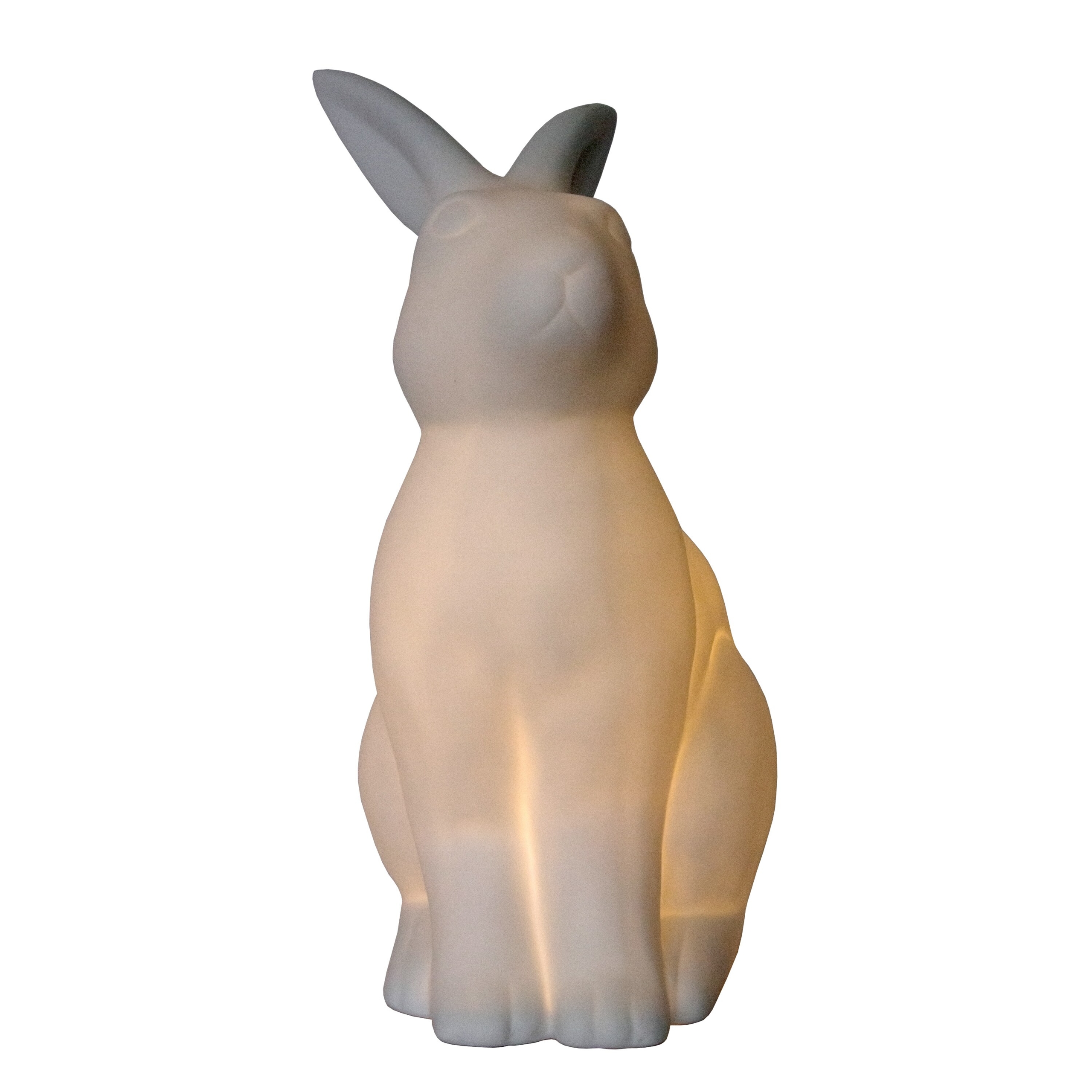 Simple Designs Bunny 9.84" H Table Lamp with Novelty Shade
Very interesting, interesting and extremely attractive lamp in an interesting shape. It is a small, white rabbit, which is very nice and gently cutting kerfs. The lamp is very light in appearance. It is perfect for a girl's room.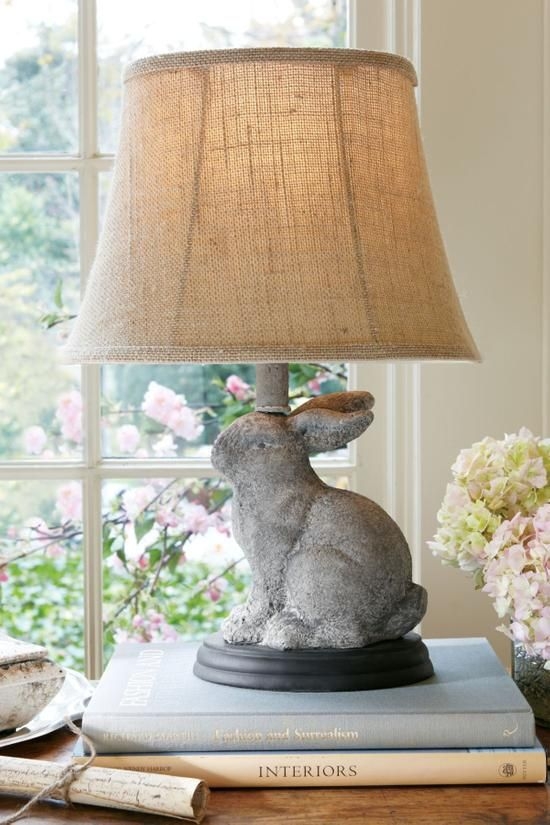 Where is the rabbit! Take a look at the lime, resinous finish - as a subtle base of the lamp. Rabbit is very good at holding a shade, also with subtle, bright beige finish. Sweet grey rabbit sit on the round black base.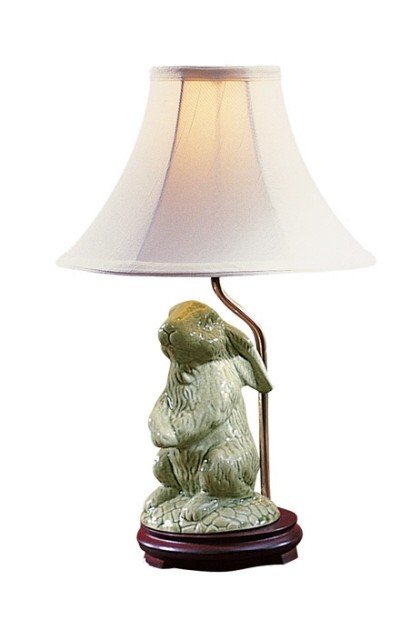 This table lamp with rabbit sculpture will be not only the best office decoration to the Easter season. It will create an atmosphere of joy and happiness in your home office. Great accent to elegant office.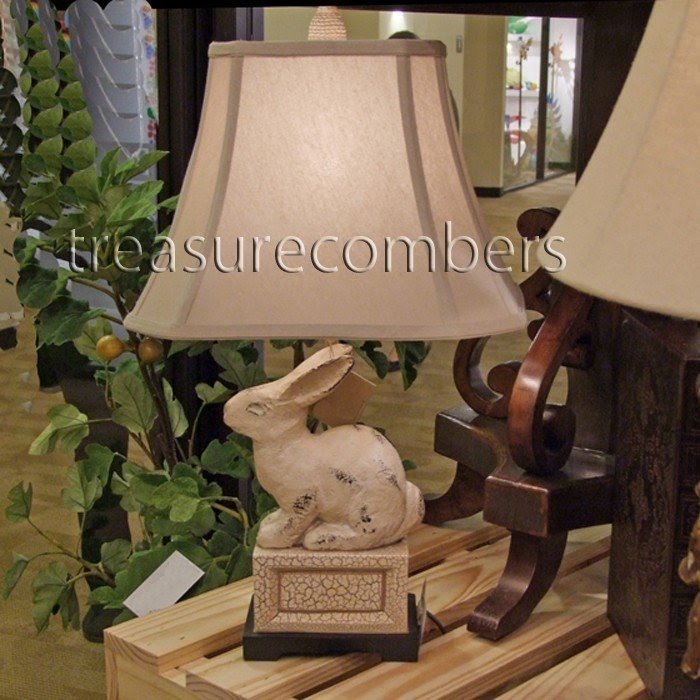 Such a beautiful, gorgeous little lamp made to resemble a cute bunny. Stunning design, bound to spice up its surroundings with its unique look and traditional vibe. Perfect for a living room or a vintage dining room.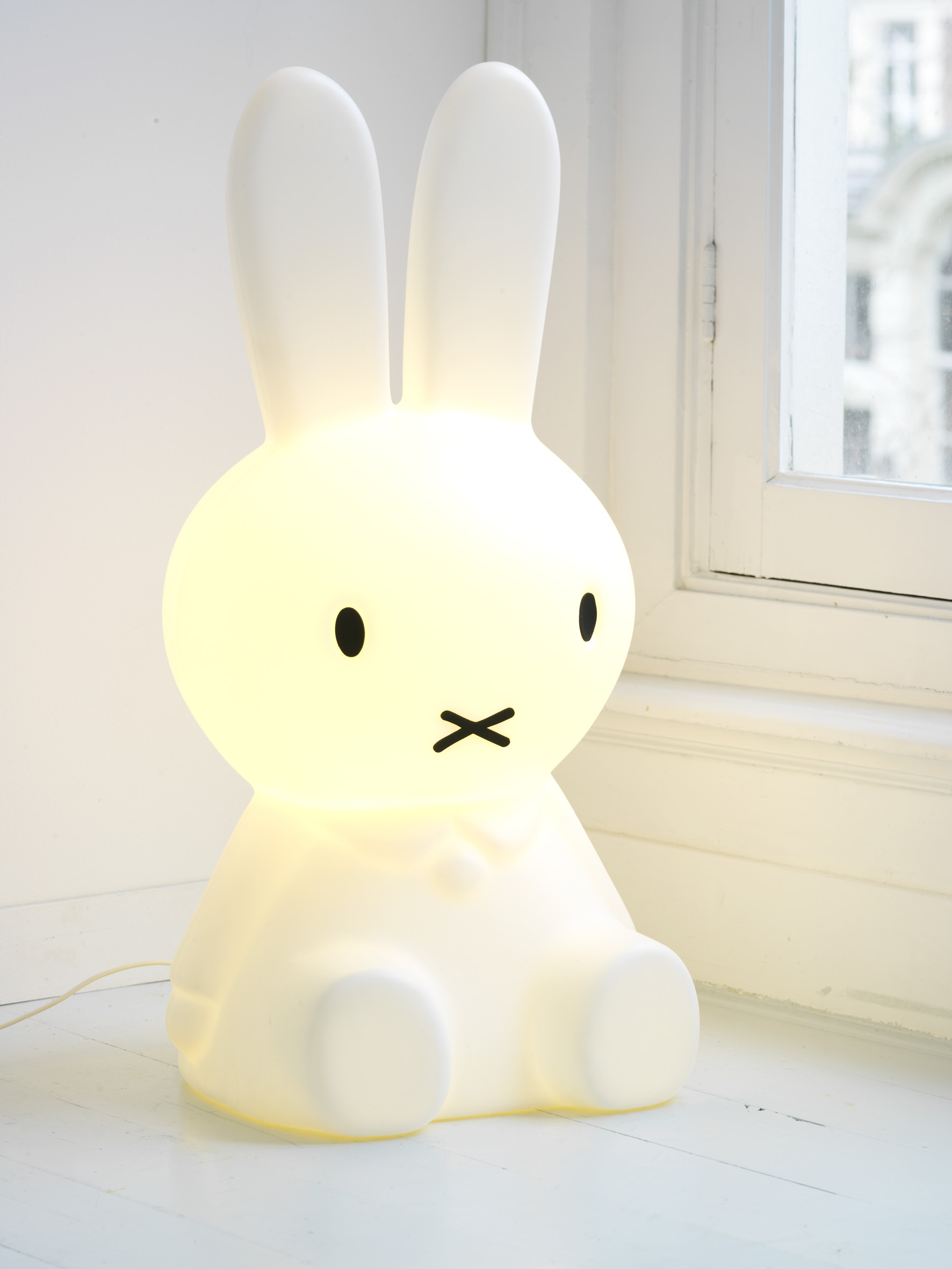 This bunny light is just the most charming and suitable option for your kids' room with its bright finish and a perfect way of adding some light to the setting, while making the whole room feel fun and beautiful.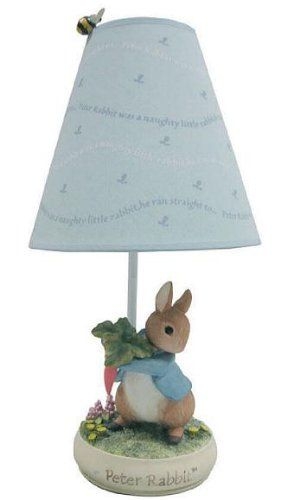 An absolutely adorable accent in one's living room or bedroom, this rabbit lamp will enchant both younger and older family members. Charming and warm, seems to be an ideal Easter Holidays' decoration.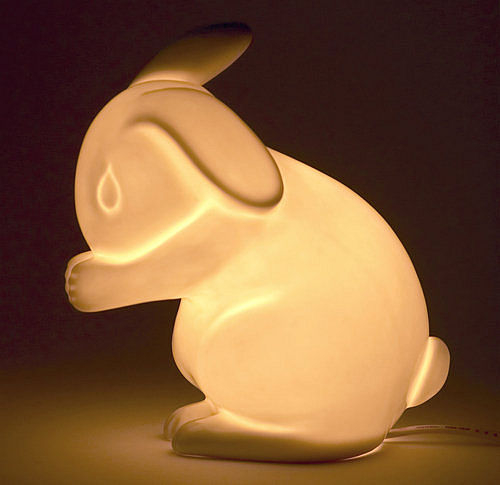 A charming table lamp for kids. It has the form of a lovely simplified rabbit sitting on back legs. It's crafted of quality porcelain in white tones. It's equipped with a low voltage transformer plug.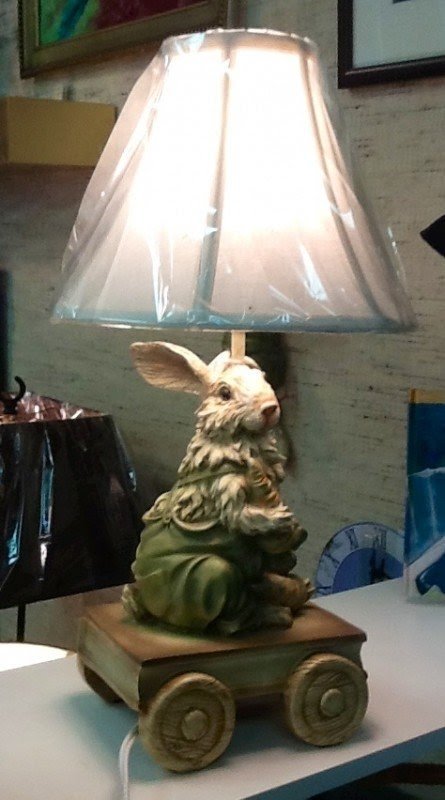 Green Bunny on Book Lamp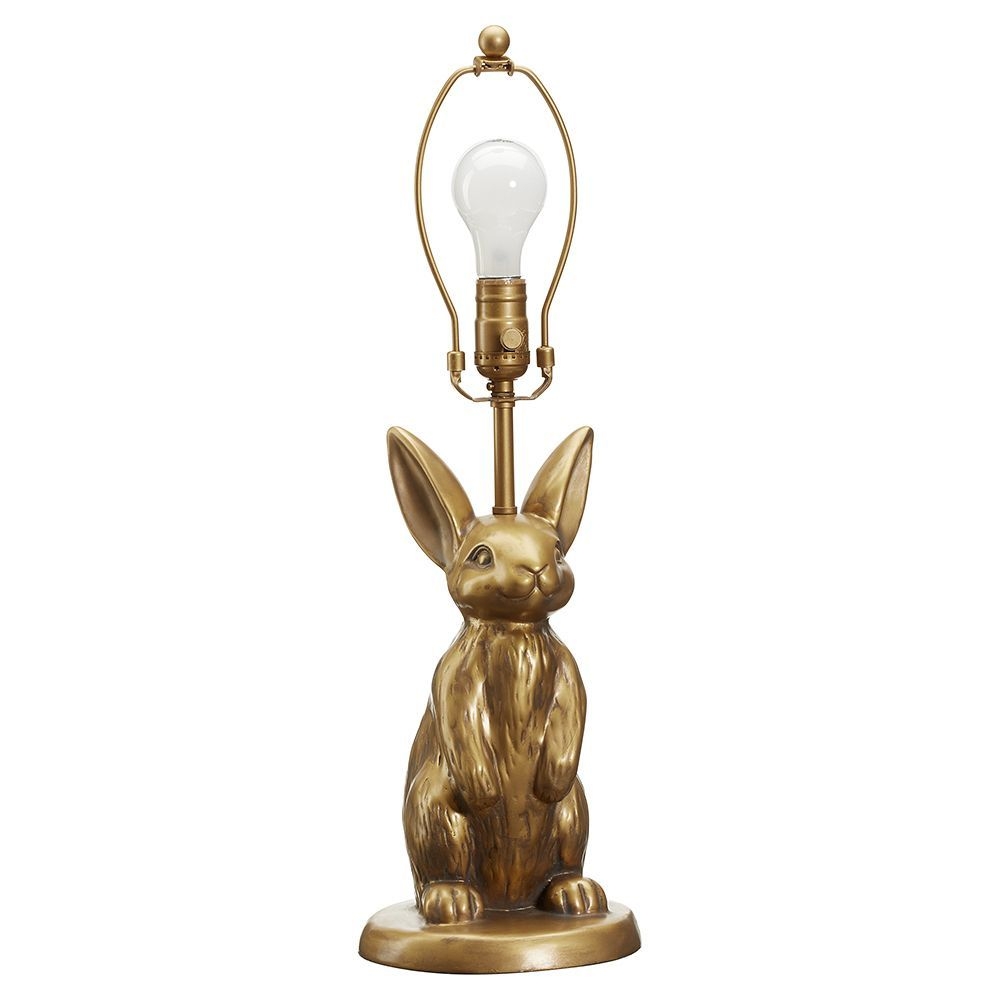 Hop right to it with this bunny lamp, perfect as a reading light on your bedside table. It's smartly topped with a casual denim shade. Lamp base in a shape of a bunny is crafted of steel finished in antique brass.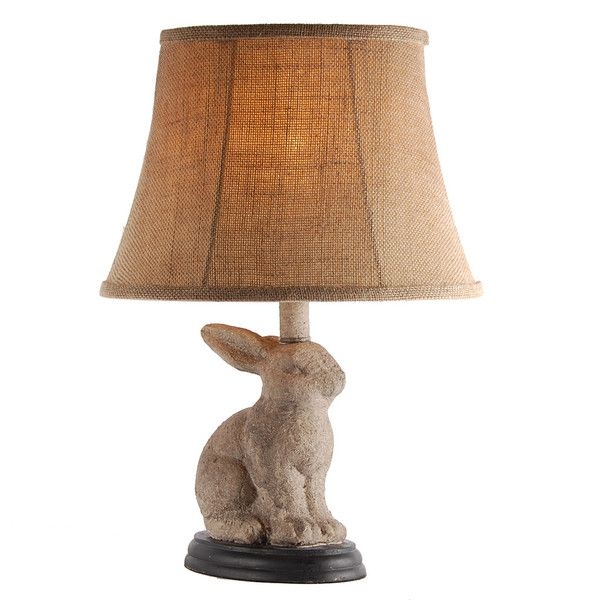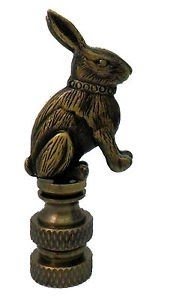 Details about Lamp parts: ANTIQUE BRASS RABBIT LAMP SHADE FINIAL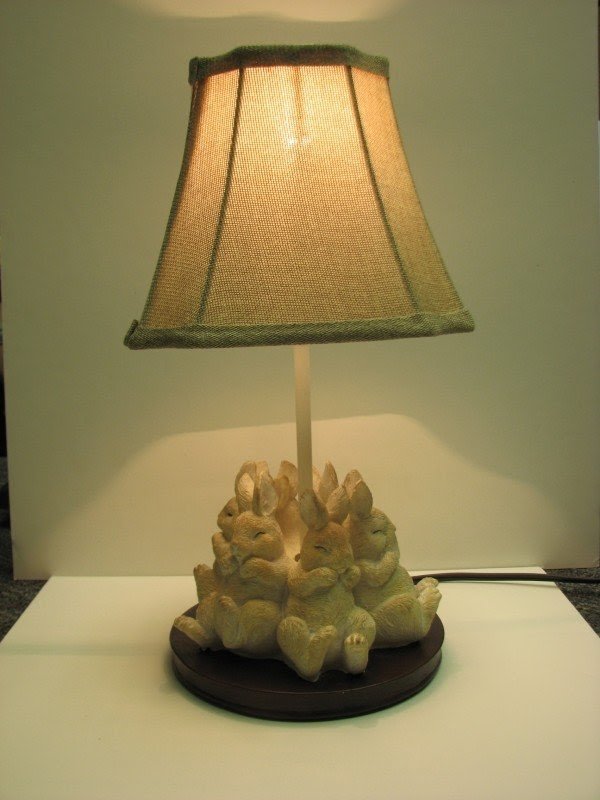 Table lamp with bunny theme on the base. Fabric lampshade gives warm tone of light. Ideal solution as bed side lamp or additional source of light in any interior according to taste and need.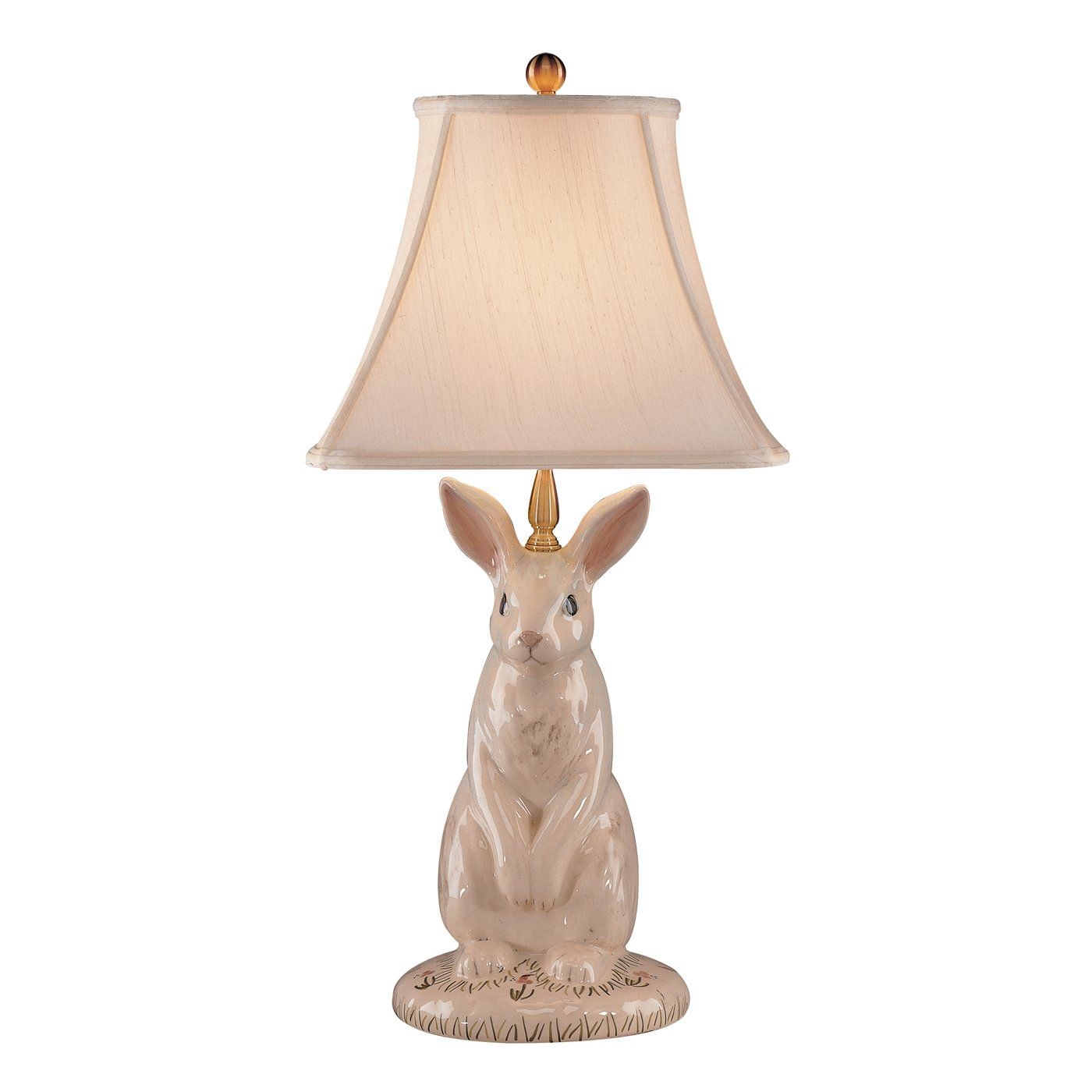 DIGNIFIED RABBIT LAMP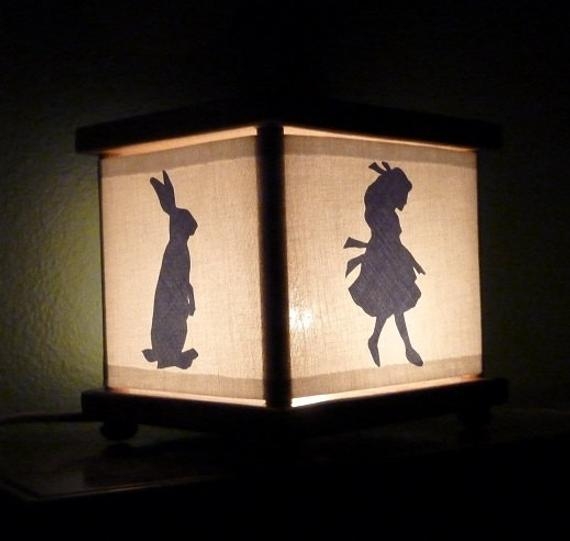 Alice in Wonderland Night Light Lamp Rabbit Caterpillar Cheshire Cat on Etsy, $23.00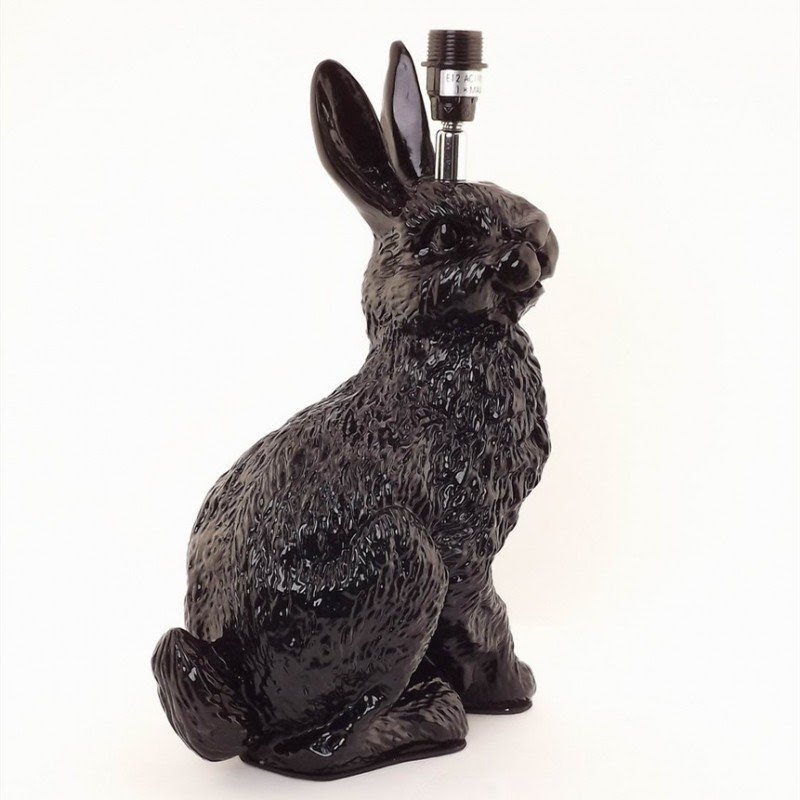 ... Black Modern Moooi Rabbit Table Desk Lamp Light fixture Lighting L39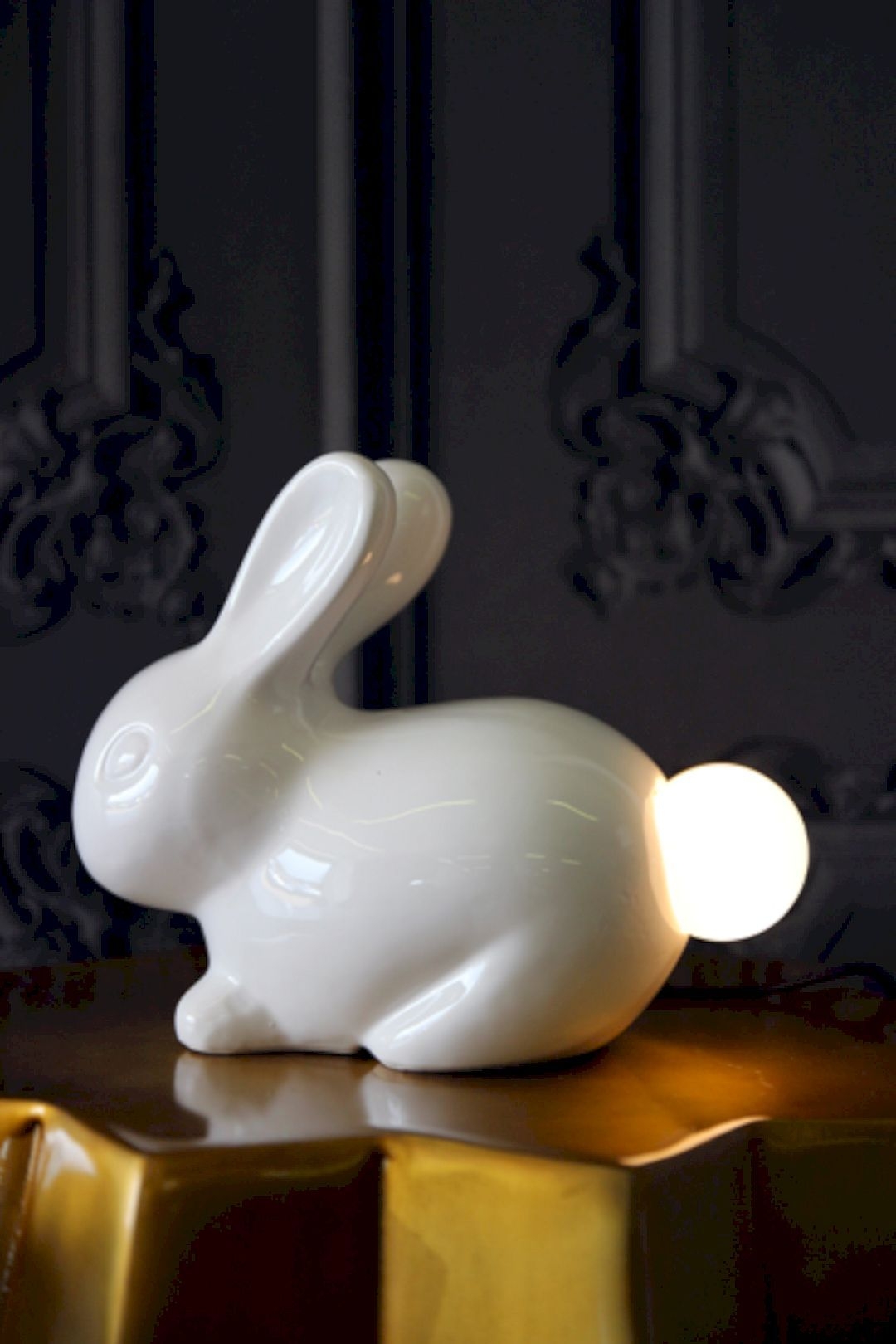 This totally squee-worthy bunny lamp offers the design that is just modern enough to catch everyone's attention and is still an adorable piece to grace your interior with a light bulb where the fluffy tail should be.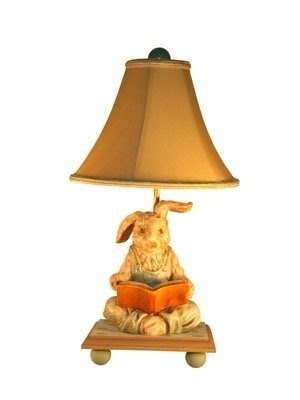 reading rabbit lamp ceramic reading rabbit green with gold silk shade ...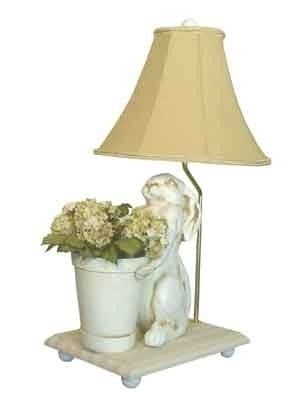 Flower Pot Bunny Lamp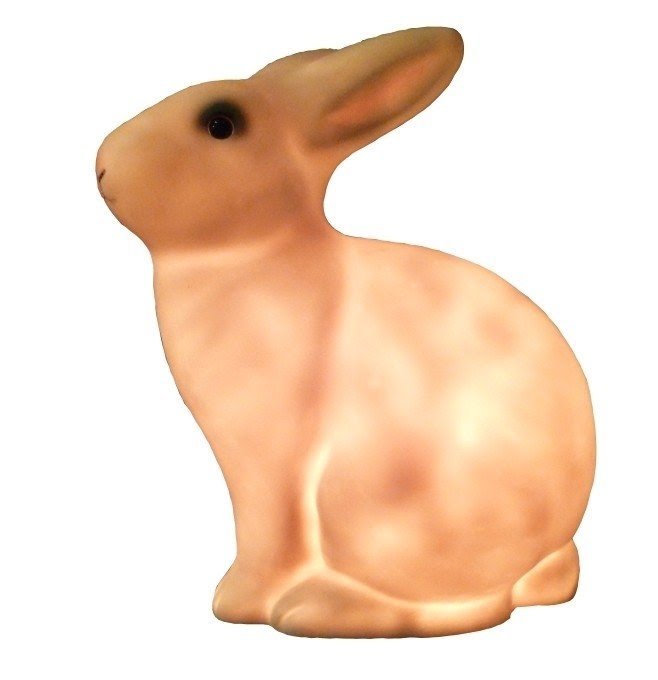 MAIDEN — WHITE RABBIT LAMP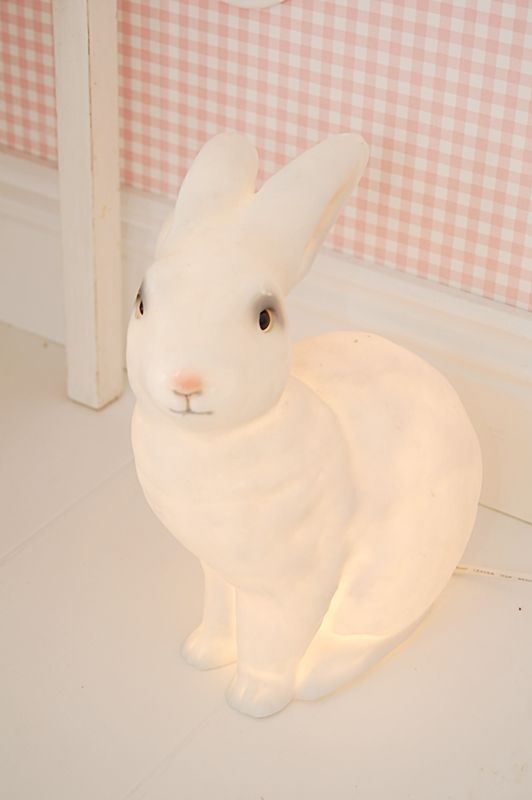 <3 Lolly's night light lamp in her room, we love this bunny lamp!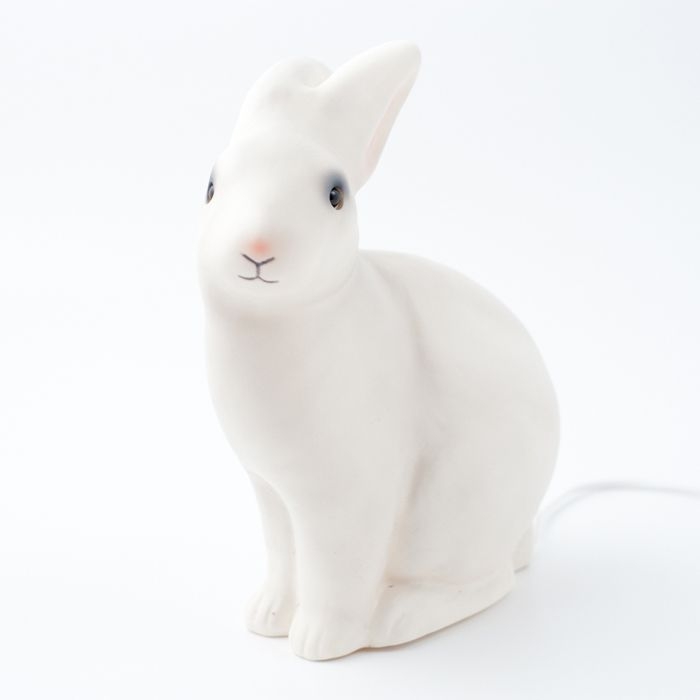 Is it Easter already? Has this rabbit just come to visit her Alice? You can be Alice of this rabbit lamp. White form of this animal, is full of electric light, if you need to. This way you can read even in the night the stories of Wonderland.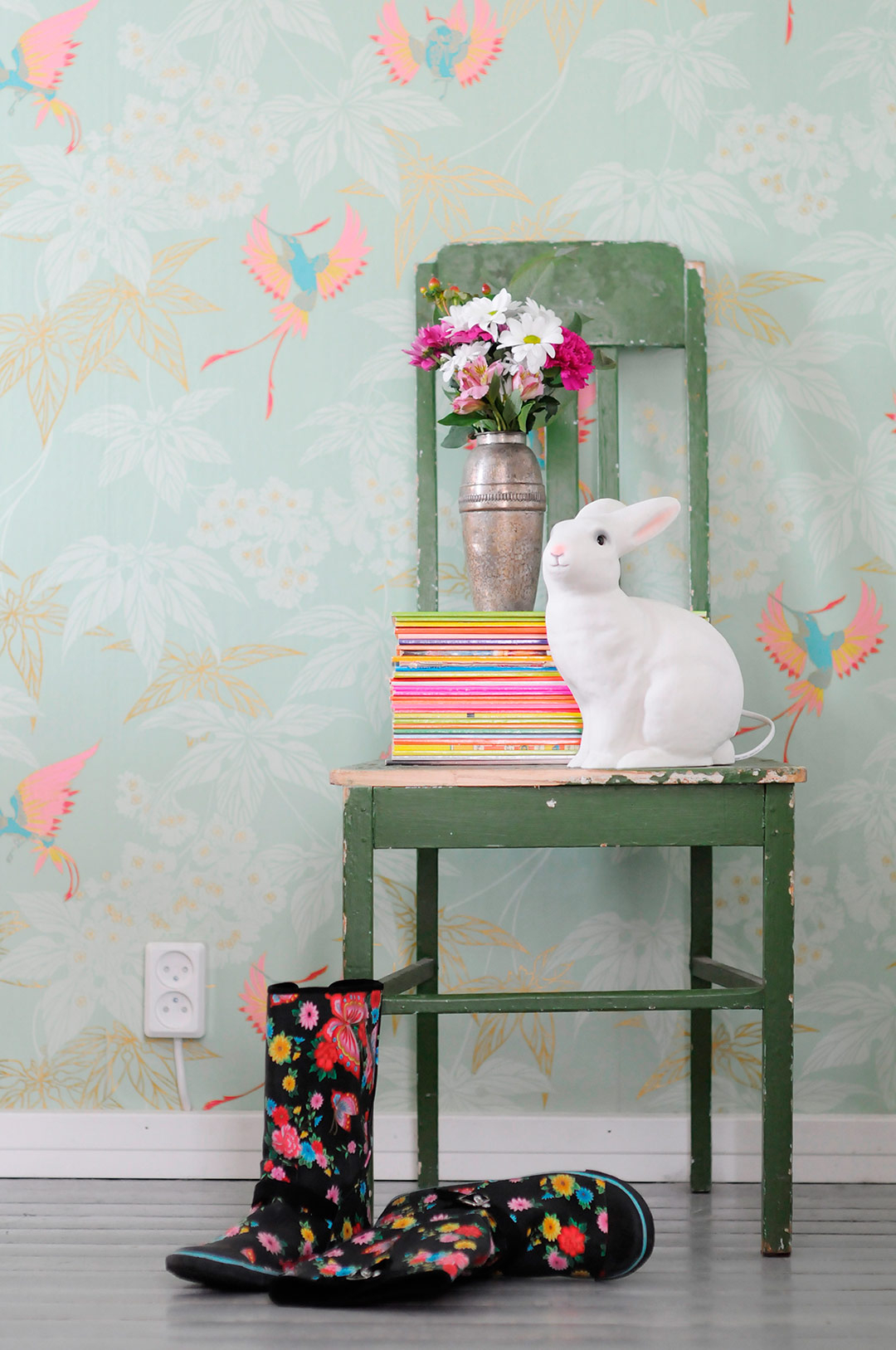 old chair and a bunny lamp. i want a bunny lamp.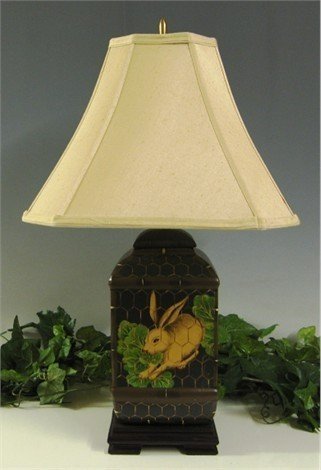 Rabbit Table Lamp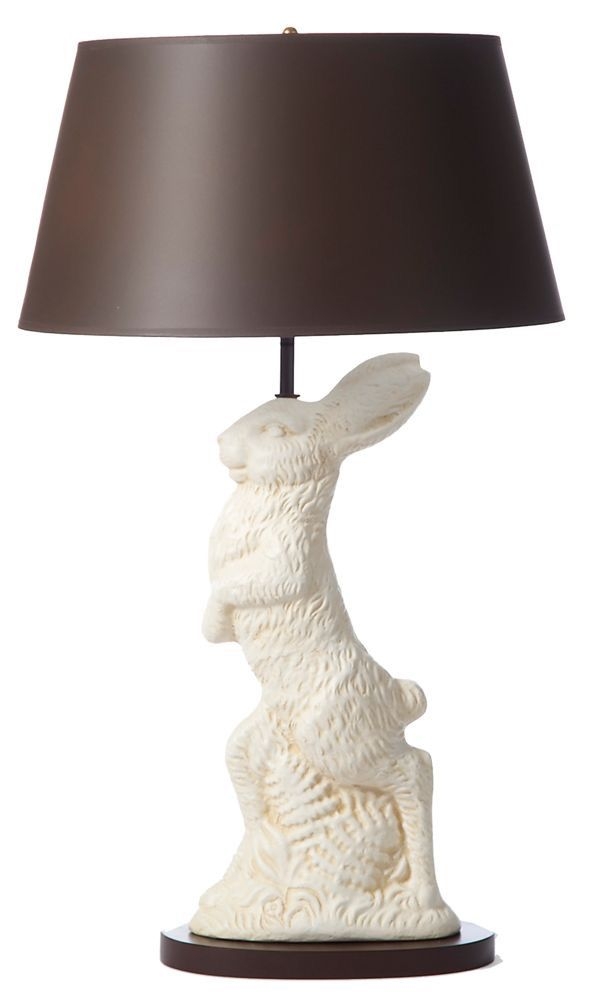 You dont have to have just ornamental rabbits in your house! House rabbits can make fantastic companions however you need to fully bunny proof your home :o) See here the RWAF advice on house rabbits here: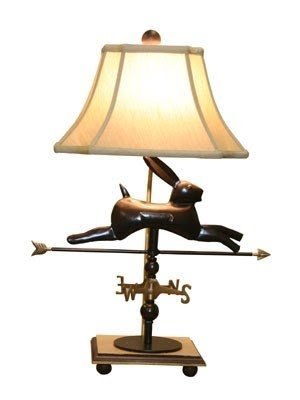 Rabbit Weathervane Lamp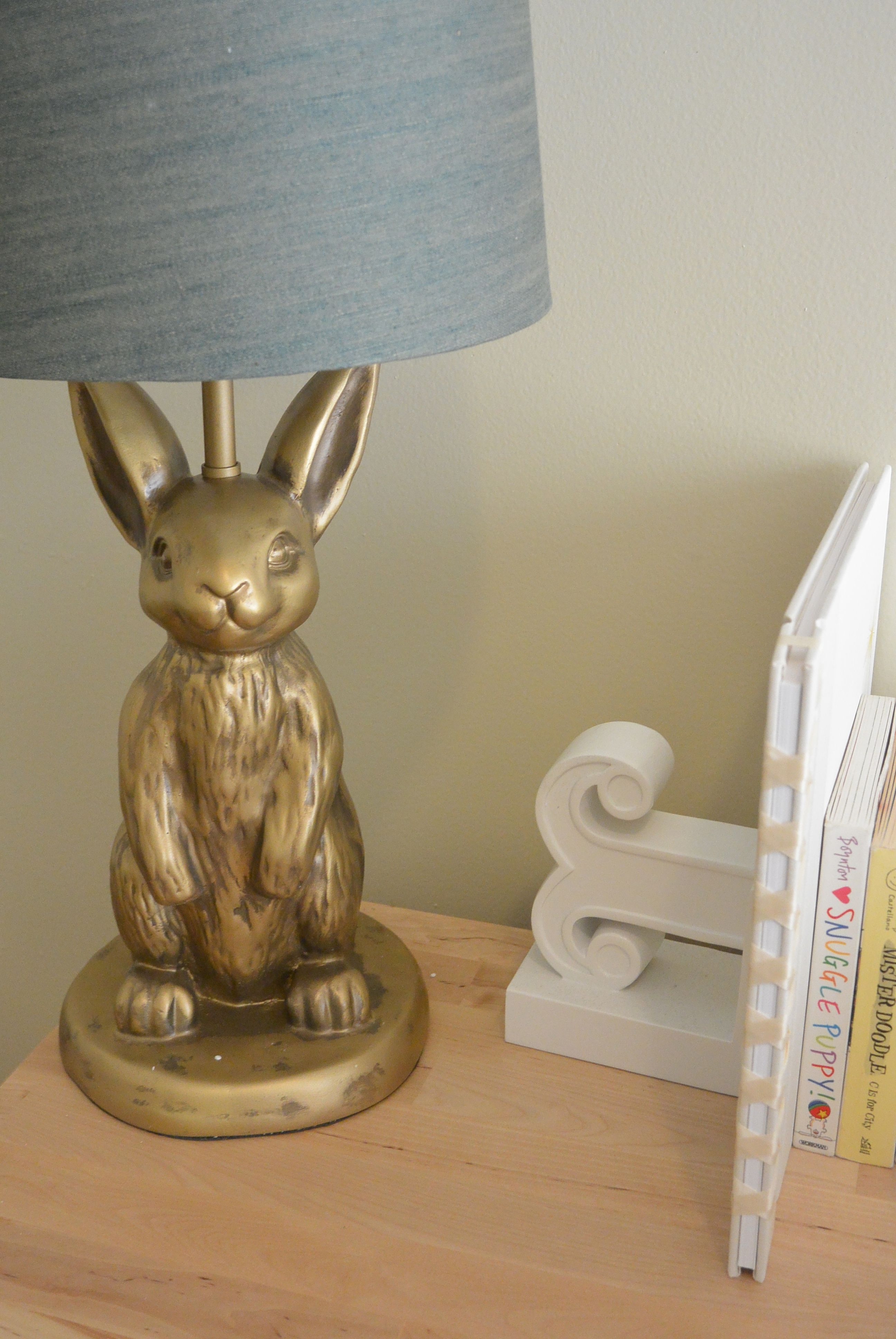 Adorable approach to a funky table lamp made in an antique, old-fashioned style. The frame of the lamp is made out of bronze with a slight patina cover and resembles a sitting rabbit, making it a perfect decoration for Easter.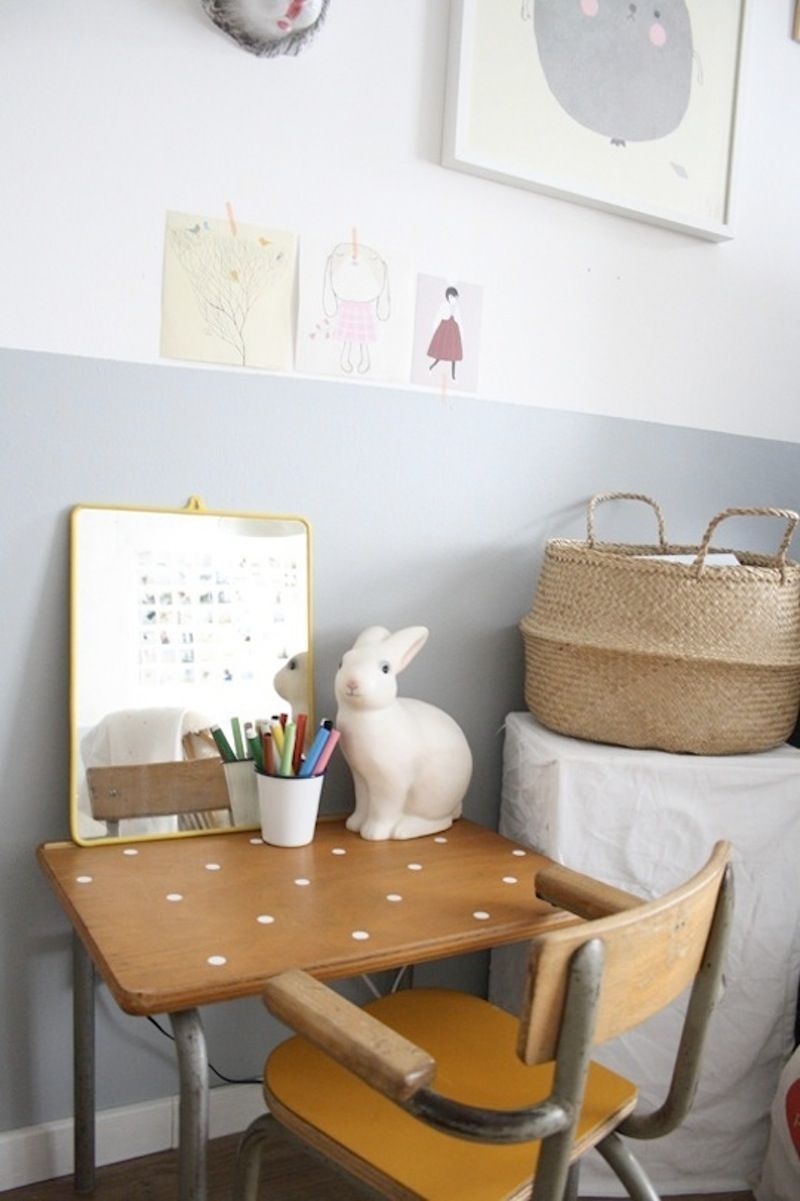 Cute compact activity set composed of vintage items, with old-school metal chair and matching table with plywood top. To boost the cuteness factor, the top sports white dots pattern after a simple redo.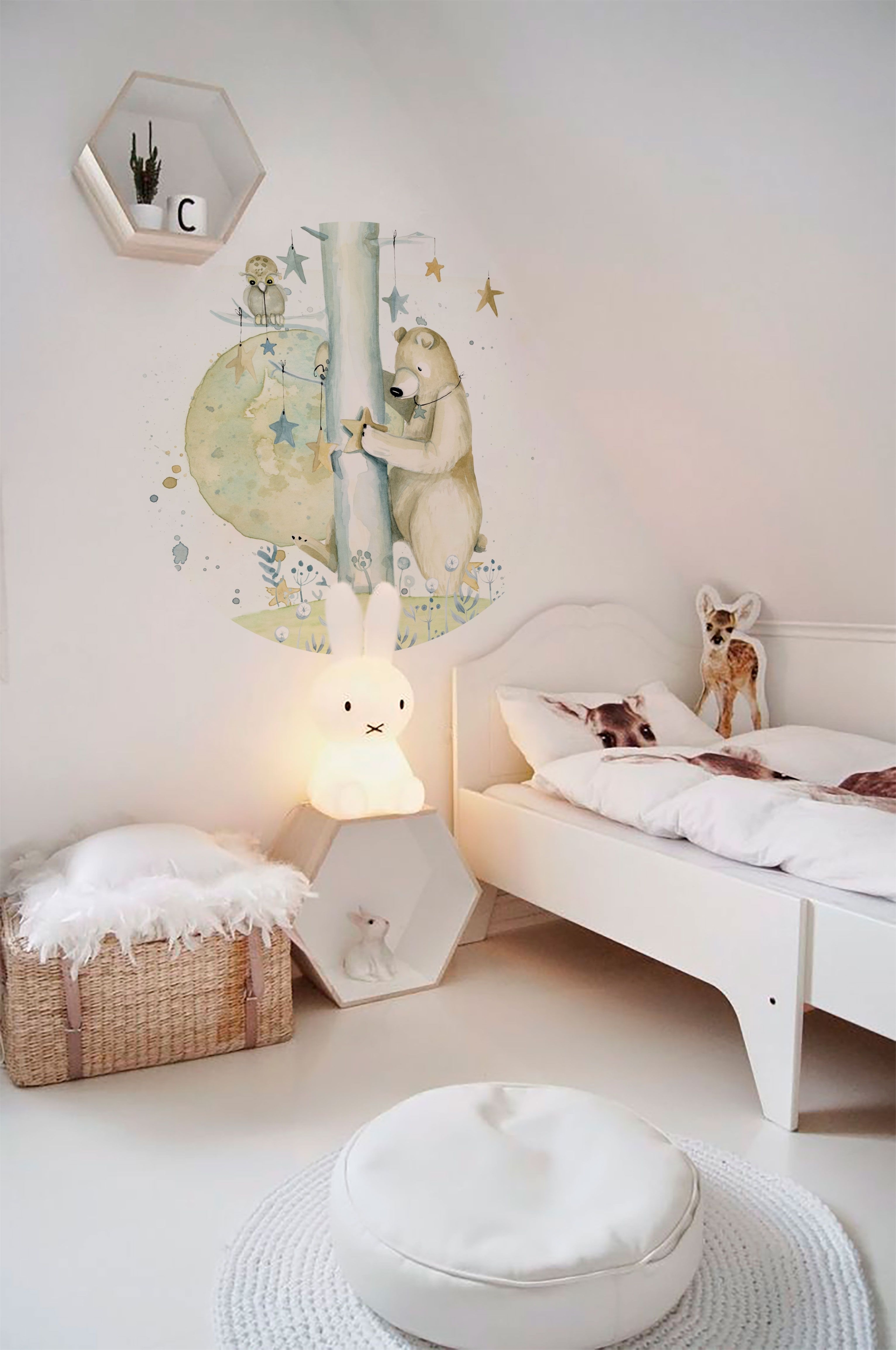 configura tu habitacion infantil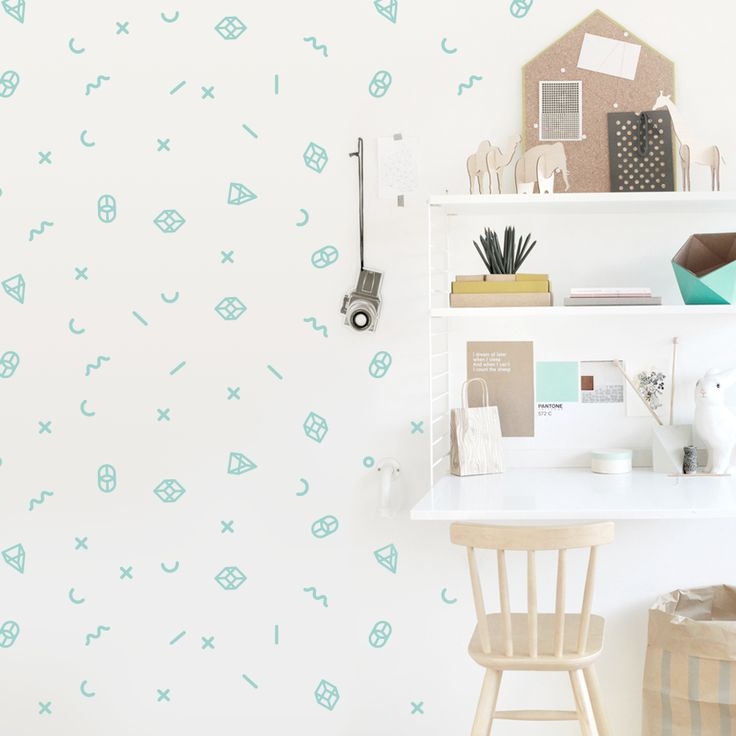 If you are looking for some lovely inspirations for one's office space, this small office desk along with a beautiful house-shaped bulletin board shall appeal to you. Just take a look at the fabulous accents, like the white bunny lamp!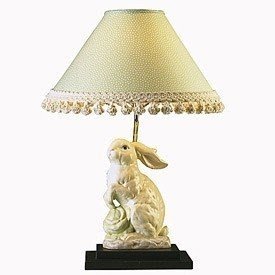 A wonderful table lamp, which will enchant with its lovely bunny shape and high-quality, blue and white porcelain finishing. Juxtaposed to a rectangular rayon shade with ribbing softens the glow of the bulb while providing a linear focal point.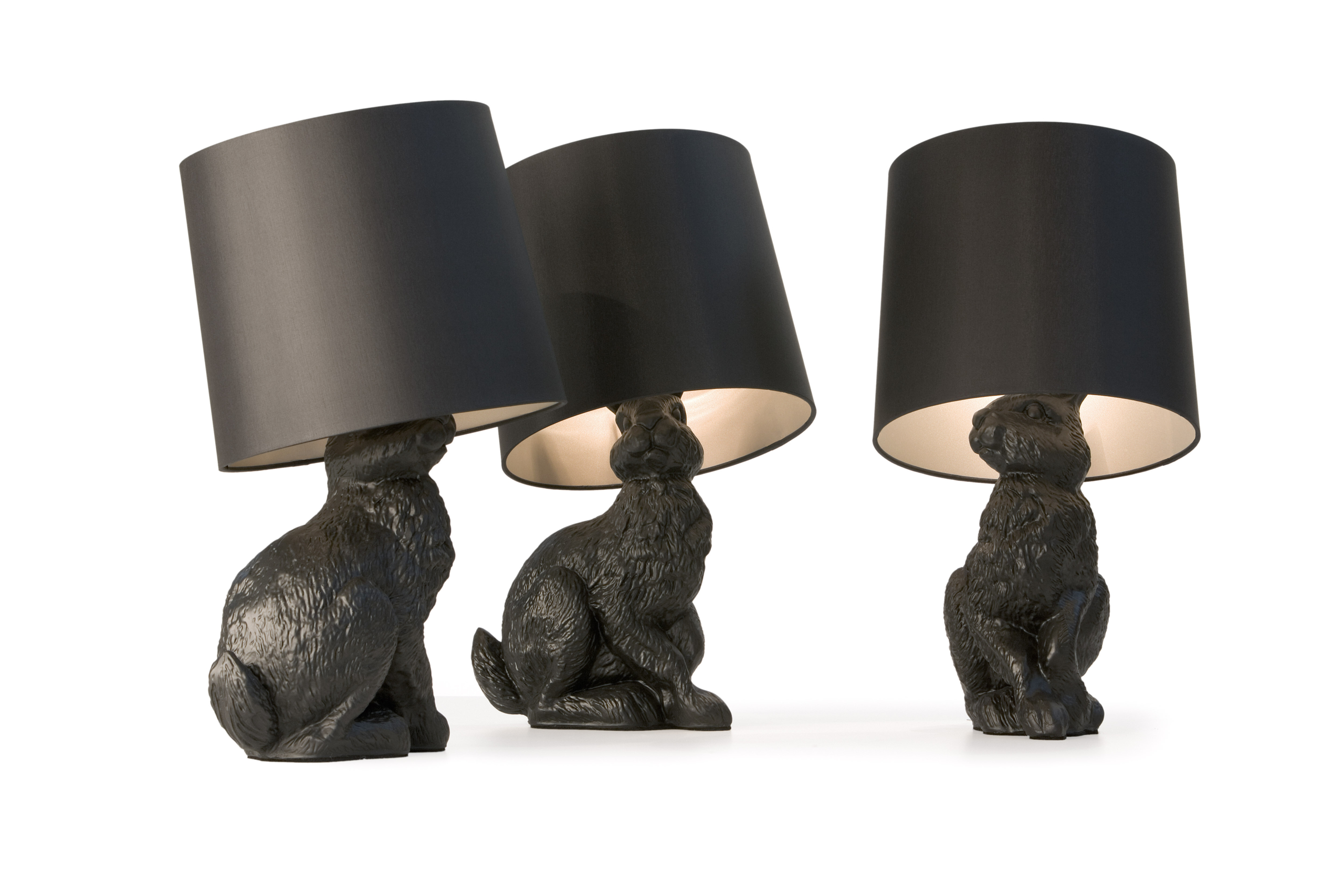 An absolutely lovely addition to any interior, regardless whether it will be an office or a living room. Made from PVC/cotton laminate on metal structure on the outside, this black bunny lamp features a silver grey colour which reflects the light perfectly inside.

Okay, these mushroom lights are weird . But they would be cool of someone did a Alice in Wonderland bedroom.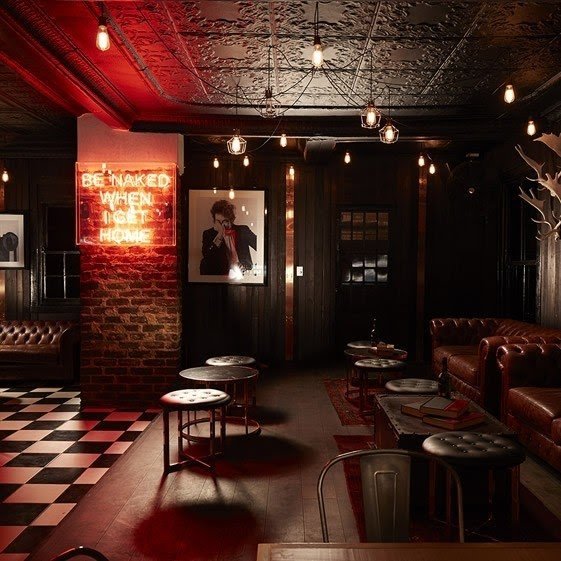 Grungy rock'n'roll mixed with some easy jazz is both the sound and the look here, with nods to 1920s New York not only in the name, but in the Moooi Rabbit Lamp bases used as pendants in the bar – a reference to the Irish-American street gang The De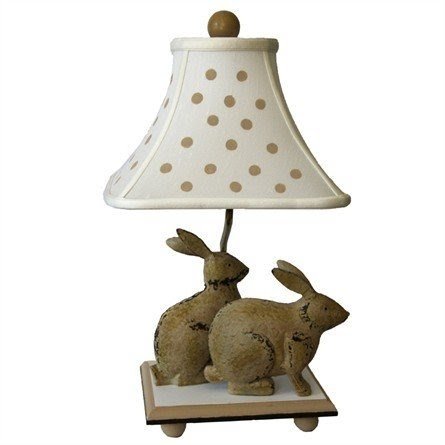 Bunny Friends Table Lamp by Lee Karen Designs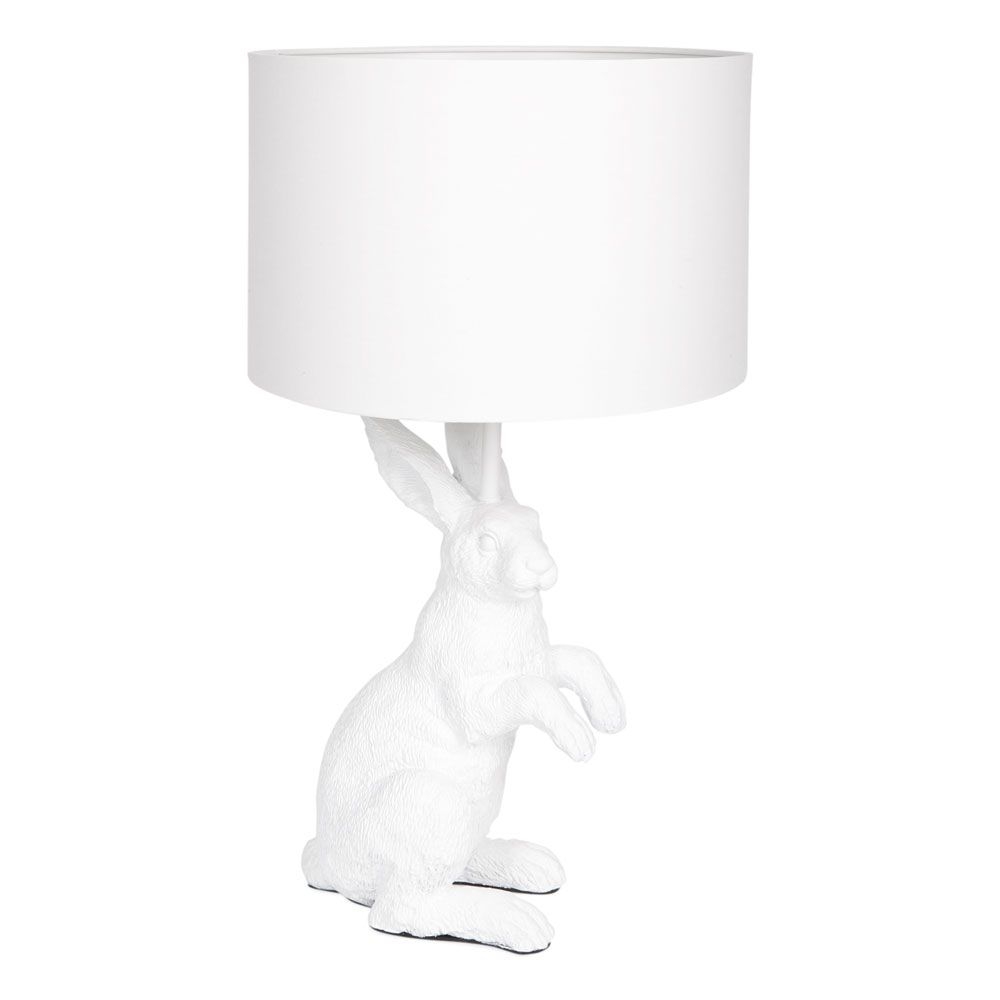 #kinderlampen #lamps | ZARA HOME KIDS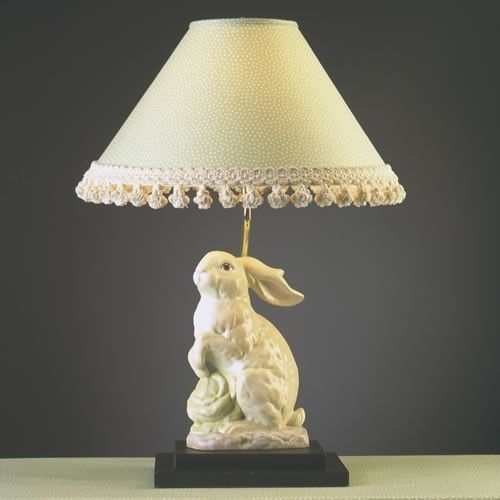 View larger image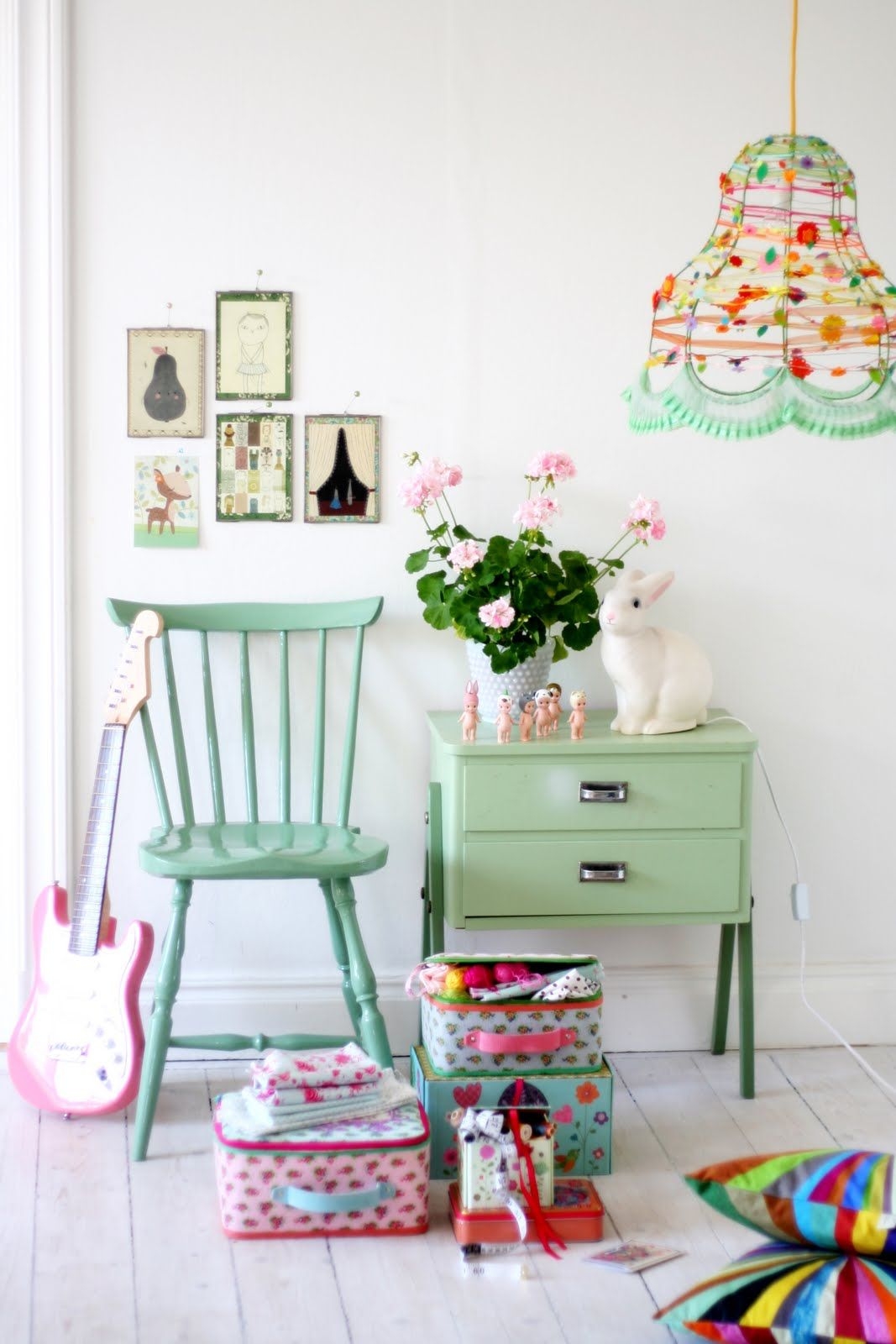 so in love with the mint furniture - adore the fact that the two pieces are slightly different shades, complimentary but not matching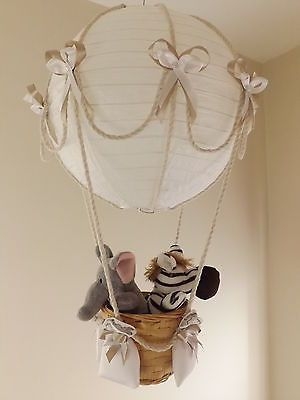 Hot Air Balloon Lamp/light shade. Jungle / circus, Boy / Girl
Rabbit lamps are awesome! This bunny love light could do with good wood, cute figures that you spray paint and seal then make a lamp! Must have! I would actually get one to my doughter's bedroom. She'll love it.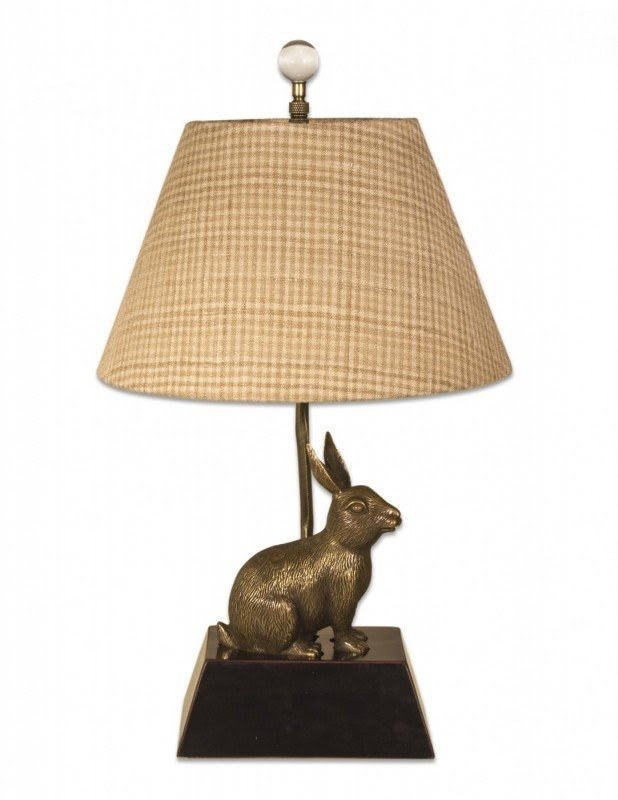 Home » Lighting » Table Lamps » Bronze Rabbit Lamp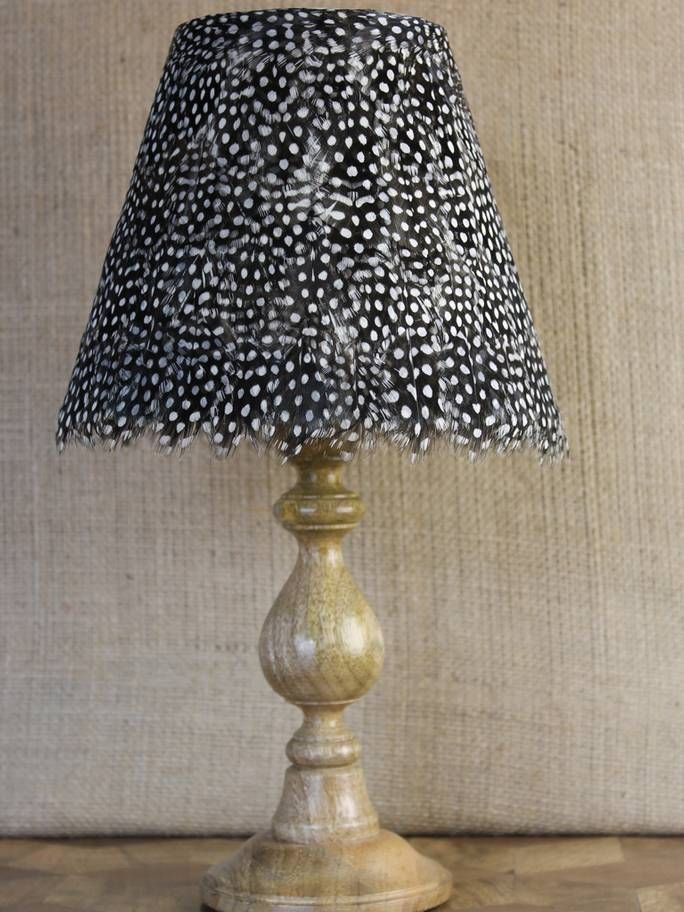 Guinea fowl lampshade atelier-home.co.uk, £89.95 They make great eating b - The Independent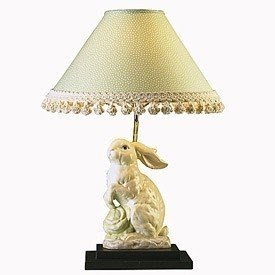 Bunny Lamp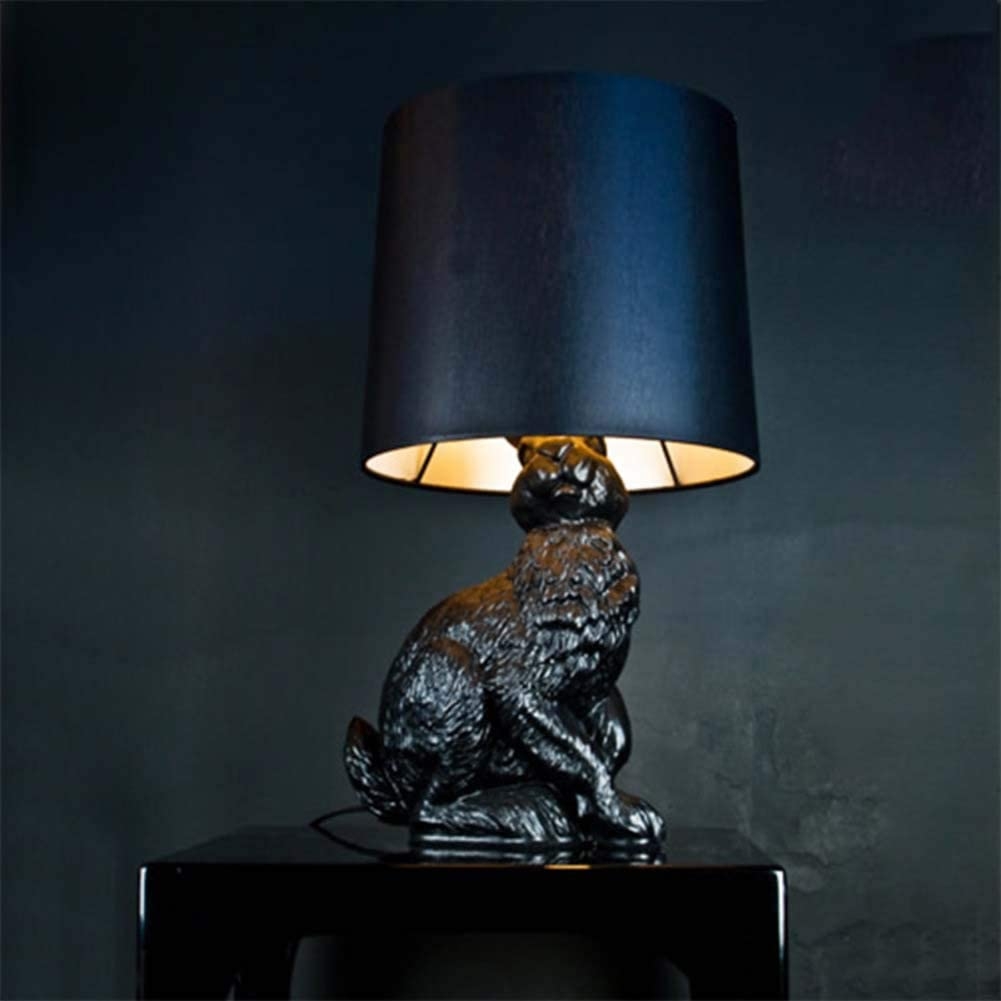 Moooi Rabbit Lamp | Table Lamps | Lighting | French Bedroom Company