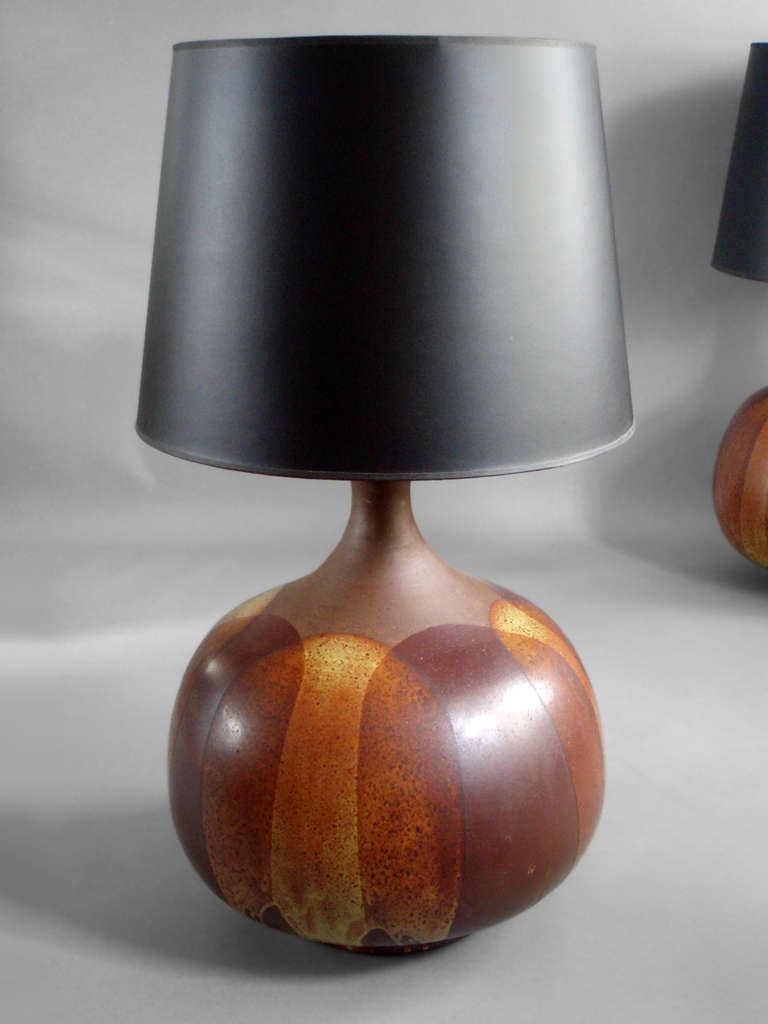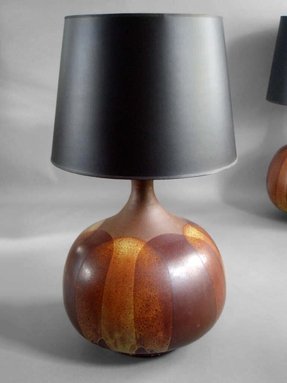 Over Scale Japanese Style Pottery Table Lamps
This beautiful lamp inspired of Japanese style come from a unique collection of antique and modern table lamps. It has simple, black lampshade and incredible, over-scale kickstand made of wood with original pattern.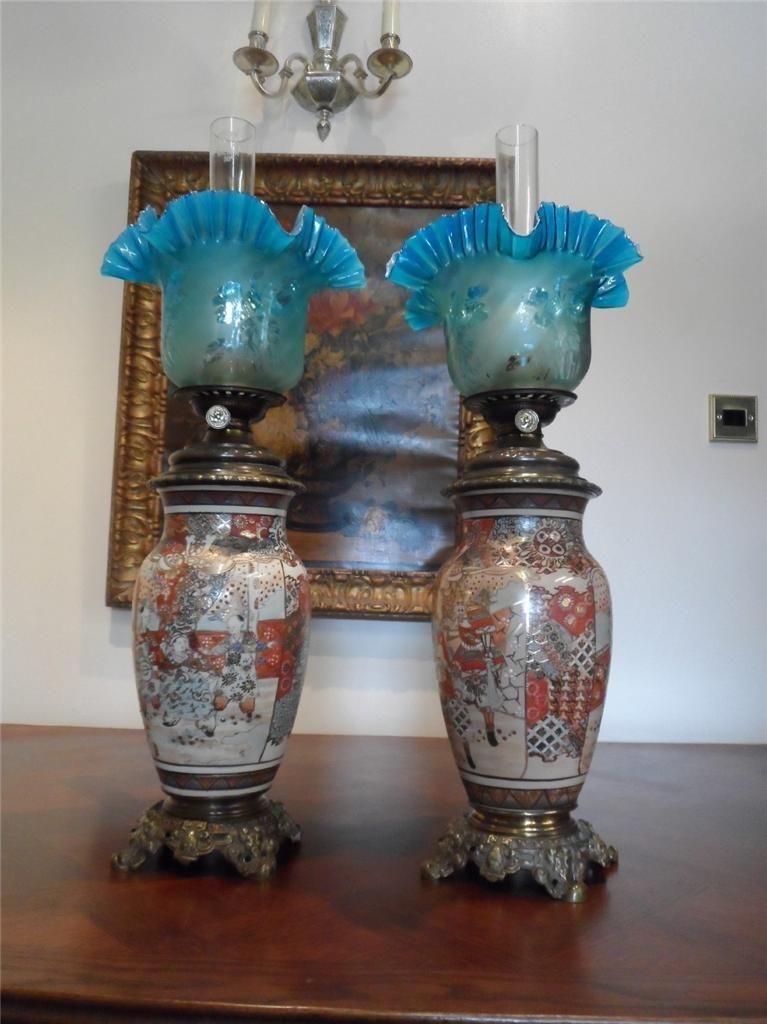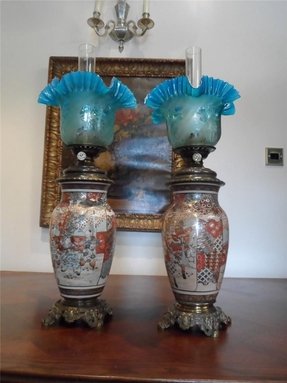 Rare Pair Of Original Antique 1880 Japanese Satsuma Bronze Banquet Oil Lamps
Those twins know how to impress with their unique silhouette and antique appearance. Designed in the 1880's by Japanese artisans, each of those lamps features a bronze base, a porcelain body, a blue stained glass shade, and a hand-blown clear glass hurricane.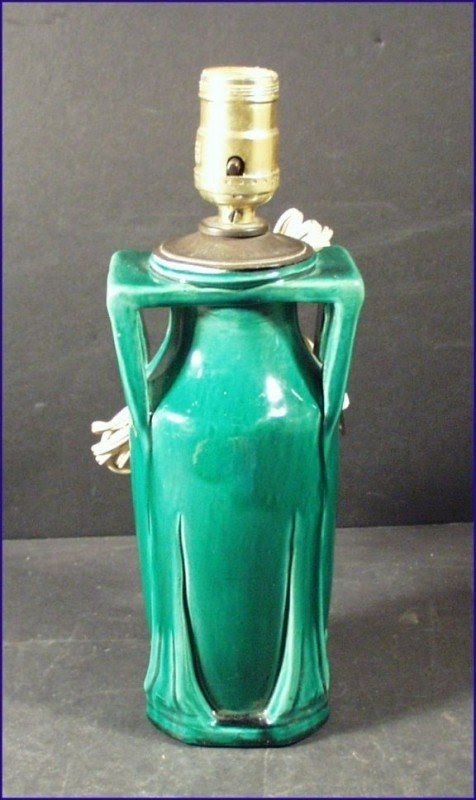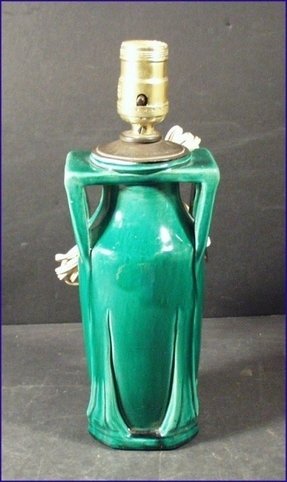 Antique Vintage Japanese Arts Craft Awaji Studio Pottery Art Nouveau Vase Lamp
Are you a fan of oriental, antique or vintage style? Now, you have got everything in this Japanese lamp. It features the glass vase with green color. Add a touch of unique look into your home, and choose this product.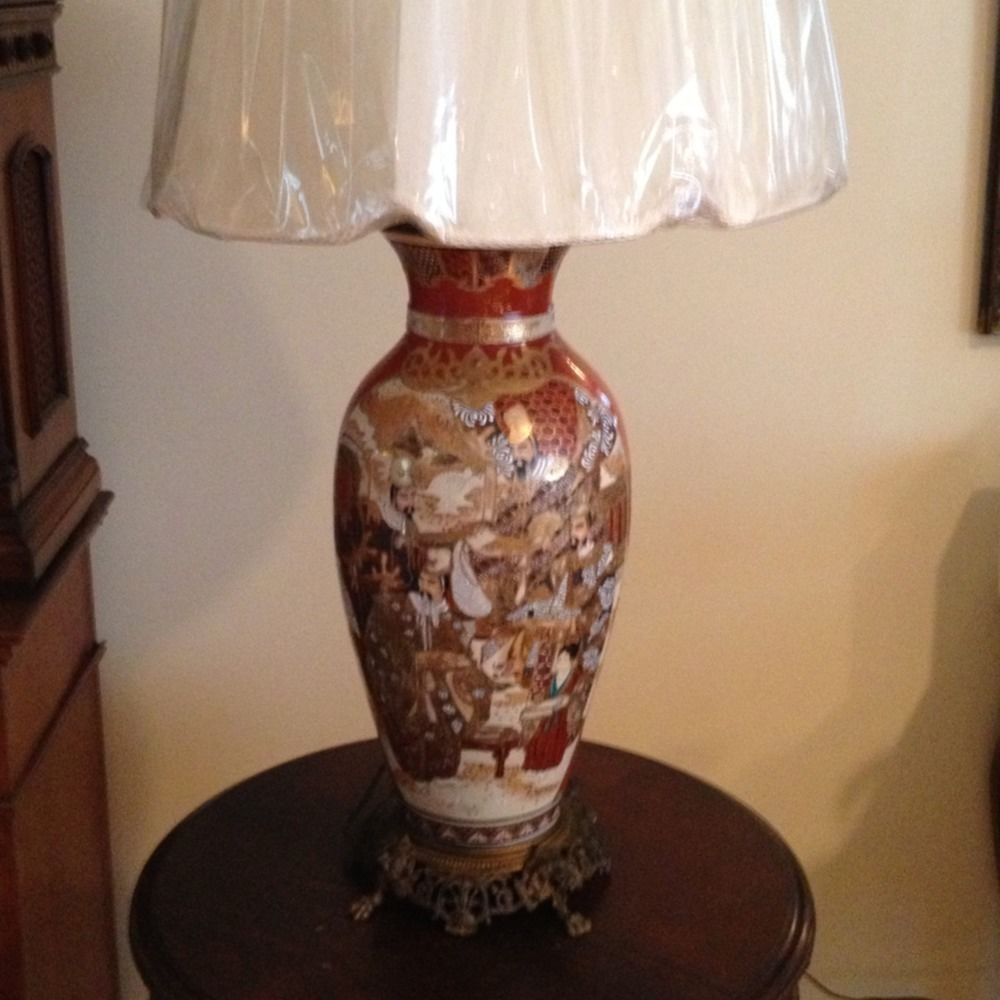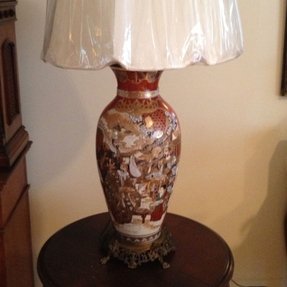 Antique japanese kutani lamp 37in high
Do you need some Oriental Japanese Asian style? The Kutani lamp with antique style measures the 37 inches of high. It's great for the bedroom and living zone.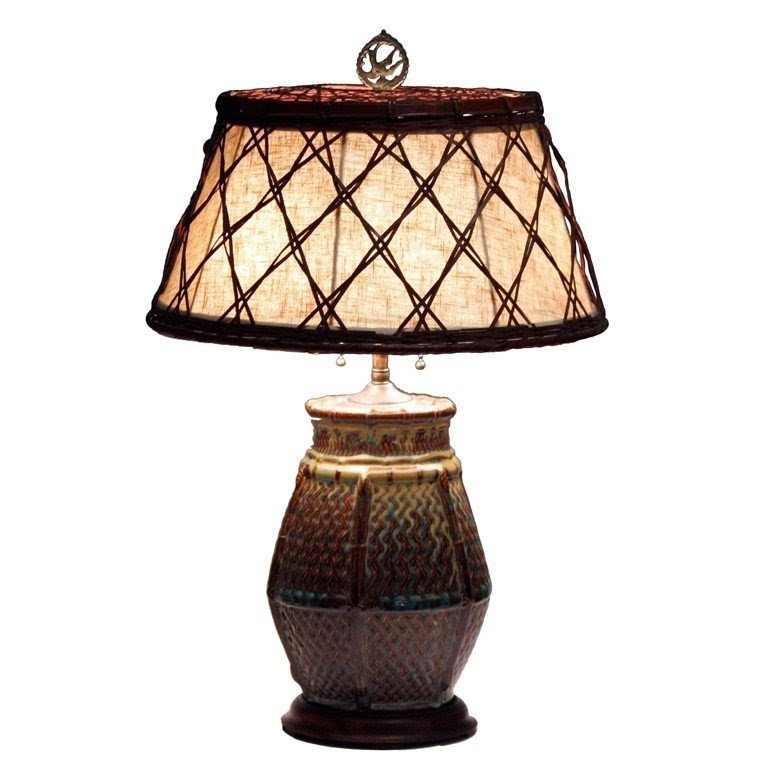 Antique japanese art pottery lamp period woven bamboo shade
Antique Japanese lamp with pottery base and woven bamboo shade, made circa 1920. Not an obvious design for a Japanese lamp, but undoubtedly charming. An interior décor lighting and a delightful example of Japanese art!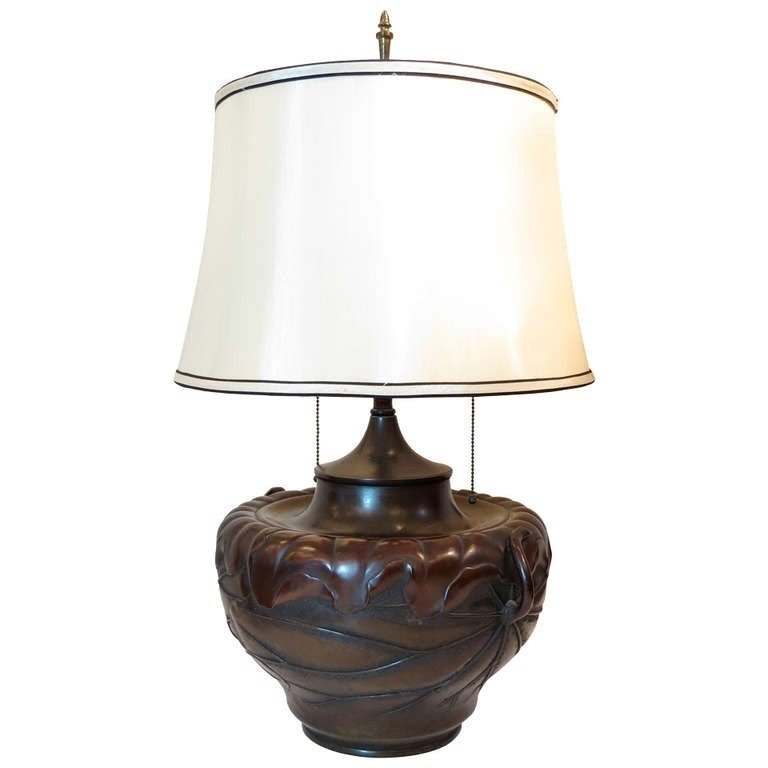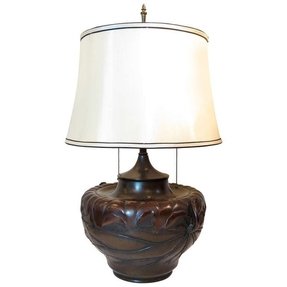 Japanese bronze table lamp
The carved floral pattern has acquired such a natural and at the same time, thanks to a bronze finish. Together with a simple white lampshade, subtly topped with dark lines on the edges, it forms a coherent whole of antique japanese lamp.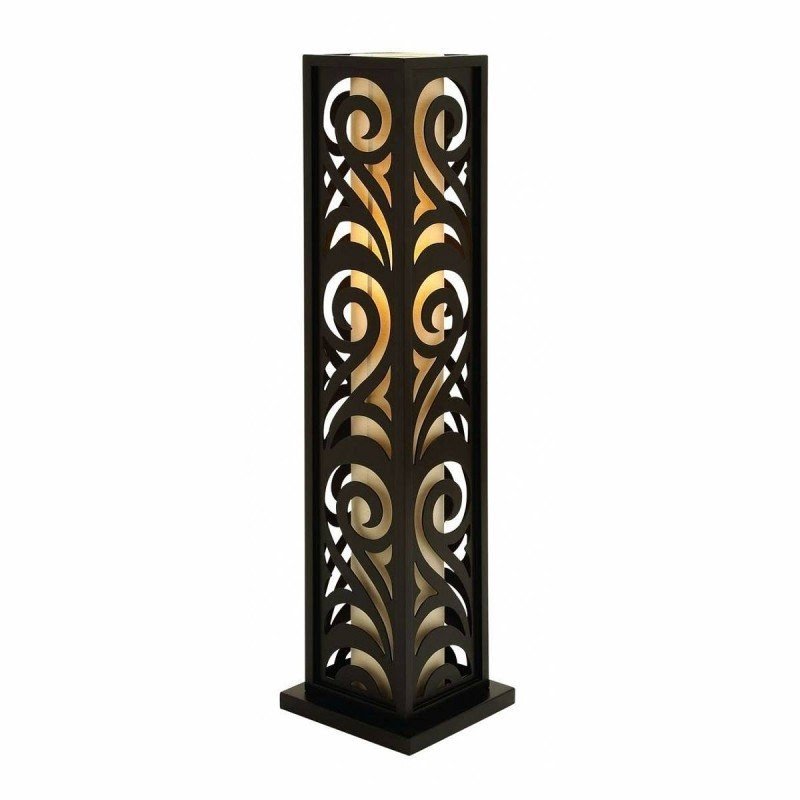 Moda Japanese Floor Lamp
Inspired by Japanese style, this 47-inch height floor lamp features a slatted frame, crafted from wood, and finished in brown and yellow. Inside the frame sits a barrel-shaped shade that accommodates 40W incandescent bulbs.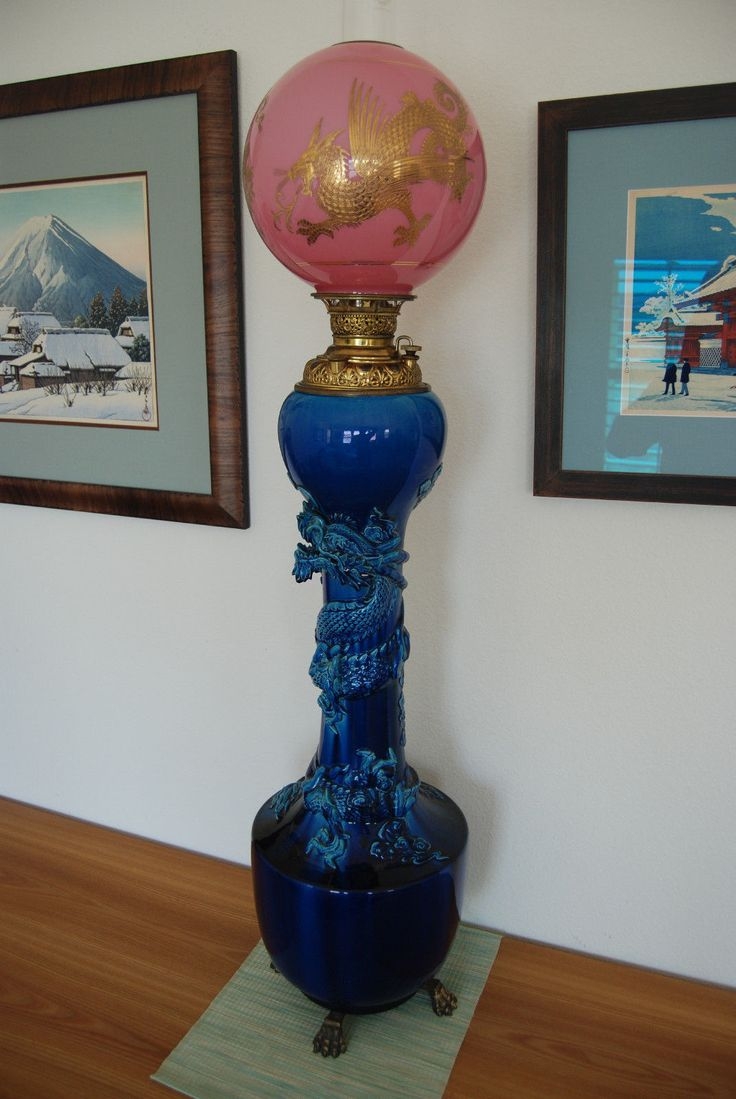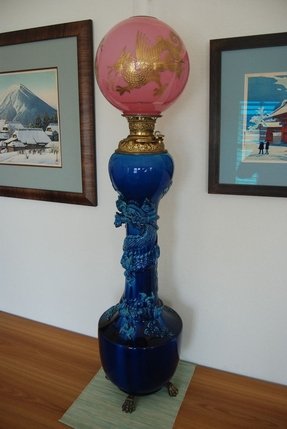 Antique Kerosene Oil Gwtw Chinese Japanese Dragon Parlor Banquet Victorian Lamp
This antique styled Japanese Victorian lamp will provide your interior with a significant boost of style and visual appeal and is just the most fitting option for all those oriental-styled spaces, gracing your household with the beautifully detailed, deep blue finish of the porcelain.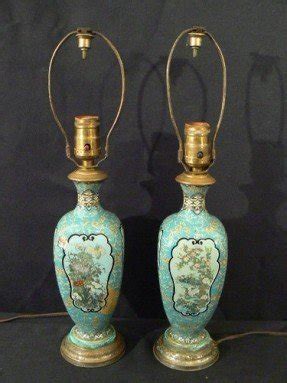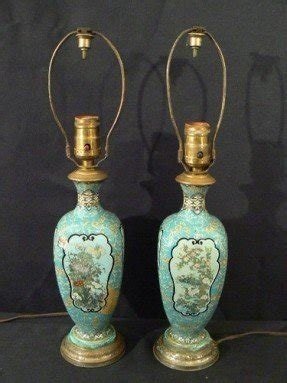 Antique Japanese Cloisonne Enameled Lamps Pair Top Quality Turquoise Silver Wire
Feel that your interior is in a way not complete without a slight accent of genuine Orient? How about a handsome pair of antique Japanese lamps? Their bulky bases have turquoise enamelling, with original handpainted pattern.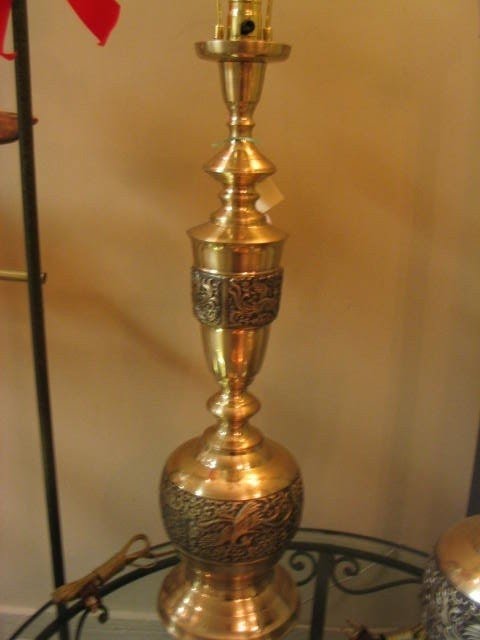 Measuring 28-1/2'' tall(without harp), 7'' in diameter, this antique lamp embodies well the Japanese design. It has been restored to a soft satin/ antique finish and sealed it for lasting beauty.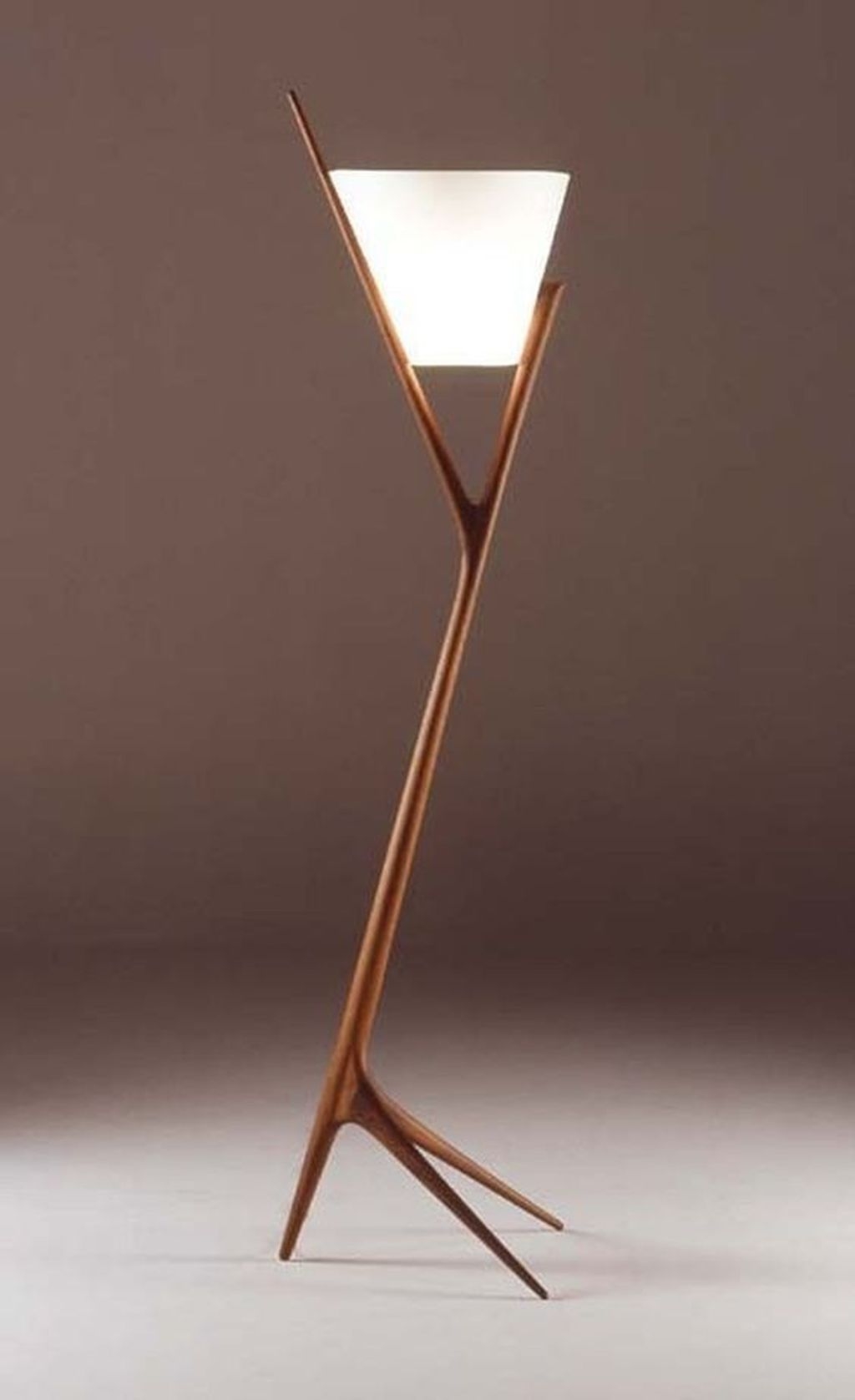 Made in ancient Japanese style floor lamp is a combination of unusual form and functionality. Beautiful base and subtle lampshades blend into a subtle and very stylish interior design element. Perfect for the living room.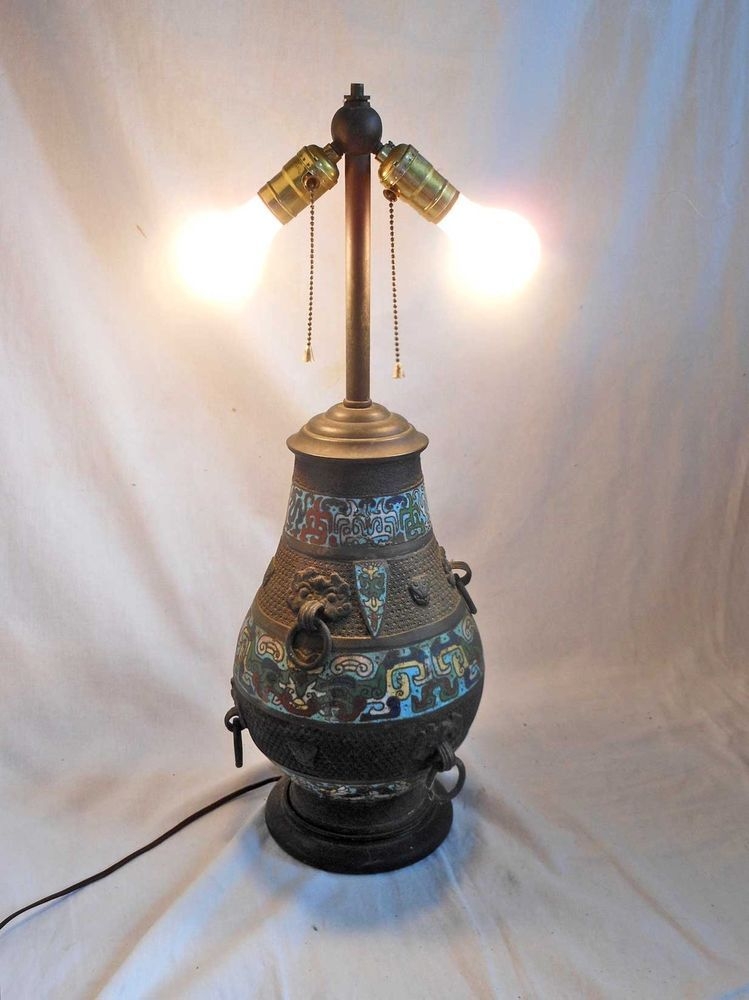 An oriental lamp with a Japanese styled jar. This antique bronze and enamel footed jar lamp is not only durable, but it also provides good level of aesthetics on a table. Its round base features wooden construction.

Antique Japanese Cloisonne Vase Lamp Dragon Bird Floral Designs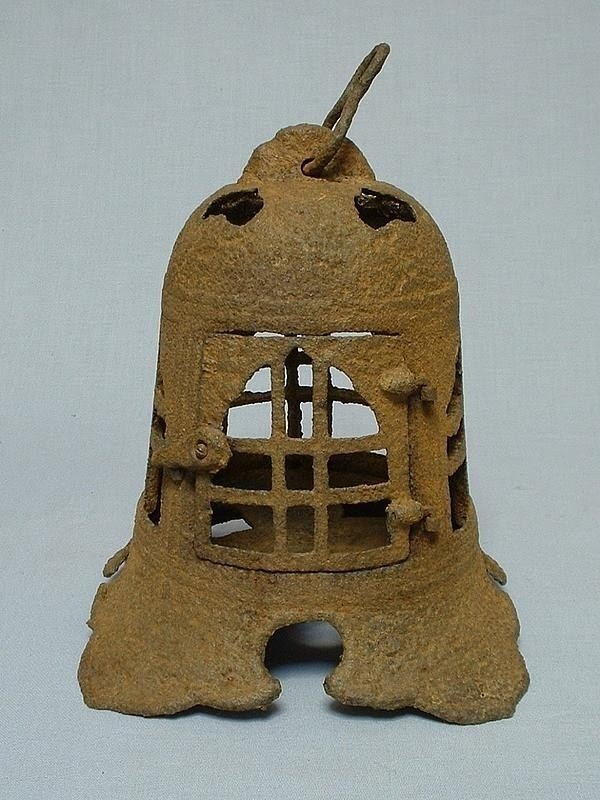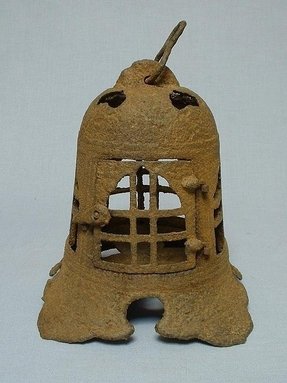 Rare cast iron Japanese lamp - a genuine antique! Metal lantern from Japan, characterized by bell shape, equipped with lattice doors on either side. How old could it be?? Its ancient looks impress me a lot!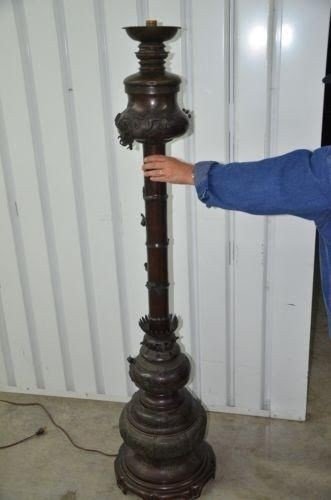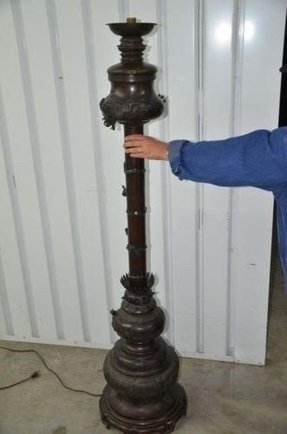 JPG?set_id=2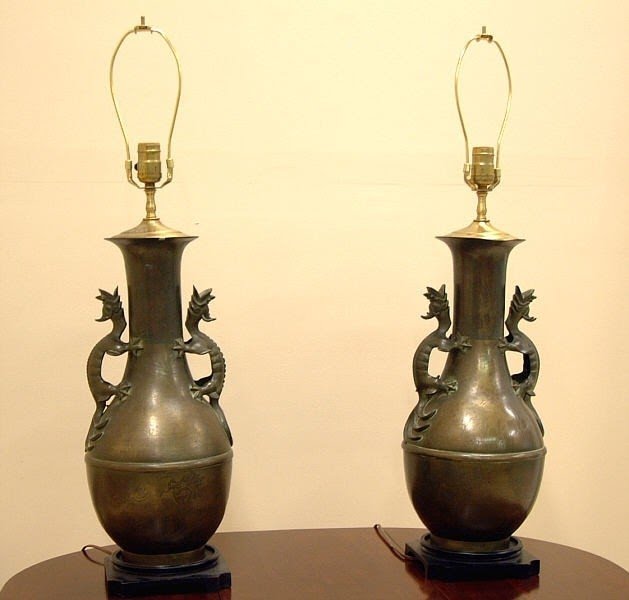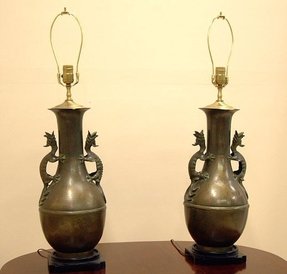 Finished in antique bronze, this stylish pair of dragon lamps embodies perfectly well the ornamental art of the Orient. Handcrafted, each of them enchants with its detailed finish.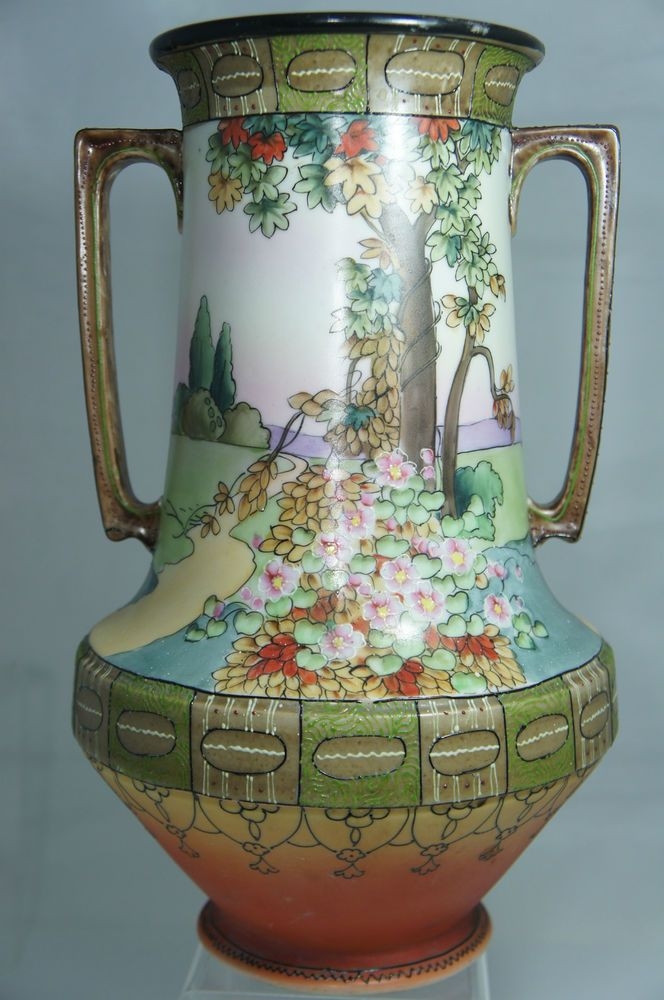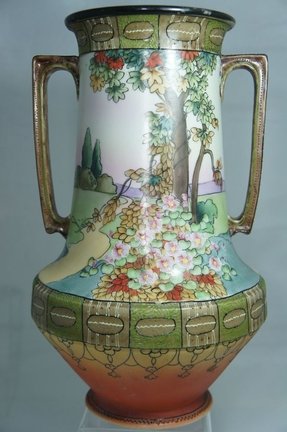 RARE Antique Art Deco Nippon Hand Painted Cherry Blossom Vase Lamp Base | eBay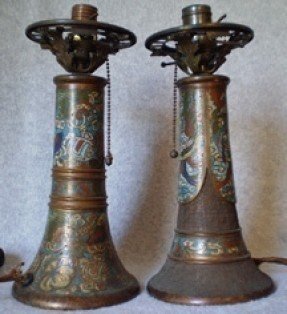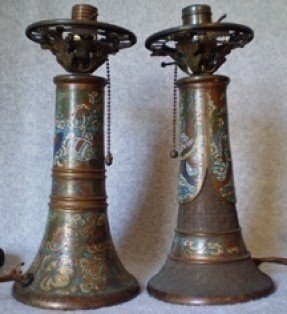 Every culture is packed with amazing elements that can be used in interior design.Examples are these antiwue japanese cloisonne lamps.Made of bronze.They have a slender form,globed at the bottom like a dress. Decorated with handmade paintings.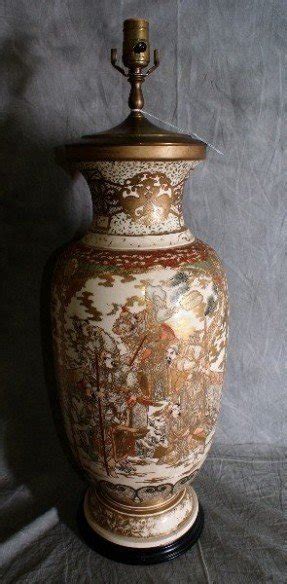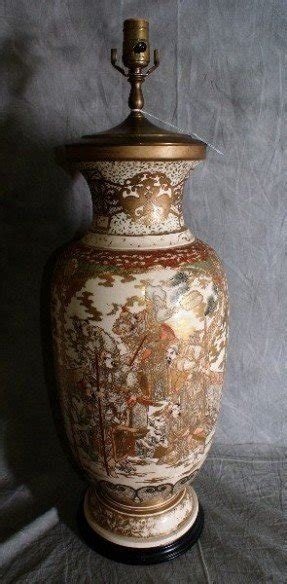 30: Antique Japanese Satsuma lamp. H:29".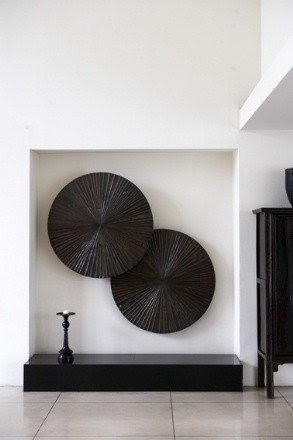 | P | Modern Art with Antique Japanese Tansu Chest / Thomas Schonnemann Photography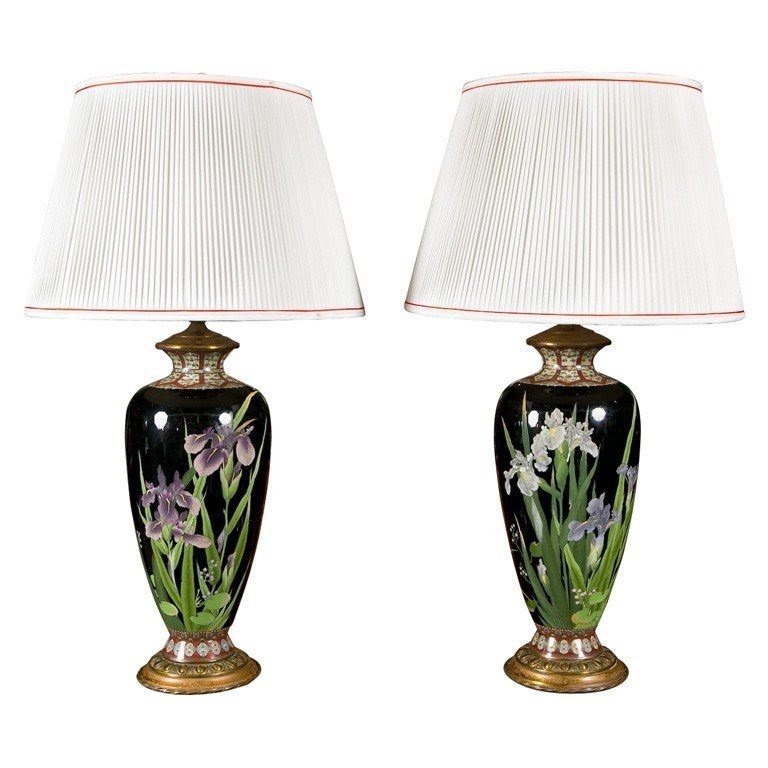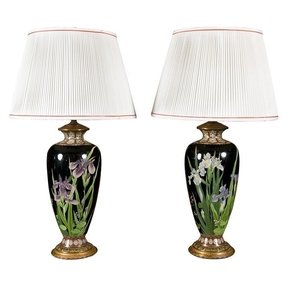 Pair of Japanese Cloisonne Lamps | From a unique collection of antique and modern table lamps at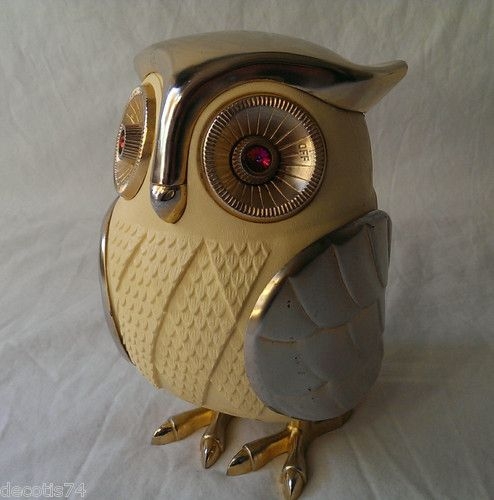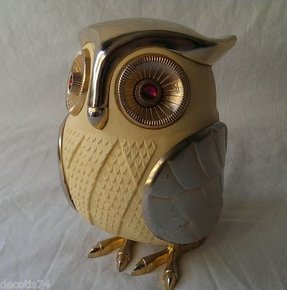 VINTAGE OLD 1960s EAMES ERA PANTON ANTIQUE OWL MOTIF JAPANESE TRANSISTOR RADIO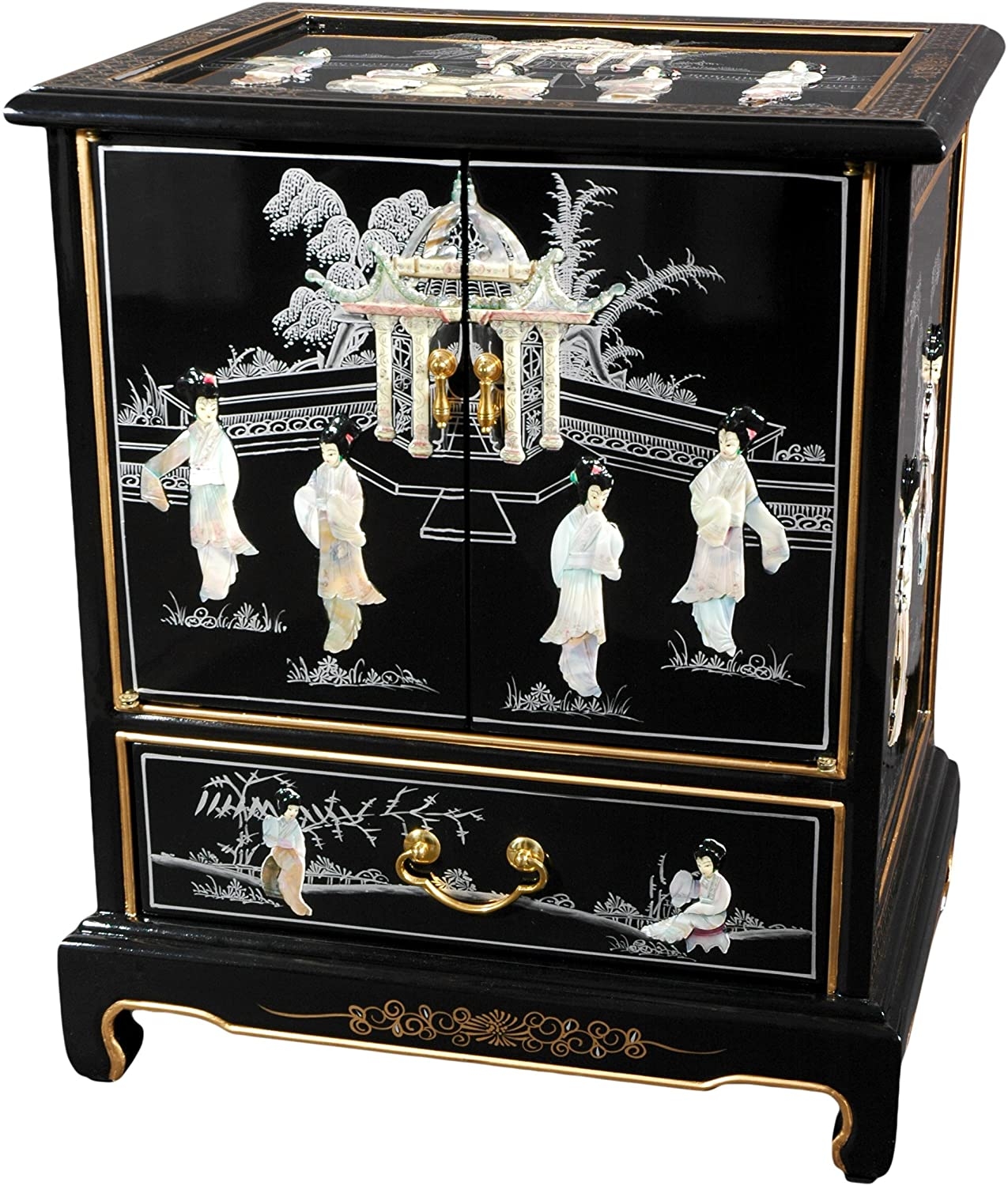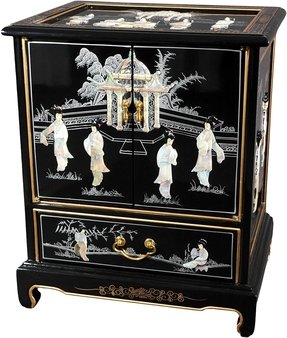 This astonishing end table was design in oriental style and will be an eye-catching point. It is finished with black lacquer and pear decorative painting. It features a cabinet so can be use as a nightstand.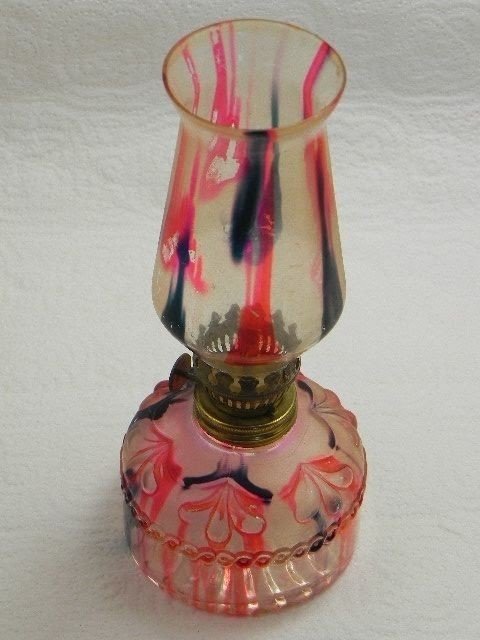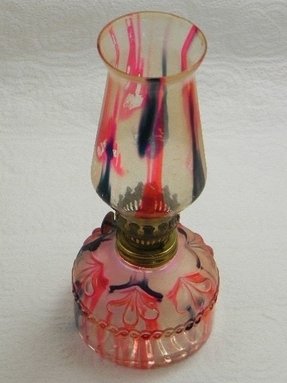 Vintage Glass Oil Lamp in Pink and Blue Japanese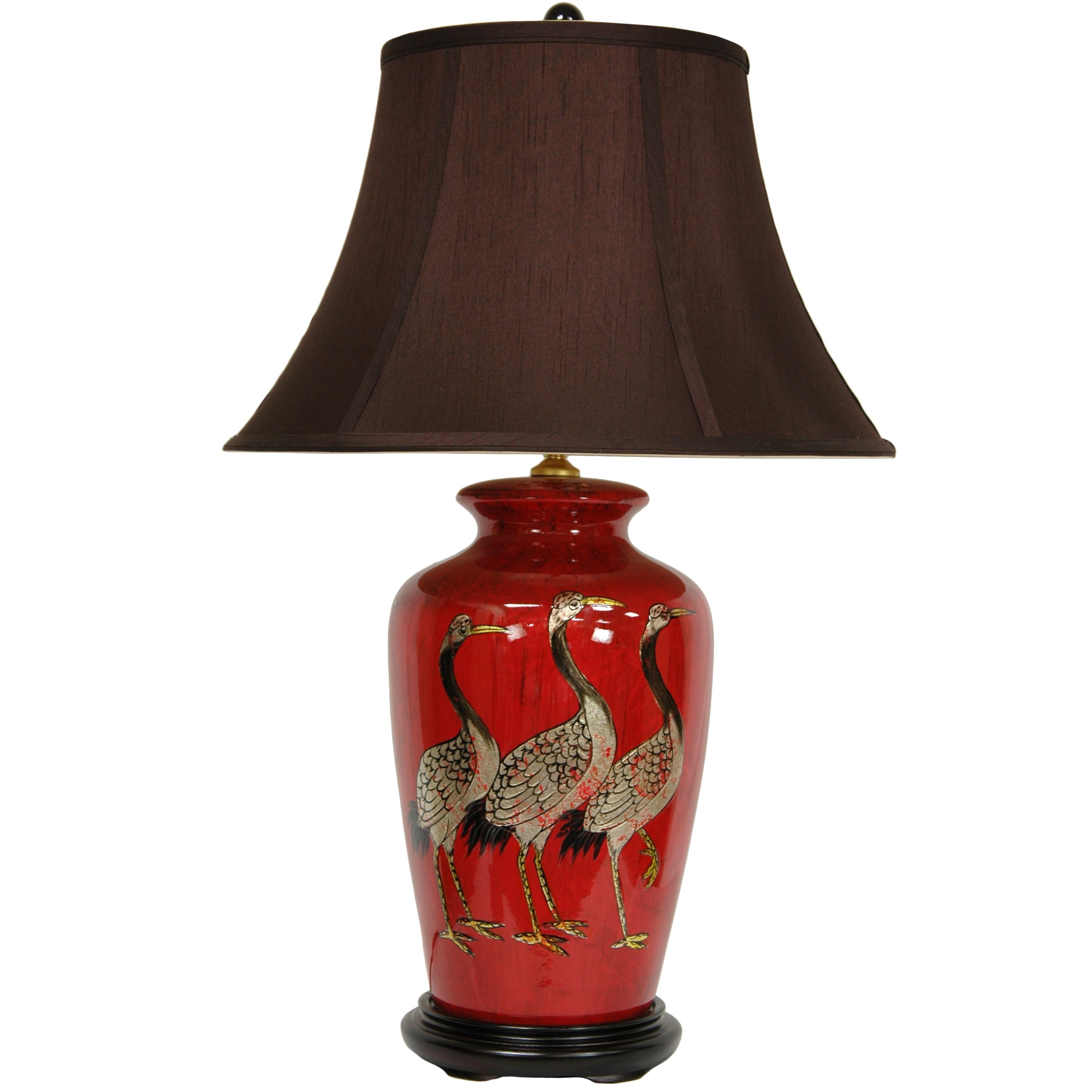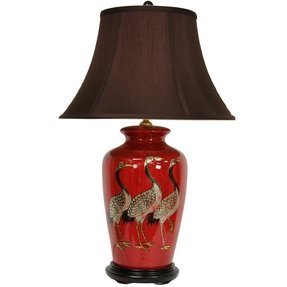 Crowned Cranes Vase 26" H Table Lamp with Bell Shade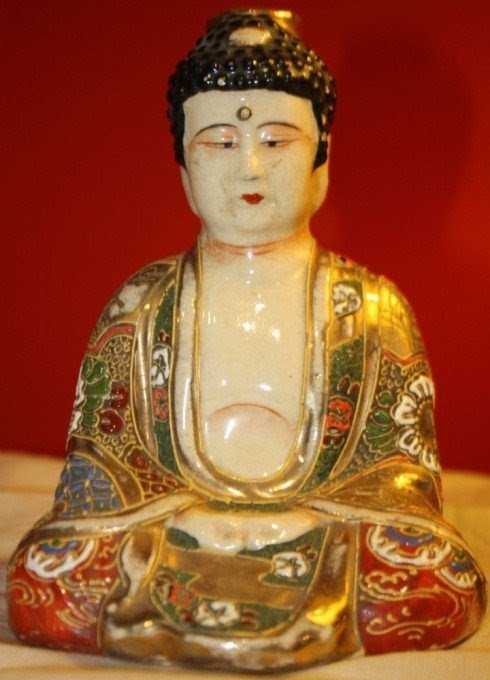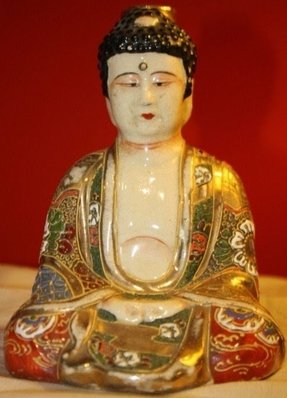 Antique Japanese lamp with a Satusma base. This solid base looks very attractive thanks to its multiple colors. It is suitable for people who prefer Asian pieces of equipment. It is also very solid and long-lasting.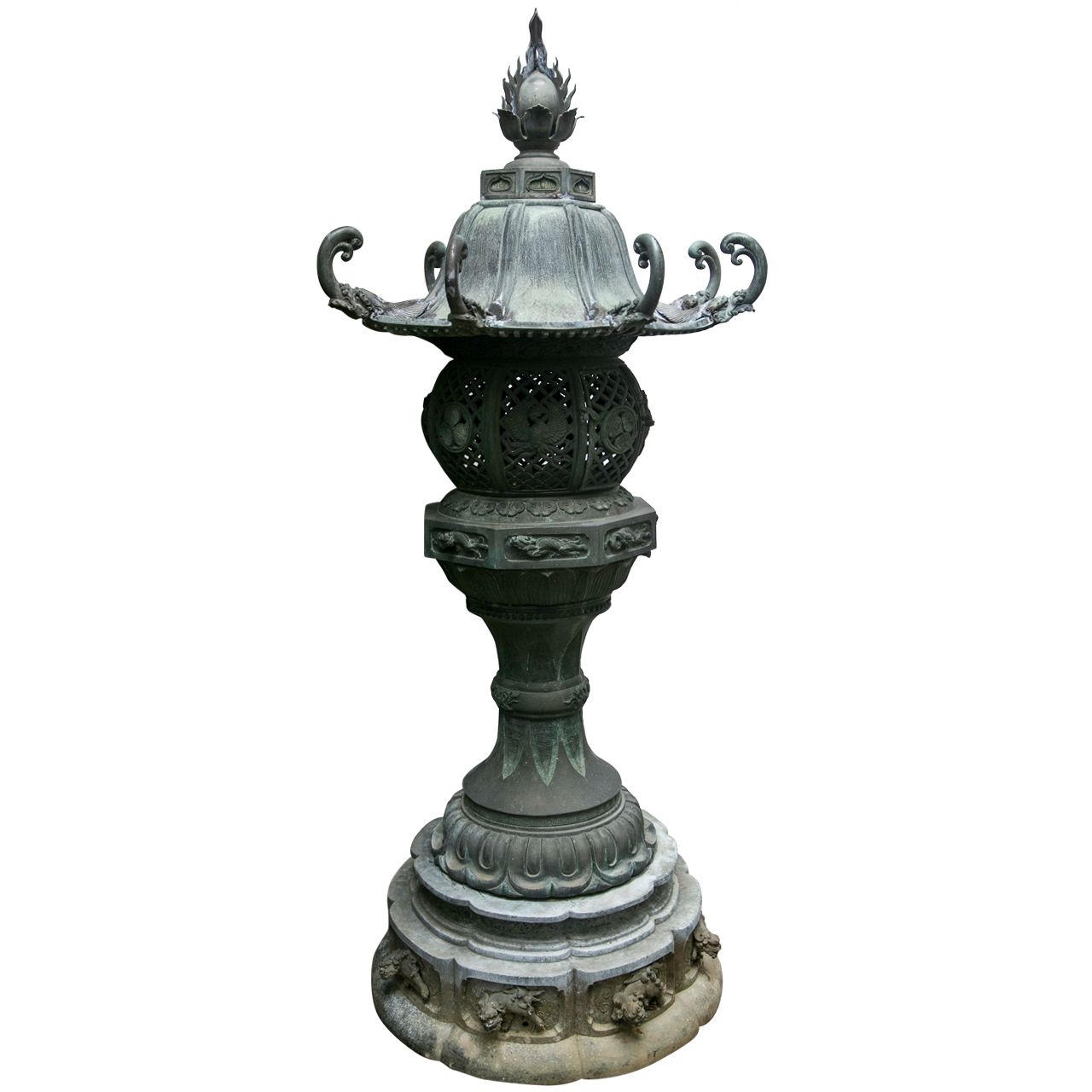 Large Bronze Japanese Garden Lantern | From a unique collection of antique and modern garden ornaments at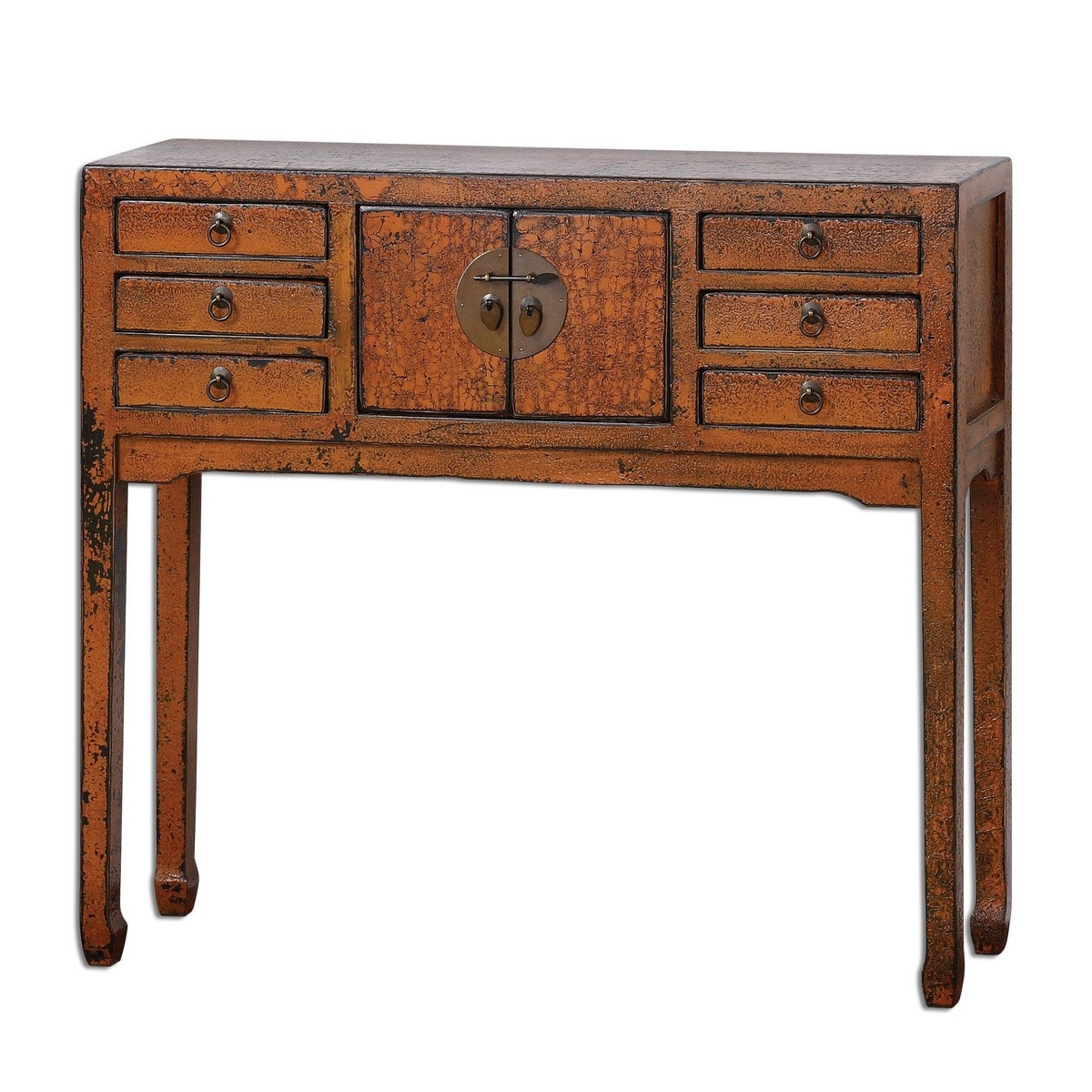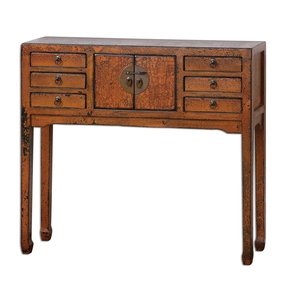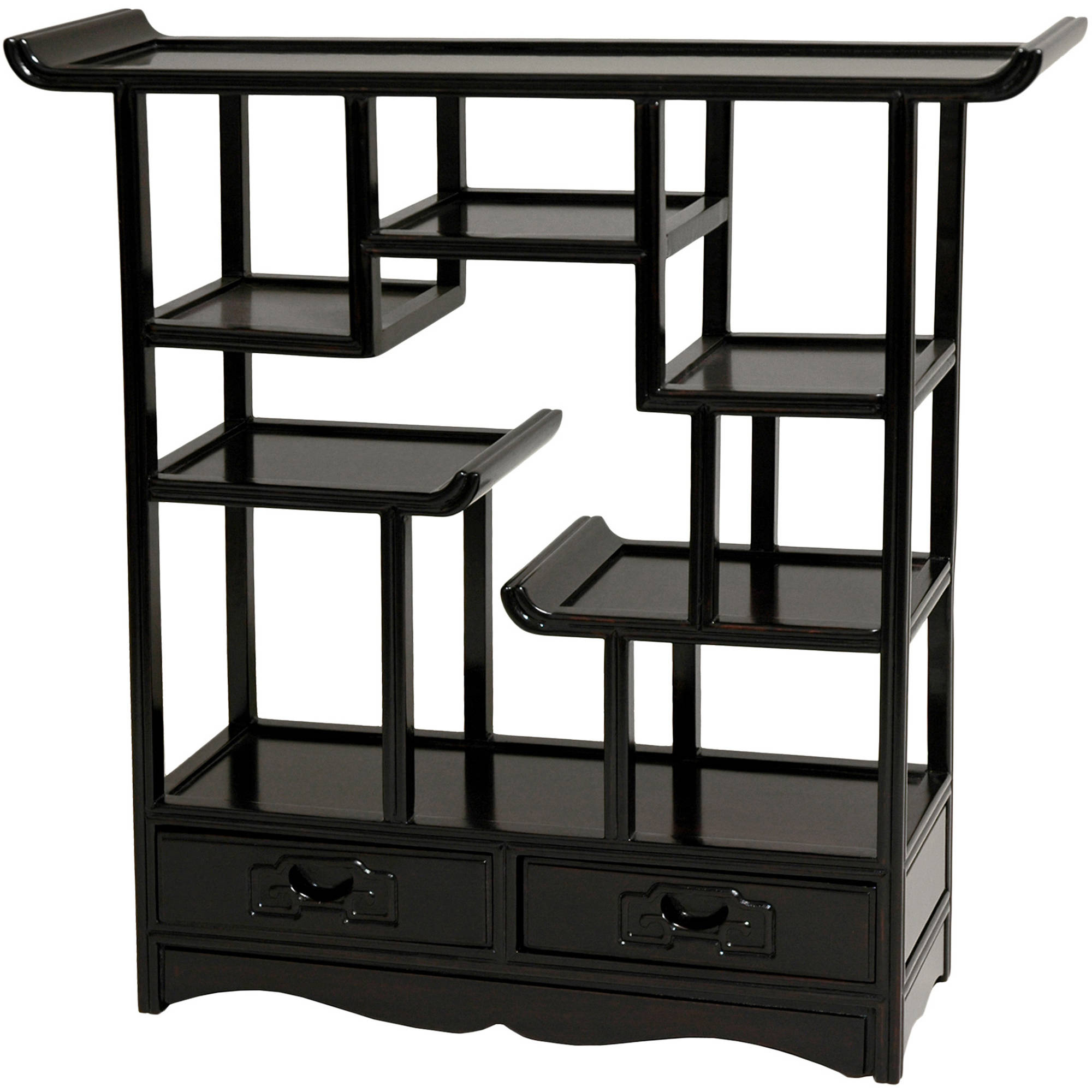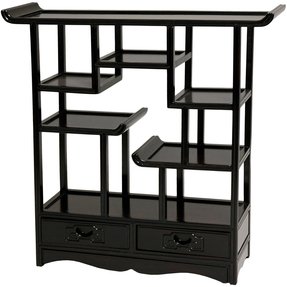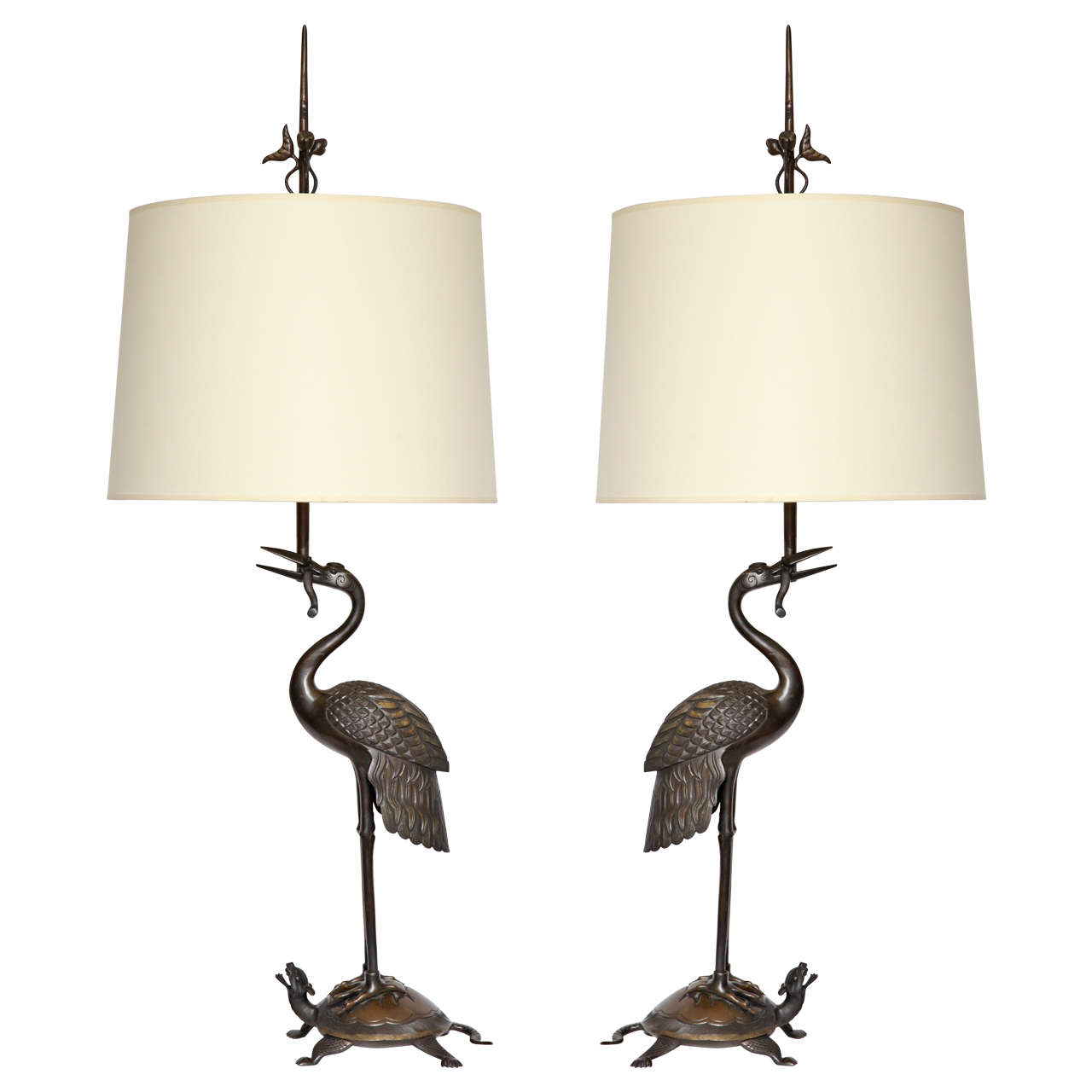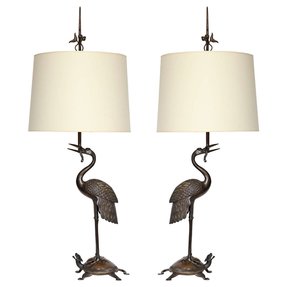 A Pair of 1920's Japanese bronze Table Lamps | From a unique collection of antique and modern table lamps at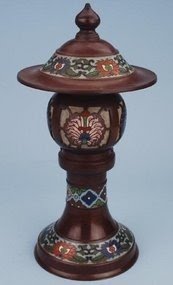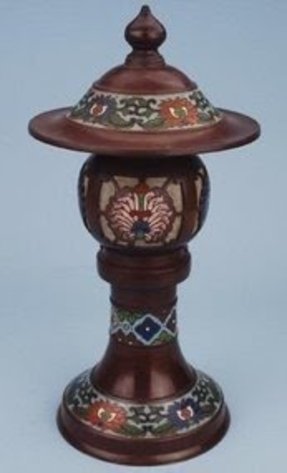 japanese lamps I Have a pair of these.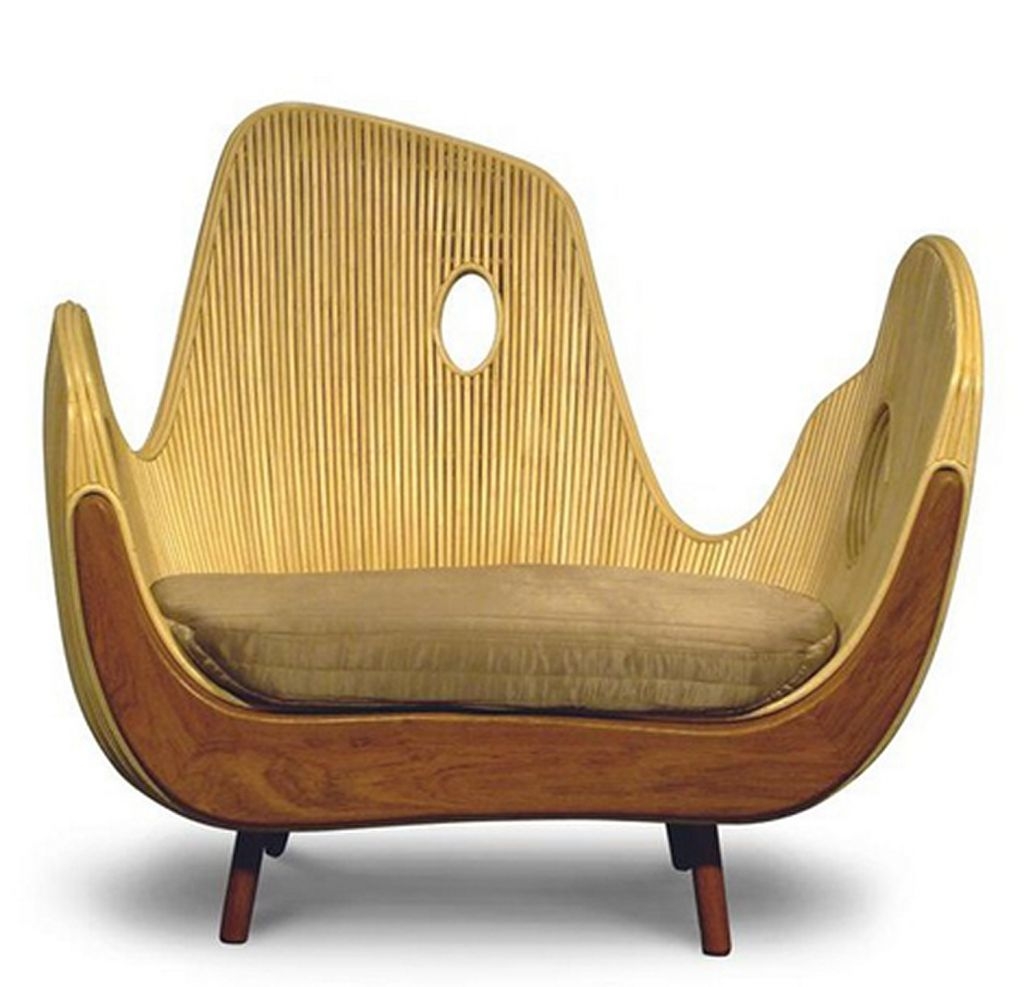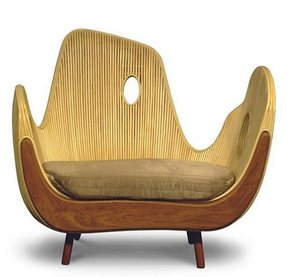 A True Simplicity of Exotic Outdoor Furniture Collection by Koji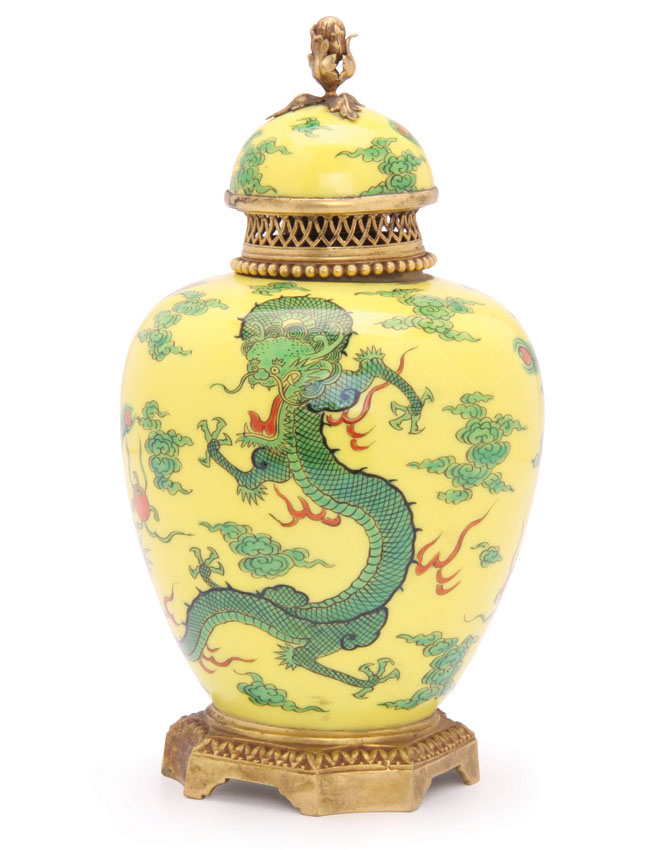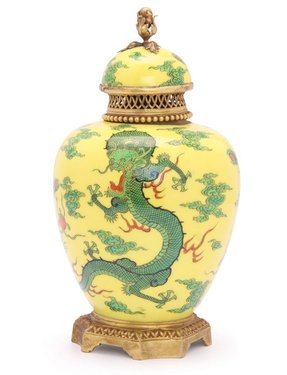 Entrance of the dragon at its best.Antique japanese lamp, made of traditional porcelain,with gilded bronze ormolu mounts, presents a green dragon and phoenix on a bright yellow ground.It is a replica of Fukagawa porcelain, and reminds of 20th century in Japan.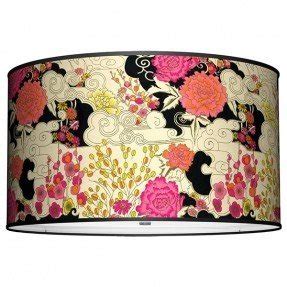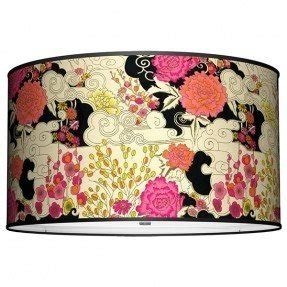 Embodying the beautiful Japanese art, this seascape lamp constitutes a charming lighting fixture. It delights with its handpainted shade, featuring all the shades and tones of a blossoming spring.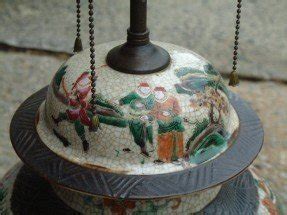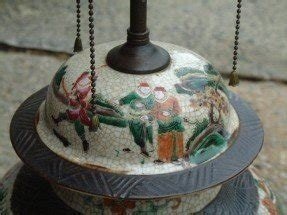 Antique and Vintage Online Price Guide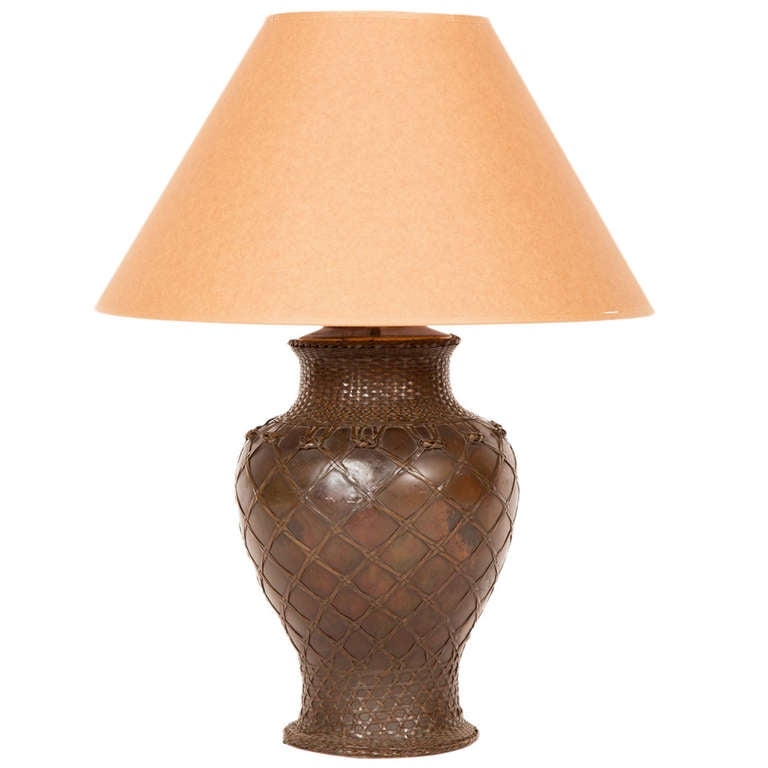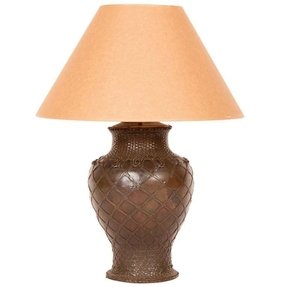 Japanese Meiji Bronze Basket Form Lamp | From a unique collection of antique and modern table lamps at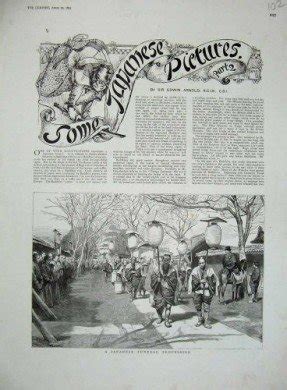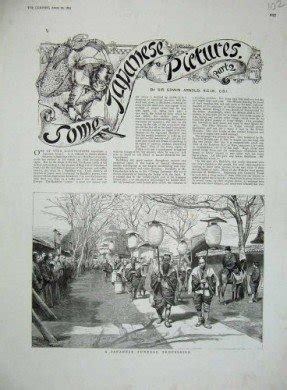 SATSUMA WARE | Antique Satsuma Ware Japanese Table Lamp image 2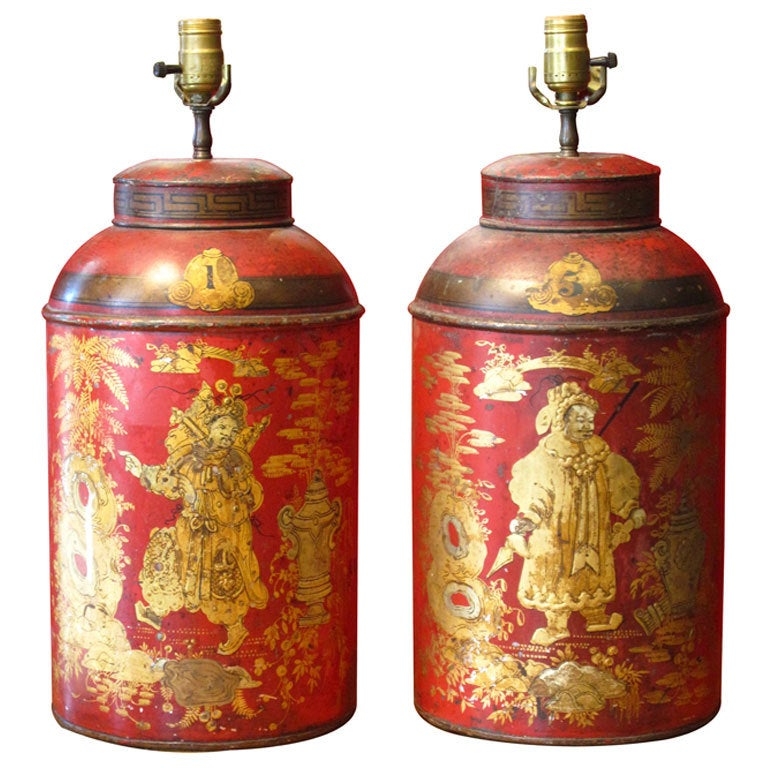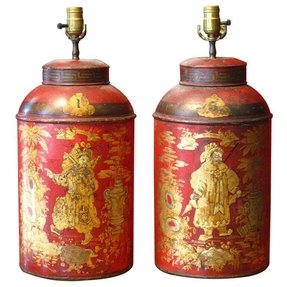 Pair Antique Regency Red Japanned Tea Cannister Lamps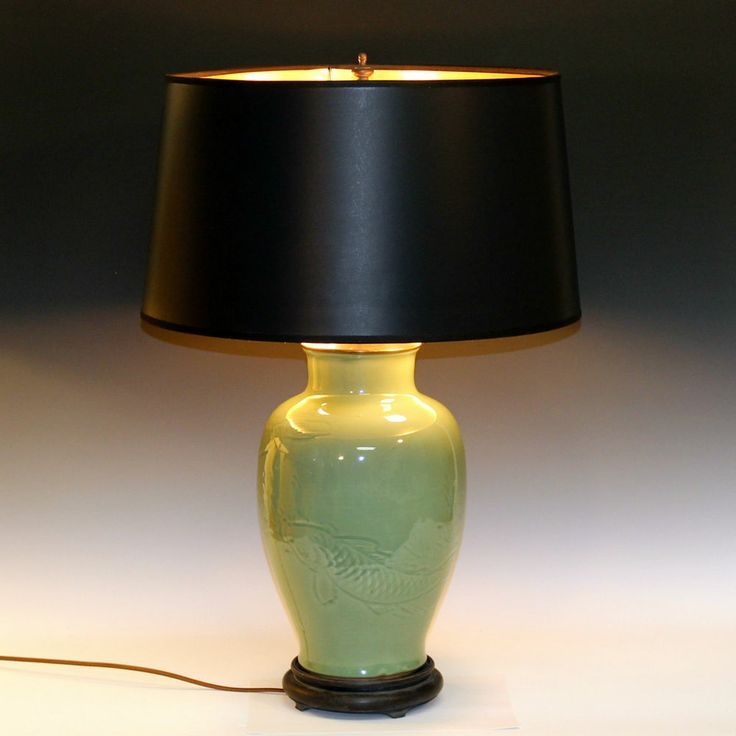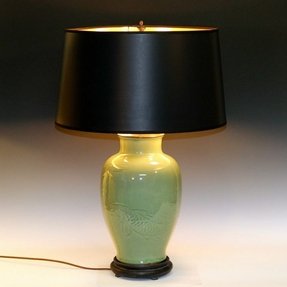 Antique Japanese Studio Celadon Porcelain Incised Carp Vase Lamp 1920's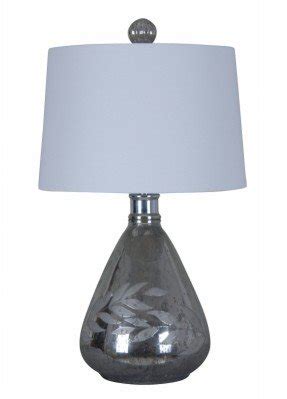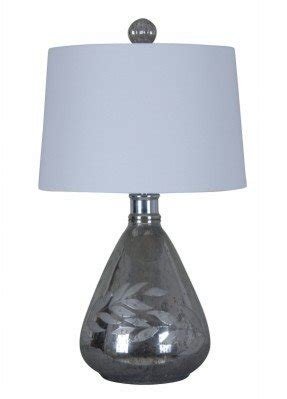 Antique Glass 26.5" H Table Lamp with Empire Shade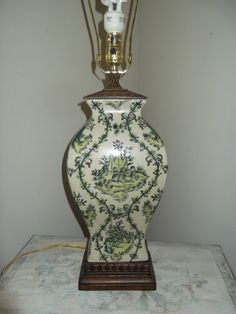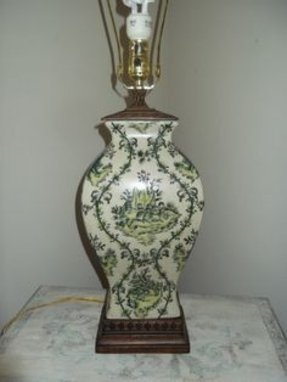 vintage handpainted oriental lamp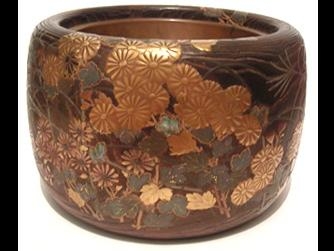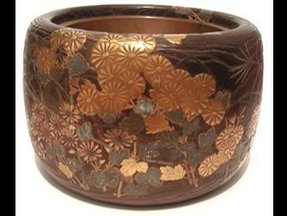 Japanese hibachi with KIKU design.