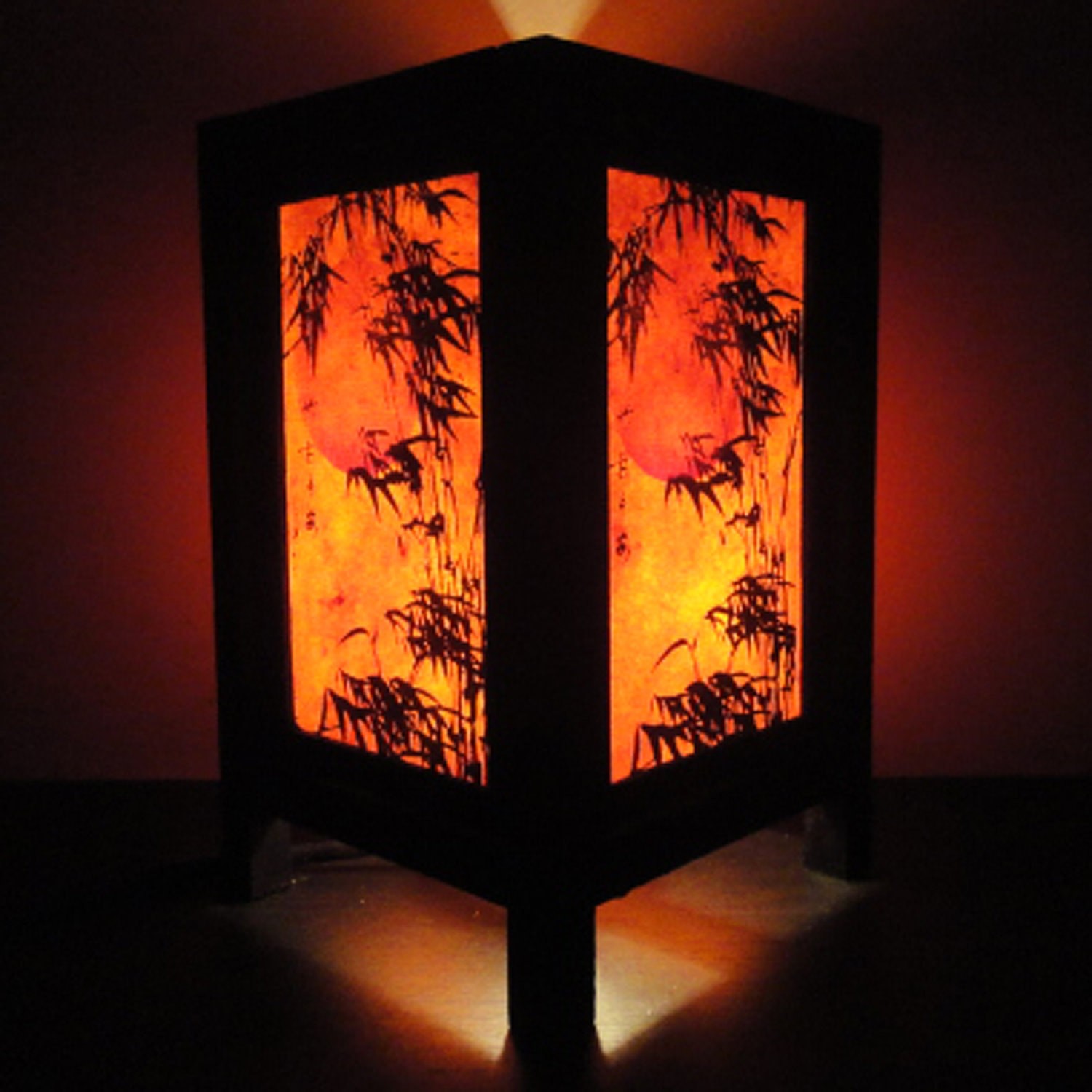 Asian oriental japanese bamboo dawning
If you never have enough of Orient inspired accessories in your space, check this Japanese table lamp out. Bamboo frame holds warm amber colored black drawing paper inserts that dim the light and create unparalleled ambiance.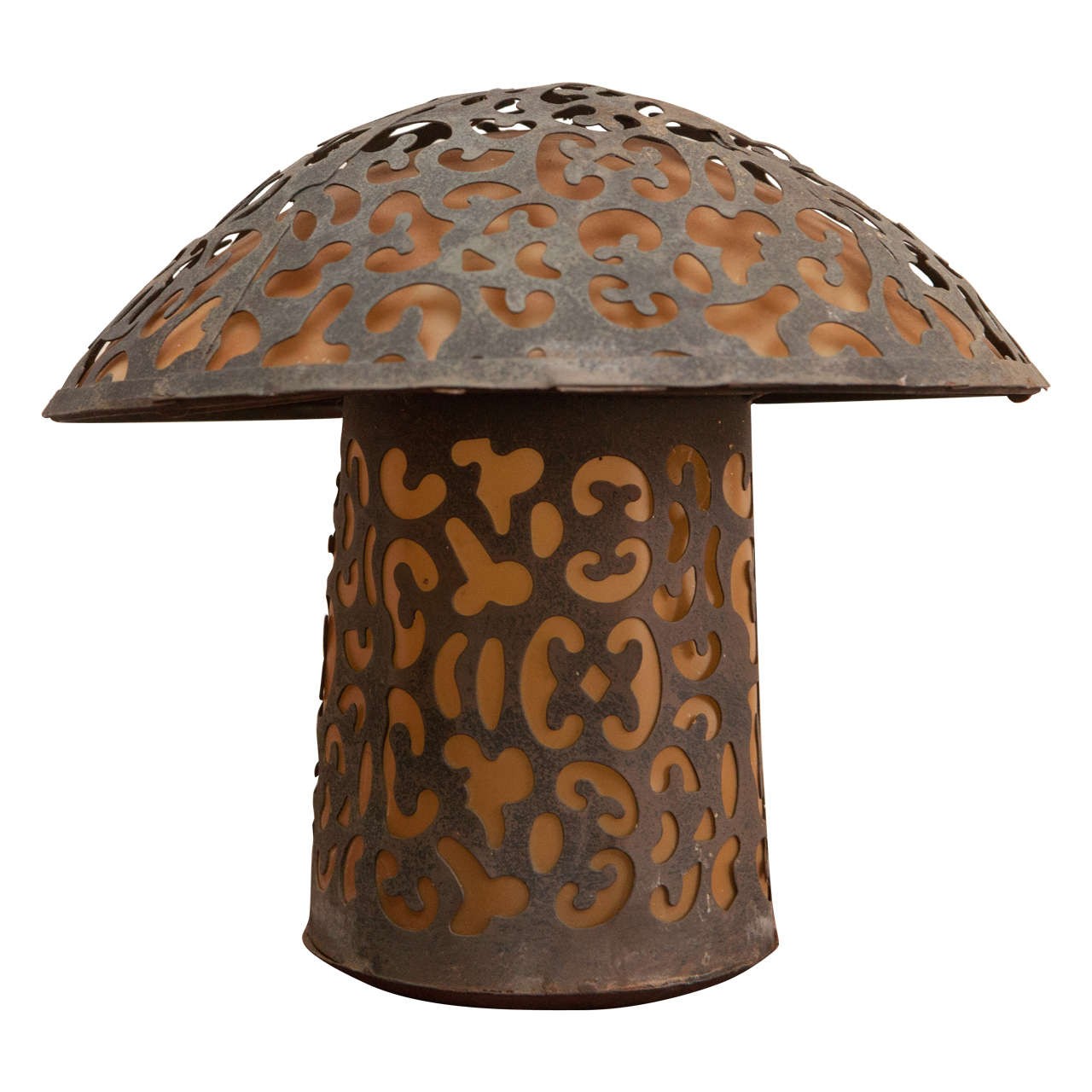 Antique japanese lantern table lamp
Enchanting with its original mushroom shape, this antique Japanese lantern can be a delightful table lamp, adding refinement to almost every decor. It features hand wrought cutwork rusted metal and updated electrical fittings, hardware and cord.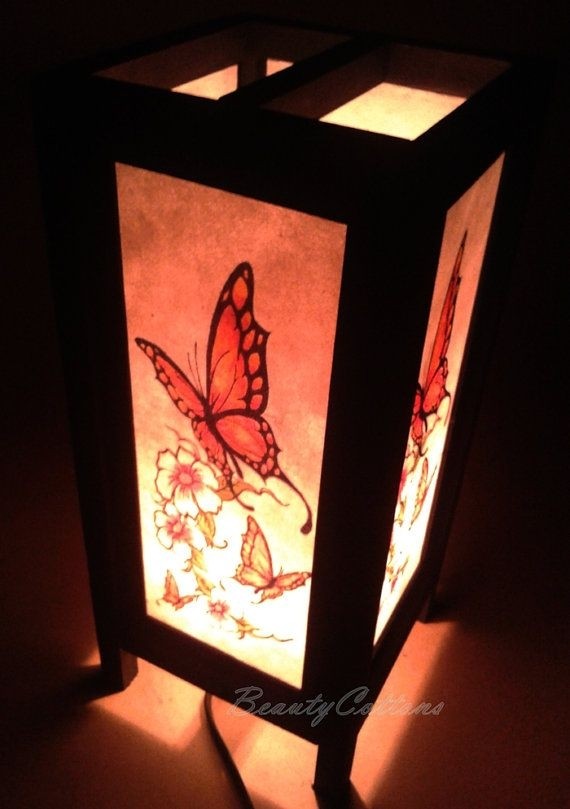 Table Lantern Lamp Or Bedside Floor
Today, modern Japanese lantern table lamp is more often made of wood and frosted glass. Once, glass replaced rice paper. This lamp has enriched its frosted glass with a colorful butterfly that admires beautifully painted flowers.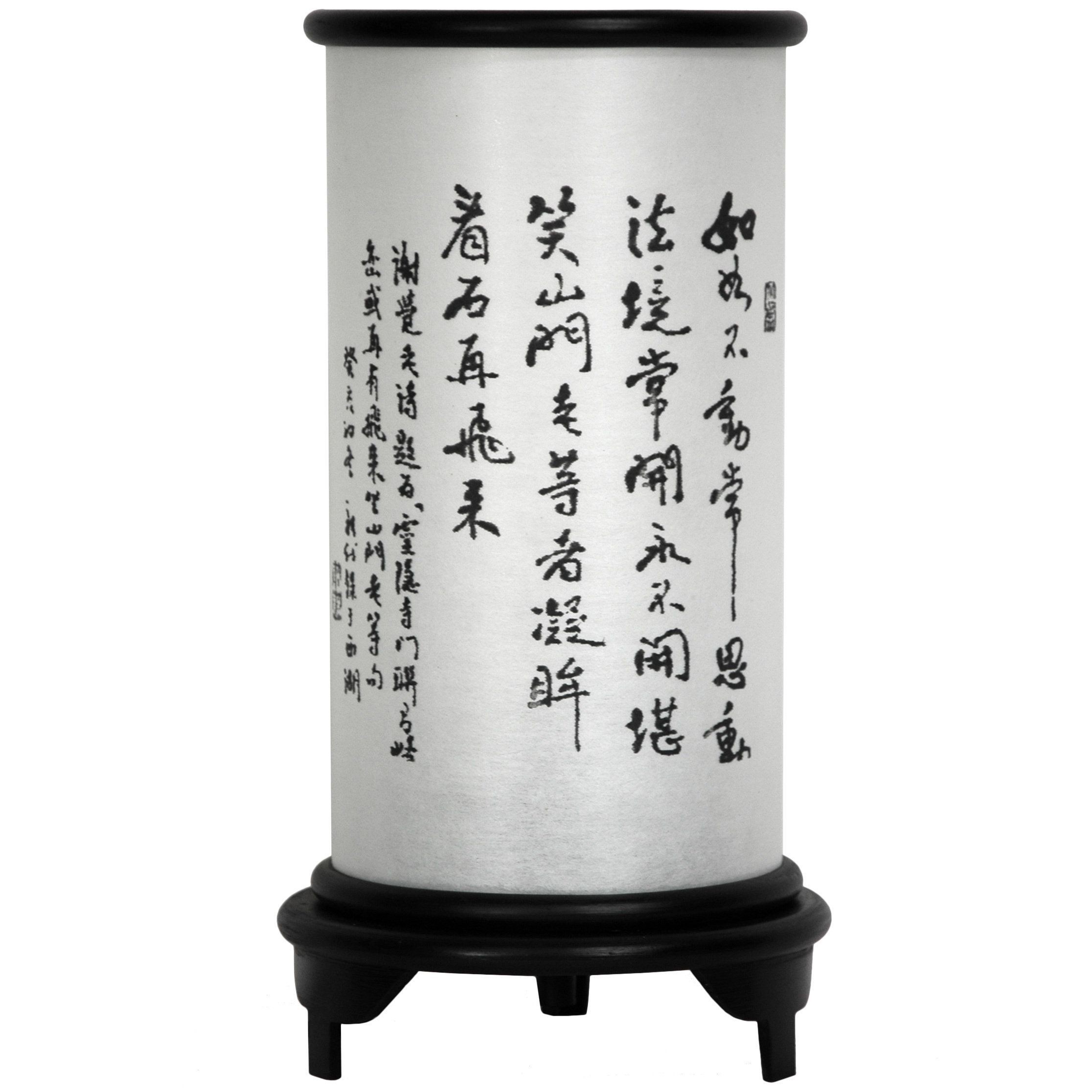 Japanese Kanji Lantern Shoji 13.25" H Table Lamp with Drum Shade
IF you like Asian decorations you need to buy this table lamp with drum shade. It is perfect for your living room and bedroom. You will be impressed how amazing this lamp is. It is a great choice.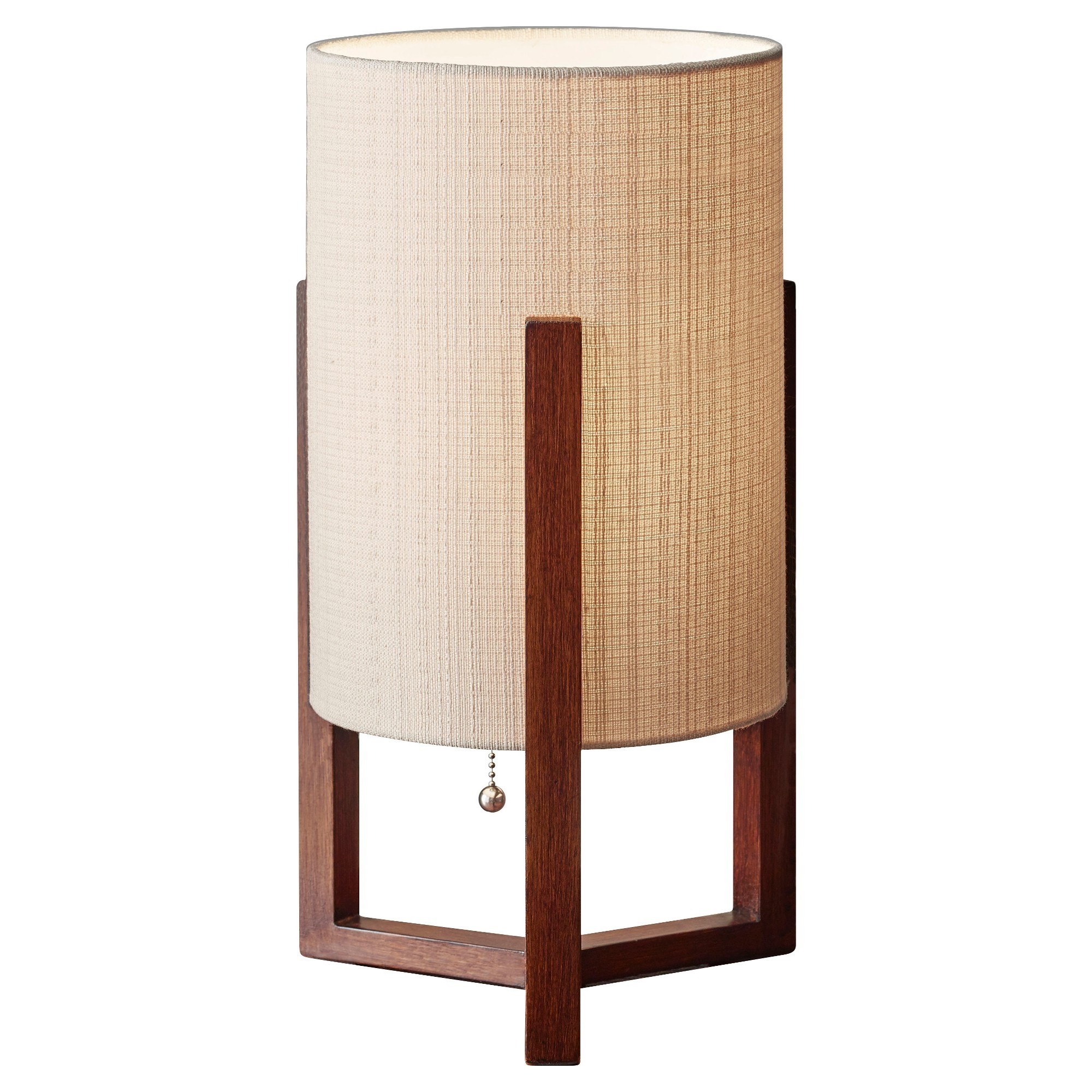 Quinn 12" H Table Lamp with Drum Shade
This rather unique table lamp in a walnut finish combines a solid wood frame with a beige drum shade designed of polyester/cotton. The lamp is equipped with pull-chain switch controls, and accommodates 90W incandescent or equivalent CFL bulbs.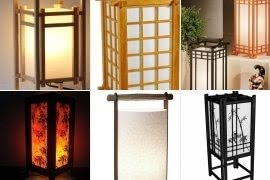 The Japanese style of these captivating table lamps gives the interior an exceptionally pleasant design. Beautiful wood construction with subtle and delicate rice paper inserts delights and brings to the room a unique ambiance.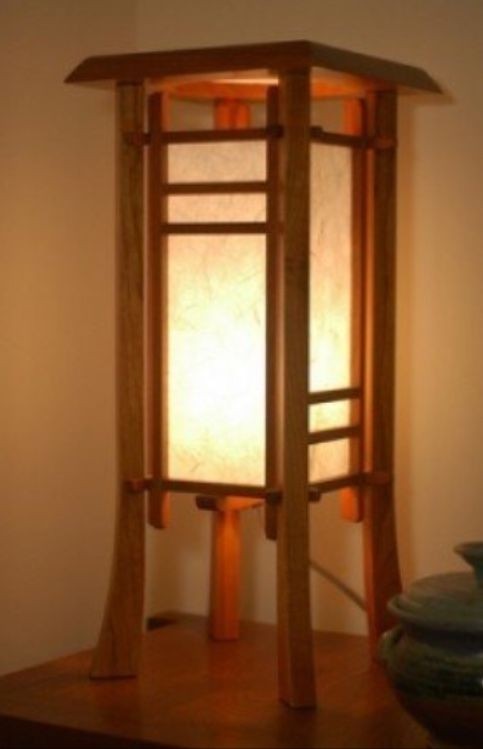 Domestic Japanese lantern table lamps have a light construction made of wood. Initially, models from the Land of the Rising Sun had walls made of strong and light-reflecting rice paper. This is also here in the form of a rectangular prism.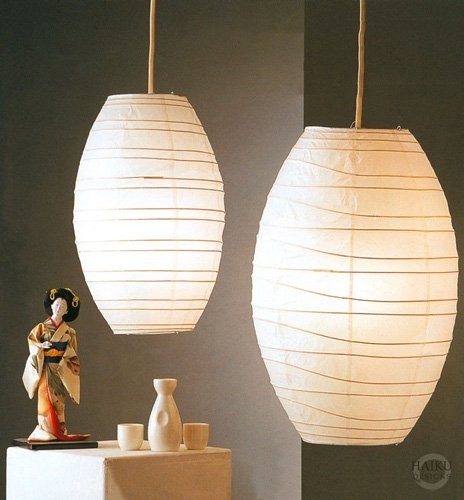 This Japanese lantern can be a magnificent table lamp. Its oriental design shall appeal to all, who love Asian art. Simple, yet solid proposition, made from high-quality wood.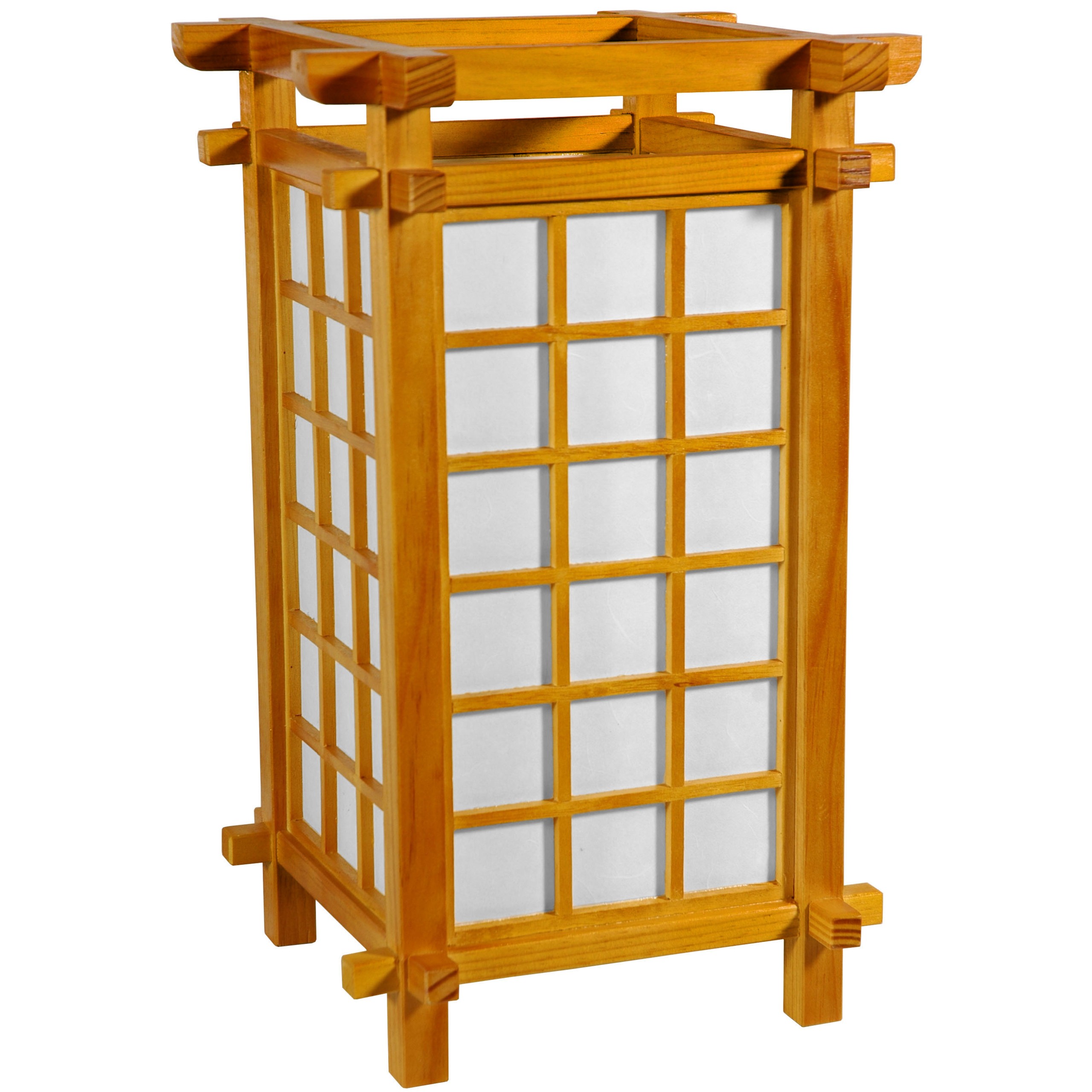 Take advantage of fine simplicity of this Orient inspired electric lantern table lamp, crafted from kiln dried spruce wood and topped off with honey finish to match all Japanese themed interior spaces.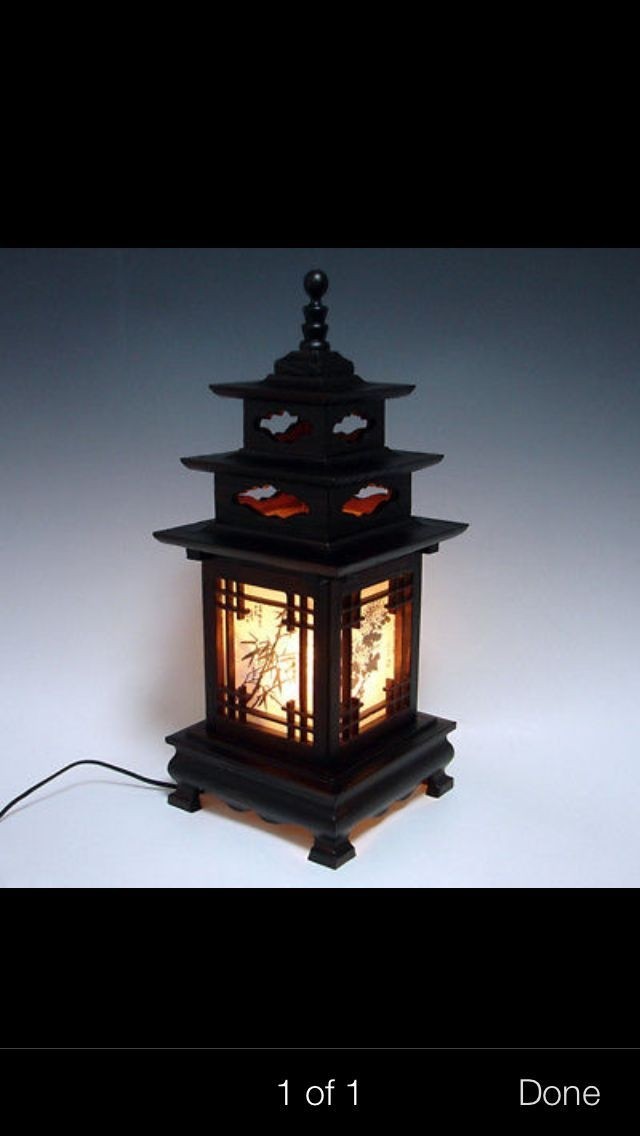 Embodying the classic oriental style, this wooden lamp in a pagoda shape will be a perfect gift for all Asian art lovers. Placed on the table, this lantern will create a romantic illumination.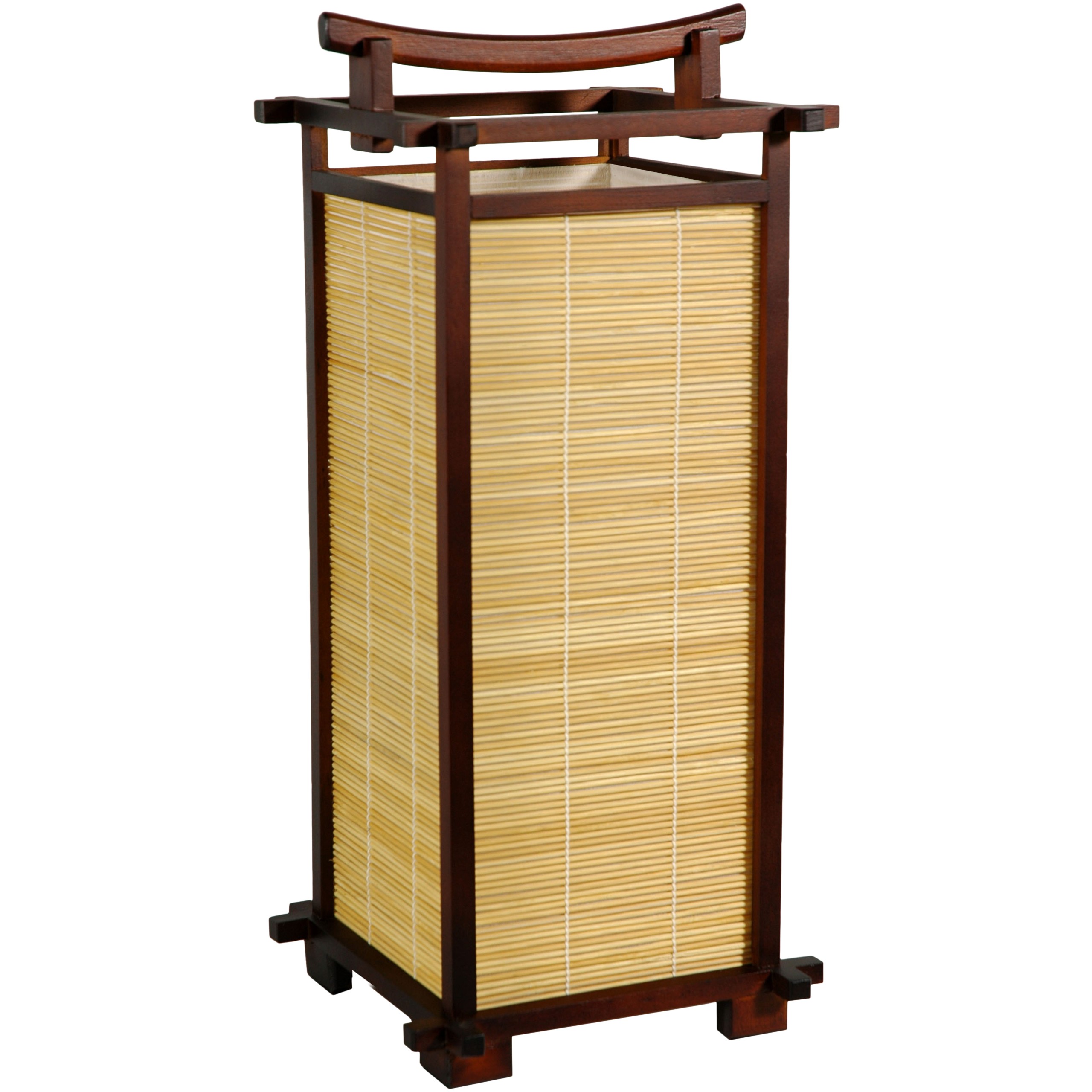 Bring a dash of oriental elegance and style into your home with this traditional Japanese lantern table lamp. Constructed from a combination of slender wooden frames and bamboo shades, the piece is designed to deliver cozy ambient lighting into any space. It also stands on four thick legs for support and safety.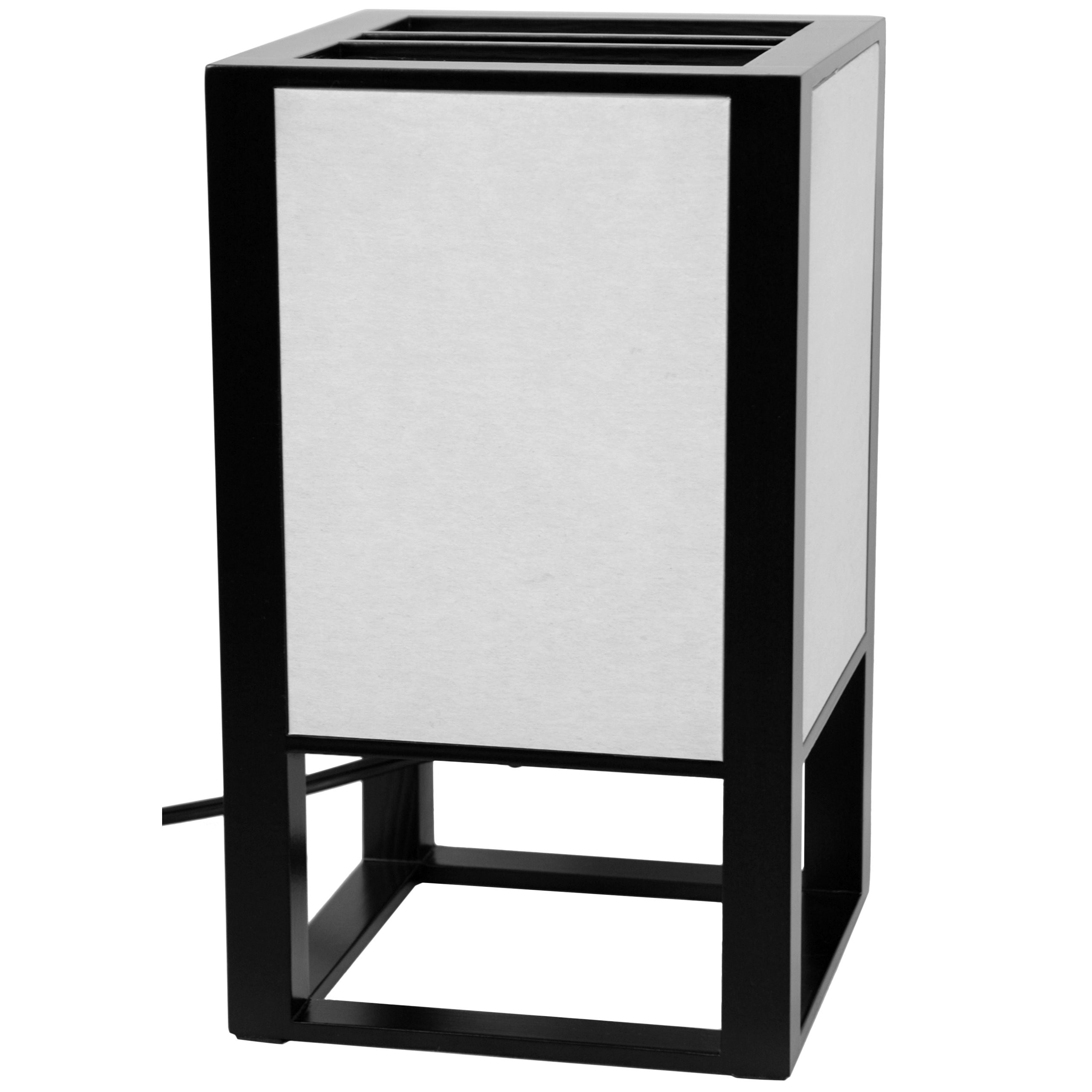 Classic Edo era Japanese shoji lantern, hand crafted in a sleek, modern shape. Lightweight wood frame finished in a lacquered black. Contrasting white rice paper is fiber-reinforced for durability. Shoji rice paper lanterns provide a softened, indirect li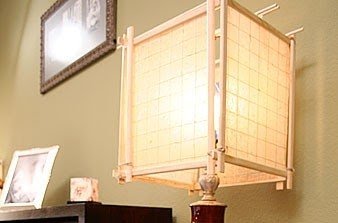 Great DIY project for the home. Would be really pretty in a bedroom or three in a row over a island or dining room table.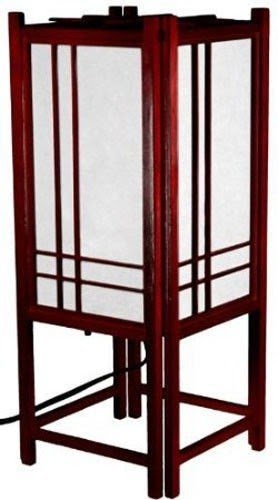 Japanese Red Double cross Indirect Light Wood & Paper TATAMI Shoji Lantern Lamp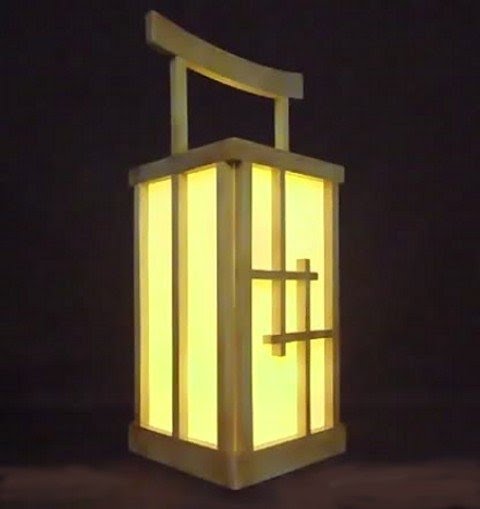 Initially, models from the Land of the Rising Sun had walls made of strong and light-reflecting rice paper - today, on the example of this bright rectangular japanese lantern table lamp - walls are made of frosted glass, accompanied by a light beige frame.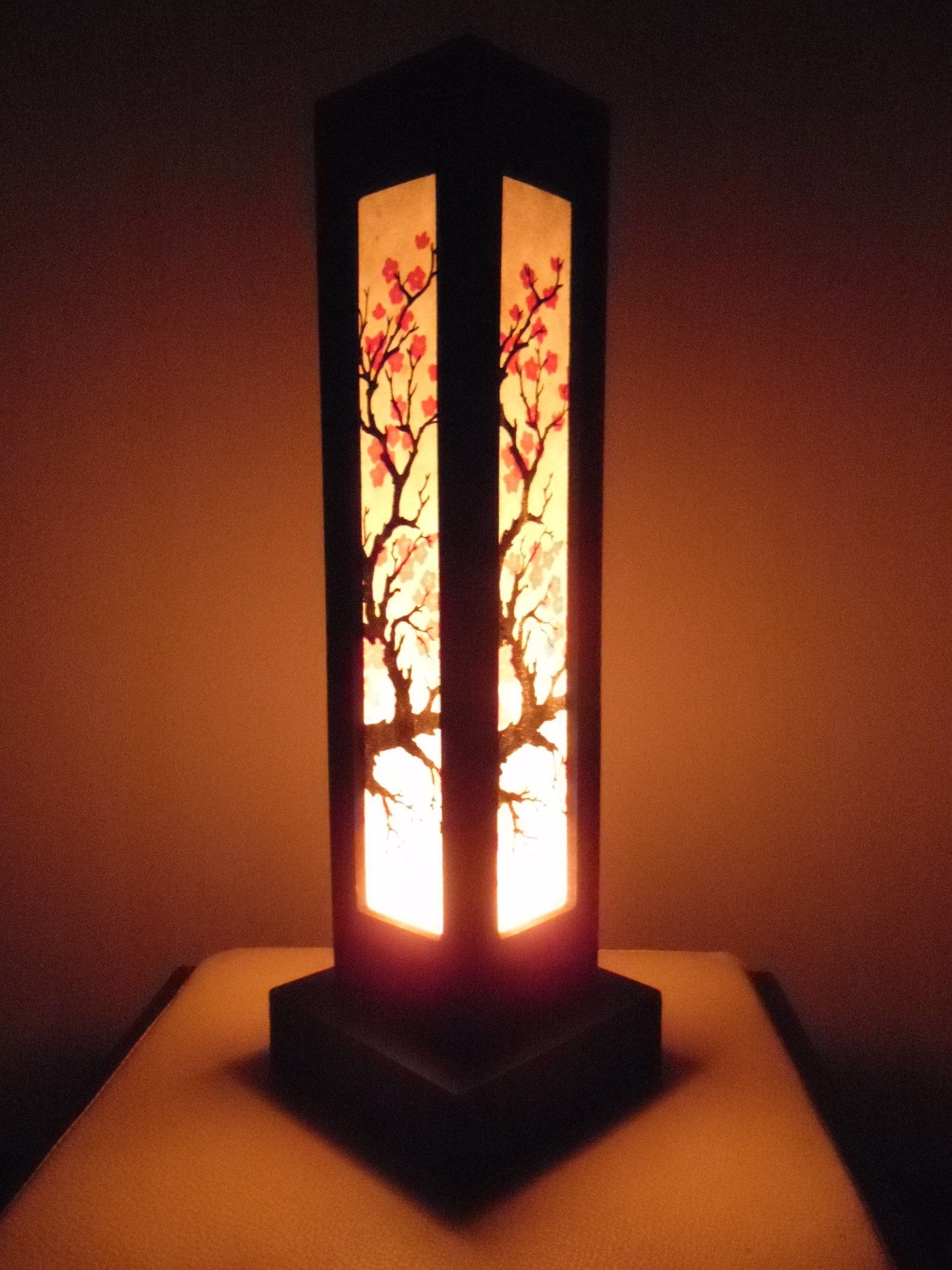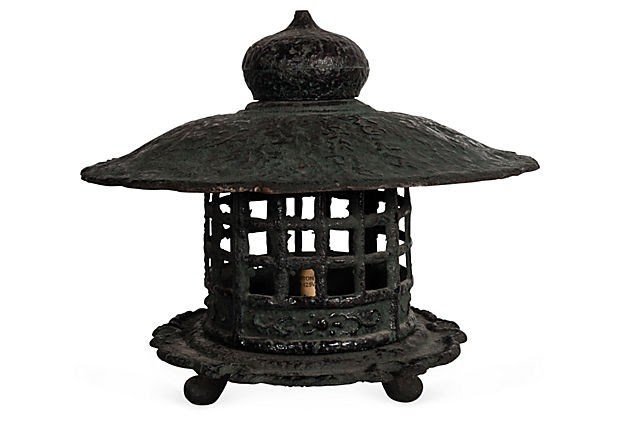 This table lamp features a very attractive Japanese lantern stylization. Its black old-styled finish provides aesthetics to many indoor and outdoor areas. The whole lamp is resistant to different forms of wear and damage.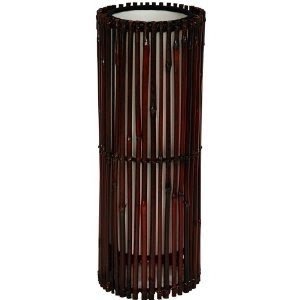 This 17" Kobiyashi Japanese Bamboo Lantern will add a smooth oriental atmosphere to any interior. It will enchant with its handcrafted kiln dried dark stain bamboo that branches around washi paper shade.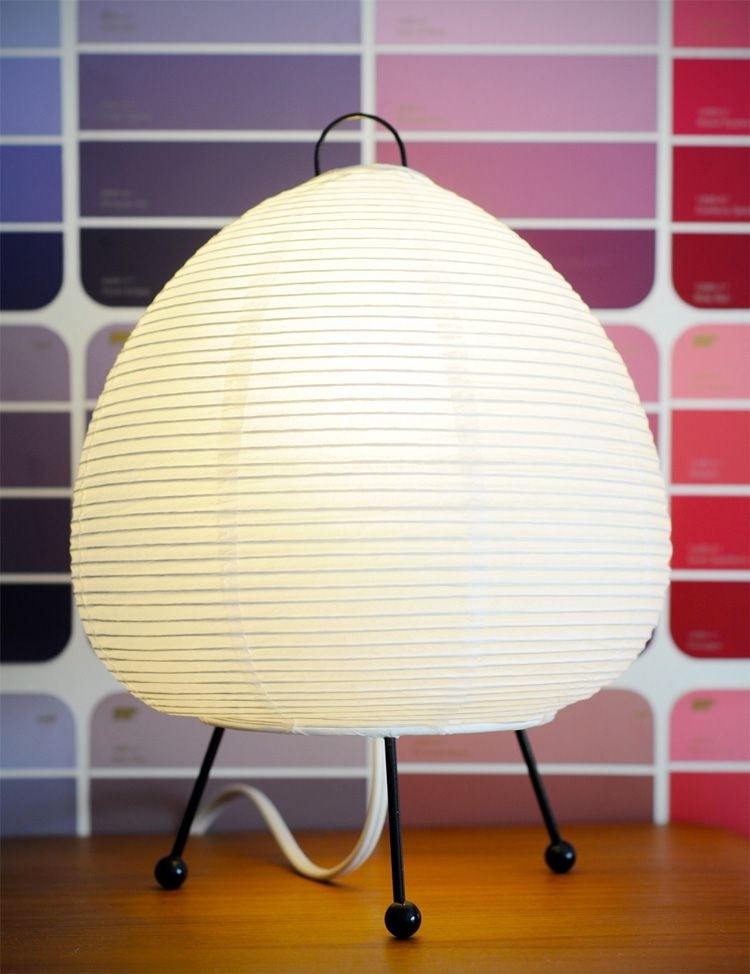 Opt for something a bit more original with this amazing Japanese table lamp that sports the perfect shape for distributing light evenly around your space, while the yellow tone to it will make the room feel warmer.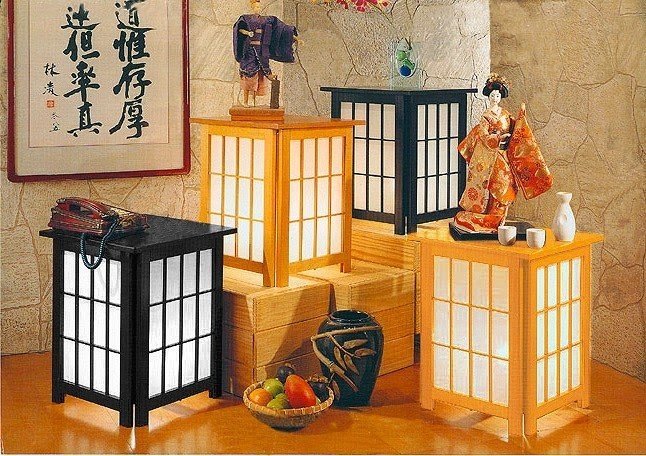 japanese end tables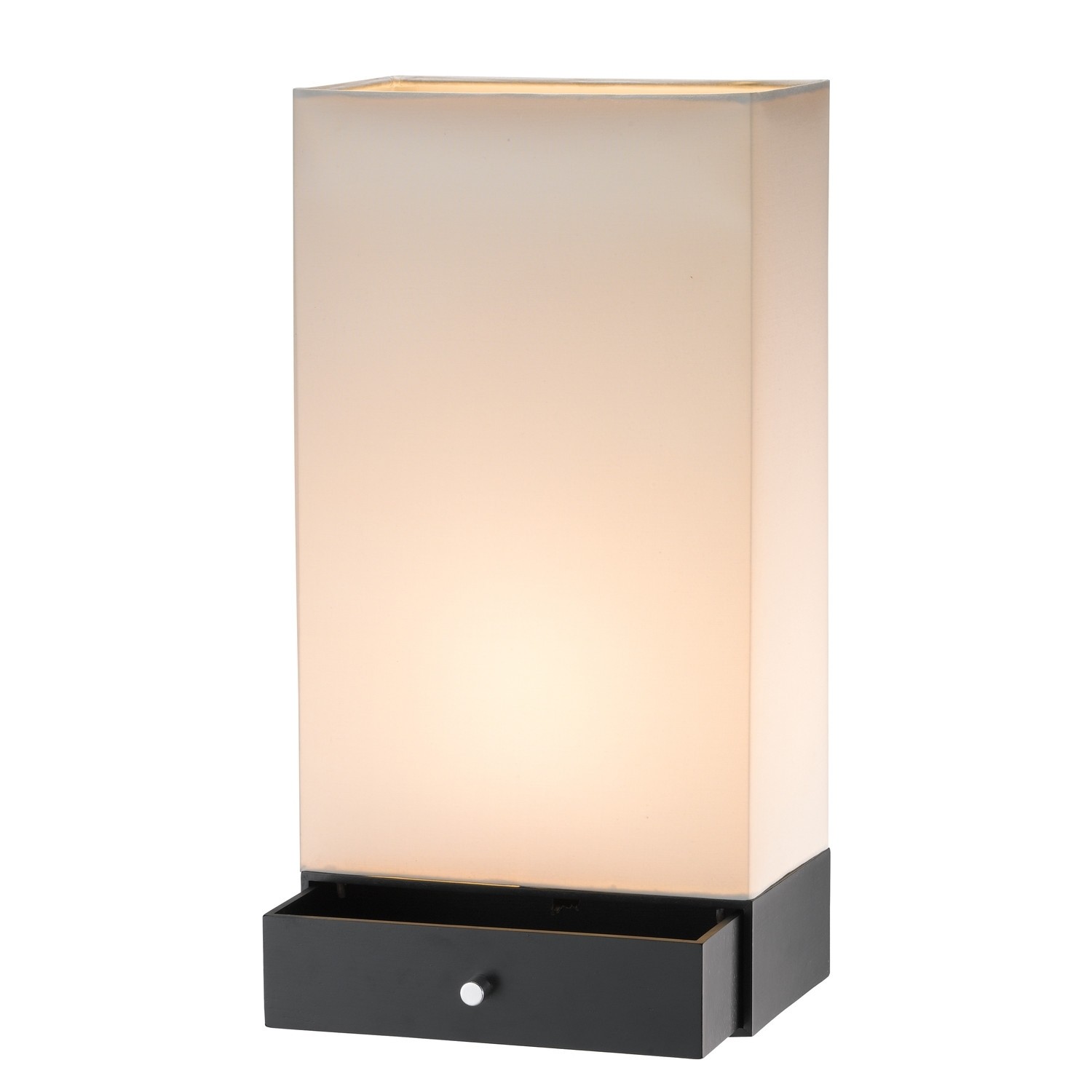 Parker 20" H Table Lamp with Rectangular Shade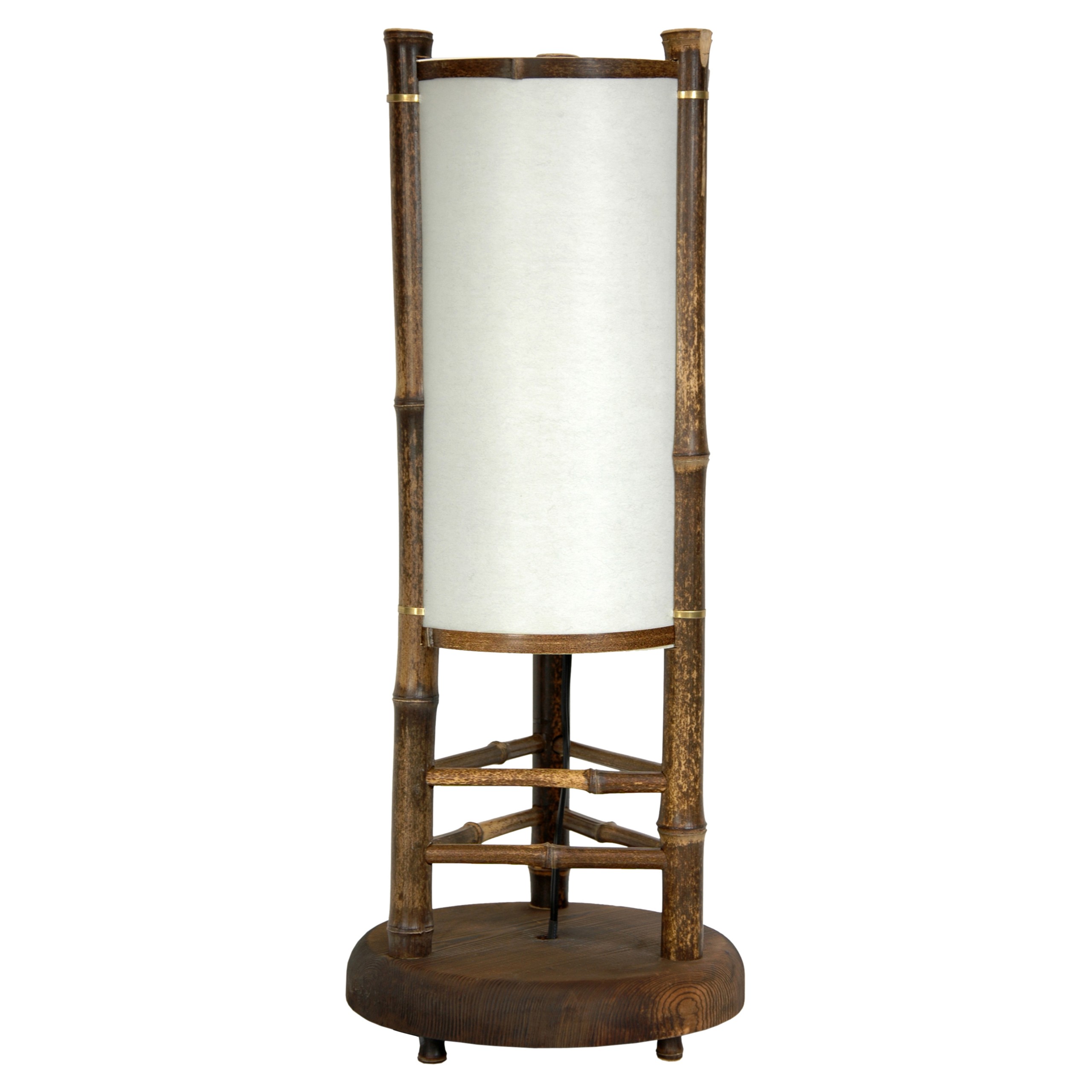 Oriental Furniture Unique Inexpensive Comtemporary Lighting, 19-Inch Koru Japanese Bamboo Shoji Paper Lantern Table Lamp by Oriental Furniture. $71.00. Kiln dried bamboo pole body. 19 5/8" tall small bedside lamp, 8 1/2" diameter poly reinforced washi pap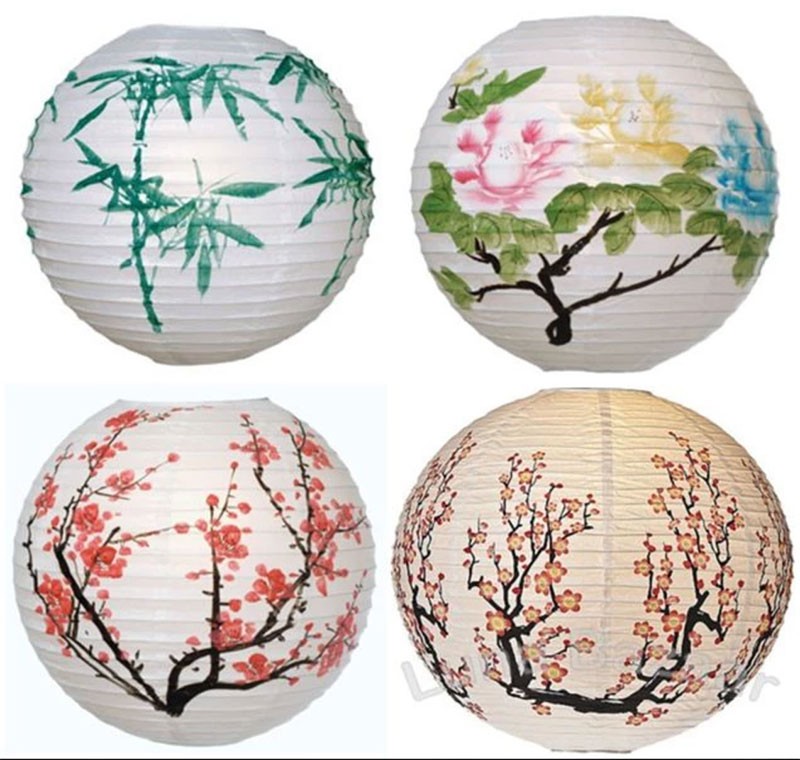 These beautiful Japanese traditional lanterns can be a key element of your interior design that would define its character. Made of light materials and decorated with beautiful paintings are perfect for anyone who likes the oriental atmosphere.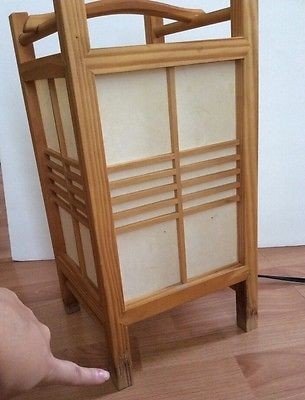 Bring oriental accents to your home by choosing this lovely table / floor lamp made by Japanese artisans. It features a fine bamboo frame with a rice paper shade, creating full of warmth and coziness ambiance.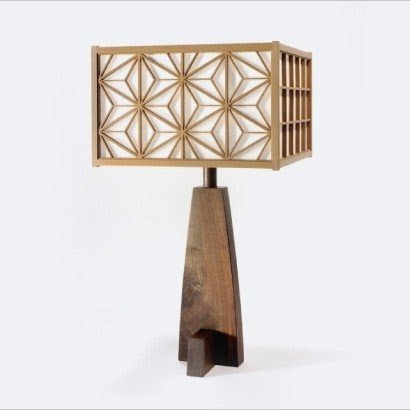 George Nakashima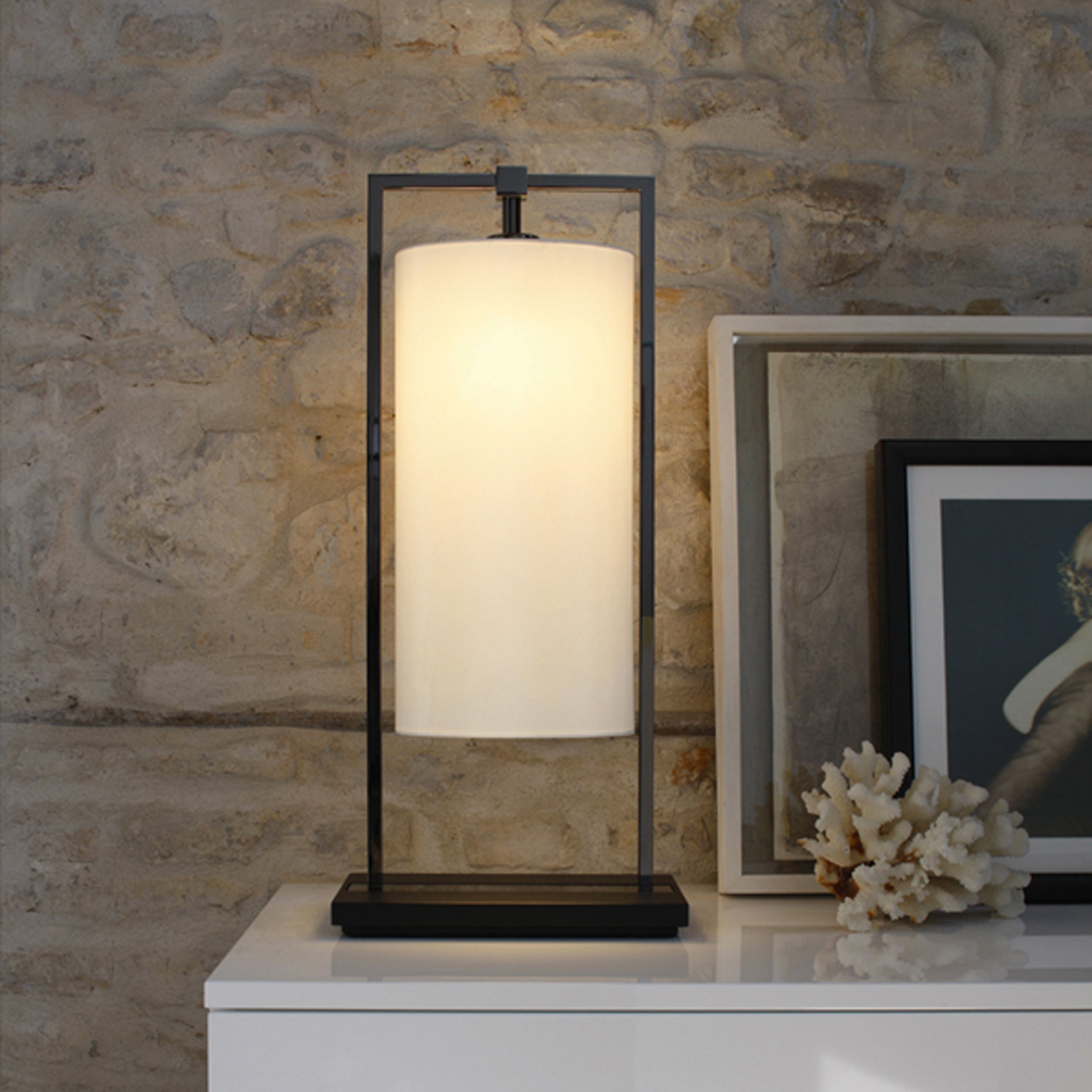 Click here to view larger image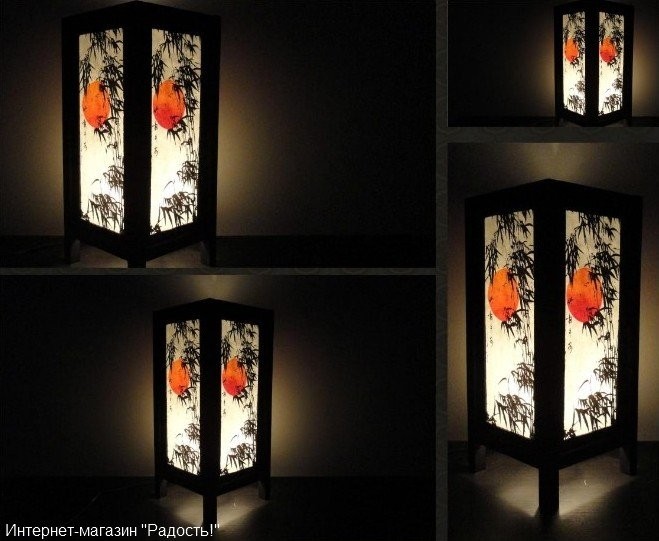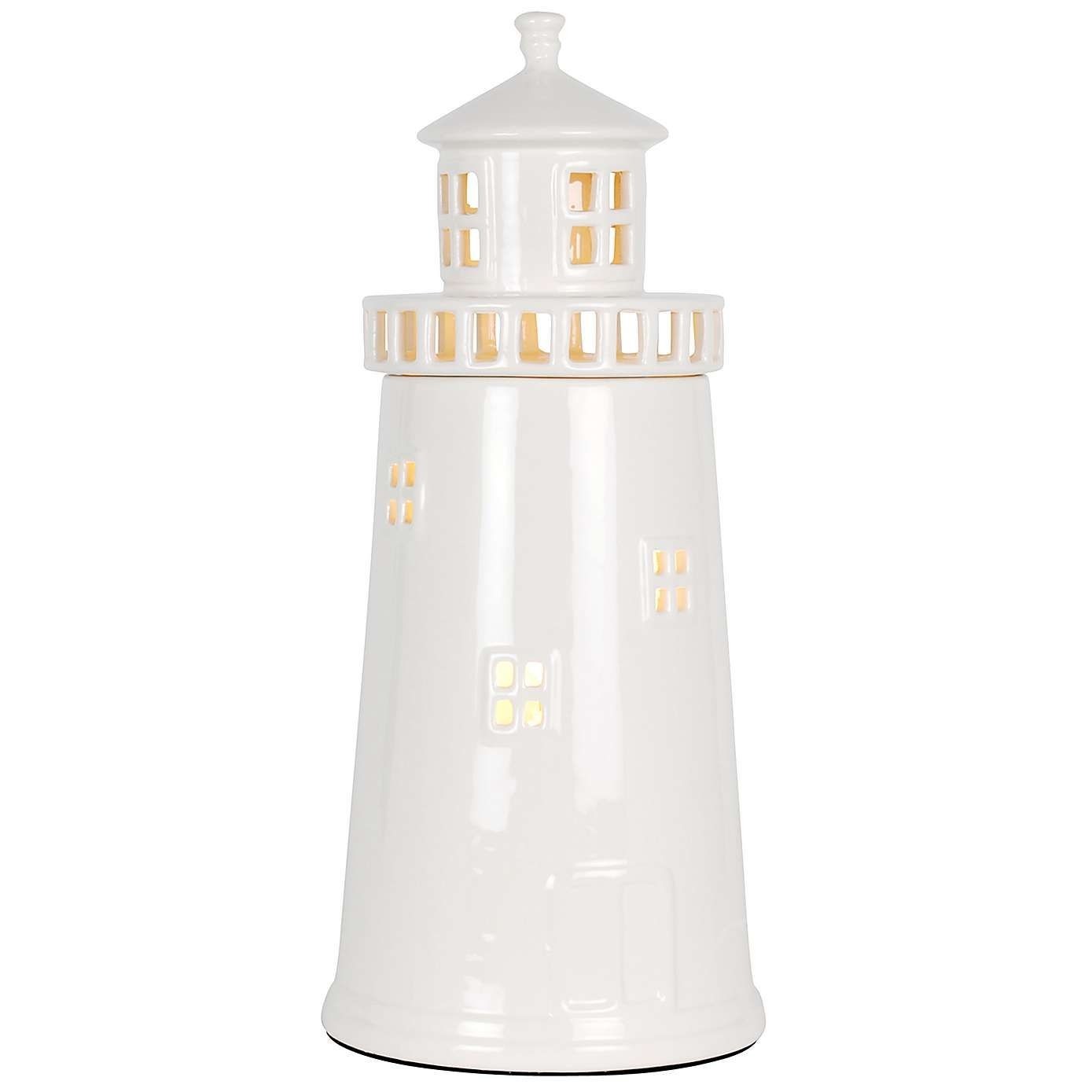 Useful table lamp with an attractive lighthouse theme. It is finished in white color, so it looks very good among many other elements of home or office design. Small amount of light is useful and attractive.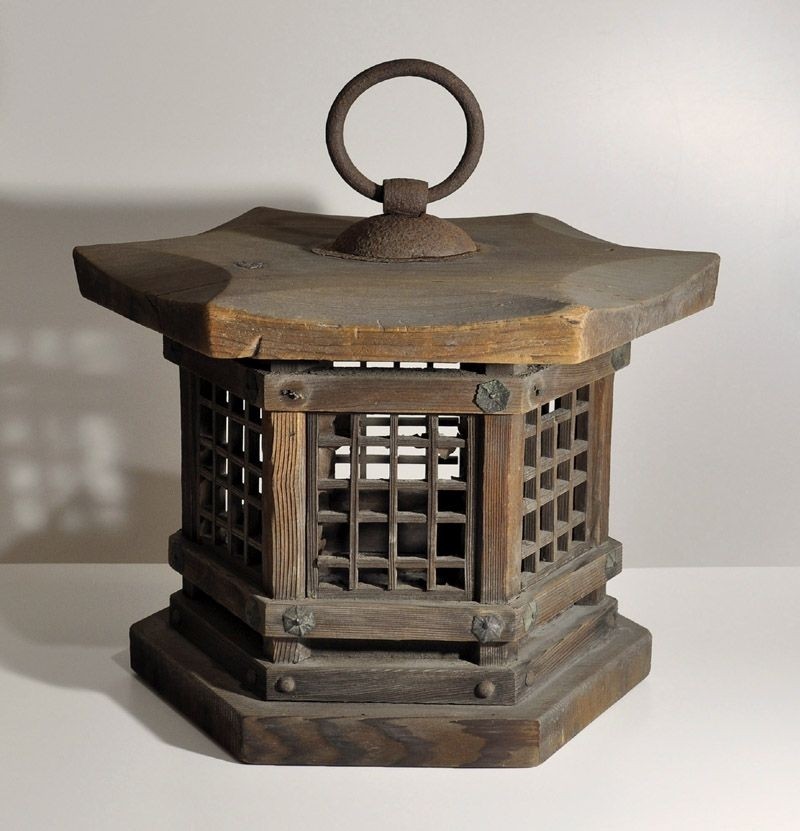 For those fishing for Japanese style accessories, this lantern table lamp hits the mark. The shade is of course made of paper. Such a lamp may successfully decorate a casual nightstand or dining table.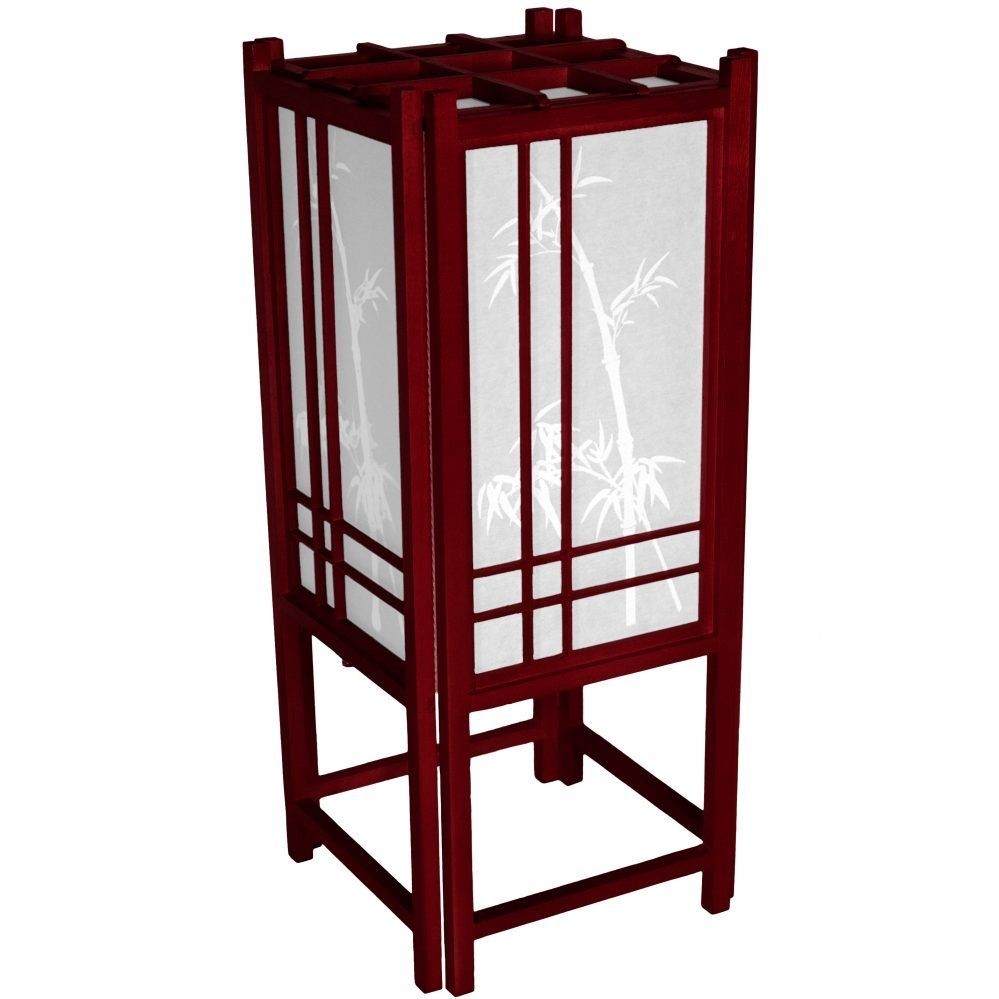 An eye-catching traditional Japanese electric table lamp having a rectilinear black frame. It has an open bottom part with straight legs and simple stretchers. A lampshade of white reinforced rice paper features black painted bamboo motifs.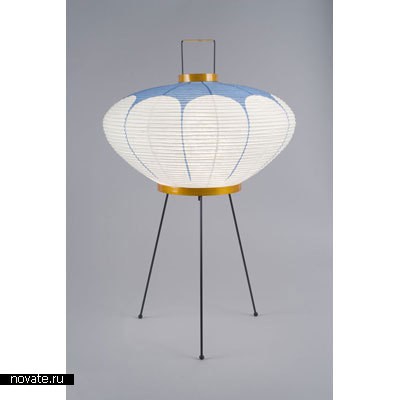 Designed by Noguchi beginning in 1951 and handmade for a half century by the original manufacturer in Gifu, Japan, the paper lanterns are a harmonious blend of Japanese handcraft and modernist form. The ceiling shades are made of handmade washi paper and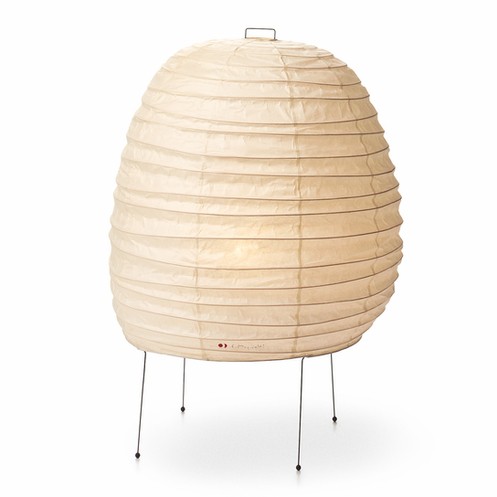 Akari Noguchi Model 20N Table Lamp; Designed by Noguchi beginning in 1951 the paper lanterns are a harmonious blend of Japanese handcraft and modernist form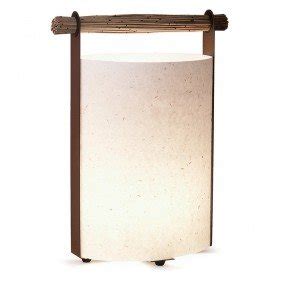 Minimalistic table lamp inspired of East Asian lantern. Modern materials give this traditional Japanese lantern a new life. The shade has pressed flowers while the natural reed handle supports the rust colored metal frame.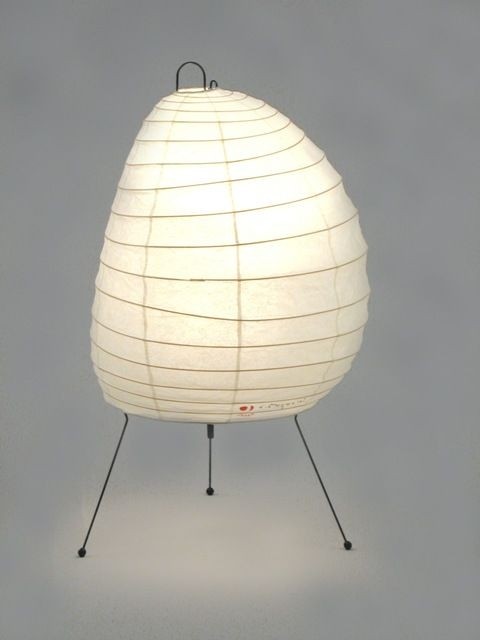 With this modern interpretation of the traditional Japanese lantern your interior will surely gain on visual appeal, while you can simply sit back and enjoy the perfect way of illuminating it with style and ease.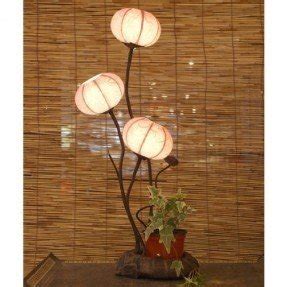 Mulberry Rice Paper Ball Handmade Three Flower Bud Design Art Shade .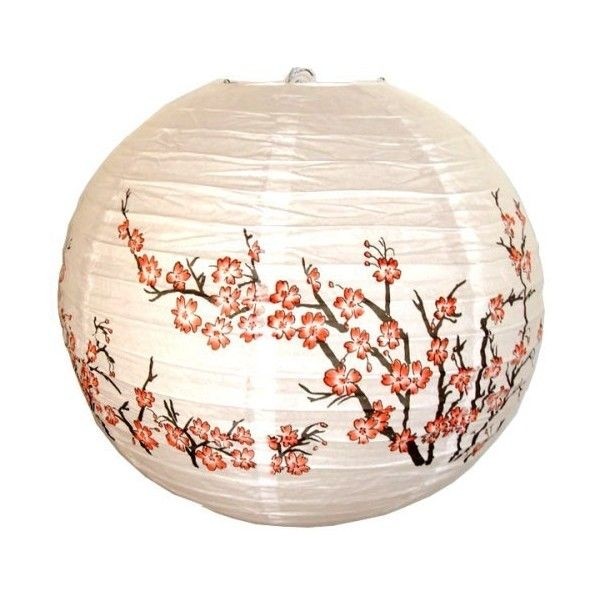 Japanese paper lantern in creamy white, with peach red blossom flowers scattered all over its surface. Recommended particularly for weddings, baby showers and other parties - when tied together, the lamps create Chinese style lighting garland.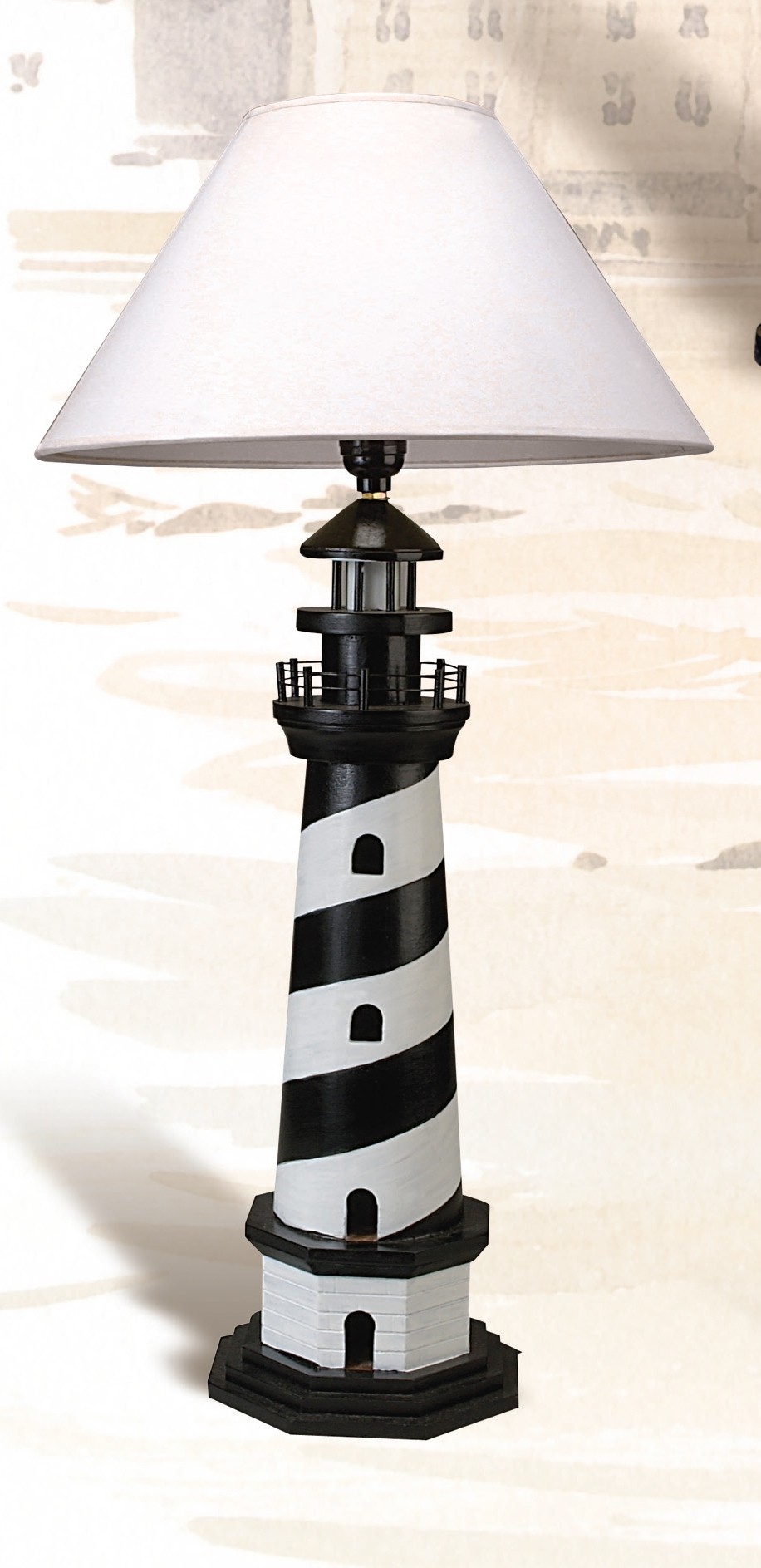 Fun and original base of this table lamp is what catches everyone's attention, while the high quality structure ensures just years of use. It sports the attractively hand painted set and will become a centerpiece for tables or nightstands.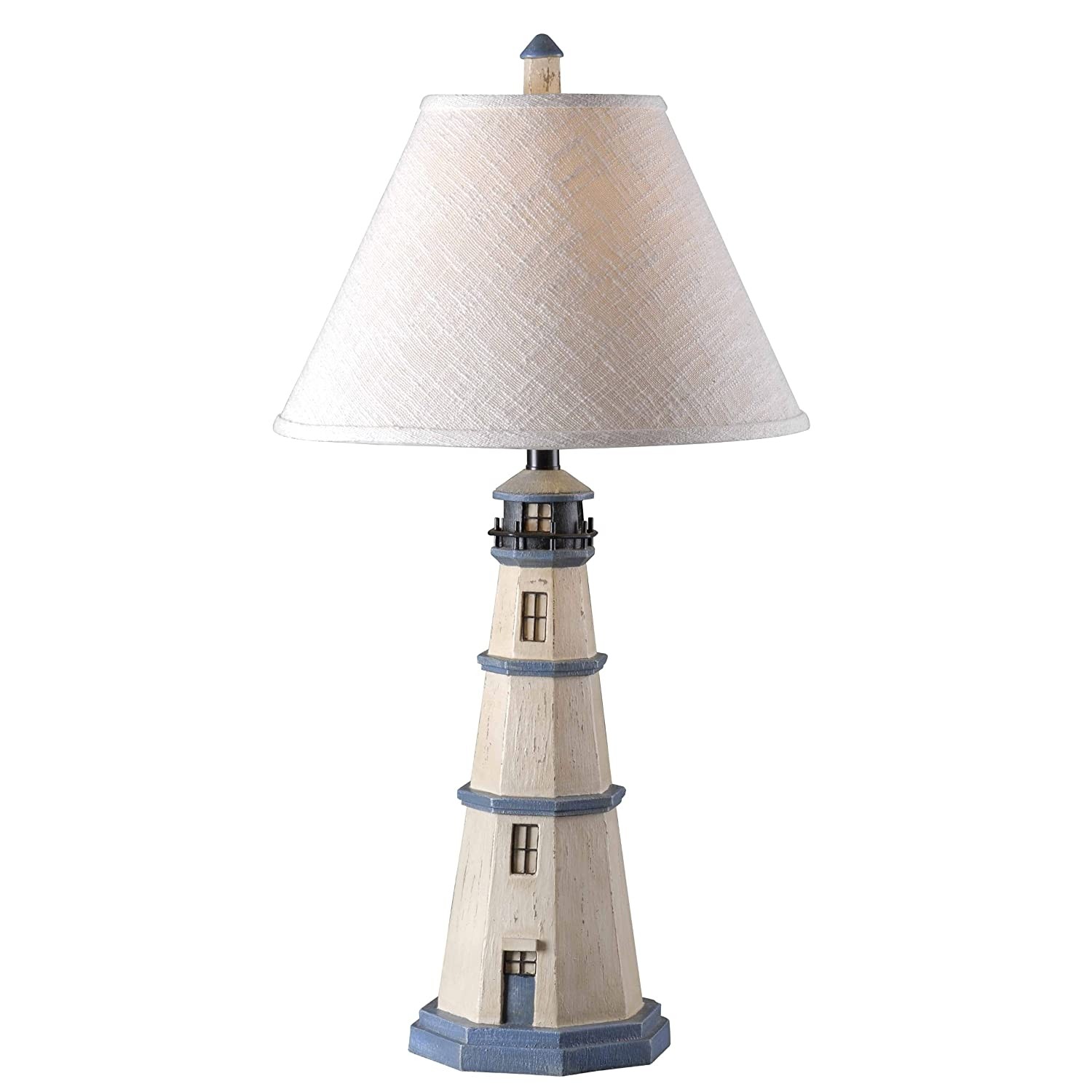 An eye-catching traditional table lamp featuring a tapered up stem modelled on a lighthouse (in off-white and blue hues) over a metal post with a finial. A conical lampshade is made of a textured off-white material.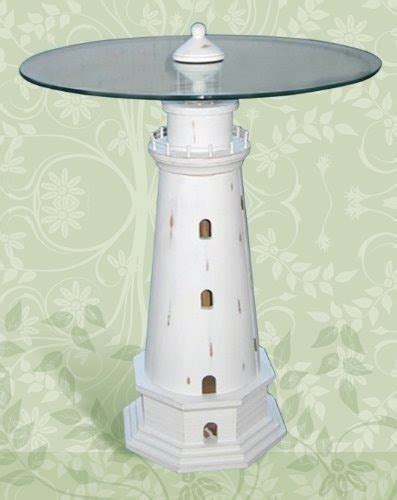 Sleek white finish and inimitable idea make this a distinguishable item. Unusual, lighthouse shape attracts with its big attention to details, resembling faithfully the building's facade.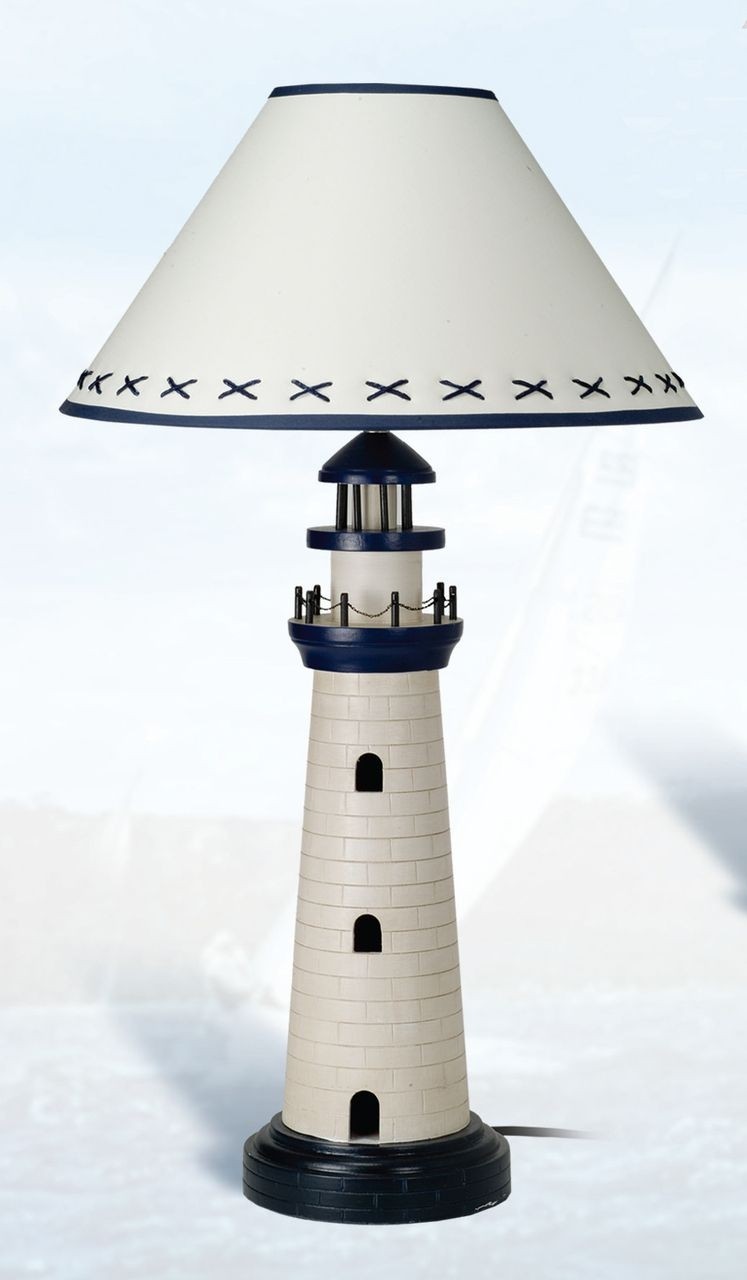 The light of the lighthouse did not once save the lives of the lost souls at sea. Let him lead you through the house - in the form of a lamp, which is the core of the white lighthouse. A white shade of lighthouse table lamp has cross decoration on the edge.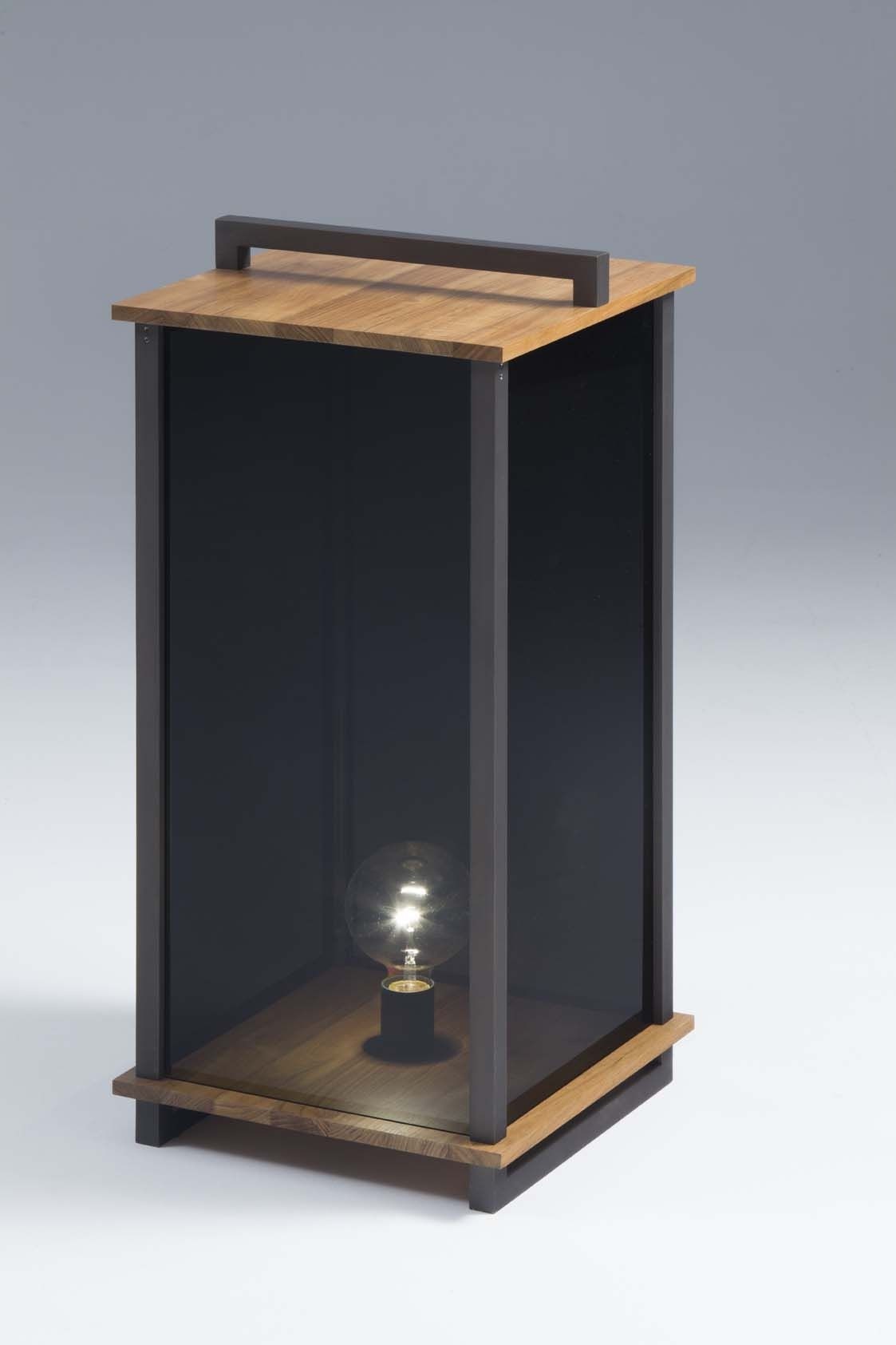 - Table Lamp 09362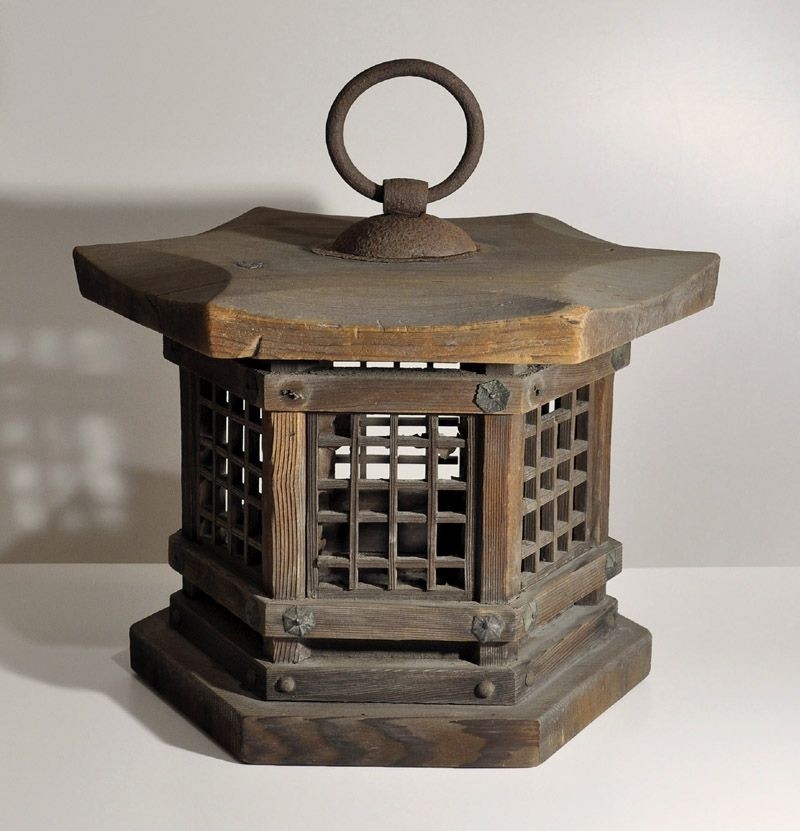 Transform your home into an oriental oasis of warmth and coziness, with this snazzy Japanese table lamp. It features a milky shade, with an off-white round base for stability along with a matching top ring with carry handle. Easy to hang.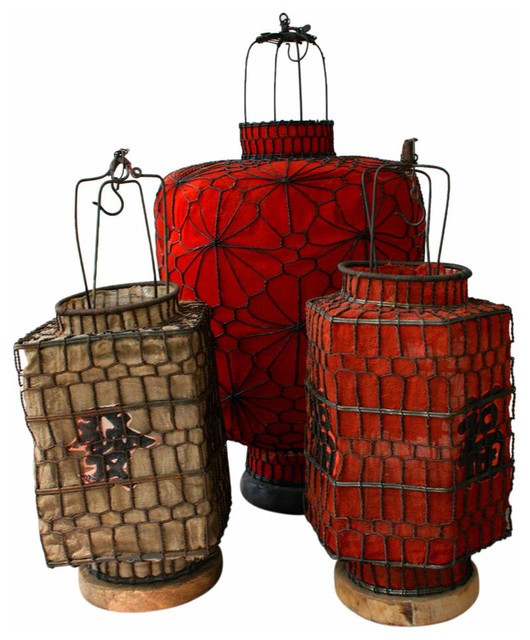 All Products / Lighting / Lamps / Table Lamps