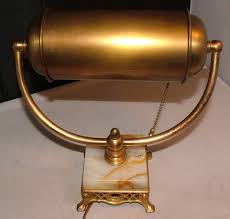 Antique Bankers Desk Lamp Onyx Or Marble Base Brass Dome 1940s Art Deco
Opt for this amazing antique bankers lamp that sports the marble base and comes with the brass done to complete the look and appeal of the 1940s design. It will brighten up your space, while the piece itself blends perfectly with all decor choices.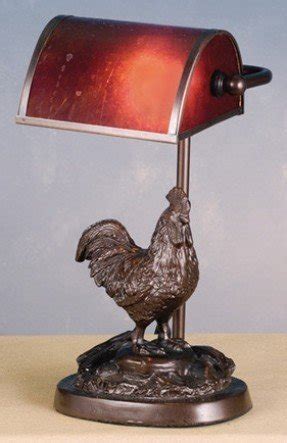 Rooster Banker-Style 11" H Table Lamp with Rectangular Shade
Vintage style table lamp with amber hued rectangular shade and sculptural rooster shaped base constructed of polyresin with bronze finish. Such design is a warranty of a charming decor with a drop of cottage charm to it.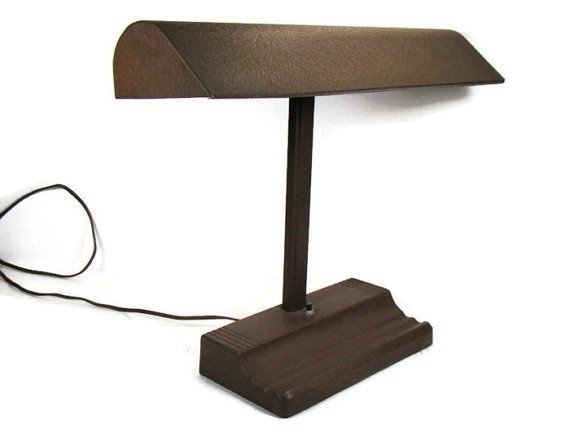 Vintage desk lamp antique bankers
Desk lamp with antique finish. Frame is made of wood. Suitable for residential and commercial premises. Received many positive recommendations from clients for high quality and neutral design.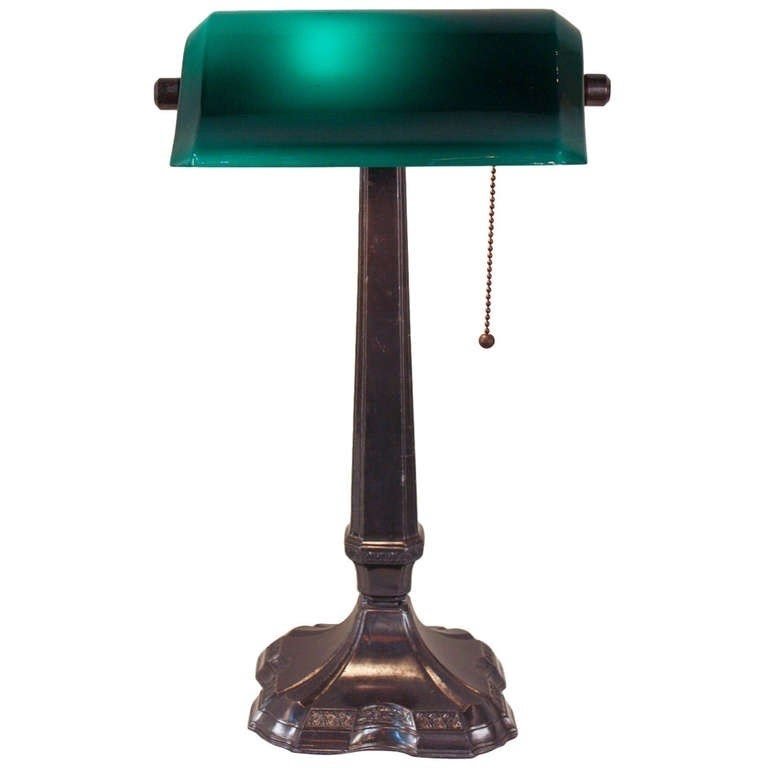 Greenalite bankers lamp
We have seen such antique bankers lamps many times in libraries and American banks. A typical banker's lamp combines a modern style, through an unconventional dark finish of the base and a darker shade of green on the glass.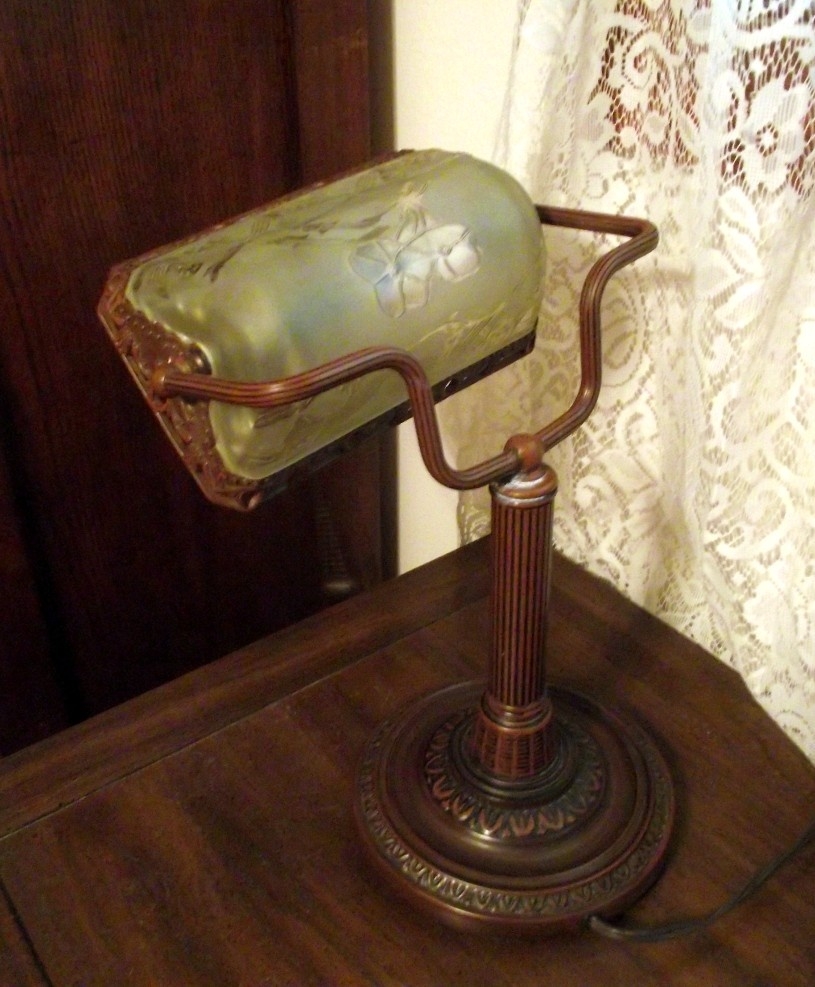 Go for this stunning bankers lamp that sports the antique look and the vintage appeal that it offers is a sure way of completing the look of your study or home office along with the semi-transparent design of the shade.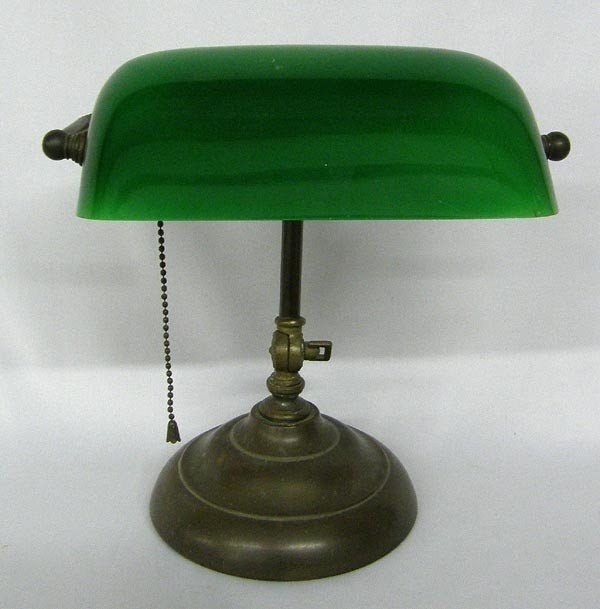 Antique finding: classic bankers lamp with green glass shade and solid metal base. 2 light lit; traditional library style, constructed using traditional manufacturing techniques. Nice addition to any home.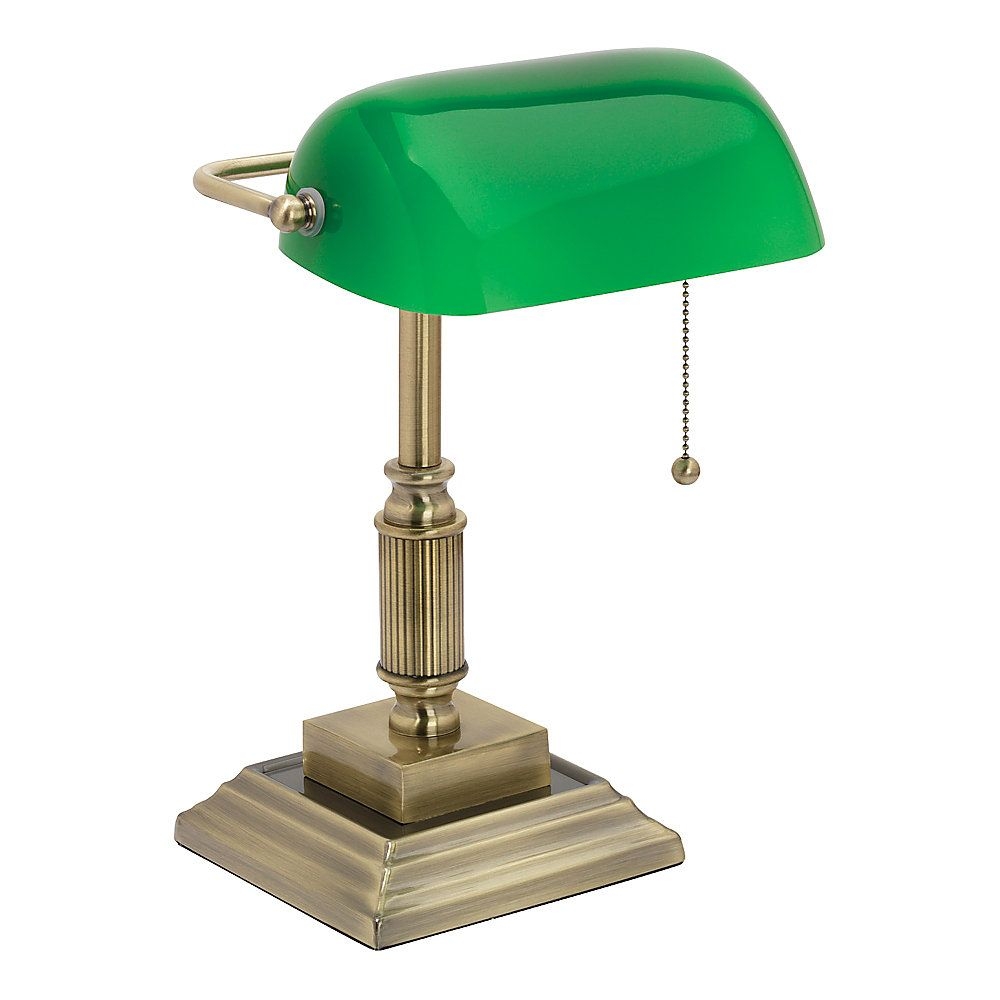 Antique office lamp, looking as if it was taken straight out of a bank. If you want to enhance your house with some vintage vibe, then such a lamp is just what you need. Iron construction ensures stability and durability.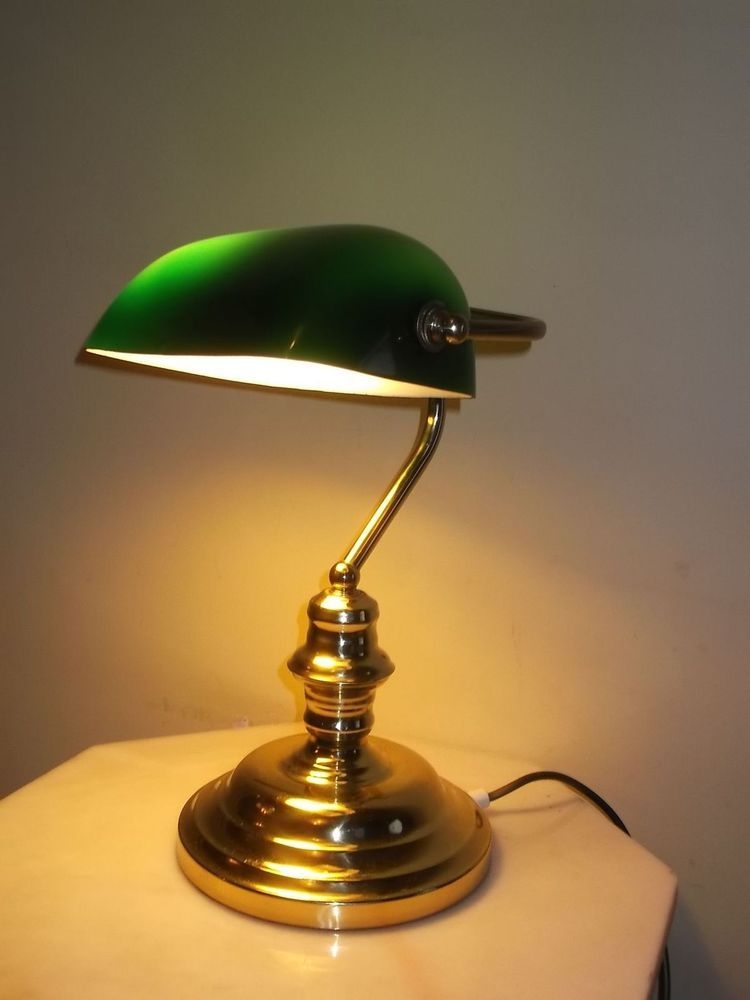 A gorgeous piece of antique masterpiece, this banker's lamp radiates with old-fashioned charm and glamour. The elongated shade is made of green glass and embedded in a brass-finished metal frame with a round matching base for balance.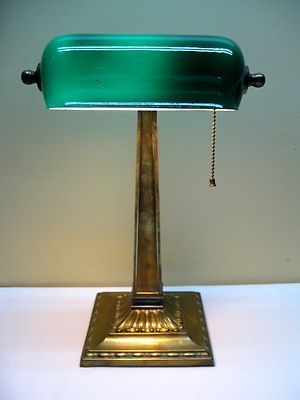 Antique Early 1900's Brass Green Cased Glass Shade Banker Library Lamp ...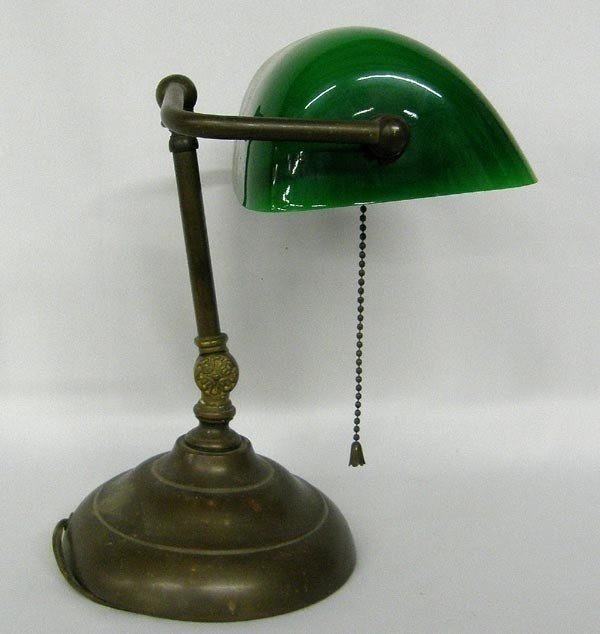 Classic Vintage Green Glass Bankers Lamp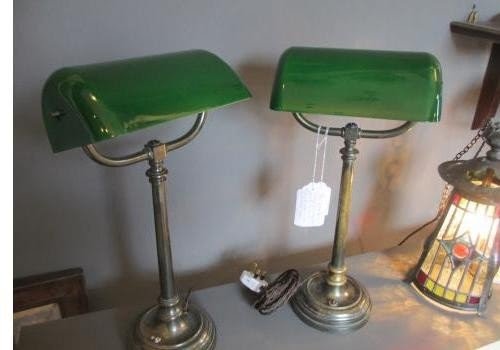 Excellent antique banker lamps featuring a low profile design. Standing on a sturdy rounded metal base, the lamps also come with a stunning green coated shade for impeccable color balance. You also get a beautiful stainless steel coat on the base.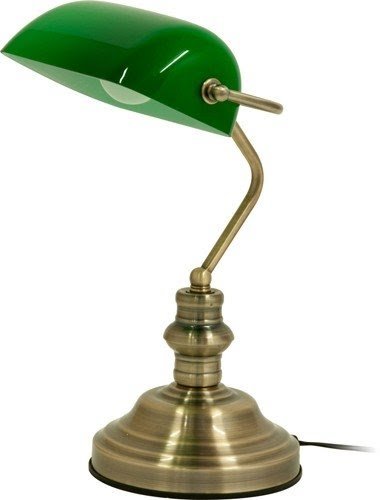 Interesting form, beautiful green lampshade in antique style and robust brass design of this stylish bankers lamp delights. The charming elements create a beautiful composition that is perfect for the office or the living room.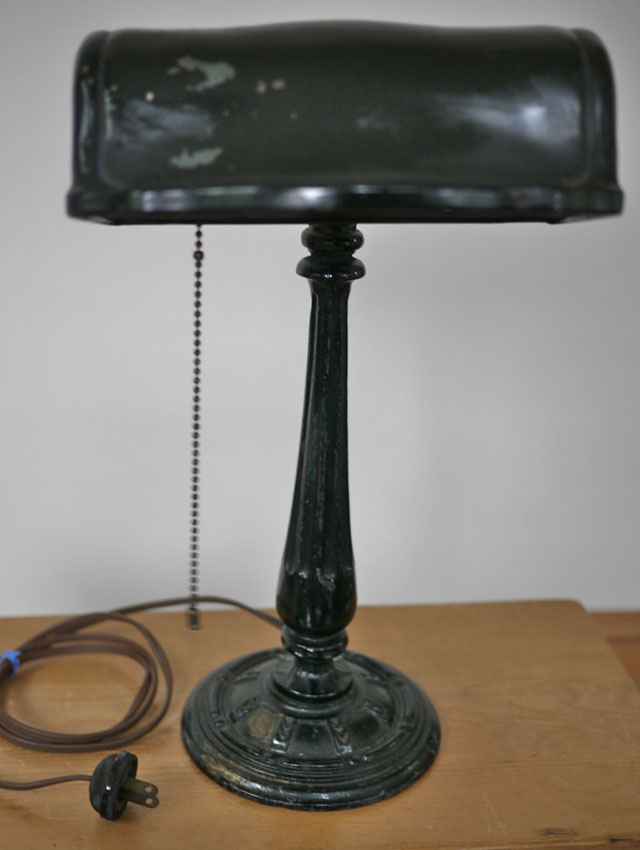 Bankers Desk Lamps | ... 1915 Cast Iron Black Enamel Mission Arts & Crafts Bankers Desk Lamp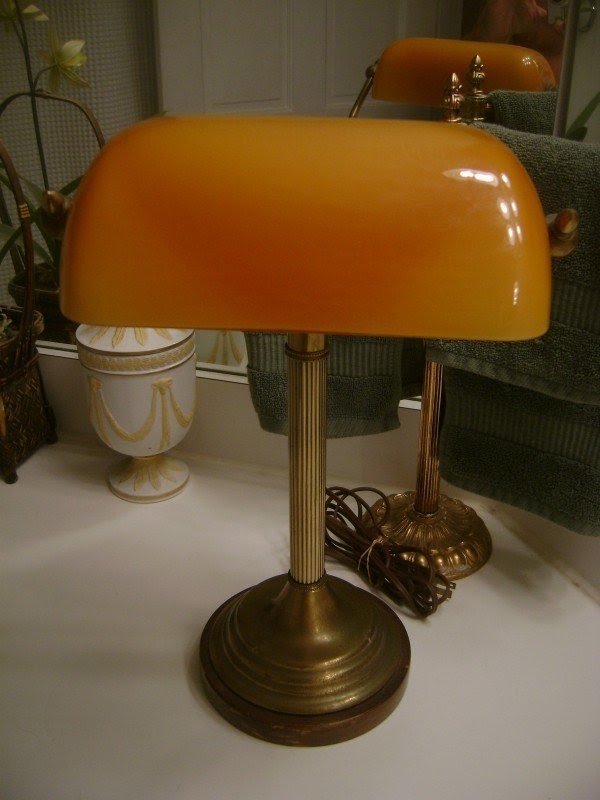 Antique Early 1900's Style Banker's Desk Lamp with Orange Amber Glass Shade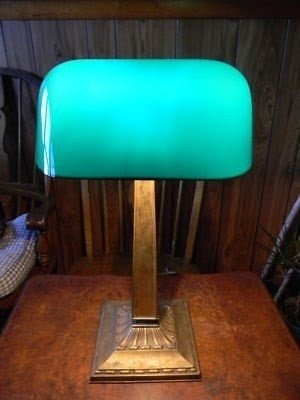 Antique Bankers Desk Lamp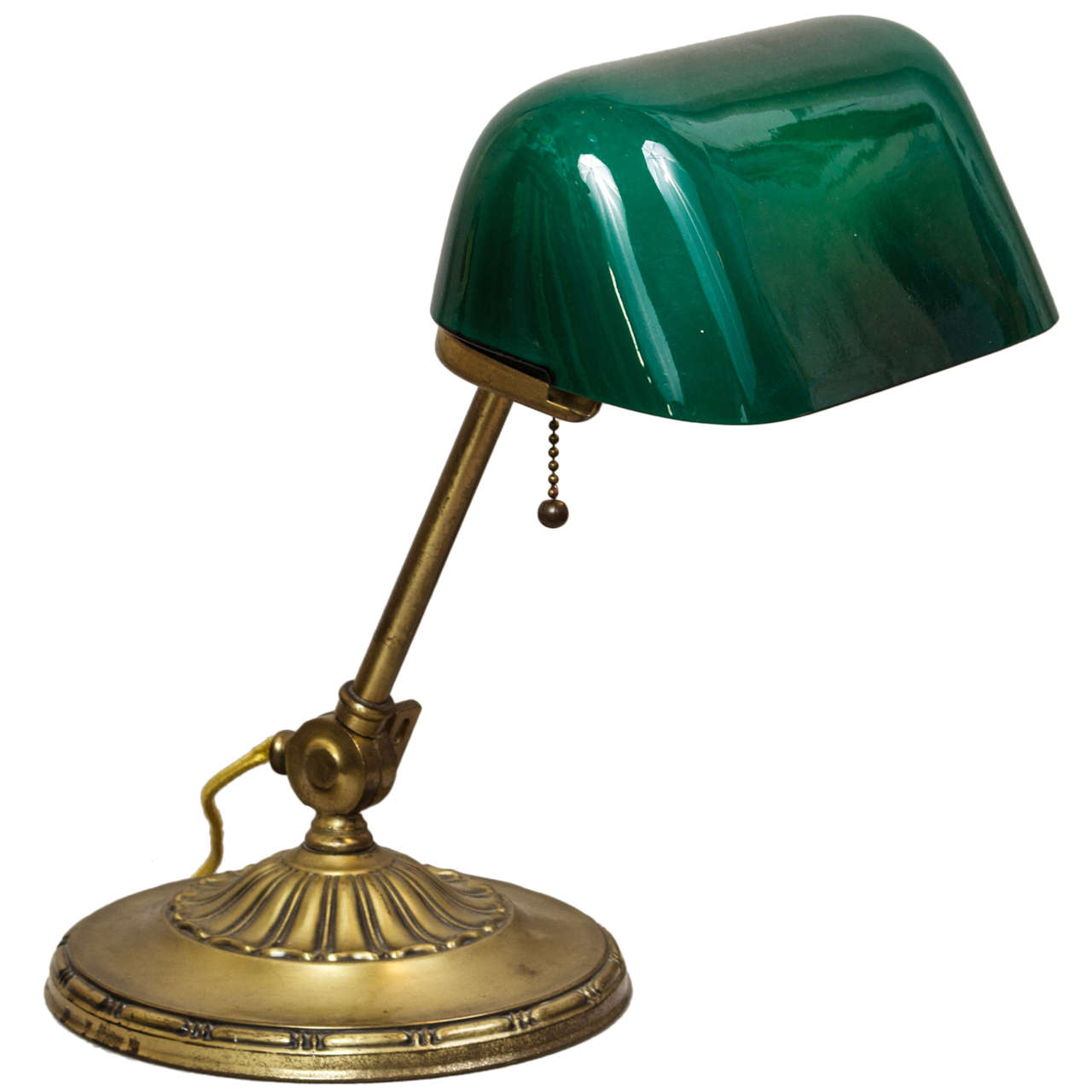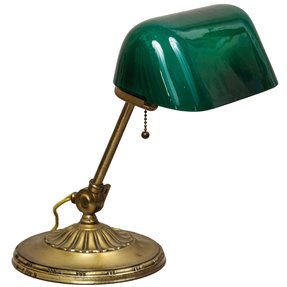 Banker's Lamp with Green Cased Glass Shade | From a unique collection of antique and modern table lamps at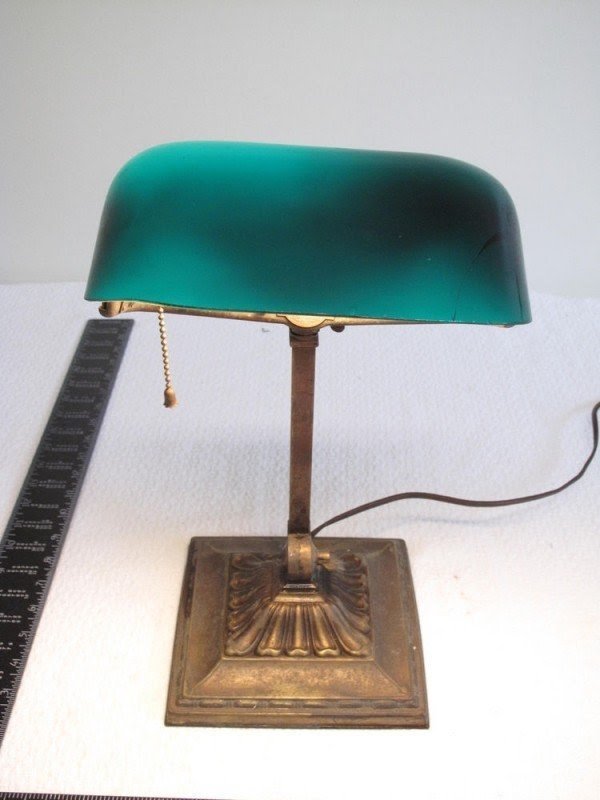 VTG ANTIQUE EMERALITE ART DECO BRASS BANKERS TABLE DESK LAMP GREEN SHADE 8734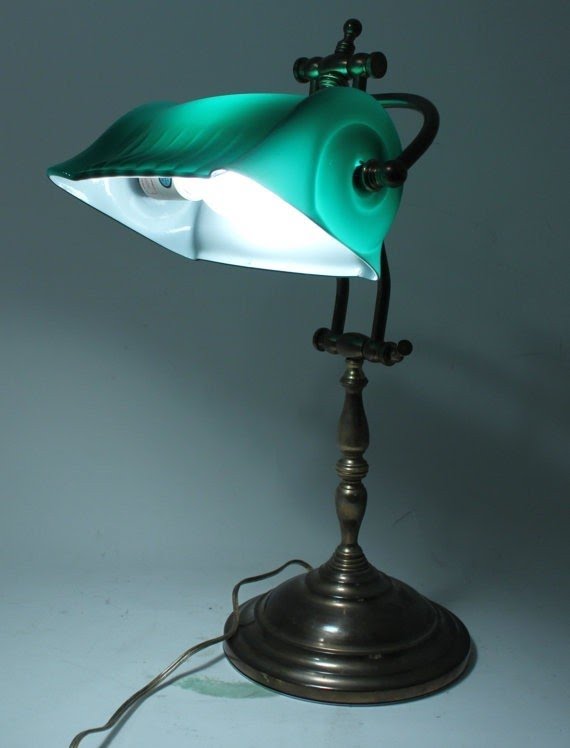 Antique Piano Bankers Table Lamp Green Glass by pinkdandyshop, etsy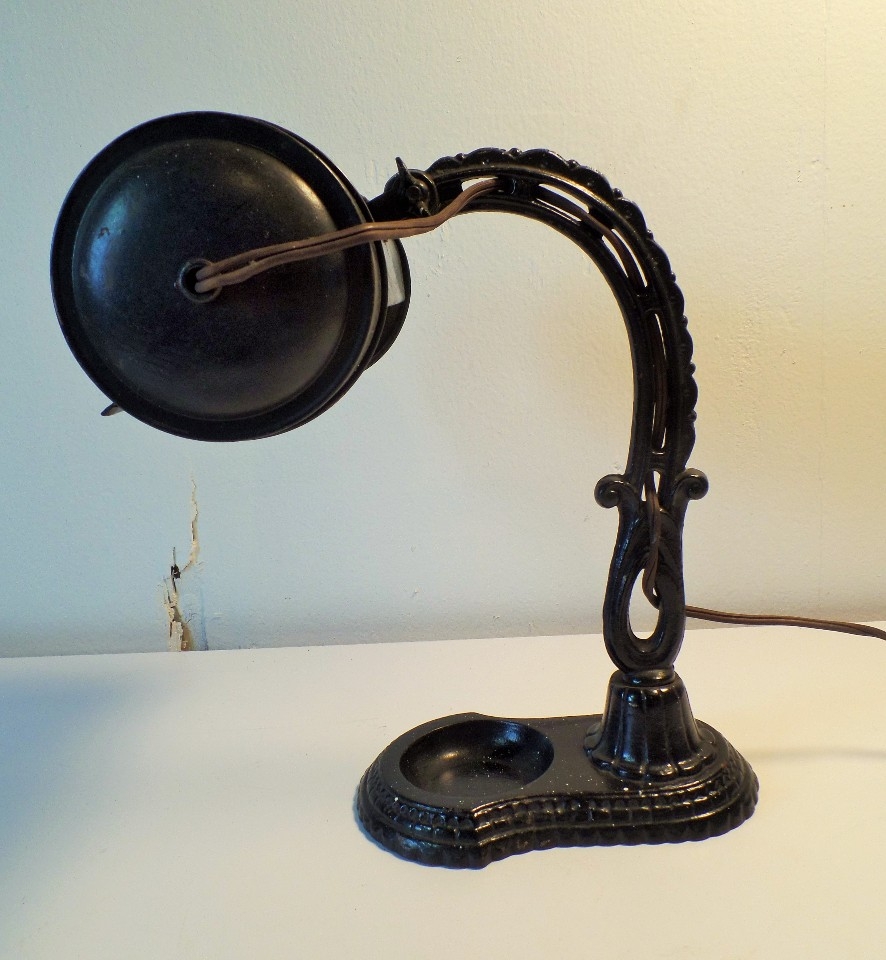 Vintage bankers lamp - authentic Art Deco piece. Cast entirely of iron, finished noble black, it sports an adjustable bowl shaped shade affixed to an arched, detailed arm. The base features a dished part to store writing materials.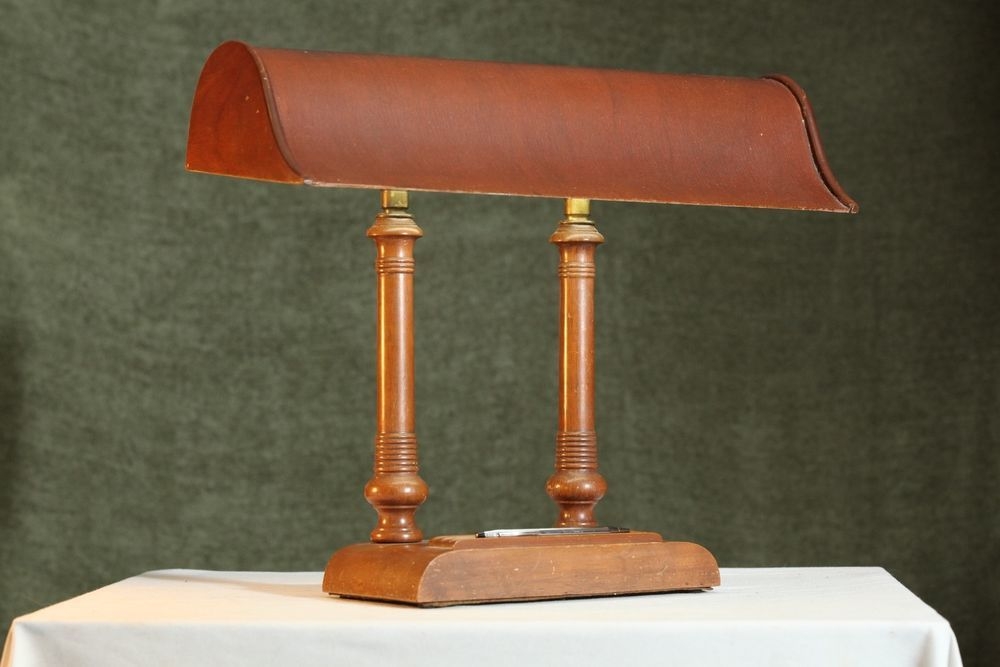 Antique WOOD Unique Very Old Desk Banker LAMP Hooded Shade Fluorescent Light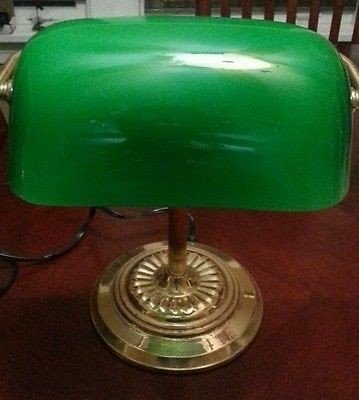 Aww...I haven't seen this for years. I had this on my desk in my room, then on my piano. (Antique Art Deco Desk Brass Plated Lamp Unique Emerald Green Glass Shade Banker | eBay)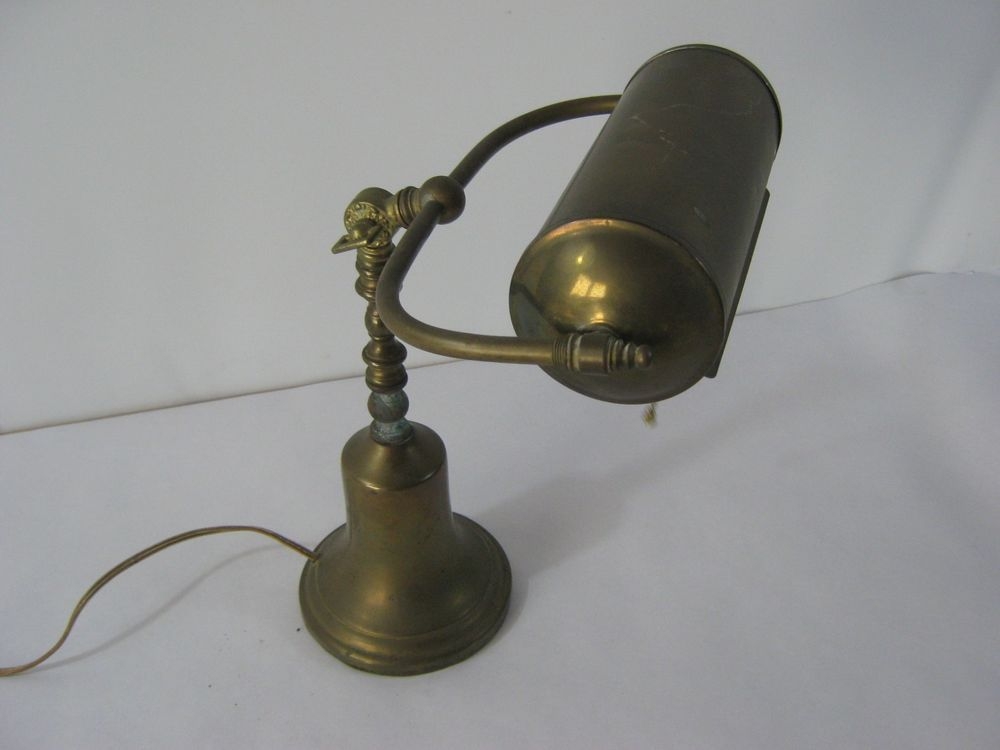 Antique brass bankers lamp. Original piece from the 1920s. Employs a heavy cast brass construction with matte finish - needs some minor refreshing, perhaps, but the general condition of this unique lawyers lamp is more than fine.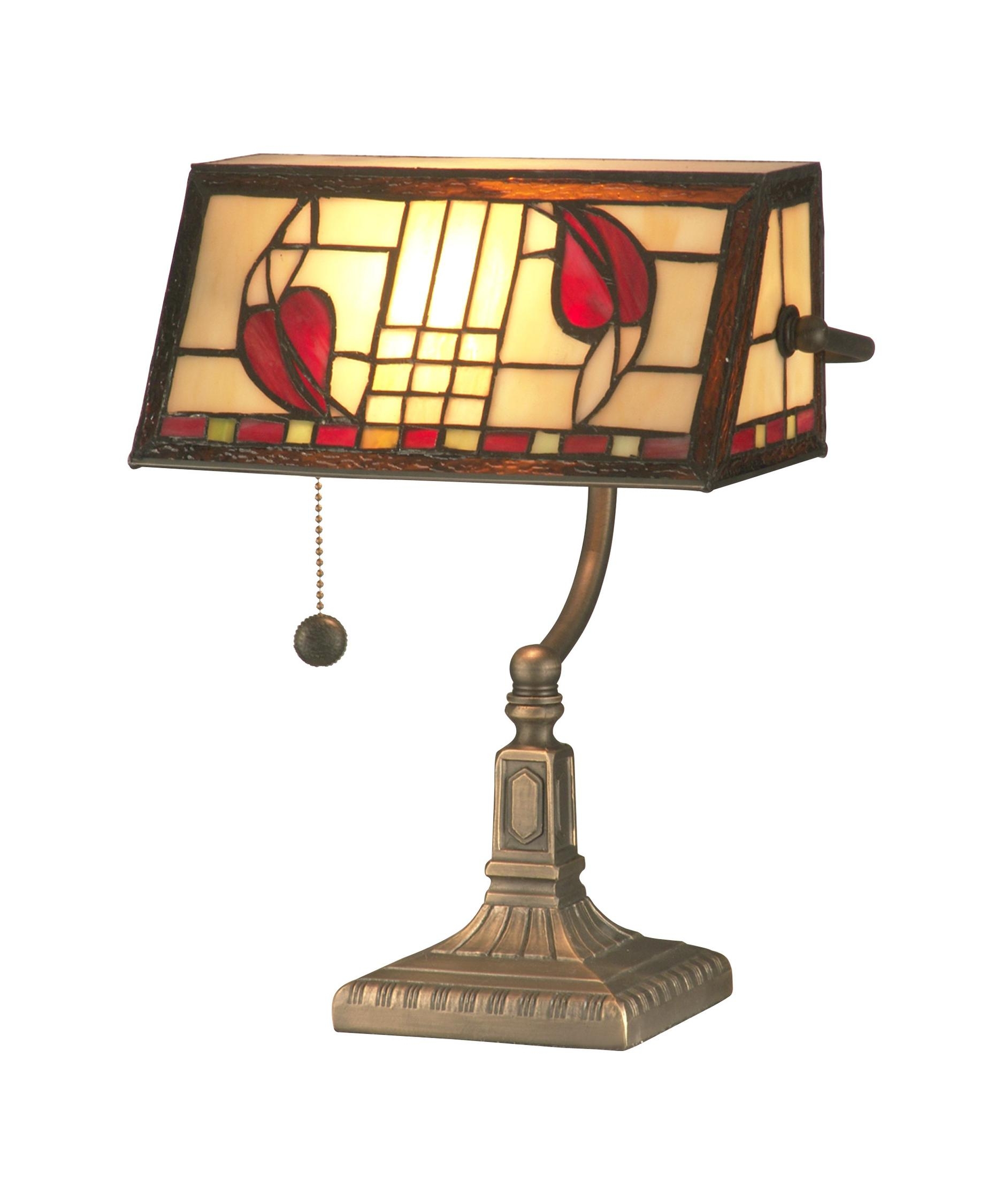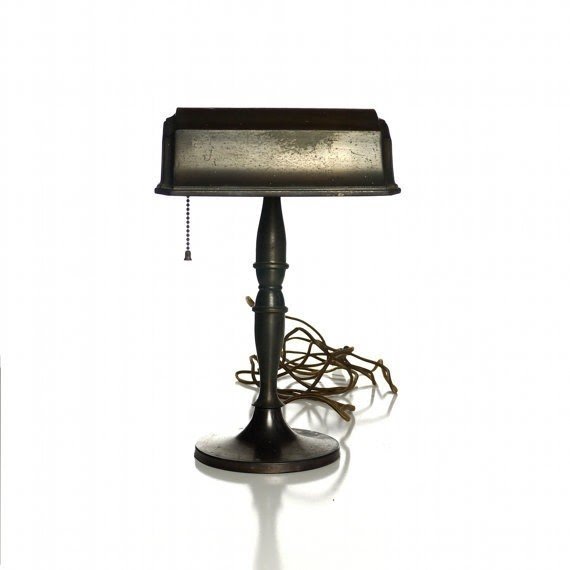 Made of antique steel bank lamp is an exciting finishing and functional. It works great in the office or as a stylish night light. The whole of the beautifully finished beautifies the details. The thin base adds lightness.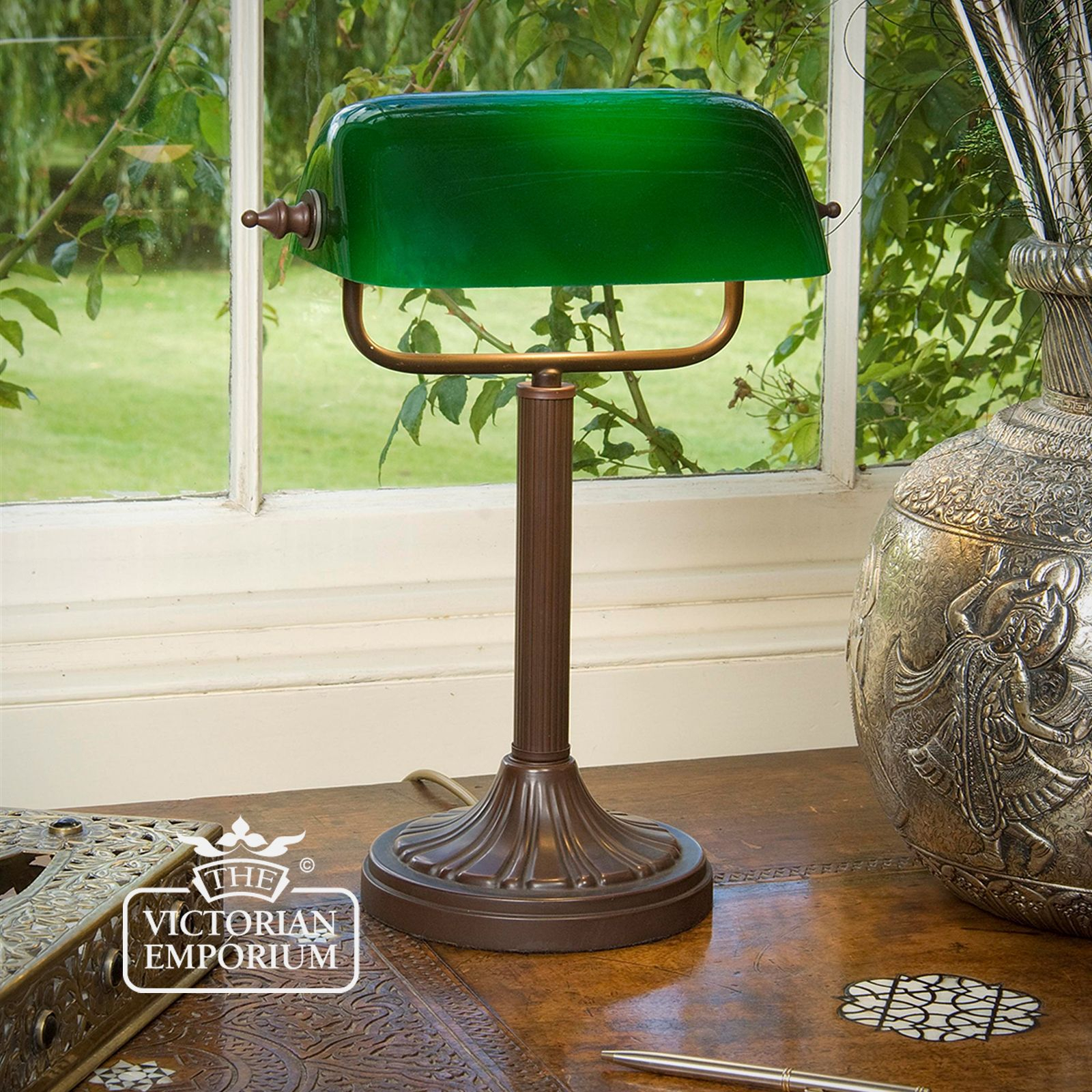 Handmade Brown Antique Bankers Lamp UK Made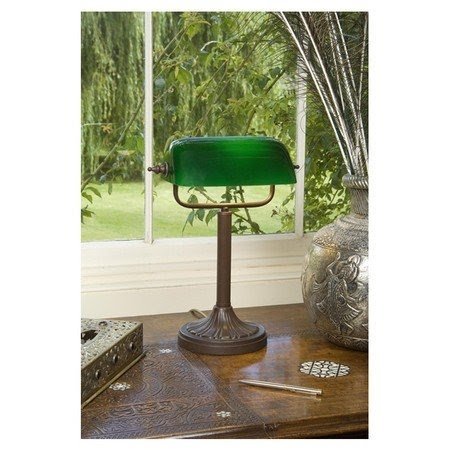 Banker Table Lamp in Antique Brown & Green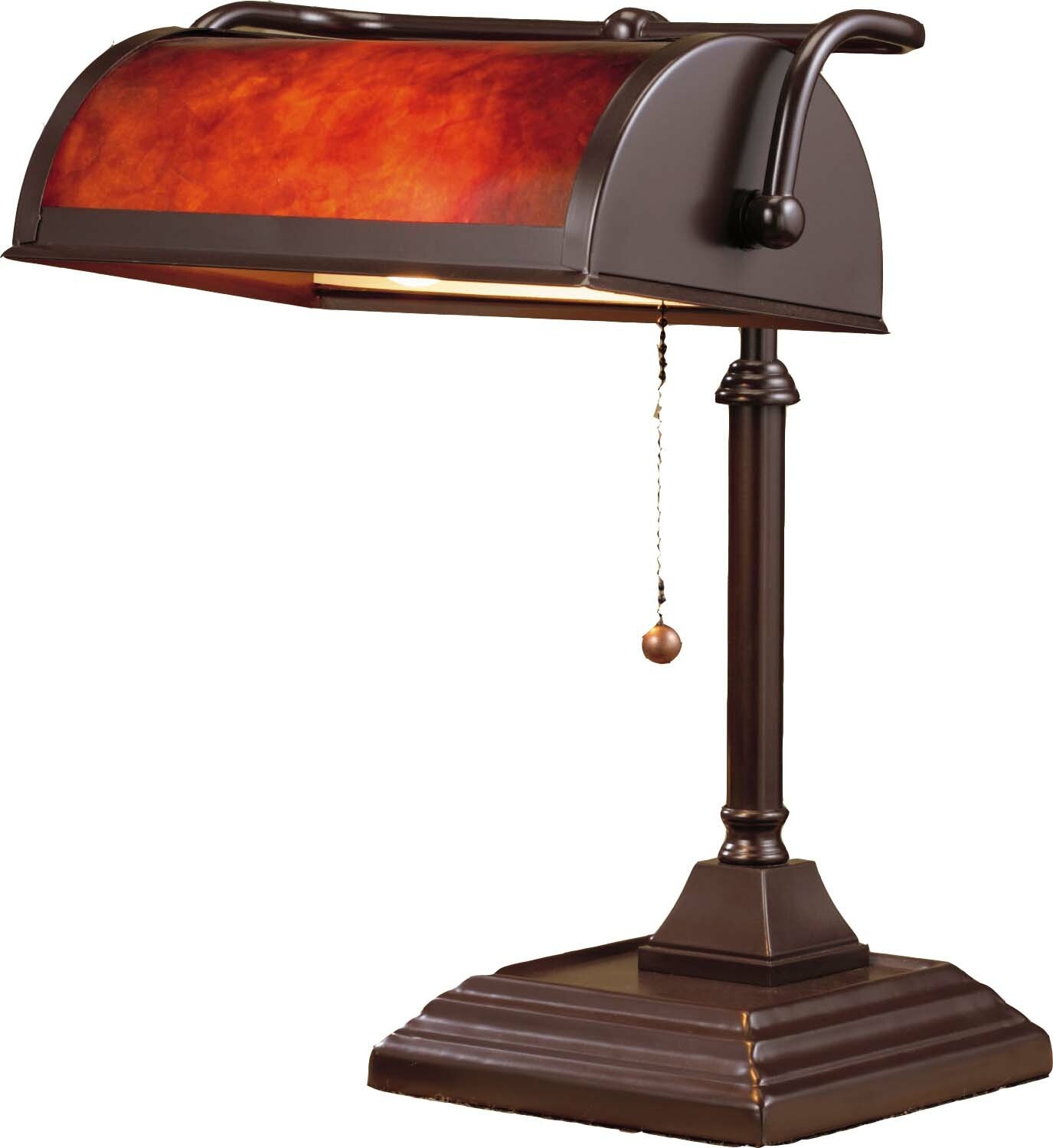 Classic - would make an awesome gift for a man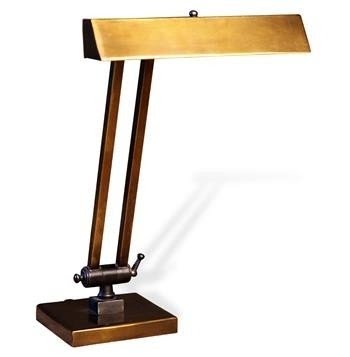 Hevener Hollywood Regency Antique Brass Banker's Table Lamp #KathyKuoHome #HollywoodRegencyDreamRoom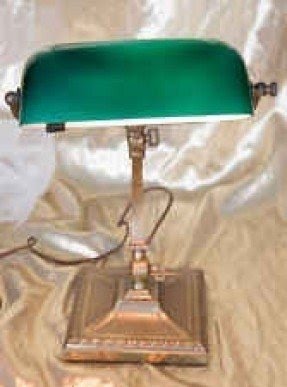 You can easily brighten up your gloomy den with this antique desk lamp that shines like a precious piece of old-fashioned glamour. It has a green glass shade attached to the brass square base, embellished with striking metalwork.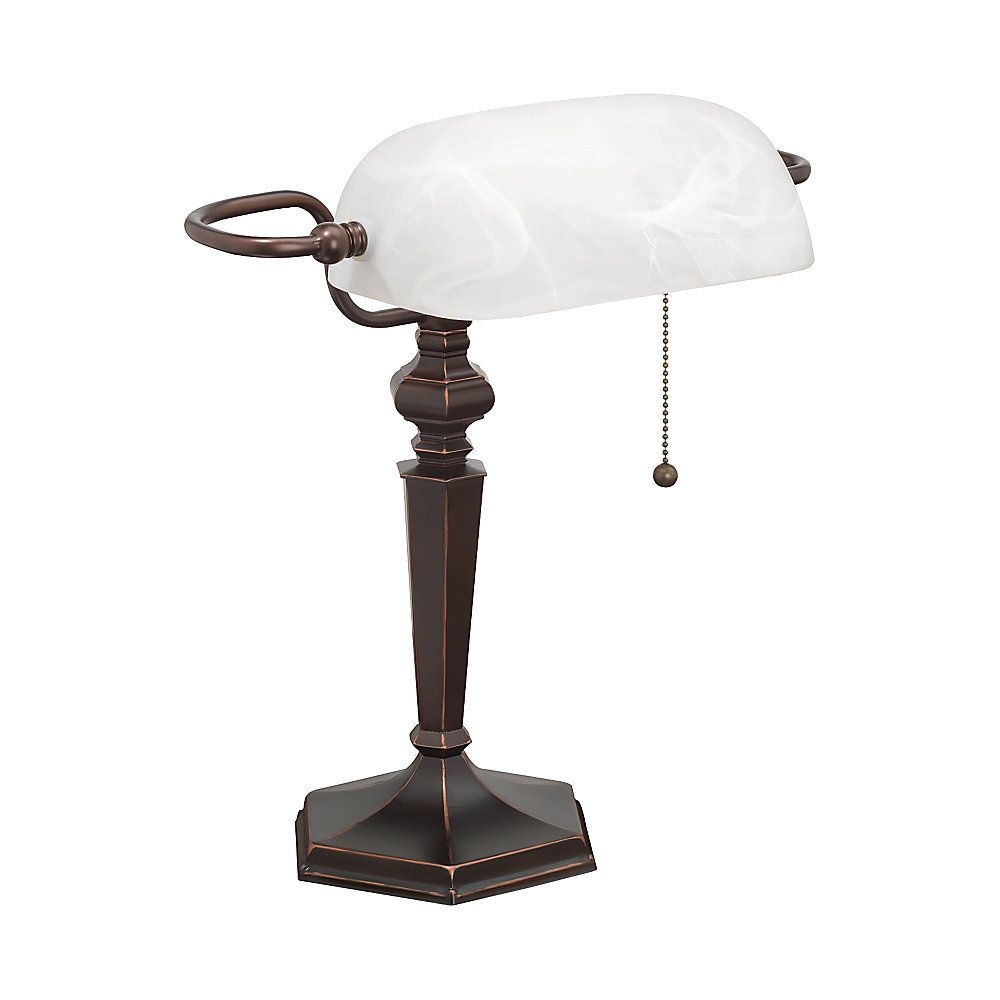 Featuring a solid and beautiful, dark bronze base, this antique lamp represents perfectly well the so-called Bankers lamp style. An ideal addition to a stylish bureau or bedside table. It measures 14,75" high.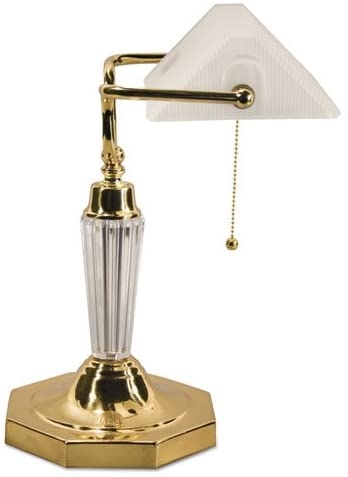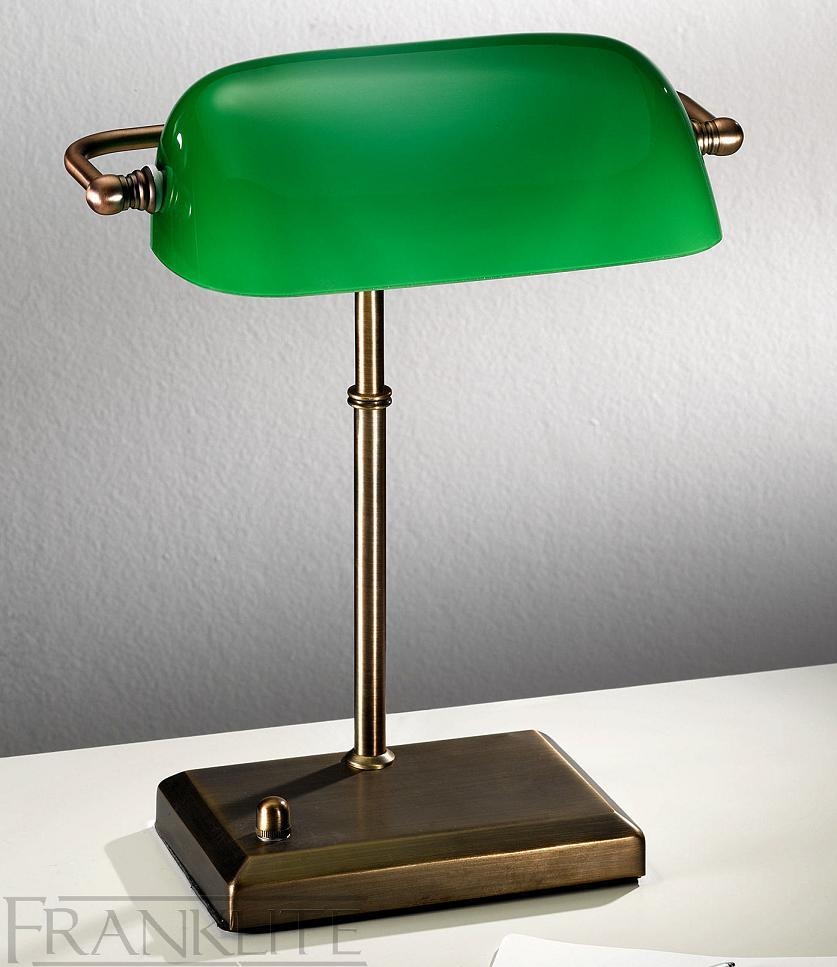 Why not go for a piece of refined beauty and style that is this antique, bronze bankers lamp? It comes with the adjustable green glass shade and is equipped with the dimmer switch for more functional use.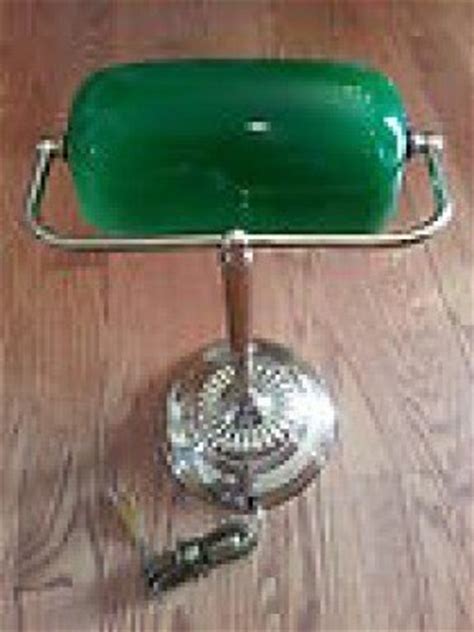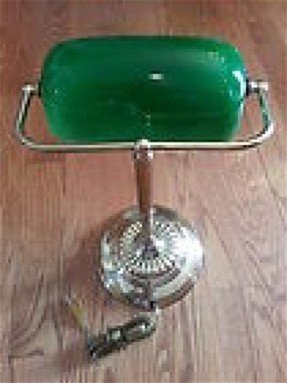 Vintage bankers lamp with a brass base and by highstreetmarket, $95.00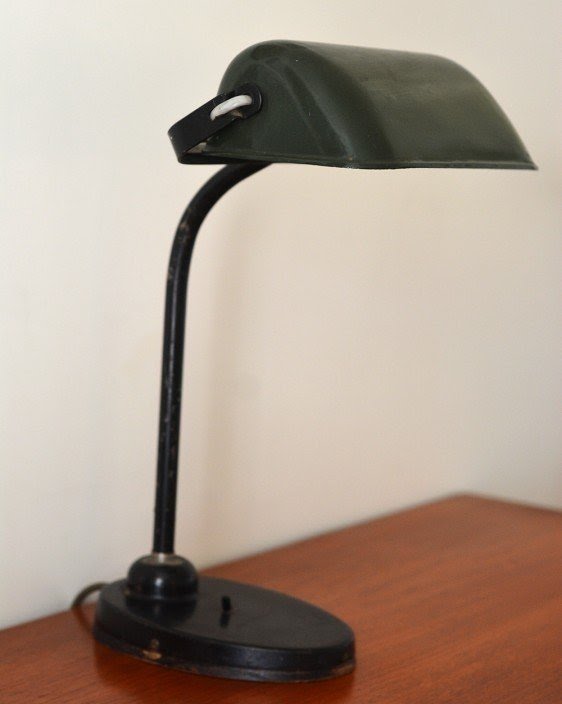 Bauhaus Bankers Lamp Art Deco 1930s produced by Bunte Remmler and designed by Christian Dell | A Life Before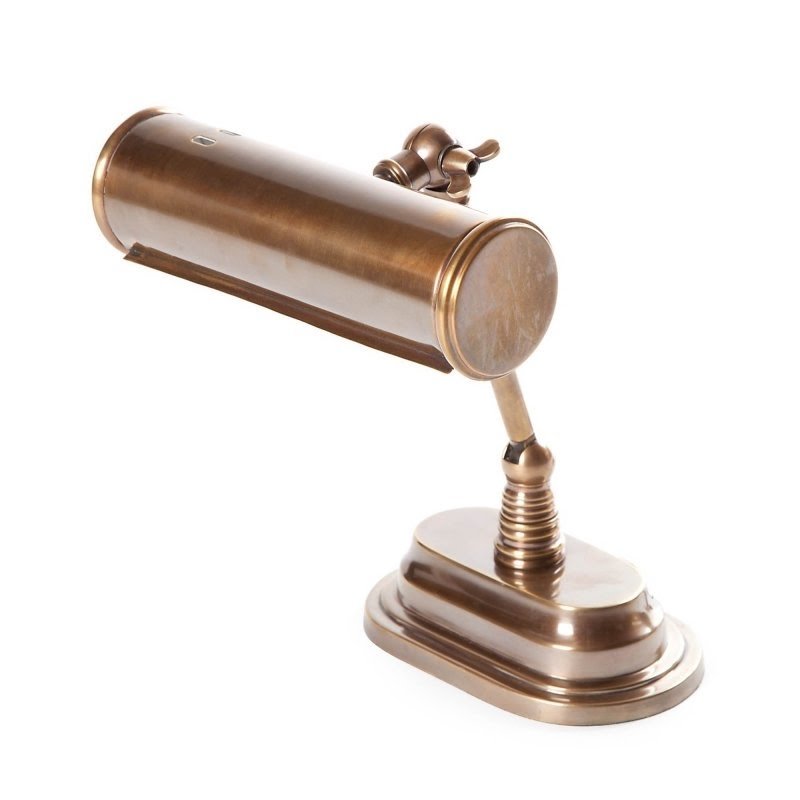 This is the perfect bankers lamp for home office or home library. I purchased it, because I'm a big fan of antique pieces, just like this one. It is finished by the brass.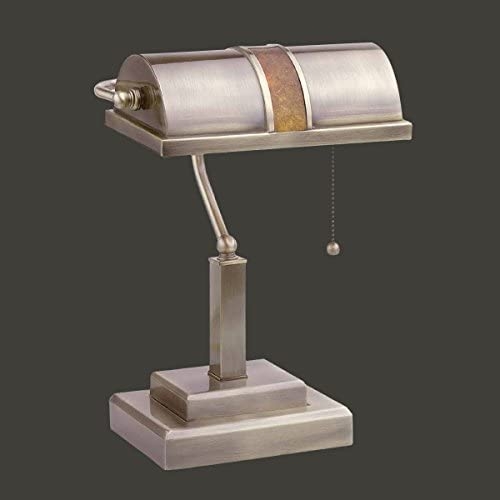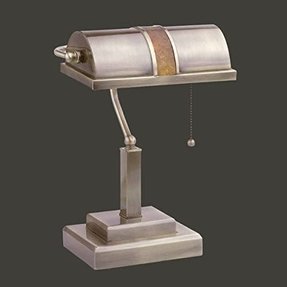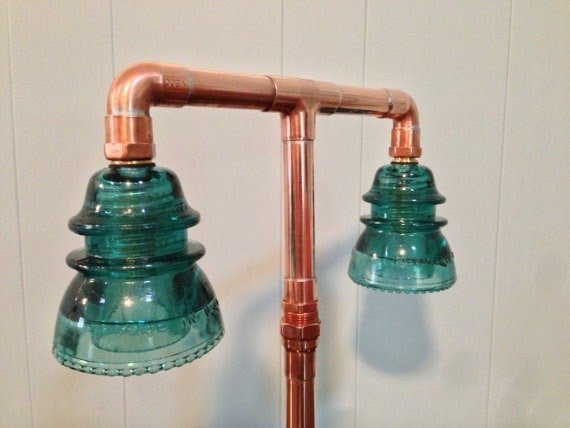 Copper Pipe Bankers Lamp with Antique Aqua Blue by luceantica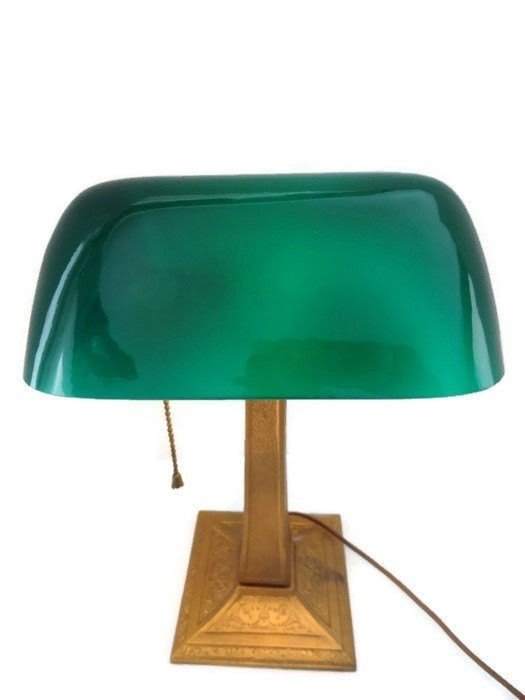 Vintage Aladdin Antique Bankers/Student by ReganElainesRelics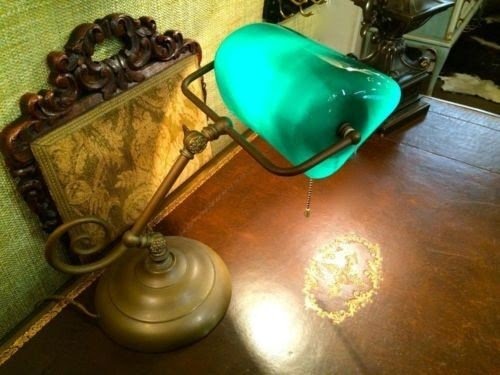 Antique Bankers Desk Lamp $225 Grace Designs Booth #333 City View Antique Mall 6830 Walling Lane Dallas, TX 75231 Read more: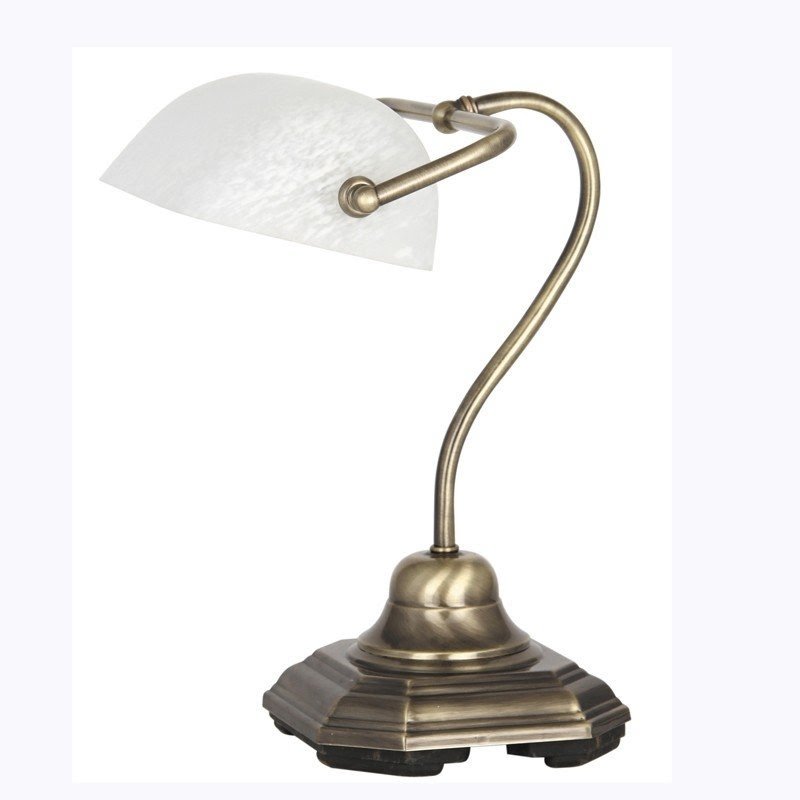 ANTIQUE BRASS DESK LAMP WITH ALABASTER SHADE A traditional style bankers lamp with a pale alabaster shade.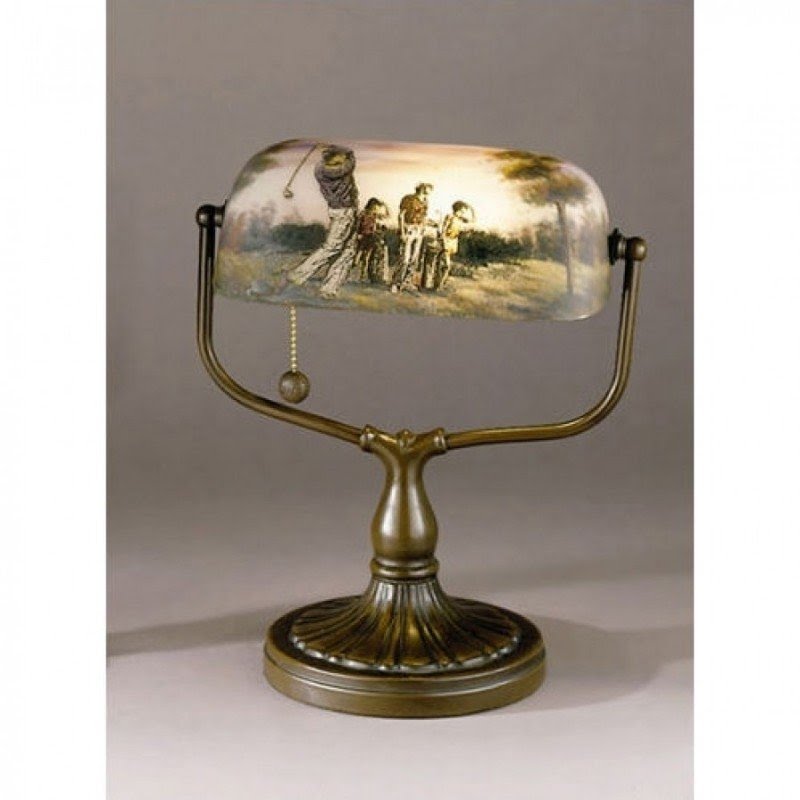 Dale Tiffany Lamps Handale Golf Bankers Lamp in Antique Bronze - 10164/417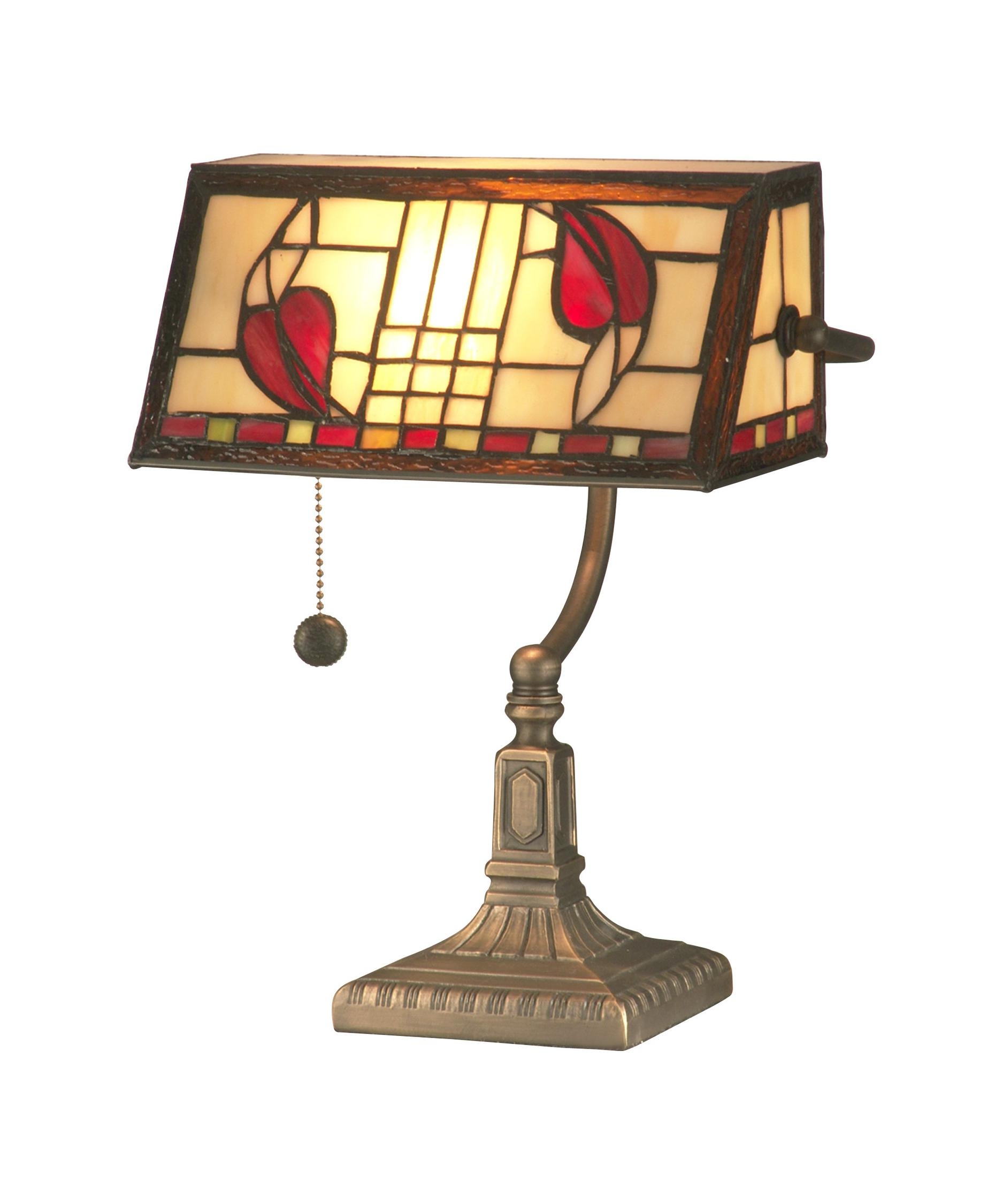 bankers lamp | Home > Lamps > Table Lamps > Desk Lamps > Dale Tiffany TA11010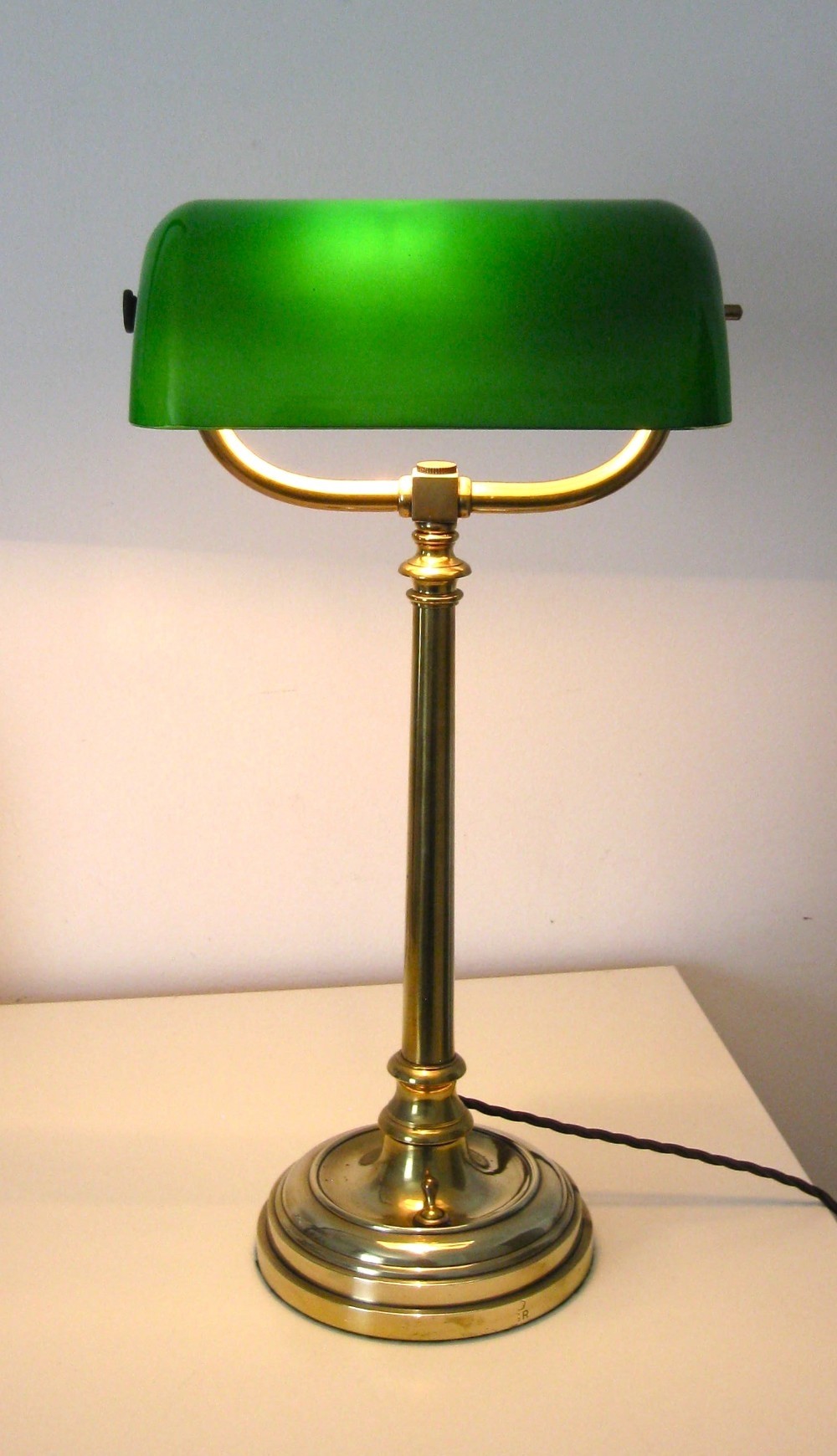 A Brass Antique Banker's Lamp | 285826 |