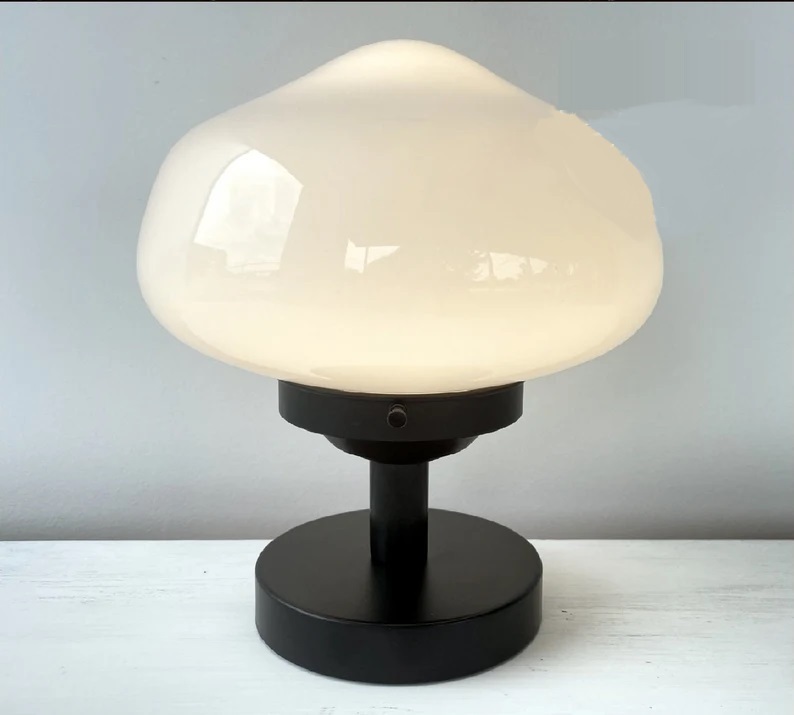 Black Base Vintage Milk Glass Lamp
Inspired by 1930s and 1940s designs, this one-of-a-kind lamp stands on a matte black base. Made from glass and metal, it includes an in-line on/off switch and a plug-in wire for easy access. It measures 10" tall and 9" wide.
Designer Advice:
An ideal choice for a bedside table, this lamp's small size would look great even in a small bedroom. We recommend pairing it with neutral furniture for the best look.The cute shape makes this lamp a good option for a nursery, too, as it will act as a nightlight without being too distracting for your little one.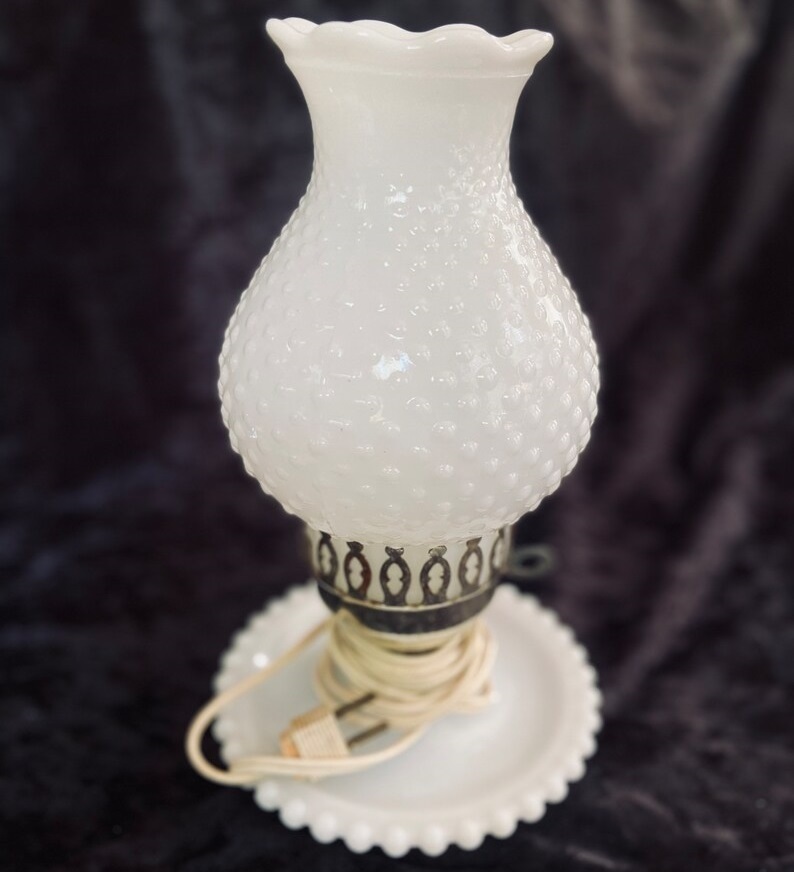 Textured Vintage Milk Glass Lamp
Certified vintage, this lamp has a textured middle and a matte finish everywhere else. Standing on a rounded base with scalloped edge detail, it has a matching scalloped top and gold detailing underneath the bulb area. It operates via a plug-in.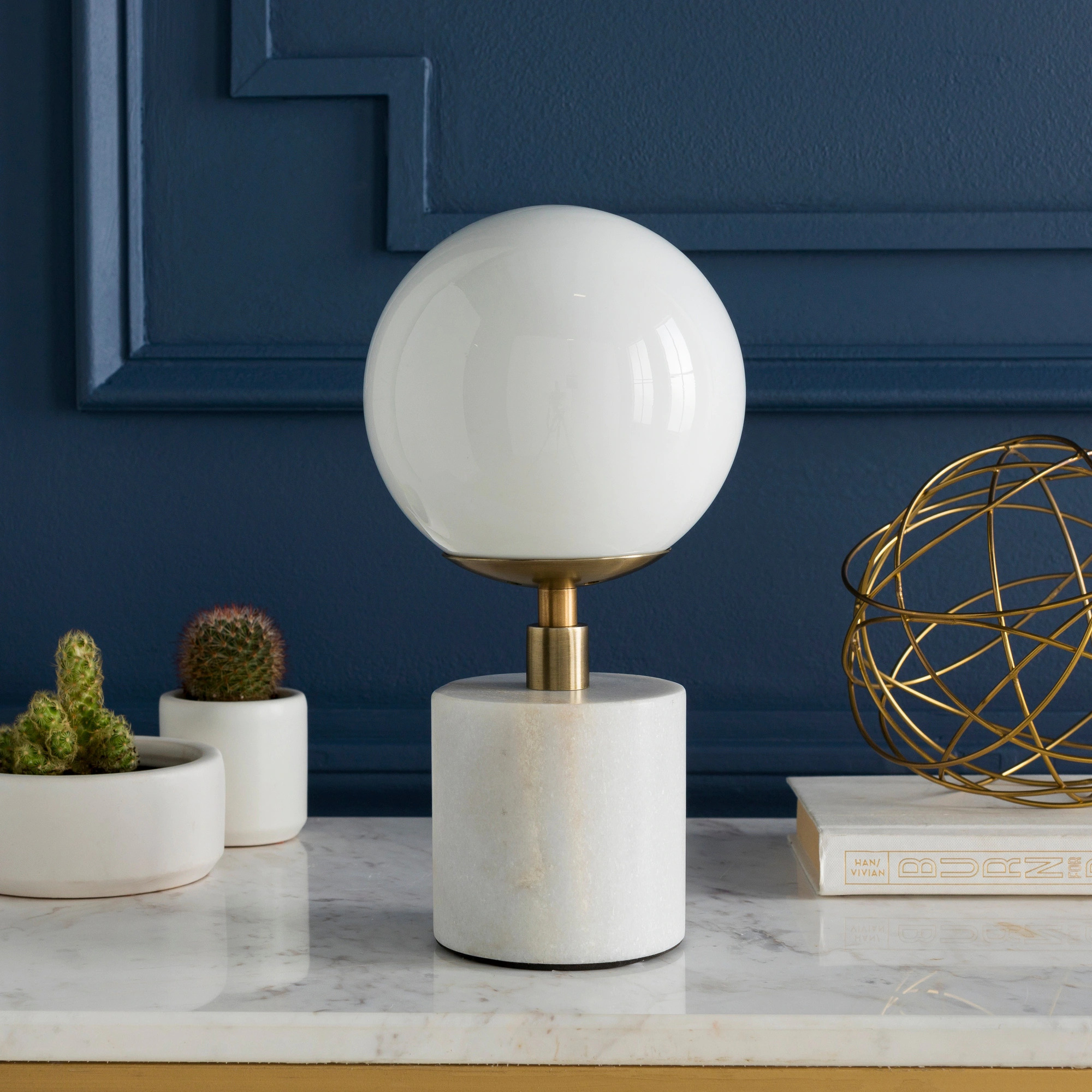 Modern White Milk Glass Lamp
Made in India, this lamp has a contemporary design. Measuring exactly 12.5 inches tall, it features a round exposed bulb style and a cylindrical marble base connected by a gold stem. The cord length is six feet long.
Designer Advice:
If you need a small light for your study, this is an excellent option. Small enough to be unobtrusive but not too small that it won't give out enough light, the exposed bulb design is simple yet chic. We recommend pairing it with contemporary furniture in white and plenty of gold accents to accentuate the gold detail even more.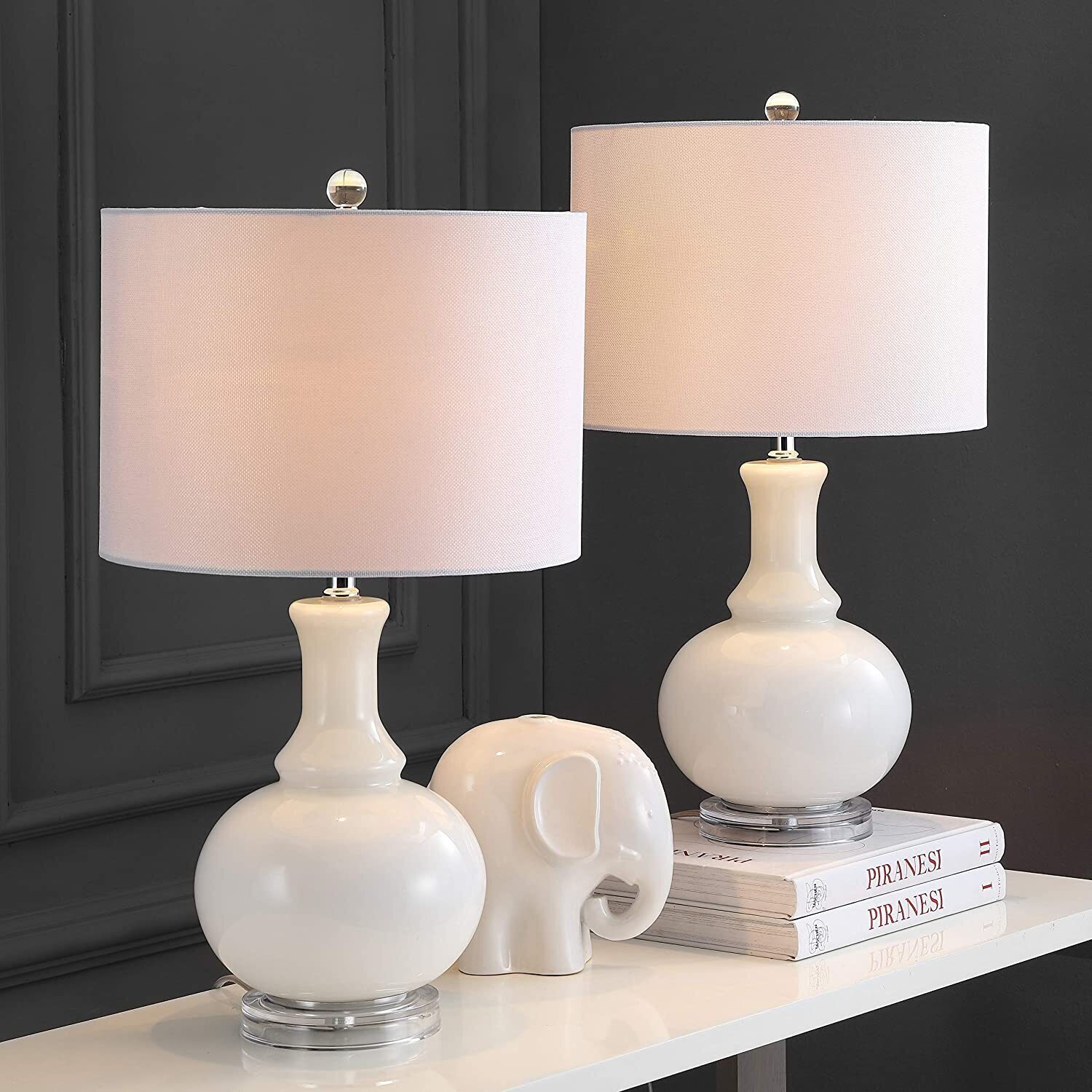 Set of 2 Milk Glass Lamps
Coming with LED bulbs included, this set includes two lamps. The bases are made of milk glass, whereas the shades are made from cotton with a bright white finish. Each lamp is relatively tall at just under 26 inches tall.
Designer Advice:
As these lamps are a pair, they're a good choice for side tables on either side of a table or in a bedroom. Their glossy base and modern design are ideal for contemporary homes. However, to prevent these lamps from looking too dull, make sure to place them in a room with accents of color like blue or green.