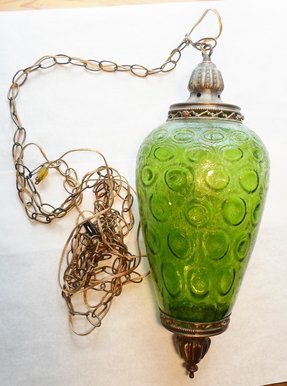 Fall Sale Vintage 60s 70s Swag Light
This swag hanging green lamp constitutes a fabulous example of the vintage design from the 1960's and 70's. A perfect way to create a charming illumination of your outdoor surface.
Pendant Lighting Vintage Gothic Medieval
Functional and attractive hanging lamp that features a durable construction and original design with gothic, medieval cathedral style. This hanging lamp includes a very solid chain that assures safe ceiling mounting.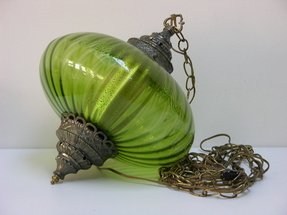 Unique hanging lamp inspired by east Asian oriental style. Both beautiful sculptural base, top and hanging chains are made of brass. This lamp has the very pretty lampshade made of translucent green glass.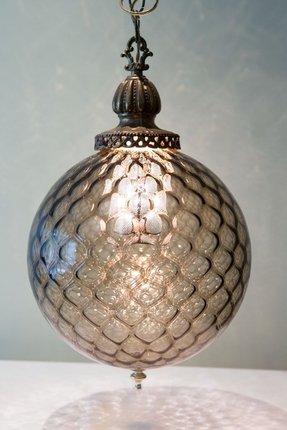 Great Amber Smoke Retro Glass Swag Lamp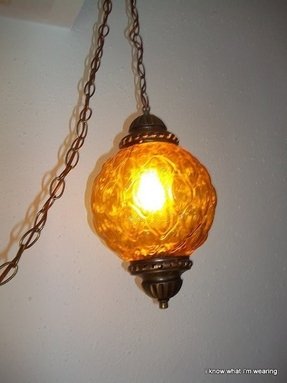 Add it to your favorites to revisit it later.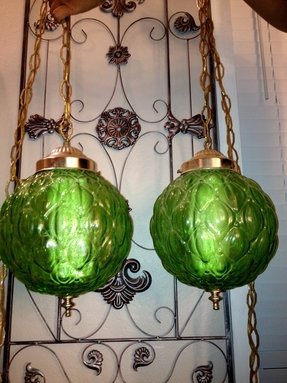 Vintage Retro Green Glass Swag Hanging
Now your room can shine with pride, thanks to those two swag hanging lamp lights. Eaach of those cuties has a bowl shade made of green opaline glass, with a gold finial, and suspended from a gold-finished chain.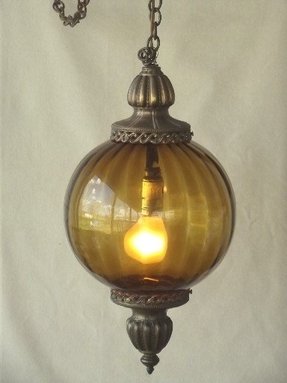 As you can see glass globes that function as swag hanging lamps, they have been functioning since today - we can see in this photo their antique equivalent of amber glass in a yellowish shade and brass inserts.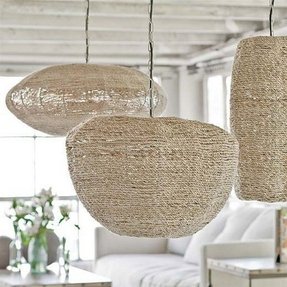 Regina Andrew Apple Saucer And Cigar Jute Pendent Tropical Pendant Lighting
Swag hanging lamps, perfect for introducing some Scandinavian, natural appeal in your house. These are minimalistic yet cosy, which means they will be an ideal addition to a modern house with a natural twist to it.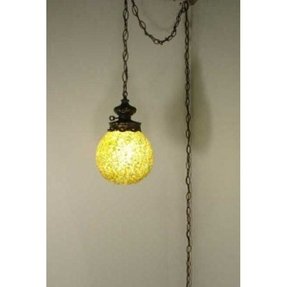 Retro Hanging Swag Light Ceiling Moon Rock Lamp Swagging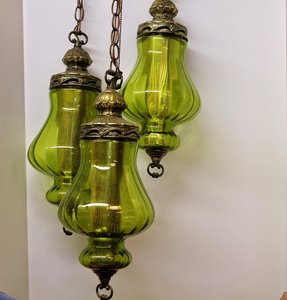 Vintage 3 Triple Globe Swag Light Lamp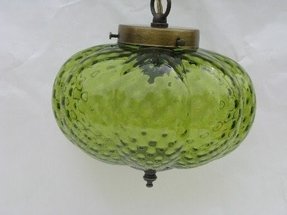 Let's go back to the 70s with a great vintage, swag hanging lamp. The shape of the melon, is finished with a green blown glass. It has a hipissian character, for followers of the eternal fashion of flower children.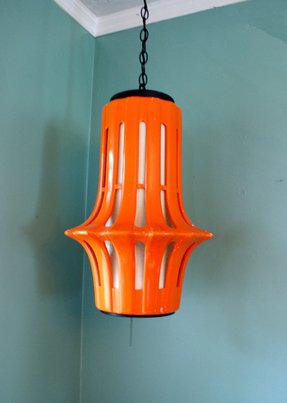 Vintage Orange Ceramic Hanging Swag Lamp
Break the mold with bold color: this hanging lamp differs from others thanks to strikingly orange shade it has. Dangle it around to make an impact. This lamp style was very popular in 1970s, so it's a retro decor idea.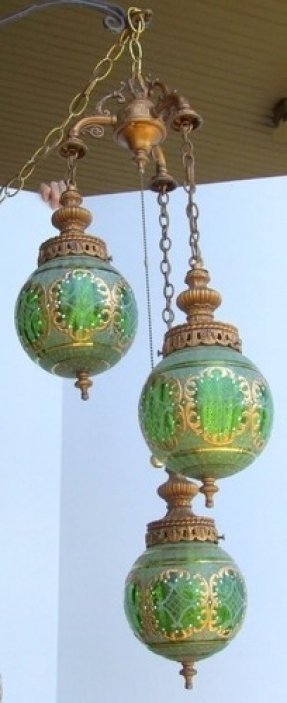 Vintage 1960's 3 tiered Ornate Green and Gold Swag Hanging Lamp This is a lovely old swag lamp. Auction for this item ends on July 31, 2012.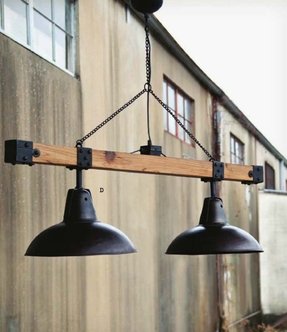 Industrial Style Warehouse Light Beam
Industrial stylization outdoors. This light features a warehouse style. It is based on a durable wooden beam with metal elements. Its metal lamp shades are durable and provide good level of illumination.
l1000.jpg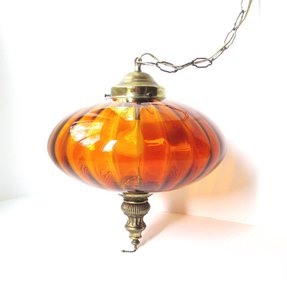 Vintage Hanging Swag Lamp Amber Glass
Hanging lamp mounted on adjustable chain. Round abacus is made of glass and gives warm tone of light. Neutral and functional design for each room according to taste.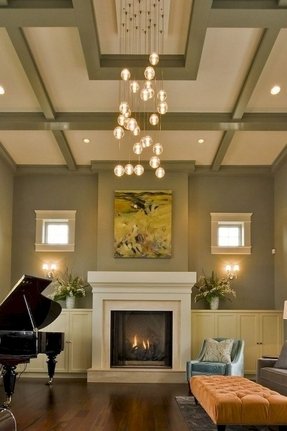 Contemporary
Elegant classy traditional ceiling pendants intended for grand pianos illumination. Pendants have small metal backplates and hang on decorative length-varied thin ropes. A pendant has an oval clear glass lampshade accommodating 1 candelabra bulb.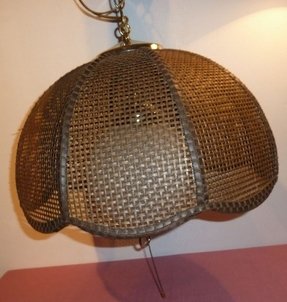 Thanks to this attractive swag lamp you can make your den warmer, cozier, snazzier. The lamp has a neatly-woven pattern around the whole shade, with the reinforced by steel wire frame and covered with a genuine leather.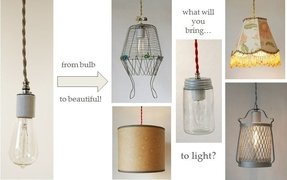 DIY cloth cord swag & pendant light kits - make anything into a pendant light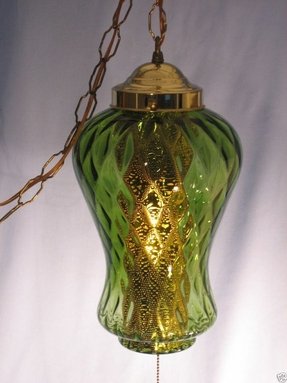 Like 1960s lamps? I do, and I couldn't miss this mid century swag or hanging lamp light. So retro! The light shines through textured glass shade in beautiful (and unique equally) jade green tone. With chain. Cool.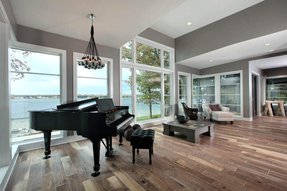 This sublime choice of lighting for your interior is truly a suitable option for when you want it to look contemporary and appealing. It looks like a cluter of balls in a gray shade of the stunning finish.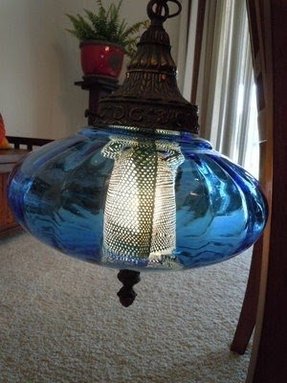 Vintage 60s 70s Retro Blue Glass Swag Hanging Lamp Light
Being a good reflection of the 60s or 70s style, this retro blue glass swag hanging lamp constitutes a perfect way to add some cool, vintage vibe to your spaces. Beautiful teal blue shade will create a magical ambience in the room.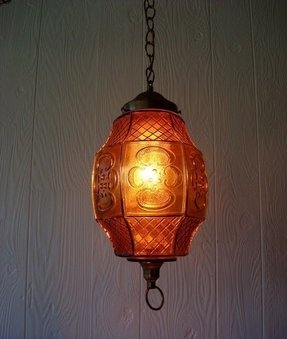 Amber Glass Hanging Swag Lamp Light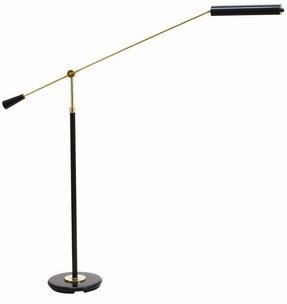 Grand Piano 1 Light Floor Lamp
If you're a real fan of original and modern solutions, you should check out this amazing floor lamp. It's gonna provide you not only the highest functonality, but also an incredible and unique design.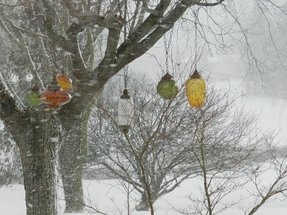 Beautiful swag hanging lamp lights are an excellent way to decorate a very original garden, patio or patio. The whole is perfectly presented between trees at any time of the year. Attractive colors and unusual design of glass and metal.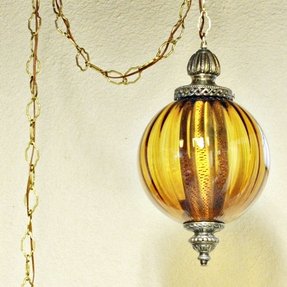 Every house had a lamp like this... ours looked like a lantern with ...
Tin - Bar & Restaurant - Berlin, Germany - 2009 - karhard architektur + design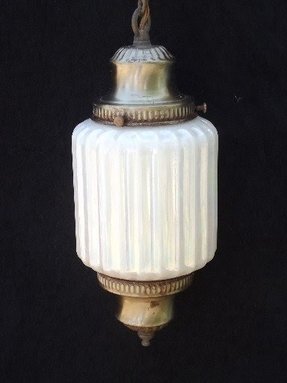 swag lamps vintage retro lighting 60s vintage swag lamp hanging light ...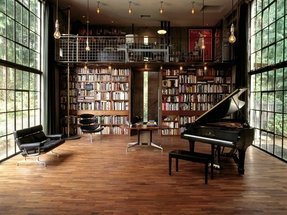 A dreamy music room with large floor-to-ceiling windows letting tons of natural light in. Enormous bookcases accommodate music themed books, I suppose! A piano and a bunch of modern pieces of furniture top off the decor.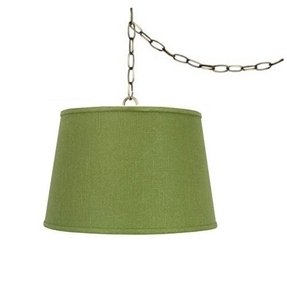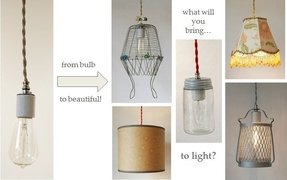 DIY swag lights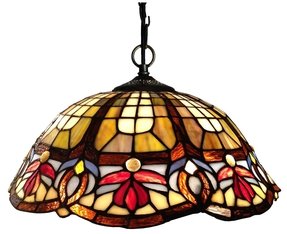 Chloe Lighting 2 Light Victorian Large Hanging Pendant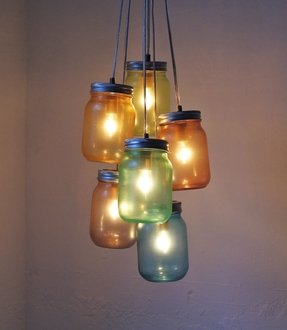 Over The Rainbow - Mason Jar Chandelier Swag Light Hanging Lighting Fixture - UpCycled Rustic Eco Friendly Wedding - BootsNGus Lamp Design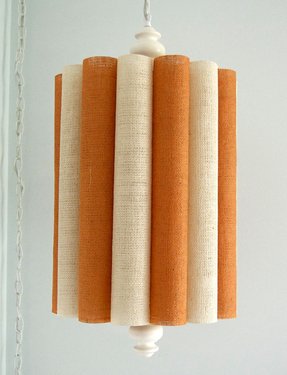 Mad Men inspired pendant. Thinking this would be great with a little more modern fabric too!!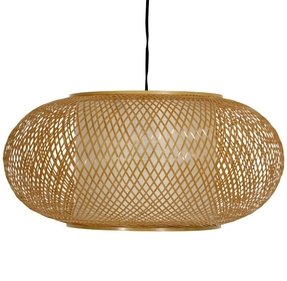 ... lamp akida hanging shoji lamp kata hanging lamp kirosawa hanging
Orinda Hanging Lamp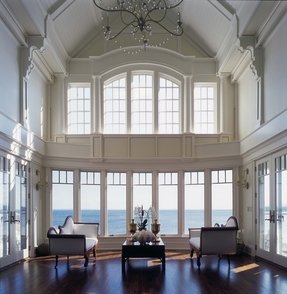 An idea only of exquisitely high interiors. This wall of windows represents traditional elegance at its best. This wall of windows lovely compliments the rounded shape of the wall, evoking associations with the masterpieces of Roman architecture.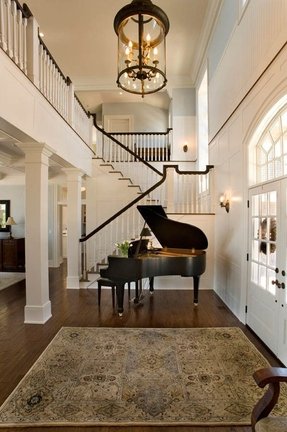 Tasteful pendant lamp mounted on wooden frame and covered with clear glass. Includes 5 lights. Perfect as main or additional source of light for each room as needed. Classic form and elegant design.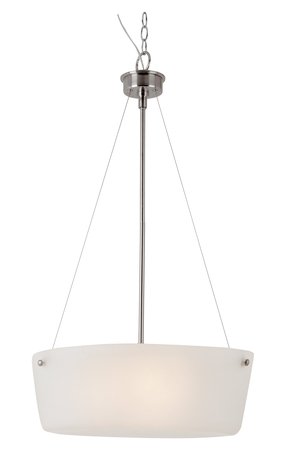 Urban Swag 3 Light Pendant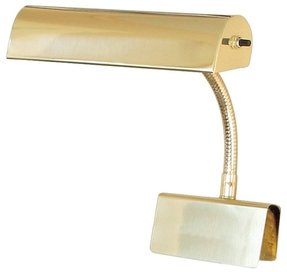 Grand Piano 8.5" H Table Lamp with Novelty Shade
A stunning table lamp that sports the novelty shade and comes with the one light piano lamp. It offers the shade that swivels to direct the light perfectly and can be plugged into the wall outlet.