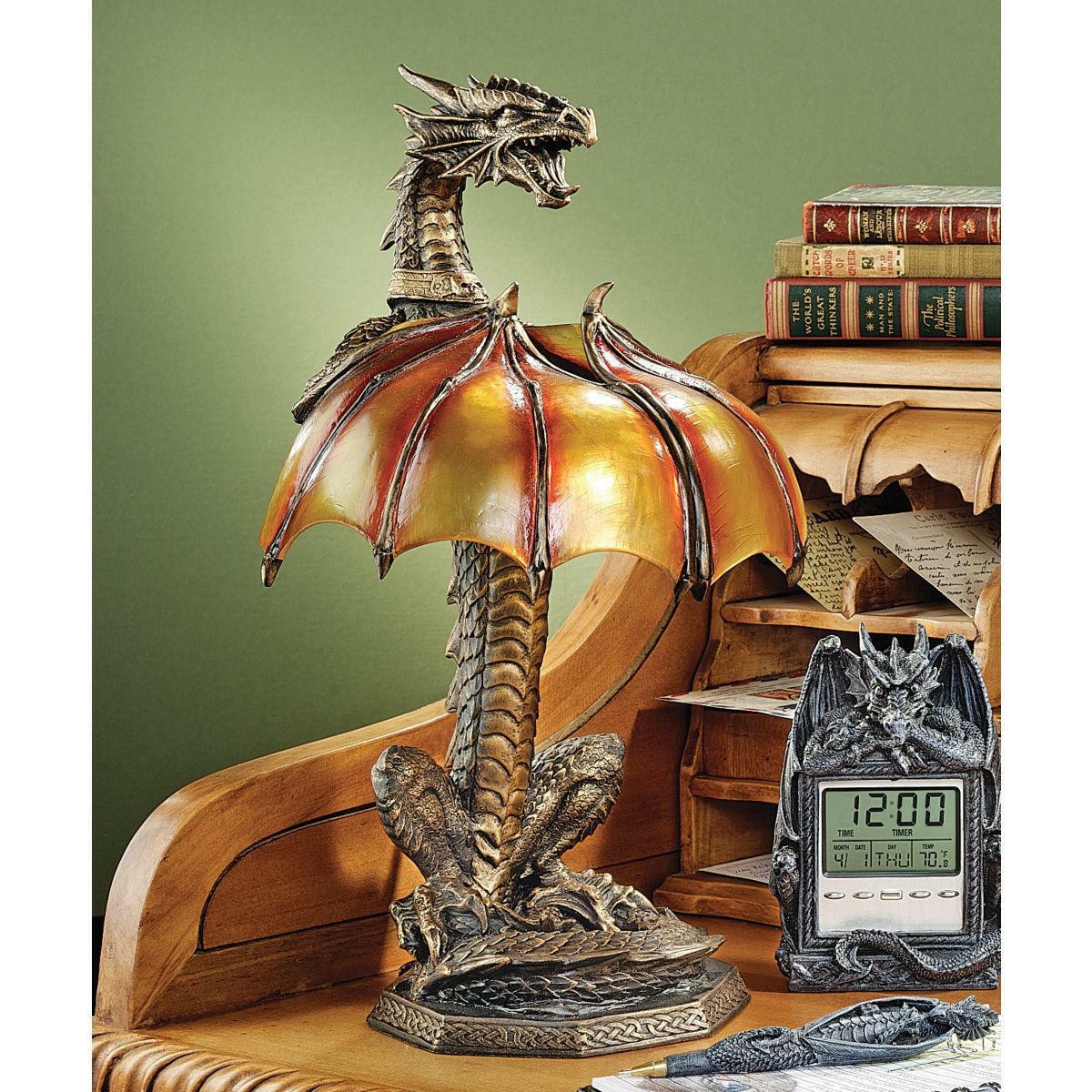 Light Of Dragons Fire Statue Table Lamp Gothic Medieval Decor Display Products
Medieval design Toscano, thought this was a lampshade at first, and was like MOST EPIC LAMPSHADE IN THE WORLD. This cool dragon design looks like straight from a fairytale. Incredibly nice and neat finish.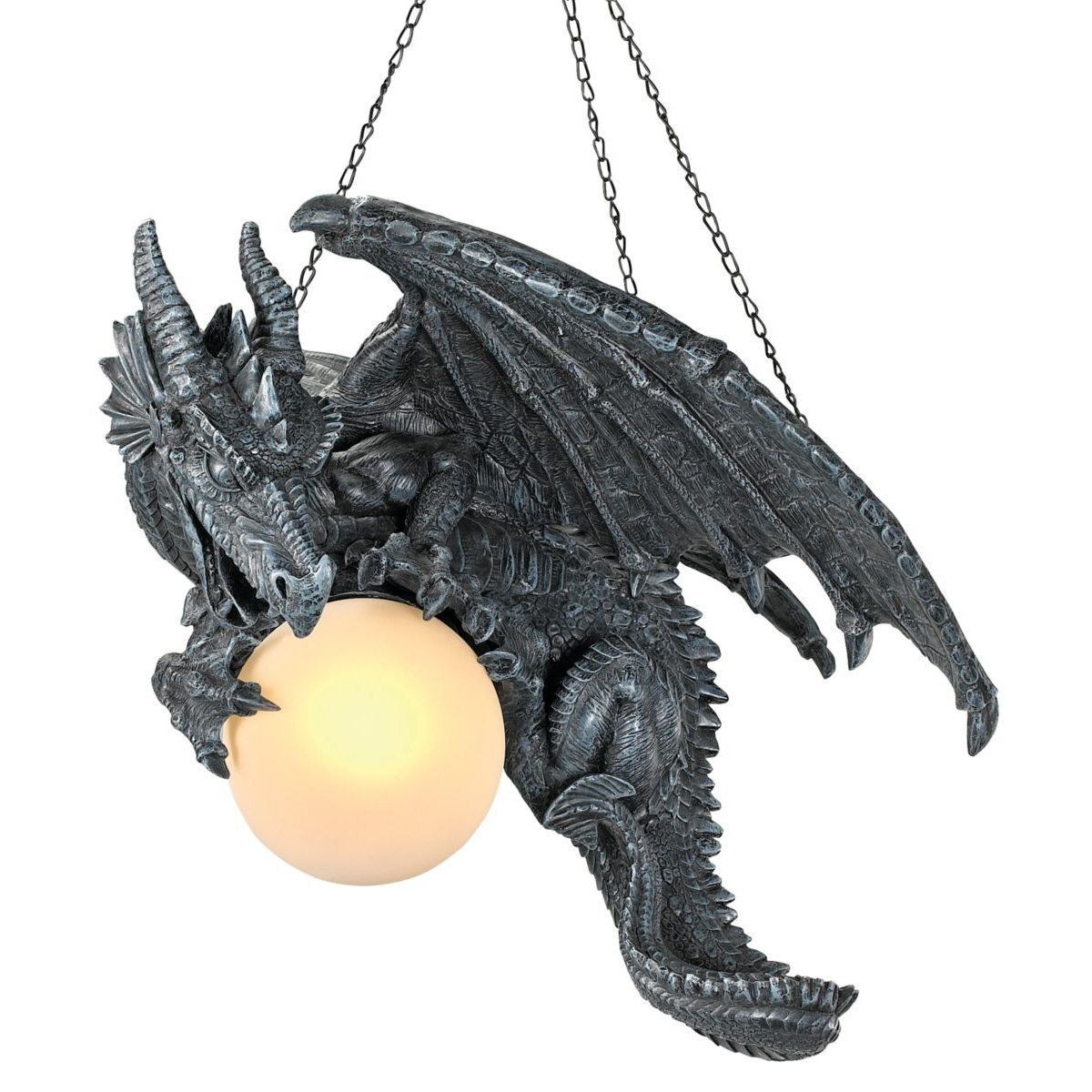 Nights Fury Sculptural Hanging Dragon Lamp
If you're looking for a piece with true style and originality then this dragon lamp will aid you in your quest with its resin structure, making for a perfect addition to your home decor, while adding character to any room of your home.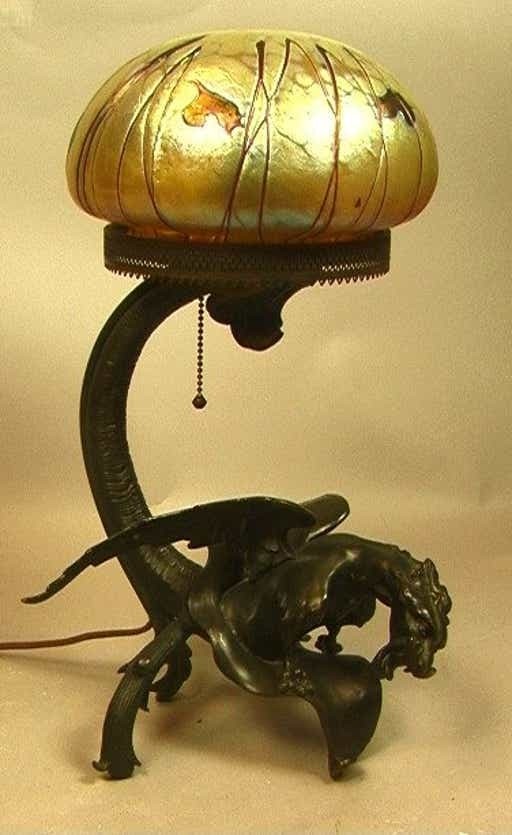 A curious table lamp that will turn heads wherever you place it. The piece features a decorative and a little bit scary base in the shape of a dragon made of solid bronze. The shade is in the shape of a dome in a lavish, golden color.