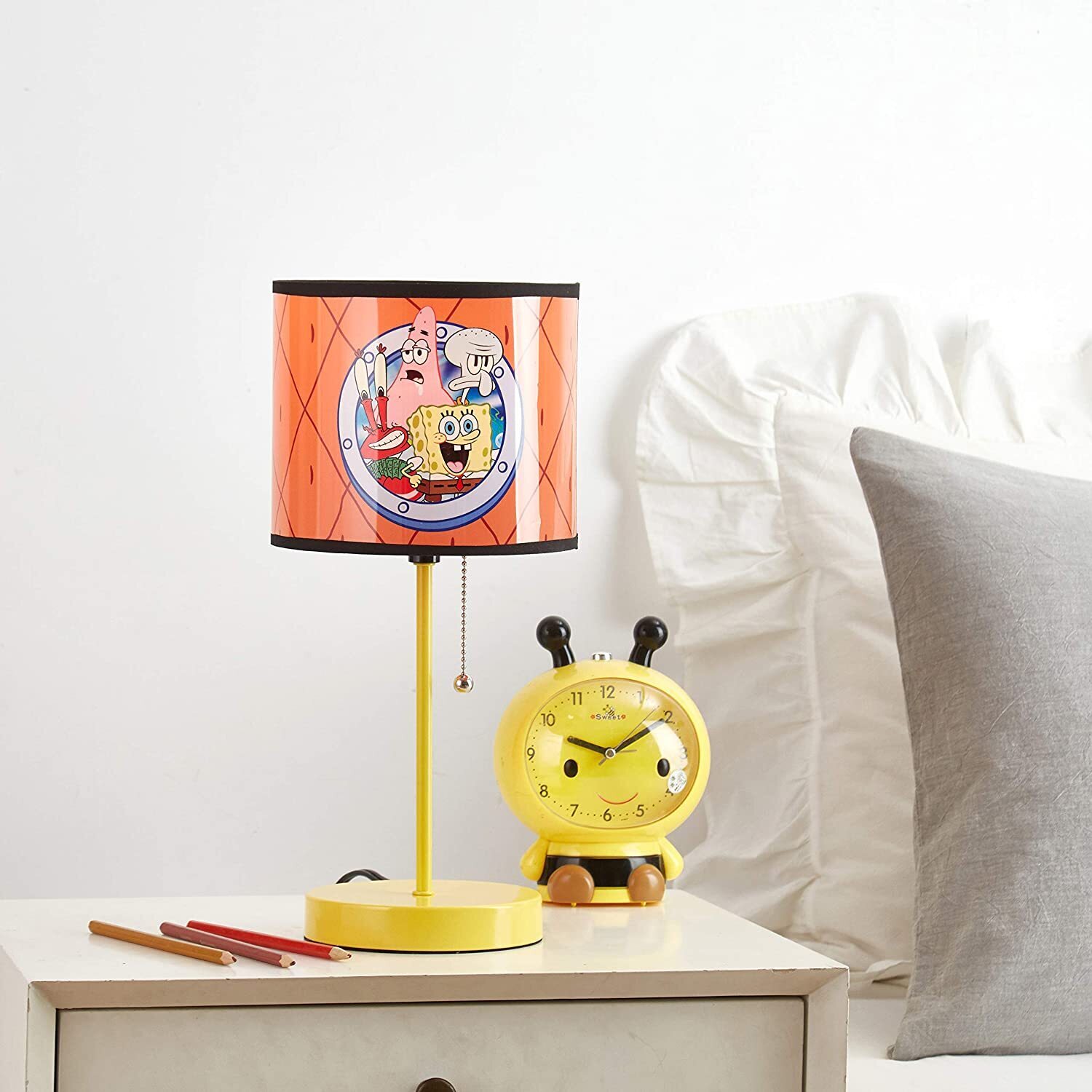 Spongebob Covered Barrel Shade Pedastal Lamp
Spongebob Covered Barrel Shade Pedastal Lamp
Idea Nuova
If you want the traditional look of a desk lamp without giving up having Spongebob as your guest, try this pull-chain table lamp. The standard pedestal lamp base in a cheerful yellow supports an orange barrel lamp shade with Spongebob and his friends.
Designer Advice:
A traditional lamp design offers the greatest versatility compared to a character shape. You can use this lamp for boys or girls and children of all ages. But it could also work for a Spongebob fan adult due to the various cheerful colors that can go with all interior decor.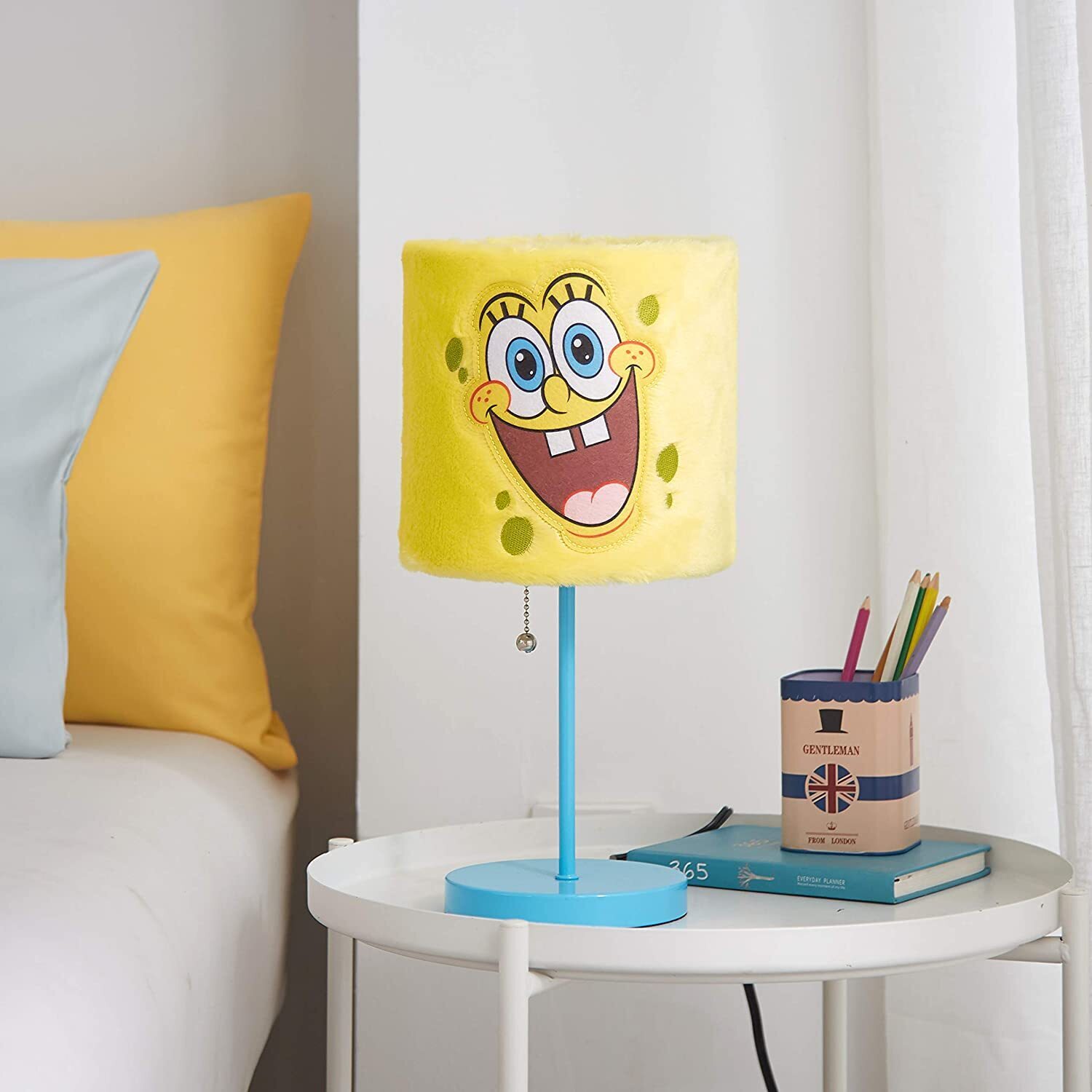 Textured Plush Spongebob Pedastal
Textured Plush Spongebob Pedastal
Idea Nuova
This pull-chain lamp has a pastel blue pedestal lamp base with a plush, textured shade in a bright yellow featuring a goofy, smiling face of Spongebob. The average 15.5" tall and 7" wide size makes this lamp suitable for any space.
Designer Advice:
The size of your space and where you want to put your lamp will play a role in your design. But it will also affect the size of the light. You don't want to choose a lamp that gets dwarfed by a space. However, you also don't want to select an oversized lamp that looks awkward or gets in the way.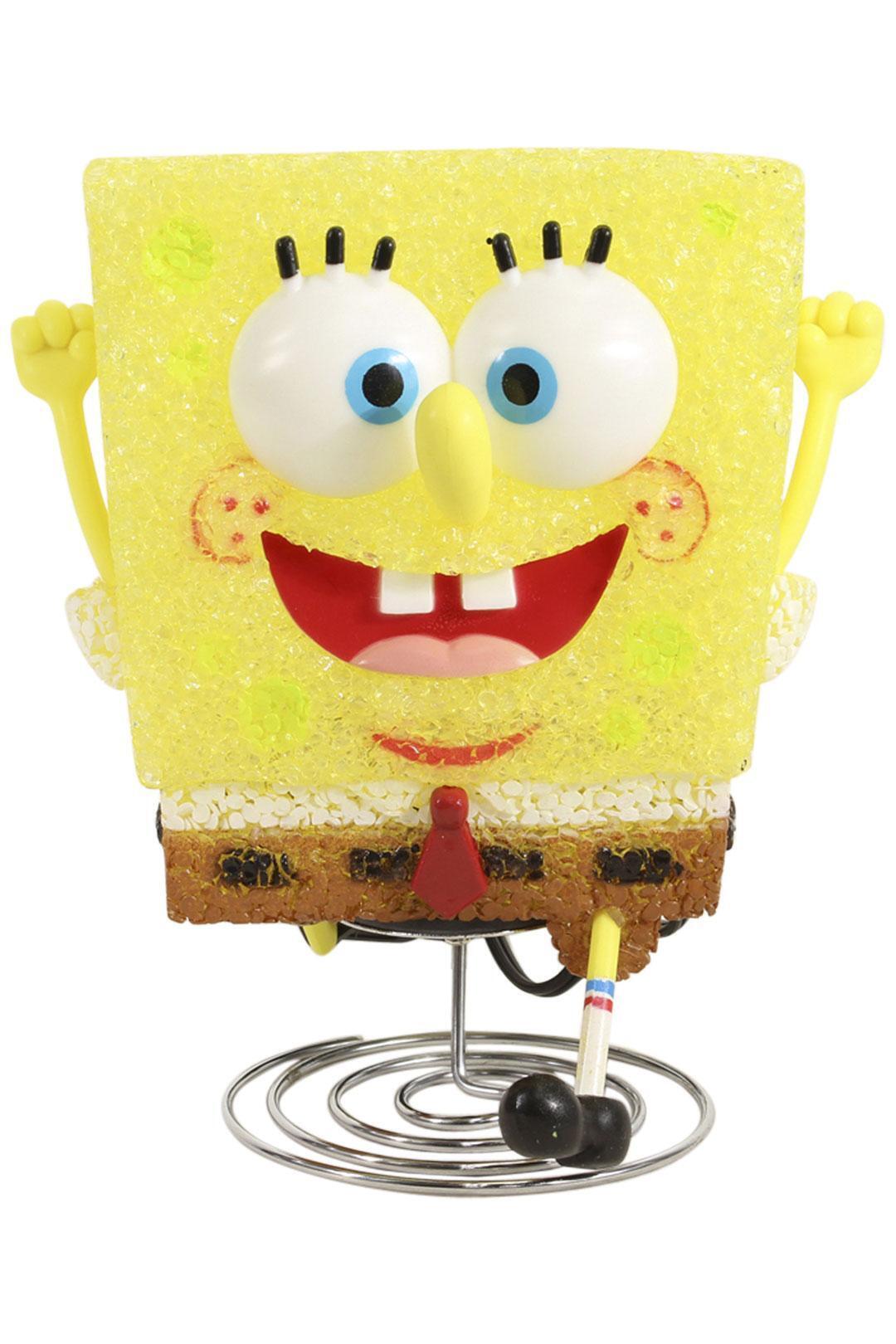 Full Figured Spongebob on a Stand
Full Figured Spongebob on a Stand
This fun, full-figured figurine of Spongebob can grace your room with a warm glow and a cheerful attitude. The upstretched hands and closed fists offer silent motivational support. And the swirled metal base gives the lamp stability.
Designer Advice:
You're getting a fun accent piece when you have a full character as your lamp instead of the traditional look of a lamp stand and a decorative shade. But because of the extra weight, you'll want to ensure a stable base that keeps the figurine steady and balanced.