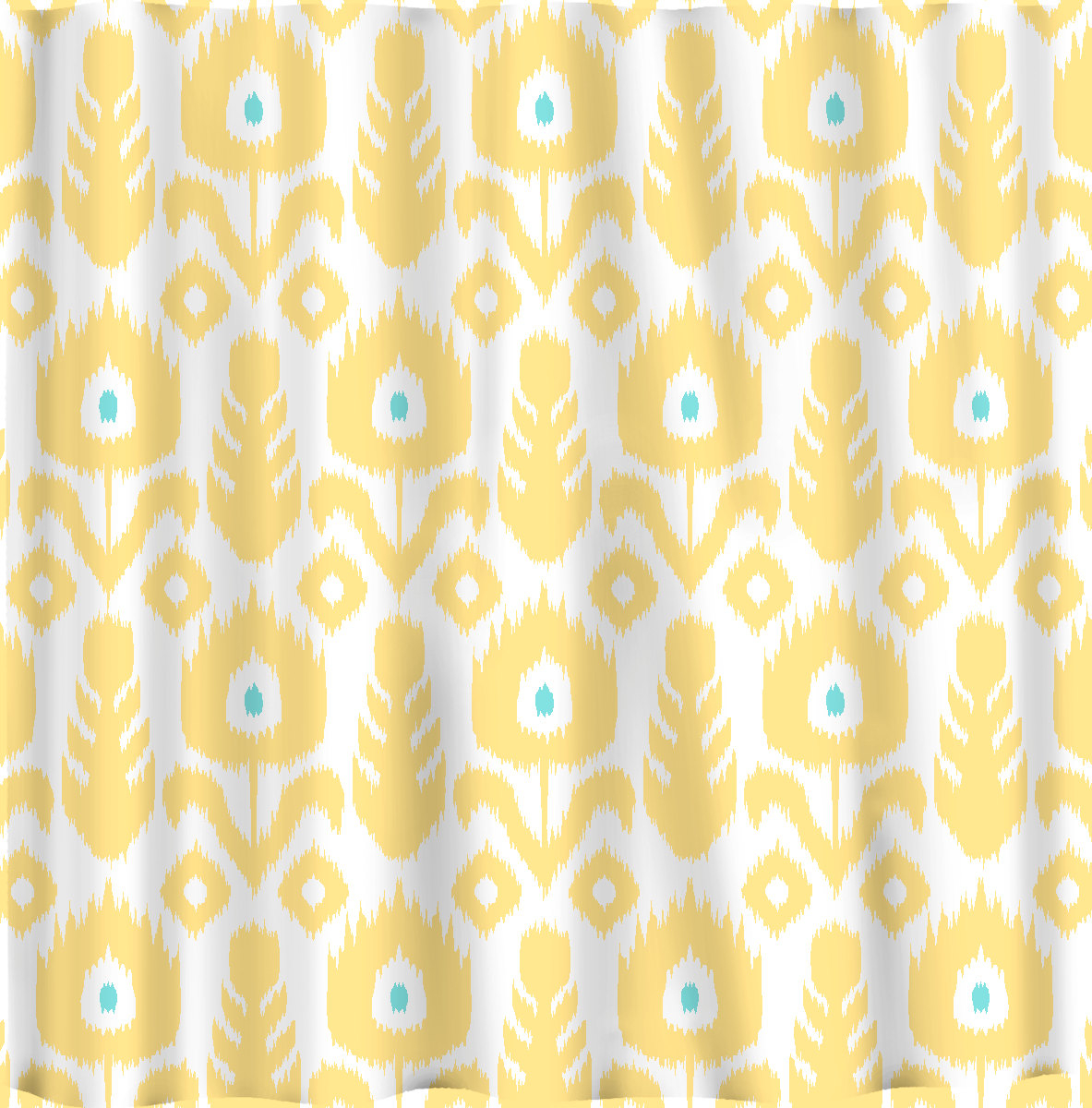 Custom ikat chevron shower curtain any
A beautiful shower curtain that will ginger up your bathroom. It is characterized by an exotic, geometrical pattern in a yellow color with a blue accent. The curtain is a top quality fabric, which will quickly dry.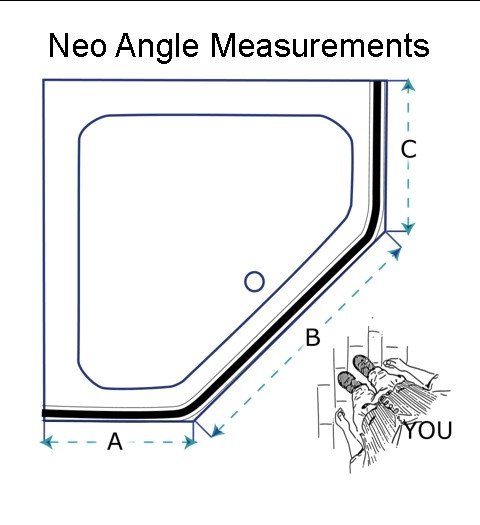 This neo-angle shower rod will let you enjoy your intimate moments in a jacuzzi or corner bathtub. Mounted on the ceiling, this 3-piece rod will bring functionality and privacy.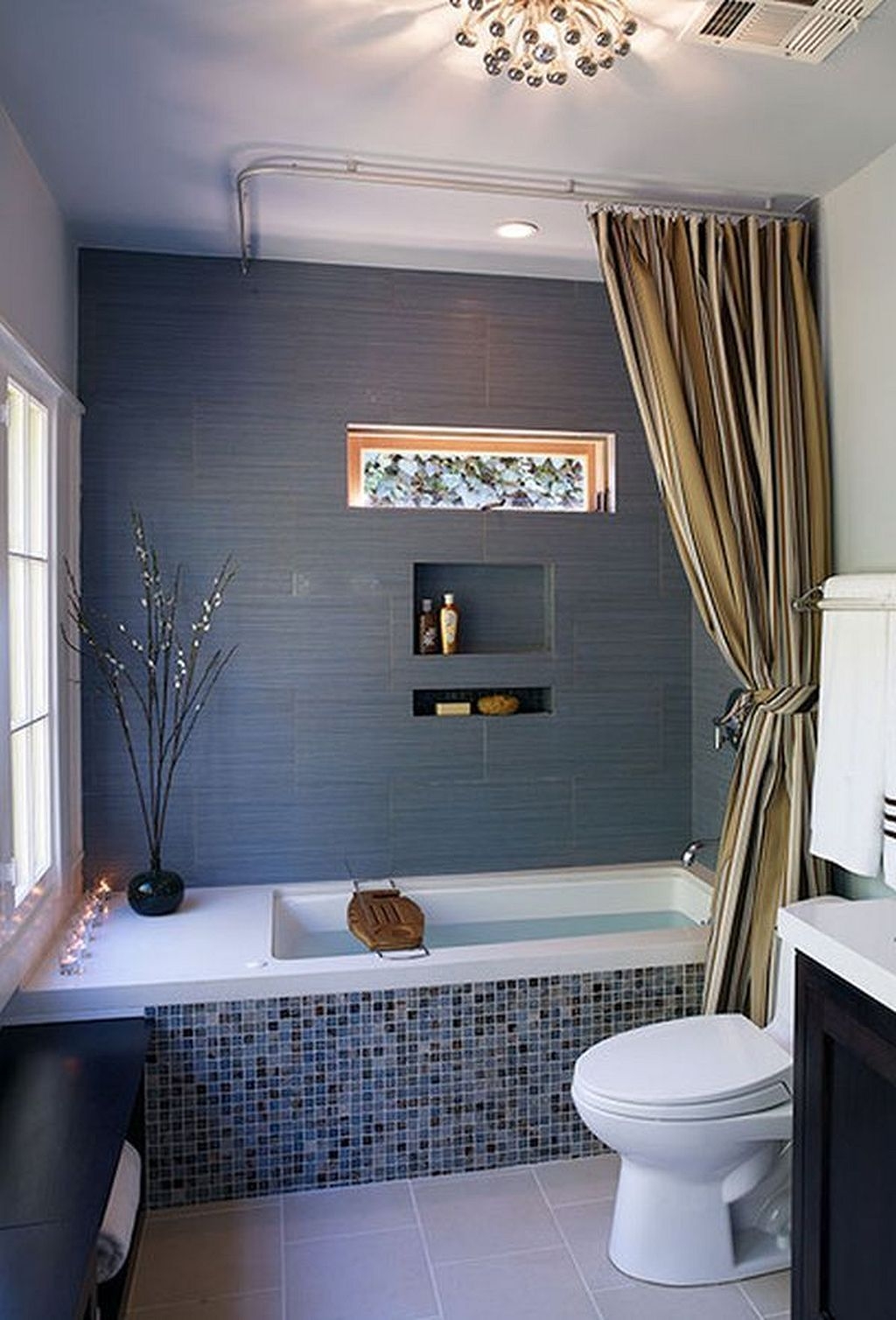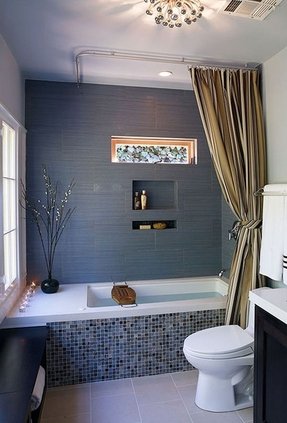 Ceiling mounted curtain shower rods designed to bring a dash of modern flair into your home. The curtain rods also feature a superb stainless-steel finish, with a little gloss, for incredible stylish appeal. They work great with a wide range of curtains too.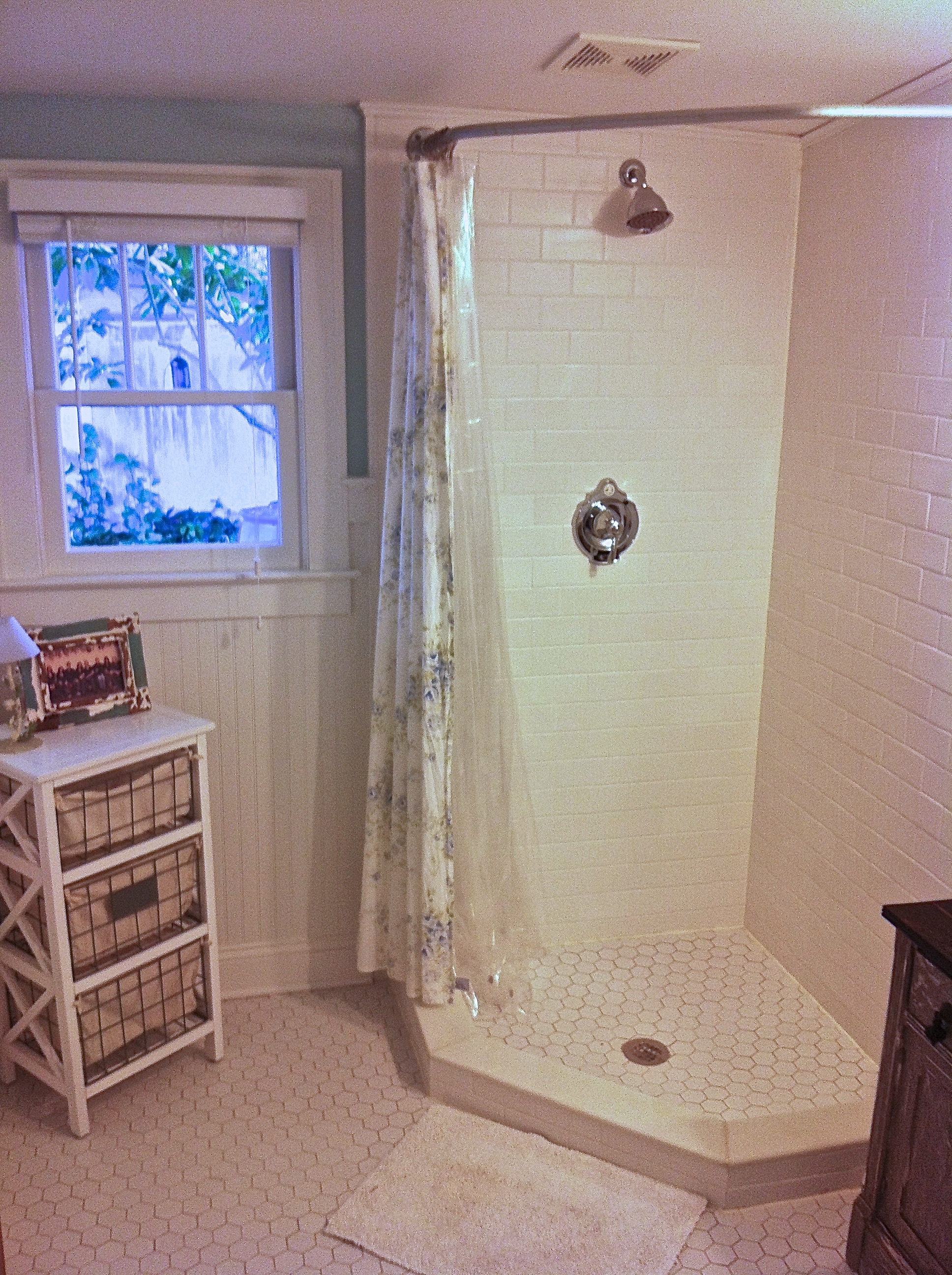 Easy & affordable DIY project of a custom shower curtain rod, crafted from an electrical conduit (galvanized & custom bended) for an original industrial feel. Here paired with white subway bathroom tiles.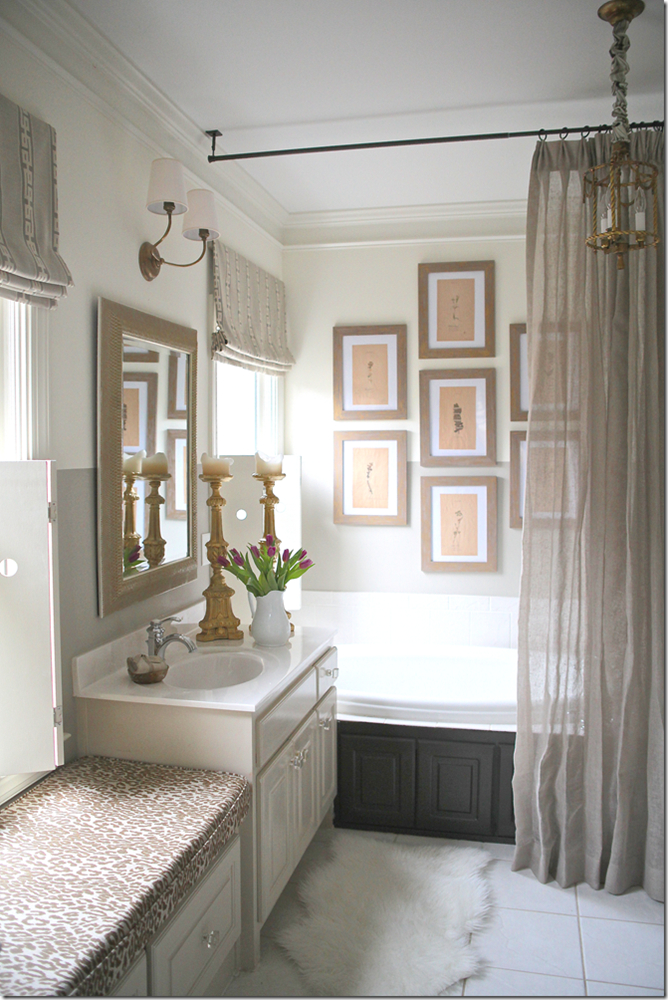 Minimalist shower curtain rods designed from metal and finished in a recessed industrial black shade. The rods are also fitted with mounting hardware and should be installed on ceilings for the best outcome. They are designed to hold all kinds of shower curtains without any problem.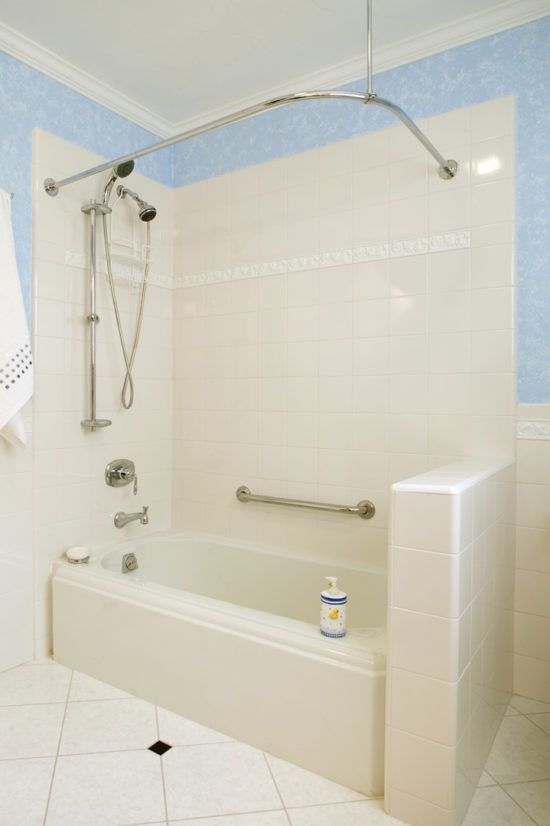 Looking to add privacy in your bathroom with a curtain? Well, consider these stunning custom-made shower curtain rods first. The rods are constructed from metal for long-lasting service and they feature that impressive chrome-plated finish for immense modern appeal and style.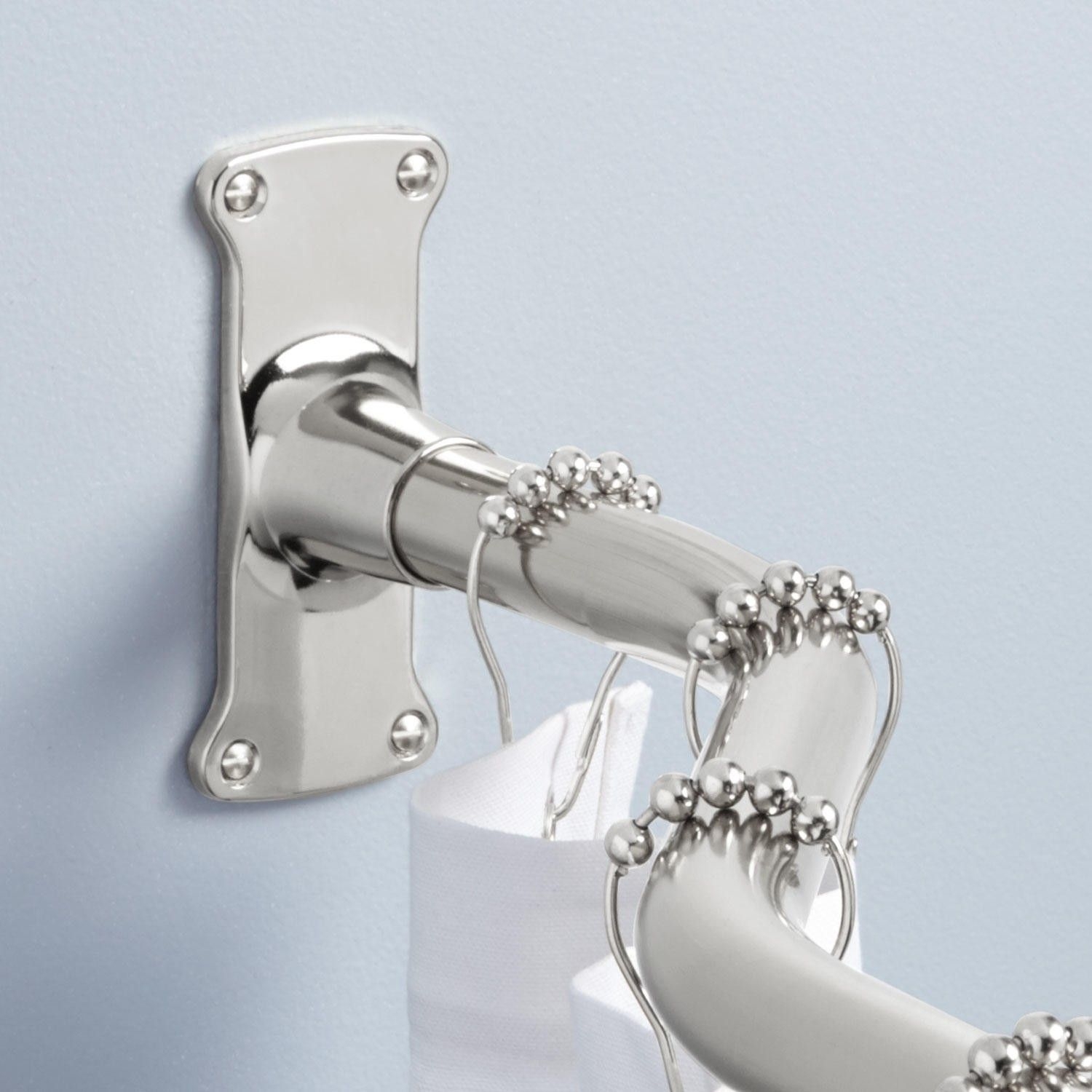 Ultra-modern shower curtain rod with a thick metal tube construction for longevity. The rod also comes with beautiful curves that make it easier to install different types of curtains. It's finished in a superb powder coat for water resistance and impeccable style.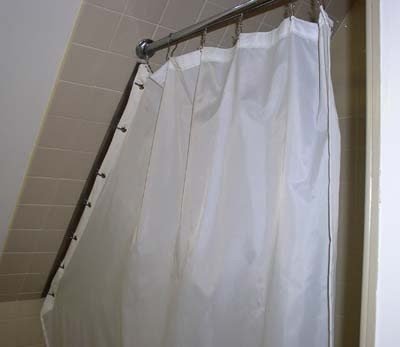 Shower Rods: Custom Ceiling Shower Curtain Rods

High-end shower curtain rods constructed from sturdy and long-lasting steel. These rods have a farmhouse-inspired charm to them but they are super strong and would work with all types of curtains. You are also free to customize them with whatever colors you want.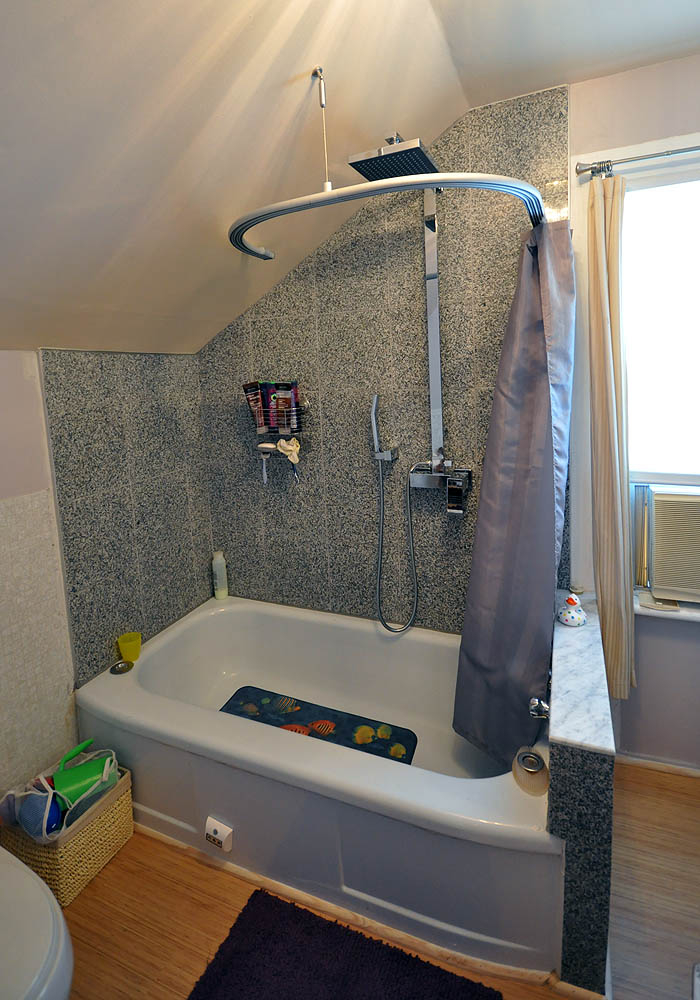 Why not go for custom made shower curtain rods, if your bathroom is just that tiniest bit more original when it comes to shape and yet you would still like to make the best out of it and provide your family with all the functionality they need?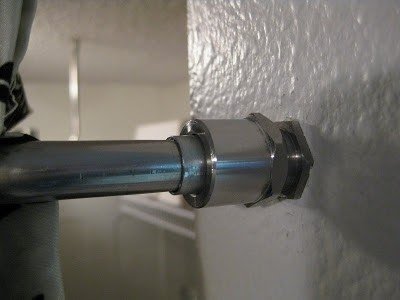 Custom Stainless Steel Curtain Rods - Order One For Yourself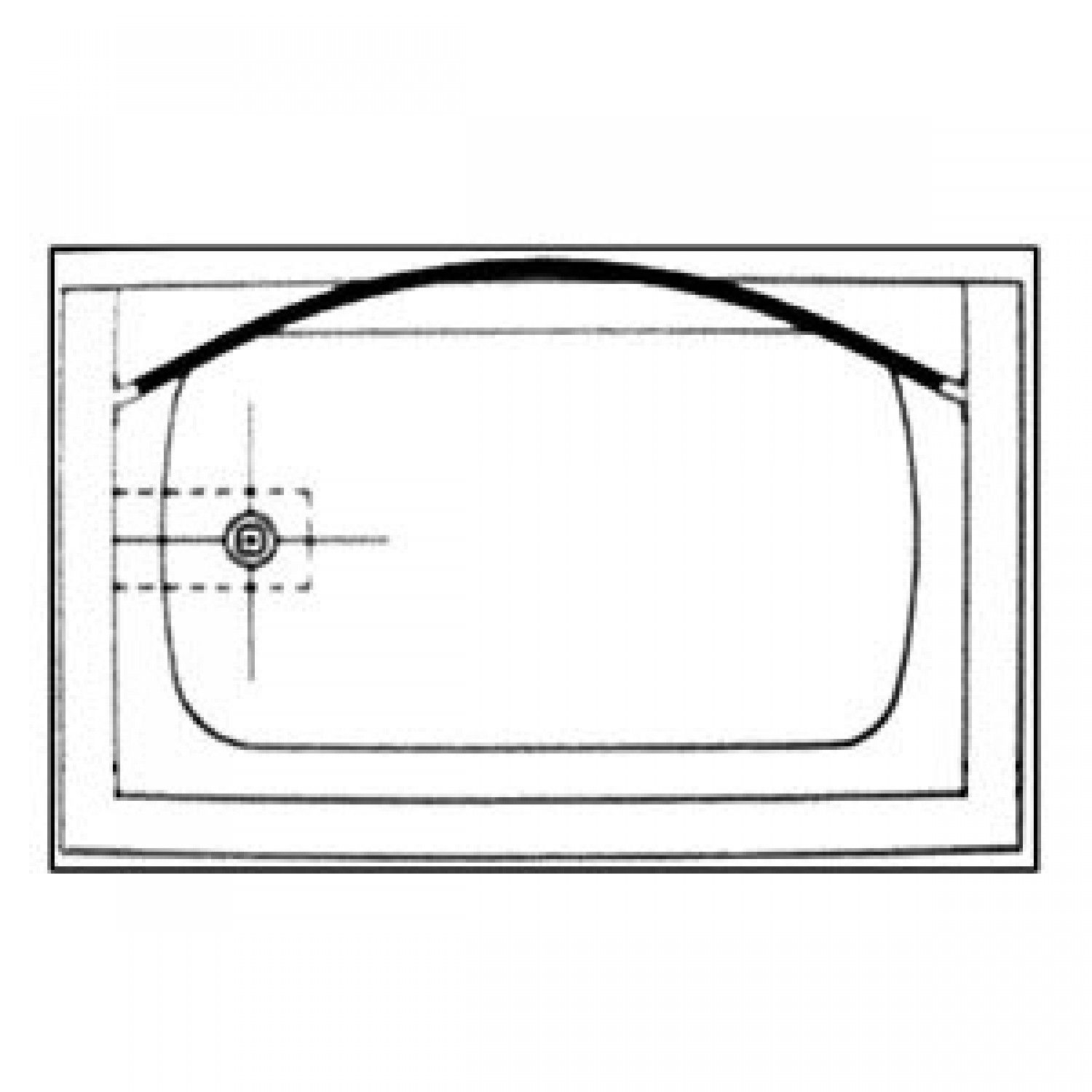 Custom Lengthening of Crescent Rods - Up to 12" Total Extended Length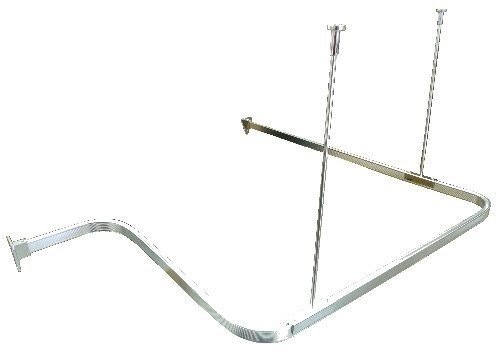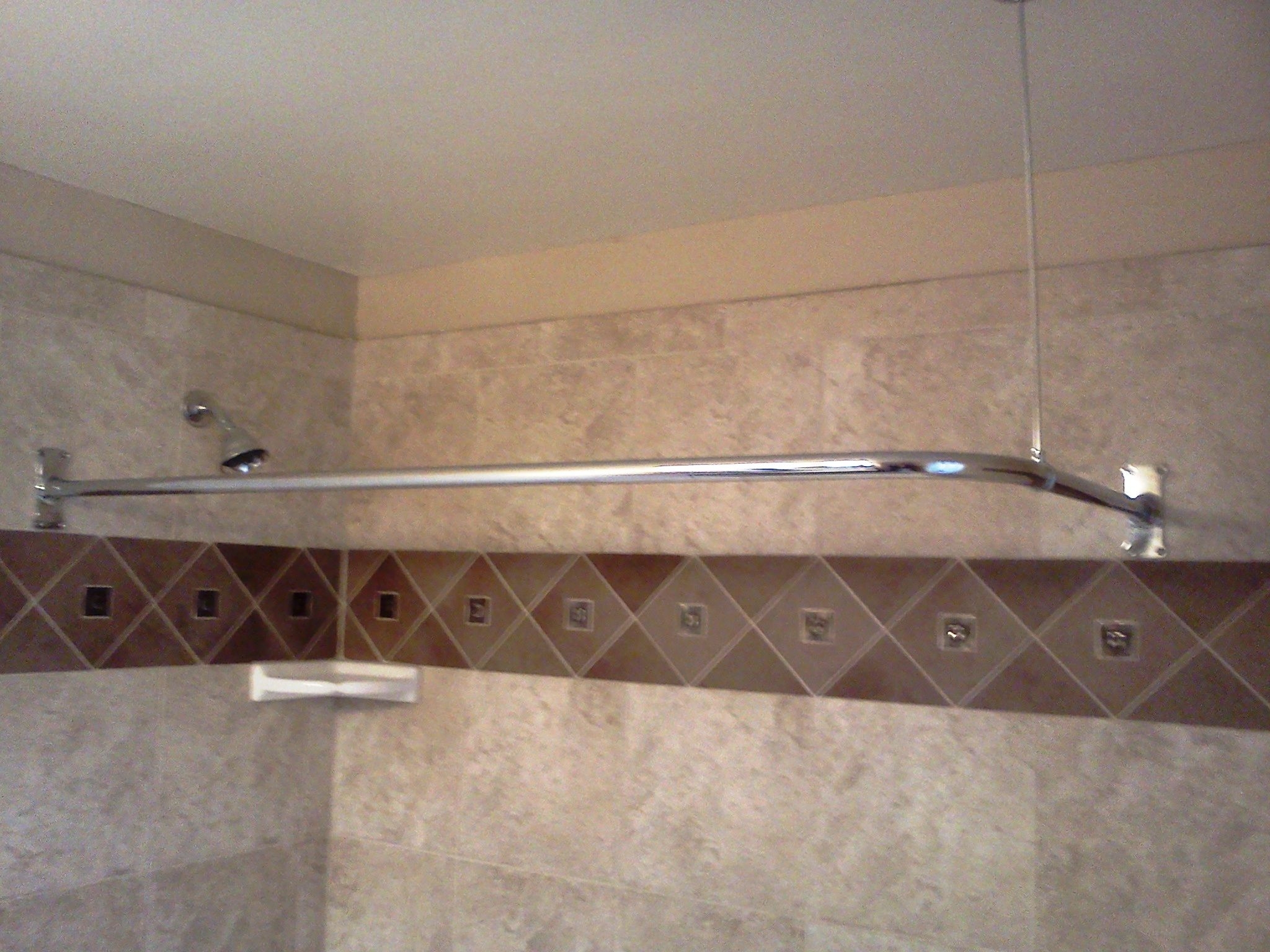 Shower Curtain Rod: Lshaped custom fit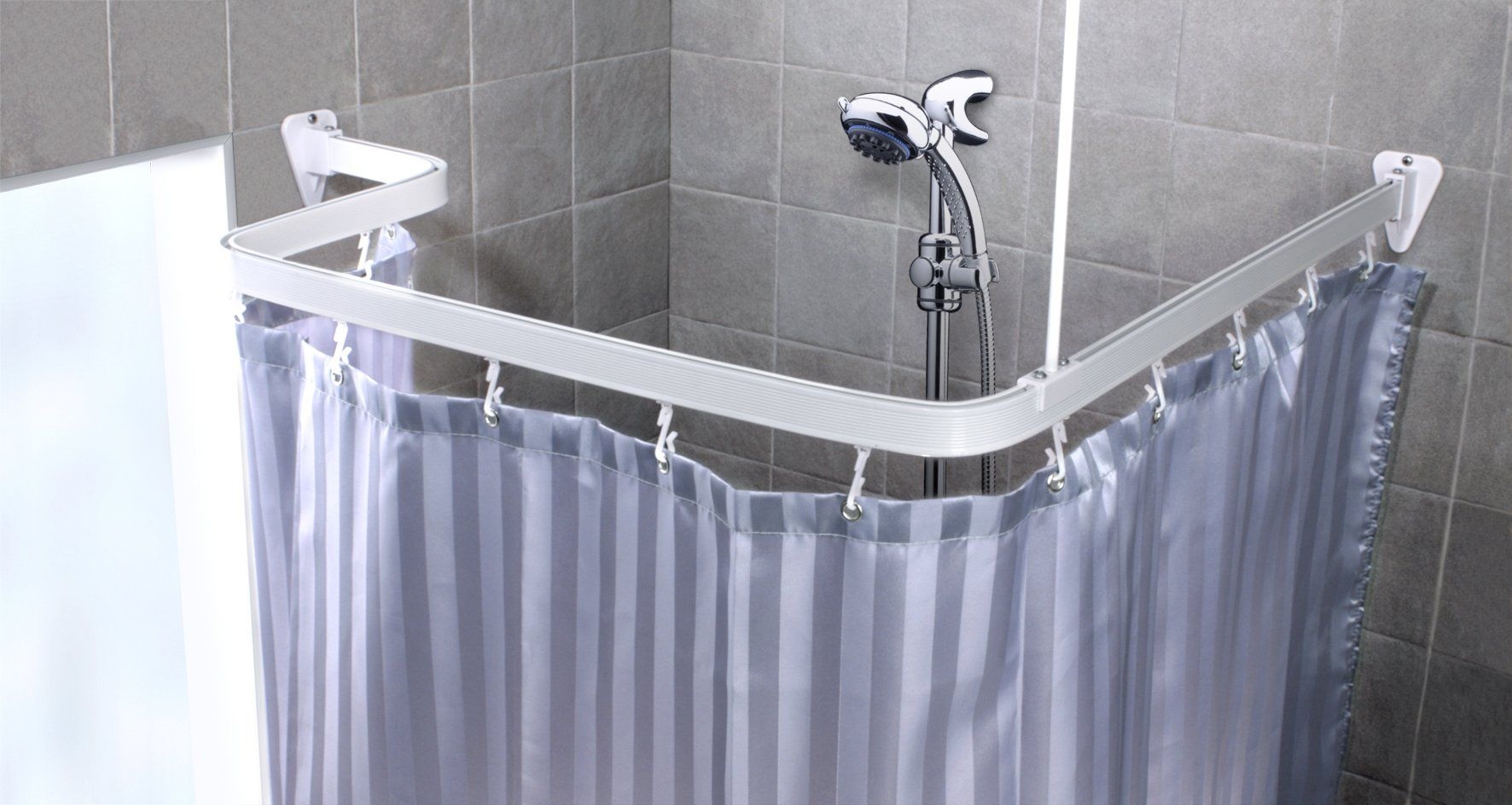 Who said that all showers need to look the same – take a look at this asymmetrical design for a custom shaped bathroom stall with a bendable shower curtain rod and a purple curtain that adds more color to the room.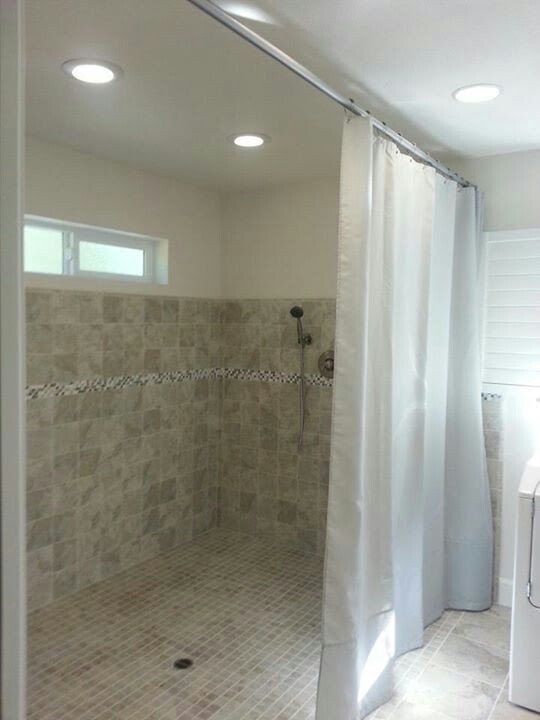 Shower curtain made of waterproof fabric. It has hook holes for easy assembly. Simple form and functional design for each bathroom.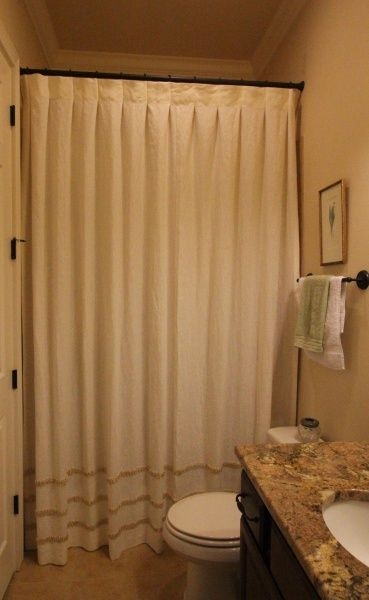 Linen shower curtain with silk rouched banding. This element of bathroom design looks very simple and attractive in any bathroom stylization. Pretty material is also resistant to wear caused by water and frequent cleaning.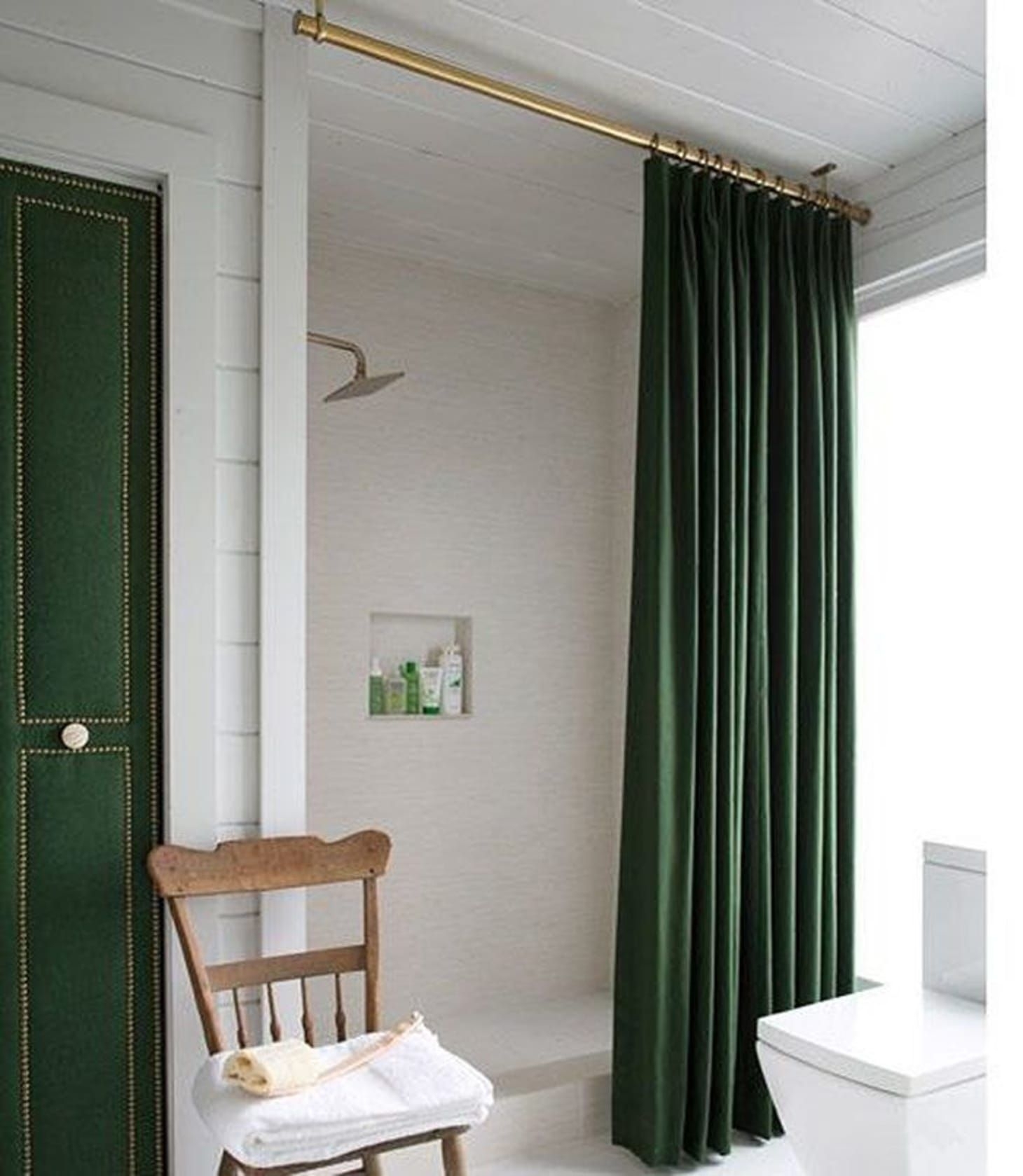 Adorable design for a fresh and vibrant shower curtain for an extra-large shower space. The ceiling mounted curtain bar with a brass finish nicely complements the deep-green color of the curtain itself.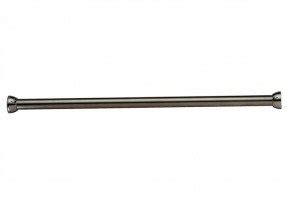 Shower Curtain Rod with Concealed Mounting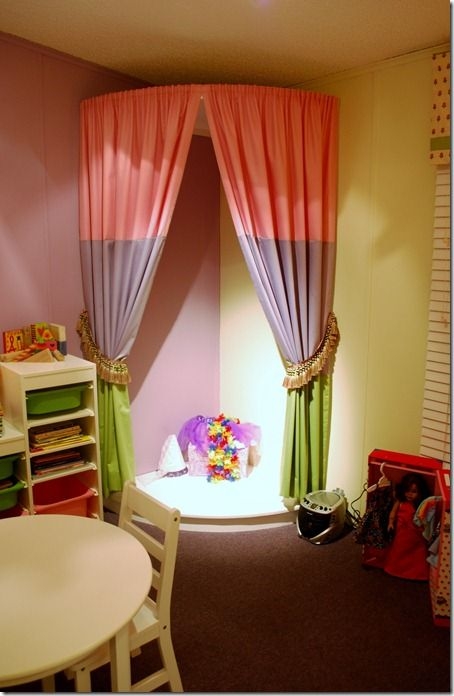 Stage for little girl's playroom, color blocked panels. This is sweet. I know my little sister would love it. (: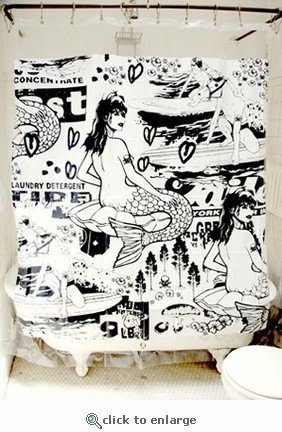 one day I will be able to use my curtain.. CAUSE ITS AMAZING!

Wireline Non-Hinged Shower Curtain Rod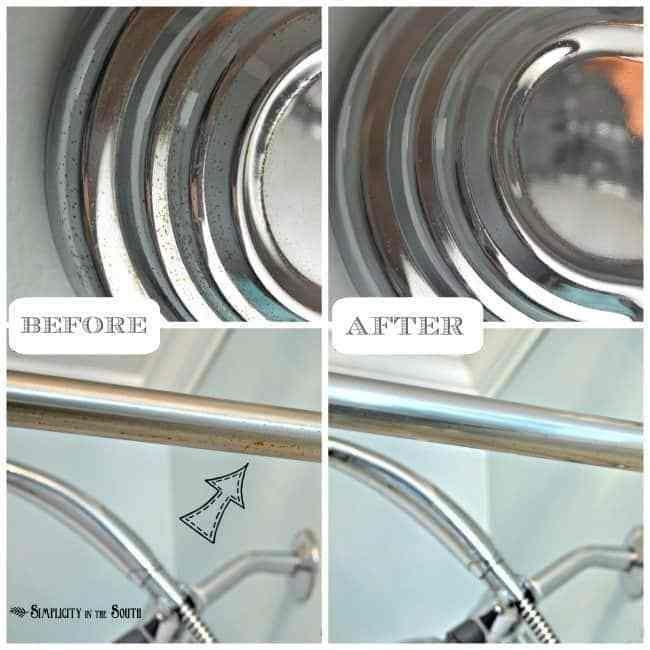 The secret for getting chrome bathroom light fixtures and shower curtain rods clean and preventing rust.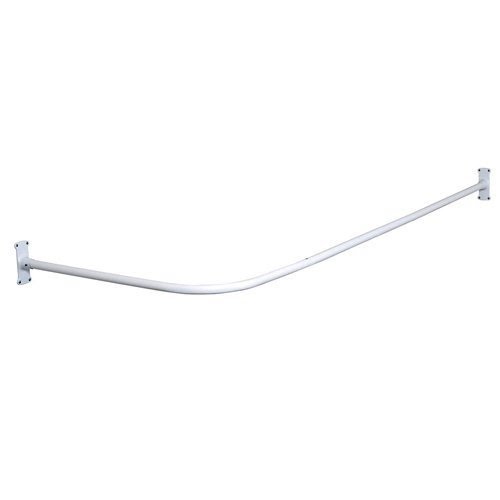 Zenith L-Shaped Rod, White Zenith new $24/used $21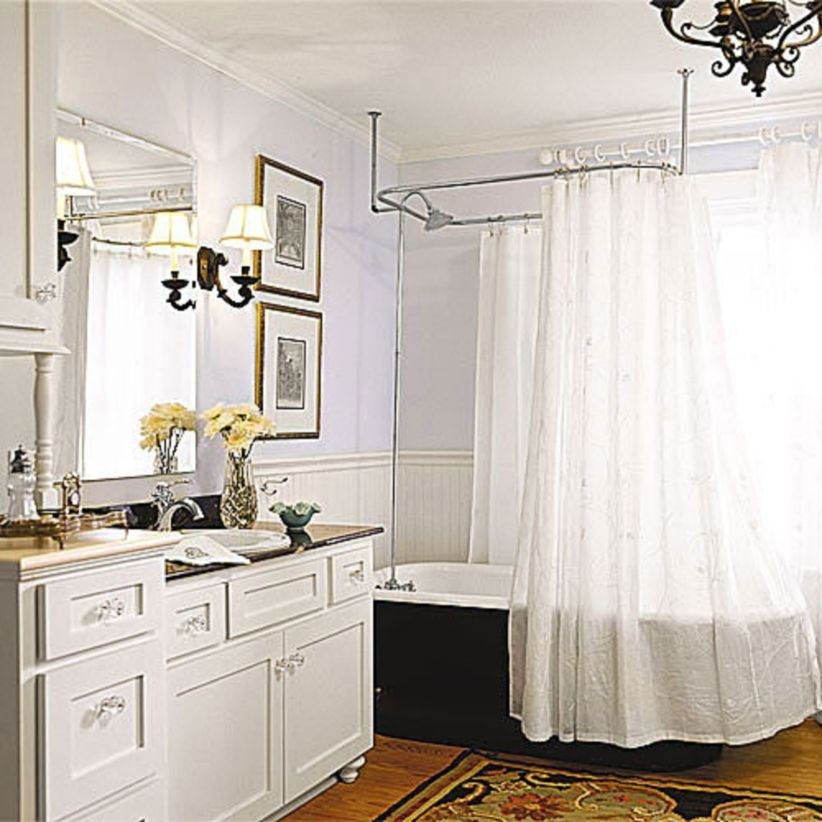 airy white bathroom remodel with a black, clawfoot tub with a white shower curtain and a built-in custom sink cabinet with clear drawer knobs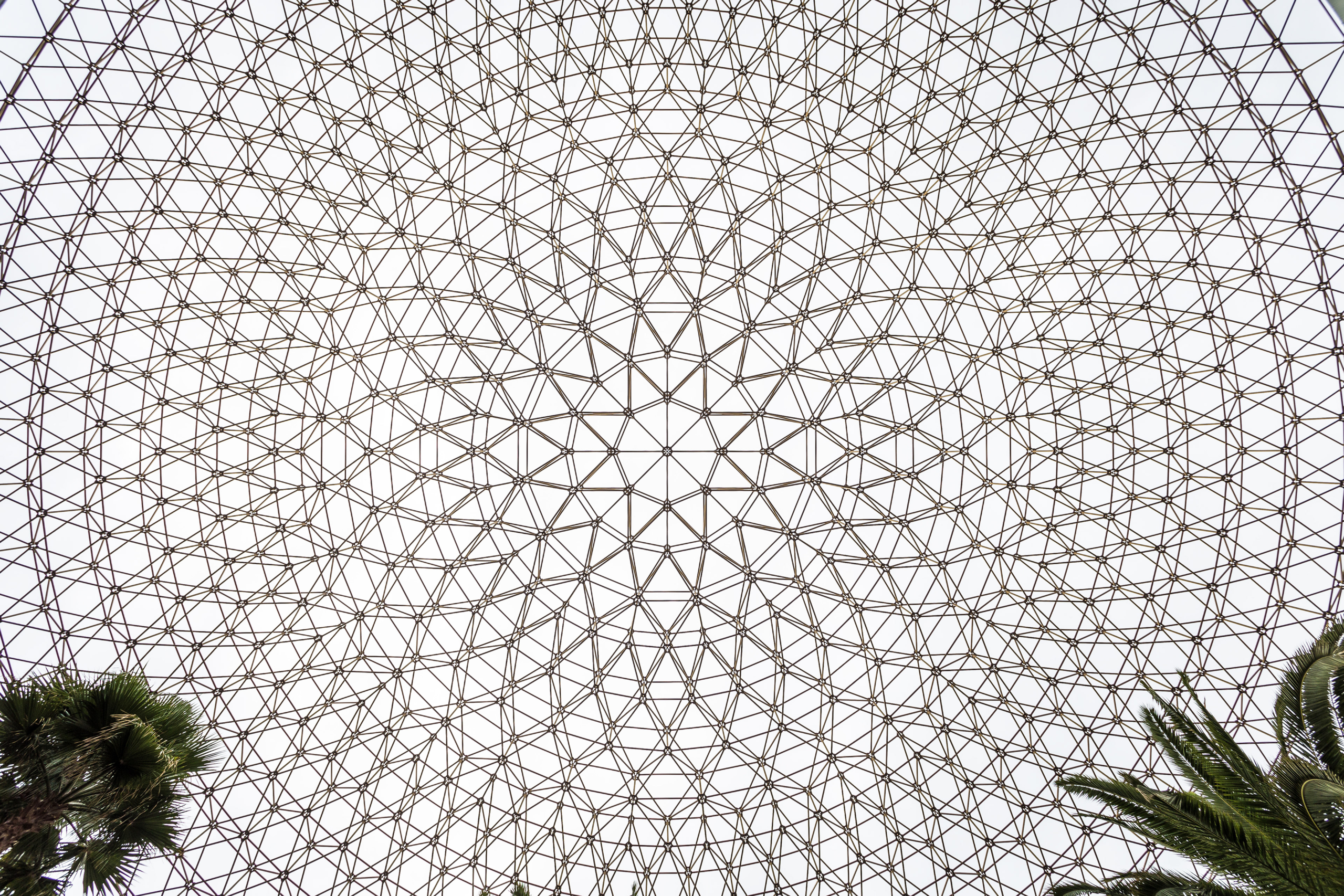 Themes of folk and Moroccan clover stand out from the current trends in interior design. In this case the cotton fabric with a blue Moroccan pattern acts as a shower curtain - bringing some oriental breeze.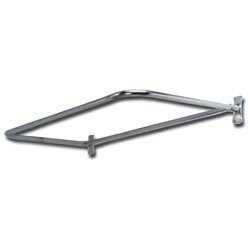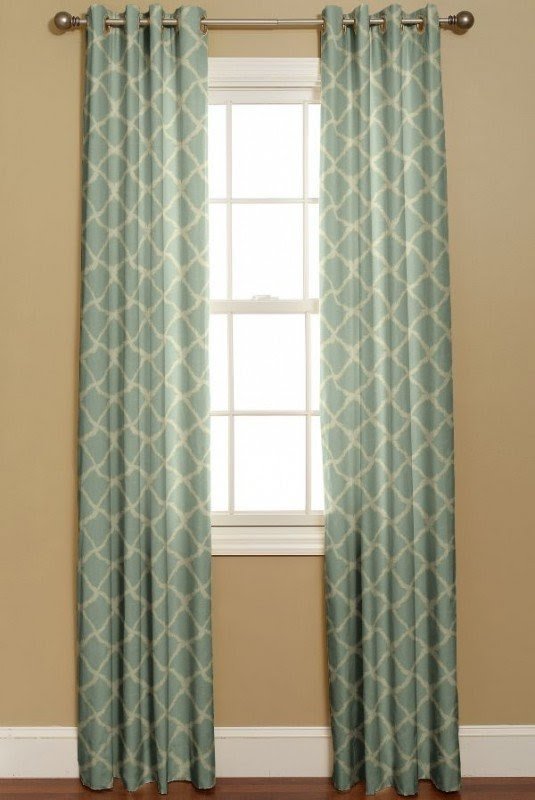 CurtainsMade4u - Grommet Curtain, Custom Curtains and Drapery, Fabrics from CalicoCorners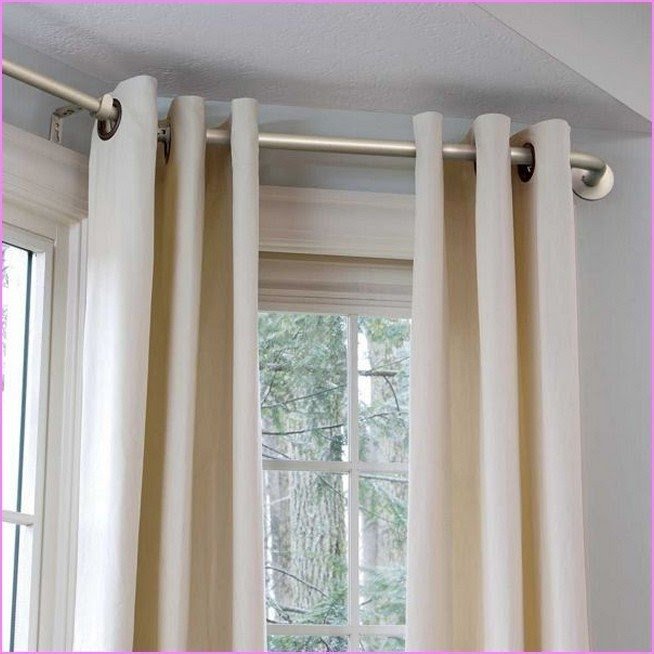 Bay Window Curtain Rod-5/8" - Improvements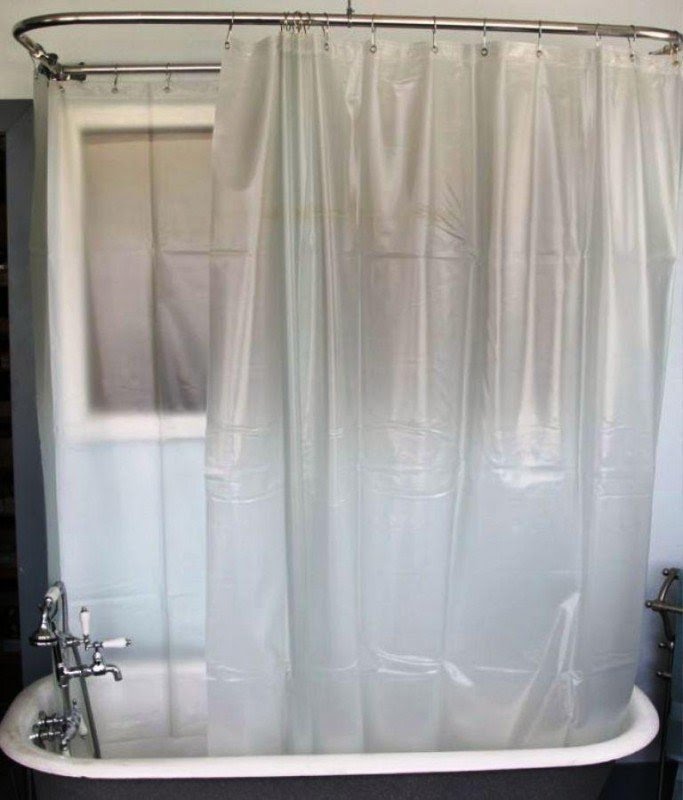 Shower Curtain For Clawfoot Tub - : #RoomIdeas Shower curtain for clawfoot tub in surround design does great in accommodating privacy and decor at the same time depends on the size and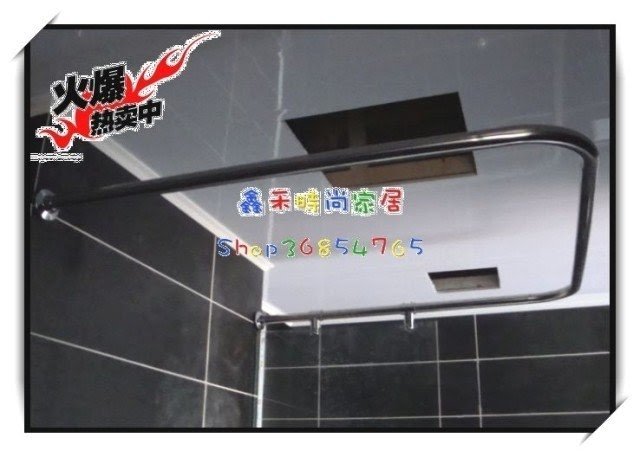 Made from thick stainless steel, this right angle u-shaped shower curtain rod constitutes a solid and stylish amenity for your bathroom. Its black finishing makes it a versatile proposition.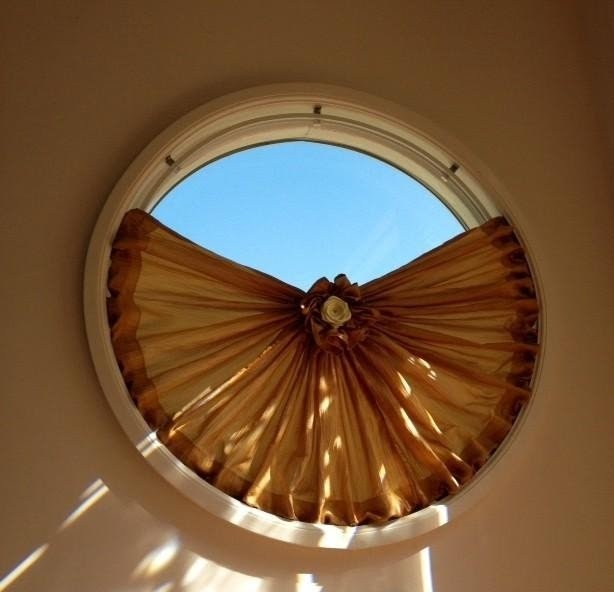 Circle Window Curtain Tracks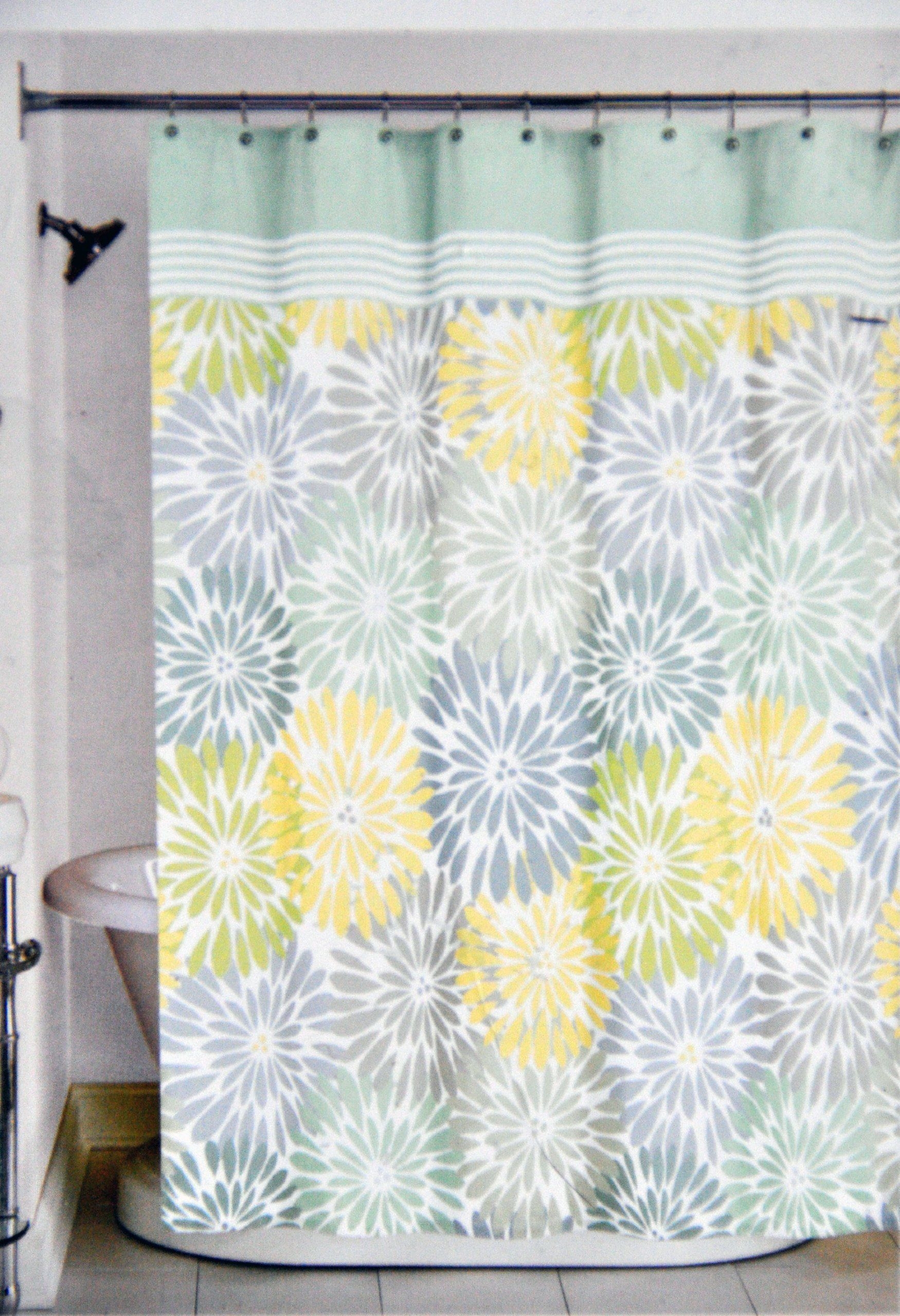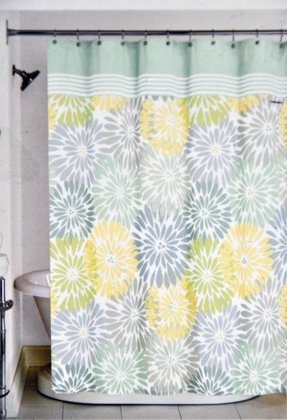 Shower curtain for any bathroom according to taste and need. It is made of high quality cotton and decorated with floral theme. Machine washable. Received a lot of very good recommendations from customers.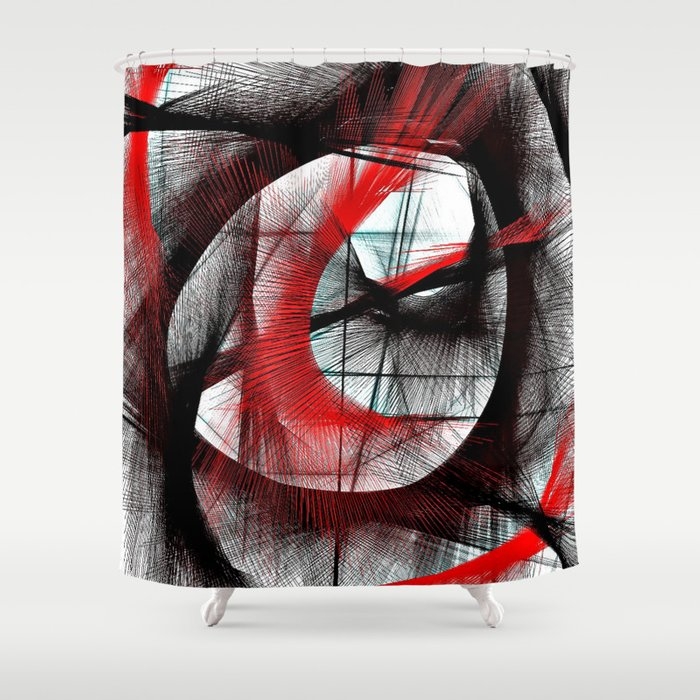 Customize your bathroom decor with unique shower curtains designed by artists around the world. Made from 100% polyester our designer shower curtains are printed in the USA and feature a 12 button-hole top for simple hanging. The easy care material allows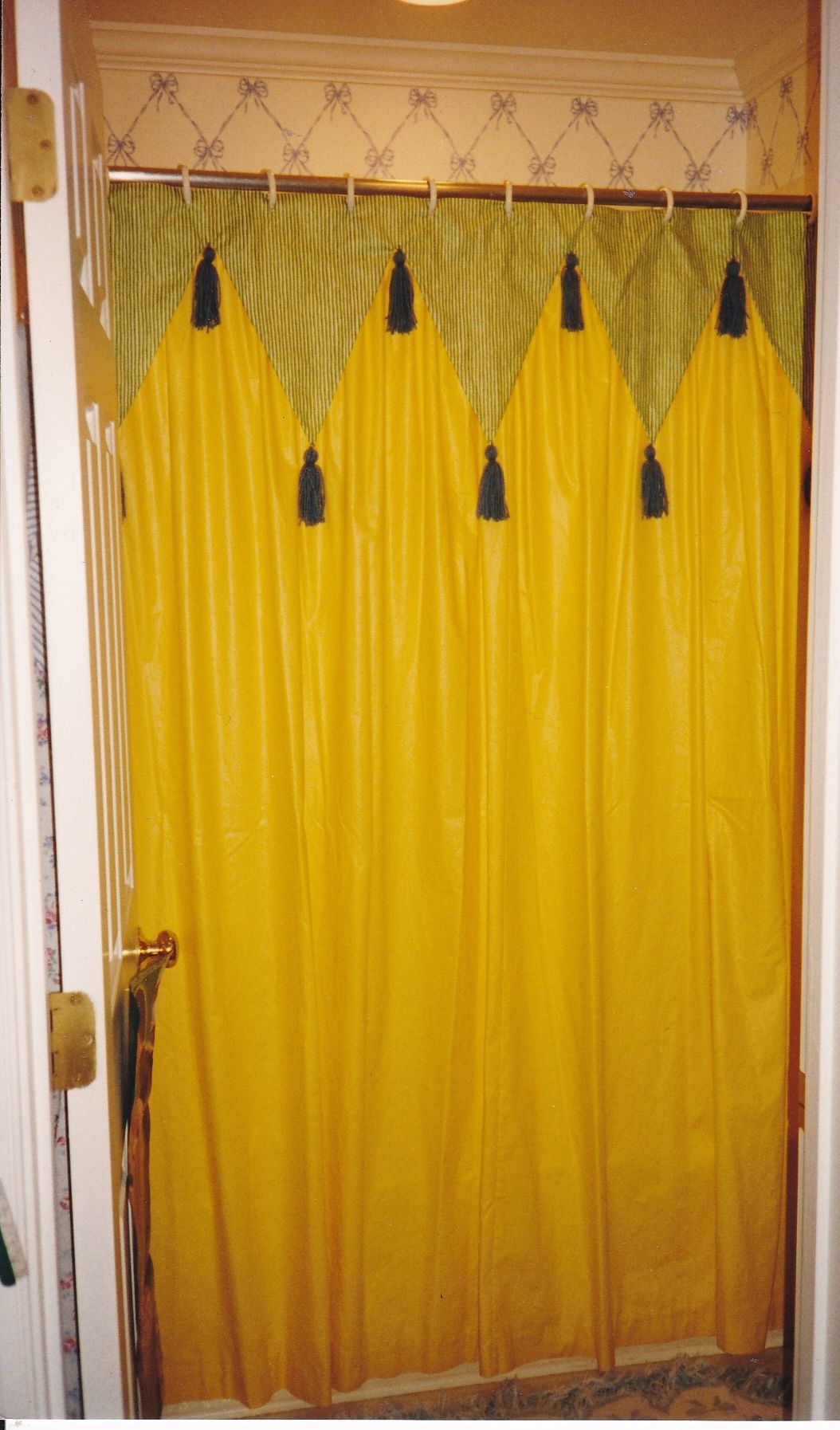 A custom made shower curtain made out of a waterproof material in a yellow color with some window curtain elements on the top, providing an elegant, traditional look which brings an elegant vibe to the bathroom.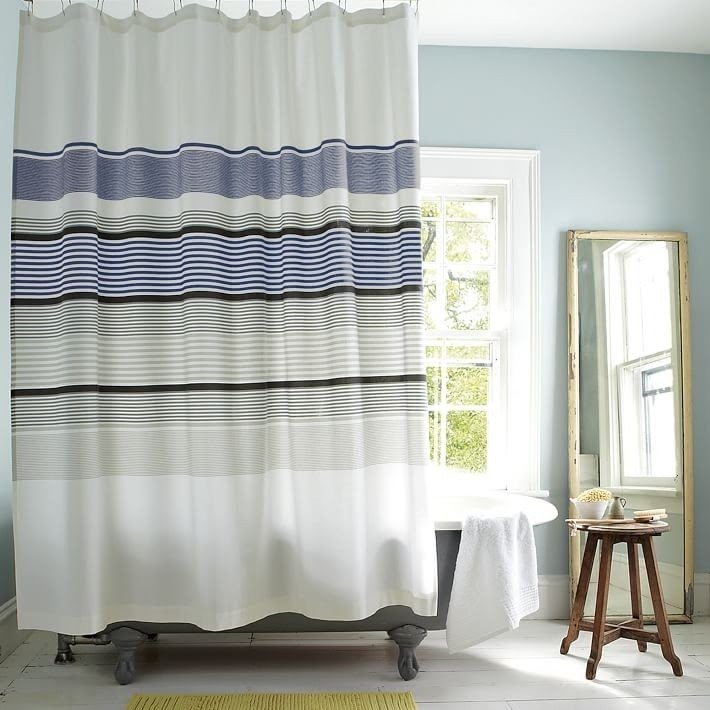 A nice solution for an unusual touch in your bathroom. Long, ceiling-mounted shower curtain with a pretty, striped pattern. The blue colours are perfect for any bathroom, as they go well with any furniture.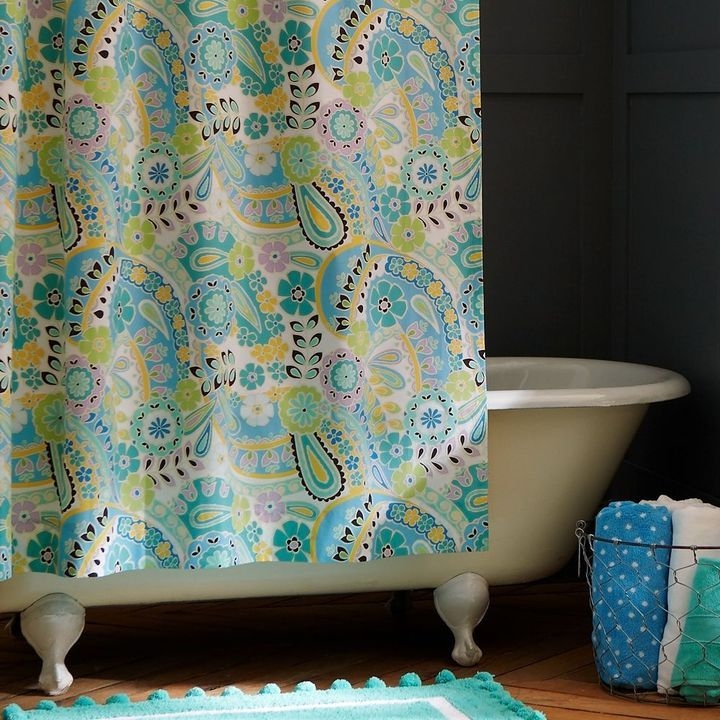 A nice shower curtain that makes for a fun option for when you want a bit of color and fun boost for your bathroom, since it sports the blue and yellow finish of the structure and offers immense durability.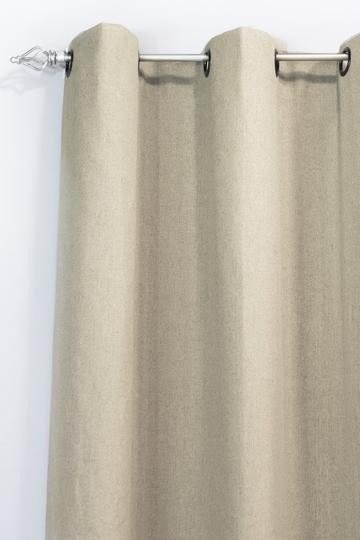 Custom Grommet Top Curtain Panel - Grommet Curtains - Grommet Panels - Draperies & Drapery Rods - Home Accents - Home Decor - Linens & Fabrics - Custom Draperies & Tiebacks |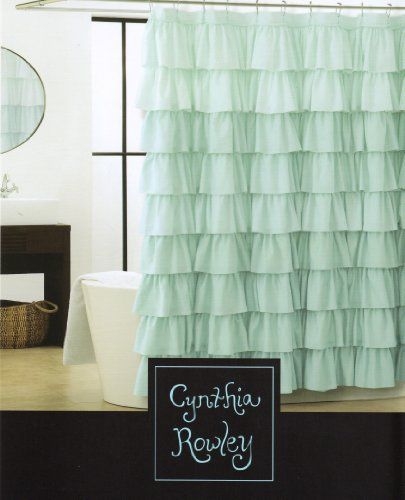 A bunch of ideas for navy and yellow bathroom design, with yellow towels, navy rugs and wall arts, yellow bathroom accessories, yellow shower curtain. Balance the two colors wisely to get a stunning effect.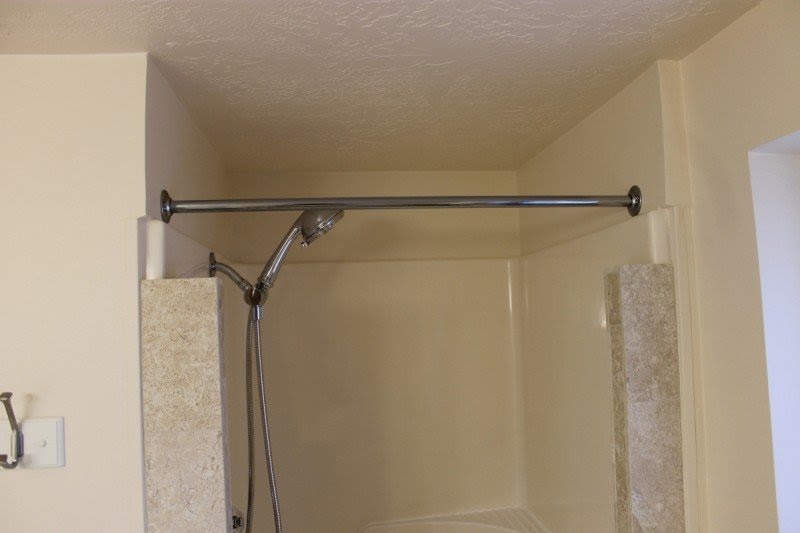 Installing custom size shower rod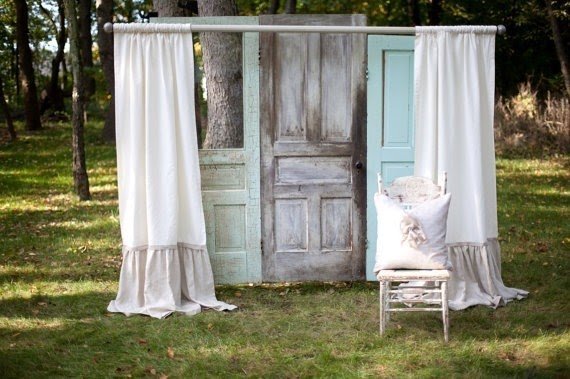 Custom Listing Charlotte Shower Curtain by HERHOUSEANDHOME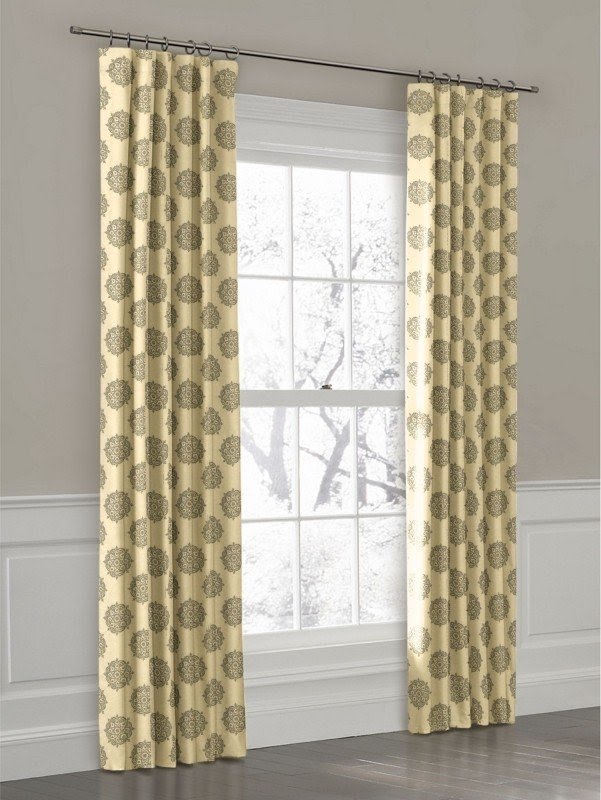 Custom Rod Pocket Curtain Panel | Loom Decor | Loom Decor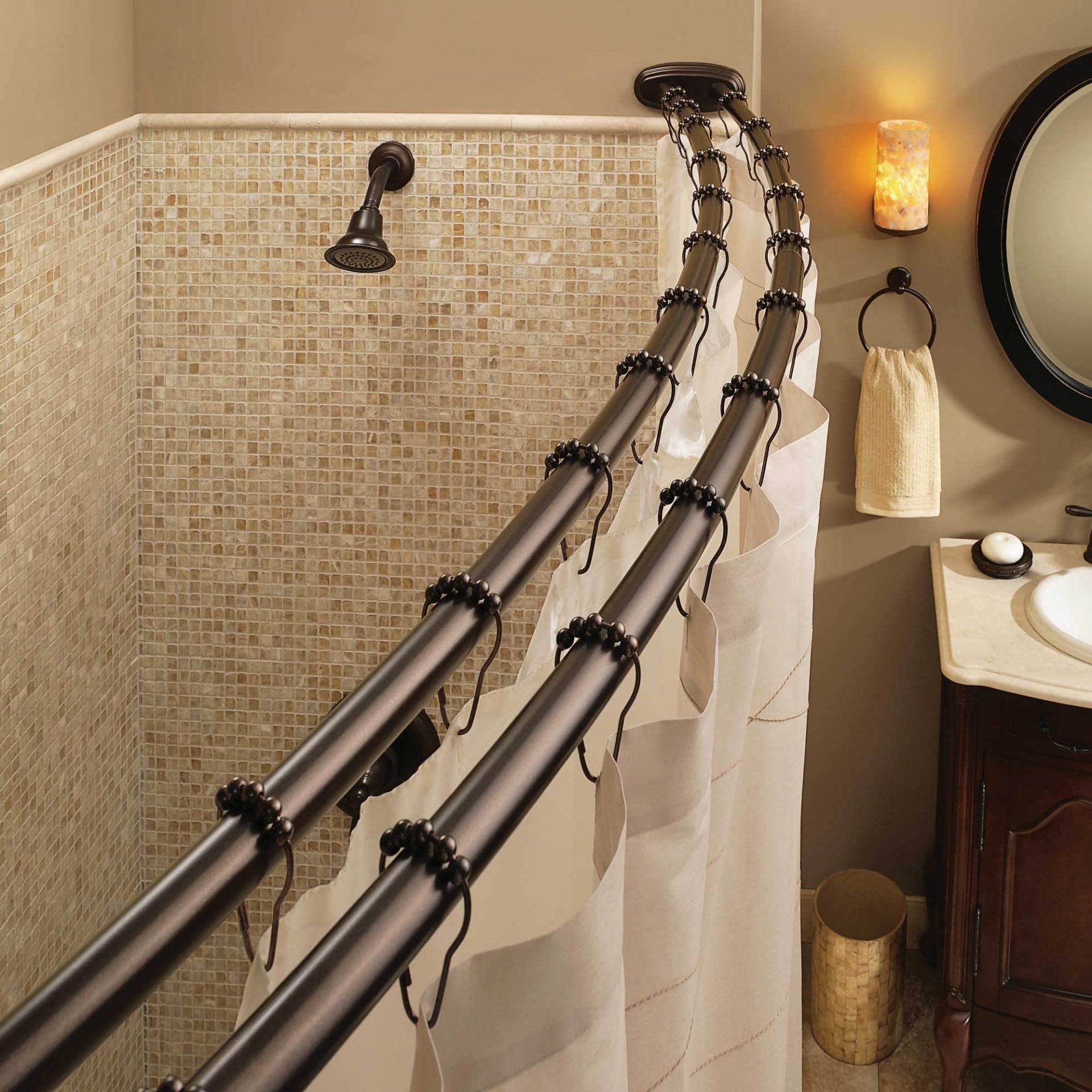 Moen® Old World Bronze Double Curved Shower Rod -