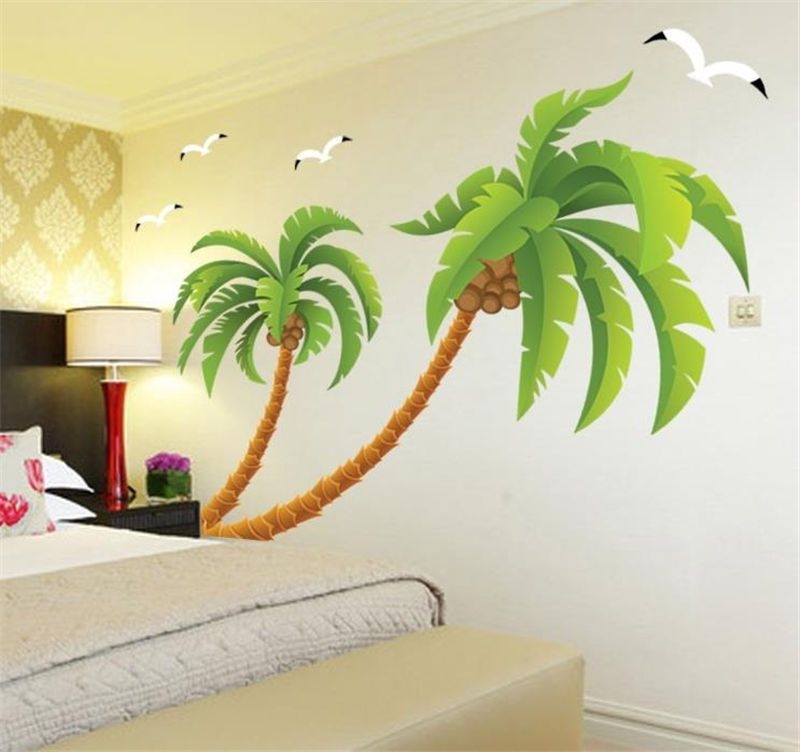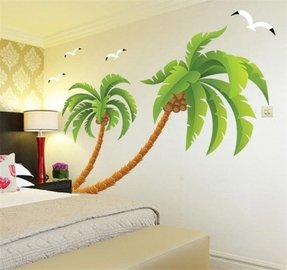 A lovely palm tree wall decal tropical
Wall decals with beach theme. Designed for mounting on any flat surface. Adds freshness and modernity to any interior.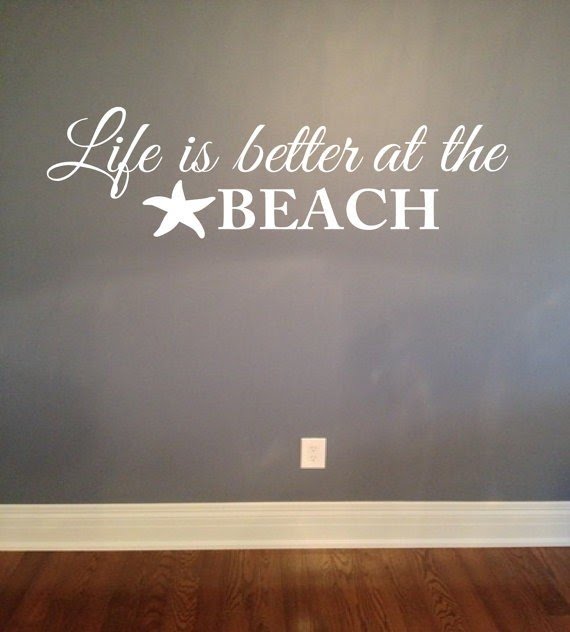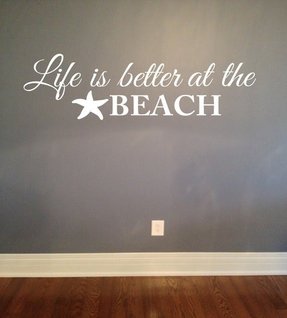 Life is better at the beach wall decal
Add something extraordinary into your apartment, and choose this beach themed wall decal. These products are handmade of interior vinyl and transfer paper, and they measures 26" wide x 10" high.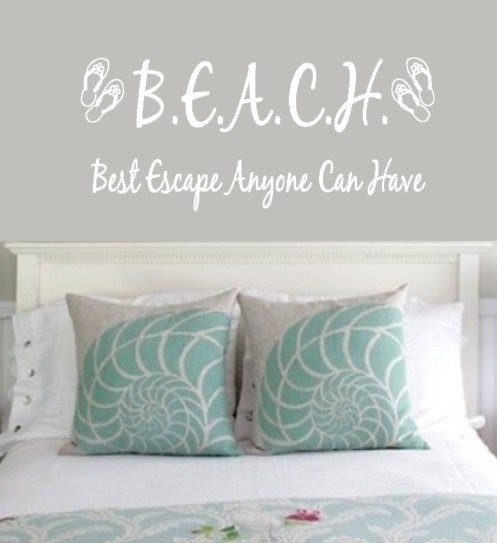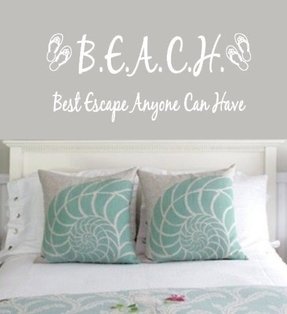 Large Beach Themed Wall Decal Flip Flops
A fabulous wll decoration, designed of durable vinyl, easy to install and easy to clean. It has a white vinyl design that firmly sticks to the wall surface, embellishing your bedroom with beach accents.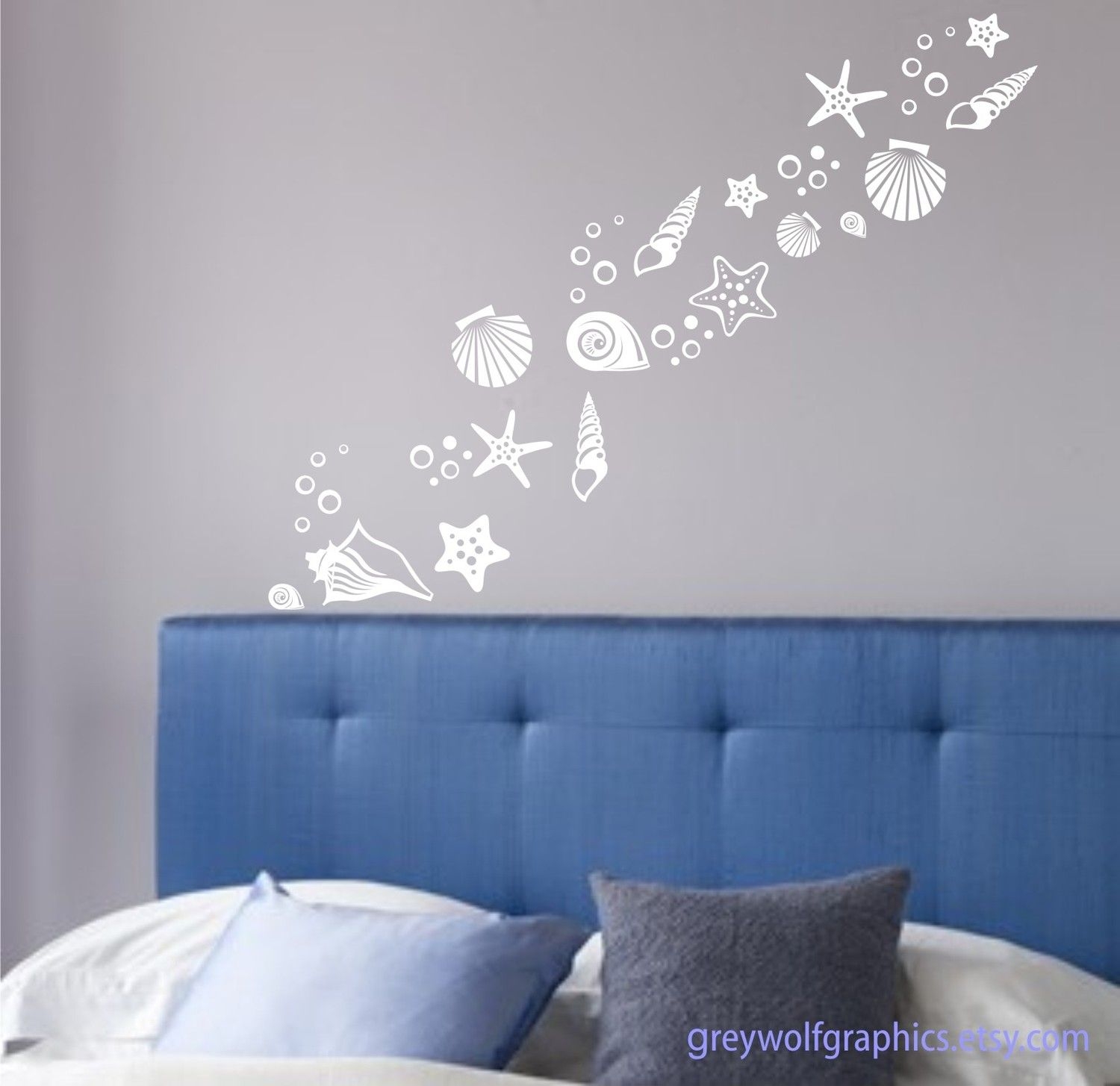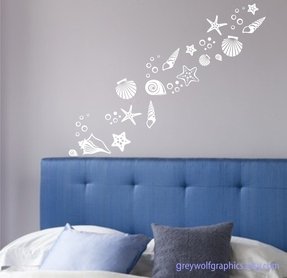 Beach shells wall decals set of 30
A great embellishment for contemporary and modern bedrooms that drown in soothing, nautical accents. This beautiful wall decal is made of durable white vinyl that easily sticks to a wall, and is even easier to clean.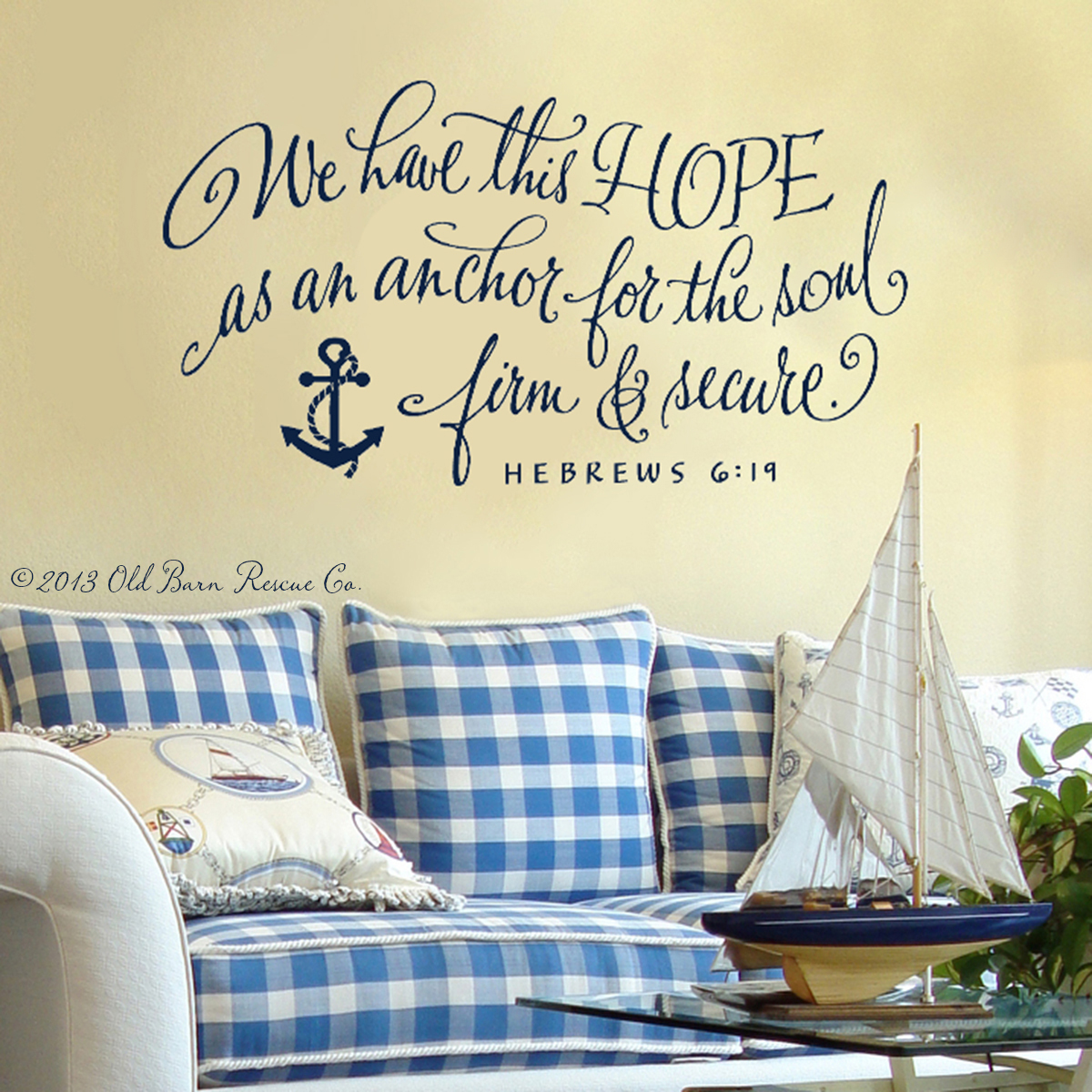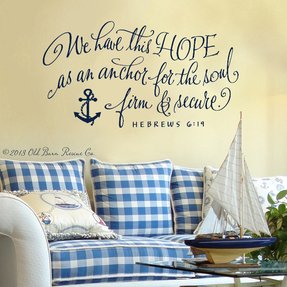 Wall decal vinyl wall sticker we have
The bible is a source of wisdom - this time the sentence about anchor was used as decorative beach themed wall decal. Inscription made of vinyl in dark blue color that provides nautical character to the room.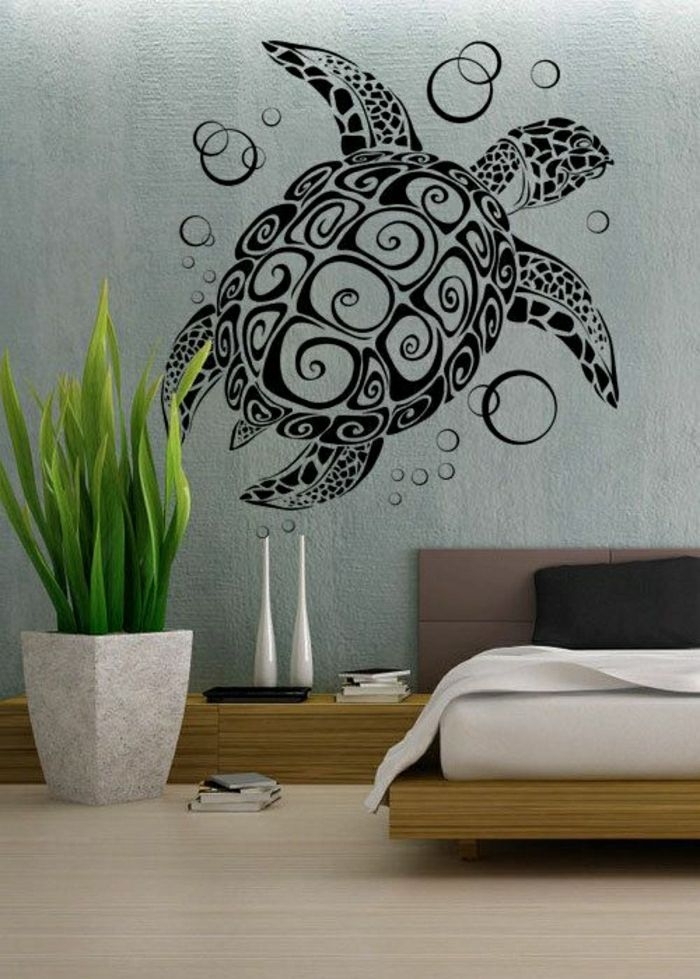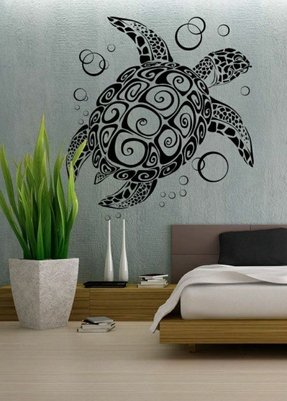 Sea turtle uber decals wall decal vinyl
Japanese Ainus surrounded the tortoises with particular reverence. Believed that they were the servants of the god of the seas. Inspired by this story, a vinyl, beach themed, large wall decal was created in the form of a contoured black turtle.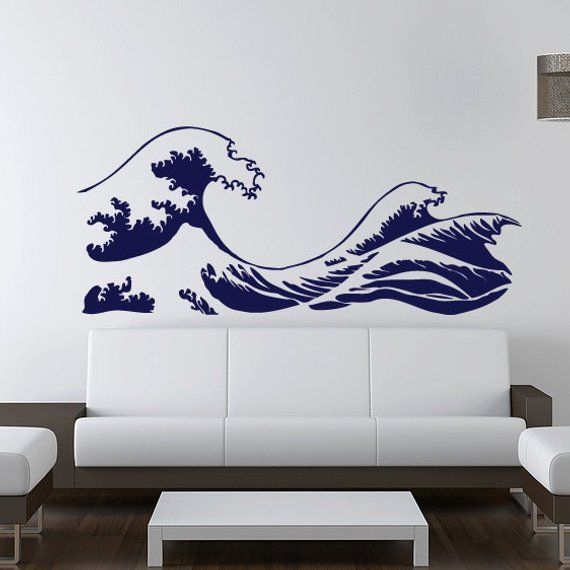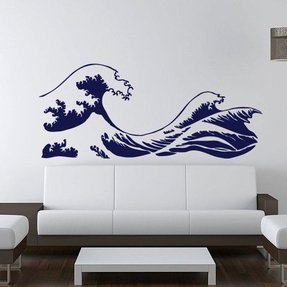 Kanagawa wave wall decal hokusai vinyl
The lovely wall decal inspired with the nautical influences. Even it is just a sticker, it looks just elegant like the painted picture and perfectly fits to such a minimalistic interior like this one.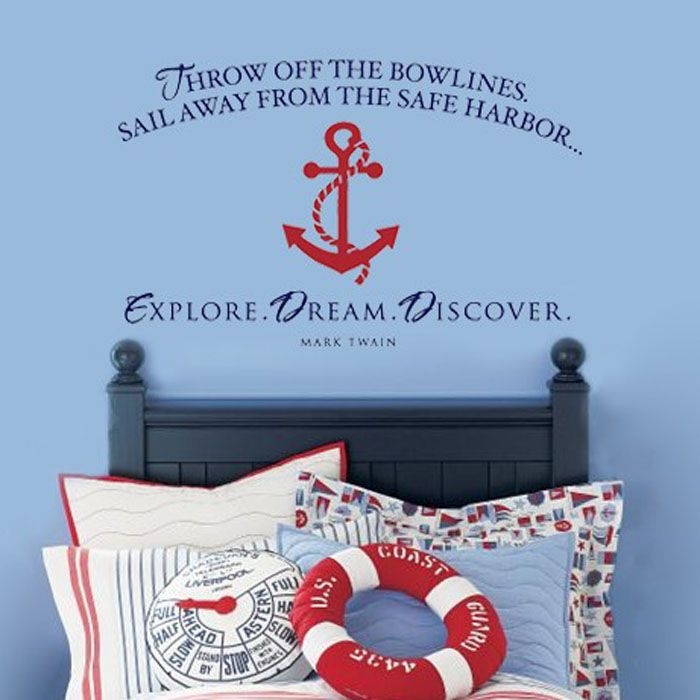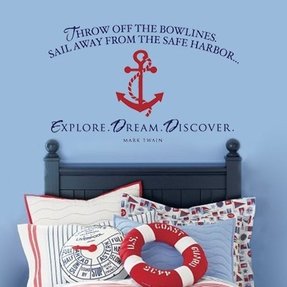 Throw off the bowlinesexplore dream
I always loved the marine style room decorations. If you are also the sailing enthusiast, you should choose this one. The vinyl wall decor with the motivating sentence will be a great finish of this stylization.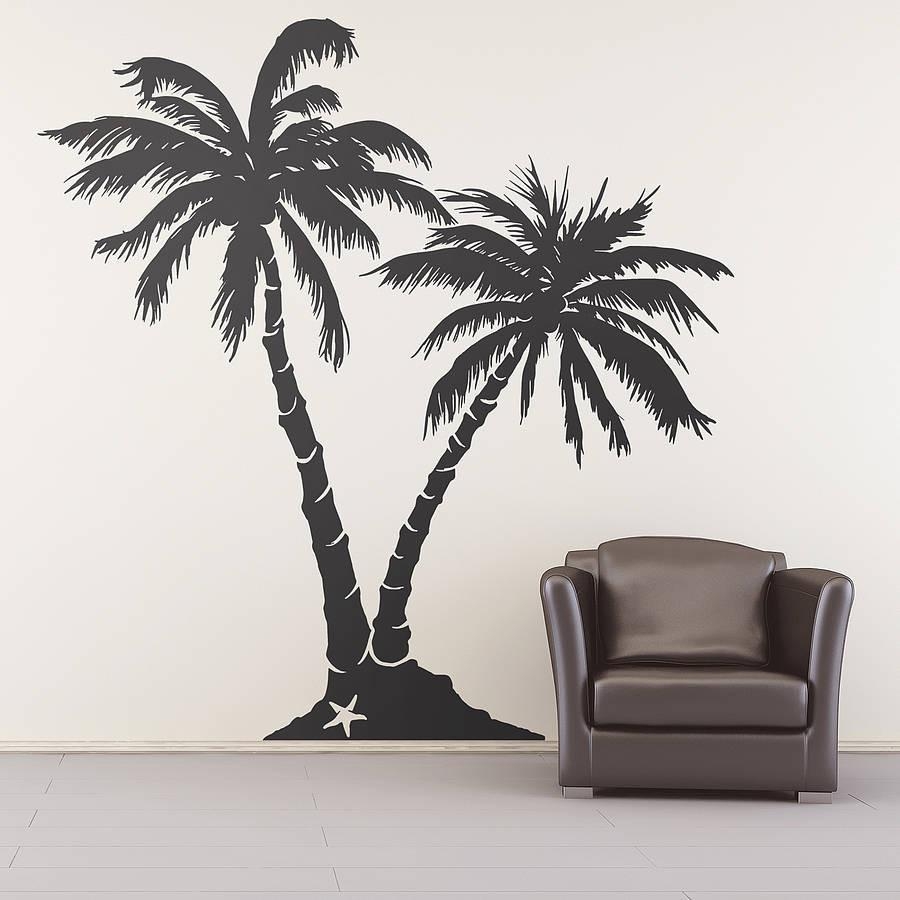 The wall stickers are amazin idea to personalize your space fast and easily. It looks the best on the plain wall, but maybe it could be also look great on the patterned one. It depends only on your imagination.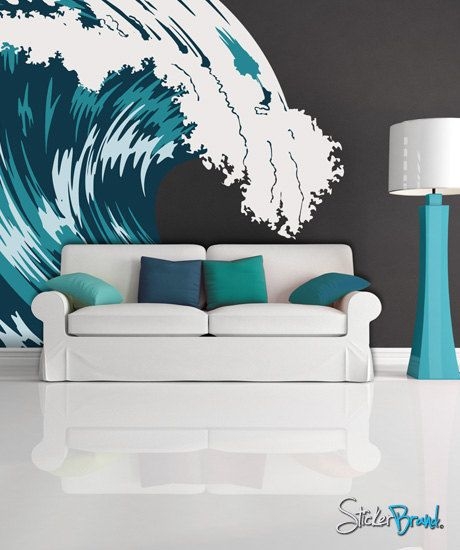 A nice wall decoration in shape of a wild ocean wave, drowned in white and aqua blue. Suitable for larger room for the best effect, the wave is designed of durable vinyl, and it firmly sticks to the wall surface.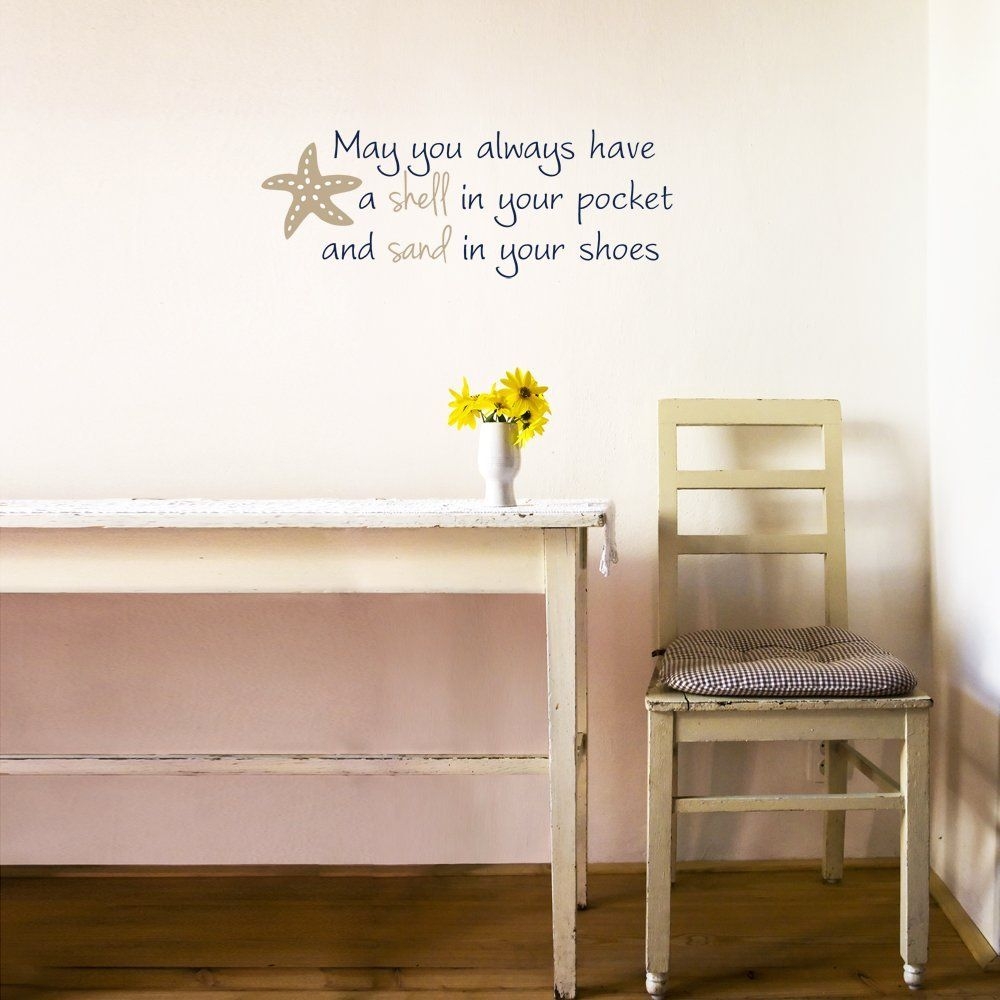 wall stickers love quotes beach theme wall stickers love quotes beach ...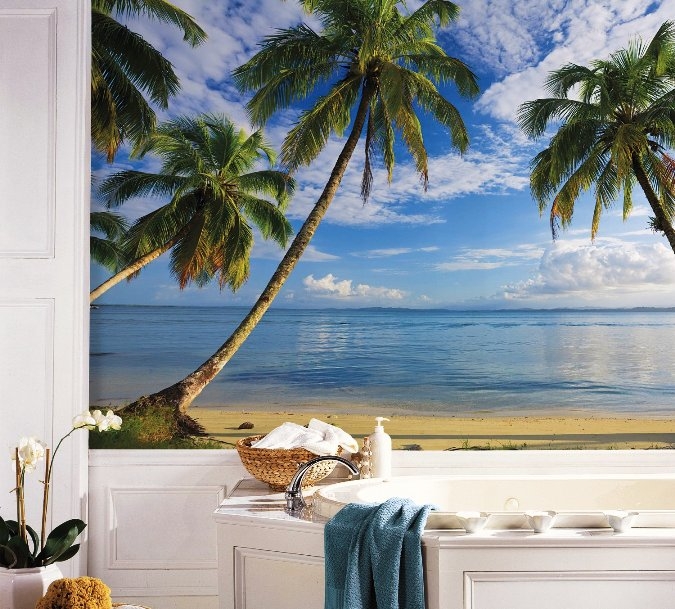 Palm Tree Wall Decals – A Complete Solution for Redesigning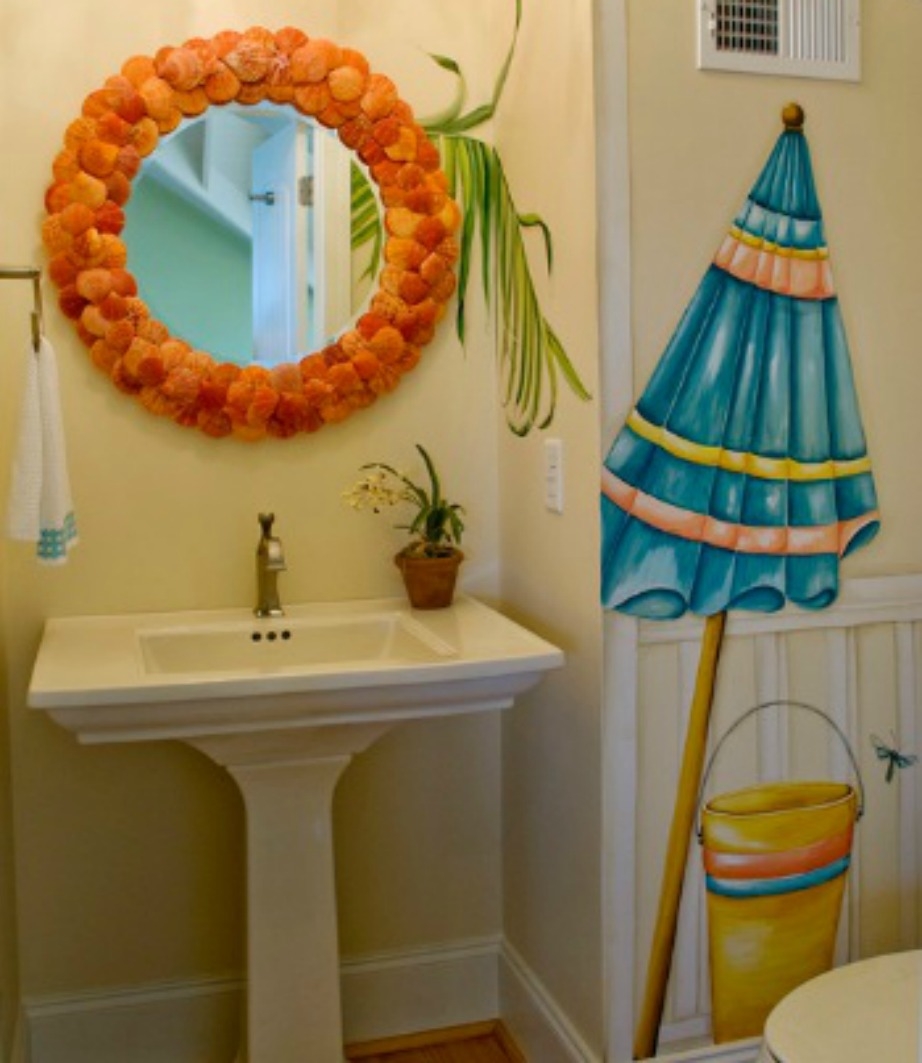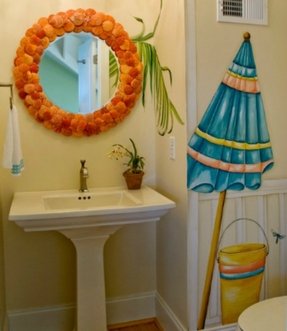 This beach themed wall decal constitutes a great way to enlighten your bathroom a bit, bringing in a bit of the summer, tropical vibe. A cool solution especially for summer houses.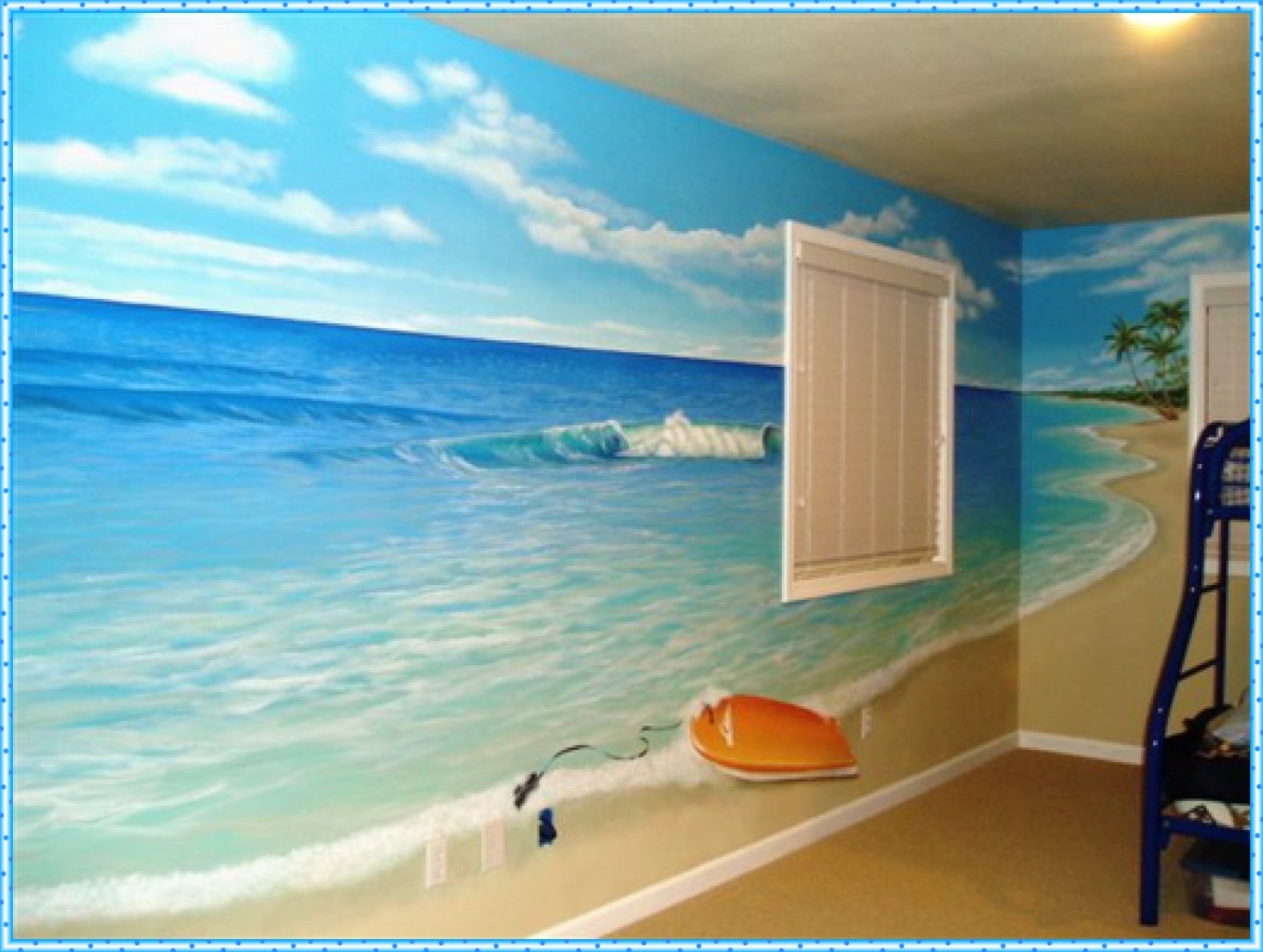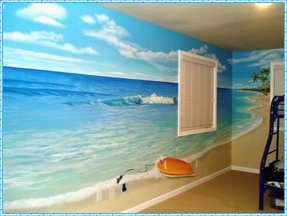 Beach-Themed Wall Murals For Kids Room Decor | Kids Bedroom Interior ...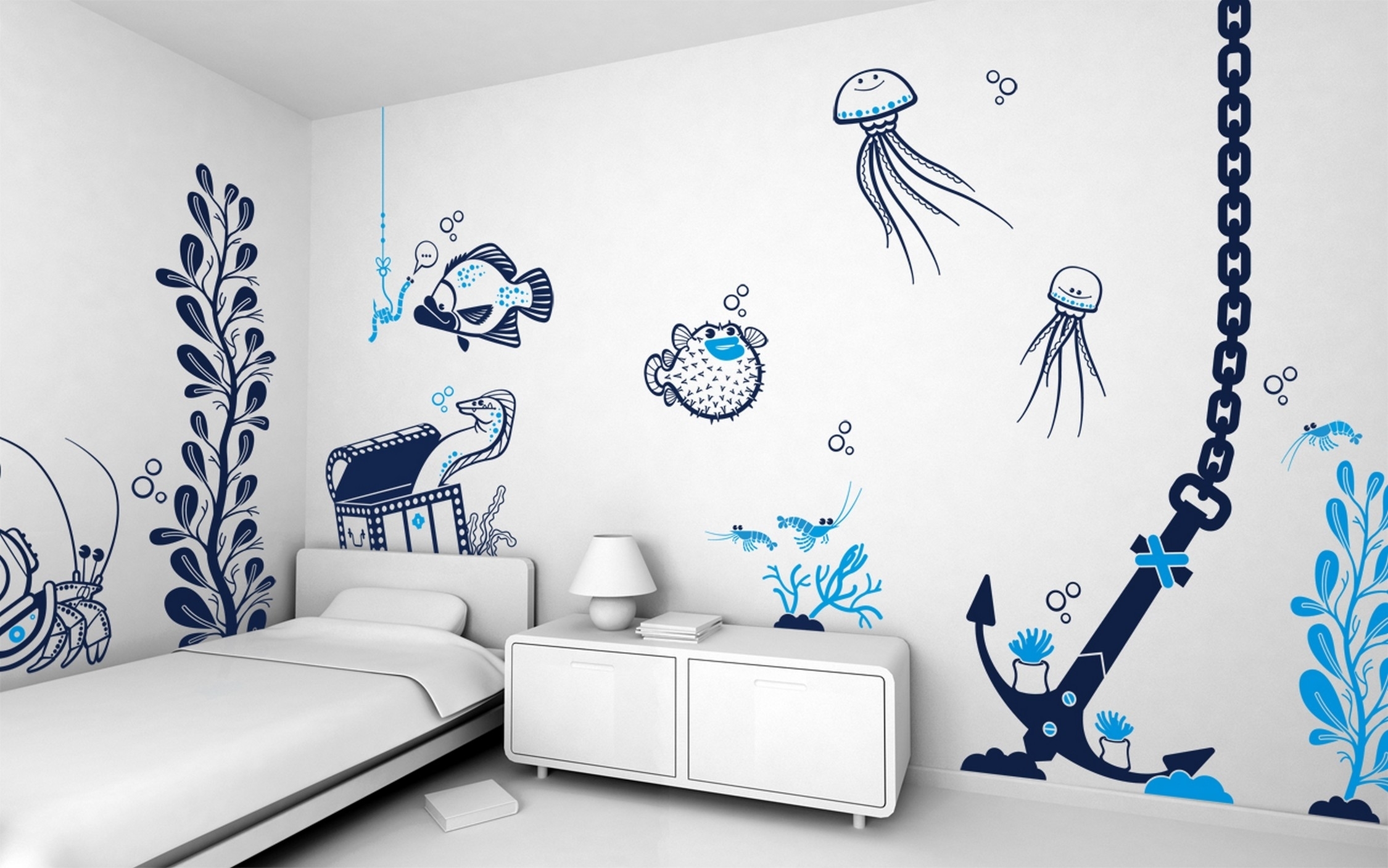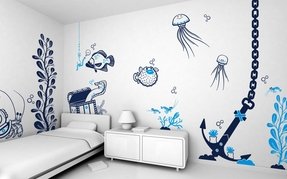 Fish not only in the aquarium. If we are lovers of sea basins and oceans, we will put beach themed wall decal graphic blue and indigo fish on the wall in the children's room, with anchors and sea foam, so that the child will be interested in this water world.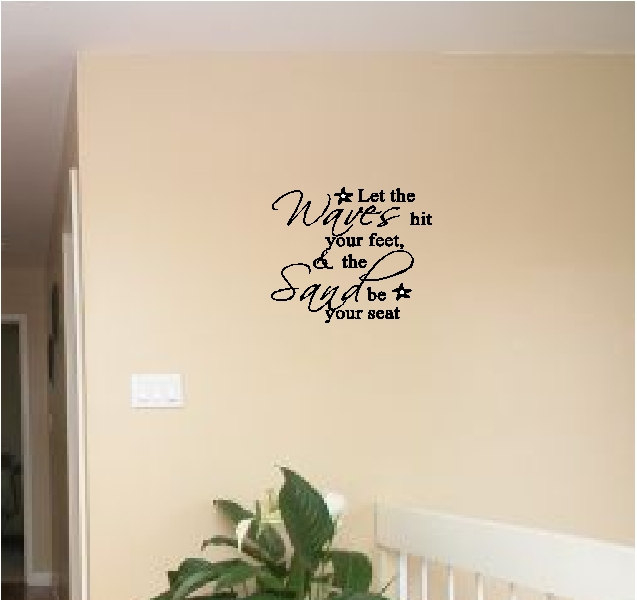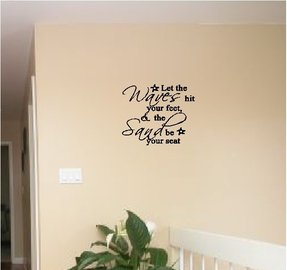 Let the waves hit your feet..... Beach Wall Quotes Words Sayings Removable Wall Lettering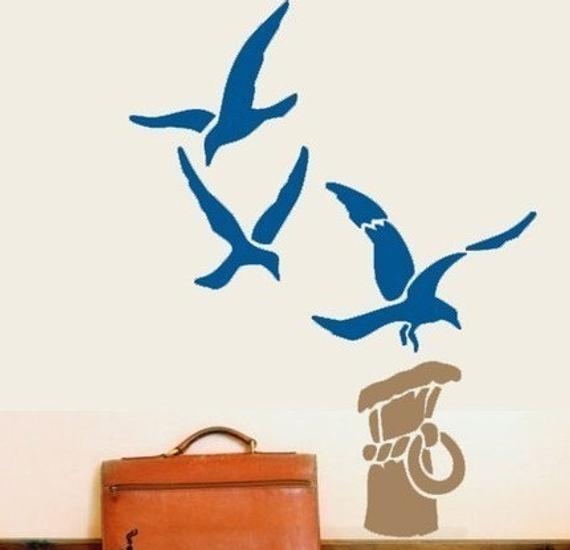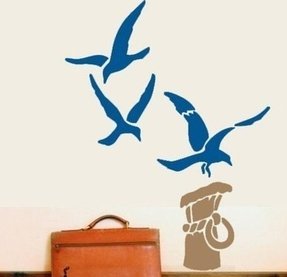 Beach Decor Decal Sea gulls and pier post nautical vinyl wall decals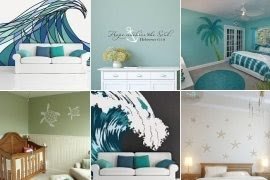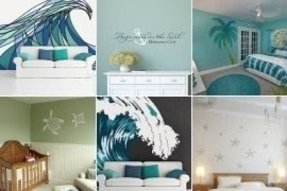 If you want to revive the décor of the bedroom or another interior this intriguing beach themed wall decal is a very good idea. Beautiful palm lovers in enchanting shades of green and turquoise delight and create a cozy atmosphere.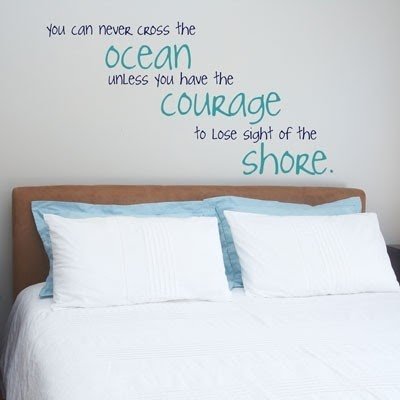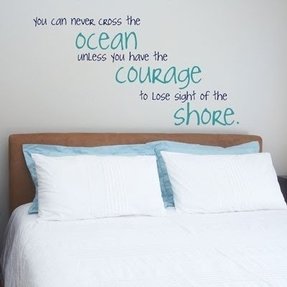 This element of decoration is a special wall sticker with attractive signs in different color. It is suitable for use in a bedroom, living room and many other home and commercial indoors. This product is original and unique.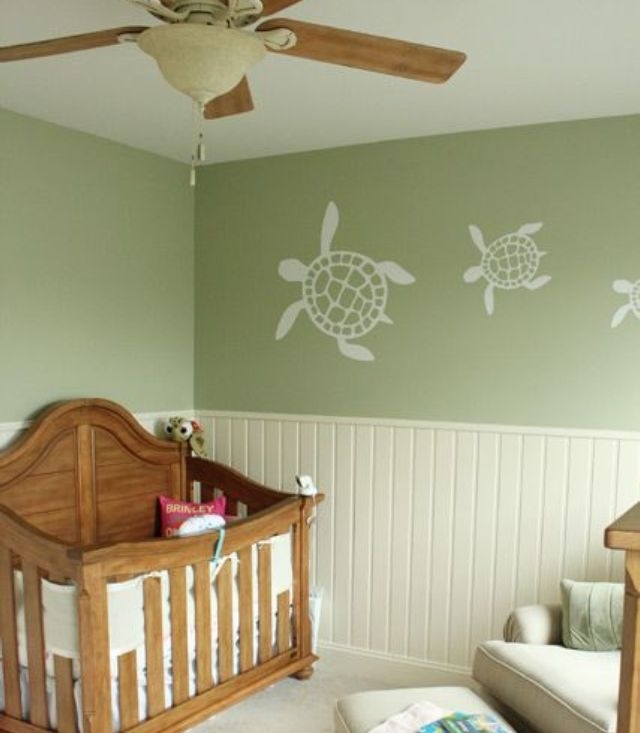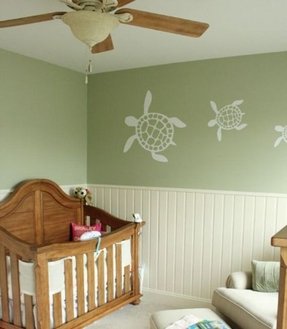 Now you can decorate your nursery with those adorable decals, made of quality white vinyl. There are sea turtles, starfish and seashells available, giving you lovely wall-embellishments that are easy to install, durable and easy to clean.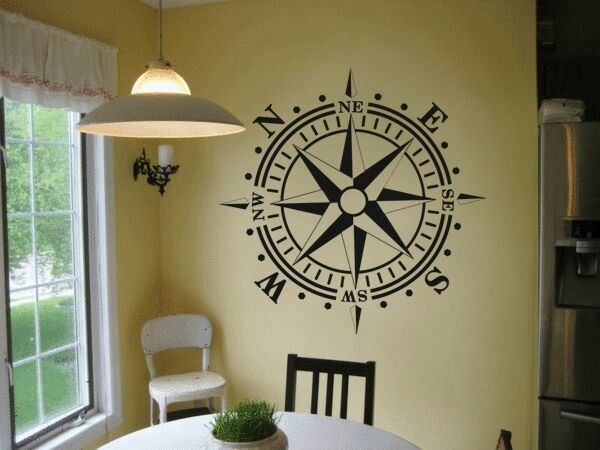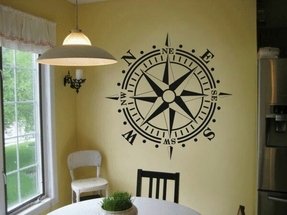 SALE Compass Rose Removable Wall Decal Vinyl Dinning Room Beach Nautical Theme Living Room Removable up to 20x20 inches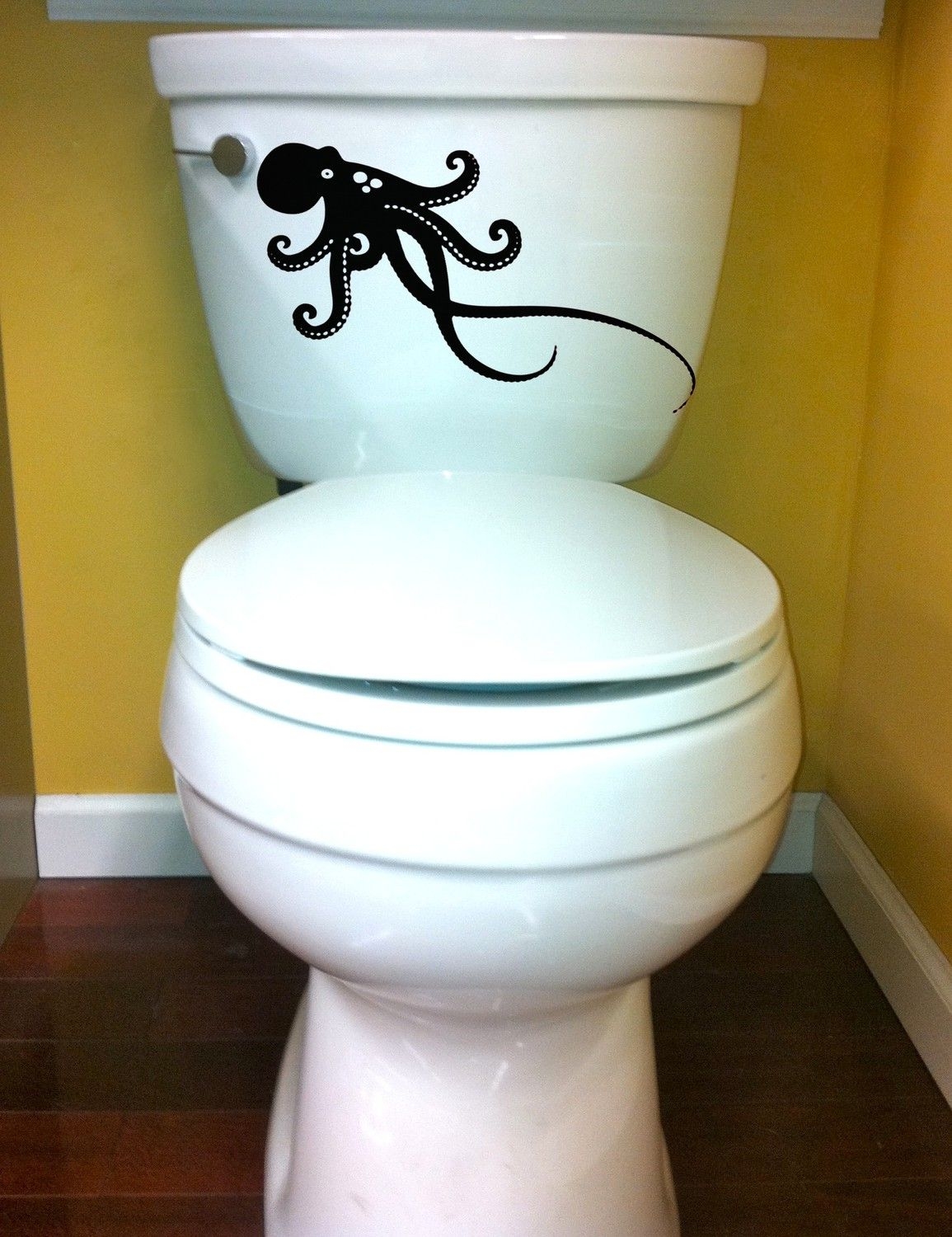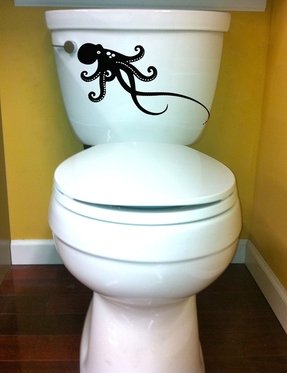 Holy octopus on the toilet! OCTOPUS DECAL size good for toilet Home Decor Vinyl by EyvalDecal, $20.00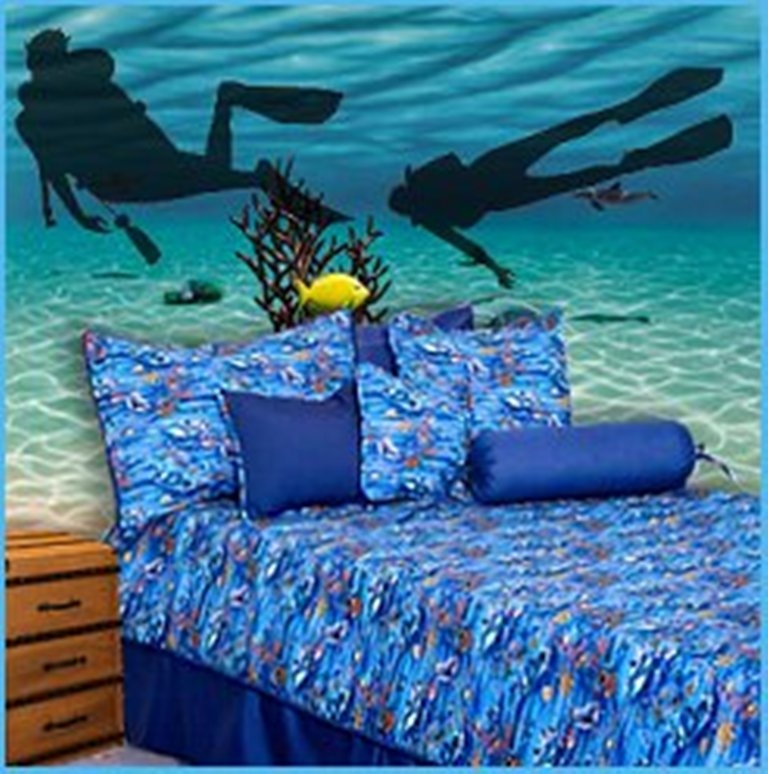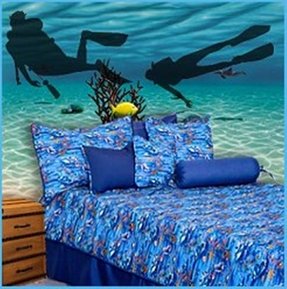 beach themed wall decal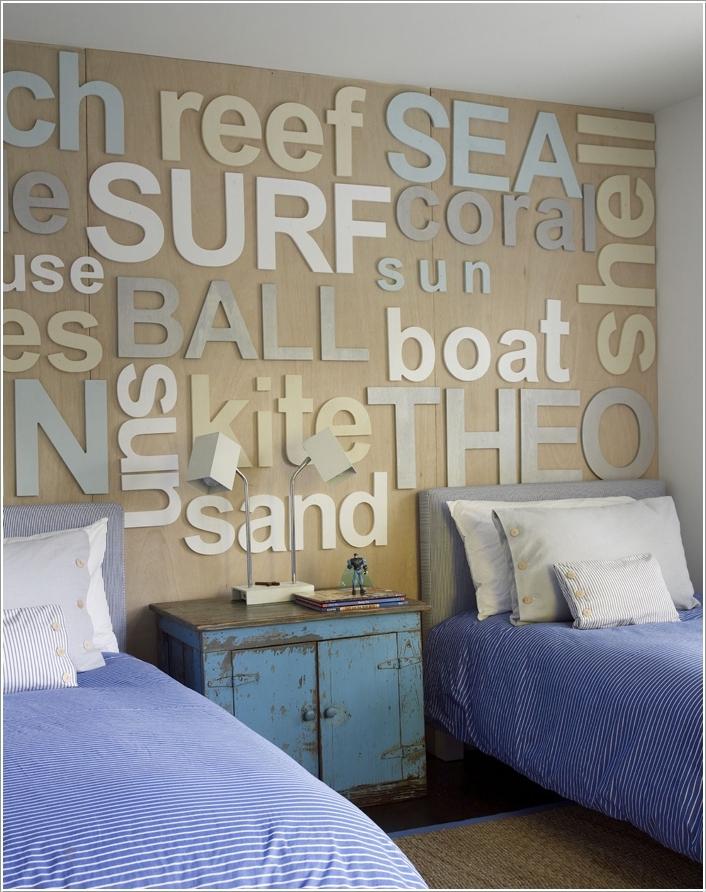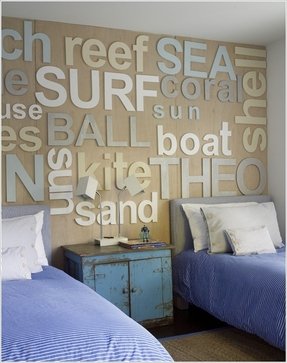 Beach themed home. Personally I'm positively surprised with the contemporary approach used here. I particularly like the wall - with extra large letters creating sea and beach related words. Distressed cabinet in washed blue also appeals to me.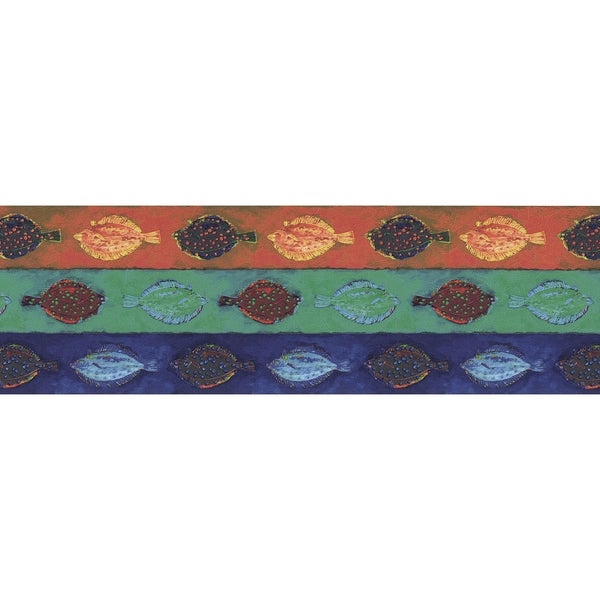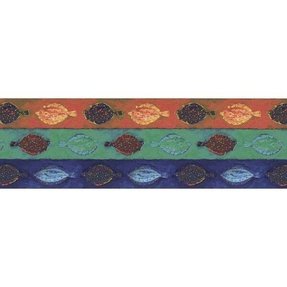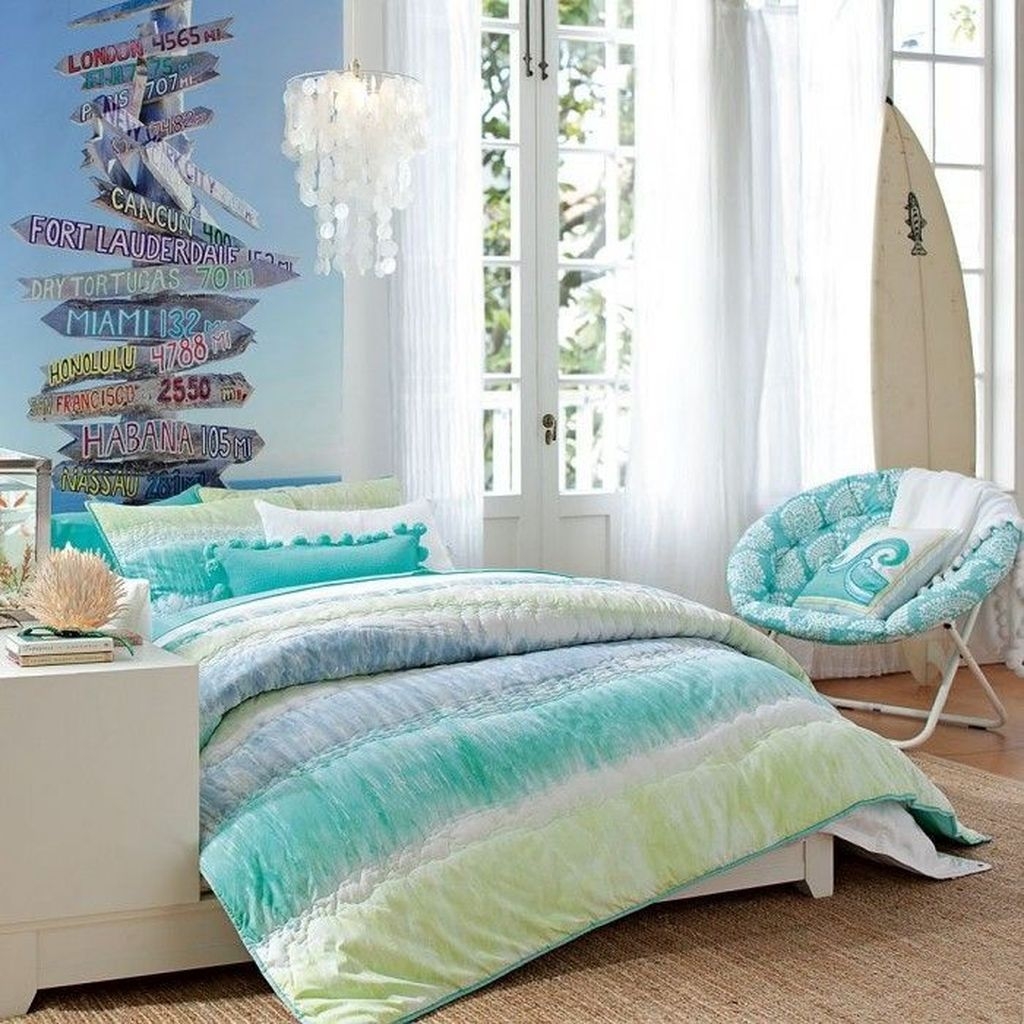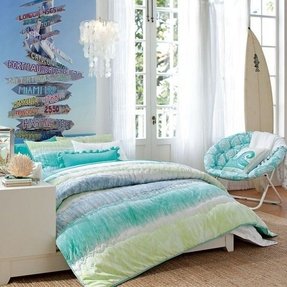 Bring some beach accents into your home decor, with those various, colorful signs in shape of an easy-to-install wall decal. It's durable and it firmly sticks to a wall, keeping the summer season in your home through entire year.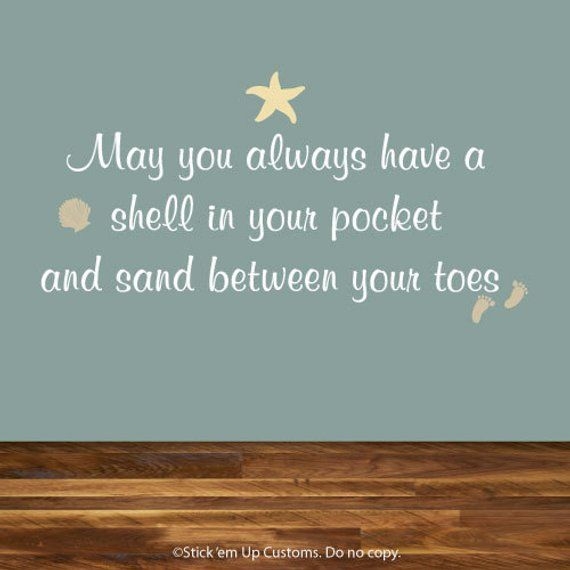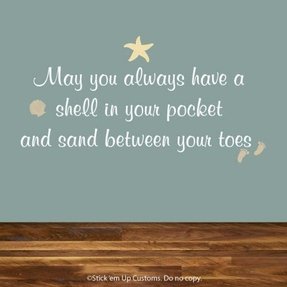 Beach Theme Ocean Lake Wall Decal Home Decor by StickemUpCustoms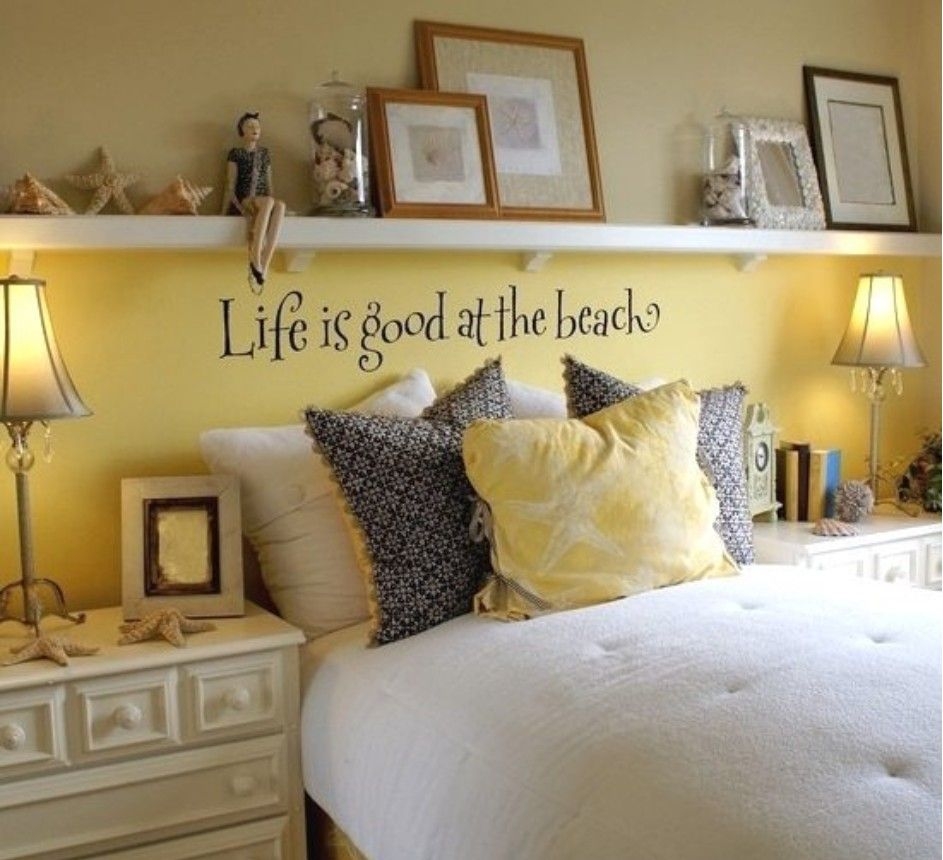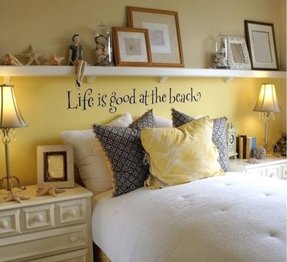 Above bed decor ideas with a beach theme... Hang the Beach above the Bed. Featured on BBL: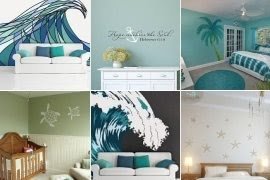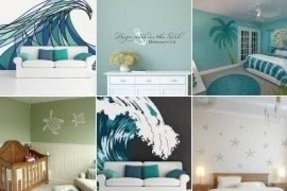 Love vinyl transfers! Nautical bathroom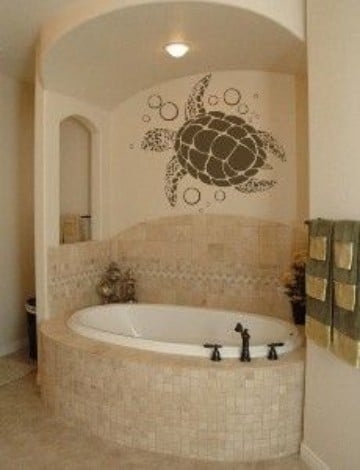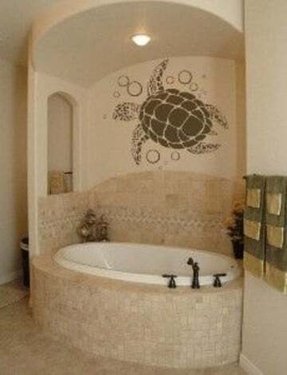 Sea turtle wall decal--I love this!! And Bivvi would be SO jealous!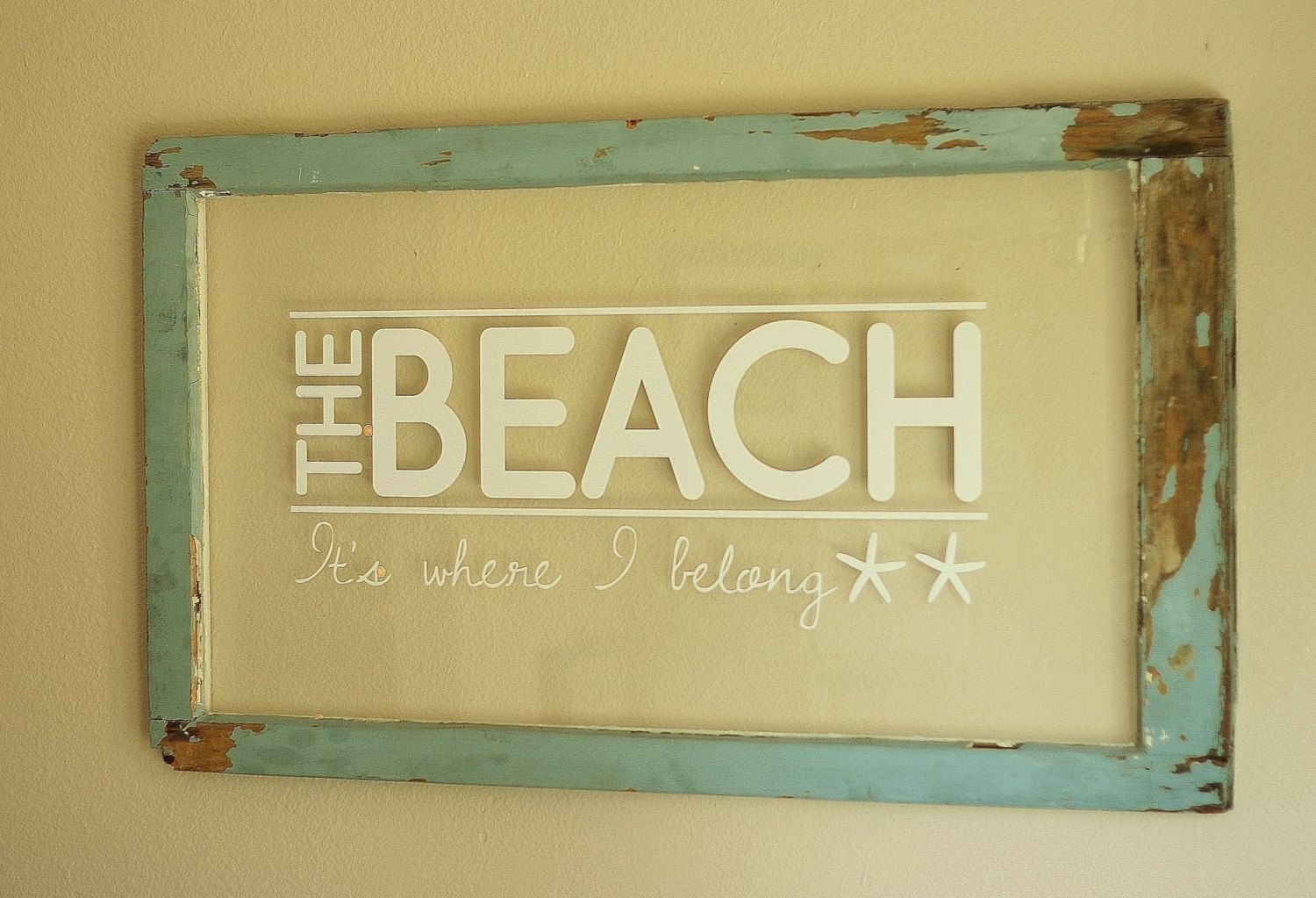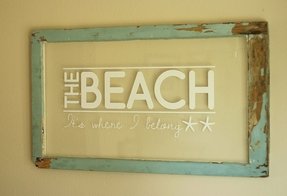 If you need to change something in home decor, the wall decals are always a fantastic idea! This one is made with old window frame, which has the blue distressed finish. The words are painted on the glass.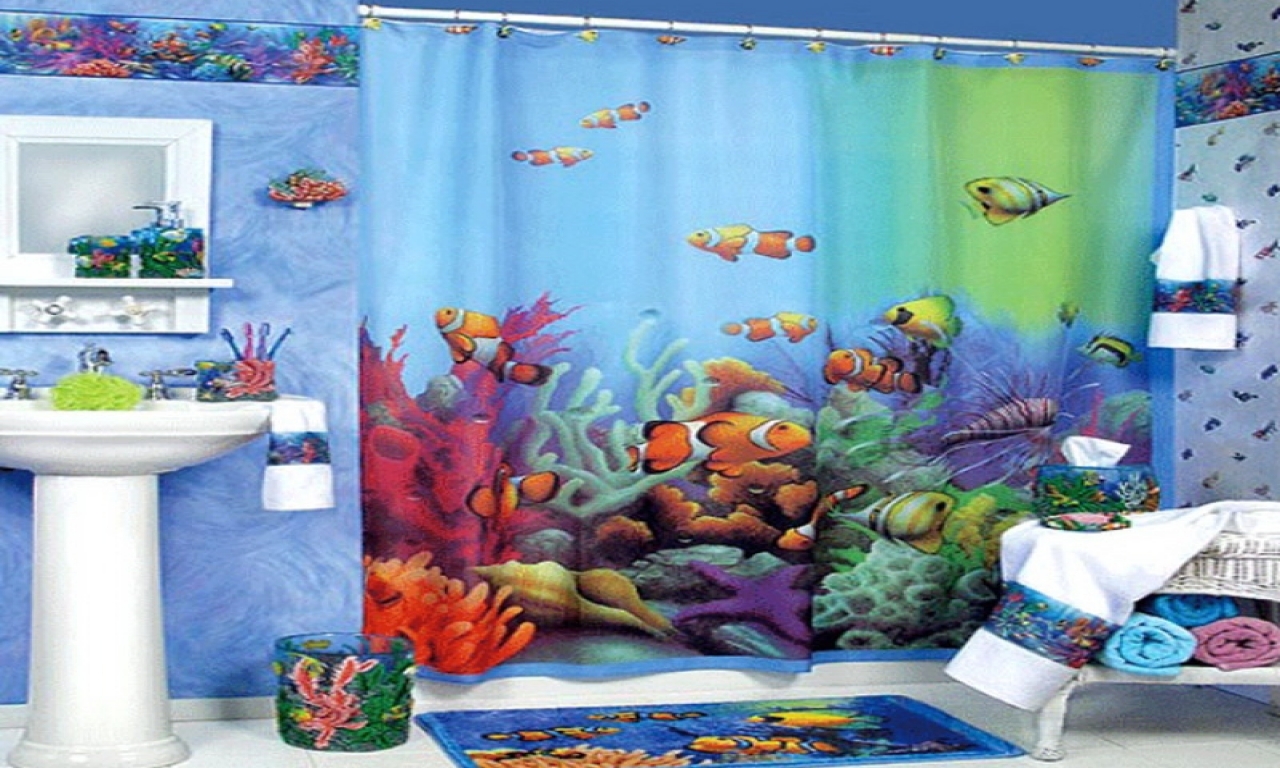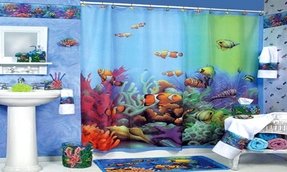 This stunning wall decor for your bathroom will ensure plenty of colors and a fun, charming environment that will make you feel like you are right in the ocean with all the fish. You can now take a calming, soothing bath surrounded by colors.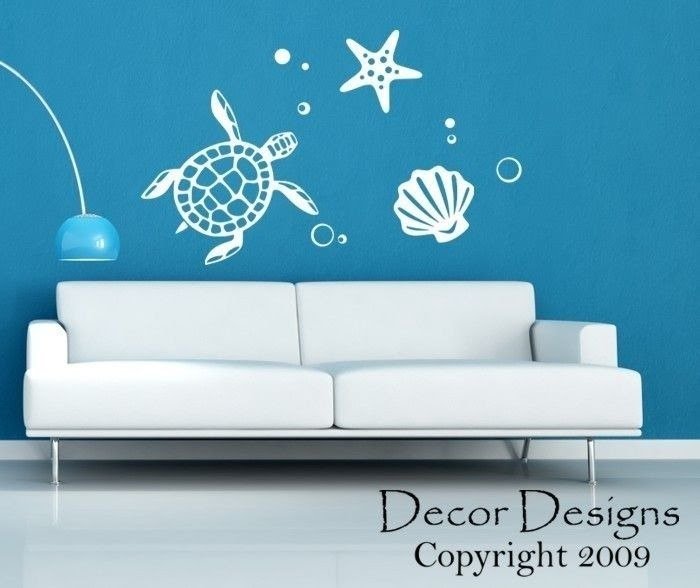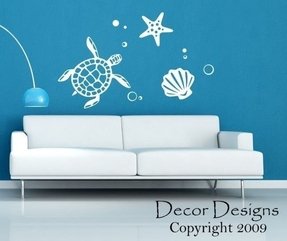 A lovely idea to decorate your modern interior with oceanic themes, thanks to those snow-white wall decals. Those long-lasting stickers are made of easy-to-clean white vinyl, and firmly attached to a wall.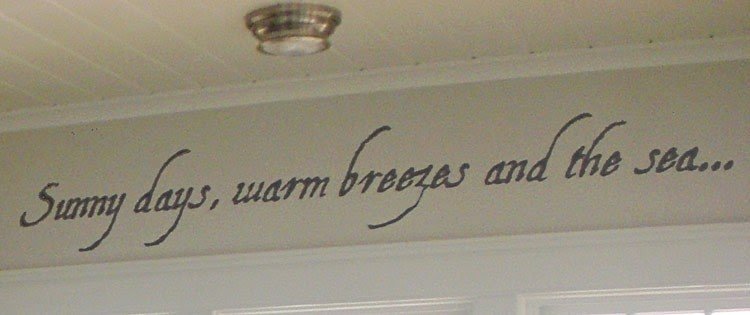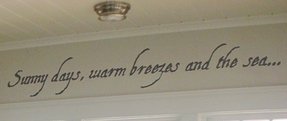 Idea Spotlight... Nantucket beach home kitchen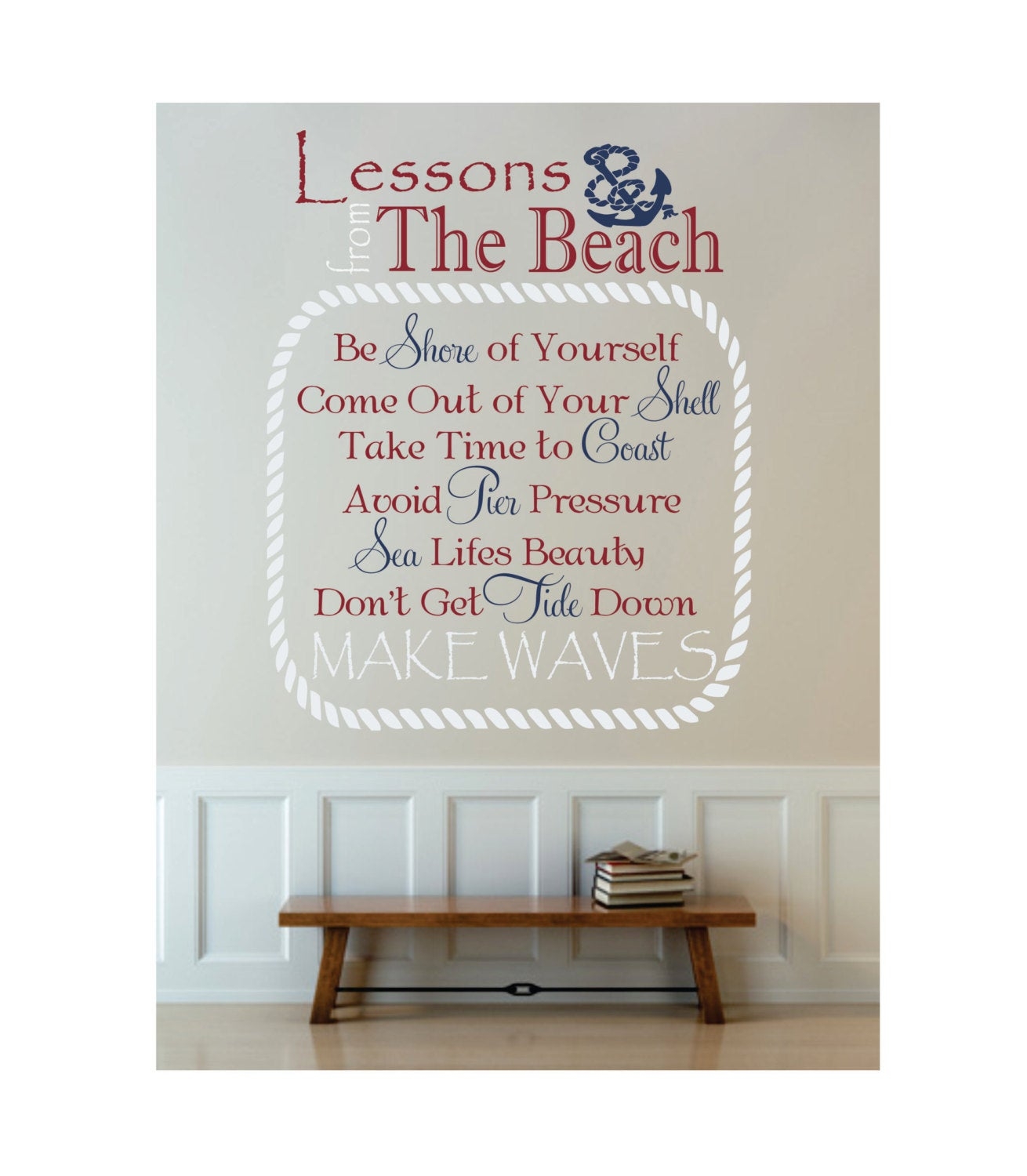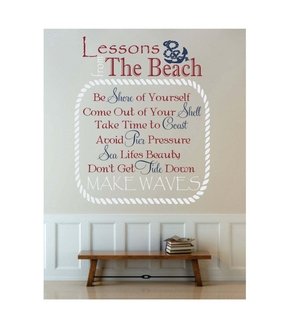 Beach Decal - Boat Anchor Beach Cottage Decor-Beach Theme Vinyl Wall ...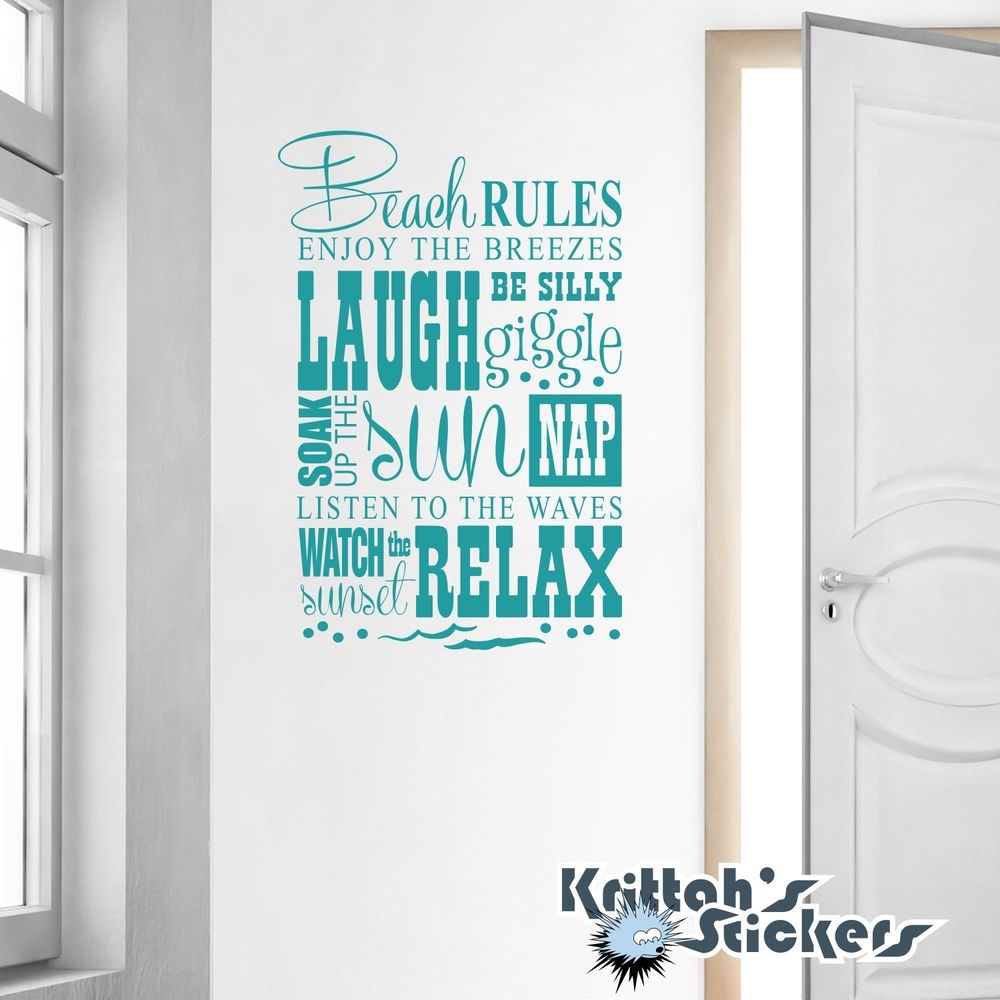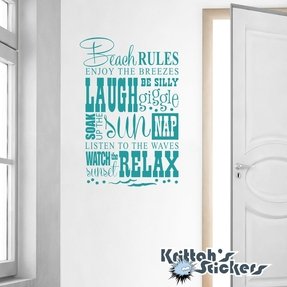 Beach Rules are good for mind, body, and soul: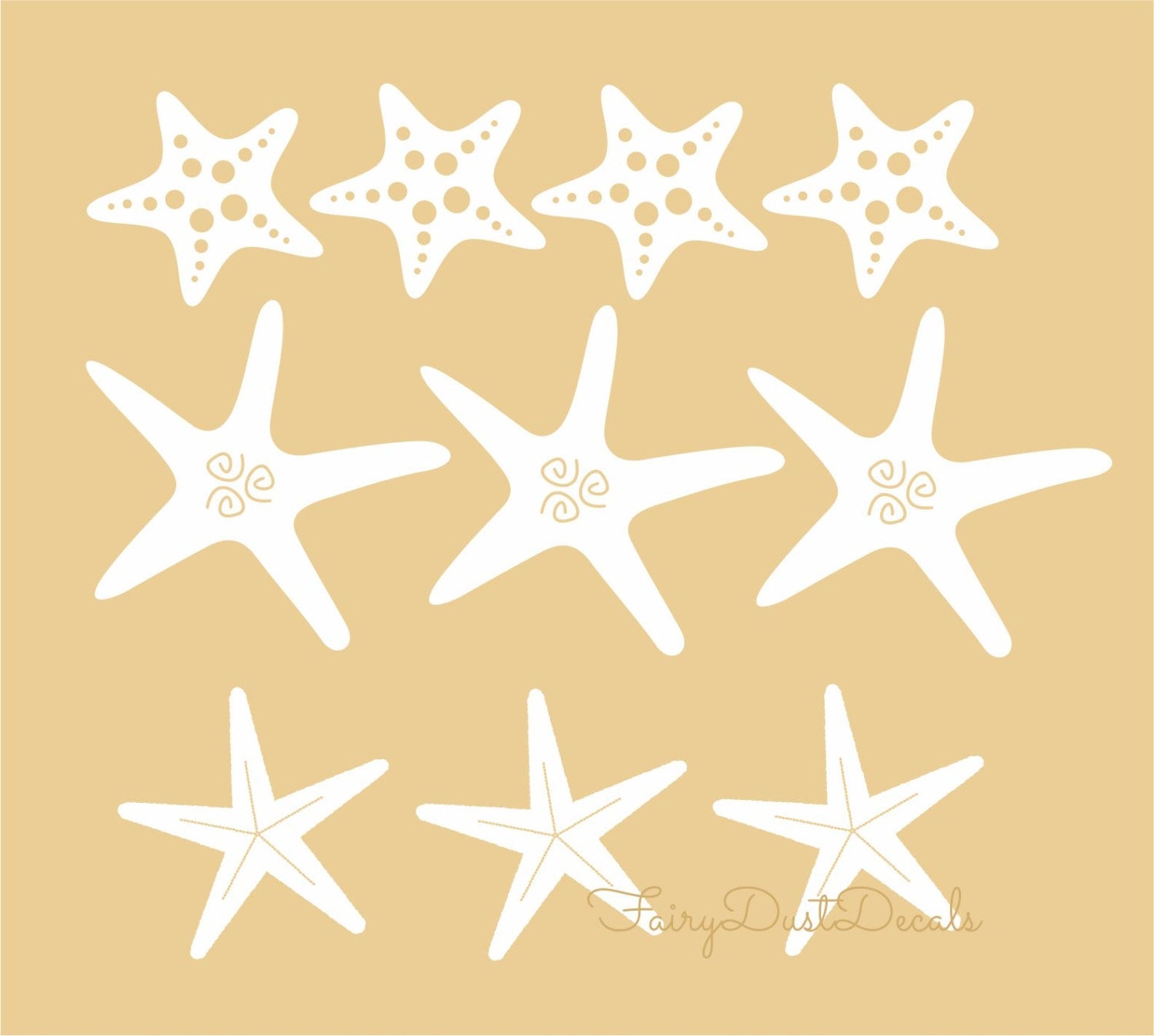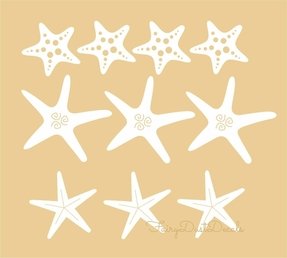 Starfish Wall Decals - set of 10 beach wall decals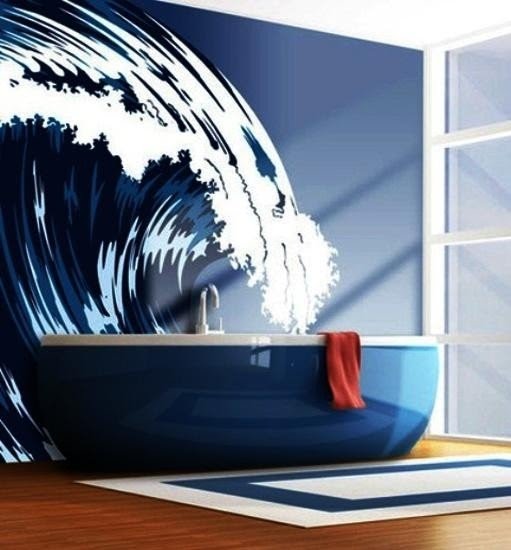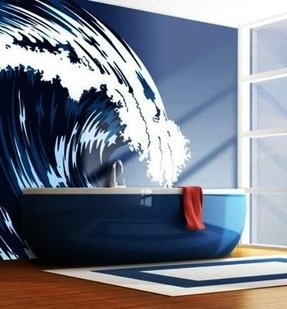 Beautiful motifs on the walls allow you to change the interior design, so this beautiful wall decal with the motif of the sea wave is a perfect solution for the bathroom. The whole makes a fantastic impression and makes the decor a character.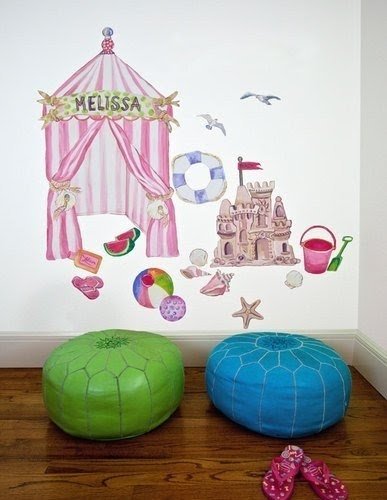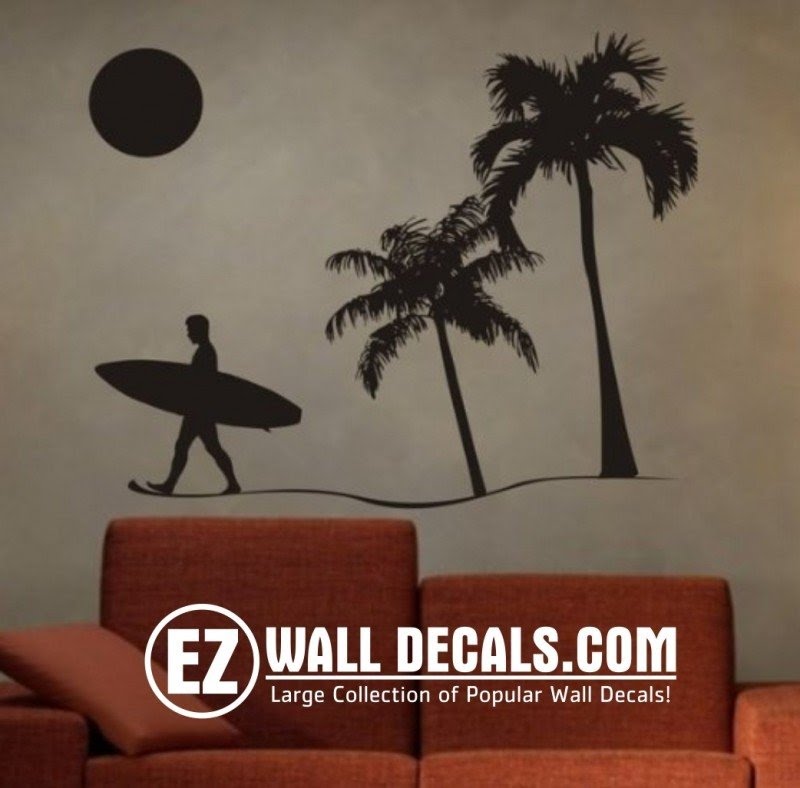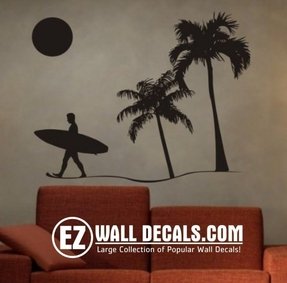 ... -beach-surf-vinyl-wall-decal-sticker-decals-stickers-ezwalldecals.jpg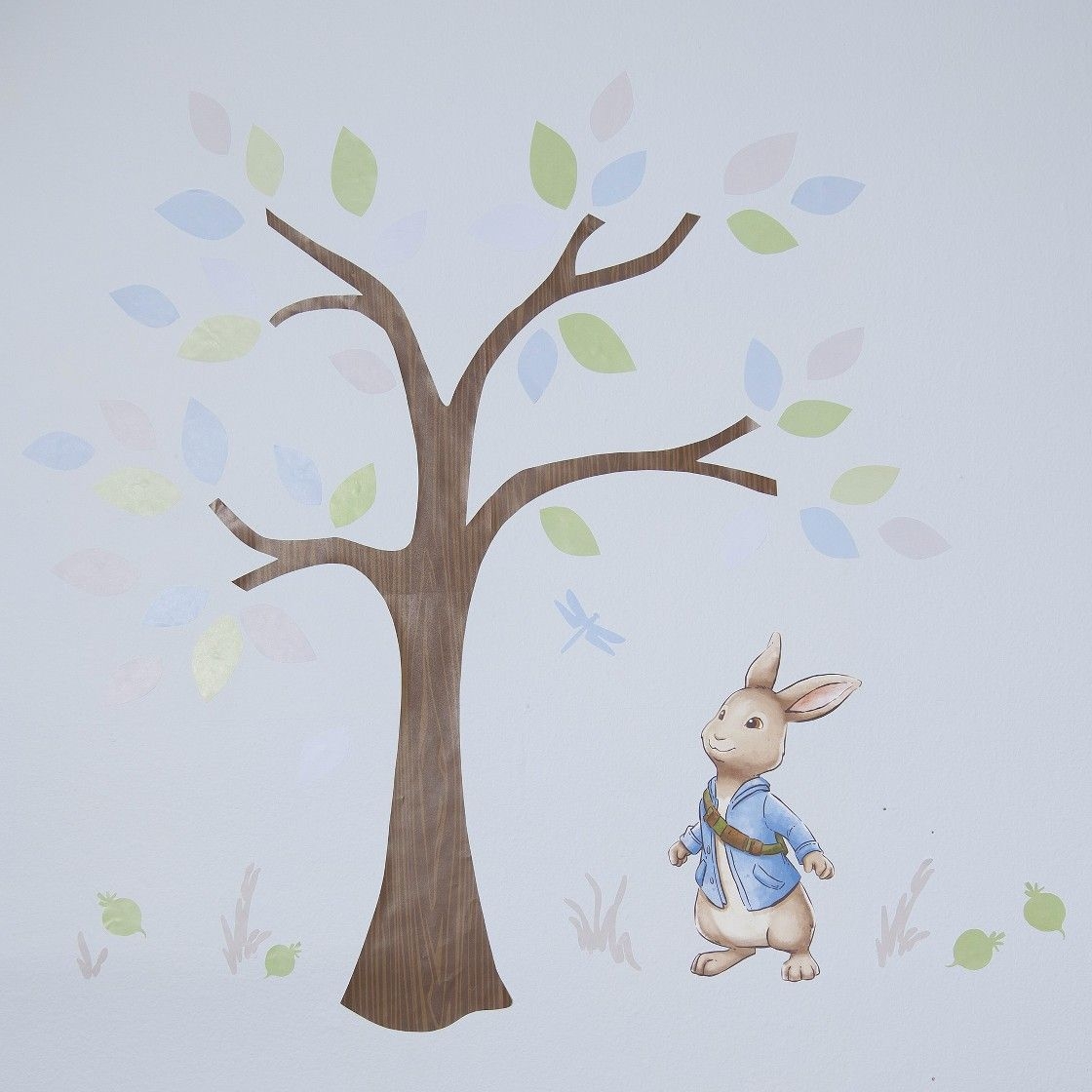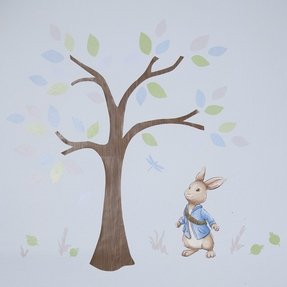 Peter Rabbit Wall Decal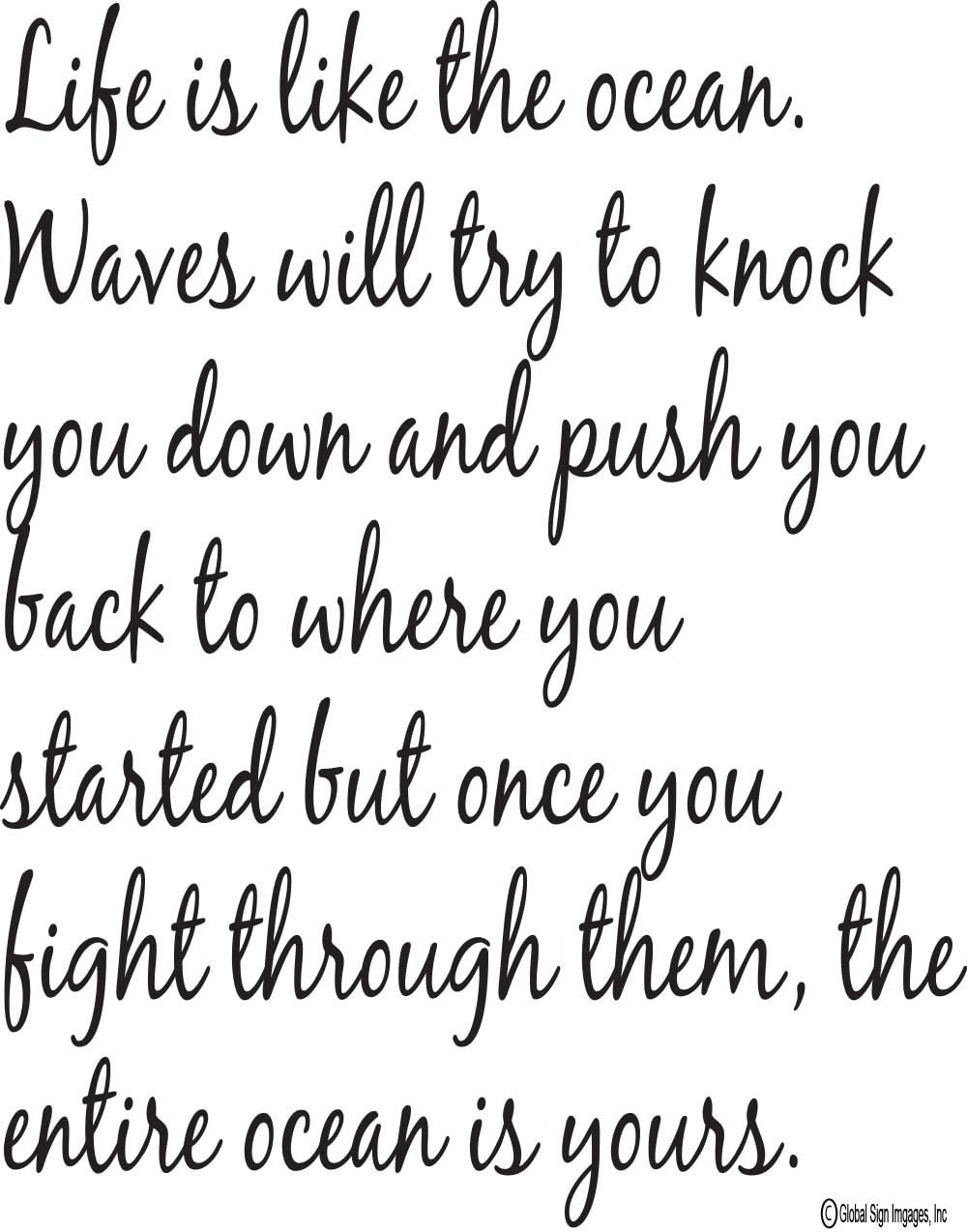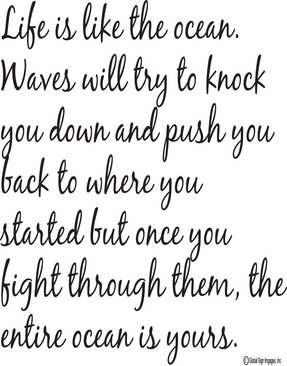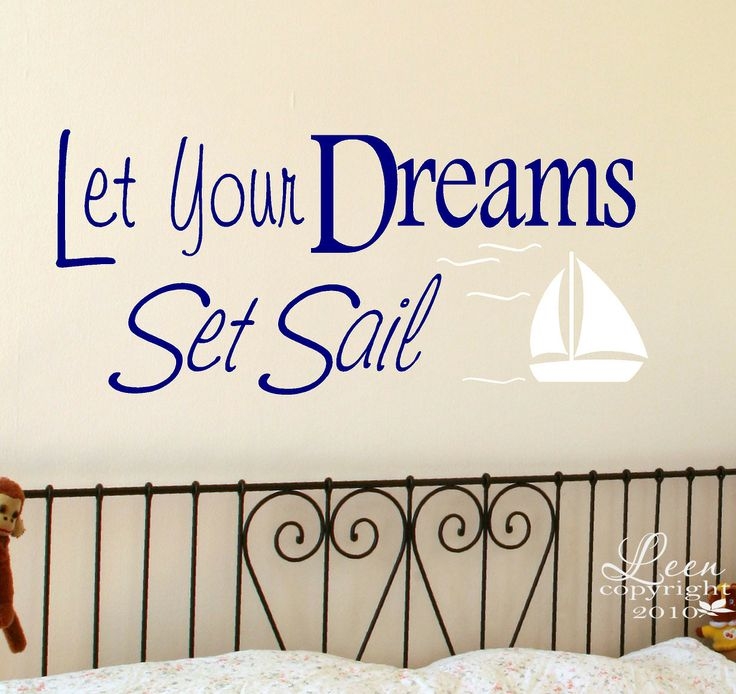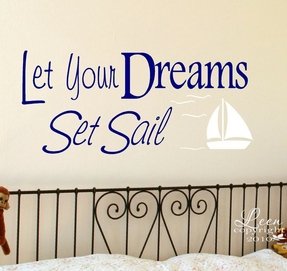 Let Your Dreams Set Sail Wall Nautical by LeenTheGraphicsQueen, $45.00