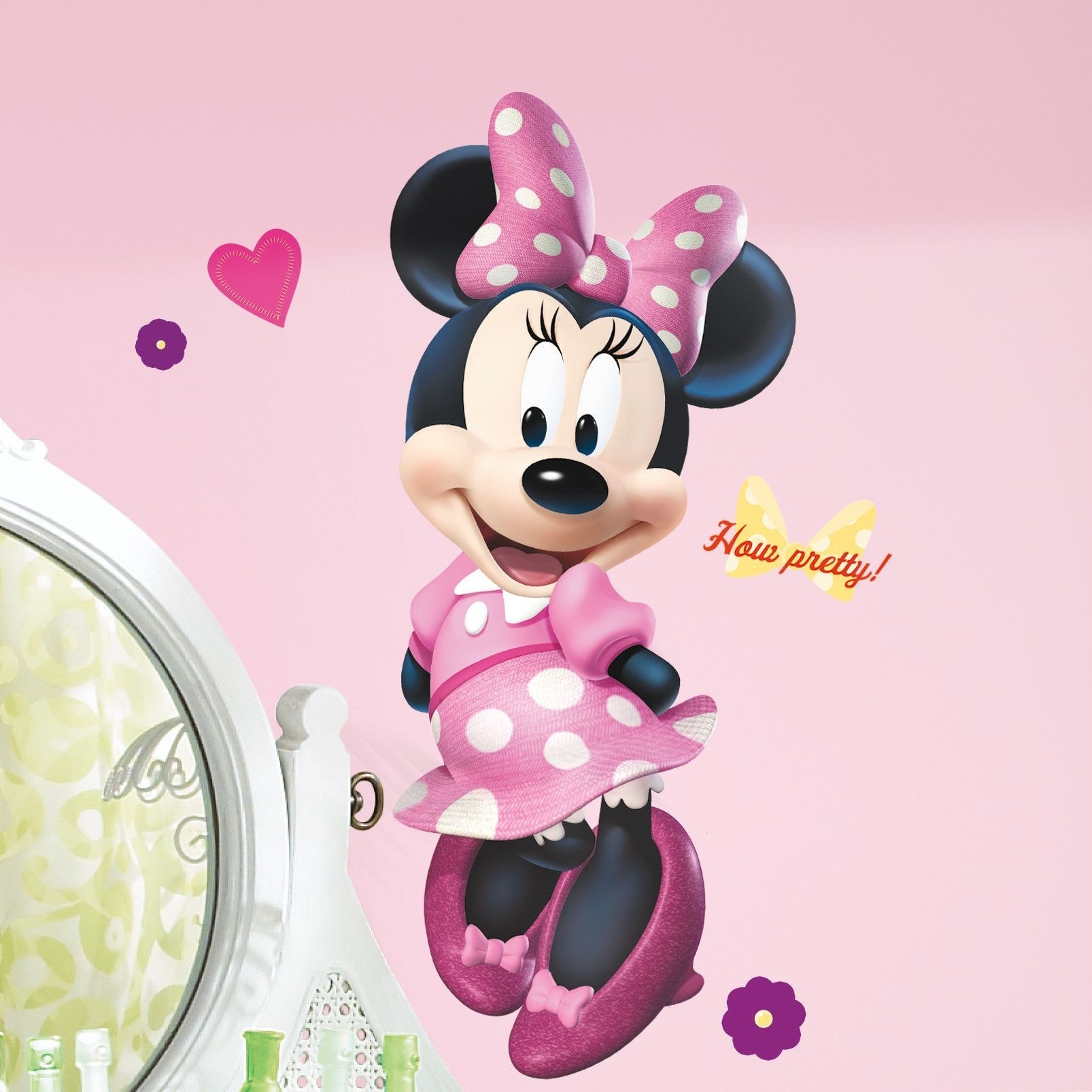 Popular Characters Mickey and Friends Minnie Bowtique Giant Wall Decal
Featuring one of children's most loved characters in popular fiction, this wall decal will add a touch of fun and brightness to your child's bedroom. Free of any volatile compounds, it has also been certified by the Juvenile Products Manufacturers and is perfectly safe for use in your child's immediate environment. Because it also has a strong glue support and requires a simple application, you will be able to mount or replace it without causing any damage to your wall. Place against a pale background to make this wall decal come especially alive and create the impression of the character posing against a spacious backdrop.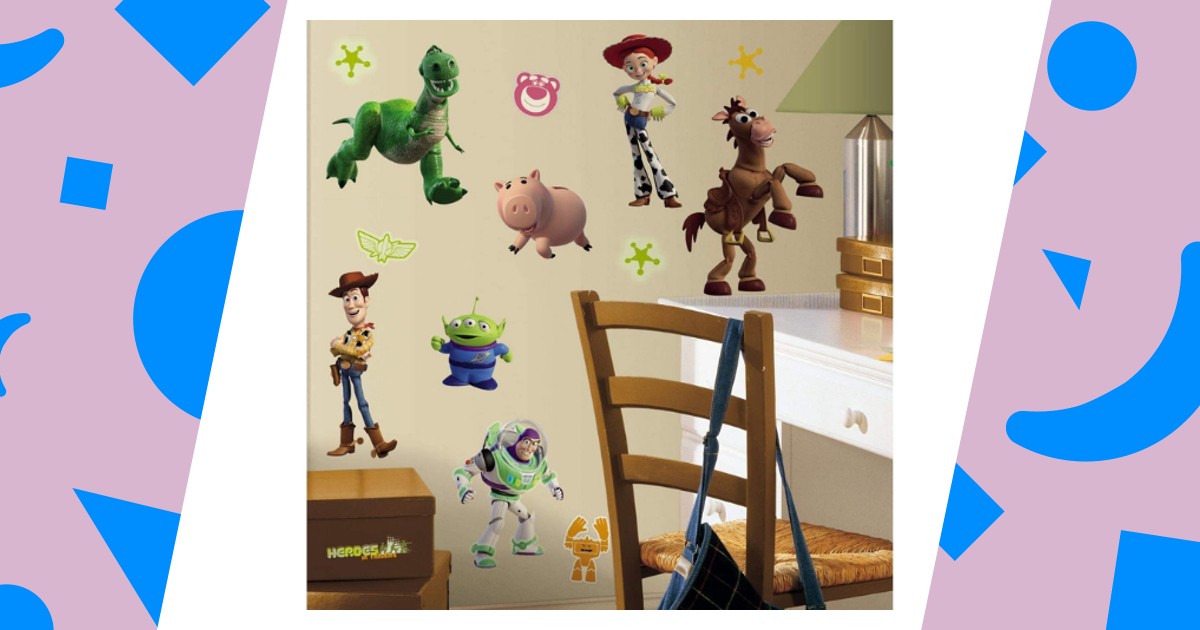 Toy Story Wall Decal
It is suitable for a variety of surfaces and will provide a limitless variety of options for filling your child's world with color. The wall decal which has a textured finish also features characters from a highly popular movie franchise and is ideal for a variety of occasions. In addition to the high quality adhesive and vinyl used in its manufacture, it is actually washable ensuring you will be able to maintain its brand new appeal and remove any stains where required. Use as part of a decorative Disney theme to create a festive ambience on the occasion of a birthday or even a summer party for children.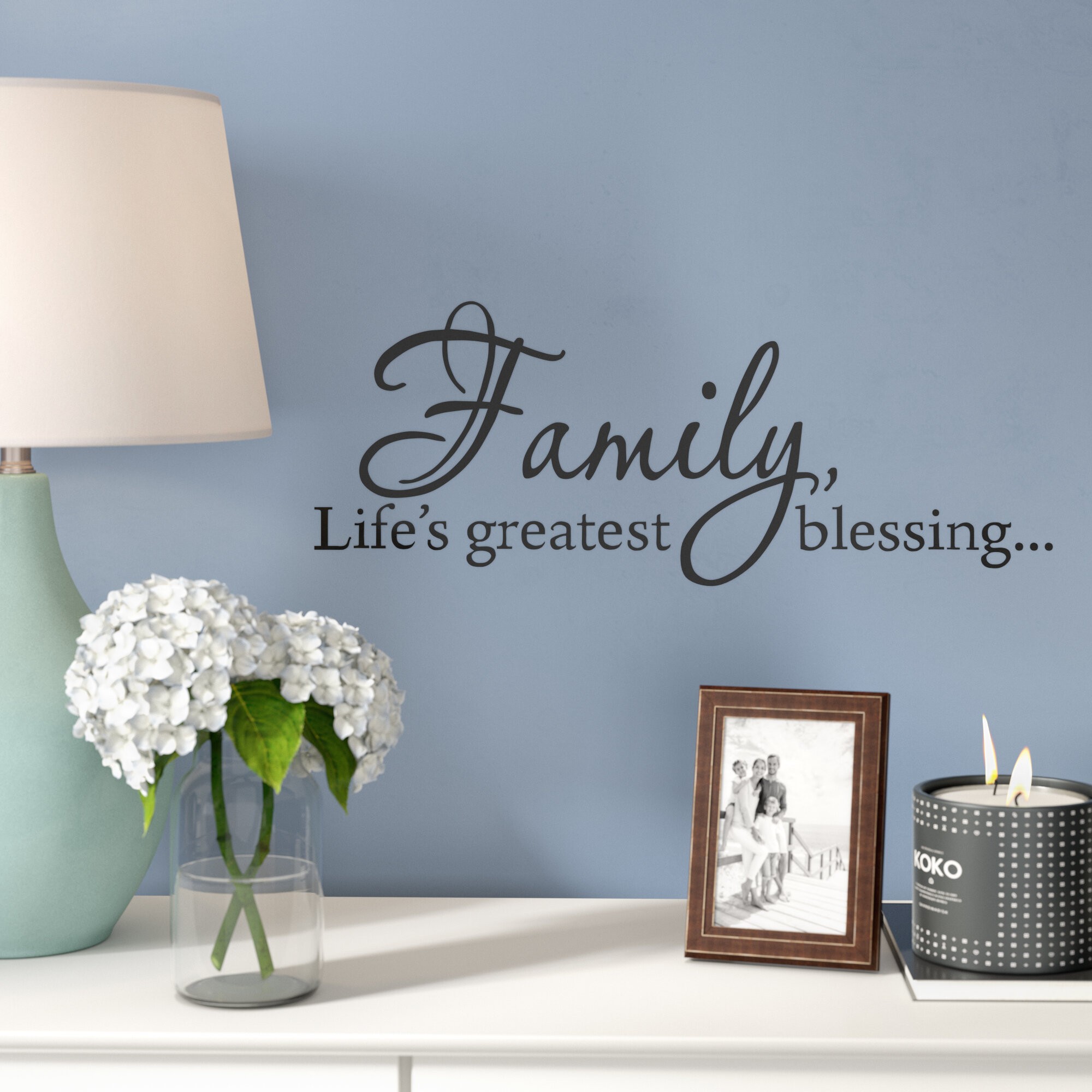 Grimaldo Family, Life's Greatest Blessing Wall Decal
Brought to you by renowned home design manufacturer Winston Porter, this wall decal is an excellent choice for highlighting fixtures and furnishings in a modern or minimalist space. Manufactured from vinyl, it is self-adhesive and suitable for use on hard flat surfaces. This wall decoration is not only washable, but reusable as well. As a result, it will provide you with various opportunities to recreate your environment. Its light-hearted message and simple yet tasteful design makes it suitable as a decorative background above a work desk or dressing table.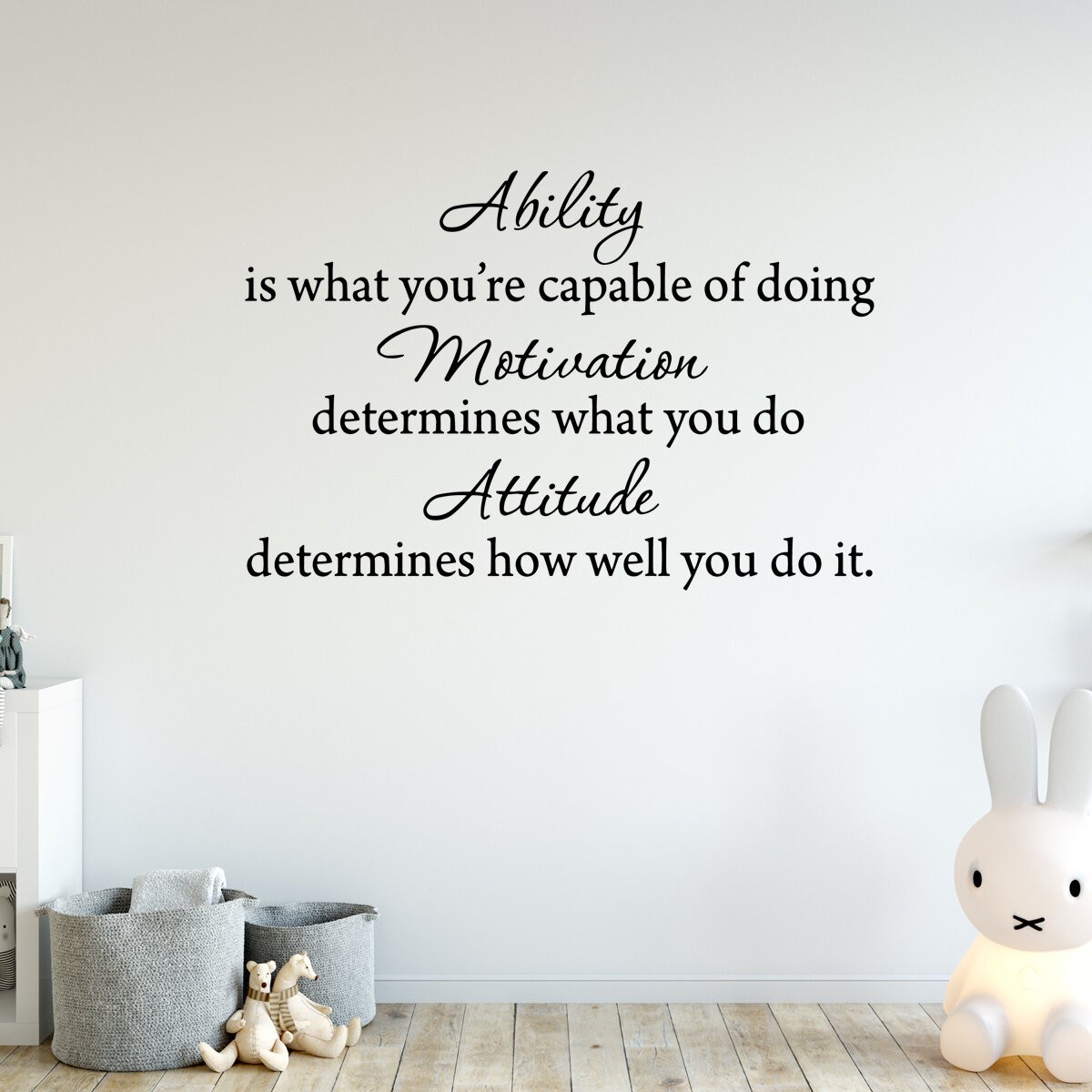 Ability is What You're Capable of Doing inspirational Quote Wall Decal
A main advantage of this wall decal is its indoor matte finish bestowing it with the stylishness of a professional hand-painted stencil.  The decoration which also features a combination of styles and has been created using high quality materials, will provide an enchanting contrast which will make it the focal point of any environment it is placed in. It is also surprisingly easy to install and can be set up with a minimum of fuss owing to the adhesive provided with it.
Place at the entrance of a conference room or the exit point of a waiting room to maximize its contrasting effect.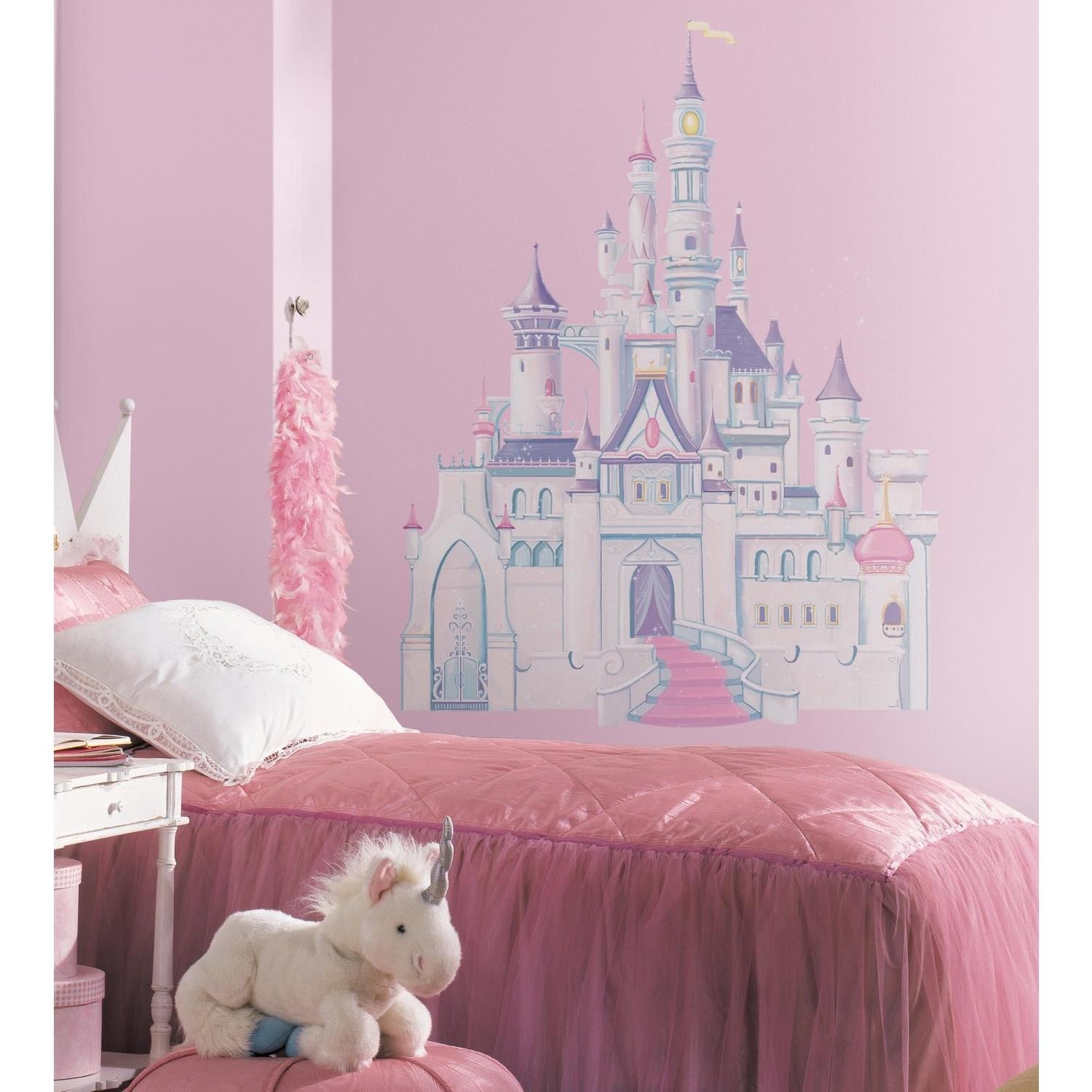 Disney Princess Castle Wall Decal
Featuring shades of purple and pink for a royal princess theme, this wall decal will bring a touch of Disney's magic right into your child's nursery or bedroom. Self-adhesive and capable of being reused or repositioned, this decorative piece is also suitable for a wide range of surfaces including steel. It is also free from any volatile organic compounds and is JPMA certified, making it completely safe for use in your child's immediate environment. Set on the wall above your child's bed or on a plain surface with no furniture against it to showcase its beauty and fill the room with its magic.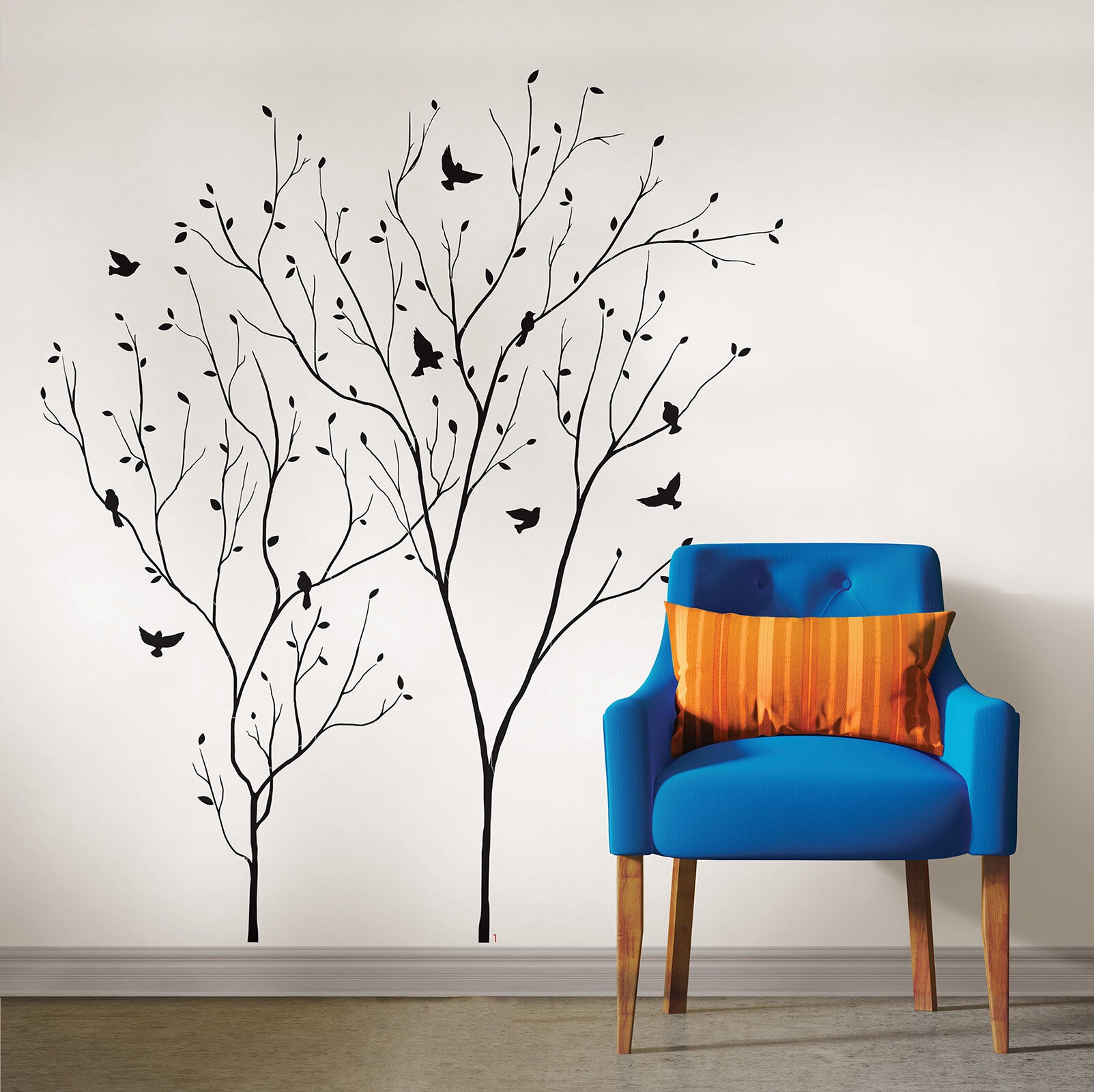 Bird's Eye View Wall Decal
This wall decal will infuse your living space with a simple, stylized representation of nature's allure. Especially versatile, the adhesive decoration which features birds fluttering amid tree branches can be placed in any room in your home, be it your lounge, or your kitchen. Perfectly suitable for a wide range of surfaces including glass, it can also be reused without the risk of any residue being left behind. Place on a glass surface to enhance the spaciousness of your lounge or bedroom while providing a decorative focal point which will make your furnishings stand out.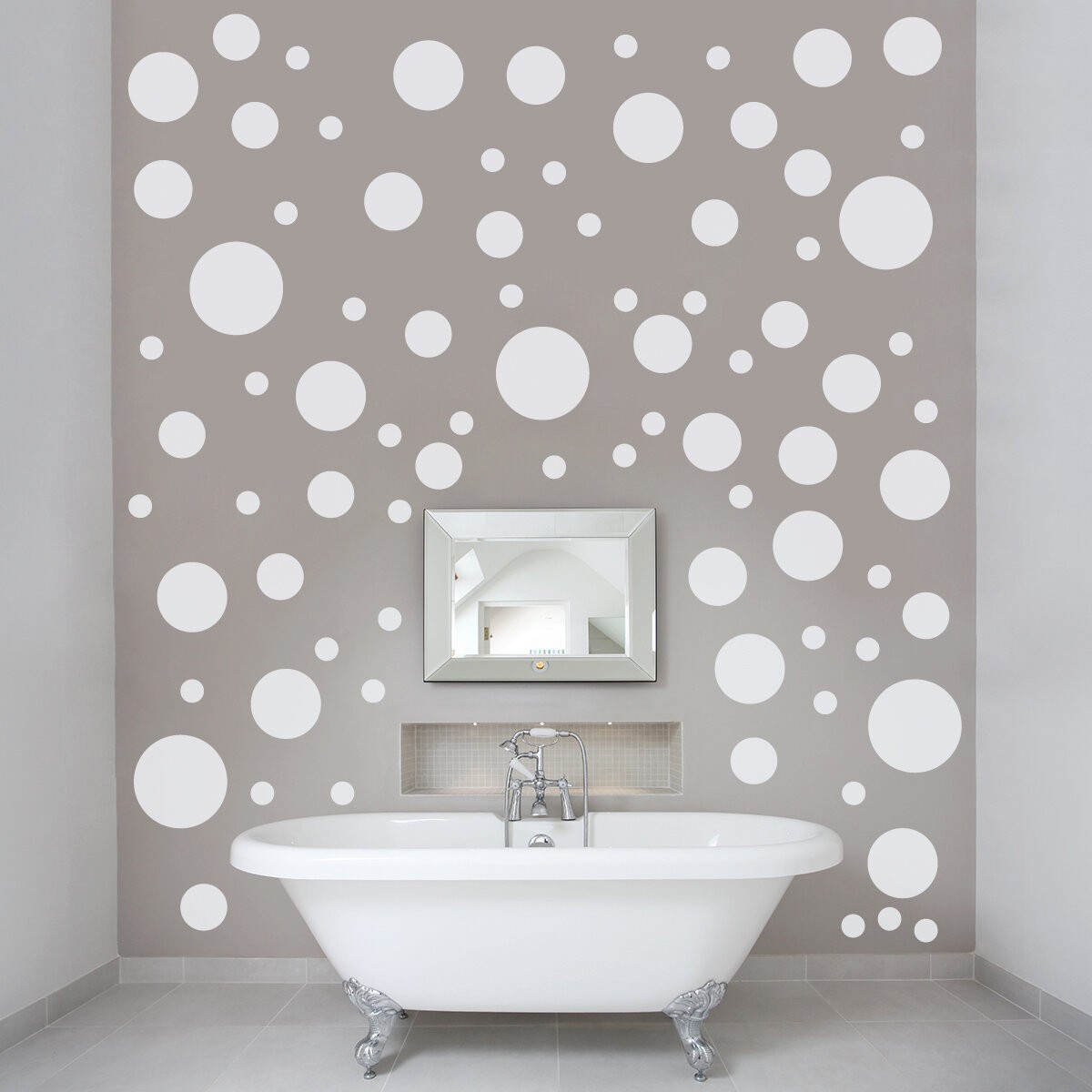 Dots Wall Decal
Reminiscent of an abstract watercolor painting, this vinyl wall decal represents the versatility which is the hallmark of these highly adaptable decorative features. Ideal for adorning cabinets with a unique allure or serving as a colorful backdrop to a chest of drawers and a plush seat, this feature which comes with a matte finish represents a flexibility which will enable you to add tasteful splashes of brightness to your home. To obtain the best results, apply to flat, non-laminated surfaces.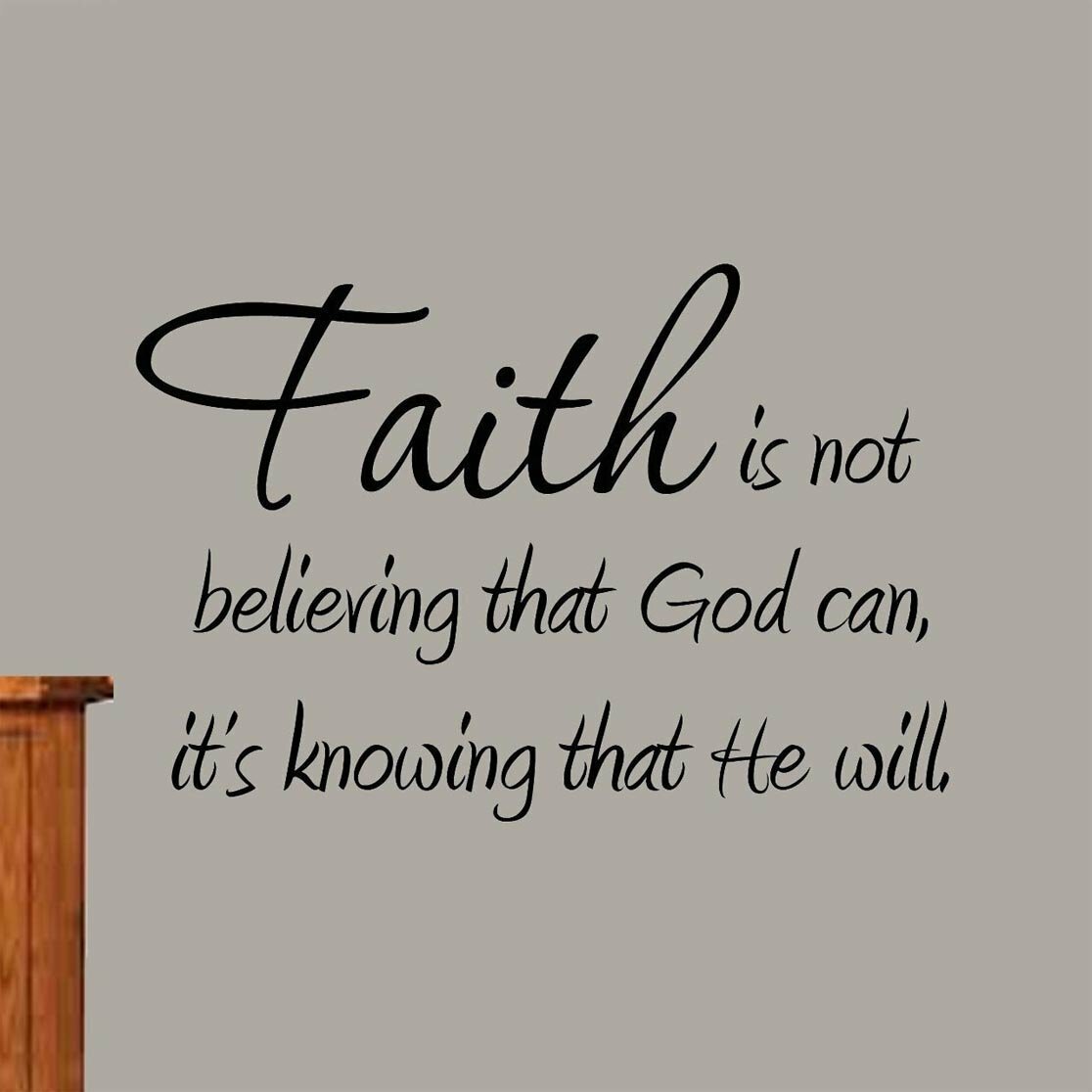 Douberly Faith is Not Believing That God can it's Knowing That he Will Wall Decal
An excellent option for highlighting the color scheme of a mid-century kitchen or dining room, this inspirational cursive quote will stand out when placed above a counter or dining table. Its dark detail makes it especially suitable for placing against lighter colored surfaces from more neutral to accent colors. The wall decal which also features high quality vinyl and a special indoor finish, will provide you with the opportunity to bestow any room of your choosing with the charm of a hand painted piece of art and a minimum of fuss.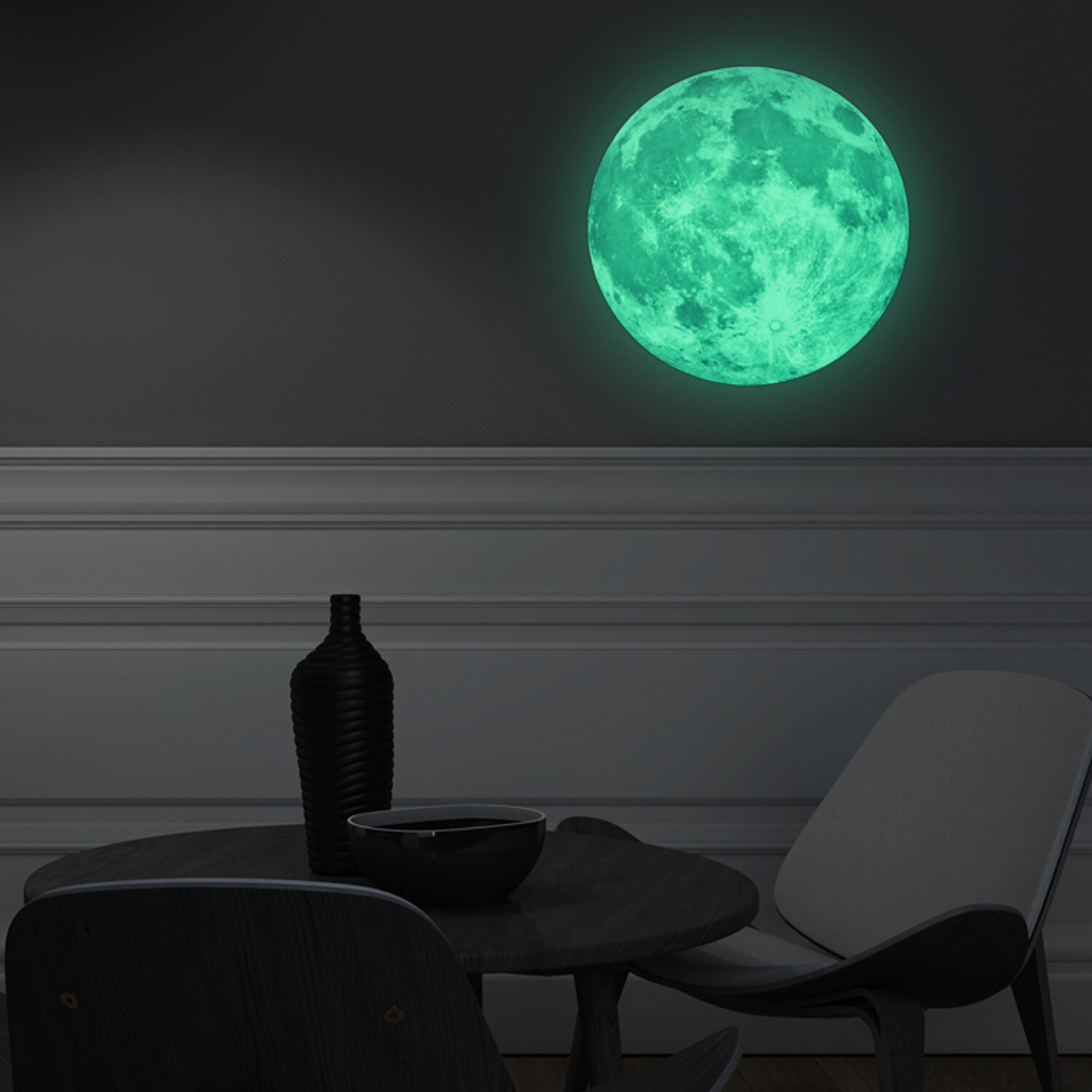 Glow in Dark Moon Wall Decal
With a  unique luminescence which sets it apart from other wall decals, this self-adhesive feature is ideal for a wide variety of surfaces including walls, mirrors and windows. Produced using nontoxic, environmentally friendly materials, this decoration can also be applied without the risk of damaging or staining any surfaces on which it is placed. Its stark mysterious appeal makes it ideal for placing on a wide glass window or a dark brick wall as part of an industrial or contemporary design theme.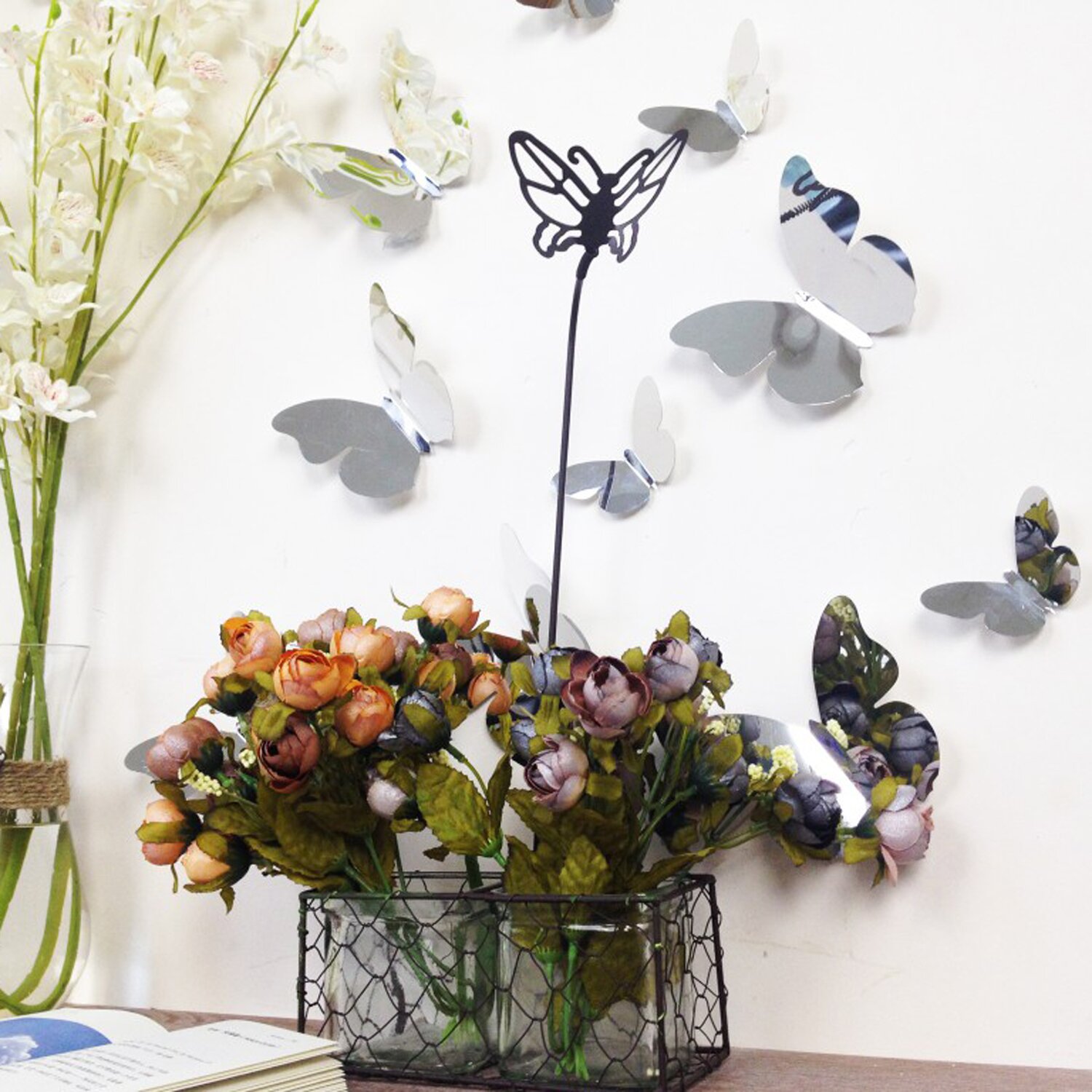 3D Mirror Butterflies Wall Decal
An excellent opportunity to suffuse your home with the beauty of spring and summer, this butterfly-themed wall decal features neutral muted colors which will make it the perfect complement to lighter backgrounds. The feature which is self-adhesive is also easy to apply and will adhere instantly to a clean screen, wall or mirrored surface. Place on the wall above your kitchen counter or above your dressing table in your bedroom to create a soothing ambience filled with summer magic.