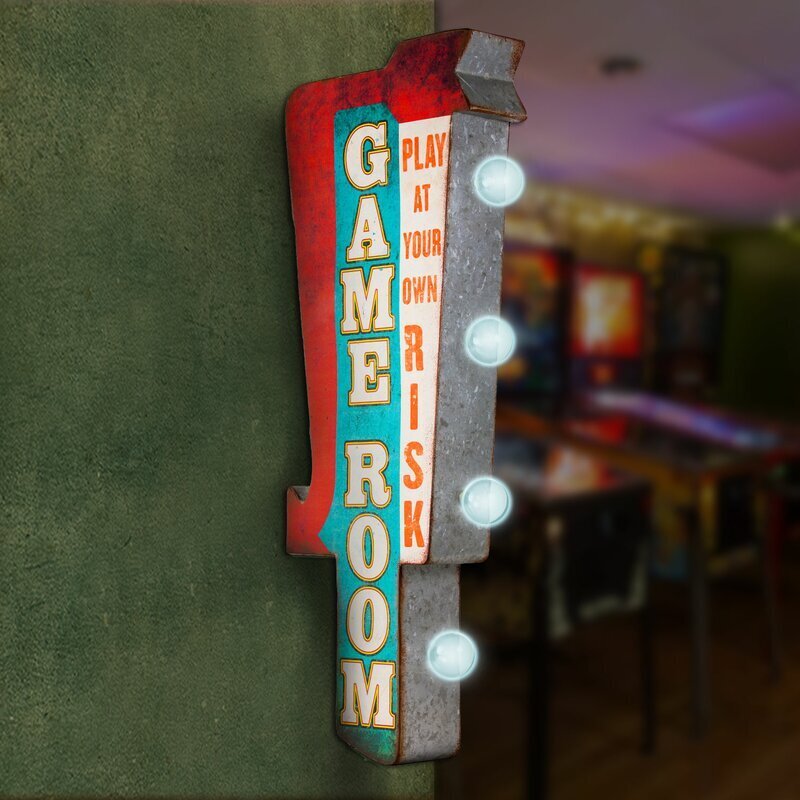 Marquee Gamer Room Decor Directional Sign
Crystal Art Gallery
Hang this game room decor outside the door of your game room to direct traffic and warn those entering to do so at their own risk. Bright colors give a retro feel with modern upgrades like LED lights and cordless operation.
$68.99
Designer Advice:
Light-up signs make a fun decor piece. For example, soft lighting can serve as a nightlight for dark hallways. And it can be a directional way to lead people to the right room so no lost stragglers end up in the wrong room. It also sets the mood, getting you pumped up for game time before you cross the threshold.
Merchant links are sponsored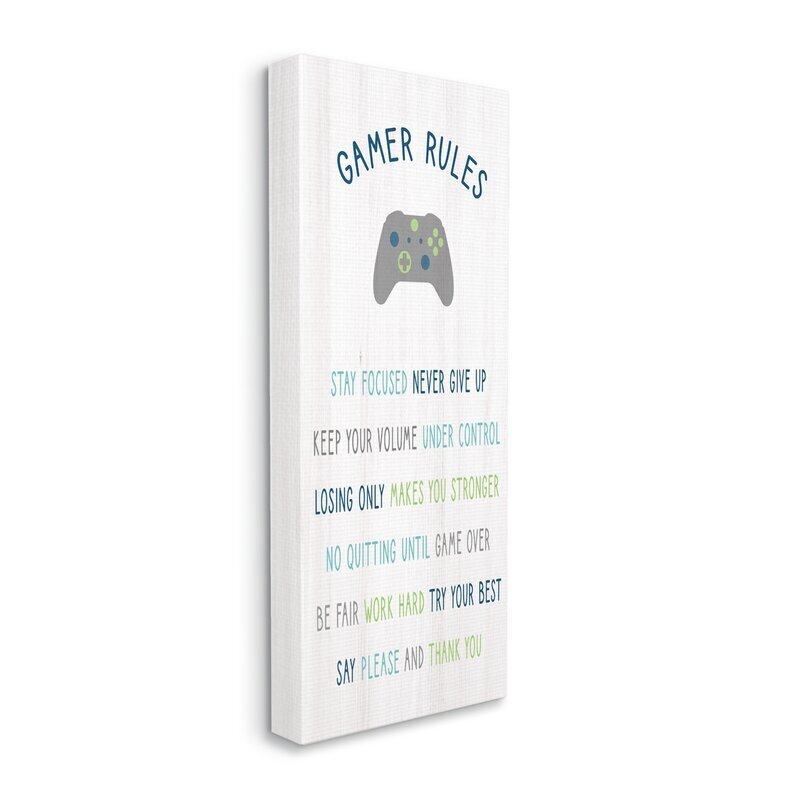 Colorful Canvas Print Game Room Rules
Stupell Industries
Game room decorations on a canvas frame offer fun versatility for all interior designs and color palettes with five frame color choices and several sizes. Laying down the laws of video game play reduces fighting and is a stylish decoration.
$34.99 $44.99
Merchant links are sponsored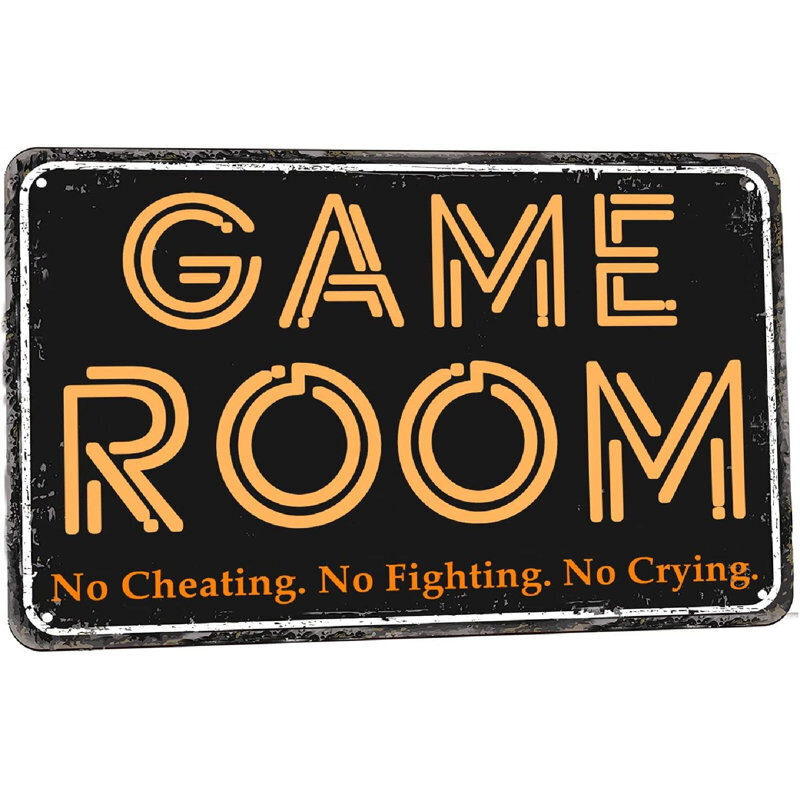 Distressed Game Room Decor Sign
Trinx
Use this retro tin sign as wall gaming room decor for all ages and game room types, whether the game is a pool, darts, or video games. The distressed black background and faded orange font offer neutrality and visual interest.
Merchant links are sponsored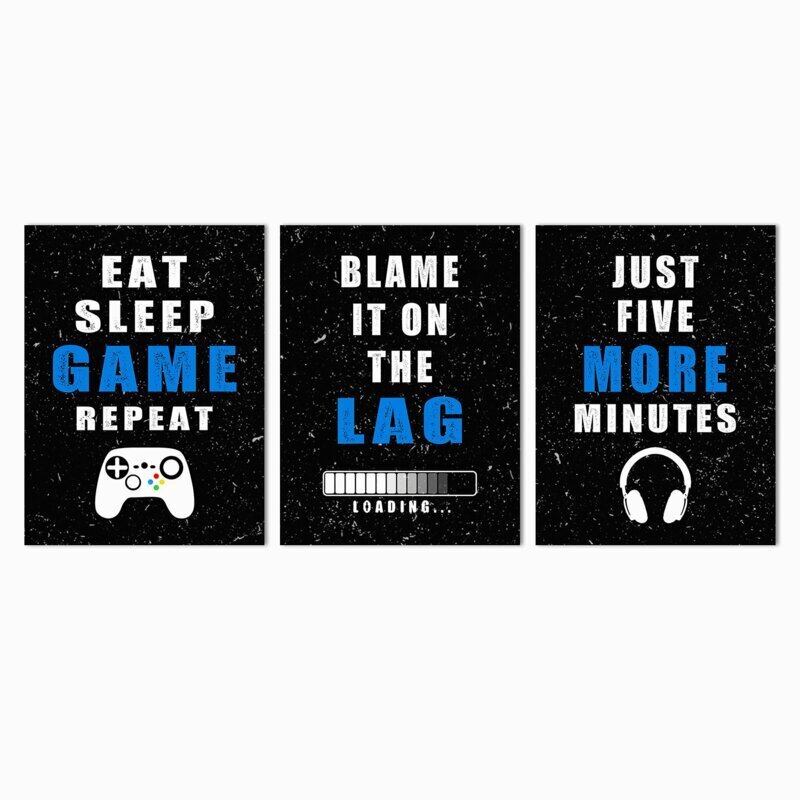 3 Piece Modern Gamer Quotes
This three-piece video game decor displays common gamer quotes on a bold black background with white and blue fonts and video game icons. The modern palette will add a contrasting touch against neutral walls.
Designer Advice:
Buying game room accessories in a set is an excellent way to ensure a cohesive design throughout your room. It's also an easy and smart way to decorate, as you won't need to buy as many extra pieces. In addition, when picking a set of game room decor, limiting your choices to neutral colors makes blending into other design pieces easier.
Merchant links are sponsored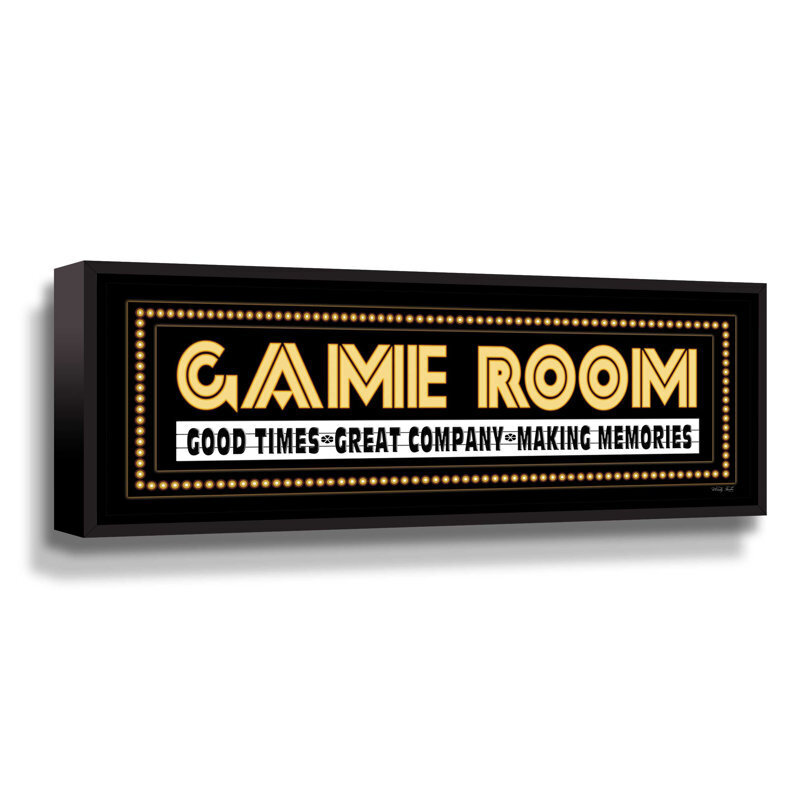 Vintage Textural Game Room Wall Art
ArtWall
This vintage black-wrapped canvas frame sports a retro font in yellow and white, defining the game room as a place to spend with friends. The neutral versatility will look home in billiard rooms or video arcade game rooms.
$41.99 $67.99
Merchant links are sponsored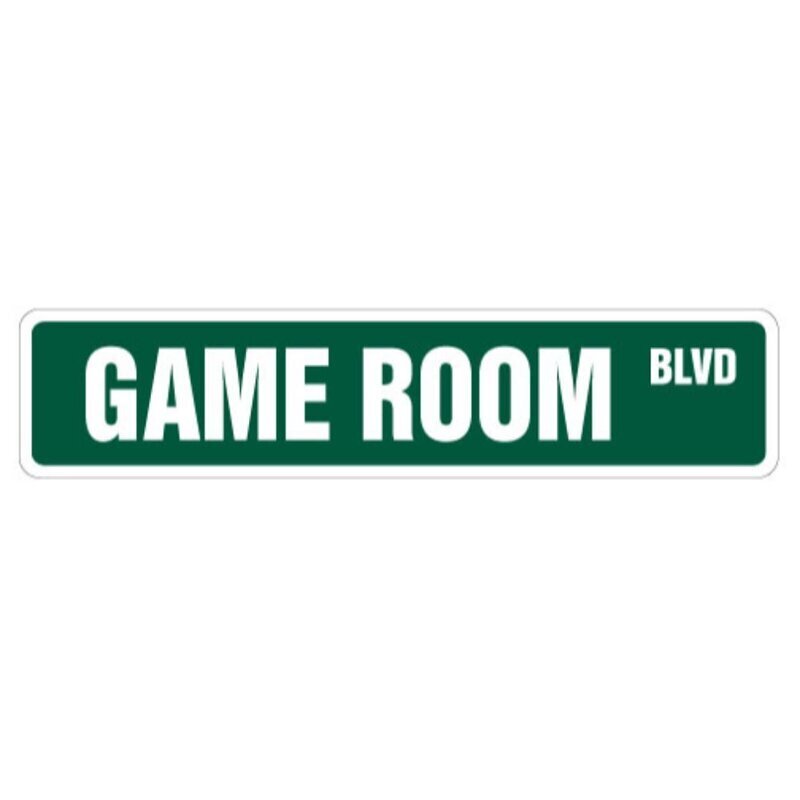 Minimalistic Street Sign Wall Decor
SignMission
This novelty street sign designates the space as an unofficial road for a fun decor that appeals to all ages. The understated white font on a shiny green base looks at home on walls of any space and color.
$14.22 $15.83
Merchant links are sponsored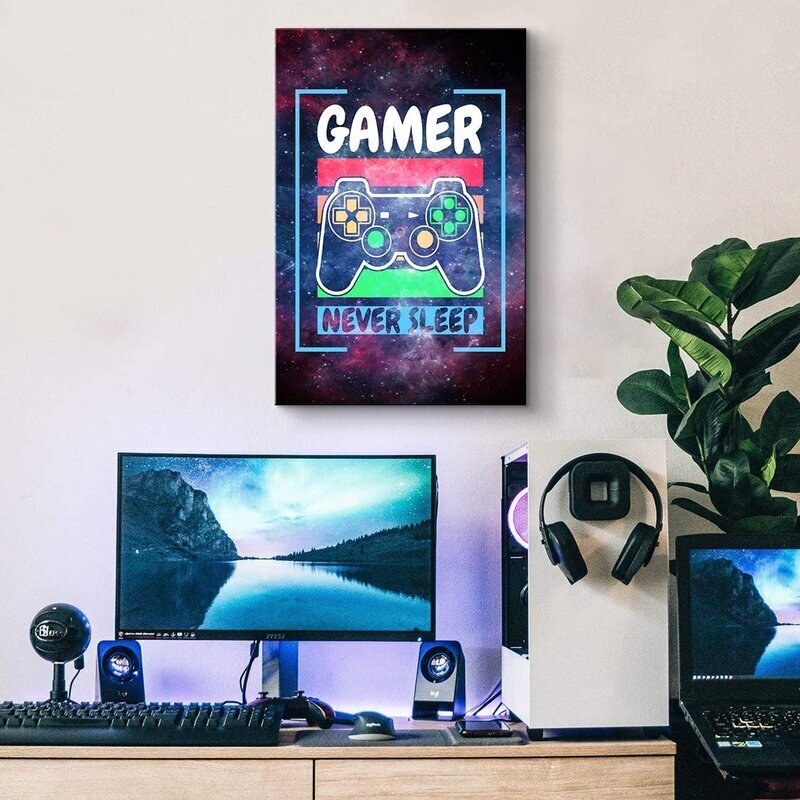 Colorful Canvas Print Gamer Motto
The bright neon colors over a black painted 12" wide x 18" tall canvas draw the eye and boost self-confidence for gamers of all ages. In addition, the large game controller makes this picture perfect for video game room decor.
Designer Advice:
Bright colors and graphics often appeal to the younger gamer crowd, making for easy decorating choices. But the imagery can also serve as modern art deco that attracts the appreciation of older players. When playing with art that has a loud impression, be careful not to go overboard. Too many bright, bold colors can make a clashing design look like a messy mess.
Merchant links are sponsored