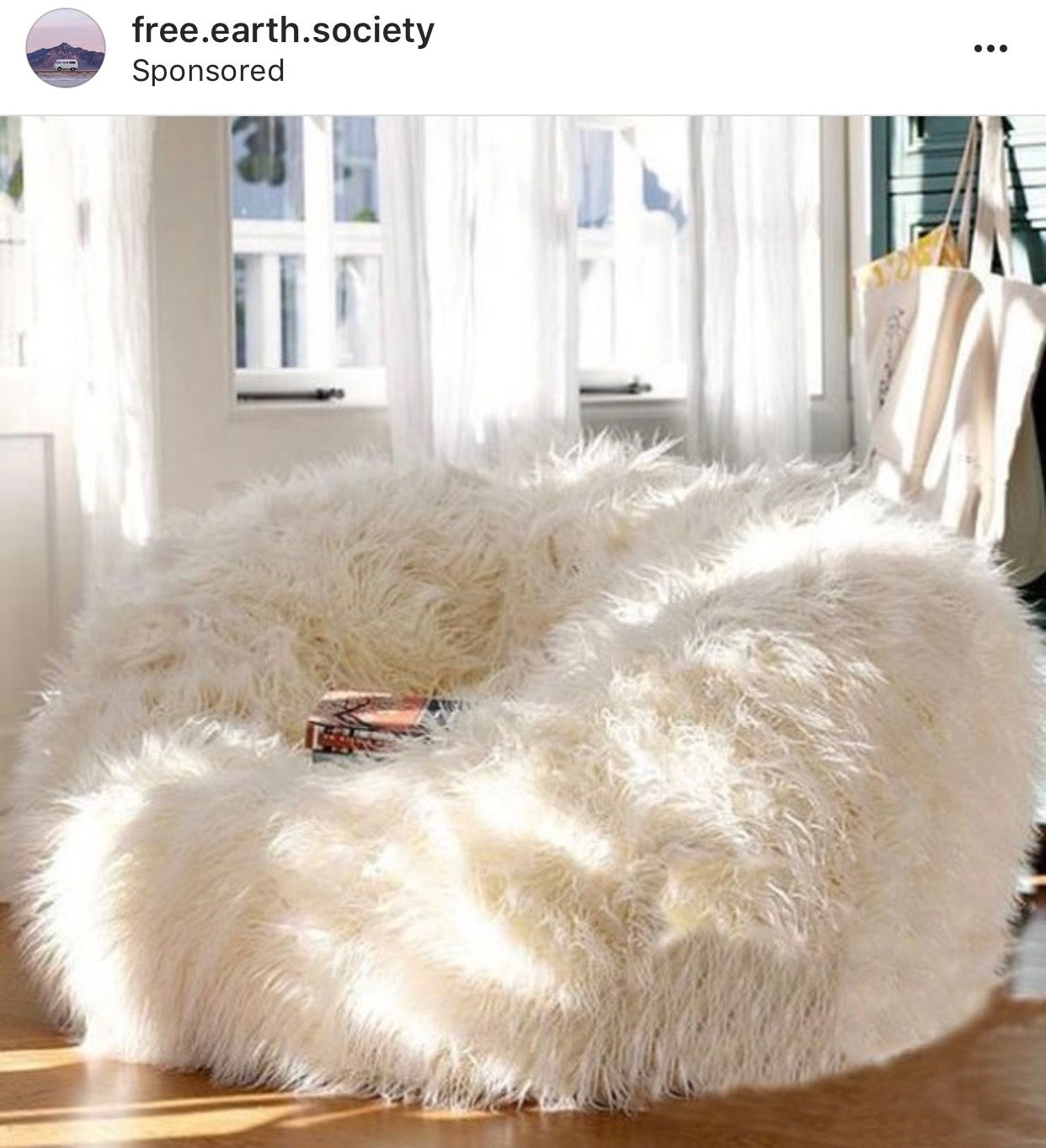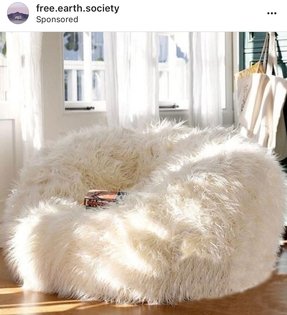 A cute snuggler that will allow you to kick back with your favorite book. Made of nice-to-touch faux white fur, this fluffy bean bag provides a deep seat and cozy design, excellent for teenagers' rooms, dorms, and bedrooms.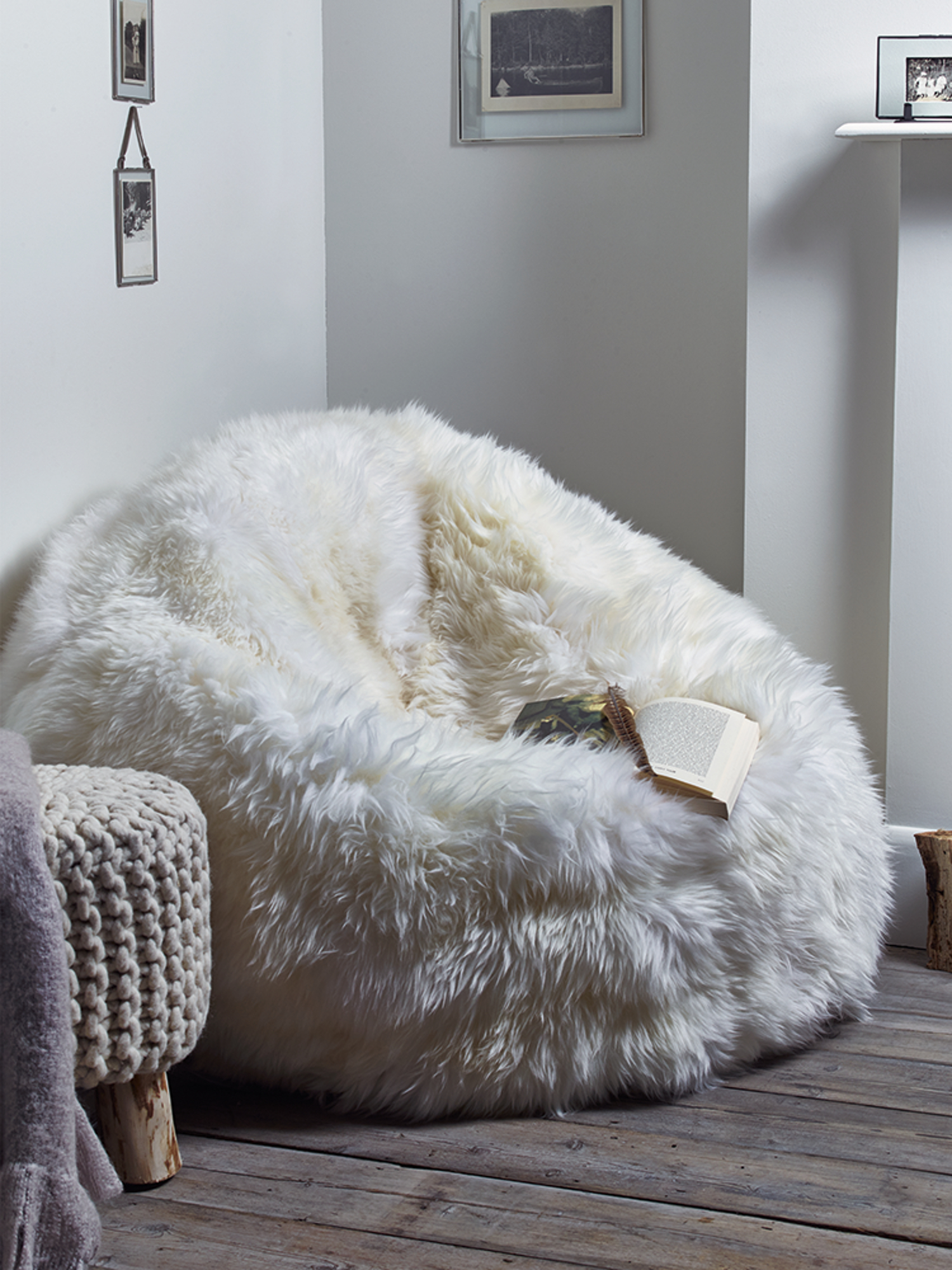 The soft fur cover of this bean bag is a perfect combination of attractive style and unusual form. The white trim and pleasant seat will be a significant element of modern interior design. The whole is extremely impressive.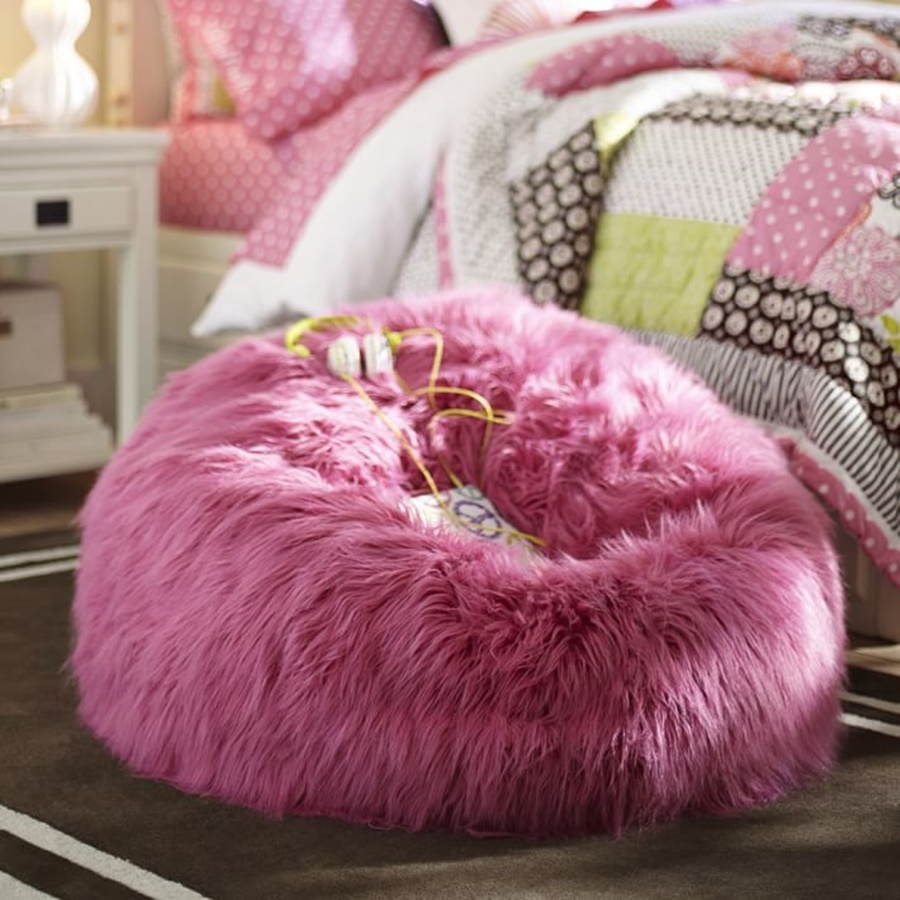 Characterized by nice-to-touch upholstery, this deep bean bag will show you how the true comfort feels like, while snuggling you with its pink faux fur. Beautiful and generously filled, the bag boasts of its adjustable shape, easily adapting to the shape of your body.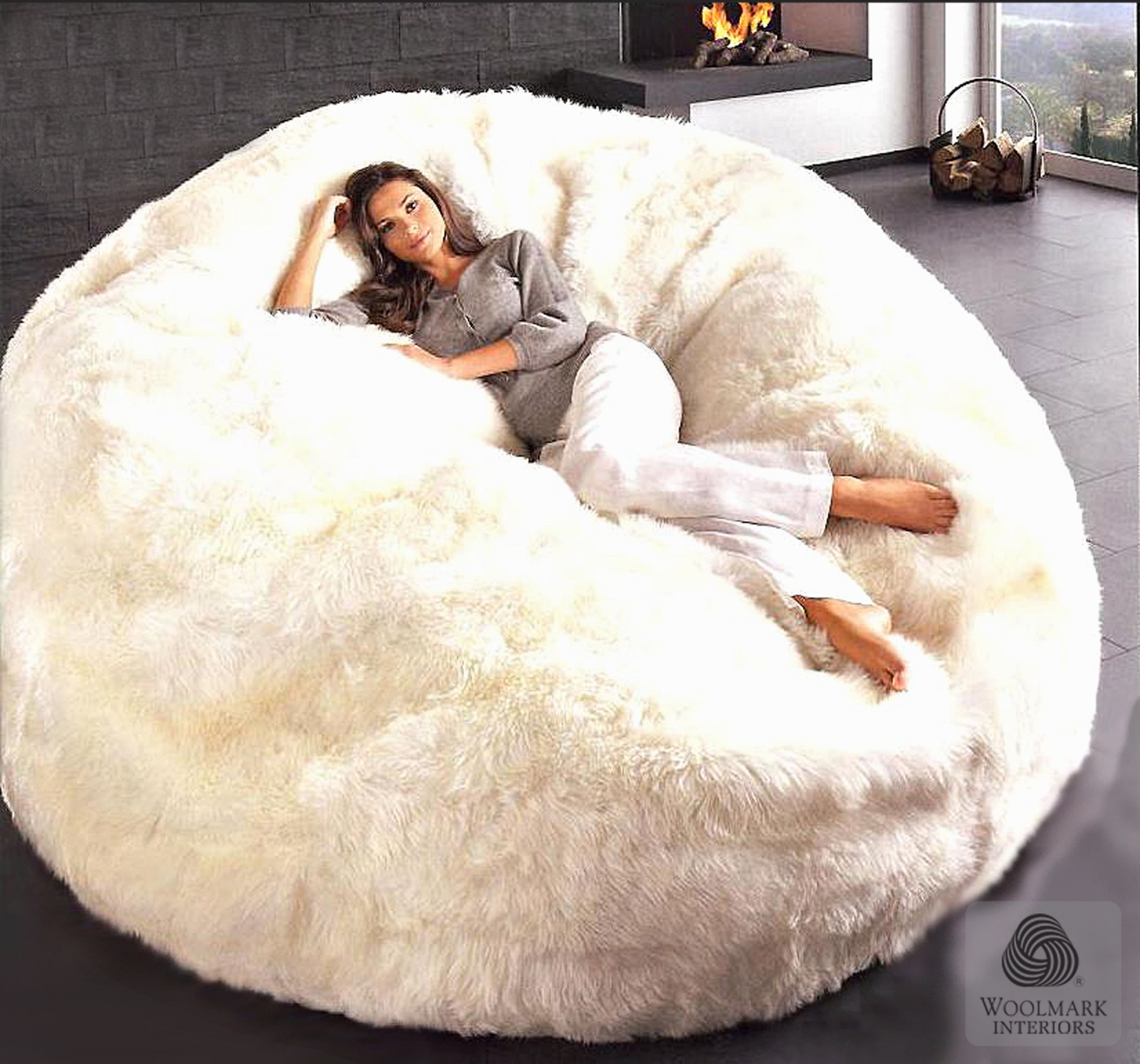 Large bean bag chair with a flurry fabric upholstery and plum cushioning at the bottom. The piece is designed with modern elegance in mind and delivers a practical and easy way to sit guests. It's also a great way to accessorize your modern spaces.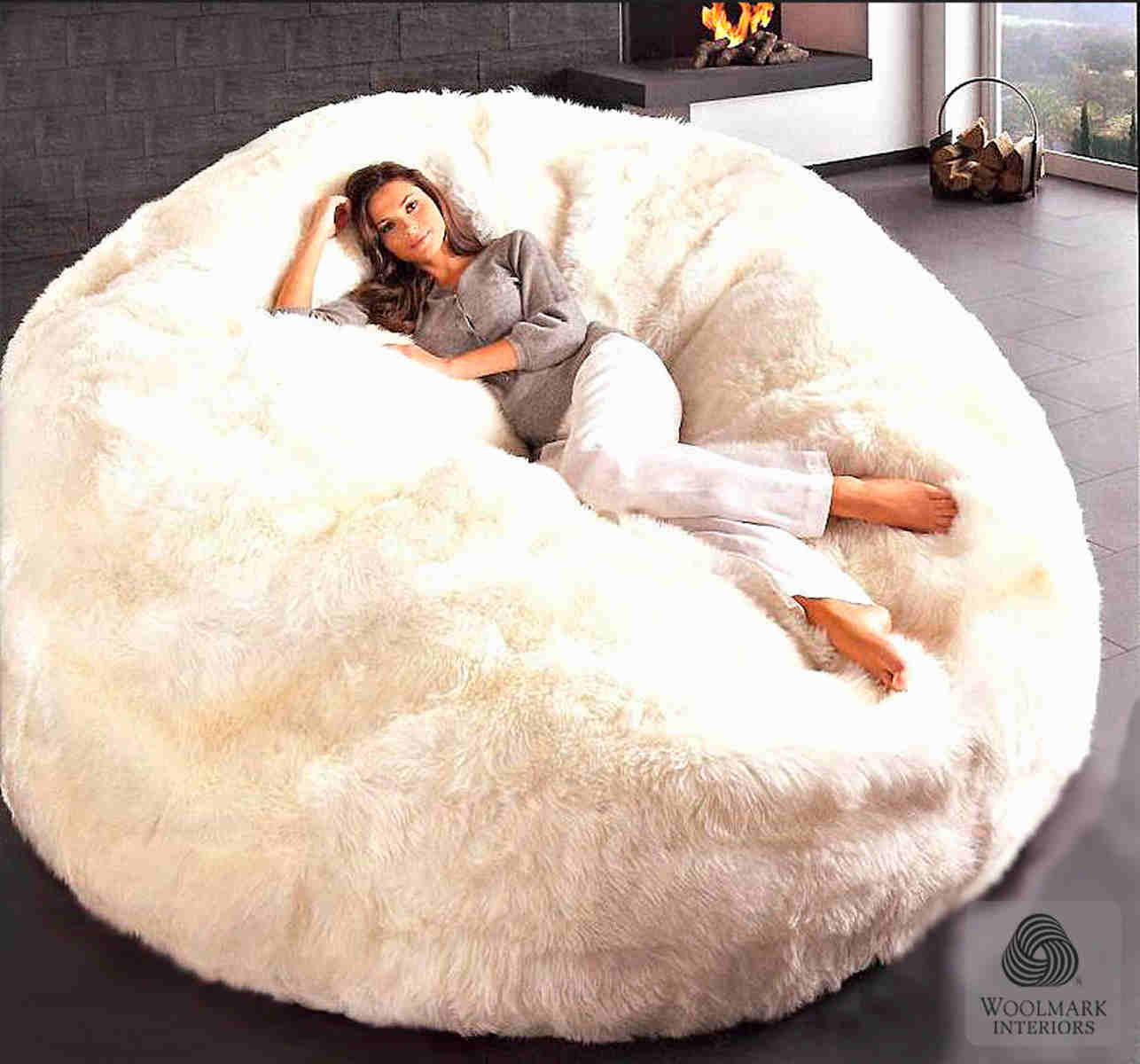 ... » Sheepskin Bean Bag Chair Cover Large Jumbo Designer COLORS 6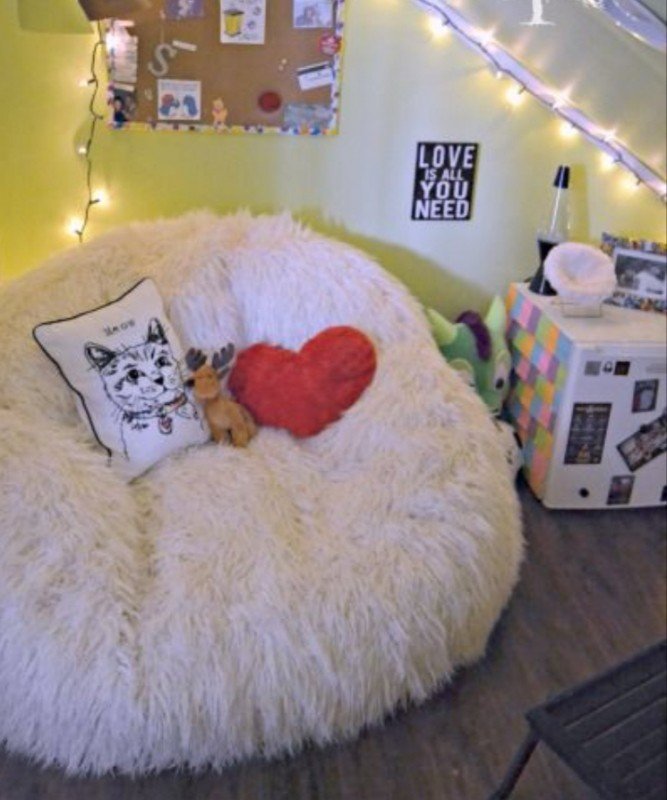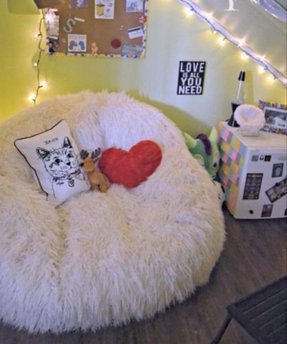 Make sure your little girl can enjoy the sublime design of this couch that sports the furry upholstery for both an original visual appeal and for a boost of comfort coming from its coziness and charm.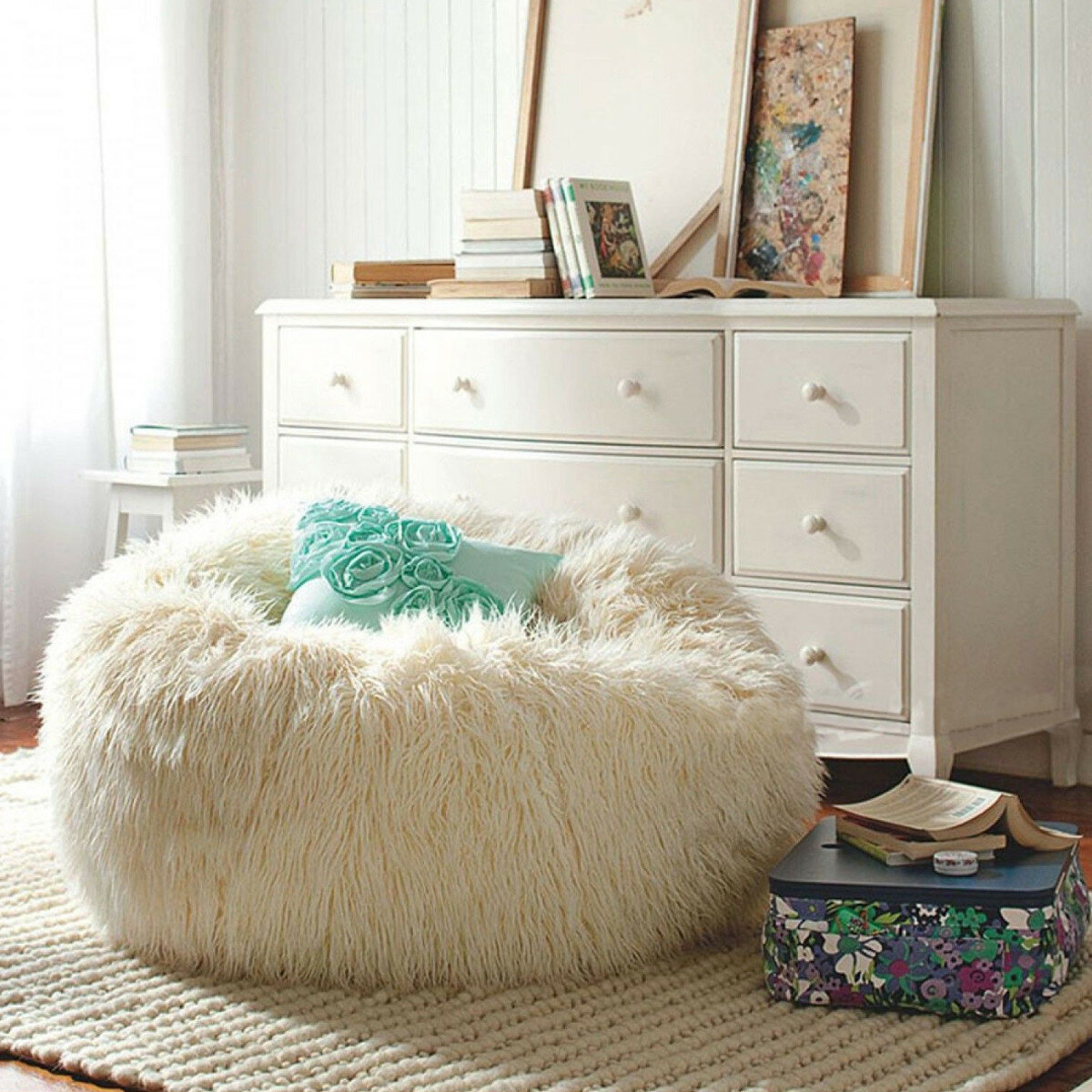 Bean bag chair covered with nice touch faux fur. Perfect for watching TV, reading books and more. Tasteful addition to all kinds of interiors according to taste.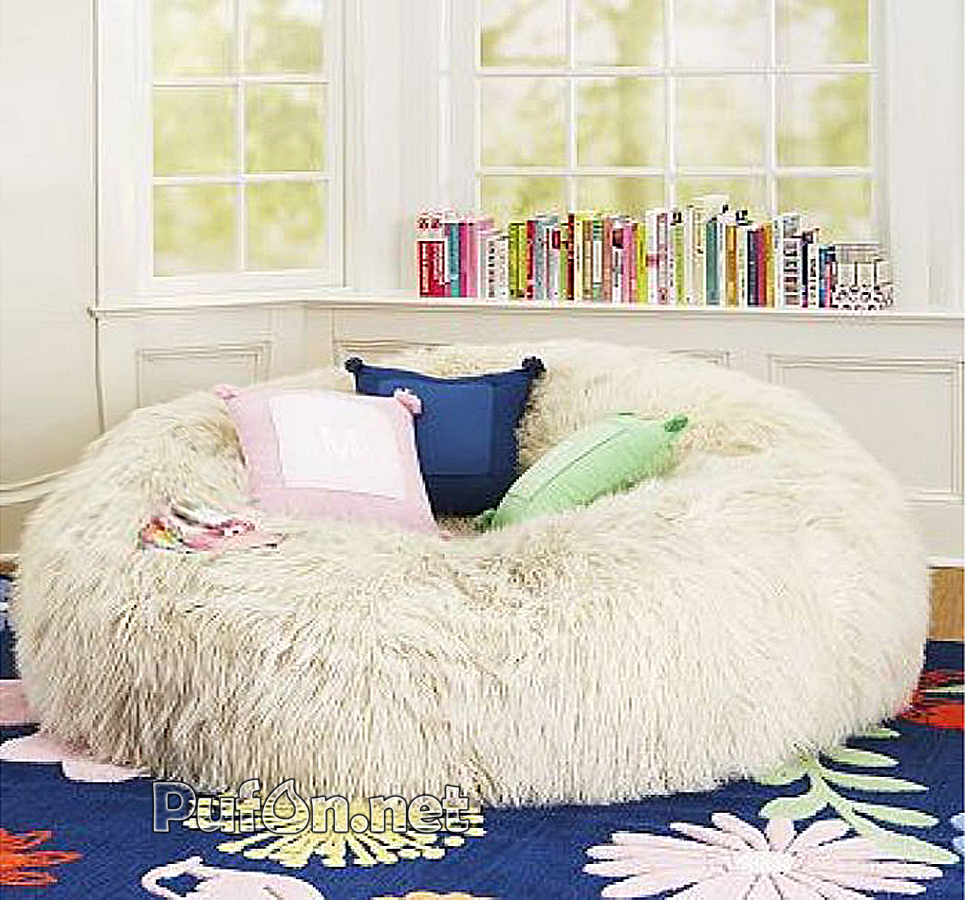 Just look at this huge, fluffy bean bag chair, perfect for a teen bedroom or even a living room. Very comfortable and bound to give your home a unique, cosy feeling with its comfy design.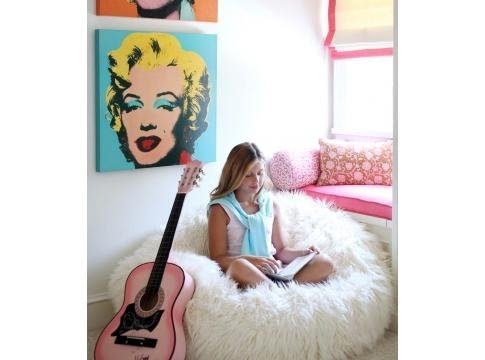 Soothing and comfortable bean bag chair with a flurry finish for style and elegance. The chair is extremely comfortable as well and its white finish gives it a contemporary appeal that will be a plus in any modern apartment or home.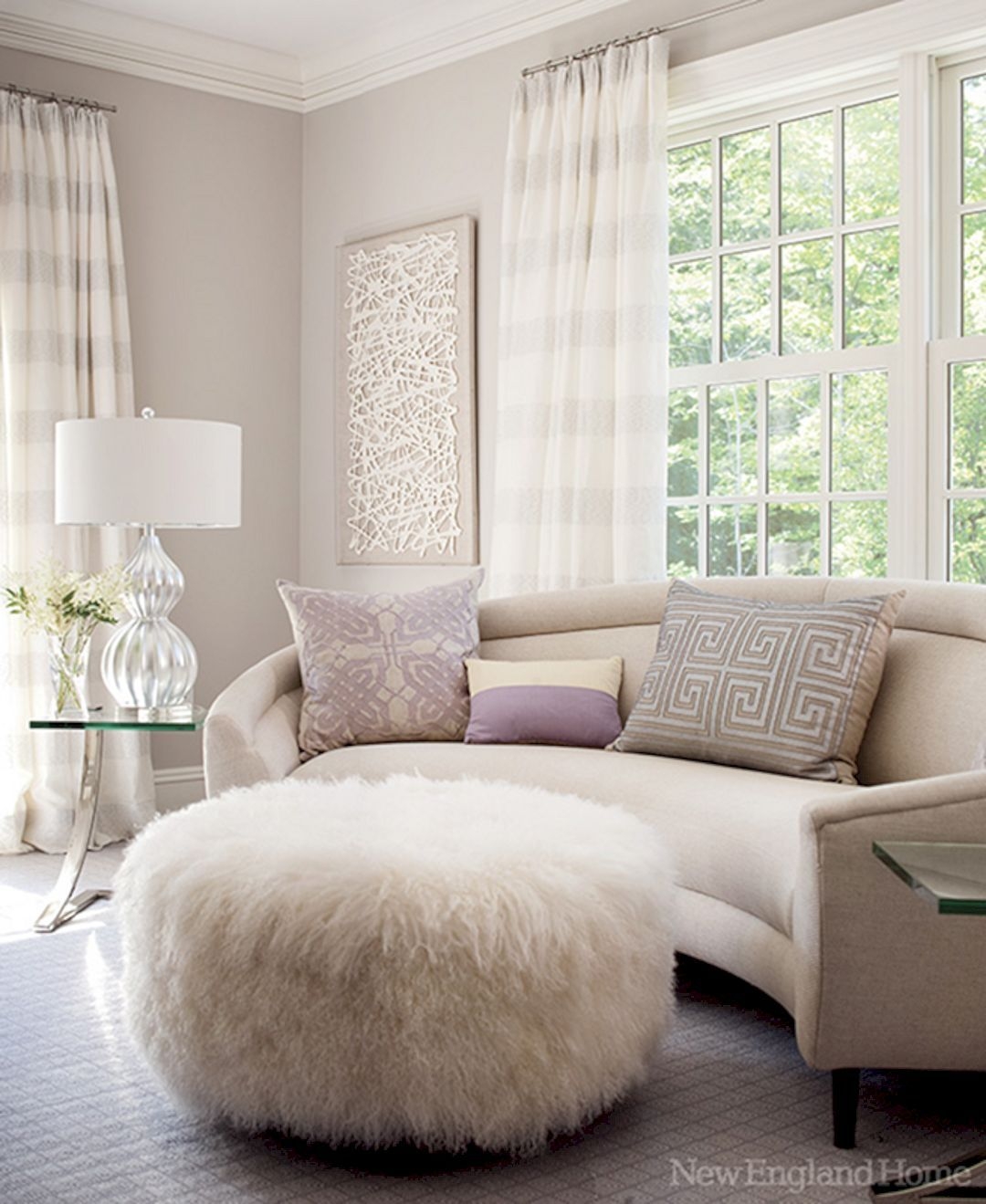 Hard and soft textures pair up in the master suite sitting room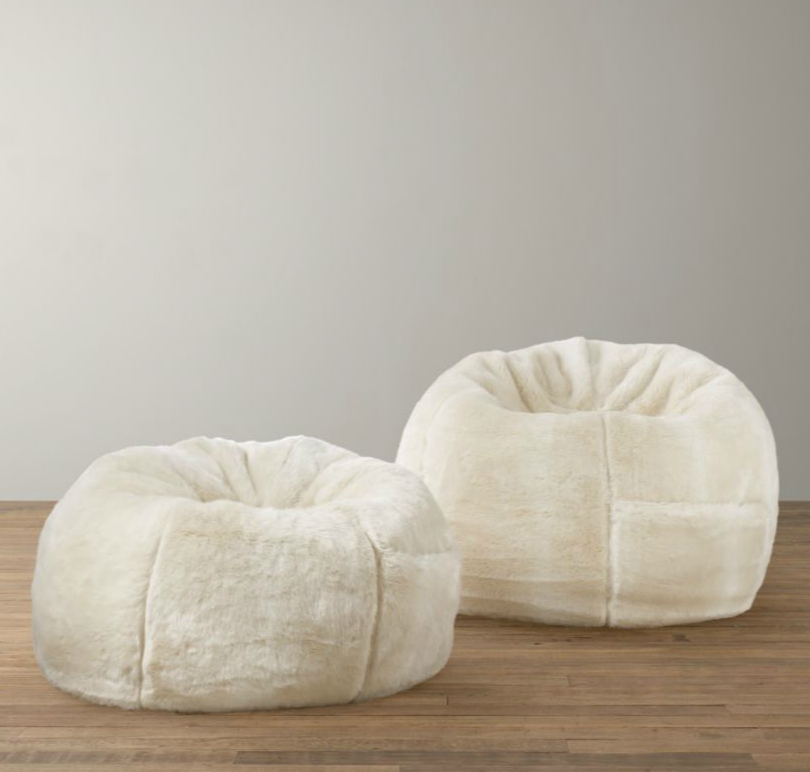 Luxe Faux Fur Bean Bag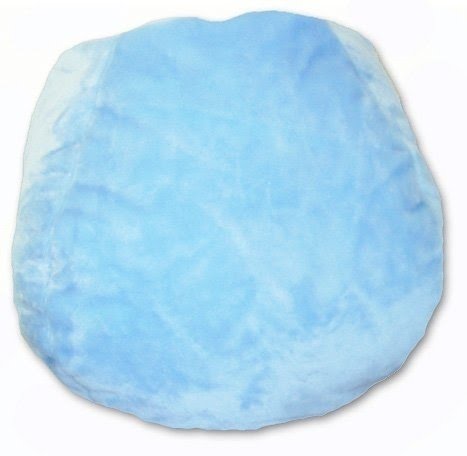 This bean bag chair represent a cute and lovely, furry design, making it perfect for kids' rooms, playrooms, or kindergartens. The bean bag is filled with 100% recyclable polystyrene beans, and covered in durable nylon with 1/8-inch blue furry.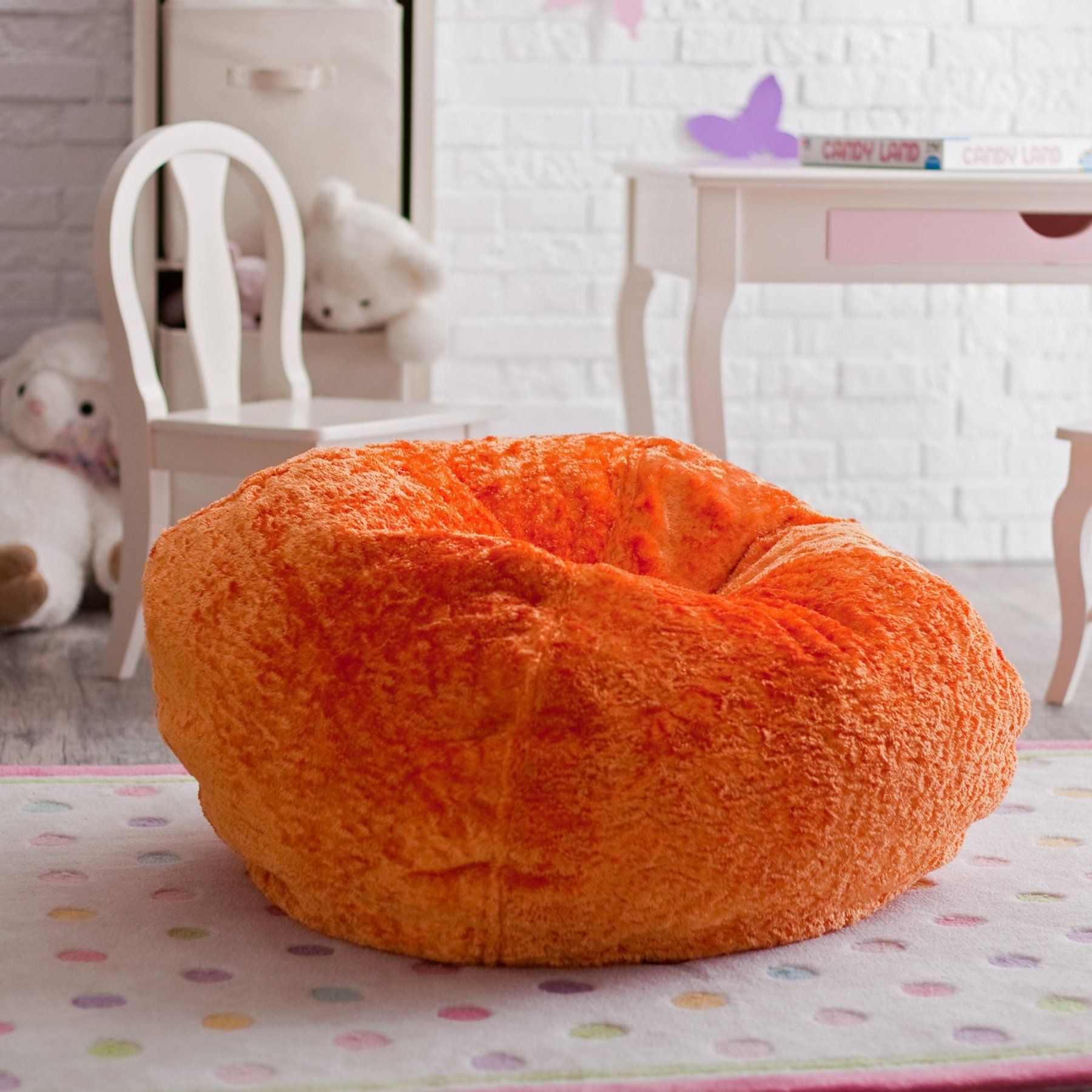 This original product is a bean bag chair that has got a large shape ideal for kids and adult users. The chair is filled with soft materials that assure the best level of comfort, relaxation and ergonomy.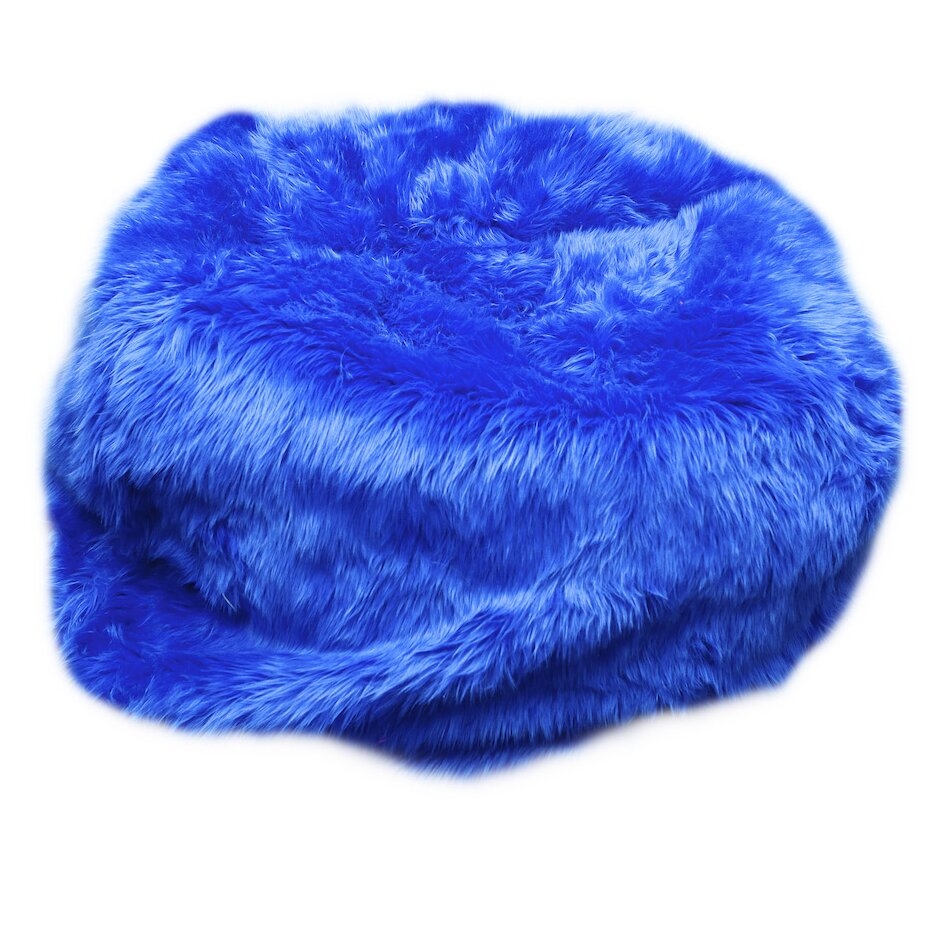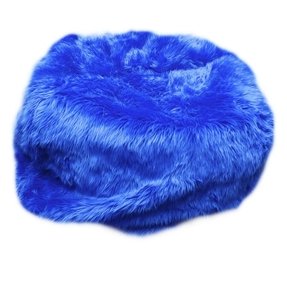 It is a small bean bag that has got a faux fur upholstery and beautiful colors to choose. It adds maximum comfort to your home. You will be impressed how fantastic this bean bag is.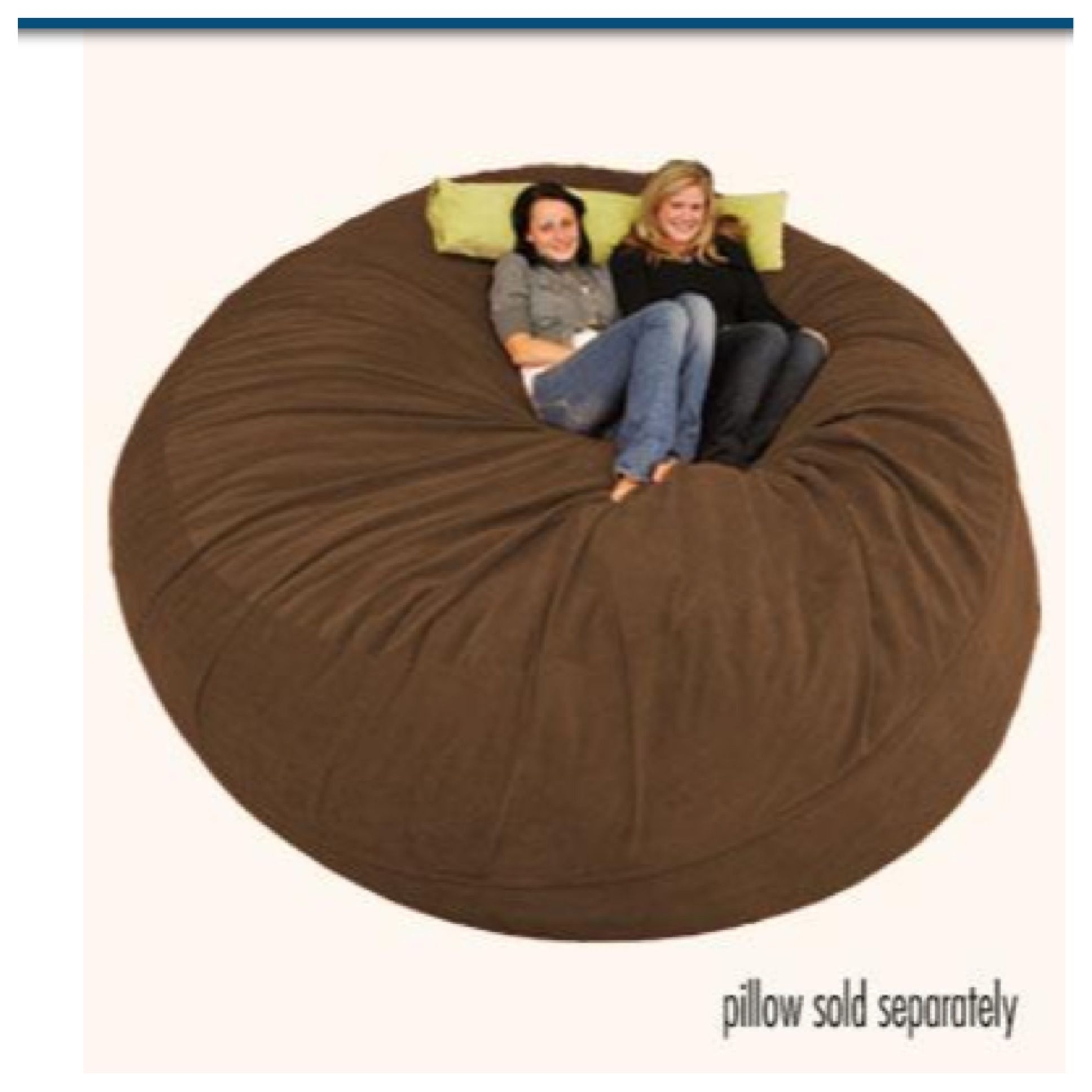 8 ft comfy sack would be perfect for my college room! All the ladies dig the furry purple :p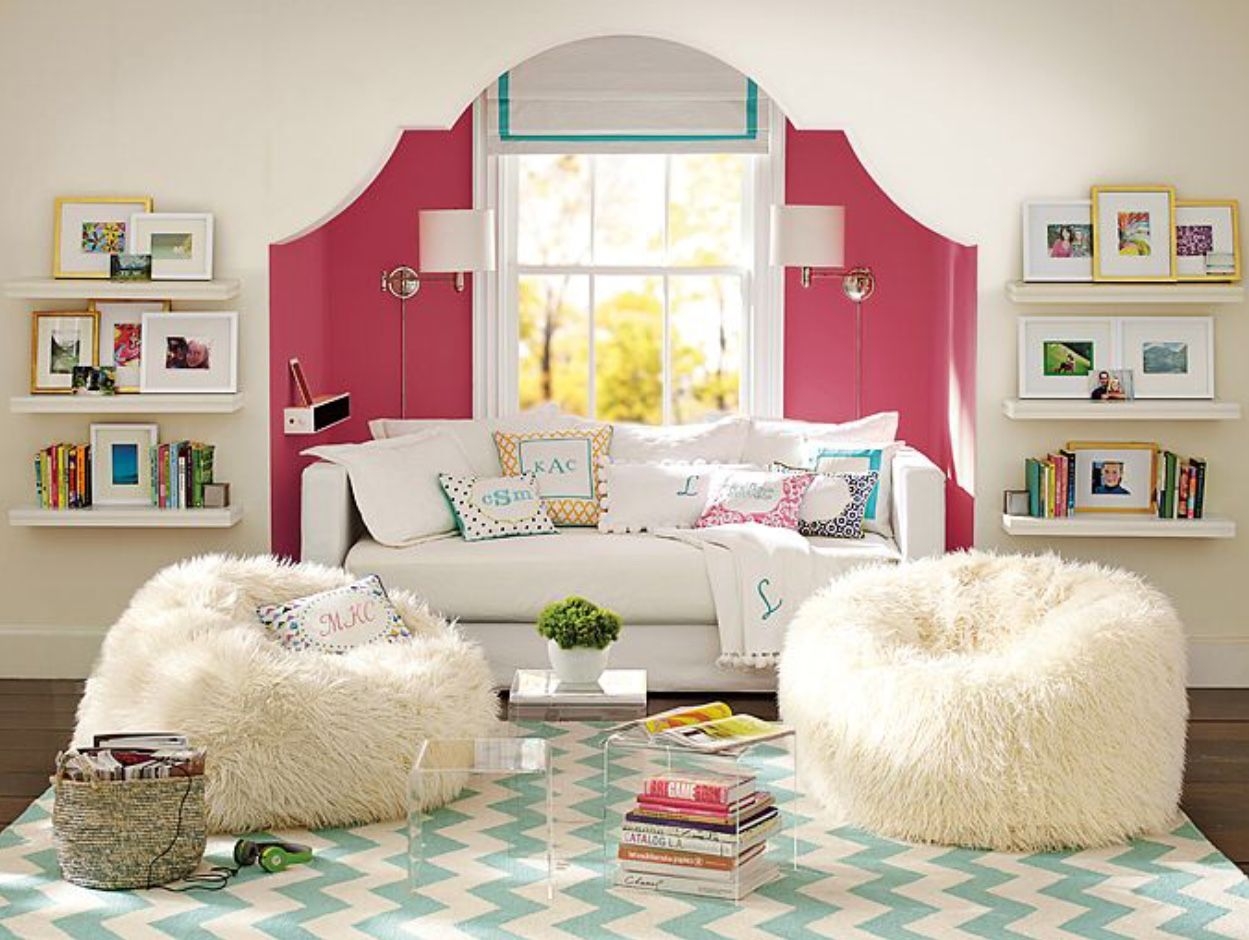 Furlicious Chevron Lounge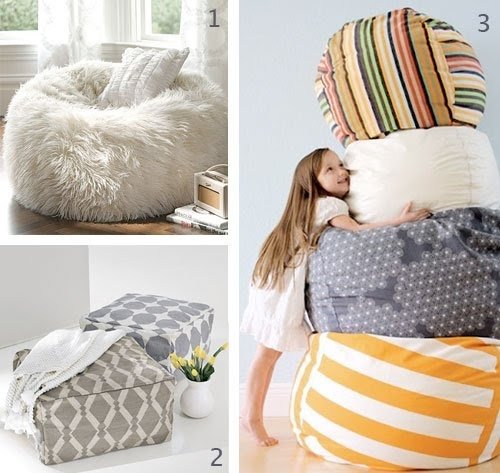 A comfy and funny beanbag chair for children. It features a soft shaggy cover made of whitish fur-like fabric. This cover is zippered, removable and easy to clean. An inner liner is filled with polystyrene beans.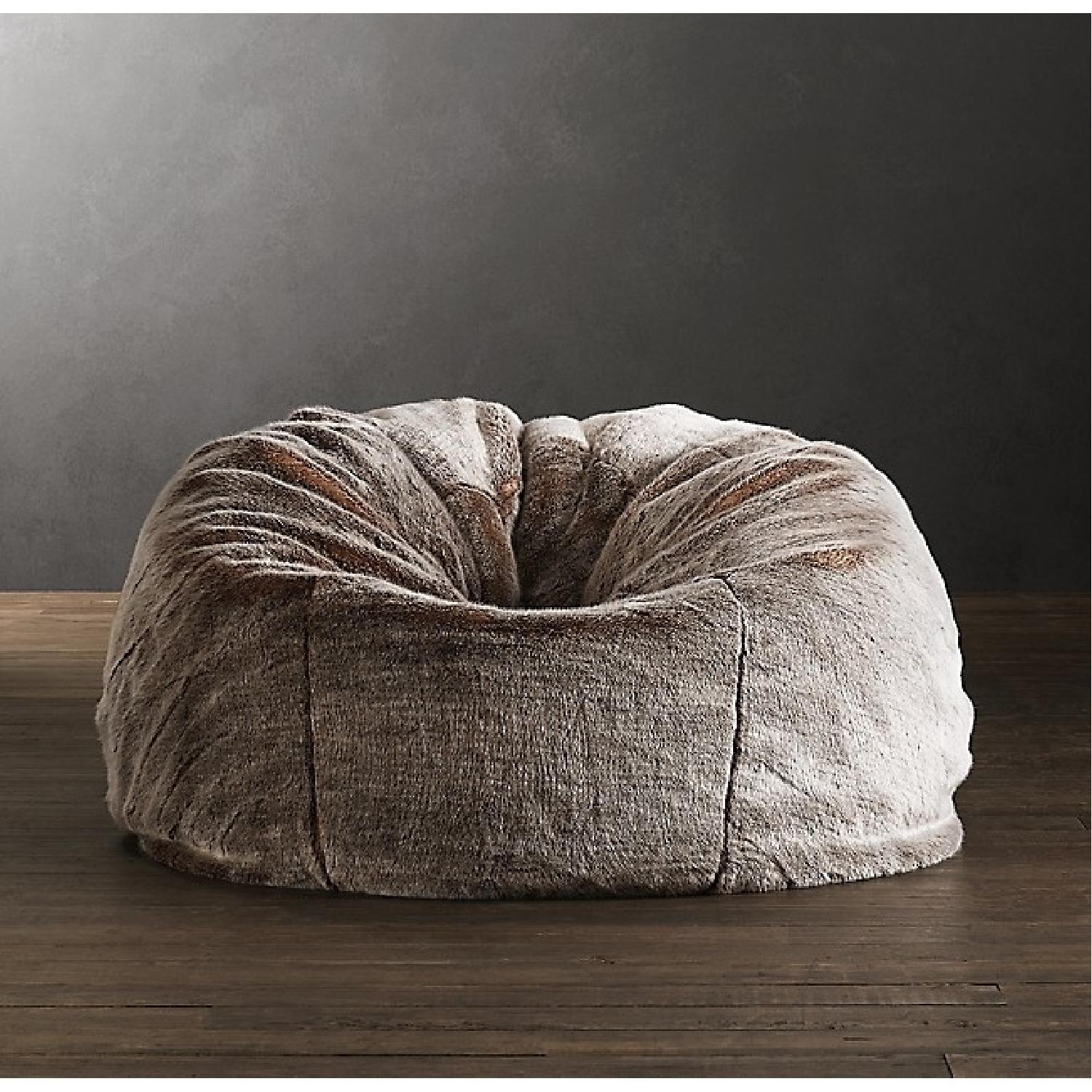 Dimensions 50" diam., 24"H $199 These are ENORMOUS. We'll have to check the space! 50" diam., 24"H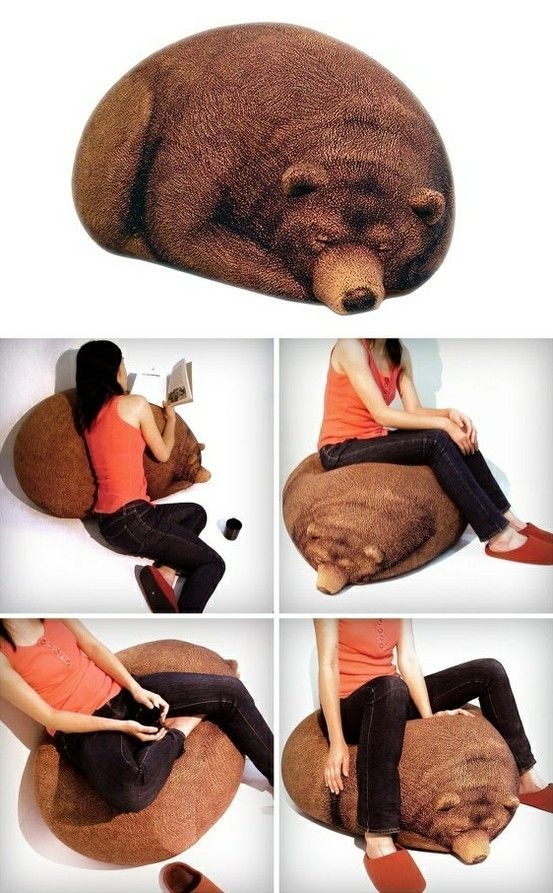 Grizzly Beanbag!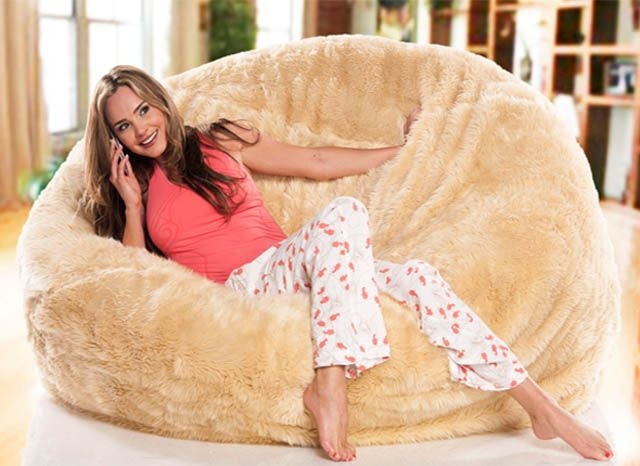 Huge and furry to ensure a bit more comfort and a cozy feel to your body - this bean bag is just the most fitting option for your living room or your teen's room, making sure that it beautifully conforms to your body's shape.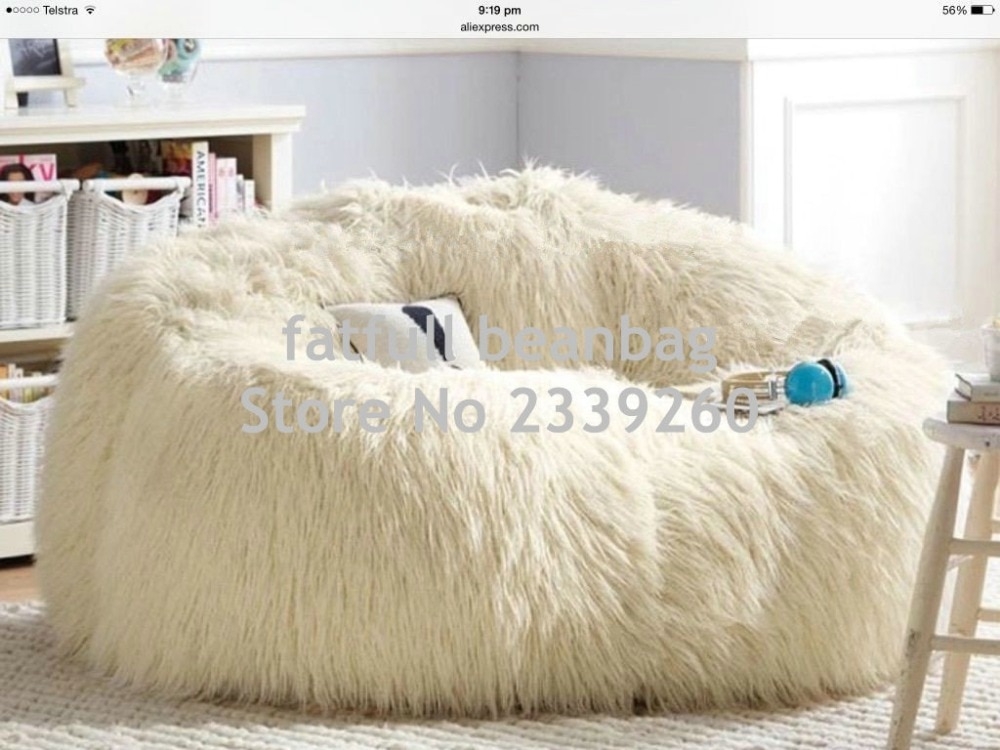 Furlicious Ivory Cloud Couch teen Can you see yourself plopping down on this lounger?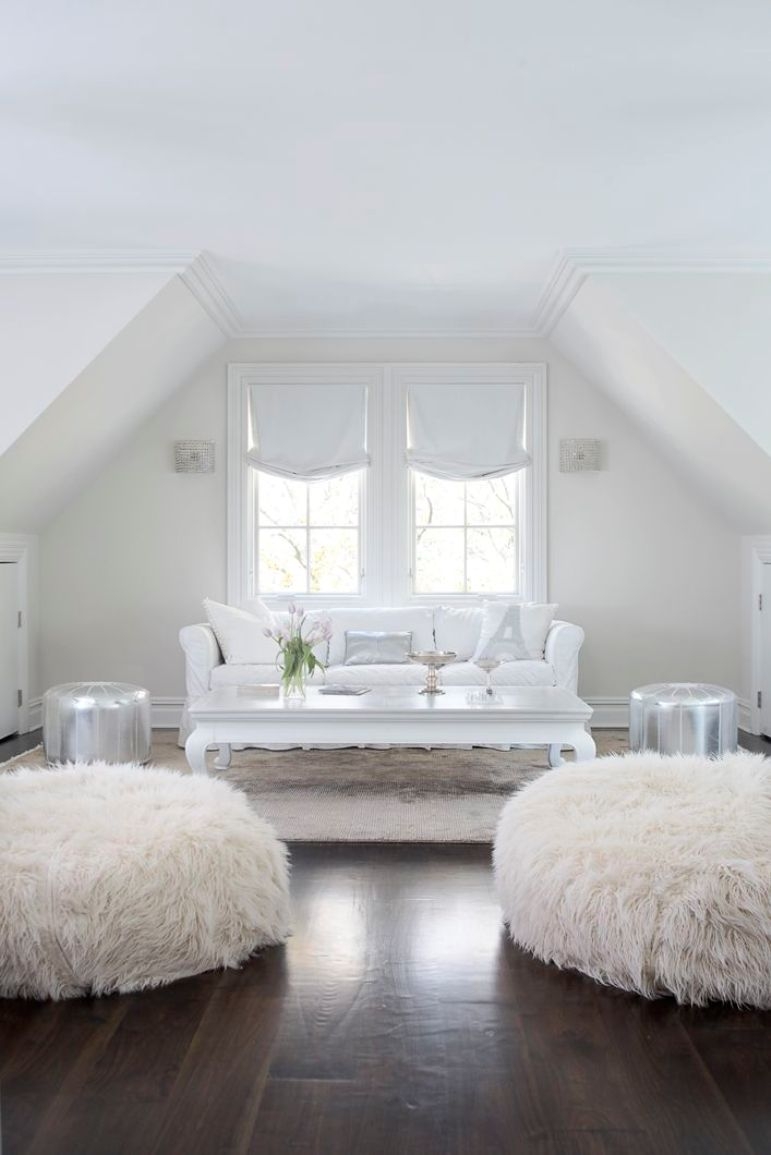 Spotlight on Leo Designs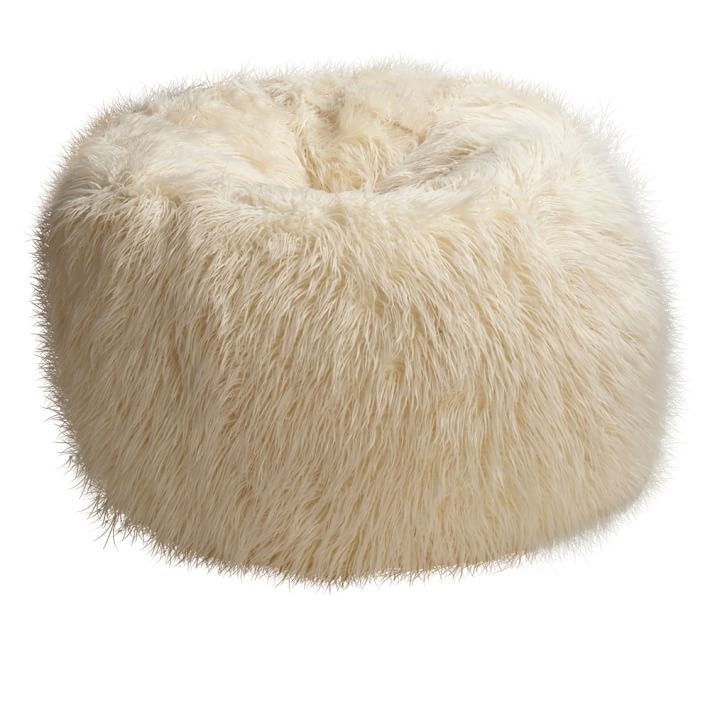 do we have room for anything furry down there? anna has always loved this line of furry furniture. furlicous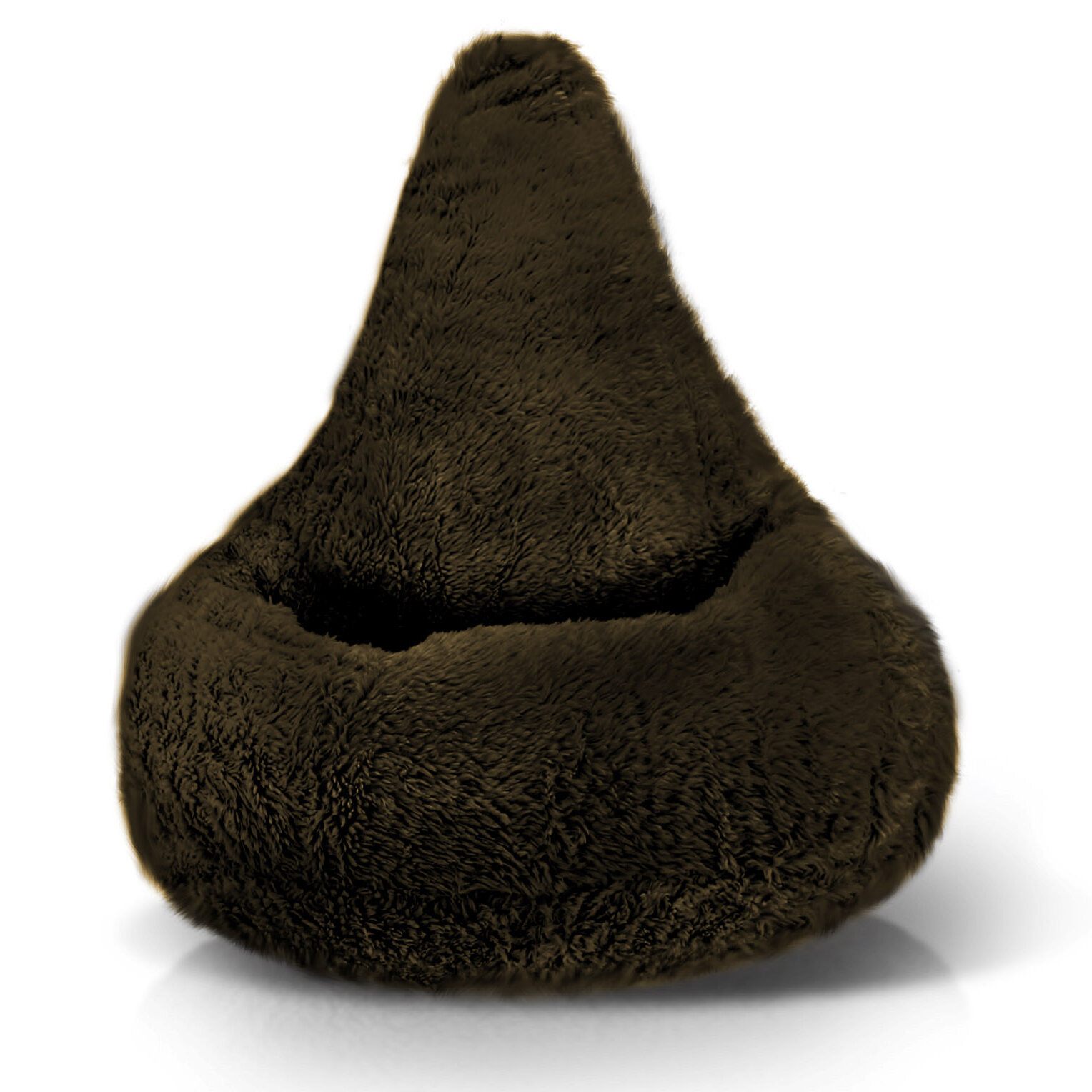 Comfy large contemporary bag chair for adults. It has a tall tapered back support and an inner bag liner filled with polystyrene beans. A childproof double-zippered cover is made of plushy brown artificial fur and should be spot-cleaned.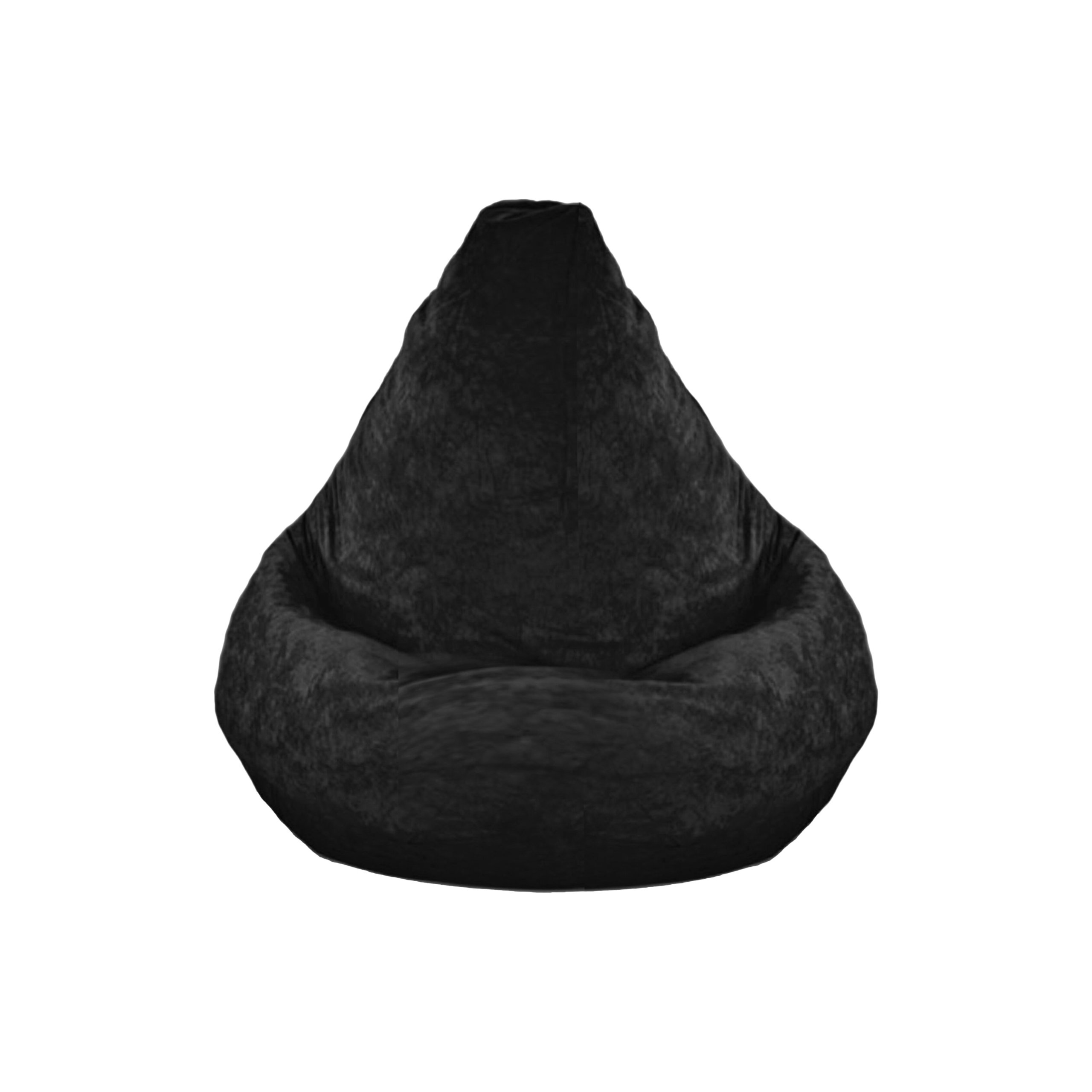 This type of chair is a bean bag chair that features an extended bag for enhanced support. It is covered with luxurious plush fabric and it is filled with polystyrene beads that provide softness and support.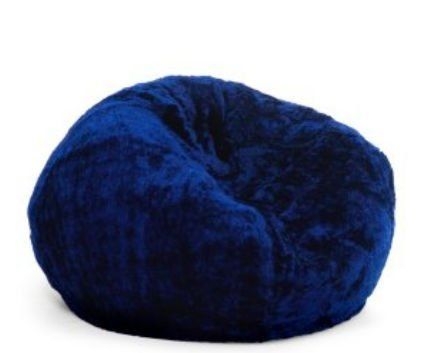 home kitchen furniture kids furniture chairs seats bean bags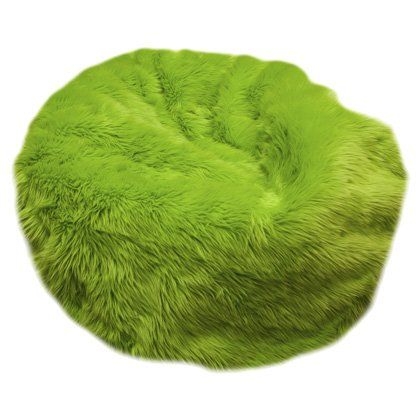 What's the best bean bag? One of the furry bean bags! There is just something a little more special about a fuzzy bean bag chair. It seems a little...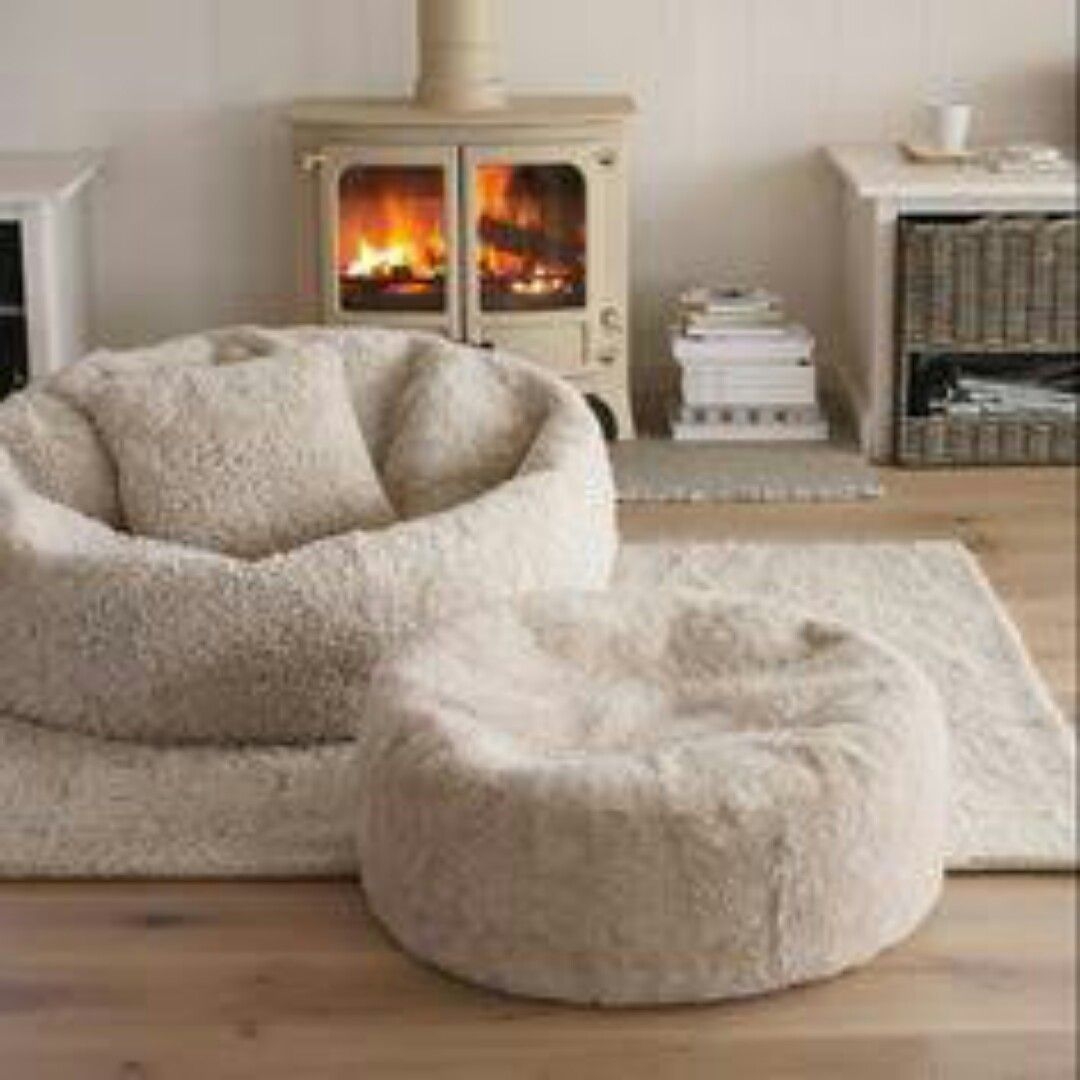 furry bean bag chair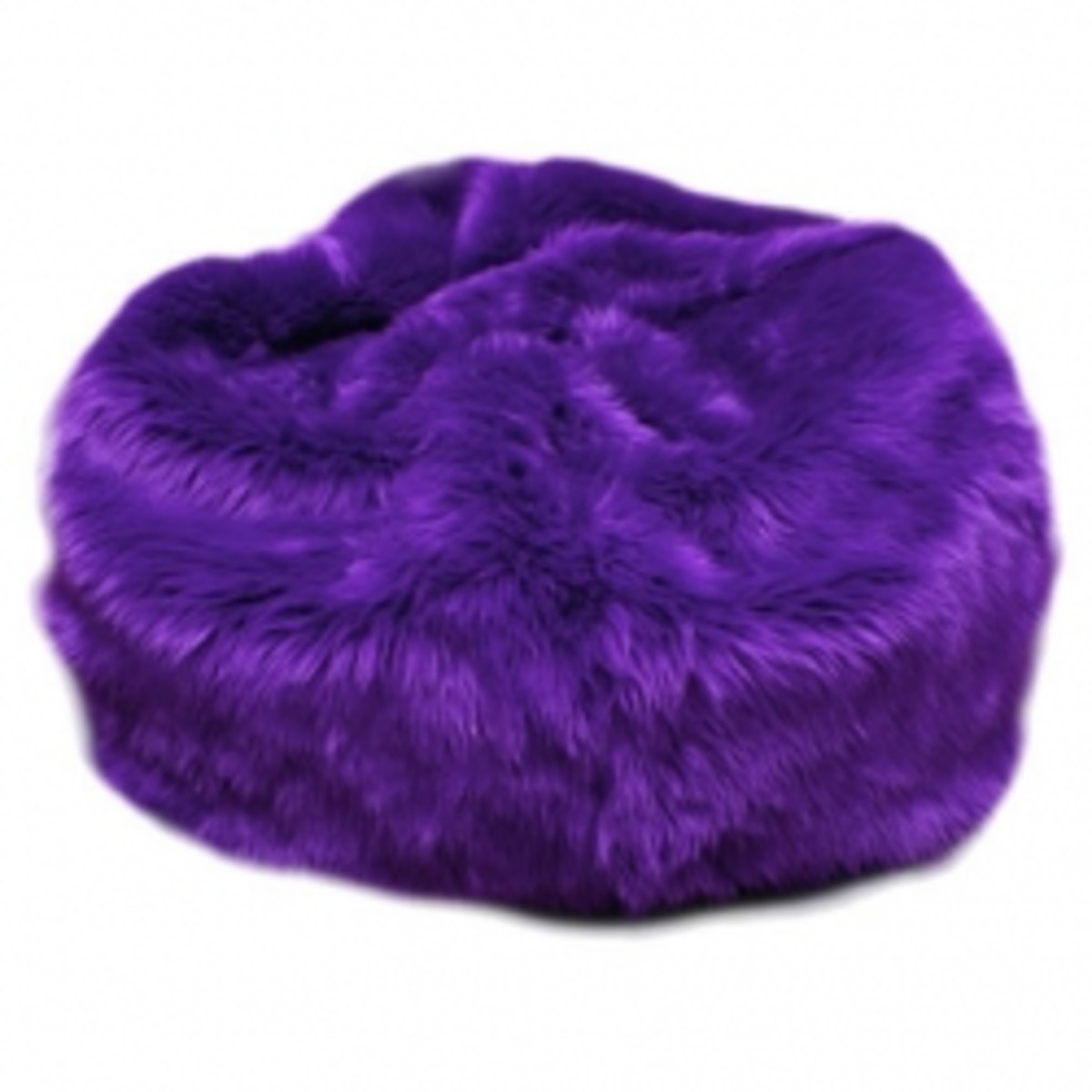 Furry bean bag chair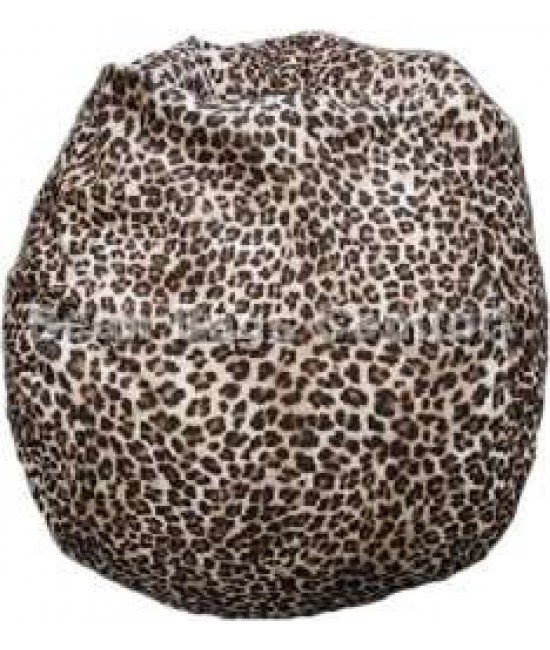 It is a furry leopard bean bag chair that is one of the coolest bean bags ever. It has got an extraordinary print and is great for your bedroom, living room, kids room, family room and other.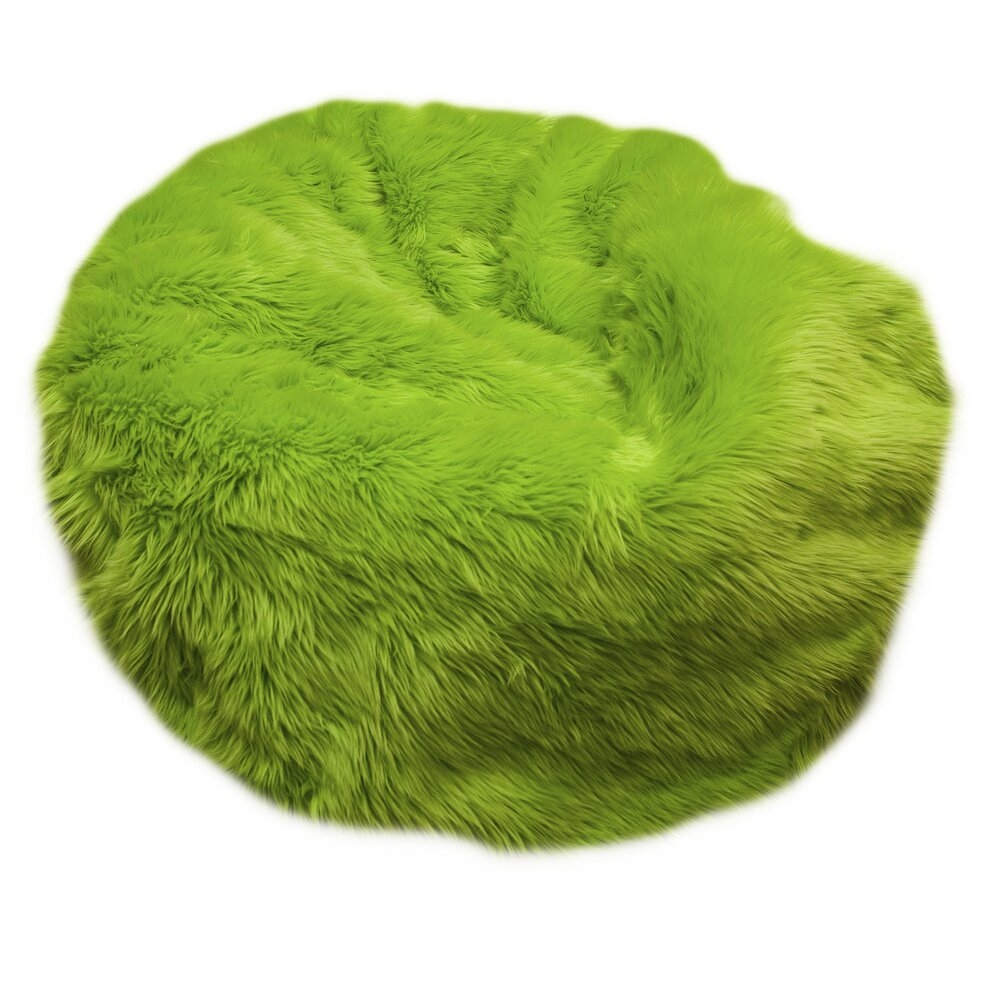 I cant't name any animal that would have a lime green fur, but this bean bag chair is so fluffy that it really reminds me a furry friend from outer space maybe! The piece has a round form that cozily snugs the human body.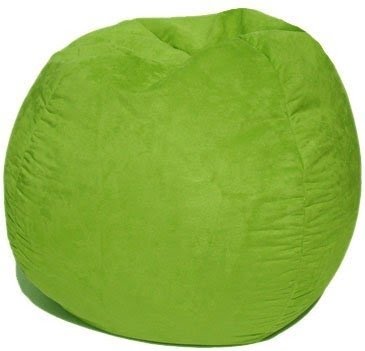 Luxury pear-shaped contemporary bag chair for children. It's filled with polystyrene beans and ensures comfy sitting and lounging. Its zippered cover is made of resistant green nylon which is very easy to spot cleaning.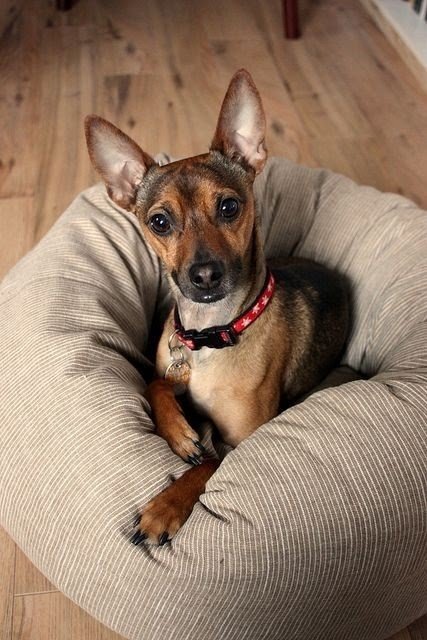 Easy Donut Dog Bed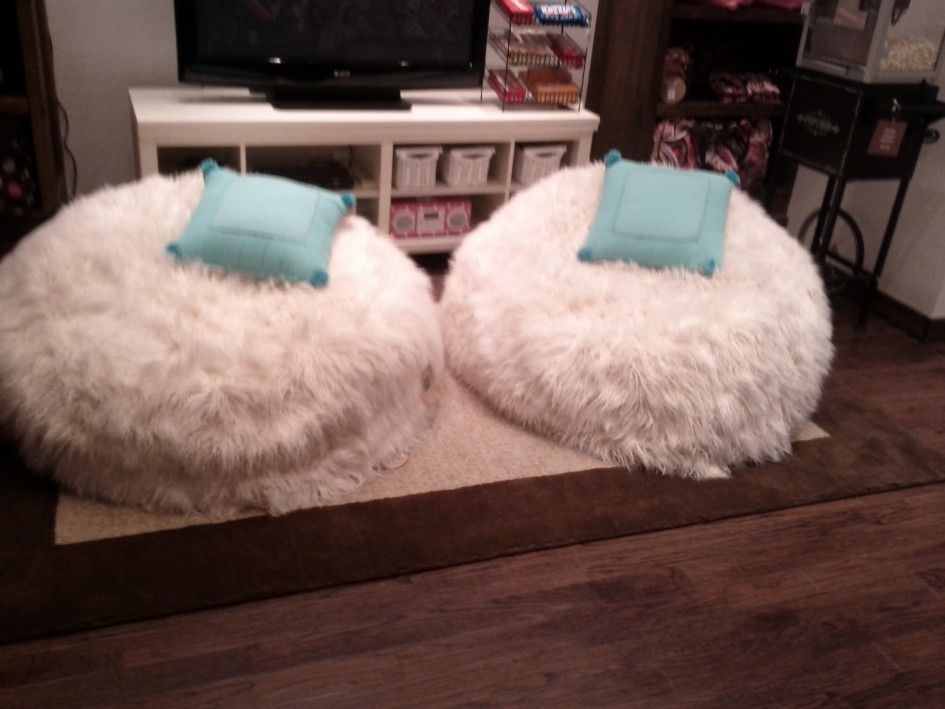 furry bean bag cover | Luxe Fur Small + Large Beanbags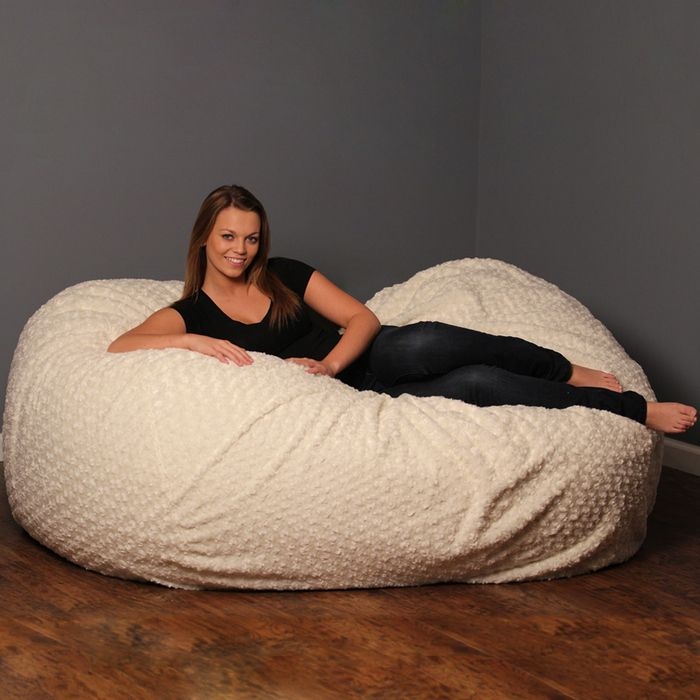 Jumping on such a big cushion is a pleasure! Fury bean bag play the role of large bag lounger, your sofa and armchair. Very free treatment of the form of rest. Beautiful, bright beige color lounger will accommodate a few people.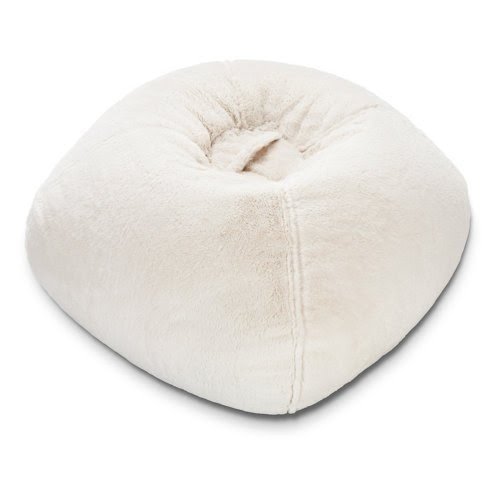 A high quality element that assures comfort and relaxation in the house. This is a bean bag lounger that features a white neutral color. It looks very attractive in almost any decor. This product is a space-saving solution.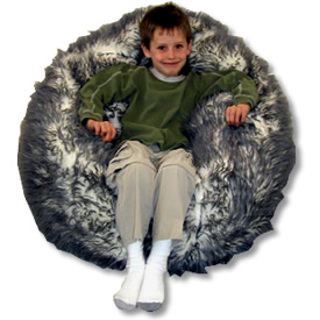 Fur Bean Bag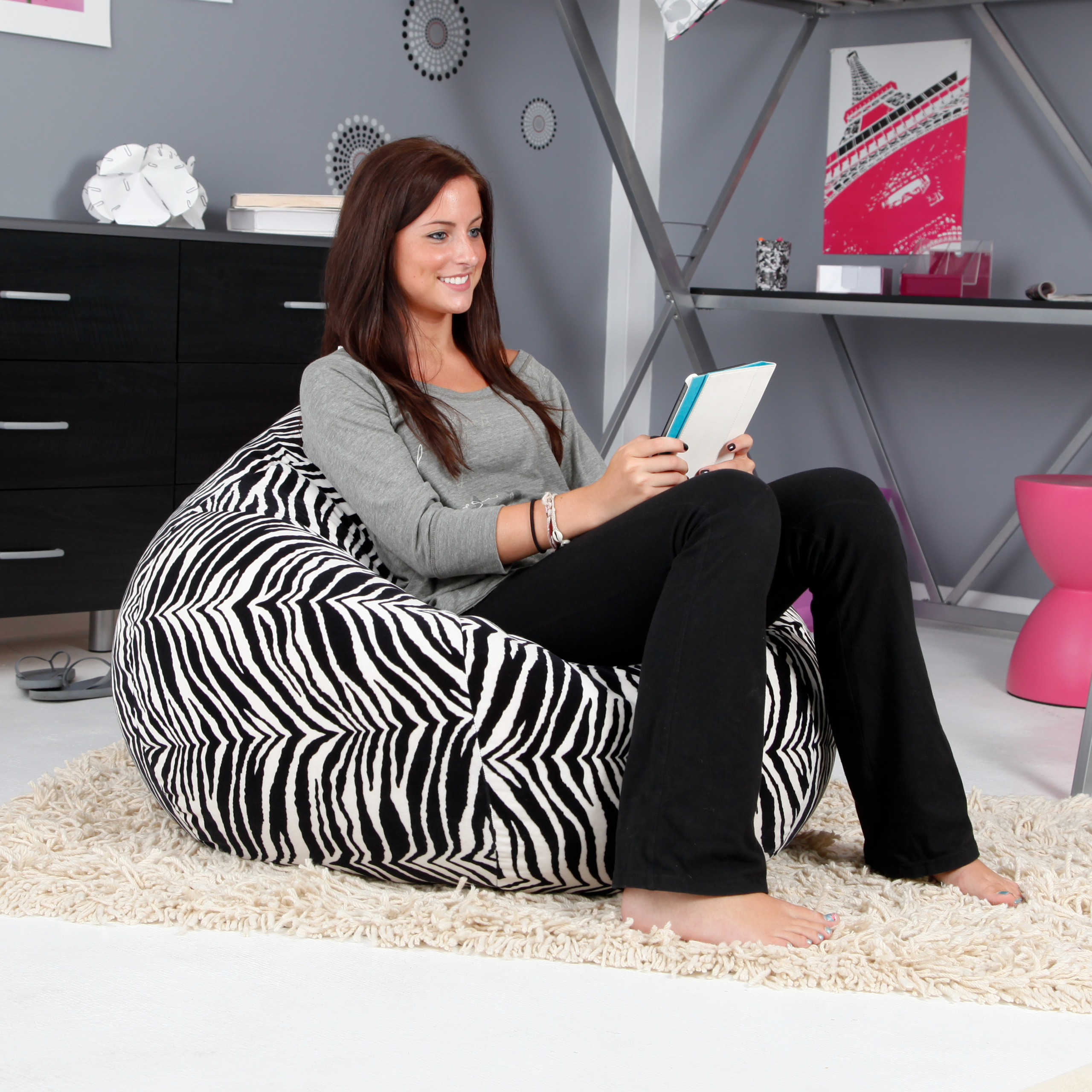 Teardrop shaped bean bag chair covered with a soft faux suede fabric featuring a funky black and white zebra pattern. Georgeous in look, effortless in maintenance, light in weight, super comfy seat for kids and adults.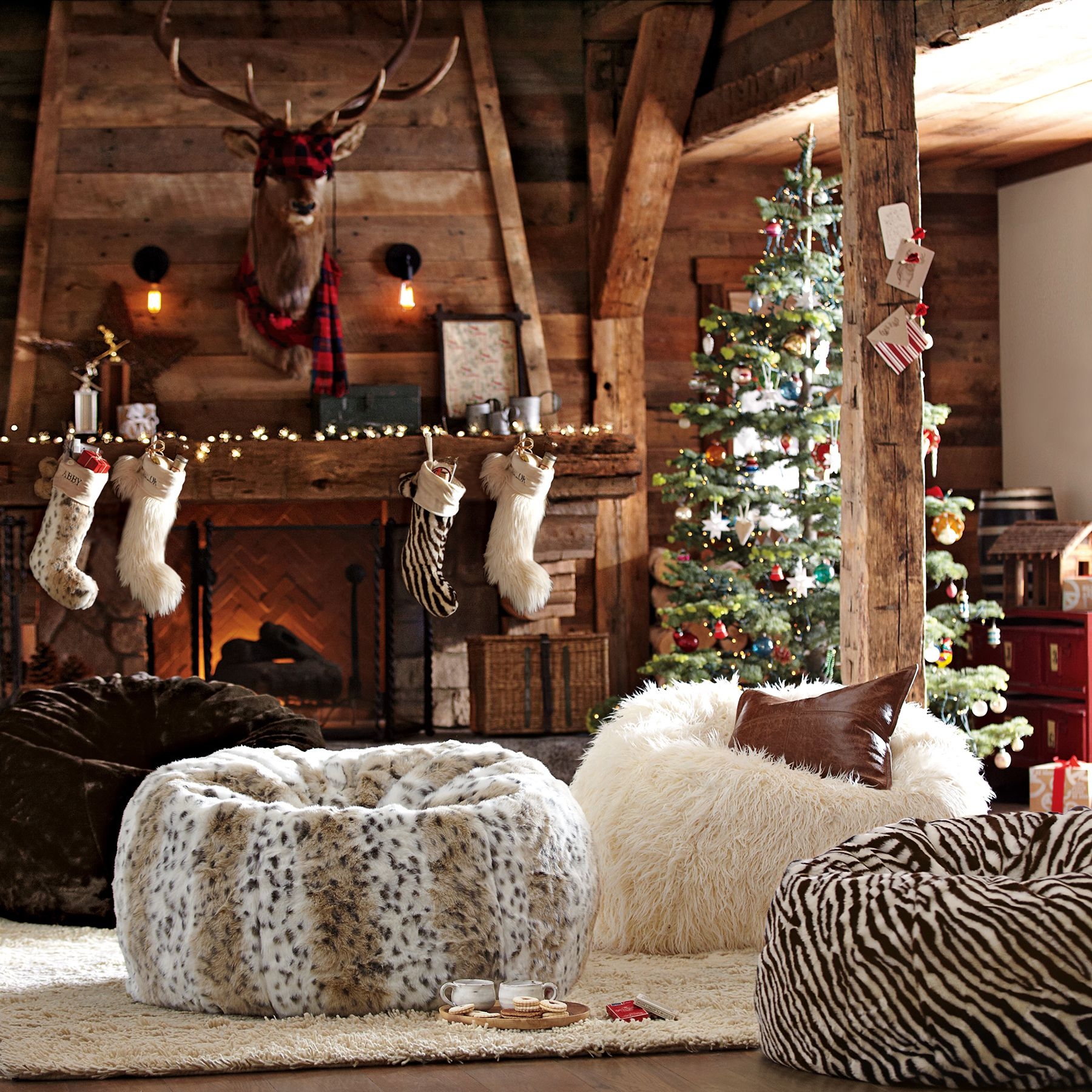 Future Cabin Decor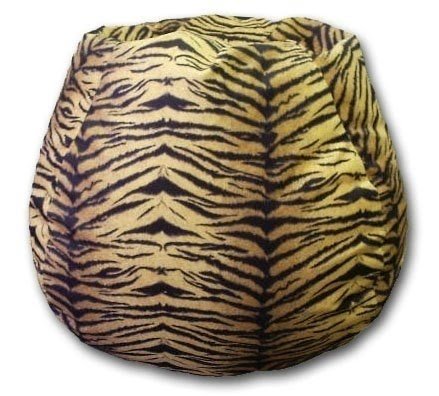 This tiger stripes bean bag is opulently filled with 100% recyclable polystyrene beans and wrapped in a micro suede cover. The bean bag is reinforced by double stitched seams and secured by an auto lock zipper.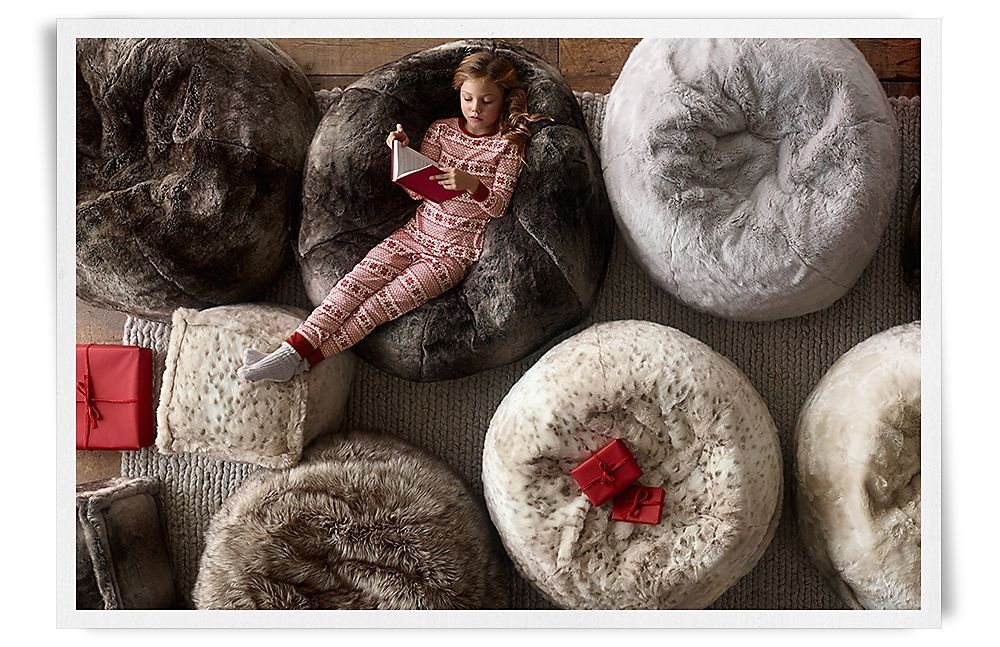 Rooms | Restoration Hardware Baby & Child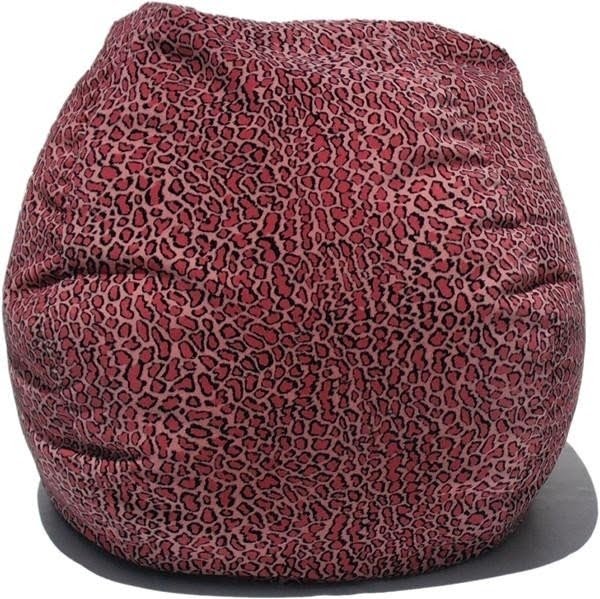 It is a beautiful bean bag that has got a pink leopard print. It is a fantastic and comfortable addition to any bedroom, living room, family room and other. Everyone will be impressed how great this product is.