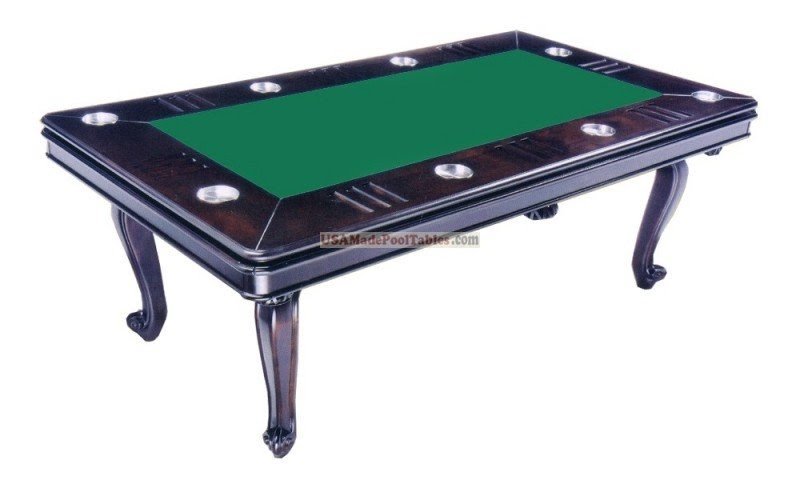 An ingenuine project, which for sure enhance your entertainment room. A pool table and a poker set in one. Saves space, time, money and most of all, draws the attention.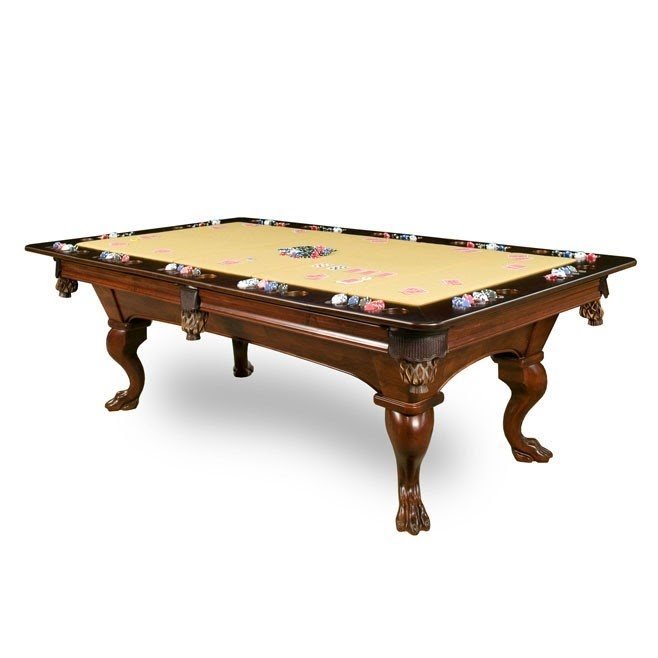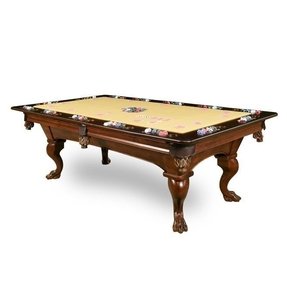 A dining top that is a truly stunning example of originality - this piece sports a pool table top and can still easily be reversed to reveal the poker game side, making it sublime for a game night with your friends.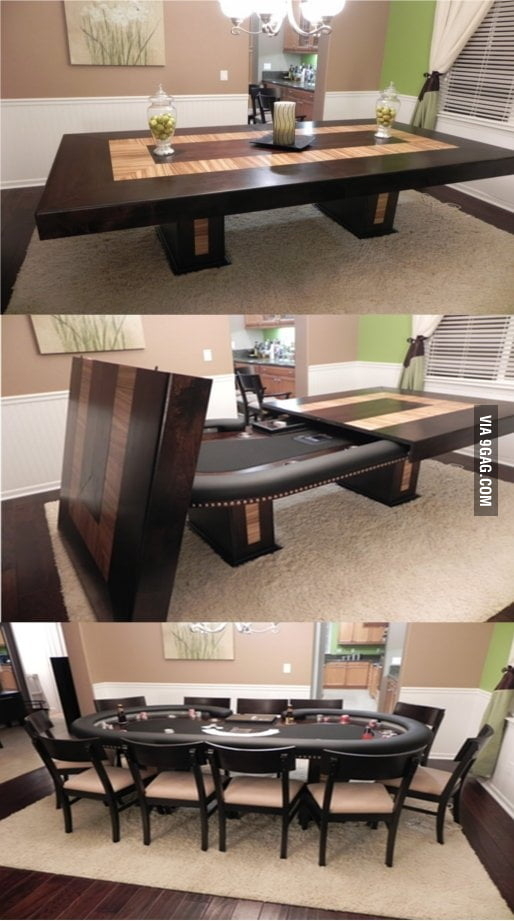 Very practical dining table with a rectangular top. This original element is able to convert into an oval poker table. It is able to seat even 11 people. Neutral black color looks very attractive in any home decor.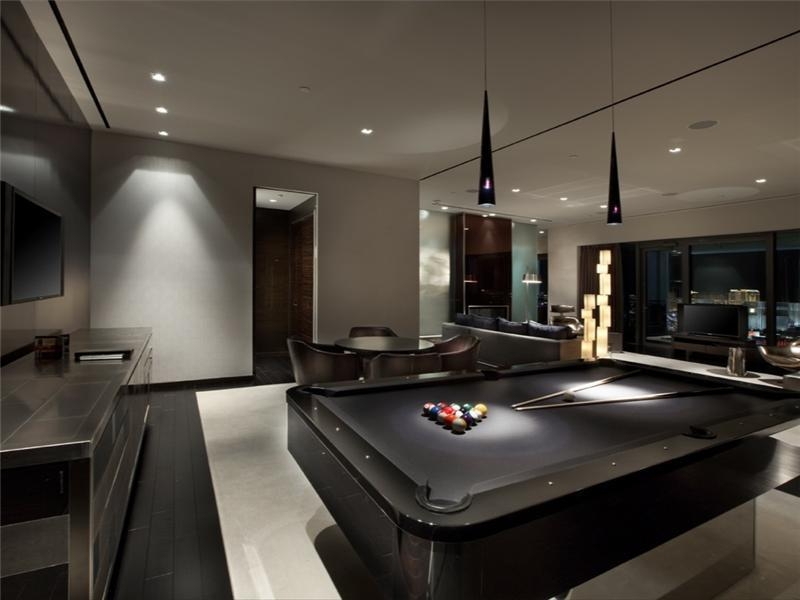 Ideal for a refined entertainment room, this black pool table will entertain your guests during any parties. It distinguishes itself with dark espresso boards and a stylish black top.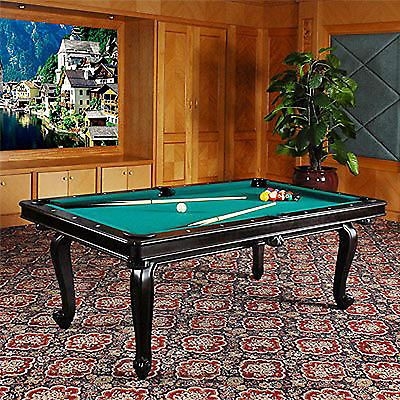 Smart solution from turning your living room in pool or poker room. Enormous, classic, dark wood table will look fantastic in big dining rooms, changing it's role from every day meal place to entertainment space.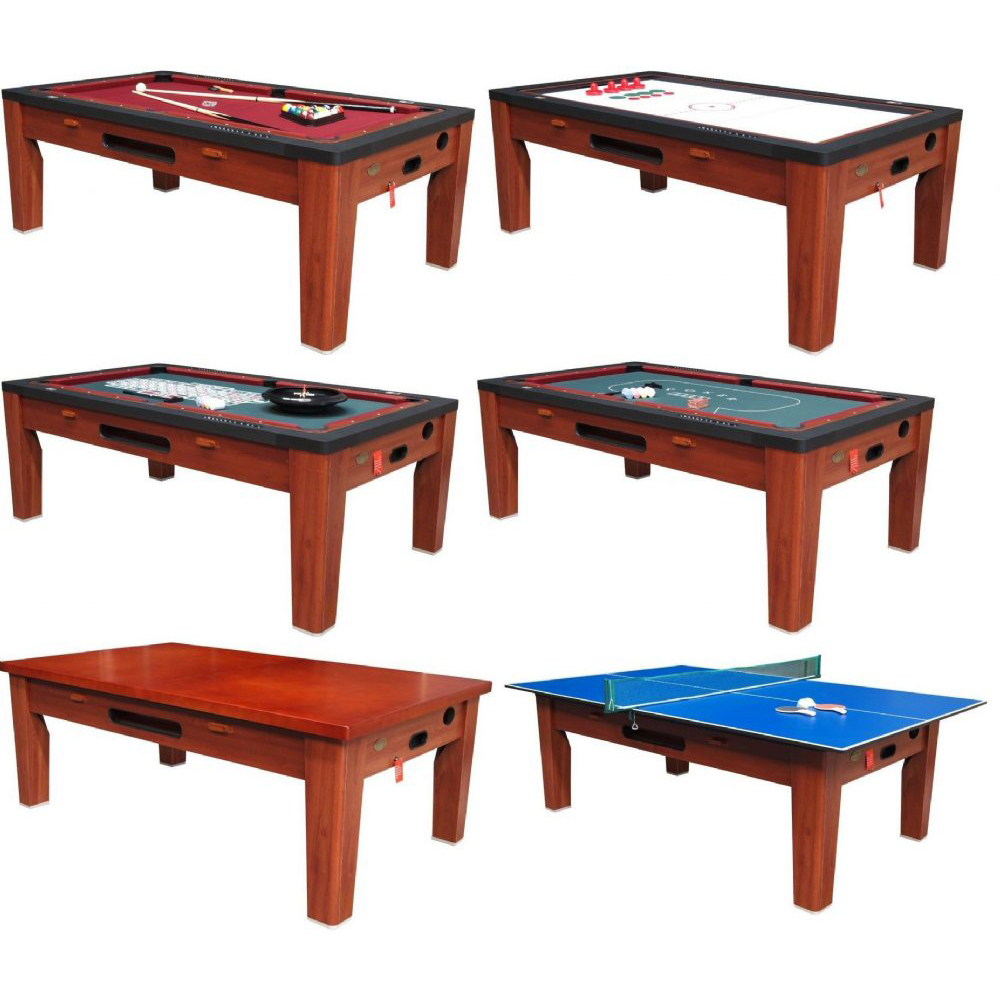 6 in 1 Combo game table (pool, air hockey, ping pong, roulette, poker, dine)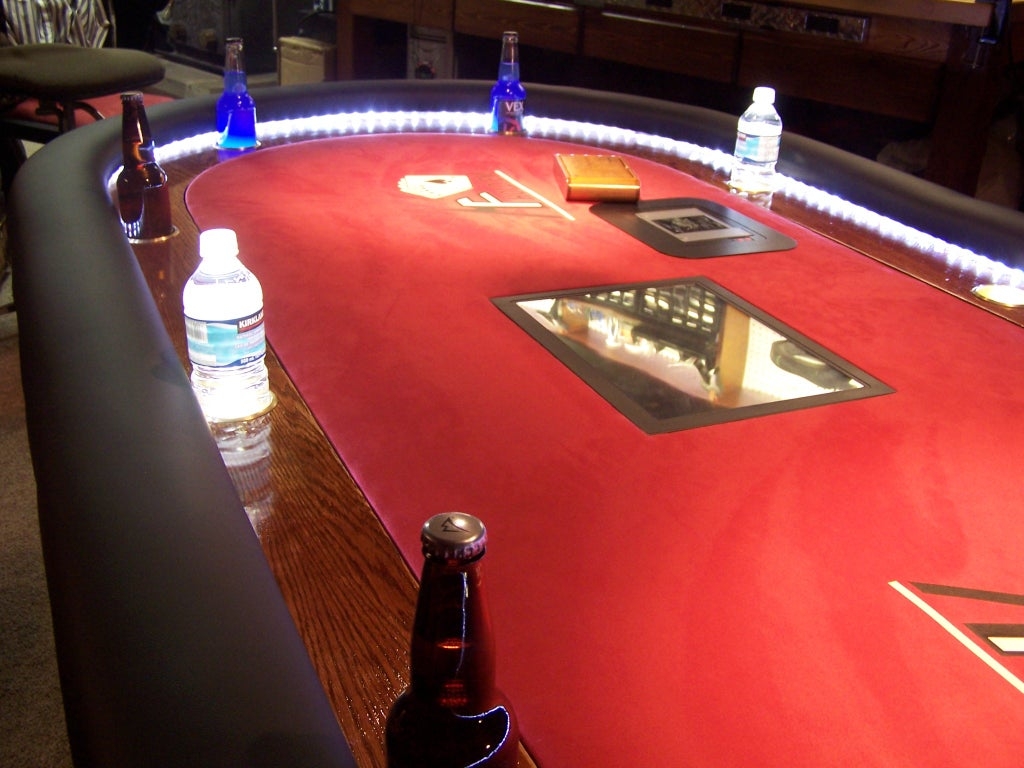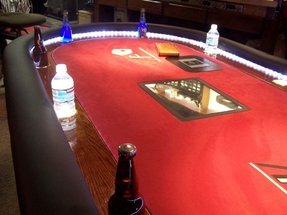 Over the top Poker table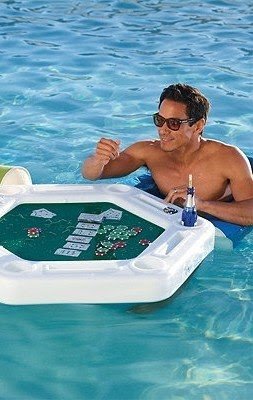 Multi-functional dining table with round top. It is made of of wood with rare olive ash burl veneer. This table converts into a game table for poker players. Its base includes practical and spacious storage shelves.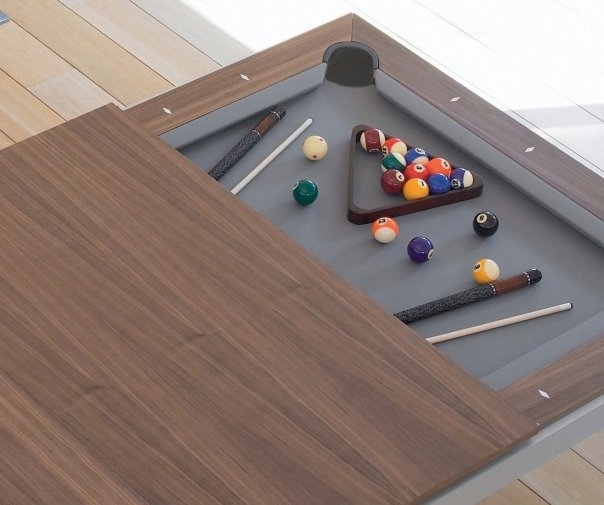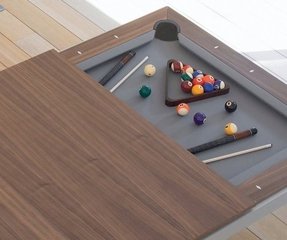 dinner table and pool table/poker table in 1.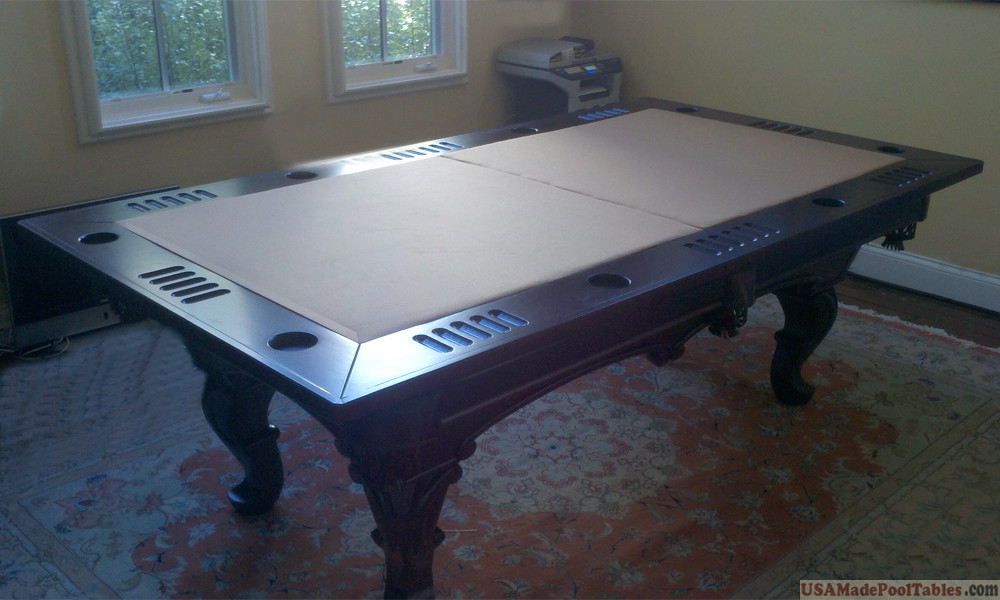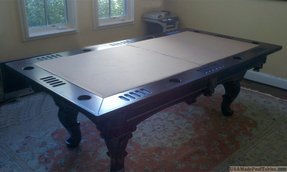 Rectangular poker table that can also be used as a dining table. Its solid wooden frame includes strong and stable legs with some decorative accents. The top provides space for cards and chips, so it assures relaxing and convenient space for players.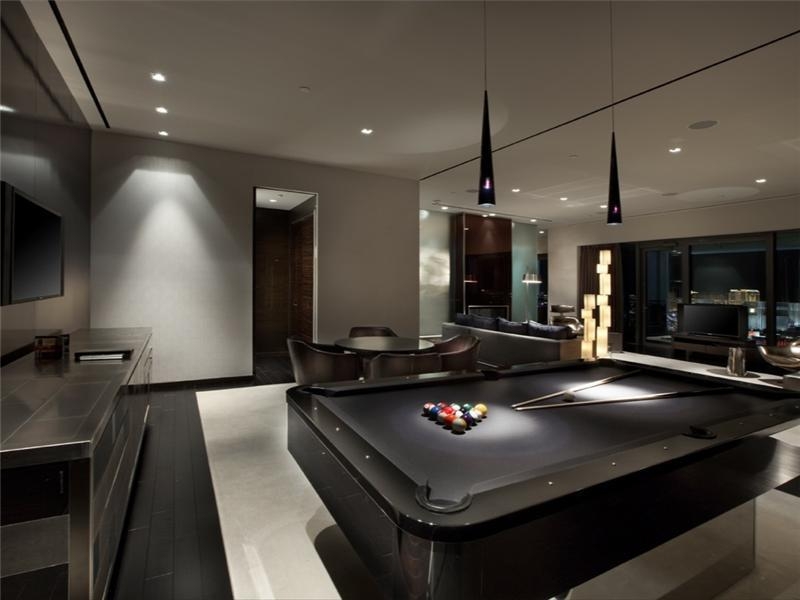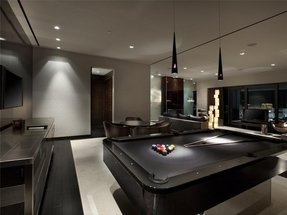 An aesthetic traditional black pool table having a sturdy frame (with rounded corners) crafted of wooden materials with a glossy black finish. It has a recessed base and is lined with quality fabric.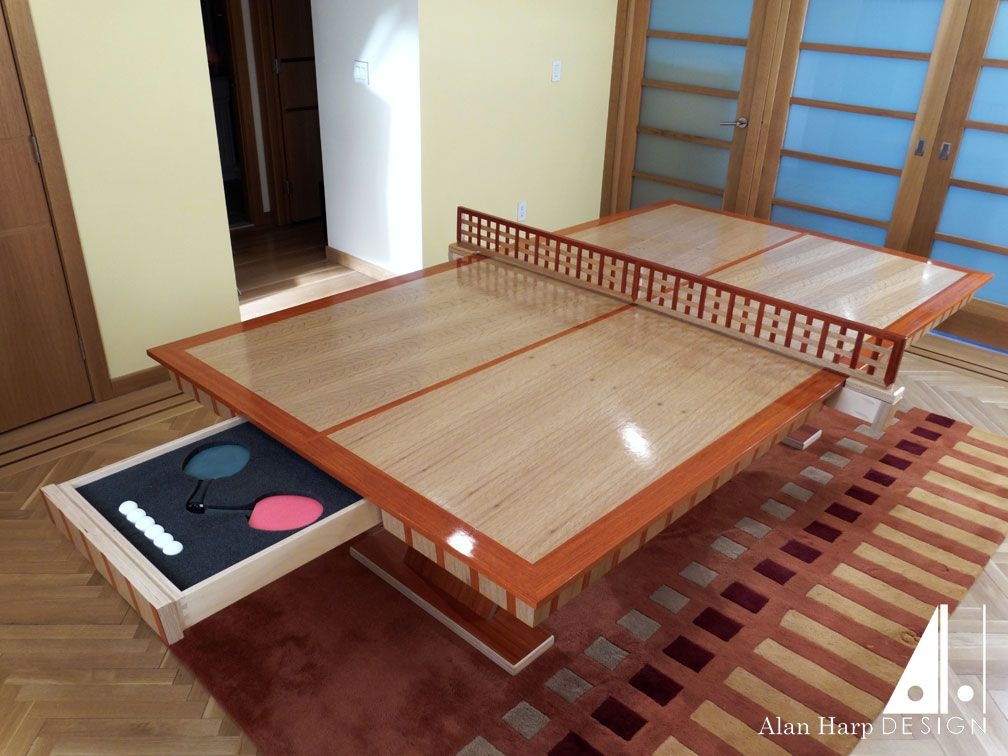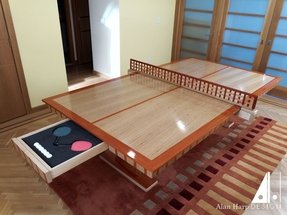 Custom Oak and Padauk Ping Pong Table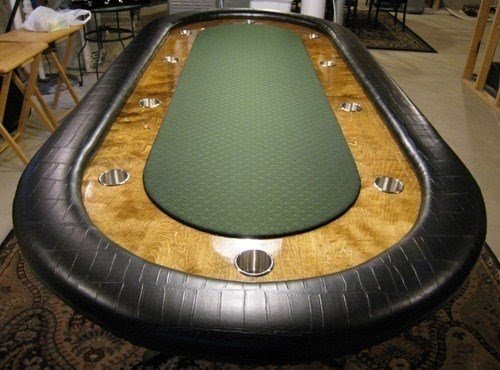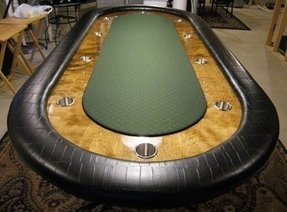 How to build your own casino quality poker table at home, with no building experience, for under $200. Also has over 15 different poker and gaming table designs with free printable plans and step by step guides to build each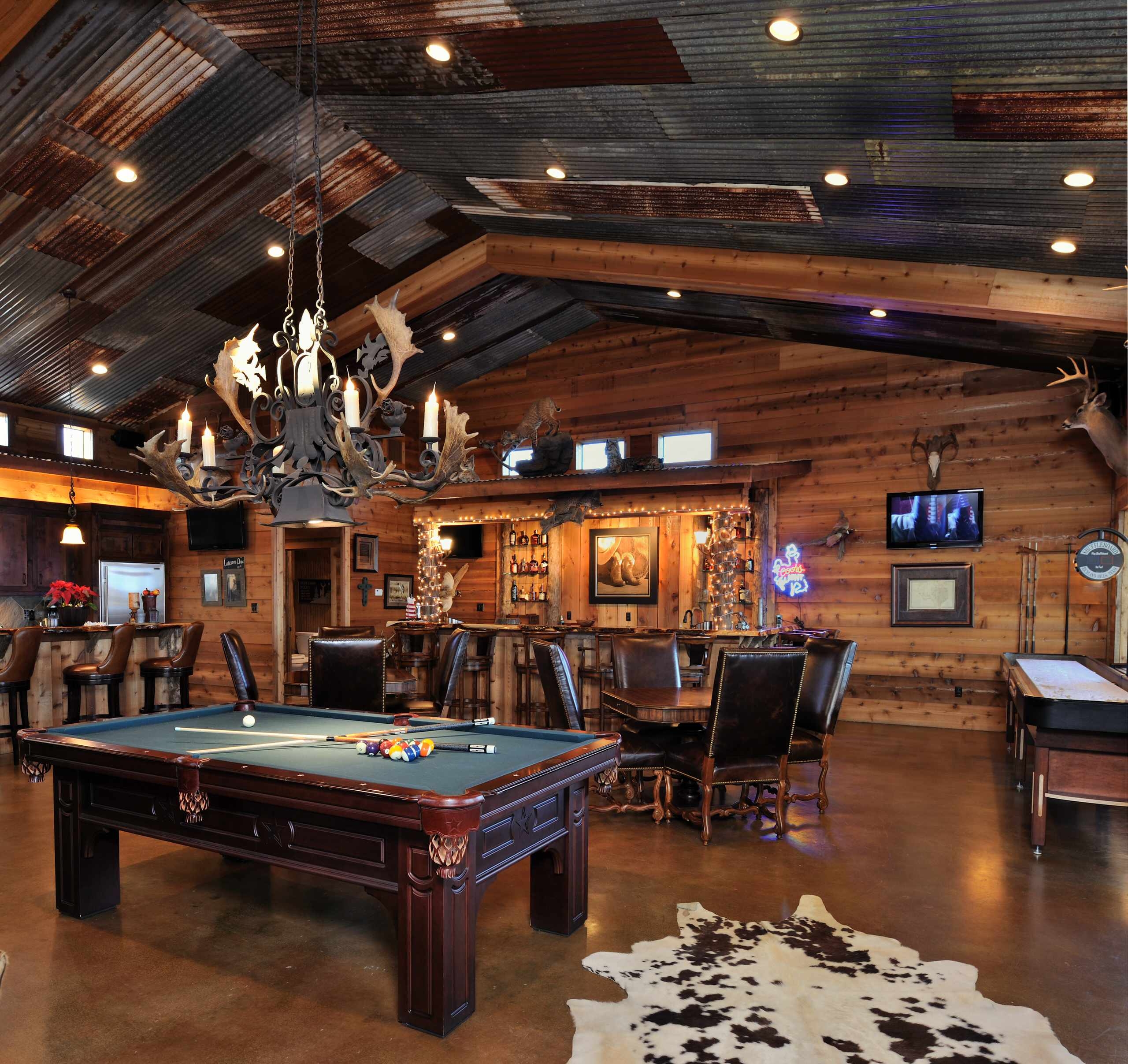 It's not easy - put in a poker pool table on the inside of our house. It must be consistent - like this table with a mahogany wooden frame. Rich, hand-carved sculptures blend well with the elegant interior.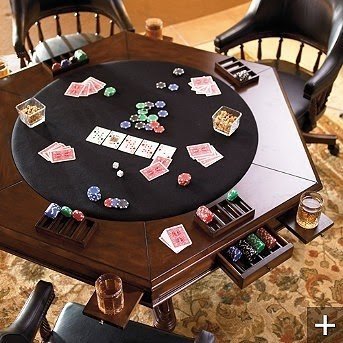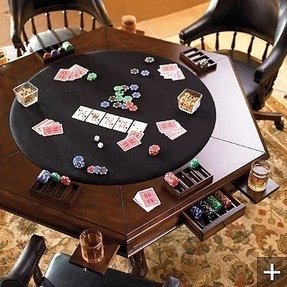 The hexagonal poker card table made of the polished mahogany. It has additional pull-out shelves to put your drink and the little drawers to place the unused chips. If you are gaming enthustiast, you should buy it.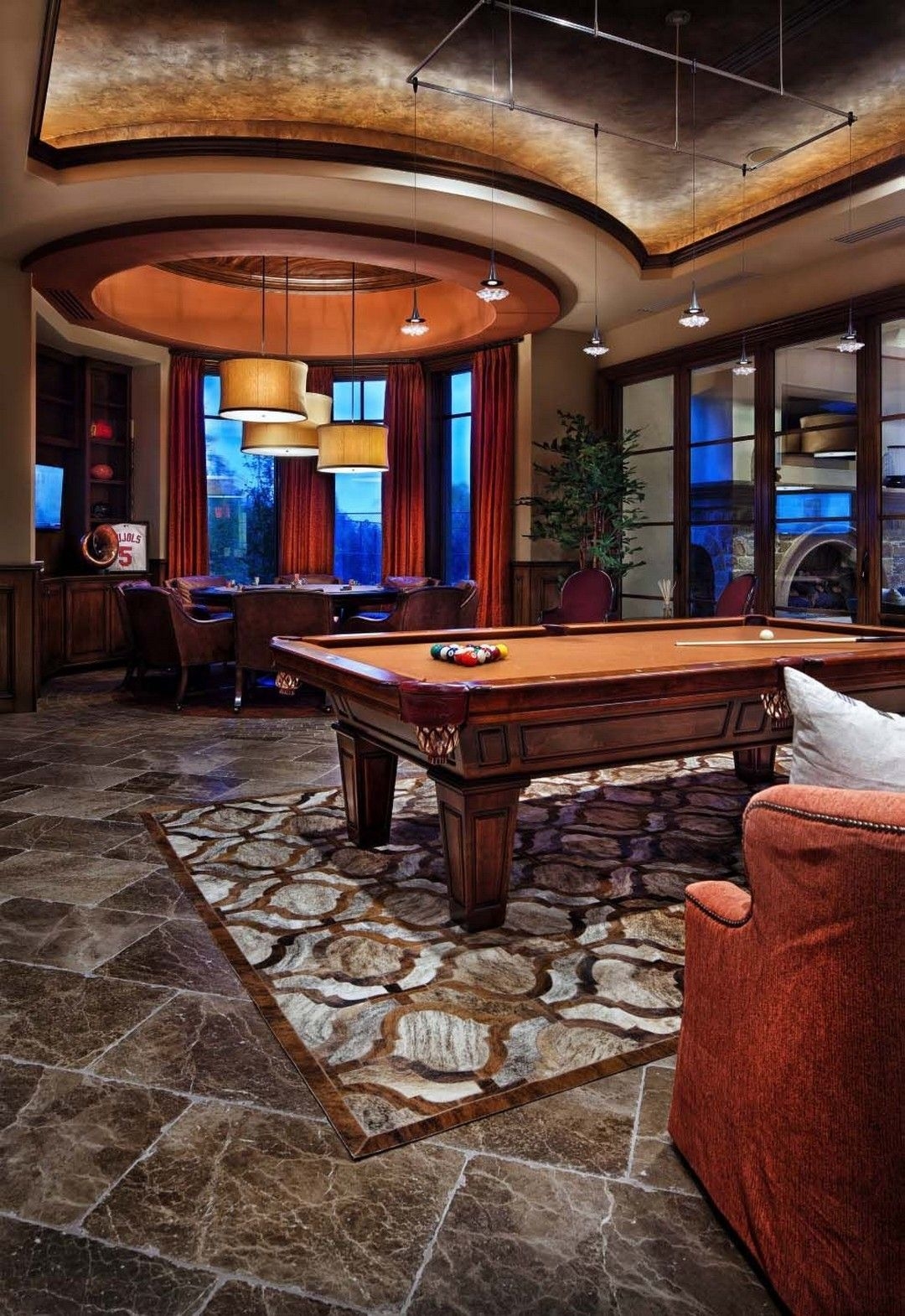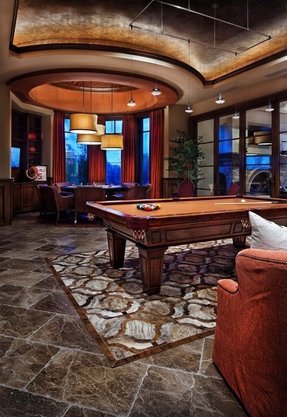 Stunning mediterranean family room, completed with a pool and poker table. Beautiful classic marble floor and antique funiture. This pool table is constructed from solid dark wood and complements this beautiful room design.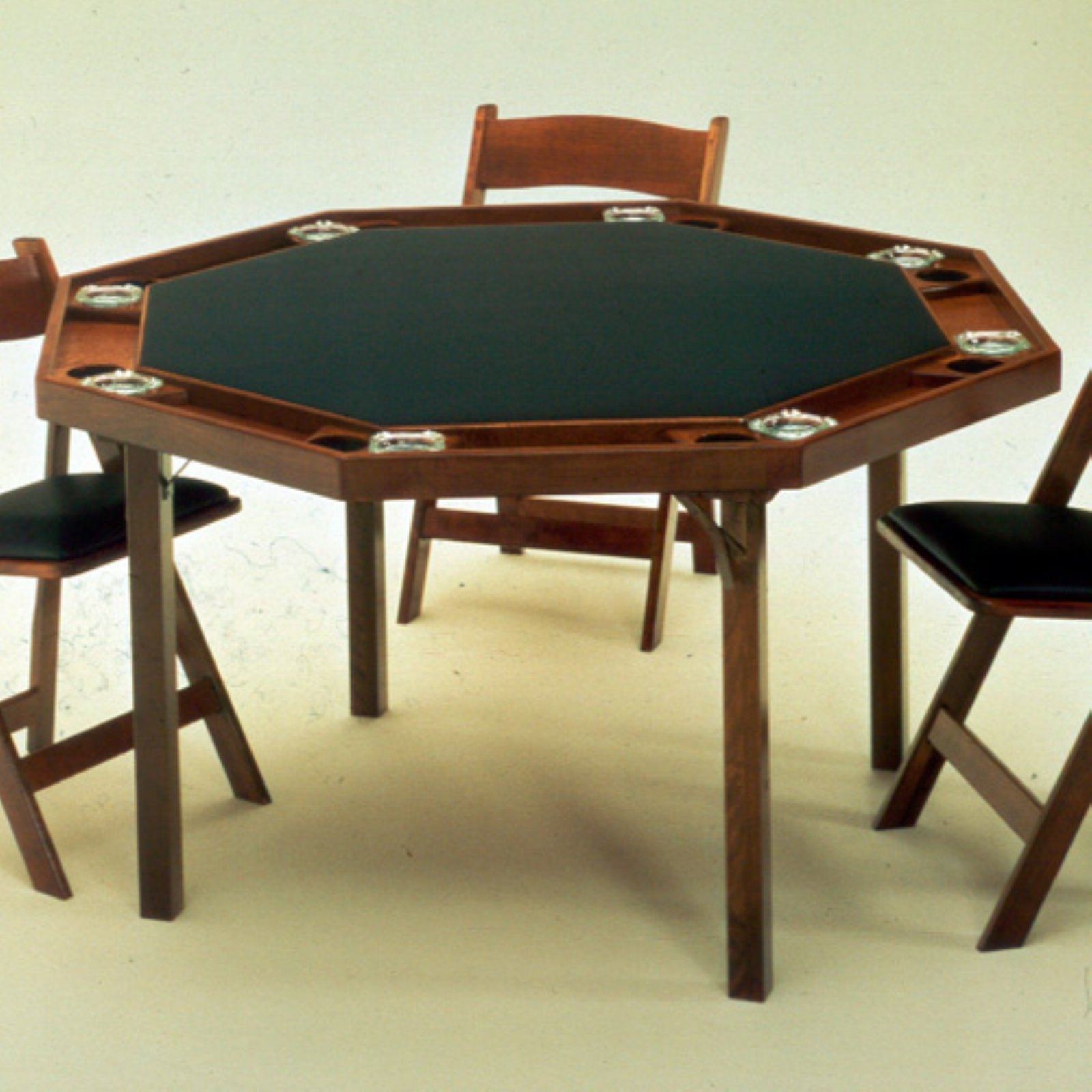 Crafted from the high quality wood and with the durable, steel folding leg to ensure a bit more functionality for when your guests come over for poker night. It comes with a nice, upholstered top for a more enjoyable game.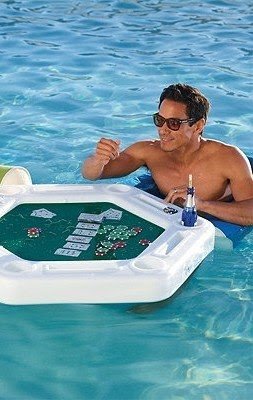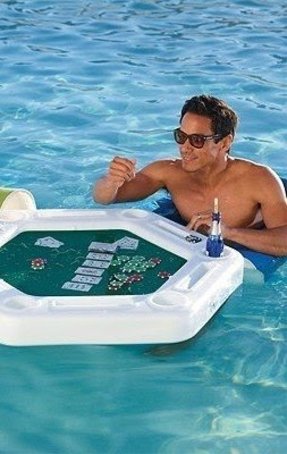 This poker pool table is a nice way of ensuring that relaxing at the pool is a term used to the maximum of its potential. It will let you enjoy a nice game with your friends, while you sunbathe and have fun.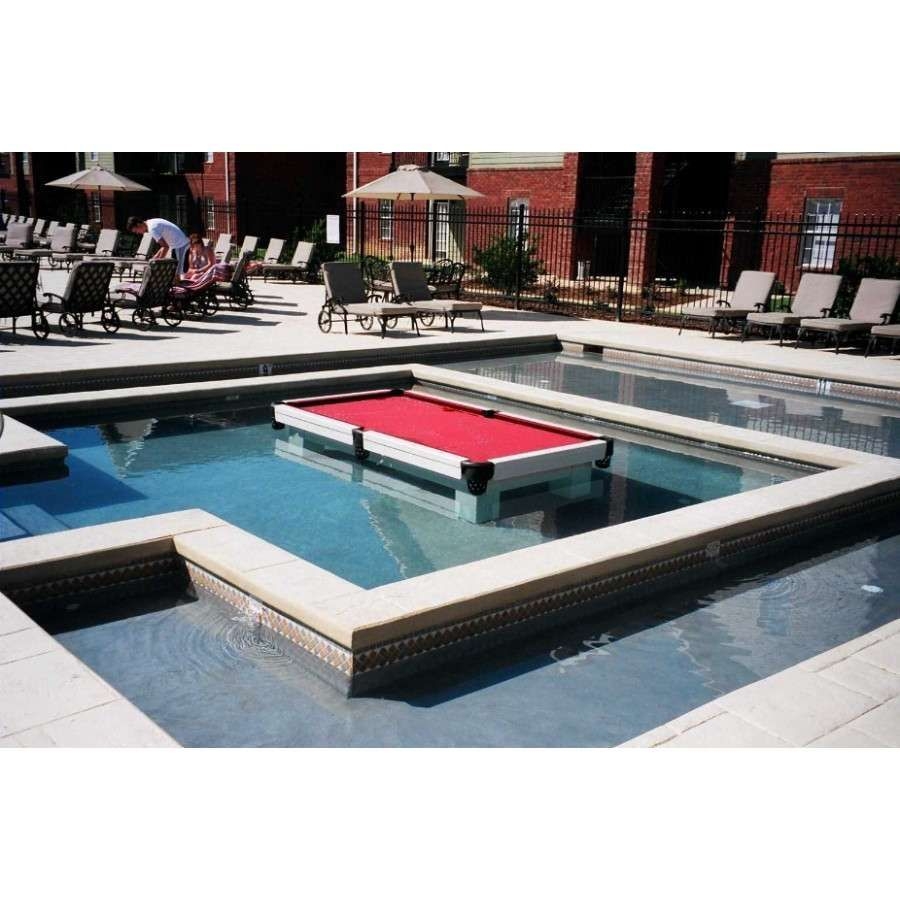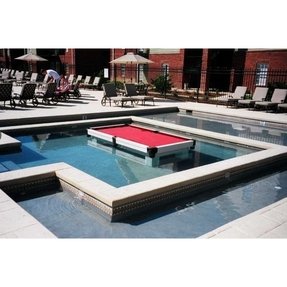 Pool table pool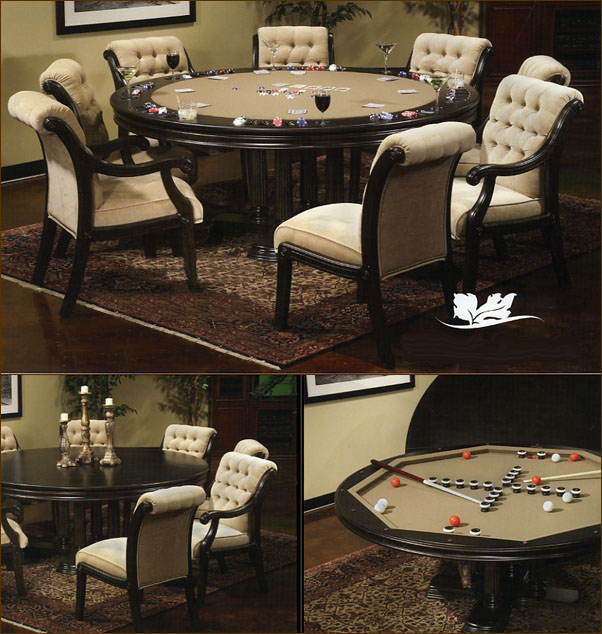 Custom Poker Game Tables and Chairs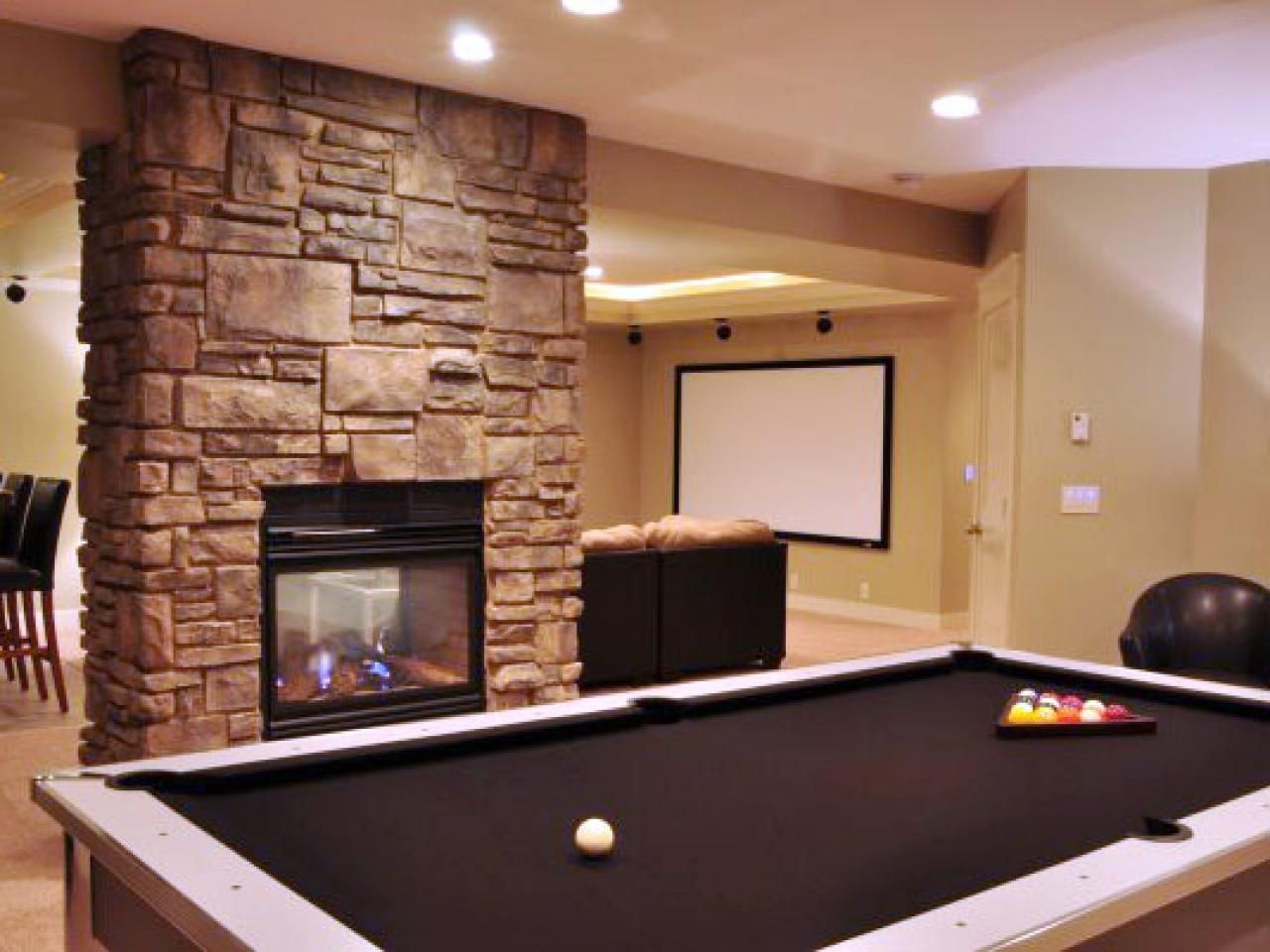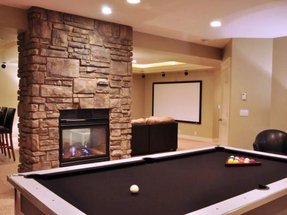 love how the fireplace seperates the pool table/bar from lounge area/poker table; this way I can have fire place in basement living room and my bedroom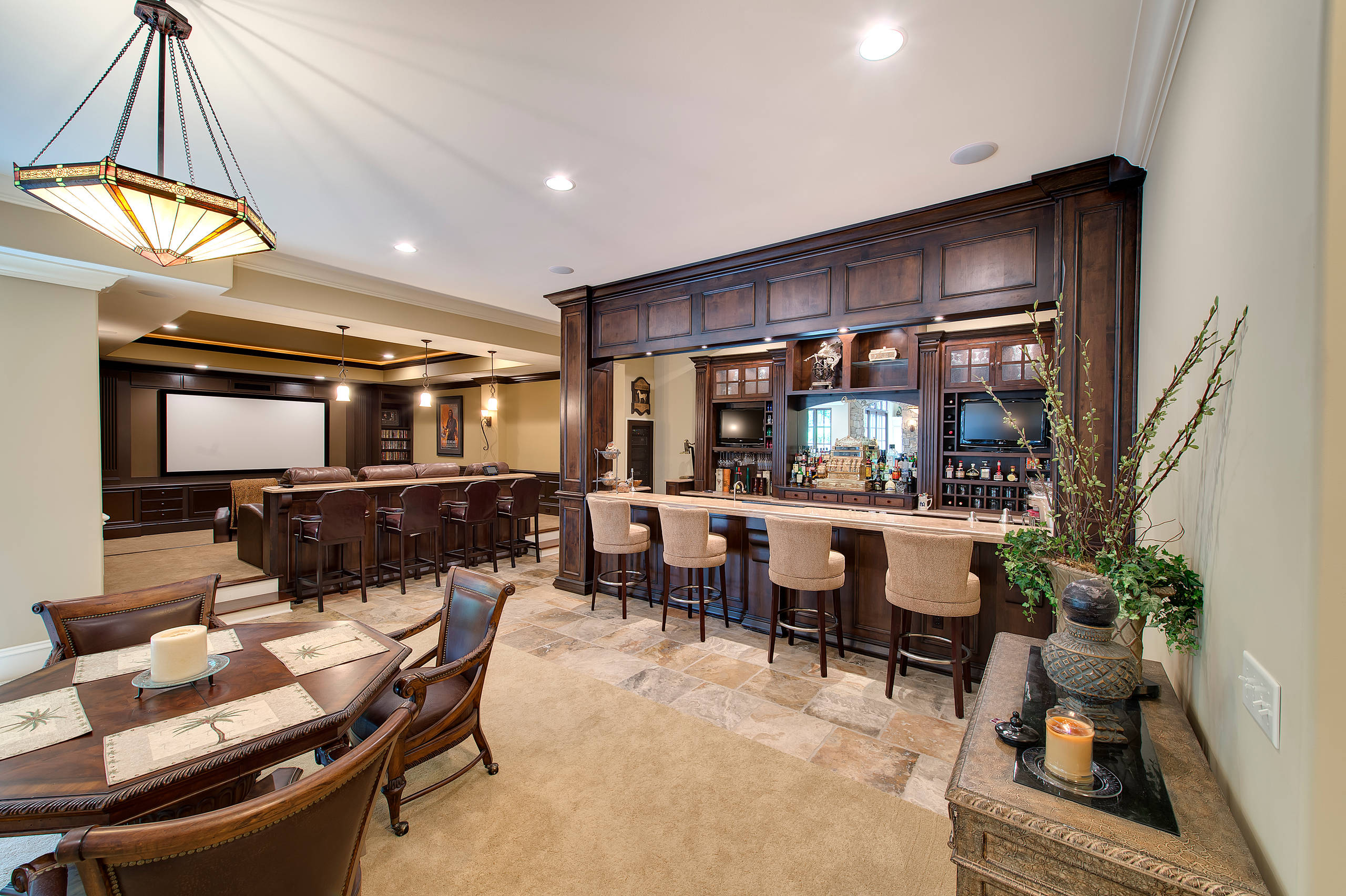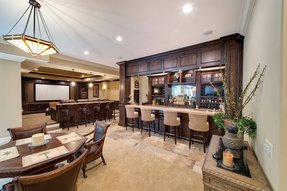 Lower Level Finish with Home Theatre and more! - traditional - Basement - Kansas City - CHC Creative Remodeling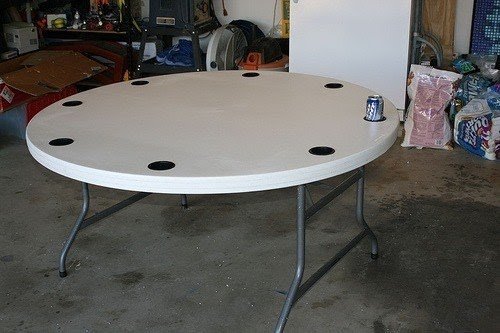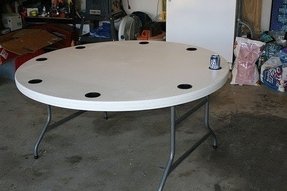 DIY Poker table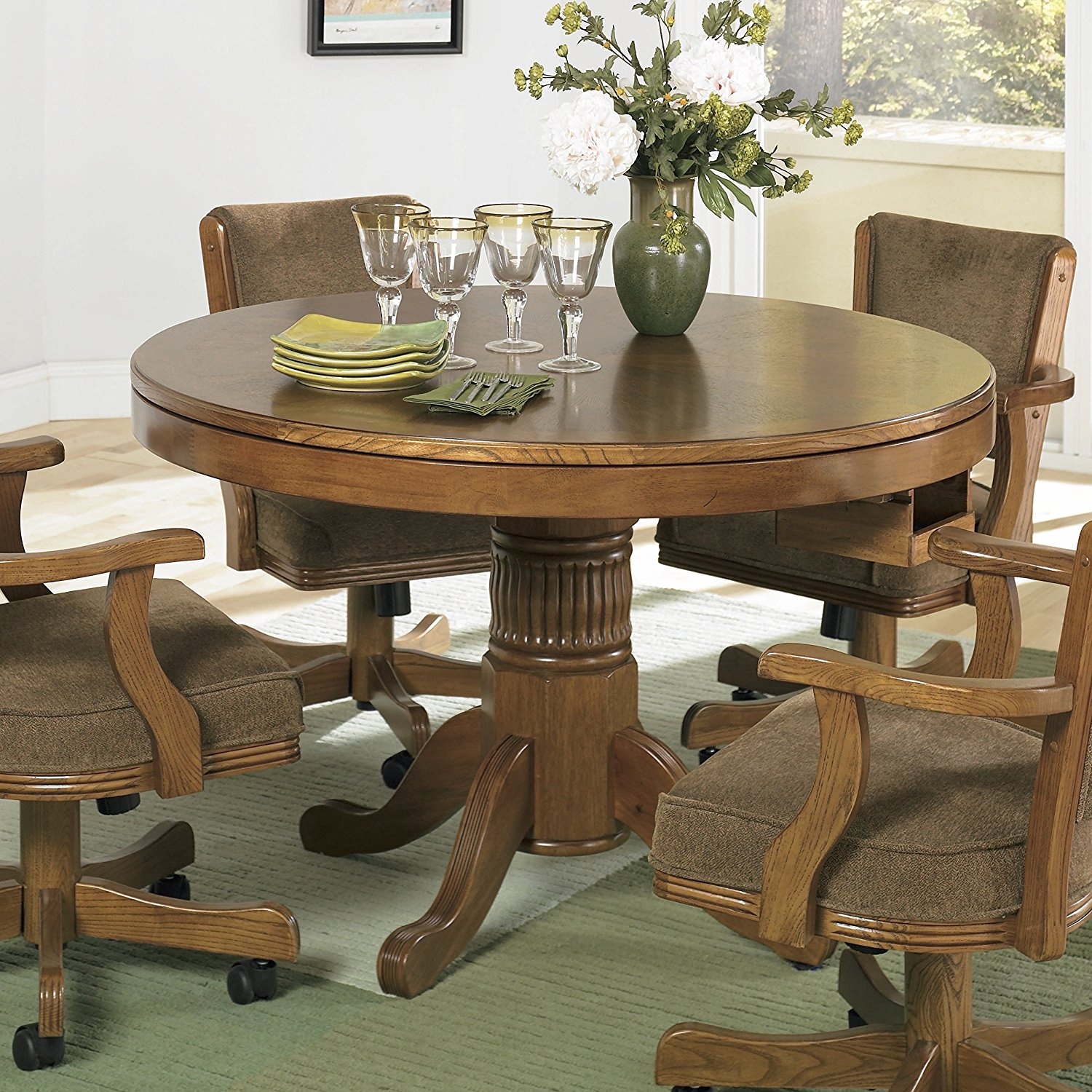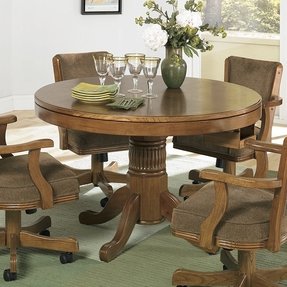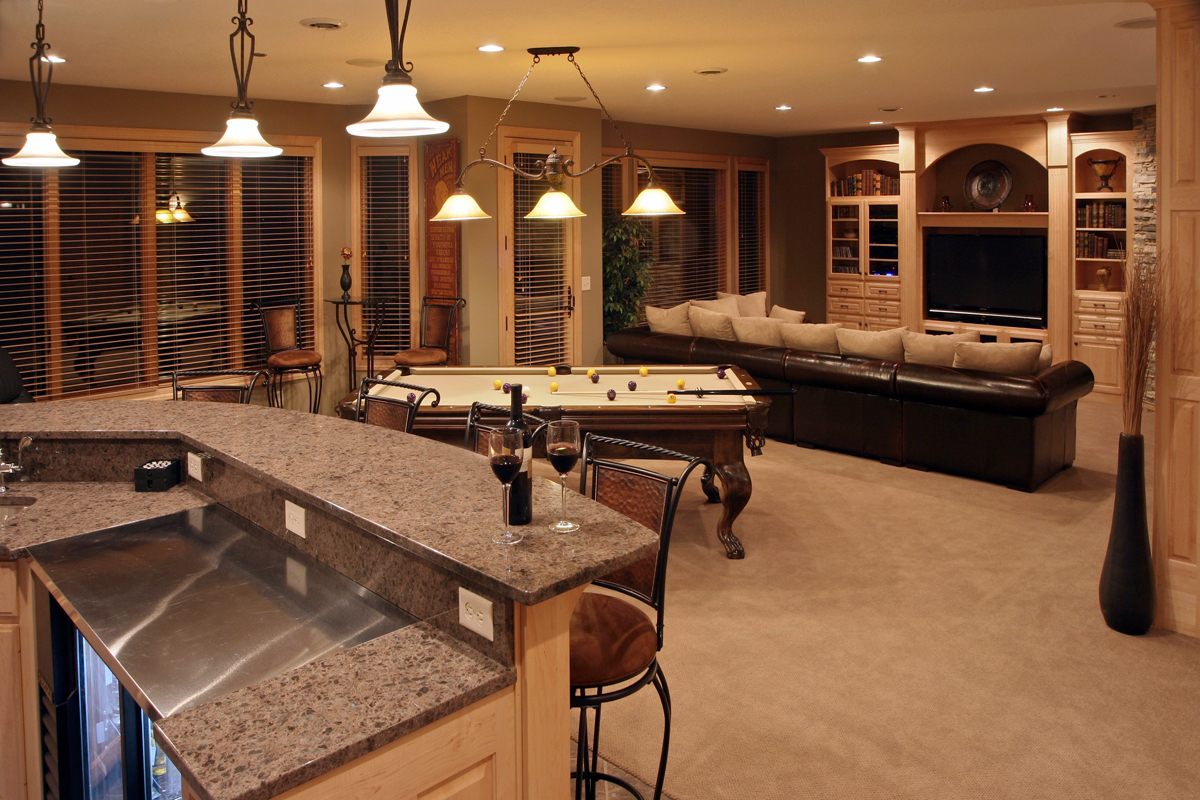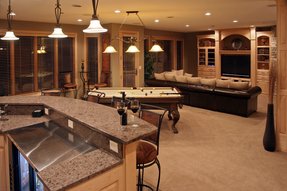 A game room with a wet bar, pool table, television, and a table for playing poker w/ the guys or board games with the kids.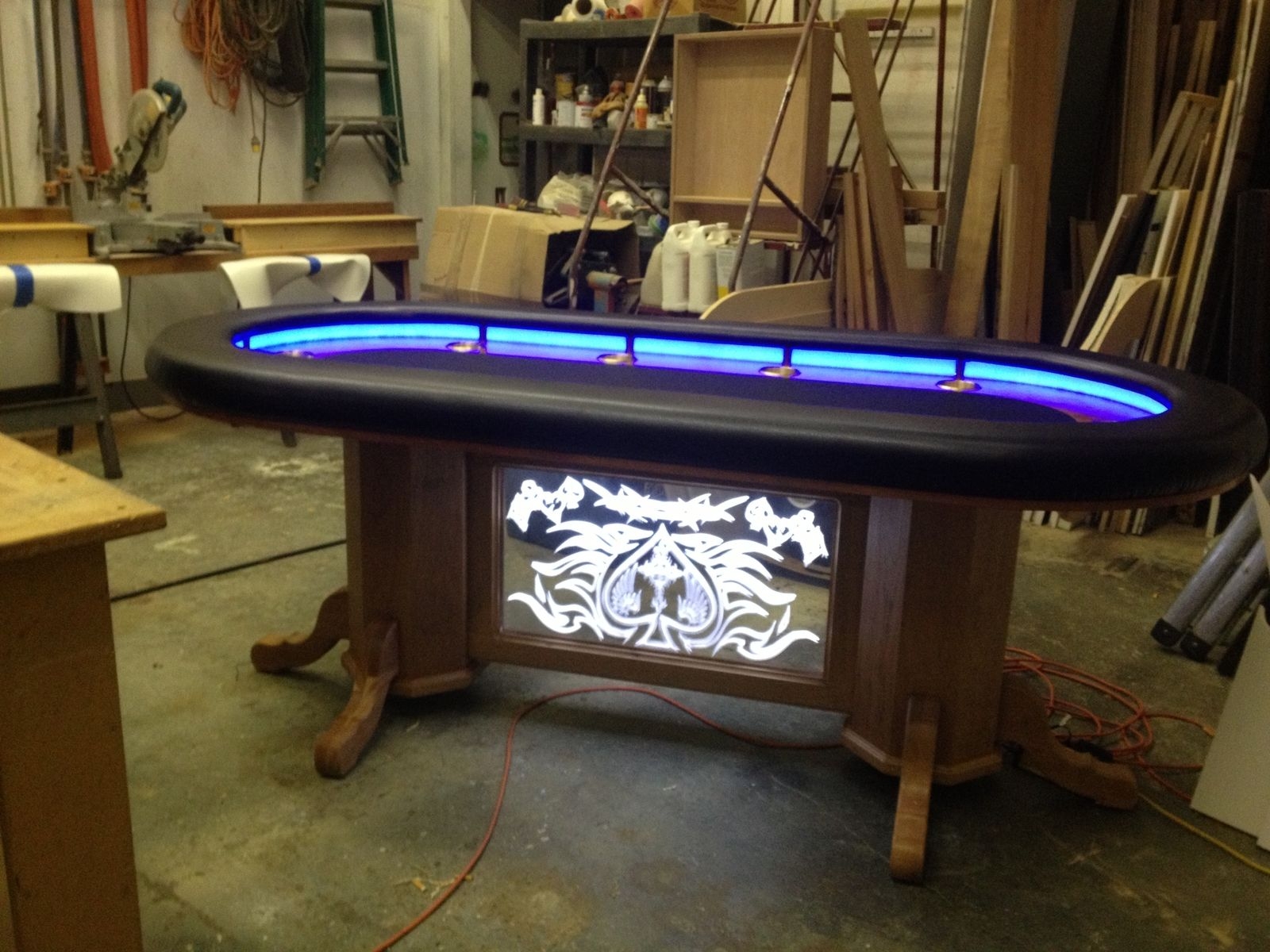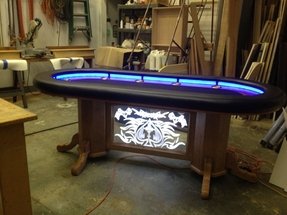 Texas Holdem Table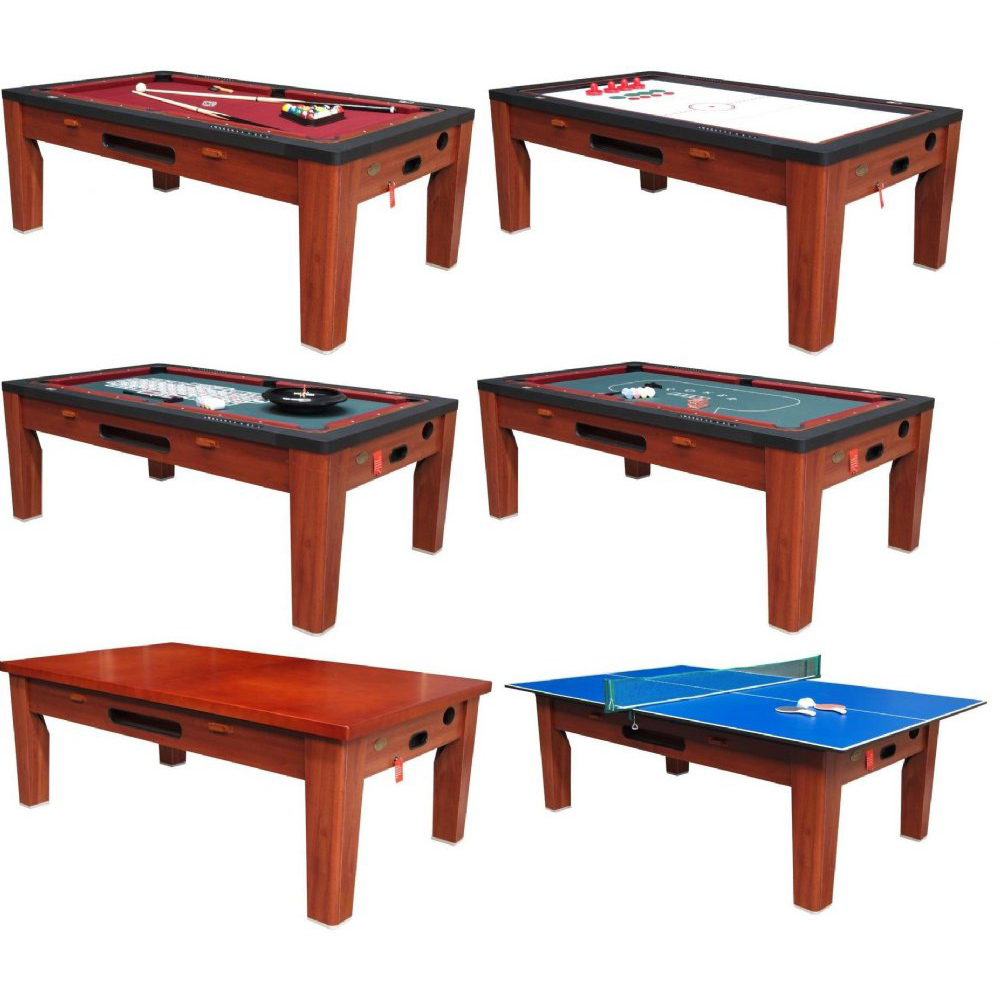 A luxury traditional pool table having a wooden frame with an elegant finish in warm browns. It has a sturdy recessed base, wide rounded edges and corners. Its surface is lined with quality blue baize.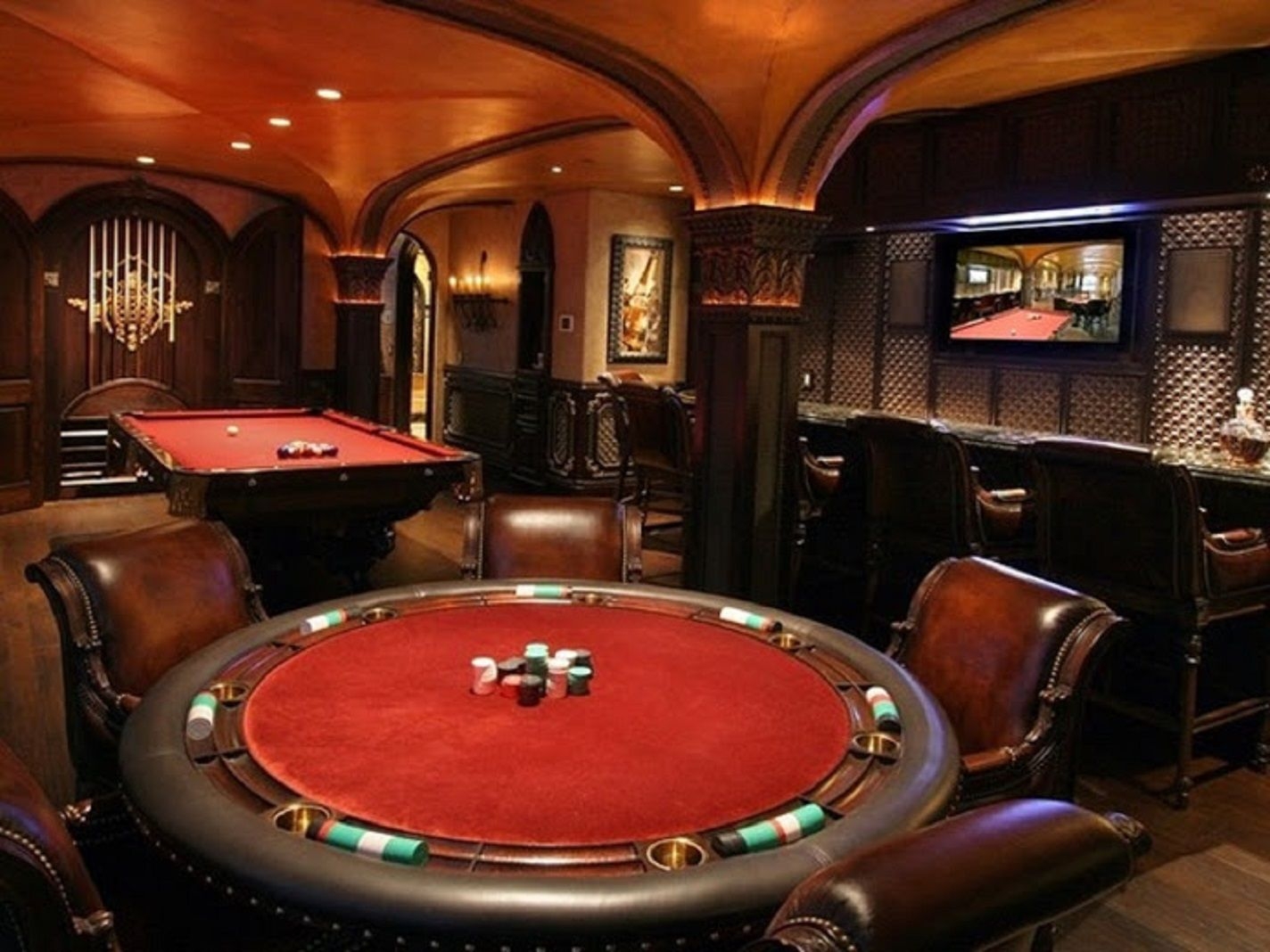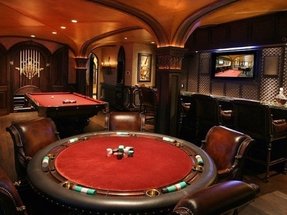 What a great room to keep guests entertained, what more could you ask for? #Gameroom #Activities #Entertainment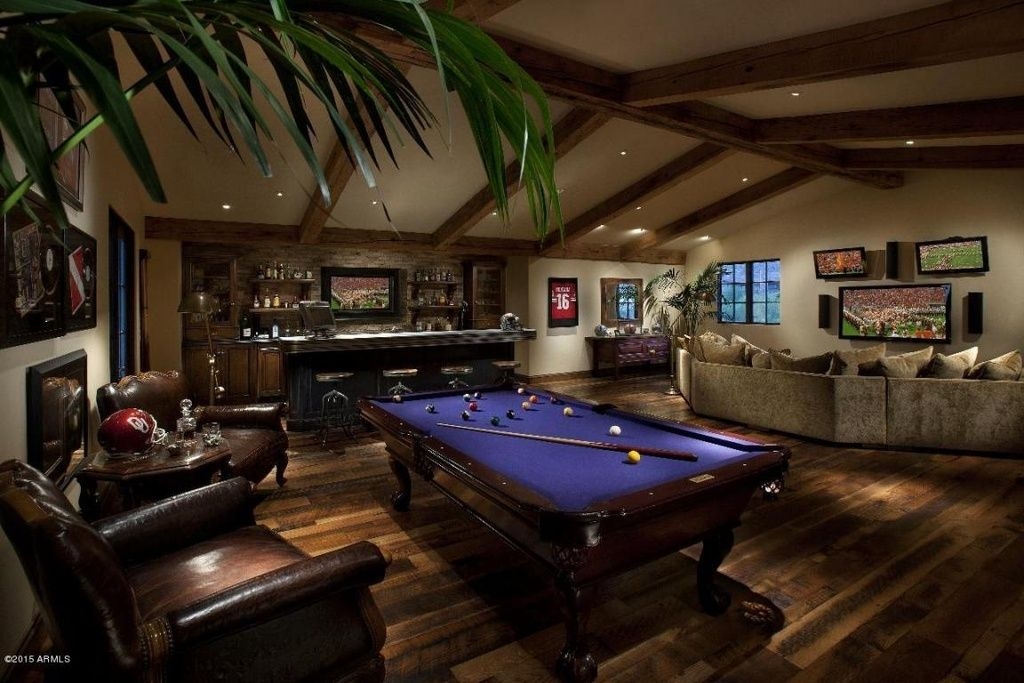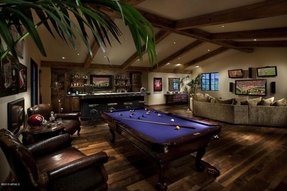 Game Room // Man Cave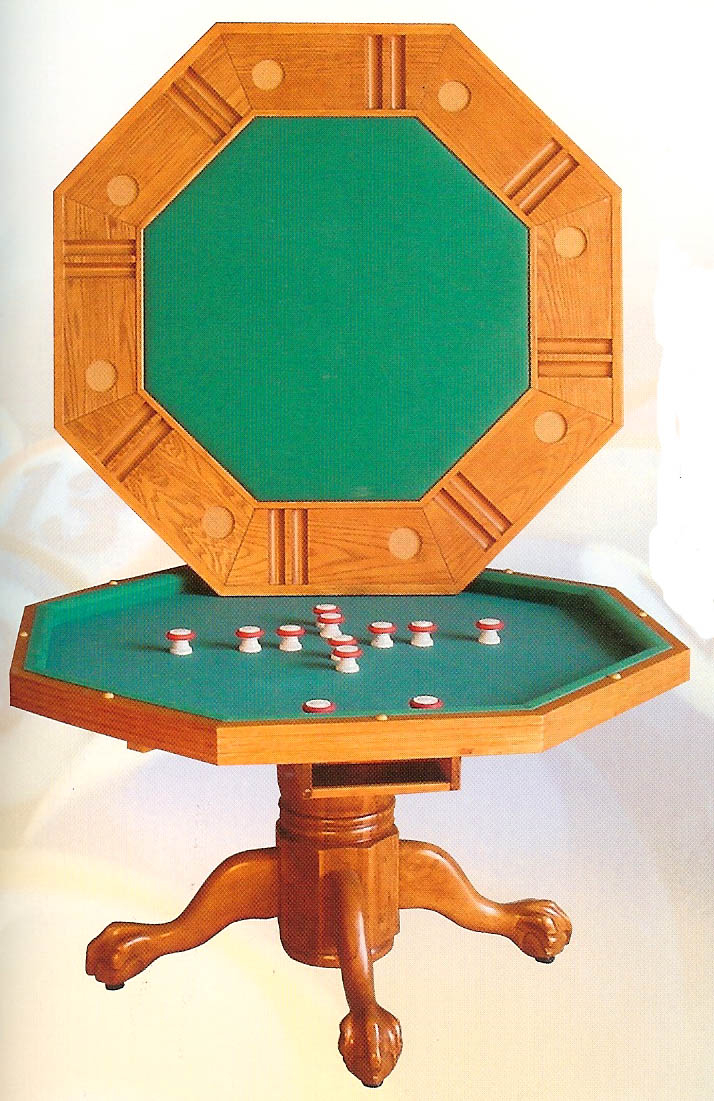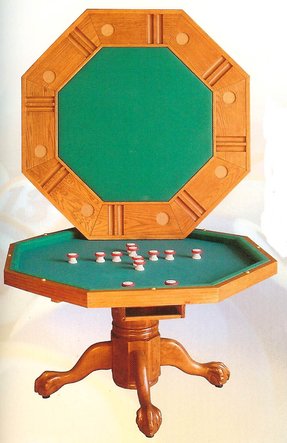 platinum billiards 3 in 1 table bumper pool poker cards dining table ...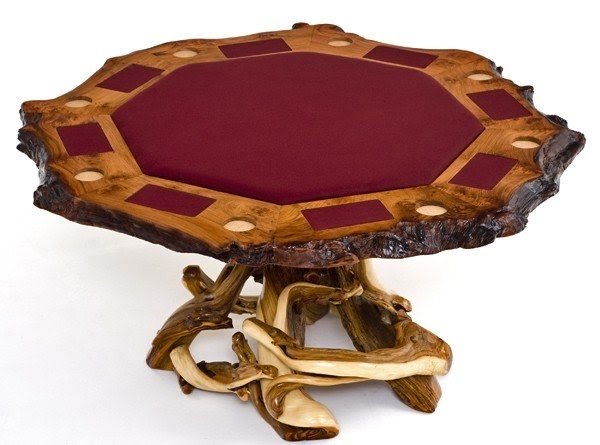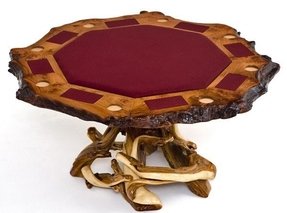 Rustic and Timber Frame Pool Tables, Rustic Game Tables, Barnwood Pool Table Ligths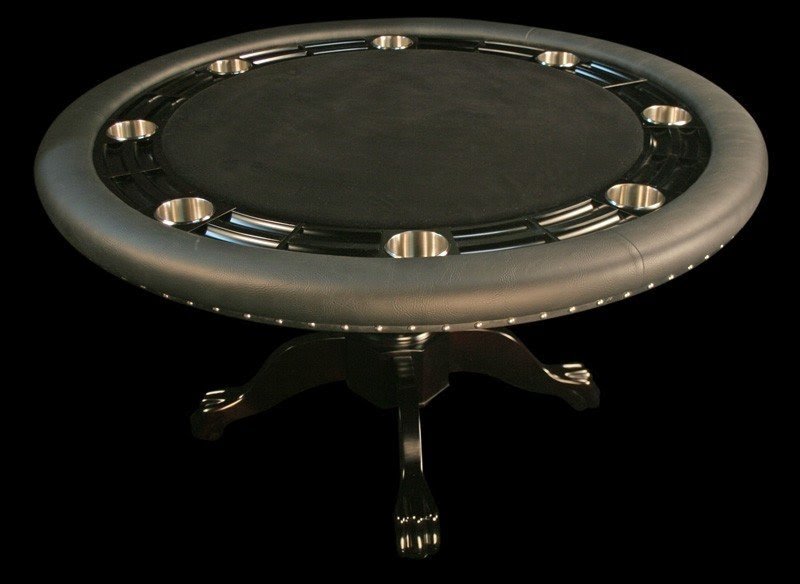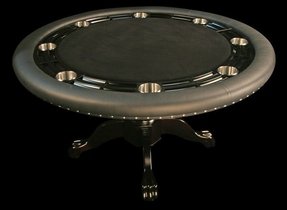 POCKER TABLES | Furniture Dublin Poker Table | Dining Dublin Poker Table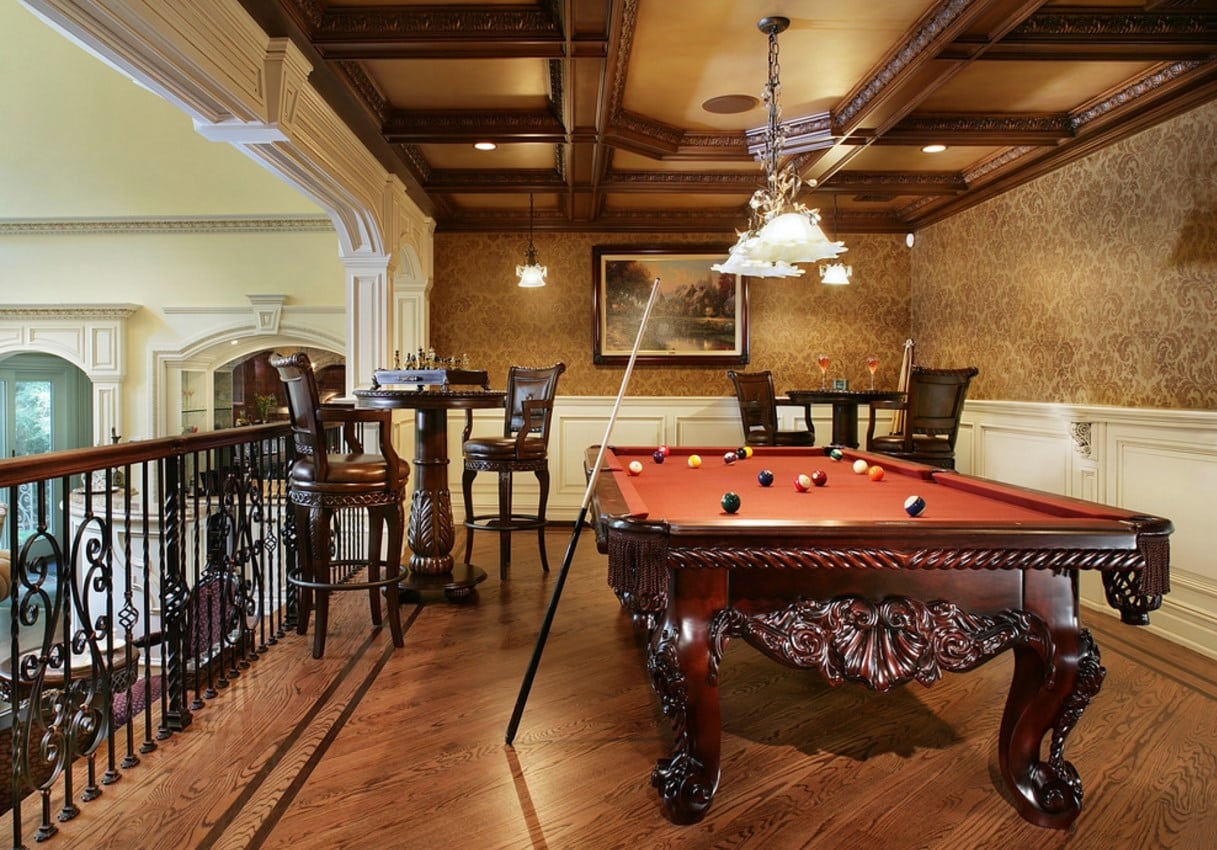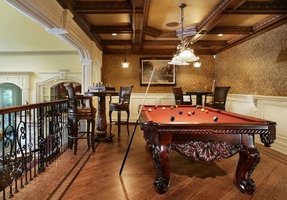 billards room ideas | Traditional billiards room featuring intricate detailing on the pool ...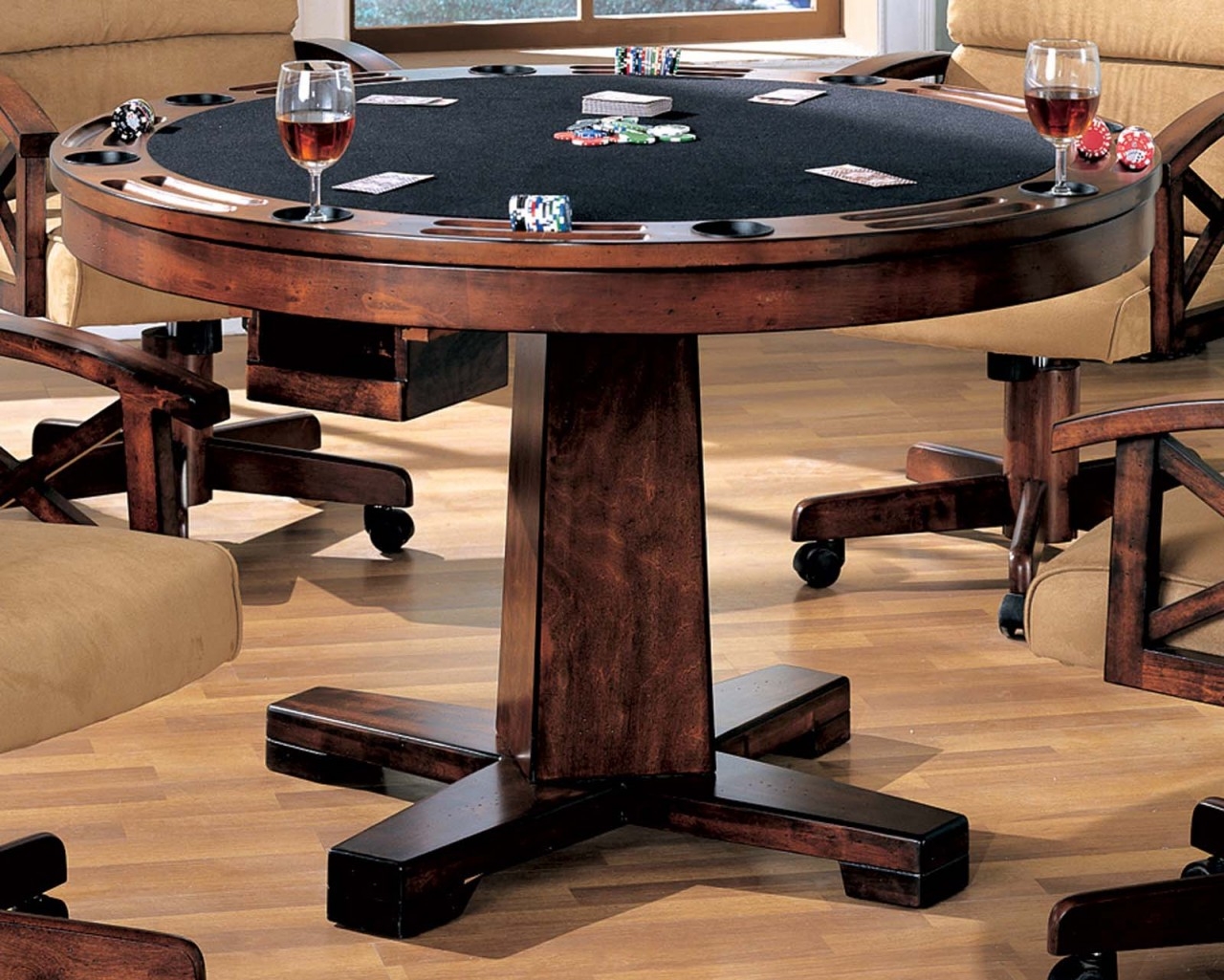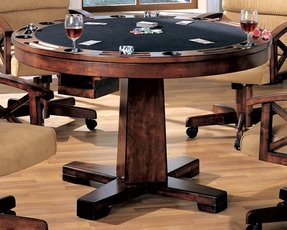 Marietta Black Convertible Bumper Pool & Poker Dining Table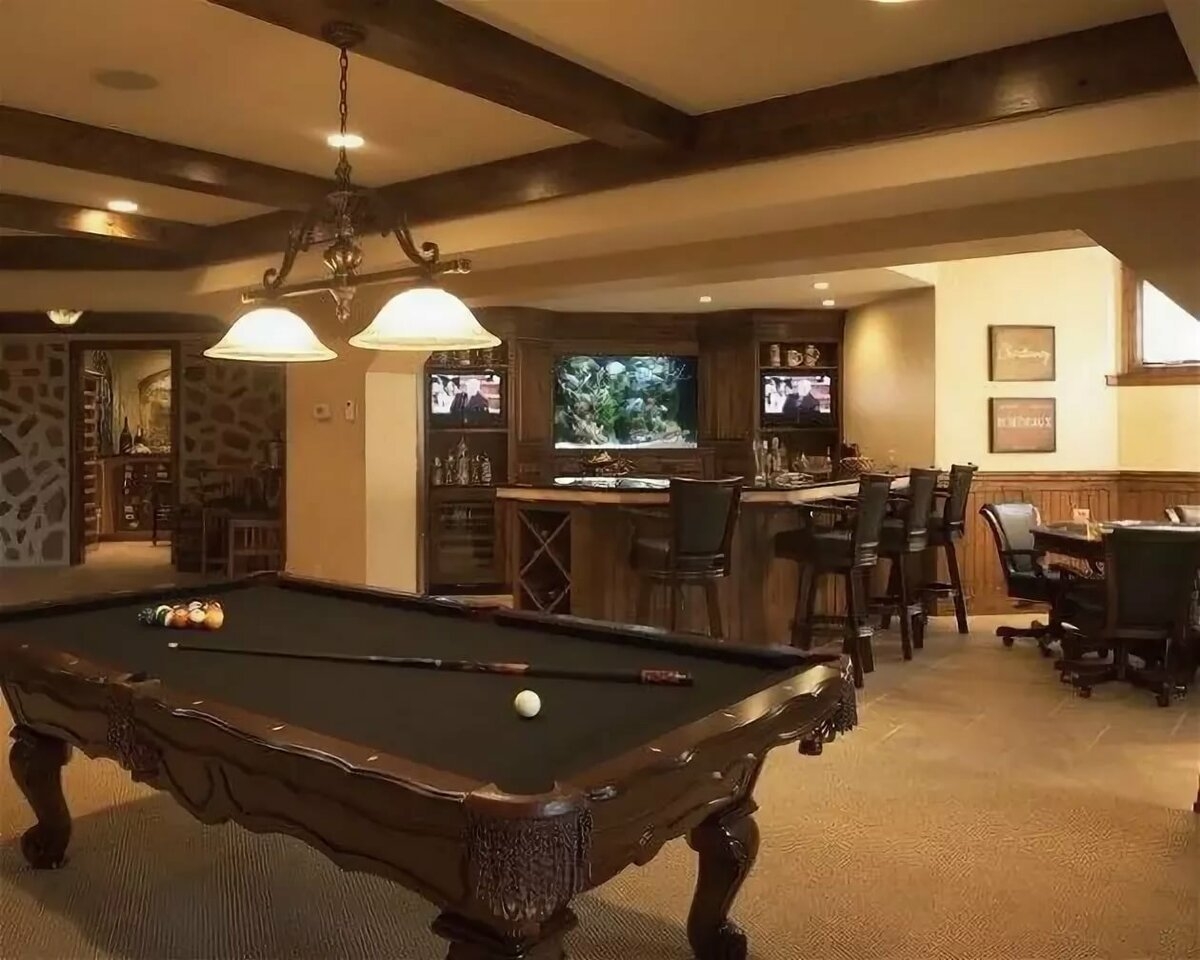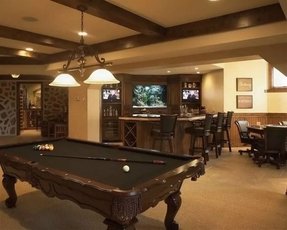 Chases man cave in a nutshell: pool table, poker table, aquarium, tv's and a bar <3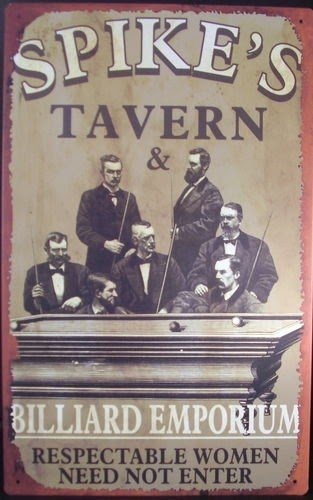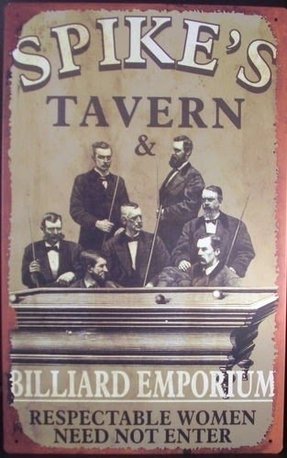 SPIKE'S~ TAVERN AND BILLIARD EMPORIUM~VINTAGE TIN SIGN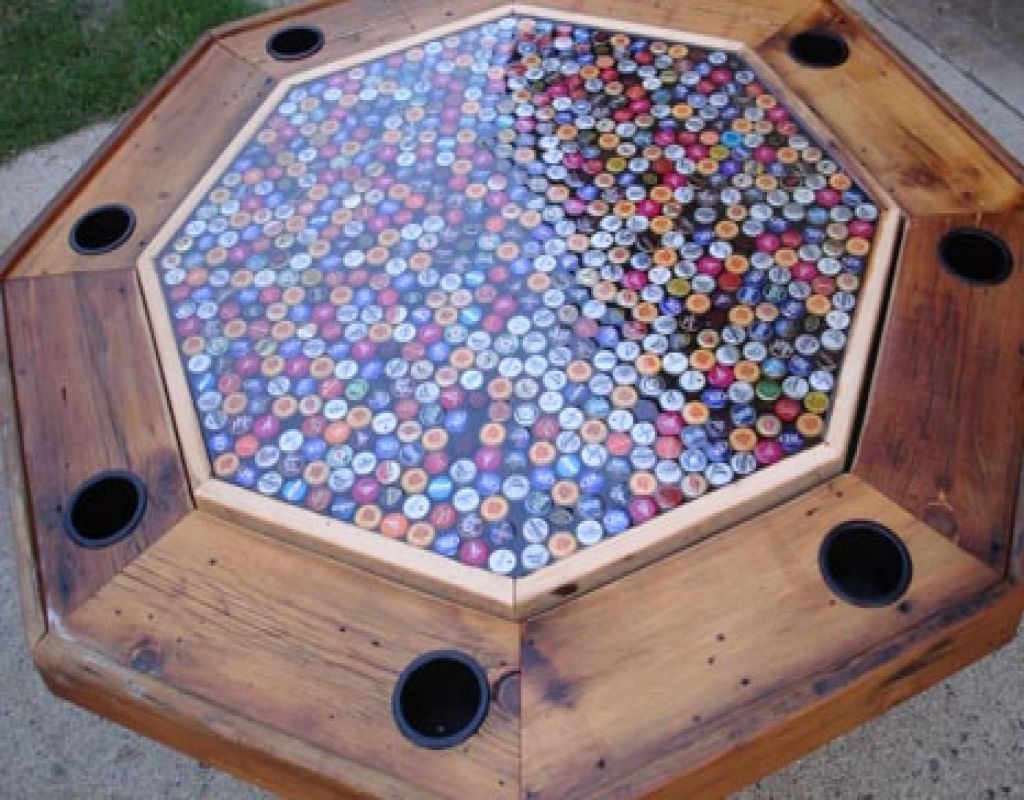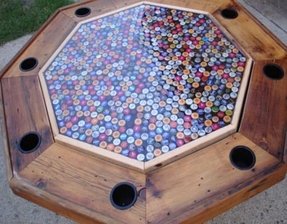 Again would want poker chips under the resin instead of bottle caps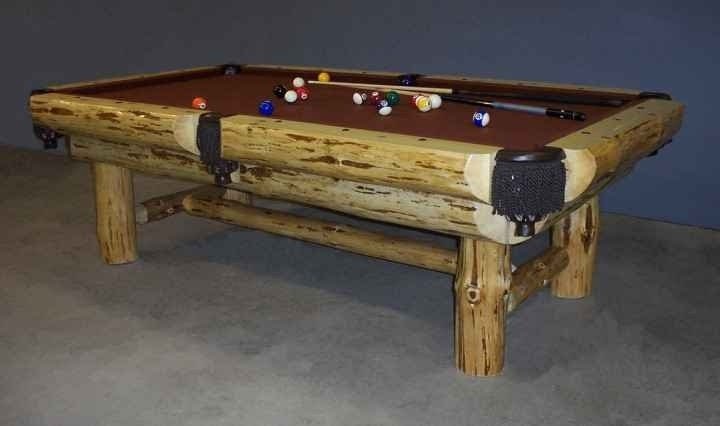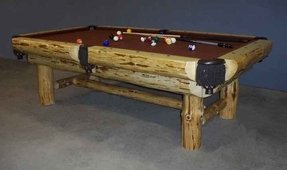 Log furniture for your game room is excellent character for pool tables, rustic bars, poker tables and more fun pieces.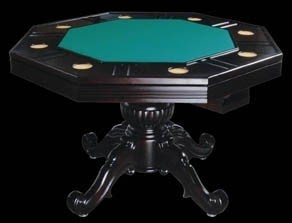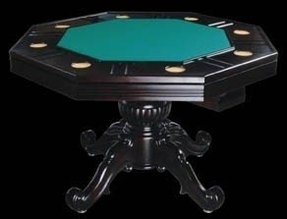 So Cal Pool Tables - Poker Tables ...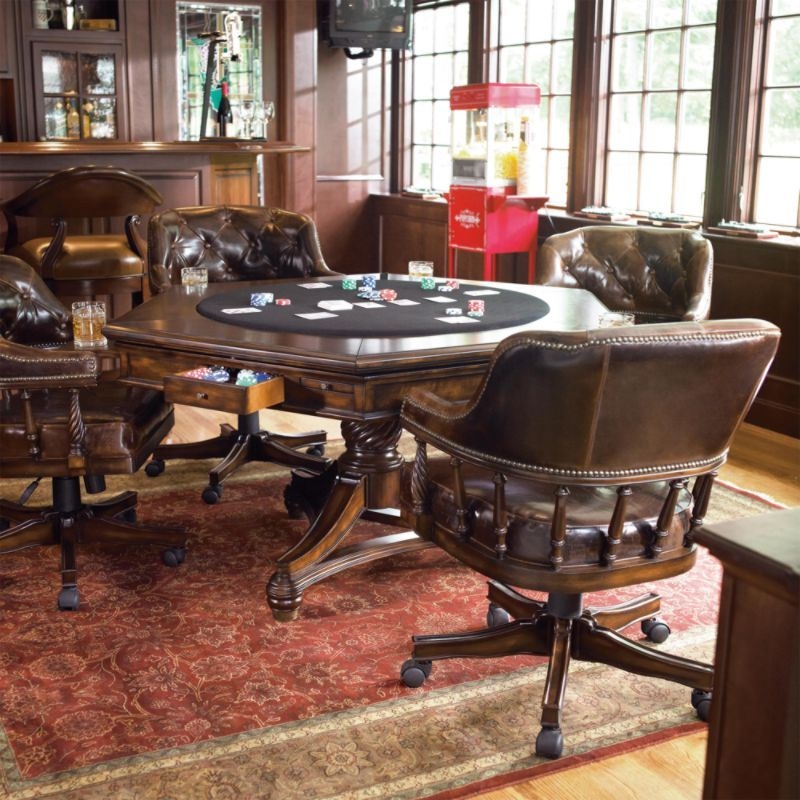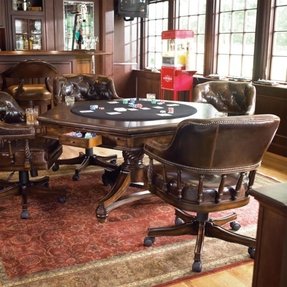 This set is a proposition not only for poker players but for all who enjoy stylish, prestigious interiors. A solid, wooden poker table and nice, swivel leather chairs makes this lounging area an exquisitely comfortable space.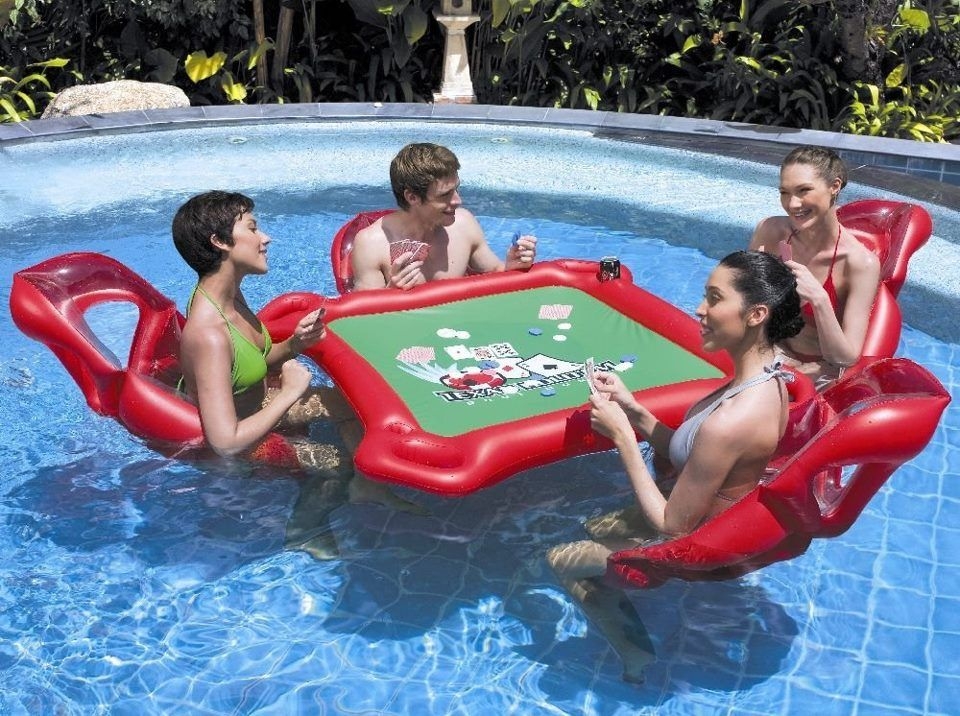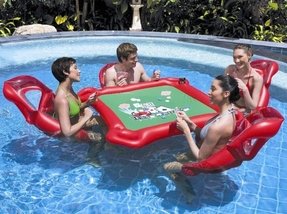 Now this is just way cool. Texas Hold'em Pool Float.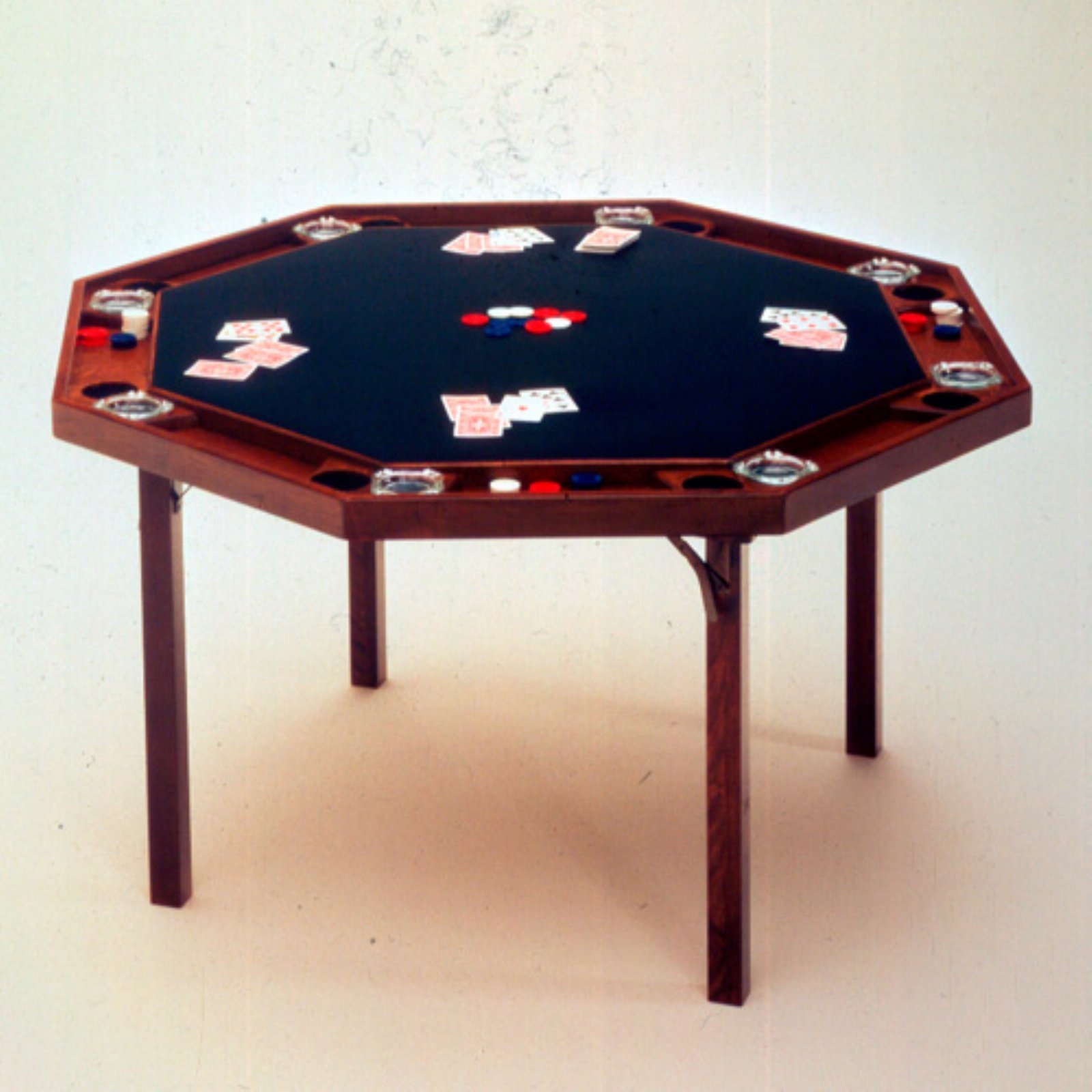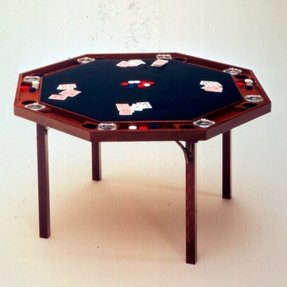 Contemporary poker table with an octagonal top and solid construction made of high quality wood. It also includes four folding legs made of steel. It assures comfortable playing space for up to eight people.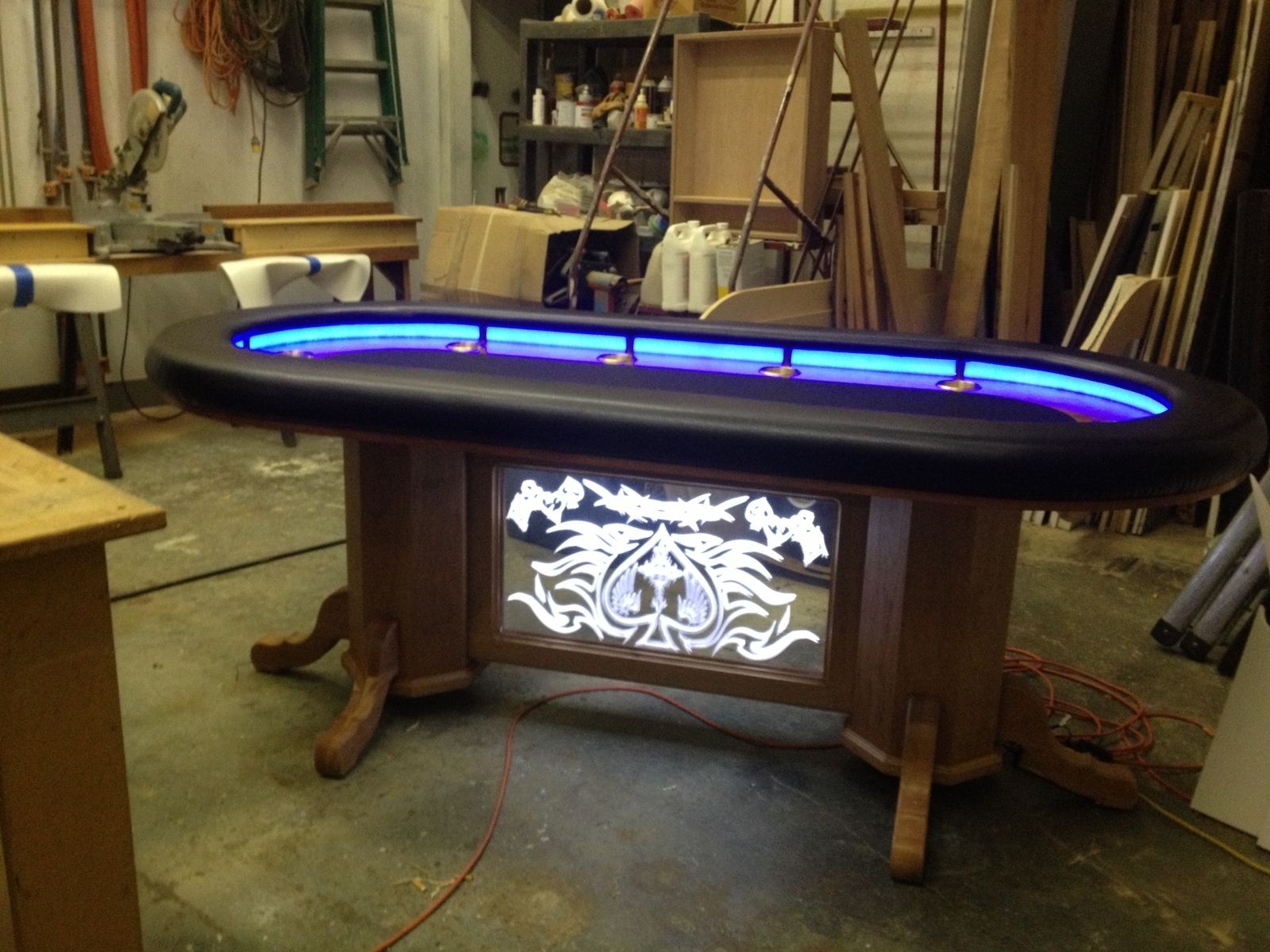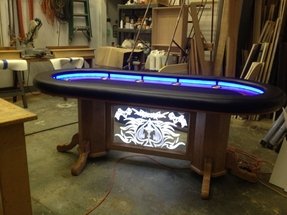 ... in 1 Game Table Dining Poker Bumper Pool 4 Gaming Chairs Accesso