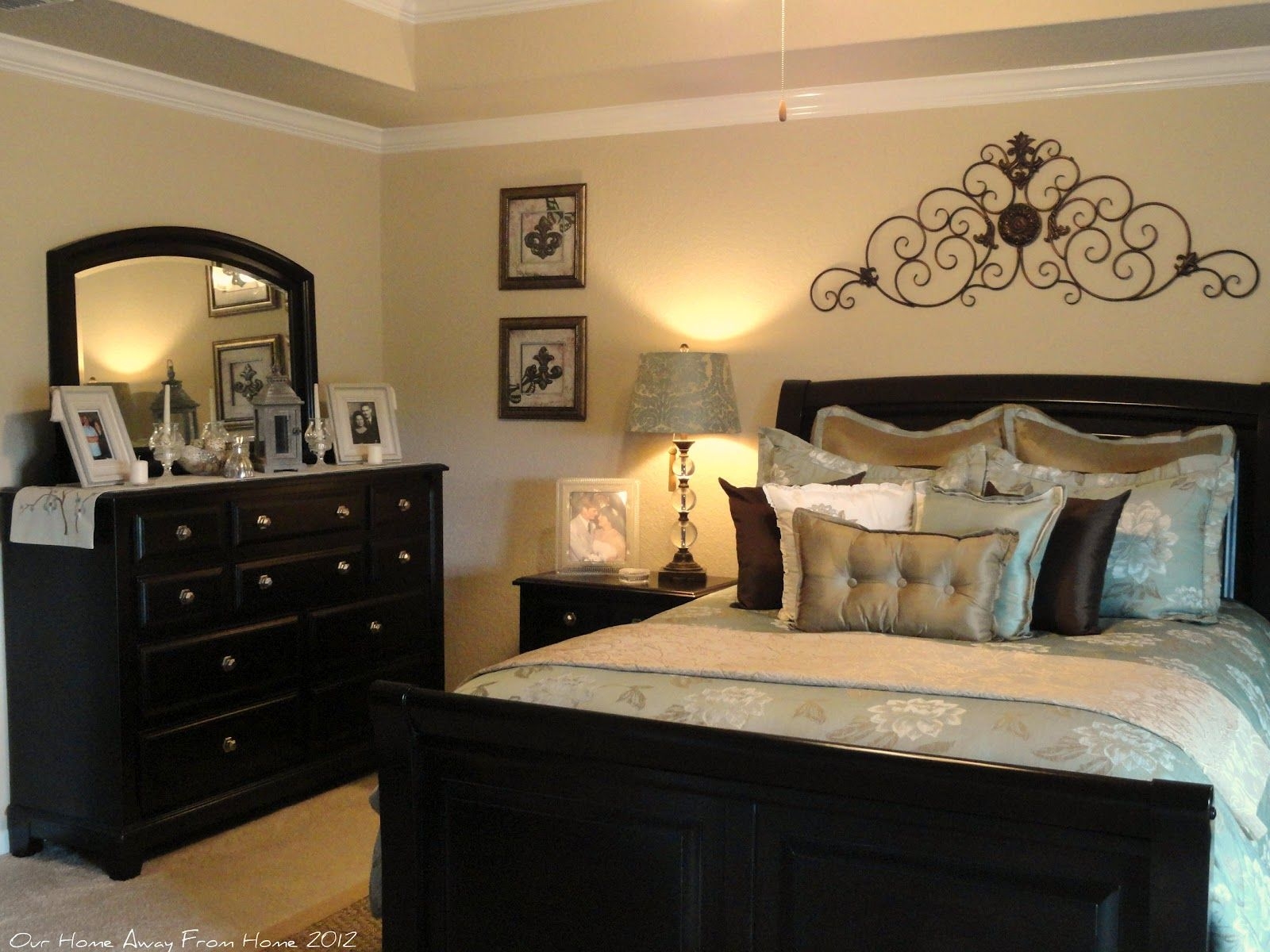 Cream backdrop, dark bedroom suite and accessories: perfect pick for alluring visual contrast. Note the wrought iron swirls decoration above the king size bed's headboard - it smartly adds depth to the room.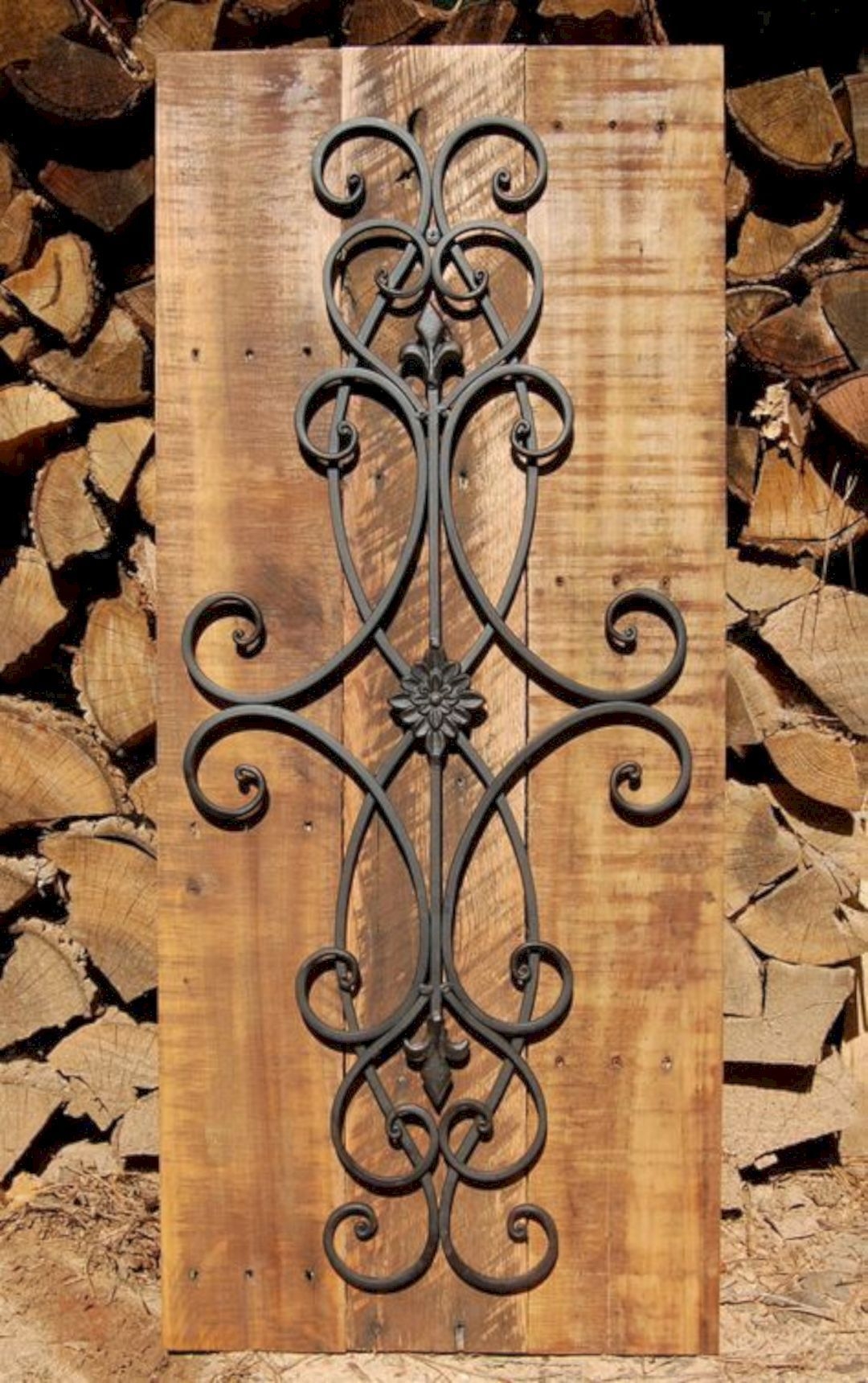 Decorative Rustic Wall Art
The gorgeous metal scroll wall decor on a wooden base is the perfect way to have a beautiful rustic interior design. The whole beautifully decorated is impressive and simple in shape. The perfect solution for any interior.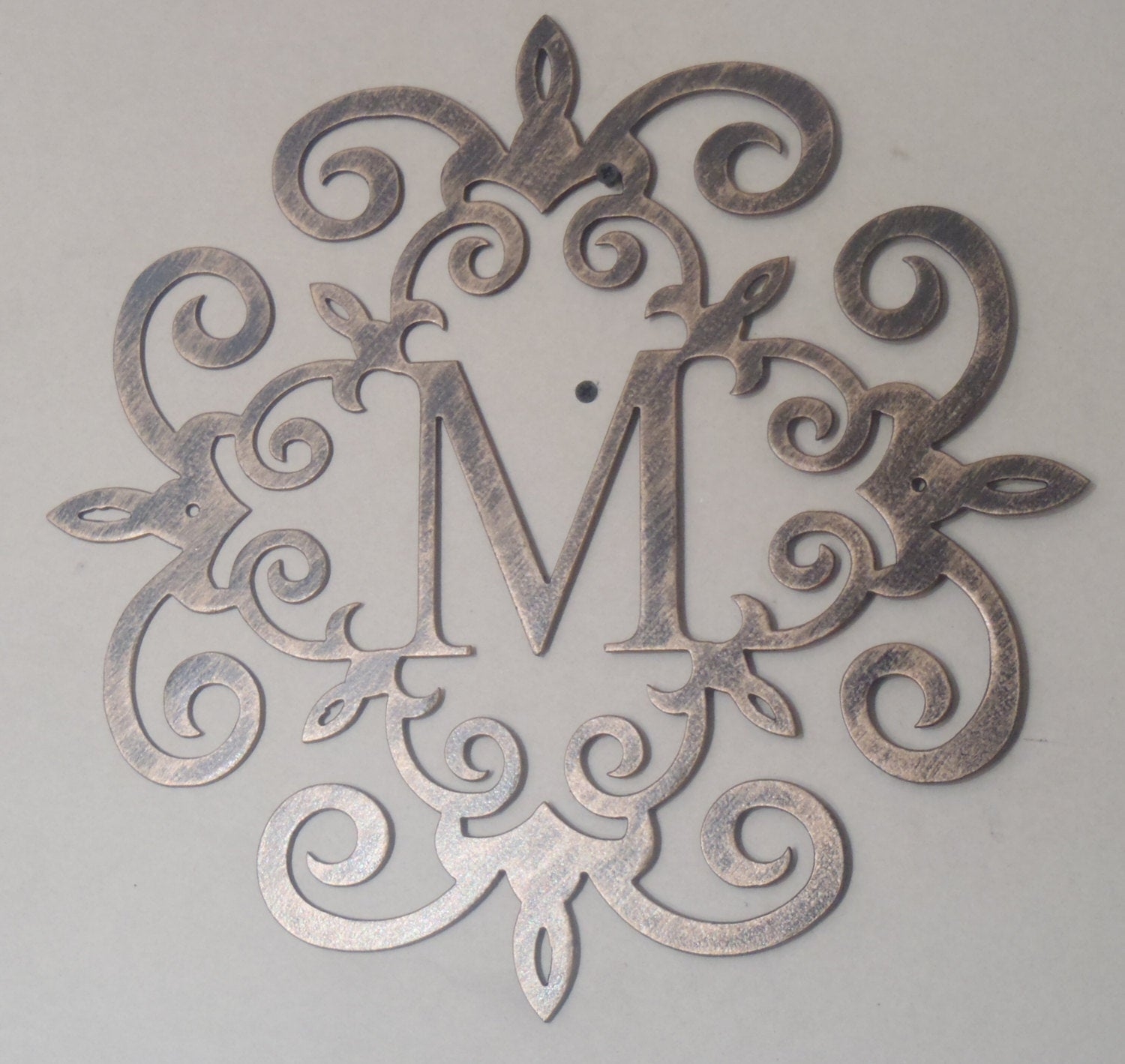 Family Initial Monogram Antique Look Any
Phenomenal wall decor made of sheet metal and finished with sophisticated ornamentation. Designed for mounting on any flat surface. Received a lot of top ratings from satisfied customers.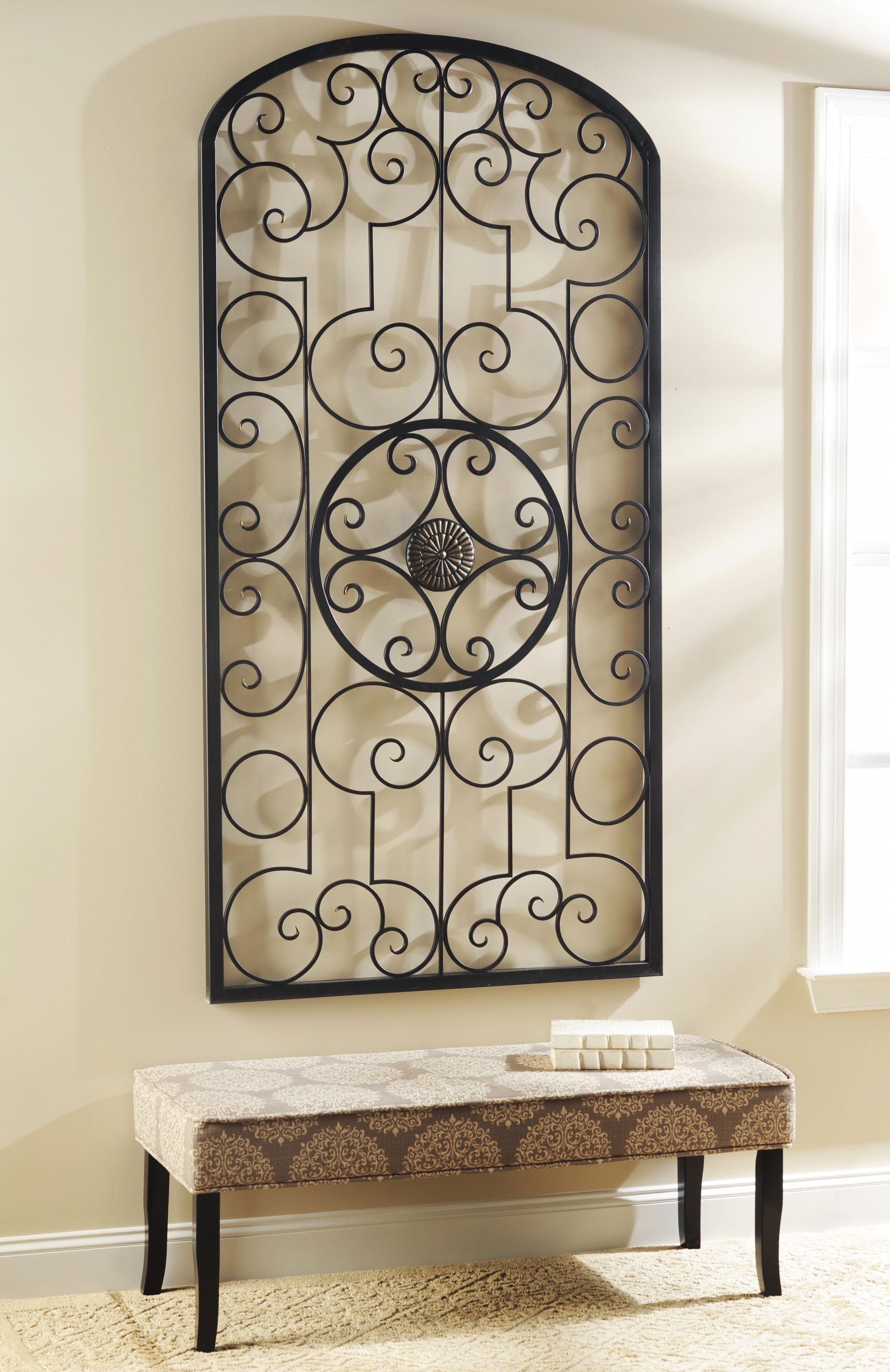 A fantastic wall art that will move your entryway into an era of vintage masterpieces. Designed of black-finished iron, this impressive panel has a beautifully arched top, and a distinctive center with a decorative medallion in the middle.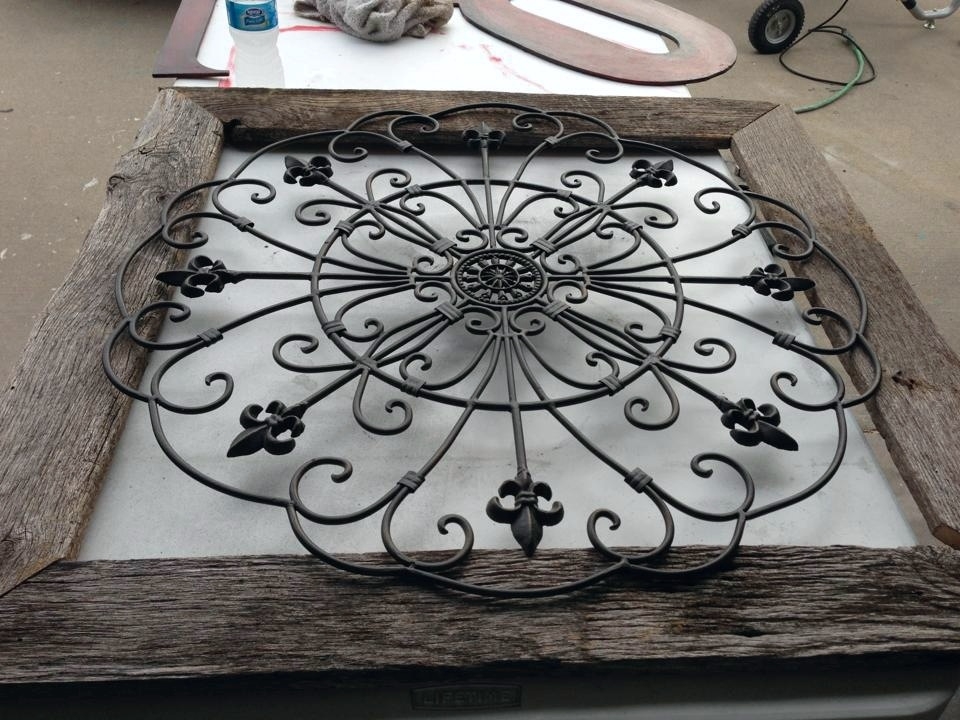 Wrought iron, filigree design, a ton of swirls and Fleur de Lis motif to boot - wow, this piece makes for a fine example of historical decor inspired wall art! It's finished plain black. Quite easy to match.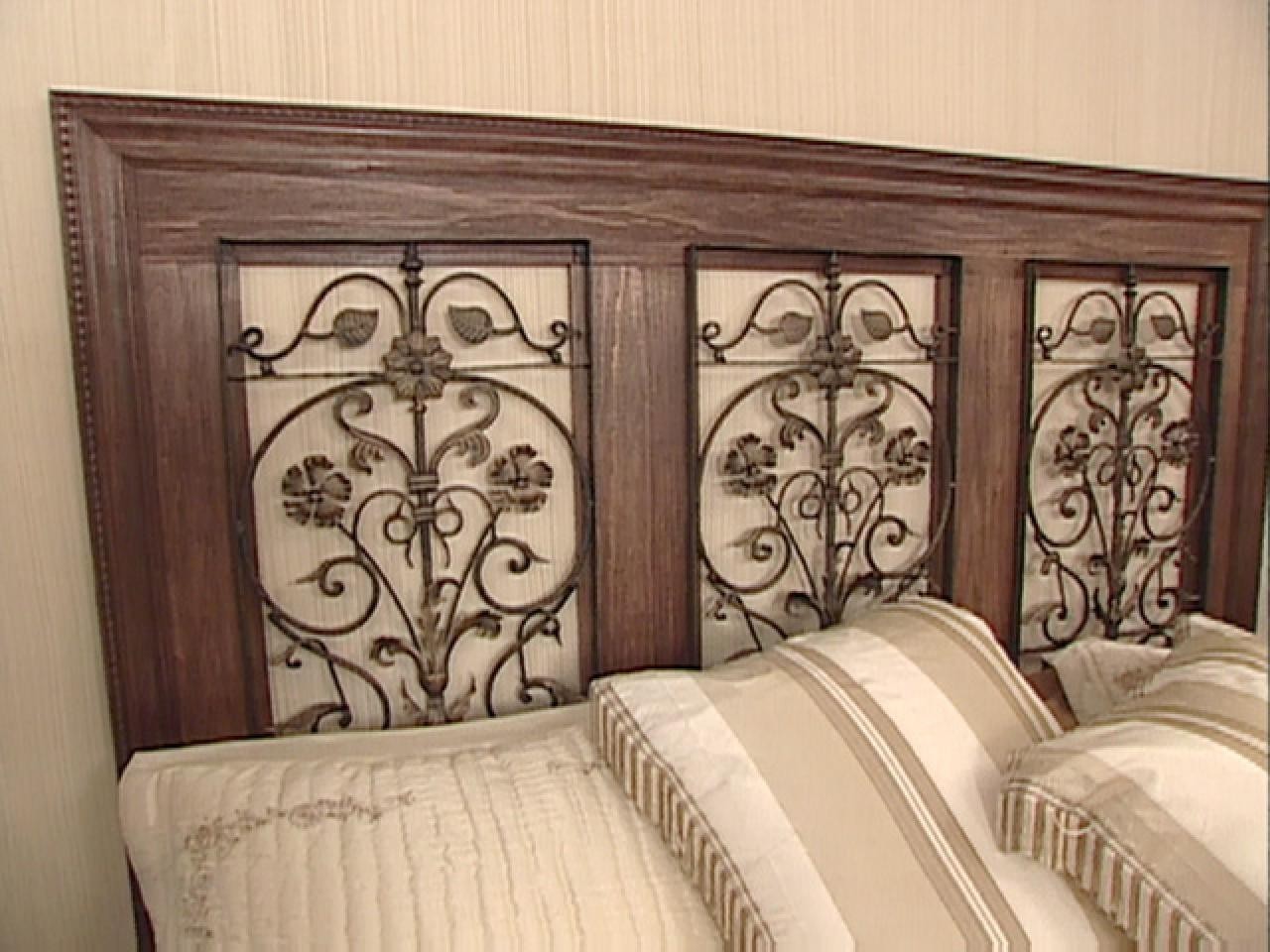 The impressive headboard will transform the decor of the entire bedroom. Beautiful combination of wrought iron and wood with a unique whole. Beautiful plant motifs made in metal delight and bring to the decor a pleasant atmosphere.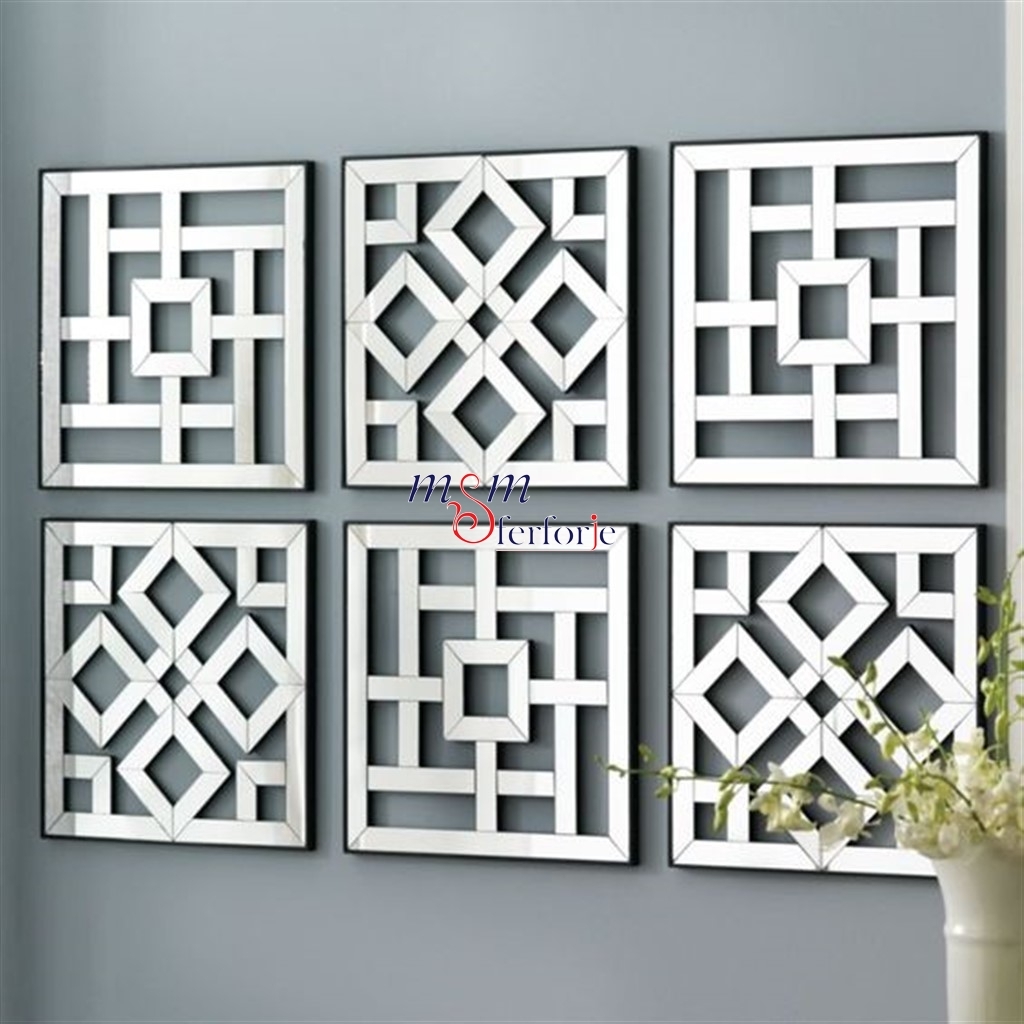 Eye-catching modern wall arts crafted of steel with metallic lustre intended for master bedrooms. They are square, have outer frames edges finished in black and feature labyrinth-like and geometric designs.

Grey Wood Art Fish School Sign Wall Decor Beach by CastawaysHall. Love the wall showing through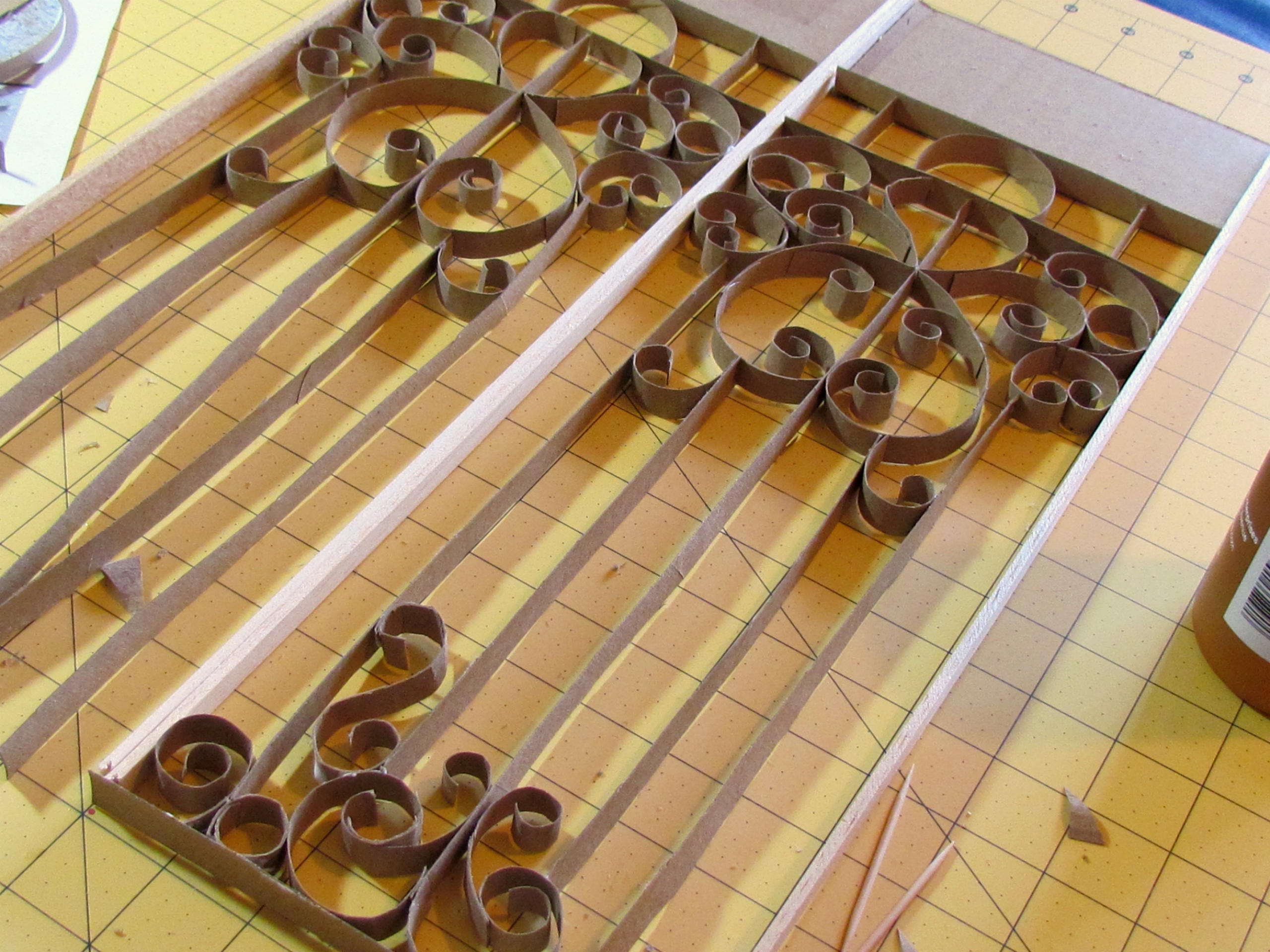 THIS could REALLY be beautiful! How to make a faux iron gate wall art out of toilet or paper towel paper tubes!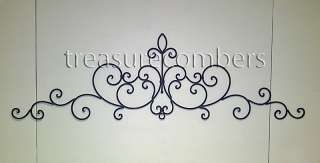 Click on the images below to see other views of the item: