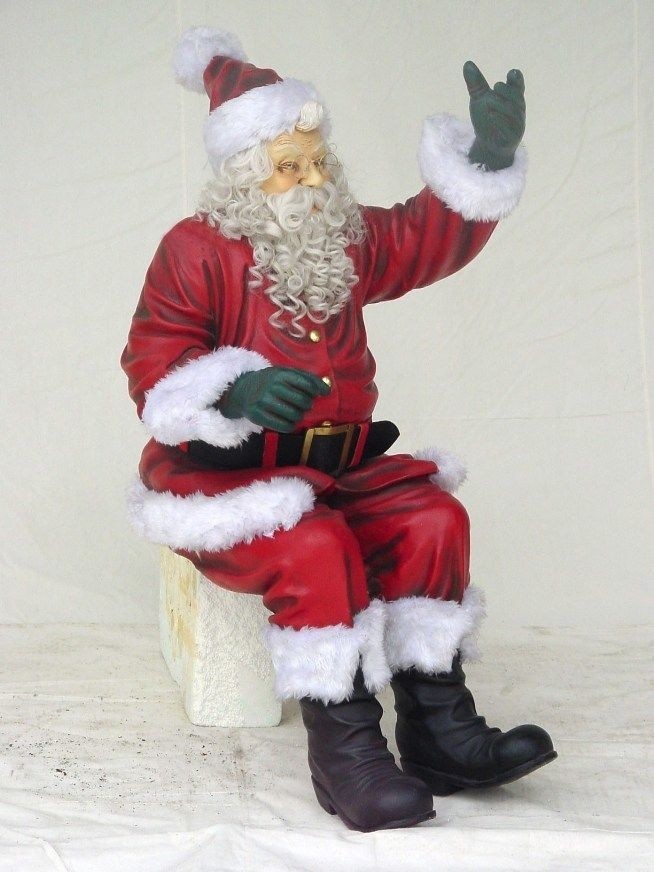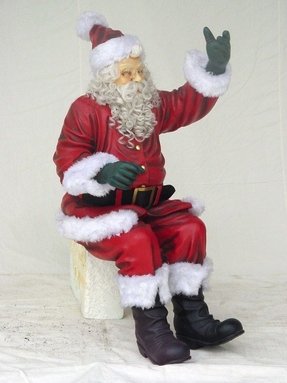 Santa Claus Sitting With Beard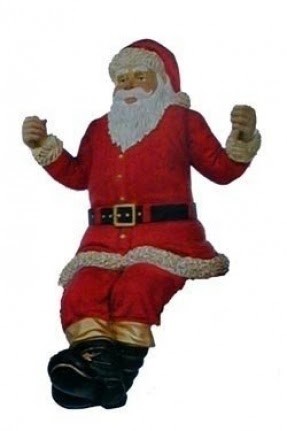 Large Life Sized Sitting Santa Claus Outdoor Christmas Decorations.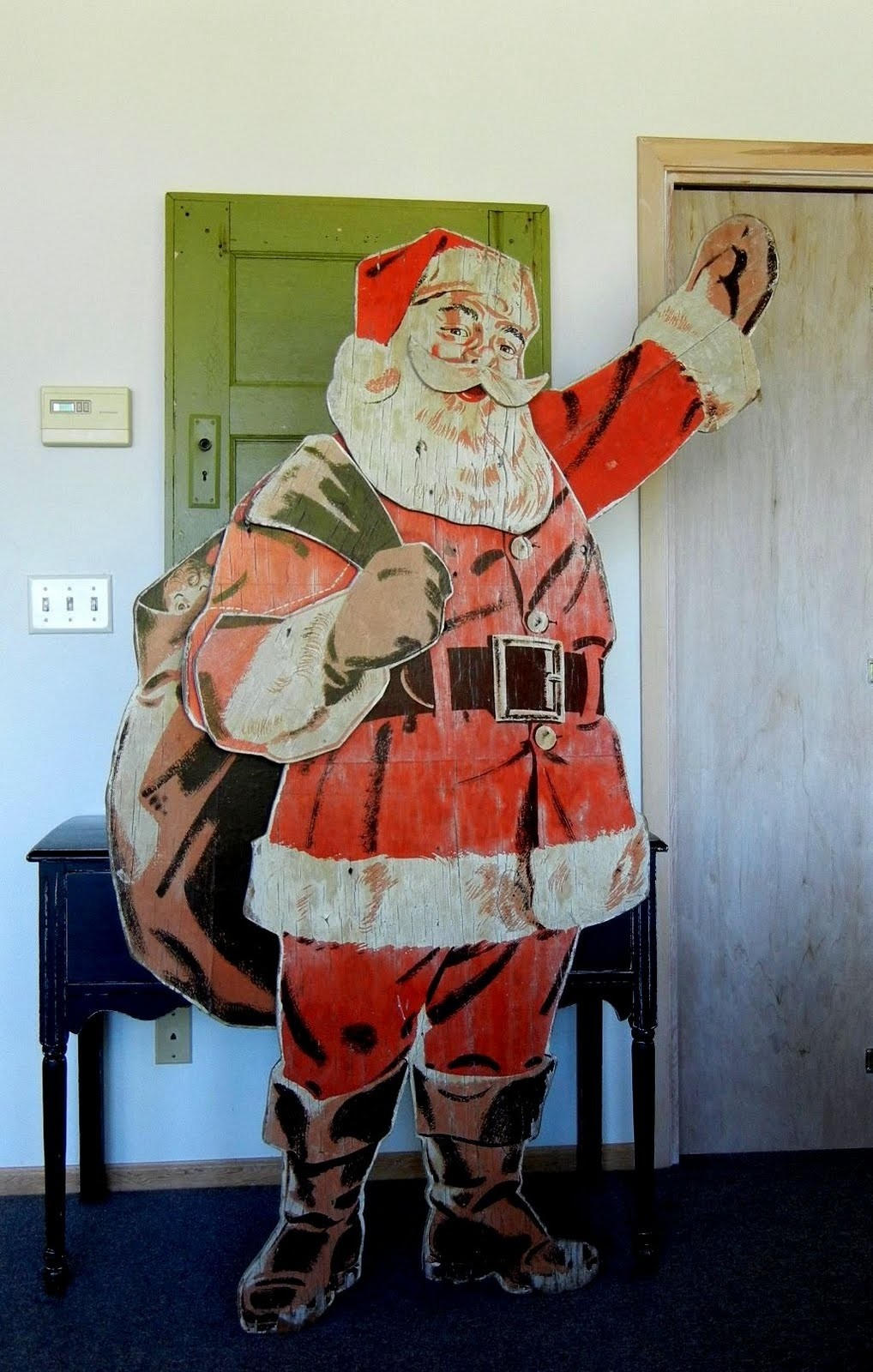 Place this Santa Claus decoration in front of your house or in your garden, and your Christmas spirit will light up in no time. The decoration is hand painted, relatively heavy to withstand windy conditions, and large enough for all to see it.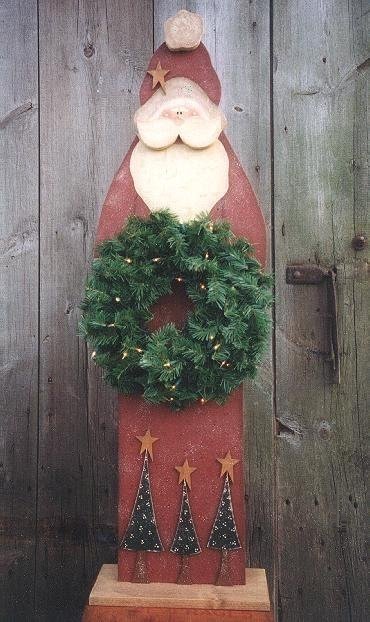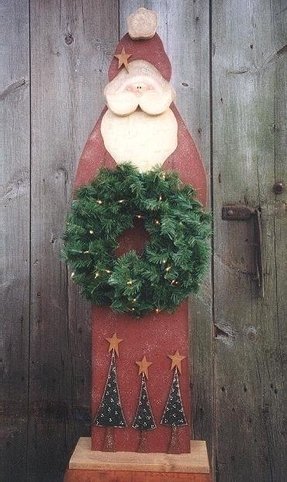 Handmade and hand-painted, this tall Christmas decoration can be a nice way to embellish your outdoor area. Made of durable wood, the Santa Claus rests on a stable, square base, while holding a beautiful garland with shining lights.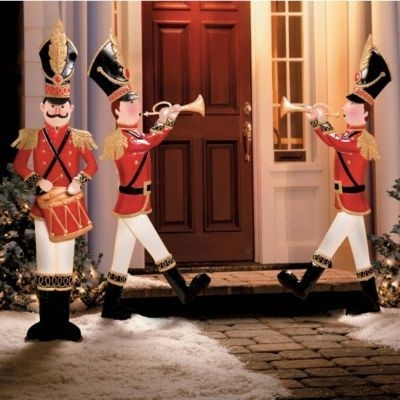 Transform the front of your house with those lovely Christmas decorations for outdoors. The set is handmade, hand-painted with attention to detail, and consisted of 3 soldiers with 2 horns and 1 drum.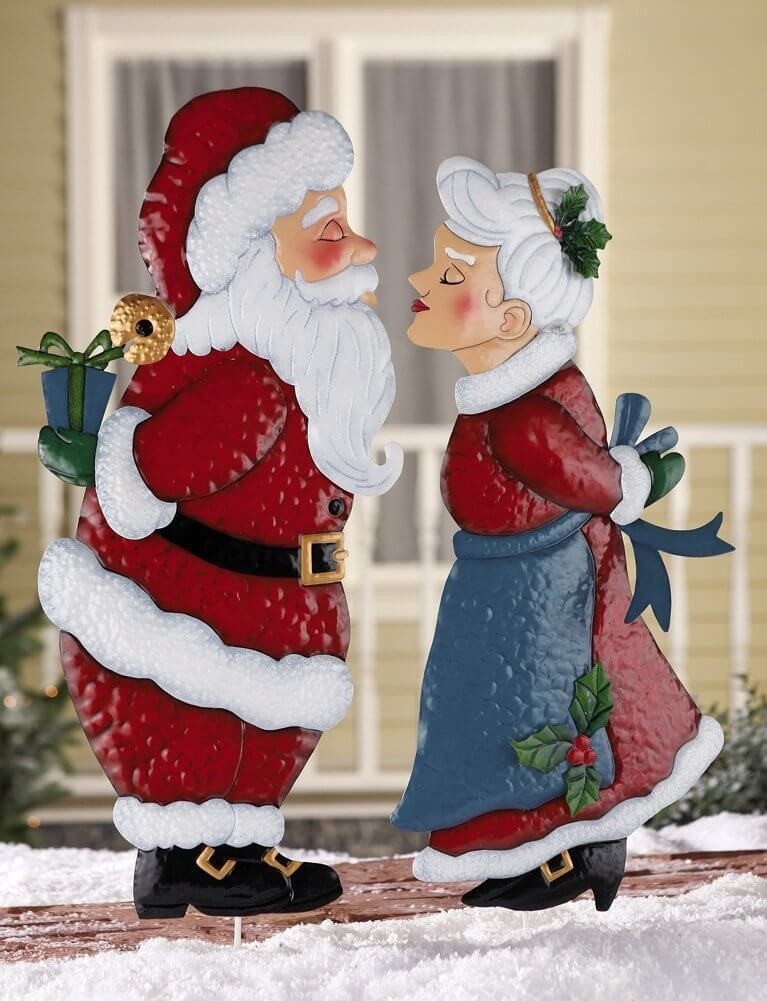 Season decoration with Christmas theme. Dedicated to outdoor use. It is made of metal. Suitable for residential and commercial use. Great for garden, porch and more.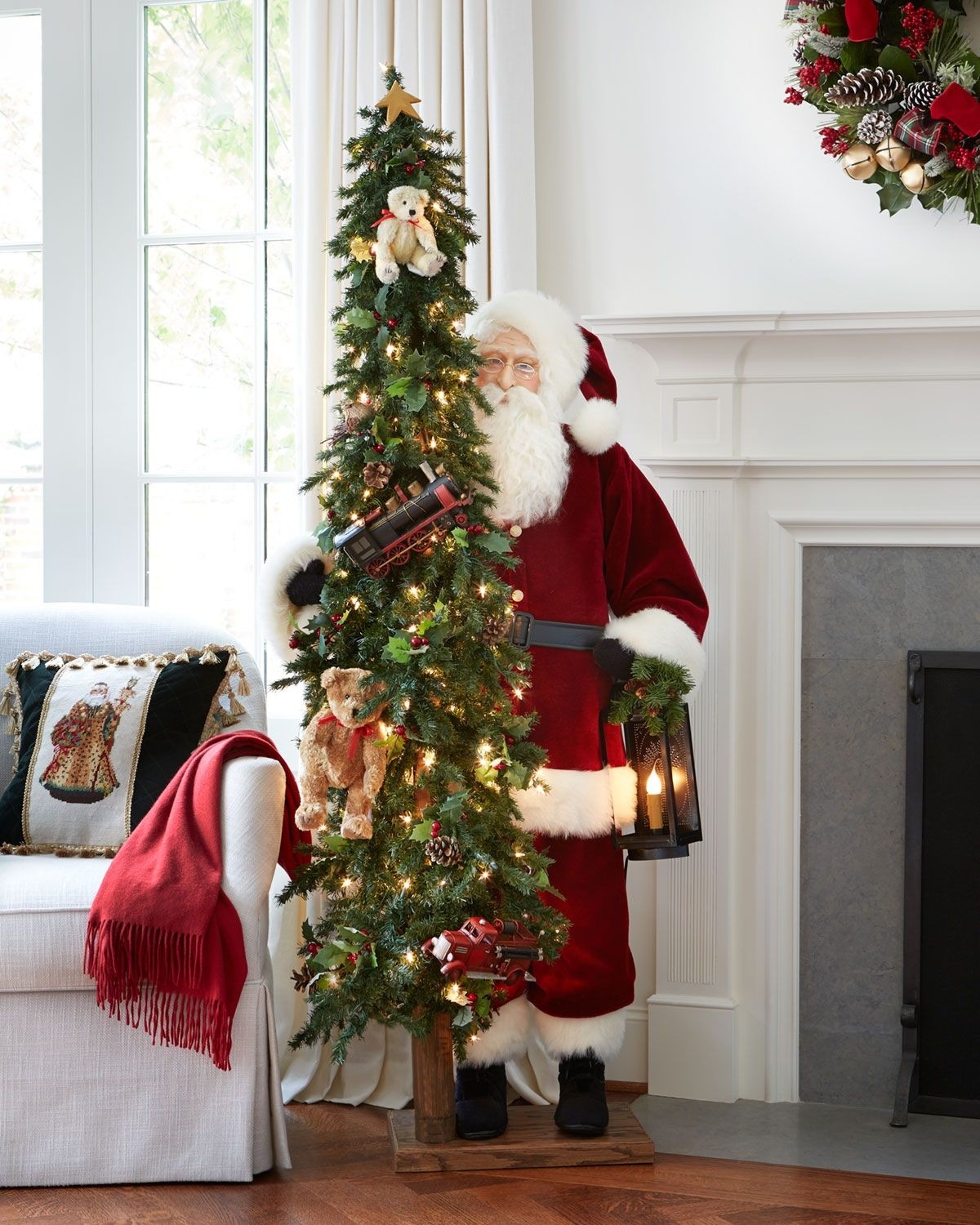 A beautiful Christmas decoration for indoors, which can be displayed next to your fireplace. It's a large Santa Claus with a Christmas tree, a working candle holder, and a square wooden base for keeping the whole well-balanced.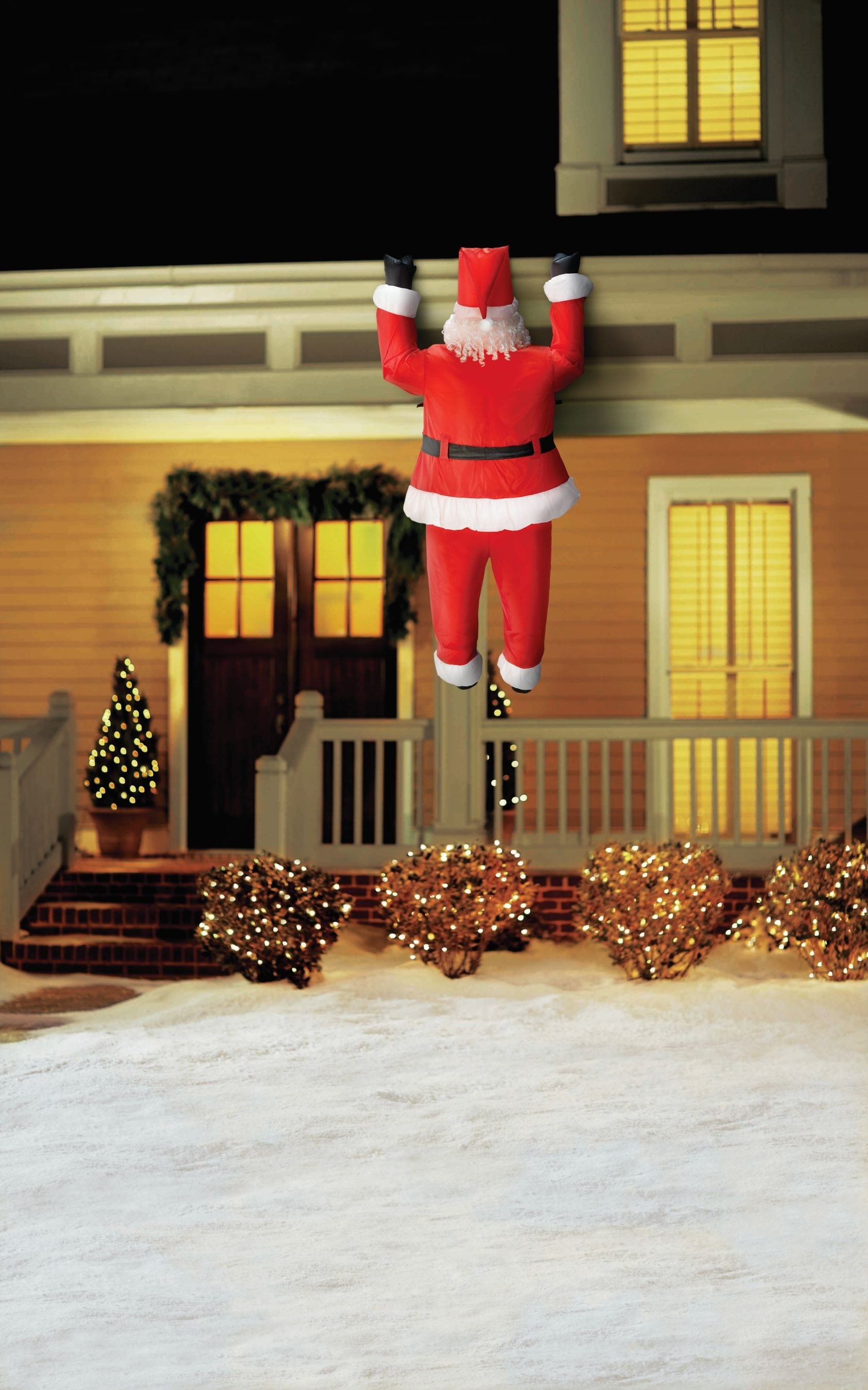 A funny contemporary Christmas decoration for outdoor use. It has a form of a quite large figurine of Father Christmas. It's made of weatherproof colourful nylon, is inflatable, lightweight and can be hung e.g. on a veranda.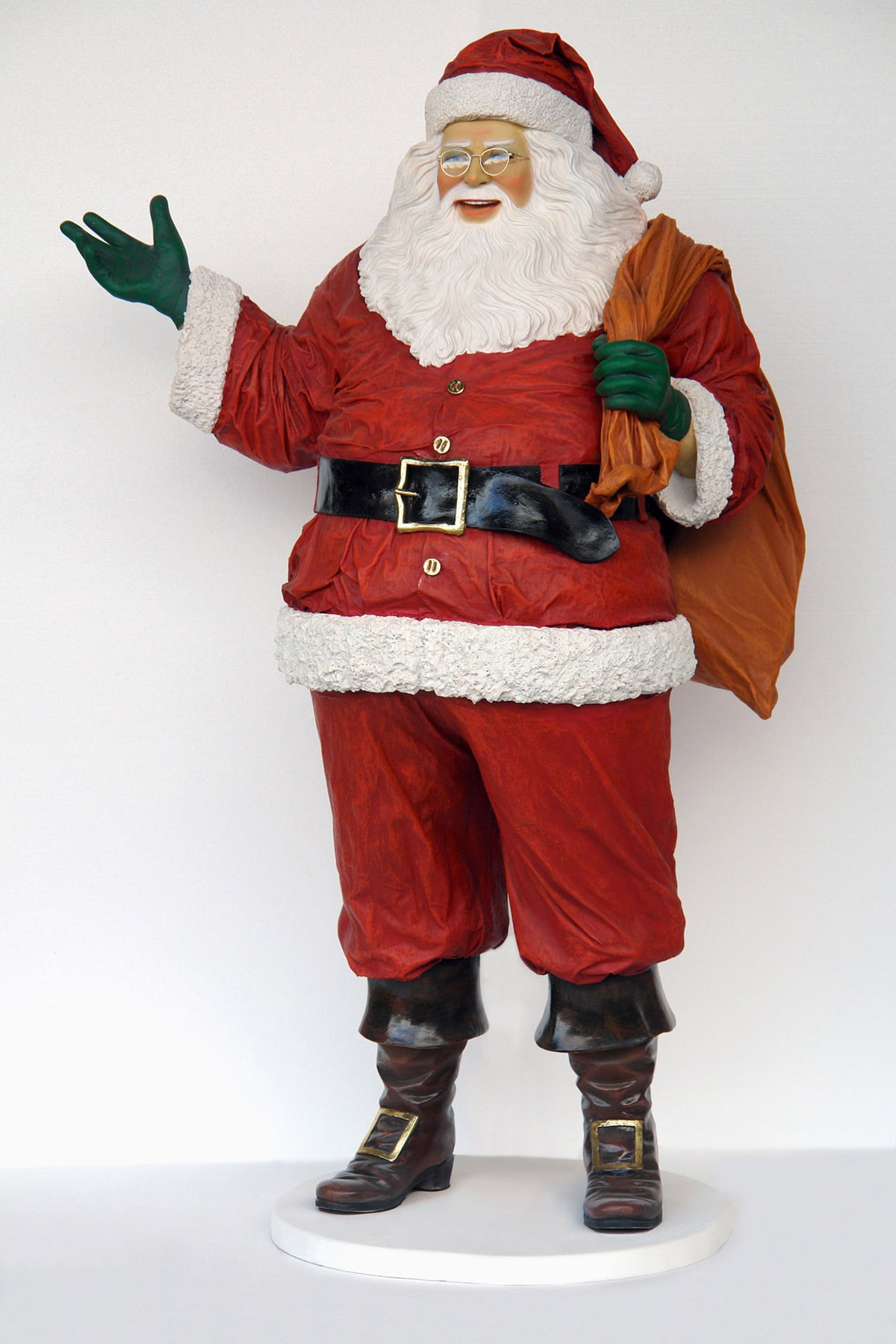 Santa Claus Standing With Sack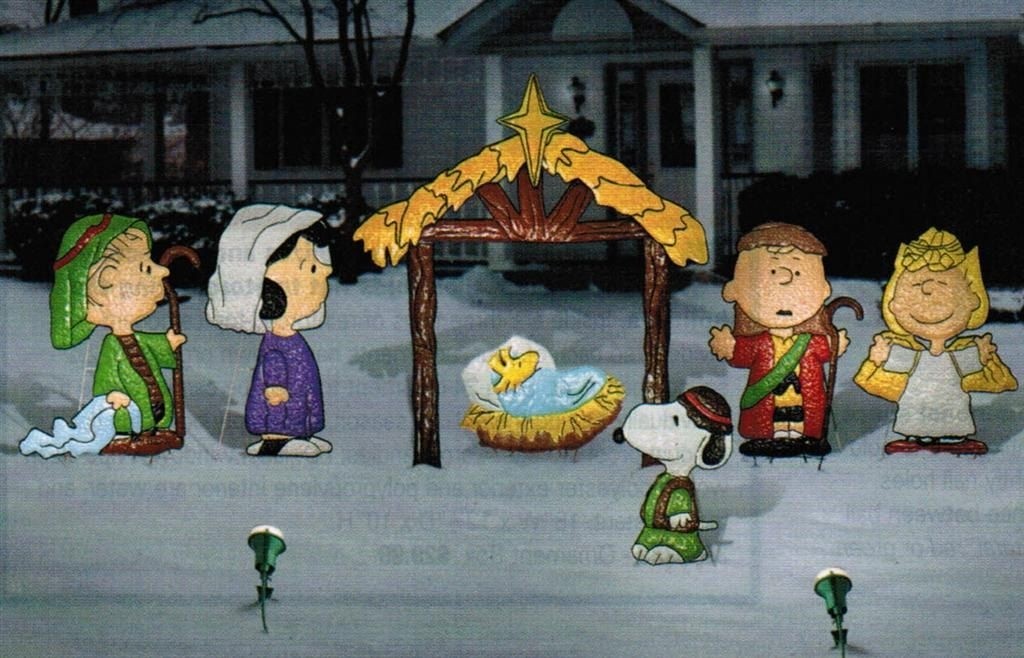 Original Christmas decoration. These multi-color people and animals look very interesting among many other types of Christmas decorations. They are not only stylish, but also resistant to wear and damage.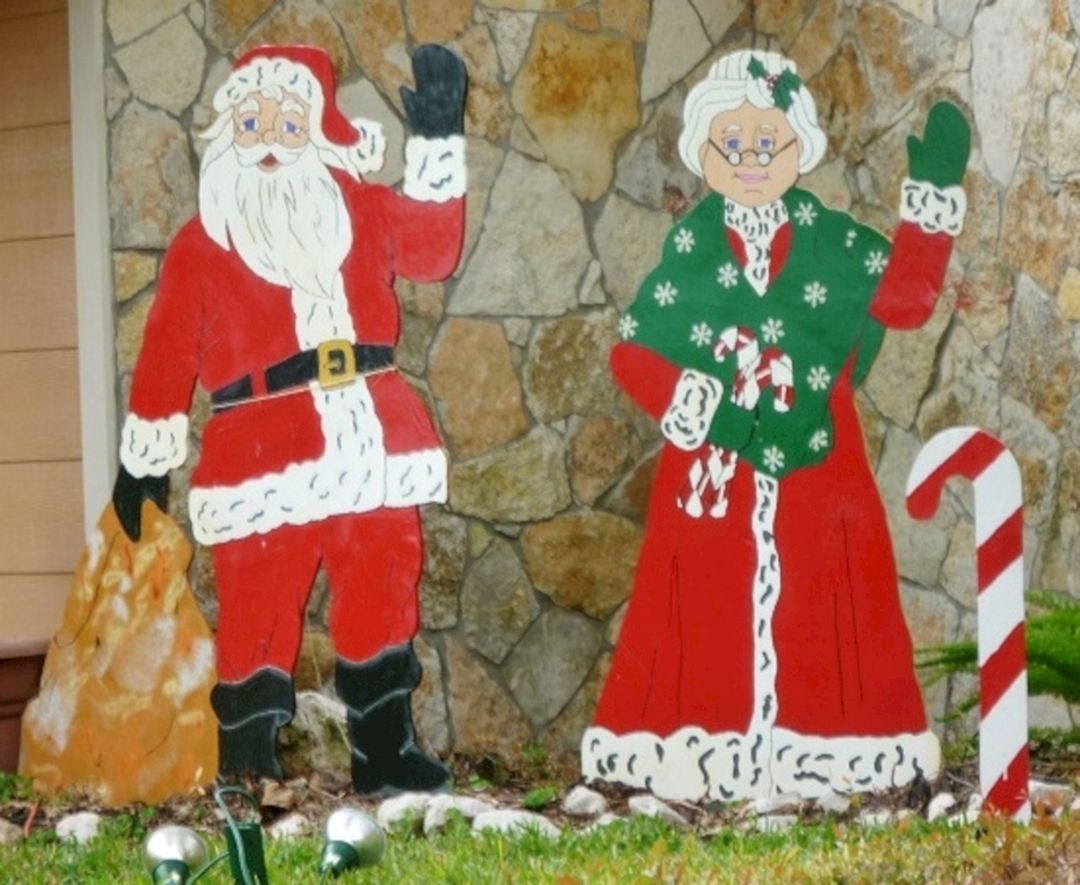 Those wooden decorations of Santa Claus and Mrs. Claus are going to be one of the most beautiful outdoor decorations during Christmas season. Each character is made of durable wood and hand-painted in slightest details.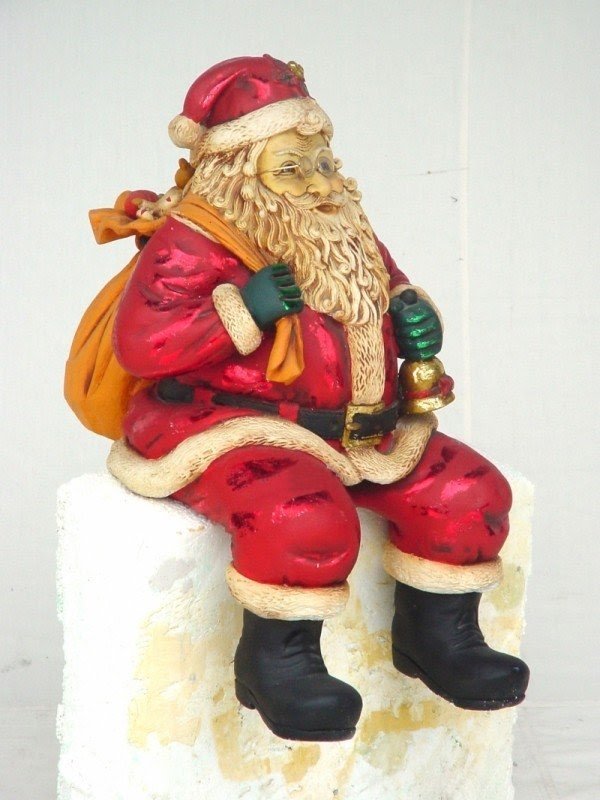 Santa Claus Sitting With Bell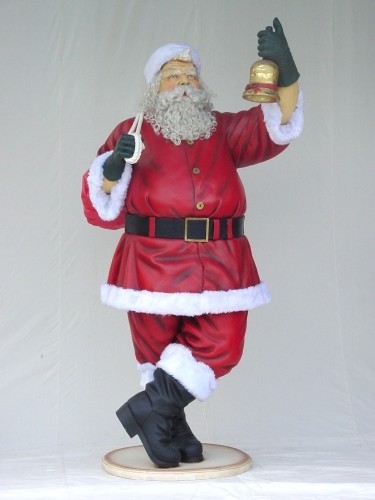 Santa Claus With Beard Standing With Bell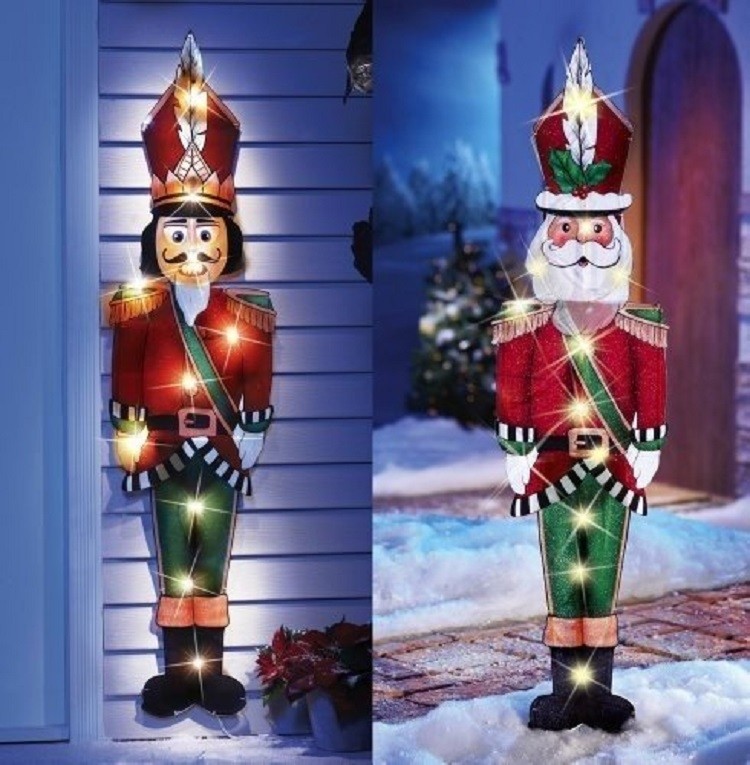 Set of Two 44" Christmas Decor Lighted Santa Claus and Nutcracker Toy Soldier Holiday Wall Mount or Ground Stake Outdoor Yard Decoration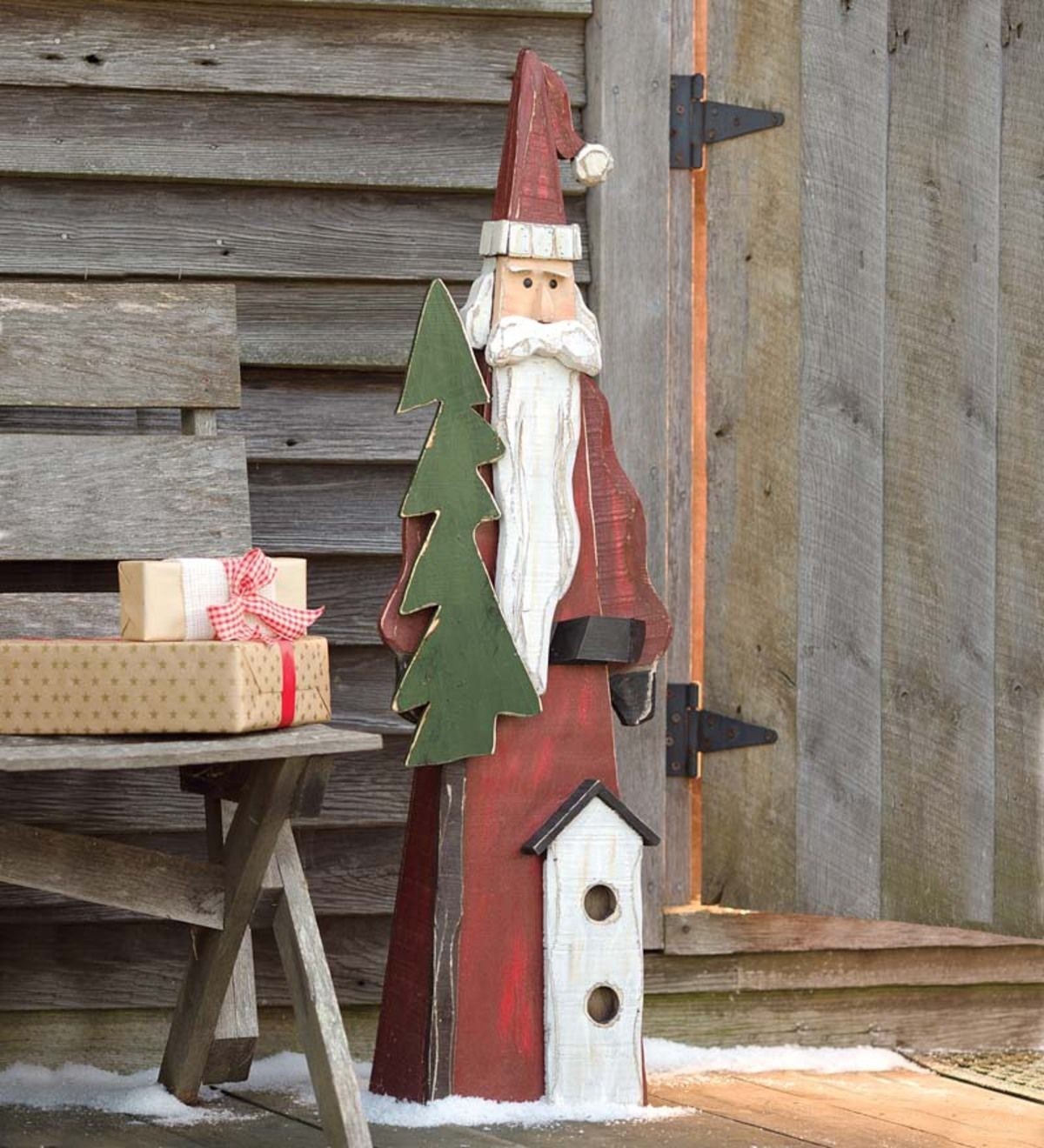 A fine Christmas decoration for spicing up the front of your cottage. This hand-carved and hand-painted wooden Santa Claus can be used indoors as well as outdoors. It's very stable and quite durable, able to withstand weather conditions.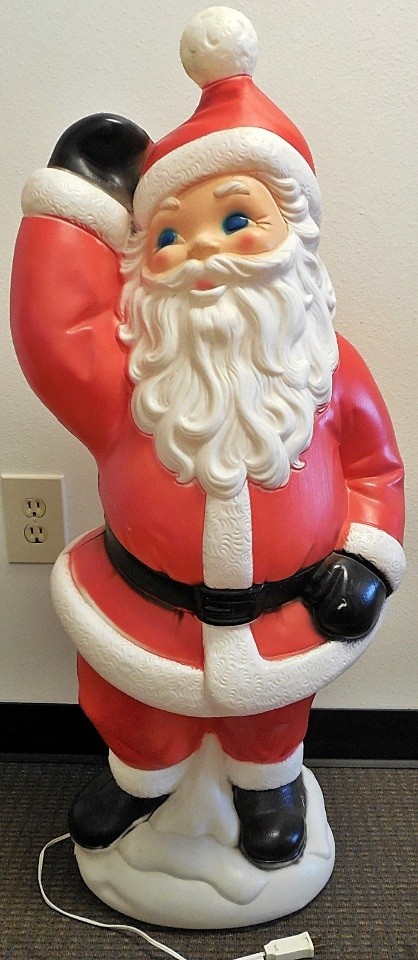 ... Plastic Blowmold 40" Christmas Santa Claus Outdoor Yard Decor Light Up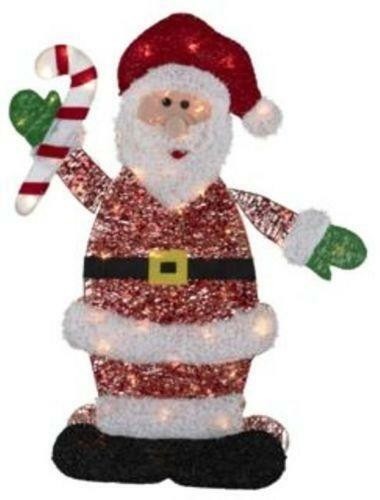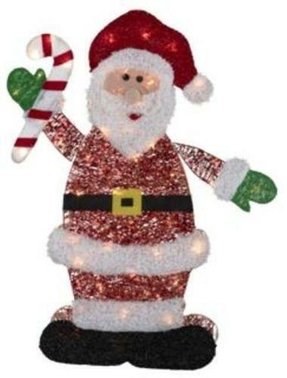 ... 36" SANTA CLAUS Lighted OUTDOOR Christmas Yard Decoration 3 feet tall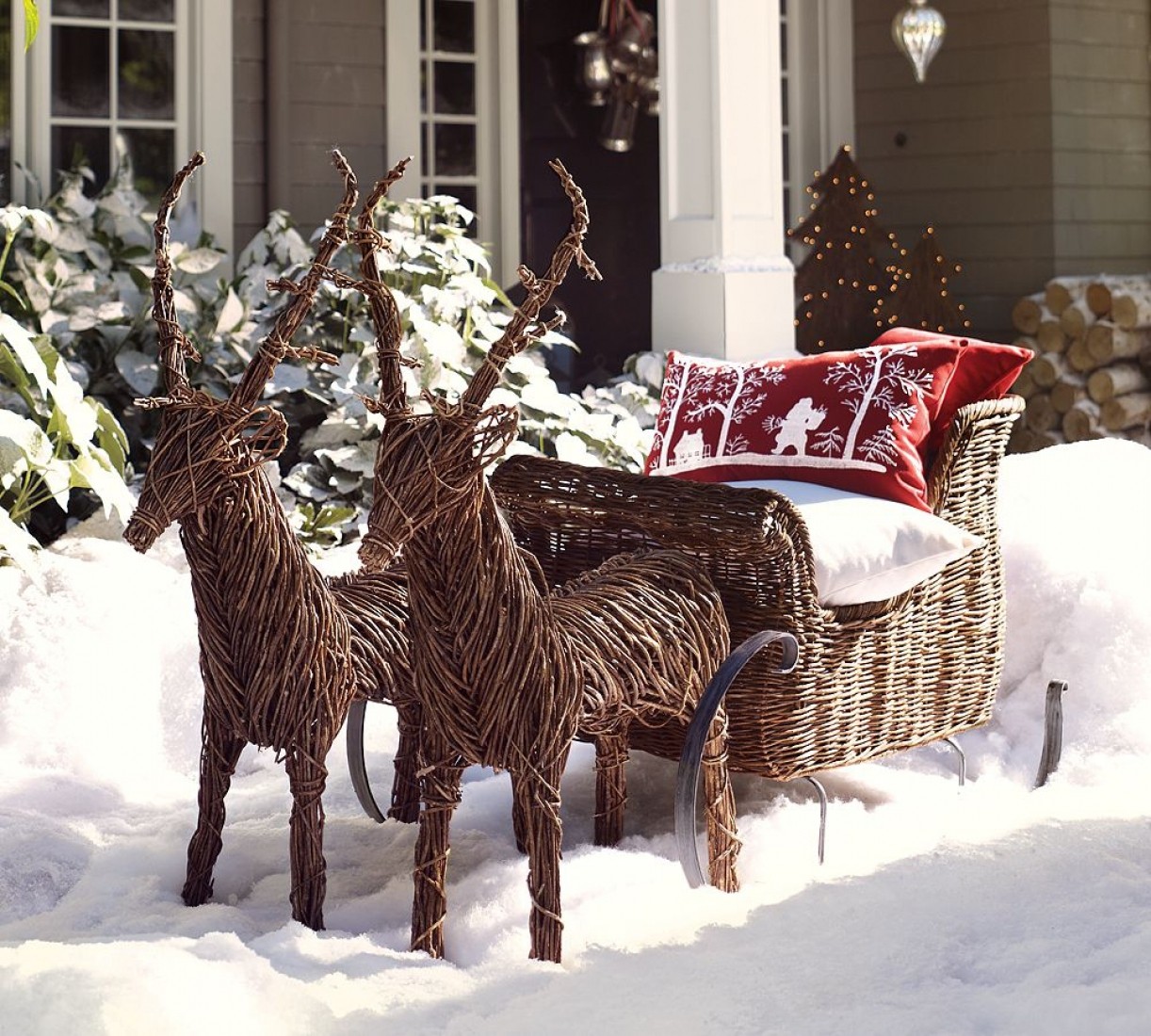 So you may think - that Santa Claus just came into town! And you are right. Outdoor Santa Claus decorations in the form of reindeers with sleigh are made of rattan and look realistic. Brown shades mix perfectly with red and white cushions in sleigh.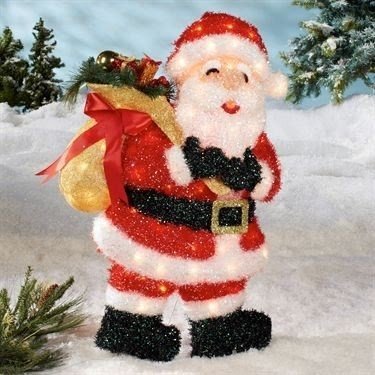 Lighted Special Delivery Santa Indoor Outdoor Sculpture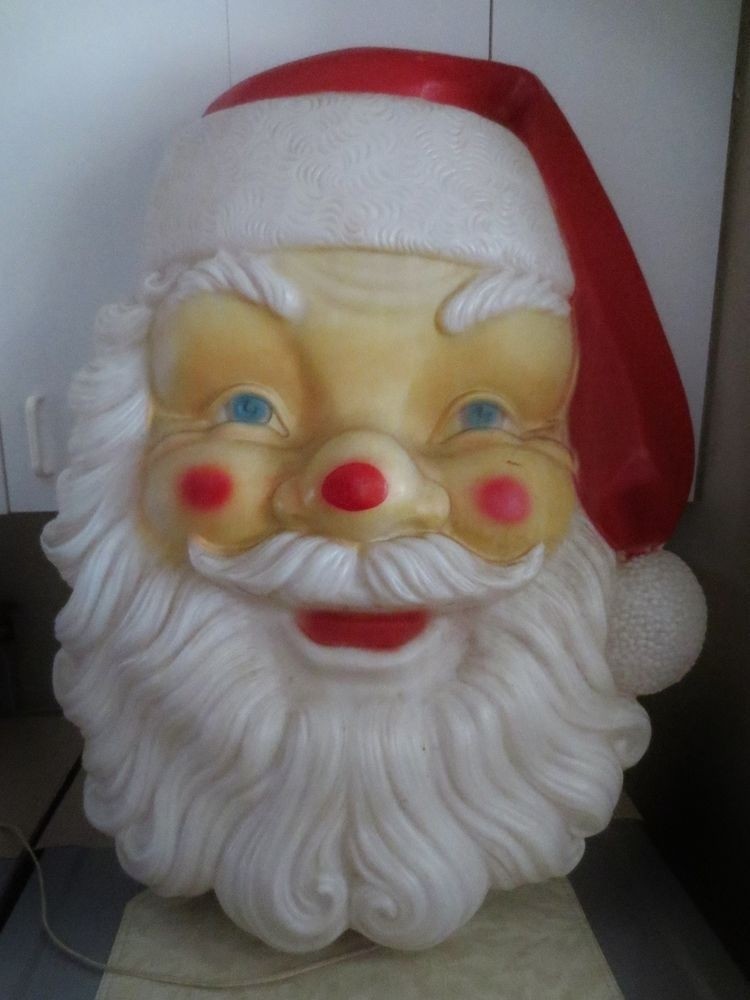 Vintage Blow Mold SMILING JOLLY SANTA CLAUS Lighted Head Outdoor Christmas Decor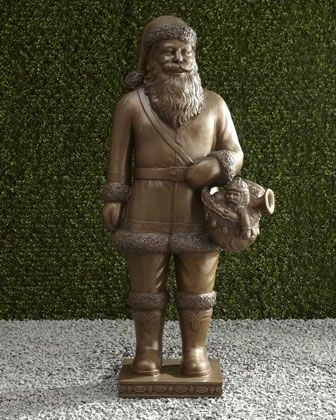 H5NM0 Outdoor Santa Figure - Horchow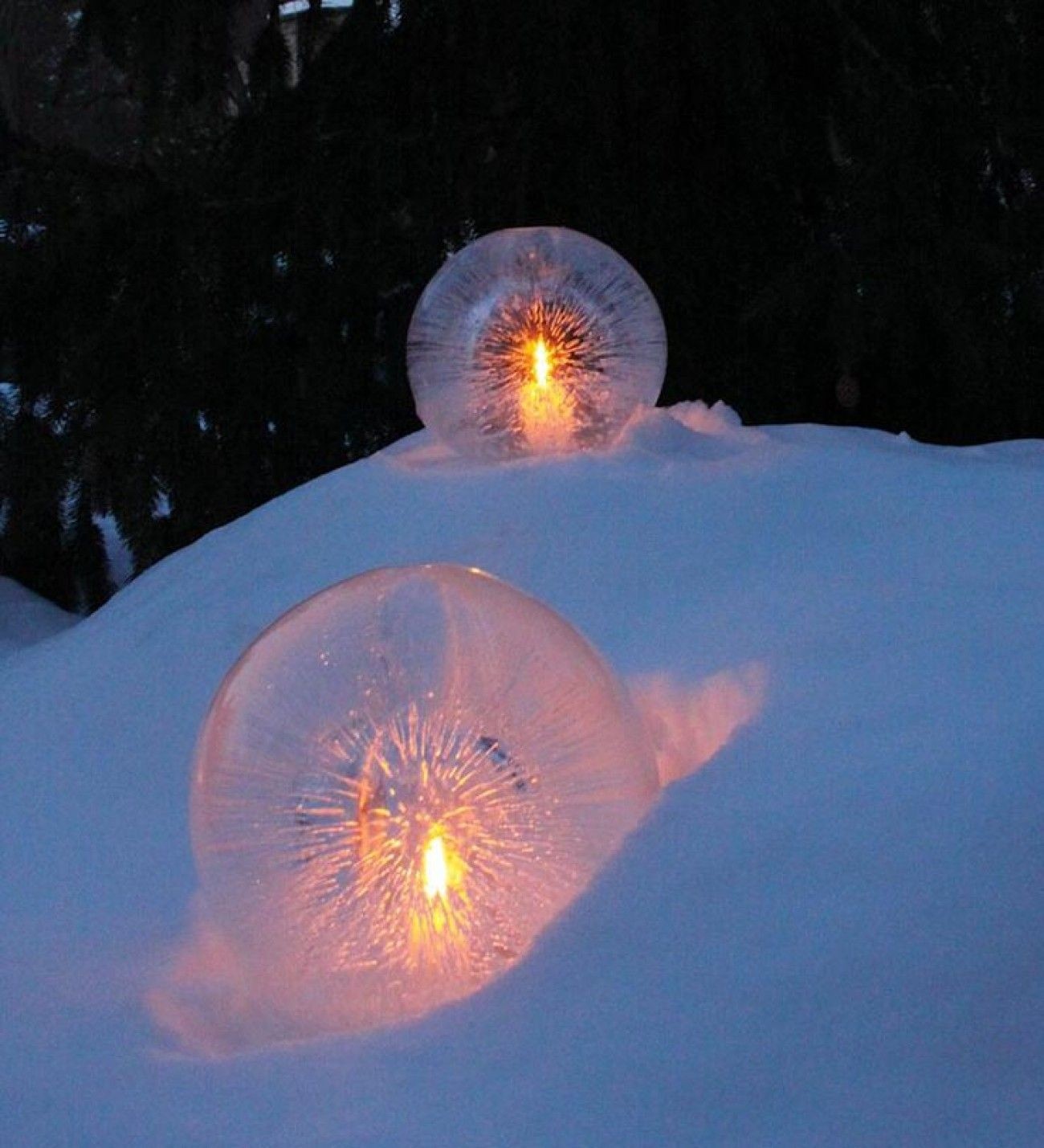 Globe Ice Lantern Kit- Ice luminary kit for making 4 Ice lanterns. To be used indoors or outdoors. Perfect for the winter season.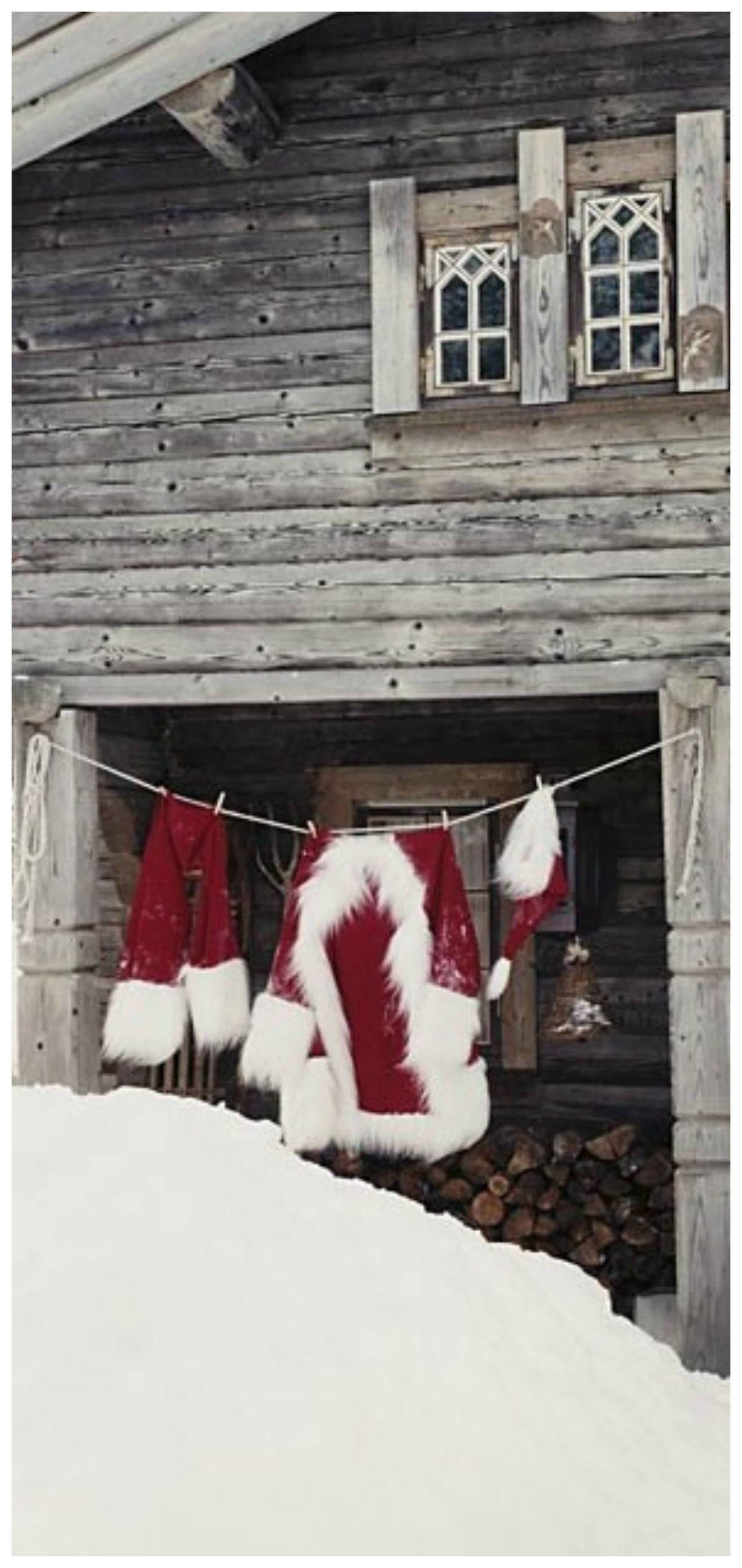 A nice way to decorate the front of your house for Christmas season. The set features 3 pieces of Santa's suit (a jacket, a hat and pants) and a strong rope, on which you hang all the parts.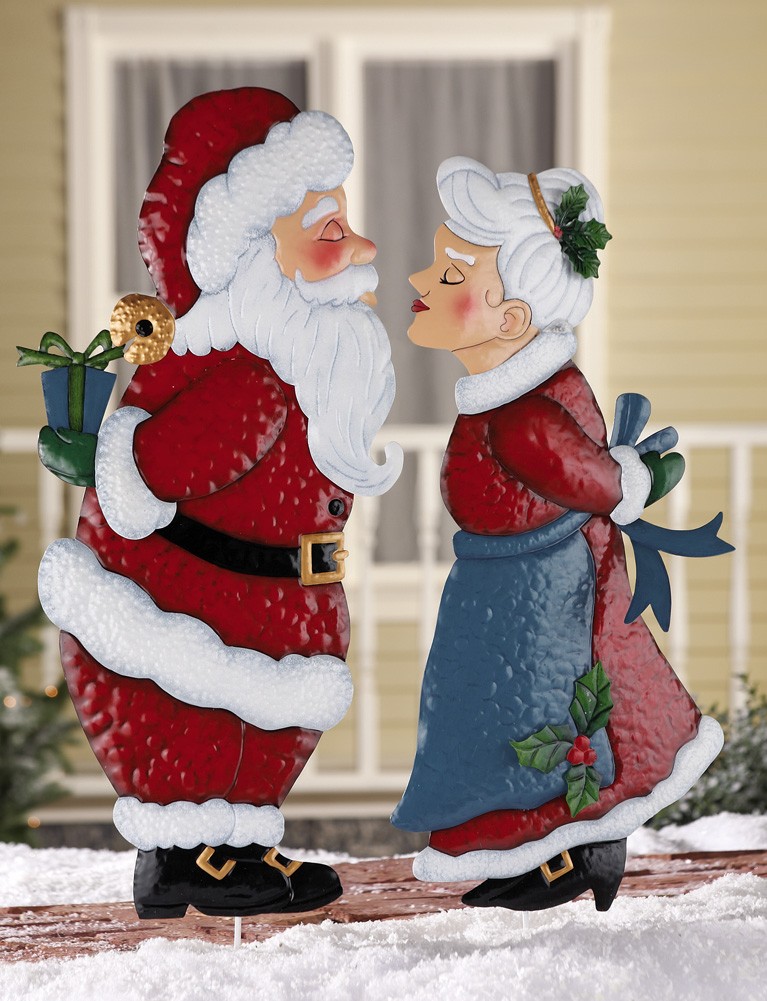 Outdoor decoration with Santa Claus and Mrs. Claus theme. It is made of durable iron. Great addition for the garden, patio, porch and more. It is very well rated by satisfied customers for high quality and modern design.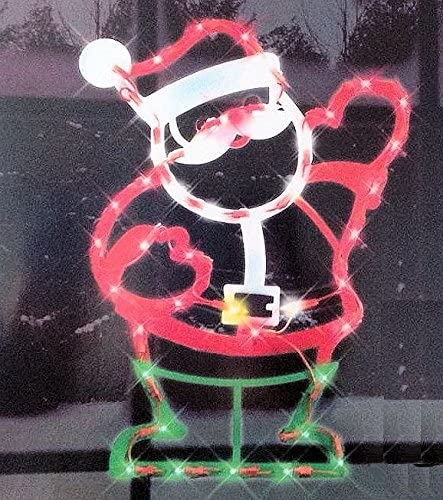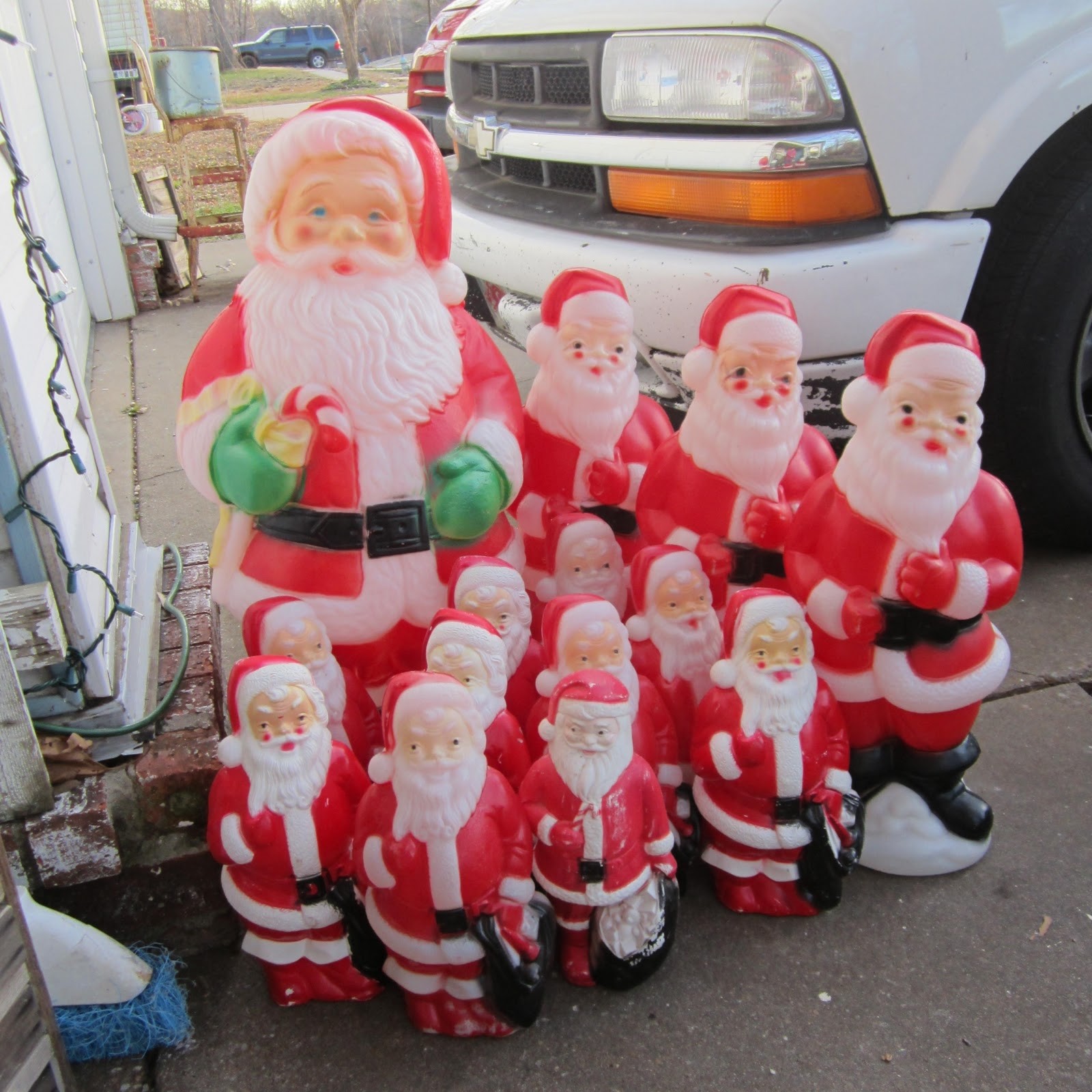 Slowly the santas are herded into corners where they will be picked off by left over halloween decorations one by one by one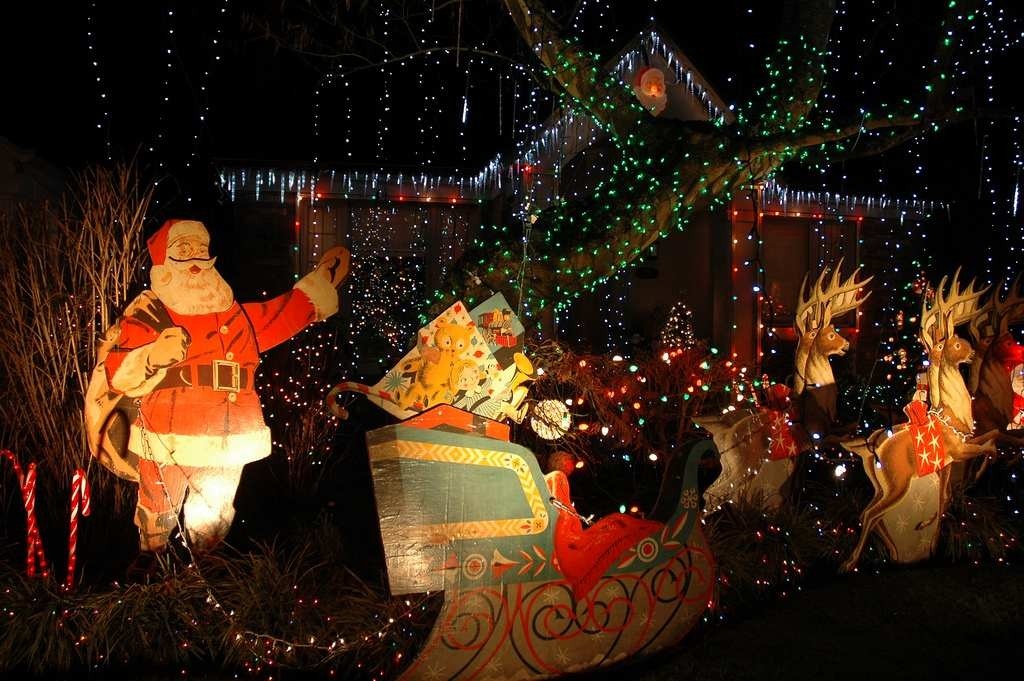 Christmas decorations, Here Comes Santa Claus! Right Down Santa Claus ...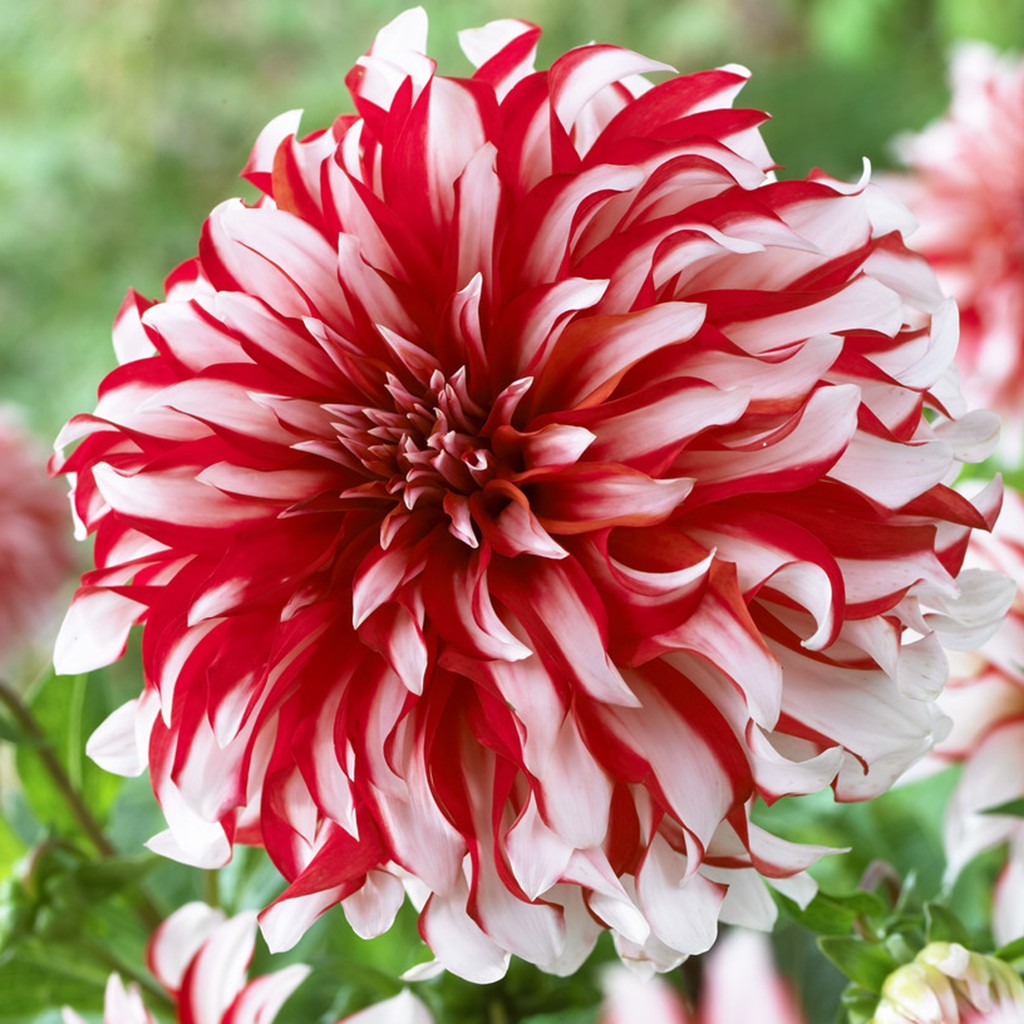 Santa Claus Dahlia -- Giant decorative Dahlia, with red and white striped blooms. Ht. 90-120cm. Dutch grown.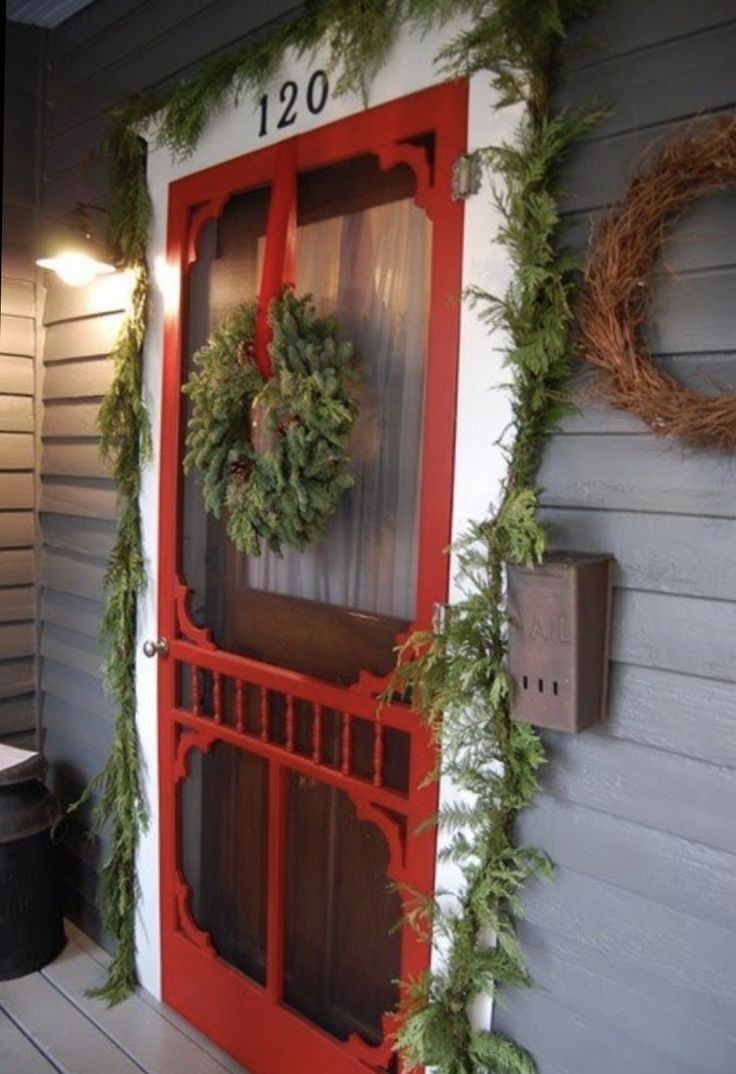 Love the color of the screen door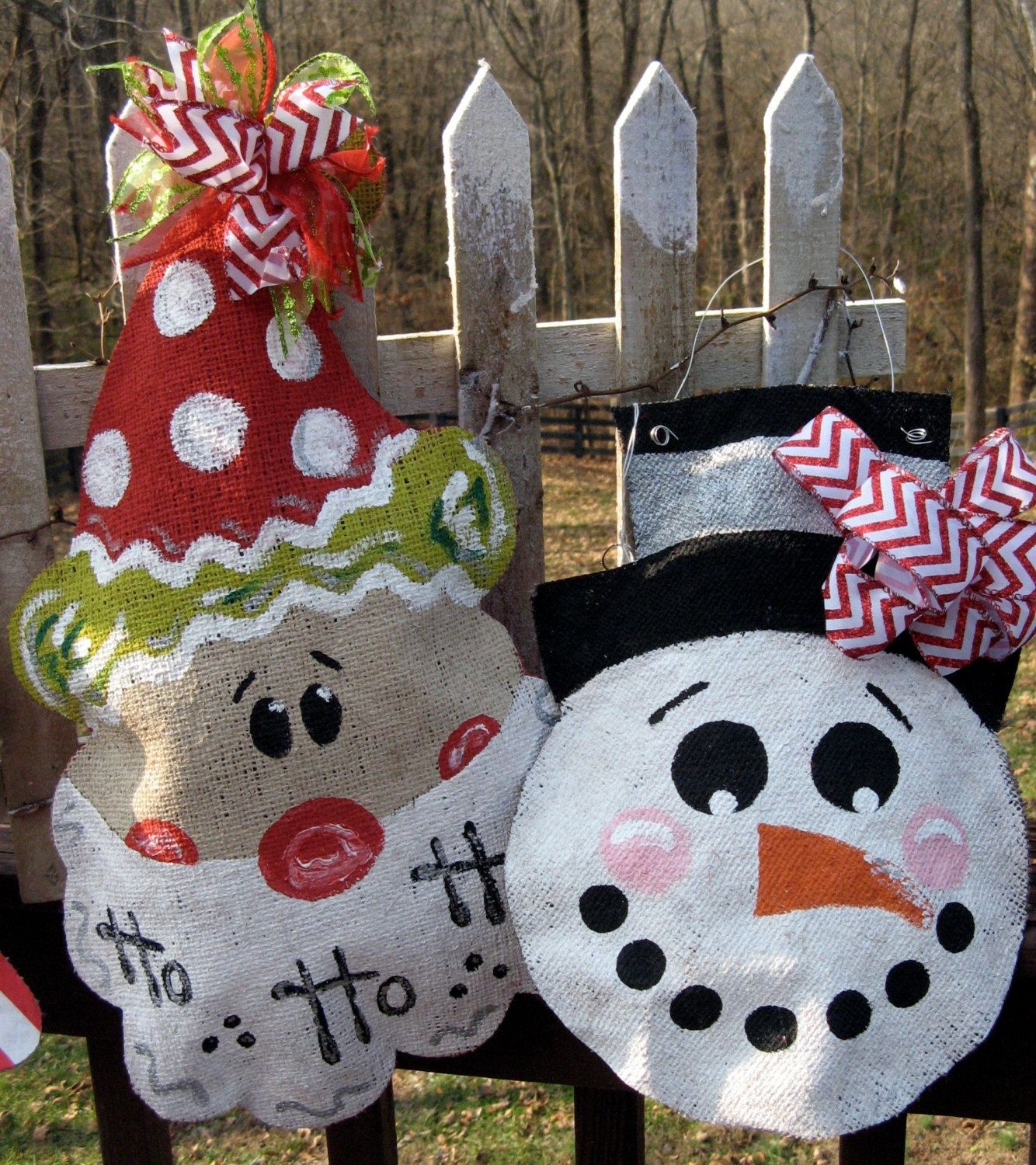 Santa Claus, Snowman Burlap Door Hangers - Christmas Home Decor (custom made) on Etsy, $30.00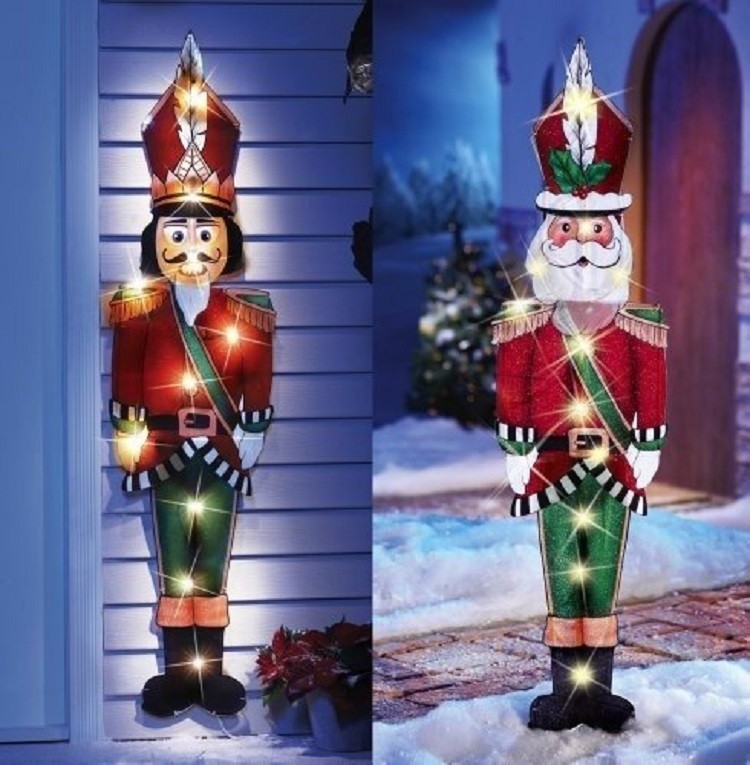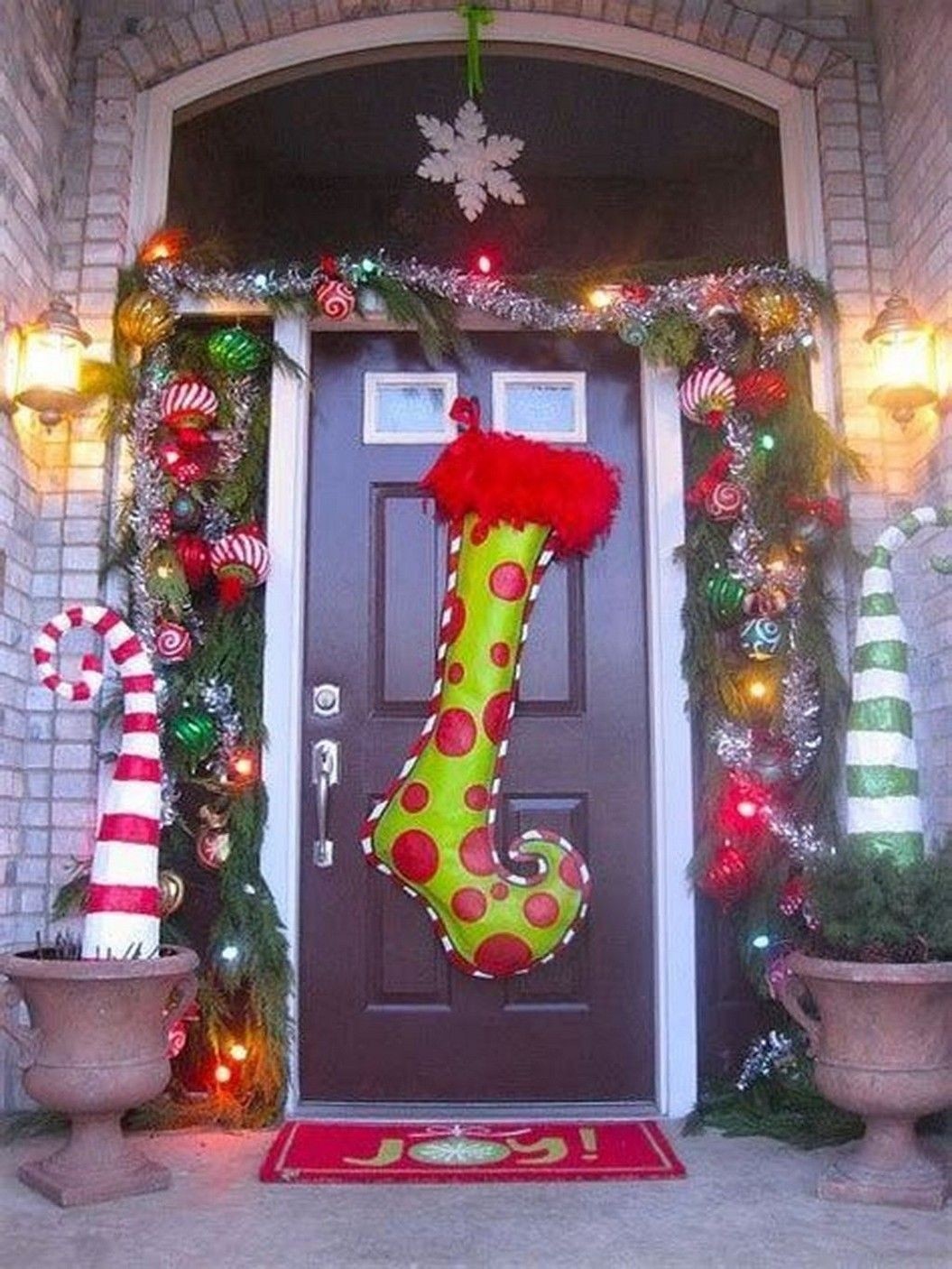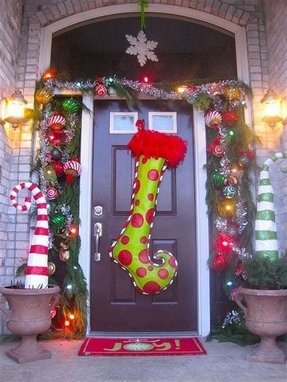 I feel like this house fell out of Whoville... I need to do our front door like this. The kids will love it!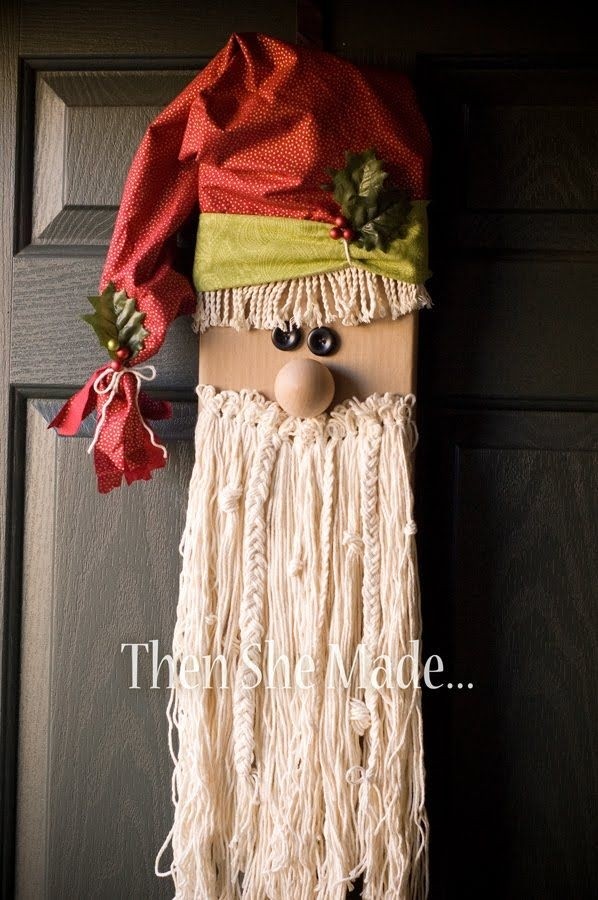 Feel like being into a bit of handicraft for Christmas season? Here you'll find how to create this cute Santa Claus decoration using an empty fabric bolt and some fleece, felt and two buttons. And glue, of course.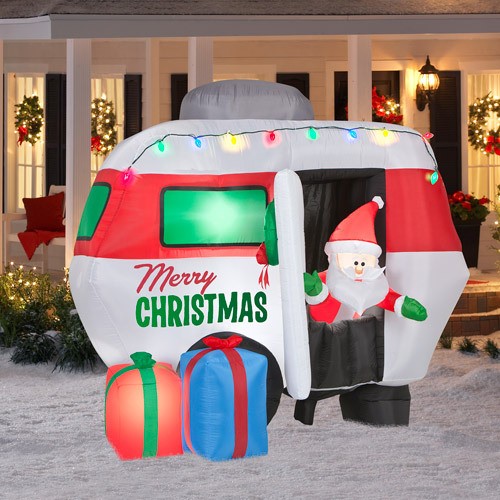 Airblown Inflatable Christmas Santa in Camper RV Yard Decor 6.5 ft Buy It Now $129.00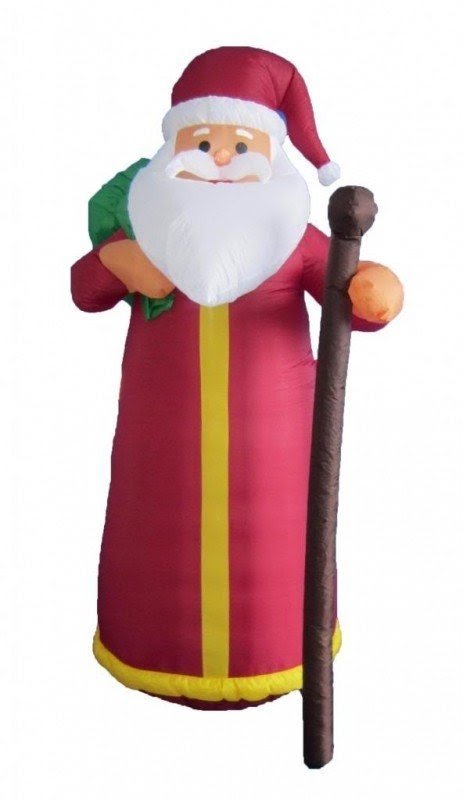 6 ft. Santa Claus Decoration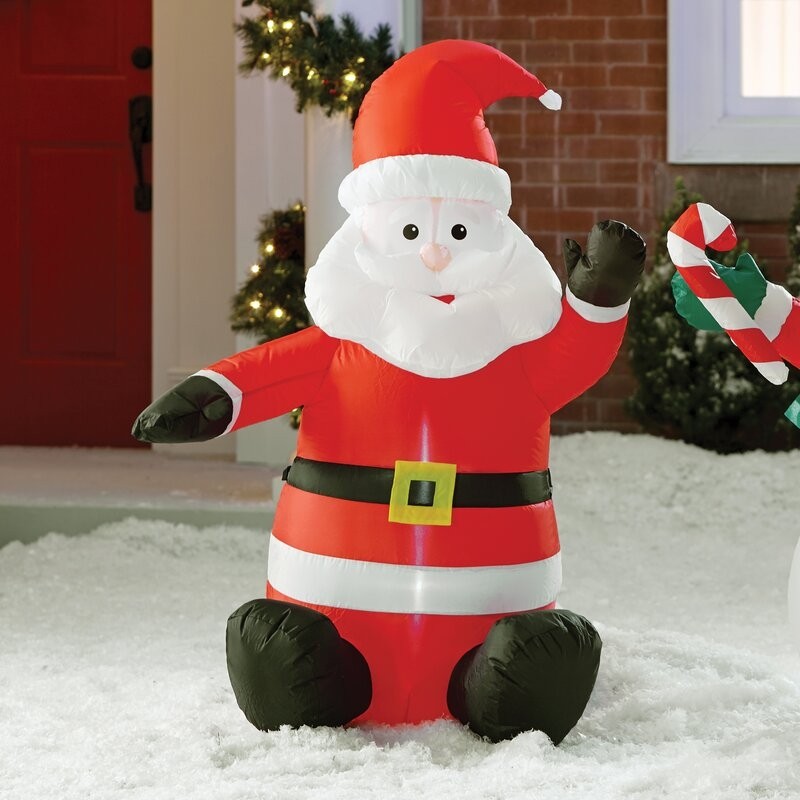 The Holiday Aisle Inflatable Santa Claus Decoration ...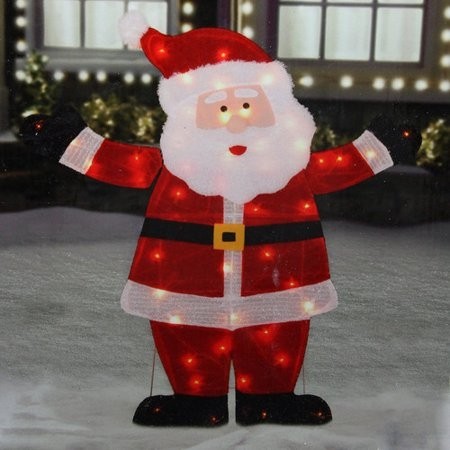 42" Lighted Jolly Santa Claus Outdoor Christmas Yard Art ...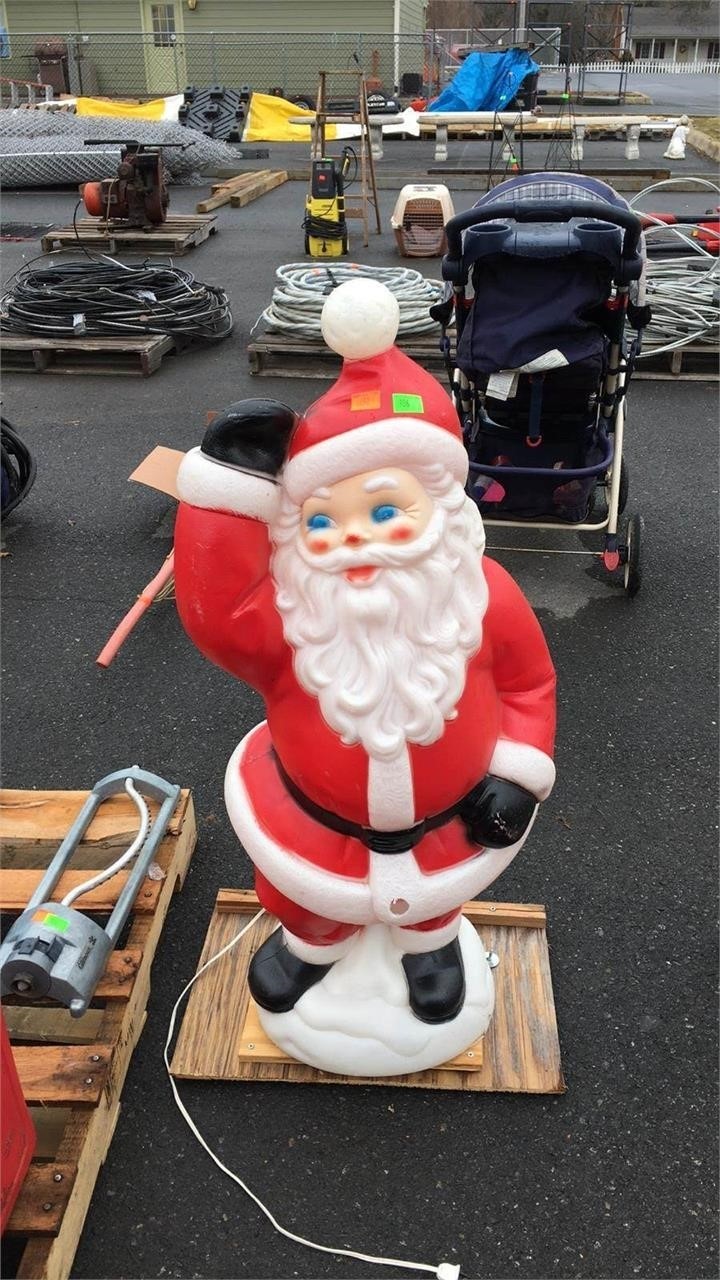 Plastic outdoor Santa Claus lawn decoration, not | Hash ...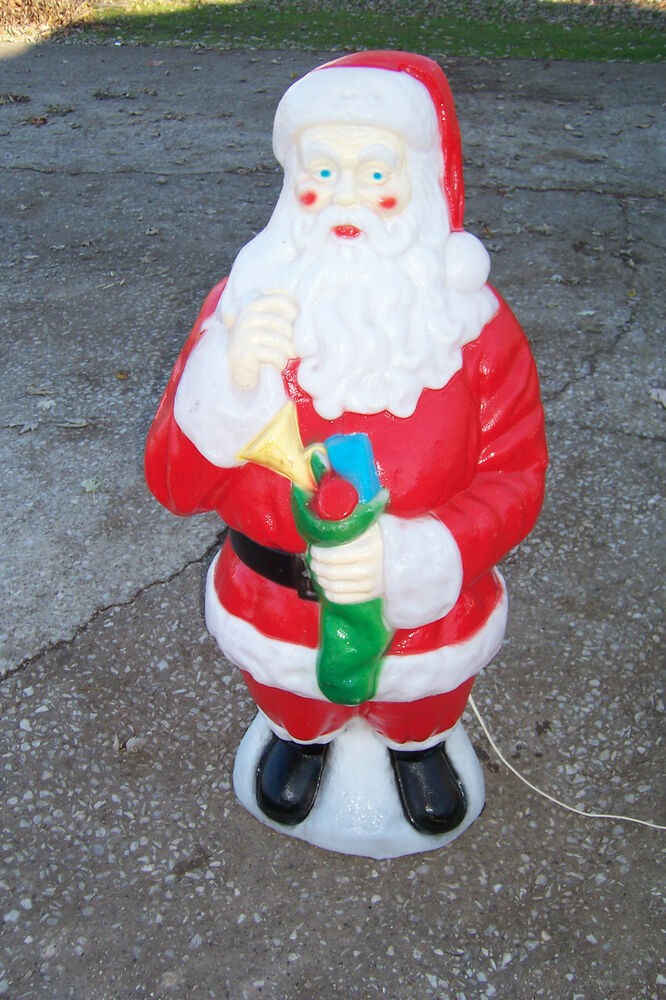 Empire Plastic Blowmold 40" Light Up Christmas Santa Claus ...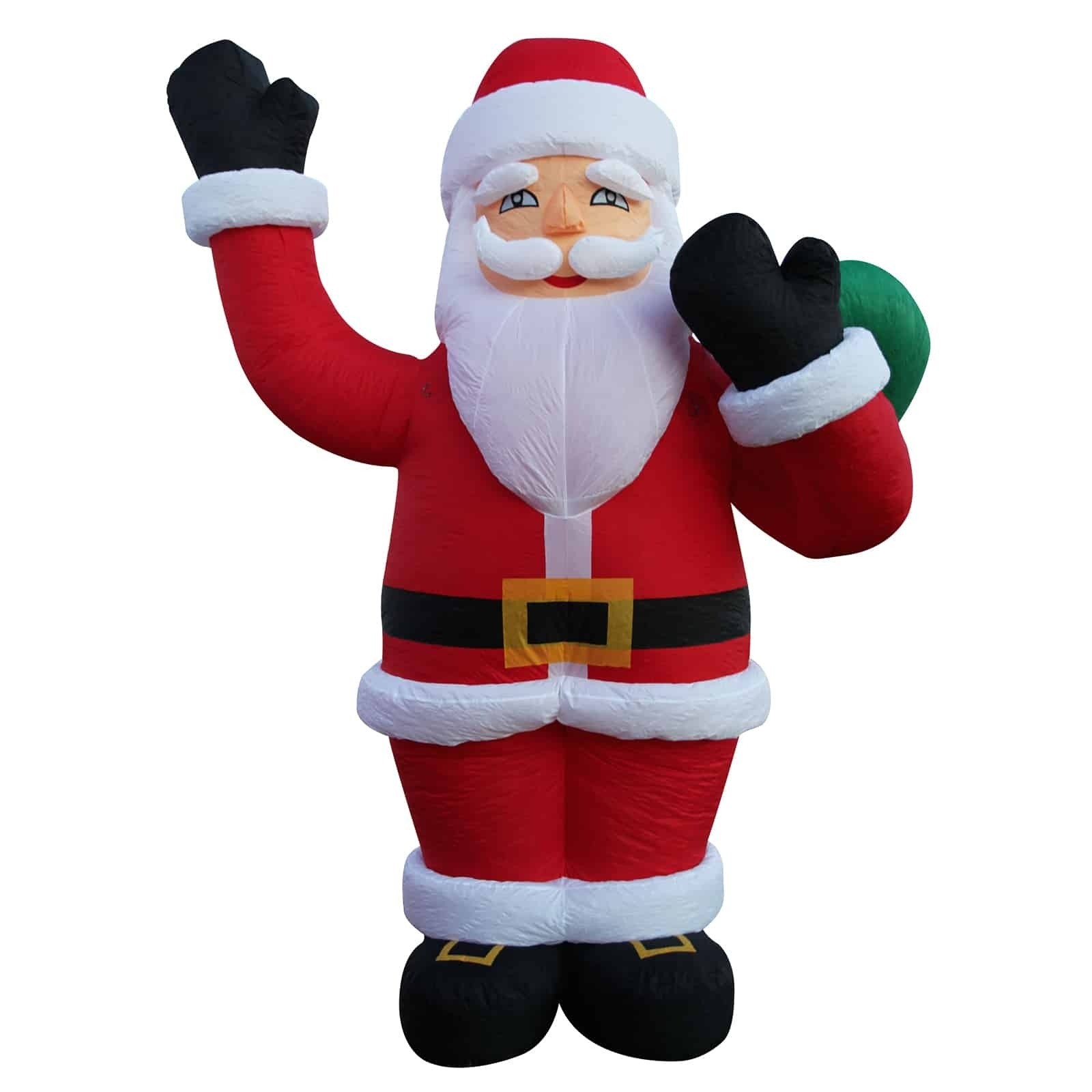 4M Giant Christmas Santa Claus Inflatable Outdoor ...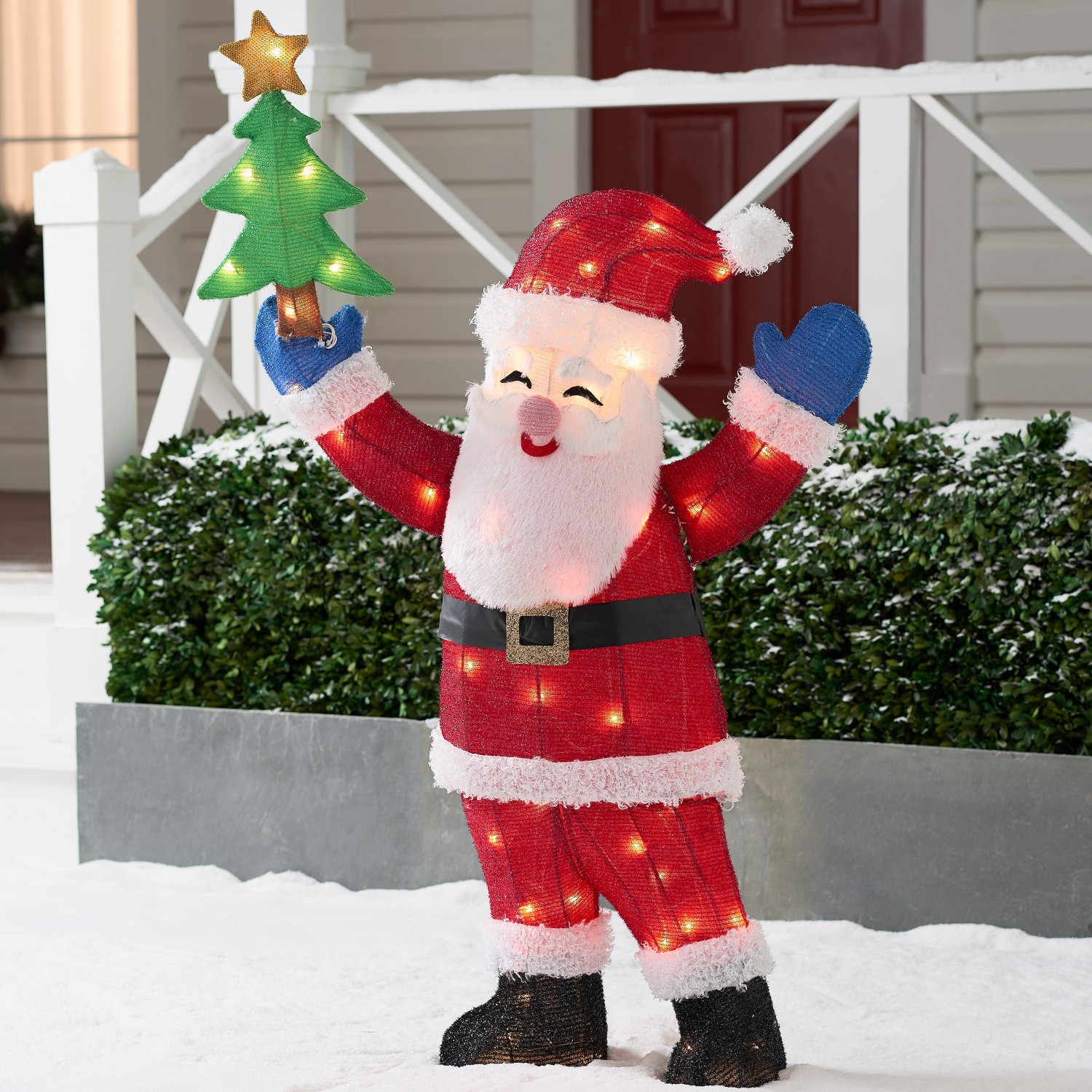 48 Tinsel Santa Claus Christmas Lighted Outdoor Decoration ...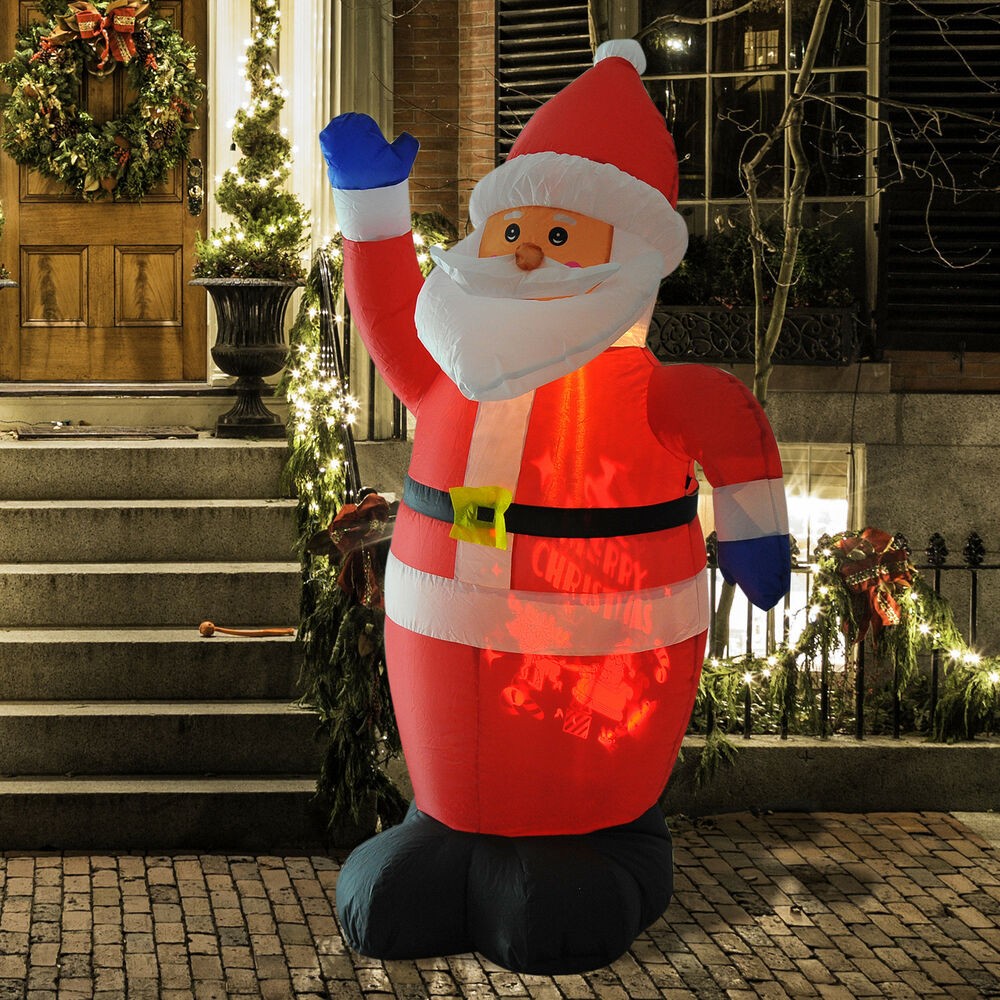 6' Inflatable Santa Claus Lighted Airblown Outdoor ...