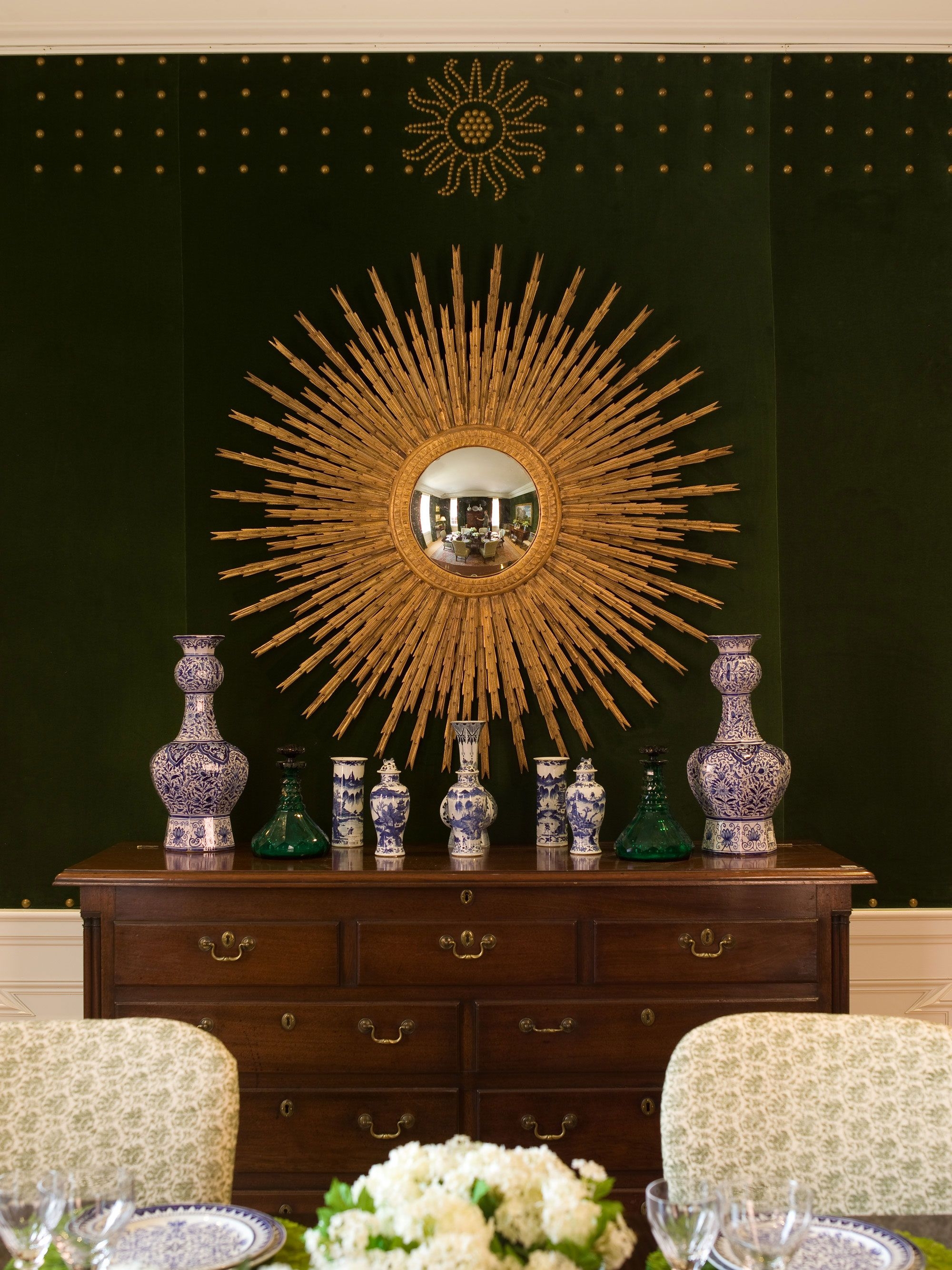 White sideboard with large ring pulls gold details sunburst mirror Greg Natale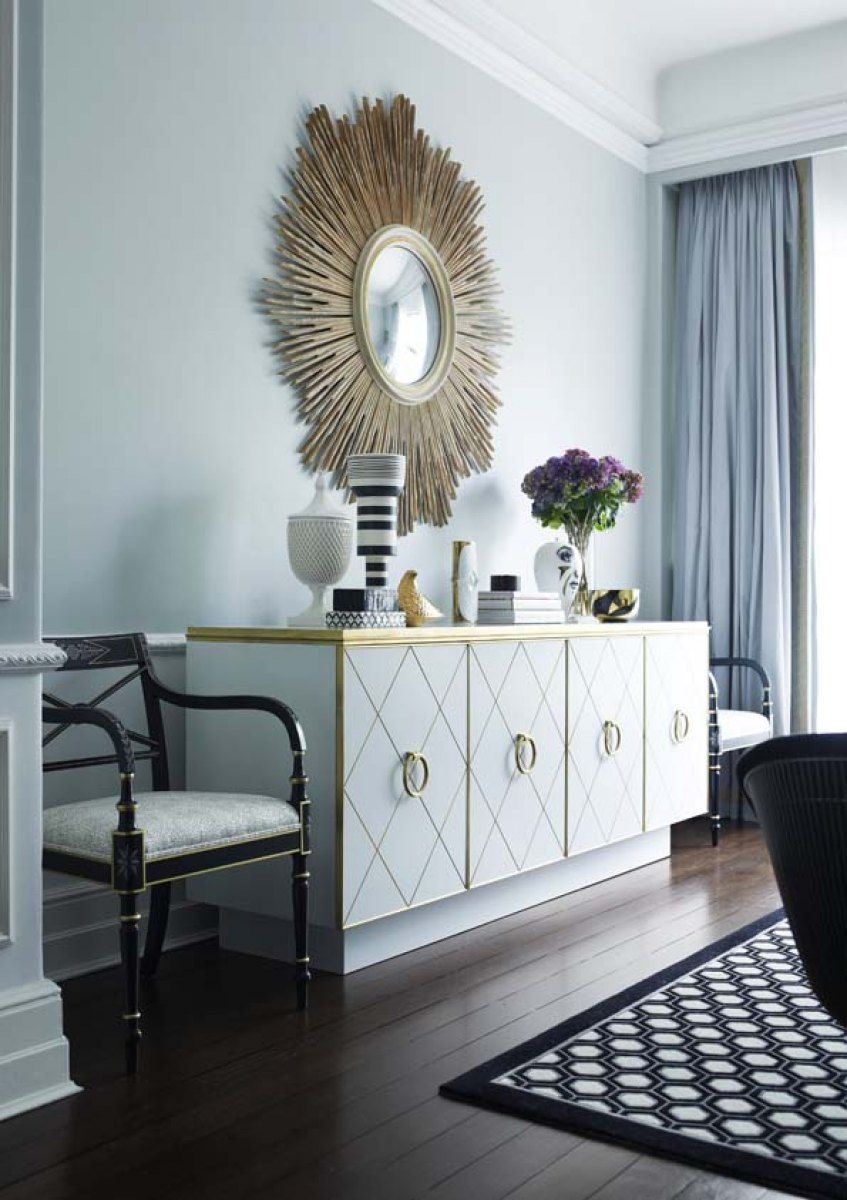 What a gorgeous design for an elegant, sophisticated living room with an assortment of classy, pretty decorations, such as the wonderful, starburst mirror that also acts as an amazing wall décor. Breathtaking!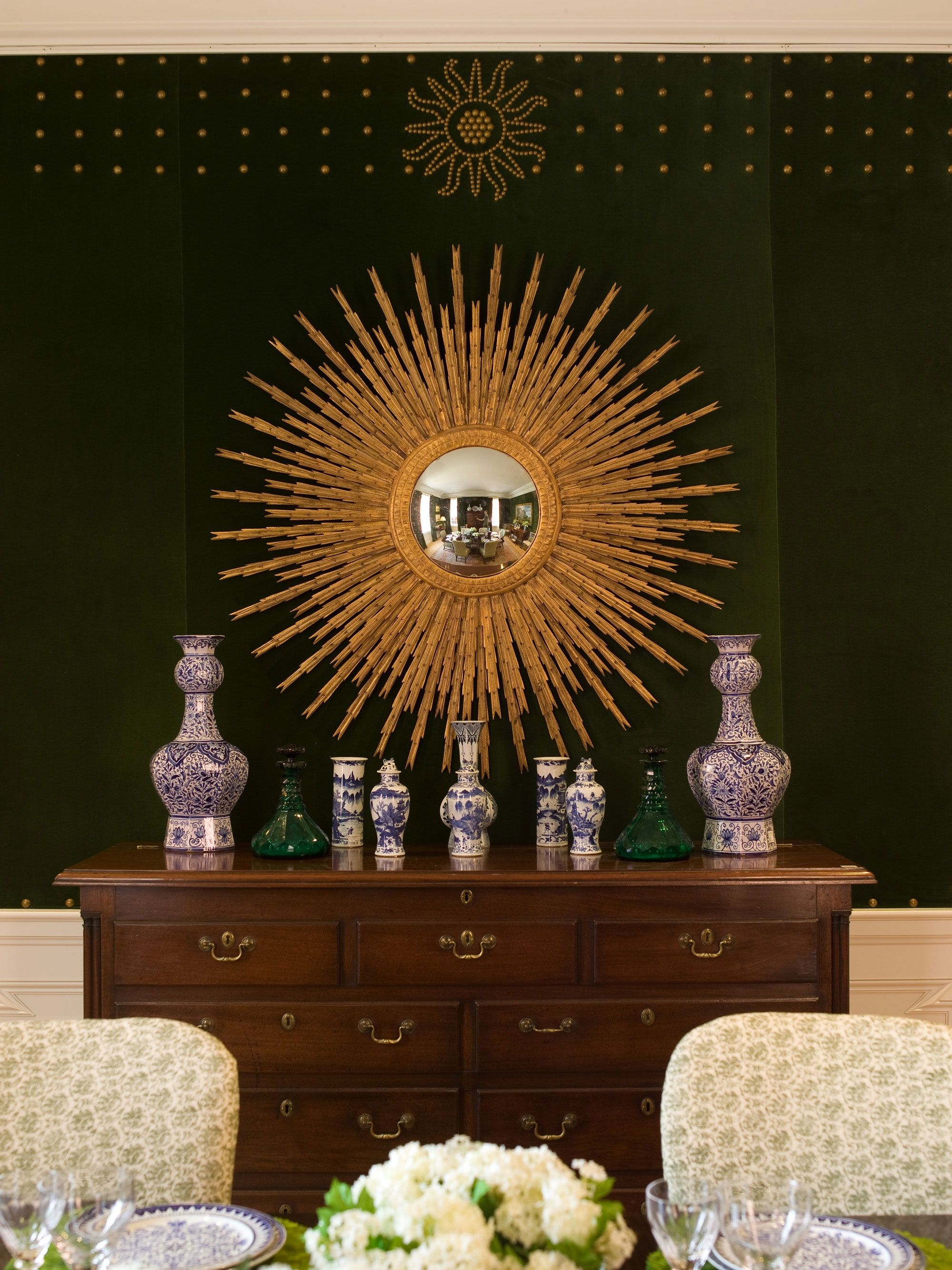 decorating-with-sunburst-mirrors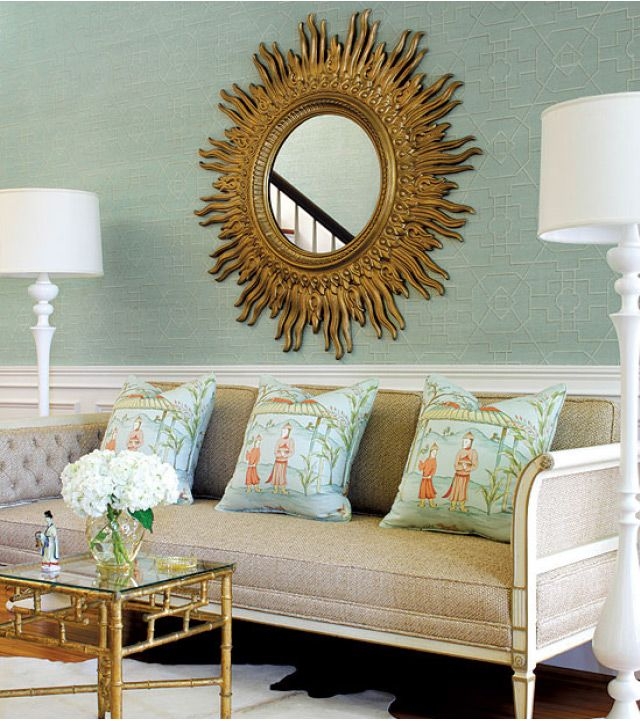 Just beautiful - soothing colors and a large starburst mirror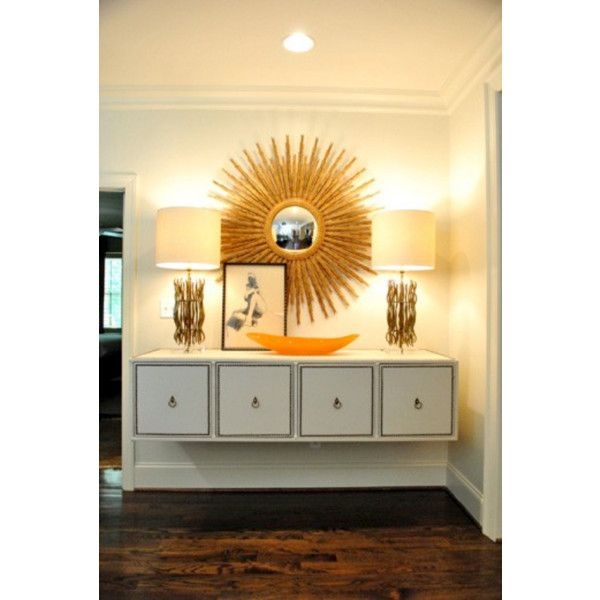 love, love the floating credenza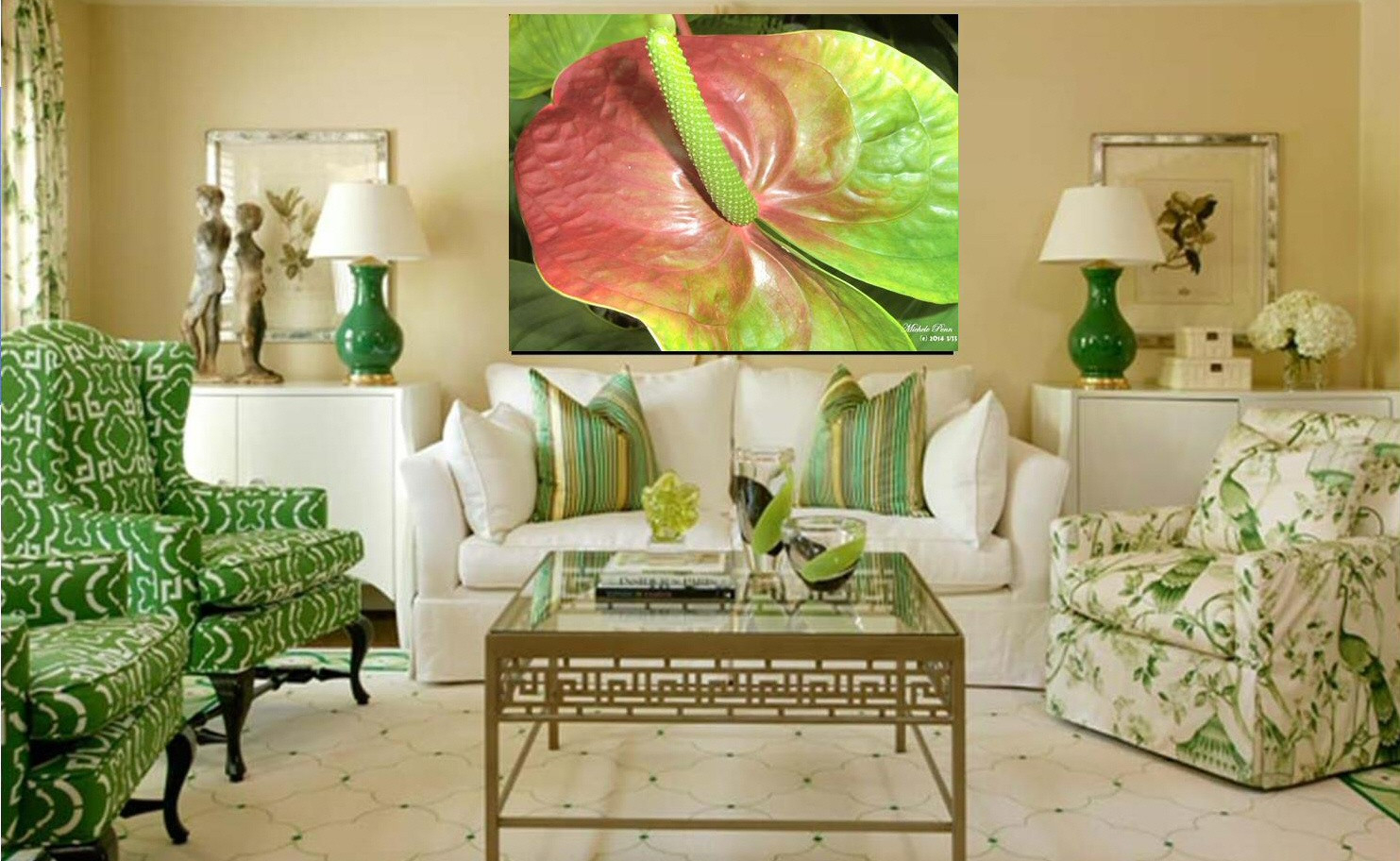 Two tone is anything but boring in this green and gold space.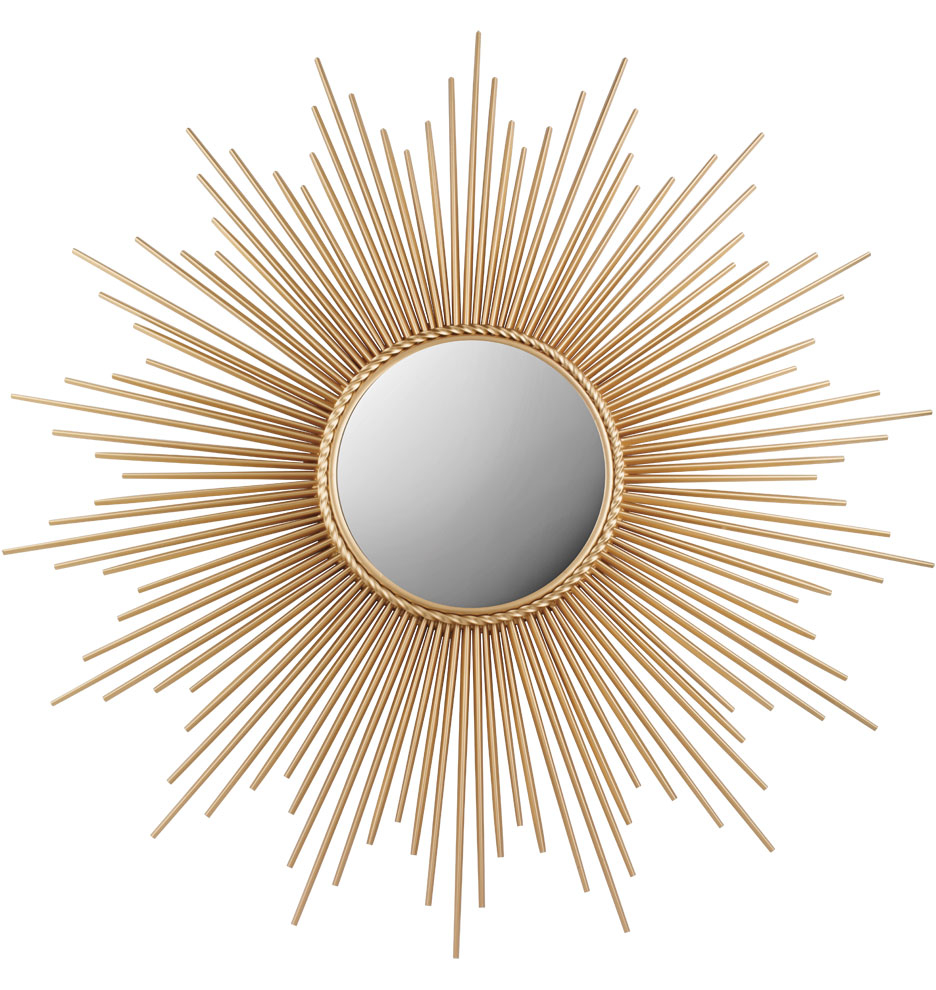 Gilt and glamour - well, kind of, but still a large sunburst mirror in gold is a fine option to emblazon a wall that would be otherwise blank and dull. This dramatic sun mirror has a classic round center and regular gold rays.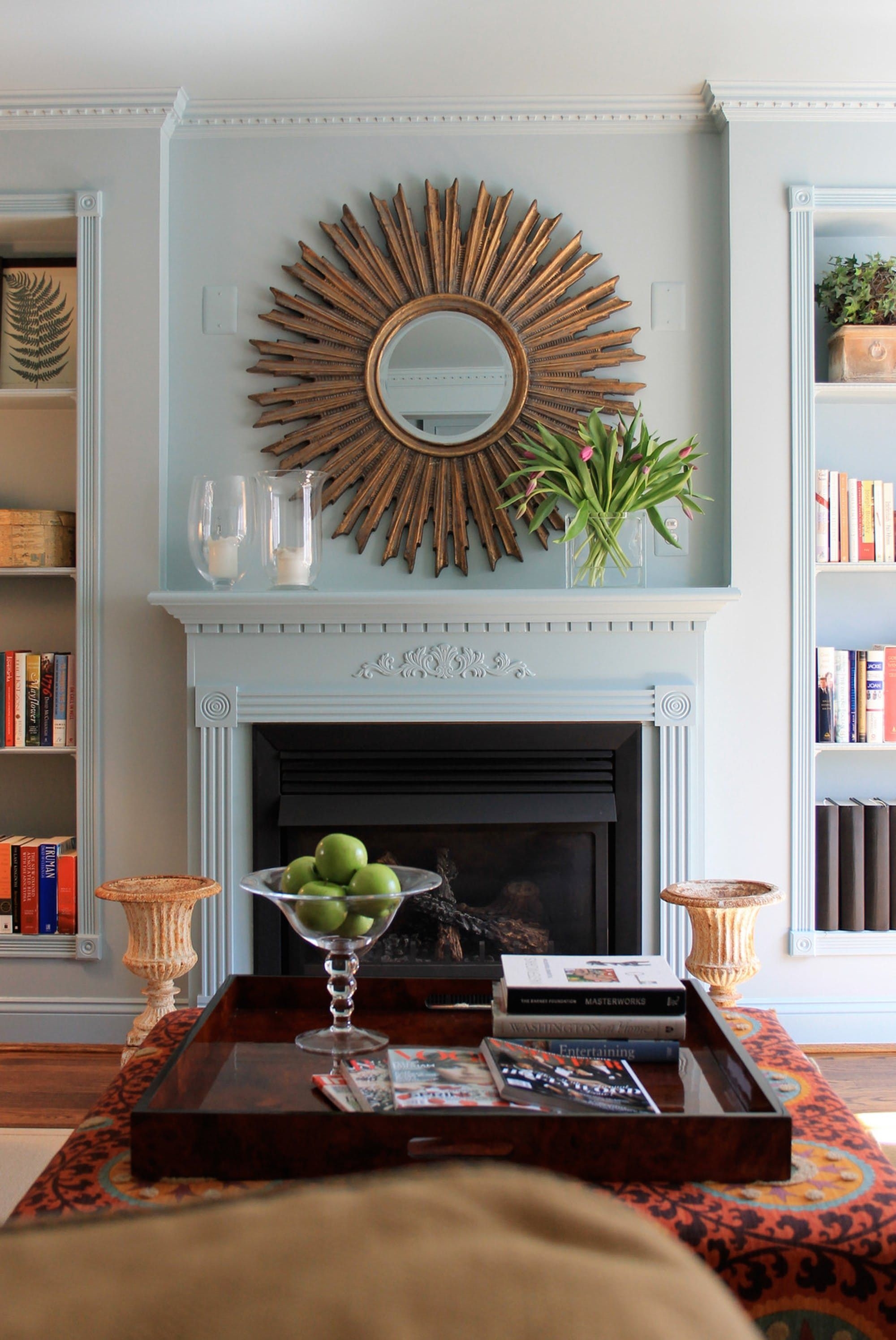 Large mirror that features a very durable and decorarive frame. This frame represents a nice sunburst theme. Round mirror shape looks very interesting in any design. This practical mirror is also decorative.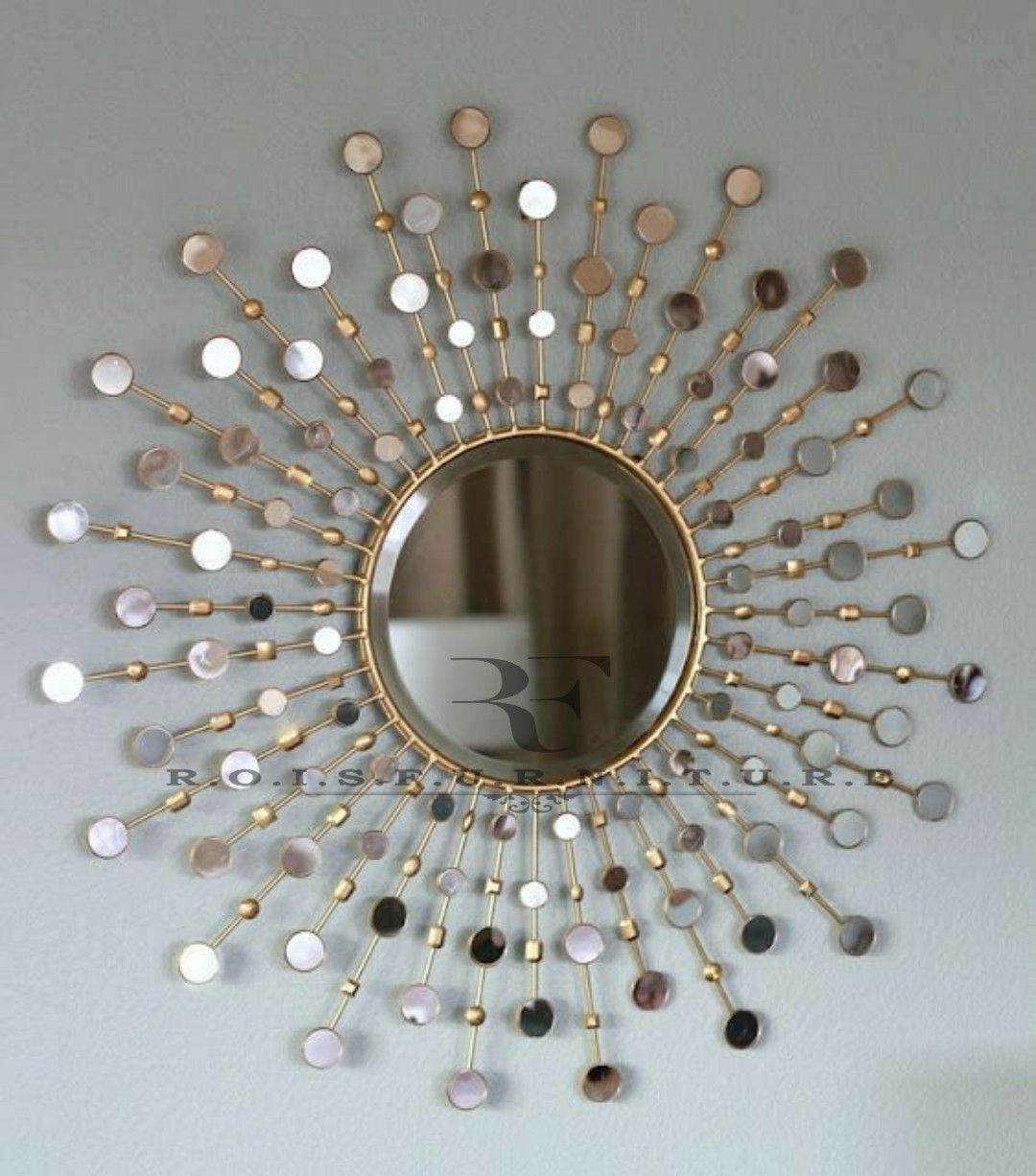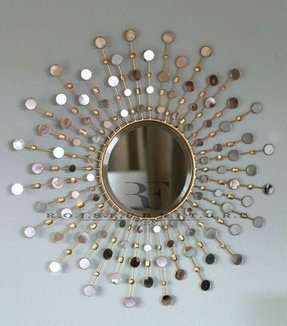 This gold sunburst mirror is a delighting DIY project, which will add an elegant, eclectic ambiance to any kind of interior, both the contemporary, as well as traditional interiors.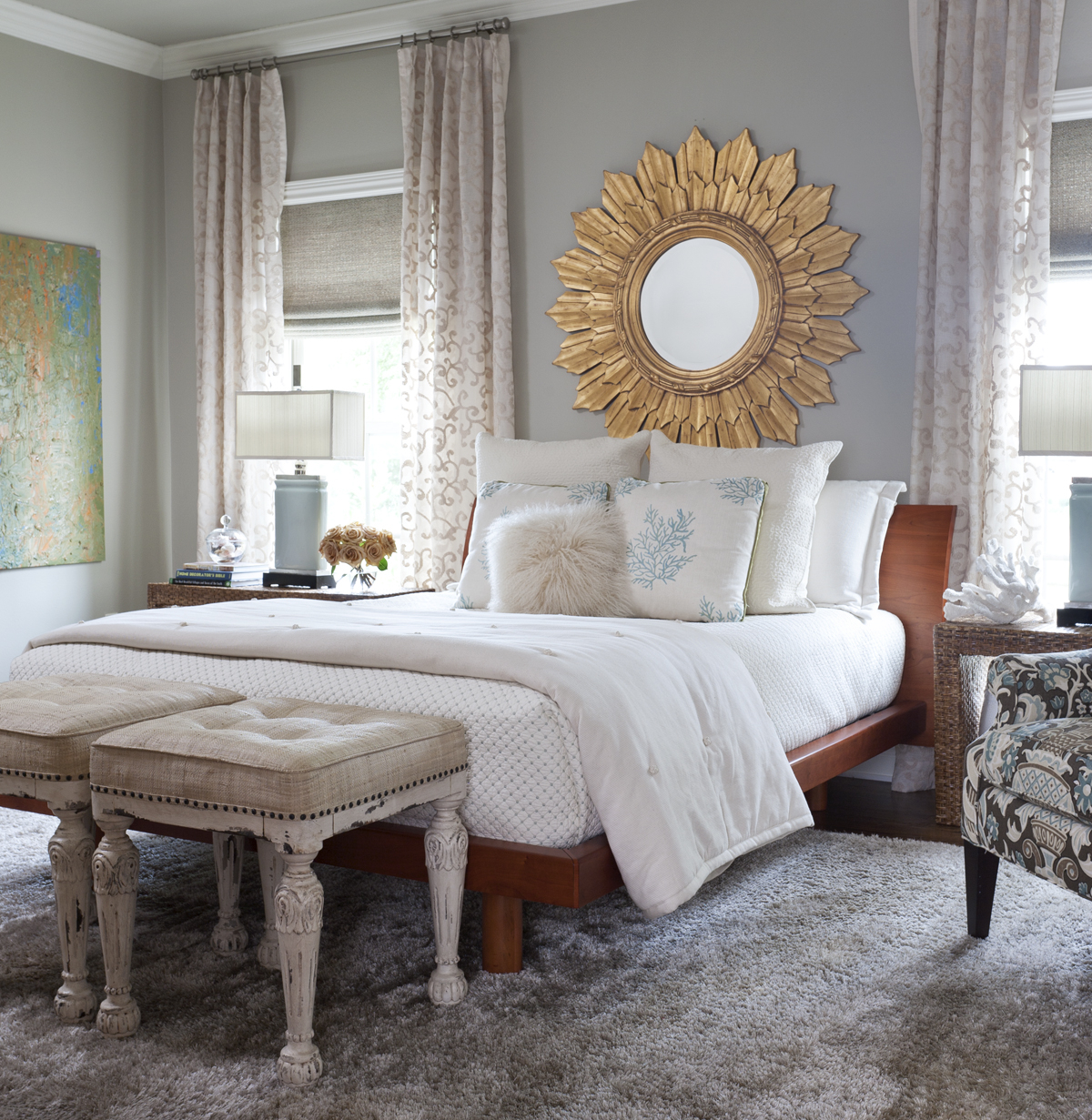 The popularity of sunburst mirrors is at the end of the 19th century, and they have also begun to be used more and more often in the design of private interiors. This golden enormous example of a round mirror is decorated with sun rays that resemble leaves.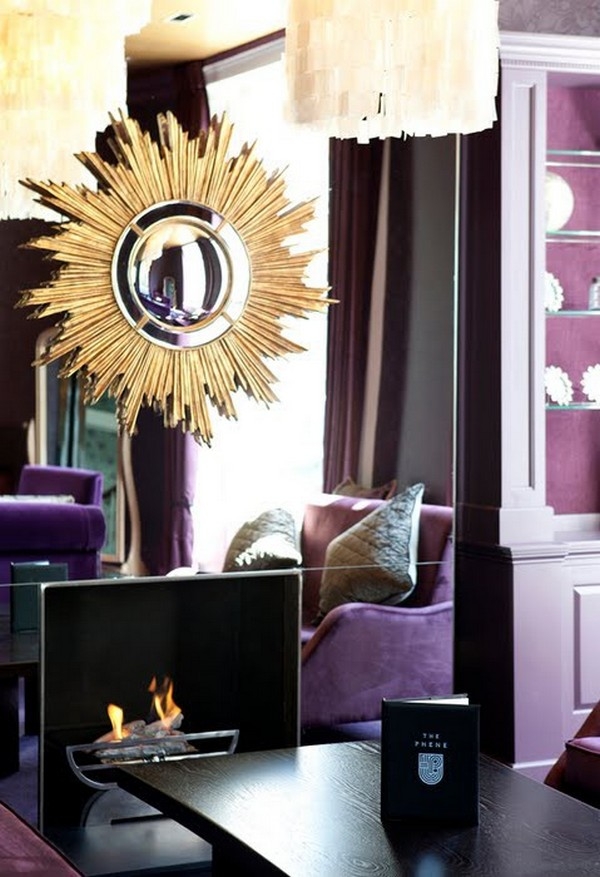 A mirrored fire wall not only opens the entire room but can also cast dancing flames about by placing a mirror on the opposite facing wall ;)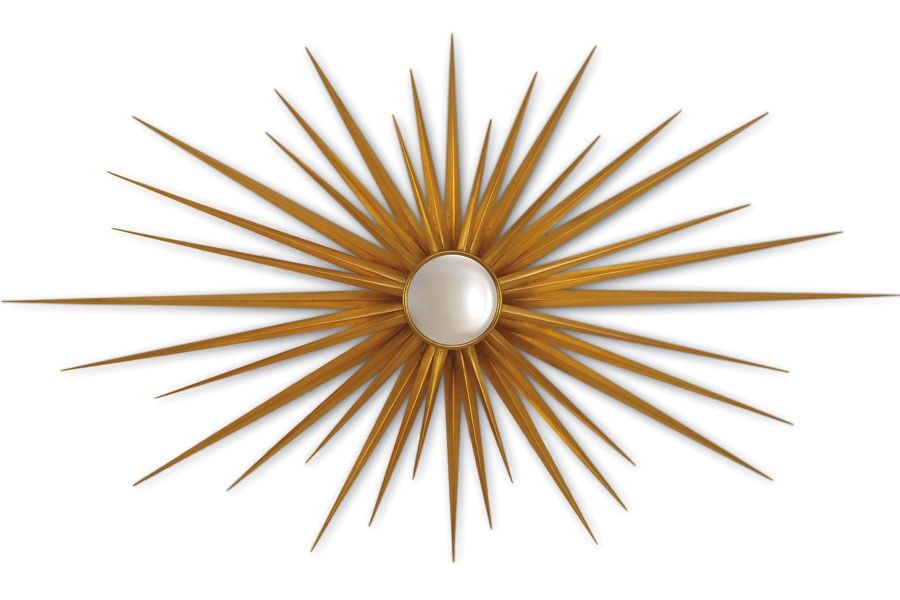 Huge (54" x 31") sunburst by Christopher Guy. From convex center beam 36 gold-finished, hand-carved mahogany rays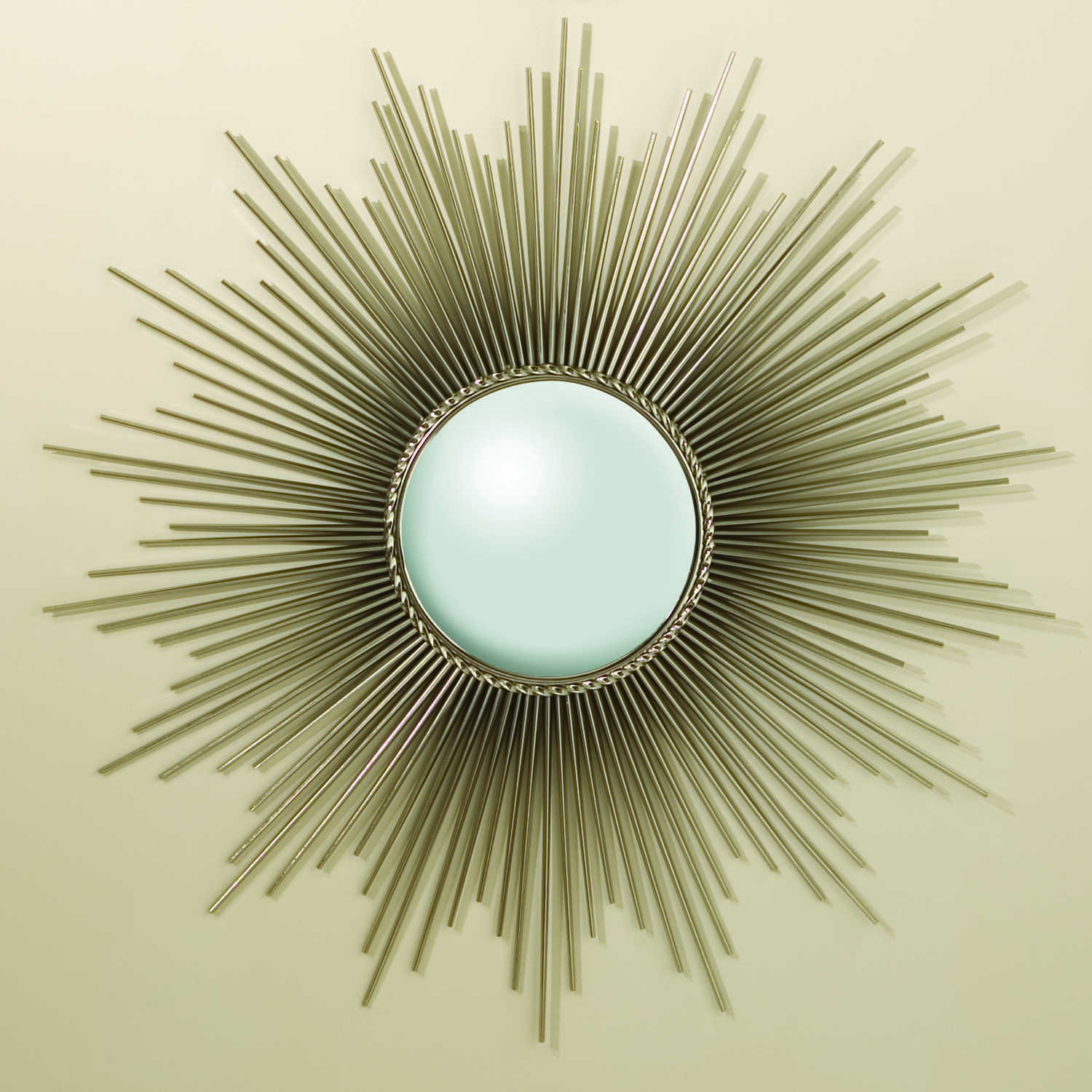 Global Views Sunburst Mirror in Nickel (also available in gold)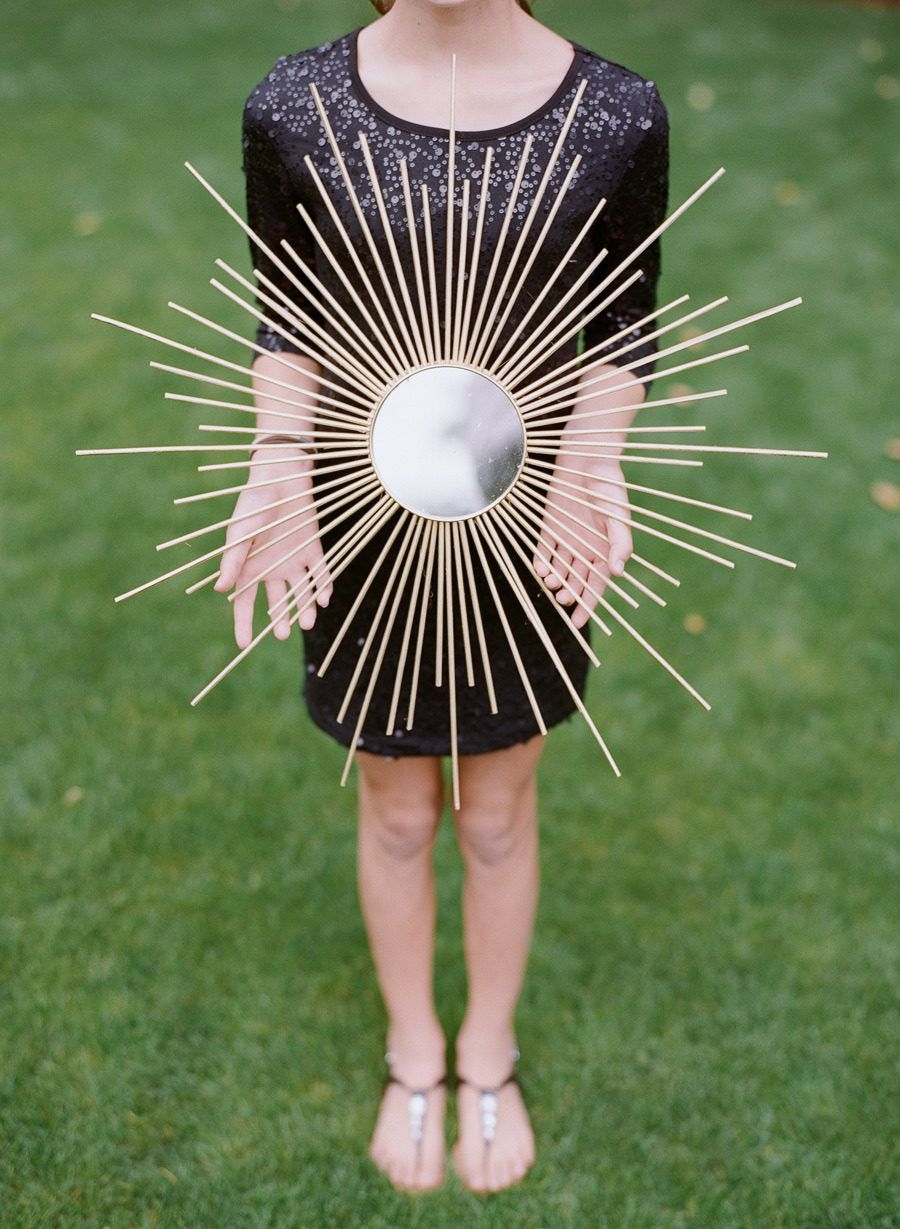 The decorative motif of the sun has already appeared in medieval religious art-but it is not necessary to identify it with the monstrance when gold sun mirror is a fashionable addition to contemporary interiors. Wooden long rays and small mirror in the middle.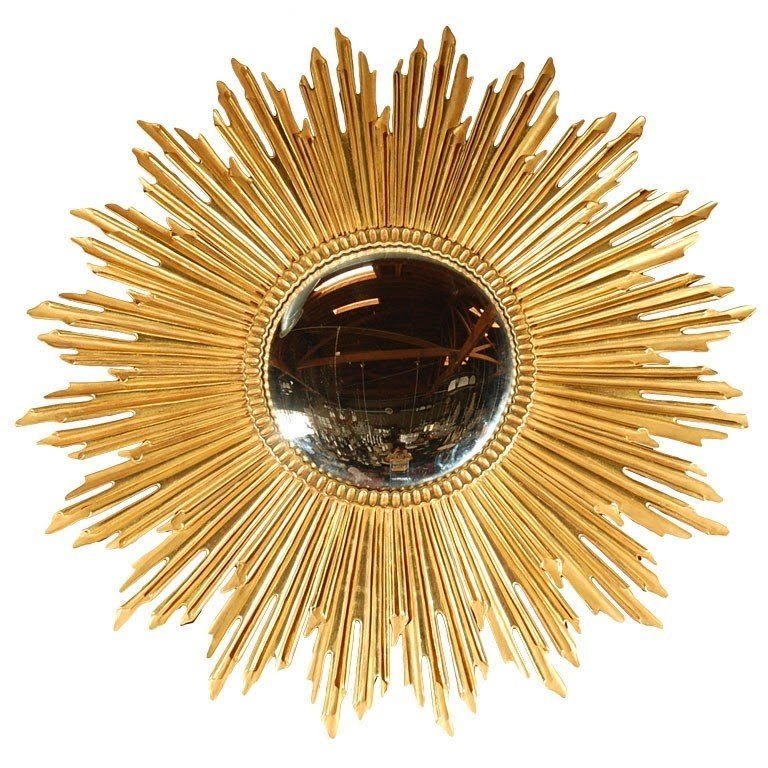 Modern, playful & dramatic mirror for front entry - Gold Leaf Sunburst Mirror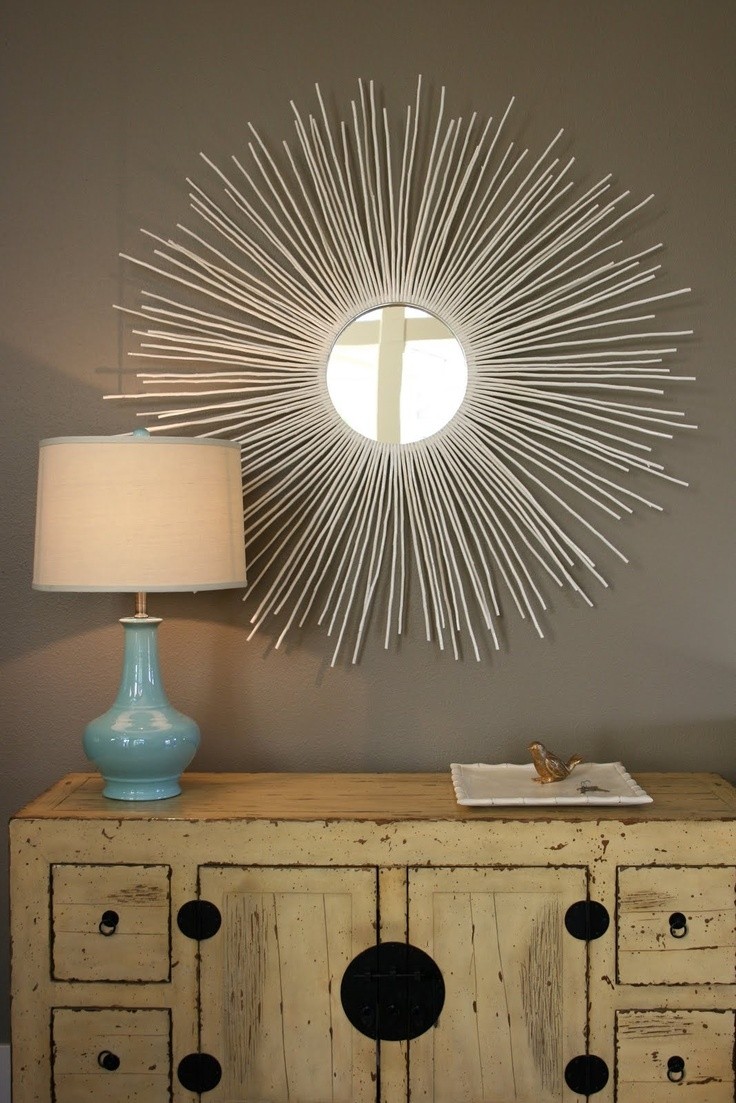 Round mirror with sunburst theme. Designed for mounting on the wall. Frame is made of metal. Sophisticated decoration for each room according to taste.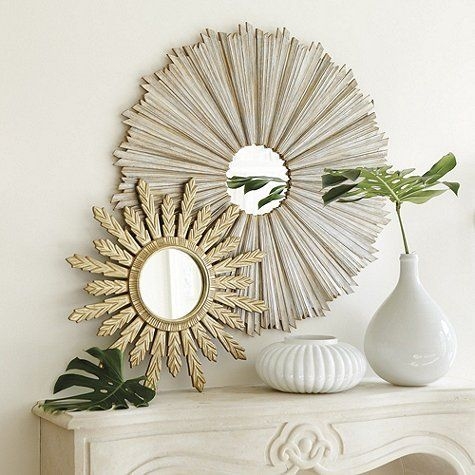 Suzanne Kasler D'or Sunburst Mirror | Ballard Designs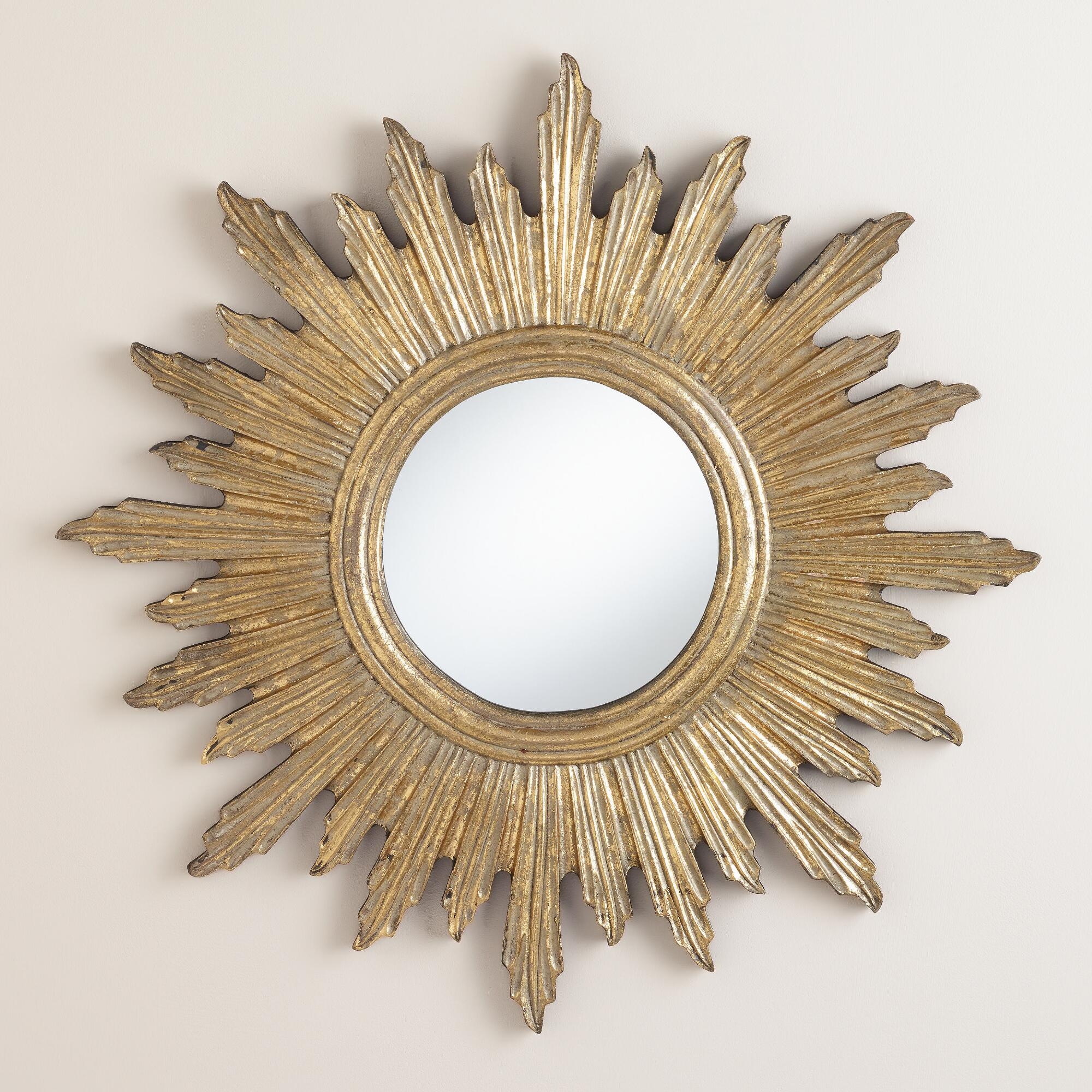 Sunburst mirrors always create a positive, sunny atmosphere inside. This one, handcrafted by artisans in India, provides also unique quality. It is made of MDF with gold finish. Has 23.5" dia and weighs 6.61 lbs.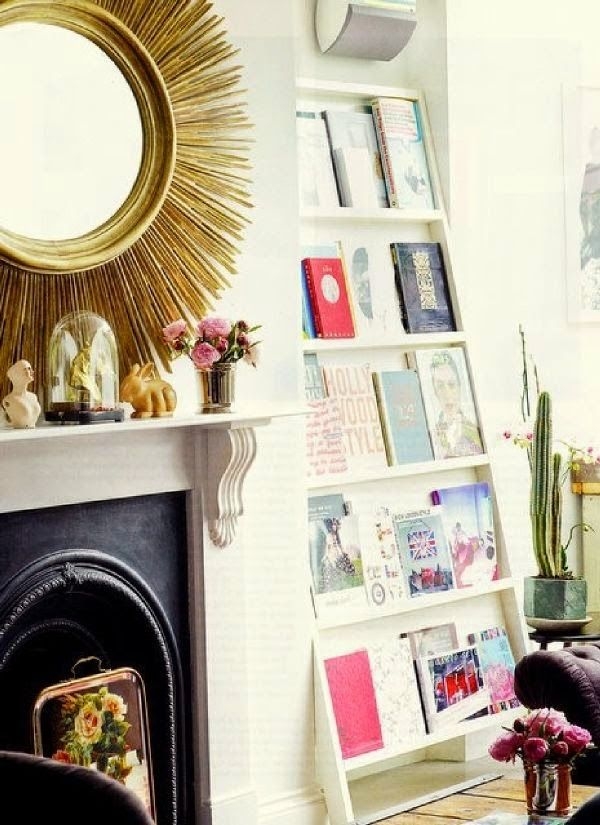 Attractive and durable mirror with round surface. Its metal sunburst themed frame is finished in gold color. This type of mirror plays practical role in the house and it can also be used as an universal wall decoration.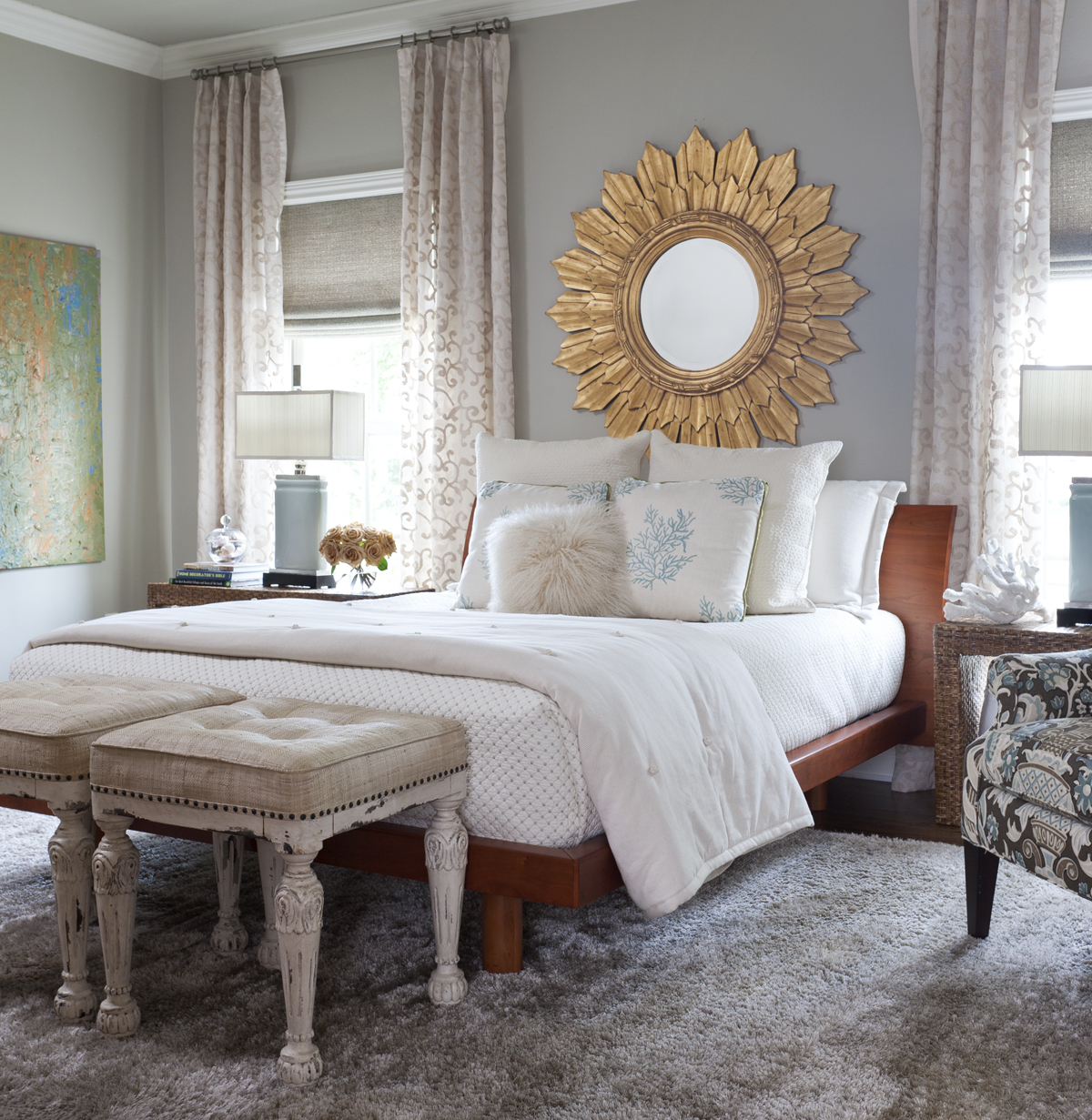 AT HOME ARKANSAS Here's another beauty of a bedroom, courtesy of At Home Arkansas. It's the bedroom of Interior Designer Cynthia Smiley. Notice how Cynthia uses textures to perfection. I also love how effortlessly she mixes styles in this room, jus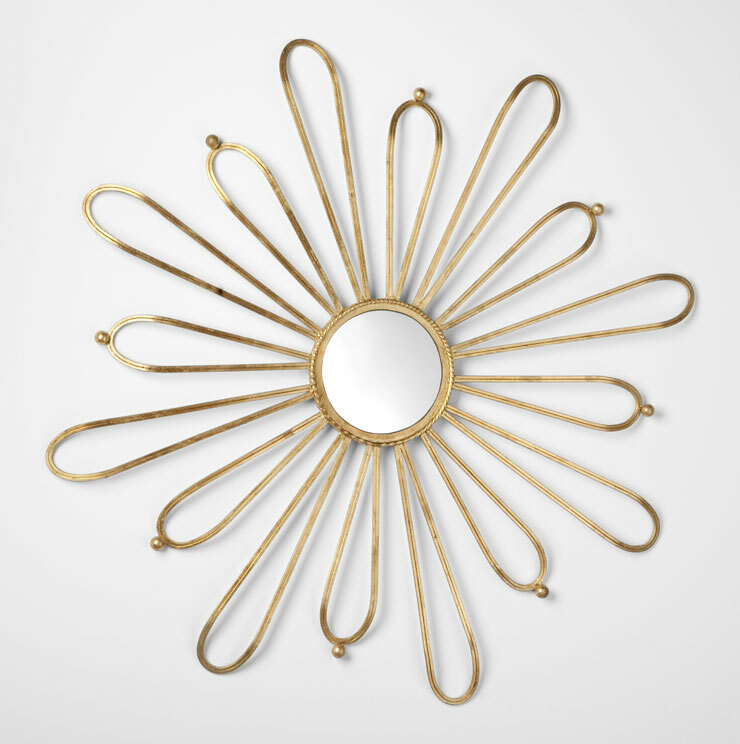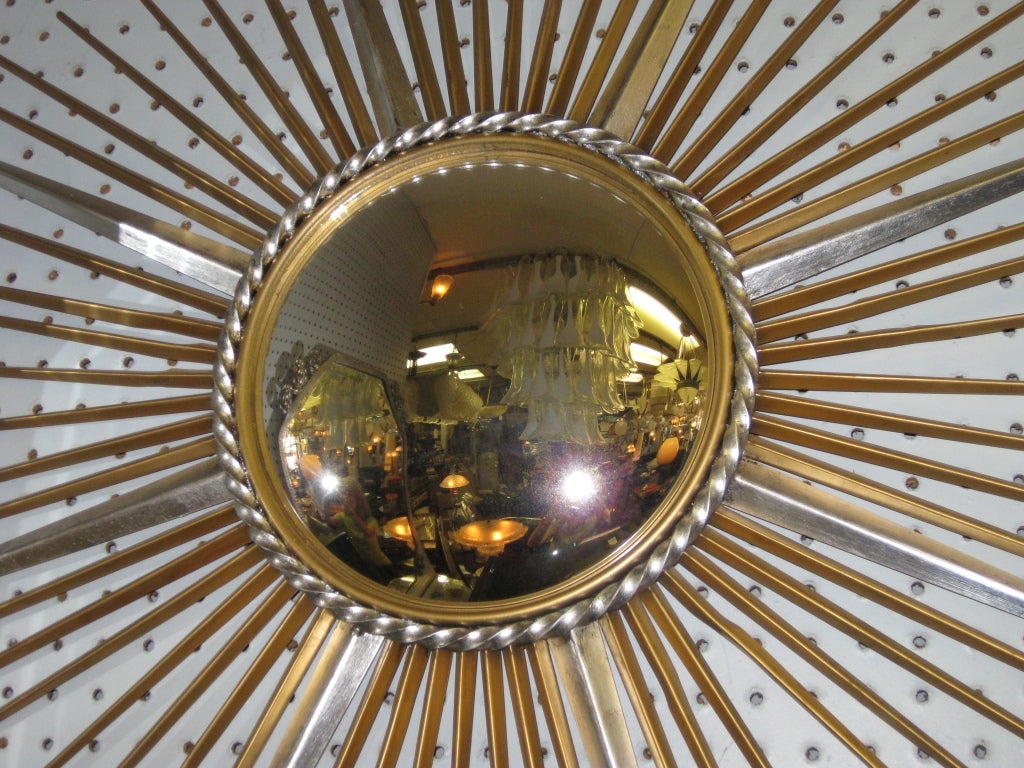 Large French mid century sunburst mirror in gold and silver- 36" image ...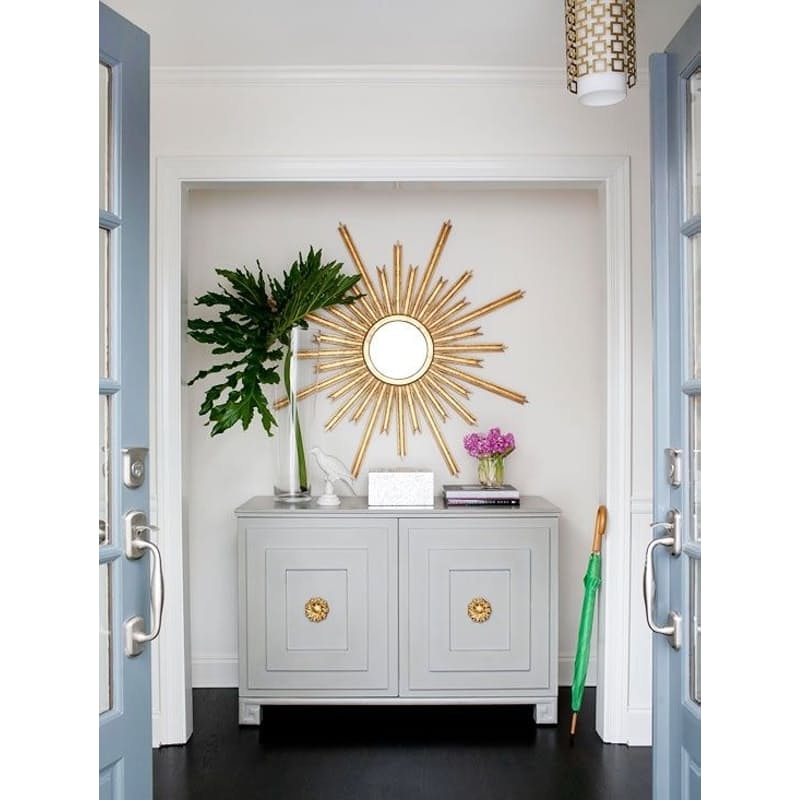 Of course metals mix: "Silver and gold, silver and gold. Mean so much more when I see silver and gold decorations on ev'ry Christmas tree." Thank you Mr. Snowman.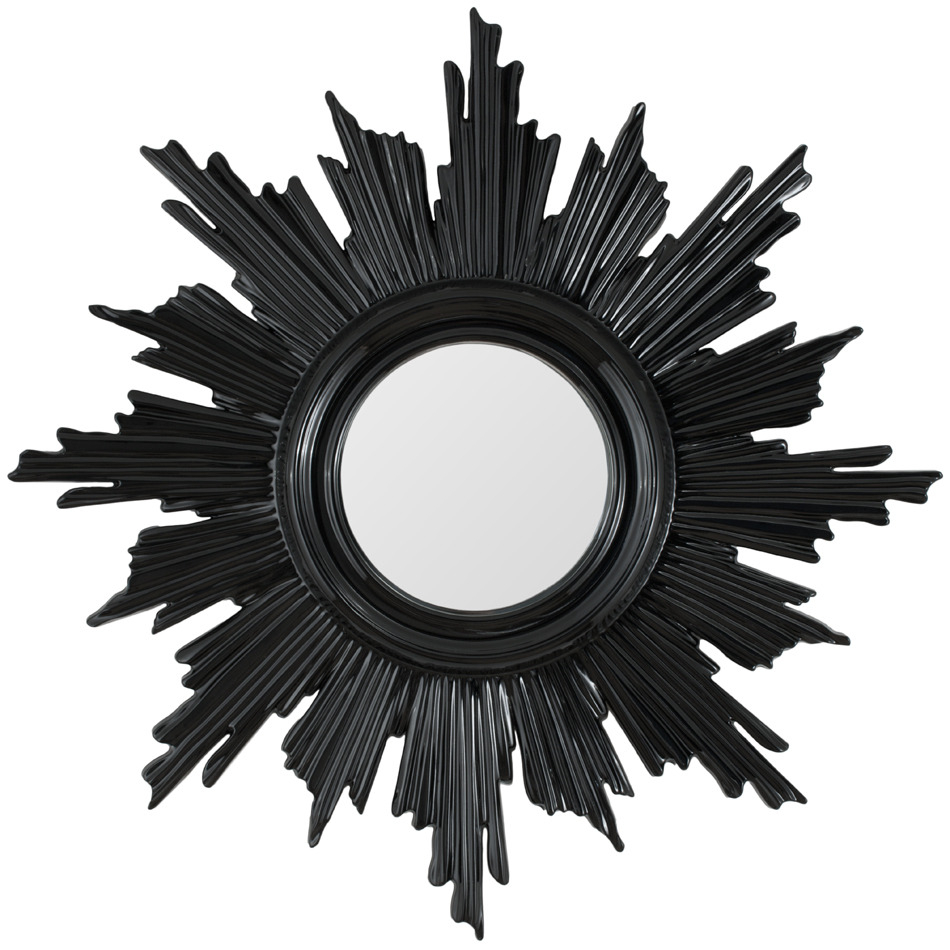 An eye-catching round contemporary wall mirror of bevelled glass. It features a circular sunlike frame adorned with grooving and numerous length-varied beams. It is manufactured of glossy black material.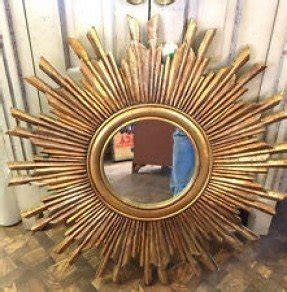 gold Starburst WALL MIRROR Sunburst steampunk colored circles 15.5 in ...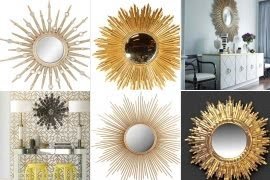 Crown Sunburst Mirror from Ballard for $299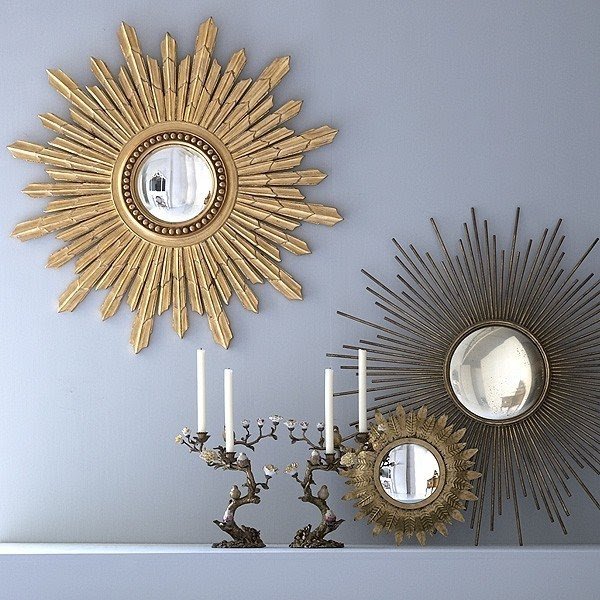 It doesn't have to be associated with the church and the monstrance - but simply with the secular sunshine in the room. A sunburst mirror inspired by our biggest star - the sun, has metal, gold or silver radius around the round mirror panel.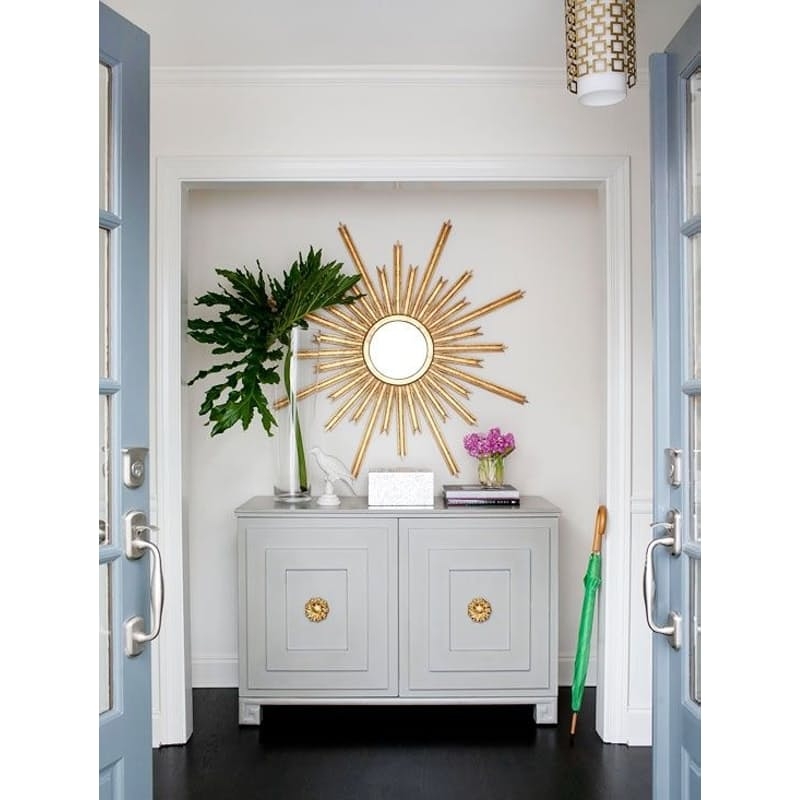 With its gold finish and sunburst shape, this wall mirror will be a refined accent for any elegant interior. Coresponding perfectly well with the gray dresser and cylinder glass vase, it will create a cosy corner in any bedroom.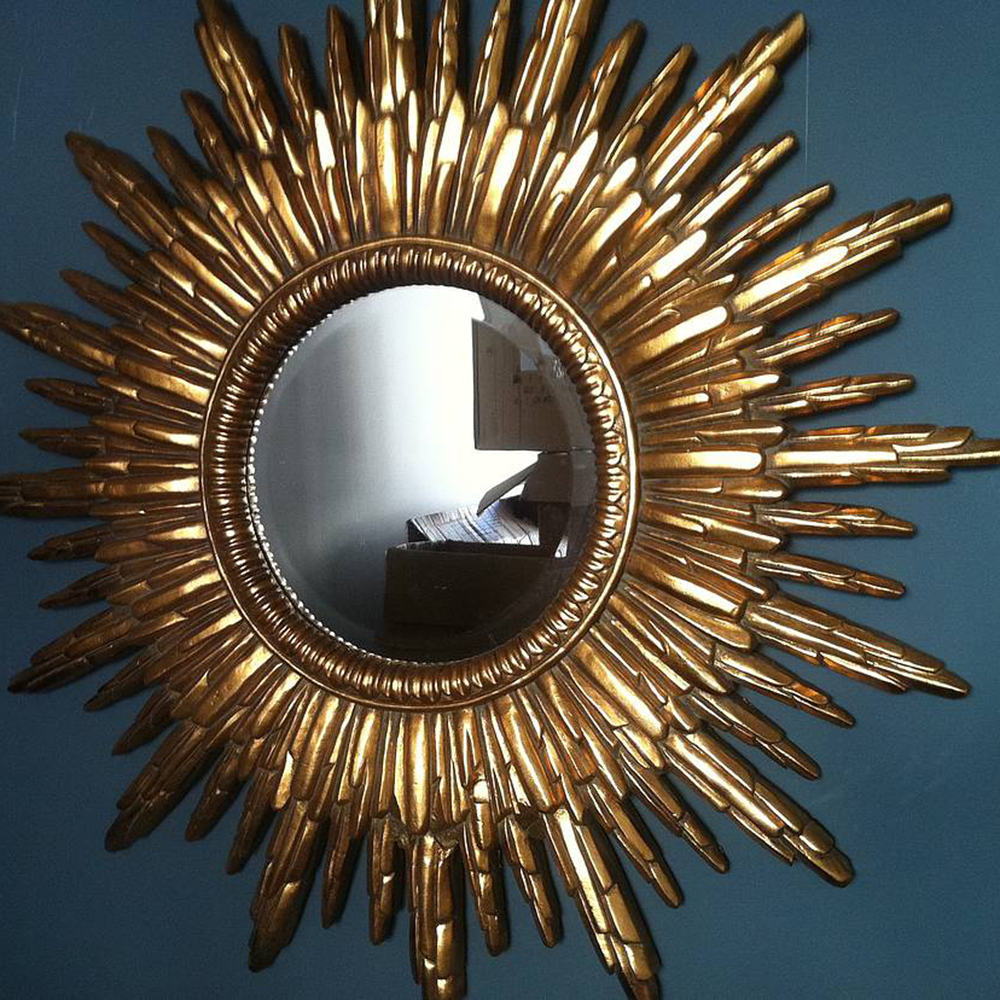 antique gold sunburst mirror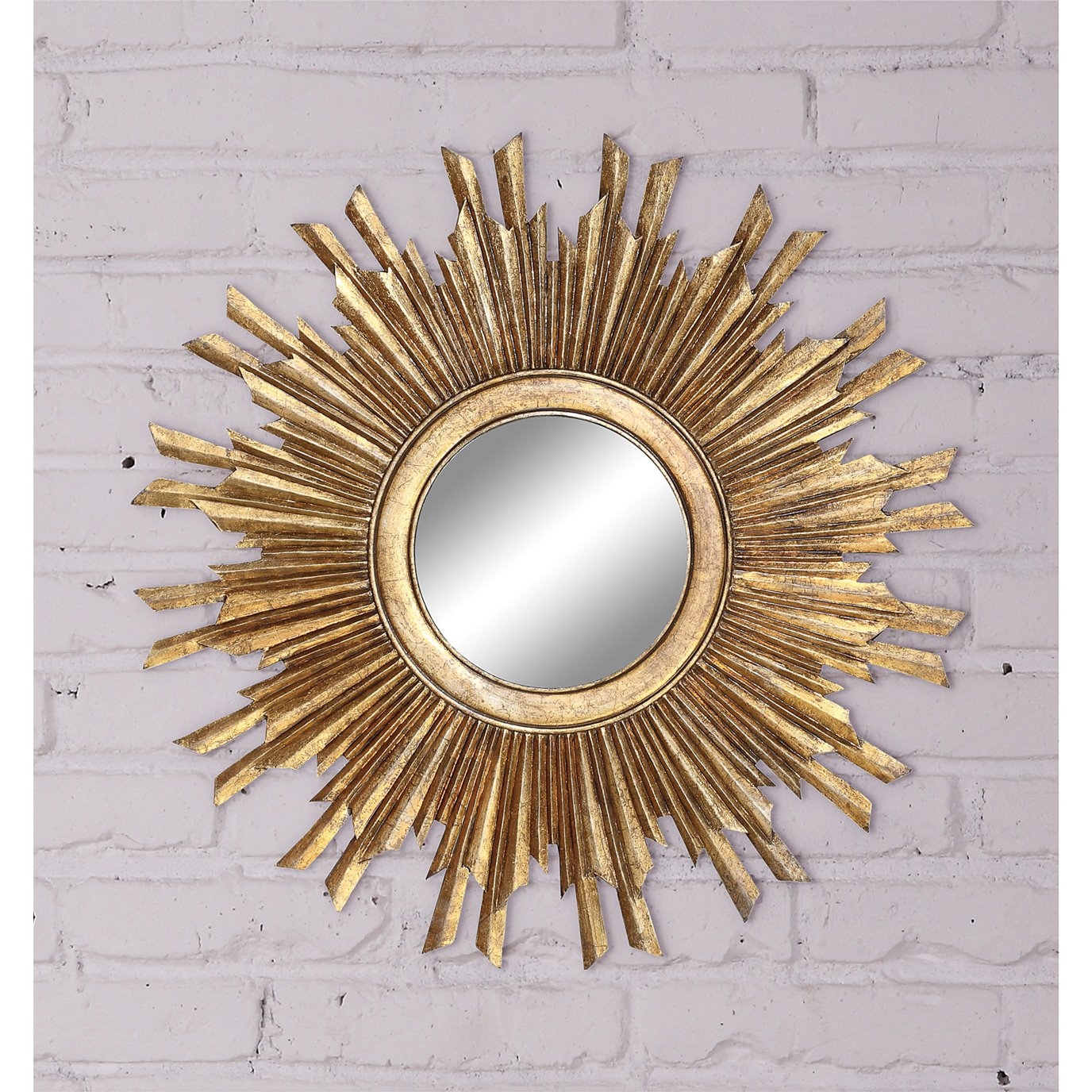 LARGE 35 1/2" Round Wooden Sunburst Mirror The actual mirror is 11" in diameter. The mirror can be removed for cleaning or replacement. This Sunburst is new, not old and has a Mid-Century Antique HOLLYWOOD REGENCY STYLE. This Sunburts is Gold in color and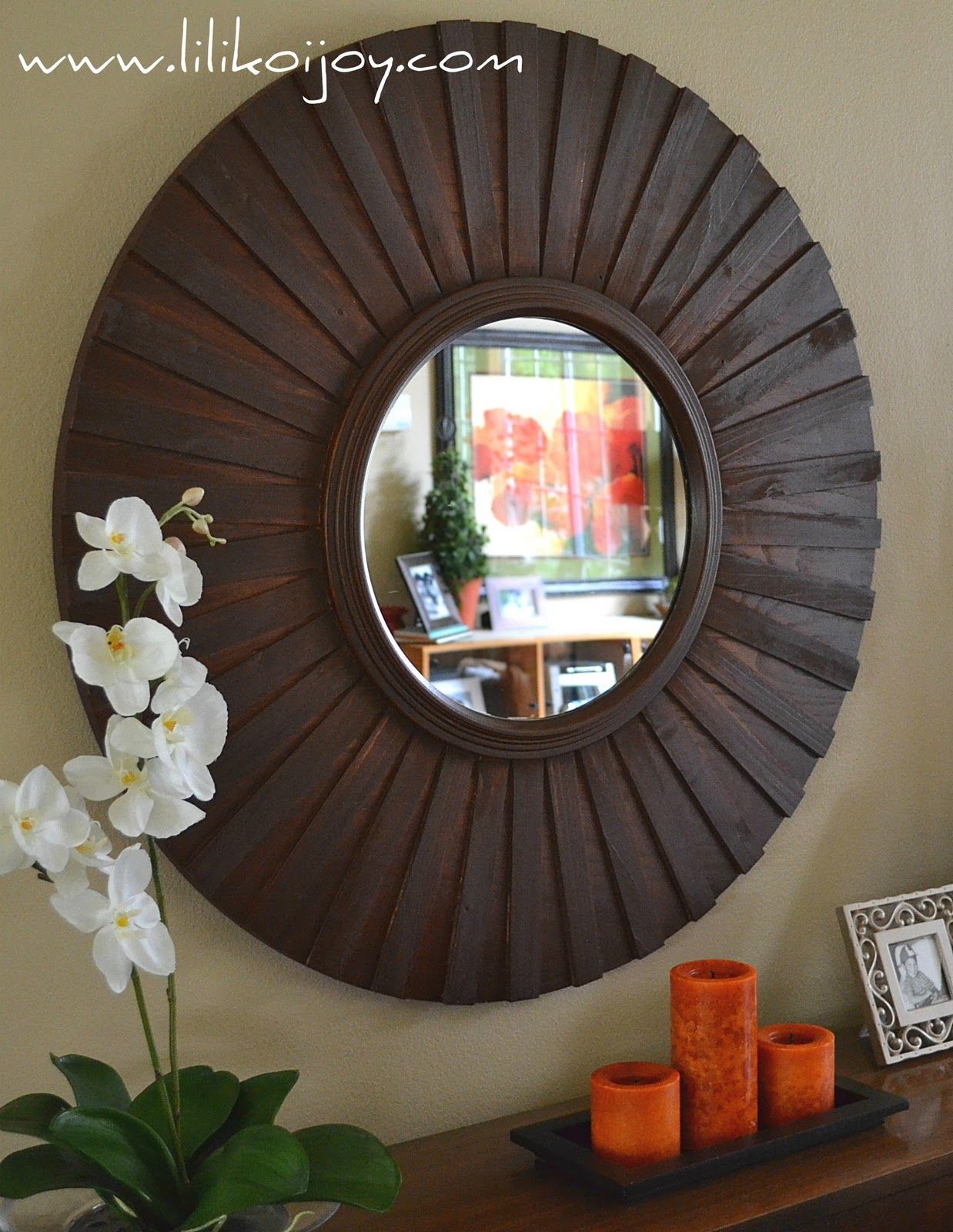 No wood starburst mirror around, but want one? Like DIY ideas? Combine one with another. Dark staining applied to a carved frame will be just an icing on the cake, and the large round mirror is ready.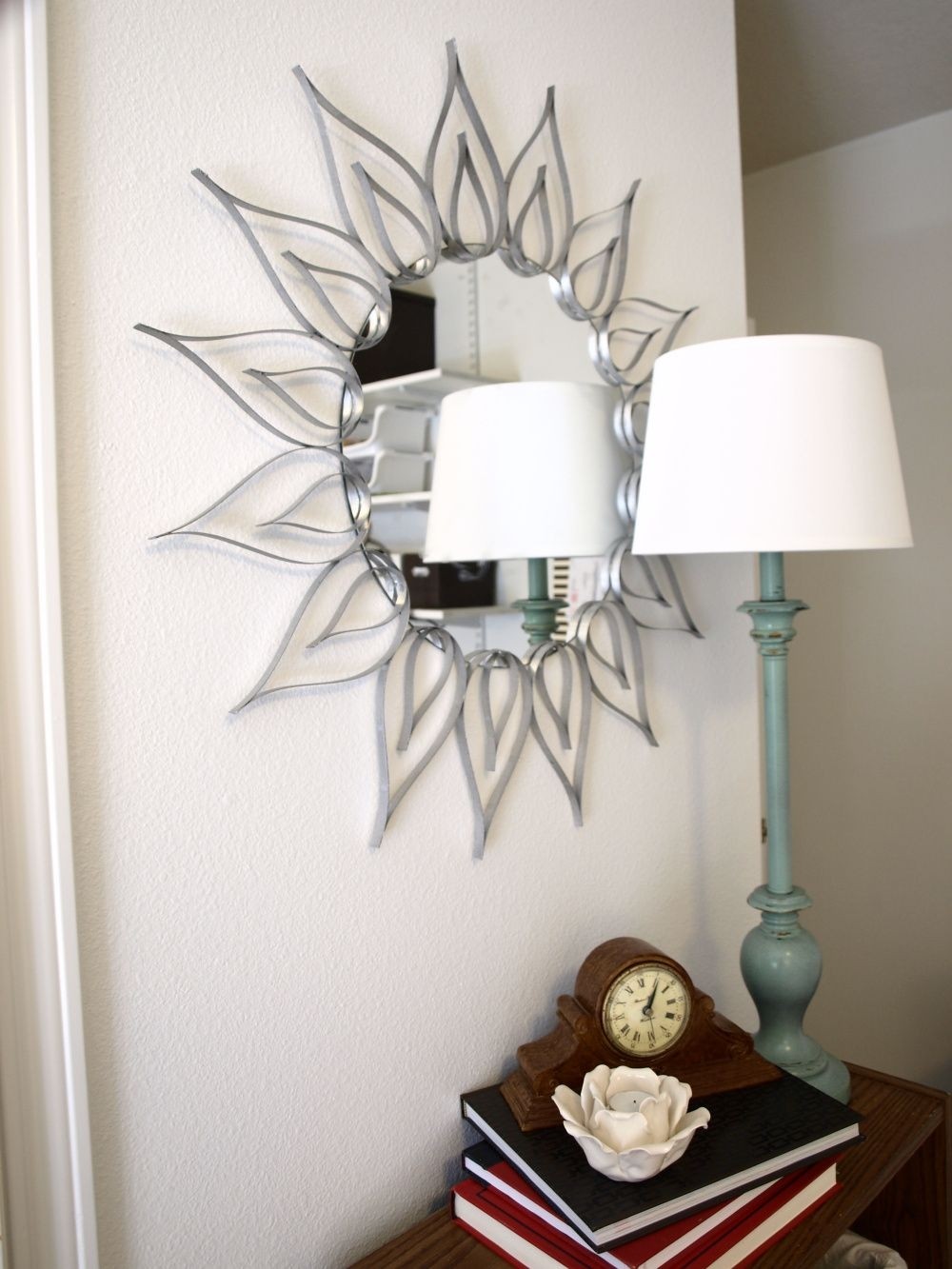 Being a great material for such project, plastic will let create very unusual shapes of the mirror, apart from being a cheap material as well. It will add brightness and a contemporary appeal to any kind of space.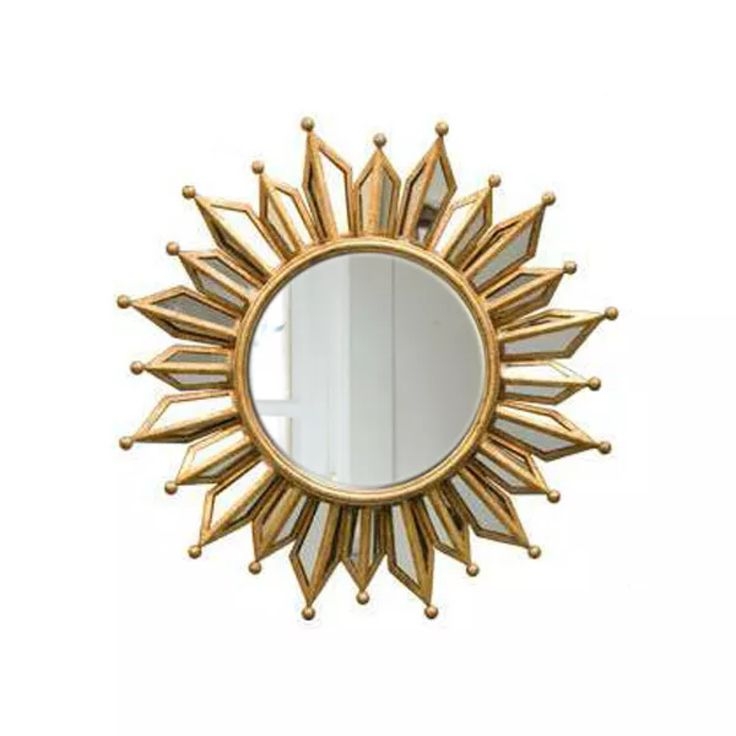 Sunburst Mirror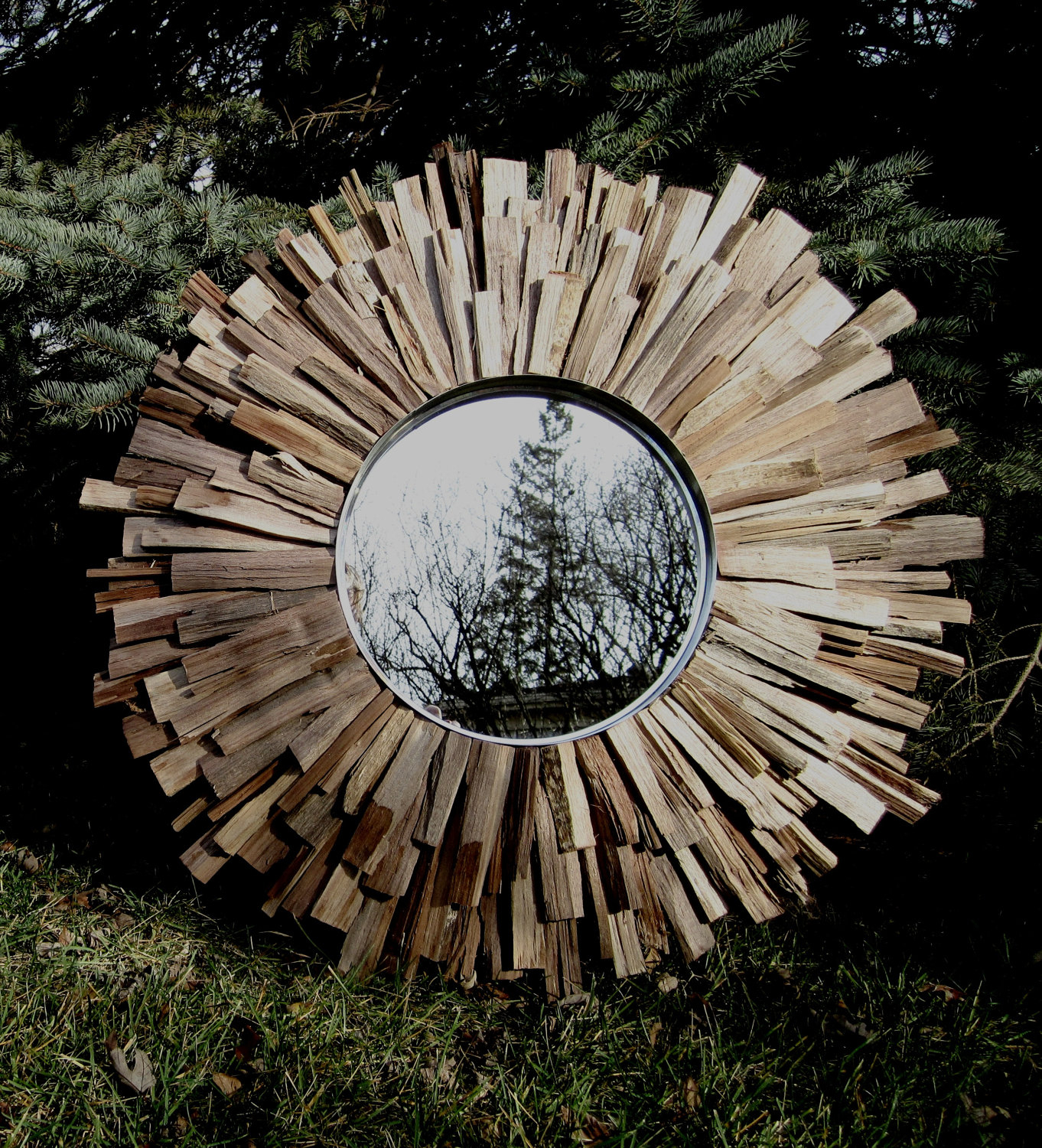 Hey, I found this really awesome Etsy listing at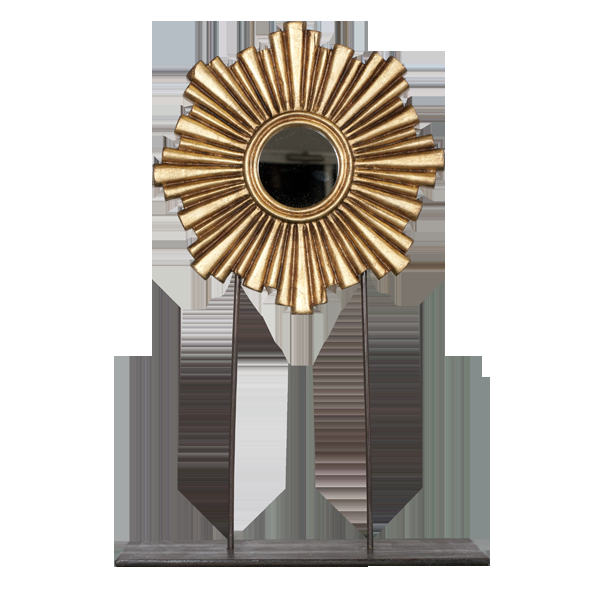 WA-CARMEN-GLG-2T.jpg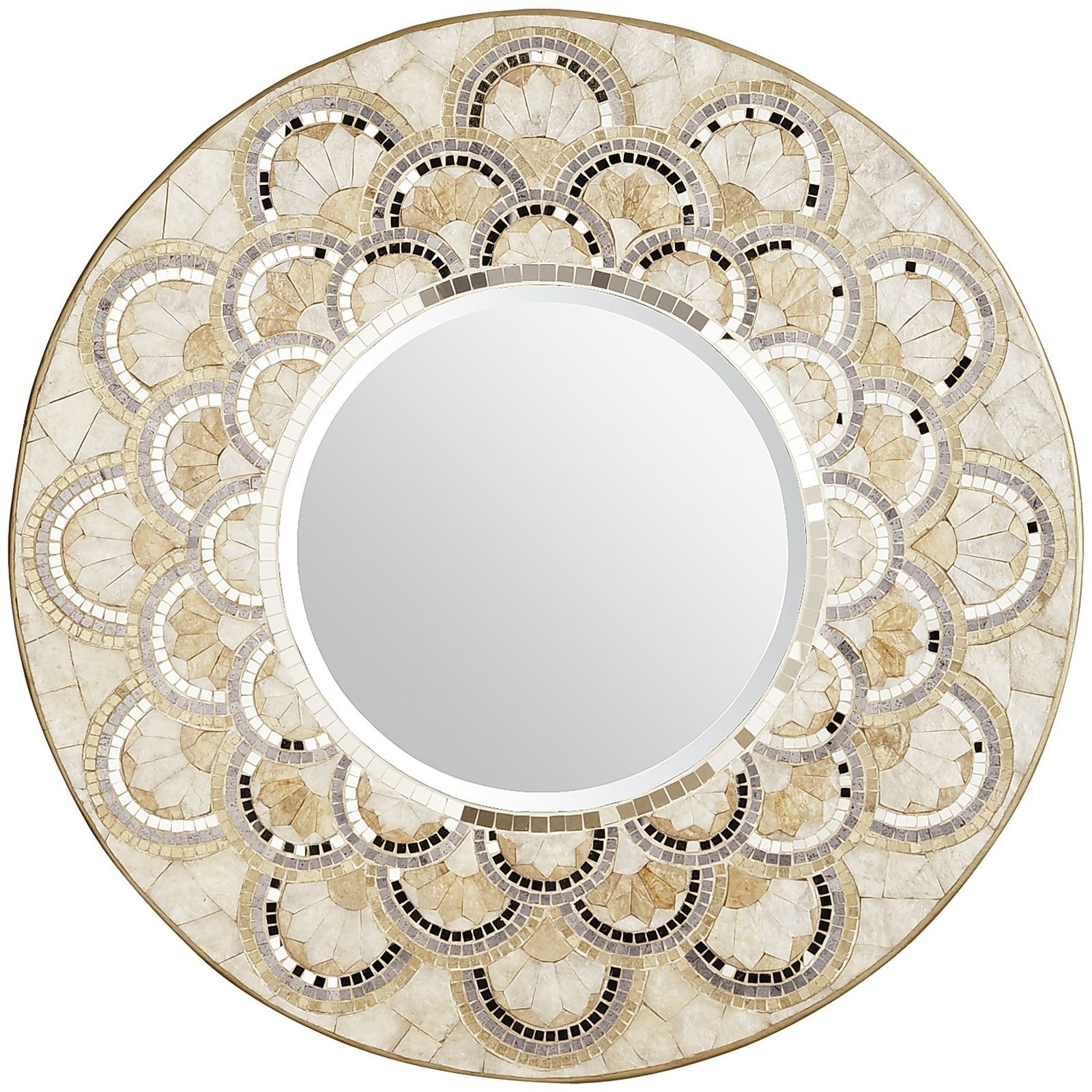 Pearl & Gold Round Mirror. Opposite of the sunburst.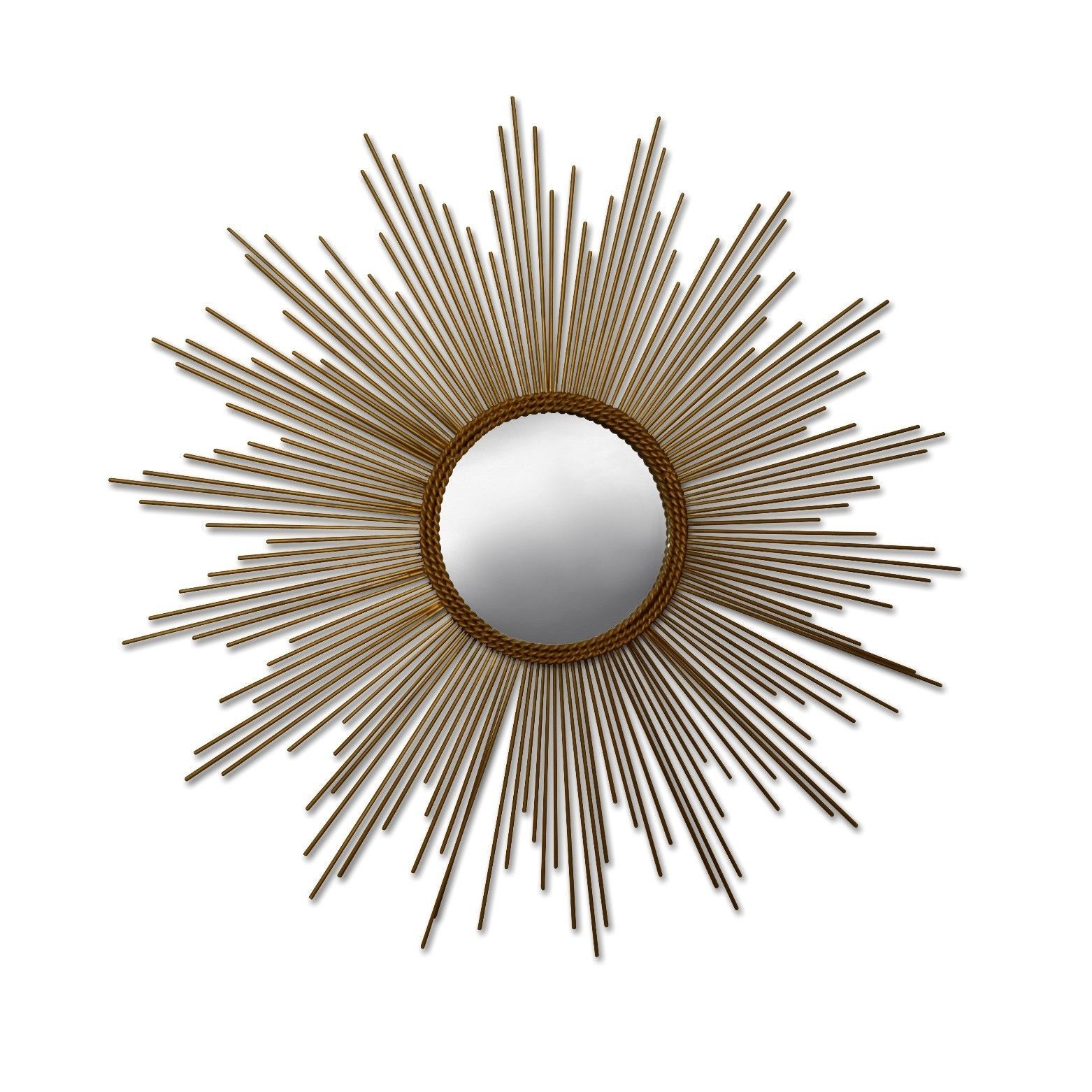 Gold Sunburst Mirror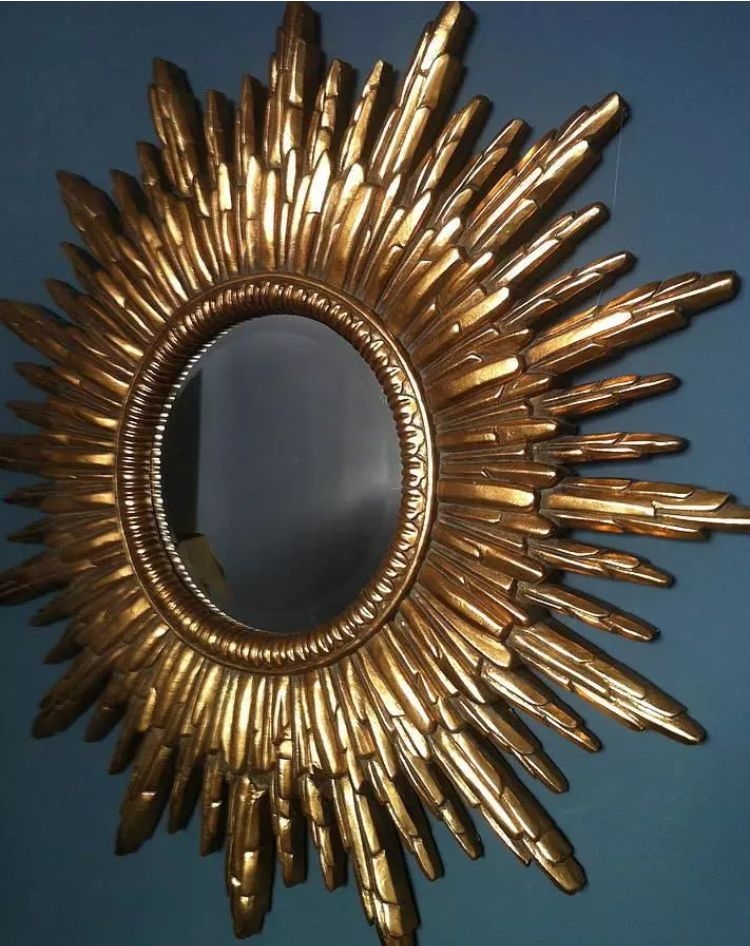 Shabby look for an antique decorative sunburst mirror with a distinctive, old-fashioned look. The gorgeous, wall-mounted mirror is fitted with a thick frame made out of painted brass metal with a golden coat.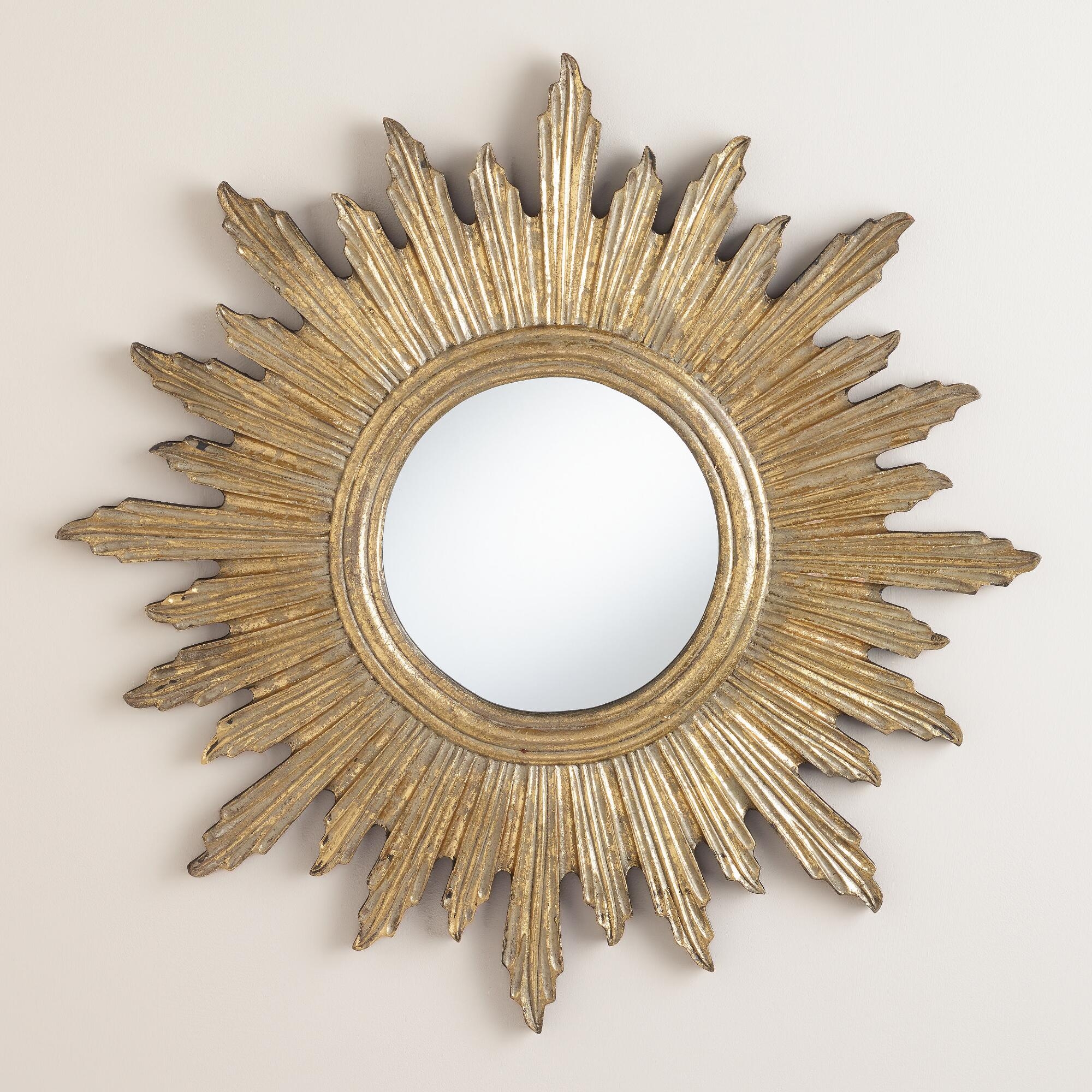 Large Antique Gold Leila Sunburst Mirror | World Market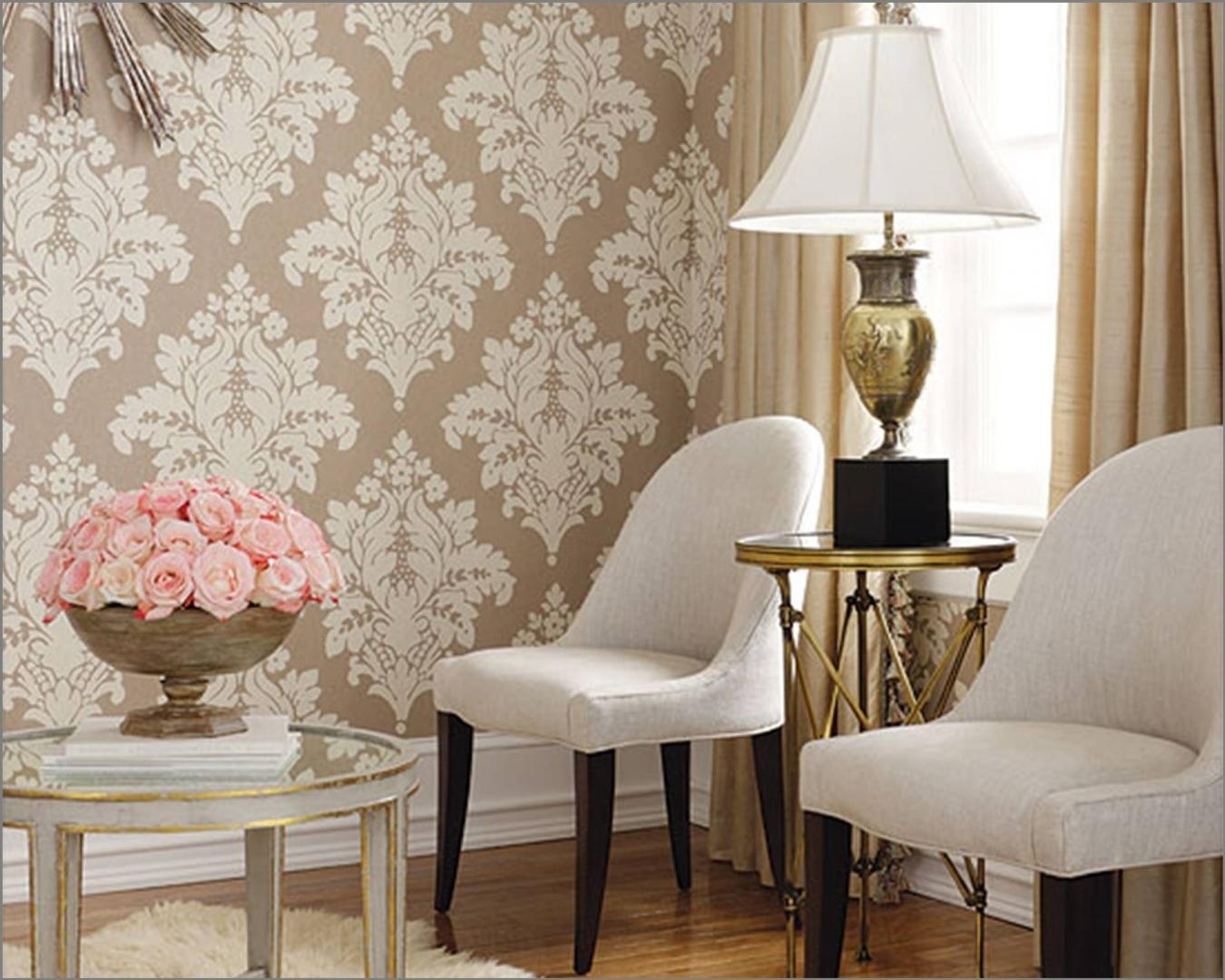 damask beige wall paper, white matching chairs, pedistool side tables, large rose arrangement, gold curtains, sunburst mirror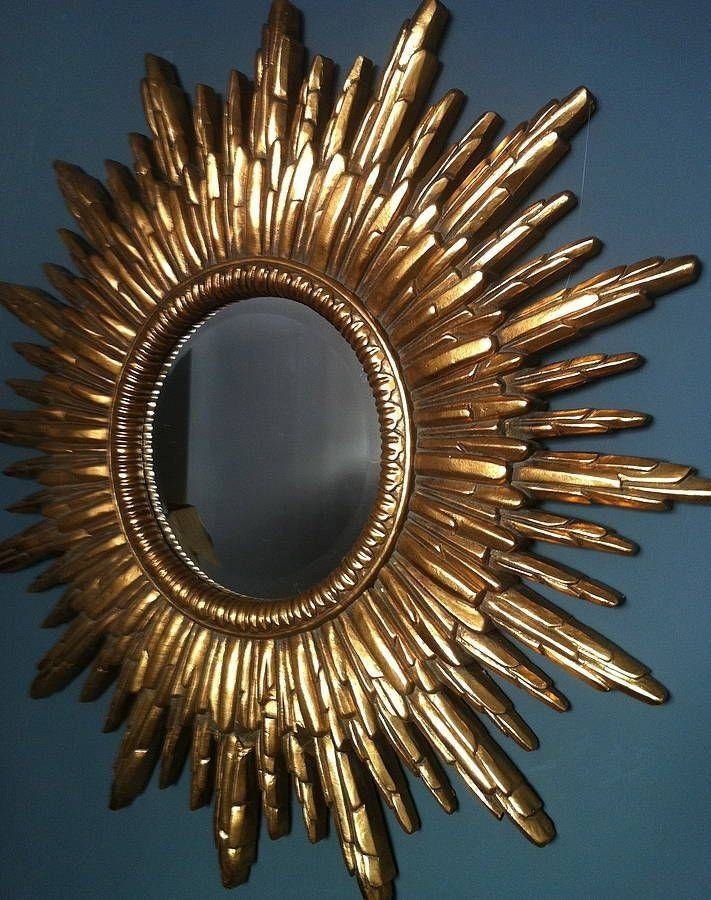 Antique Gold Sunburst Mirror