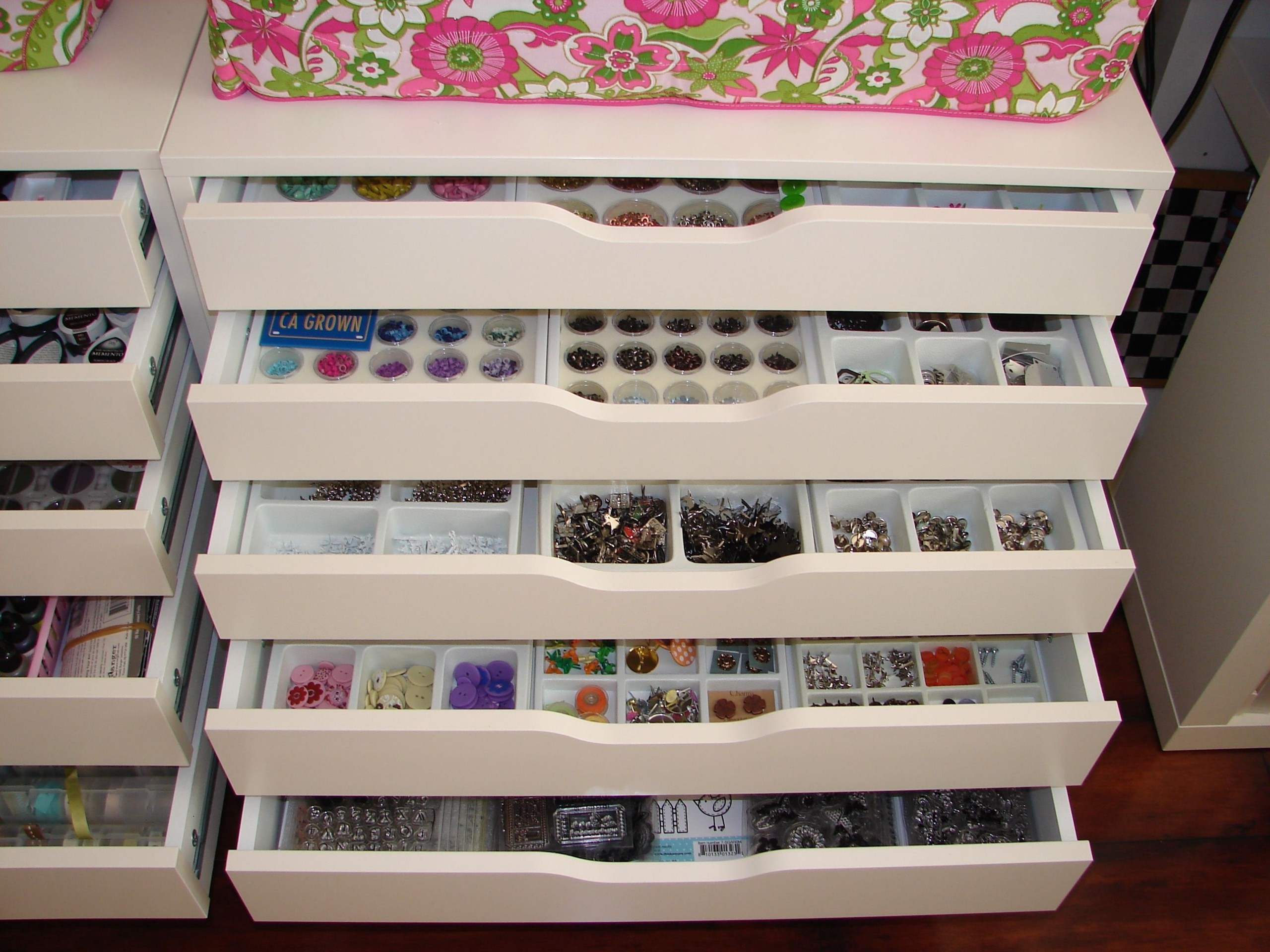 Space-efficient and compact take on a jewelry storage cabinet. The storage cabinet is made out of manufactured wood with solid wood veneers in a white color and has five drawers with special compartments.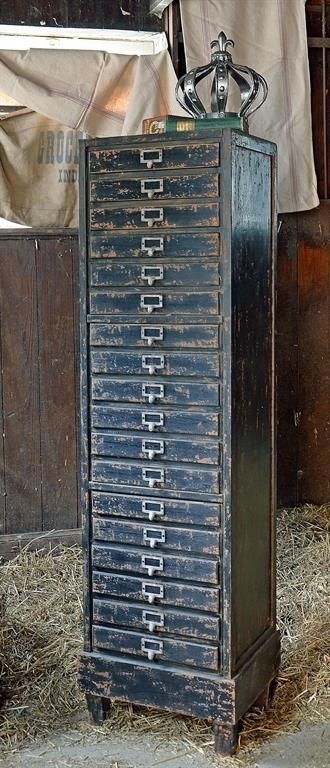 Beautiful vintage-inspired jewelry cabinet with a compact design and a raised tall stature. The cabinet is finished in a neat blue shade and sits on four sturdy legs for stability. You also get dozens of storage drawers in there, each accentuated with a silver-coated pull for outstanding beauty.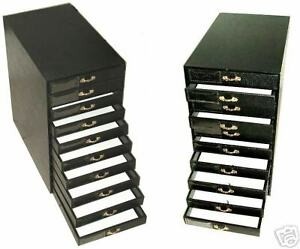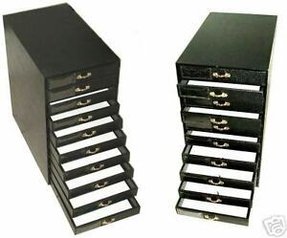 Details about Jewelry Organizer Case Chest Storage Cabinet 10 Drawer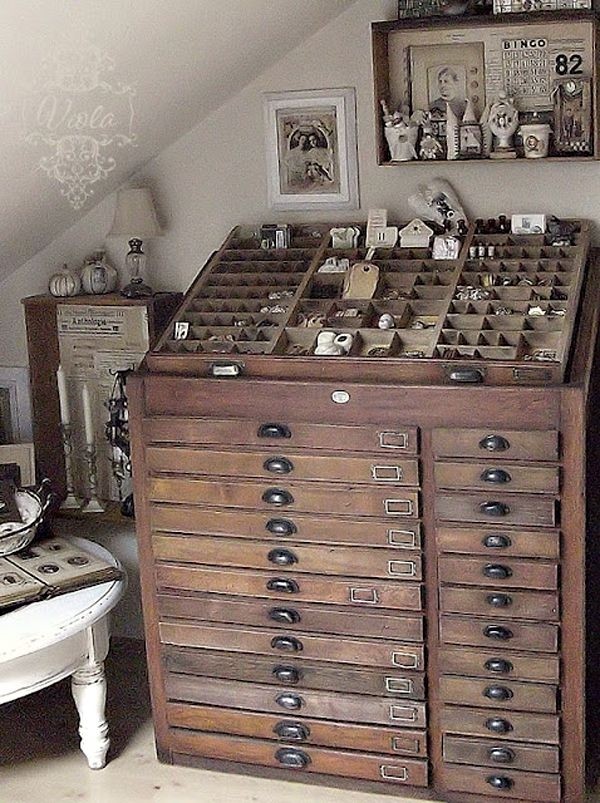 The ancient cabinet of an old printer is a wonderful reminder of the rich print history. The number of its narrow drawers is captivating - but additionally, the whole wooden cherry complex also includes open small square shelfs on top to help keep jewelry.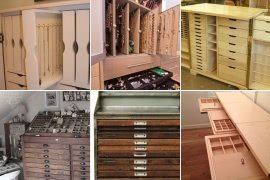 How to properly manage our wardrobe? There are one million ways - one of them is the use of such a wooden complex of thin, adapted storage cabinets. They contain the interior for the jewelery,the straps,everything will have its place.Made of light,alder wood.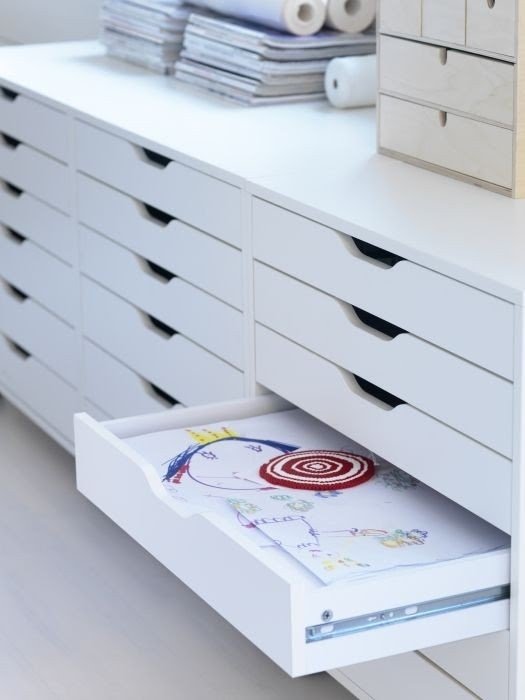 High-quality storage cabinets for jewelry designed from wood and finished in a stunning white finish. The cabinet also comes with a low profile design and offers you dozens of storage drawers for all your earrings, bracelets, and other forms of jewelry.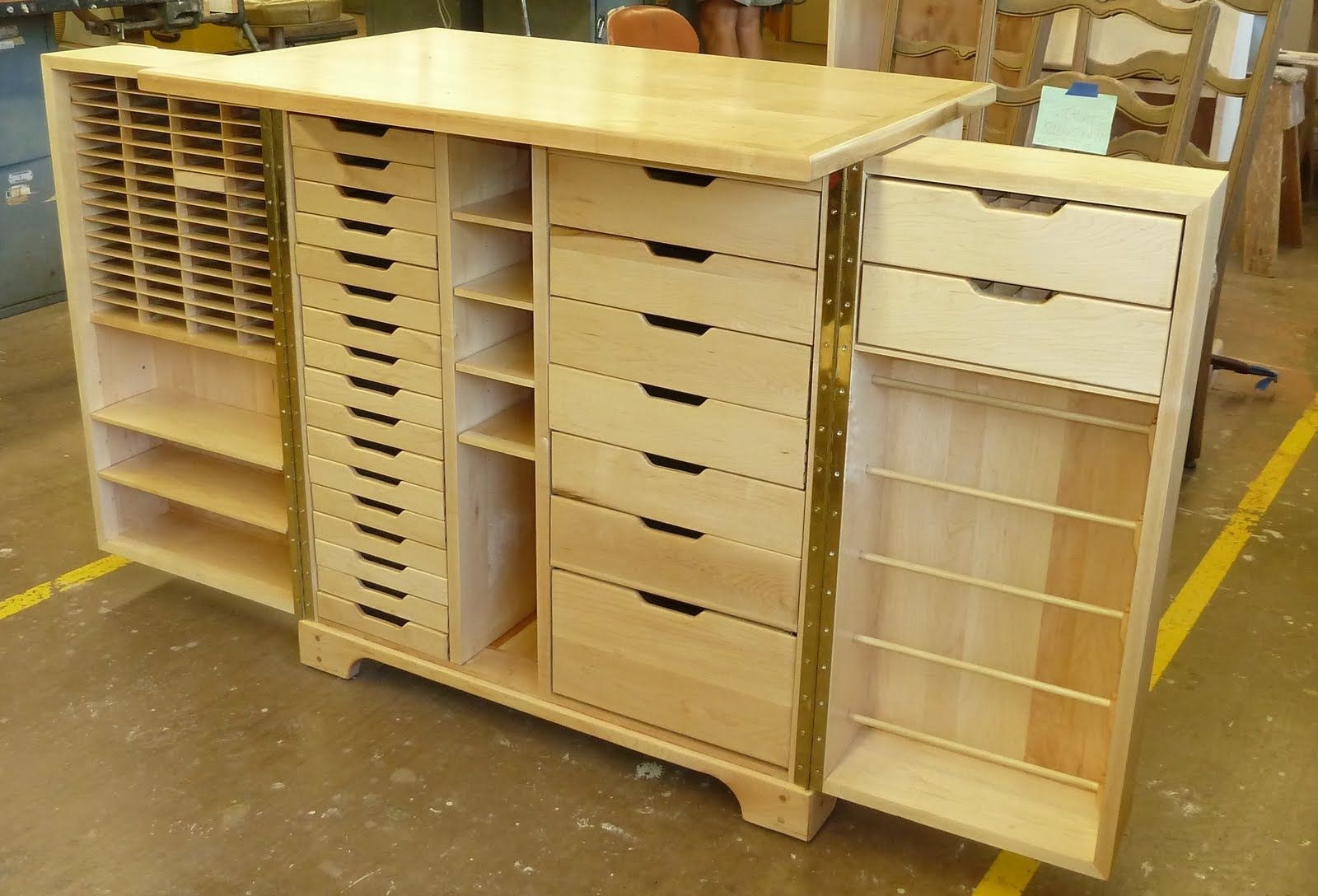 Very large organizing cabinet with abundance of drawers of varied sizes. Probably it was dedicated for filing and office applications, but I guess this naturally finished wooden piece would serve well as a jewelry cabinet too.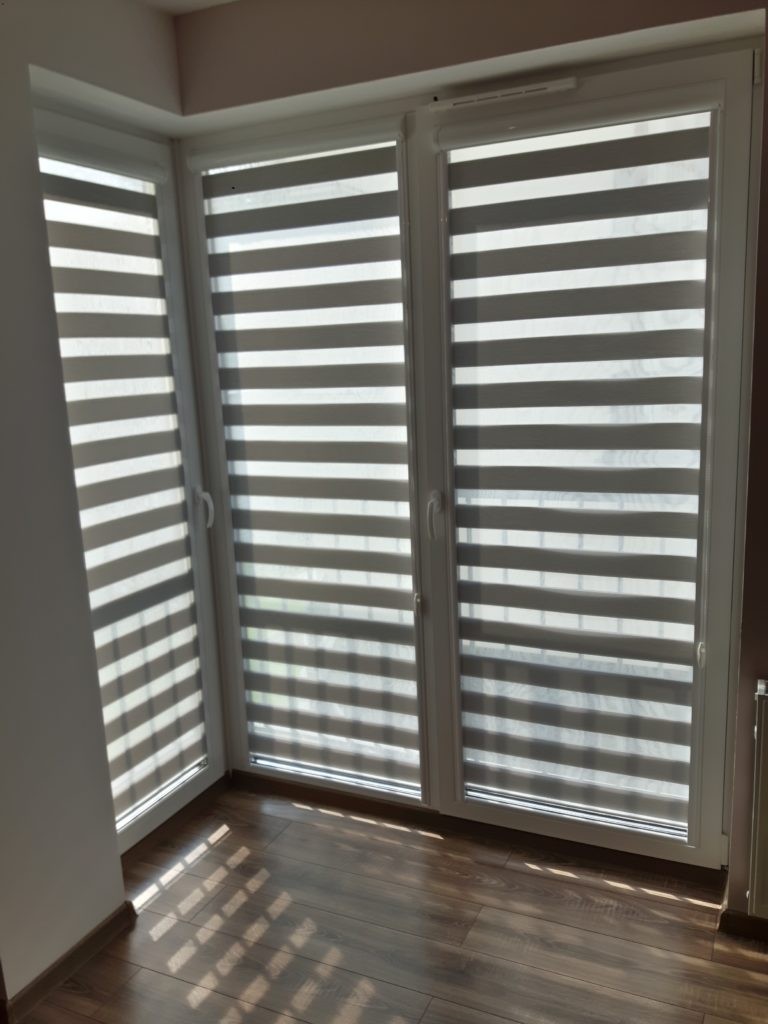 storage cabinet for watch and jewelry aug 29 2011 storage cabinet with ...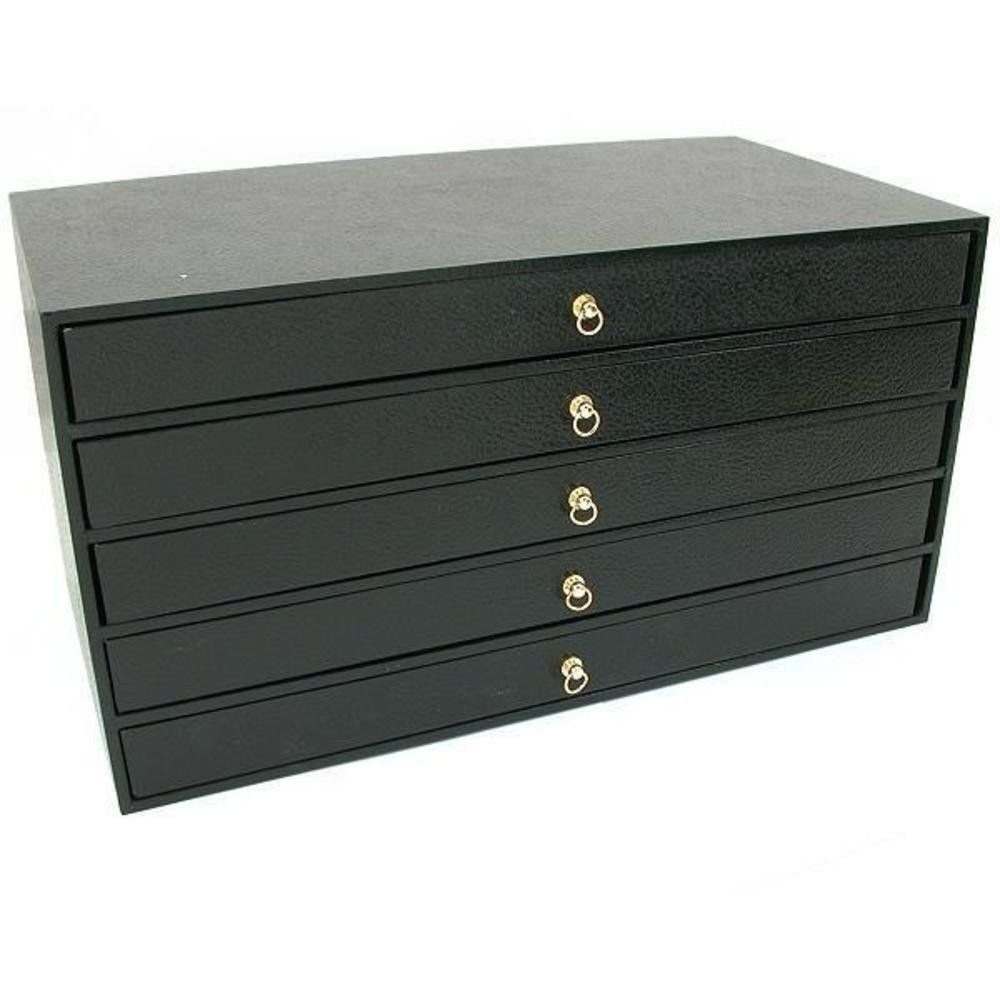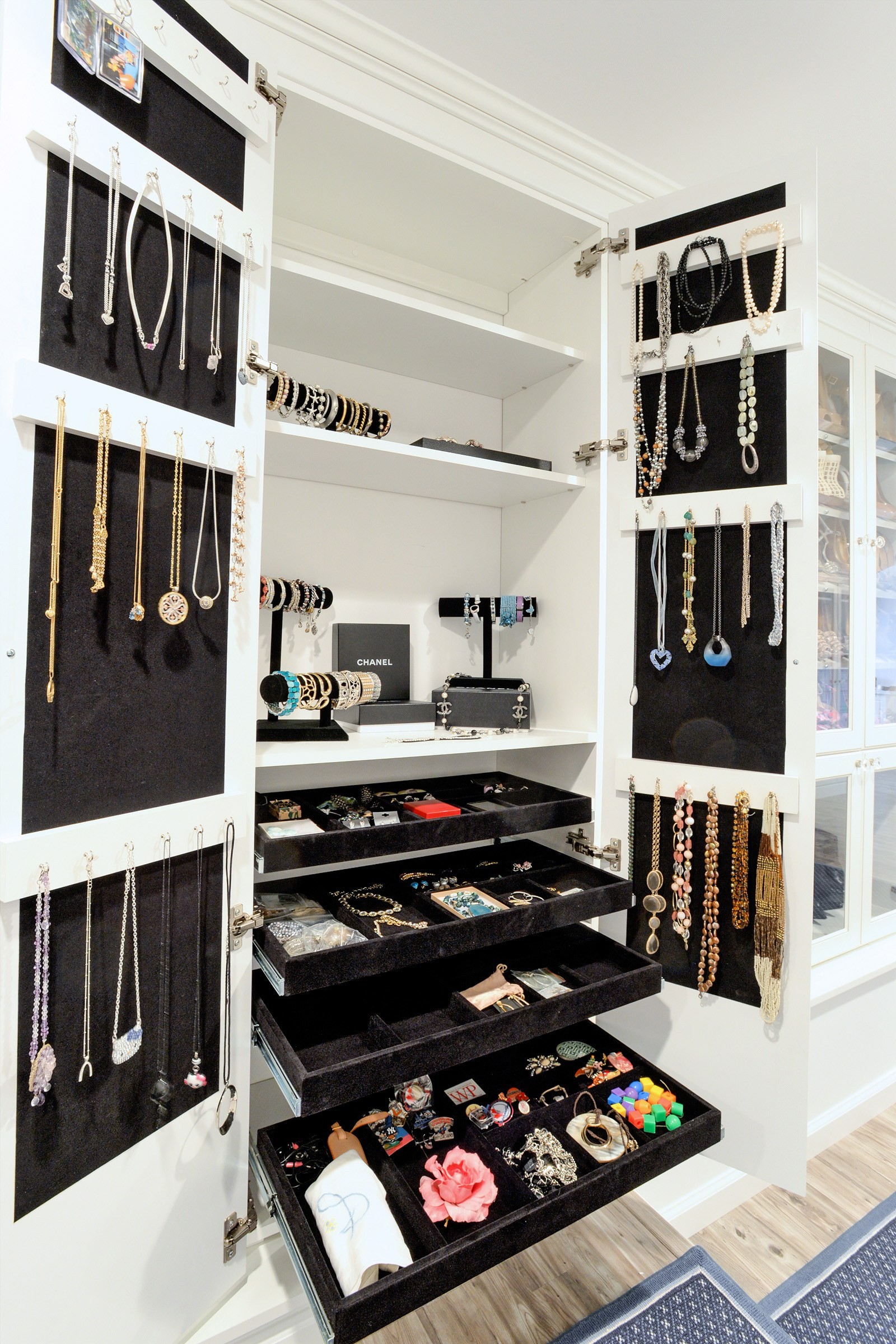 Attic Dressing Room - traditional - Closet - New York - Wendy Scott ACSP Sophisticated Storage Solutions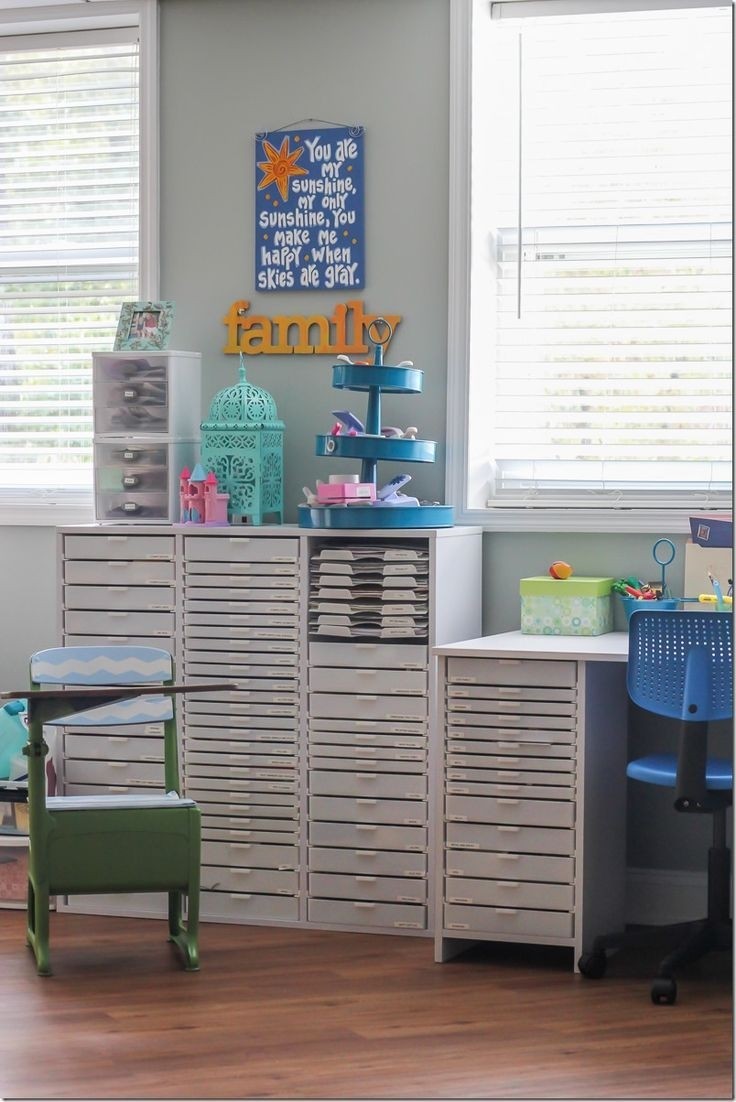 The Most Amazing Scrapbooking Room You Ever Did See. You've gotta see the rest of this fun room!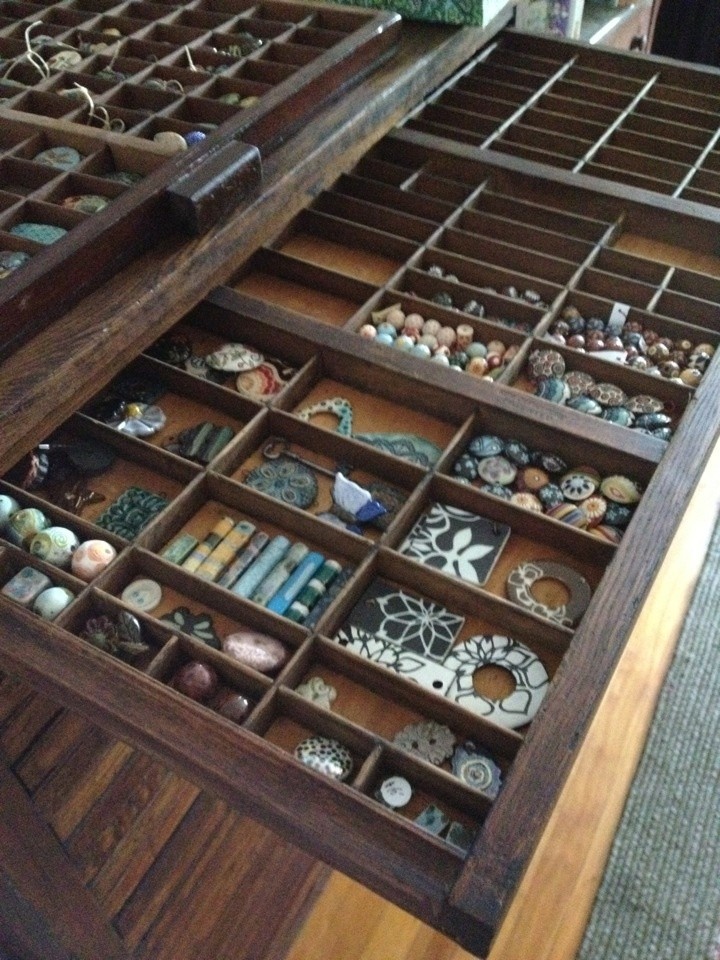 This beautiful letterpress cabinet constitutes a perfect storage spot for one' jewellery collection. Dark, densely grained emphasizes the refined character of the item. Recommended to all classic bedroom decors.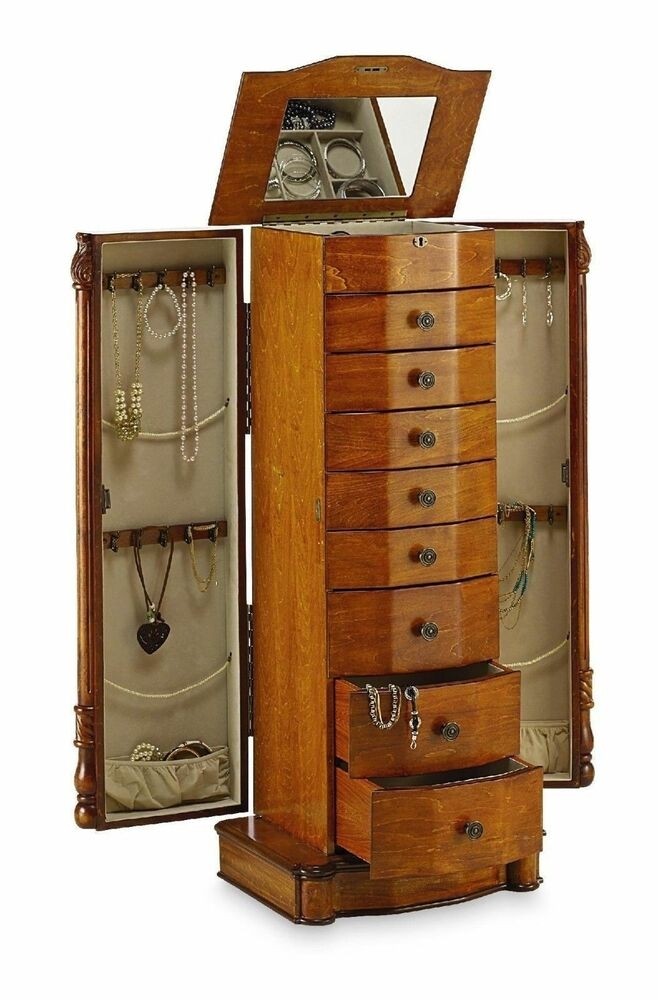 Large detached organizer for jewelry in the shape of the cabinet. It has folding side wings, where you can hang beads and pendants. The easily accessible drawers with whole sets of jewelery and other valuables. The upper decks have a hidden mirror. Organizaer is lockable.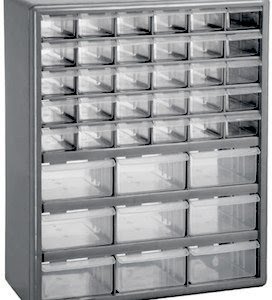 Clear drawers make great see-through storage for jewelry supplies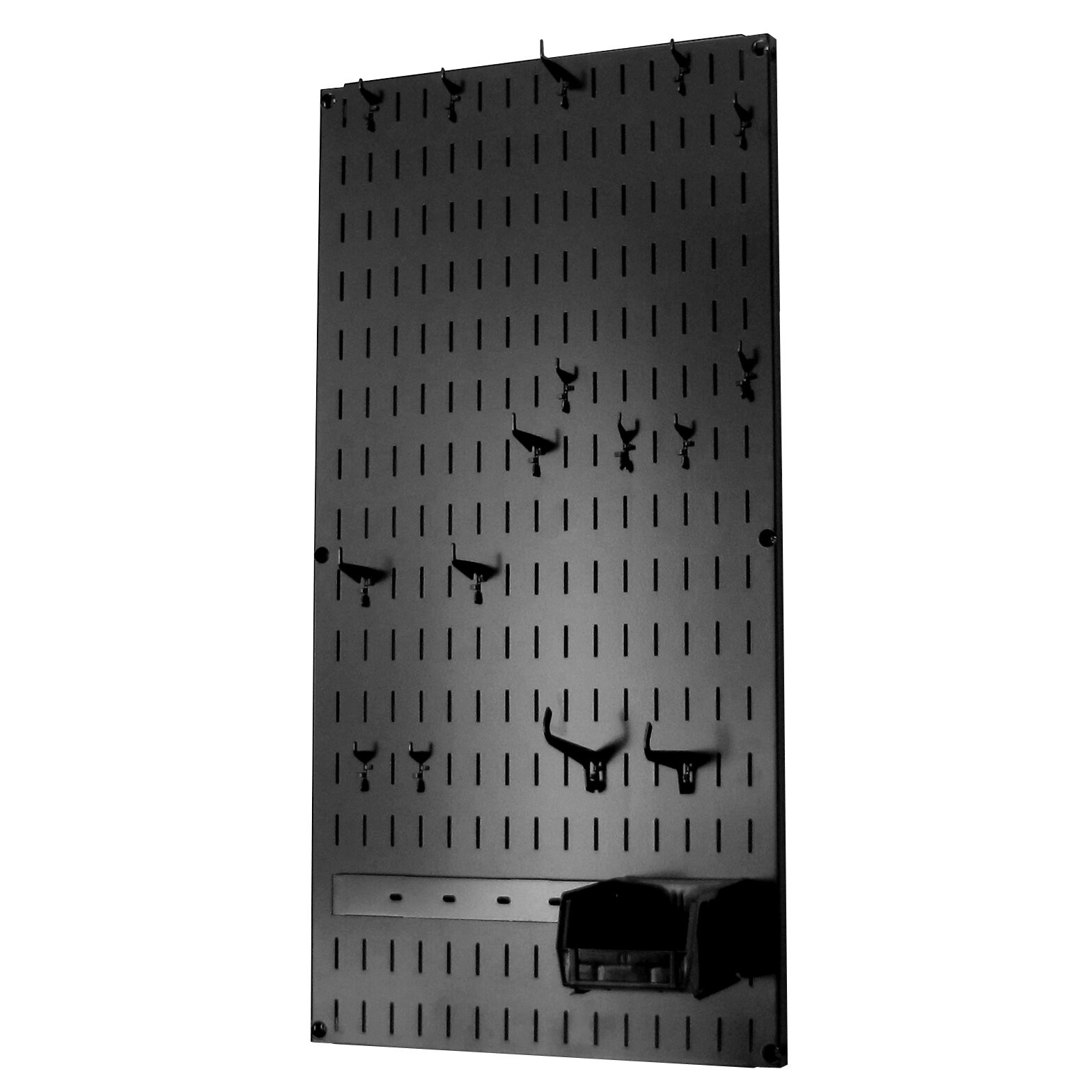 Over the Wall Jewelry Organizer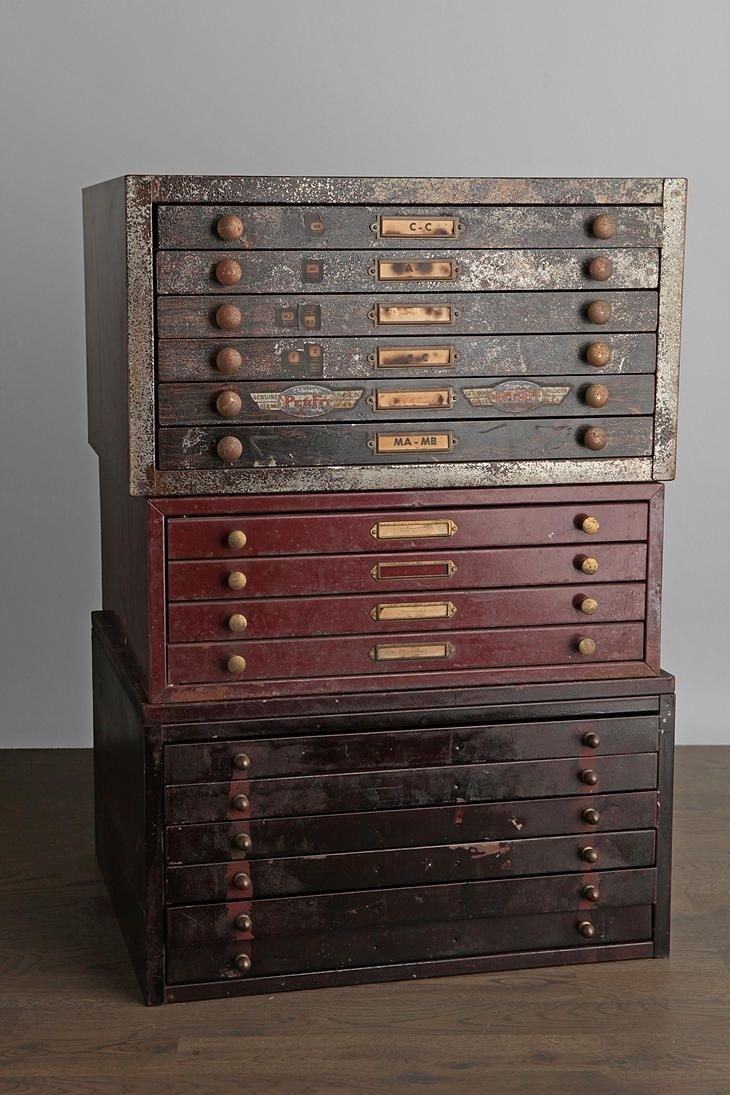 vintage watchmaker cabinet; I want these!! I have a weakness for boxes/cabinets like this.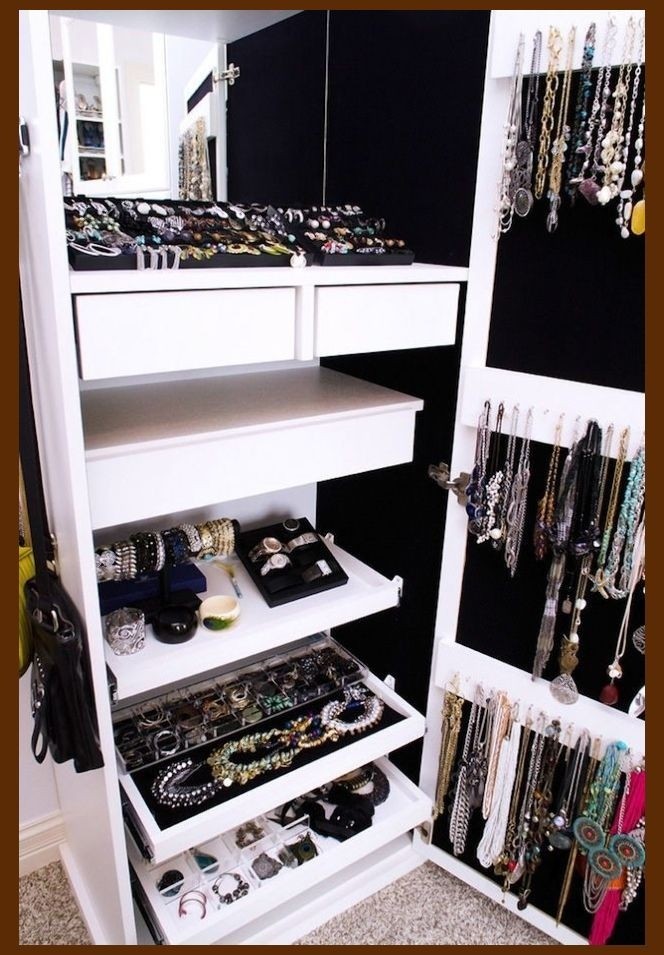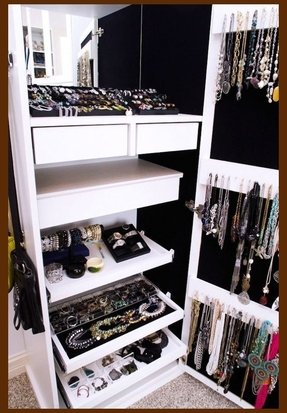 Luxurious Walk In Closet - traditional - closet - indianapolis - California Closets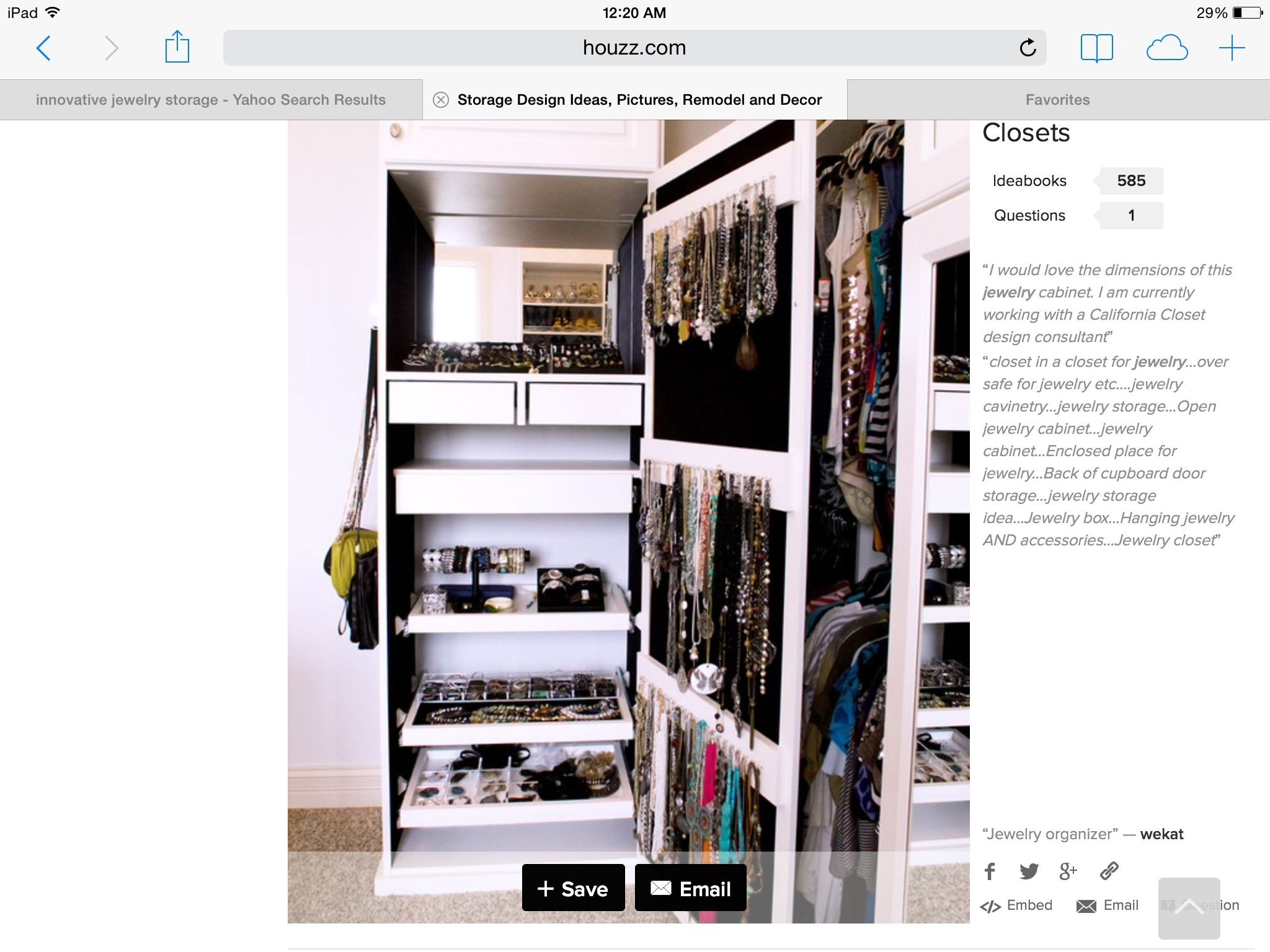 Indulge Daily 6.24.13 dreamy accessory organization.. This is awesome!!!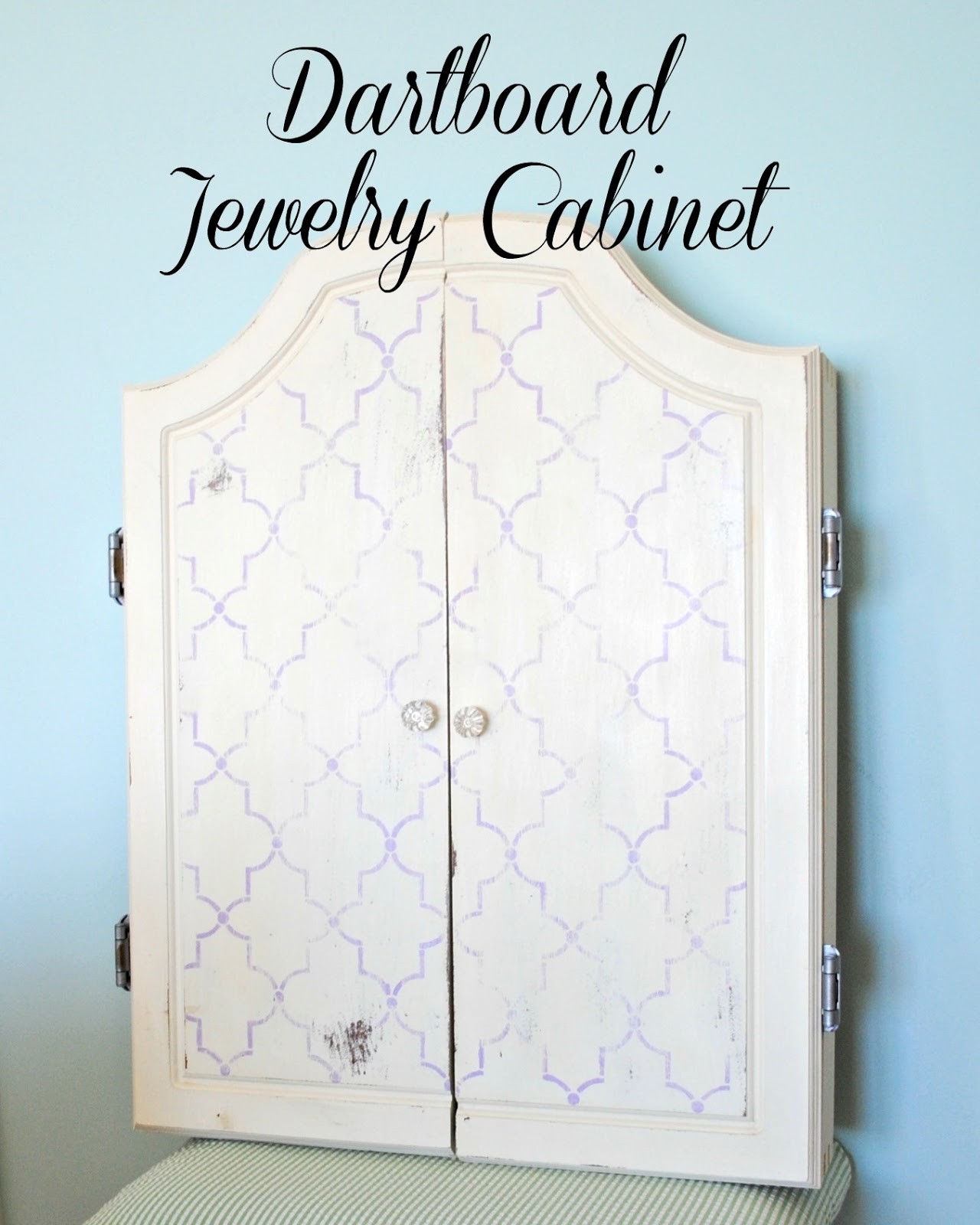 Dartboard Jewelry Cabinet | So You Think You're Crafty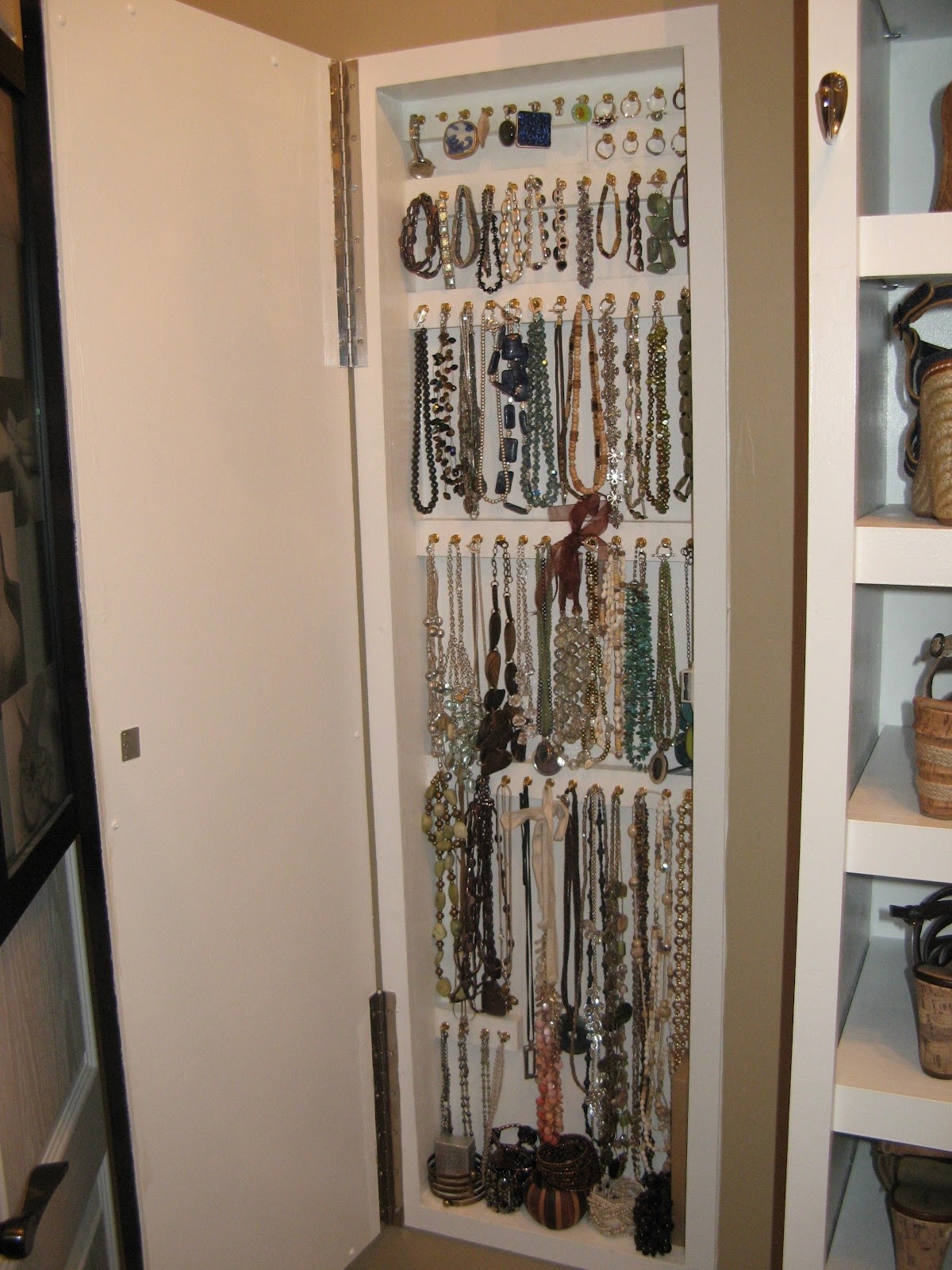 Custom Jewelry Storage Cabinet Built in Wall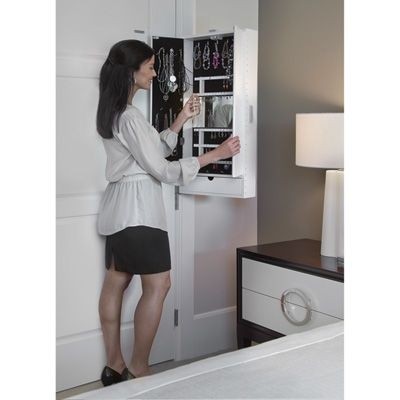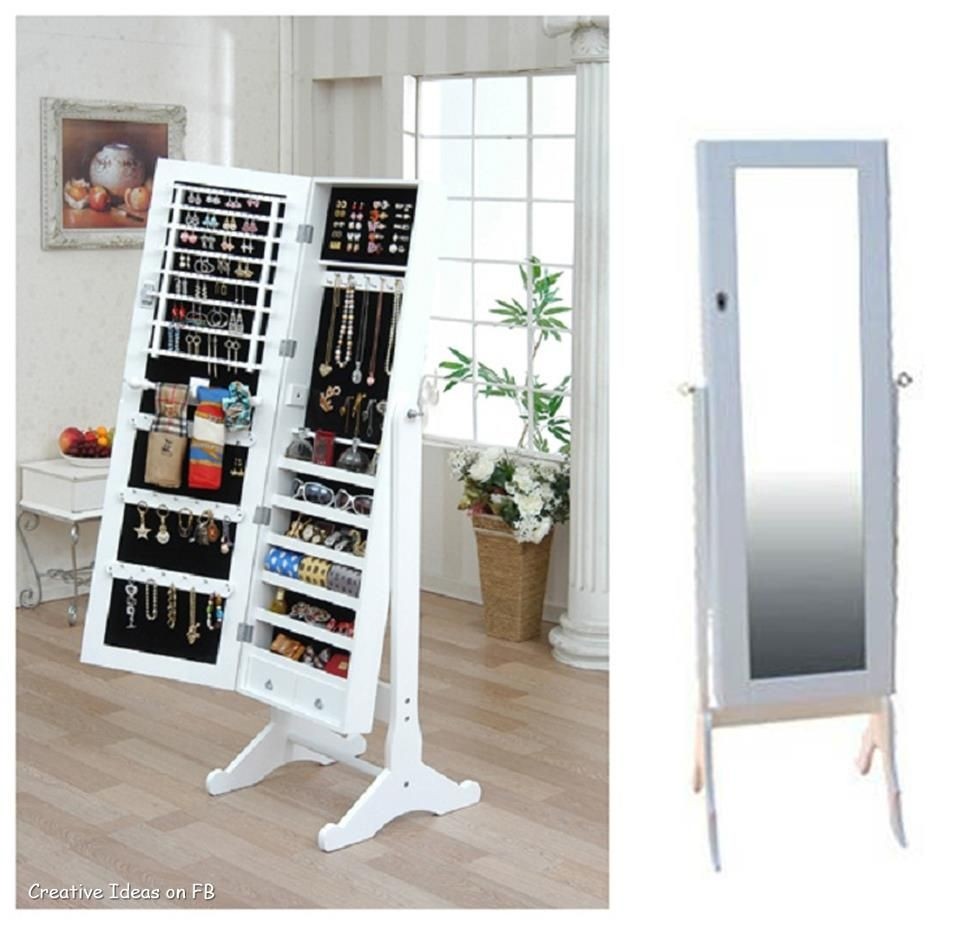 This is one of the coolest things I've ever seen. I'm not sure how you'd build it, but a mirror that opens up into secret jewelry storage? I'll take one!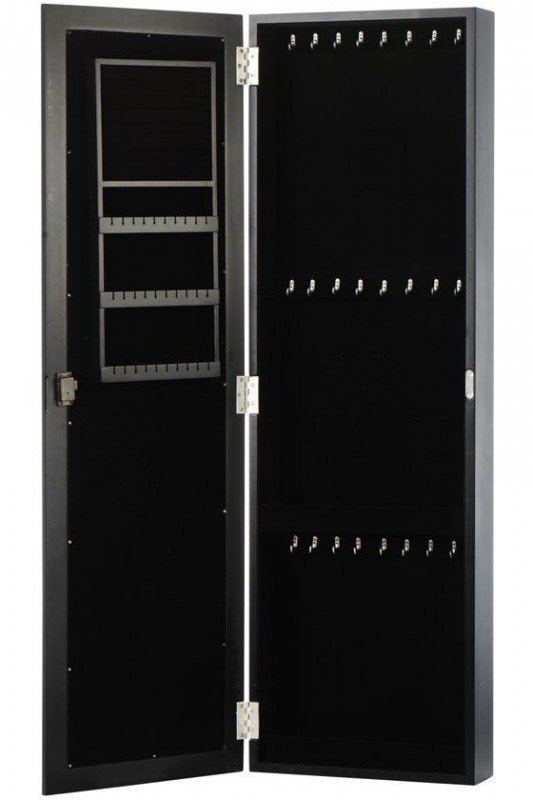 Knot Wall Jewelry Cabinet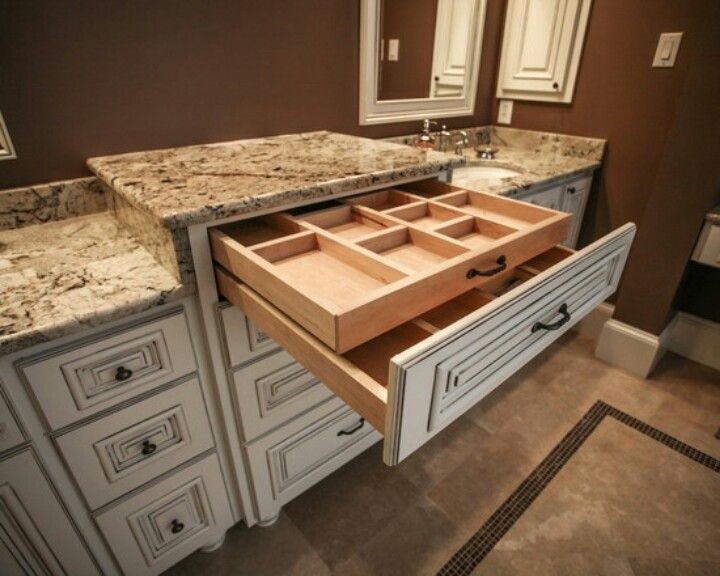 Design your own kitchen cabinet @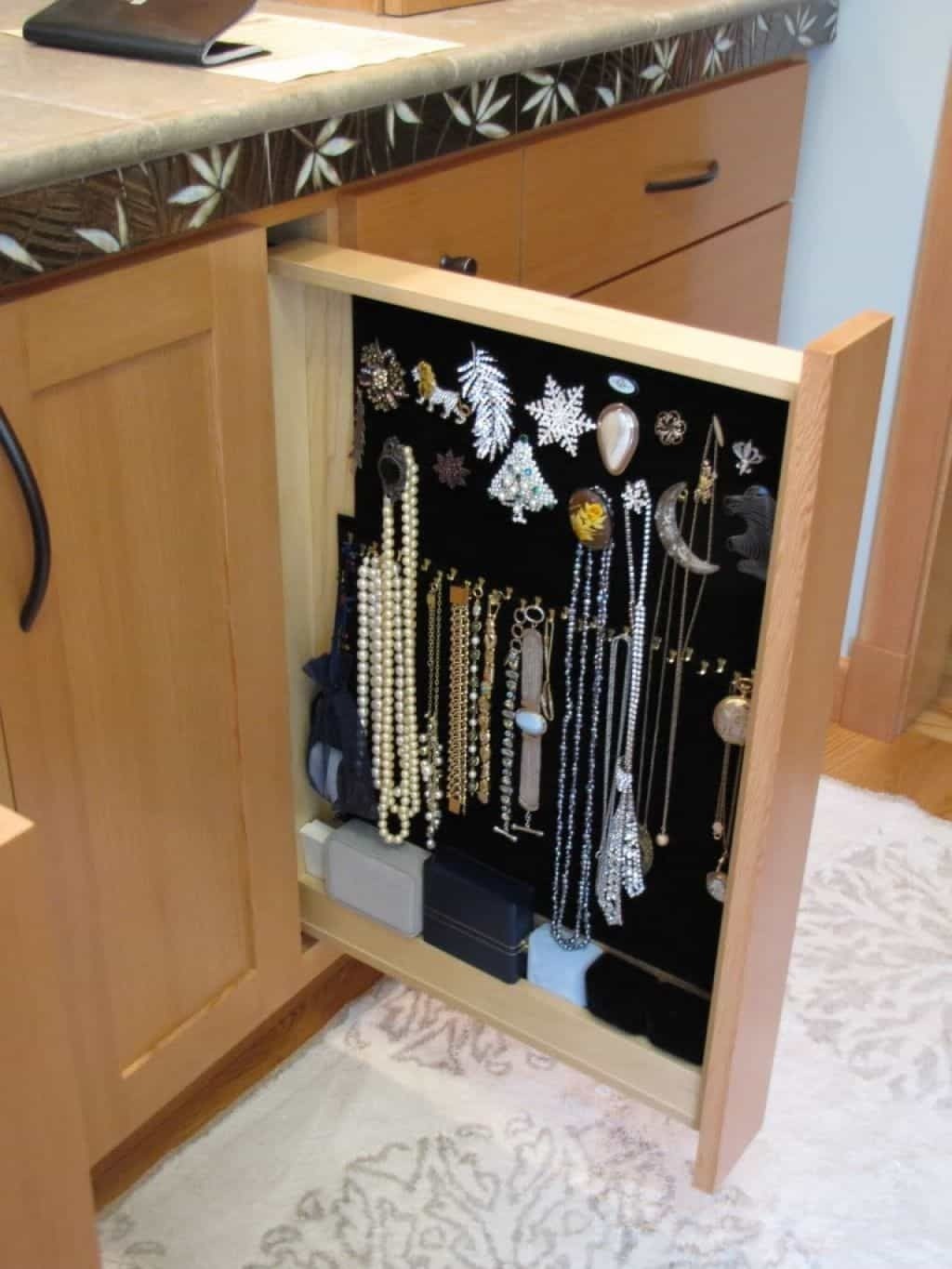 bathroom jewelry storage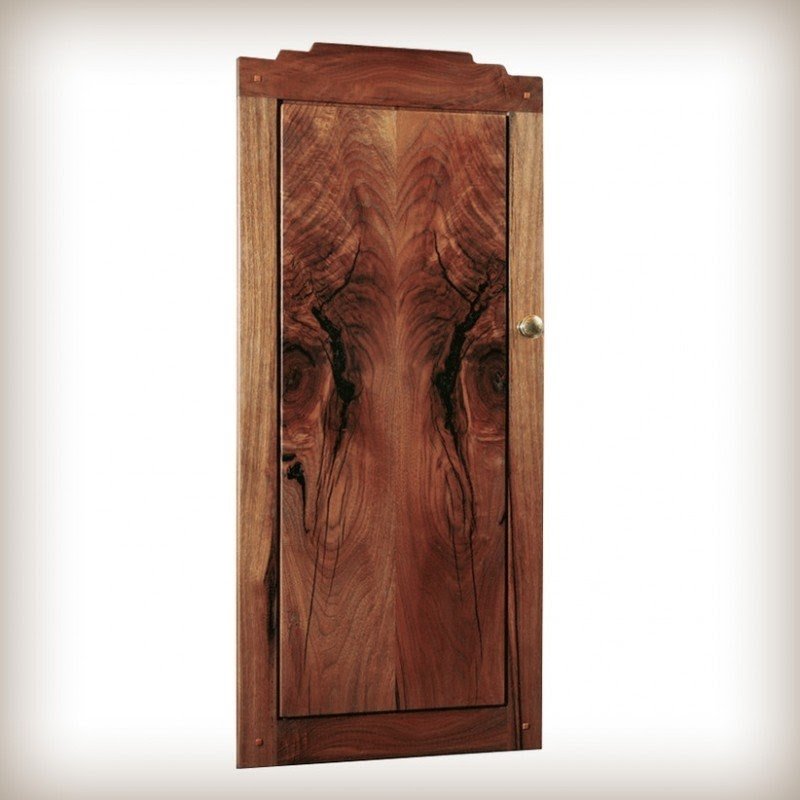 Medium_gnarly_jewelry_cabinet1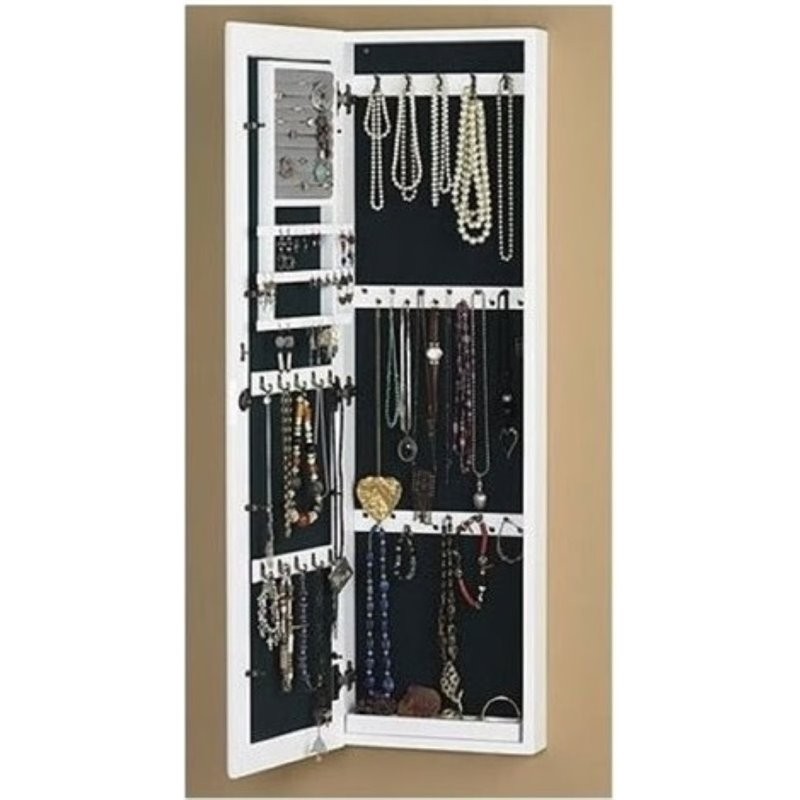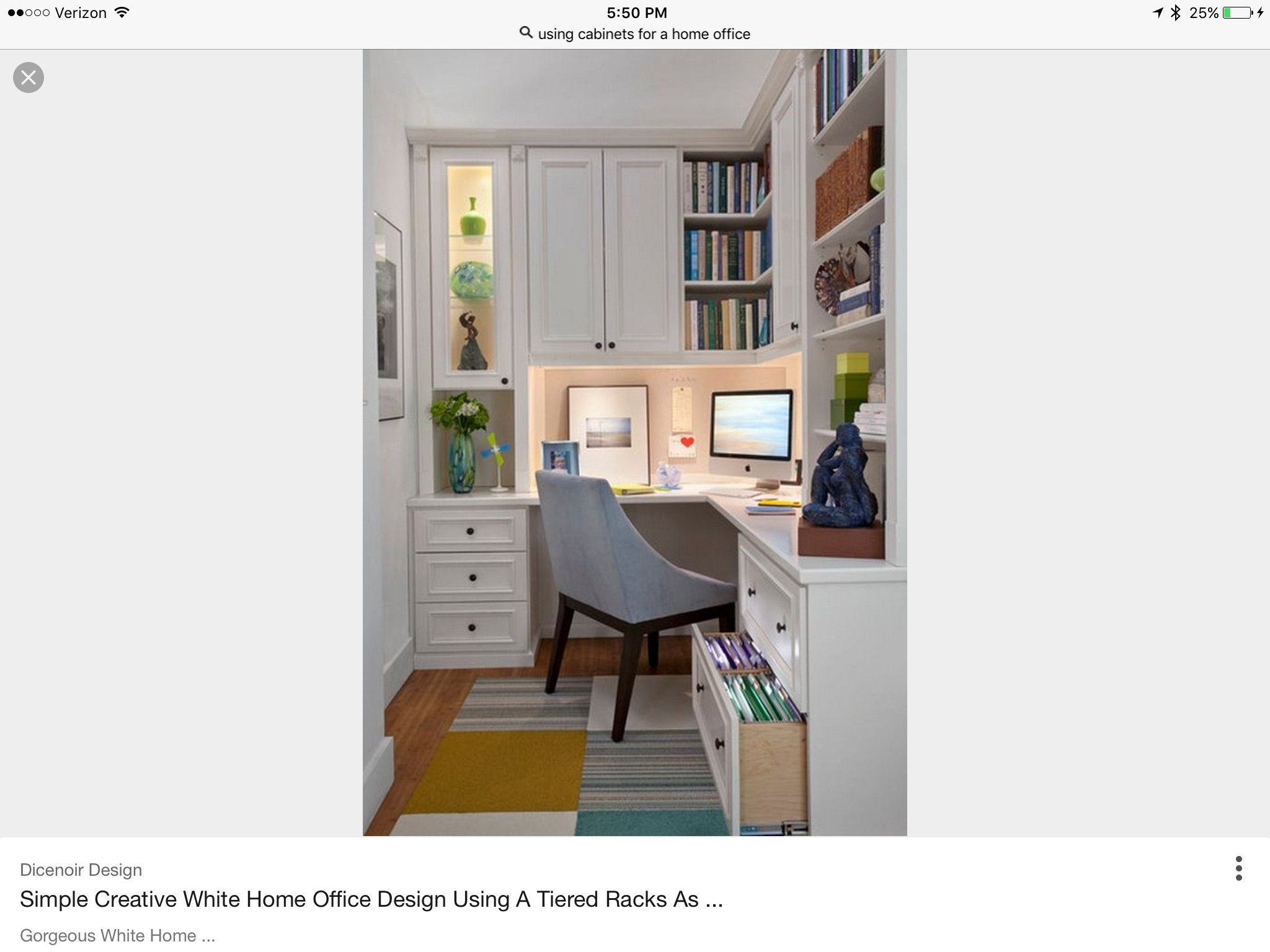 Dreaming of a Chic Home Office | Designs By Katy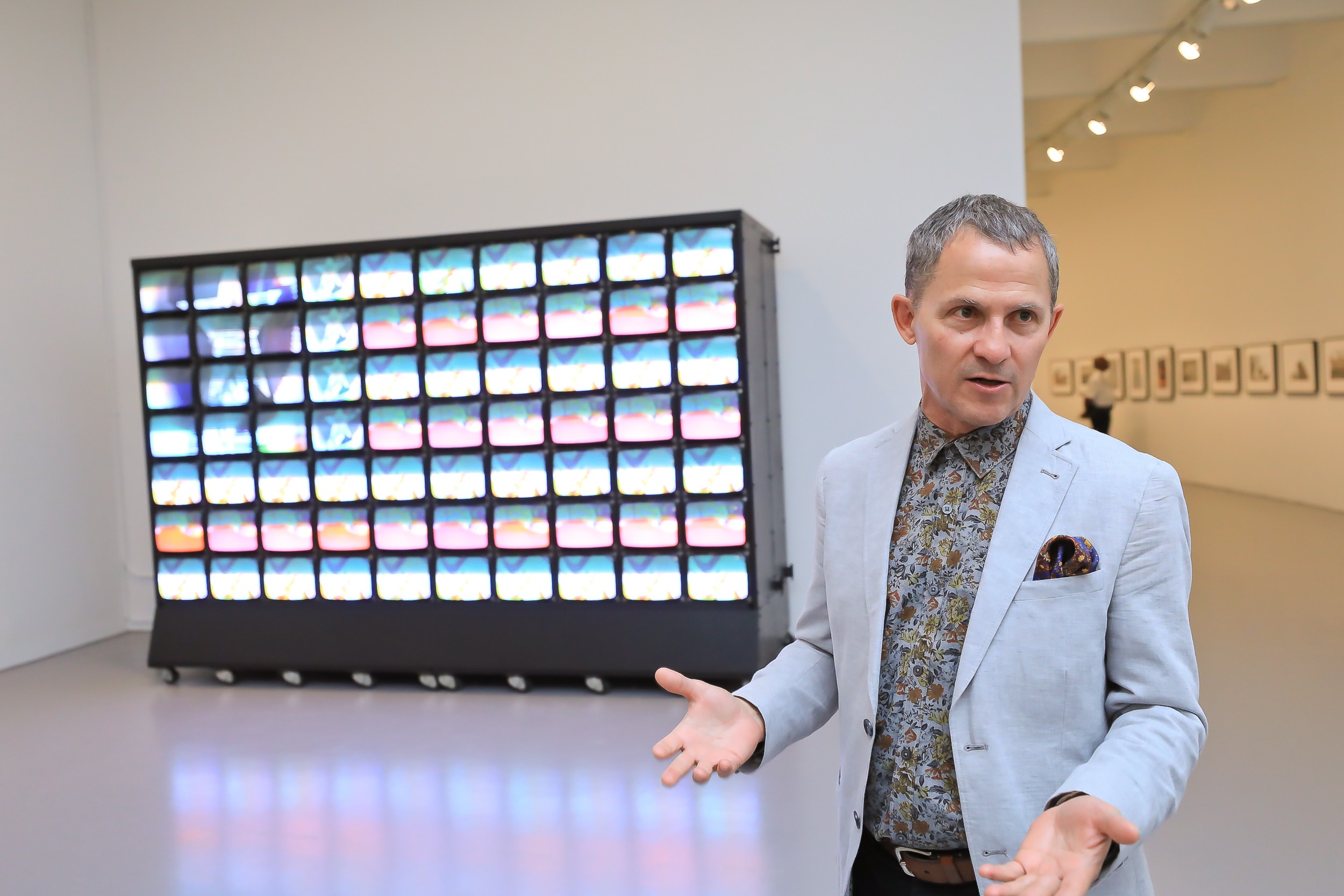 Ideal to store jewellery or small accessories, this multi-functional cabinet features 64 dividable clear drawers. Its strong, rugged frame is constructed of high impact polystyrene for years of use and abuse.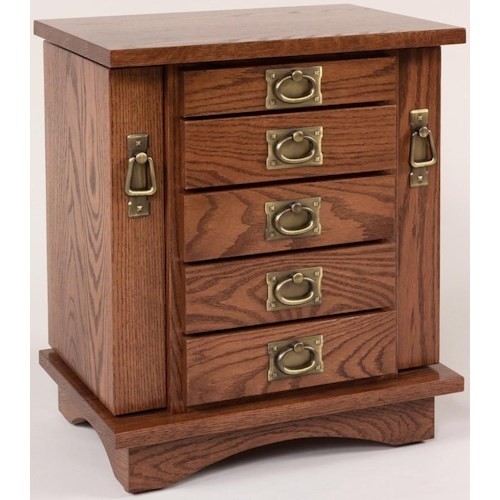 Email this page to a friend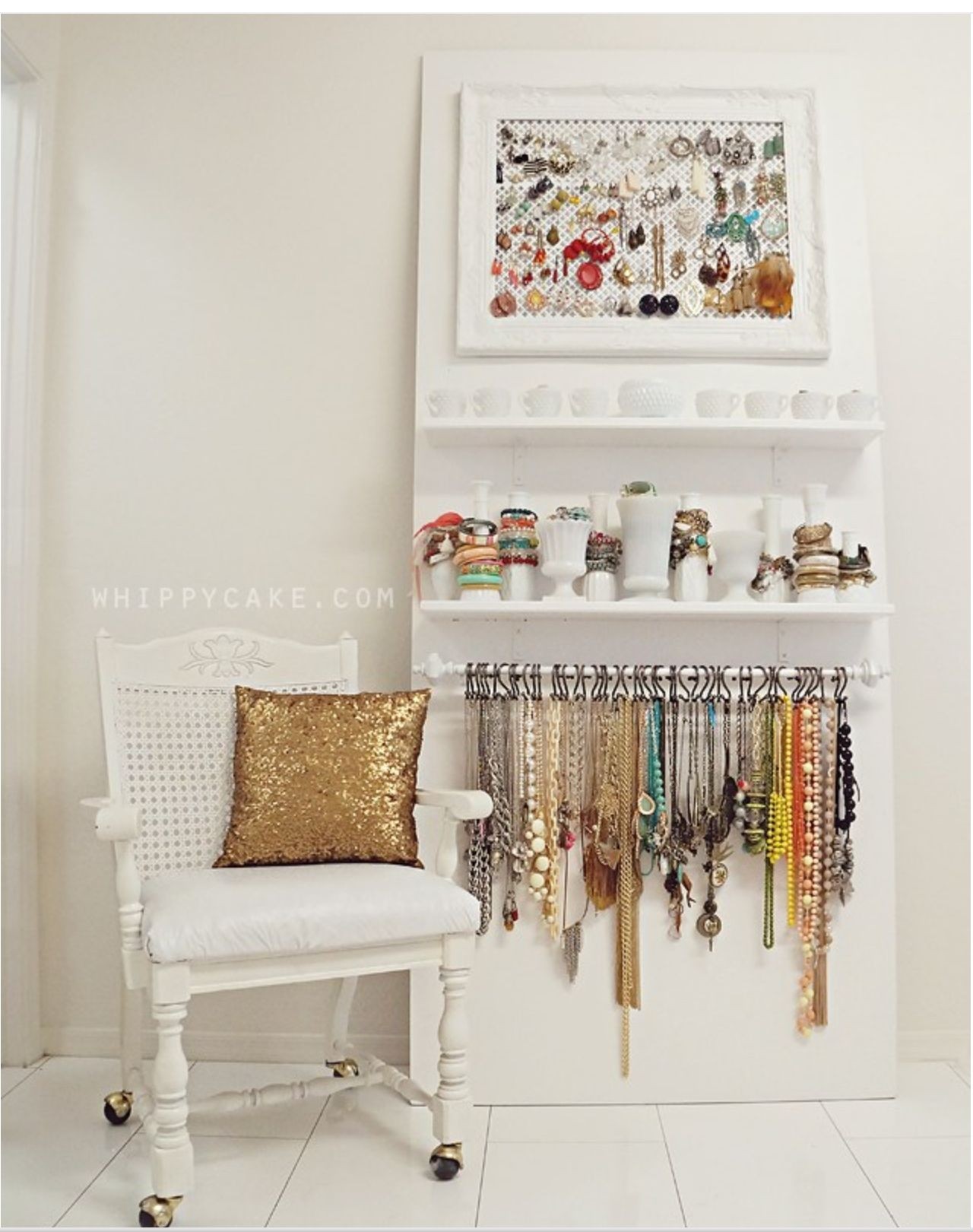 somewhere in my bedroom/bathroom/closet... different colors... colors of the ocean?!? blues/greens?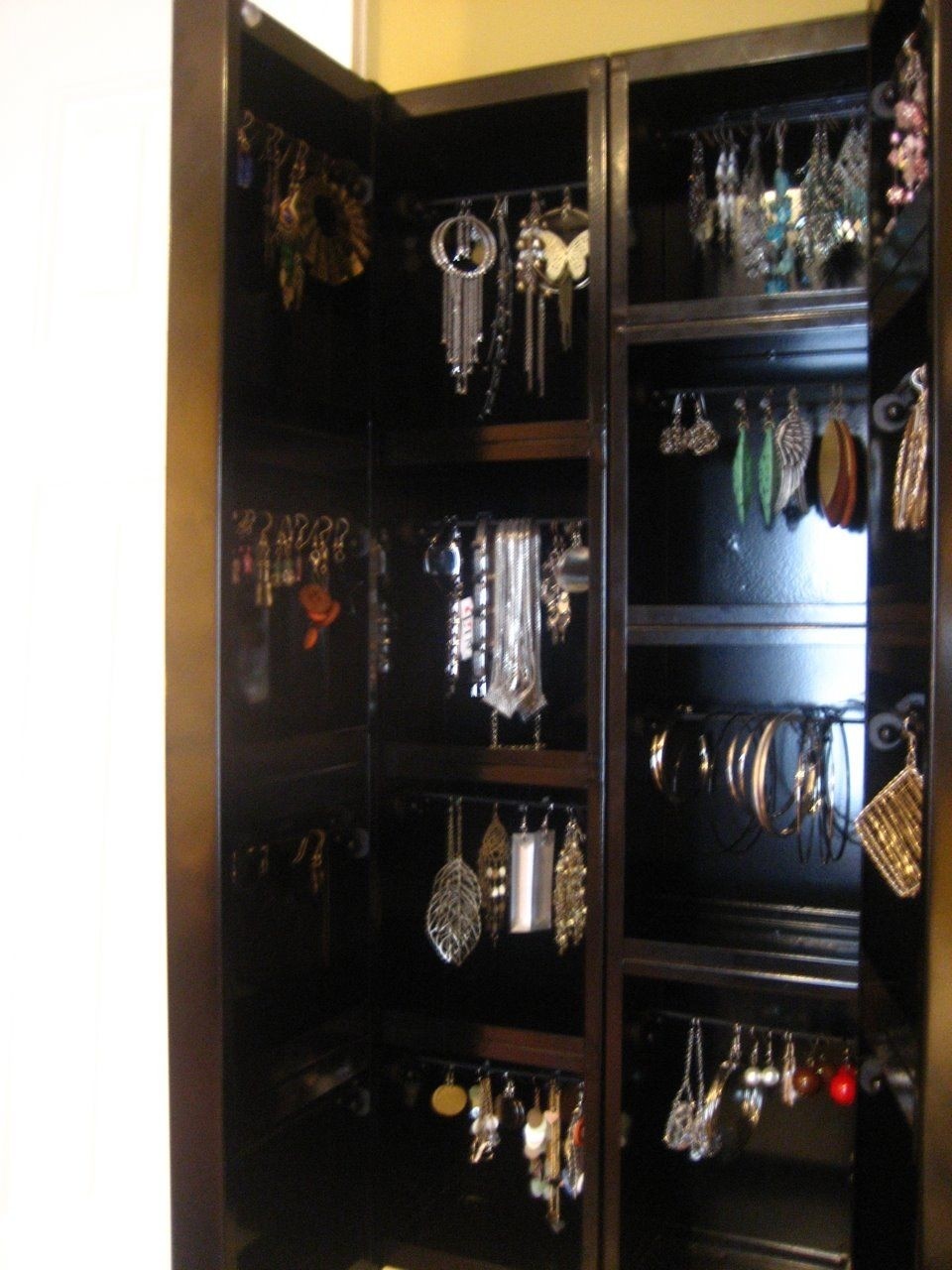 Jewelry organizer from an Ikea Atran medicine cabinet. Pure genius!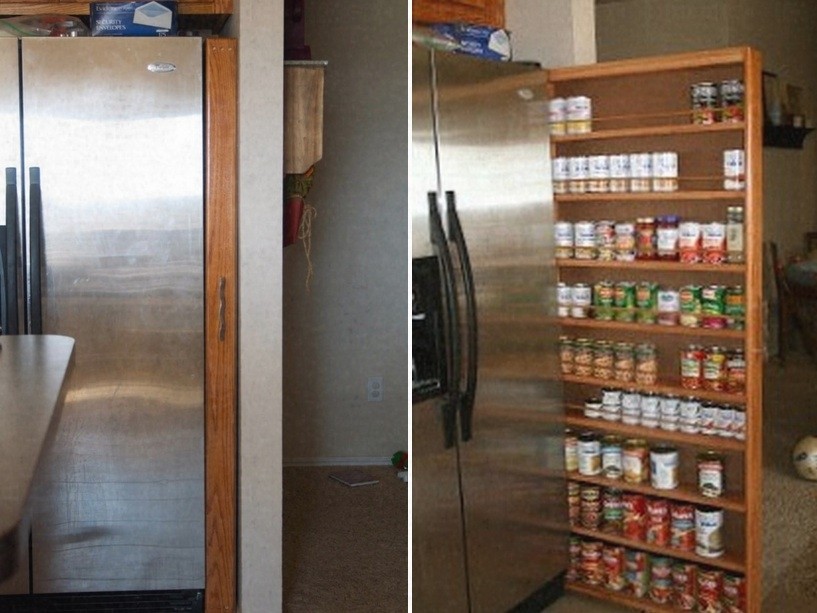 small soup can pantry in the small space next to your fridge- brilliant @ House Remodel Ideas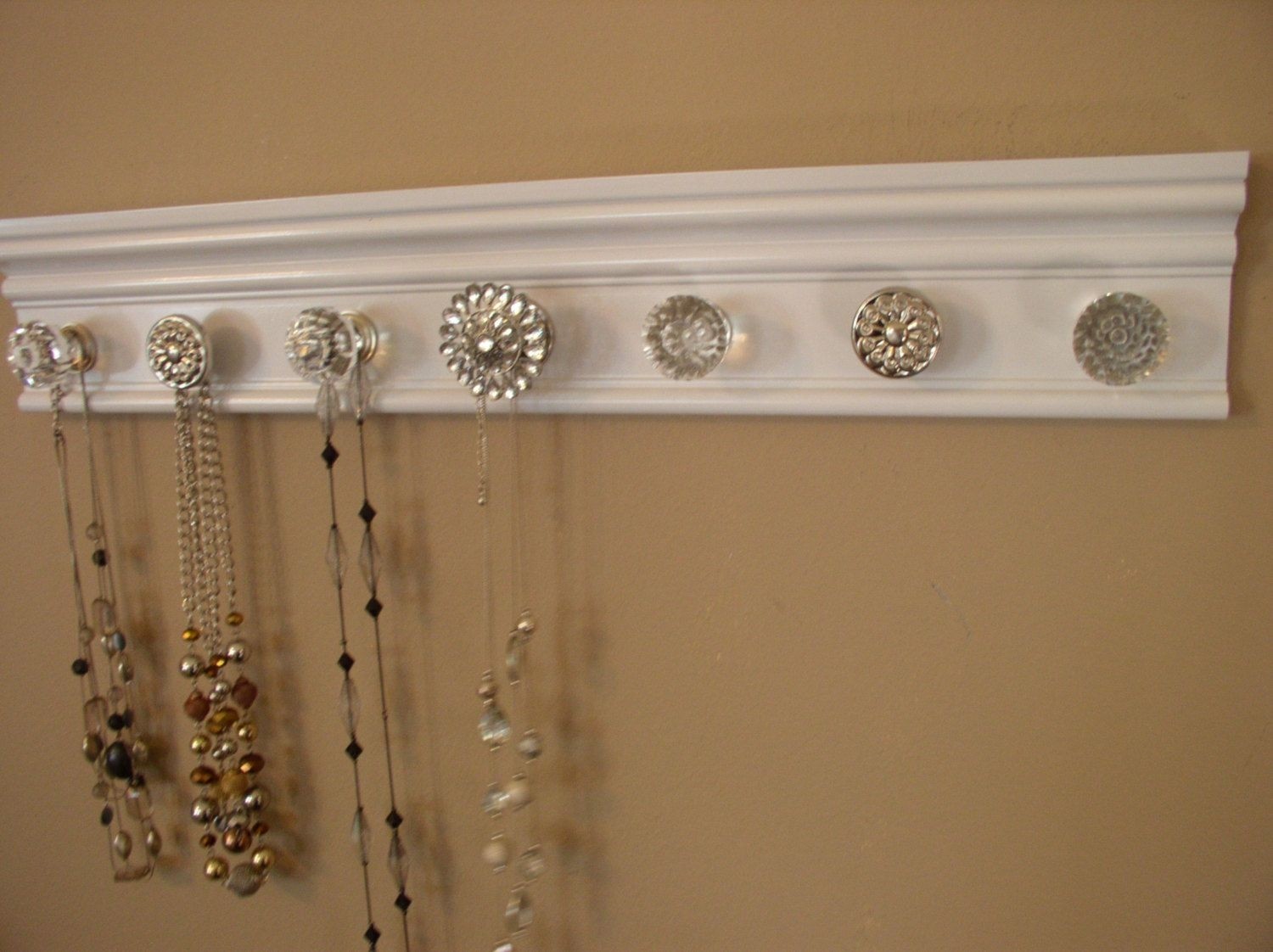 Necklace organizer. This jewelry hanger has 7 knobs by Gotahangup, $39.00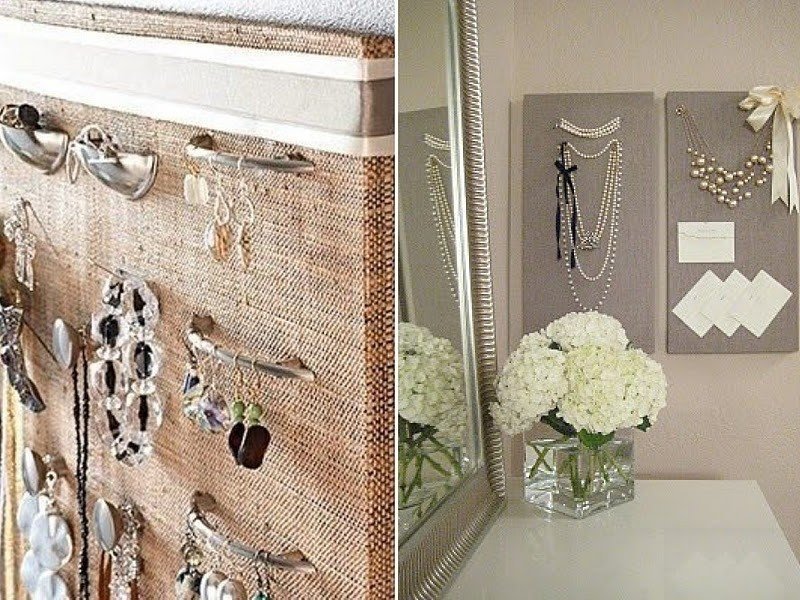 Cute and Easy DIY Jewlrey Hanger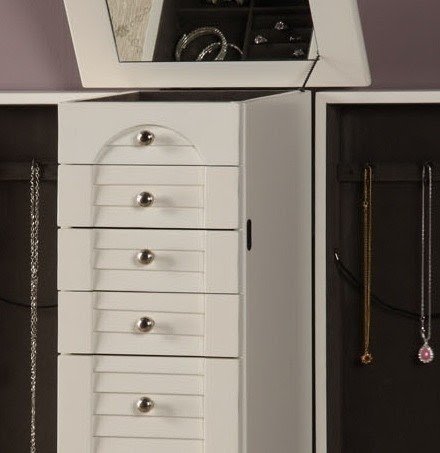 ... White Wooden Jewelry Cabinet Armoire Necklace Storage & 5 Drawers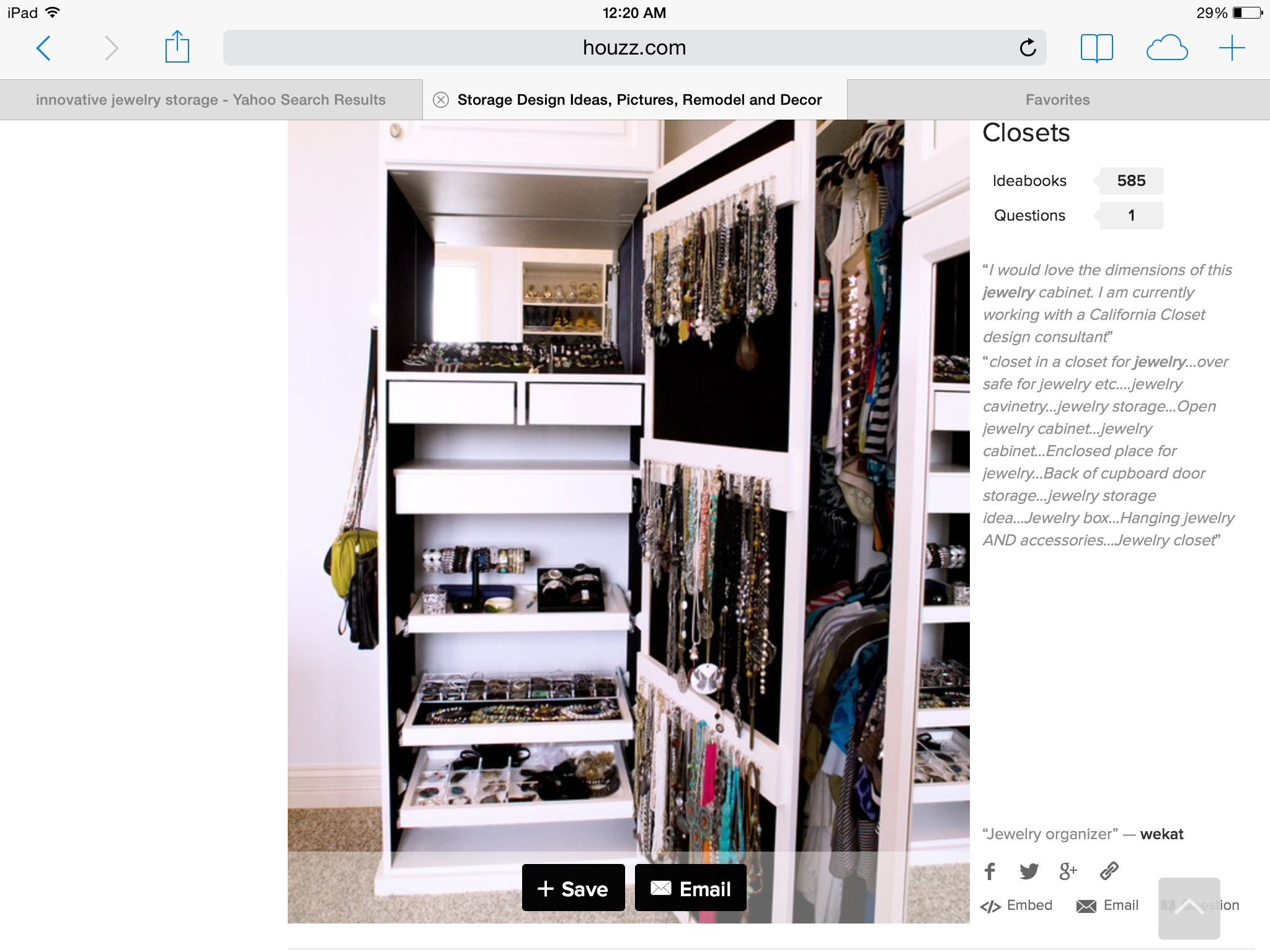 jewelry storage solutions, wall cabinets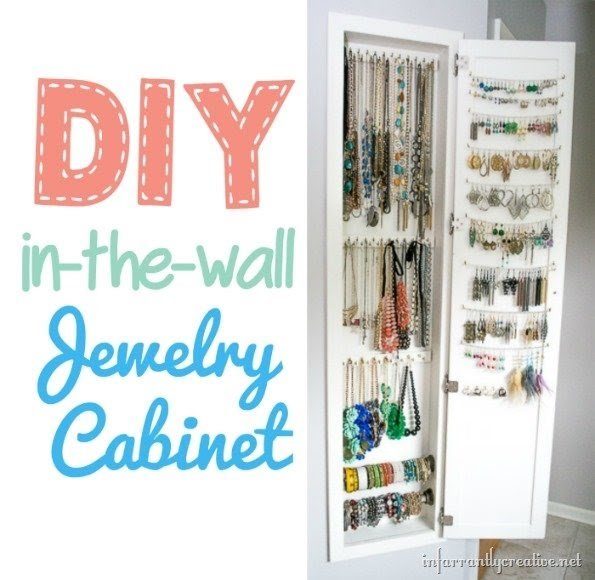 DIY Ideas | Here's part two of my DIY inset jewelry cabinet. I am sharing all the details about how I organized my jewelry on the inside!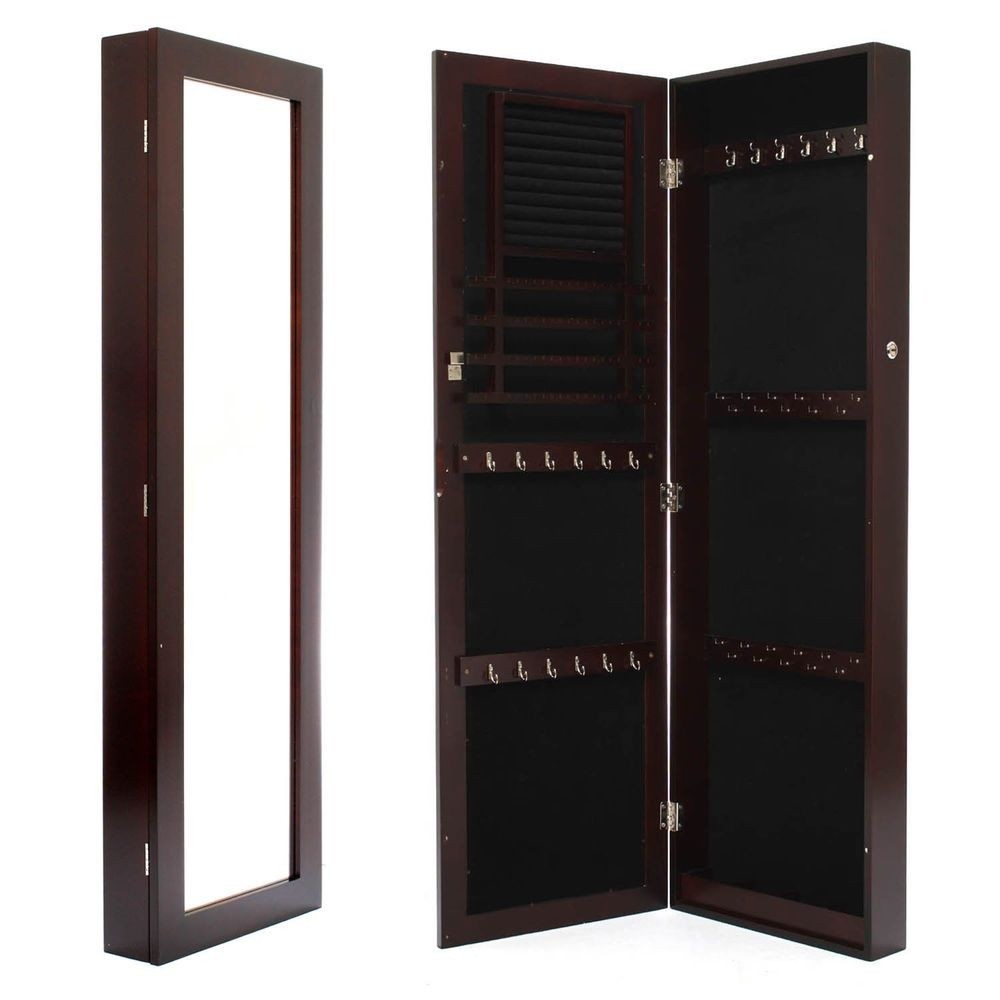 It is a beautiful mirror hides a sensational cabinet for jewelry. Made of MDF and painted with environmentally-friendly paint, it is very tasteful. Roomy interior and practical exterior mirror, make the whole is very functional.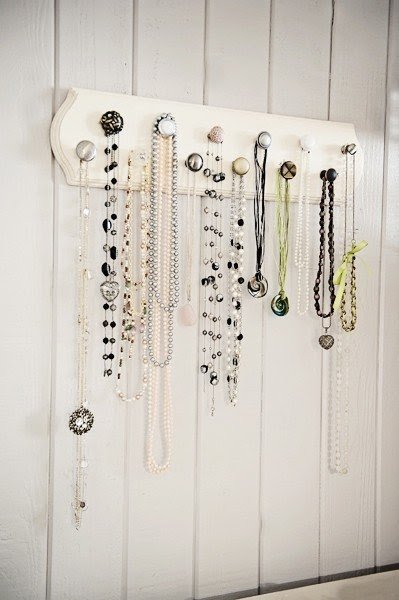 How To Make a Fun Jewelry Display Hanger with Assorted Pieces of Cabinet Hardware | Fab You Bliss #jewelryinspiration #couisncorp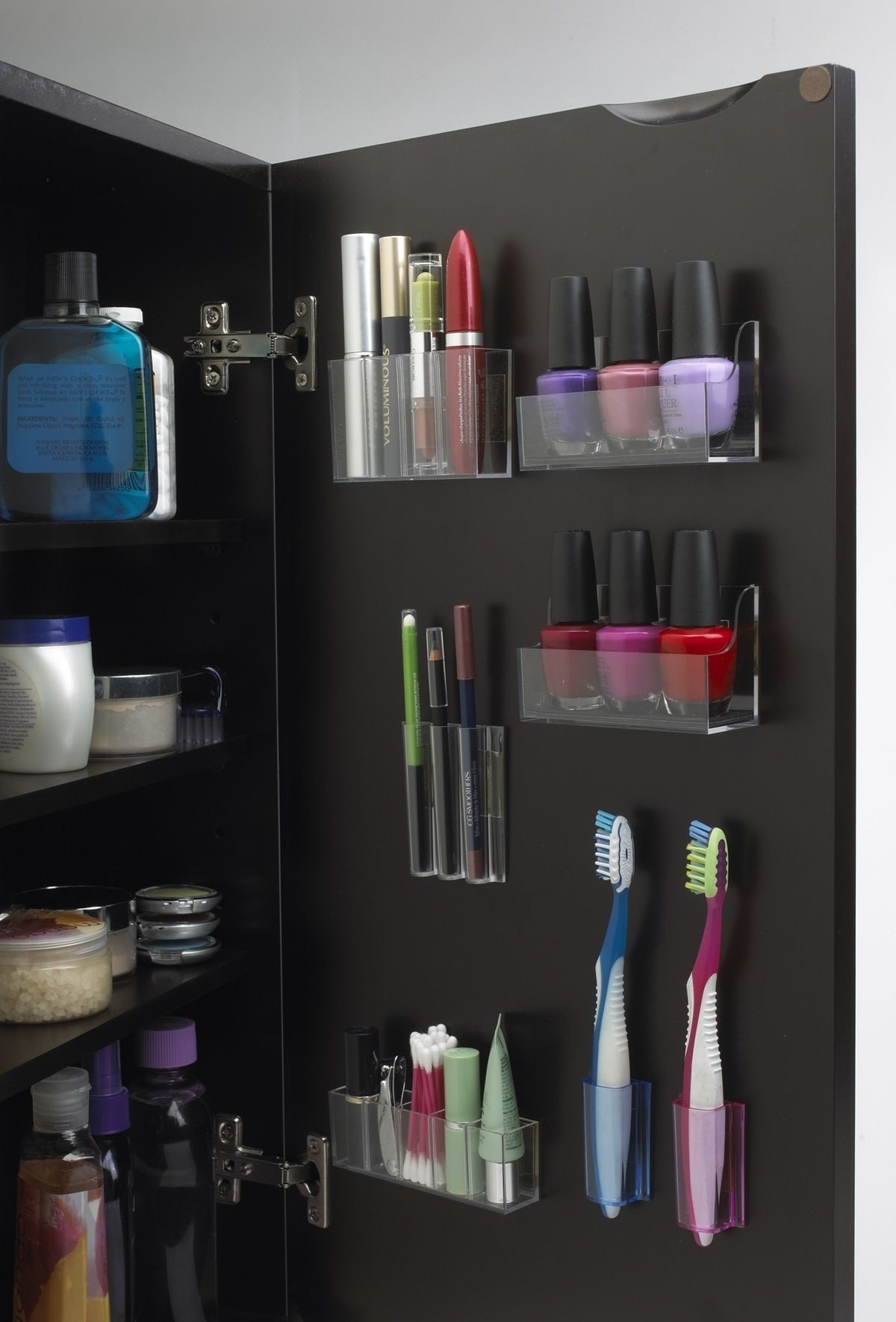 Four Places To Create More Storage Space In The Bathroom // Live Simply by Annie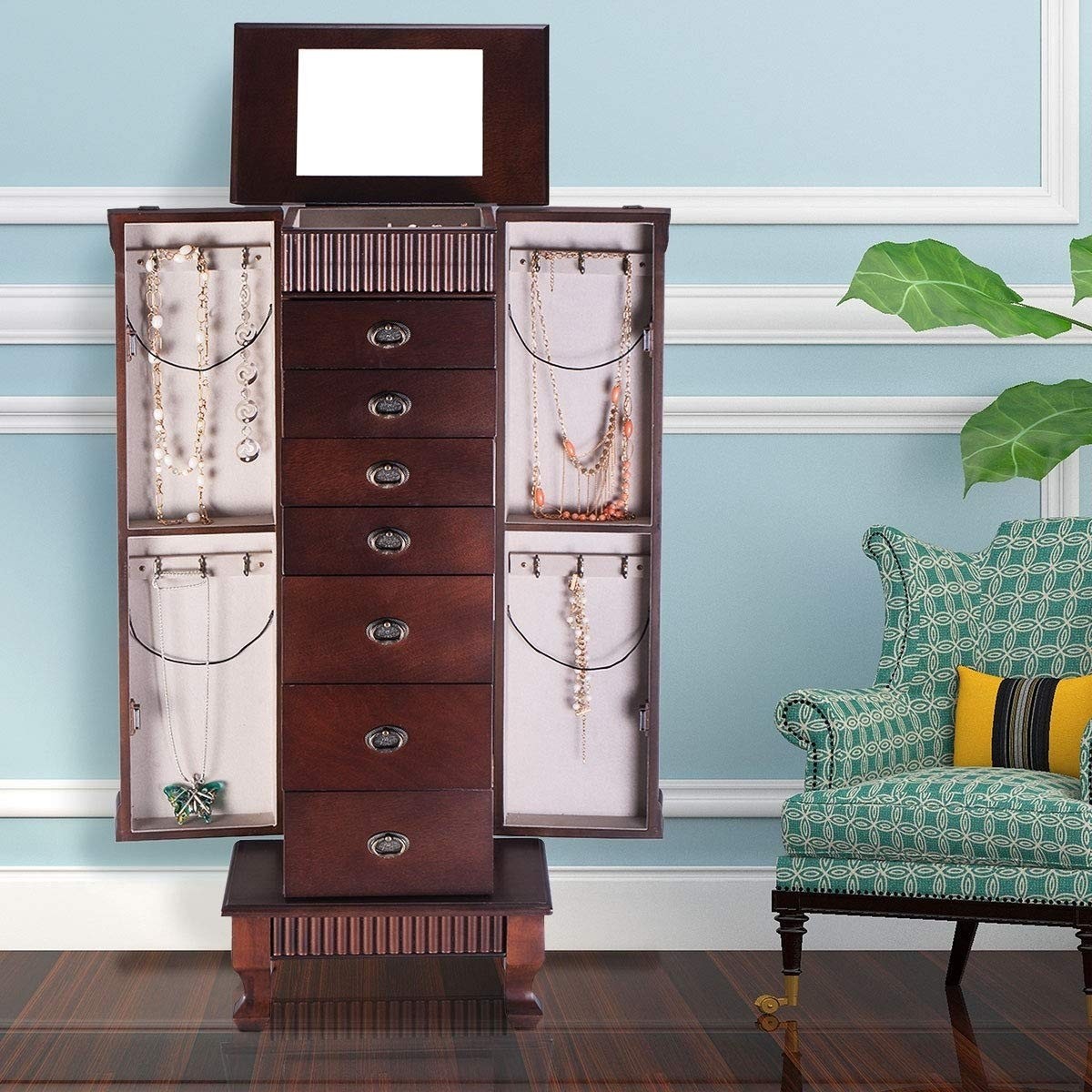 Gentle Shower Jewelry Cabinet with Mirror Jewellery Box ...