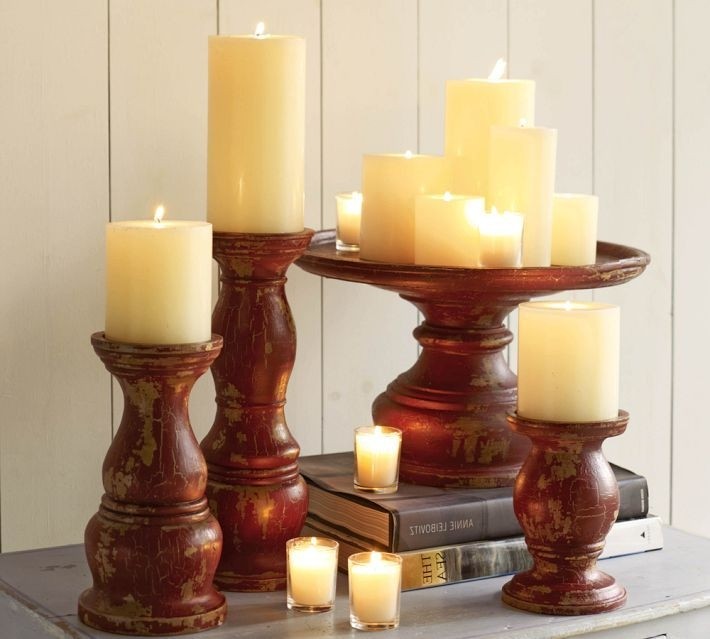 Montauk carved wood candle holders chippy red
These large wooden candle holders, adopted traditional forms in different sizes, hence the possibility of adjusting the different candles. They combine many styles - red-and-red color with golden rubbish is a very characteristic decoration.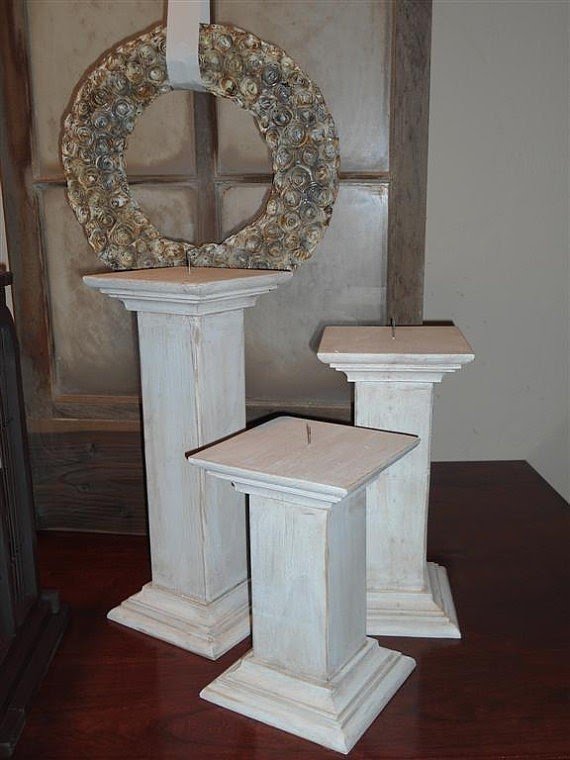 Large wooden candle holders set of 3
Large candle holders mounted on pedestal base. It is completely made of wood. Suitable for residential and commercial premises. Stylish addition for each place according to taste.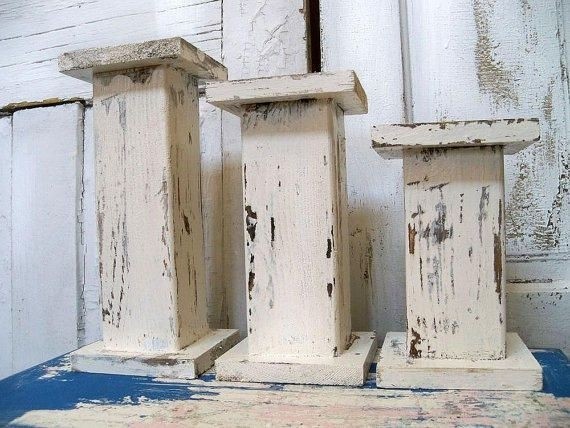 Handmade wood pillar candle holders
These decorations are large candle holders made of wood. They are hand-made, so they offer unique design and very high aesthetic value. Different sizes of these pillar-styled candle holders are suitable for different applications.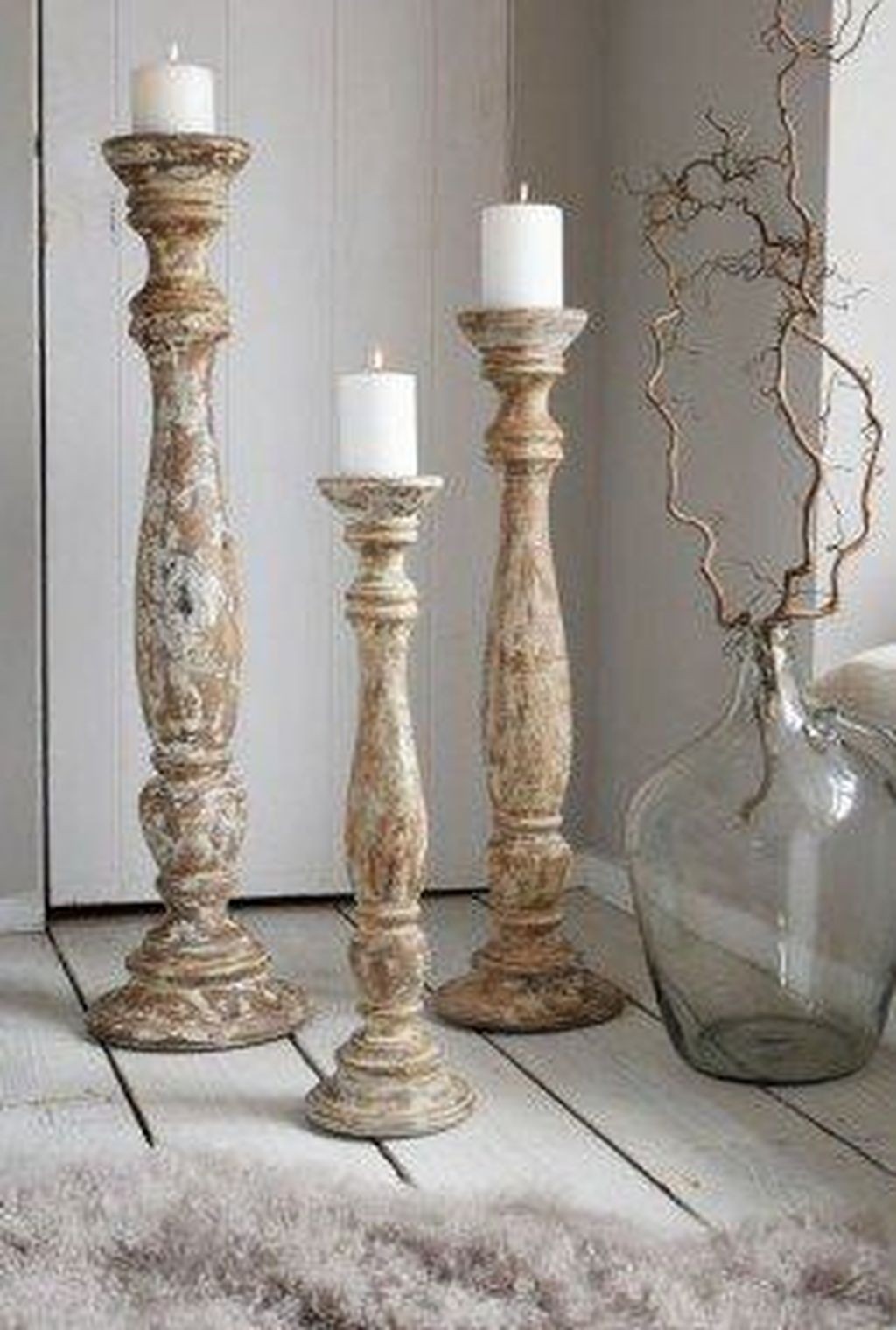 The slim design of these fabulous wooden candle holders is a perfect combination of functionality and unique style. The whole is an ideal element of interior design in the rustic and minimalist atmosphere.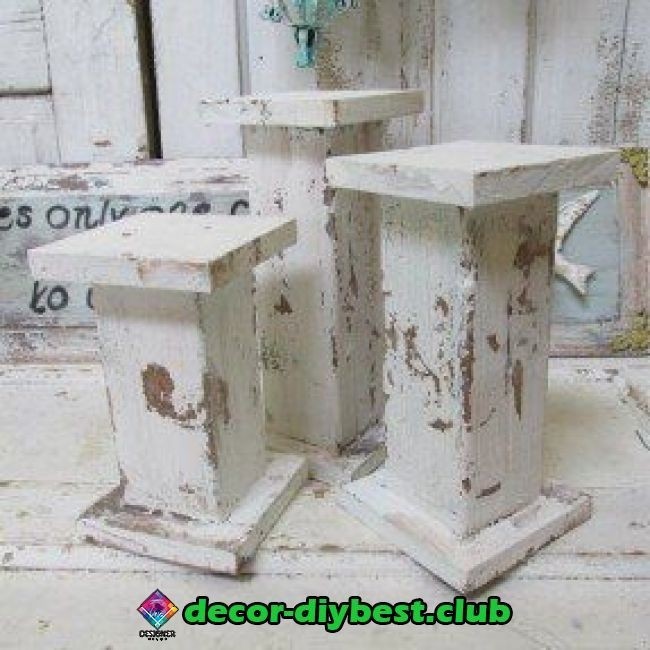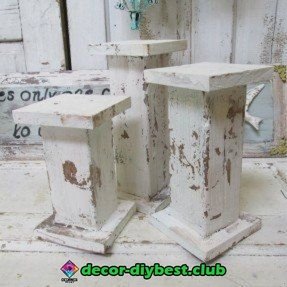 Those weathered candle holders are characterized by sturdy wood cosnstruction bathed in a distressed white finish. They have different sizes, standing on a thick block with a square base for stability, while holding a square top.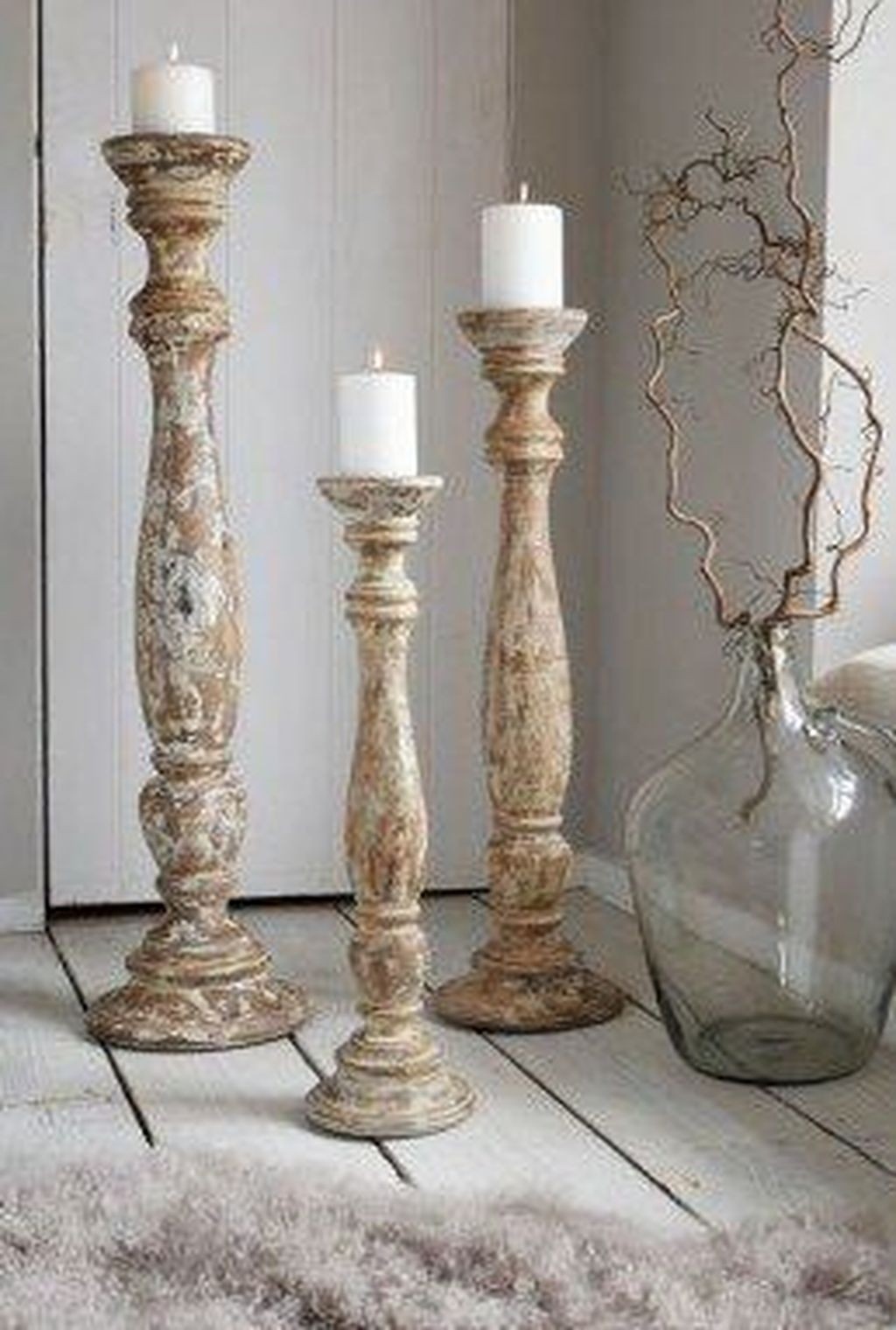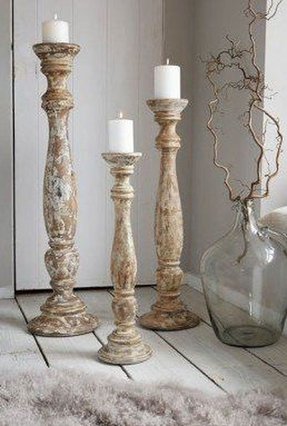 Made from stone and wood, this set of large floor candle holders make a statement of elegance and style. Fitting well into traditional interiors, these statue candle holders will bring in a refined character.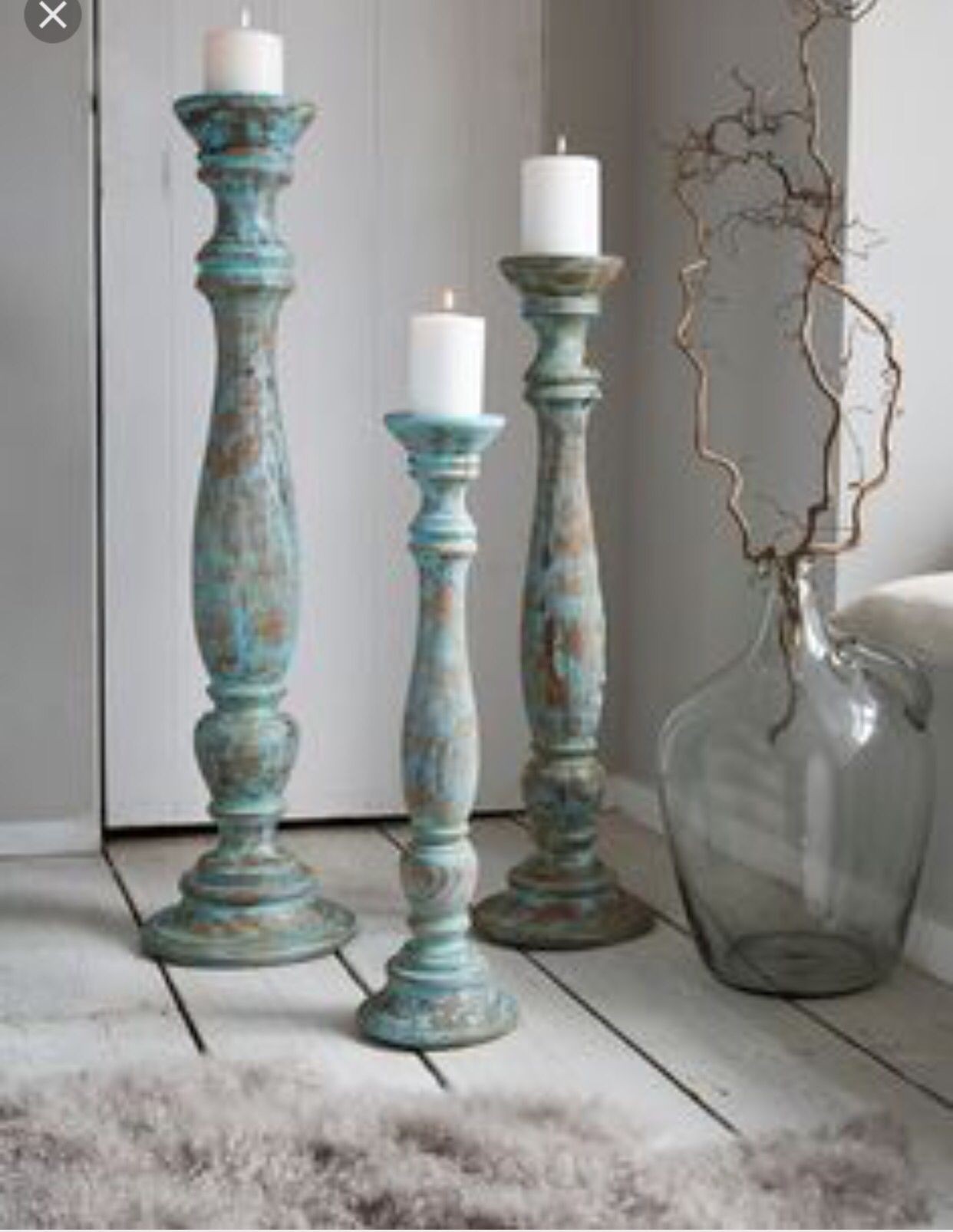 If you value unique details inside the home, this set of turquoise candle holders is the perfect solution. The Nordic style adds character to the interior, and the world placed on them has soothing capabilities.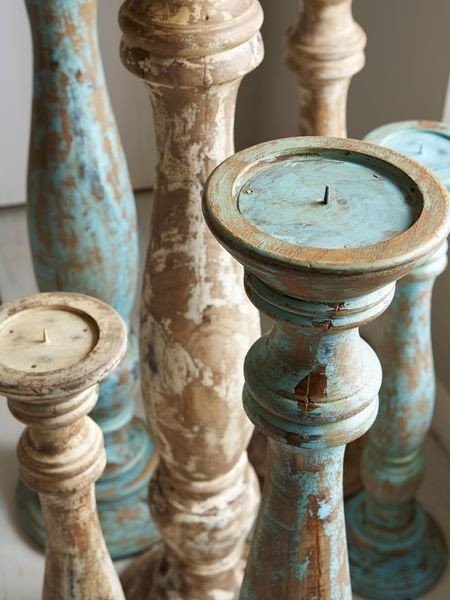 Durable and sparkling with vintage appearance, those fabulous candle holders are beautifully weathered and sculpted. They have different sizes and stand on a rounded base for stability, able to firmly hold even larger candles.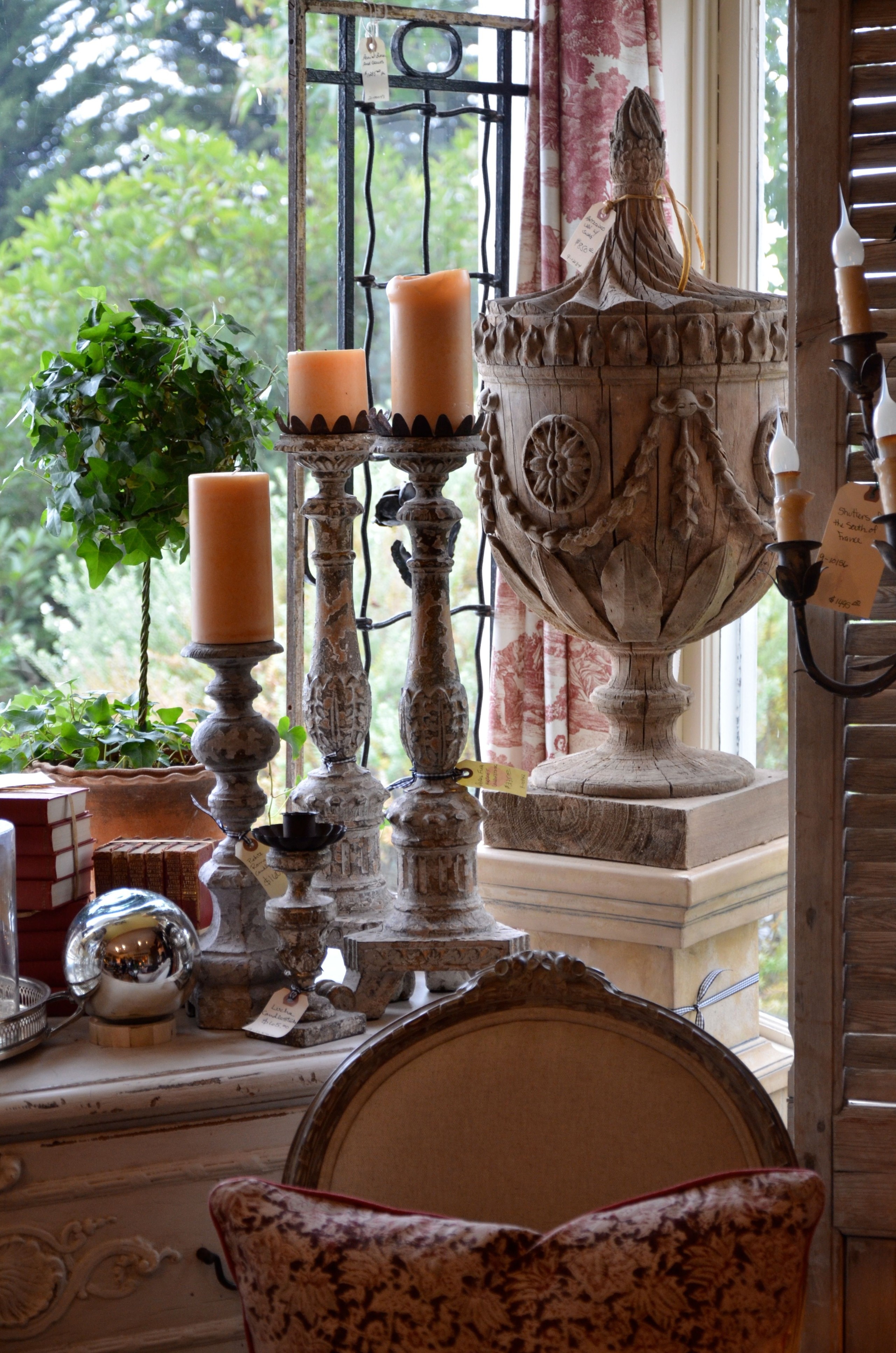 Amazing carvings and stylish distressed finish make these large candle holders look exceptionally at home in Old World inspired decor style. Of course they are wooden - otherwise they would not suit so well.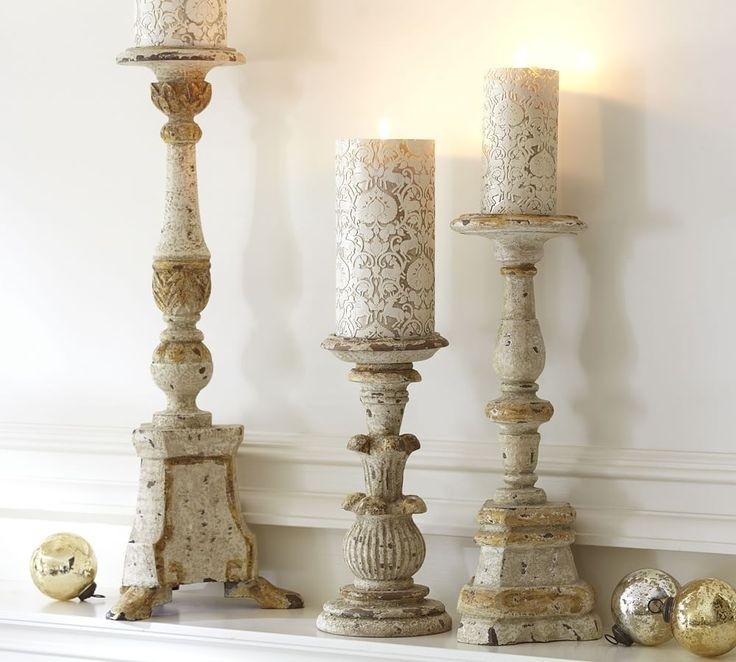 ... by the White and Gold Wooden Pillar Holders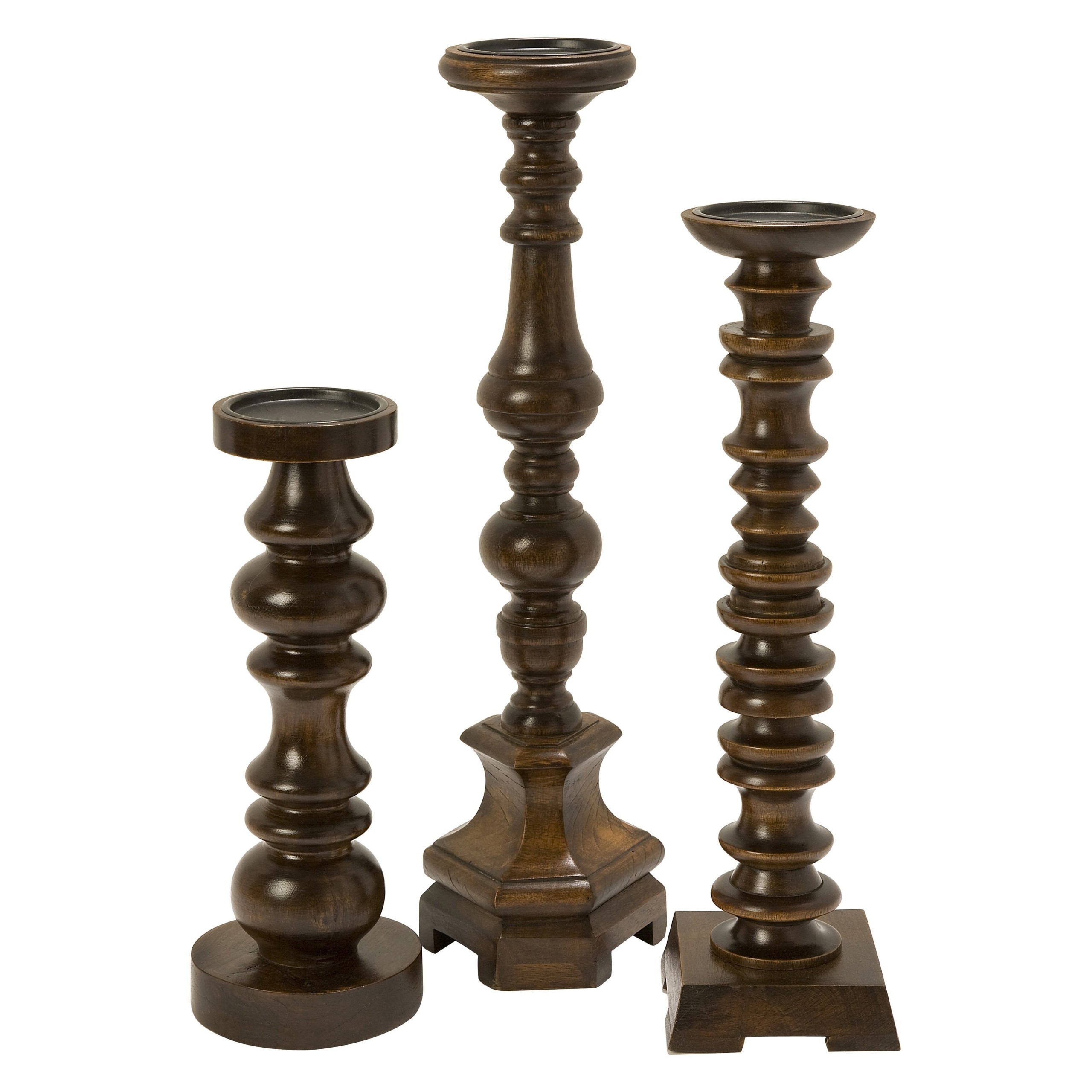 Nilay Wood Candlestick (Set of 3)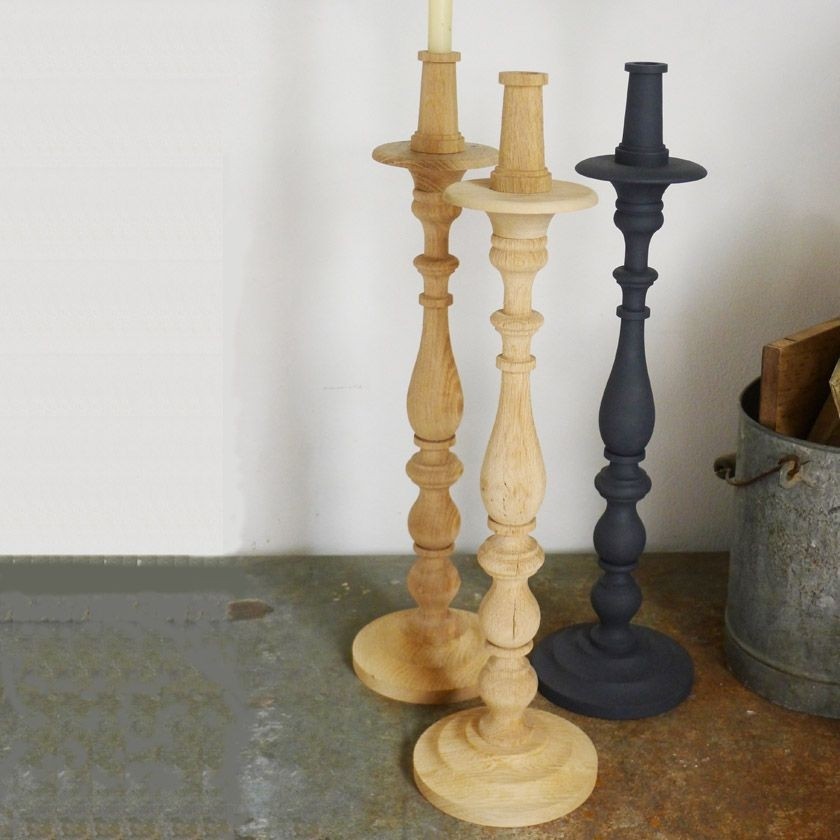 floor-standing--tall-wooden-candle-holders.jpg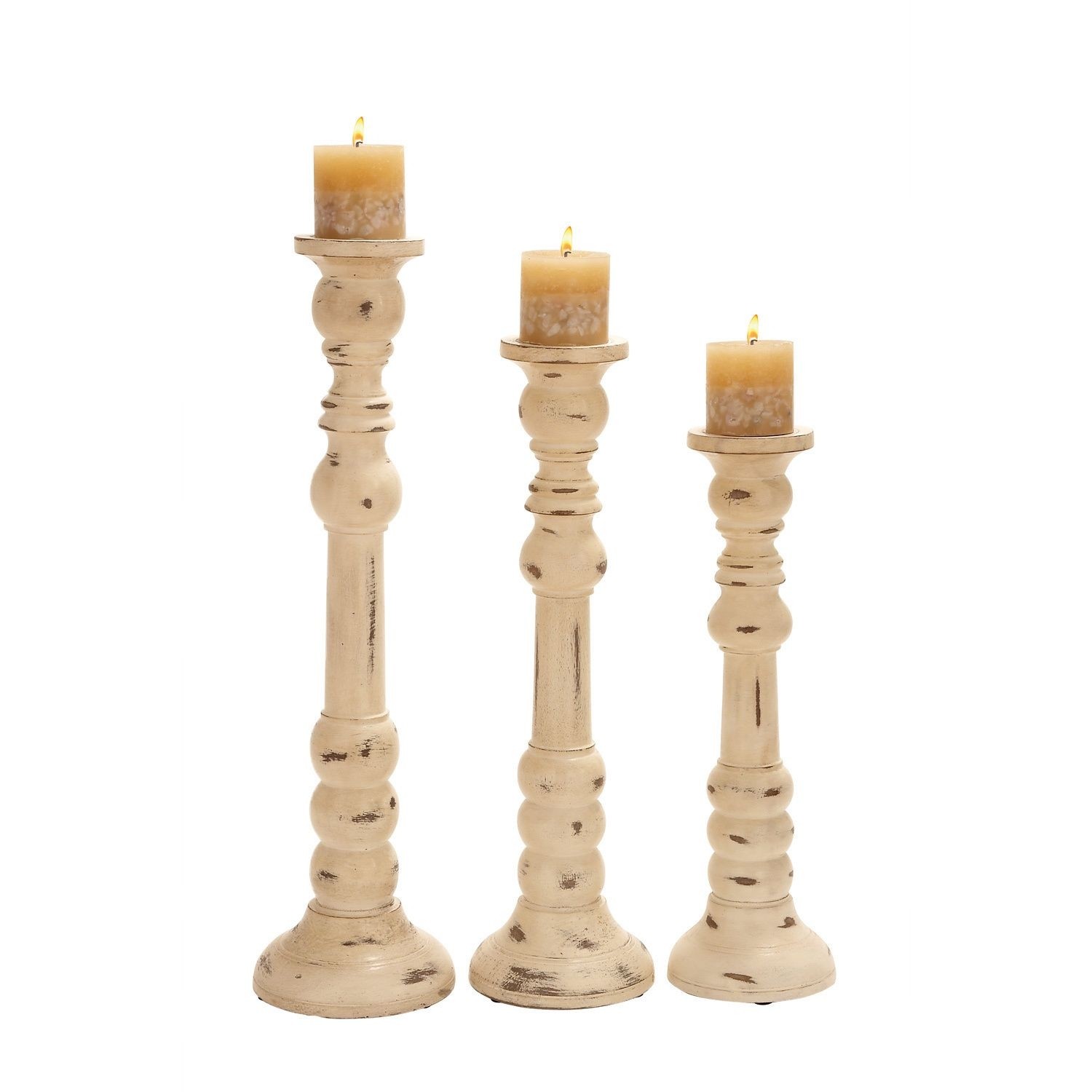 Candle-Stands-Wood-Candle-Holder-Set-3-Antiqued-Wood-Candle-Holders ...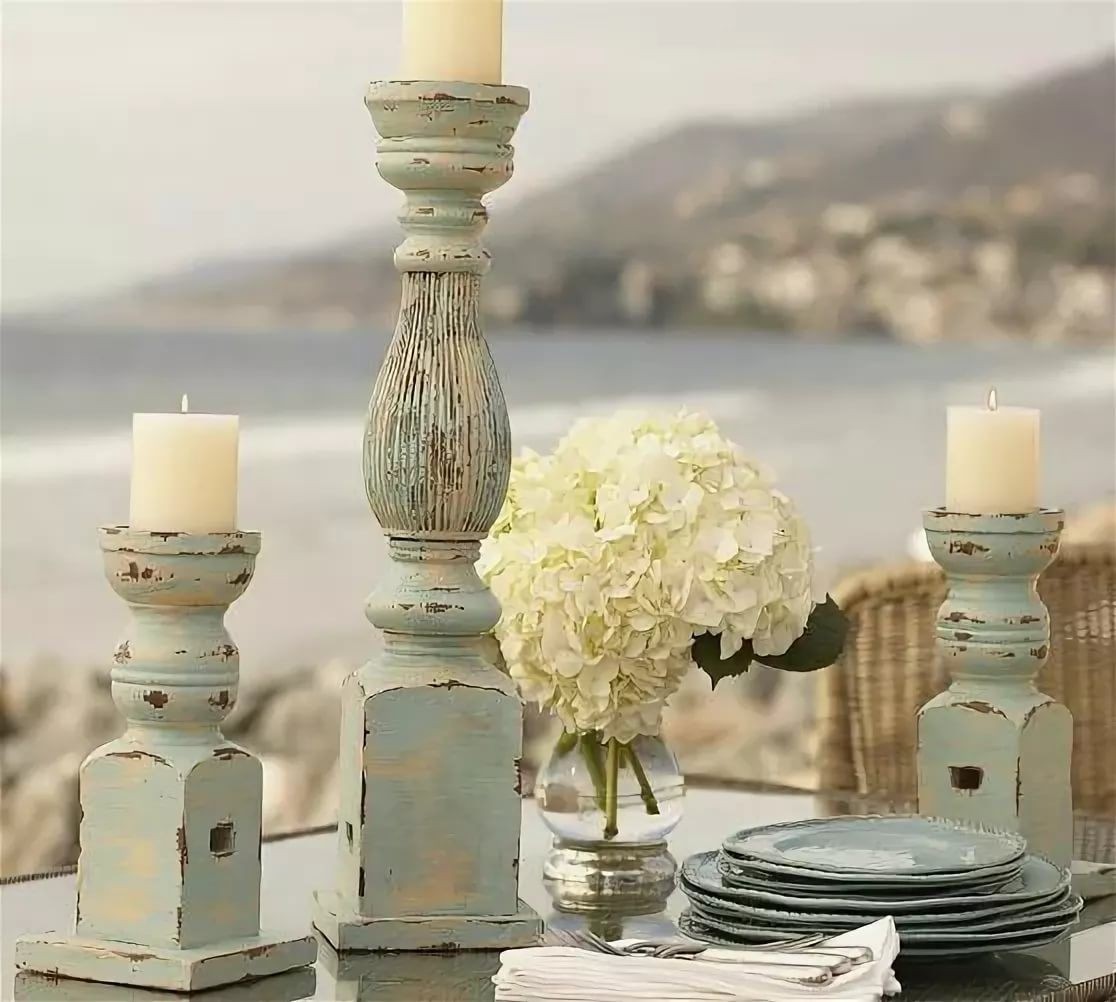 Those candle holders boast of rustic appearance, covered in a weathered, two-tone finish of blue and yellow. The holders have different sizes, a beautifully sculpted body, and rest on a slightly widened square base for stability.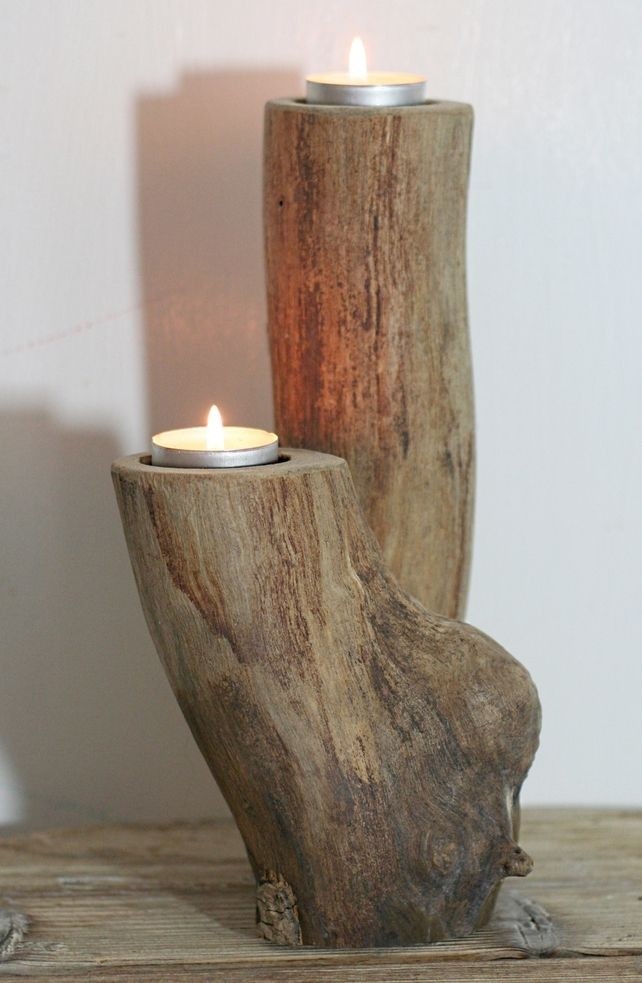 Lacking nature-oriented accents around? Try something simple and budget-friendly for a start: a driftwood candle holder. This particular drift wood candelabra is rather small in size (it holds tealights) and can become a table decoration easily.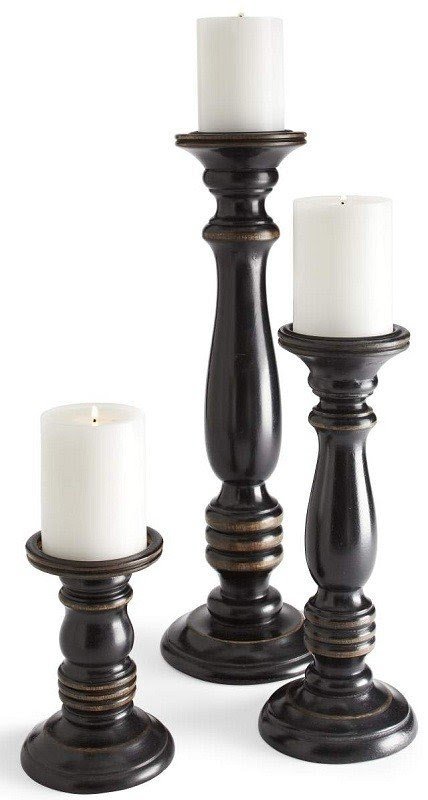 A set of elegant height-varied traditional candle holders turned of wood with a glossy dark brown finish. Each holder has a wide foot, a stem with lots of collars, narrowings and horizontal grooves as well as a flared top bowl with a grooved edge.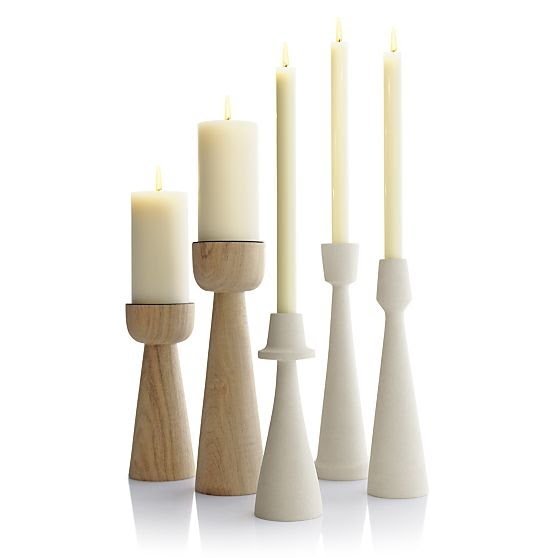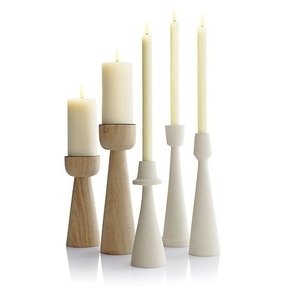 This set of large wooden candles will add a charming, natural warmth to the space. Available in various sizes, features natural graining of the wood. A good way to embellish your table during any glorious occasions.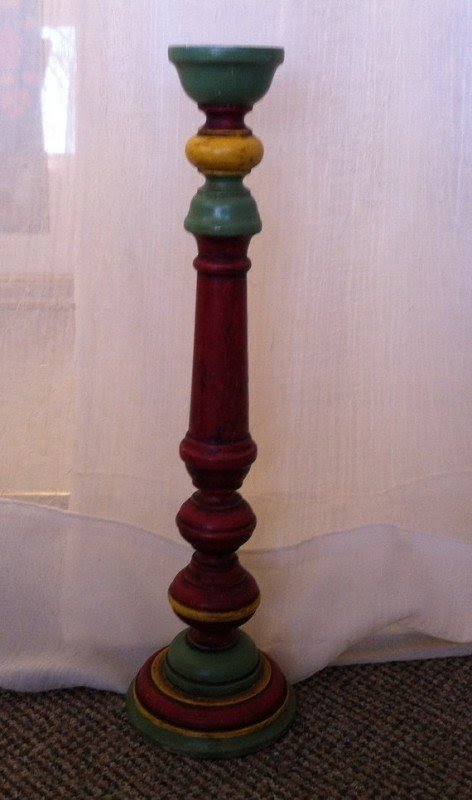 Funky Vintage Folk Art Large Wood Candle Holder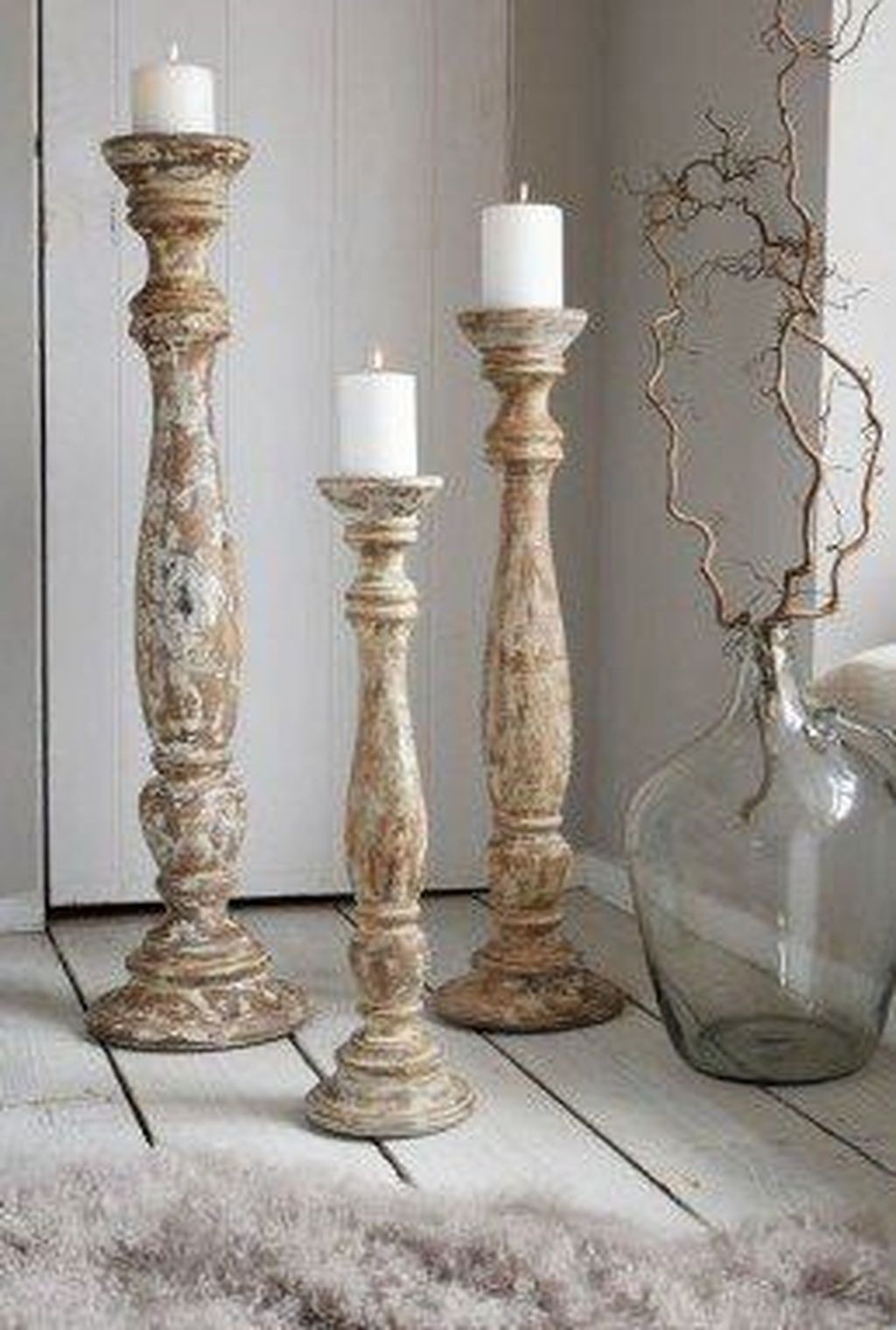 Made from solid wood, these 3 candle holders will add a classic, rustic appeal to any space. Available in three sizes: small, medium and large, designed to serve their role for years.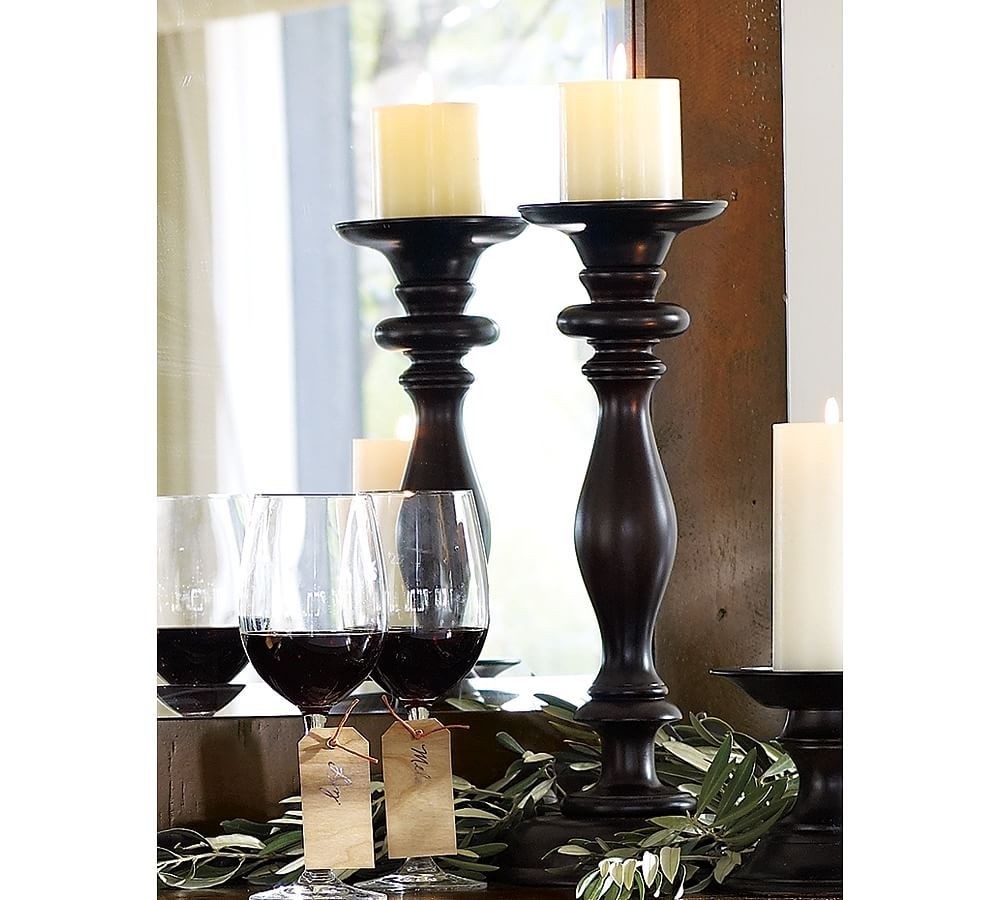 traditional-candles-and-candle-holders.jpg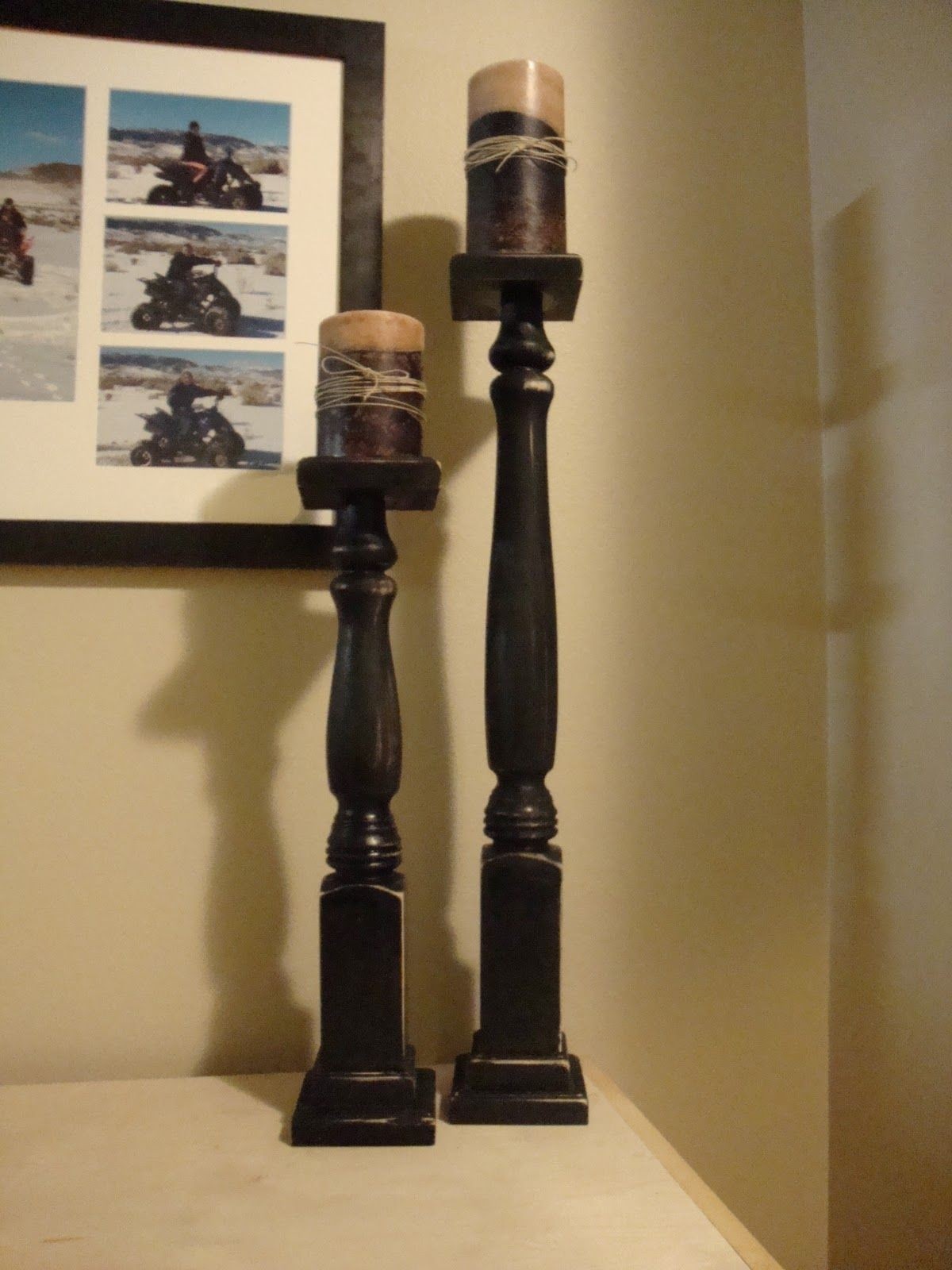 When the electric lights go out, it's time for those bulky candlesticks to create a truly romantic atmosphere. Beautifully crafted from wood, each of this magnificent pieces is able to transform every room into a romantic haven.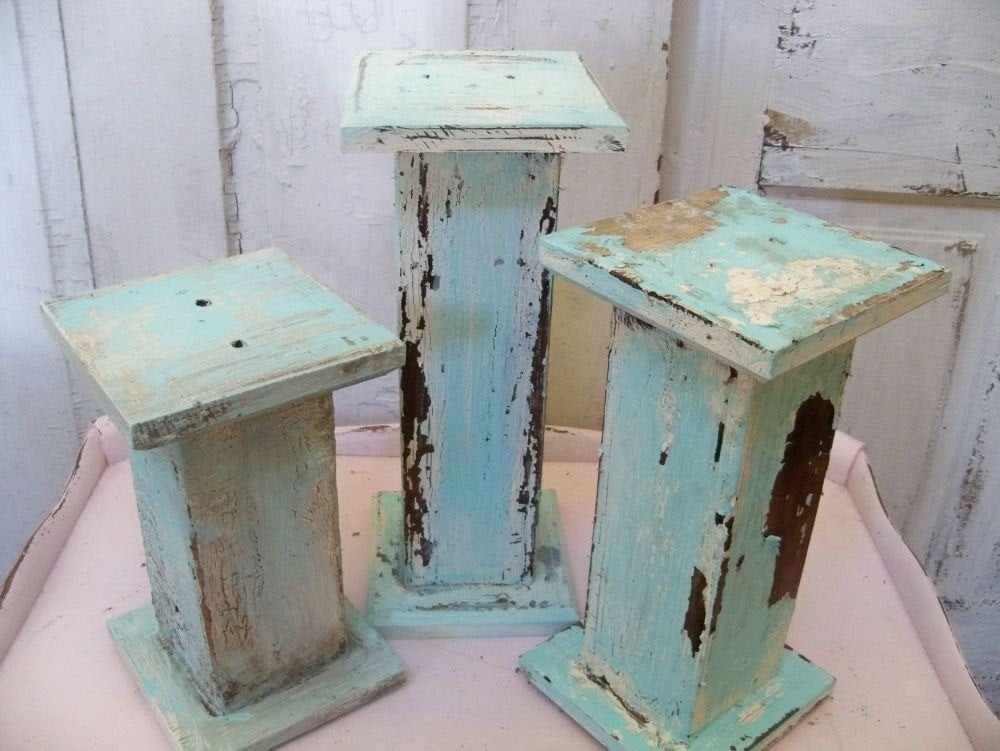 The candle is often a symbol of naturally resurrected light, warms the interior, is a symbol of romanticism - and its light is unique. Favorite candles can be set on wooden high pillars - large wooden candle holders. Provencal style in a shade of blue.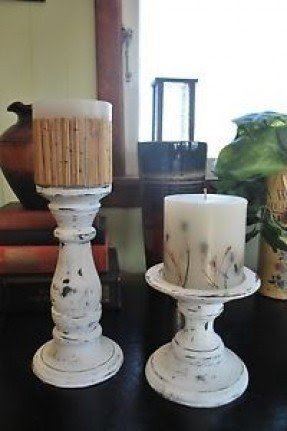 These white candle holders are chipped on purpose. Shabby chic works its way back to a lexicon of trends. Wooden form was painted white and distressed to achieve a rustic vintage style you will fall for.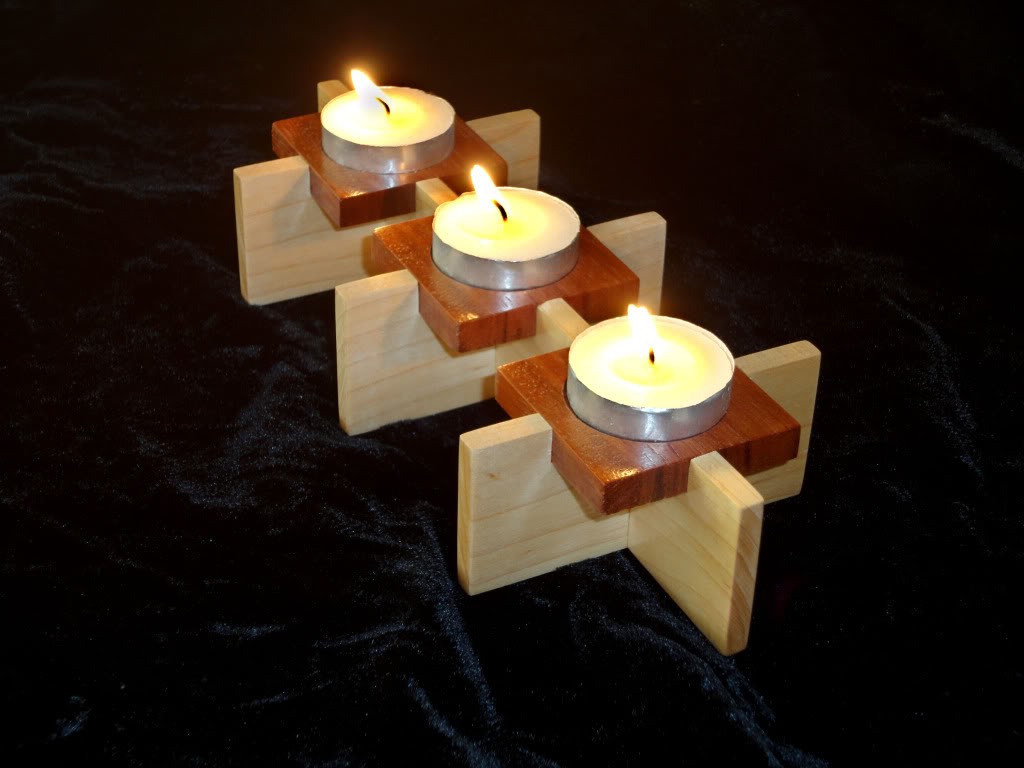 Woodworking for Mere Mortals: Free woodworking videos and plans. : Make a wood candle holder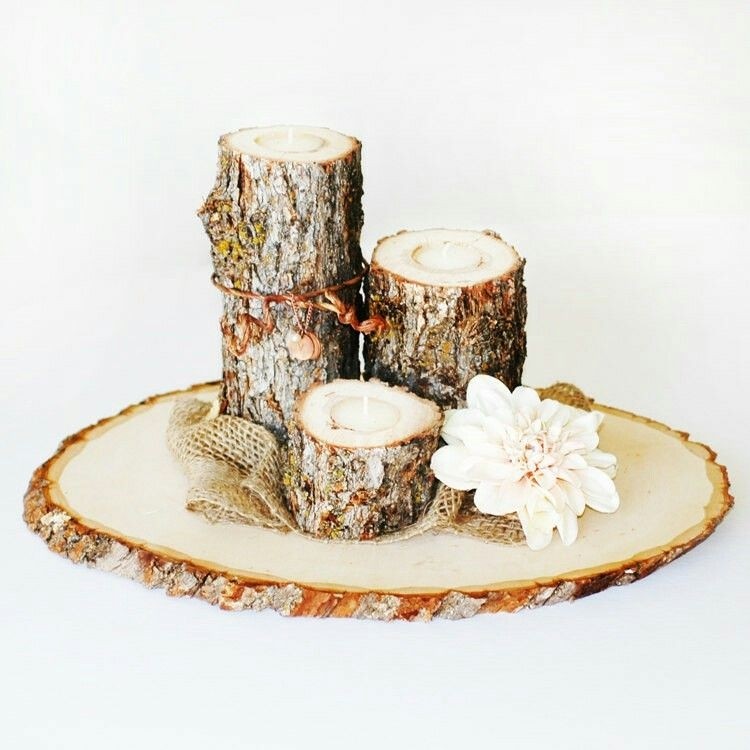 Love this as a centerpiece for #weddings or #home decor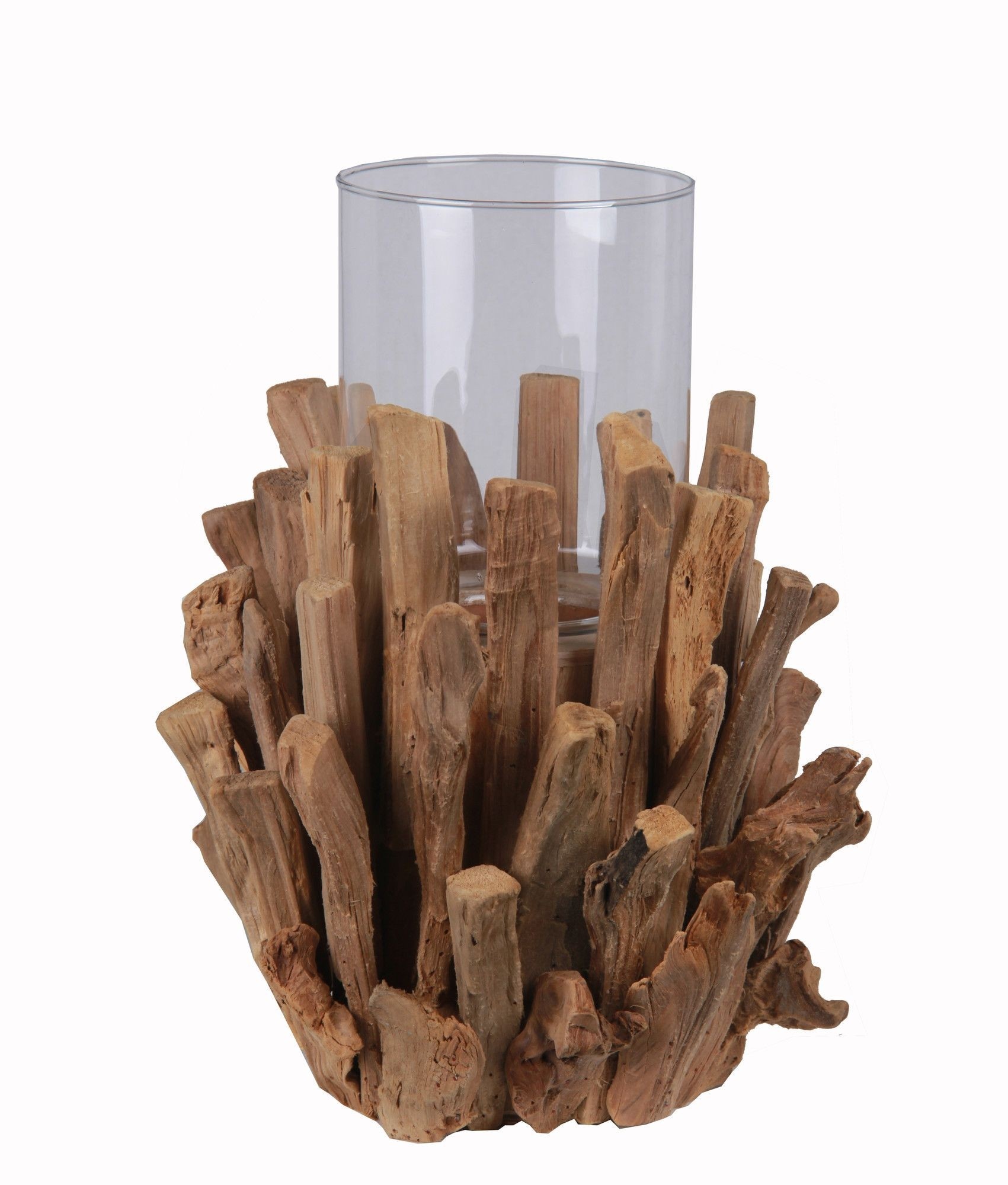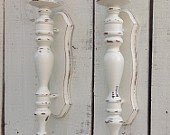 Fabulous Pair of Vintage Wall Candlesticks - Large Wooden Candle Holders - Shabby Chic Wall Sconce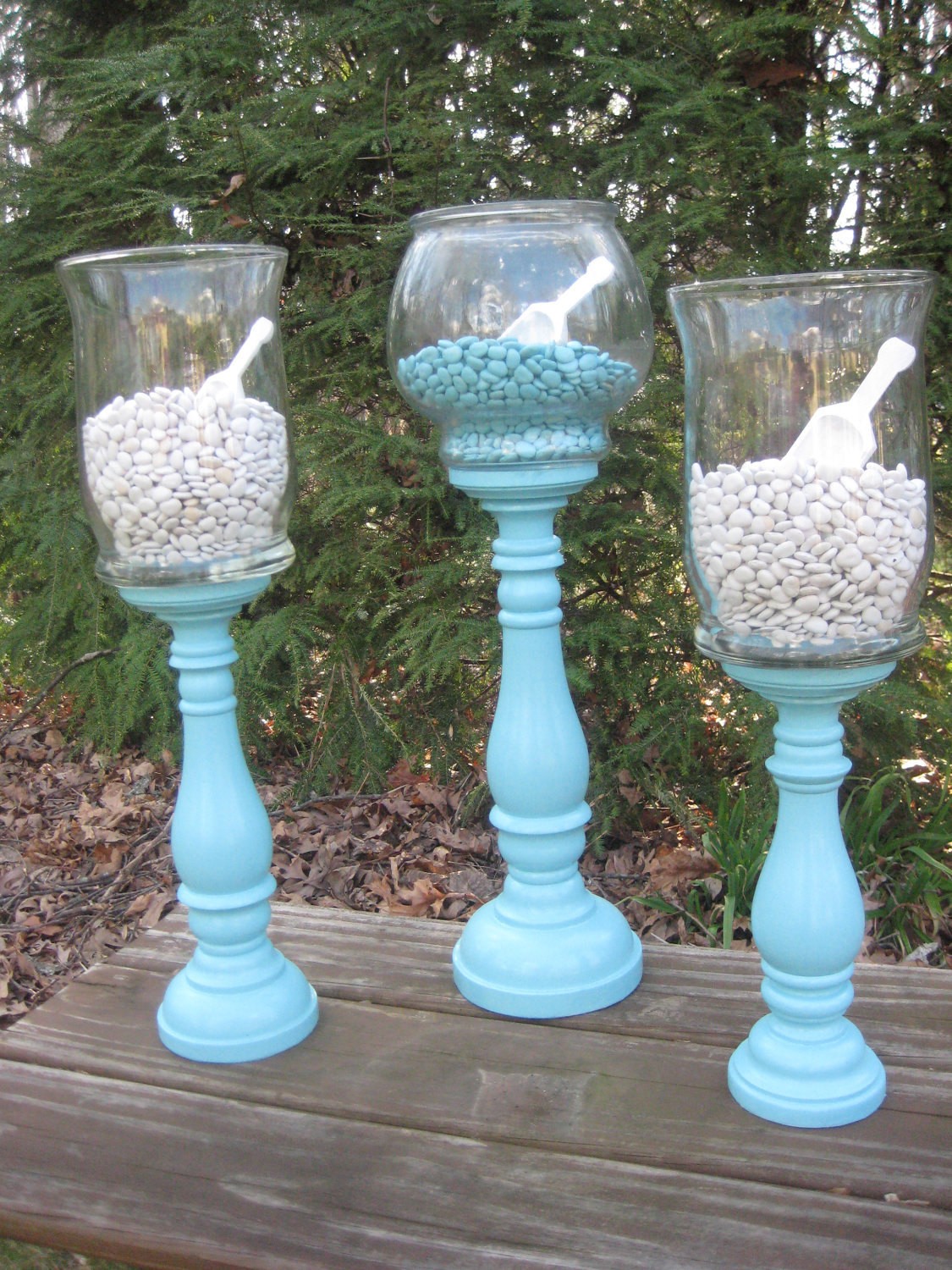 Tiffany Blue Apothecary Jars Wedding Decor Candy Buffet XX Large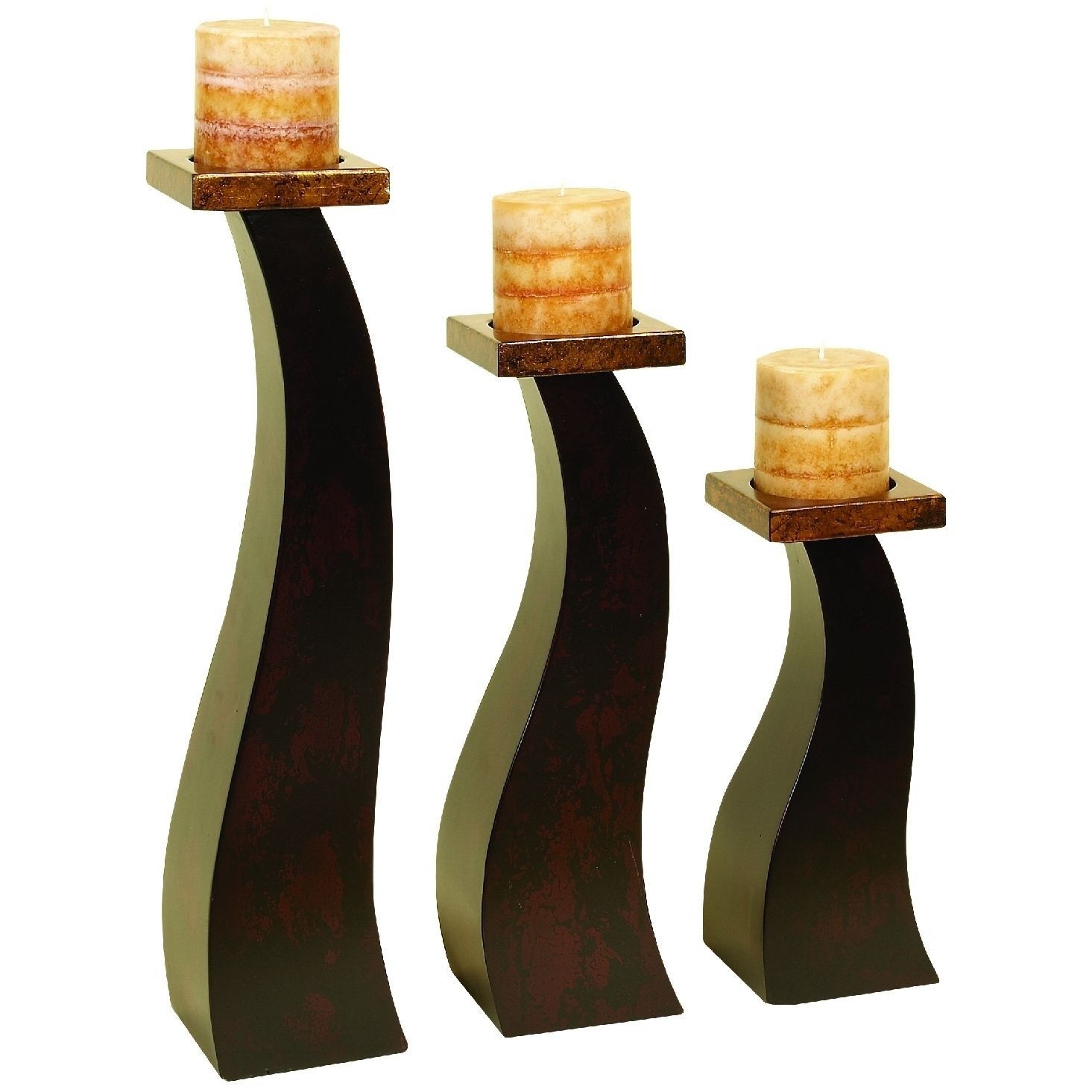 Via Sinnenrausch | DIY Wooden Candle Holder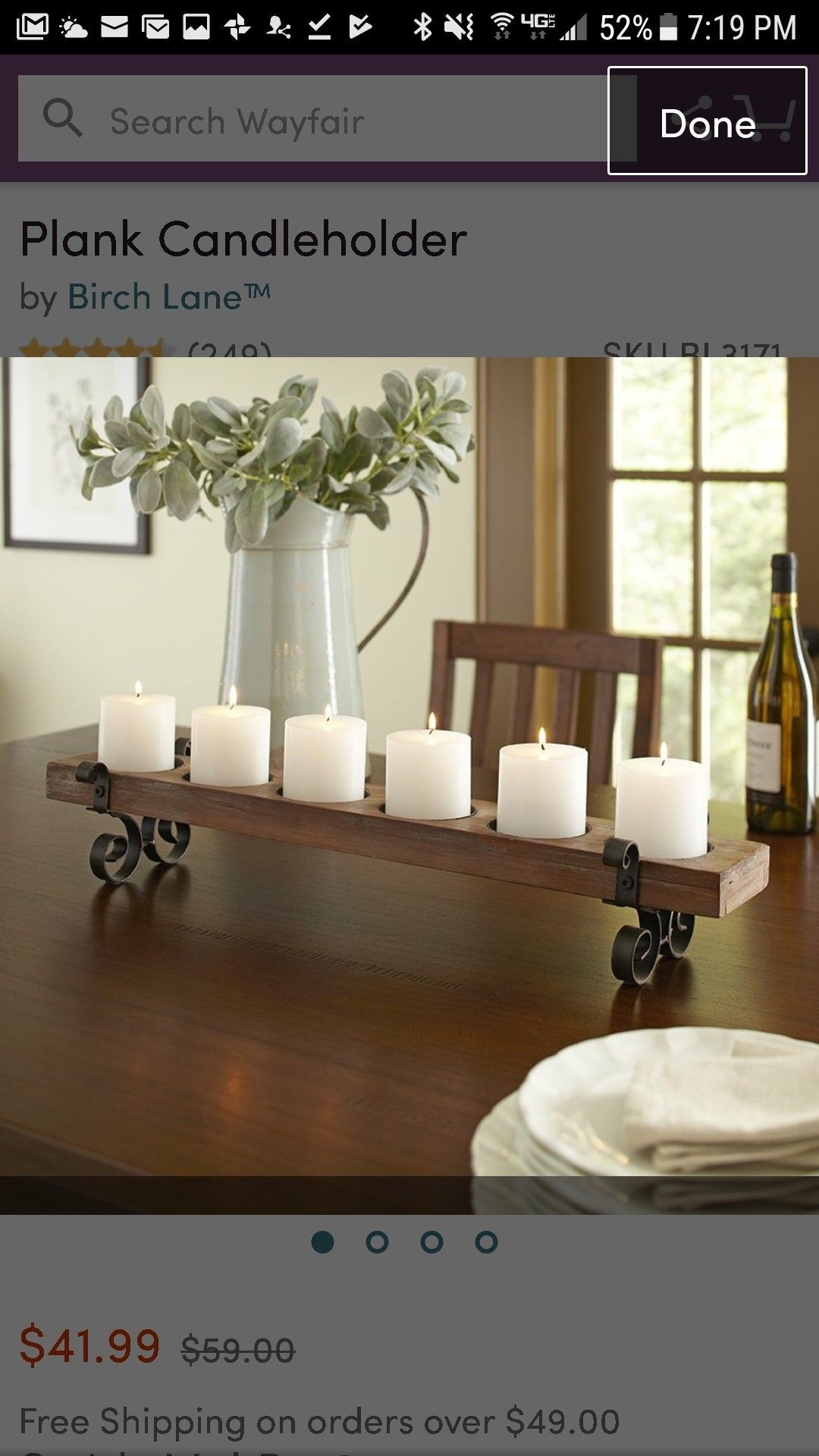 Plank Candleholder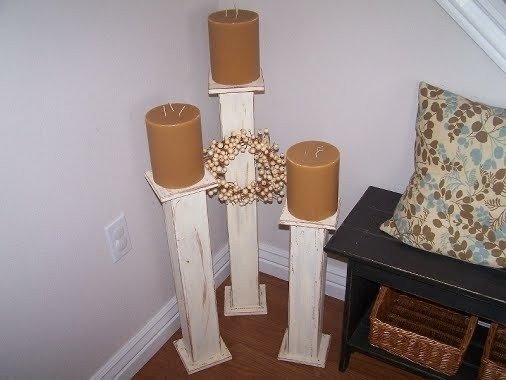 Large wooden floor-standing candle holders idea. Square candle holdes in washed white just provide some support to large, thick candles, caramel coloured. These tall wooden holders are constructed just like standard speaker stands - with square base and top.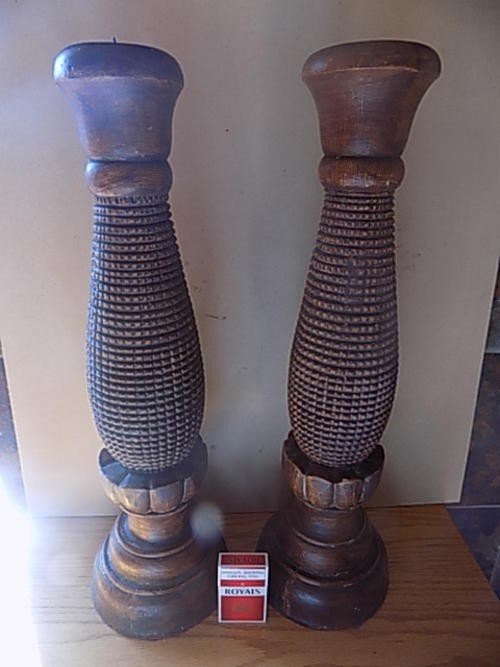 Two Large Light Wooden Craved Candle Holders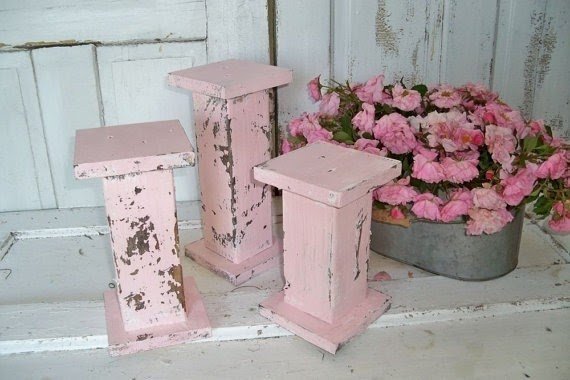 Handmade wooden candle holders large chunky pink distressed pillar set OOAK Anita Spero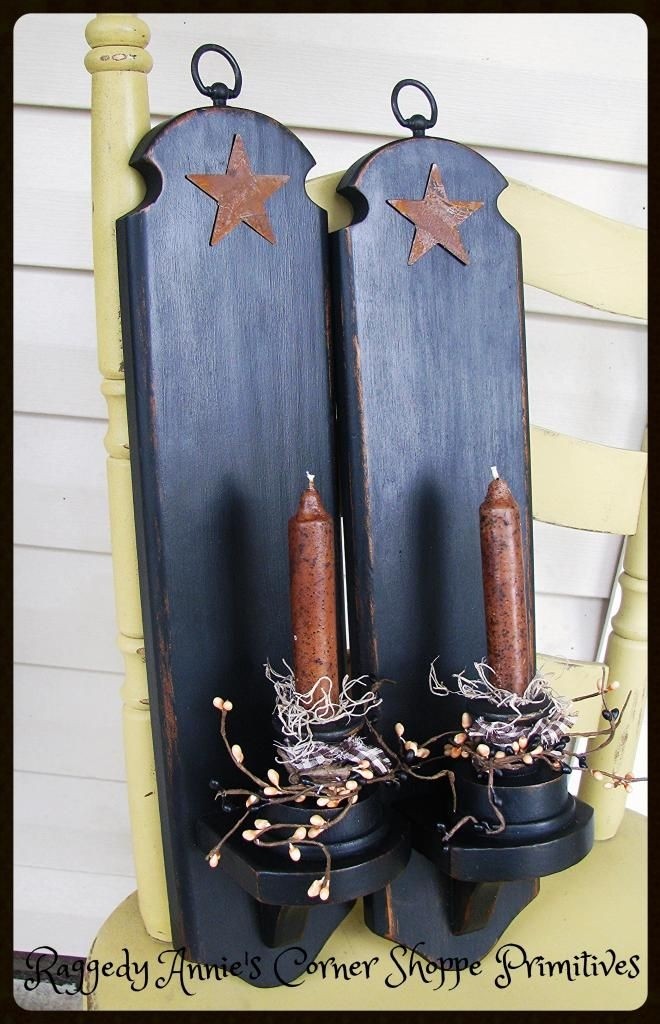 Primitive Colonial large pair of sconces/candle holders in distressed black w/rusty tin stars. *Candles, homespun, pip berries, moss
religous diy christmas decorations | This candle holder is 13.5 inches long, 5 inches wide and 1.75 inches ...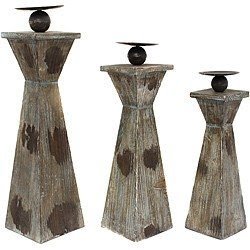 3x9 Inch Pillar Candles (Case of 12) Today: $99.99 - $111.99 $138.55 ...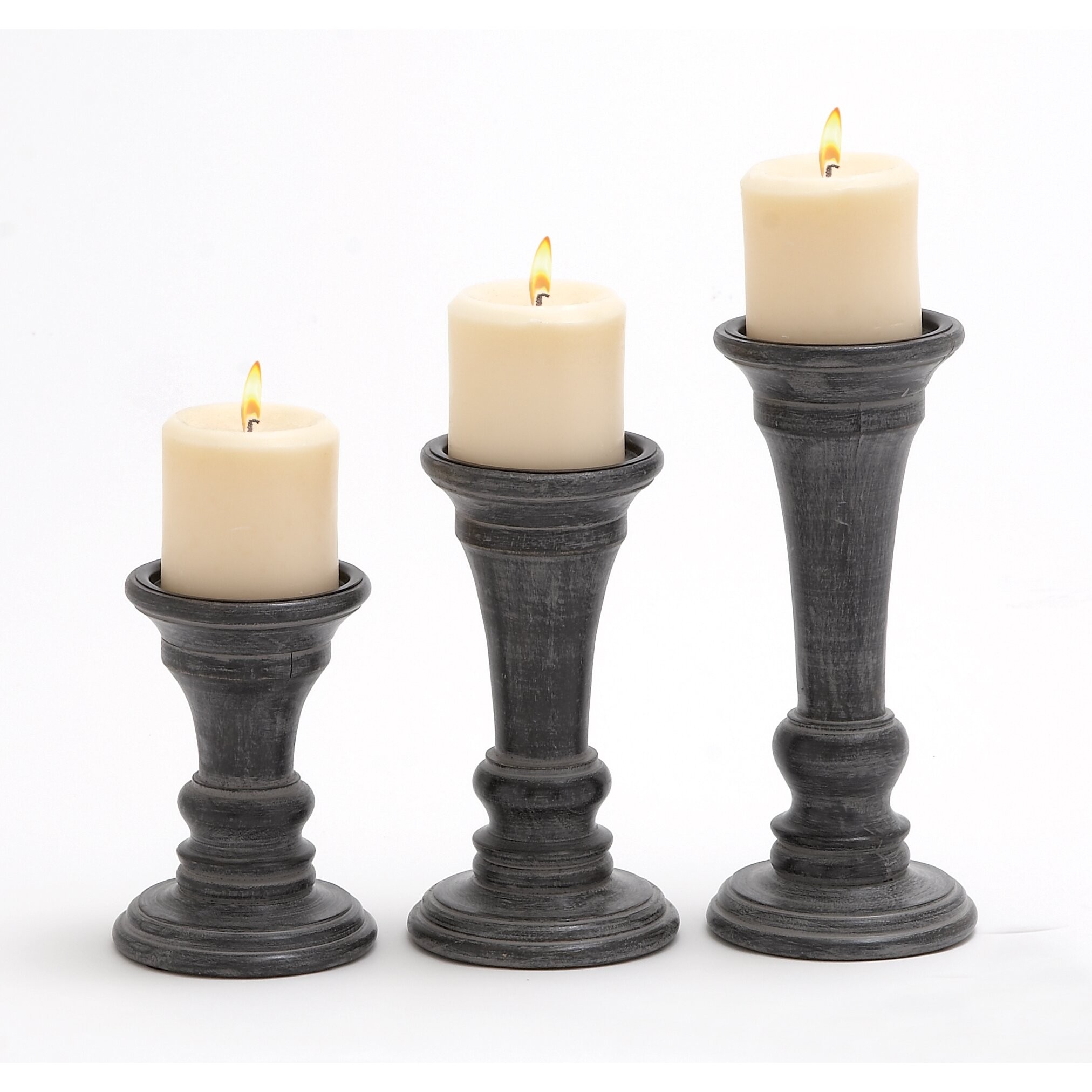 3 Piece Short Wooden Candlestick Set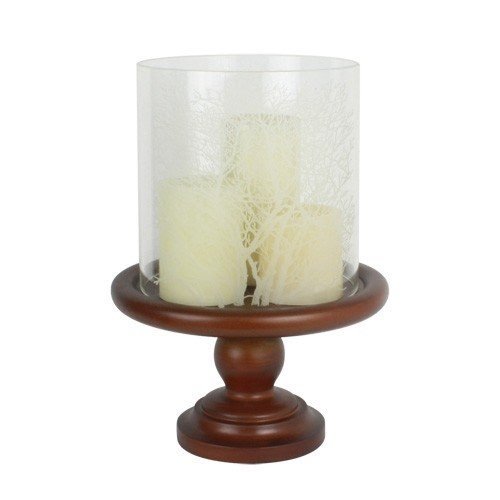 Product Images: Large Size Wooden Round Plate Candle Holder with Clear ...