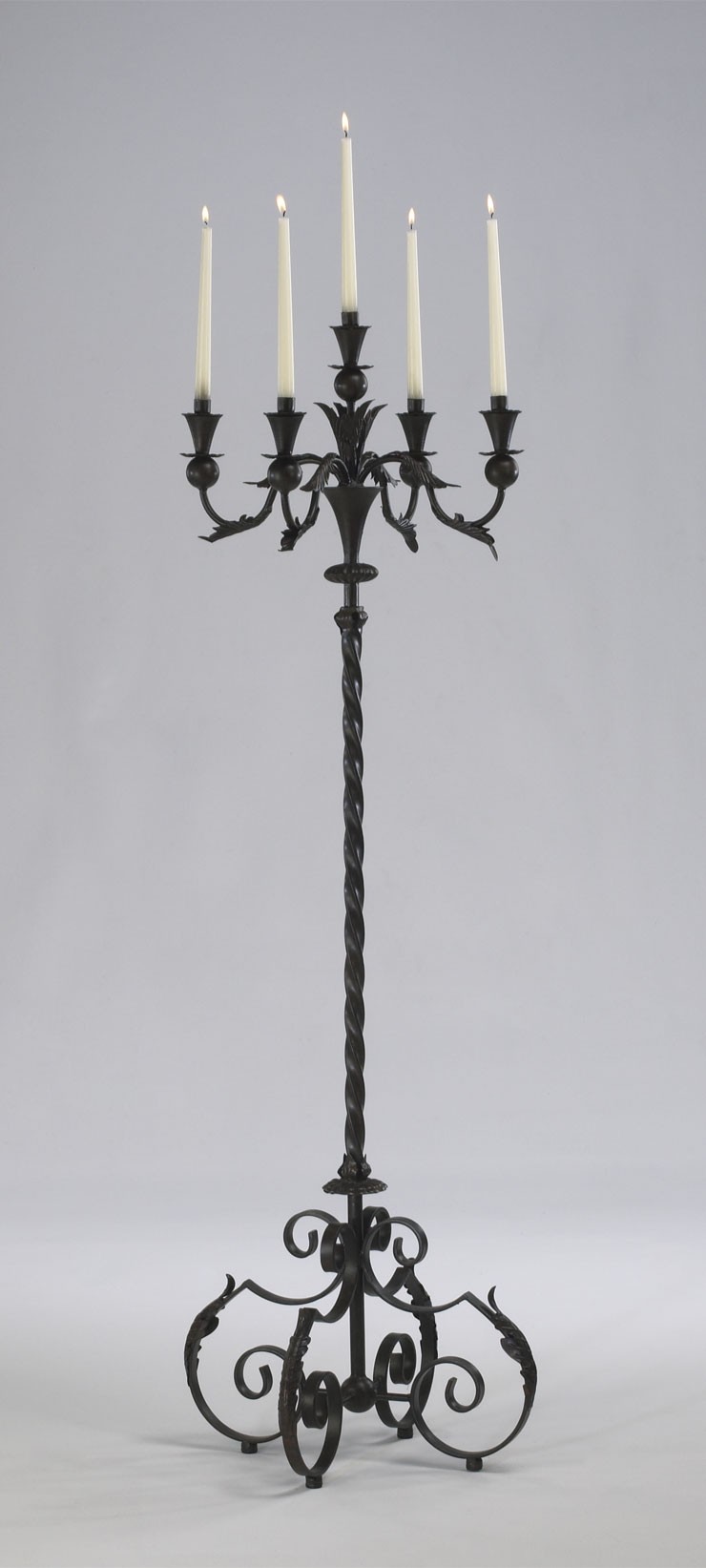 Acanthus Multi 5 Taper Wrought Iron Floor Candelabra Tuscan Candle Holder Stand
Elegant rustic style floor stand for candles. It's handcrafted of iron with an antiqued black finish. A sleek twisted stem has a base with scroll feet and floral motifs. A top candle holder and 4 ones on S-bent arms with leaf accents are flared.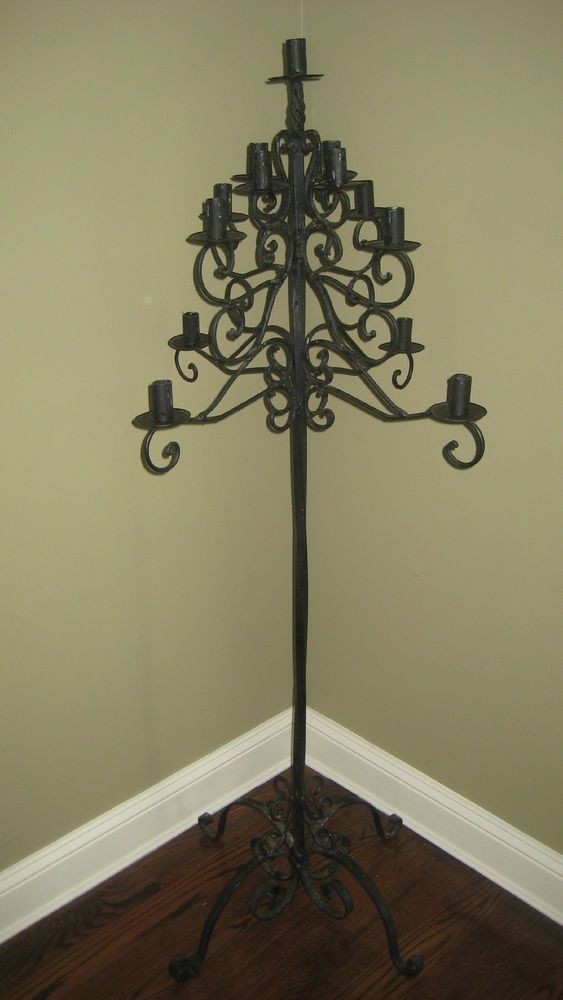 Large Vtg Wrought Iron Floor Candle Holder Mexican Mission Gothic Candelabra
A solid element with both decorative and functional roles. This candle holder provides space for 13 candles. Its wrought iron construction includes some decorative elements and provides resistance to wear or damage.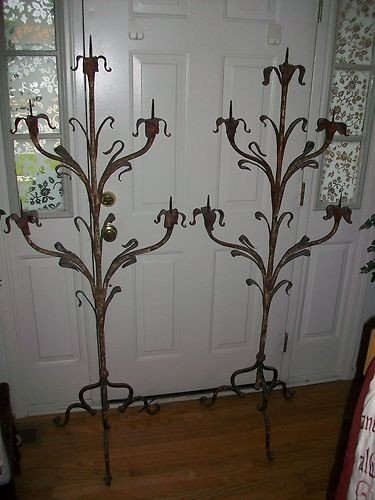 Antique Hand Wrought Iron Pair Of Floor Stand Candle Holders 68 Tall
Antique approach to a set of two handmade floor candleholder stands, made out of wrought metal with a distressed, weathered finish and a brushed coat of white paint, which provides the pieces with a vintage detail.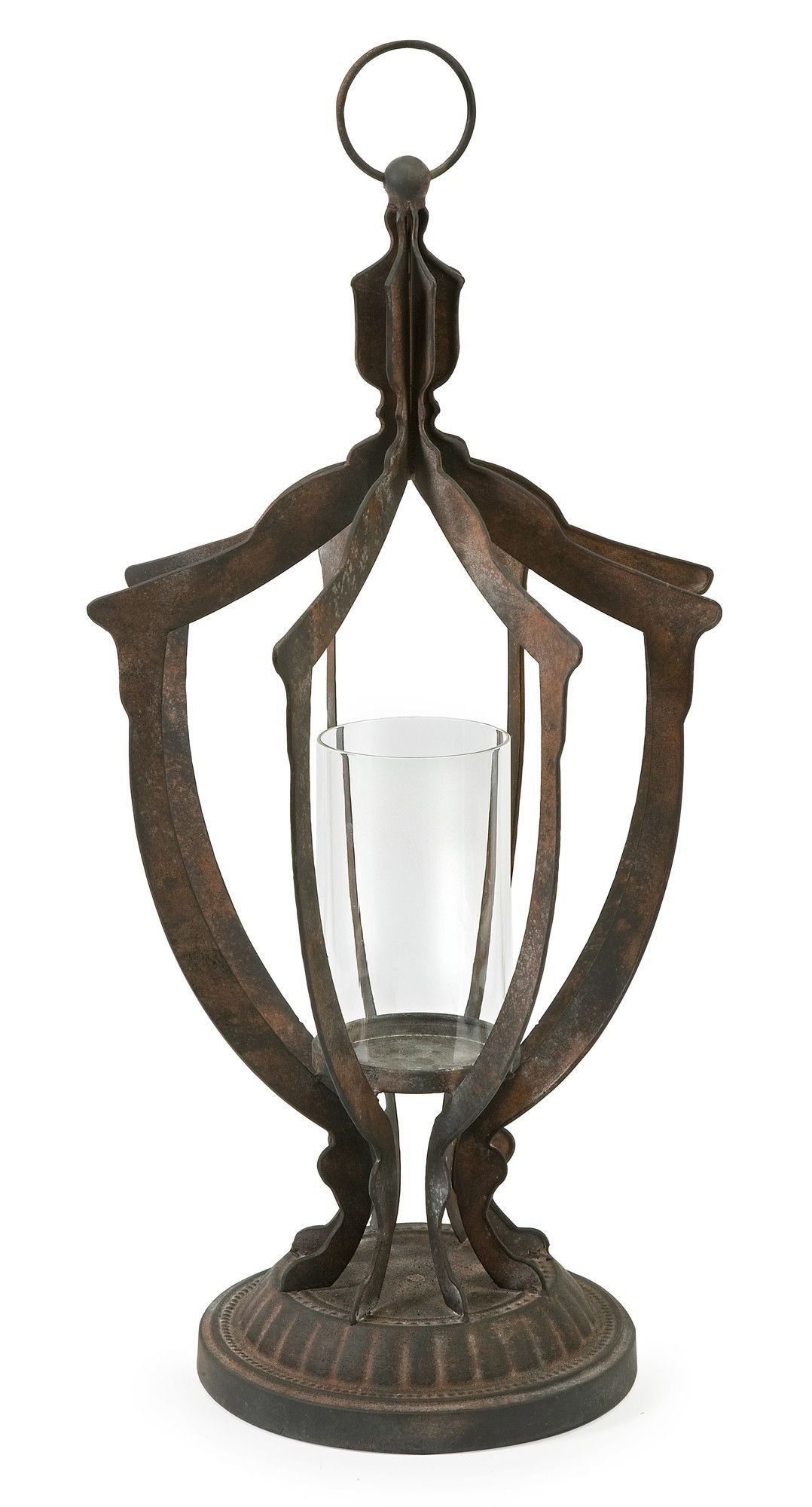 Owen Wrought Iron Hurricane
It is a wrought iron hurricane candle holder that is made of 75-percent iron and 25-percent glass. It fits to any style and décor and is a perfect addition for indoor and outdoor area. You will be impressed.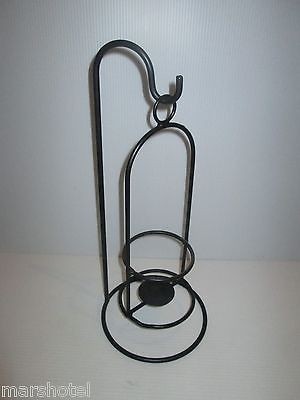 Black Wrought Iron Hanging Jar Candle Holder Table Or Floor 19 Tall
Big candles will be stably kept in the air, illuminating our homes and gardens - thanks to this 2-part wrought iron hanging candle holders in black color, and straight lines. Robust hanger with a candle holder on a round base.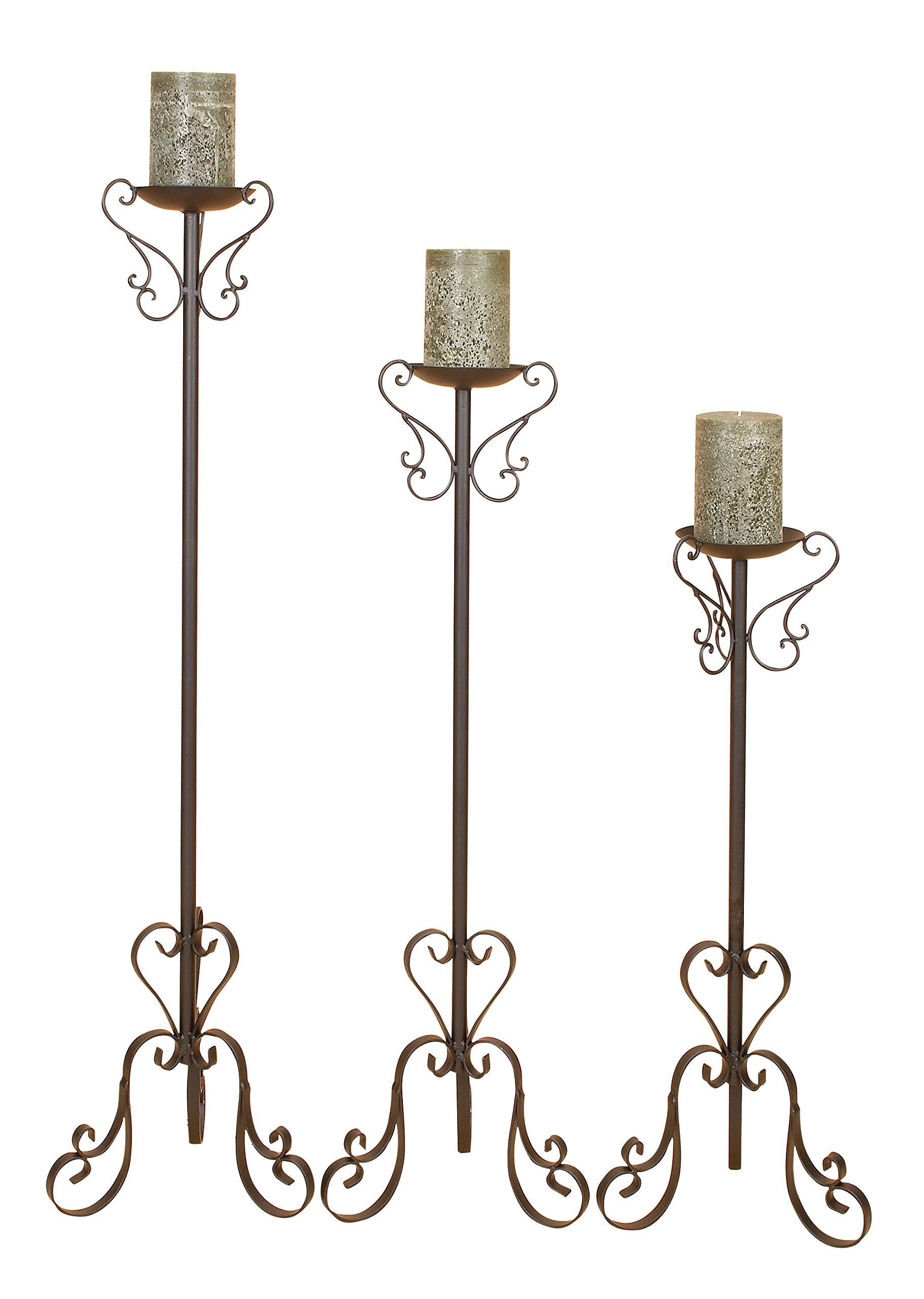 Wrought Iron Floor Candle Holders Set Tall Standing New
A lovely set of 3 floor candle holders with wrought iron construction and beautiful scrollwork. The candle holders have different sizes, and no shades, so you may want to use decorative candles for extra appearance.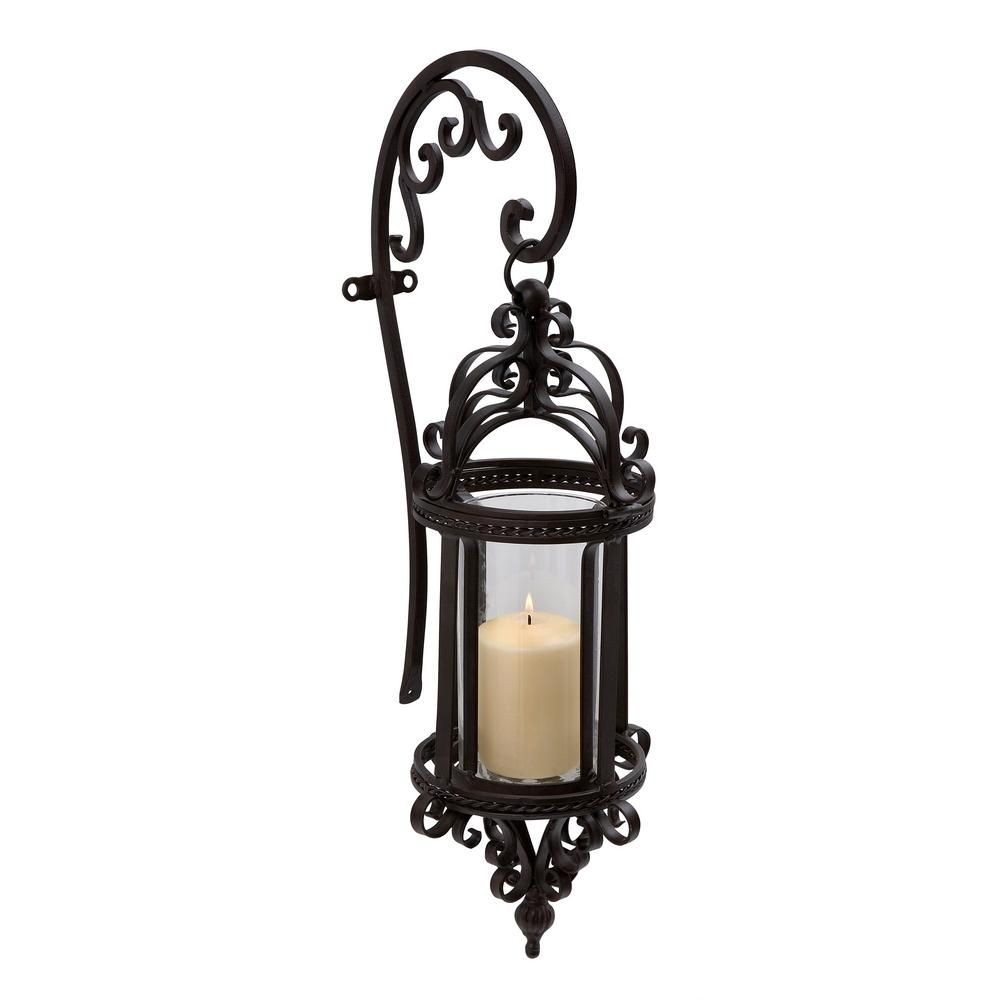 Dempsy Wrought Iron and Glass Hanging Wall Lantern
Fancy scrolls, black wrought iron construction and outright 19th century styling - here's what describes this iron and glass hanging wall lantern in brief words. Highly decorous; holds one thick candle inside.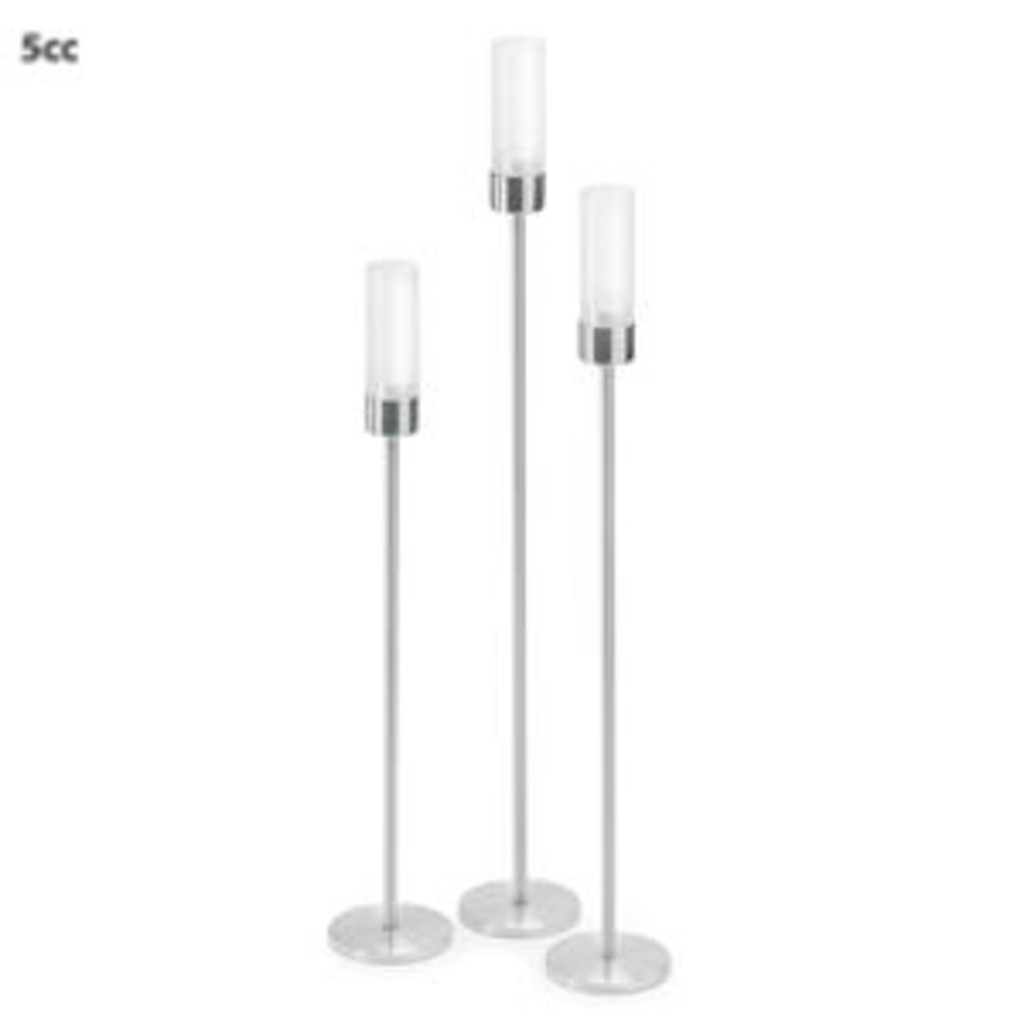 Faro Tall Stainless Steel & Frosted Glass 3 Piece Hurricane Set
A set of three tall tea light holders with stainless steel bases supporting frosted glass shades. Ultra-modern accessory for instant livening up of a room decor. Beautiful contemporary design with a lucent glow.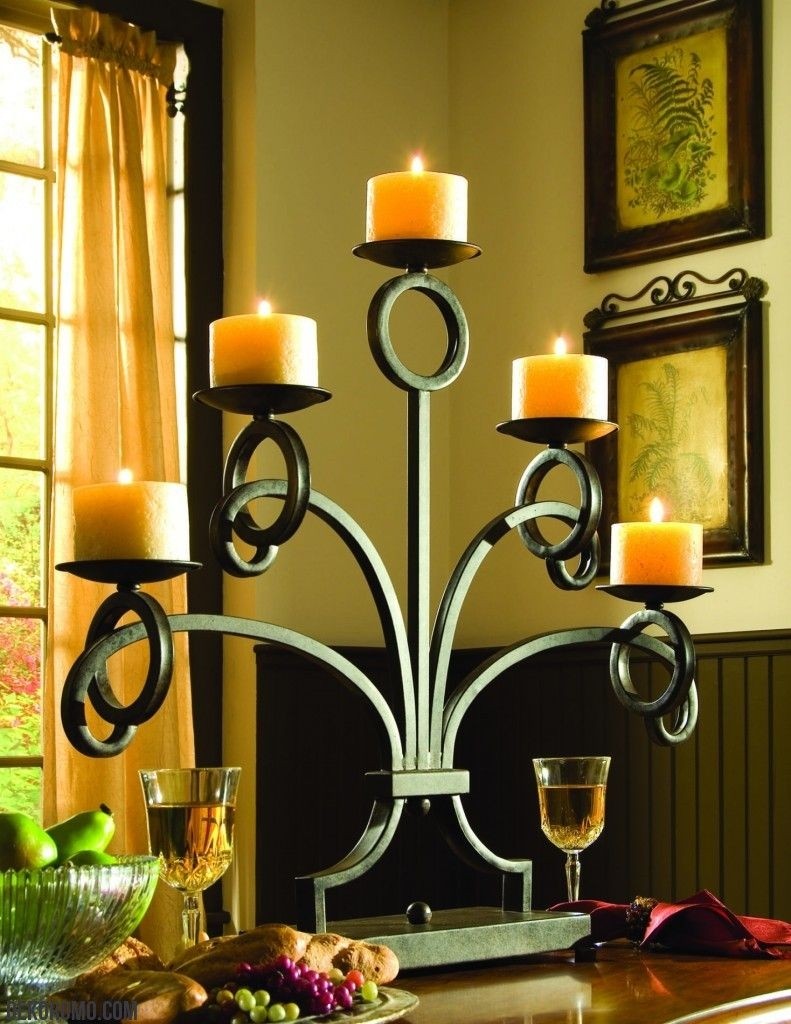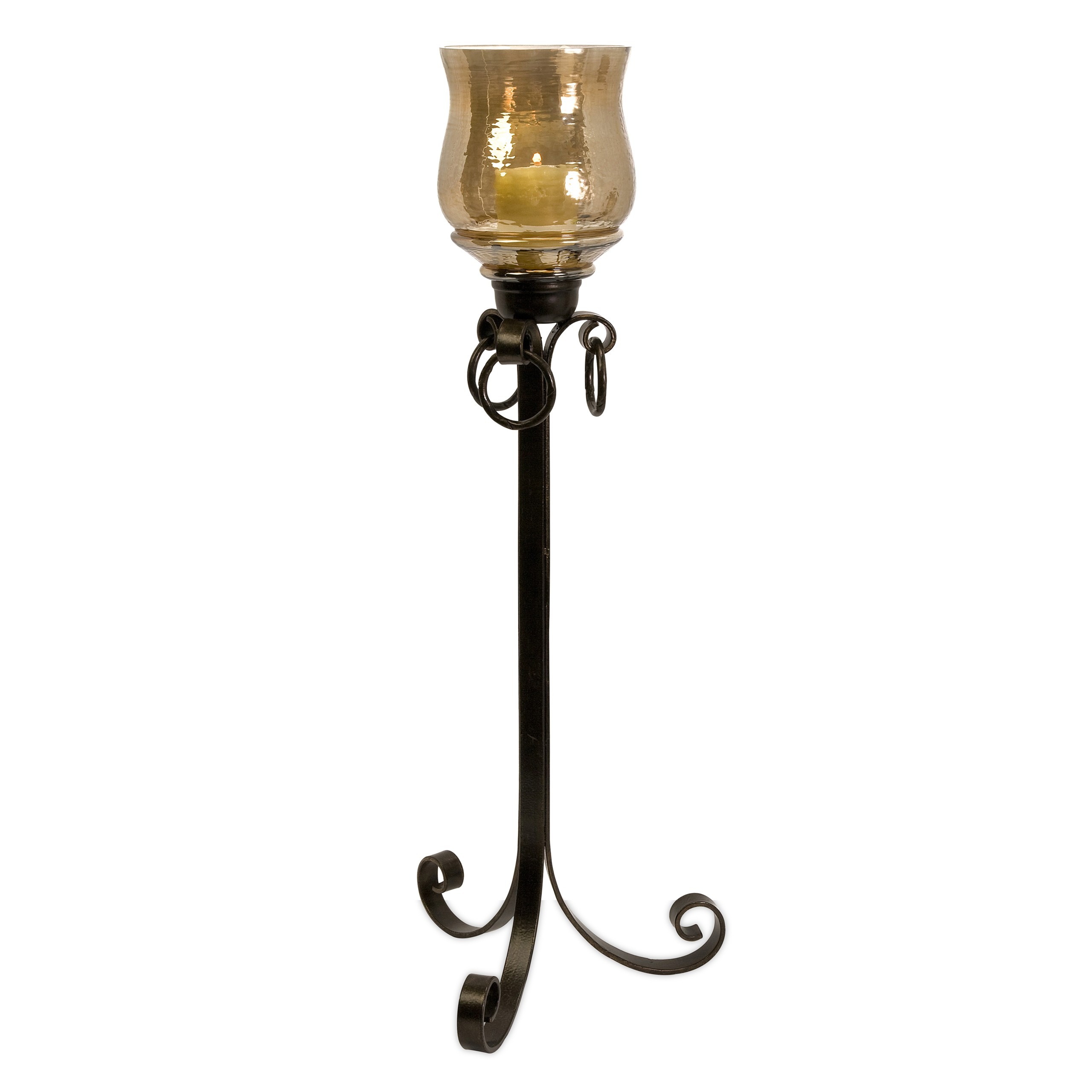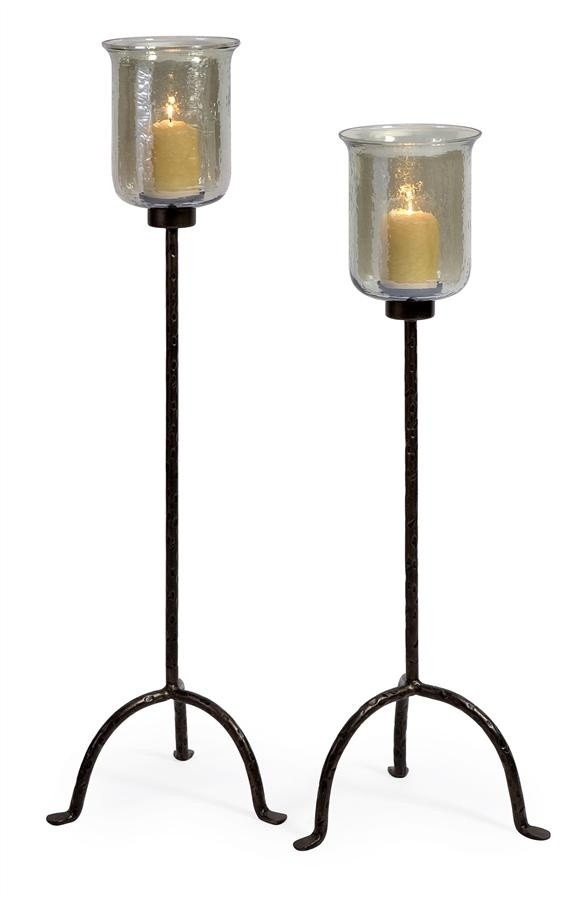 Decor your apartment with two floor candle holders. They have got a wrought iron construction. They bring the simplicity and beauty to any interior. I wouldn't hesitate to suggest that someone buy this set.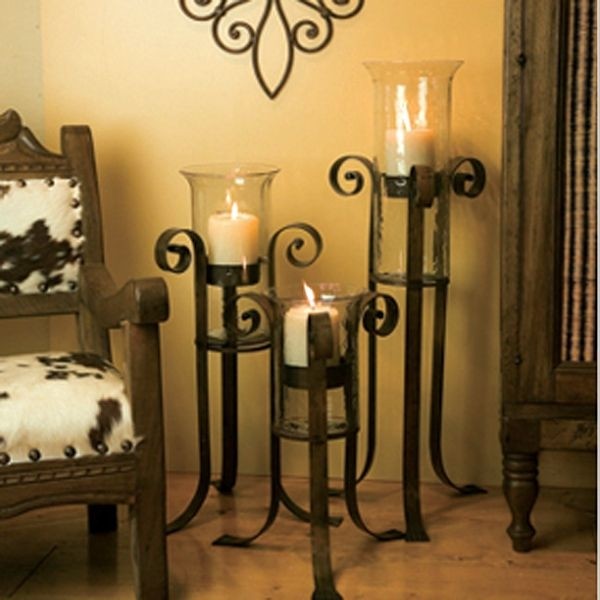 If you love décor-like interiors, this fantastic set of candle holders will be perfect. Reliable metal base and delicate glass candles will create a unique atmosphere and warm atmosphere in the interior.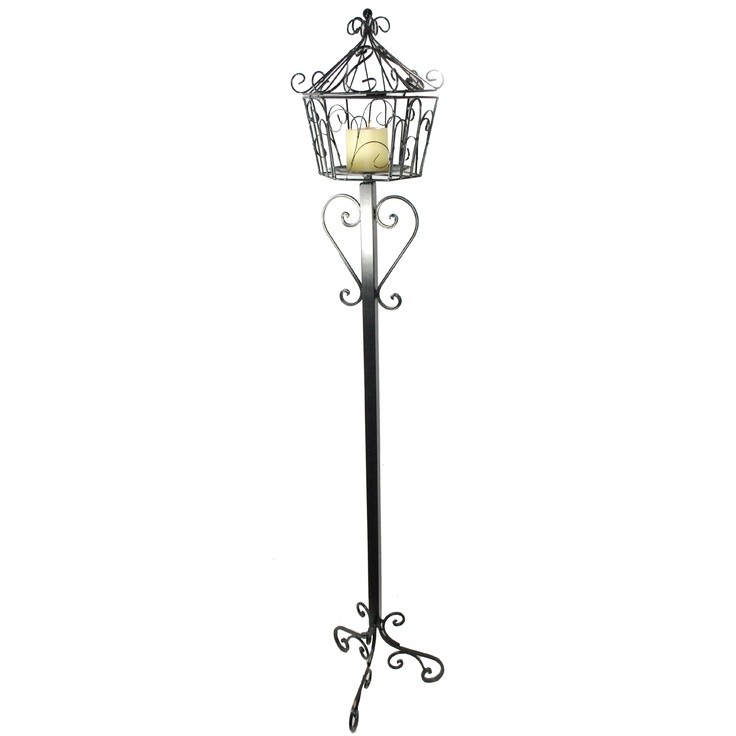 This 59" x 12" floor candle holder is constructed of wrought iron, and presents gorgeous scrollwork. The base has three legs for proper stability, while the candle sits tightly in a lovely designed iron cage.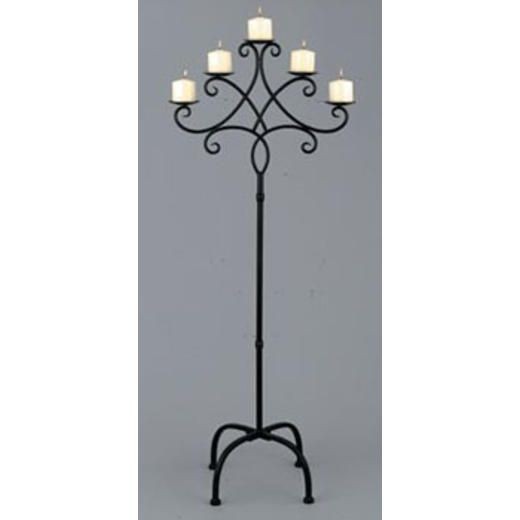 This elegant 5-taper iron floor candelabra offers a design simply beautiful for weddings and churches and can be used to maximize the functionality of your interior thanks to the truly durable structure made from metal.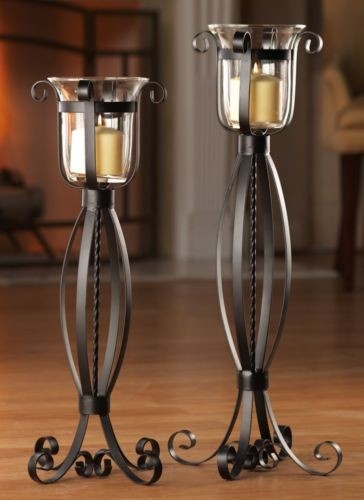 Stylish candle holders made of wrought iron and glass. Base is finished with decorative curves. Application in all kinds of interiors according to taste and need. Elegant design and simple form.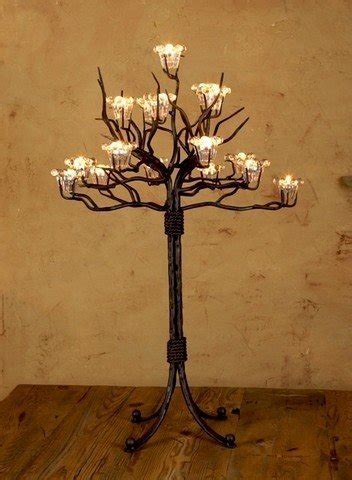 ... Accents / Candles & Home Fragrances / Candles & Candle Holders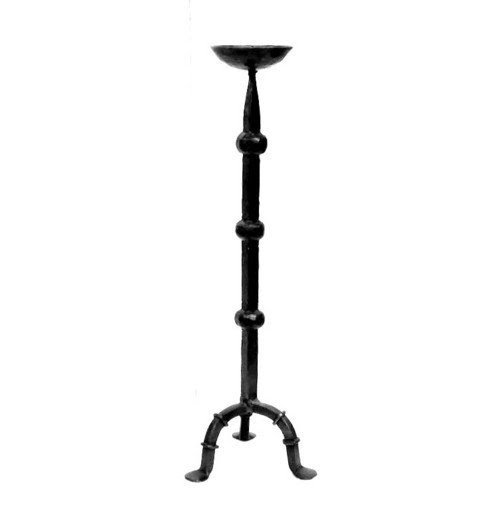 Candle stand with a durable wrought iron construction. This stand features three solid legs and a thick post with some decorative accents. Black color of this element of design is neutral, so it looks great in any indoors.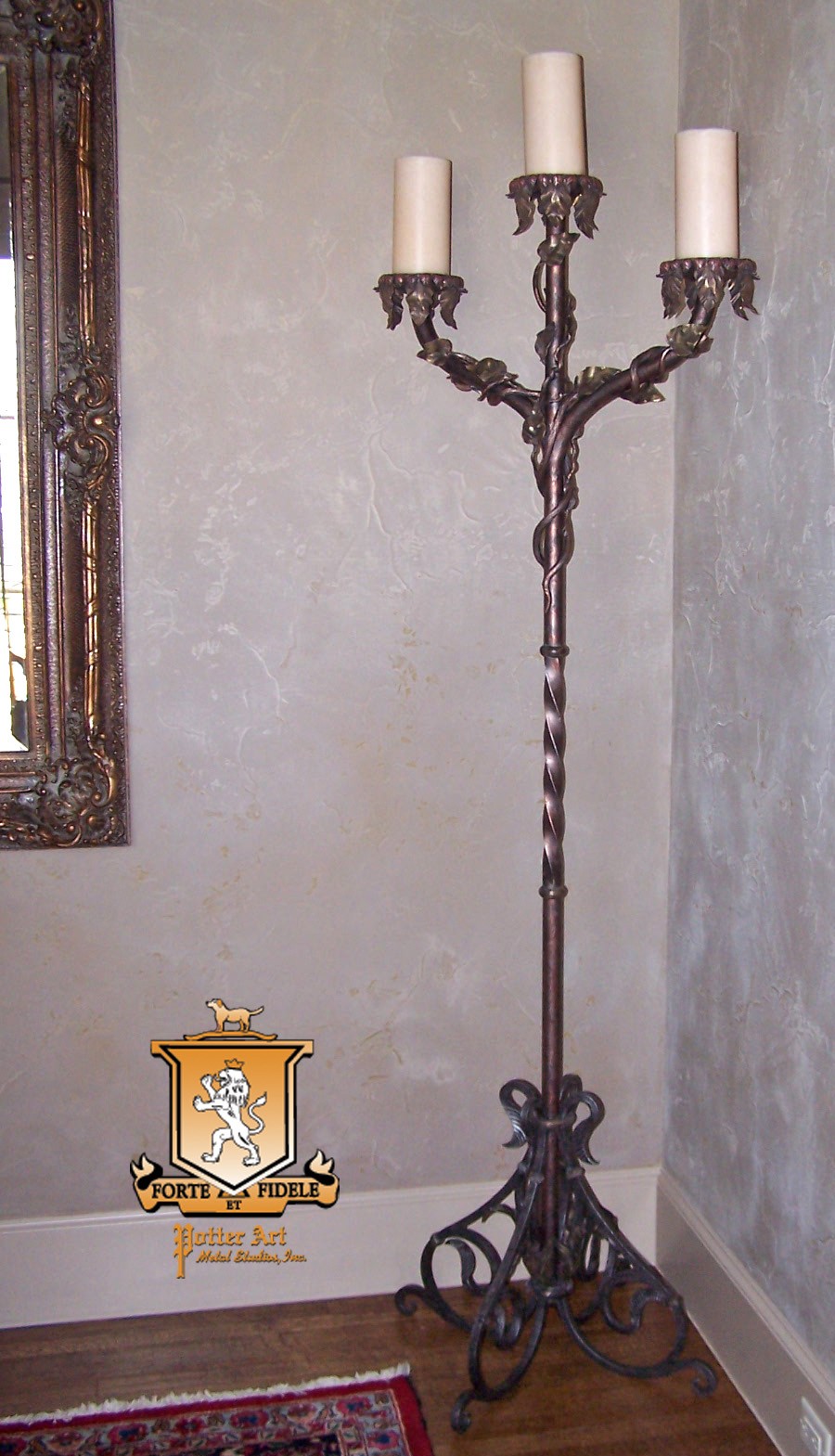 Pin it Like Visit Site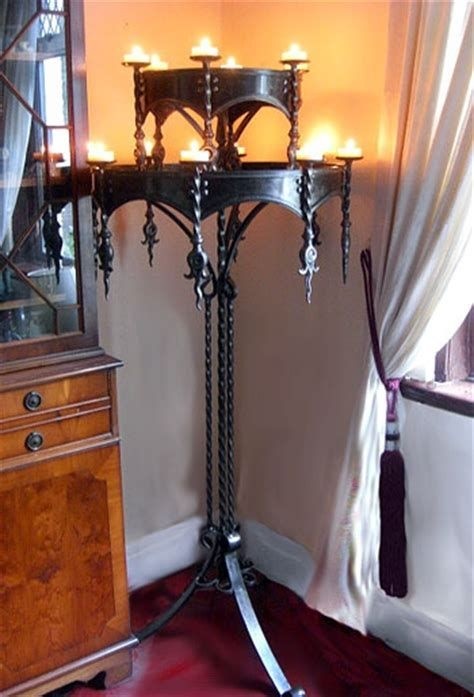 A functional and decorative standing chandelier with a solid base. The whole item features a durable wrought iron construction. This item assures light at night and decorates indoors at day, so it is a multi-functional product.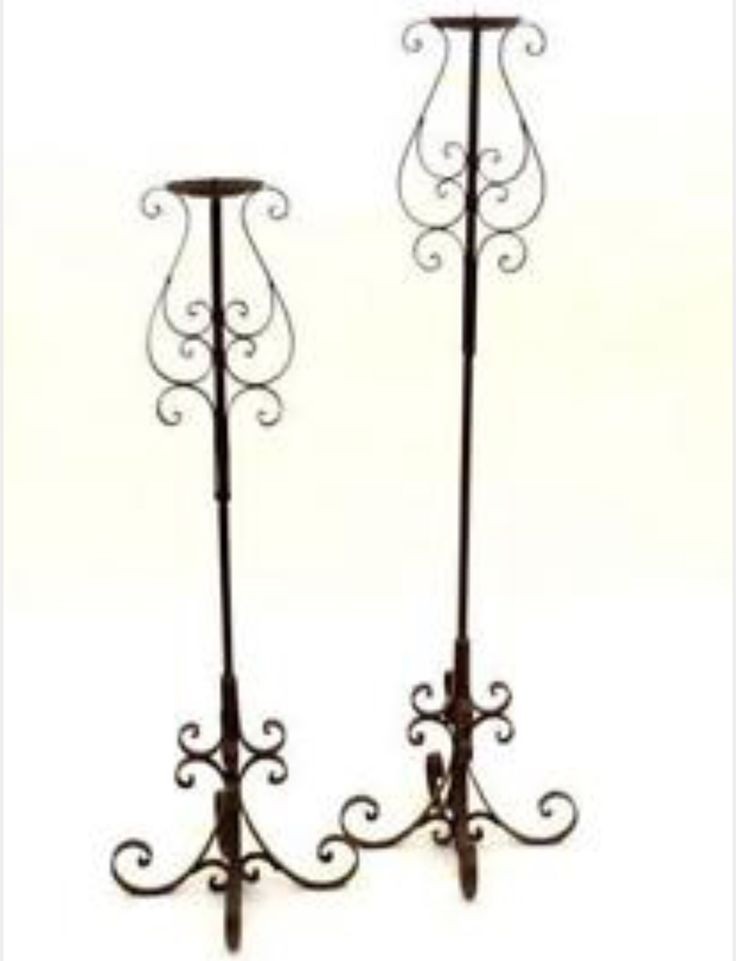 JPG?set_id=2

137: WROUGHT IRON FLOOR STANDING 7 LIGHT CANDLE HOLDER.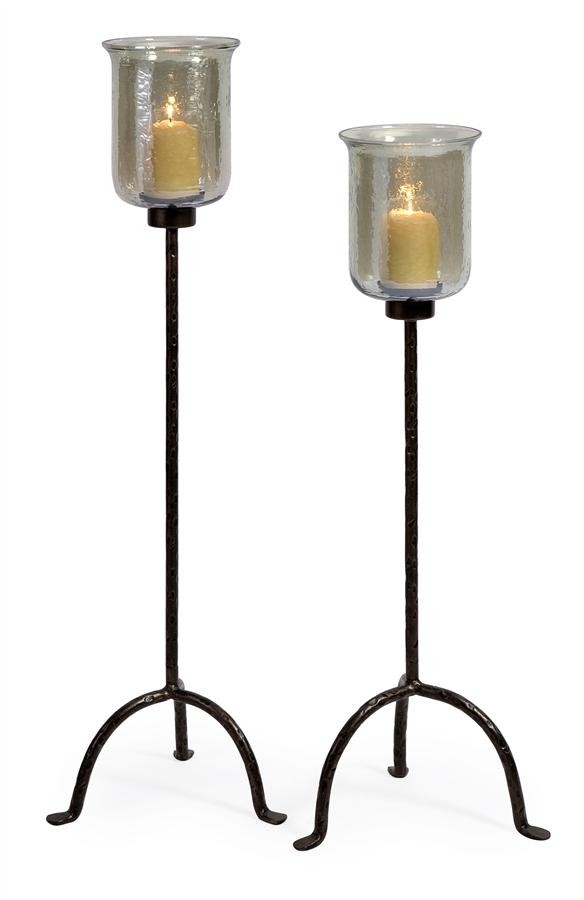 Pair of Hand Wrought Iron Torchieres | From a unique collection of antique and modern floor lamps at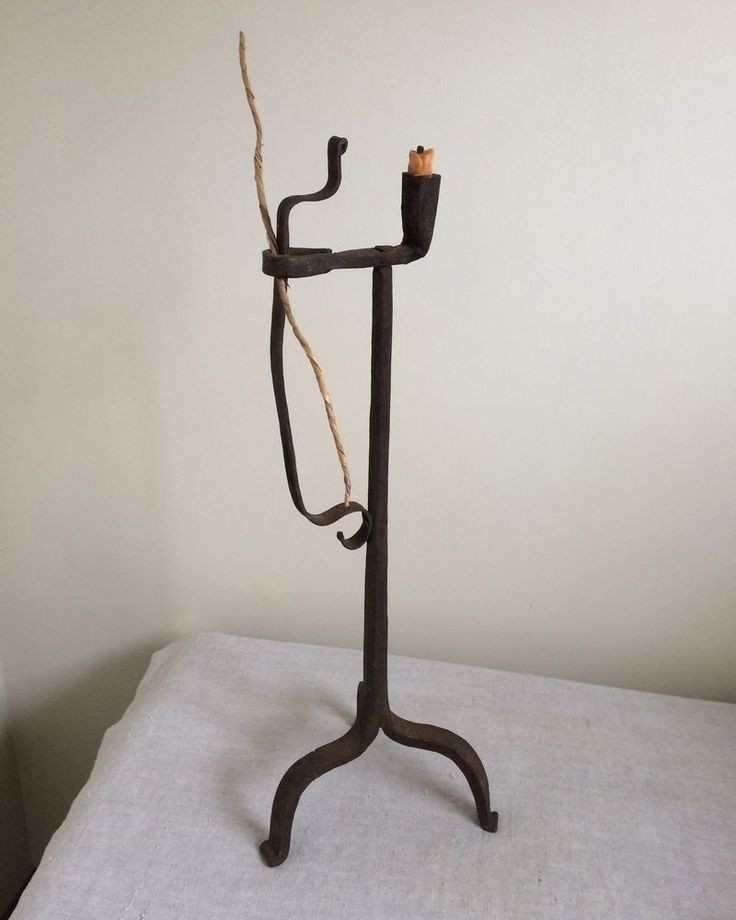 PRIMITIVE-ANTIQUE-18TH-C-WROUGHT-IRON-FLOOR-OR-TABLE-RUSHLIGHT-CANDLE-HOLDER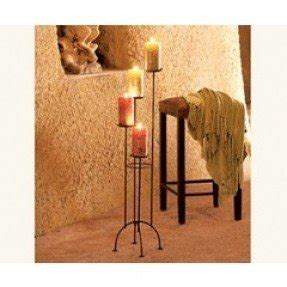 Amazing candle holders, made from wrought iron, along with a stable base with curved legs for proper stability. The holders are designed to be placed on the floor, able to accommodate up to 4 candles, and just perfect for generating a truly romantic ambiance.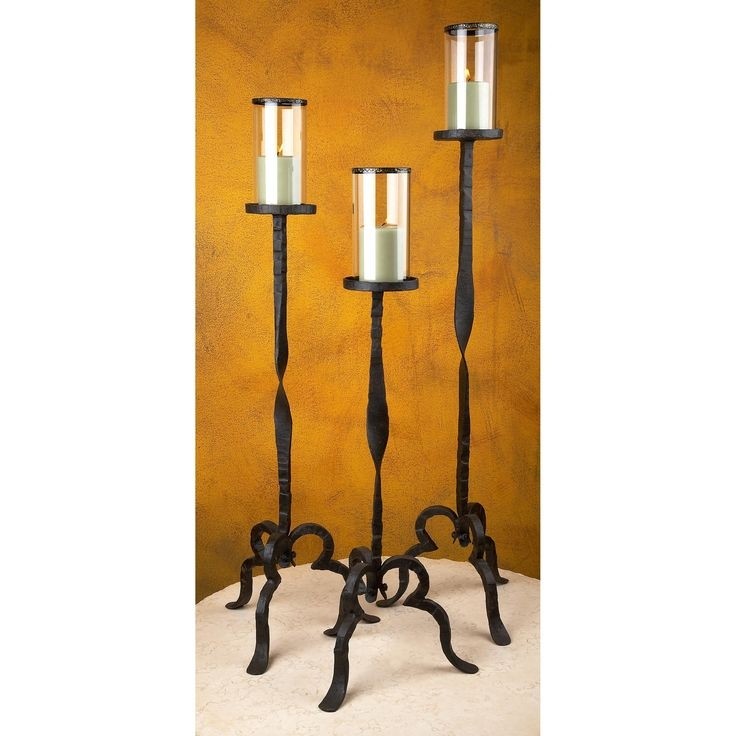 The three wrought iron floor candle holders visible on the photo - a good way to create a unique composition that resembles Provencal fields fragrant with lavender. Simple, high, with a decorative base and made of wrought iron with a dark color.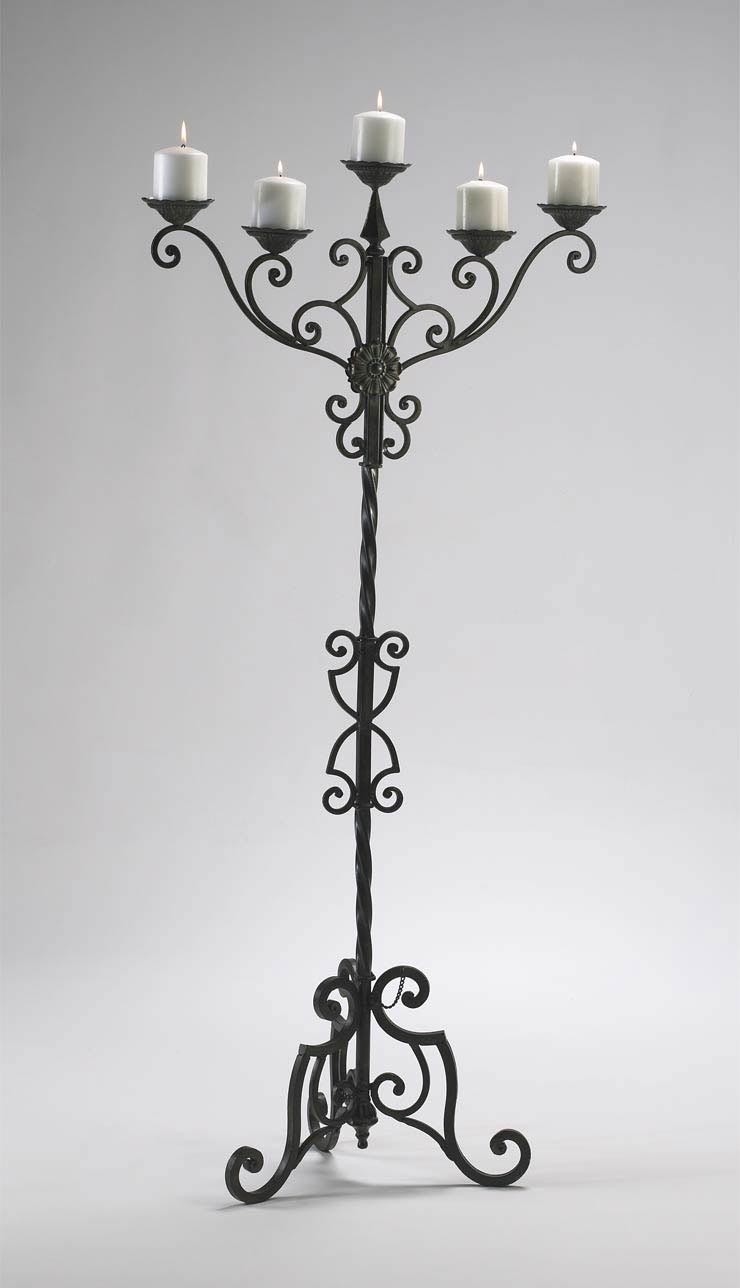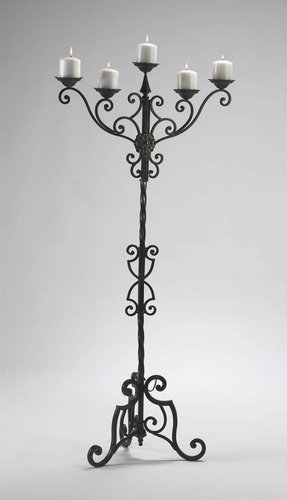 The oldest and most popular type of candlesticks are traditional candlesticks and multi-armed iron floor candle holders with beautifully carved bases - rich geometric and floristic ornaments have been forged in iron.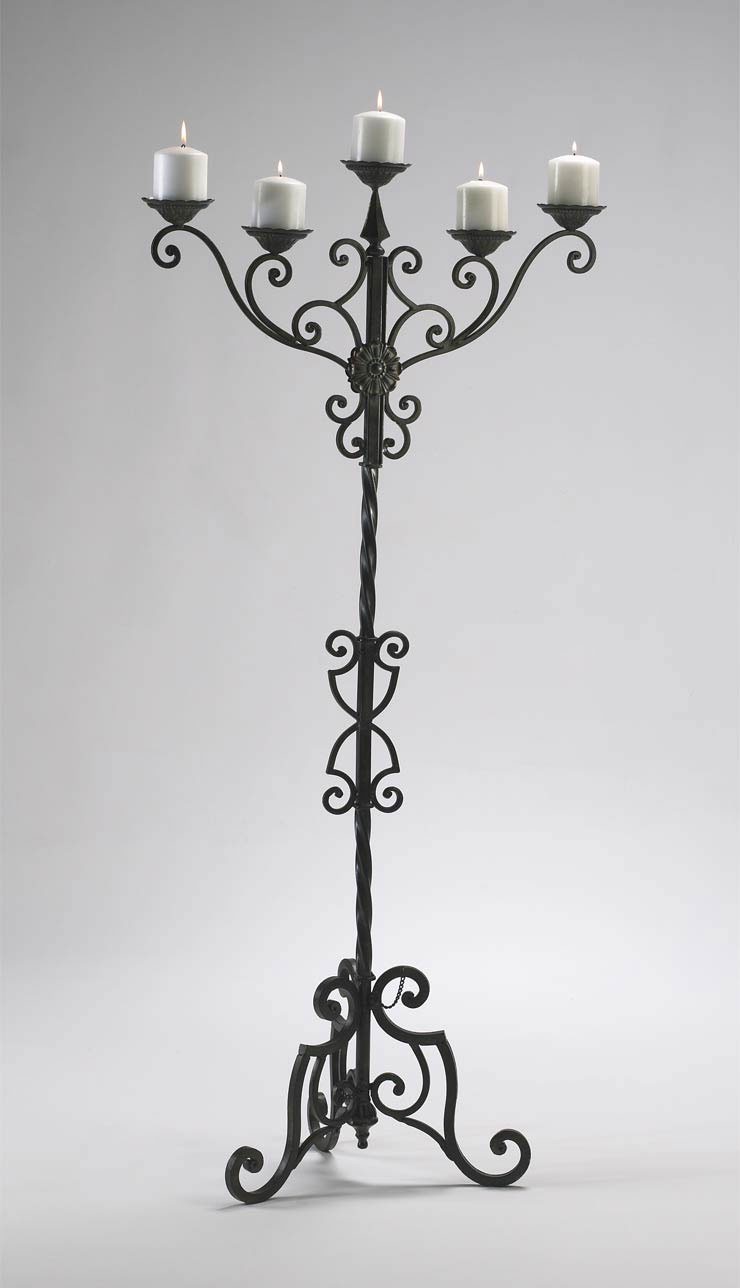 A magnificent decoration for living rooms, dens, and offices; this candle holder is made of robust metal with eye-catchy scrollwork that rests on a square base for good stability. Each holder has a glass shade that keeps the candle tightly inside.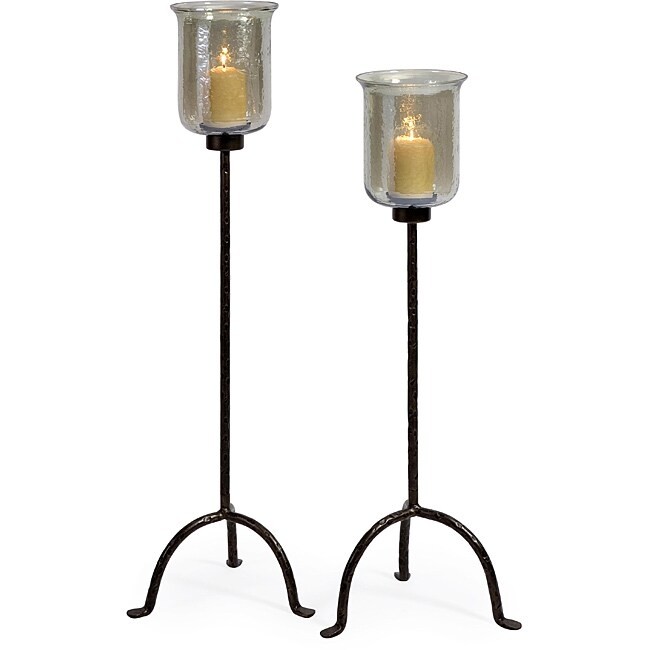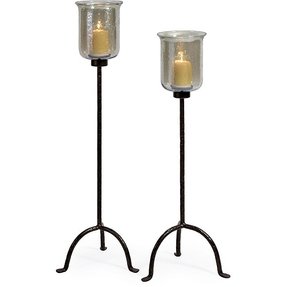 If you like the historical inspirations the candleholders made of the wrought iron could be interesting. The element covering the candle was designed of the coloured glass, what guarantee the better dispersion of the light.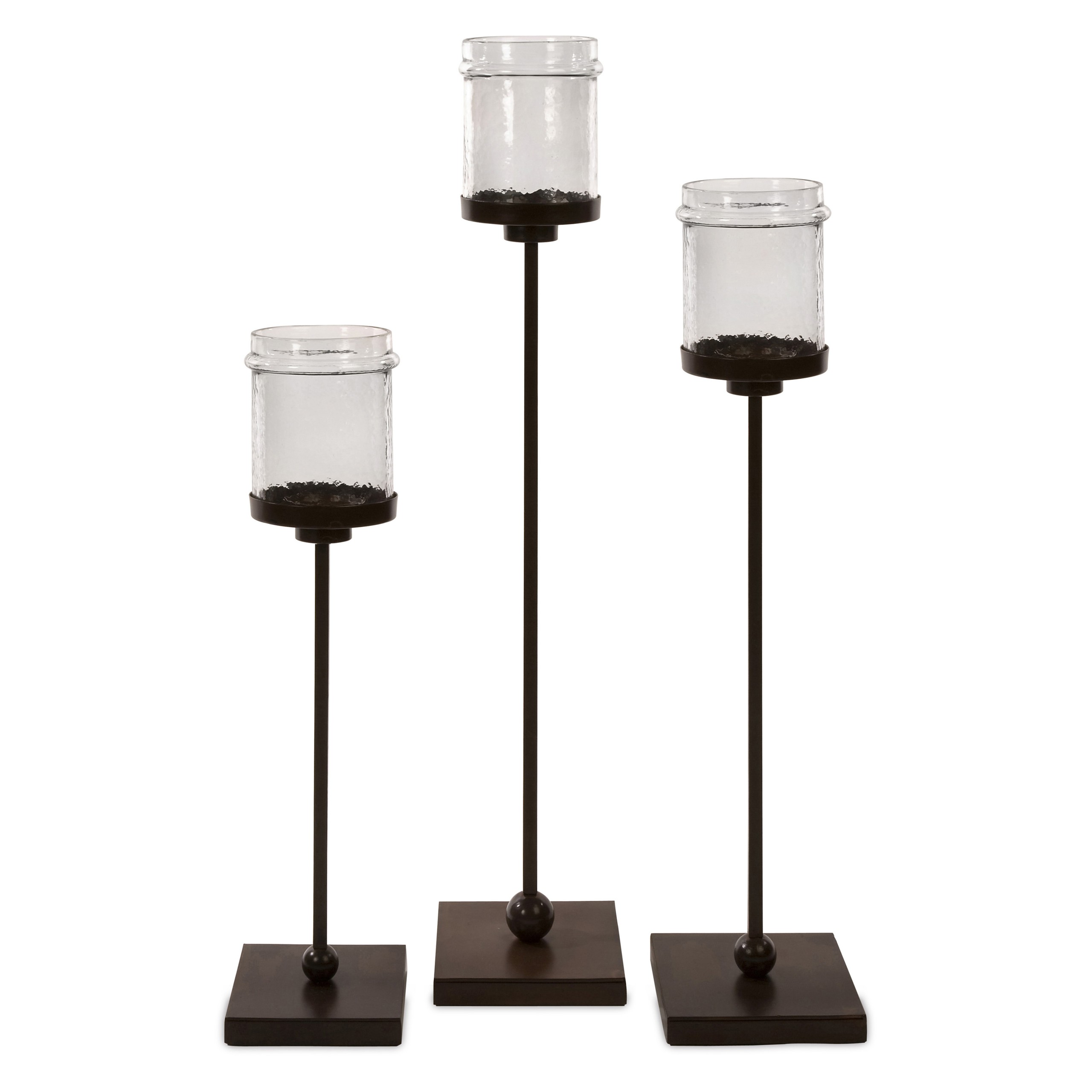 Easy to dust with a clean dry cloth, manufactured in India, this Flamenco set of 3 floor candle holders will be an ideal option for a modern, eclectic decor. Each of the items contains a hand-blown jar-style candle cups top hand-wrought iron bases.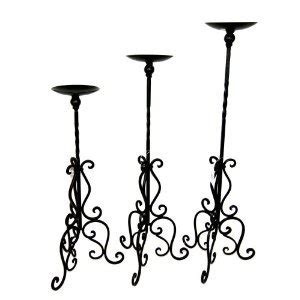 3 Floor Candelabras in Wrought Iron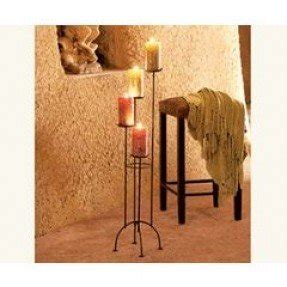 a56c0c802885bdabdb5e71144dca1ea6.jpg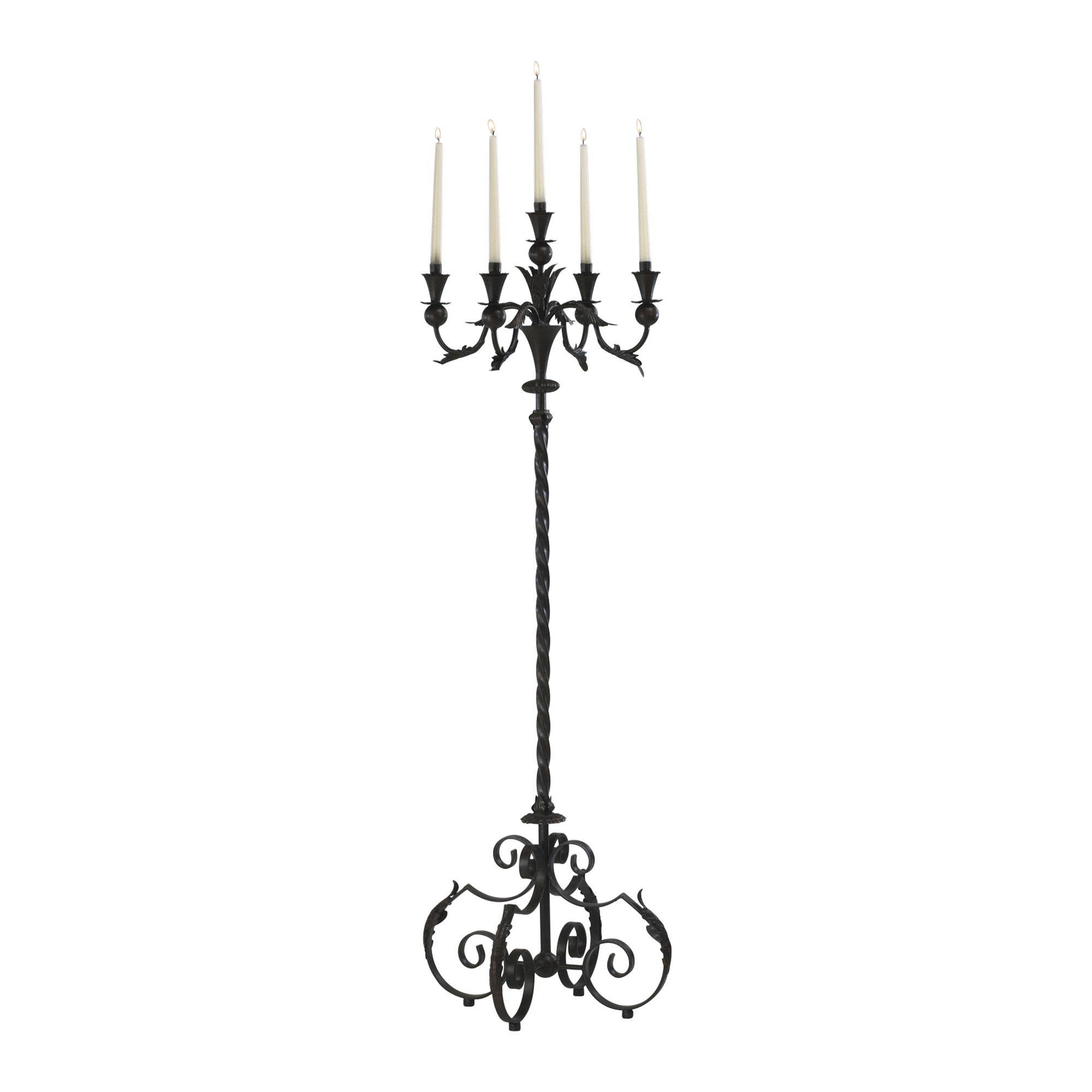 Large Acanthus Multi 5 Taper Wrought Iron Floor Candelabra Tuscan French Gothic Candle Holder Stand Rustic 60" Tall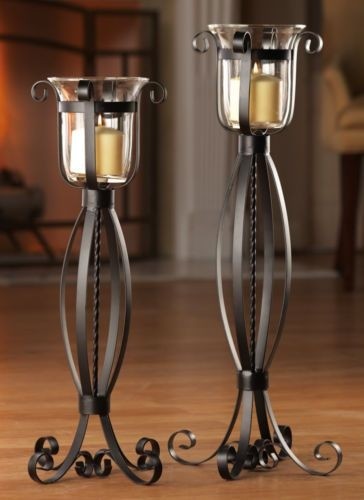 A set of two-floor candle holders of different sizes, made out of cast iron in a black color with decoratively carved stands. The candle holders are fitted with glass containers on top so the candle can easily be seen.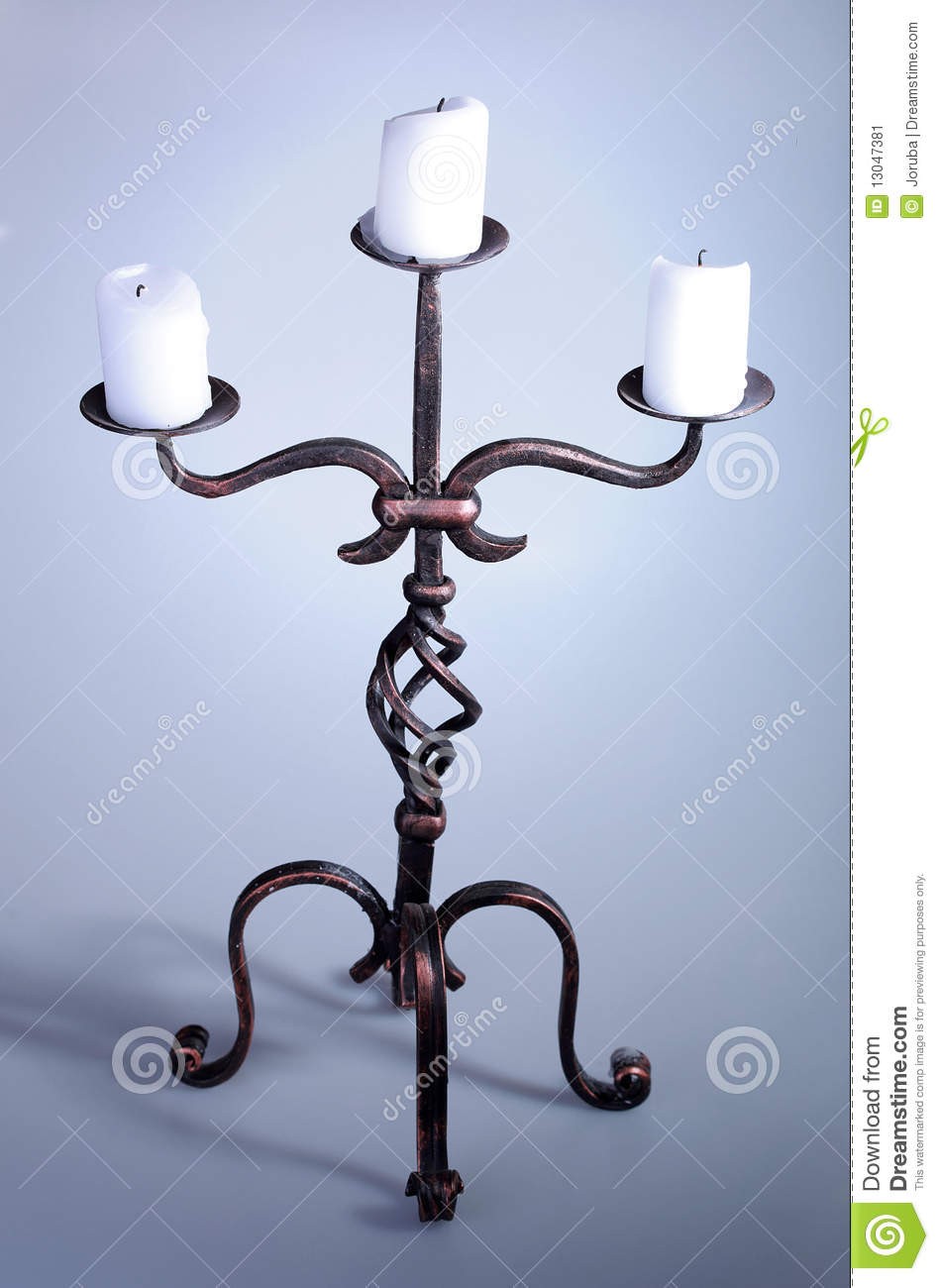 holders are sturdy, durable and quite attractive. Find candle holders ...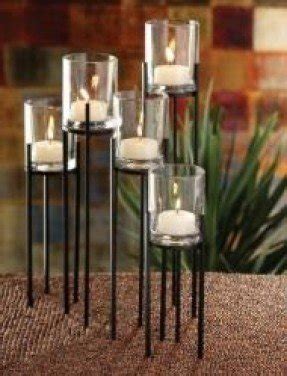 These small and simple elements are functional and attractive. These candle holders can be used for special occasions and in everyday use. Their solid wrought iron frames are finished in black color. Each candle slot is made of glass.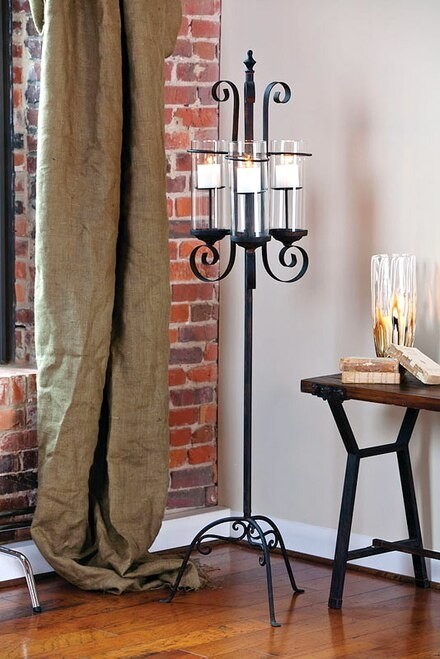 Dark-finished floor stand with three cylinder candle holders being fit for pillar candles. Crafted from metal, it's simple, yet decorative thanks to subtle swirls motifs placed gracefully here and there.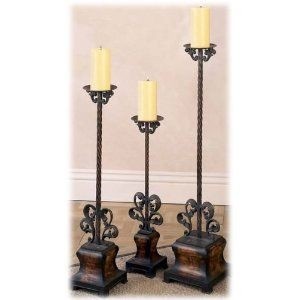 Floor Candle Holders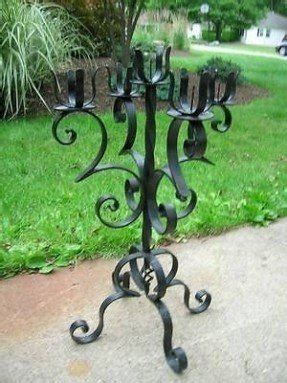 Vtg-Wrought-Iron-GOTHIC-CANDELABRA-CANDLE-HOLDER-24-Mission-Gothic-5 ...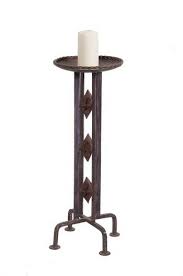 Raughton Ridge" Wrought Iron Floor Standing Candle Holder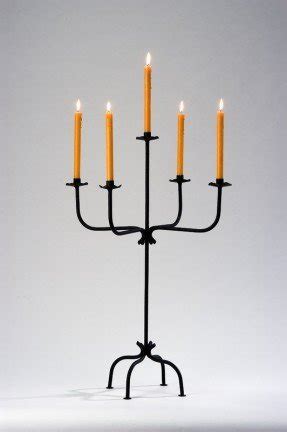 Details about Atomic Floor wrought iron candle holders 40" high