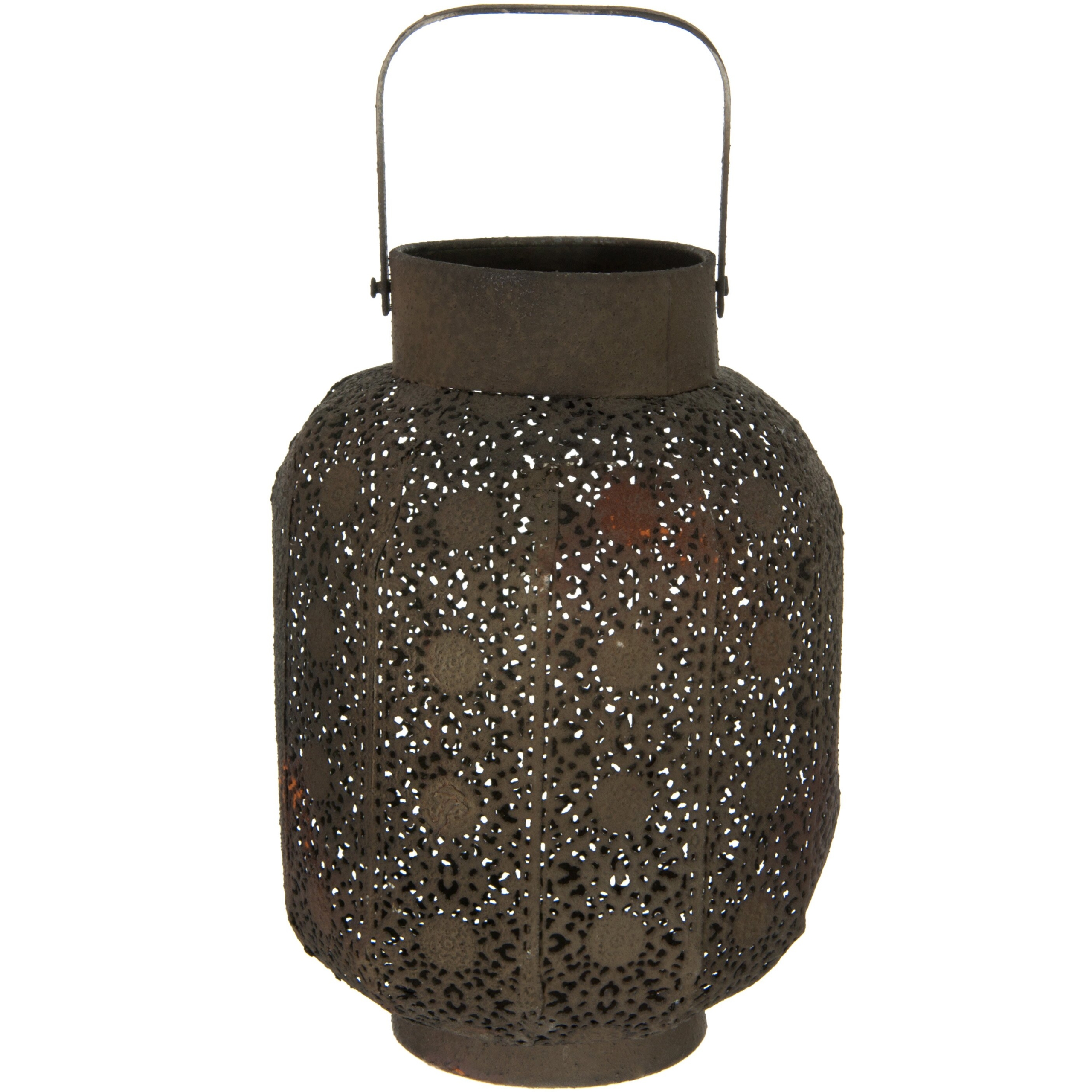 Wrought Iron Lantern I
It is a beautiful an iron lantern that has got metal holders, antiqued faux-rust patina finish and is perfect for outdoor use. It adds beauty and style to any outdoor space, like patio, yard, swimming pool area.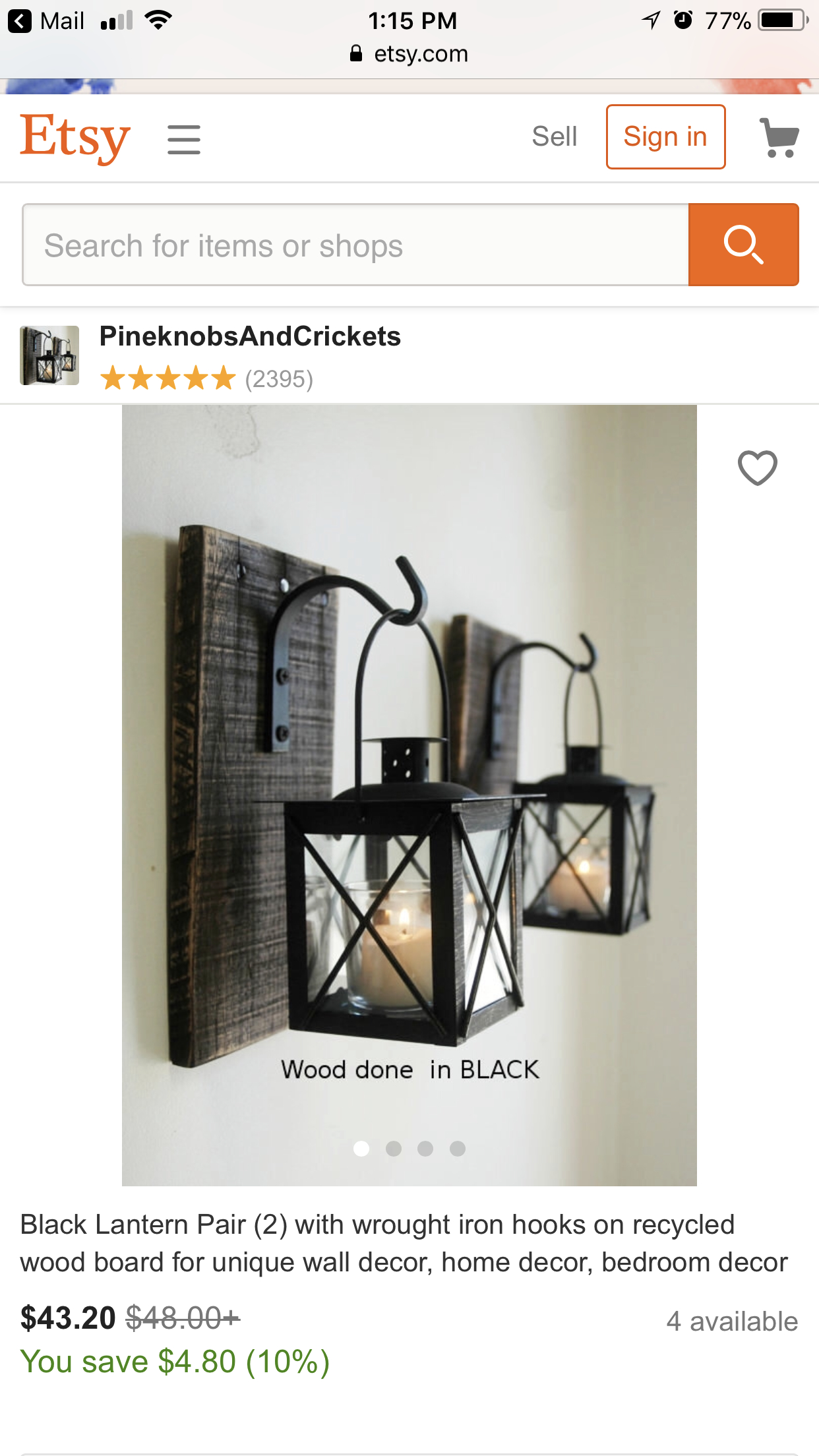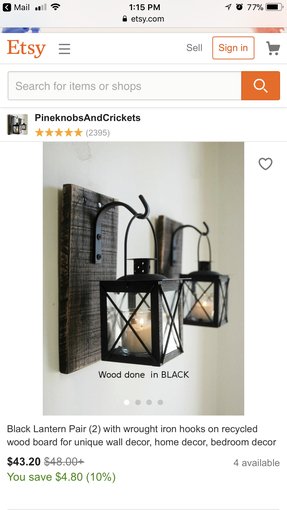 Lantern pair with wrought iron hooks on
These beautiful sconces with candles are a wonderful way to introduce a rustic atmosphere to the interior. The whole is based on wood and steel with a glass lantern presented phenomenally down the inside of cosines.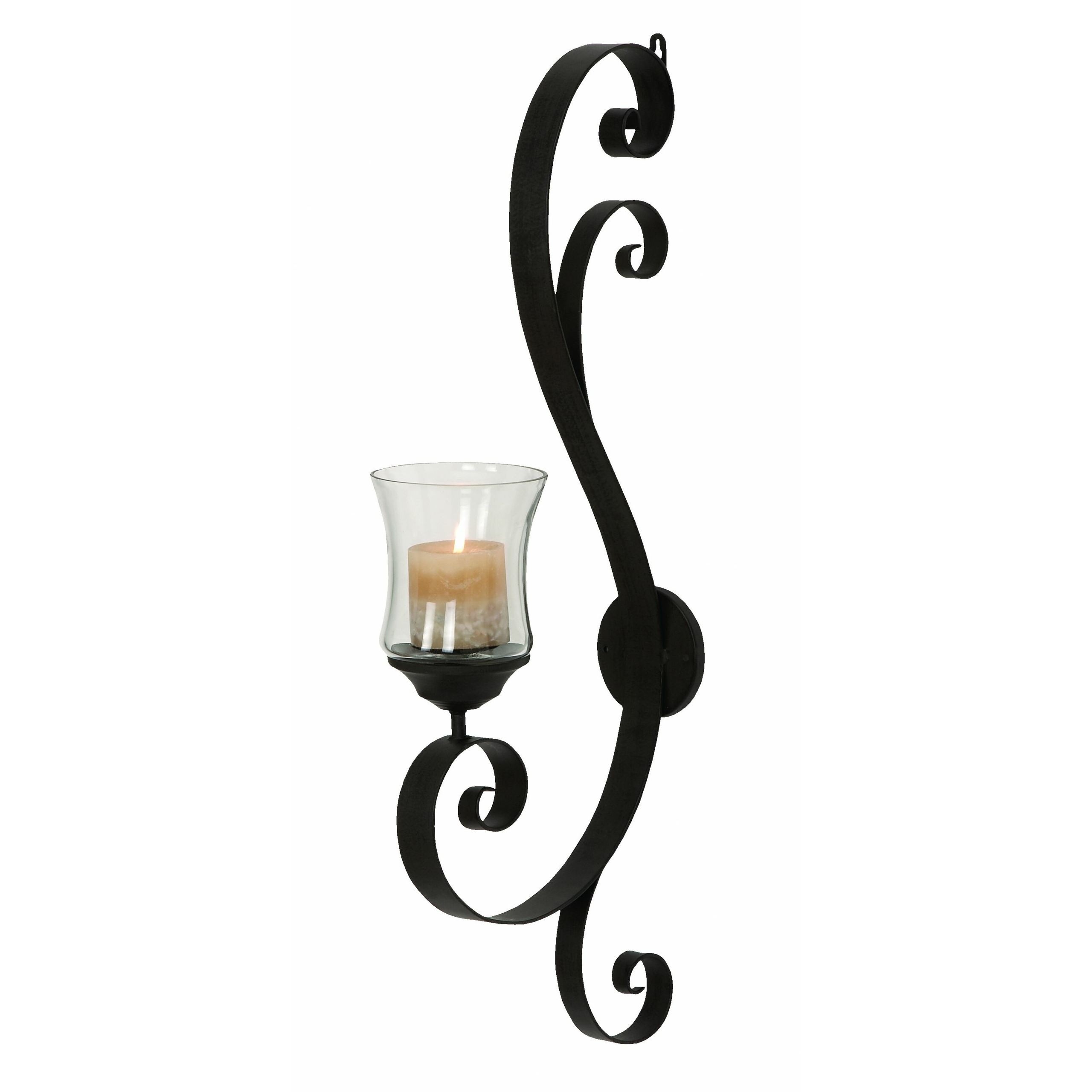 Woodland imports wall sconce candle holder
This is a decoration that looks very nice in traditional stylizations. It is a candle holder created for wall mounting. It has got a solid metal frame in a black color and the candle area is made of glass.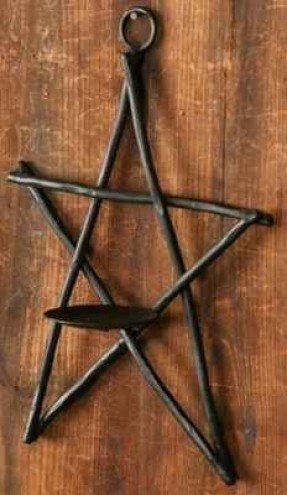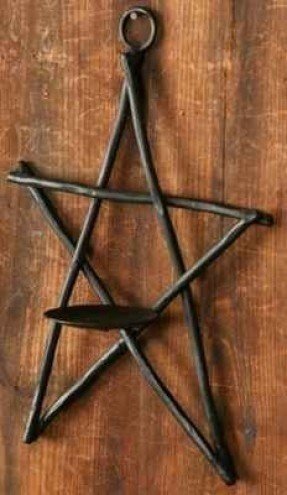 Primitive Wrought Iron Star Votive Candle Holder Wall Hanging Free Grubby Candle
Made from wrought iron, this votive star candle holder shows how simply you can add brilliance into the room. A charming wall decoration, which will provide a positive, bright appeal to your living room or bedroom.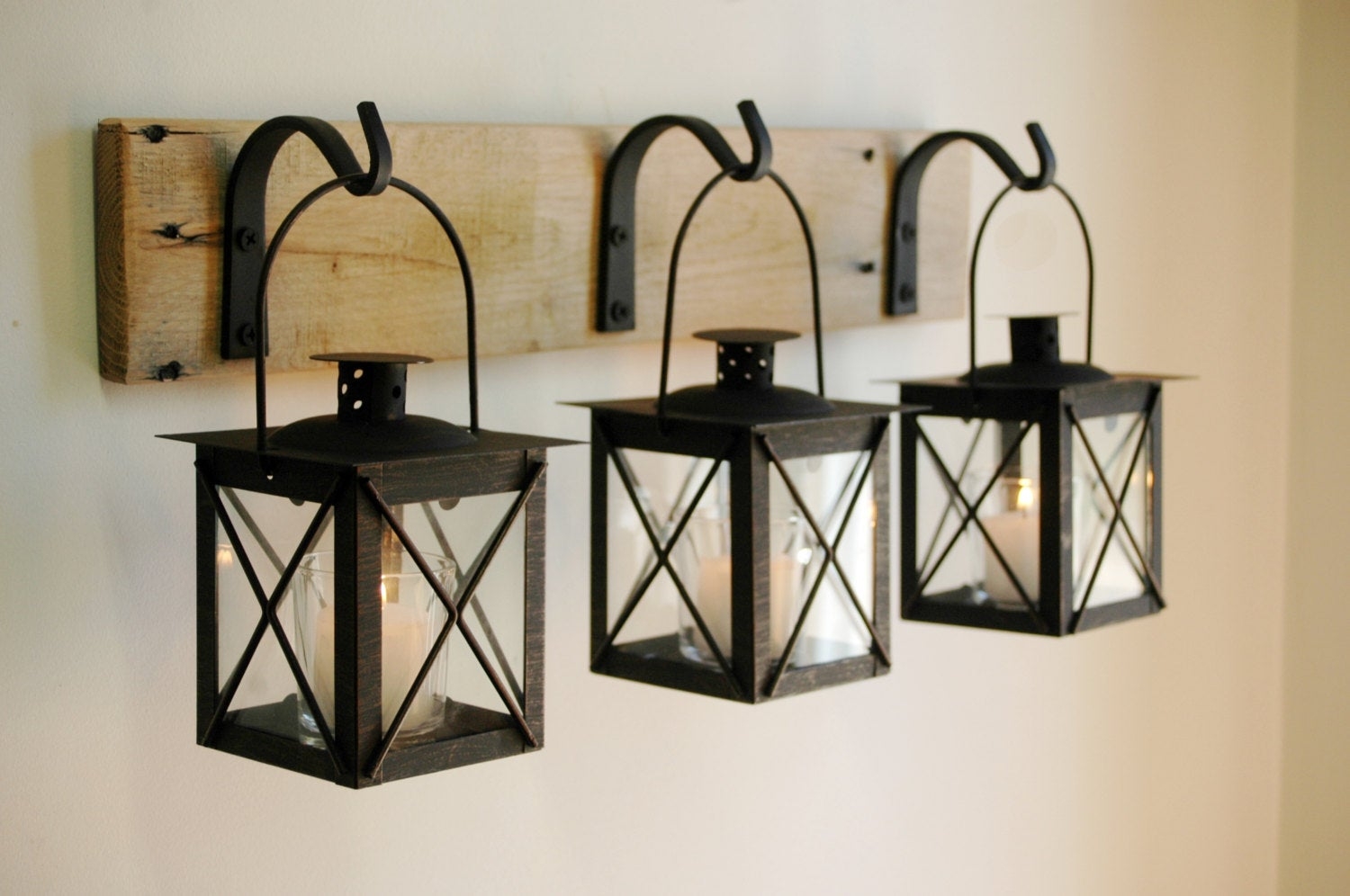 Lanterns
Improve your home with this lantern trio and lose yourself in romantic ambiance. Each lantern is made of durable wrought iron with X-shaped design and clear glass panels, while hanging on a curvacious hook. Accommodates 1 candle at a time.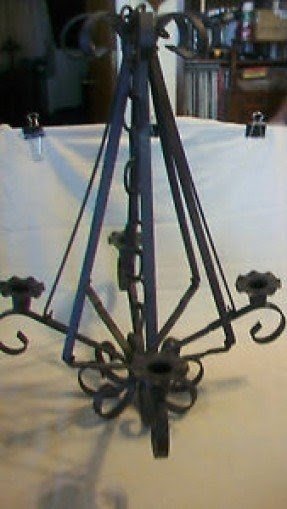 Vintage black wrought iron 4 candle stick hanging candle holder
A pretty vintage refurbished hanging candle holder of wrought iron with a dark blue finish. It has a frame of 4 slats rolled at the top and bent at the bottom where they are joined with 4 scrolled arms with flower-like candle bowls and bottom scroll.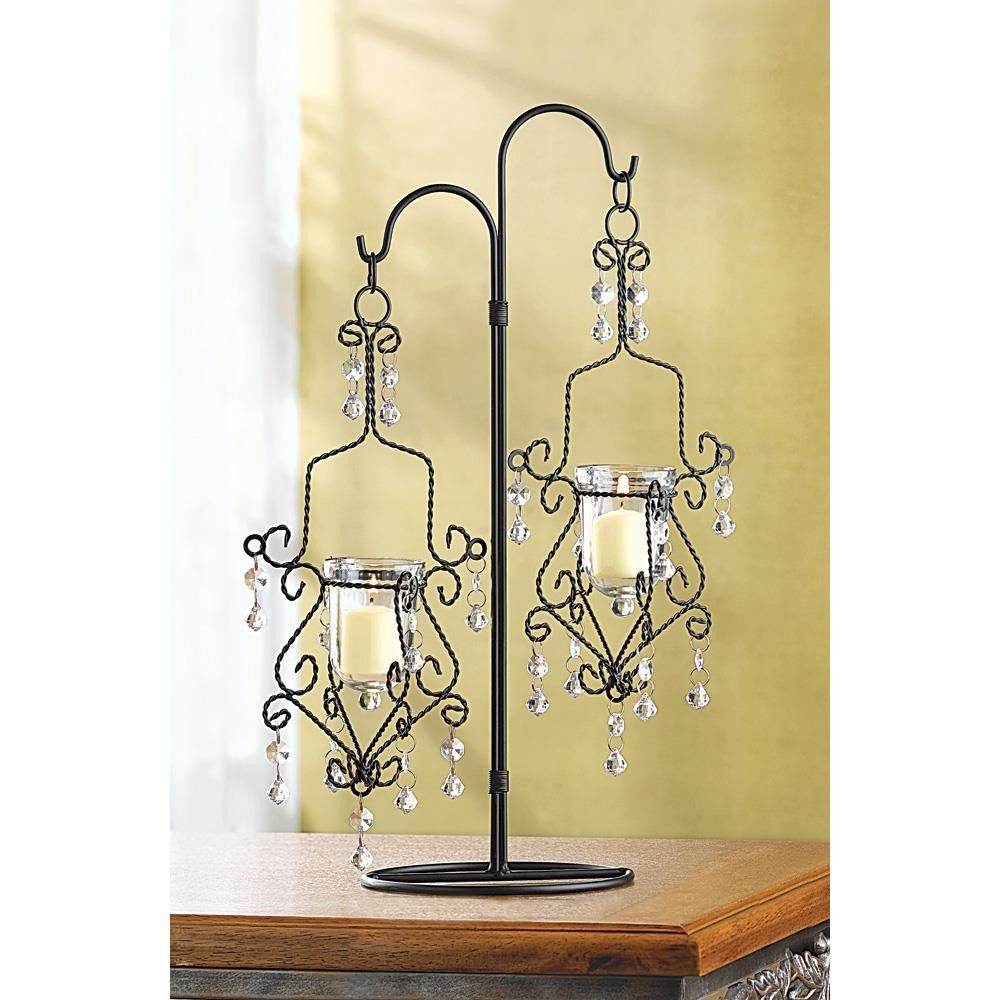 4 Black Chic Hanging Candle Holders On Wrought Iron Stands Wedding Centerpieces
Those exquisite candle holders are characterized by wrought iron construction with artistic scrollwork and sparkling crystals. Each candle holder accommodates one clear glass hurricane, while standing on a round base for stability.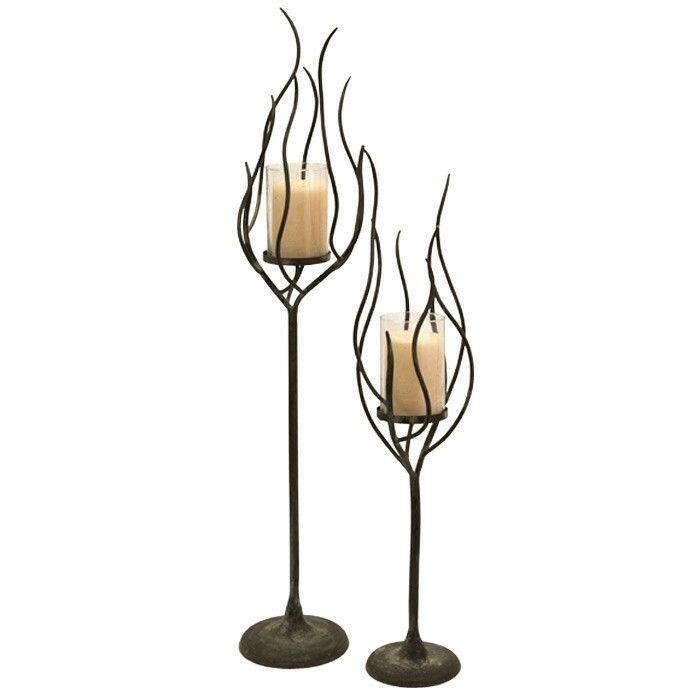 Anemone Wrought Iron and Glass Hurricane (Set of 2)
It is a fantastic wrought iron and glass hurricane candle holder set that includes two holders: one small and one large. They add elegance, beauty and style to any outdoor and indoor area.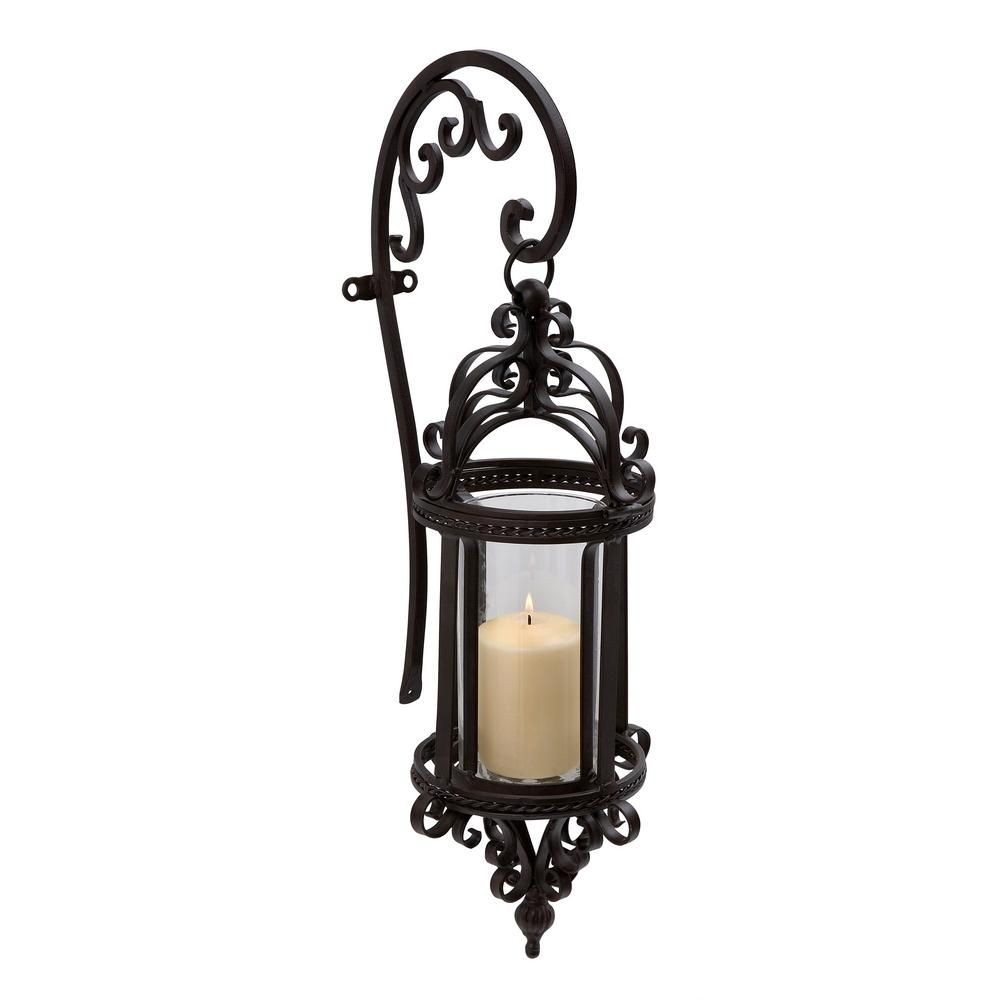 Dempsy Wrought Iron and Glass Hanging Wall Lantern
Fancy scrolls, black wrought iron construction and outright 19th century styling - here's what describes this iron and glass hanging wall lantern in brief words. Highly decorous; holds one thick candle inside.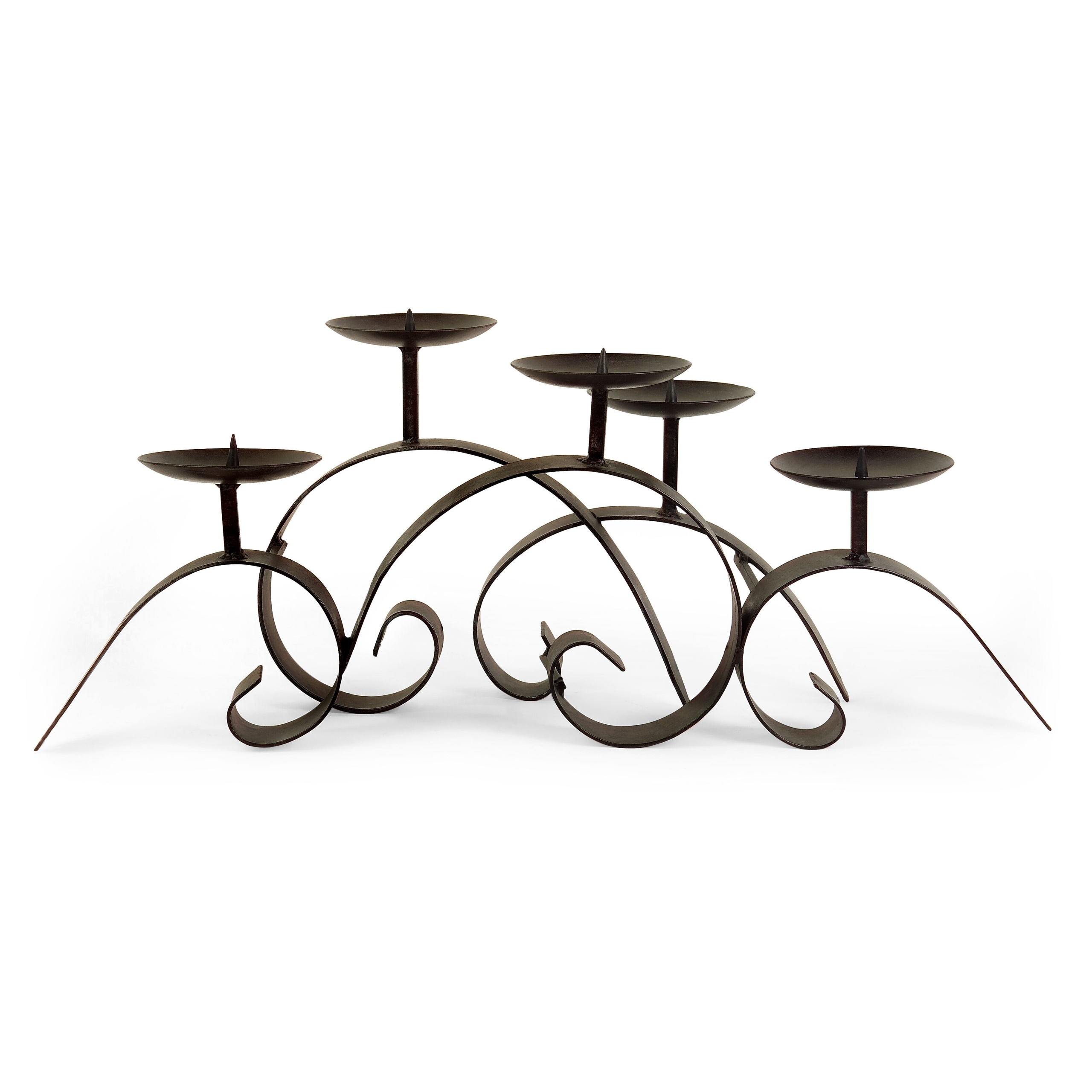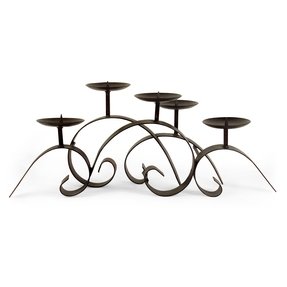 Wrought Iron Centerpiece Candelabra
It is a centerpiece candelabra that is made of iron and holds five pillar candles. It is perfect for your dining room table, fireplace, bedroom and more. The iron banding is strong and wide. It looks very beautiful and elegant.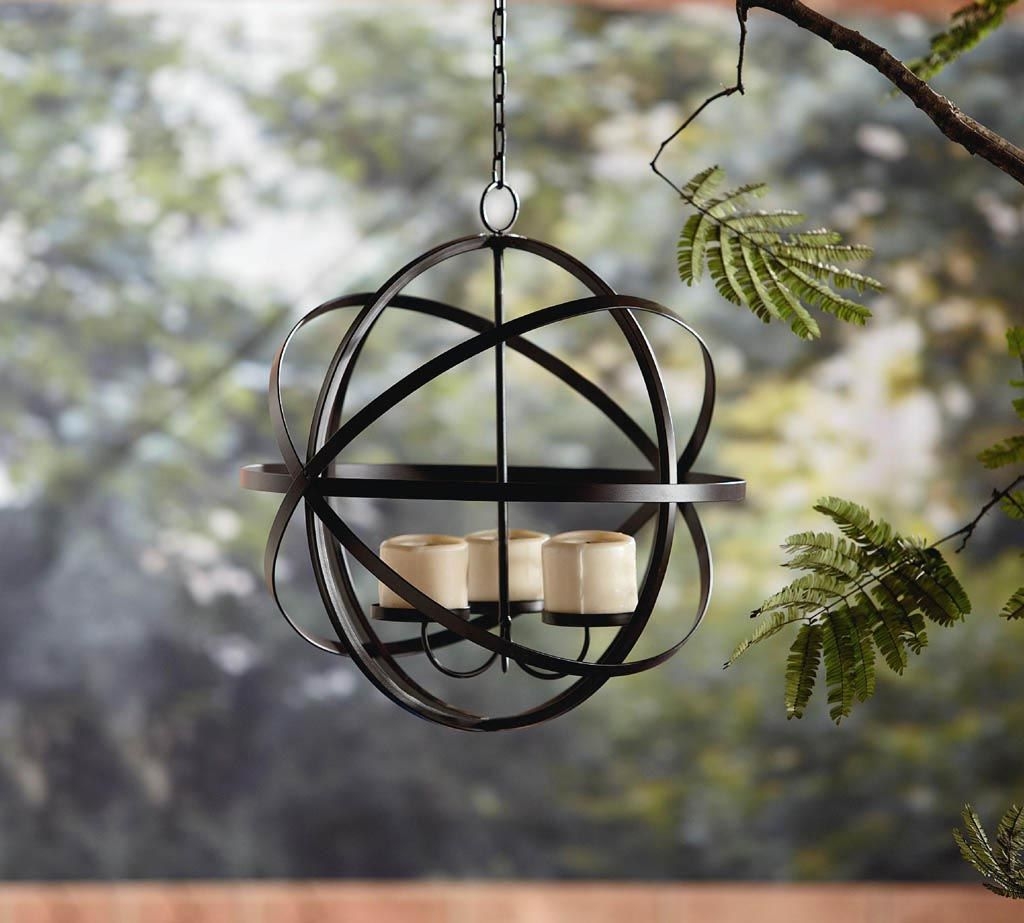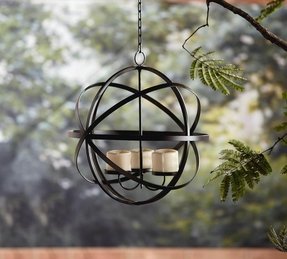 A captivating candle holder for outdoor usage, characterized by durable wrought iron construction and attention to every detail. The holder is suspended from a strong metal chain, and accommodates up to 3 candles at the same time.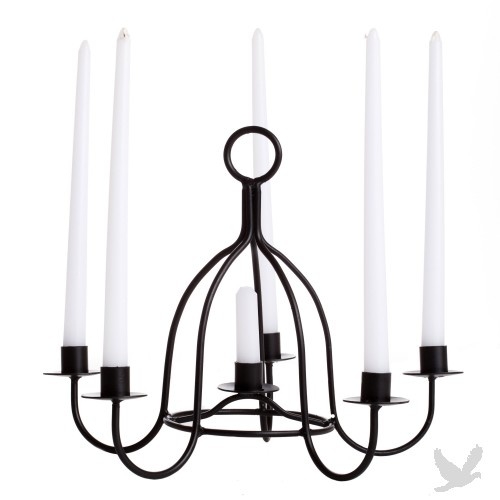 This hanging candle holder chandelier is made from wrought iron, which allowed to create a smooth, slender form of a unique shape. Offering space for 6 candles, it will beautifully illuminate any dining or living room.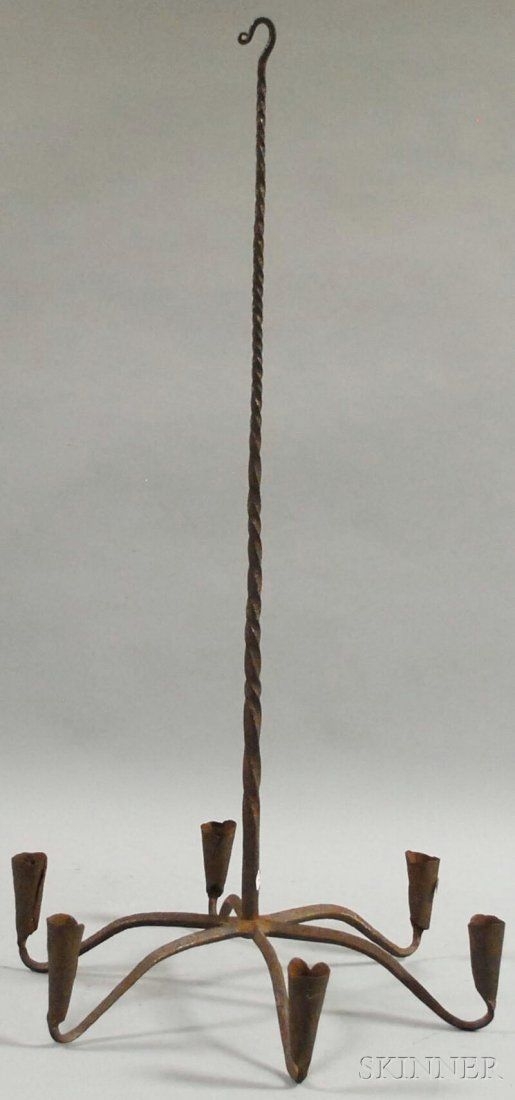 This iron six-light hanging candelabra is such a great complement to old-fashioned and primitive-style interiors. Rusted iron speldindly adds charm. From your kitchen to your living room, a great choice for everyone who loves castle primitive-style interiors.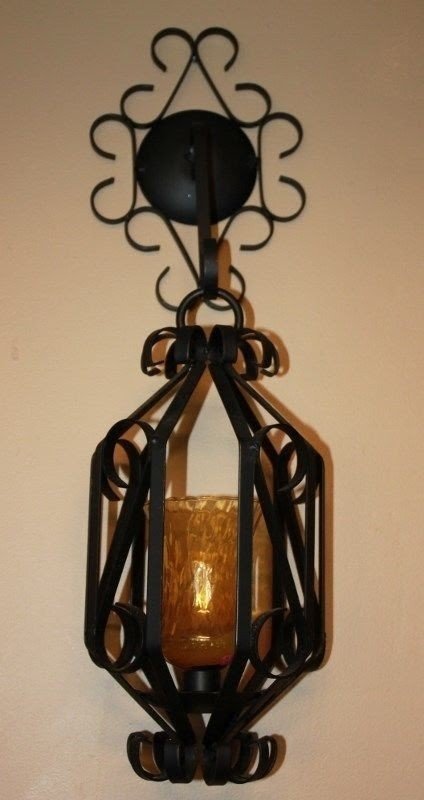 Add a vintage style to your apartment, and choose this vintage hanging candle holder lantern wall decor. This product is made of wrought iron, and measures 13 inches tall.


Beautiful iron hanging lamp. Iron means durability, and rich ornamentation will make all of your guests drop dead with envy. Glass candle holder included, to make sure it's safe to use. Perfect both for indoor and outdoor purposes.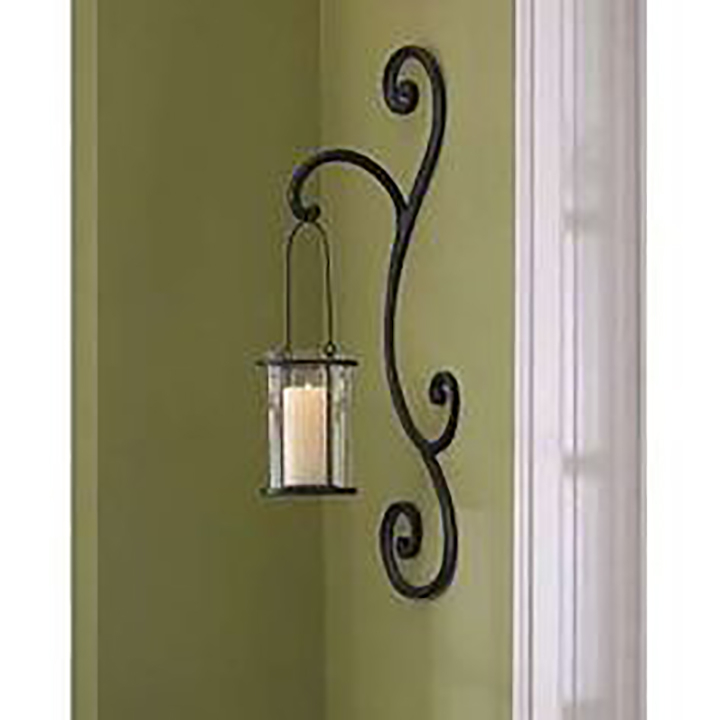 Crafted of durable wrought iron and nicely powder coated, this candle holder hold one candle at a time. It's beautified by stylish scrollwork, and a cylindric hurricane made of clear glass and placed in a metal frame.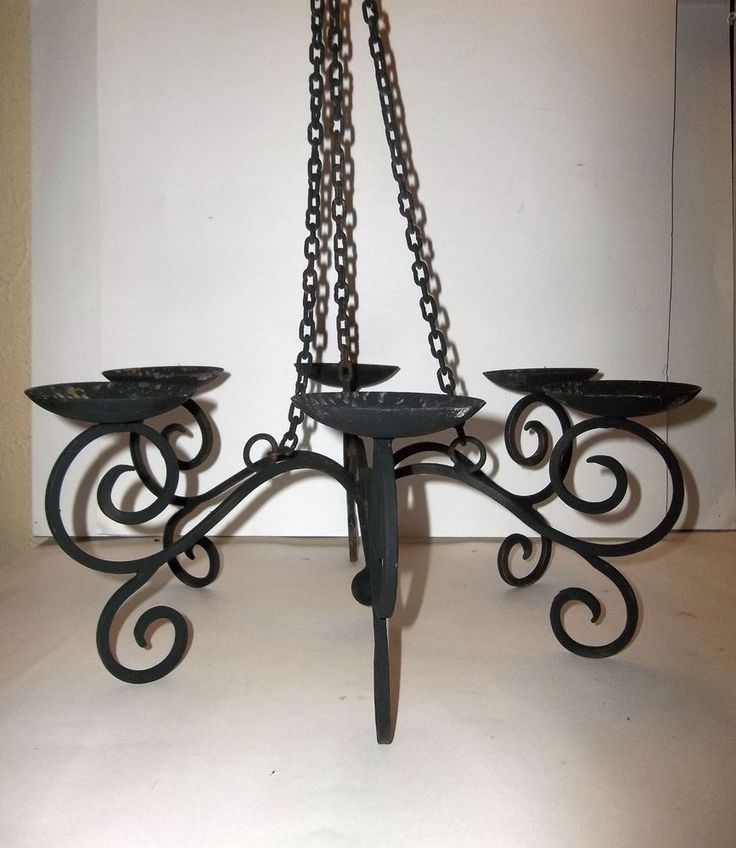 Vintage WROUGHT IRON Gothic SPANISH REVIVAL CANDELABRA Hanging Candle Holder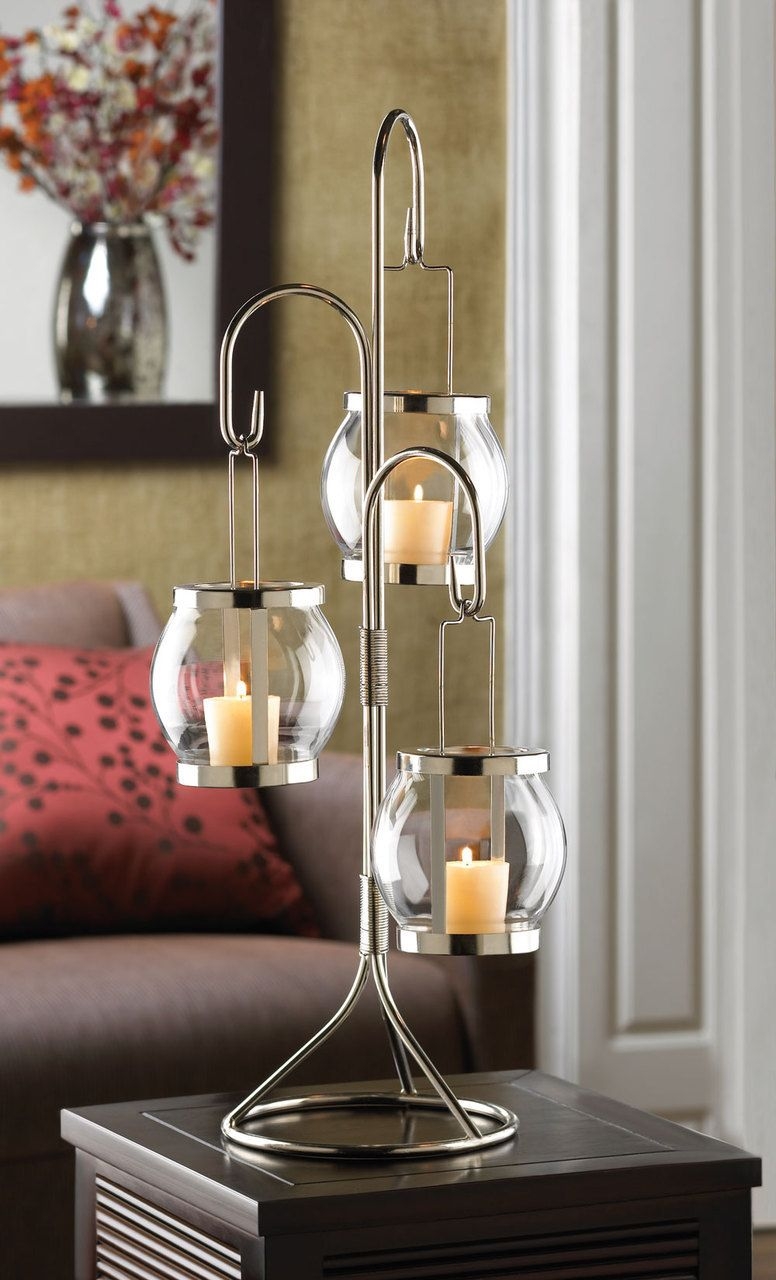 HANGING BULBS GLASS CANDLE HOLDER IRON STAND CENTERPIECES 24" TALL NEW~10015438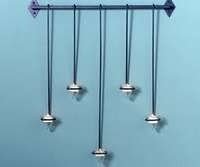 Download Our Best Picks For Wrought Iron Candle Holders Centerpiece

Tuscan decor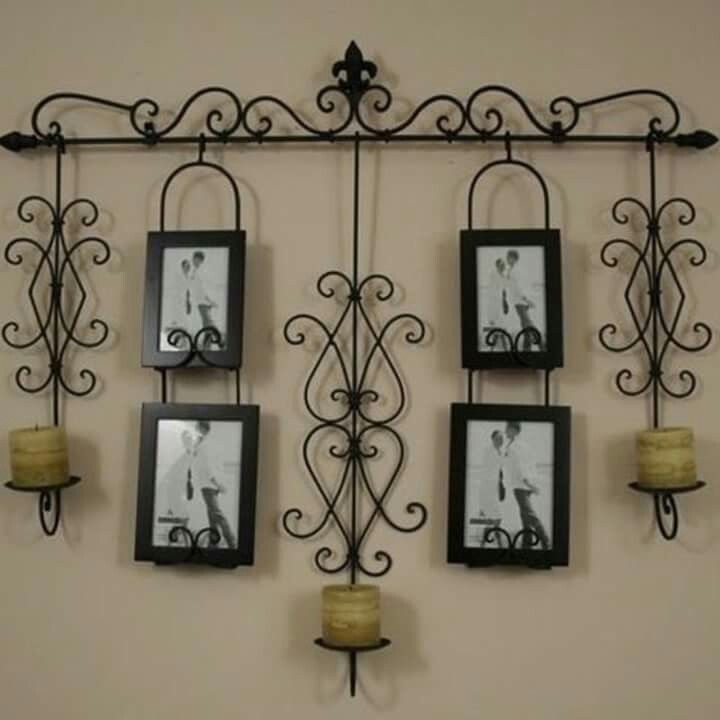 Beautiful large wall decor made of wrought iron finished in black. It consists of 1 horizontal rod with top and end finials, 3 length-varied vertical rods with candle holders and 2 hangers for photo frames. All elements are decorated with scrolls.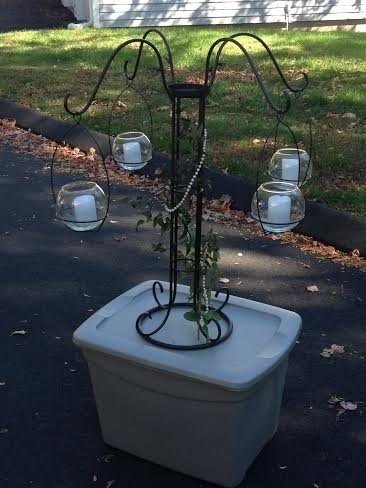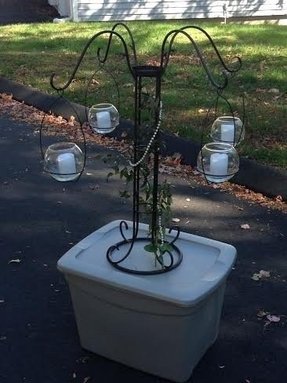 A beautiful traditional table candlestick featuring a frame of thin iron rods with a black finish. It has a circular base with scrolls, 4 tall straight supports and 4 S-curved arms with oval dangling holders for spherical shades of clear glass.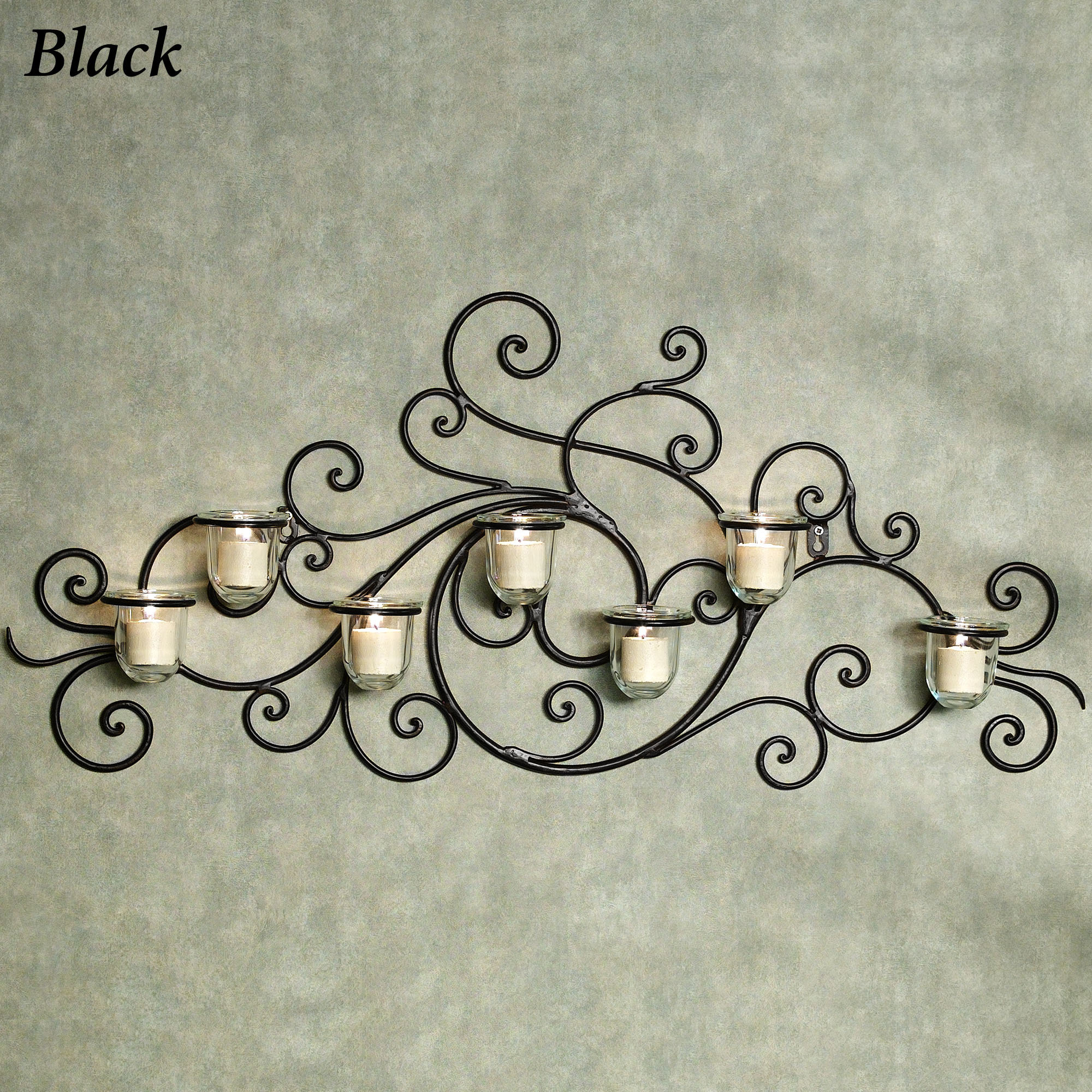 This captivating wrought iron wall candle holder is a unique combination of metal construction with glass containers on the path. The whole introduces a unique atmosphere to the decor, due to the subtle candle light and attractive design.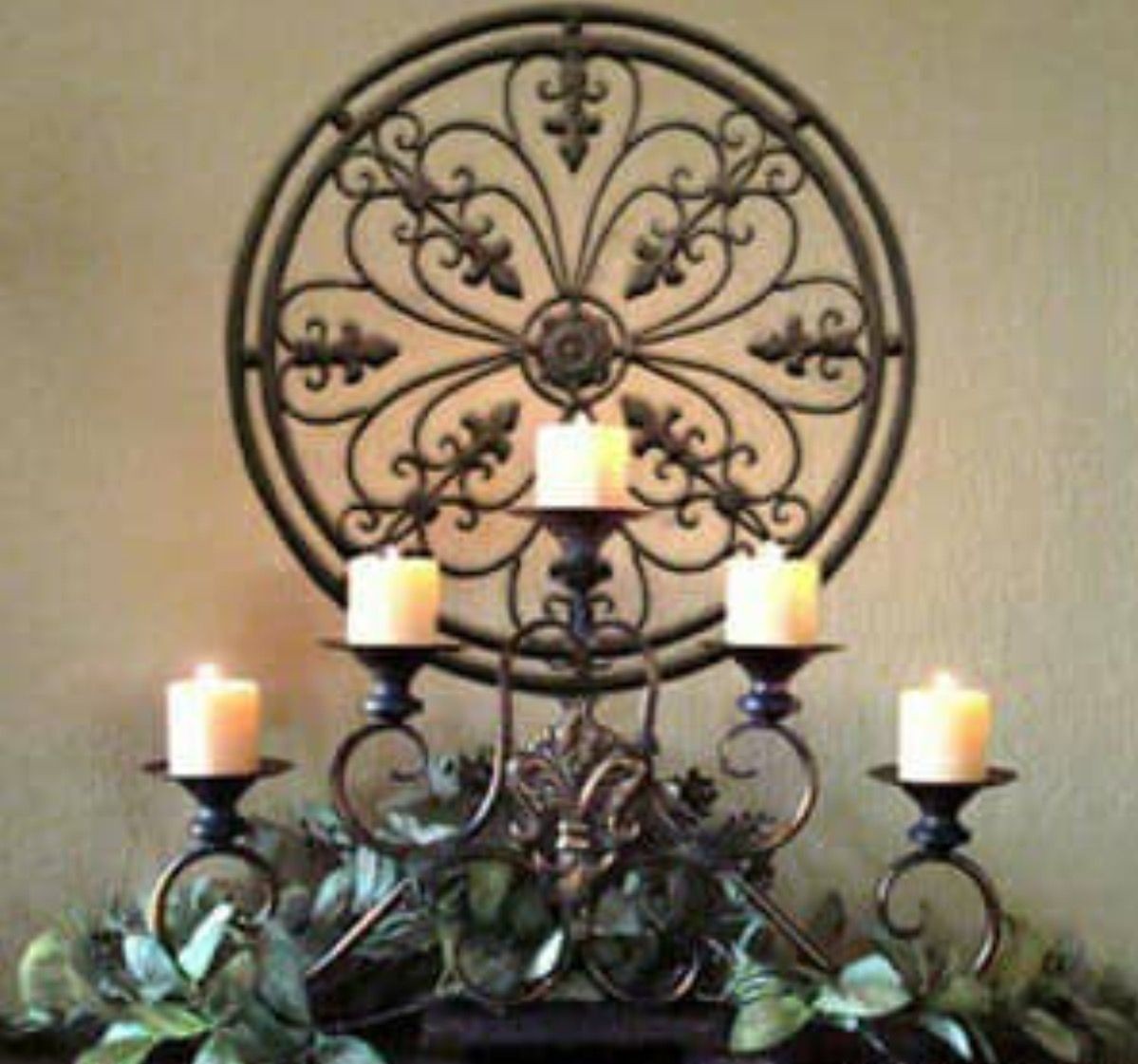 Add a fabolous decor to your apartment and choose this magnolia leaves and bronze wrought iron hanging candle holder. Get it for yourself or buy it as a gift. It satisfies the sophisticated taste.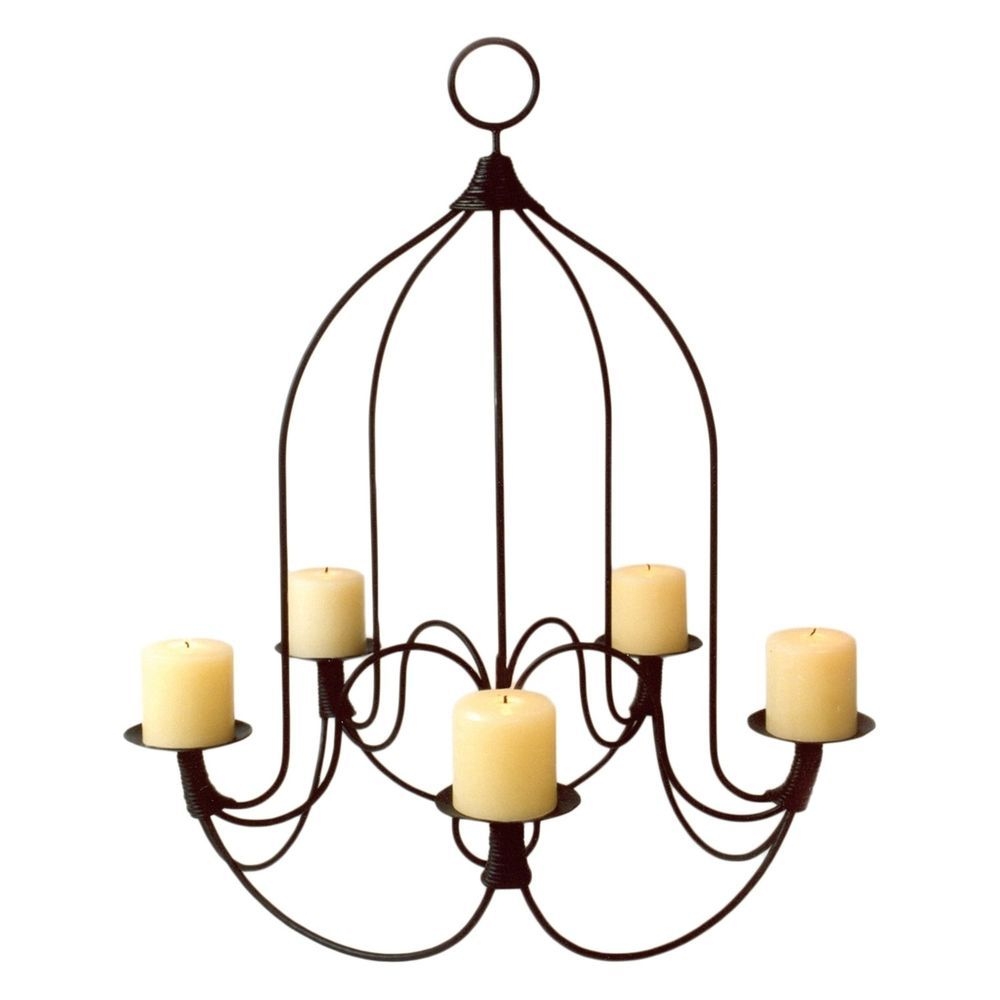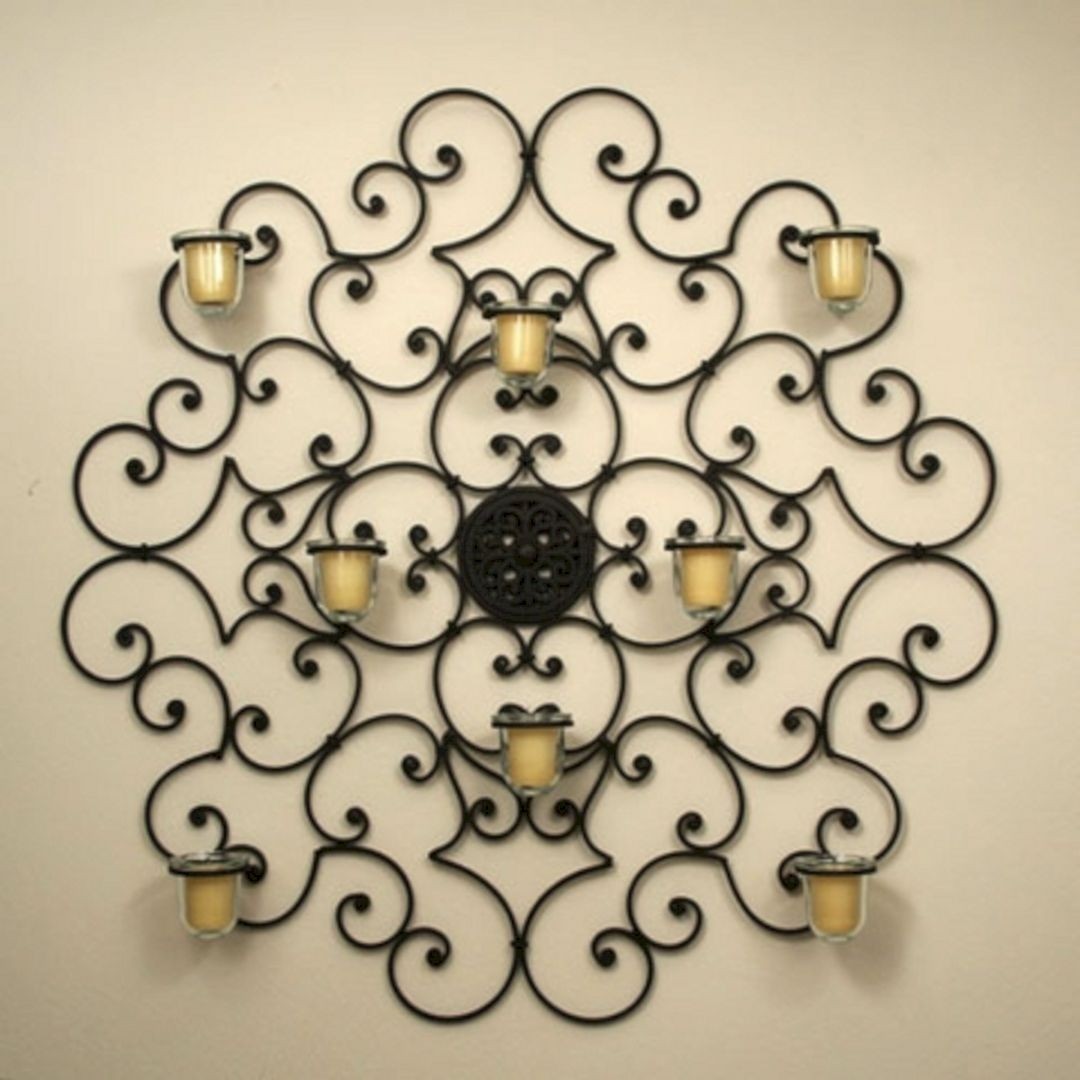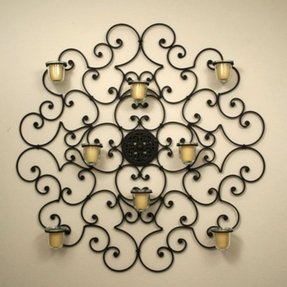 A wonderful original piece to hang on the wall in living zone. This wrought iron candle holder has eight candle holders and sophisticated shape. Everyone will tell you how cool it looks in your home.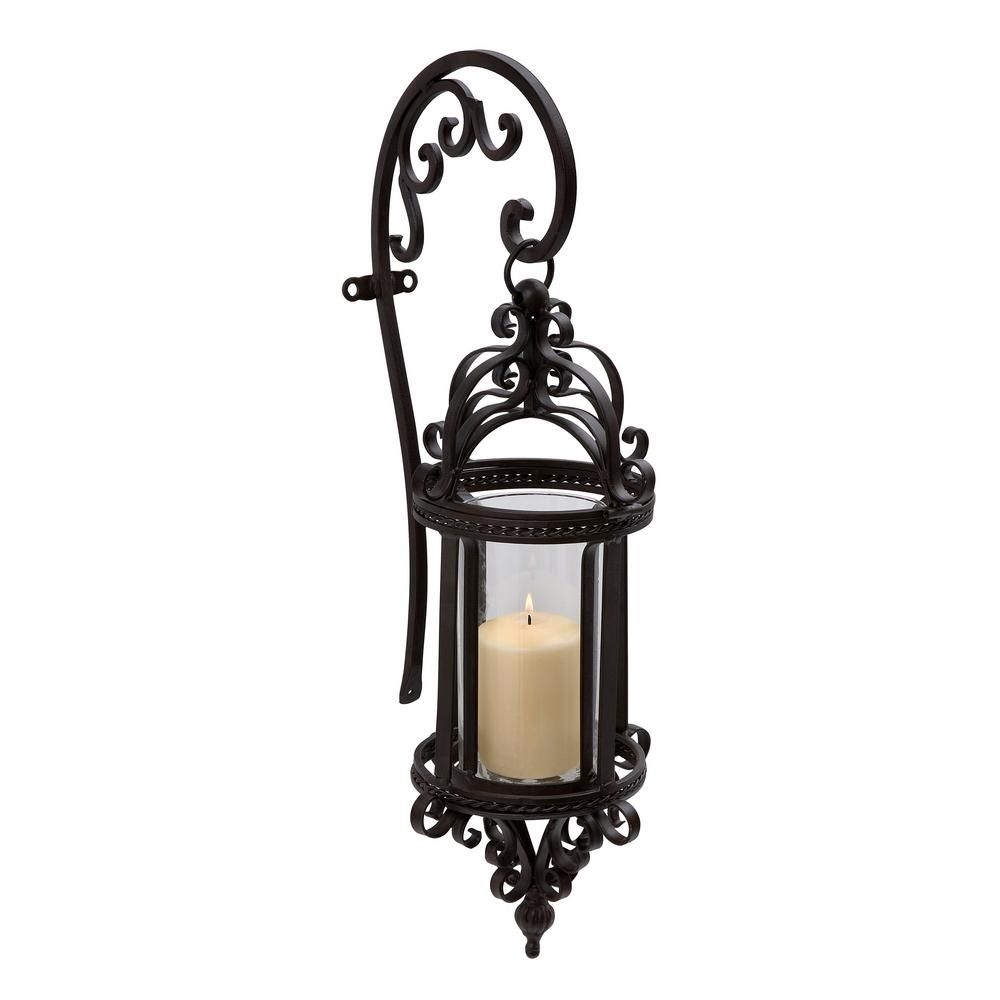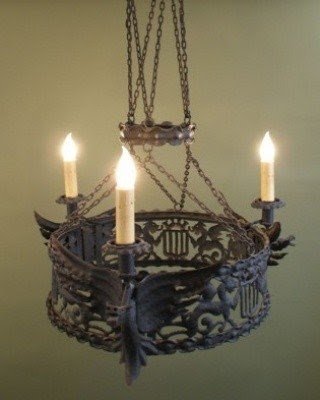 Why not go for a piece of true, refined beauty with this revival wrought iron structured chandelier? It comes with three little candle holders and sports the sublime, durable hanging structure.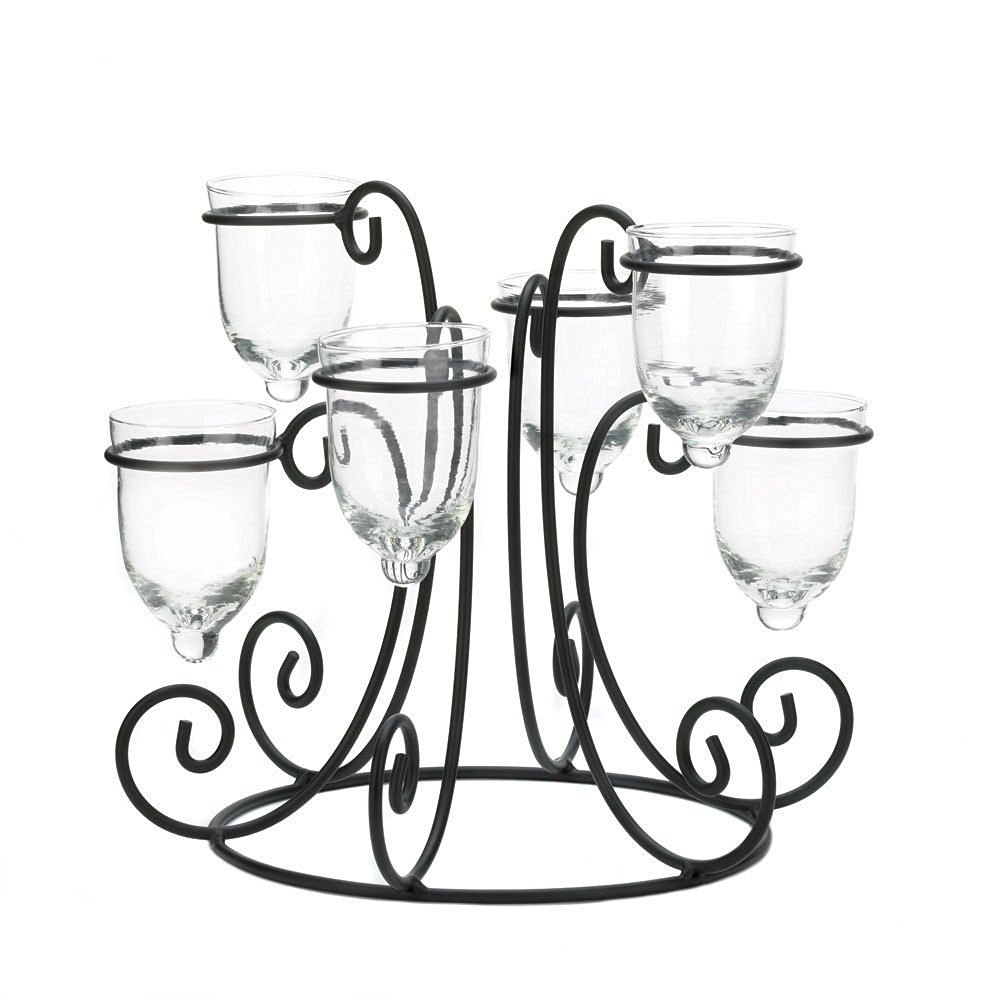 Wholesale Candle Accessories > Candle Holders > Wrought Iron Candle ...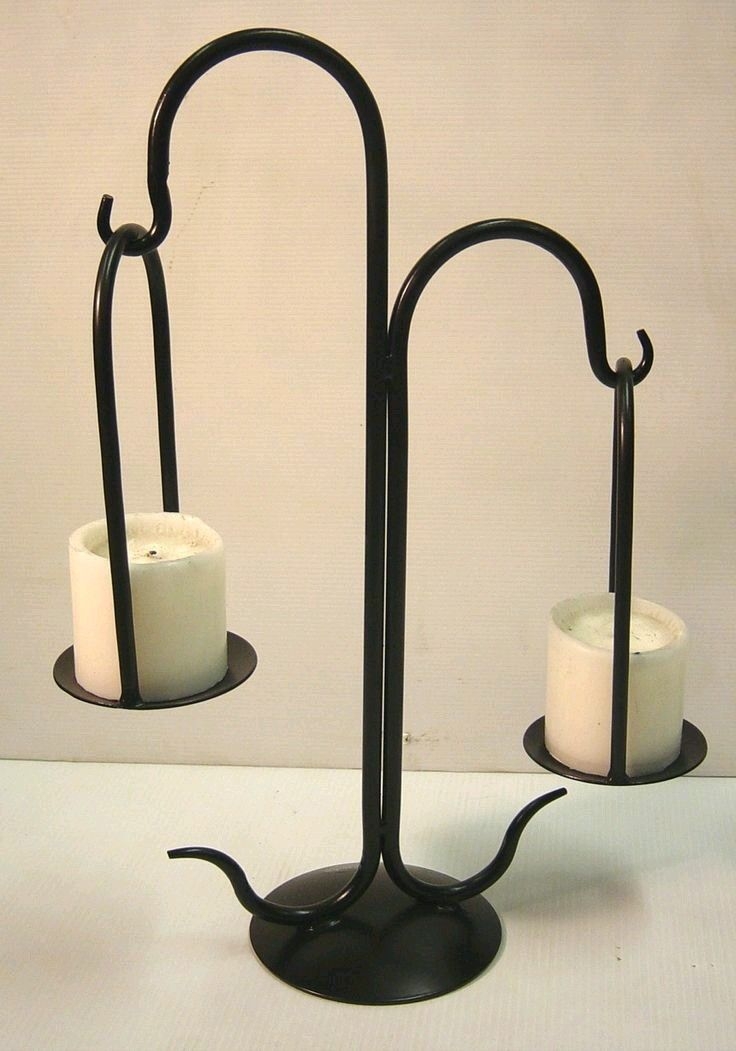 The slim wrought iron construction and impressive dough details create a unique candlestick that captivates. The steel constellation makes the whole stable, and the motif of the balance adds all the uniqueness.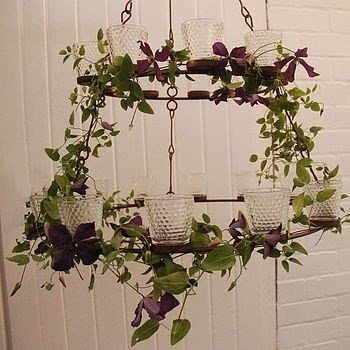 This hanging candle holders constitutes a lovely composition for one's living room, combining a lighting fixture with some greenery. The whole construction bases on solid and formable wrought iron.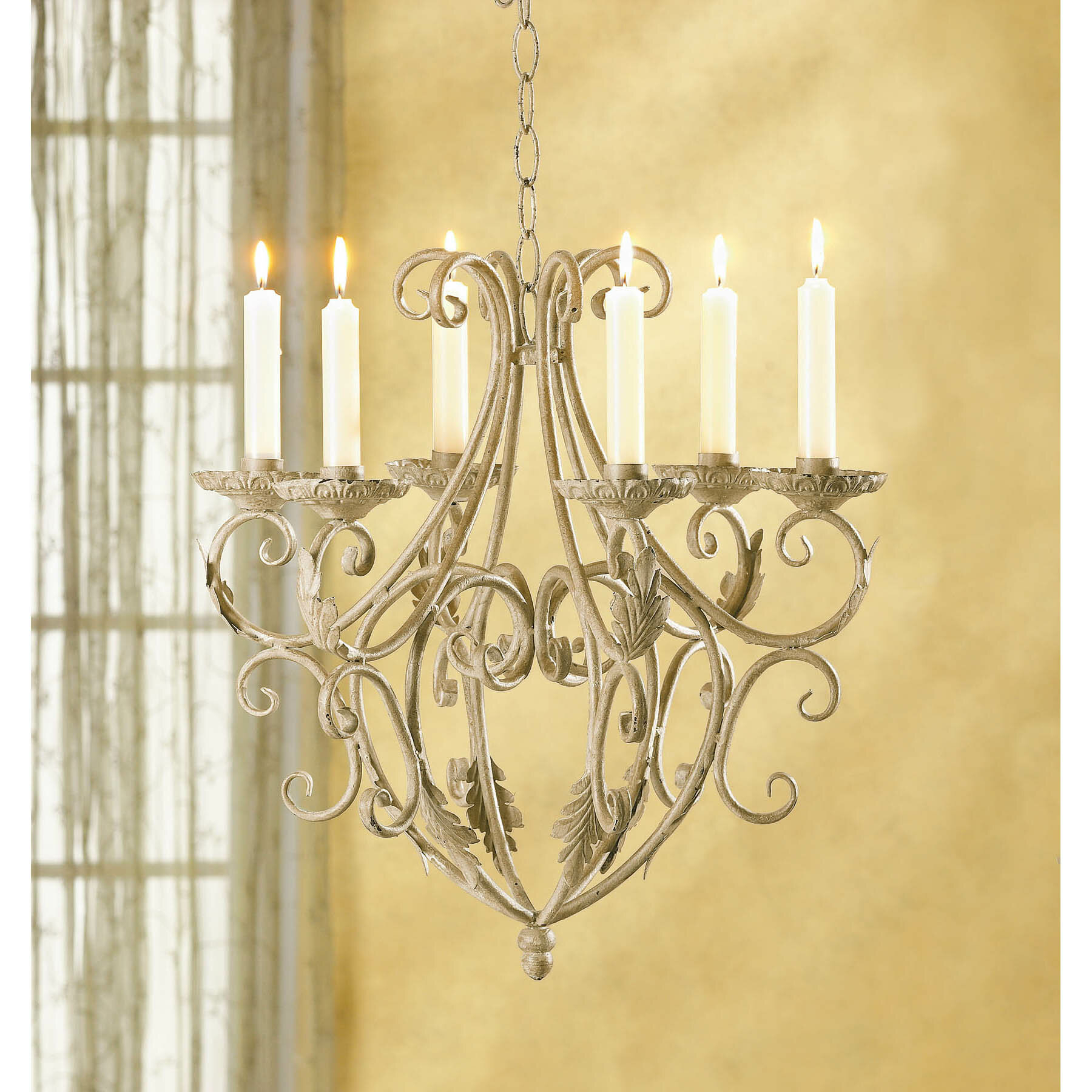 ... WORLD HANGING CHANDELIER CANDLE HOLDER WROUGHT IRON Light Lamps NEW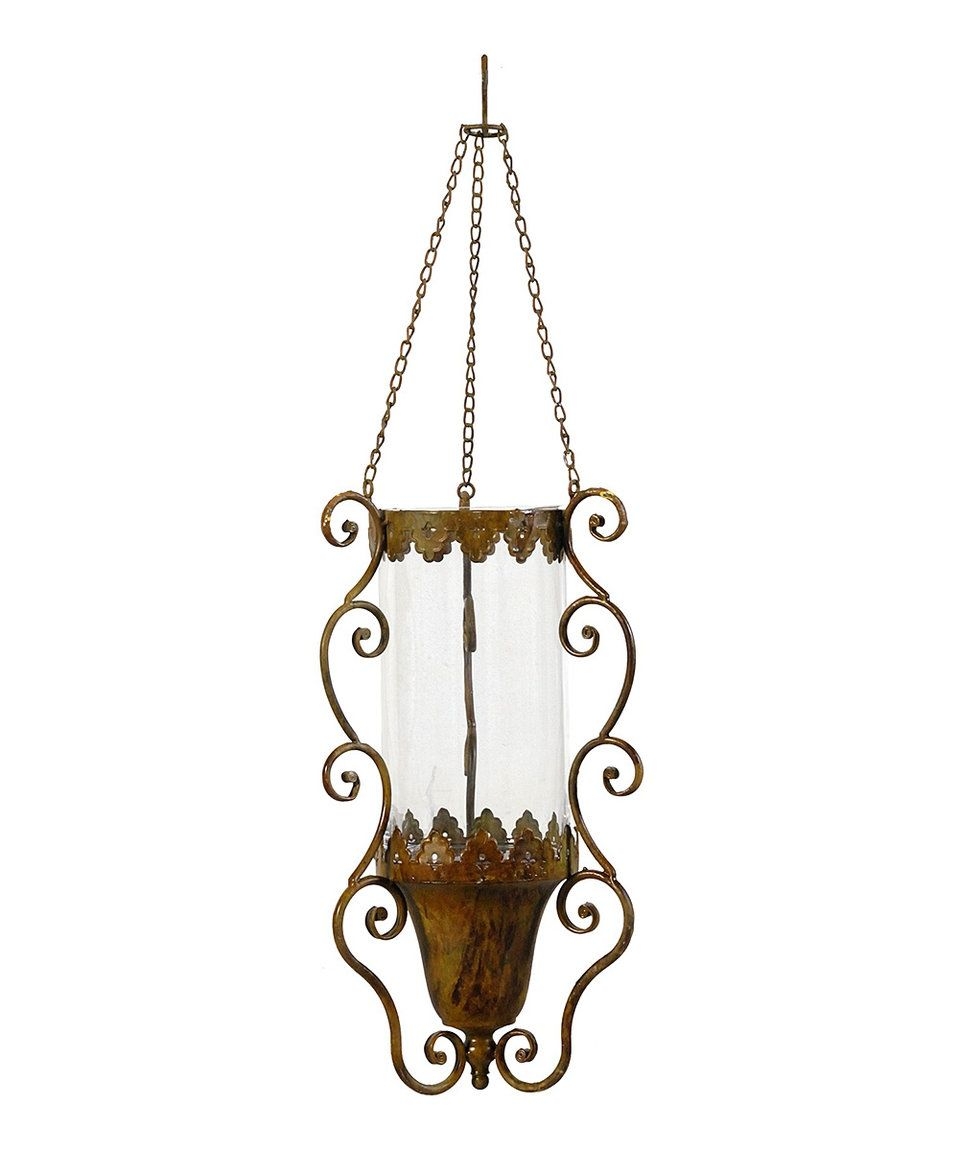 Wrought Iron Hanging Candle Holder Chandelier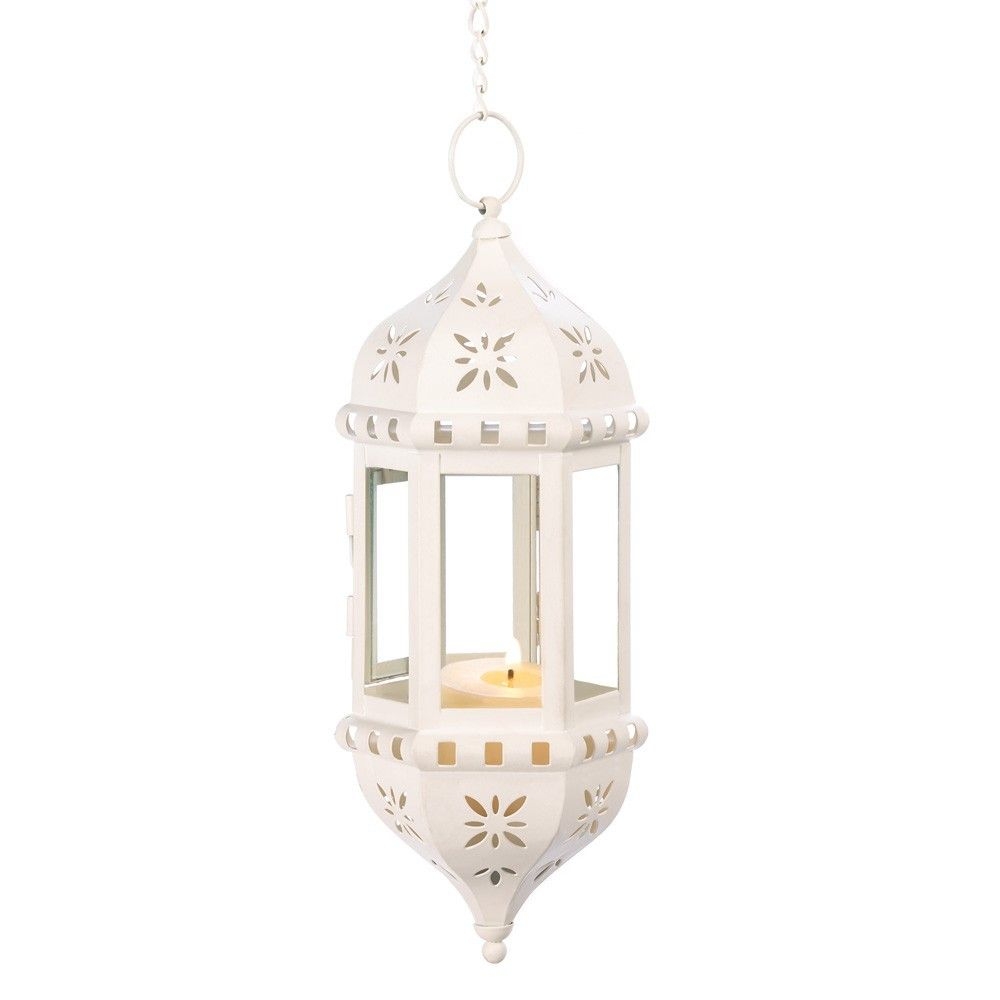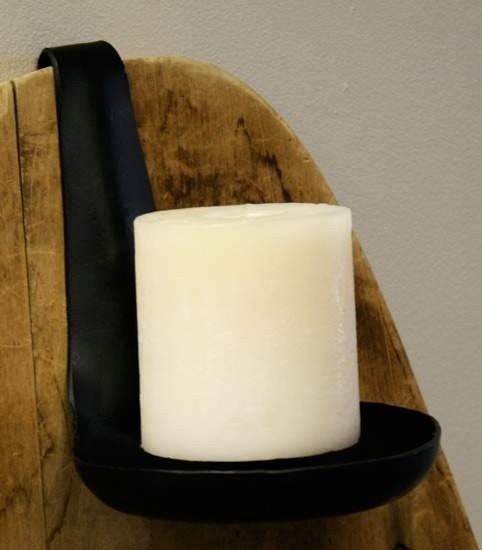 Colonial Black Wrought Iron Spoon Candle Holder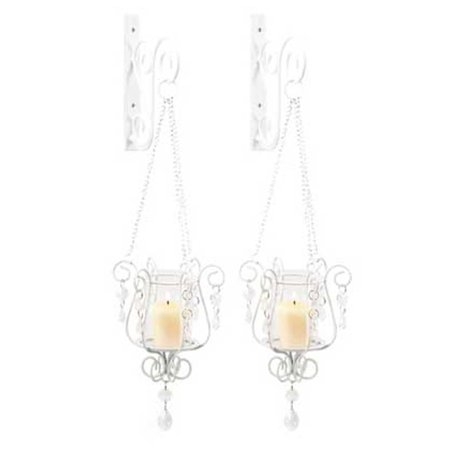 A bit of medieval romance cannot hurt especially on the veranda, or in a garden where hanging metal wrought iron candle holders may hang, full of flourishes and floristic ornaments, but finished in white.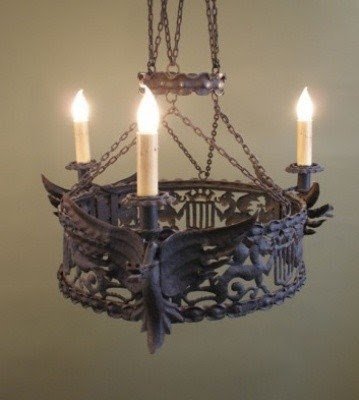 Exceptional Spanish Revival cut iron chandelier with 3 gargoyle light ...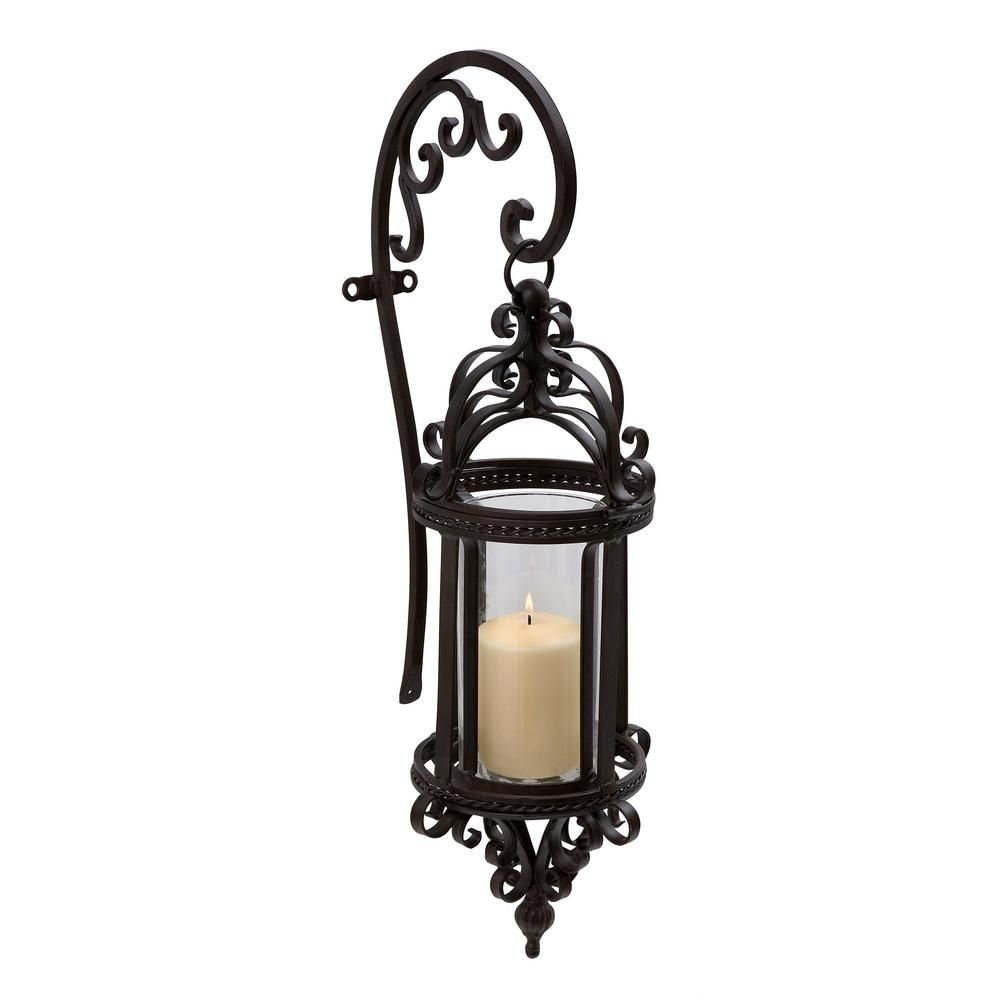 Details about Tuscan Wrought Iron HANGING WALL CANDLE LANTERN Sconce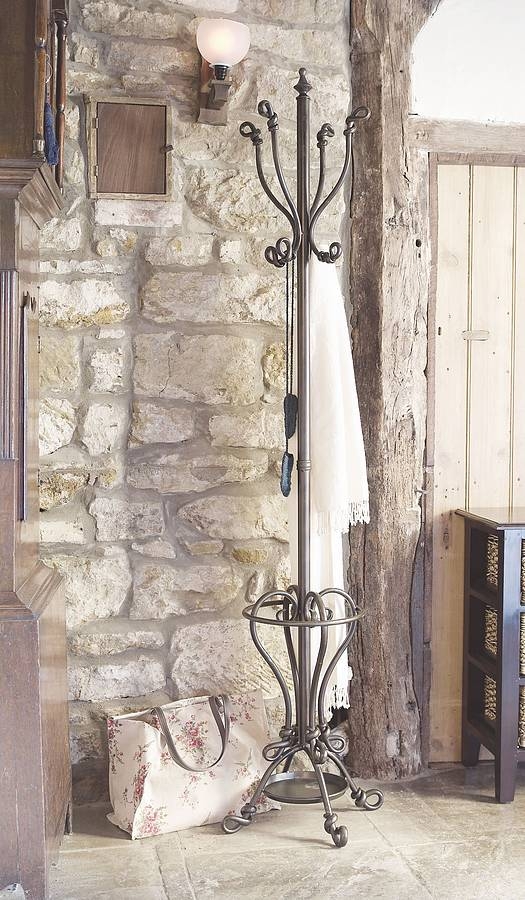 Slender Wrought Iron Coat Stand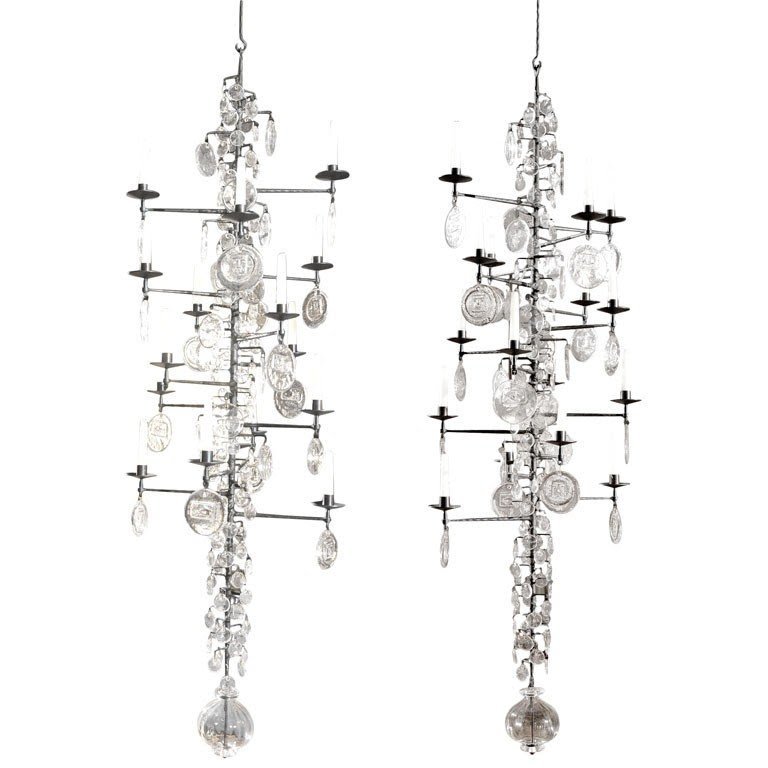 Eric Hoglund - Chandelier / Candleabra, pair.A pair of hanging candelabra/chandelier made of wrought iron and glass, Boda Nova Glassworks/Axel, Stromberg Ironworks, not wired for electricity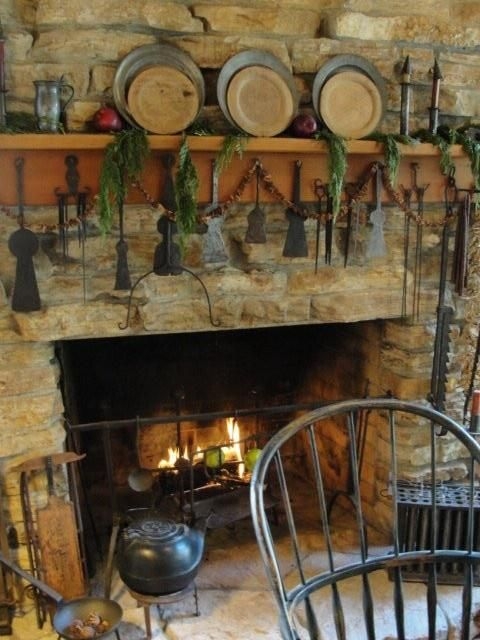 The Witch's Kitchen - Temple Illuminatus