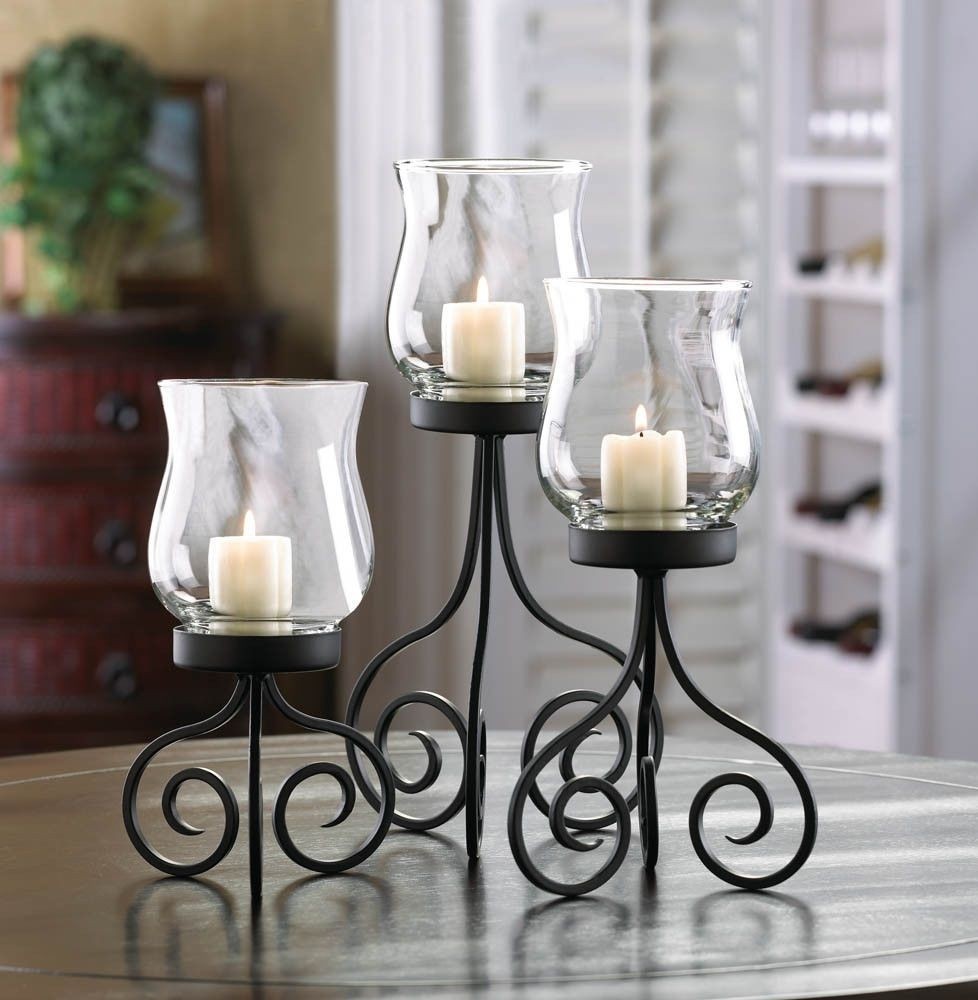 Candle holder made of wrought iron and glass. Base is finished with decorative curves. Designed for indoor use. Suitable for residential and commercial premises. Elegant decoration for each place.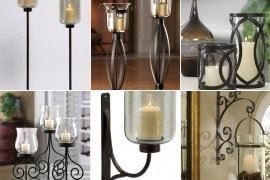 That great vintage candle stand made of cast iron, and glass vase is a beautiful combination of attractive style and functionality. Nice details with figures of the interestingly shaped stand and stones in glass delight.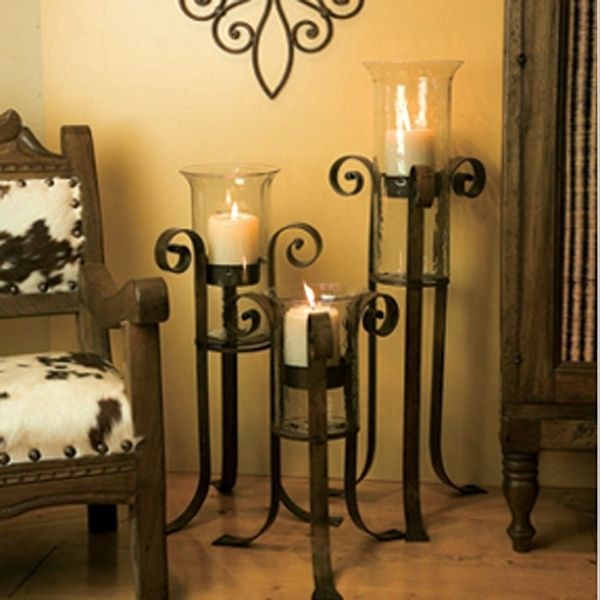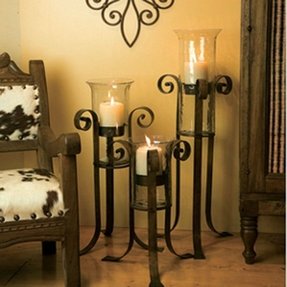 Dark Nights Crave Unique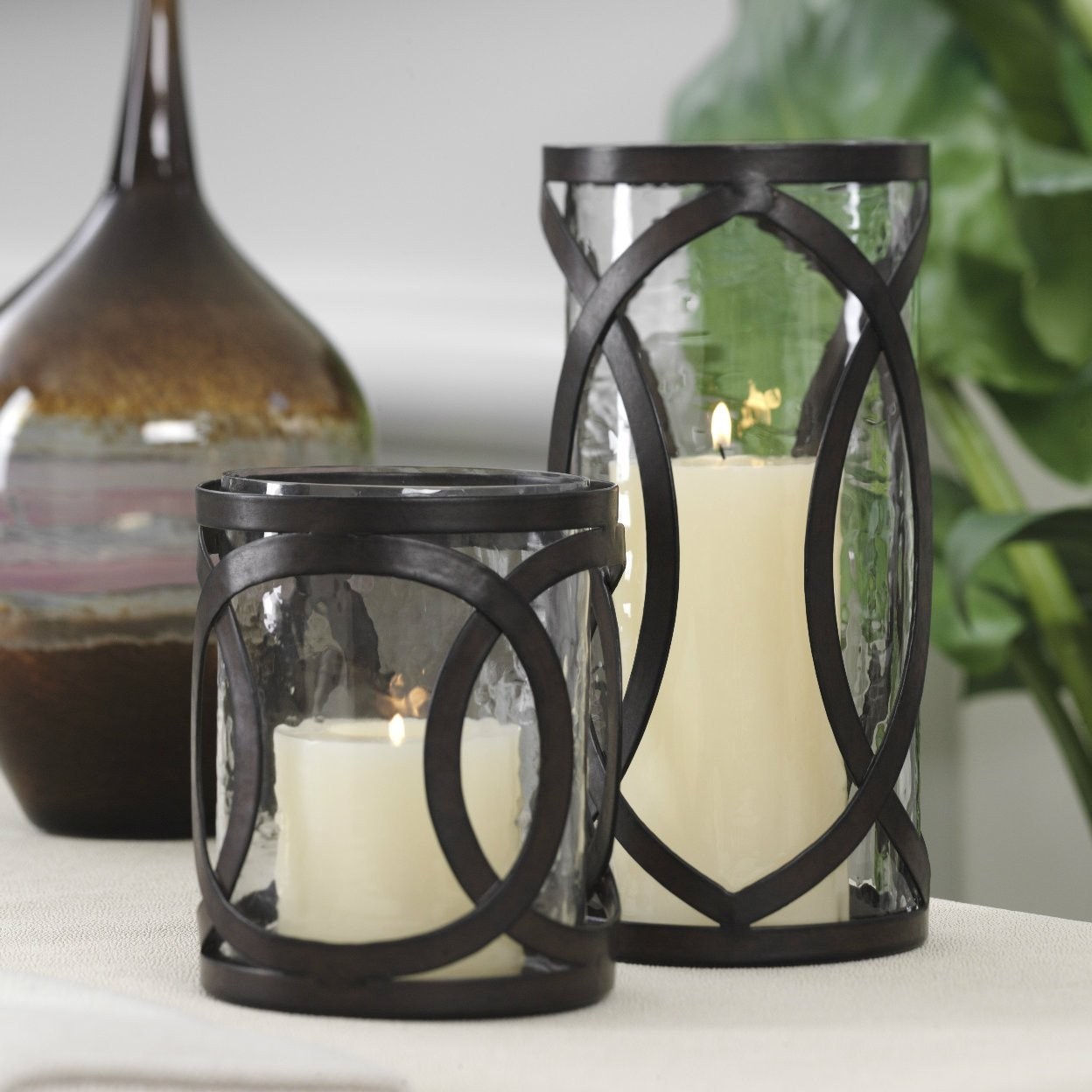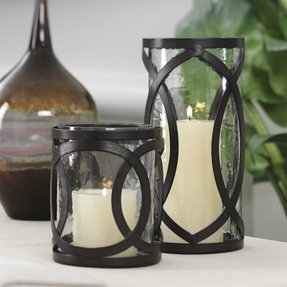 Cylindrical wrought iron hurricane candle holders made of iron and textured clear glass, coming as lanterns in two sizes: squat or tall. Dark bronze finished construction utilizes entwining circles motif.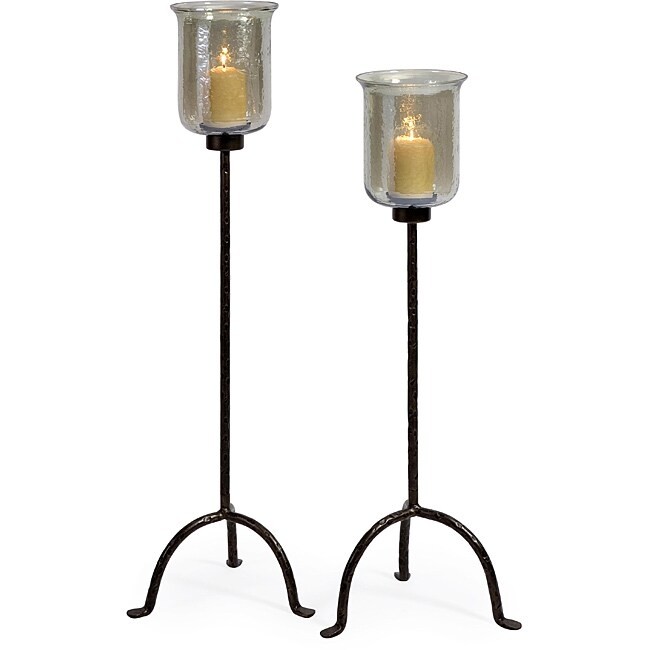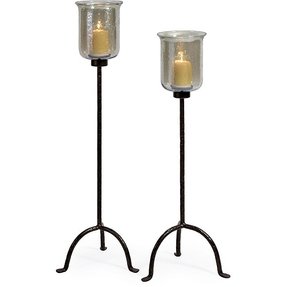 If you like the historical inspirations the candleholders made of the wrought iron could be interesting. The element covering the candle was designed of the coloured glass, what guarantee the better dispersion of the light.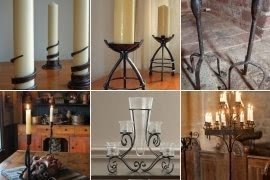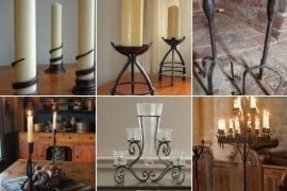 Wrought iron is perfect for containing candles. This particular set of tall candlesticks has three splayed braces at the bottom of the stick, while the platform at the top supports a glass chimney. Ornate scrollwork completes the look.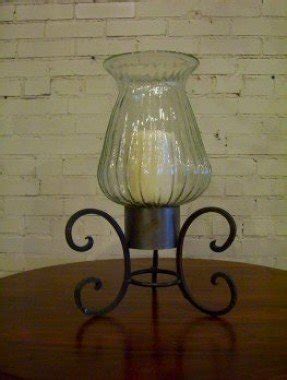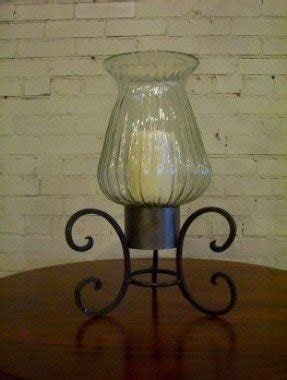 ... candles that are fabricated regionally by professional artisans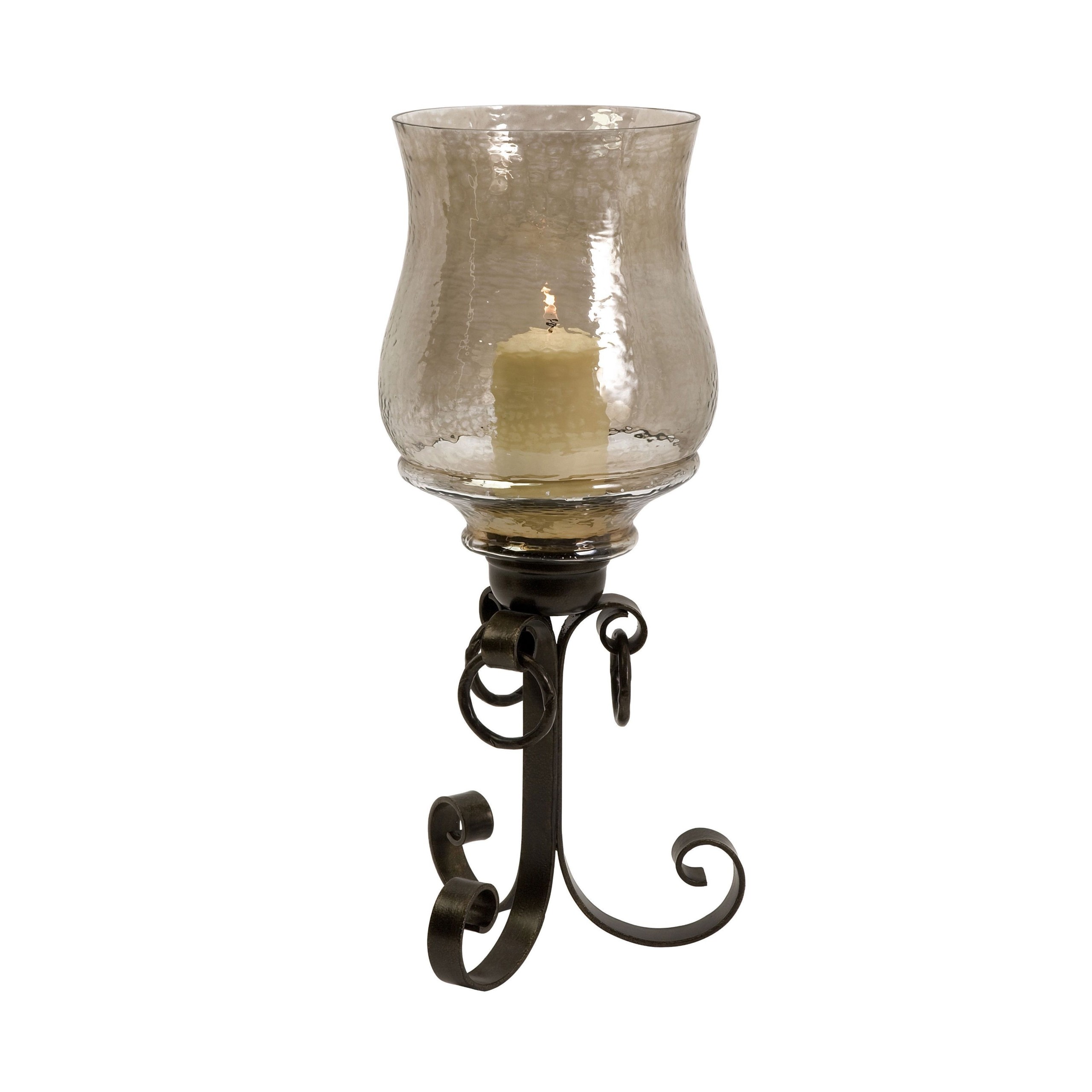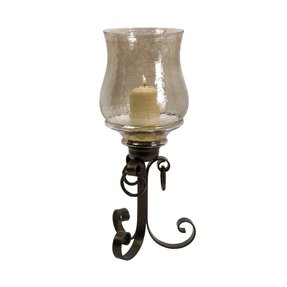 Candle holder made of wrought iron and glass. Base is finished with decorative curves. Antique accent for all kinds of interiors according to taste and need.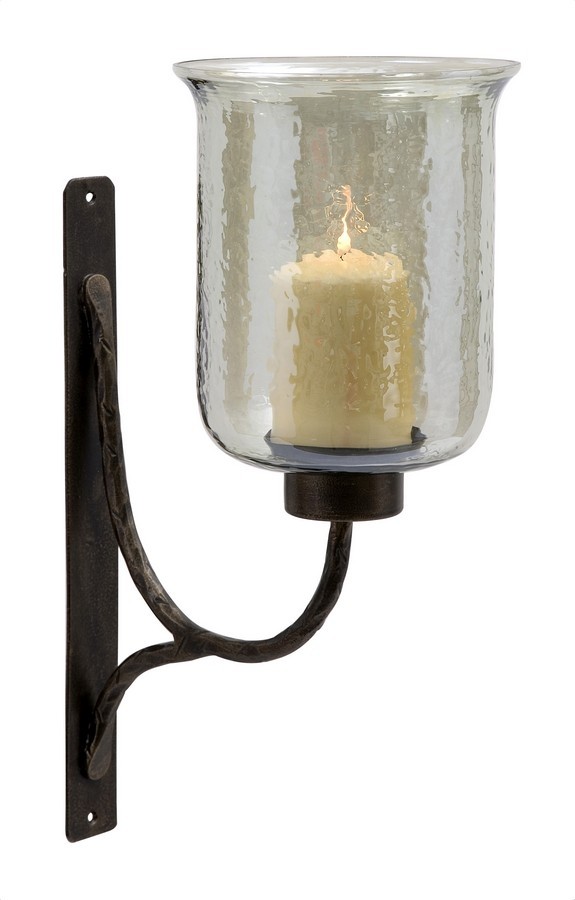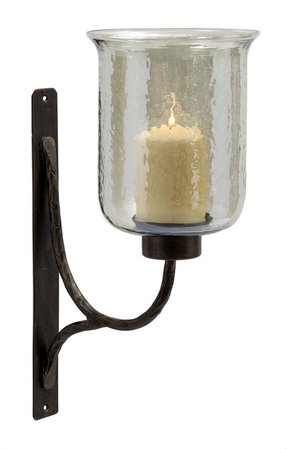 Candle holder with a solid wall mounted construction made of wrought iron. Its candle area is made of glass, so it not only provides illumination, but it also improves aesthetics. This holder is resistant to negative factors.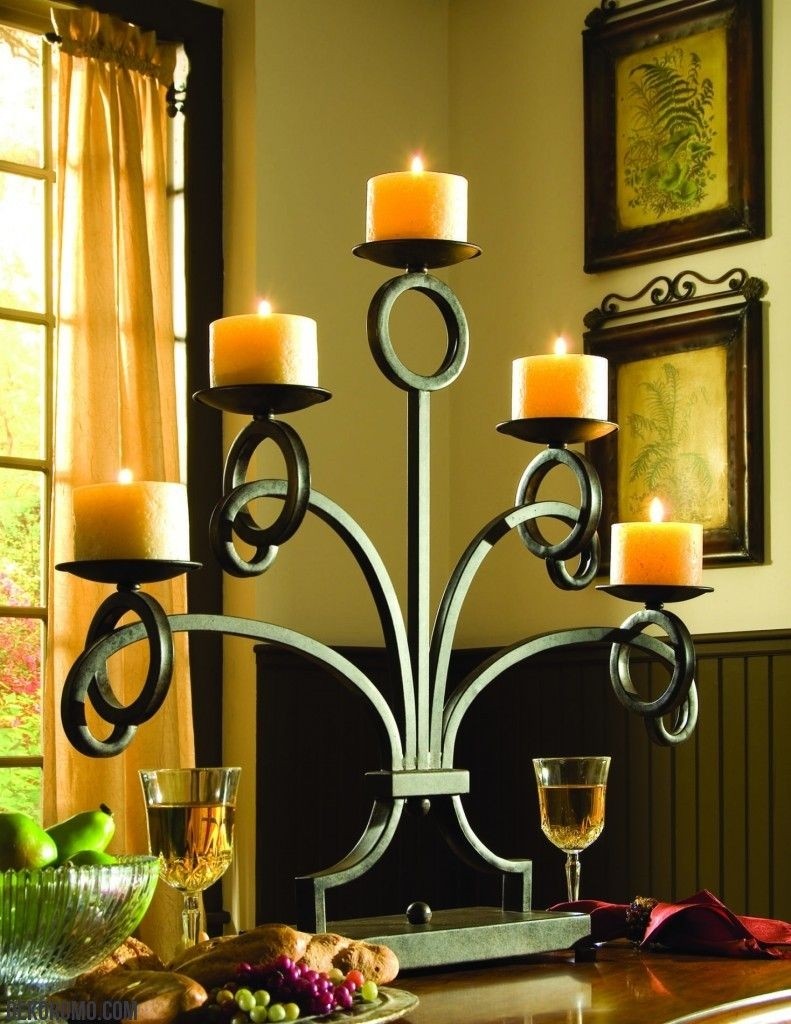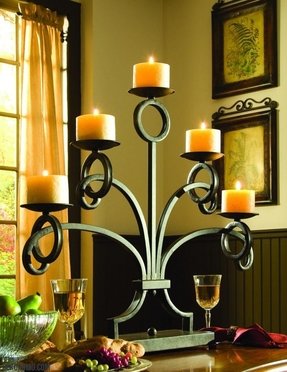 A black wrought iron holder for five candles. The construction reminding the peacock tail with the dispersed light creates a great atmosphere when you put it on the mantelshelf. It fits mainly to the rustic stylization.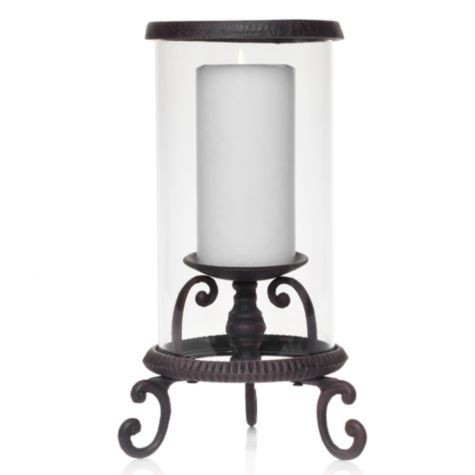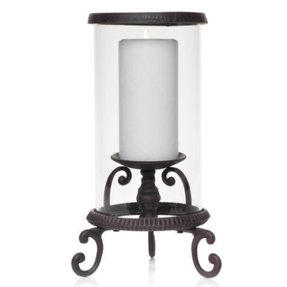 Britton Pillar Holder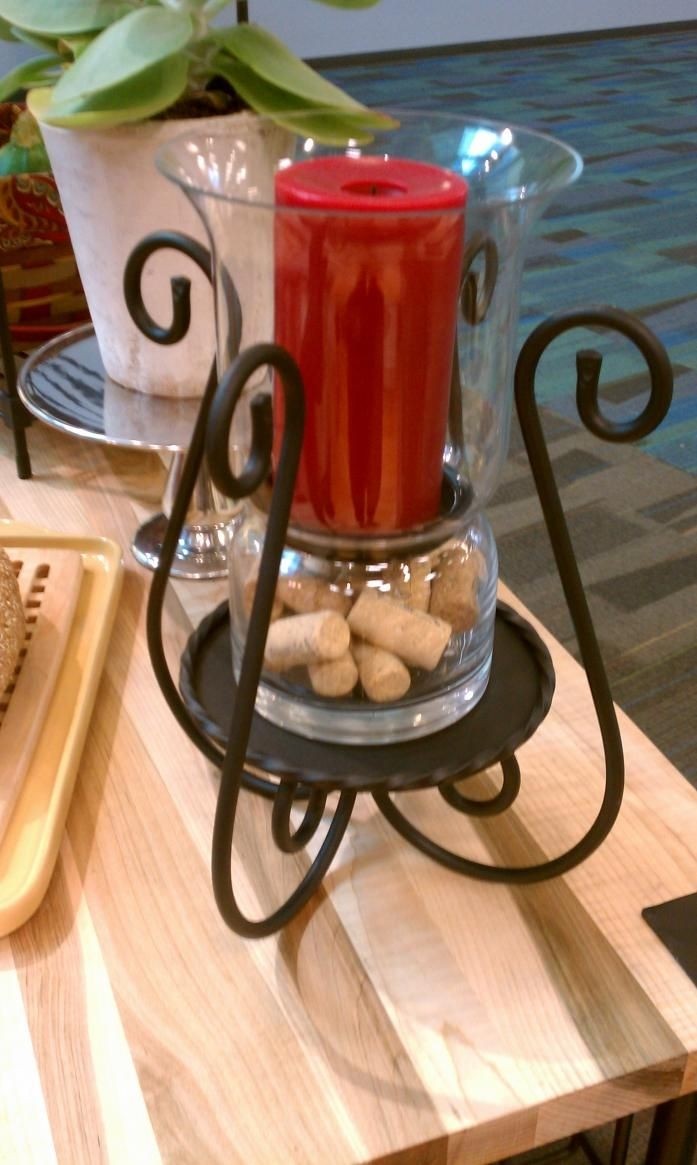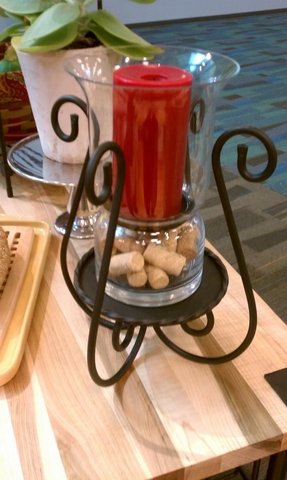 A fantastic improvement for your home decor, with attractive scrollwork and a hand-blown, clear glass hurricane. The base is made of wrought iron, with a round base and a decorative, wine cork container.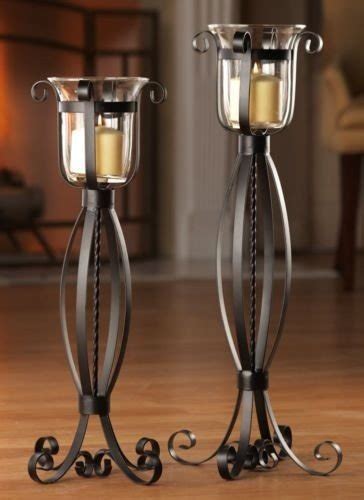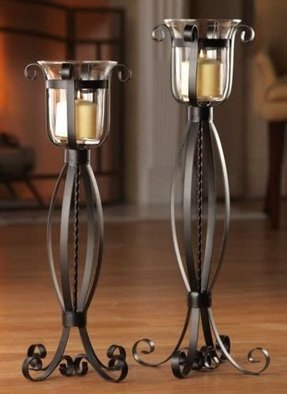 hurricane candle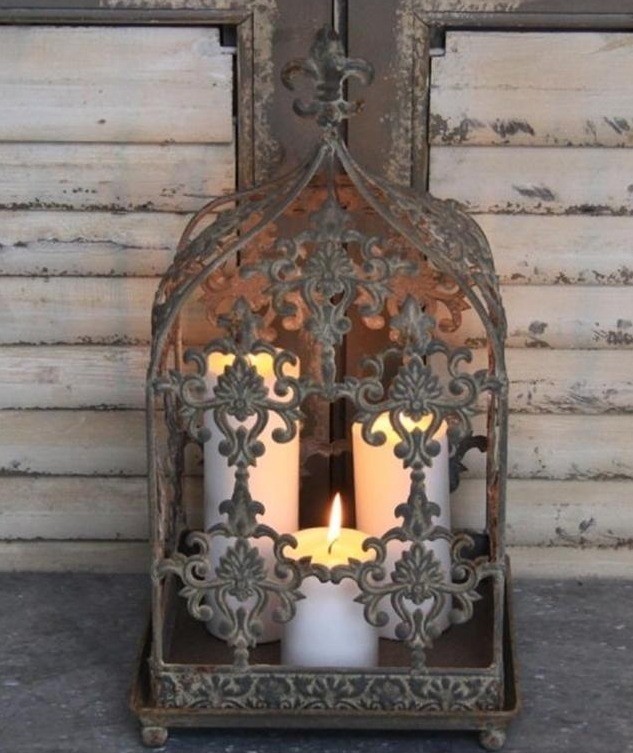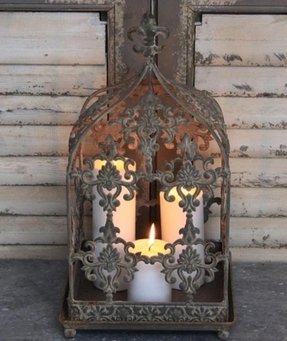 Bring a romantic ambiance into your indoor or outdoor area, with this exquisite candle lantern. The lantern features lovely, metal craftsmanship with a weathered finish, and enough space for placing up to 3 candles at one time.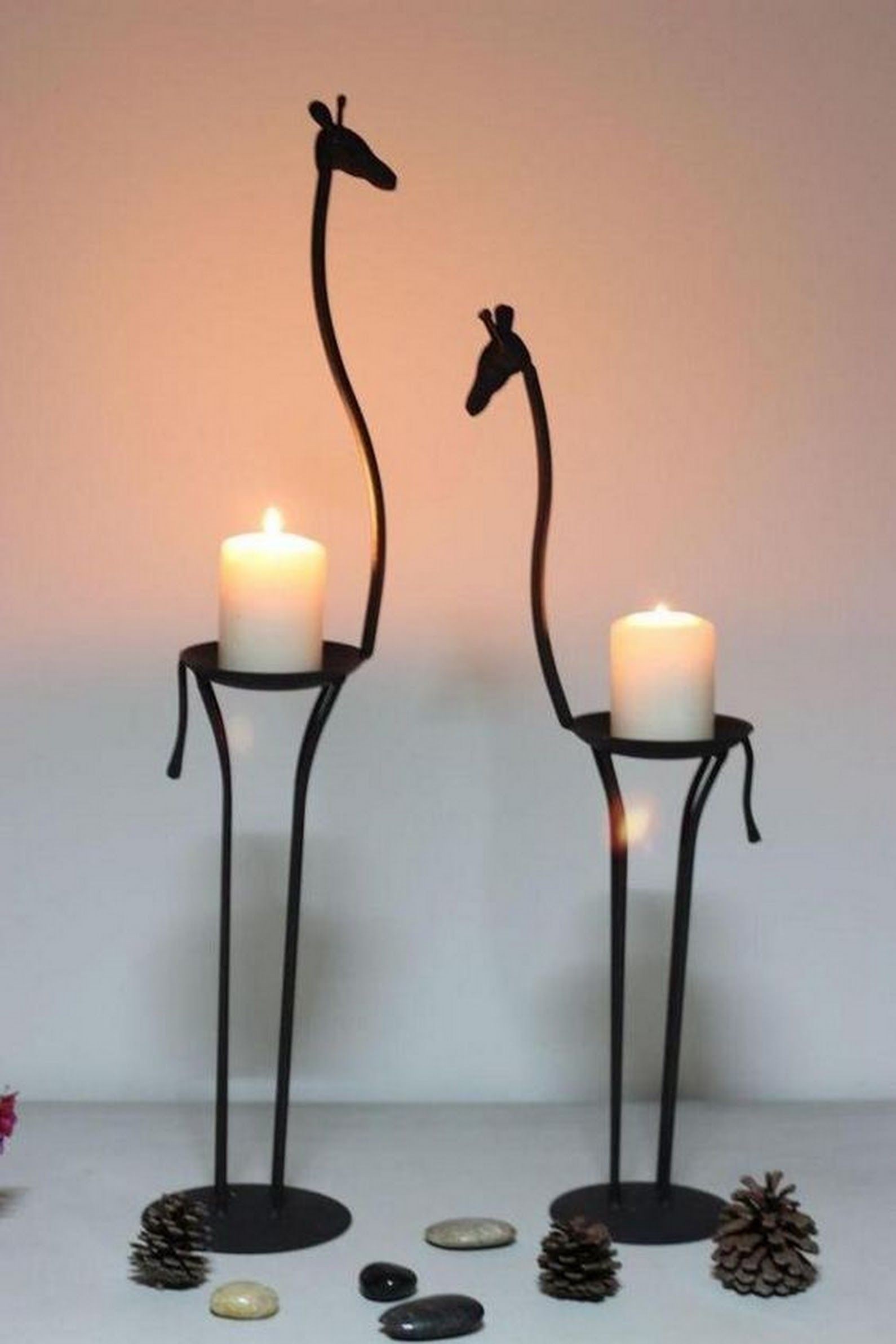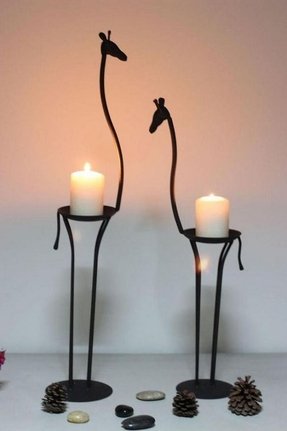 Candle holder made of wrought iron and finished with sophisticated ornamentation. Suitable for residential and commercial premises. Adds freshness and elegance to each room.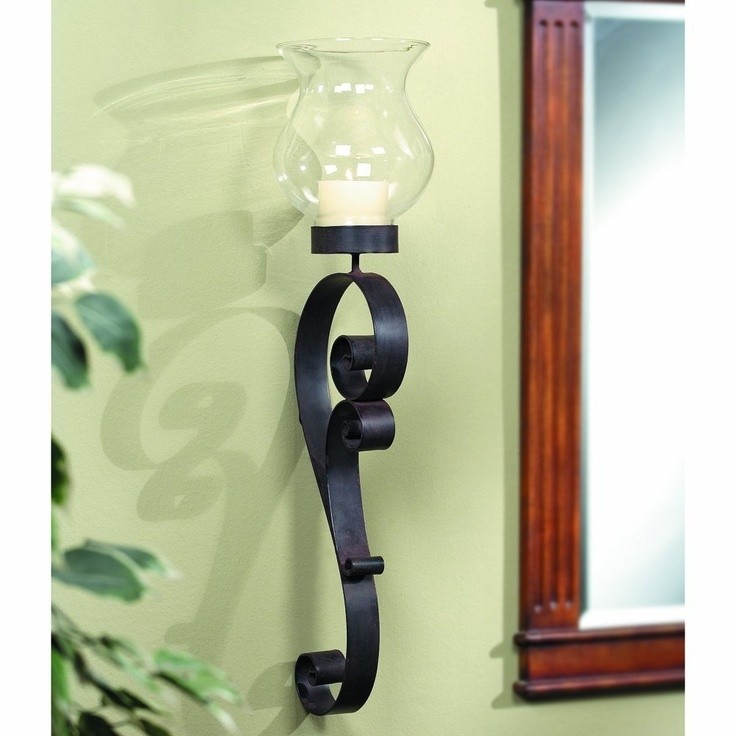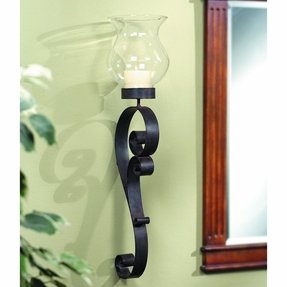 SWIRL WALL HURRICANE CANDLEHOLDER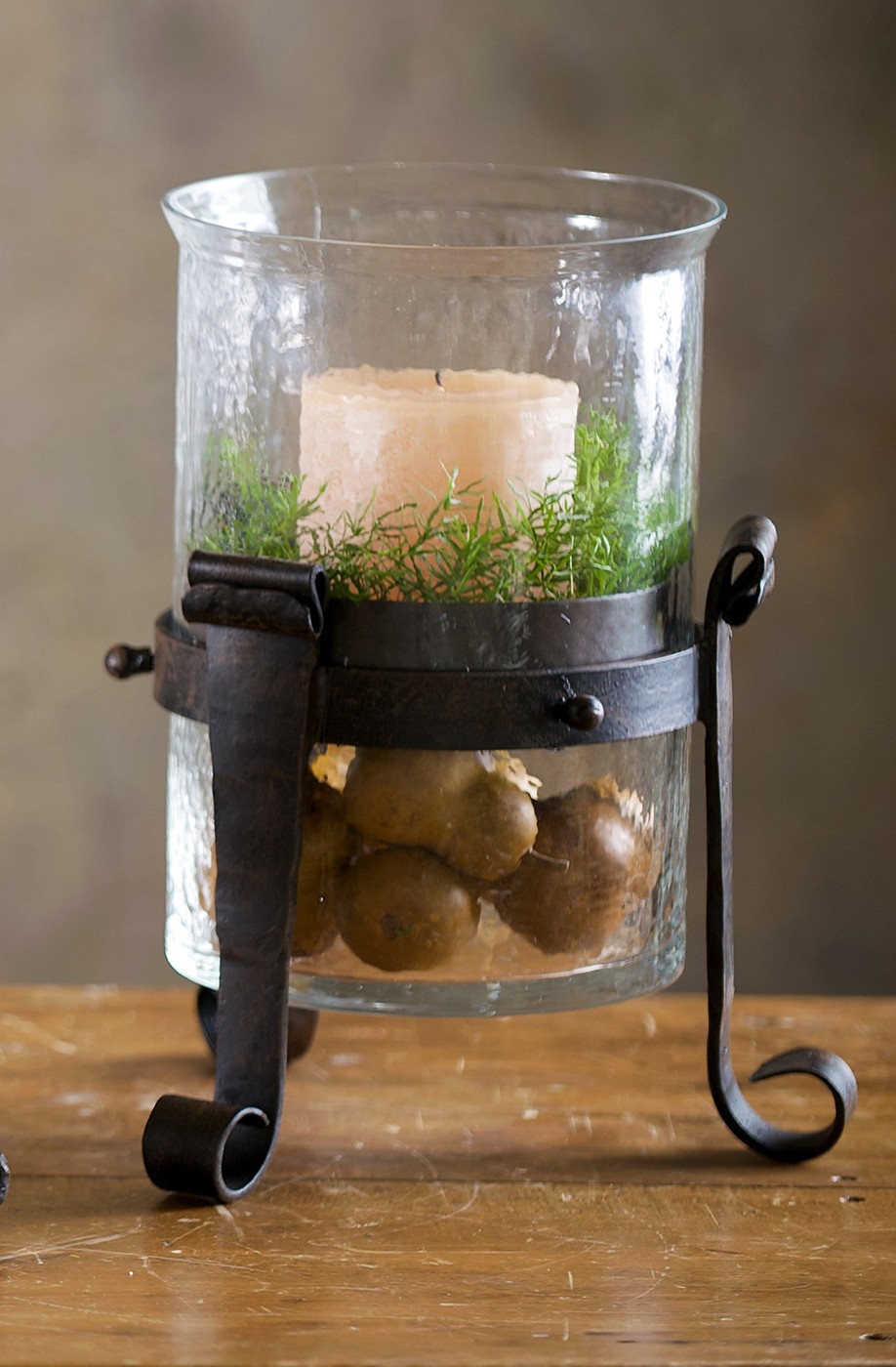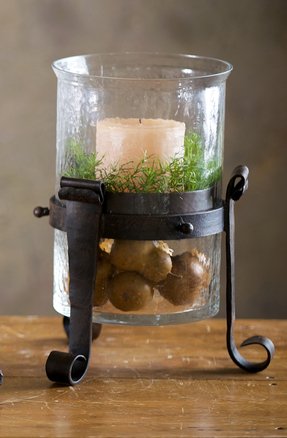 Home > Shop By Brand > Bella Toscana > Bella Toscana Candle Holders >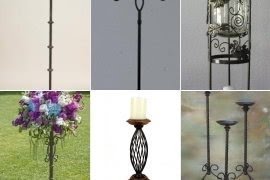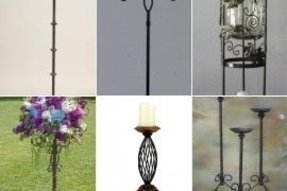 Pretty rustic vintage portable candle lanterns. Their size-varied bottle-shaped lampshades are made of clear glass. Frames, built of round bases, wire arms and holders, perforated chimneys, are of black coated wrought iron.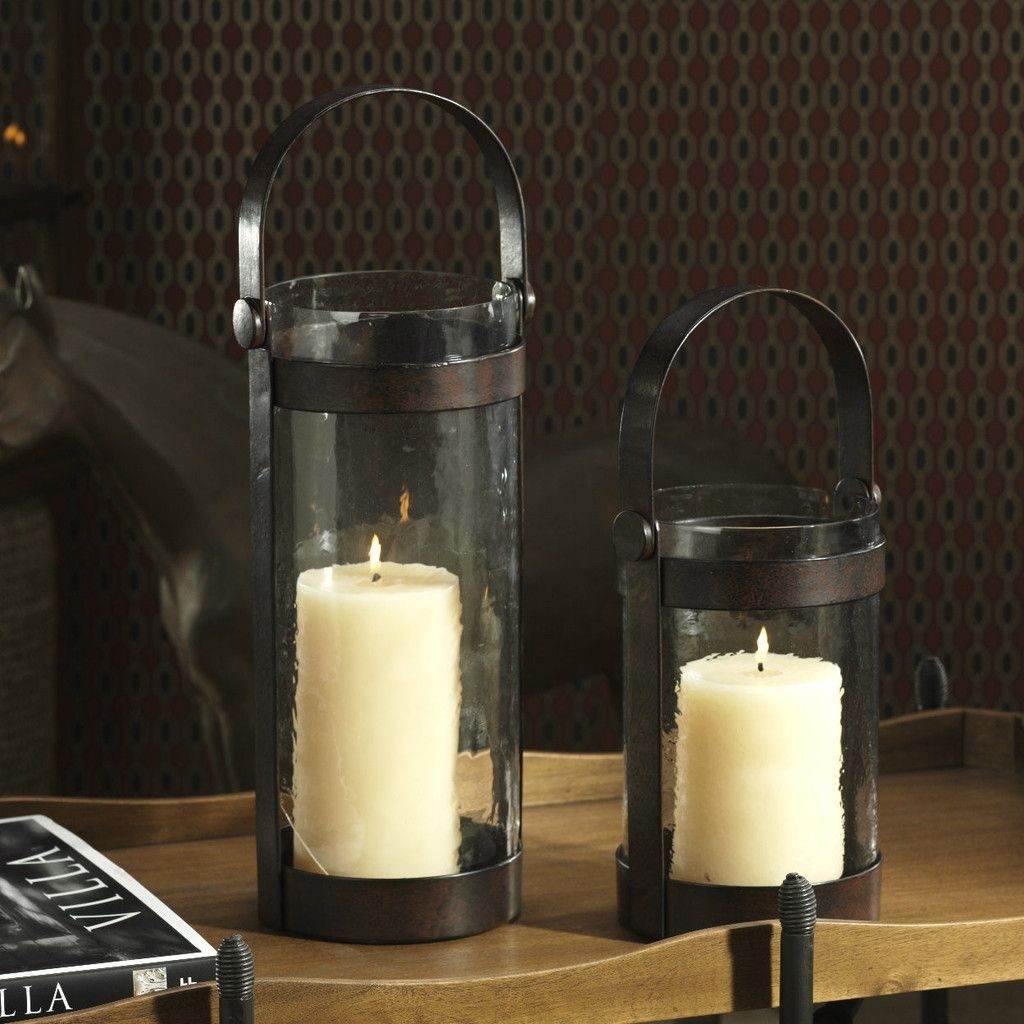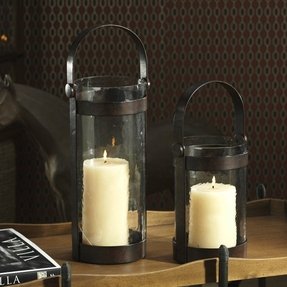 Equestrian Wrought Iron and Glass Lantern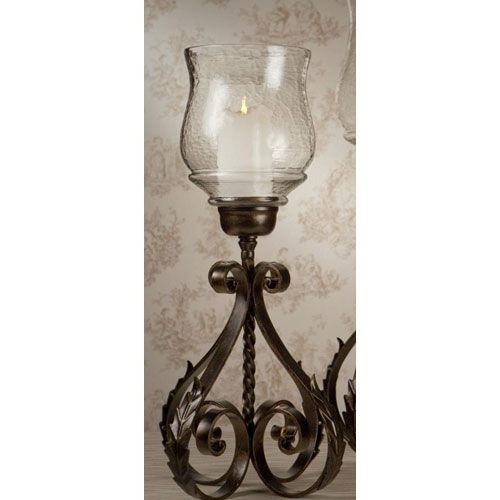 Your search for " wrought iron hanging hurricane candle holders ...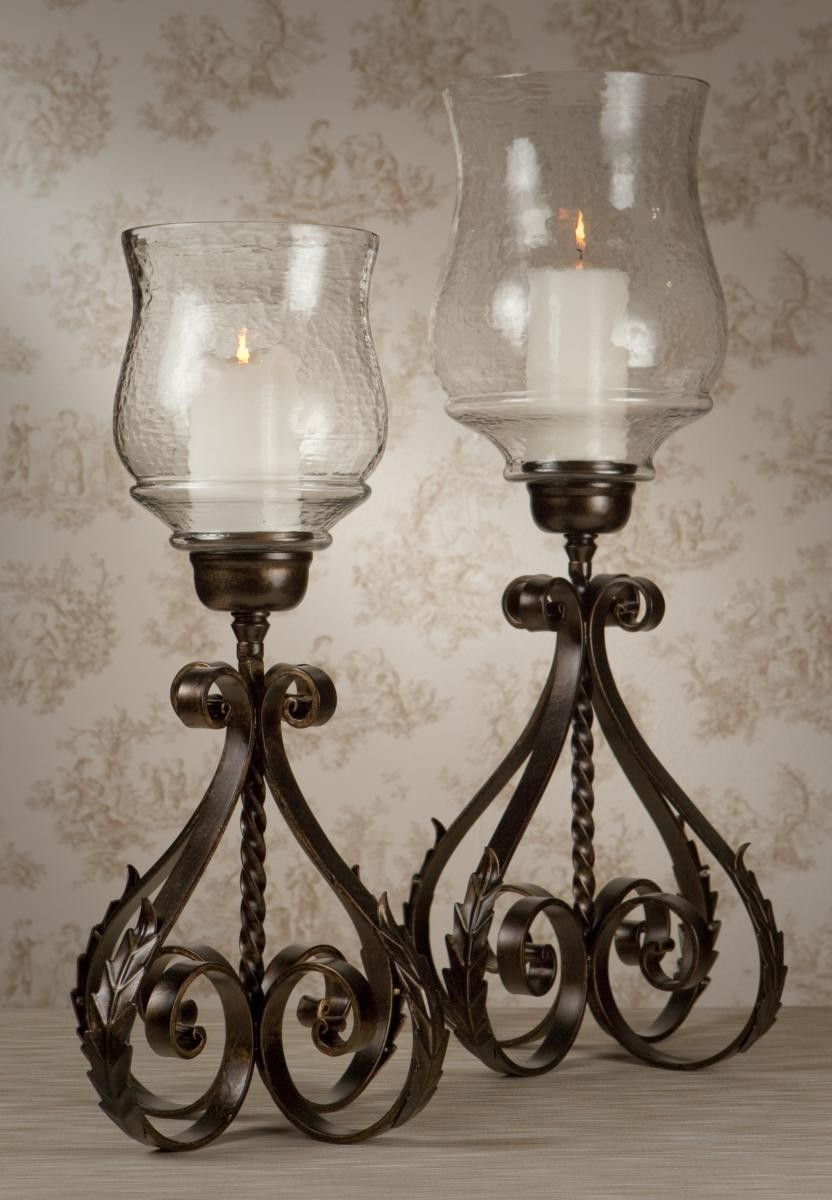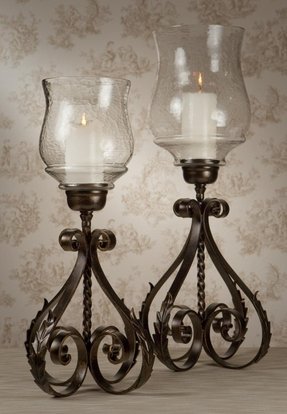 Dessau Home Bronze Iron Acanthus Leaf Hurricane with Hammered Globe ...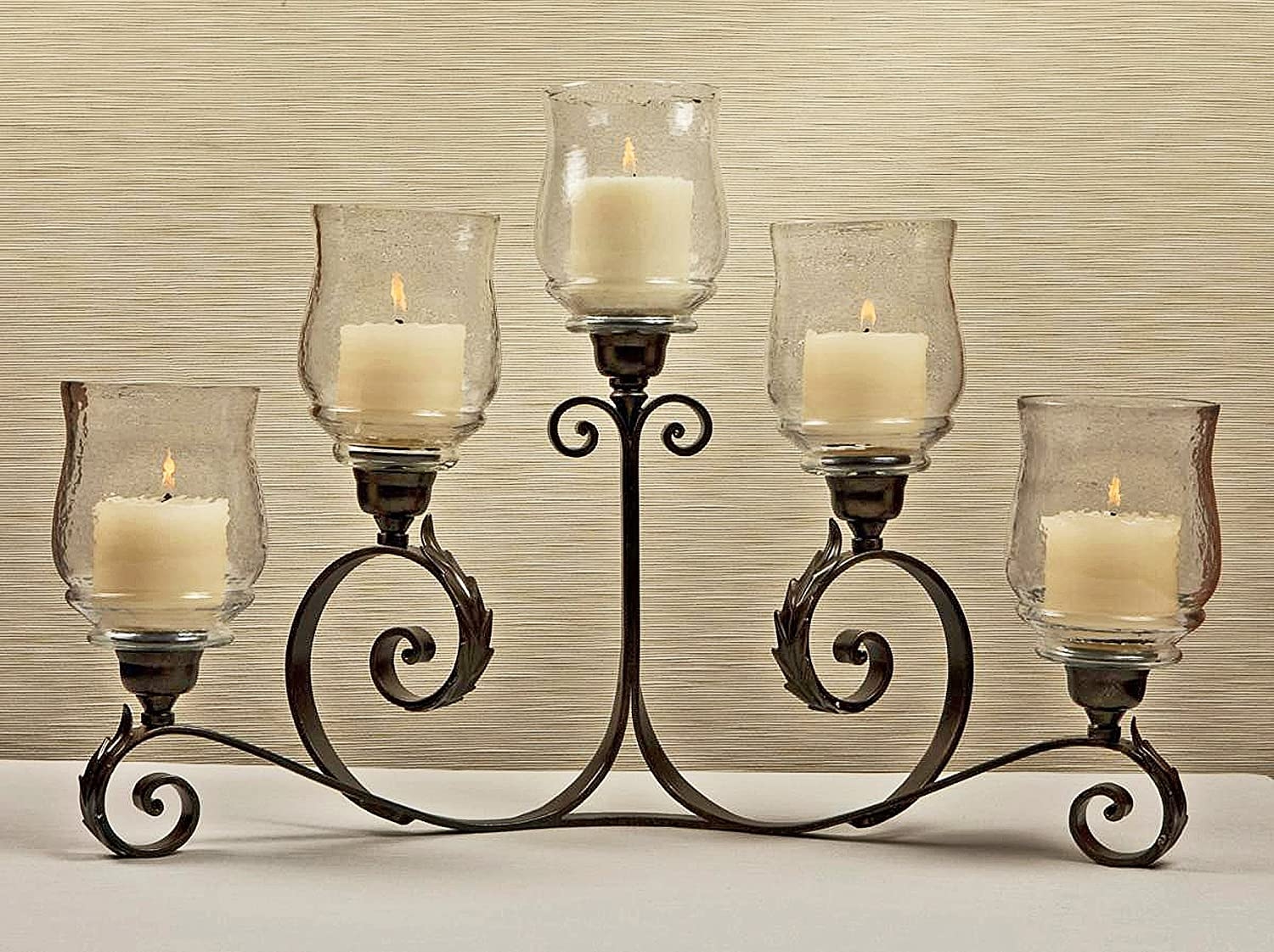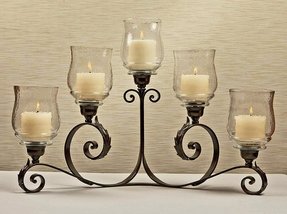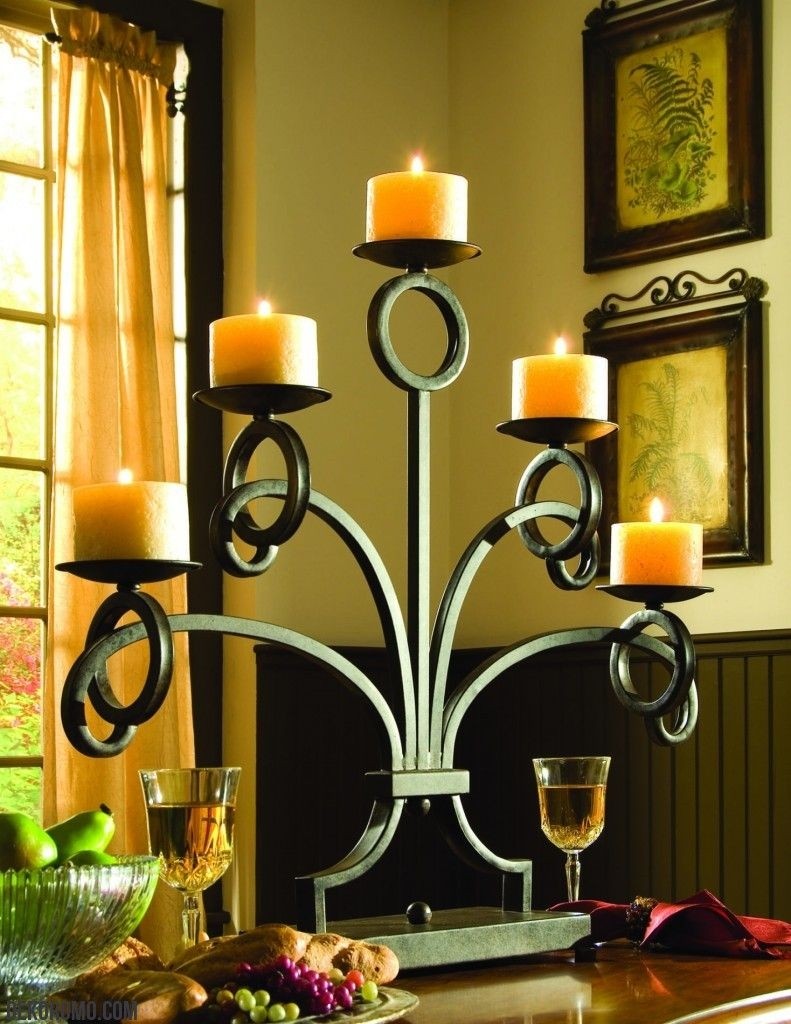 Black wrought iron candle holders,are bent in flourish and spiral arms that have a rustic romantic tone.They are based on a small circle - steadily supporting small, fragrant candles throughout the house.It is best to put together holders of different heights.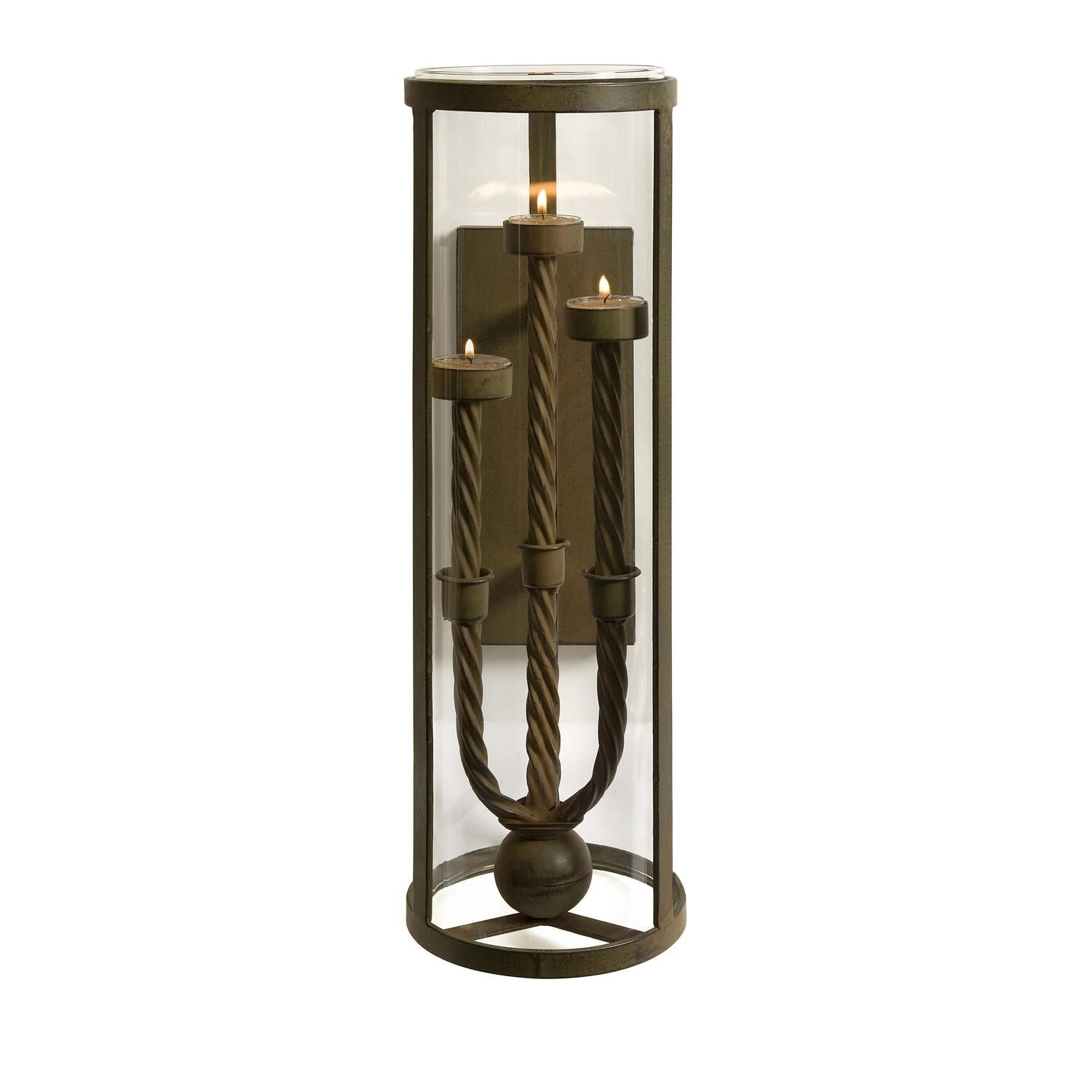 Farilyn Candle Wall Sconce - The unique three tealight Farilyn Candle Wall Sconce is constructed of wrought iron in a twisted rope with a glass hurricane. Interesting but understated, this candle sconce adds a rustic touch to any area.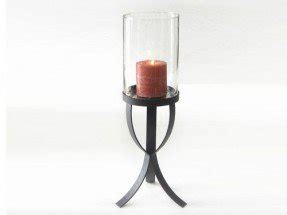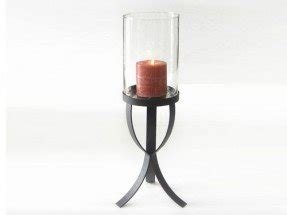 tall iron candle holder tall floor candle holder tall candle holder ...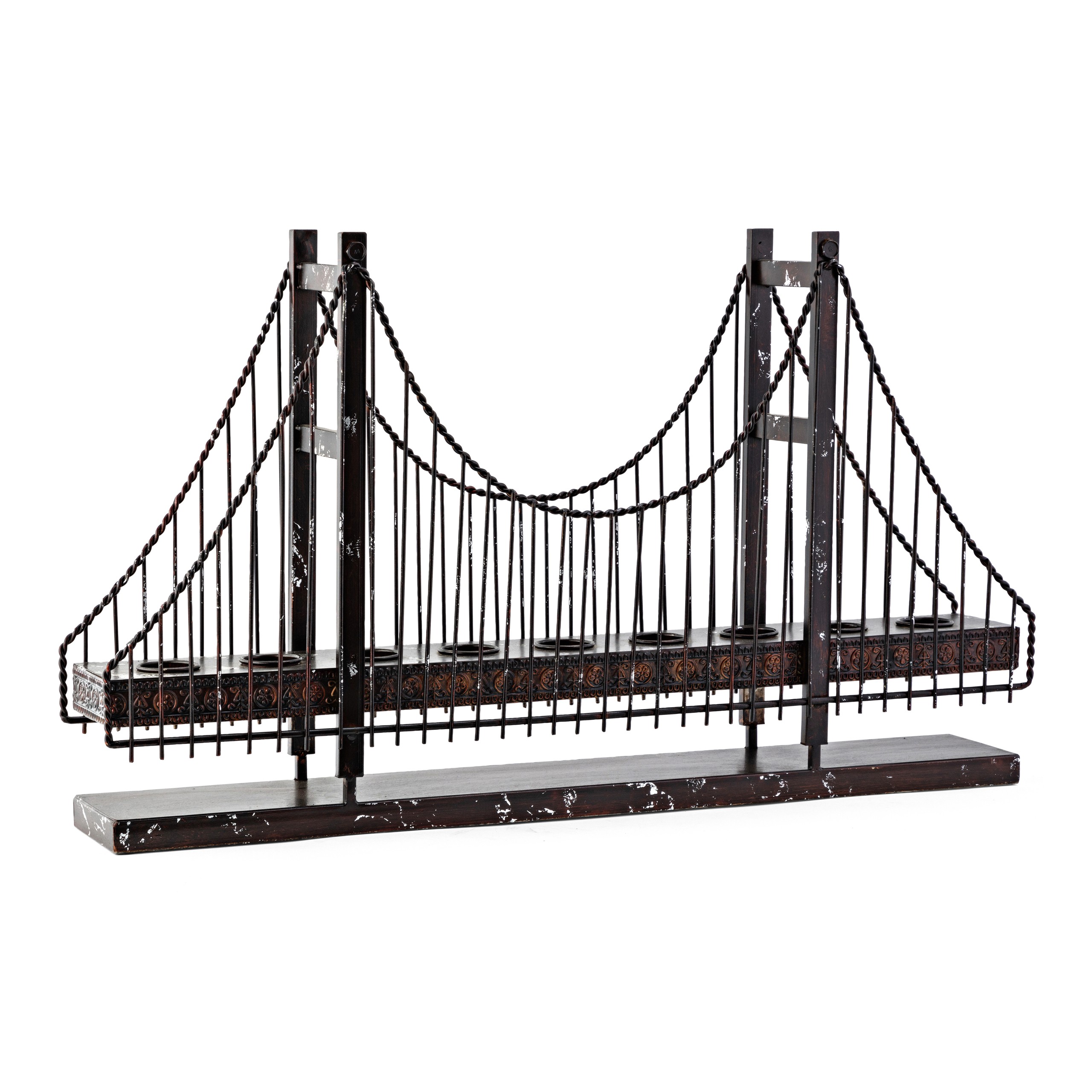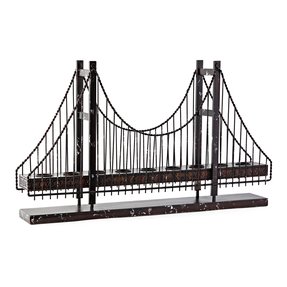 Wrought Iron Suspension Bridge Candelabra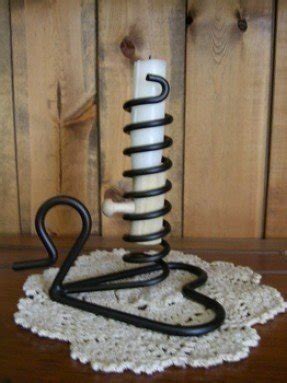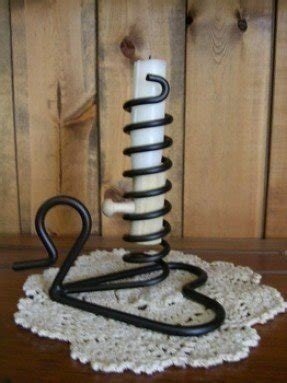 This is an unique gift for new home. Handmade iron candle holder with heart base will great addition in rustic decorated room. It's perfect combination of raw style with lovely addition. Small decoration with big effect.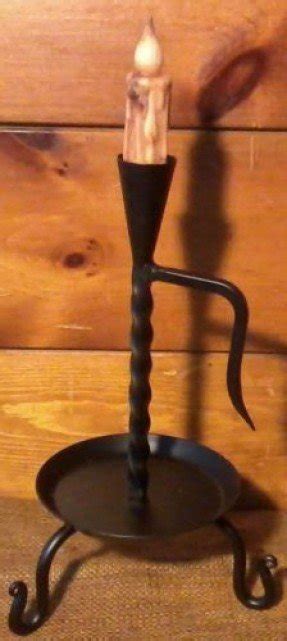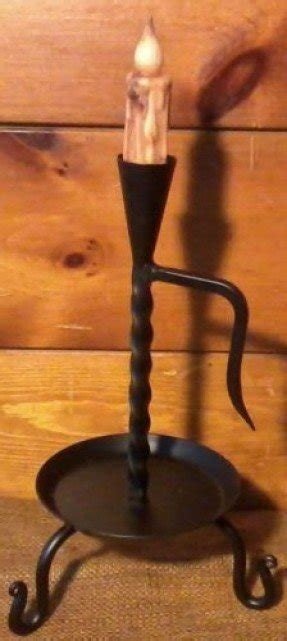 The stylish design of this gorgeously finished black wrought iron candle holder makes the interior a delight. The primitive form combined with the candle brings a cozy and very pleasant atmosphere.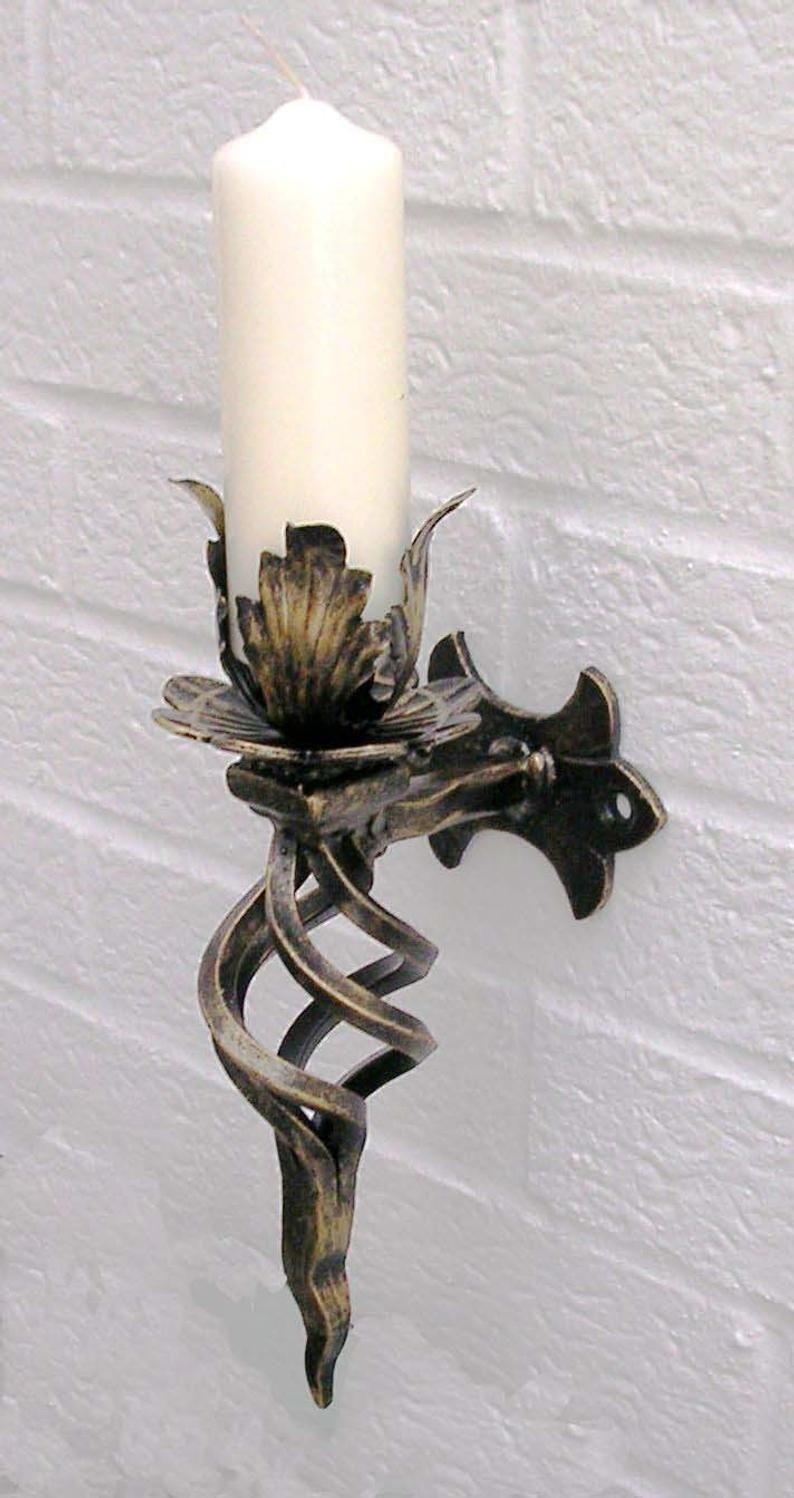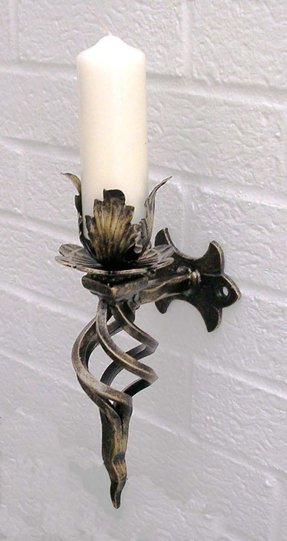 Small Antique Moss Gray Wash Wrought Iron Square Candle Hurricane | CYAN-04288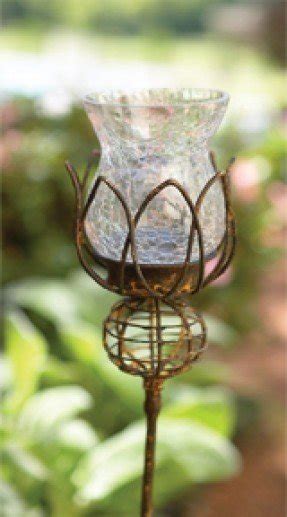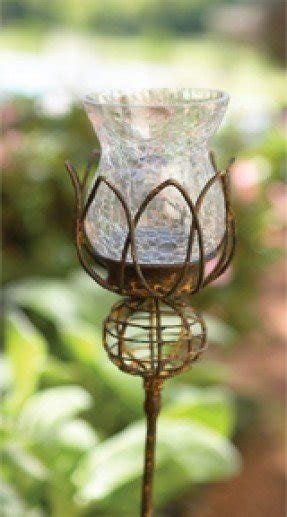 Small Antique Moss Gray Wash Wrought Iron Square Candle Hurricane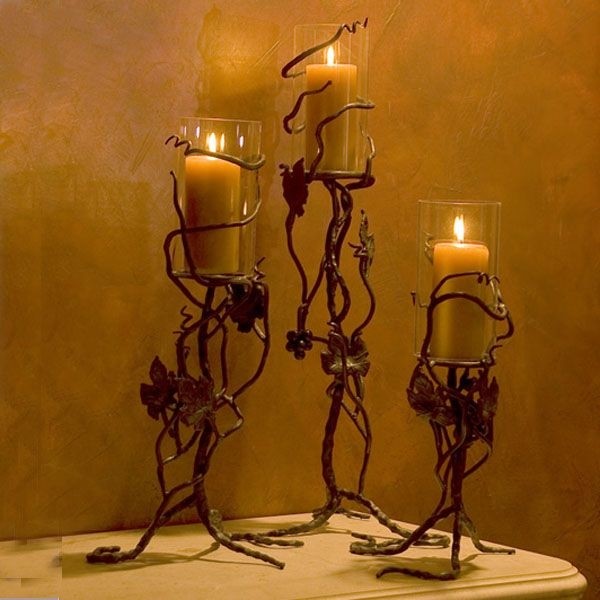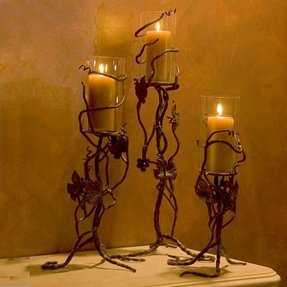 Candles have been the only source of light in their homes for a long time - today they are decorations that need a proper base. Here they take the form of climbing up wrought iron hurricane candle holders with dark ornaments,supporting the glass shades.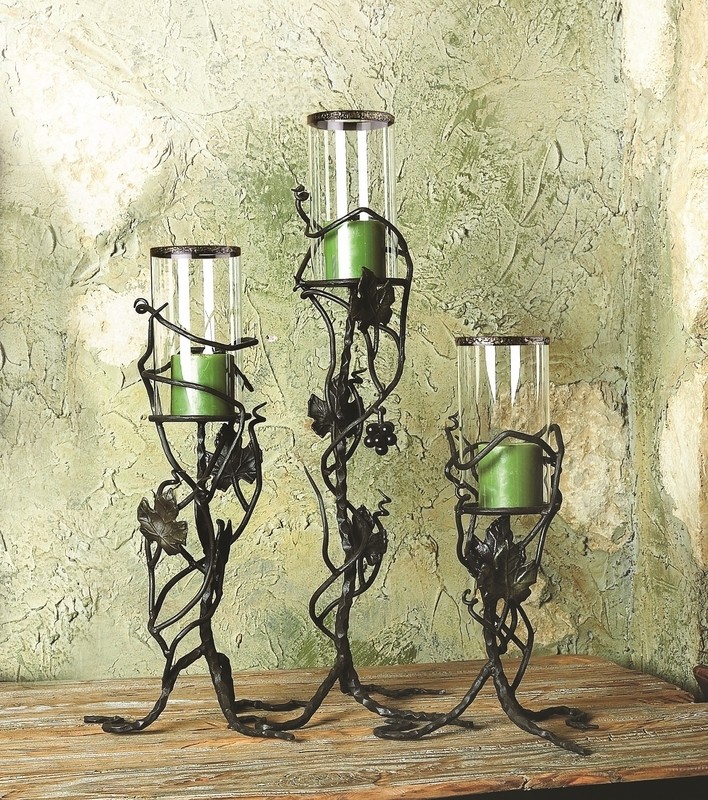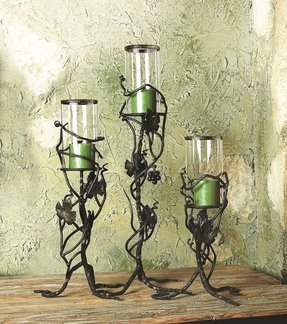 Handcrafted of wrought iron and covered in a black finish, each of these 3 candlesticks accommodates 1 candle inside of a hand-blown, glass hurricane. The stand is characterized by an intricate design with black leaves and branches coiled around it.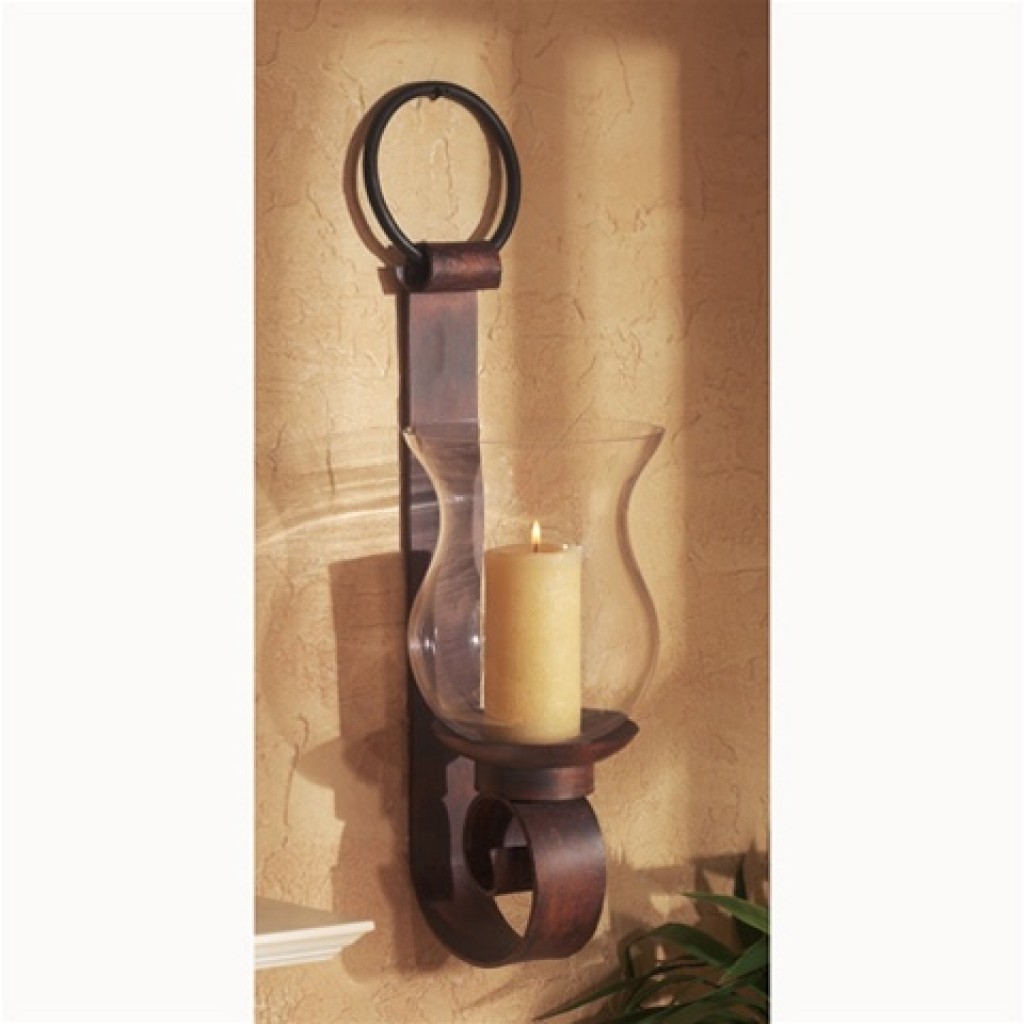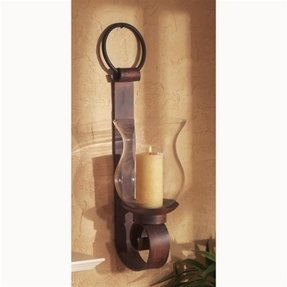 Wall candle scone in elegant form. Base is made of metal with antique finish and covered with clear glass. Sophisticated accent for each place according to taste and need.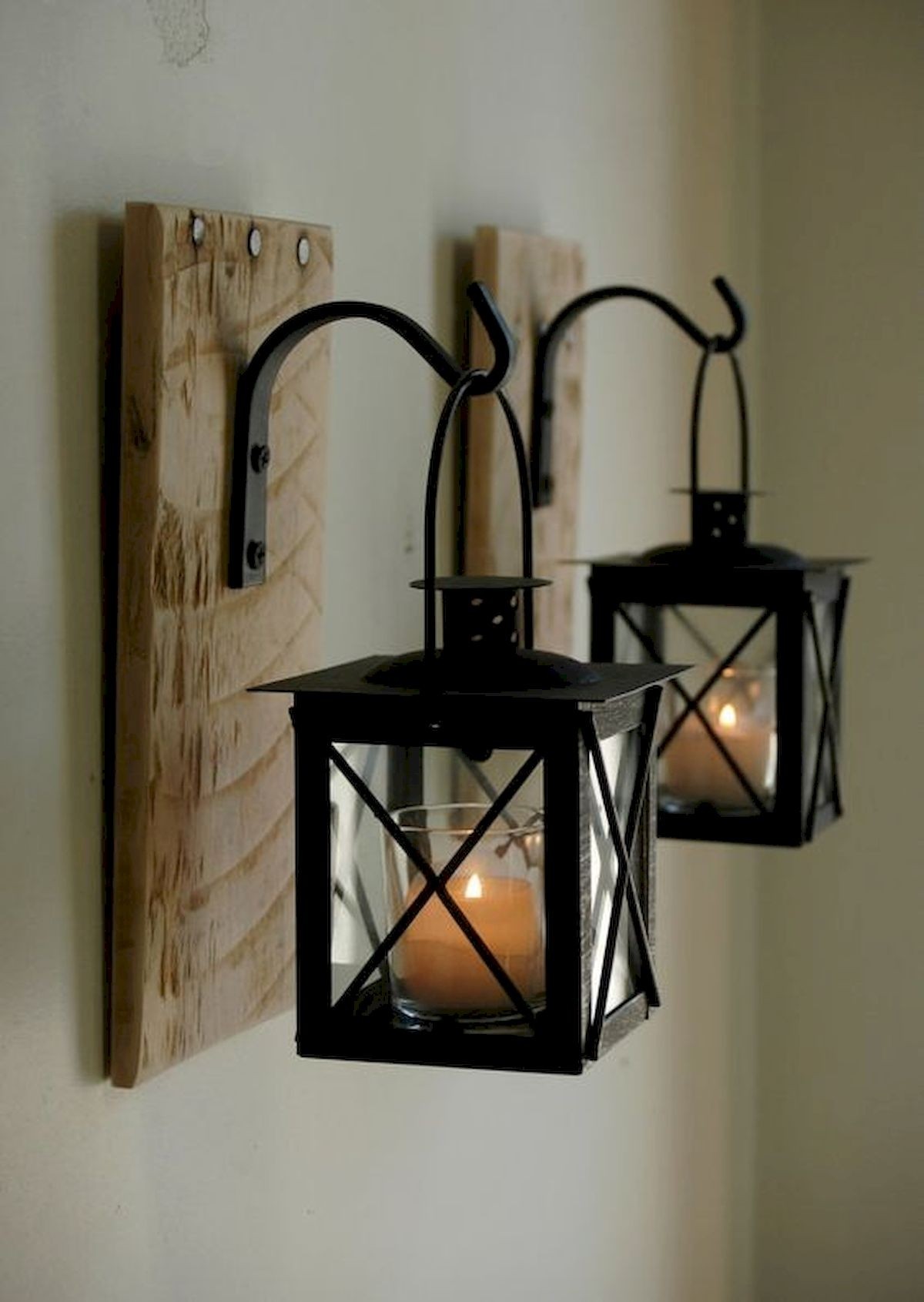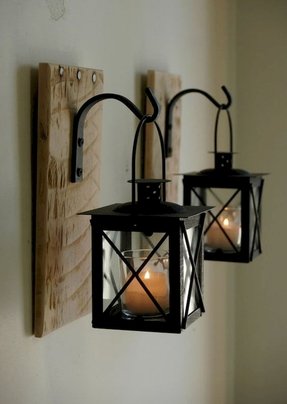 Made from blackened wood and iron, this candle holder will embody the mysterious charm of the past centuries lighting fixtures. Its X-cross design only emphasizes the classic appeal. Good for both indoors and outdoors.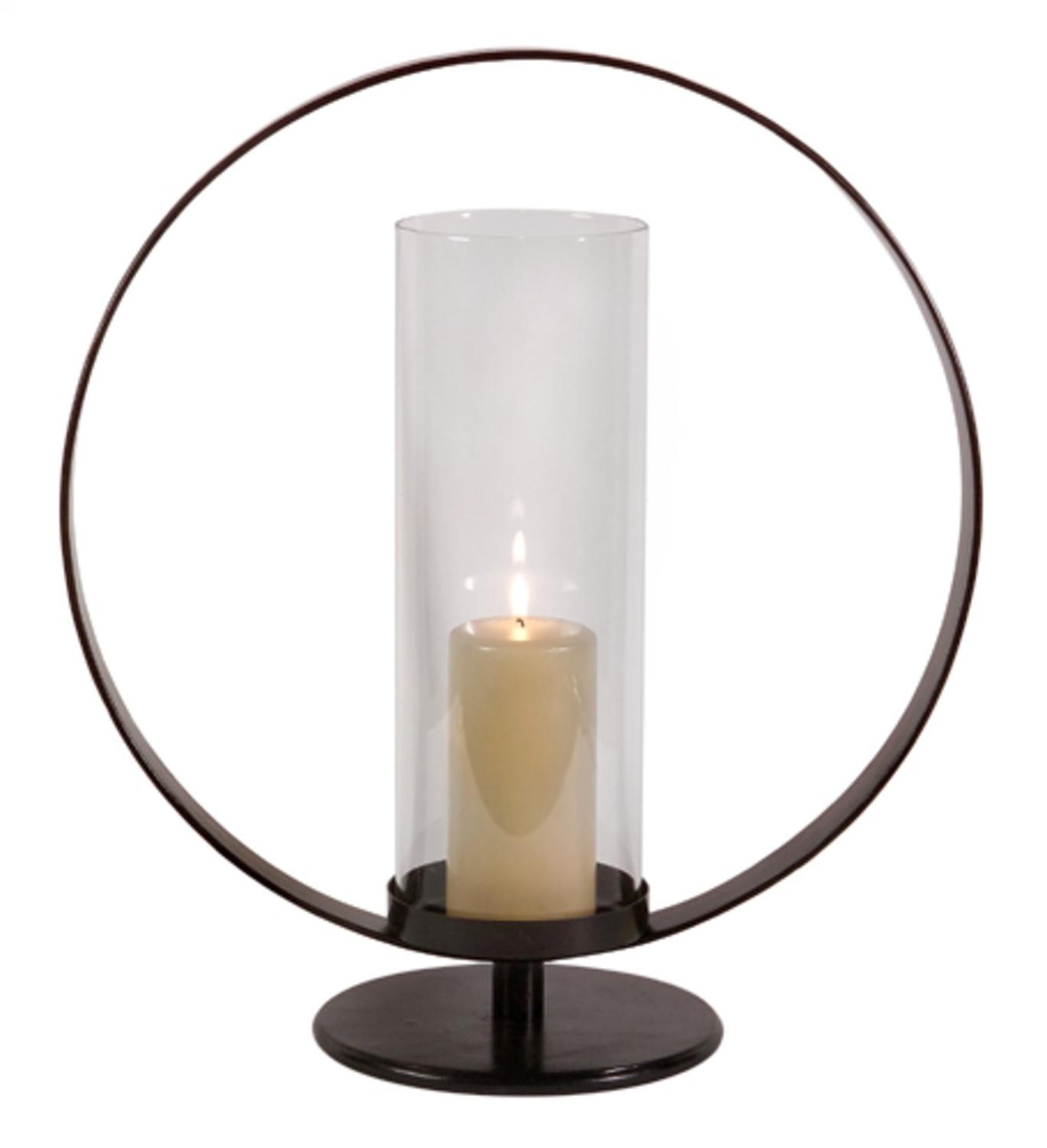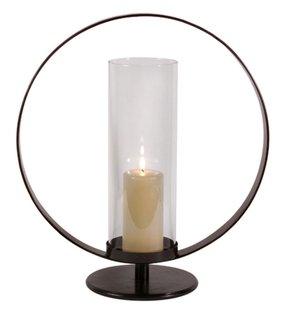 Thanks to this elegant candle holder, you will be able to enhance your home with a bit of more sophistication and class. Its wrought iron frame is made of a large ring, encircling a hand-blown hurricane made of clear glass.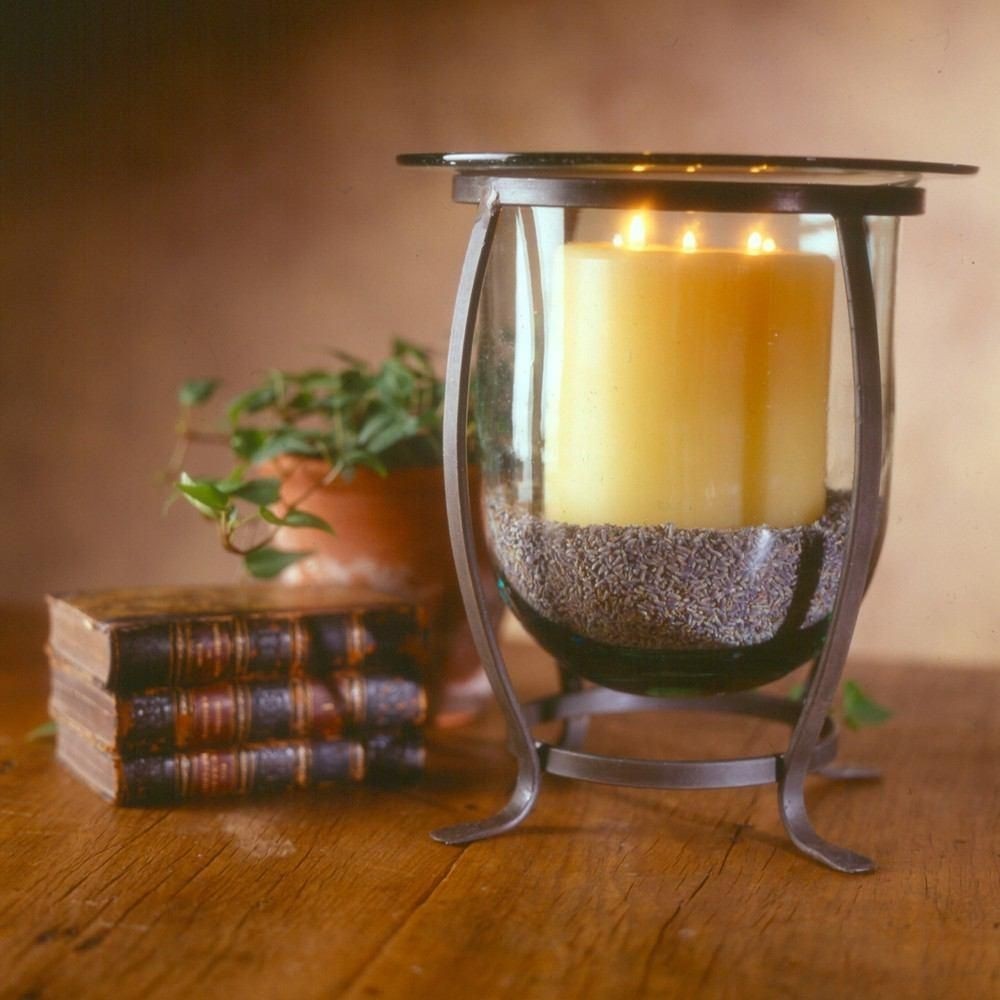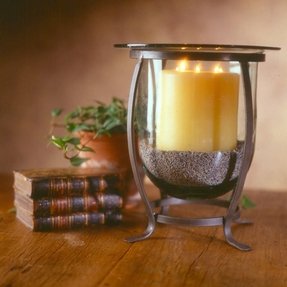 HomArt Table Top Hurricane Candle Holder, Wrought Iron & Glass ...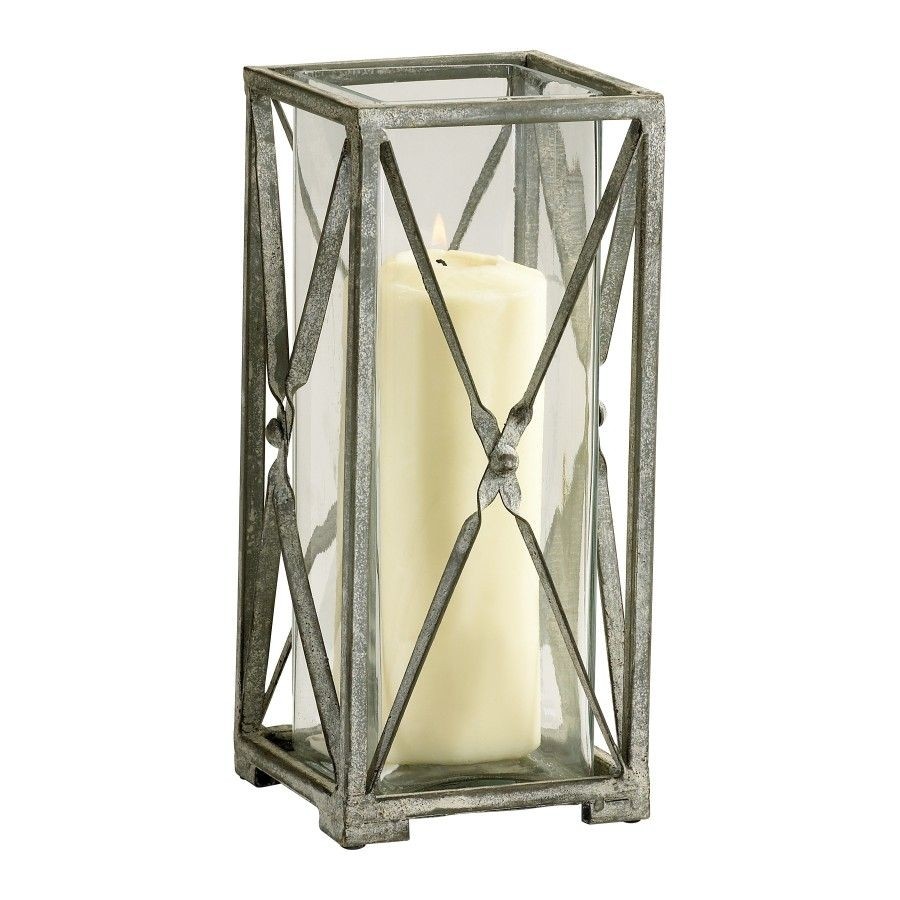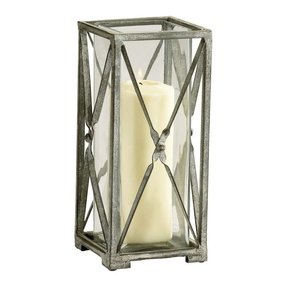 Large Antique Moss Gray Wash Wrought Iron Square Candle Lantern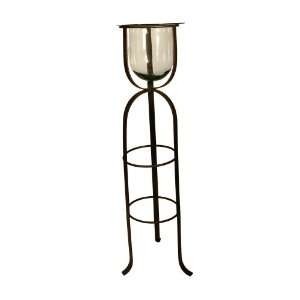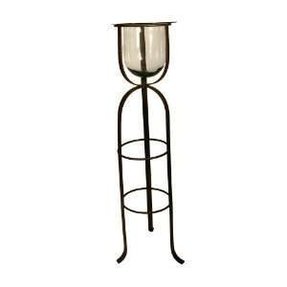 PopScreen - Video Search, Bookmarking and Discovery Engine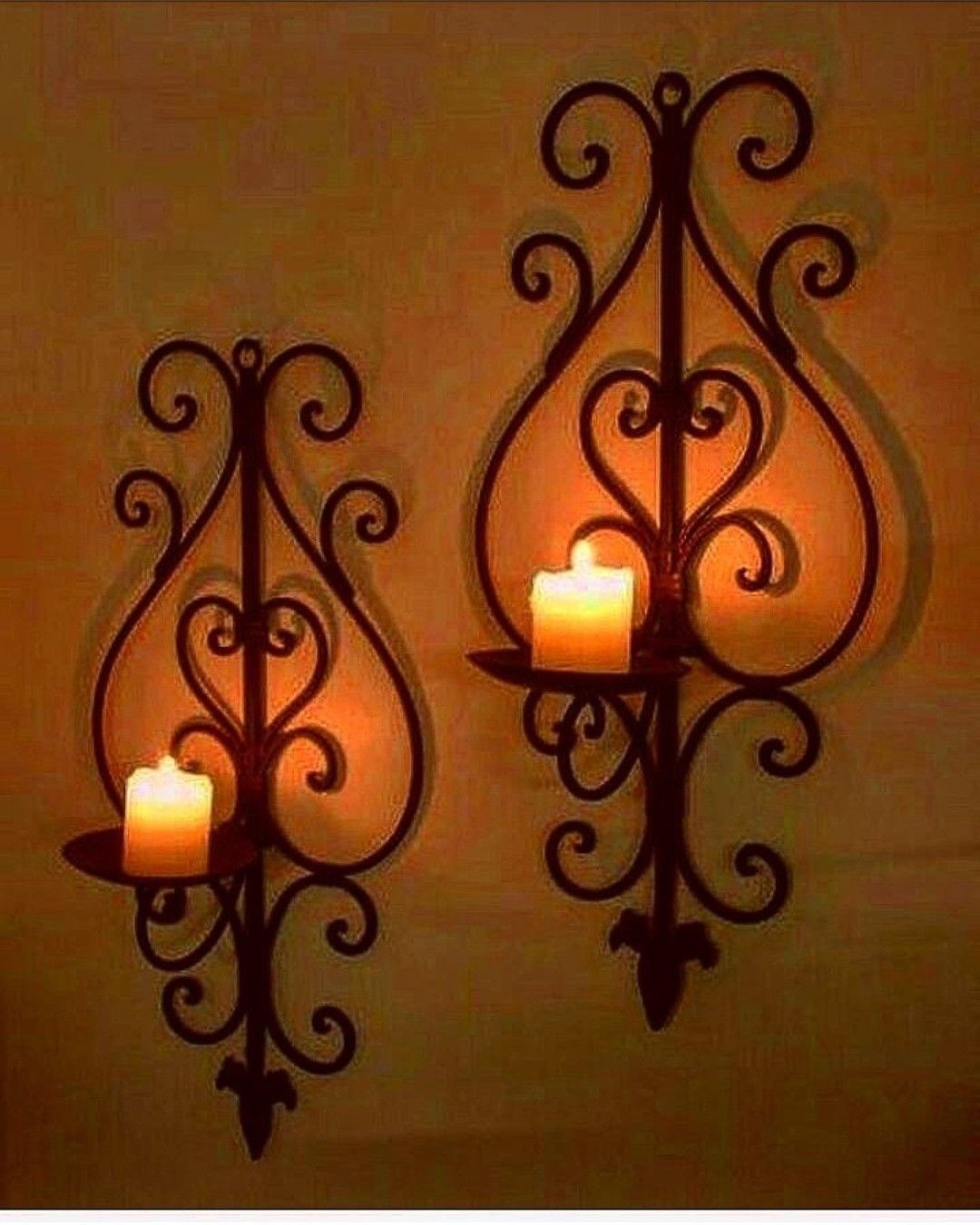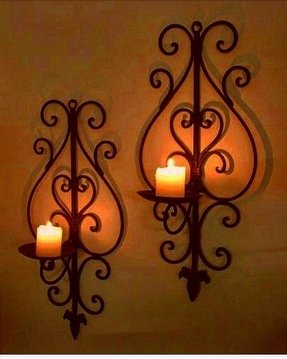 A wonderful music stand that is also a double candle holder in a Victorian style. Being made of wrought iron, it's solid and durable. It's beautifully ornamented thus it will be an unusual decoration that will be appreciated by music fans.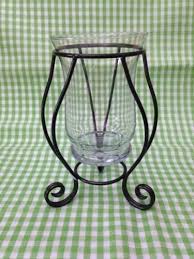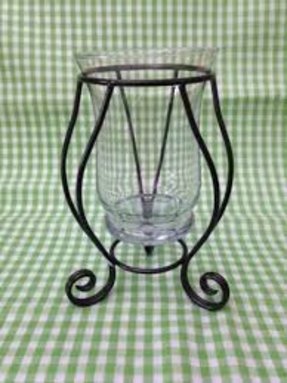 Candle Store: Cheap Candles, Candle Holders and Accessories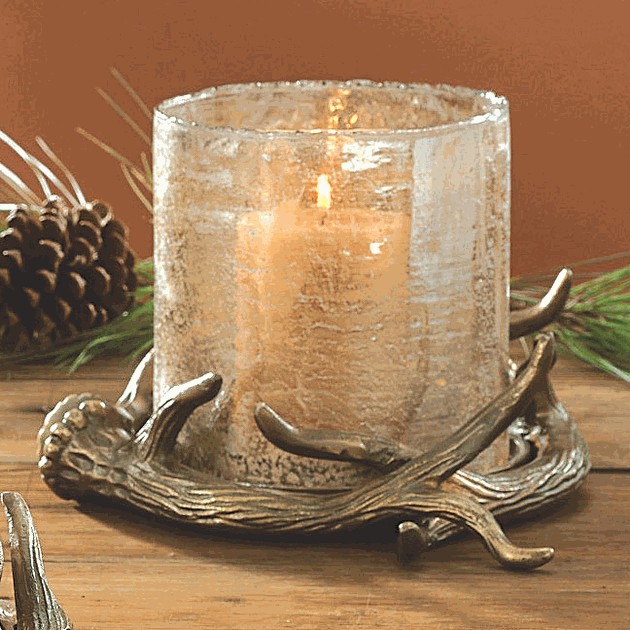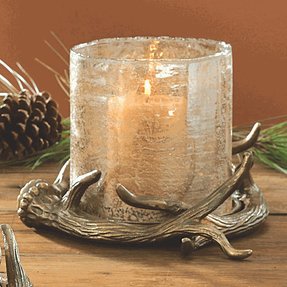 Antler Hurricane Candle Holder - Small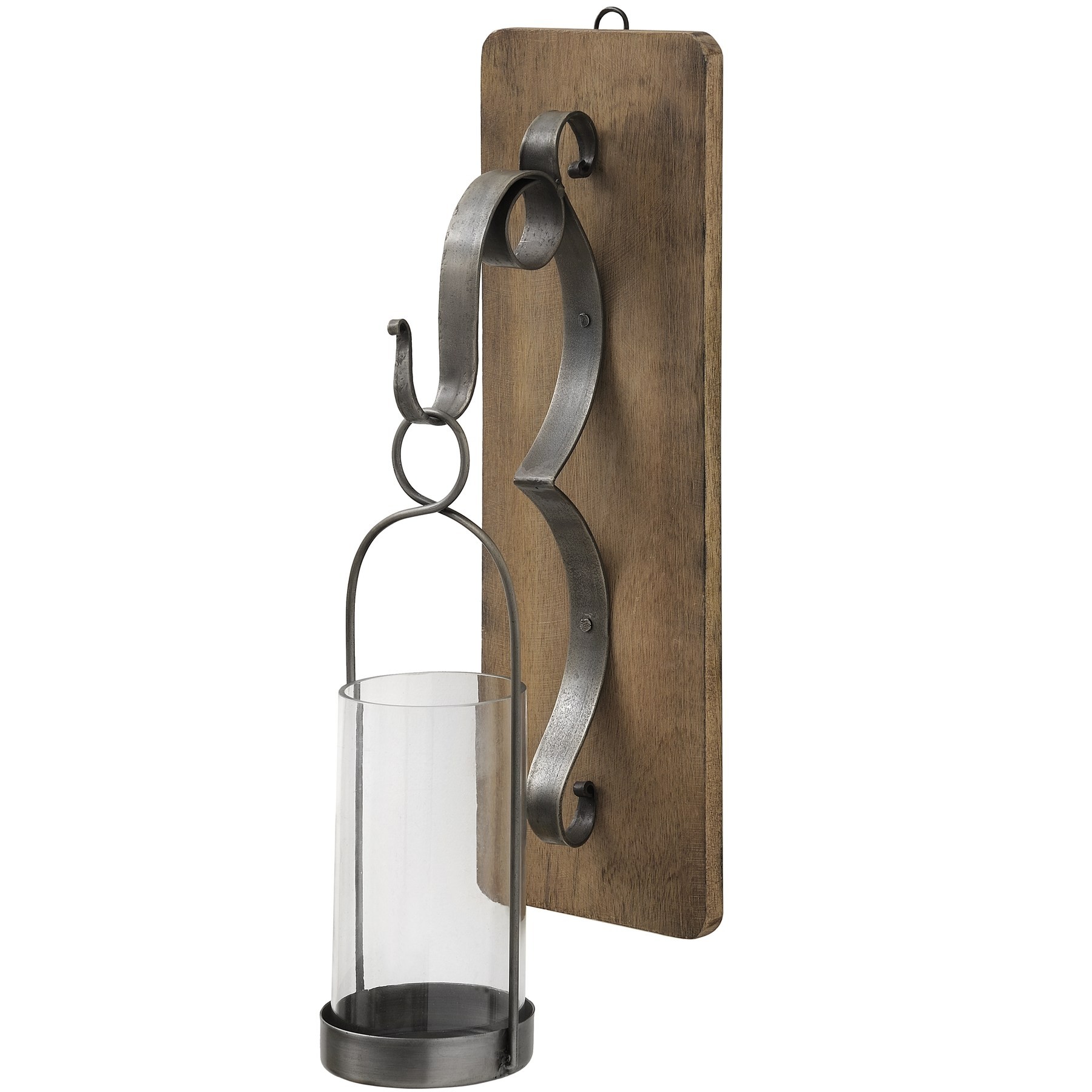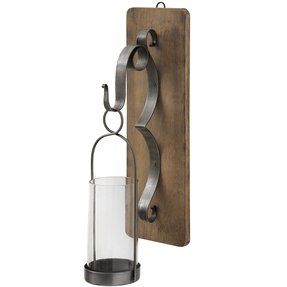 Wrought Iron Suspended Hurricane Wall Sconce - Ant. Pewter