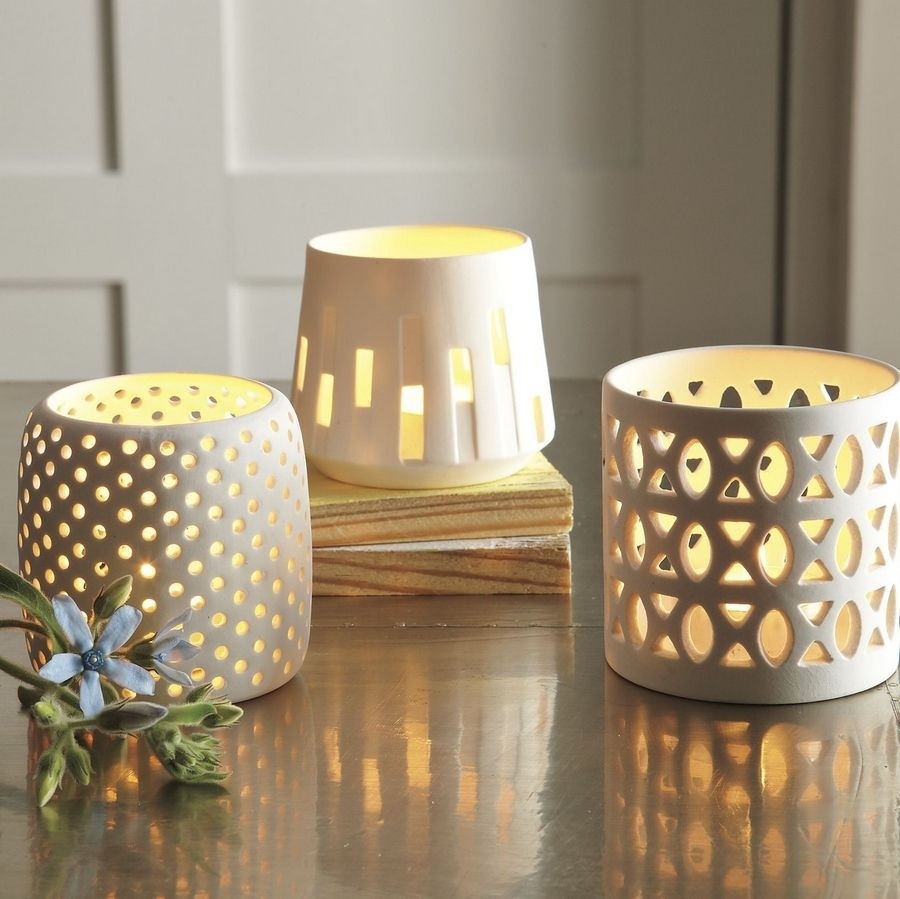 Porcelain tealight holders
A vintage set of elegant candleholders made in a variety of shapes and patterns out of white ceramic, giving them a sophisticated vibe. The ceramic candleholders all have a slightly different surface, giving them a unique look.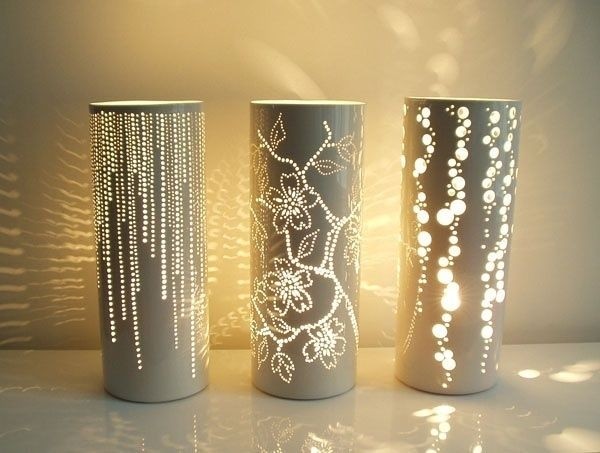 This chic set of porcelain lights is a perfect element of the decor, which introduces an exceptionally cozy atmosphere for the decor. Beautifully decorated in porcelain beautify the details. Perfect for living room or bedroom.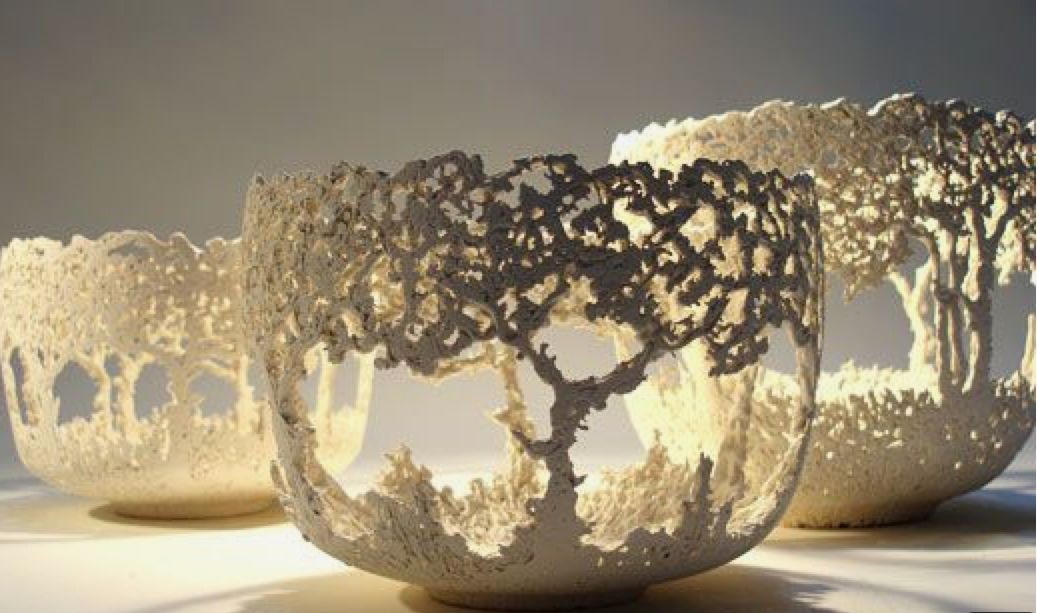 Candle holder in the shape of tree. It is made of high quality ceramics. Sophisticated decoration for each place according to taste and need.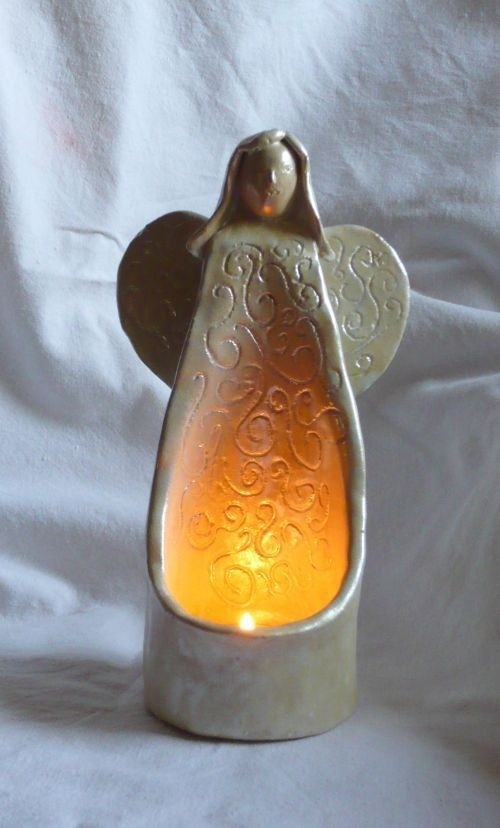 Ceramics has been accompanying the world for thousands of years - it creates an amazing decorative material. It was made of this beautiful guardian angel who functions as a decorative ceramic candle holder for a small candle - holding it in angelic hands.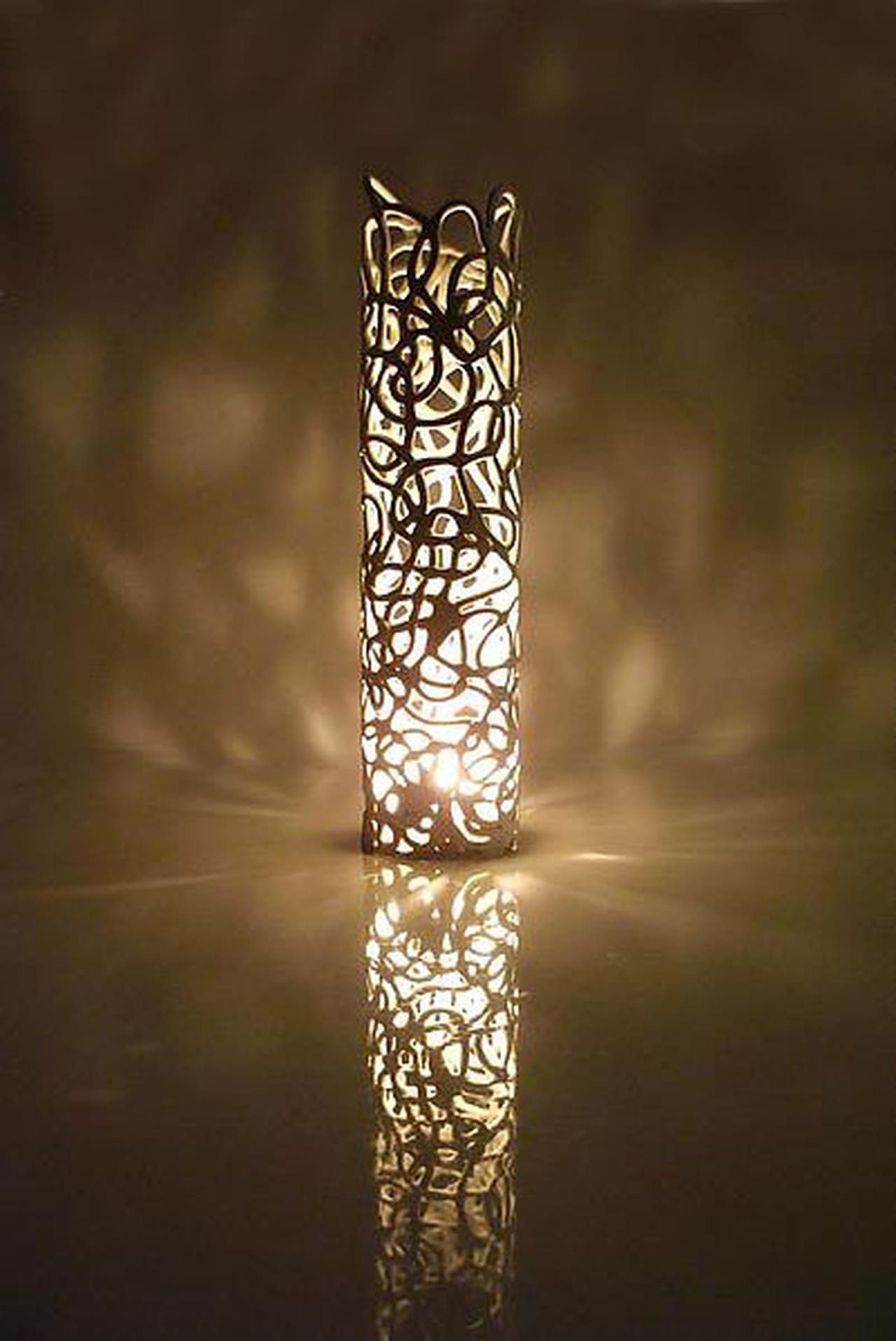 Entwining curls of this ceramic candleholder let the light shine through to create a shadow play in your ambiance. 3 tea-light candles can be acommodated here. Very elegant thanks to minimal, yet surprising form and white clay finish!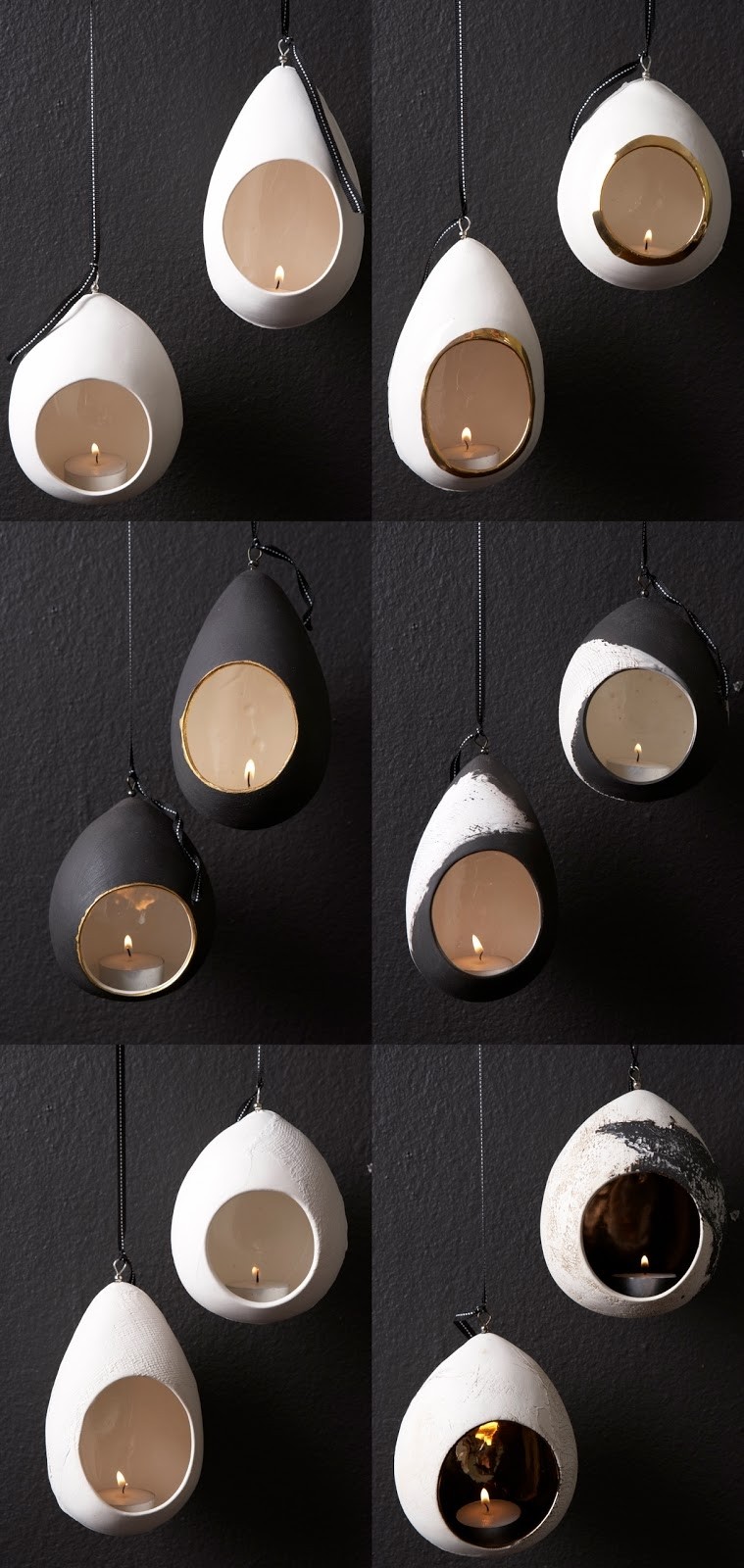 Set of original candle holders available in six variant of colors and pattern. It is composed of two hollowed out ceramic elements with little hole hanged on ropes. It will play its role perfectly in climatic bedroom.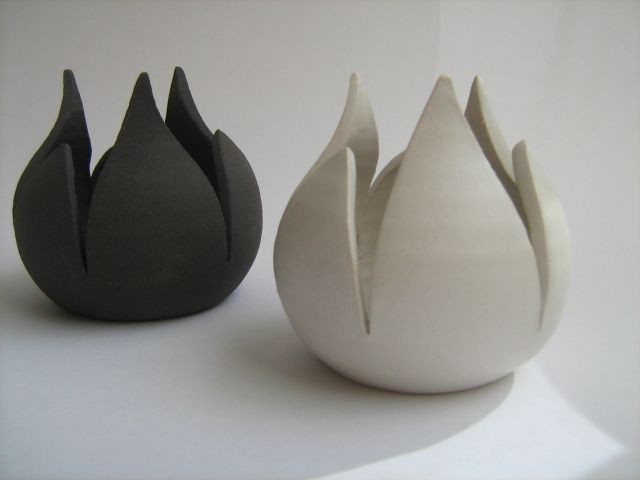 Tealight holders tulips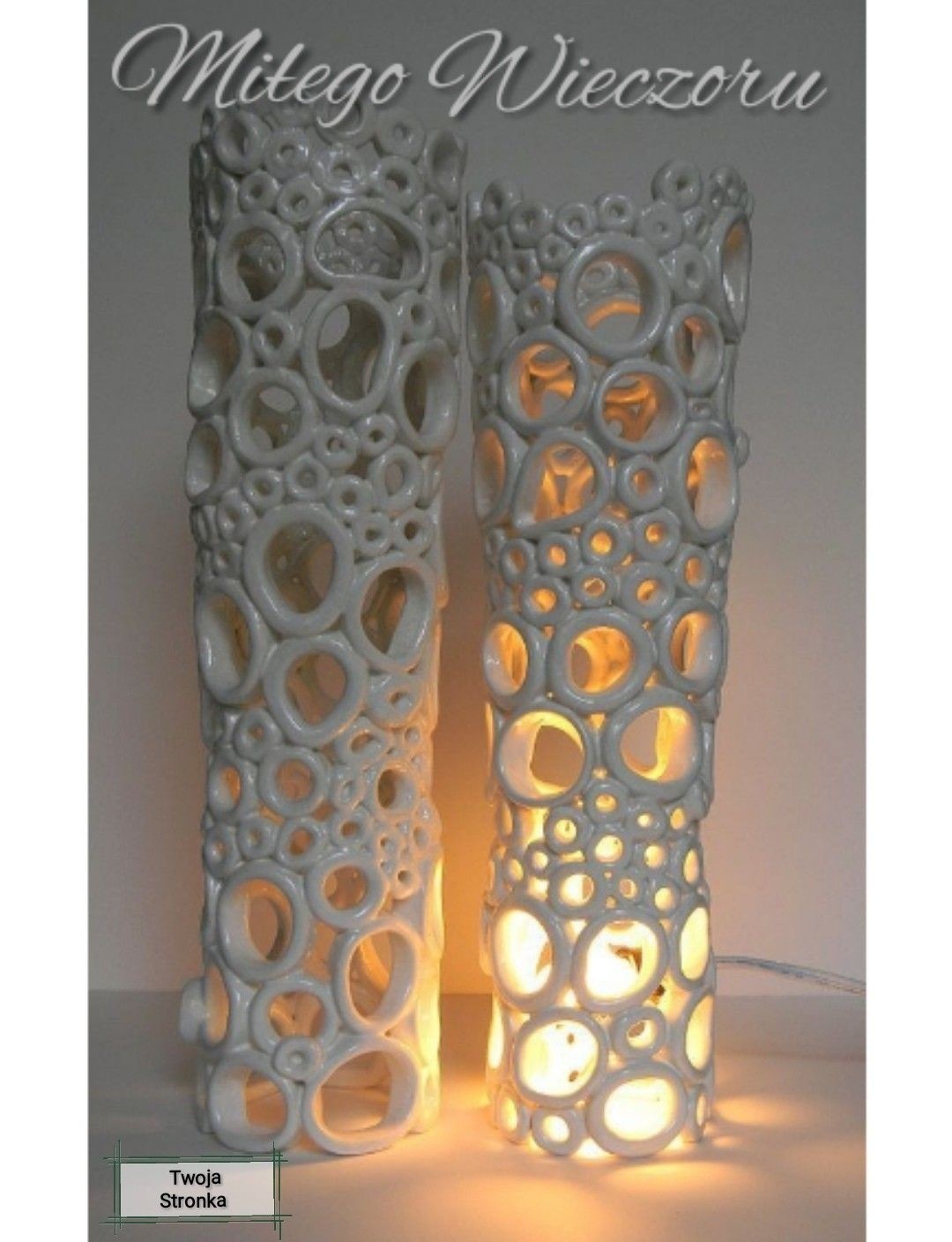 Feast your eyes on those stunning decorations with ceramic construction and intricate design. The pieces alone are a very beautiful addition to your home, but with a candle inside, you can truly see their decorative potential.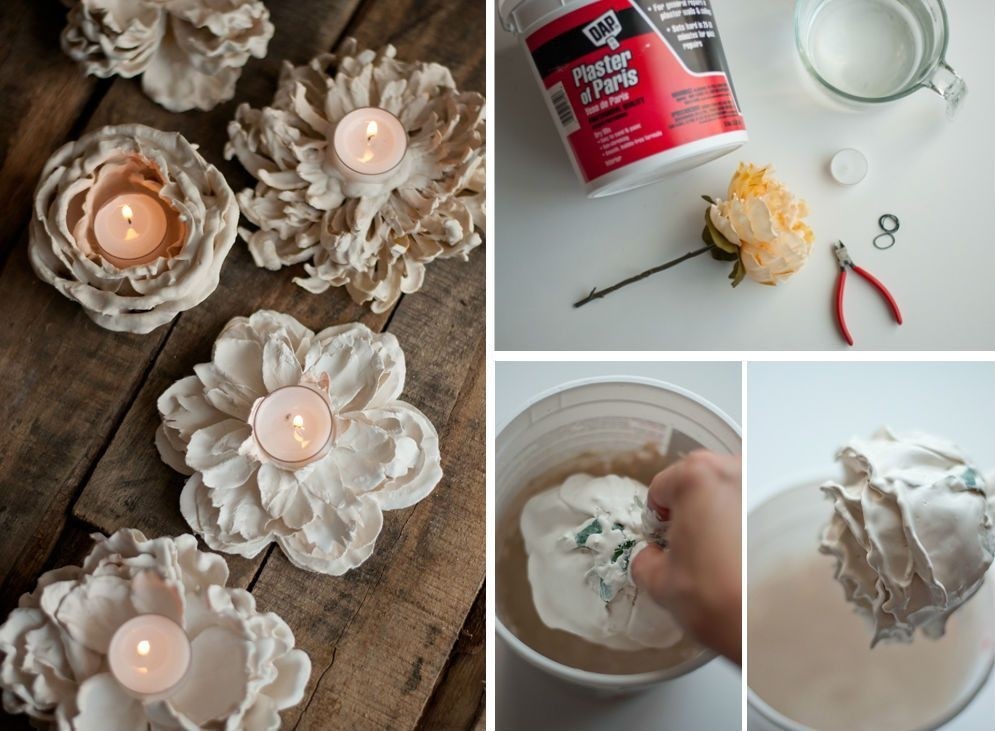 Gorgeous and creative DIY project for a set of plaster-dipped flower candles, made out of artificial flowers. If you have some spare plaster, try giving this project a shot as the results are truly breathtaking.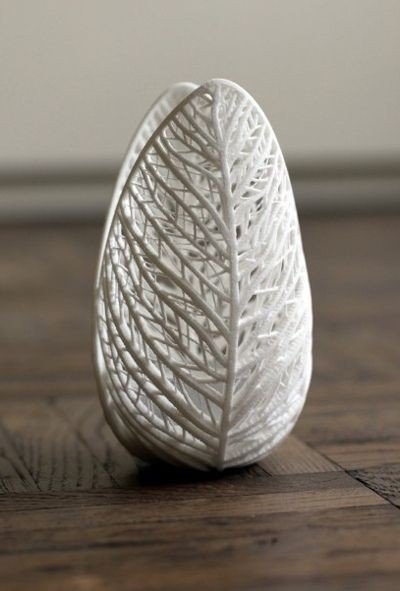 An adorable trendy table candle holder crafted of quality white ceramic featuring an openwork body. It has a unique form of 2 joined at the bottom part leaves with an intricate net of length and width-varied veins.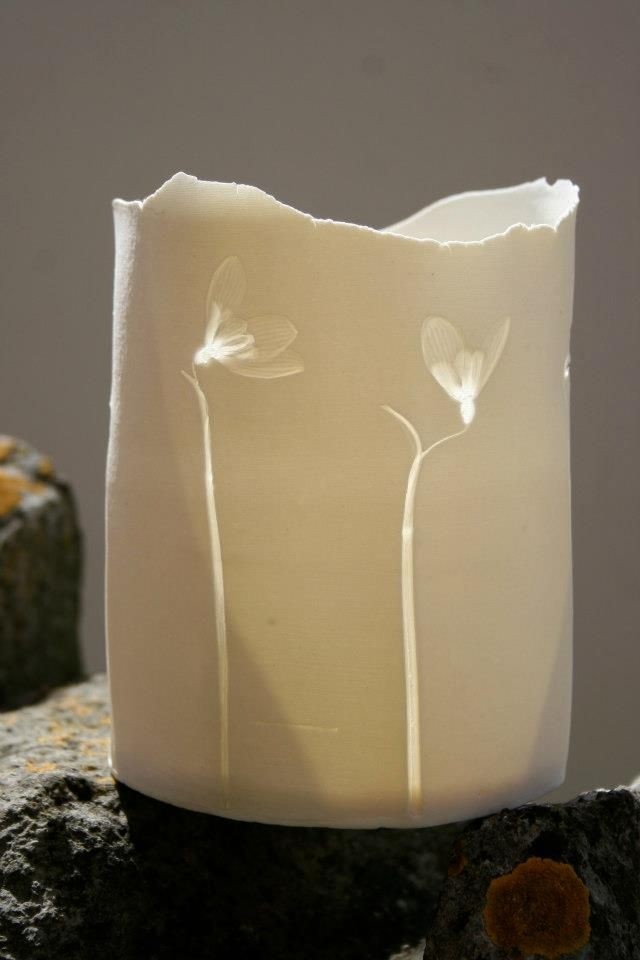 Attractive and durable candle holder made of ceramic materials. This element of home equipment is resistant to wear and finished in white color with some floral accents. It provides light and improves interior aesthetics.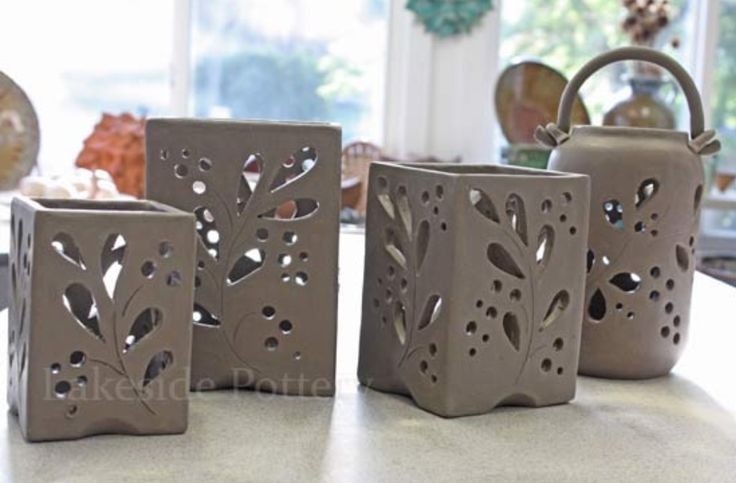 A splendid kitchen decoration that is entirely made of clay. The set is consisted of 3 lanterns and 1 tealight to spice up your contemporary home. Each piece is also neatly carved, presenting floral patterns all over the structure.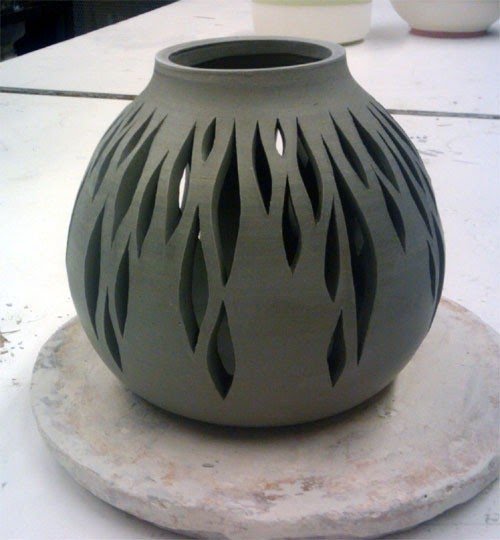 This ceramic candle holder is a designer lighting fixture. Inspired a bit by Halloween pumpkins, it has a spherical shape with various-size diamonds ripped, providing a magnificent glittering experience.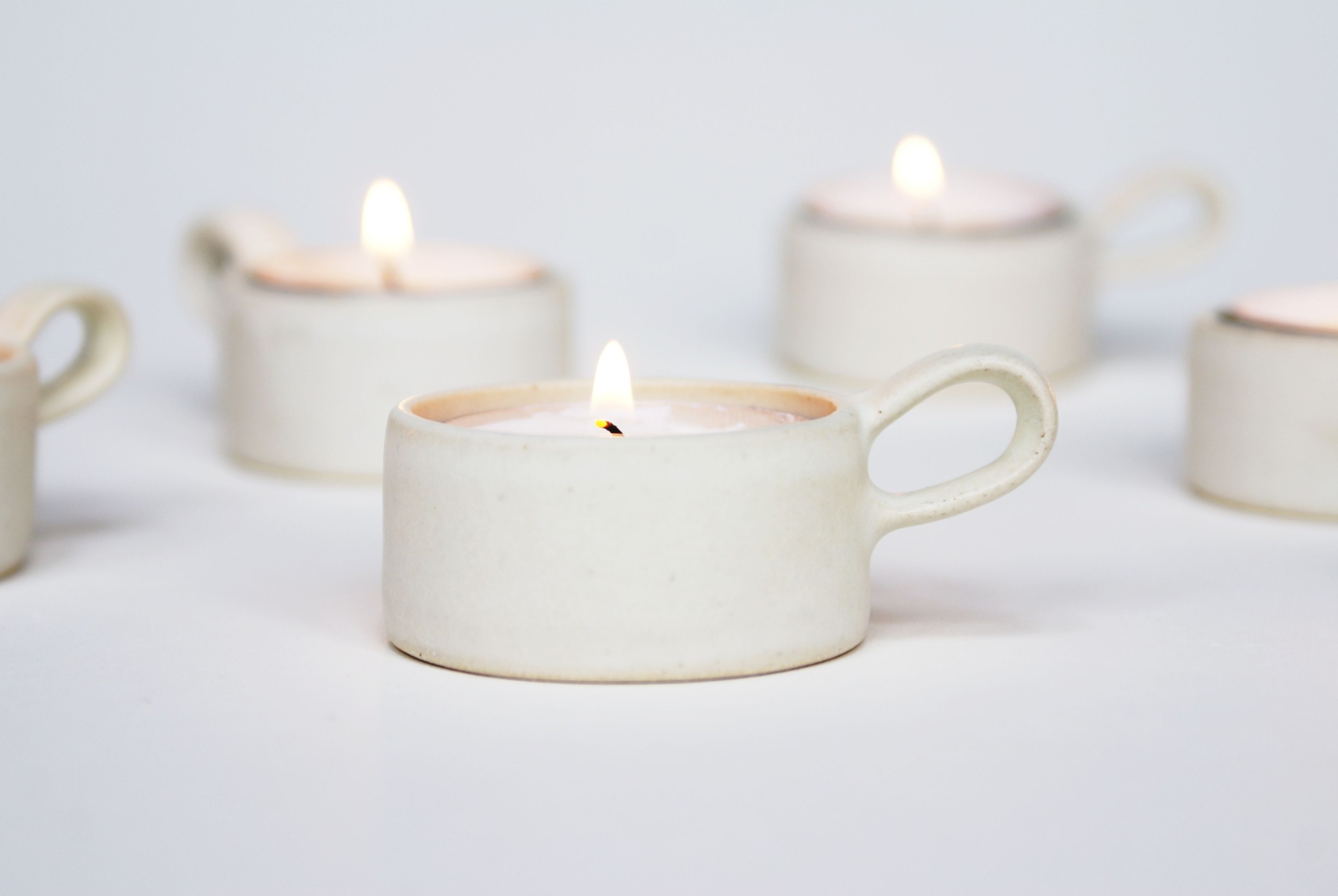 Take a look at what's been grabbing our attention this week.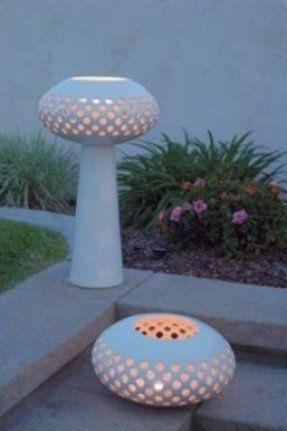 With this unique candle holder, you will be able to create a truly romantic ambiance in your outdoor area. Made of quality ceramic and beautifully designed, the candle holder accommodates 1 candle, and it comes with a matching pedestal.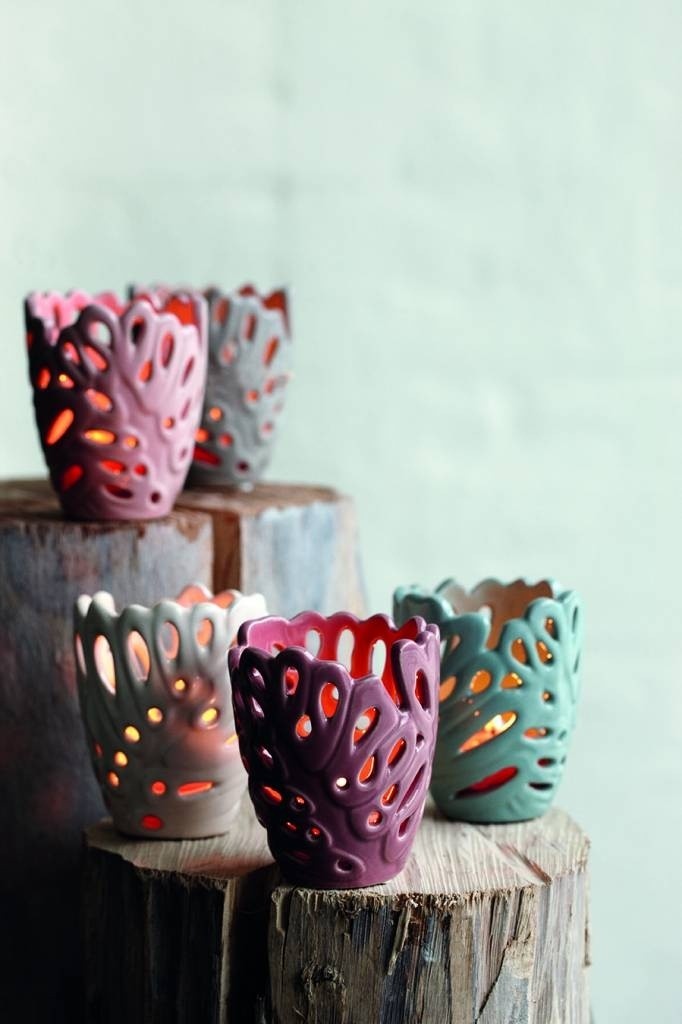 ceramic cutout candleholders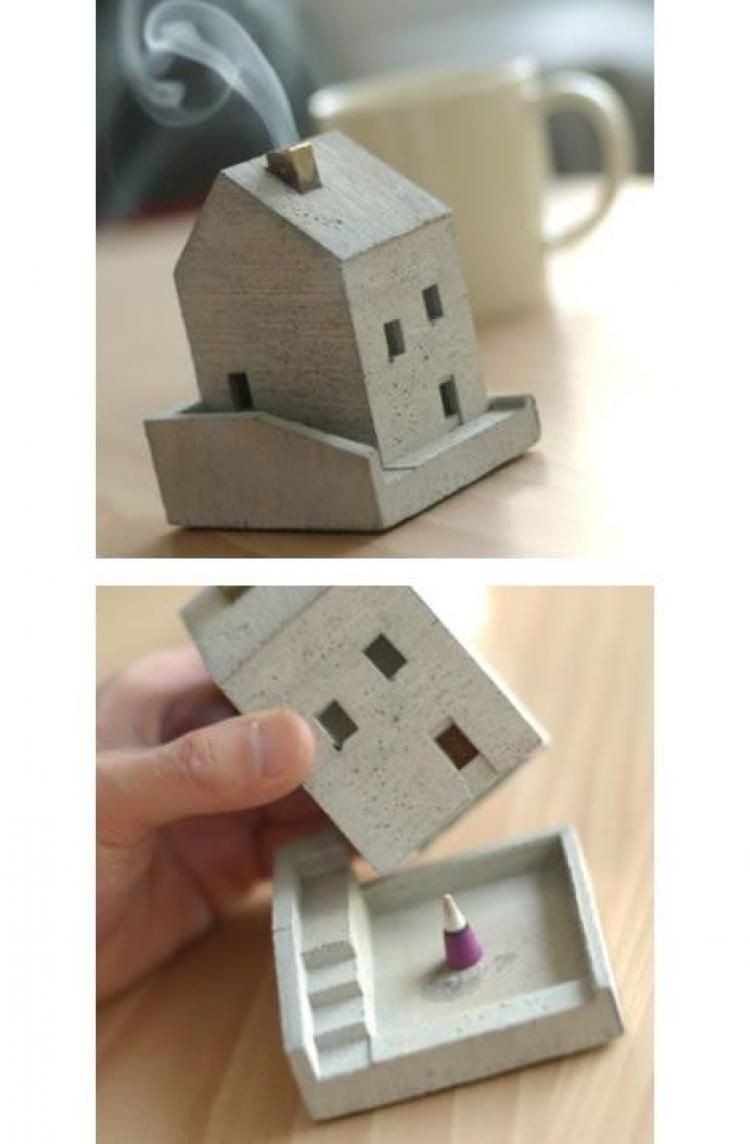 We fell in love with that incense holder. Absolutely gorgeous. It will also remain clean no matter how many incenses you burn in it – all the dust will neatly gather inside. Minimalistic appeal never goes out of fashion!