Break free from your two-dimensional comfort zone and dare to embrace the three-dimensional world of art. Sculpture is a powerful way to inject individuality into your home and show off your cultural flair. It has a different type of impact and presence to paintings and prints, in part due to how we interact with it; for one, we can walk around it, appreciate it from different angles and in different lights, and sometimes even touch it.
Whether you're looking to create a wow-inducing focal point, or break up the monotony of a space, there's no end to options with sculptures in every shape, size, style, theme, and material imaginable. The question, then, is where to start? Ultimately, beauty is in the eye of the beholder, however here are some tips and considerations to help you find the perfect fit and bring your home to life.
How to choose a sculpture that works for you
1.

Get the size right

Sculpture is for people blessed with large houses and a surplus of space, right? Wrong! There are sculptures to suit every room, no matter how big or small. The secret is in choosing one that's proportional to the space it's going to occupy; too large and it could overwhelm, too small and it can go unnoticed. Large sculptures tend to work well as a focal point in a spacious room, whereas smaller ones make a great space-filler for shelves or sideboards, for example.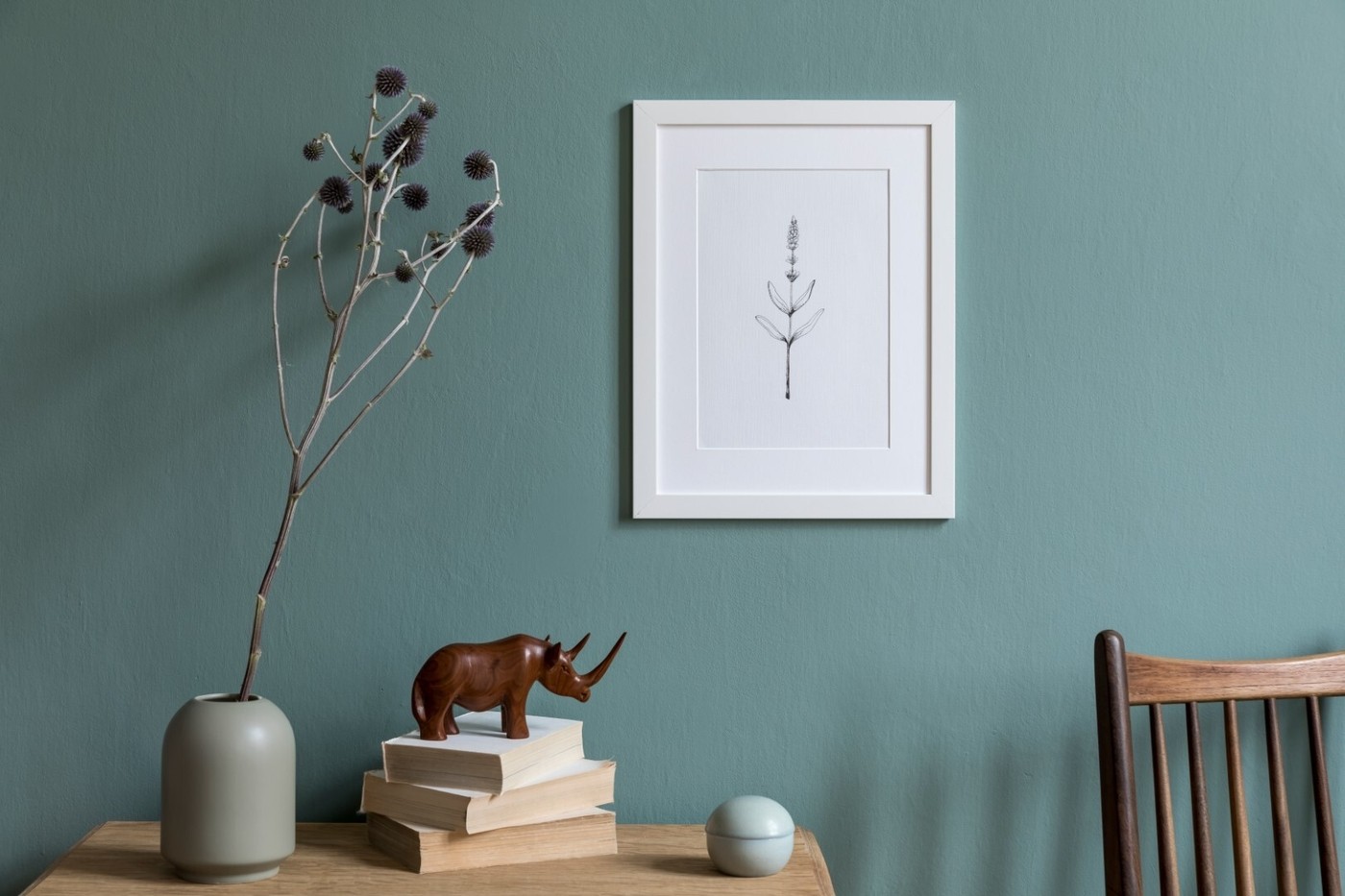 Before buying, or even browsing, start by measuring the space you want to fill; vertically, horizontally, and deep. If it's going to be free-standing, or on a pedestal, then consider how the viewer will interact with it, allowing plenty of additional space to comfortably navigate your way around it.
2.

Match the style of the room

Unsure what type of sculpture to go for? Look at the room's overall scheme, architectural features, and furniture styles and shapes for guidance. Pick a piece that reflects the overall feel of the room, whether that's sophistication and elegance, or casual and fun. The idea is for the artwork to work with and complement its environment, rather than conflicting with the tone of the room and looking out of place; like a refined antique in a modern minimalist interior, for example.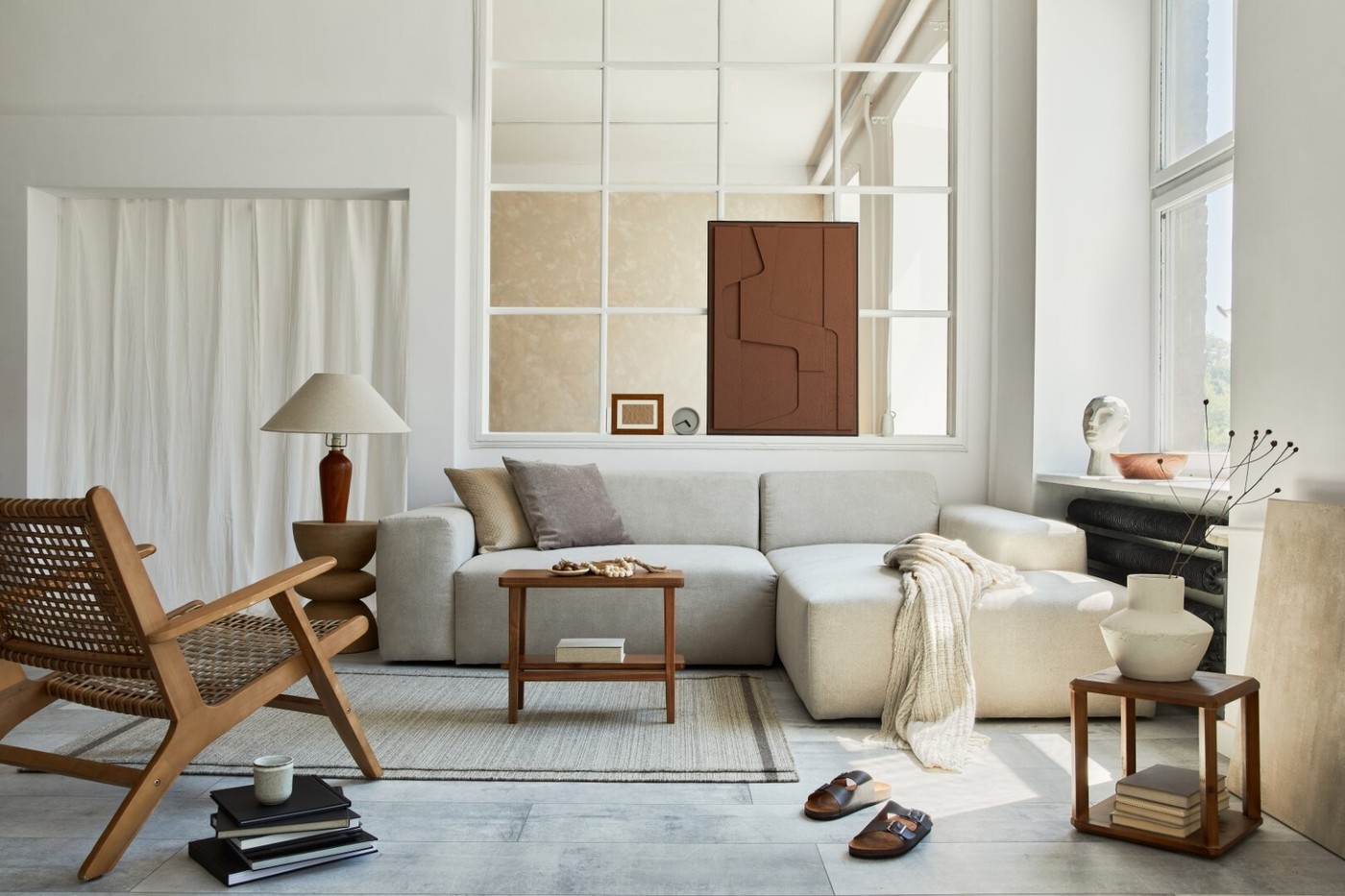 Match classic decor with theatrical, intricately detailed sculpture of human forms. Complement contemporary furniture, featuring gentle curves and fluid lines, with a piece that continues that gentle, flowing movement. For modern minimalist interiors featuring sharp angles and clean-cut furniture, consider large, abstract sculpture with a crisp geometric form.
3.

Set the tone with color

The color of the sculpture plays an important role in setting the mood of the space, making it a vital element when considering a room's function. The artwork can either blend in with, contrast or redefine the tones of its surroundings, according to the impact you want it to have.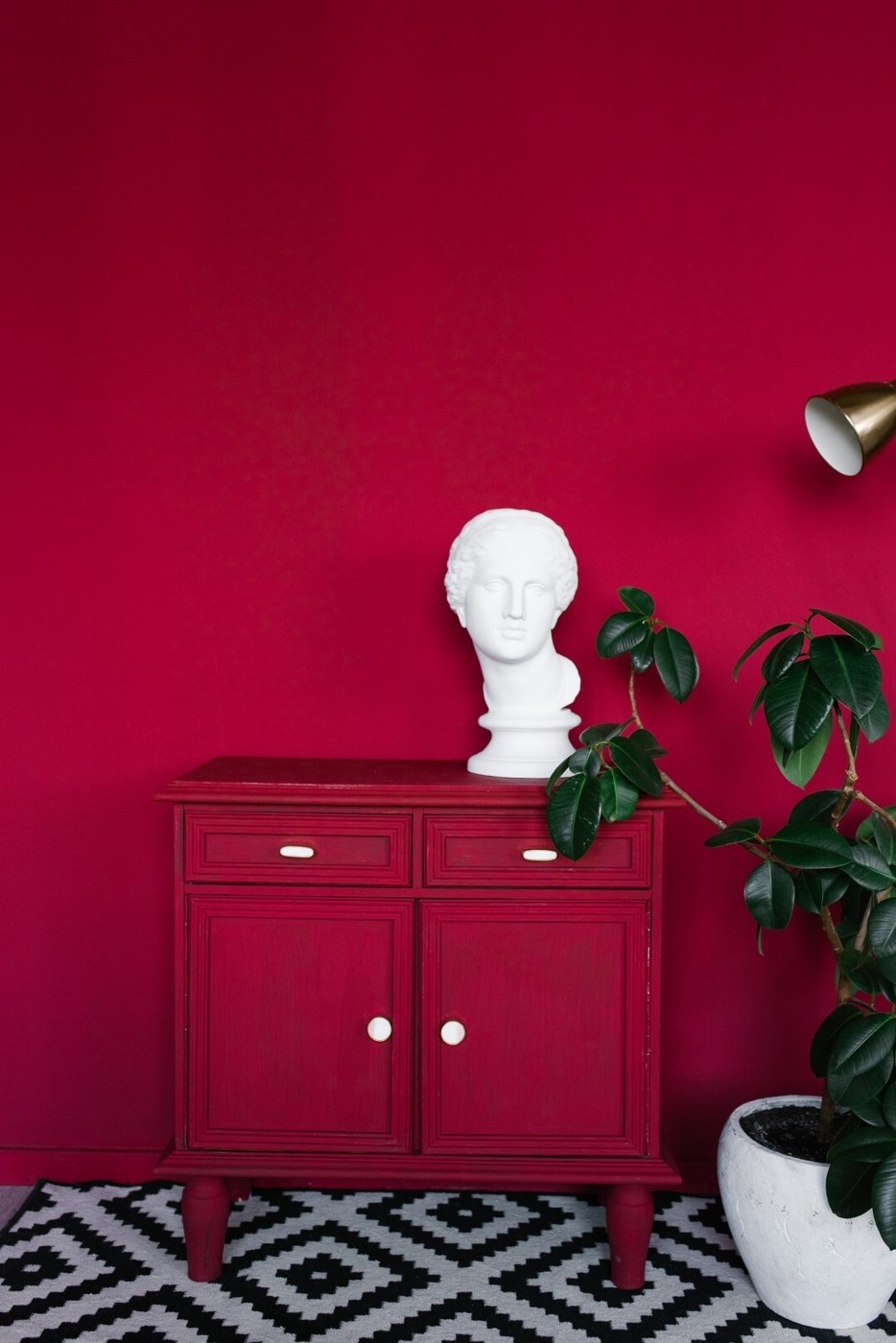 Add excitement and interest to your space with color contrast. In entertaining spaces, such as a living or dining room, adding a colorful sculpture with bold shades to a neutral backdrop will inject energy and drama into the space, making a great focal point and conversation starter. For bedrooms, you're better off looking for a piece with soothing colors in harmony with the decor, to encourage a restful environment. In rooms where color is already in abundance, place the sculpture near complementary colors, like bronze with green, or copper with blue. You can also create balance with a sculpture that matches the room's accent colors.
4.

Match mediums and contrast textures

Often, when we think of sculpture, chiseled graying marble or glowing bronze figures spring to mind. These can look great in both classic and contemporary settings, but it's worth remembering they're not your only options! Sculpture comes in a multitude of mediums, like ceramic, plastic, glass, metalwork, clay, wood and much more.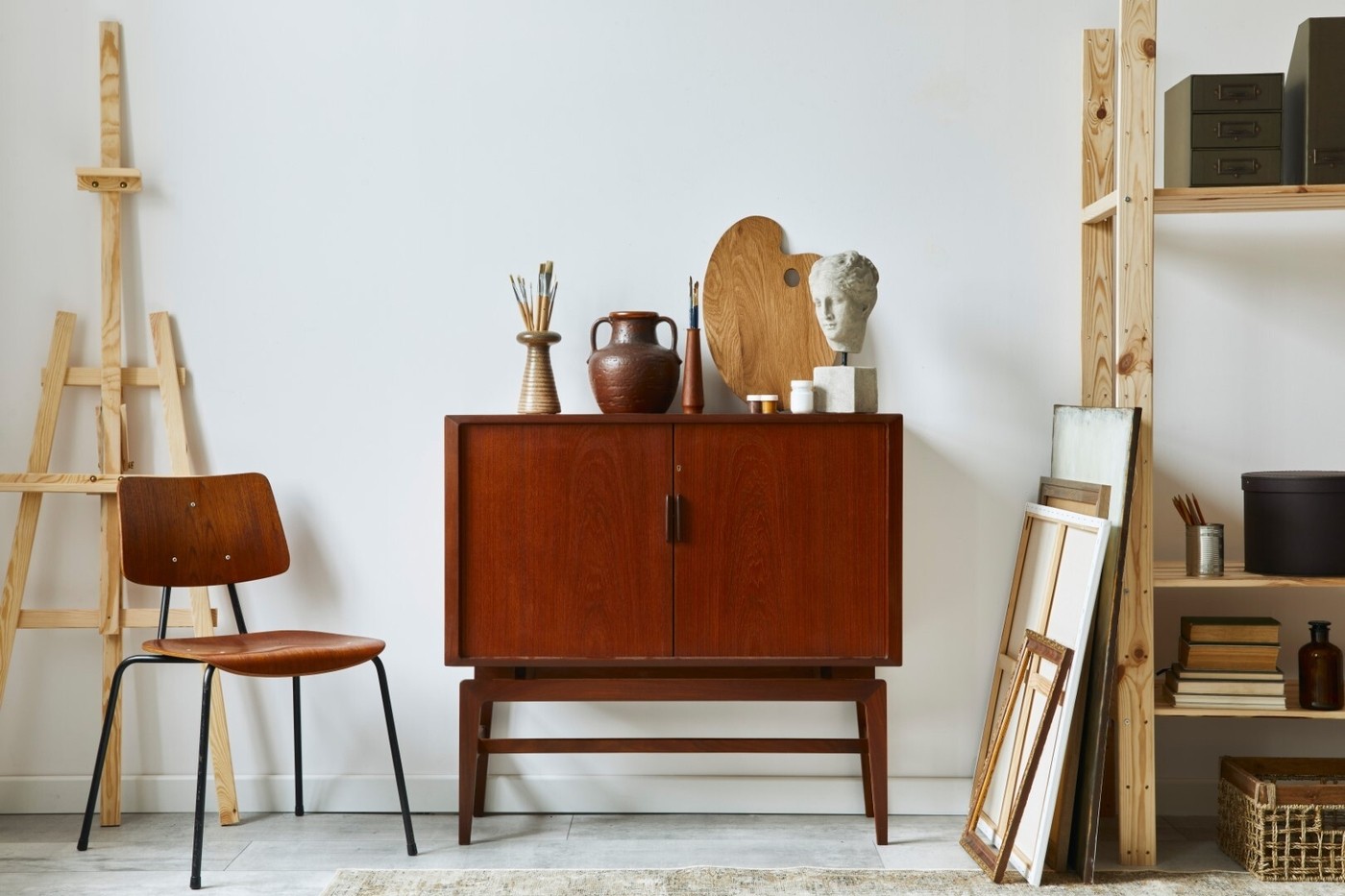 Start by looking around the room at your furniture and furnishings and pick out their materials and finishes. You want a medium that works in harmony with the rest of the room's textures. For example, if the room is abundant with organic, natural materials, a colorful plastic sculpture is going to look out of place. Instead, you might consider a piece made from natural materials, like ceramic, glass or clay. Pay special attention to the finish of the material and aim to create textural contrasts; an intensely textured sculpture makes a great juxtaposition to smooth glossy surfaces, and vice versa.
5.

Does it speak to you?

There's no right or wrong when it comes to art. Choosing a sculpture ultimately comes down to personal taste and instinct. At the end of the day, it's you who has to live with it, so the piece should speak to you, inspire you, move you, and lift your spirits!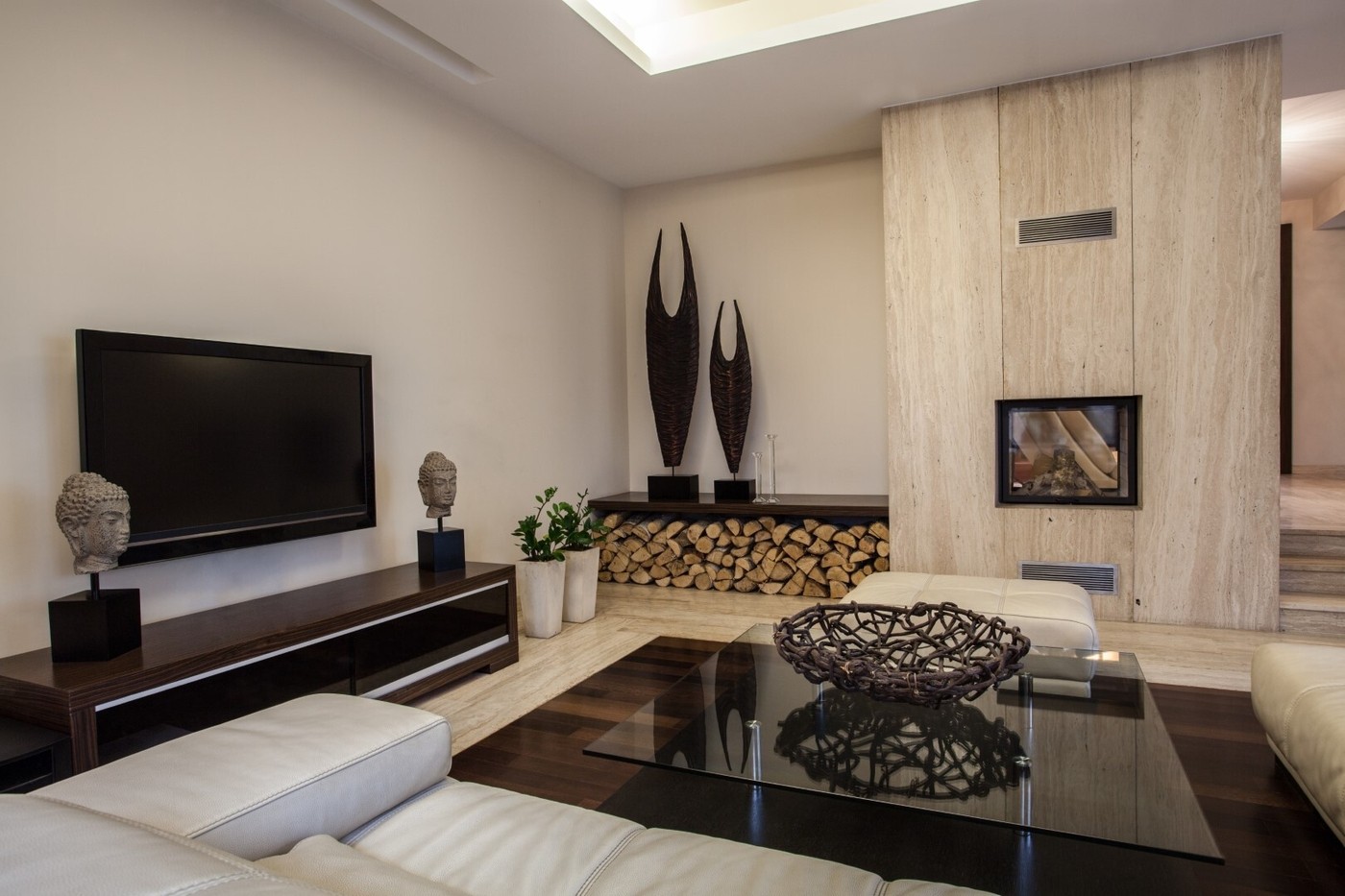 Always shop for art in person. Whilst the web is great for gathering inspiration and assessing your options, the offline shoppingexperience has the additional value of being able to observe and feel the artwork in the flesh. When you see something you like, take your time to stand in front of it and observe how it makes you feel. Buying art to mark a milestone - such as a big birthday, work promotion, or newborn - will infuse the piece with meaning, and incite happy memories every time you look at it.
6.

Go for something functional

Whilst most sculpture is made to look at, and not touch, many contemporary artists have challenged this notion with a concept they've appropriately labeled 'functional art'. This involves taking every day functional home objects and conceptually elevating them into unique, utilitarian pieces of artistic expression. The inclusive genre encompasses everything from furniture and lighting, to timepieces and crockery.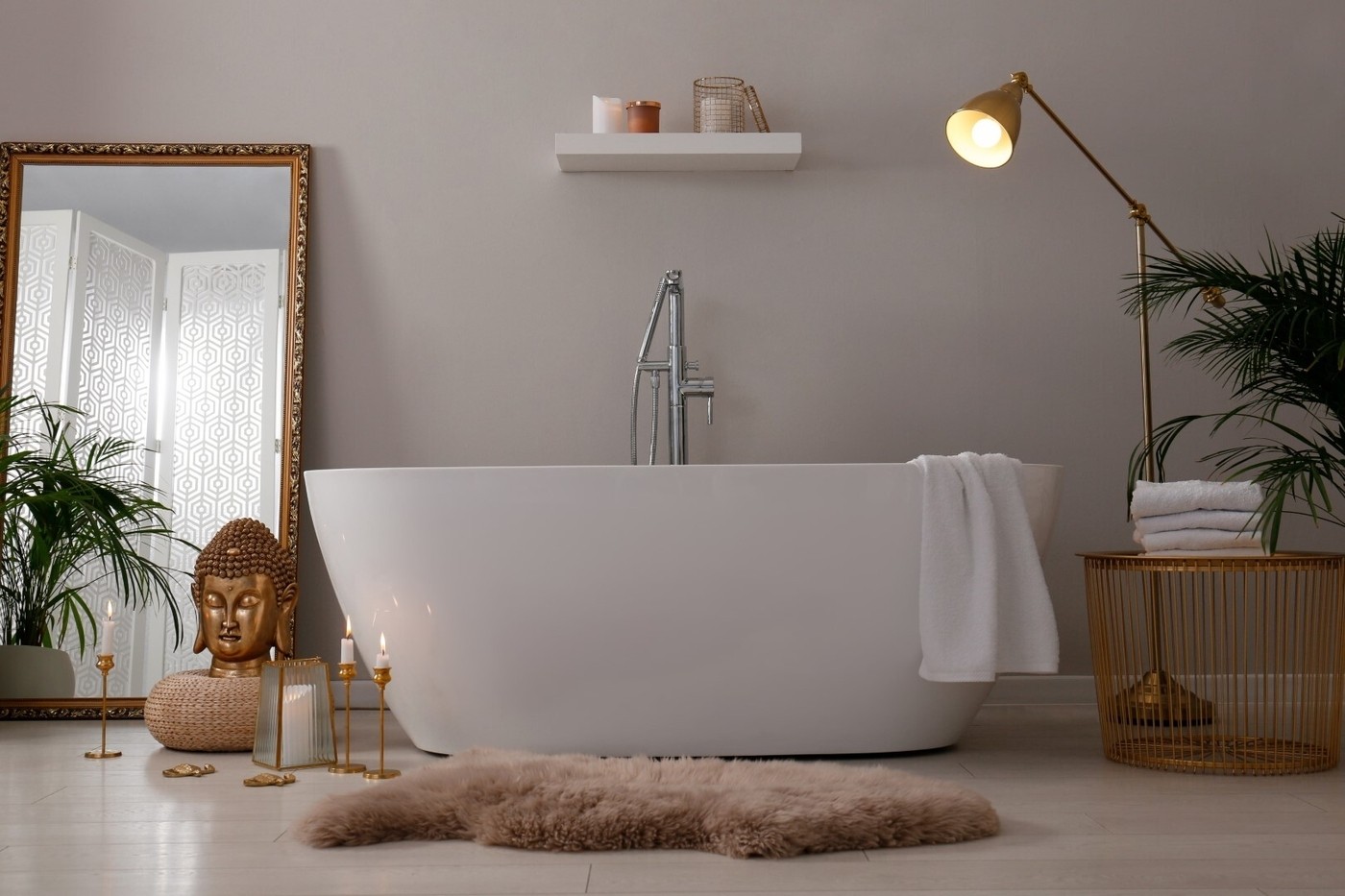 So, rather than limiting your sculpture collection to a pedestal or mantelpiece, why not let it flow into your everyday life. Whilst there are designs to suit every decor, functional art is particularly fitting for eclectic, maximalist, and quirky modern schemes.
Bonus Tips: How to Display Sculpture
Light it up! Sculpture should be well-lit from multiple angles to show off all of its dimensions. It's important to get the right balance, as too much light will wash out the details, whilst too little could hide them. As a general rule, try to avoid spotlighting the piece and lighting directly behind or below it, as this will look unnatural and cast dramatic shadows that conceal the work's admirable details.

Display it at eye level for optimal viewing. That way everyone can admire and interact with the work of art, seated or standing.

Make the most of the sculpture's three-dimensional qualities by placing it somewhere it can be viewed from multiple angles. Projecting corners, side tables and shelves are ideal spots for a sculpture as they allow you to show off your artworkwithout obstructing the room's traffic flow. Or, place a sculpture in front of a mirror, that way you can admire two-angles in one glance.

Take a cue from the galleries and give your sculpture the special attention it deserves by placing it on a pedestal. The most classic way to display sculpture, pedestals allow you to customize the height and provide flexibility when it comes to locating and interacting with the piece. Choose a sturdy pedestal that blends into the decor, letting the artwork take center stage.

Pair smaller sculptures with other complementary artwork or decorative objects to enhance the piece, provide context, and seamlessly incorporate it into your decor. Combine the artwork with different textures and colors to make it pop, or place it on stacked books to give it more height and presence. As a general rule, grouping objects in odd numbers is more pleasing to the eye, and unifying tall objects with smaller ones creates balance.

If you're fortunate enough to have high ceilings, what better way to make use of the space than with sculptural art? Experiment with suspending your sculpture from the ceiling, drawing the eye up and creating an ethereal effect.