If you're looking for an accessible, impactful, and DIY-friendly way to improve your home, nothing beats a fresh coat of paint. The learning curve with paint is approachable, supplies are affordable, and just a few coats can totally transform a room. Moreover, you can use paint to freshen up a wide variety of household surfaces, including your worse-for-wear floors.
But taking a paint brush to your virgin floors can be daunting. Unlike painting your walls, there's a permanence to painting your floors—you may never be able to restore your floors to what they were, pre-paint—so you want to make sure that you do the job well. Here's what you need to know before you get started.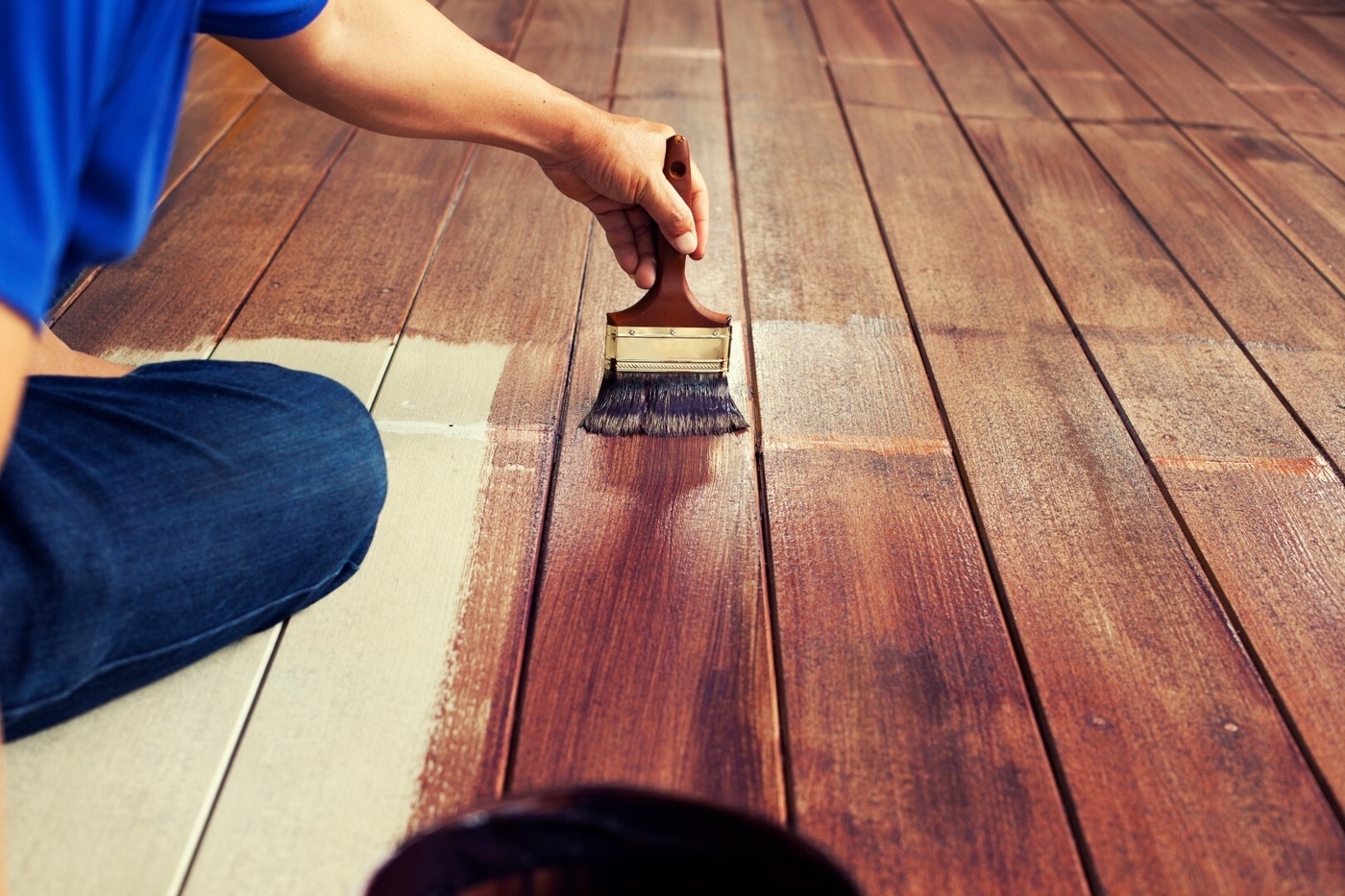 For the purposes of this guide, we will be referring to painting wood floors. It is possible to paint other types of flooring, such as tile, concrete, linoleum, and laminate, but wood is the easiest to work with.If it is your first time attempting the painted floors trend, we suggest sticking to wood.
Restore worn out wood
Okay, we're going to level with you: painting your floors is not a solution if your floors are rotten, damaged, or structurally unsound. Painting will only fix your floors on a cosmetic level, so we recommend painting as a temporary fix.
If you're looking for a budget-friendly way to improve the look of your floors while saving up for a proper renovation, painting them is an option to consider. If your floors are simply worn down, stained, or discolored, but there is nothing wrong with them structurally, painting them can be an pseudo-restorative method that may also extend the usable lifespan.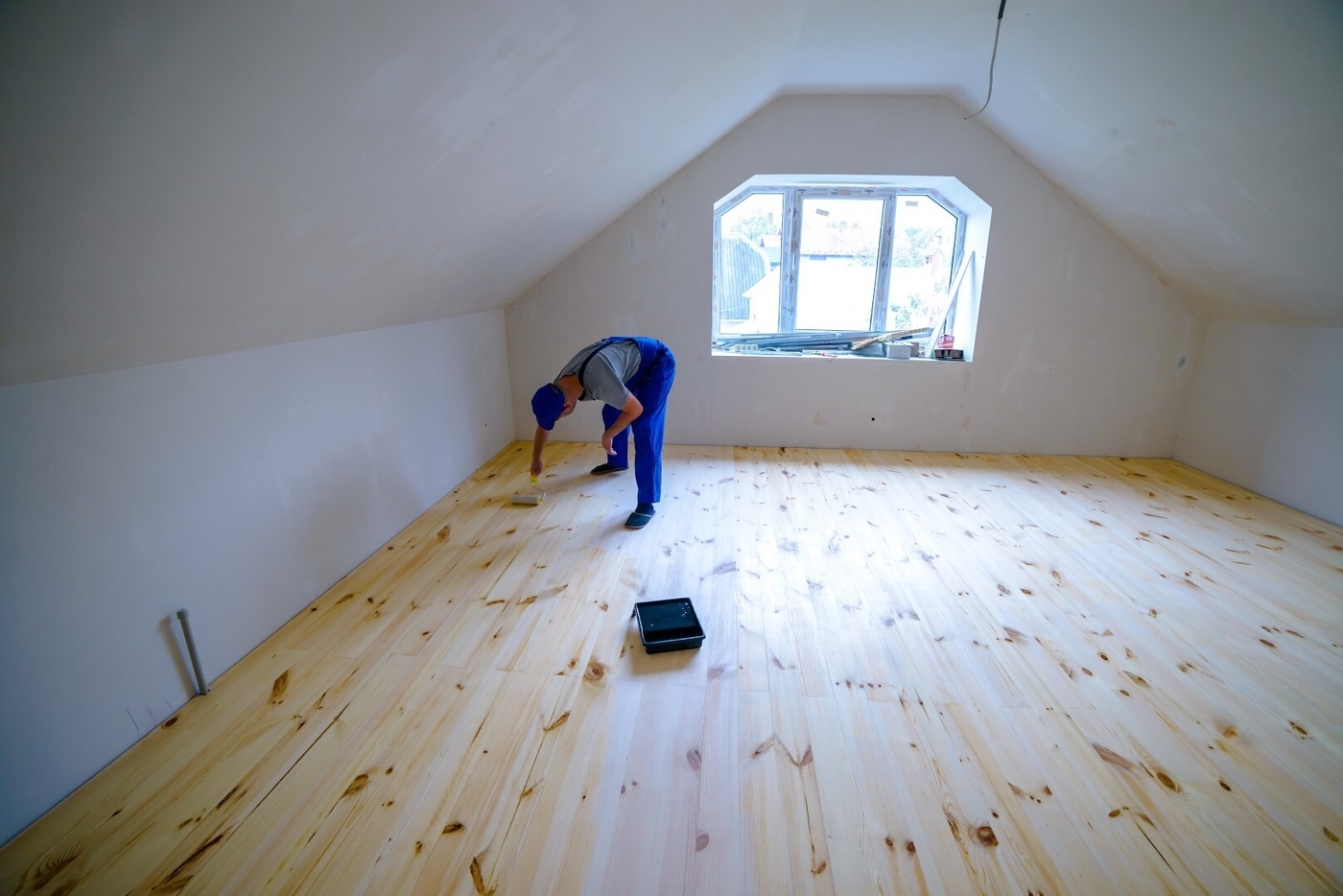 Go neutral or add a pop of color
So, you've made the decision to spruce up your wood floors with paint. Now, it's time to pick a color. You can go one of two ways: neutral or colorful.
White is a popular choice for painted flooring because it lends a bright and beachy effect. You can also use a neutral that resembles the wood tone you'll be painting over. With this method, you'll achieve a more natural look.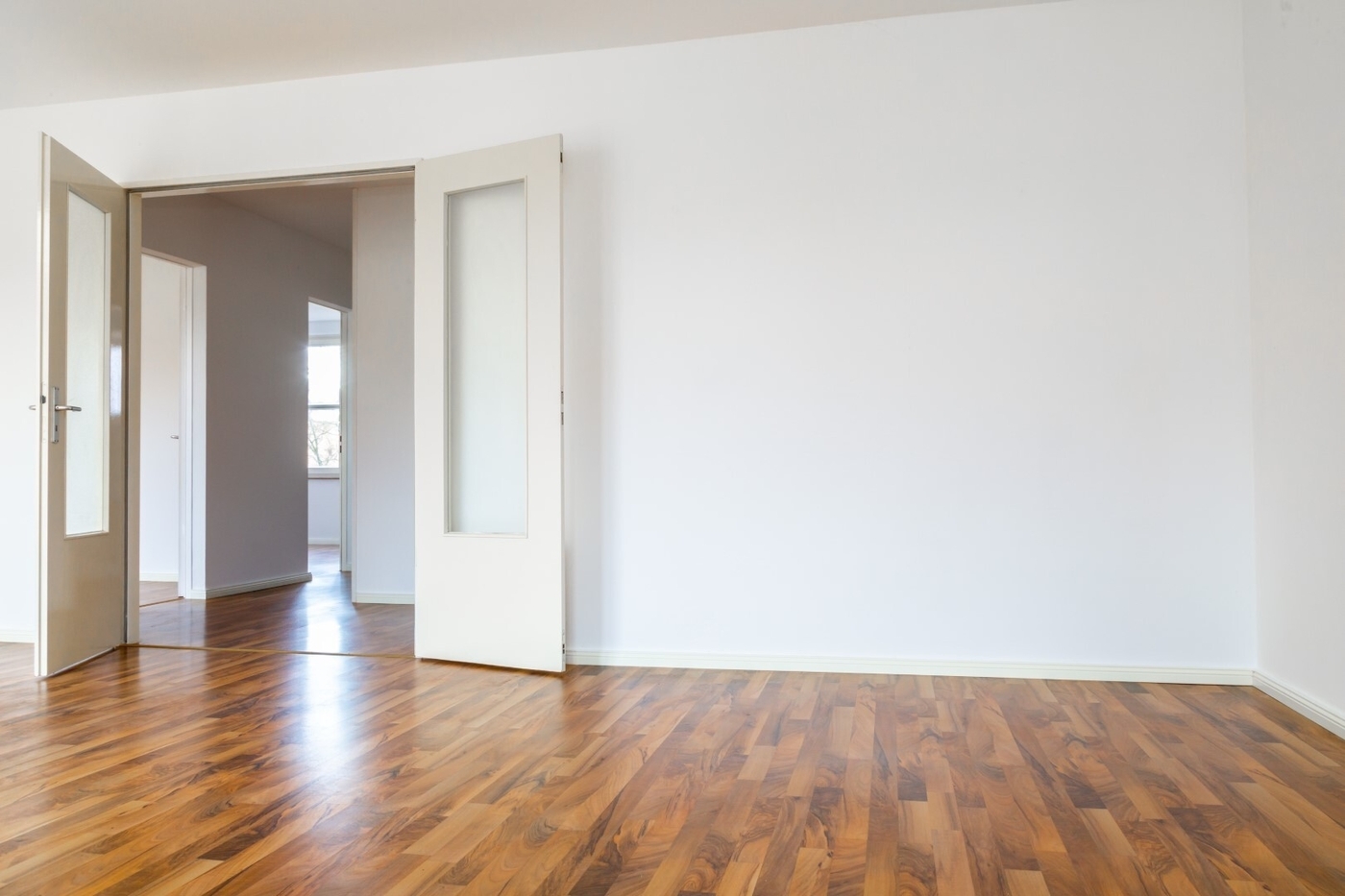 Conversely, if you're wanting a more saturated, impactful color for your floors, it can help to consider the demands of the space itself. For example, if you're trying to make a small space feel bigger and brighter, opt for a light color or a color tinted with white. If you're trying to bring the outdoors in, green or blue floors can help to draw attention to views of the outdoors. You can also opt for a floor paint color that unifies other decorative elements in the room, such as artworks, textiles, and tiling.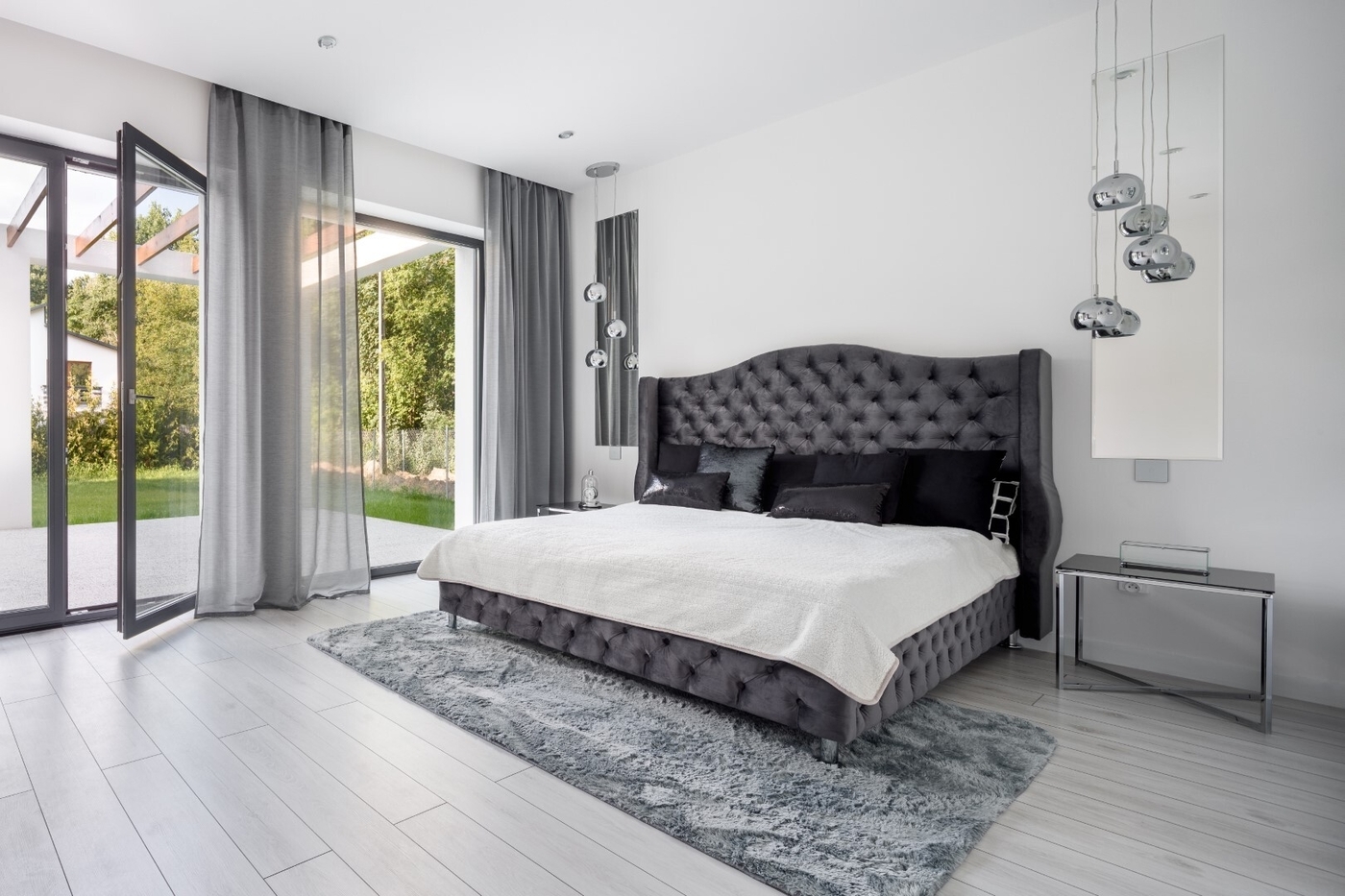 Go low-key or glossy glam
Paints come in a variety of gloss levels, including high-gloss, semi-gloss, eggshell, satin, and matte. A matte paint will have a subtler effect, while a high-gloss paint will reflect light and make more of a statement.
If you're not sure whether to go with a glossier paint or something that's more matte, test out paint samples on a small section of your floor. Your test spot should be somewhere that is typically covered with a rug or by furniture, just in case you have to remove the paint and end up stripping the wood finish in the process. Before you make any final decisions, revisit your test spot at different points in the day so that you can get an idea of how the paint will interact with varying degrees of light—both natural and artificial.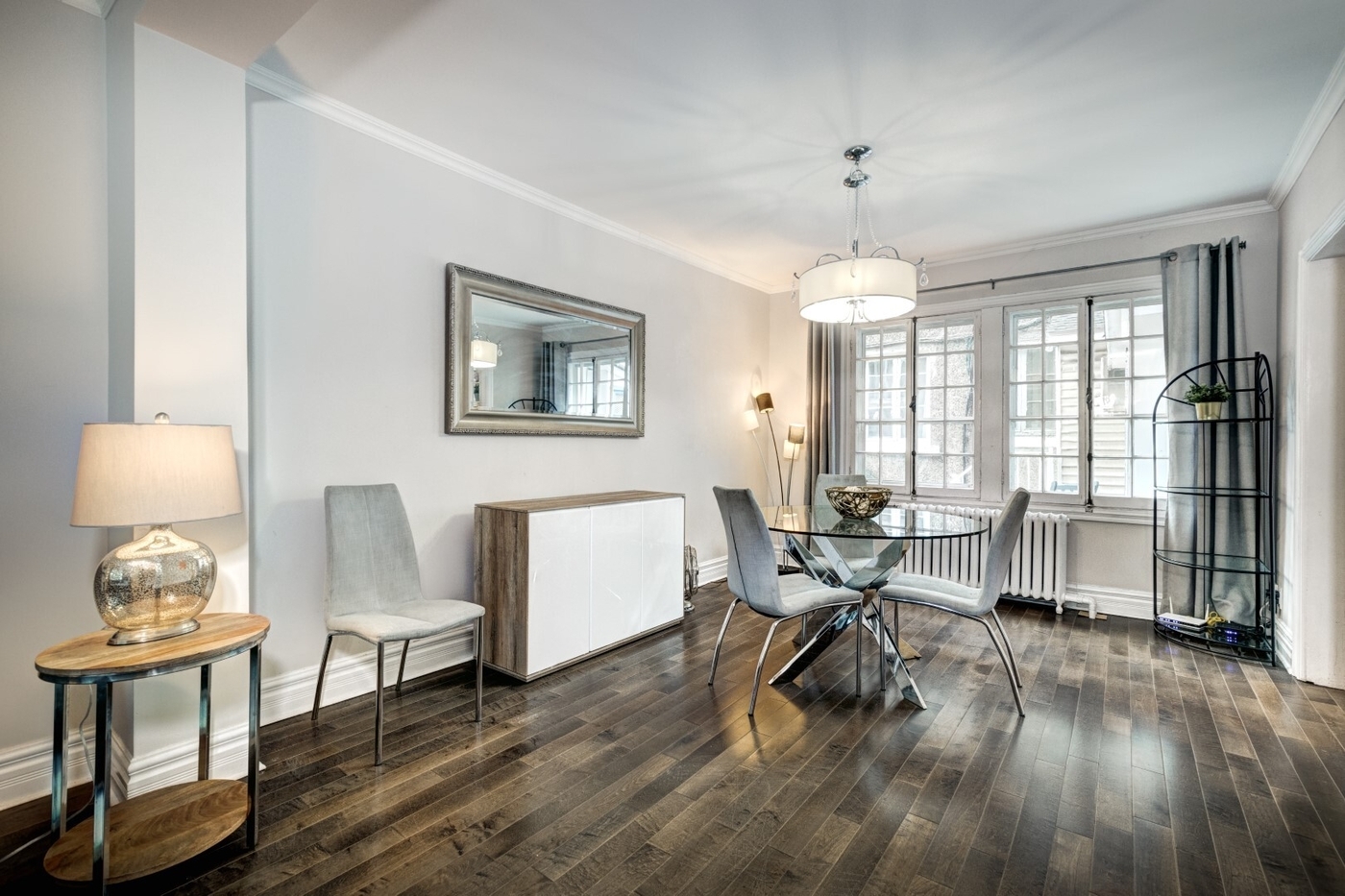 Imitate other flooring materials
Paint can be used to create a variety of effects on your floors. For instance, you can use a high-gloss paint to recreate the look of marble or tile on your floors, using stencils to get a precise look. You can also use painter's tape to create a variety of linear and geometric patterns, including stripes, borders, herringbone, chevron, and checks.
Another idea is to let the wood shine through, even if you're taking a patterned approach. Remember, you don't necessarily have to fool anyone into believing your painted wood is anything other than painted wood—so, for instance, why not alternate black squares with natural wood squares to create a really unique checkerboard effect?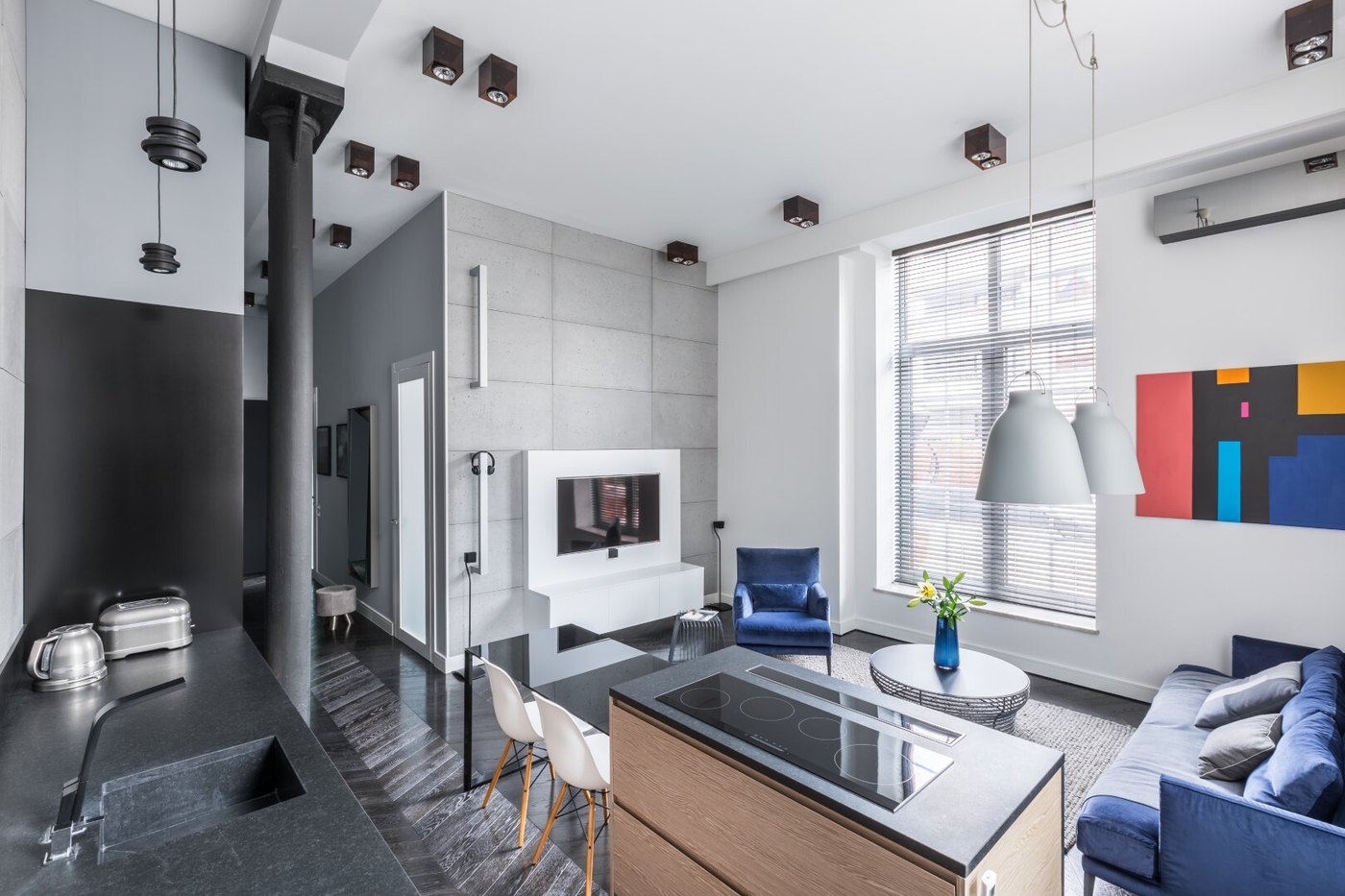 Change it up
Once you prep and paint your floors, it'll be tough—though not impossible—to return them to their original state. That said, if you don't like the color or finish you chose for your painted floors, you can always sand your floors down, prime, and repaint.
If you're happy with your original paint job but it is starting to chip or show signs of wear and tear, you can do a few touch ups or add another coat of paint. And if the wear and tear doesn't bother you, you can also choose to embrace the patina.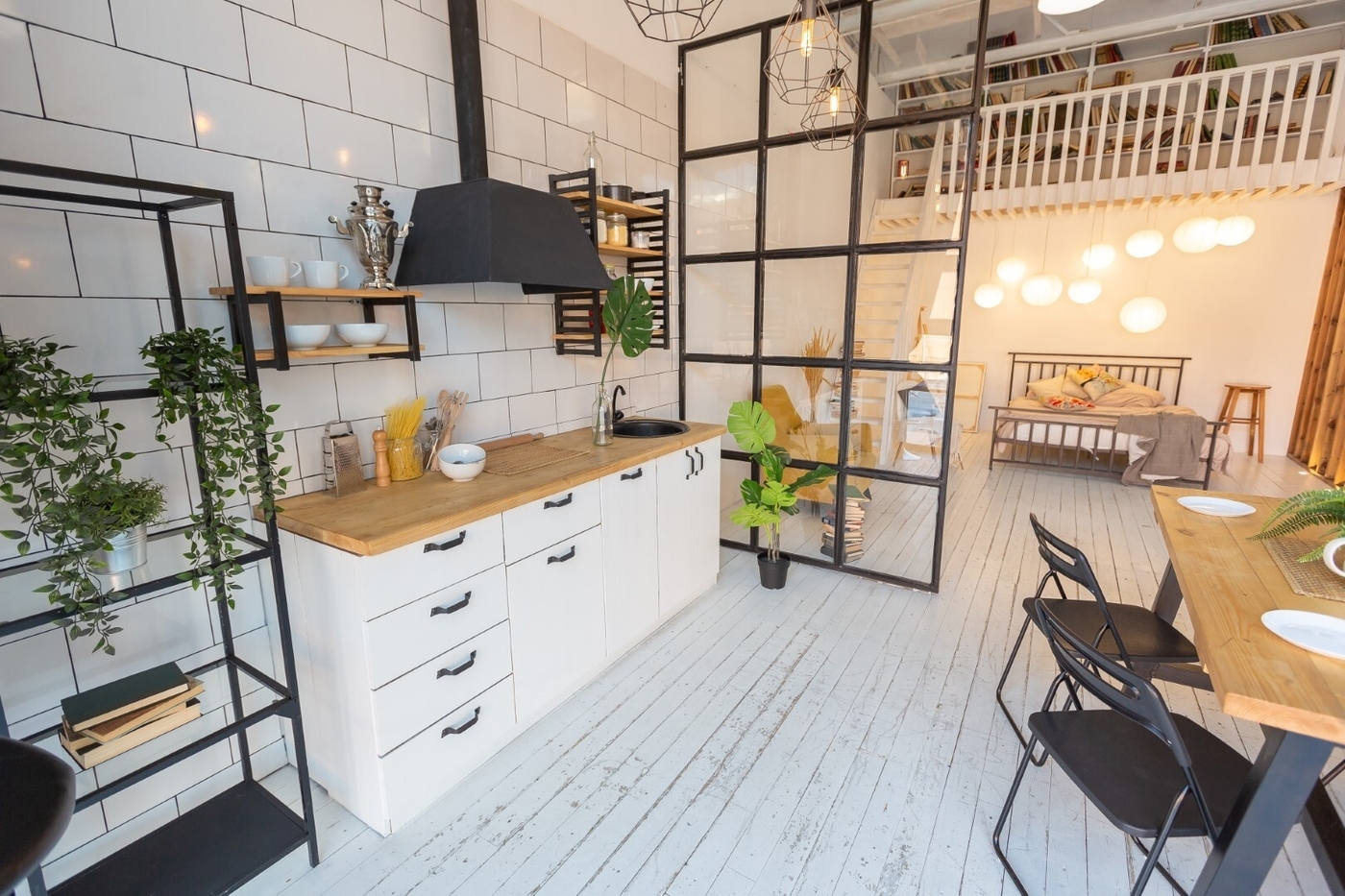 Materials and best practices
Pick the right paint for the job. Floors have to stand up to daily wear and tear and the paint you use will be subject to the same wear and tear. To get the most out of your paint job, make sure you are using the right paint. For your floors, consider using an epoxy resin, a polyurethane paint, or a paint that has been specially formulated to be used on floors.

Be diligent about prep. A paint job is only as good as the prep that precedes it. Make sure you clean your floors well, sand them down until smooth, flatten any stray nails, infill any missing boards, and apply a primer. You can sand manually with sandpaper or rent a floor buffer from your local hardware store.

Invest in your materials. With paint and paint supplies, you get what you pay for. At the very least, invest in quality primer, paint, and a fast-drying sealant. Applying one or two protective coats of sealant will make your paint job last longer.

Take your time. Painted floors need time to cure between each coat of primer, paint, and sealant. Give yourself ample time to get the project done, and make sure you can steer clear of the room you're painting in until the final coat of sealant has had a chance to fully dry. Additionally, be wary of painting yourself into a corner. Start painting from the side of the room that is farthest from the door and then work your way towards the door so that you can easily exit the room without messing up your work.