The best playroom organization ideas make cleanup time simple. They're easily accessible to little kids and their parents, and they boost the room's aesthetics to keep clutter at bay (in a fun way).
Of course, if you have a playroom, then you know that keeping it organized is easier said than done. It can feel like a huge effort (not to mention an ongoing one) to keep kids' toys, games, and crafts neat and orderly. The solution: a playroom organization system that's kid-friendly, simple to use, and can accommodate all the items in the room.
"Not only does organization aid in eliminating stressful visual clutter, but an organizational system changes the way a space WORKS for grownups and kiddos," says Anne Gillyard of grOH Playrooms, a playroom design company in Washington, D.C.
To help you create a productive, fun space for your kids, we've rounded up some of our best playroom organization ideas, including expert advice, for keeping kids' spaces tidy (or at least as tidy as kids' spaces can be).
1.

Swap out toys to manage playroom clutter
Experts agree that a playroom with too much going on can make it hard for kids to choose an activity. Similarly, if you open Netflix and scroll for 30 minutes before deciding to go to bed. To make it easier for kids to get down to play time, make it a point to regularly swap the toys in your playroom.
To do this, remove some toys from the space and store them elsewhere in your home. Then, swap in the stored toys in a few months, and store a different set. This method minimizes the room's clutter and will reignite your child's excitement for the toys they haven't seen in a while.
Gillyard and grOH call this "The Toy Rotation."
"The Toy Rotation is a system that organizes toys into two groups: stock (what's out of rotation) and active (what's in rotation). The toys in the toy hub and playroom are a mere selection of the overall collection," she explains. "
A successful rotation reinvigorates stale play with toys a family already owns and leads to more productive, sustained play. Children may have developed new skills or ways of thinking since they last saw a toy and will now play with it in a different way!"
2.

Install a pegboard for modular organization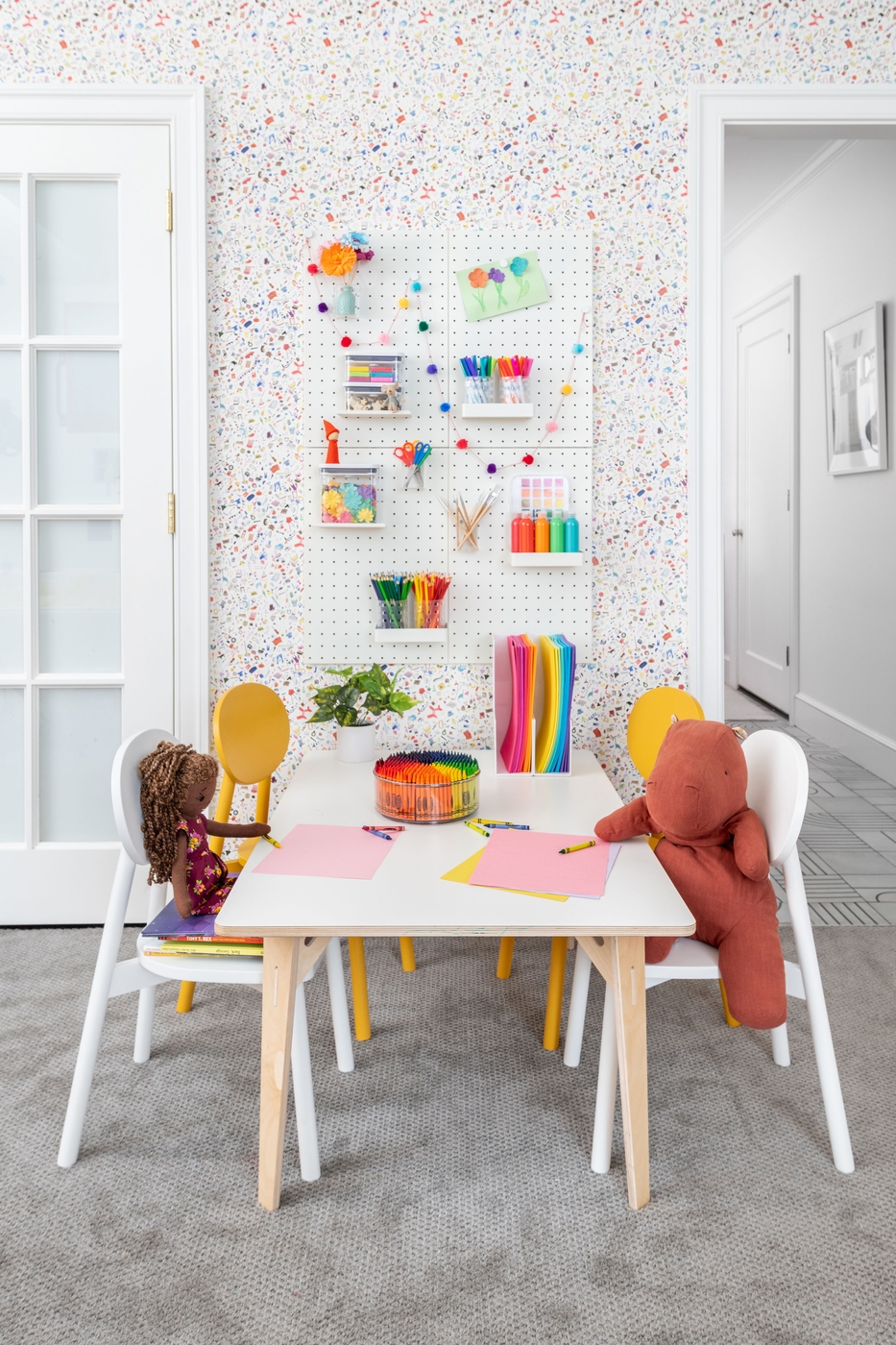 grOH Playrooms / Laura Metzler Photography
A pegboard makes playroom storage solutions almost endless. Once the pegboard is mounted to the wall, you can use coordinating items like baskets, cups, shelves to create custom storage that's also easy to move and swap out as your kids' toys, needs, and sizes change.
3.

Use back-of-the-door shoe organizers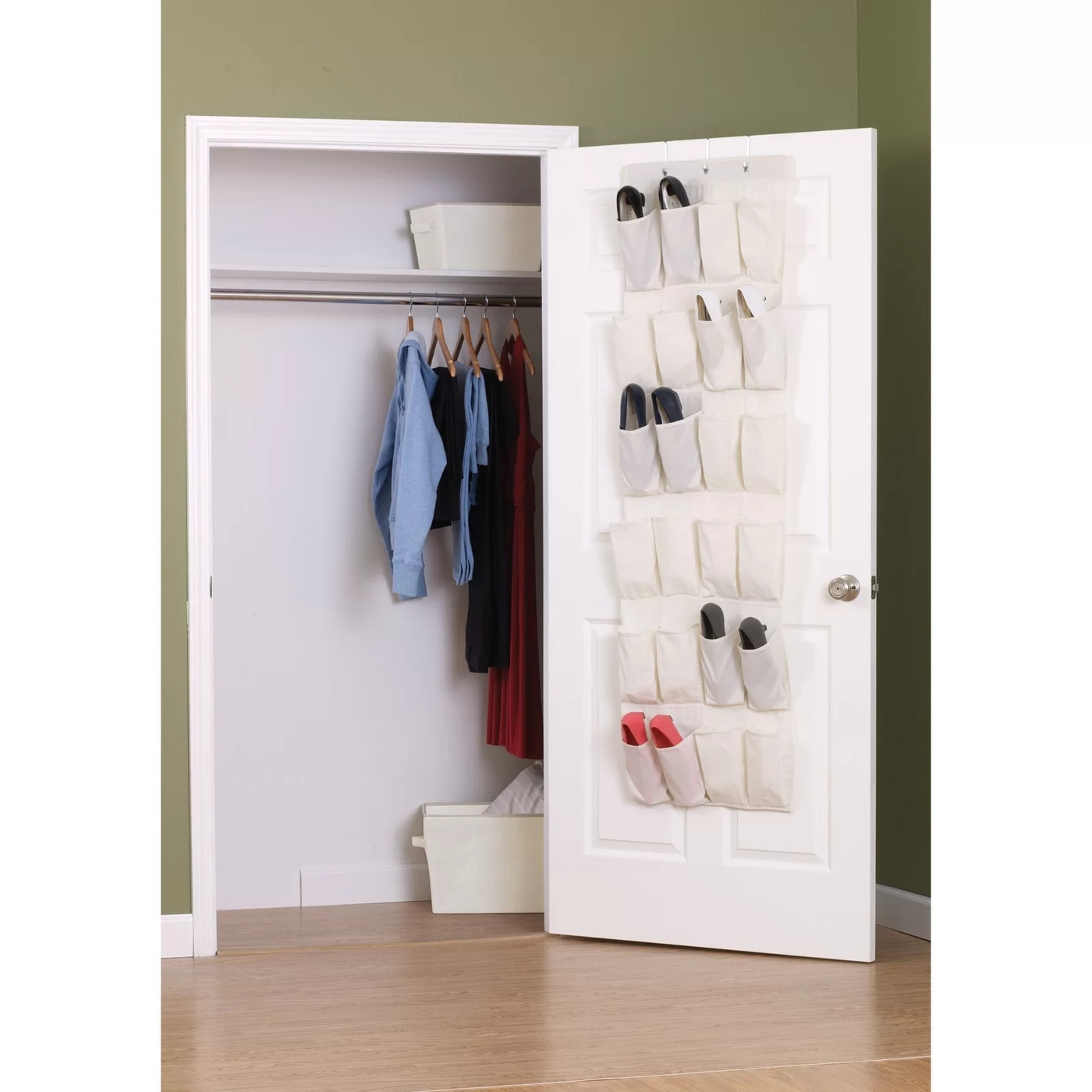 Shoe organizers that hang on the back of a door are a surprisingly versatile playroom organization idea. You can use them to store art supplies by category (think crayons in one slot, scissors in another), Legos, Matchbox cars, toy kitchen tools, and so much more. They also don't have to be limited to the back of a door! You can use nails to screw them into the wall or attach them to a hanger with zip ties and hang them in a closet.
Just be sure to label each slot to help your organization system stick.
4.

Use storage furniture to organize a small playroom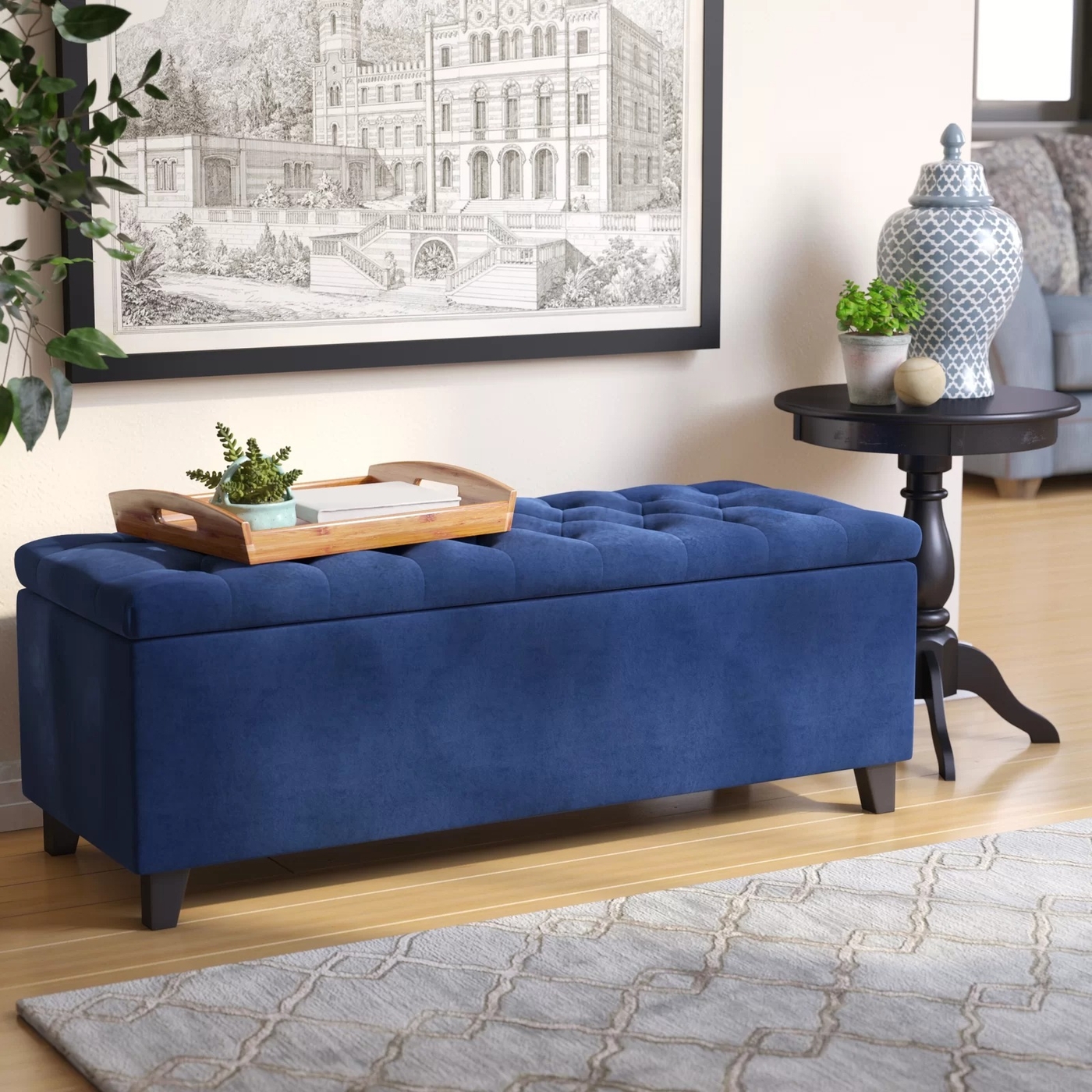 If your playroom is short on space, or it pulls double-duty with your family room or living room, make the most of what space you do have with storage furniture that helps you hide kids' toys in plain sight. Some of the best options include storage ottomans and closed storage cabinets or built-ins, where toys can quickly be tucked out of the way when it's time to clean up.
5.

Install hooks within kids' reach
Simple coat hooks can serve a variety of purposes when it comes to playroom organization. You can use them to hang dress-up clothes and costumes, as well as to store school backpacks and outdoor gear in an easily accessible spot. Or, purchase a set of mesh drawstring bags, and use them to collect legos, blocks, and other small toys, then hang each bag on a hook.
"We love mesh bags," says Gillyard. "These bags come in so many shapes and sizes! They aid in organization of all of those pesky boxes. Board games, Puzzles, LEGO Sets, and more. Cut out the image on the box and use clear packing tape to secure it on the front of the bag or place it inside the bag. Include directions and all of the pieces in the bag as well."
6.

Make cleanup easy with cube storage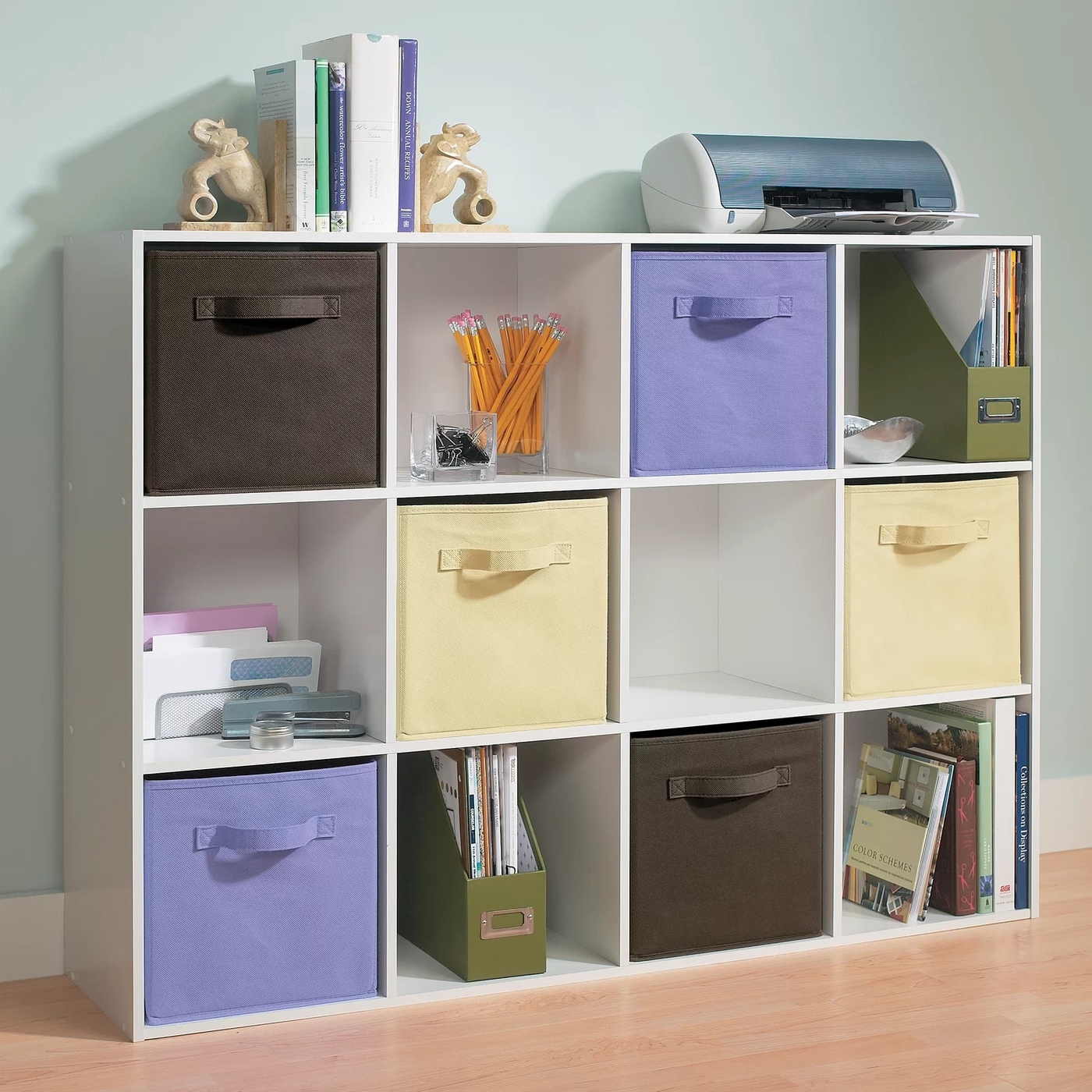 There are lots of benefits to adding a cube storage system to your playroom. These deep, 12" x12" bins are perfect for sorting toys by type since you can easily designate one bin for cars, one for doll accessories, and one for blocks, for example. (Just be sure to label each container accordingly).
Cube storage also comes in a huge range of sizes and configurations, which makes it easy to customize storage for your playroom with off-the-shelf solutions. Cube storage bins also come in many colors and patterns, so you'll be able to find something that enhances the look of the room, too.
7.

Add shelving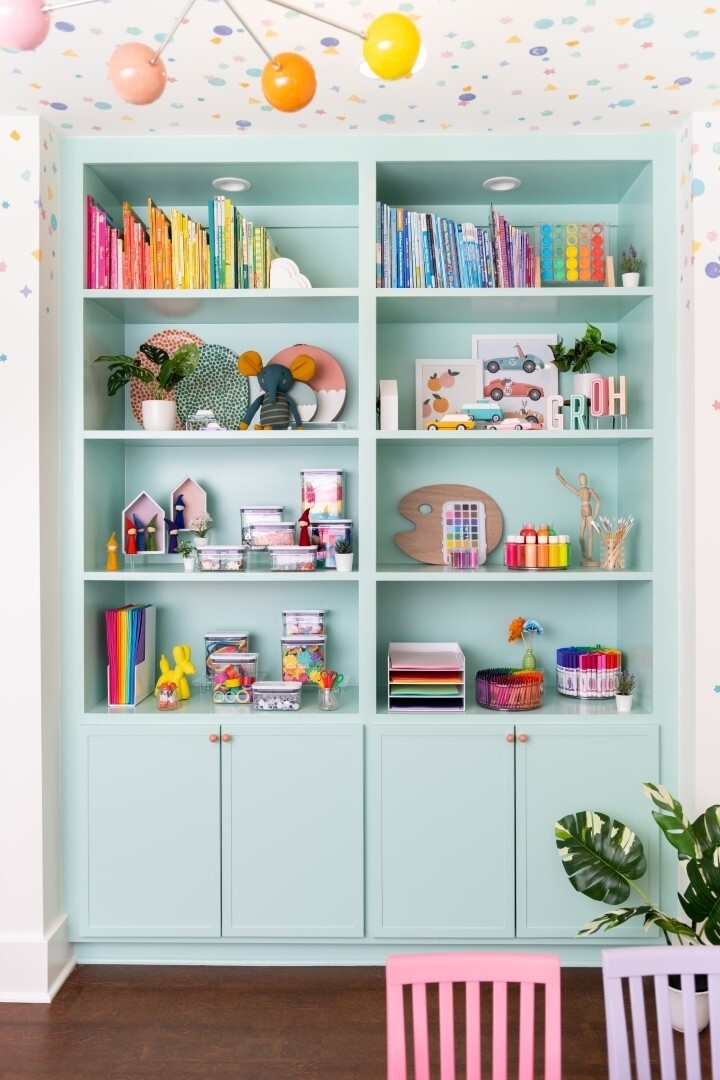 grOH Playrooms / Laura Metzler Photography
Shelving is a must in a playroom, whether tucked in a closet or out in the open.
Shelving can house board games, art supplies, and books, but it can also be a fun way to display toys and figurines, adding a decorative element to a playroom space.
When installing shelving, be sure to consider your child's size since you'll want them to be able to access the items on the shelves and return them when they're done playing.
If you're limited on floor space, incorporating shelving units can mean sacrificing room for the kids to play. Instead, use the vertical space in your playroom to increase storage capacity by affixing wire storage bins and baskets to the wall.
9.

Label everything

Labels are essential to an organized playroom since they ensure that you and your kids (plus any friends and caregivers who use the space) remember where everything goes.

Use a handheld-label maker (a playroom organization must-have) to label cube storage bins, shelves, and storage containers with the name of the item it houses.
What should a playroom include?
The specifics of what your playroom includes will depend on your children's ages and interests. Some universal playroom musts, however, include:
A kid-sized table and chairs for art, puzzles, and activities
Open-ended play items that allow for imagination, like toy animals, magna tiles, or wooden blocks
Furniture that's OK to climb on (think a Nugget sofa or a Pikler's triangle) Books or a reading corner
Easily accessible storage solutions for cleanup
How do I maximize space in my playroom?
There are a few strategies you can try to make the most of your playroom.
First, try zoning your playroom or creating a dedicated space for each activity, for example, having a dedicated craft table with the craft supplies stored nearby, a reading space with the books on low shelves, and another area for imaginative play, where you keep the toy kitchen and dress up clothes. Organizing your playroom this way forces you to be intentional about how you use it and what you bring into it.
Second, choose multi-functional, open-ended items whenever you can. Instead of a sofa, choose a long, tufted storage bench to give kids a spot to sit when reading and a place to store their toys. Similarly, choosing toys that can serve various purposes, like wooden blocks or small toy animals, gives kids unlimited ways to play while needing fewer toys.