The younger a child starts to enjoy looking at picture books and reading, the better. It is much more difficult to get them interested once they get into all the sights and sounds and activity found on digital devices. An early interest in books results in a lifelong appreciation of reading and learning. Readers perform better when they start school, have a better vocabulary, increased attention span and concentration. It also fuels the child's imagination and stimulates creativity.
A great way to encourage your little "Jack" or "Jill" to read more is setting up their very own reading space. Enlist their ideas to get even more participation.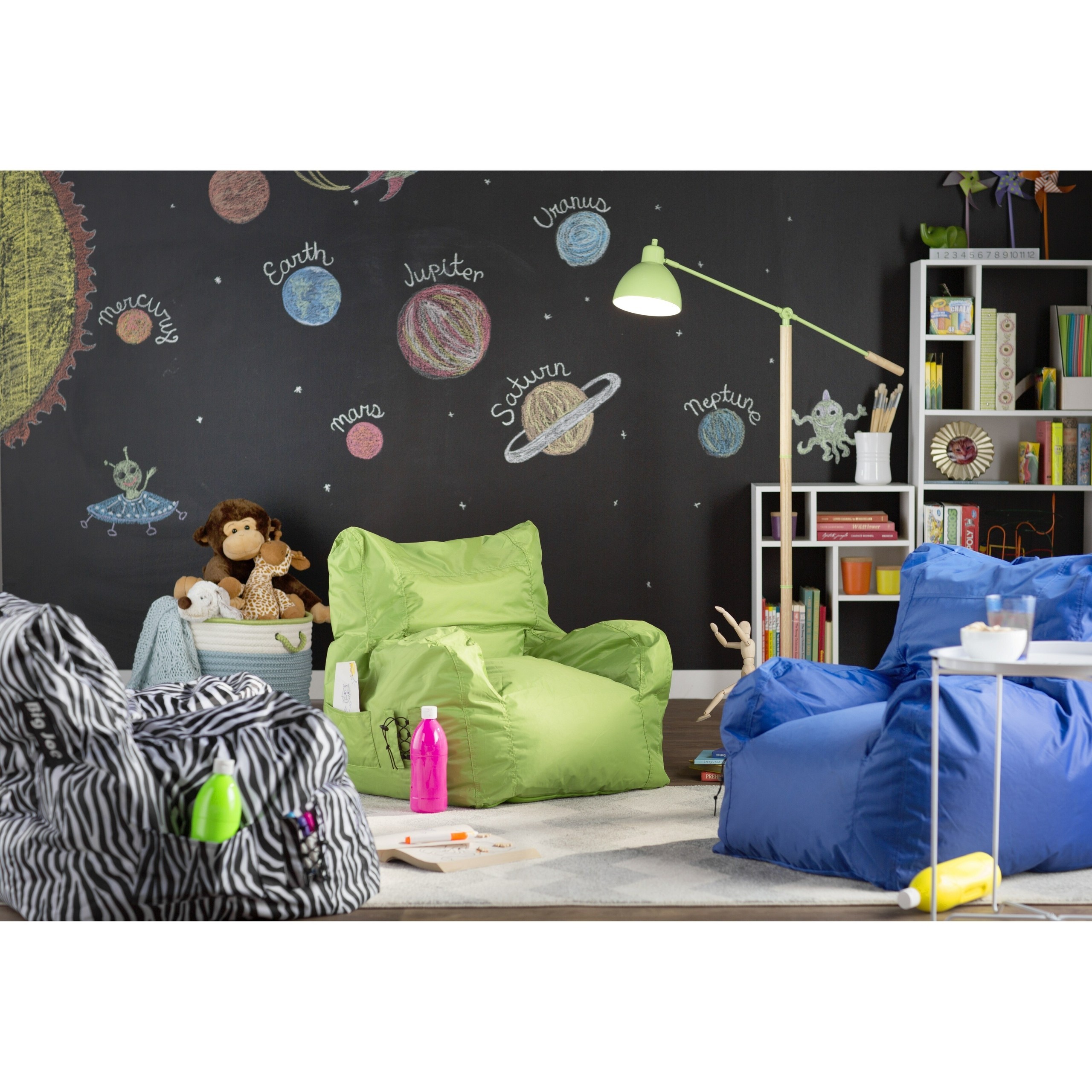 What a Kid's Reading Space Requires
A simple, uncluttered spot that is quiet and away from household activity
A comfortable chair or cushion or pillows and blankets
Proper lighting for reading, which may be natural light from a window, halogen lights, fairy lights, child-friendly headlamps or a zooming table lamp
Shelves, baskets or crates to store books
A continually replenished selection of age-appropriate books
Below, we have listed 10 awesome ideas for reading spaces for kids. Read on and get inspired!
Teepee
A teepee allows Jack to have his privacy and personal space while parents can keep an eye on him. Most teepees have a window for air circulation and a tie-back flap so that the entrance can be open or closed. Some have built-in pockets to store books. If not, place a basket inside the teepee along with a soft rug and a few throw pillows. An LED hanging globe lamp provides light without wires and without needing installation. Battery-operated lights also work well.
Princess Castle Tent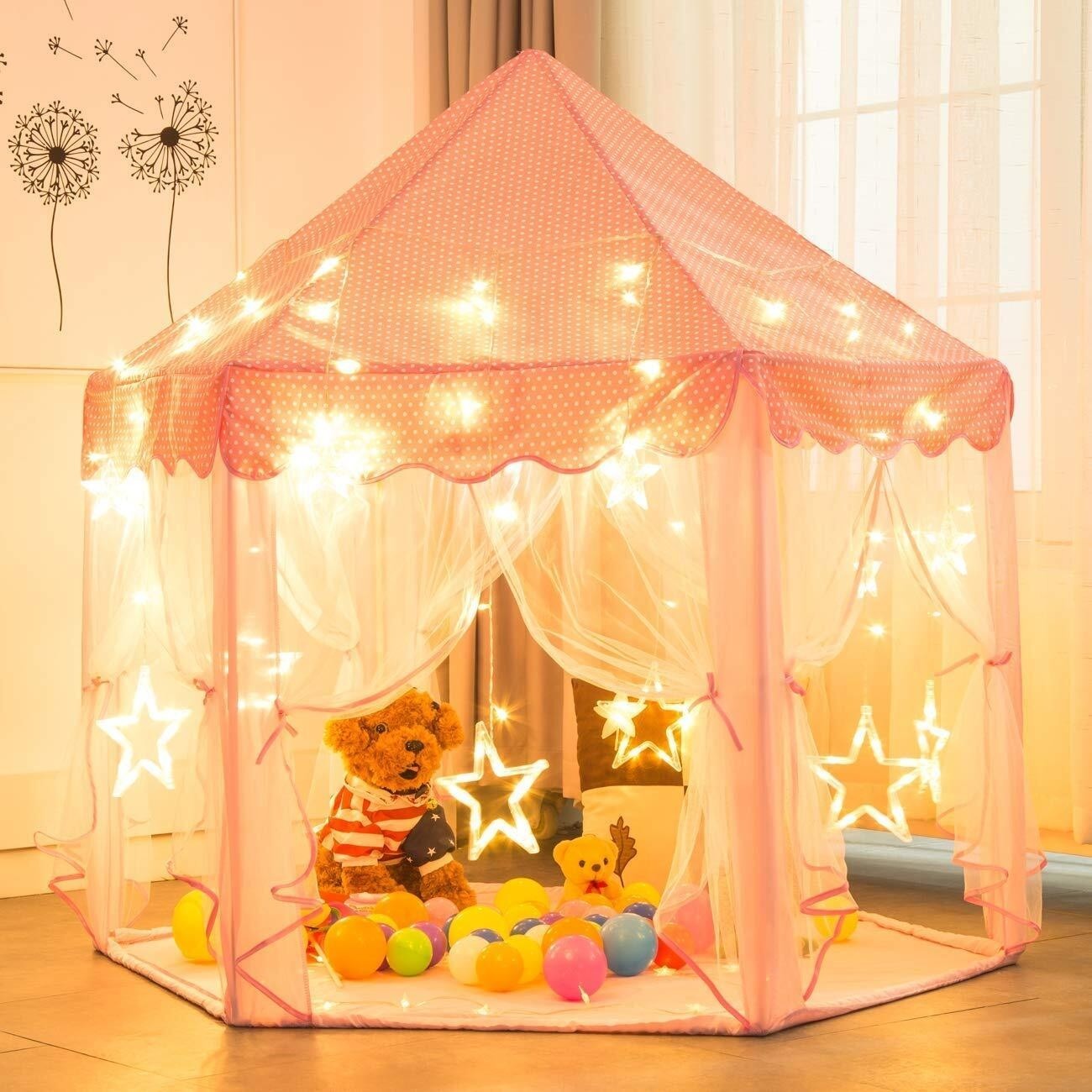 If Jill is like little girls everywhere, she loves to be treated as a princess. In this specialized tent, she will delight in reading her favorite tales of princesses and their Prince Charmings. The lights are included, as is a mosquito screen should Jill like to read outdoors in nice weather.
Swing Chair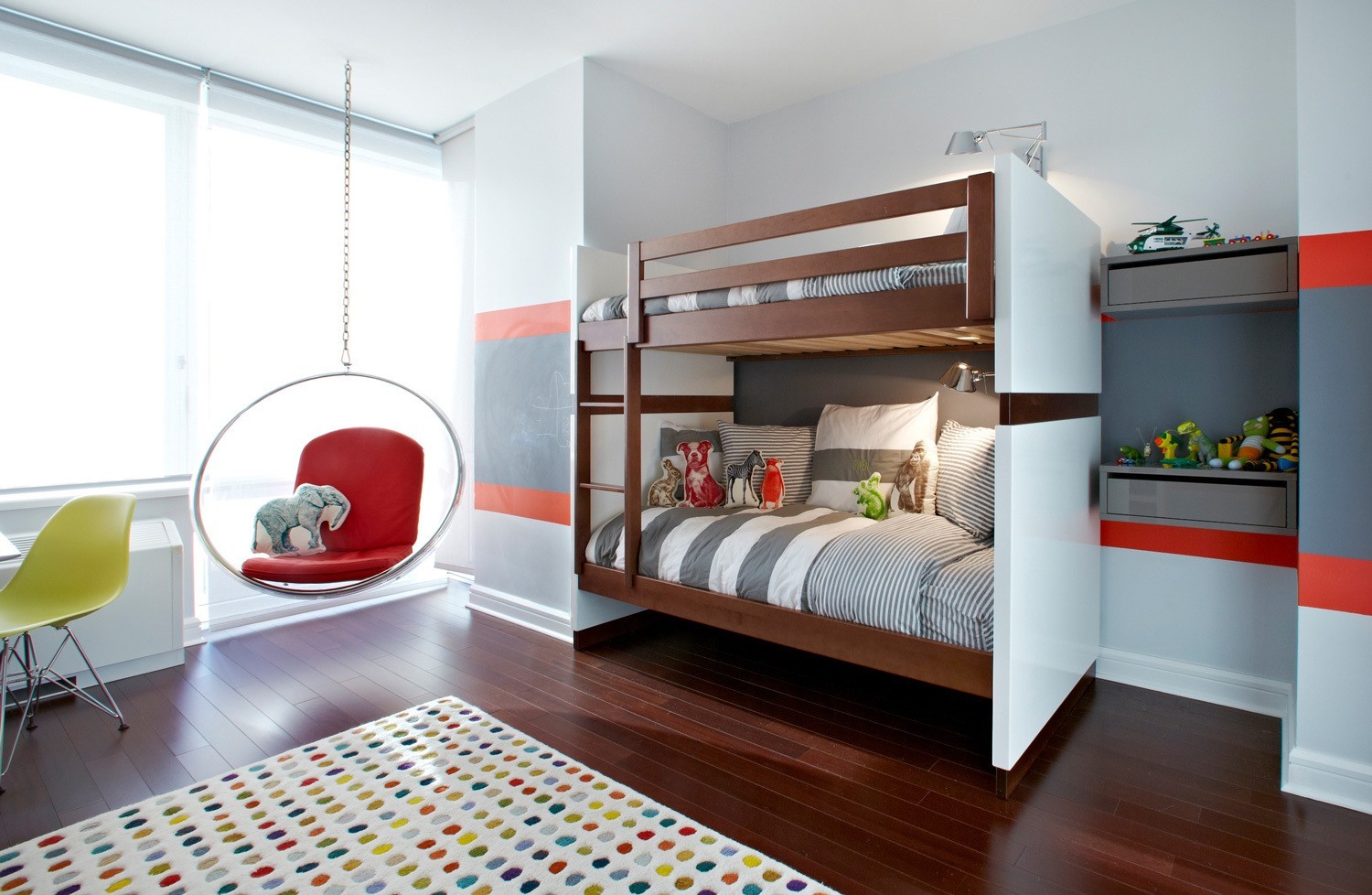 A swing chair hangs from the ceiling and allows the child to climb inside and bounce, swing, spin, all while feeling safe within a cocoon. The gentle movement provided by the swing supports a child's sense of balance, increases concentration and cultivates an internal harmony - all beneficial to learning. Add a cuddly seat cushion and Jack will look forward to crawling in for a read.
Swing Chair with Stand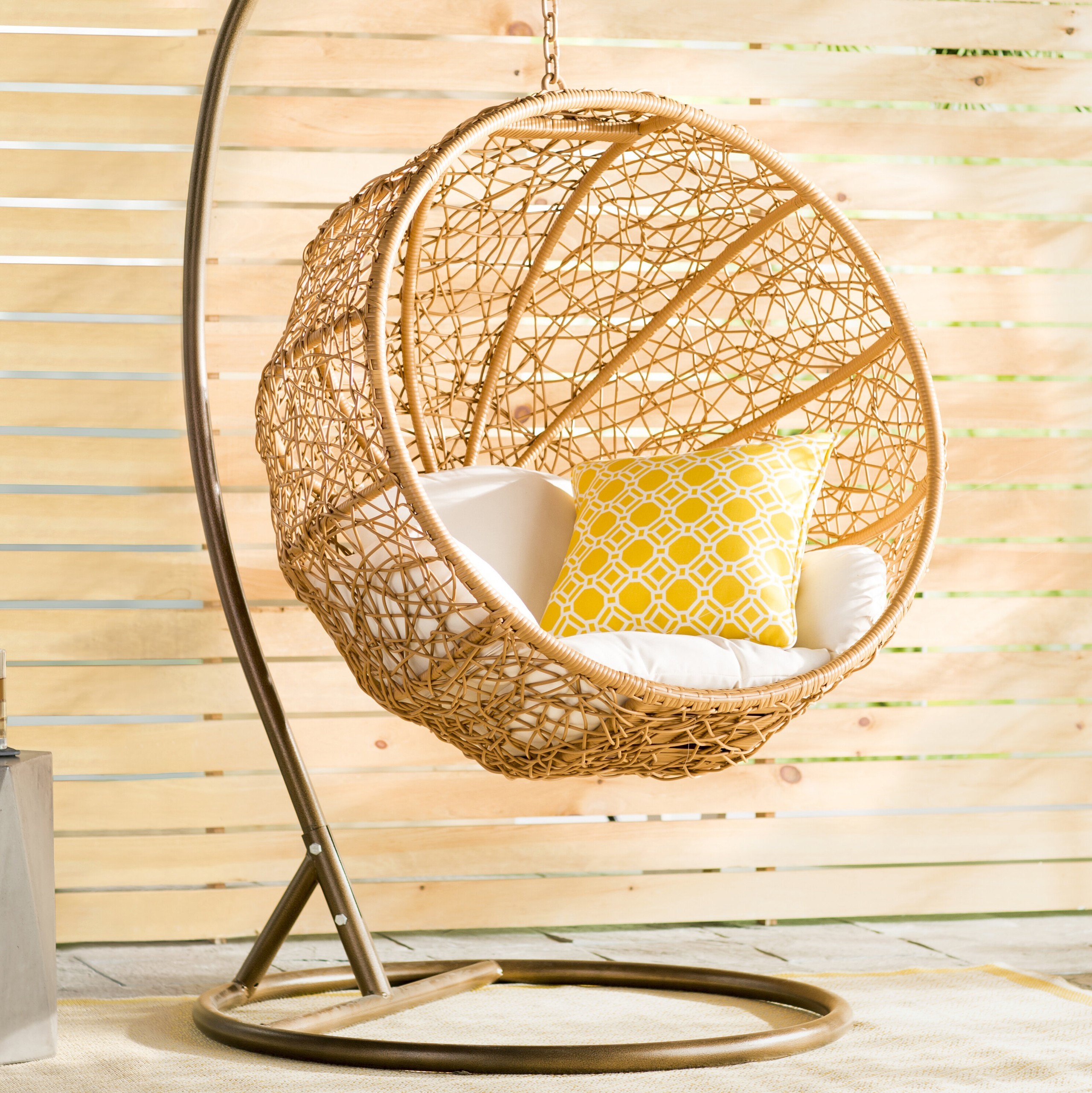 Maybe you do not want to hang a chair from the ceiling or maybe you want a swing chair that you can move around. A freestanding swing chair is the answer. It has all the advantages of the swing chair above, plus the ability to let Jill read on the porch or in the garden.
Toddler Recliner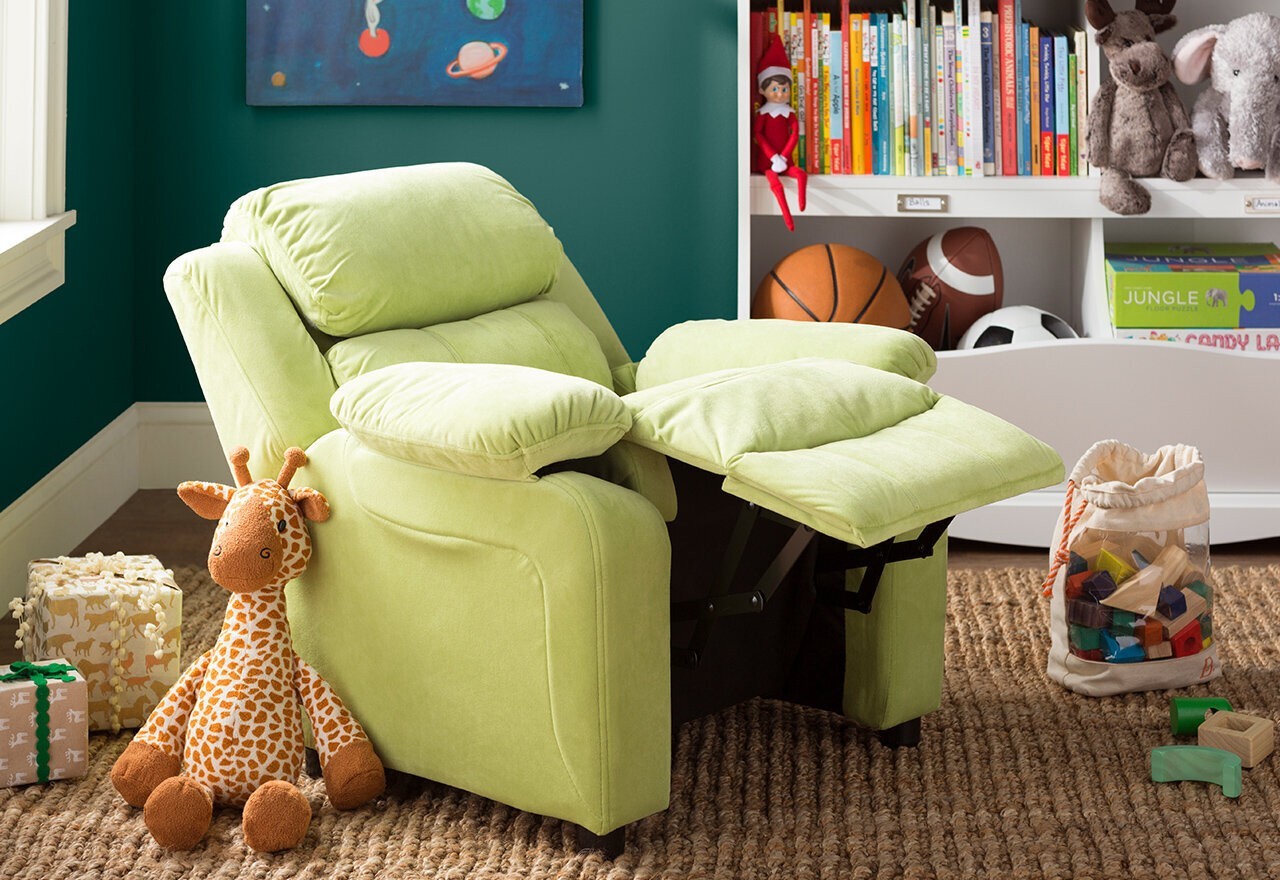 A recliner is a very comfortable chair for reading. In addition, its hardwood frame makes it so sturdy that it will not tip over no matter how much Jack squirms. There are also no sharp edges. Toddler recliners come with your choice of a cup holders on the arm, storage space inside the arms, and pockets on the sides for the books. There are styles for every kid, from "grown-up" upholstered recliners to SpongeBob SquarePants.
For an appealing selection of toddler recliners, go to Foter.com.
Bean Bag Chairs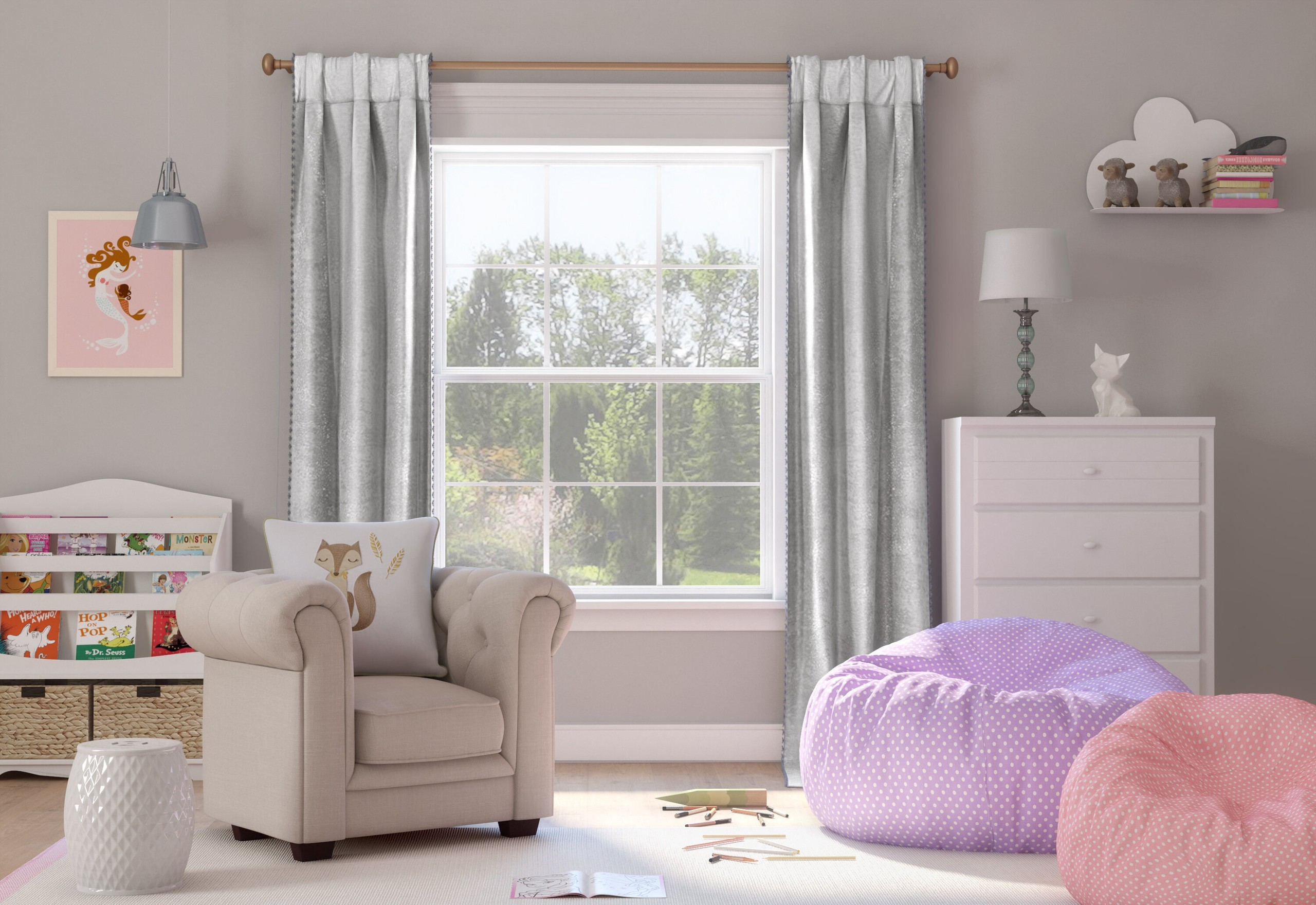 Who does not want to sink into a bean bag chair? Jill can sit upright, lie on her side, lie on her stomach - however she wants to relax or whatever reading position she prefers. The bean bag shapes itself to her body and supports her spine. They are as affordable as they are fun. Choose a bean bag with a removable cover so you can toss it into the washing machine as needed.
Under a Loft Bed