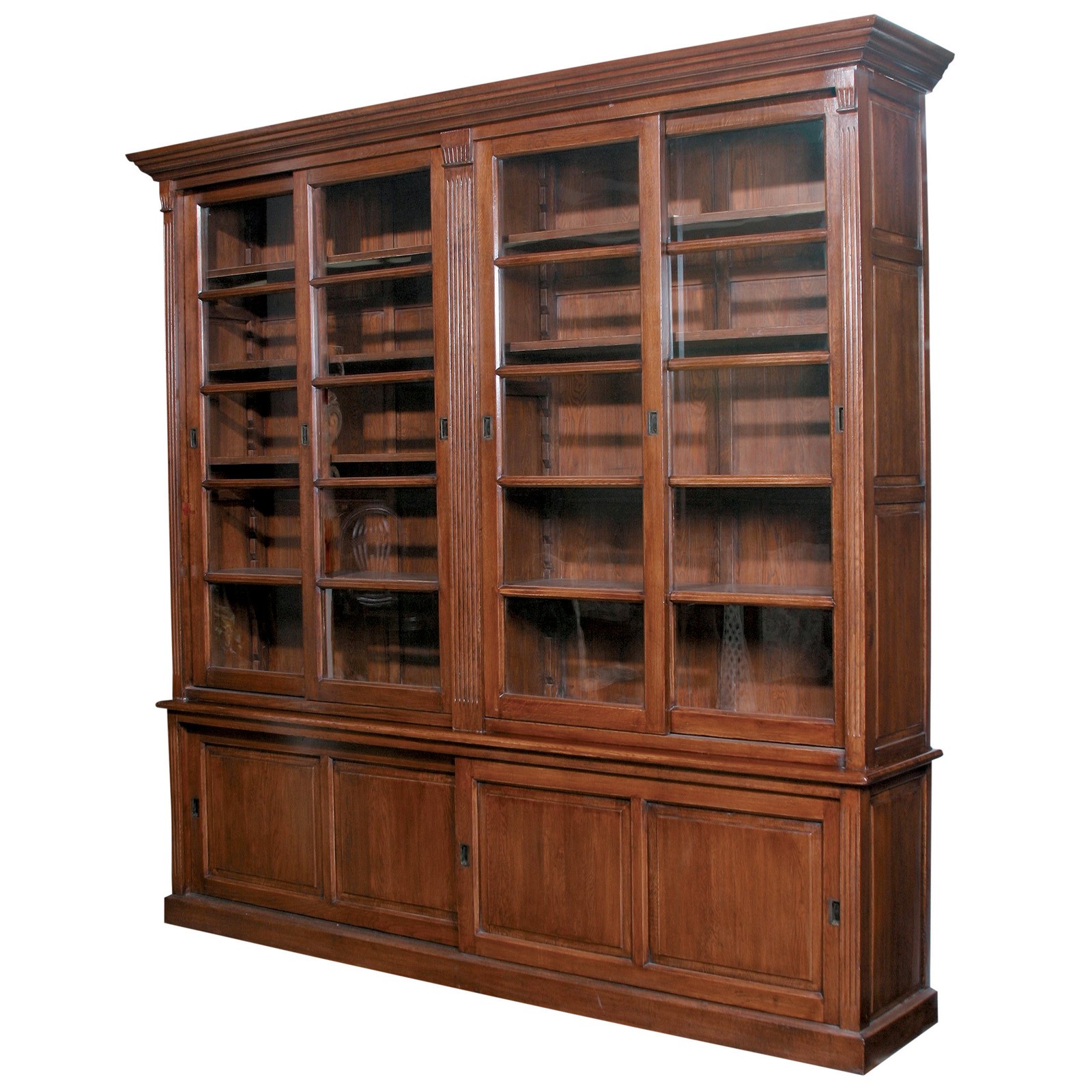 It is a box-shaped furniture equipped with glass fronts, drawers and shelfs mounted. Wooden bookcase will answer to all your needs in book storage with elegance. Made of dark mahogany wood, could be a strong, representative point of your living room.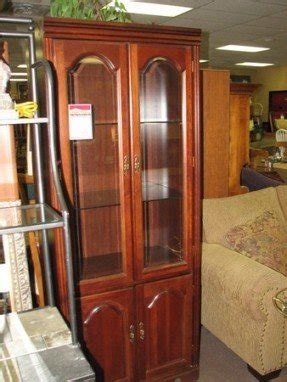 Old-fashioned design for a tall bookcase made out of cherry wood with a smooth, high polish finish. The bookcase has a cupboard on the bottom and three glass shelves on top with a glass door and interior lights.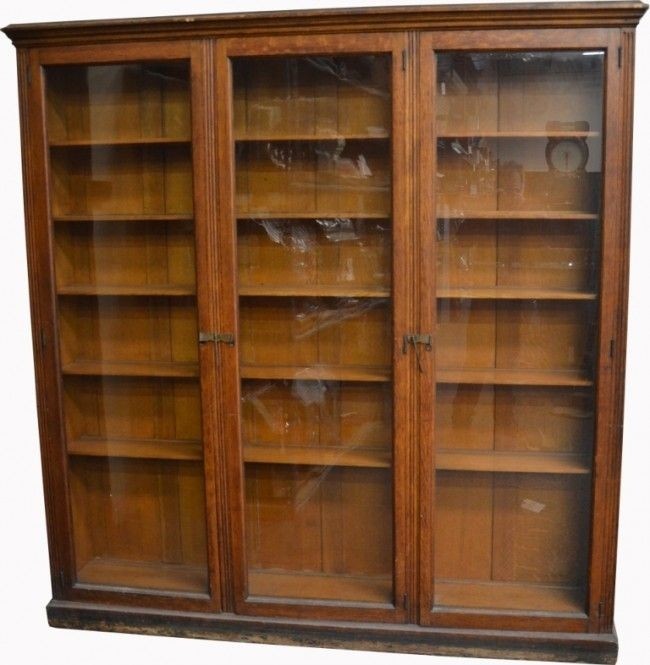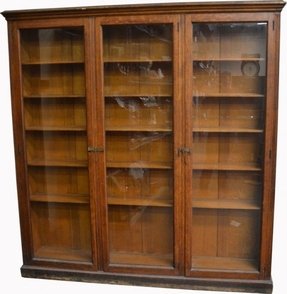 476: Large Wood 3-Glass Door Library Bookcase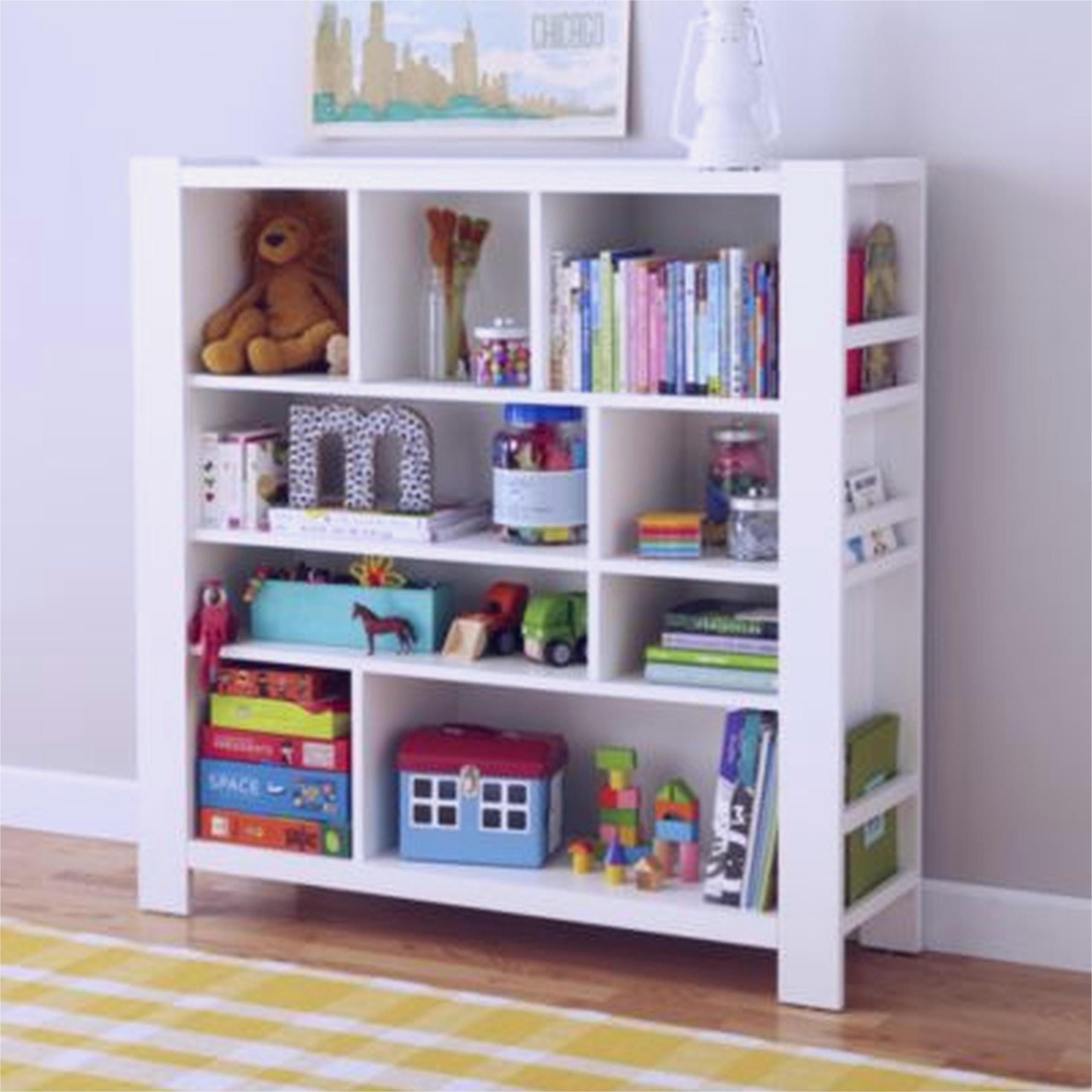 A simple and functional bookcase, which is an ideal choice for a kid's room. It consists of several open shelves in different sizes which are perfect for storing toys. The sides of the piece feature a special spot for displaying books.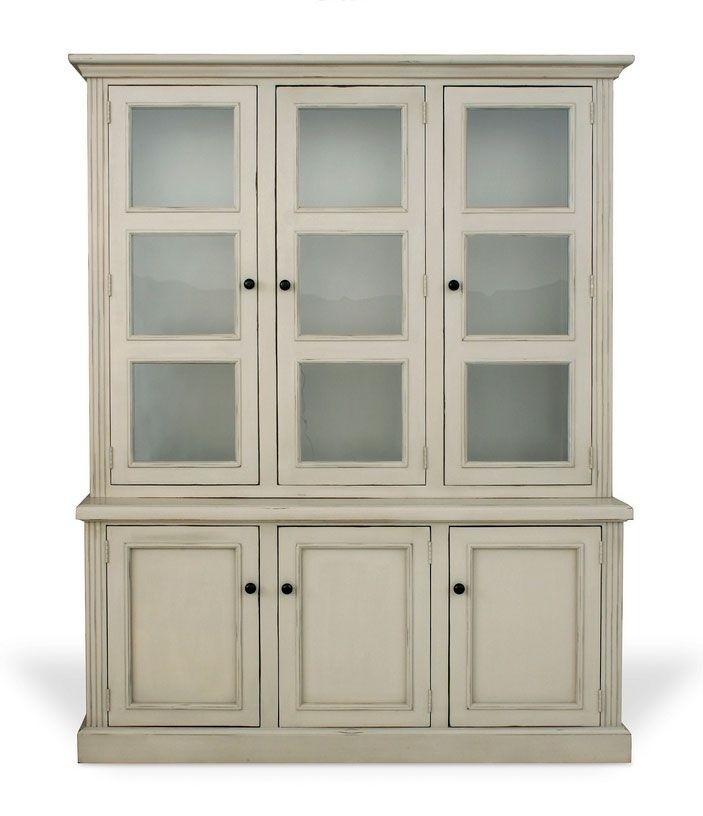 Extra-large wooden bookcase finished on a light neutral grey with a touch of black metal pulls for outstanding accents. The piece has up to six closed door cabinets, three of which feature a tinted glass door for incredible flair. It also offers adjustable cabinets for extra versatility.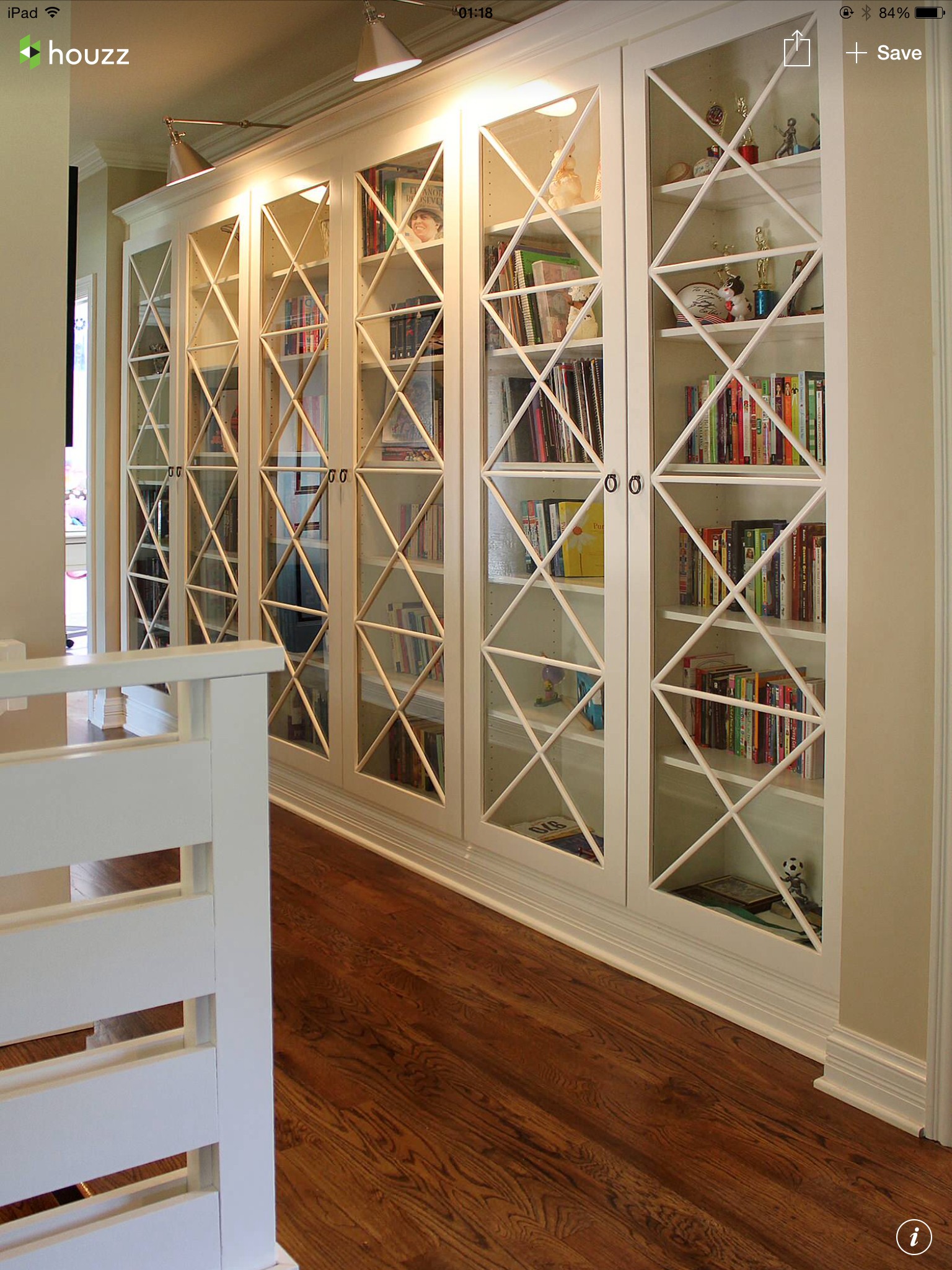 Top quality floor to ceiling wooden bookcase designed to occupy an entire wall. The piece comes beaming with outstanding stylish appeal thanks to its beautiful crafted tempered glass doors, stunning white finished wooden frames, and state-of-the-art crown moldings that will transform any room.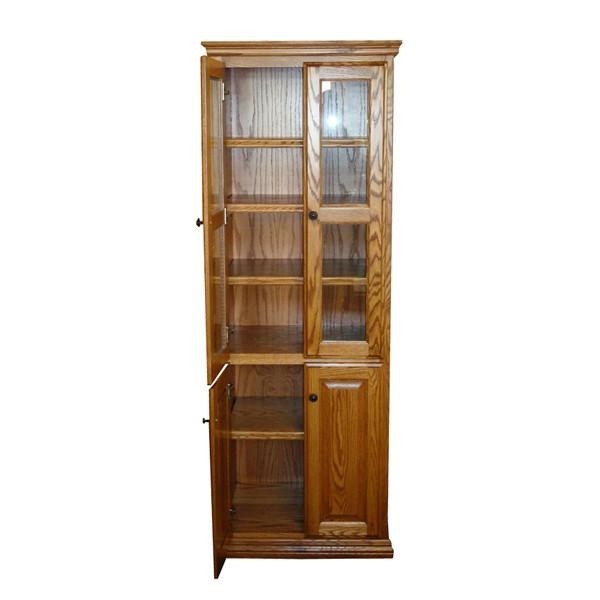 Traditional Oak Bookcases with Full Doors - glass & wood 24" W, 17" D ...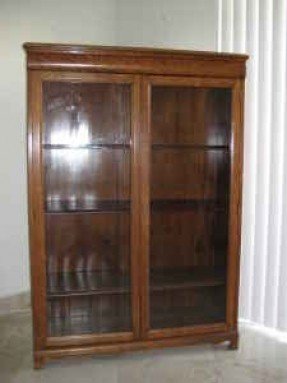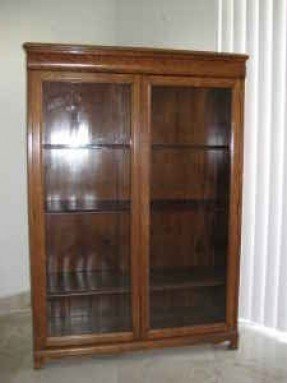 This wooden bookcase with glass doors will bring in some classic elegance to your interiors. Glazed fronts create an option to proudly present your books collections. Comprising 4 tiers, the item offers impressive capacity.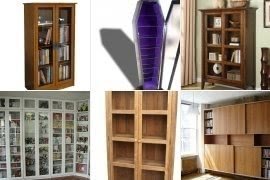 This wooden bookcase with glass fronts conceals a considerable storage space, divided between several shelves. It will elegantly expose your books collection. Its dark wooden construction shall fit well into classic interiors.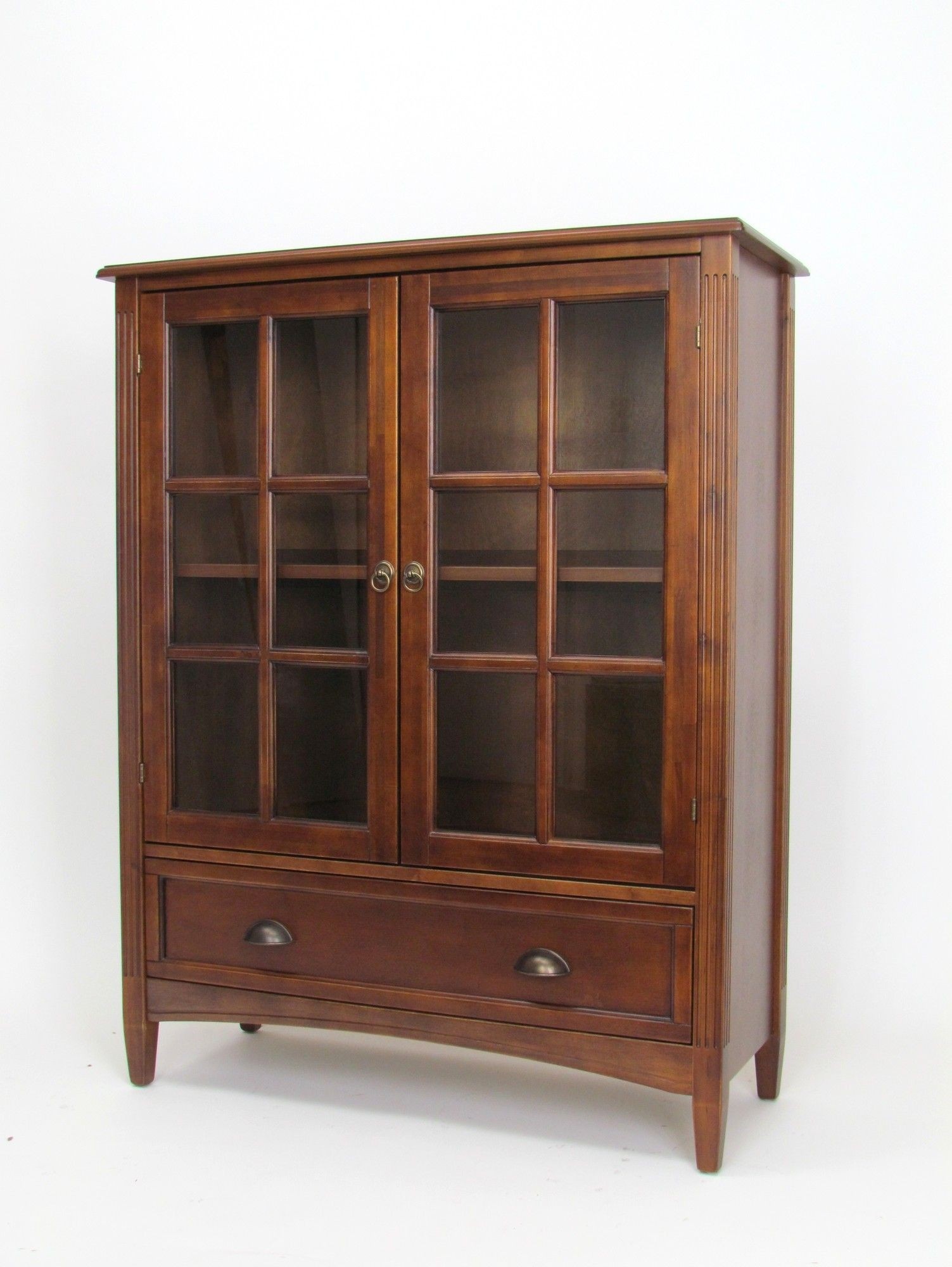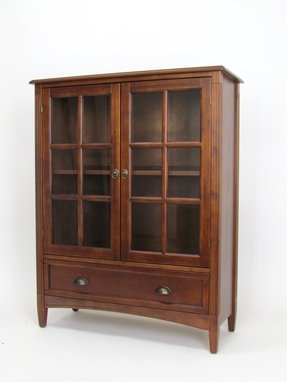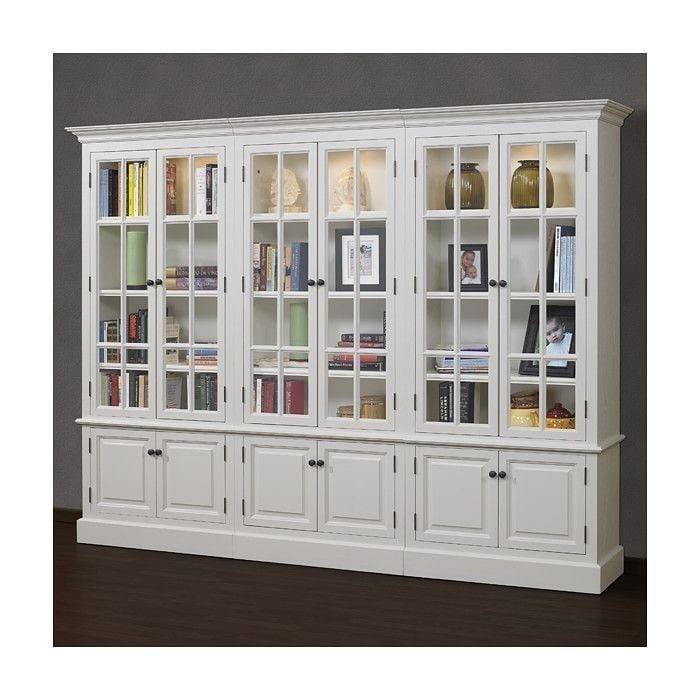 French Restoration Brighton 86" Bookcase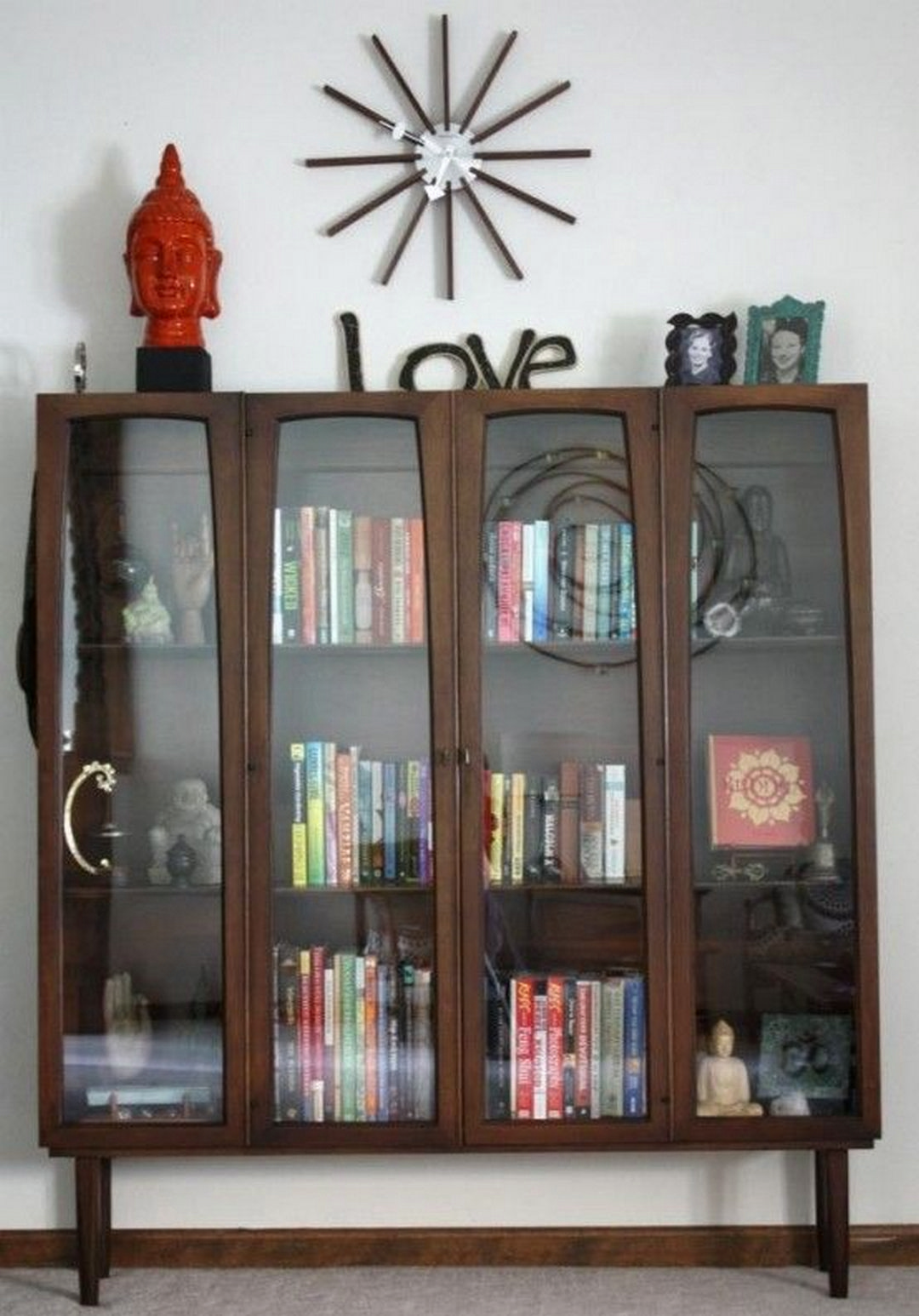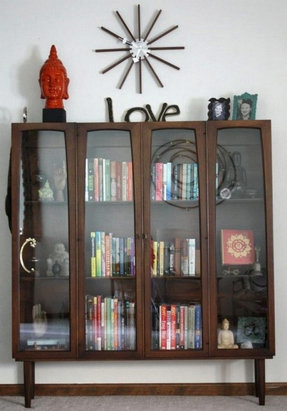 Beautiful wooden bookcase with glass doors is a perfect combination of unique style and functionality. Stylish details and interesting decorative elements captivate and beautifully display the contents.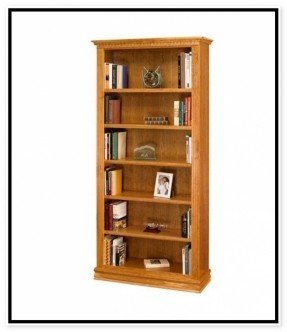 Solid Wood Bookcases Glass Doors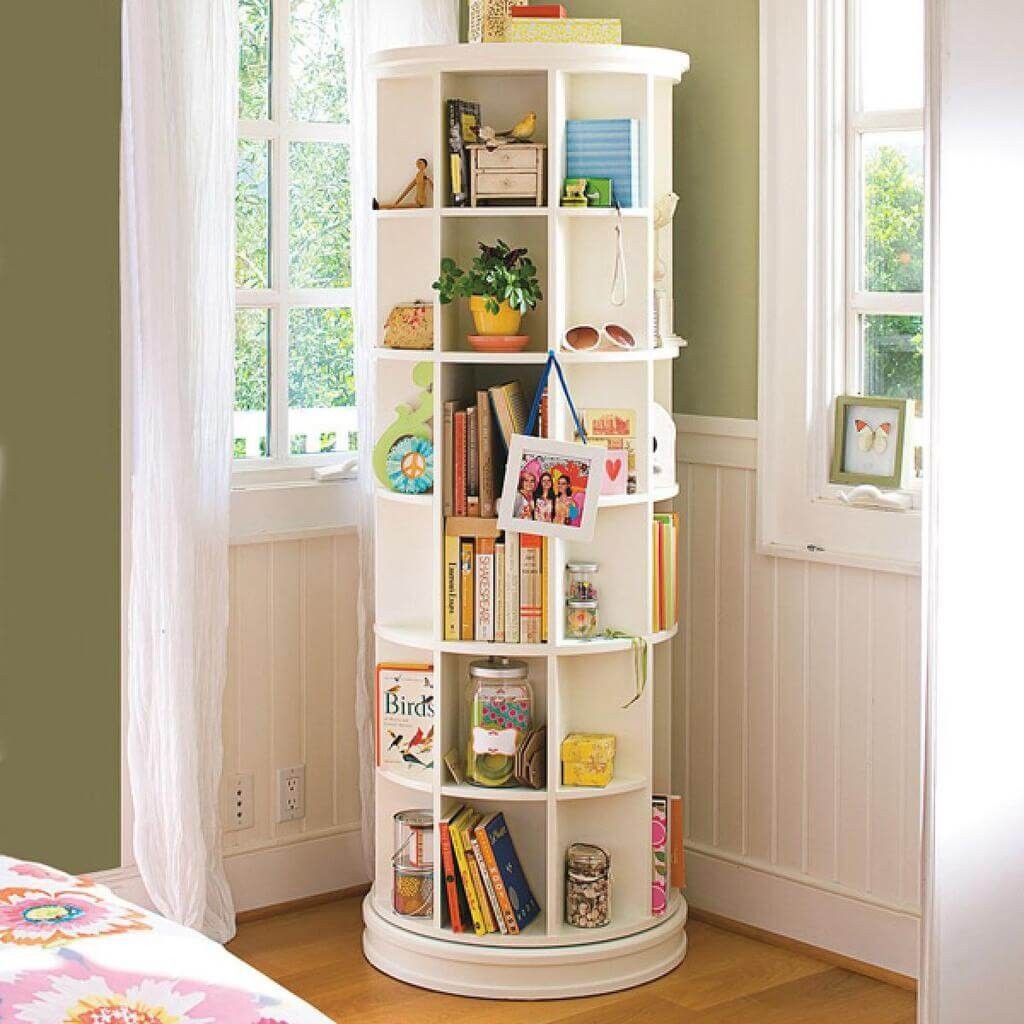 Then you have the limited space to store you brick-a-bracks, you should think over the rolling bookcase. 48 little rectangular shelves allows you to have a perfect order in your books and accessories.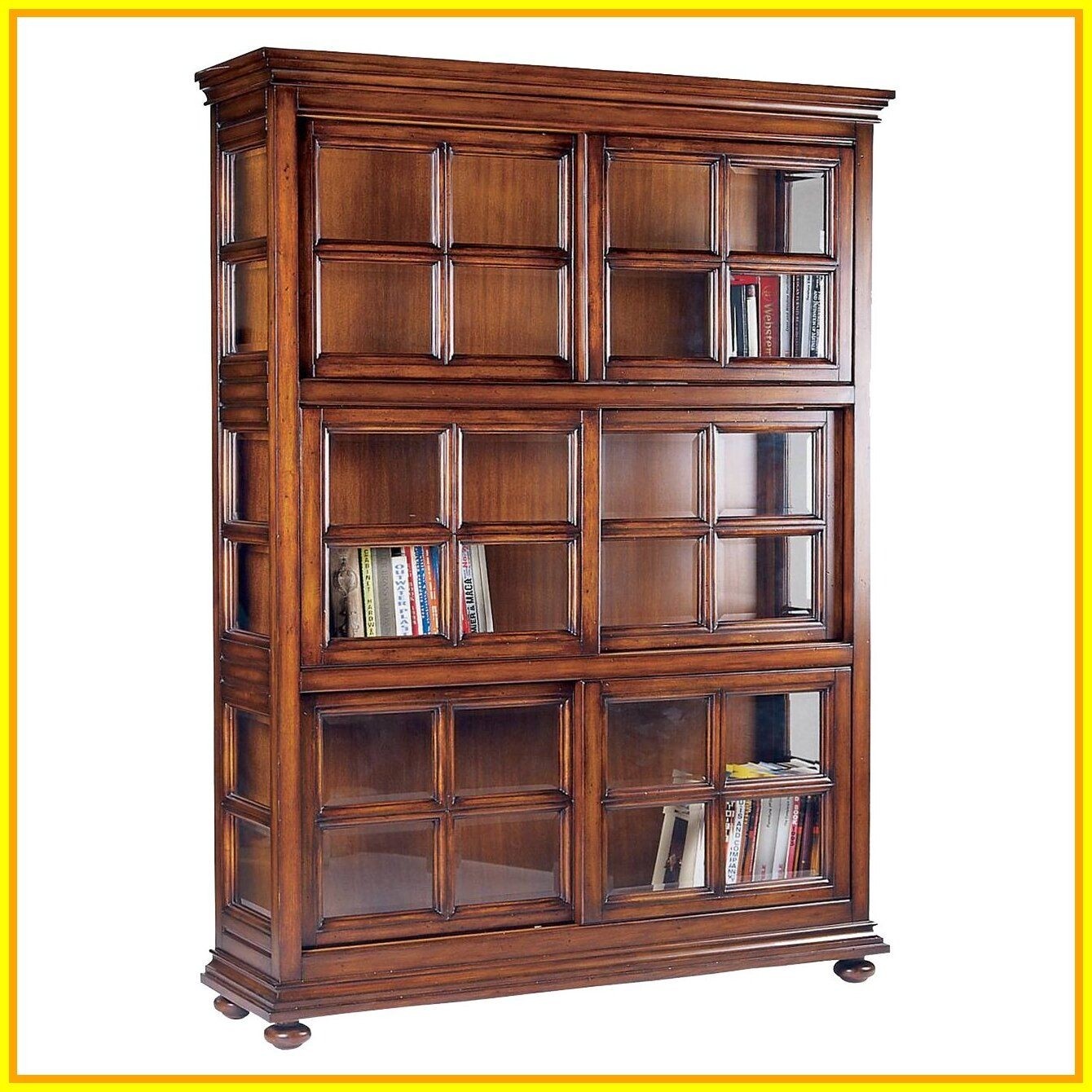 Trendy wood bookcase – Sliding Door Bookcase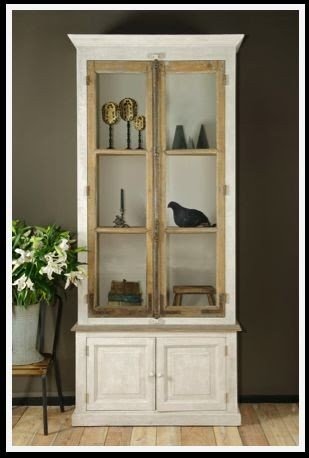 An elegant bookcase that will properly display your collectibles, books, and framed pictures. Crafted of sturdy wood and splashed in espresso finish, the bookcase rests on bun feet that support 4 wood shelves concealed behind a pair of clear glass paneled doors.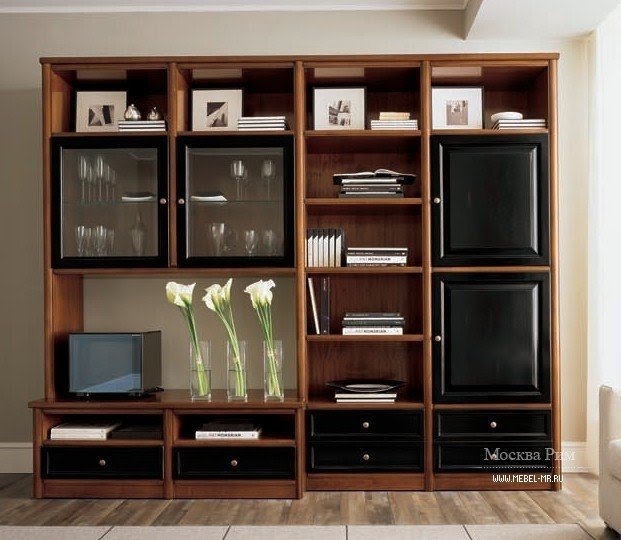 Solid wooden bookcase with glass doors and many shelves. It features simple lines and wear resistant construction. Shelves can be paired with baskets or cabinets for additional storage and protection.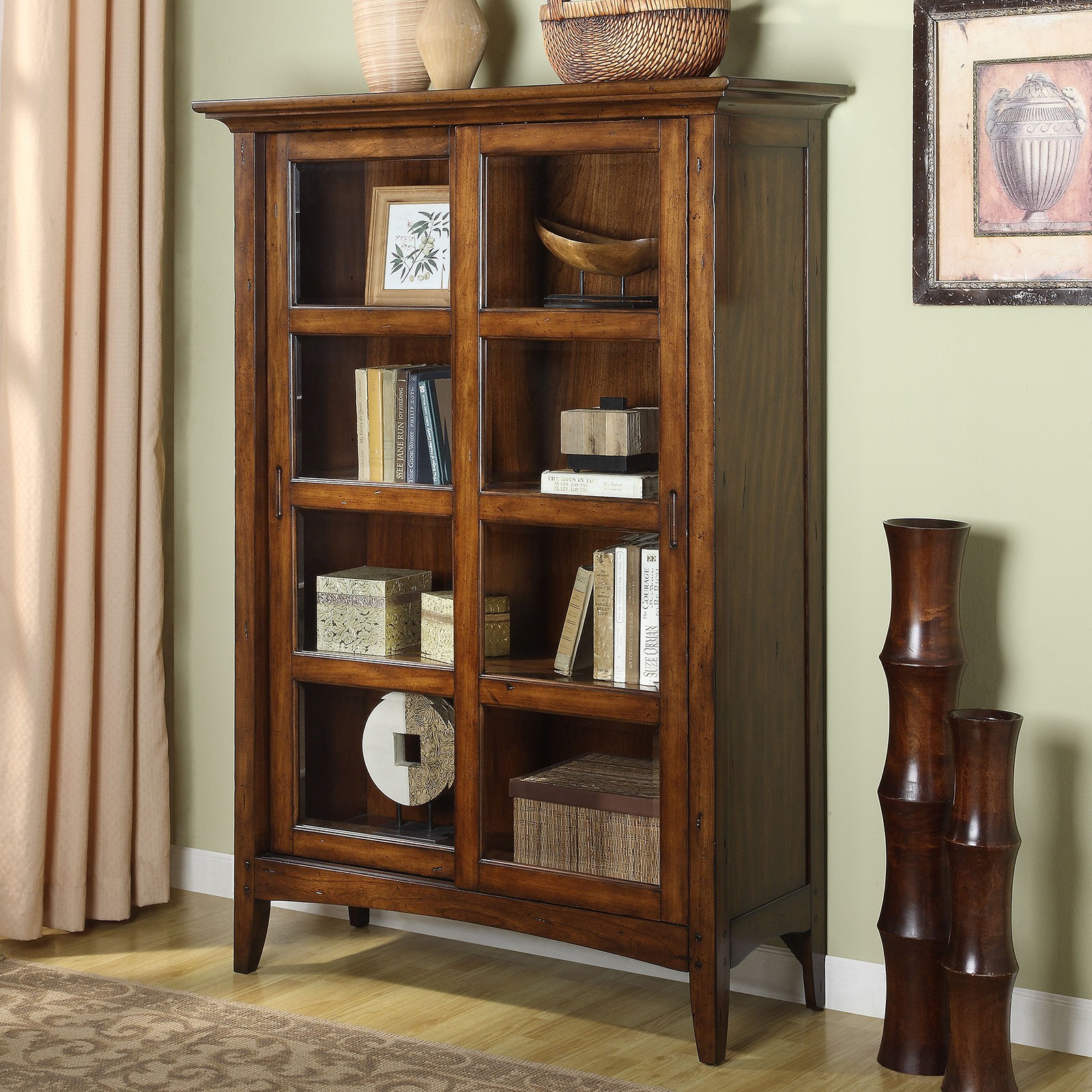 Stylish and practical bookcase armoire that includes glass doors. Its wooden frame is solid and features simple lines, so this functional product looks very good in any interior design. Four legs provide good support and stability.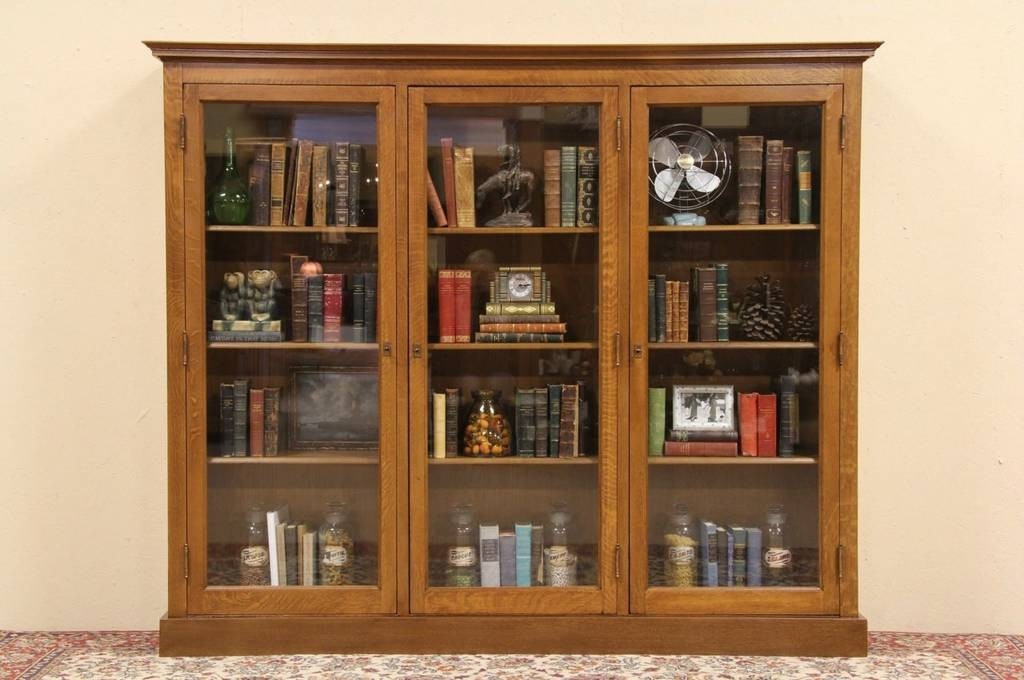 Code : TP.03.221 Description : Bookcase 2 door glass 3 selves Size ...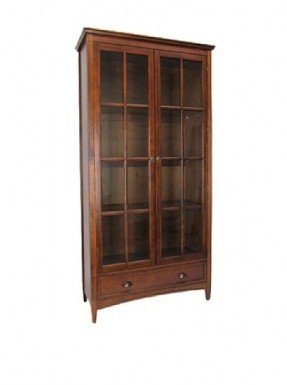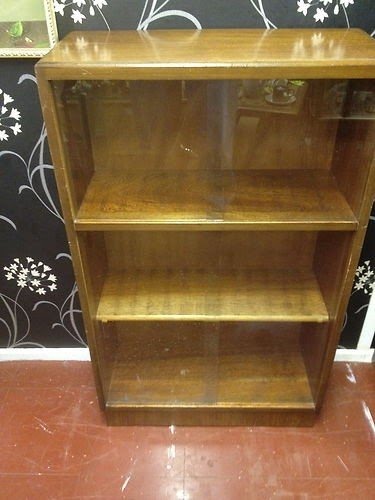 MID CENTURY RETRO VINTAGE STUNNING WOODEN BOOKCASE WITH GLASS SLIDING DOORS | eBay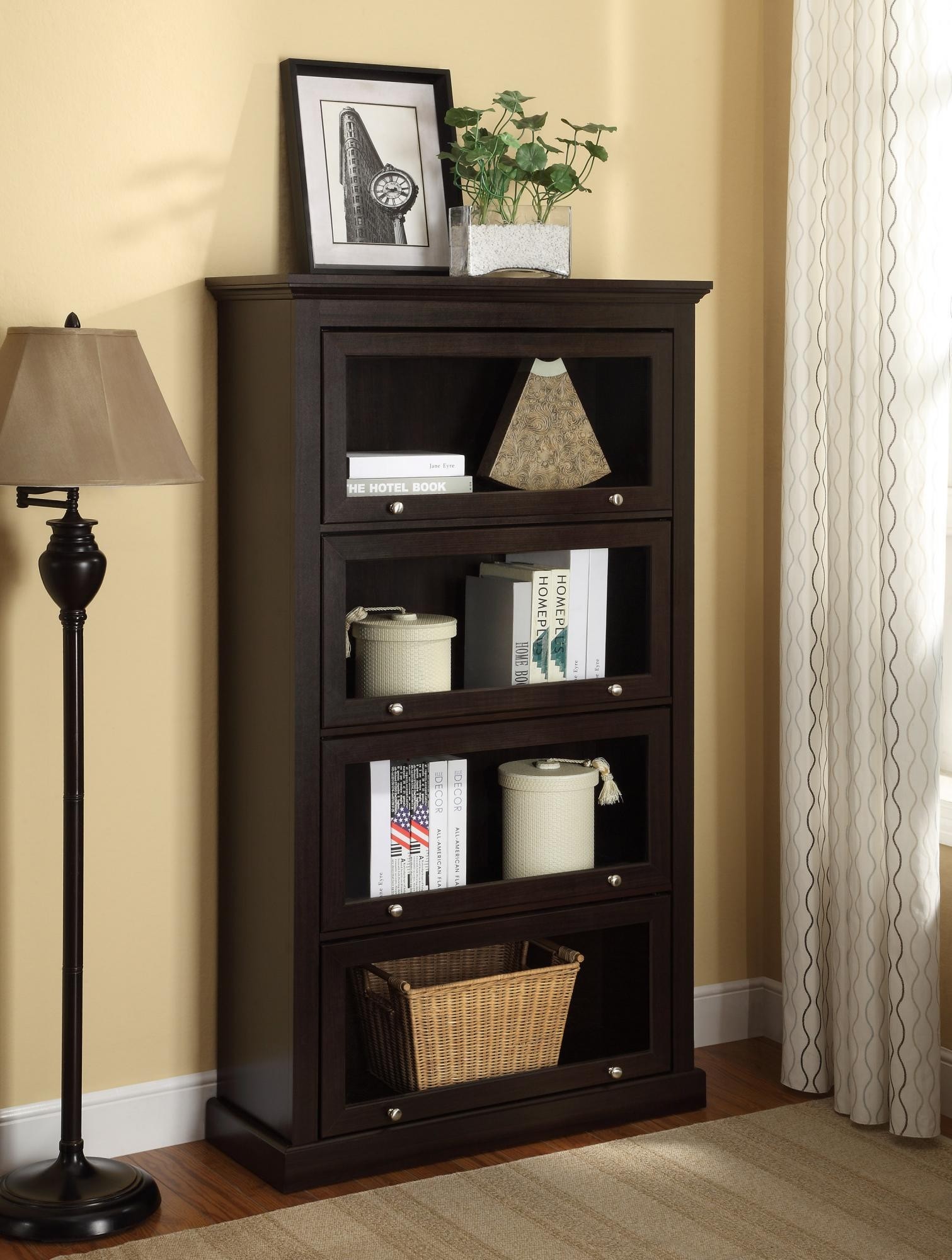 Doors with glass panels help to display the content of a bookcase, but without letting the dust and dirt intrude. Thanks to versatile style, this elegant bookcase is an accessory that suits almost all interiors.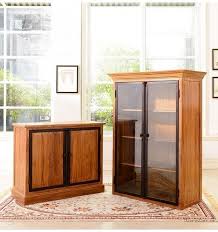 ... Bookcase, Den side cabinet > Solid wood furniture, glass door Show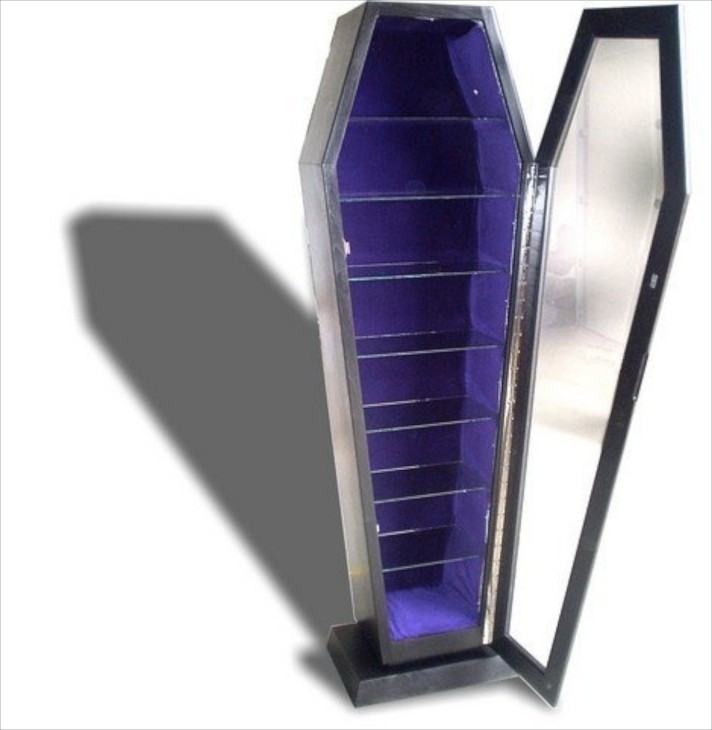 Black wooden coffin bookcase with glass door and purple velvet lining.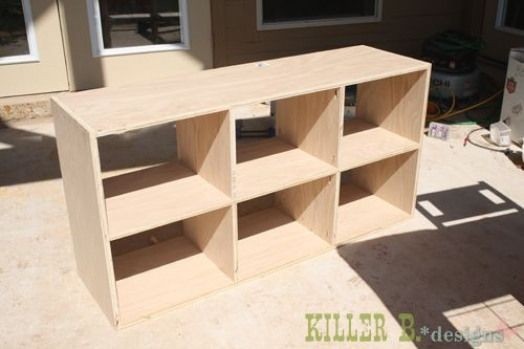 A simple DIY bookcase that is divided into six cubes. Made of light wood and with no back, it features timeless and universal design that will suit any decor. If you want the piece to be more unique, paint it in a vivid color.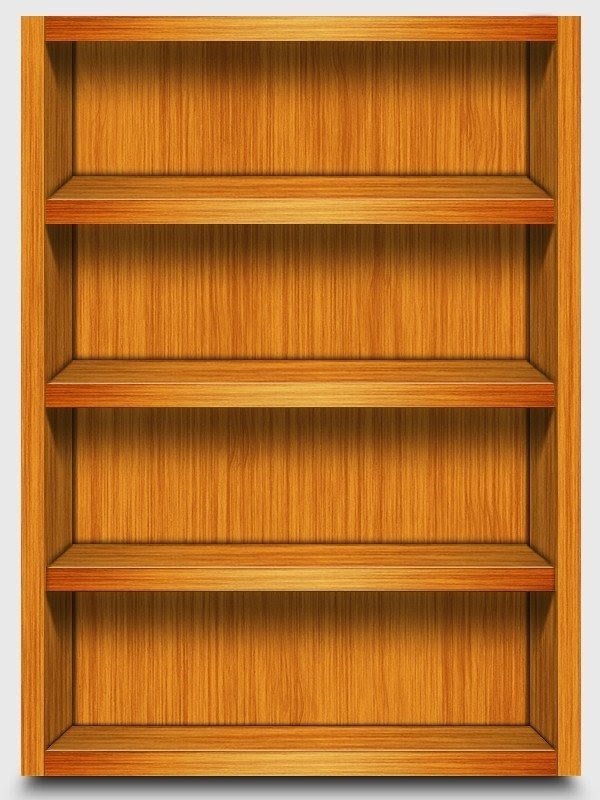 wooden bookcases with glass doors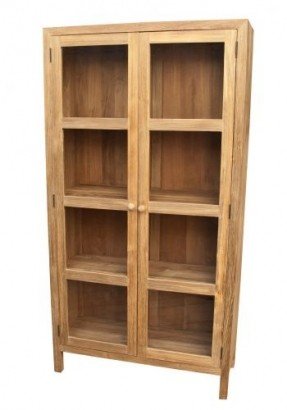 If you are not a fan of heavy furniture, especially bookcases. The good answer could be - made from a subtle birch wood, bookcase with double glazed doors. This bookstand reminisce 50s and 60s time, when wverything was light and casual.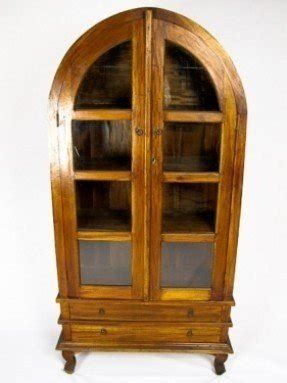 Wooden Round Bookcase with Glass Door: W36"H76"D13" FOR SALE $750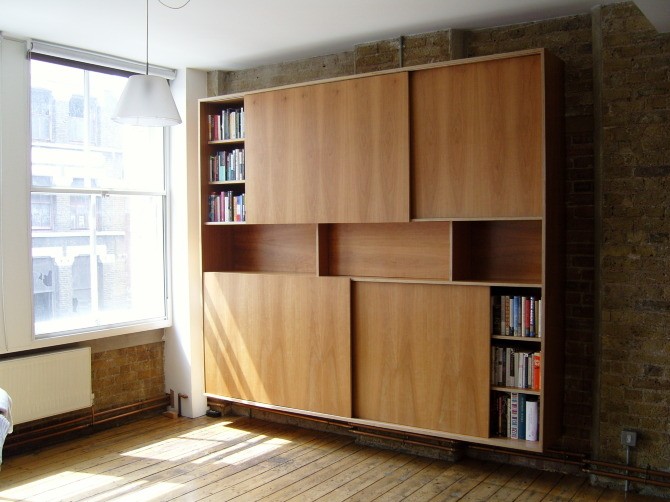 A functional solution for living rooms, lofts, and dens; excellent for storing books, binders, pictures, and DVDs. Entirely made of hardwood in oak finish, the bookcase offers 2 large compartments concealed behind two pairs of sliding doors, and 3 open shelves.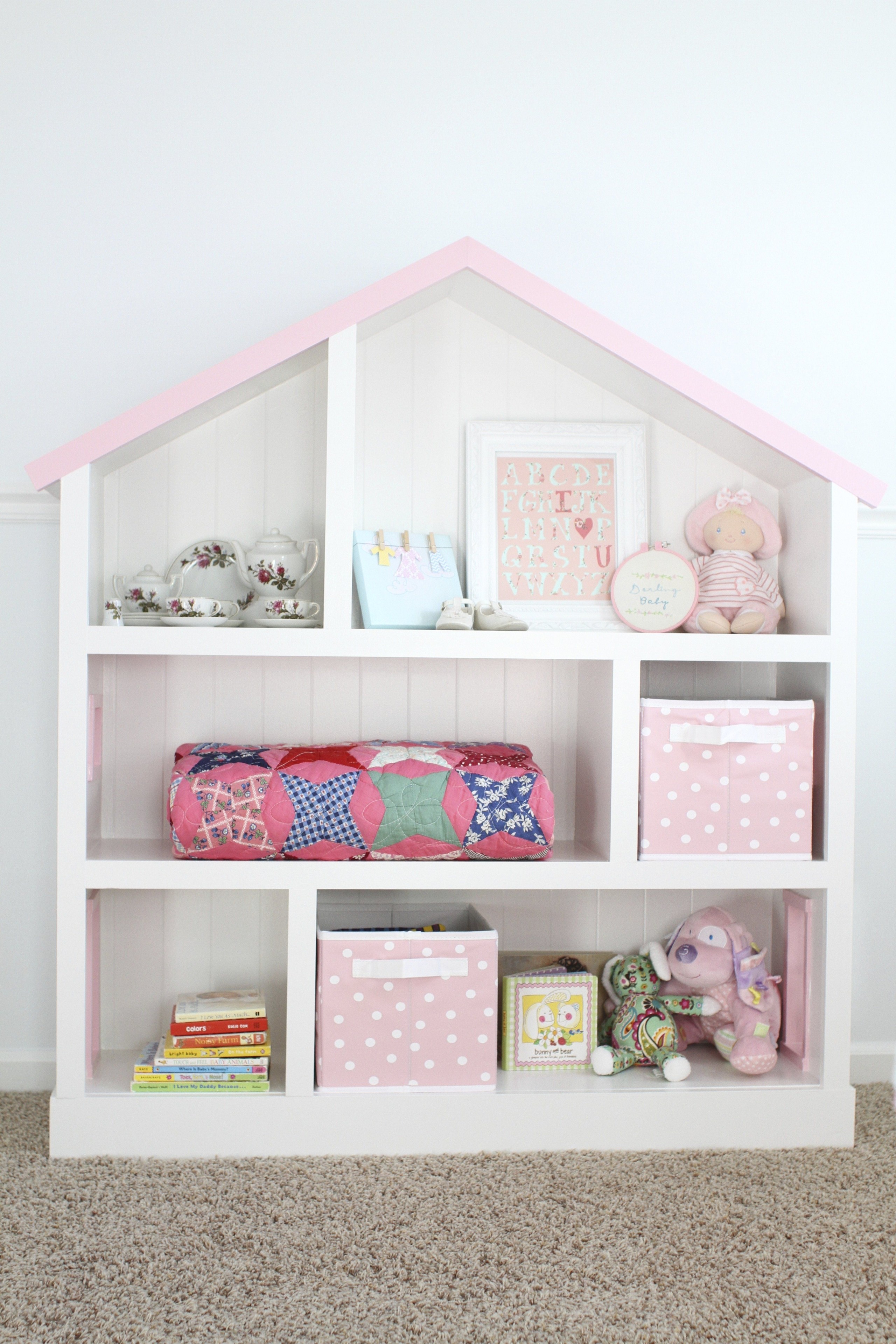 A real wood and a bit of imagination - have allowed the self-made of dollhouse bookcase for childrens. Presented choldrens white and pink bookcase has six individual shelves in the form of dollhouse with all edges capped and very girhlish, sweet style.
Big and spacious China cabinet doubling as a bookcase with glass panel doors. It has four shelves inside, four doors, four closable cabinets and, in terms of style, oval door motifs and crown molding.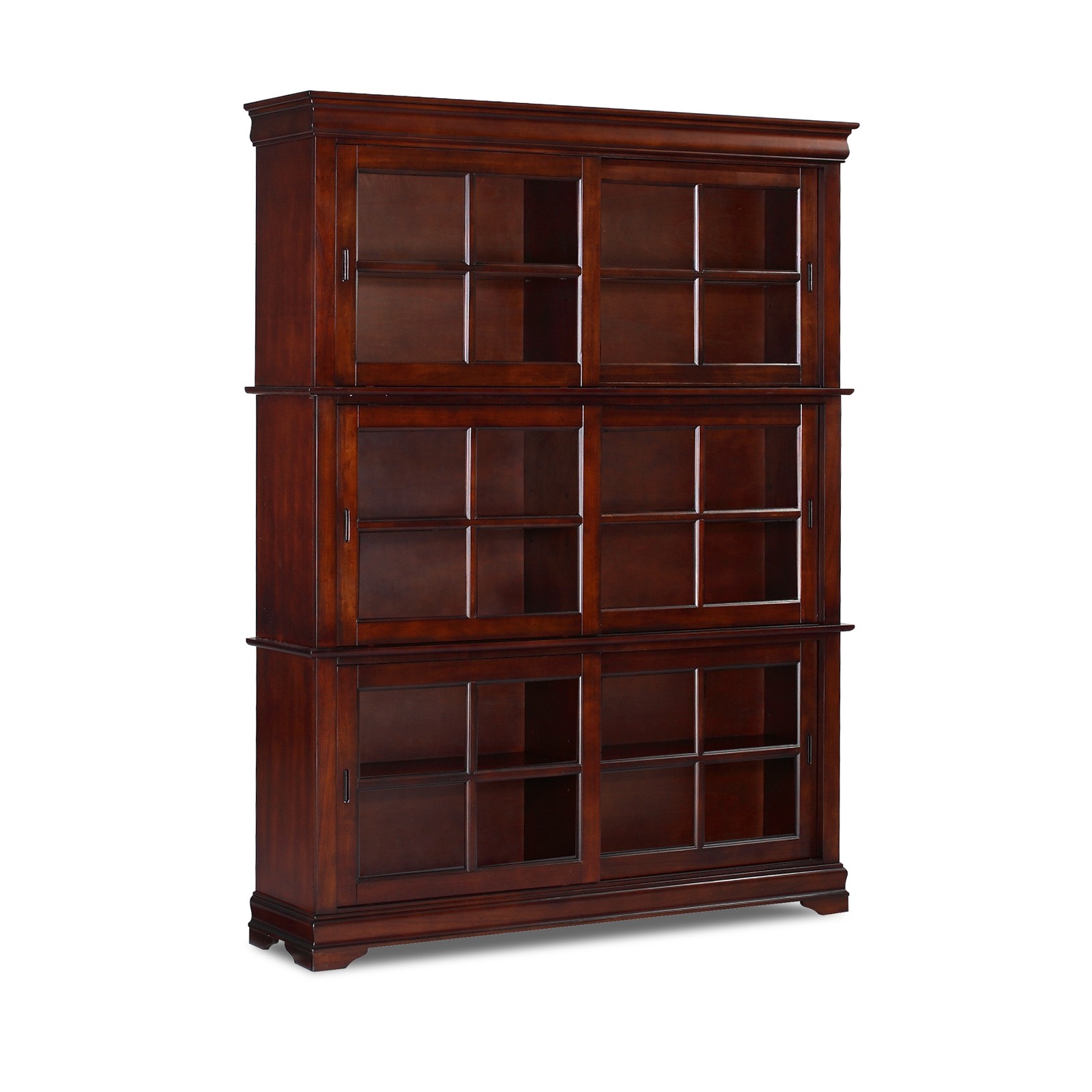 master:HME1061.jpg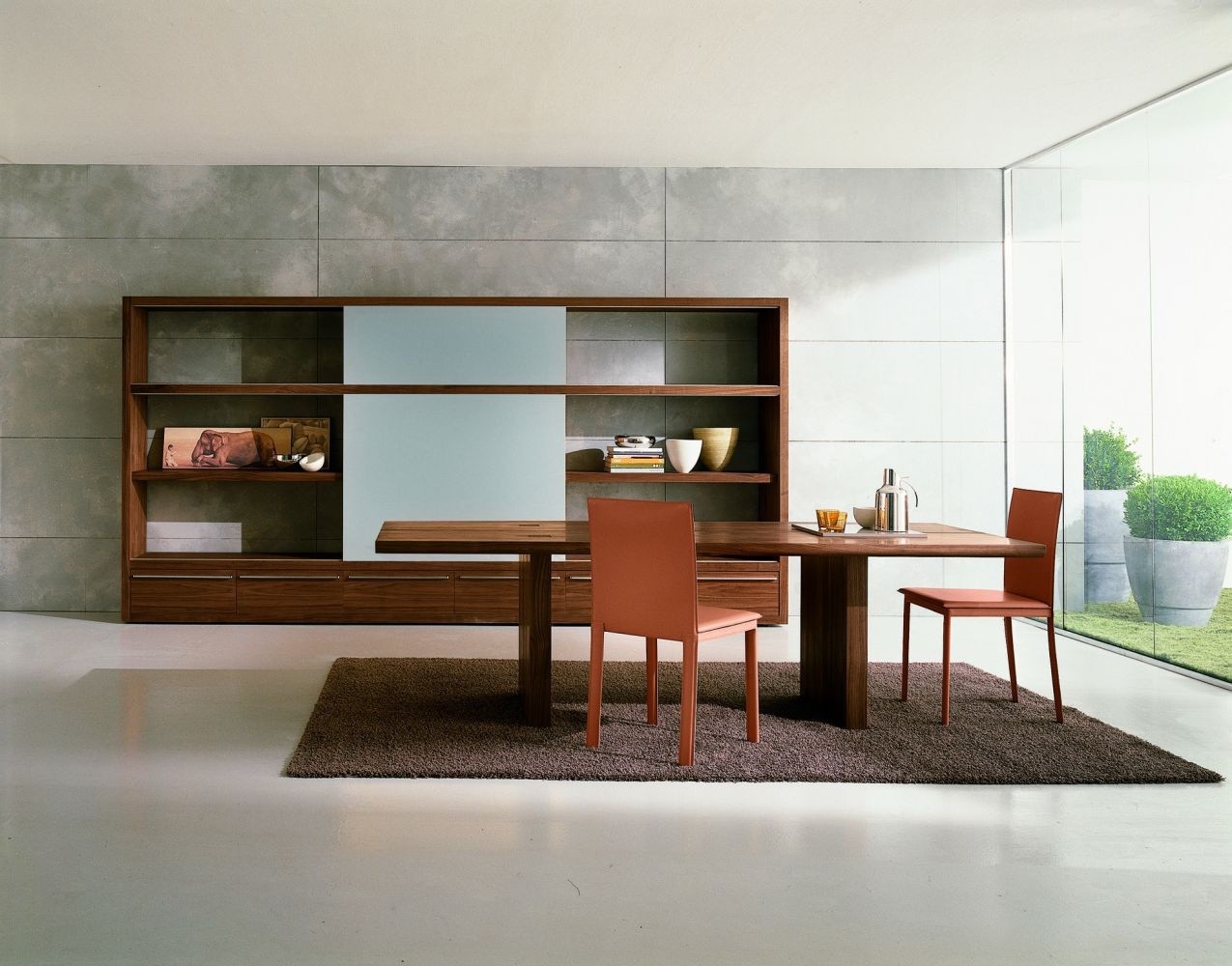 Bespoke modular system.

Bookcase consisting of sides and modular shelves in multiply, finish with oil and wax. Equipped with wooden or glass lacquered sliding doors. Drawers slide on metal rails with end of run stop and "bluemotion" soft closure. Var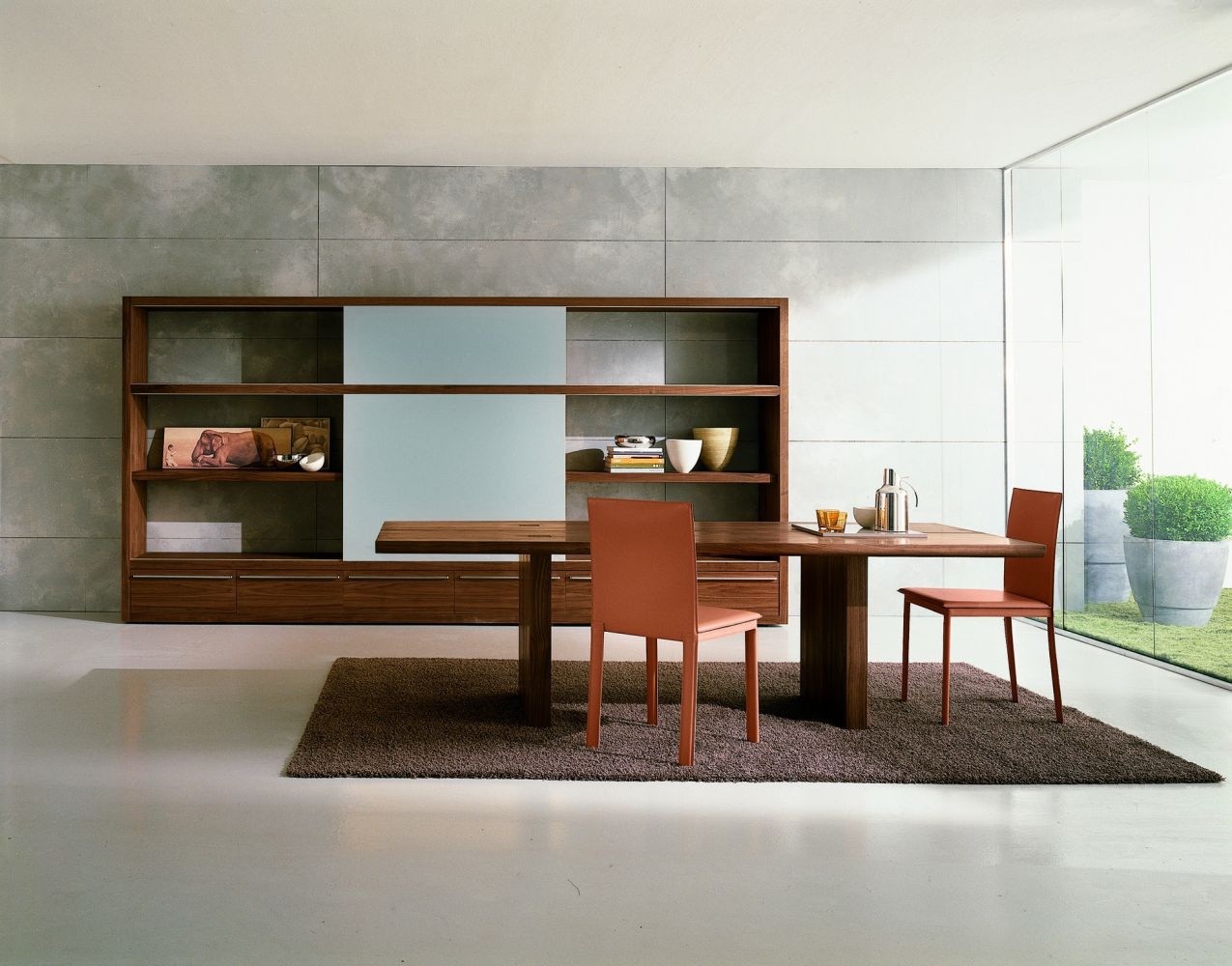 Bespoke modular system.

Bookcase consisting of sides and modular shelves in multiply, finish with oil and wax. Equipped with wooden or glass lacquered sliding doors. Drawers slide on metal rails with end of run stop and "bluemotion" soft closure. Var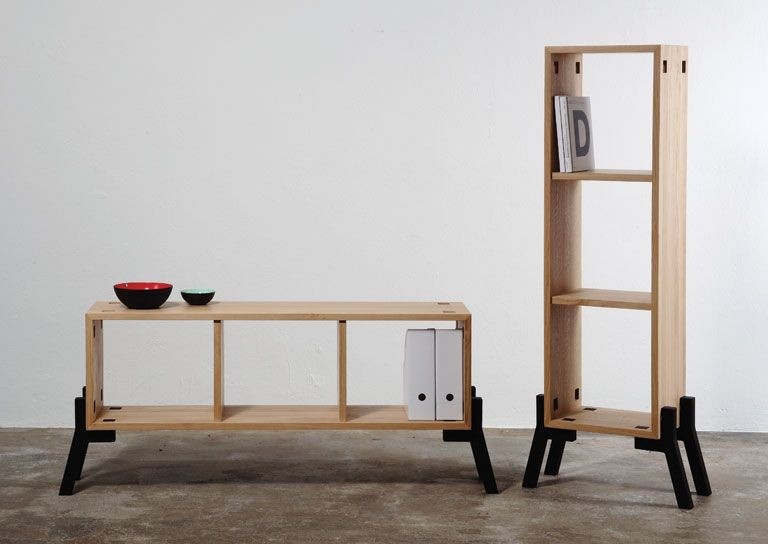 This wooden cube bookcase, available in two different positions, enchants with its cool and clean, minimalistic design, which will fit into modern interiors. A great example of contemporary design - stylish and very practical.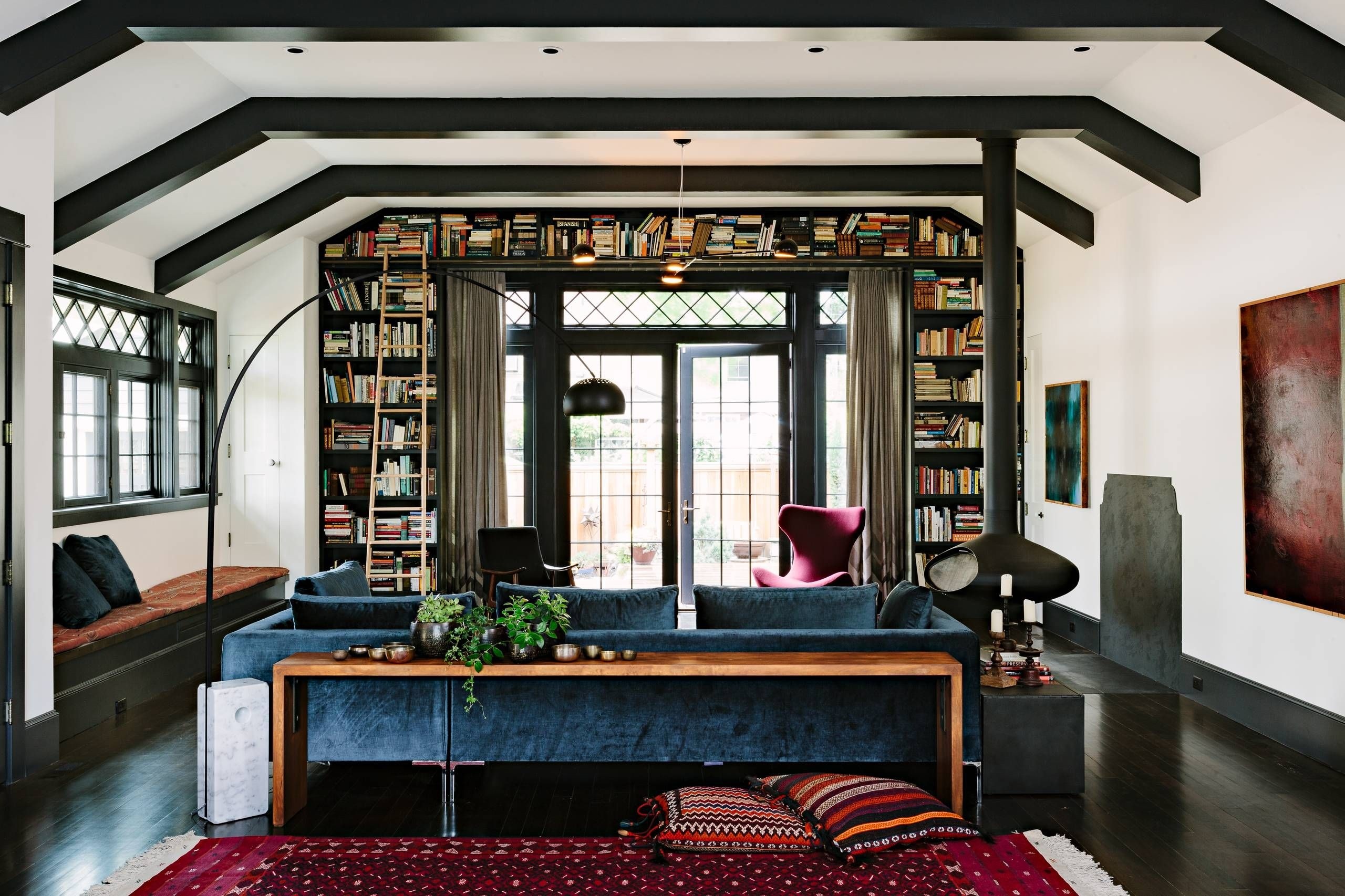 Jessica Helgerson Interior Design - living rooms - dark hardwood floors, hardwood floors, kilim rug, red kilim rug, sofa table, floor pillows, sofa table, wooden sofa table, blue velvet sofa, arc floor lamp, black arc floor lamp, black arc floor lamp with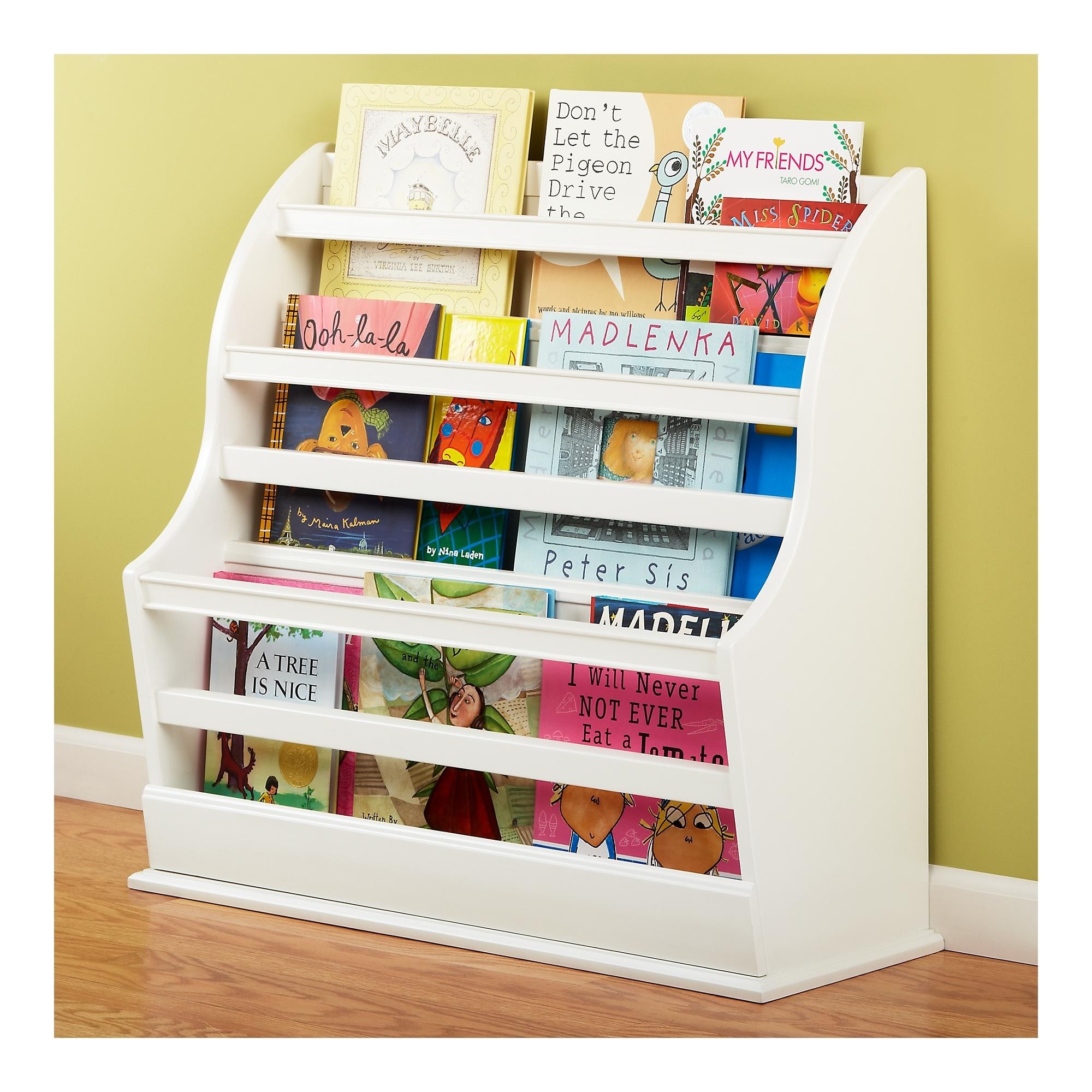 Nice addition to your kids' bedroom or a home library – a handy little wooden bookcase/magazine rack with three compartments and a nice, traditional design. Perfect to store your kids' books and comics in!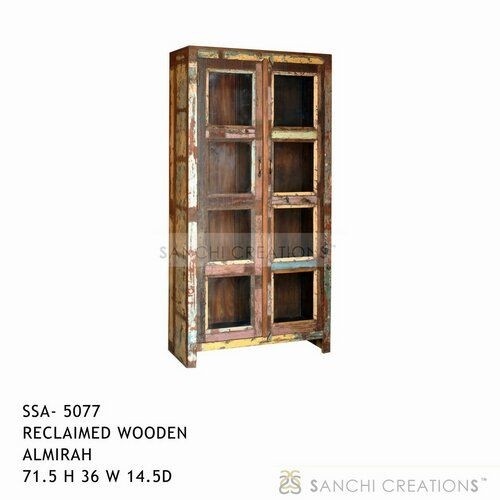 Reclaimed wooden almirah Reclaimed wooden almirah four shelves with glass door intended to stand at the side of a dining room living room,bed room. Reclaimed wooden almirah has been used as a bookcase also. This highly functional Almirah is the perfect
Now that's a wonderful DIY project for your kids' bedroom. A sideways bookcase with a wooden trim, great for storing all the stuff your child might require on a daily basis and acts as a handy changing station.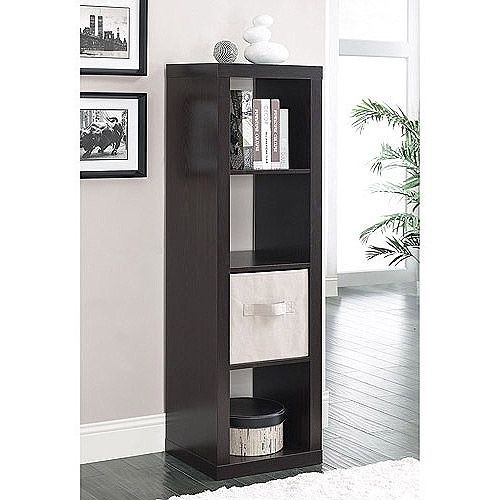 A decent, four-level and contemporary bookcase that creates multiple storage solutions. Easy to assemble with required hardware included. It Can be used as a display shelf for pictures, books and mementos.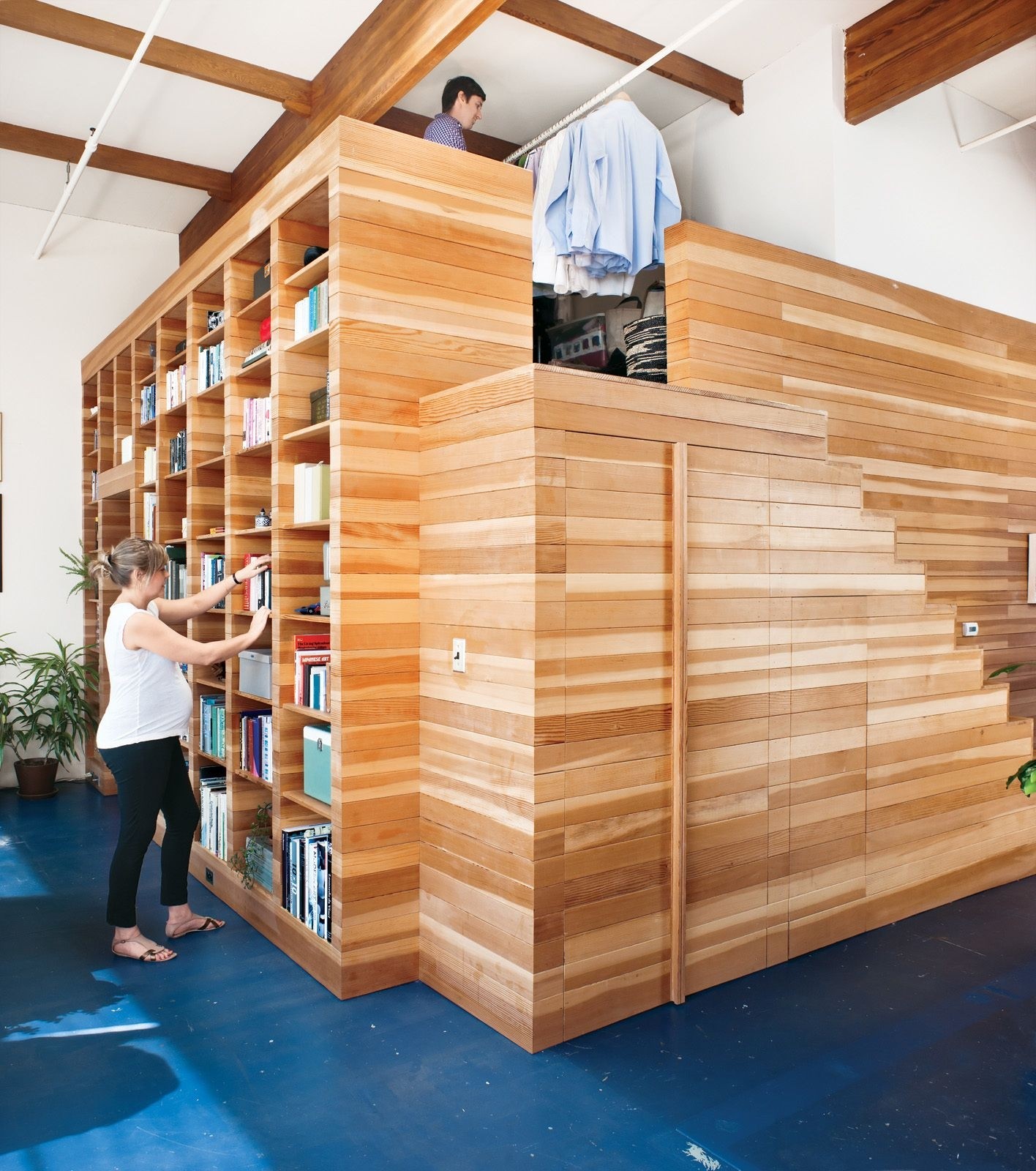 Wooden cube bookcase! Customized 16-by-17-by-10-foot wooden box that accommodates a bookcase on the outside, a bedroom on the inside, and a dressing-room mezzanine above. You can create your won library :)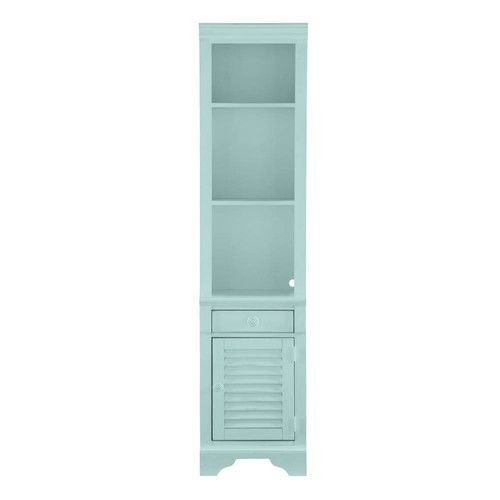 Coastal Living Right 76.5" Bookcase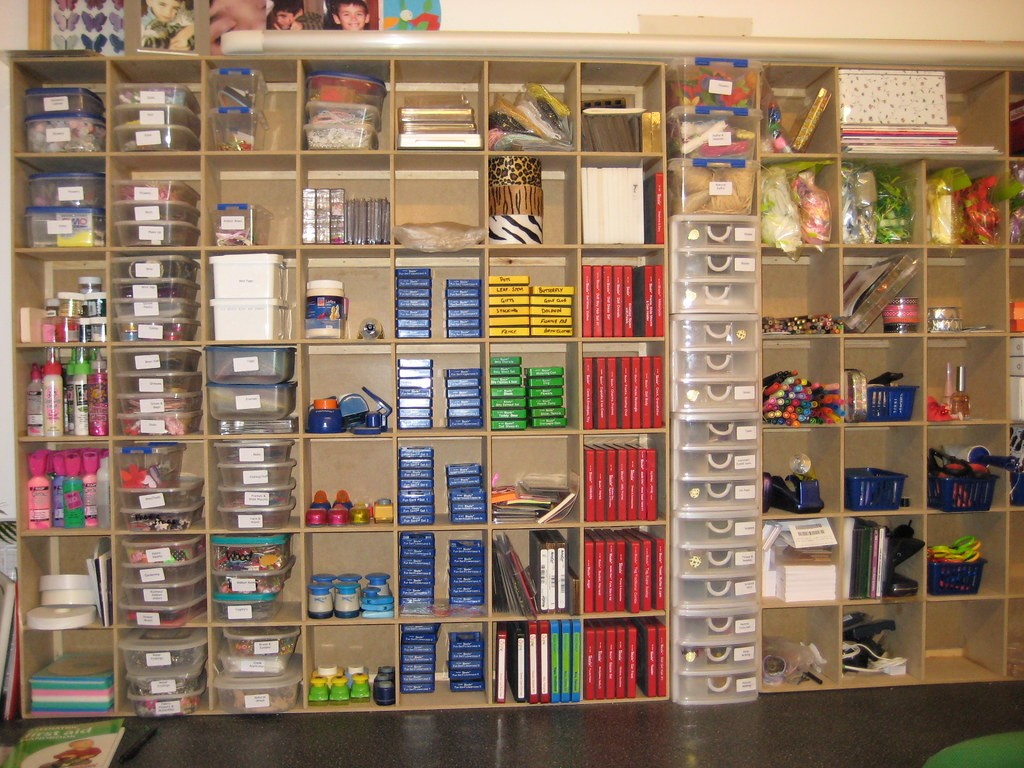 A huge shelving unit that measures from the floor to ceiling. The piece is divided into plenty of small cubes, which will let you keep all your things well-organized. It's a perfect solution for a basement.