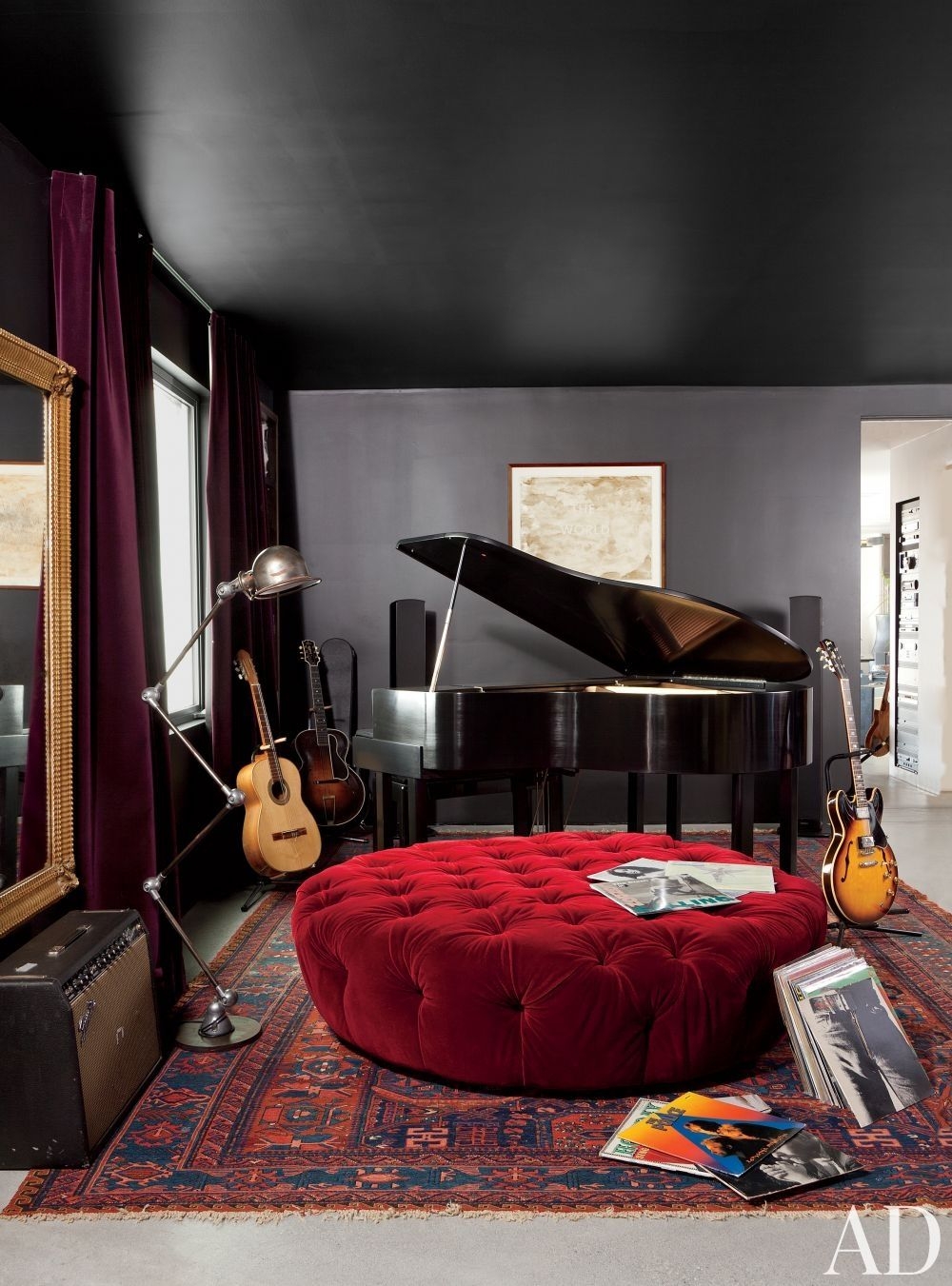 Classy rounded ottoman designed for those small and cozy spaces. The piece is quite large and should offer enough seating for three or four. It features unique micro-suede red upholstery with beautiful tuft button accents. Its plush padding should also provide additional comfort.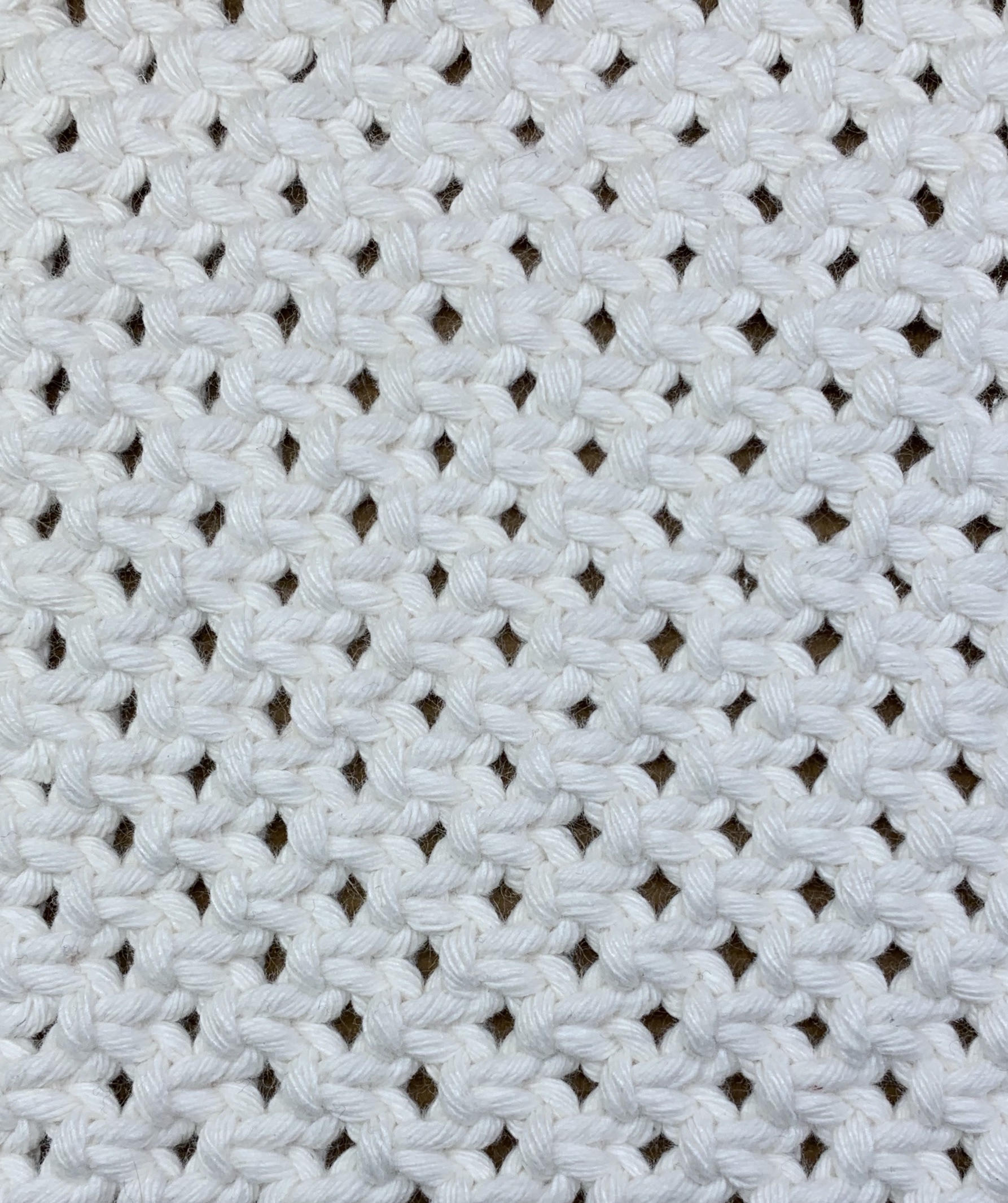 Living Room Furniture, Blakes Large Round Ottoman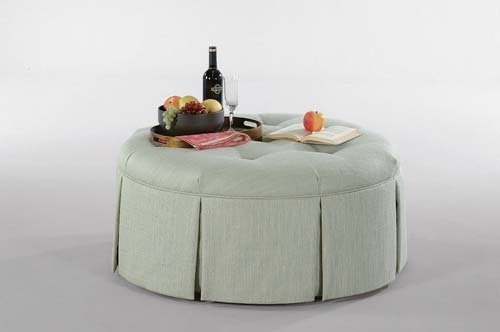 A stunning round ottoman that is really convenient when it comes to mobility, as it comes with casters to make it easier to move around your house and sports the large structrure, serving easily as an extra seat or a coffee table.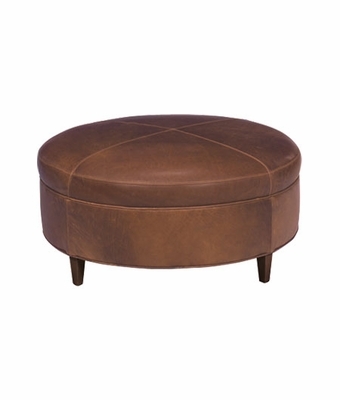 Andover "Designer Style" Large Round Leather Ottoman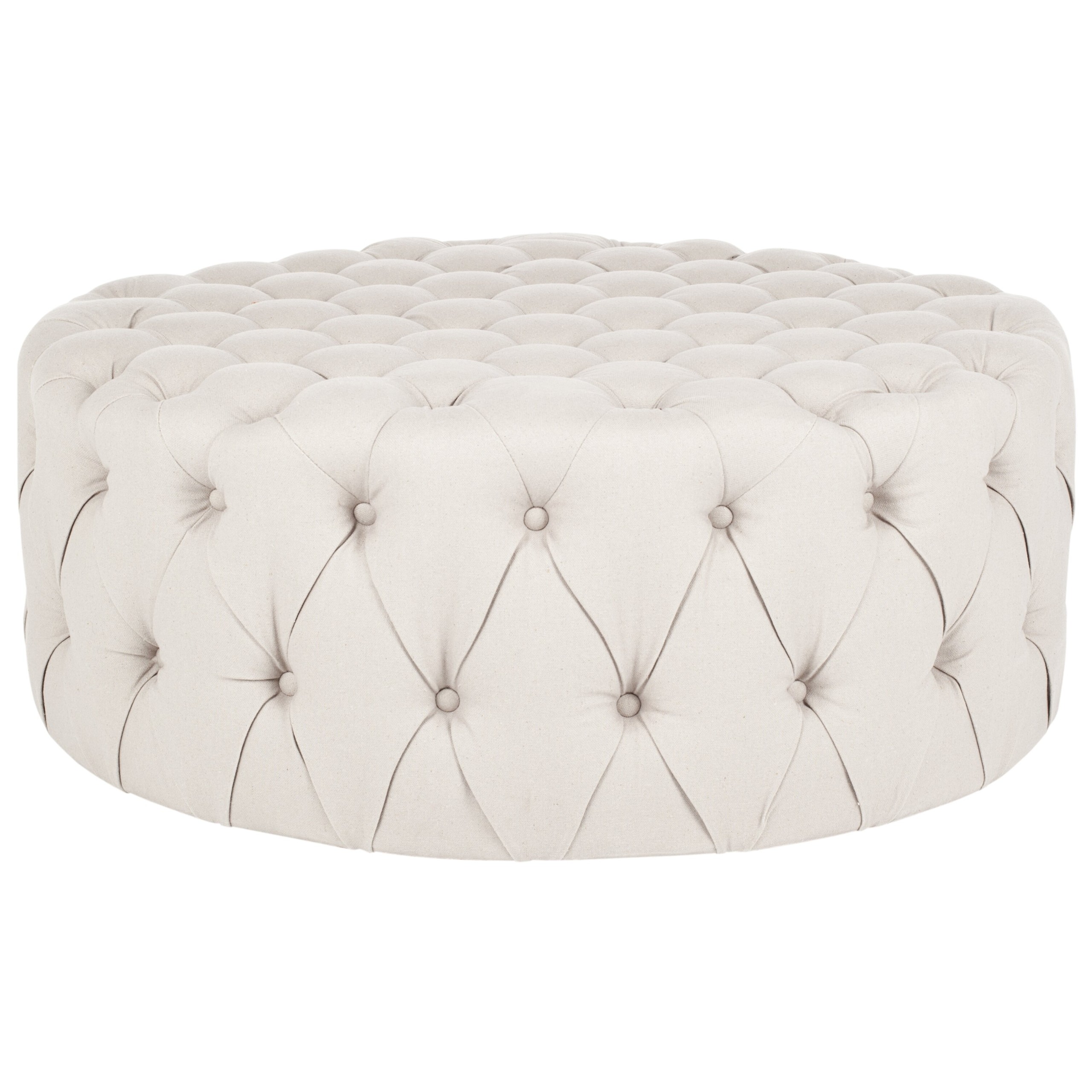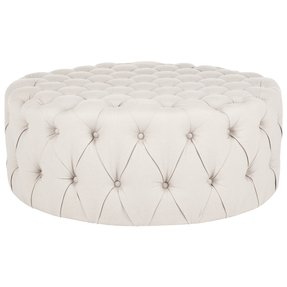 A perfect element that is able to play the role of decorative and functional product. This wide, round ottoman matches any decor in the living room, bedroom and other types of indoors. The frame is made of wood, the filling material is 100% foam and it is covered with 70% polyester and 30% rayon.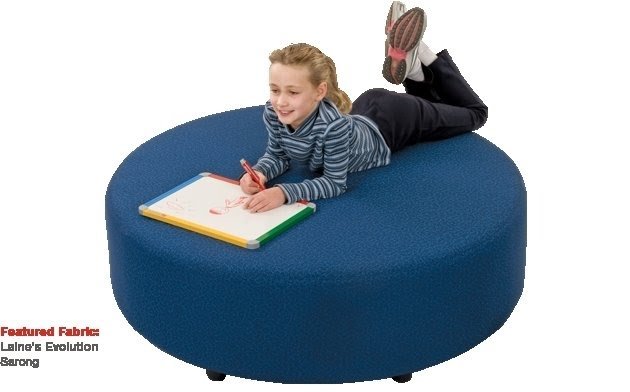 Comfy ultra-modern ottoman with a rounded design and enough storage capacity for lots of stuff. The piece features a sturdy wooden frame and sits on four low profile legs. It's also padded and its light blue finishing should balance out all the vibrant colors in your living room.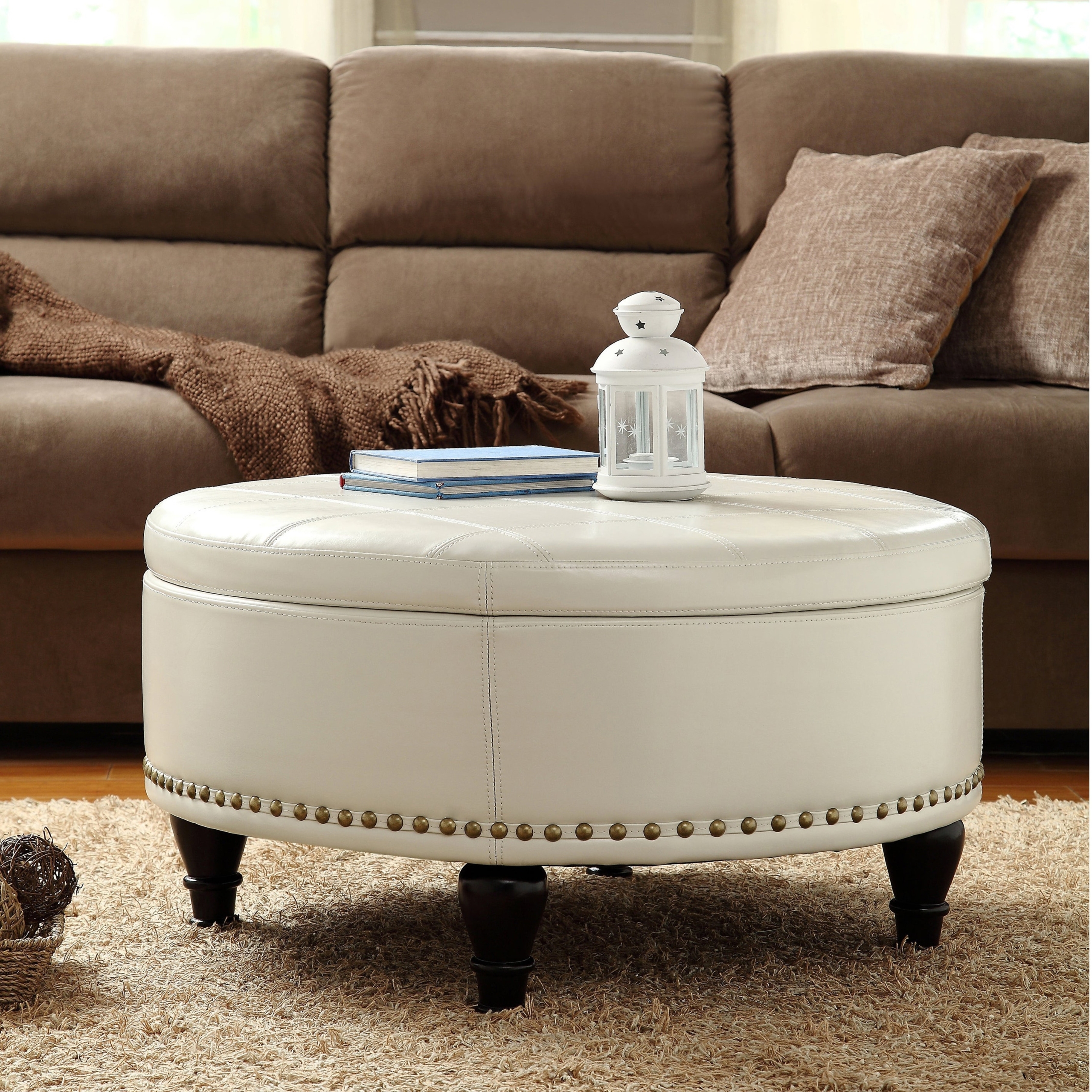 Round storage ottoman available in three different finishes and upholstered with eco-leather. Additionally, it features decorative nail head detailing and large interior storage area. It's a great addition to almost any interior.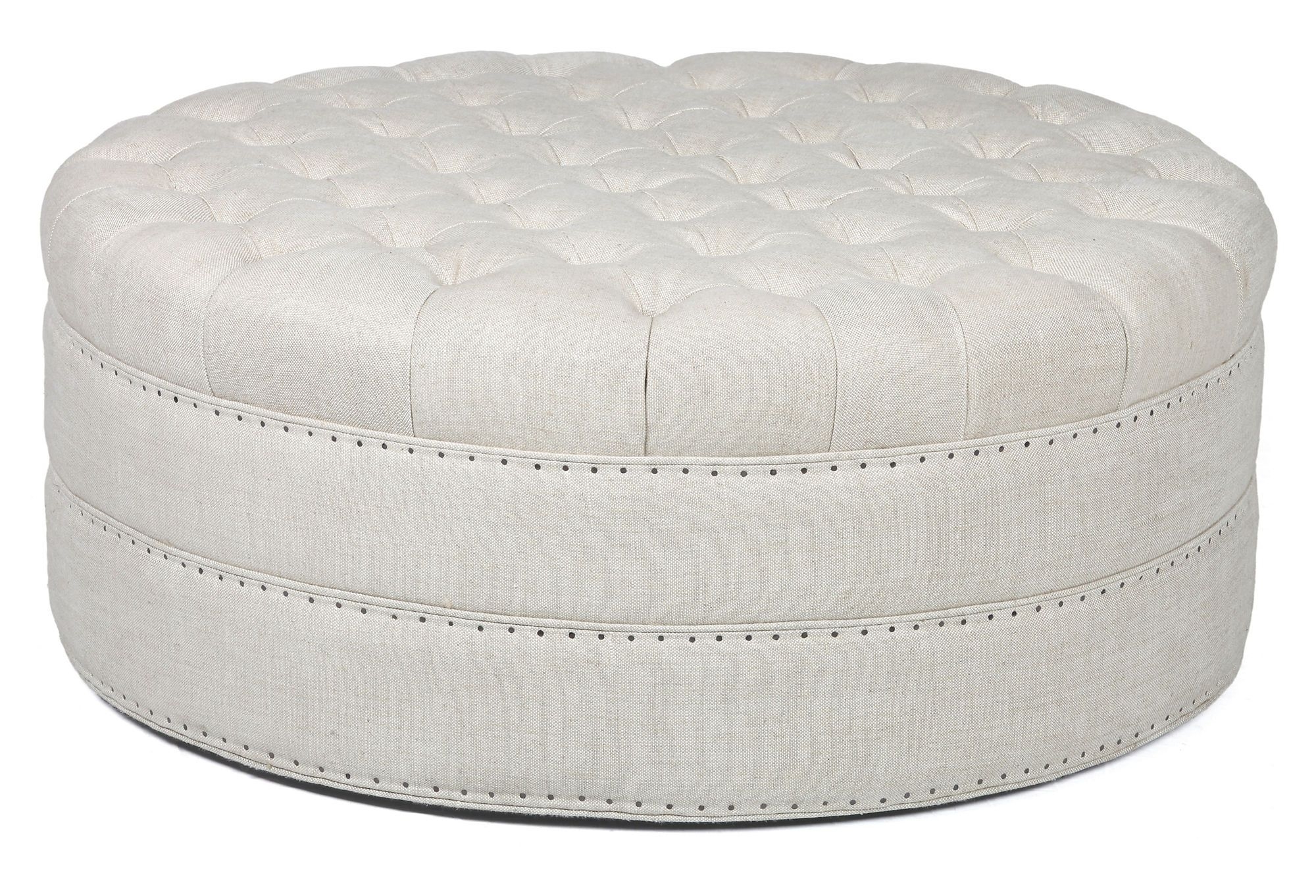 Unusual in form and beautifully executed large round ottoman is a perfect combination of unique design and beautiful details. Stylish buttons and white leather upholstery embellish and are exceptionally elegant.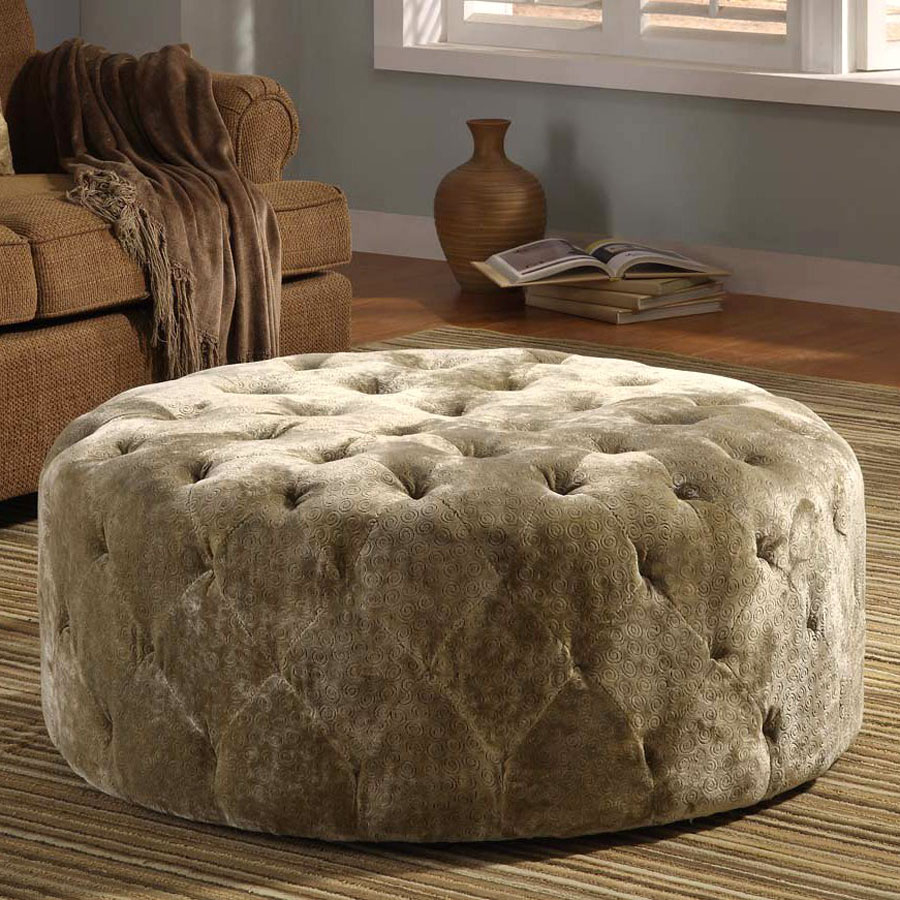 This round ottoman is a product created for use in living rooms. It serves as a sitting space or as a coffee table. It has got very attractive button tufting. The overall size of this ottoman is 36 Inch wide by 40 Inch deep by 17 Inch high.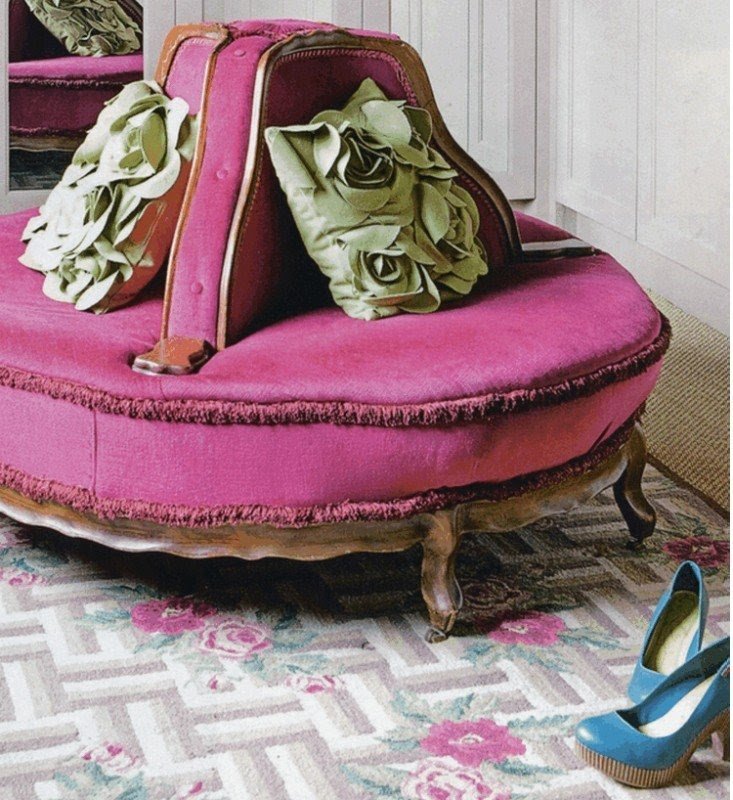 Made in antique style, the big pink ottoman is a beautiful combination of attractive color and form. The whole round is curiously decorated and based on wood construction. The beautiful magenta shade is elegant and chic.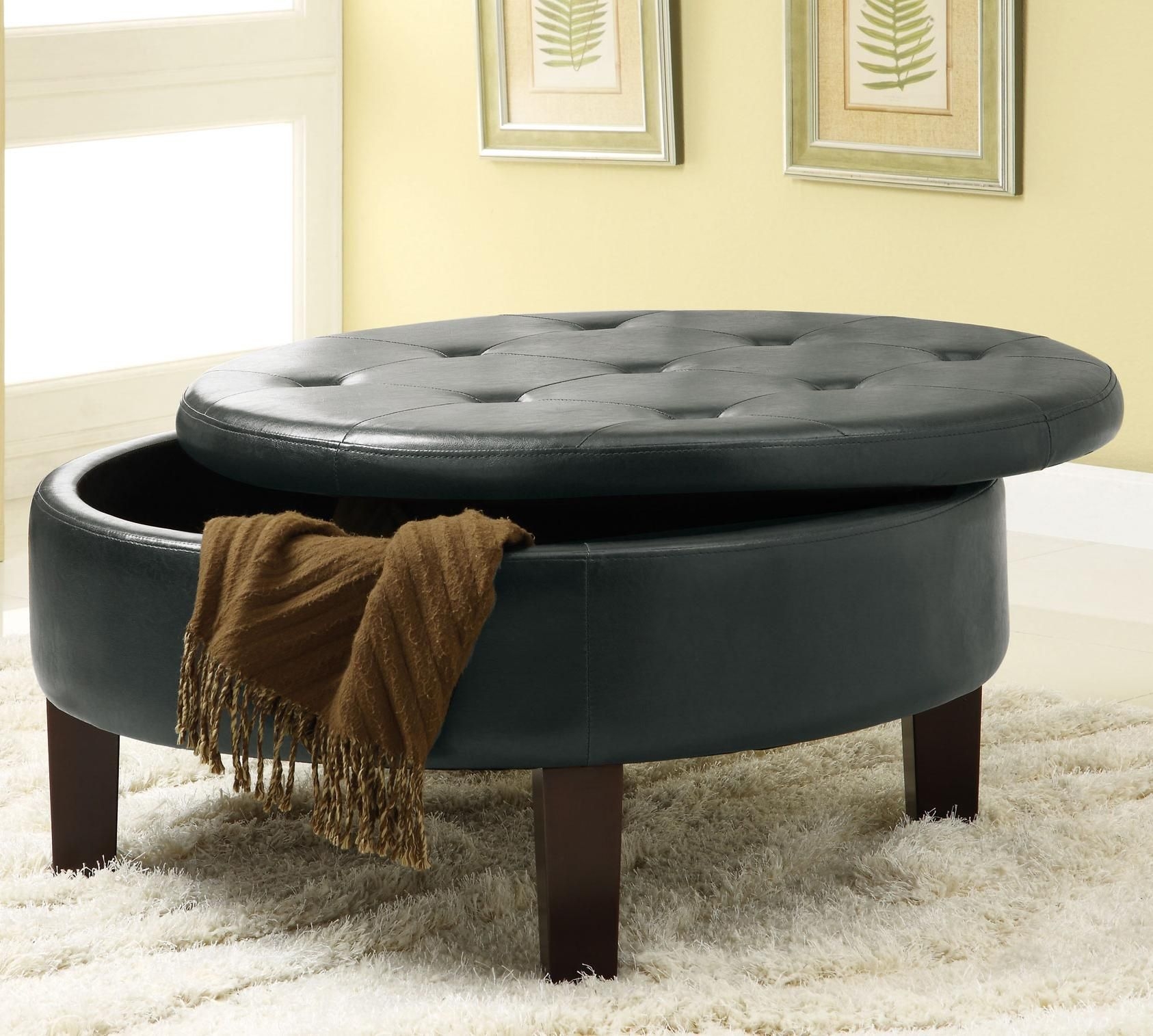 Round Upholstered Storage Ottoman with Tufted Top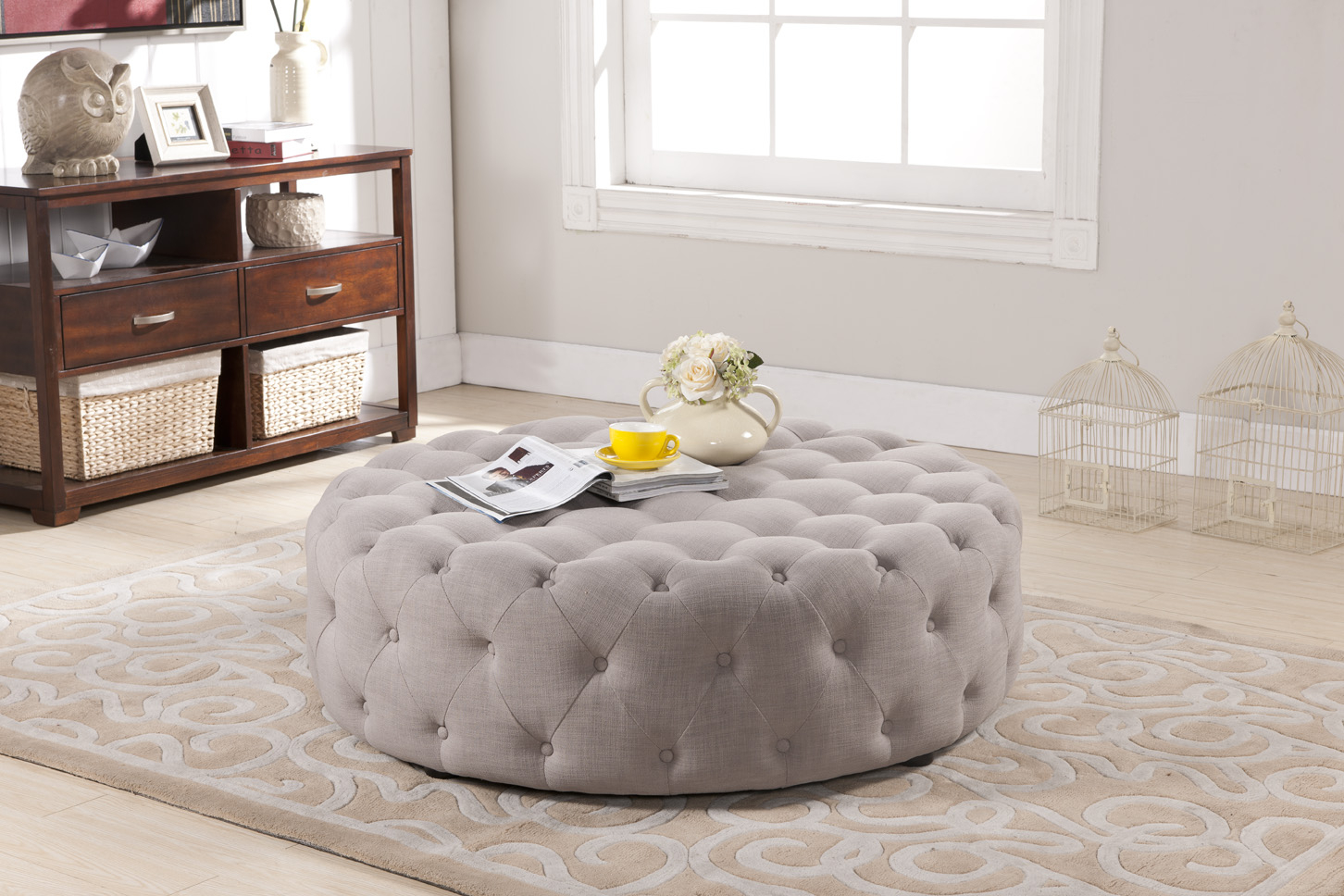 This multi functional ottoman has a round shape and elegant, tufted finish with decorative buttons. it was design in modern style and upholstered with beige linen. Frame made of eucalyptus wood and poliuretan filling makes it durable and comfortable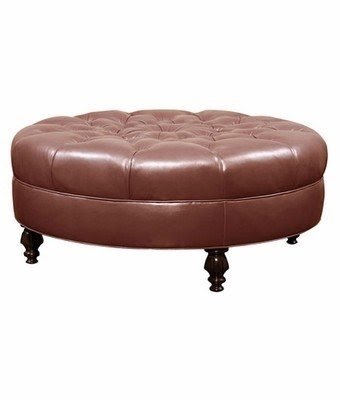 Ives Large Round Tufted Leather Ottoman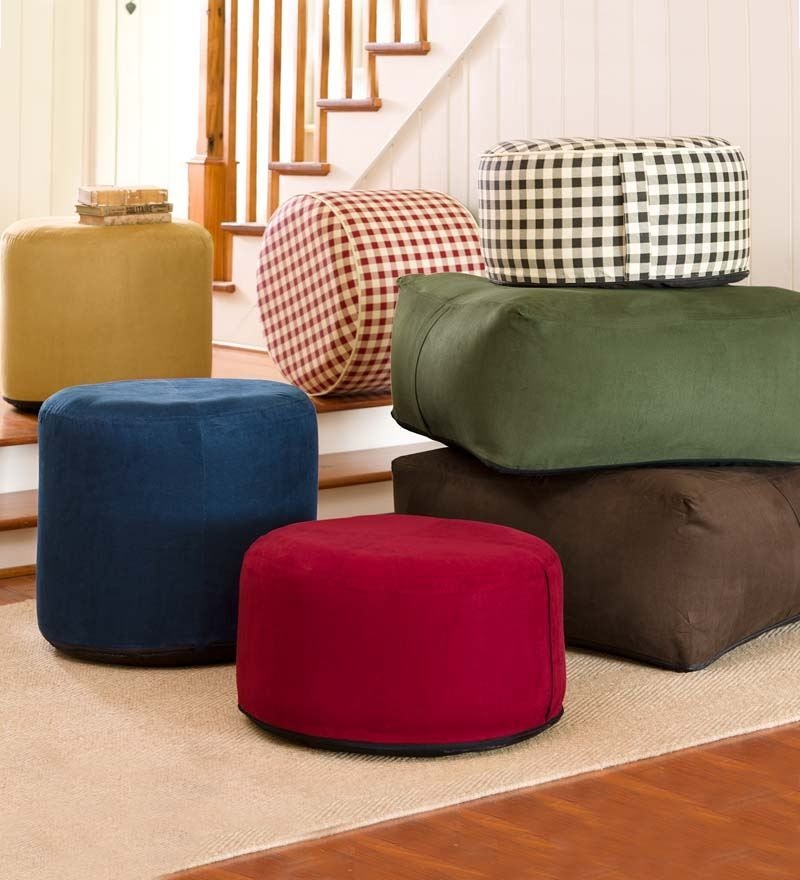 Small and enchantingly colorful ottomans are an excellent way to have a functional and very stylish interior. Beautiful materials and round shape make them very practical and stylish additions to contemporary interiors.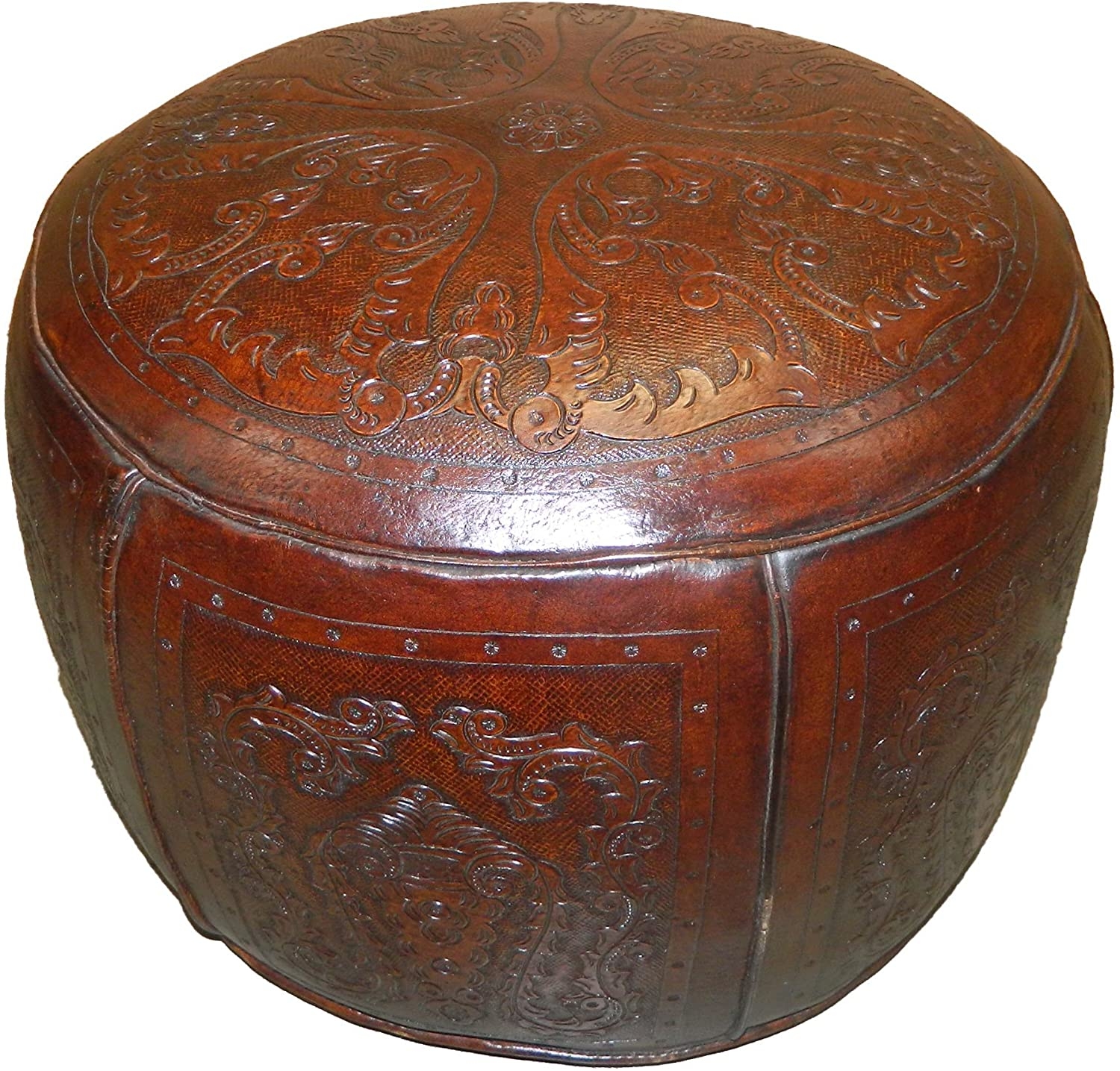 New World Trading Large Ottoman Round, Colonial, Antique Brown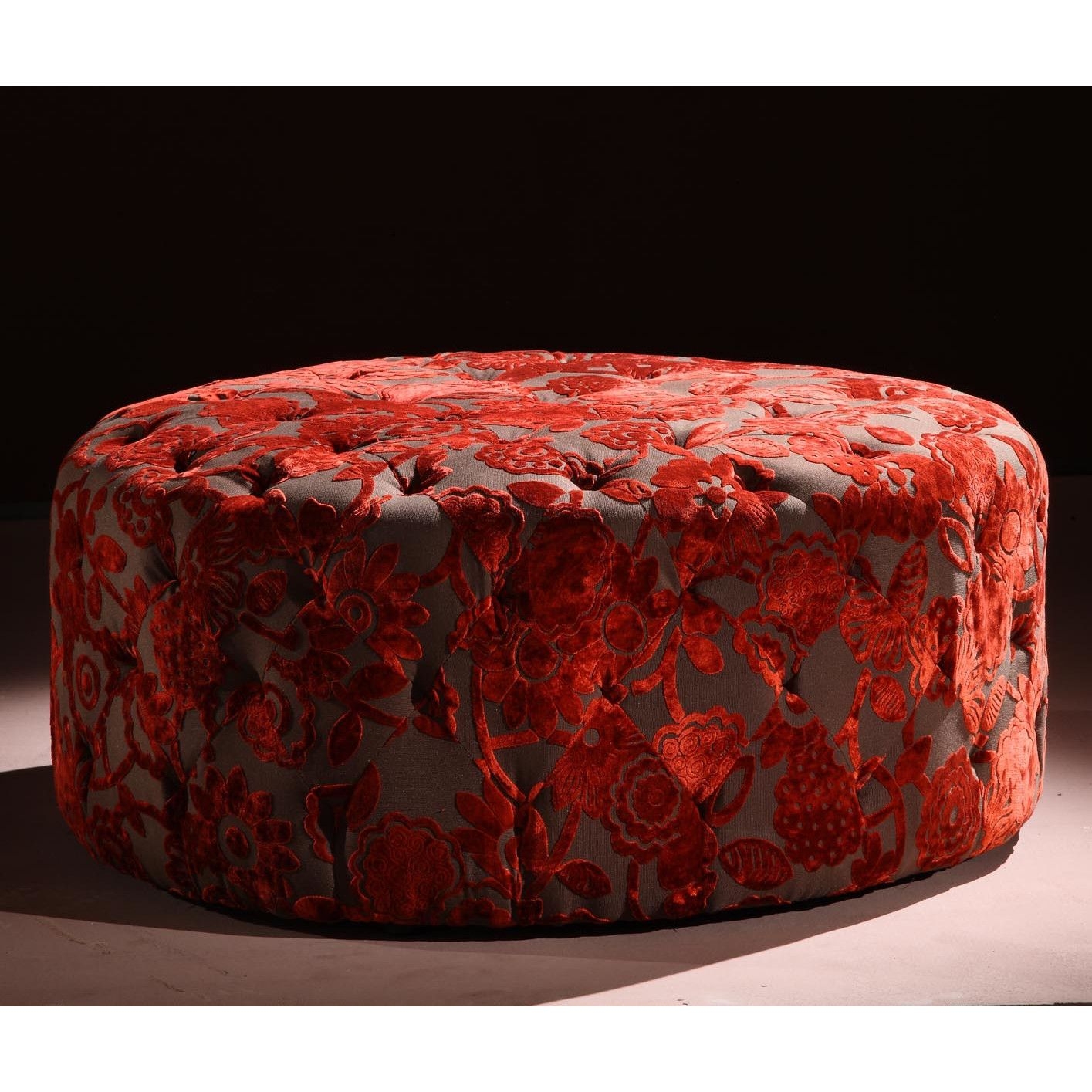 A touch of comfort and style in any living room decor. This is a round ottoman that provides a soft sitting space ideal for two people. This space is soft and filled with high density foam. This piece of furniture measures 17 inches high x 36 inches in diameter.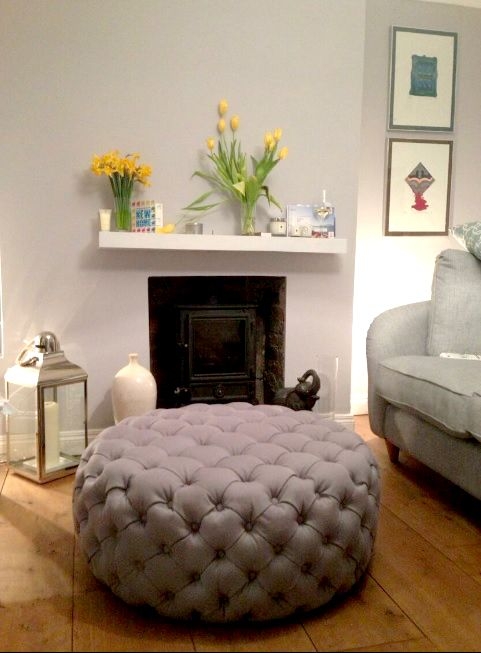 .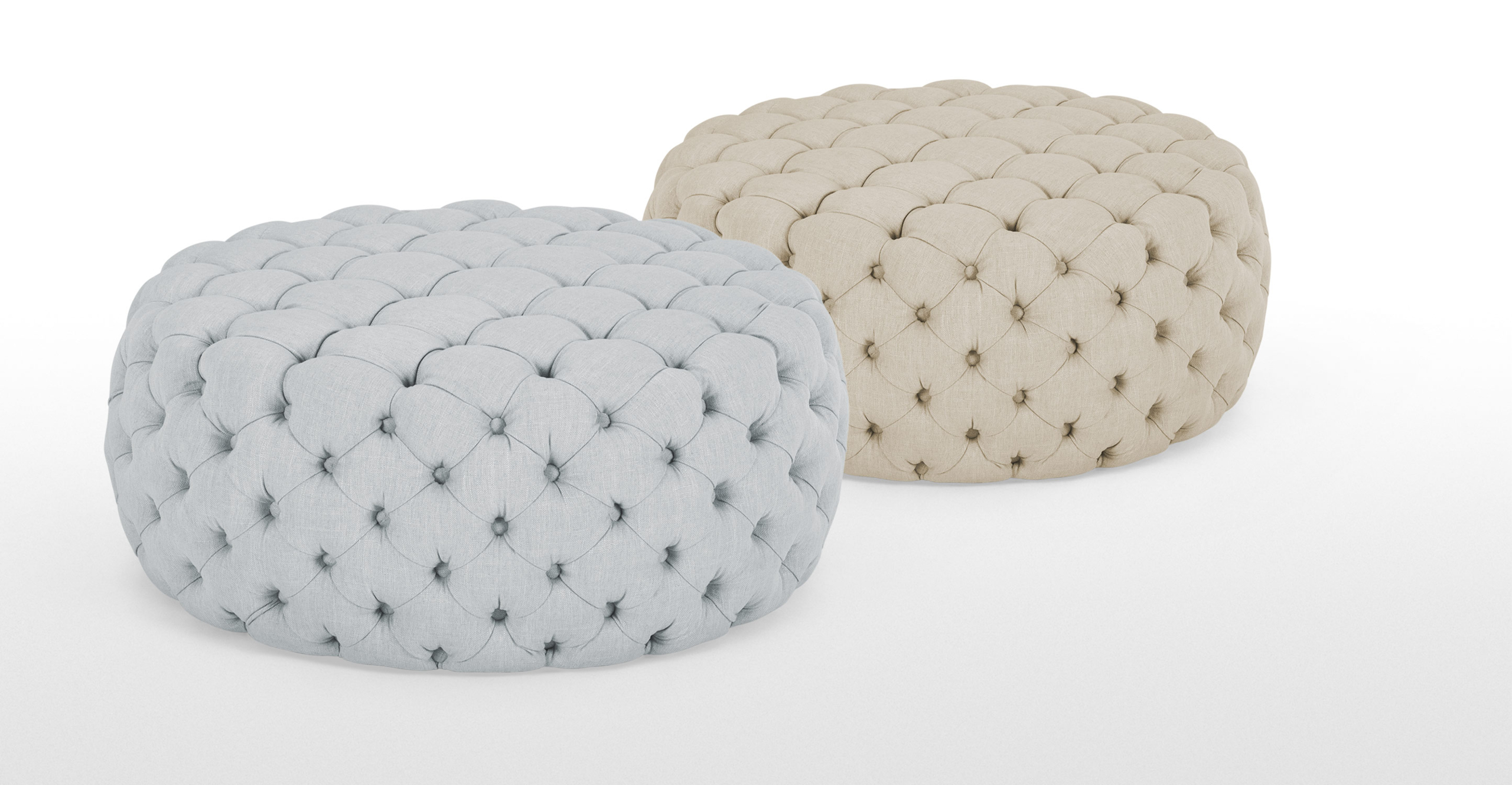 Blakes Large Round Ottoman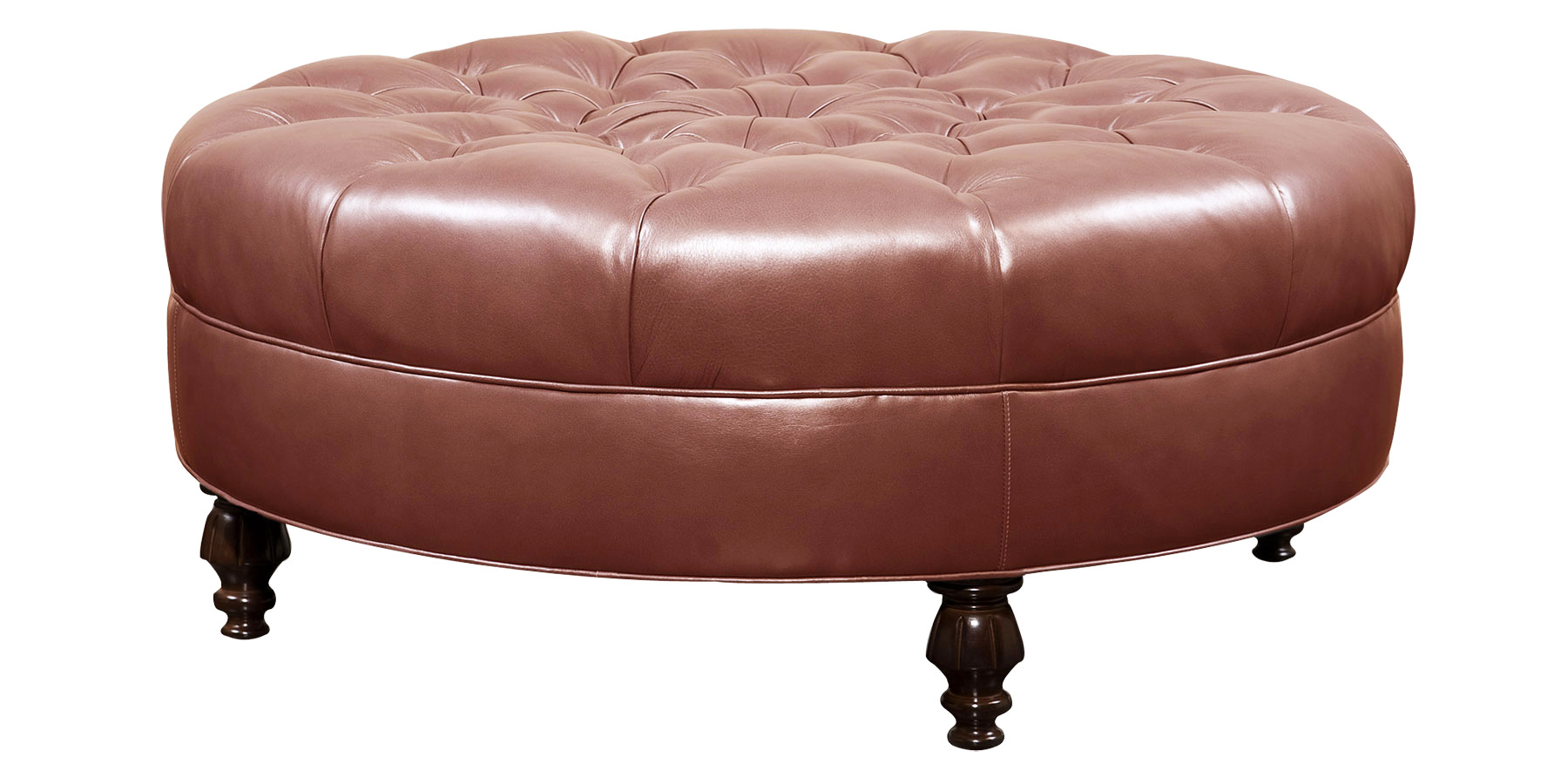 Large round tufted ottoman.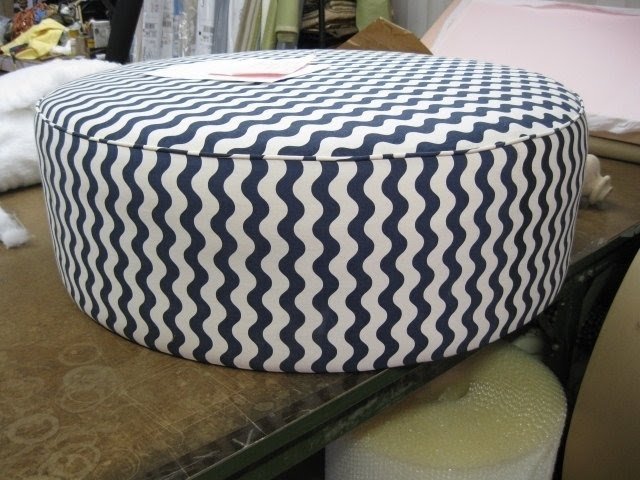 Create Your Own Ottoman, Your Fabric Your Style... by Agamedi Designs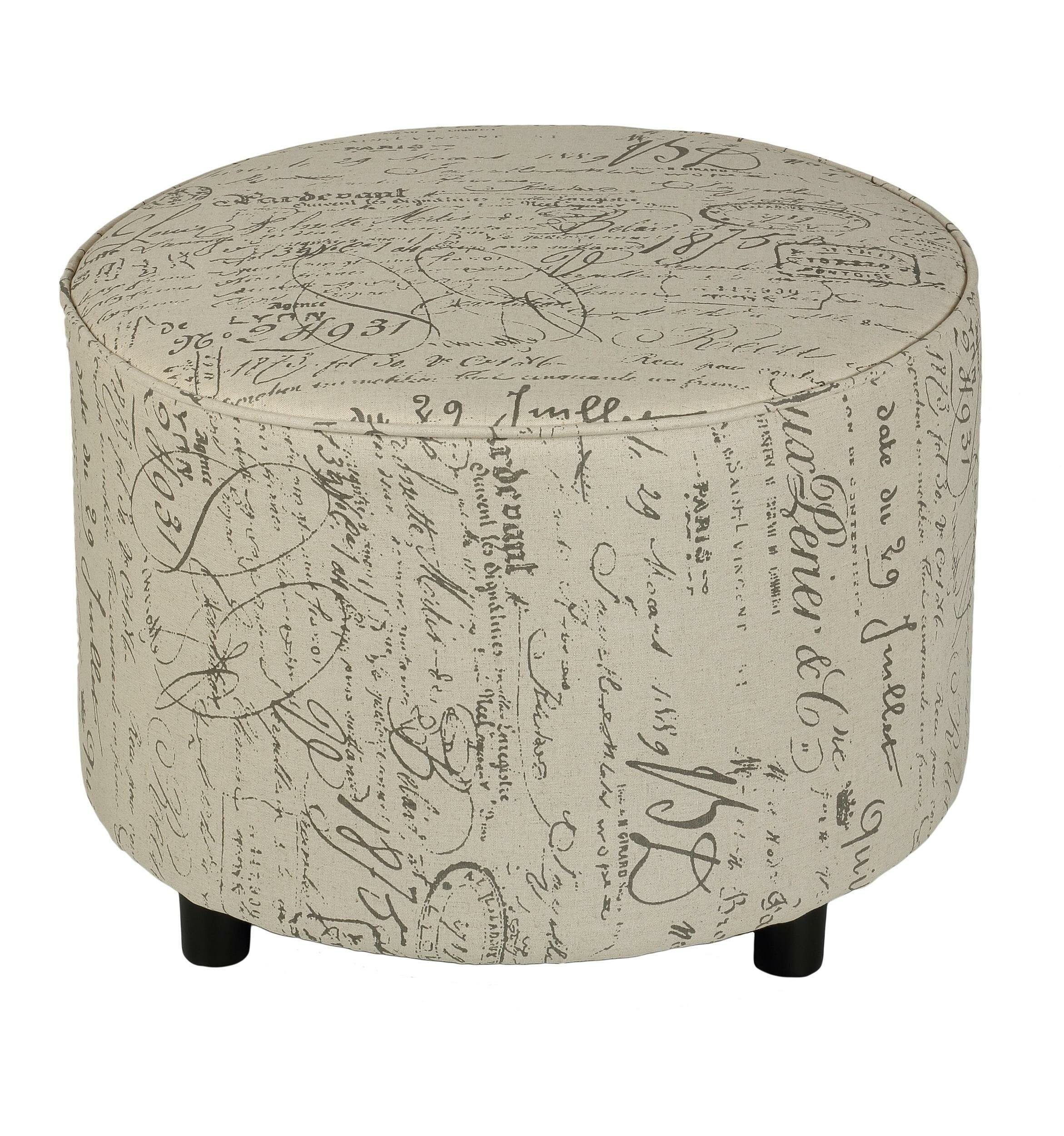 This piece of furniture is a high quality, comfortable and very solid ottoman. It has got a round shape and a very interesting pattern. The seat is soft and it stands on a solid frame. The ottoman's size is 24 x 24 x 17.5 inches.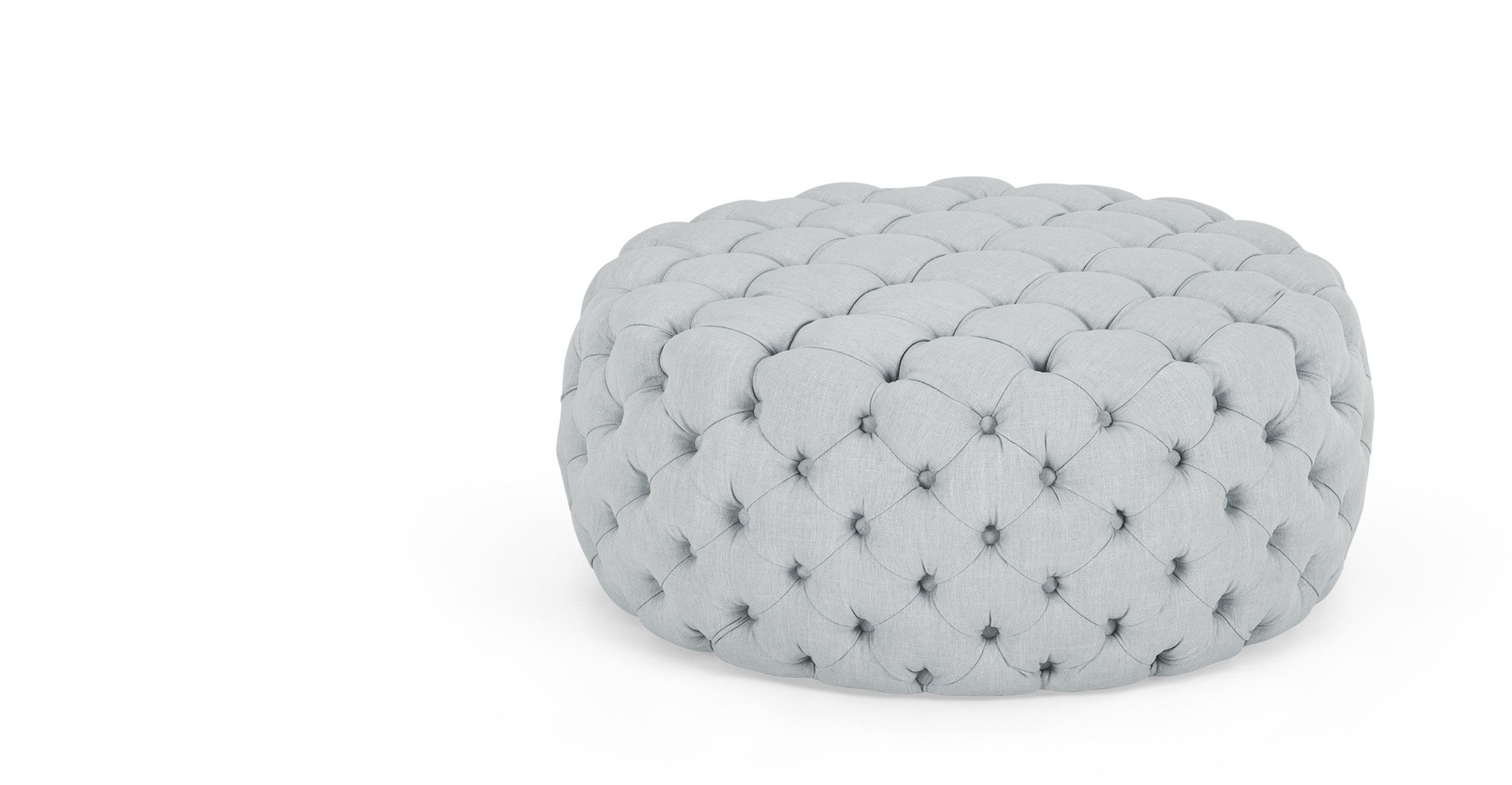 Blakes Large Round Ottoman, Persian Grey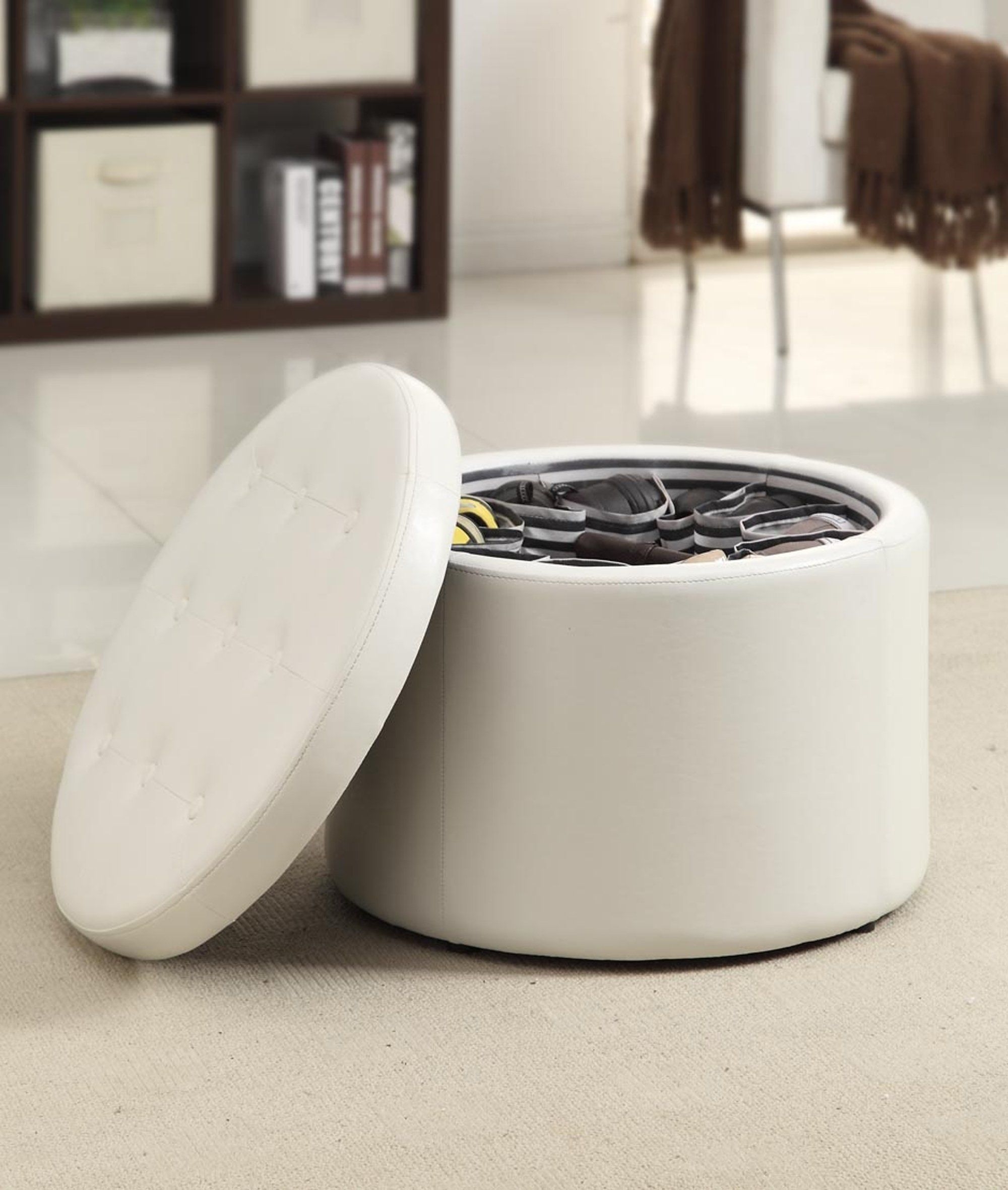 Round ottoman with button-tufted removable lid. The storage compartment inside allows to store shoes in 12 separate compartments. The white upholstery is made of faux leather, which makes the piece affordable with no cost to appealing look.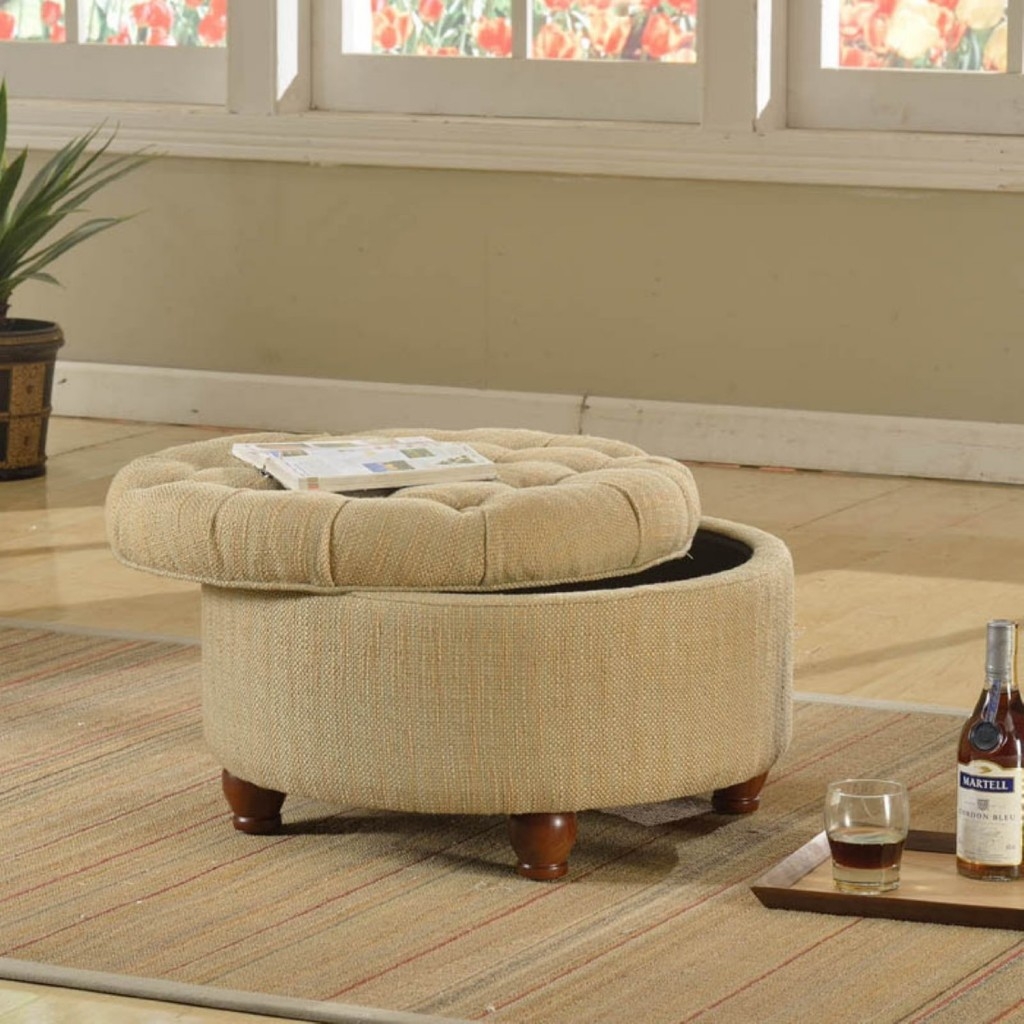 It is a fantastic storage ottoman that has got a tufted top and tweed beige upholstery. It fits perfectly to any style and decor in your living room, bedroom, family room and other.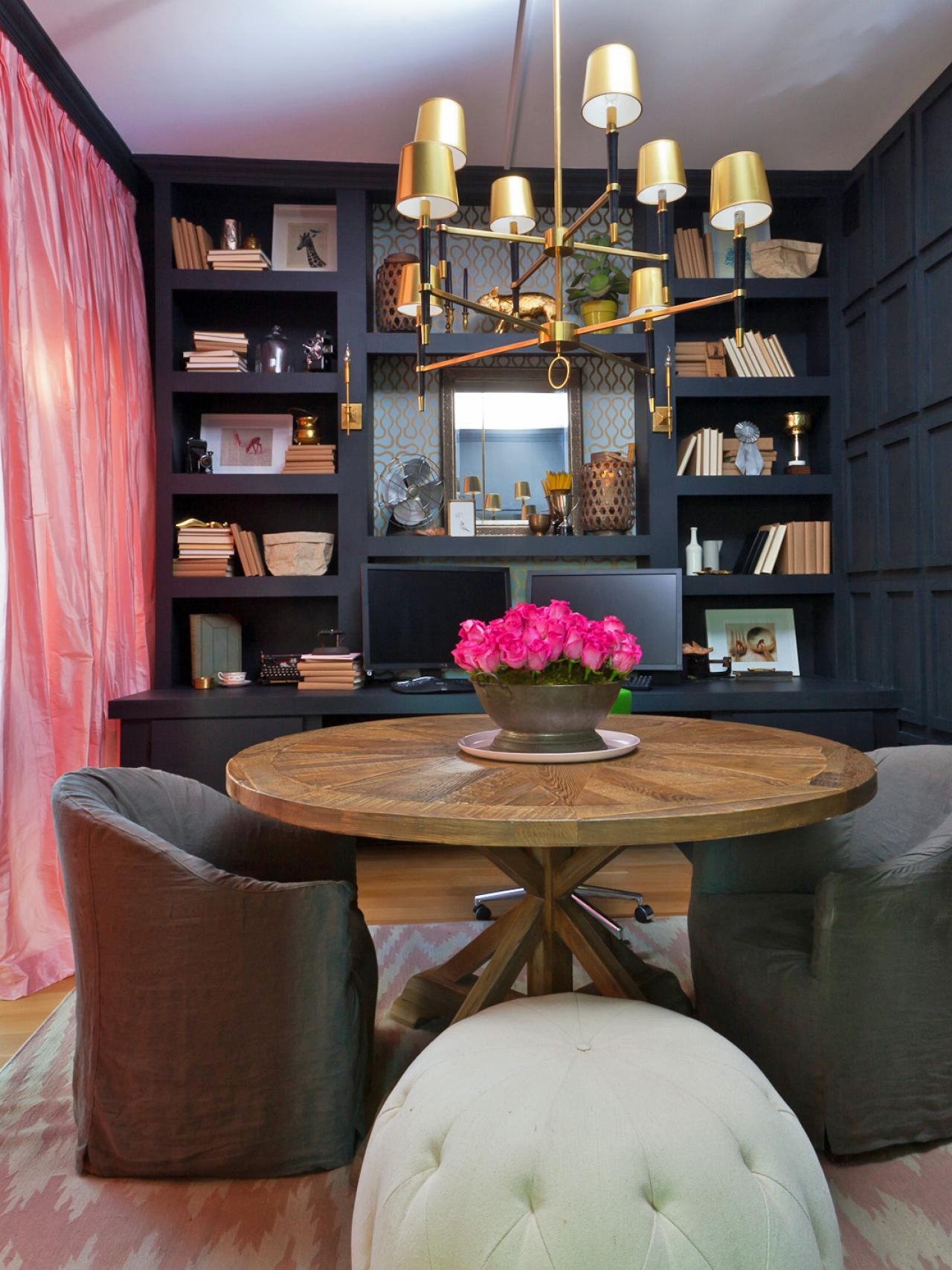 Why not go for a high-styled home office by choosing stylish pieces like this sublime ottoman with the small round shape and the off-white finish of the button tufted upholstery, all to elevate the look of your home.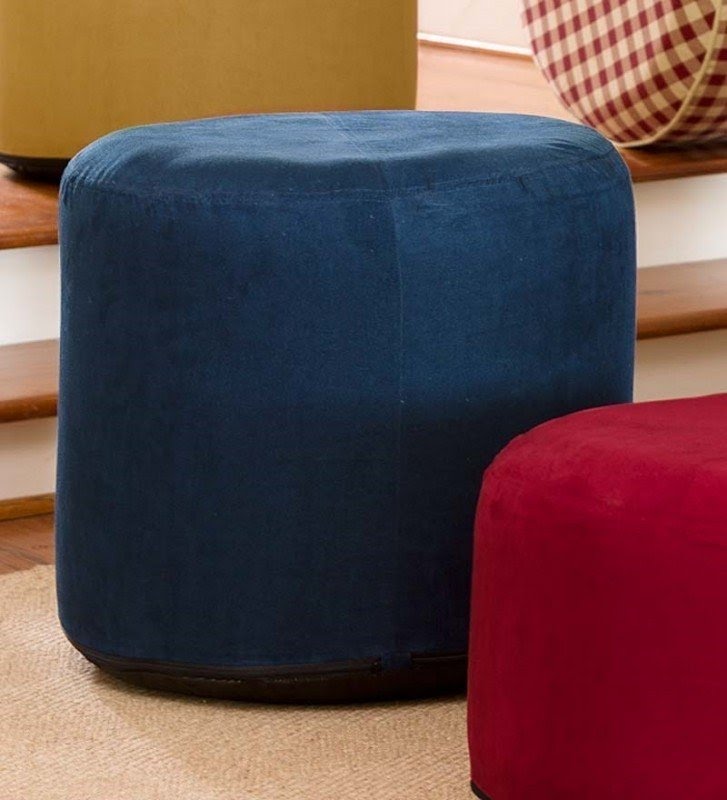 ... > Large Round Inflatable Indoor Ottoman Pouf 1033442 Yes - 6216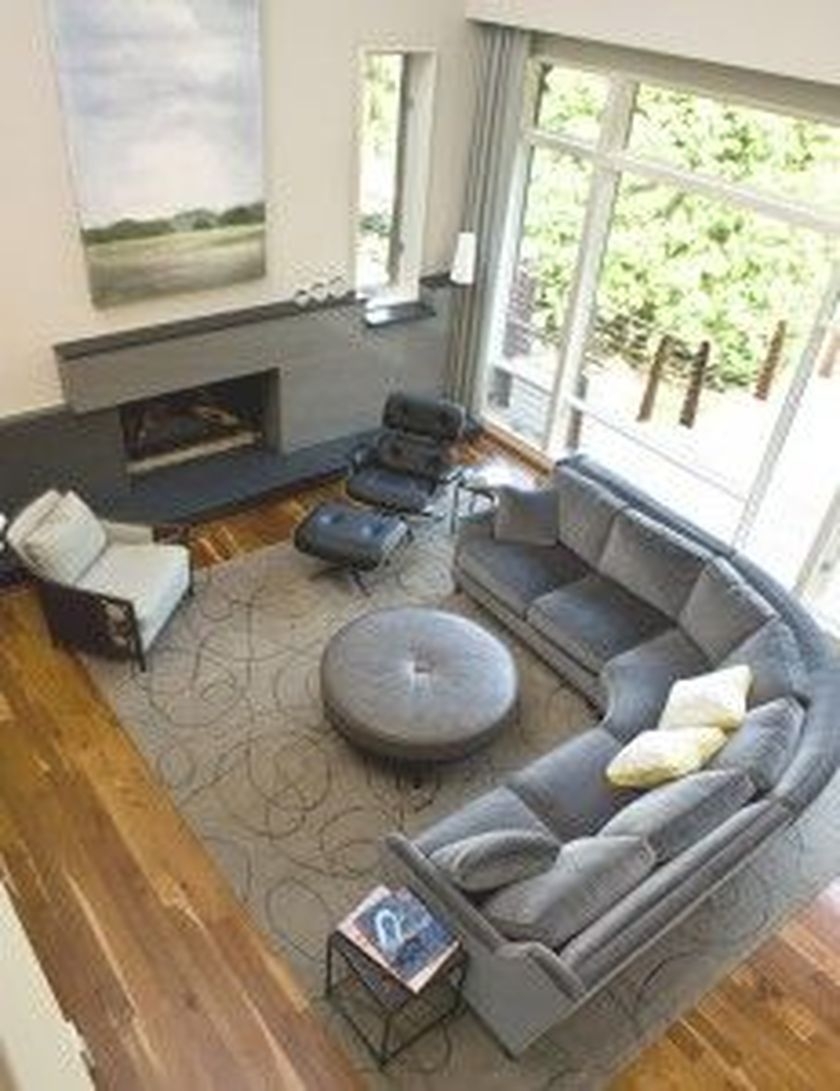 A round ottoman is great for a sectional with a wedge or rounded corners. With no corners, it is easy to get around.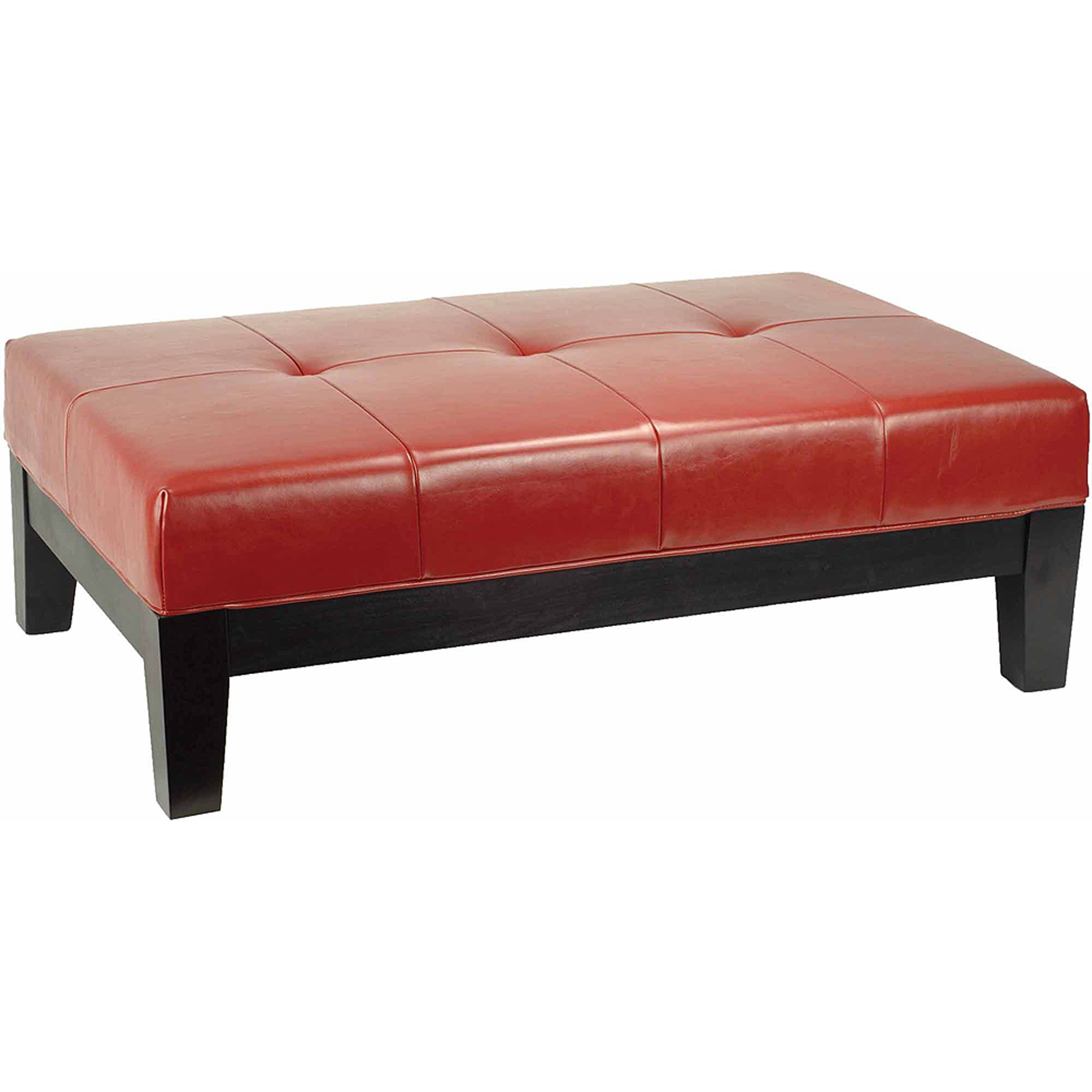 I love this design, because of its simplicity and solidity that matches modern and other types of indoors. This ottoman provides sitting space and it can also be used as a coffee table. Its wooden frame provides support for a comfortable top covered with red leather.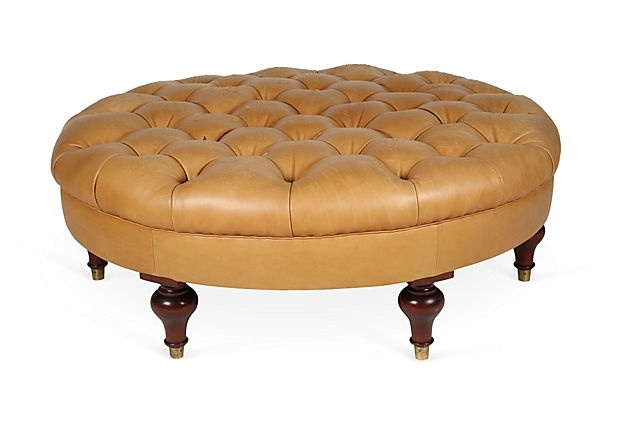 Large Round Leather Ottoman. Darn One King's lane and their 1 day ...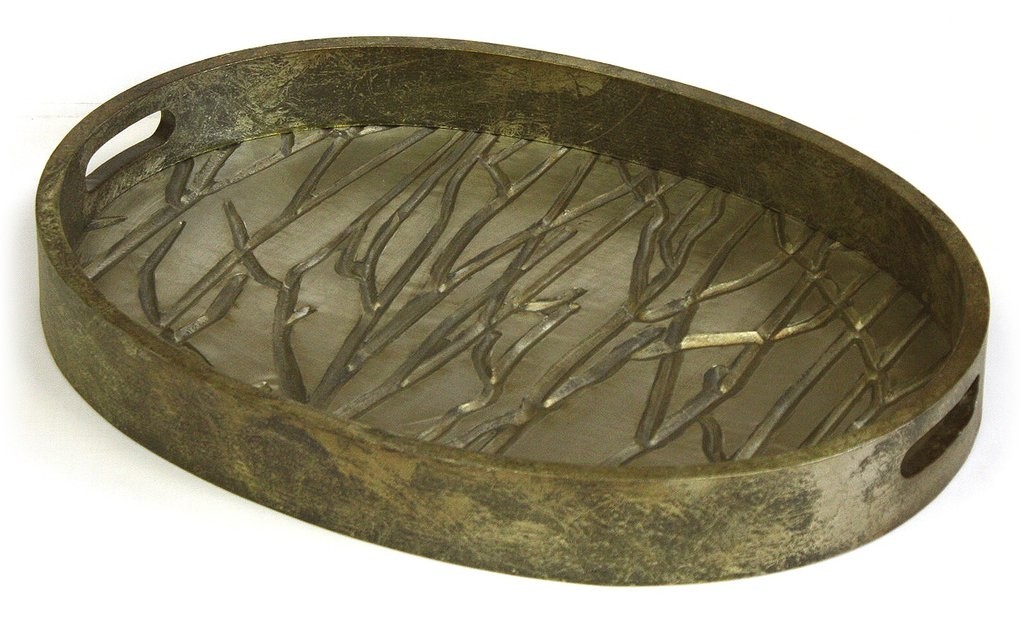 It is a small, simple, but very useful product. This serving tray is a hand crafted product that is made of brushed aluminum. It has got many decorative accents and two special handles for a very easy handling.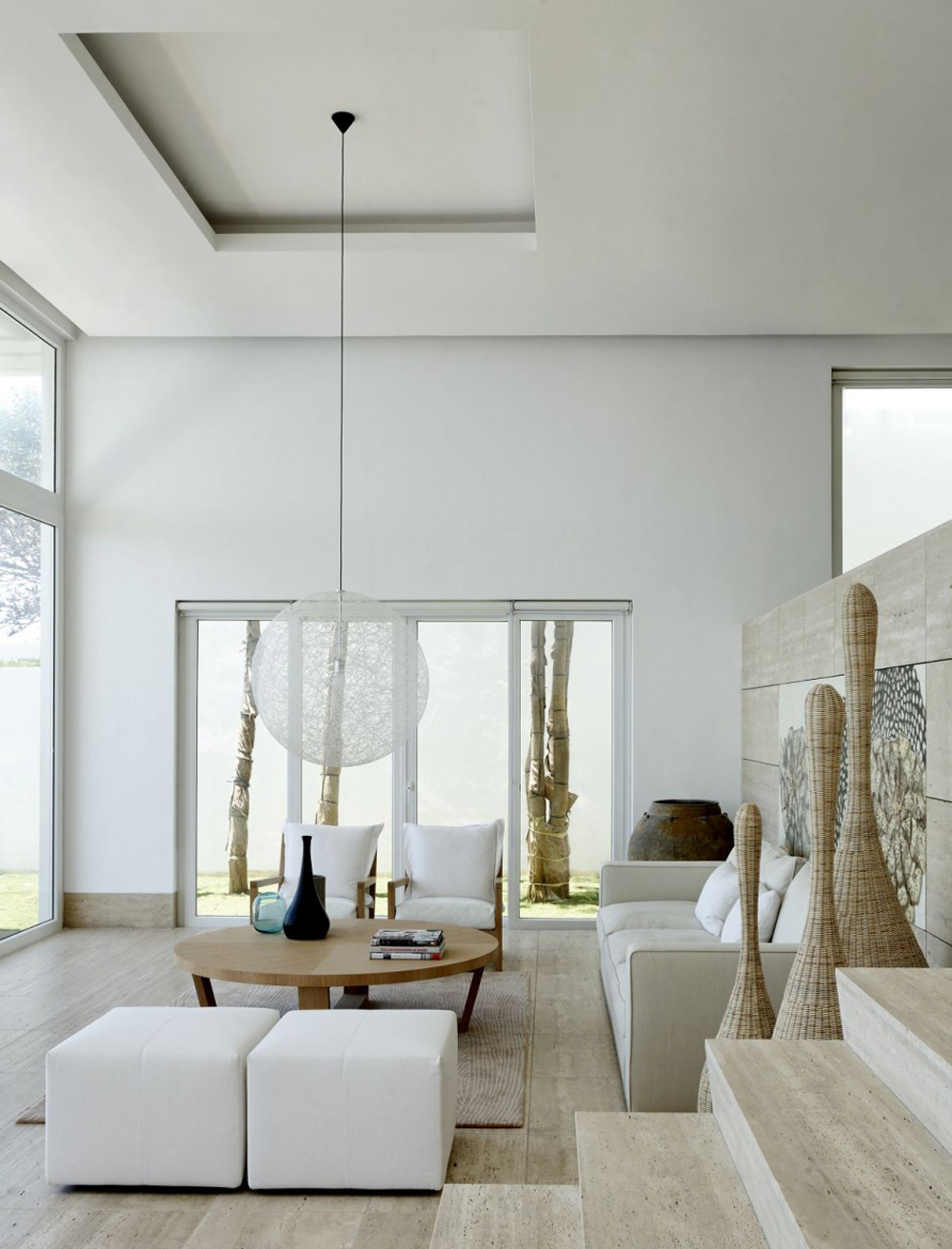 Cube ottoman as additional seating in all kinds of interiors as needed. It is covered with nice touch fabric and reinforced with solid seams. It can be used as coffee table.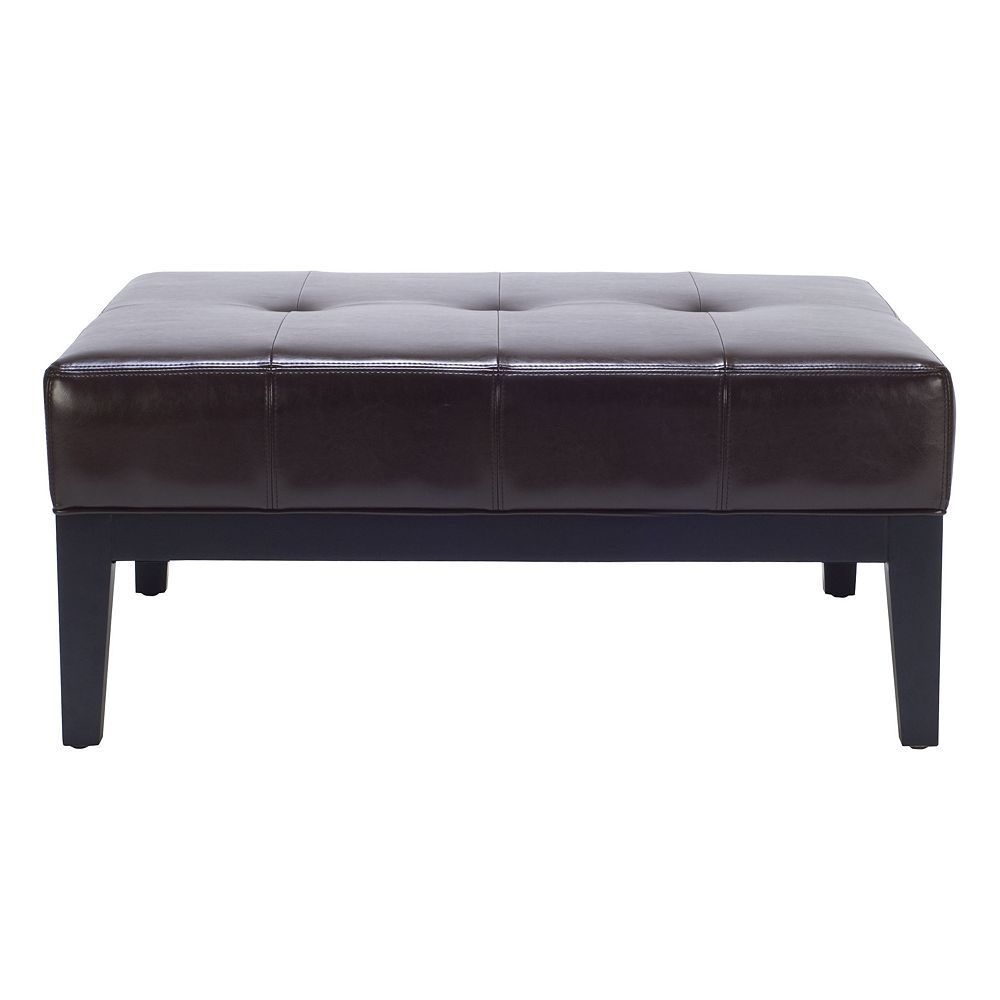 An aesthetic traditional ottoman and coffee table in one. It has a wooden frame with quite tall angular tapered legs in black. A thickly-padded top is covered in dark brown pleather with simple button tufting.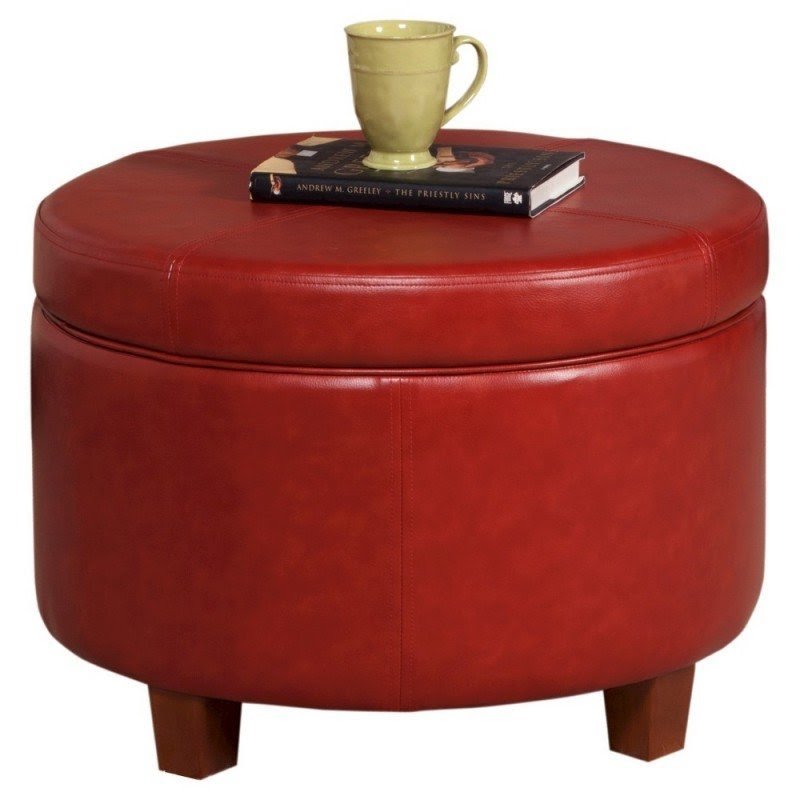 Storage Ottoman: Homepop Large Round Storage Ottoman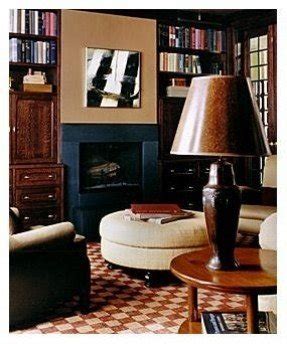 Large round ottoman for in front of the fireplace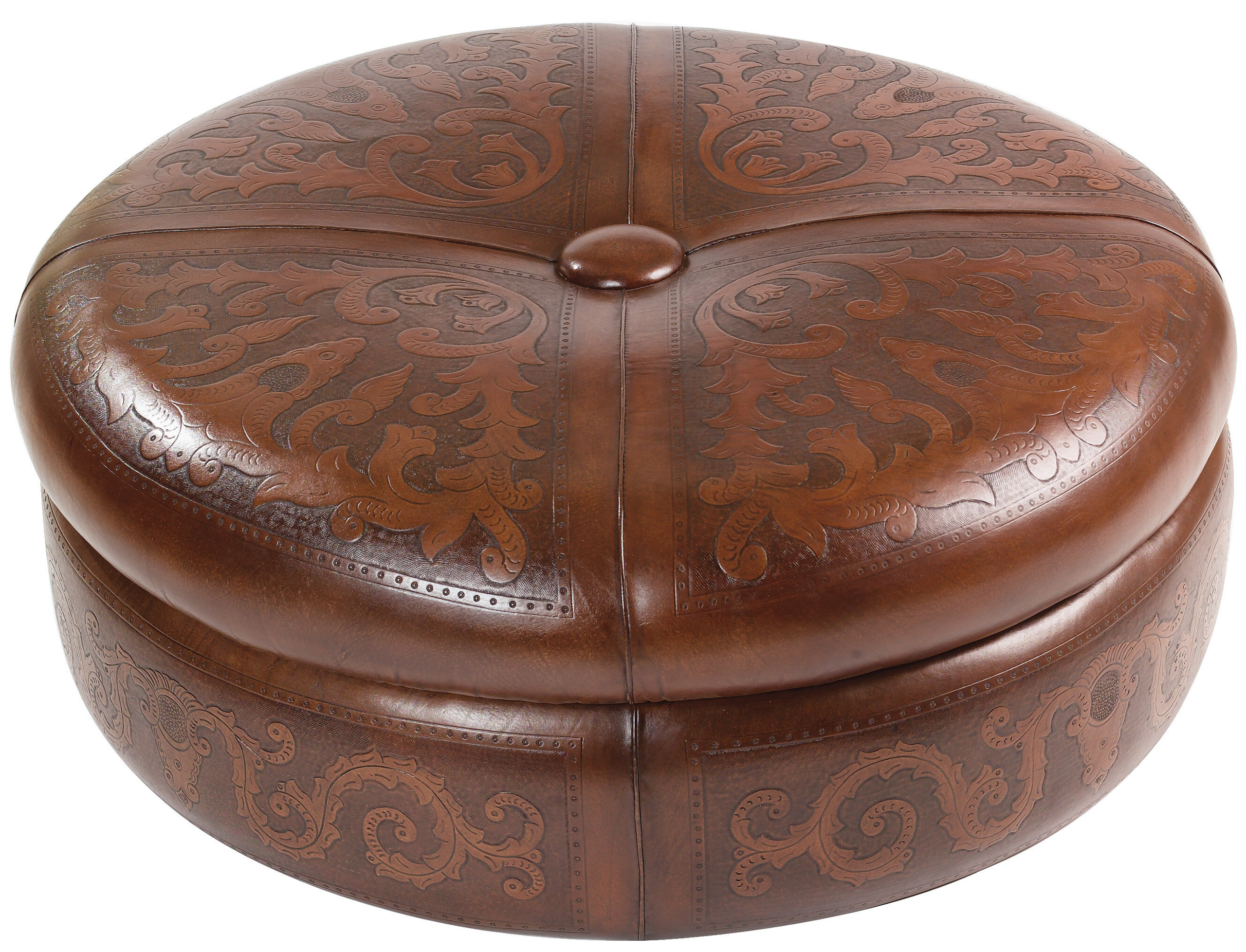 Large Round Ottoman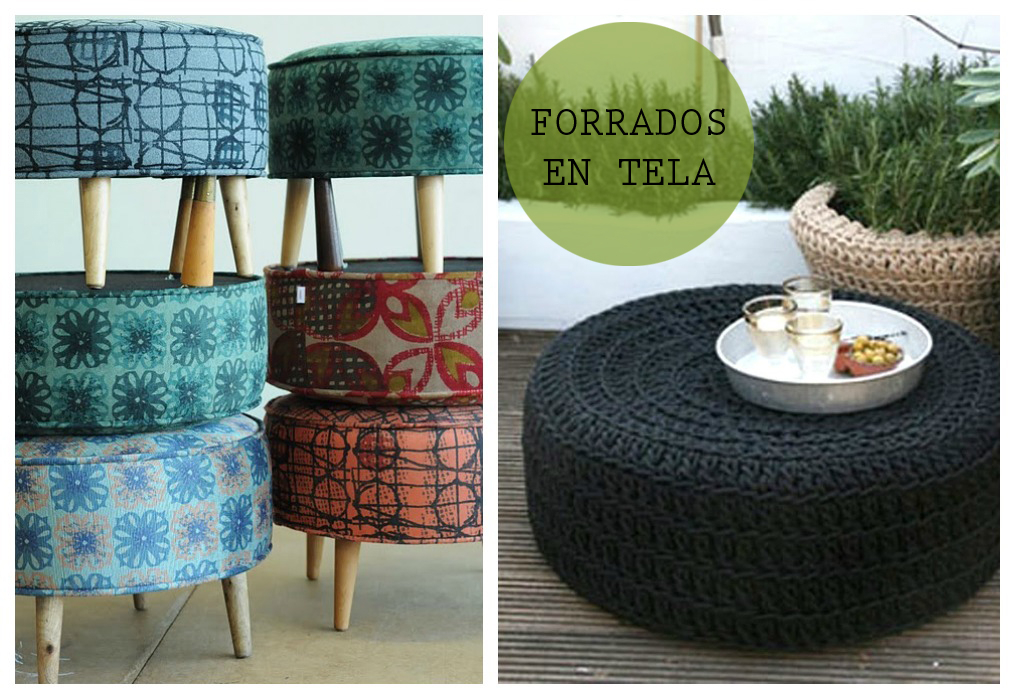 An exotic bedroom arrangement with a modern touch. A beautiful, patterned bedding set with a Turkish accent perfectly matches a stylish, round ottoman. It features a tufted velvet material in a light green color.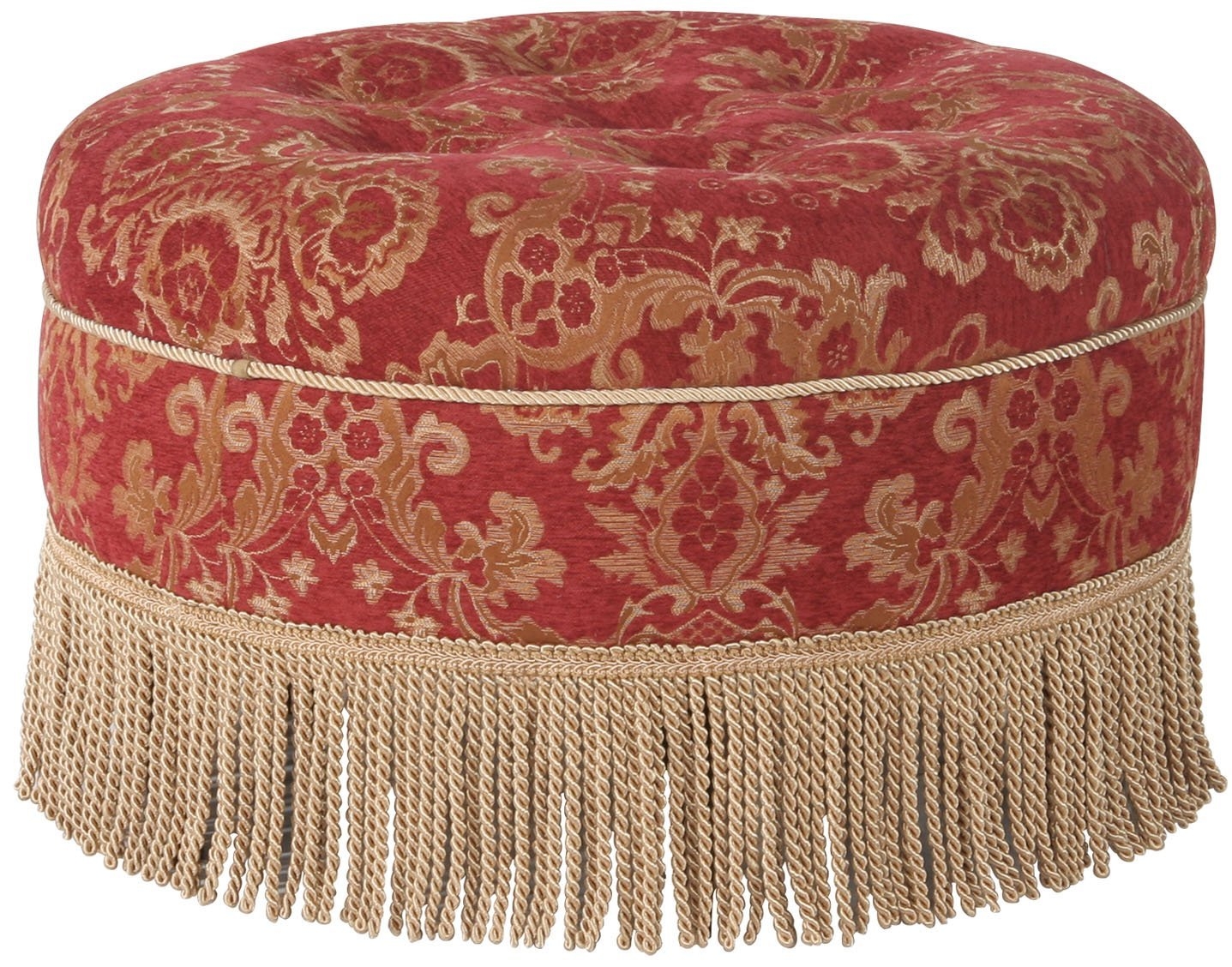 Round ottoman with classic oriental pattern. Additionally, it features high quality brick red chanille fabric. It's a great addition to all interiors which need addition of original and stylish furniture.