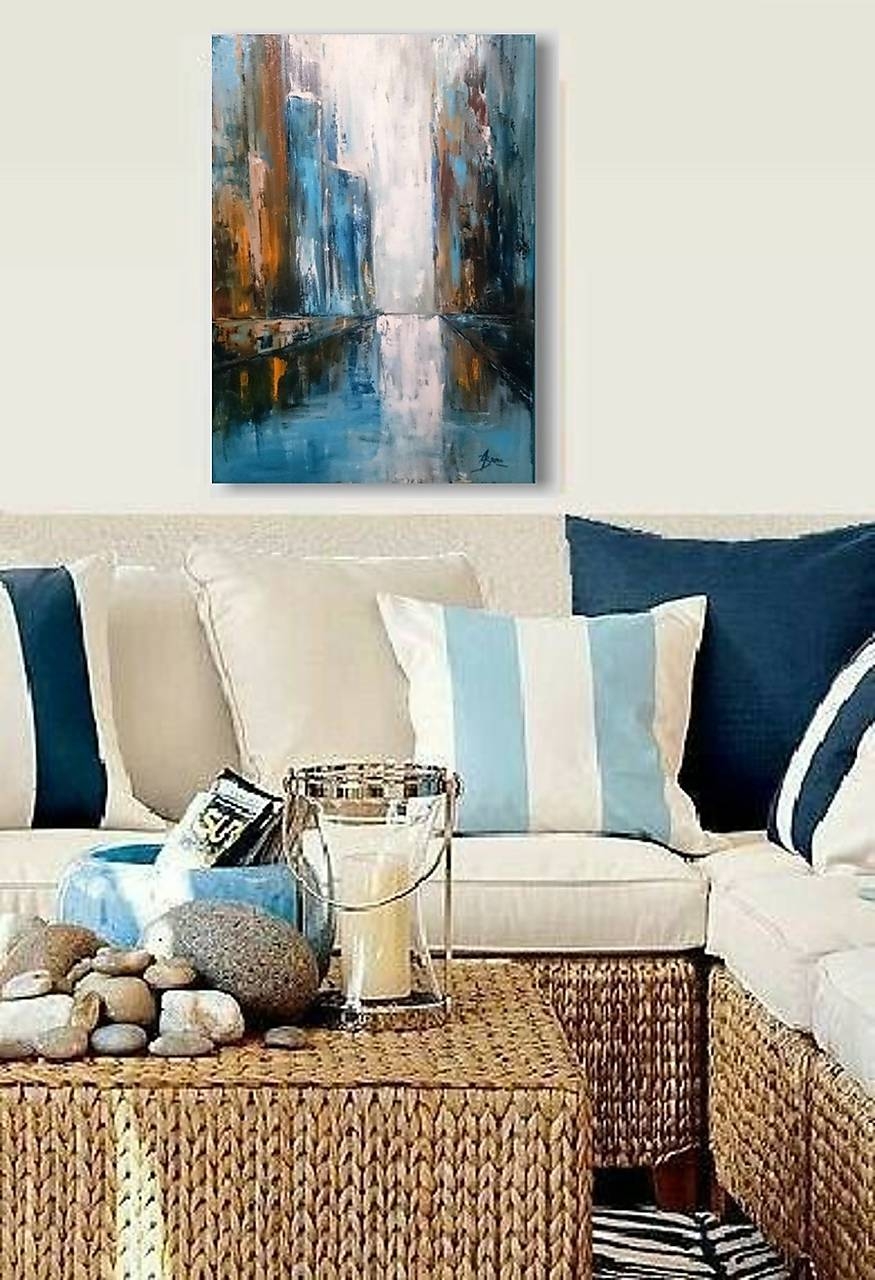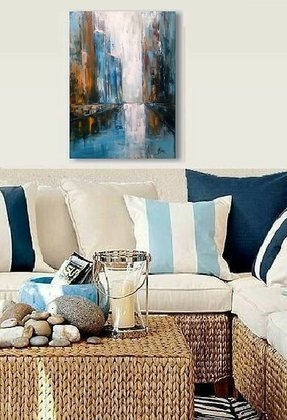 Canvas print beach ocean blue abstract
The perfect set for the marine style living room. All the furniture was made of seagrass and decorated with the colors of the sea: sandy beiges and many shades of blue. Such a delicate stylization will be perfect for my living room.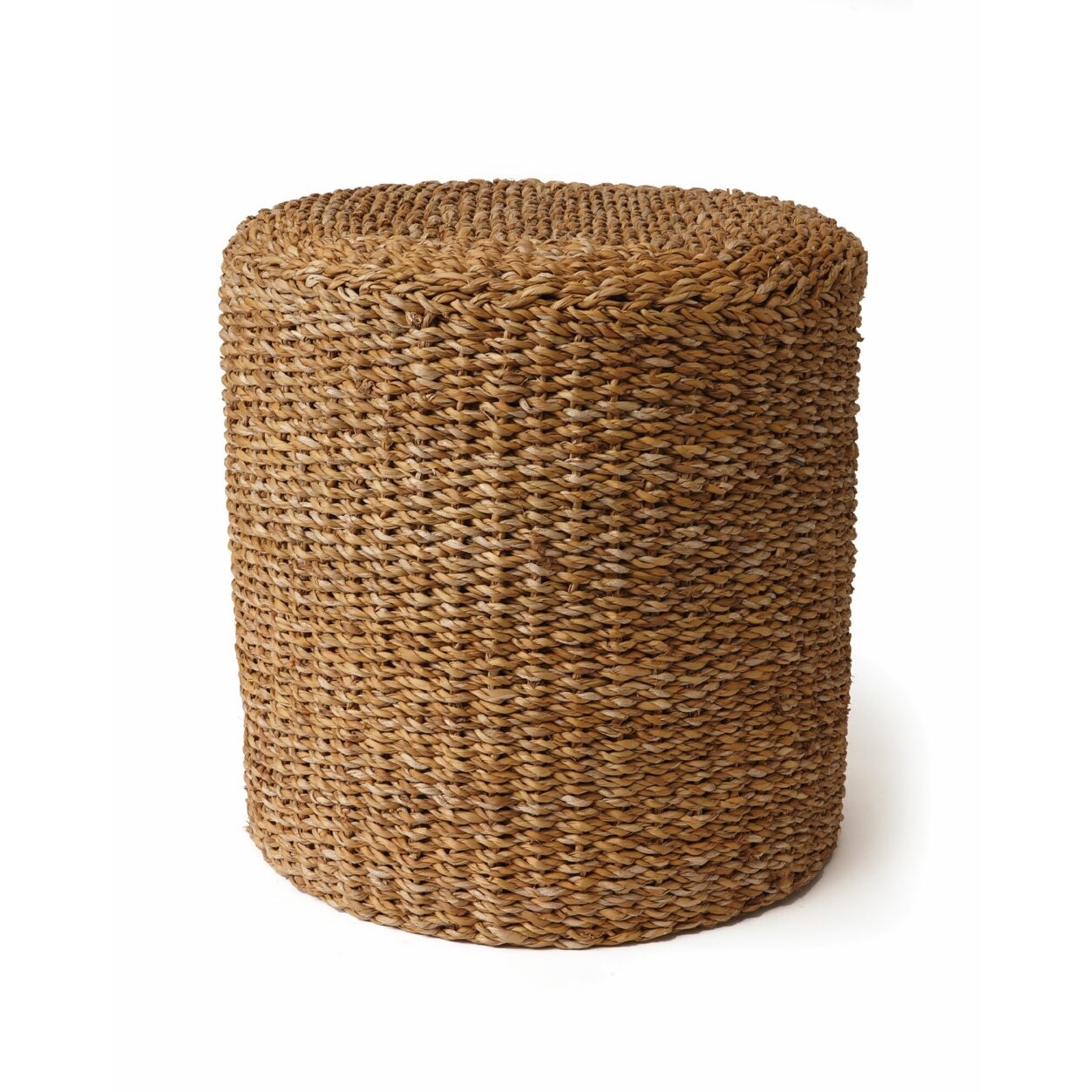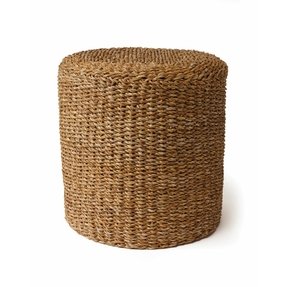 Seagrass Round Pouf Ottoman
Phenomenal barrel-shaped ottoman. Seagrass woven around its construction gives this traditional furniture a new unique look. Suitable as an accent piece or as a stand for a plant pot. Easy to clean with a soft cloth. Weight capacity of 50 Pounds.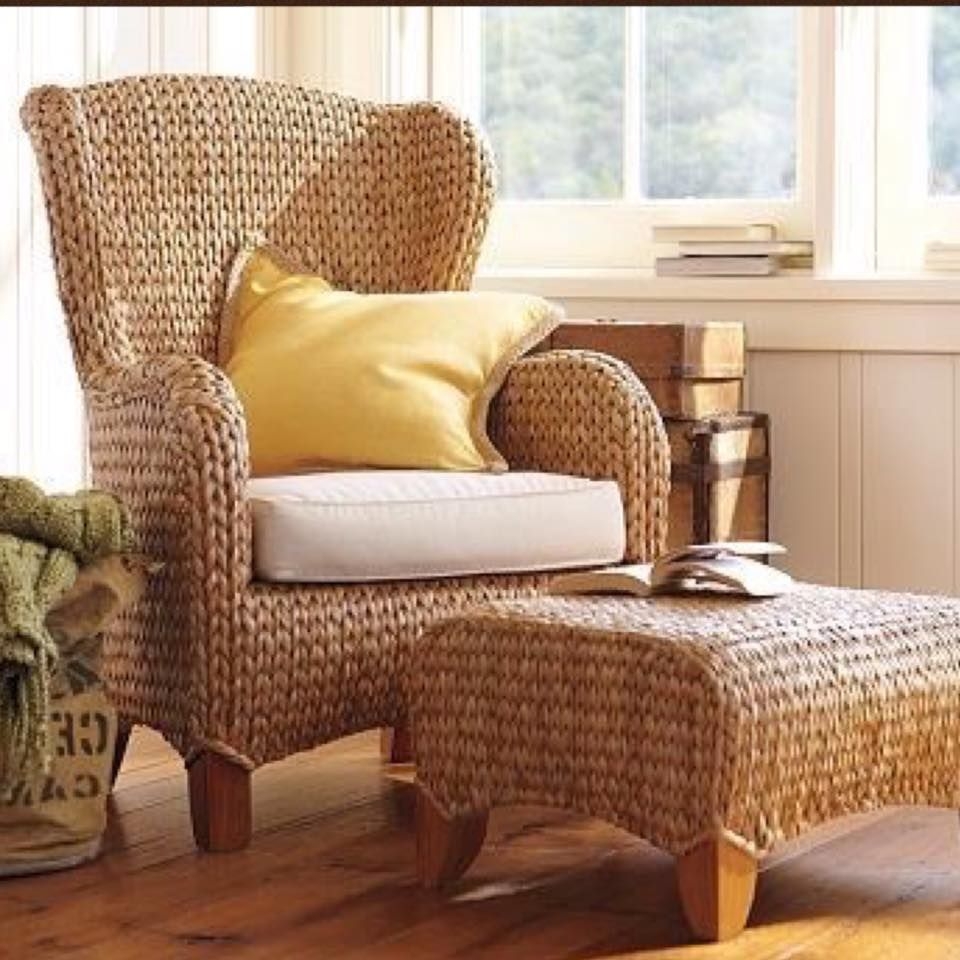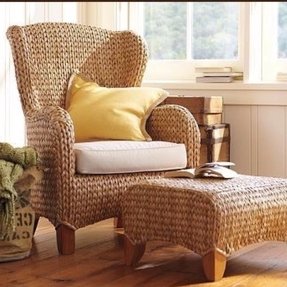 Seagrass Wingback Armchair
We bought this sea grass wing back armchair for grandma. She's so happy of that. The ottoman is available with this product. The natural plant fibers are used for construction.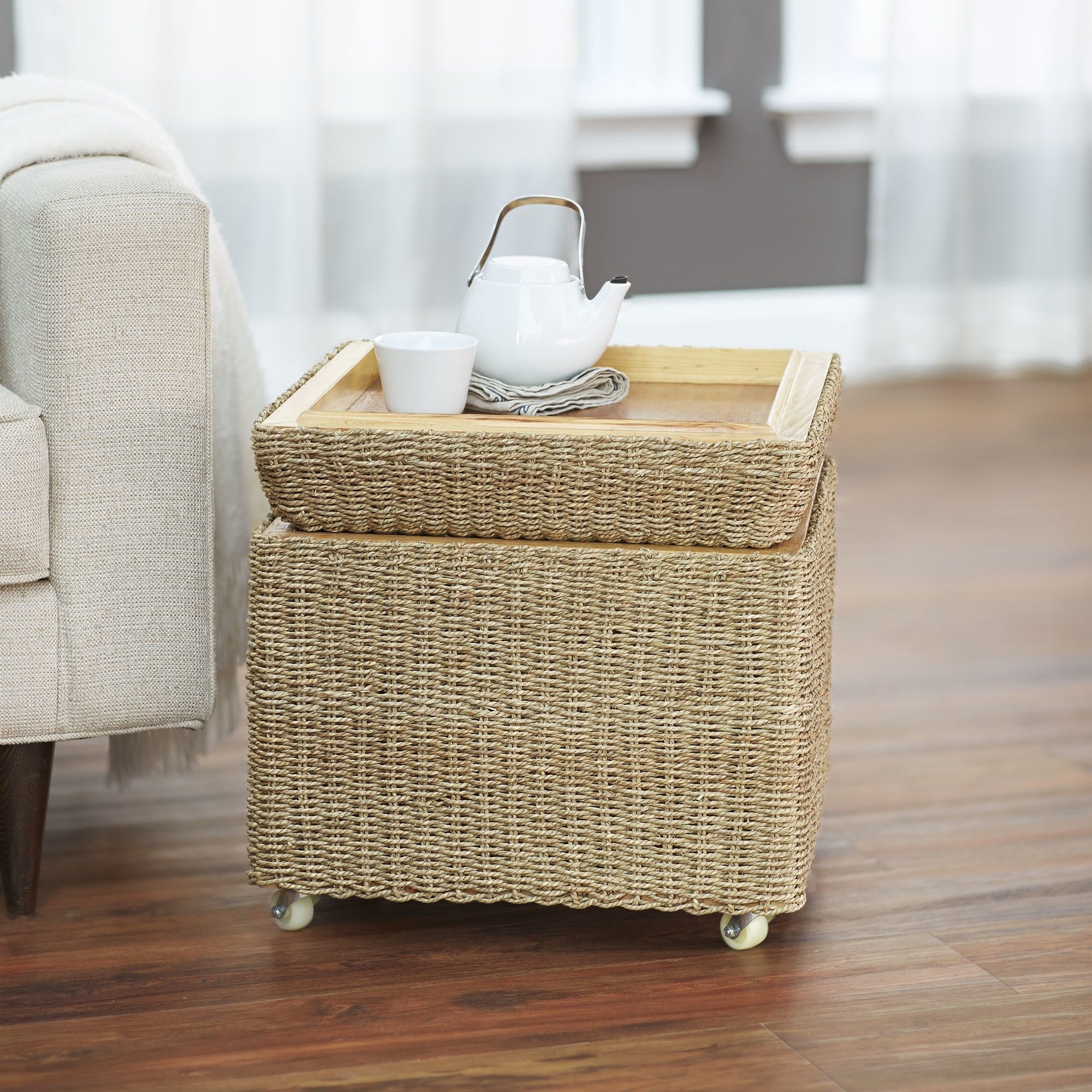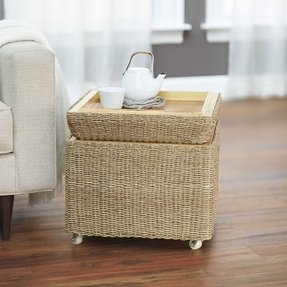 Household Essentials Rolling Seagrass Wicker Storage Seat Ottoman
This ottoman is a product that has got a functional character and natural look. It has got a durable frame and a tray top ideal for coffee, drinks and snacks. The whole ottoman is made of wicker that looks stylish.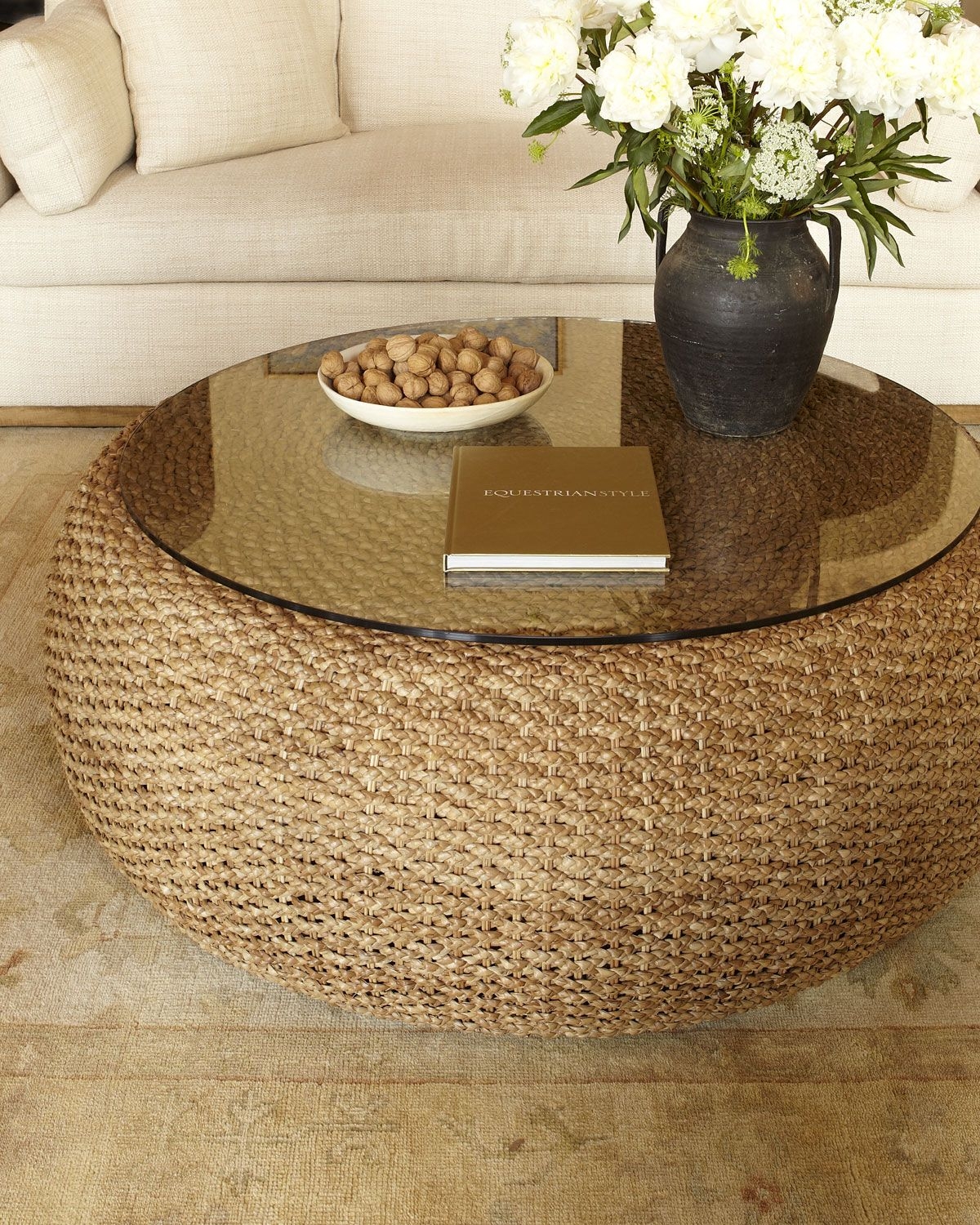 A beautiful driftwood coffee table with the woven seagrass texture and glass round top. Without the glass top it can be used as an ottoman. Everyone will tell you how cool this piece of furniture is.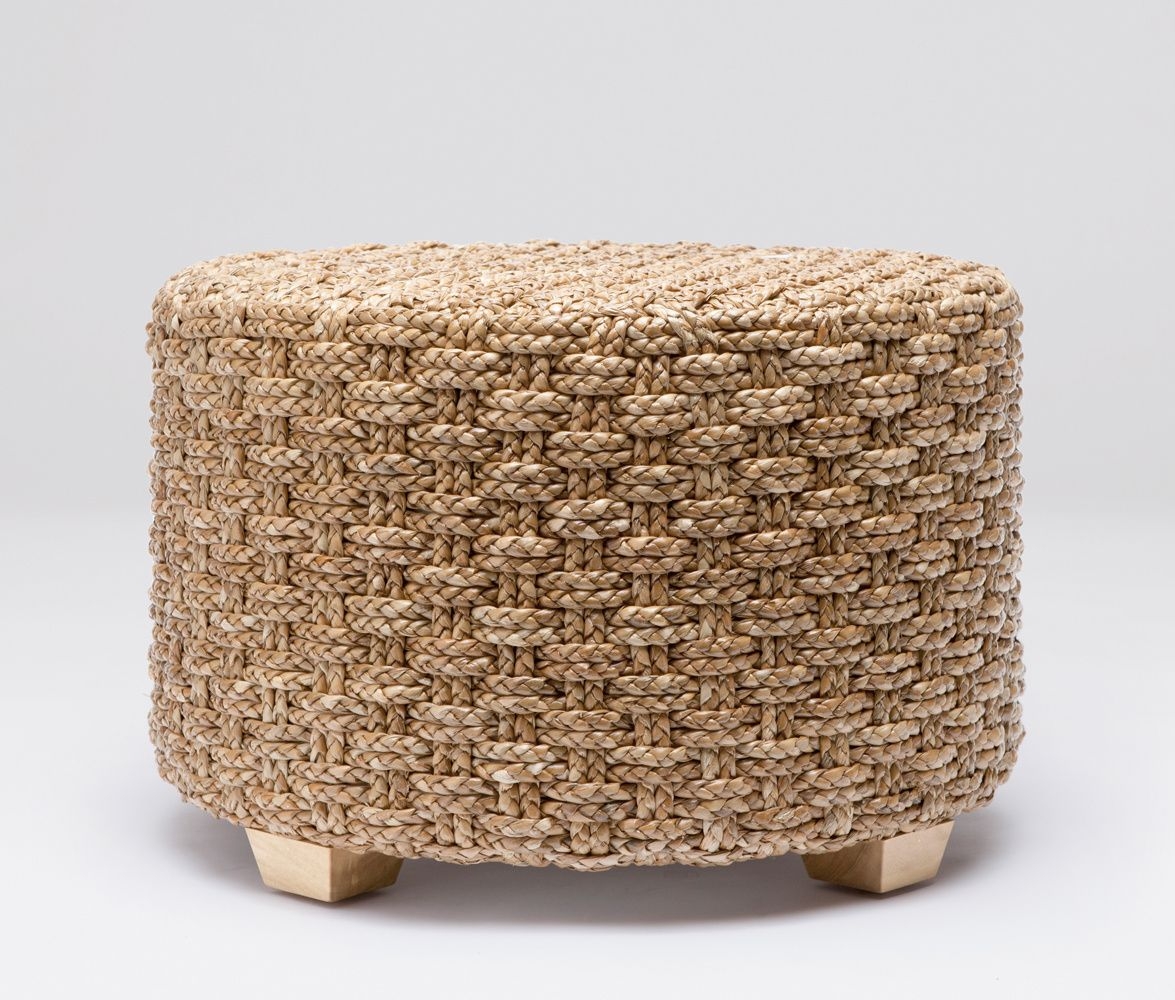 A cool contemporary ottoman having a sturdy cylindrical wooden frame and low tapered block legs with a natural lacquered finish. Its cover is hand-woven of seagrass with a checked pattern. It's sealed with clear lacquer for moisture resistance.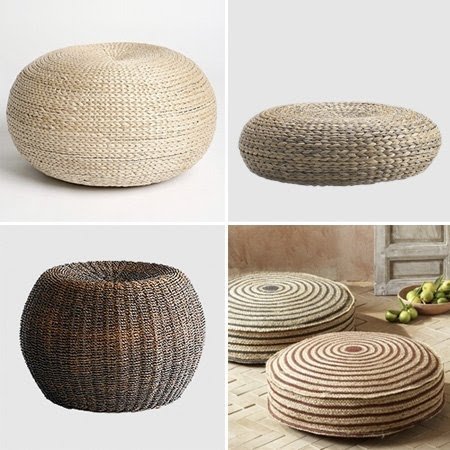 Used as an ottoman, a footstool or an extra seating a small living space, this seagrass chair can be an eye-catching accent in your interiors, adding a bit of the oriental, Arabic style to the decor.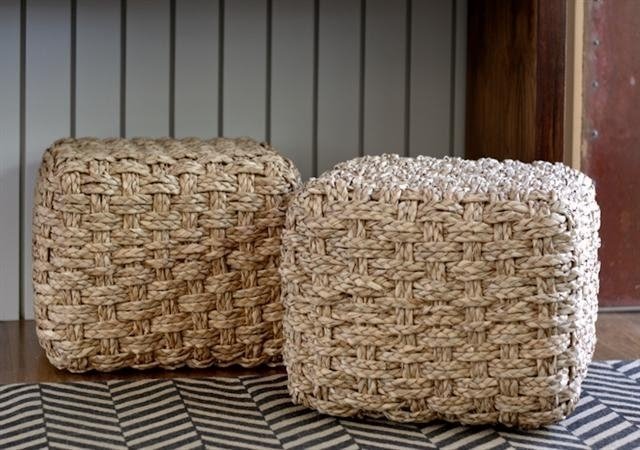 This awesome pair of cubic ottomans looks like it's been wrapped in a knitwork; definitely this textured woven rope pattern, created smartly from seagrass, suits any sea- and sailing-inspired interior.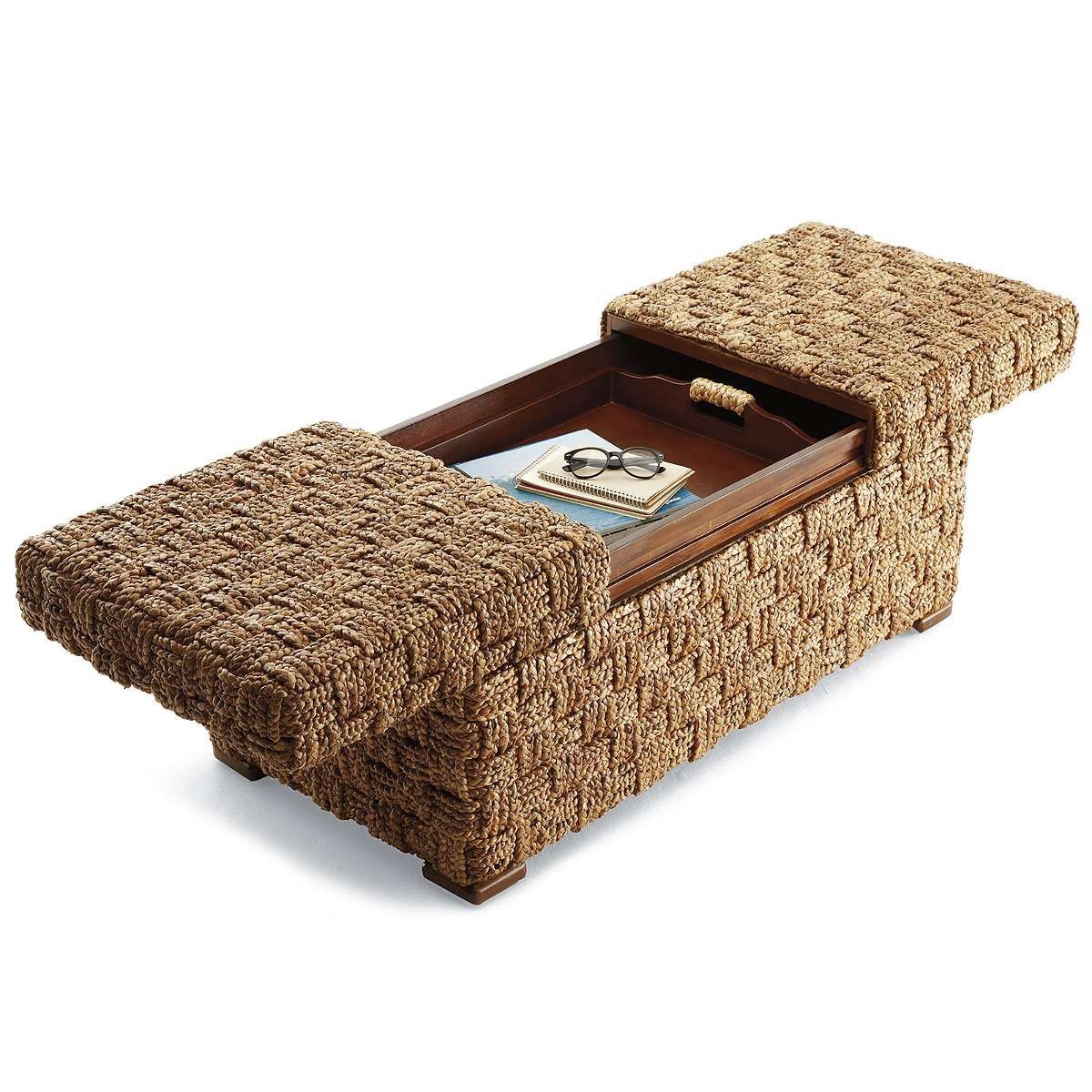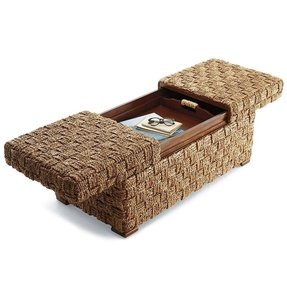 Seagrass takes many forms, sometimes it resembles more wicker, sometimes very different texture which can be seen in the example of seagrass ottoman in the rectangular form of a little bench, brown color and storage inside.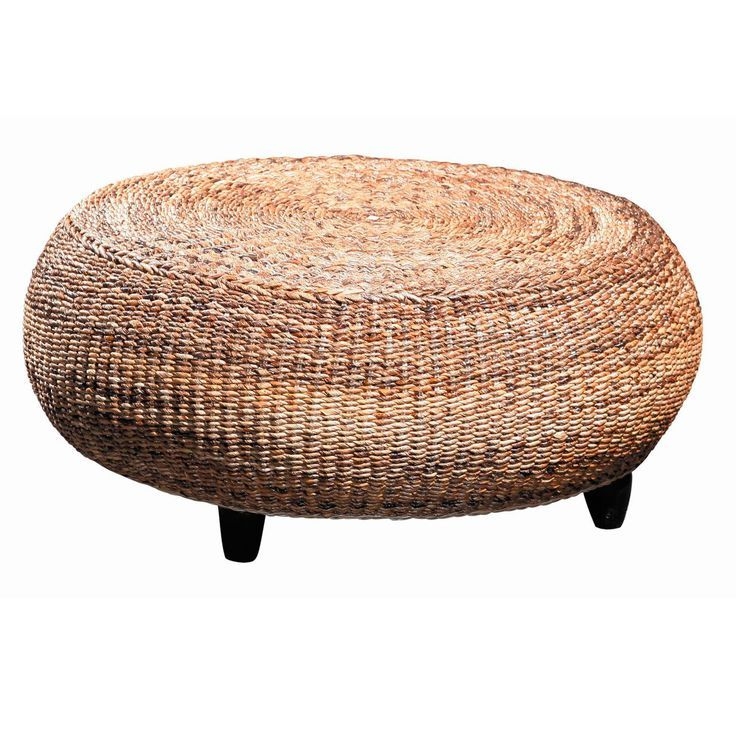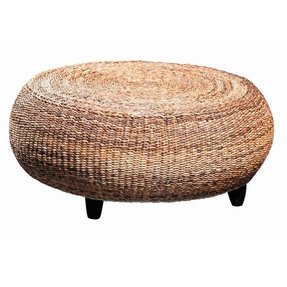 In the corner of a Moroccan restaurant, eating tagine - we can find a comfortable seat in the form of such a seagrass ottoman, made of seagrass, beautifully woven into circles creating a flattened circle to sit, on the wooden dark legs.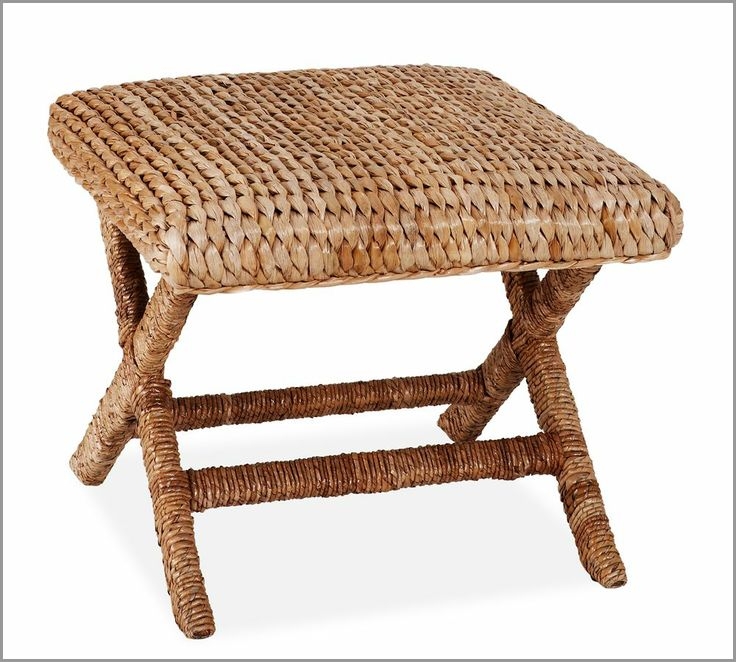 Foldable seagrass counter stool by Pottery Barn. Seagrass weaving covering the whole seat and the entire X shaped base delivers a bold natural touch that could perfectly blend with coastal interior layout.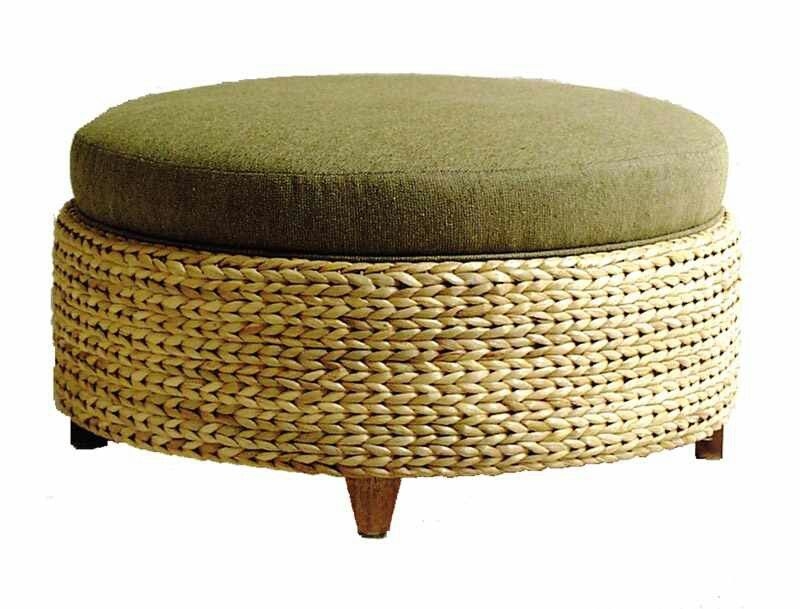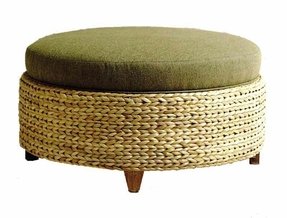 16 1 Assorted Ottomans 17 1 Silver Framed Painting of Mona Lisa 18 1 ...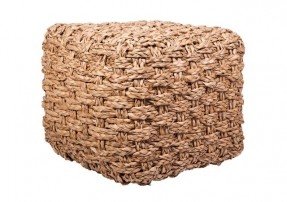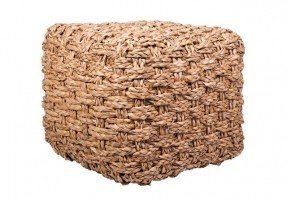 Rich in tonal variation, seagrass and abaca are both ideals for the relaxed interior - where such a seagrass ottoman will be a key to the comfort. There is no wooden frame - it is a free-standing body, which softness encourages you to put it instead of chairs.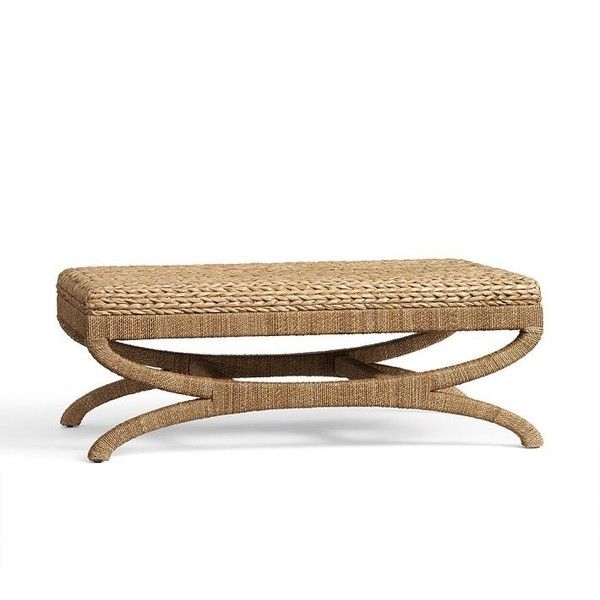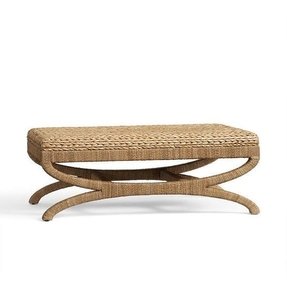 Add comfort, style, beauty and unique look to your apartment, and choose this ottoman. It can be used as a coffee table and bench, and it is made of seagrass. It fits to any style and decor.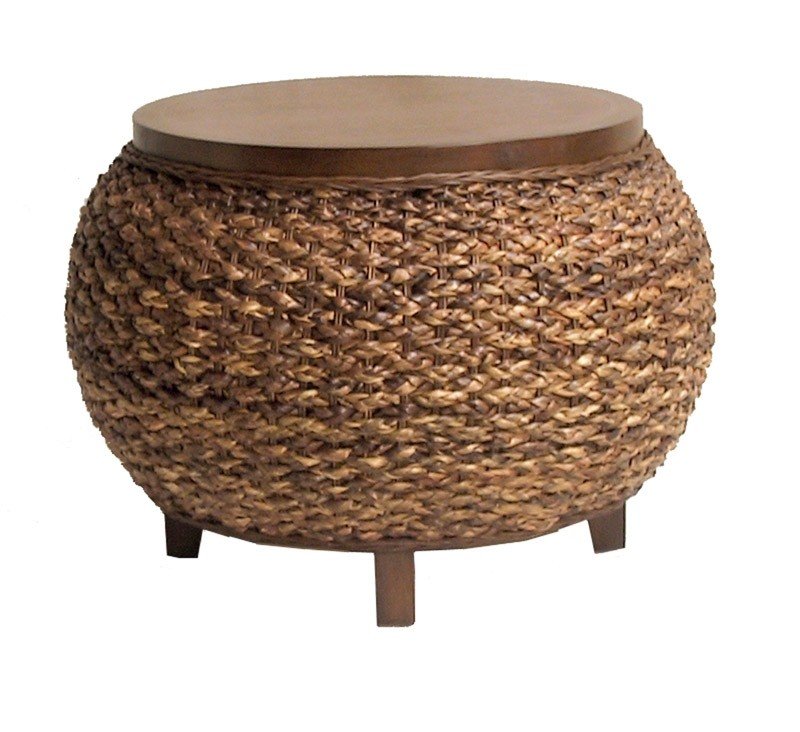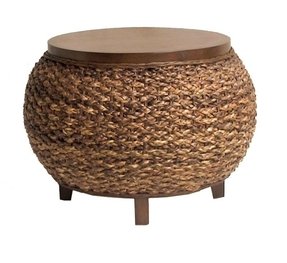 Want a bit wood, just for an accent in your family room? Round coffee table crafted out of dark wood gets even more charm when it's wrapped in hand woven seagrass, like this pretty piece standing on thick tapered wooden feet. My choice!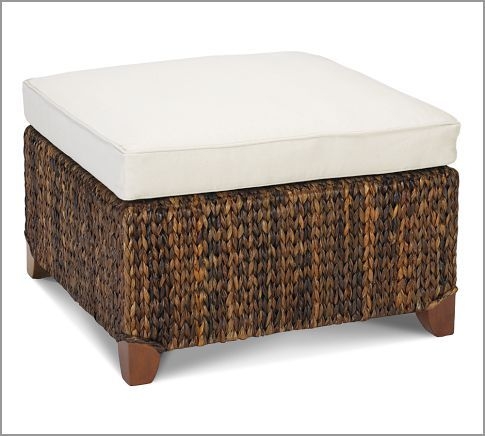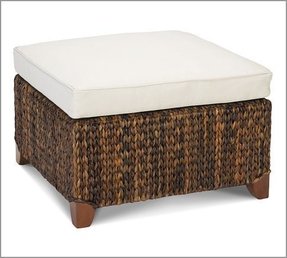 Seagrass ottoman. (or bench section...)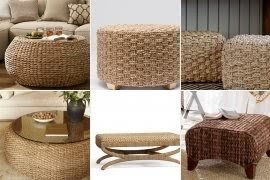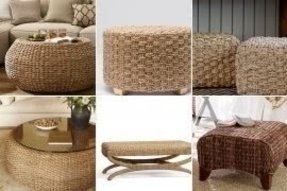 The seagrass ottoman on the square base. The curved backs makes it looking more comfortable and cozy. Maybe it isn't the best piece of furniture for sitting, but could play its role perfectly during guest's visit.