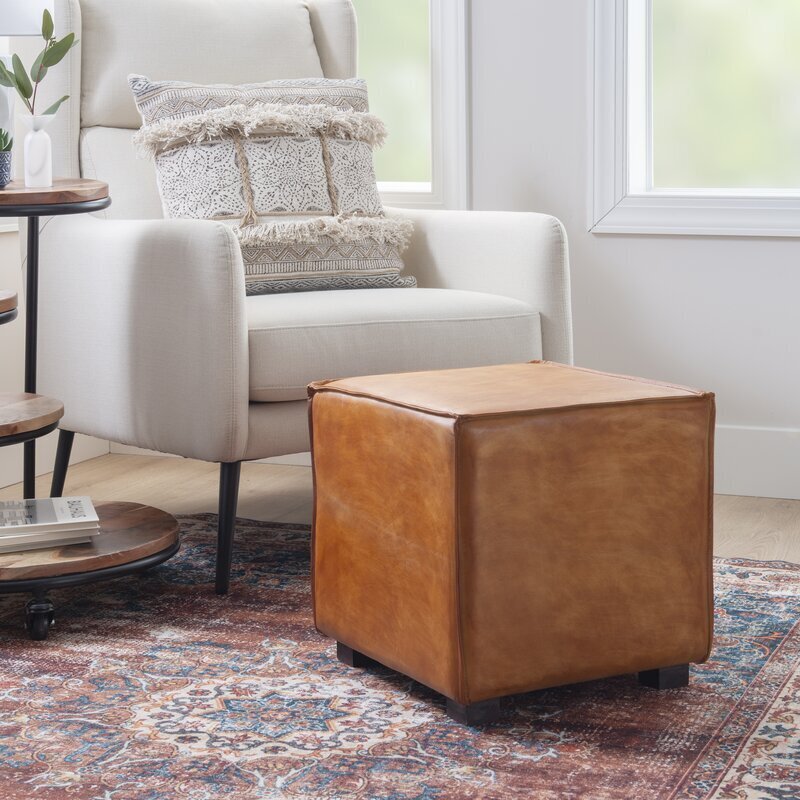 Classic Leather Cube Ottoman
Lark Manor™
This leather cube ottoman is just what a traditional American home needs. The piece features low-profile block legs largely hidden beneath the distressed swirling finish on the leather. It is available in seven rich color options with similar distressing and finishing.
$117.99 $189.99
Designer Advice:
If you don't like to sweat over decor details before an impromptu party, check out this leather cube seating solution. Its classic leather mixed with purposeful vintage-inspired distressing is sure to make your guests swoon. The piece hides neatly under a desk when you don't need it and is an excellent option in a pinch when you need extra seating at a gathering.
Merchant links are sponsored
Flip Top Leather Cube Ottoman
Hwabond Luxuries
Use this funky yellow cube leather ottoman to bring a pop of color and life to a dark or unused corner in your house. Its flip-top tufted seat opens to a spacious storage box. This ottoman is available in 12 fun colors.
Designer Advice:
This bright ottoman is a beautiful piece with a clean silhouette that comes in many different colors and therefore works with just about any decor style. You will also love the round plastic legs that protect your floors from scratches and marks. The leather cube seating will suit compact living rooms, bedrooms, and even your balcony on occasion.
Merchant links are sponsored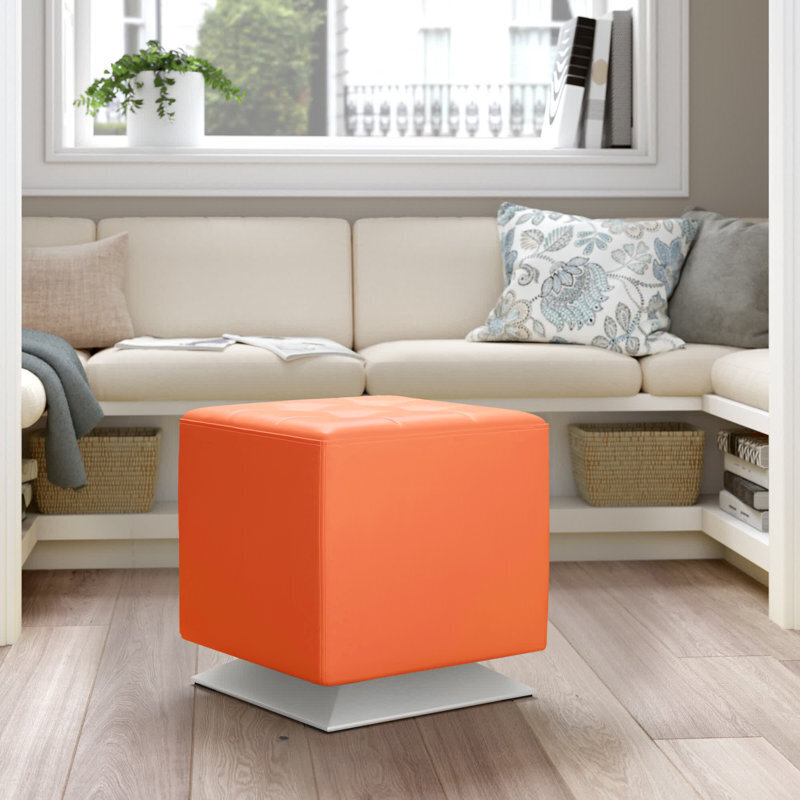 Ultra Modern Leather Cube Ottoman
Wade Logan®
A sleek silhouette with a swiveling pedestal base and tufted leather cushion, this leather cube ottoman is a beautiful statement piece. It can fit into cramped spaces and is resistant to water and stains. It is available in eight colors.
Merchant links are sponsored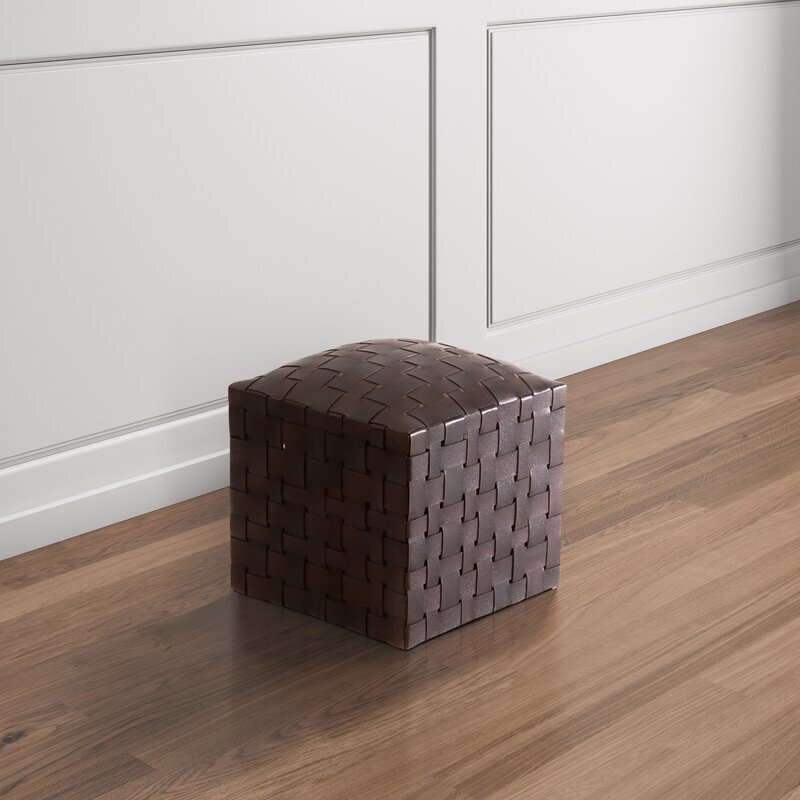 Textured Leather Cube Ottoman
Bring style to your bachelor pad with this leather ottoman cube. The flat legless base can sit comfortably wherever you put it. The unique textured weaving and subtle distressing give this ottoman a lived-in look, perfect for your minimalist interiors.
Merchant links are sponsored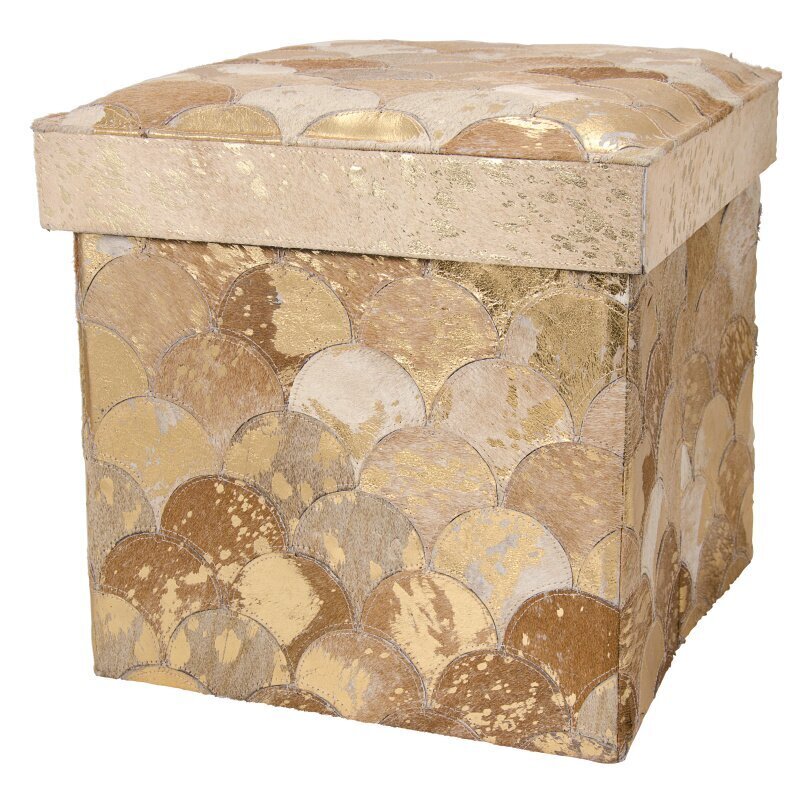 Glam Chic Leather Cube Ottoman
Mercer41
A combination of purposeful and picturesque, this 20-inch cube leather ottoman is just what your cocktail party needs. It has a detachable lid with quite a bit of storage within. The genuine leather upholstery is available in three stunning color palettes.
Merchant links are sponsored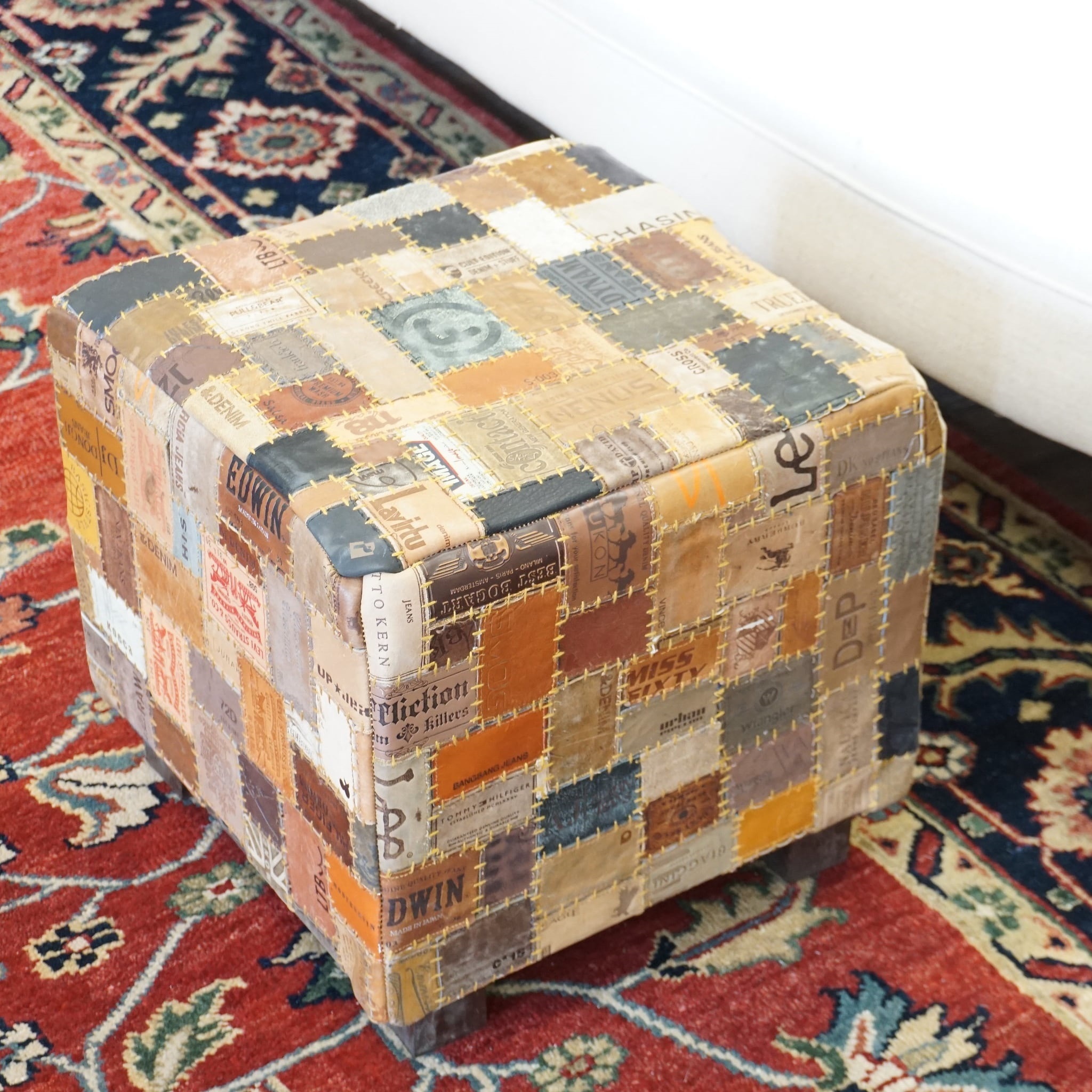 Rustic Leather Cube Ottoman
This leather cube ottoman is perfect for your cozy mountain cabin. It features a geometric patchwork design on the upholstery and four wooden legs. The vintage aesthetic gives the space a lived-in and rustic vibe. However, it lacks storage.
Merchant links are sponsored