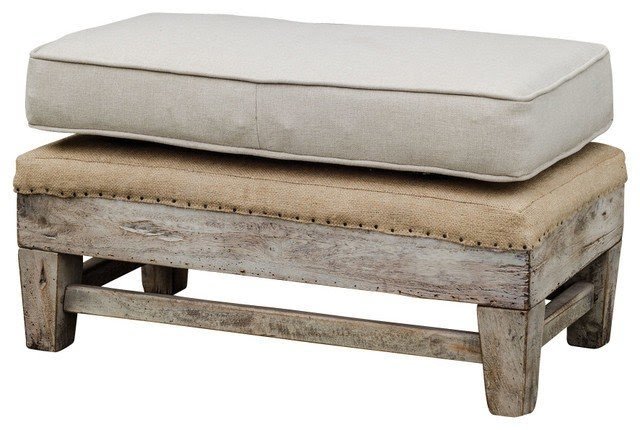 Uttermost Schafer Linen Ottoman rustic-footstools-and-ottomans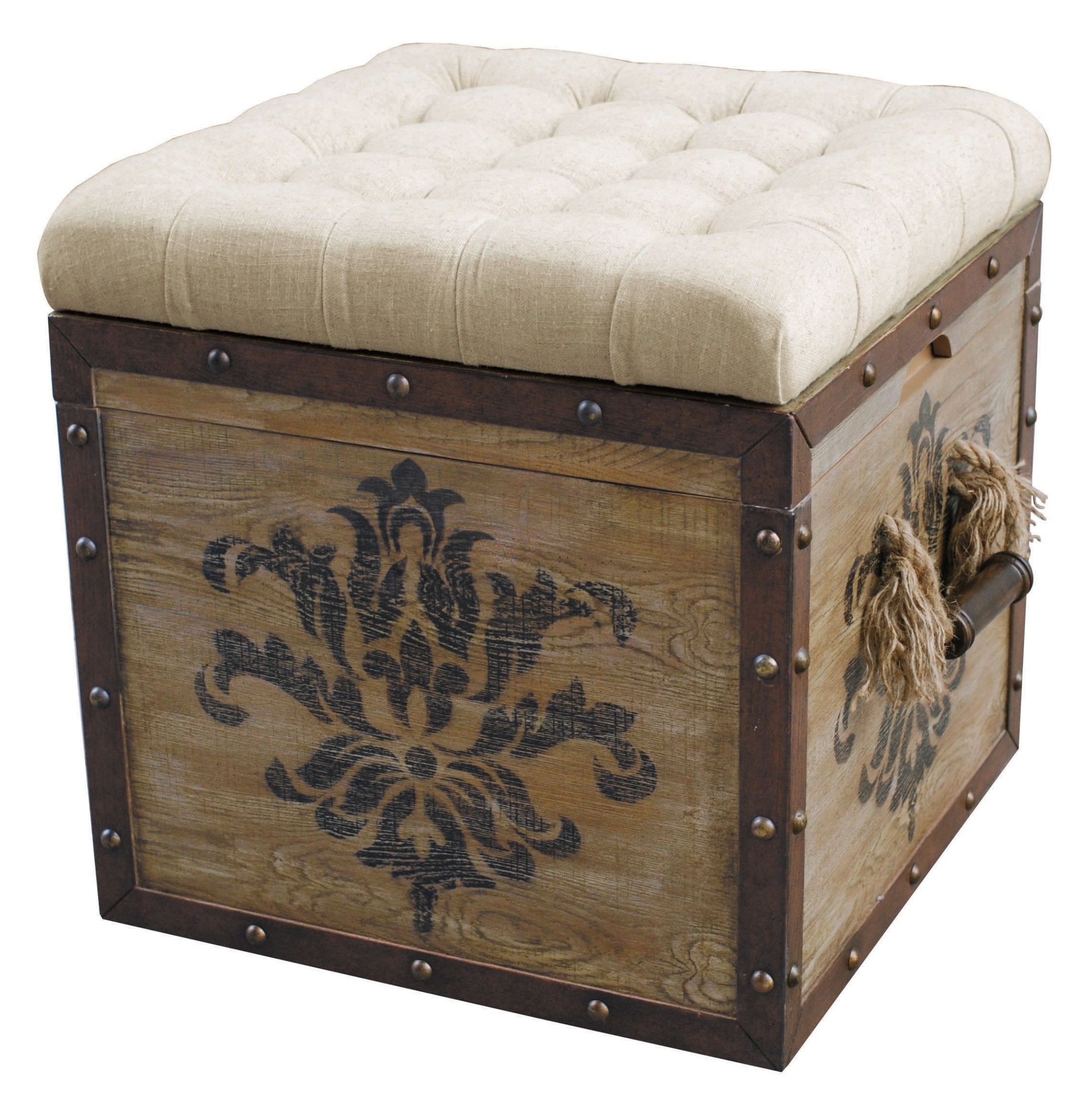 An astonishing tiny ottoman, wooden with tufted design on top and amazing rope handles. Bound to look great next to any furniture. Perfect if you're looking for an austere, antique feeling in your home.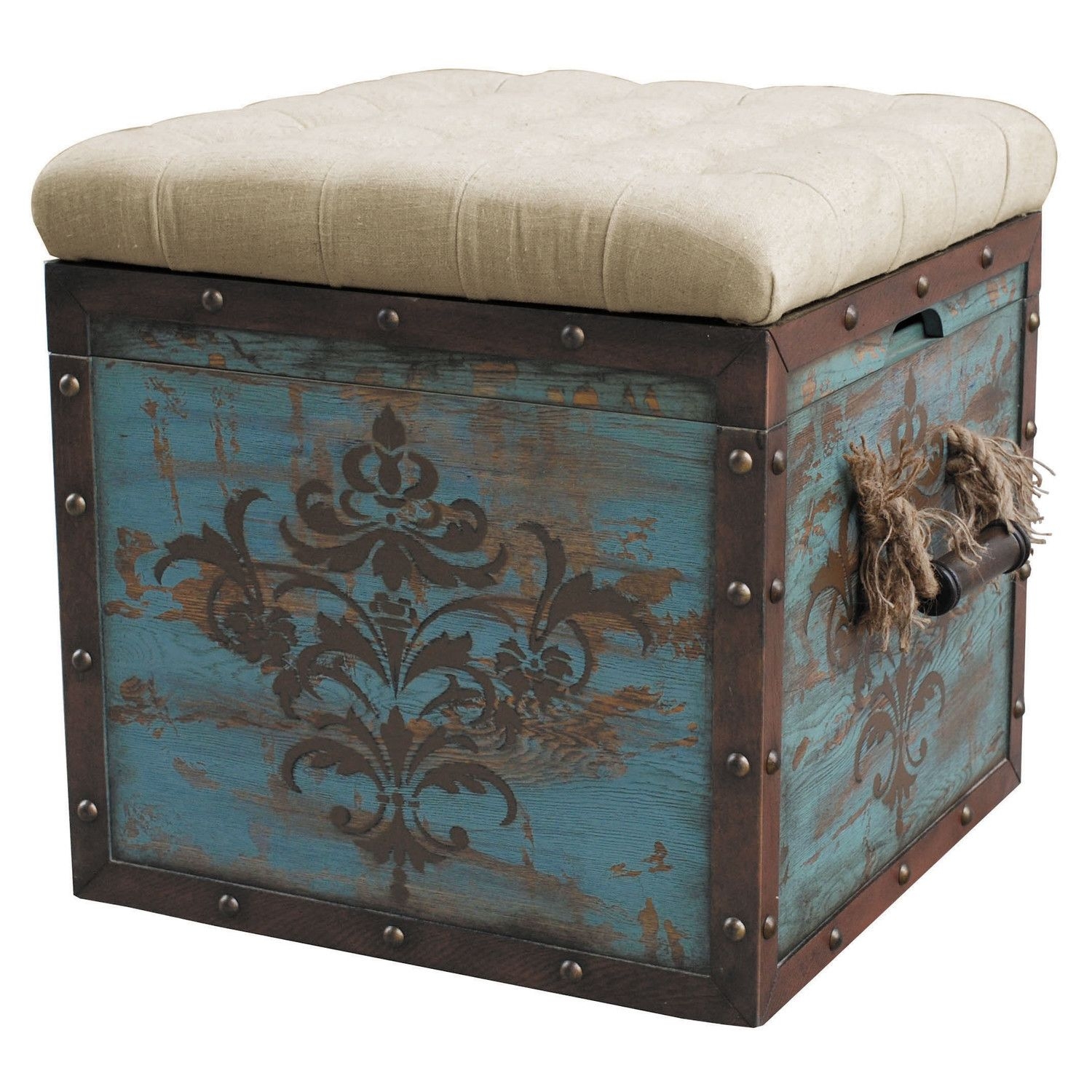 A striking and stylized box seat. Built with a wooden container on a square plan, on top of the pillow, which makes the seat is more comfortable. It is delicately patterned and colored in blue. Chest is tied with string handles, which further adds to the charm.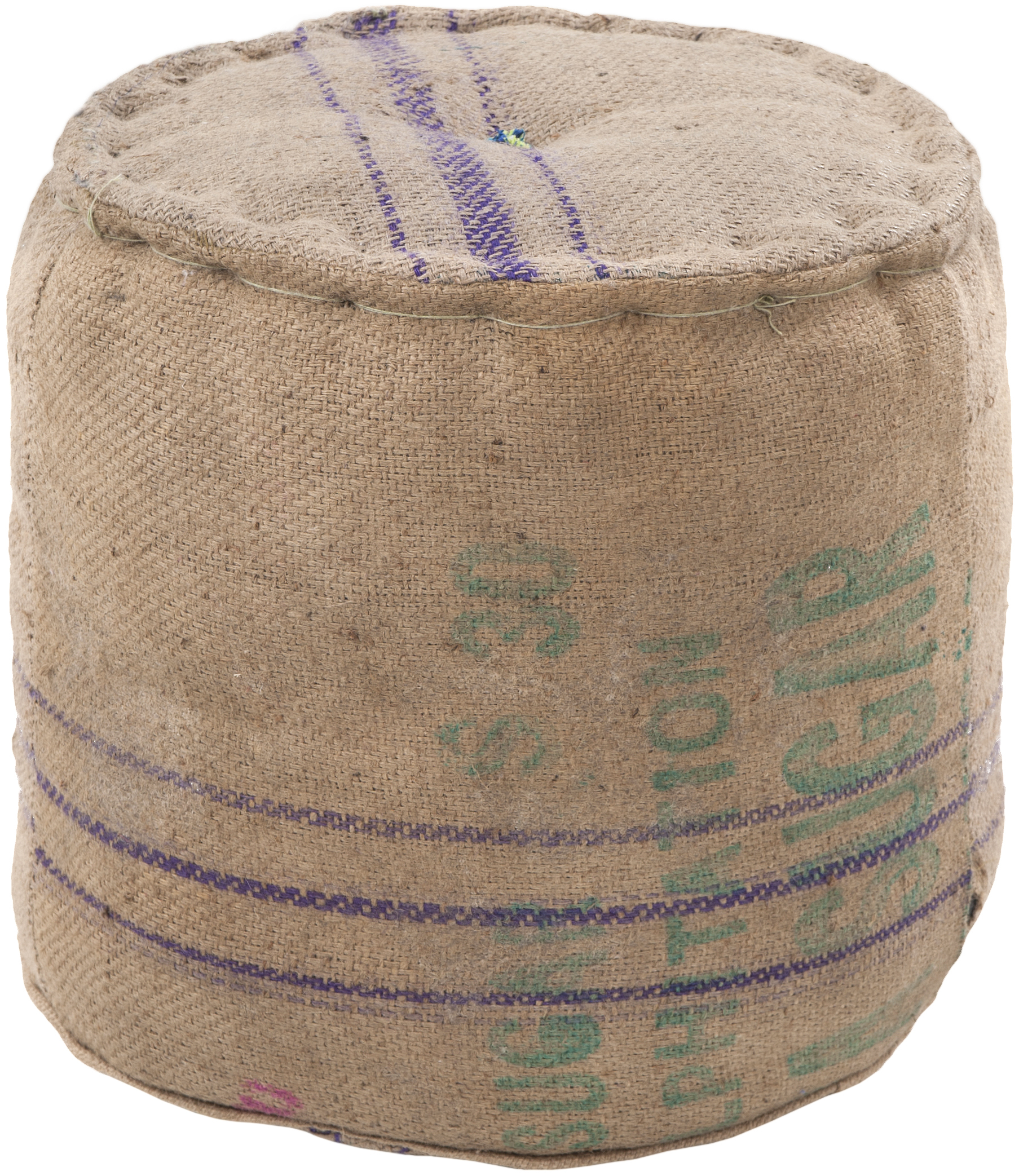 This barrel shaped ottoman has a very original design and will be an eye-catching point. It is covered with jute in natural finish with letter print. It has a large, visible stitches and comfortable filling.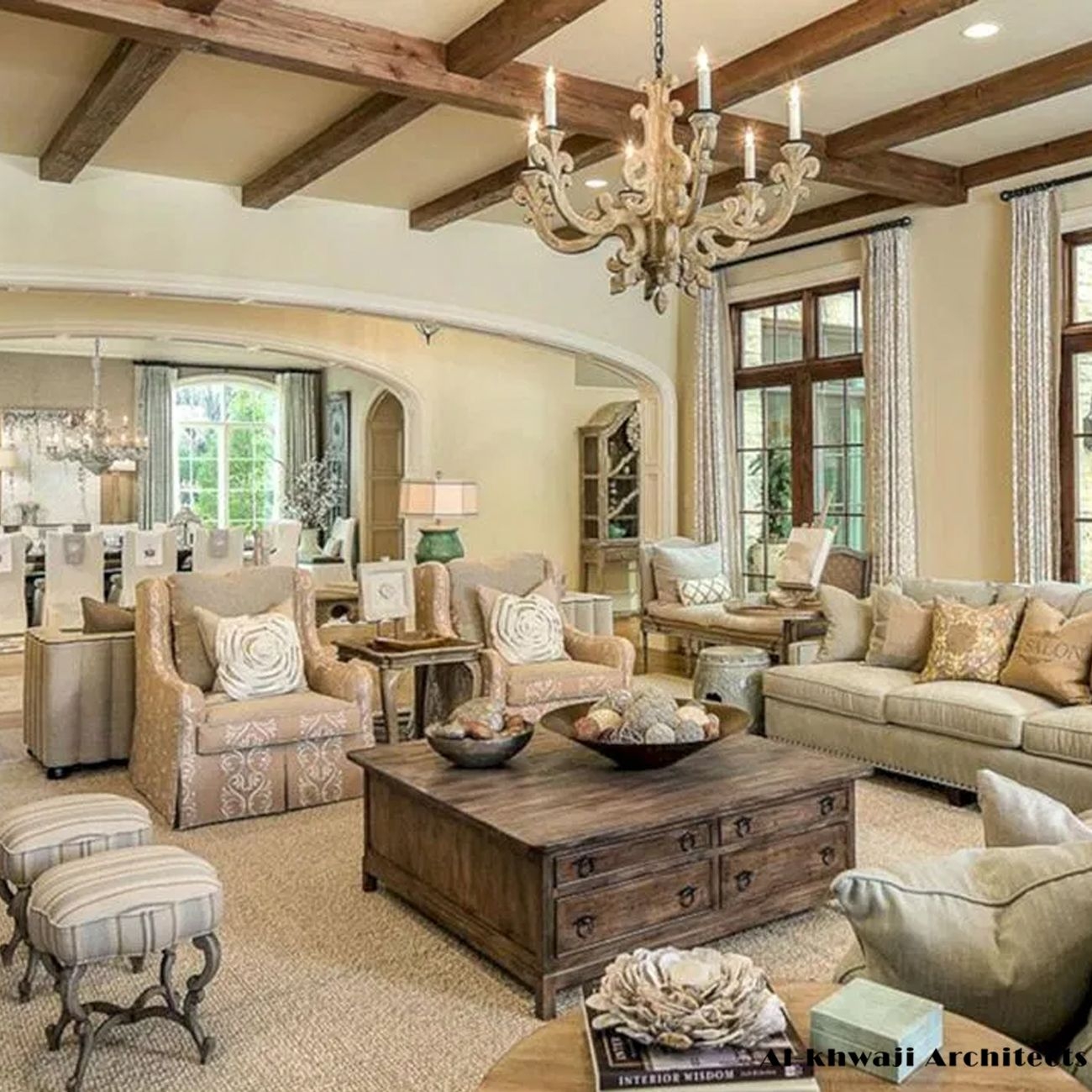 TIDBITS TWINE Neutral Living 11 The Beauty of Neutrals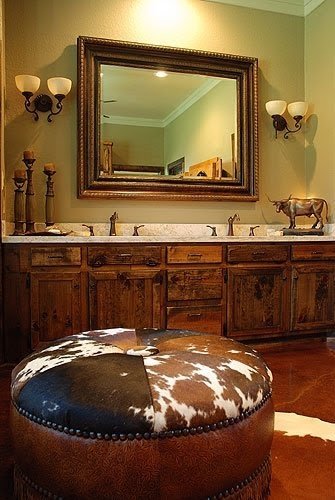 Cool rustic western ottoman with a sturdy round wooden frame. Sides are covered in warm brown leather with bottom nailhead trimming and fringes. A top features cowhide upholstery in browns and whites with stitches, single tufting, a nailhead trim.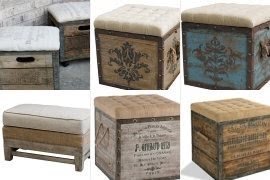 A nice rocking chair that will be useful for nursery purposes. Its solid wooden construction offers support and stable posture. This yellow, soft chair is available with a wooden footrest that offers a soft top.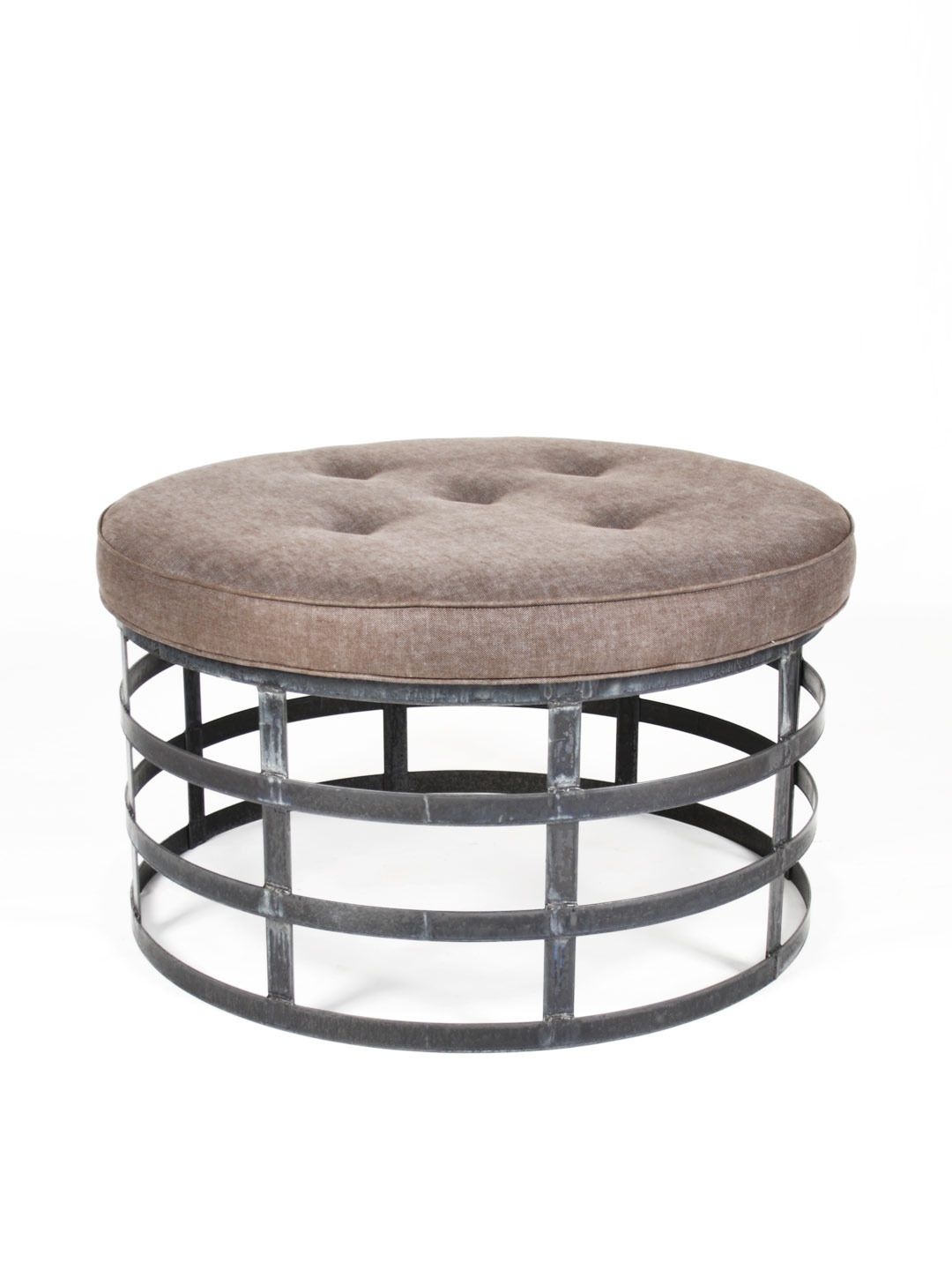 industrial and rustic ottoman on Gilt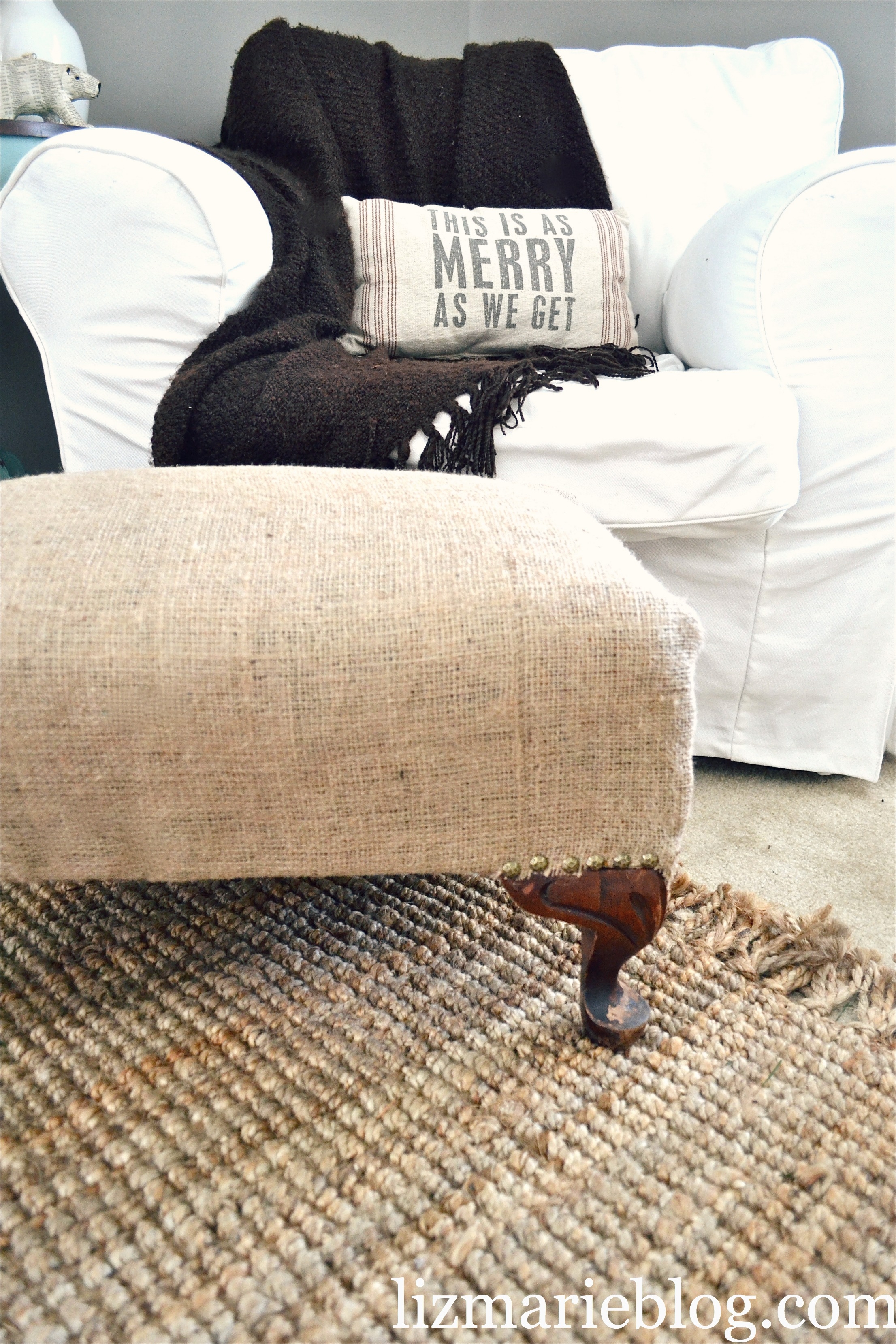 DIY burlap ottoman. good idea. find an old cheap footstool or ottoman at a thrift store and just cover with burlap or canvas or whatever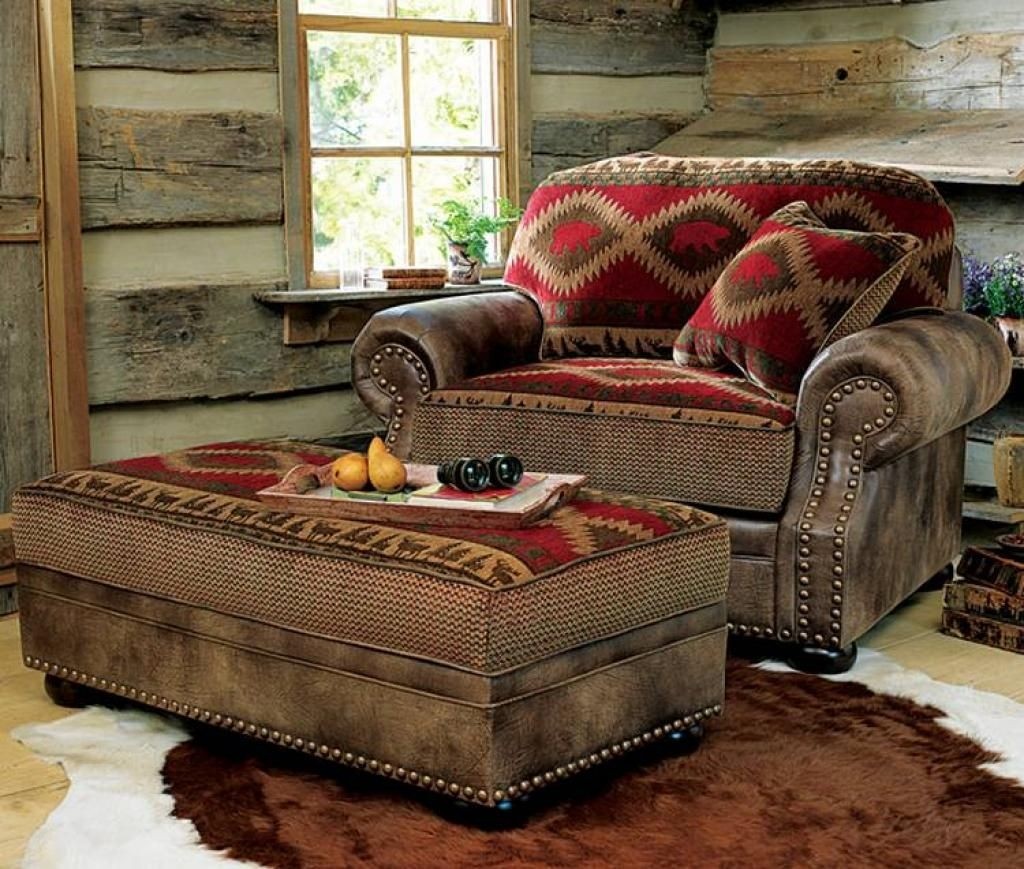 This rustic interior relies on wood and animal hides, but bright red, yellow and green accents on the wide loveseat and spacious rectangular ottoman make the whole vivid to accomplish Southwestern chic.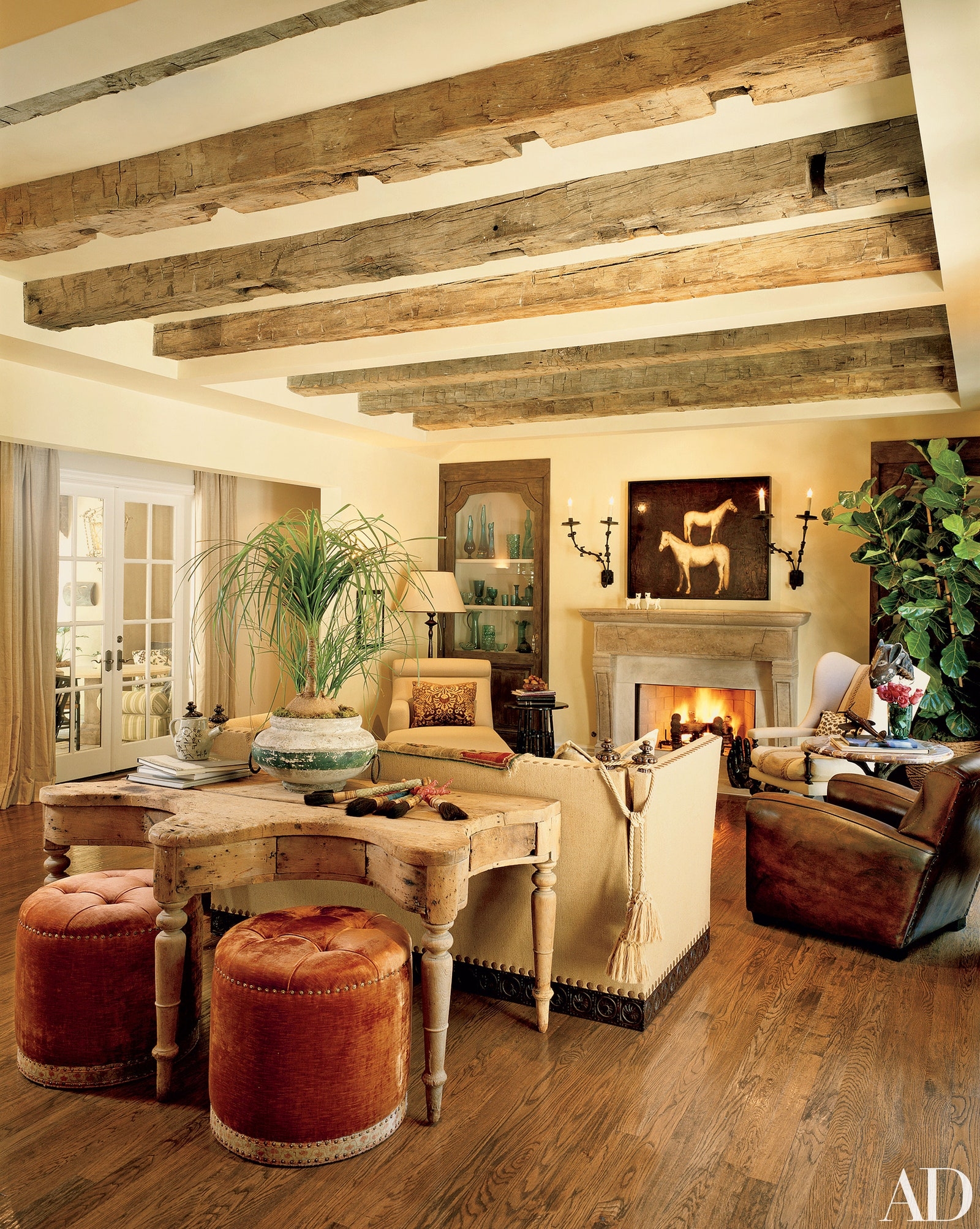 Improve your home with country flavor by using this pair of old western ottomans with a drum design. Each of these beauties has nice-to-touch plush upholstery with a button tufted seat and stylish nailhead trim.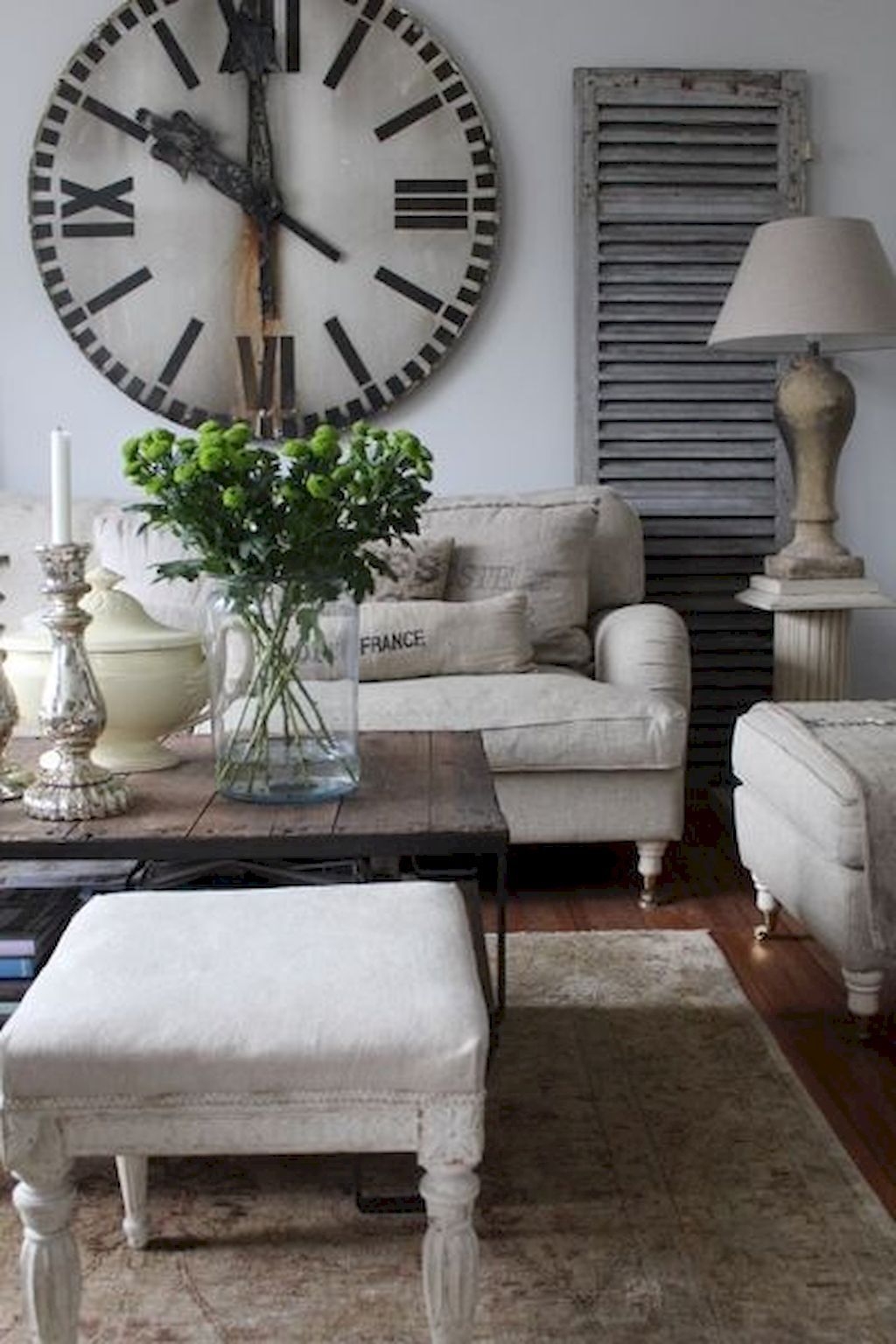 French country style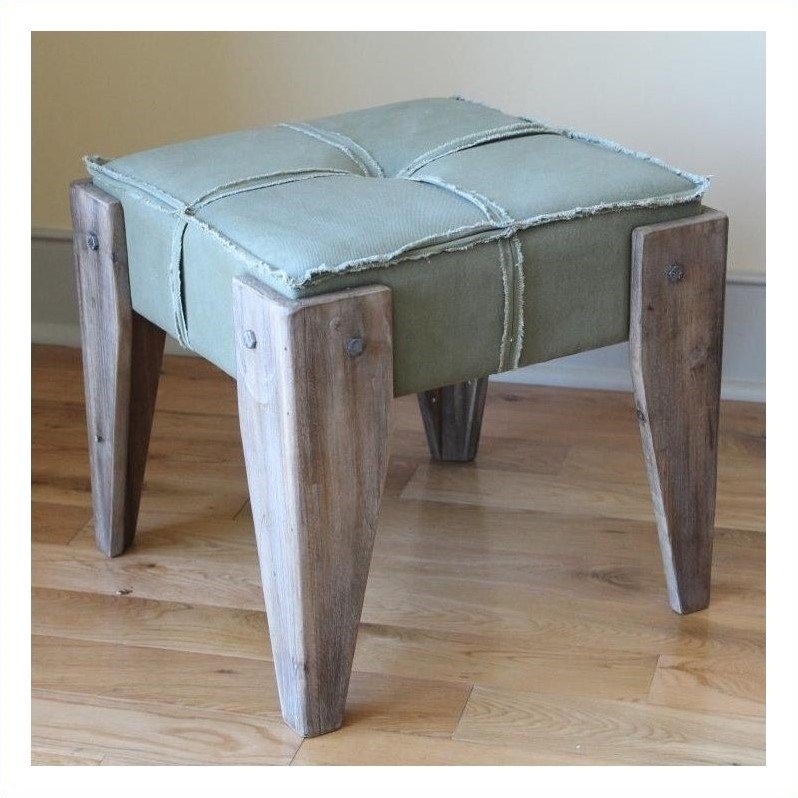 This stool probably might be appreciated by anyone keen on rather heavy and outright rustic style. Its shabby chic is straightforward, almost primitive, but it's a nice alternative for modern ottomans.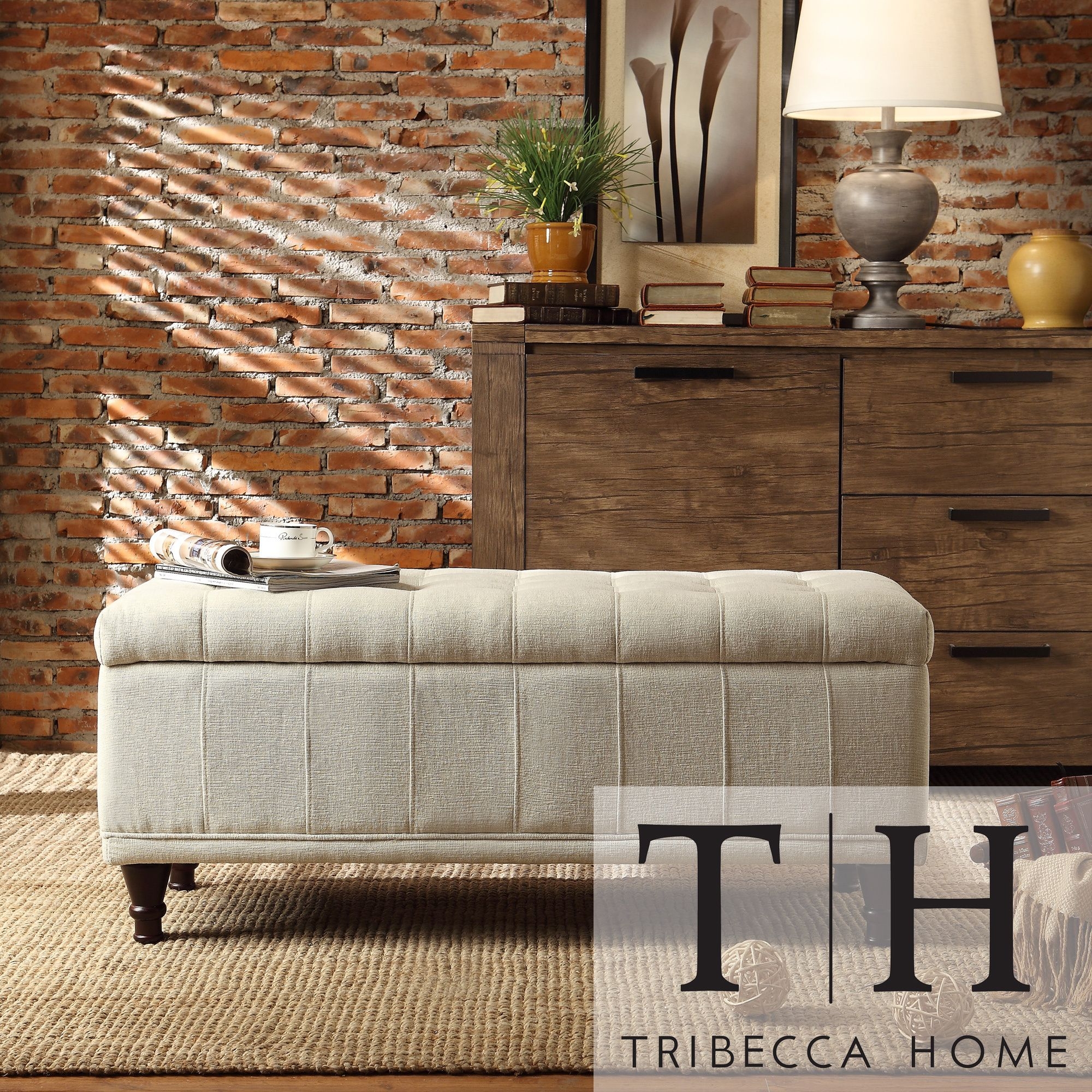 This lovely bench with storage is a very practical and yet stylish touch to your home. Beautifully highlight the charm of your living room or bedroom. Made on a stable basis, it has a beautiful upholstery in shades of sand.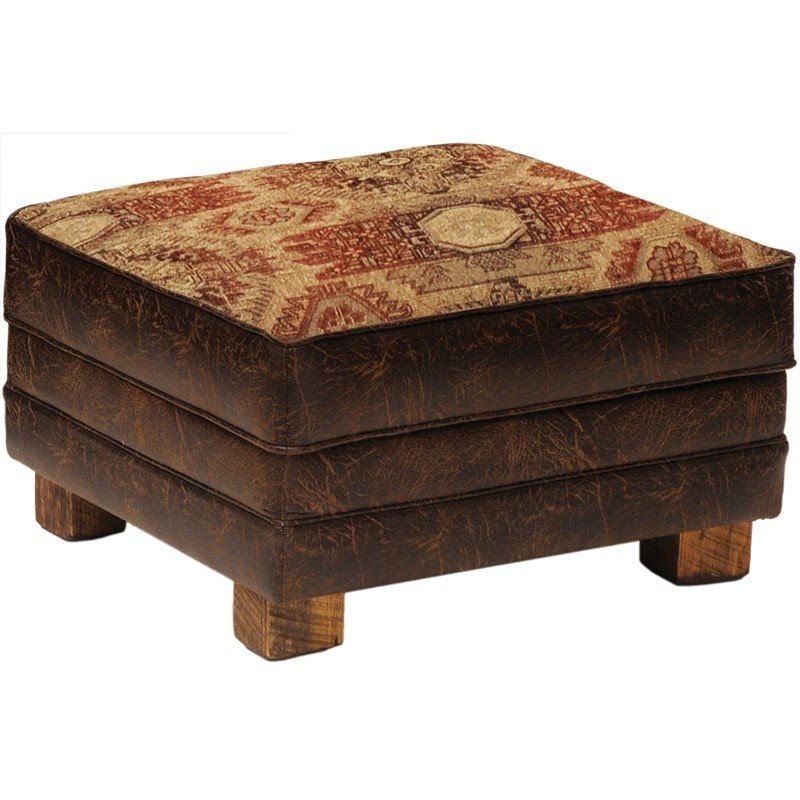 View detailed images (1)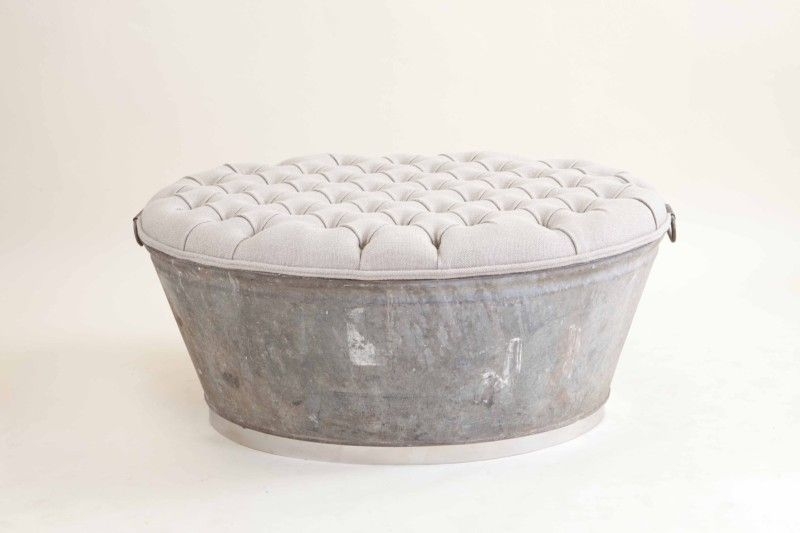 Round ottoman in rustic style. Base is made of high quality stainless steel. Seat is upholstered with fabric and finished with decorative quilting. It can be used as coffee table.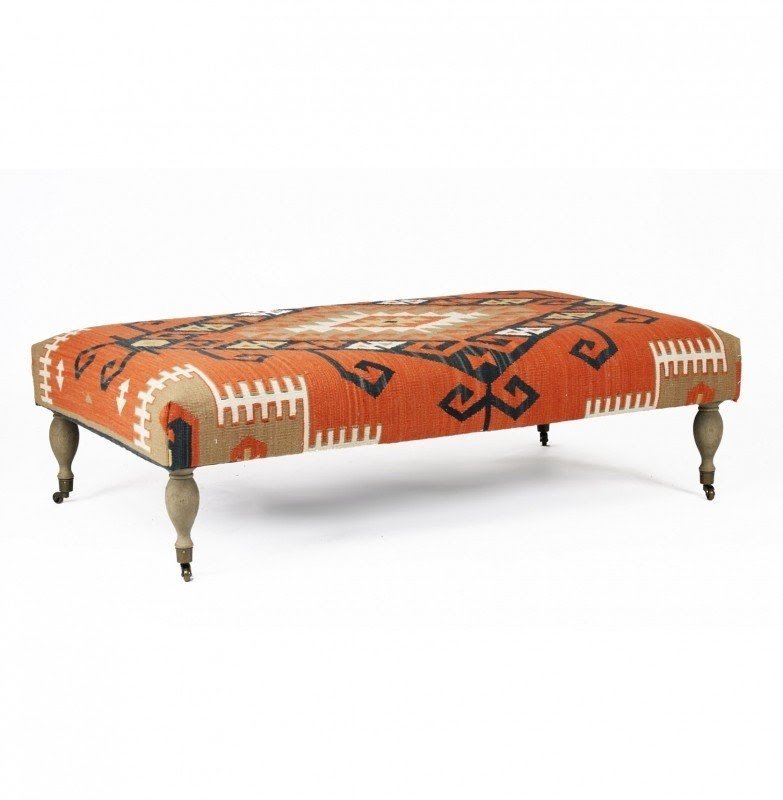 Rustic Deep Coral Orange Red Woven Kilim Coffee Table Ottoman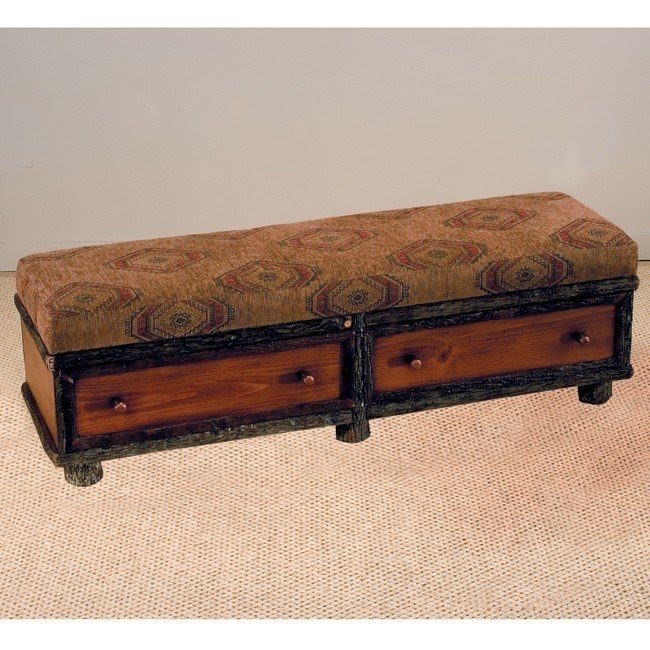 Black Forest Hickory Spindle Ottoman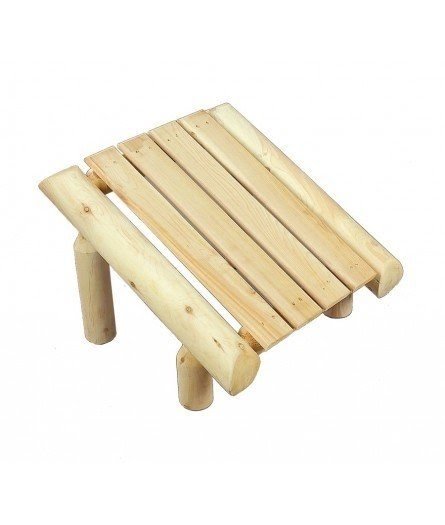 Rustic Cedar Ottoman, Log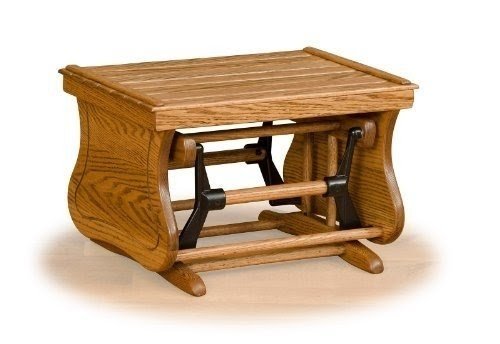 This beautiful, made in rustic style ottoman, this piece of wood that will add a lovely touch to any home. Beautiful details and solid construction make it ideal for many types of interior.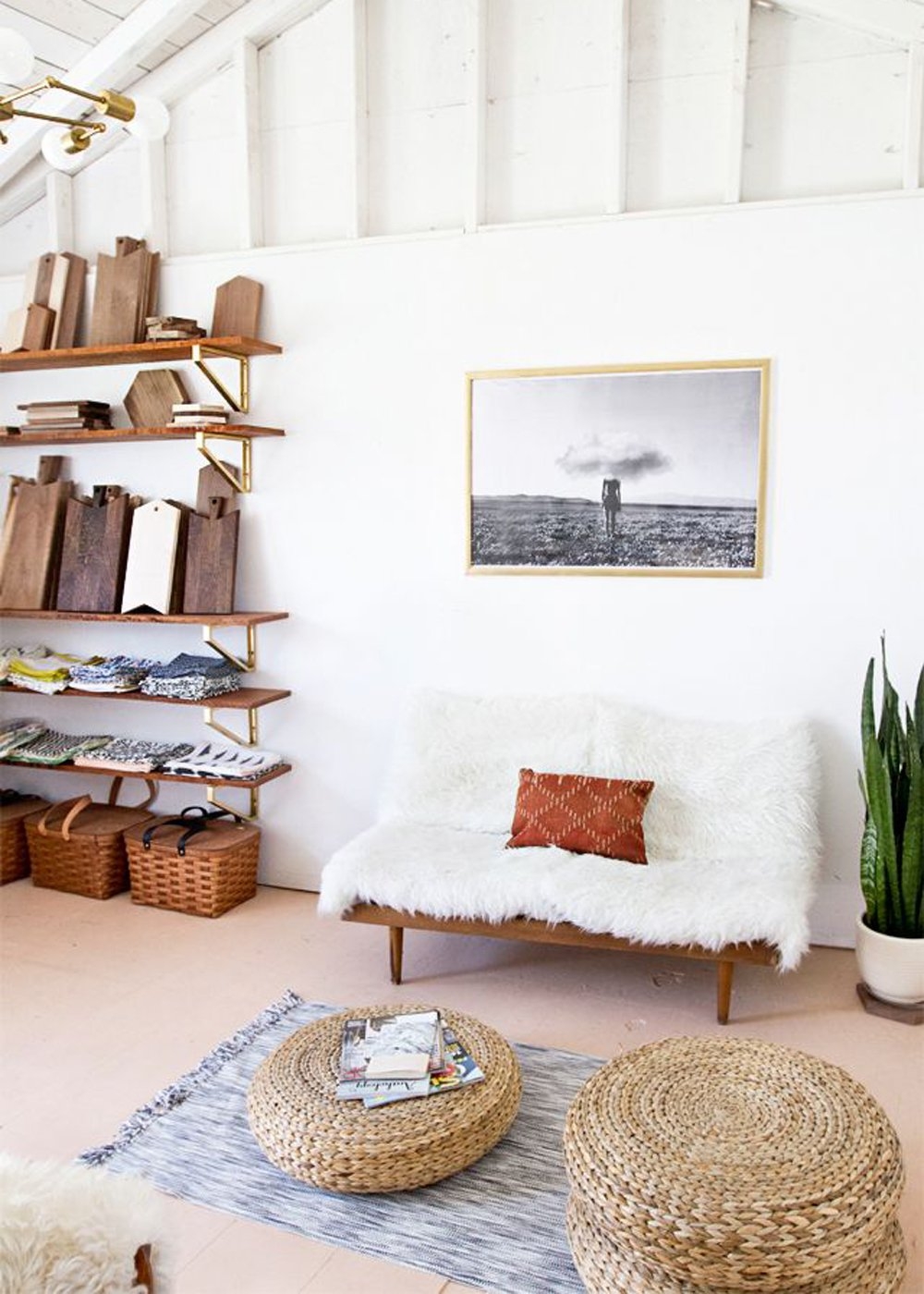 a sunny afternoon studio space // smitten studio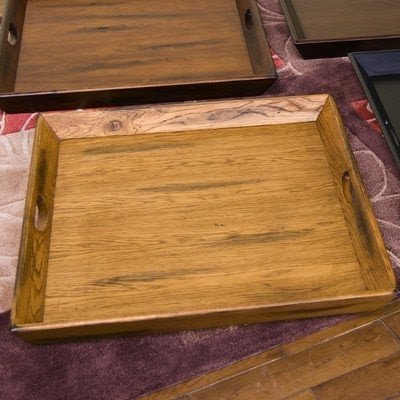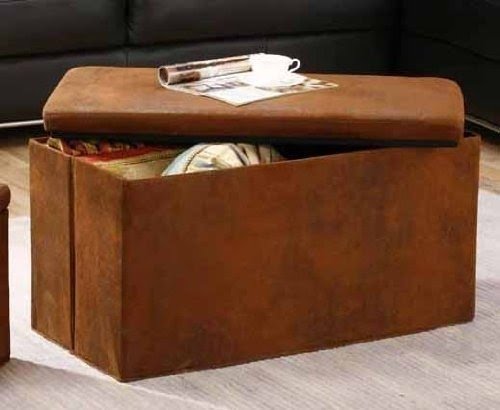 A piece of furniture that serves as a bench and ottoman. It has also got the function of a coffee table. Its top is soft and removable. The bench includes a storage compartment that is quite spacious.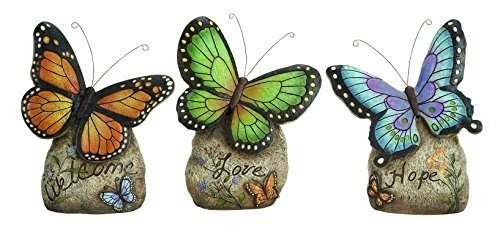 A pack of three decorative butterflies on rocks for you or your child. They come with different inspirational sayings and will add a touch of warmth and fun to any room you decide to put them in or outdoors.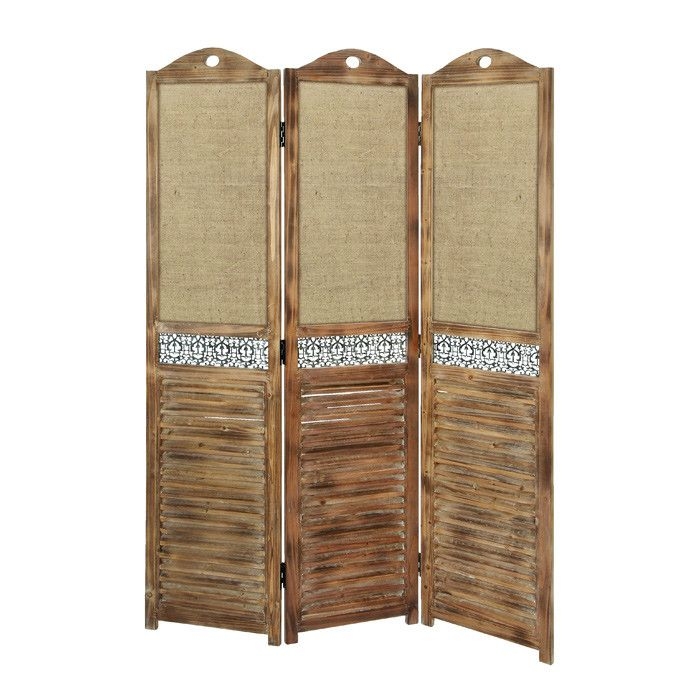 It is a Deco 79 burlap screen that is made of three panels and has got a wood construction. It is an amazing addition to your bedroom, dining room and kitchen, living room and outdoor space.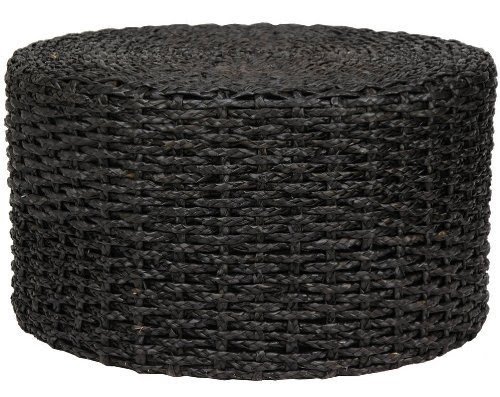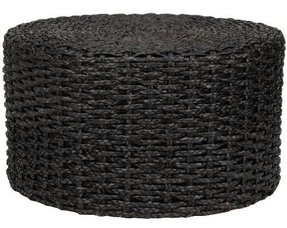 This beautiful hand crafted tropical design round table is wonderful item to your home. Its casual stylemakes it very nicie piece for many types of interiors. Its rustic rattan texture makes it very warm item.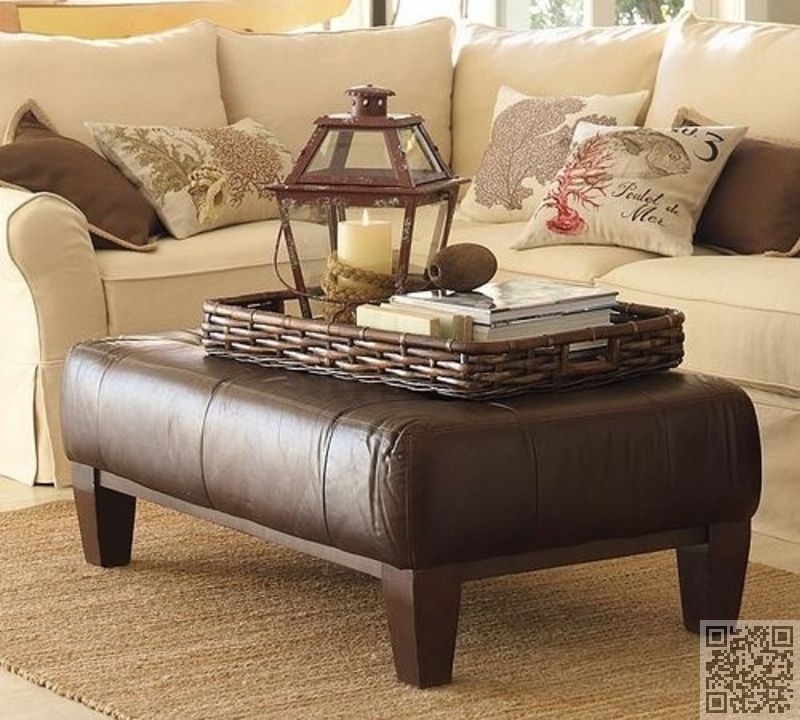 coffee table decorating ideas | Coffee Table vs Ottoman » Bright Bold and Beautiful Blog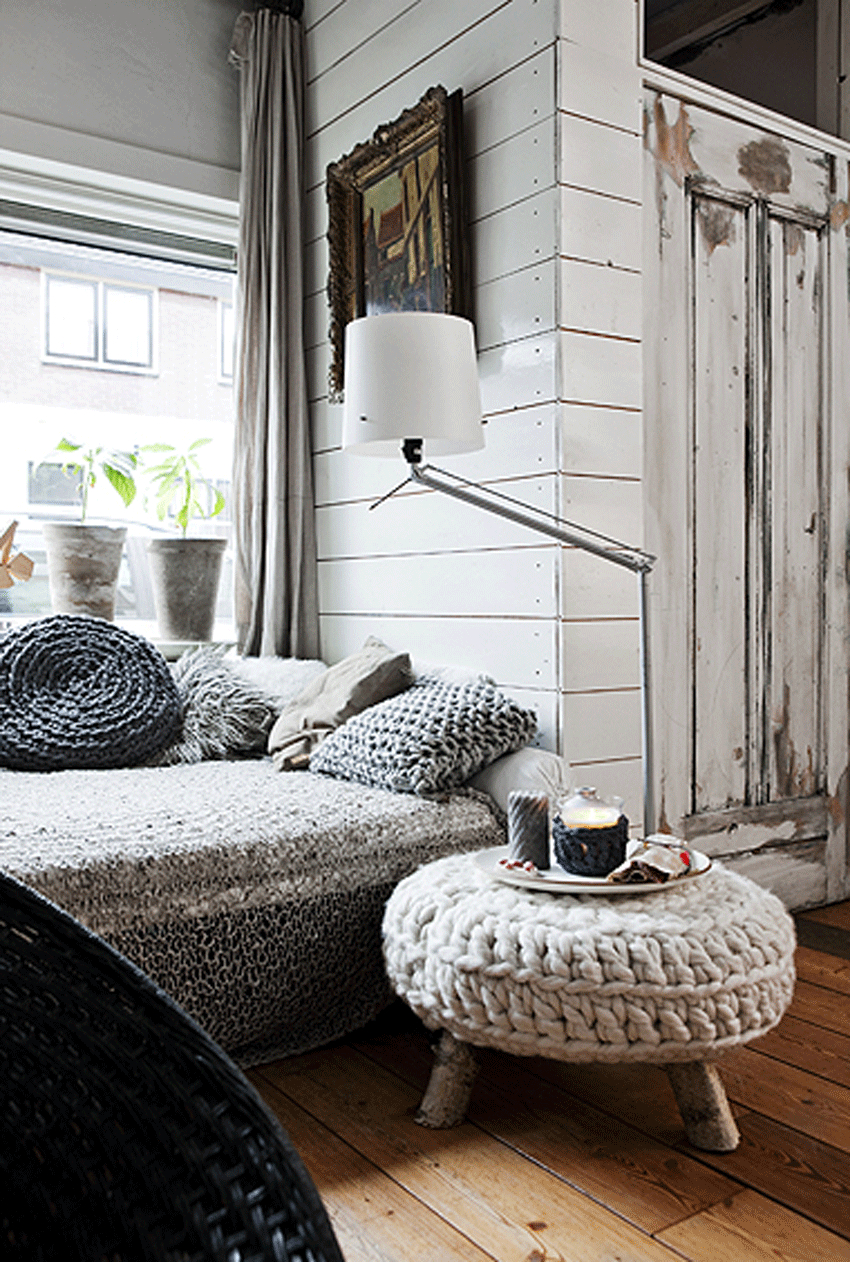 DIY Idea - giant knitted cover on stool - via desire to inspire - - A handmade home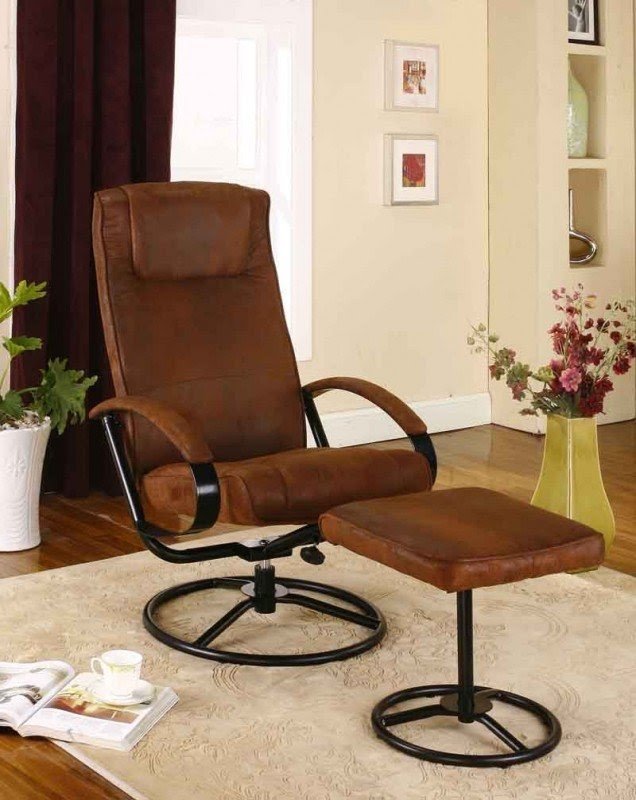 It is a swivel chair with ottoman that has got micro fiber fabric upholstery with brown color and rustic design. This set adds comfort and style to your living room and area. You will be impressed how fantastic these products are.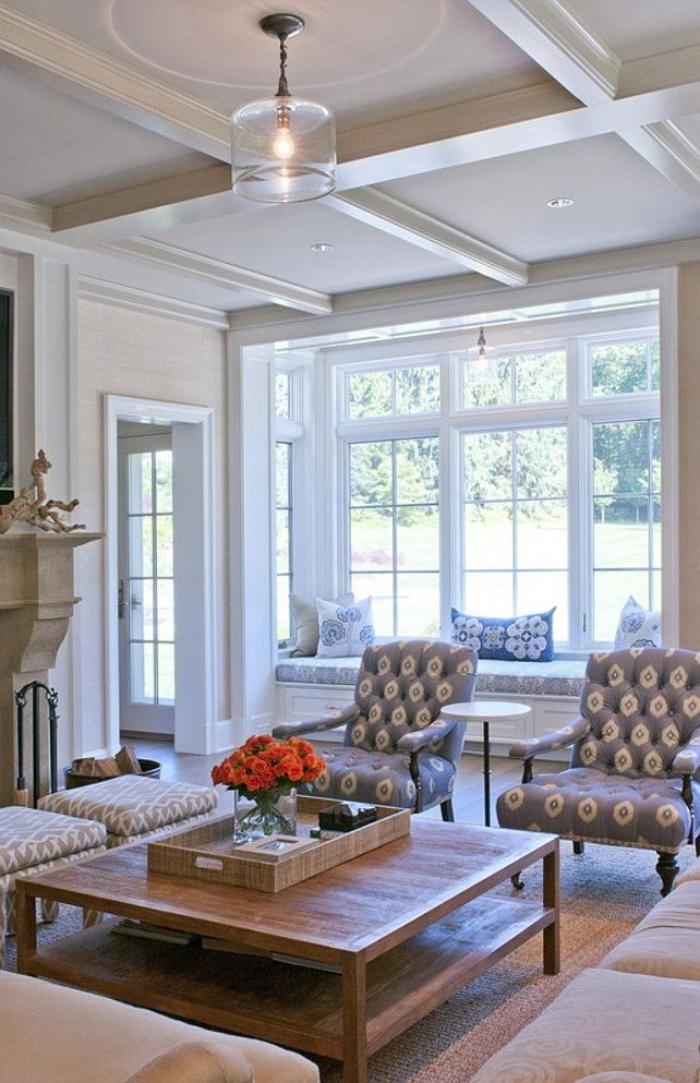 Living Room- large coffee table and upholstered ottomans for Hawthorne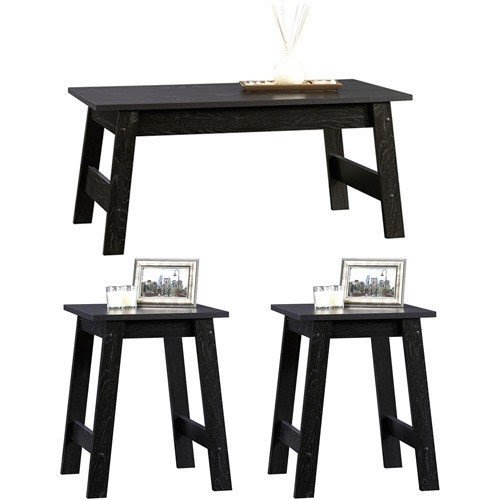 A small 3-piece coffee and end tables set, that you will love in your household. They take up little space and come in a neutral, traditional, black finish, which will easily match a variety of decors.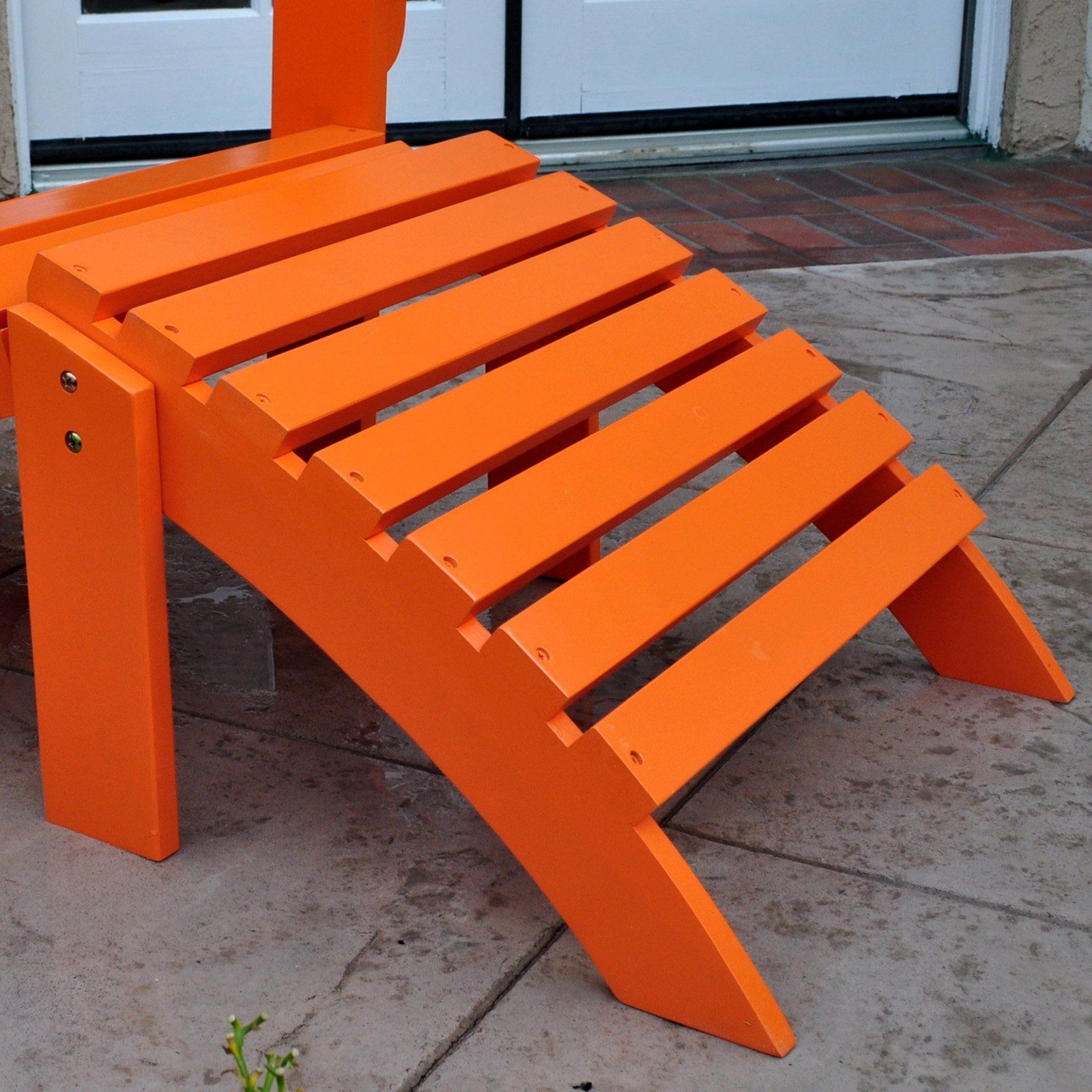 This Indoor/Outdoor Ottoman in Tangerine Finish is made of high quality yellow Cedar wood, thus is resistant to moisture, decay and insects. Covered with polyurethane paint, the ottoman also provides resistance to weather, heat and sun.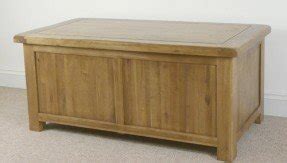 A perfect piece to serve your interior as a blanket box or ottoman, proving its multifunctionality. It offers the rustic oak finish and the light tone of the wood makes for a nice option of brightening up your interior.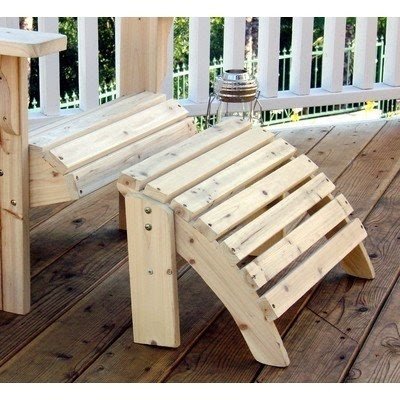 With this ottoman made from only the highest quality yellow Cedar wood you get the amazing resistance to moisture, decay and insect damage, making it the perfect piece for the outdoors, while the beautiful grain accentuates the decor to the maximum.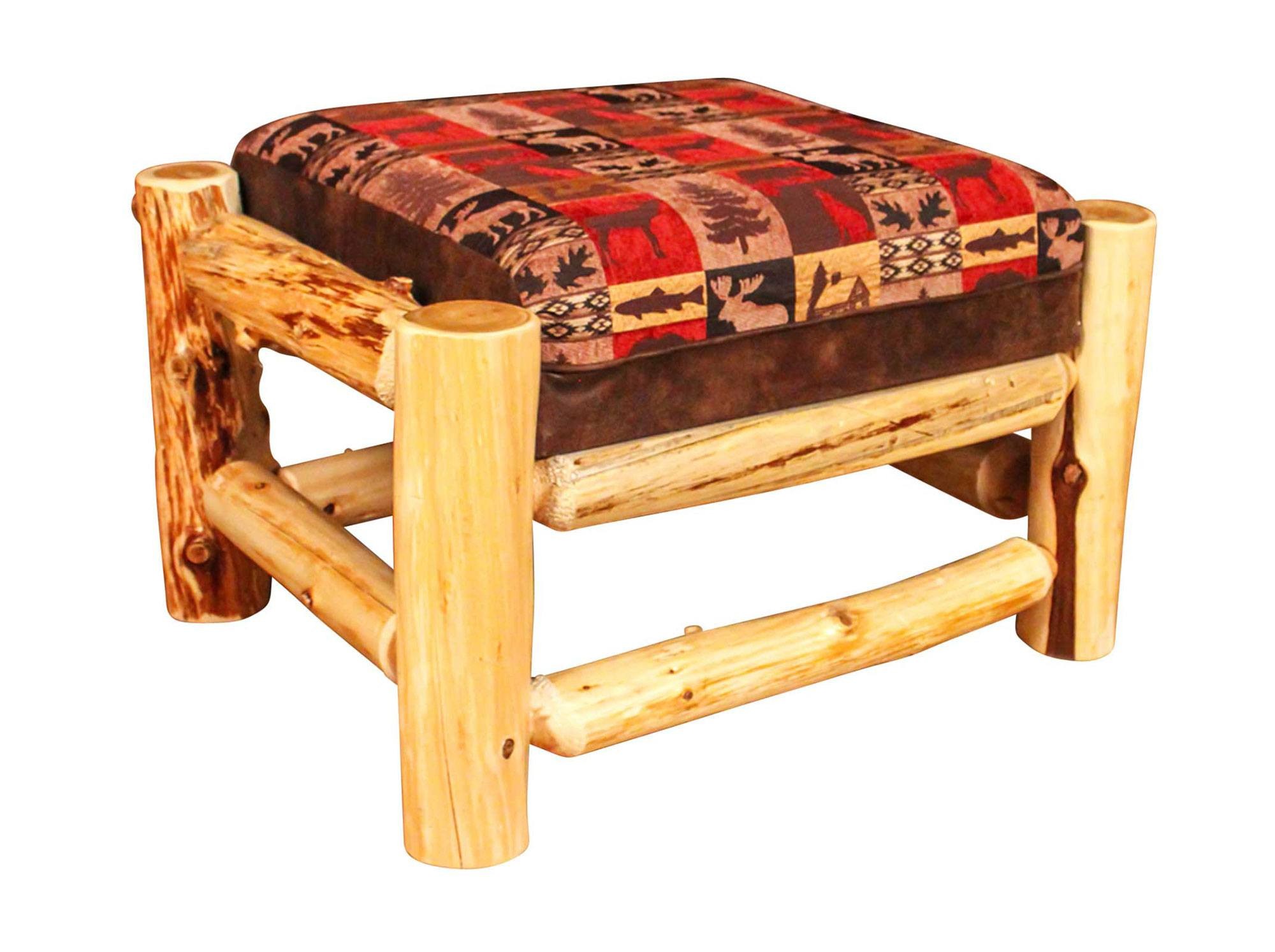 Rustic Sofa Chair Ottoman - Ottomans - Entertainment ...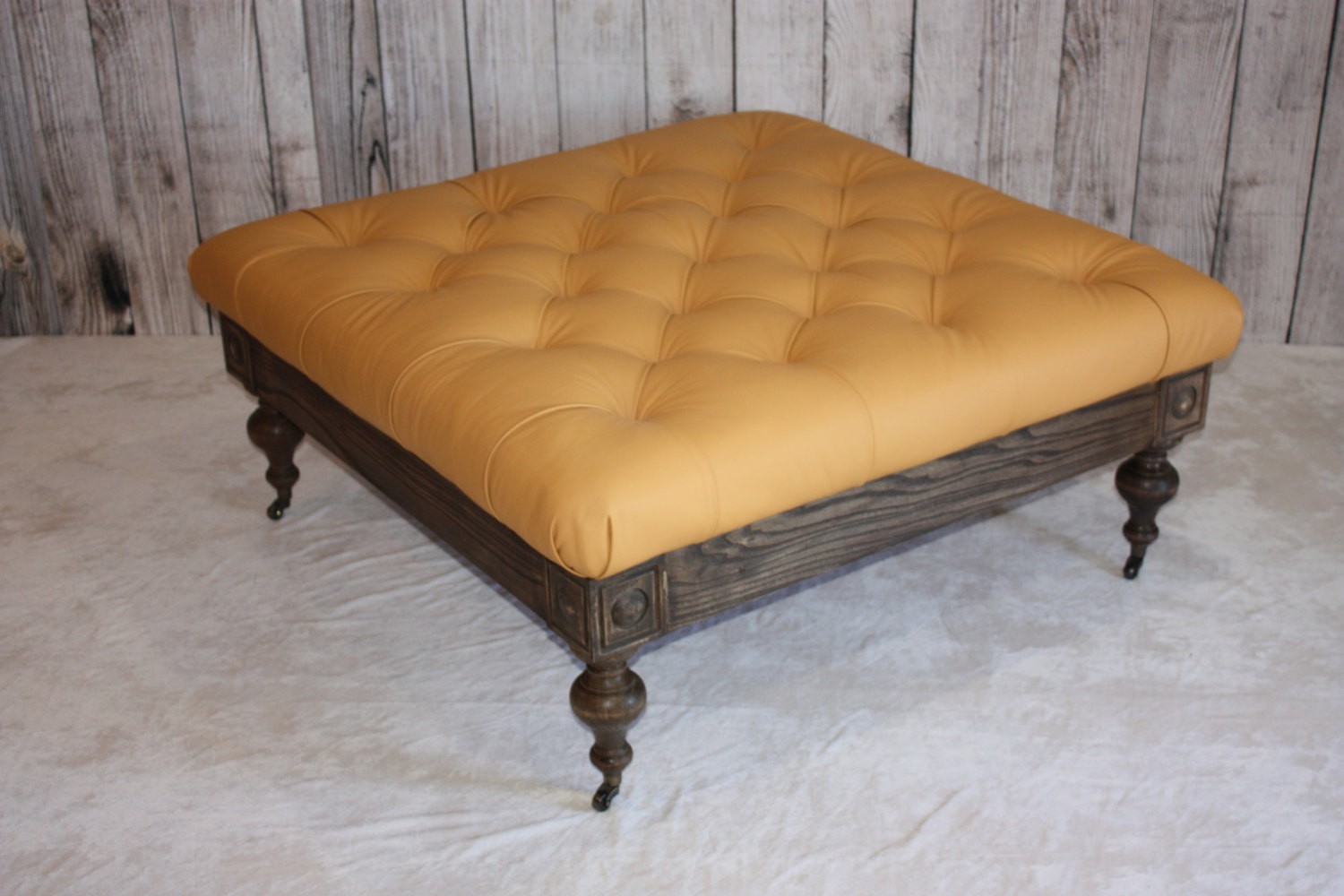 Huge 100% Genuine Tufted Rustic Style Leather Ottoman