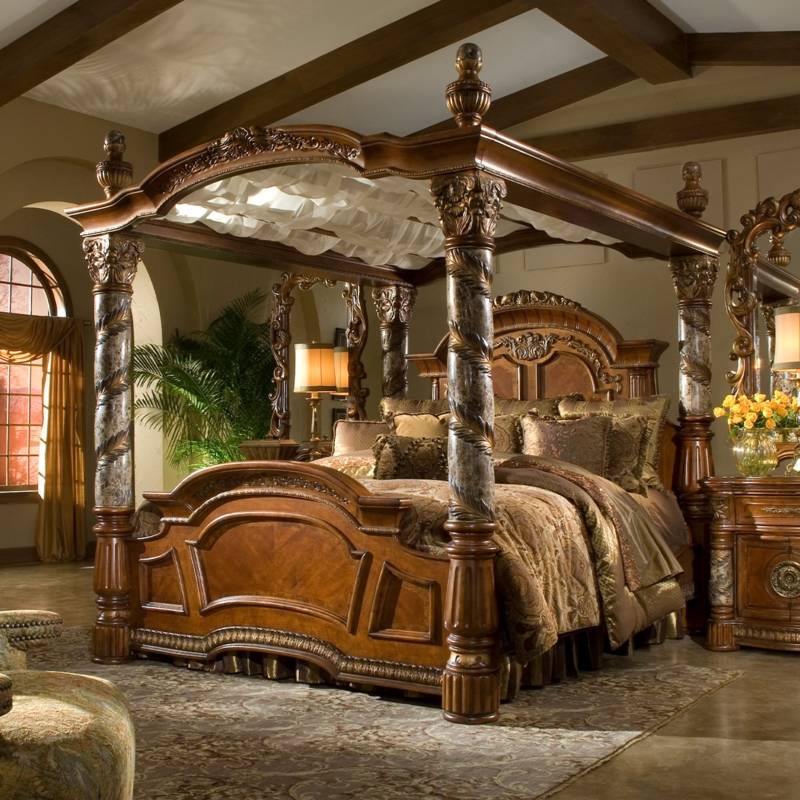 Elegant Poster Bed with Intricate Details
Michael Amini
Perfect For: Enhancing traditional bedroom decor
What We Like: Exquisite craftsmanship and hidden bed lamps
Expertly crafted by skilled artisans, this elegant poster bed boasts intricate marquetry, botanical carvings, and marble accents, bringing a sense of luxury to your bedroom. Constructed from birch solids with cherry, pecan, and elm veneers, the chestnut-finished bed features a paneled detailing on the headboard, footboard, and side rails. Additionally, the bed is adorned with stunning carved floral motifs, marble finials, and even has hidden bed lamps on both sides of the headboard.
$5766 $7197
Designer Advice:
Complement this statement piece with opulent bed linens in rich colors and coordinating nightstands to create a sophisticated and inviting traditional bedroom sanctuary.
Merchant links are sponsored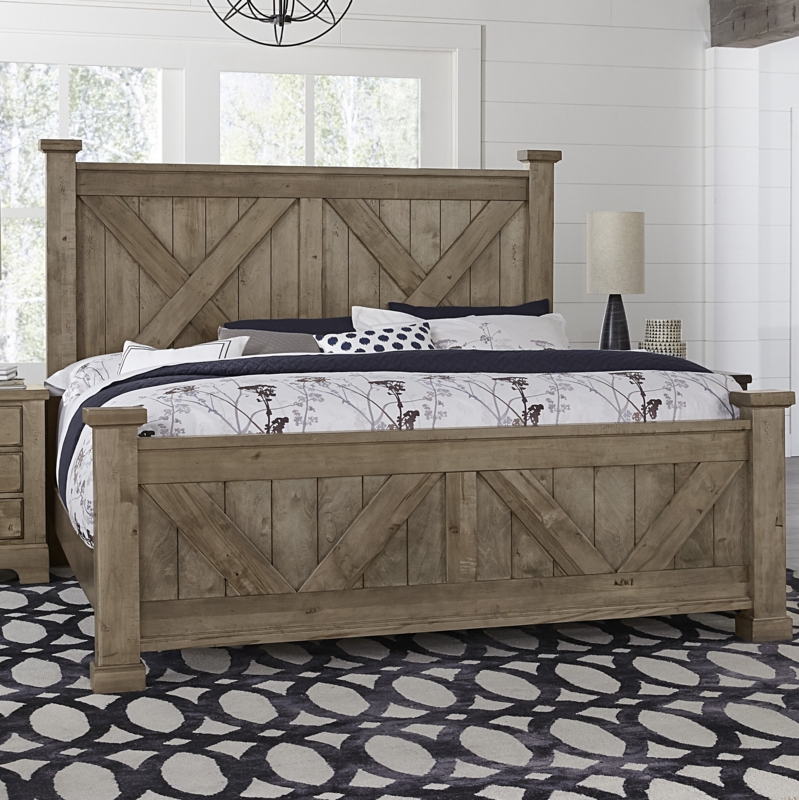 Solid Wood Low Profile Standard Bed
Loon Peak®
Perfect For: Adding rustic charm to any bedroom
What We Like: The unique distressed and antiqued finish
This low profile standard bed is crafted from solid wood, featuring a heavily distressed and antiqued finish with a variety of chattering, rasping, and other saw marks, ensuring that every piece is truly unique. The low profile design adds a touch of modern elegance and allows for easy bed-making. This bed is the perfect blend of rustic charm and contemporary style, making it suitable for a range of bedroom decor themes.
$1470 $1500
Designer Advice:
To further enhance the rustic appeal, pair this bed with neutral-colored bedding and a cozy, textured throw. Add reclaimed wood or vintage furniture pieces for a cohesive look.
Merchant links are sponsored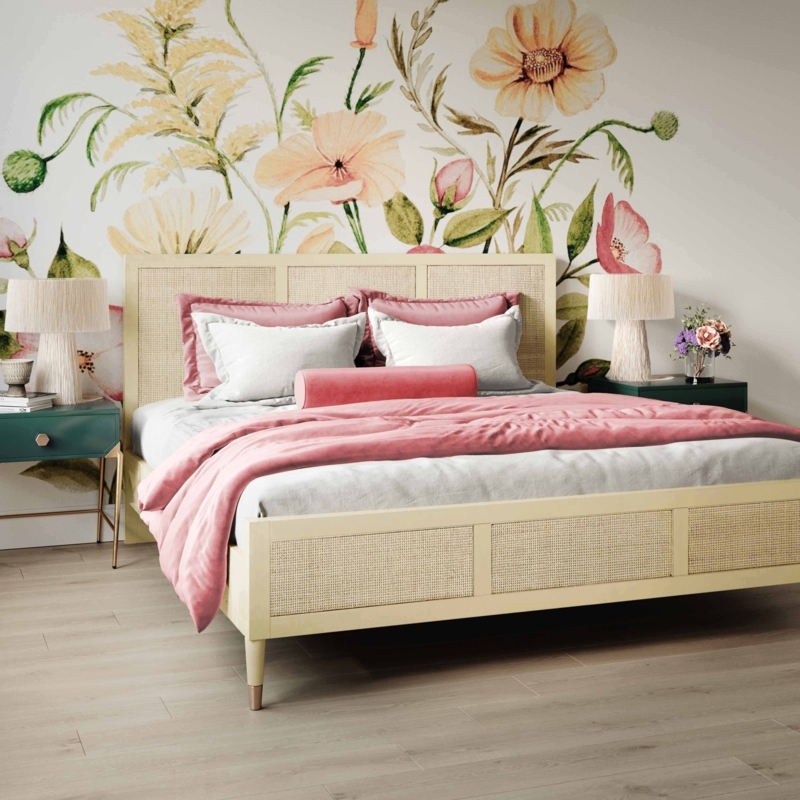 Minimalist Jungle-Chic Furniture
Beachcrest Home™
Perfect For: Modern-contemporary interiors in need of a stylish touch
What We Like: Cane and brass details coupled with simplistic silhouettes
These minimalist jungle-chic pieces showcase the perfect balance of form and function. With cane and brass accents, they add a rich, contemporary edge to any interior. Available in two distinct colorways, this furniture blends seamlessly with modern-contemporary design schemes, enhancing your space's overall appeal. Unique and versatile, these pieces will become the focal point in your living area, bedroom, or office.
$1300 $1230
Designer Advice:
For an effortlessly chic look, pair this furniture with neutral color schemes and minimalistic accessories. Add a touch of vibrant greenery or tropical-inspired prints to bring out its jungle-inspired charm.
Merchant links are sponsored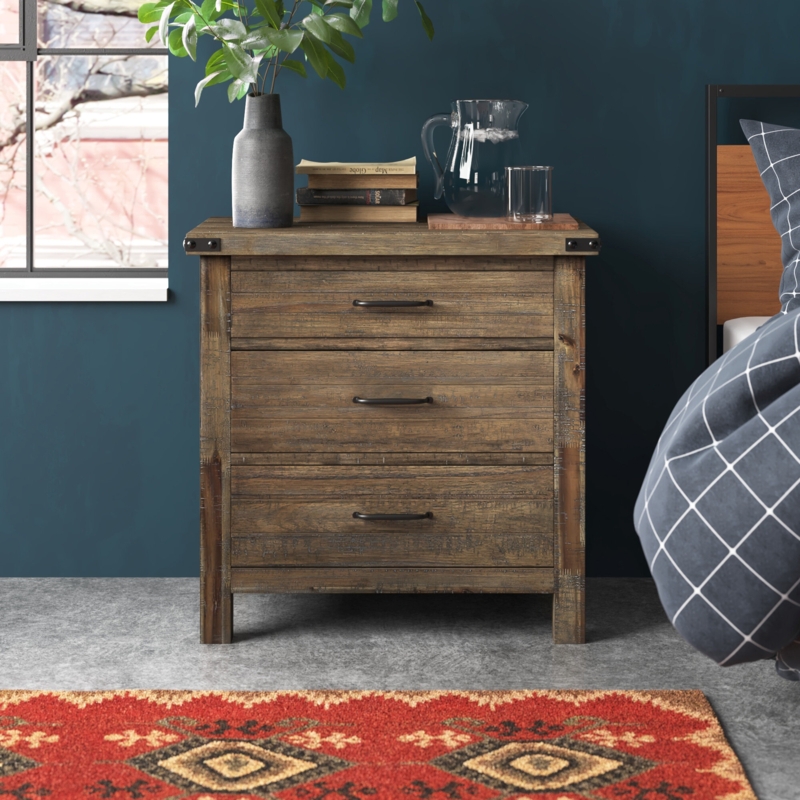 3-Drawer Rustic Nightstand
Steelside™
Perfect For: Lodge-inspired and cozy bedroom themes
What We Like: Vintage appeal with modern touches
This 3-drawer nightstand beautifully blends rustic charm and modern sensibility, making it a standout addition to any bedroom. Crafted from a mix of solid birch and poplar woods in a weathered oak finish, it boasts clean lines and rich tones that evoke a warm and inviting atmosphere. Metal hardware and corner accents provide a contemporary twist, while three spacious drawers offer ample storage for all your bedside essentials. The 30.13" wide surface is perfect for displaying an accent lamp, your favorite book, and an alarm clock. No assembly is required, so you can enjoy its charm right away.
$405.99 $519.99
Designer Advice:
To create a cohesive and welcoming bedroom retreat, pair this nightstand with a matching rustic bed frame, cozy flannel bedding, and a plush area rug underfoot. Add a few nature-inspired accents, like a potted plant, to complete the lodge-worthy look.
Merchant links are sponsored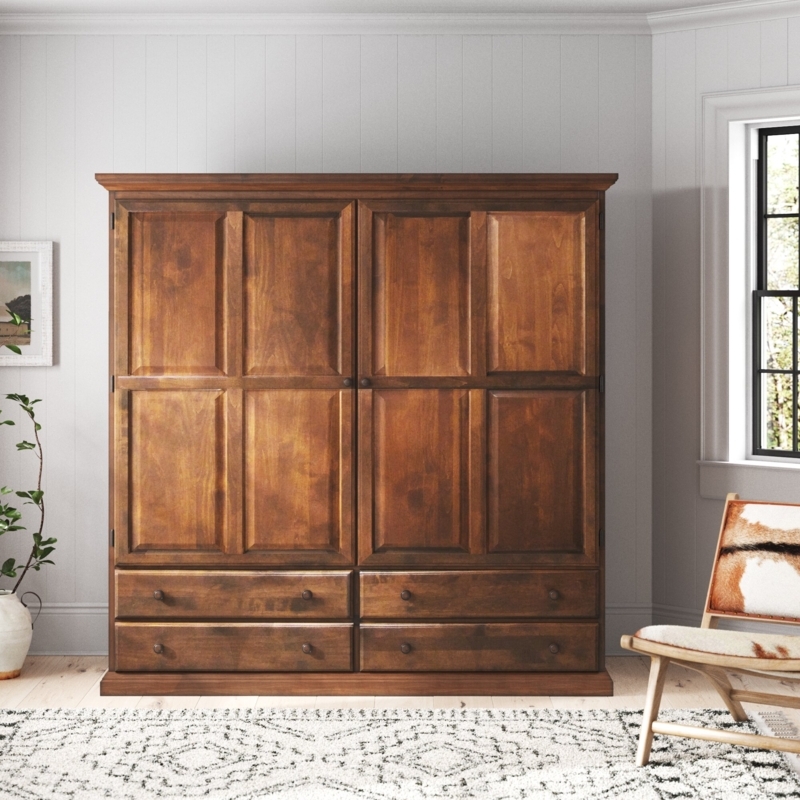 Traditional Armoire with Crown-Molding Detail
Loon Peak®
Perfect For: Classic style home interiors
What We Like: Exceptional craftsmanship and real wood construction
Crafted by experienced American artisans, this traditional armoire features crown-molding detail inspired by Post-Colonial America. High-quality, premium real wood and sleek black knobs add to the timeless elegance. With ample hanging clothes storage behind the doors, this armoire effortlessly pairs style and function. Complete your bedroom ensemble by pairing it with the Argueta 3-Drawer Nightstand and Kruse Bookcase Headboard.
$2932 $3446
Designer Advice:
To maintain its elegant charm, use neutral-colored linens and soft lighting to complement the armoire's beautiful moulding details and refined design.
Merchant links are sponsored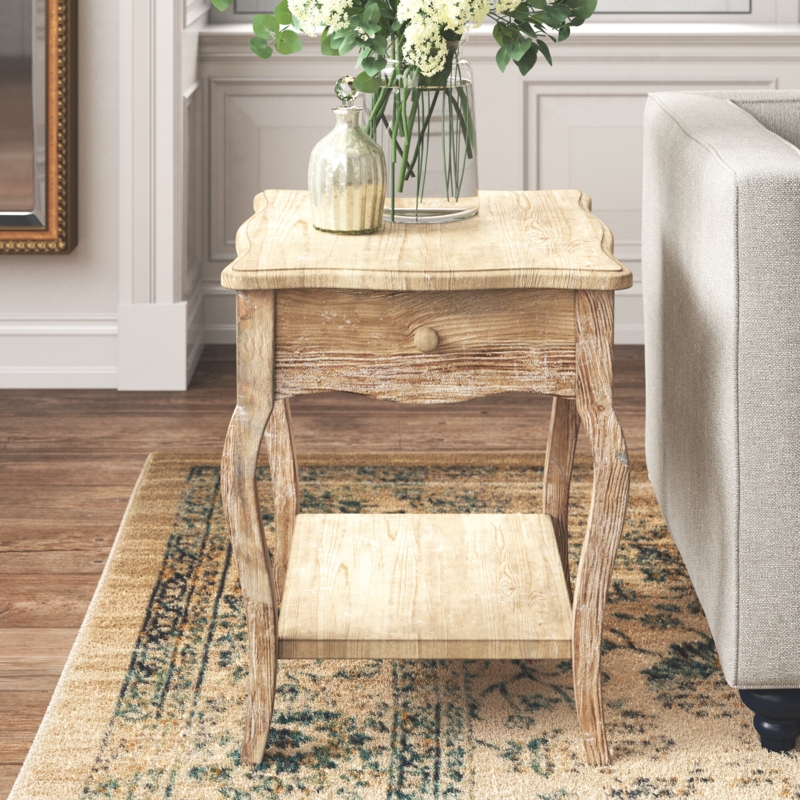 Reclaimed Wood End Table with Drawer and Shelf
Kelly Clarkson Home
Perfect For: Adding French country charm to any living space
What We Like: The eco-friendly use of reclaimed wood
This gorgeous end table features cabriole legs and a scalloped apron, giving it a traditional French country vibe. Made from reclaimed birch wood, it boasts a textured driftwood finish that showcases its rustic beauty. With dimensions of 20'' W x 23'' D, it offers a slim single drawer for storing small items and a lower shelf for additional storage or display. Hand-curated by Kelly Clarkson, this end table not only looks fantastic but is also a sustainable choice for your home decor.
$216.99 $384.99
Designer Advice:
Pair it with a cozy armchair or sofa and use the lower shelf to store your favorite books or magazines for a comfortable and stylish reading nook.
Merchant links are sponsored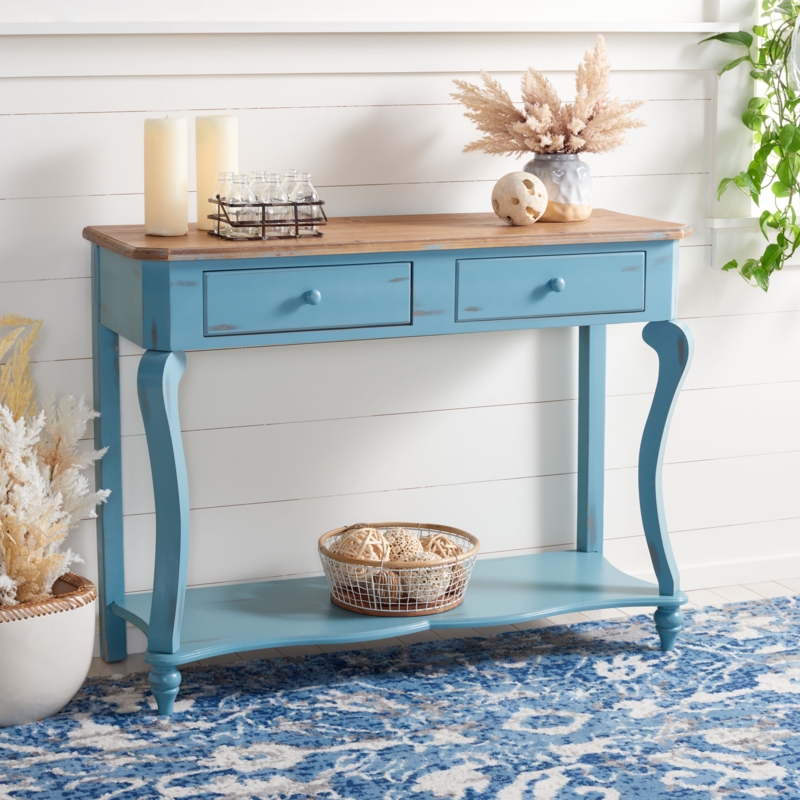 Classic-Contemporary Console with Oak-Finish Top
Dakota Fields
Perfect For: Adding a pop of color and convenient storage to your hall or entryway
What We Like: The Scalloped shelf and elegant turned legs
Inspired by French antiques, this classic-contemporary console table features a bright blue frame with oak-finished top, giving your hall or entryway a playful touch of color. The charming scalloped shelf, turned legs, and elegant curved frame make it a striking focal point. Two discreet drawers offer ample storage space, perfect for keeping your essentials organized.
$259.99 $326.99
Designer Advice:
Pair this Katie Console with a decorative mirror or a modern potted plant to complete your entryway's style, and use the scalloped shelf to display your favorite accessories.
Merchant links are sponsored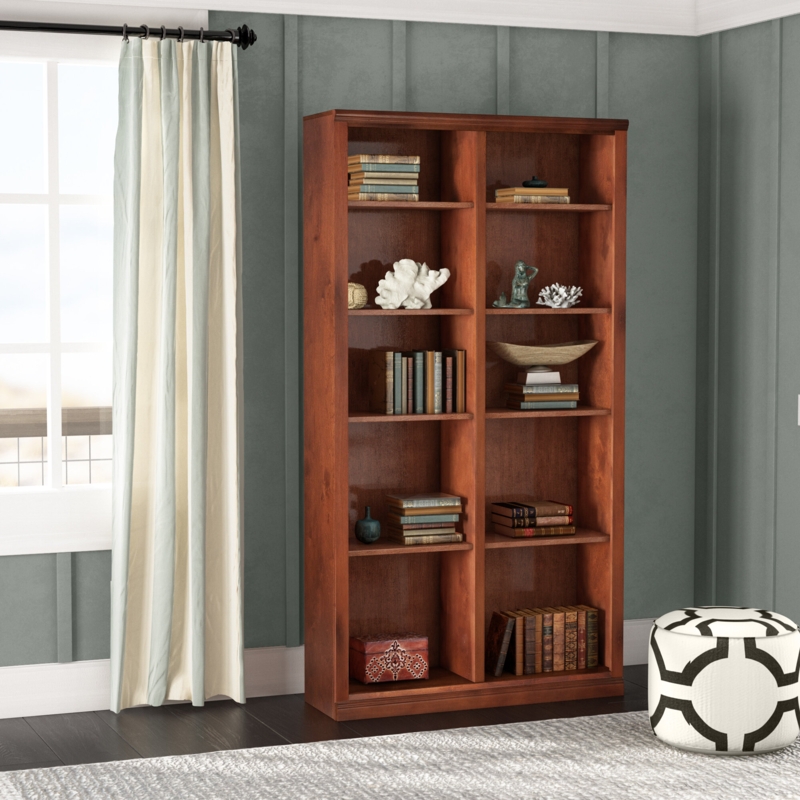 Wall-Mounted Convertible Desk and Shelves
World Menagerie
Perfect For: Small spaces and home offices
What We Like: The space-saving and versatile design
This wall-mounted convertible desk features a fold-out workstation and multiple storage shelves, perfect for transforming any small space into a functional home office or study area. When not in use, the desk folds up, saving valuable floor space and maintaining a clean, uncluttered look. The shelves offer ample storage for books, stationery, and decor items, while the desk provides a sturdy platform for your laptop, keyboard, and other essentials. With its modern design, this convertible desk will easily blend with any home decor style.
Designer Advice:
To make the most of this versatile piece, mount it at a comfortable working height and pair it with a comfortable but easily movable chair. Use the shelves for organization, and add some decorative elements to personalize your workspace.
Merchant links are sponsored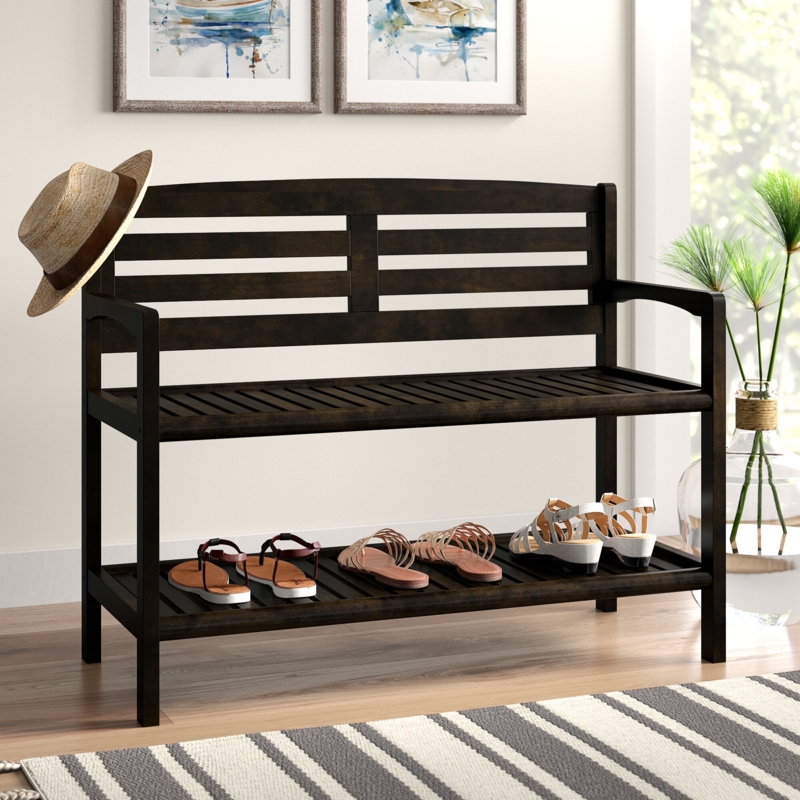 Wood Storage Bench with Seat Back and Shelf
Red Barrel Studio®
Perfect For: Enhancing entryways or mudrooms with style and functionality
What We Like: Contoured edges and open-access storage shelf
Embrace modern cottage style with this well-crafted Wood Storage Bench, featuring a supportive seat back, contoured edges for added comfort, and a handy storage shelf for shoes, boots, and bags. Its solid wooden design ensures durability and timeless appeal, making it an ideal addition to entryways, mudrooms, or any space where extra seating and storage are needed. This versatile bench can be effortlessly paired with a coordinating large solid wood peg rack with a shelf to create an inviting entryway area.
Designer Advice:
Consider placing a decorative cushion on the seat to enhance comfort and add a touch of personal style, and match with a large solid wood peg rack to complete the look in your entryway.
Merchant links are sponsored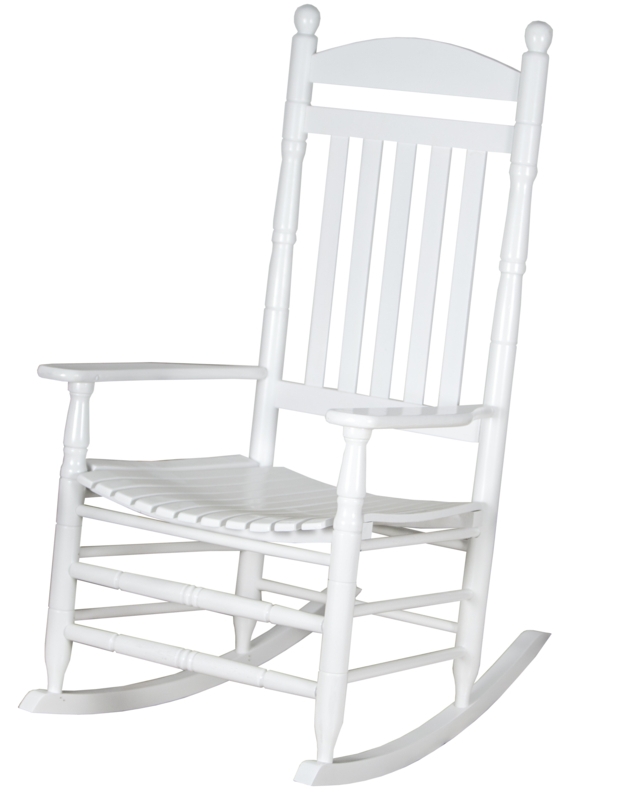 Classic Cottage Rocking Chair
August Grove®
Perfect For: Adding charm and comfort to covered porches
What We Like: The timeless design featuring comfortable contoured slat seat
Embrace the timeless charm of this classic cottage rocking chair, perfect for relaxing on covered porches. Crafted from select hardwoods and finished in a neutral solid tone, its traditional silhouette showcases wide armrests, a sturdy slat back, and a contoured slat seat for comfort. Assemble this rocking chair to bring a touch of antiqued appeal to your outdoor living space.
$294.99 $319.99
Designer Advice:
Ensure to place this rocking chair on covered porches to avoid direct sunlight and rain exposure, which helps maintain its durability and classic beauty.
Merchant links are sponsored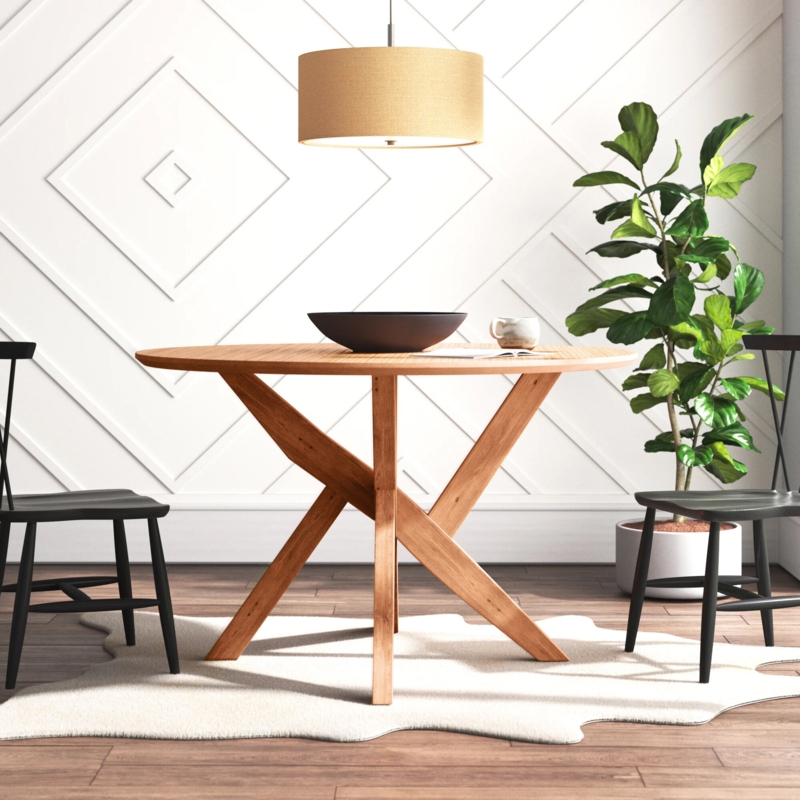 Modern Round Birch Dining Table with Pedestal Base
Red Barrel Studio®
Perfect For: Tight corners and space-conscious dining areas
What We Like: Striking crossed-leg pedestal design
Effortlessly add a sleek, modern touch to your dining room with this round birch dining table, featuring a 48" diameter for easy fit and seating up to four people. The stand-out crossed-leg pedestal base not only offers support and stability but also an eye-catching, angular silhouette. Choose from espresso brown or walnut veneer finish to suit your style preferences. Ideal for casual meals and weekend brunches, this table brings form and function together. Chairs are sold separately.
Designer Advice:
Pair it with contemporary upholstered dining chairs in a neutral color for an inviting, yet stylish dining space that's perfect for sharing special moments and conversation.
Merchant links are sponsored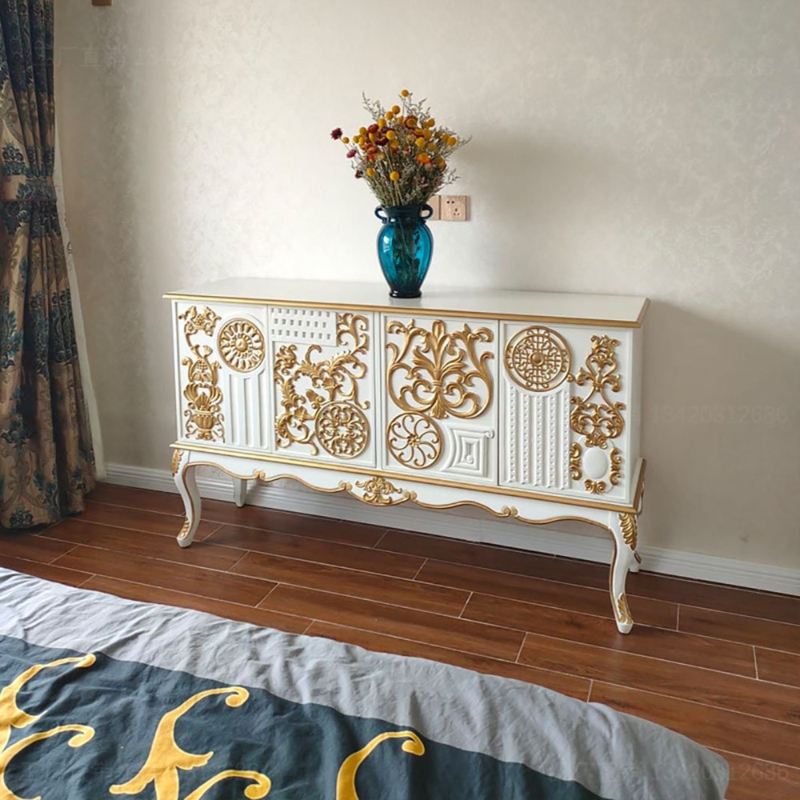 European Light Luxury Accent Cabinet
Bloomsbury Market
Perfect For: Enhancing elegance and class in your living or dining room
What We Like: Exquisite hand-carved design and adjustable interior shelves
This European Light Luxury Accent Cabinet features hand-carved detailing with gold painting for added sophistication. With four solid wood doors and six adjustable interior shelves made of wood, it provides ample storage space for your belongings. The high-quality birch wood legs offer strong bearing capacity and wear resistance, ensuring the cabinet remains stable and durable. The cabinet's white lacquered finish complements its elegant style, suitable for a variety of interiors.
$1899.99 $1999.99
Designer Advice:
Enhance its elegance by placing decorative items or your favorite china on the top surface, and pair it with matching white or gold-toned accents for a cohesive look.
Merchant links are sponsored