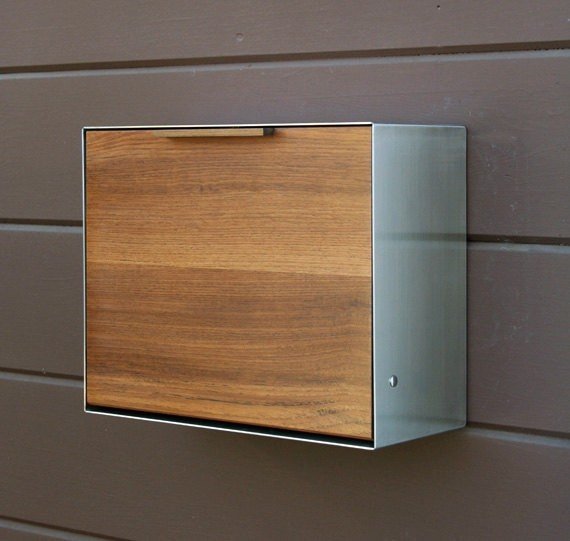 Modern post mounted mailbox teak and
A simple yet elegant mailbox for easy wall-mounting next to your front door. Its case is made of stainless steel, with a compartment covered by a teak wood door with a small handle for a tasteful look and easy access.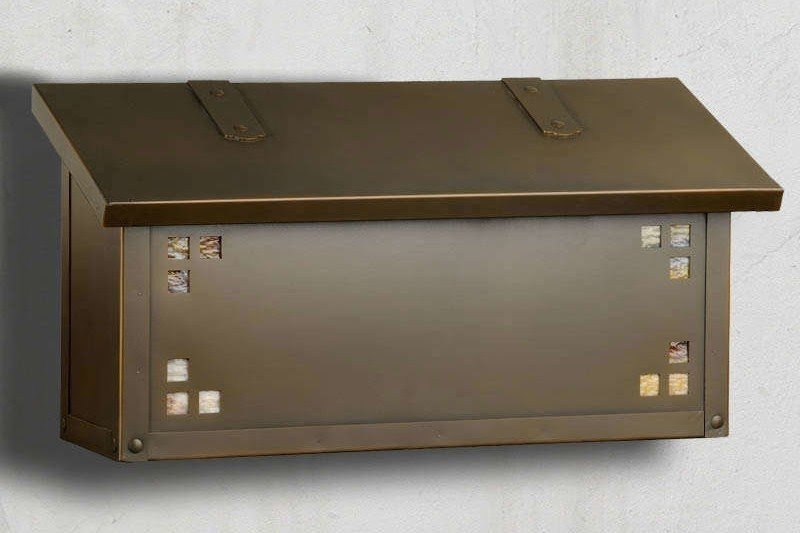 Pasadena Horizontal Wall Mounted Mailbox
Solid brass, horizontal wall mounted mailbox. High quality and attractive design, with art glass in the corners. Matches your porch or front gate perfectly and adds a little more style to your house.