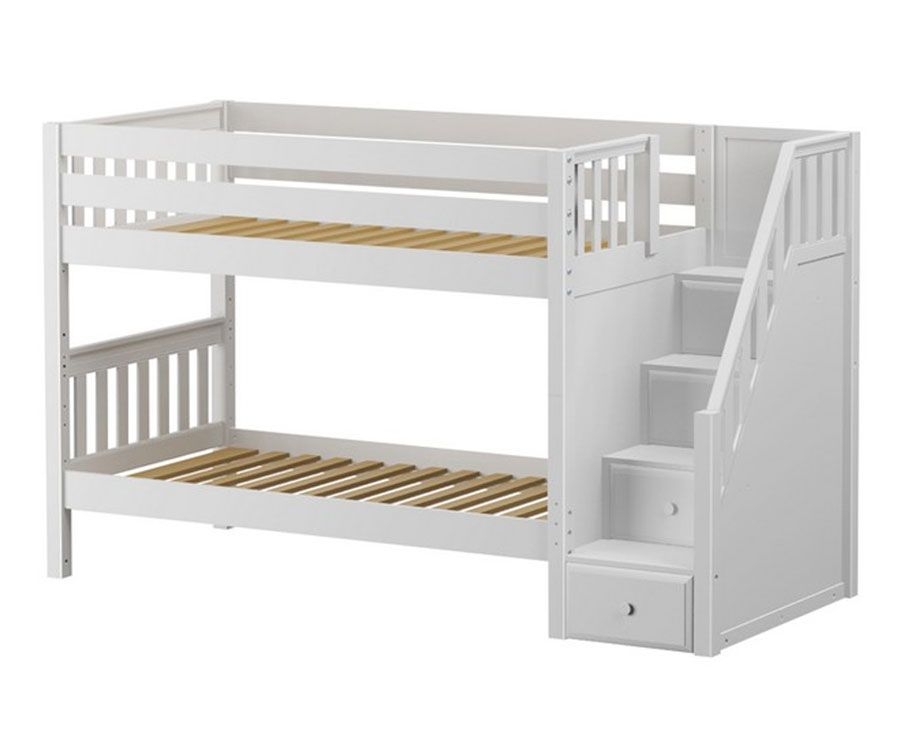 This simple and very impressive bunk bed is a combination of solid wood construction and beautiful light colors. The whole is extremely impressive and is amazingly functional in small spaces. Perfect for kids room.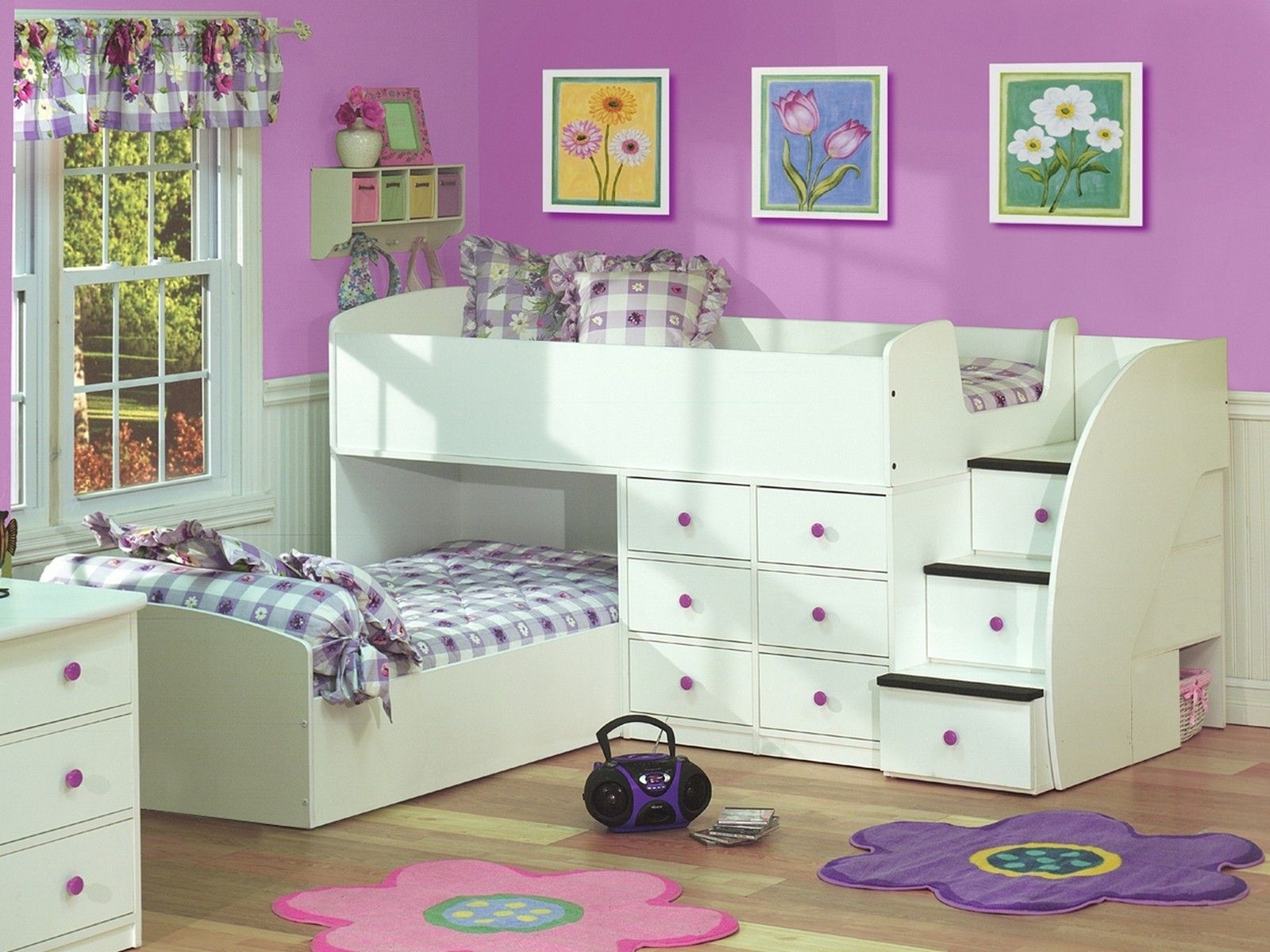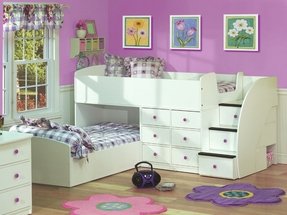 Adorable kids bedroom set with full over twin bunk bed, built-in stairs and lots of drawers, not to mention open storage compartments. White plywood construction is made look fun thanks to purple knobs and black stairs edges.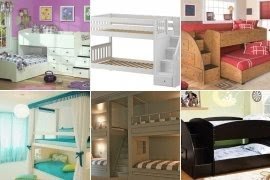 A charming bunk bed that every girl dreams of. It looks like two sofas combined together in a bunk bed. Soft mattresses in warm, bluish colors and subtle curtains at the sides will give every girls bedroom a cosy atmosphere.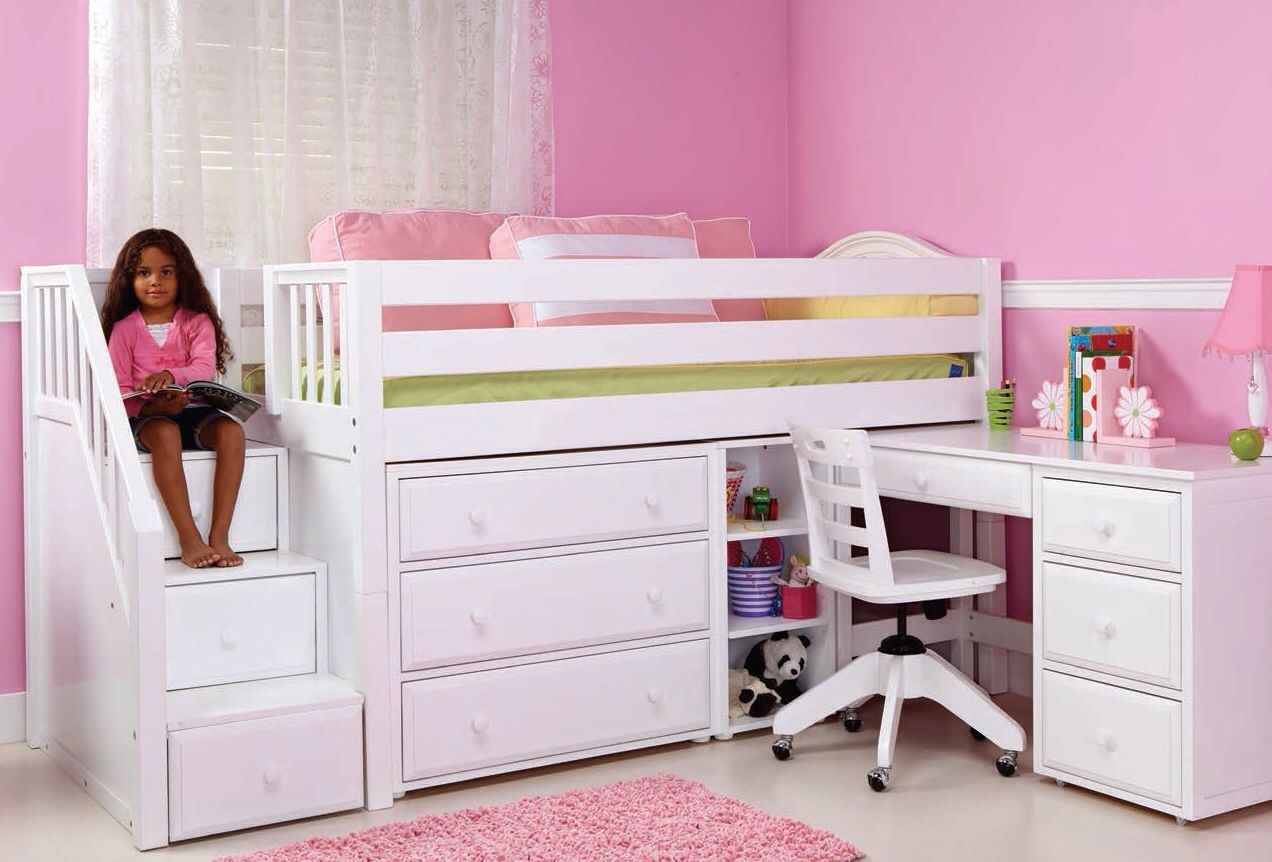 This low loft bunk bed is ideal for serious study, featuring lots of shelving, stairs and a nicely finished desk, special for doing homeworks. The white finish fits perfectly to any style at girly room.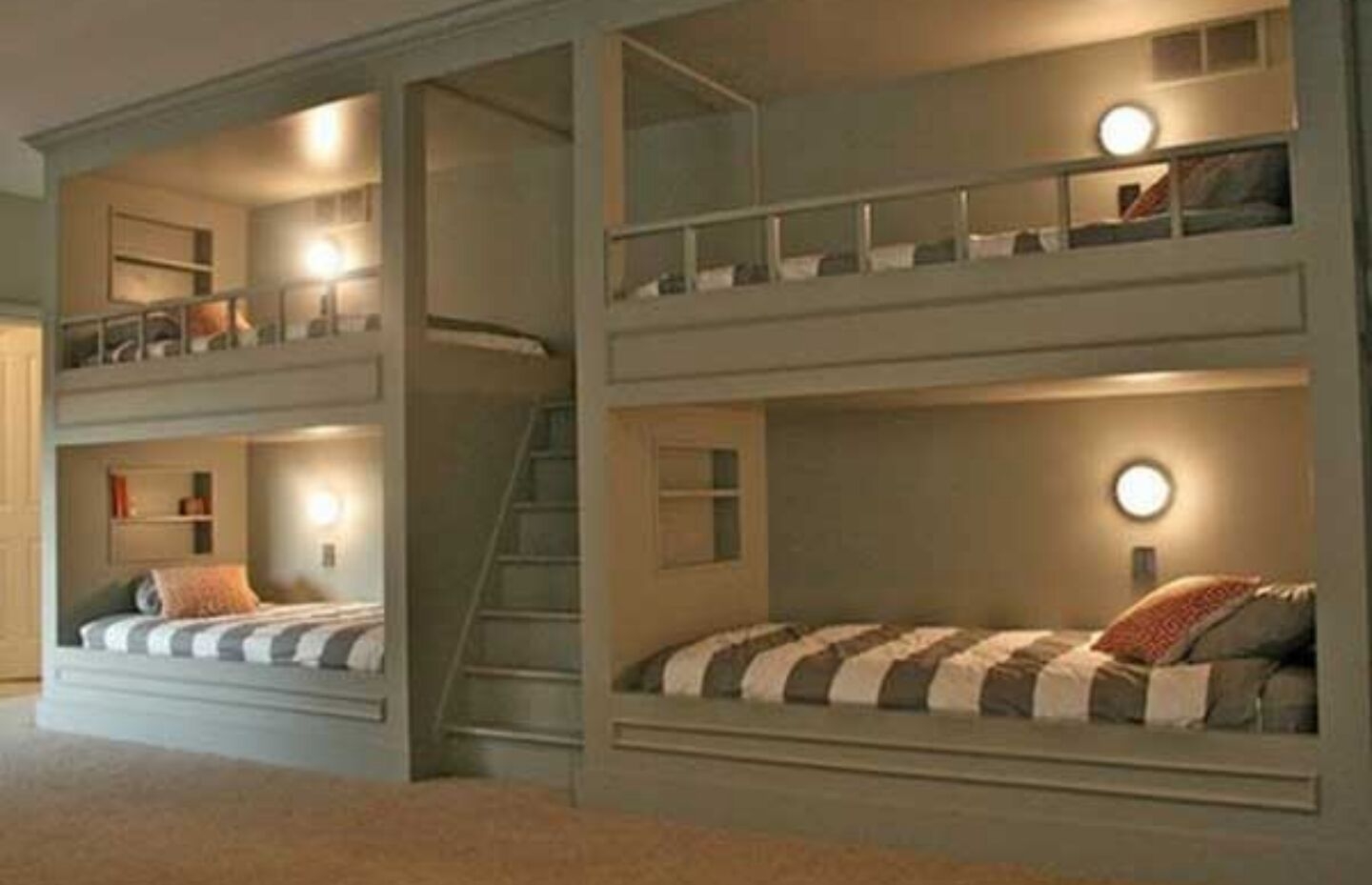 Those built-in bunk beds with stairs fit only large rooms, offering a spacious place to sleep and a built-in staircase for easy access. Top bunks are secured by railings, with all beds also having open shelves and a bright lamp mounted to a wall.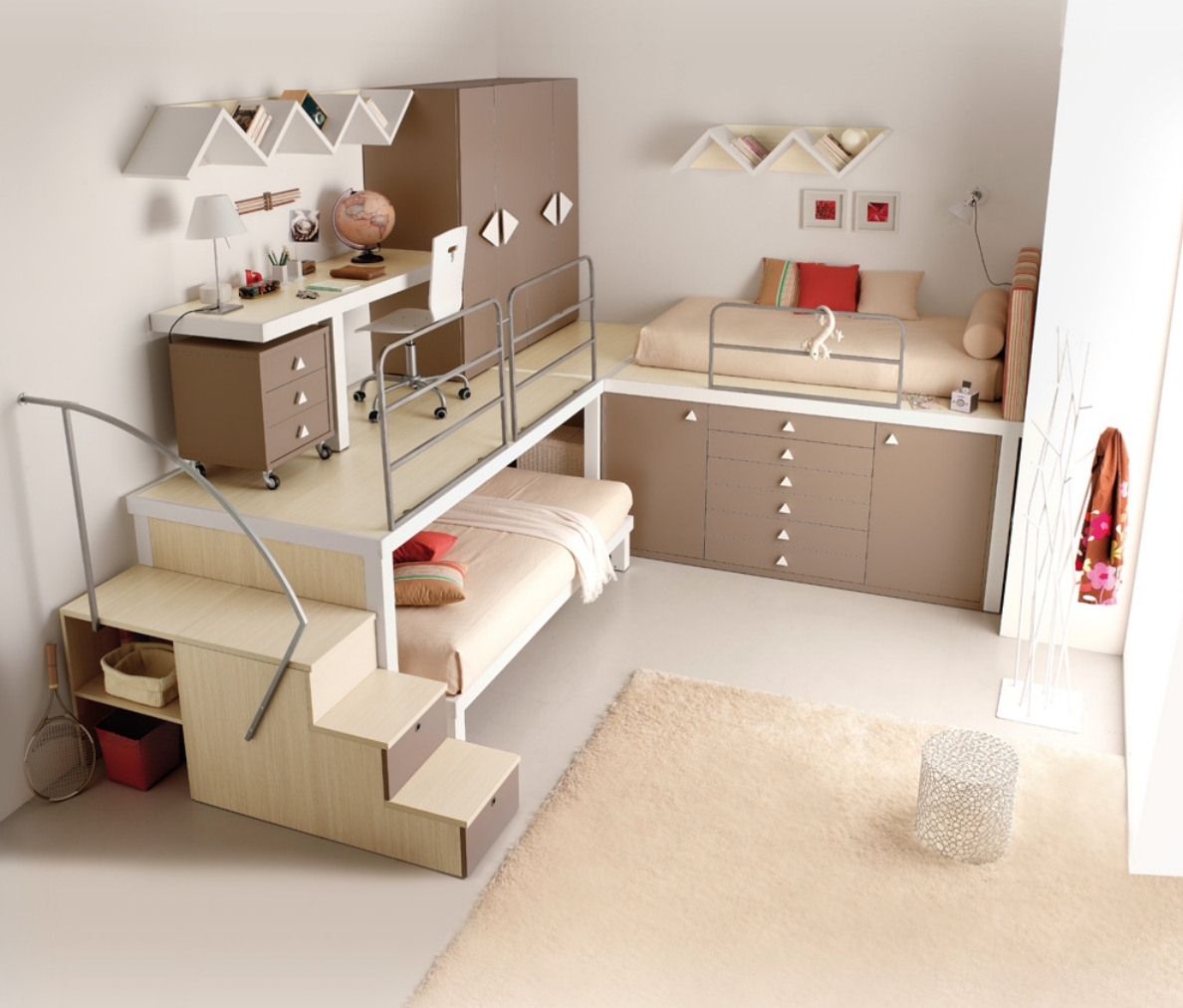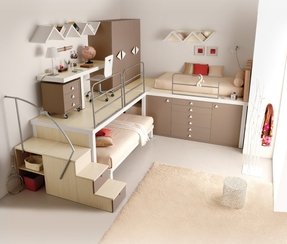 This beautiful combination of the kids room is a mix of a loft with a place to study and relax, as well as a sliding bed to sleep. The simple yet imaginative composition is functional, stable and beautifully presented in every style.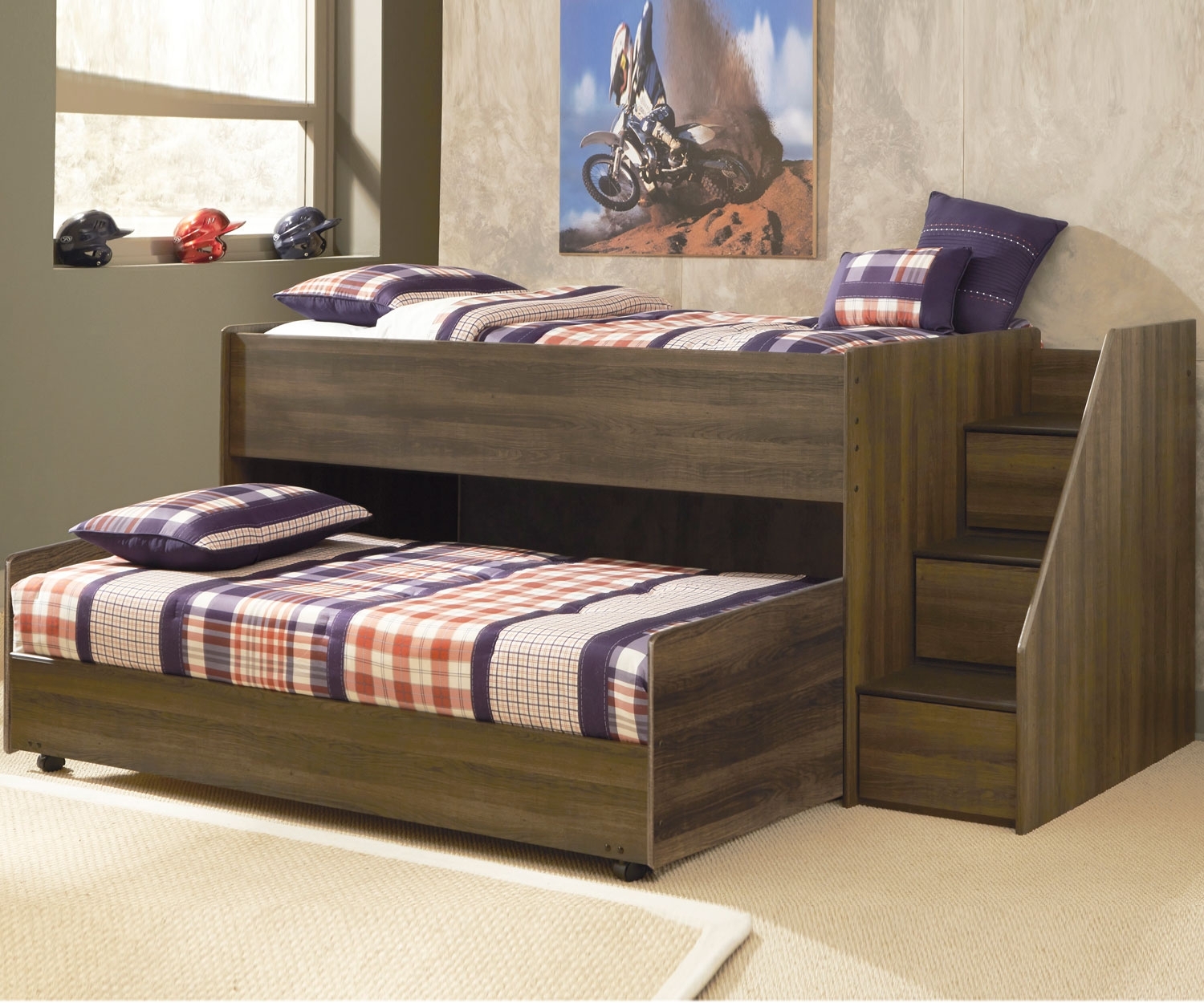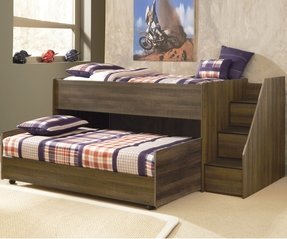 A cool traditional low profile bunk for kids. It's crafted of wooden materials with a finish in brown tones. Beds have low full headboards, footboards and sides. A bottom trundle bed is equipped with black casters. Stairs have anti-slip covers.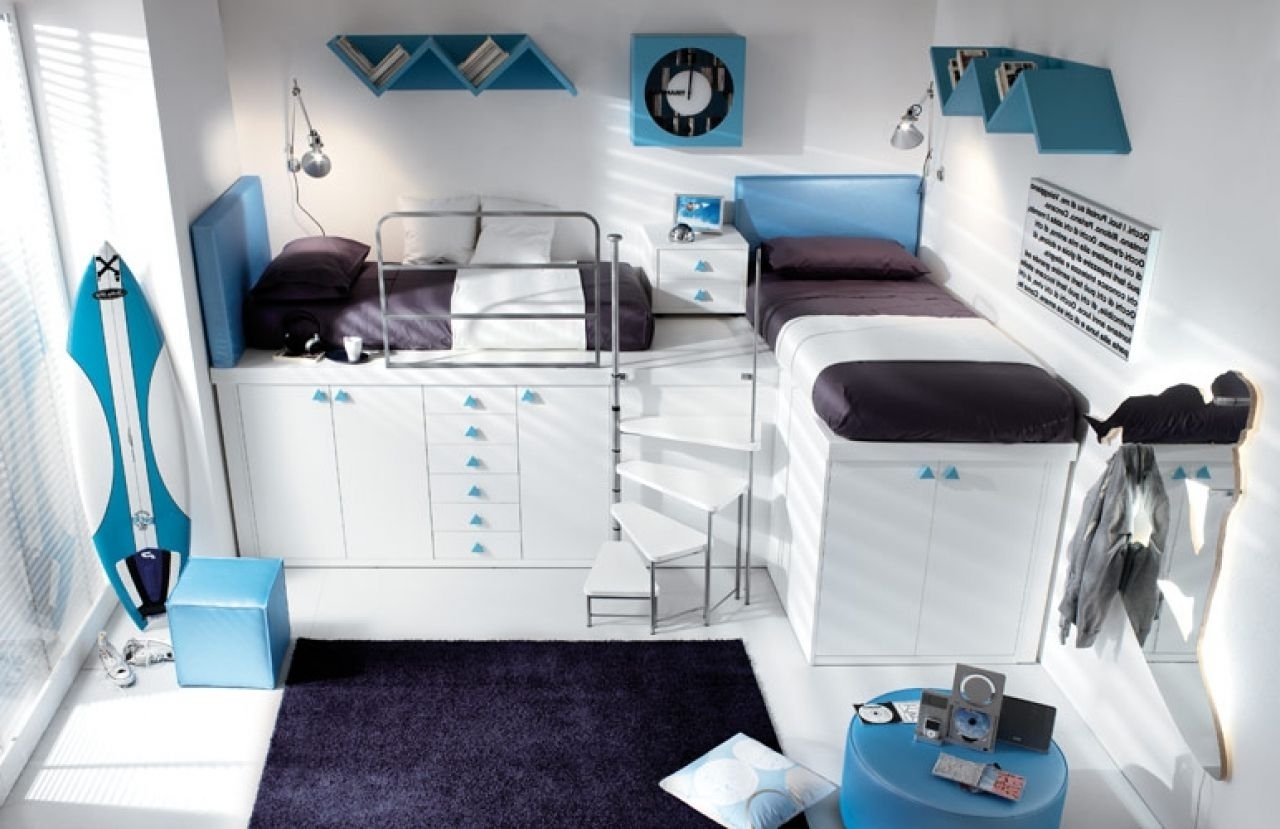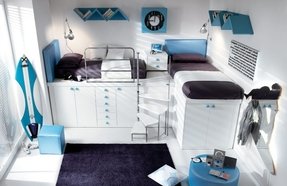 Being a good option for a child's bedroom, this white bunk bed set offers impressive functionality. Entered by stairs, it towers over a wardrobe for clothes or books and papers.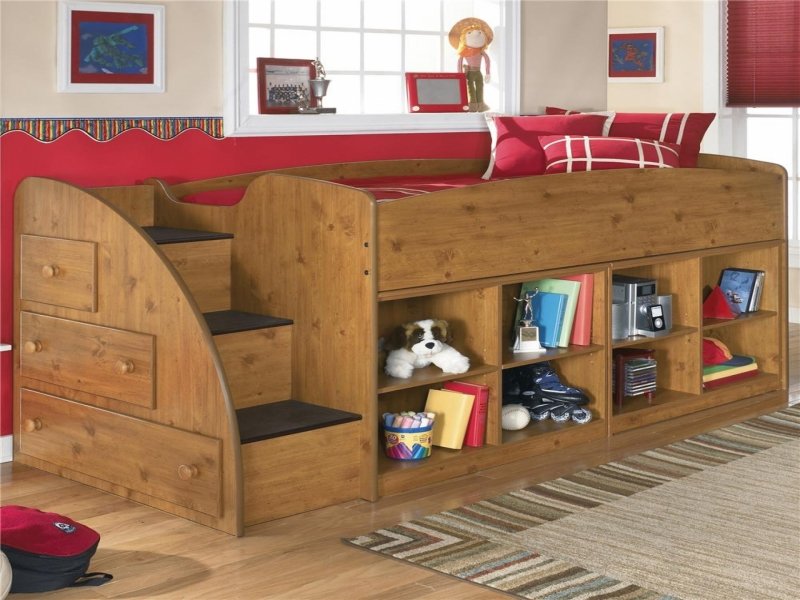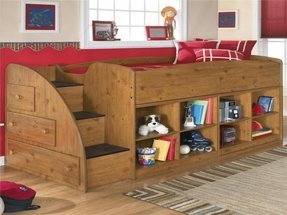 A comfortable bunk bed with secured sides that prevent you from falling while sleeping. Constructed of hardwood, the bed offers 1 built-in staircase with 3 storage drawers, and 8 open shelves for decorations.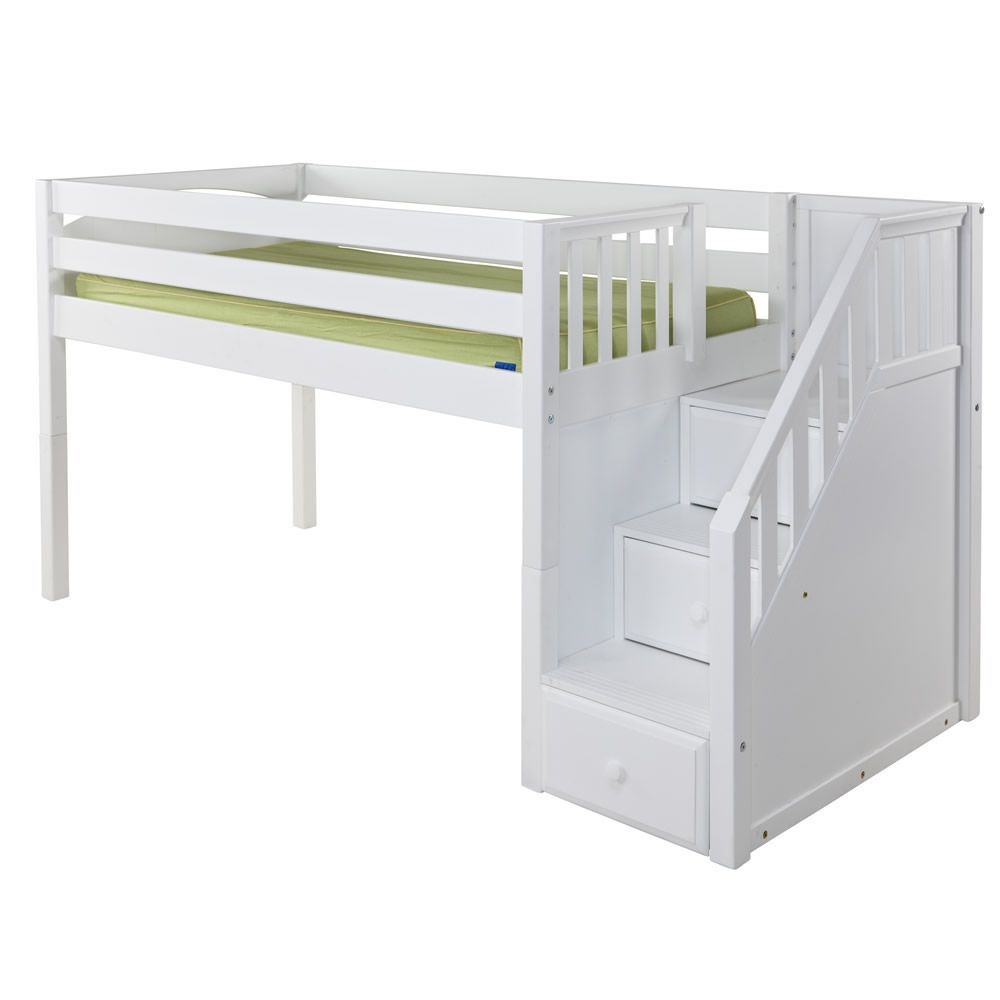 Such a low bunk bed on a raised platform, with built-in stairs here, security is the most important thing. Also used materials. These, including white varnish, are accepted by all recipes. Simple protection also at the top, in the form of a wooden handrail.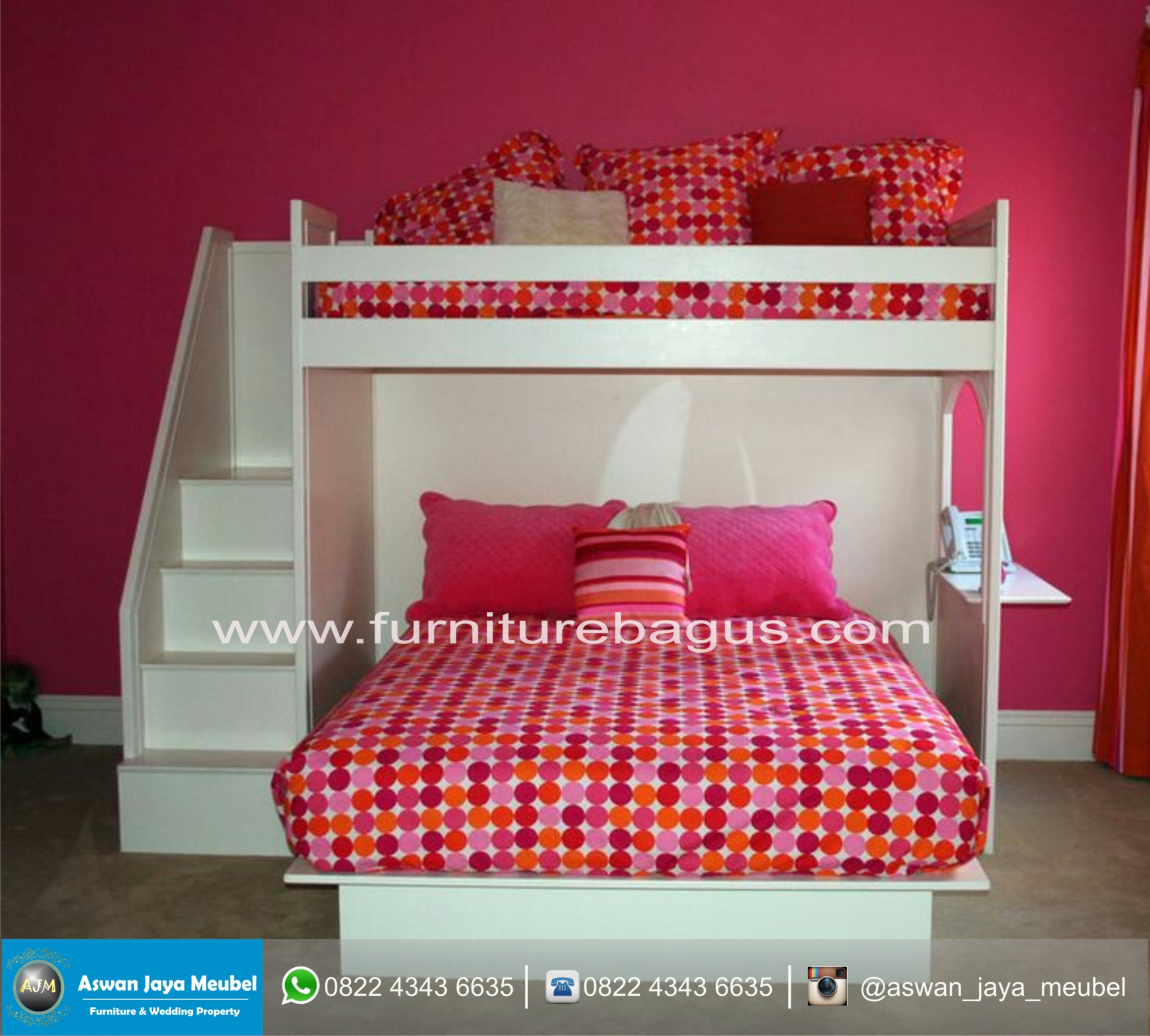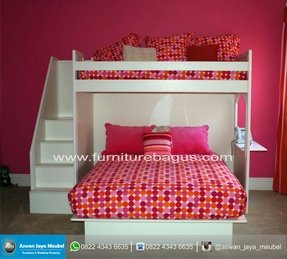 Entered by side stairs, this low bunk bed features a functional storage space underneath the twin bed's surface. It comprises 6 drawers and 3 open shelves. Ideal to store books, notes and school accesories.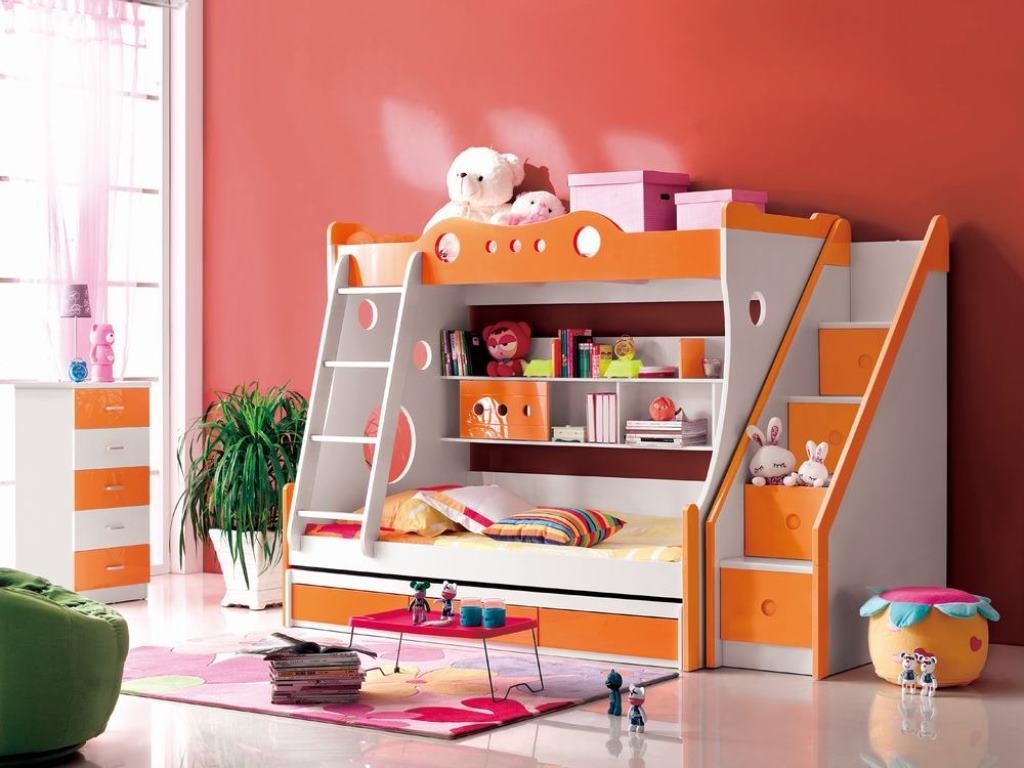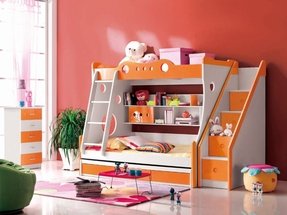 Purchasing Appropriate Children's Bunk Beds -childrens bunk beds uk, childrens bunk beds with mattresses, childrens bunk beds with slide, childrens bunk beds with stairs, childrens bunk beds with storage, stunning Bedroom inspiring.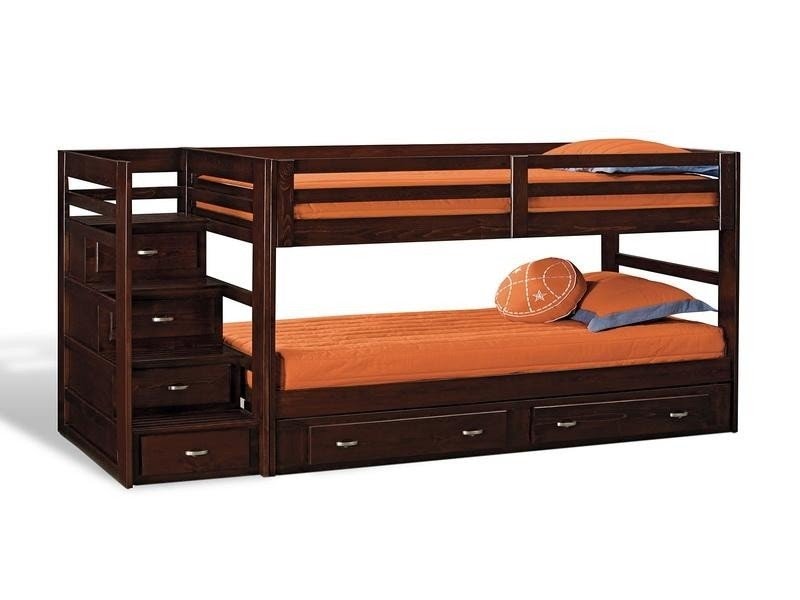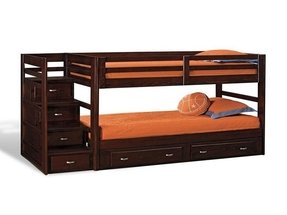 Low bunk bed with chest-of-drawers type staircase. There are two additional wide drawers underneath the bottom bed. Classic horizontal railing design. Finished dark wood, with silvery metal handles that provide some visual contrast.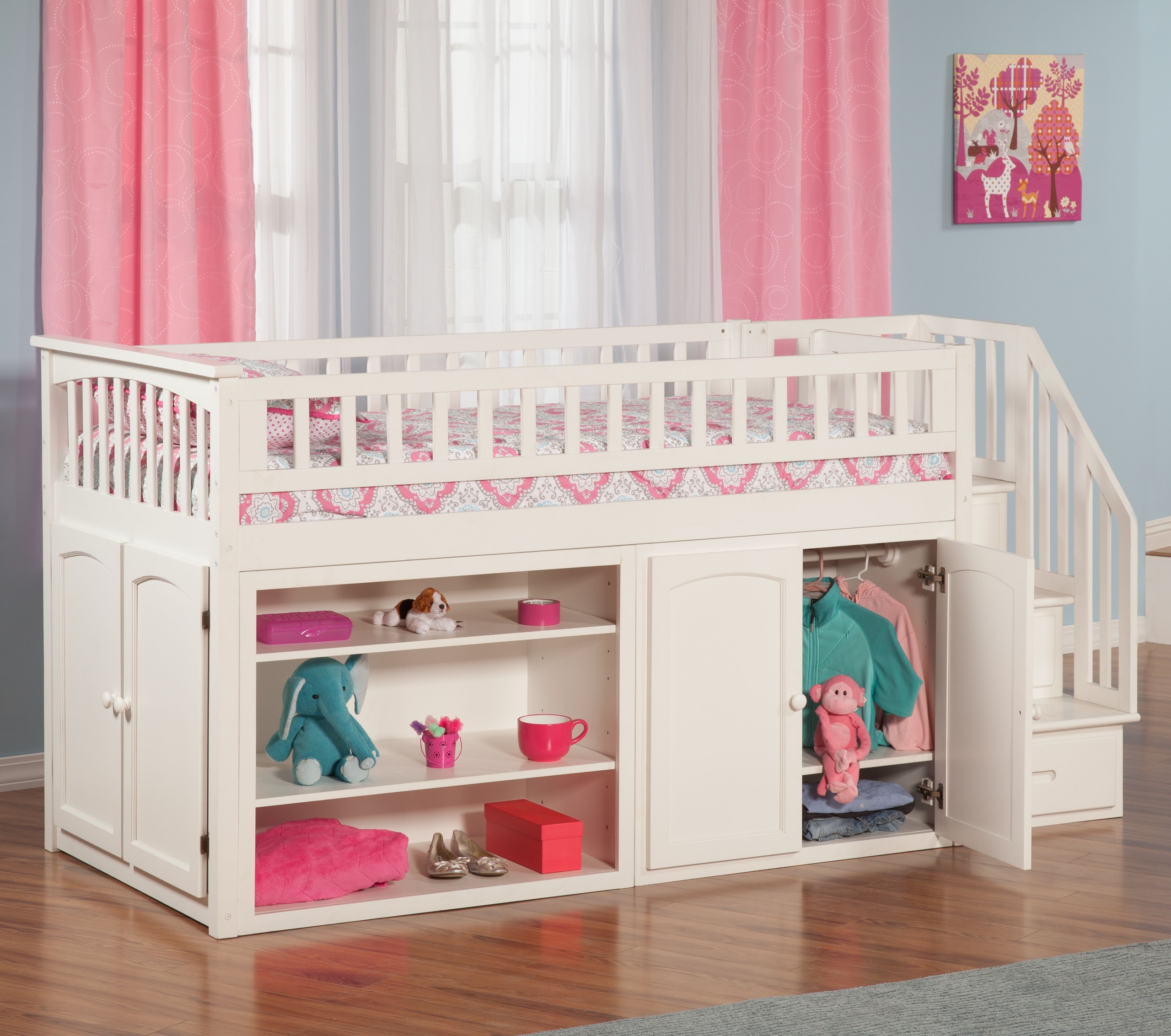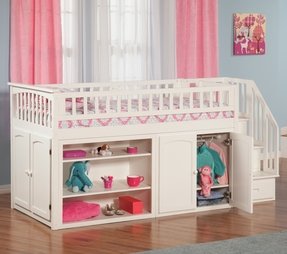 Plush teddy bears, decorations, favorite books and clothing, as well as pajamas, bed sheets and underwear - everything must have its place. It will be wisest to include them in drawers and cabinets embedded in a white, high wooden low bunk bed with stairs.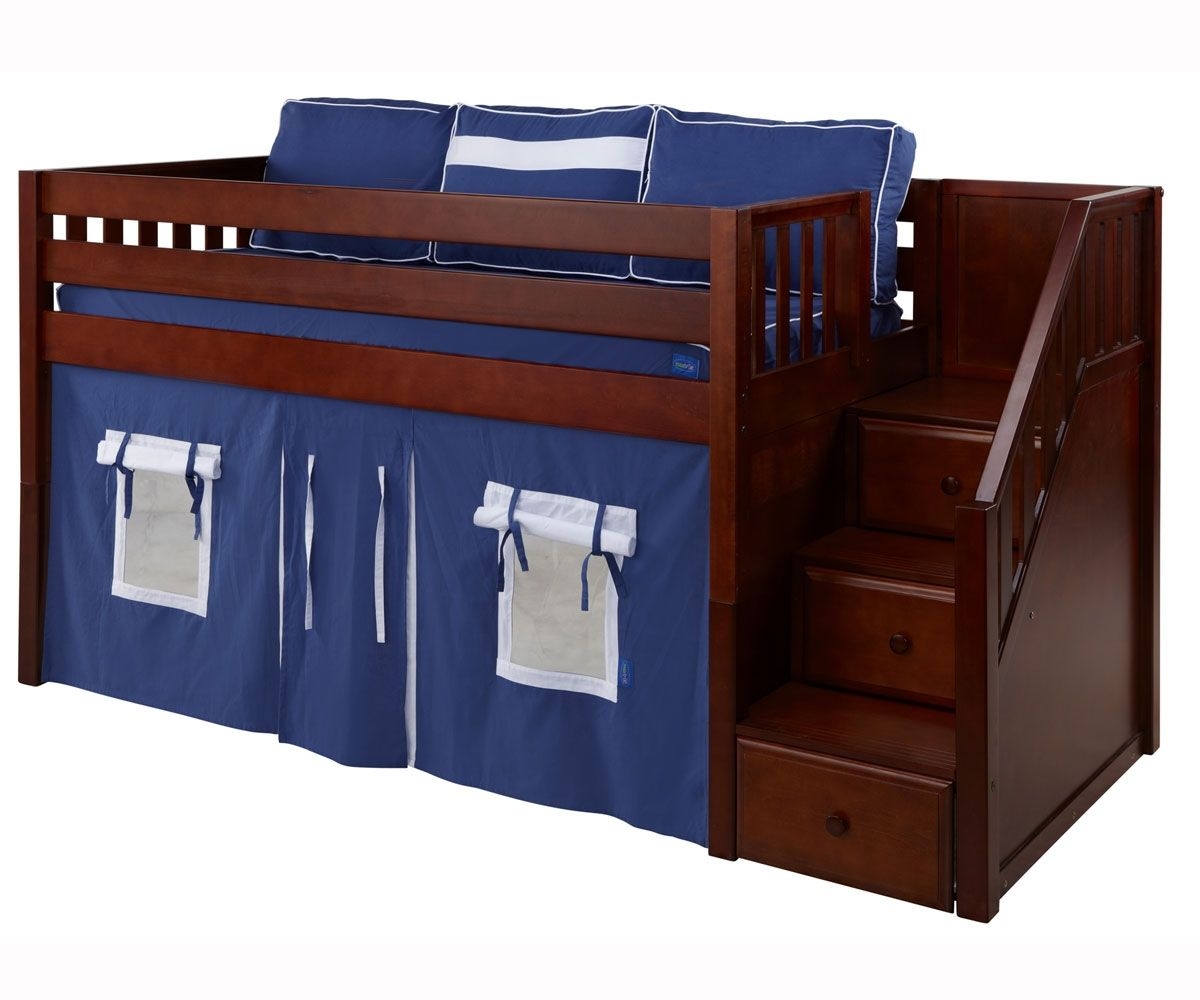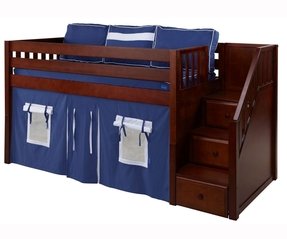 White bunk bed with stairs and dresser, and drawers within stairs. Low upper bed, appropriate even for toddlers. Lovely pops of colour provided by lavender purple and pink knobs and stairs tops. Great in small rooms.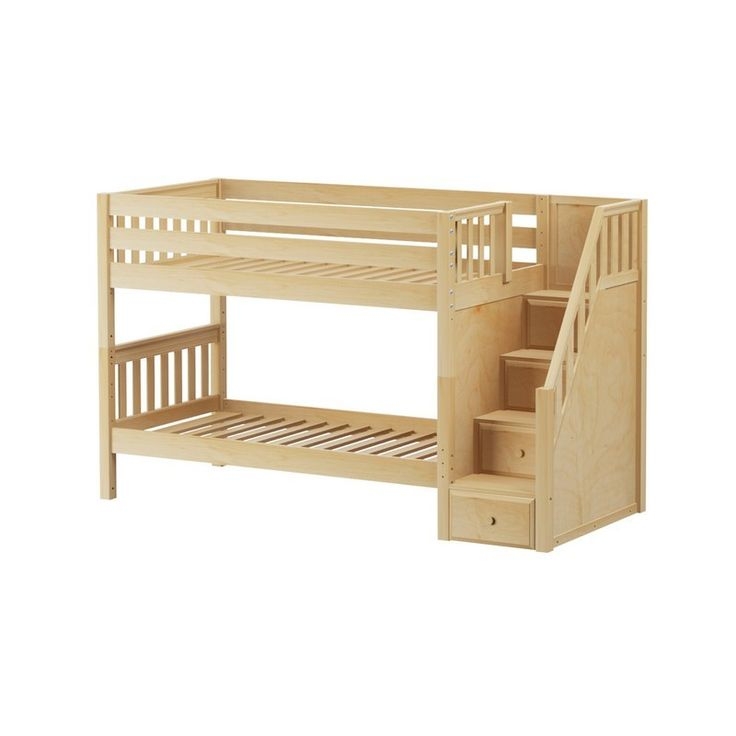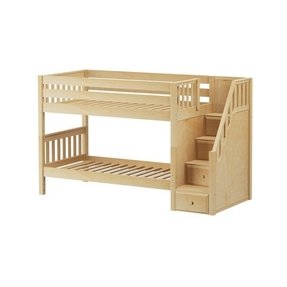 I am a big fan of natural finished on furniture, because I can paint them on every color. This low bunk bed has the stair case, storage spaces and well made construction.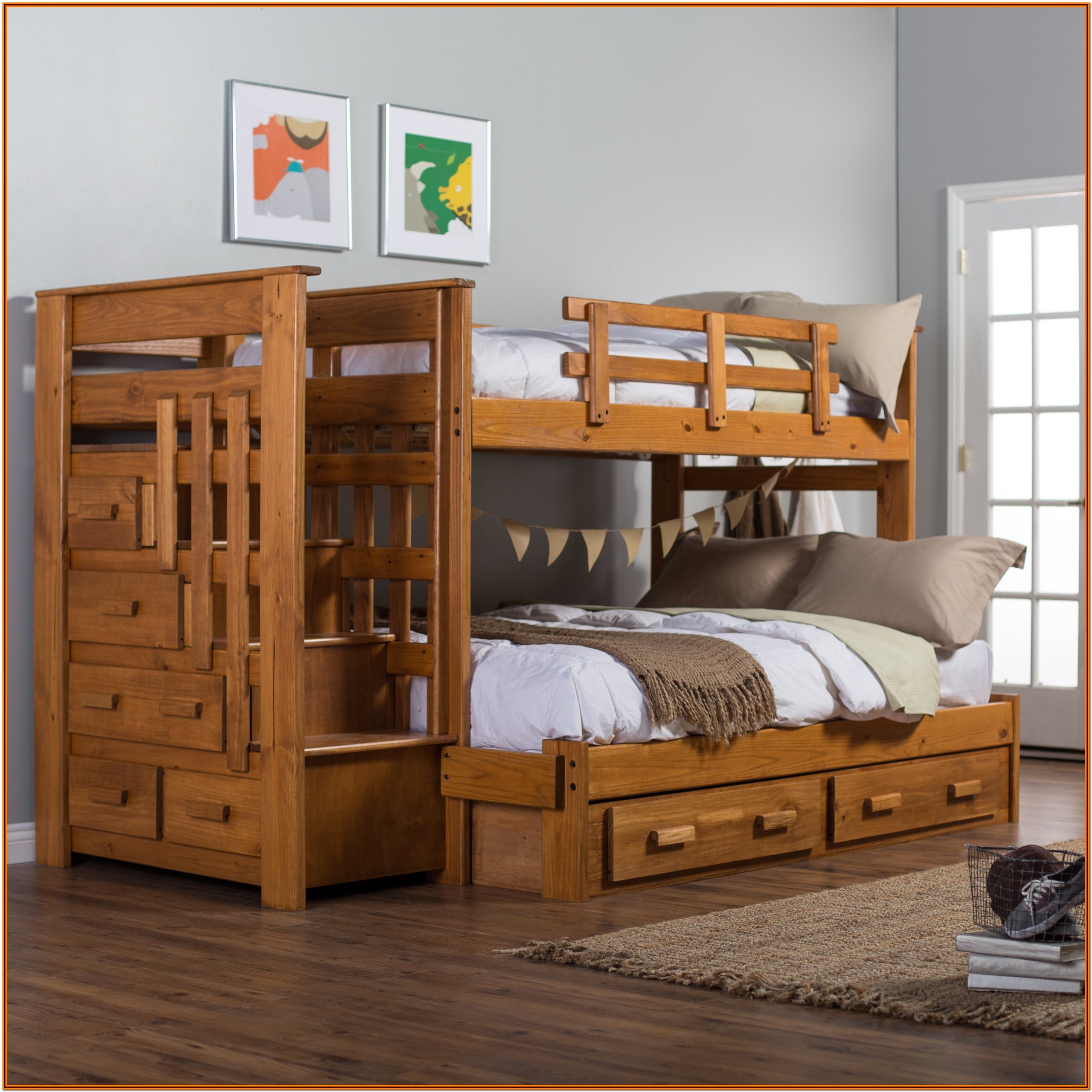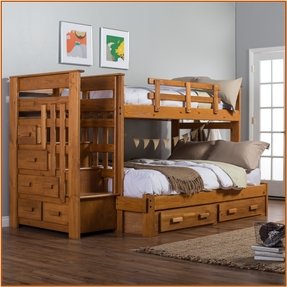 Space to sleep, it also becomes a space to store, not only children's dreams but also a heap of their things. The classic low bunk bed with stairs was made of pine wood and finished with warm honey varnish. Plenty of drawers and comfortable stairs.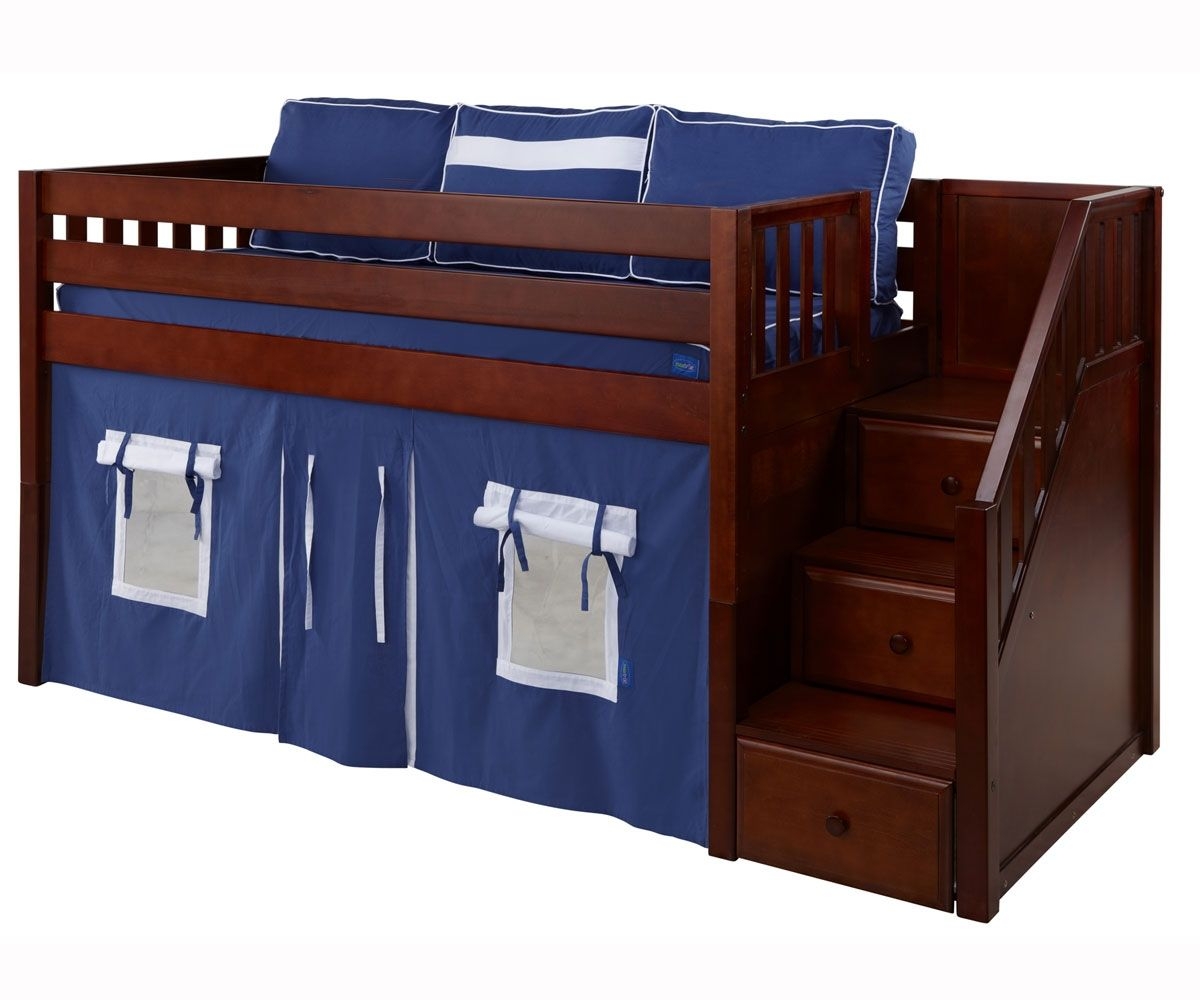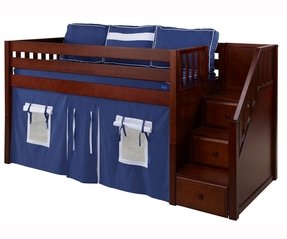 low loft bed with stairs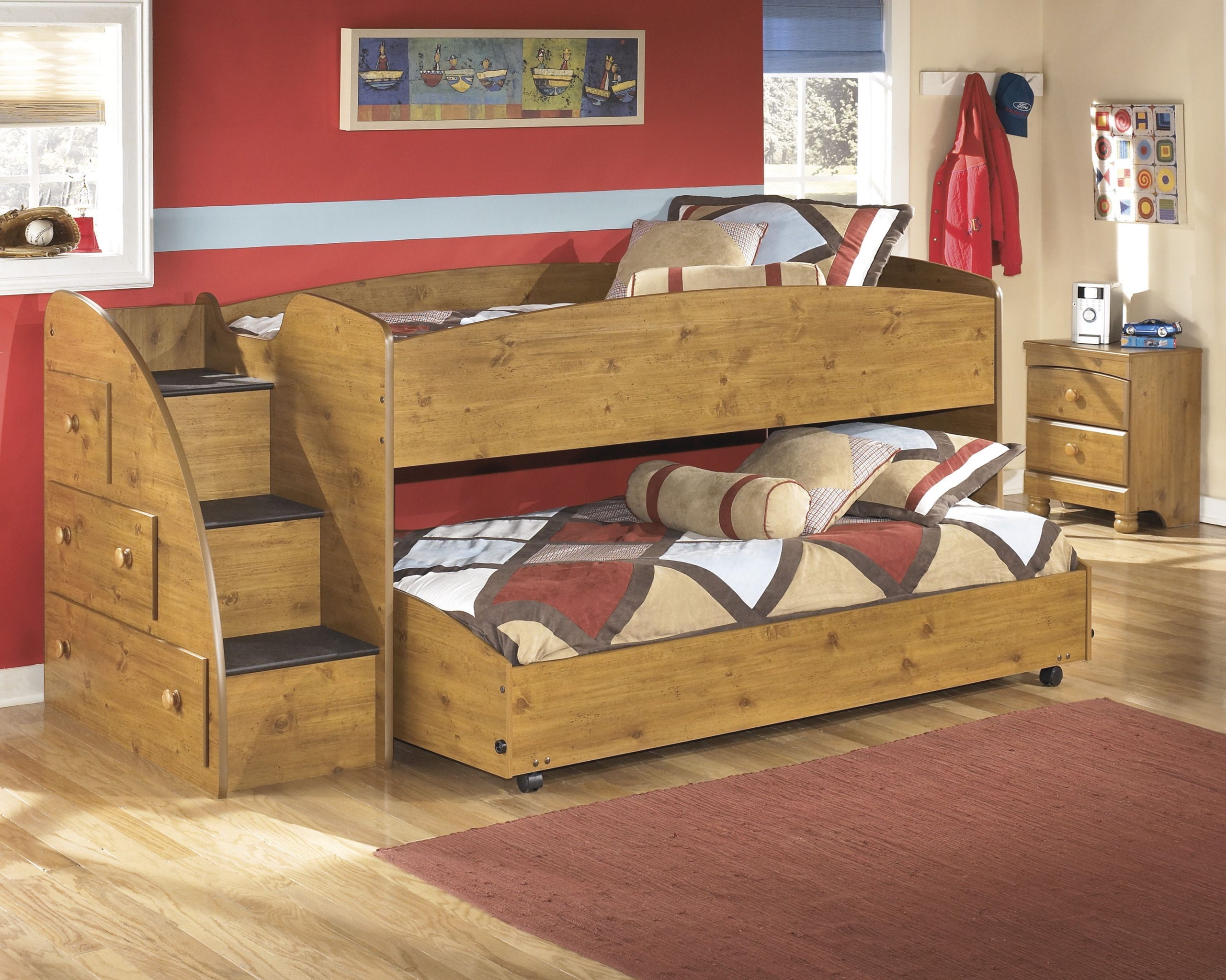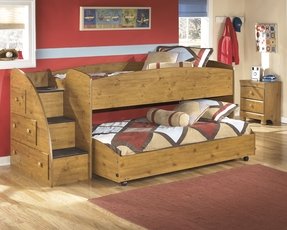 The low bunk bed with stairs is a great combination of space for rest and storage. The construction made of durable wood is stylish and very reliable, making it suitable for children's room. Beautiful color captivates.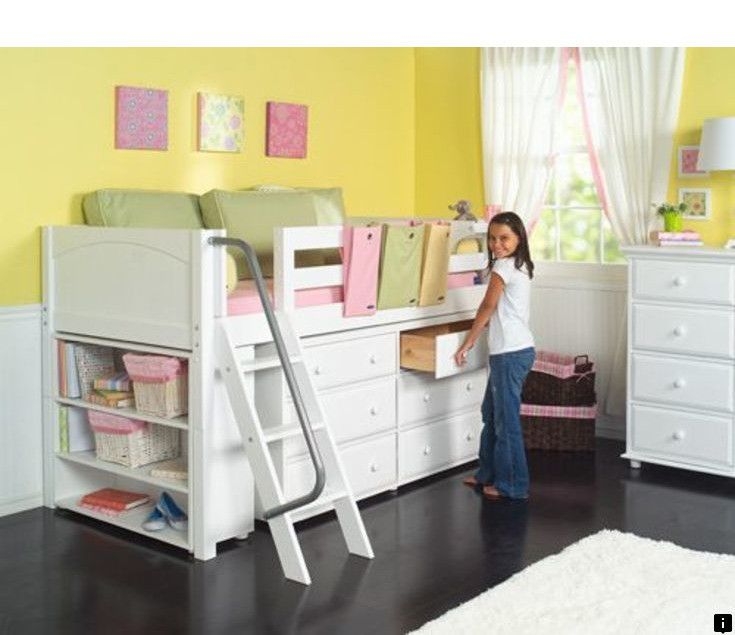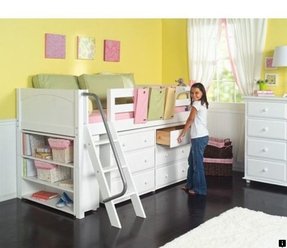 The kids bedroom need to have many spaces for toys, books and clothes, with comfy place to sleep. The loft style bed is an excellent idea for small rooms. This one features the stairs and white, lovely color with pastel accents.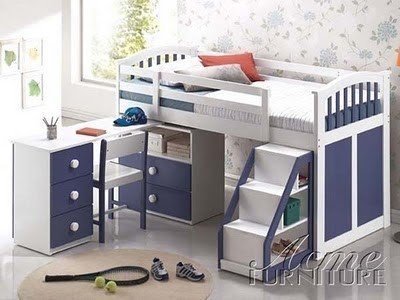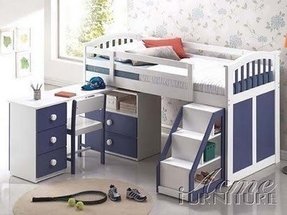 Love the detachable / modular stairs with storage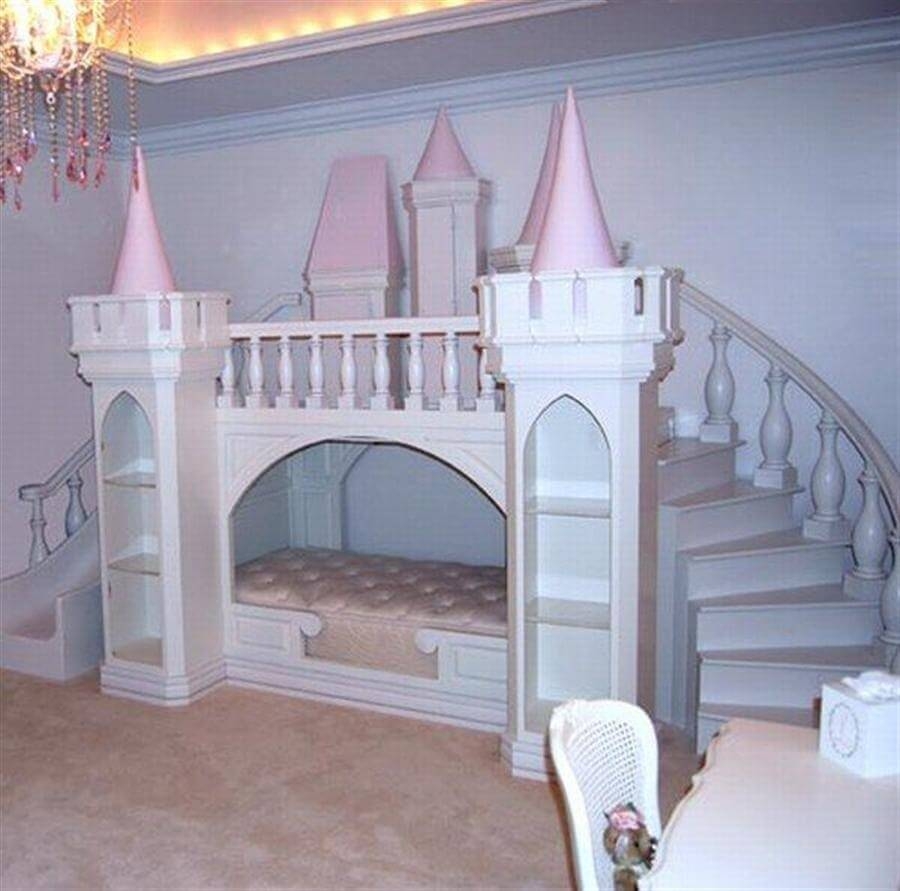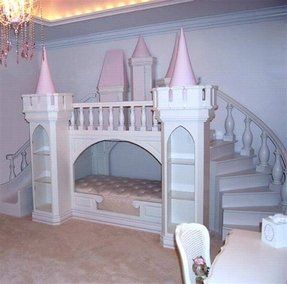 How adorable is this bed? I love that the bed is down low with the play area in the loft.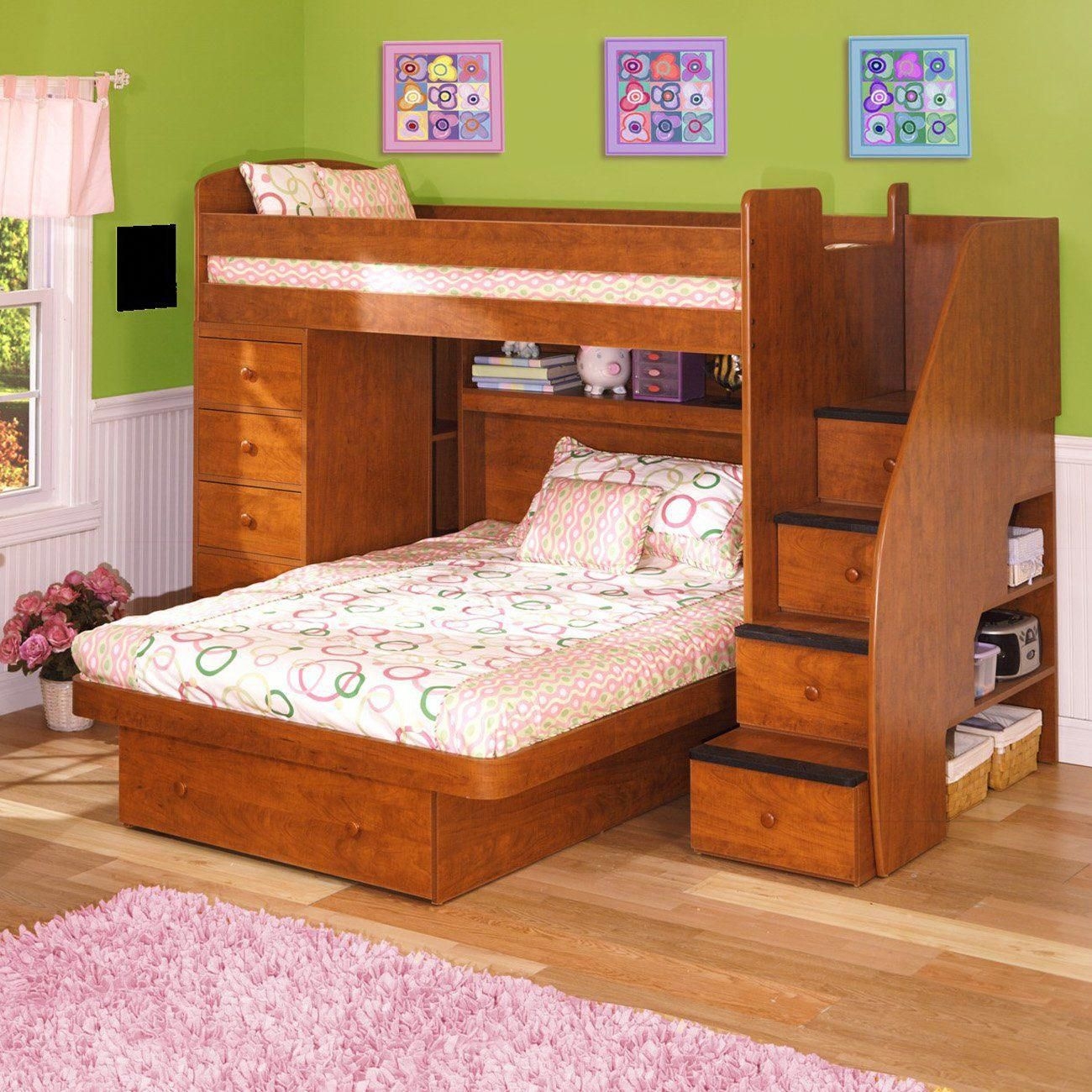 Want for your kids to sleep safe and soundly? Such low bunk beds like those will, surely, help you to achieve this goal. Constructed of sturdy wood, the combo features numerous drawers with pull-knobs, open shelving, a built-in staircase, and a properly secured top bunk.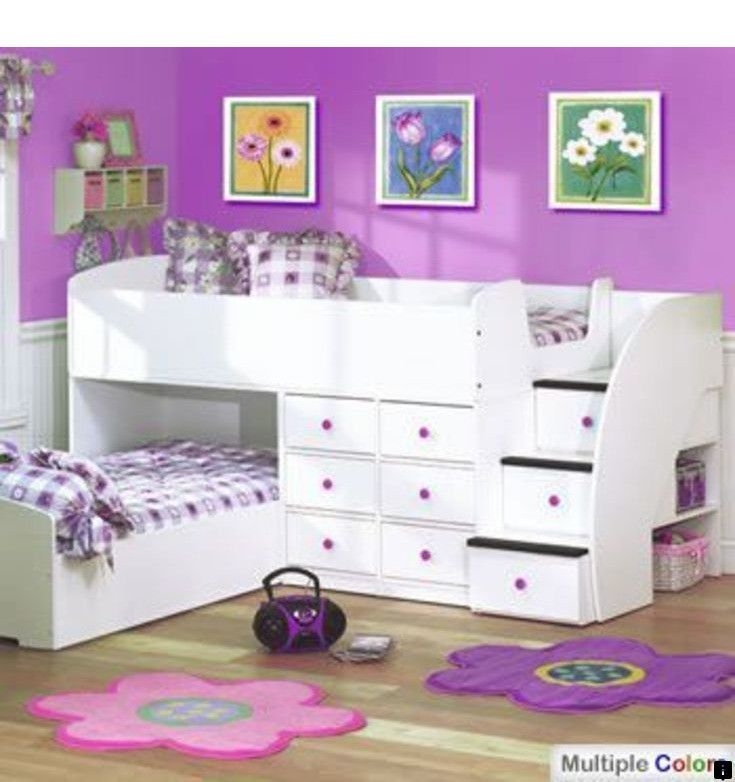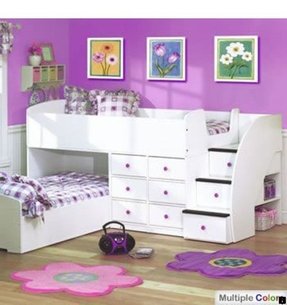 Bunk Beds and Loft Beds for Toddlers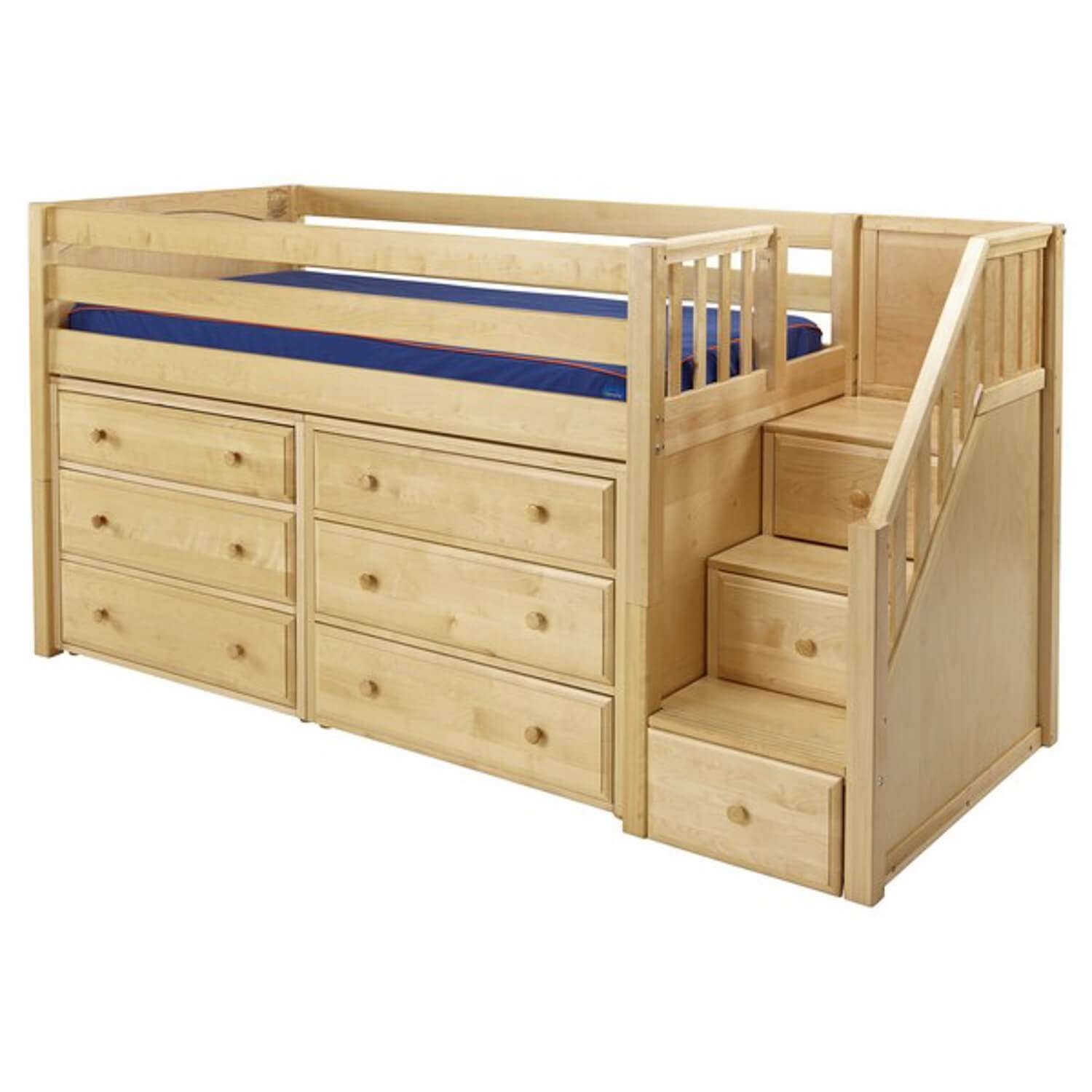 With this sturdy piece of furniture, your little ones will have a comfortable and stylish place to sleep. Crafted of hardwood in natural finish, the bunk bed includes a built-in staircase with 3 drawers, 6 larger storage drawers, and a properly secured top bunk.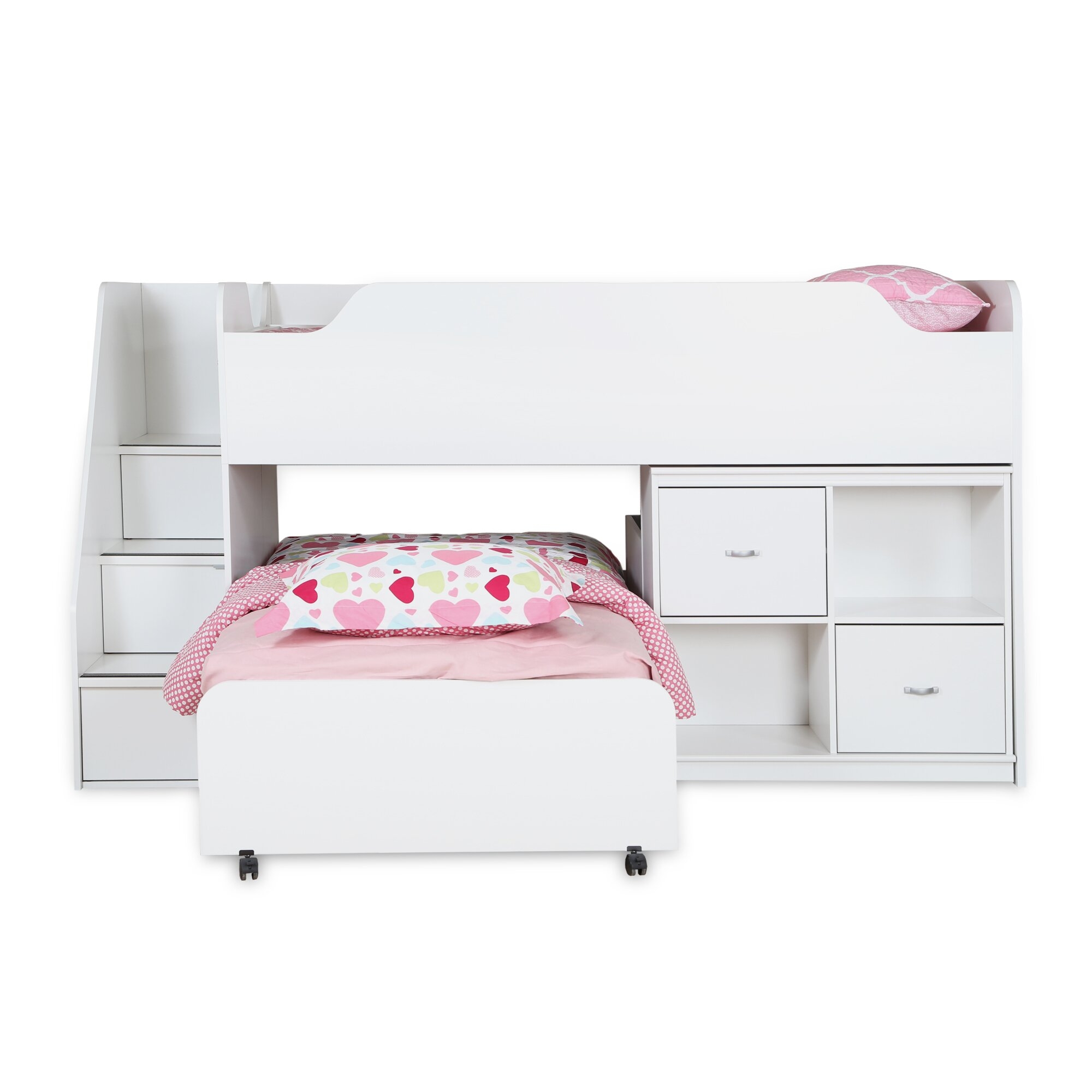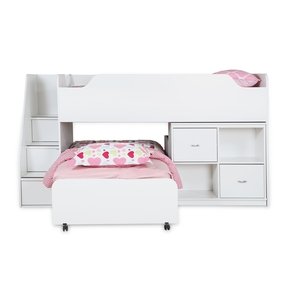 Mobby Twin Loft Bed with Trundle and Storage Unit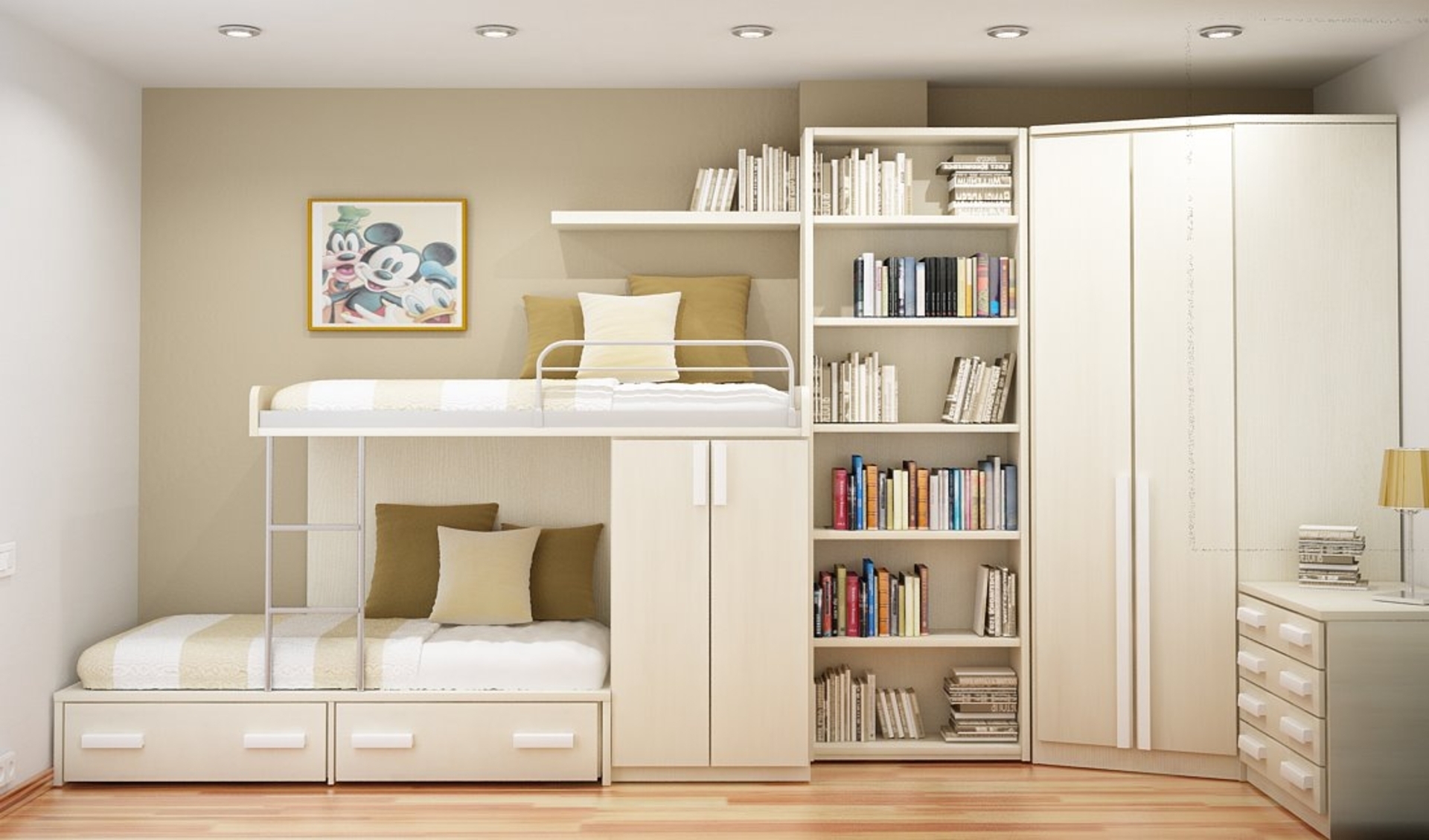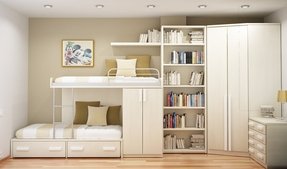 Beautiful, bright colors and a low staircase - great idea!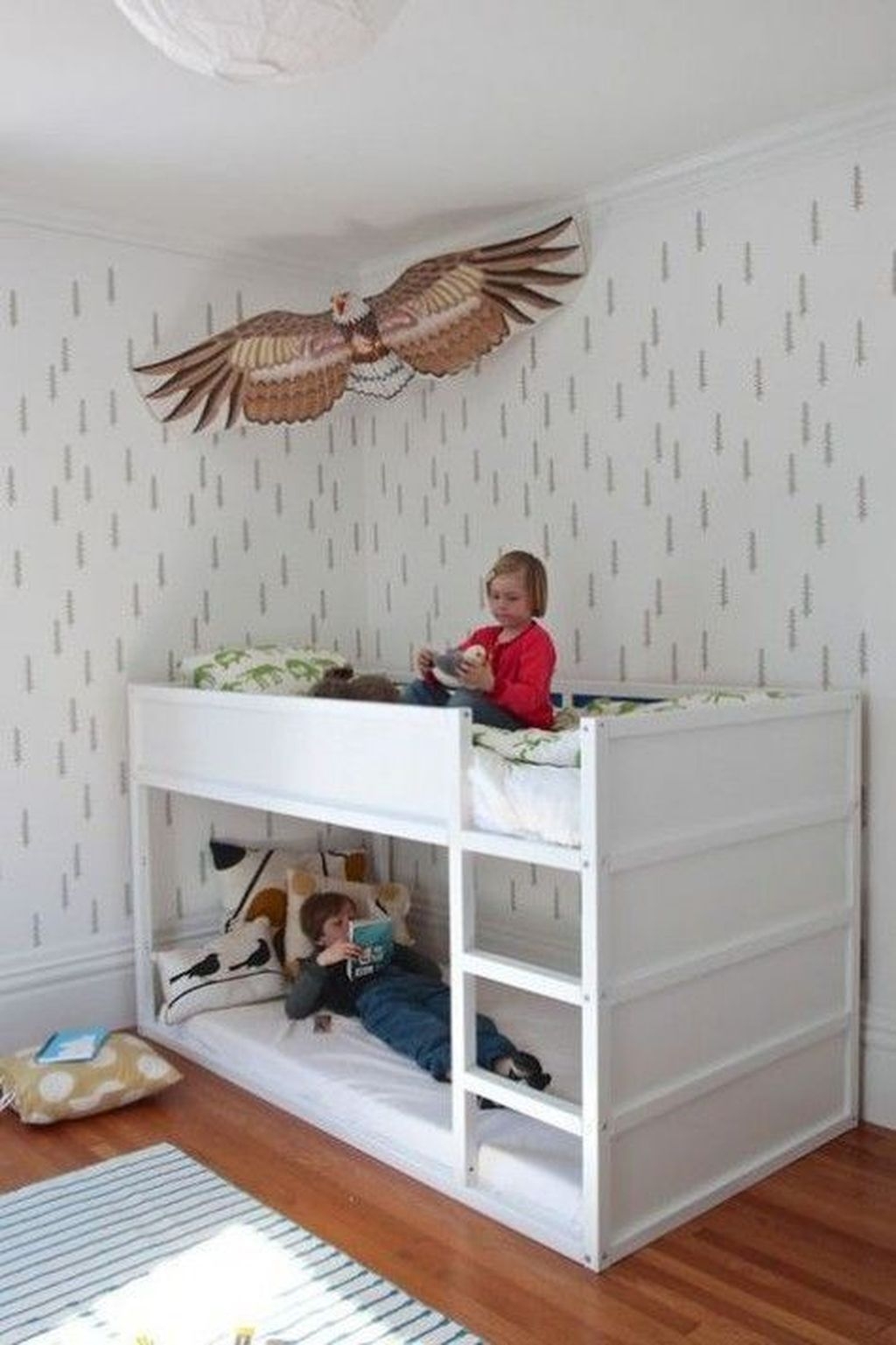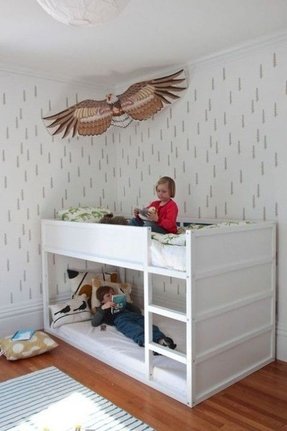 Low profile bunk beds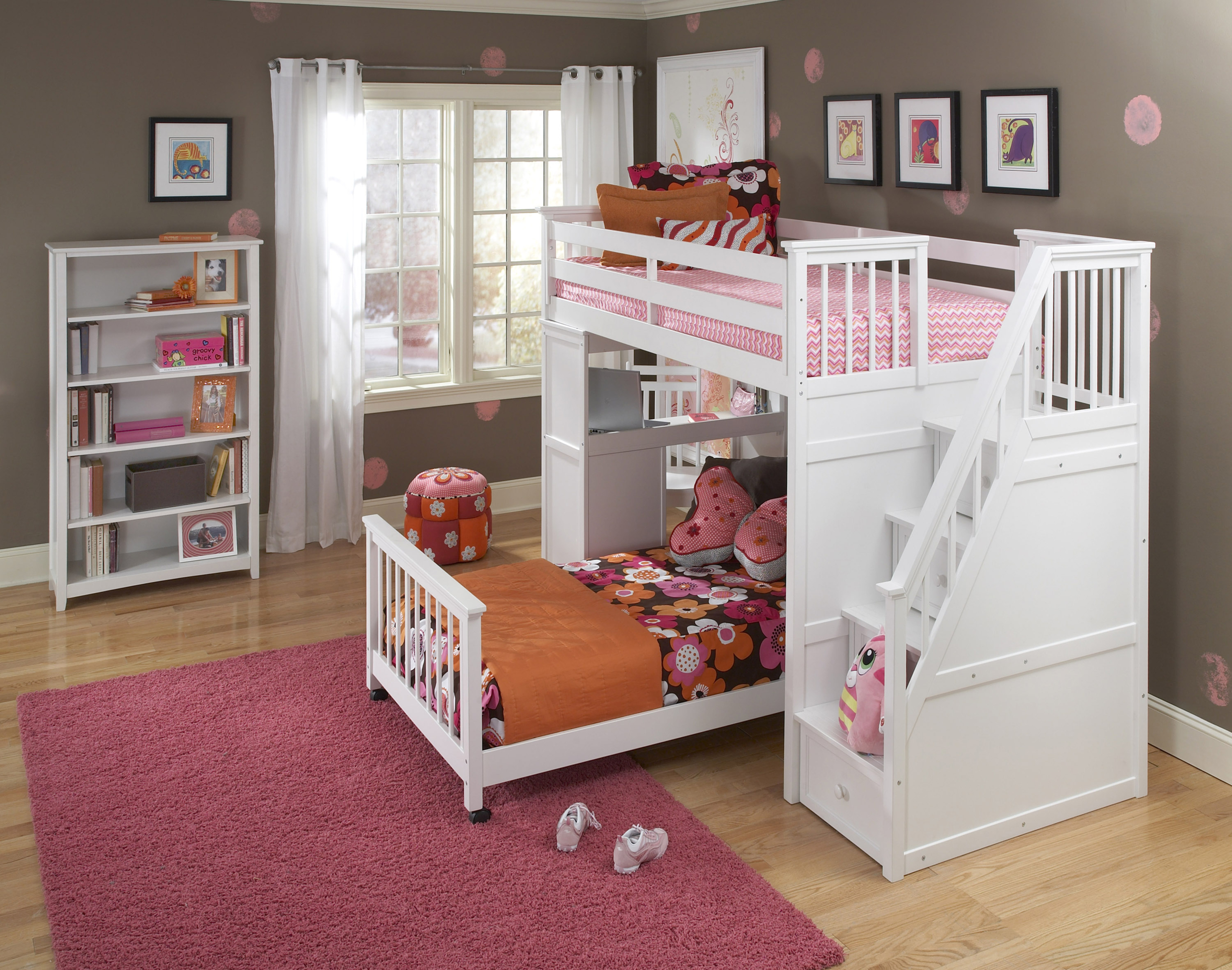 Loft bed made of wood. Base is fitted with a lot of drawers in various sizes for storing clothes and other needed items. Provides space saving in the kid's room and others interiors as needed.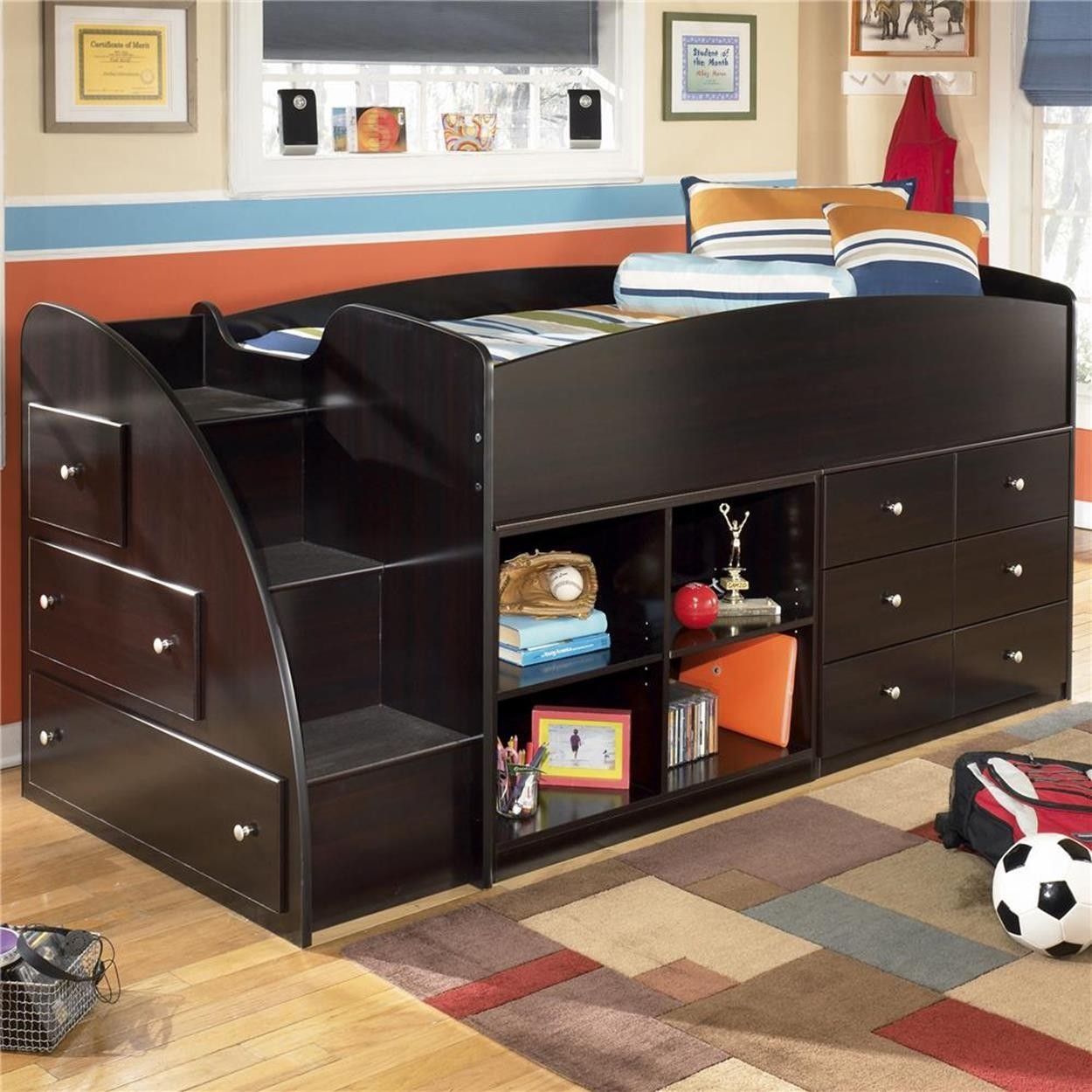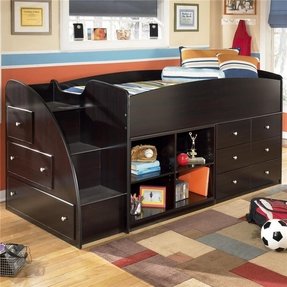 Embrace Loft Bed with Dresser & Bookcase | Bedroom Furniture, Beds | Ashley Furniture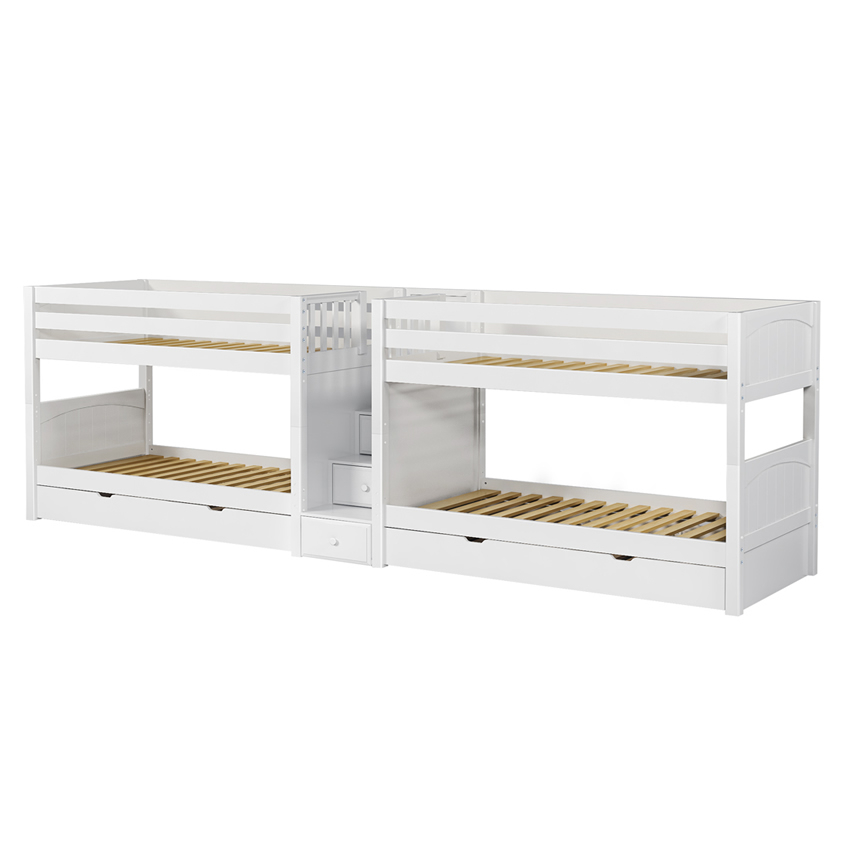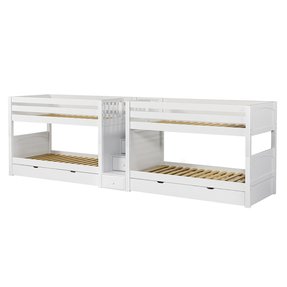 14-WONDERFUL-WP.jpg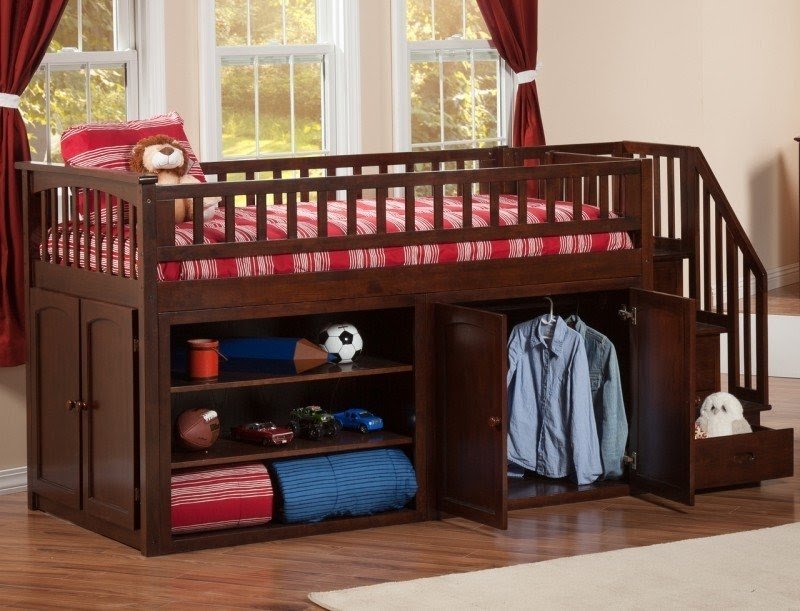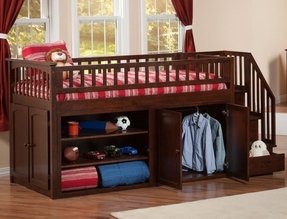 Choose a truly practical piece as a sleeping solution for your kid's room with this amazing, low stair bunk bed that comes with some extra storage tucked away in the bottom part of its structure, perfect for clothing.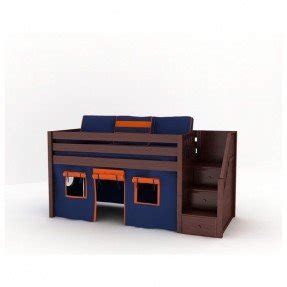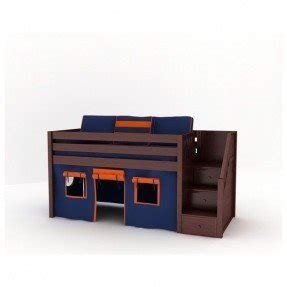 Enchanting with its multicolour finish, this low loft bed with a staircase on end curtain will create a lovely environment for your young child, comprising a place to rest and play in one item. The twin bed towers over a cool playhouse.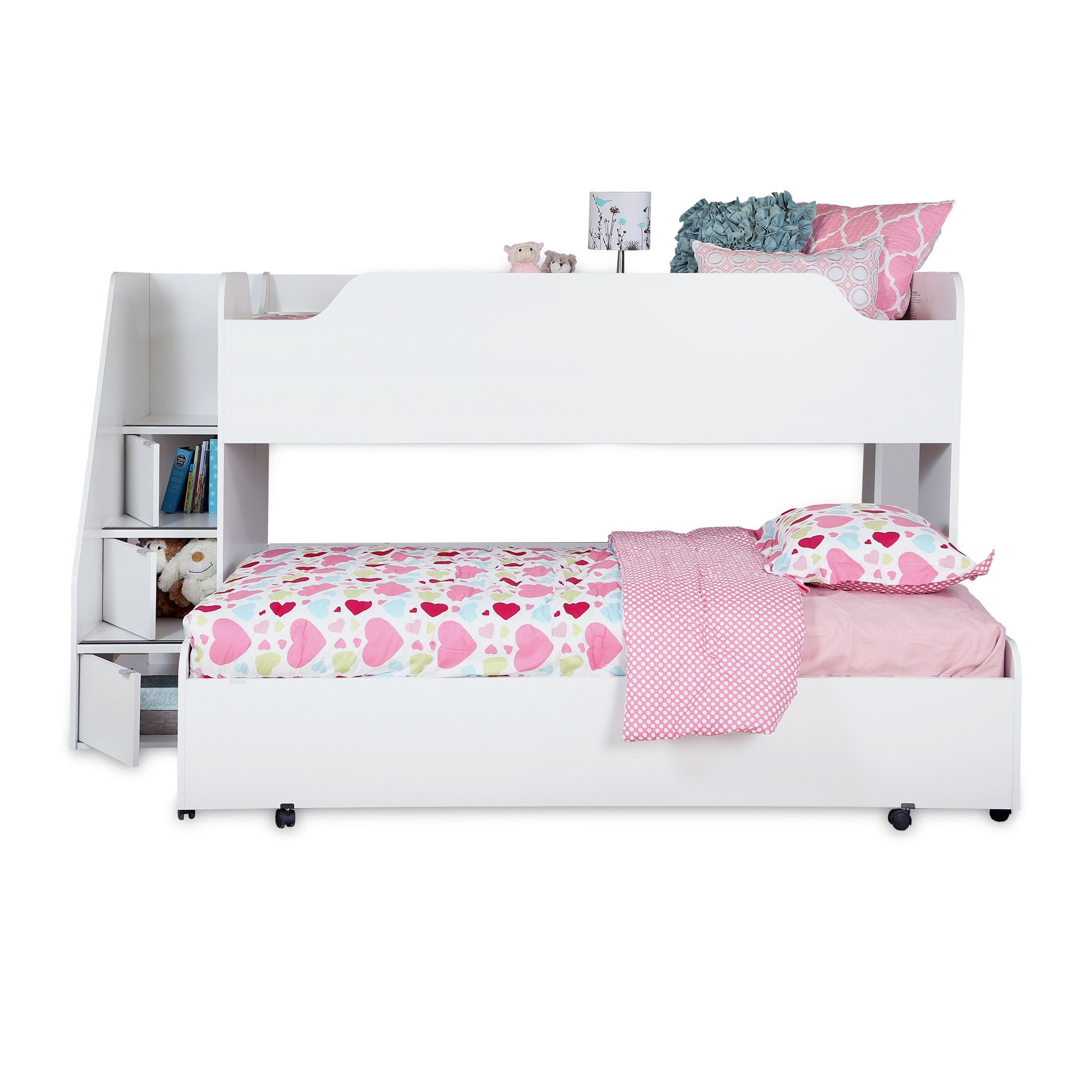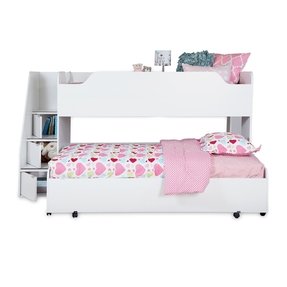 Mobby Twin Loft Bed with Trundle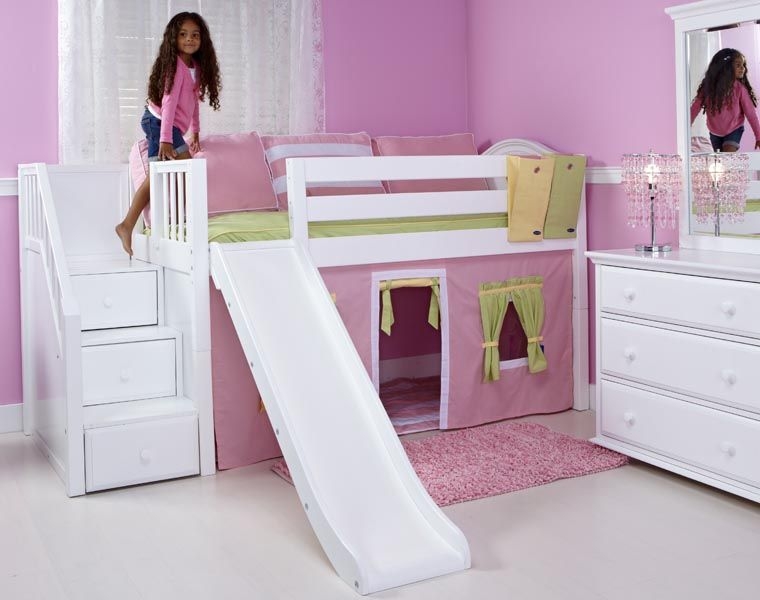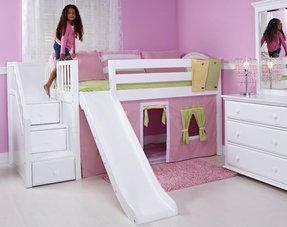 Matrix low loft bed with stairs and slide... Love!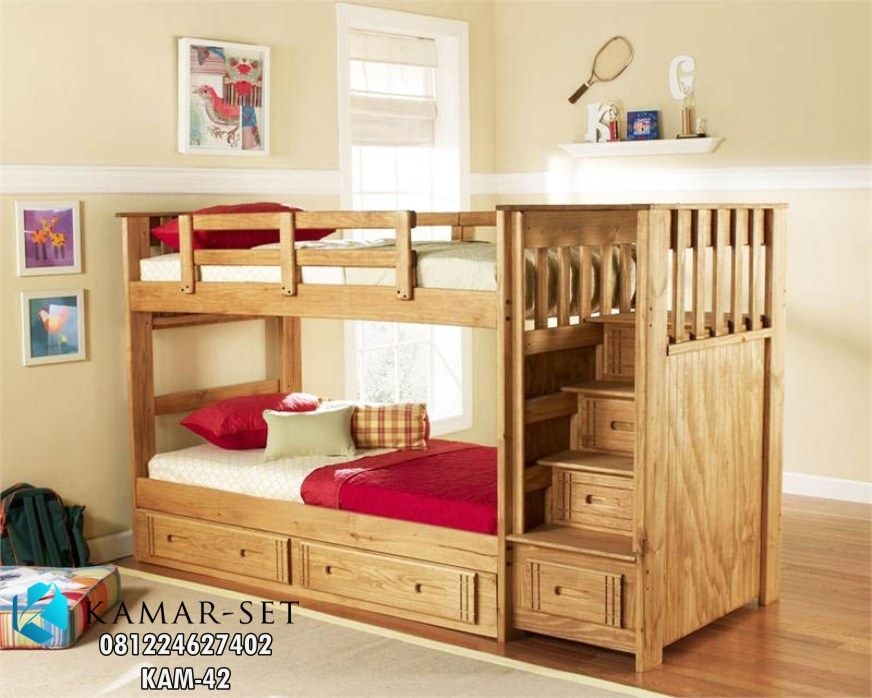 Enhance your bedroom with practical solutions and durable wood construction, deciding on this double bunk bed with built-in staircase and 3 storage drawers. The bottom part moves on functional caster wheels.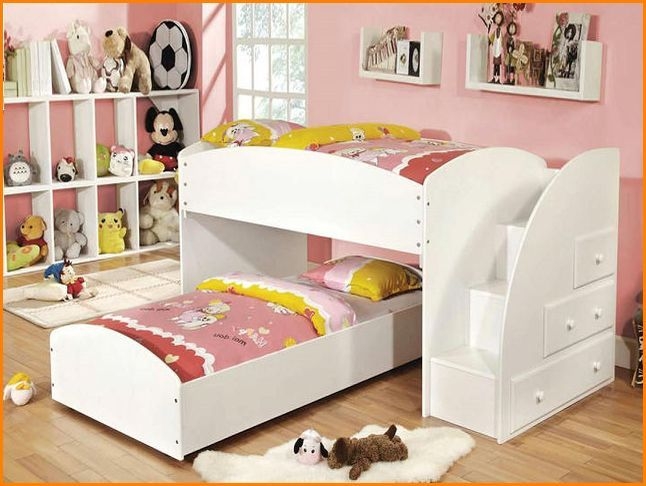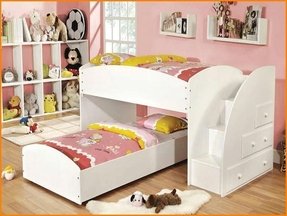 ... bunk beds l shaped bunk beds uk images l shaped loft beds loft beds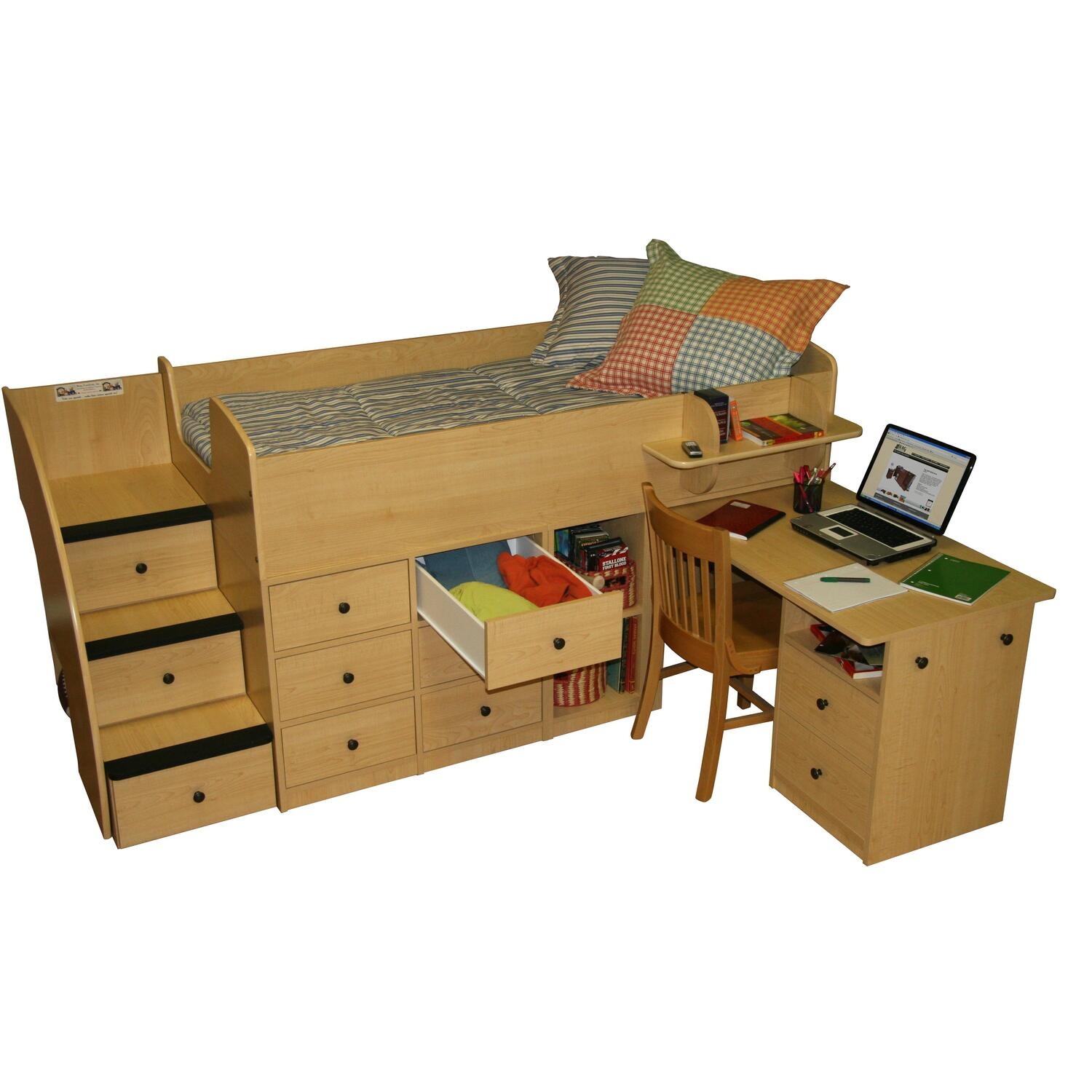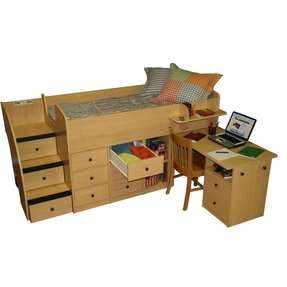 Stylish and practical, designed for traditional interiors, this low loft bed can be a perfect proposition for your children's bedroom. The twin bed towers overs a pull-out desk and stairs.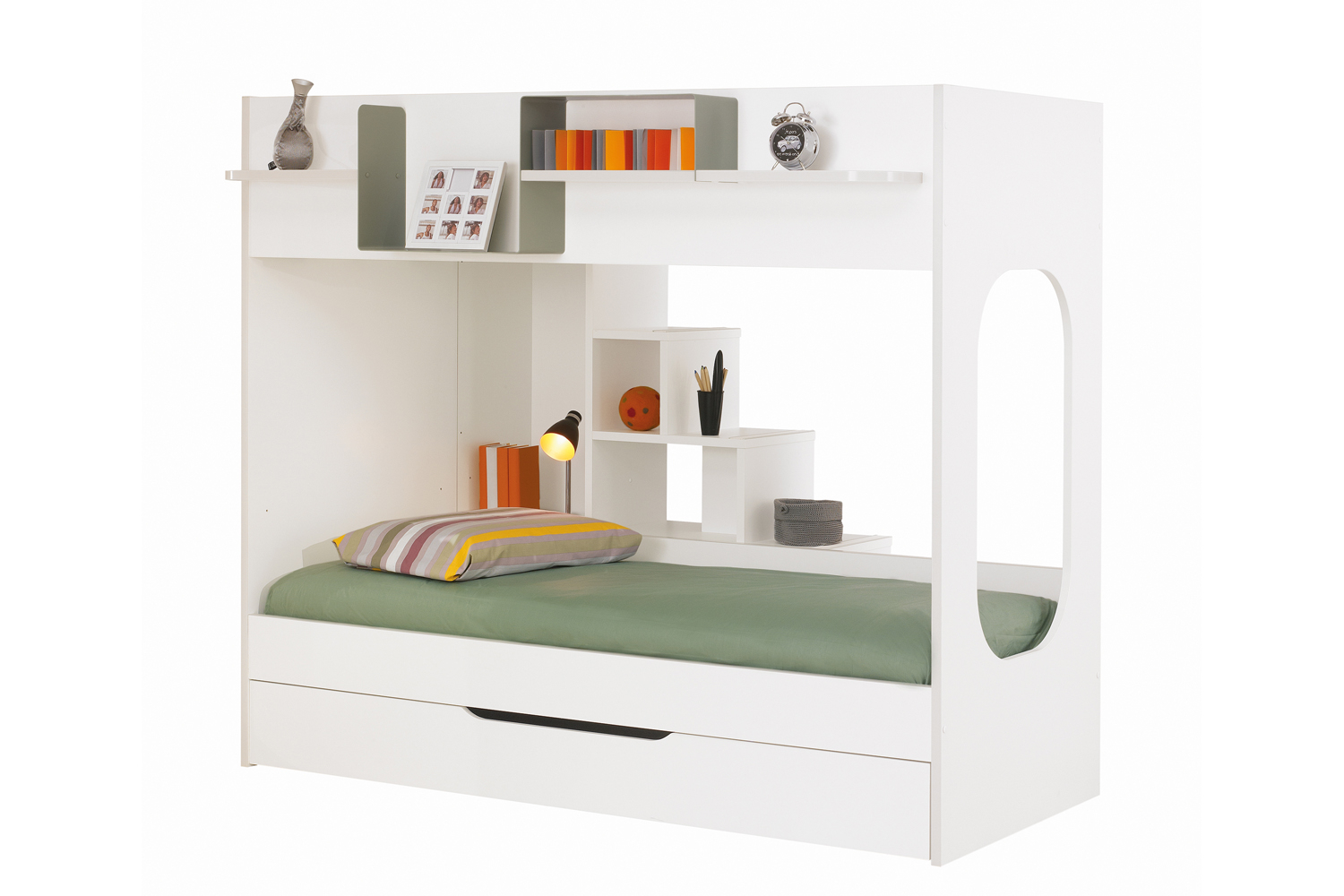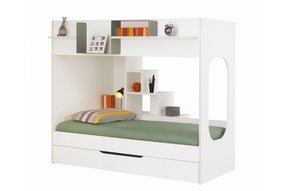 bunks with stairs behind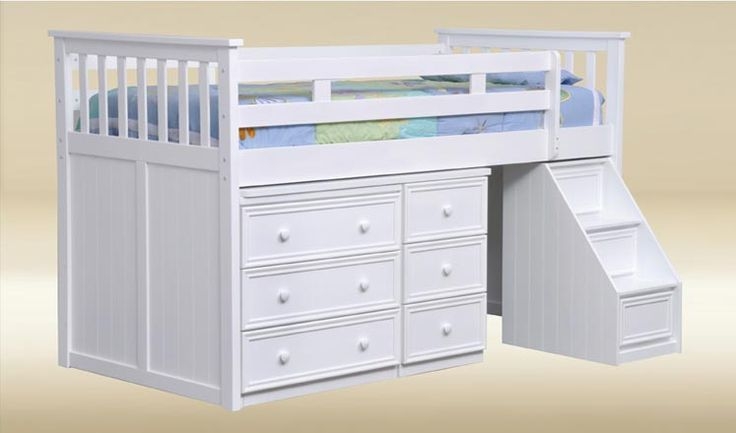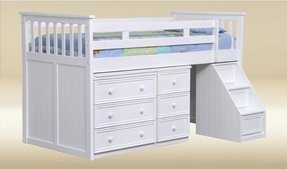 Bunk bed for saving space in kid's room, teenager's room and more. Construction is made of wood. Barriers and stairs for added safety. It is fitted with a lot of drawers for storing clothes and others needed items.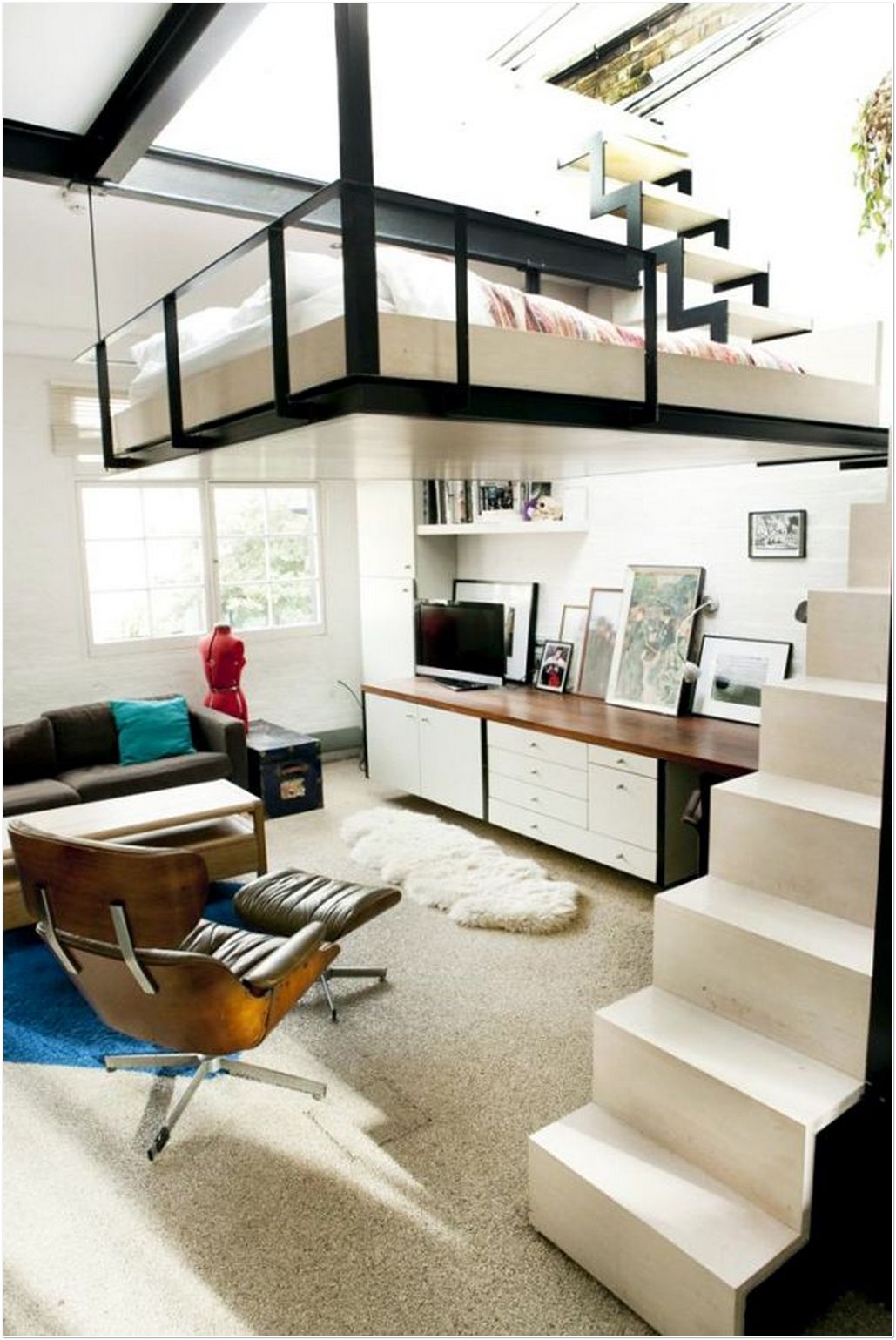 DIY Bunk beds with Stairs. This is what I think we are going to do if/when we let the boys share. Desmonds bed is already perfect for the bottom, so we will just need a top.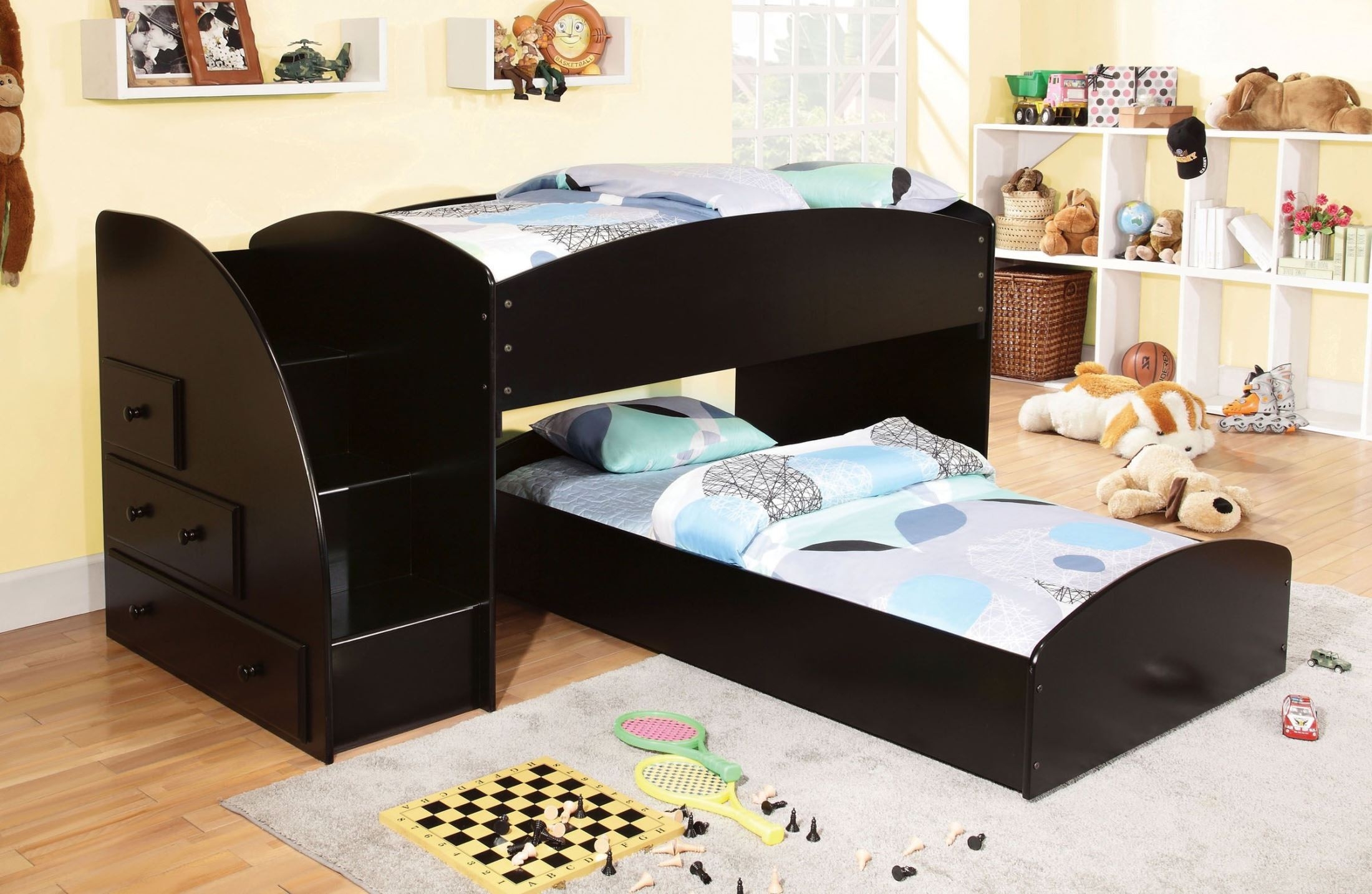 Vista Black Twin Bunk Bed with Steps | Junior Bunk Bed Chest Stairs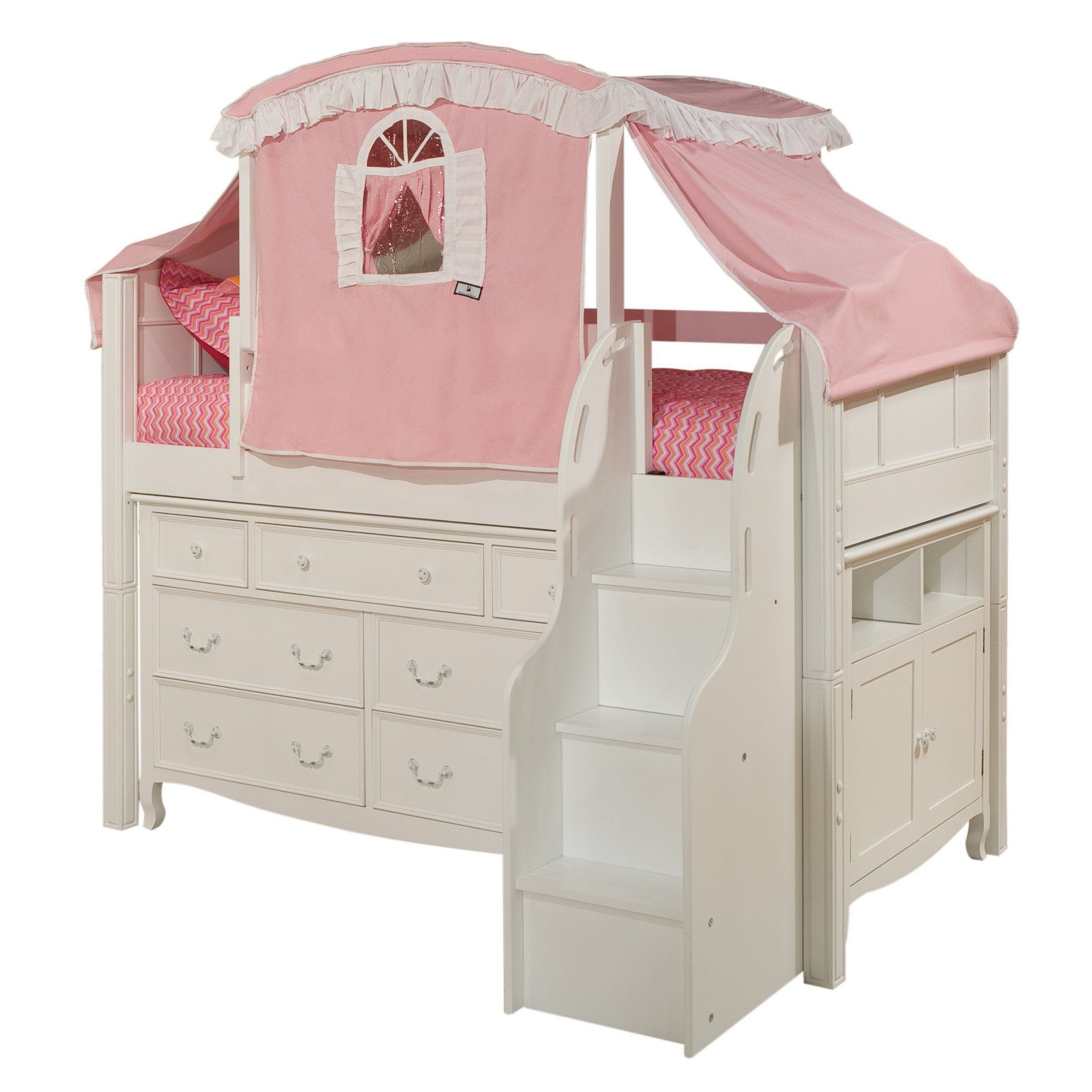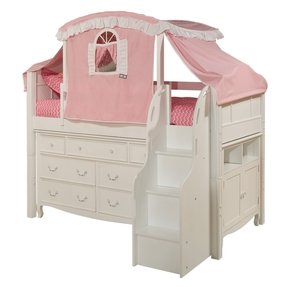 Emma Twin Loft with Storage Options, Bunk Beds, Furniture for Girls