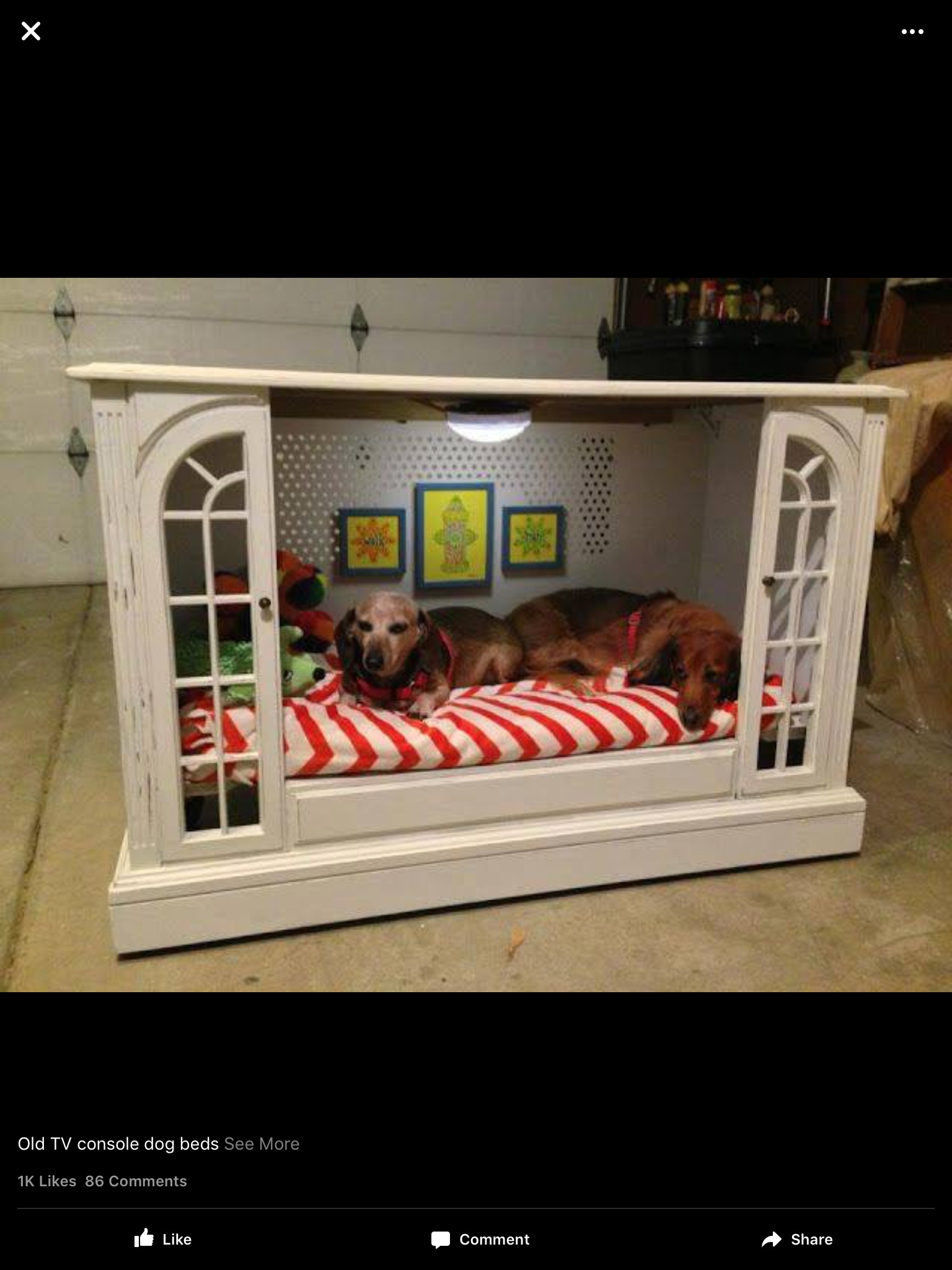 An indoor dog house that will make your beloved puppy very happy. Made of sturdy wood and covered in a bit distressed white finish, the house stands almost flat on the ground, and has a spacious inside with built-in lighting system.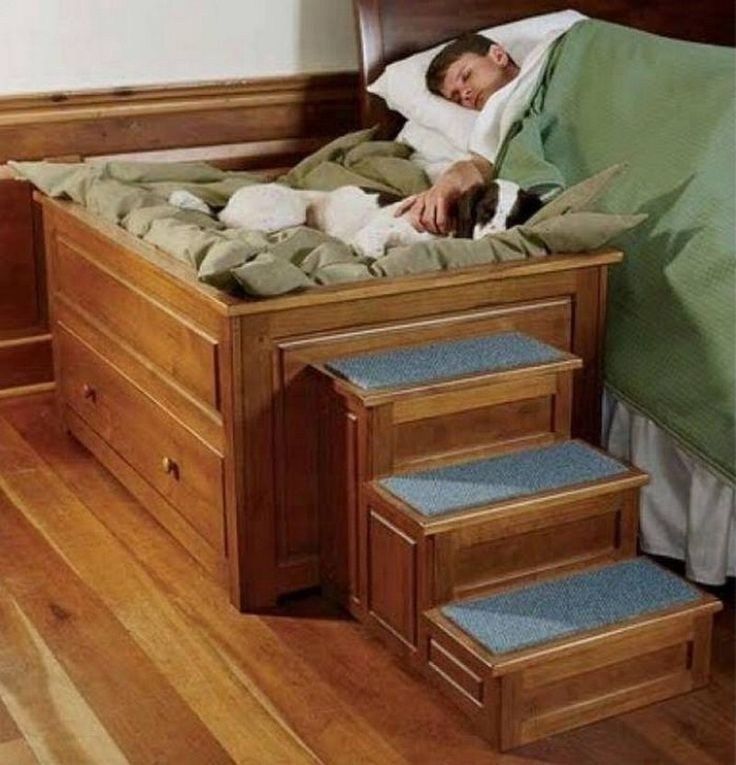 A very original and practical project for pet owners. This bed for dog or cat includes comfortable and solid steps that allow for sleeping on the same level just like human. This bed also includes a lower storage drawer.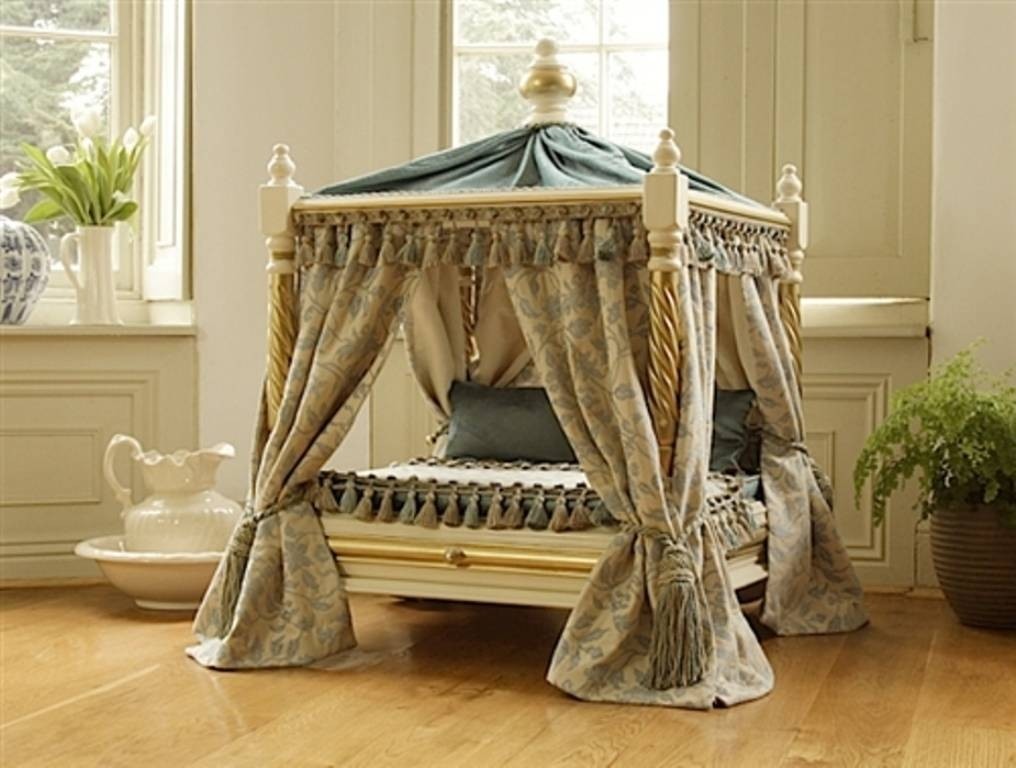 Thanks to this bed for indoors, your beloved pup will be sleeping like a royal family member. The bed boasts of a sculpted silhouette, with turned posts, golden accents, stylish ball finials, a quality fabric canopy and decorative curtains.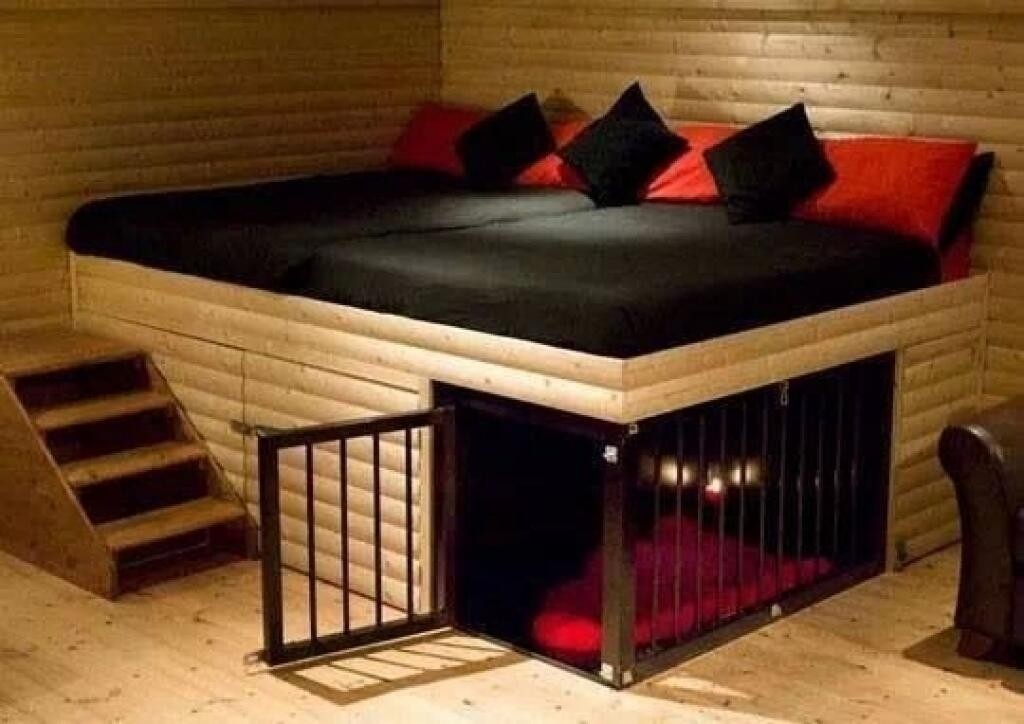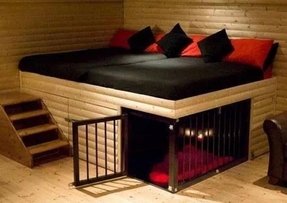 This beautifully arranged bedroom is a combination loft bed with built-in dog crate at the base. The whole presents itself perfectly creating a functional whole. Simple design with stairs is incredibly stylish.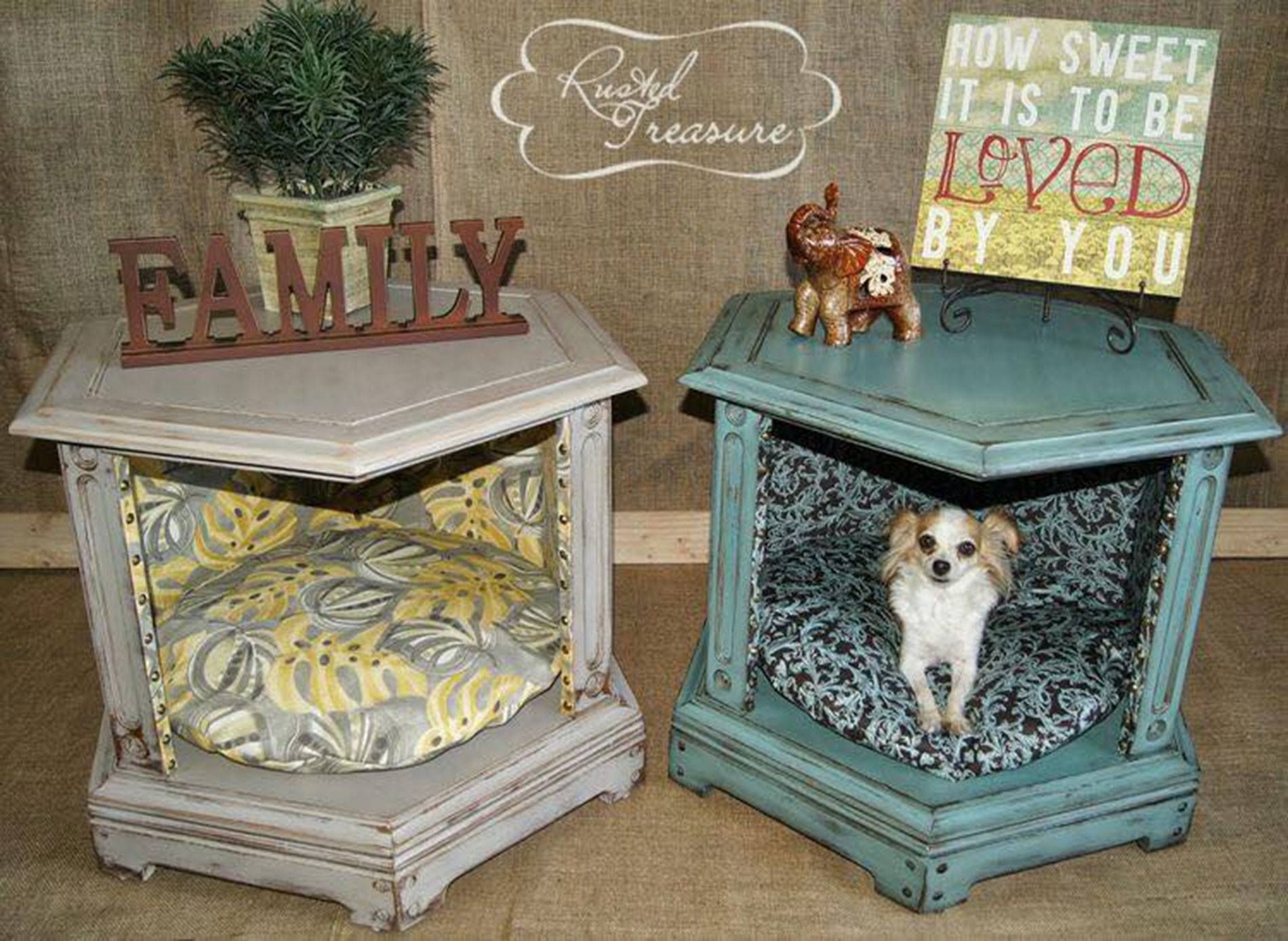 Do not deserve our pets to live in small provence, tasteful shacks?This little bedroom for pets are also a nightstand. Pastel beige and blue shades are completed with plenteous designed cushions.Hexagonal tops of tables are also very well-designed.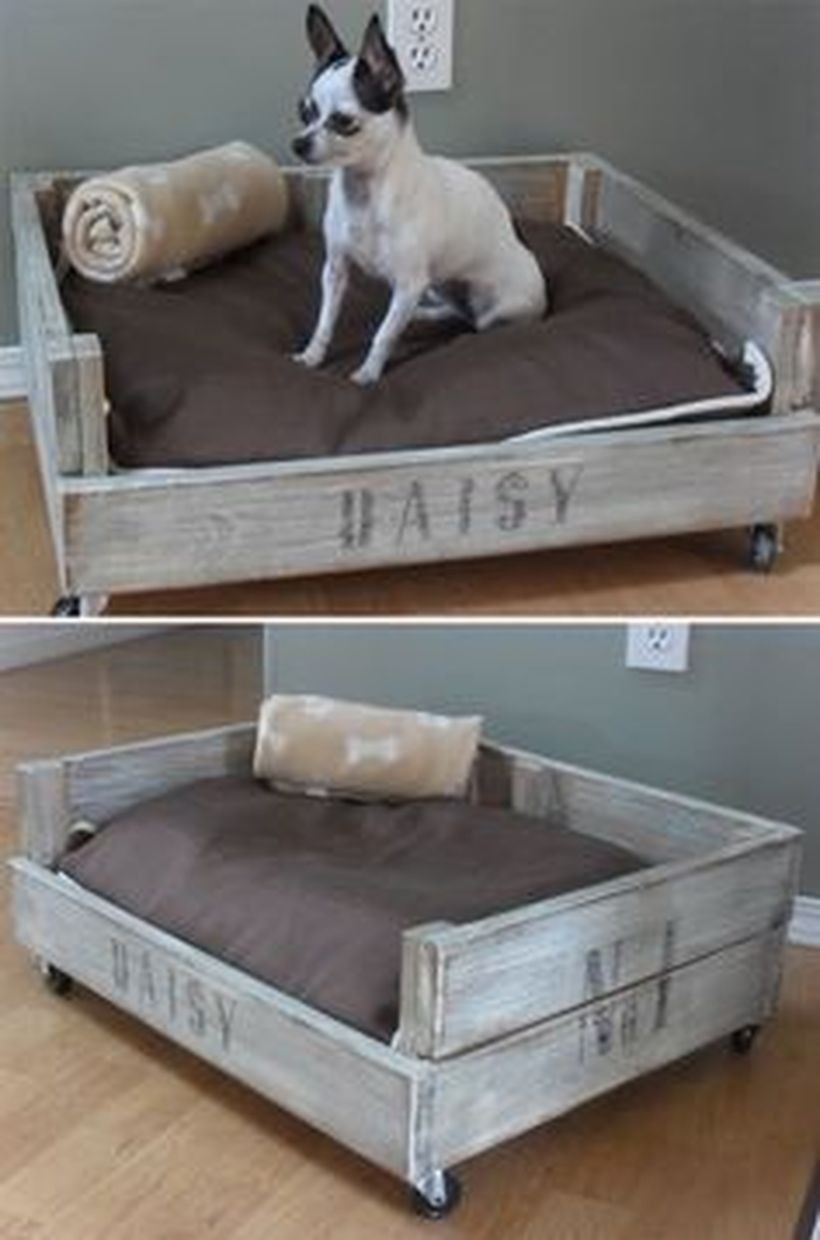 Charming pet bed furniture is a perfect combination of beautiful wooden construction, wheels, and comfortable pet bed for rest. The whole is kept in neutral gray colors and will appeal to our little pets.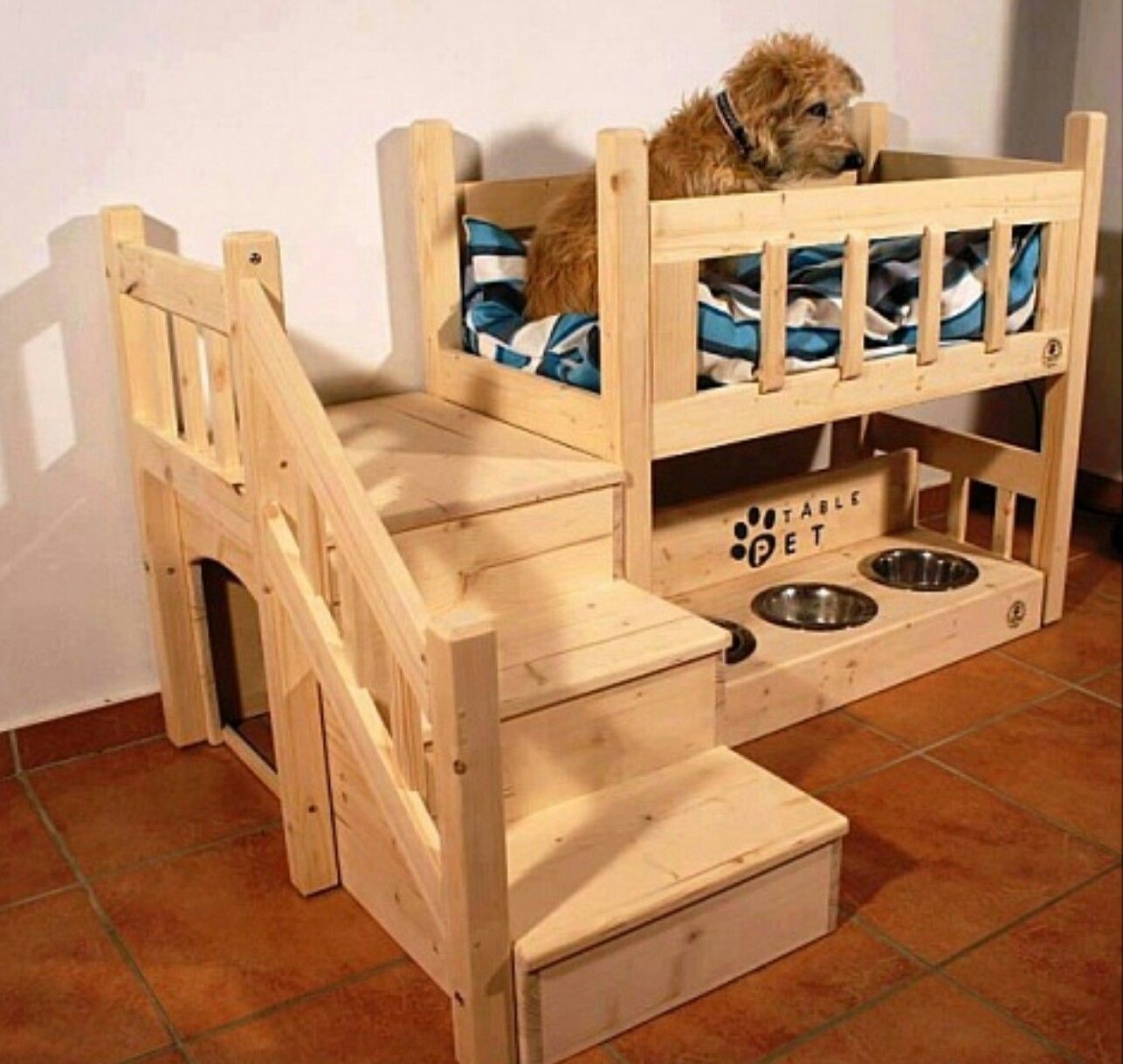 This piece of furniture made of oak, bright wood is must-have in your home if you have pet, especially little dog or cat. It is composed of steps, bunk bed with comfortable cushion and built-in feeding area.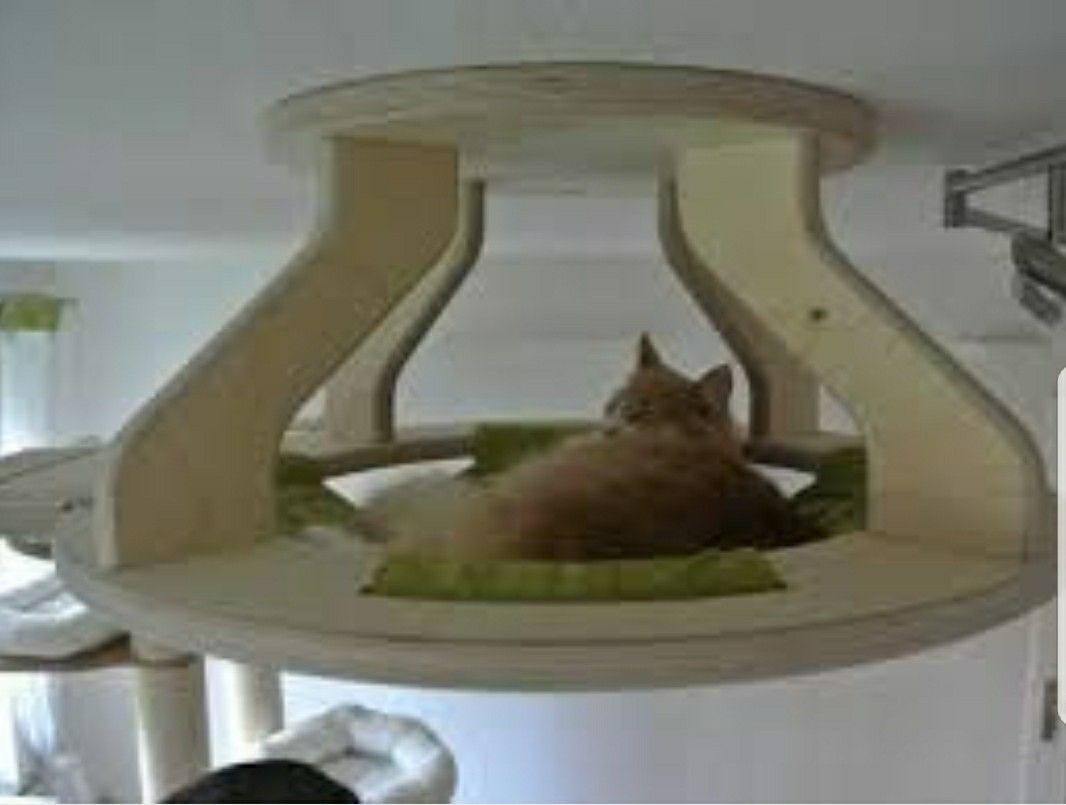 Cats love to look at all others from a height, metaphorically and practically also. Hence, a wooden pet bed, mounted to the ceiling - on which a predatory cat must first climb - is a hit. Bright pine wood, a circular, deep space to sleep.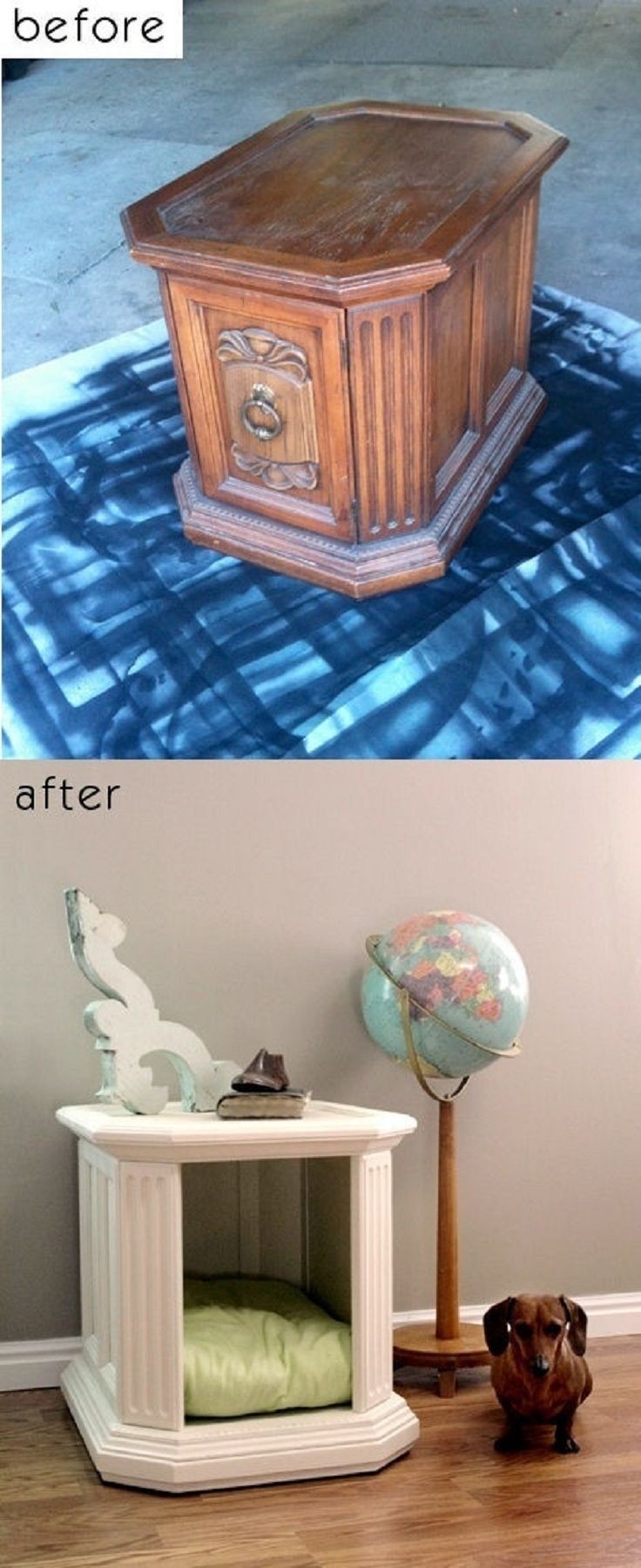 This piece, shown above - used to be an awkward side table once. Yet it has been successfully transformed to a stylish pet bed, painted white, with cozy light green bedding inside. The doggie here must be delighted.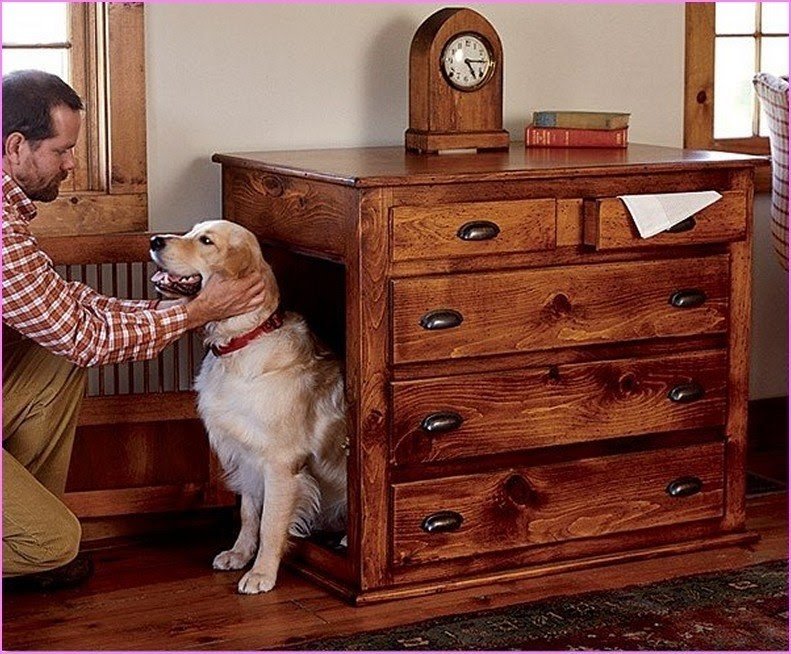 Interesting dog bed that looks like a chest with drawers, but its interior area includes a large space with dog bed. This element of furniture looks attractive in any house and it provides protection and comfort for animals.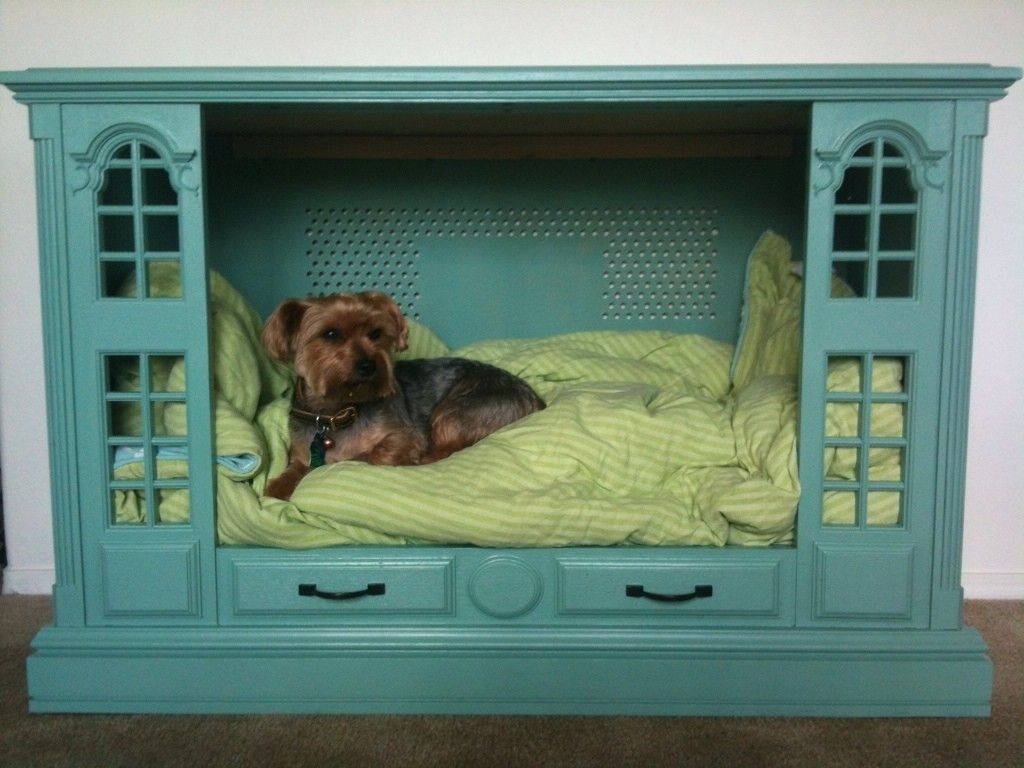 Looking for a pet bed that would spruce up your ambiance? Well you need to consider this covered dog bed with green color, wooden construction and funny design. It can be used as a side table too!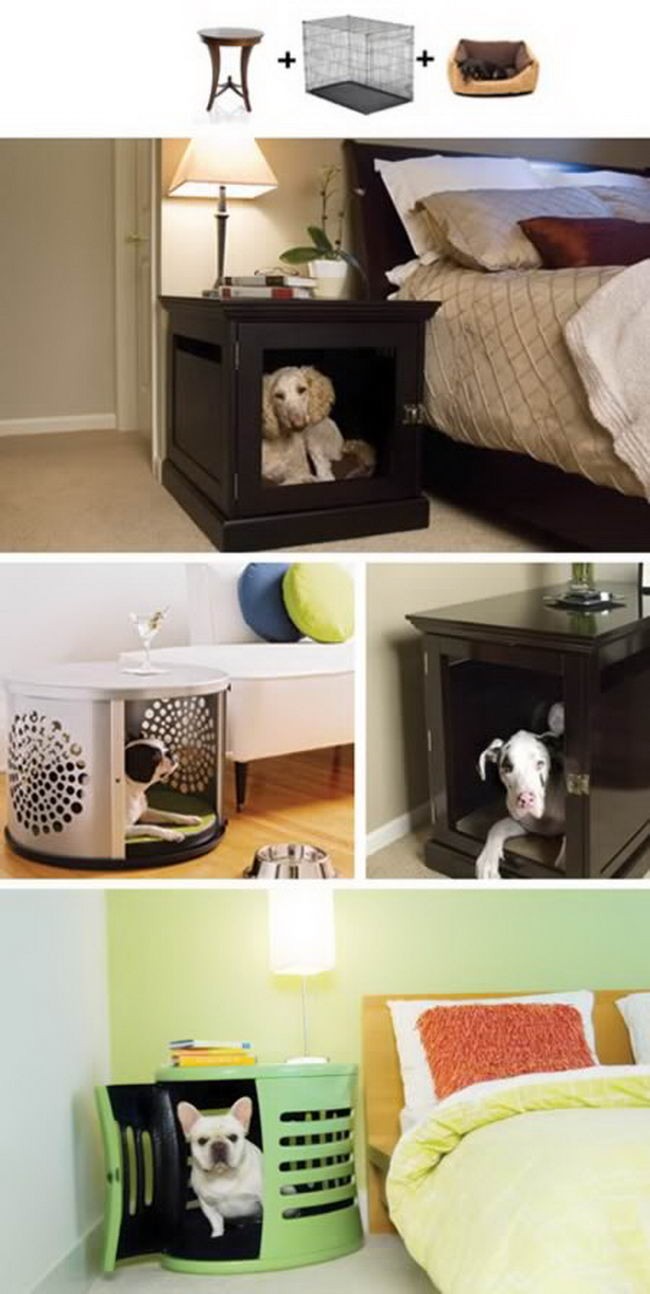 Dogs as advocates of social life, sometimes however tired, need a moment of breath in their personal protection in the form of even our nightstand, retro or classic pet bed kennel furniture. Where in the middle there is a cushion and a dog bed.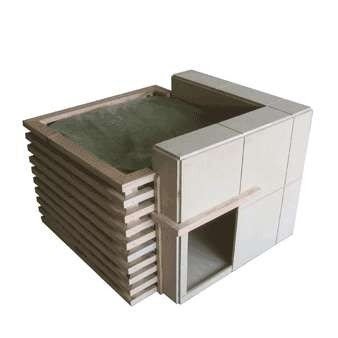 If you want to give your furry friends all that's best, this dog bed shall enchant you. Made entirely from pallets, this DIY project features built-in stairs that can make life easier for shorter and ageing pups.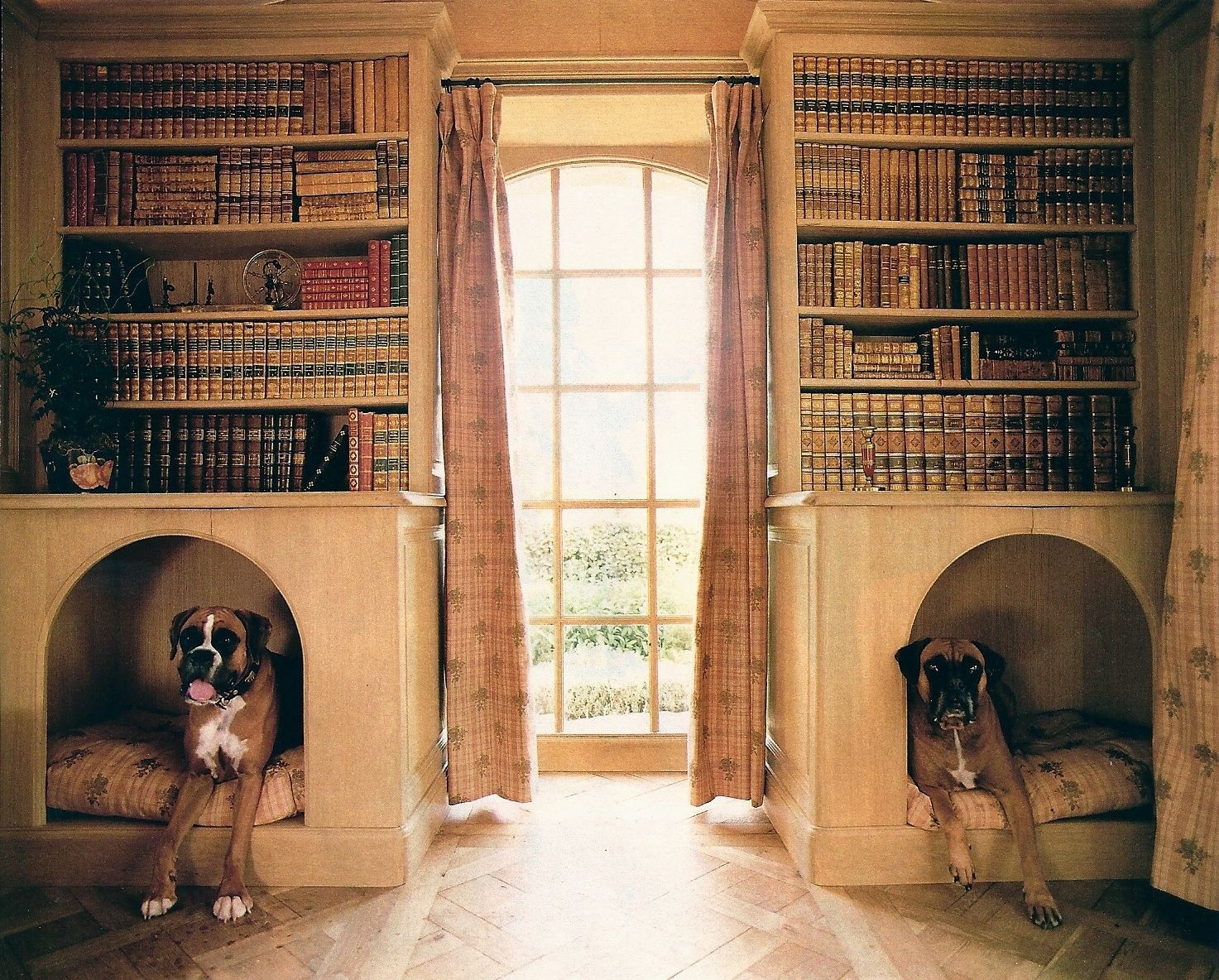 Beautifully crafted wood furniture style beds are a great combination of functional furniture and space for our pets. Attractive design and excellent finish make the dog crates look perfect in the interiors.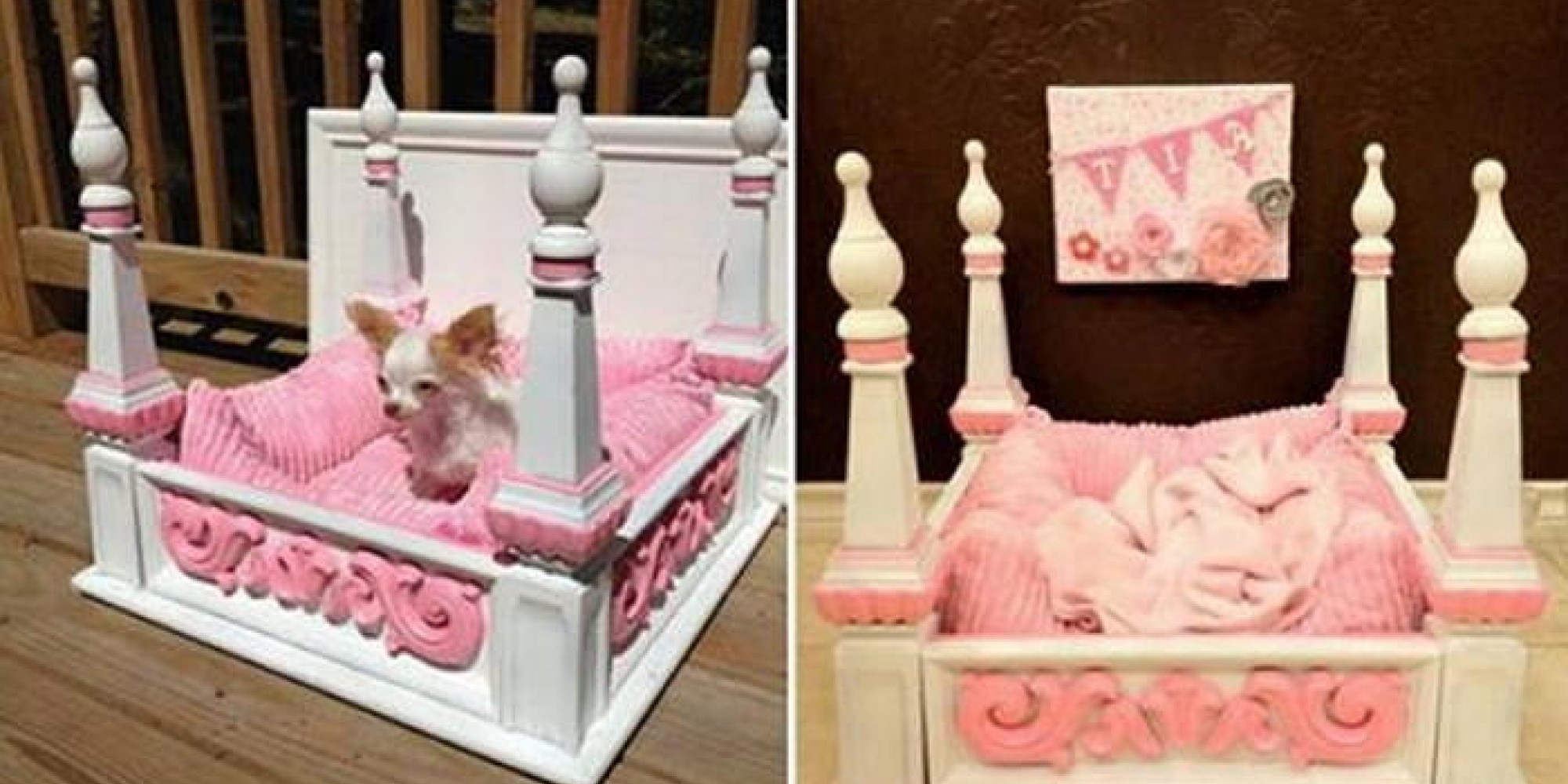 Are you a dog-lover? Then take a look at this astonishing, tiny dog bed! Such a cute, candy design, perfect for a small pug or a Chihuahua. Looks like a tiny, pink castle. Your dog will surely love it!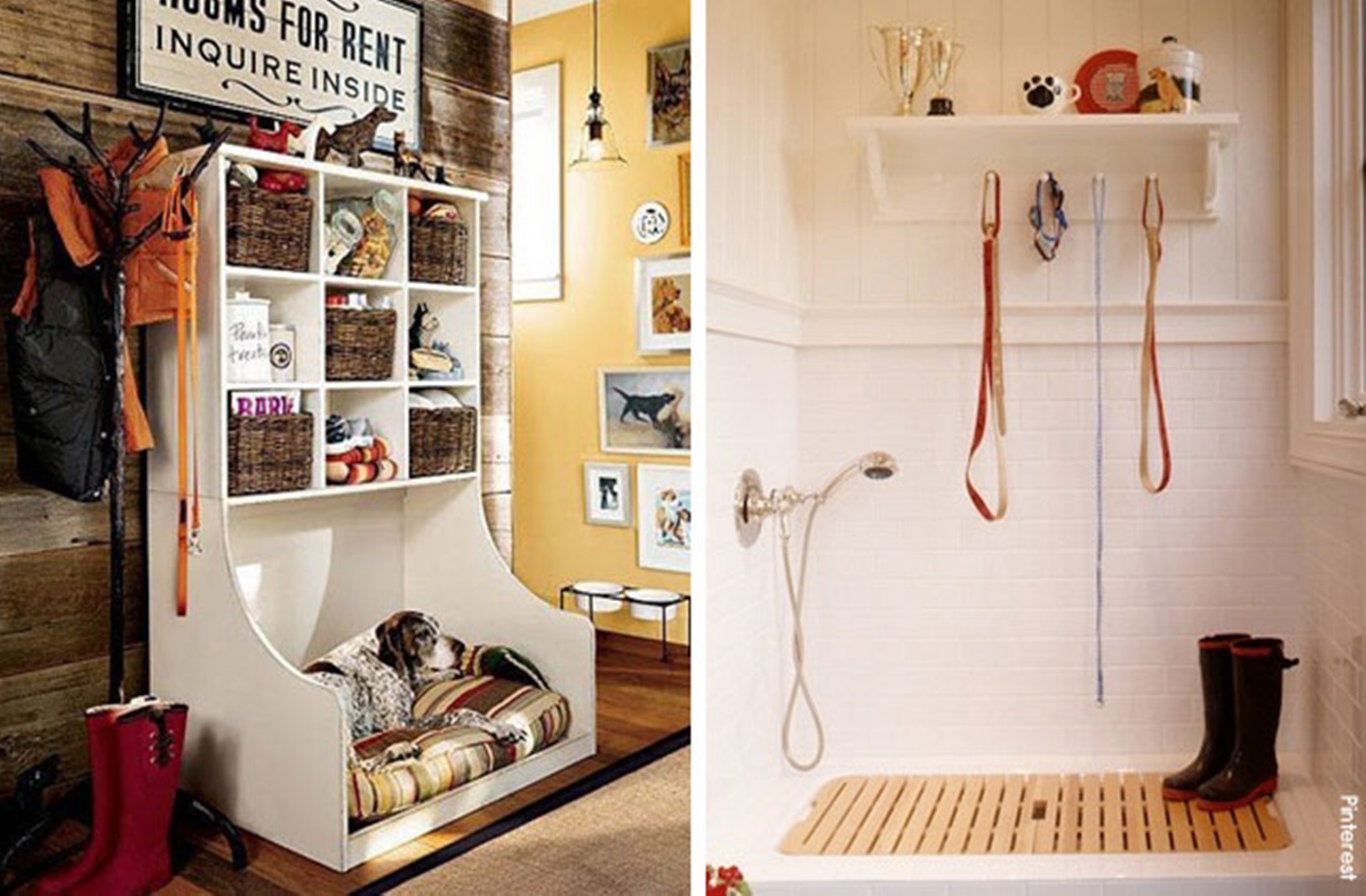 If you are looking for a convenient solution for storage all your dog's needs and place for its bed in one place this is something you will like. Cute looking and very comfortable for your pet as well would match with your interior perfectly.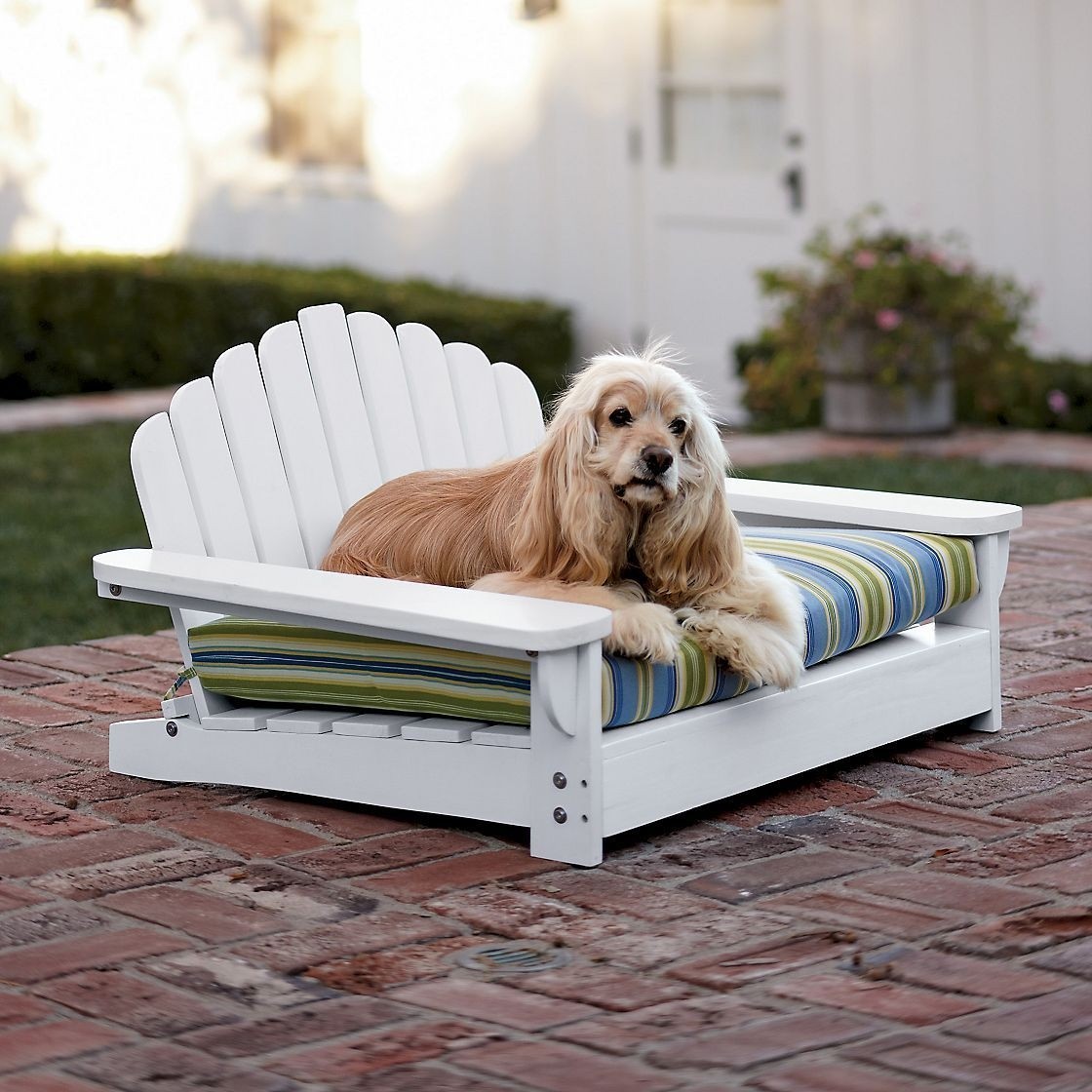 An aesthetic contemporary dog bed for outdoor use. It looks like the Adirondack style chair with tiny feet and wide arms. It's of weatherproof white plastic. A gently sloped seat is longwise slatted while an arched back is built of vertical slats.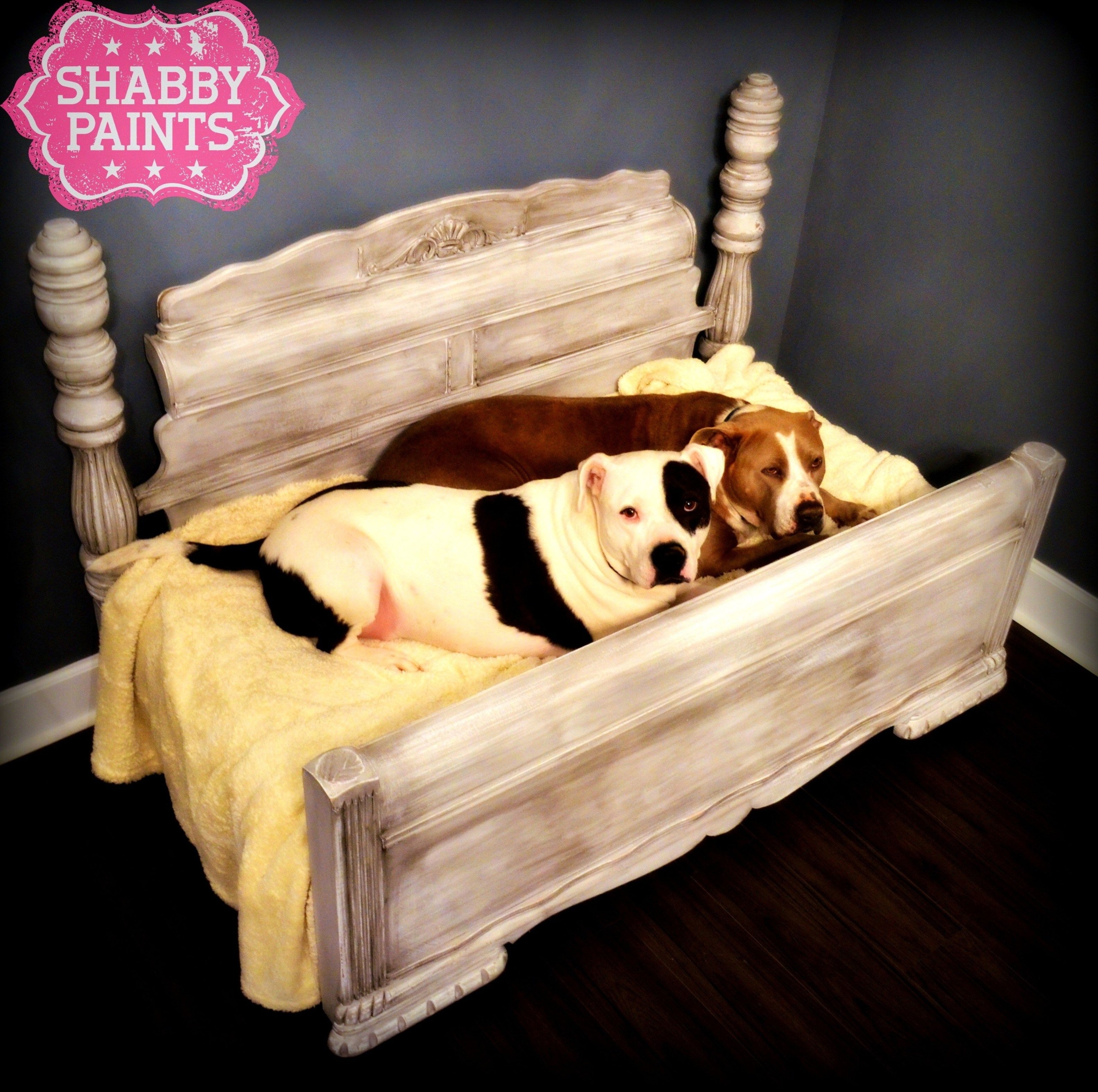 Cute pet bed. Handcrafted (<3!) from upcycled furniture, painted with chalk paint for a washed finish, it presents itself pretty amazing! Its owner surely wanted to introduce some shabby chic accents indoors.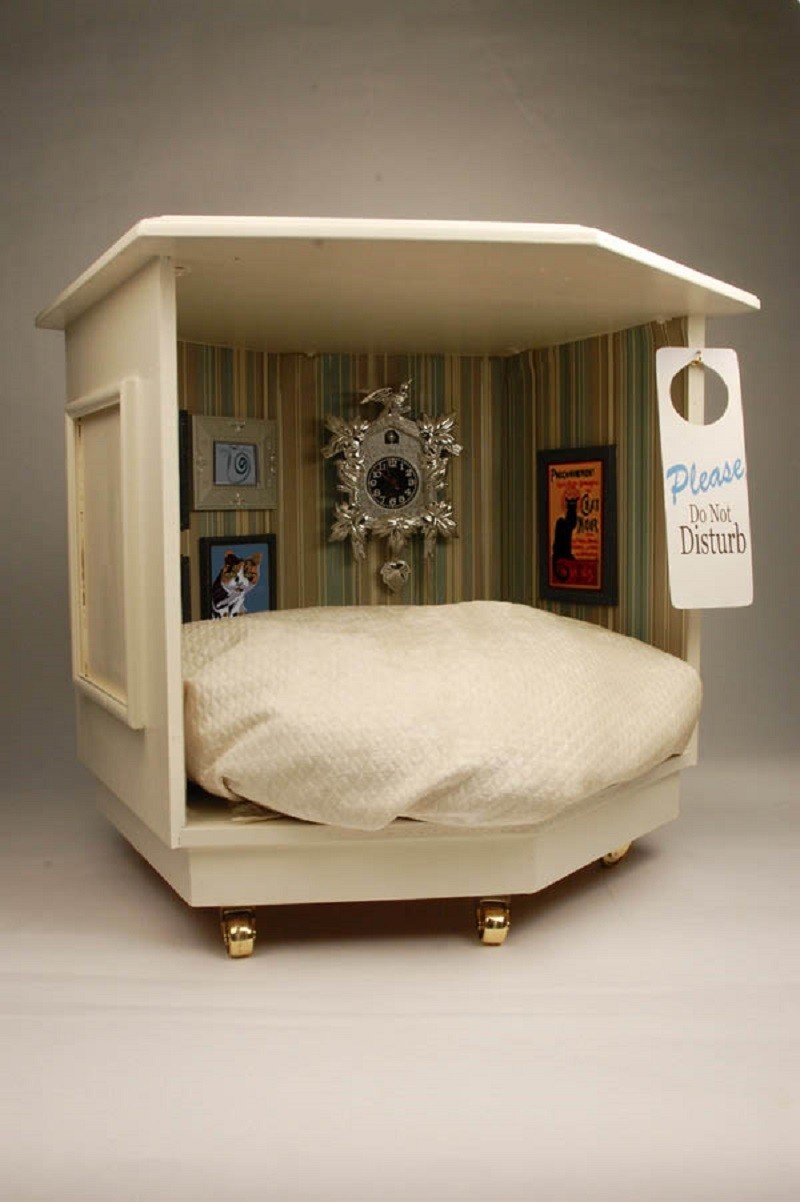 An amazing and original idea - this pet bed project offers a convenient and functional place for your friend to sleep in, while it comes with an utterly charming design packed with style and fun.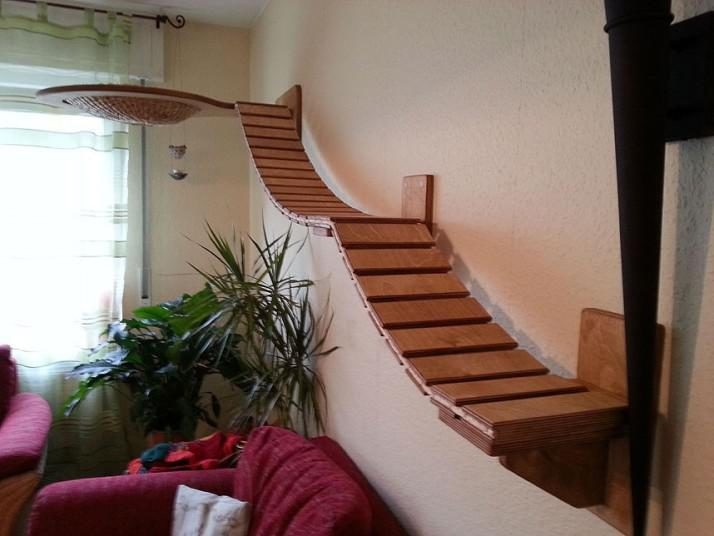 This amazing piece will prove to be a sublime choice for every household with a cat, since it allows you pet to truly use the given space to the maximum, while not taking up too much of your floor space in the process.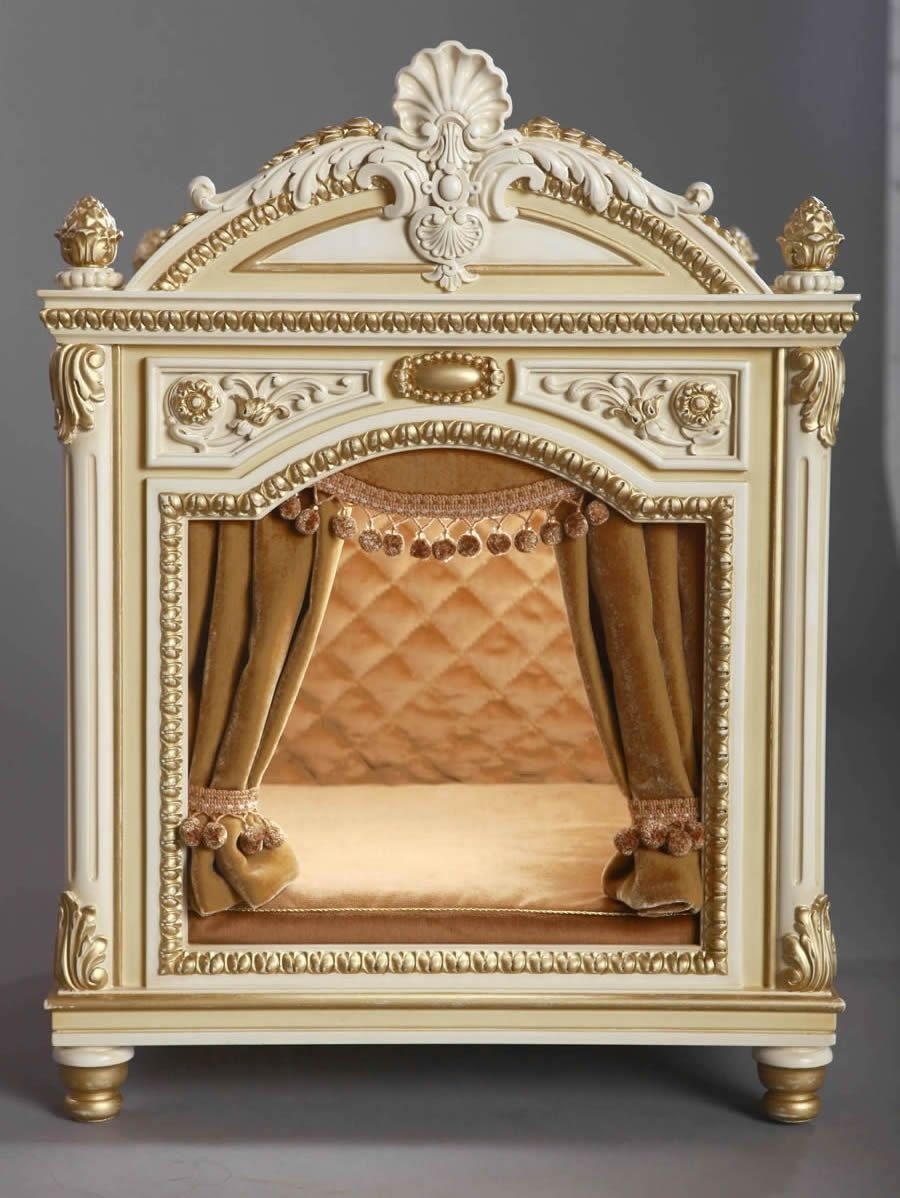 Decorative and practical dog bed that features a solid wooden frame with some carved decorations finished in gold color. Interior space of this bed provides comfort, softness and safety to different dogs.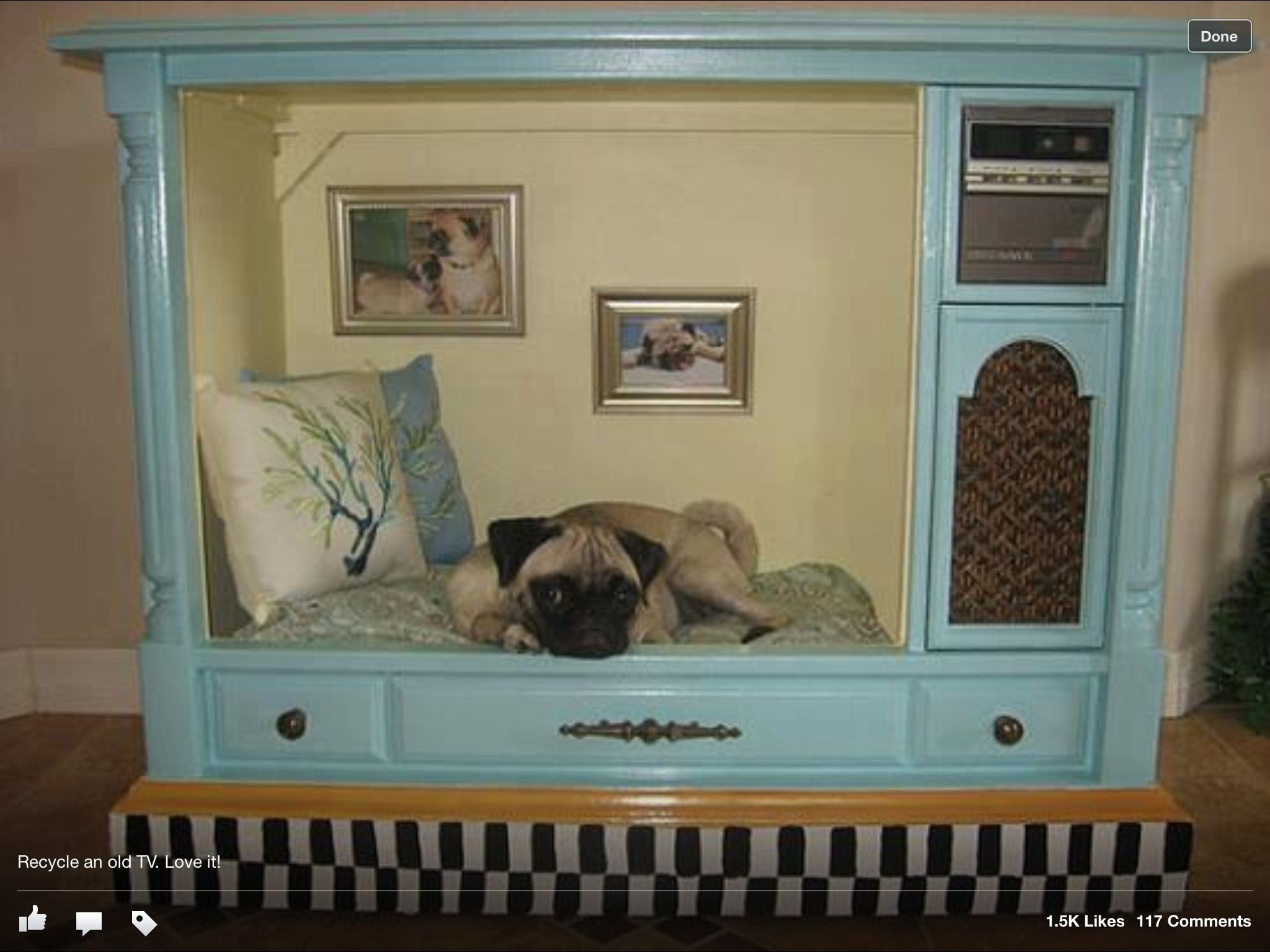 This lovely dog house constitutes a great proposition for your pet. Providing comfortable relax, it will become his new favorite bed. On the other hand, you will benefit from its lovely, ornamental design, with lot of subtle details.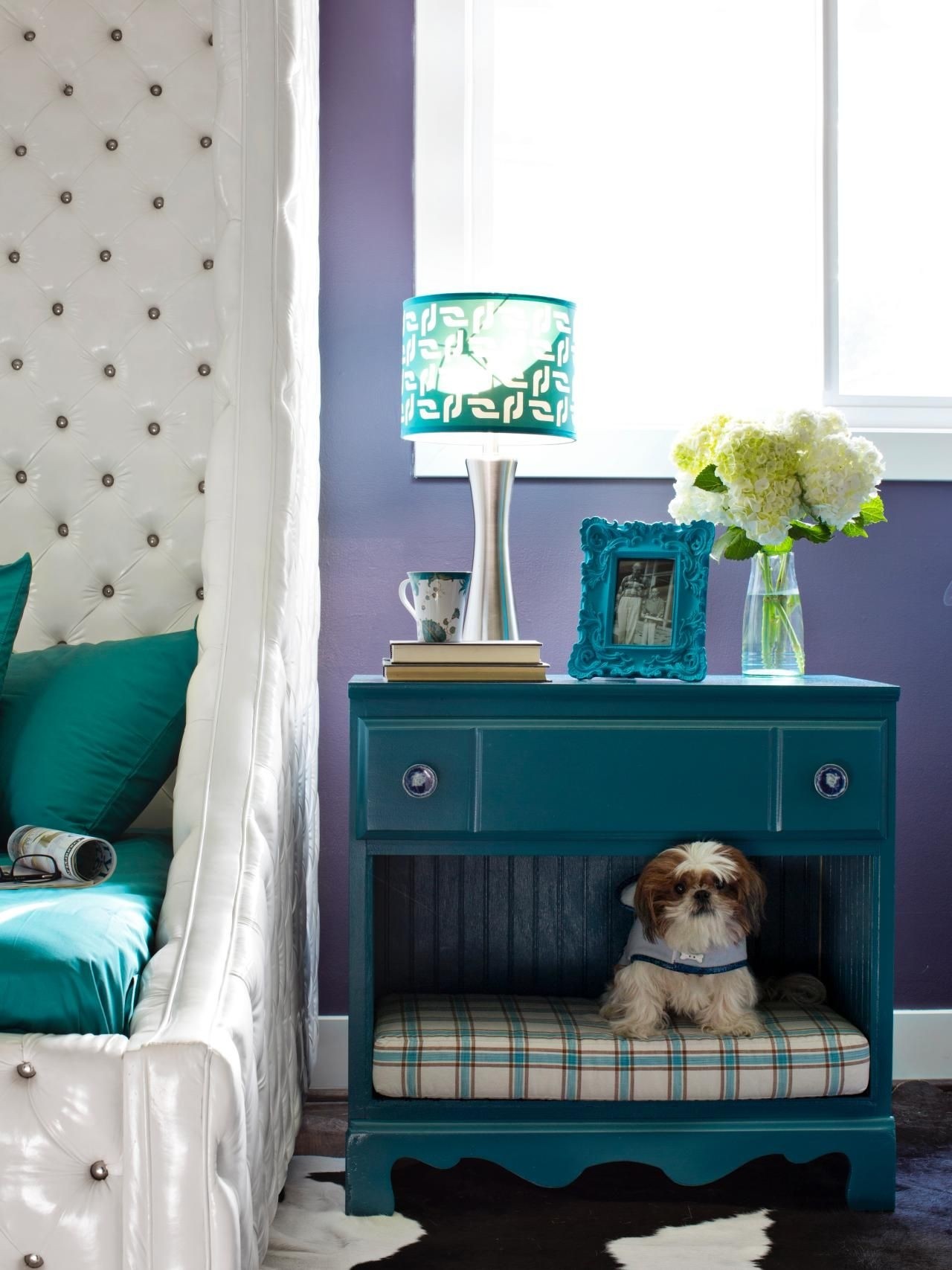 How to Turn Old Furniture Into New Pet Beds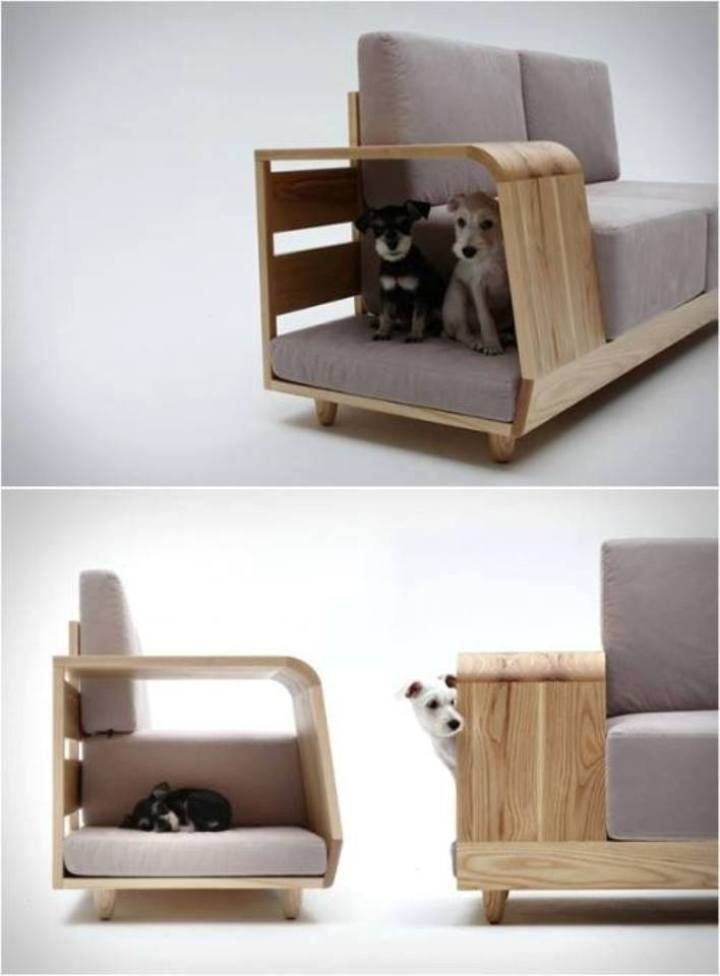 the dog house sofa by seungji mun. I love how cute this is but my little poo poo is more likely to be on my lap.. Maybe when he has a nap..:)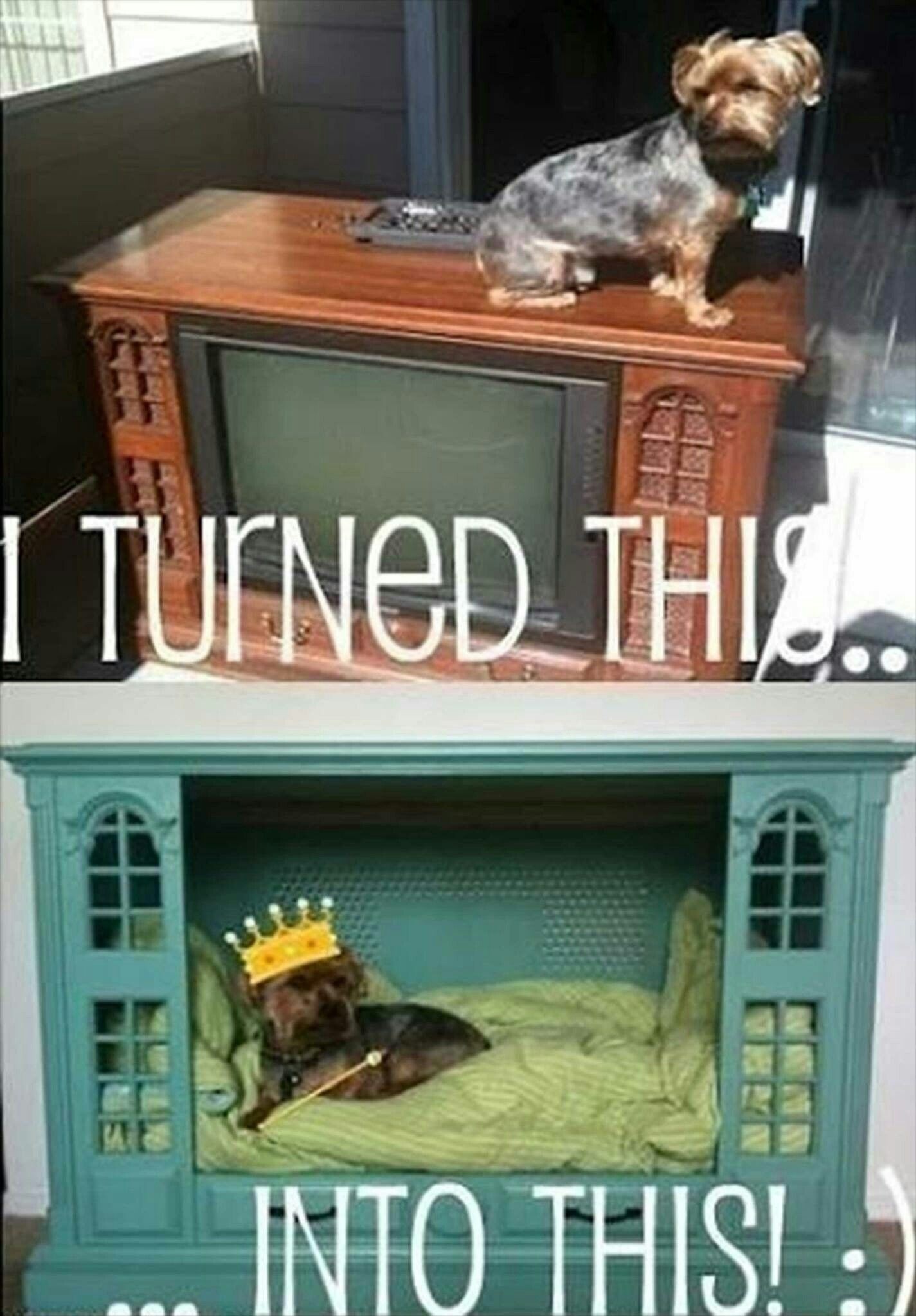 Pet Bed from Old TV :: Recycled Furniture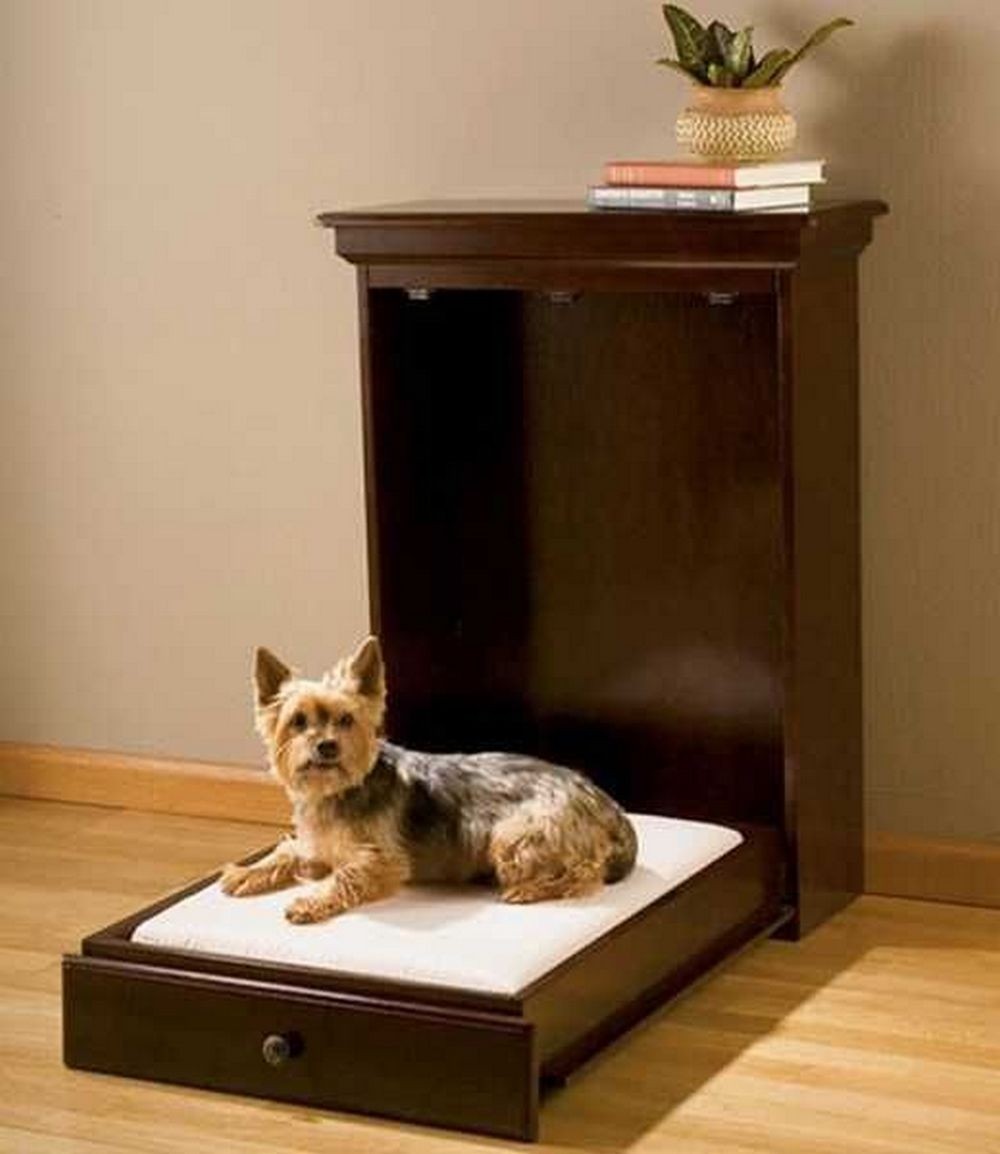 33 Modern Cat and Dog Beds, Creative Pet Furniture Design Ideas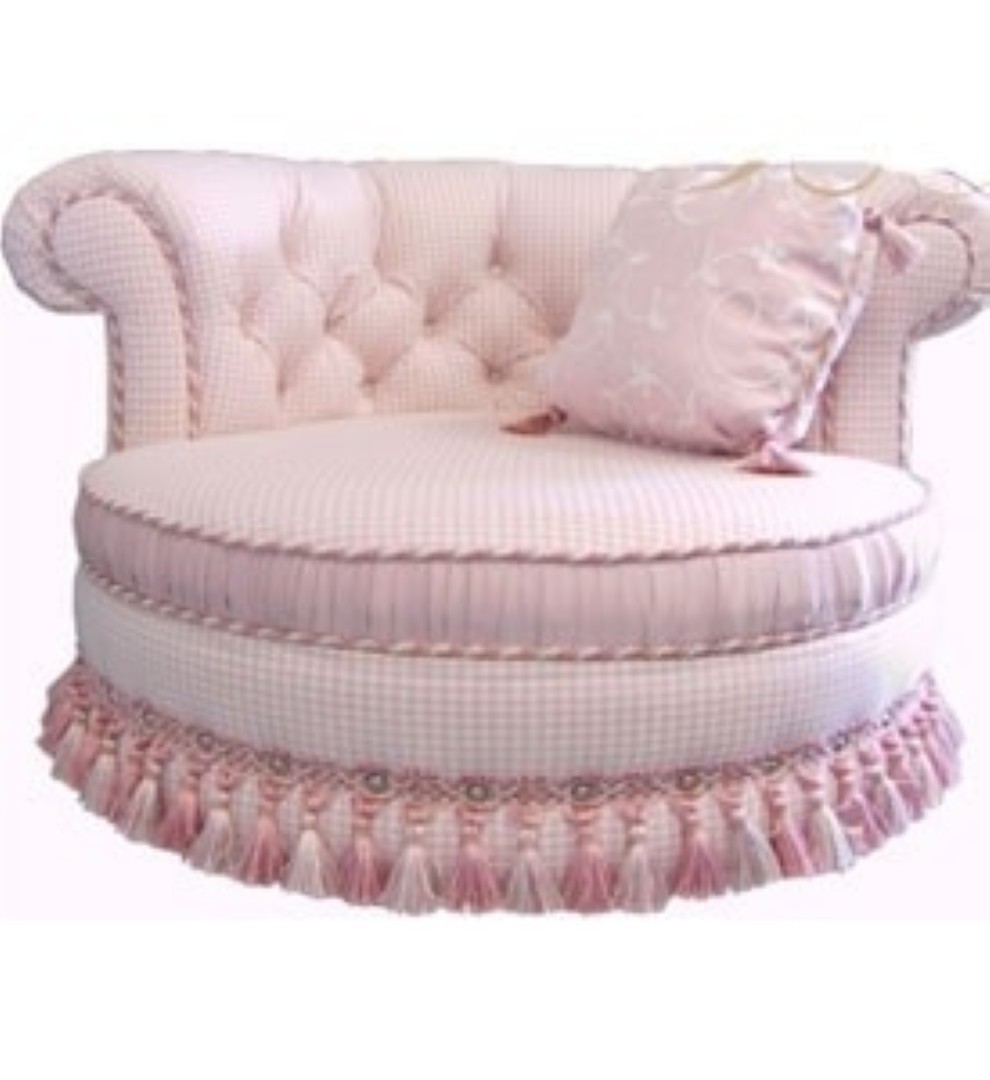 Very unusual and unique design for a homemade bed with a one-of-a-kind look – this one is made entirely out of an old, vintage oversized wine barrel, with a carved out compartment for mattresses and a handy set of stairs.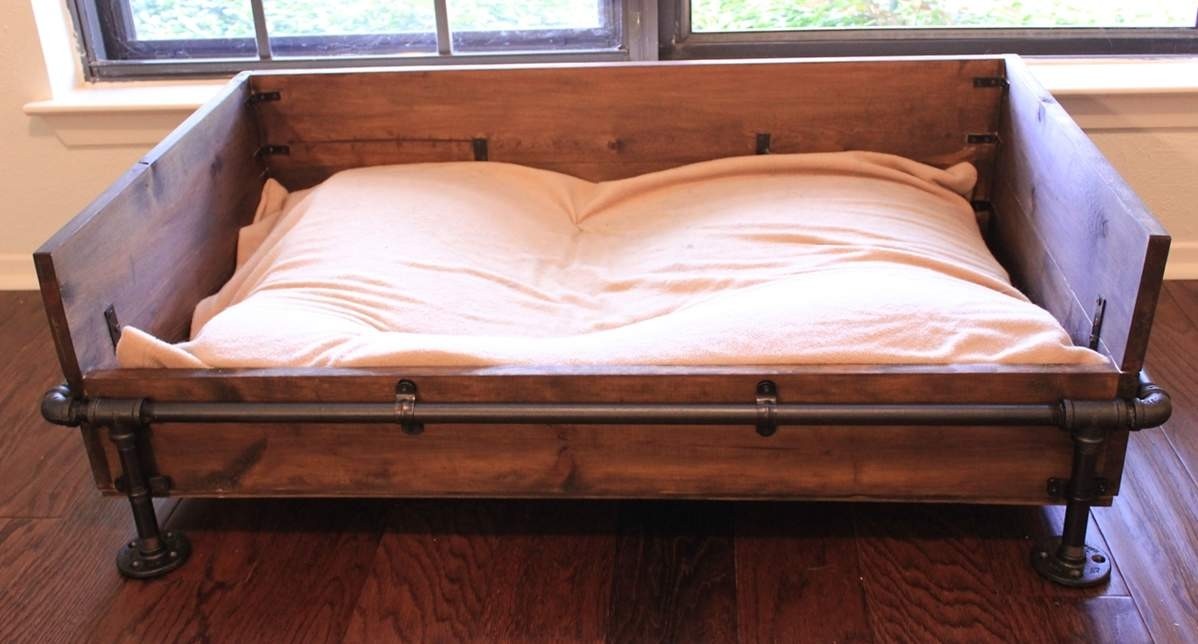 DIY-Industrial/Rustic Dog Bed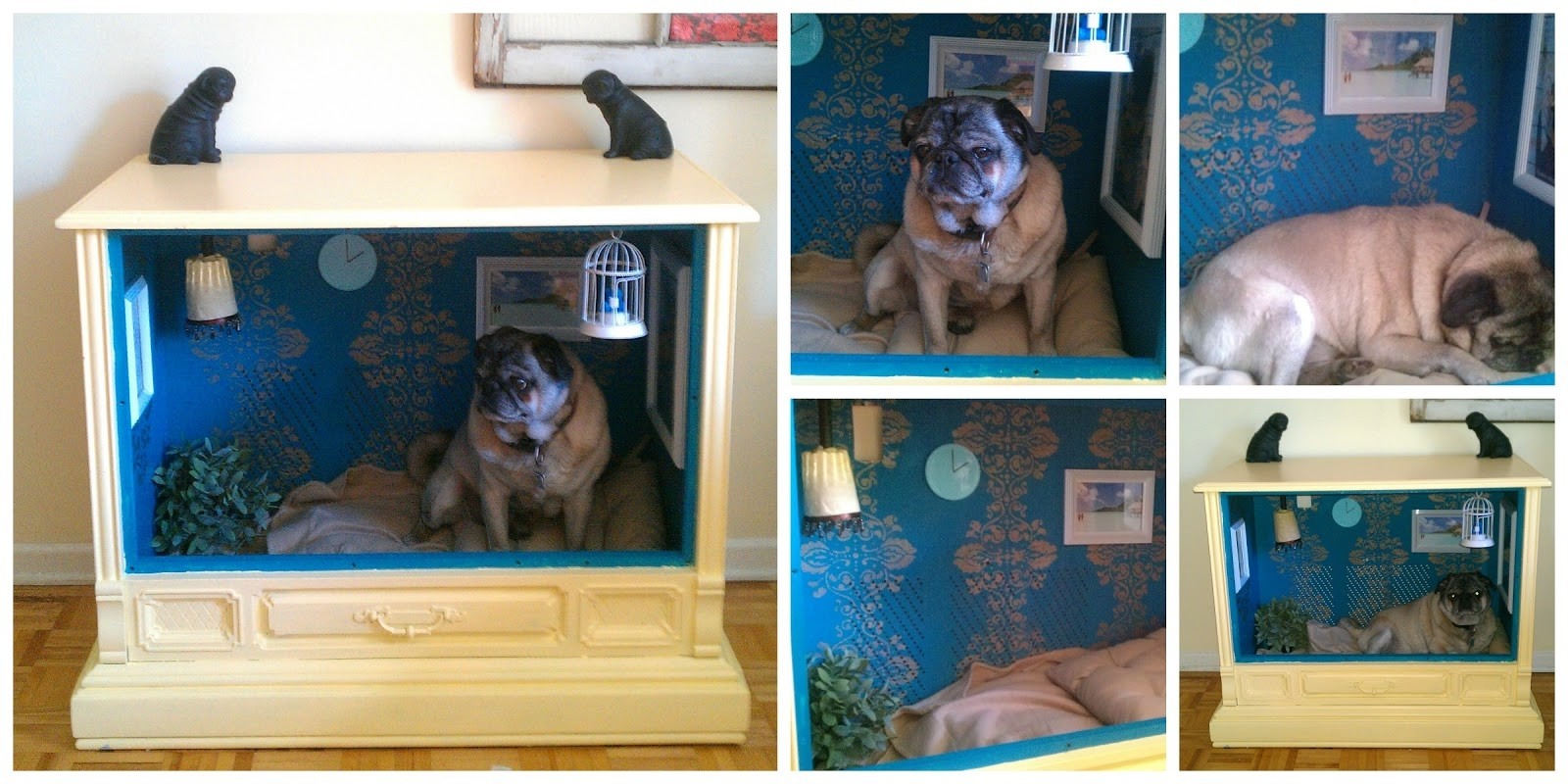 Do not suggest the sad face of this dog. It is not the fault of his wonderful pet bed furniture, an oasis of privacy made out of an old bedside table, where the wall has oriental blue patterns and the whole has a light beige shade, painted wood.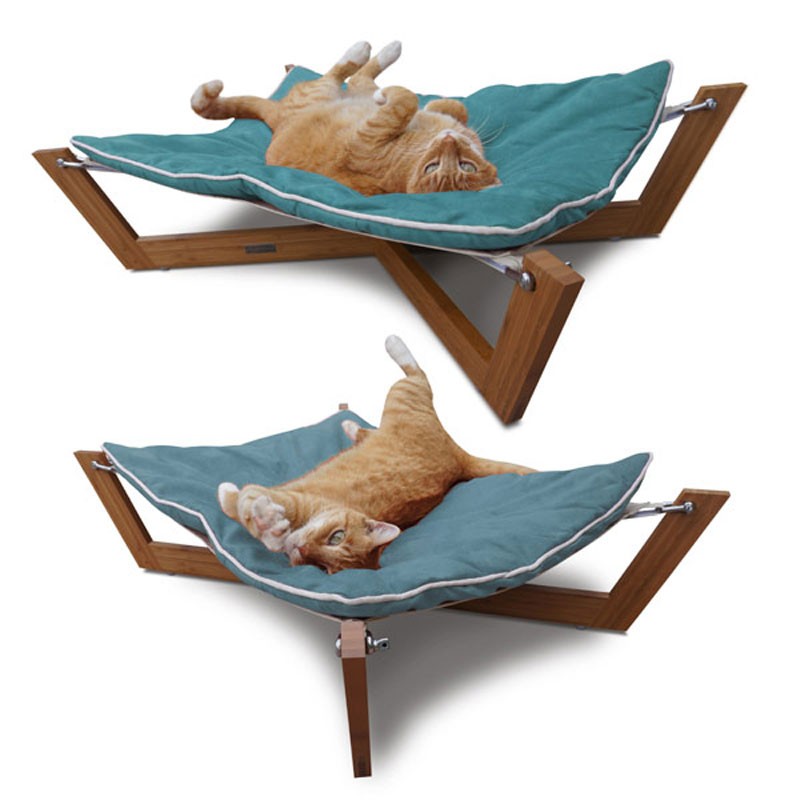 Luxury Homes Interior & Design Trends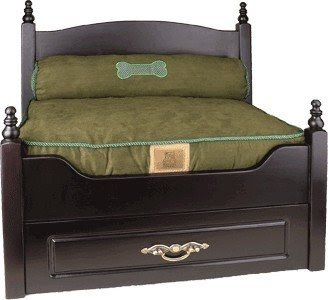 Available through: Bulldog Bed & Company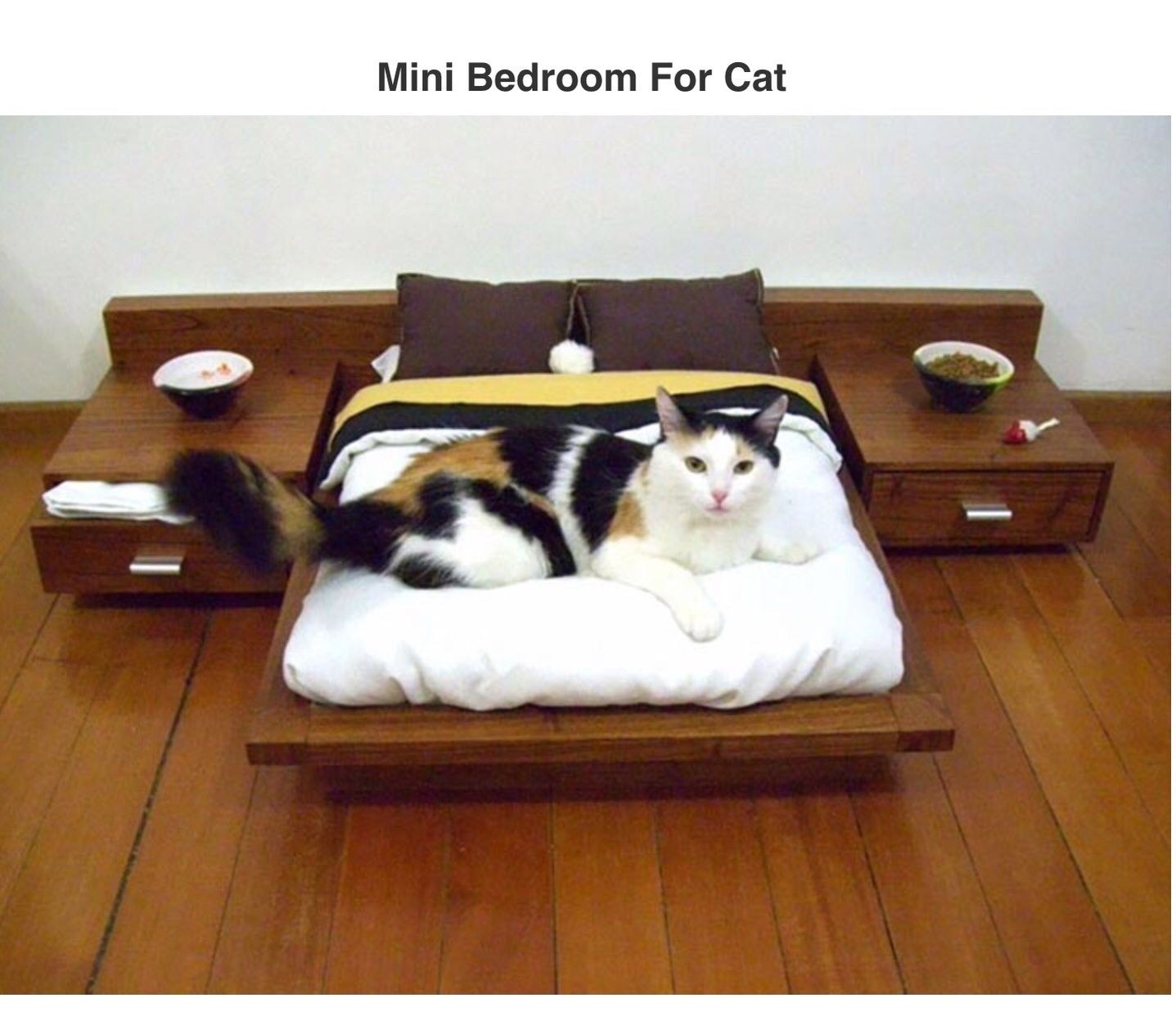 Charming bed dedicated to cats and dogs. Wooden frame is fitted with 2 nightstands. Designed for medium sized pets. Includes removable pillow for easy cleaning. Suitable for all kinds of interiors according to taste.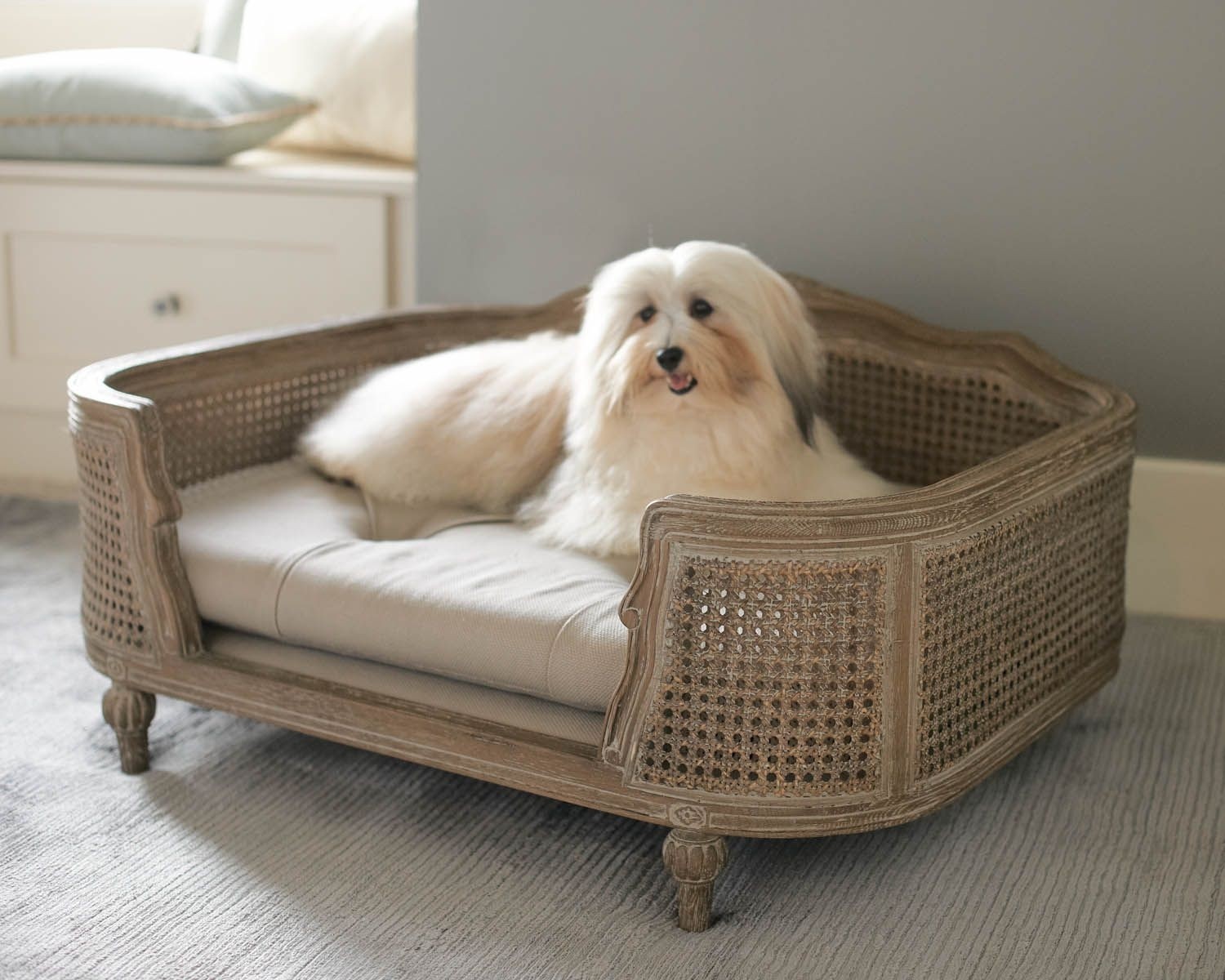 Adorable not only for the dog but also for his owner, this is how the dog's bed shall look like. Embodying the French cottage style, this ornate beige construction will add style and comfort to the space.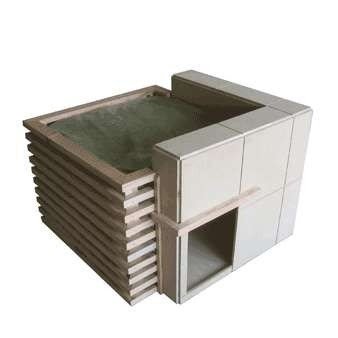 Modern furniture set, dedicated for small pets. Especially cats can benefit from the peek-a-boo holes and large lounge terrace exposed on top of the indoor set. But small dogs might be no less delighted.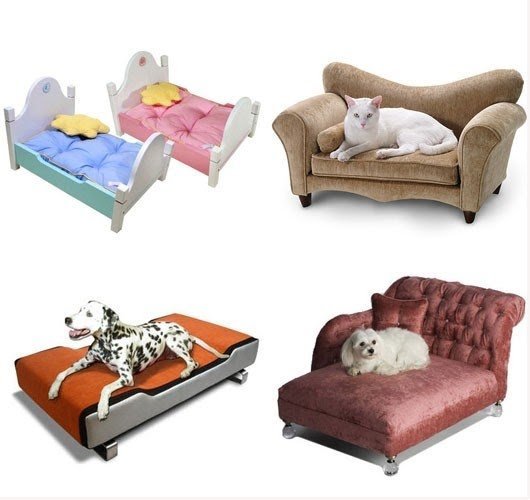 Designer pet furniture clockwise from top left: Wood Dolly Bed ...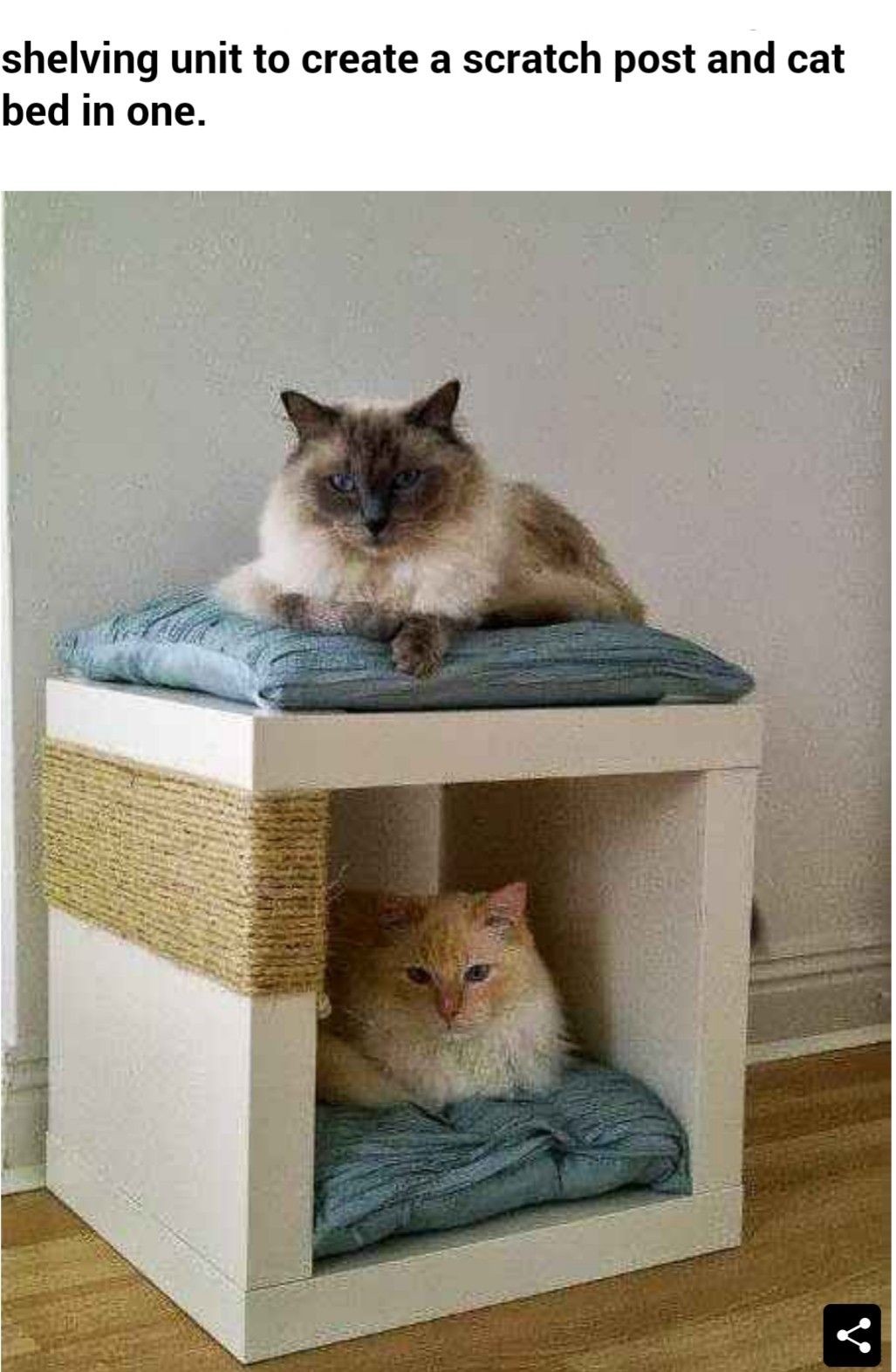 EXPEDIT double-decker cat snug/scratch post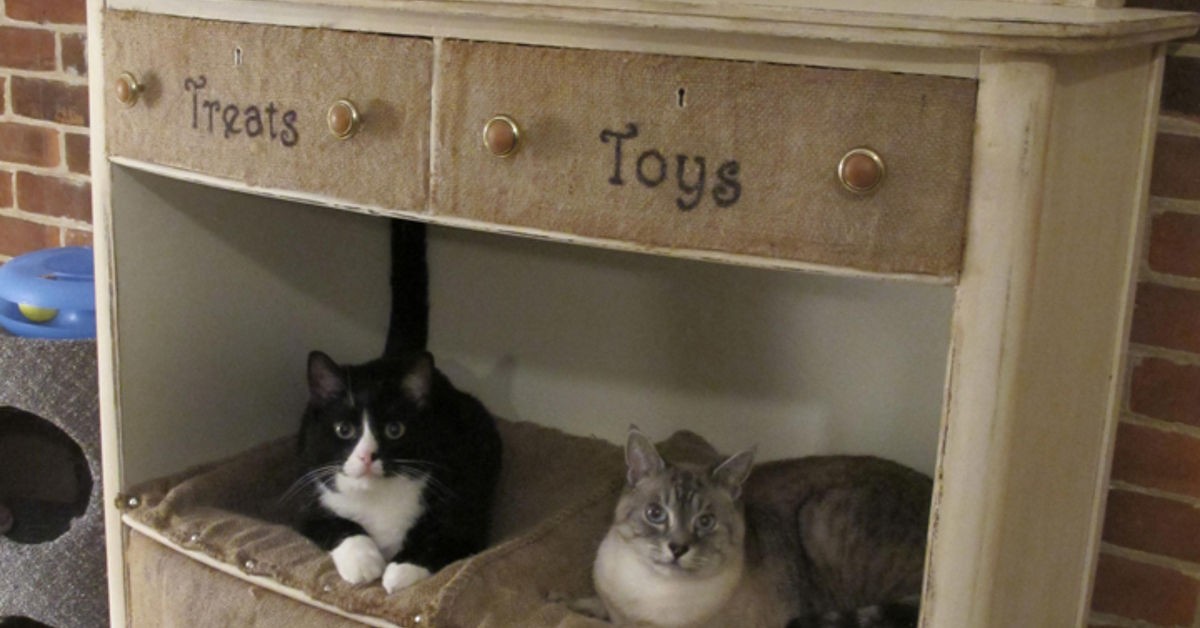 Love this idea! Might need a winter upcycling project, this would look great in the pet room. This fantastic pet furniture could be both your new cat/dog's house or just a nice place where you can store books and files.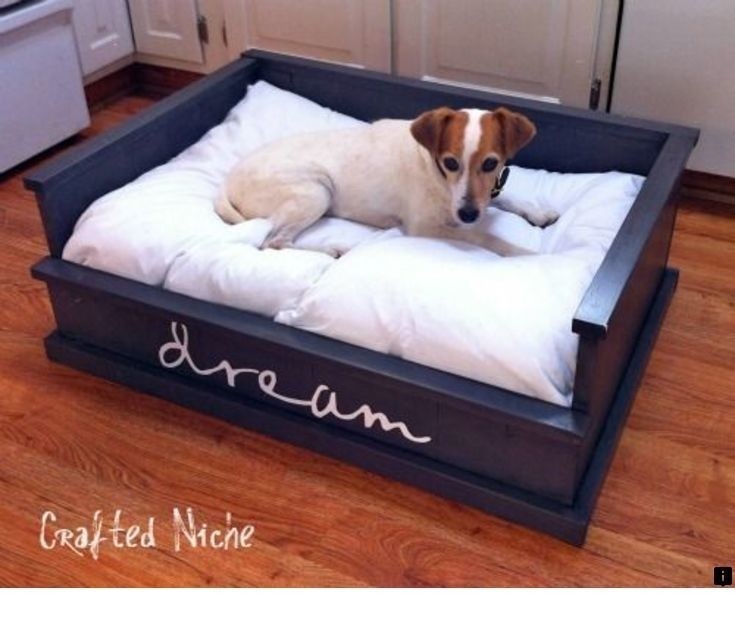 This gorgeous navy blue dog bed is actually a great example of a well done DIY project. Padded with a soft, white cushion, it offers your furry friend the best conditions to rest and relax.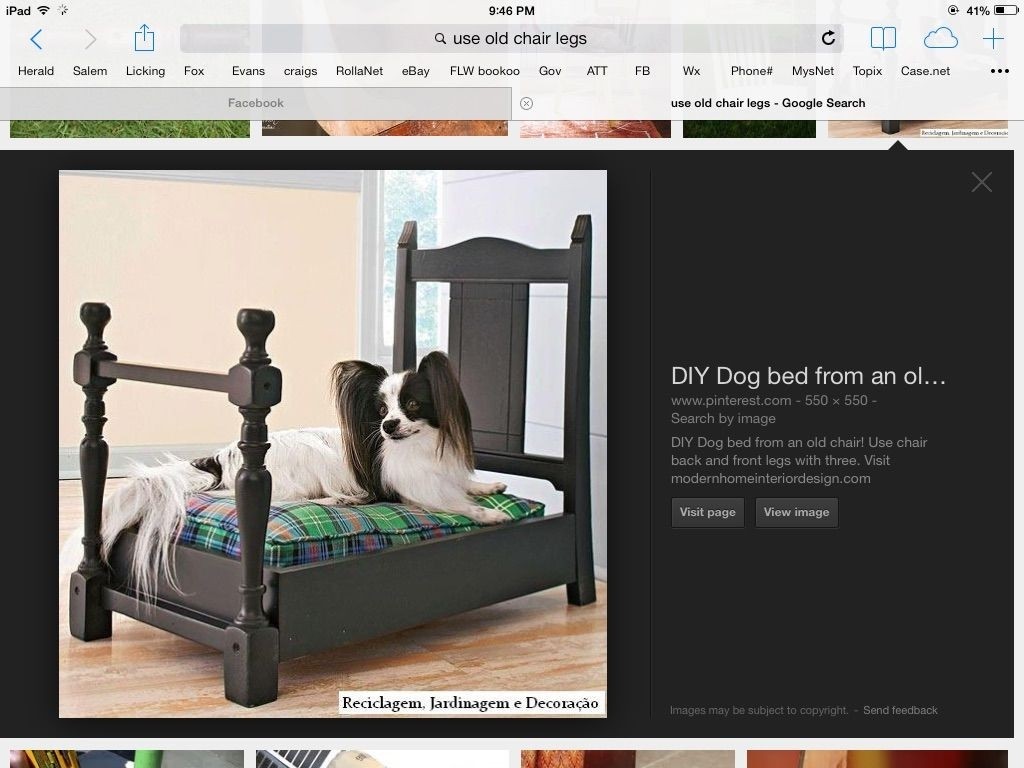 The dog bed can be a great piece of décor as an example of this model. The whole made of wood with a soft cushion on top looks great and will appeal to every pet. Simple design is universal for any interior.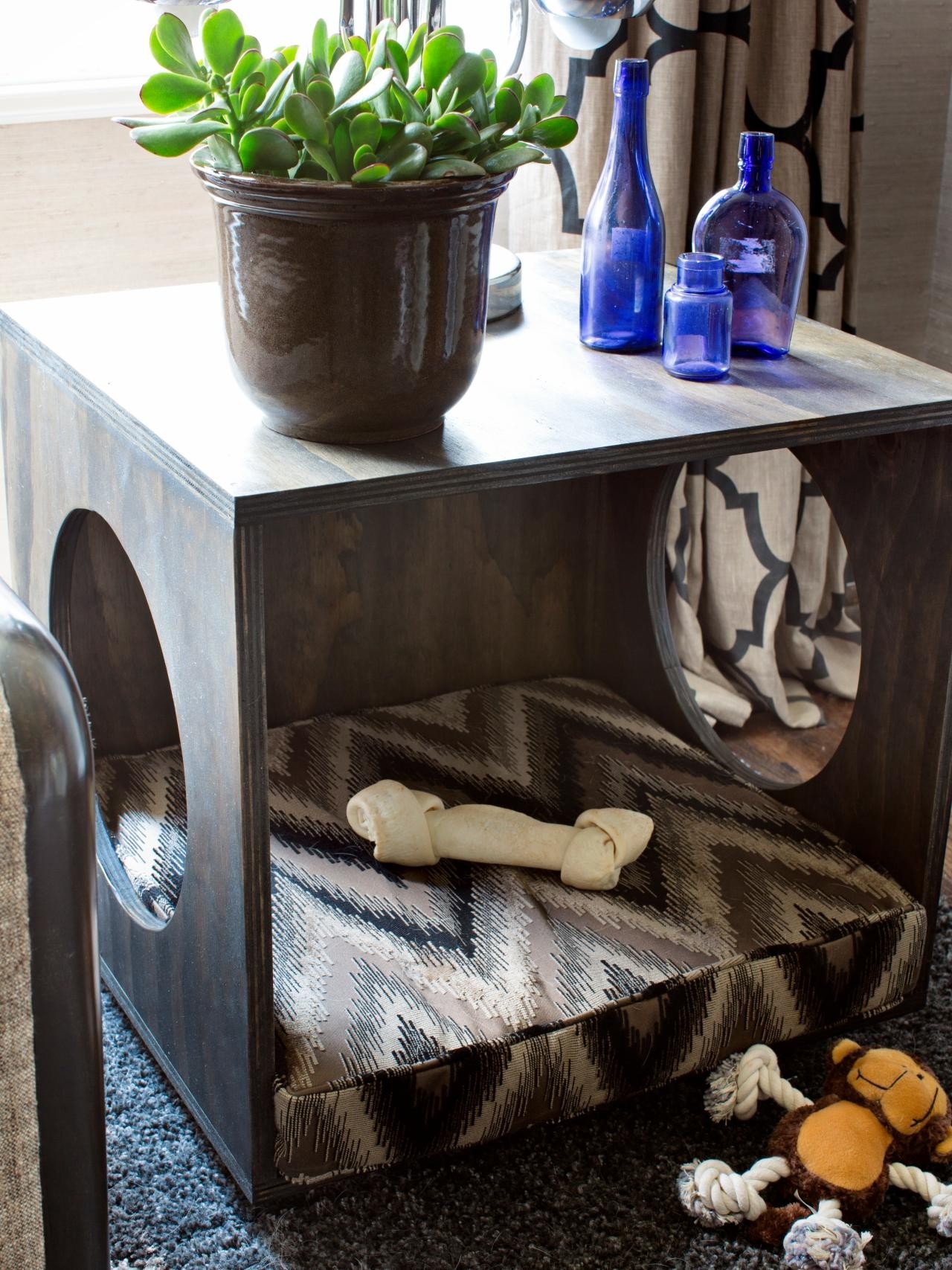 How to Make a Plywood Pet Bed and Occasional Table : Home Improvement : DIY Network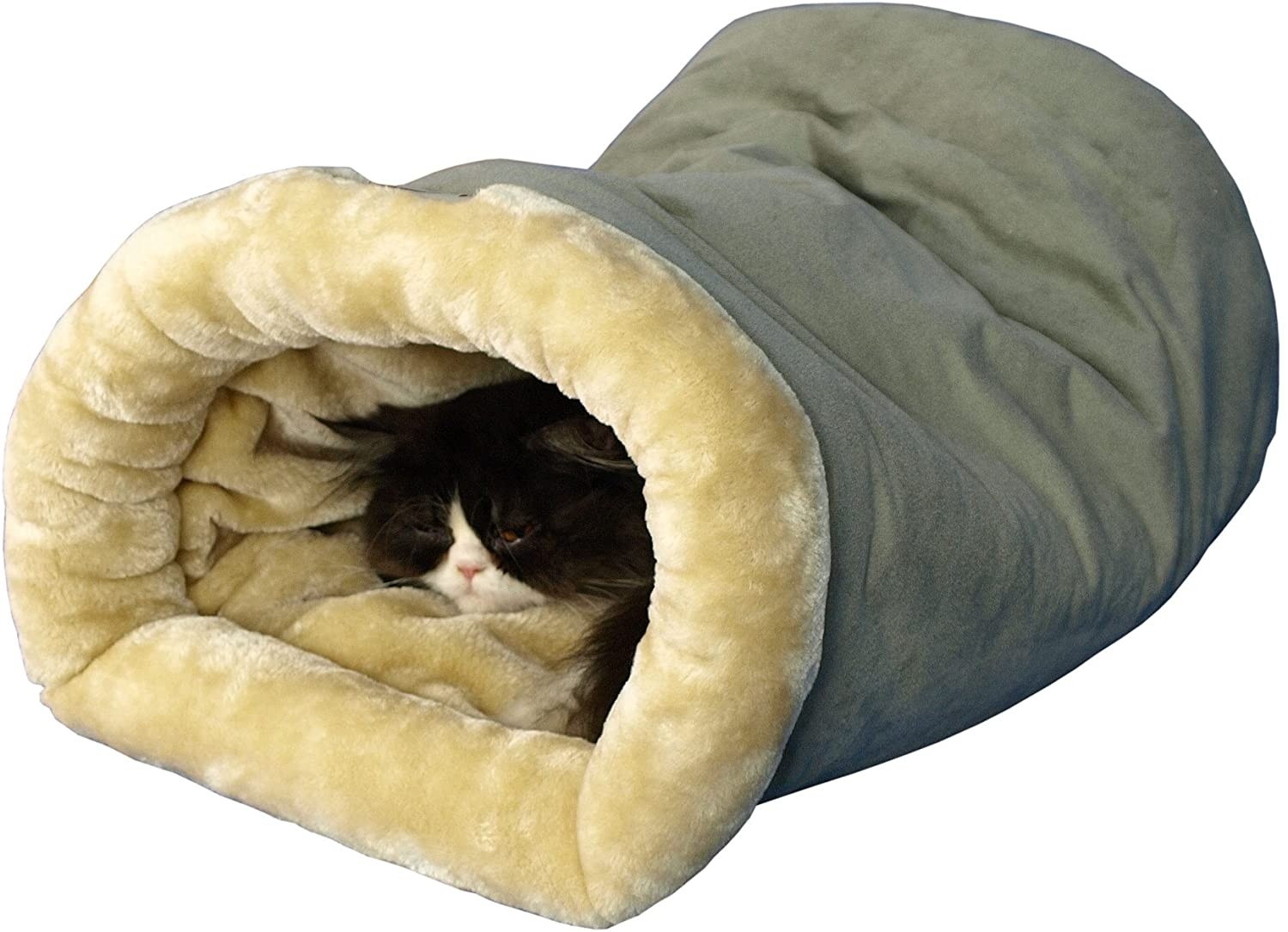 Adorable design for a pet bed with a fluffy, very cozy finish which makes it perfect for lazy pets that love sleeping and lying around all day long. The bed is perfectly sized for either a cat or for a small-sized dog to fit inside.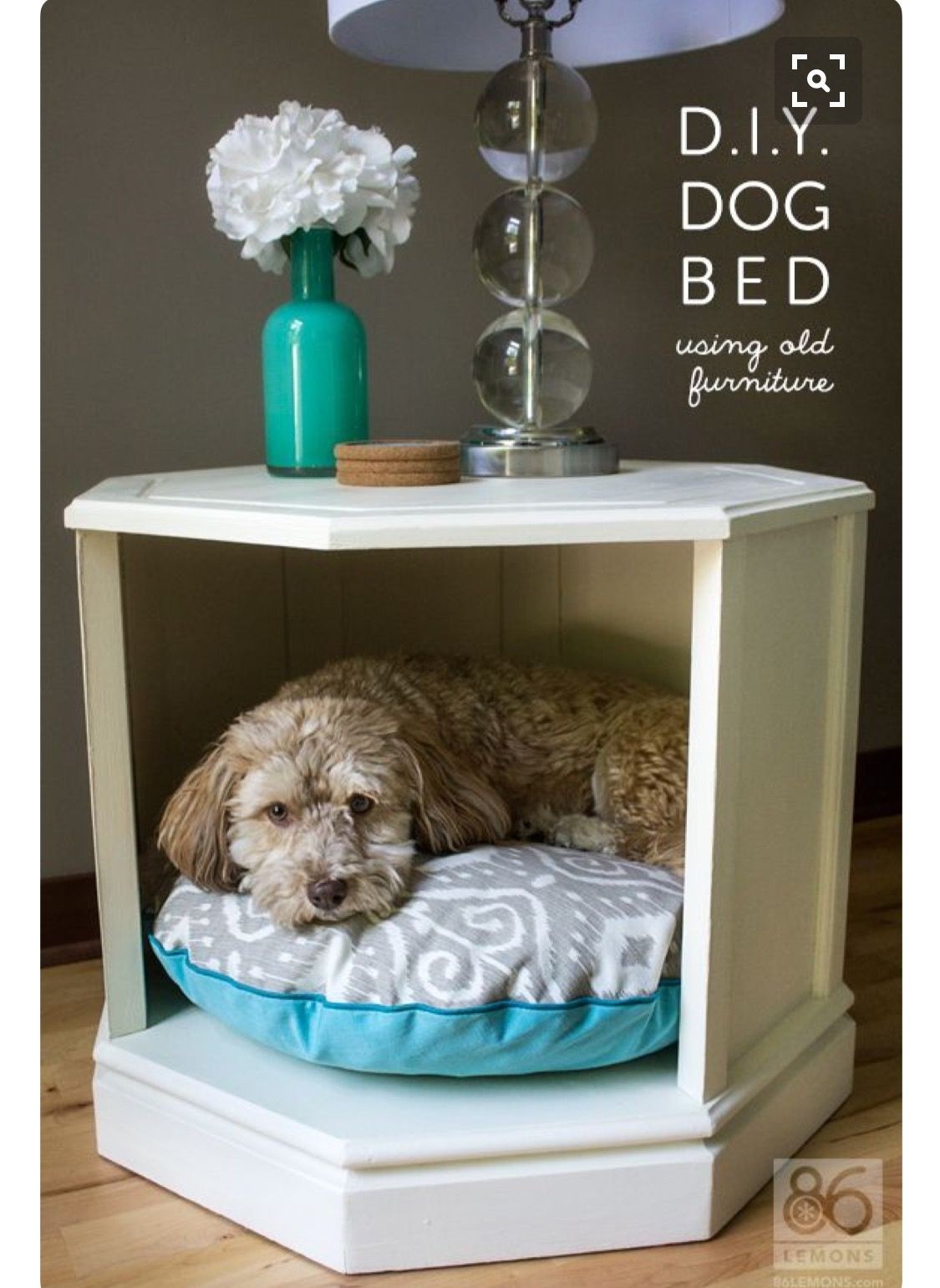 Beautiful composition of this impressive animal furniture is a combination of beautiful form and functional pet bed. A simple design with a countertop and a spacious interior perfect for the dog's cushion is superbly presented.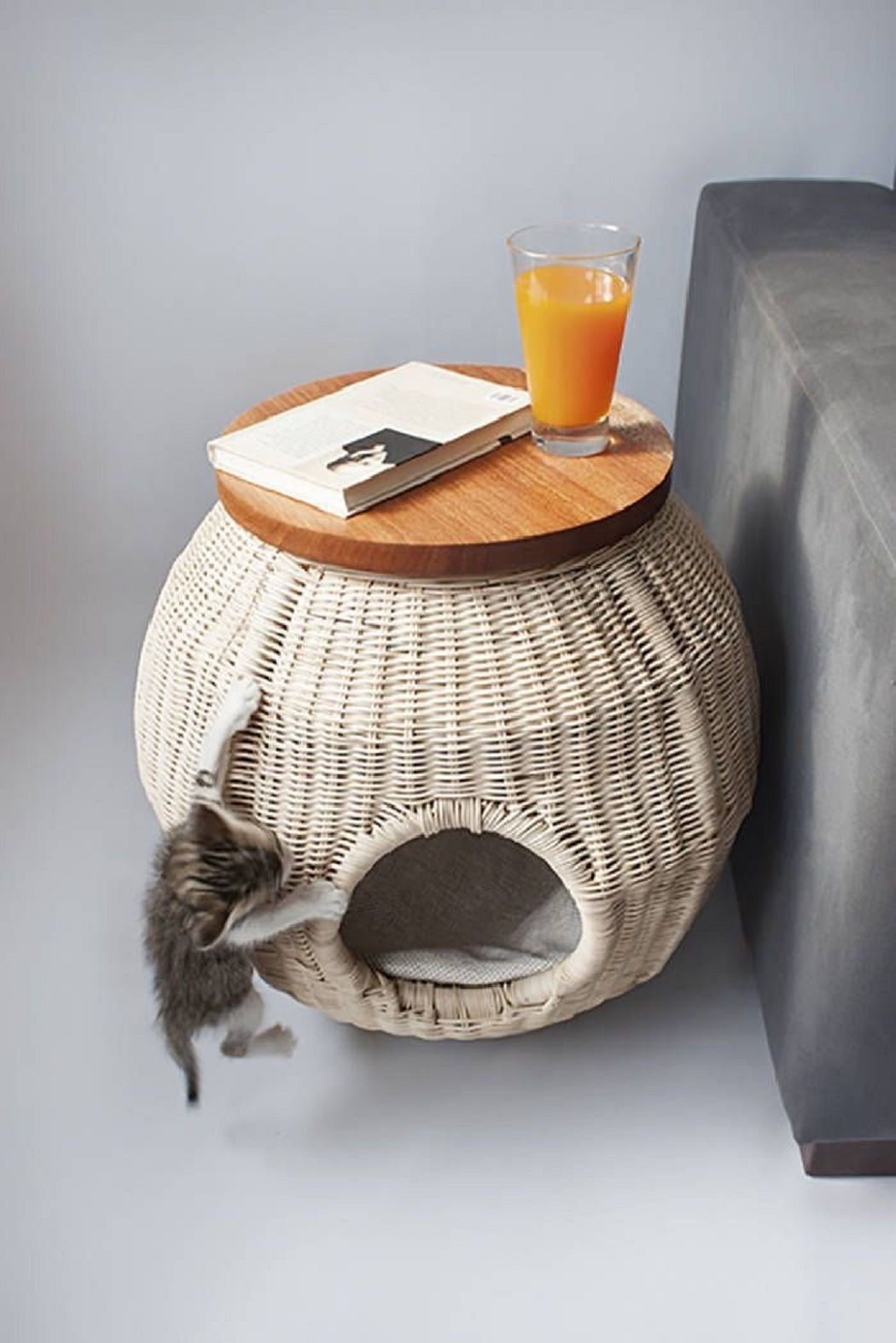 A fantabulous side table that is integrated with a comfy house for your meowing critter. The basket-like base is made of neatly-woven wicker and has a hollow inside accommodated with a soft cushion. The top is round and sturdy, crafted of hardwood.