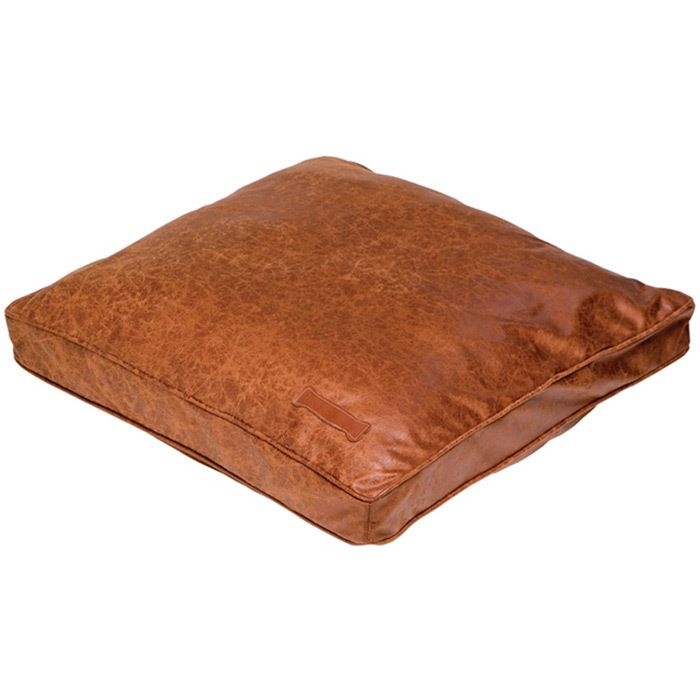 Minimalist dog bed constructed from comfortable plum cushions and top class leather upholstery. The dog bed is relatively compact and would be great for smaller dogs. It also comes with beautiful stitching along the edges and a vintage-like light brown color that should add unique décor value into your home.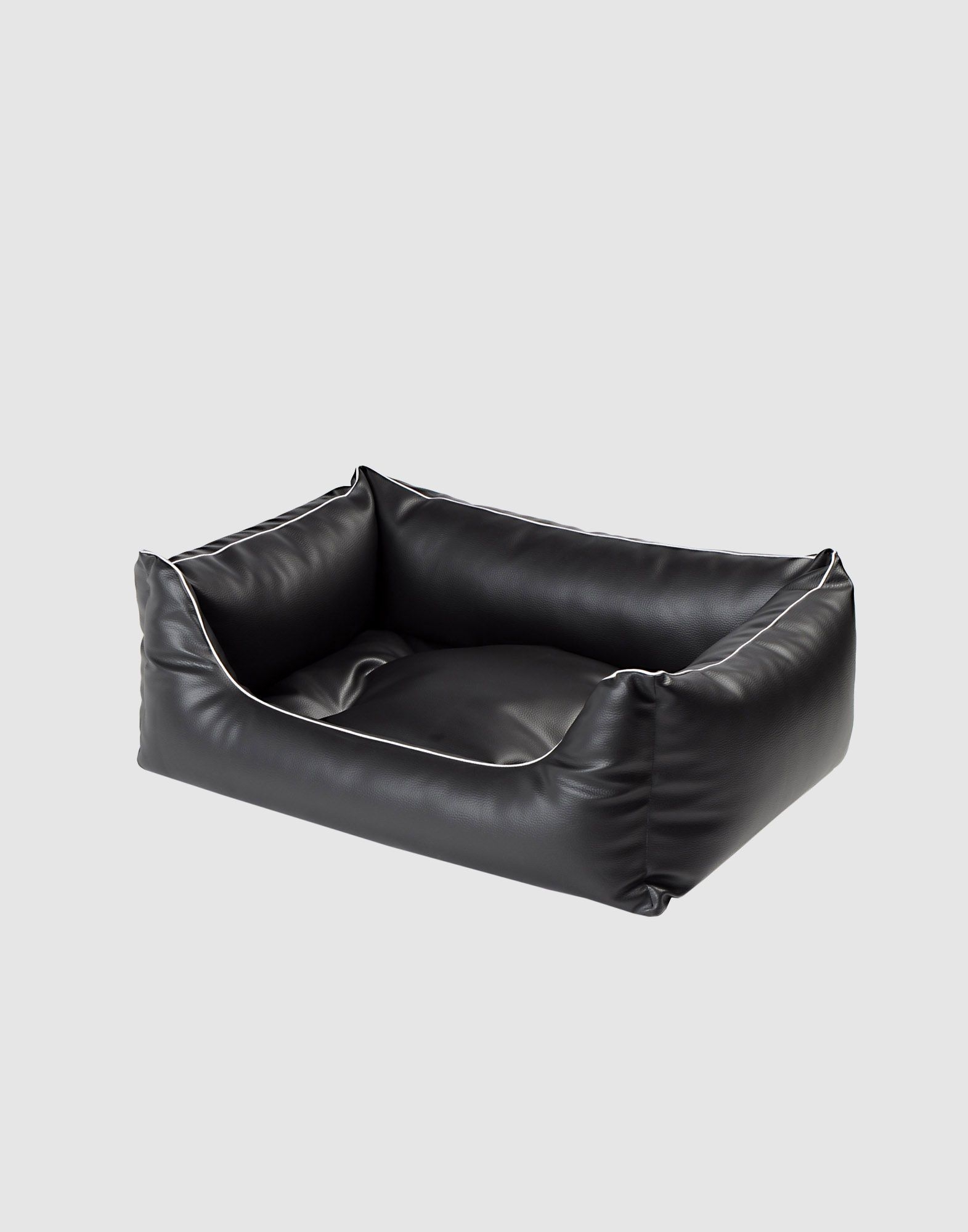 Dog bed covered with high quality leather and reinforced with solid stitching. Dedicated to medium sized pets. Application in all kinds of interiors as needed.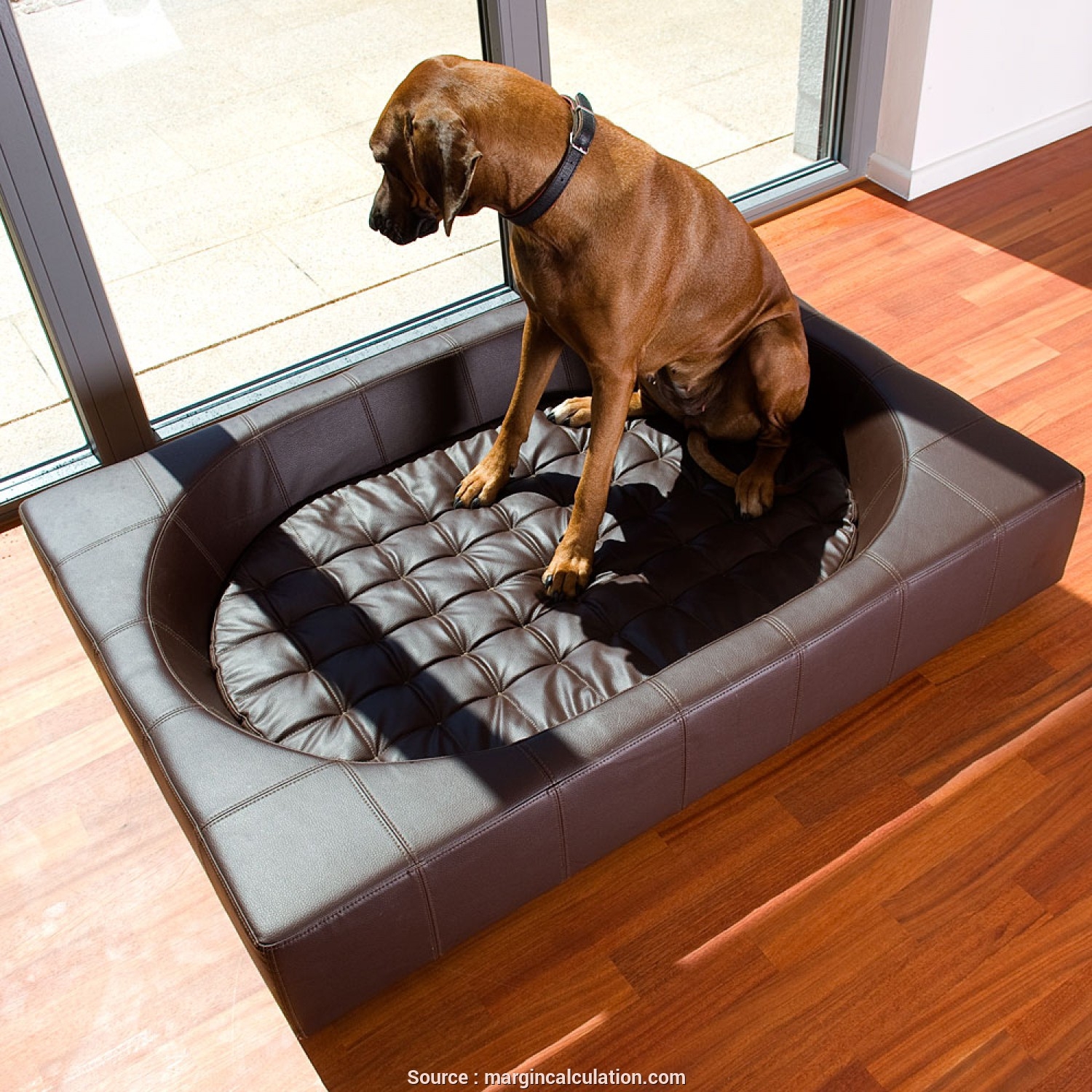 Give your four-legged canine friend the ultimate comfort with this stunning dog bed. Featuring heavy foam padding and stunning leather upholstery, these state of the art dog bed is luxurious as they get. You also get tuft button accents to bring out that superior flair.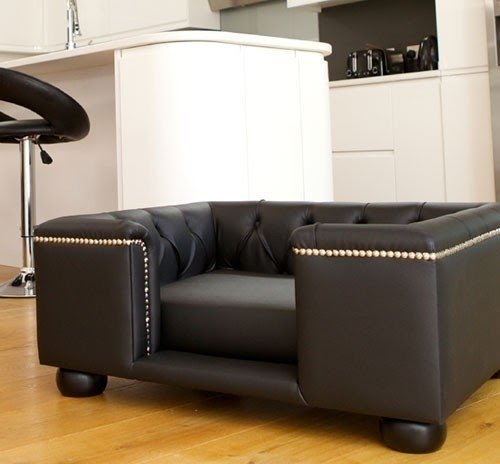 Every dog needs a bed – and not just any bed, but a luxurious one. This leather dog bed is as luxurious as no other, and the highly detailed finish will ensure that your guests will be really impressed by it.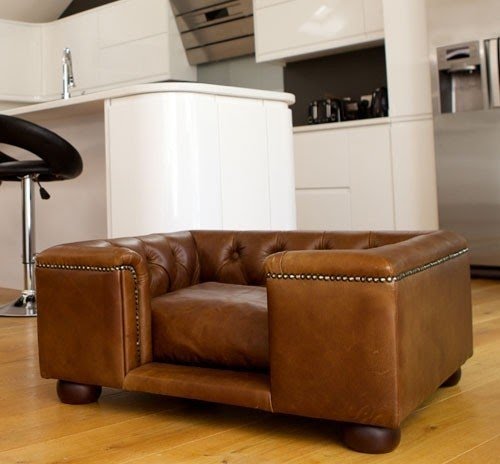 Unique luxury leather dog bed, made of Italian leather, perfect for saving space. Straight sides, beech legs and decorative trim are handmade in Europe. Choose a pillow with any thickness. Beautiful brown, warm shade color.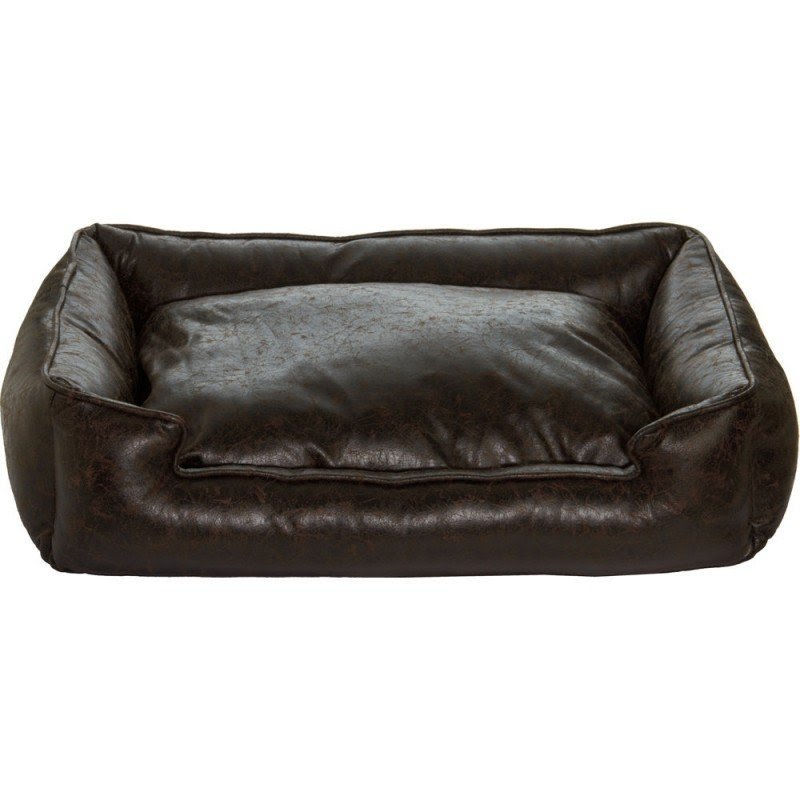 A pretty comfortable contemporary lounge bed for dogs. It's thickly padded and covered in durable soft artificial leather in mid brown shades. It's rectangularish and has raised edges with robust piping.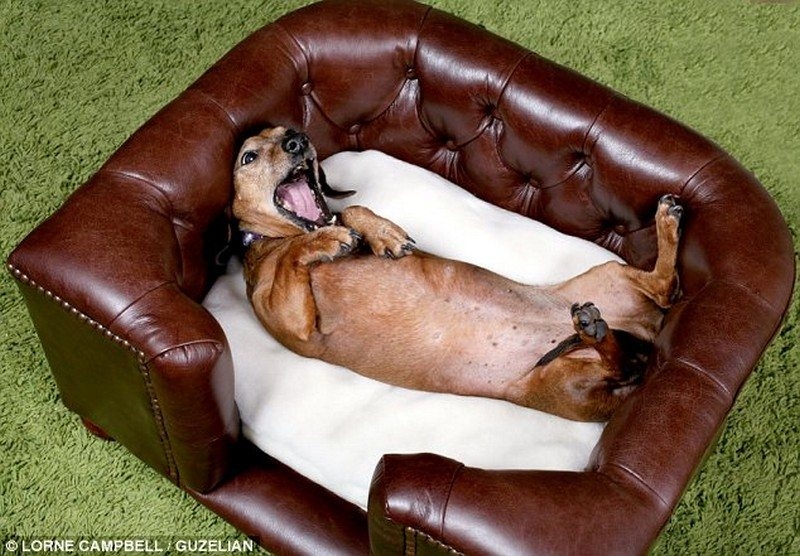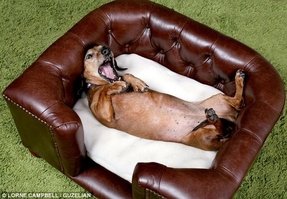 A luxury contemporary bed for large dogs. It has a wooden frame with low legs finished in brown and a cutout entry. It features thick padding and beautiful upholstery of elegant brown leather with button tufting inside and nailhead trims outside.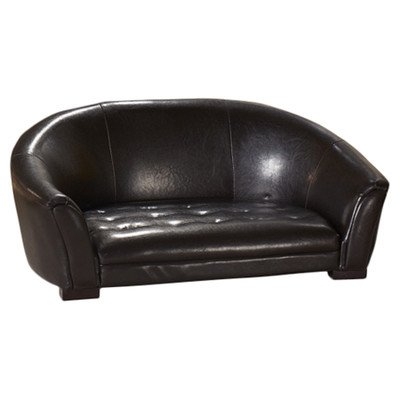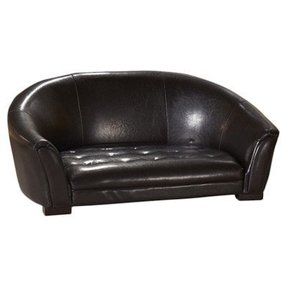 Give your furry little friend the perfect place to sleep with this leather dog bed. The piece comes in a compact design and heavy padding to ensure your pet is comfortable. Its glossy leather finish, coupled with a unique design, should add immense style into any space.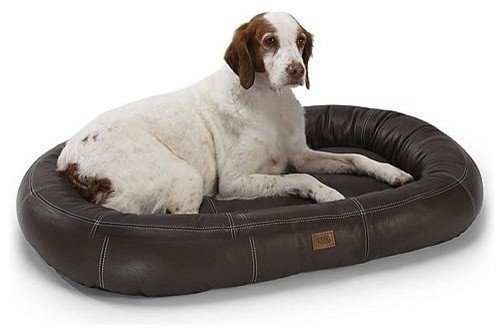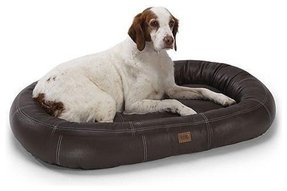 Oval Leather Pet Bed - Frontgate Dog Bed traditional pet accessories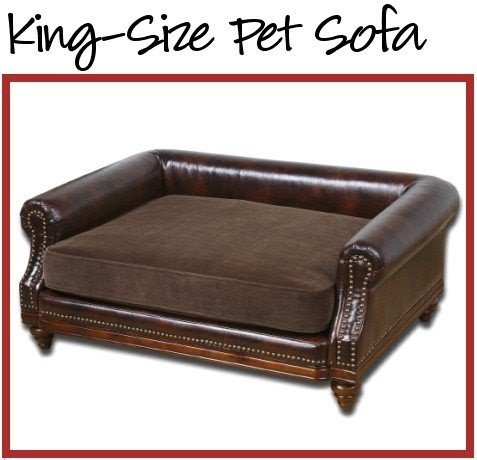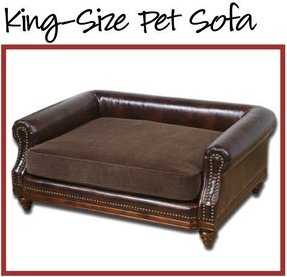 Dog bed in elegant form. Frame is made of wood. It is upholstered with faux leather and finished with decorative nail heads. Designed for small and medium sized pets.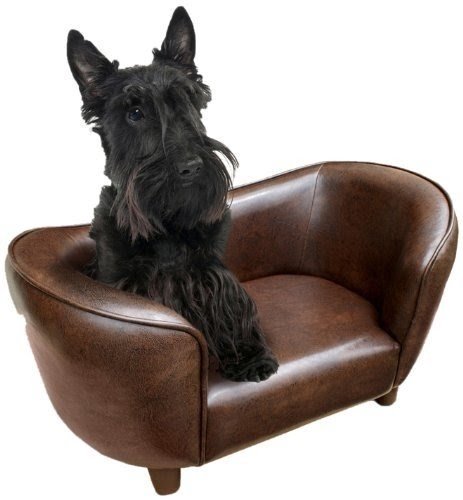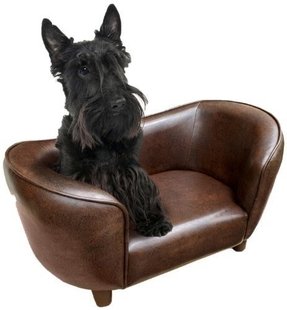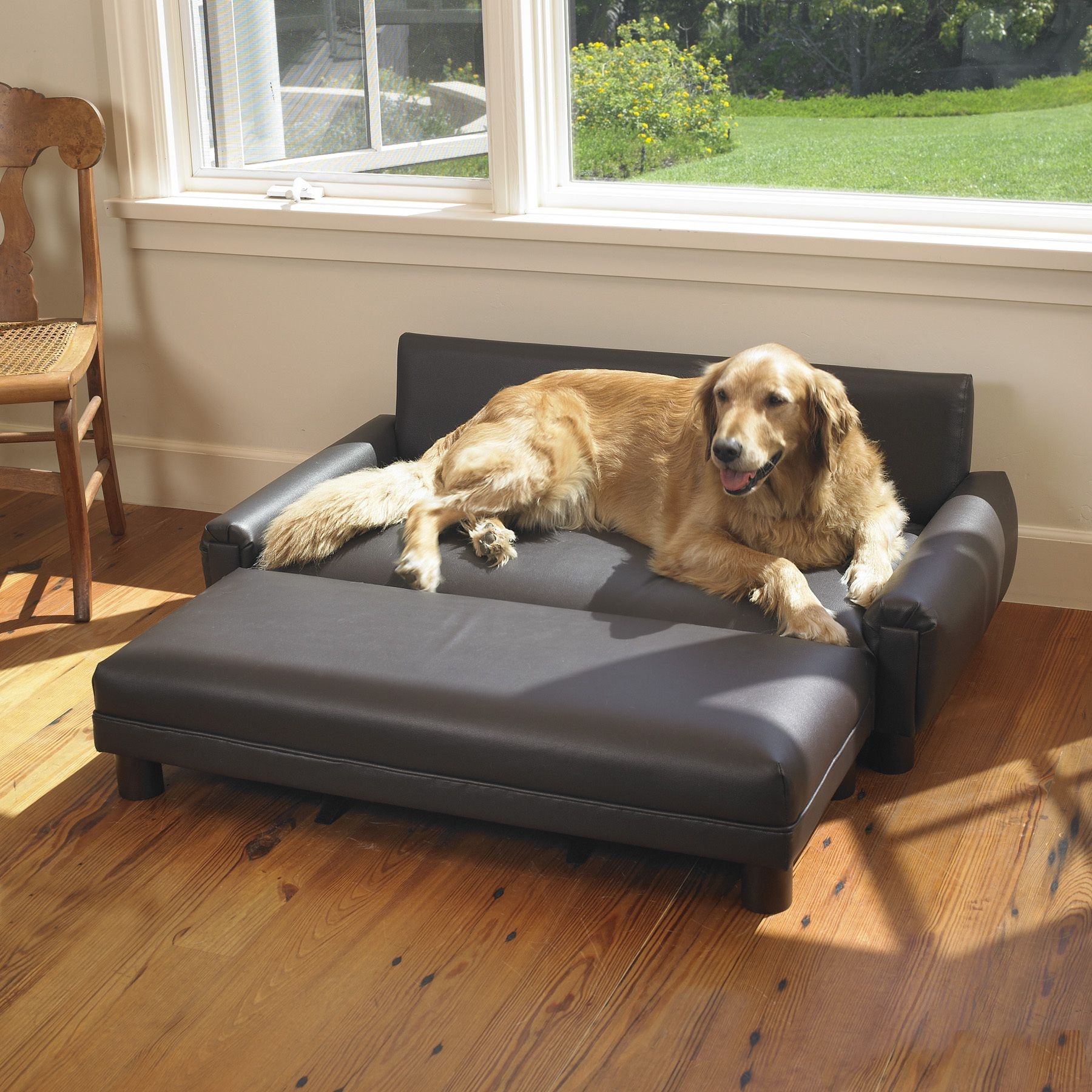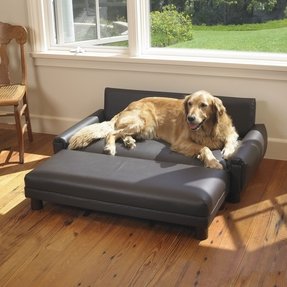 Faux Leather Dog Sofa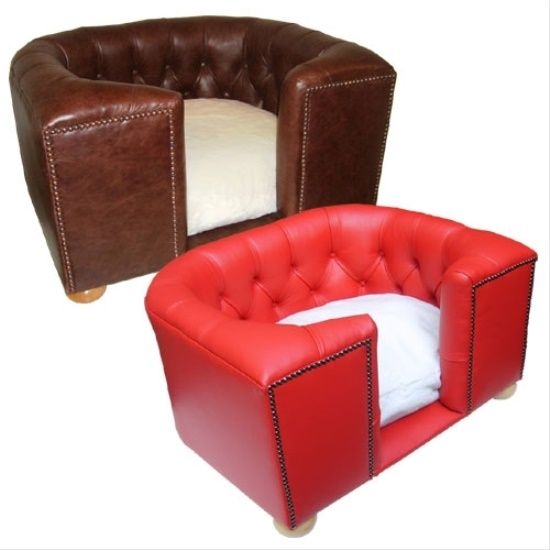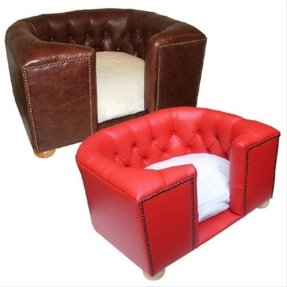 The Bolsover Leather Dog Bed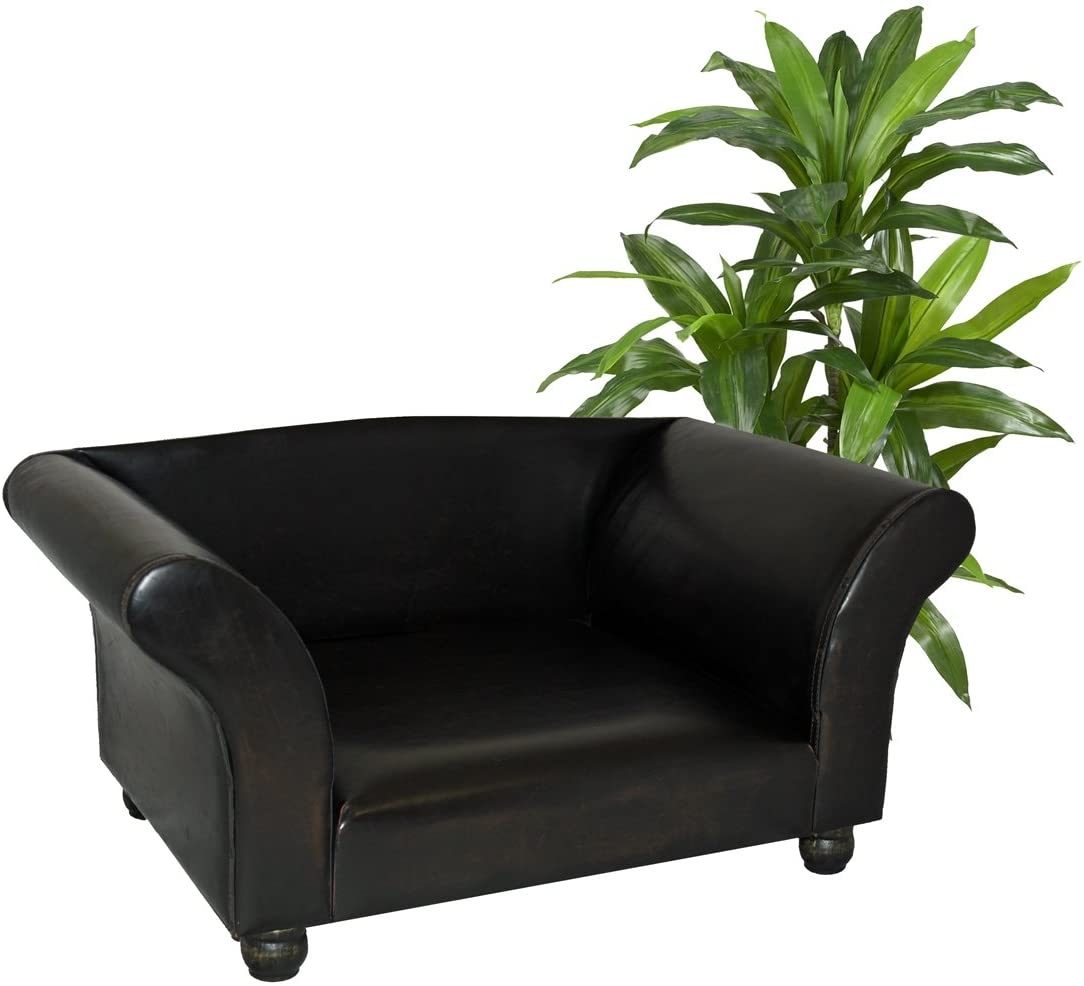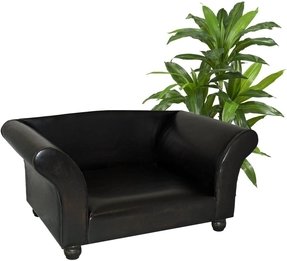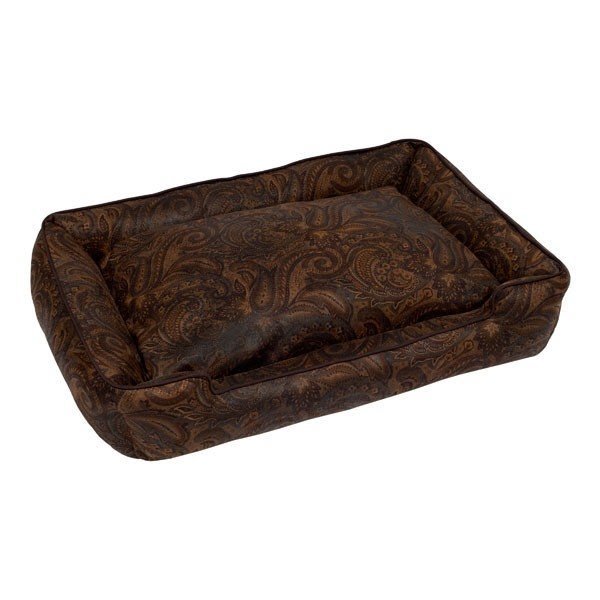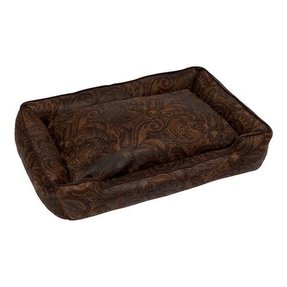 Faux Leather Lounge Dog Bed - Duke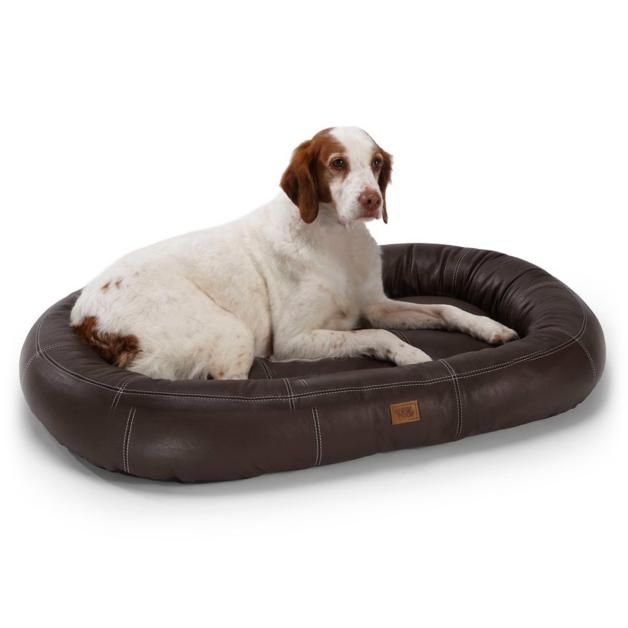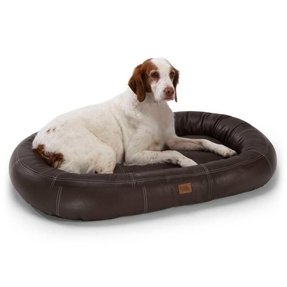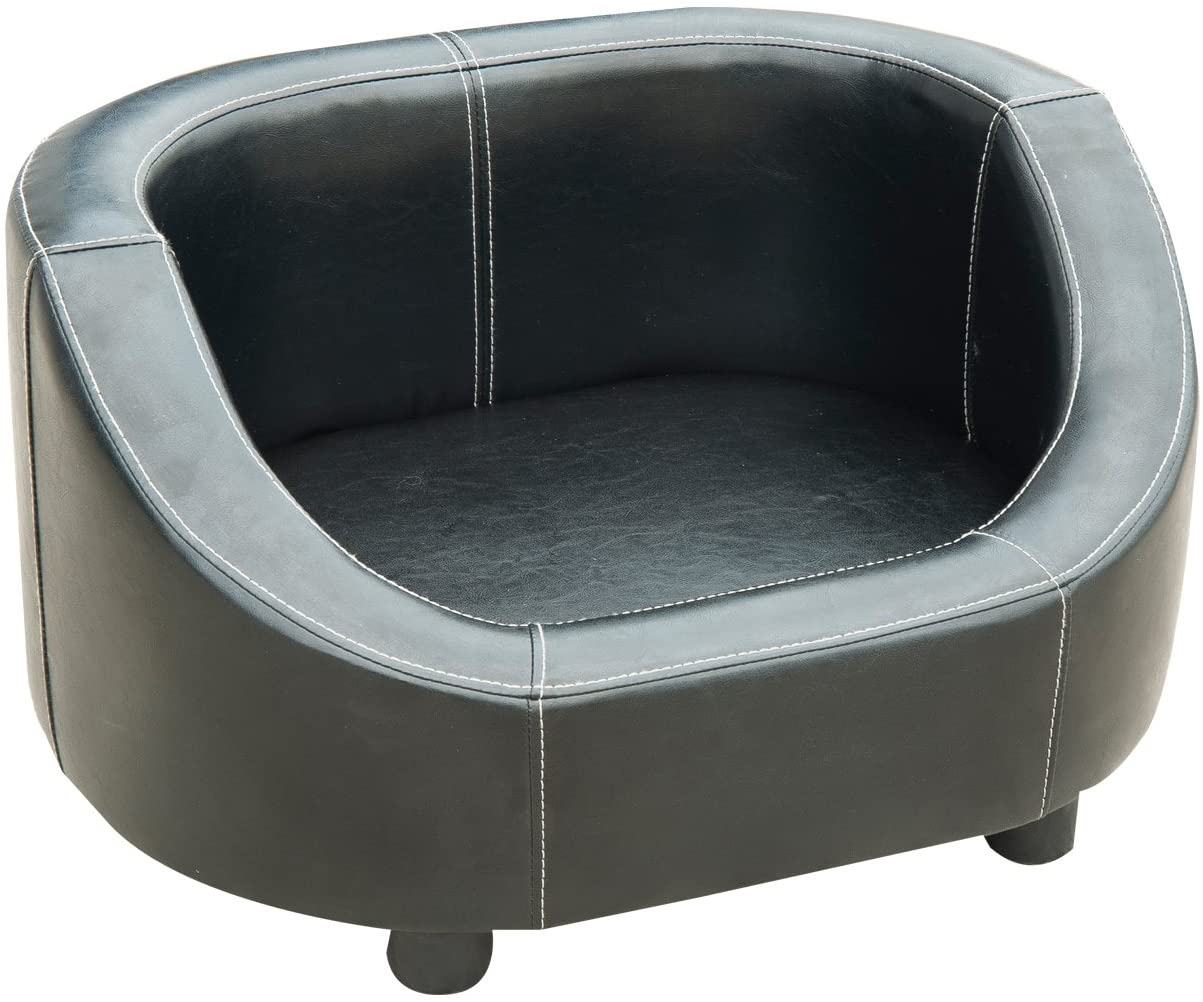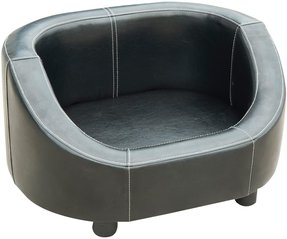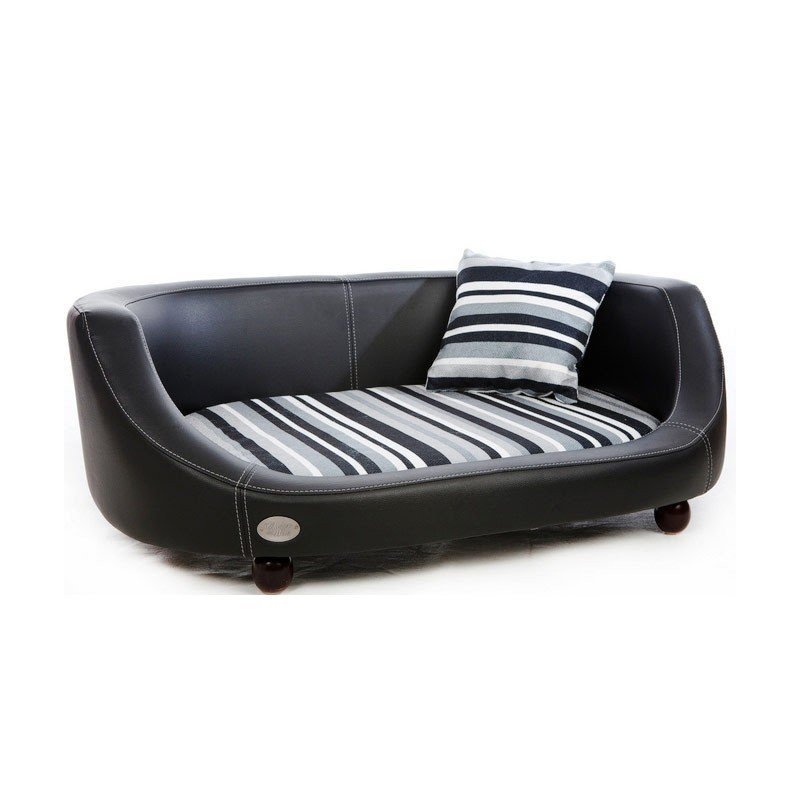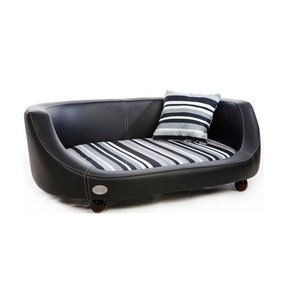 Home » Chester & Wells Oxford II Black Leather Dog Bed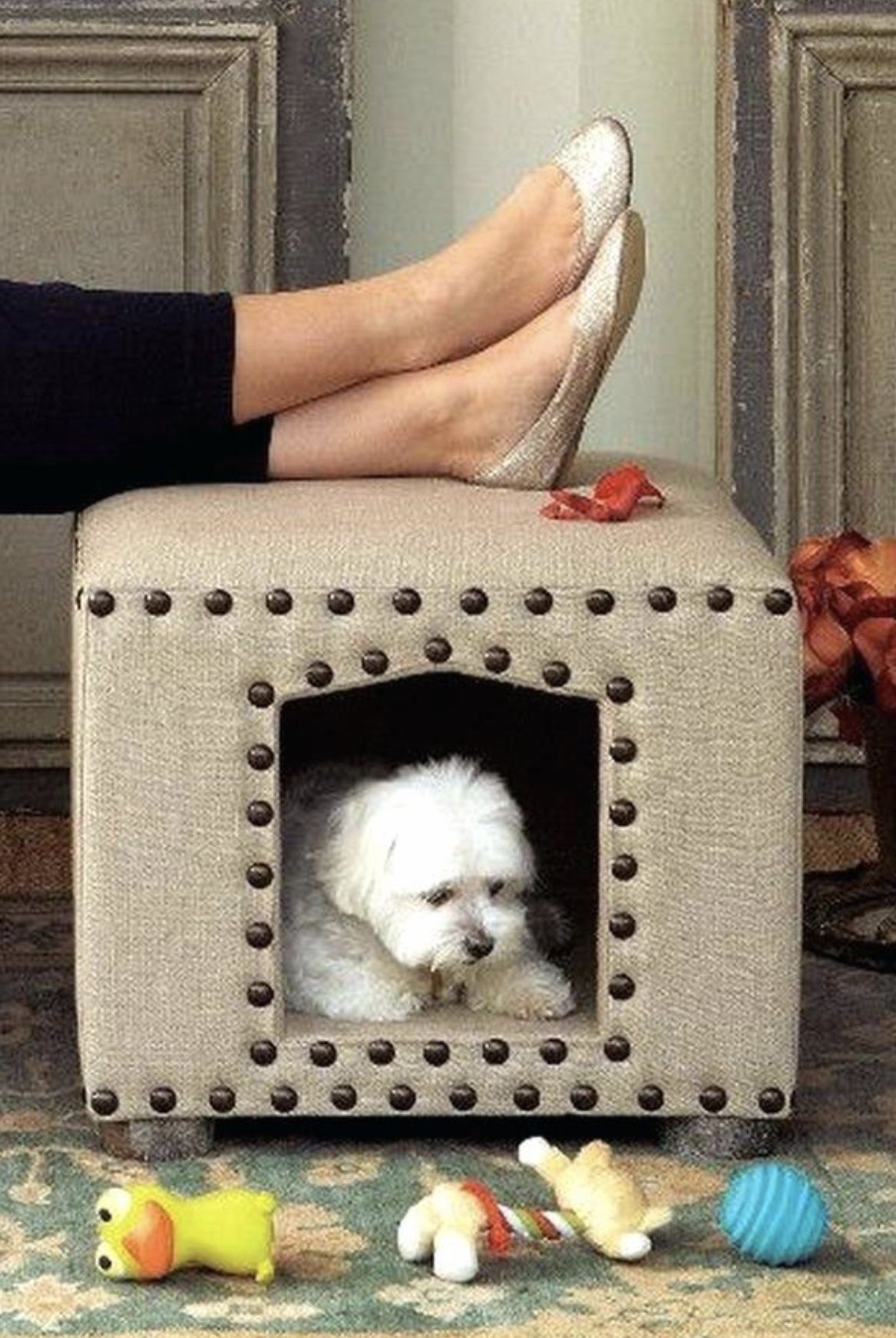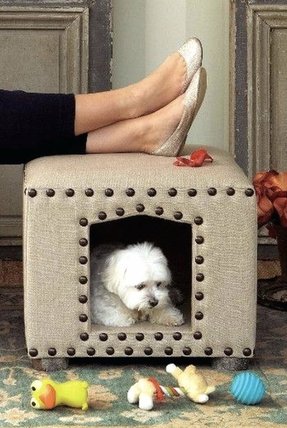 Maggie Ottoman - End Table Ottoman, Leather Ottoman, Linen Ottoman | Soft Surroundings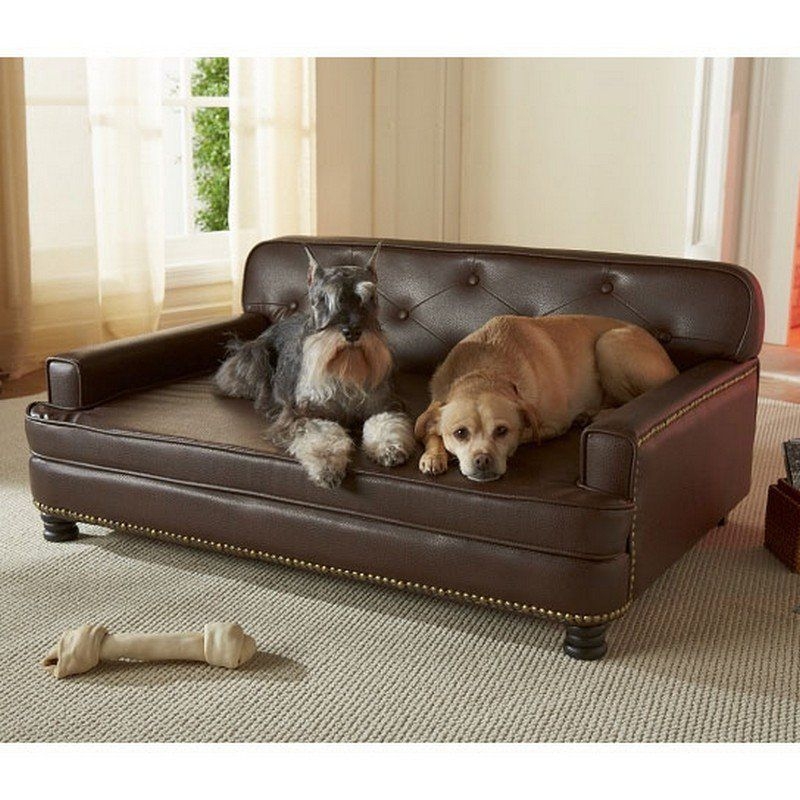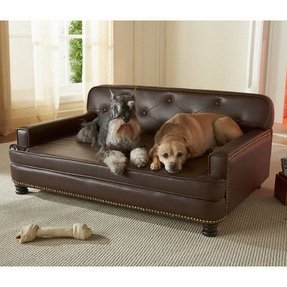 The elegant and very stylish leather dog bed is a perfect combination of unique style and functionality. Beautiful design with leather and decorated nailhead looks very intriguing and beautifully integrated into the interior.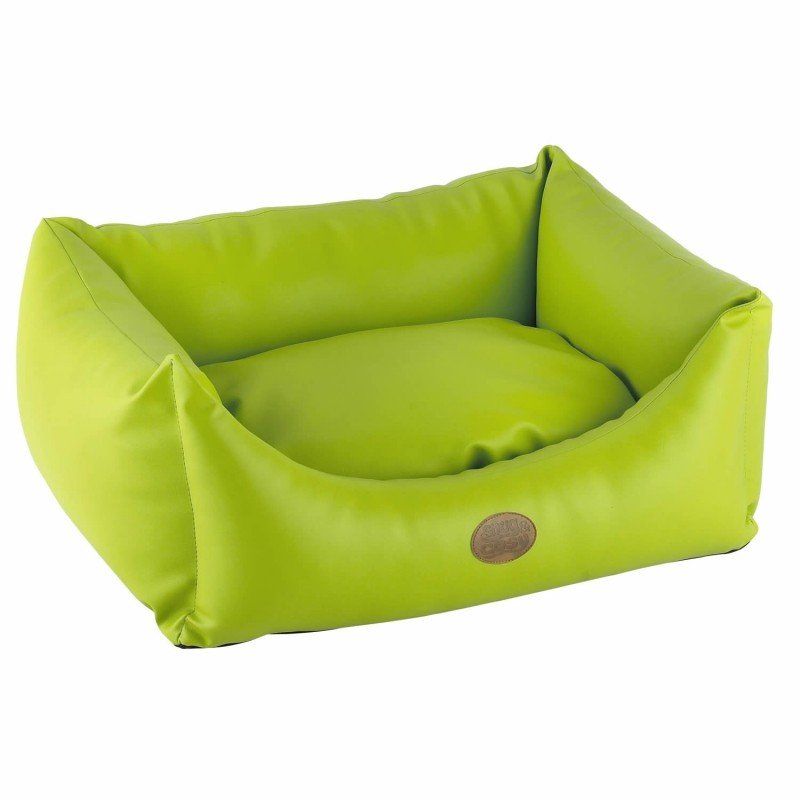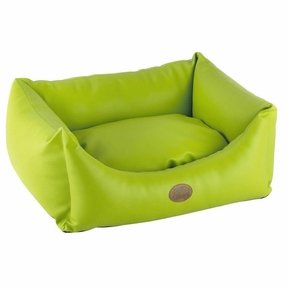 home snug and cosy parama leather look rectangle dog bed lime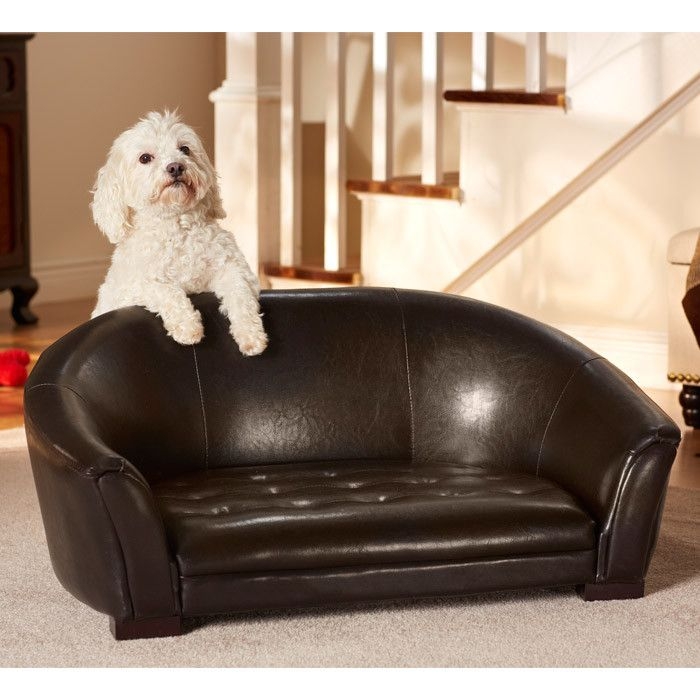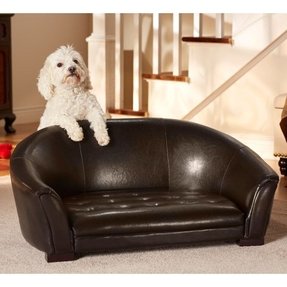 Large Artemis Pet Bed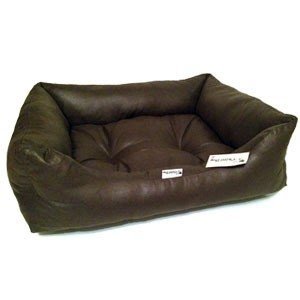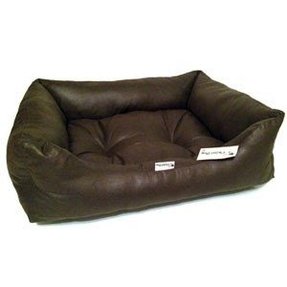 Chilli Dog Brown Faux Leather Sofa Dog Bed – Large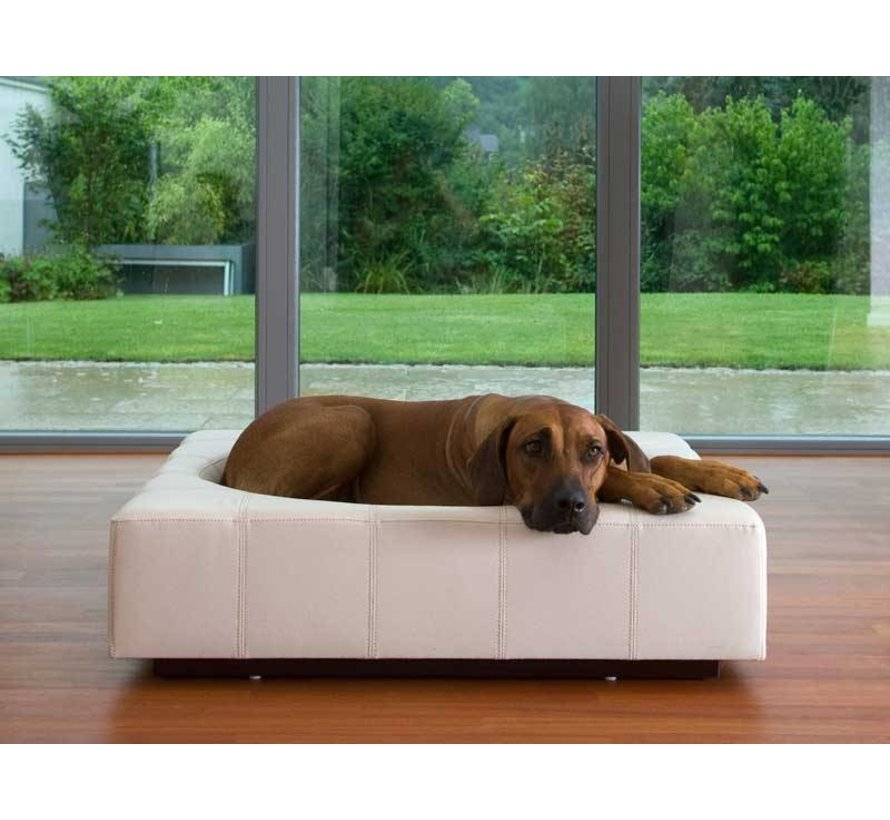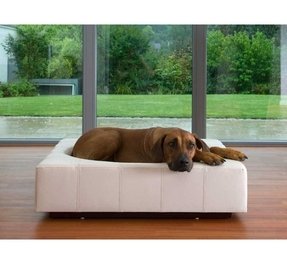 cube leather dog bed [CI-CUBE-0-M-LCR] - $2,680.00 : Luxury Pet Furniture & Accessories | Modern Pet Supplies For Pampered Pets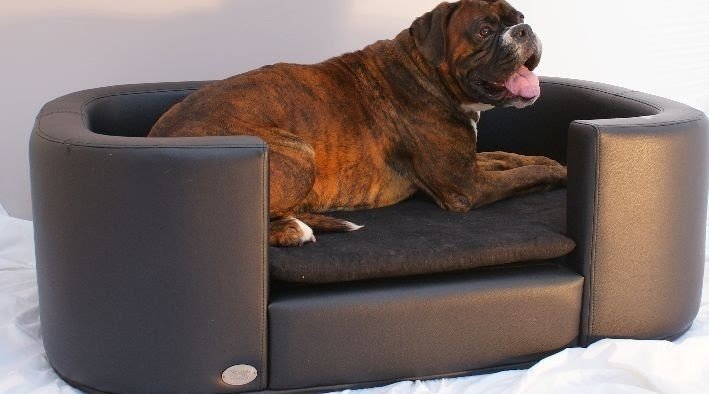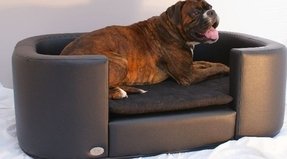 Hampton dog bed black size small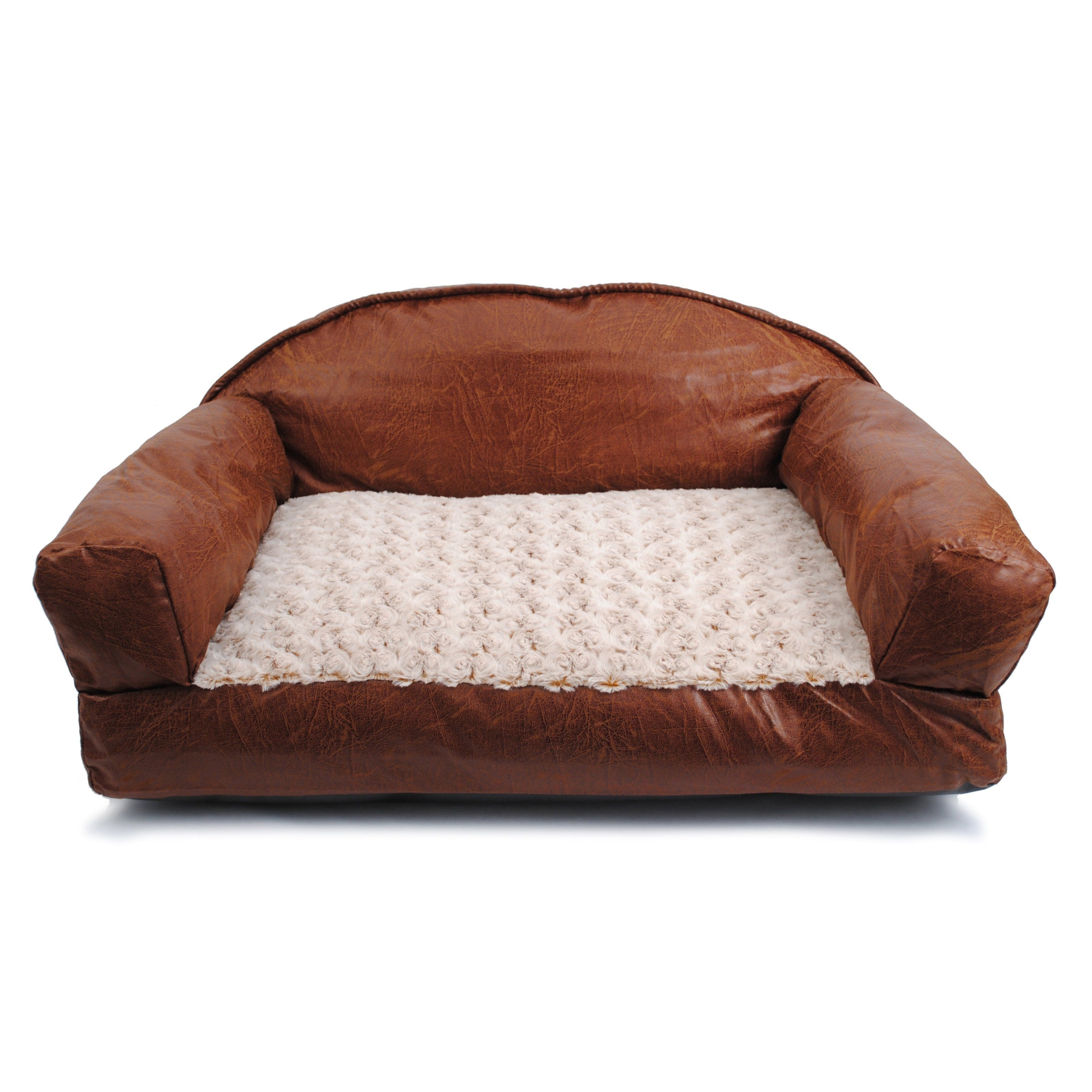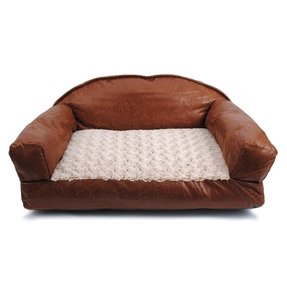 Dog bed in the form of sofa. It is upholstered with nice touch faux leather. Designed for medium sized pets. Received a lot of positive recommendations from customers for elegant design and high quality.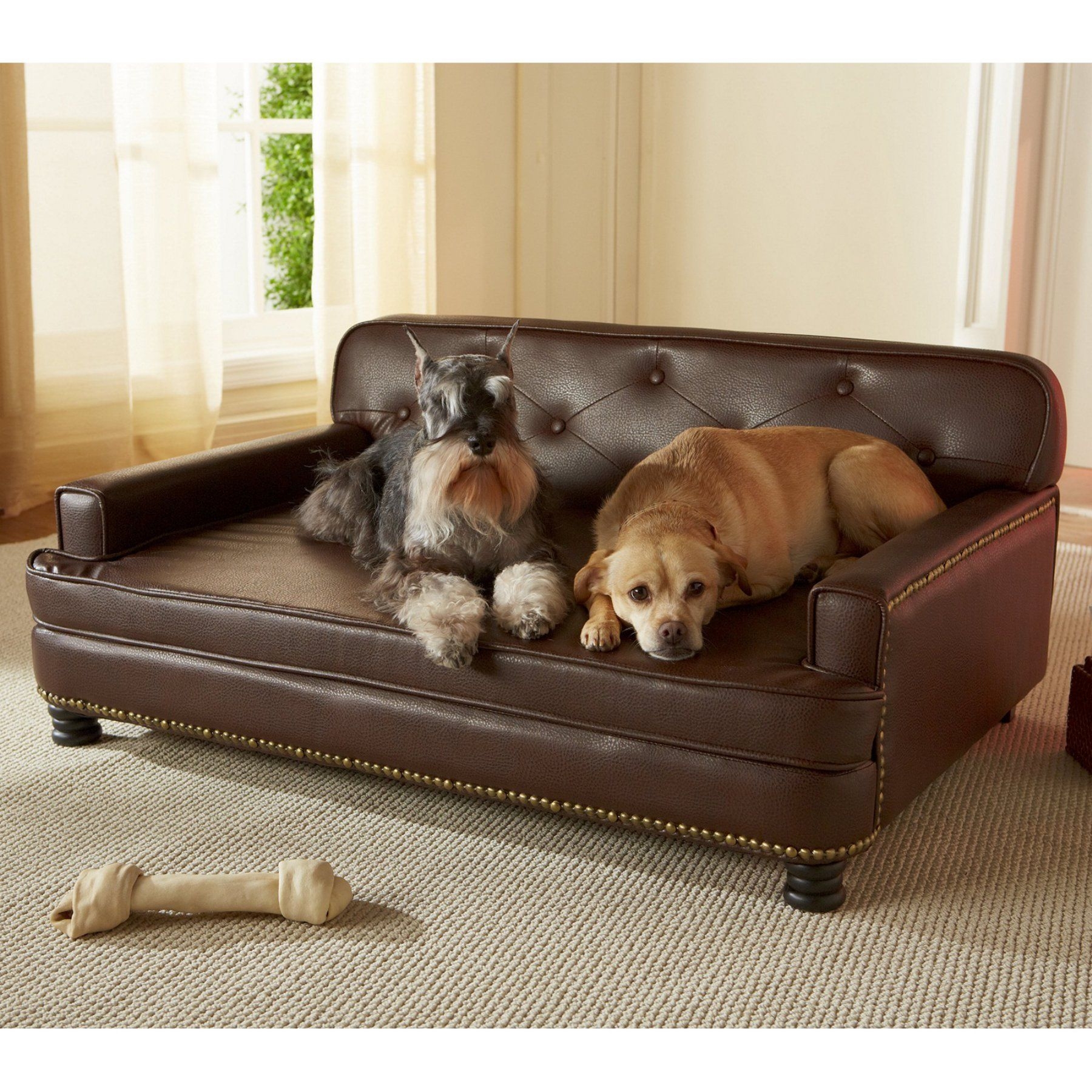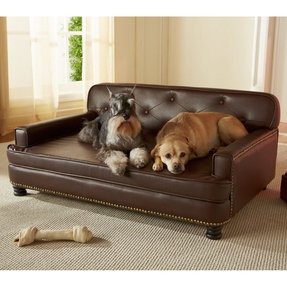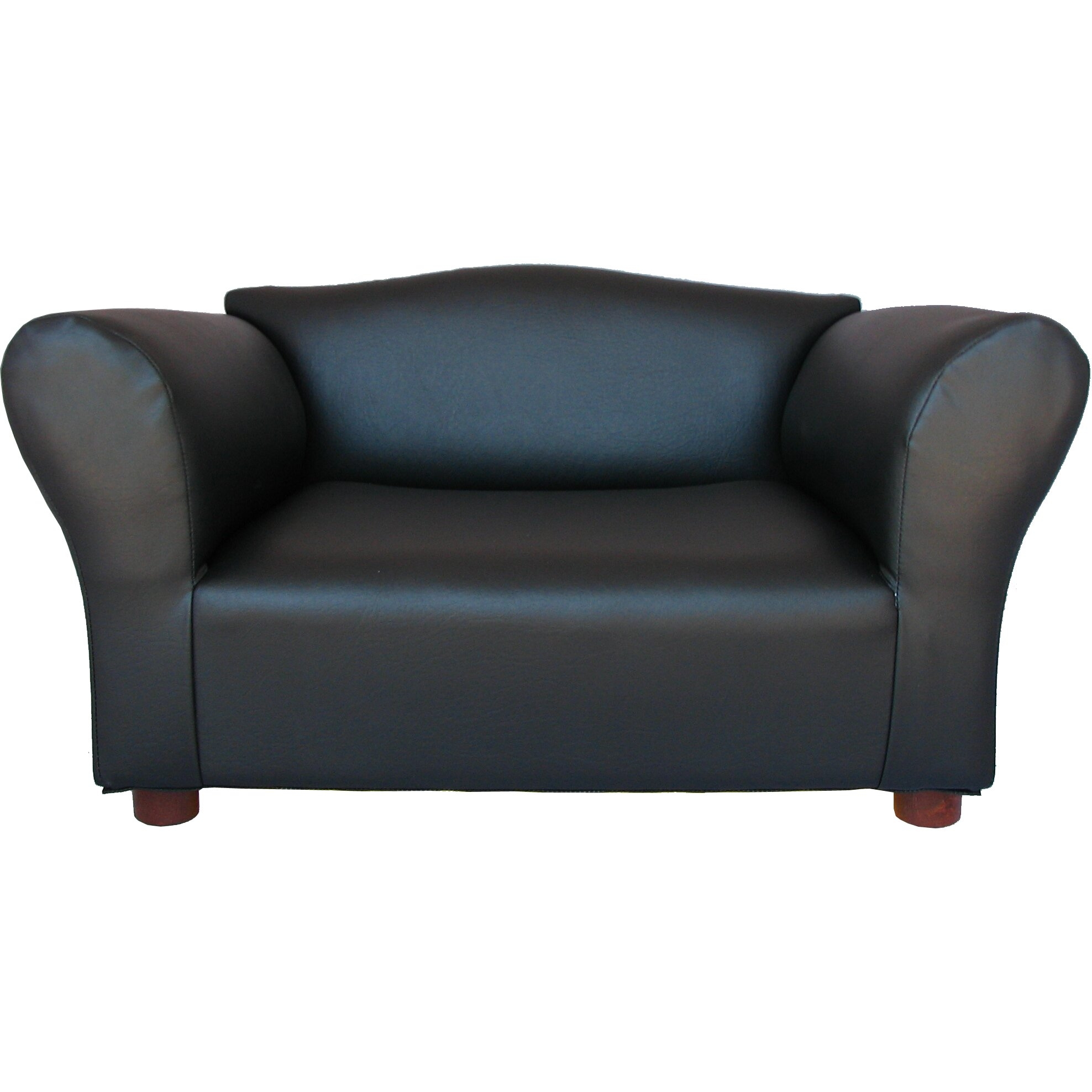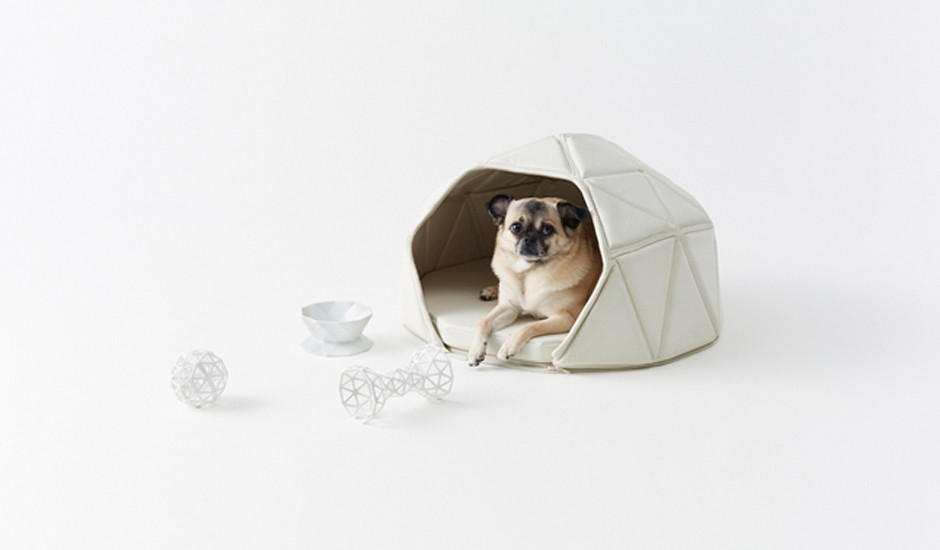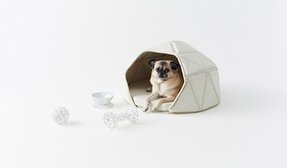 A lovely dog house for indoors, that will make your barking pup very happy. Designed for small dogs, the house is beautiful, cozy, and made of a durable white leather. It comes with a large hole for easy access, and a round white cushion placed inside.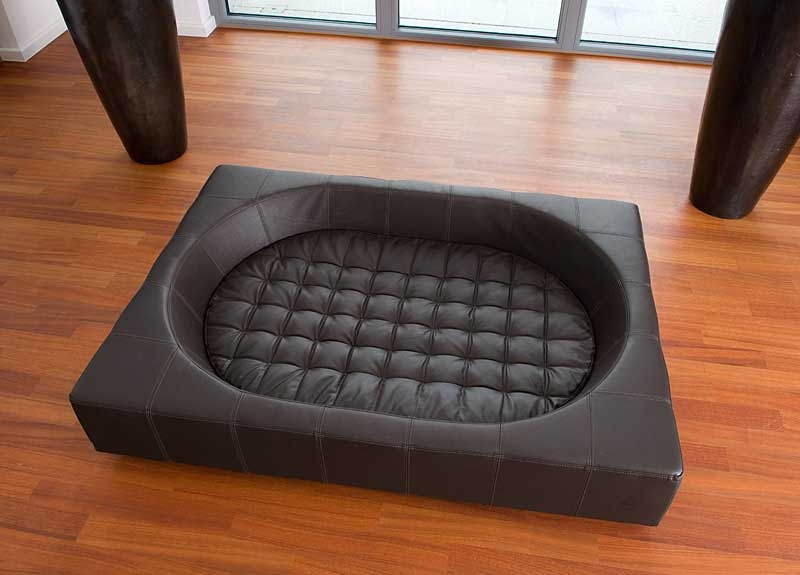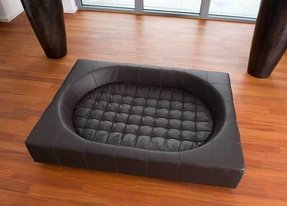 Luxury Faux Leather Cube Dog Bed by Pet Interiors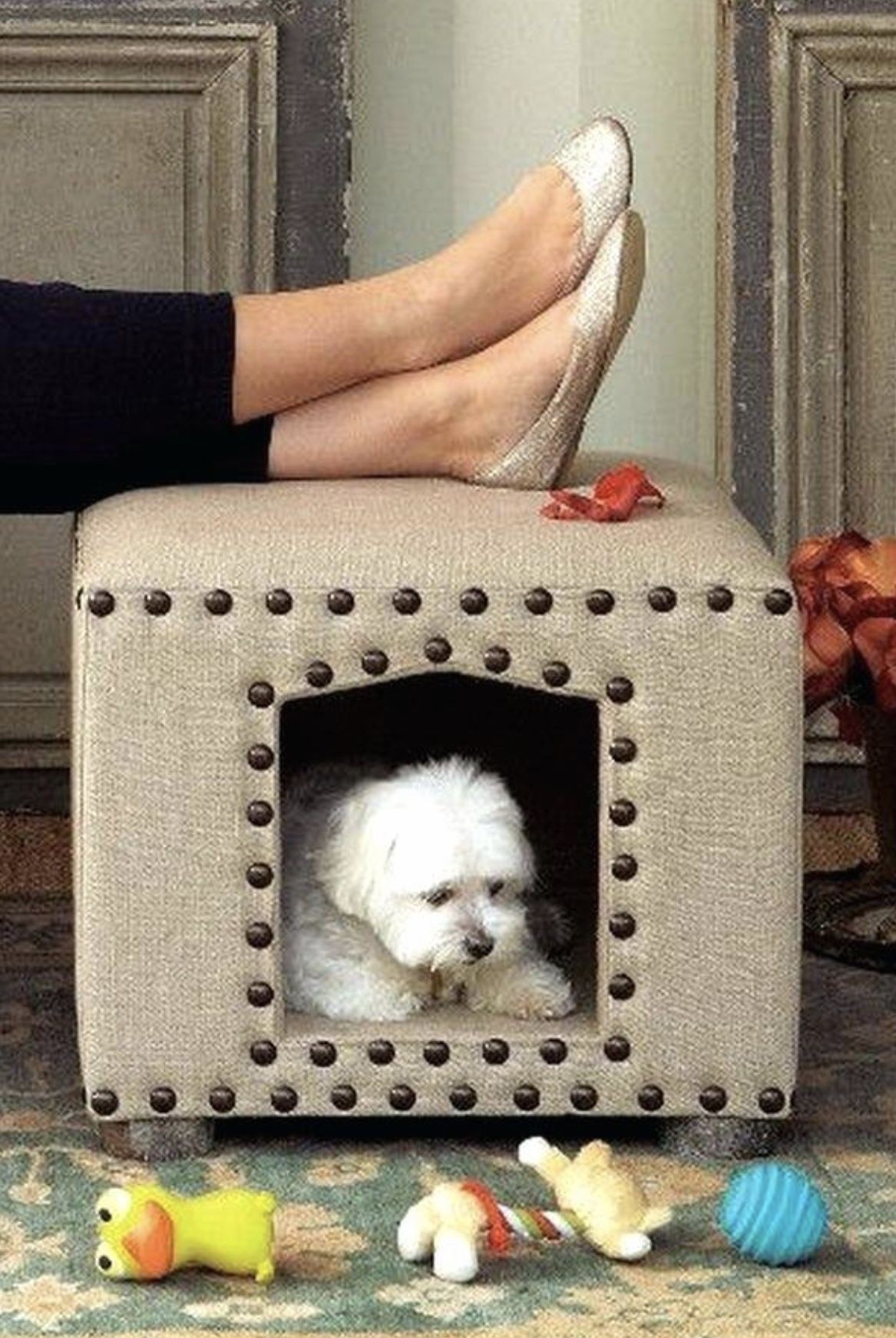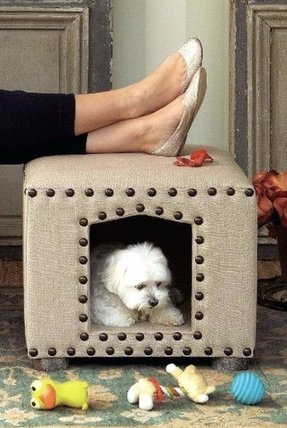 A cute house for indoor use, that will be a perfect oasis of coziness for your beloved pup. This ottoman is upholstered in durable linen, beautified by nail head trim, and has a comfortable inside with a large hole on one side for easy access.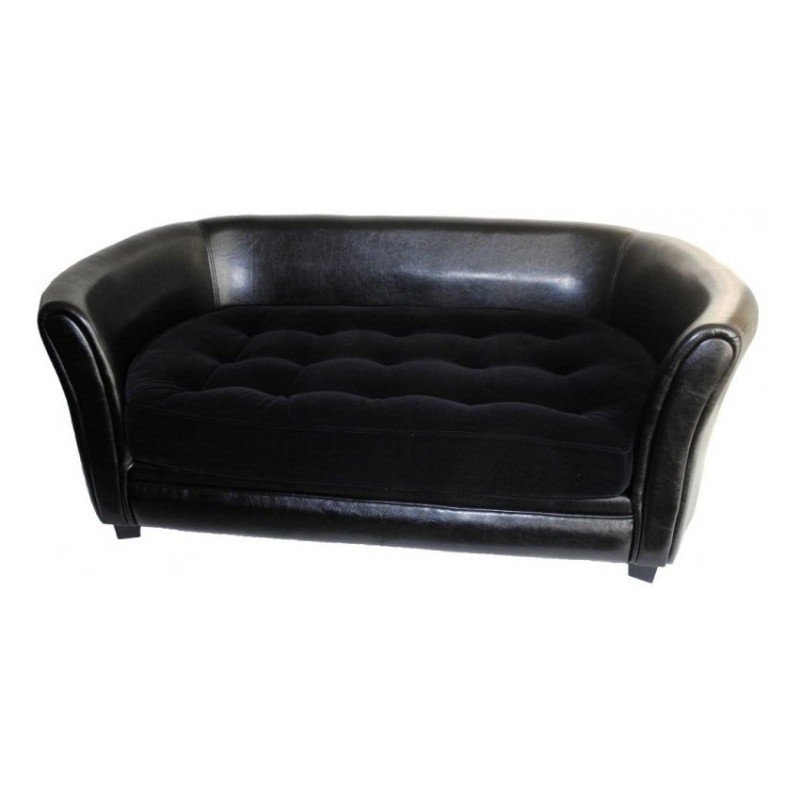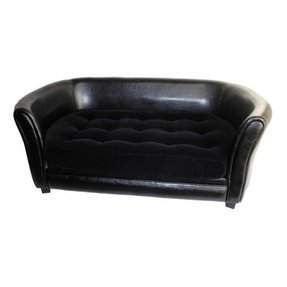 charnock-black-leather-dog-bed-2.jpg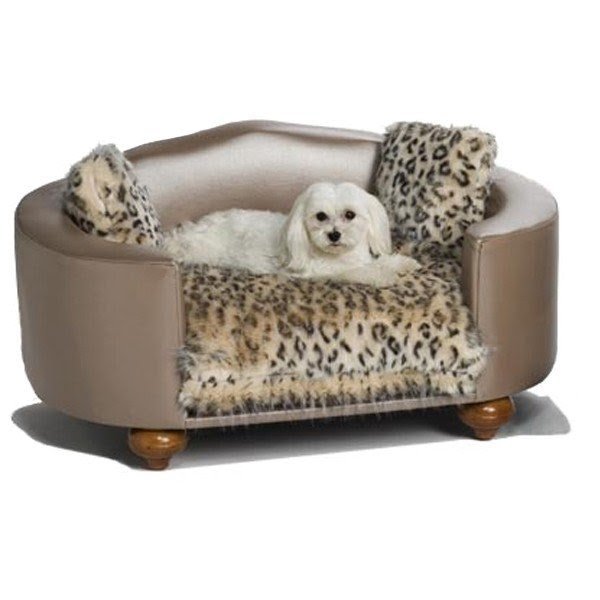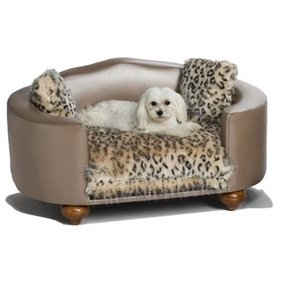 Charming dog bed with leopard print inside the lair makes the pet is the comfortable and very stylish place to relax. The whole is based on flat wooden legs is elegant and stylish. Beautiful upholstery.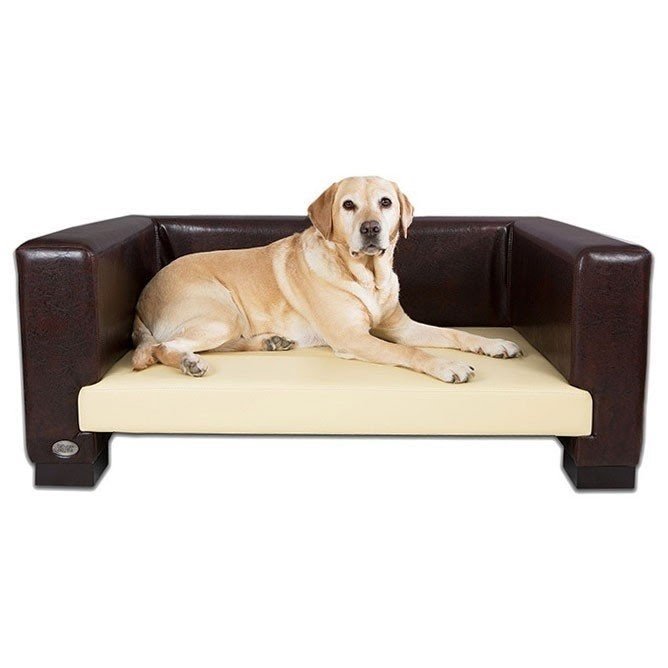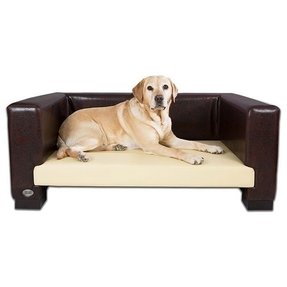 Home » Chester & Wells Windsor Brown Leather Dog Bed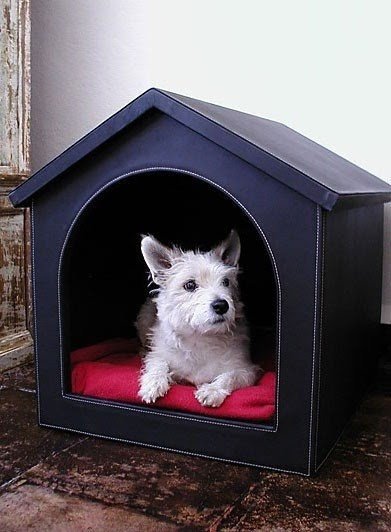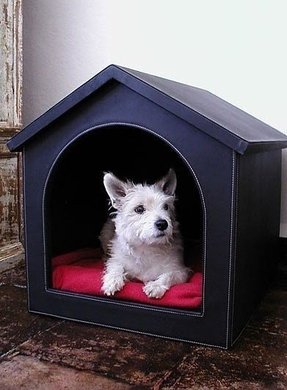 Adorable doghouse.. Special order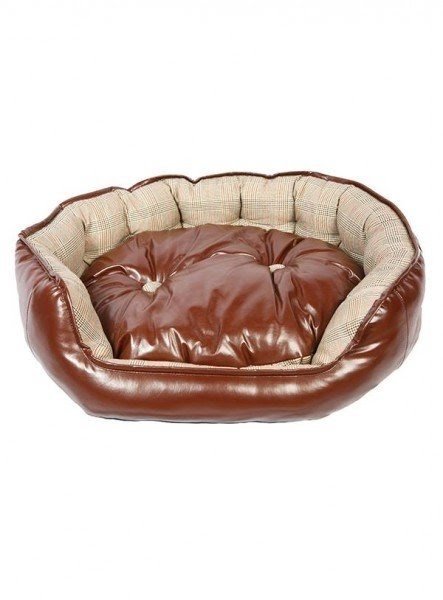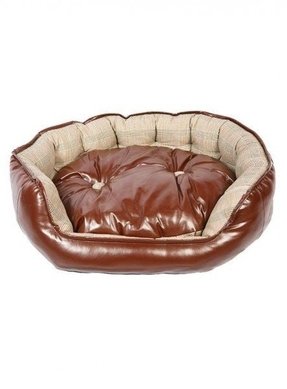 faux leather dog bed product code faufrmpx96 faux leather dog bed this ...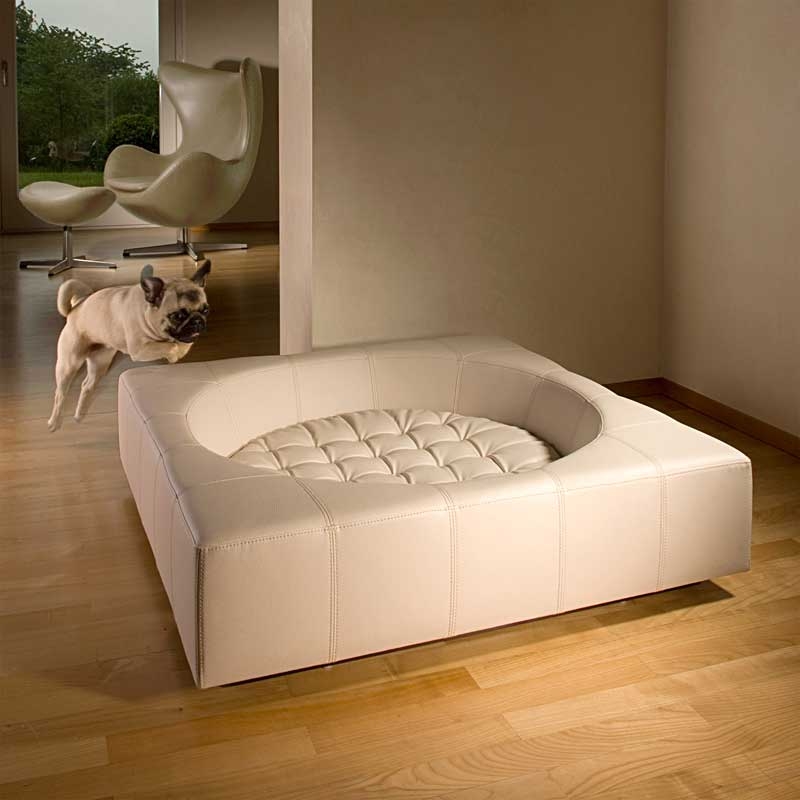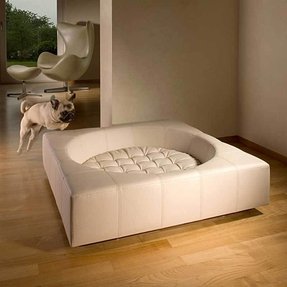 A lovely combination of comfortable usage and unique shape, this indoor dog bed will make your barking friend the happiest dog of all. Upholstered in a cream faux leather, well-padded and stylishly tufted, the bed stands on low-profile legs for balance.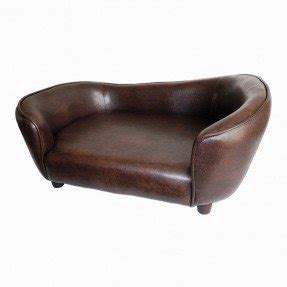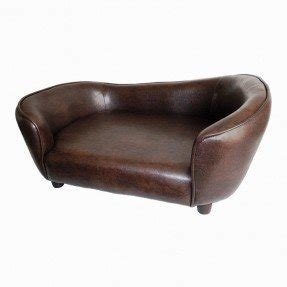 Home » Cheshire Brown Leather Dog Bed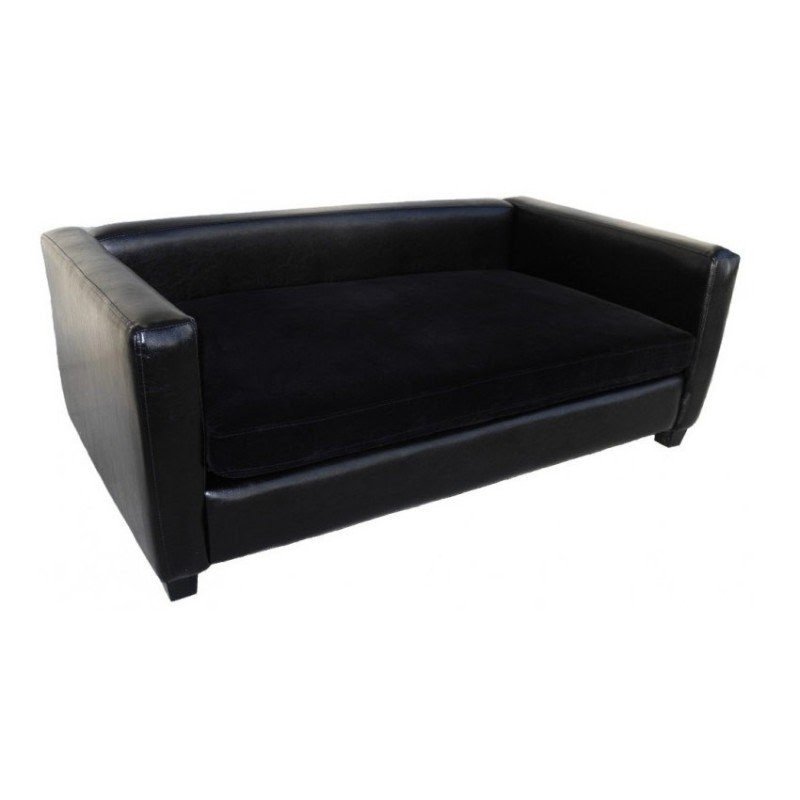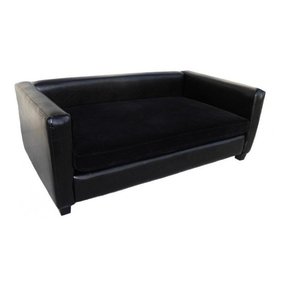 Gatsby Black Leather Dog Bed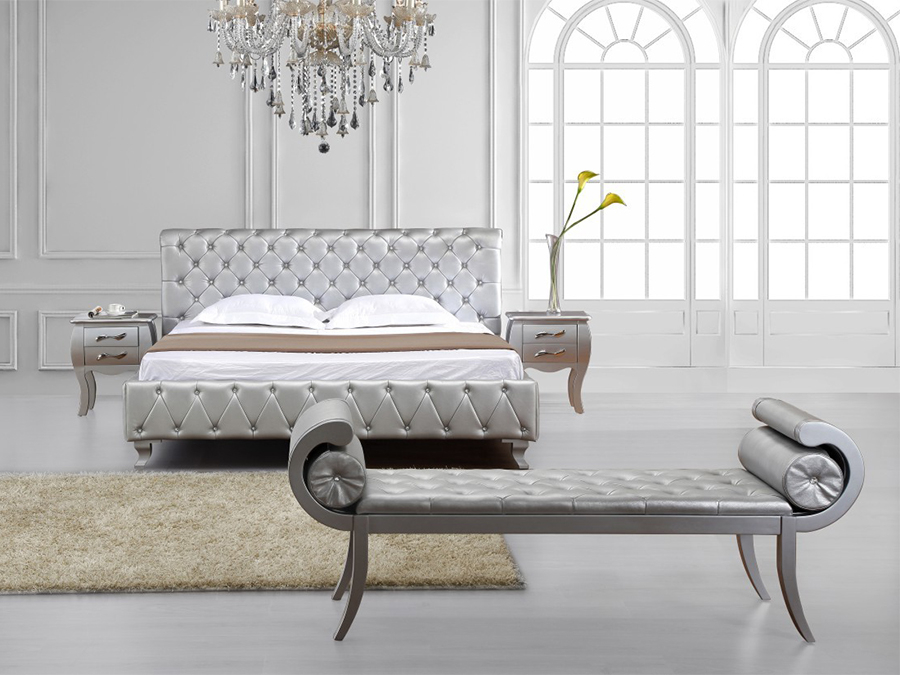 If you dream about luxury, this elegant and sophisticated bed is must have in your home. Legs are made of wood and covered of silver paint, frame and bedside are covered of silver-plated leather and decorated of little buttons.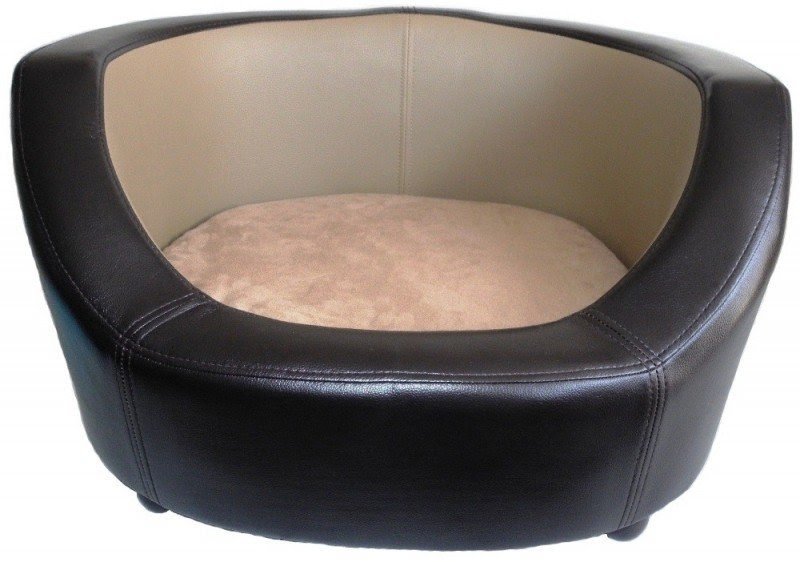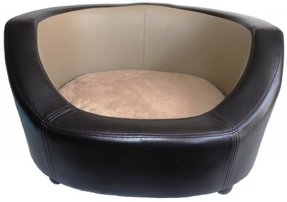 home dogs luxury dog beds leather dog beds plush pet bed bradgate ...