Dog Ramps For Bed
Does your dog sleep with you or is the first one for morning cuddles? Make his way to the bed easier with a special ramp. It is useful especially for small dogs for whom jumping onto the bed might be a challenge. Dog ramps for bed presented below include various styles and designs to give you the general idea of possible options.
Peyton Robinson
Interior Design Expert
Our choice Best Products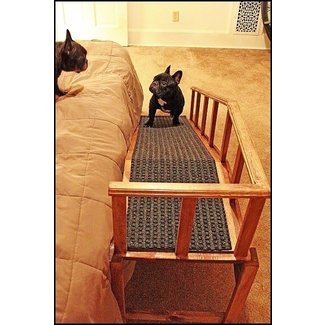 Some dogs might have troubles climbing to the bed, but that's what the dog ramp is for. Reliable wooden construction of the correct height to match standard beds, it's a real life saved for out tiny friends. Pinewood is stylish and pleasant to touch.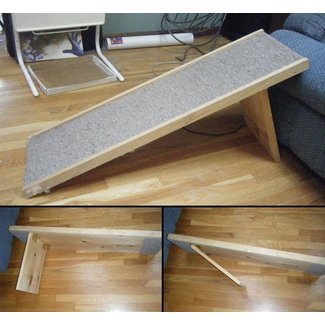 For anyone, who has an older pet and would like them to be able to reach higher surfaces more easily this pet step/ram is the perfect option. It provides the needed amount of stability and durability to ensure that your pet is safe.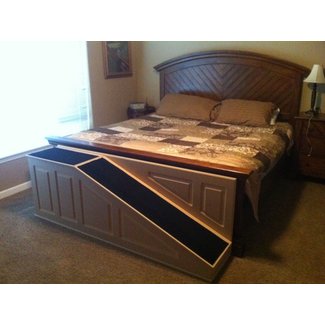 Dog Ramp With Storage
I don't like pet steps, but the ramp is an excellent idea! Awesome for small pets to get on the bed. It's solid, nicely finished, wooden and high quality. Fits perfectly to classic style and decor.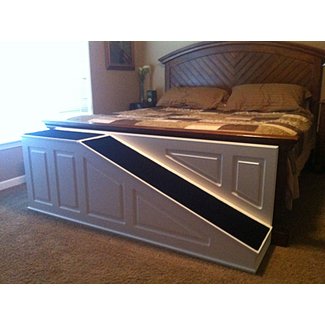 This pet ramp is going to help your four-legged friend to reach higher places. The whole structure is constructed of wood in a white finish, while the ramp's surface is covered by a non-slip material.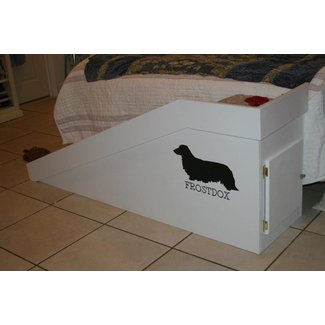 Ramp designed for medium sized dog. It is made of wood and equipped with cabinet. Application in all kinds of interiors as needed.
Thanks to this functional ramp your pet will have no trouble with reaching higher spots, like beds, chairs, and sofas. The ramp is easy to set, relatively lightweight, and with a non-slipping surface.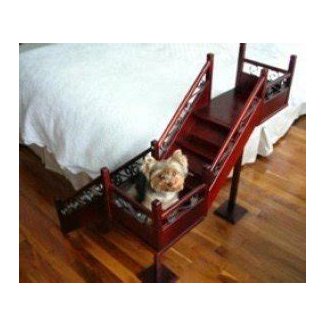 Your tiny pet will be grateful for this functional gadget. A special bed ramp makes the bed accessible for your little dog while retaining the trend-right look of your bedroom: just look at this carved banister and cherry wood finish.
PRODUCTS & IDEAS Best Ideas