Outdoor Dog Furniture
Have you got a special sitting area in your patio or garden? Then make sure that your pet can choose to stay right next to you as comfortably as possible with some outdoor dog furniture. Just like they have their own bed in your house, they'd love their own chair or sofa to be part of your alfresco gatherings in the sun.
When choosing some outdoor furniture for your pet, weather resistance is key: look for models that are tested to withstand the rain and UV rays (unless you're planning on placing them underneath a sheltered patio roof, of course).
For the most cohesive results, we also recommend keeping your existing outdoor furniture in mind: perhaps you can find some pieces in the same color or style for your dog, too? Here are some woofing perfect ideas.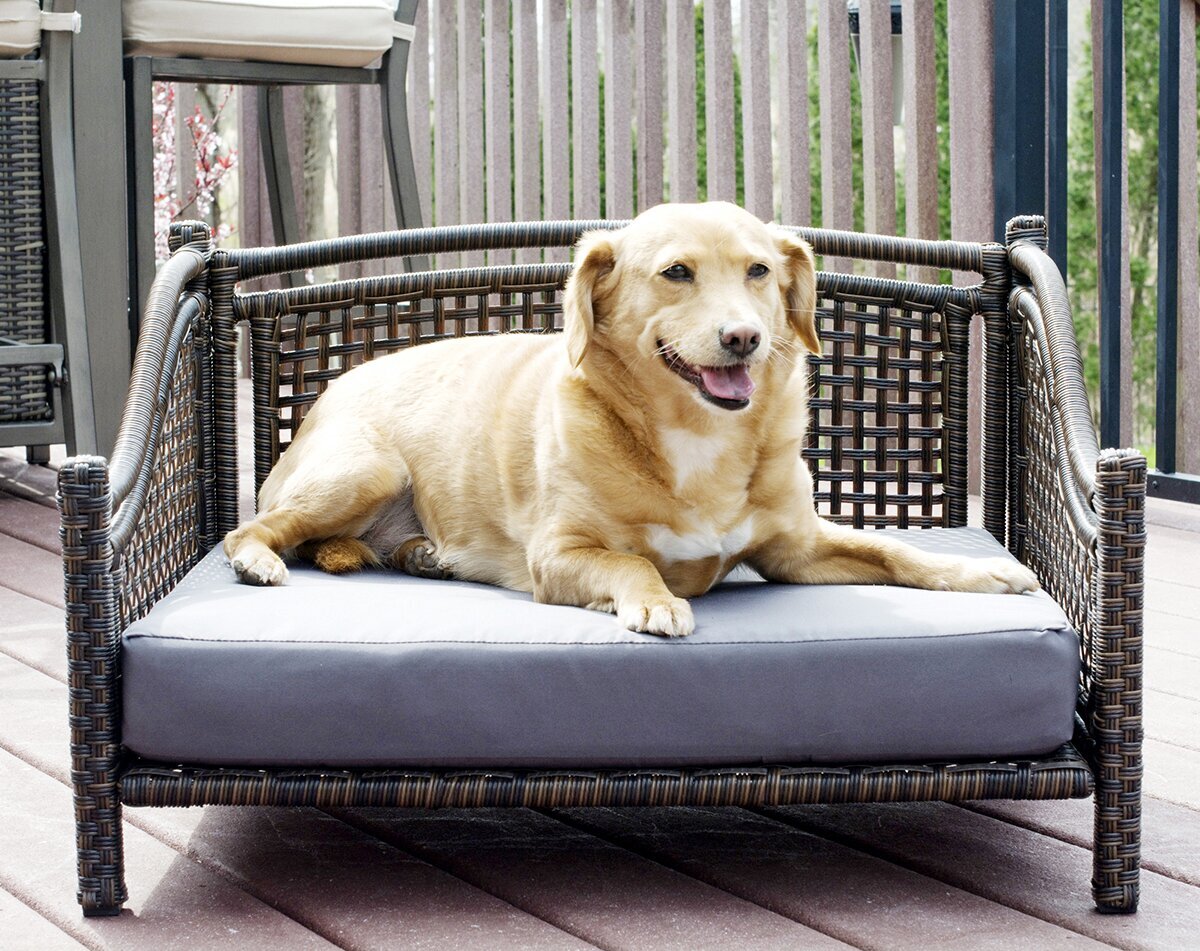 Rattan outdoor dog couch

Rattan is one of the most practical options for outdoor dog furniture (and human patio furniture alike): it's both water- and UV ray-resistant, and it offers plenty of decorative possibilities.
Not only is rattan available in different colors, but you can also find it in a wide variety of styles and, in your dog's case, with comfy mattresses that can easily match your other existing cushions.
$166.26 $219.99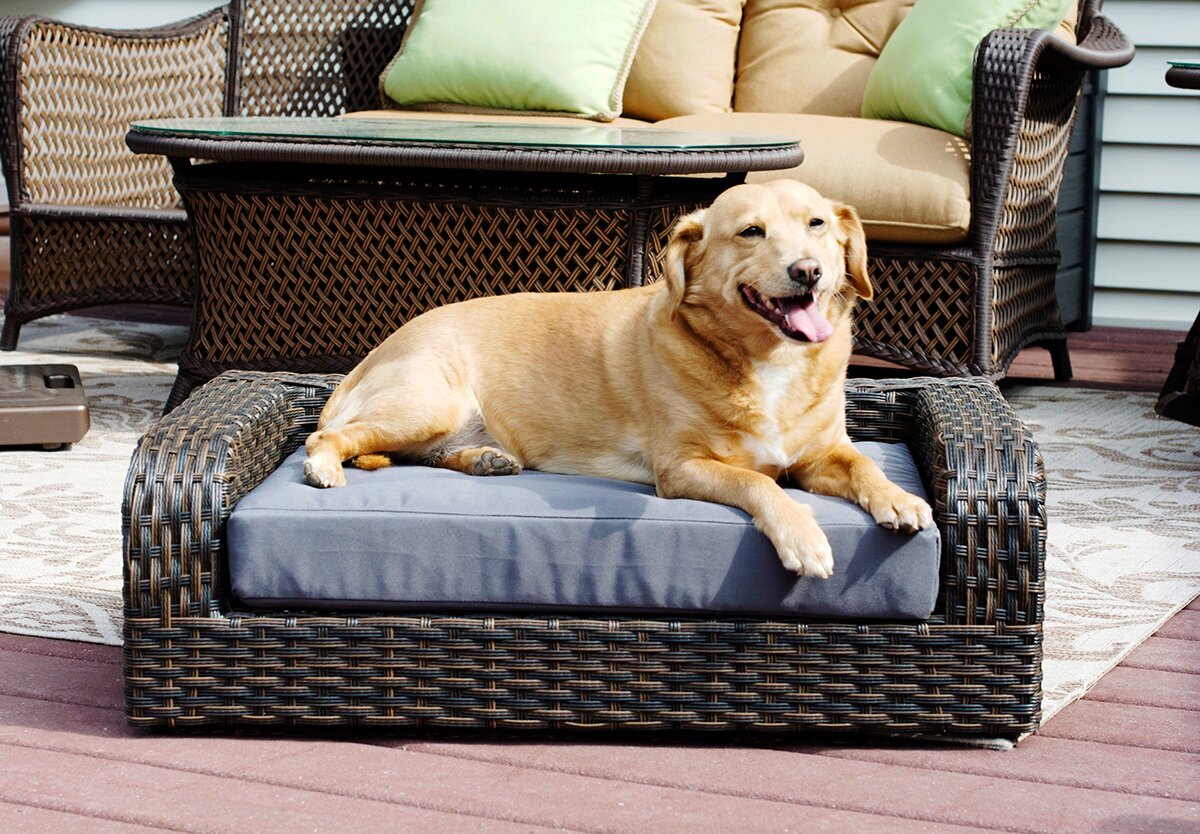 Outdoor dog chair to complement your style

Perk of using rattan is that, if you already own some furniture in the same material, you'll maintain a consistent feel in your garden or patio.
But, obviously, the same can be said for outdoor dog furniture in other designs: whether that's wood or a metal frame, sticking to the same material can really add a stylish touch to your sitting area.
$138.75 $219.99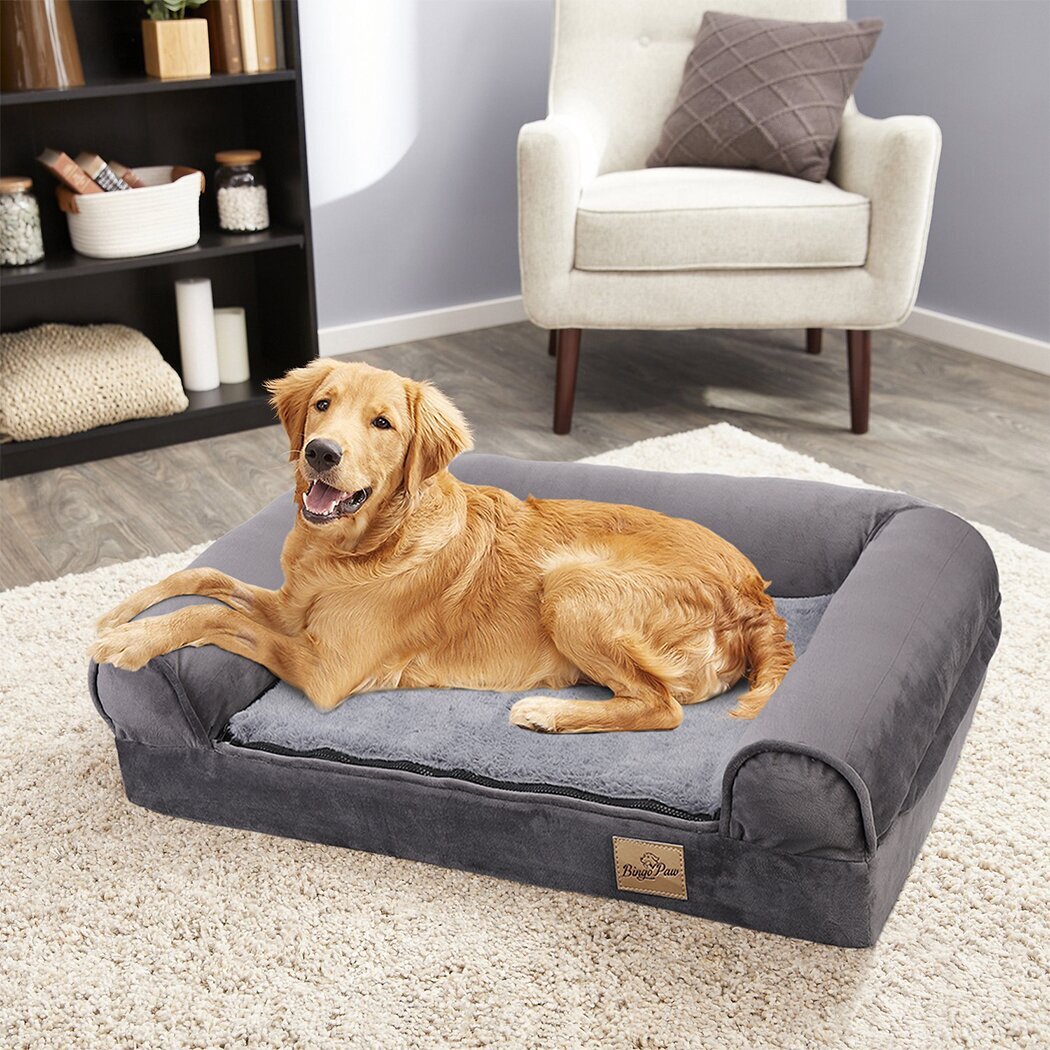 Low outdoor dog furniture

Choosing low outdoor dog furniture is a practical idea for many reasons.
First of all, it'll make it even easier for older dogs to get on it comfortably. It'll also be easier to move it around your sitting area without it getting in the way. Plus, unlike bulkier pieces, it'll help you make a smaller patio look breezier and less cramped.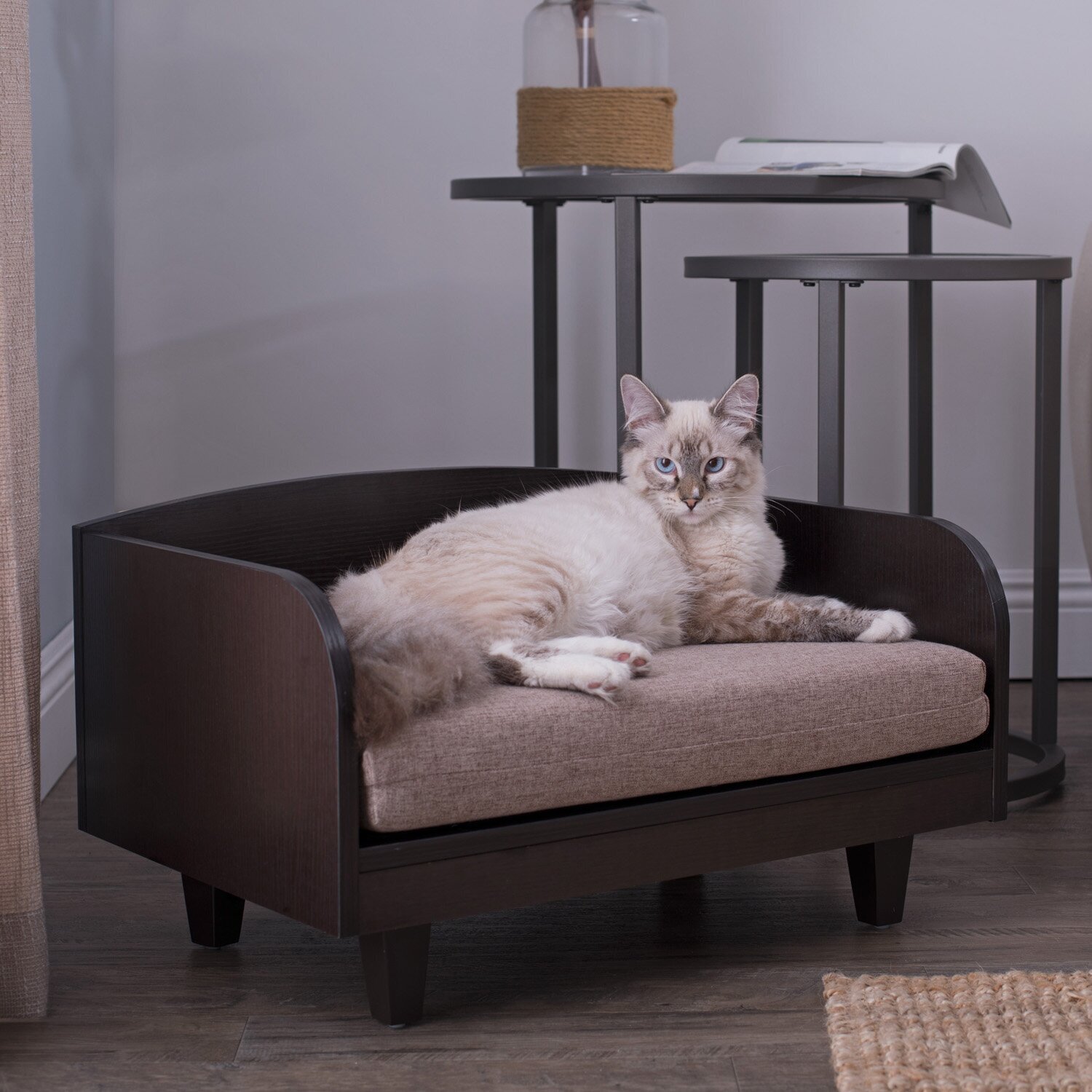 Stylish outdoor dog sofa in an indoor furniture design

If, to you, any new purchase is also an opportunity to make a statement, why not look for some dog patio furniture that looks just like your more traditional pieces?
From darker wood finishes to mid-century modern designs and adorable little legs, you can really get creative with this new outdoor sofa or chair for your dog.
As long as these more traditional models are still weather-resistant, you're good to go.
$92.26 $115.36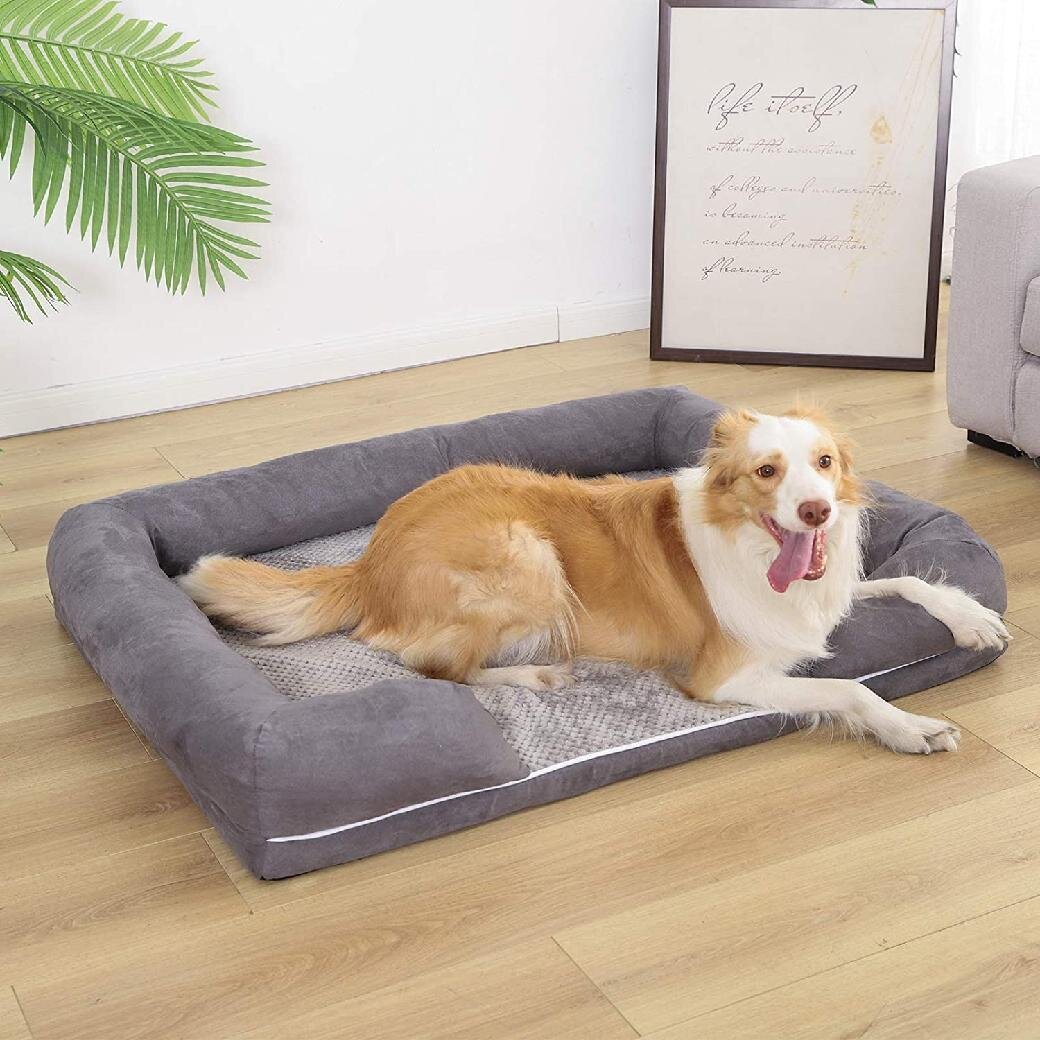 More portable dog outdoor furniture

Not sure your dog will sit on its new sofa or chair often enough to justify its purchase? Then here's a practical and more cost-effective solution: instead of buying both an indoor bed and some outdoor furniture for dogs, choose a two-in-one model.
Basically, you want a portable bed that's also weather-resistant so that you can drag it outside whenever you wish.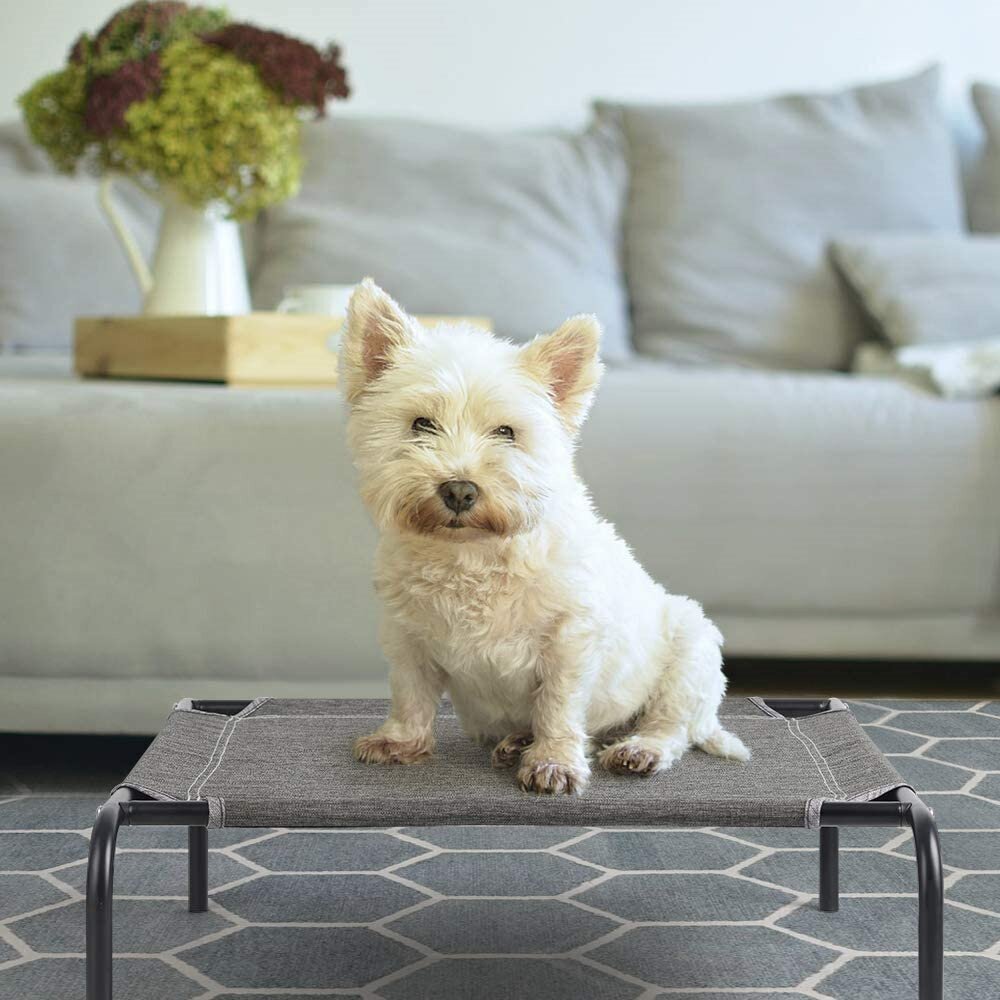 Dog lounge chair & cooling bed

Do you live in a particularly hot area? Don't let your dog struggle in the heat. Instead of a thick fabric bed, consider an elevated cooling model.
These outdoor beds for dogs are usually made of polyester in a mesh textile design that's both durable and delightfully breathable for them.
While it's especially handy to keep your dog away from the hot ground, this type of furniture will also allow them to rest dryly after it has rained.
$82.99 $98.99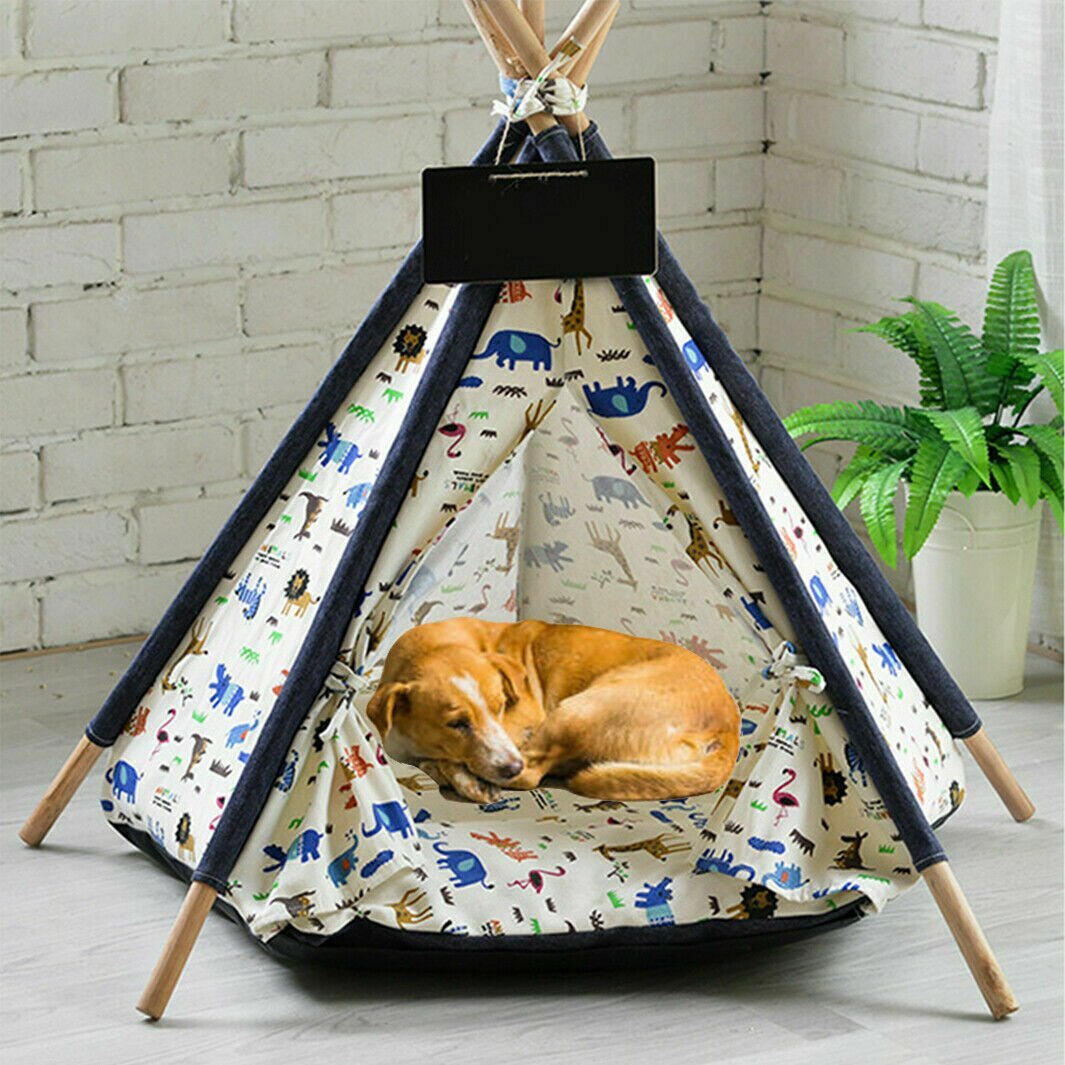 Patio play tent for dogs

Your new patio furniture for dogs can be fun as well as practical. In fact, have you thought of getting them something that will feel like both a bed and a toy at the same time?
A play tent is a great idea for small and medium-sized dogs: thanks to its half-open design, it'll prevent them from getting cold while still providing plenty of ventilation during the hottest days.
It really doesn't get any cozier than this!
$49.99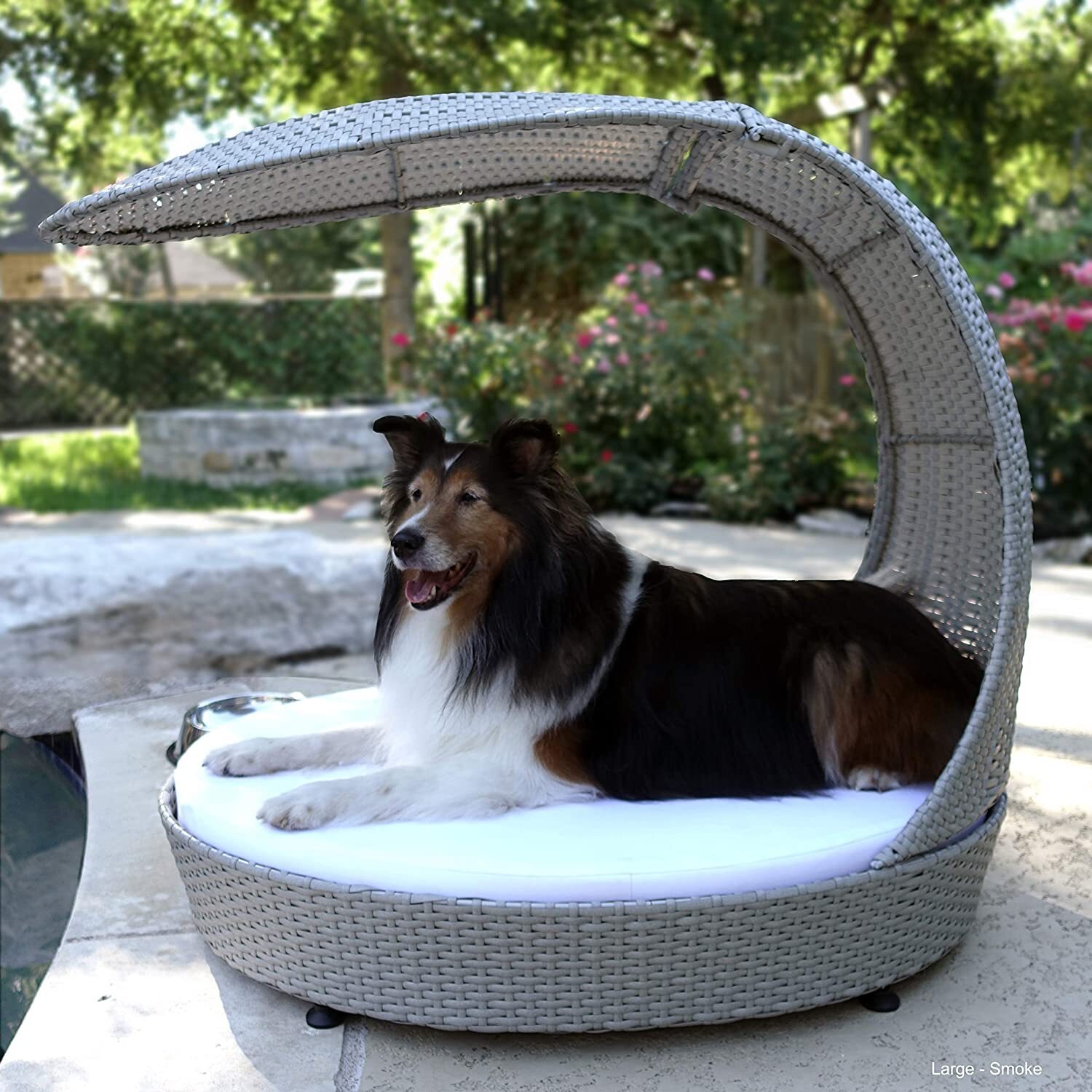 Outdoor dog chair with shade cover

Be honest: are you actually planning on spoiling your pet? In that case, you really can't go wrong with an outdoor dog chair in a charming design that includes a roof-style cover.
That way, you'll never have to worry about them getting too hot in direct sunlight when they're keeping you company during those warm summer afternoons.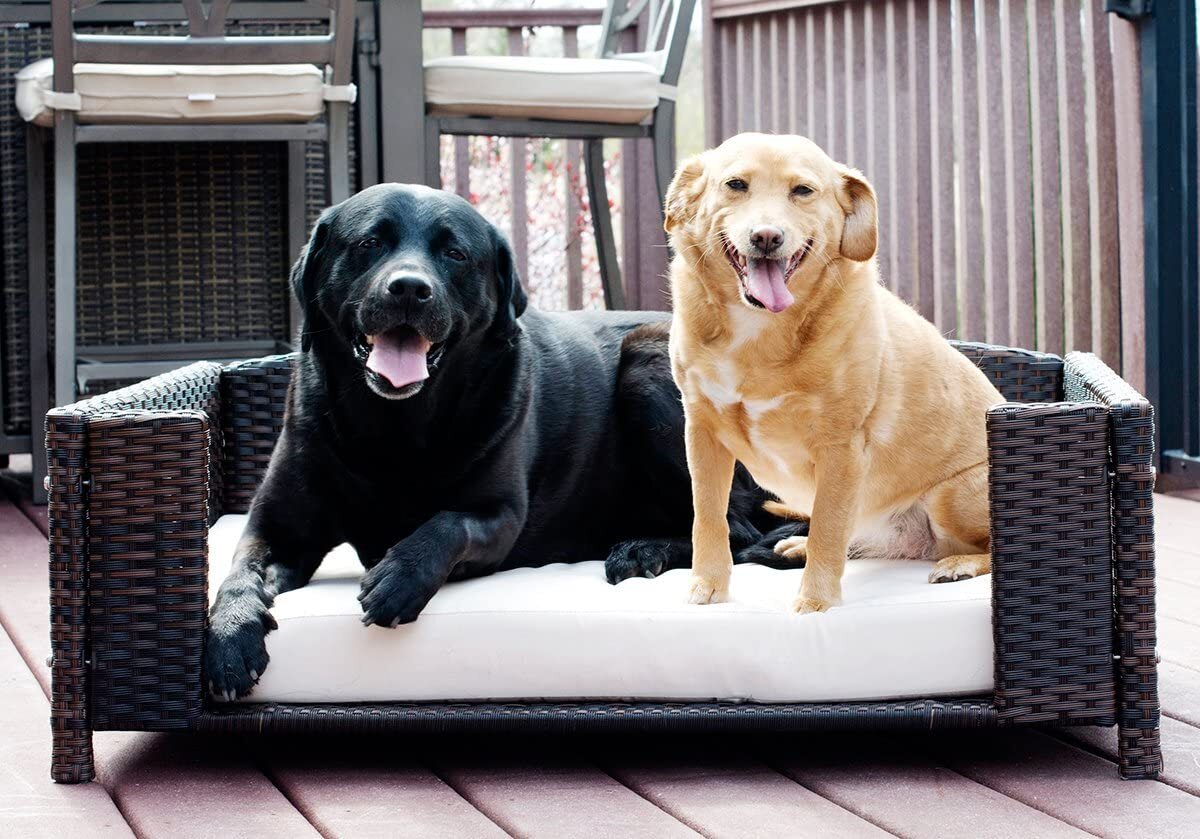 Large outdoor dog chair for two

It's important to find a chair that's the right fit for them, so consider measuring your dog before settling for a specific design.
However, if you have two small or medium-sized pets, you can easily get two dogs with one bed by choosing a more space-saving double model.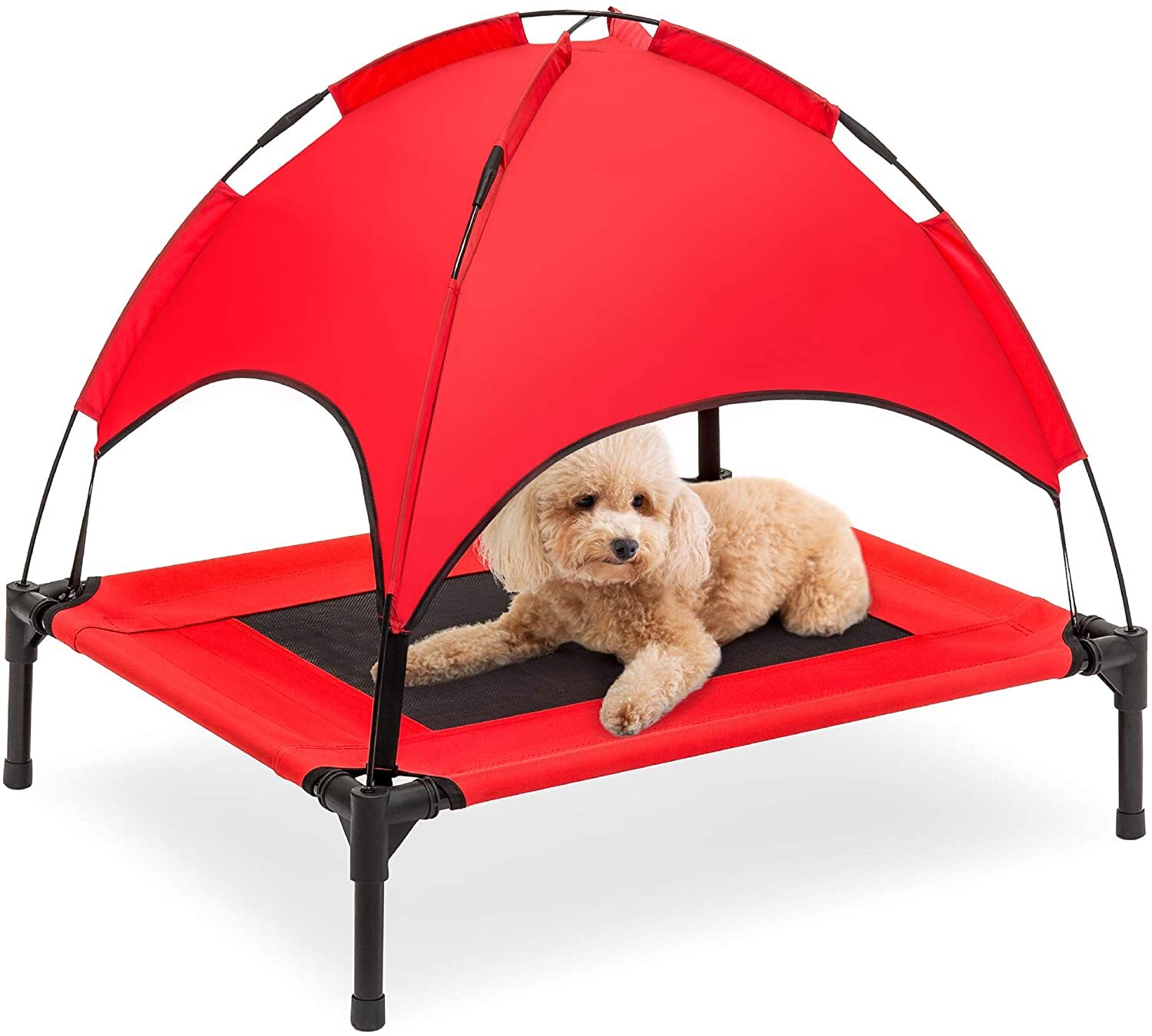 Breathable dog chairs for outside

Planning on taking your dog on holiday or camping with you? In that case, we recommend choosing a portable, dual-use dog lawn chair: that way, they'll be able to make the most of it both at home and away.
Nowadays, there are many foldable models relying on lightweight materials like nylon, and they often come with a practical bag to carry them around. How handy is that?!