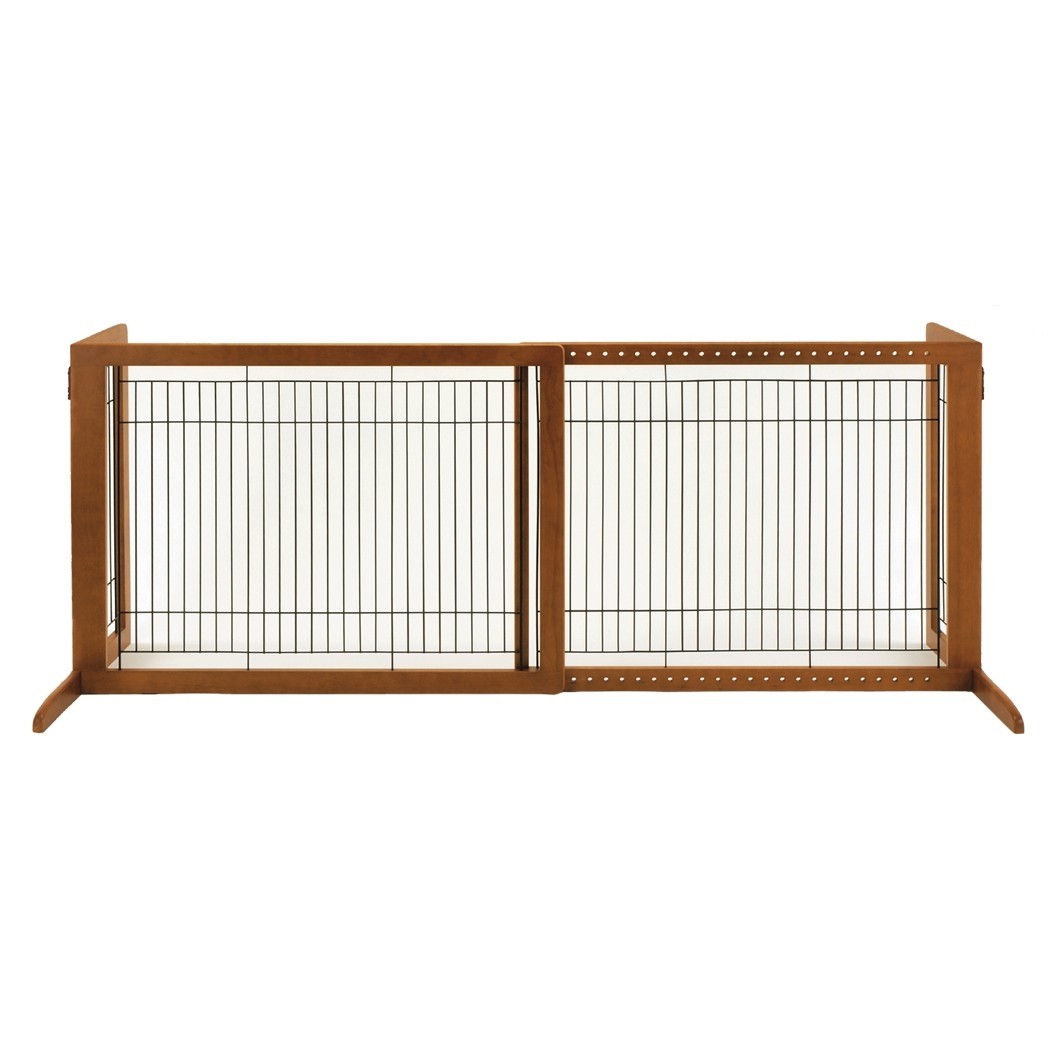 Free Standing 2 Panel Pet Gate
It is a free standing pet gate that has got two panels and two finish options to choose: autumn matte brown and origami white. If you looking for a solid pet gate, you need to choose this one.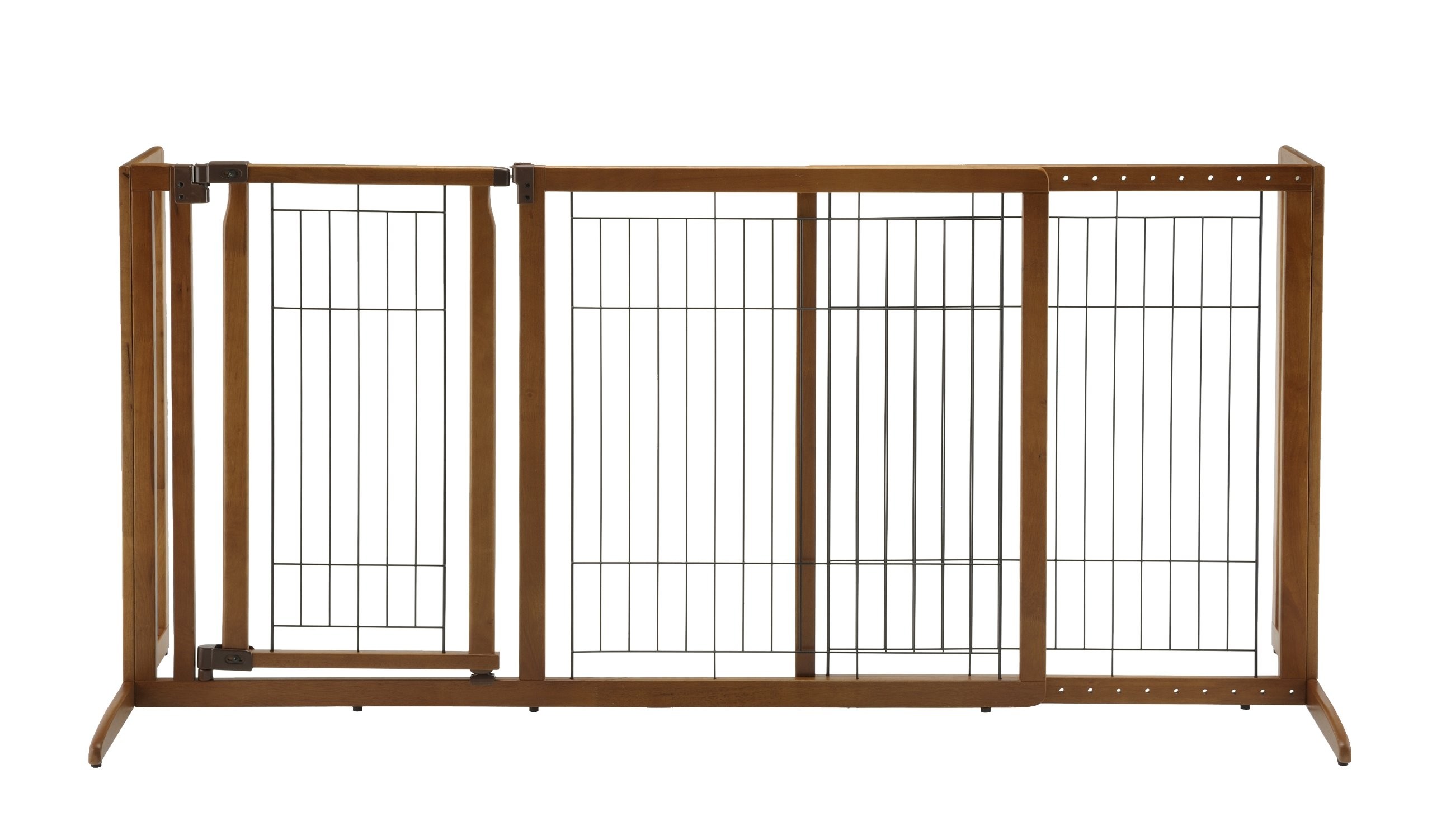 Deluxe Freestanding Pet Gate with Door
This Pet Gate with Door in Autumn Matte Brown Finish is characterized by Rubberwood construction. The gate is free-standing and foldable, consisted of a walk-thru lockable gate door, side panel design, and rubber feet.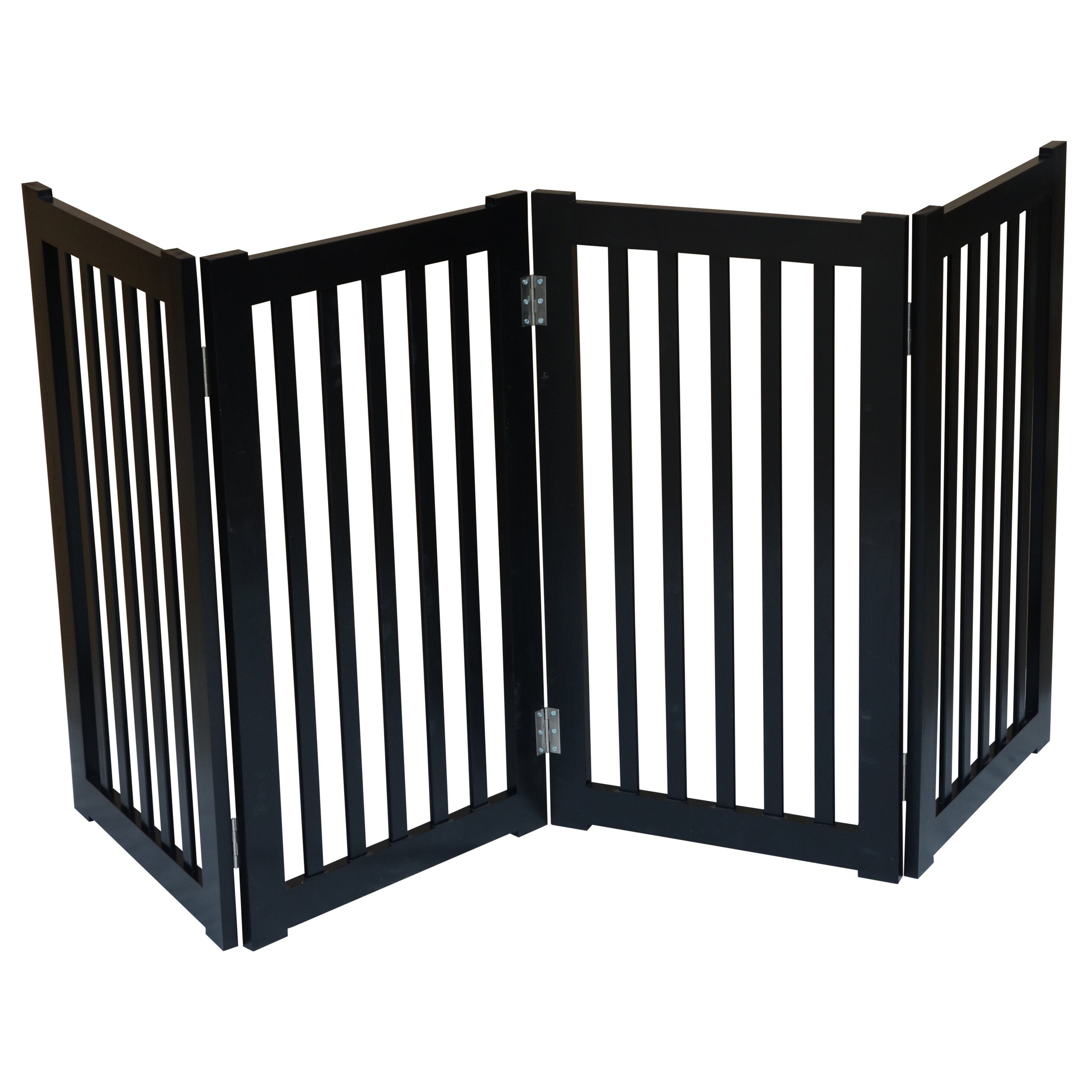 4 Panel Free Standing Pet Gate
It is a free standing pet gate that has got four panels and four finish options to choose: black, dark walnut, white and light oak. If you looking for a solid pet gate, you need to choose this one.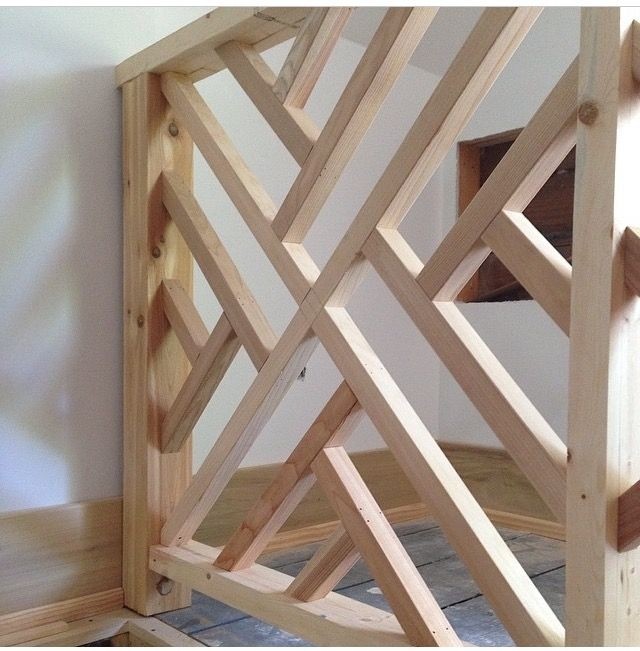 Go for this wood dog crate and opt for something that will not only keep your pet contained but at the same time compliment your home decor, since it is just the perfect option to display some of your flowers.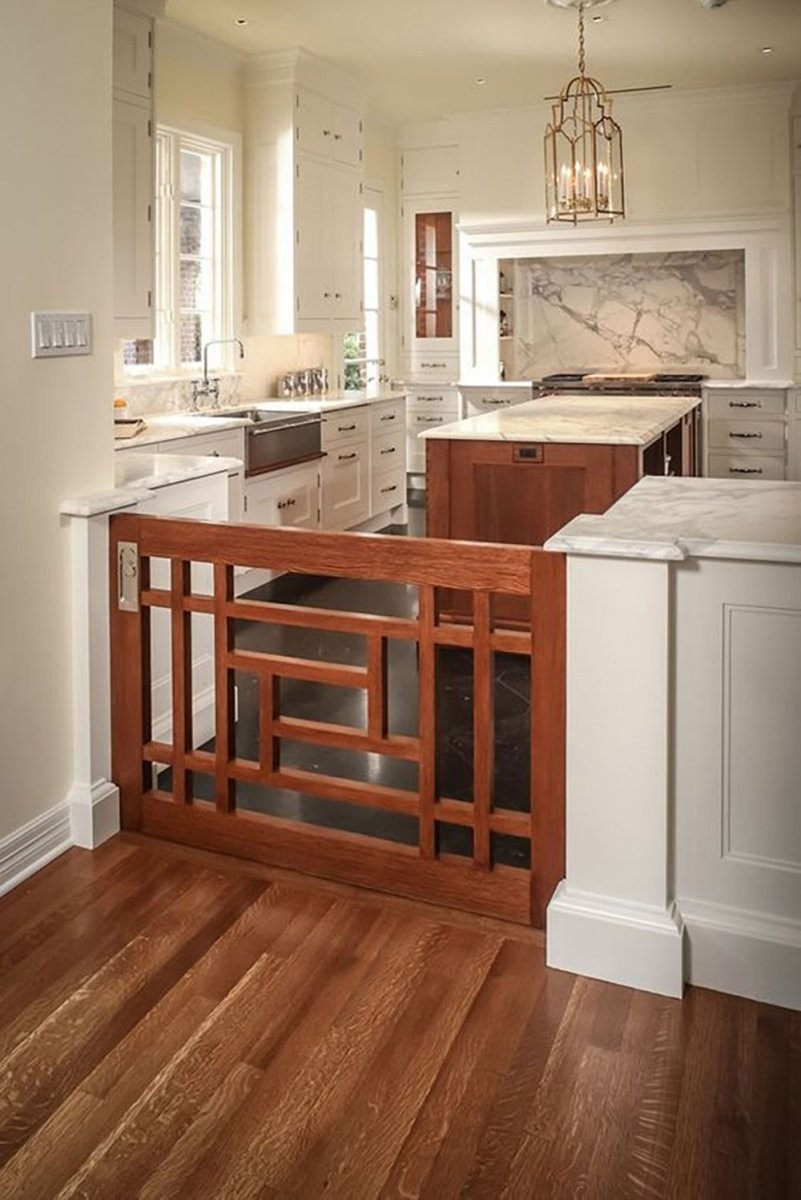 This elegant kitchen is a perfect combination of functionality and good taste. A practical dog gate, a massive kitchen island, beautiful furniture with lots of drawers, shelves, and cabinets and decorative details in the form of an impressive lamp.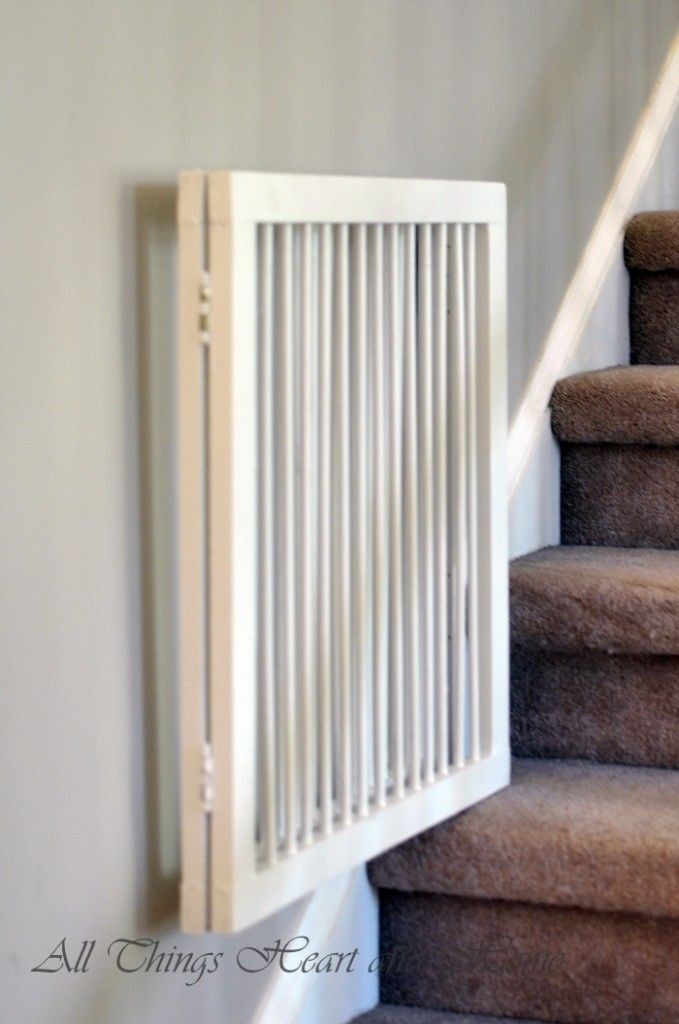 This wall-mounted gate is an element that provides safety for children or pets. Its solid construction includes vertical elements finished in neutral white color, so it looks very nice in different indoors.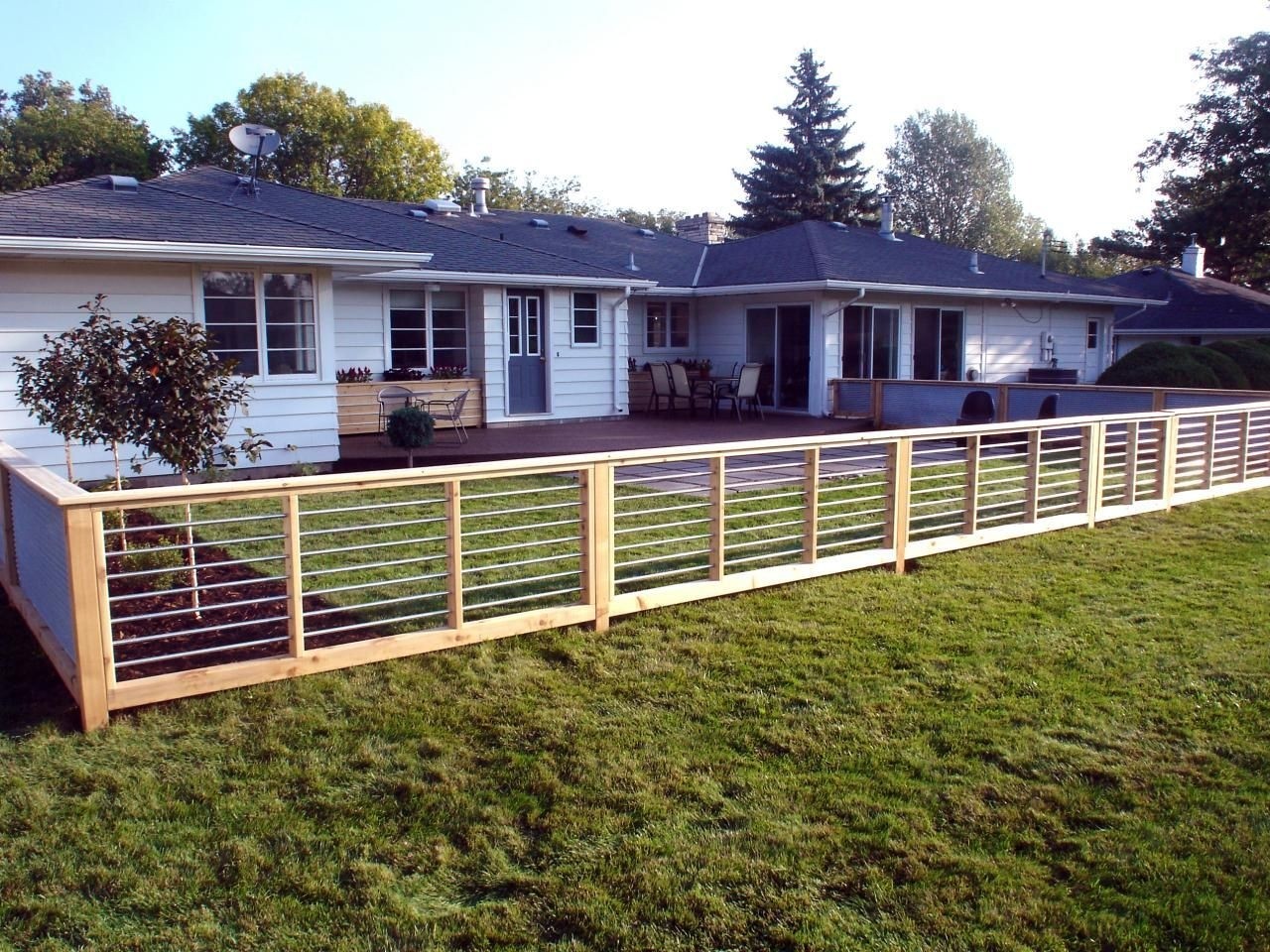 With such a reliable fence like this one, you won't have to worry about your dog getting lost again. Constructed of durable wood, the fence is very stable and even, giving you a long-lasting and attractive enclosure for your barking friend.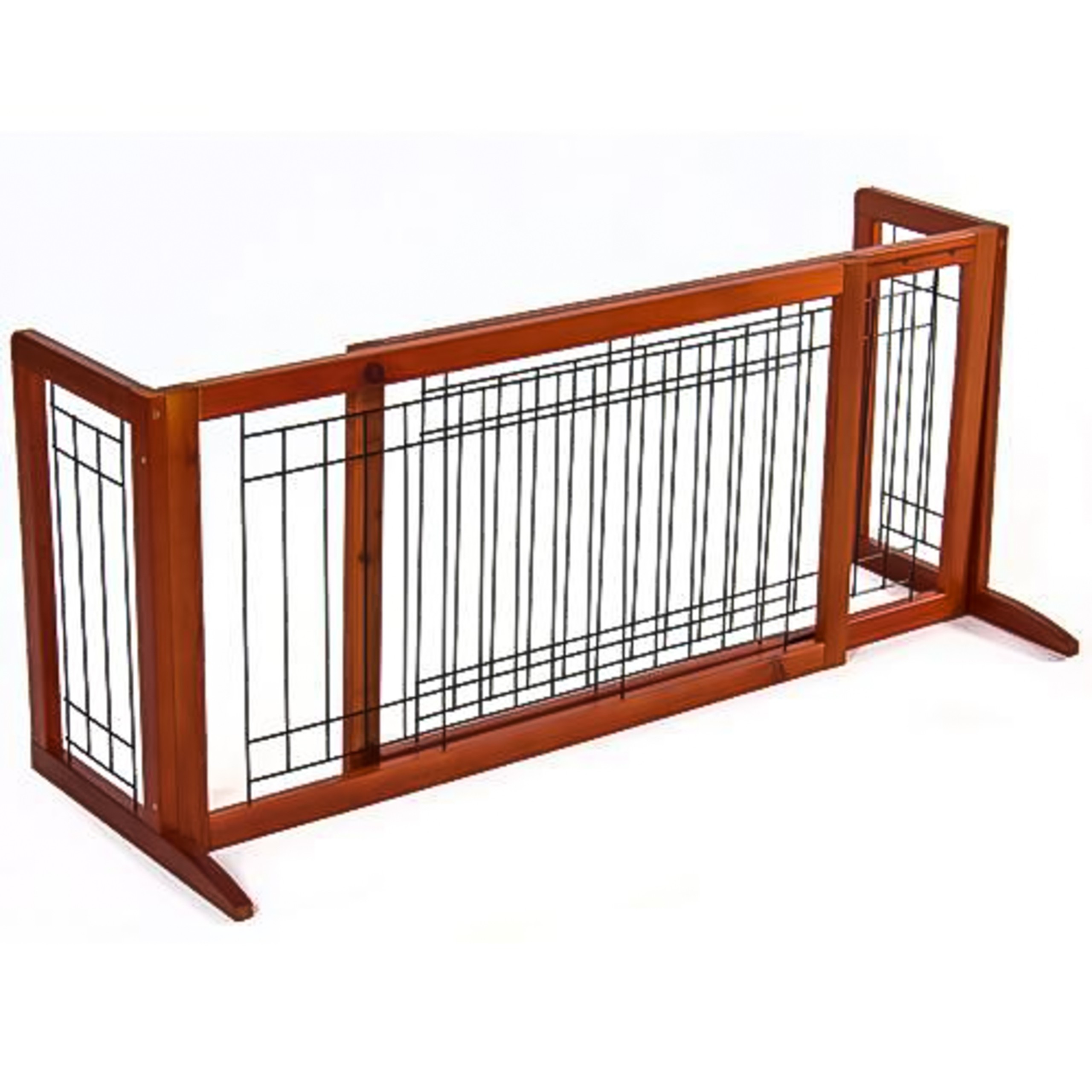 Modern and practical wood, stand-alone dog gate for animals has a naturally finished frame made of beech wood, as well as metal strong separating rods separating the runny dog from e.g. the kitchen. Simple sliding mechanism and adjustable zippers.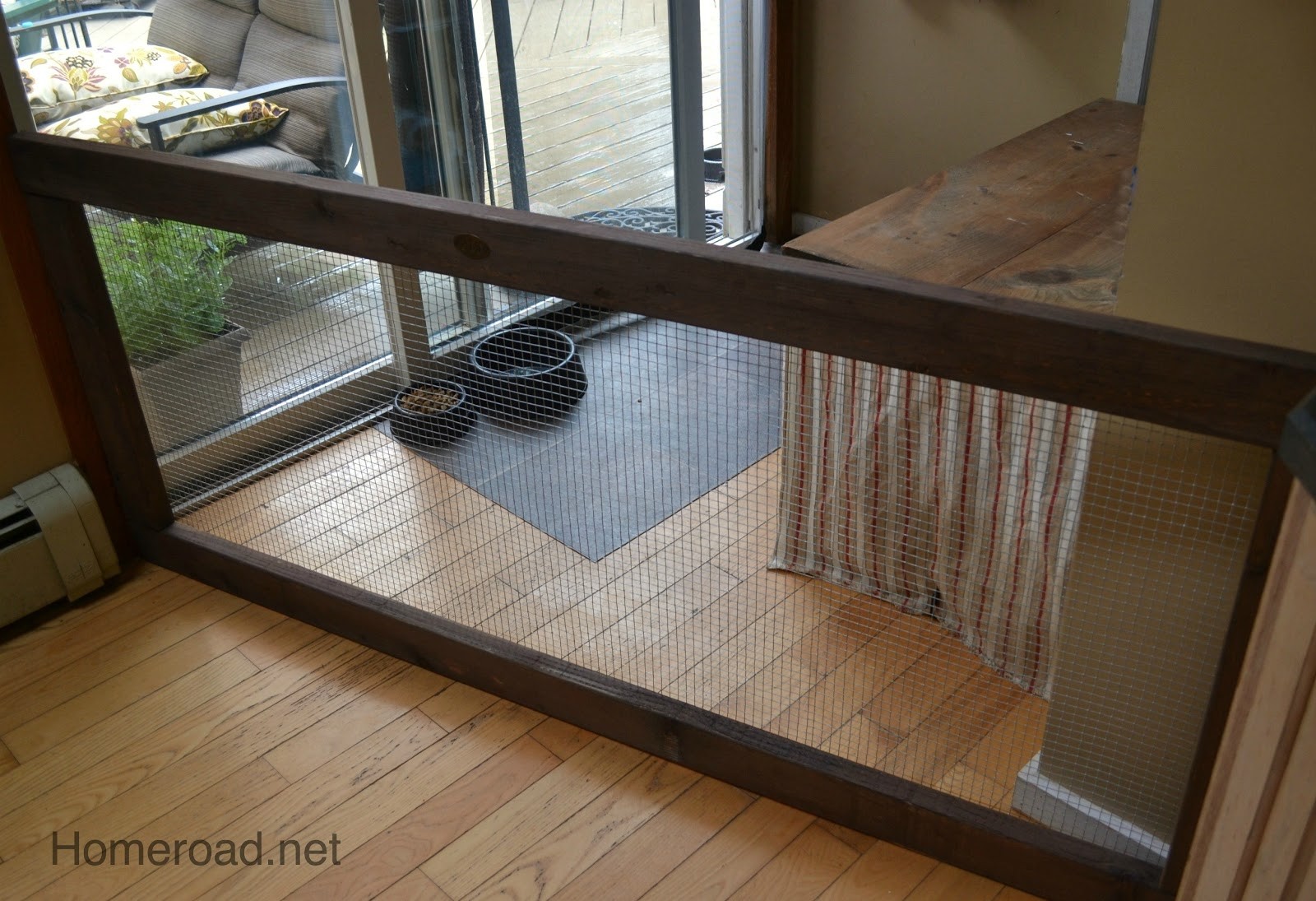 With such a reliable fence, you will be able to keep your dog away from other rooms. Durable and easy to install, the fence is constructed of a wood frame with an embedded lattice wire panel.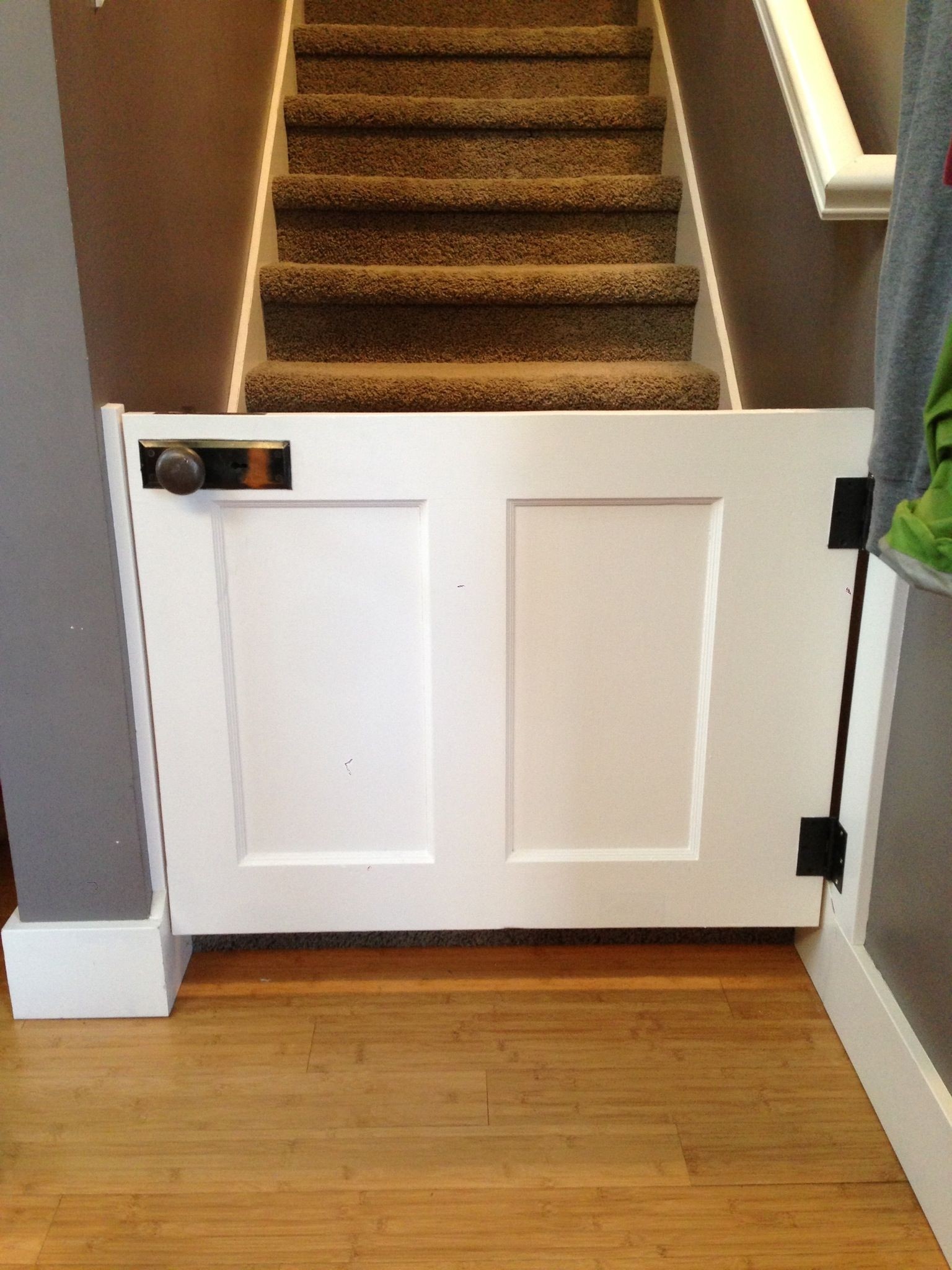 DIY baby or dog gate on hinges, crafted from old wood door and painted white. Not so hard to construct, it looks neat and serves its function. Round knob and lockable construction make it more functional.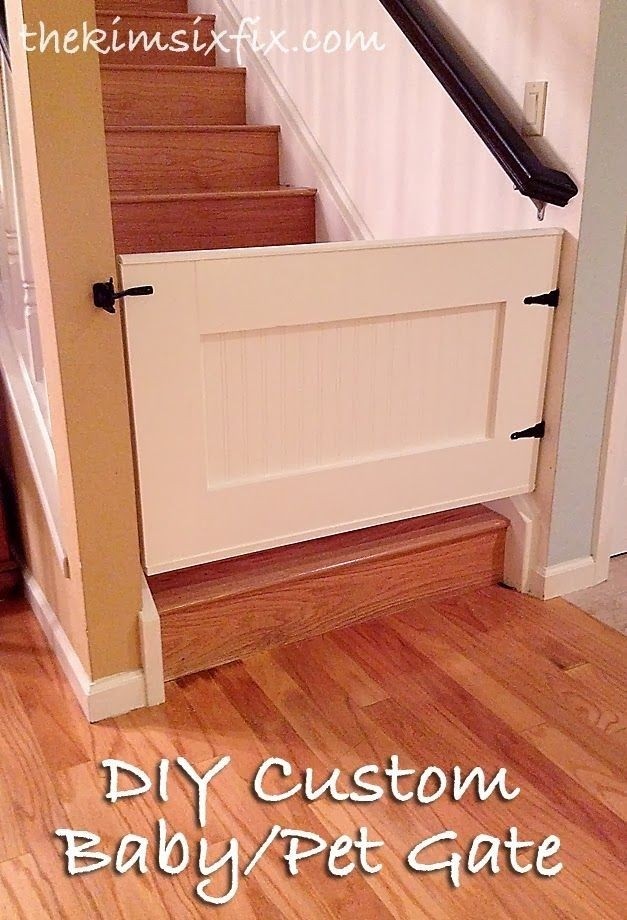 Protect your kids or pets by choosing this wooden gate. Add it on the top of stairs and be sure, that your kids will be safe. It is a nicely finished, high quality, solid and durable piece to any home.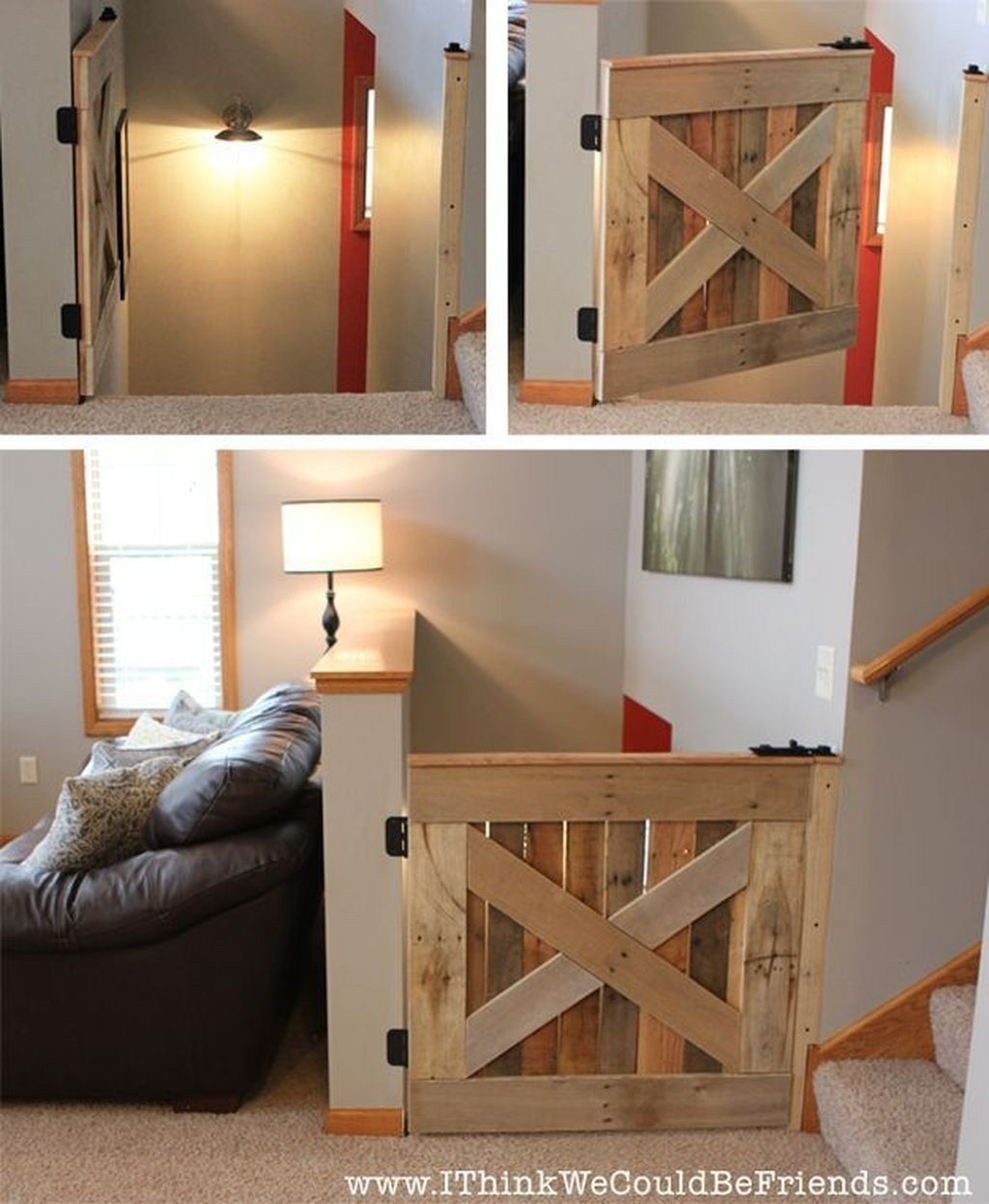 Want to limit the space of your home that's available for your barking friend? You can use this easy-to-install pet gate, constructed of wooden planks with an X-shaped panel, which is operating on 2 metal hinges.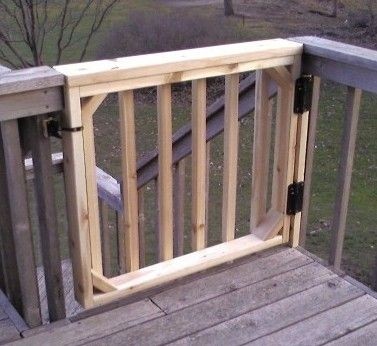 Deck Gate Plans Free | Deck Gate Design - smart reviews on cool stuff.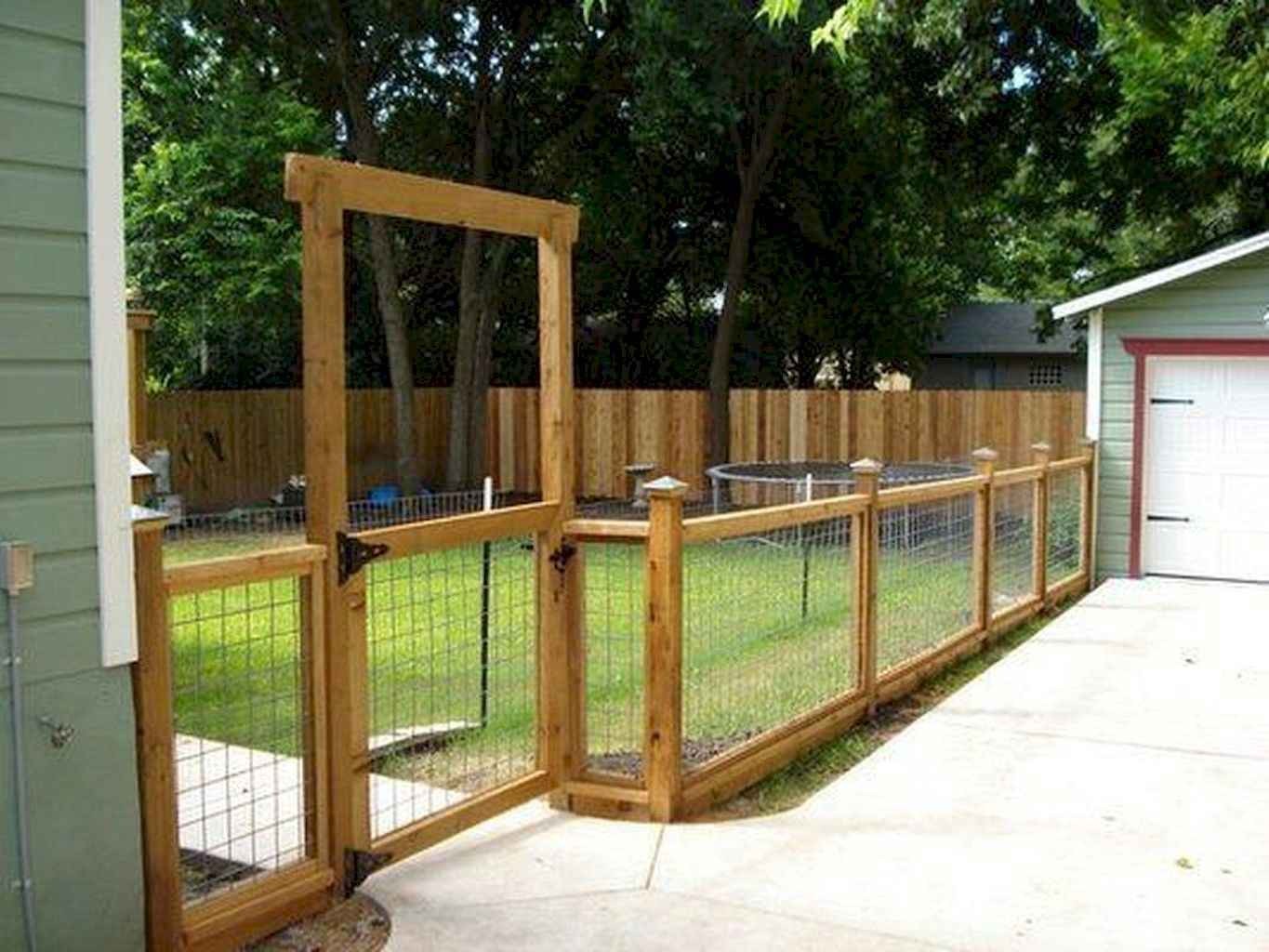 This wood dog gate would be a perfect idea, when you want to protect some areas of your house from your dog. A cool and simple DIY project, which can be an inspiration for anyone looking for inexpensive solutions.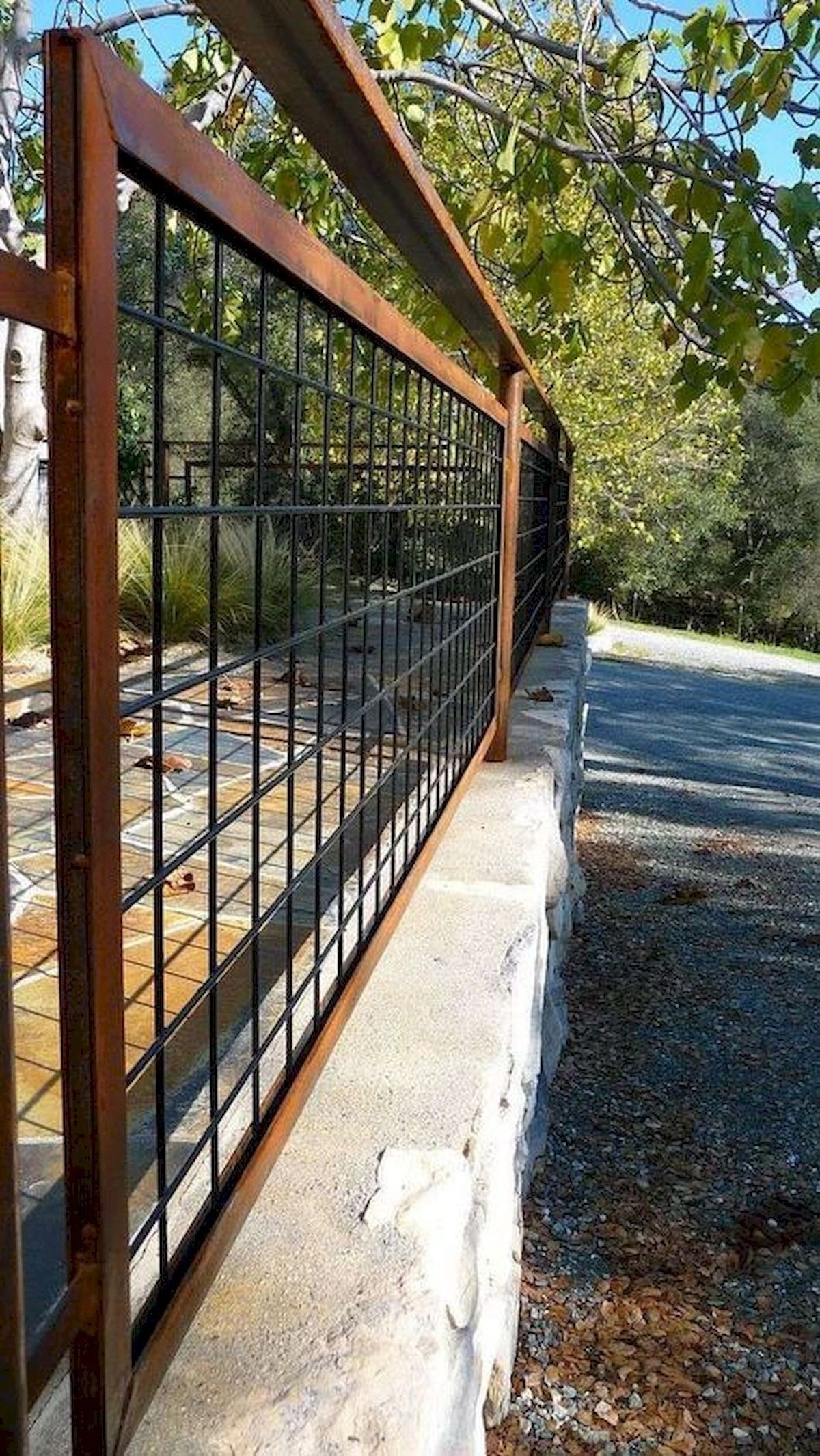 Living Iron: Hog Wire Fencing with Patina, landscape design, fencing. Will it keep out deer?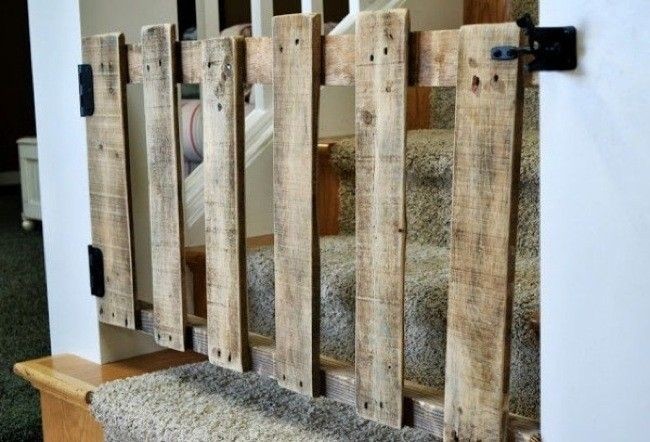 DIY : pallet stairs gate in wood with stairs pallet DIY baby gate
Dog gate mounted on steel frame and covered with mesh. Suitable for medium and large sized pets. Functional design for any interior as needed. Received a lot of very good reviews from customers.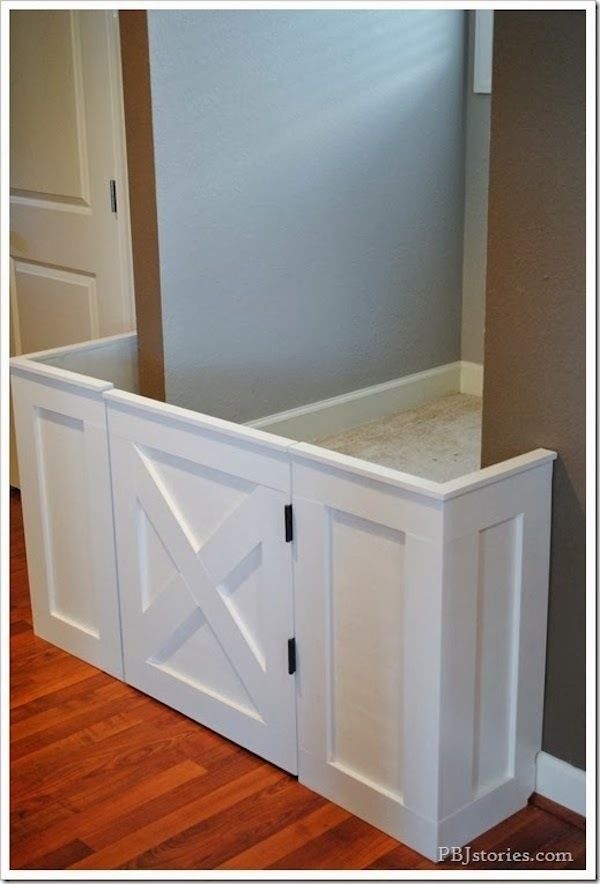 Offer a perfect solution for safety in your household, whether you want to shield some of its parts from your children or pets with this amazing gate that sports a strong structure and a mechanism that cannot be opened easily.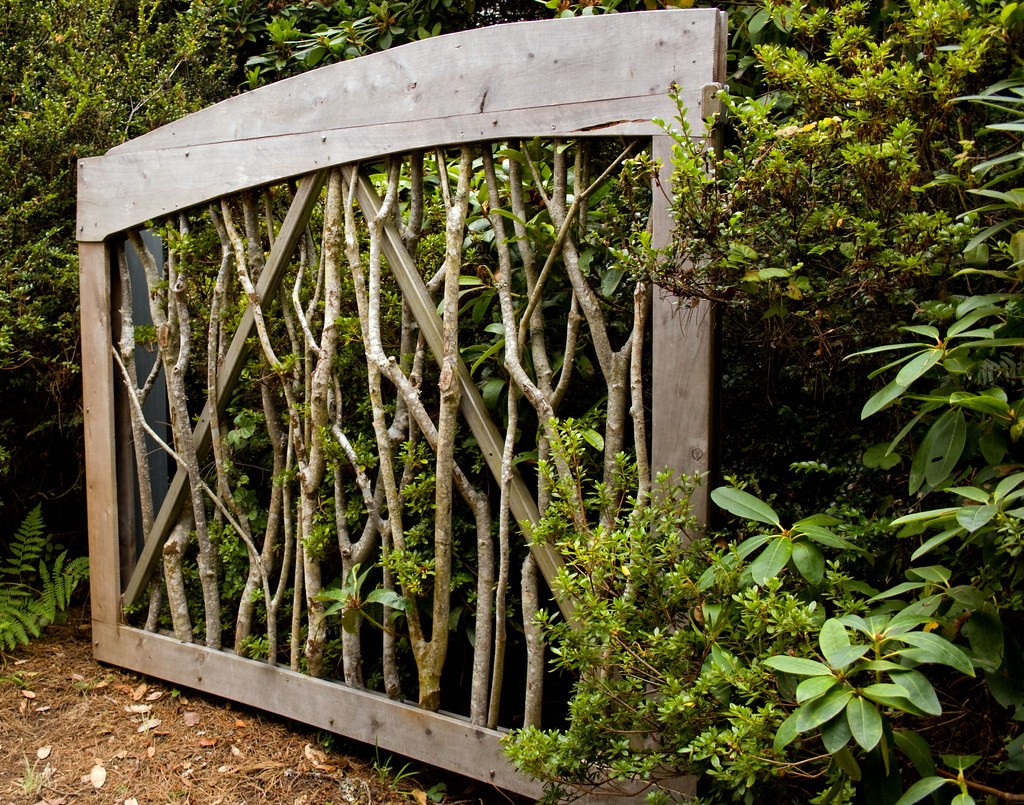 Fences And Gates Design Ideas, Pictures, Remodel, and Decor - page 10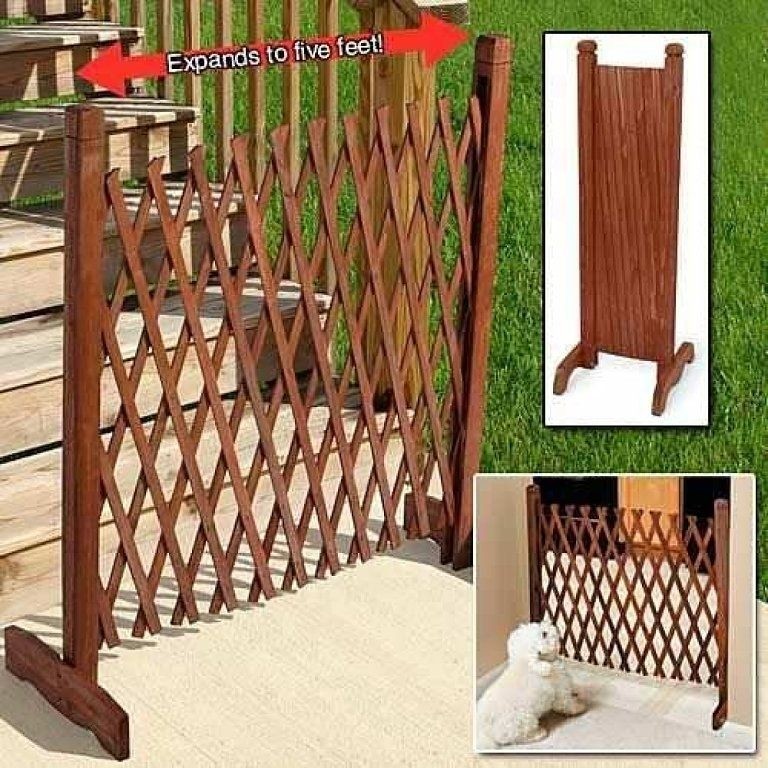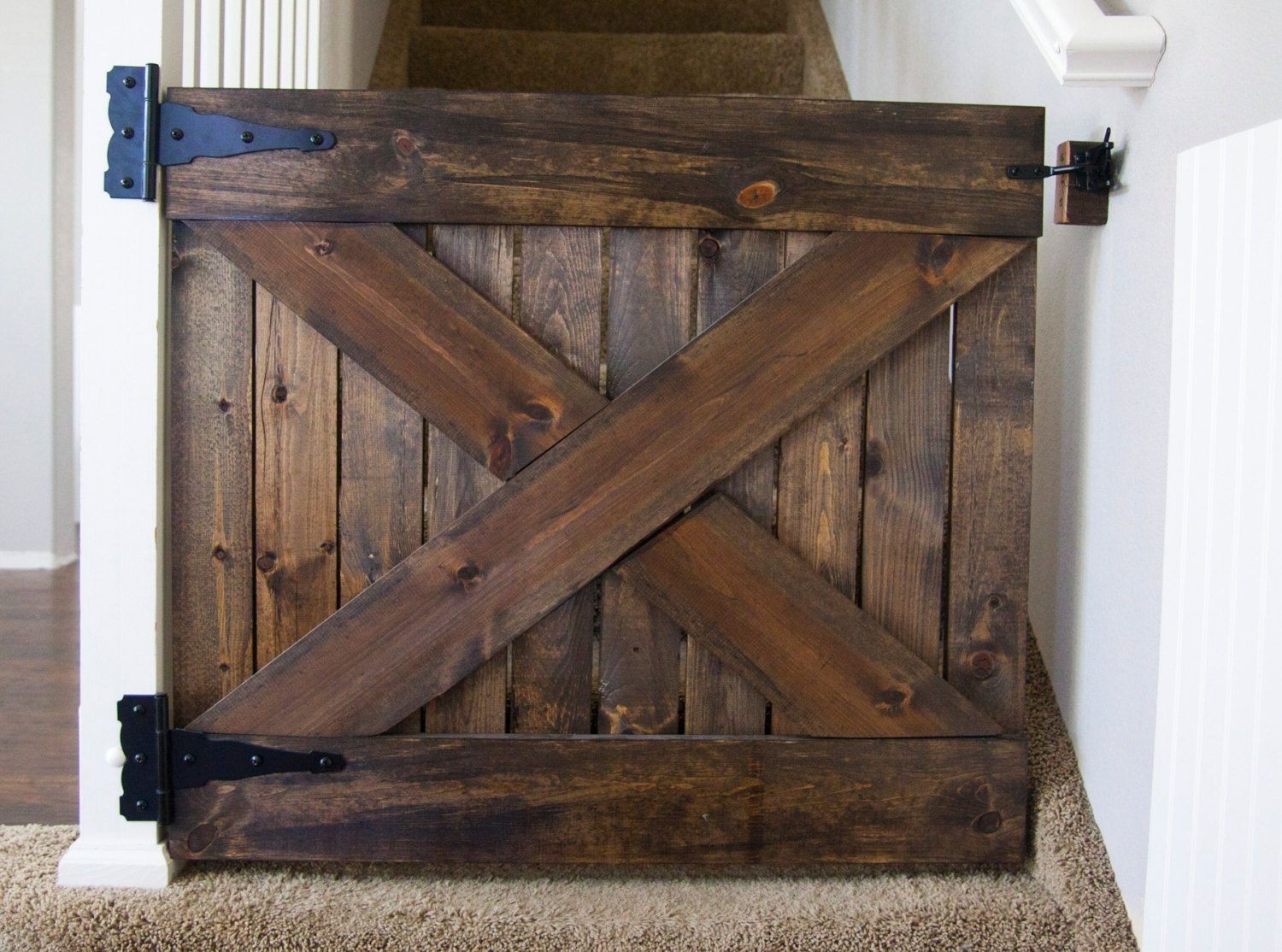 Custom Wood Barn Door Baby Gate on Etsy, $200.00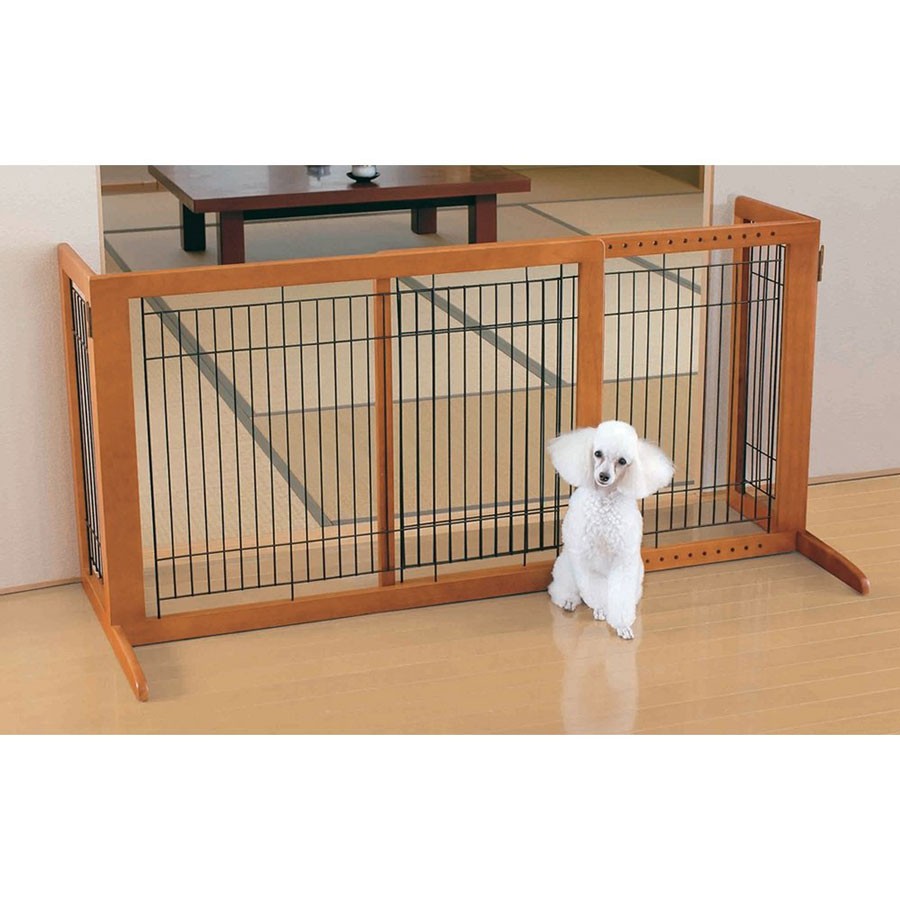 This tall and large, practical wood freestanding pet hate is a perfect solution for any type of decor. Interesting performance provides convenience and helps reduce the space in which the pets are present.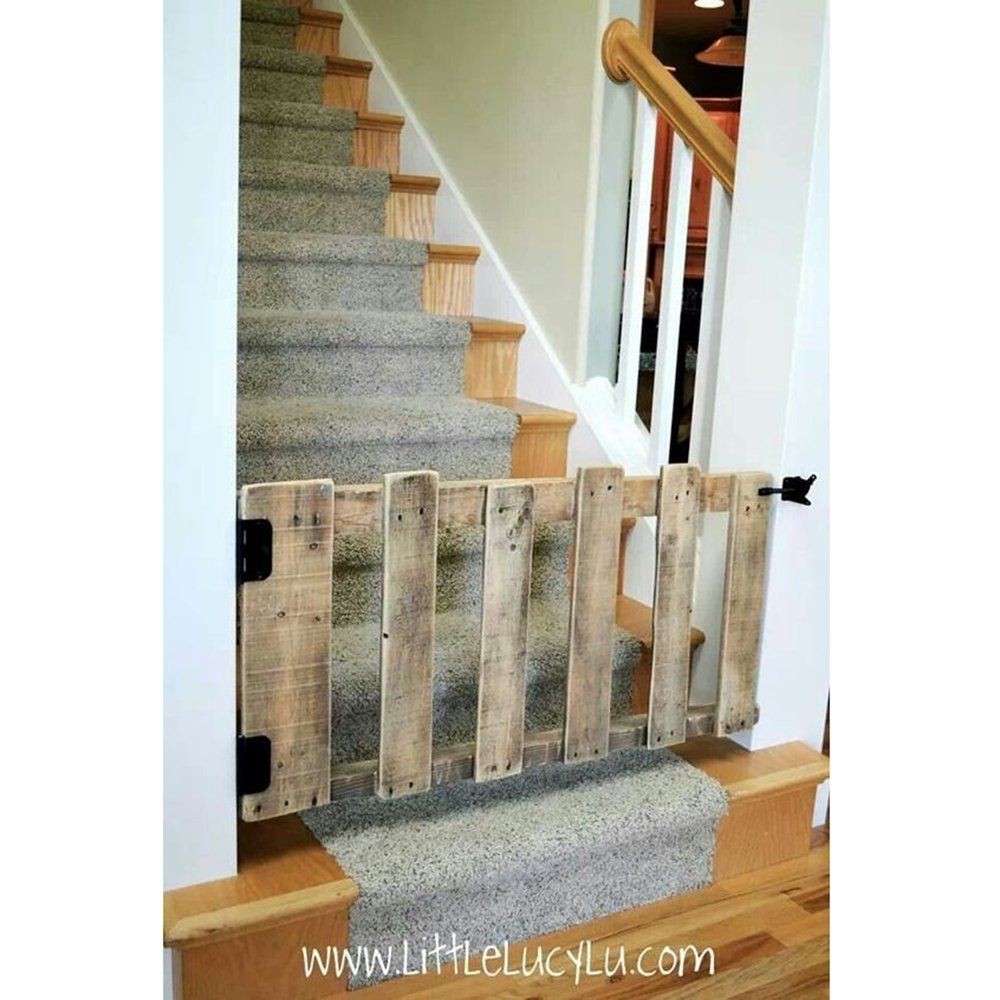 The baby gate is not an elegant part of the interior's decor. Many of the looks really ugly and doesn't fit to the rest of home. The DIY baby gate made of pallet totally fits to the rustic home decor.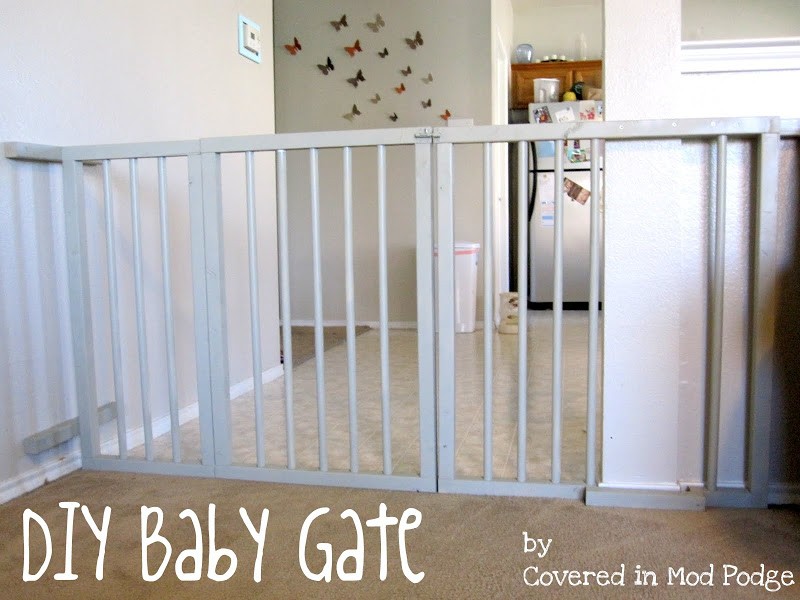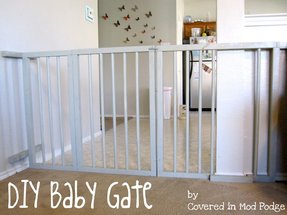 The wood dog gate can separate specific areas in the house, where the presence of animals is not welcome. Once the gate door is opened, they close automatically, locking the safety mechanisms. Finished in white varnish.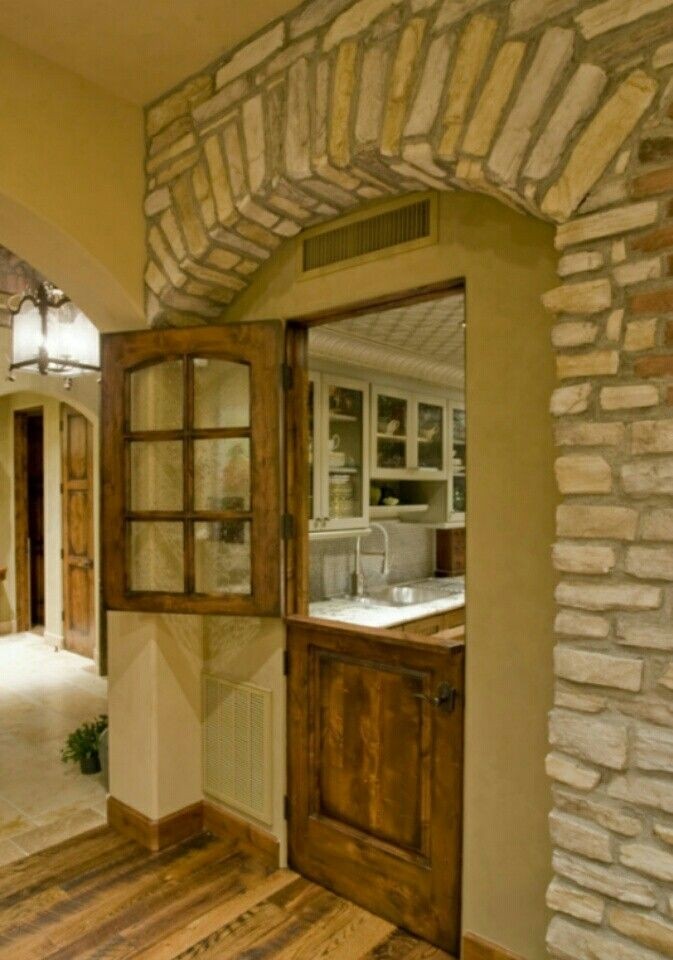 A dutch door is a great alternative to a doggie gate! Perfect for between the kitchen and laundry/dog room!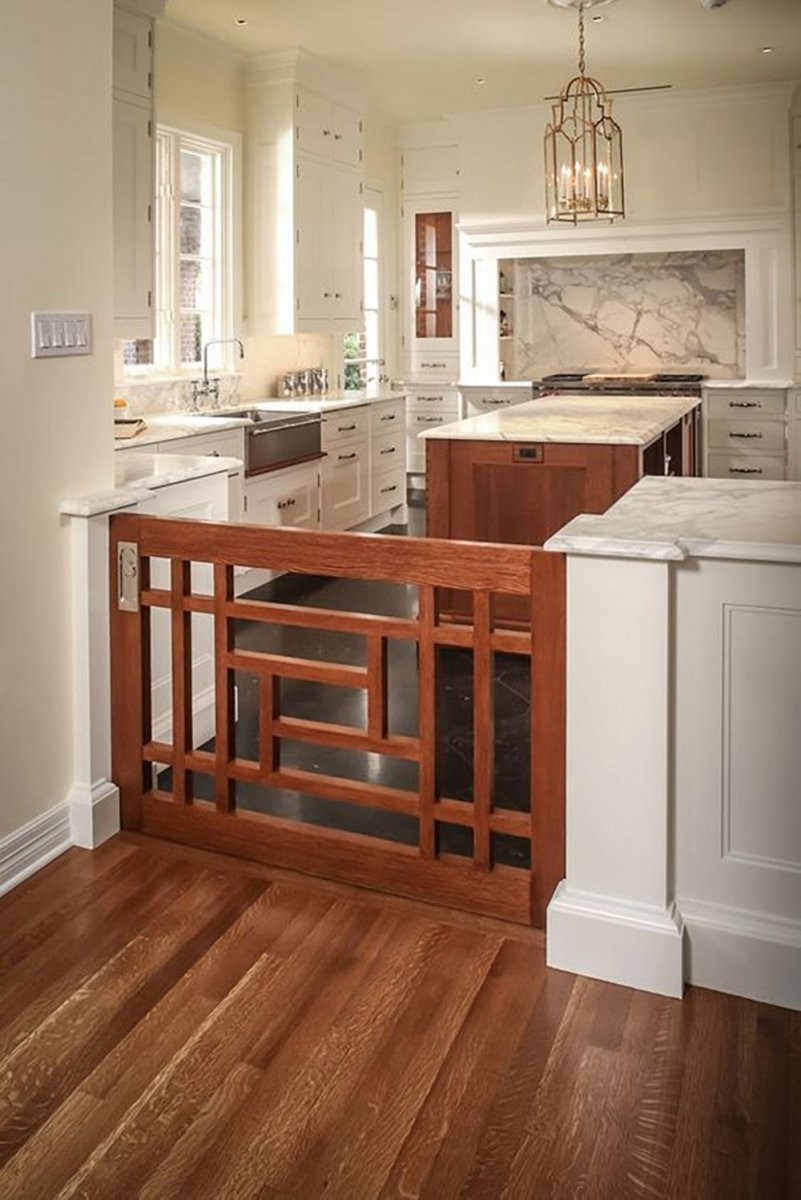 Custom gates are an easy addition to new construction and pre-built homes. This gate features a small wheel underneath the end that swings open, which helps keep the weight evenly distributed. The sliding hinge mechanism on the gate allows it to be easil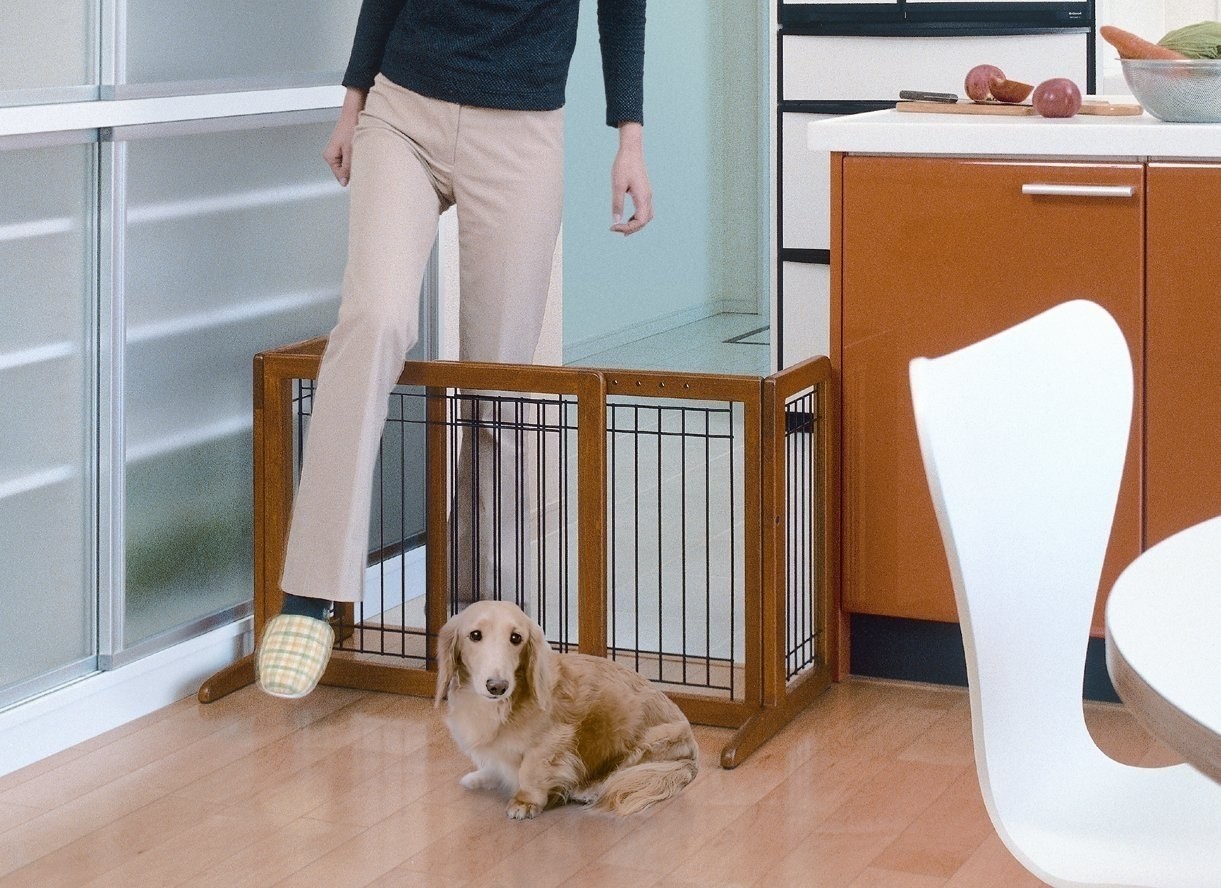 This small pet gate lets you keep your fury friend away from some parts of your home, while the beautiful hardwood construction adds to the overall decor and the gate is self-supporting and requires no installation.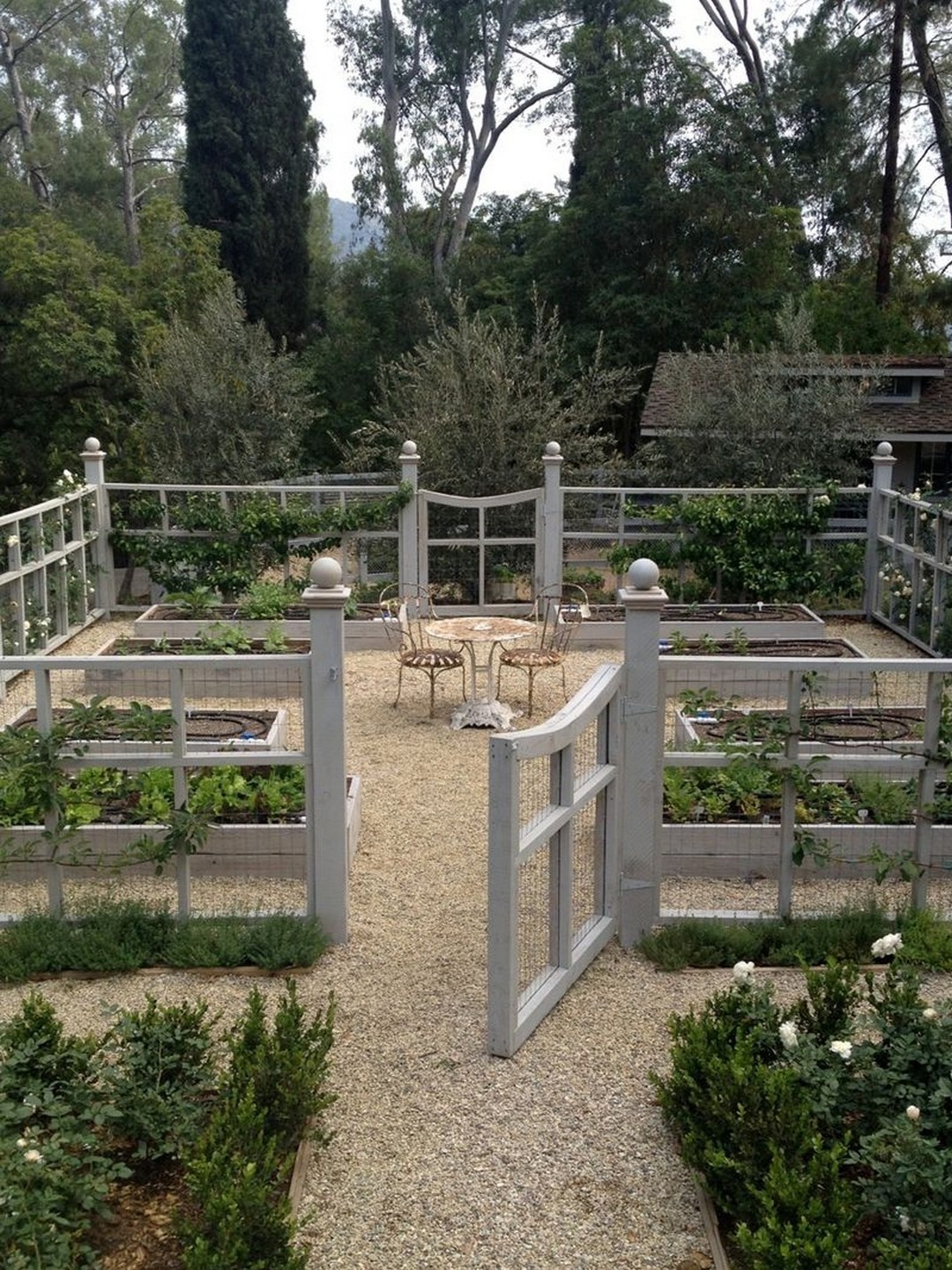 This ornate wooden gate for dogs constitutes a great proposition for your backyard. Curvy silhouette, adorned with a copula, embodies a cottage design, fitting well into most of the traditionally-decorated outdoors.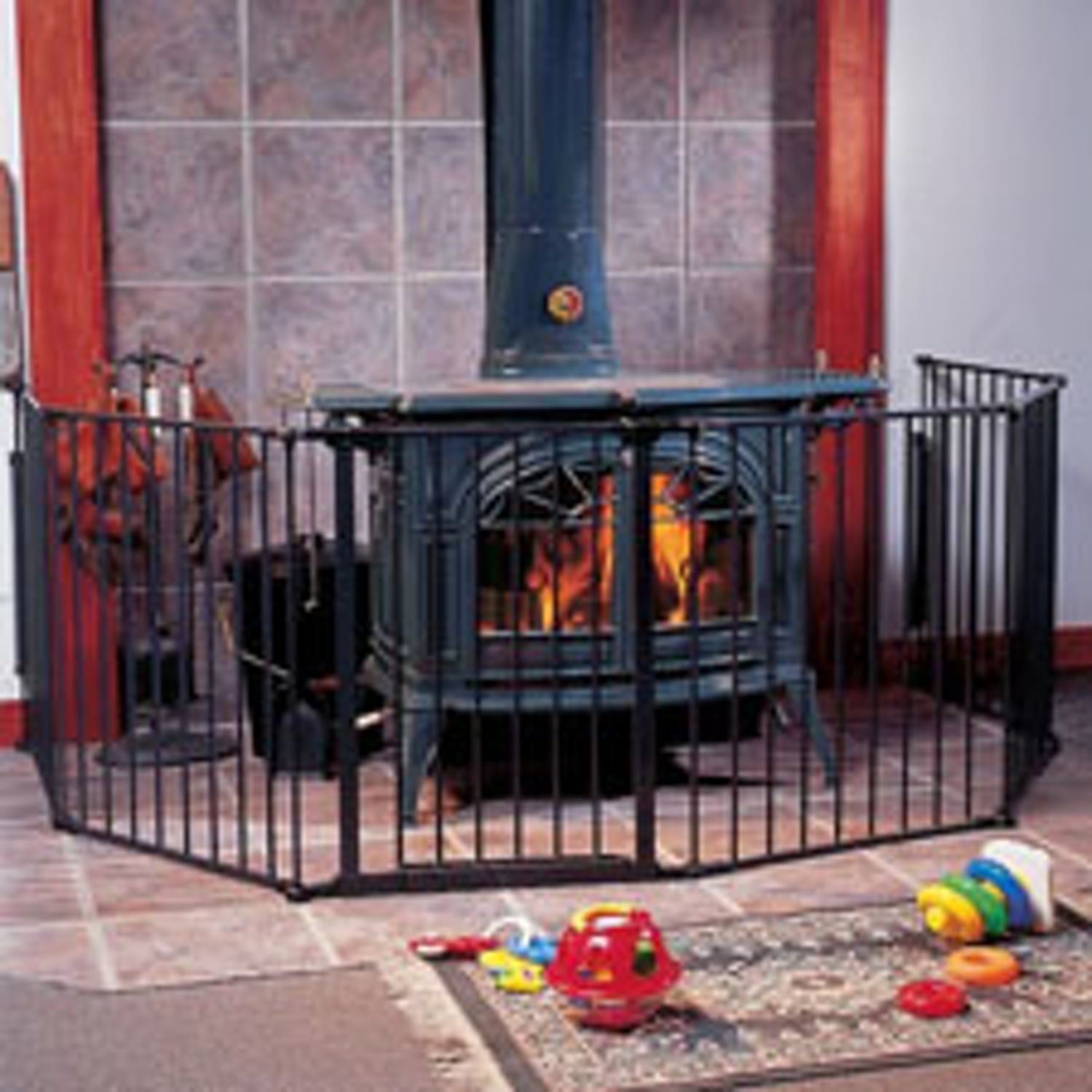 If you're planning on having kids, or already have one or two, it may be a good idea to baby proof the fireplace in the living room, especially if you have a woodstove. Take a look at this clever idea – an iron fence right inside the house!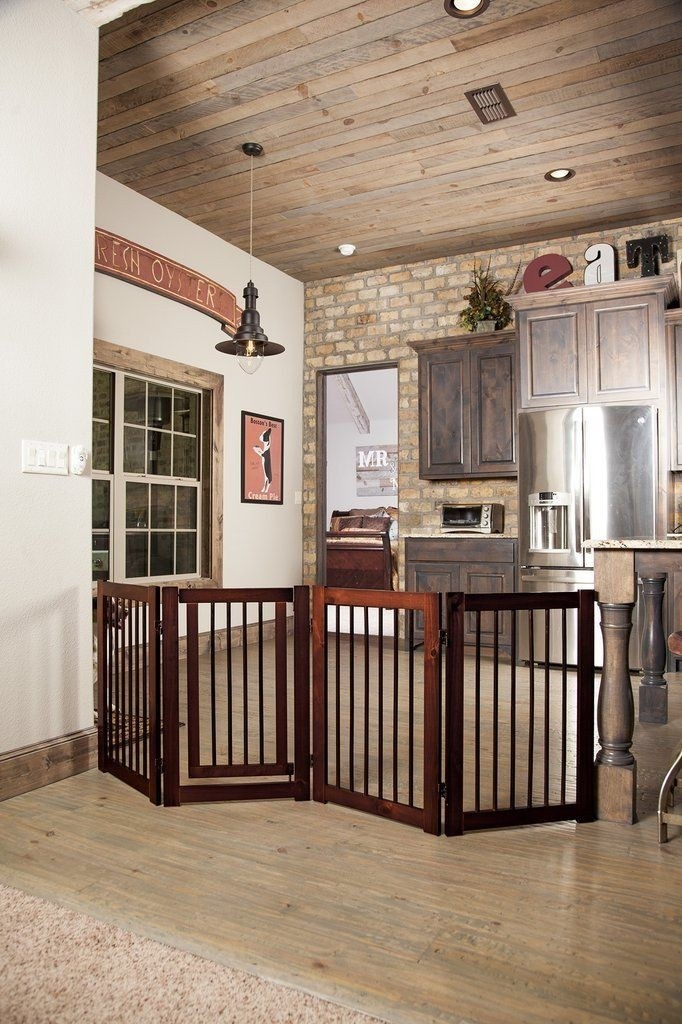 A configurable gate for indoor use to keep your dog in a limited area. Wood craftsmanship includes a walk-thru door that allows for easy movement between spaces. It's lightweirght, foldable and easy to use.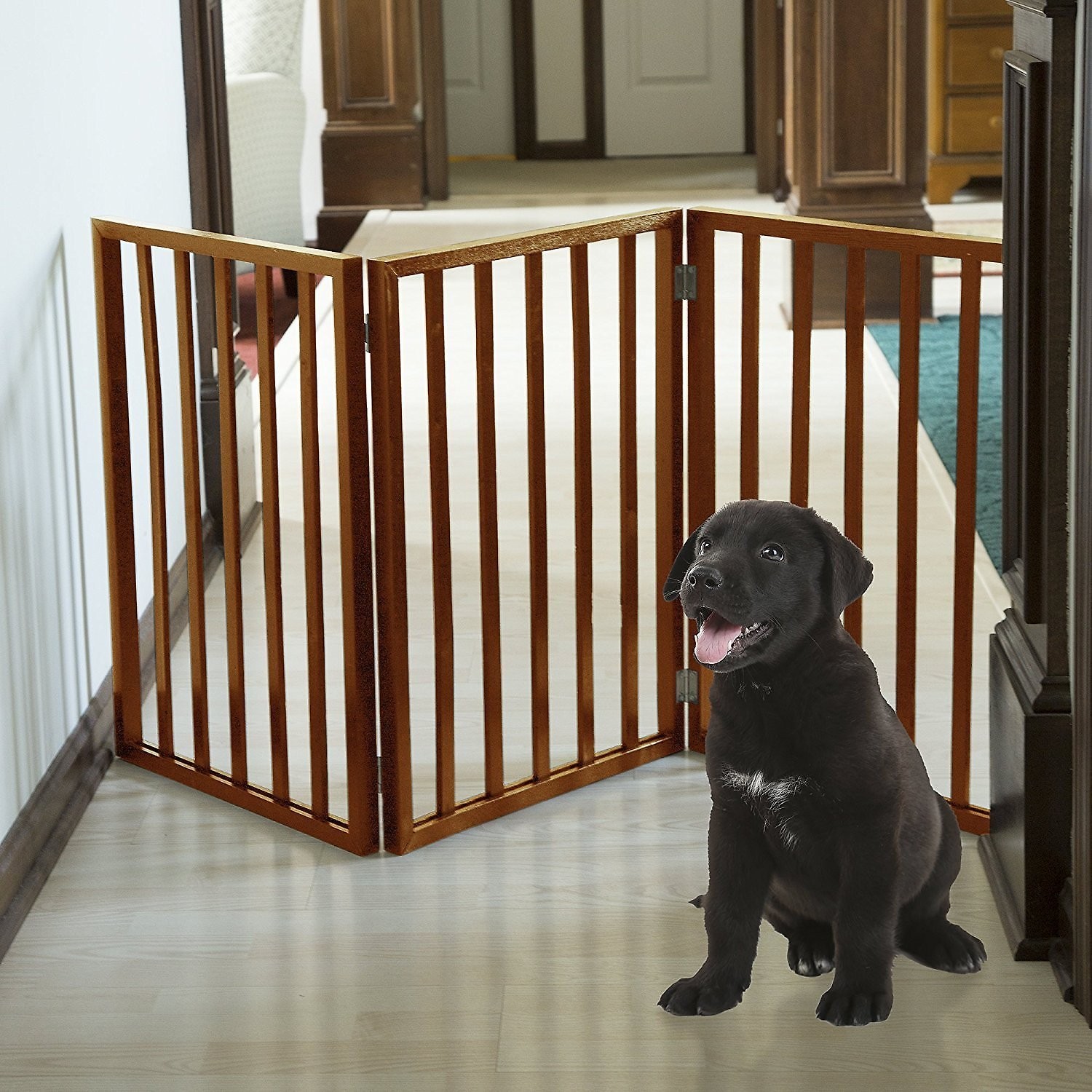 Petmaker Freestanding Wooden Pet Gate, Dark Brown -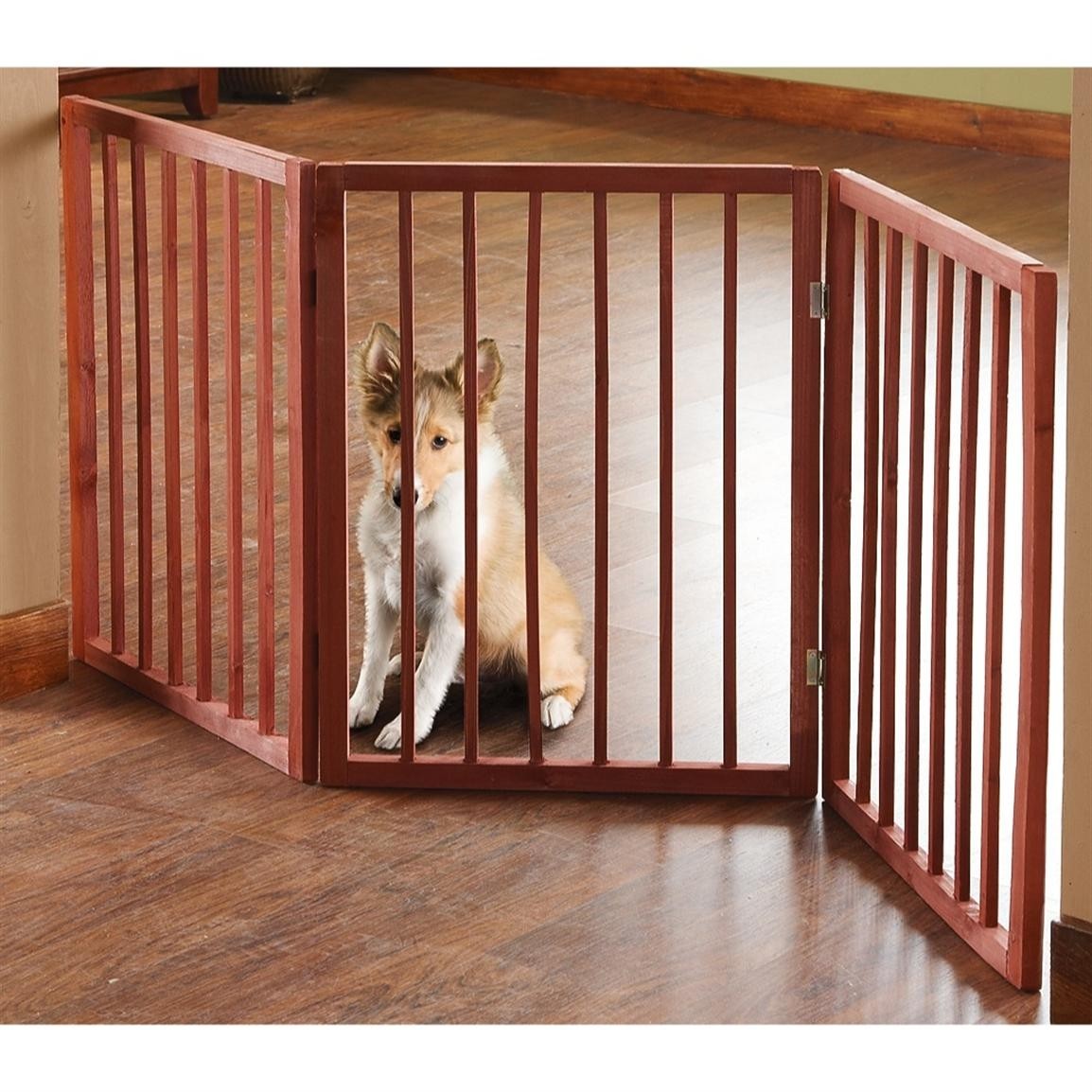 Wood Pet Gate - 202545, Pet Gates, Ramps & Steps at ...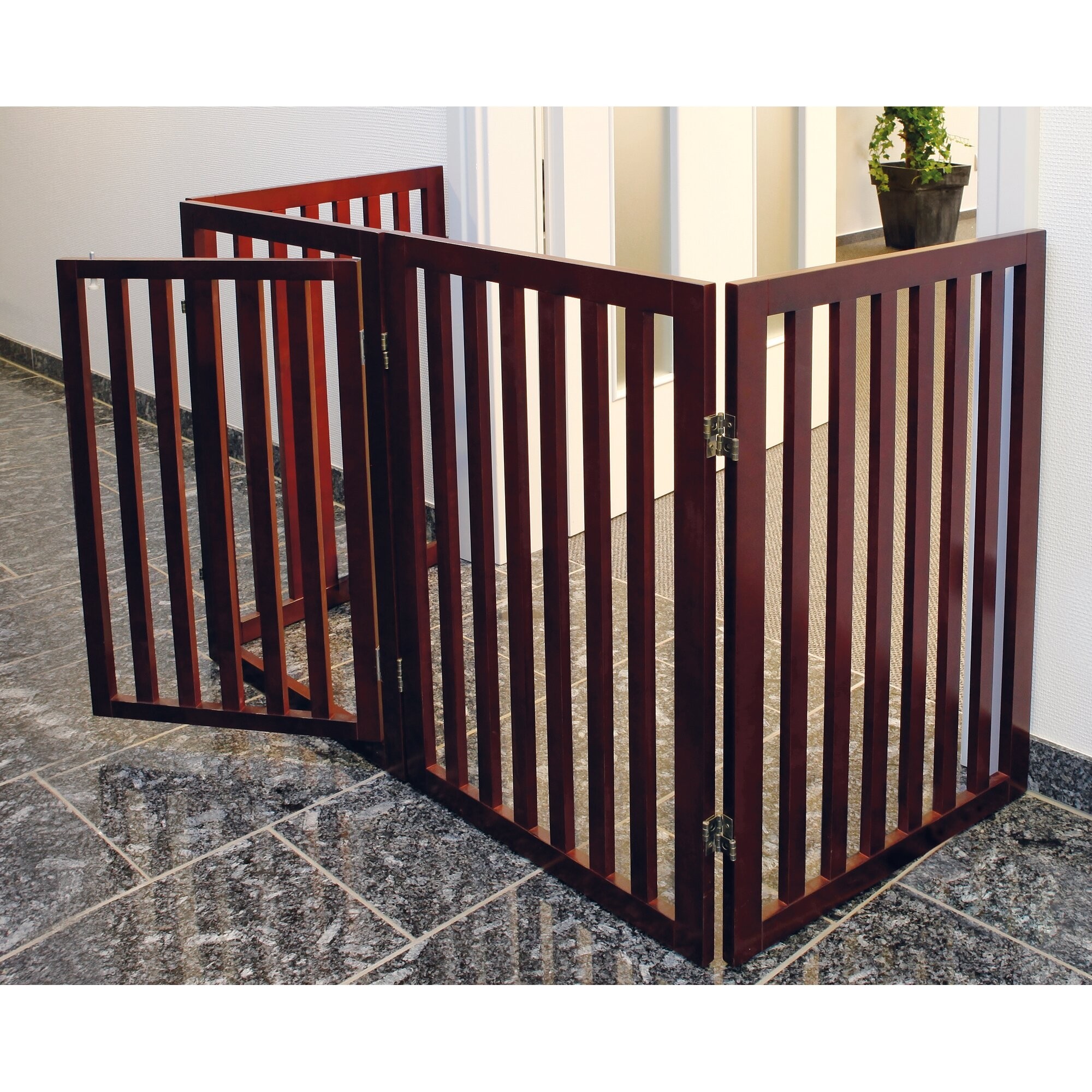 Trixie Convertible Wooden Dog Gate & Reviews |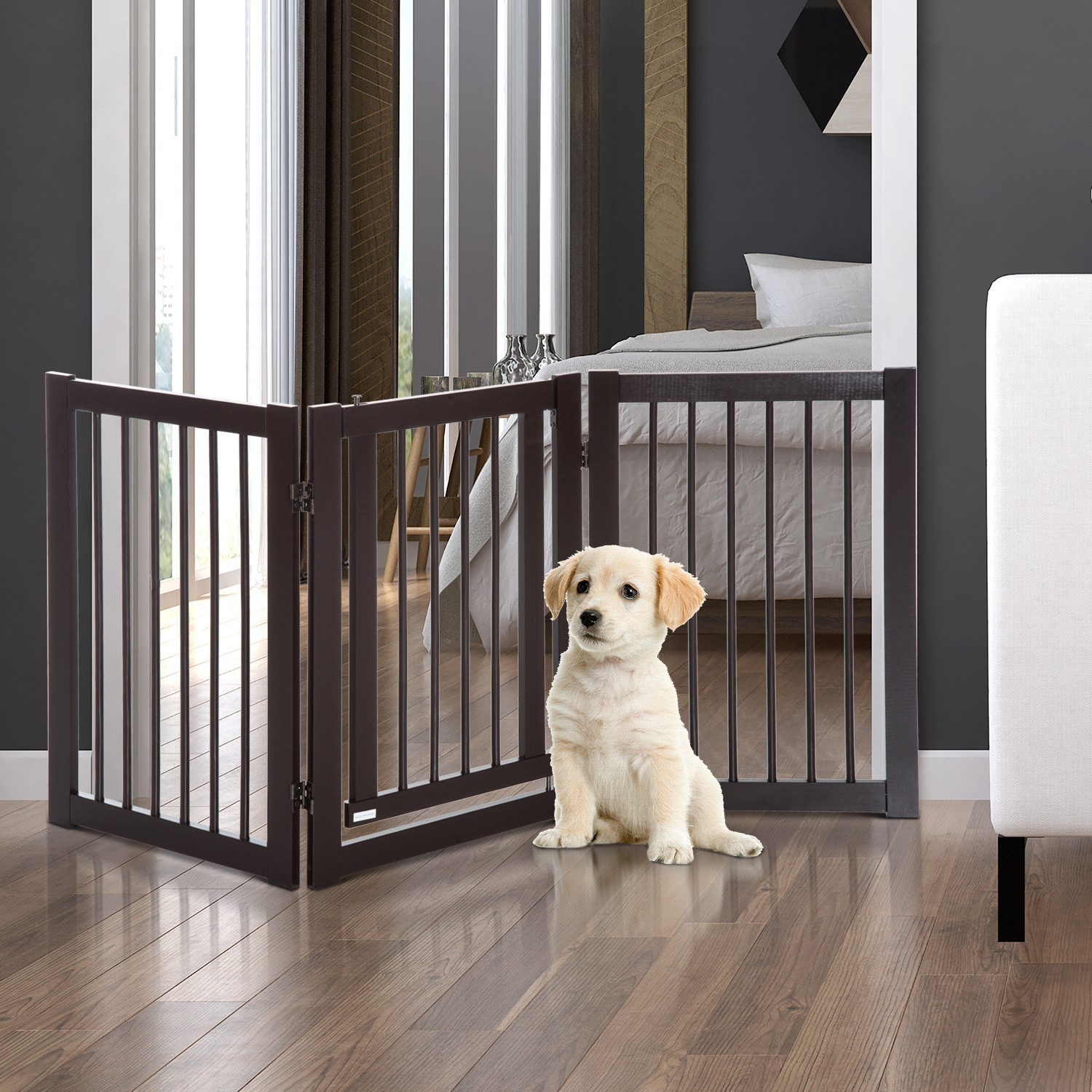 PawHut Free Standing Wood Pet Gate Folding Z Shape ...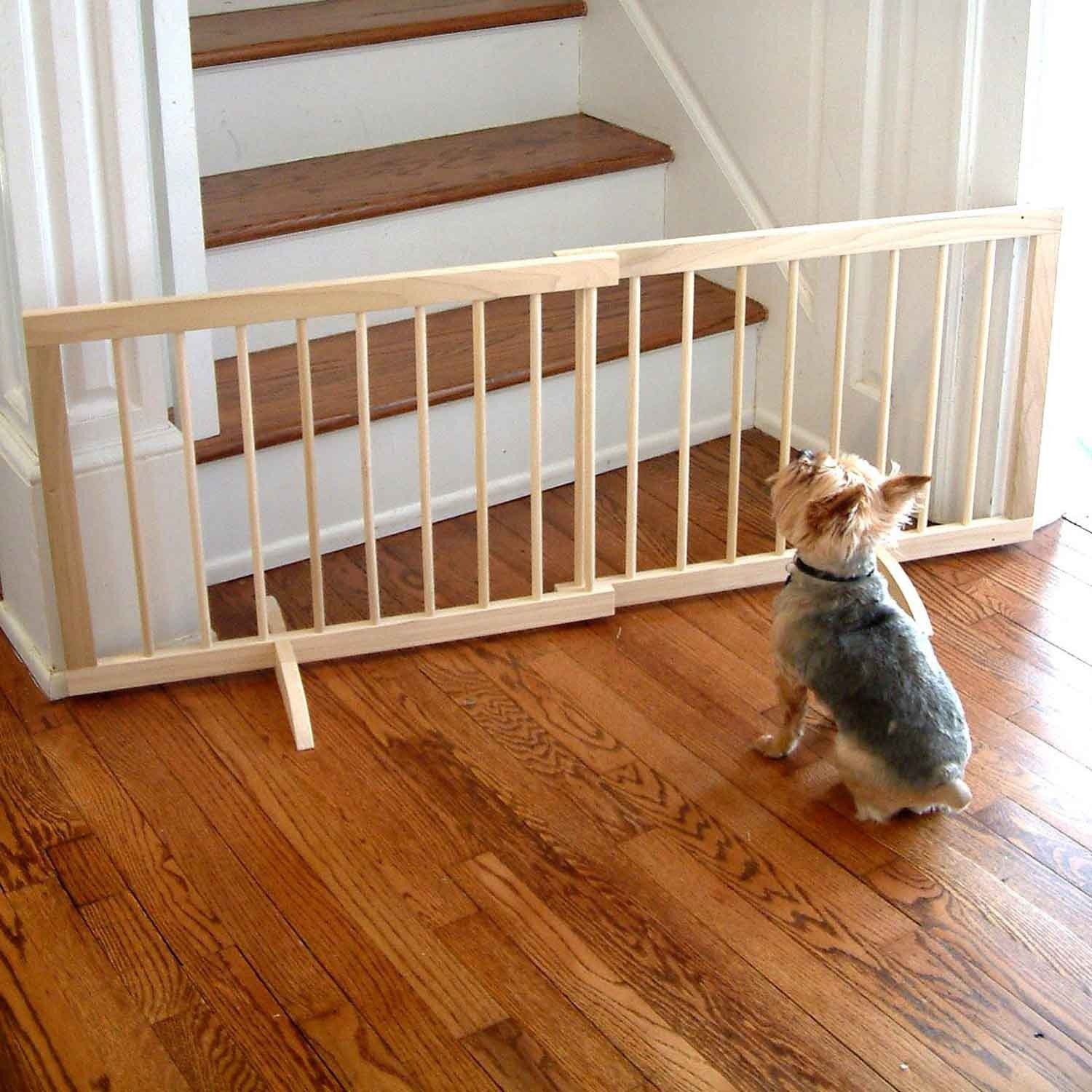 Cardinal Gates Natural Wood Step-Over Pet Gate | Petco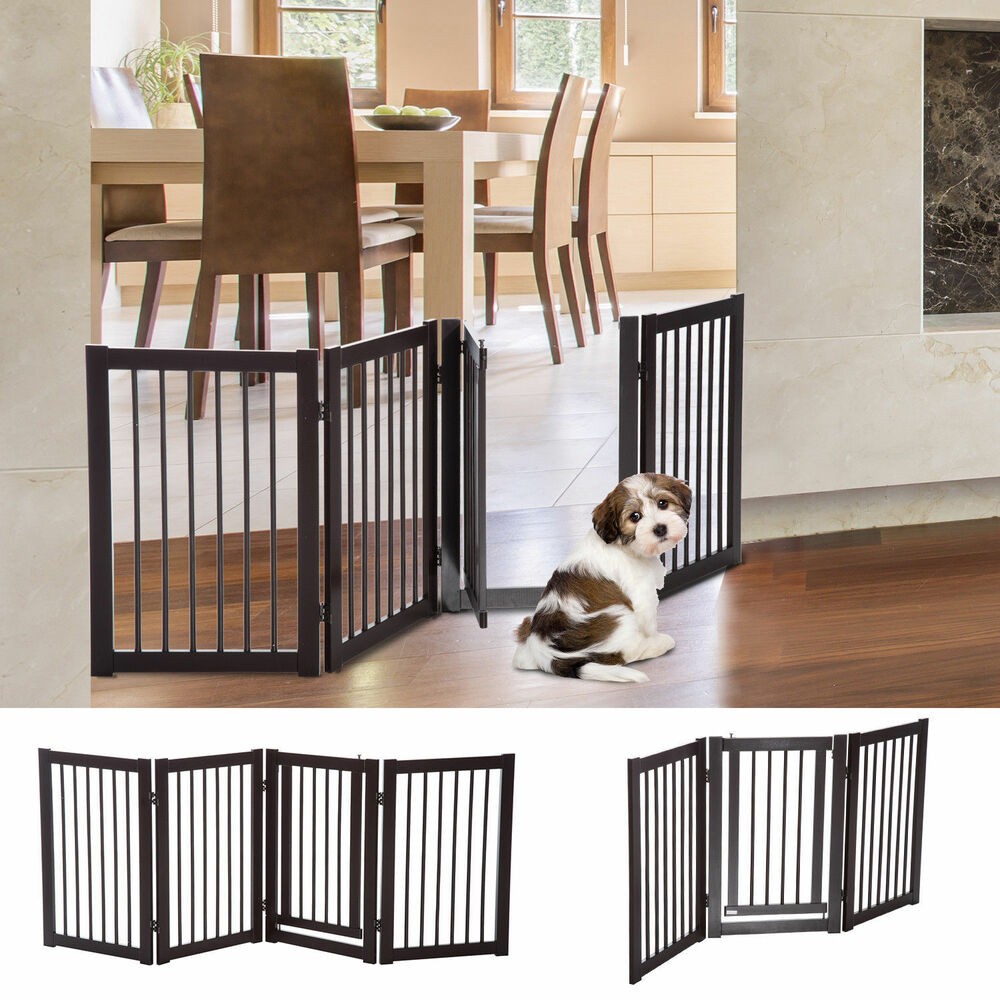 30" Panel Wooden Folding Indoor Pet Dog Gate Freestanding ...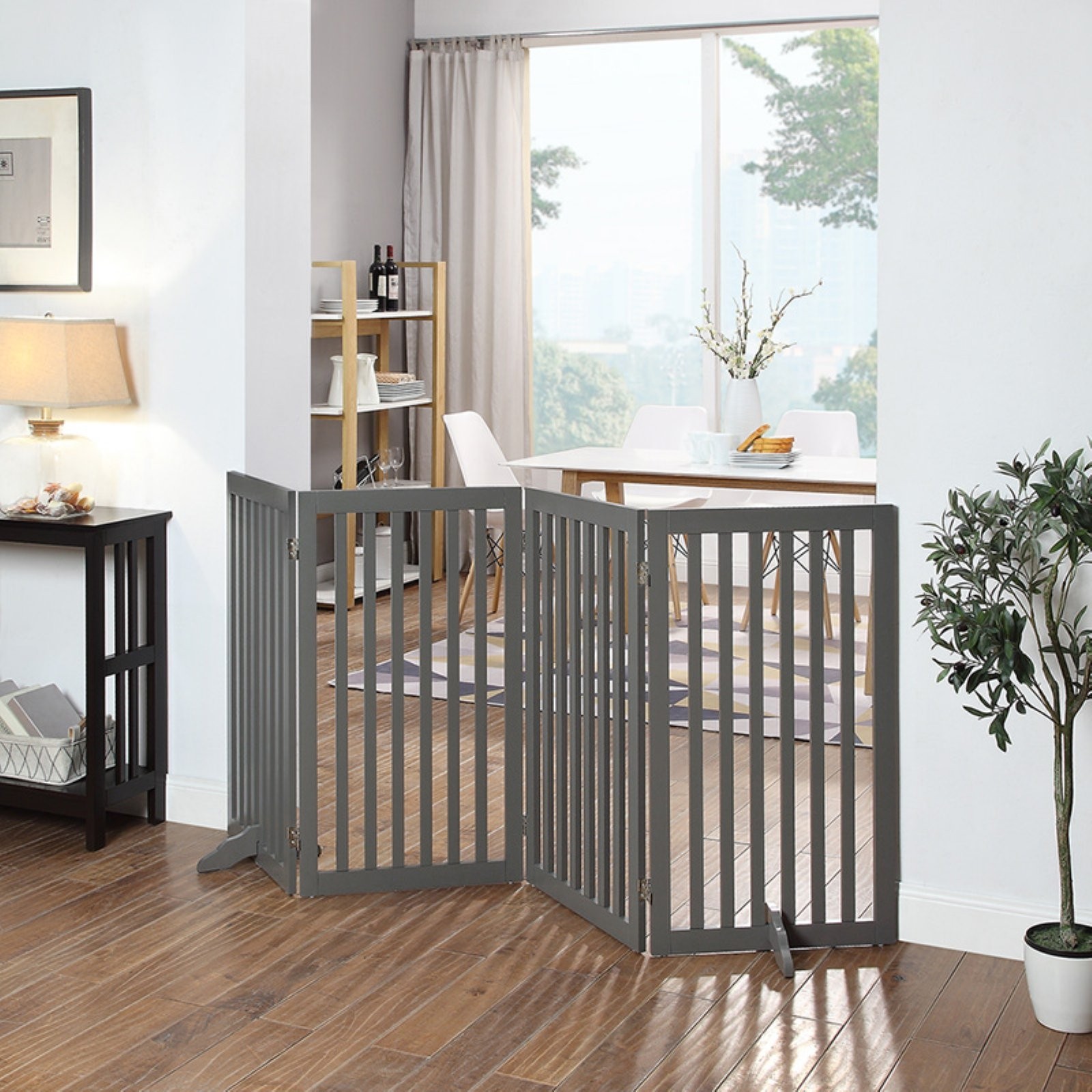 Unipaws Freestanding Wooden Dog Gate, 2 Support Feet ...
Expandable Wooden Pet Gate - 199425, Pet Gates, Ramps ...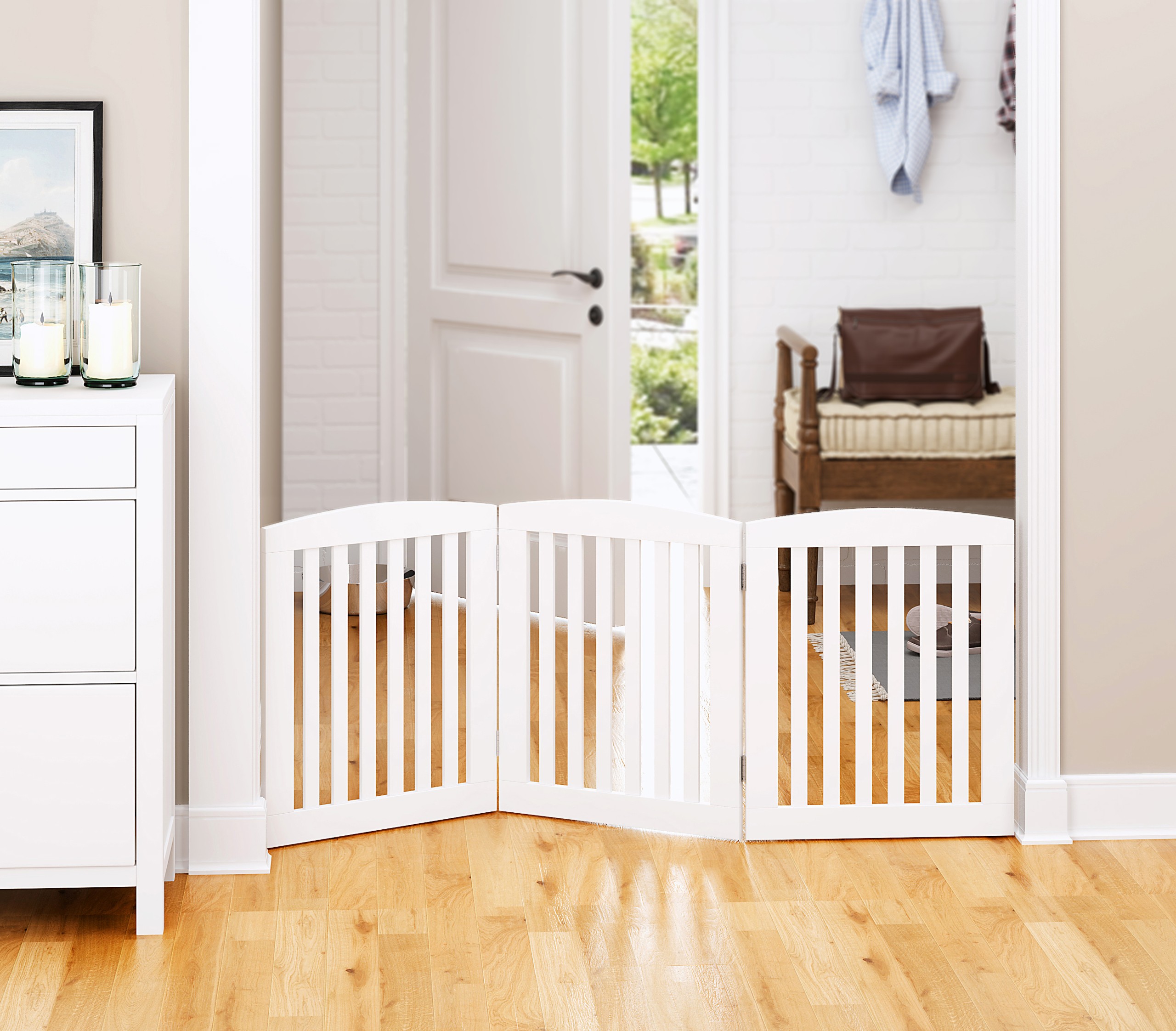 PAWLAND Wooden Freestanding Foldable Pet Gate for Dogs ...
Pawhut 3-Folding 4 Panel Wooden Indoor Freestanding Dog ...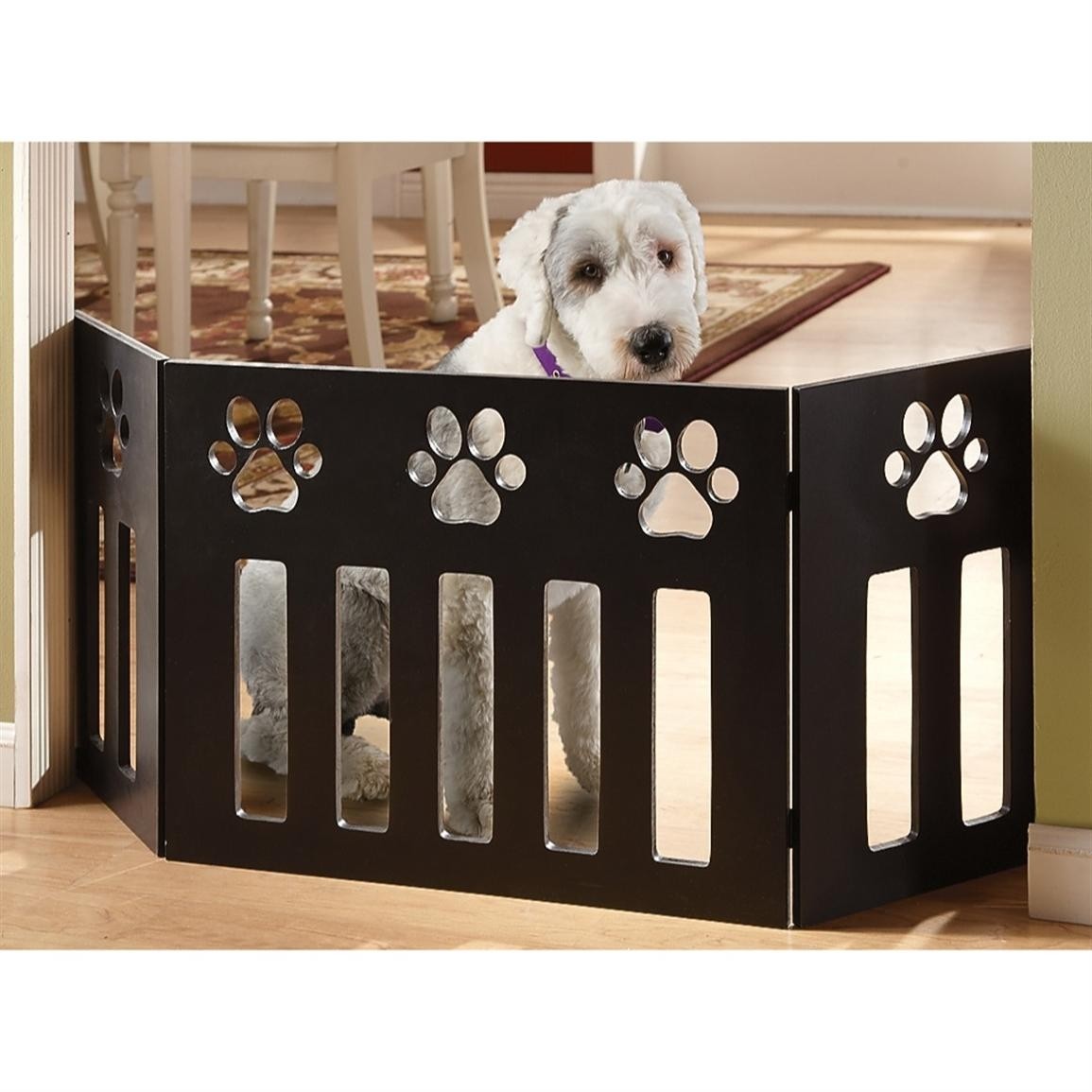 Wood Paw Print Décor Pet Gate, Black - 206525, Pet Gates ...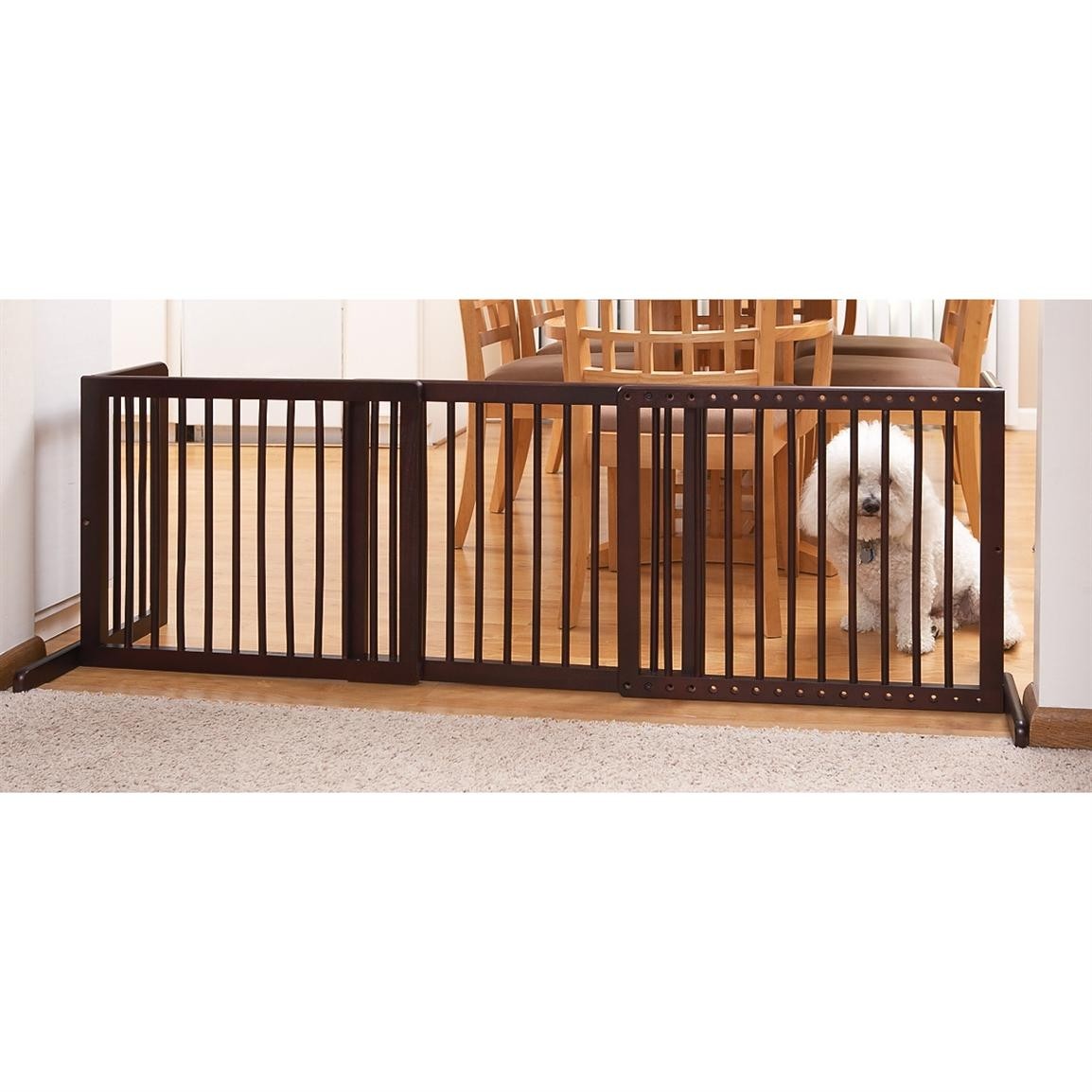 Expandable Wood Pet Gate - 152034, Kennels & Beds at ...