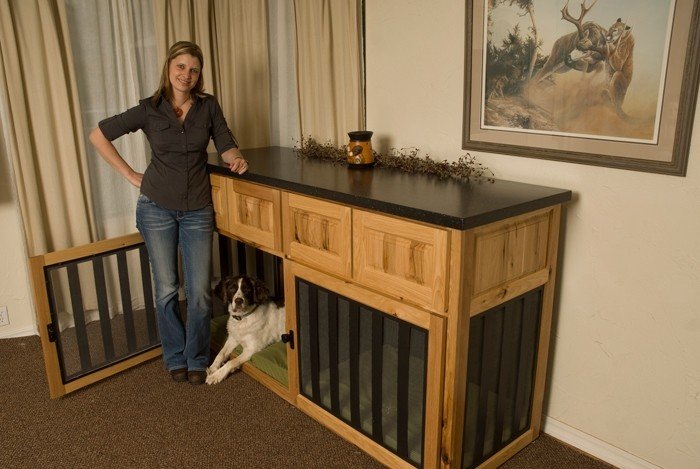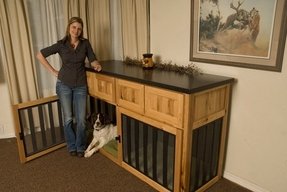 This large and massively made crate for the dog is a combination of functionality and style. Beautifully presented in every interior and can be used in many ways. The whole made of solid wood has a stylish top.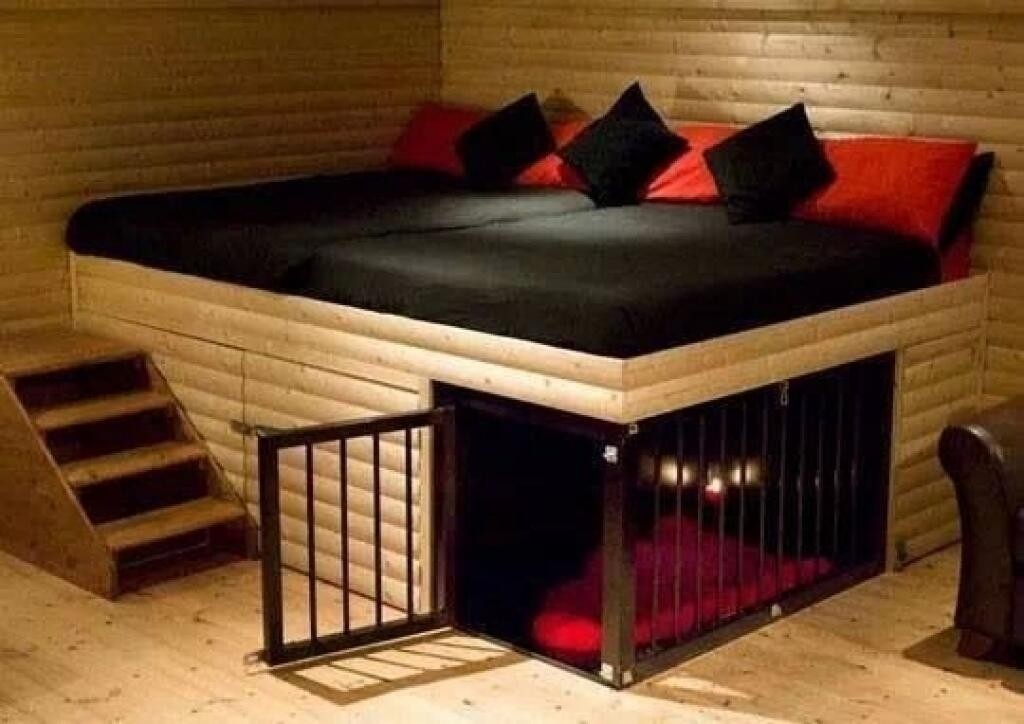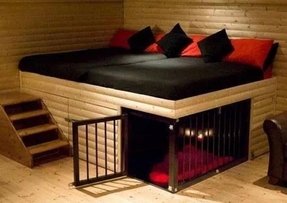 This beautifully arranged bedroom is a combination loft bed with built-in dog crate at the base. The whole presents itself perfectly creating a functional whole. Simple design with stairs is incredibly stylish.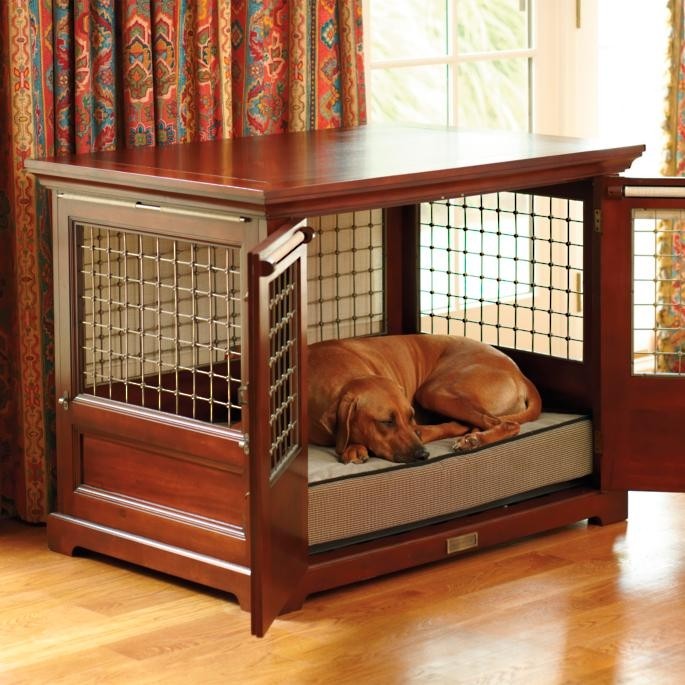 A comfortable and stylish home for your barking critter, made of a wood frame in a cherry finish, with lattice wire panels for windows. The inside accommodates a small mattress, so your dog could take a nap in style.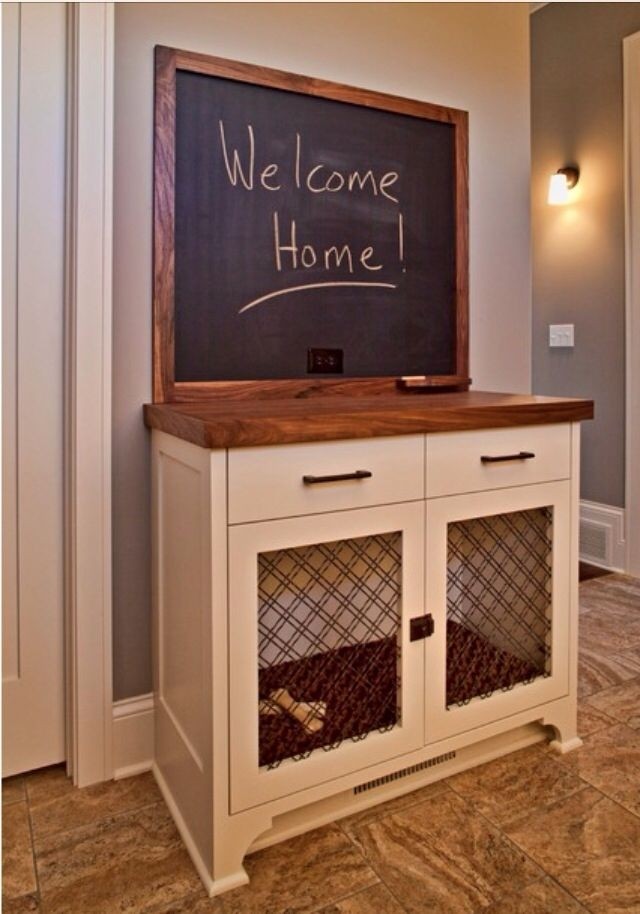 Incredible dog house furniture that will fit every house and apartment! A white stylish cupboard at the same time being comfortable dog house? It's possible. This simple vintage furniture will make your room elegant and ideal for your best friend!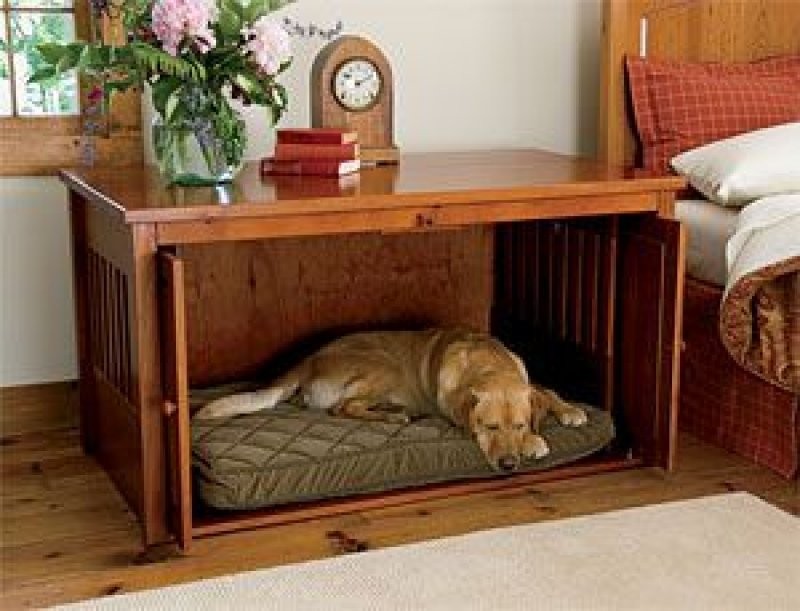 Oh my god, so incredible idea! You can use old, unused cabinet with double doors as a bed or your pets, especially cats or little dogs. Just insert there slim-line, comfortable cushion! Your pet will be wondering!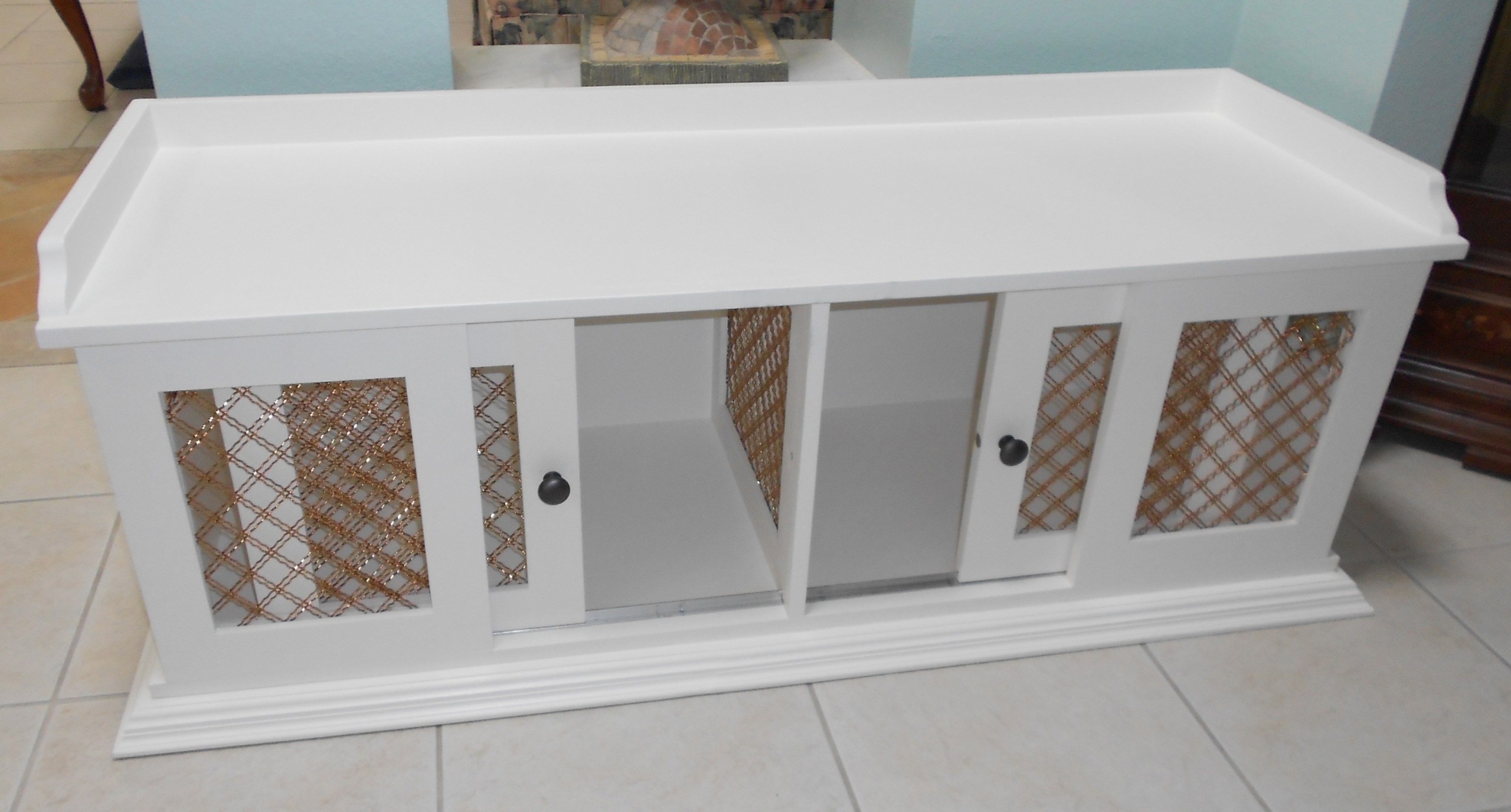 Designed for indoor use, this beautiful dog crate successfully accentuates every interior design. It has wooden construction that includes sliding doors with lattice panels for good ventilation, a stable base, and a wide top that you can decorate or use as an extra seat.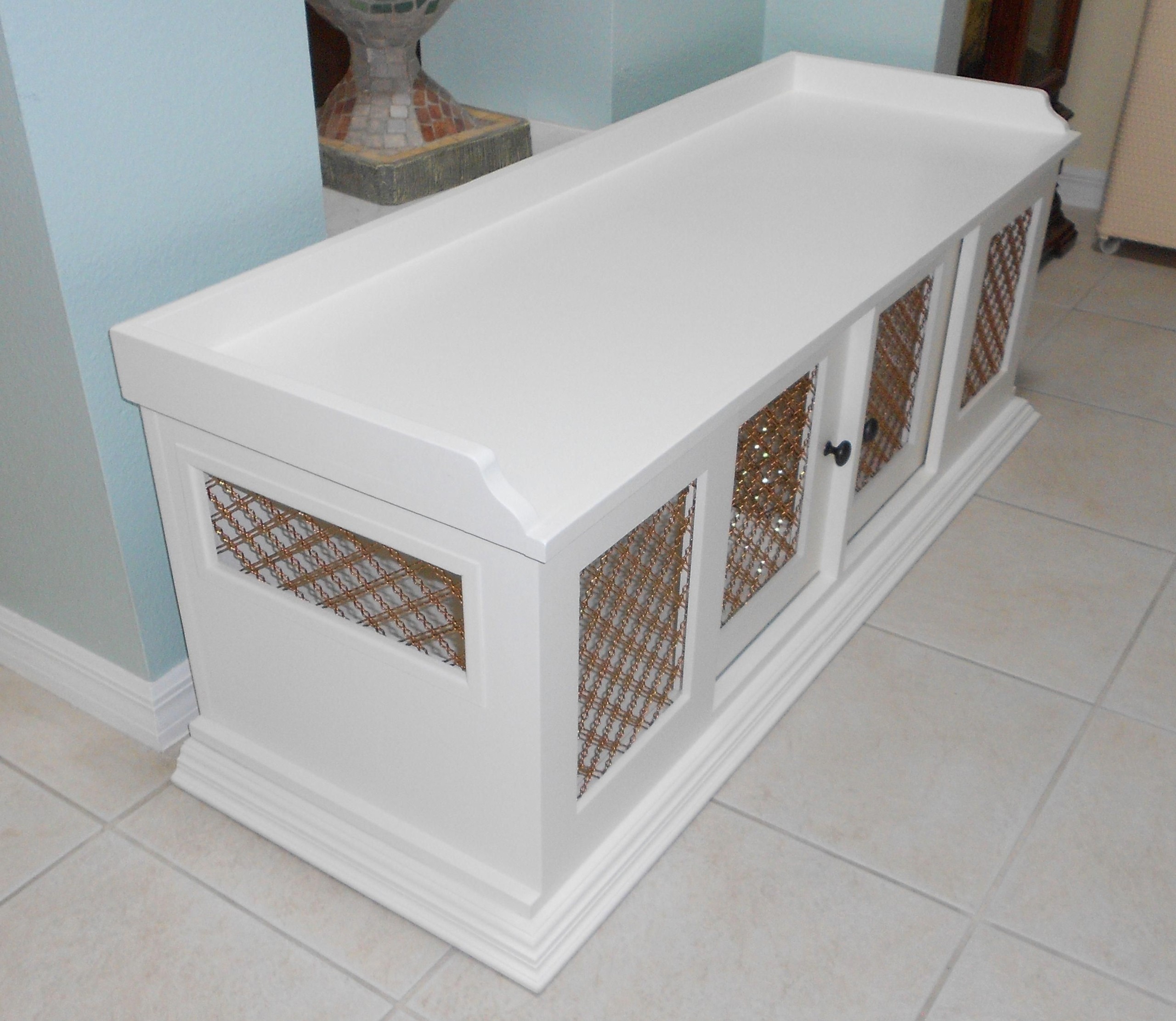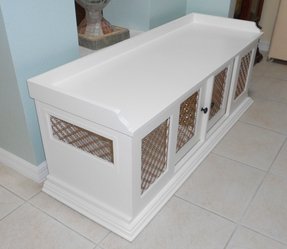 Dog crate with a durable wooden construction in white finish. It features metal accents in wall and door openings. Upper area of this crate can be used as additional sitting space. Durable construction is resistant to excessive wear.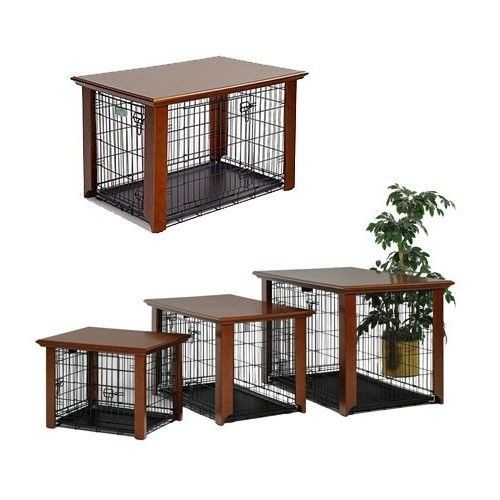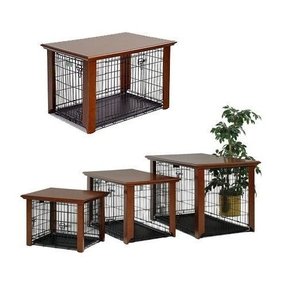 Midwest Heritage Enclosure Furniture Midwest Dog Crate Enclosures 3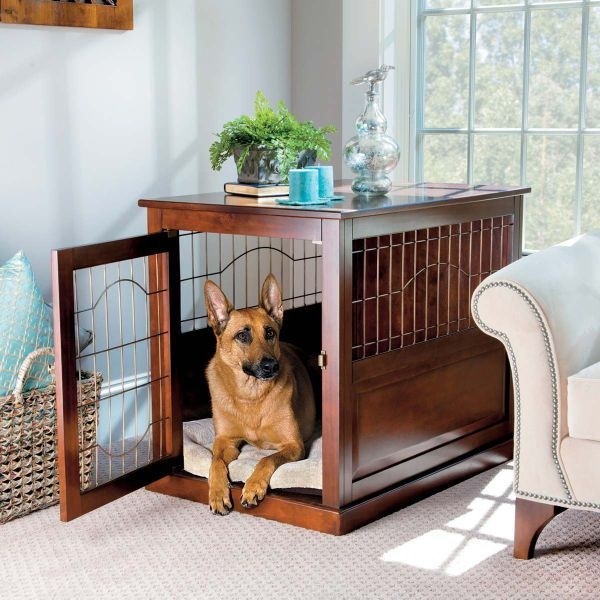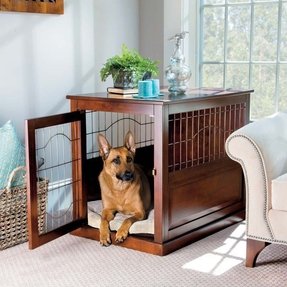 An elegant and stylish dog house for indoor use, also suitable for larger dogs. This fine piece of furniture is designed of cherry-finished wood, with steel wire panels for ventilation and a large front door for easy access.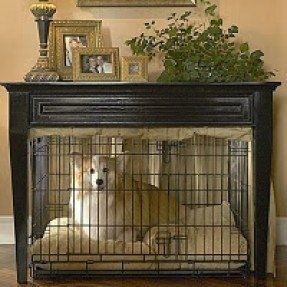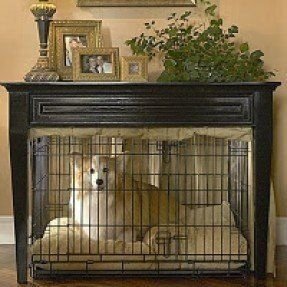 dog crate under side table with curtain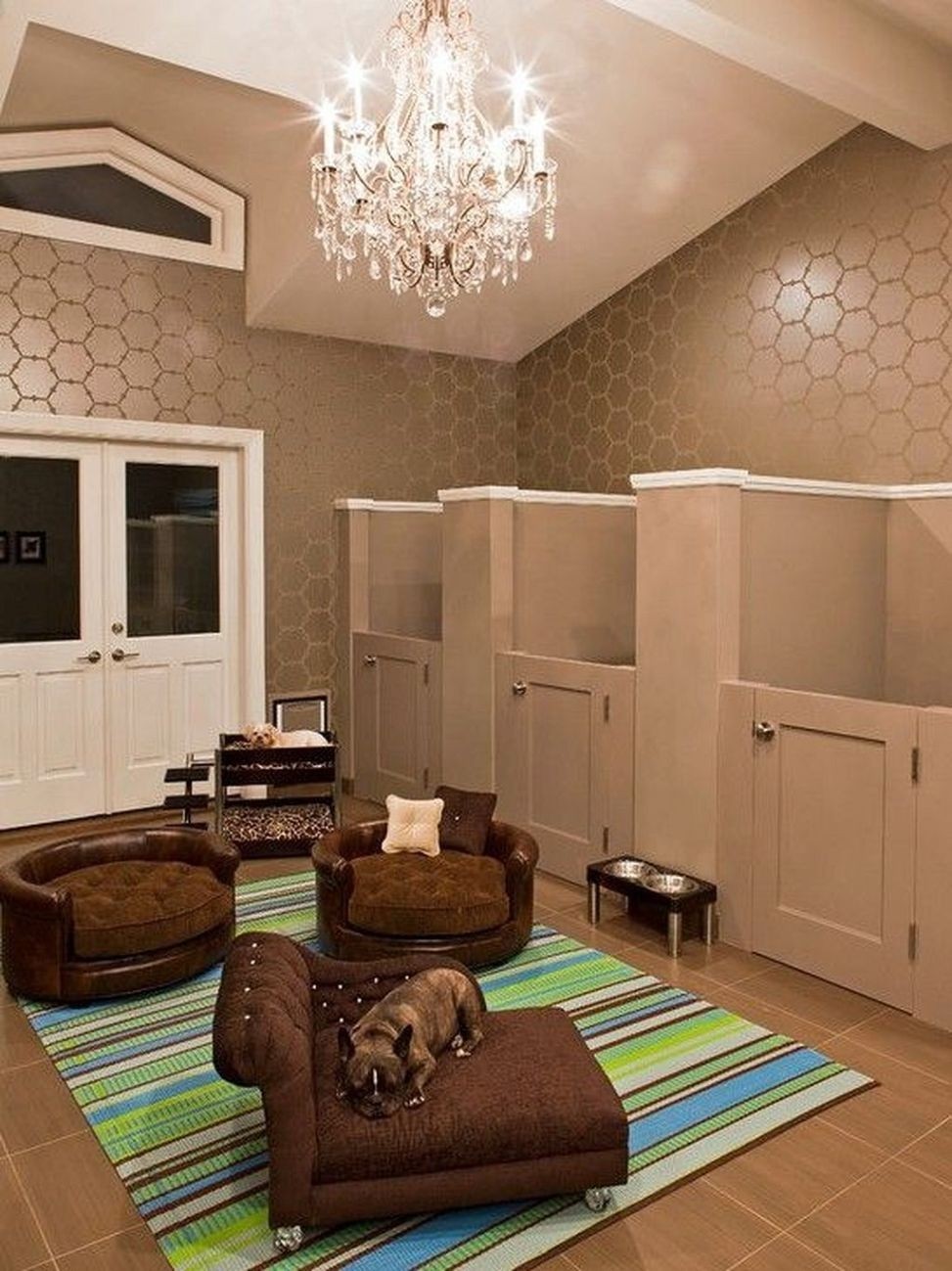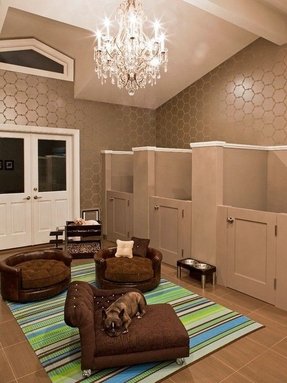 Create the luxury, cozy and high quality nook for your dogs, and choose for them the dog bedroom furniture. This set includes the dog ottomans and lounge chair with tufted backs.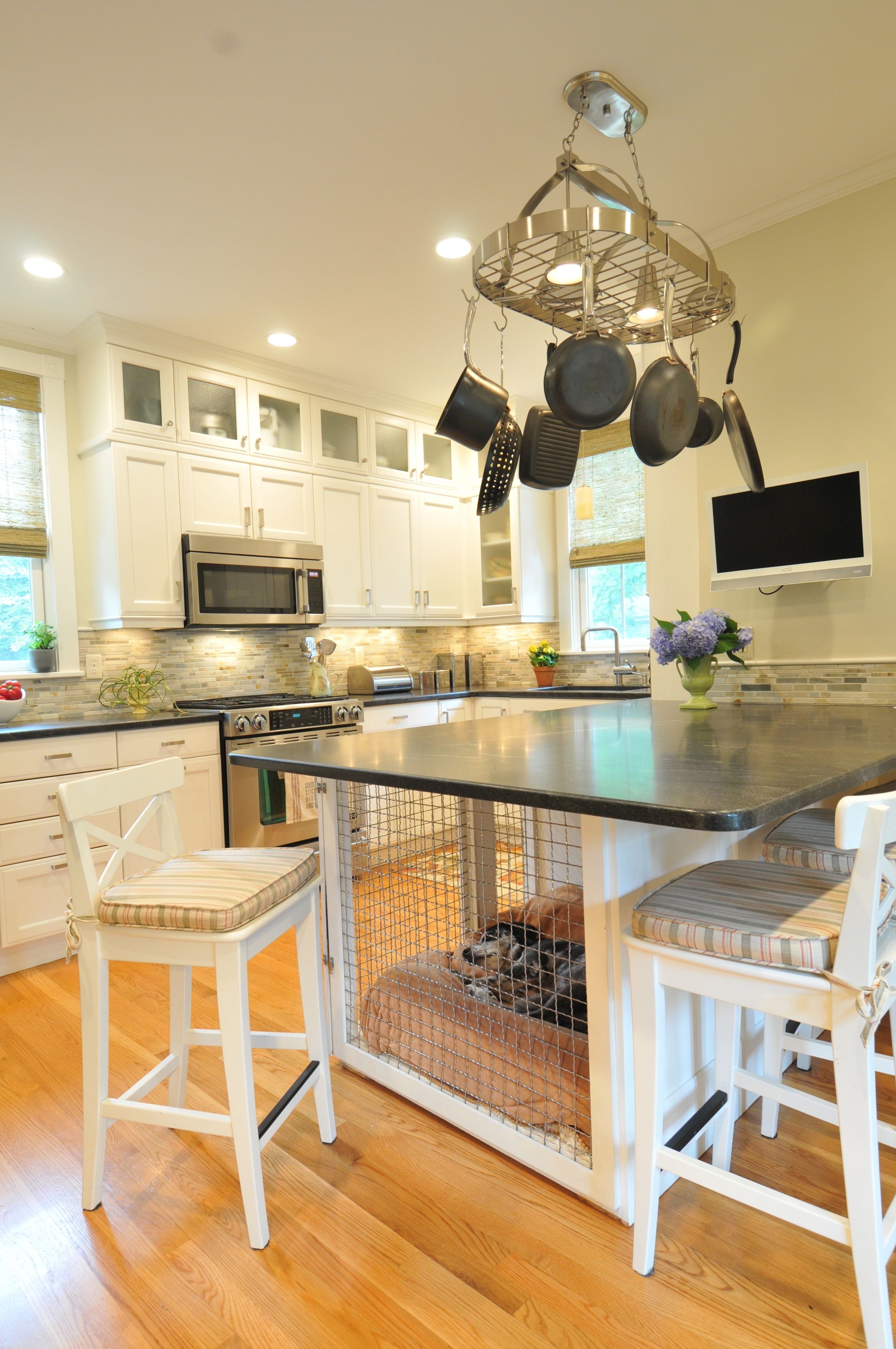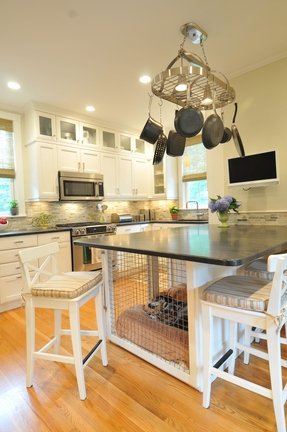 A relaxing and attractive dog house combined with a large kitchen table. The cage is surrounded with lattice steel and white-finished wood panels, with a large door for easy access and a super-soft pillow for extra comfort.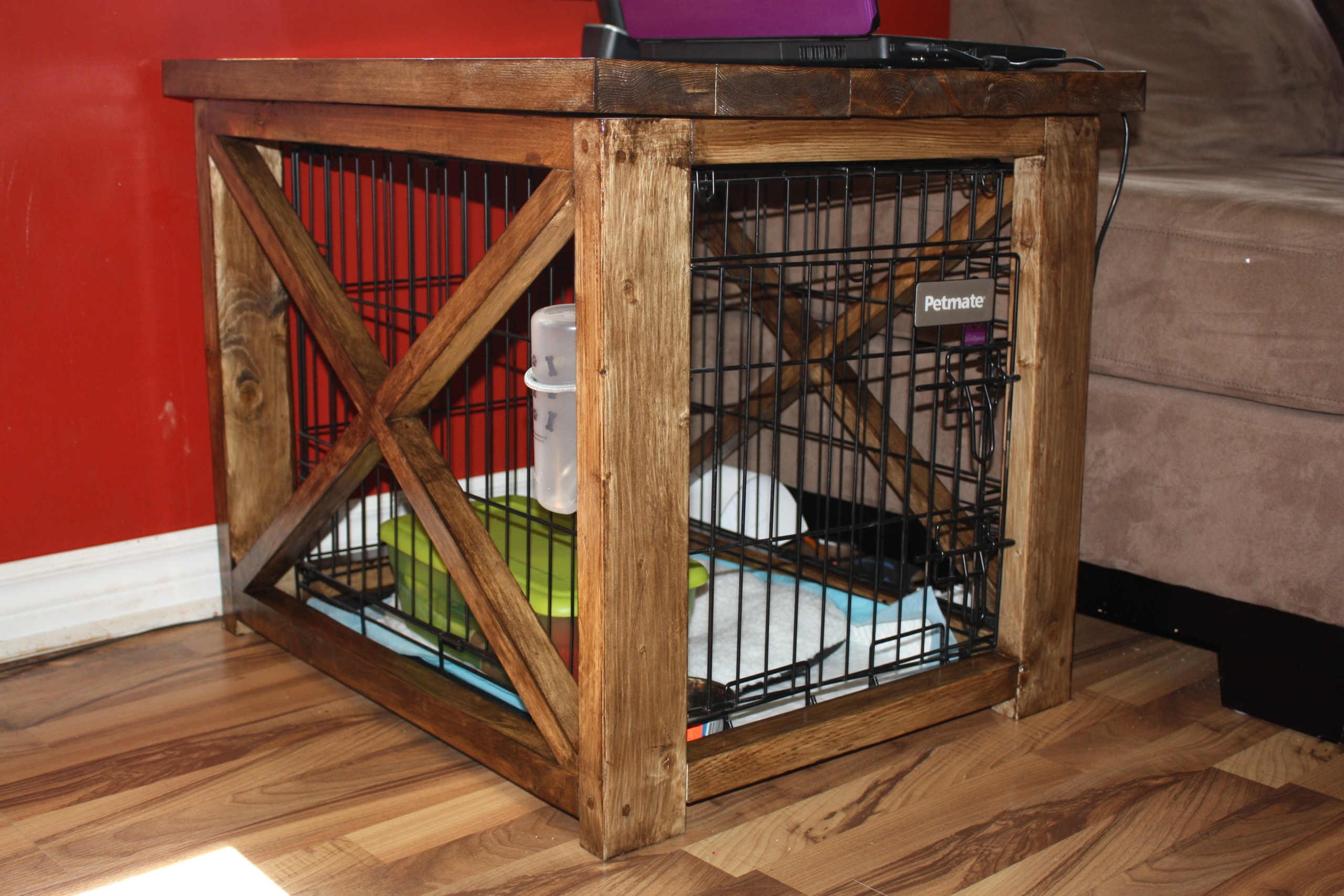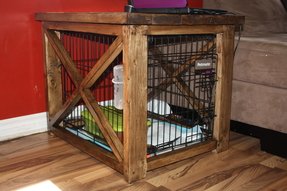 A stark rustic style end table made of ordinary planks with a distressed brown finish. It has a rectangular top, straight angular corner poles and X-crossed stretchers on longer sides. The table can nest e.g. a dog crate.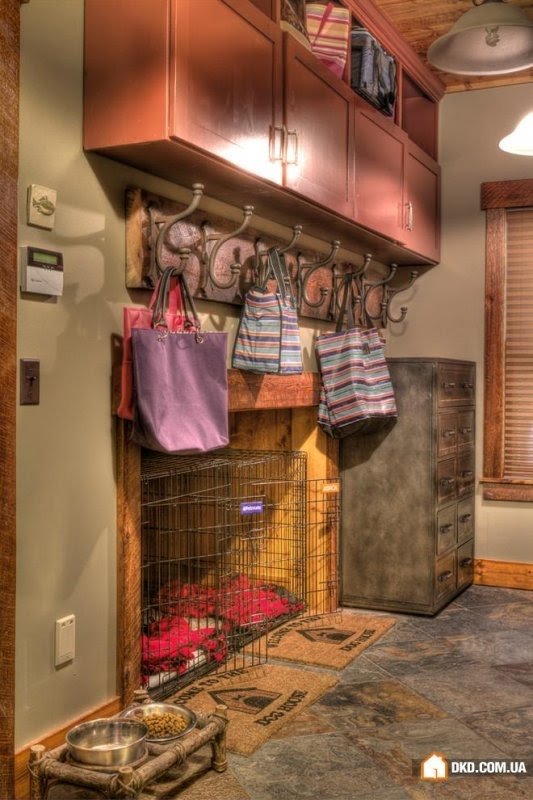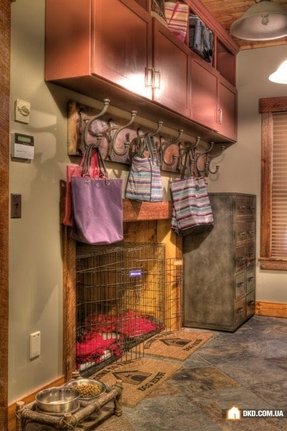 mudroom with kennels. Love this keeps the kennels out of walkthrough traffic from the door.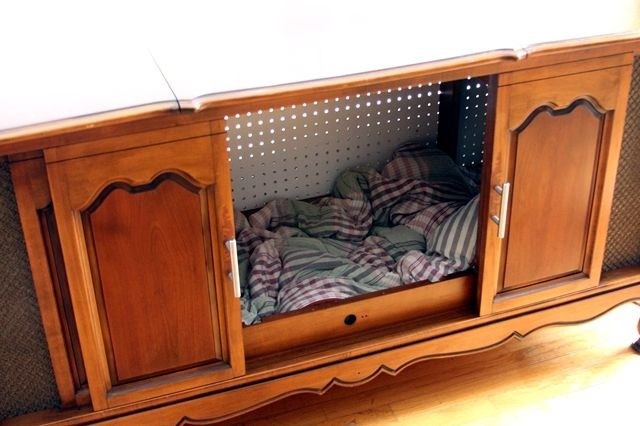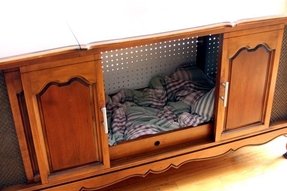 About This Project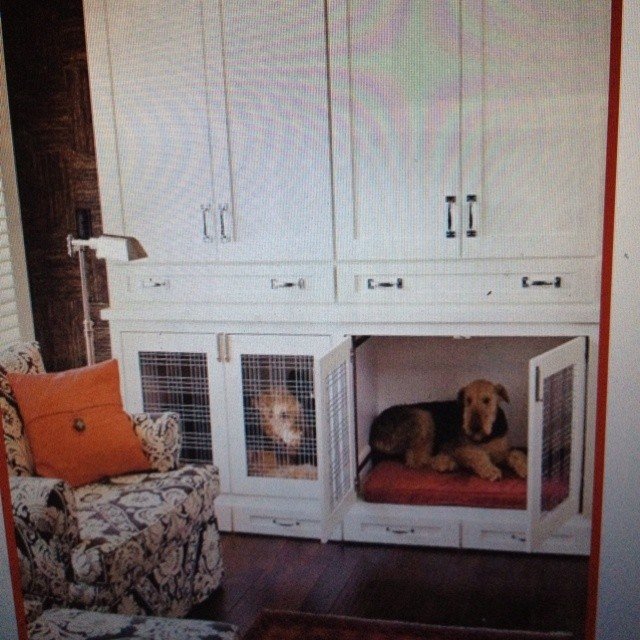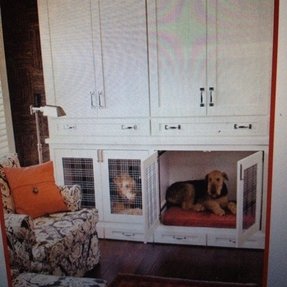 Tall cabinet with dog beds on the base. Construction is made of wood. Provides space saving in each home. Suitable for storing clothes, beddings and others needed items.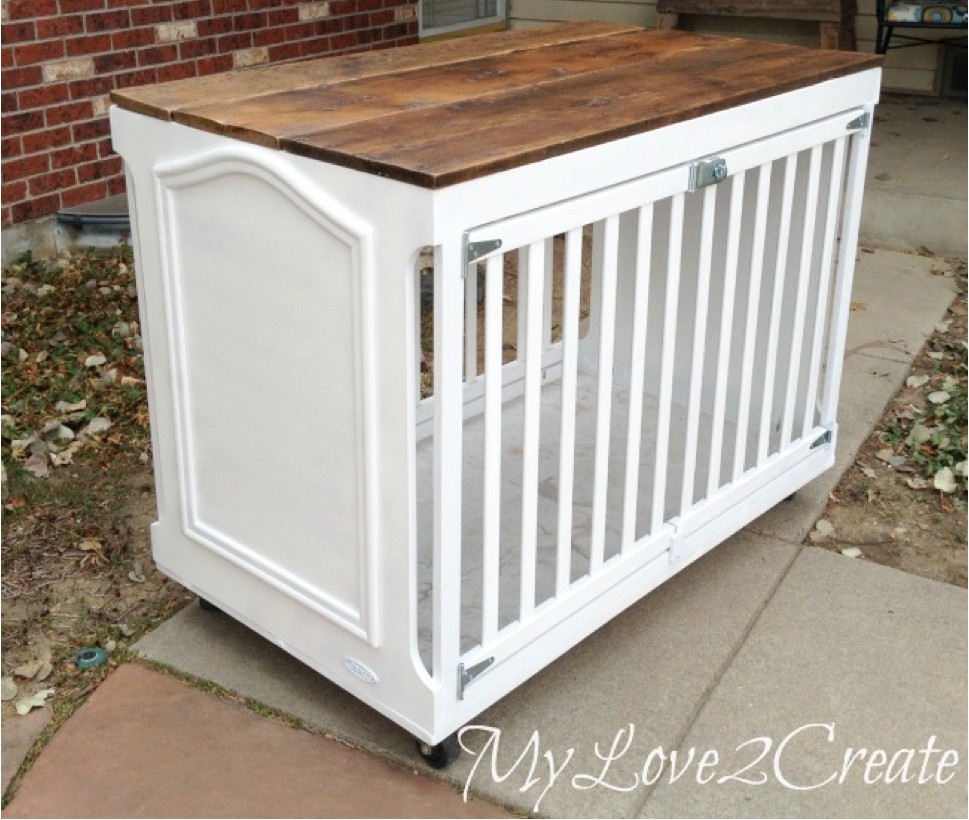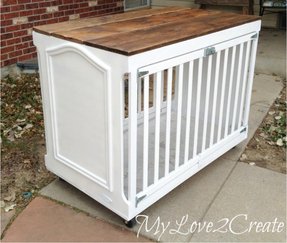 A nicer looking dog crate made from a baby crib.. or bunnies/chickens!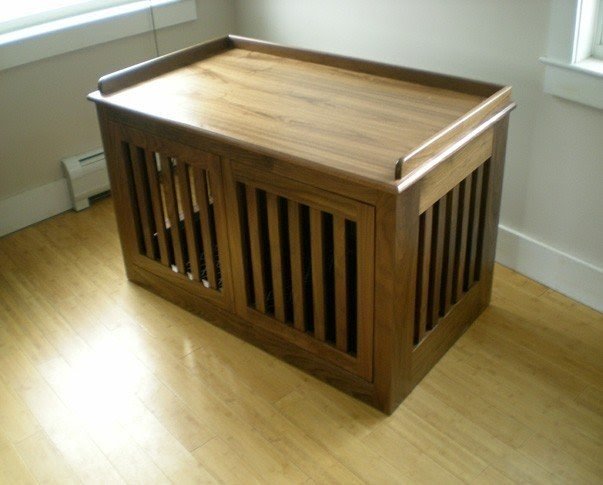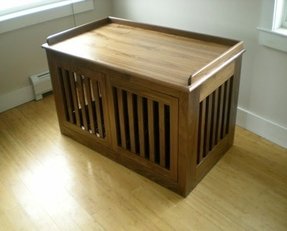 Walnut Dog Crate with Pocket Doors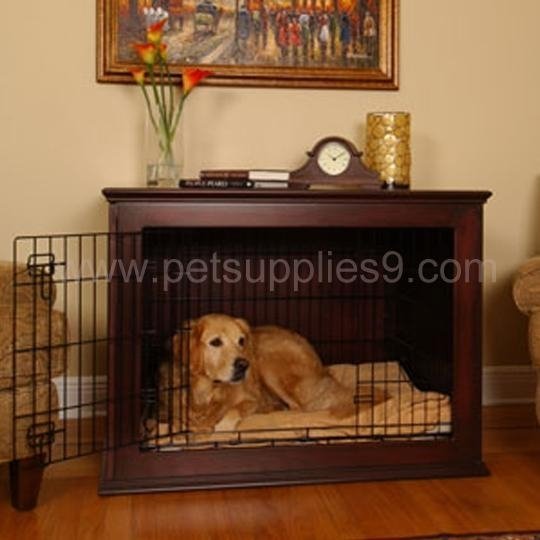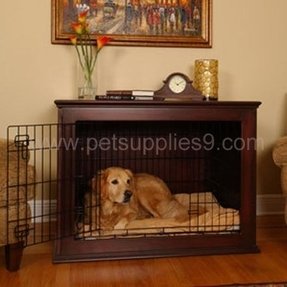 Add this solid and nicely finished wooden dog gate into your home, and enjoy the safety zone for your lovely pet. It's not only useful, but a stylish product too. You need to try it!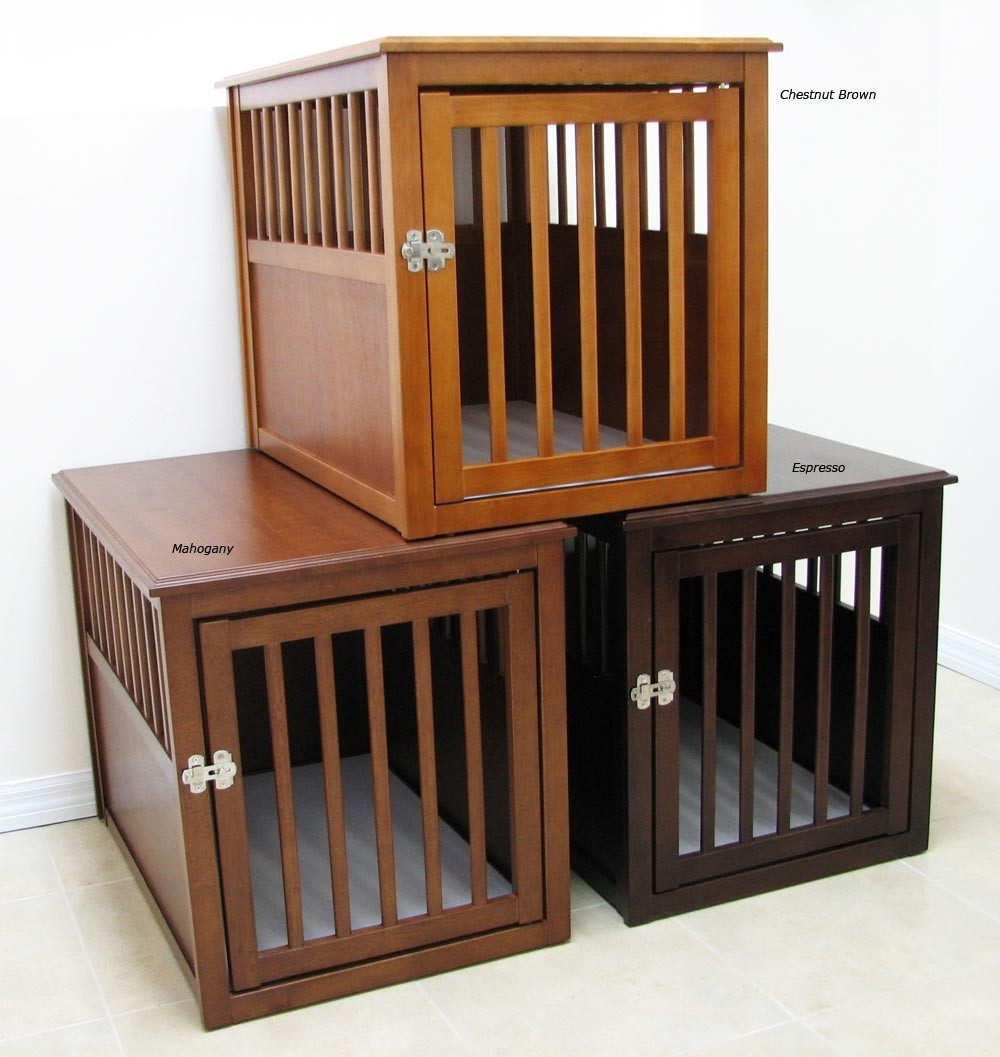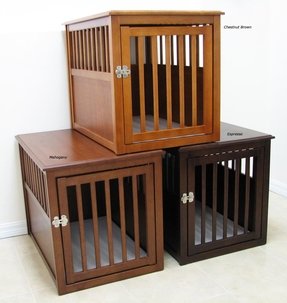 WOOD DOG CRATES solid wooden decorative pet kennel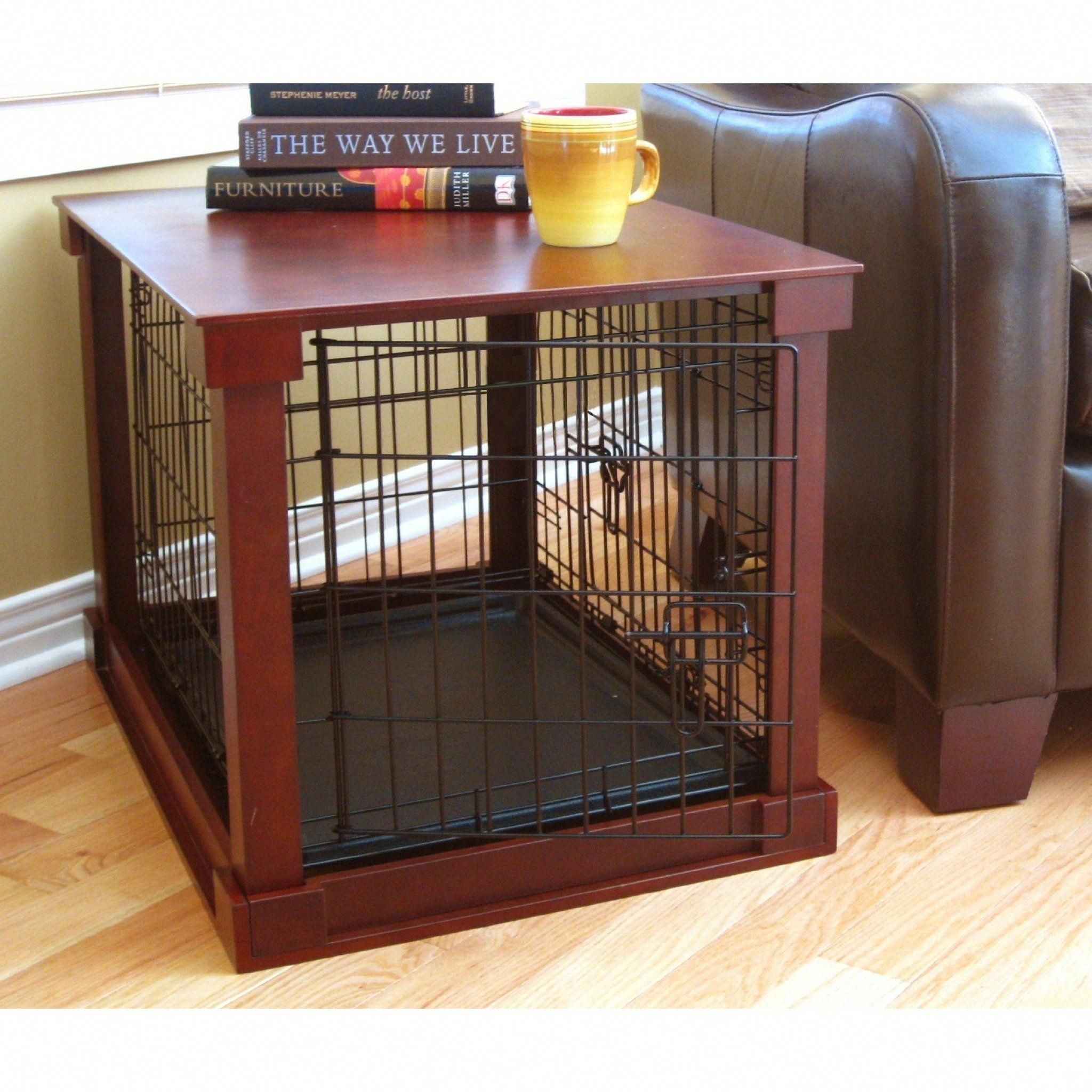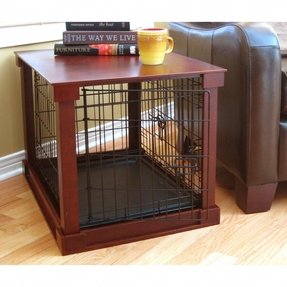 Advice needed: decorating around huge dog kennels | Offbeat Home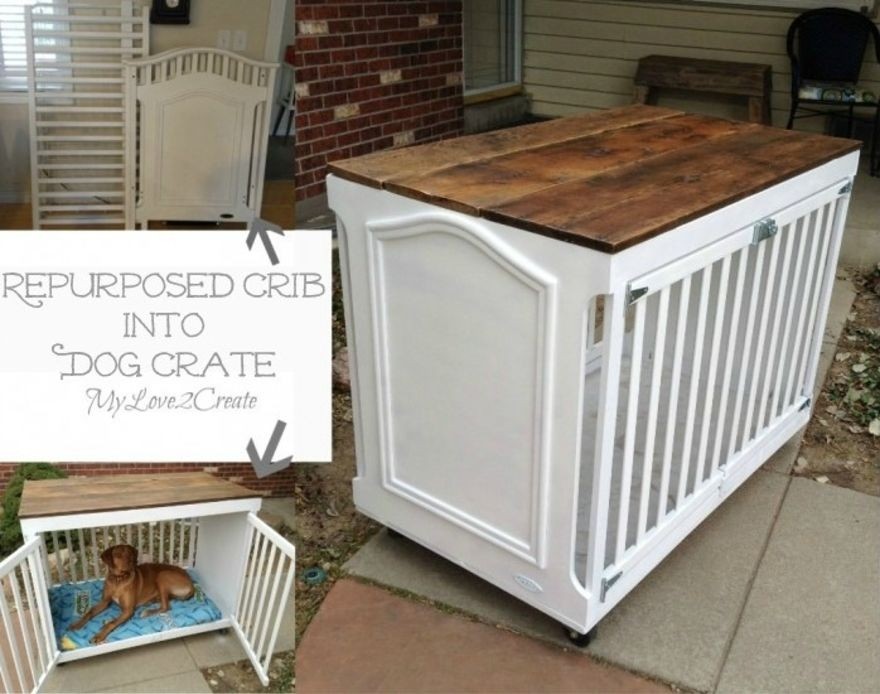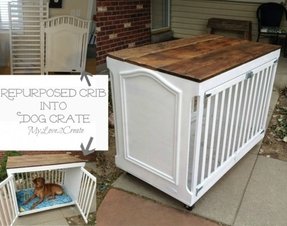 Beautifully decorated stylish dog kennel is a great combination of functionality and style. The simple construction of wood fascinates with details and attractive colors. The whole looks great in any interior.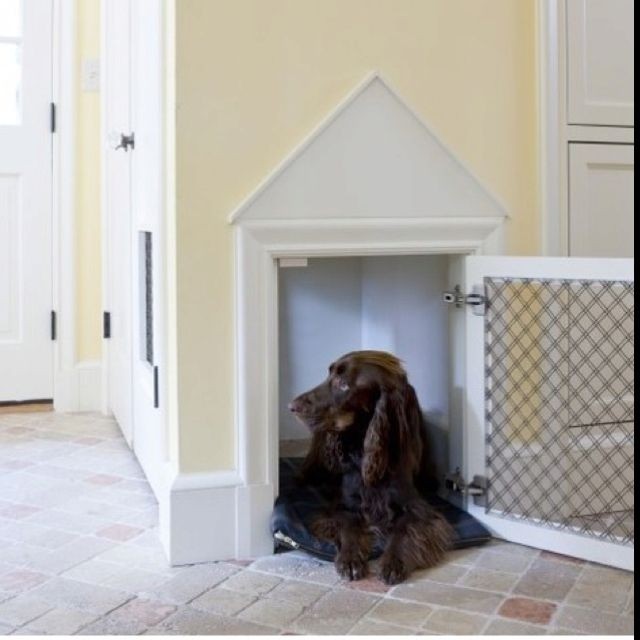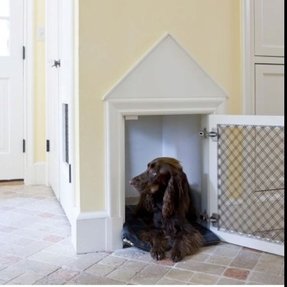 25 Cool Indoor Dog Houses | Home Design And Interior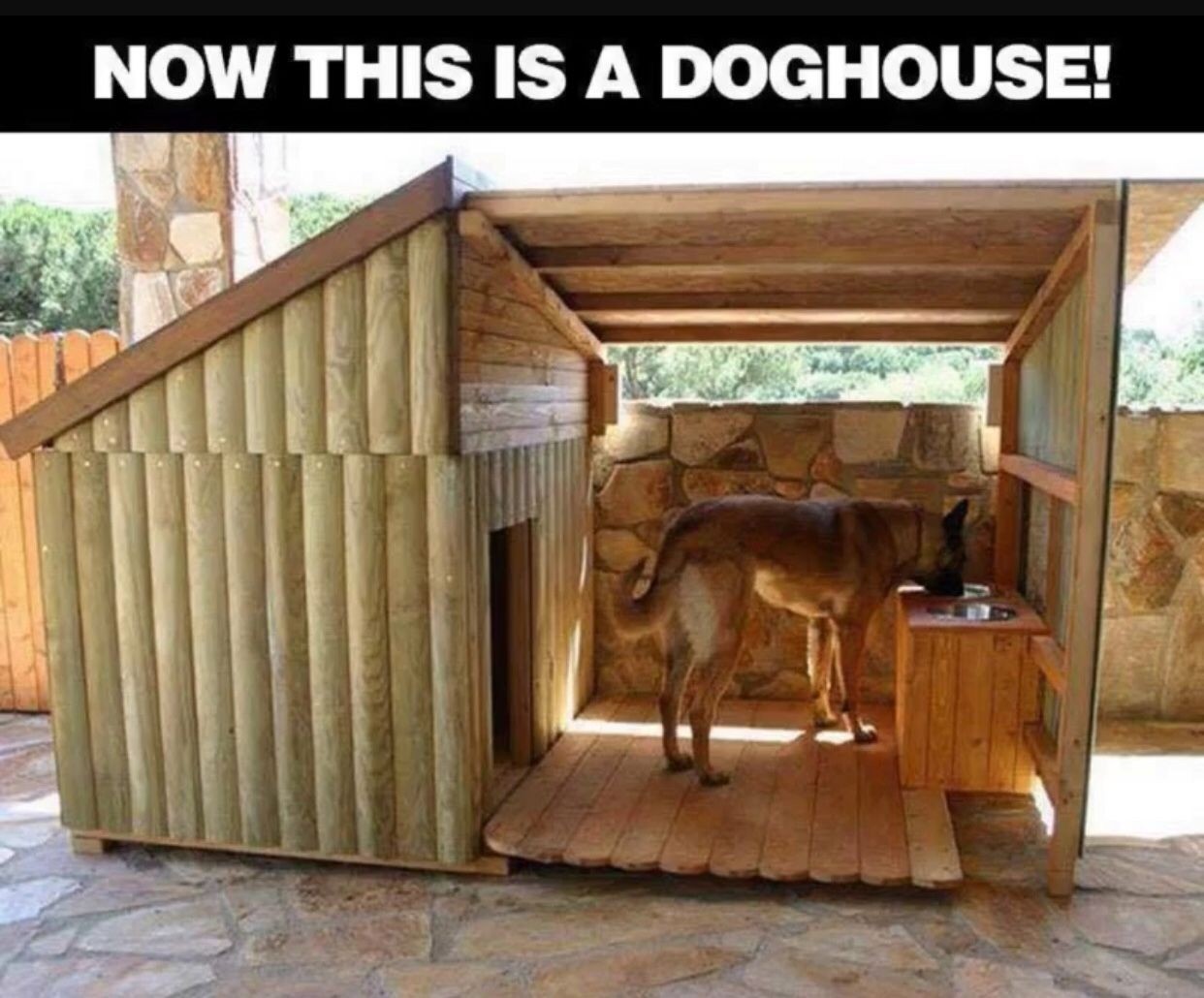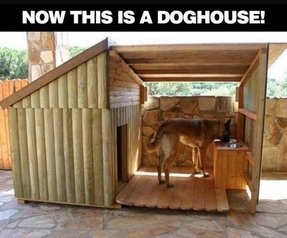 #JumpSportStaycation! & #Doghouse resort? :D 85 Free Dog House Plans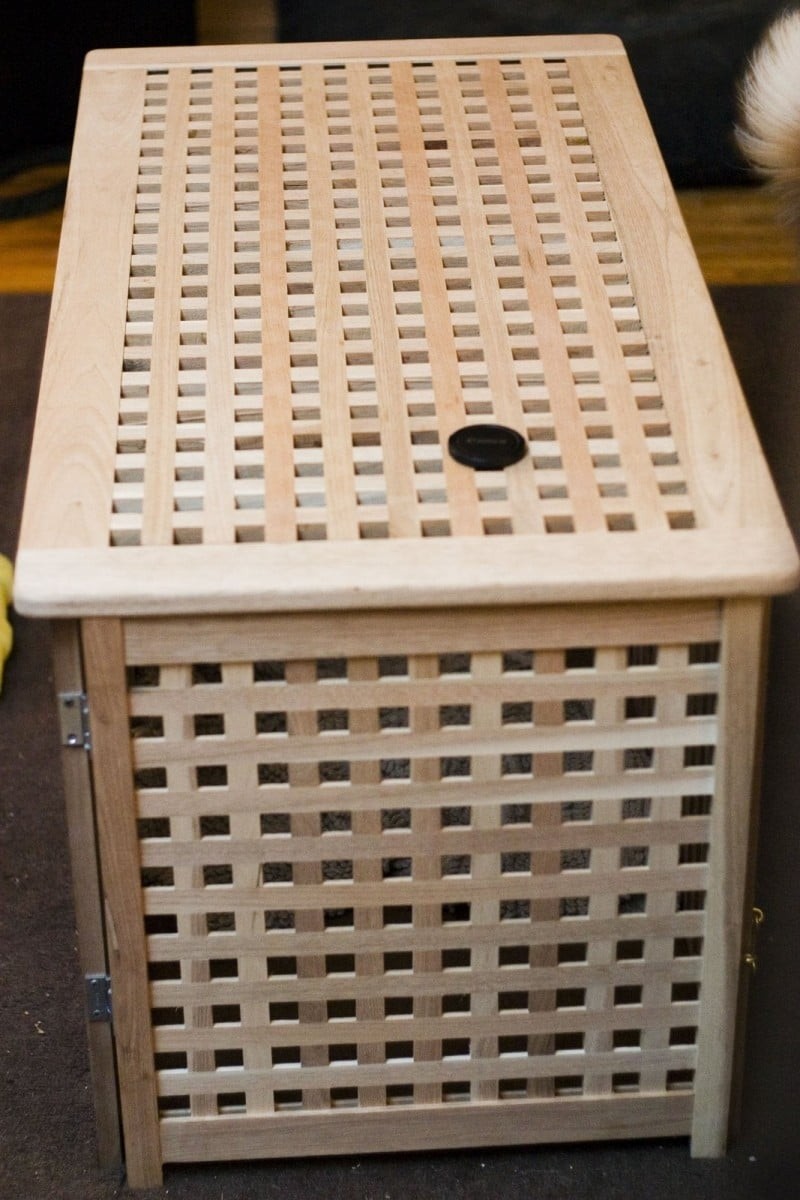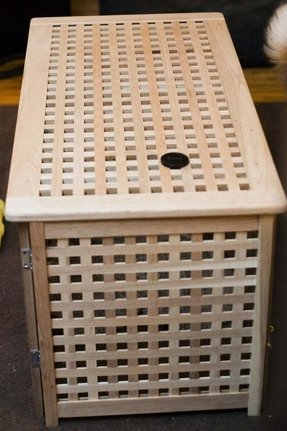 This DIY dog crate is a smart project, based on the IKEA's storage bench for hallways. Of course, it can be also used for cats if you have some. It will be a helpful solution, when you want to divide cats from dogs, especially doing the eating time.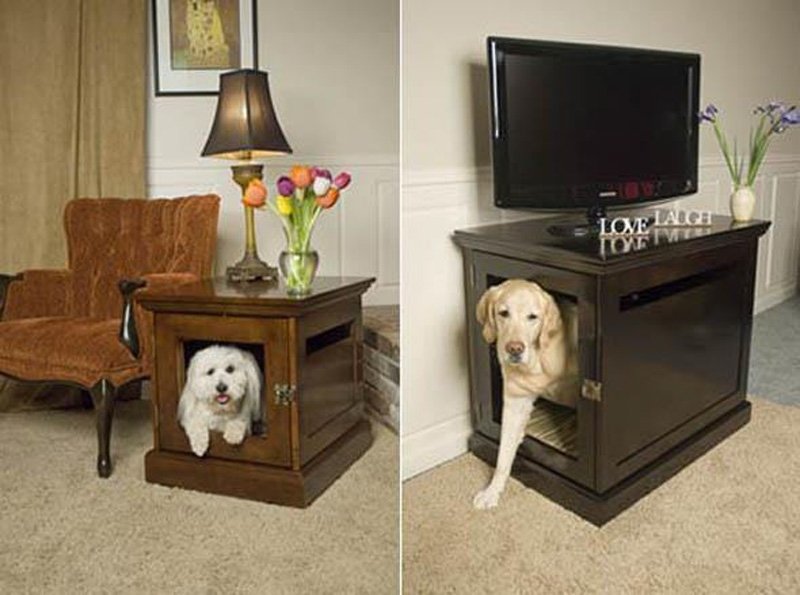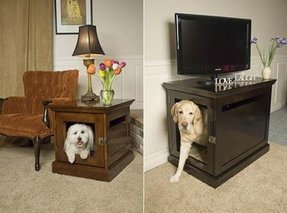 TownHaus by DenHaus - Offered in four sizes and two finishes, this wooden dog crate furniture piece will keep your dog safe & comfortable and add beauty to your home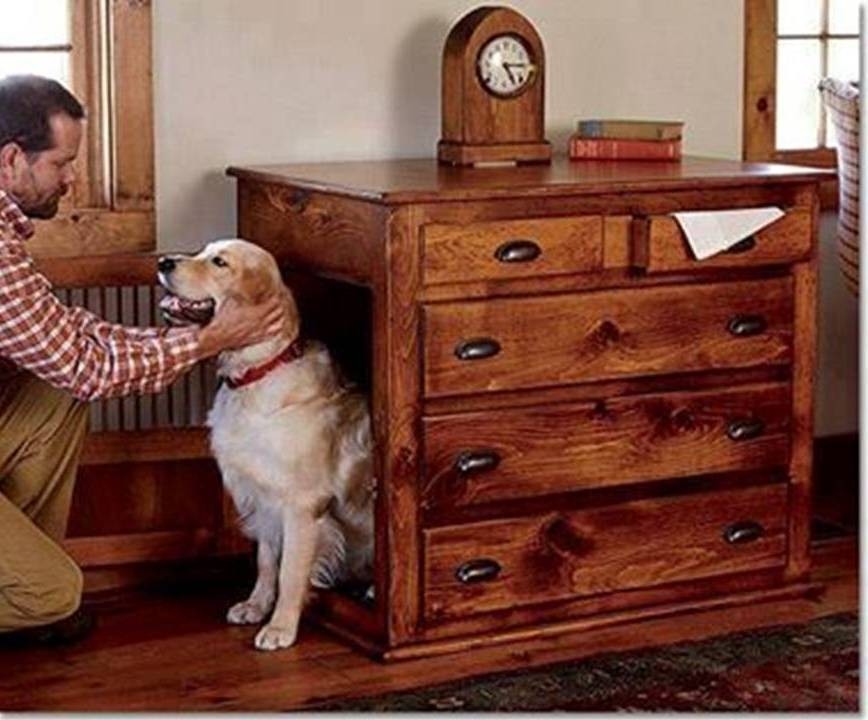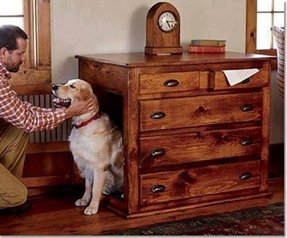 You could do this so cheap by refurbishing a used cabinet! No more ugly dog kennel! Might need to do this.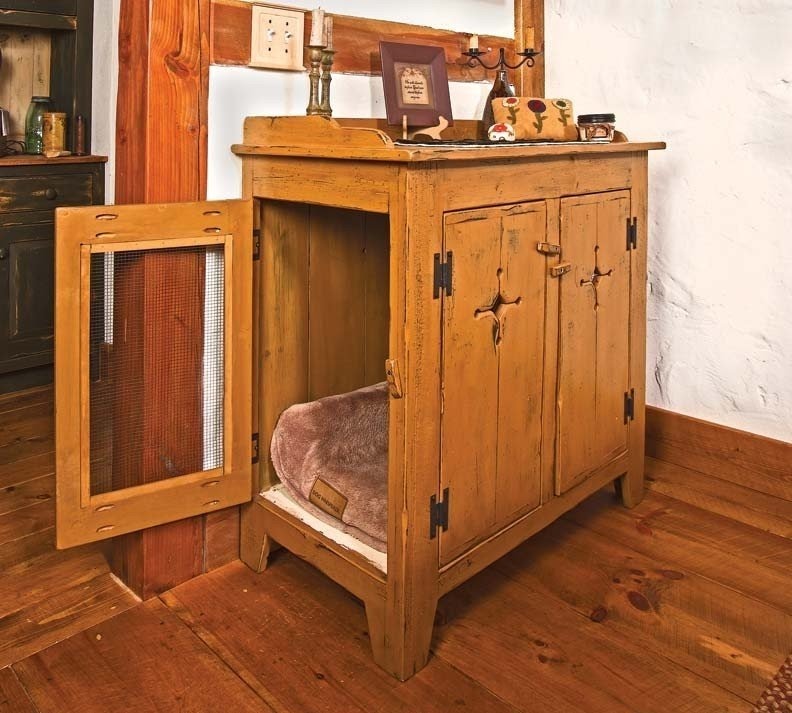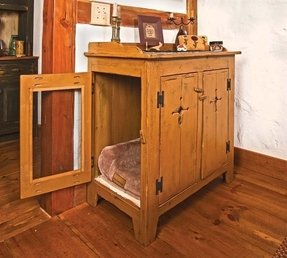 What a neat idea! To make a dog bed/ kennel that can blend right in with your Primitive Rustic decor!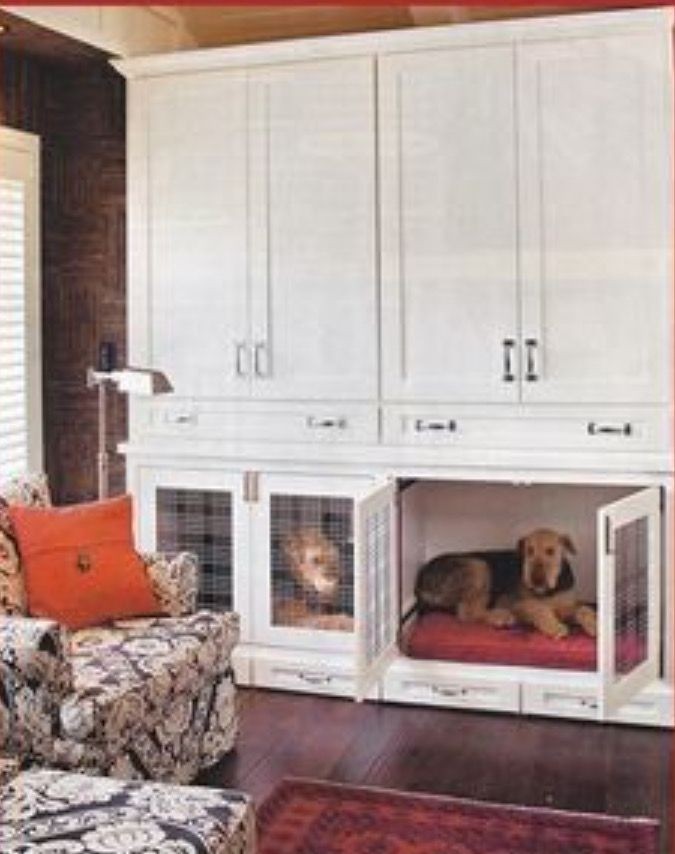 Dog crate with a lot of drawers and cabinets for storing needed stuff. Construction is made of wood. Designed for medium and large sized dogs. Application in all kinds of interiors as needed.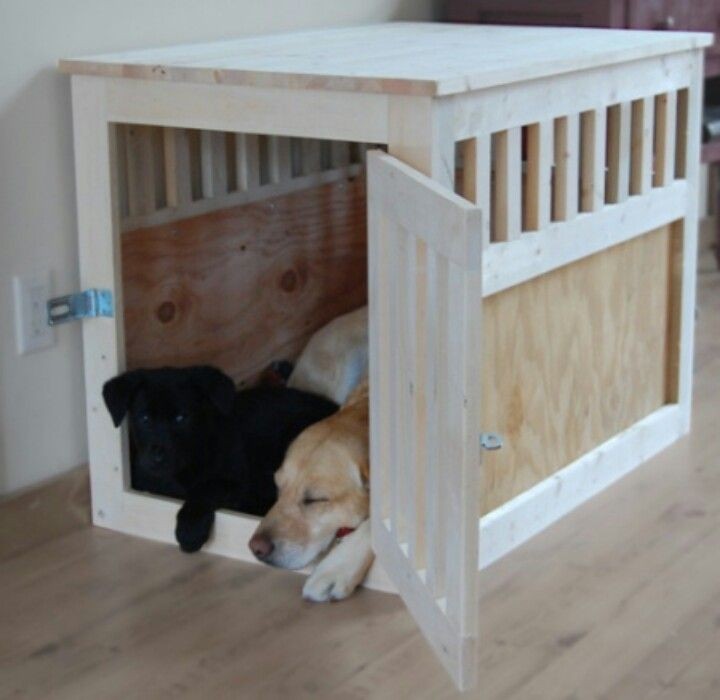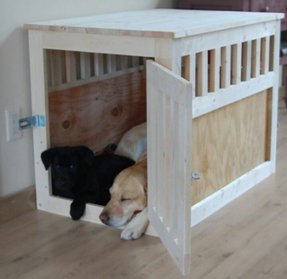 Build Dog Crate Table | Or you can disguise a crate underneath an end table! This end table ...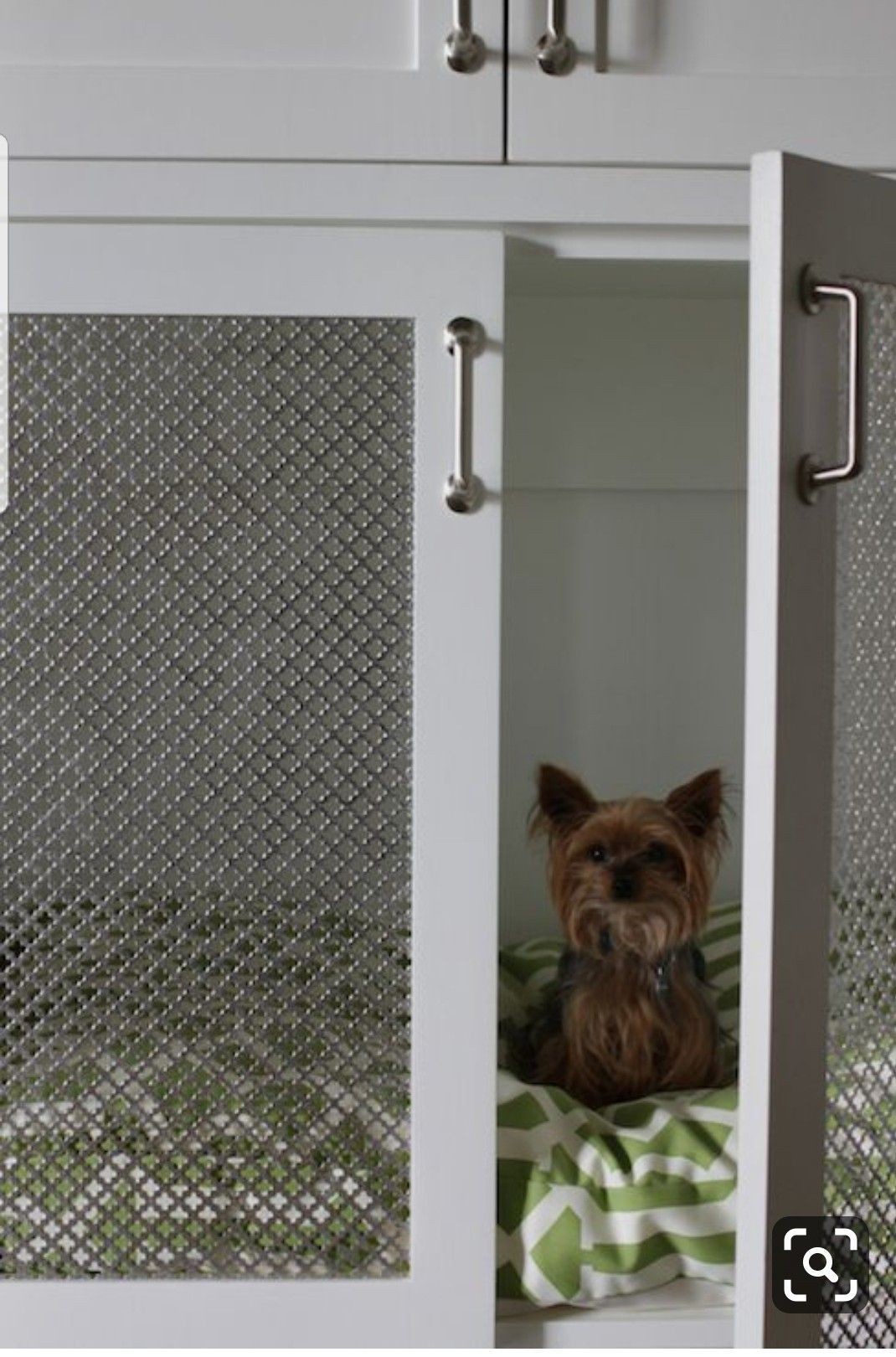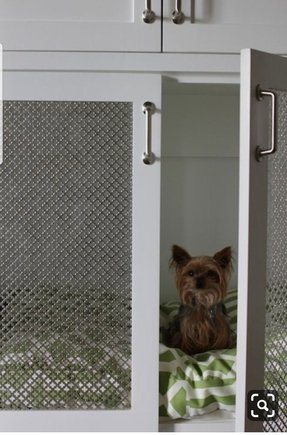 I love this idea. Will put it in another area though. Not sure where as yet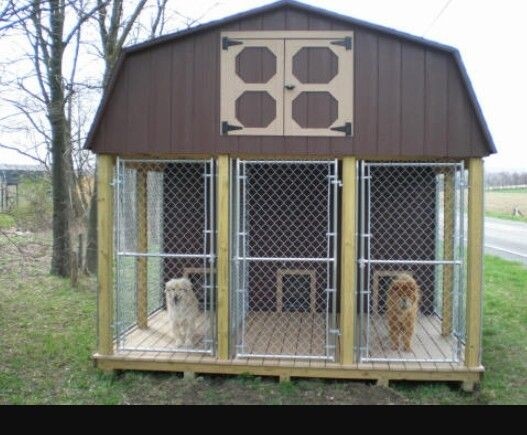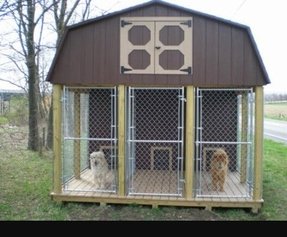 dog house for multiple big dogs | Rational Preparedness" : The Blog: Notes on Building a Kennel or ...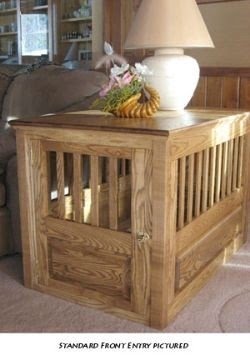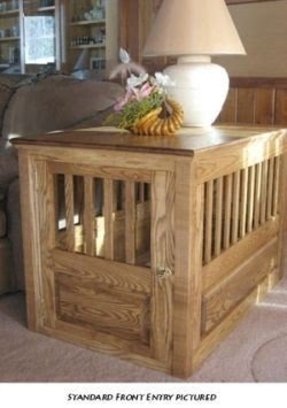 Ash WOOD DOG CRATE decorative solid wooden pet kennel crates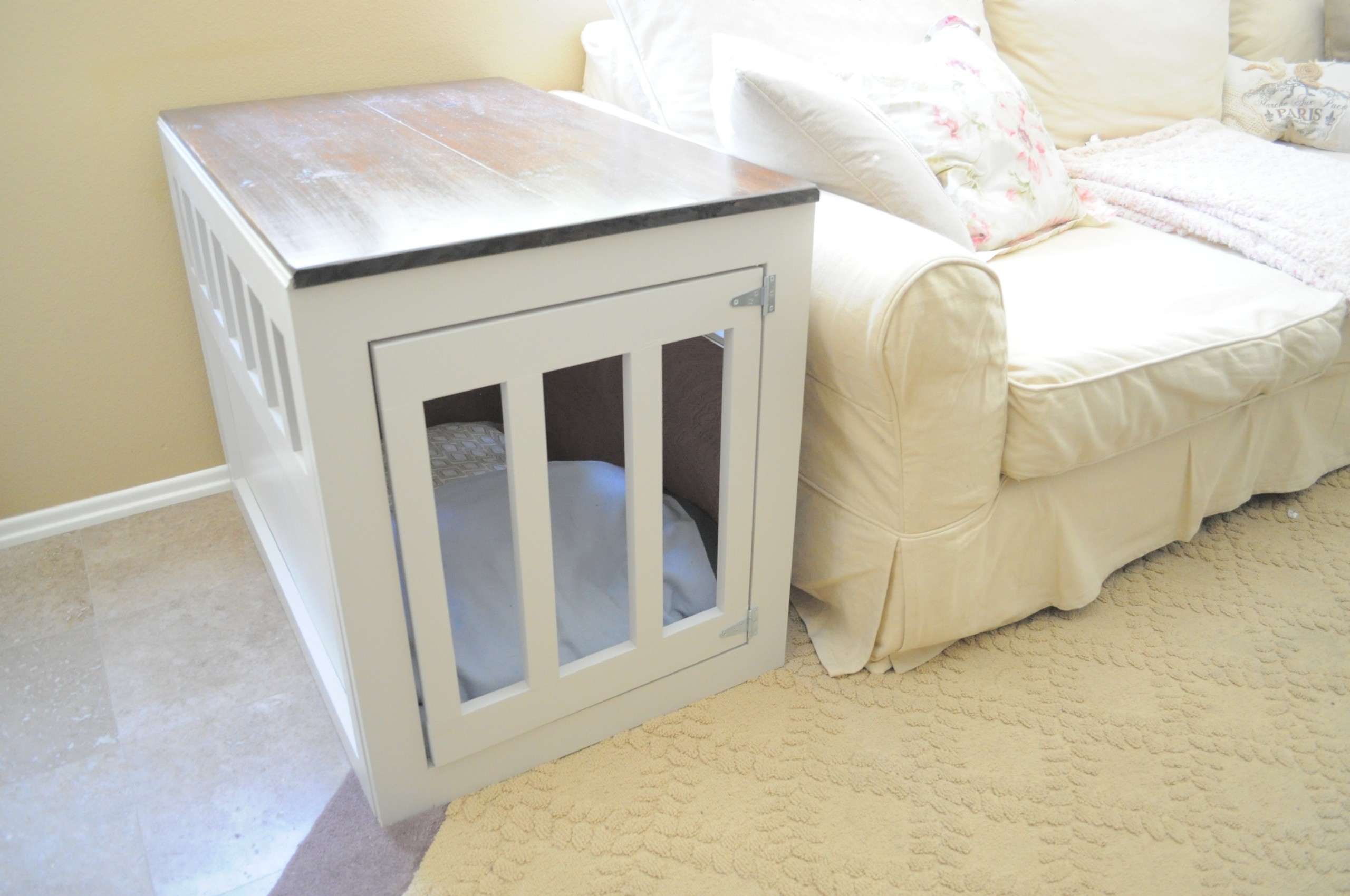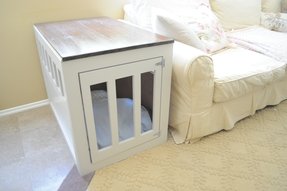 dog crate furniture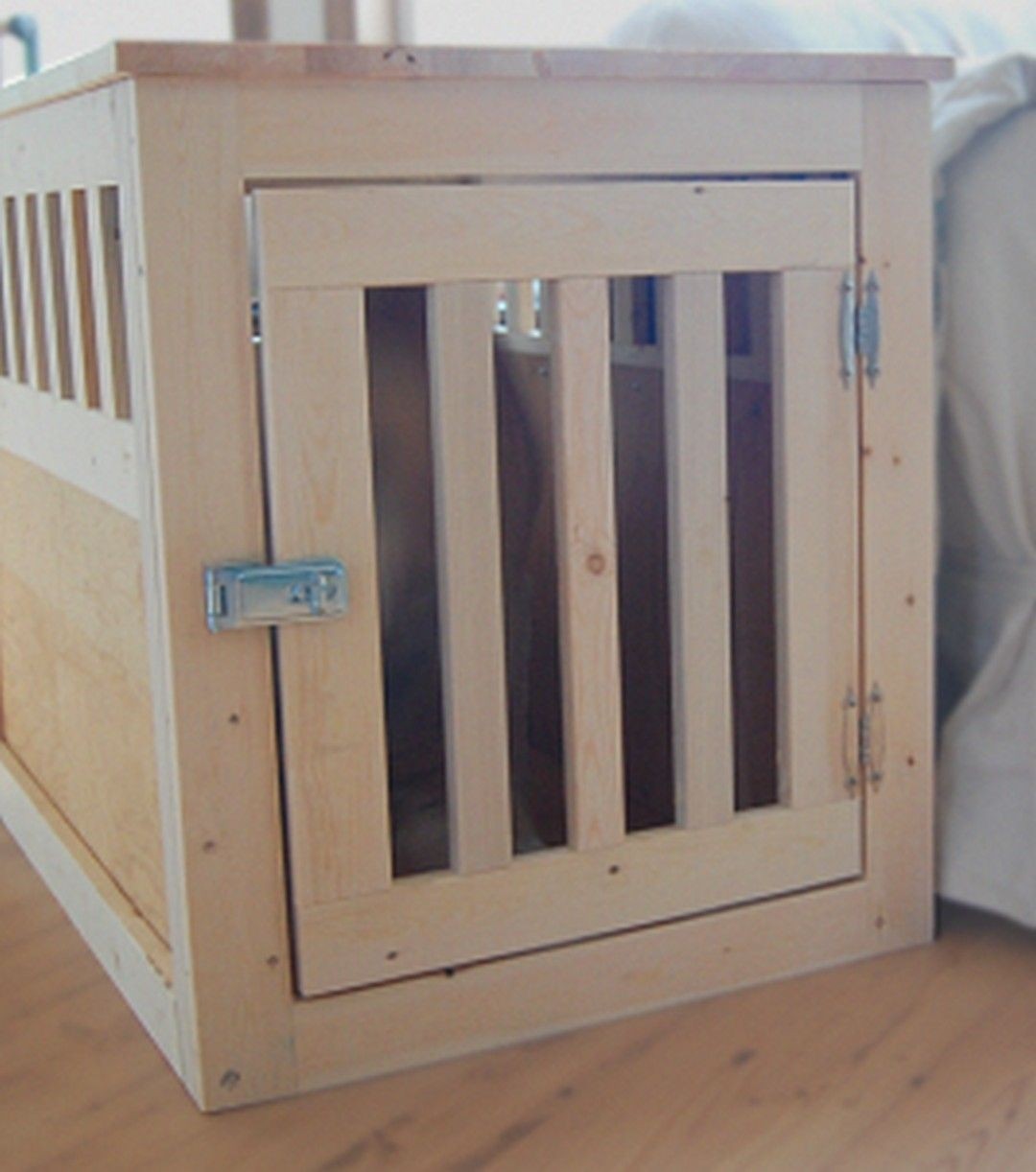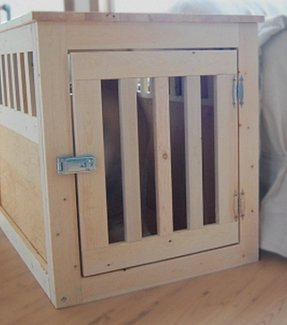 DIY wooden dog crate - $40 worth of materials, just need to put in the effort. Might be nice to build it around a wire crate for dogs who chew...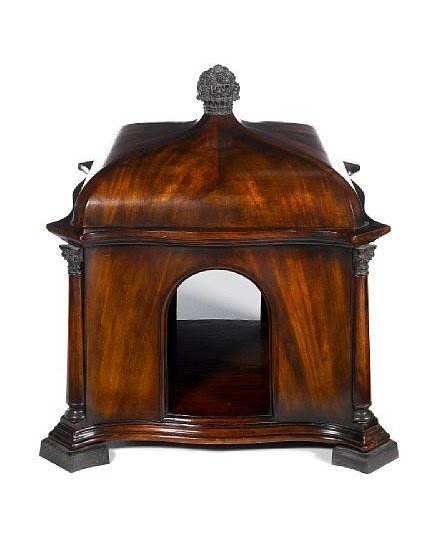 1800s Antique Mahogany Dog Kennel. It is from the regency period and is a fine specimen of how people have doted upon their pets for centuries!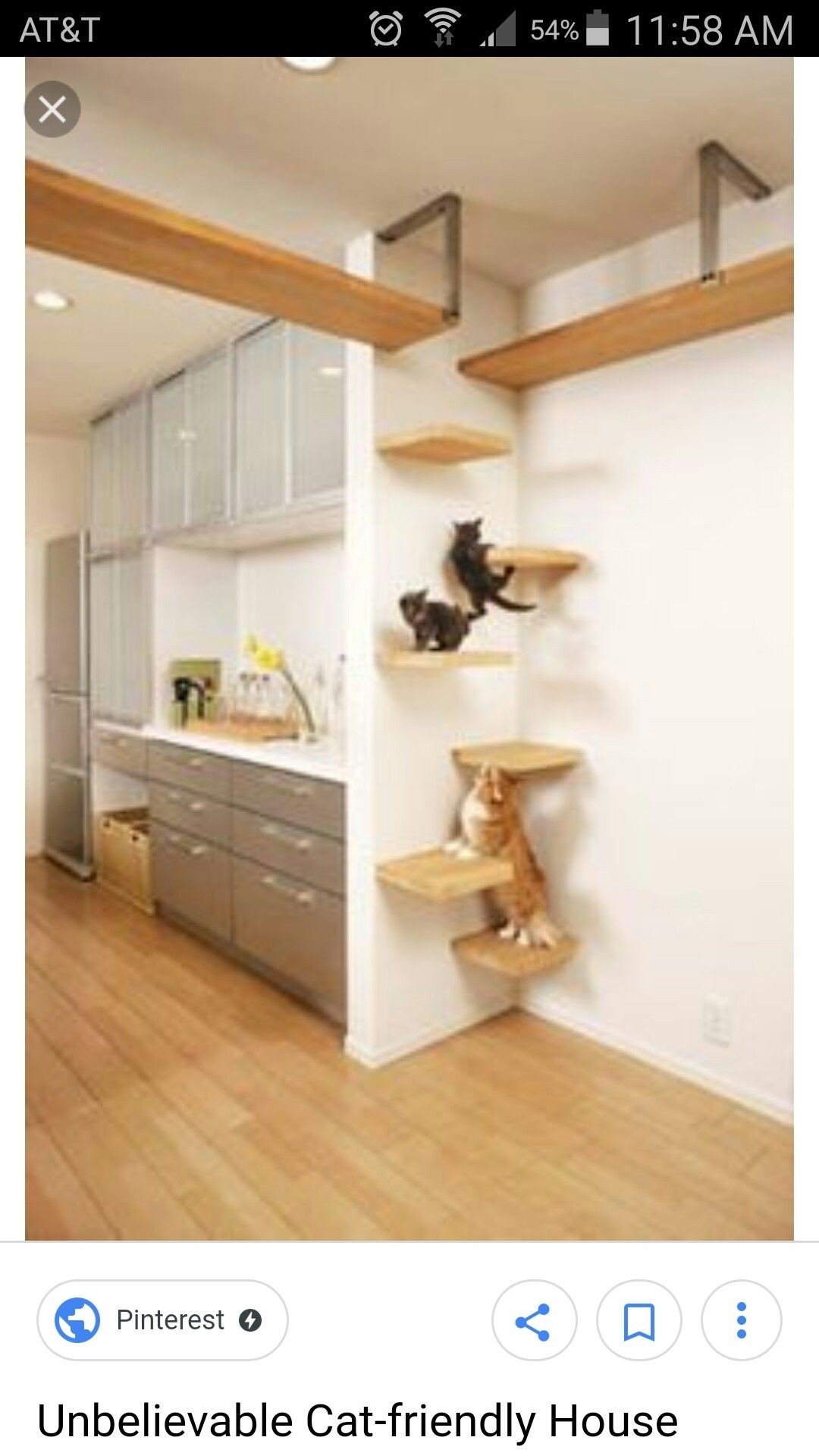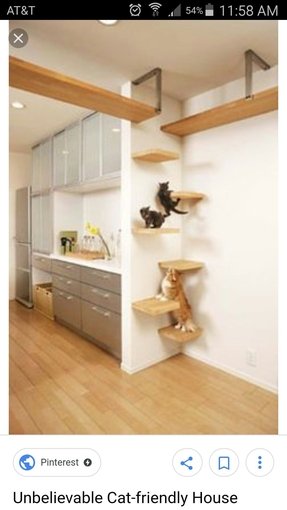 steps and ceiling boards - Ive always wanted to do this / Creative Furniture For Cats | Funnilogy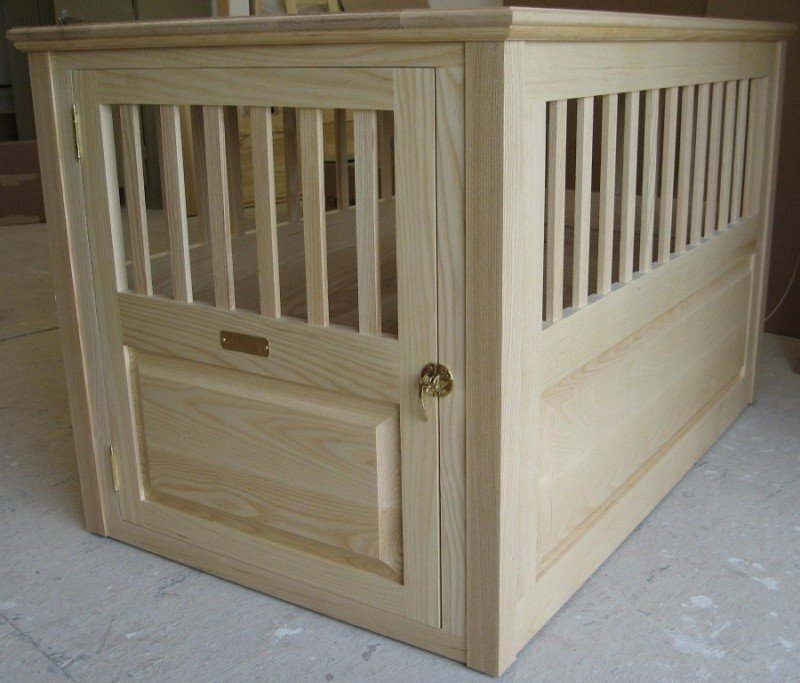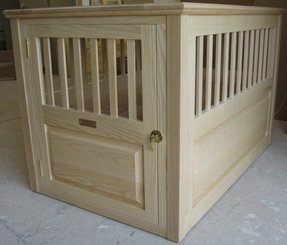 ... Pet Beds Solid Ash Furniture-Style Dog Crate Small Natural WDC-S-N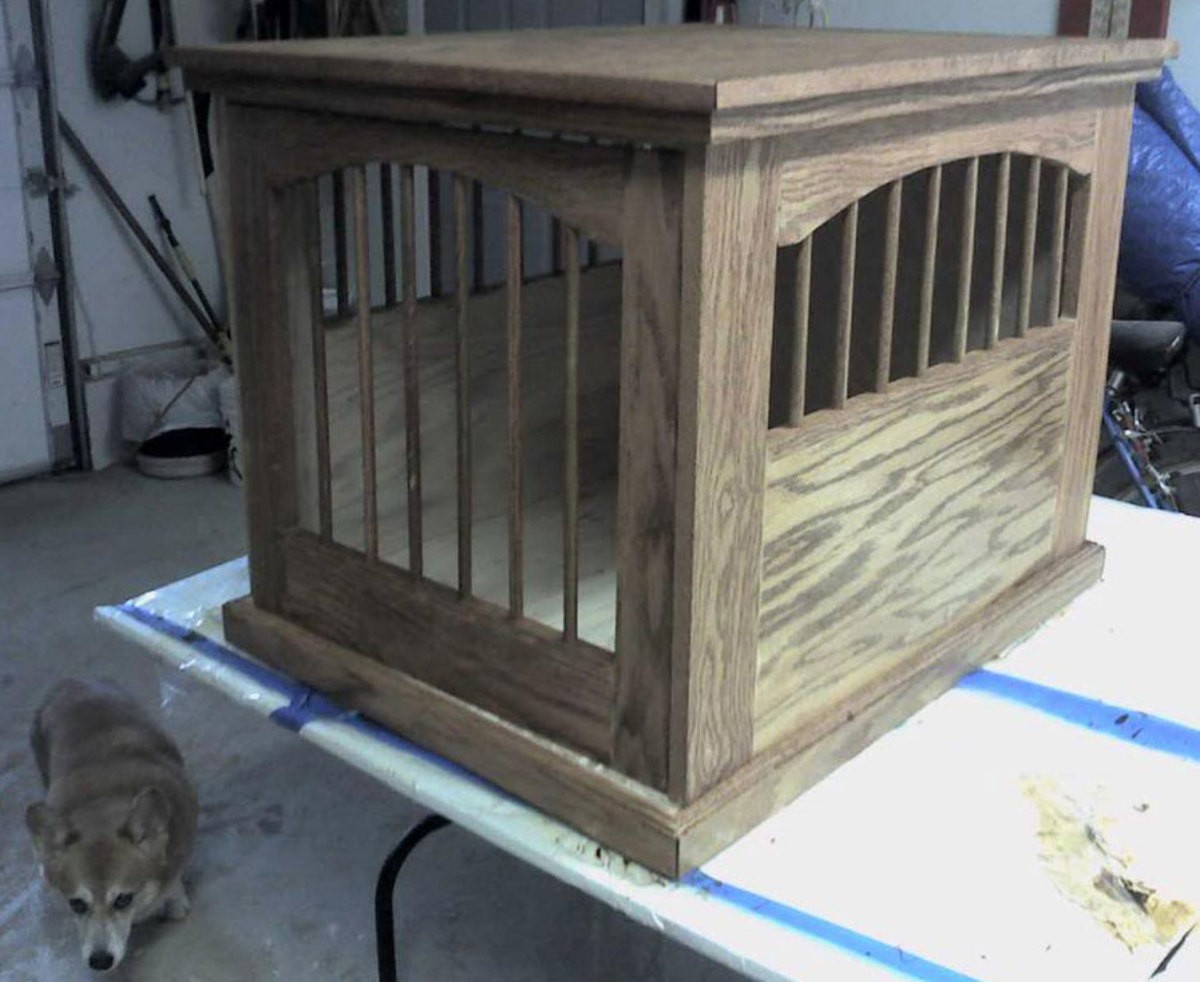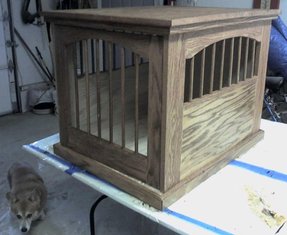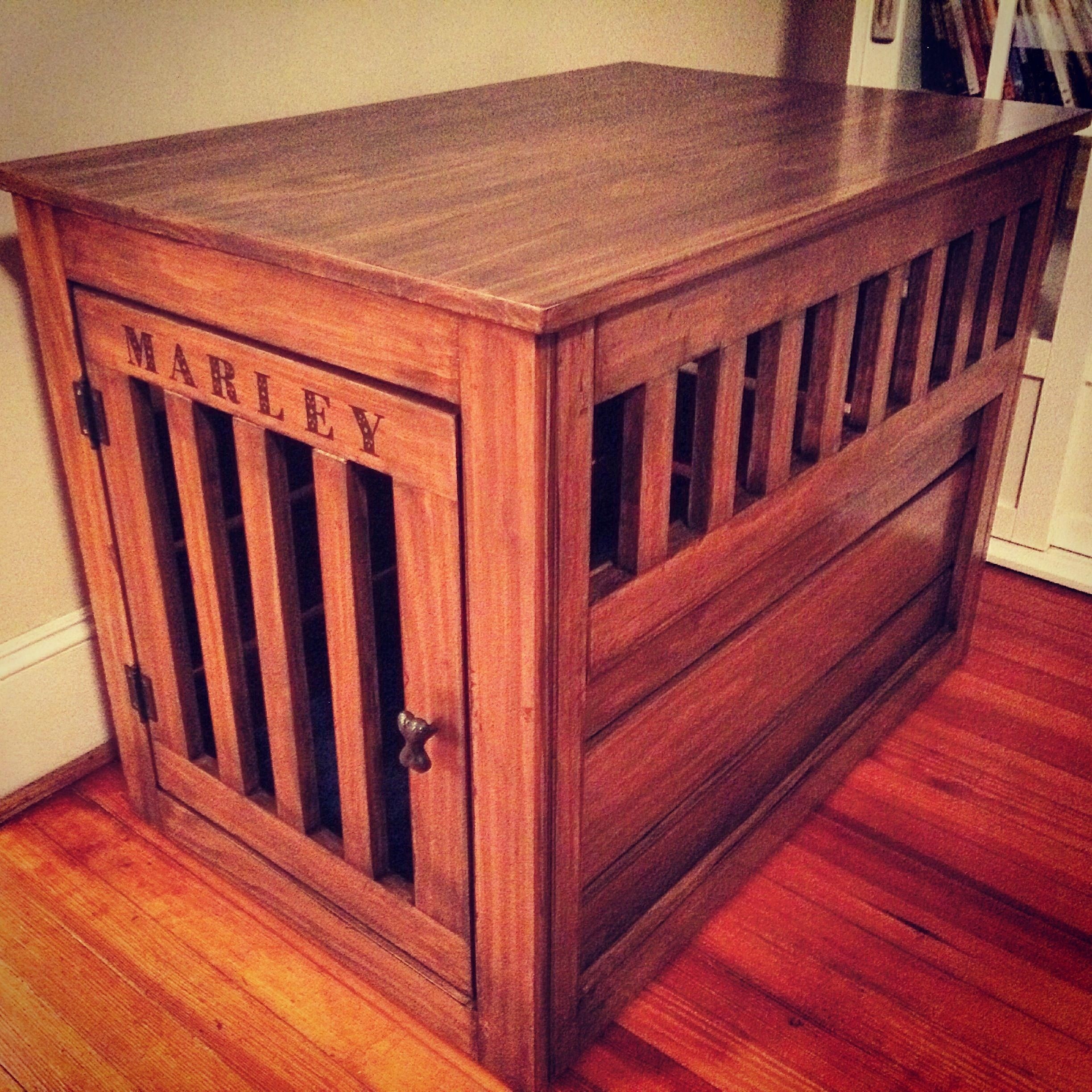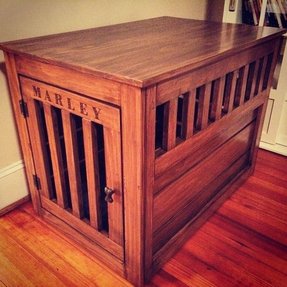 To add some style to your indoor environment and define it as pet-friendly, use a dog crate that's crafted from real wood. This inner dog kennel with decorous door serves as a crate end table as well.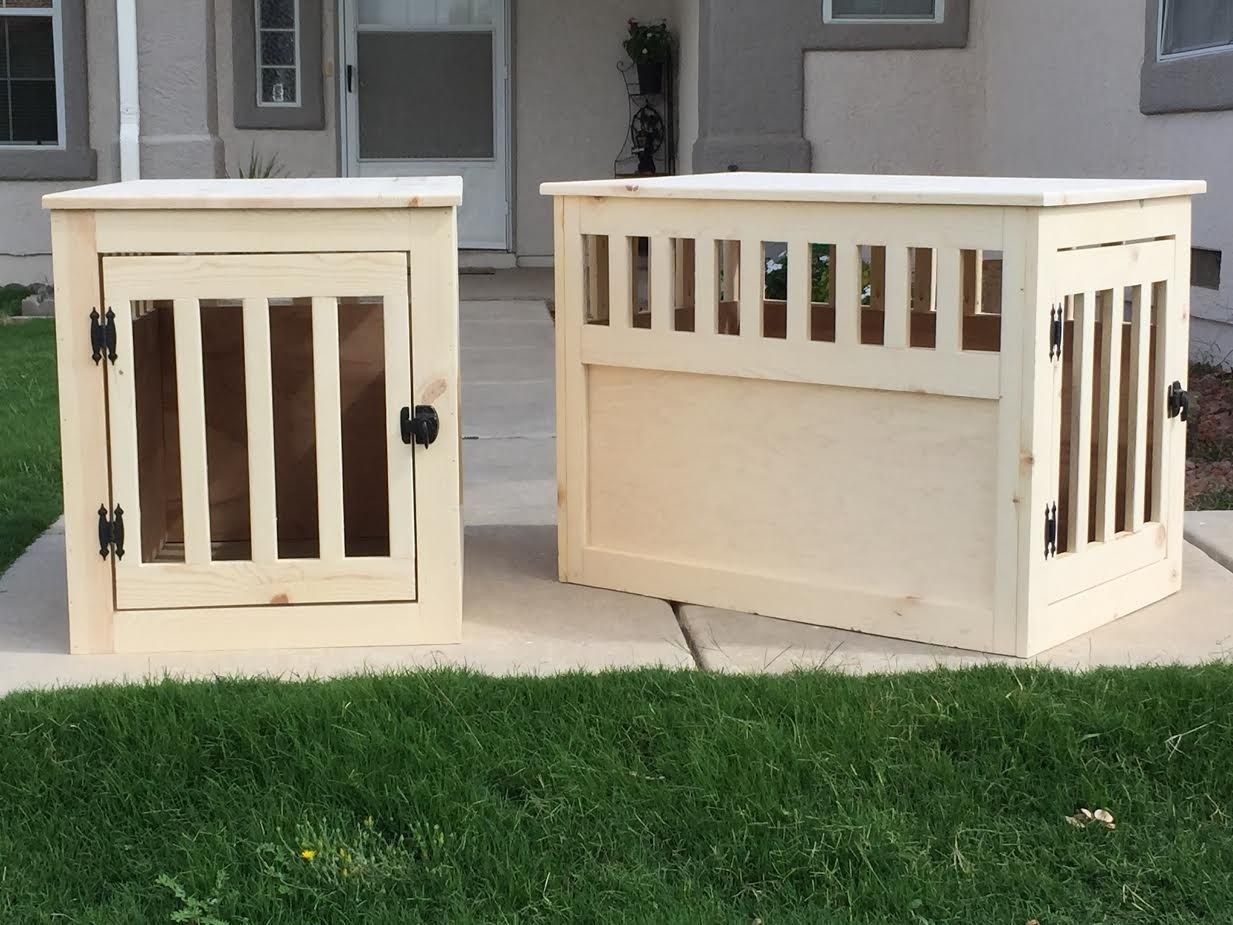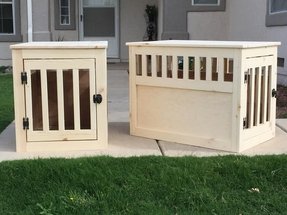 Pair of wood pet kennels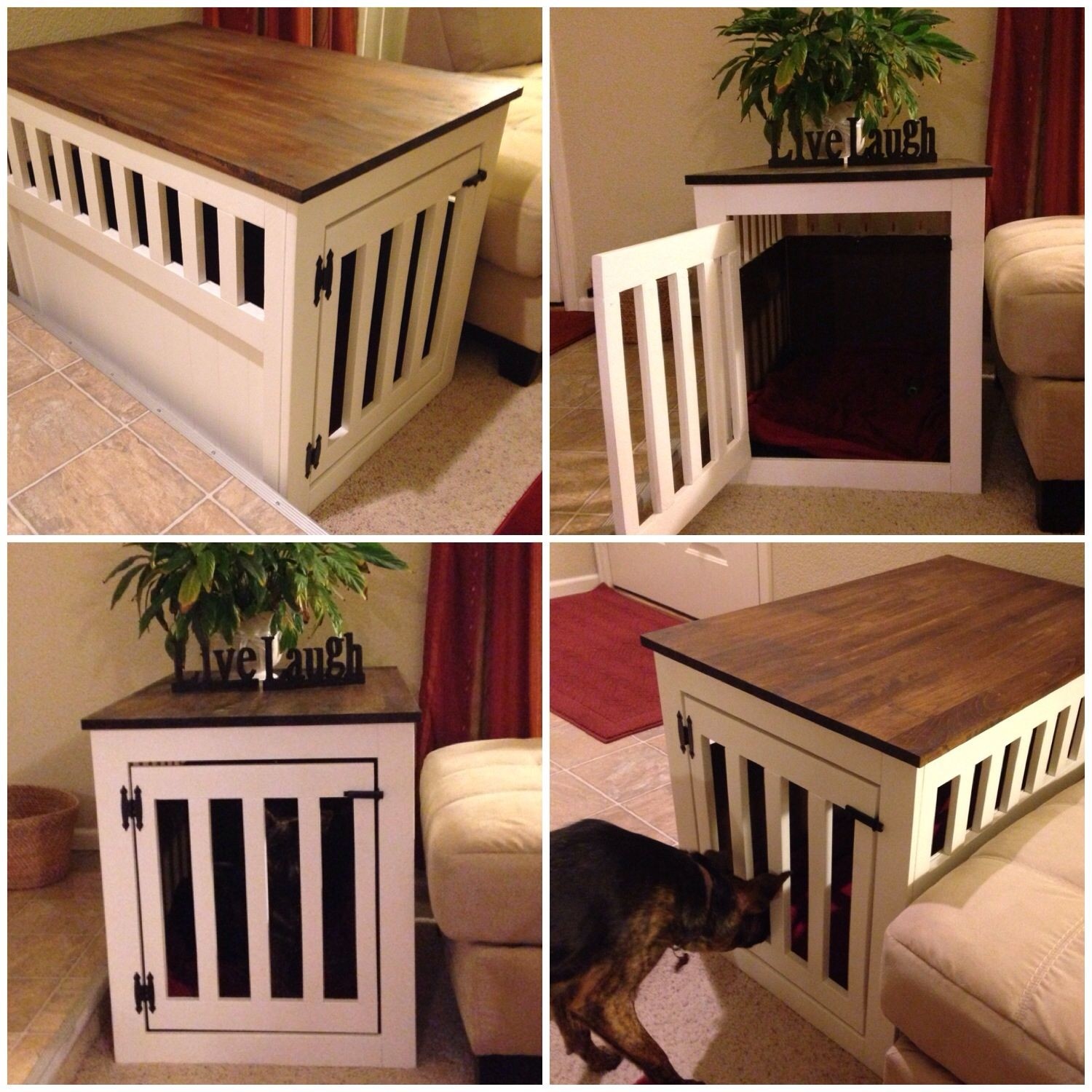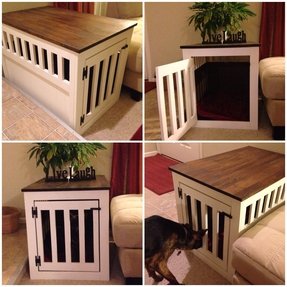 Puppy has a new crate! Instead of spending $200+ on one of these at the store, I just built one using a tutorial from Ana White! Soo much better than a wire crate sitting in the living room :)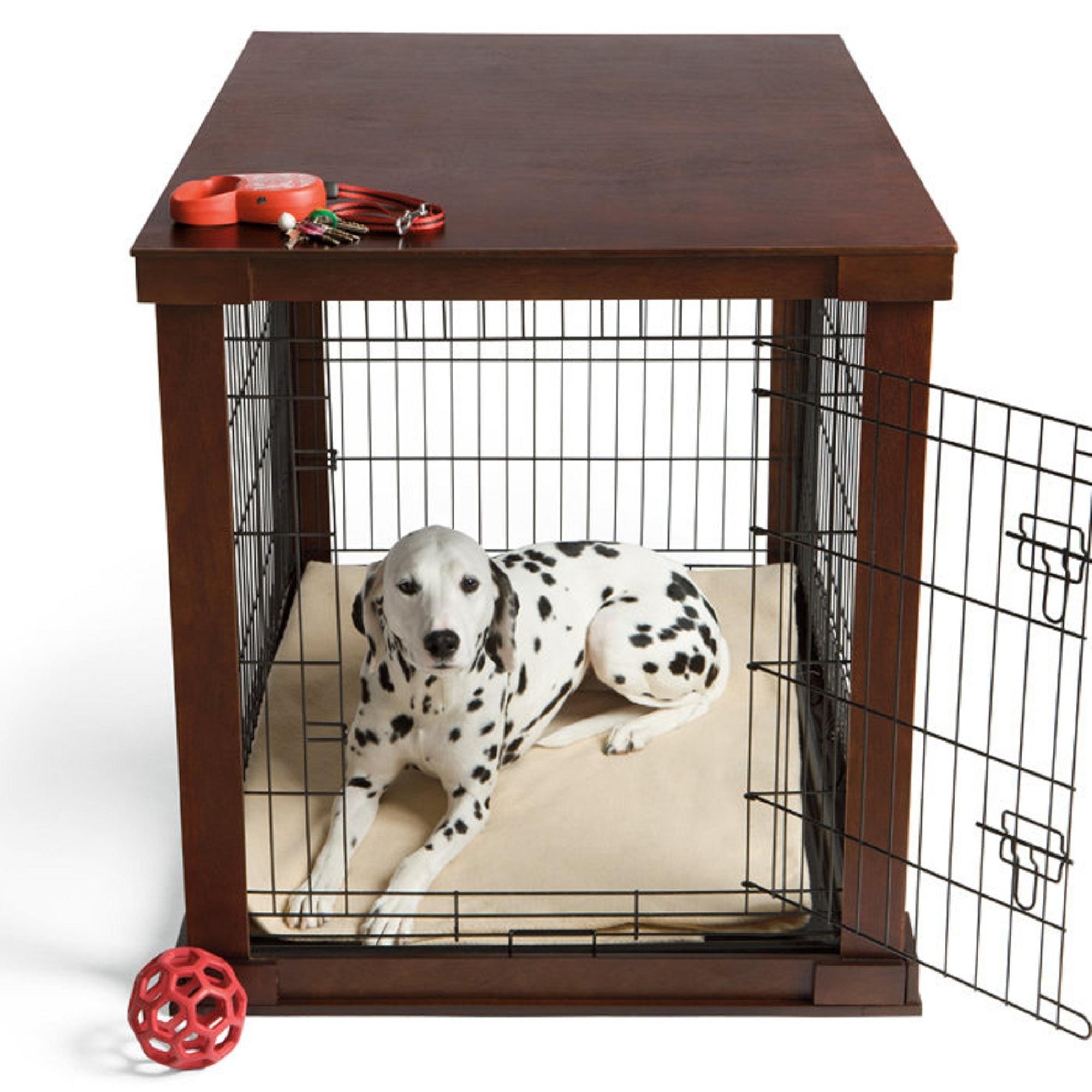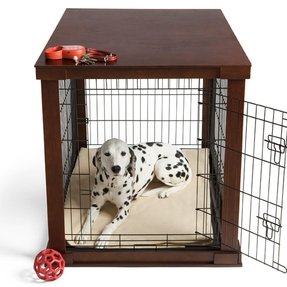 Wooden dog crate, perfect for the moments when you can't have your dog getting in your way – for example when guests arrive. Trustworthy lock mechanism and no sharp edges mean it's both secure and safe for your dog.