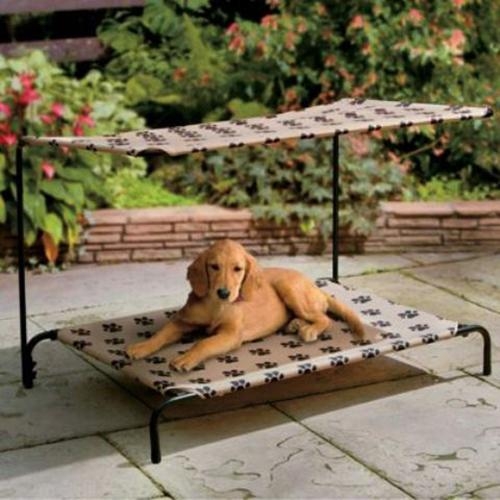 If you really love your dog mate you should think about its comfort too. This fancy looking large dog bed is perfect for placing both indoor and outdoor. It will make not only your pet happy but any your visitor would be excited.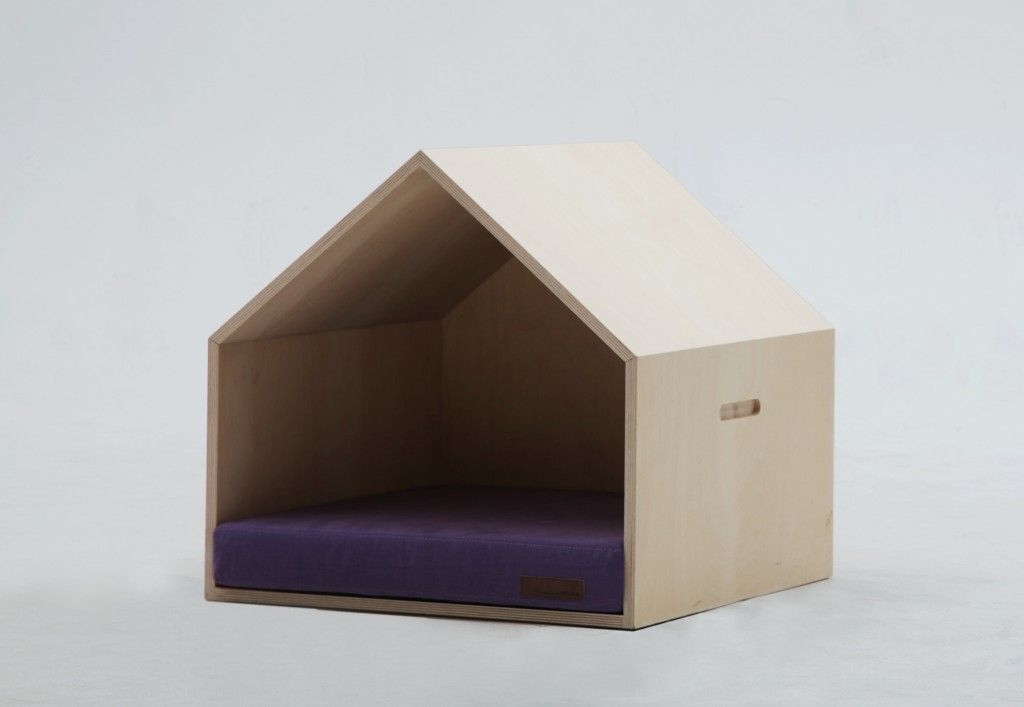 This sublime plywood structured dog house sports a design that will fit and elevate the look of your contemporary styled interior thanks to the sleek and clean look it offers, while your pet can enjoy a new-found level of comfort.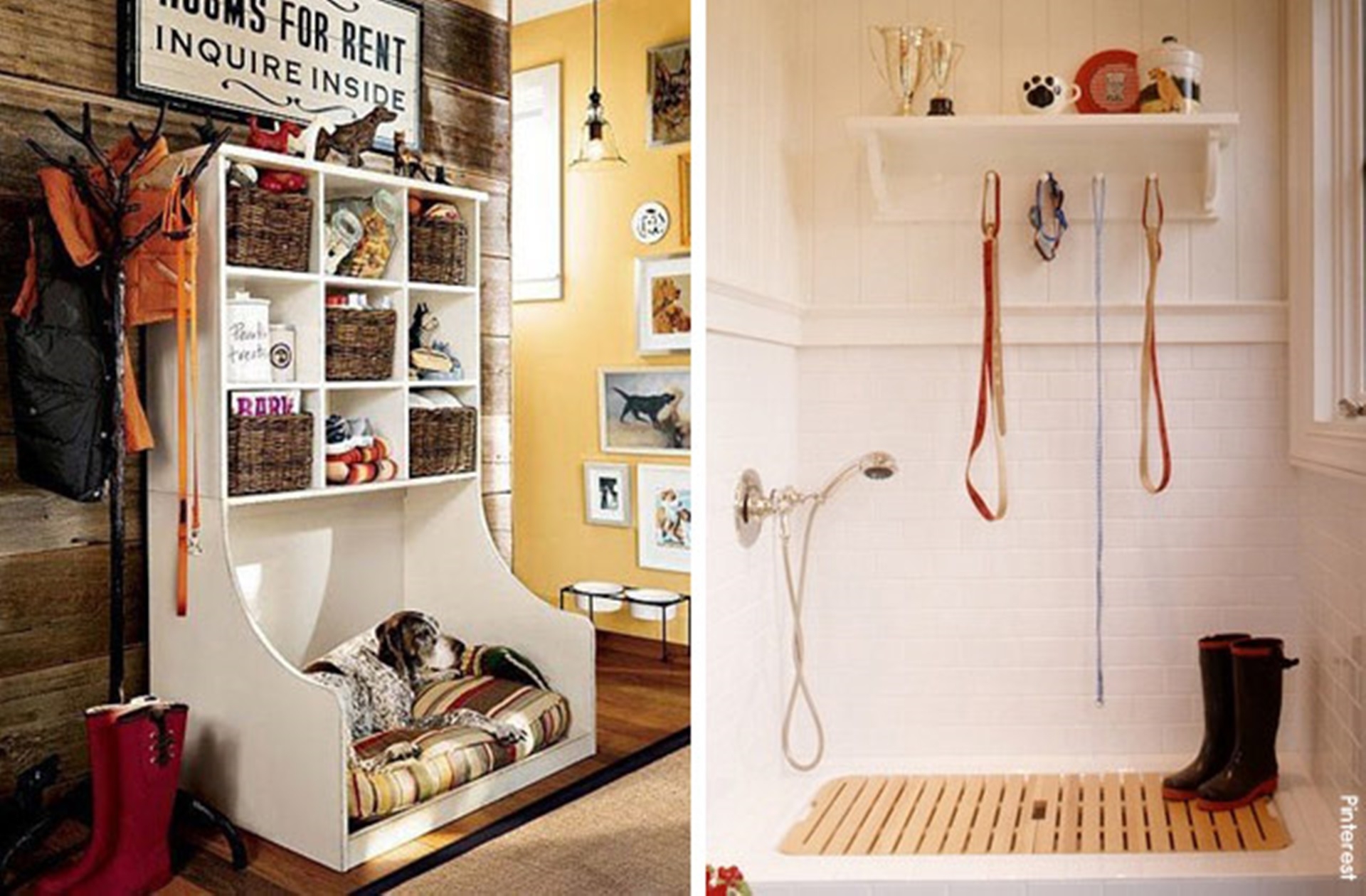 A practical solution for your entryway and a cozy place to sleep for your beloved dog. The unit is made of wood and it consists of 9 open cubic compartments with a large enough dog bed with an open front for easy access.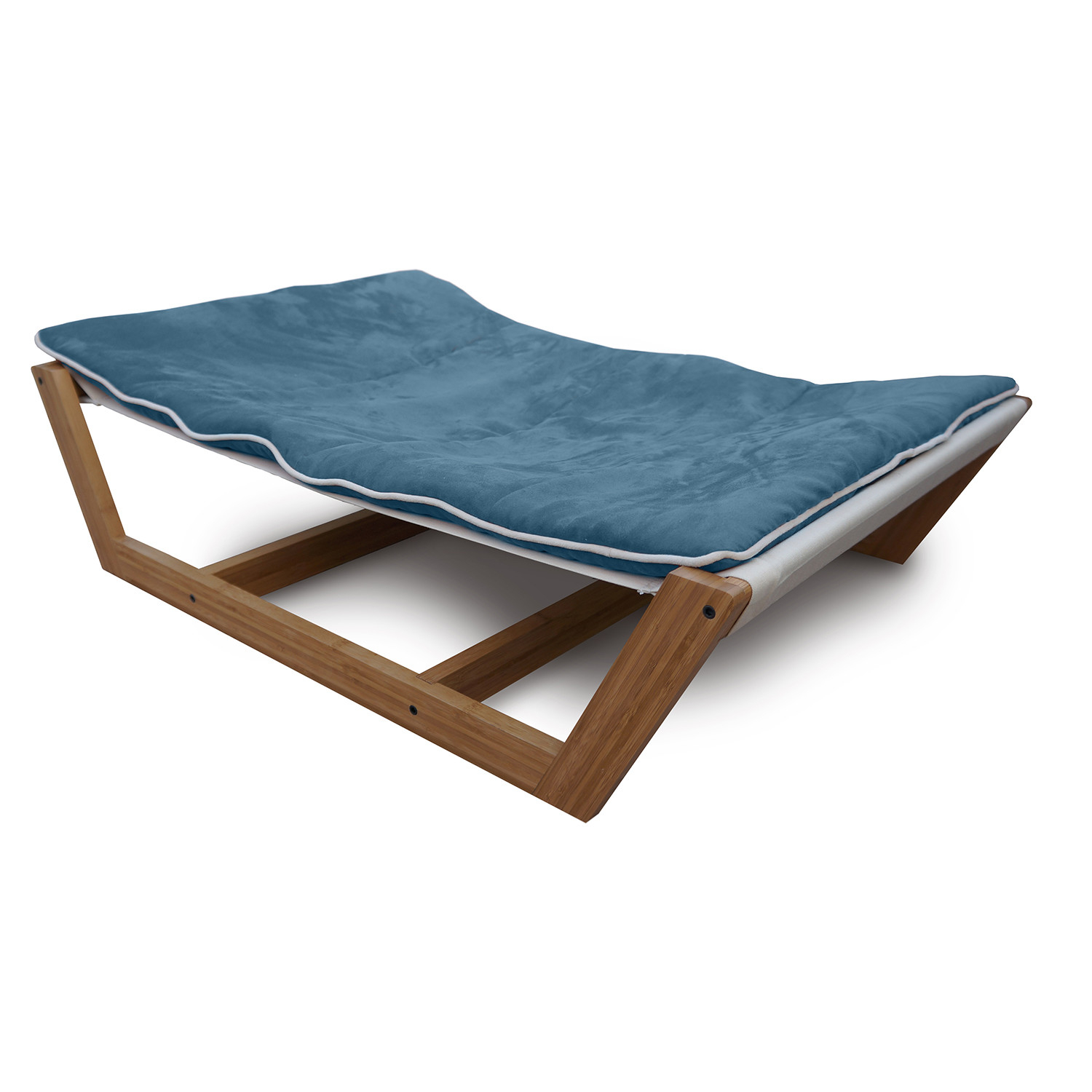 Designer dog bed with a raised design and a slightly padded micro-suede mattress. The piece is designed for large breeds. It comes in a strong and sturdy wooden frame too, finished in a dark stain, for an impeccable balance of different shades and tones.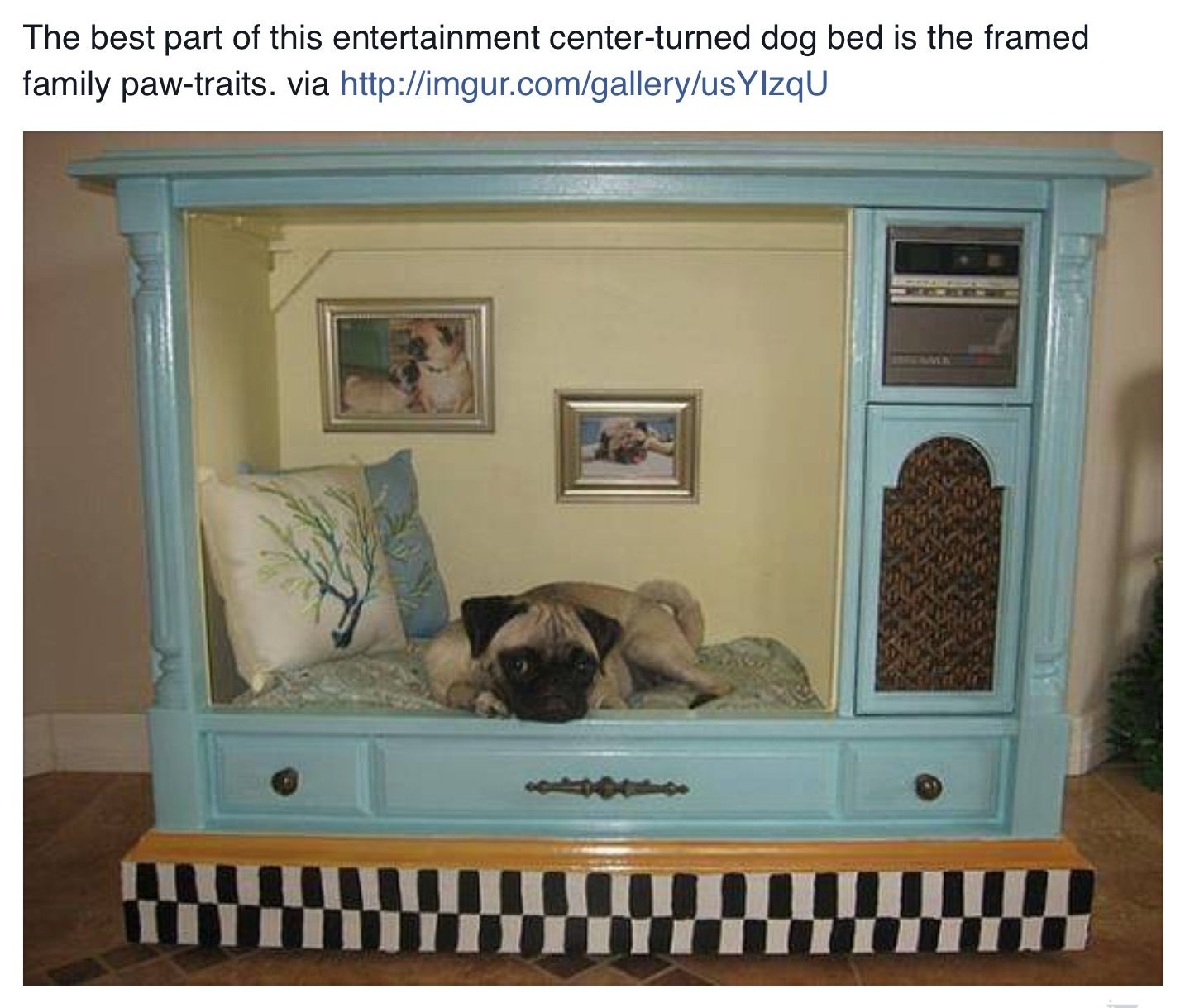 A cute bed for your cute critter, which will make him feel safe, cozy and comfortable. The whole unit is made of wood in two-tone turquoise and bright yellow finish, including 3 drawers with decorative brass pulls.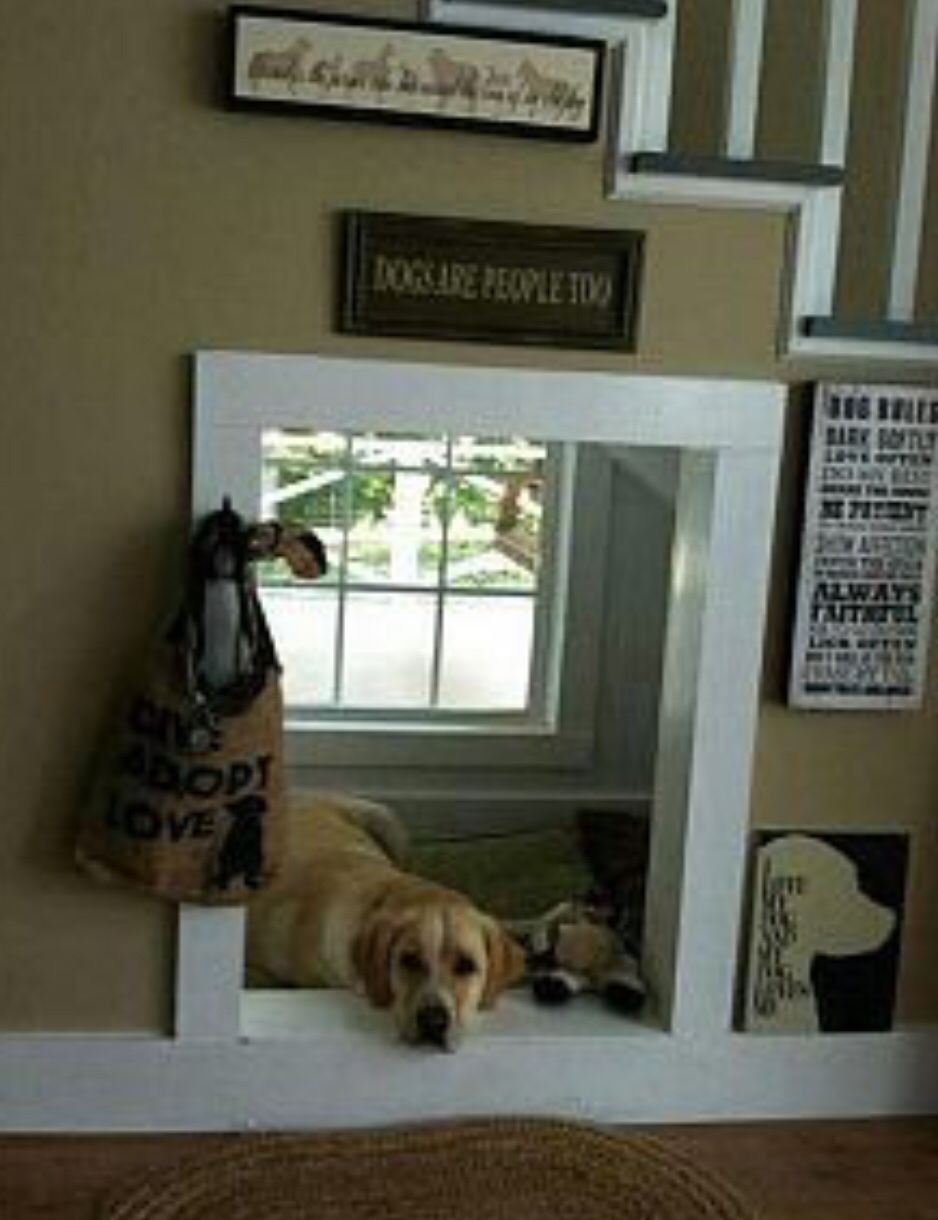 Dog bed designed under the stairs. Frame is made of wood. Suitable for large and medium sized pets. Functional design for each home.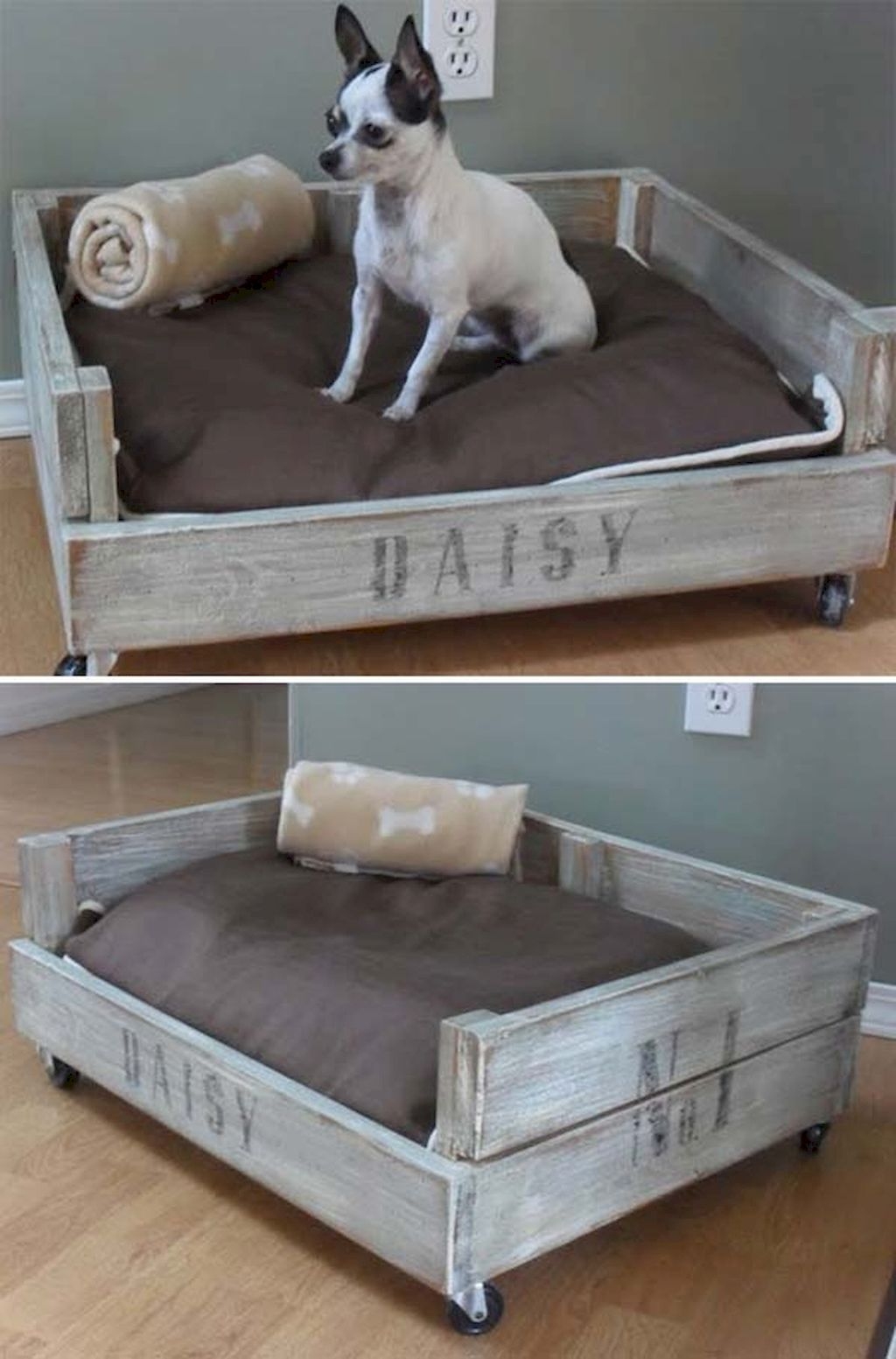 This designed dog bed shows how ingenuine DIY projects can be. Combining grey painted crate with wheels and soft cushioning created a comfortable and very practical spot for one's furry friends.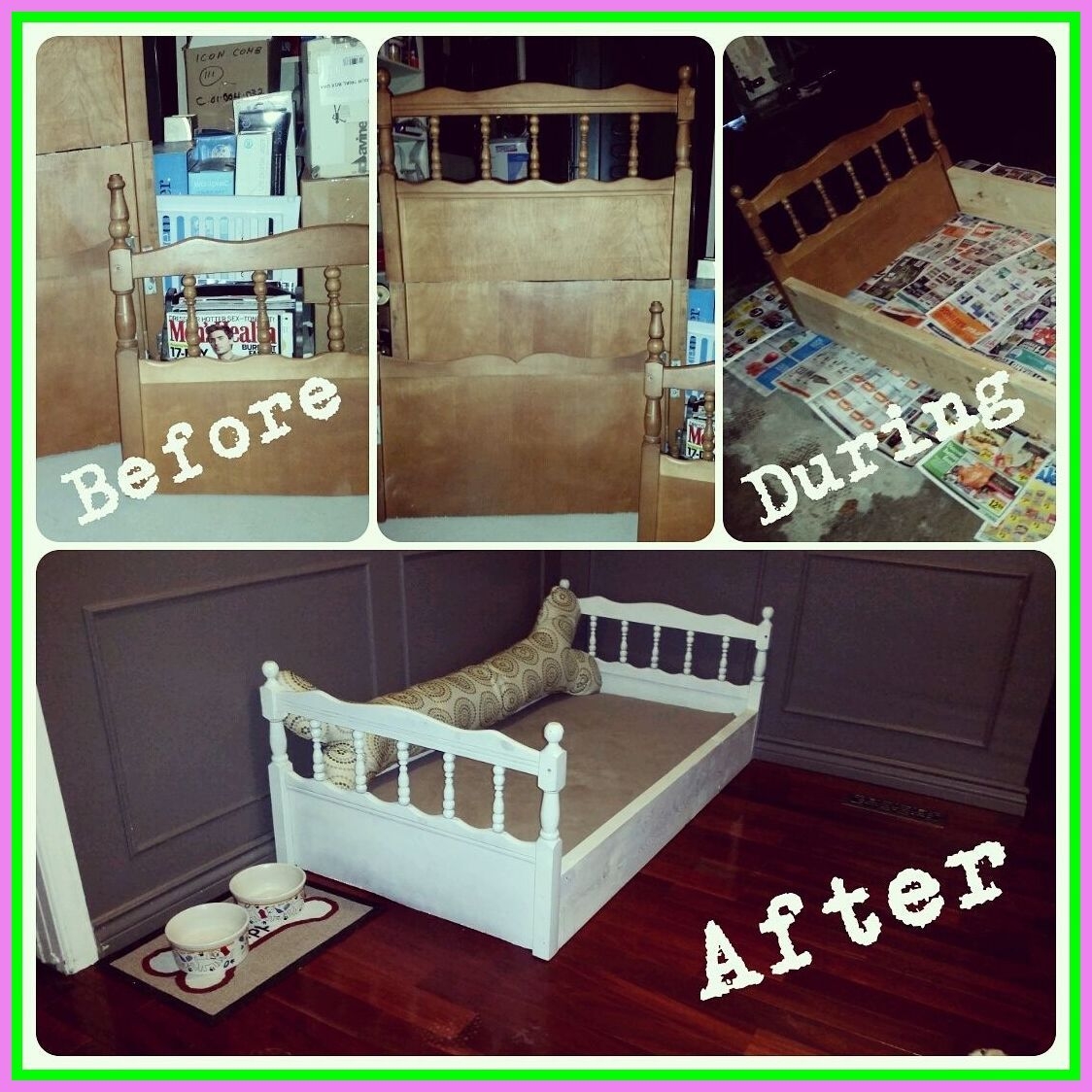 Designer Dog Beds For Large Dogs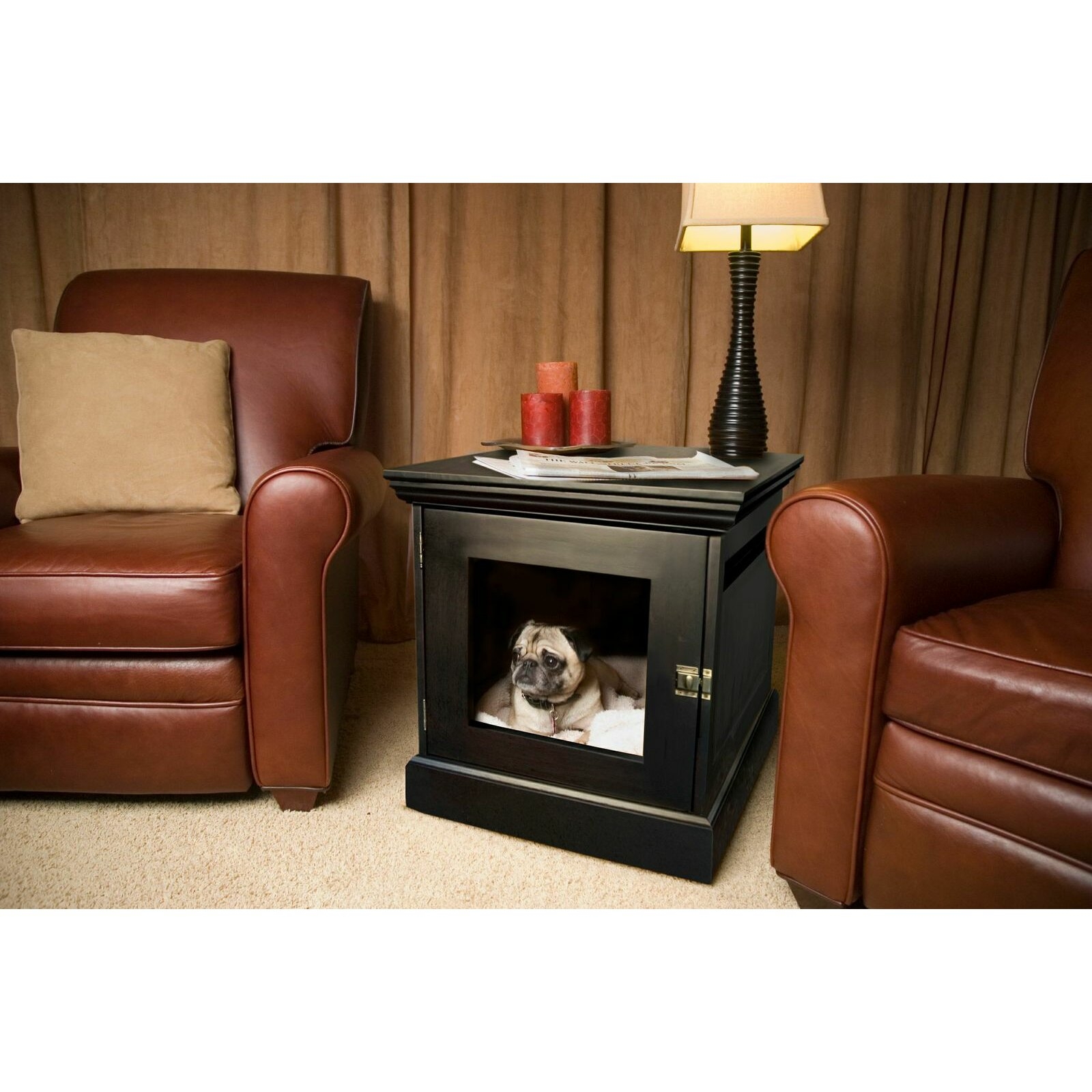 When choosing a designer dog bed, its dimensions should be taken into account. But also convenience and a good place for dog privacy. This one has its own lair built into a black nightstand, subtly carved. Soft pillow - and the company of your human friend.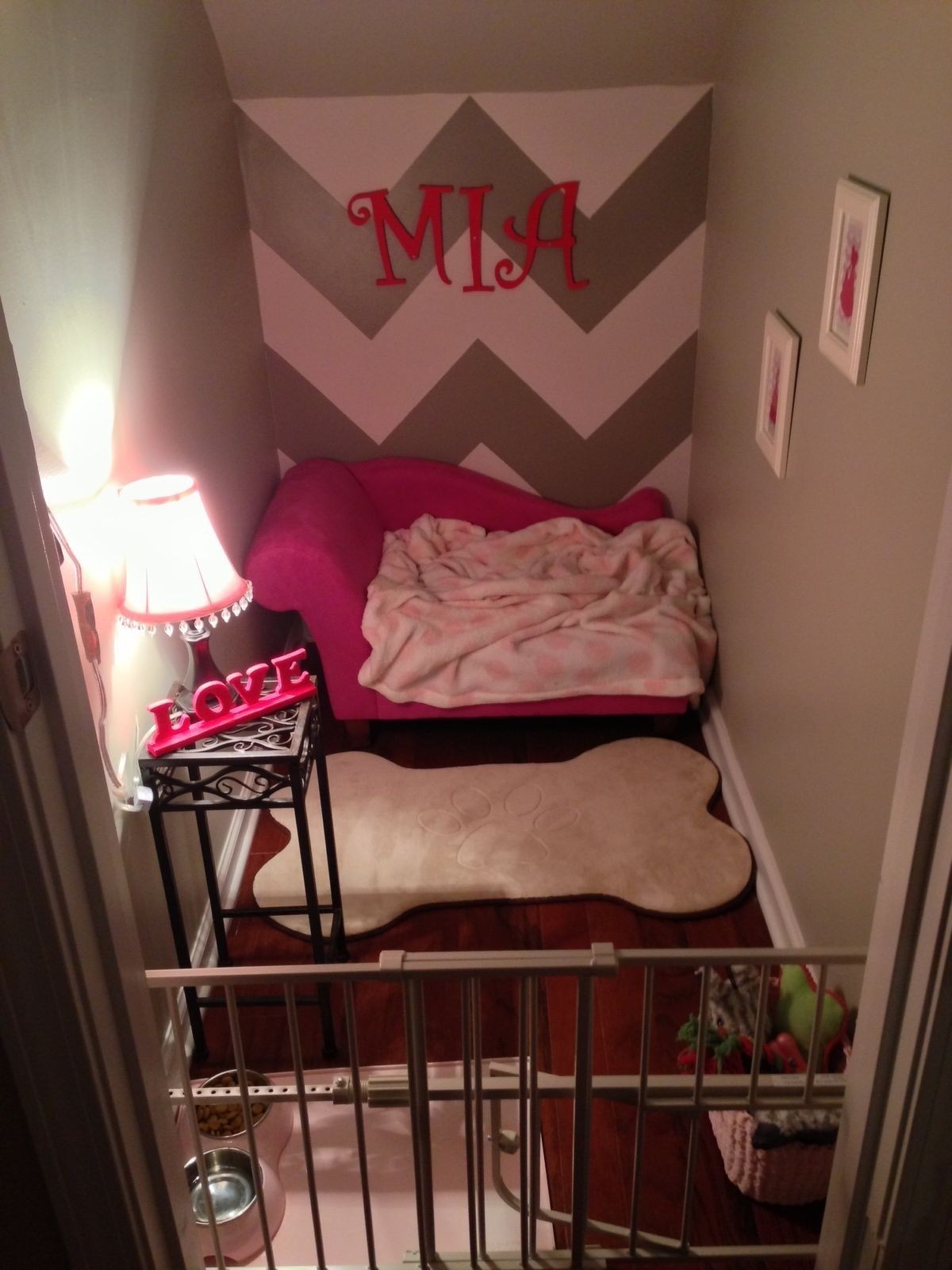 Large dog bed with stairs for larger dogs is a great solution for the pet. The whole made of excellent quality materials and in attractive colors creates a nice whole. The perfect solution for any decor.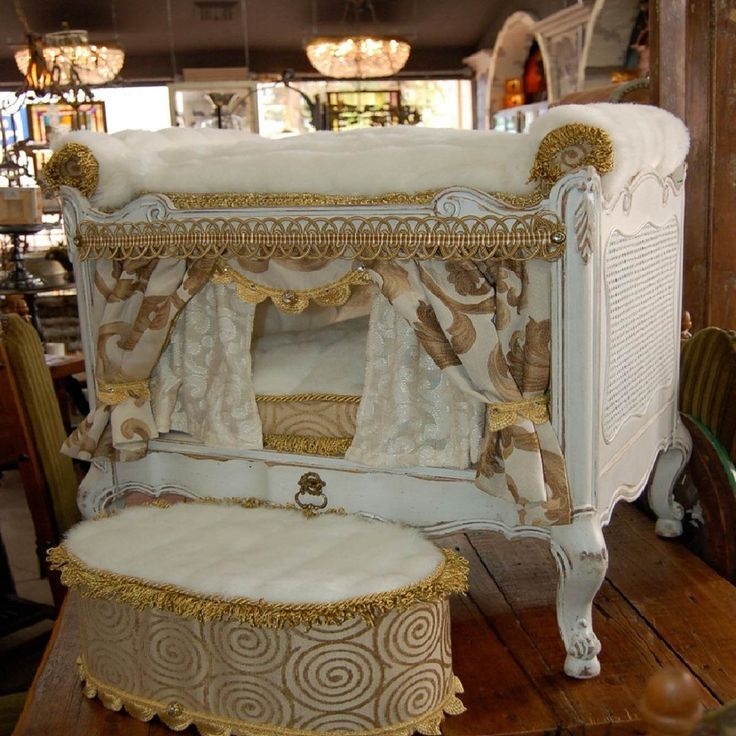 Designer dog beds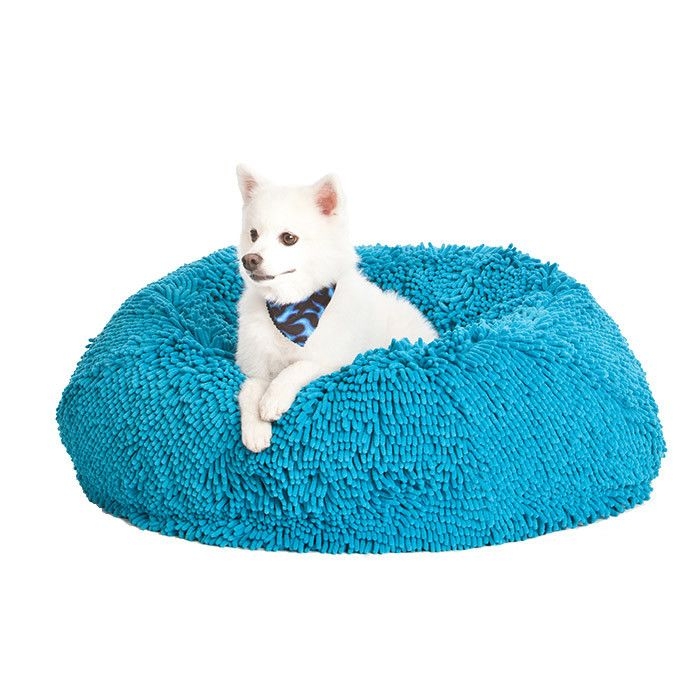 Offer your four-legged friend a cozy resting spot with this chic pet bed, showcasing a stylish shag design in a vibrant bay blue hue.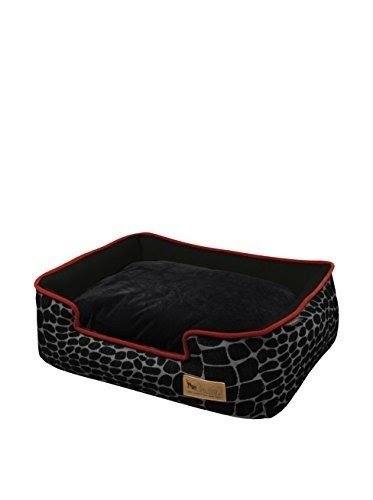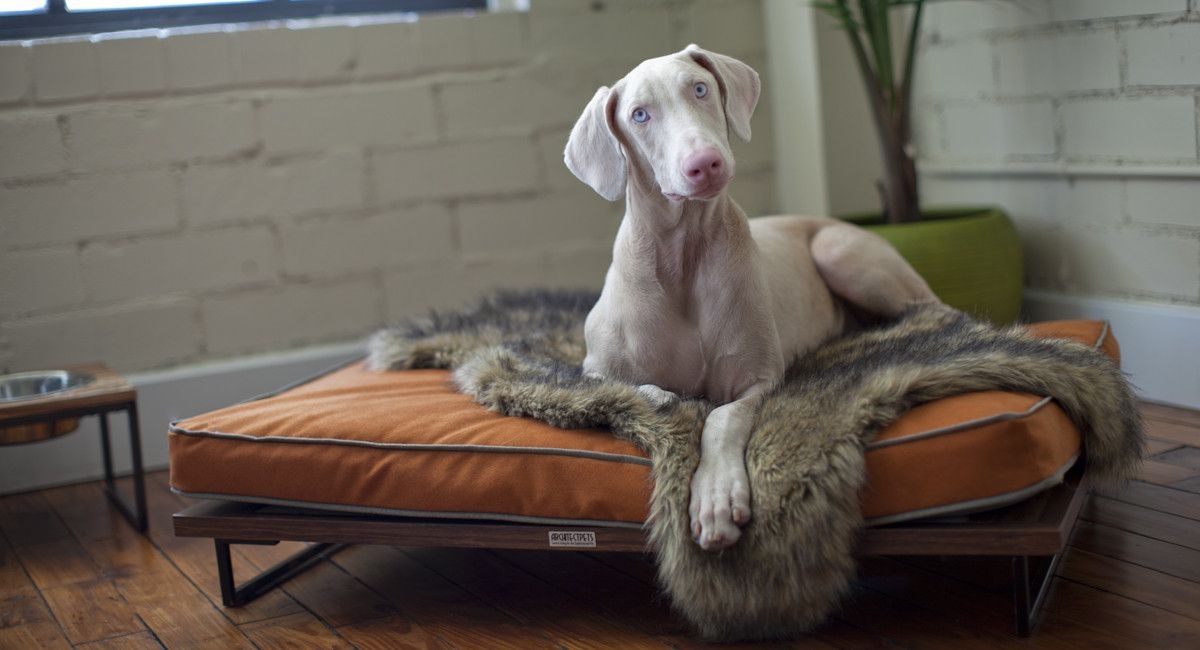 Don't give up a stylish piece of furniture only because it is not for you. The designer dog bed for large ( and smaller) dogs were made of fine quality leather in honey brown shades, with strong seams in grey color. A tiny sofa with wooden structure.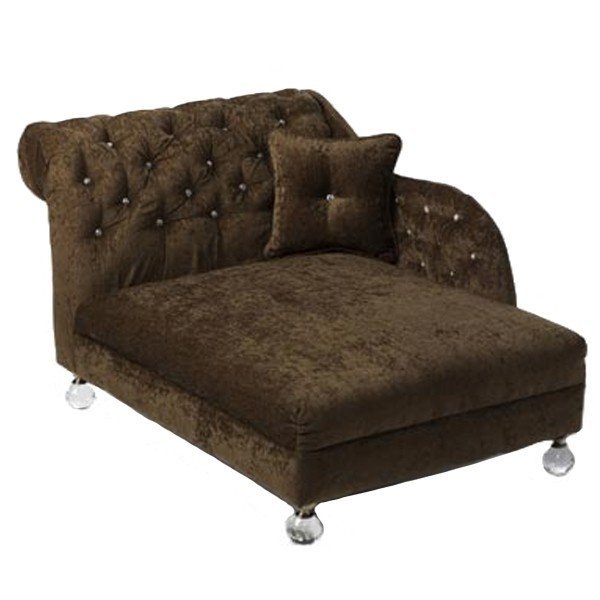 Hepburn Crystalline Dog Bed - Brown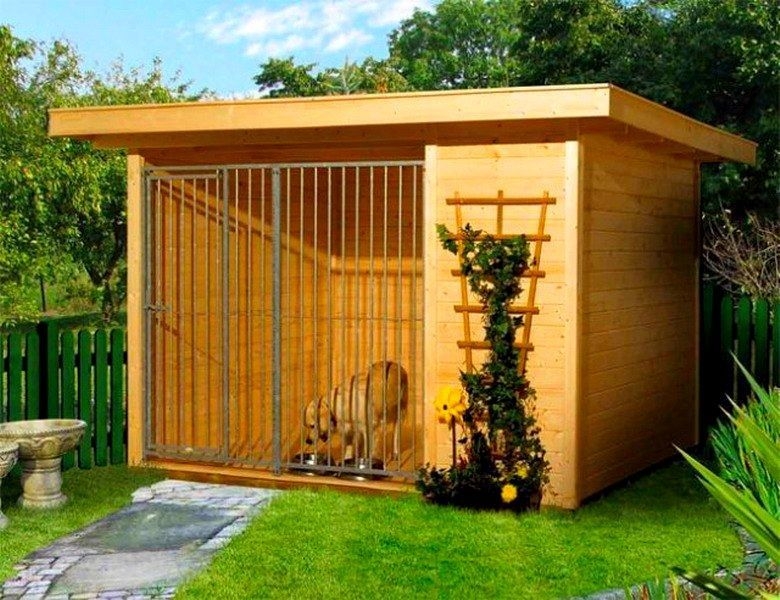 A large and very functional dog house is a great way to set up a puppy corner near your home. Solid wood construction with a practical lockable grille makes the dog has a comfortable home with a place to rest.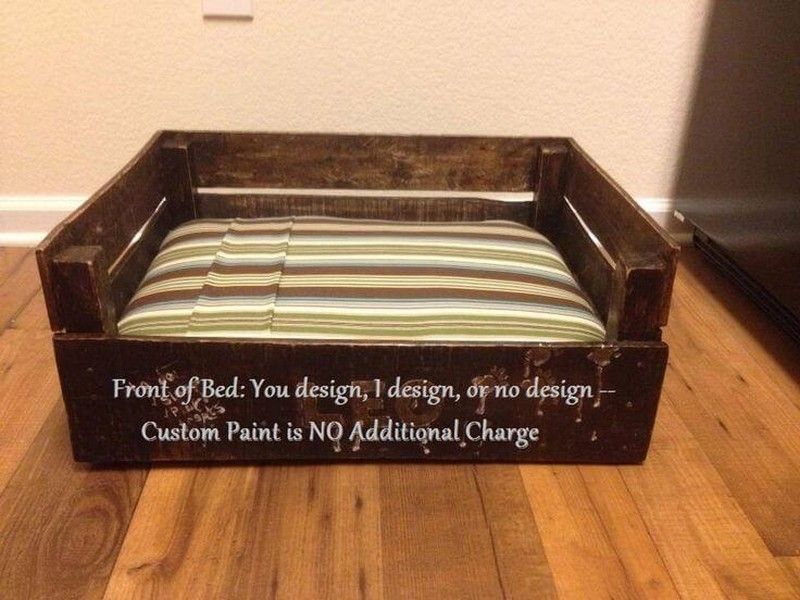 Wood Pallet Dog Bed Handcrafted Custom
You choose whether this designer dog bed fits in better with industrial or shabby chic style - this dark stained reclaimed wood construction can easily complement both. Anyway, your dog should be delighted with the comfy, thick mattress cushion.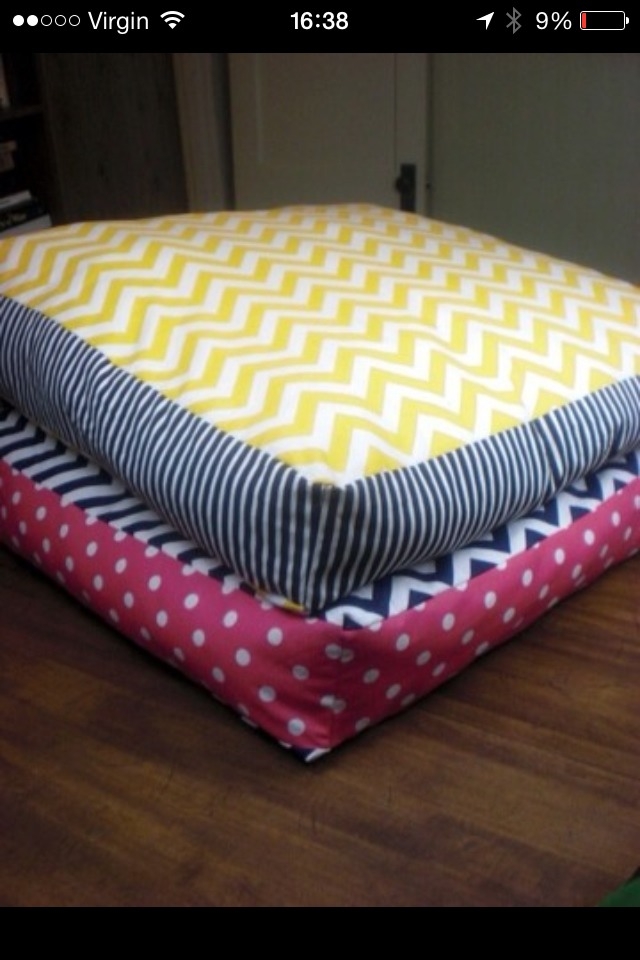 Cool comfy giant contemporary floor pillows very thickly padded and covered in durable fabric with various designs (e.g. striped, polka-dot, geometric) in prevalent white, pink, yellow and blue shades.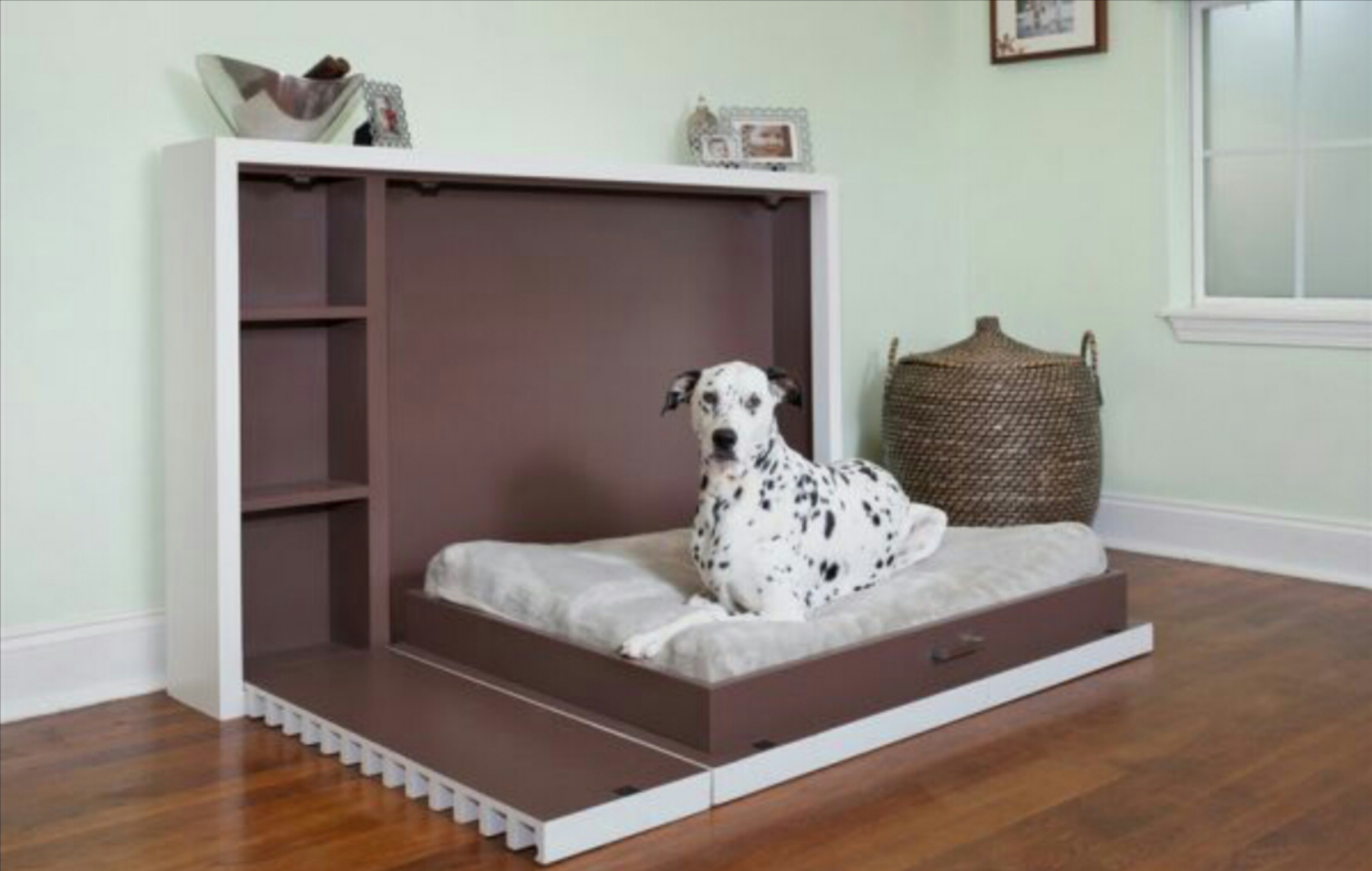 Fold out bed dedicated to medium sized pets. Construction is made of wood and designed for mounting on the wall. Modern and functional design for all kinds of interiors.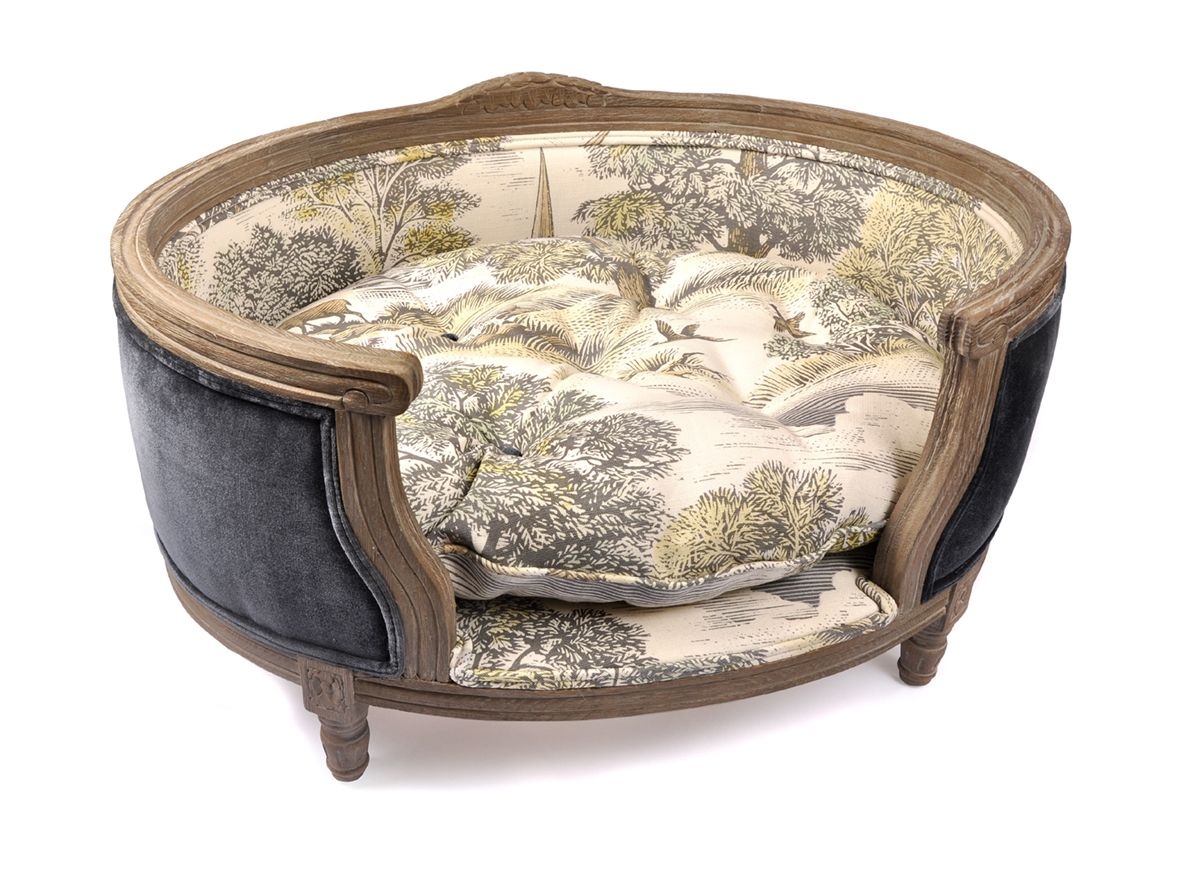 Rules of the Jungle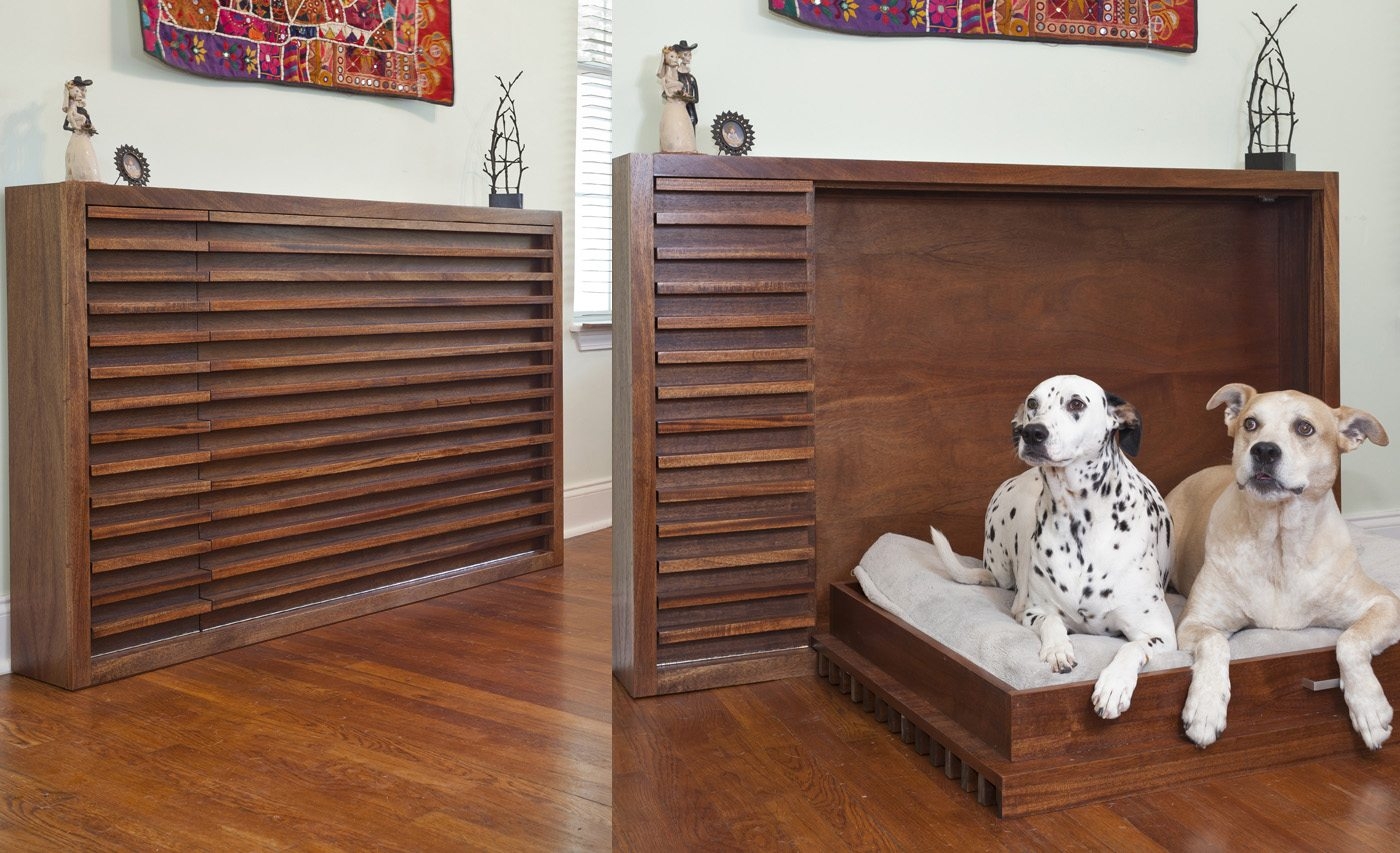 Murphy's Paw Design and Clark | Richardson Architects presents our new award winning Architect designed, Modern Fold-Out Pet Bed for the pampered pet and the stylish modern owner. Perfect for large dogs or multiple smaller dogs, these beds provide your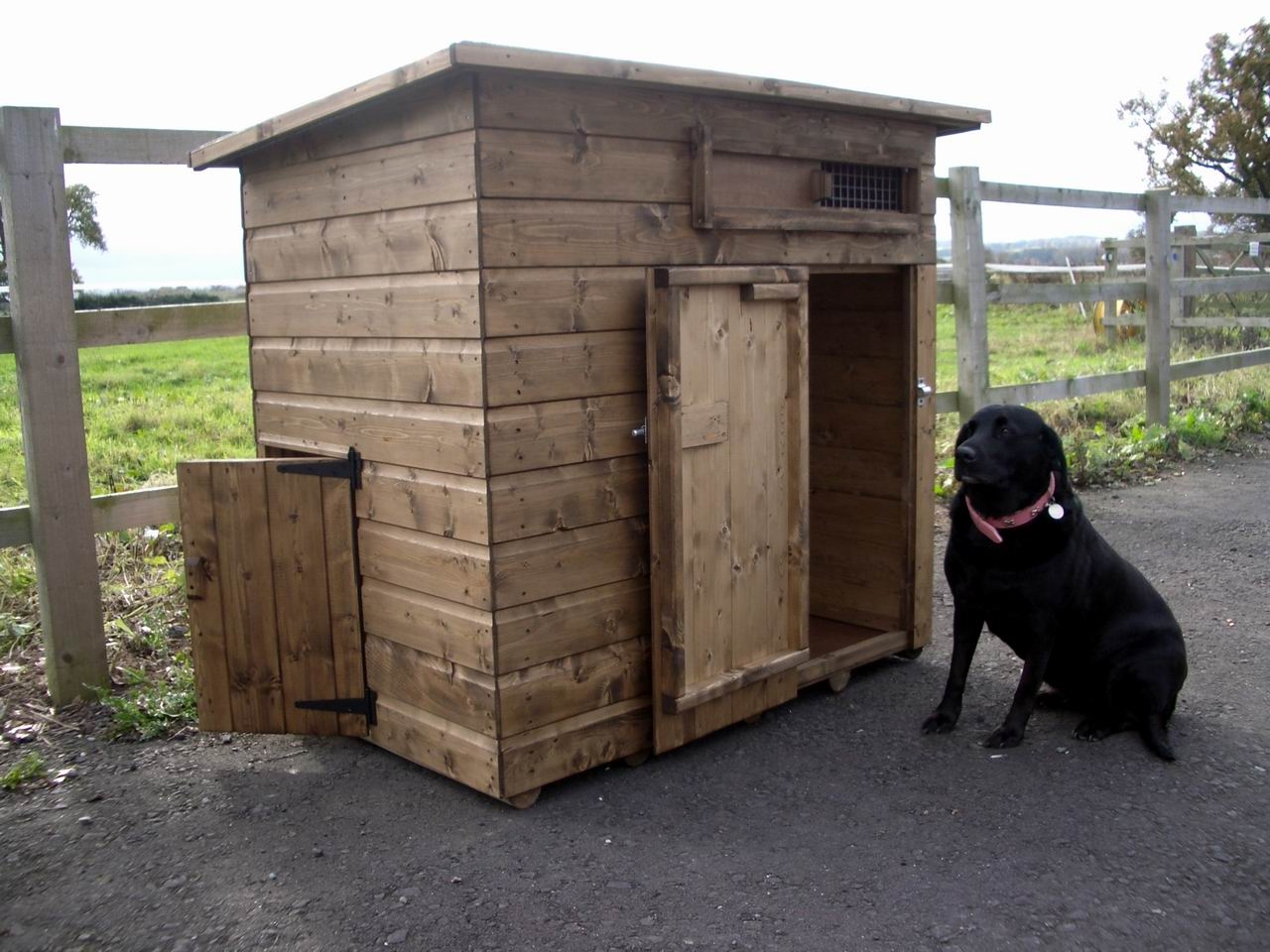 For those of you who live in cold climates, what is the best dog house design?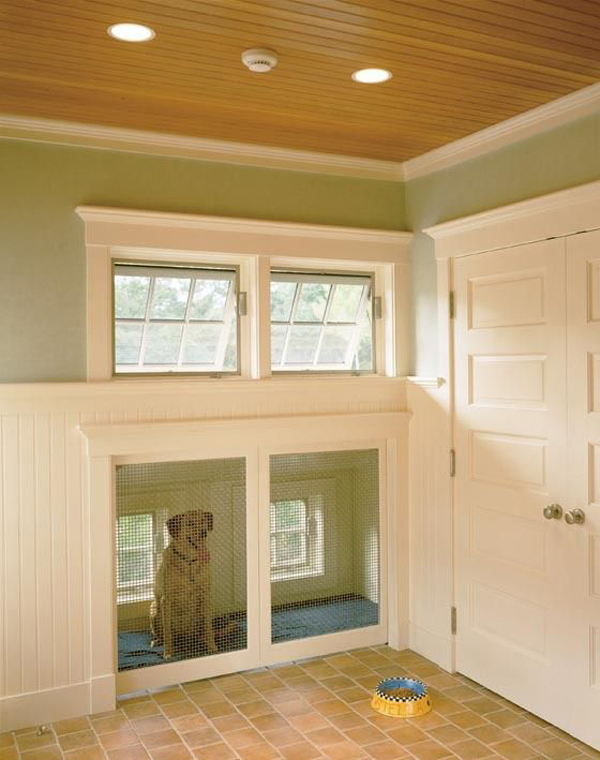 Make sure that your dog can be both happy and enjoy its safety with this indoor dog kennel. It can be installed in a way that will let your pet look through the windows and comes with the wire doors so that the inside of the house is no mystery as well.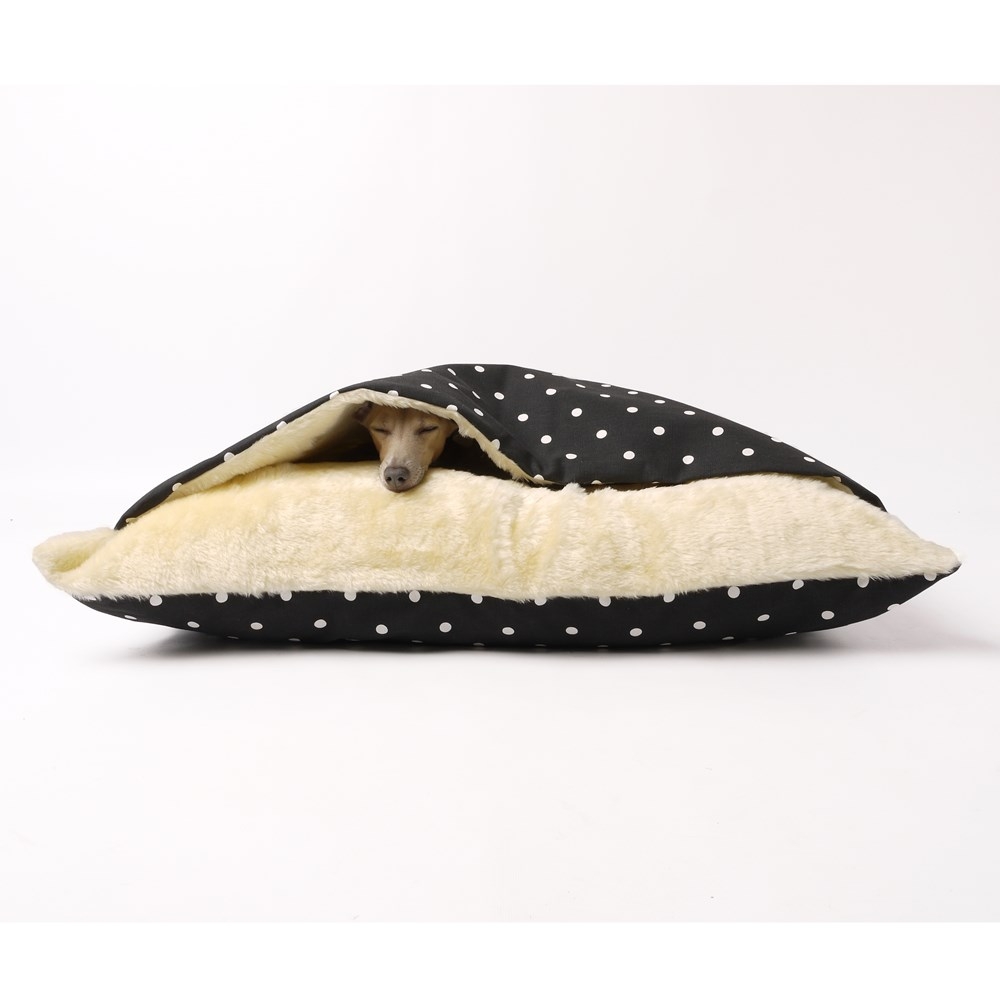 Not only our dog - but we would like to have such a cozy corner to nap. A large cushion, designer pet bed being both a dog's shakedown and a quilt. Consistent design - plush beige interior and dark blue fabric in dots.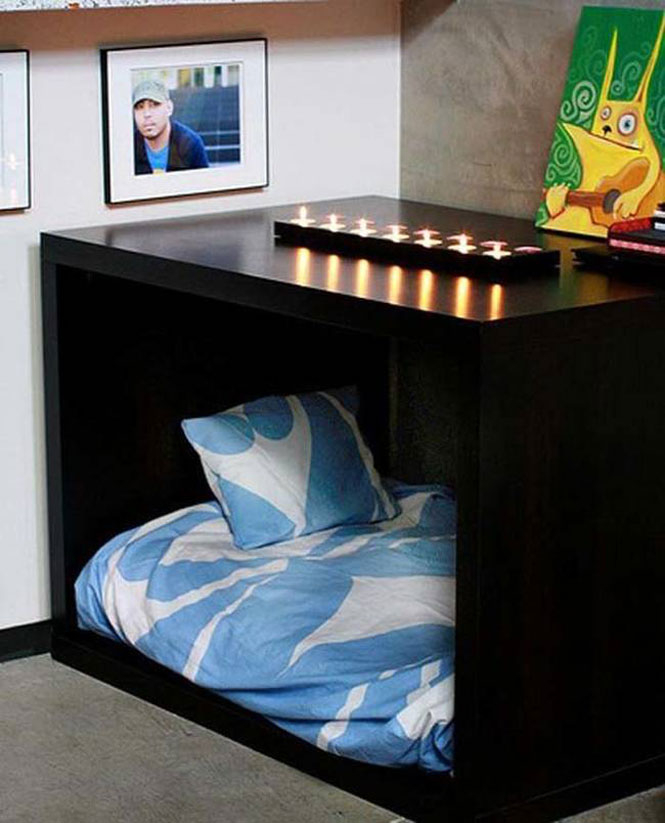 The you decide to use an old table rather than the chest, try to organize your dog or cat some place under the table. This is the fantastic solution. They will fully enjoy the possibility to hide in their own little bedroom.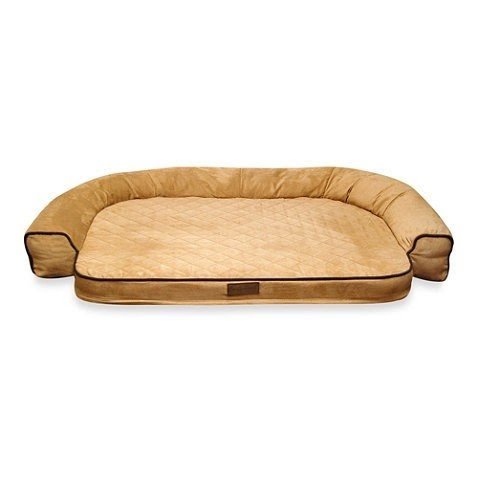 Comfy Pooch Dog Bed
Cool comfy contemporary dog bed. It's low-profiled and rectangular. A quilted cushion and a bolster on 3 sides are foam-padded. Its cover is of beige polyester with a diamond design and black edging. It's removable and machine washable.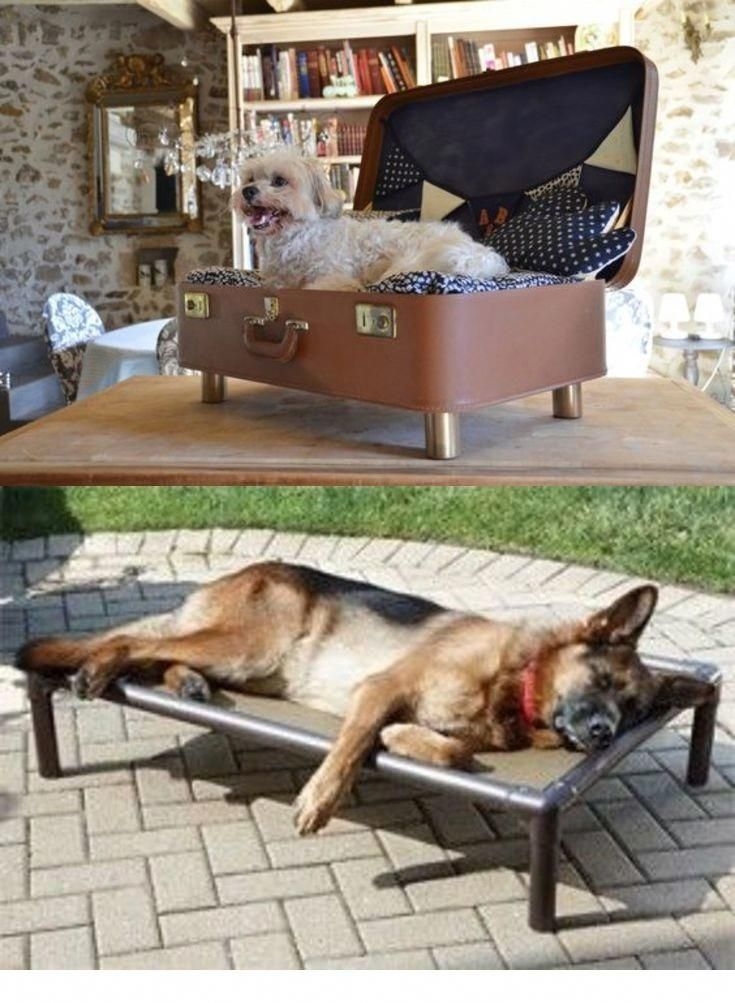 Dog runs all day, tracks and watches home and his family-in the end comes the moment of fatigue and then even the biggest dog wants to take a nap in his designer dog bed. For this purpose, this outer dog couch, stably based on metal legs with cooling fabric.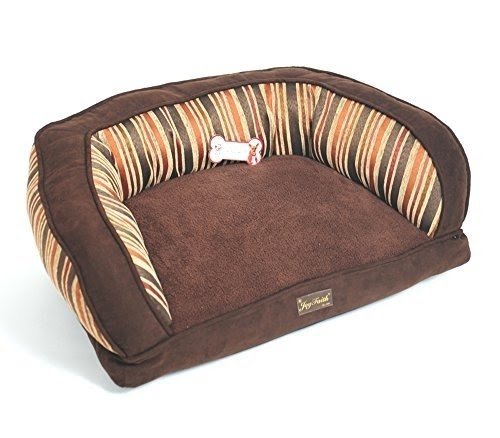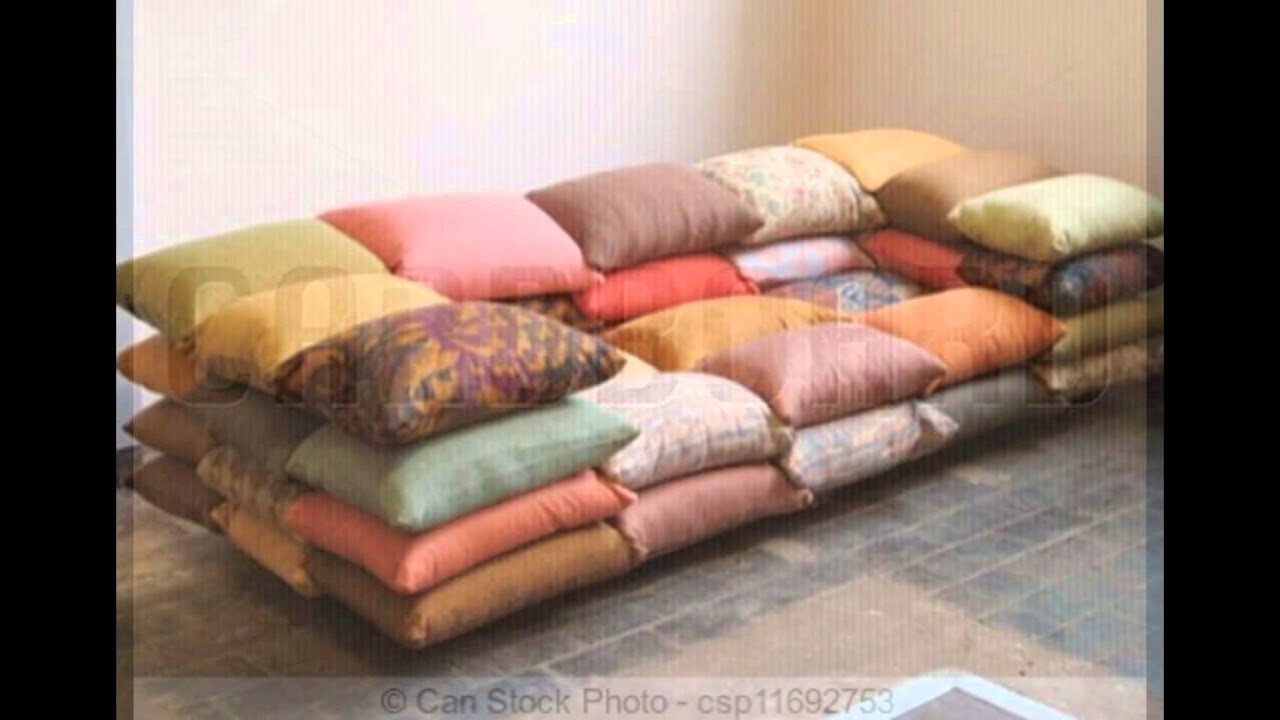 The designer dog's bed for large animals. Made as a patchwork comforter. Built of the colorful pillows, which guarantee not only the good the great look, but also the high comfort for the big-little doggy.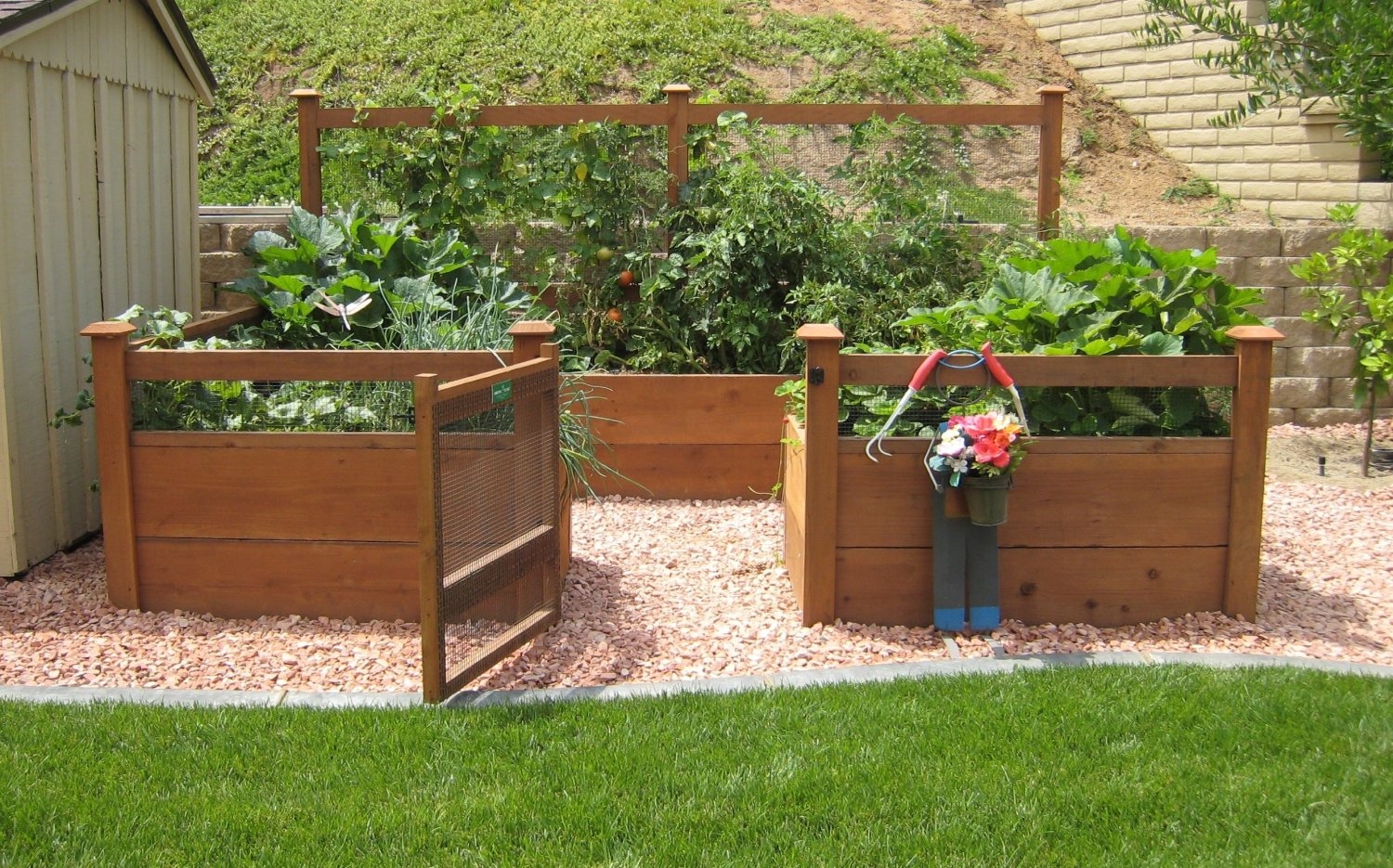 Oh a larger one! Raised vegetable garden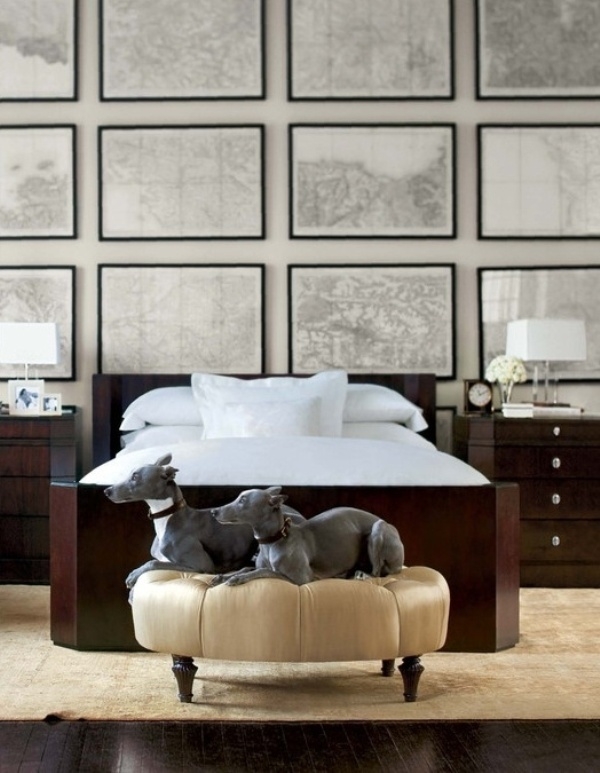 Modern elegance with a vintage homage. Lovely wall full of black & white maps, great idea for above headboard wall art...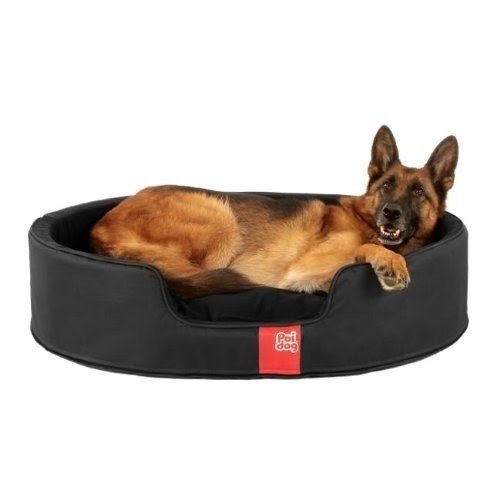 poi-dog-luxury-oval-dog-bed-large-nest-black-dog-beds-41_3220_500.jpg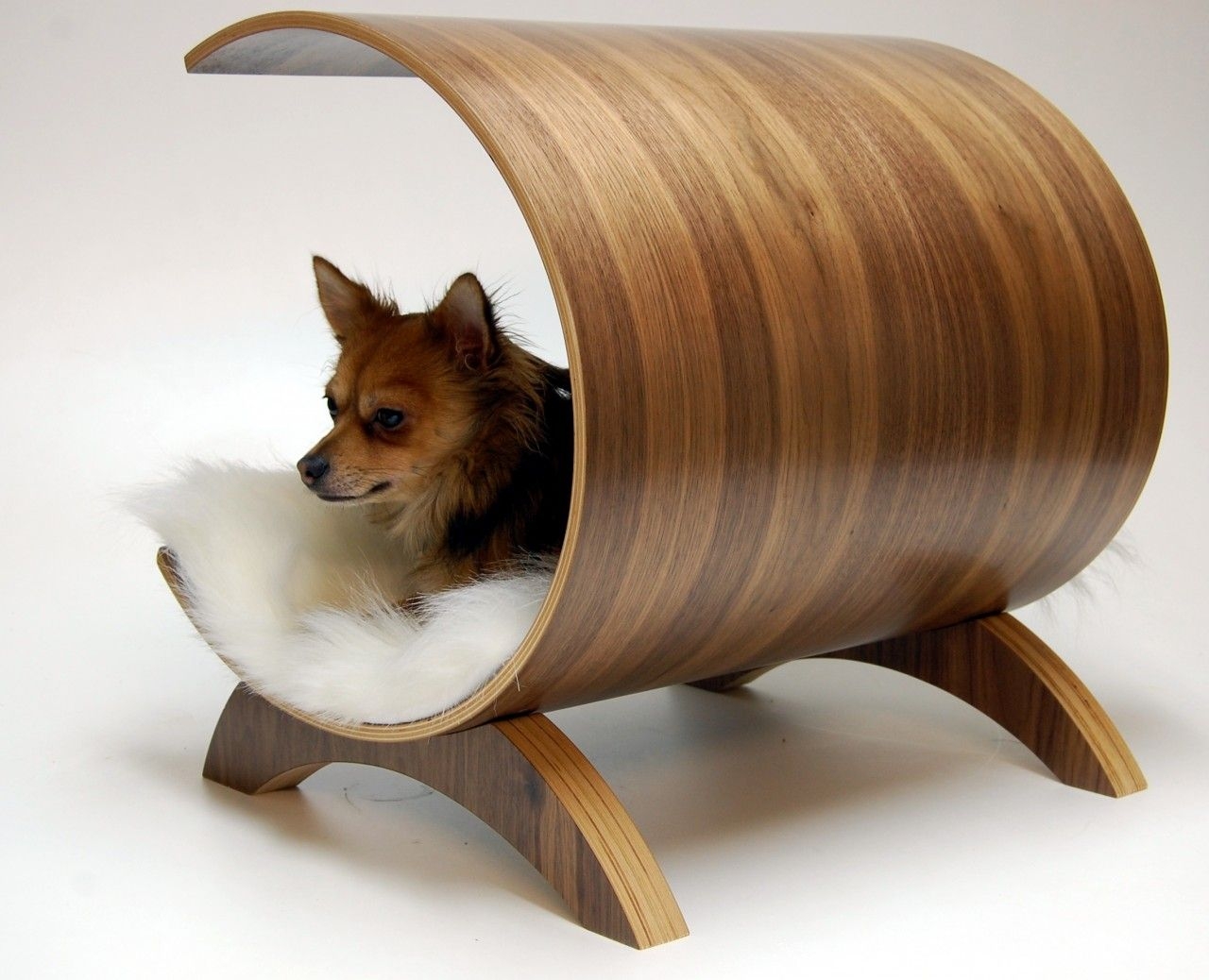 A cool innovative chaise lounge for dogs. It features a frame in the form of an incomplete horizontal cylinder having a bottom covered in soft fluffy white material. A cylinder is fixed to 2 bowed legs. The entirety is of plywood in mid browns.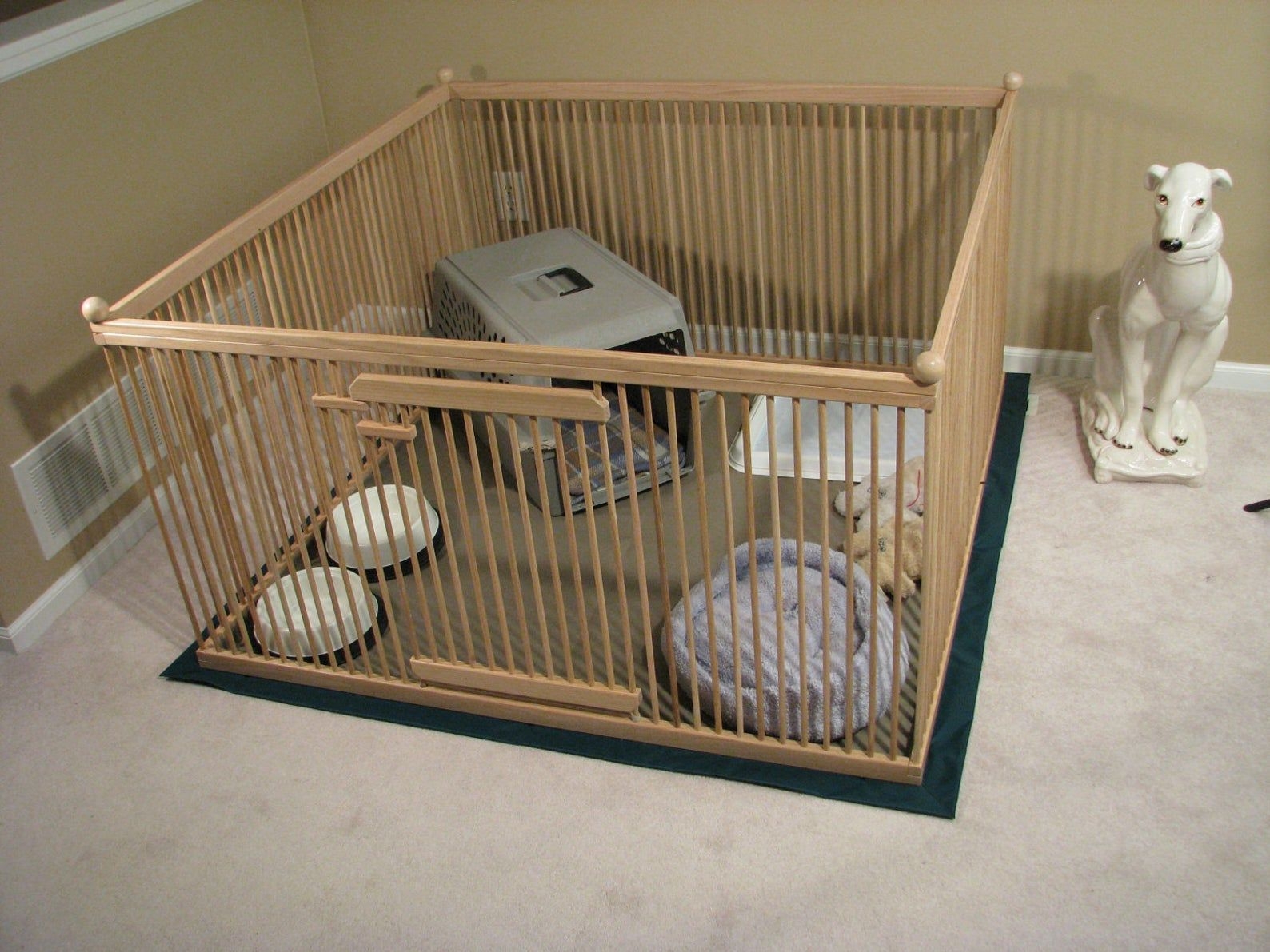 The Most Convenient Large Safe Secure
This 4' x 4' large dog kennel for indoor use, is crafted of durable Red Oak hardwoo, with top-to-bottom vertical dowel side panels. The bottom is covered with a waterproof mat, with the whole also providing a good visibility of your pet and proper airflow.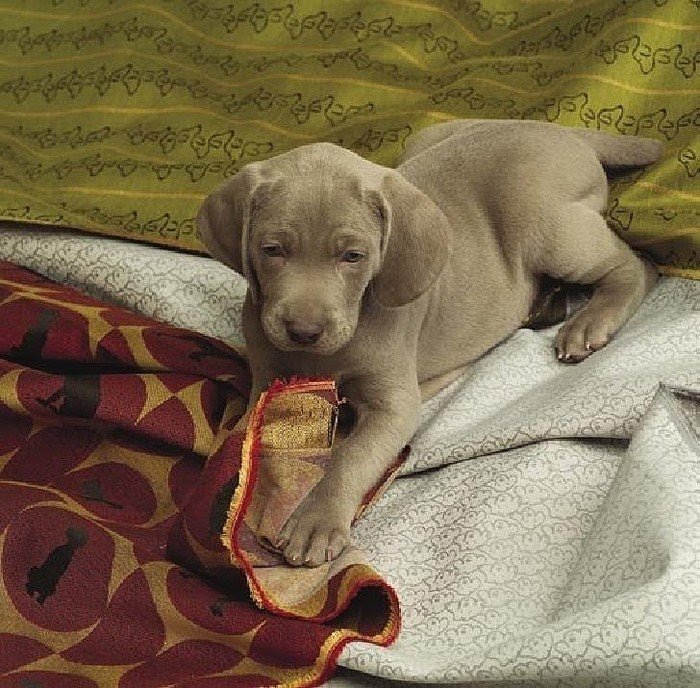 Designer Dog Accessories: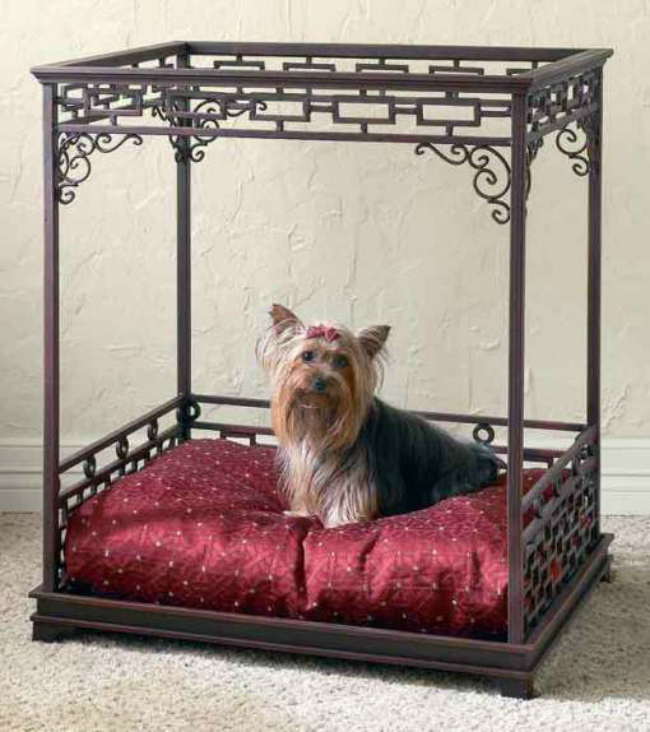 Adding glamour and chic to any interior, this designer dog bed for large dog enchants with its ornate character. Inspired by oriental art, it will create an inimitable sleeping spot for your puppy.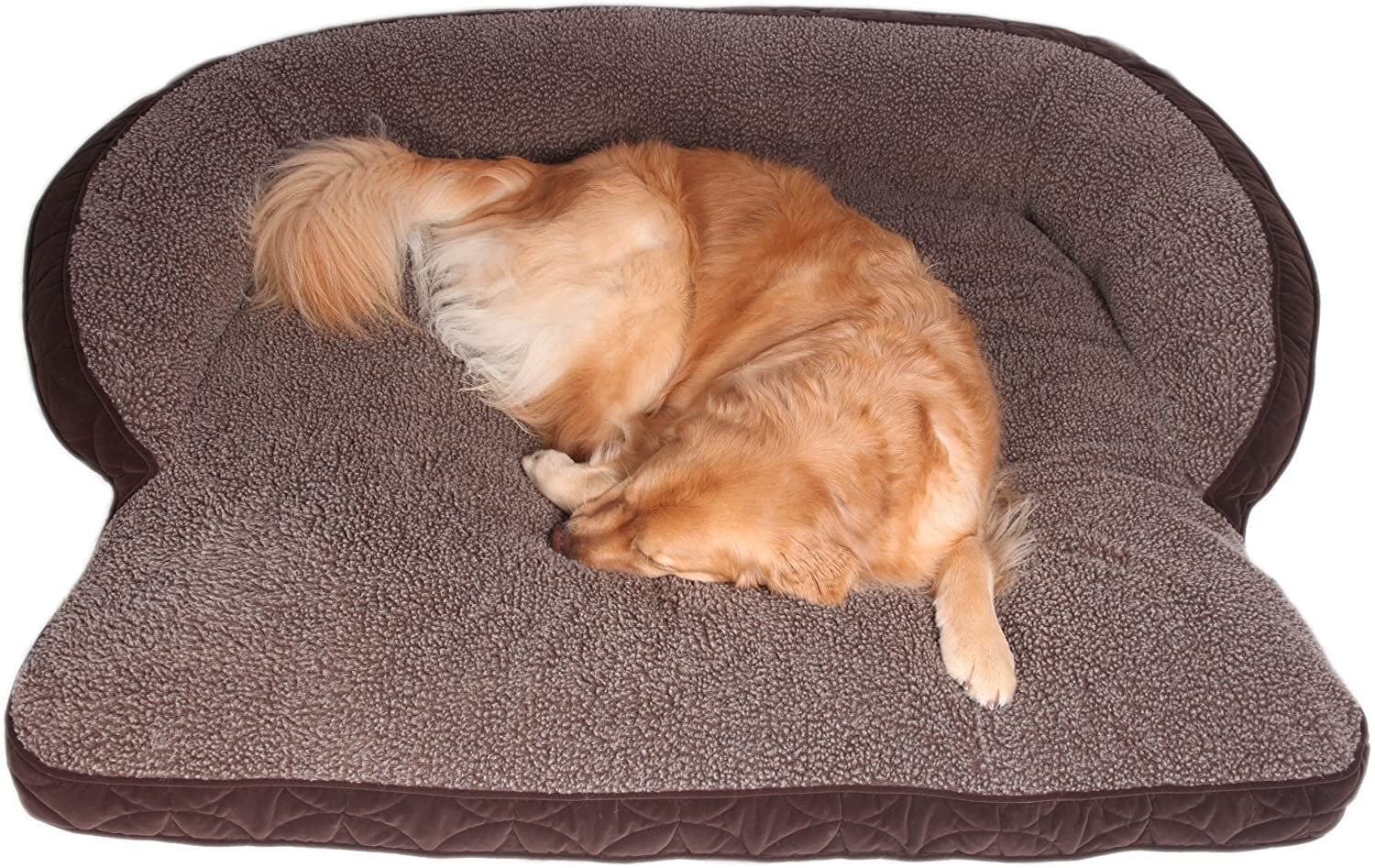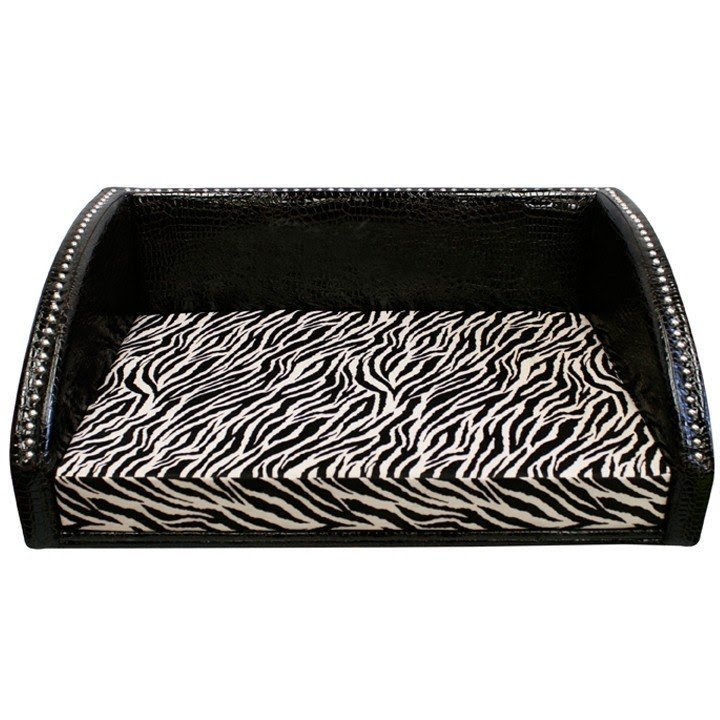 Slip covered cushion for easy care. Vinyl fabric wipes clean. Nail head accents for designer look.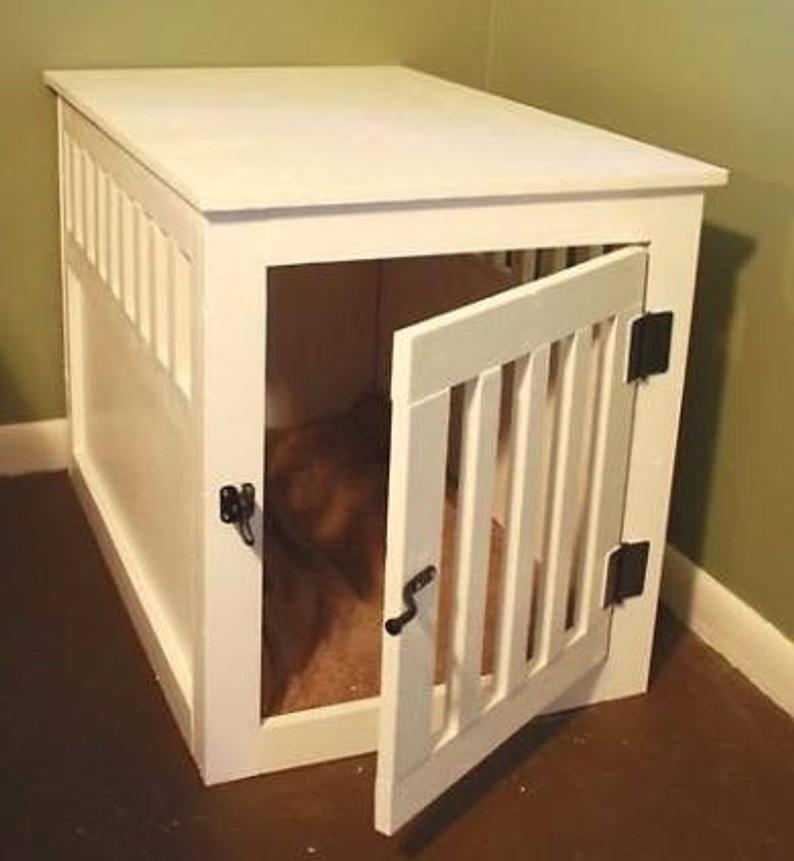 Roomy and cozy; this indoor dog crate can also be used as a table, or a shelf. Crafted of off-white-finished wood, the dog crate has a lattice front door and sides for ventilation, and a powder-coated metal lock along with a pair of matching hinges.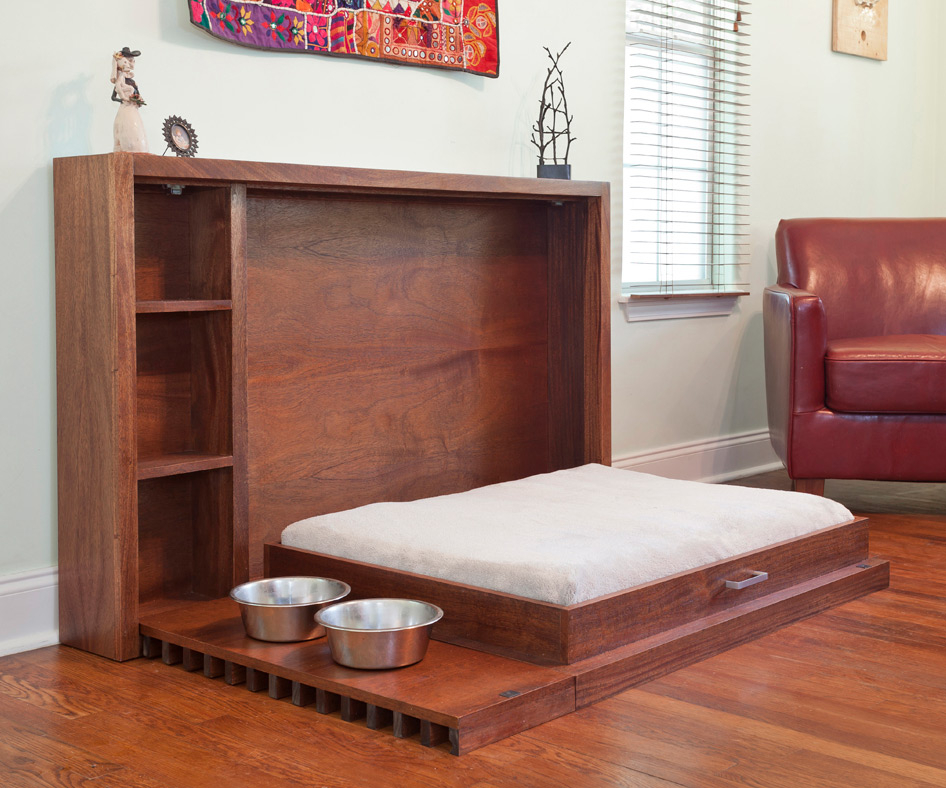 Provide a simple and yet immensely comfortable structure in your interior with this amazing, designed dog bed that sports an elegant look and is perfect even for the larger breeds, offering ample amounts of space.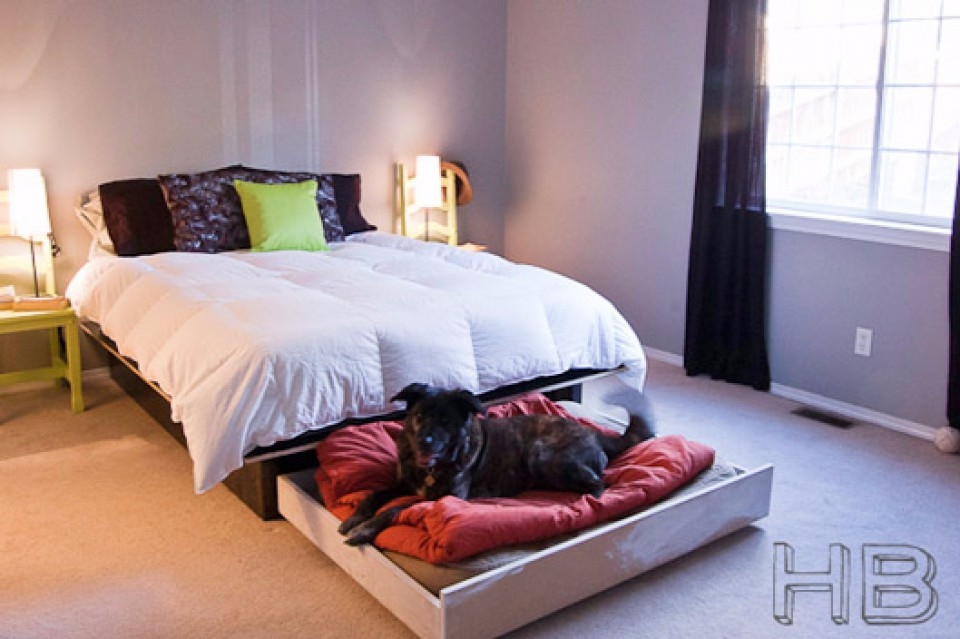 27 Cool Ideas For Your Bedroom | Daily source for inspiration and fresh ideas on Architecture, Art and Design