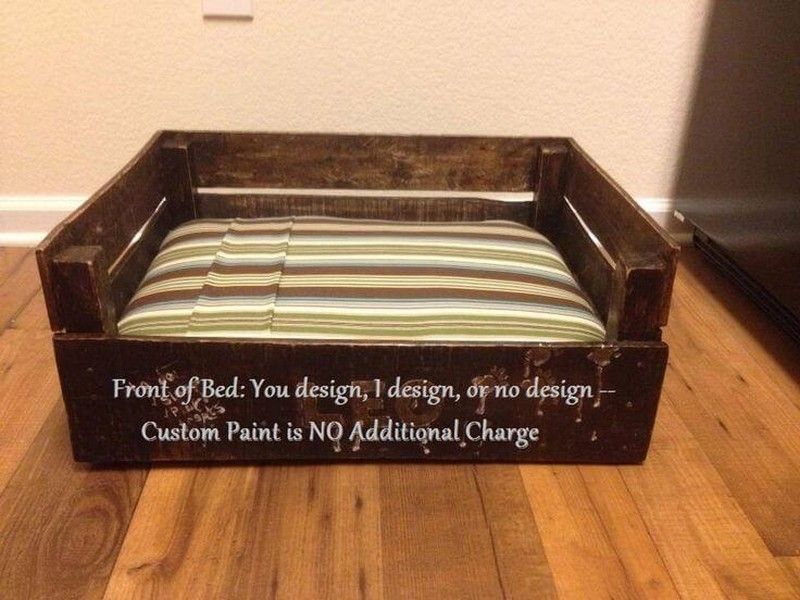 Wood pallet dog bed handcrafted custom
You choose whether this designer dog bed fits in better with industrial or shabby chic style - this dark stained reclaimed wood construction can easily complement both. Anyway, your dog should be delighted with the comfy, thick mattress cushion.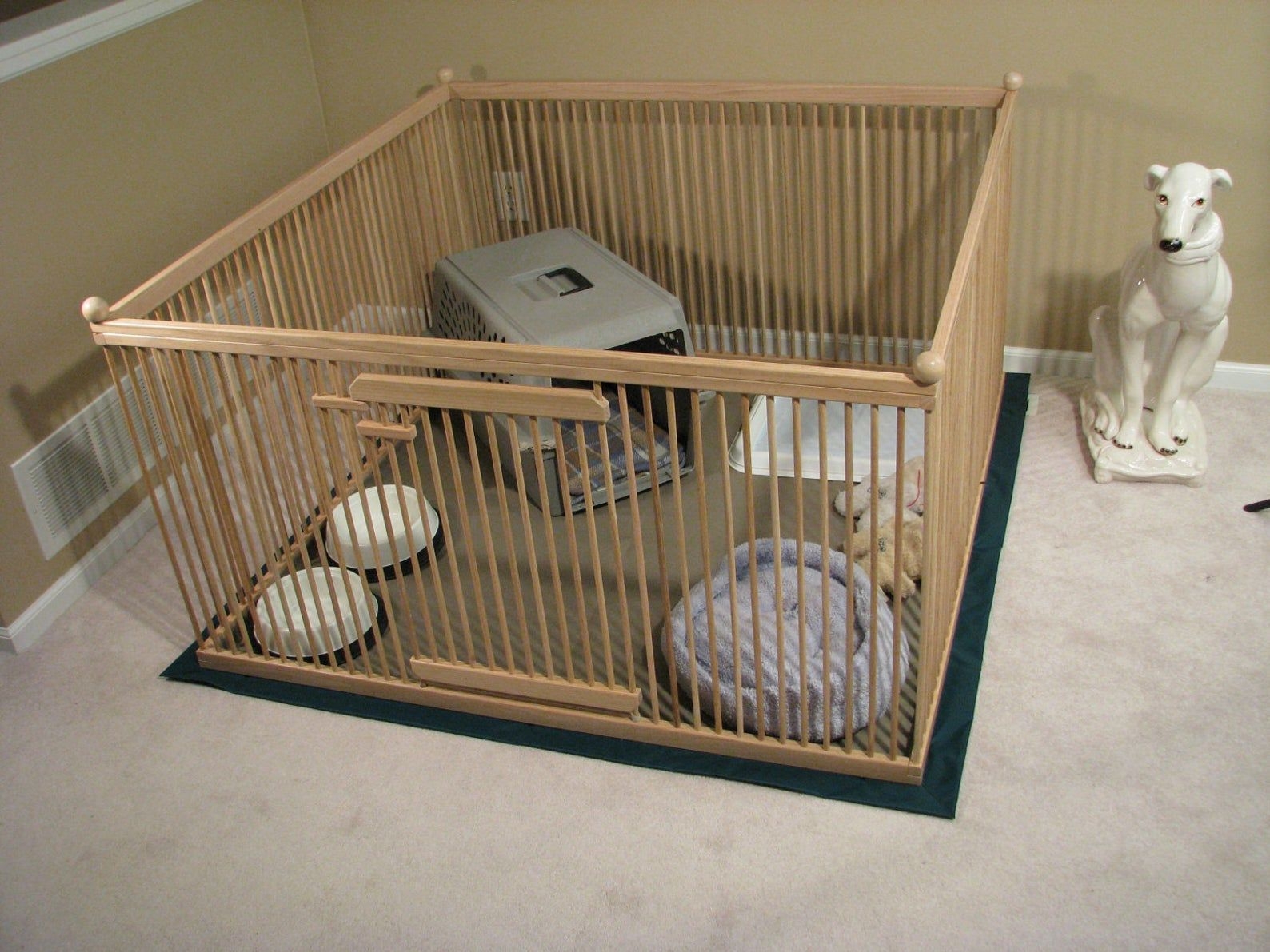 The most convenient large safe secure
This 4' x 4' large dog kennel for indoor use, is crafted of durable Red Oak hardwoo, with top-to-bottom vertical dowel side panels. The bottom is covered with a waterproof mat, with the whole also providing a good visibility of your pet and proper airflow.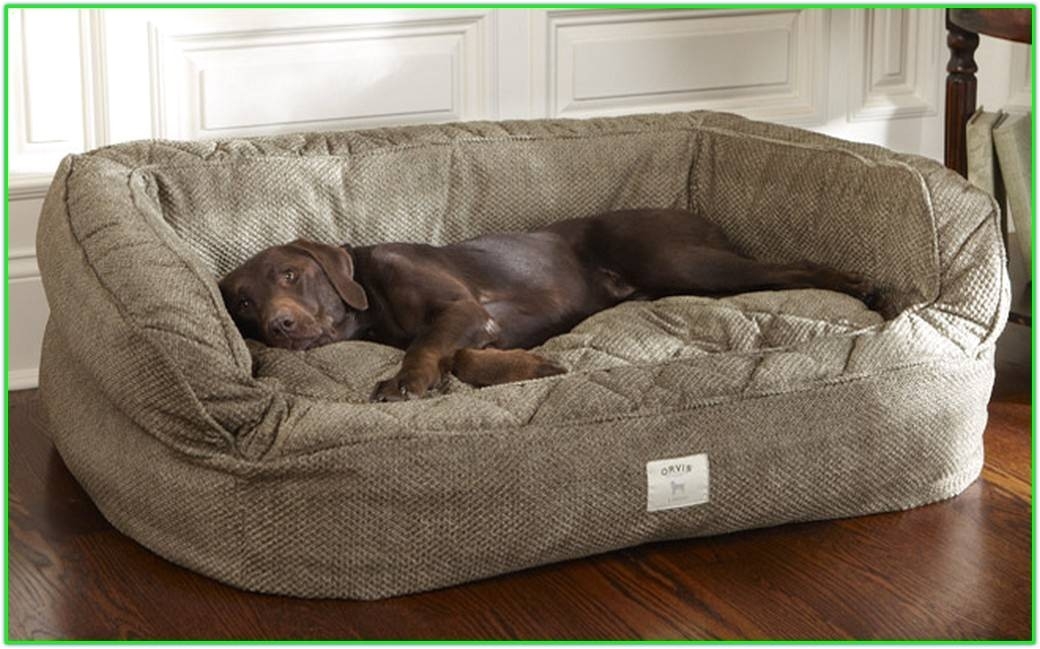 Dogs & Cats ⇒ Articles ⇒ How to select the best dog beds for large ...