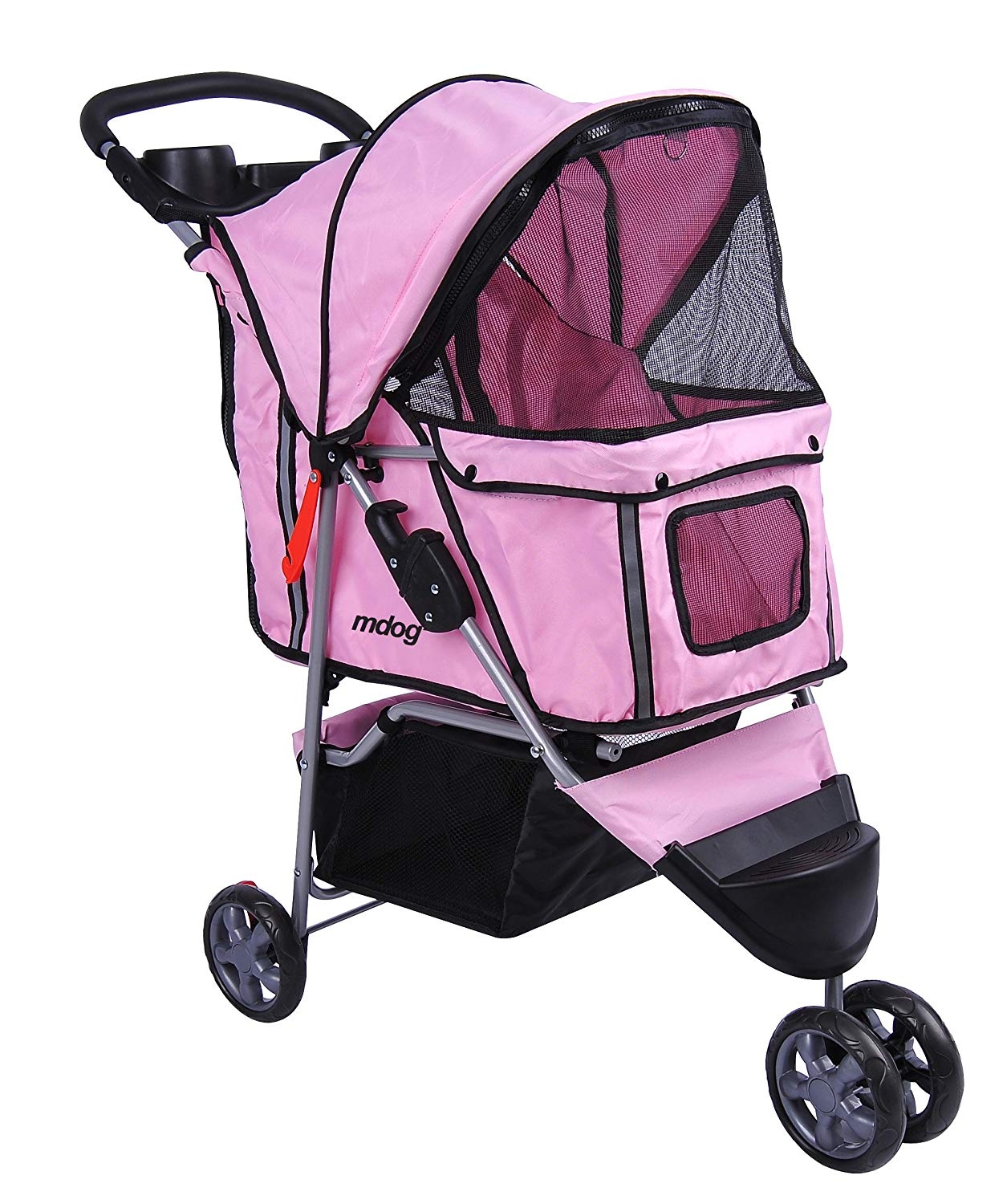 3-Wheel Front & Rear Entry Pet Stroller
This pet stroller has a 3-wheel design and rear entry for the convenience of the pet and owner. The front wheels swivel to make moving the stroller along easier and smoother. It has a weight capacity of 45 lbs and comes with a parent tray with cup holder. The two handle folding system makes folding this stroller up very quick and easy when you are on the go.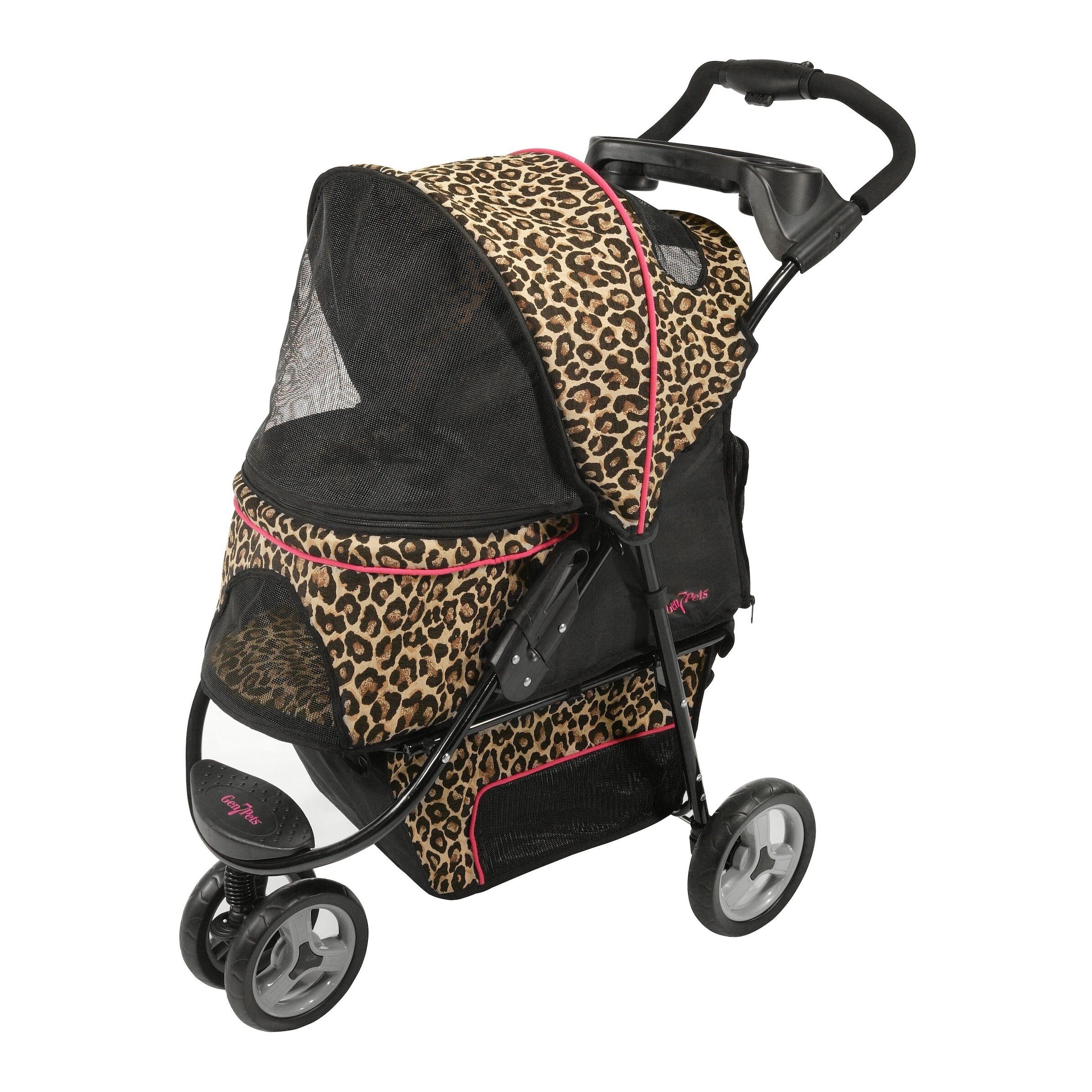 Steel Cheetah Print Pet Stroller
With an ultra-durable steel metal frame and a beautiful cheetah print design, you cannot do much better than this pet stroller. The nylon fabric of this stroller is very durable, so you won't have to worry about it ripping or tearing easily. It is completely weather-resistant and has an all-wheel suspension. The mesh window material will keep your pets safe at all times.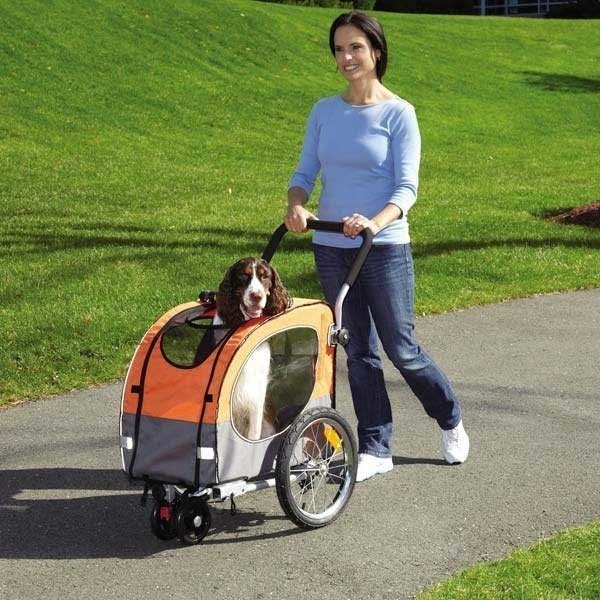 Cross-Trainer Jogger Pet Stroller
Now, you can take your dog for a ride in this comfy stroller. It has 600 denier nylon cover with mesh windows, a large protective pet compartment, a storage pouch and locking wheels. It's foldable and suitable for larger dogs - up to 150 lbs.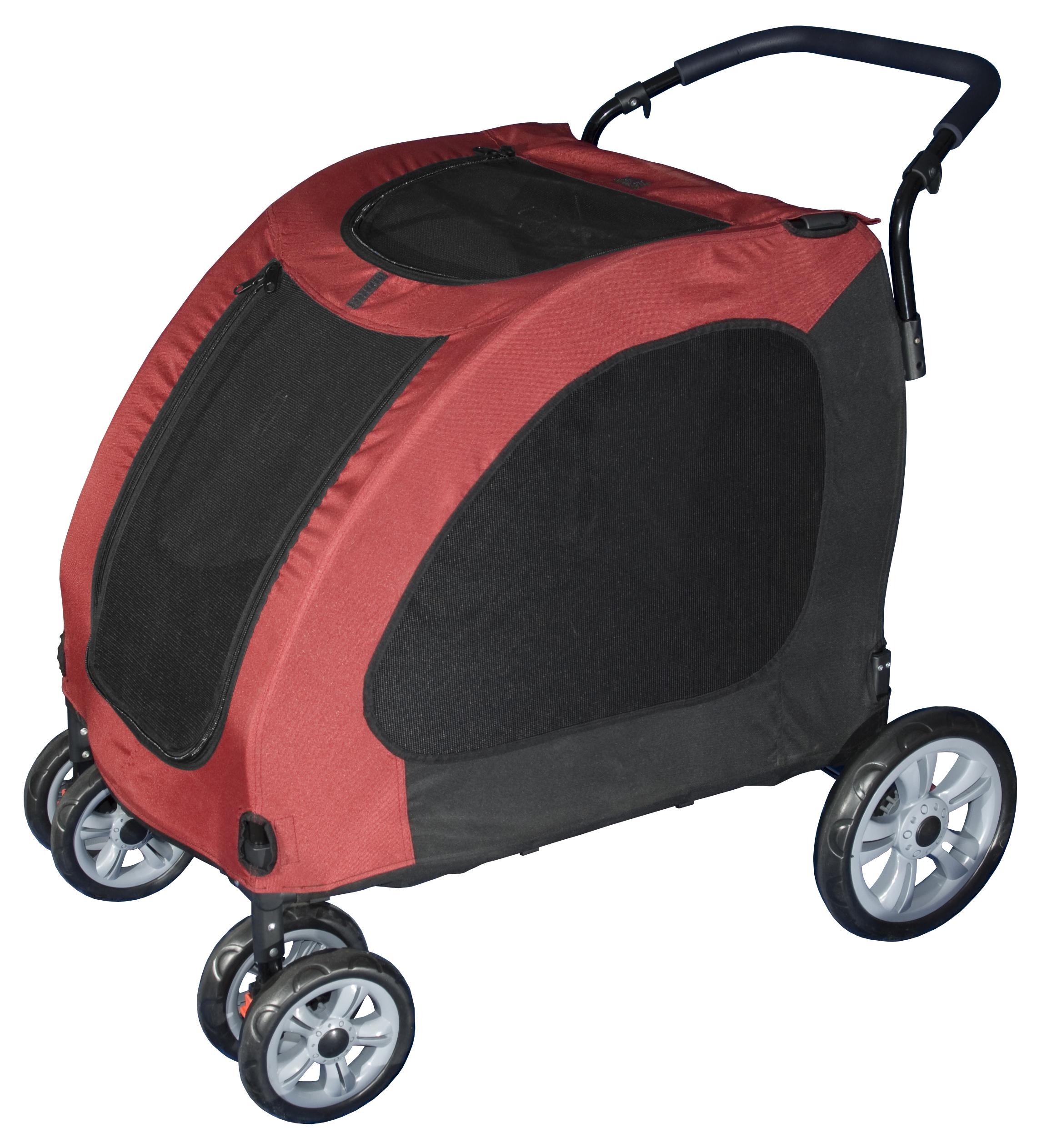 Expedition Standard Pet Stroller
While taking your dog on longer walks or to vet, such a pet stroller may be highly utilitarian. Believe me, you will not want to get rid of it once you try it. It is particularly easy to steer thanks to a system of double wheels.