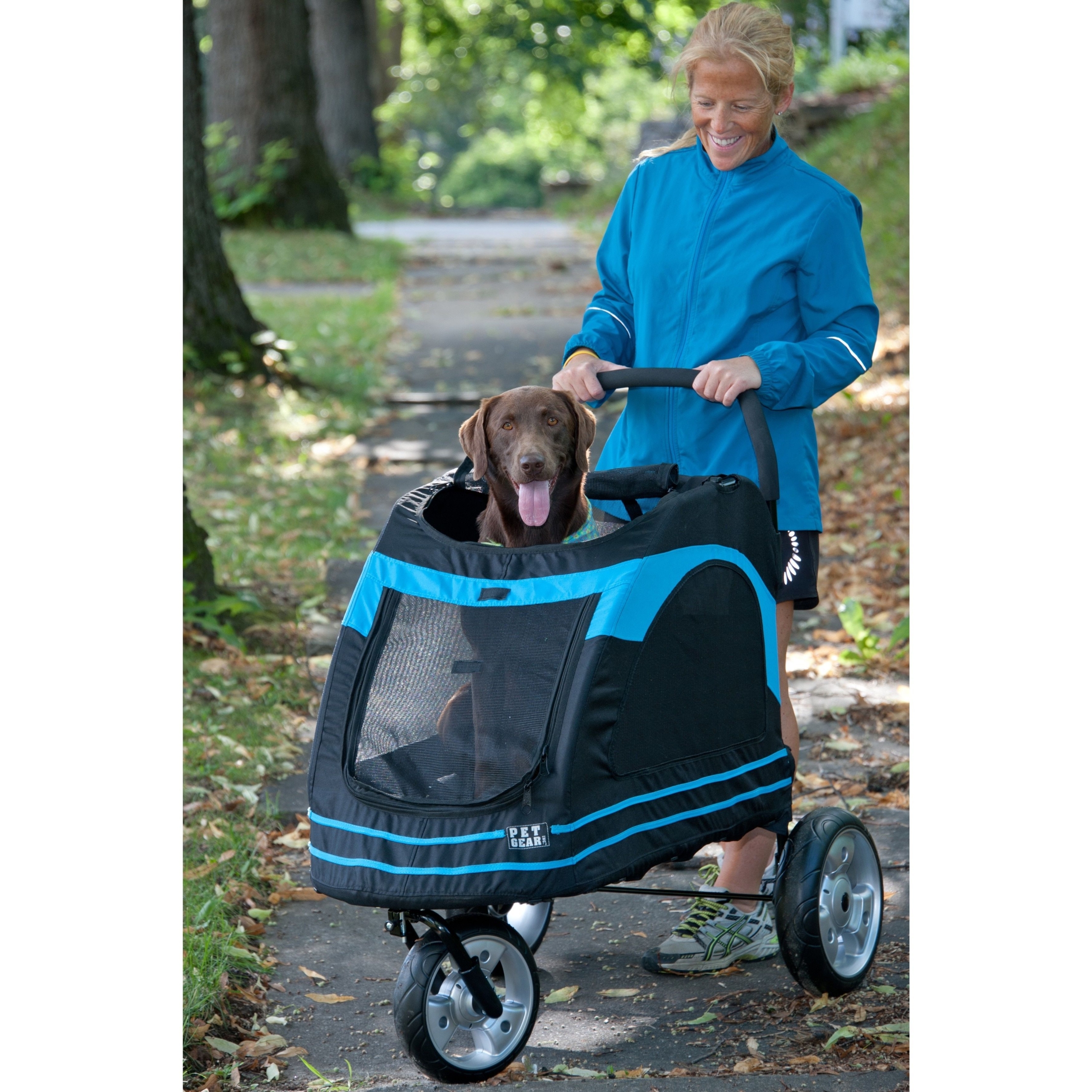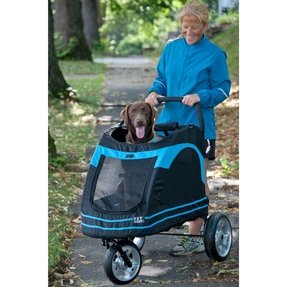 Roadster Pet Stroller
Three-wheeled pet stroller with easy steering, rubbered handle and mesh inserts provides comfort of everyday walk for you and your dog. Safe construction is appropriate for small pets too. The stroller has a weight capacity of 100 lbs.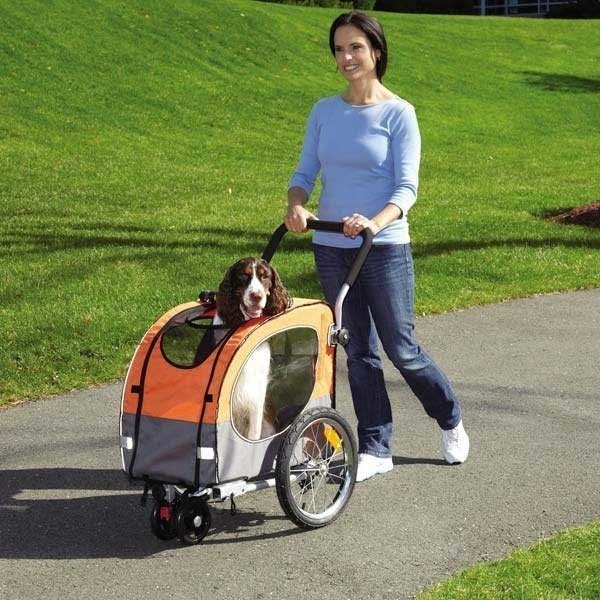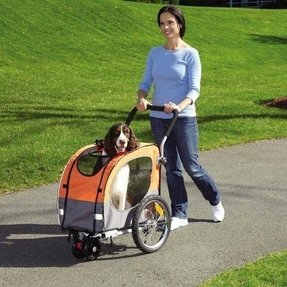 Cross-Trainer Jogger Pet Stroller
Now, you can take your dog for a ride in this comfy stroller. It has 600 denier nylon cover with mesh windows, a large protective pet compartment, a storage pouch and locking wheels. It's foldable and suitable for larger dogs - up to 150 lbs.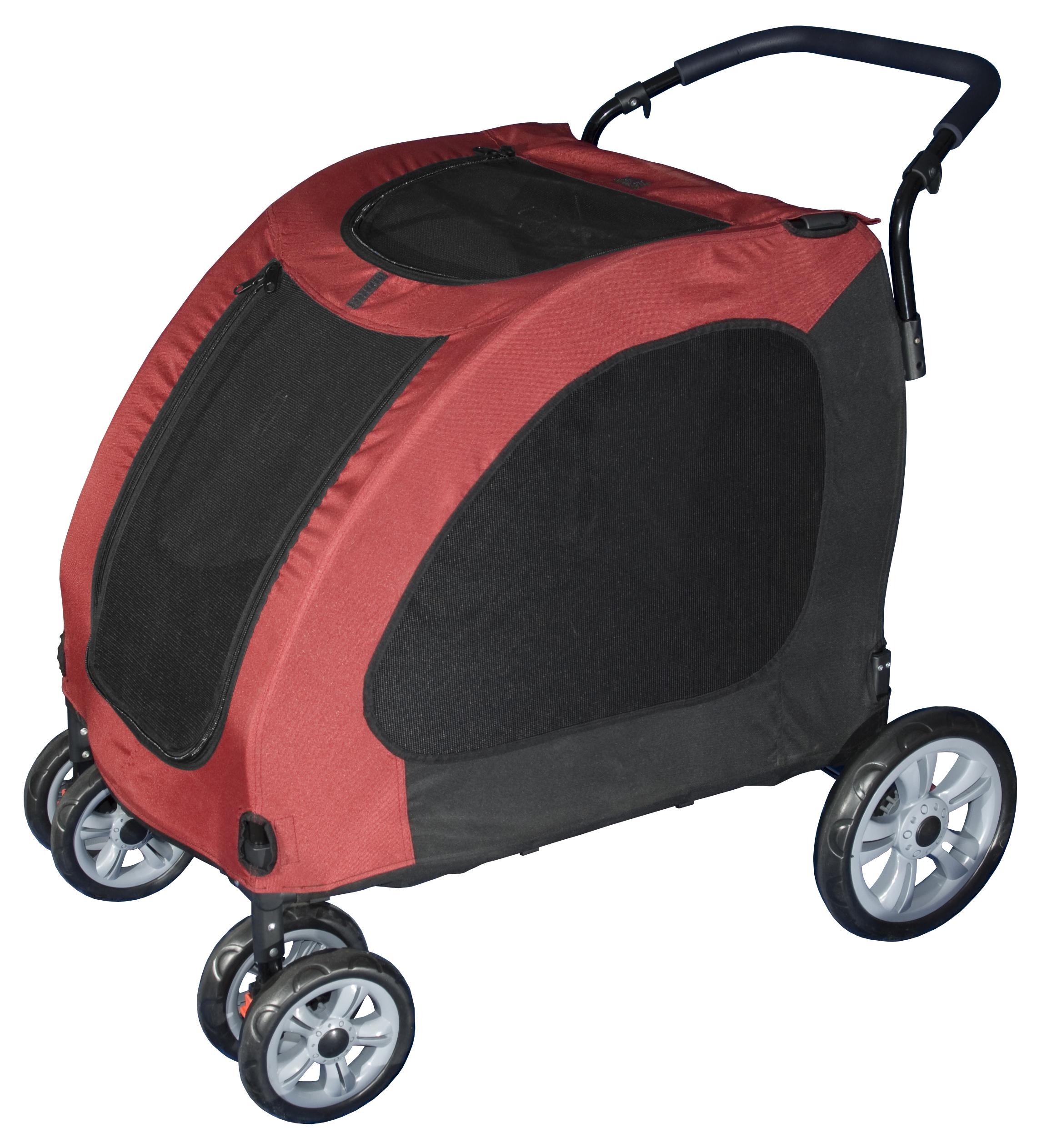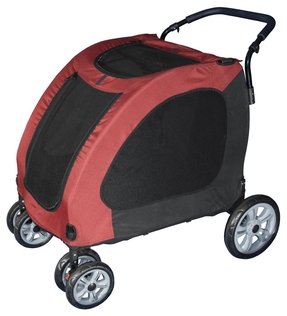 Expedition Standard Pet Stroller
While taking your dog on longer walks or to vet, such a pet stroller may be highly utilitarian. Believe me, you will not want to get rid of it once you try it. It is particularly easy to steer thanks to a system of double wheels.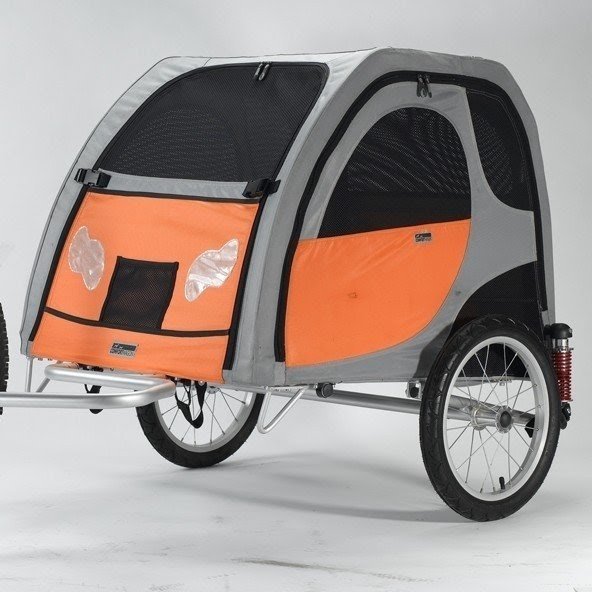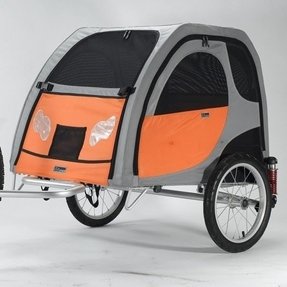 Comfort Wagon Pet Bike Trailer
Extra large dog stroller, that can accommodate even the largest of dogs. Orange color nicely contrasts with grey frame. This way, the stroller is cheerful and interesting. Large wheels means it won't shake too much when you move it.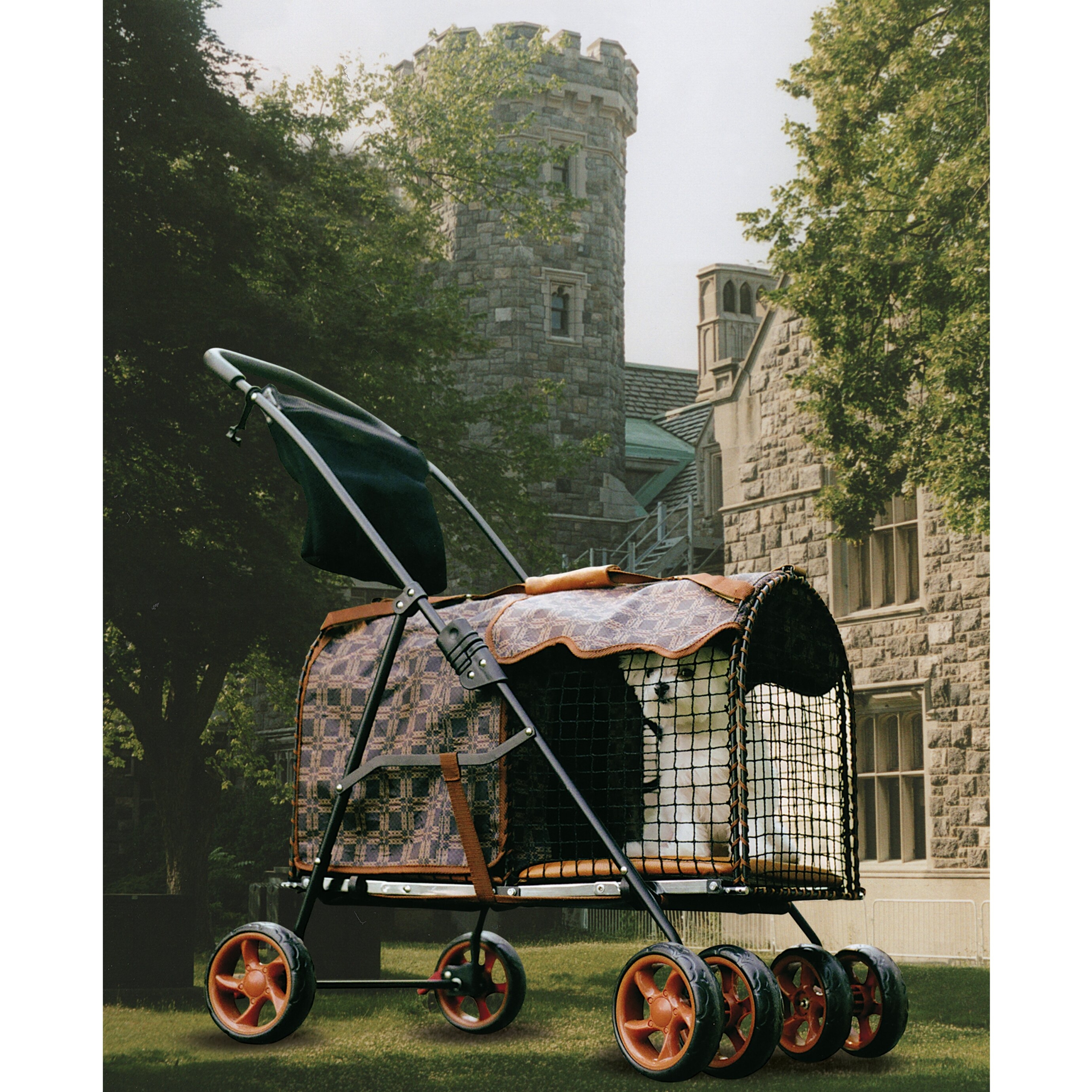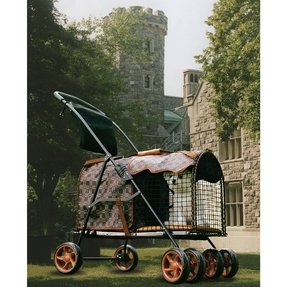 Royale Classic Pet Stroller
Boasting unique design, this chic pet stroller looks like a designer piece of luggage. Its fabric body is waterproof. The sunshade is pretty utilitarian during scorching days, yet it may be removed when needed.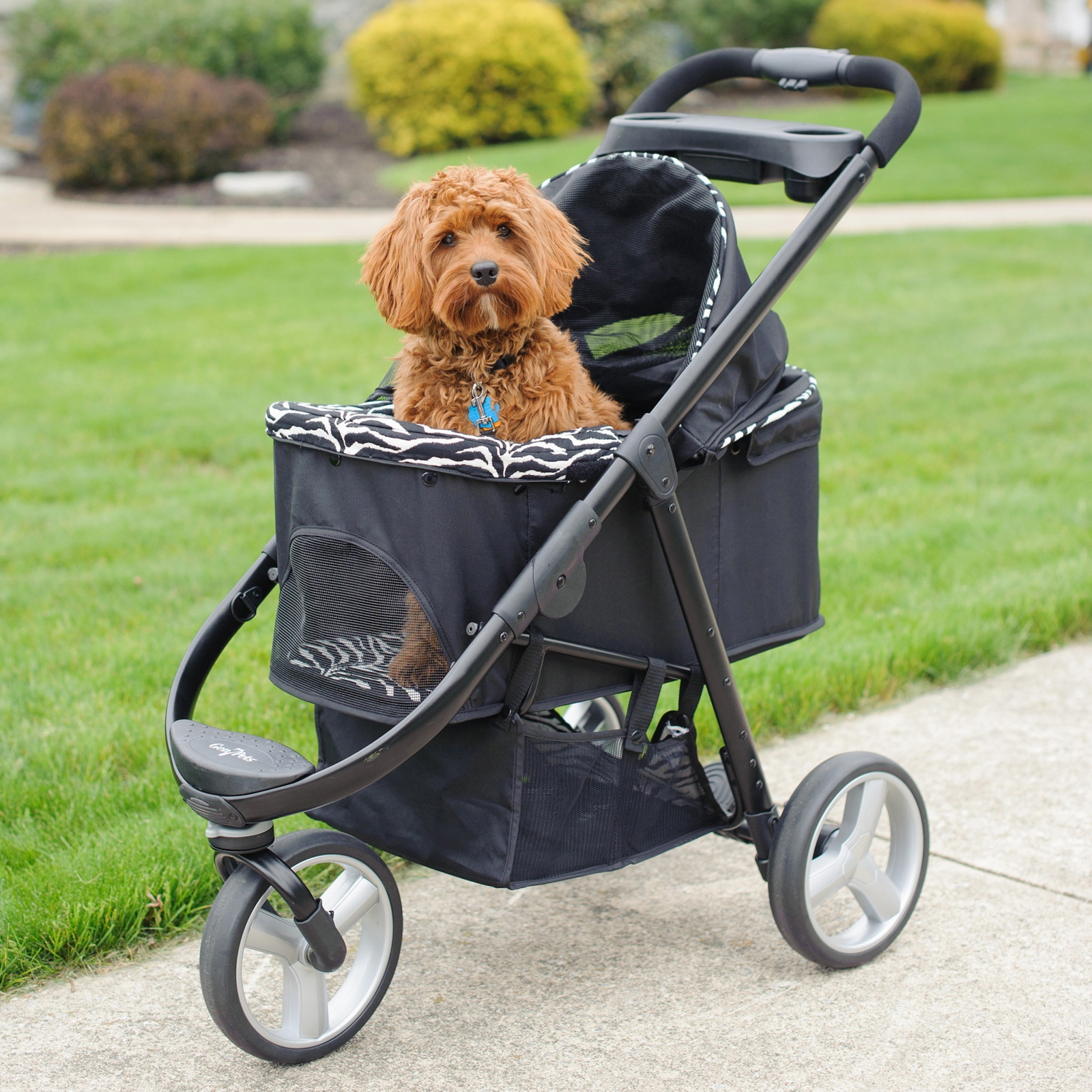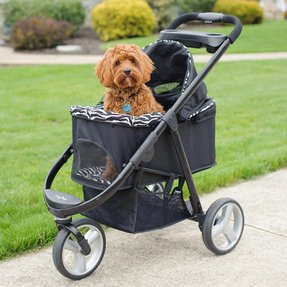 Imperial Deluxe Pet Stroller
Lightweight and foldable, this Pet Stroller in Black features a tubular steel frame, allowing for safe transport of your pet. Includes 2 interior tethers, 2 cup holders, wheels with ball bearings, washable thick pad, and up to 40 lbs of weight capacity.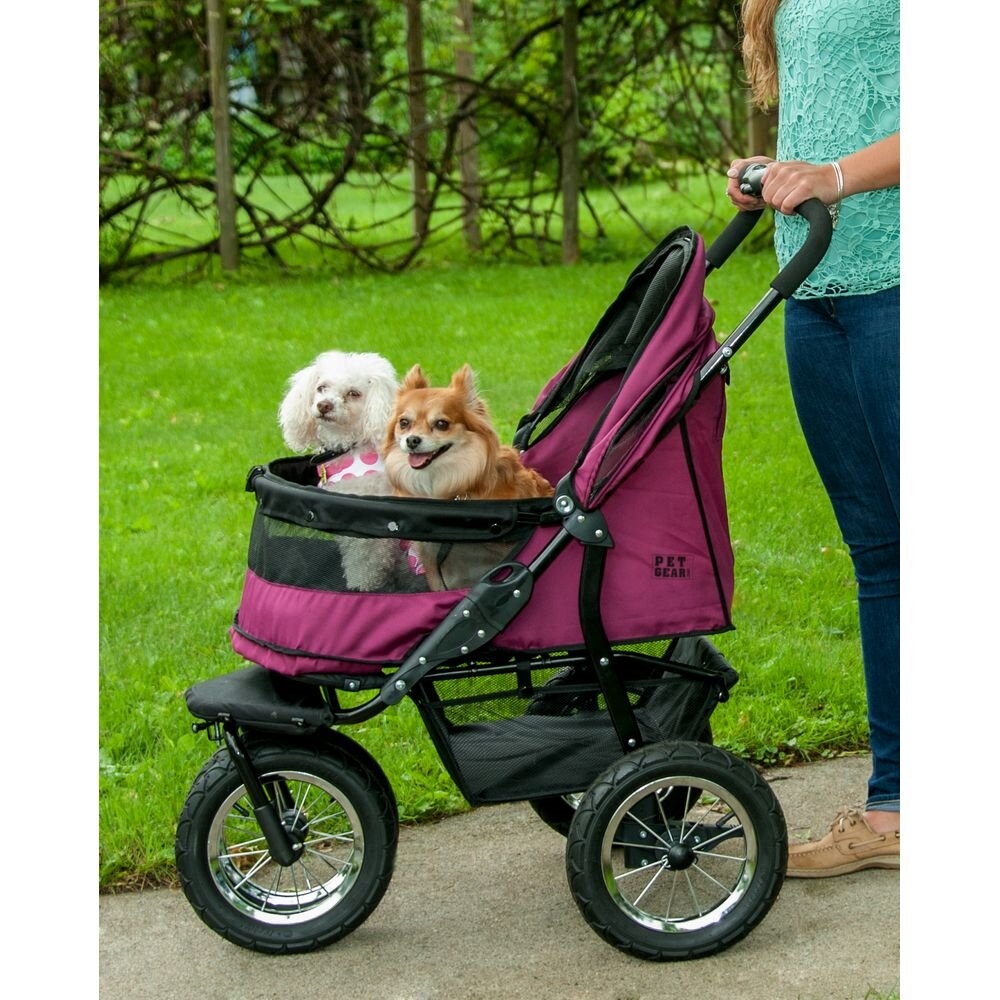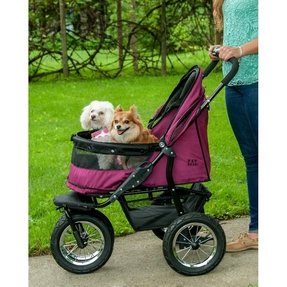 No-Zip Double Pet Stroller
Why not take your pets for a ride? With this functional, compact sized - though accommodating even two small dogs, such as yorkies - you'll be able to visit all the places around your neighbourhood with your pet by your side.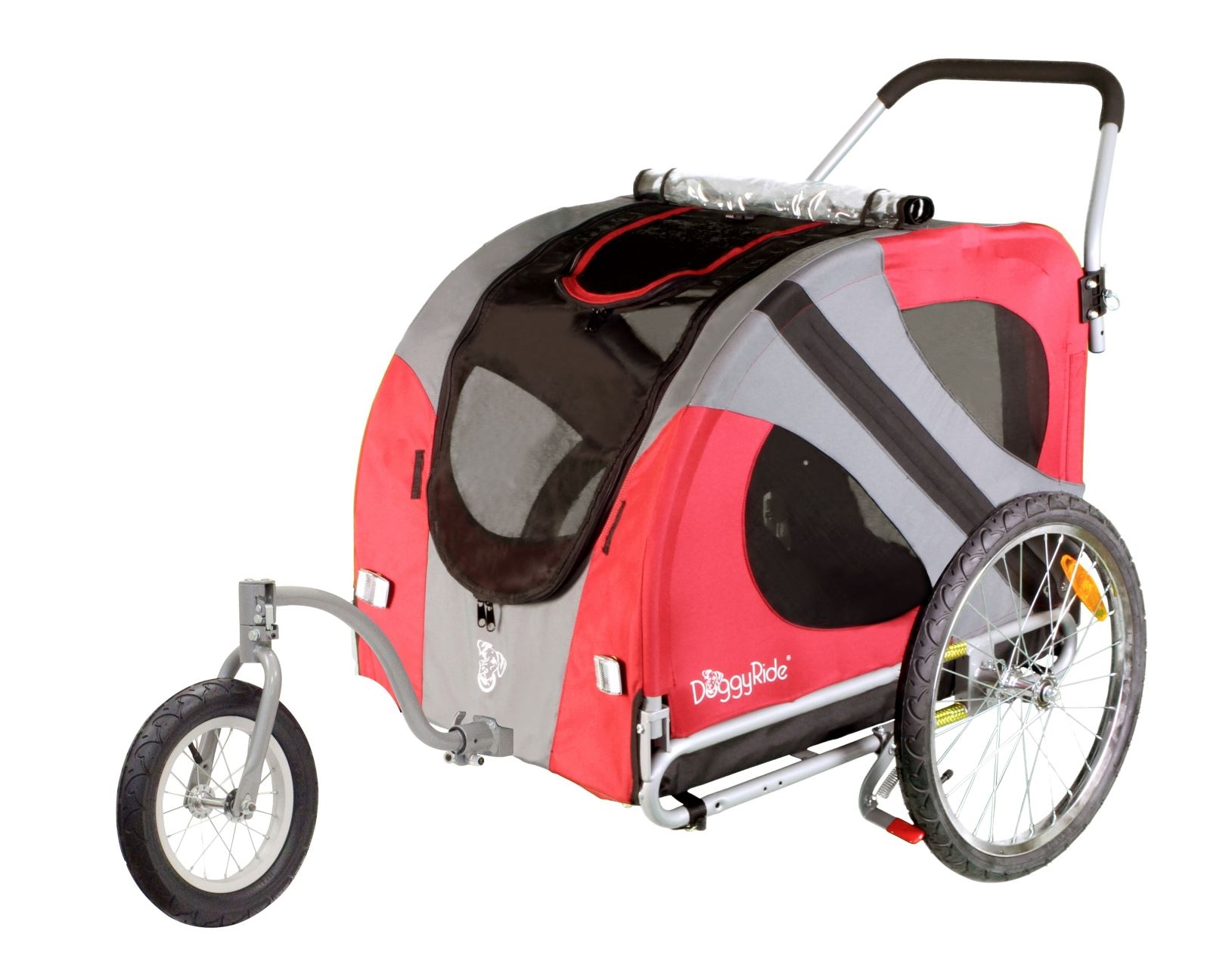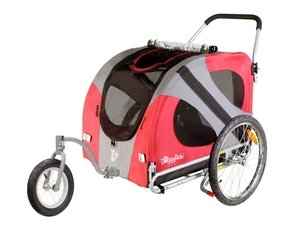 Original Jogger-Stroller
Take your dog for a jogging or long walk and don't worry neither about the distance you have in perspective nor the endurance of your pet. This fashionable jogger-stroller is easy to push and it is accessible from all sides.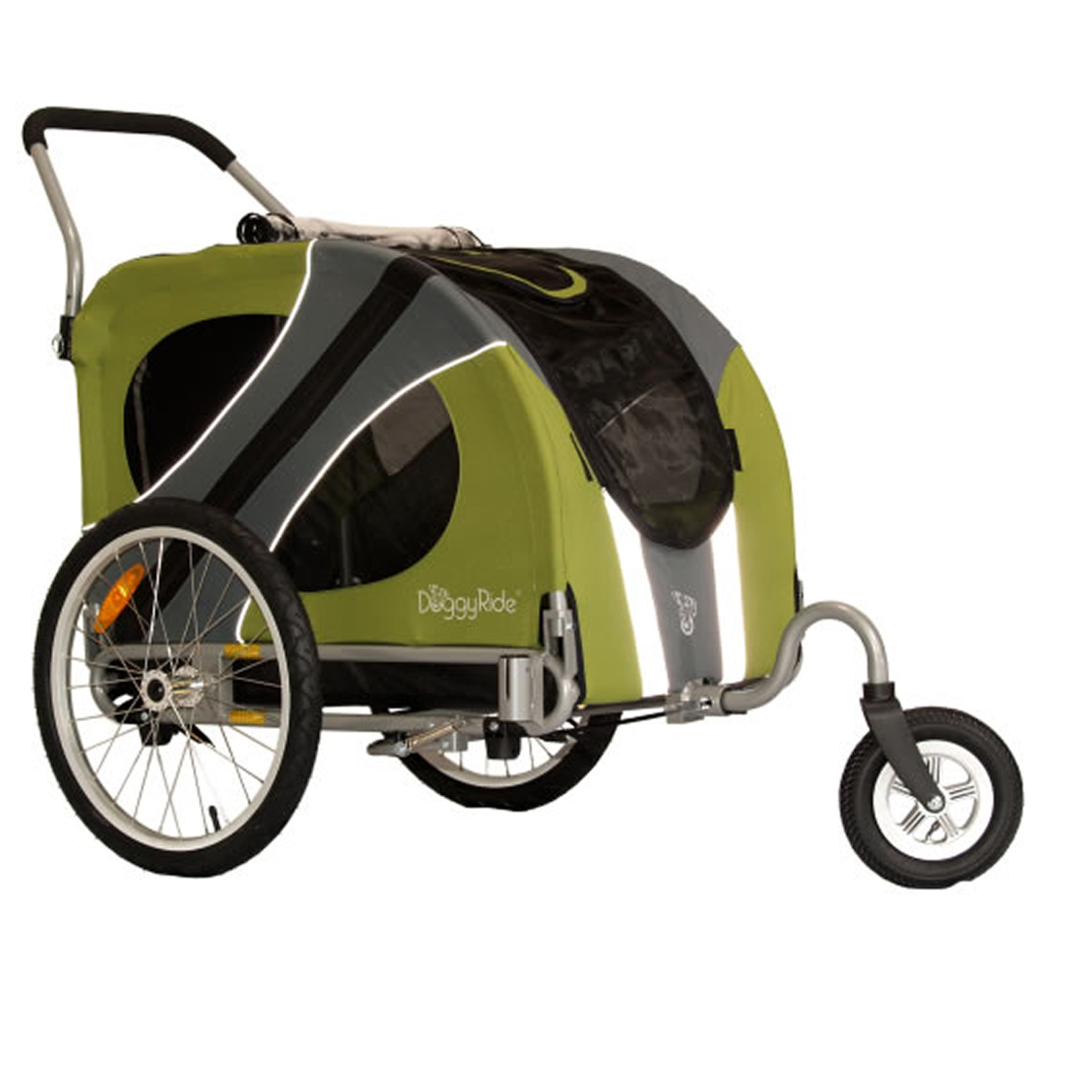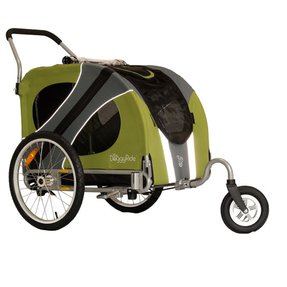 Novel Jogger Pet Stroller
High-tech pet stroller like this lets you take your pet with you for a long walk or jogging. Perfect for elderly animals or the ones that lack endurance. Durable polyester cover is resistant to weather conditions.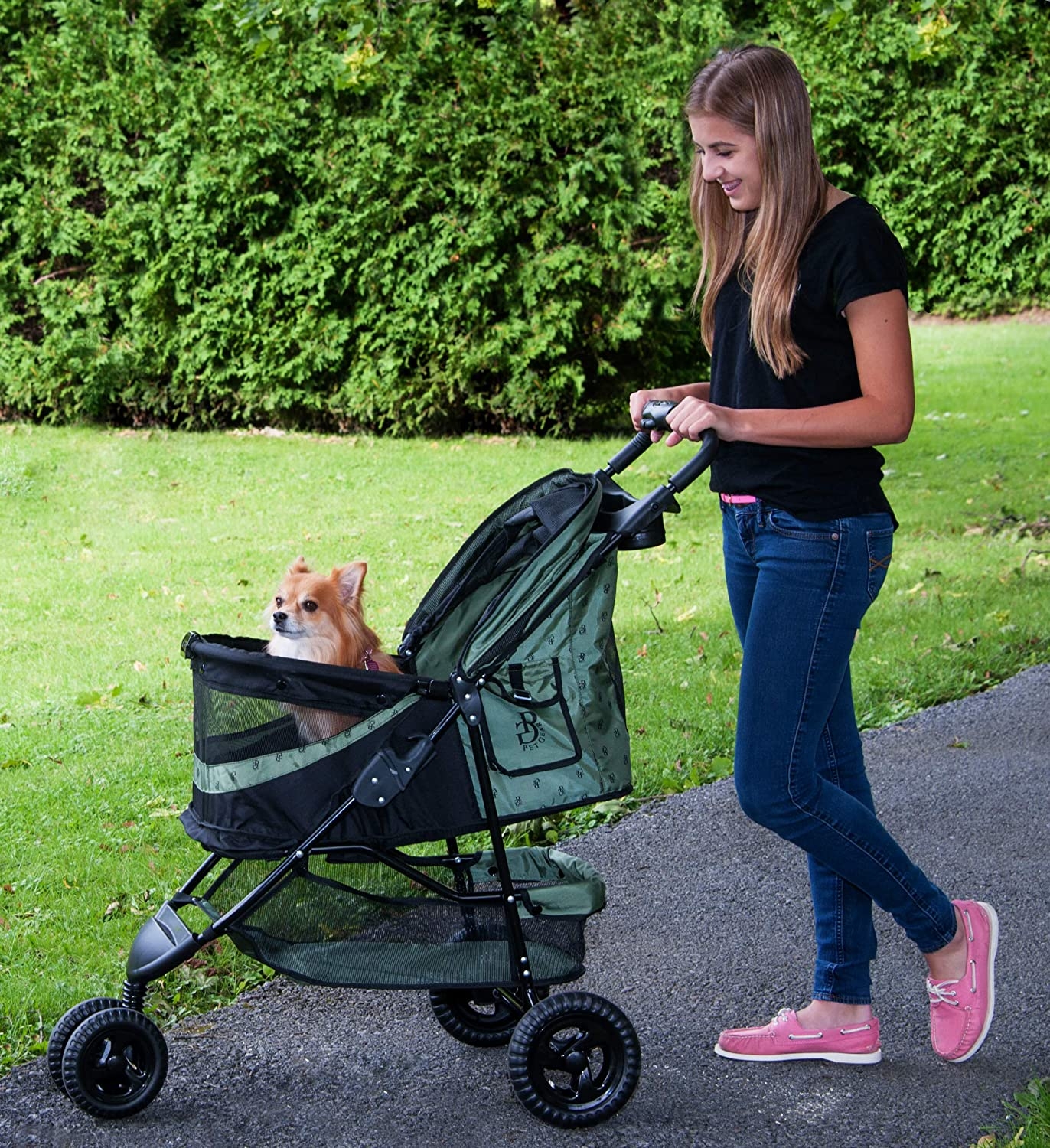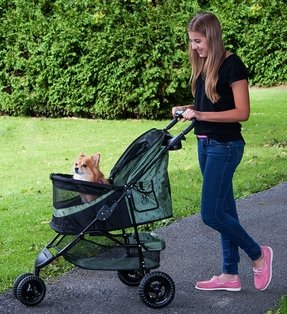 No-Zip Special Edition Pet Stroller
This piece of equipment is a special pet stroller designed for dogs and cats. It allows for taking small pets for a stroll. This product assures comfort to pets and protects them from negative outdoor conditions.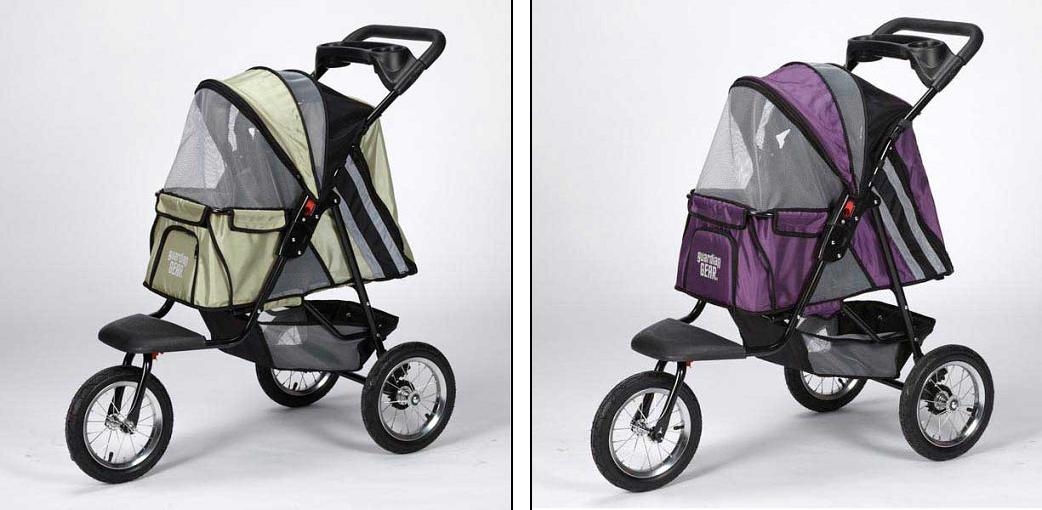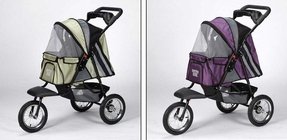 Sprinter EXT II Dog Jogger Pet Stroller
It is a Sprinter EXT II dog jogger pet stroller that Includes plastic cup holder, padded handlebars, and storage underneath. If you looking for something amazing for your dog you need to buy this one.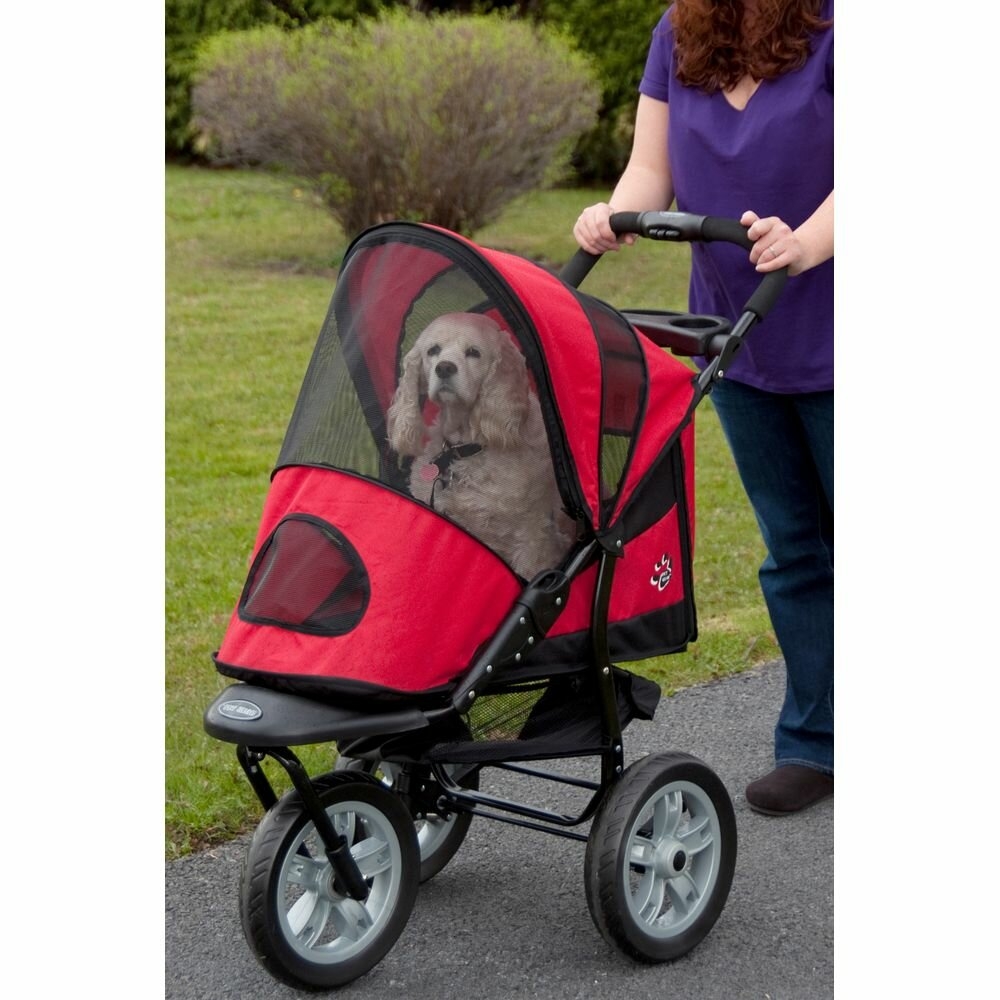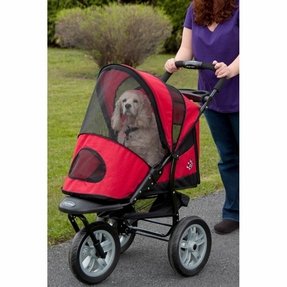 AT3 Generation 2 All Terrain Pet Stroller
A high quality product that assures comfortable and safe walks with cats or dogs. It is a pet stroller designed for use in different types of terrain. It features an ergonomic handle and it is able to hold up to 60 lbs.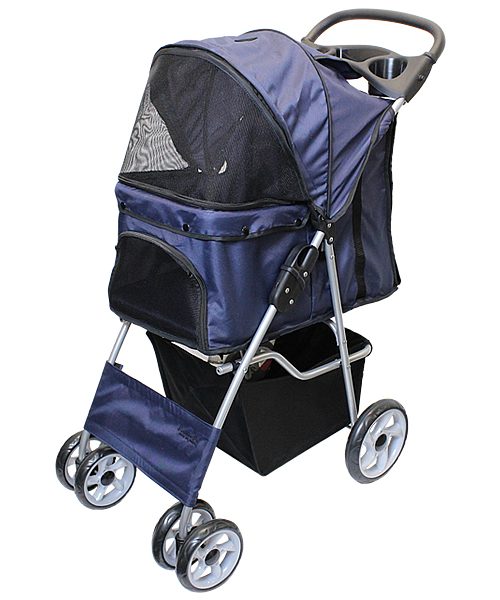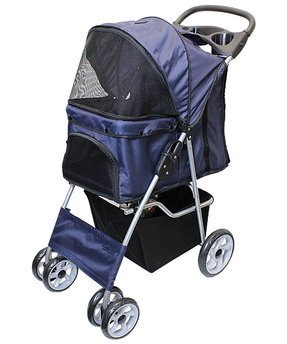 Parisian Pet Stroller
Capacious pet stroller with big panoramic window and underbelly storage basket. For safety, the stroller is equipped with rear brake and attachable leash. This stroller is appropriate for your pet if it weighs no more than 25 lbs.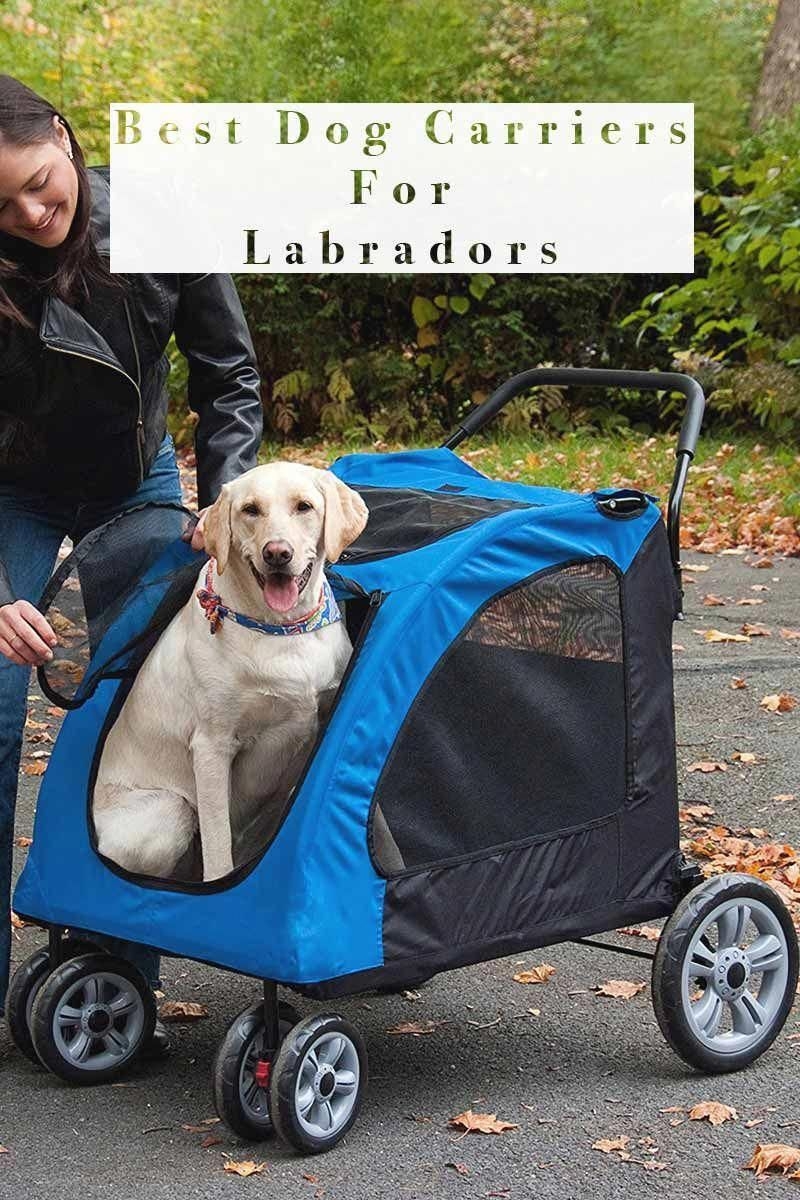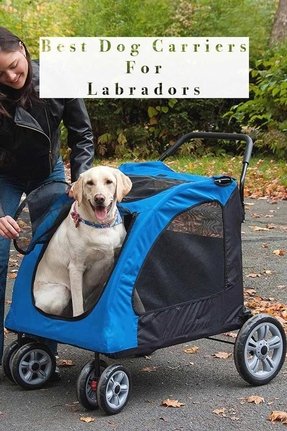 If you enjoy taking your dog everywhere with you, you will probably also enjoy this extra large dog stroller, ideal when your friend will get tired. Easy to assembly, this 4-wheeled, two-coloured colour can become your second favourite companion.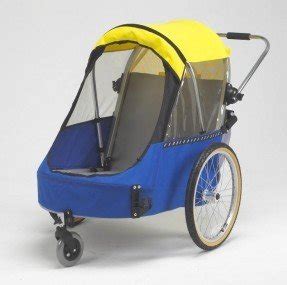 Make sure that your dog can still enjoy its walks even if it's older and can't walk as fast or as far as before with this extra large dog stroller that provides the comfortable and safe space for your pet and the wheeled structure.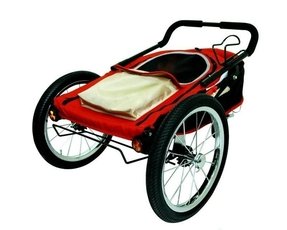 Based on 2 large wheels, this extra large dog stroller will make all your walks and trips a more pleasurable experience, both for you and your dog. Easy in assembly, it can become your second favourite companion.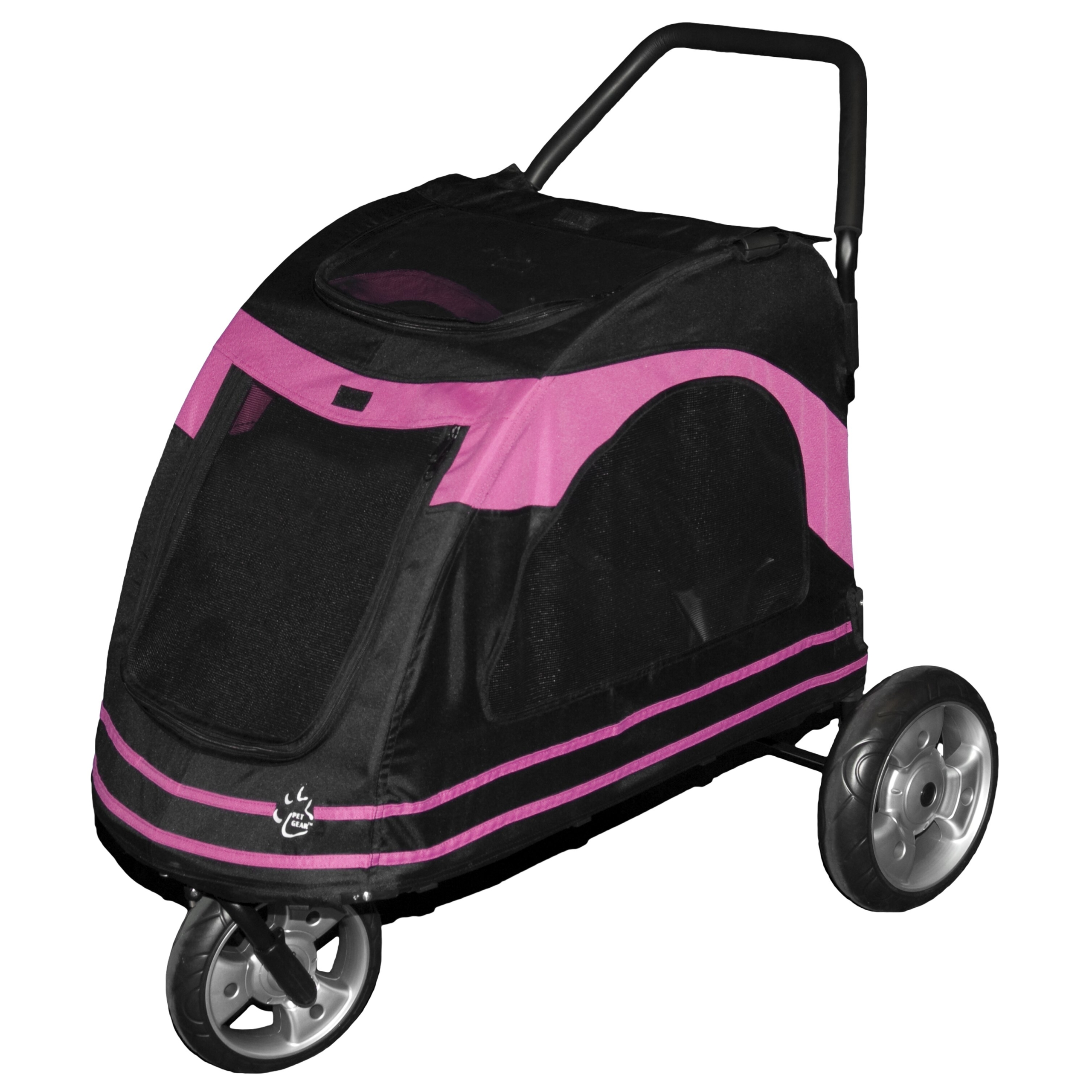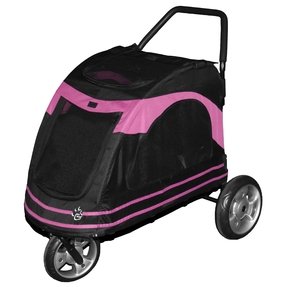 Large Dog Strollers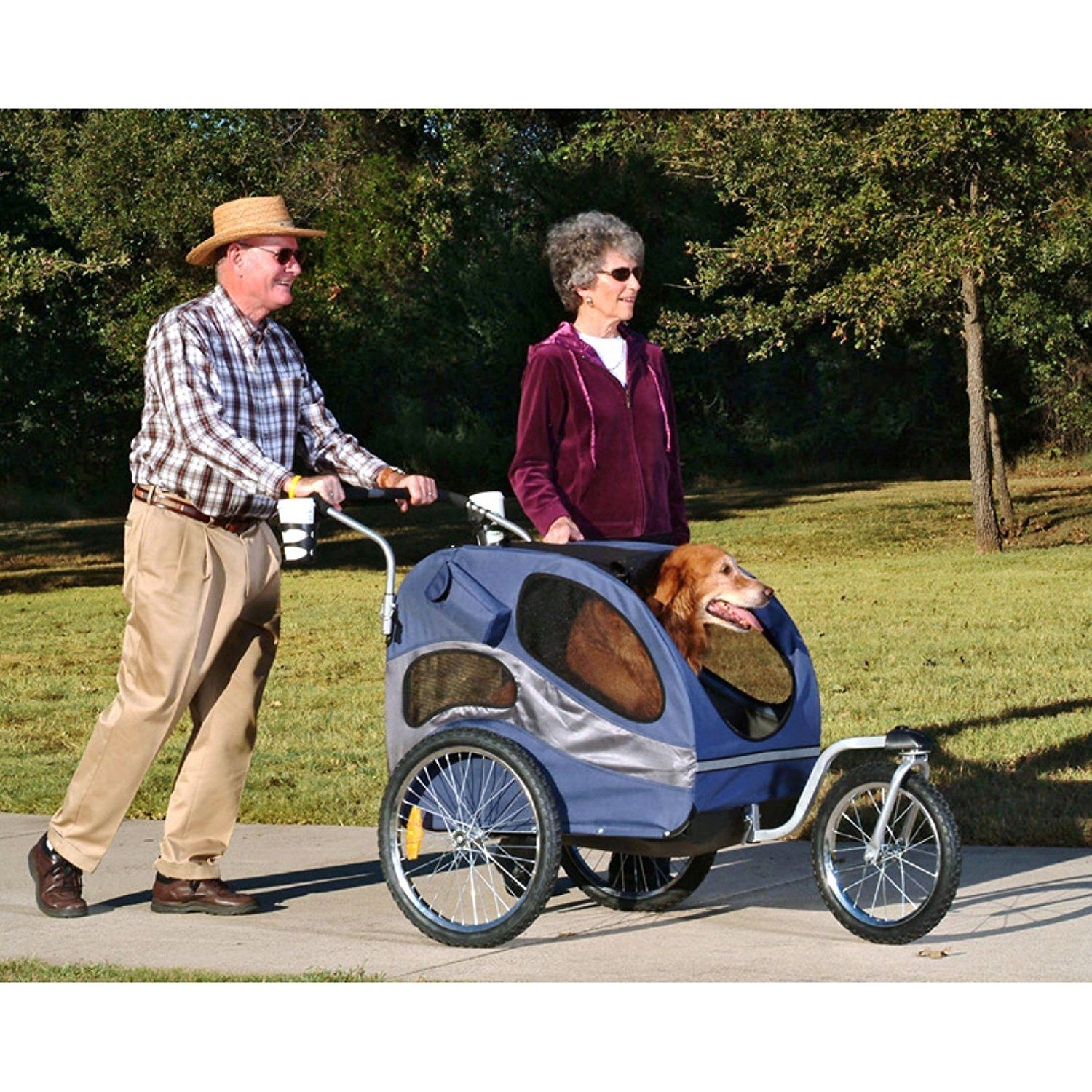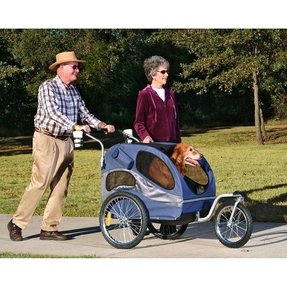 Large Jogging Dog Stroller Kit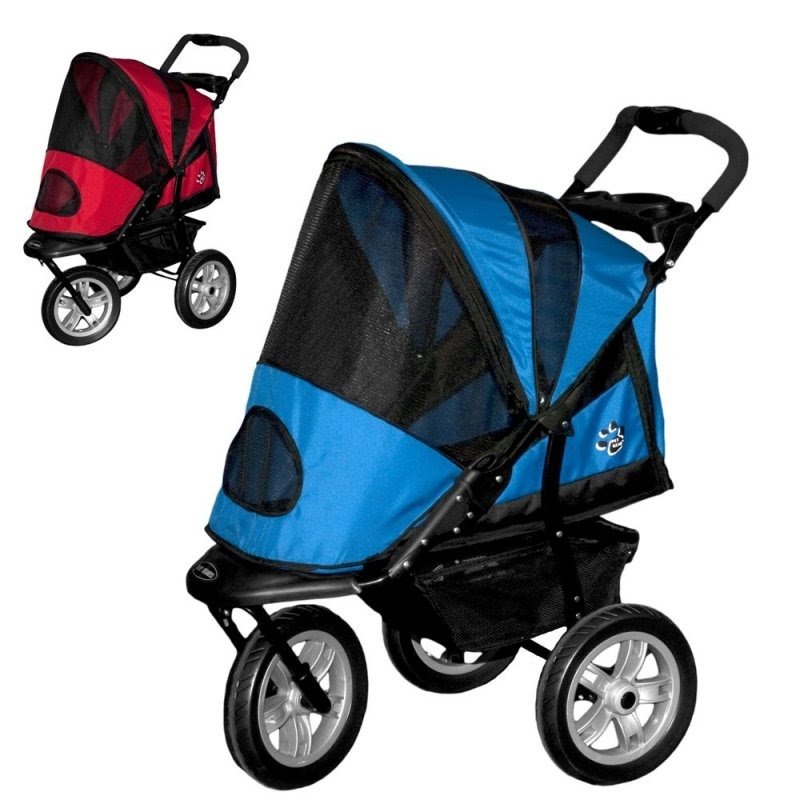 This dog stroller is extra large, to fit even the largest of dogs. Blue color if fashionable and stylish. Wheels are strong and durable, as you can see in the picture, they are quite thick, to guarantee the stroller is easy to push.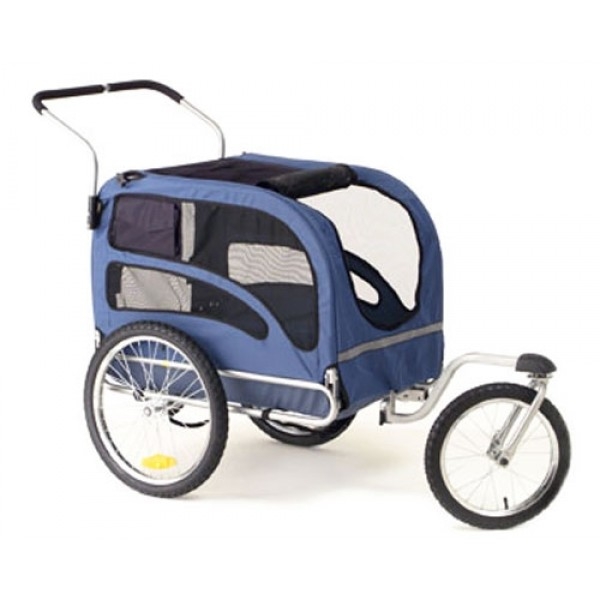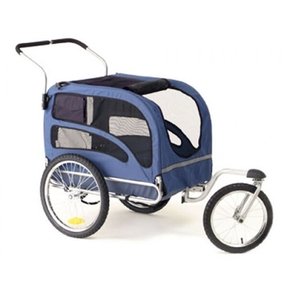 ... II Track'r Pet DOG Bicycle BIKE TRAILER jogging/stroller Kit Large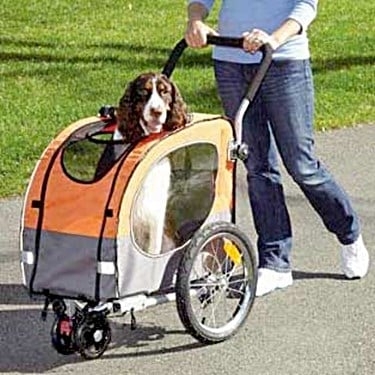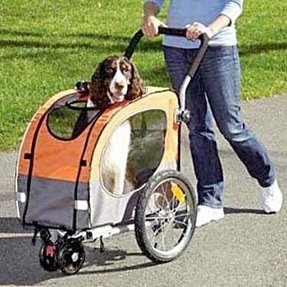 This extra large dog stroller constitutes a perfect proposition for walks with your companion. Whenever your puppy will become tired with the journey, it can spend the rest of it sitting comfortably inside the stroller.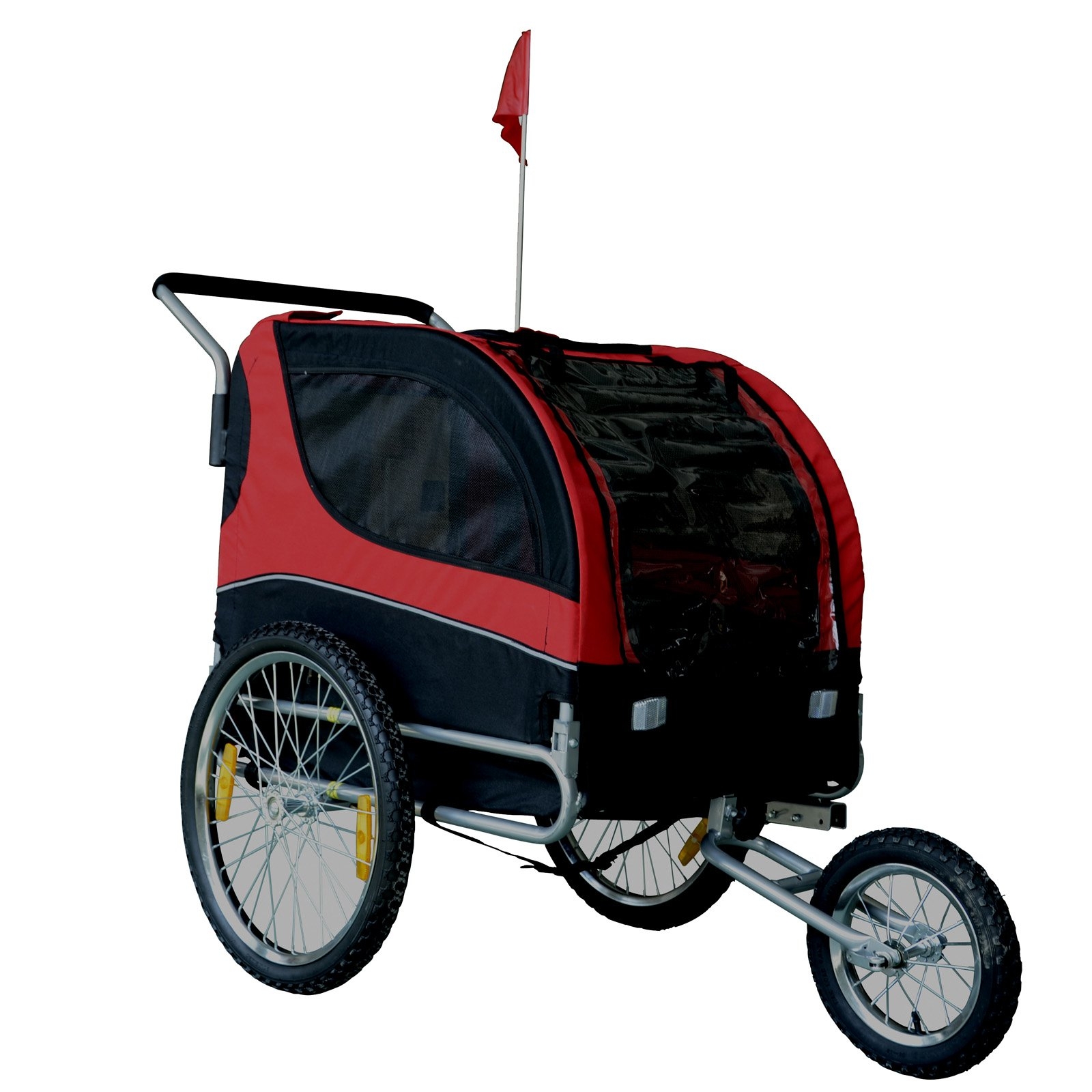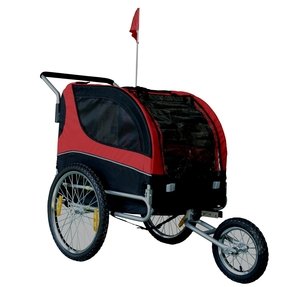 What more can I say, this cart is great. I use it as a jogger versus a bike trailer. It's comfy and my pets was impressed! It features the black and red finish, waterproof finish and roof opening with sun screen.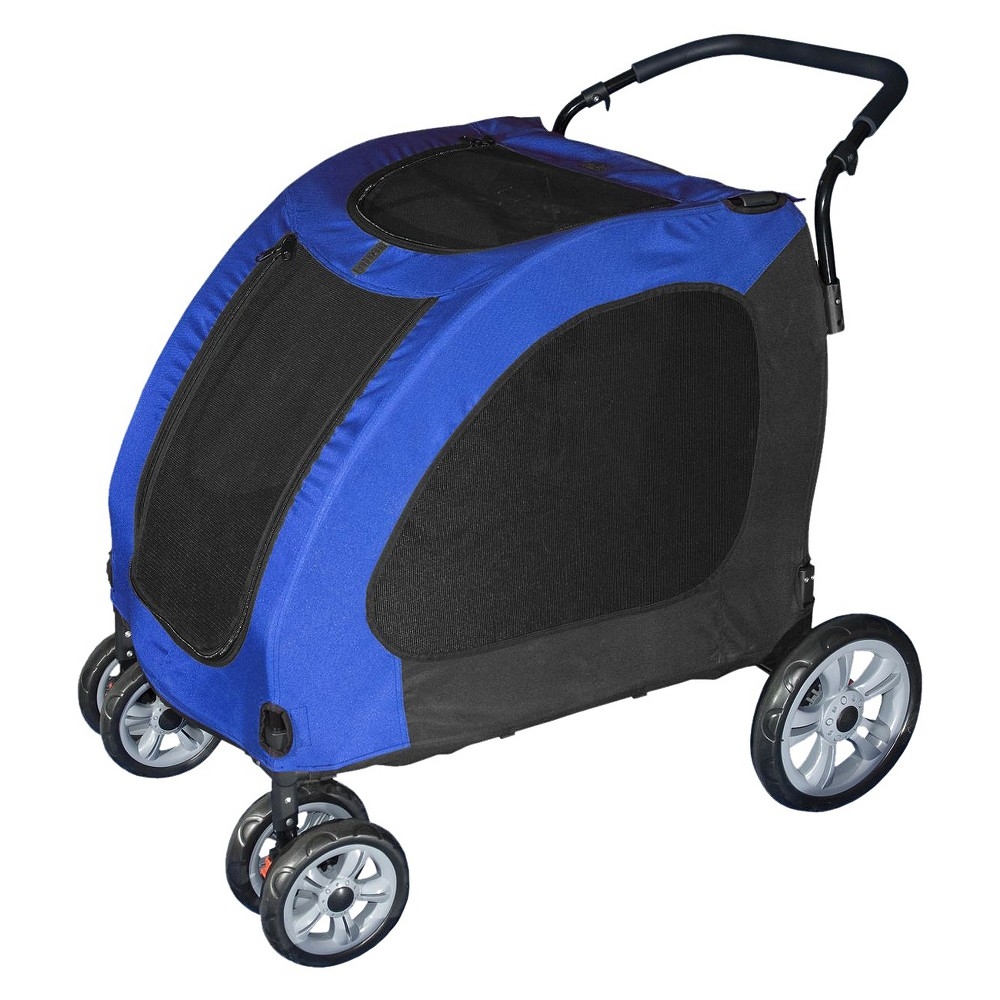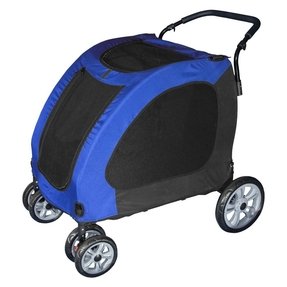 Everyone who has a pet, especially dog or cat, knows that every visit in veterinarian clinic is very hard. If you want provide your pet comfortable travel without stress, you should buy this comfortable trolley customized special to your animal!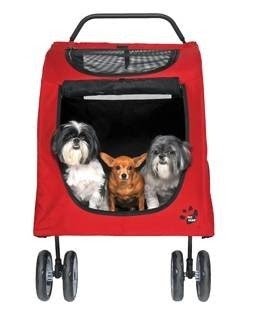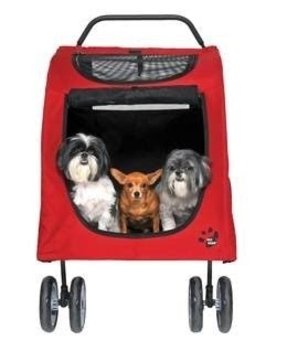 Some pet strollers are large enough for multiple pets.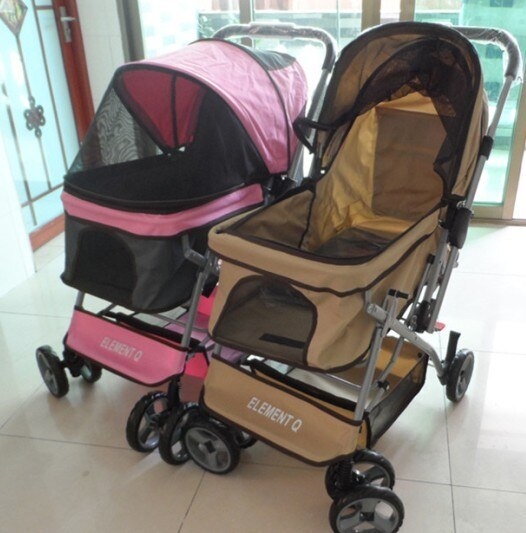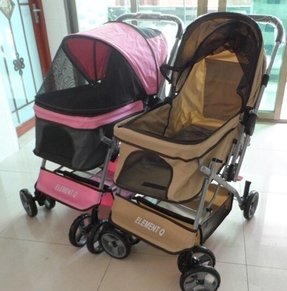 freeshipping-pet-font-b-stroller-b-font-2013-multifunctional-two-way ...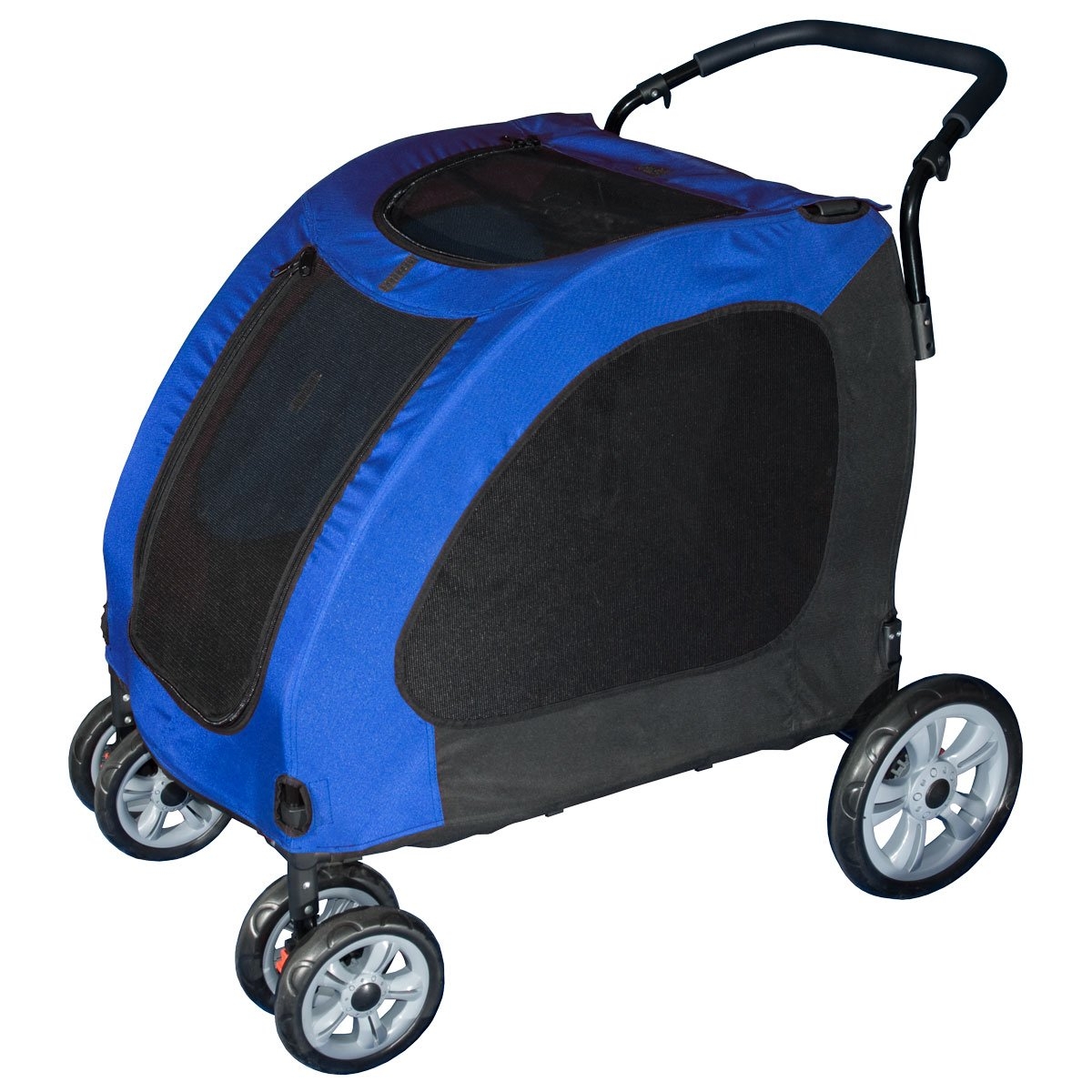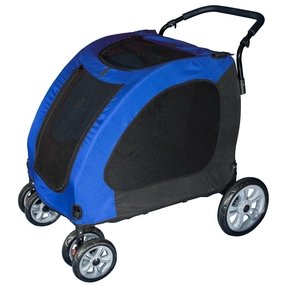 dog midwest pets home large dog stroller large dog stroller large dog ...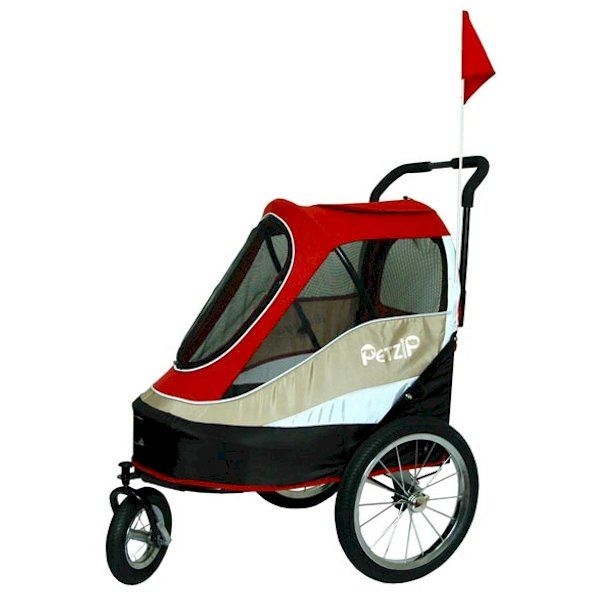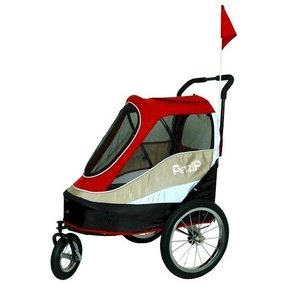 Ships within 2-3 Business Days (if you need it to leave us faster ...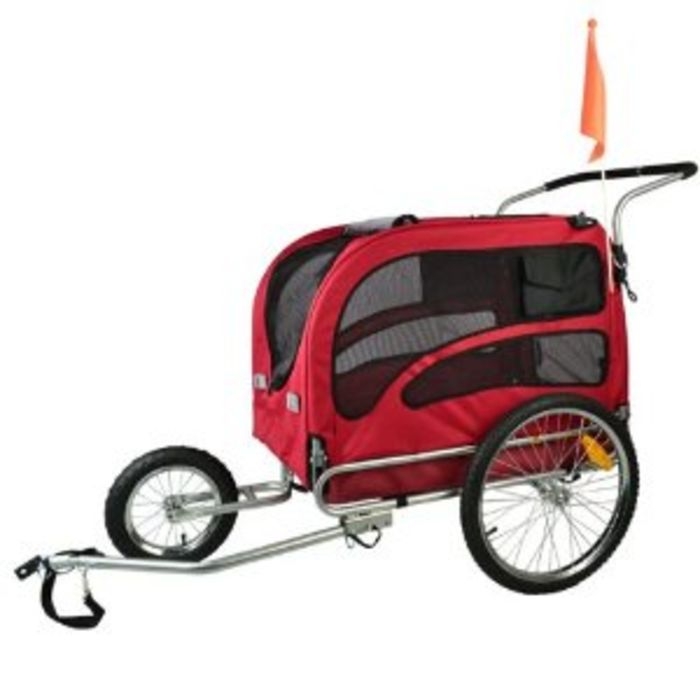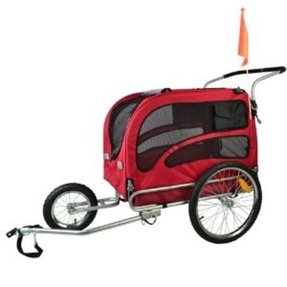 A functional stroller for your pets, which you can attach to your bike and take your critters for a little spin. Includes a powder-coated steel frame, a waterproof 600d polyester cover, an anti-slip floorboard, an interior safety leash and 3 wheels. Foldable, with maximum capacity of 90 lbs.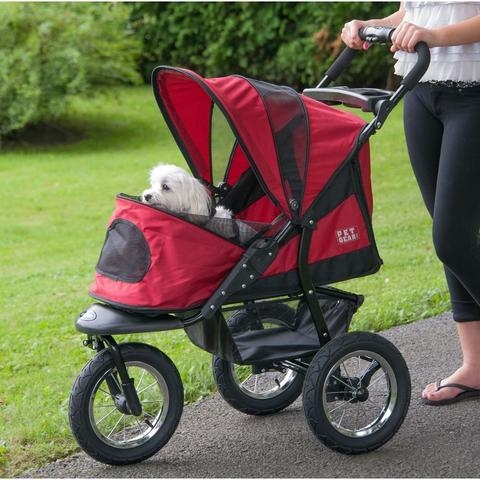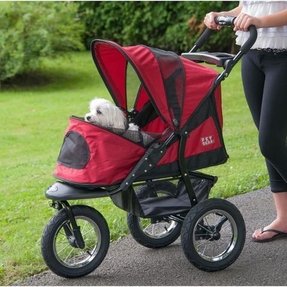 Jogger Pet Stroller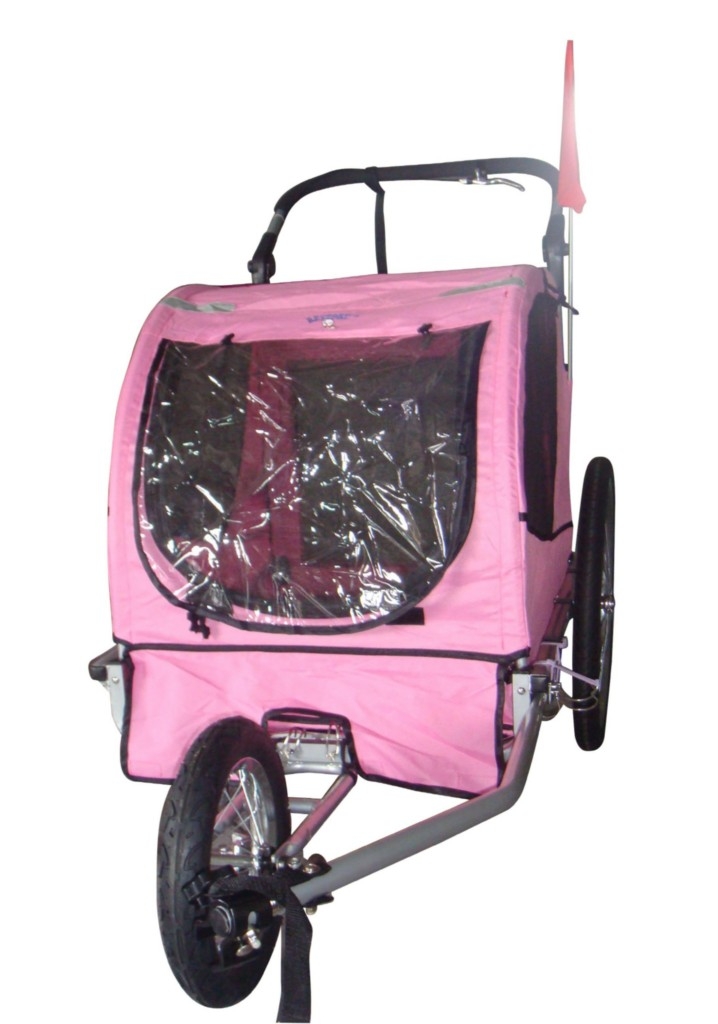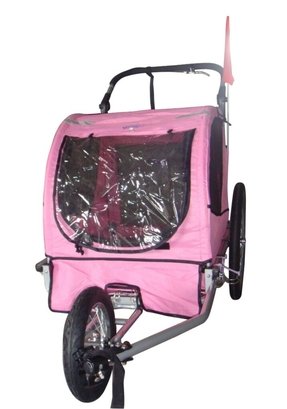 Details about Pink Pet Bike Trailer Dog Stroller Cat Carrier Bicycle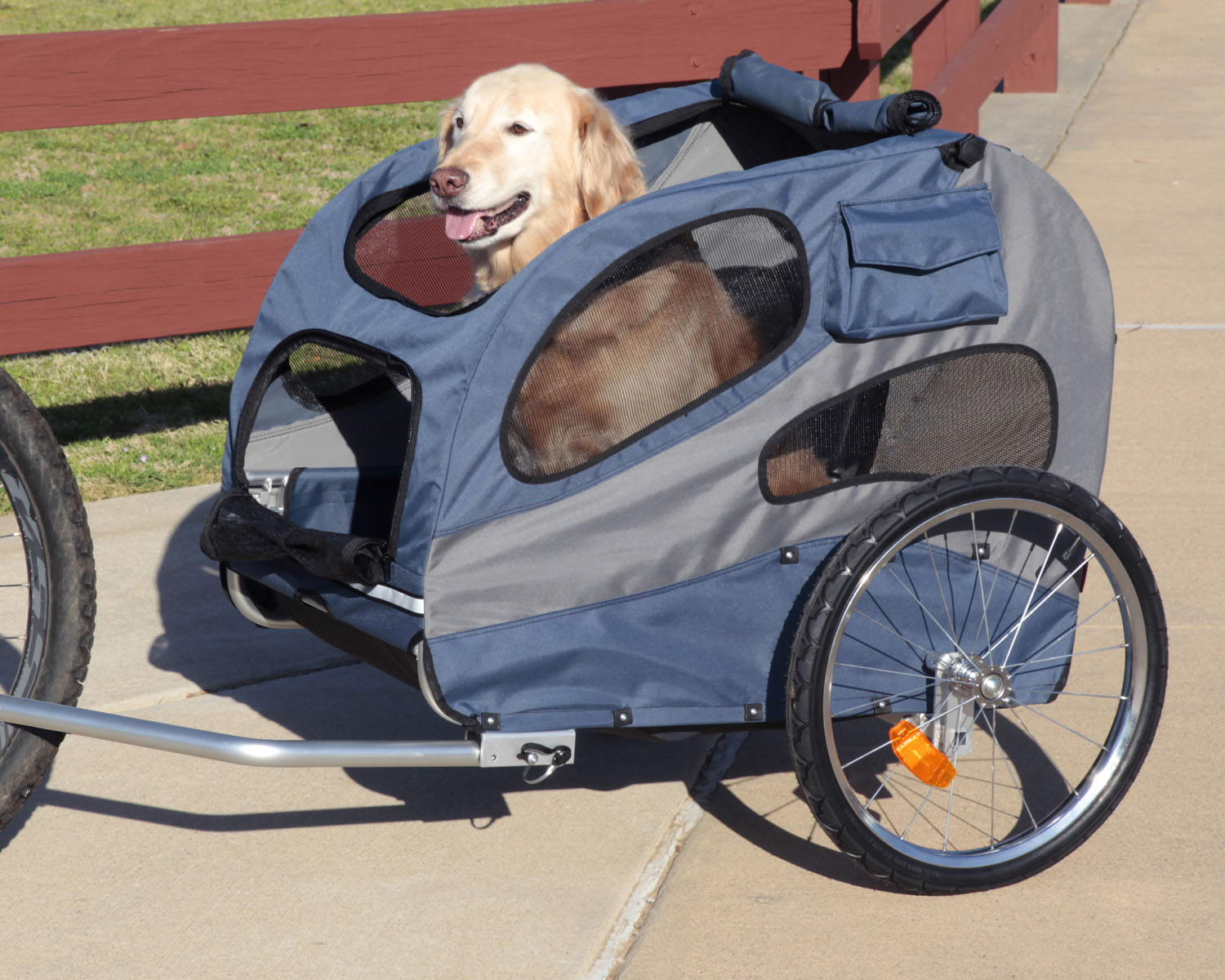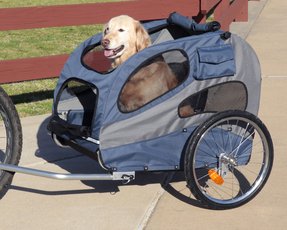 Large Solvit Houndabout dog bicycle trailer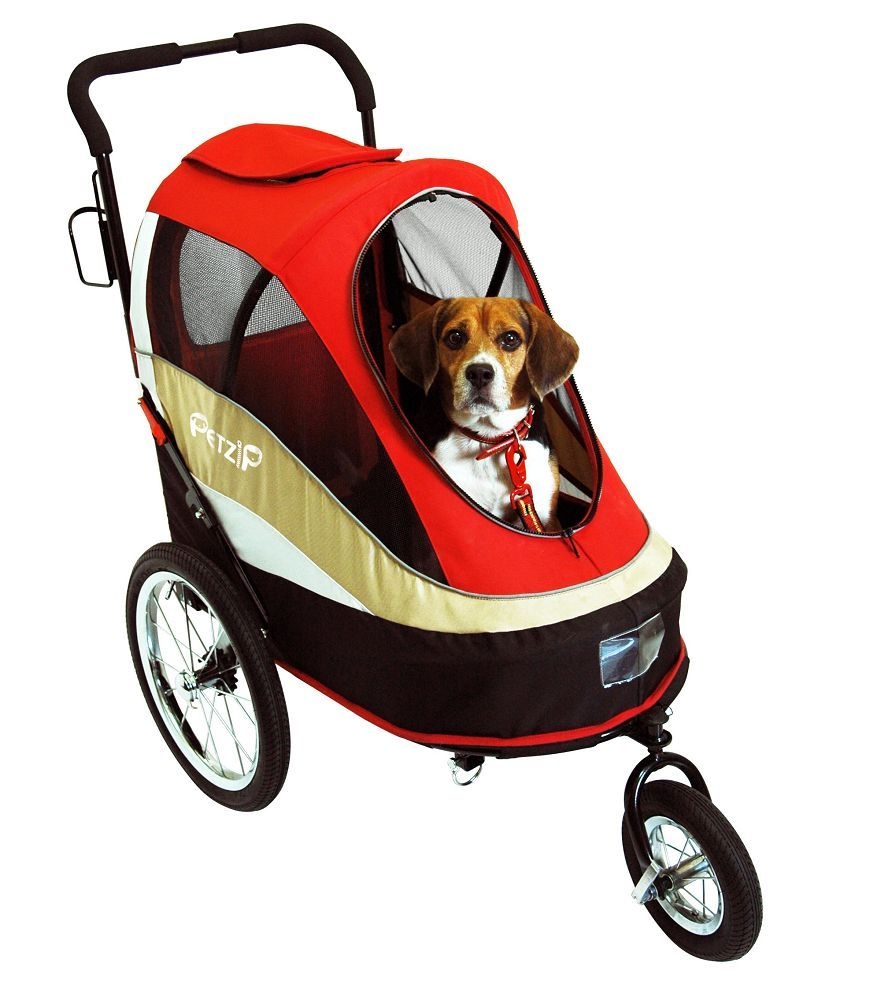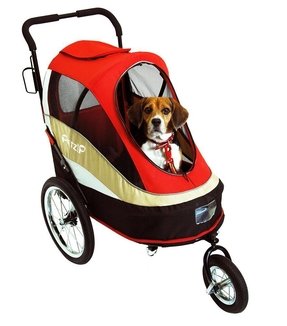 Ships within 2-3 Business Days (if you need it to leave us faster ...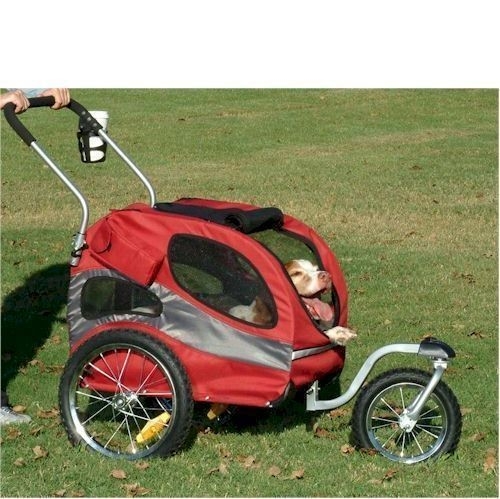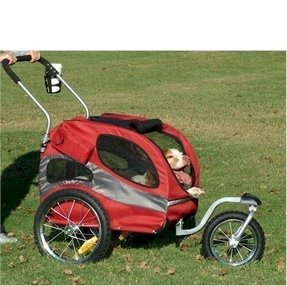 HoundAbout Medium Bicycle Trailer Pet Stroller Kit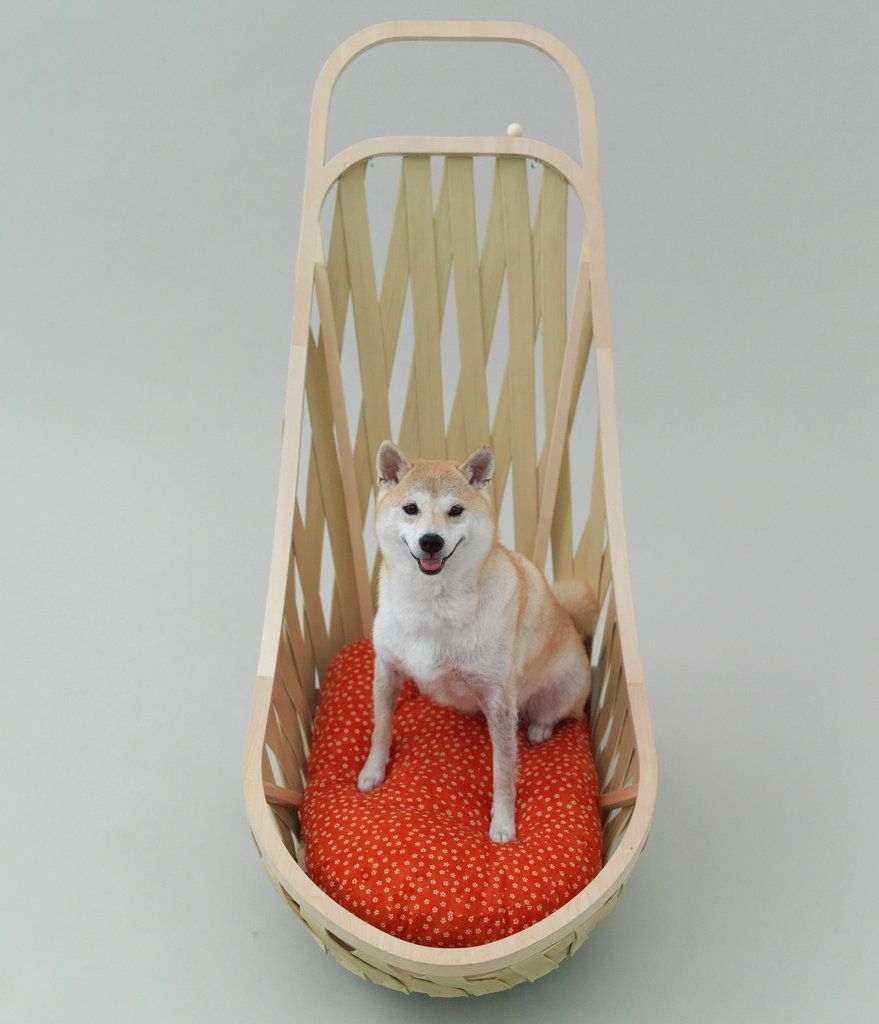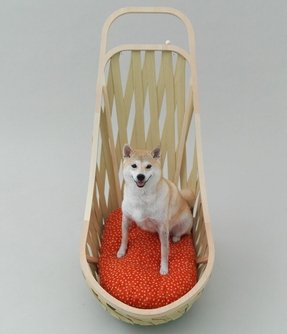 A cool contemporary pushchair for large dogs. It's of wooden materials with a natural finish. It has an oval basket and a tall back with a handle. The whole shell features a vertical X-slatted design. A cushion is covered in red polka-dot fabric.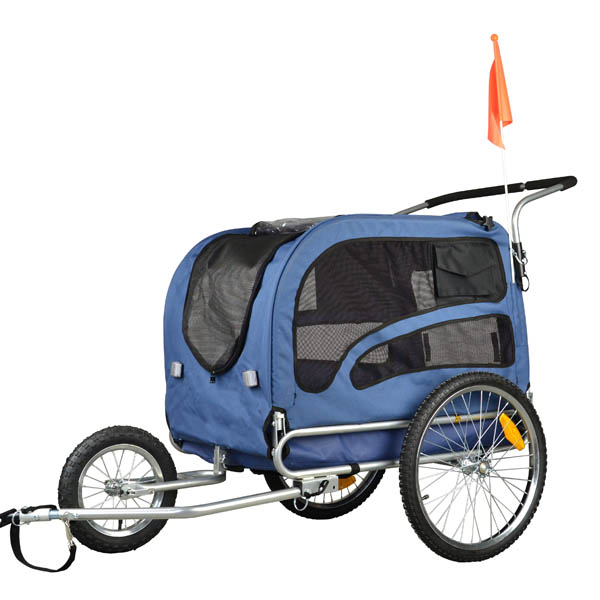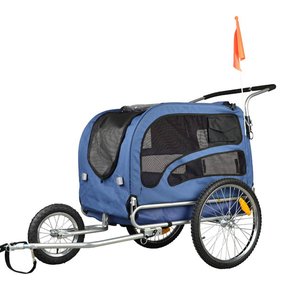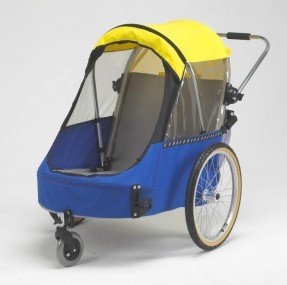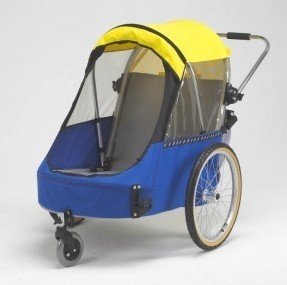 pet_bicycle_trailer_large_stroller_kit_large.jpg