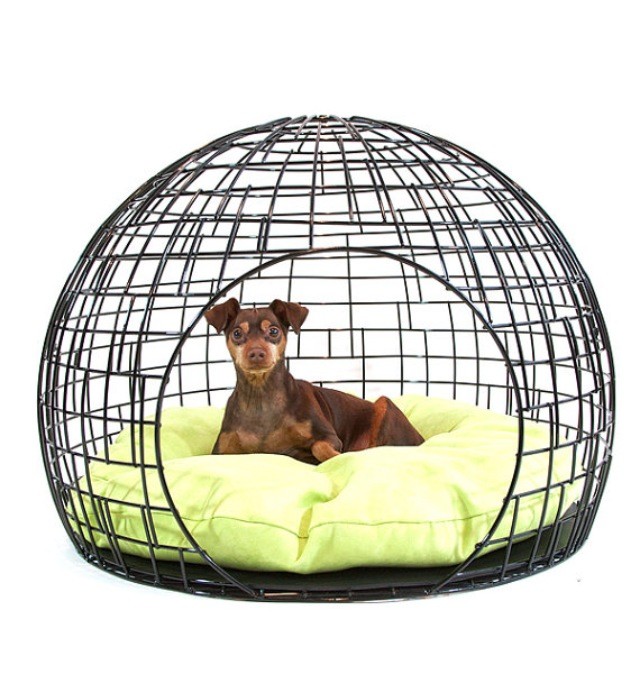 The co op pet home black
The Co Op Pet Home Black
A gorgeous bed for your barking friend, designed for indoors. Made is shape of a large dome, the bed features geometric steel wire construction with a flat base for stability. Includes a very soft cushion, wrapped in a durable lime fabric.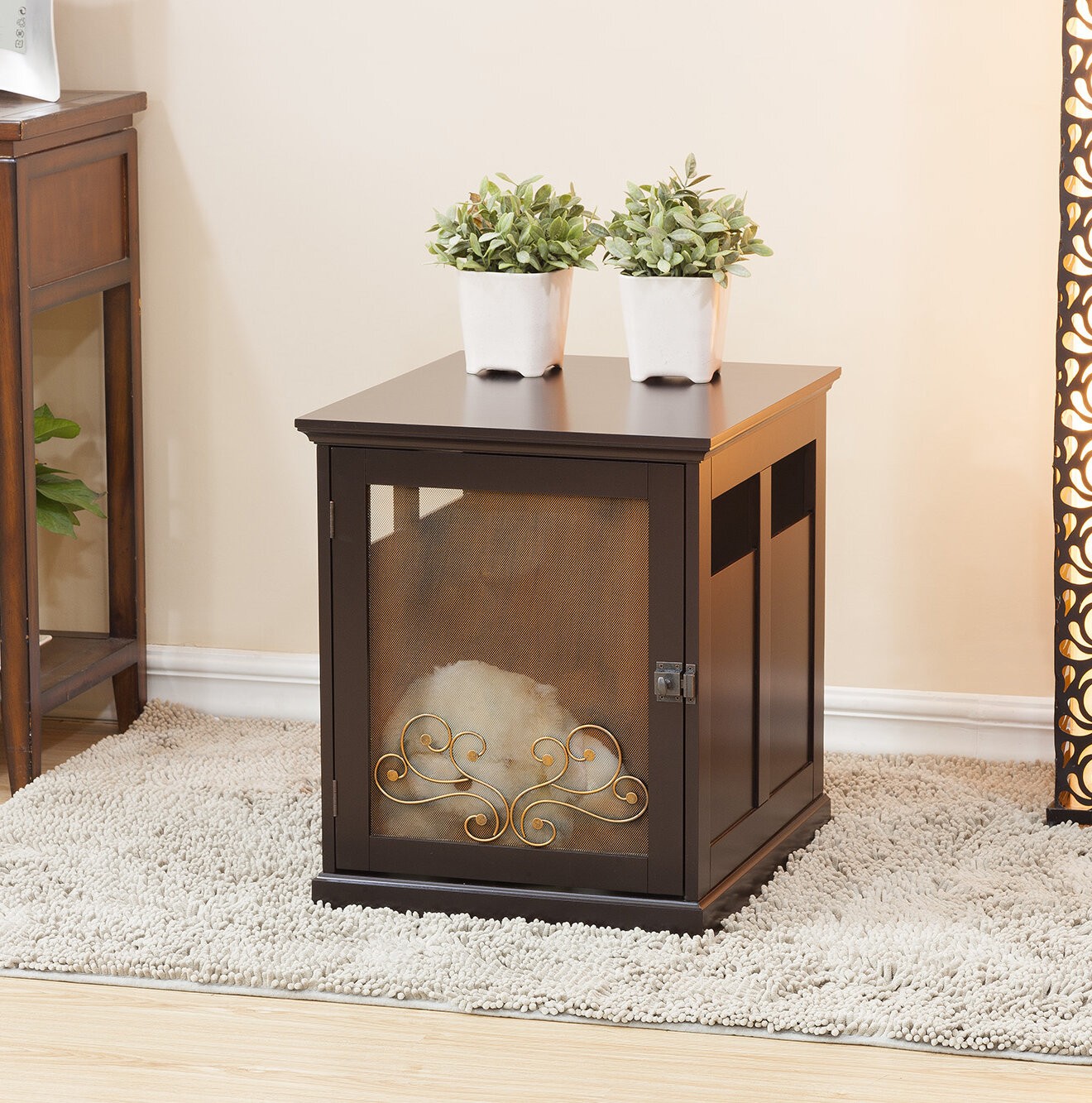 Rankins Pet Crate
Give your family pet a stylish space to relax with this dark espresso finish pet crate. Doubling as a small nightstand or end table, this piece is suitable for ornamental presentation, and the non-skid base, latch lock door, and ventilation panels keep your pet safe and comfortable when you're not at home.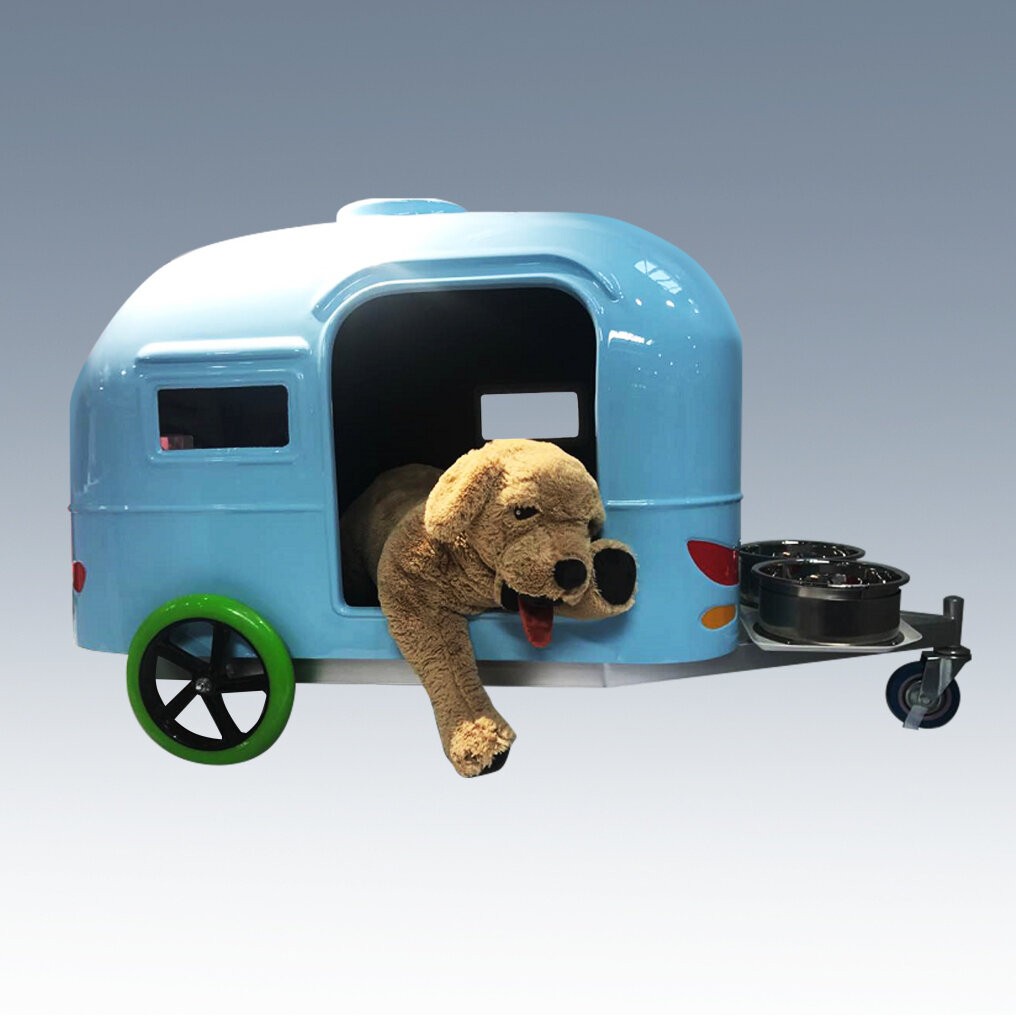 Fendley Pet Crate
Need a pet crate for on-the-go use? This adorable, themed pet crate is ideal for training and traveling. Made from top-quality fiberglass, this is a long-lasting piece with functional features. Moisture resistant, intended for a lifetime of use, and equipped with good airflow, this portable crate is perfect for any small dog.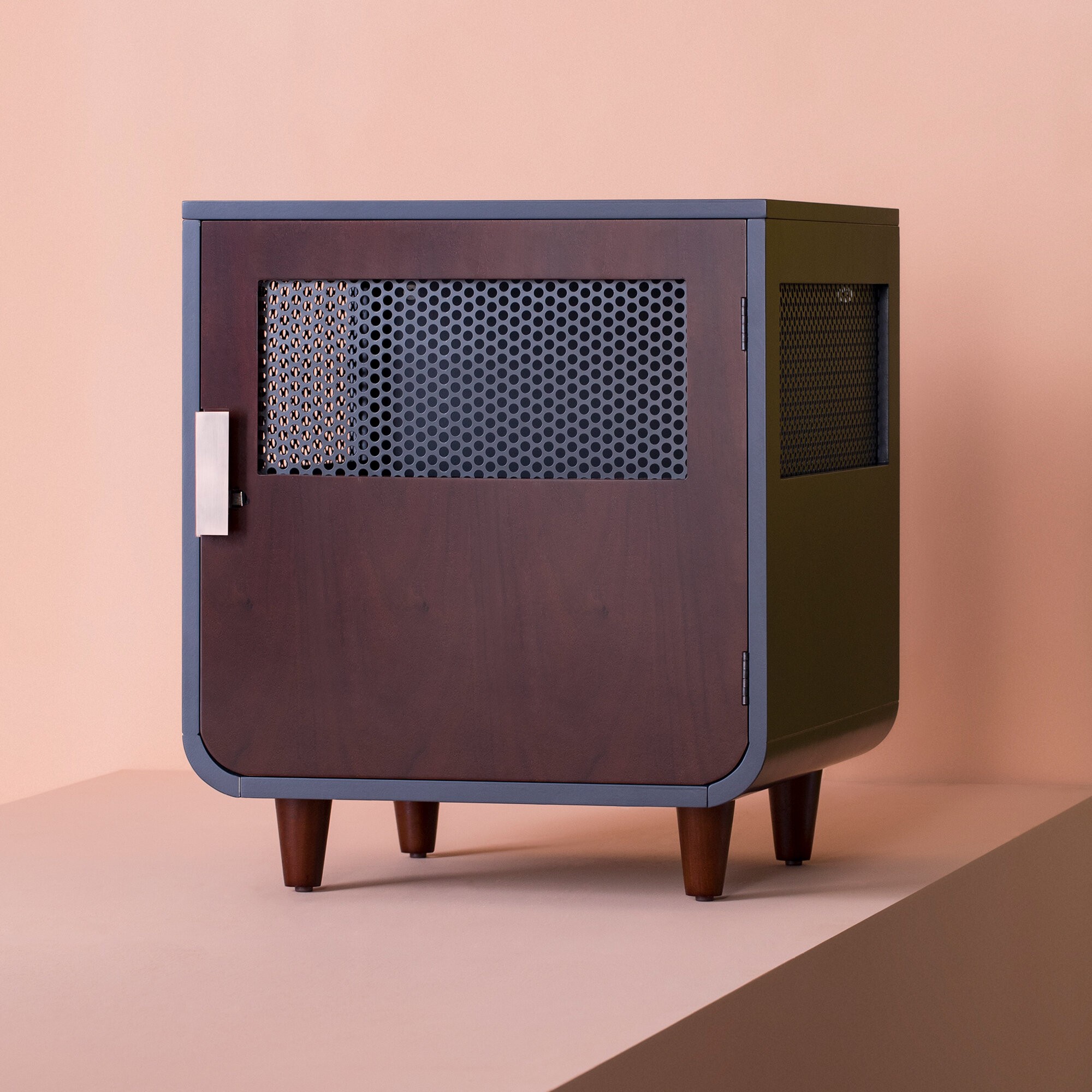 Radius Pet Crate
Have total peace of mind with this eco-friendly pet crate. Leaving your pet unattended has never been easier. This crate is constructed from pet-friendly materials, provides excellent ventilation and visibility, and has a waterproof interior for little accidents. This is a stunning wood lacquered crate with a secure, practical design.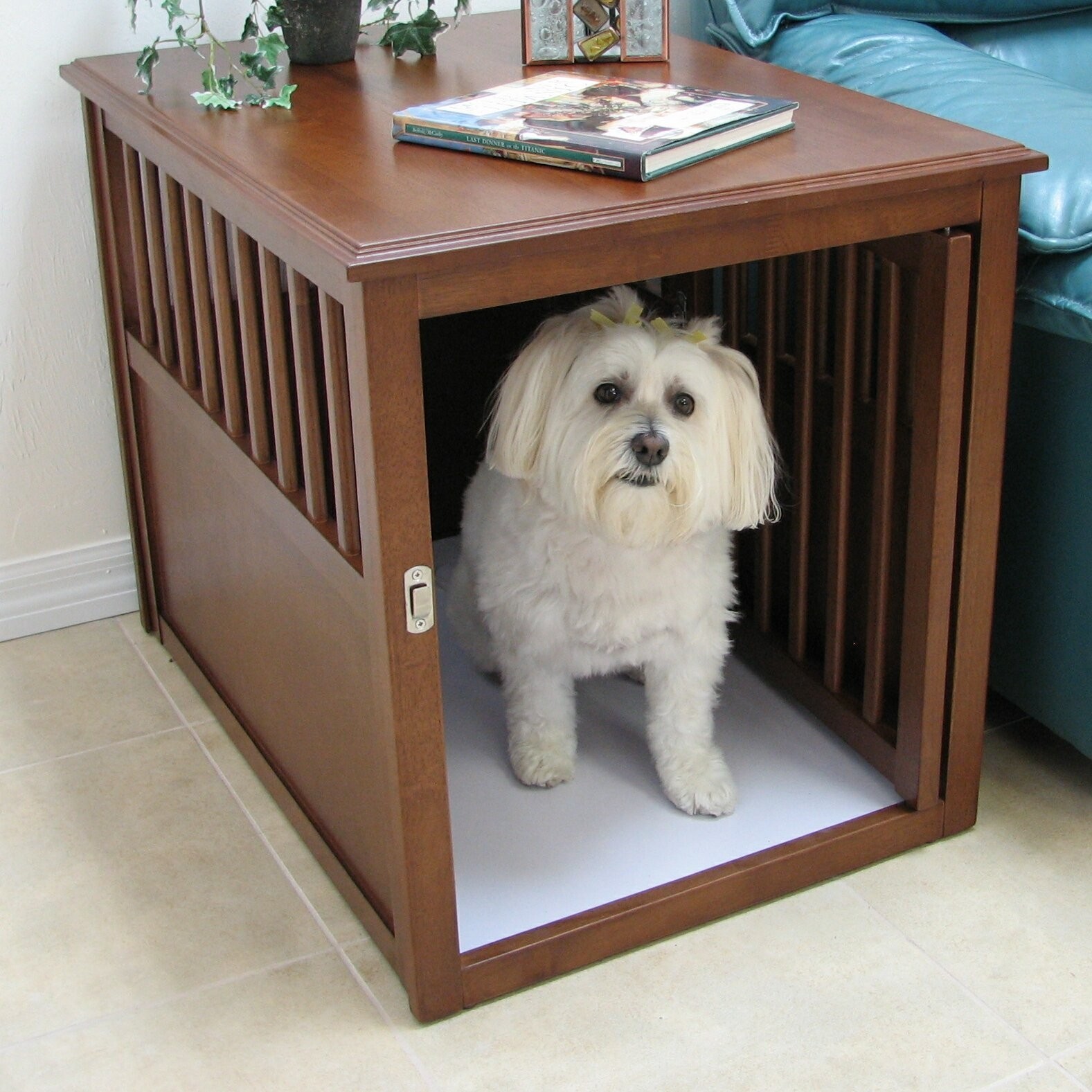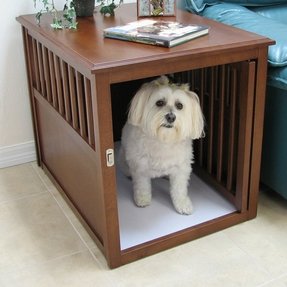 Crown Pet Crate End Table
The fabulous functionality of this piece lets you enjoy the multi-purpose use perfectly, since it can easily serve as an end table and a pet crate that will let you keep your pet safe when you need to and enjoy a sturdy, long-lasting structure.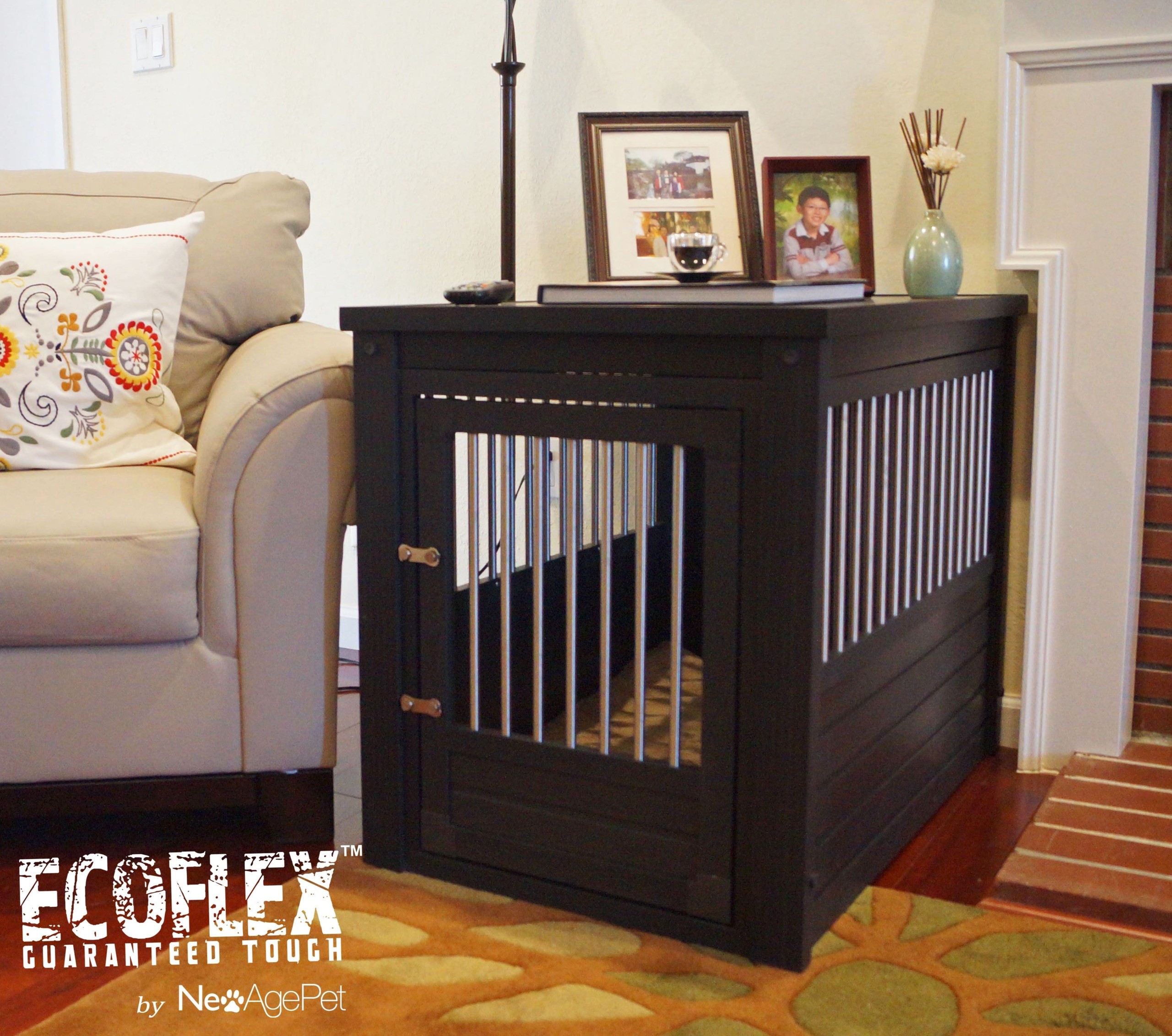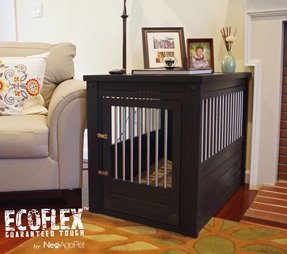 EcoFLEX Pet Crate End Table
Create the perfect place for your pet, while they are indoors. You get both the amazing functionality and stunning style with the versatile finish. It is durable and strong enough to ensure you get many years of great and problem-free use.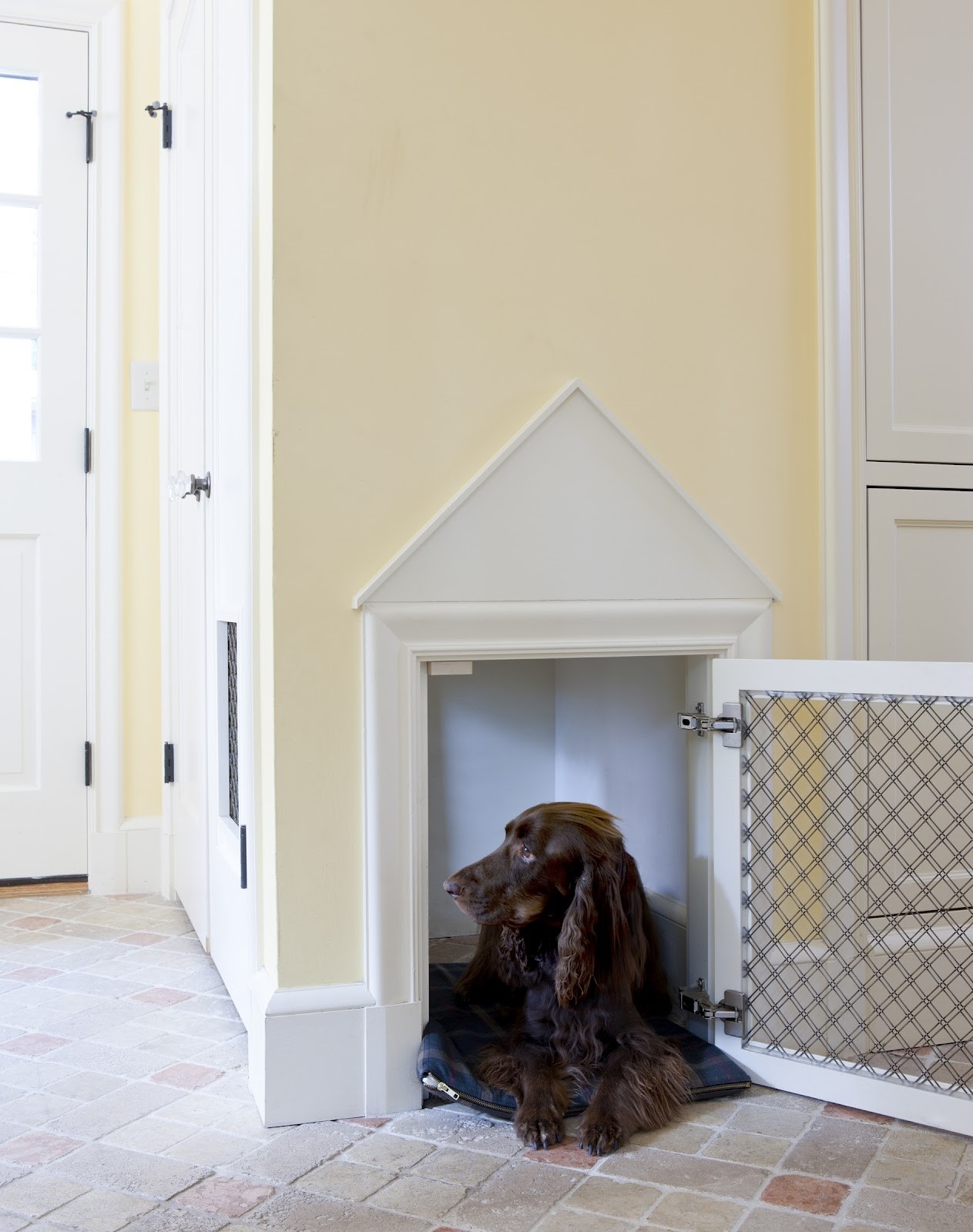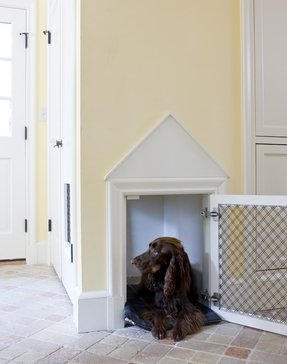 Entry
This created with ingenuity dog area built in the mudroom closet is perfect example of interesting space use. It would amaze not only your pet but also your family and buddies. Children would love it as well as your dog.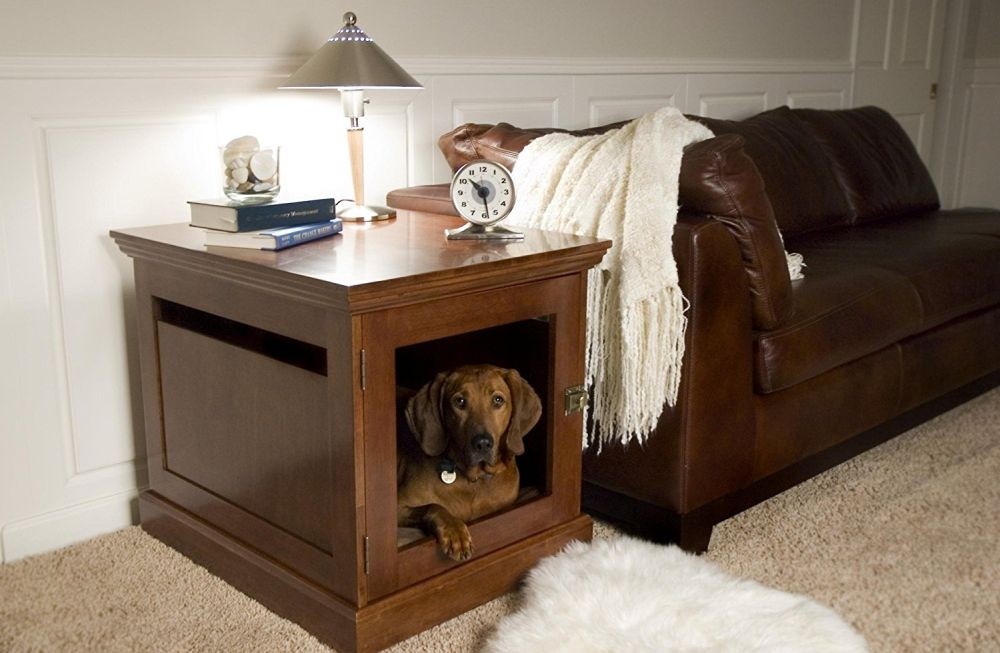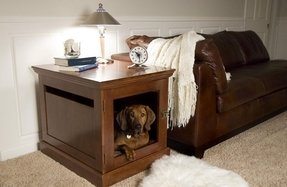 TownHaus Designer Pet Crate
Pet crate end table. This furniture perfectly combines a regular end table with a pet crate. This interior is properly ventilated and may be used as a den for dogs or cats or may even serve as a litter box. The top is a regular end table on which you may place a lamp or a cup of tea.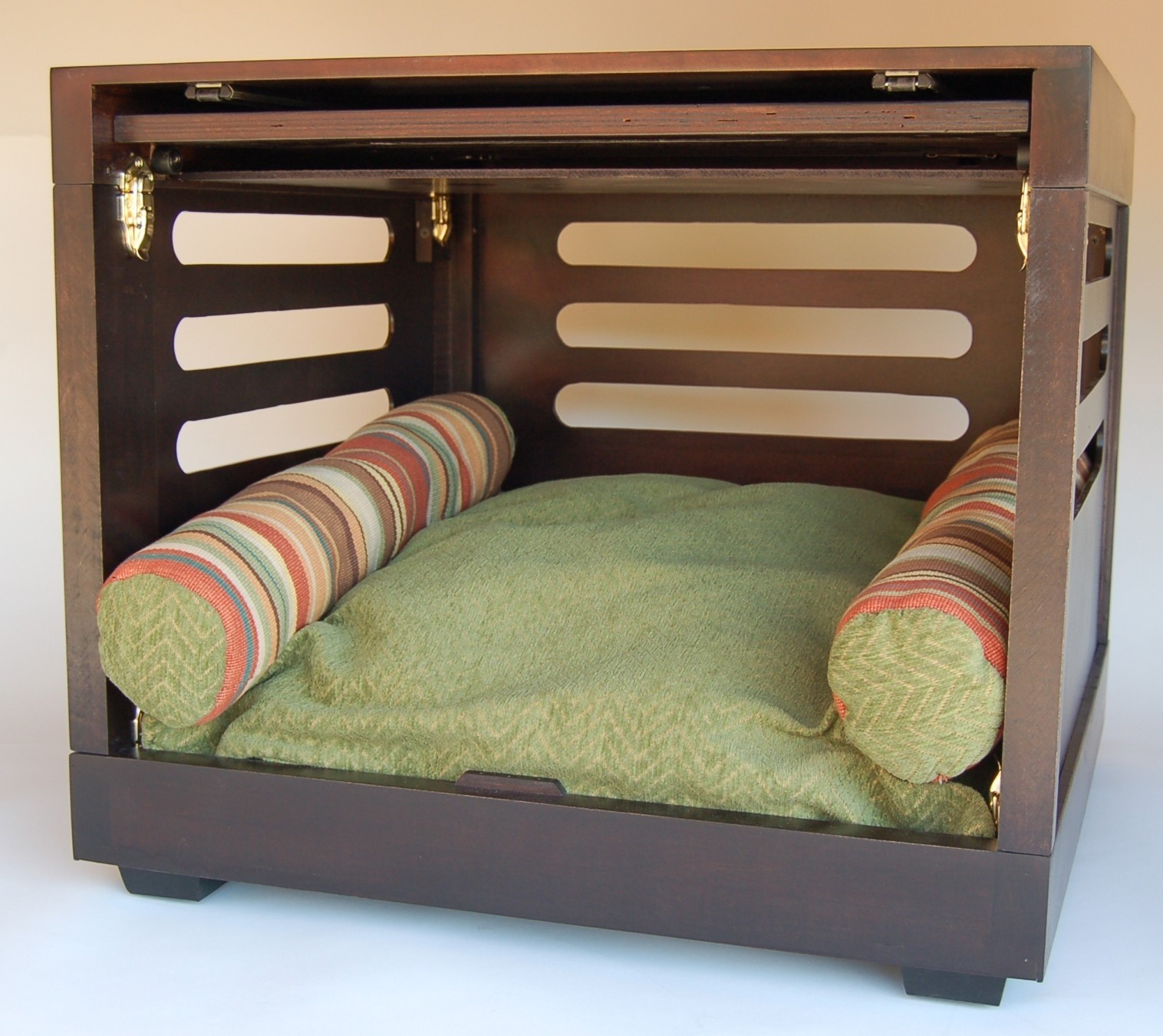 This unique, decorative dog crate will let your puppy feel like a rockstar. Its new cool mansion features a solid, dark espresso finish with contemporary-looking windows and of course a big, softly-cushioned bed.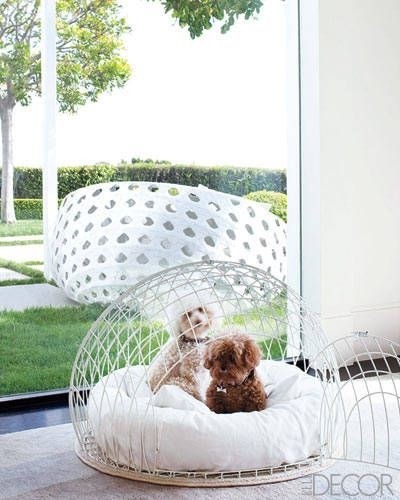 Enchanting with its round, bubble shape and snowy white finish, these dog crates create a unique set for your puppies. An ideal shabby chic or glamour accent for the decor.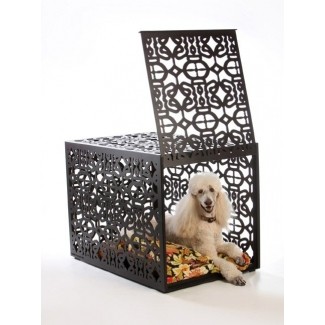 This unique dog crate enchants with its ornamental, openwork construction, referring a bit to the oriental way of adorning. Ideal gift for all distinguished pupils and their owners.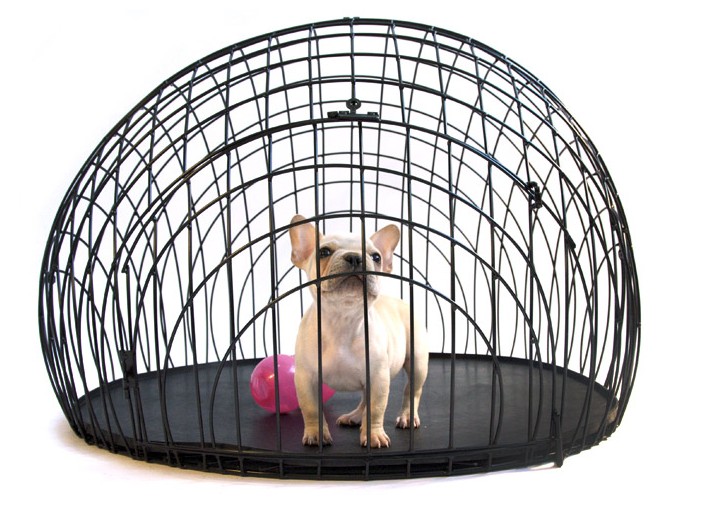 Dog crate made of metal wires. Dedicated to medium sized pets. Application in all kinds of interiors according to taste and need. Suitable for indoor and outdoor use.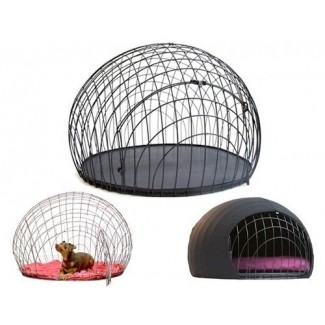 know the term "beautiful dog crate" sounds like an oxymoron, but ...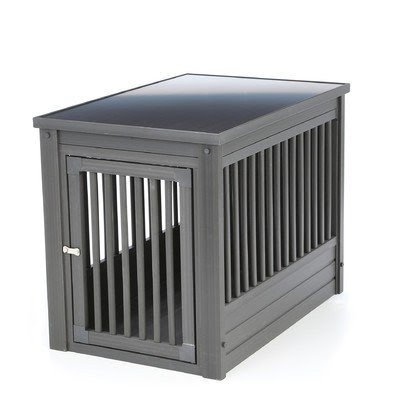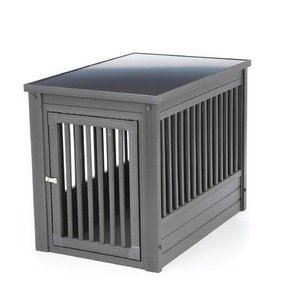 Privacy for a dog is its natural law, as his safety is important too- and that the unique dog crate, that provides these two things is not ugly. A wooden gray, bedside table with a wooden dog grating, will allow him to sleep in the middle on a soft cushion.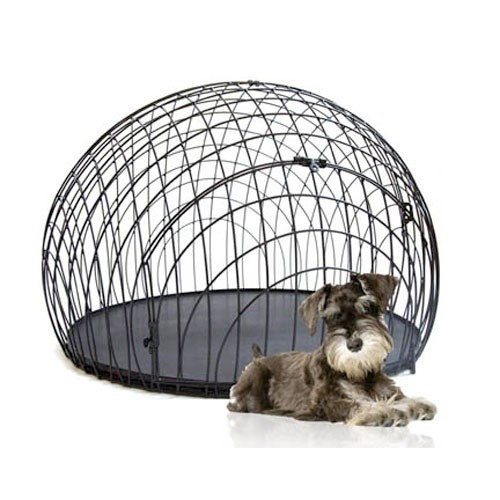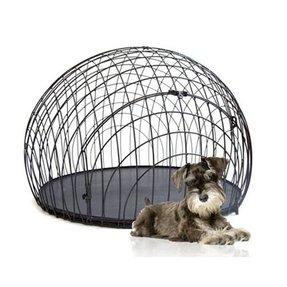 Always ensure that your puppy is safe, while you need to tend to other responsibilities with the amazing dog crate, shaped like an oval for more room and comfort. It looks unique and will only add to your space.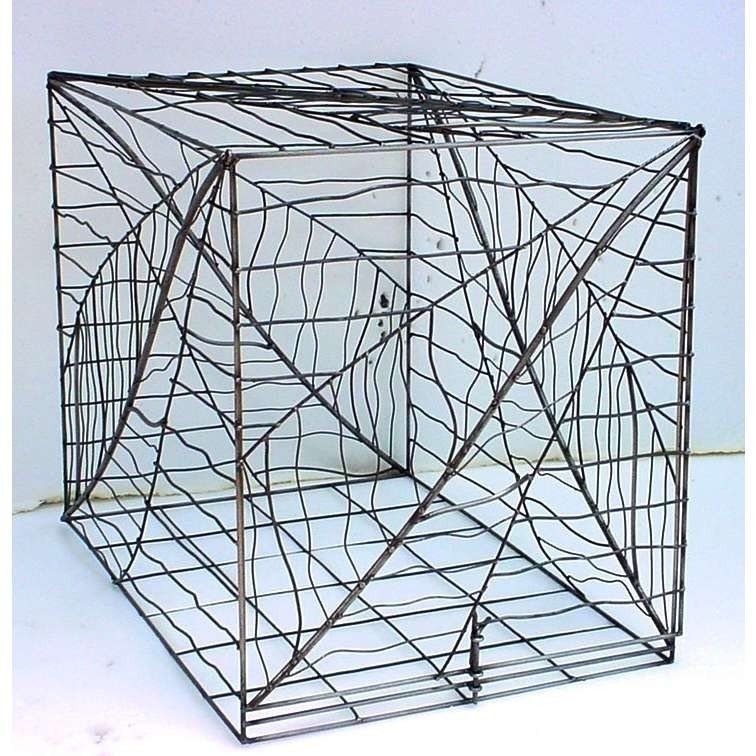 Unique Dog Crates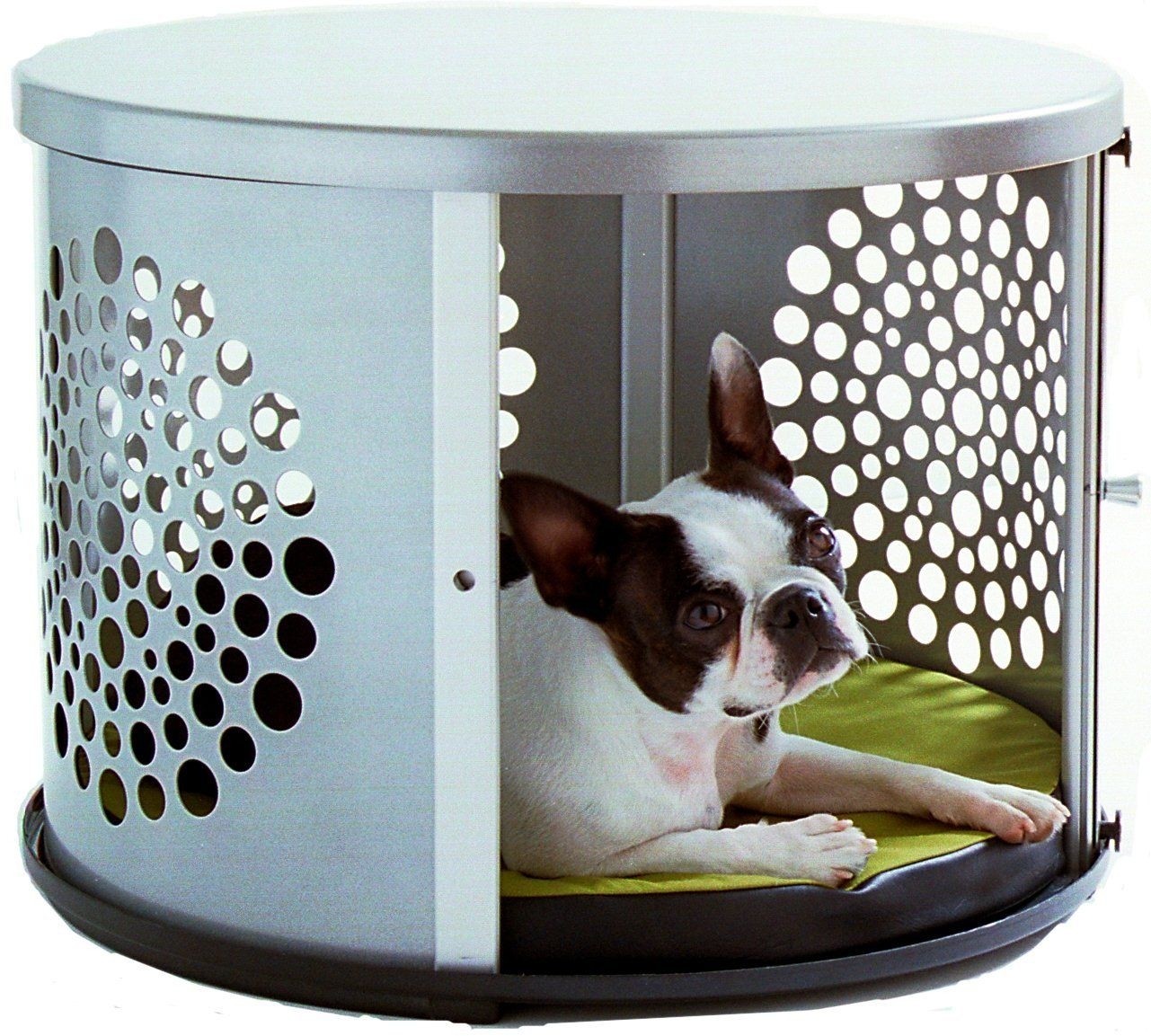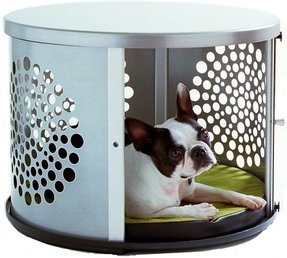 A place where the calmness of your dog meets with functionality and fashion. An elegant table for us - a unique dog crate bed. The round shape, semi-open is made of metal and has beautifully carved openings that form the composition.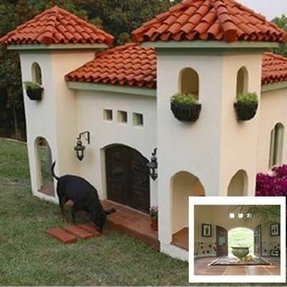 If your dog is your apple of the eye - instead of a simple hut you invest in a dog's unique crates: a palace. A miniature of a luxury villa, it will make him feel special. Beige walls, turrets and red tiles. Hacienda for a Spanish-style dog.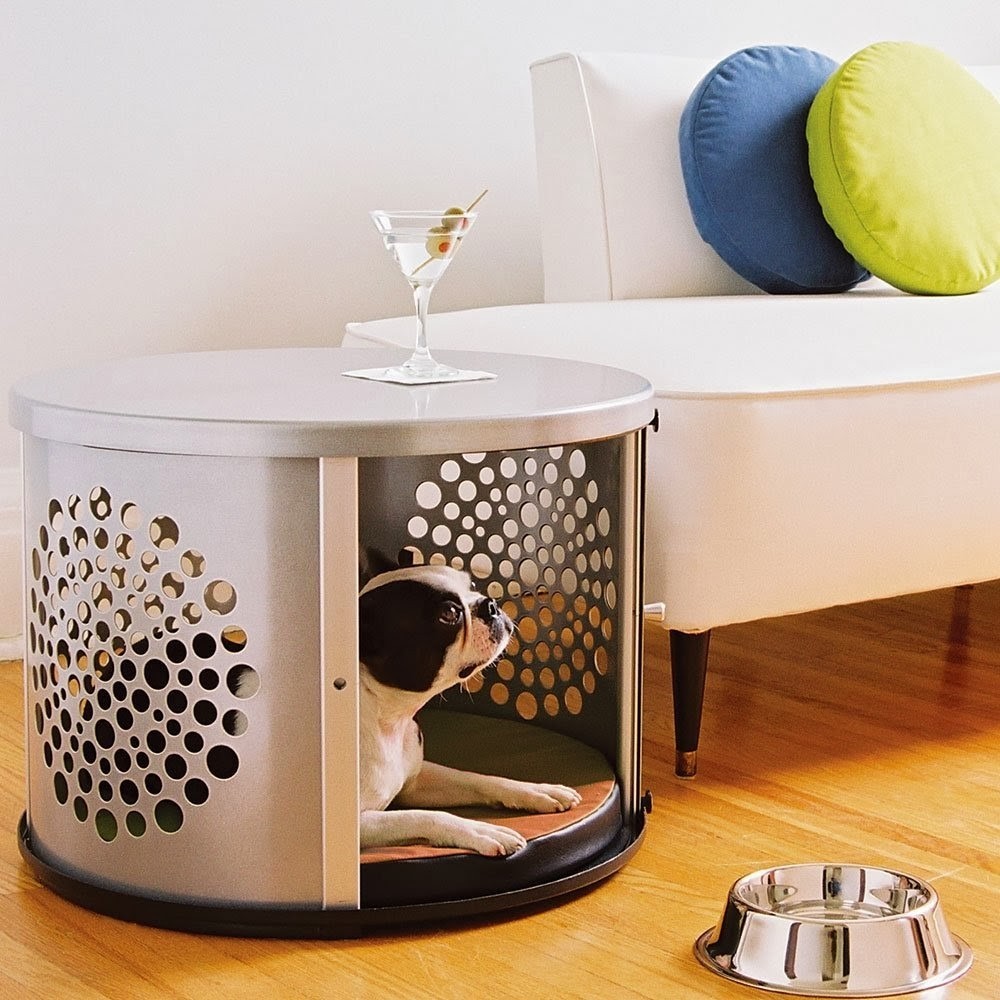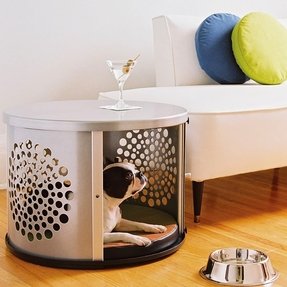 A stylish dog crate that is also a piece of furniture. It's a cocktail table with a dog bed inside. It features a decorative pattern at the sides and a modern design. It will be a pretty accent of your living room.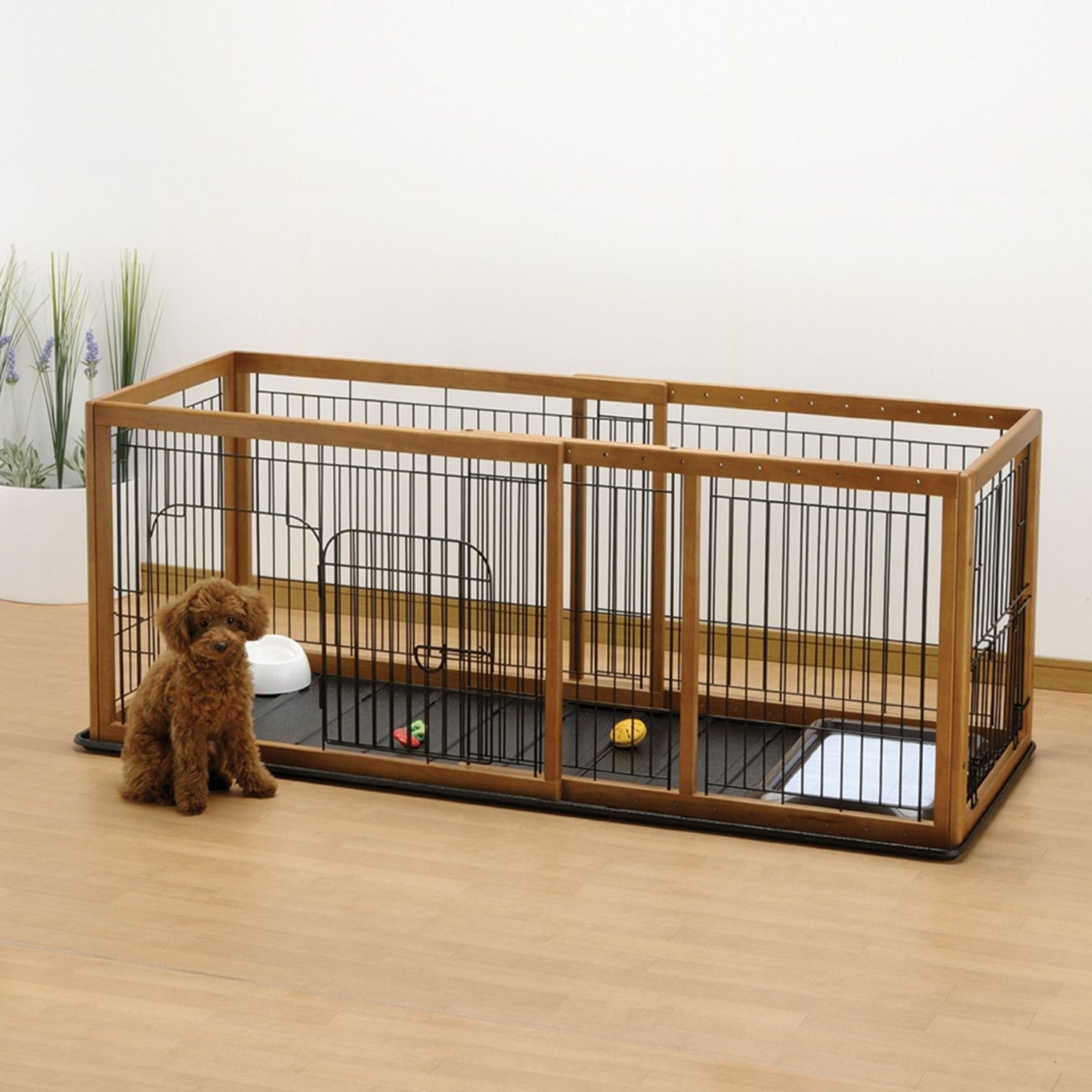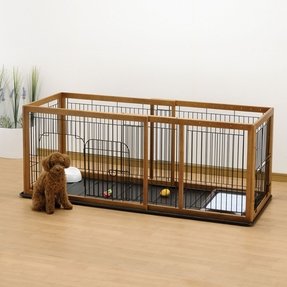 Playpen dedicated to your pets, especially cats or little dogs. It can be used during training or when you must do something important in your home and you can't look after your pet. It is made of wood and metal.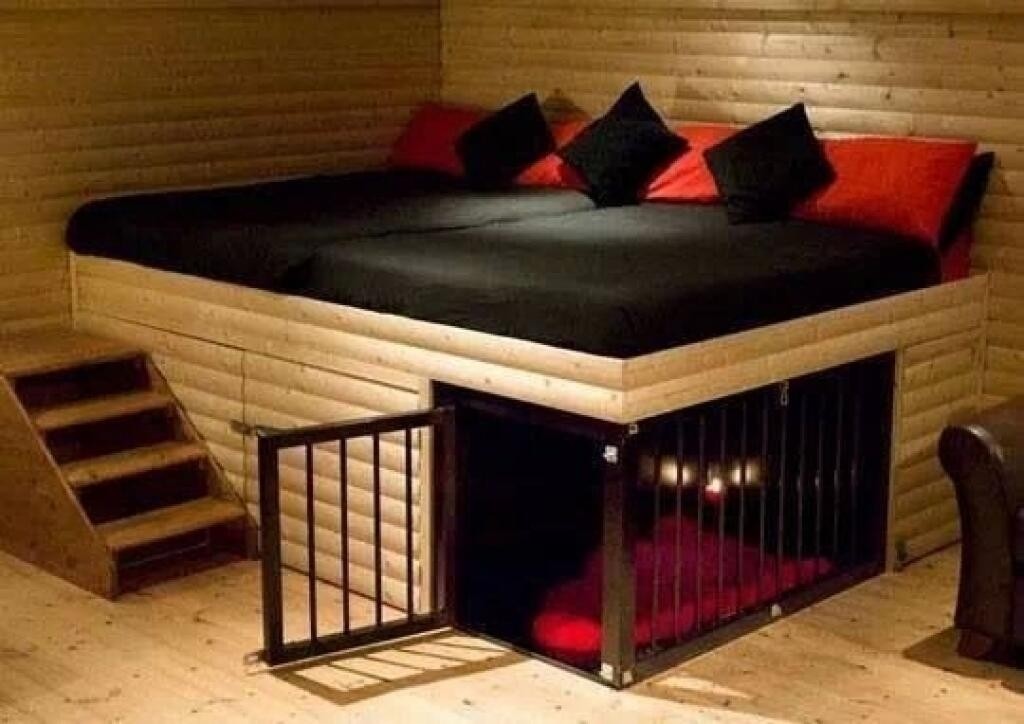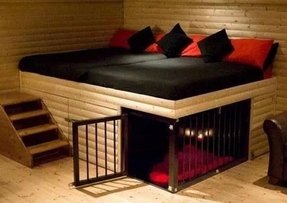 A unique combination of a comfortable bed for you and a cozy crate for your barking friend. Wooden construction makes the whole very sturdy and stylish, featuring two king size beds and one built-in metal crate underneath.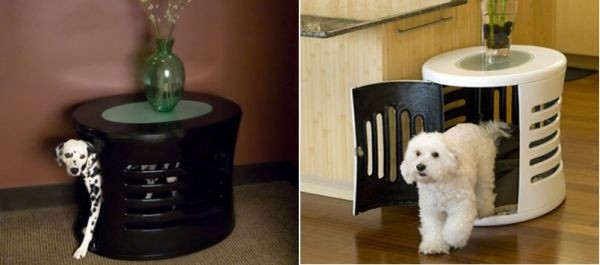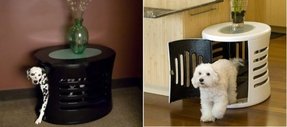 Oval end table combined with a dog crate. Cutout details provide proper ventilation inside. The front opens, door alike. Glass insert in the top surface for contemporary accent. Comes in white or espresso brown.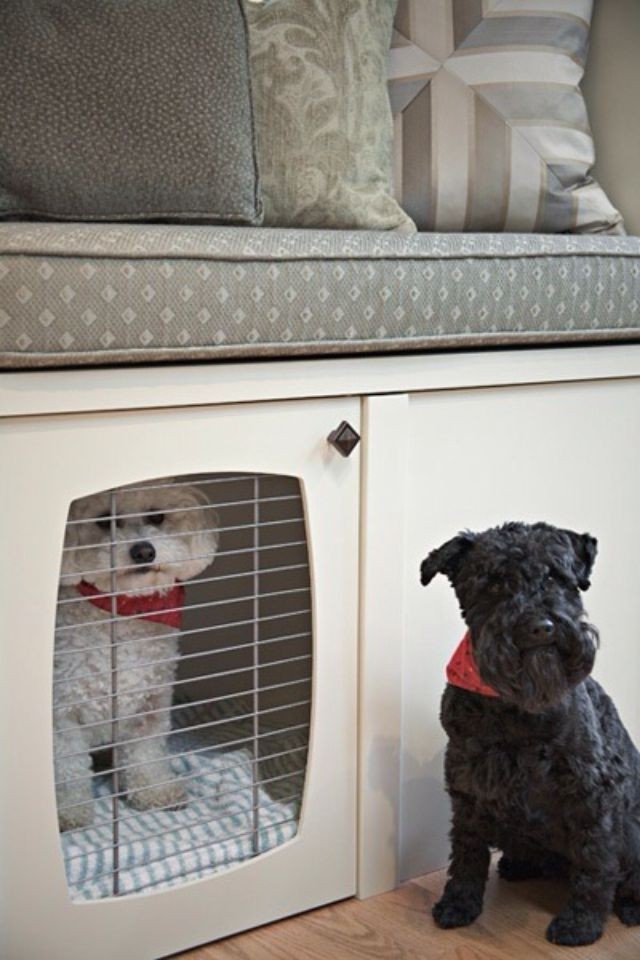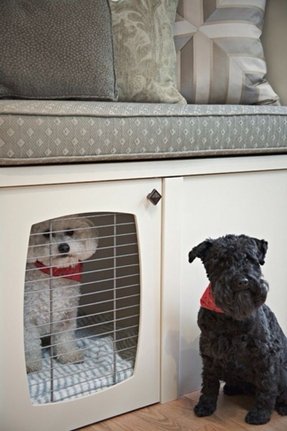 High daybed, bench or loveseat can be combined with a unique modern dog crate. Use space wisely! Such a dog kennel becomes an integral part of an interior, which appears in result as well-planned and making use of space.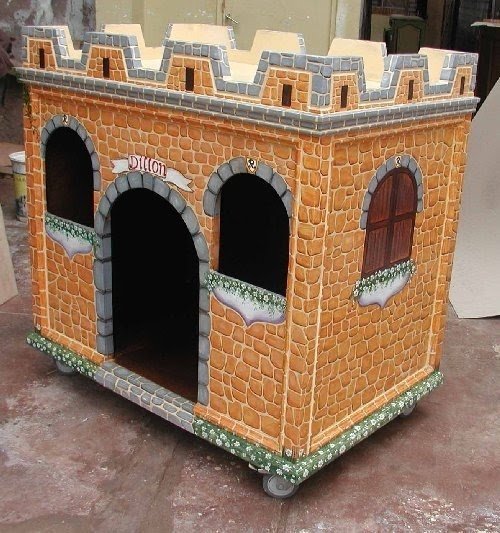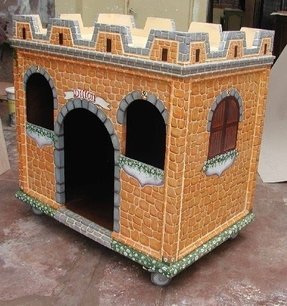 This dog house is far from ordinary. It makes your interior go... medieval. A castle for a dog? Why not! Surprise your guests - and please your dog or cat - with this unique fantasy themed custom dog crate.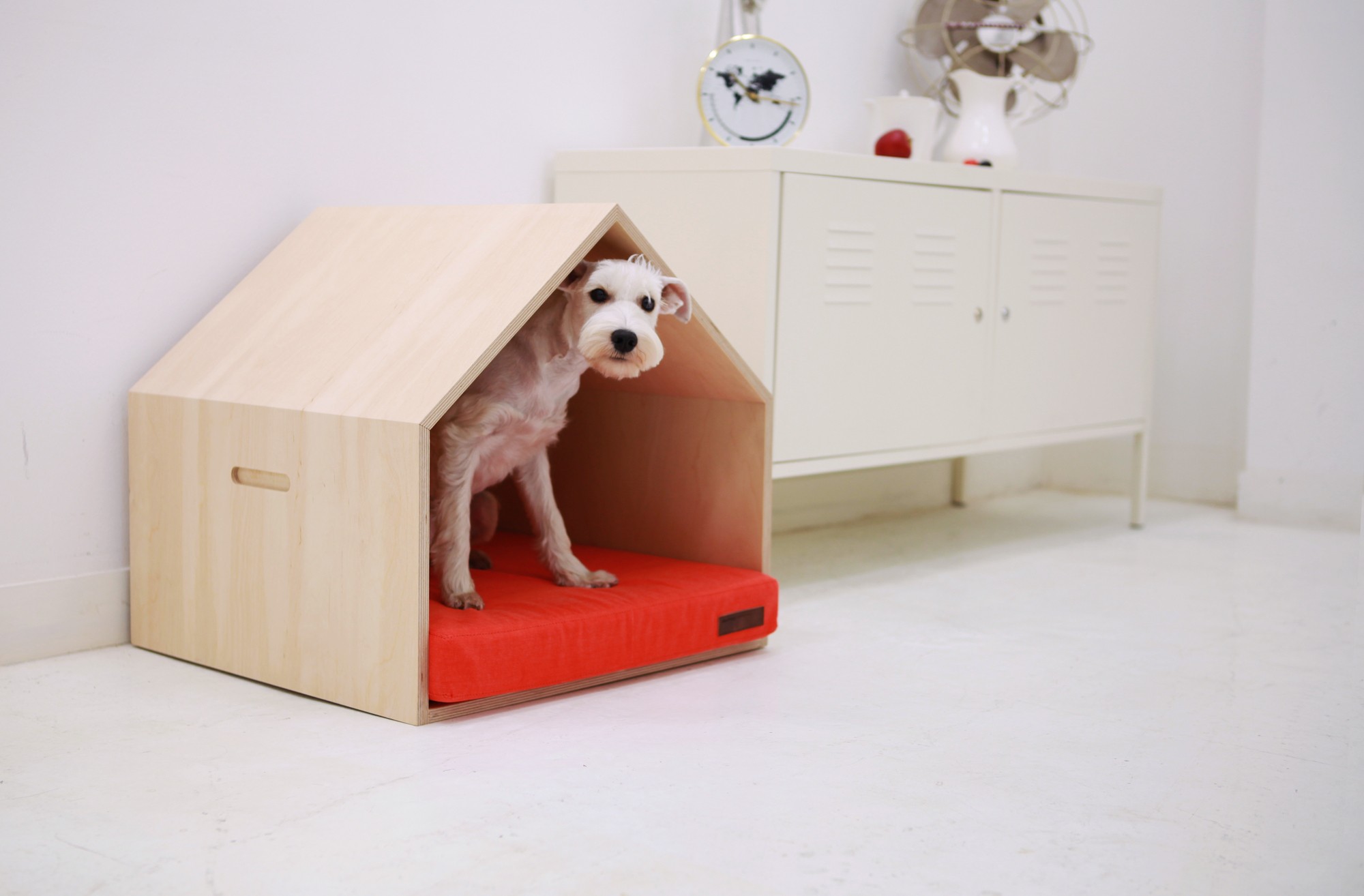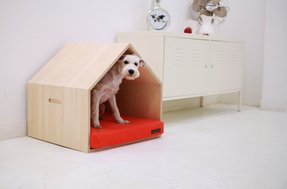 A small dog house - the unique dog crate such as in fairy tales owned by all heroes. Wooden, pine wood with a very light color. The sloping roof and open front, from which a soft red pillow emerges, will make dog dreams pleasant.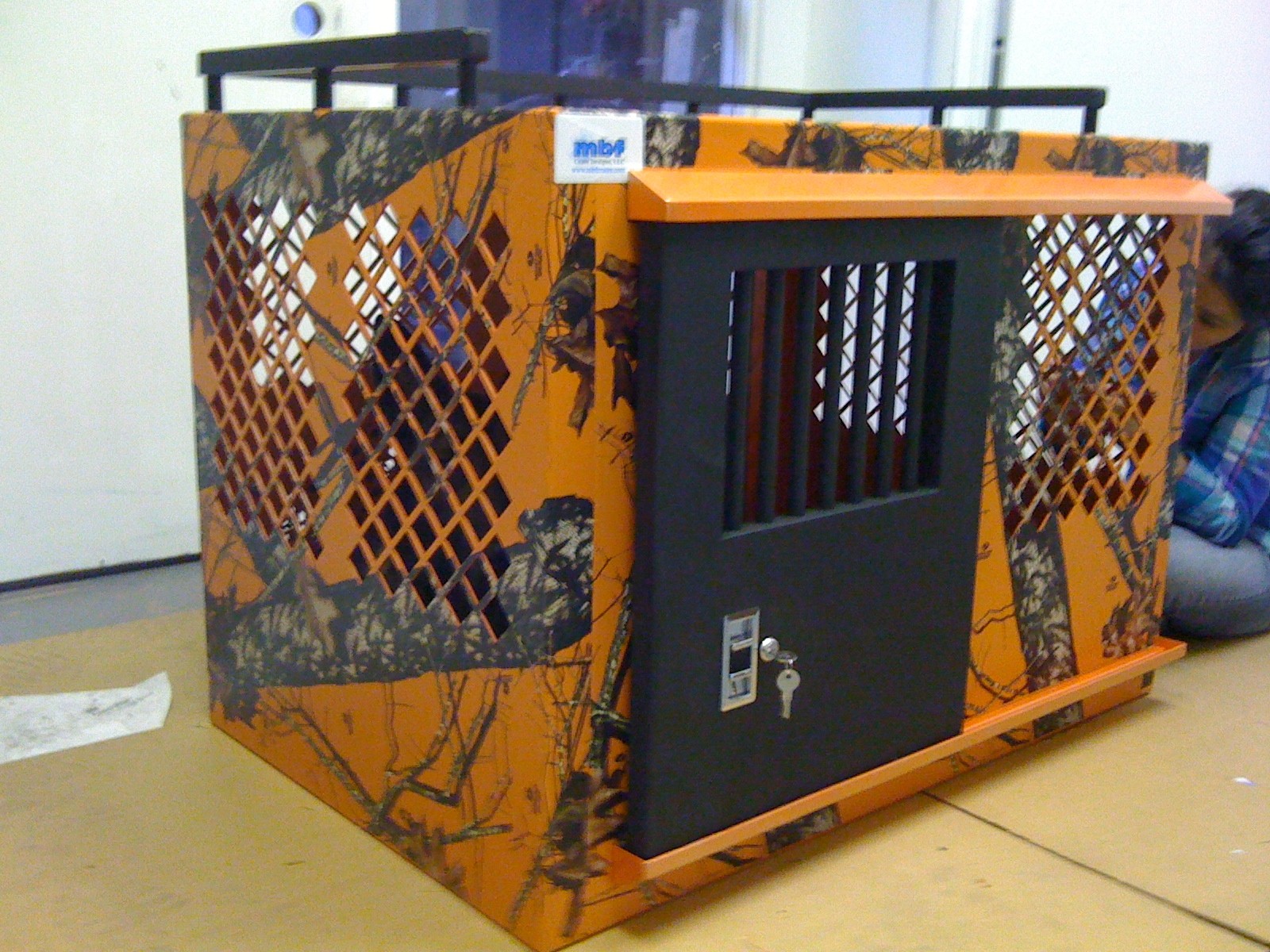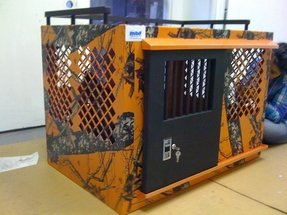 Unique dog crate made mostly of aluminium, designed as rear SUV insert. All the hardware, including latches, hinges etc., is heavy duty commercial grade stainless steel. All welded construction minimizes vibration noise.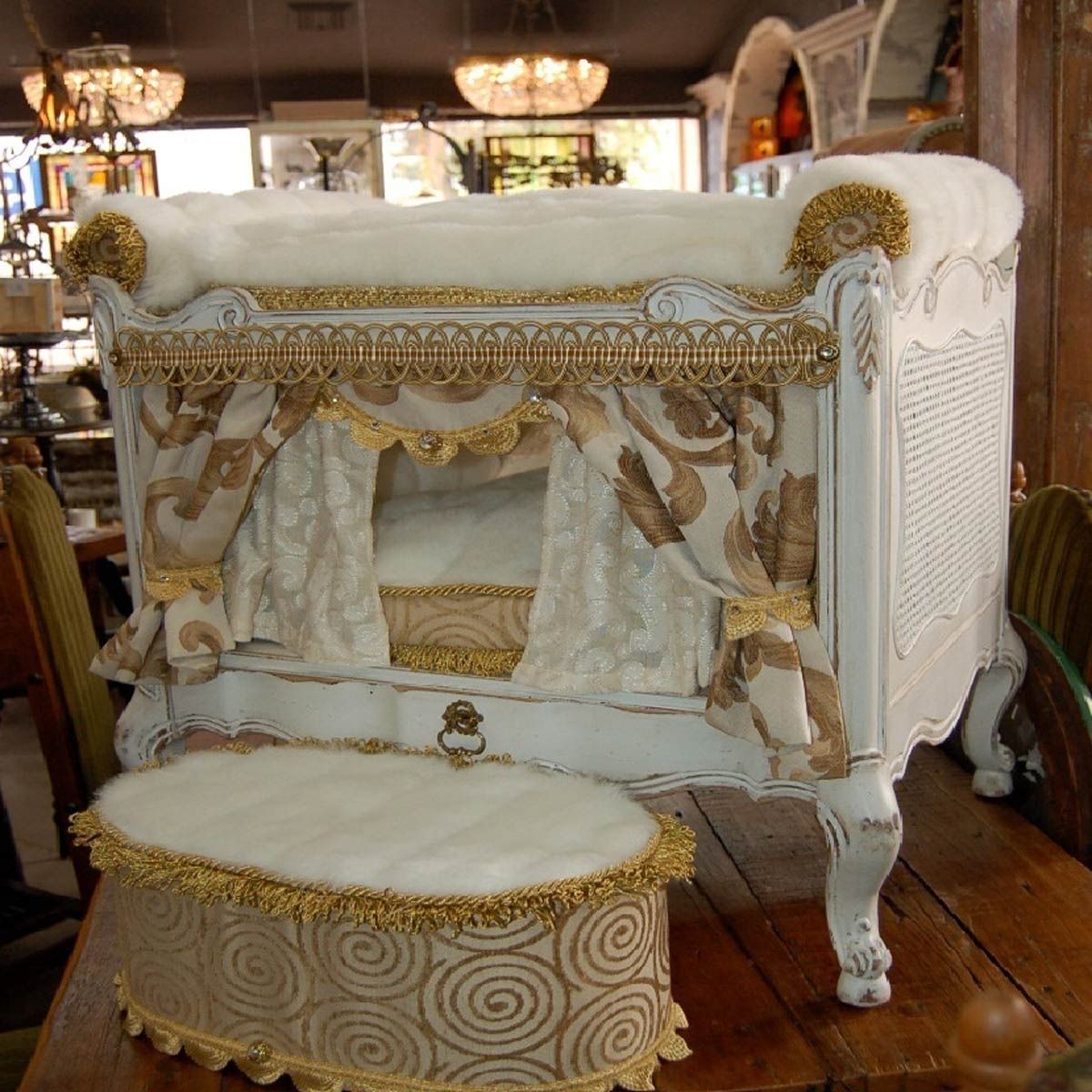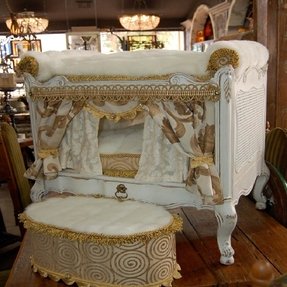 Unique Fancy Designer Dog Houses | Designer Dog Beds-Celebrity Dog Beds-Pet Accessories and Furnishings ...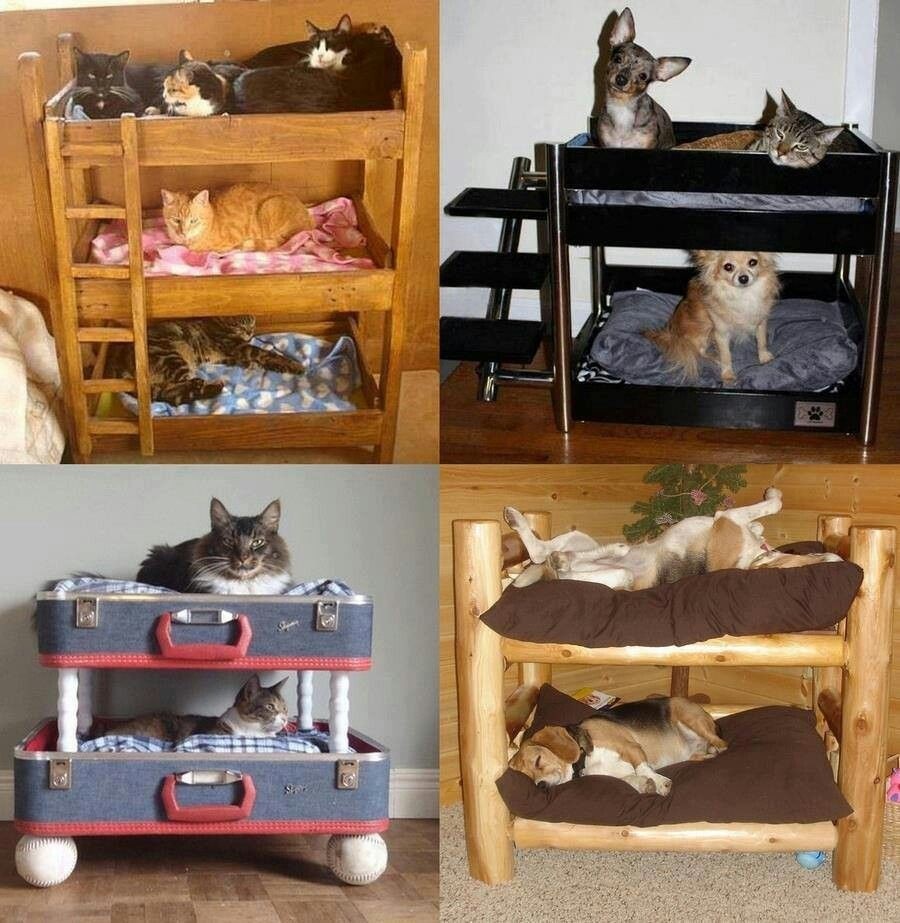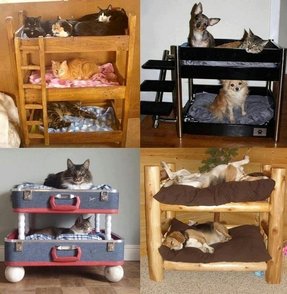 Metropolitan Pet Bunk Bed - An innovative bunk-bed for multiple pets; great for the city life, but also very functional and fun for any home. A set of three stairs, with a textured surface on each. One of the most unique and beautiful products on the pet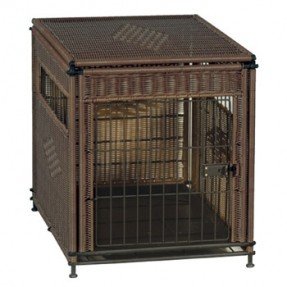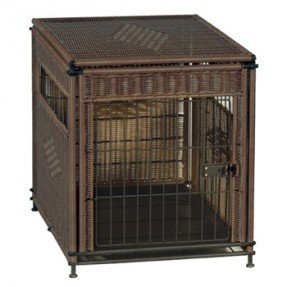 A cool contemporary dog crate built of a traditional wire metal crate (with low legs) enclosed by panels (with decorative designs) of resistant dark brown resin wicker. The crate has flow-through ventilation and an in and out opened door.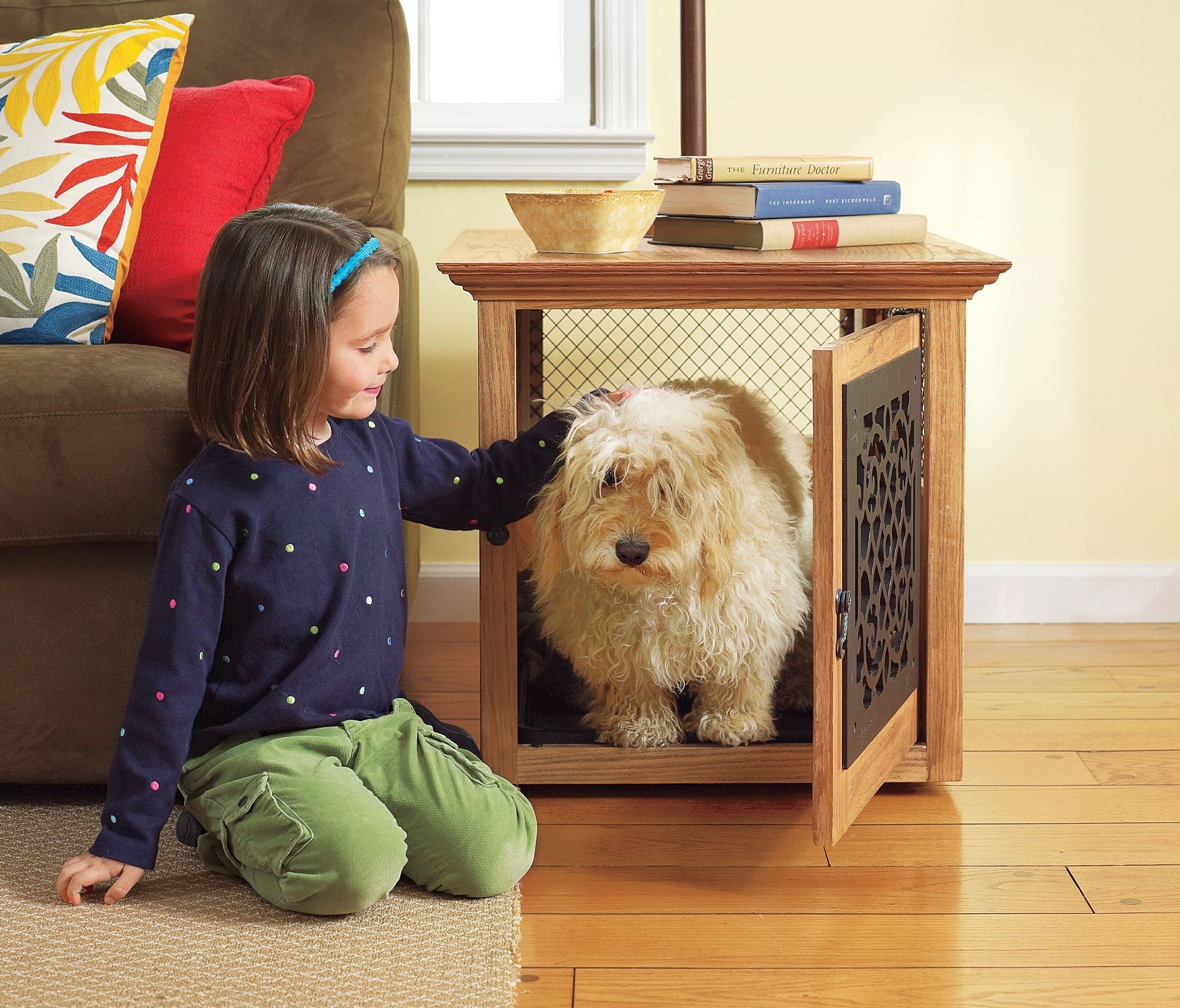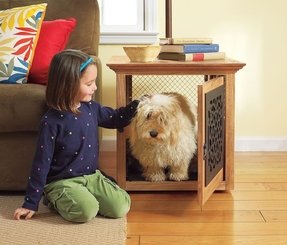 This functional dog crate keeps Fido at bay—and makes a great end ...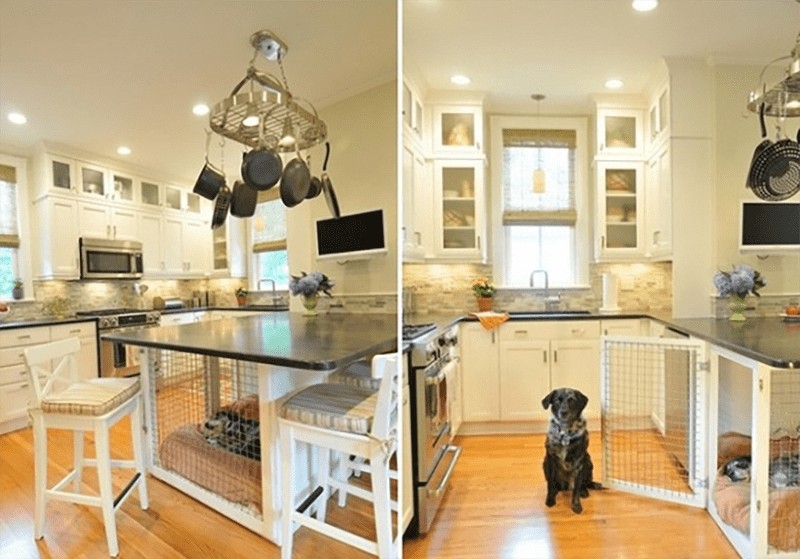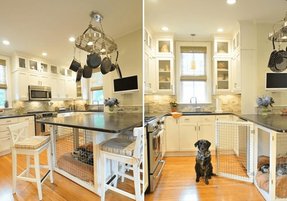 Stylish Dog Crates – So Your Cute And Furry Friend Can Become Part Of The Family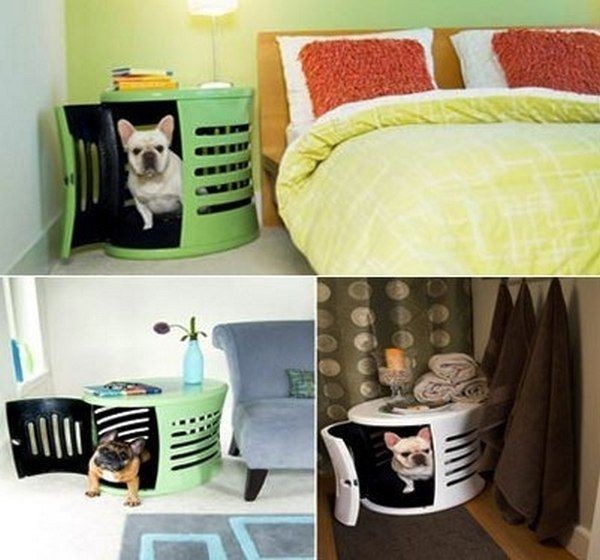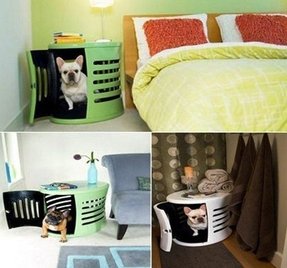 check out that dog house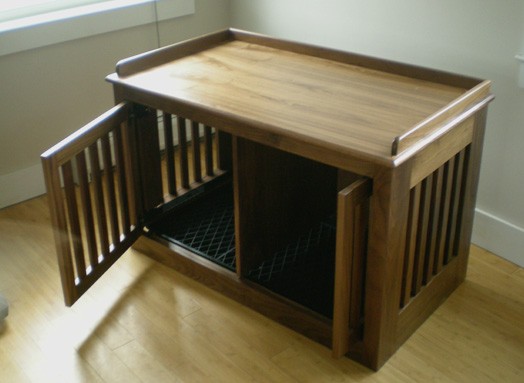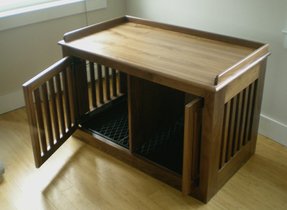 Designer Crate Features: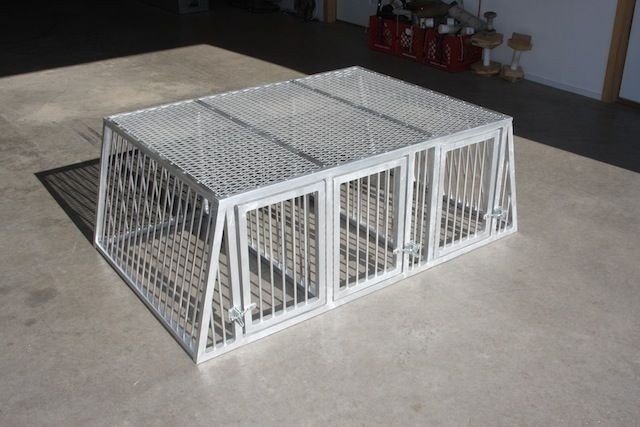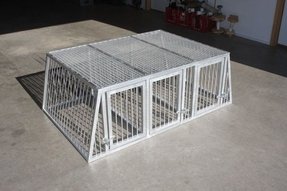 Custom Aluminum Dog Crates made by Brian Johnson 715-417-0446 or email ...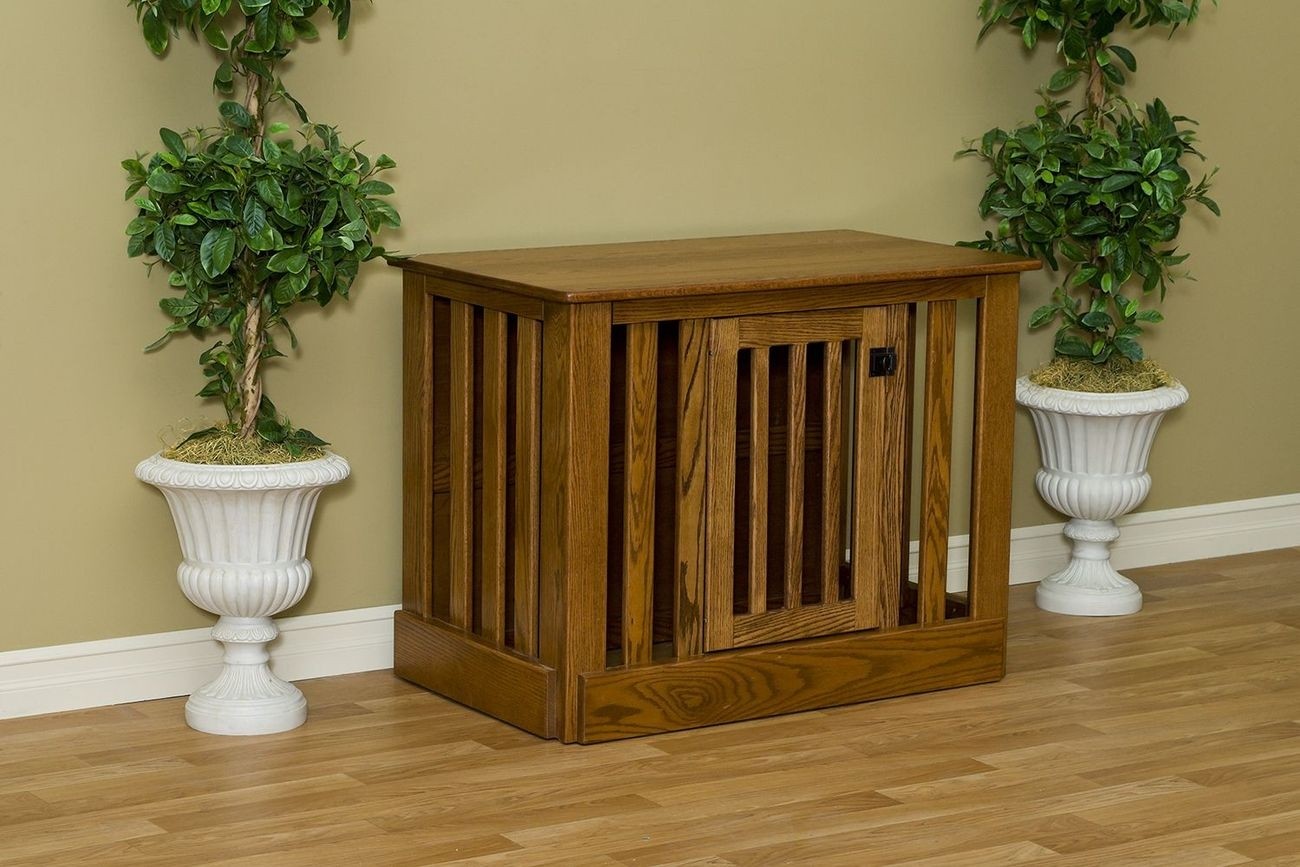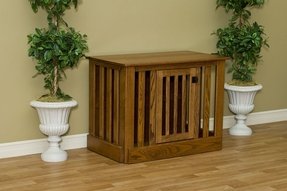 Puppy-Cage-Dog-Crates-Pens-Carriers_2508.jpg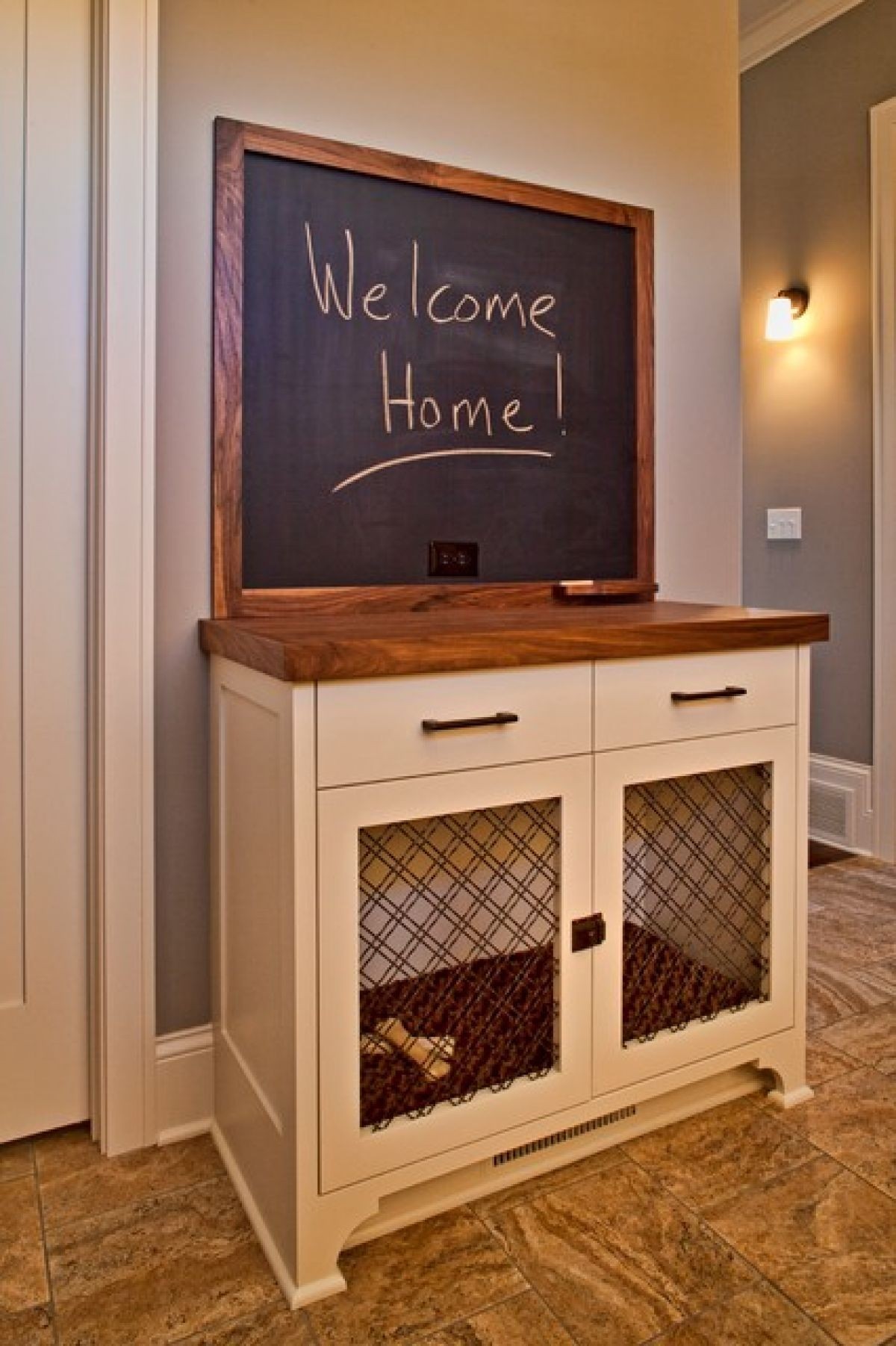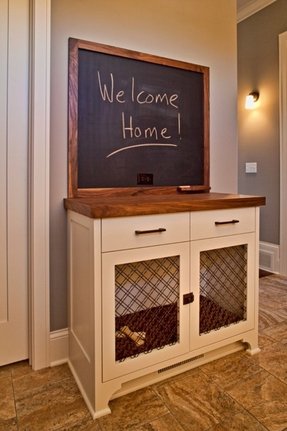 A beautiful home for your beloved dog that you can place inside your own. Crafted of sturdy wood, it has a two-toned off-white and walnut finish, with 2 storage drawers and a dog house underneath, equipped with 2 lattice wire panel doors.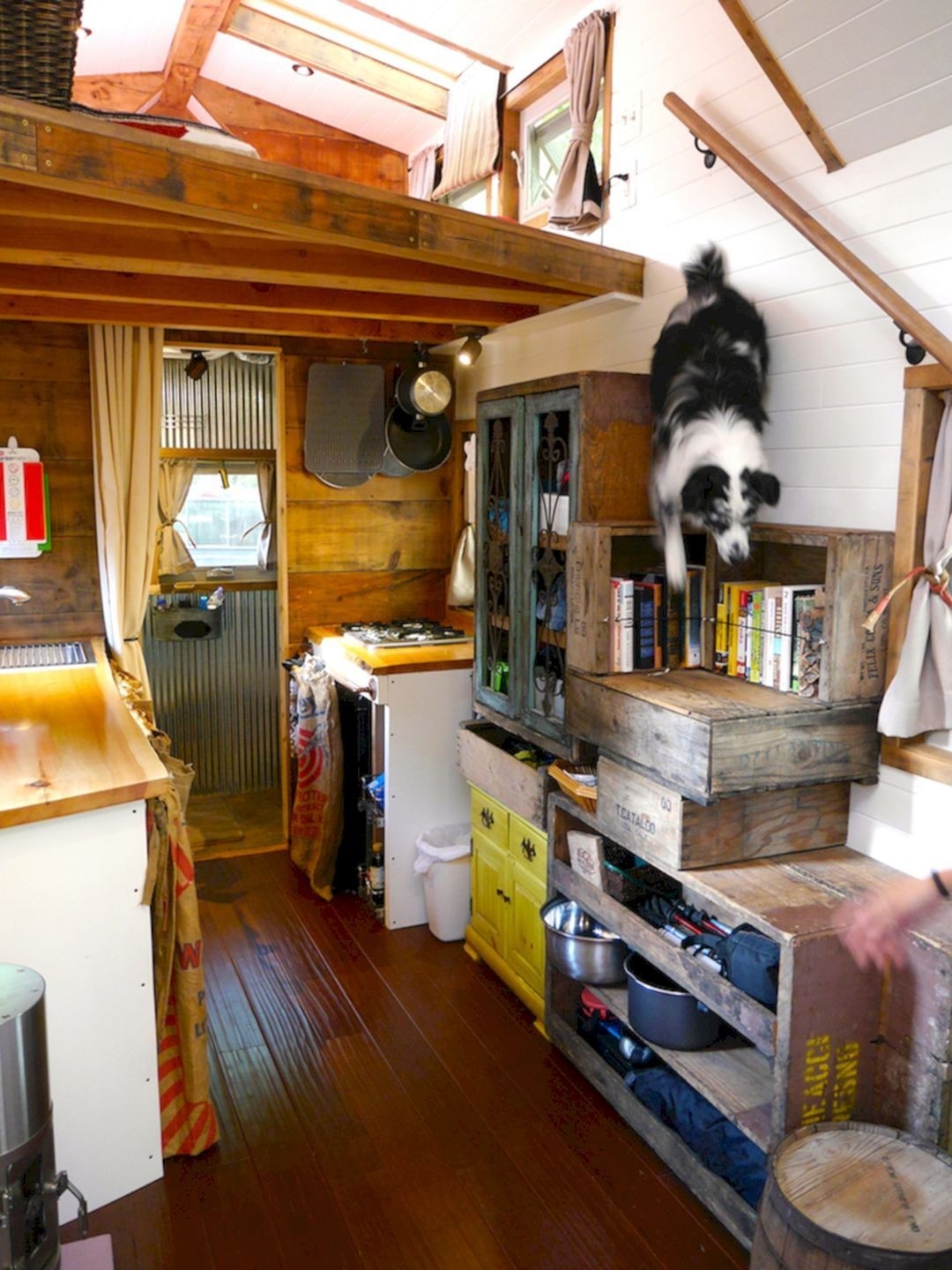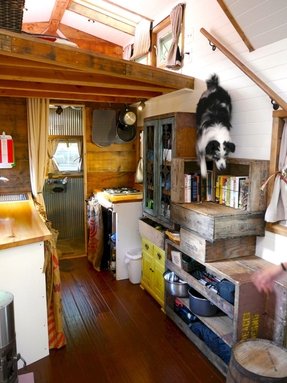 Tiny House Giant Journey and Deek ~ click on photo for more ~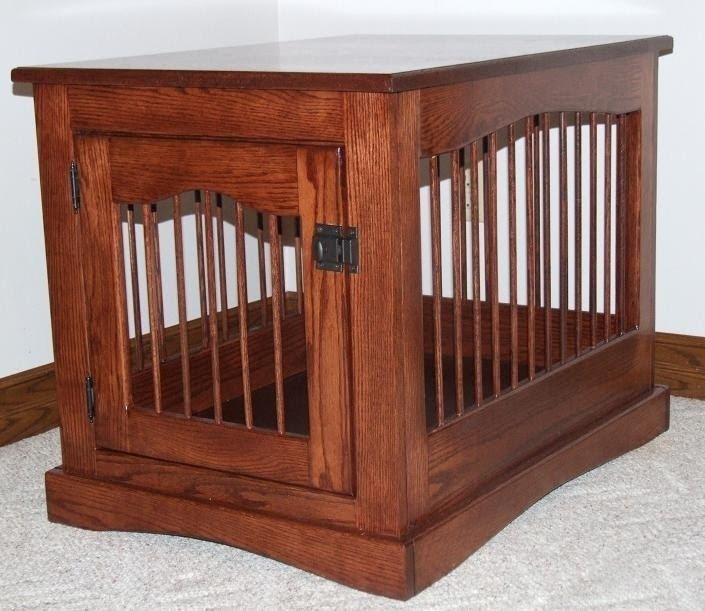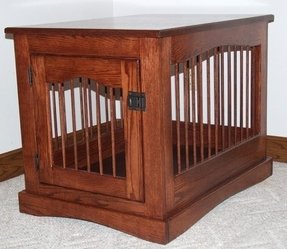 ... Products › Amish Custom Built Colonial Wooden Dog Crate End Table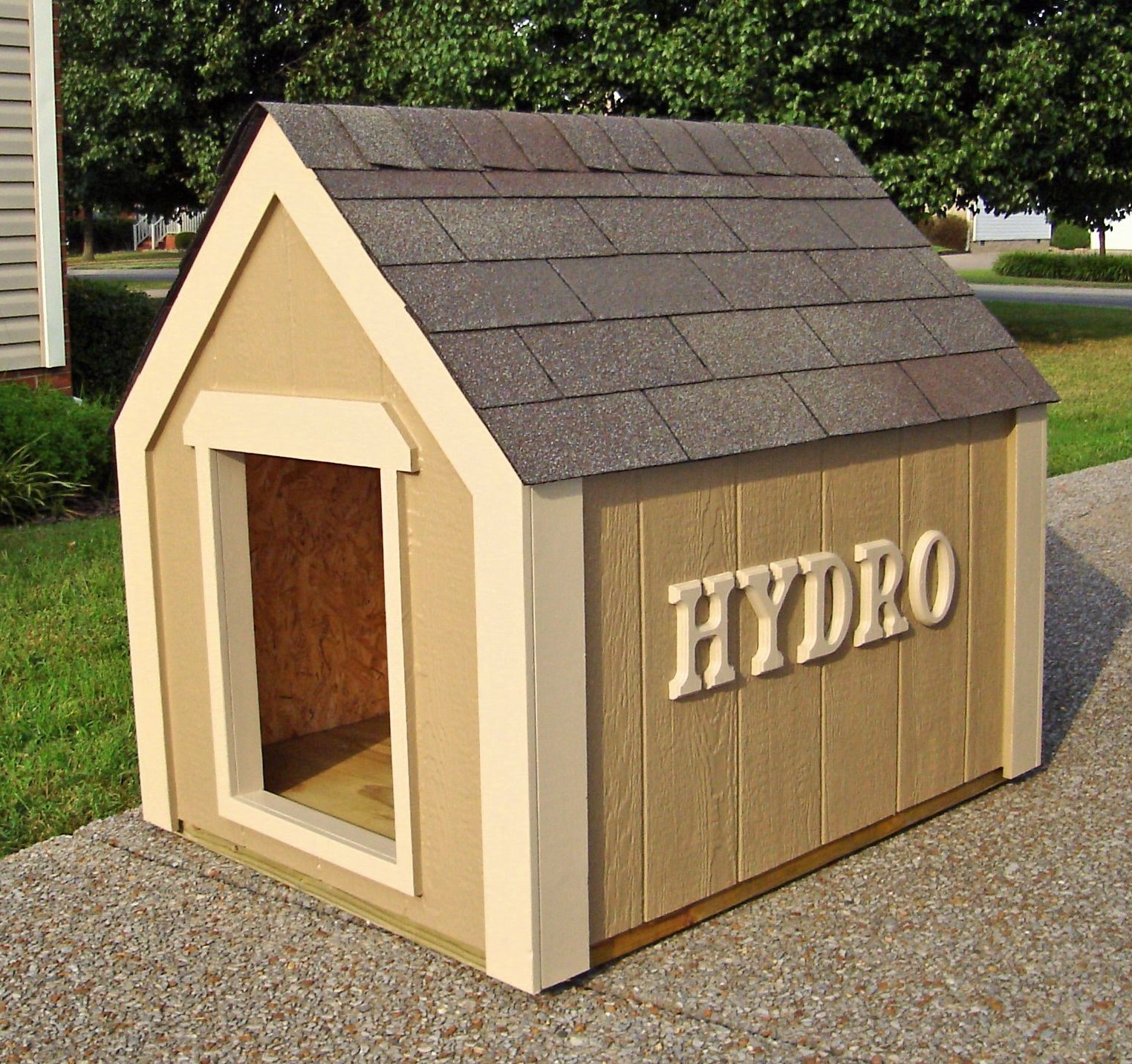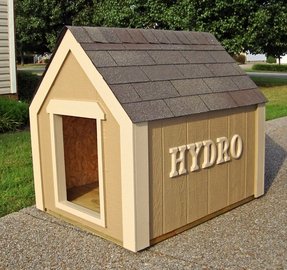 Unique Dog Houses | Outdoor Pet Solutions - Painted Custom Dog Houses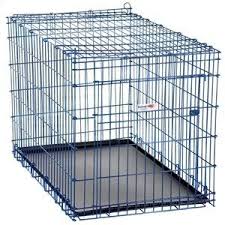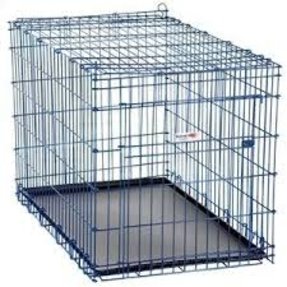 Aire Designer Color Series Wire Dog Crate - Cozy Blue Dog Ke- Dog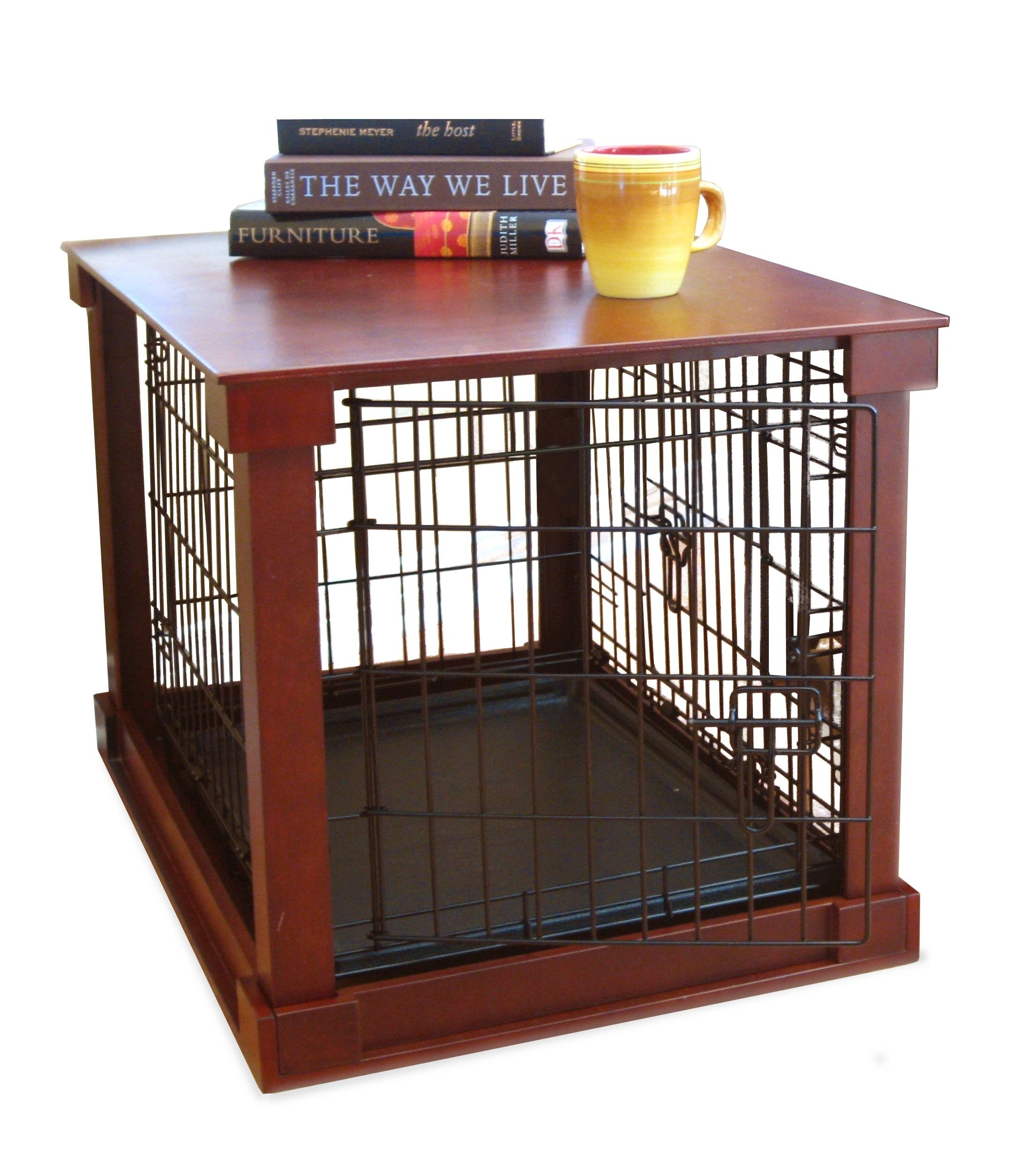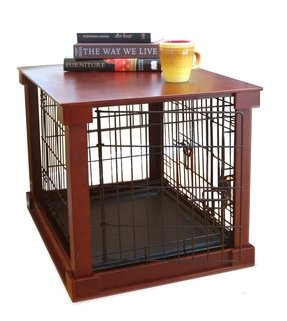 ... Dog Crate with Wooden Cover – Wood Dog Crate and Indoor Dog Crates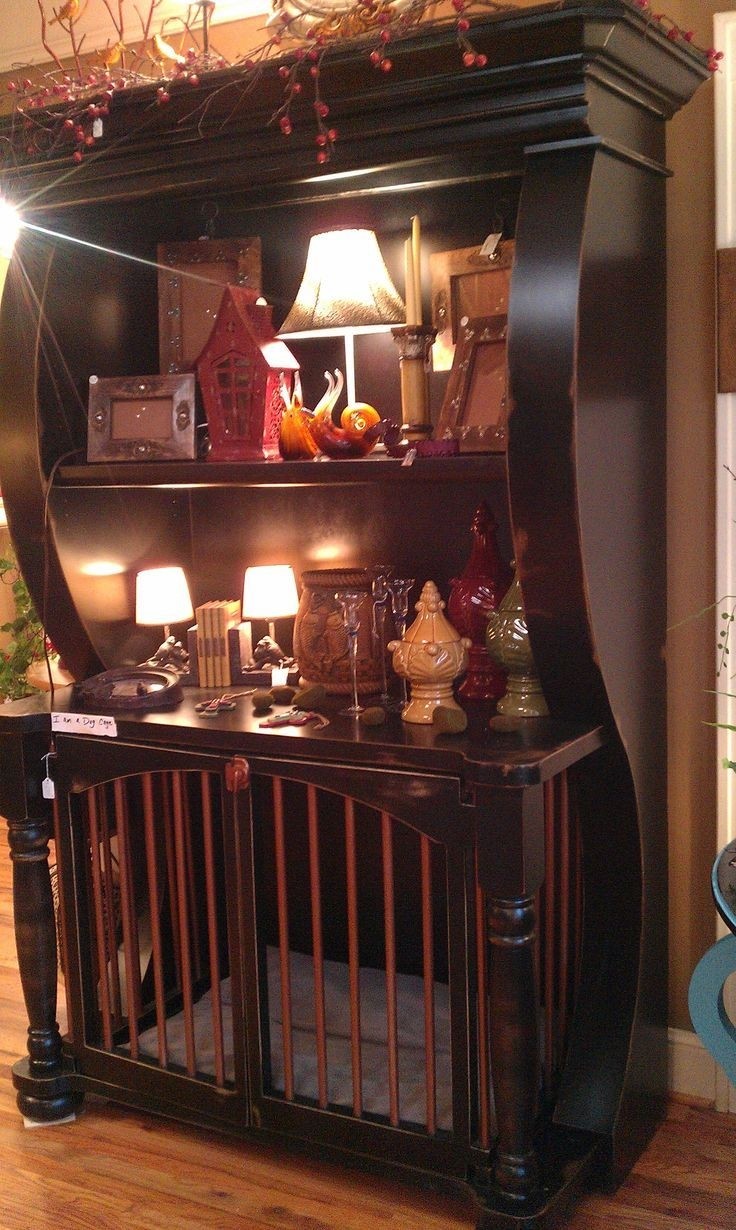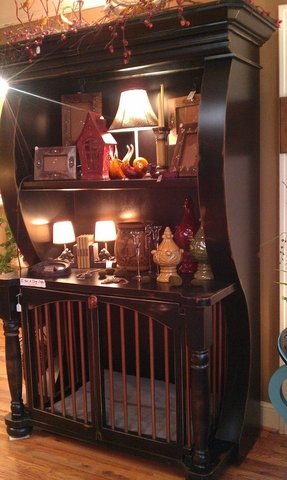 Building a kennel for your doggy at home doesn't require a special piece of furniture. You can use the old dresser and change the standard doors for crates. It provides your dog the perfect place to have a rest.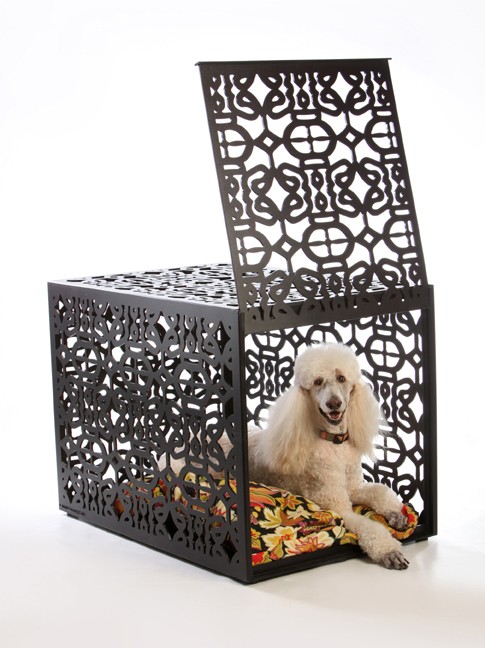 Various Choices of Designer Dog Crates for You – HomesFeed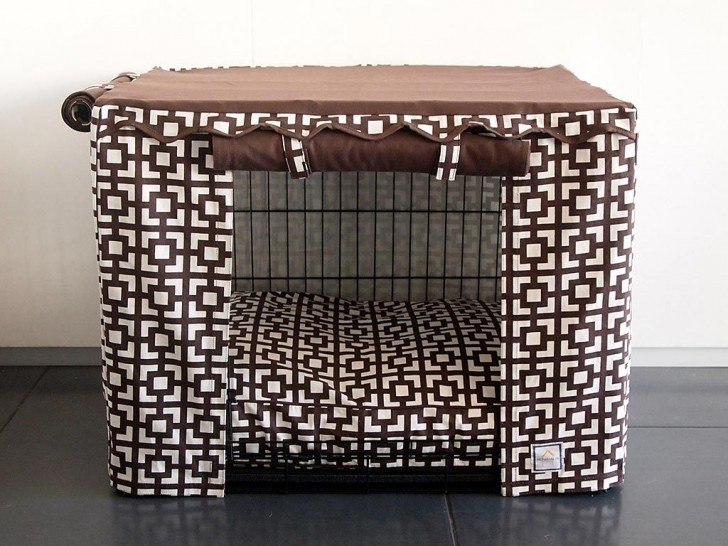 Various Choices of Designer Dog Crates for You – HomesFeed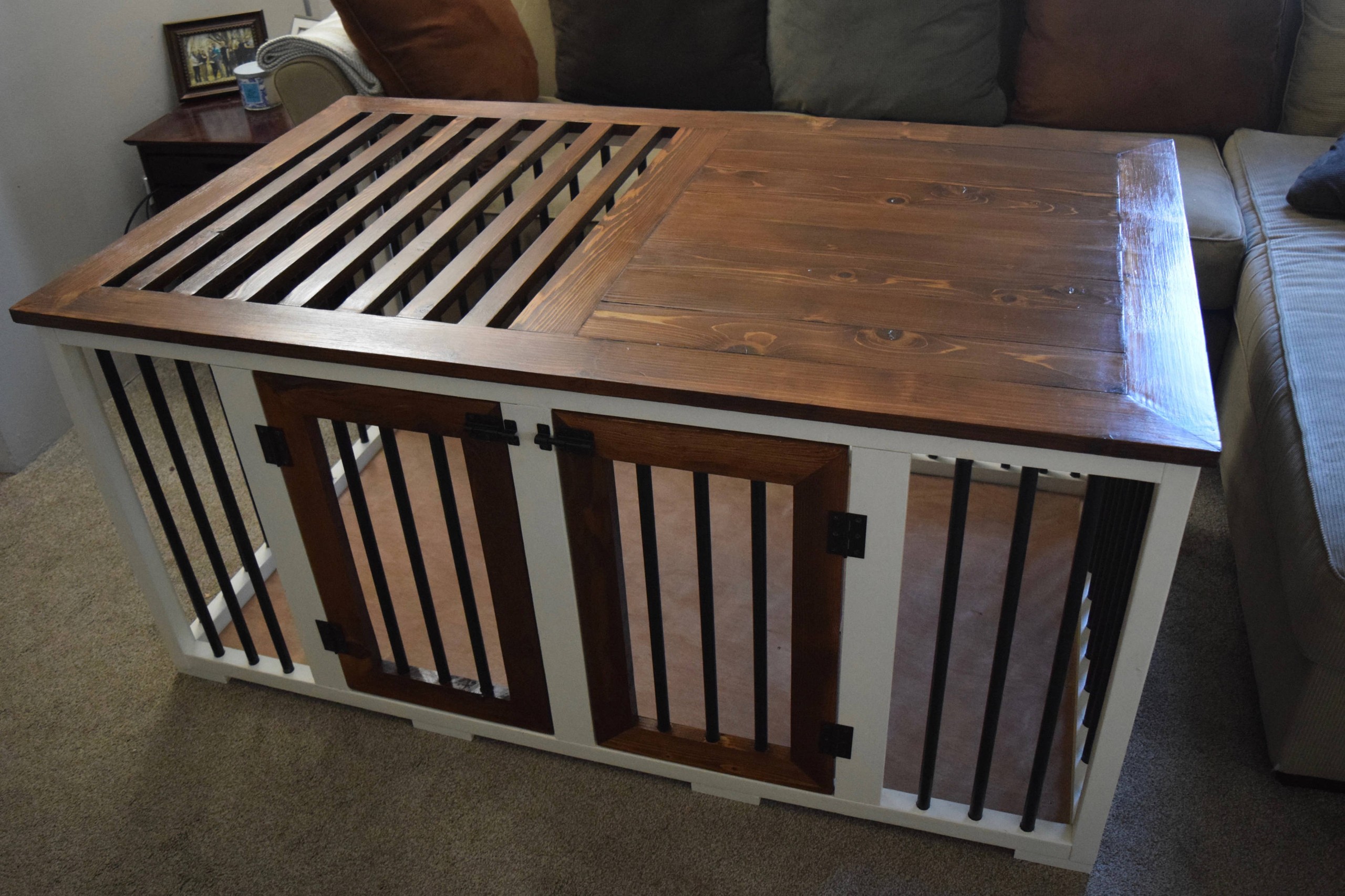 Custom Dog Crate Wooden Dog Kennel Unique Dog Crate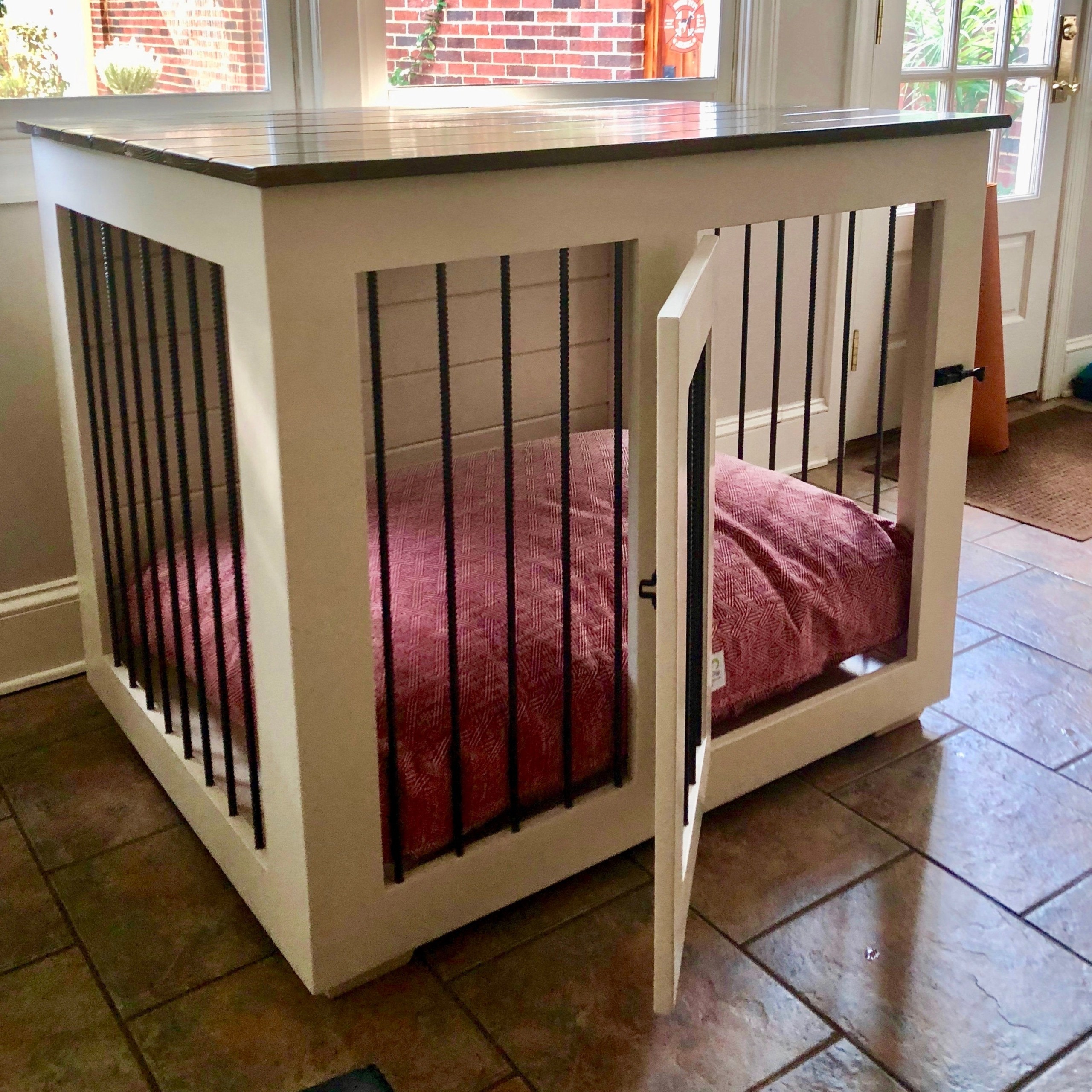 Wood Dog Kennel, Custom Farmhouse Style Dog Crate with ...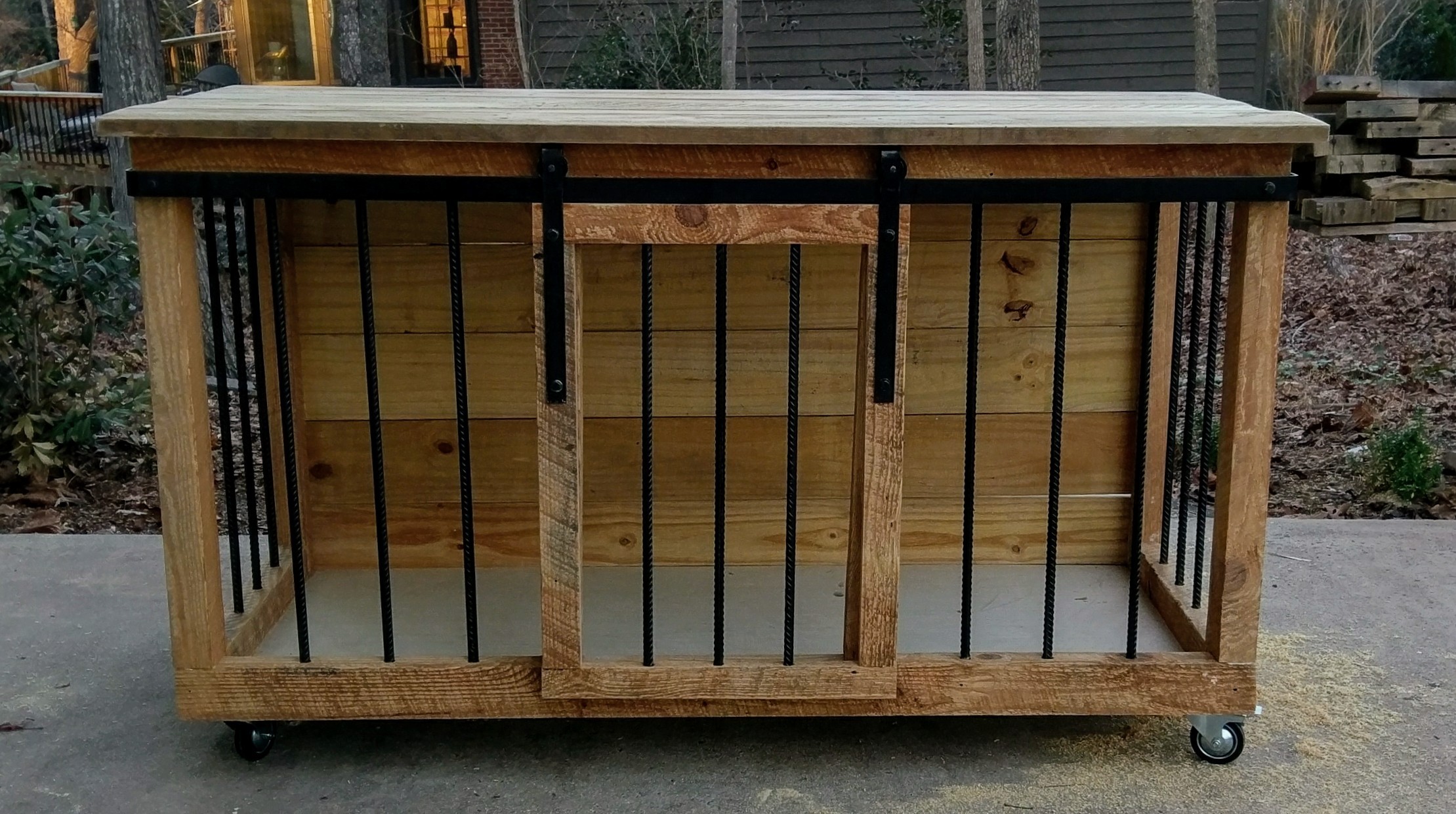 Custom rustic barn wood dog crate » Famous Artisan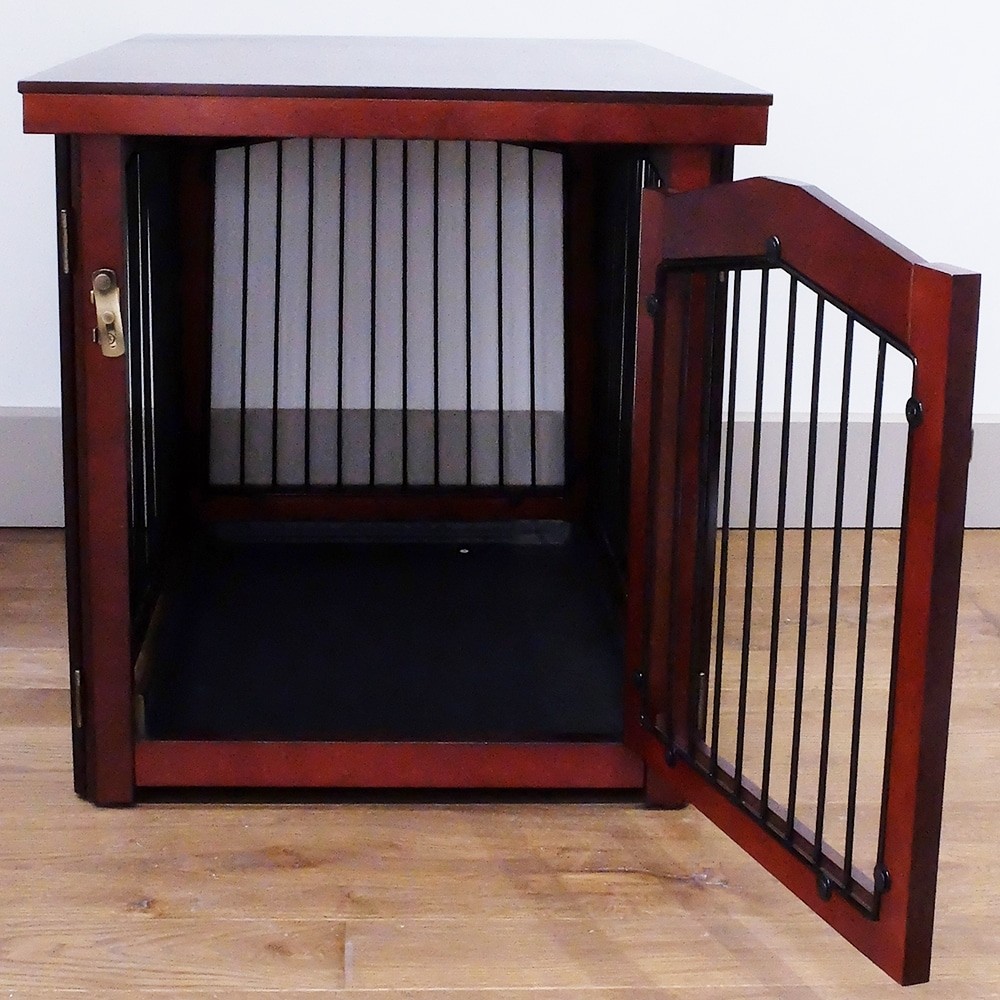 Stunning And Tremendous Unique Wooden Dog Crate | Royals ...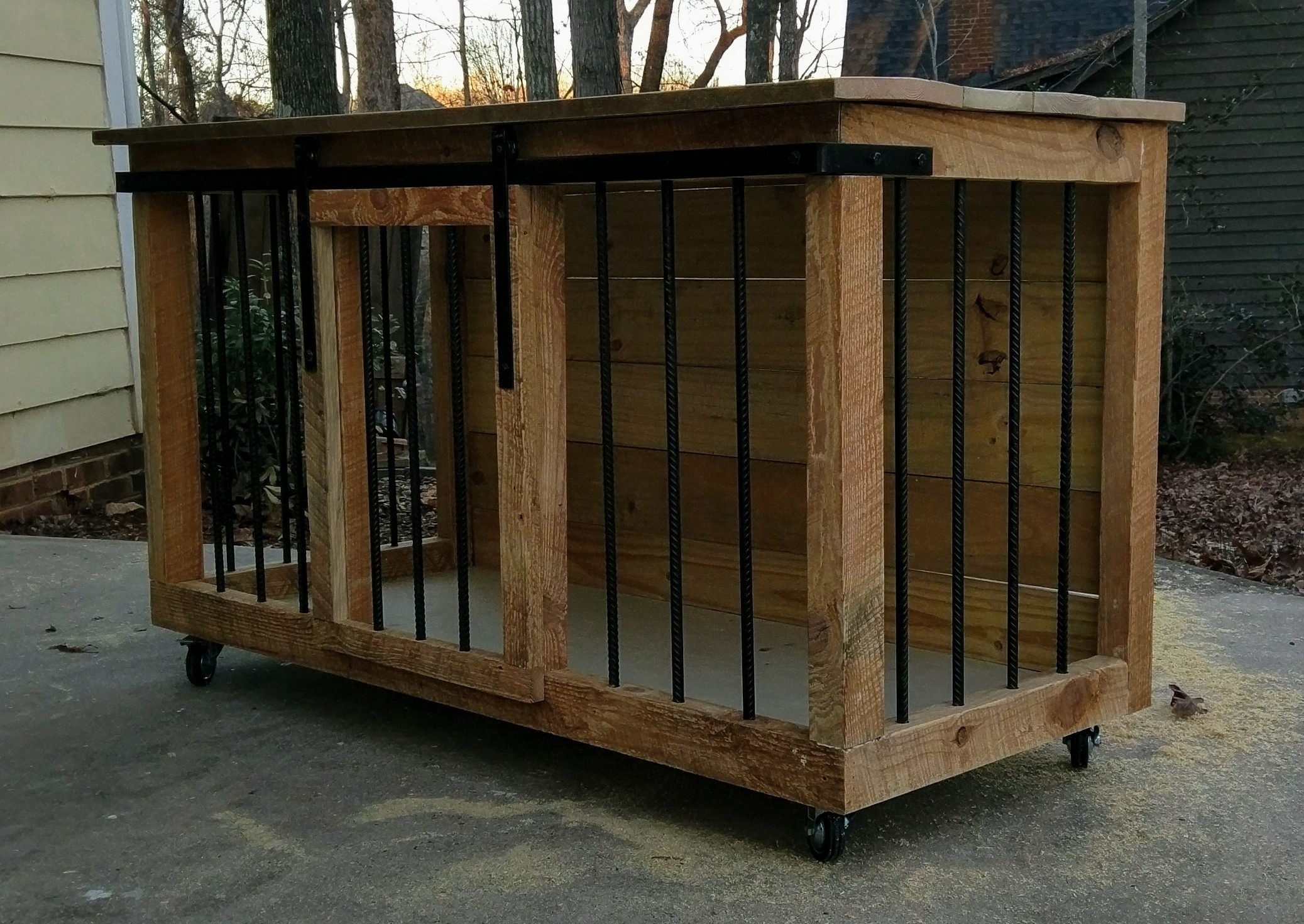 Custom rustic barn wood dog crate » Famous Artisan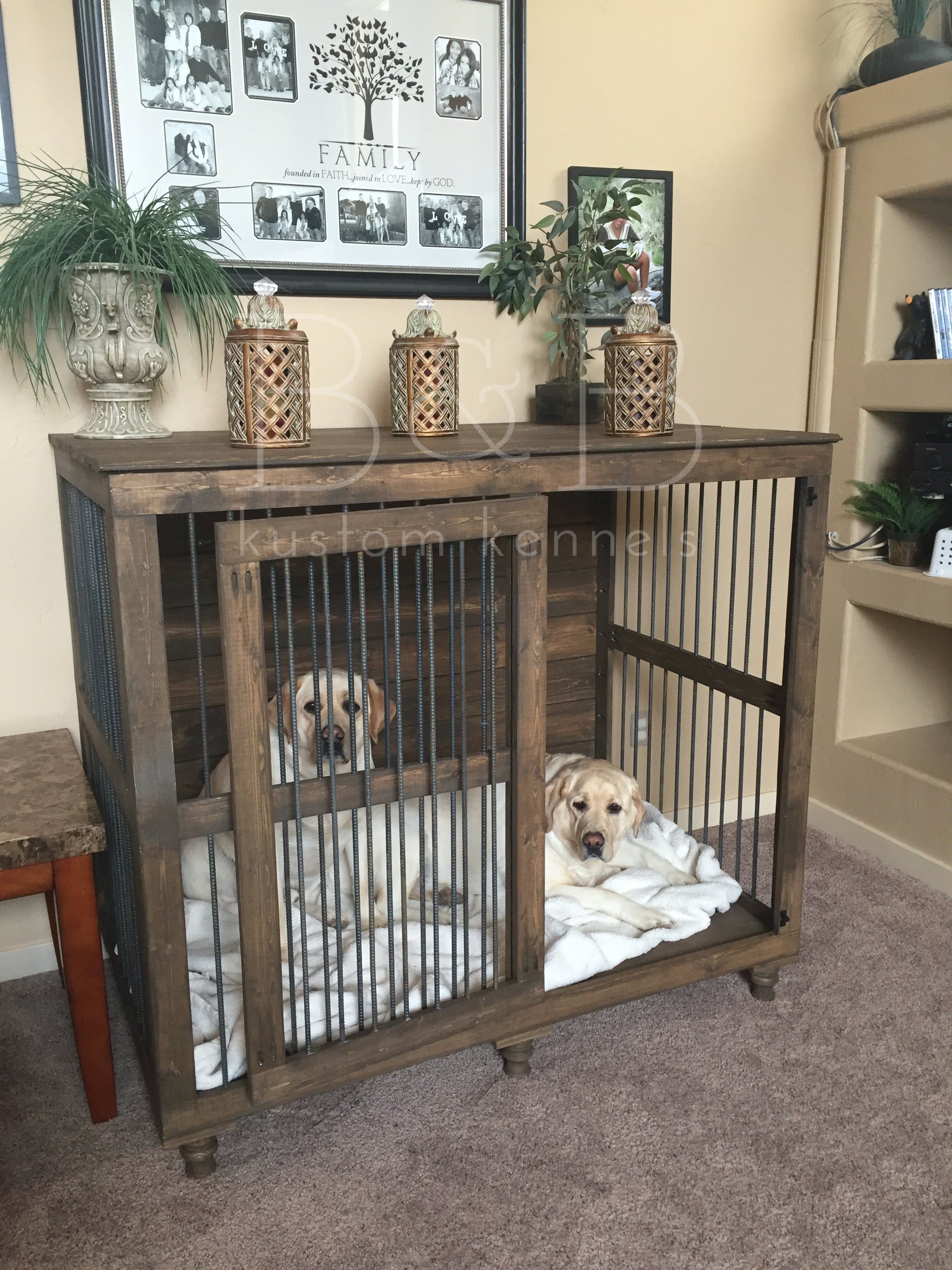 Indoor Dog Kennel | Dog crate bed