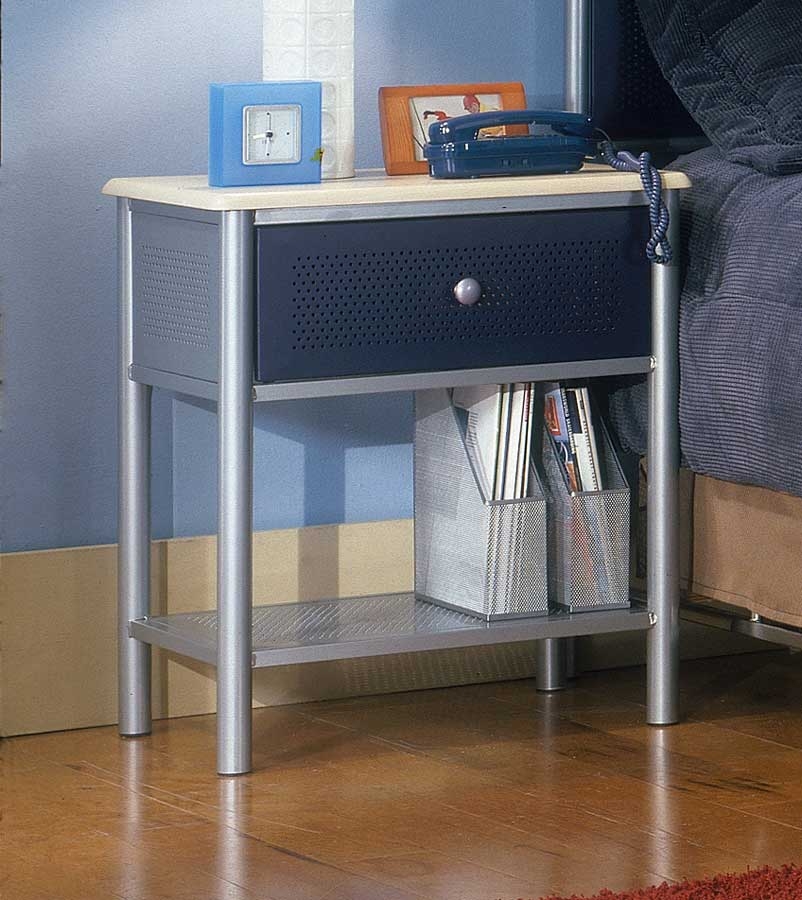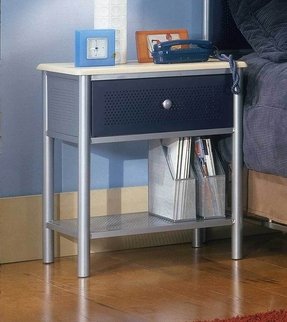 Universal Youth 1 Drawer Nightstand
Nighstand featuring very original modern design and sturdy construction made of welded steel and metal mesh. Additionally, there is one drawer and bottom shelf, which provide extra storage space for smaller items or books.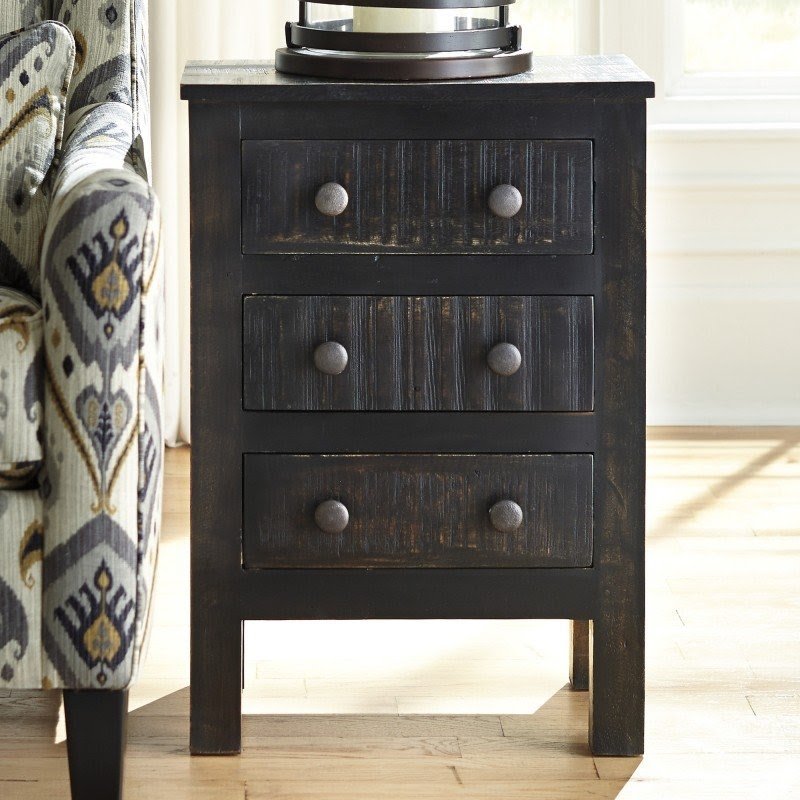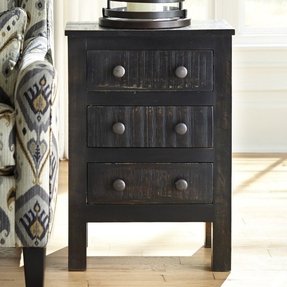 3 Drawer Nightstand
This is a small, stylish nightstand with a three drawers to storage some little items. This nightstand is made of solid wood in dark brown color with distressed finish. Drawers have a metal, round handles.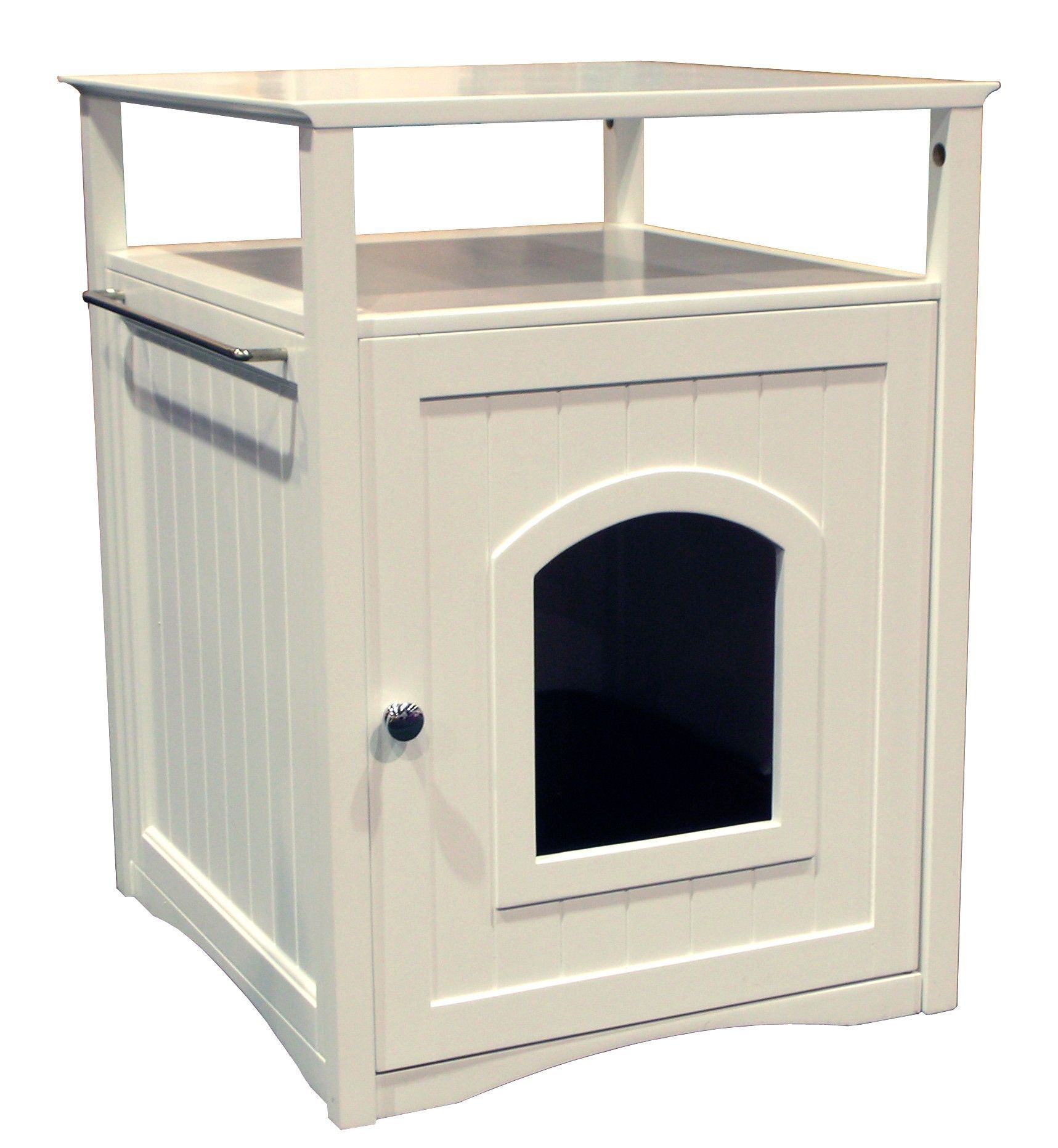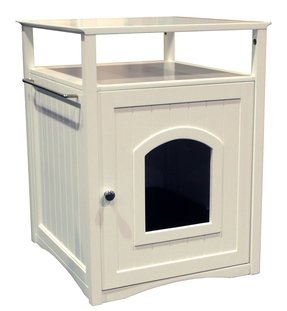 Merry Products Nightstand Pet Crate End Table
A very interesting multi-functional element created for owners of dogs or cats. It is a nightstand that features a solid construction and a spacious top with lower shelf. The lowest part of this table includes a house for pets.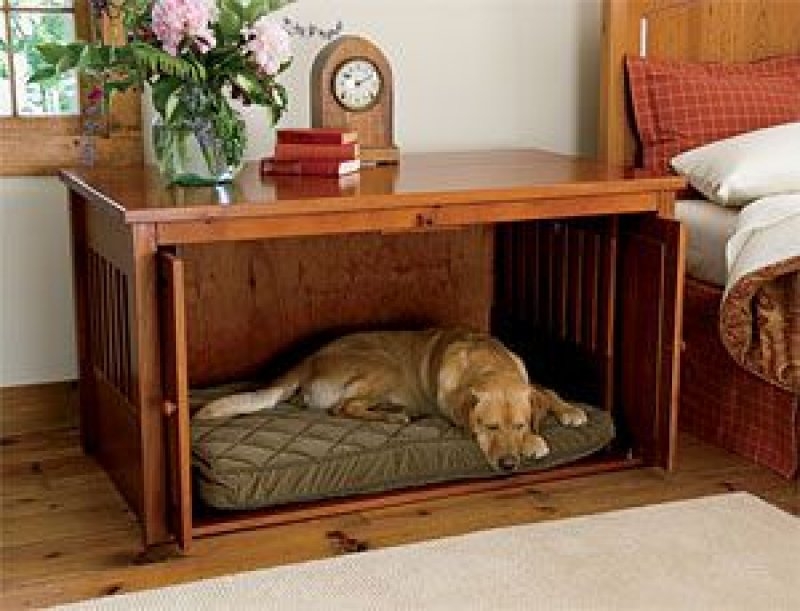 Nightstand Dog Crate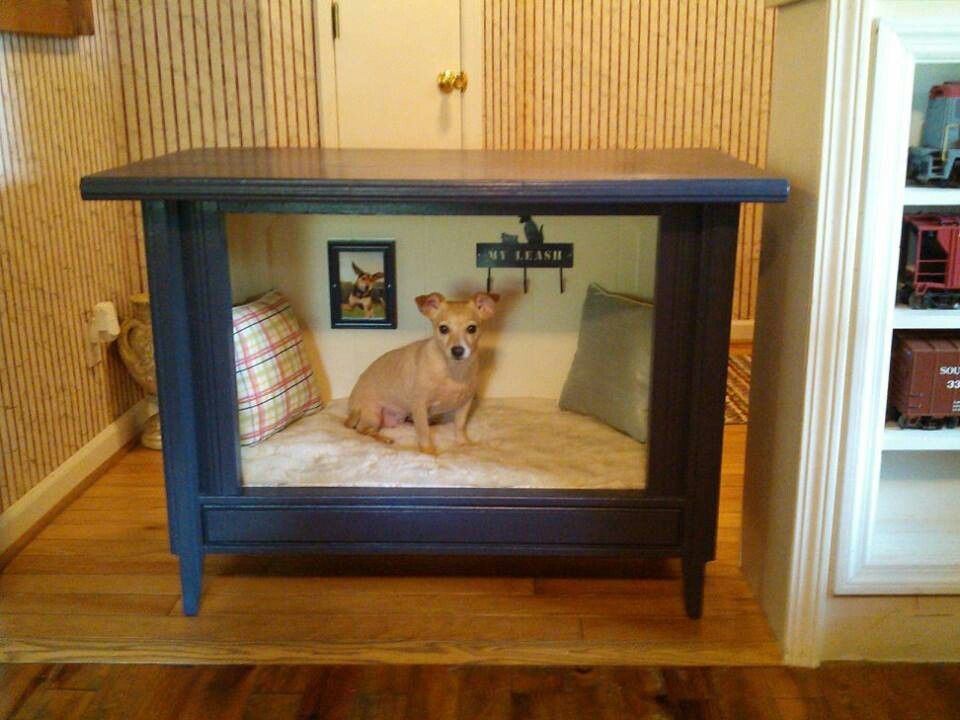 A charming dog crate made from an old TV cabinet. A great example of repurposing and an inspiration for all, who like to craft on their own. This DIY project will create cosy four walls for any dog.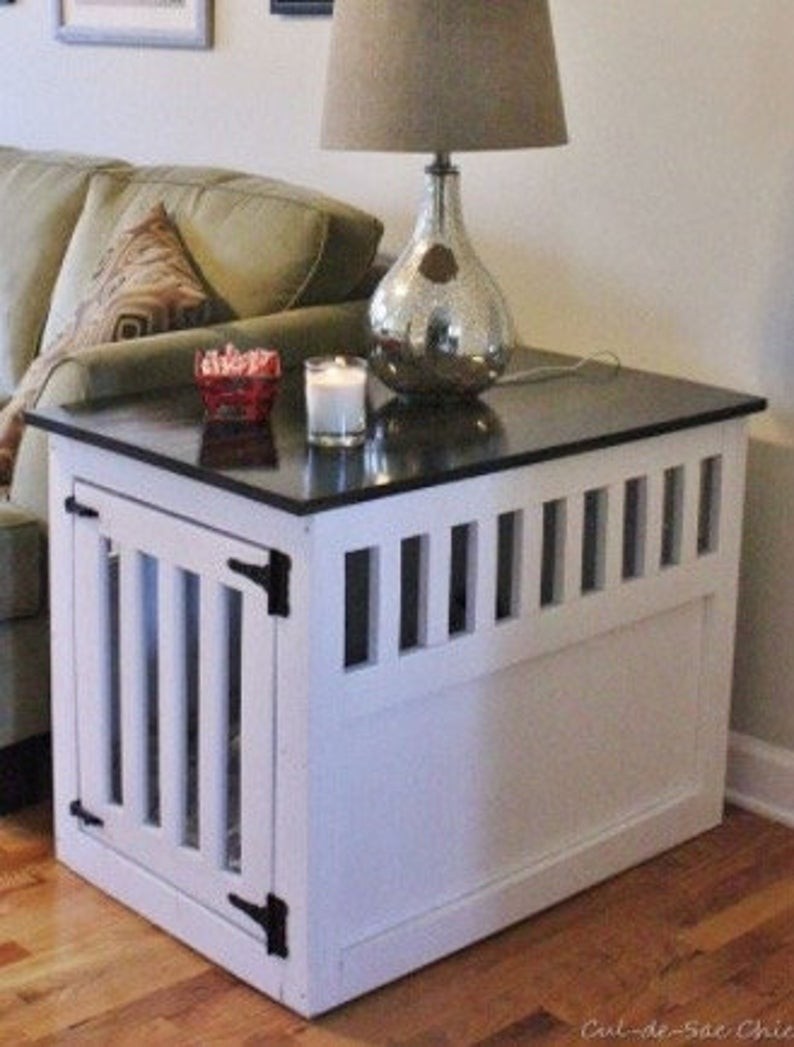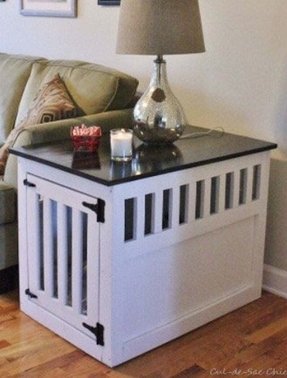 A pretty practical end table and a dog crate in one crafted of 2-tone-finished wooden materials. Its rectangular top has brown tones. A base has a front door with vertical cutouts. Catches and dashy hinges are of black metal. Sides have cutouts up.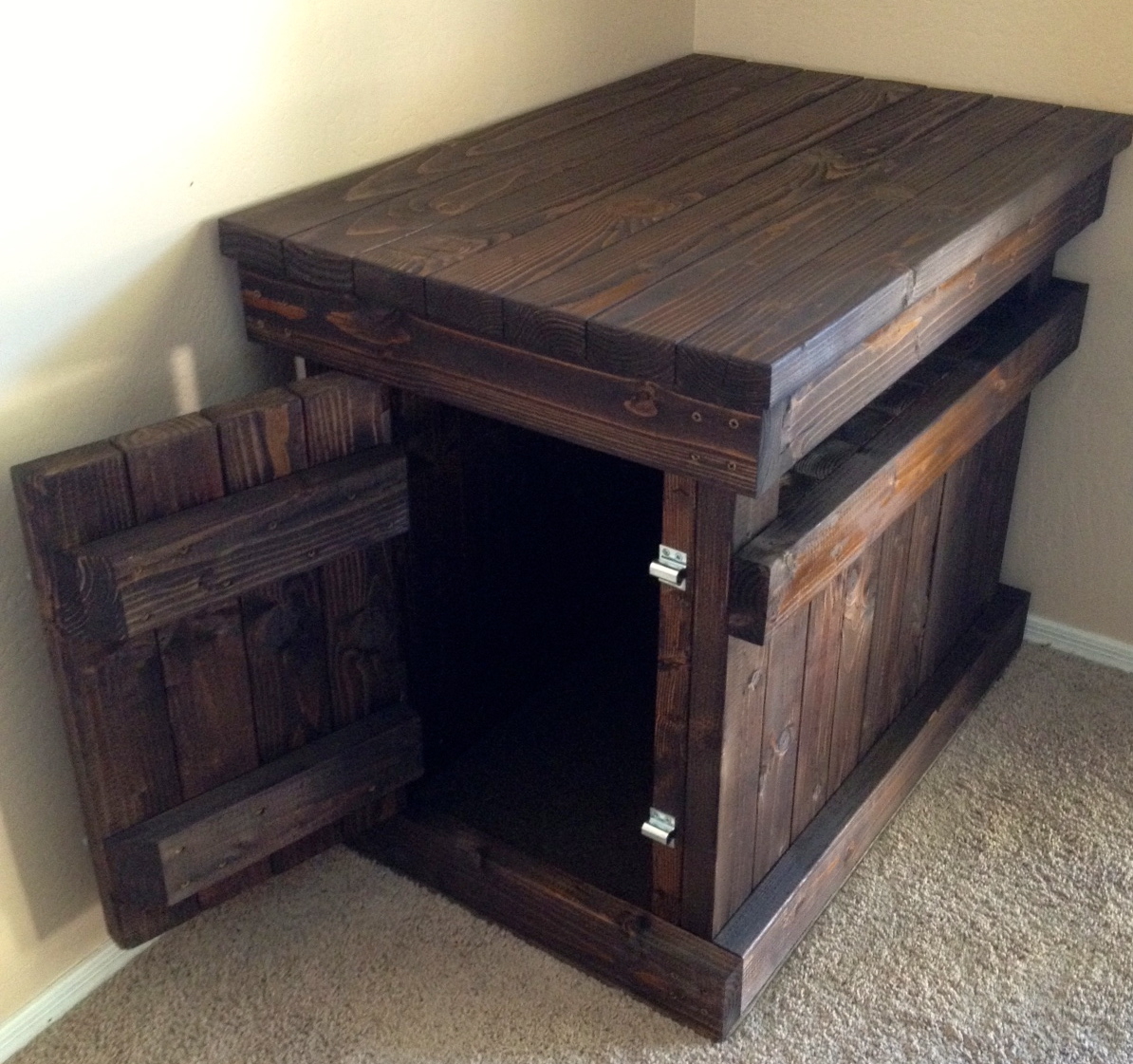 Designed for indoors, this beautiful piece of furniture is a great mix of a comfy dog crate and a stylish nightstand. Crafted of barn wood and covered in an espresso finish, the crate is equipped with a side door with two steel locks.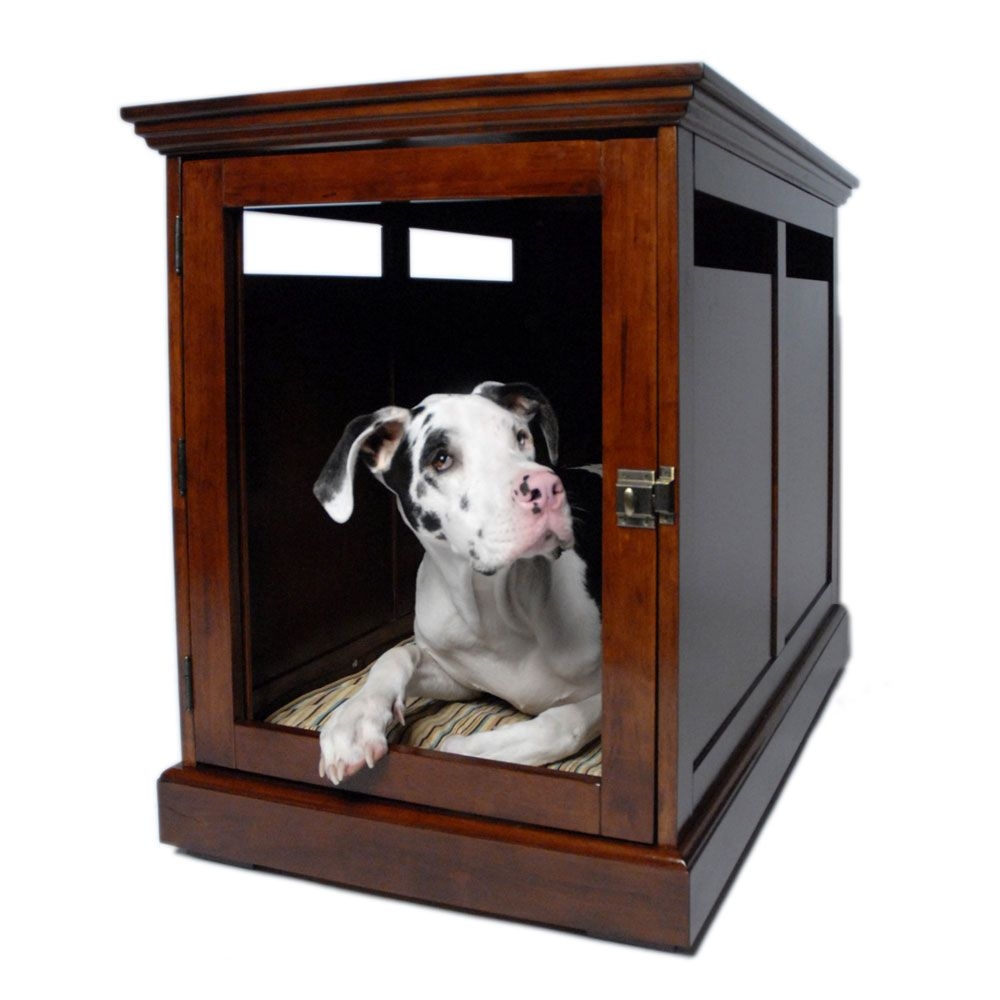 You must provide your dog with a place to rest. This is a copy of dof crate night stand for real dog beaus. Placed aroud our bed - plays two roles, a night stand and a dog bed. Made of stylish dark manghony wood.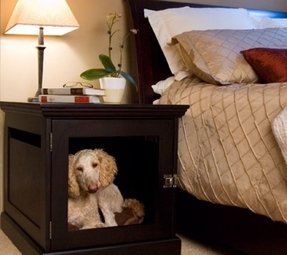 This dog looks sad because he did not get his favorite delicacy - not because he is uncomfortable. Dog crate night stand bed, combined with a bedside table made of wood, gives him the opportunity to be close to his family, soft underfoot and roofing.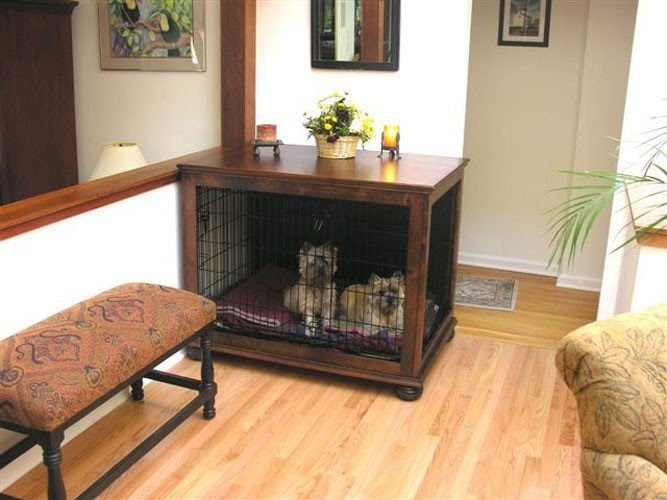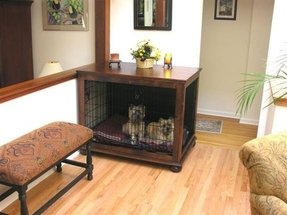 Unique dog crate that is also a small table. Made of dark brown wood can function as a classy table but also as your pets' residence. It has also black grids that play along with the wood colour. Perfect solution for dog owners that love nice piece of furniture.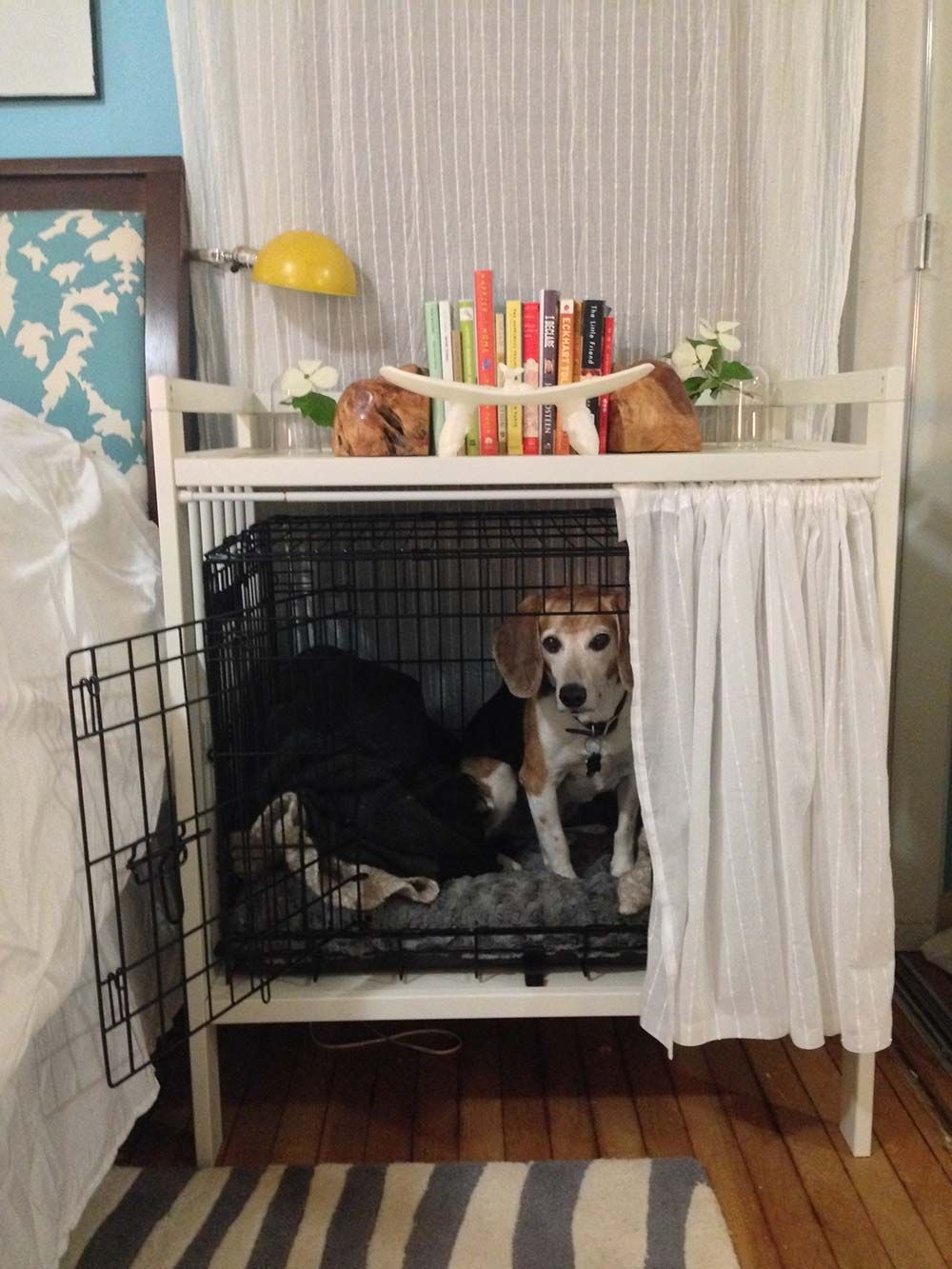 A contemporary nightstand with an open front niche for a pet crate. It's screened with a white fabric curtain on a rod. The nightstand is of white-finished wooden materials. It has straight legs, upright slatted sides, a top with rails on 3 edges.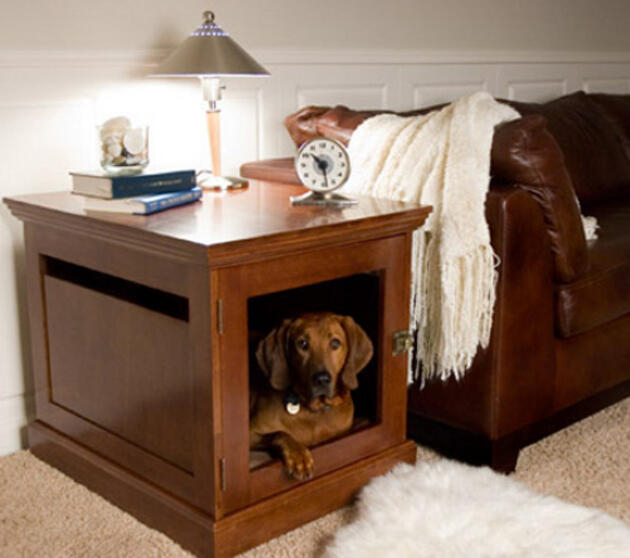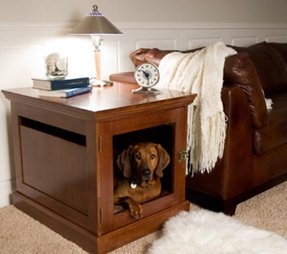 DenHaus TownHaus Indoor Dog House and End Table - Mahogany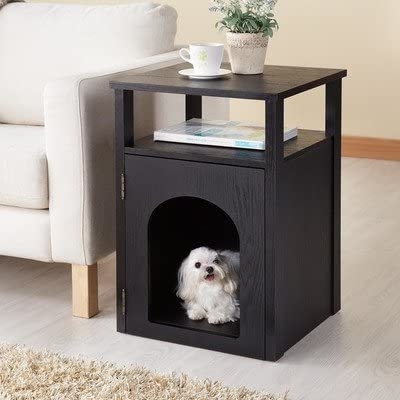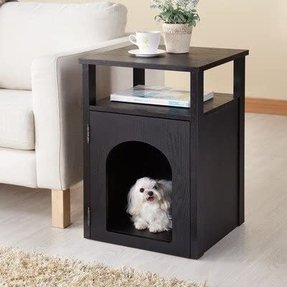 Hokku Designs Prairie End Table / Nightstand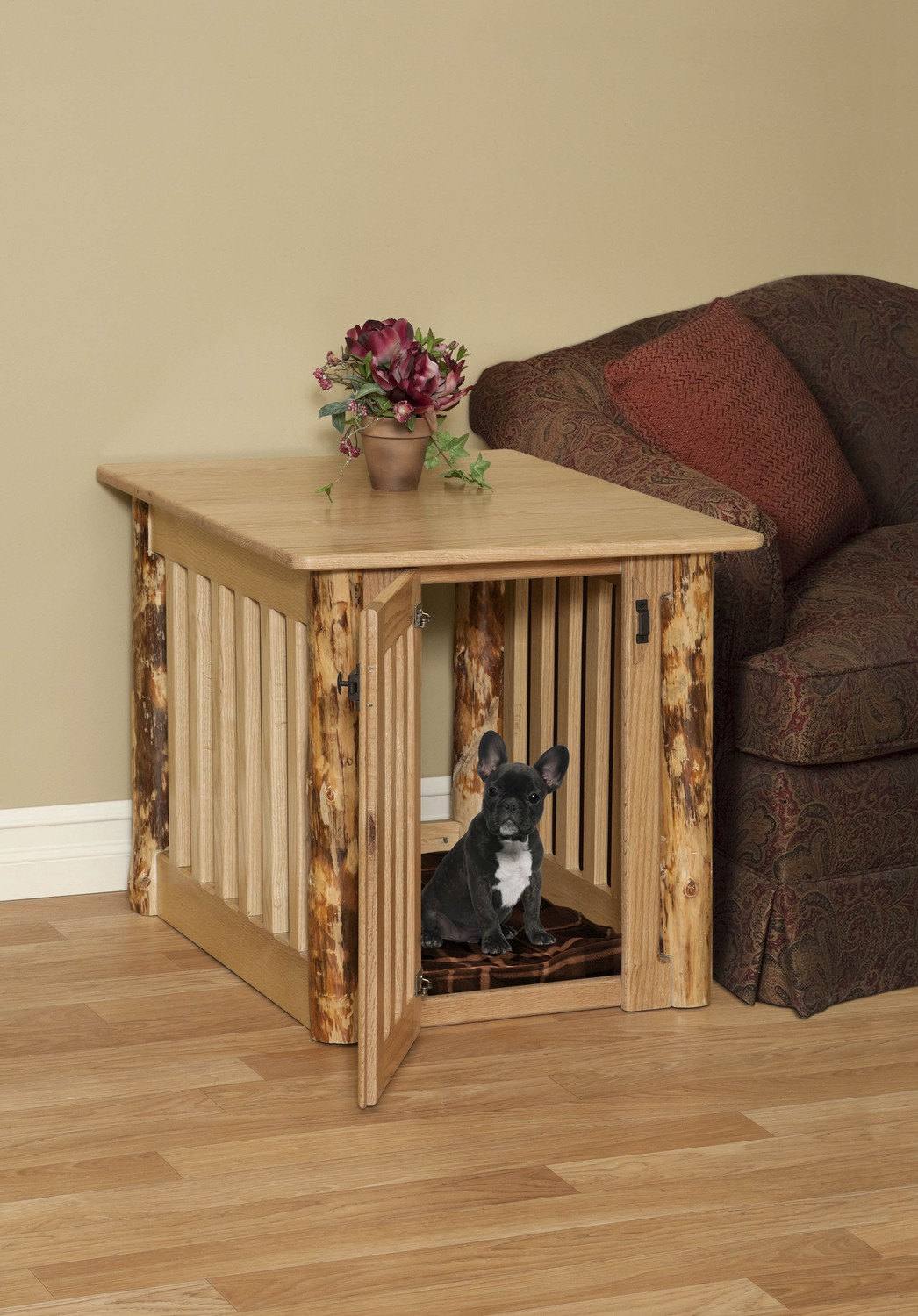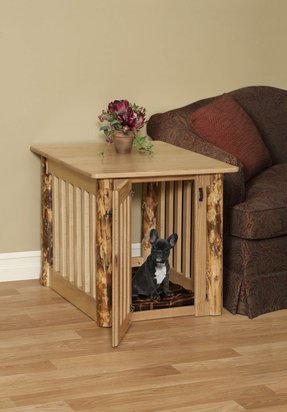 Not much is needed to give a dog happiness - just love it and give it some privacy from time to time. For example, in the form of a nightstand dog crate table, with ladder rungs - and at the same time as his asylum and a place to sleep with a warm blanket.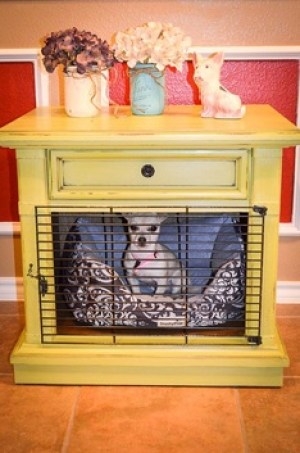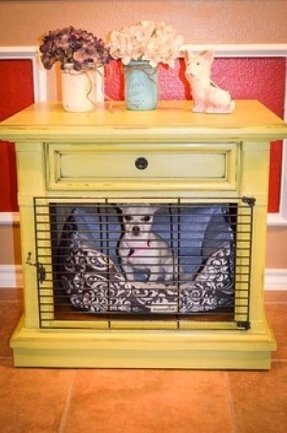 Wow! So adorable and comfortable nightstand table with the puppy crate. If you are a fan of combine functionalities, you need this product. The yellow color adds a fresh twist into the room.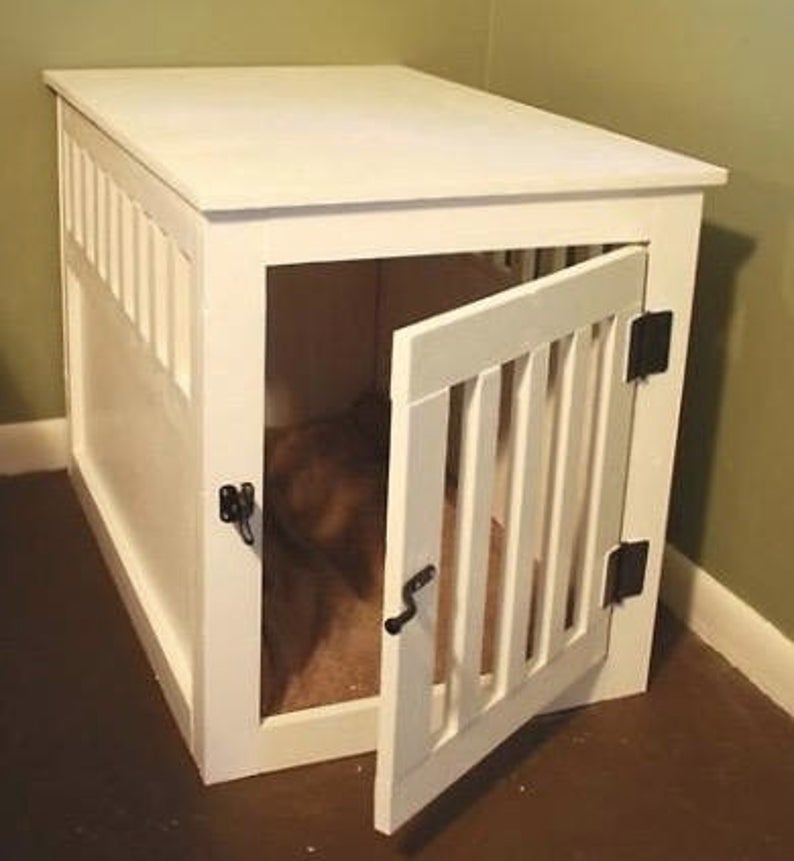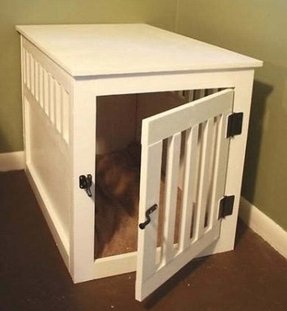 If you have a dog, you need to have the wooden dog crate, just like this one! It looks more aesthetic and clean than wire crate. And it can be used as an end table too.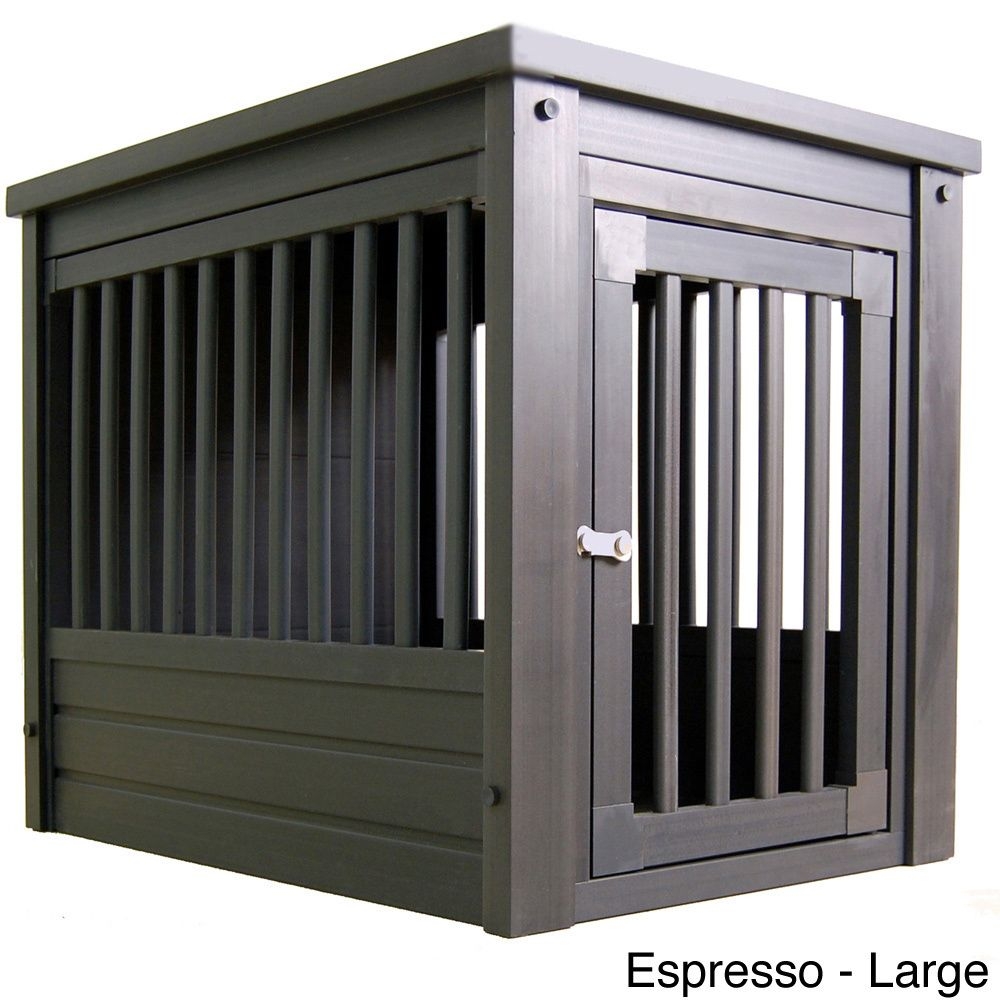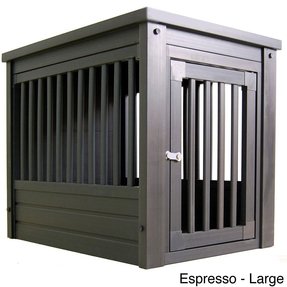 A crate for your dog and a handy nightstand for you. Made from an ecoFLEX recycled material, requires an Easy 10-minute, no tool assembly. It measures: 20.9"L x 15"W x 17.9"H, Exterior: 23.6"L x 18.1"W x 22"H.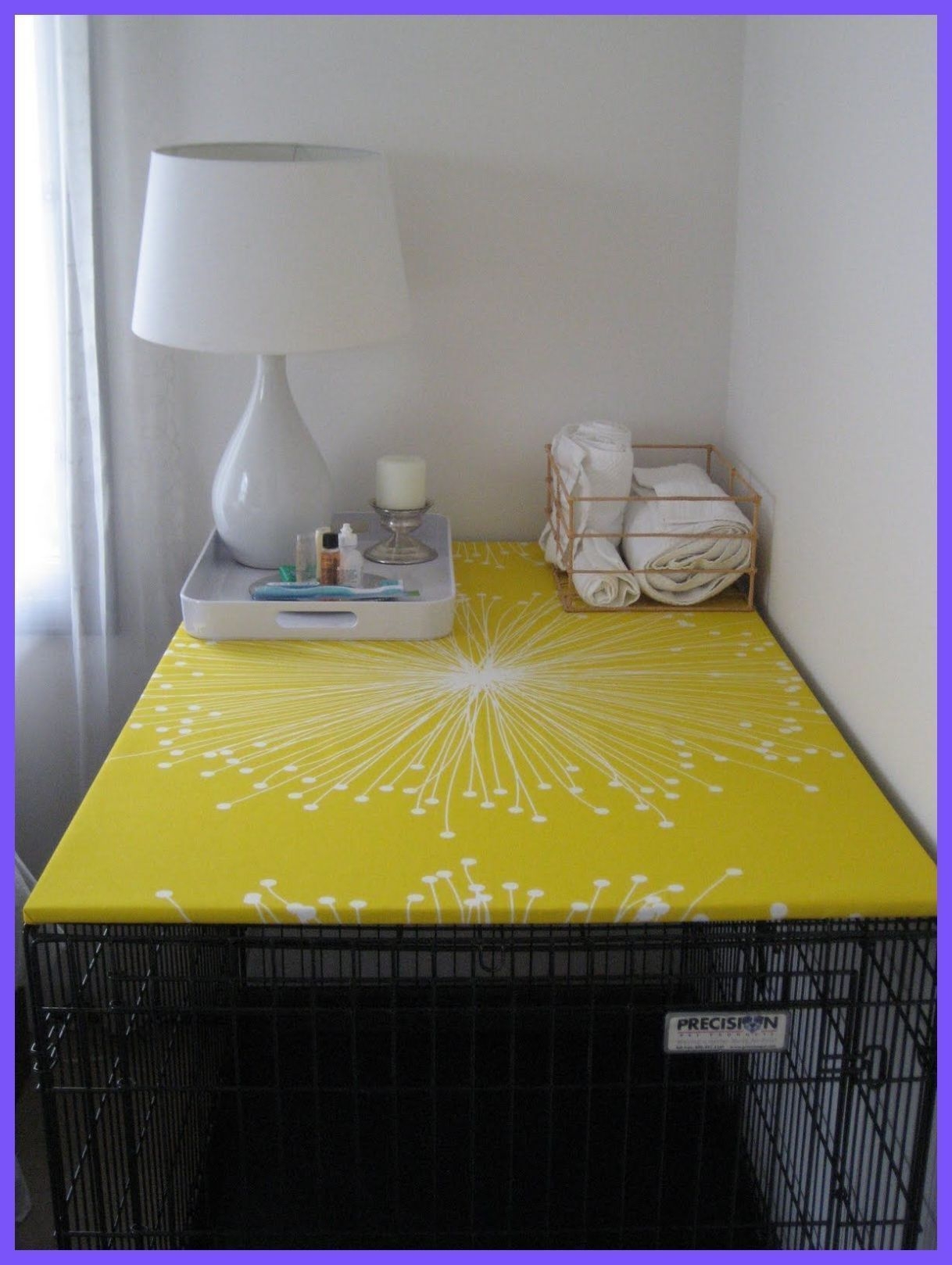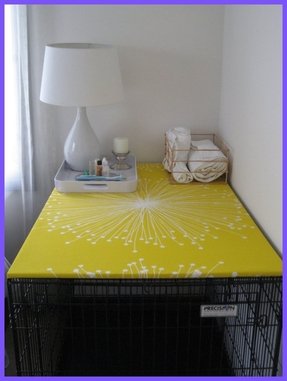 girl and great dane.: making a dog crate (more) functional. Why have I never thought of this??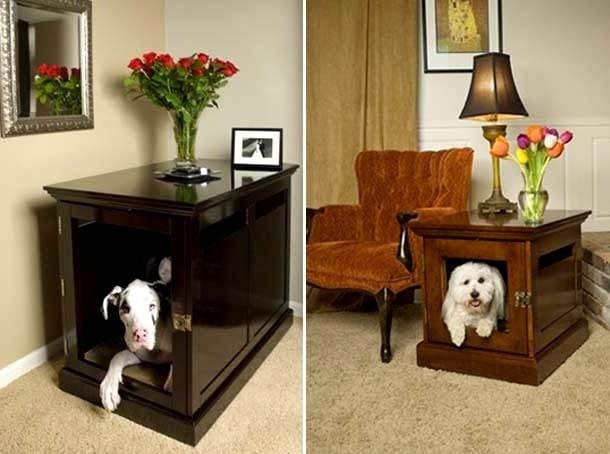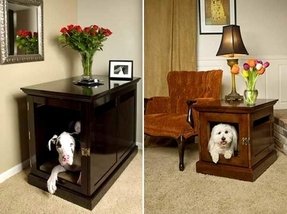 The exclusive wooden endtable, which is fully adjusted to your dog's size. There is a dog bed hidden inside, so you doggy could have a rest in nice conditions and you don't have to see the traditional cot.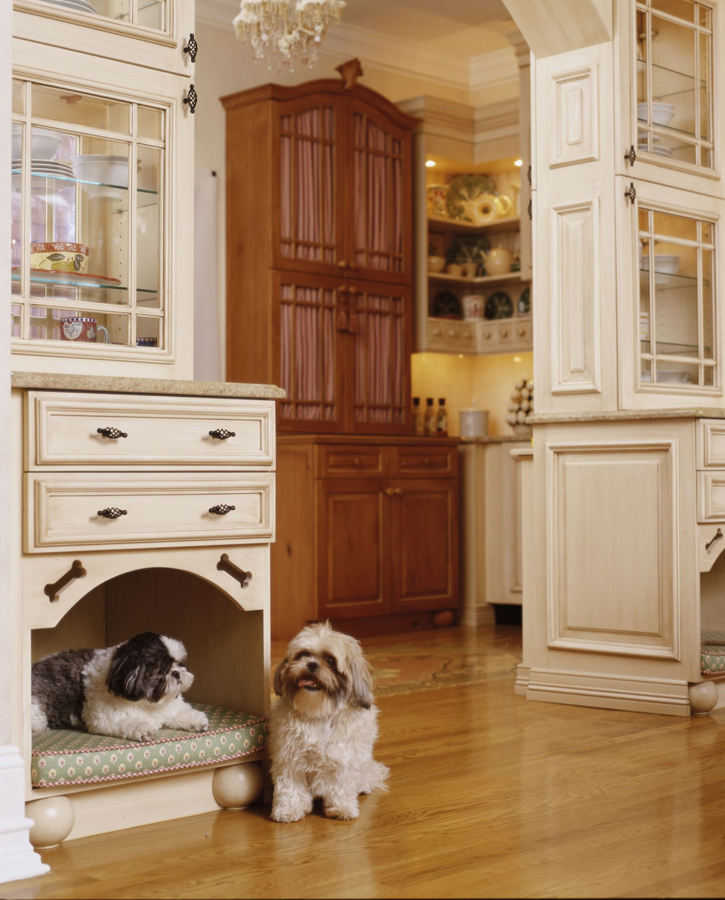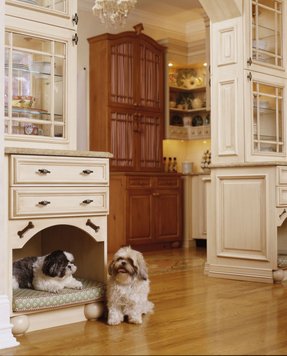 Hollowed out in antique cupboard, this custom cabinetry will be a perfect spot for your puppy. It smooth weaves into the surrounding decor, being a part of the shabby chic interior.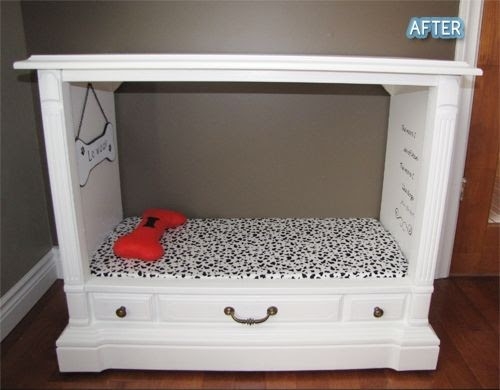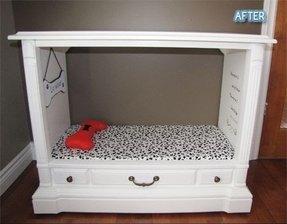 at Home Frosting , Lesa made this adorable but chic crate look dog ...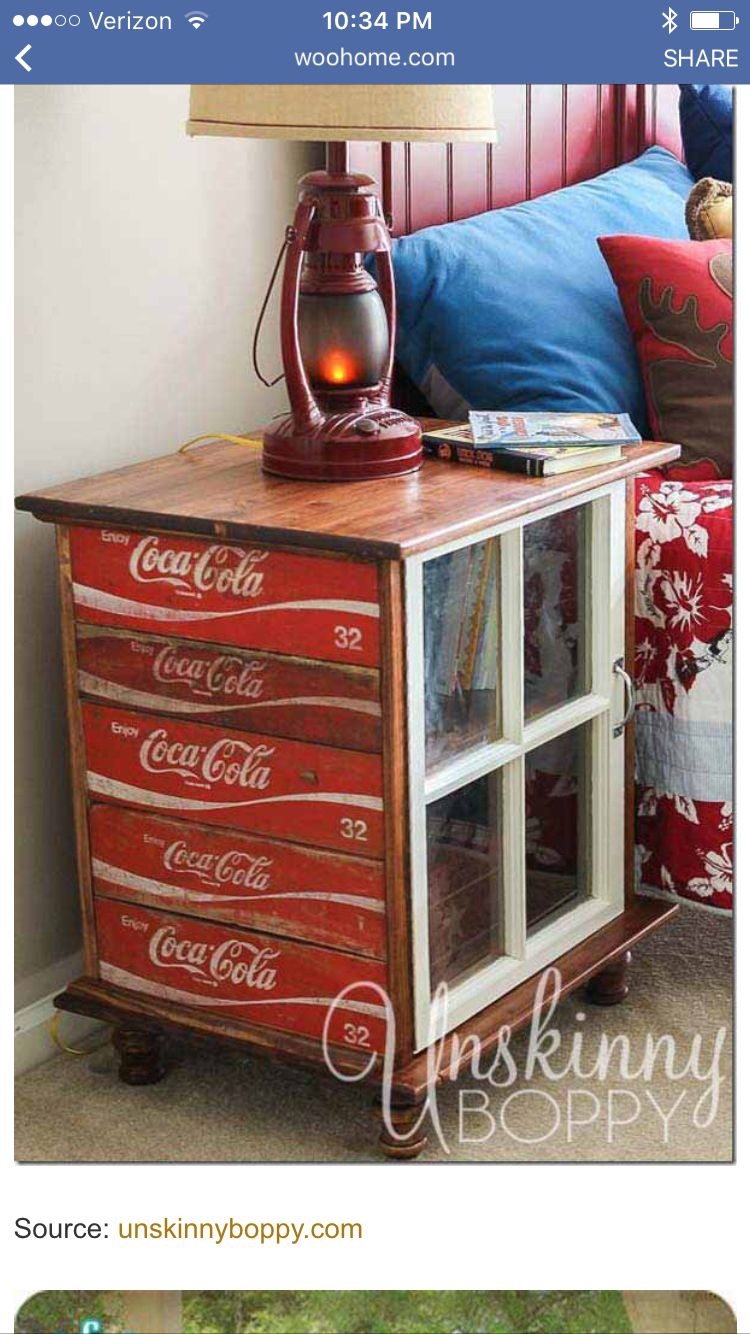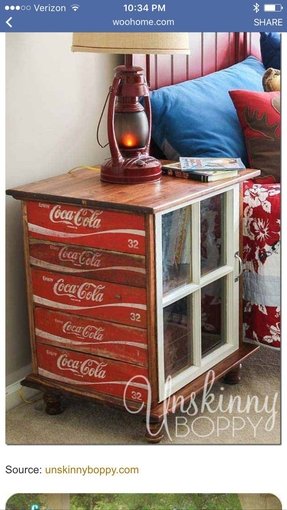 DIY night stands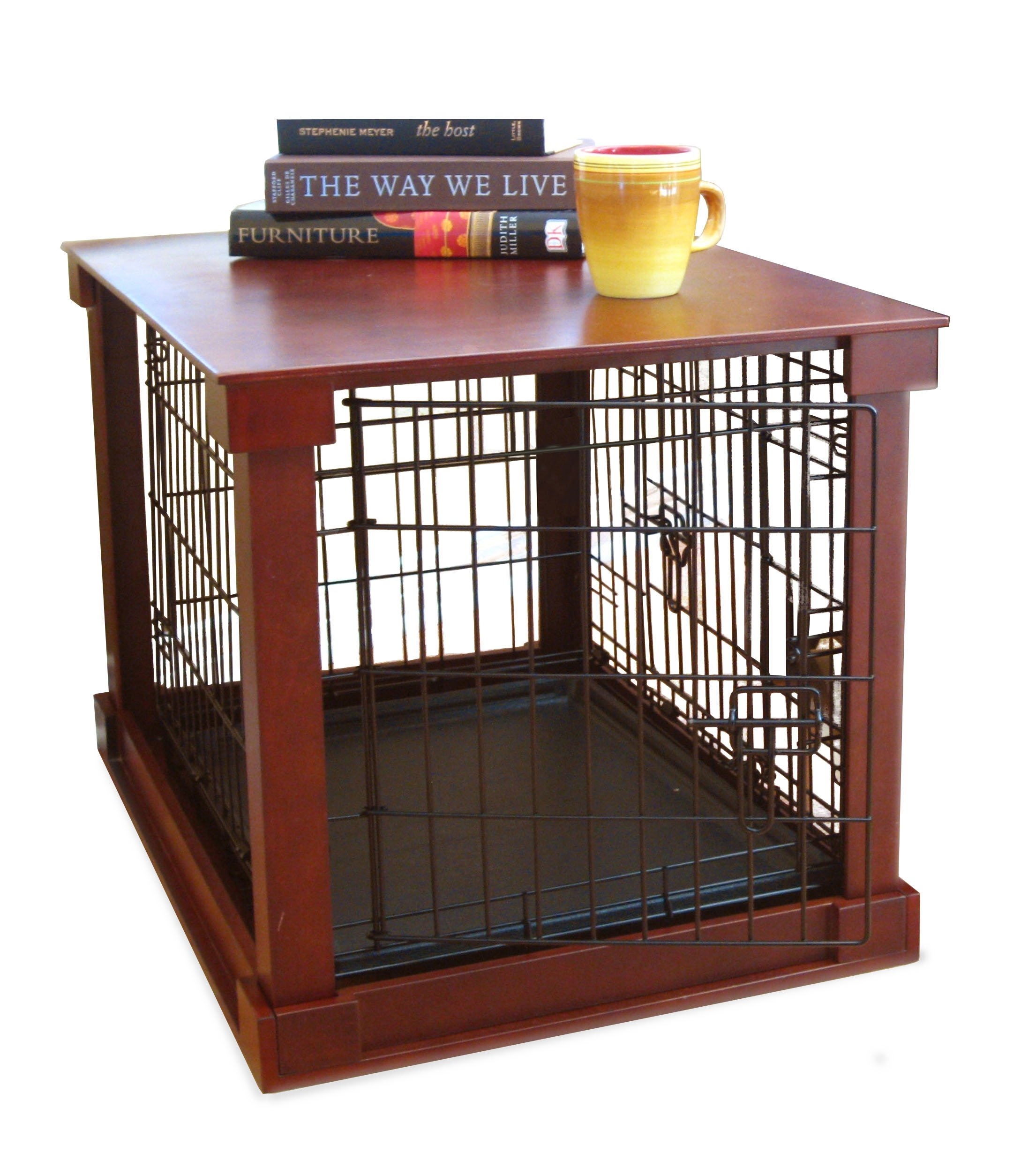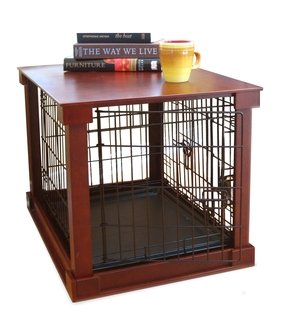 You trust your dog, but maybe you don't have to trust all people that come into your home and want to play with your puppy.For its own safe-you may be interested of a nightstand that is also a dog crate. Made of wood, with mahogany fiish and black metal bars.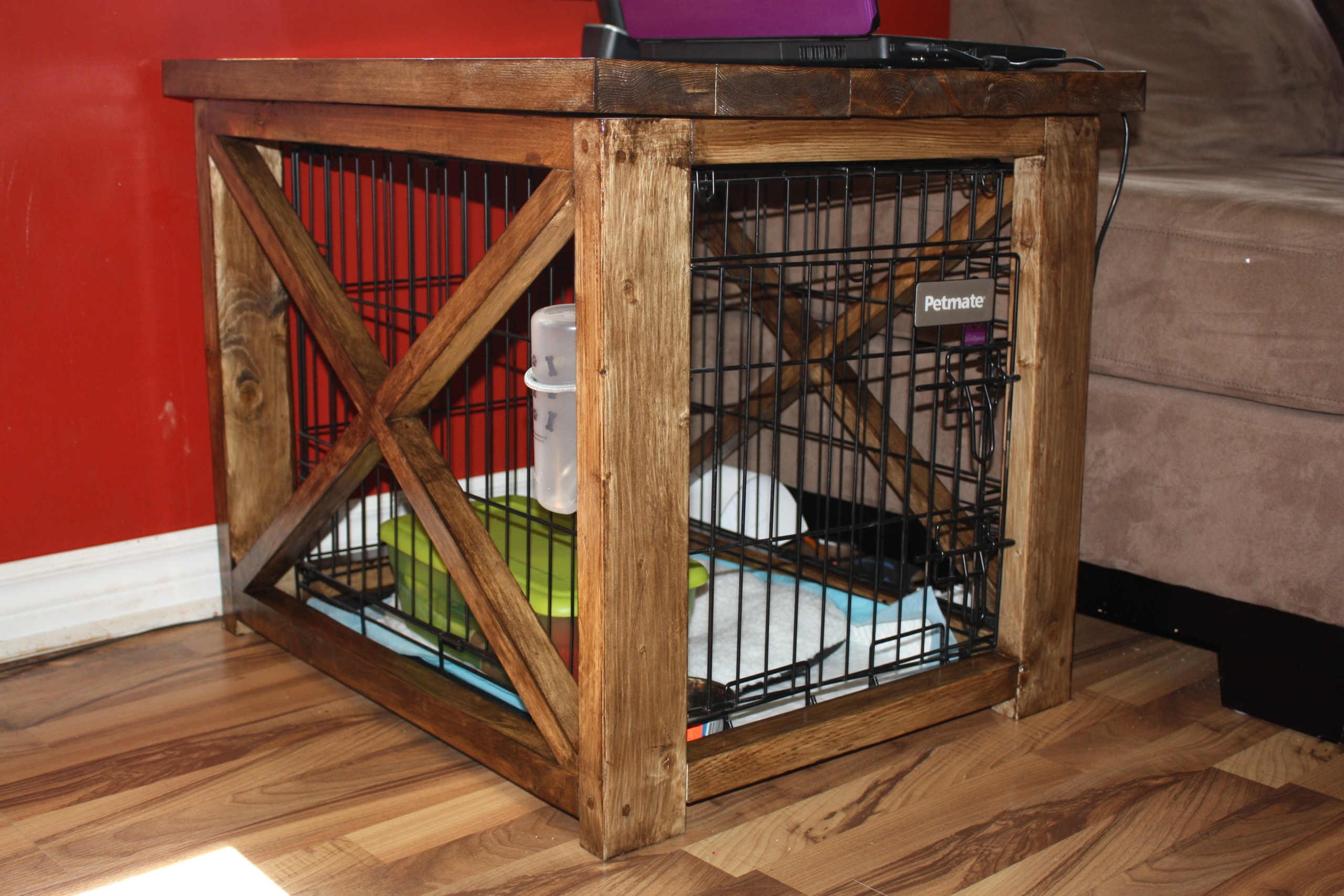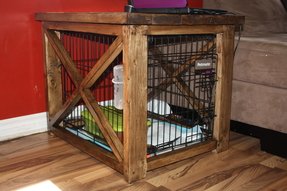 A stark rustic style end table made of ordinary planks with a distressed brown finish. It has a rectangular top, straight angular corner poles and X-crossed stretchers on longer sides. The table can nest e.g. a dog crate.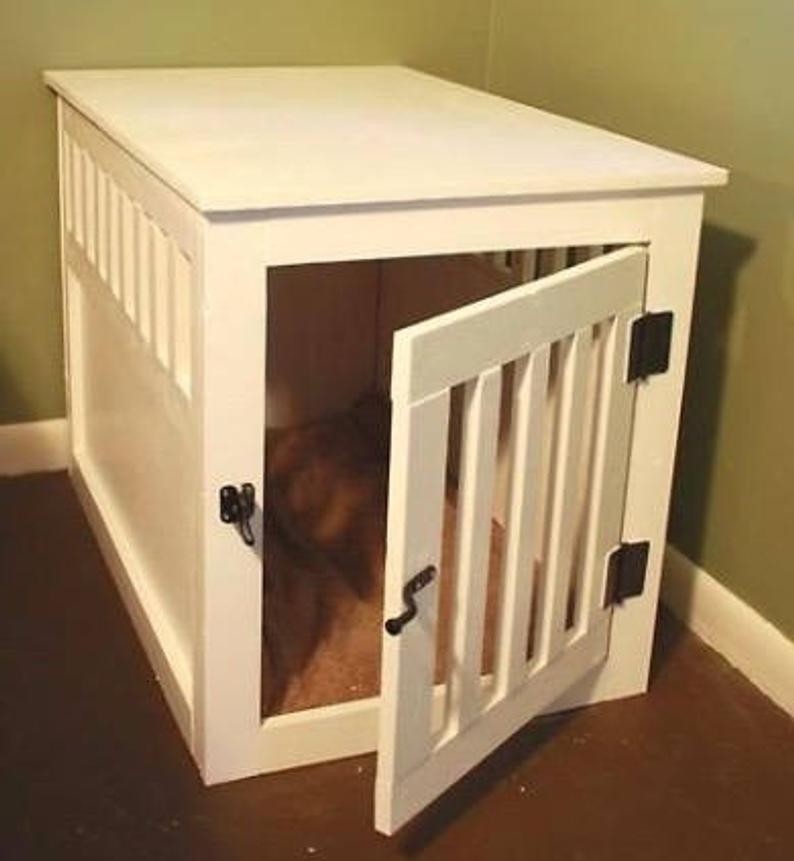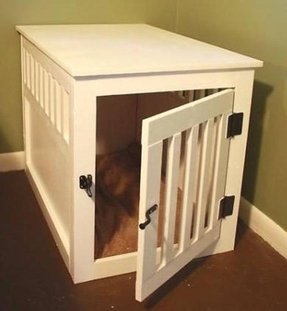 This simple and very practical table with a crate for the dog is a great combination of stylish furniture and space for our pet. The wooden construction is durable and has robust gratings. Beautiful detail of the decor.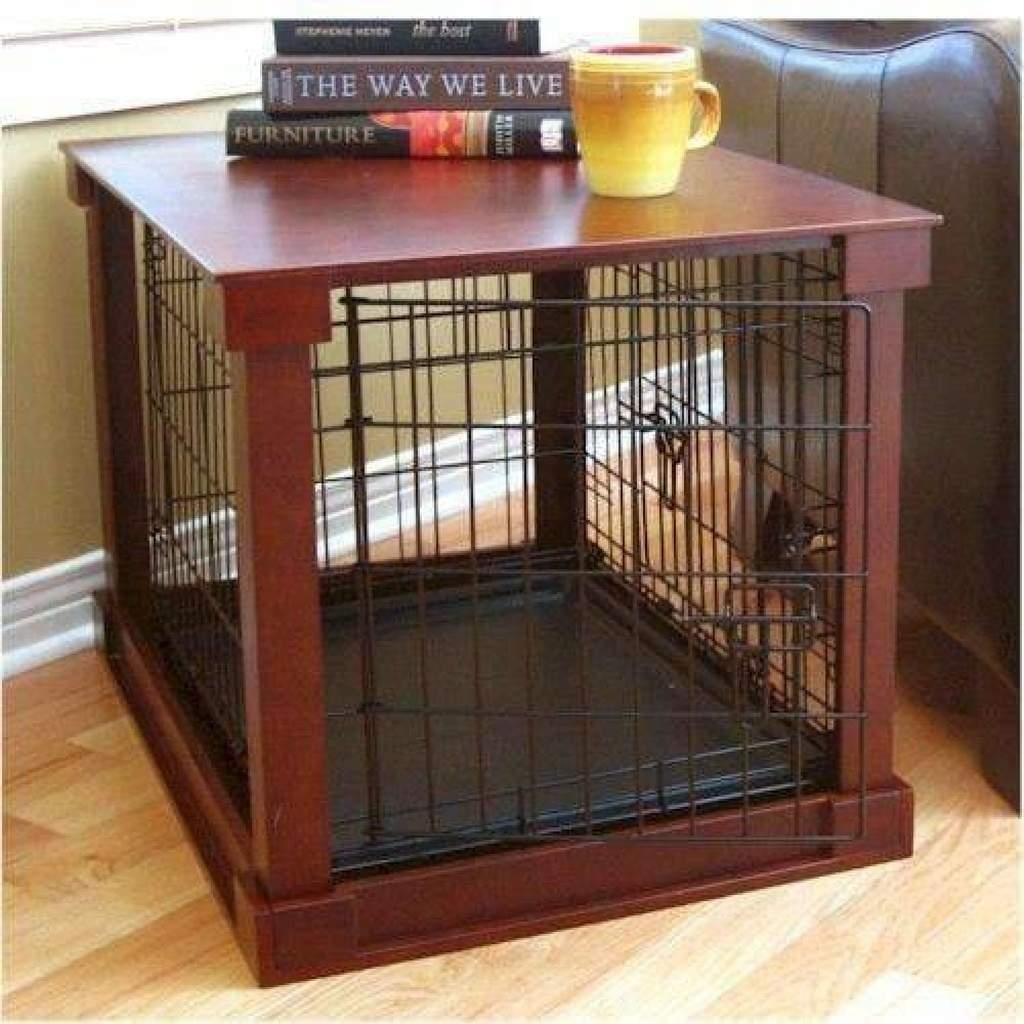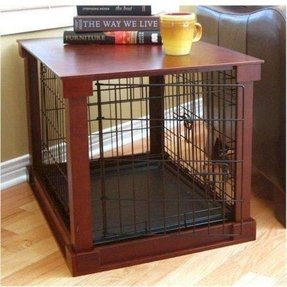 This charming small cage with crate cover is not only practical place for pets, but also functional end table. The robust design and versatility makes it can serve years. Good closing and interesting styling.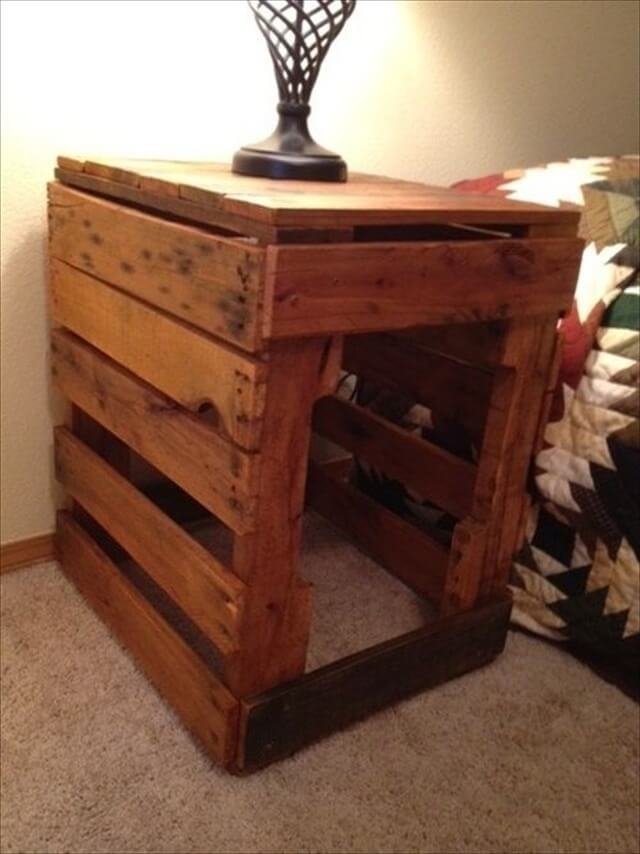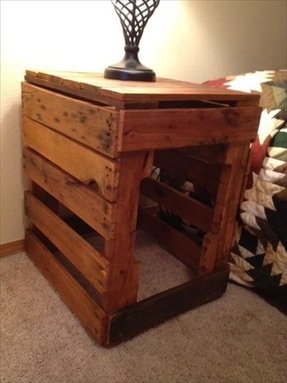 Small but elegant, this simple nightstand is effectively combined with a dog crate, so your pup could sleep cozy right next to your bed. It has an intricate design that uses sturdy wood planks, leaving enough gaps between them for proper ventilation.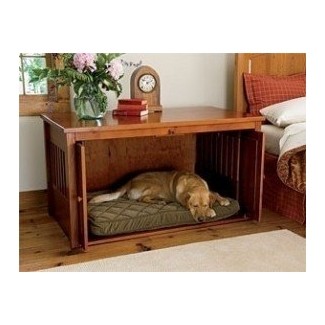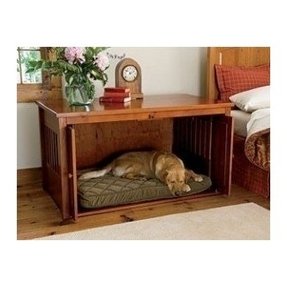 DenHaus designer dog dens - the only dog crate that gives us both comfort & joy Dogs naturally like to "den-up," & their den is a safe haven for them and a place where they can achieve a little much-needed privacy from time to time.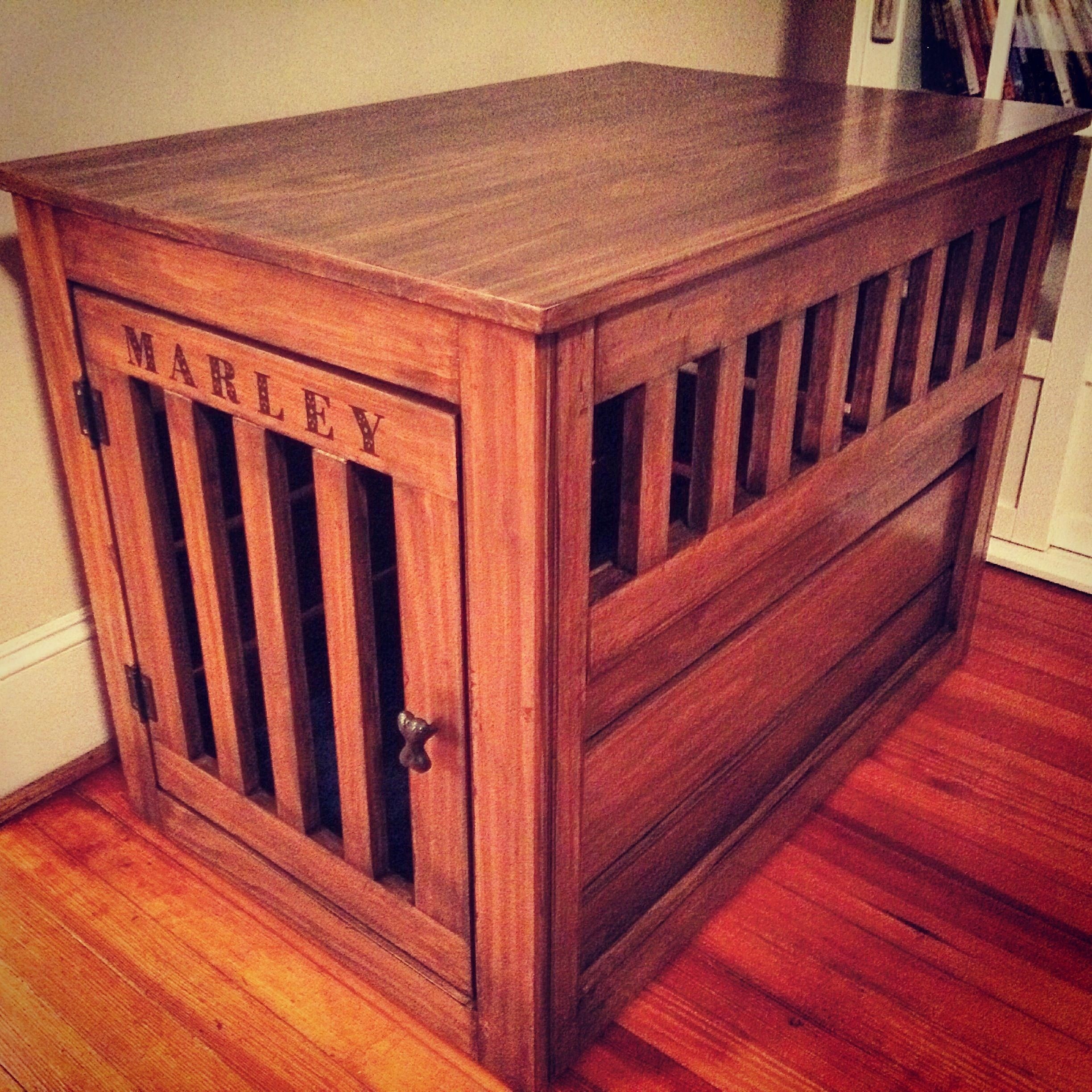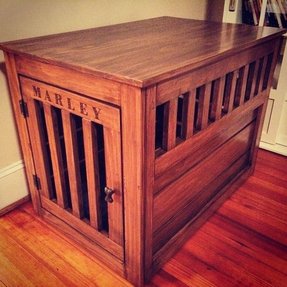 To add some style to your indoor environment and define it as pet-friendly, use a dog crate that's crafted from real wood. This inner dog kennel with decorous door serves as a crate end table as well.


A durable dog crate that can, at the same time, be used as a convenient nightstand. The crate has espresso-finished wooden construction, with cutout vents and a lattice panel door with a lock.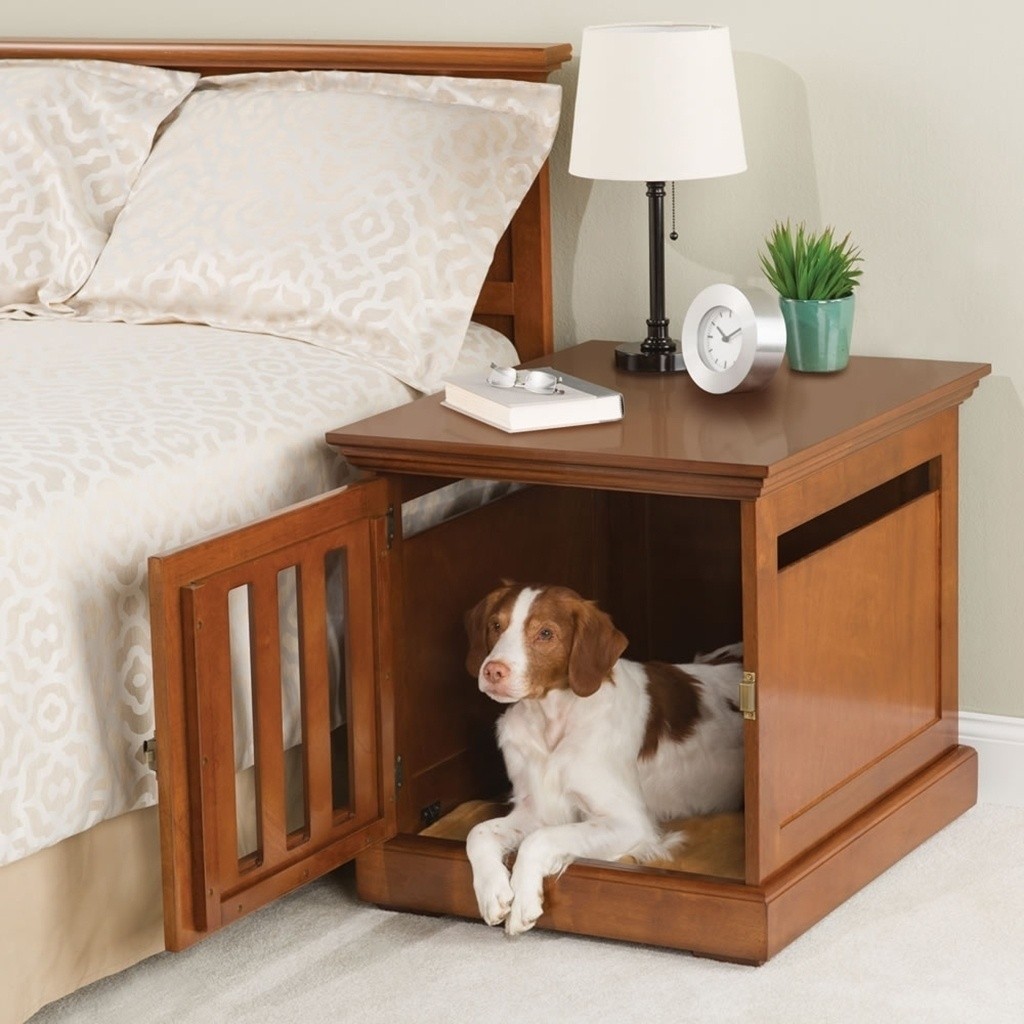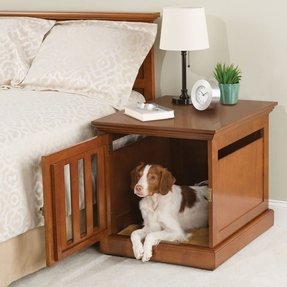 Looking for a smooth way to create a place for your dog in your bedroom? Check out this cleverly designed nightstand, featuring a dog inside. All finished in densely grained, natural wood, creating a warm ambiance.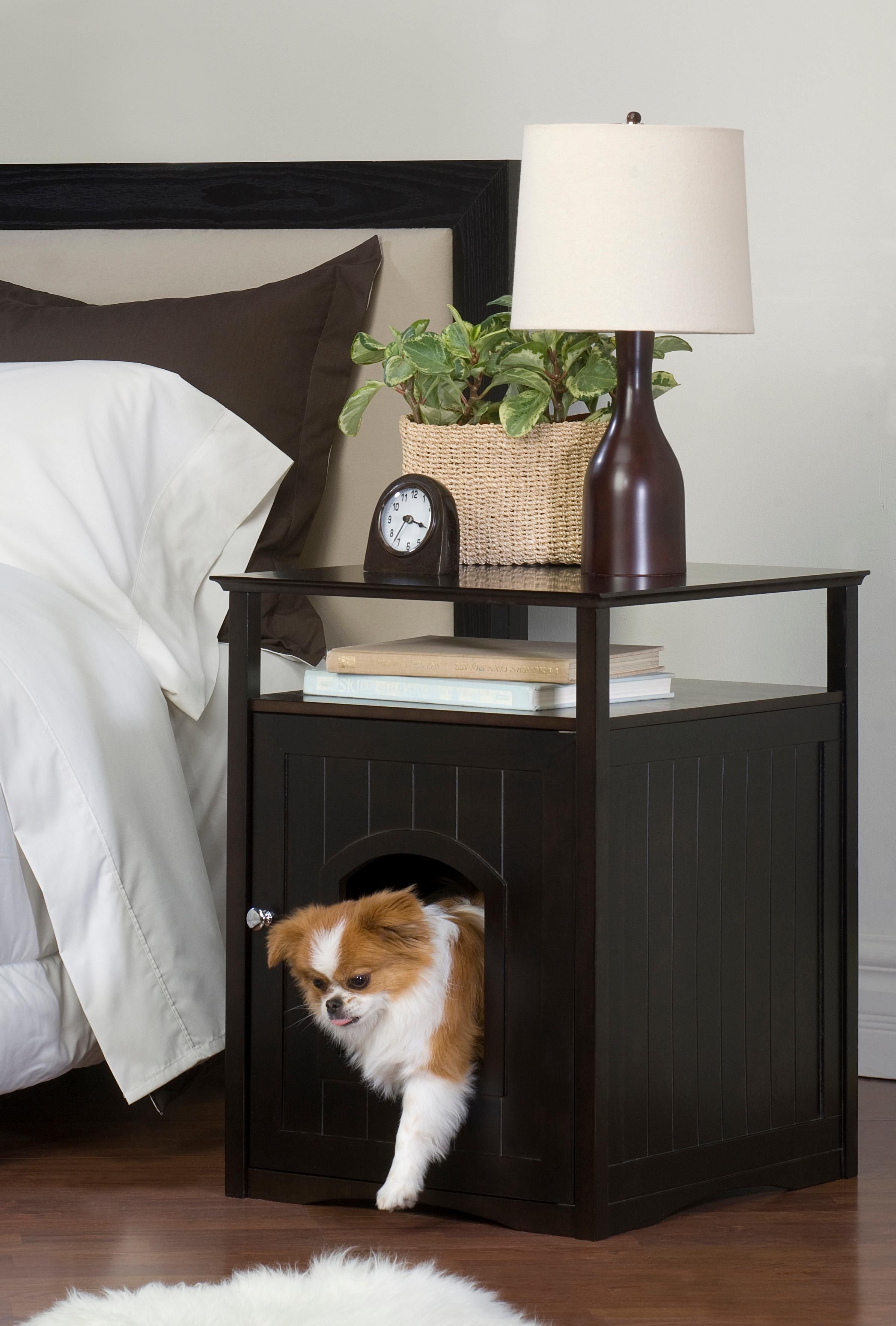 Night table with dog crate is an innovative and very practical solution for any interior. Each pet will be delighted with its corner, and the interior will be elegant and stylish furniture with solid wood construction.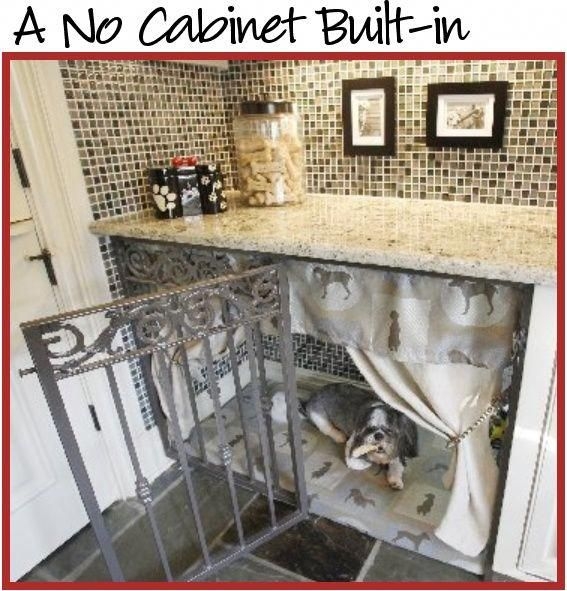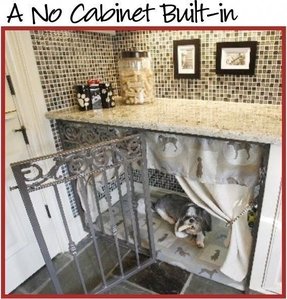 idea dogs pet dog crates laundry rooms dog beds dog rooms dog kennels ...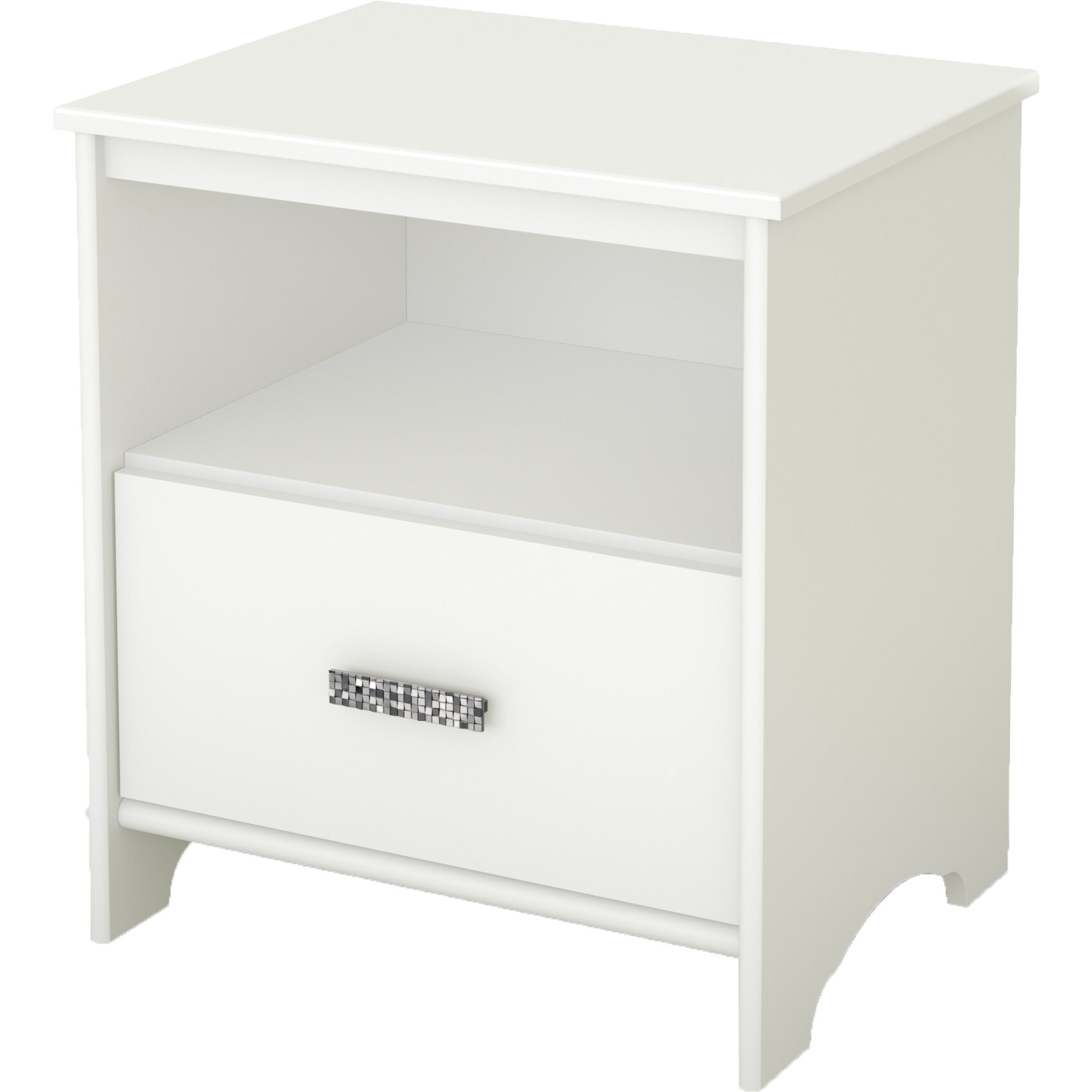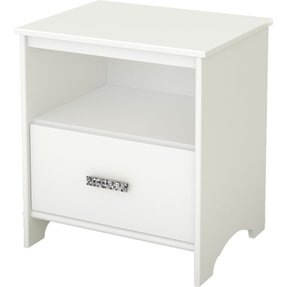 Aesthetic modern nightstand made of white laminated particleboard. It features a spacious bottom drawer with a long multi-tone chromed bar pull and cut-out sides. It has a rectangular top and a roomy storage space underneath.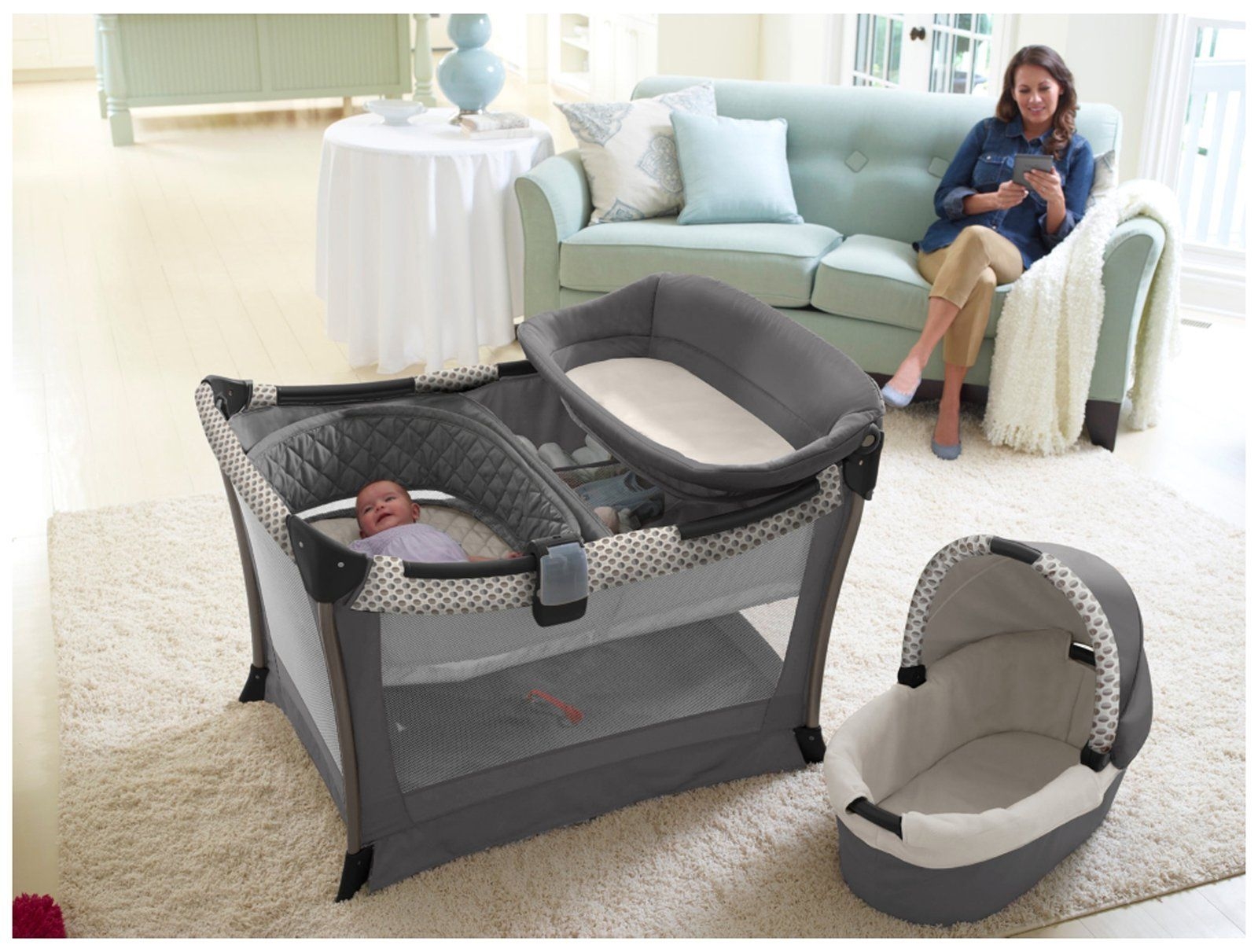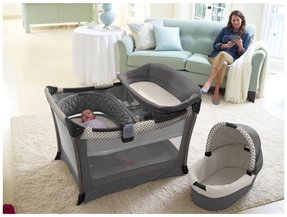 This Bedroom Bassinet and Playard in Black & White Finish features a micro-fleece fabric design with a beautiful dancing stars. Built-in changing table and sturdy steel frame make this set fully-functional.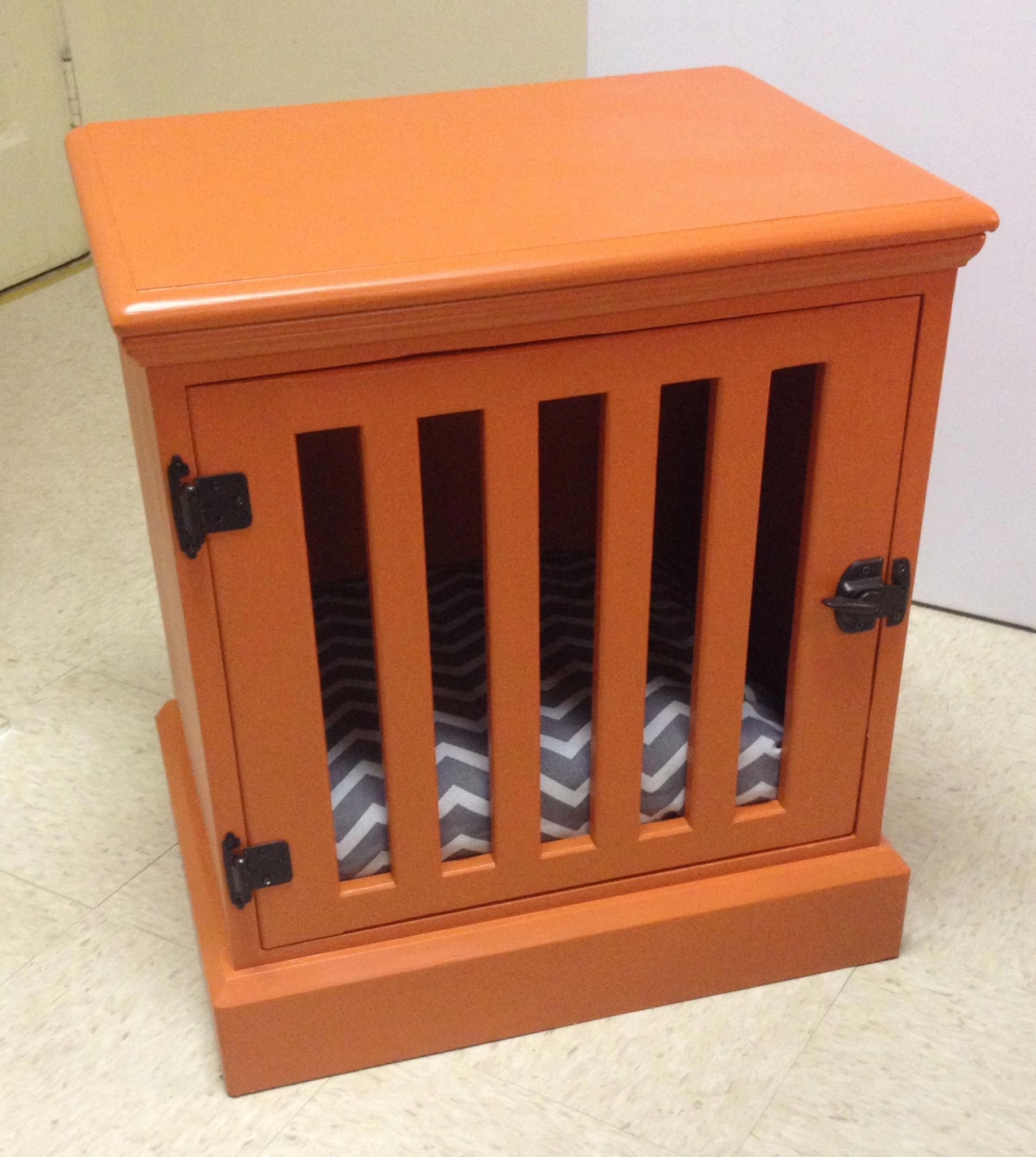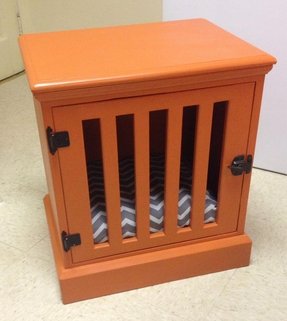 DIY Dog crate nightstand. Old nightstand I got for $5. Removed the drawer and made a door from 1x2 and 1x3 using Kreg Jig. Sanded, primed, painted, and added new hardware and custom chevron dog bed.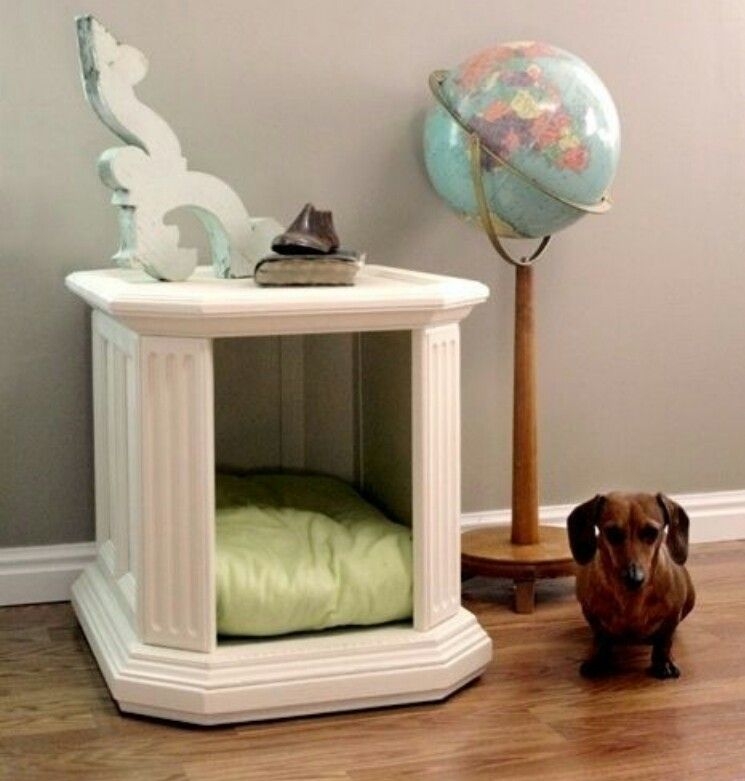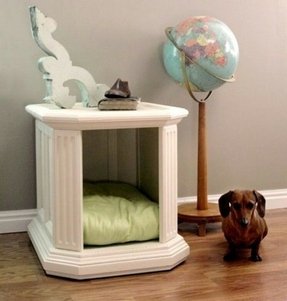 Via Design*Sponge - DIY dog crate Sophie is a little bigger though.. :-)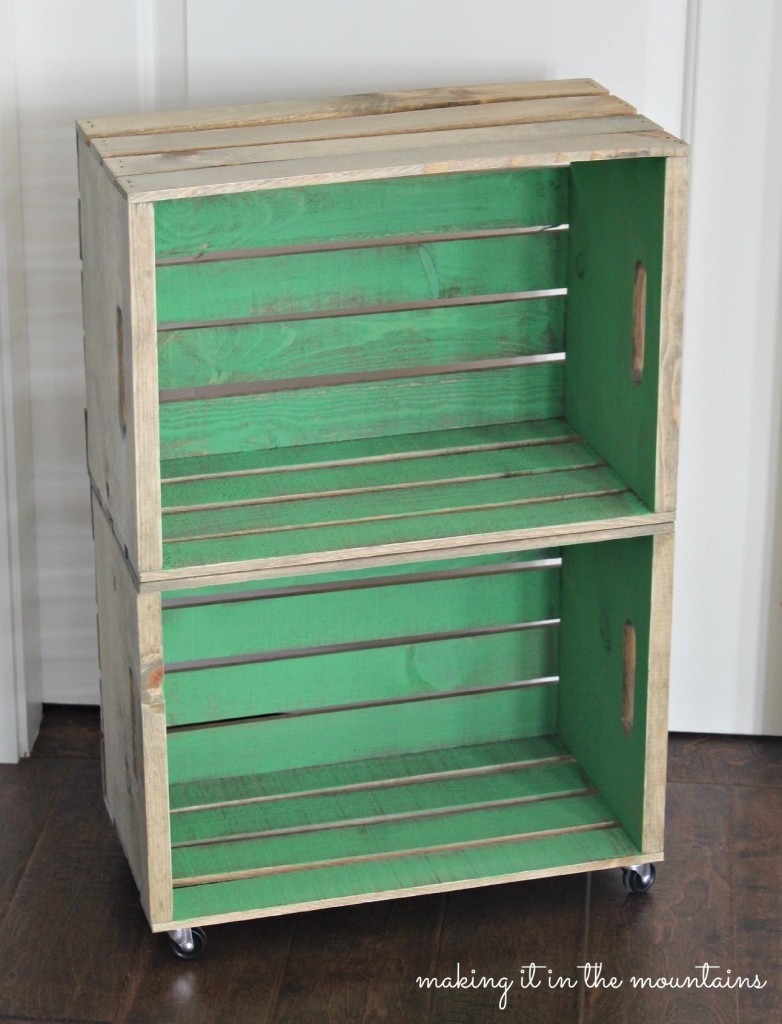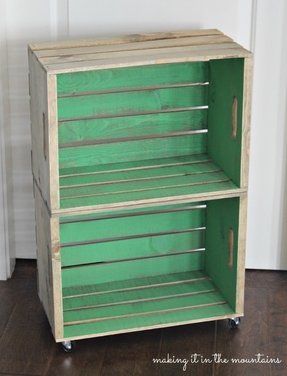 Go for this stunning dog crate that will not only keep your pet safe and secure from the guests or when you need to clean but also comes with the stunning patterns of the strong, metal structure.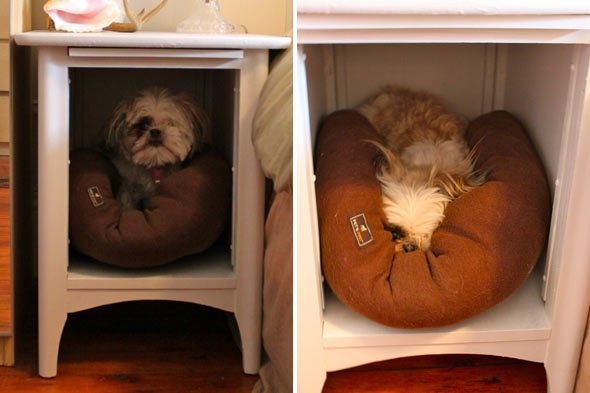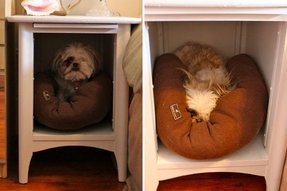 turn a secondhand night stand into a snuggly dog bed. so simple !!!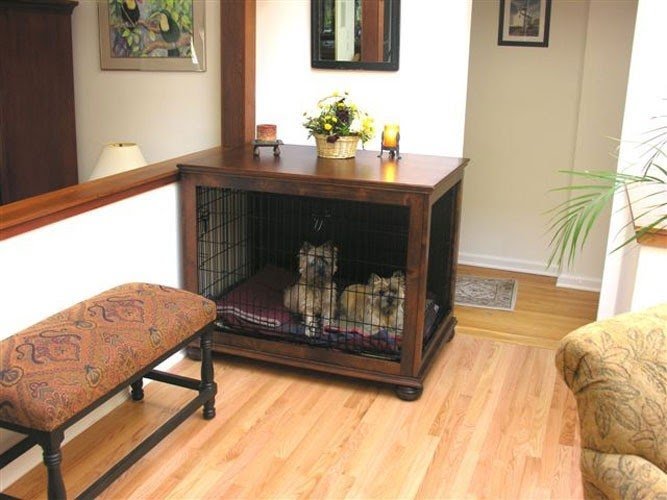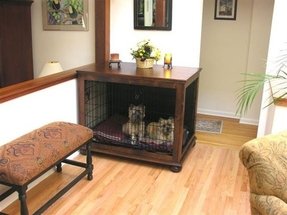 Dog crate merged with elegant nightstand! Nice solution! The pet is happy at no cost to décor style! This practical and good-looking piece of furnishing comes in a medium mahogany finish, with convenient front door.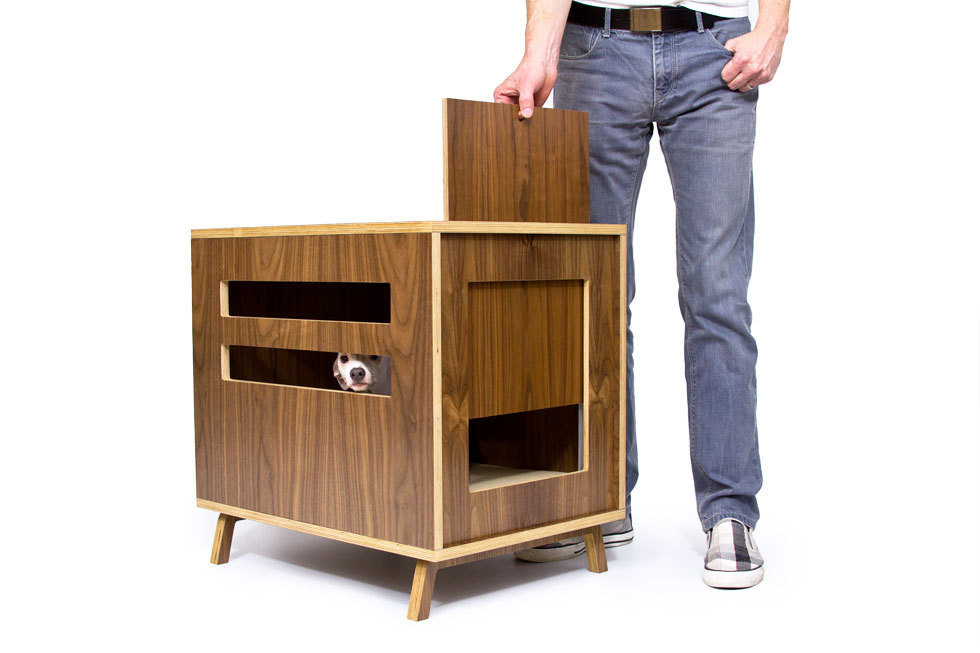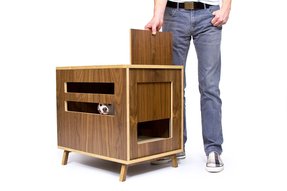 This is such a great dog crate. I love that I don't have a swing open door; since, we only shut our dogs-in when we are out of the house.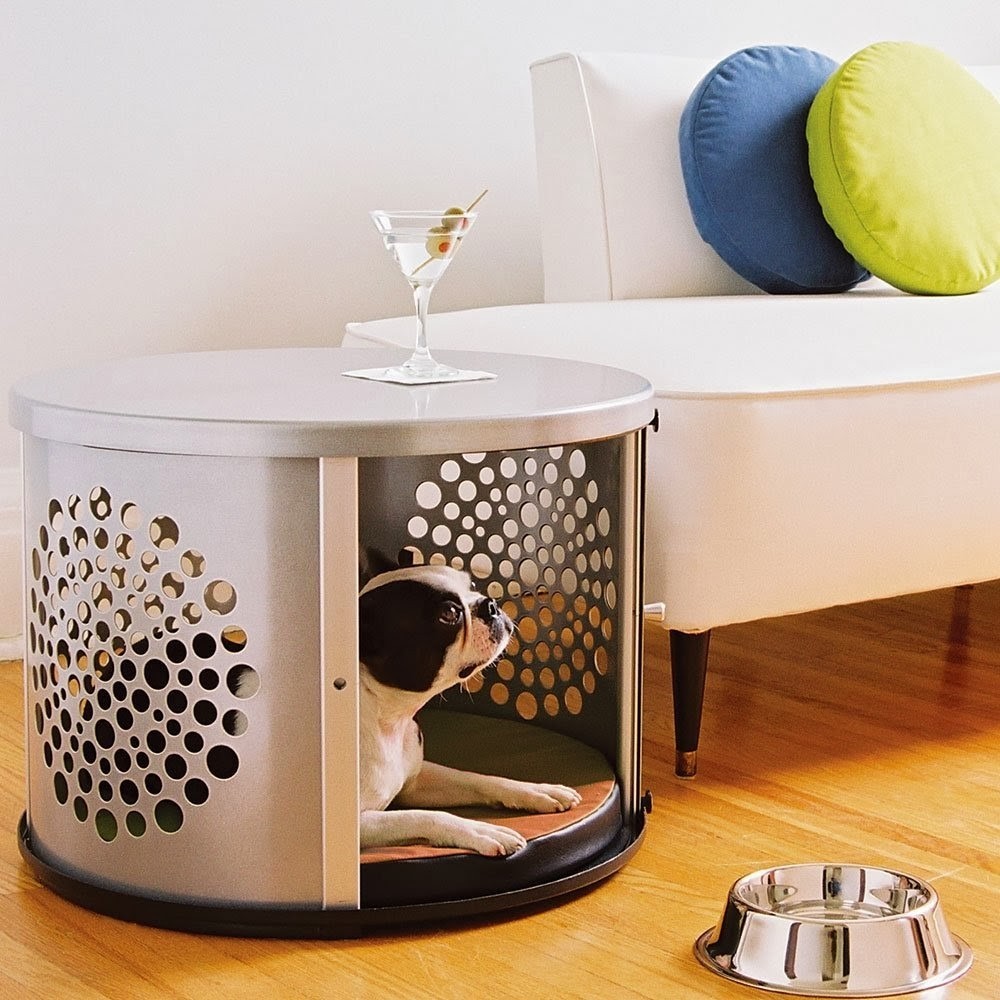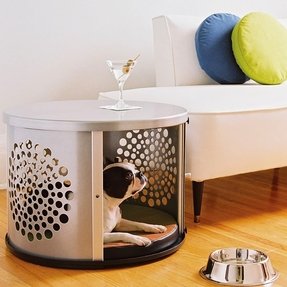 A stylish dog crate that is also a piece of furniture. It's a cocktail table with a dog bed inside. It features a decorative pattern at the sides and a modern design. It will be a pretty accent of your living room.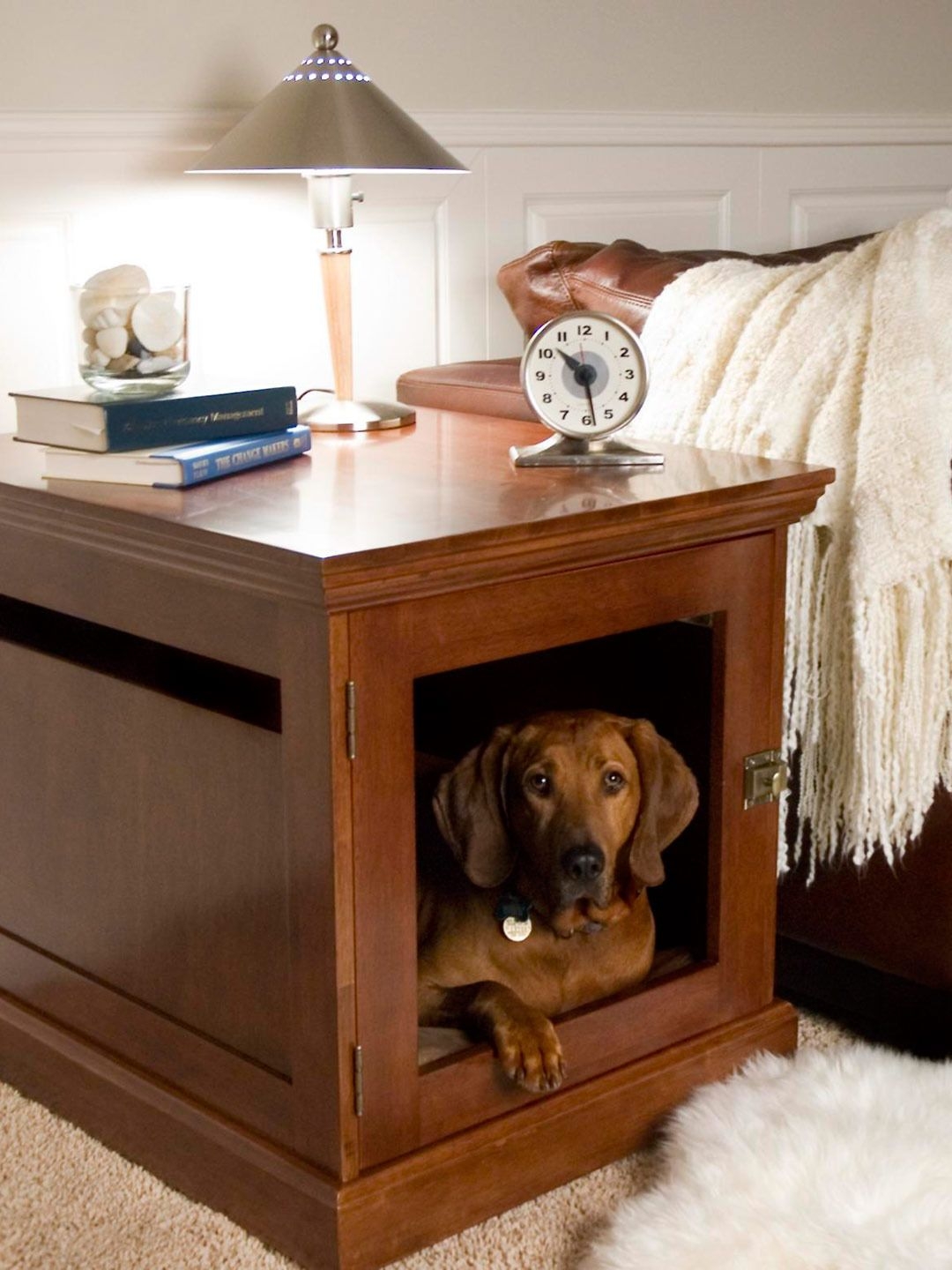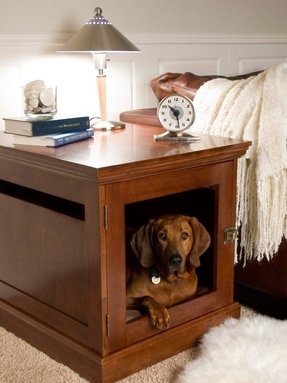 Costco - Hardwood Hideaways Dog Crates - Photo