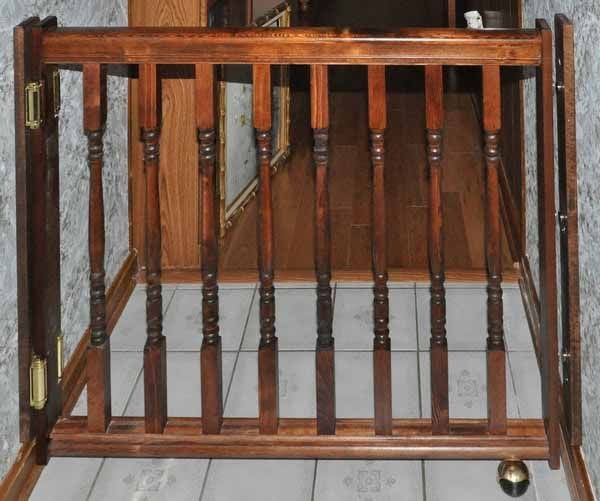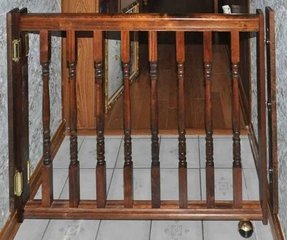 Your apartment needs the custom baby and pet gate, for extra safe. This product is nicely finished, high quality and made of durable wood. It can separate two interiors.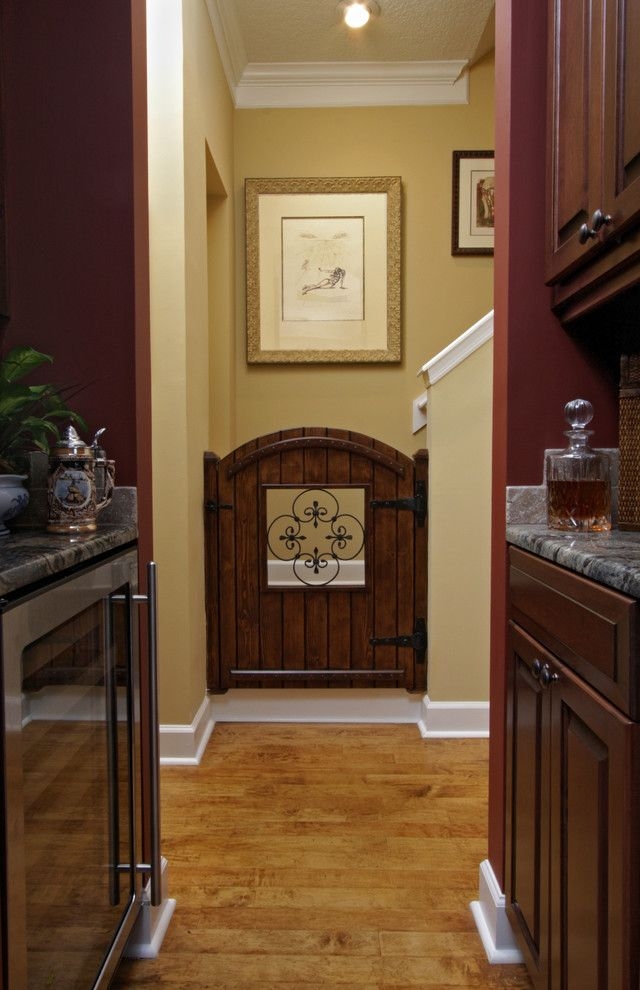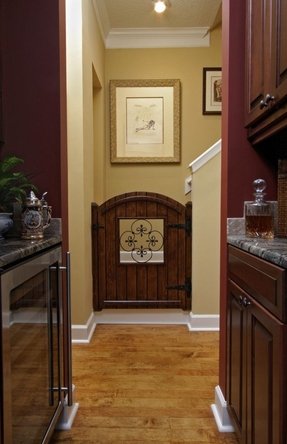 The baby gate is the must have in any apartment, especially near the stairs. This wooden indoor gate is nicely finished, solid, high quality and provides the elegant style.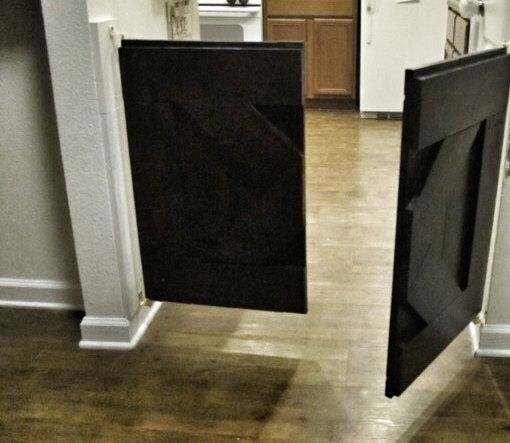 Custom Made Saloon Style Rustic Barn Door by RusticLuxeBoutique, $200.00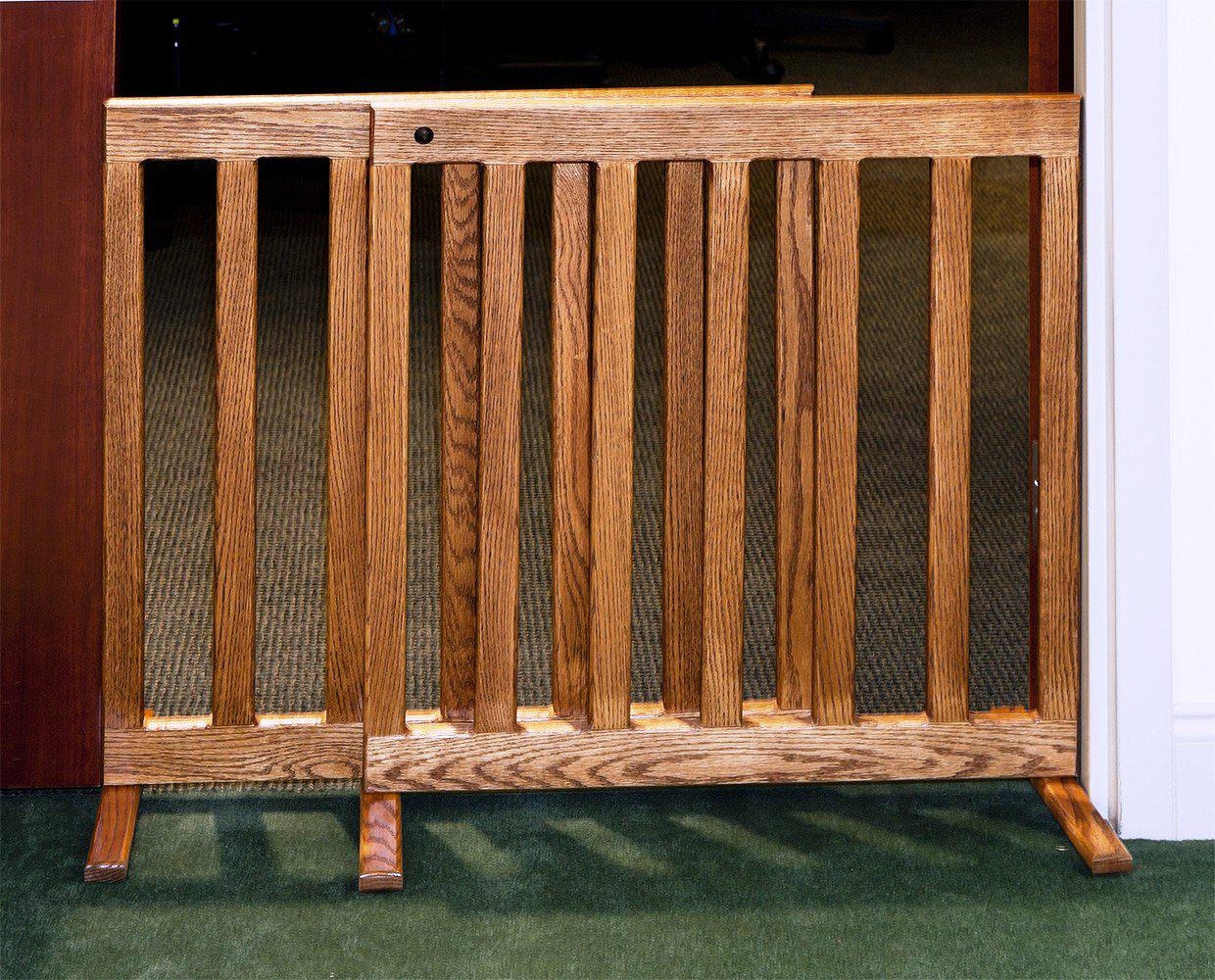 A functional dog gate that will keep your barking critter away from certain rooms in your house. The 48" wide x 28" high gate is adjustable and sturdy, crafted of hardwood in an oak finish, and strengthened with metal hardware.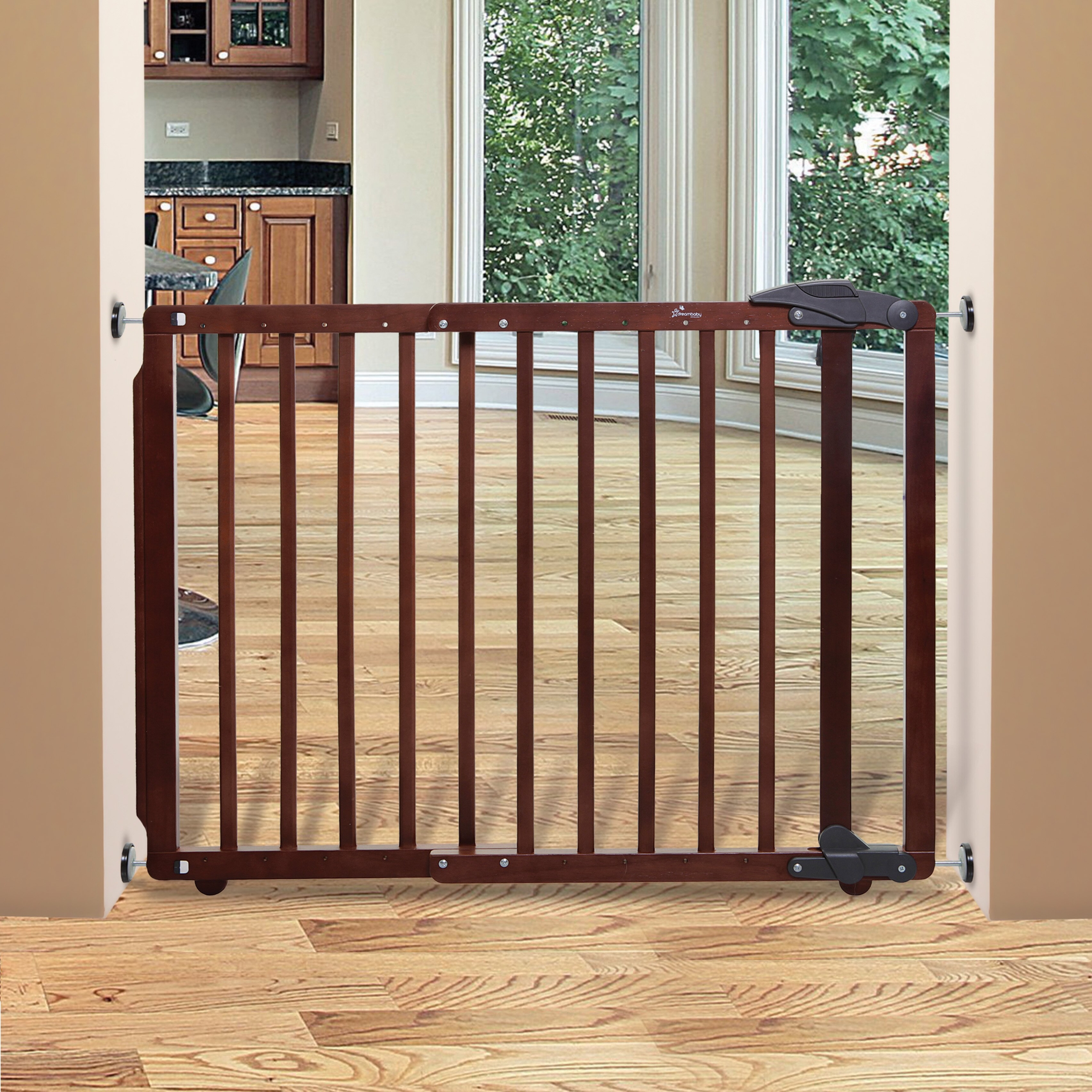 Expandable wooden walk through indoor gate, swinging open in both directions - a boon when a baby or a curious pet is around. Constructed with sturdiness in mind using wood and plastic. Has 2-step slide and lift handle.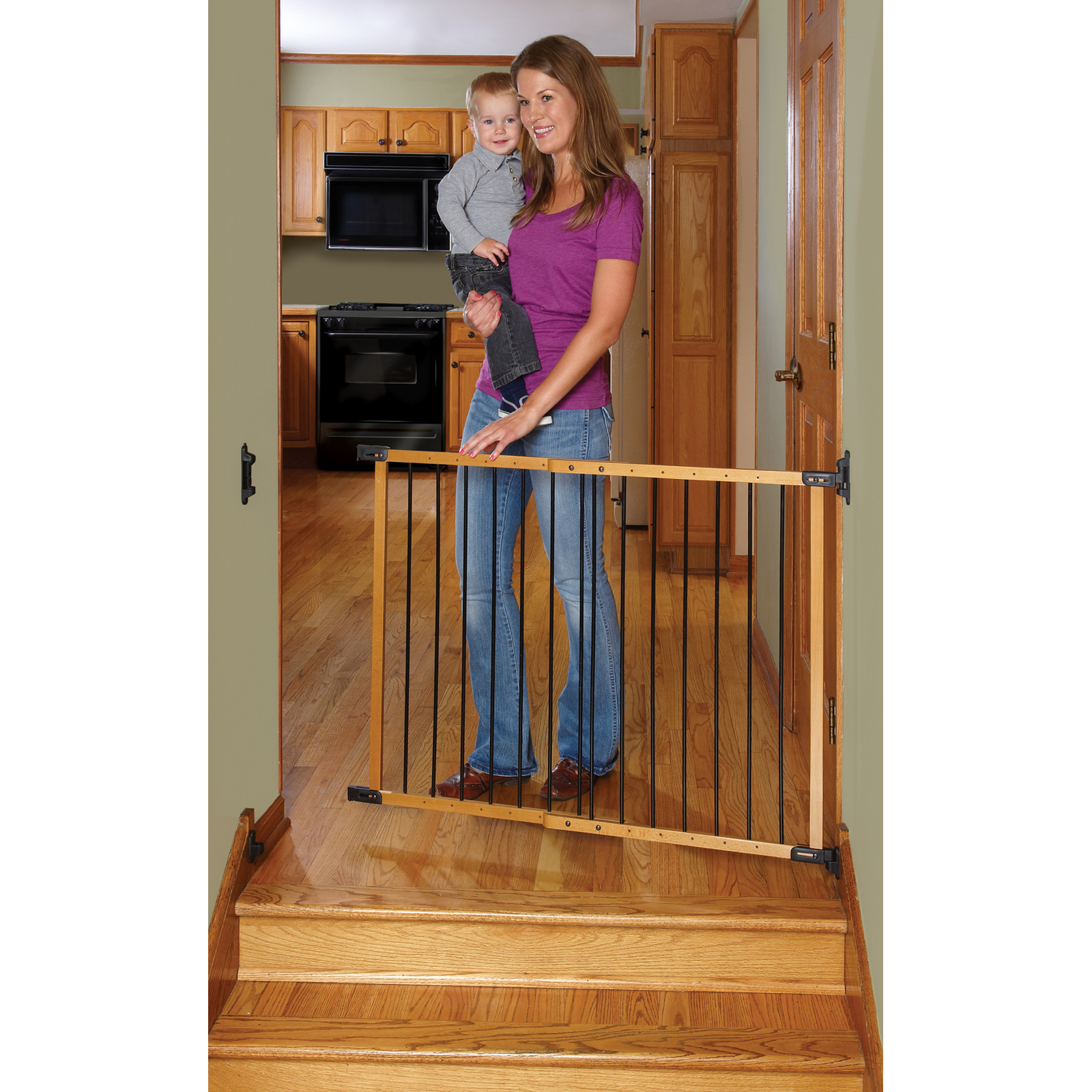 The design inspired by a flush-mounted gate will prove to be a safety secret for your child. Thanks to this, this young explorer will not find himself on the stairs without care. Wood pet or child gate indoor was made of wood, it can be mounted at any angle.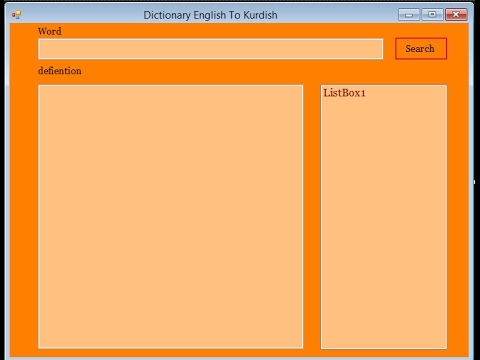 Dog gate in simple form. It is made of wood and reinforced with metal supports. It consists of vertically arranged strips. Designed for medium sized pets. Functional design for each home as needed.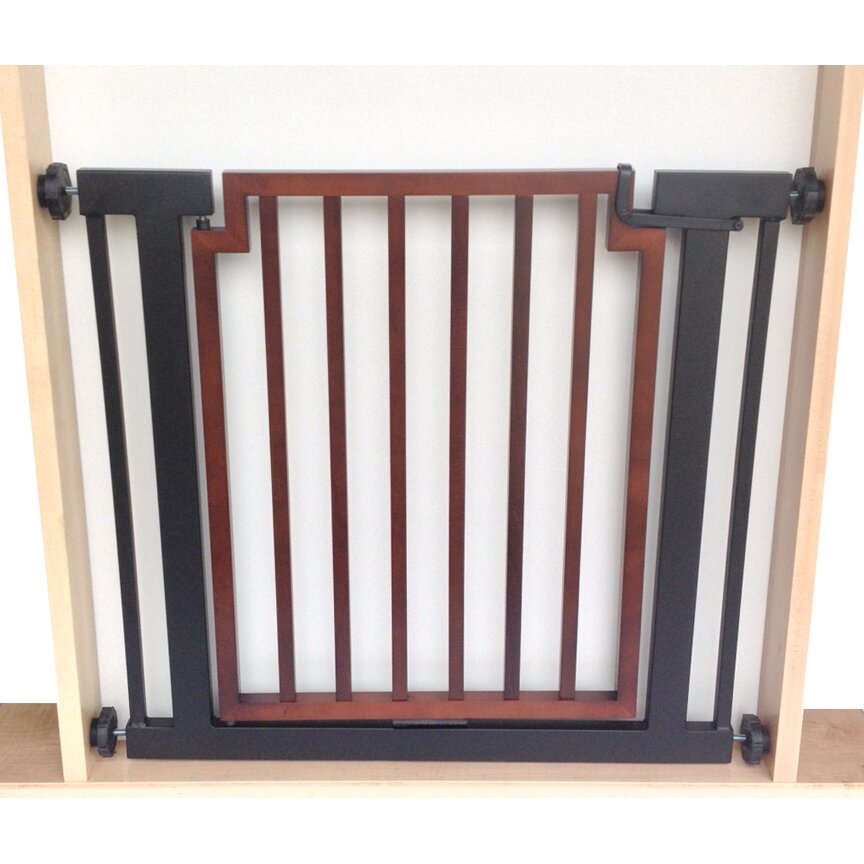 Fitzgerald Dog Gate
A heavy duty dog gate. Pressure mounted, made of steel and wood. Black and walnut finish that looks elegant in every interior. Swinging door type. Elegant and well made gate that will keep your pet from going upstairs.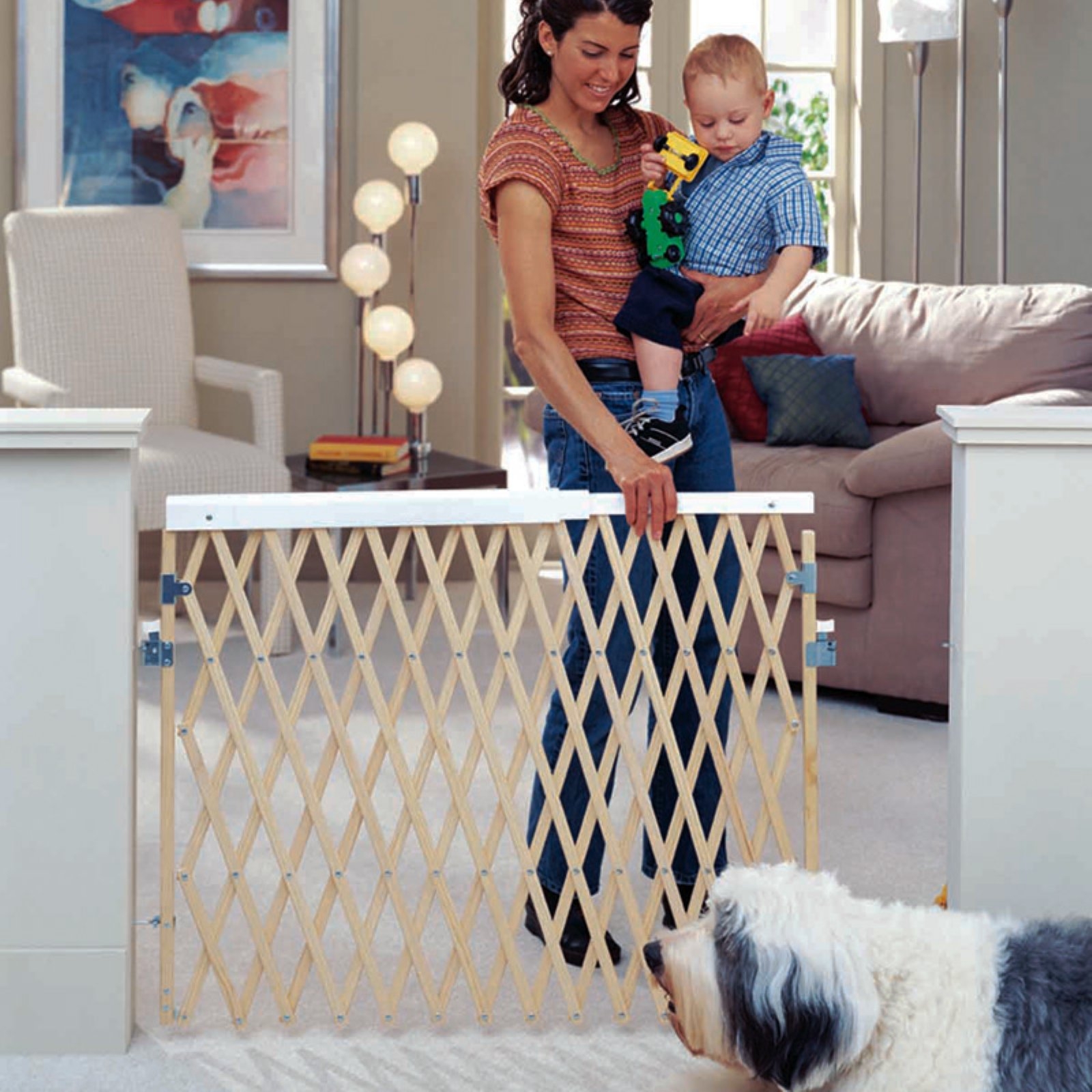 Expandable Swing Gate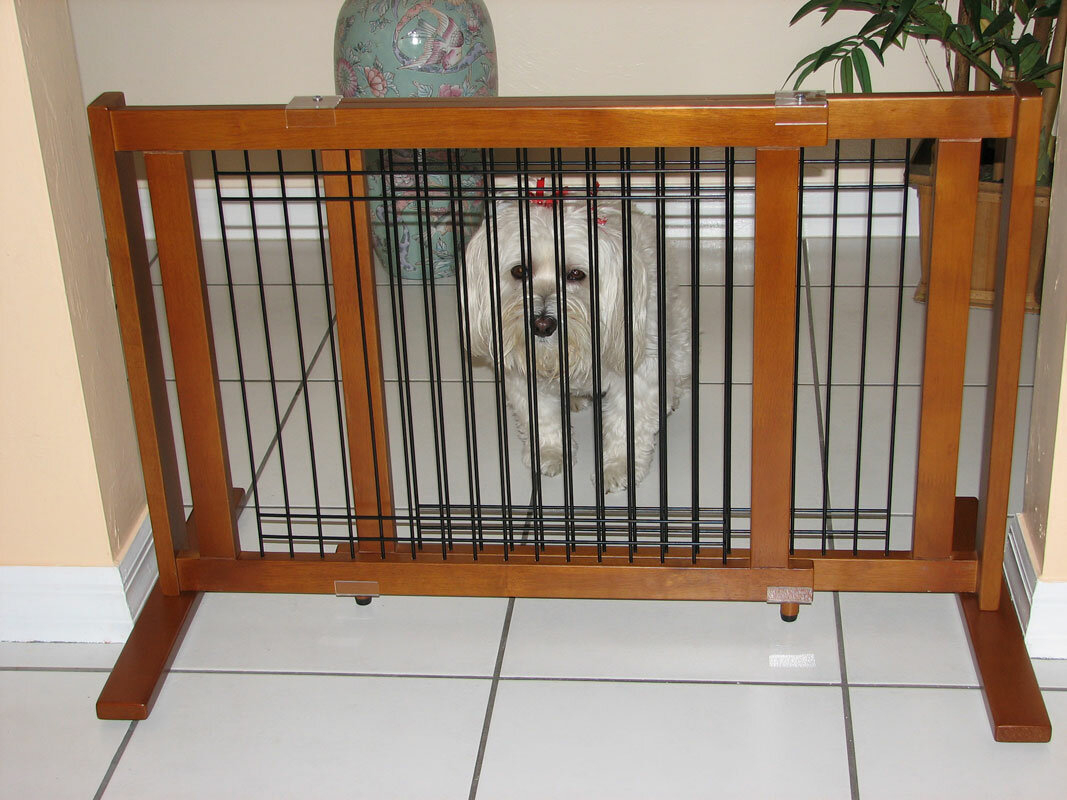 Freestanding Wood & Wire Pet Gate
This is a freestanding wooden gate that protects the selected room. With the dog will not have access where the owner may not desire, and will be able to walk after all the other rooms. It is safe and useful.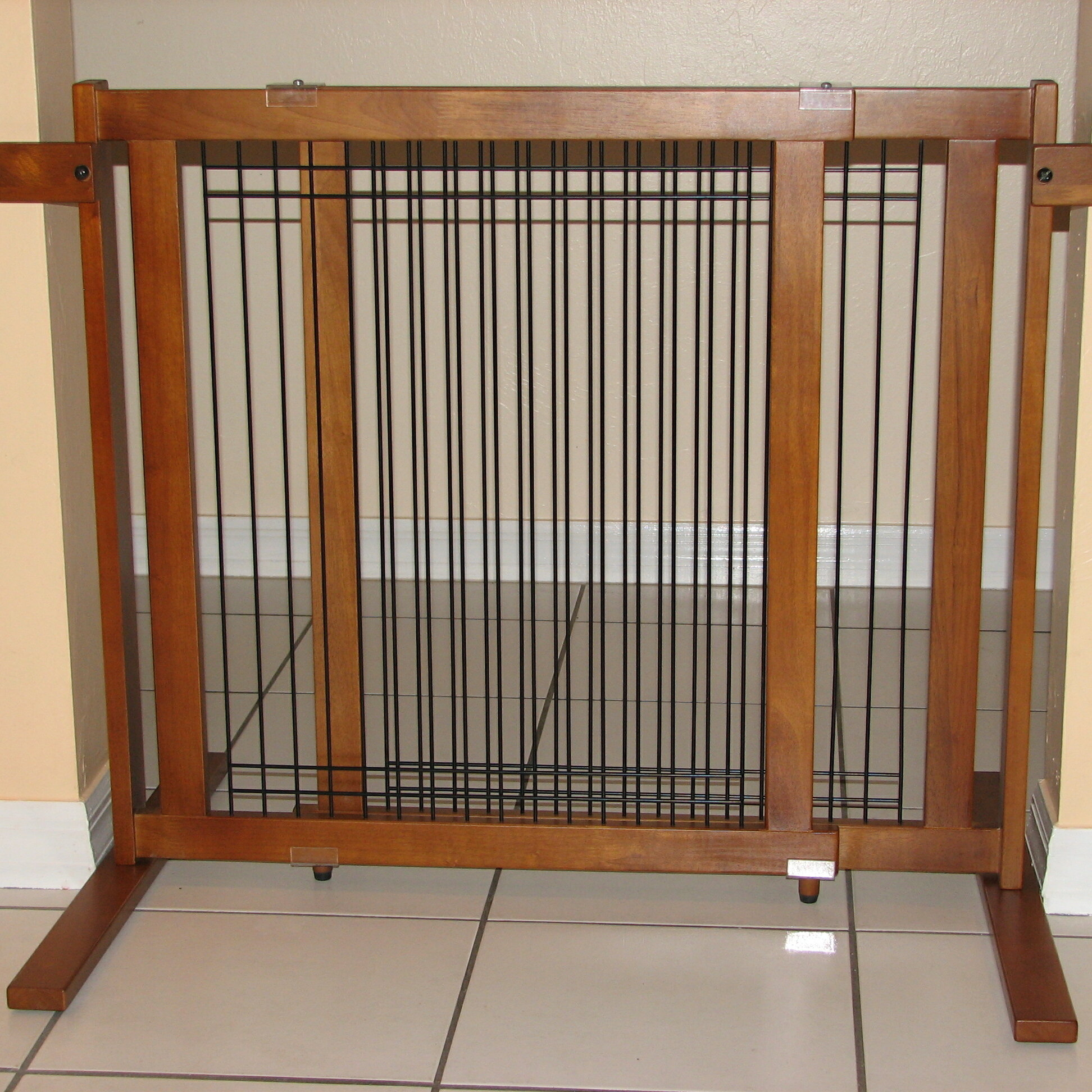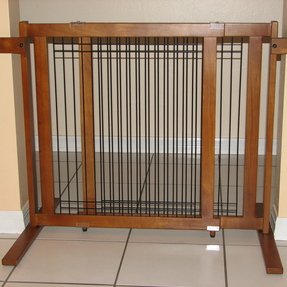 Tall Freestanding Wood & Wire Pet Gate
If you want to prevent your dog from entering restricted areas, you should definitely think about this Tall Freestanding Wood & Wire Pet Gate. With eco-friendly Rubberwood craftsmanship, non-marking rubber feet, and resistance to tipping; the gate is a must-have for messy 4-legged critters.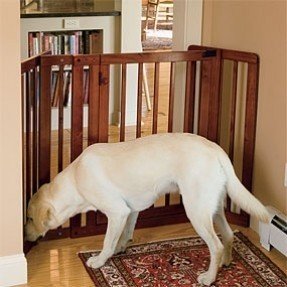 This wooden indoor gate can be a great protection for both one's pets and kids - so basically all the most precious family members. Folding construction, representing a traditional, slat design.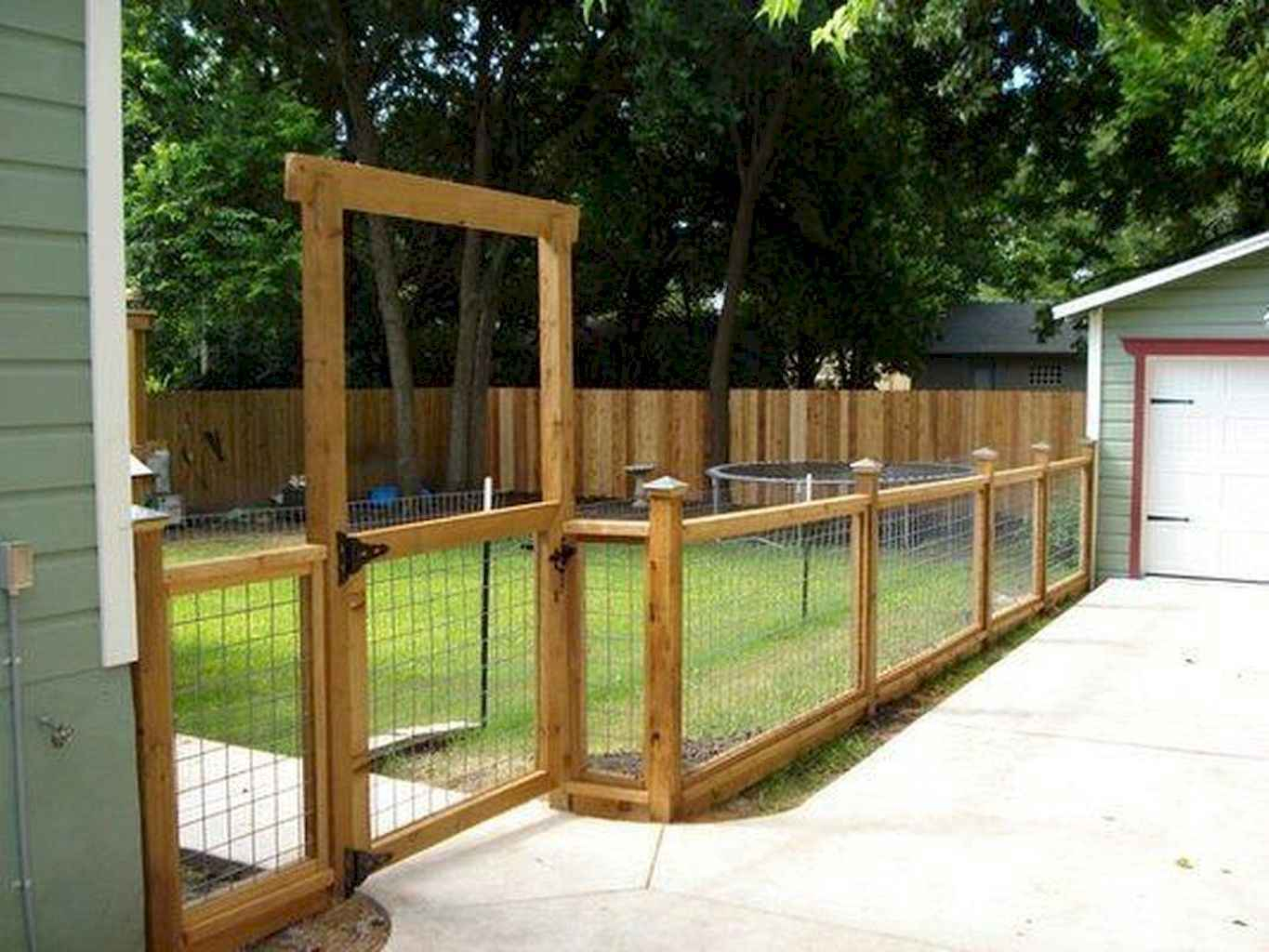 Us this expanding fence in your backyard and enjoy a fine boost of convenience, for when you need to restrain your pet to a certain area to keep it safe and still wouldn't want to downgrade the decor of your household.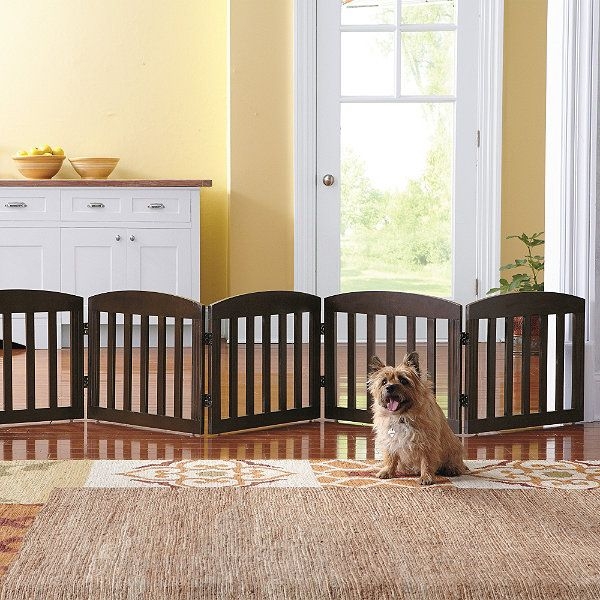 By this made of wood dog gate, you can secure some places in front of our pets. The whole is folded and molded into a pleasing to the eye low fence, which makes it look beautiful in every interior design.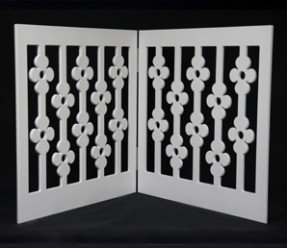 Made of solid wood pet gate is simple construction and functionality on a daily basis. Beautiful artistry, subtle details with flowers motifs and bright colors make a whole that is perfect for any interior design.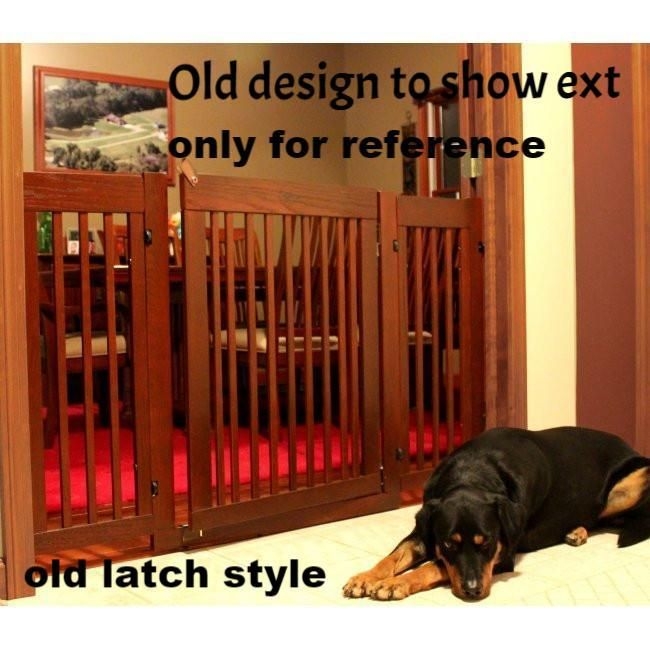 Indoor Dog Fence With Gate Shop for indoor dog gates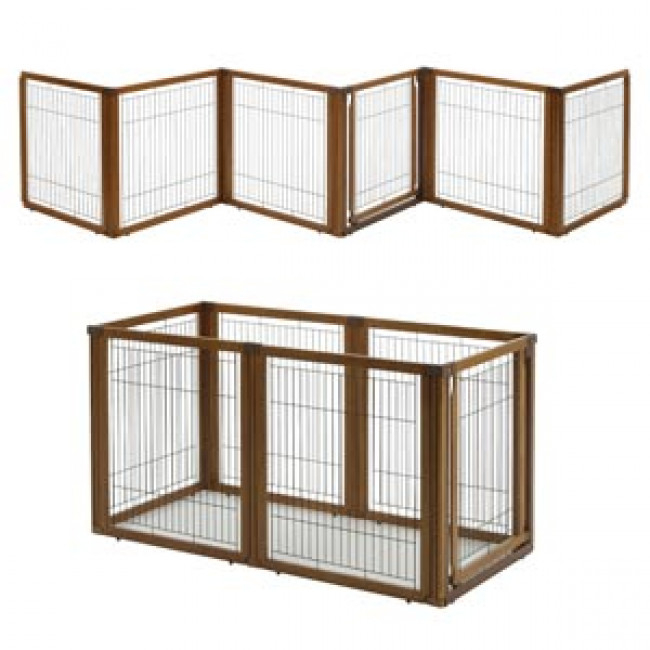 WIDE INDOOR DOG GATE also CONVERTS TO A DOG PEN /CRATE Durable tight ...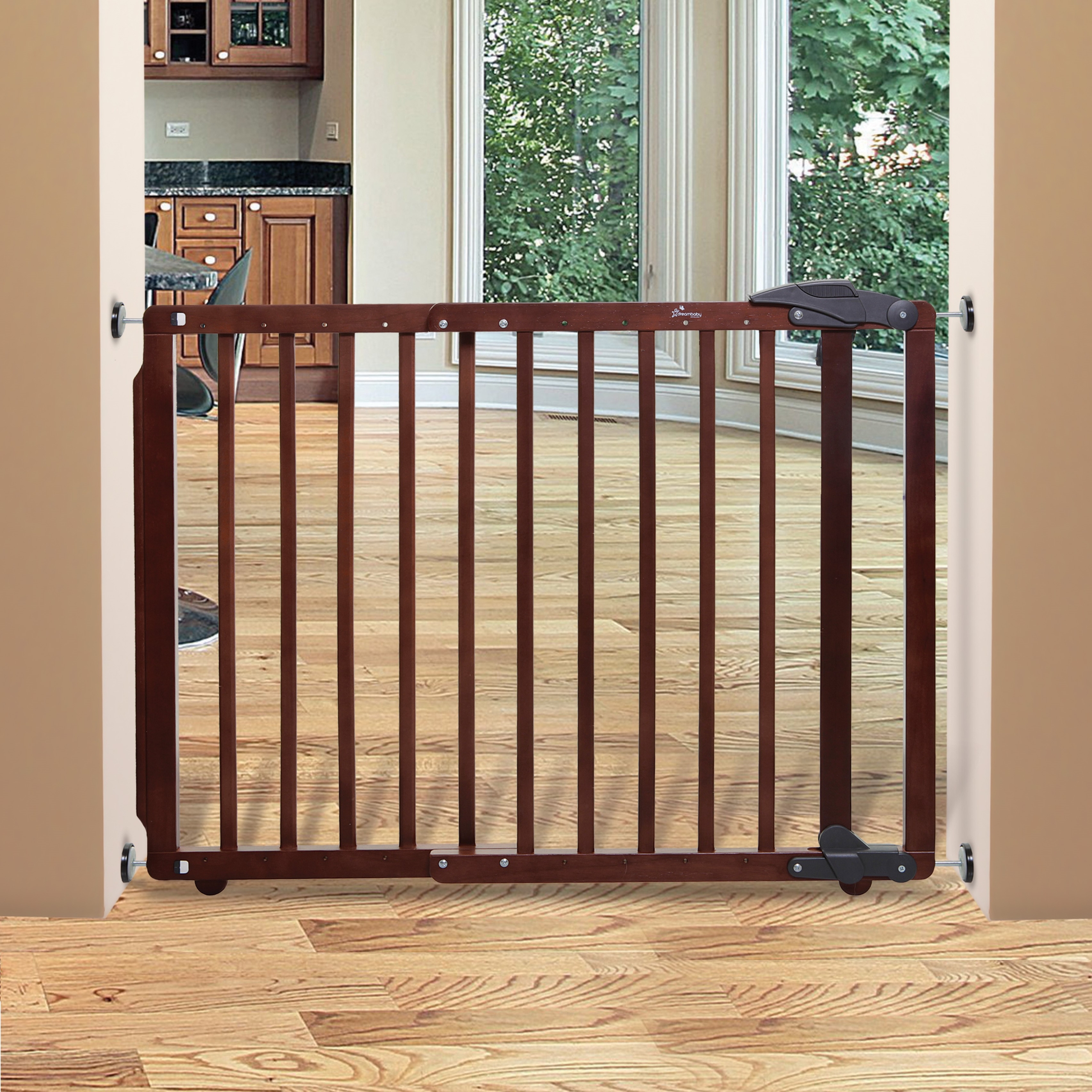 indoor dog gate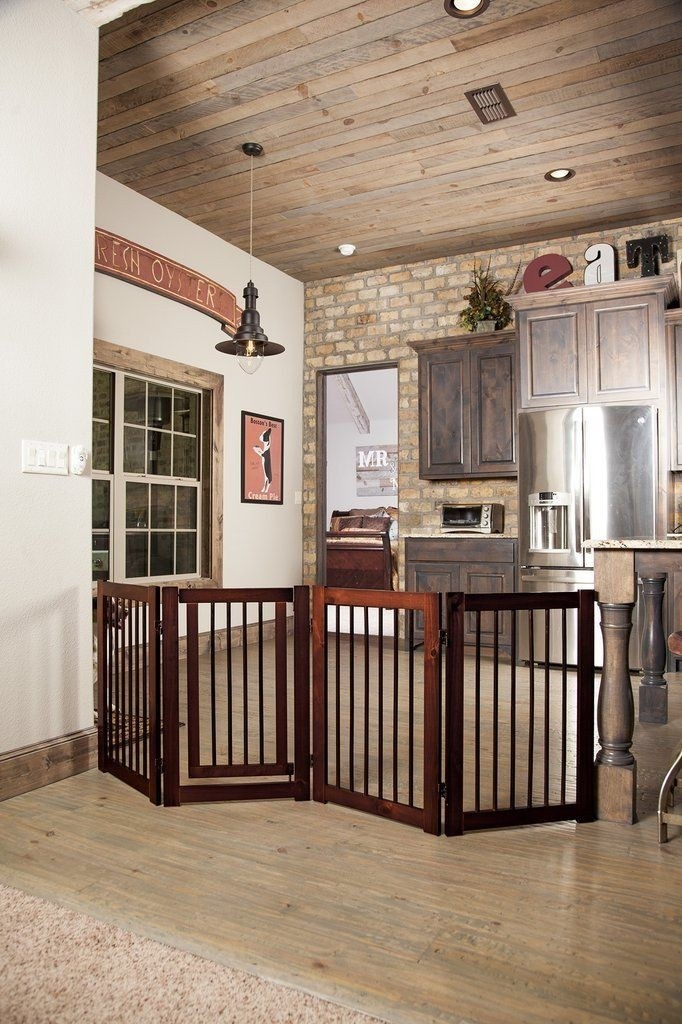 A configurable gate for indoor use to keep your dog in a limited area. Wood craftsmanship includes a walk-thru door that allows for easy movement between spaces. It's lightweirght, foldable and easy to use.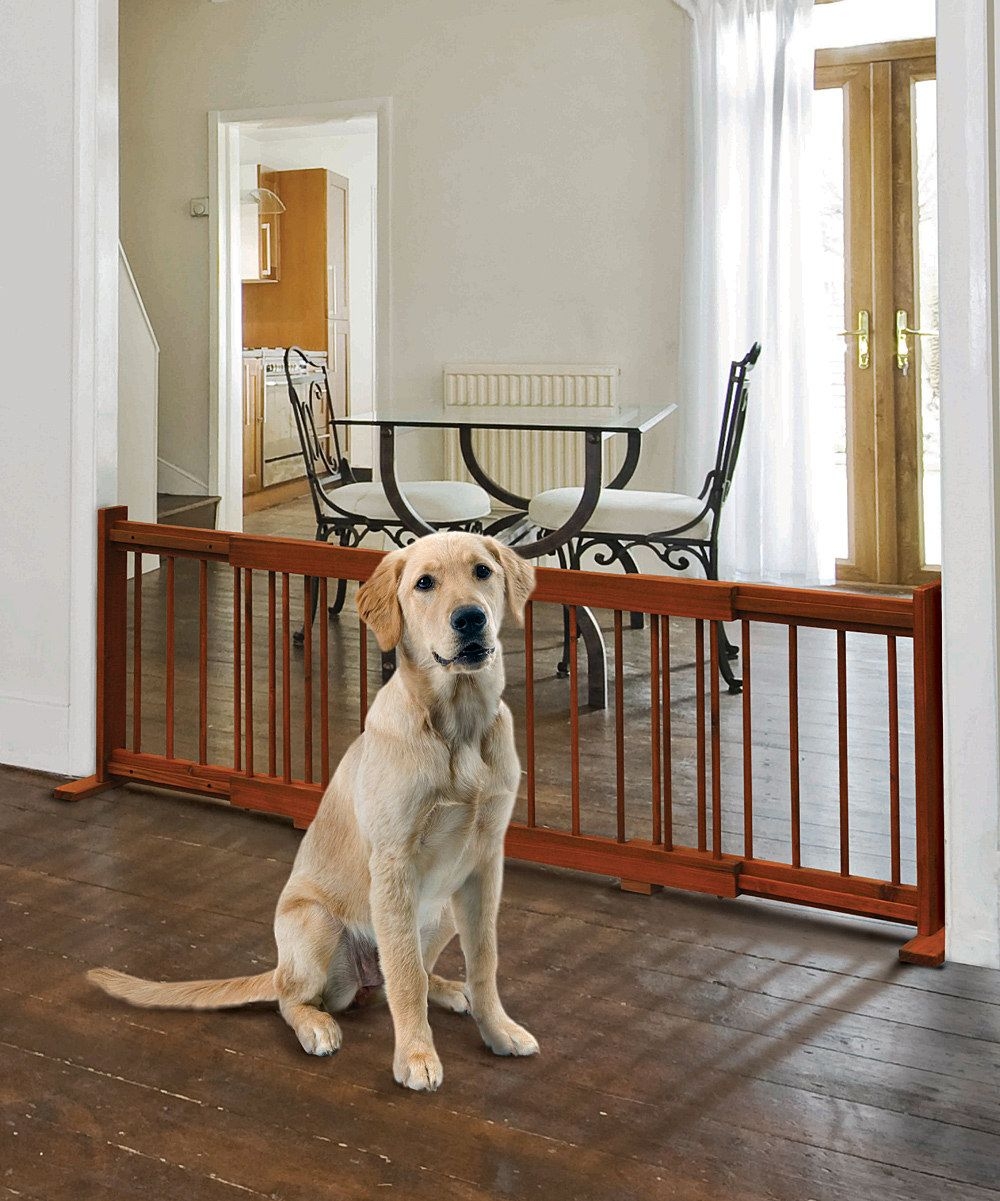 Wooden indoor gate for a dog. Its size allows you to safely step over it while keeping your dog enclosed. It's perfect for times when guests visit you. Beautiful, red wood is great for contemporary houses.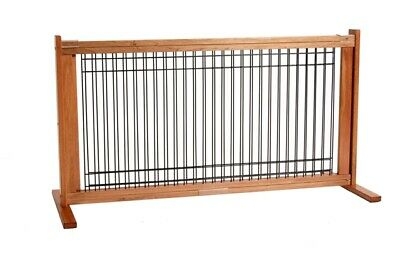 cheap indoor puppy gates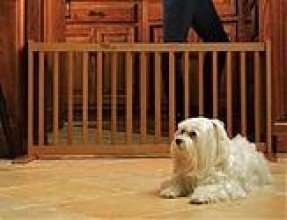 Hardwood Pet Gates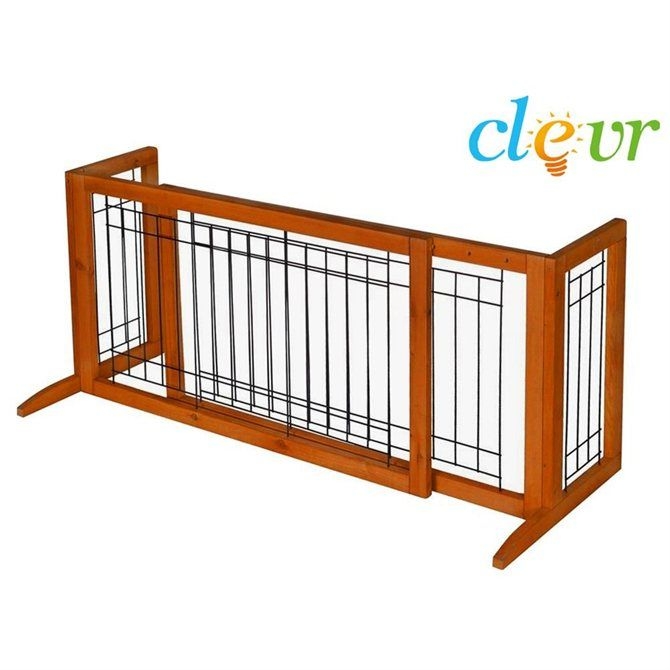 Adjustable wood & metal wire netting pet fence / free standing indoor gate. Sturdy construction was designed with stability in mind, so the gate is not easy to overturn. Comes in classic wooden finish.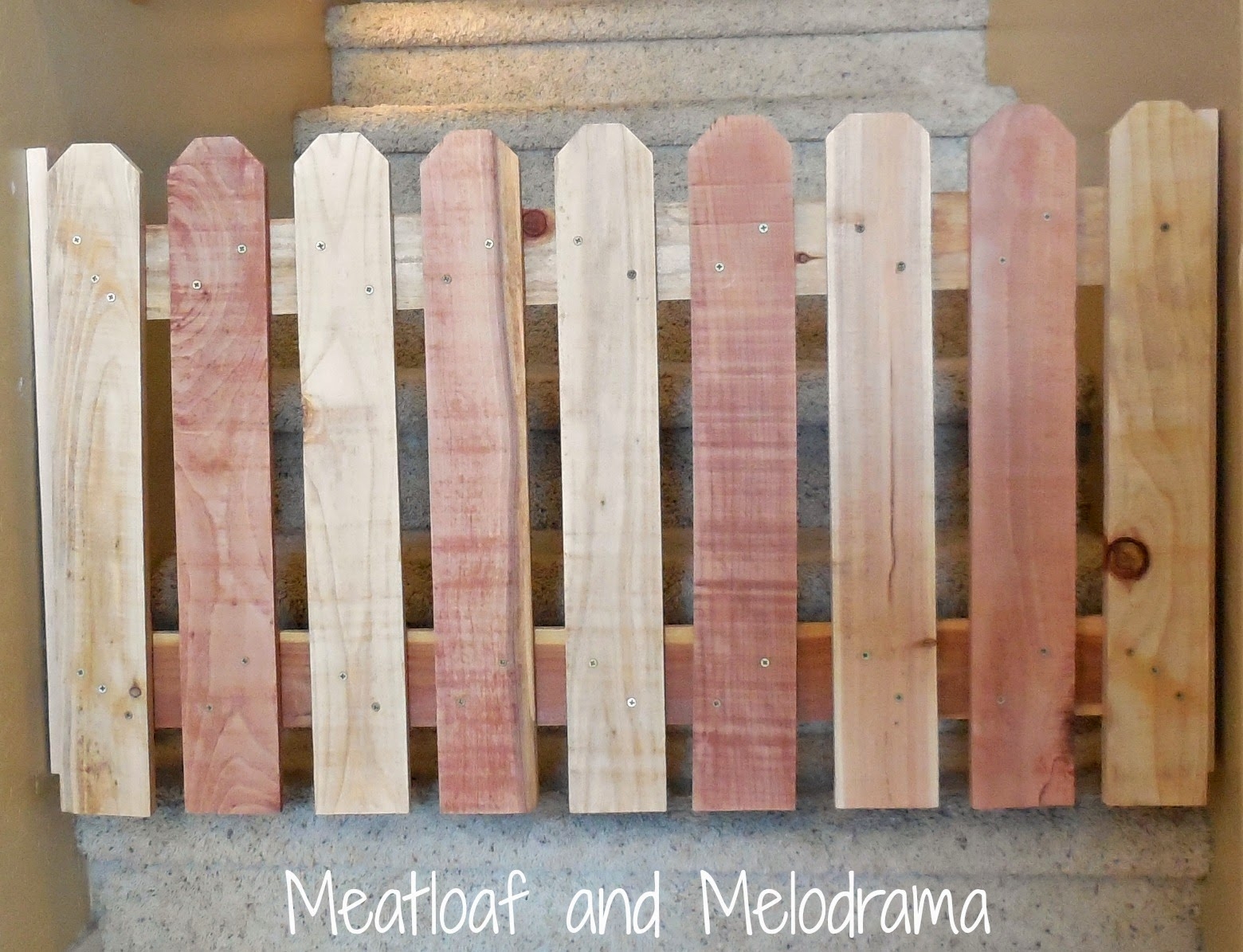 Not the most beautiful indoor dog gate on Earth... But it's surely better to construct a DIY wooden gate than to use nothing in some situations. Perhaps I'd choose another finish (lacquer?) to beautify this doggy gate a bit.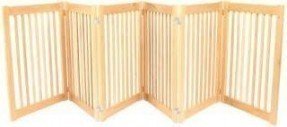 OUTDOOR DOG KENNELS FENCING LARGE Dog Pen 4'X8'X6.5' Pet Supplies Dog ...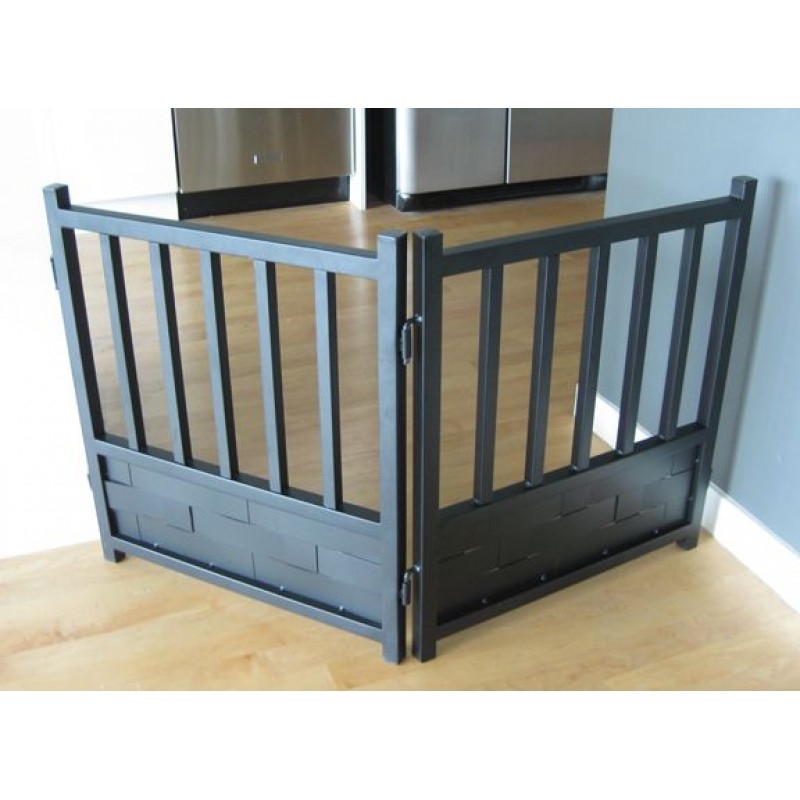 Royal Weave Free Standing Dog Gate
A free-standing two-piece dog gate. Designed to be used indoors and to look attractive as not only to prevent your dog(s) from entering unwanted areas but also complement your home decor. Heavy duty, made of steel.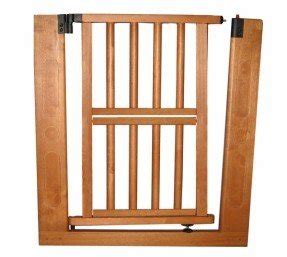 ... Dog Gates › Primetime Petz Auto Close Door Wood Indoor Dog Gate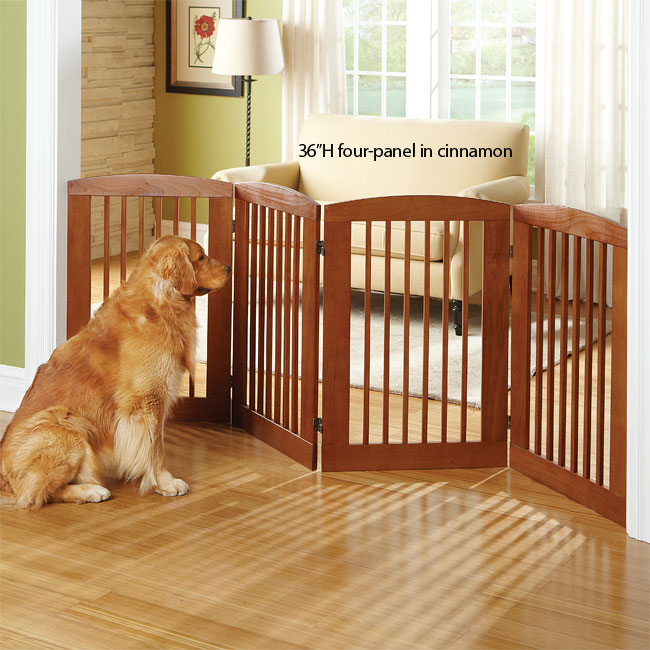 Indoor Wooden Dog Gate / Panel Zig-Zag Dog Gates -- Orvis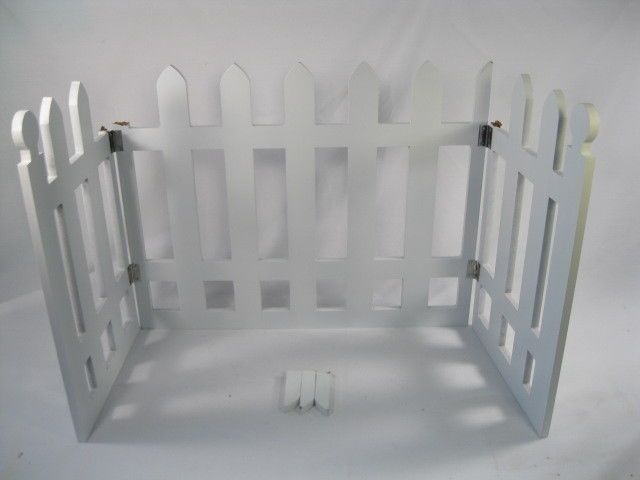 The white wooden picket fence that can be used both indoor and outdoor. It's very good at keeping your pets under control, for example when guests come to visit you. It folds and therefore is easy to install or move.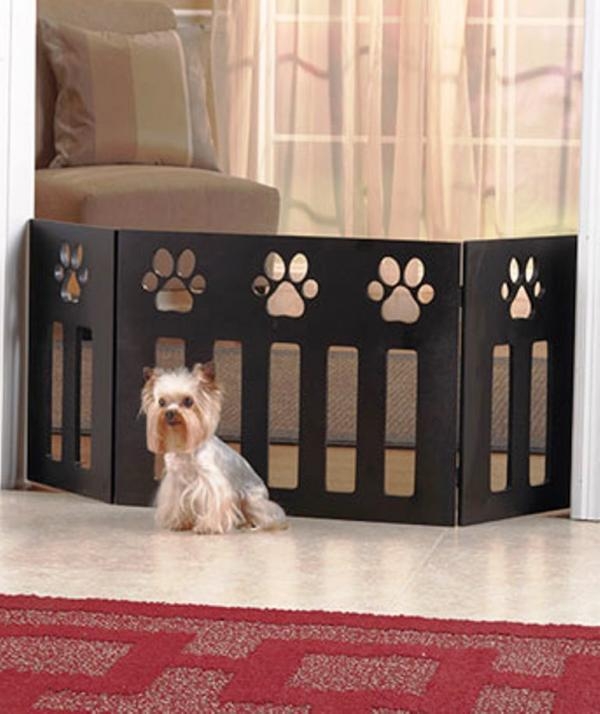 Pet Gate Dog Safety Freestanding Wooden Paw Folding Barrier Fence Indoor Wide
Adorned with an adorable paw motive, this pet gate will be an ideal solution for all dogs' owners to protect them and their pupils from their undesired presence in some areas of the house.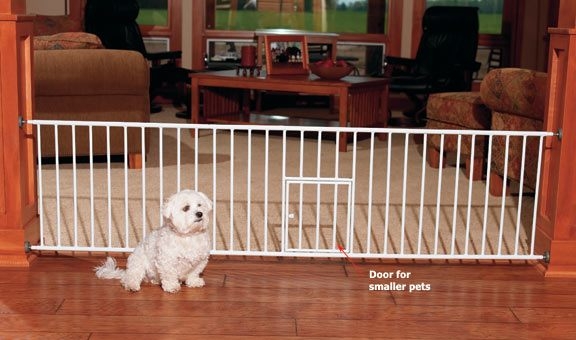 every dog owner has many objects that ought to be steer clear off dogs ...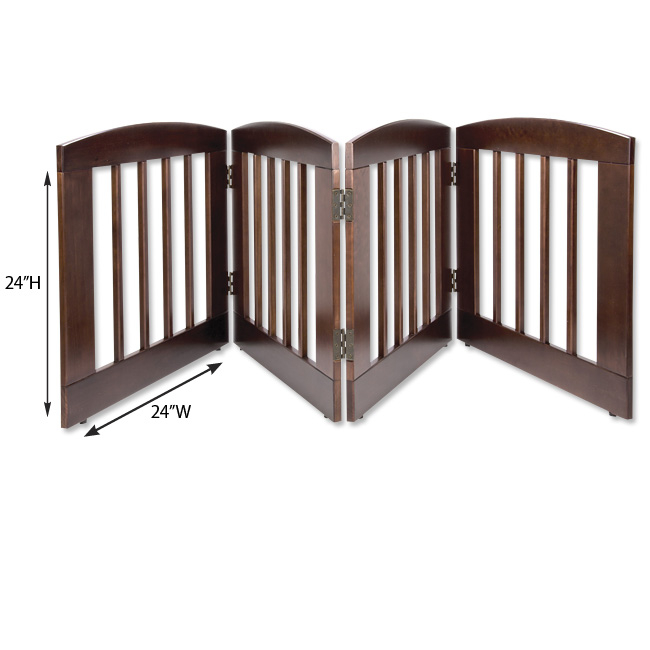 4X51L1FD_Alt.jpg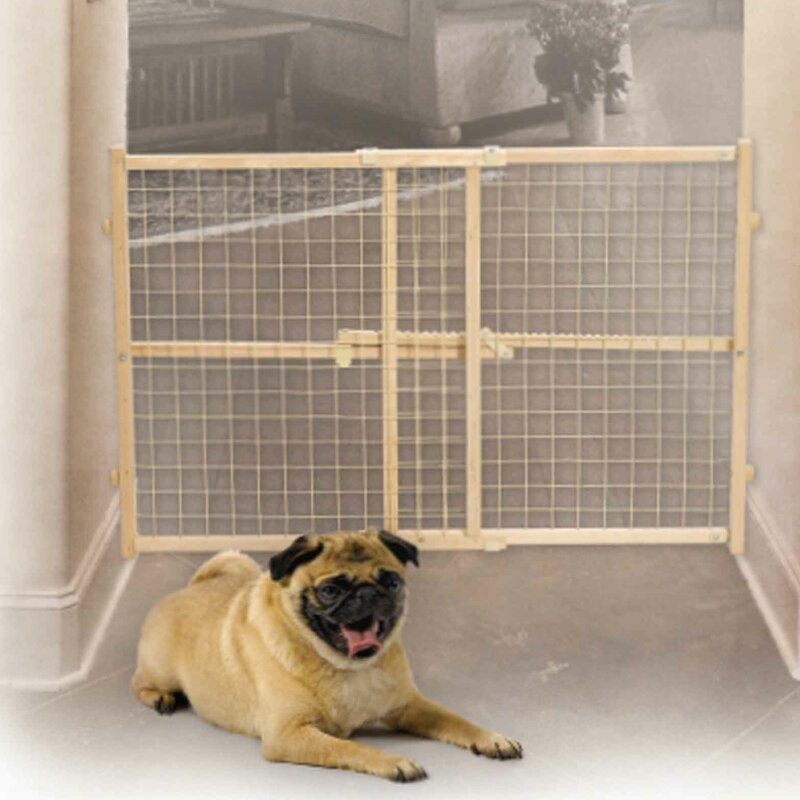 Wire Mesh Wood Pet Gate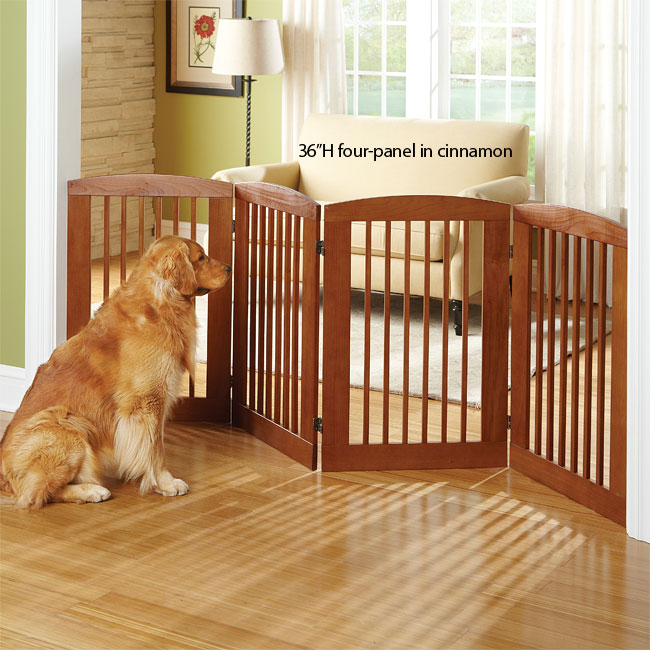 This is not a sign of hatred for our pet but concern for him and our safety. A wooden indoor dog gate is free-standing and made of solid hardwood. Warm color and the possibility of mounting in any corner of the house.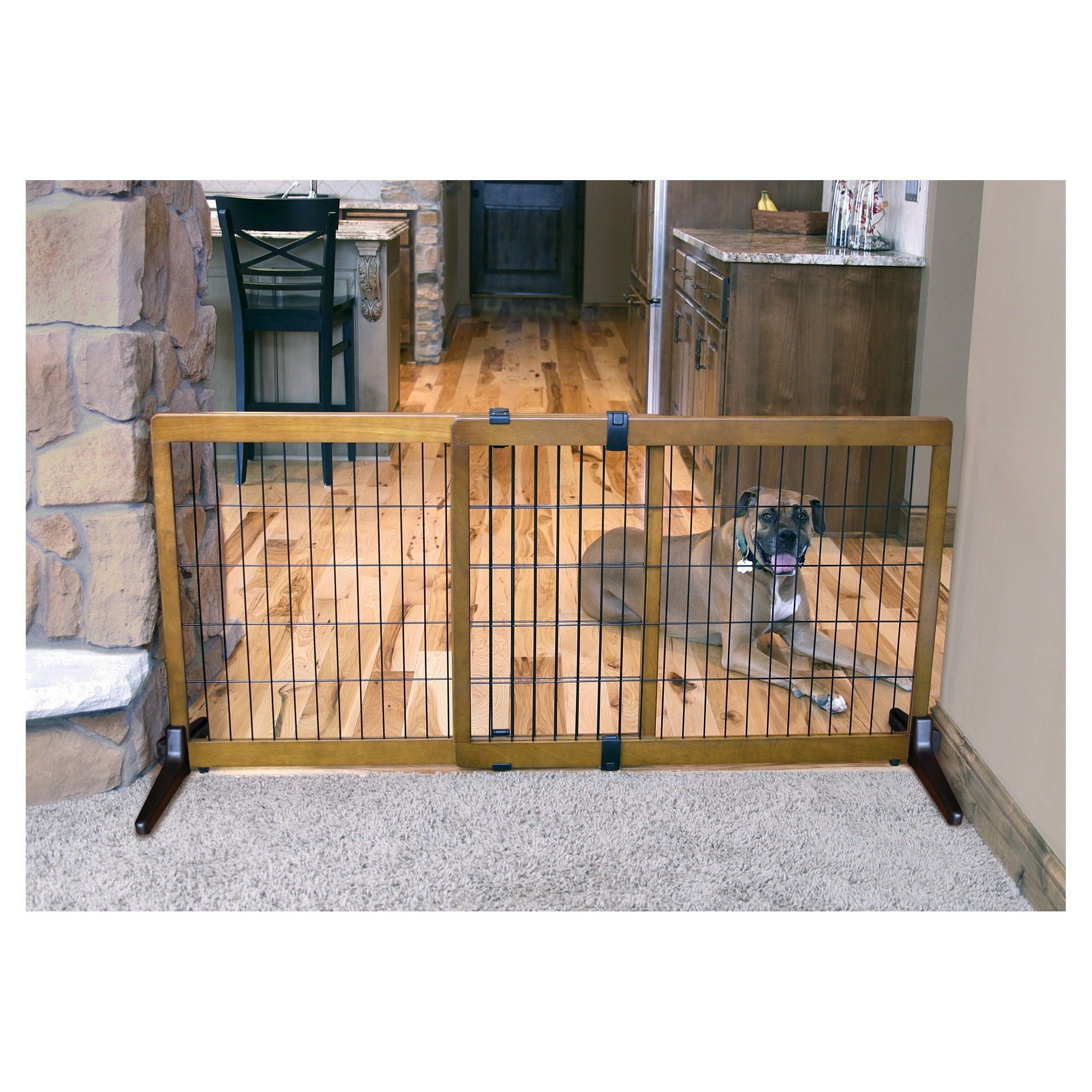 Extra Tall Wood Free-Standing Gate
This is a special gateway that allows you to protect part of the house before the dog. Setting this gate in the doorway of the room, to which the dog has not come will preserve the rule in practice. It is very usabibiby.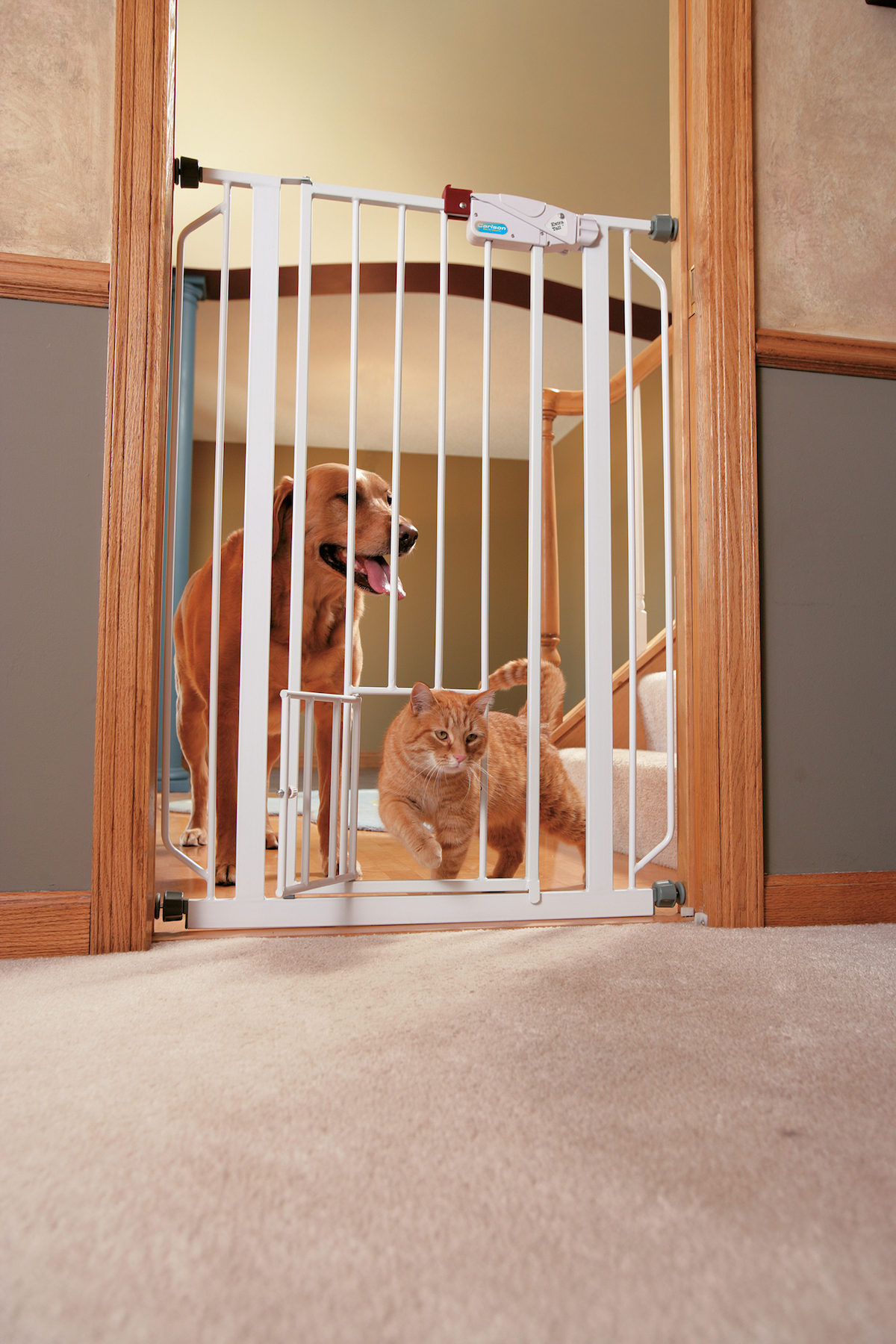 gates . Kids and workmen leave gates open, and dogs have been known to ...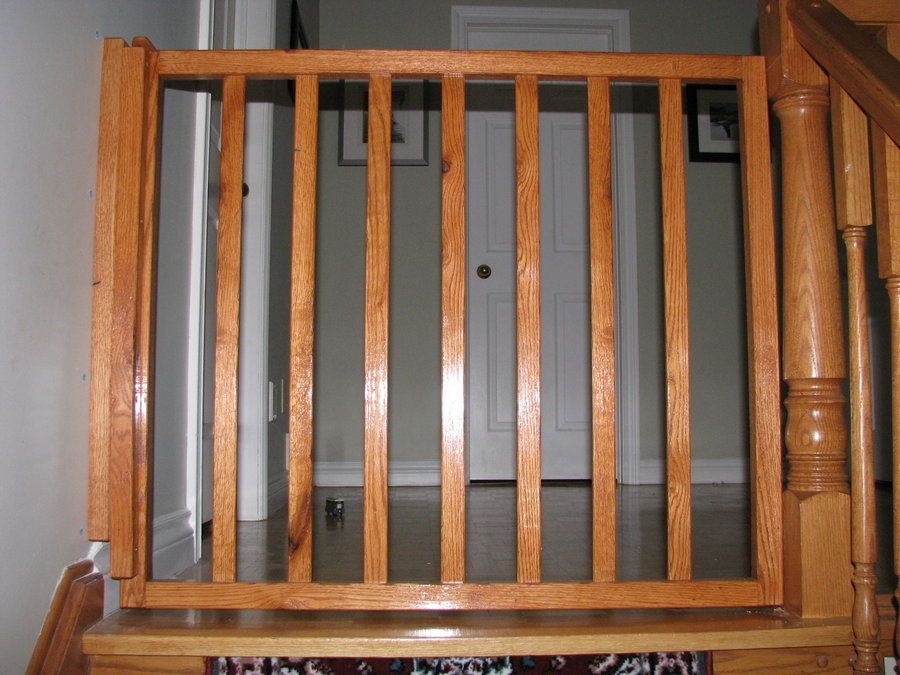 DIY WOODEN PET CAGE indoor K9 dog or cat pen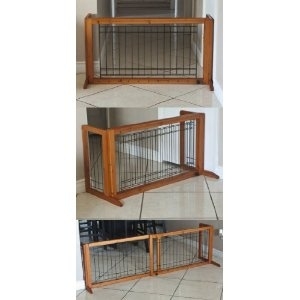 ... Gate Free Standing Adjustable Dog Gate Indoor Solid Wood Construction