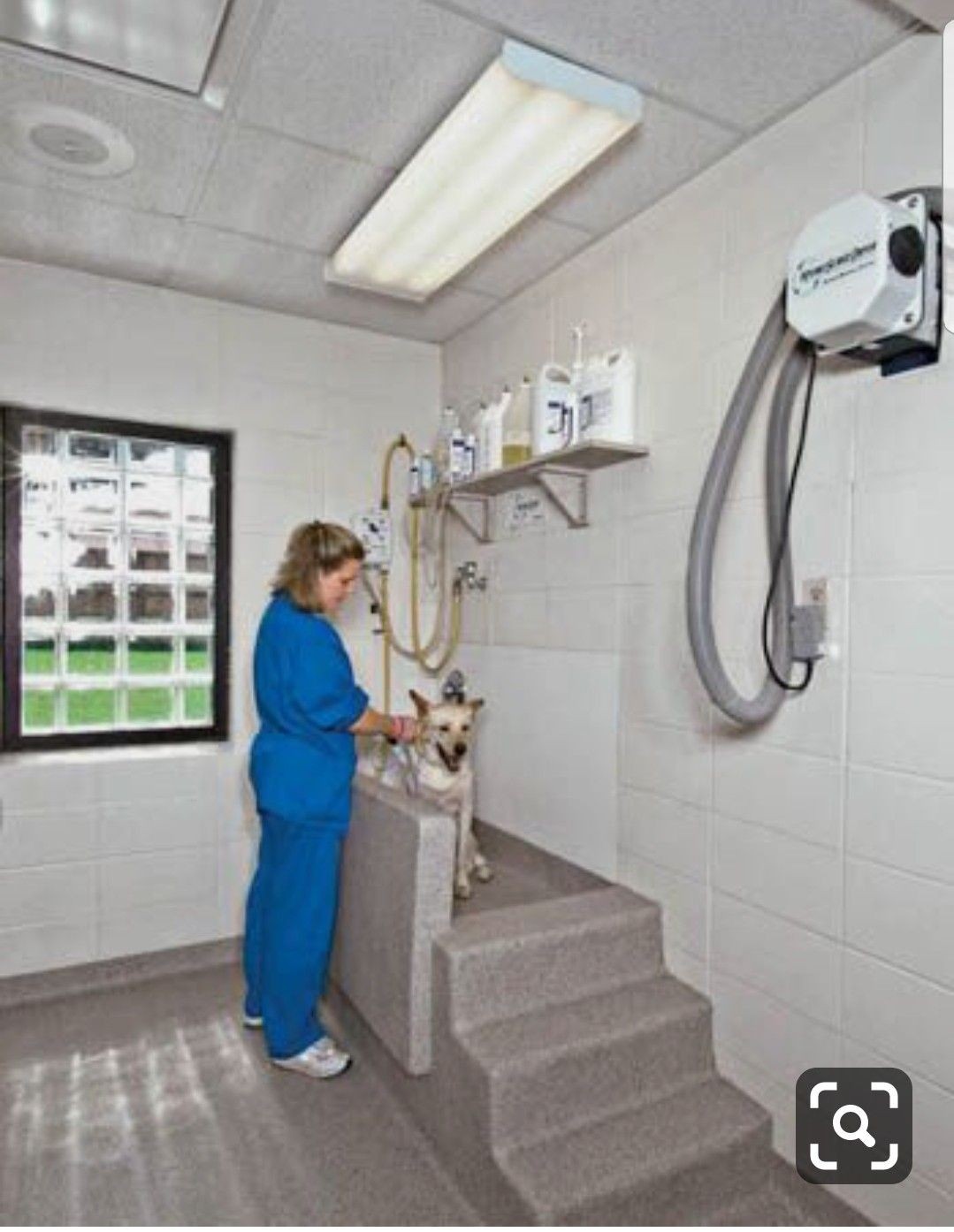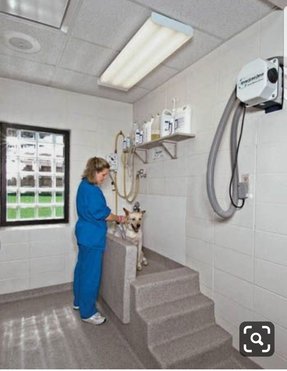 Pet grooming tubs have to be properly designed to be easy to clean, and this one is exactly like that. Seamless, without any cracks or dents, from the tub to the bottom of the stairs, it's convenient and practical.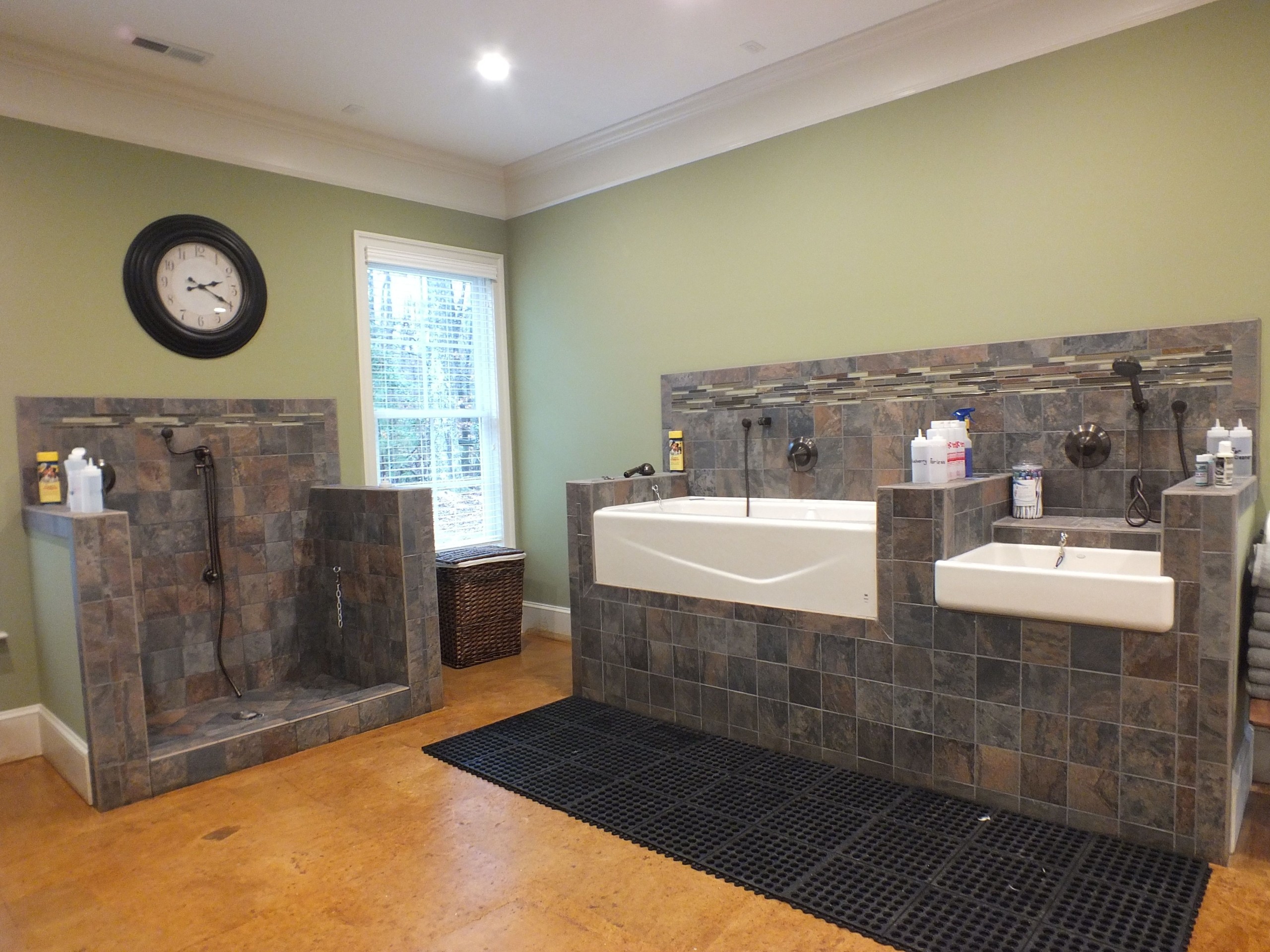 Washing space (Hannah S. Ostroff/ WYDaily)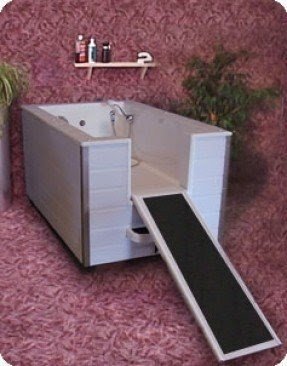 This large dog bath is characterized by fiberglass construction, and a convenient ramp that leads straight to the tub. Inside, there is a shower, and enough place to put a shampoo and other cosmetics.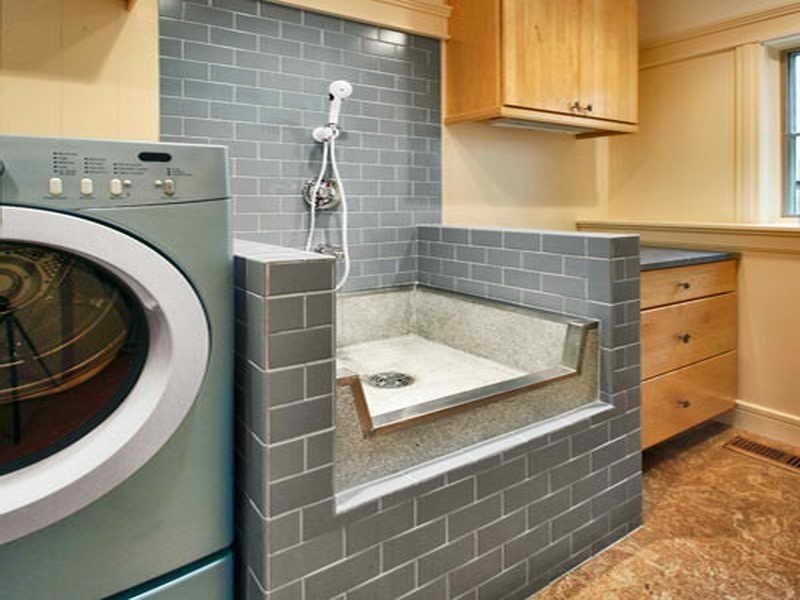 This shower pan on a raised platform is designed to make grooming and washing your pet much easier. It looks truly elegant and will become a piece that grants immense convenience and functionality for your household.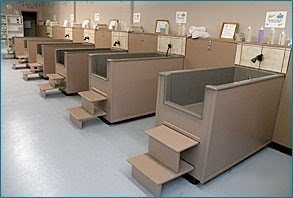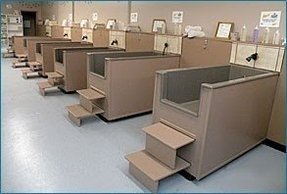 Grooming tubs for pets. These elements of equipment are suitable for home and commercial locations. They are resistant to damage caused by animals and they assure the best possible comfort and safety for them.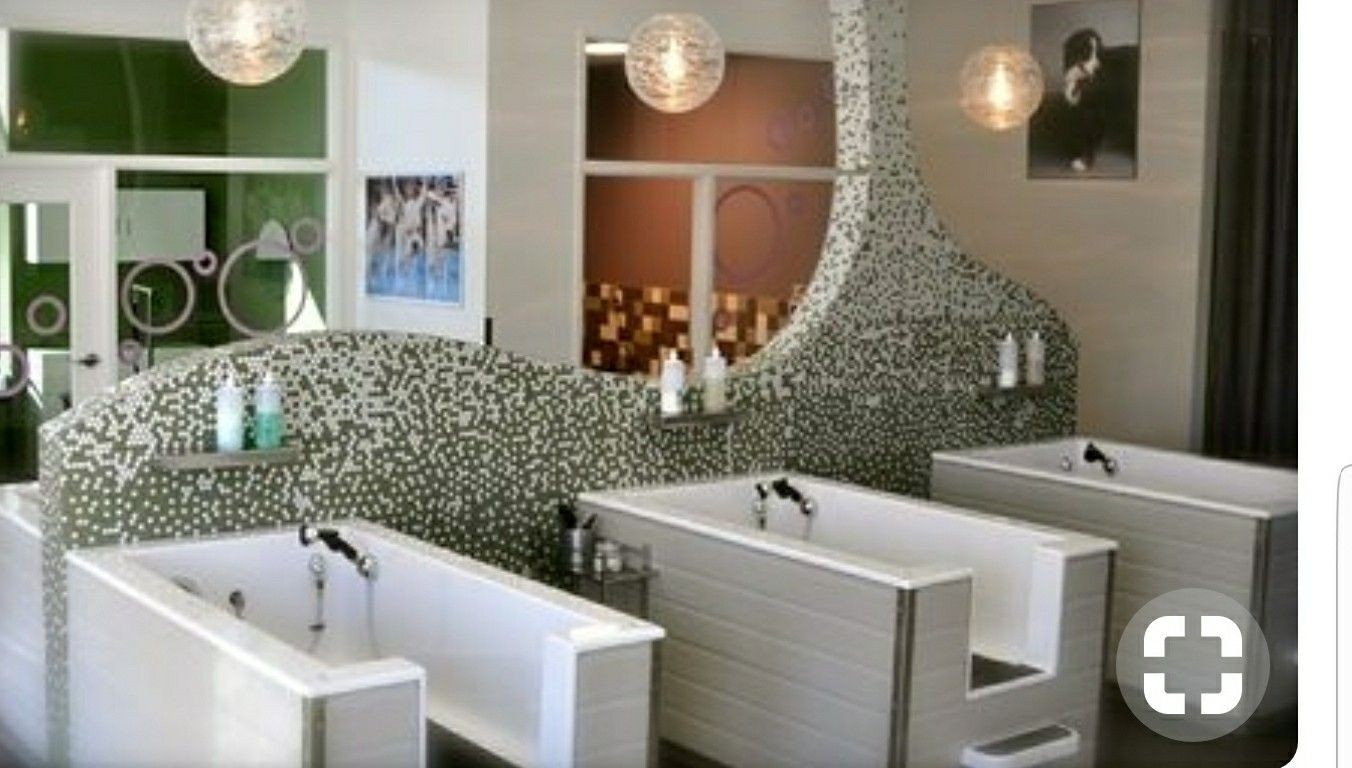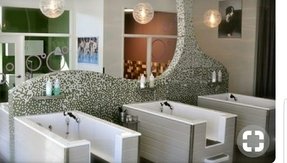 A functional solution for companies that provide dog grooming services. This kind of bath features a rectangular shape and a stylish white color. It is safe for dogs and resistant to many negative factors.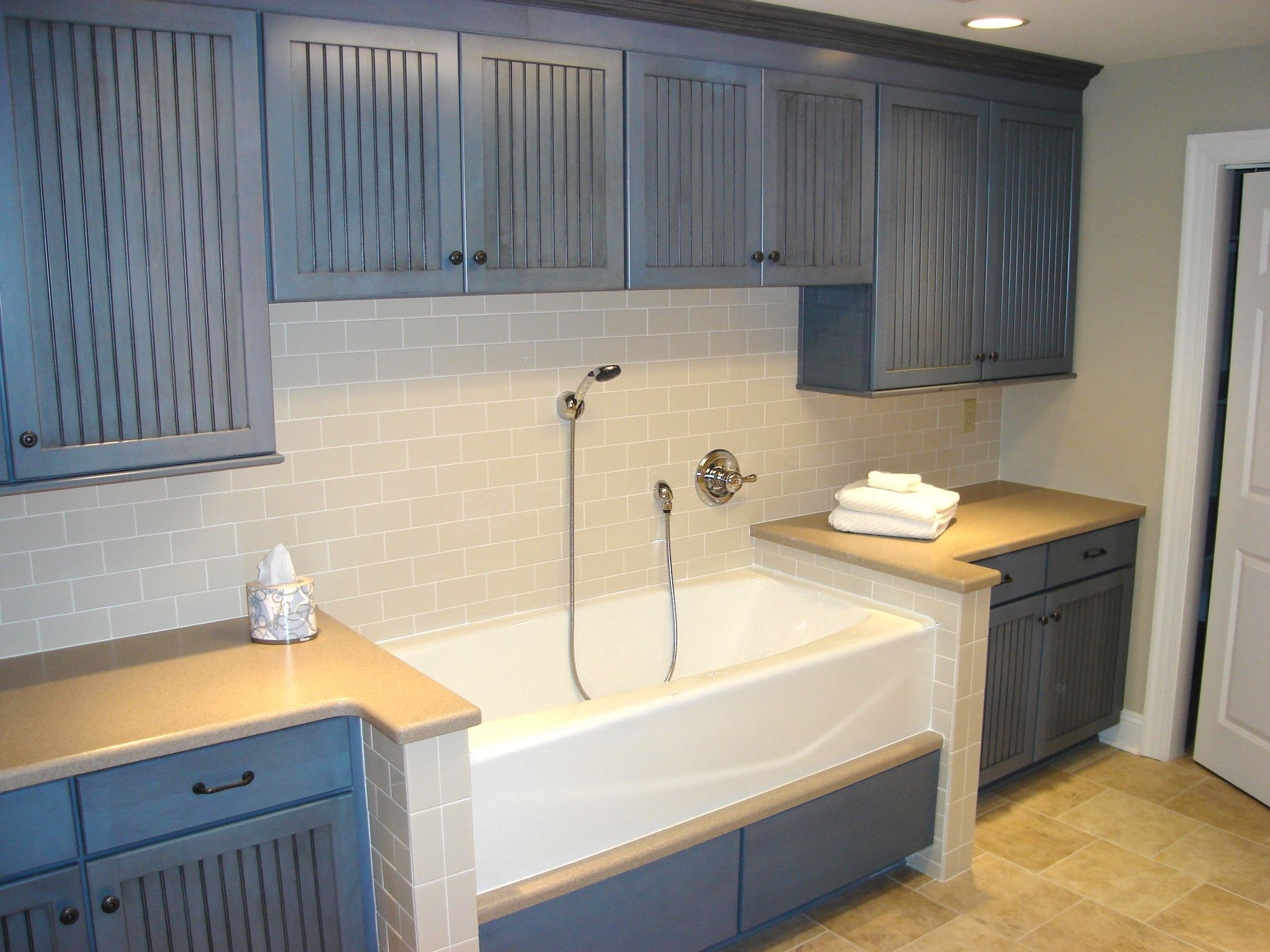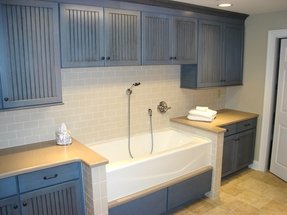 This bath tub was upgraded to serve efficiently as a dog grooming tub and incorporated in blue and tan decored bathroom. Note the pull out steps: they might be neatly hidden under the tub or help your dog climb into the bath.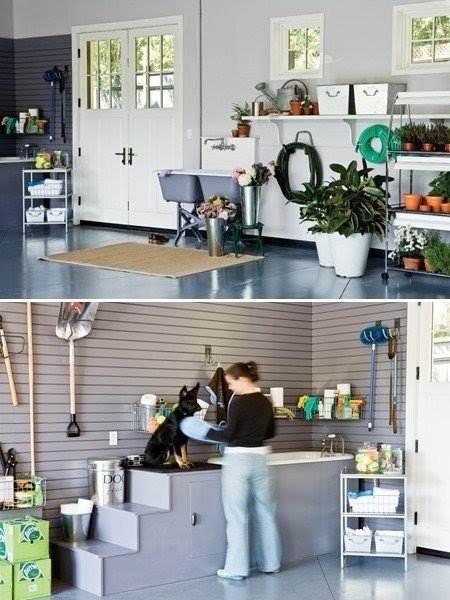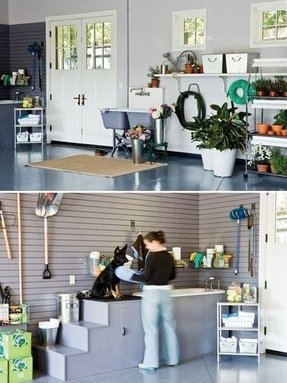 Practical advice how to make most use a large garage. For example, one can install 2 sinks for cleaning gardening tools or built a dog bathing area. A tub is cased with grey-painted plywood. There are stairs for a pet and a storage underneath.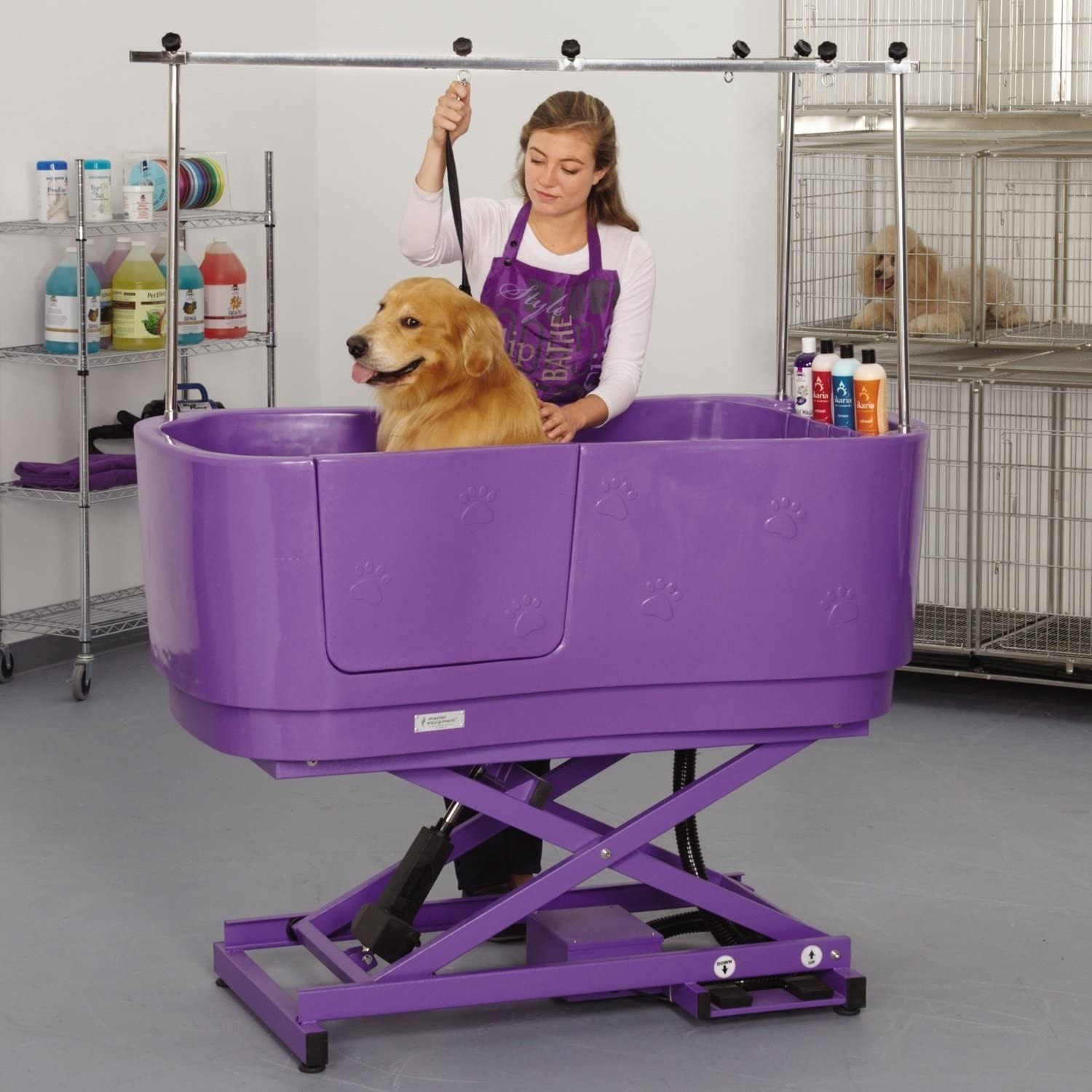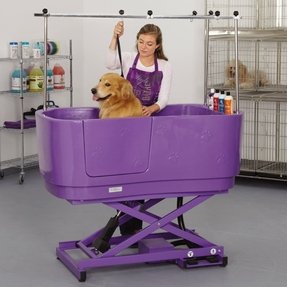 If you have dogs, you know that they love getting dirty. Giving a bath to your pet can be easier due to this violet dog's bathtub made of plastic. This type of equipment will be very useful in dog groomer's salon.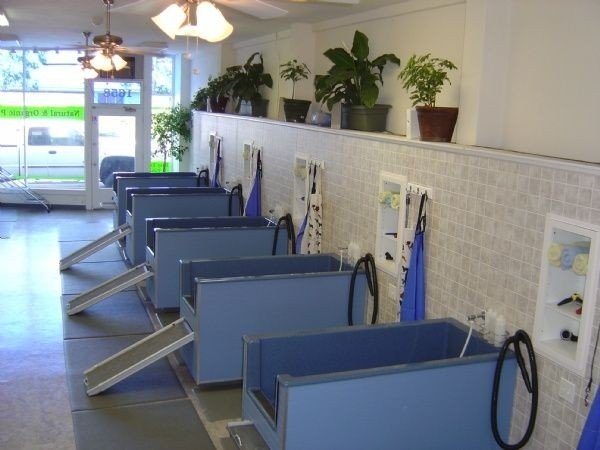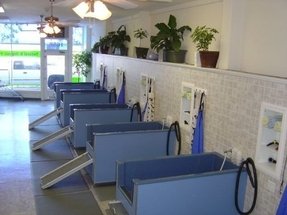 Tub idea - kind of cool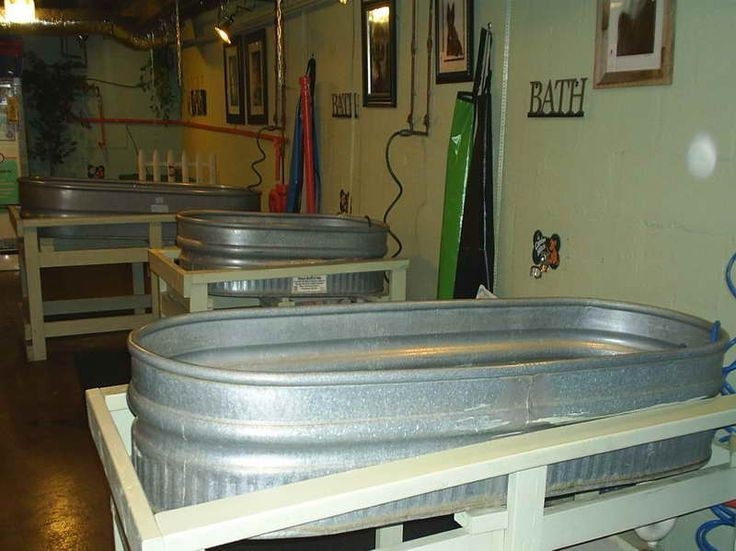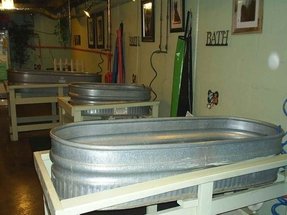 Dog Grooming Tubs with vintage design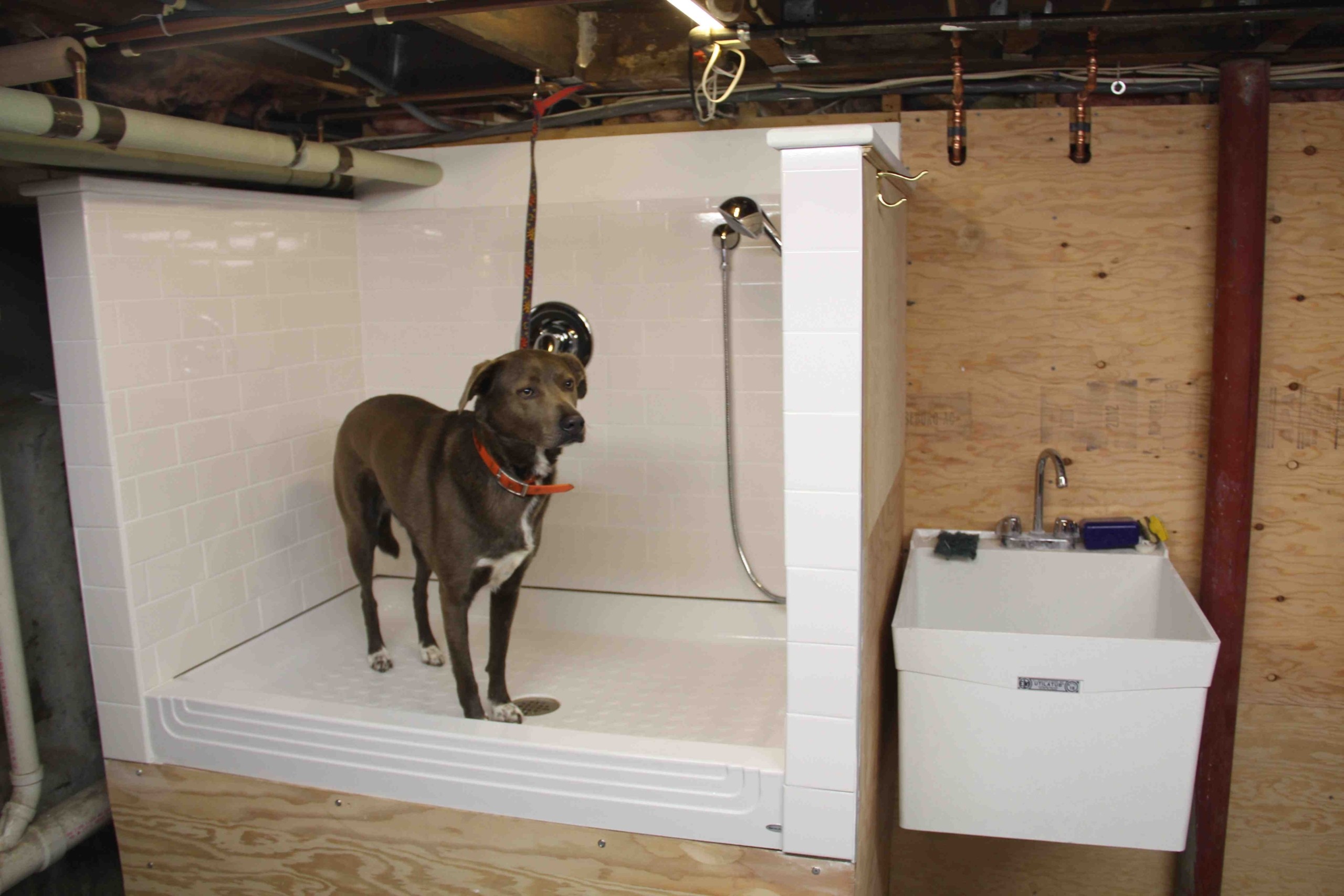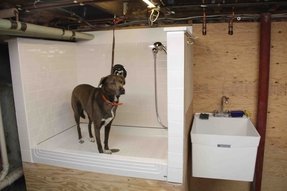 Not all dogs are willing to cooperate during washing, so I consider this dog wash station amazing - makes the often troublesome task of dog washing far easier. For big dogs and their owners, it's a huge facility.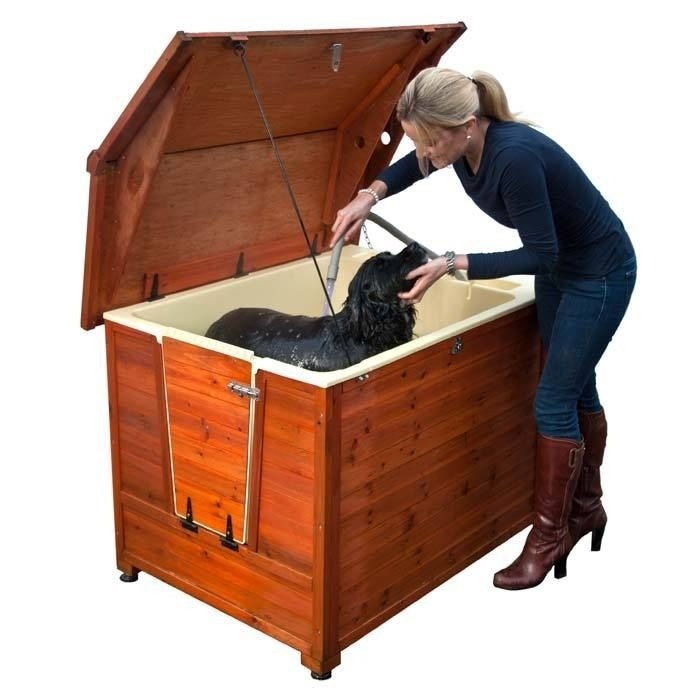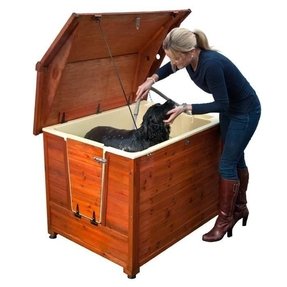 If you are looking for a comfortable bath for your pet, this pet grooming tube is the perfect solution. Made in the form of a massive chest will allow you to bathe a dog comfortably. Unique output and comfortable hose will make the job fun.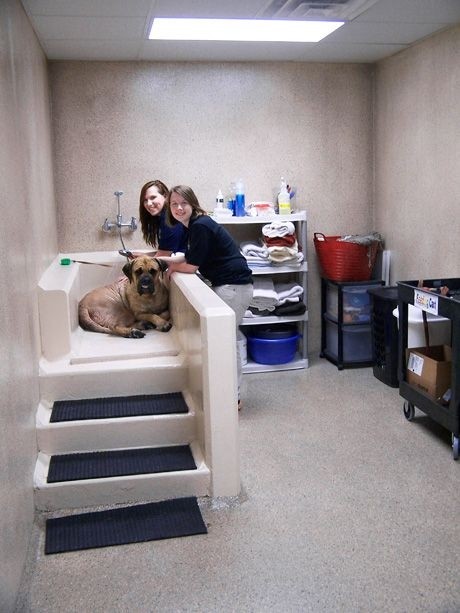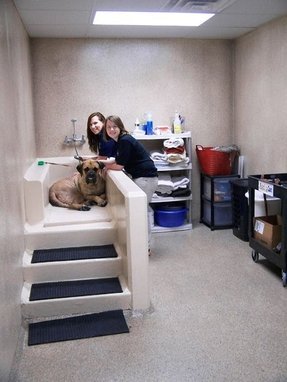 This pet grooming tub will be a practical addition not only to the veterinary offices, but also for the private, home use. A convenient place, both for you and your dog, when you can freely groom your best friend.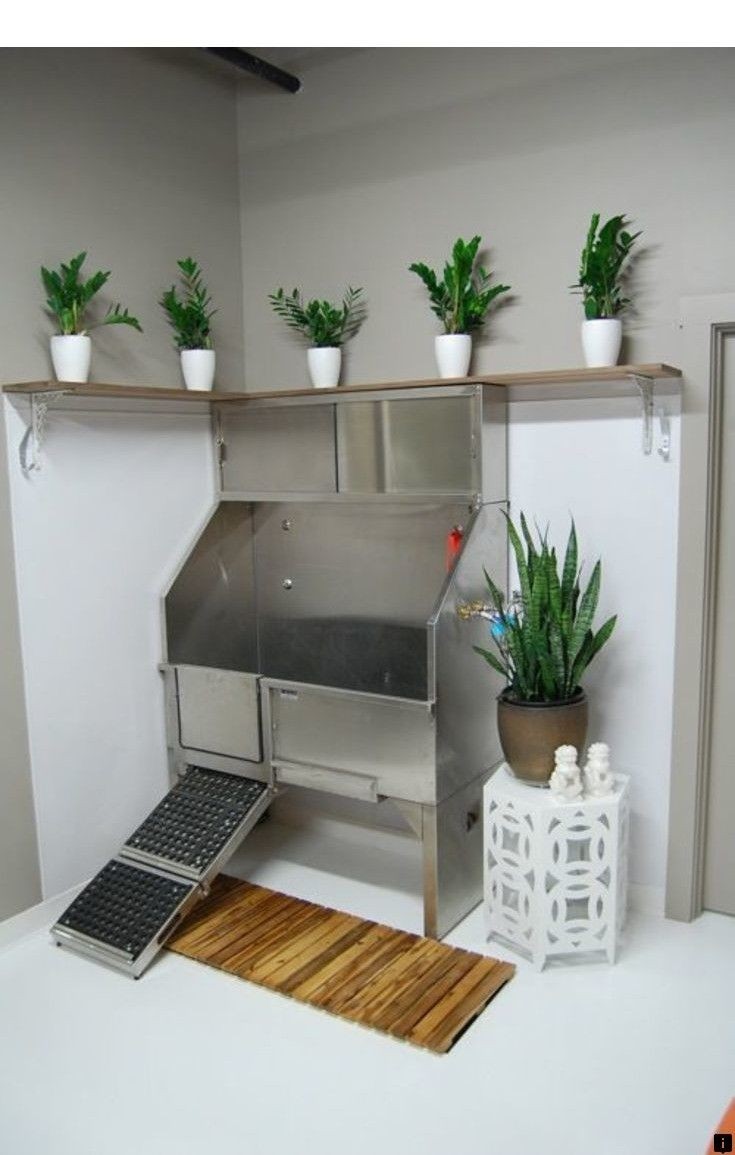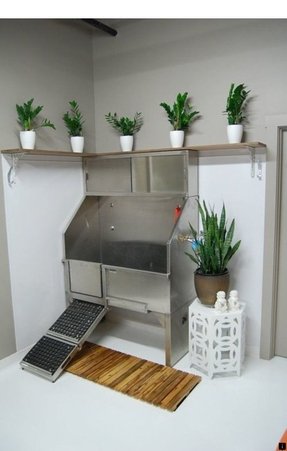 This modern washing station for grooming dogs can be a lifesaver, when fighting with your pet to be clean and odor free. The whole is easy in use and made of quality metal, thus it will ensure you a pleasant and durable usage.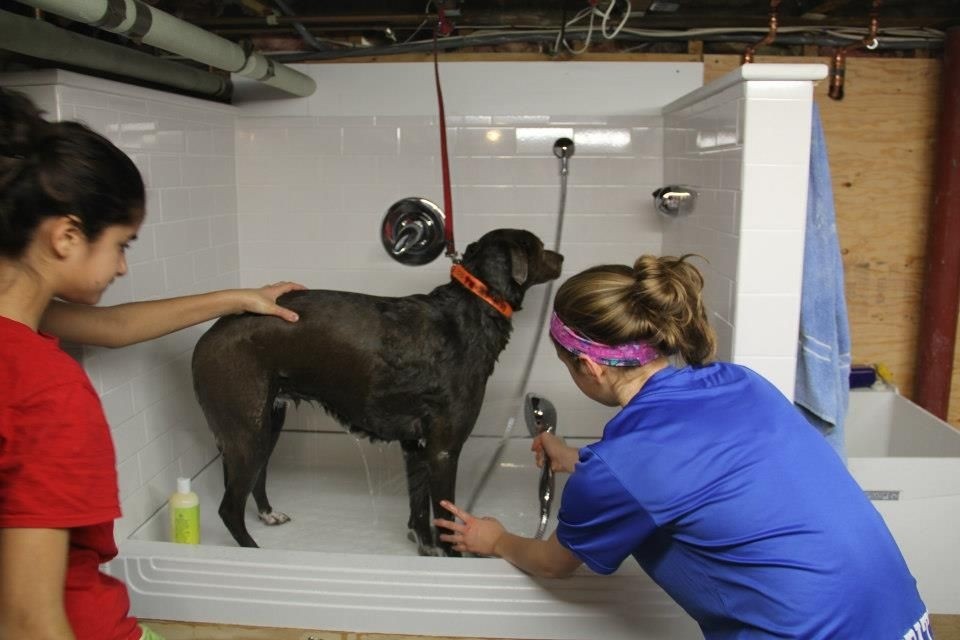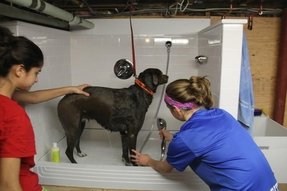 How To Build A Dog Wash Station |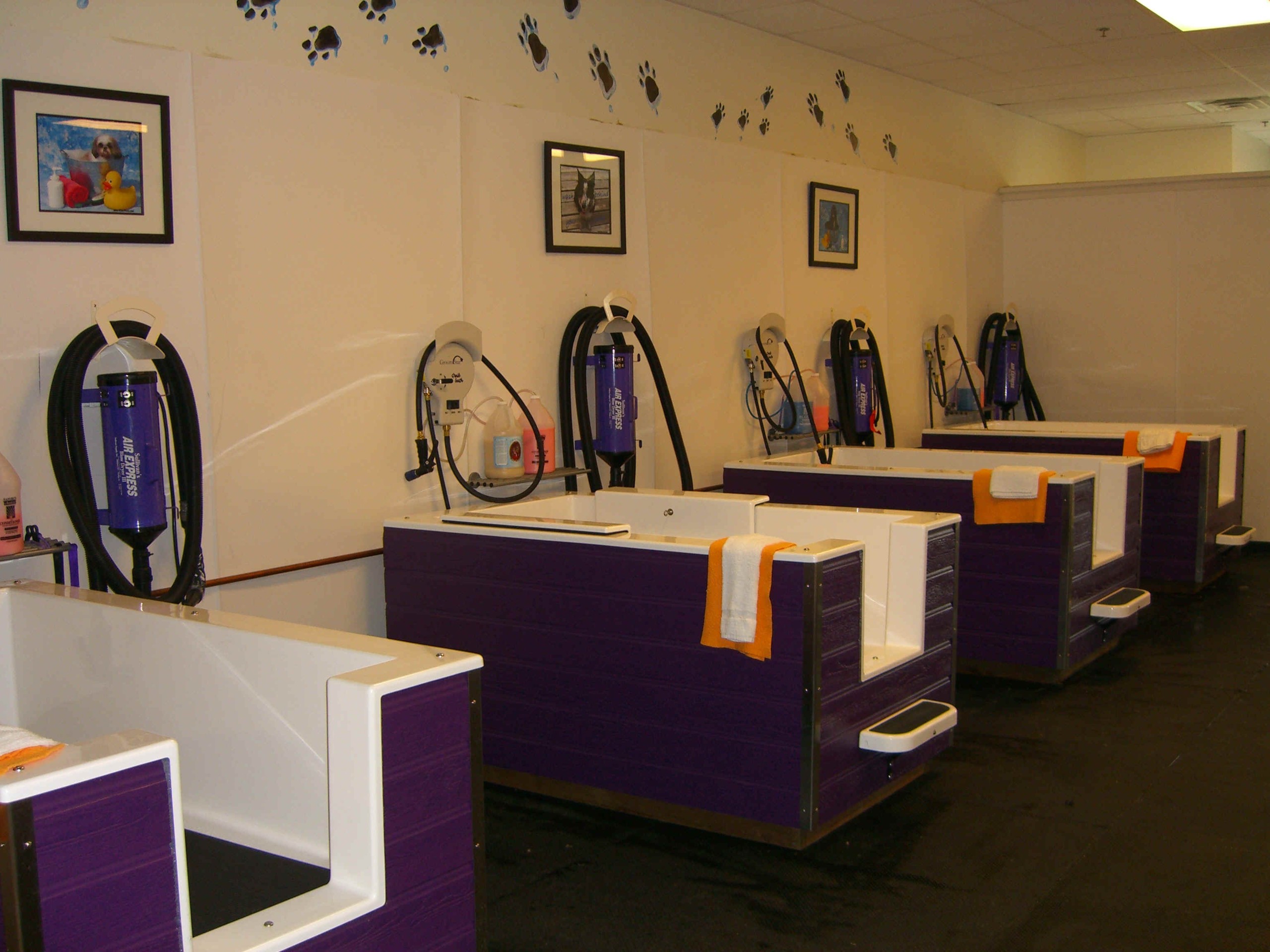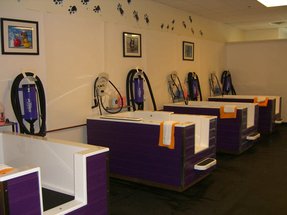 Grooming salon ideas, Google images. Love the walk around tubs with built in ramps and hv dryers at each tub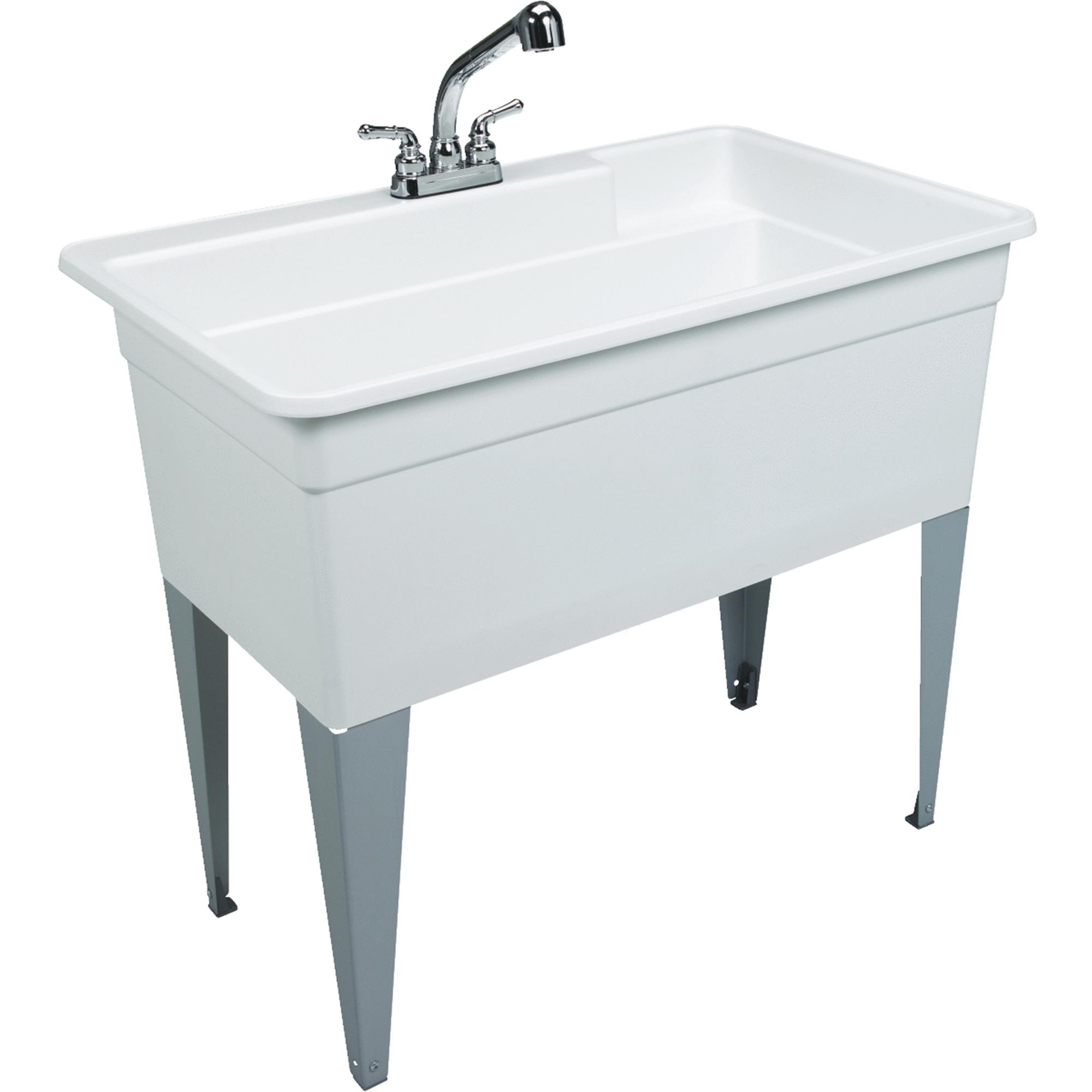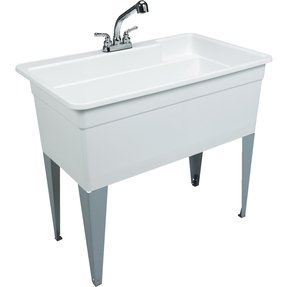 This large tub is suitable for pet grooming. Its polypropylene construction is durable and resistant to water or damage caused by animals. It includes a sink and four legs that assure the best possible stability.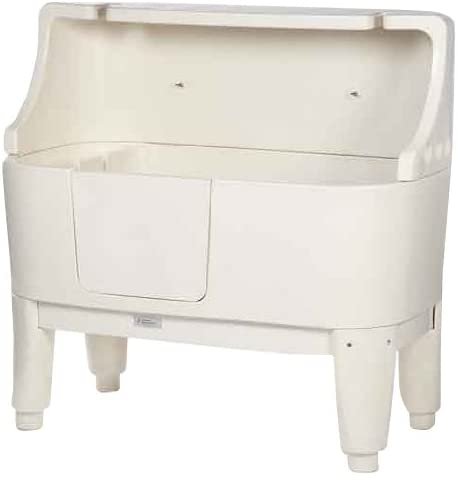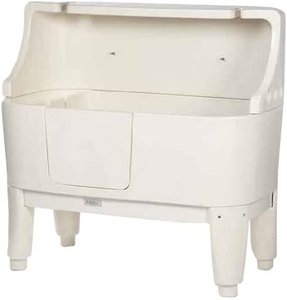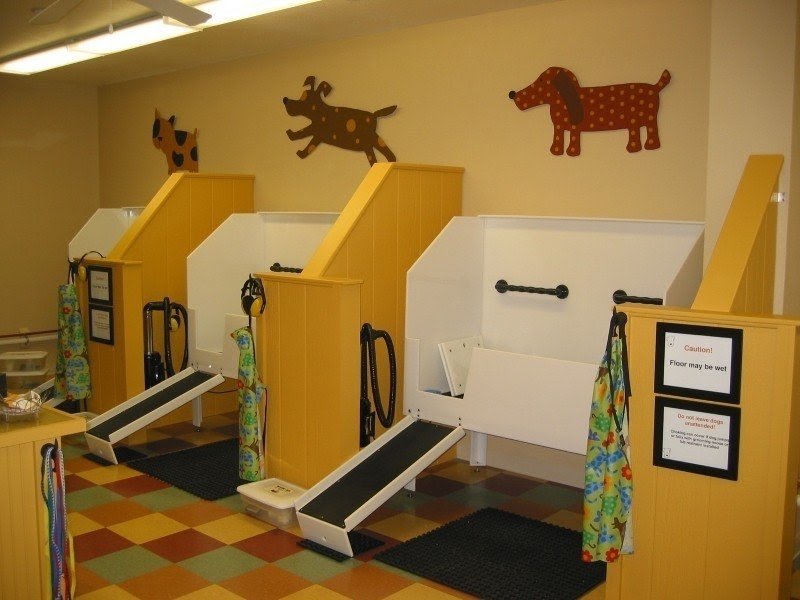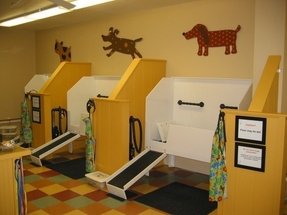 Your tubs are fantastic! People love the white, cleanliness, ease of ...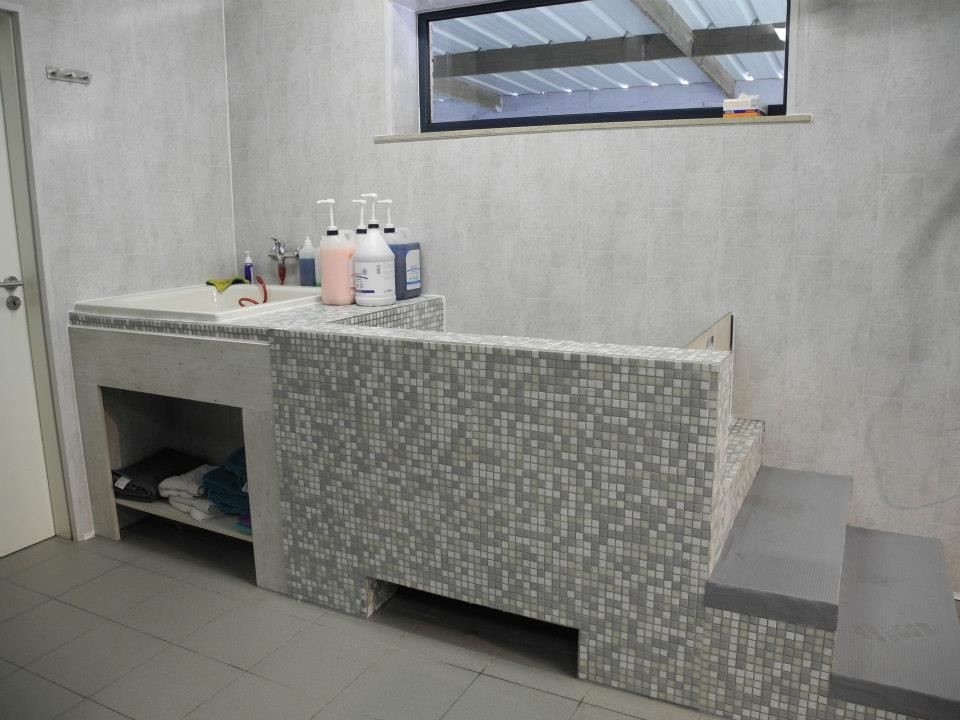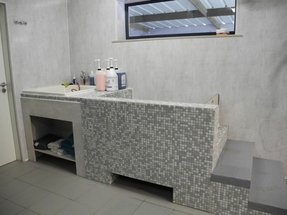 Dog Washing Station- love the steps up, very helpful with bigger dogs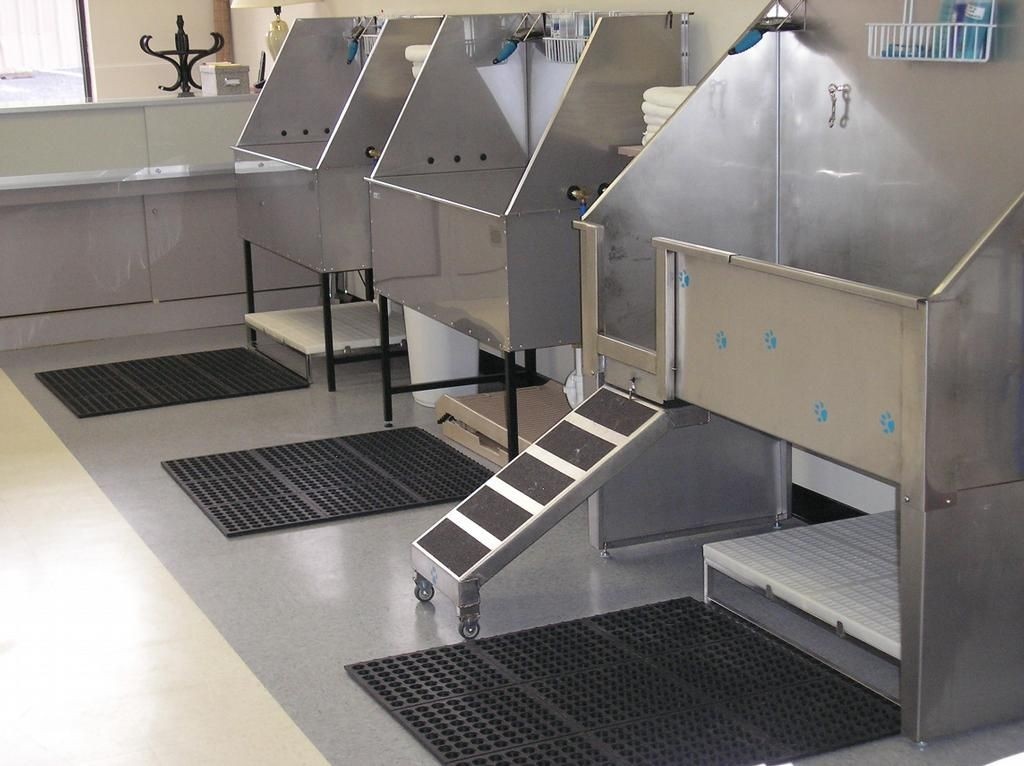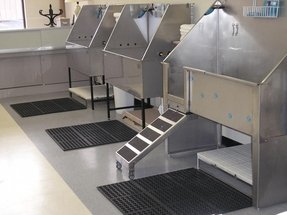 Dog Spa Design | 19 Photos of the Dog Grooming Tubs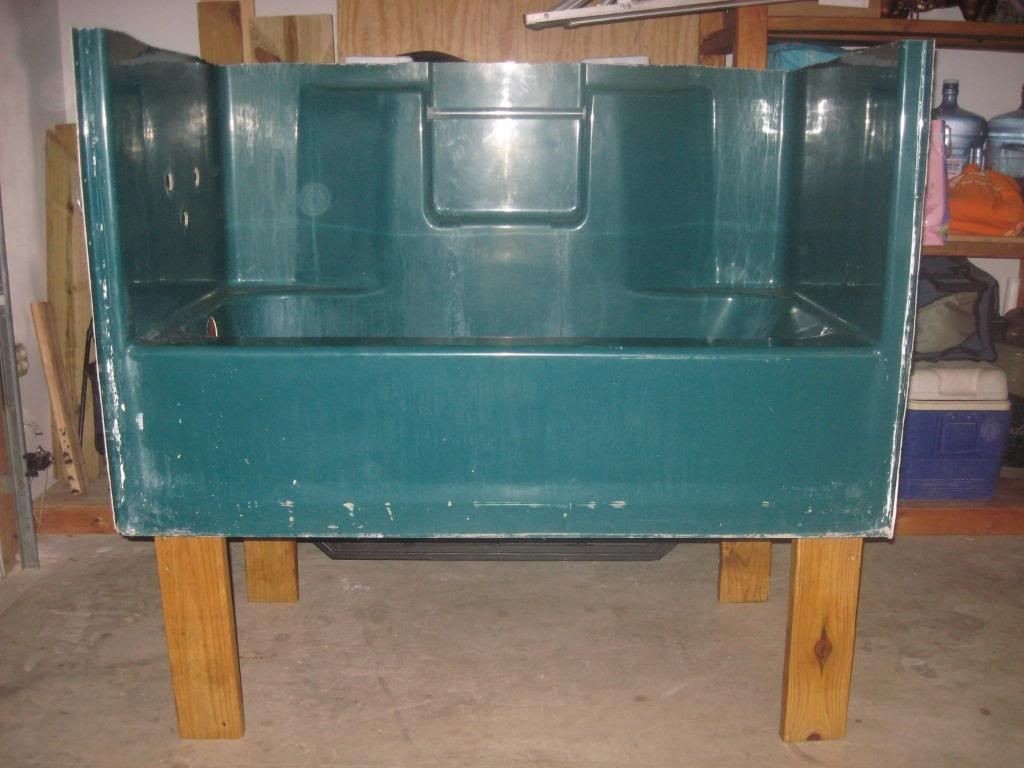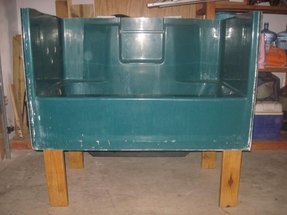 Repurposed old bathtub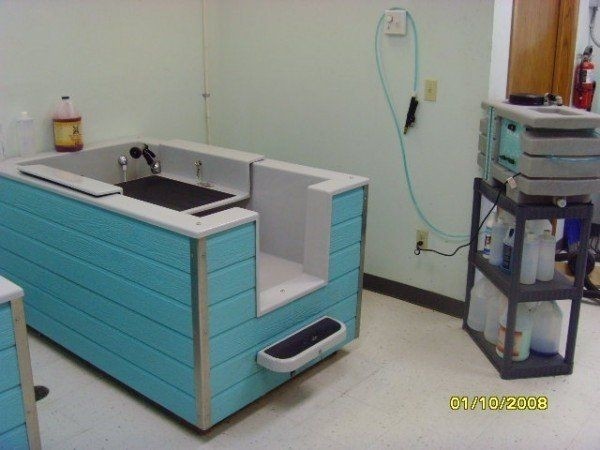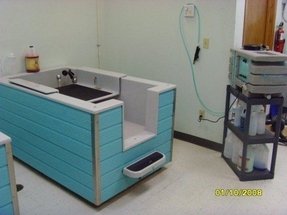 Pet grooming tub for residential and commercial premises. Suitable for small and medium sized pets.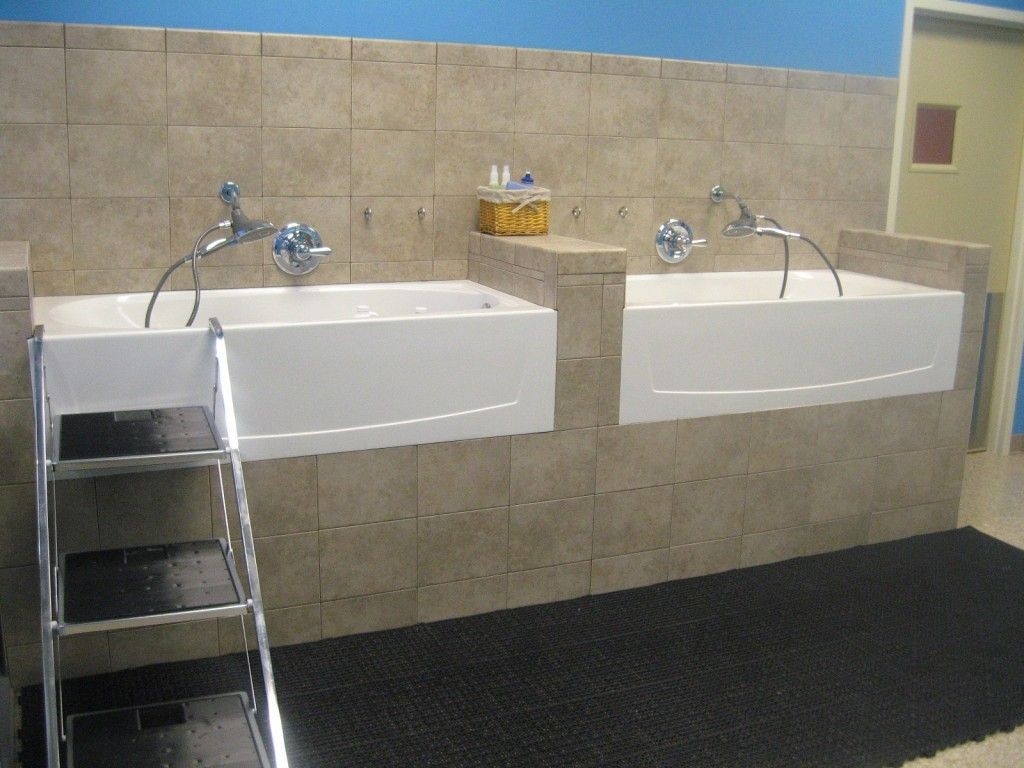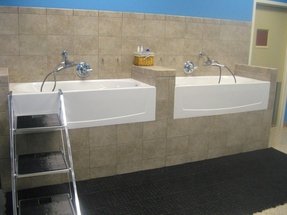 The dog is the man's best friend. So let's take care of your beloved pet and buy him some items that will make him feel comfortable - like a ceramic pet grooming tub on a raised platform, convenient for us, small size but the practical execution.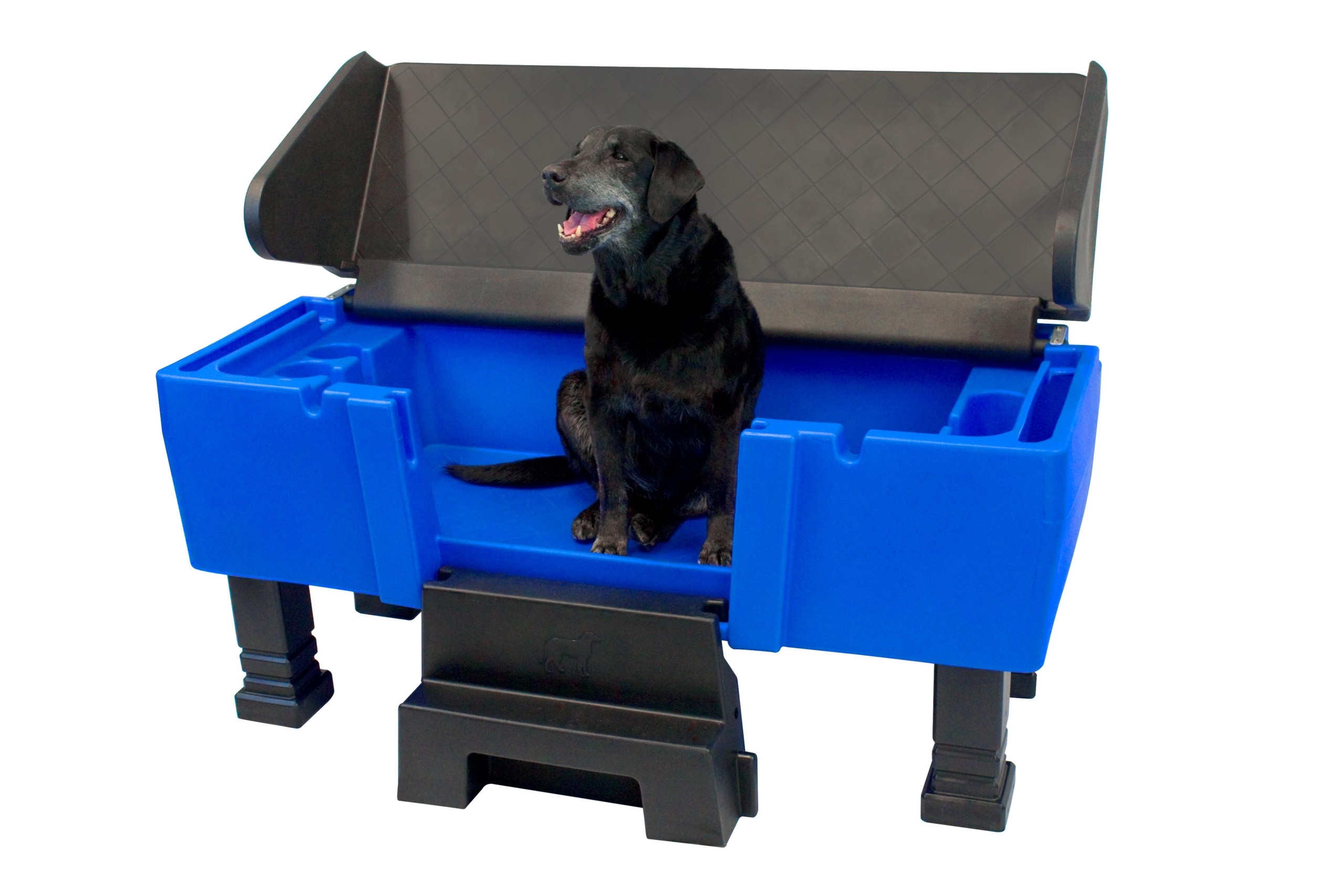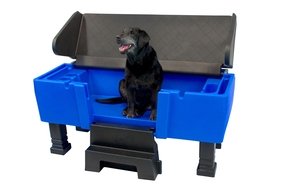 Groom-Pro Pet Tub is a dog wash and grooming station in one!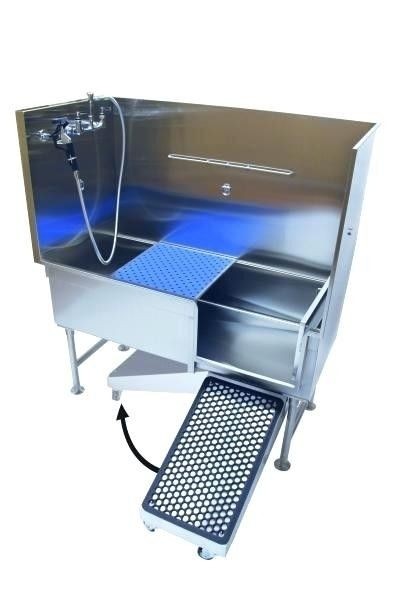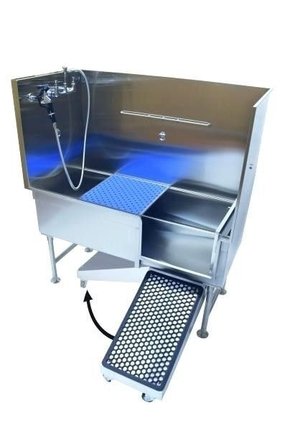 Swivel Ramp | TriStar Vet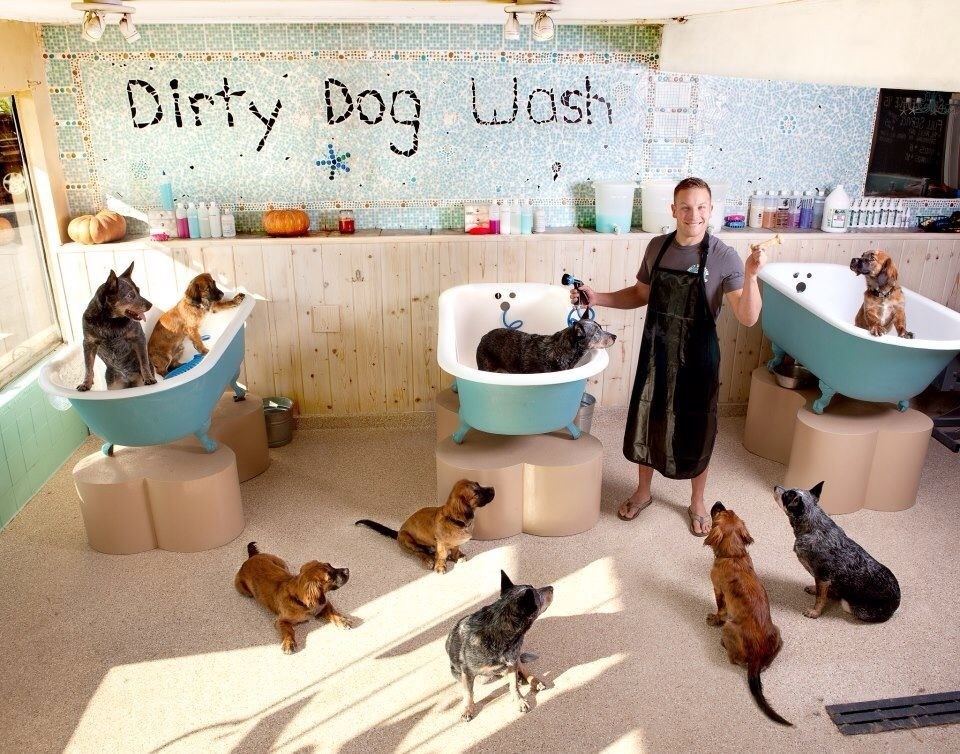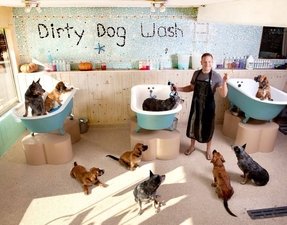 -Repinned- Dog wash.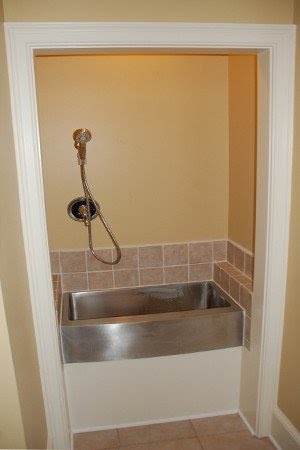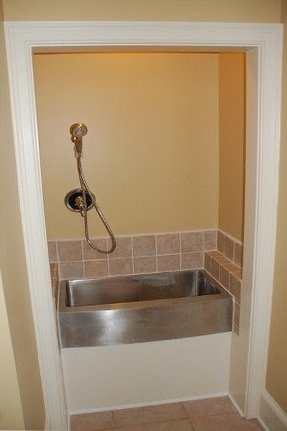 Pet grooming tub for residential and commercial premises. It is made of high quality stainless steel. Simple form and functional design.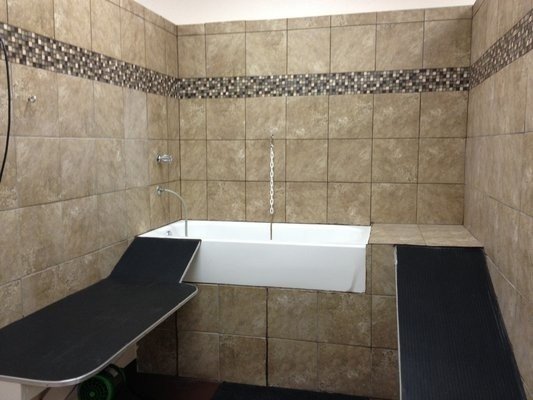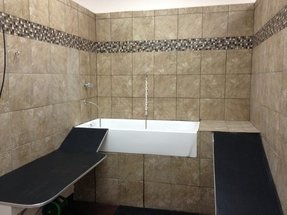 jpg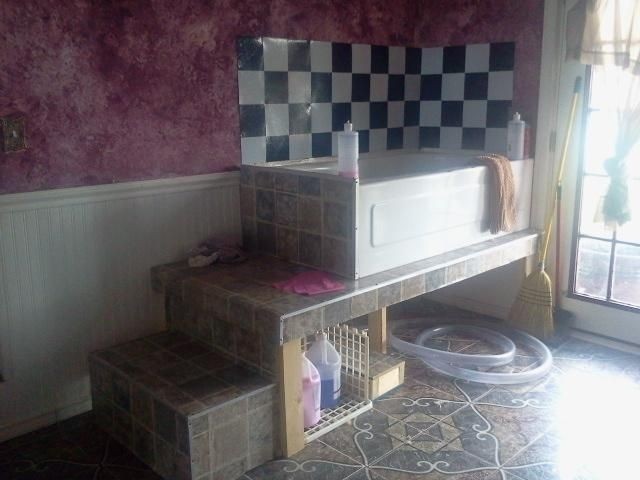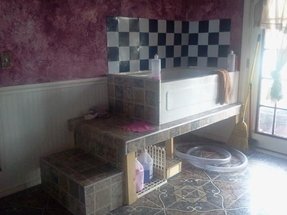 $300.00 - Dog Grooming TUB custom built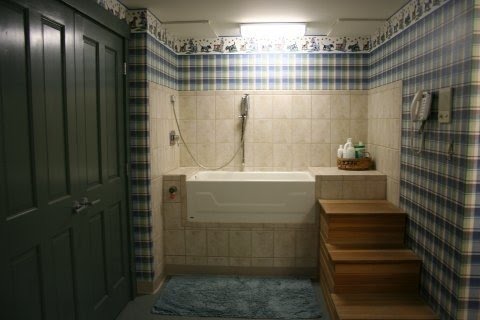 Dog Room - this is awesome. What's funny is that this person's dog room is bigger than my one bathroom.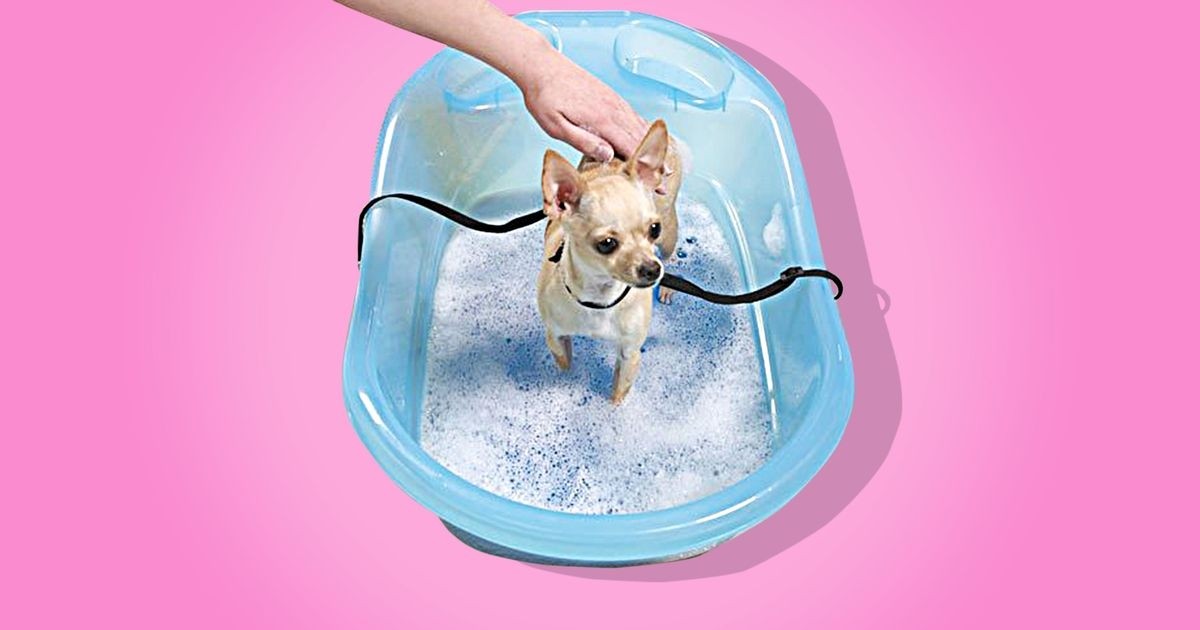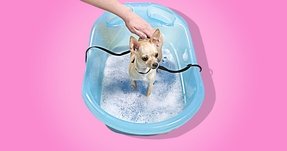 pet-grooming-pup-tub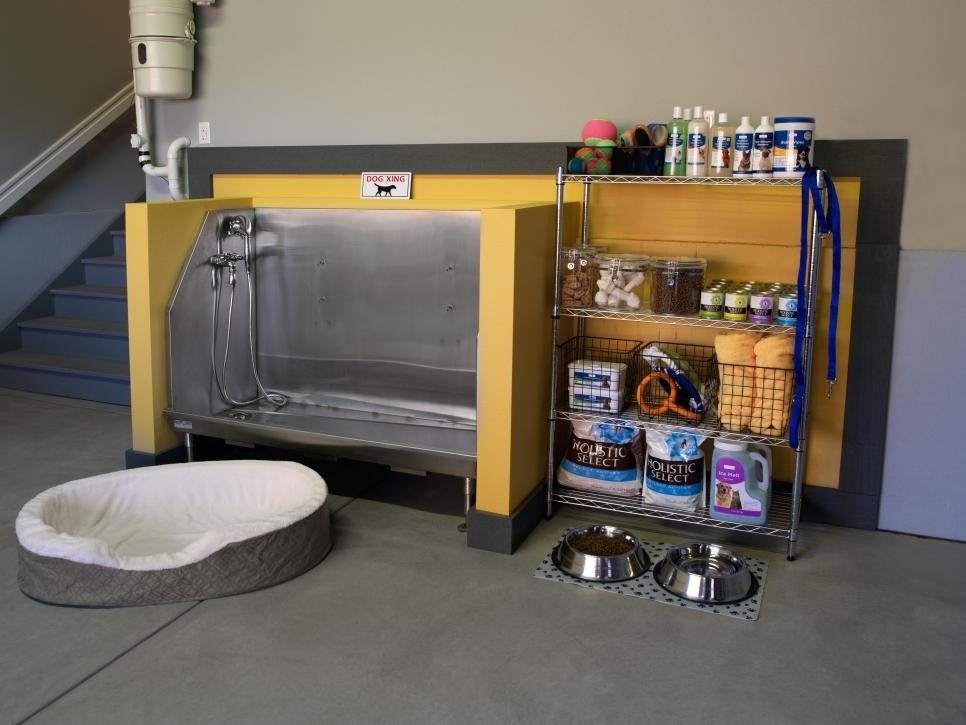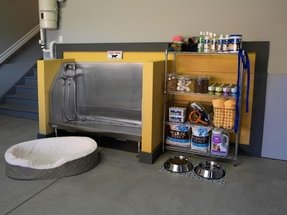 dog washing station, id love it if it was raised so you didn't have to bend down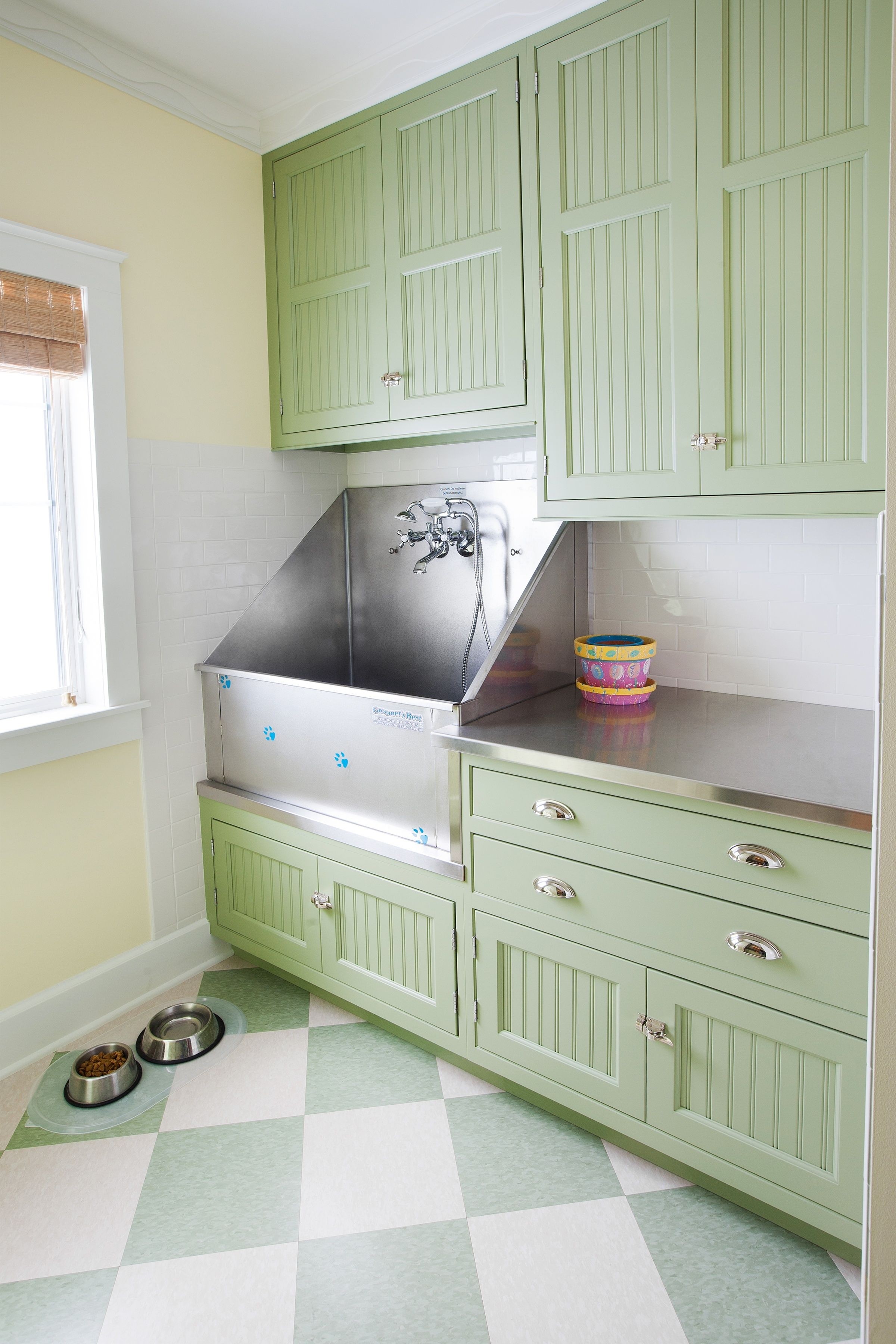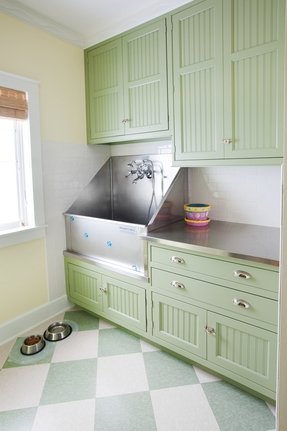 A nicely-looking kitchen set that is going to transform your kitchen into a contemporary state of art. The set offers many spacious shelves, with all hidden behind panel doors with decorative knobs. There are also 2 drawers, perfect for storing cutlery and dishrags.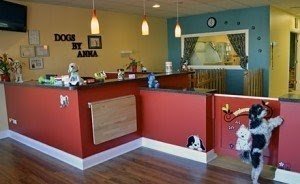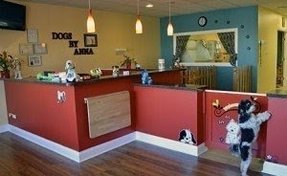 ... Pooch Pawlor Dog Grooming – because your dog deserves the best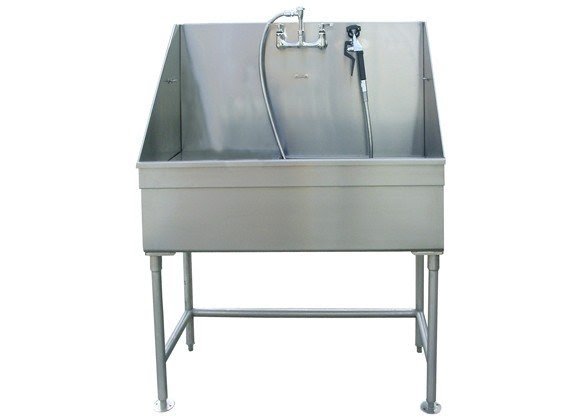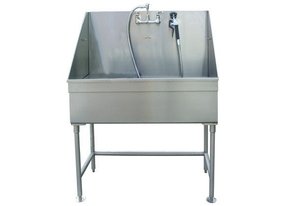 45 Degree Sides Bathing Tub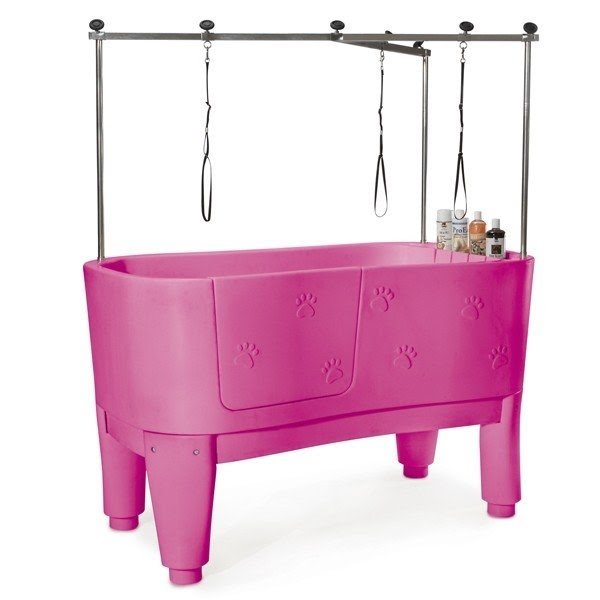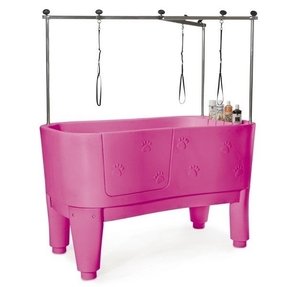 Adorable approach to a cute pet grooming tub, made out of plastic in a pink colour with dog paw prints on the side. The grooming tub is fitted with a compartment for storing cosmetics and bar on top for leashing dogs.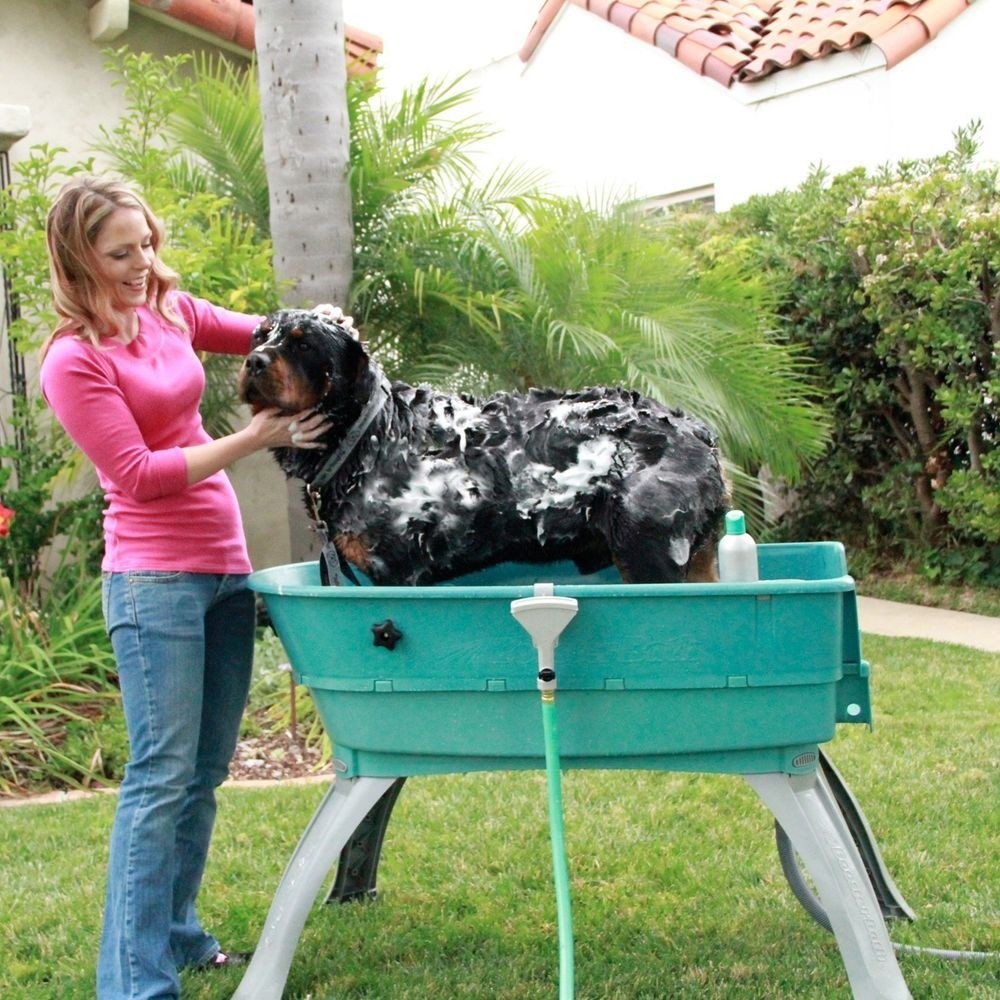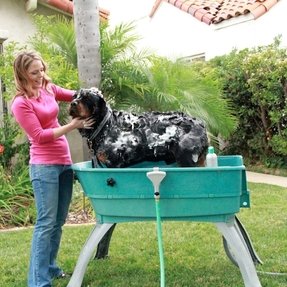 A large outdoor dog grooming tub that is solid and stable thanks to its four gray legs. The tub area is green and very solid. It provides comfort and safety to a dog, so the grooming process will be much easier.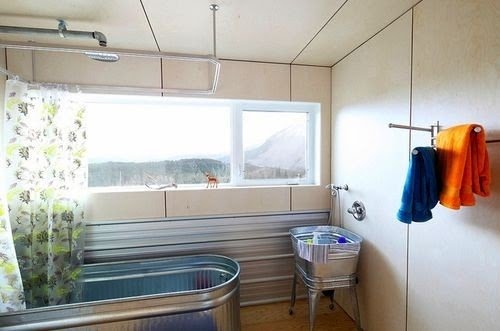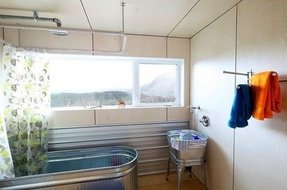 horse trough tub & wash tub sink w/ galvalume backsplash (notice the overhead shower pipe) - cool!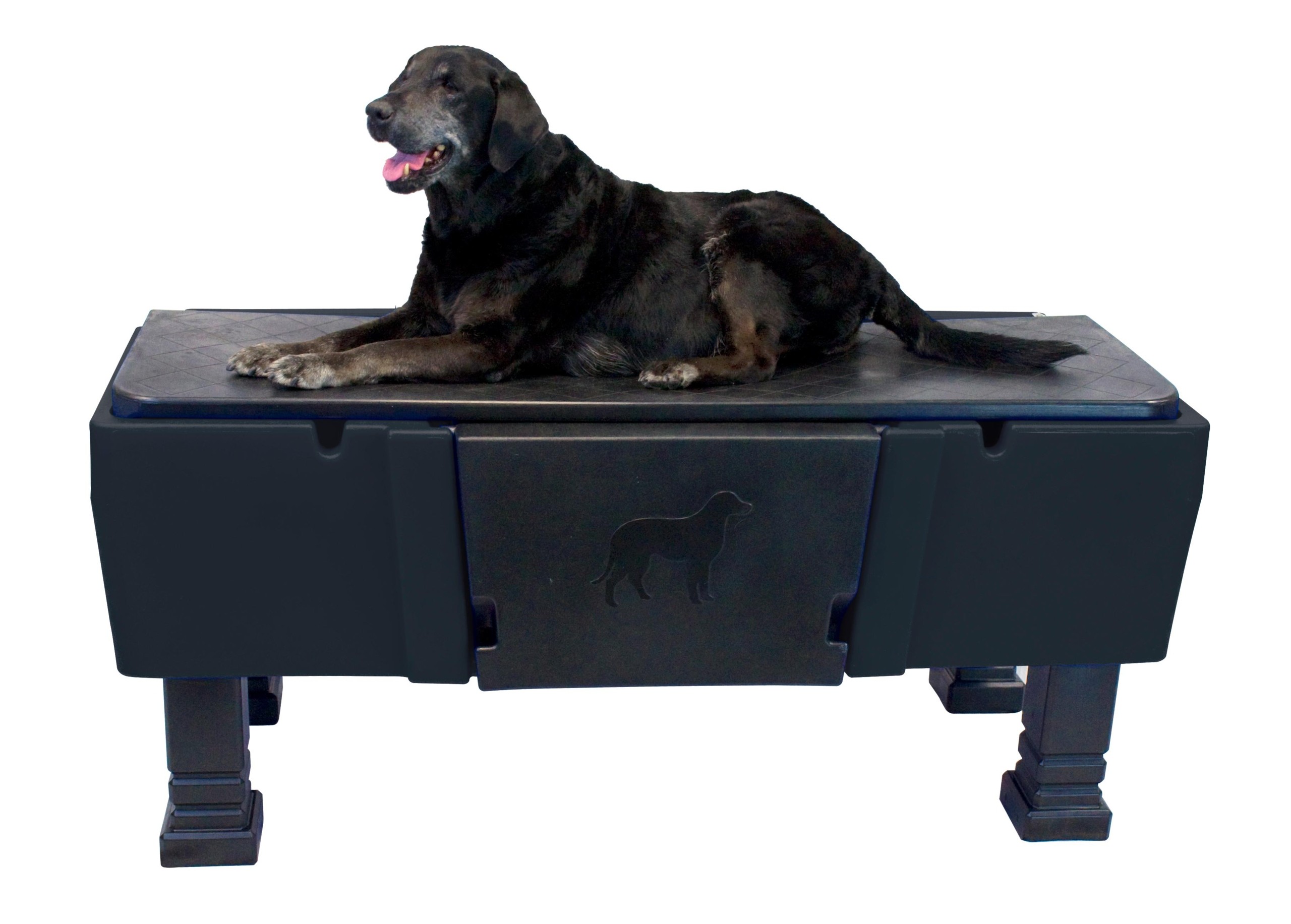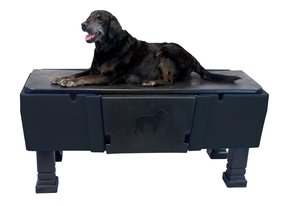 Groom-Pro Pet Tub™ Grooming Station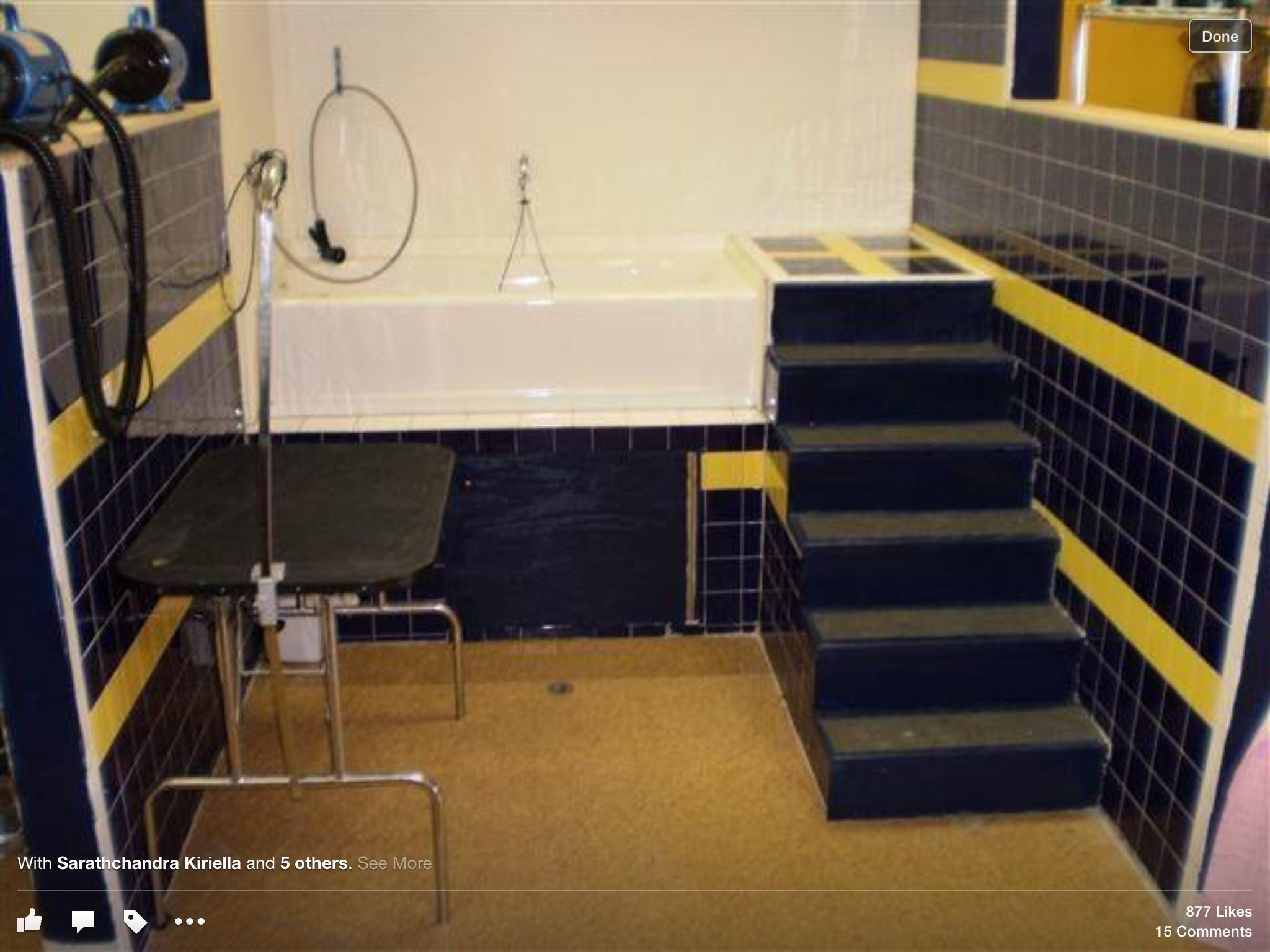 Dog bath! I want to build this into our next home!