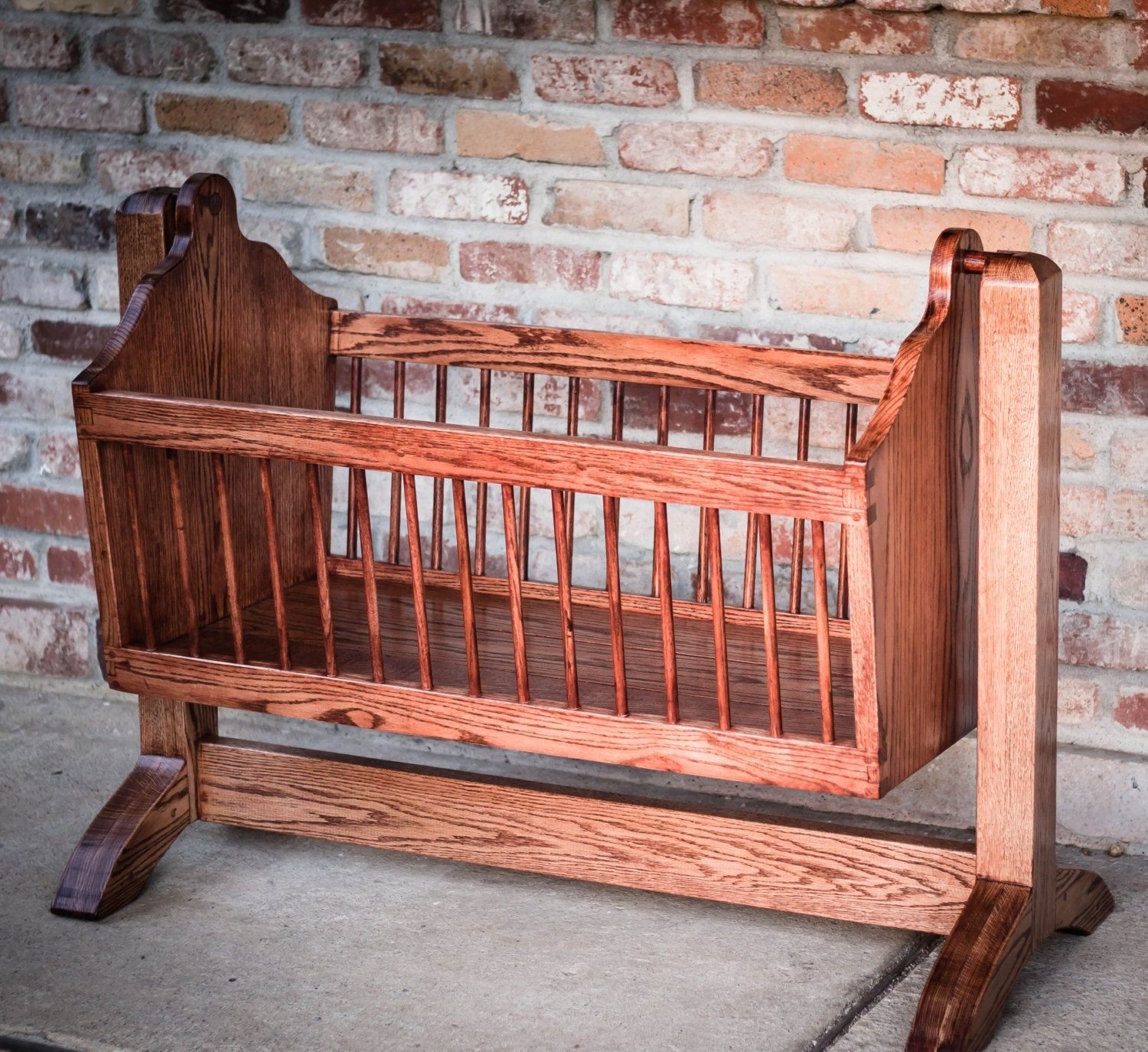 Swinging wooden baby cradle handmade
Handmade of solid red Oak wood and covered in a beautiful finish, this lovely baby cradle works like a charm. The cradle comes with a very durable frame, equipped with almost flat legs and thick stretcher for stability.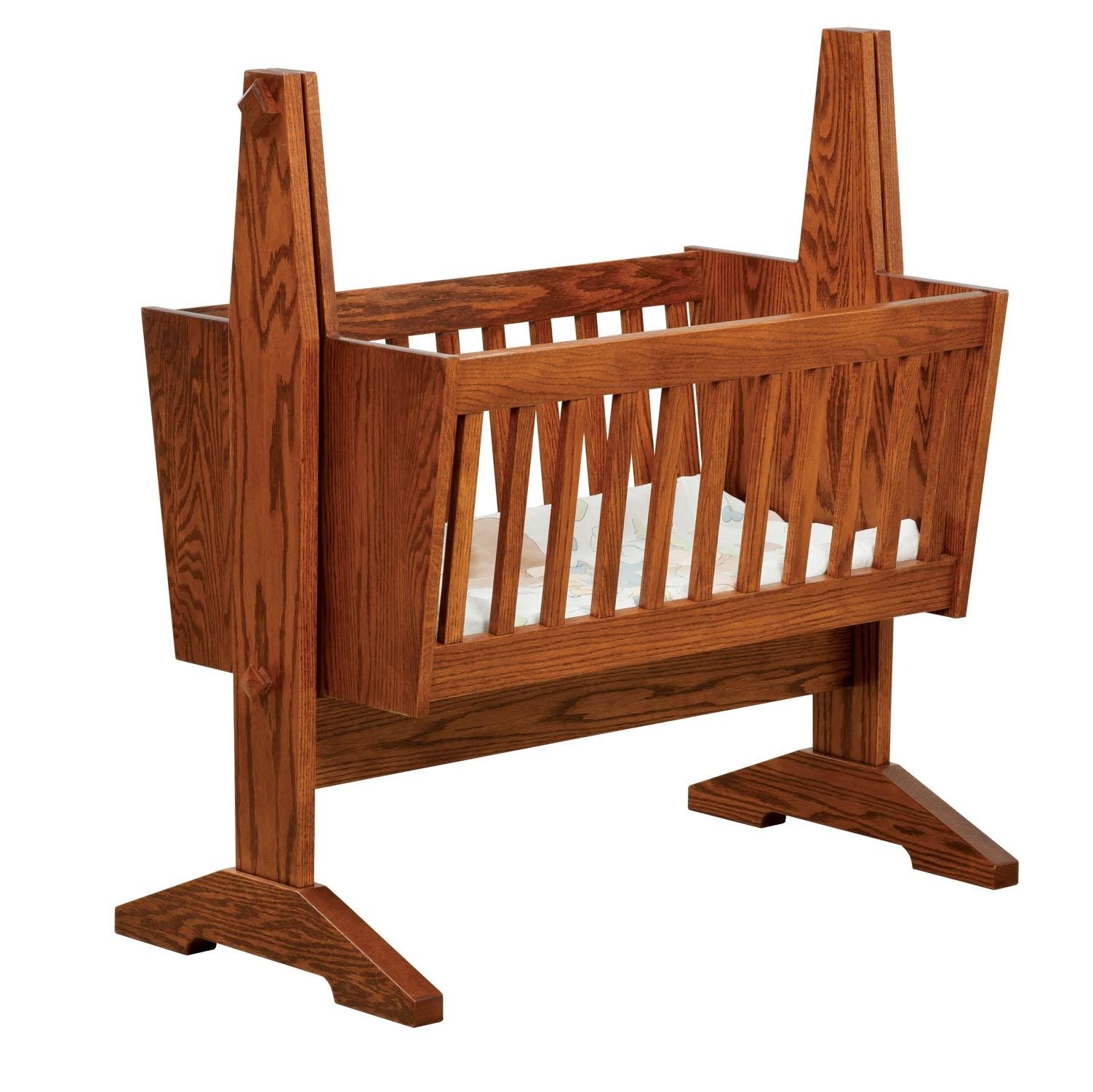 Amish Baby Furniture Cradle Infant Bassinet Mission Solid Wood Nursery Oak Maple
This wooden bassinet cradle constitutes a charming nursery room proposition for all, who love traditional or classic decors. Its densely grained wood emphasizes the natural character of the item.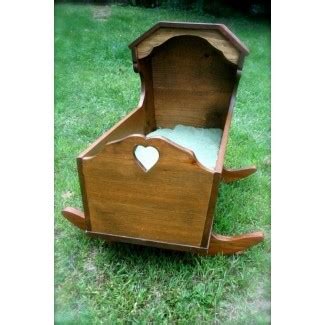 Vintage handmade wooden cradle bassinet
Woodwork craftsmanship at its finest came to life within this vintage handmade swinging cradle bassinet crafted from red oak. Many elements point to its refined age. Just look at the cutout heart detail.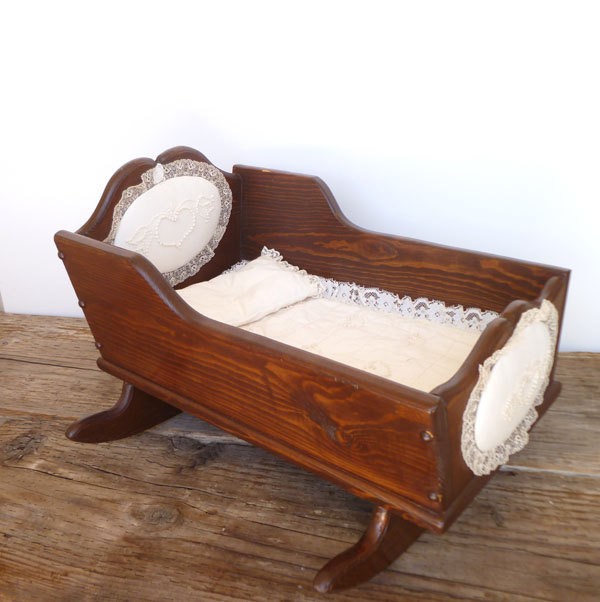 Antique vintage wooden baby doll cradle
If you like to create a classic or rustic nursery room, this wooden bassinet cradle will work out perfectly. It enchants with its densely grained, deep brown, wooden finish.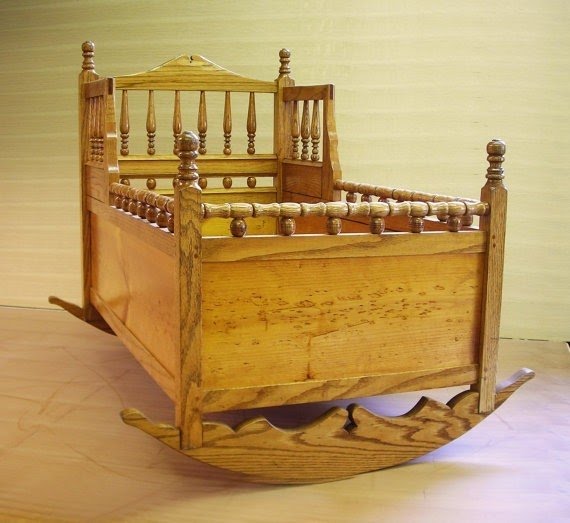 Handmade pilgrim baby cradle with turned
Before the cots appeared in the children's bedrooms, the youngest households slept in wooden, decorated bassinet cradles. Their performance was associated with a large amount of time, which is evident in the example of this old-fashioned antique poplar cradle.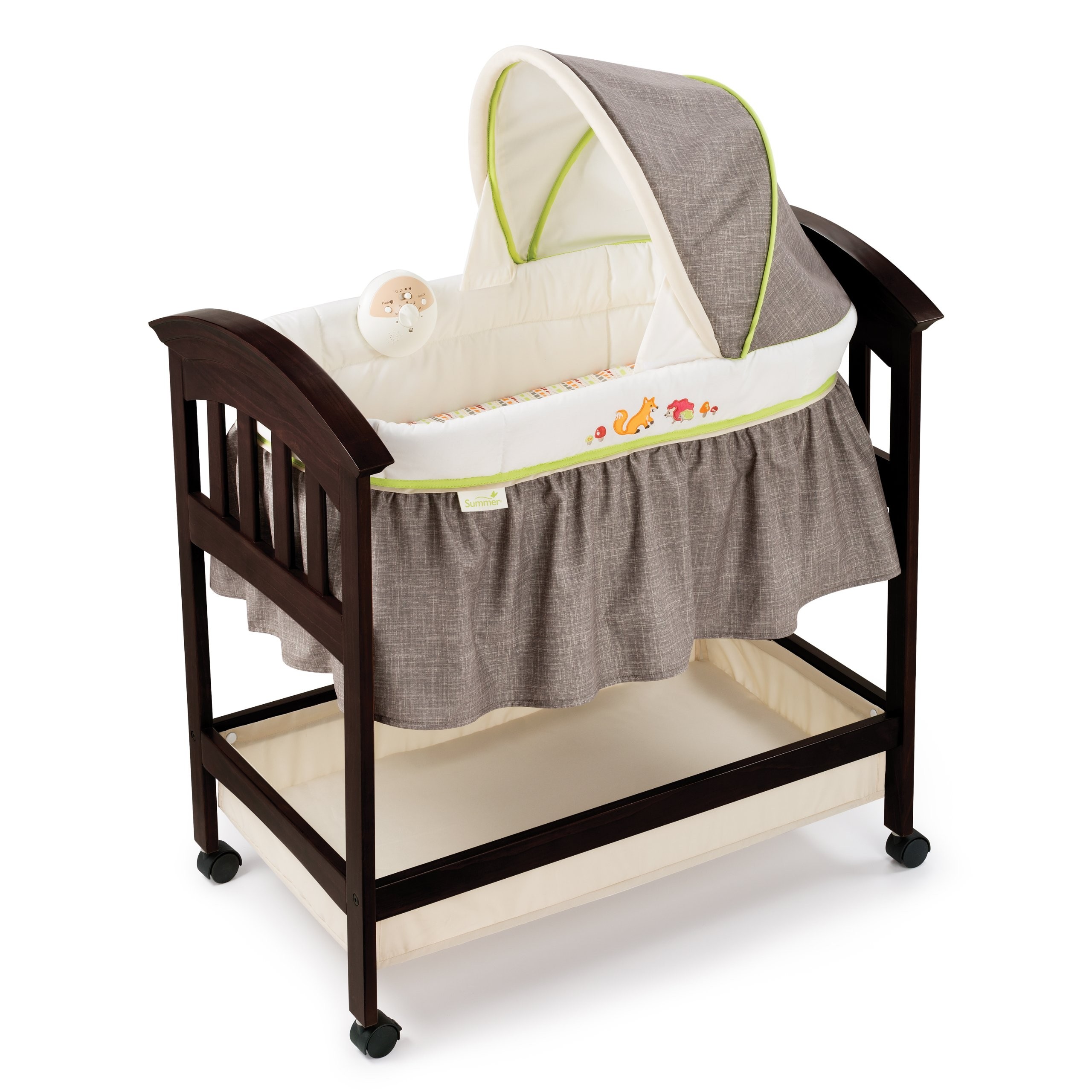 Classic Comfort™ Wood Bassinet
Classic and exceptionally charming wooden bassinet cradle is a perfect piece of furniture for a baby room. The wheeled wheel is mobile, so it is easy to carry. The practical lower shelf allows storing little things.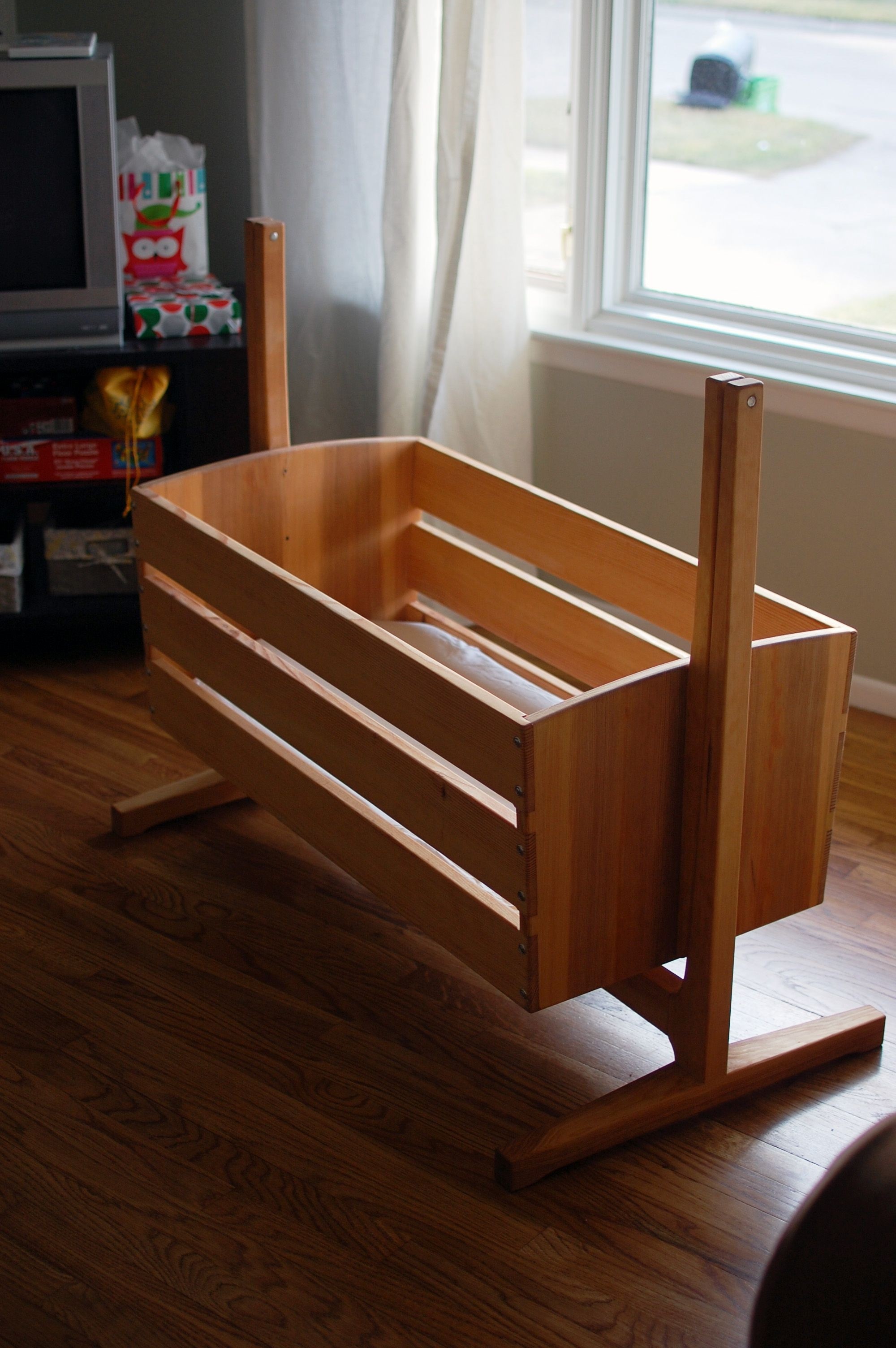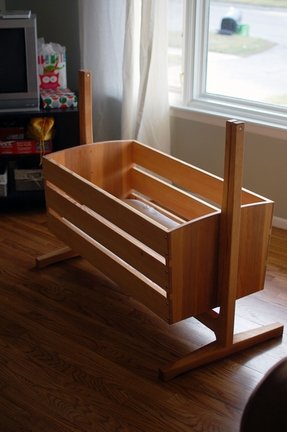 Simple contemporary cradle for your baby. If you belong to those who are not fond of traditional opulent design, ruffles and all that stuff, you are likely to pay attention to this updated wooden bassinet.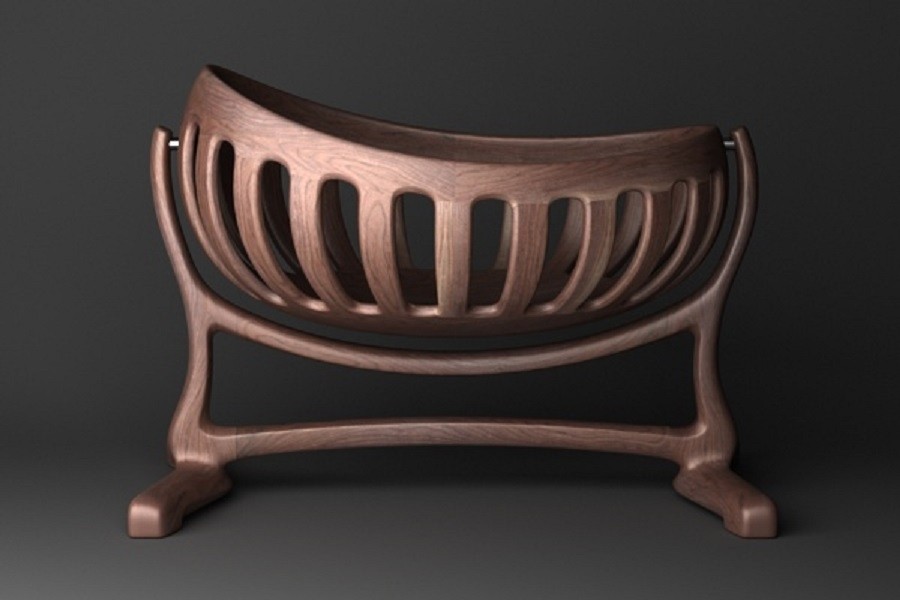 With such a magnificent cradle, your lovely toddler will be sleeping safely and soundly through every night. Hande-crafted using only sturdy wood, the cradle is finished in tiger maple, rocks on metal hardware, and has two flat feet for balance.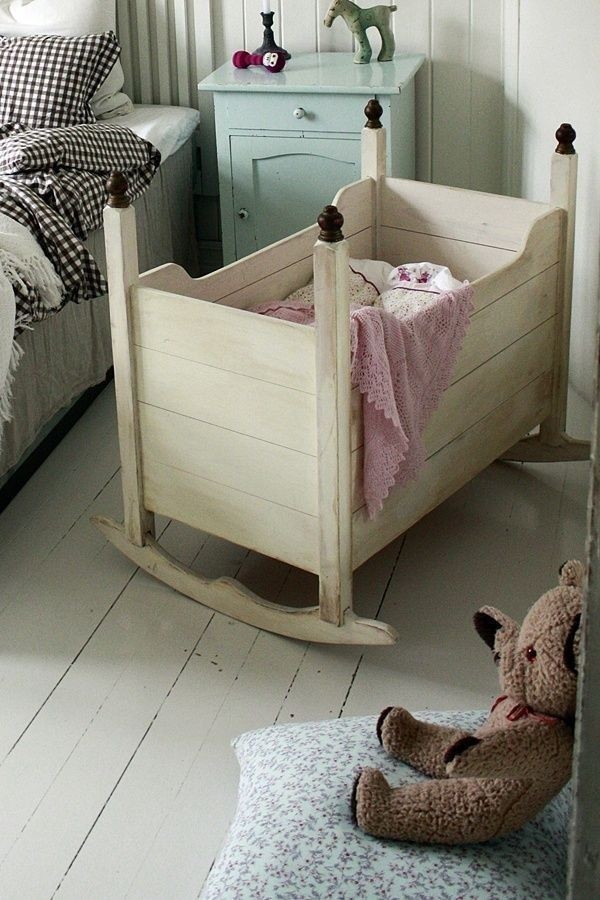 An adorable wooden crib is a fantastic addition for a nursery or your bedroom. So, if you need a solid and sturdy crib, this one will be an excellent choice for you.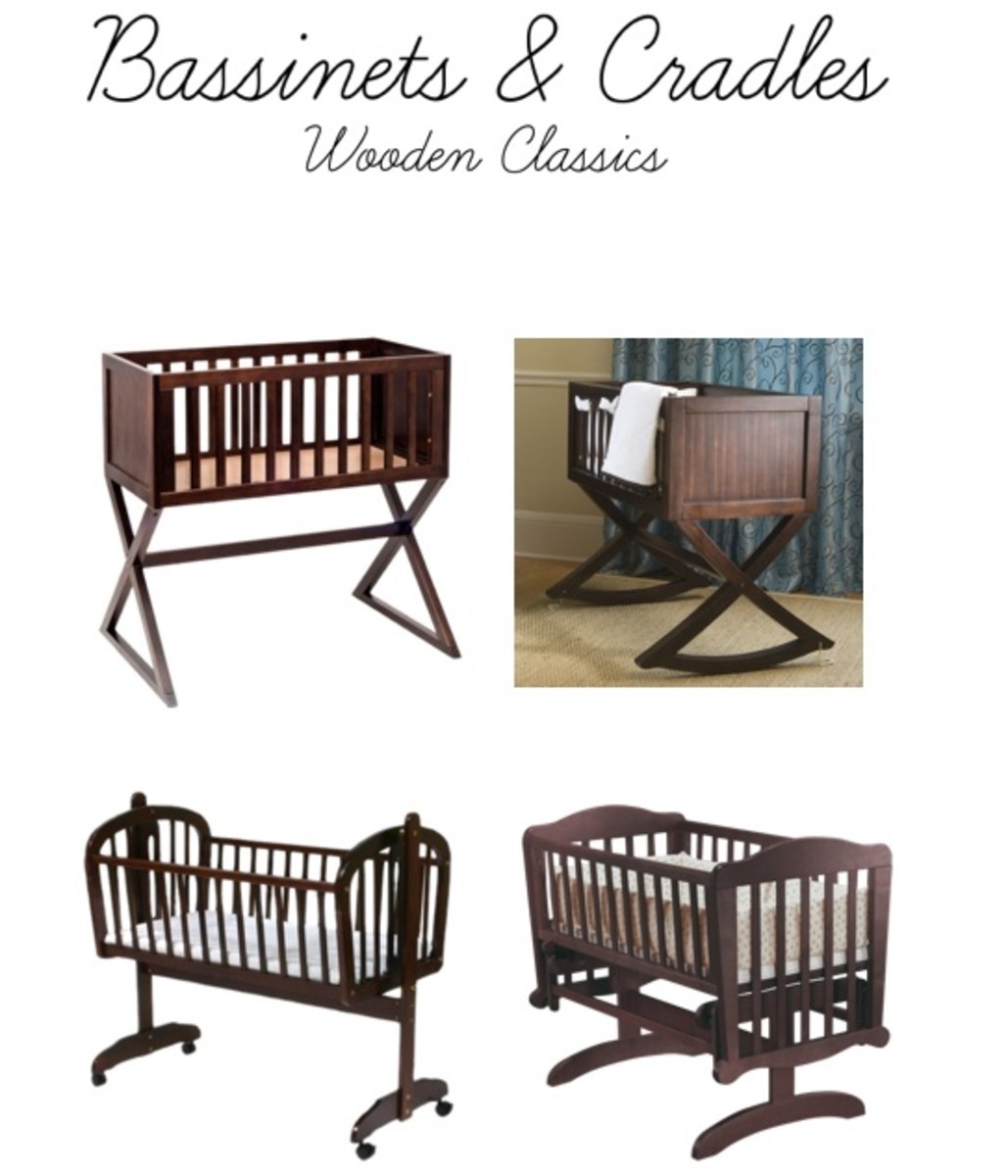 A cute accessory for nurseries, that will provide for your little ones a soothing rocking experience inside of a cozy bassinet. The whole is crafted of hardwood, splashed with a cherry finish, and supported by a stabile frame.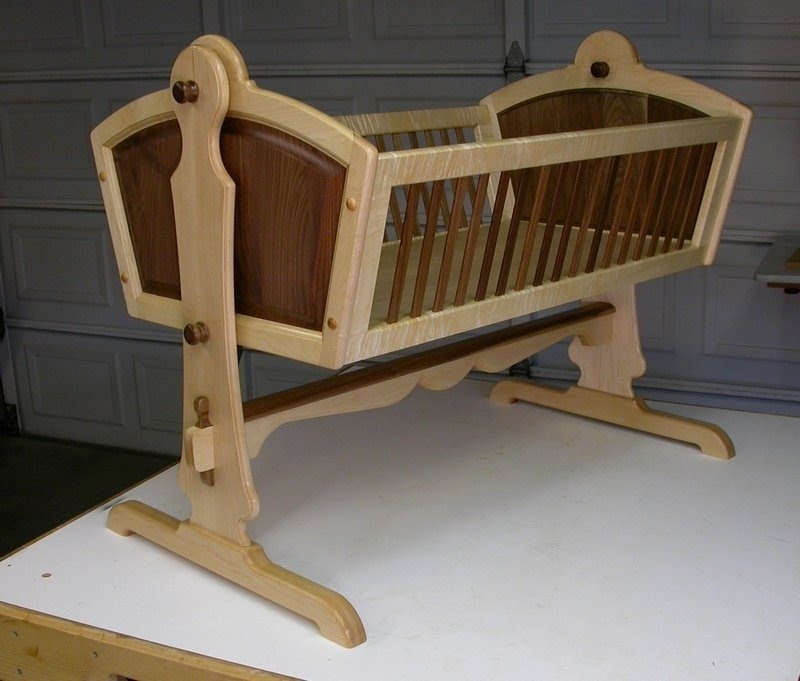 Made of a combination of maple and walnut baby cradle, this is an attractive solution for a baby room or corner in the bedroom. The graceful form and stylish decorative elements create a unique whole that delights throughout the interior.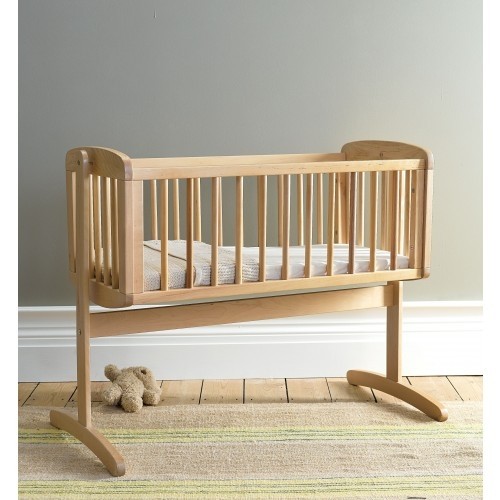 Wooden baby cradle, is a great solution for baby rest. Pine wood is well associated and is natural, harmless and stable.Beautiful in its simplicity, on two legs - also doesn't take up much space.To the cradle is attached a foam, white mattress.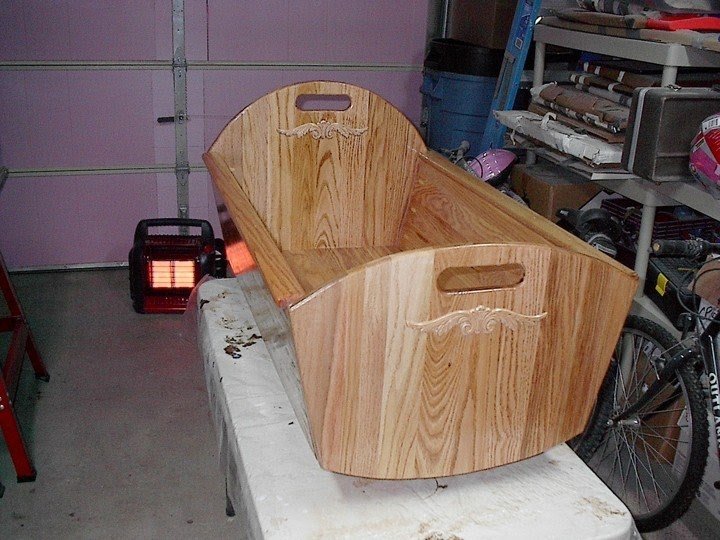 Wooden Cradle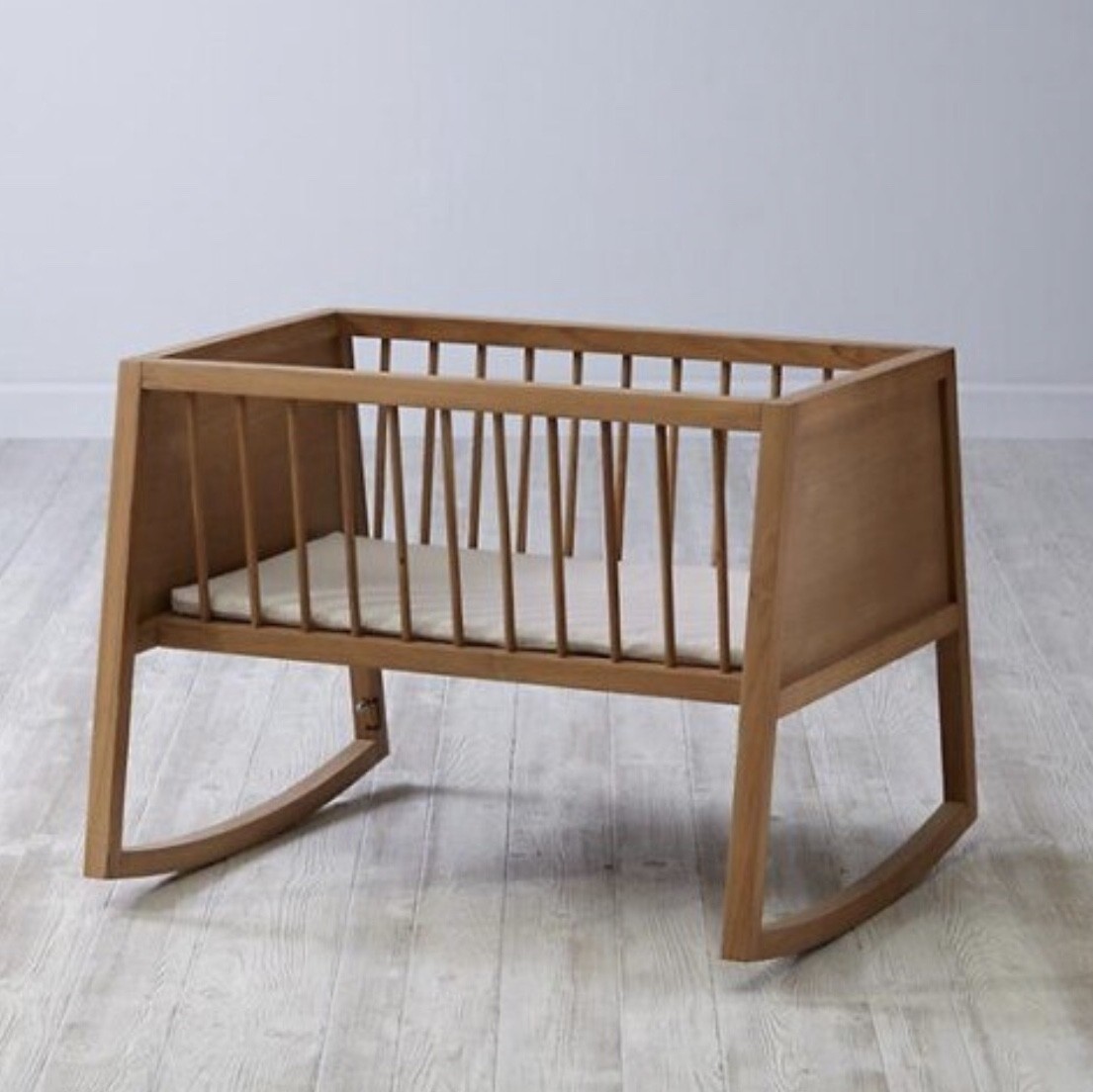 A cosy traditional carrycot for babies. Its wooden frame is finished in mid browns. It has tall trapezoidish side supports with bowed bottom edges and full top parts. Longer walls feature vertically slatted design.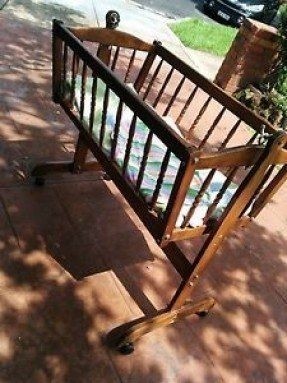 Wooden-Bassinet-Cot-Cradle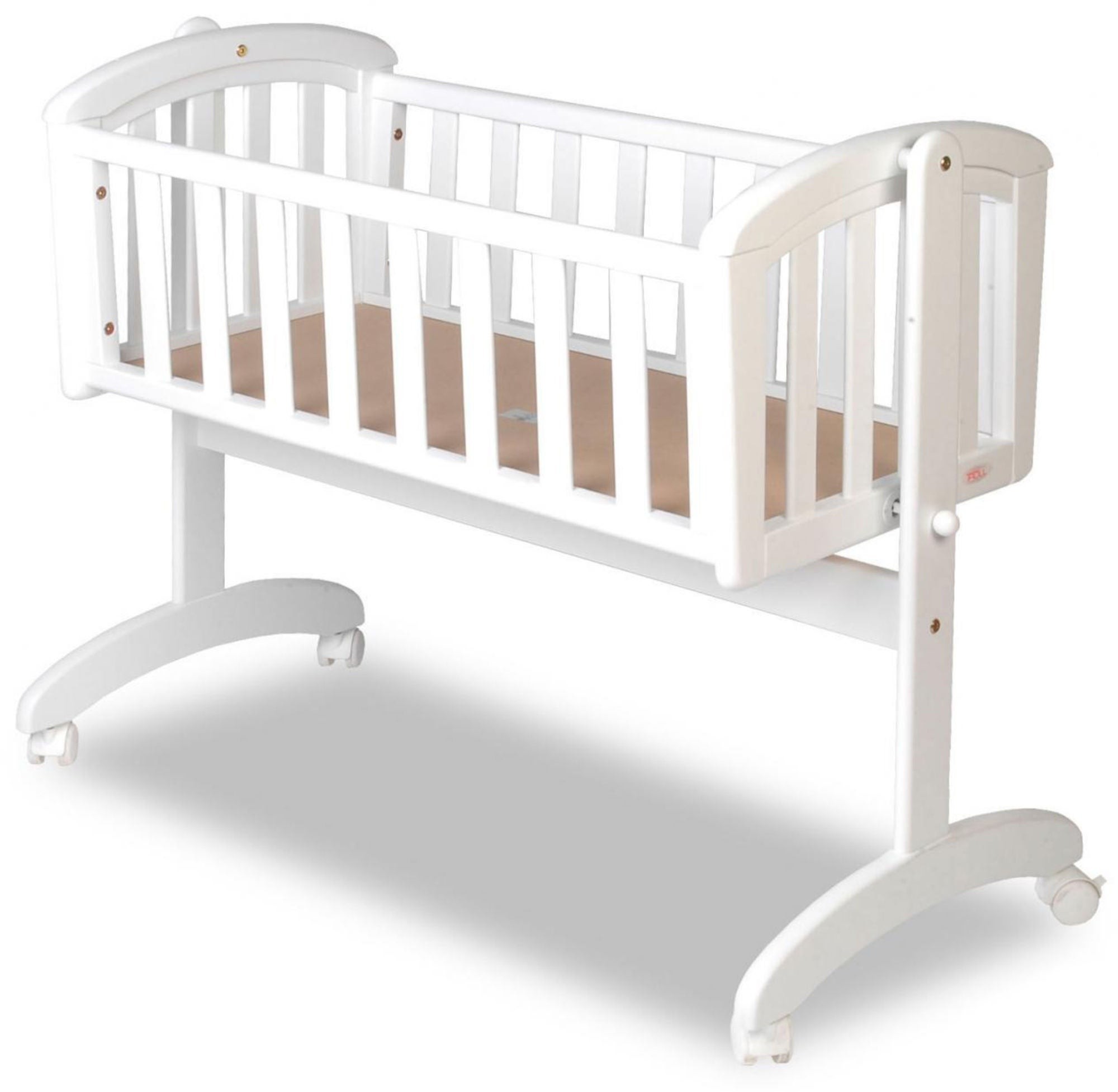 Nursery baby cradle bassinet with a solid wooden construction finished in white color. It provides stability, support and protection for children. Simple construction of this element makes it suitable for any interior design.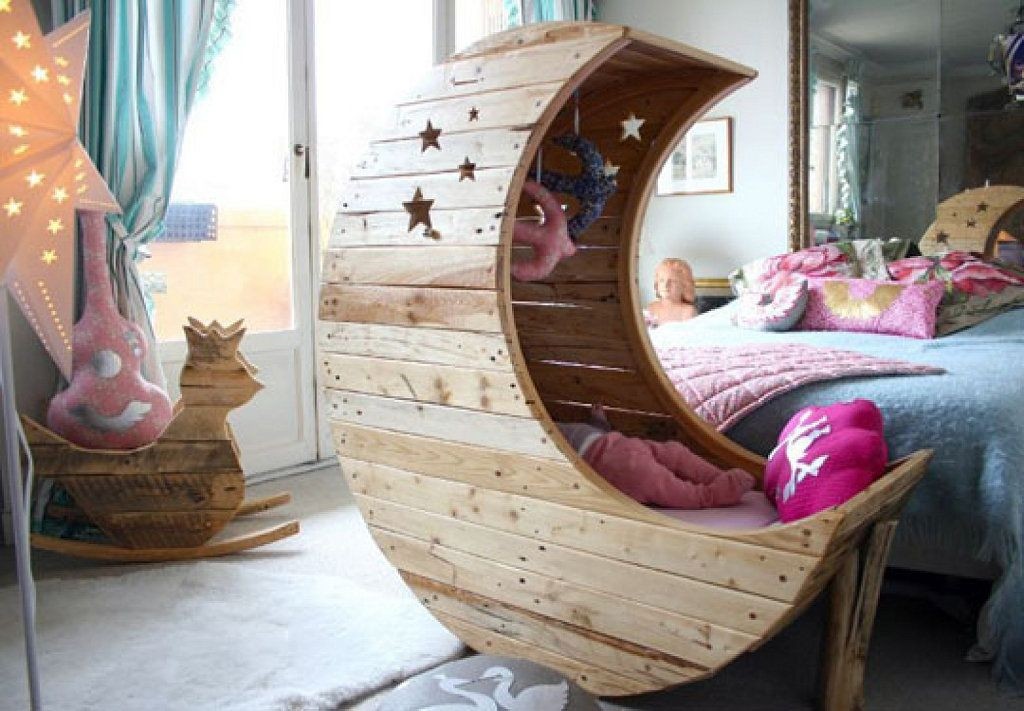 Moon Shaped Cradle made from upcycled pallets - love this!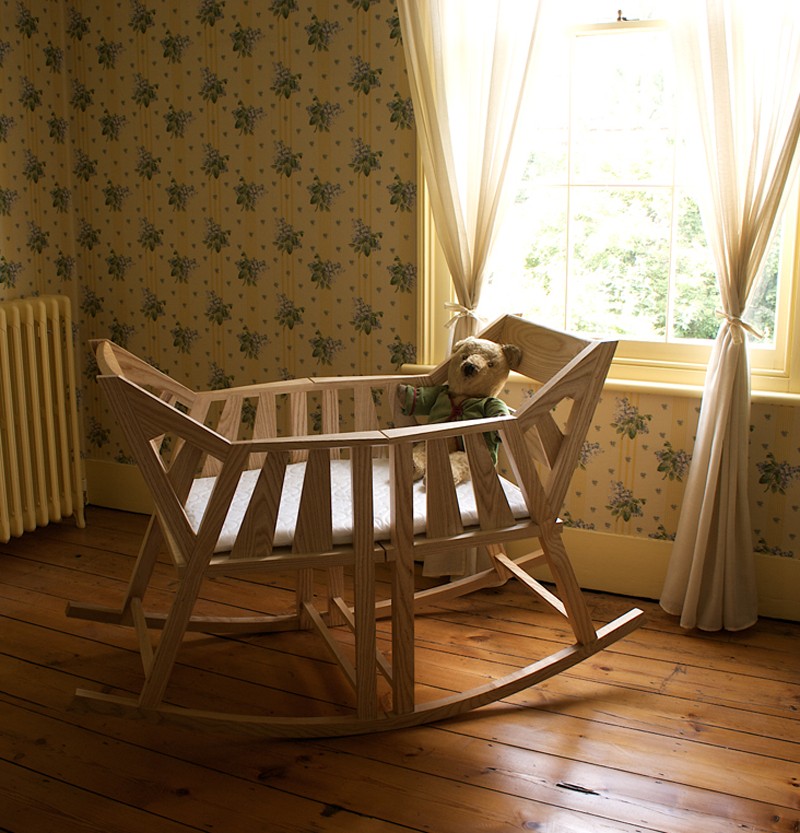 The beautifully crafted and very original chair is an excellent way to create a glamorous interior. The wooden construction is stable and durable. Ideally suited as a baby bassinet bringing cozy and charming character to the interior.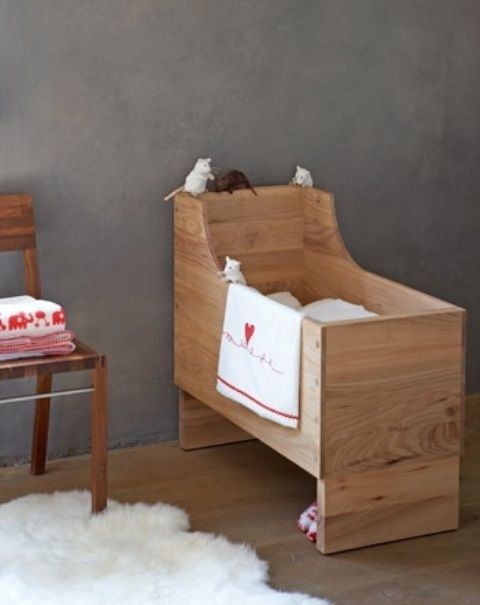 The wooden bassinet cradle is a very practical piece of furniture. No problem, you can fit it in the parents' bedroom. Contemporary form, without unnecessary carvings, however, with a beautiful color of natural oak wood with visible rings.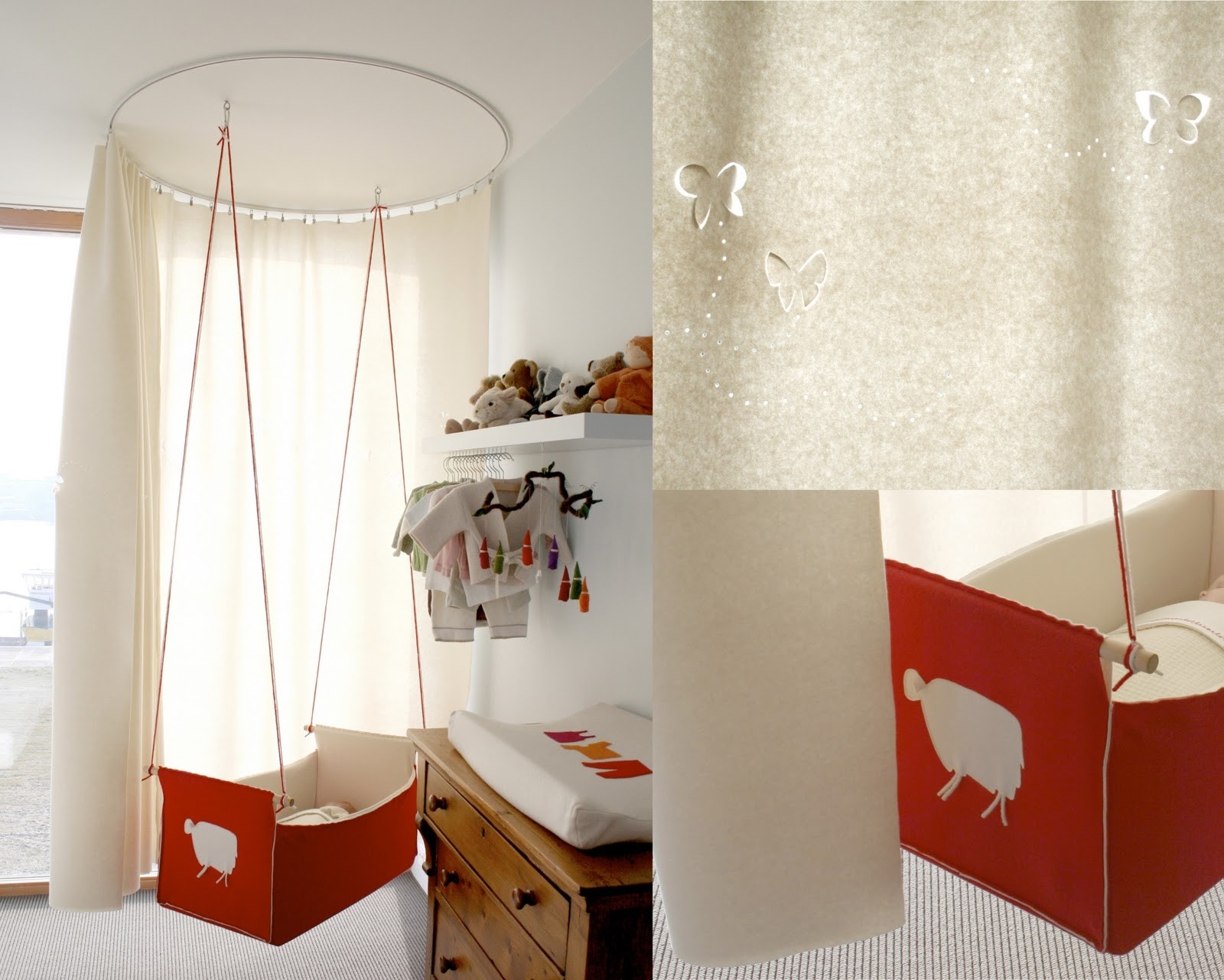 Set of furniture intended to child bedroom. It is composed of cabinet with baby changing table, shelf to storage toys, clothes hanger, elegant curtain and little cradle hanged on the ropes - when your child will be older, you can use it as a swing.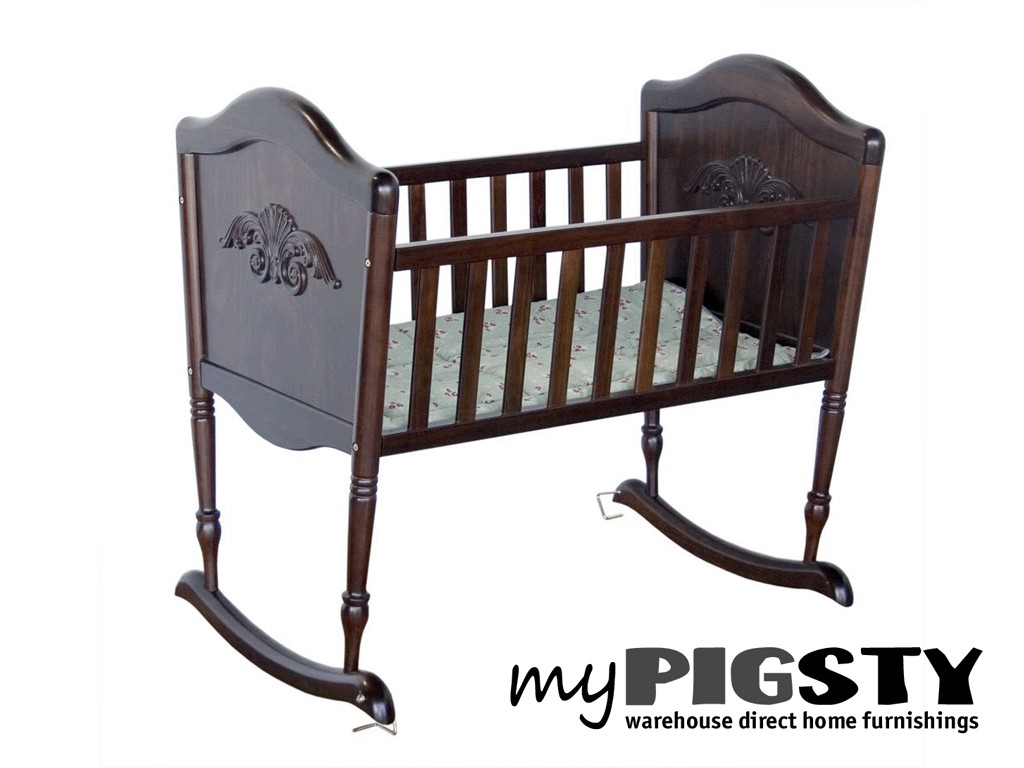 Wooden bassinet cradles have been accompanying parents in their bedrooms for centuries - beautifully made, of the safest materials - real pine wood, finished in ebony. Beautifully sways in a dark color, with the child's engraved initials.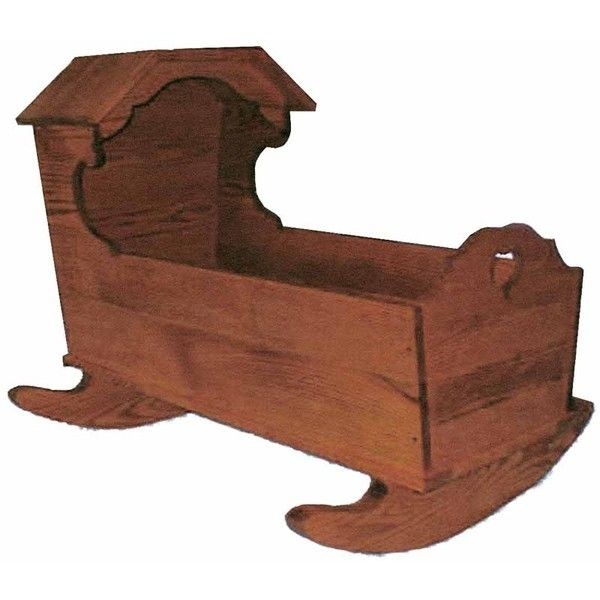 Original 19th century design of a hooded wooden cradle. If traditional furnishing makes your heart beat faster of excitement, a wooden bassinet is an always-welcome accent, even in today's nursery room. Makes any décor homey.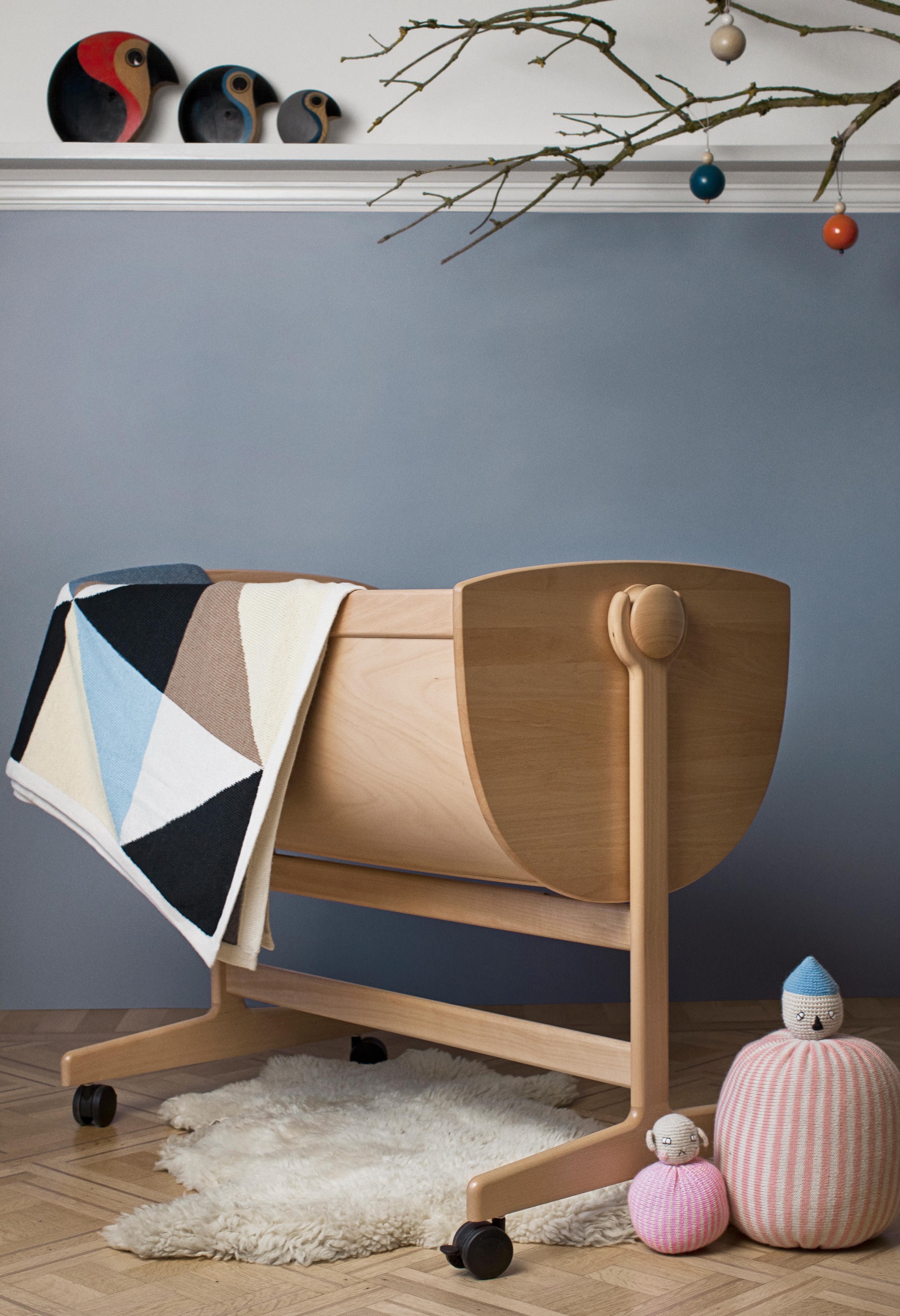 Beautiful modern wooden bassinet cradle with lockable casters - blends perectly with Scandinavian style of a nursery room. This stunning piece is an exact reproduction of 1960s design, made in Denmark.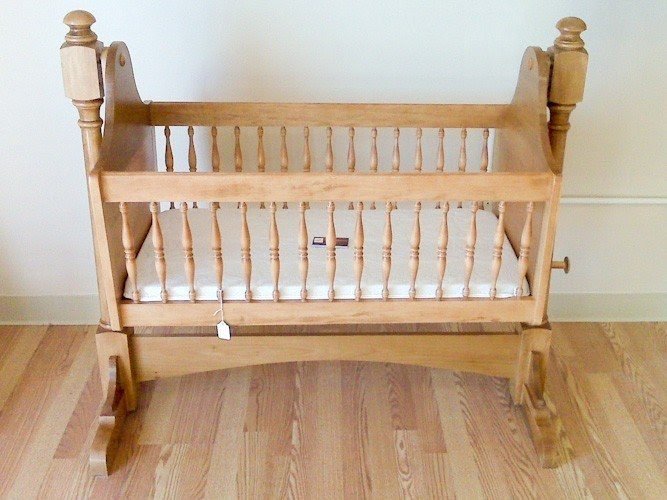 baby cradle this cradle is made from all hard woods this is truly an ...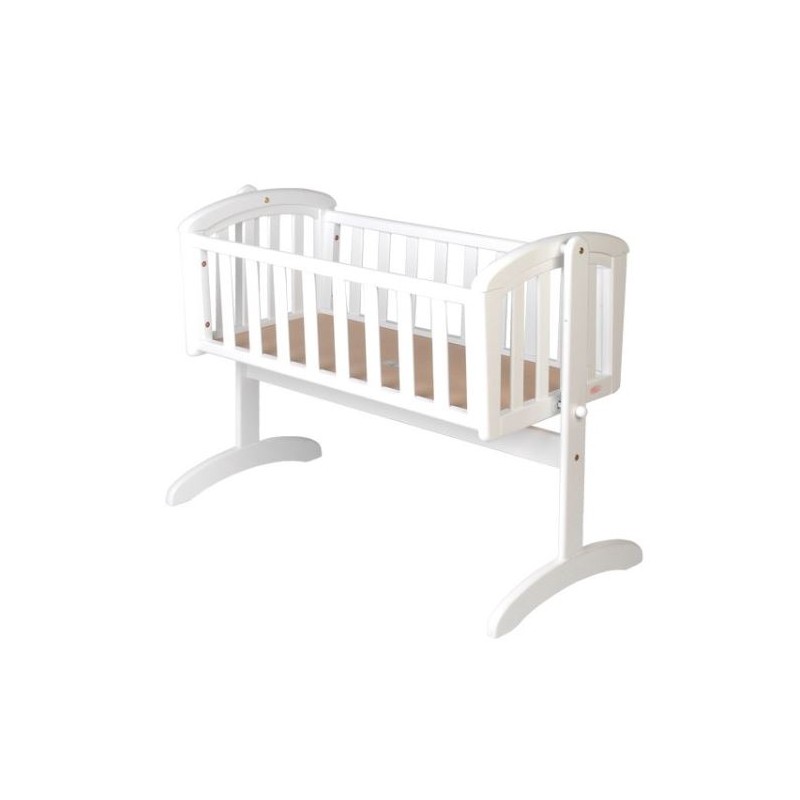 new nursery baby cradle bassinet wooden white + mattress baby cot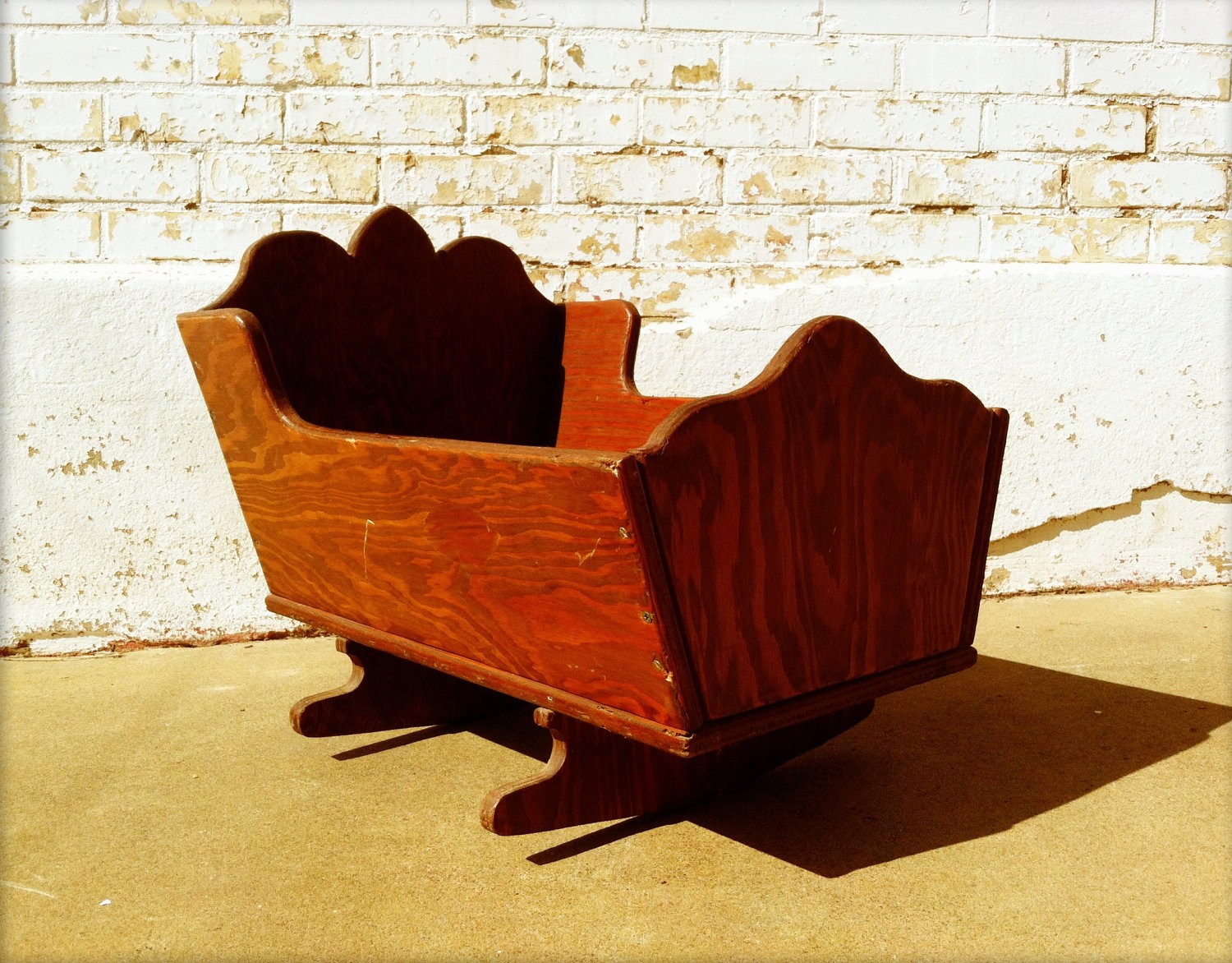 Antique Wooden Baby Cradle Bassinet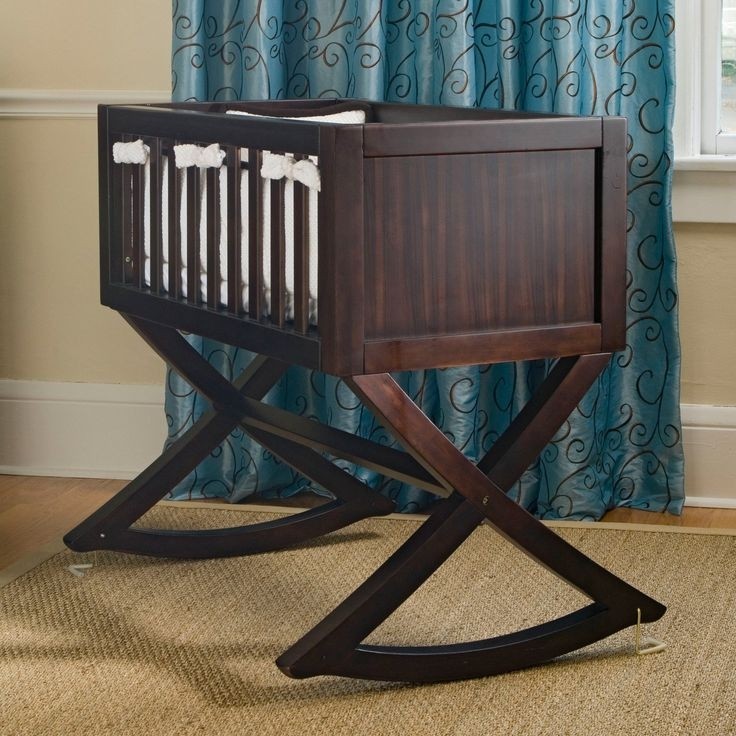 Lovely bassinet mounted on crossed legs. Construction is made of wood. Neutral design for each baby room. Classic form and careful execution.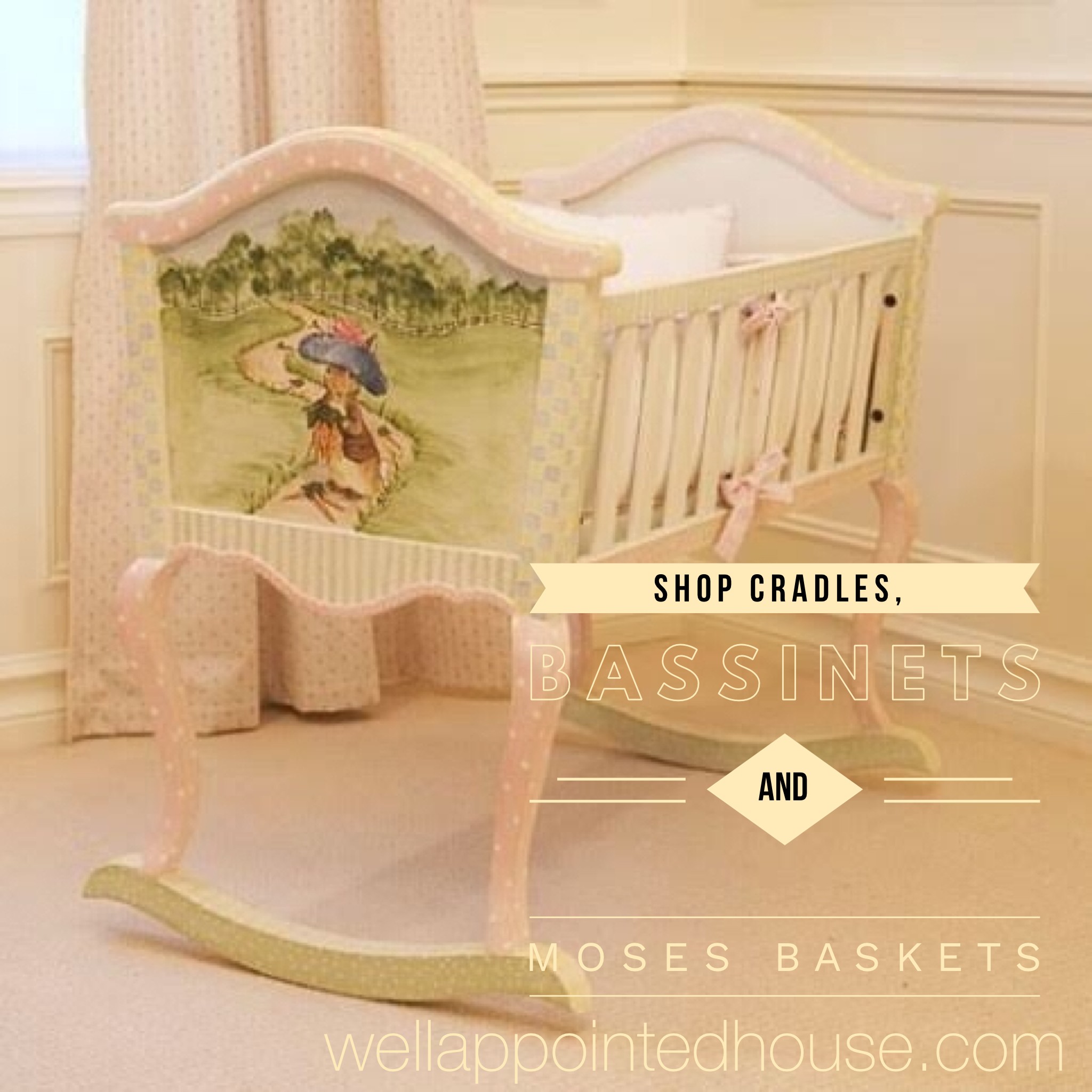 Buy Enchanted Forest Cradle, Baby Wooden Cradles At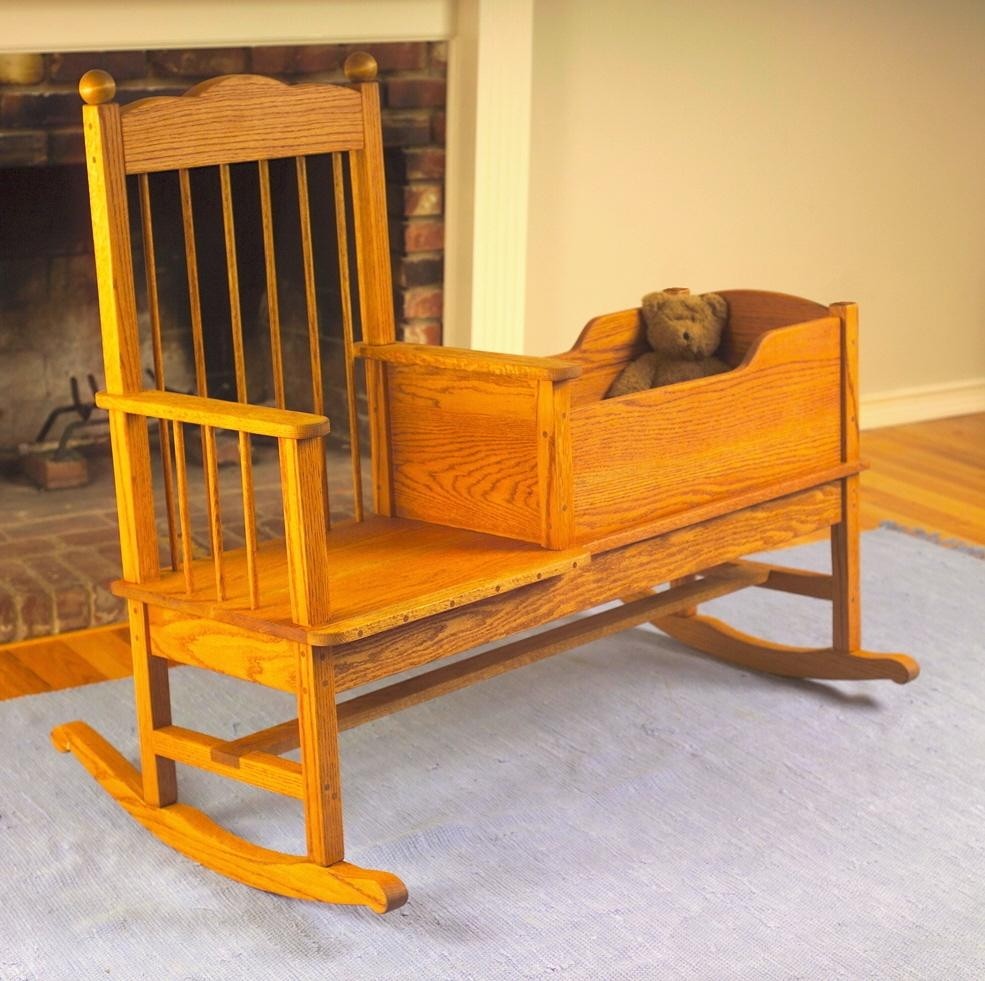 Lovely bassinet in vintage style. It is completely made of wood and fitted with chair. Neutral and functional design for baby room, bedroom and more.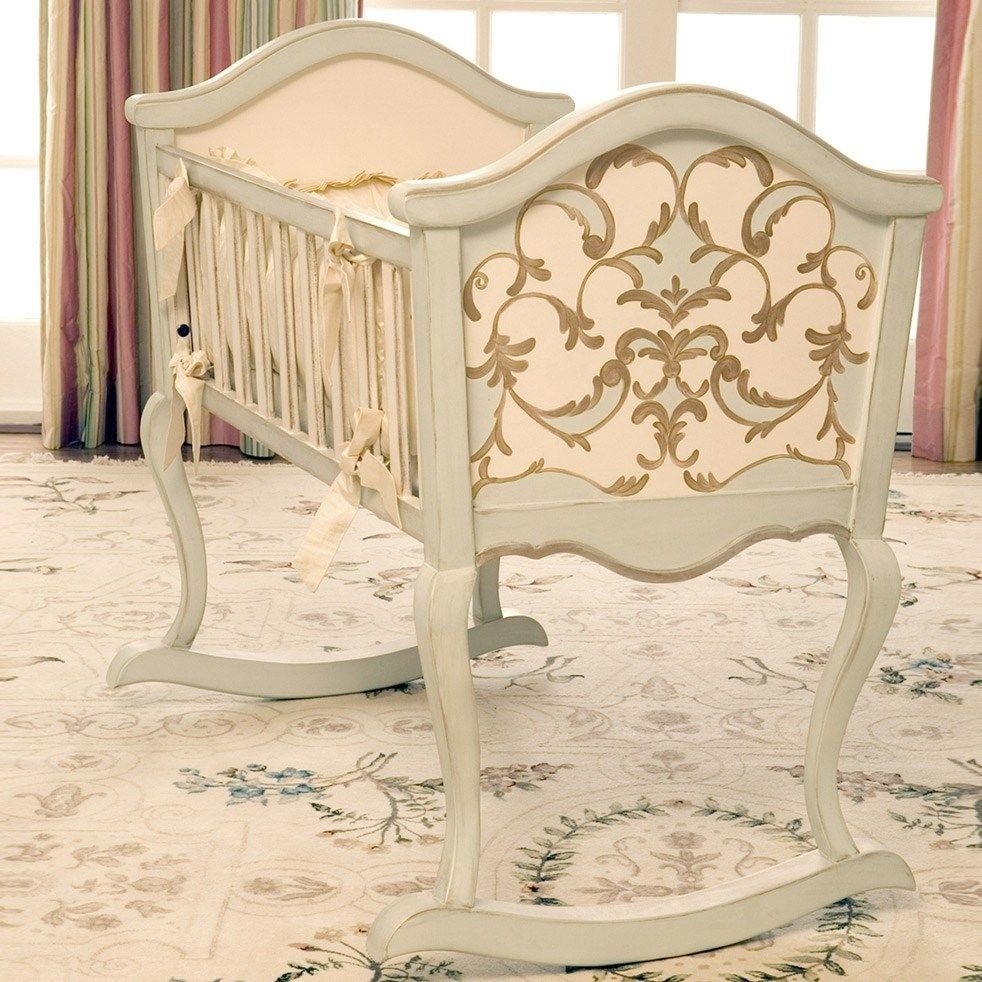 Shop For Cottage Verona Cradles In Wooden At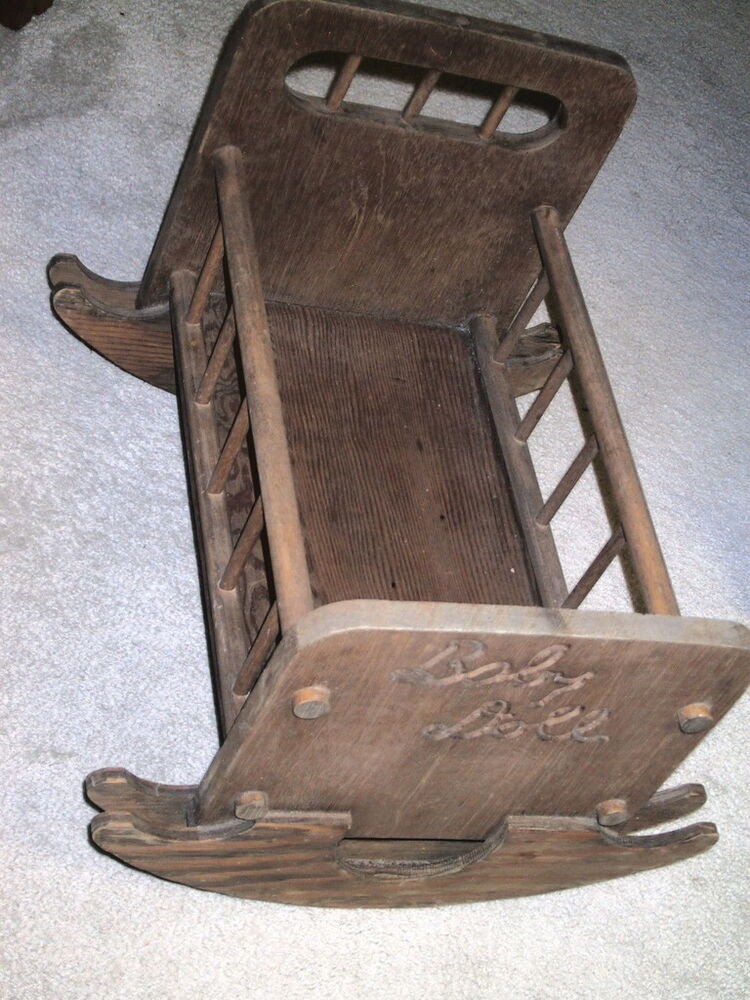 ... -Farm-Primitive-Style-Wood-Rocking-Baby-Doll-Bassinet-Cradle-Dowels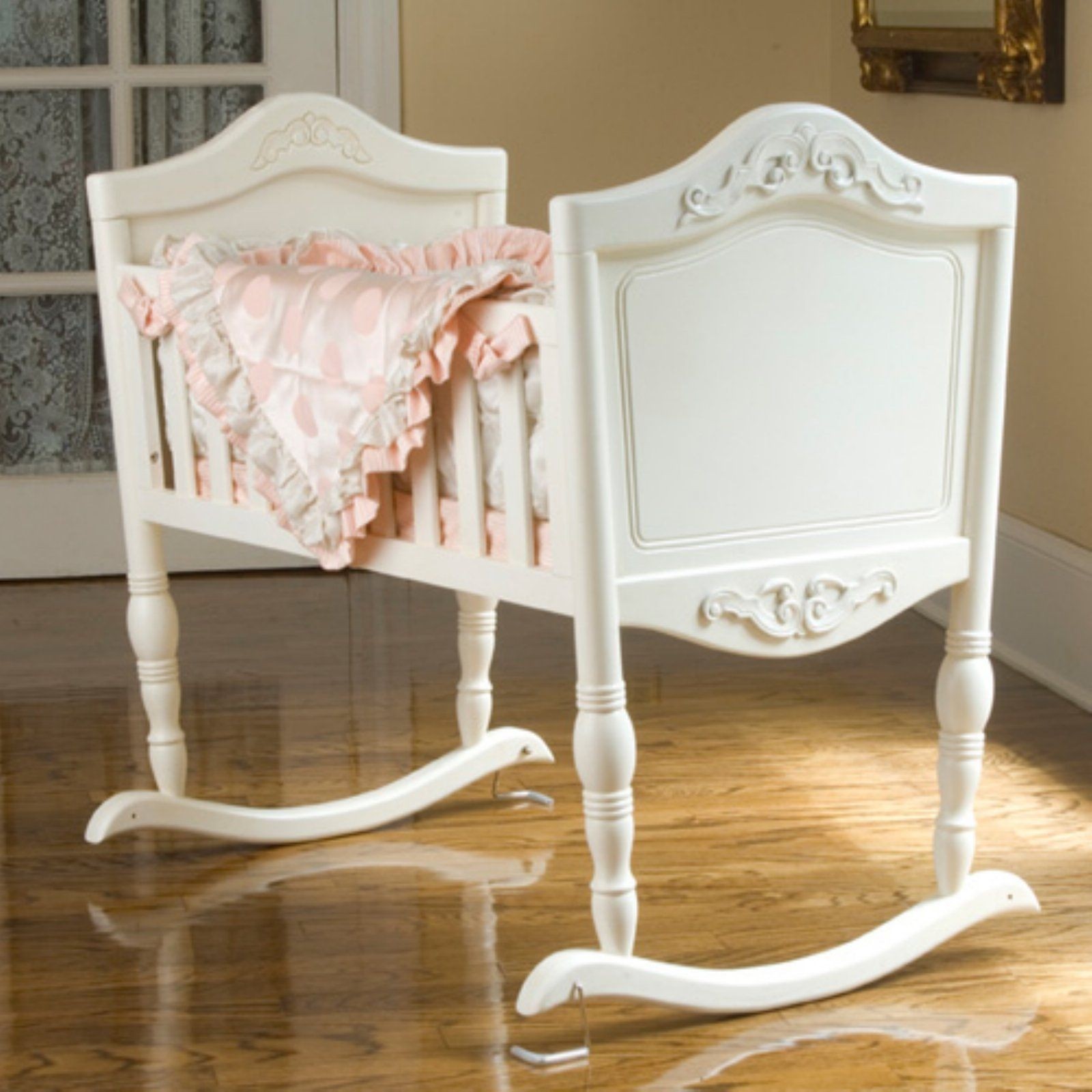 Antique White Cradle Wooden Cradles -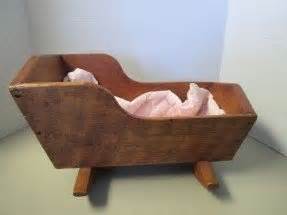 WOODEN FOLKSY BABY DOLL ROCKING CRADLE BED BASSINET SOLD WOOD CRIB FURNITURE #Unknown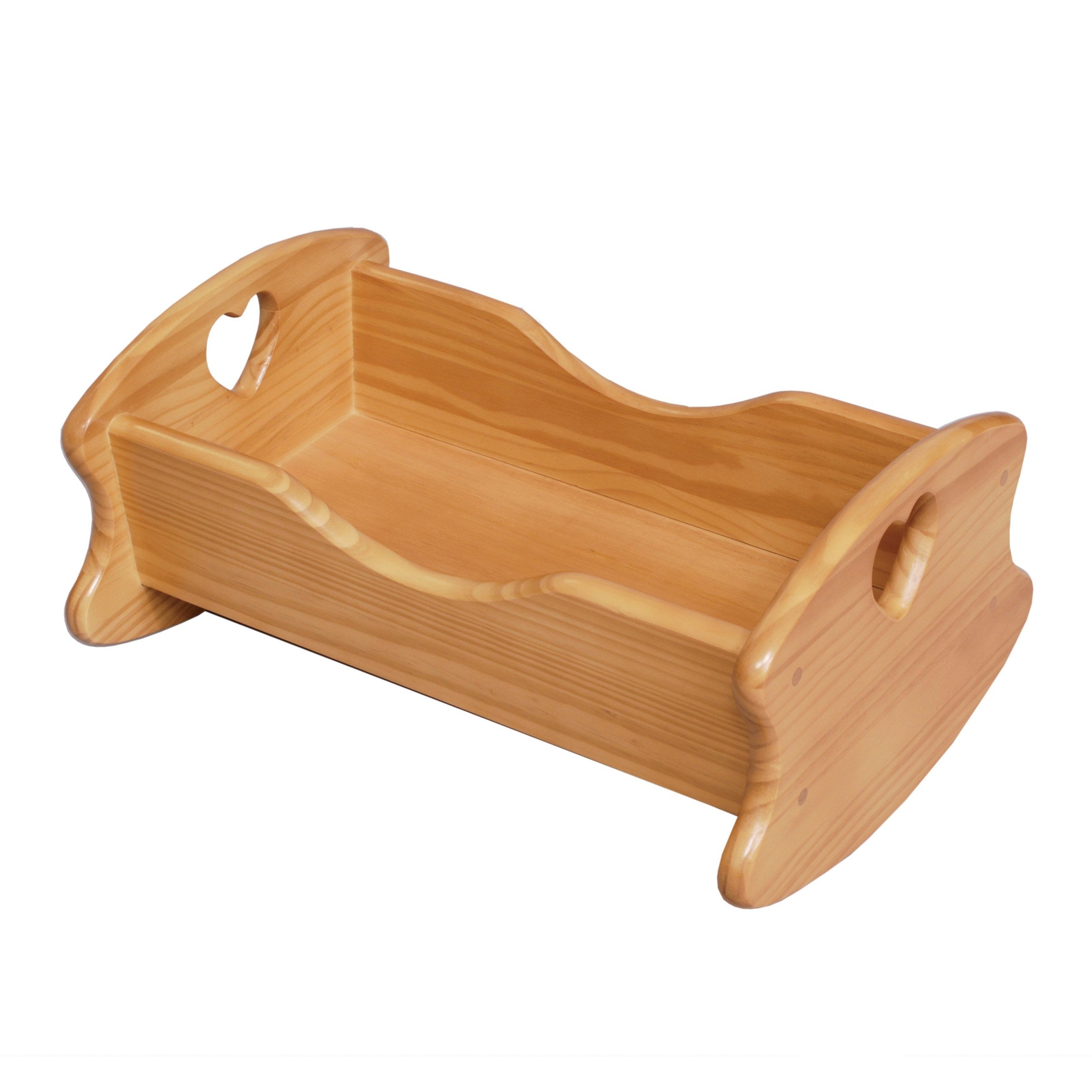 Have to have it. Little Colorado Wooden Doll Cradle - $39.98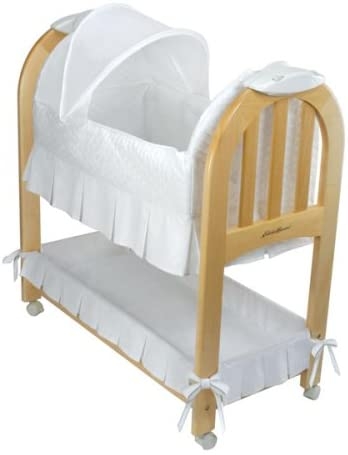 Eddie Bauer® Wood Bassinet - Light Oak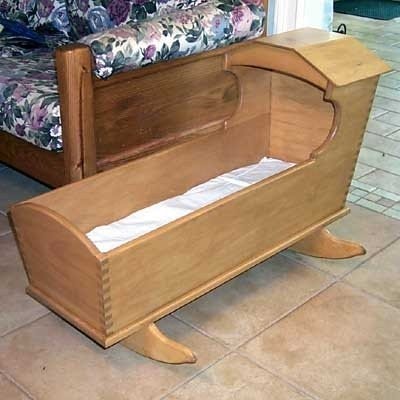 2013/04/17 Cradle | Easy-To-Follow How To build a DIY Woodworking ...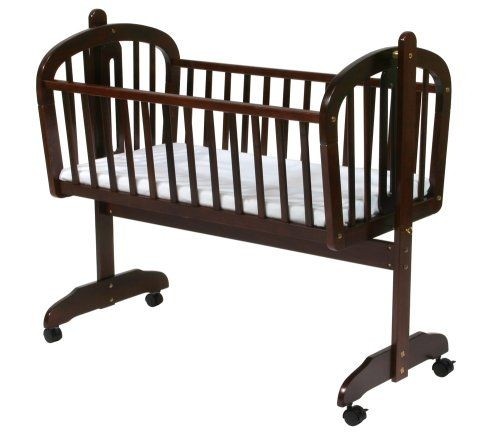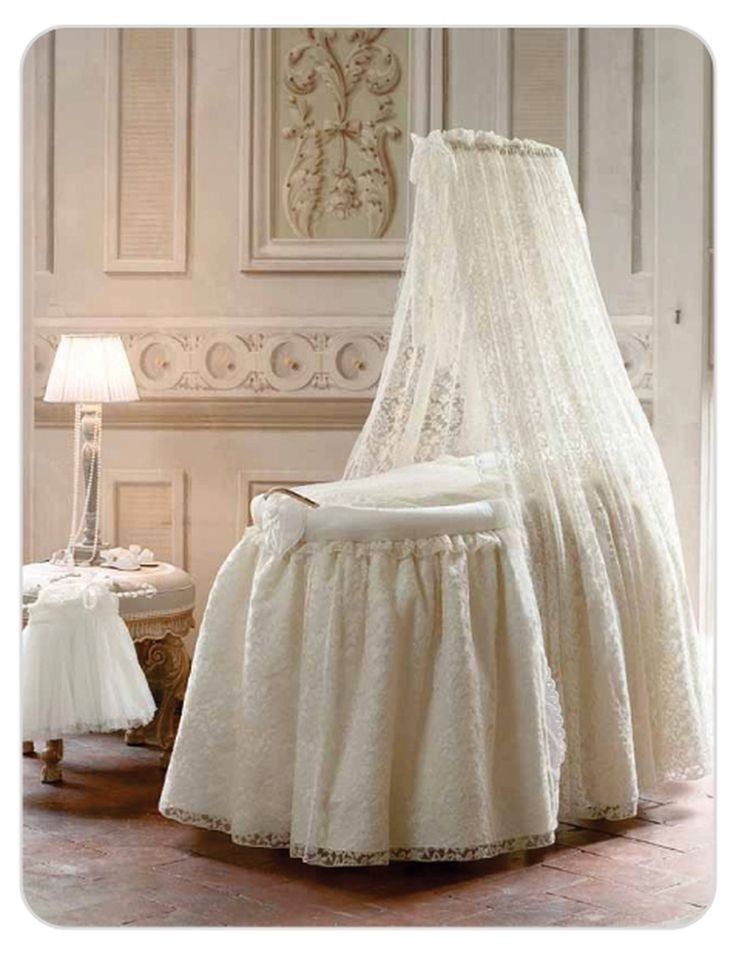 Antique Lace Bassinet| Designer Wooden Baby Crib| Luxury Moses Basket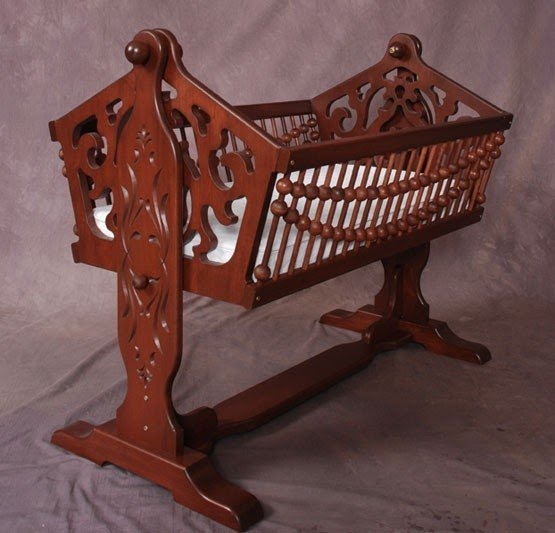 Children love light rocking, so they will certainly like such a bed, in the past, they had a very richly carved wooden form - just like this ancient example of wooden bassinet cradle made of dark walnut wood, in the Victorian style.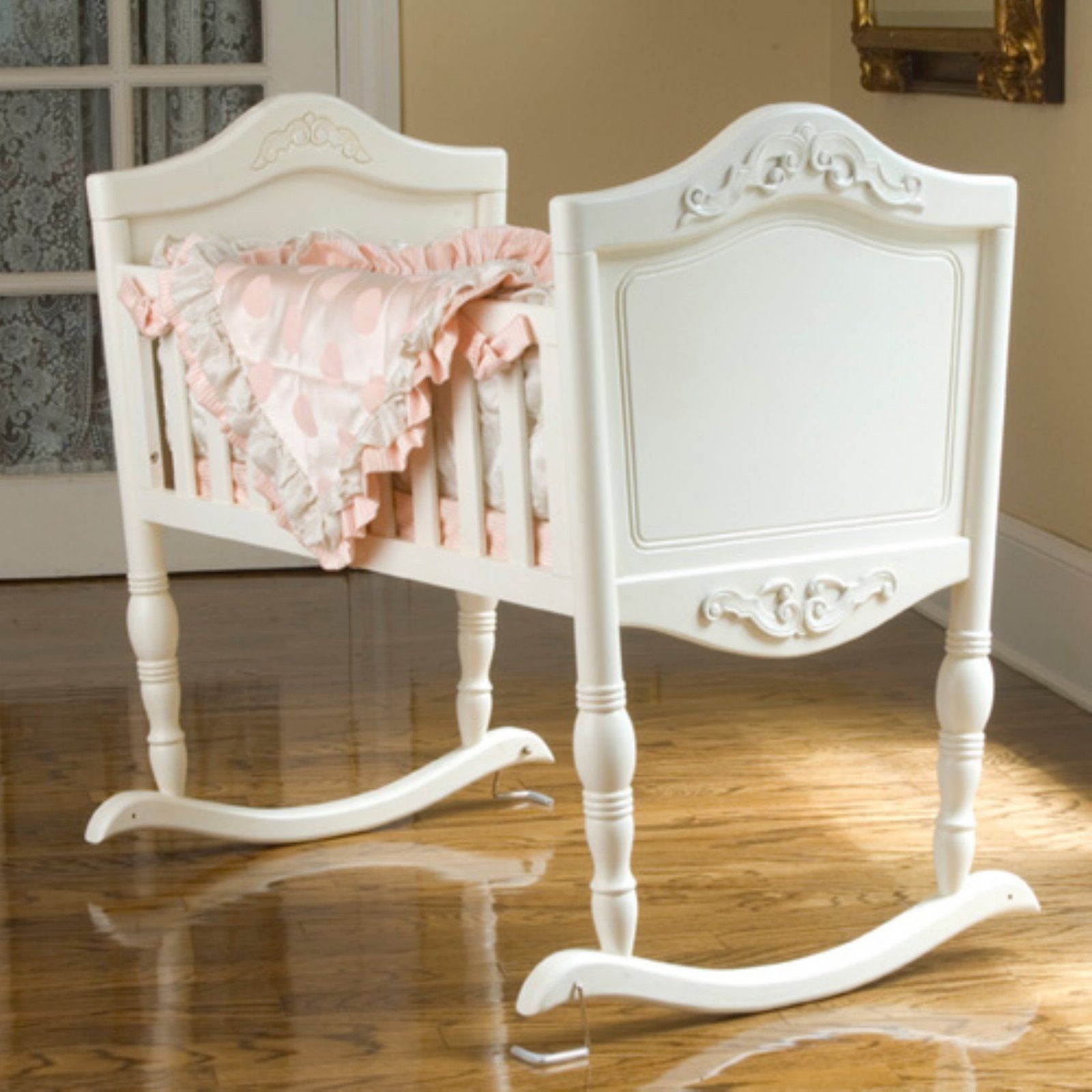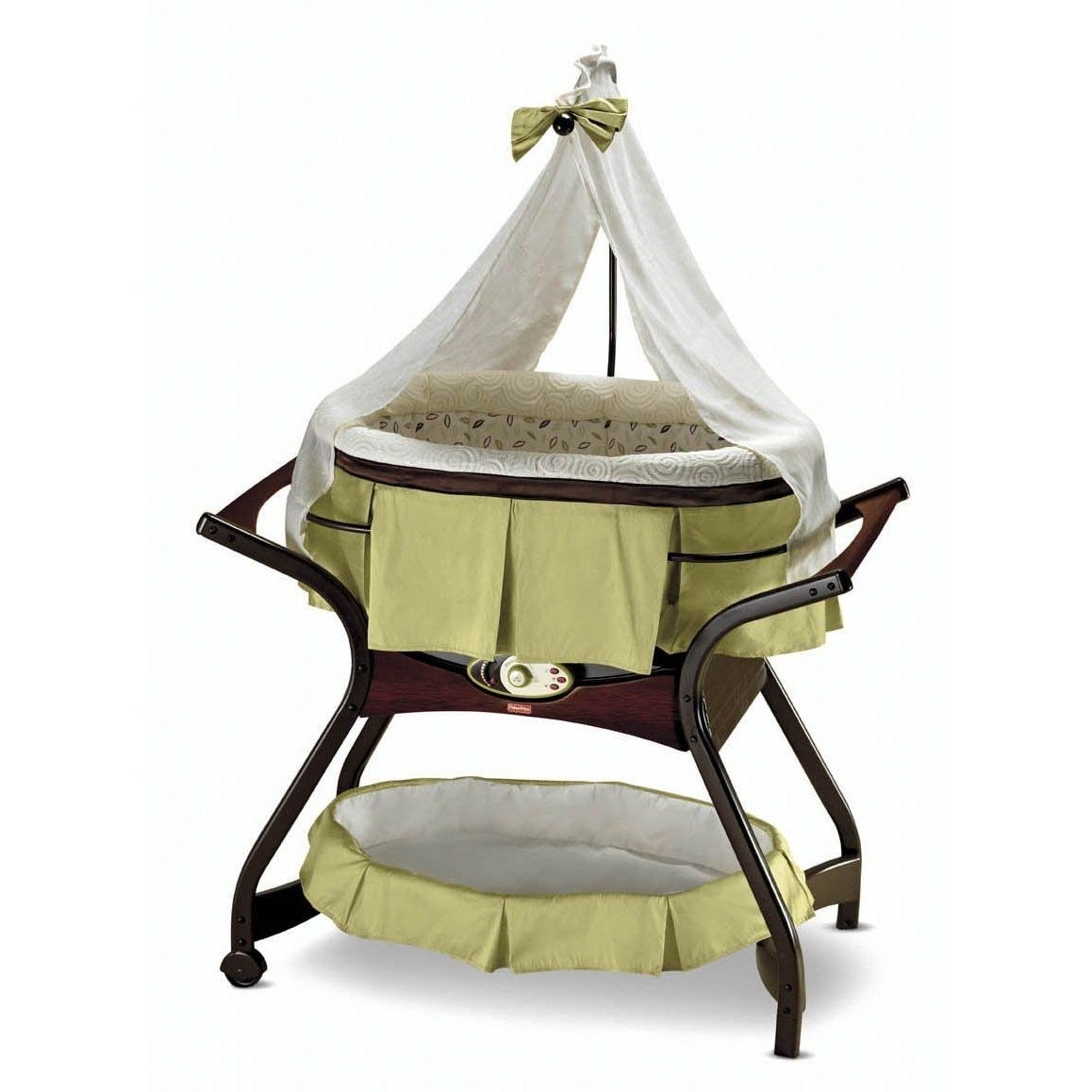 Sign in to see details and track multiple orders.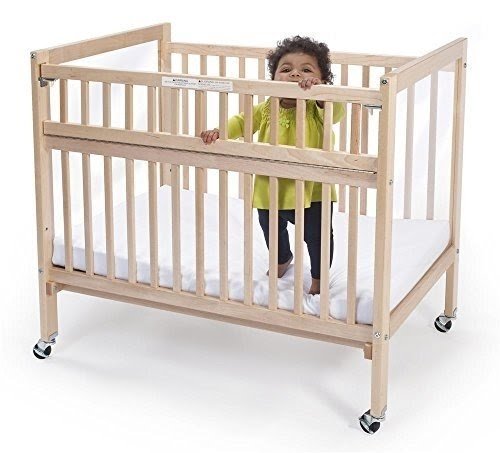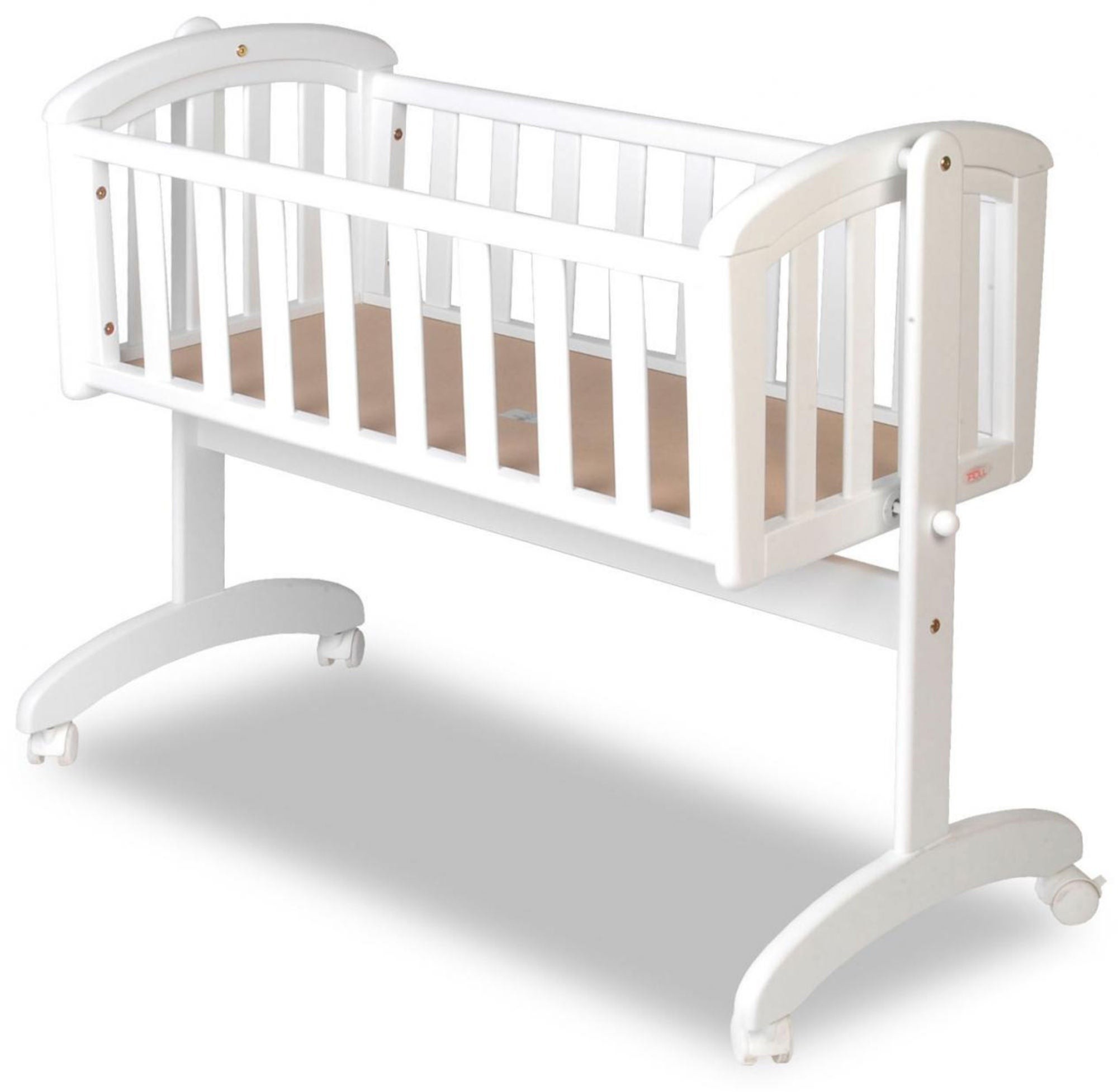 NEW Nursery Baby Cradle Bassinet Wooden WHITE + MATTRESS baby cot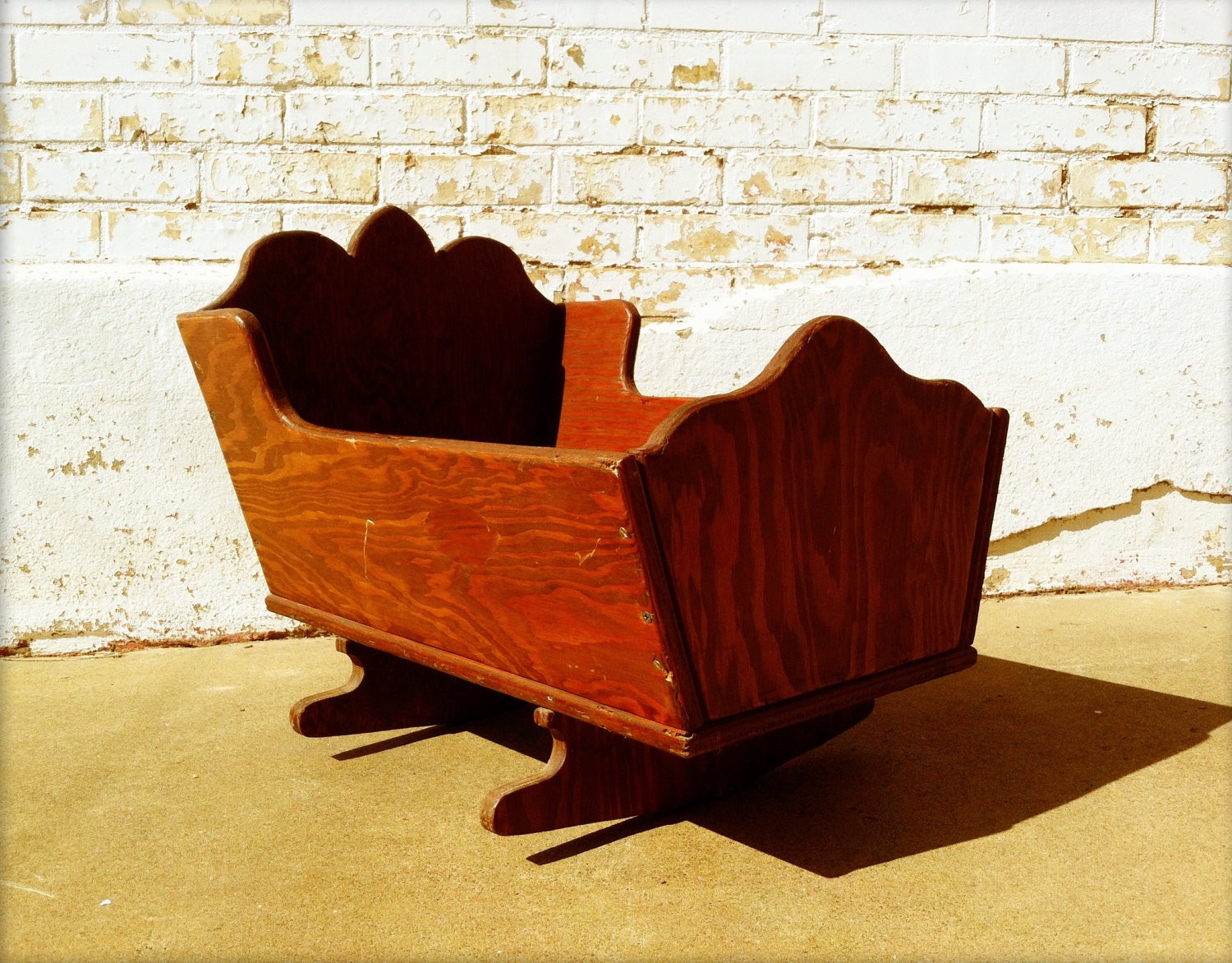 Antique Wooden Baby Cradle Bassinet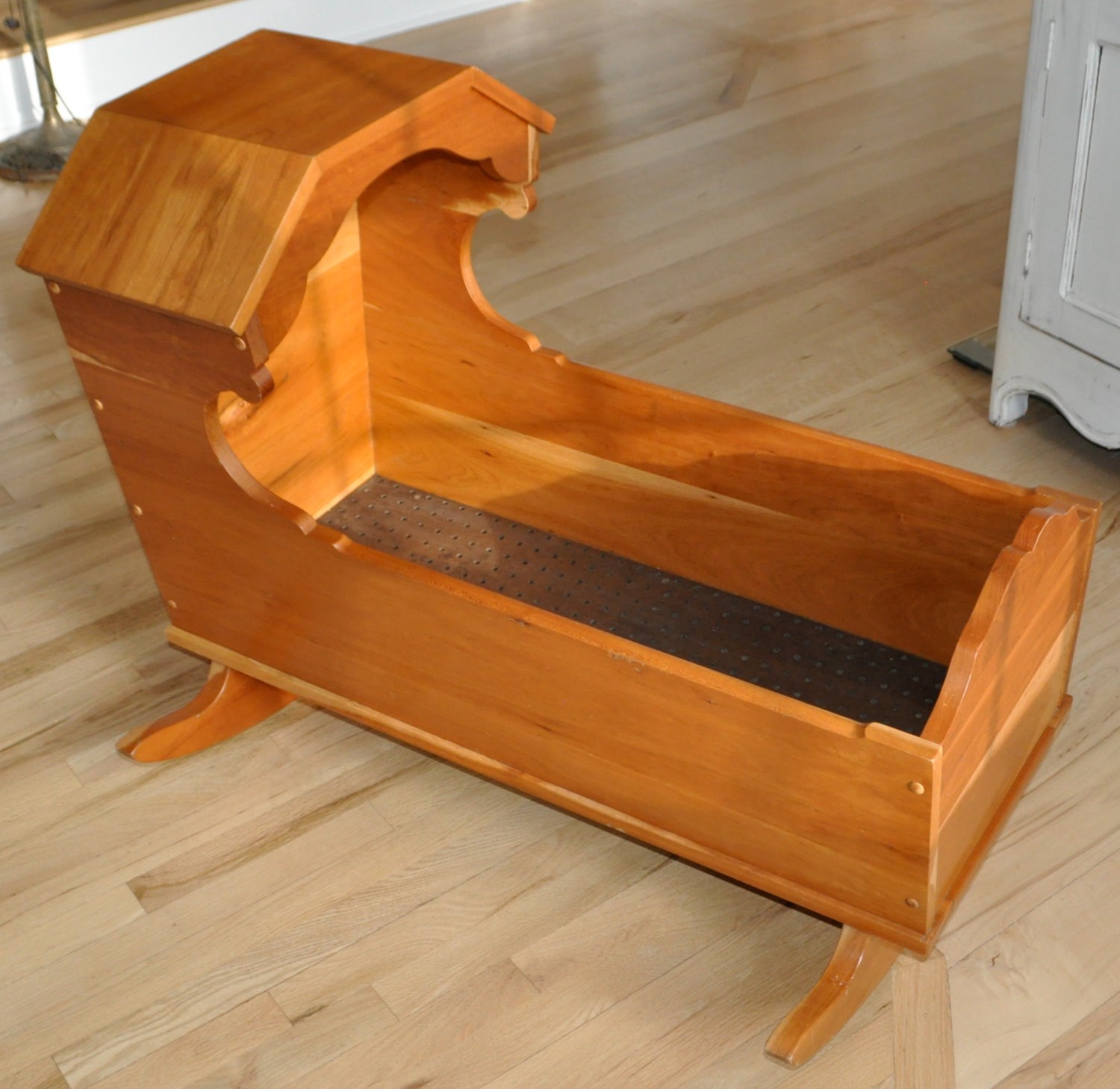 Large Baby Cradle Cedar Wood Wooden Bassinet Rocking Rocker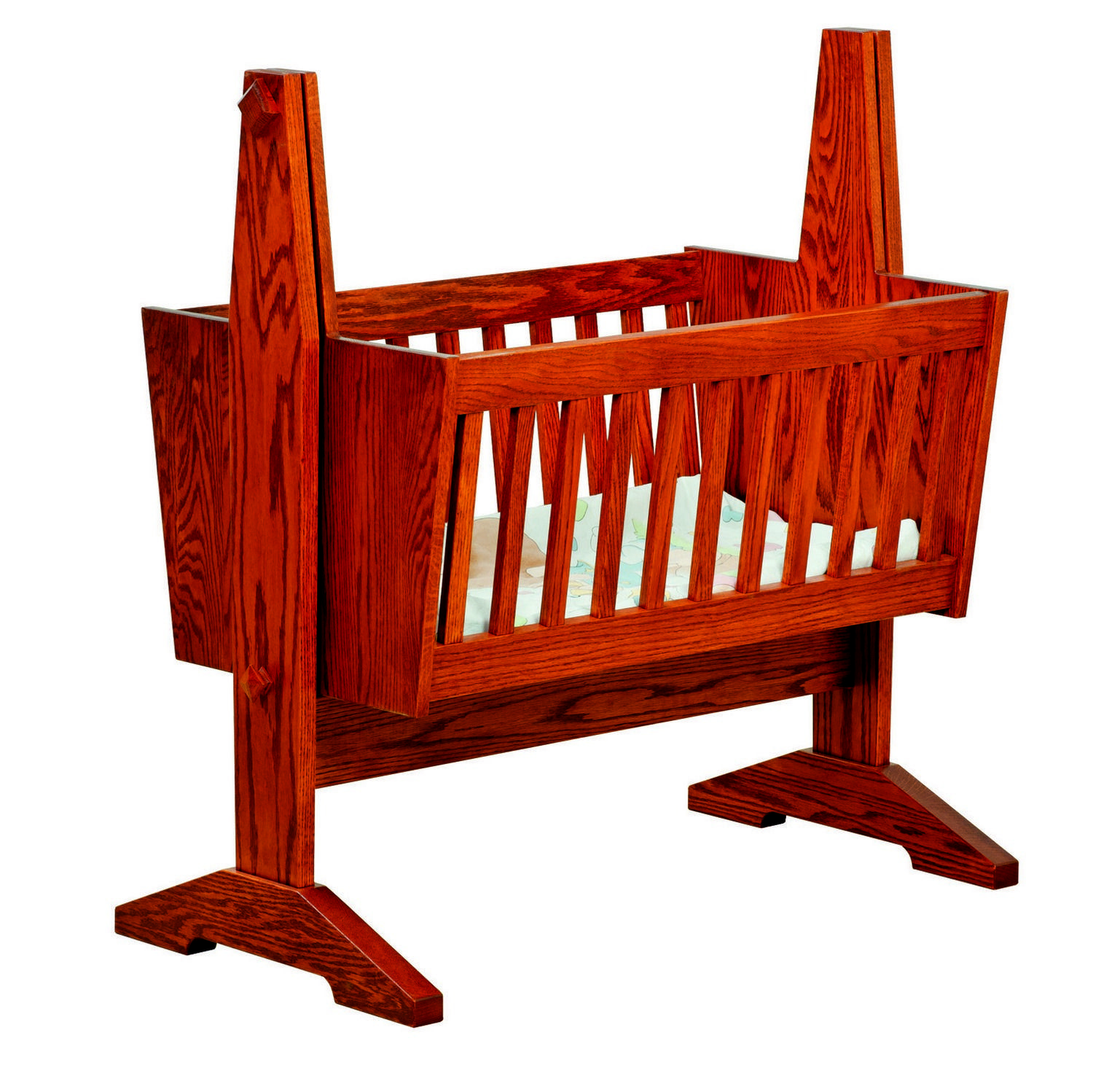 Red Wooden Baby Bassinet | Need a Bassinet or Cradle 2015 ...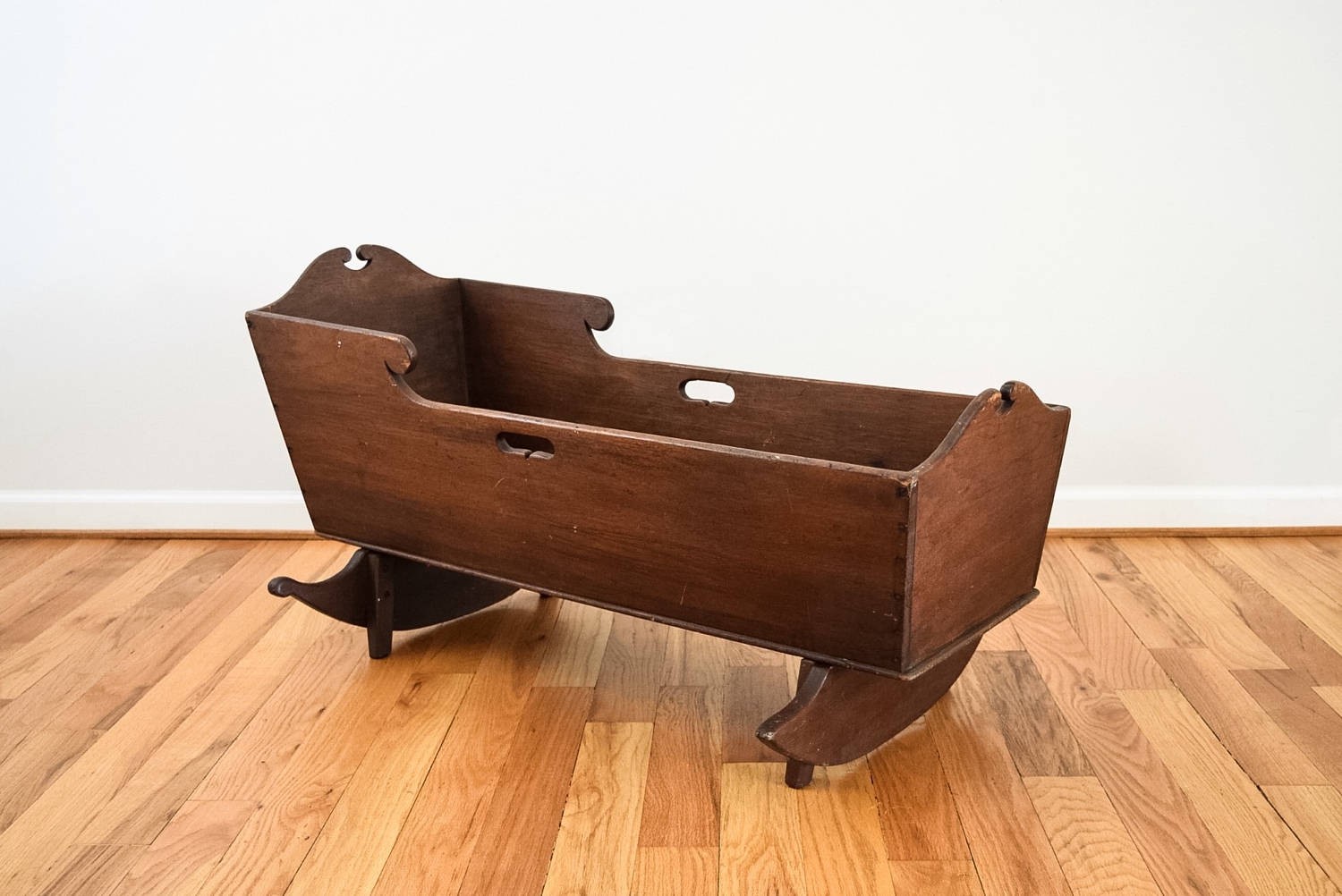 baby cradle baby bassinet wood cradle antique crib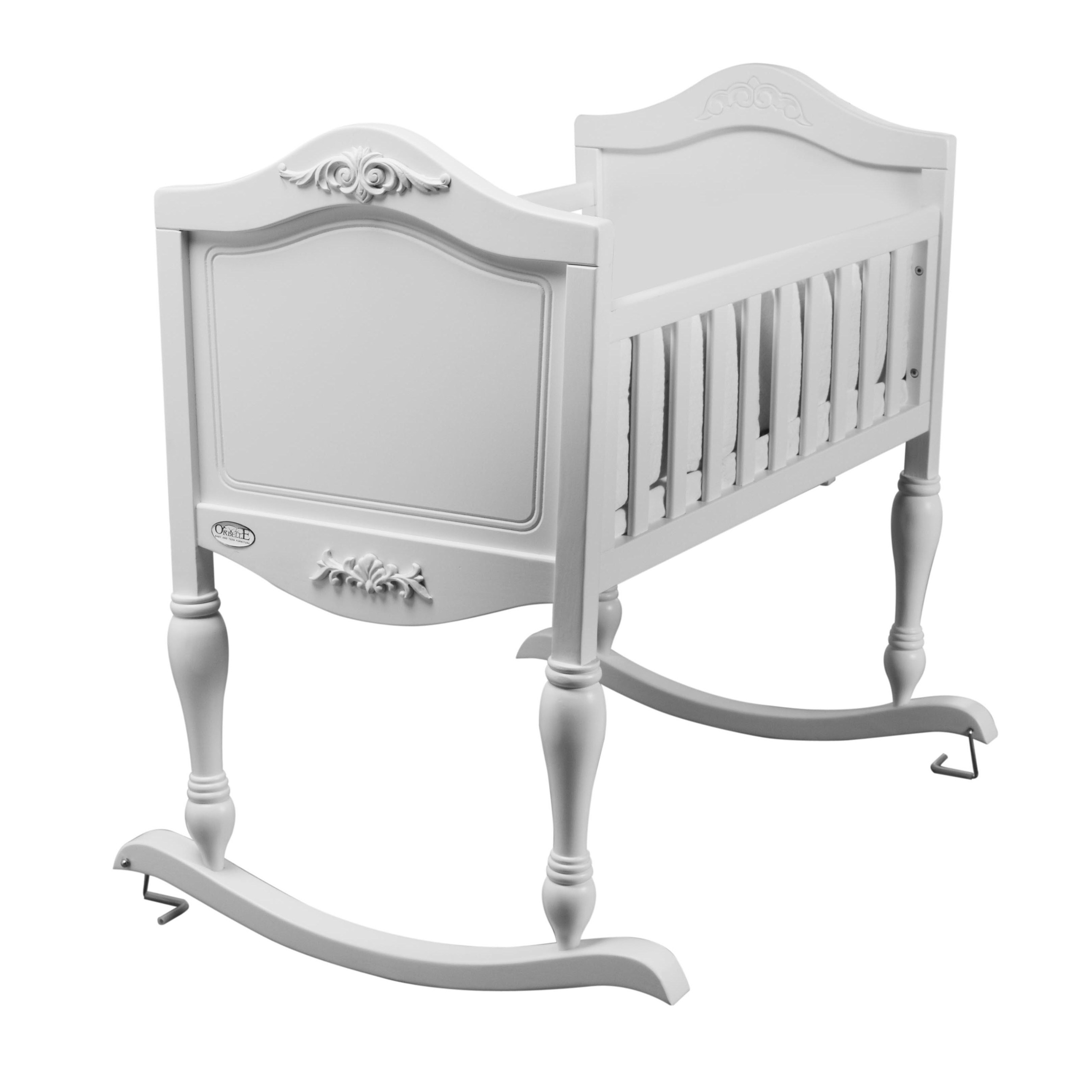 Orbelle Ga Ga Cradle - Cradles & Bassinets at Hayneedle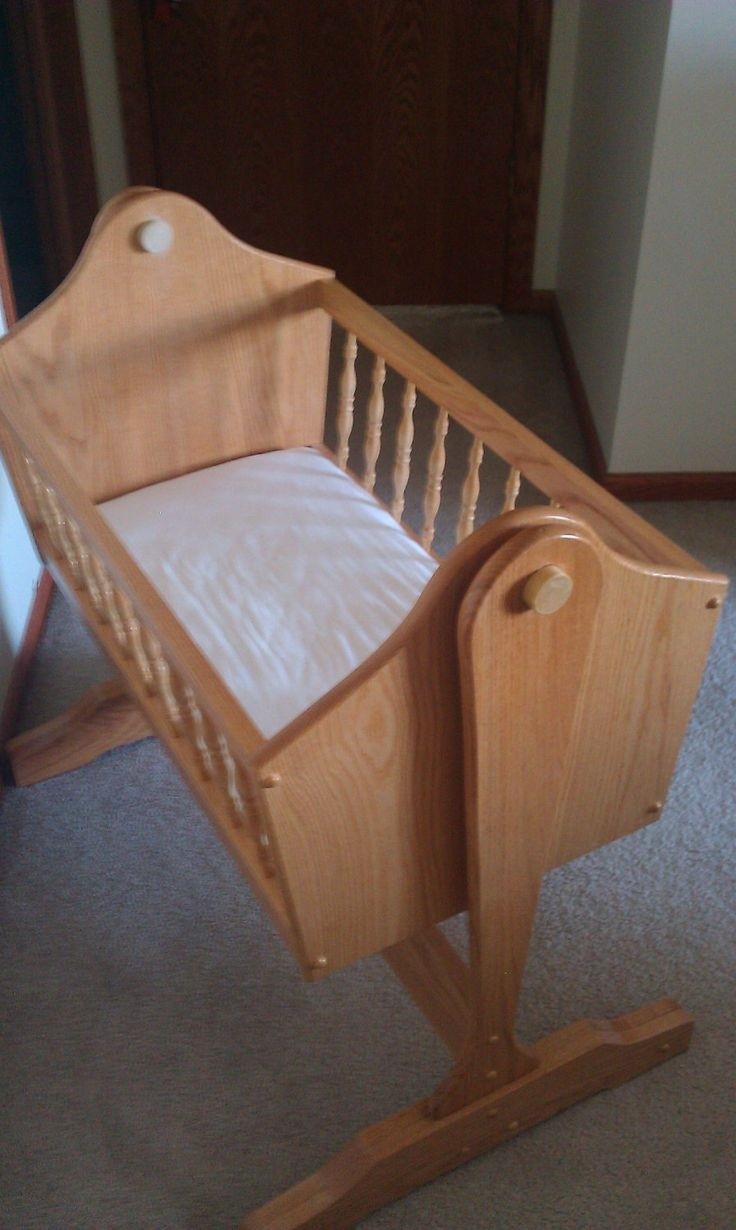 Homemade Custom Wood Bassinet | Jayden Isaiah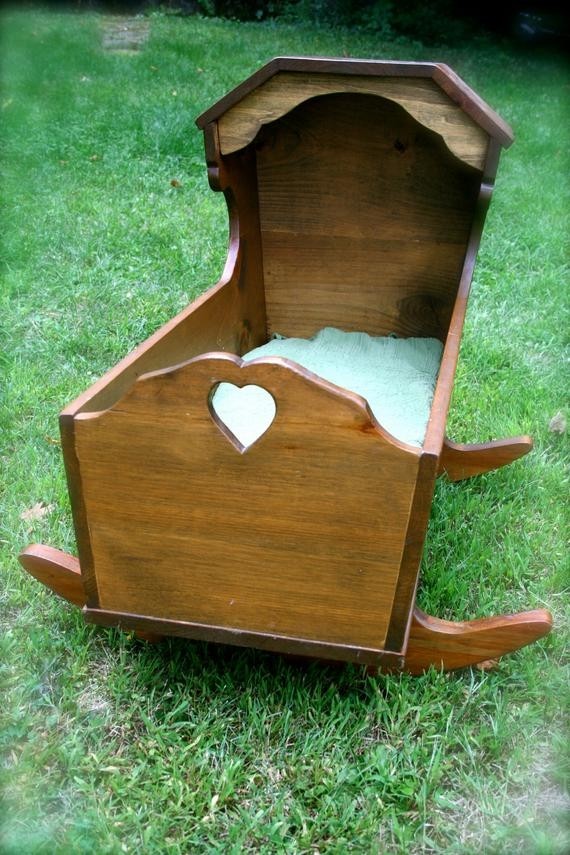 Items similar to Vintage Handmade Wooden Cradle Bassinet ...