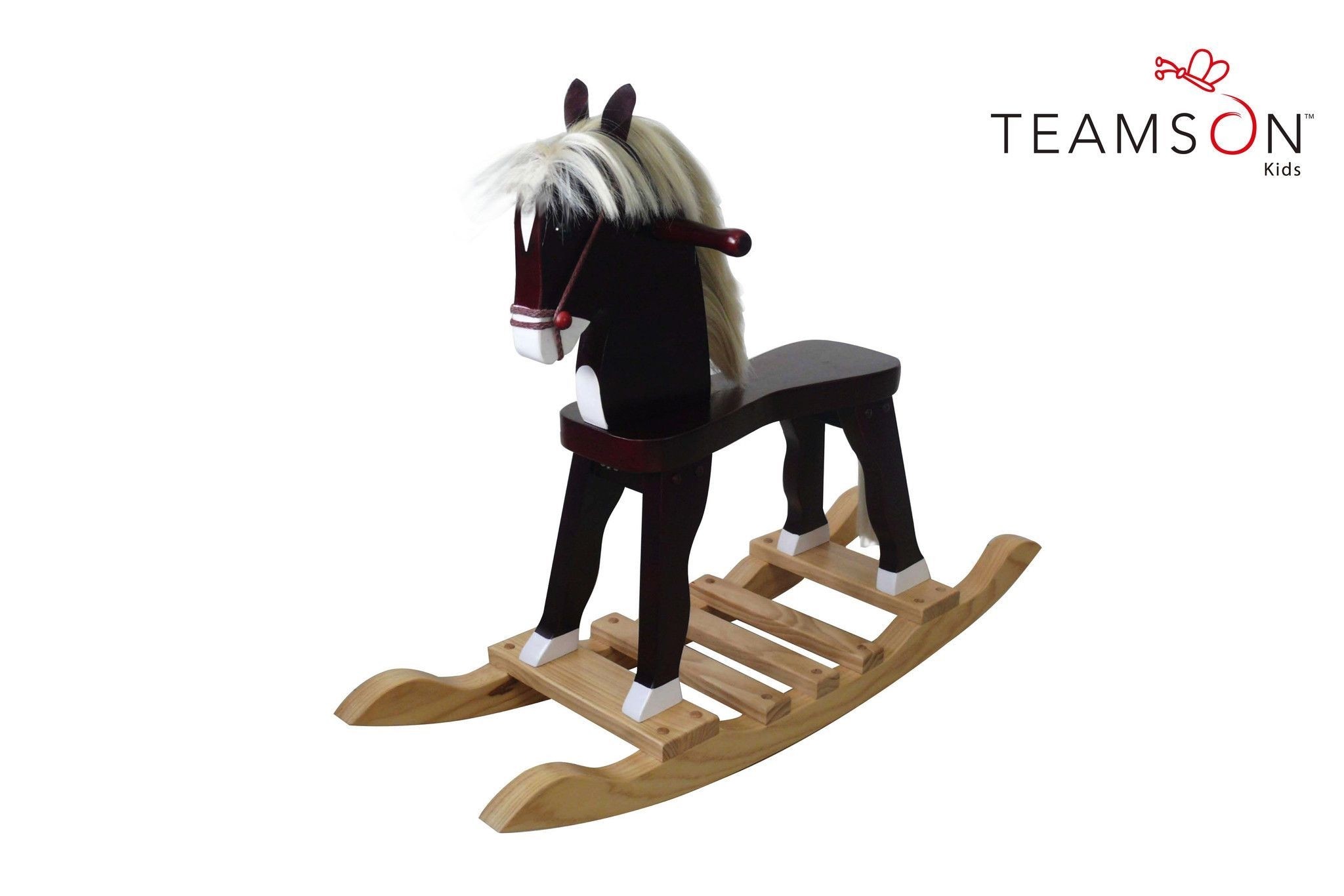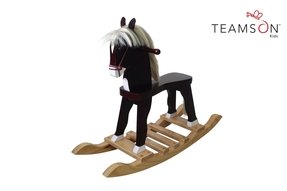 Windsor Derby Rocking Horse
It is a rocking horse that is made of safe, sturdy and eco-friendly wood and is a perfect addition to kids room, nursery and other. It is fantastic as a gift for your kids. You need to have it.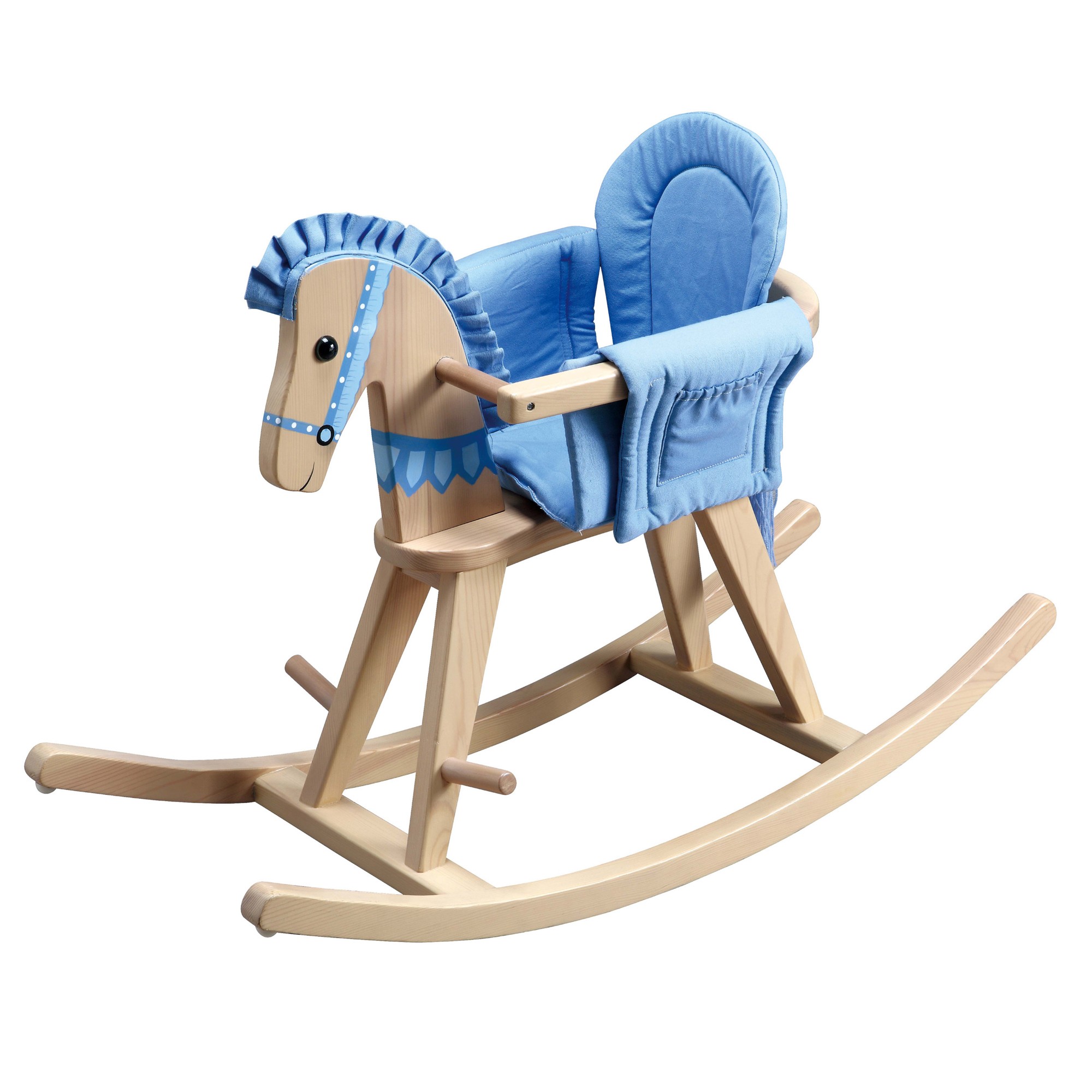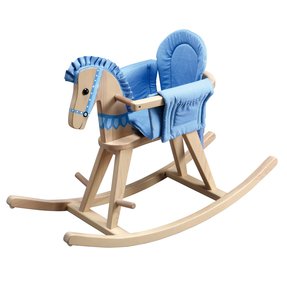 Teamson kids blue convertible rocking horse
This product is very original and ideal for the youngest users. It is a rocking horse that provides comfort and fun to the children. It is made of MDF, so its level of solidity is very high. It measures 22.5 inches high x 12.5 inches wide x 34.5 inches long.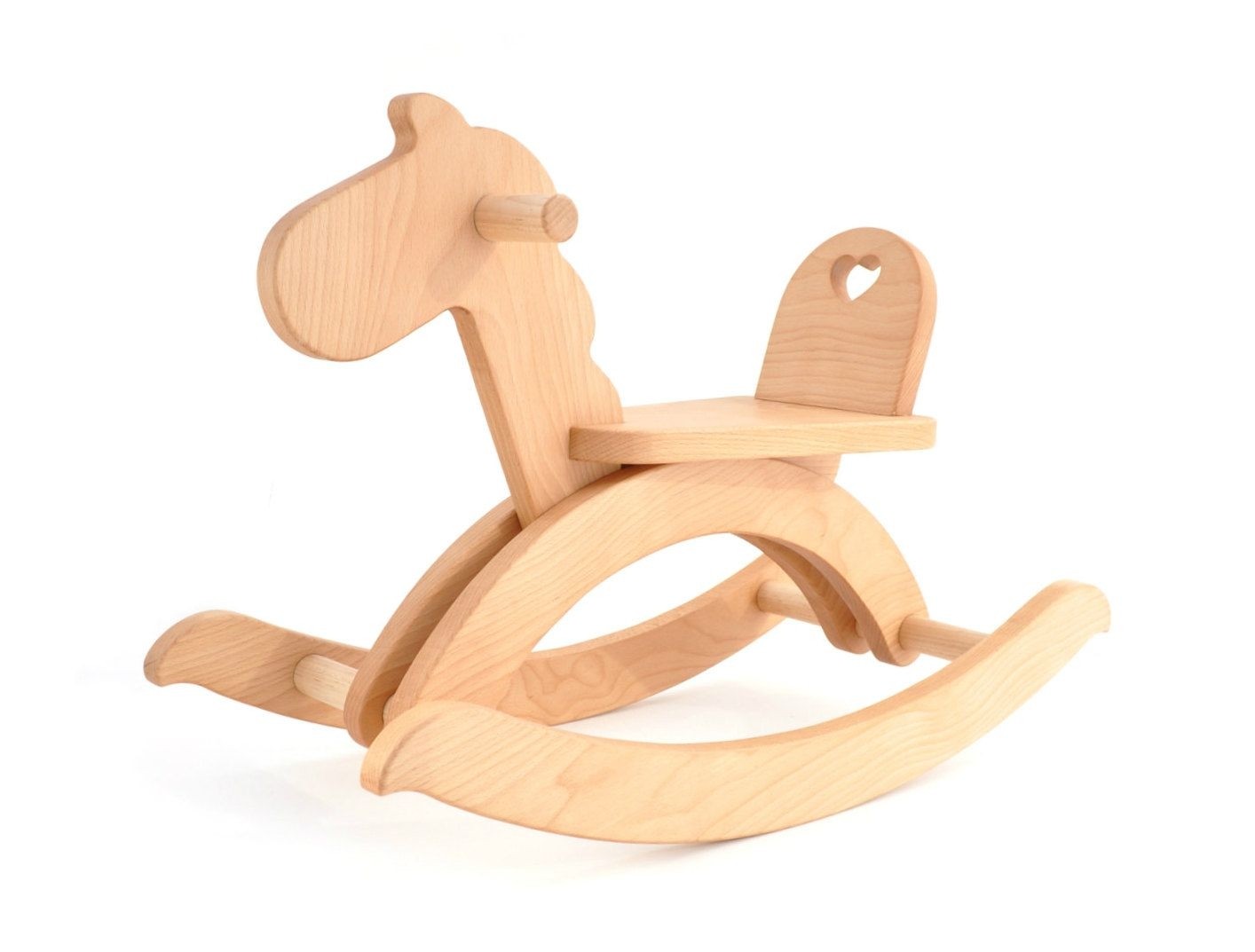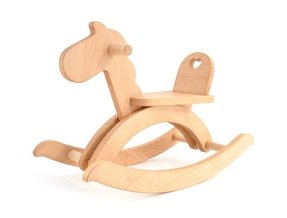 Wooden rocking horse modern safe riding
A swell toy for toddlers, who love to rock while sitting on a gorgeous horse. This one is beautifully crafted of natural-finished wood, with a shapely seat, a heart back, convenient handles, and well-shaped rockers for swift motion.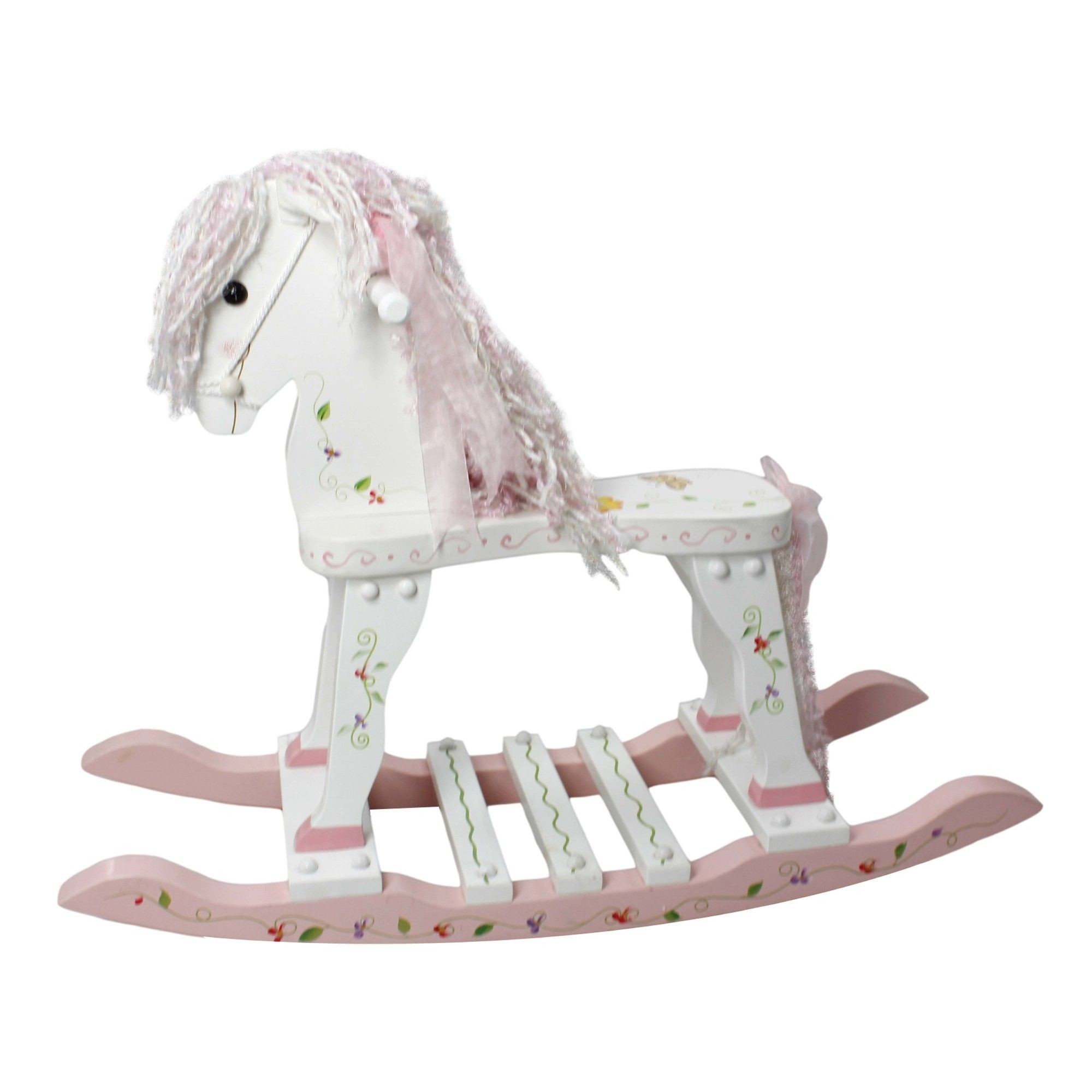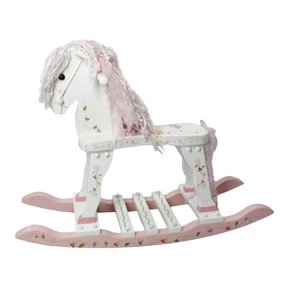 Princess & Frog Rocking Horse
It is a pretty rocking horse that is a perfect toy for your little princess. It adds so much fun to your kids room. It has be used in indoor and outdoor area. Your kids will be impressed how great this product is.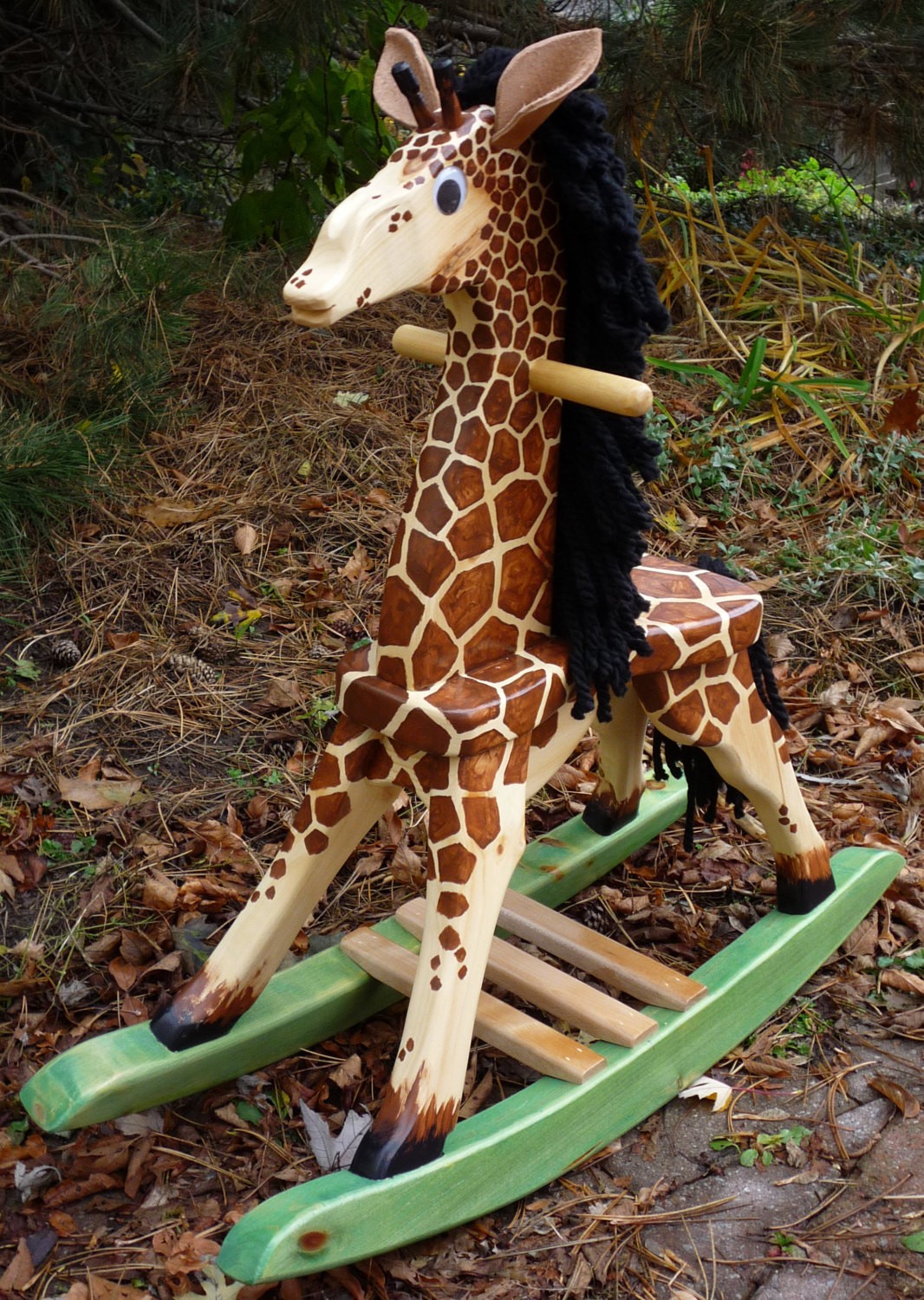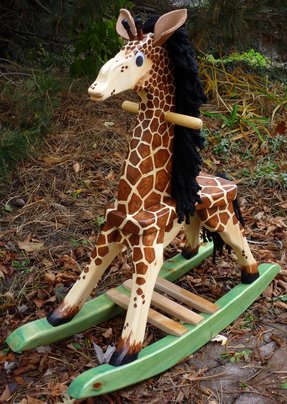 Wooden giraffe rocking horse for
A lovely staunch traditional rocking giraffe hand-crafted of quality wood with a colourful hand-painted finish. It has a bushy mane and a tail of black wool crewel, a flat wide seat, sturdy rockers, round grips. It's most suitable for kids aged 5-6.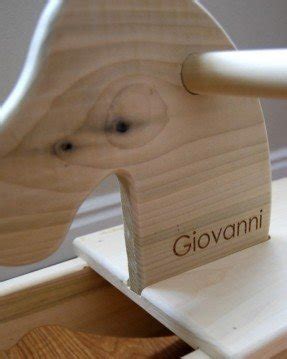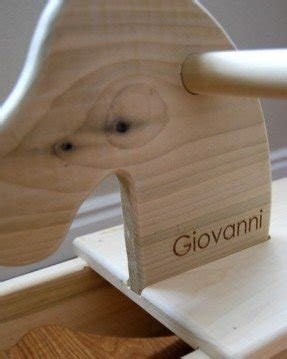 Personalized Mod Toddler Rocking Horse
Made from organic safe wood, this wooden rocking horse constitutes a perfect gift for all infants and toddlers. It can be personalized, with the child's name engraved on one of its sides.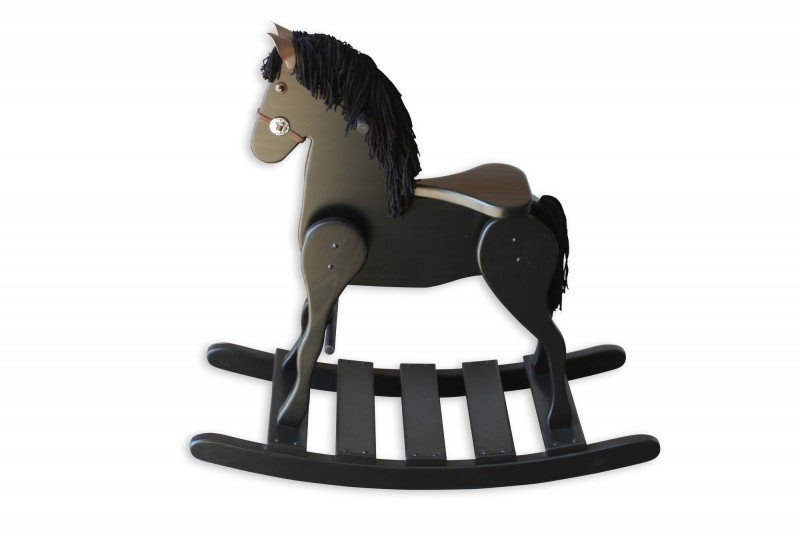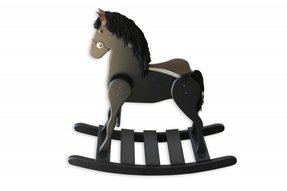 Amish Medium Deluxe Crafted Rocking Horse with Mane
All hand-crafted rocking horse, standing proudly on a bow-shaped base. This one-of-a-kind toy has been crafted using traditional techniques. Its design and superior quality of the make are just amazing.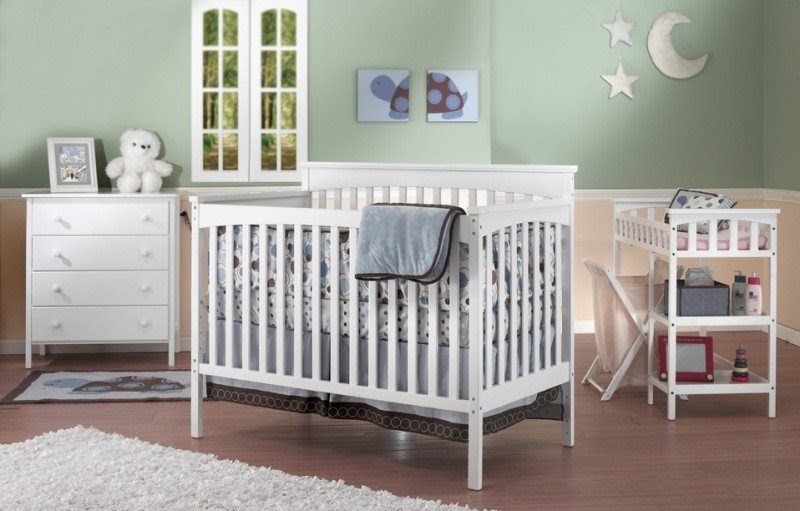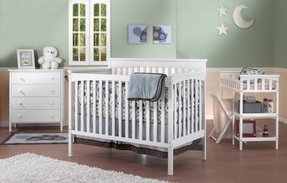 Petite Paradise 4-in-1 Convertible Crib Set
Crib convertible on a daybed. Crib side rails convert to full size. The construction is made of wood. It has 3 levels of adjustment of the mattress. Functional solution for many years to the kid's room.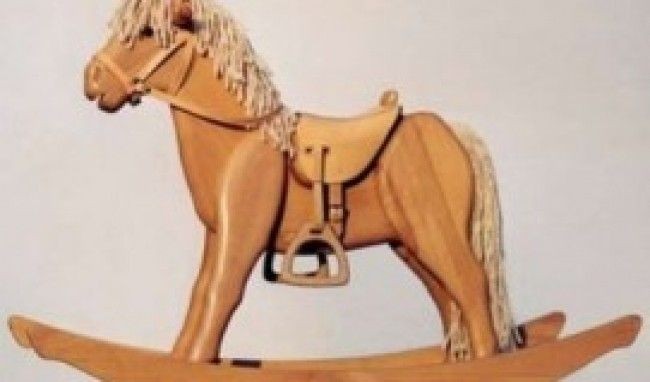 Who of us didn't have a rocking horse as a toddler? A classic gift, that will always enchant the youngest family members. Handcrafted, made from high-quality bright wood, it enchants with its traditional, classic character.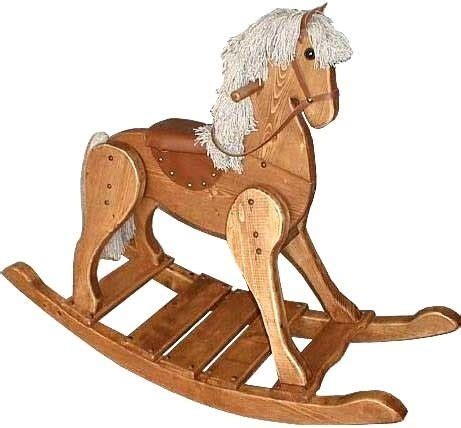 Cute rocking horse made of wood. Base is reinforced with solid supports. Dedicated to toddlers. It has padded seat and braided mane. Tasteful accent for each kid's room.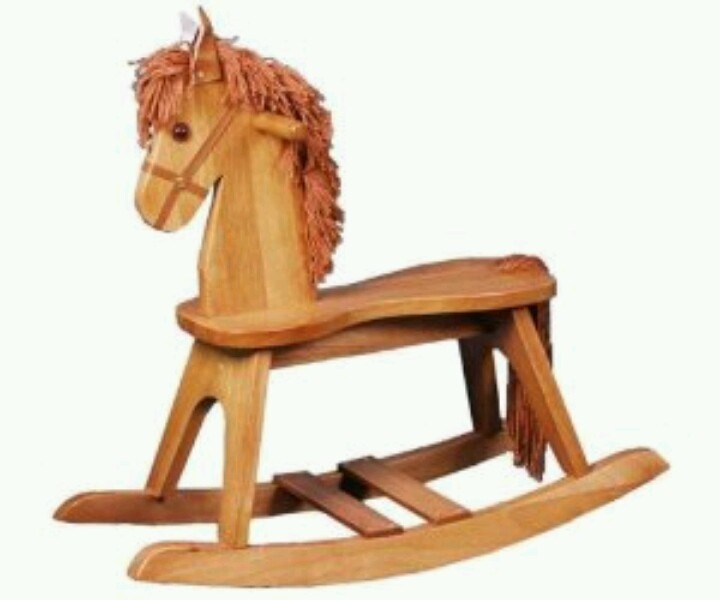 The first wooden rocking horses appeared in the 17th century. To this day, this toy for toddlers provides entertainment for children. It can also be interestingly integrated into the "adult" arrangement when it is beautifully made of warm alder wood.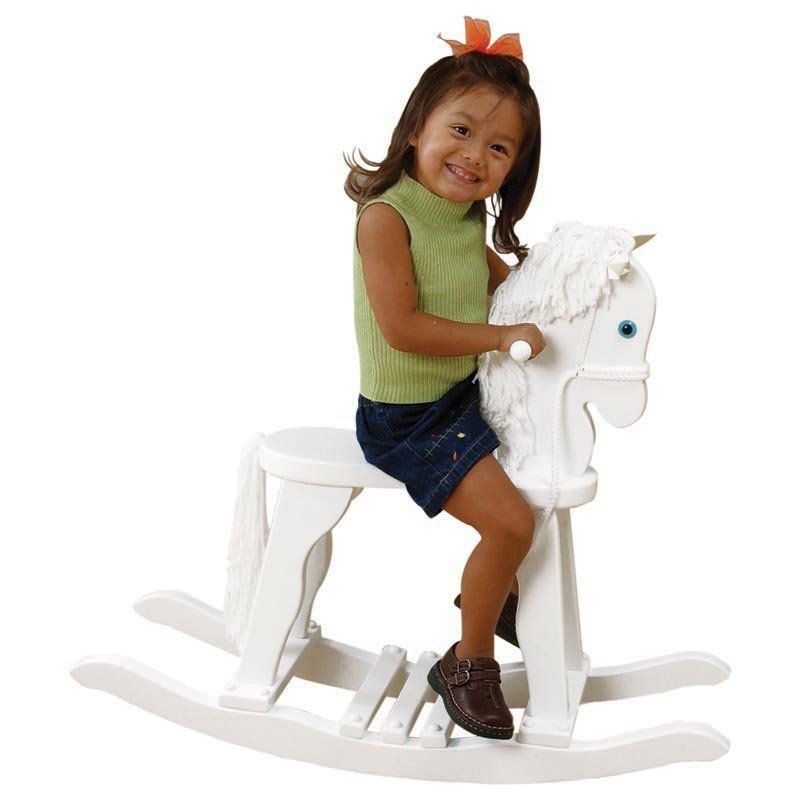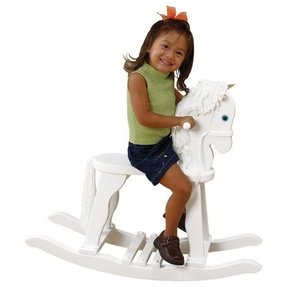 The first wooden rocking horses for toddlers appeared in the 17th century. To this day, this toy provides entertainment for children. Traditionally, they had a brown color - but this one was painted white, and is stably made of sturdy solid wood.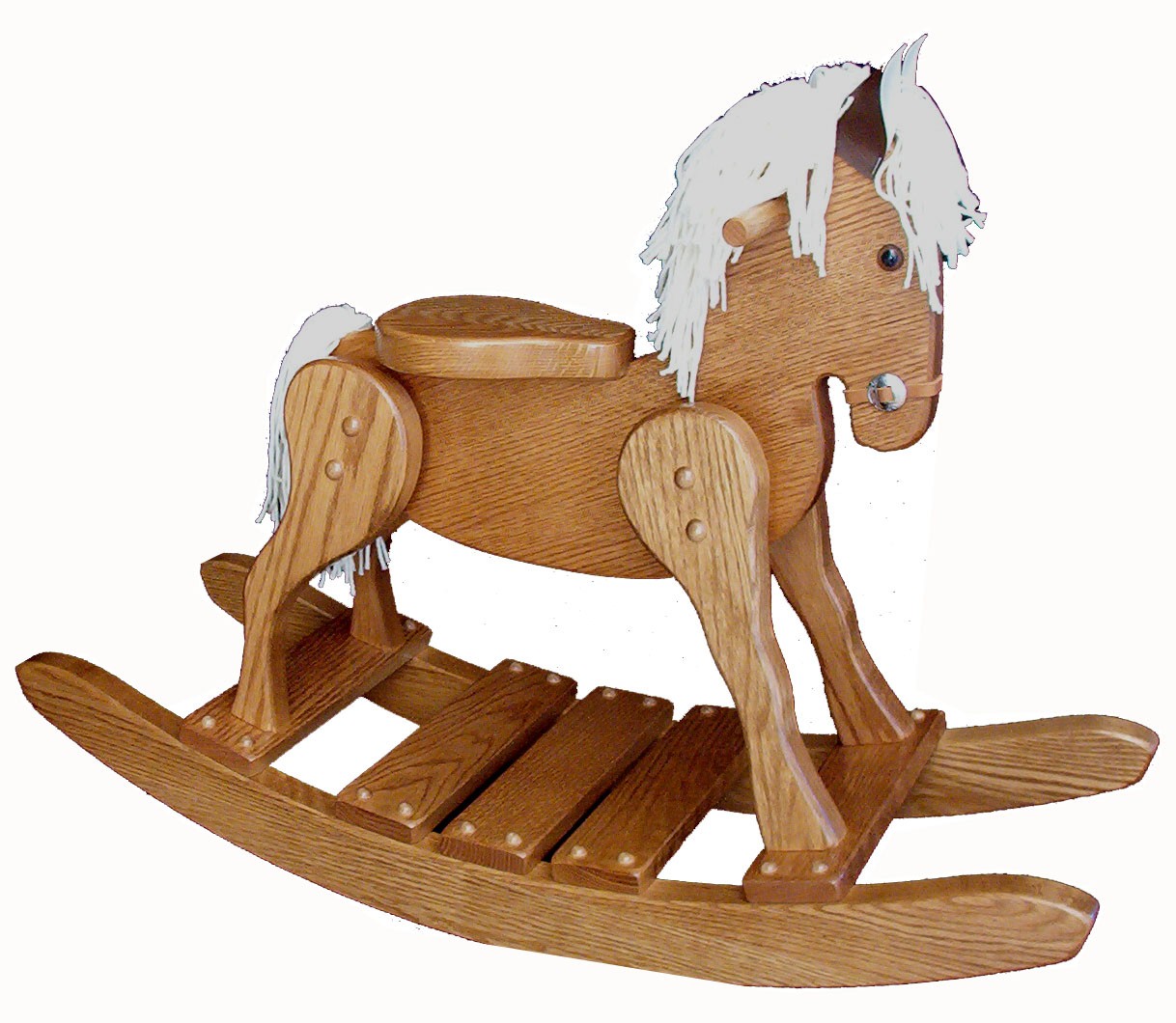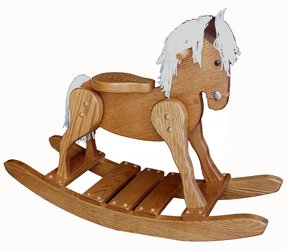 Details about Kids Rocking Horse Toy Wooden Wood Amish Toddler New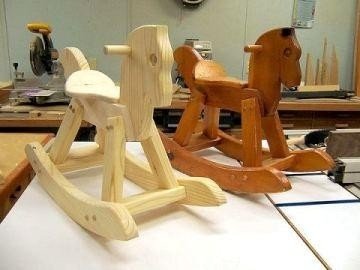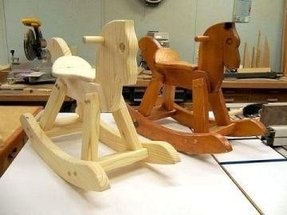 Wooden Rocking Horse Plans Build PDF Guide How to Made Download AU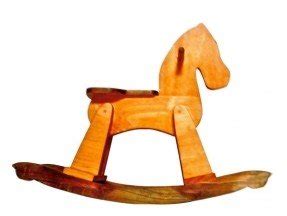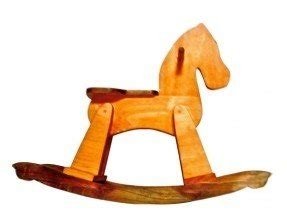 This toy is attractive, comfortable and safe for toddlers. Its solid wooden construction is resistant to wear and ageing. This rocking horse includes a soft surface finished in nice brown color, so it also plays the role of a decoration.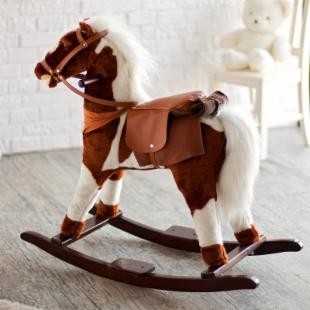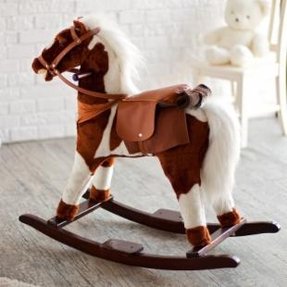 ... Rocking Horse with Sound Gives Ultimate Riding Pleasure to Your Kids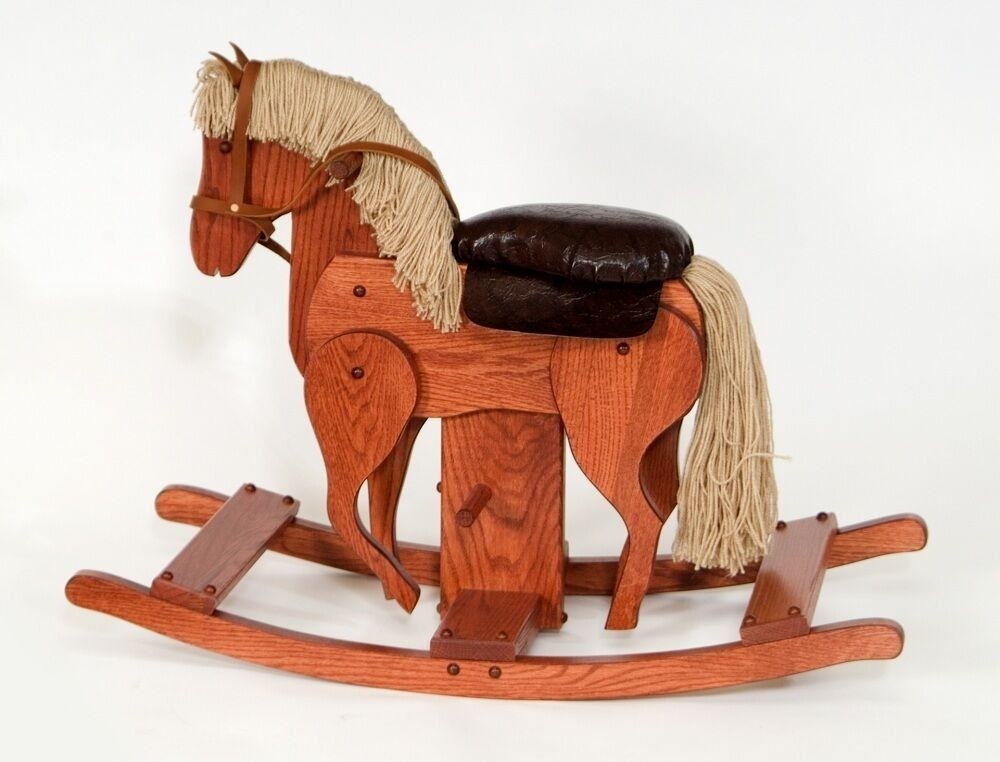 organic Mod Toddler Rocking Horse safe wooden riding toy for infants and toddlers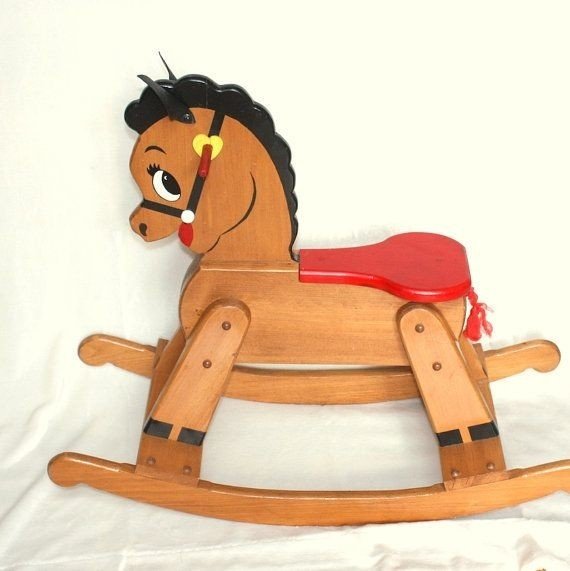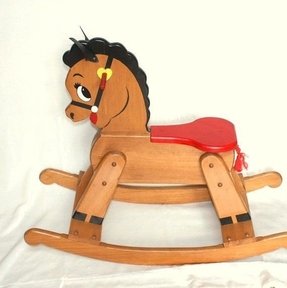 ... this!!!! Vintage Wooden Rocking Horse Large and Sturdy Toddler Toy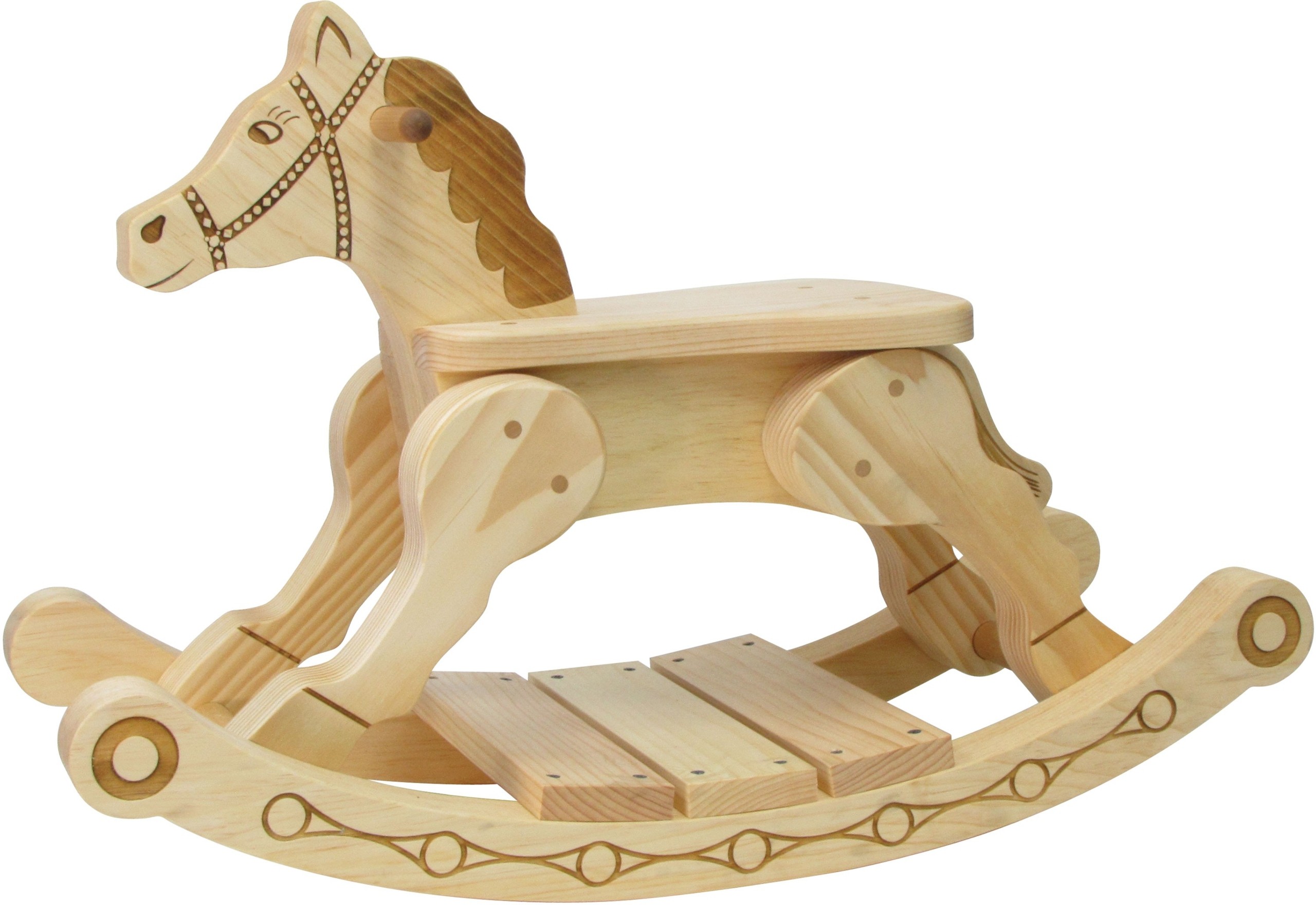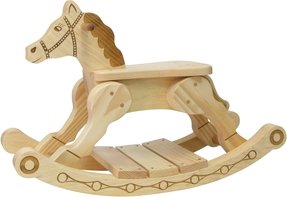 Rocker-Feller Rocking Horse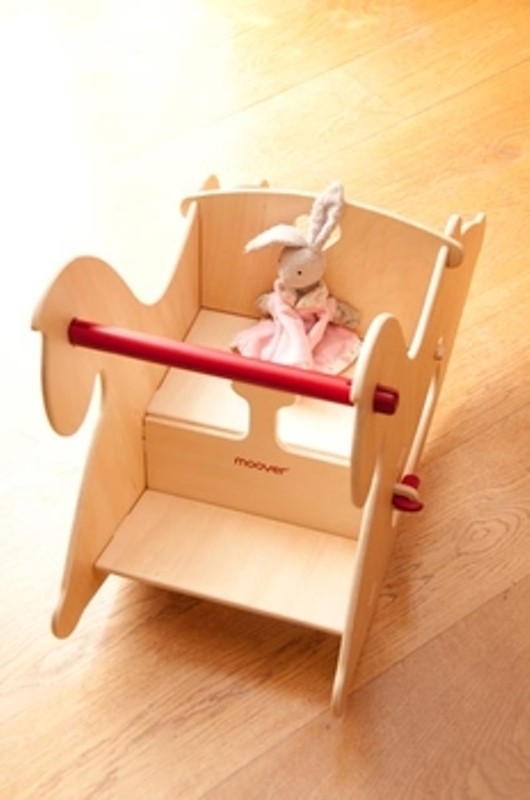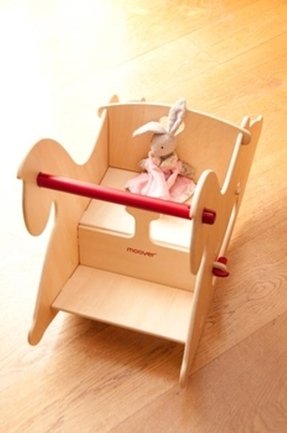 The Moover Rocking Horse is a traditional favourite for all children.  Moover brings high end Danish design to a series of wooden toys created to encourage toddlers to explore the world around them in a fun and safe way.  It is distinctive for the uniqu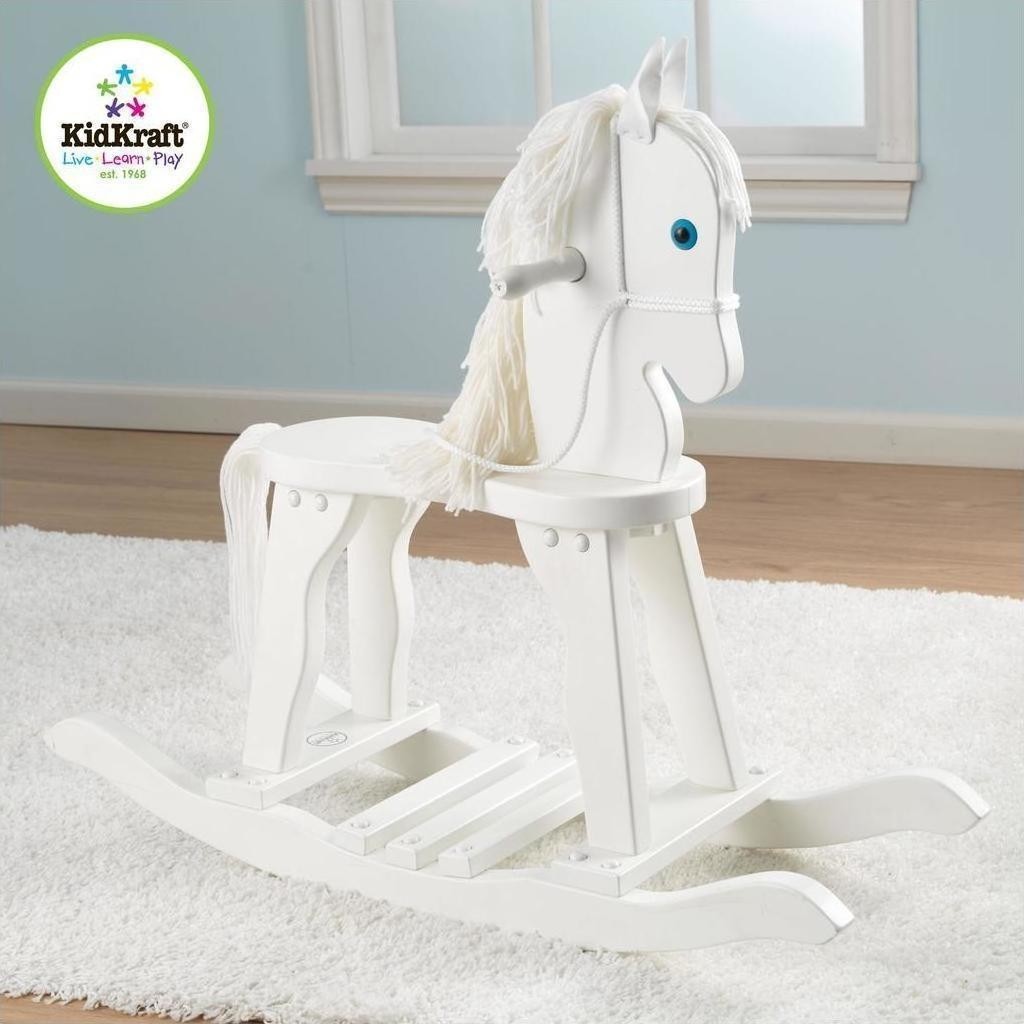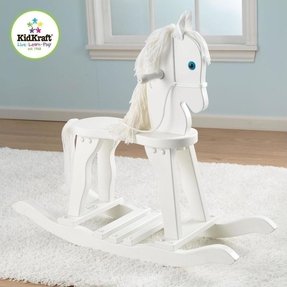 Derby Rocking Horse White - Click image twice for more info - See a larger selection of Baby Rocking and Spring Ride on at - gift ideas, baby , baby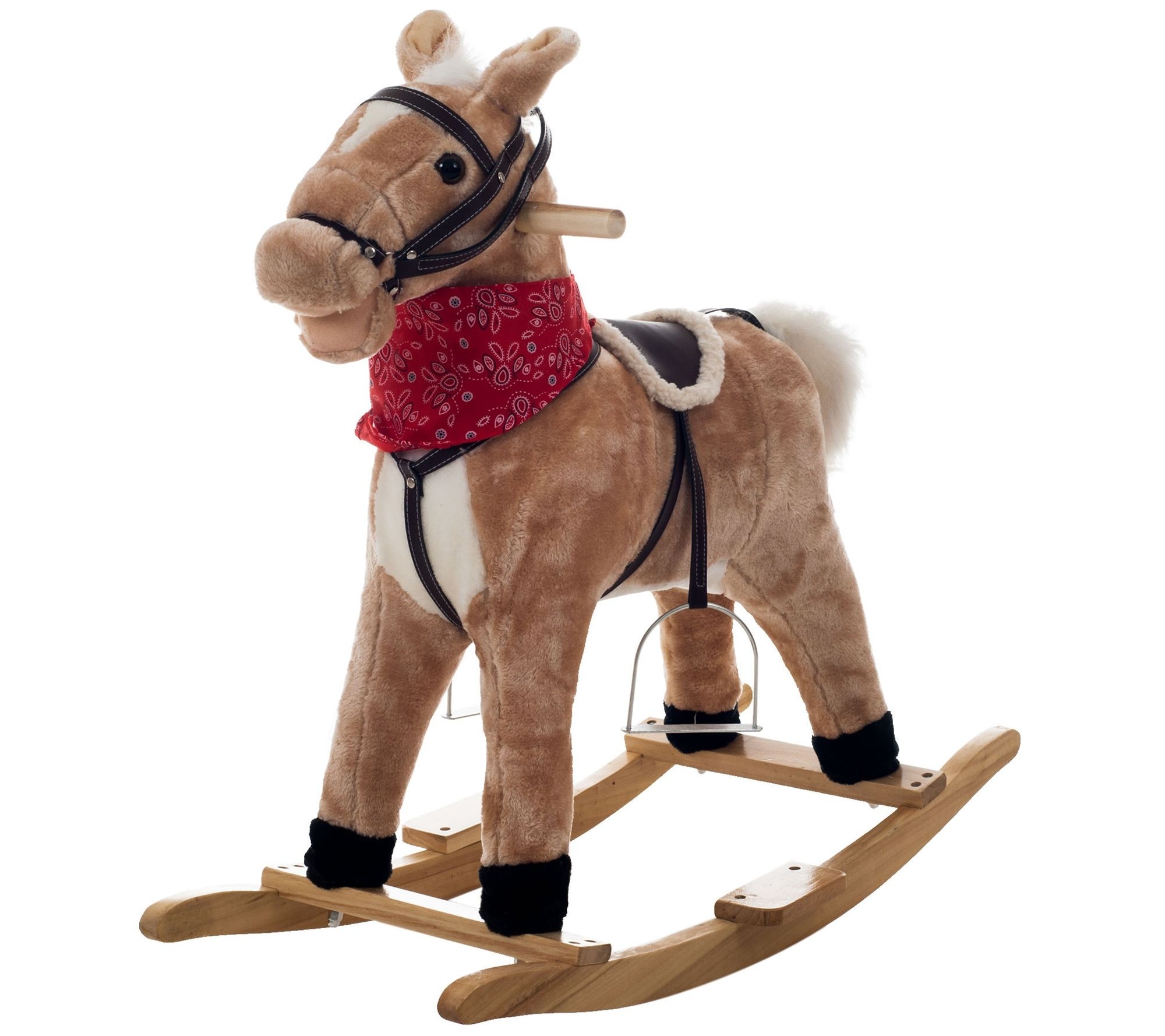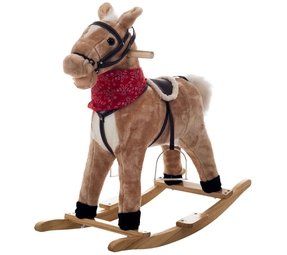 52% Off was $99.99, now is $47.99! Happy Trails Dusty The Rocking Horse Ride On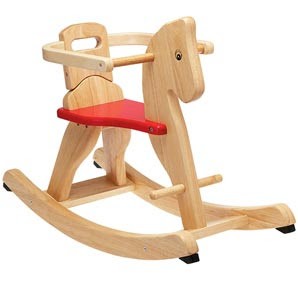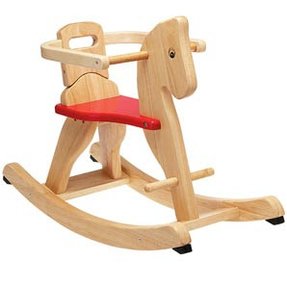 Wooden Rocking Horse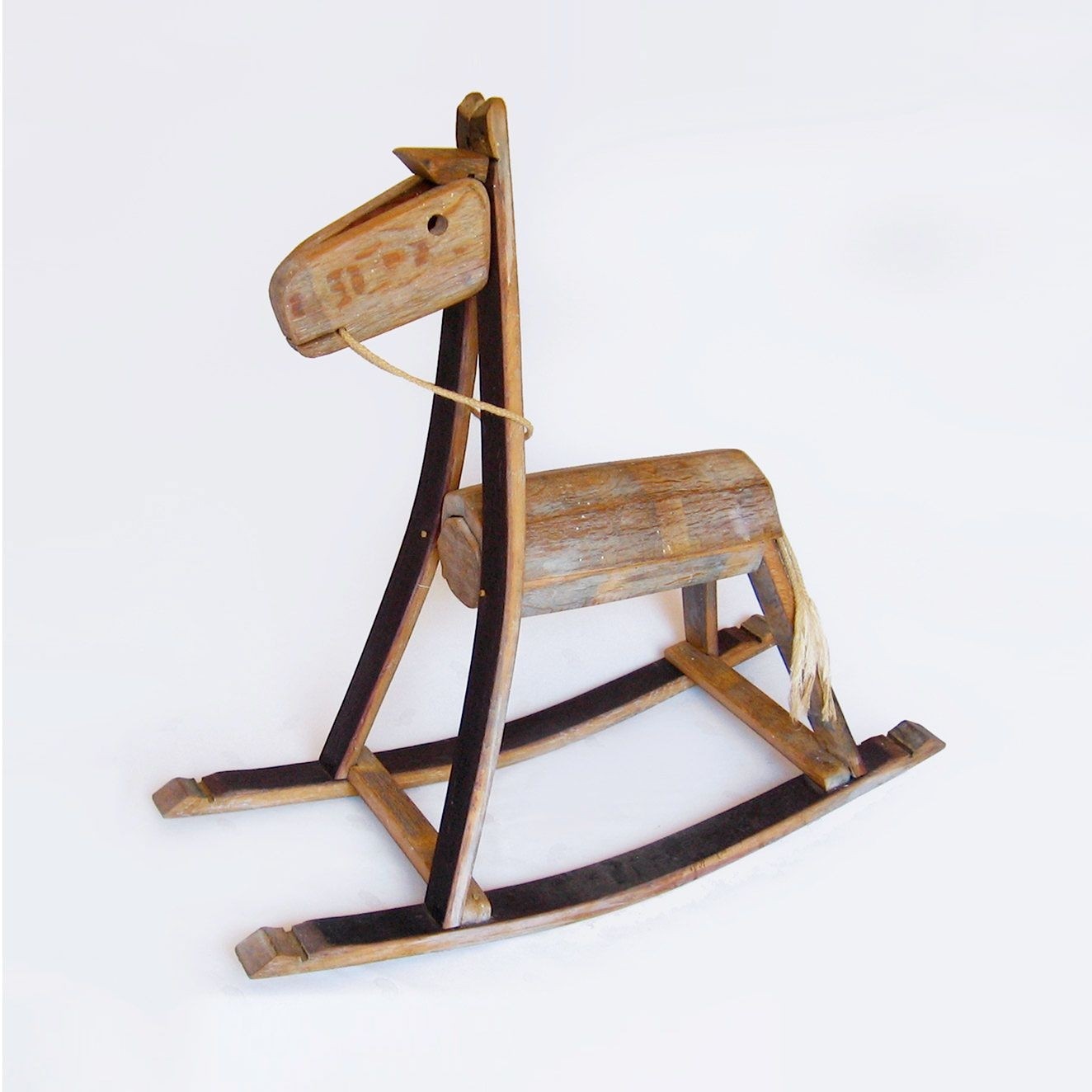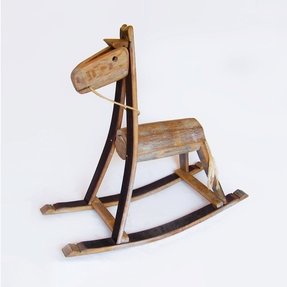 ... rocking-horses/wooden-rocking-horses/prinz-small-natural-wood-rocking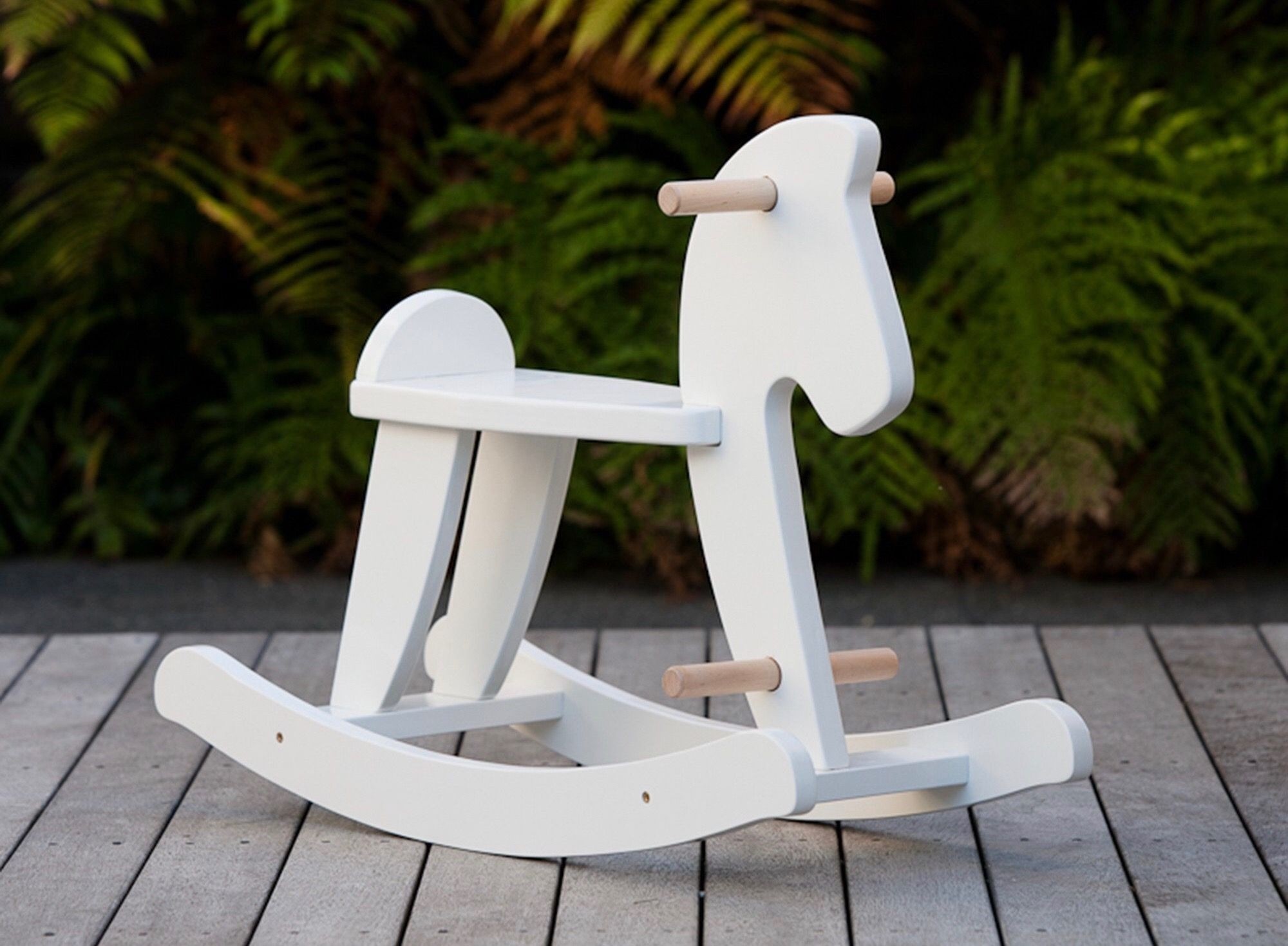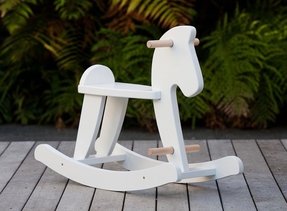 Mocka Kids Rocking Horse - White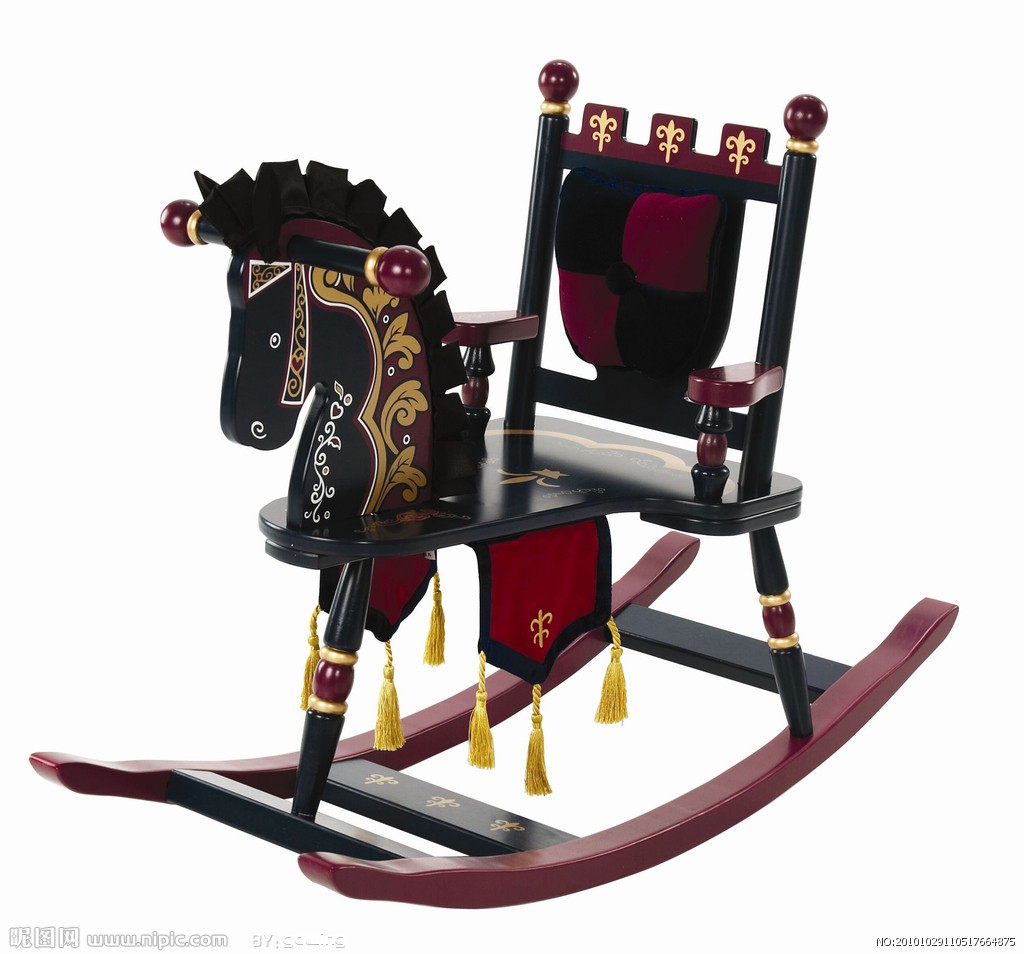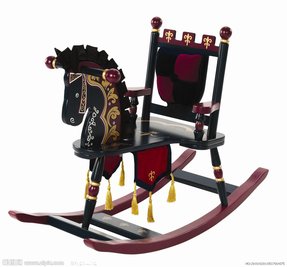 Prince Rocking Horse $175.00 $175.00 Free Shipping Quick Ship Usually ships within 2-3 Business Days* This beautifully handcrafted and hand-decorated wooden "heirloom-to-be" is sure to delight your favorite little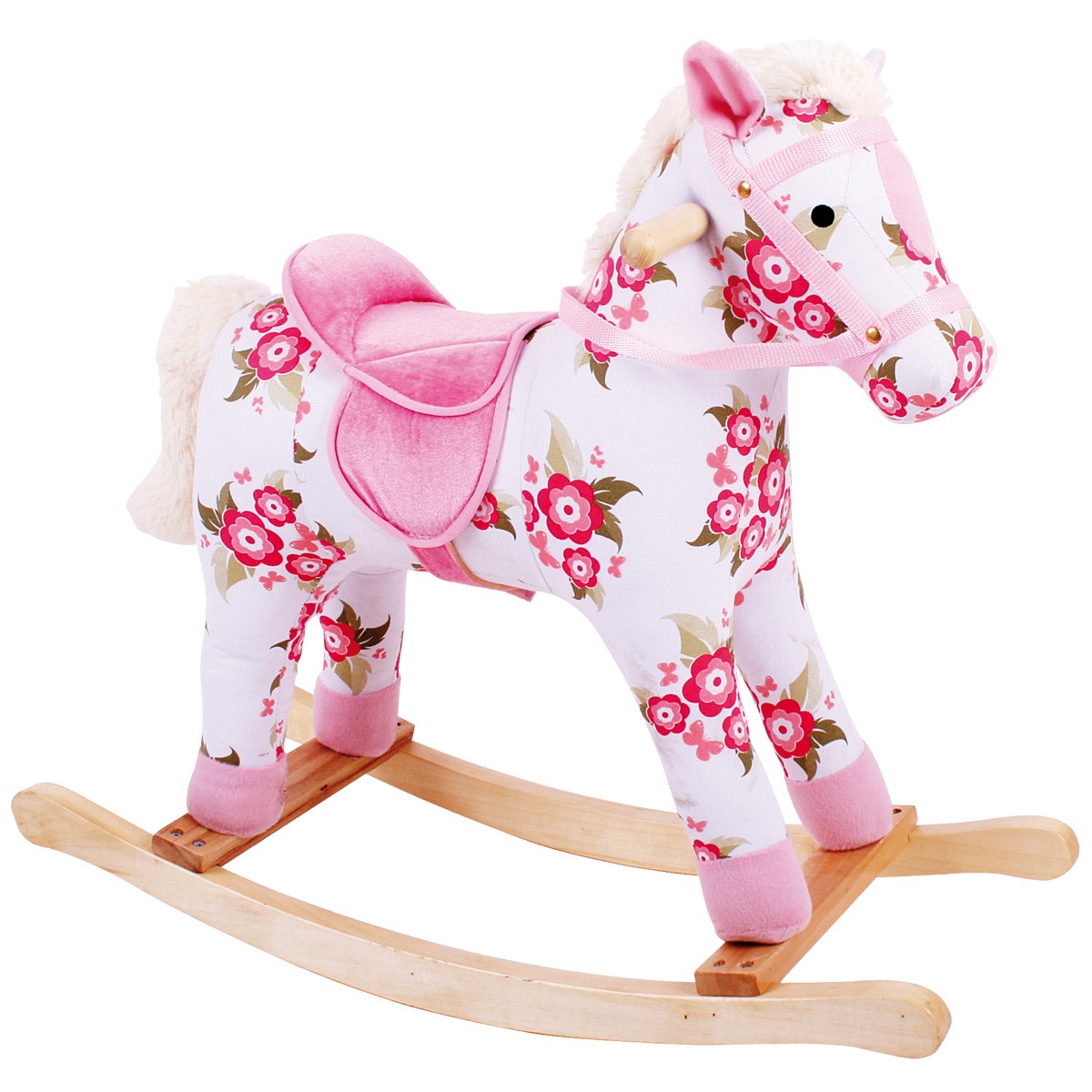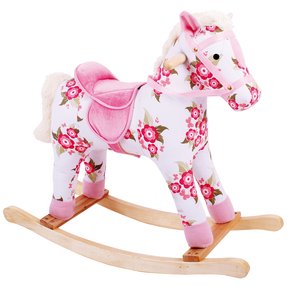 Classic construction, presented in the most adorable way ever. Apart from providing great entertainment, this lovely rocking horse enchants with the subtle, pink floral patterning.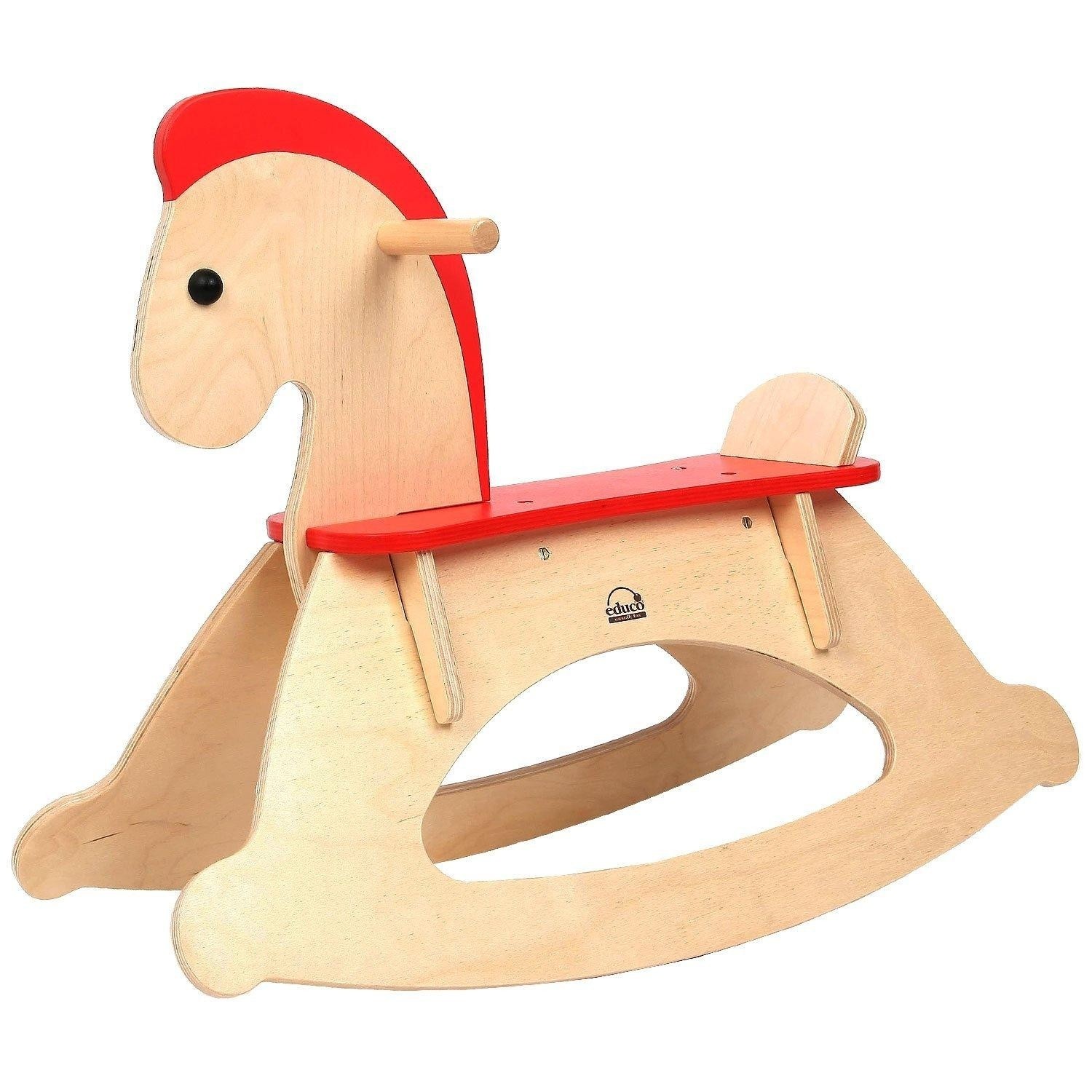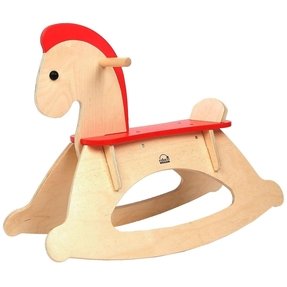 The wooden rocking horse for toddles. The immortal toy, which gives a lot of fun for many generations. The wooden toys are durable but also safe for your kids, so it is a must-have in each kid's room.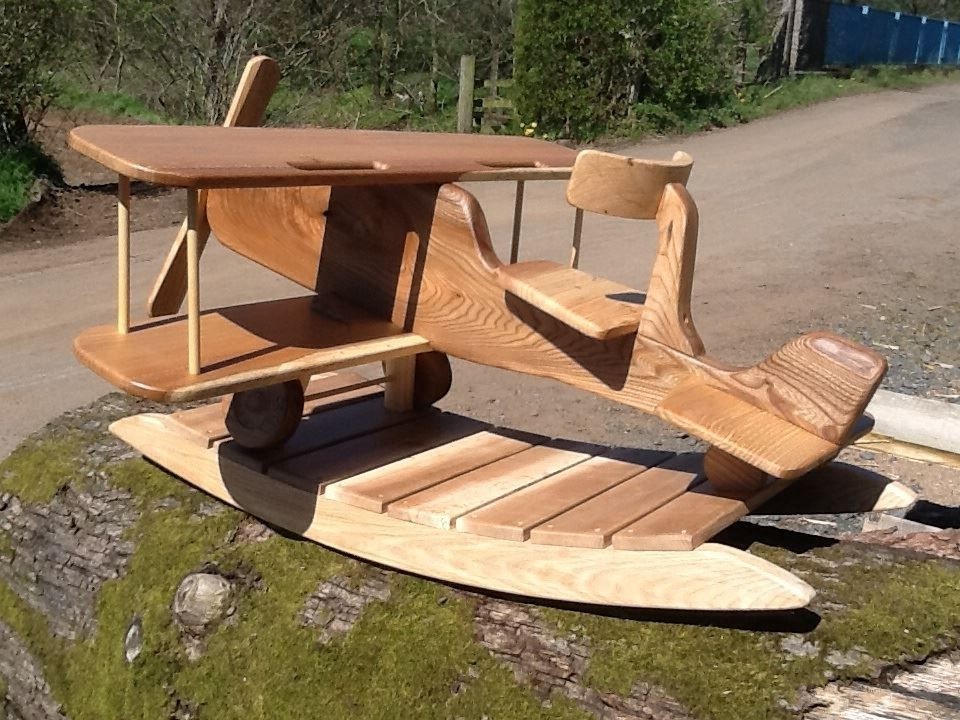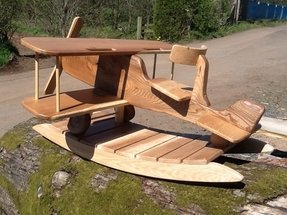 Rocking horses are for kids with no imagination.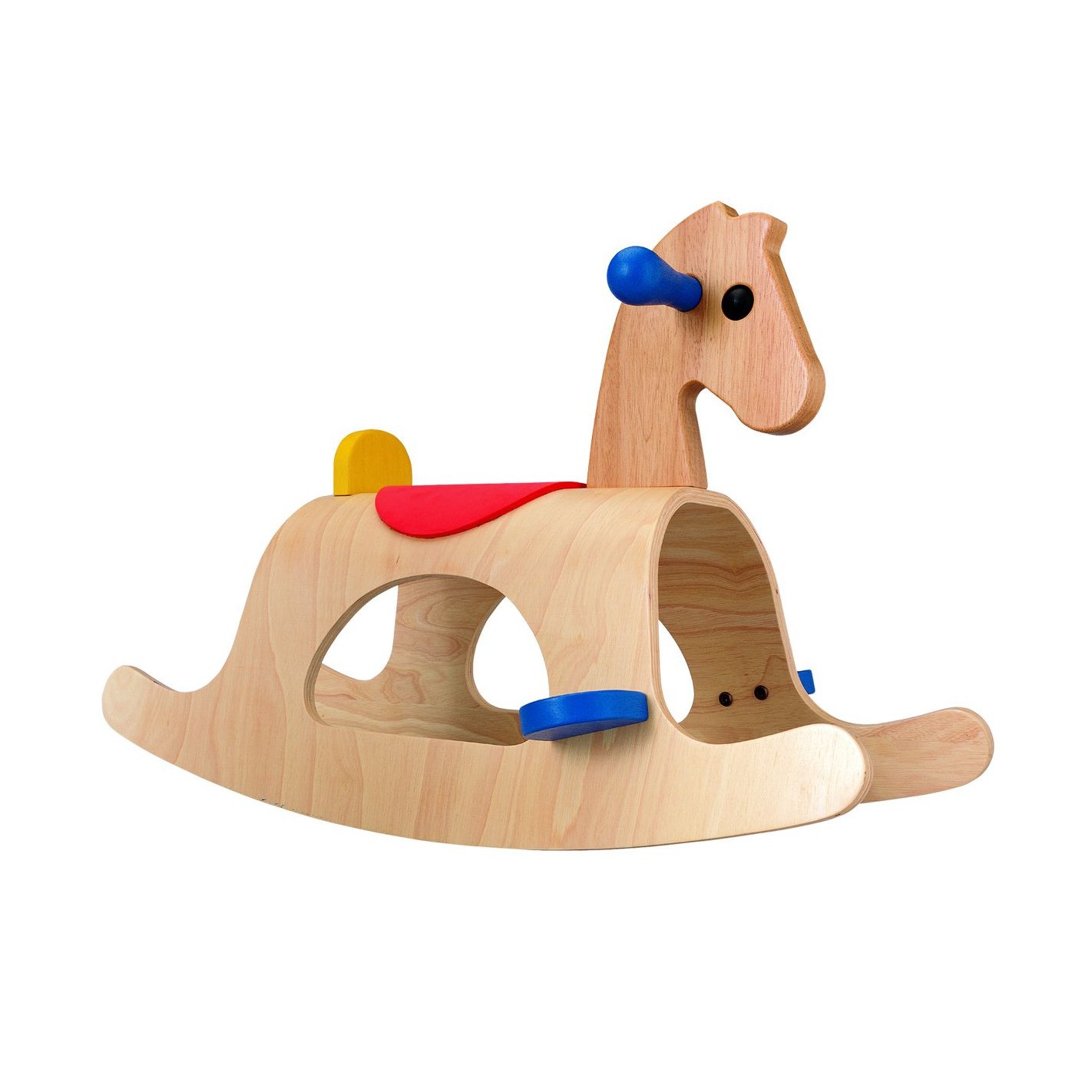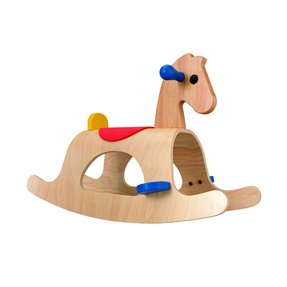 Plan Toy Palomino rocking horse. Best for toddlers, does not have wide rocking angle.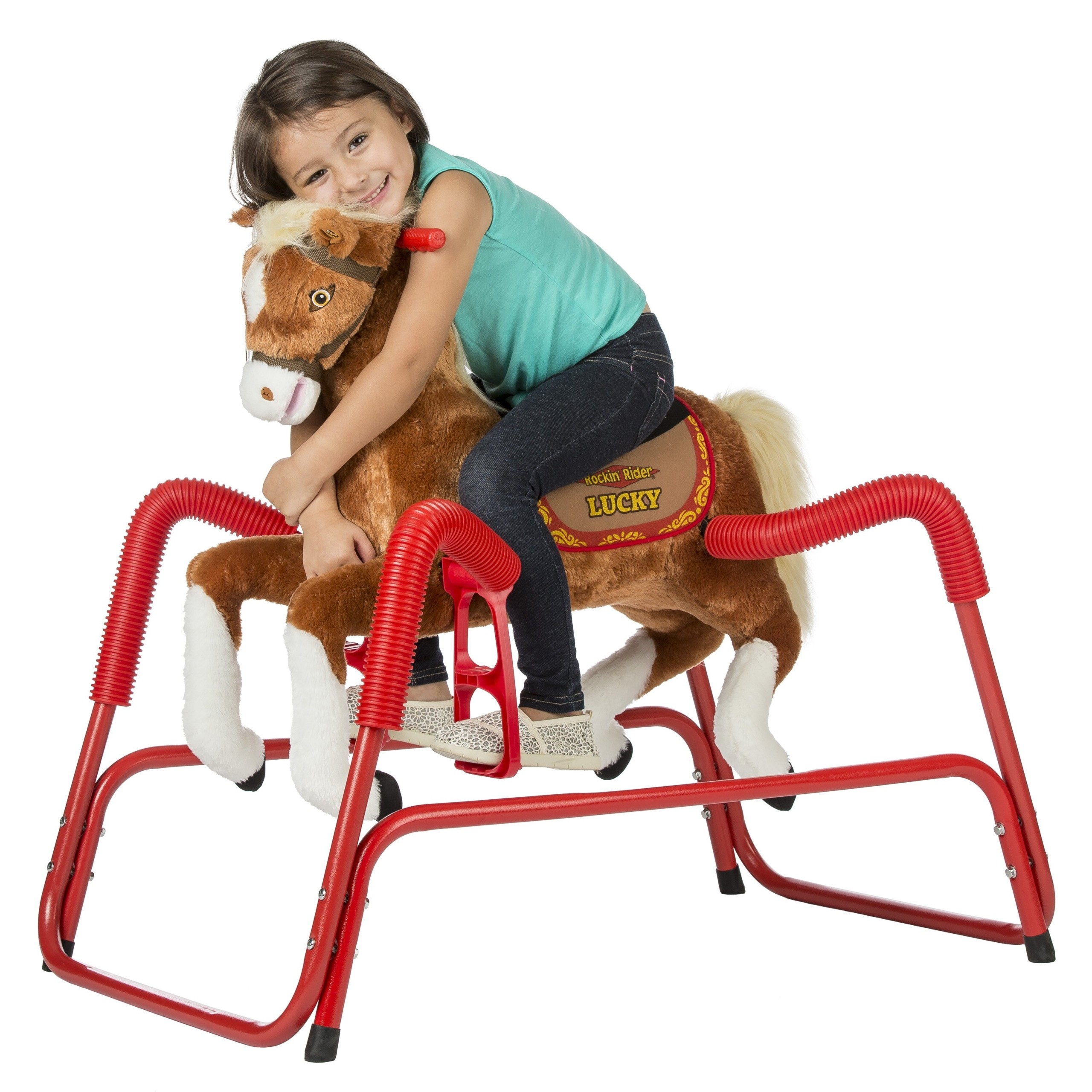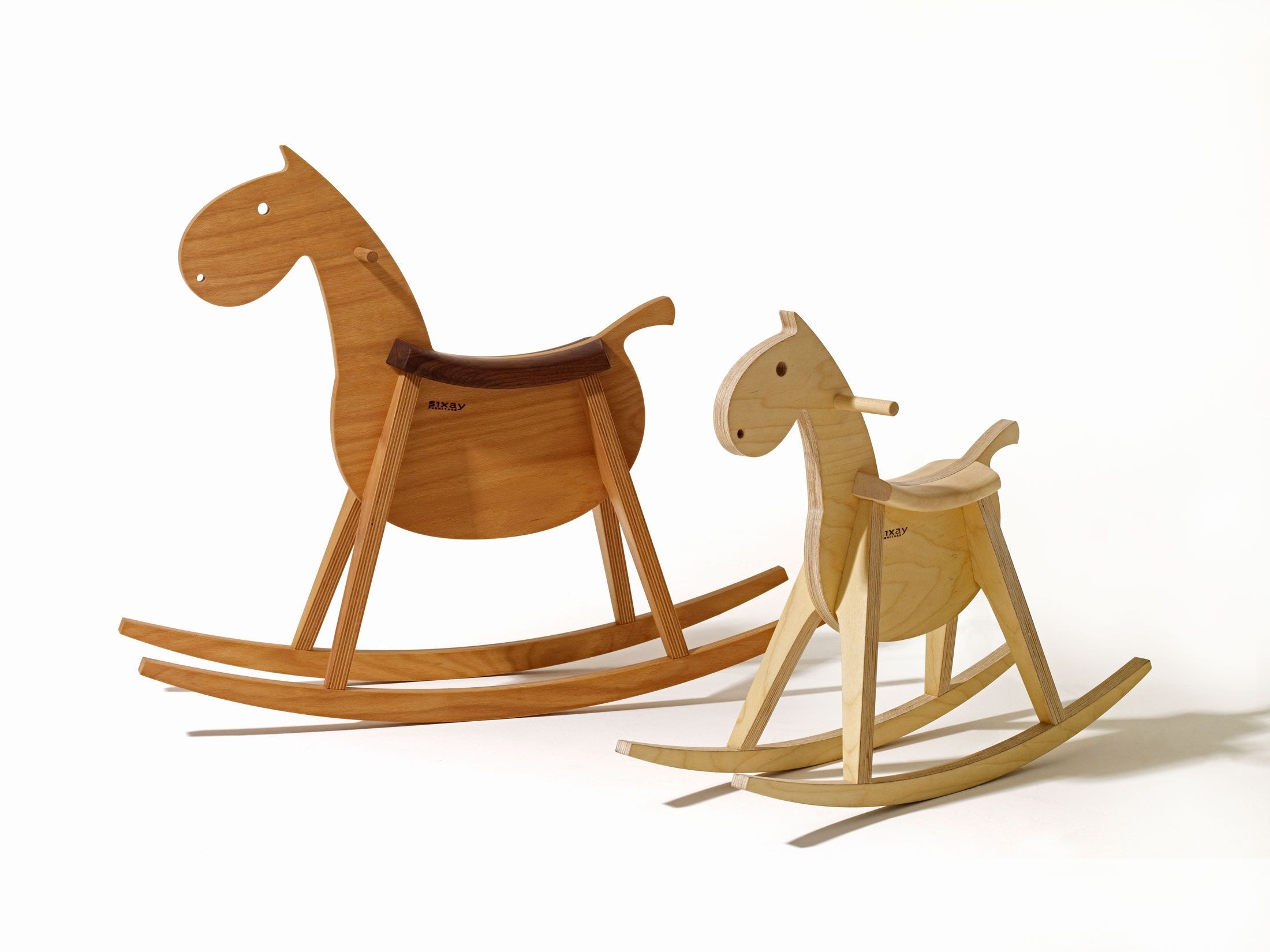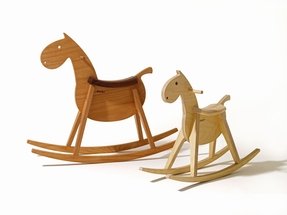 A timeless, universal gift for any toddlers. This set of wooden rocking horses will provide long-lasting entertainment, giving various possibilities of usage. Good for both boys and girls.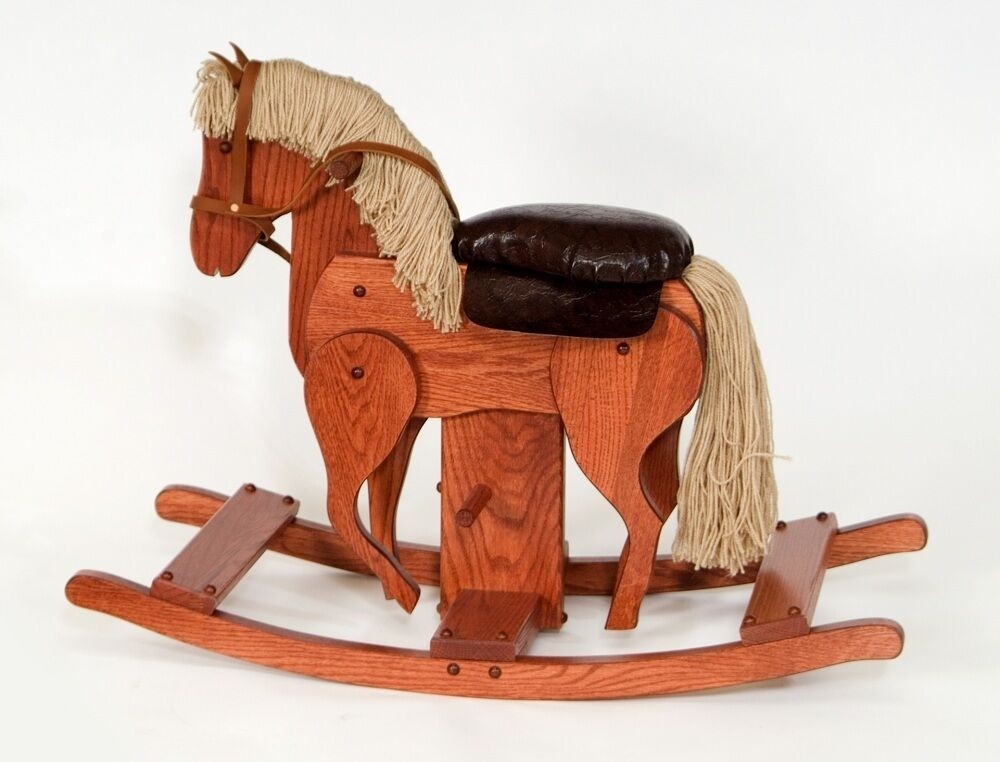 Amish Rocking Hobby Horse Solid Wood Wooden Handcrafted Toddler Toy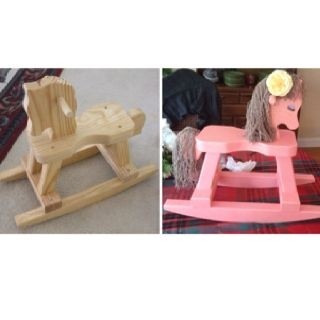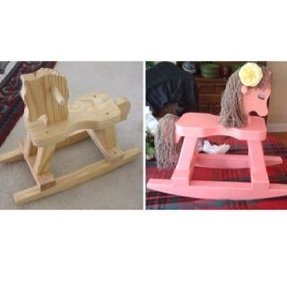 This wooden rocking horse has been covered with sugary pink paint to make it more attractive for kids. Tangled cords mane and tail have been added. Now the horsey looks really appealing. Its size makes it appropriate for toddlers.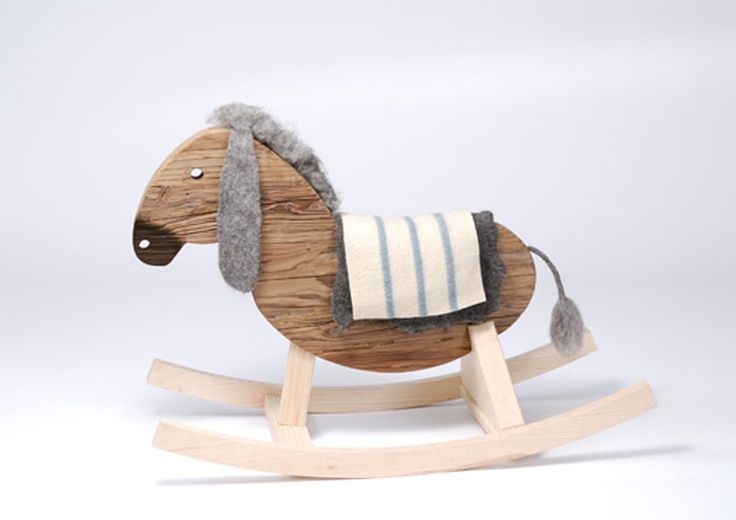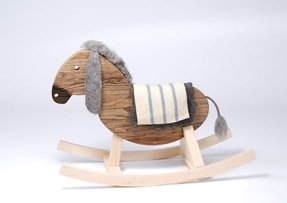 Wooden Rocking by D+ Design Studio Horse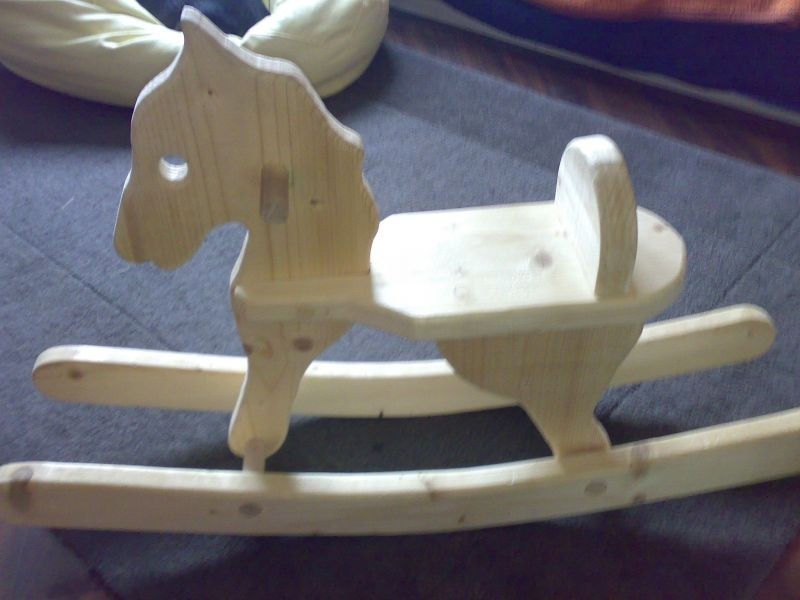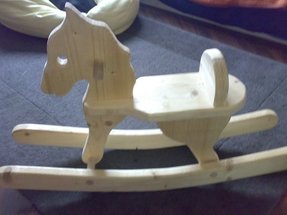 Learn how to make this adorable wooden #rocking #horse for your #toddler: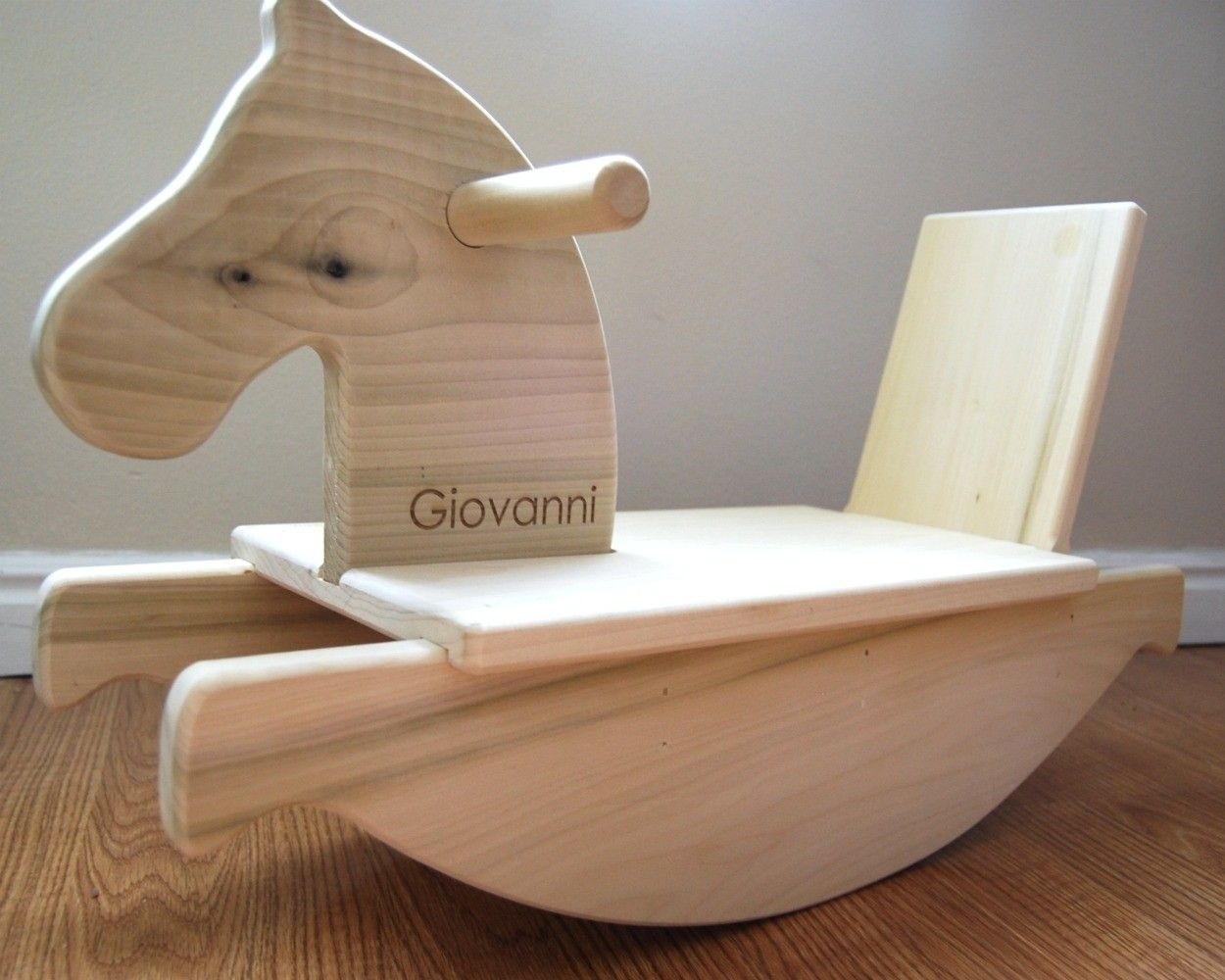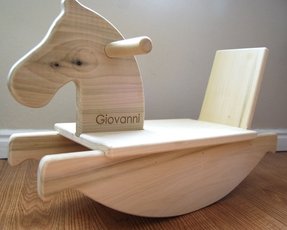 Details about New KidKraft Kids Heirloom Wooden Wood Rocking Horse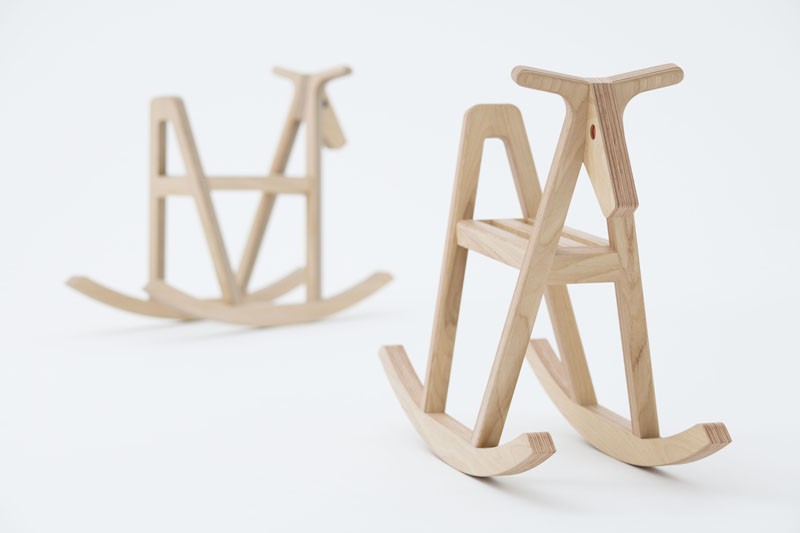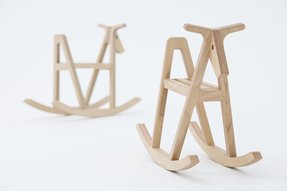 Rocking horse designed for toddlers. It is completely made of paper wood. It has carefully profiled back for added safety. Perfect gift idea. Modern design for any kid's room.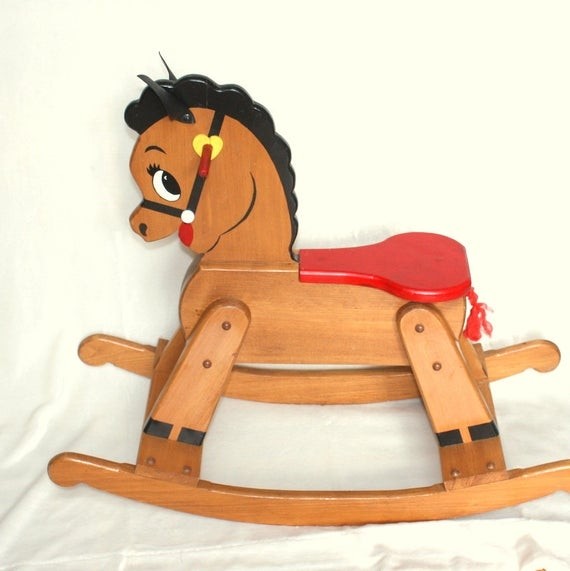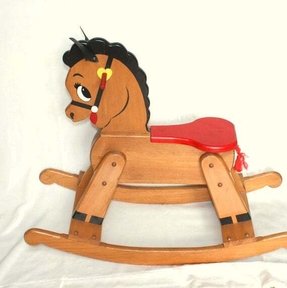 PlanToys Lusitano Rocking Horse by Plan Toys. $129.95. From the Manufacturer Plan Toy Lusitano is an Old World classic glider. As the child rocks the horse moves smoothly back and forth for a fun riding sensation. The Euro-contemporary styl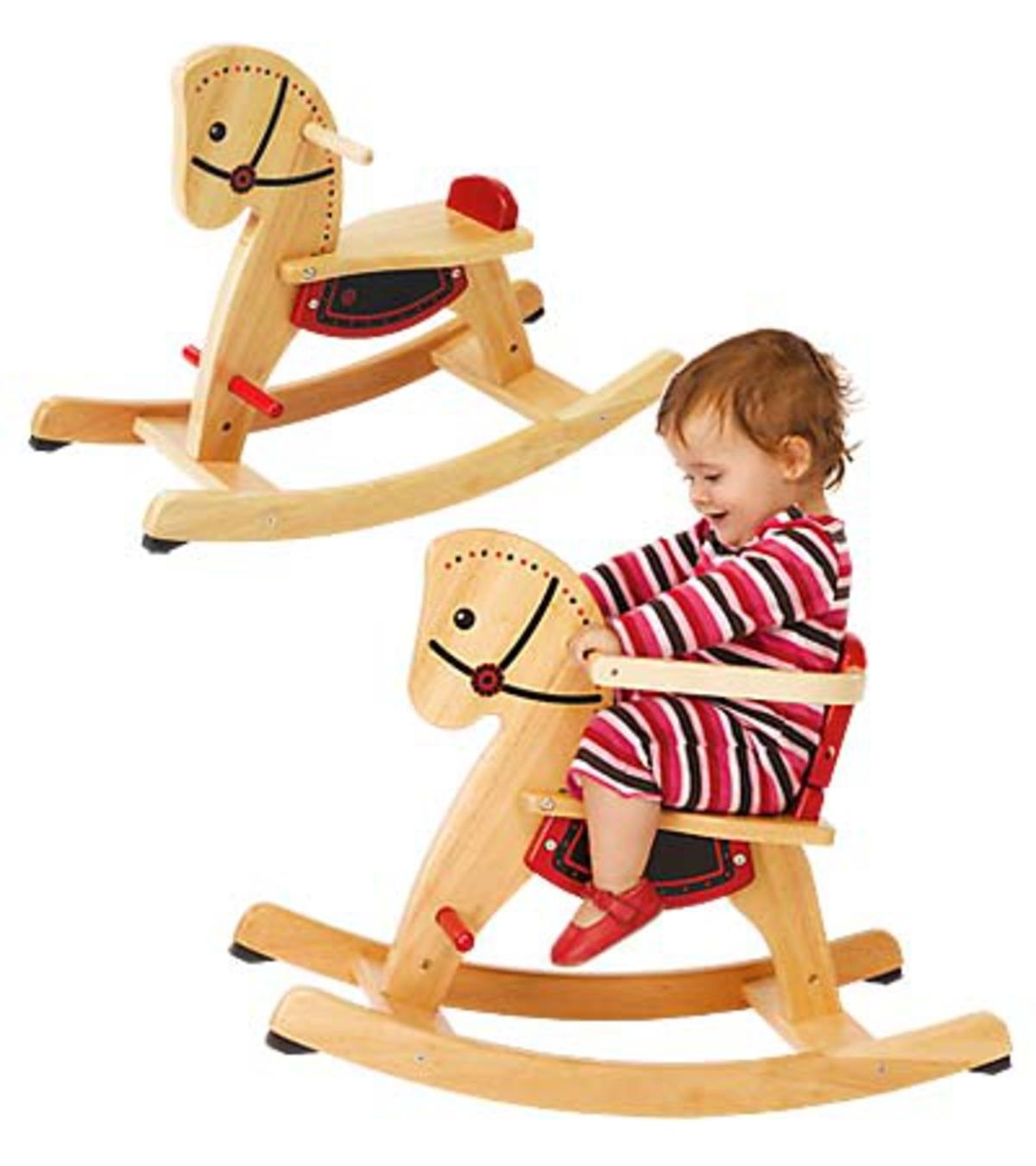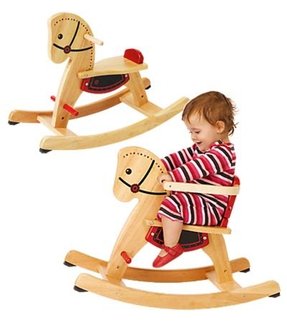 Have you had a wooden rocking horse when you were a kid? I had, and I recall it more than well. Here's my recent amazon finding: an eco-friendly rubberwood rocking horse with red and black detailing. Rubber stoppers prevent the risk of tipping over.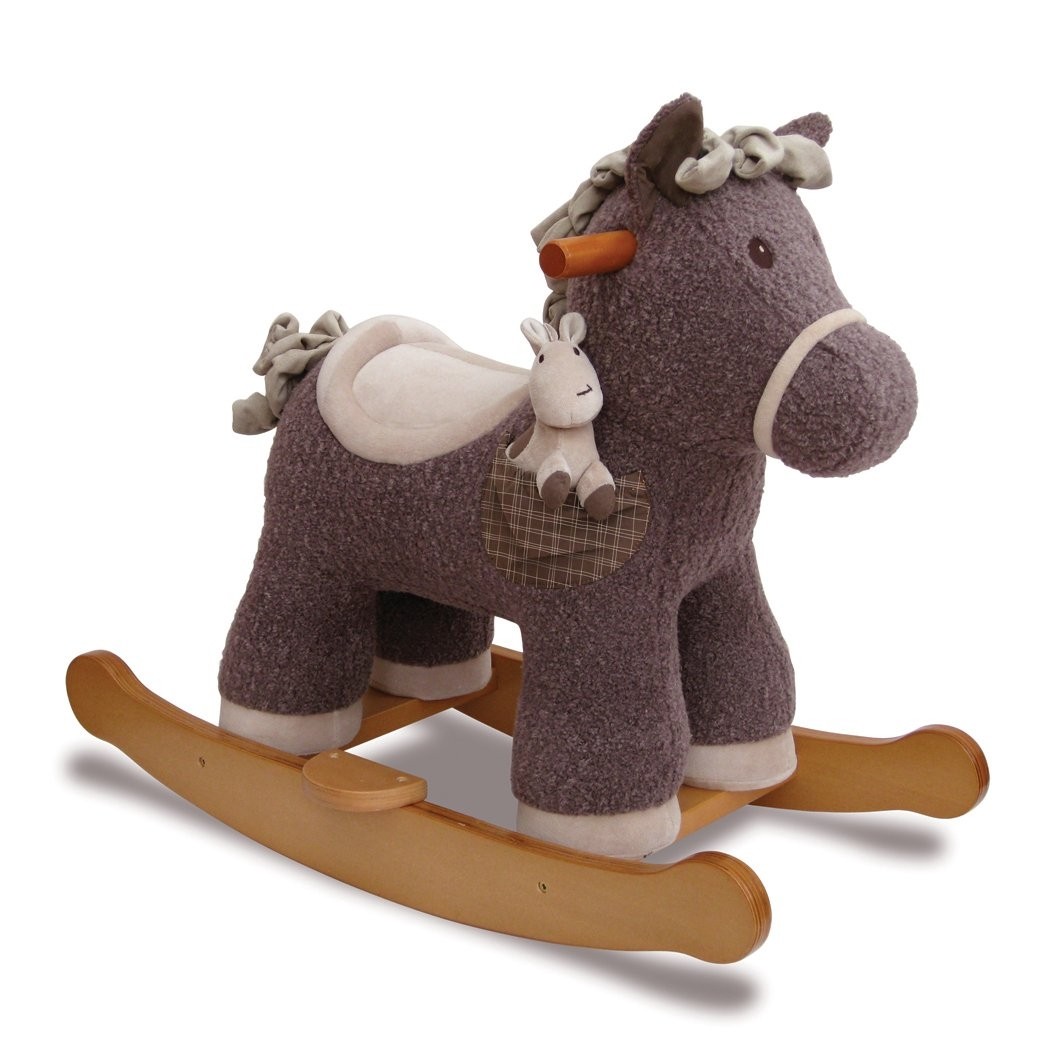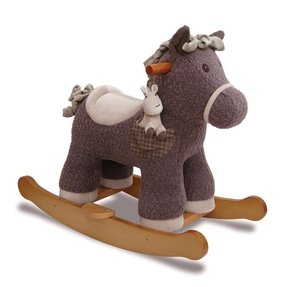 Bobble & Pip Infant Rocker - Bobble is a huggable rocking horse who carries his separate little friend Pip, wherever he goes! He has a luxurious textured bouclé fabric body and a super soft scrunchy faux suede mane and tail. His sturdy wooden frame comes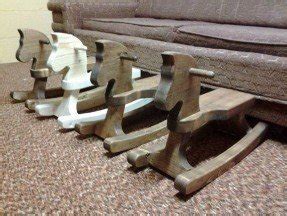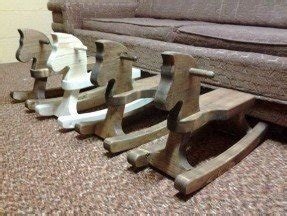 Rocking Horses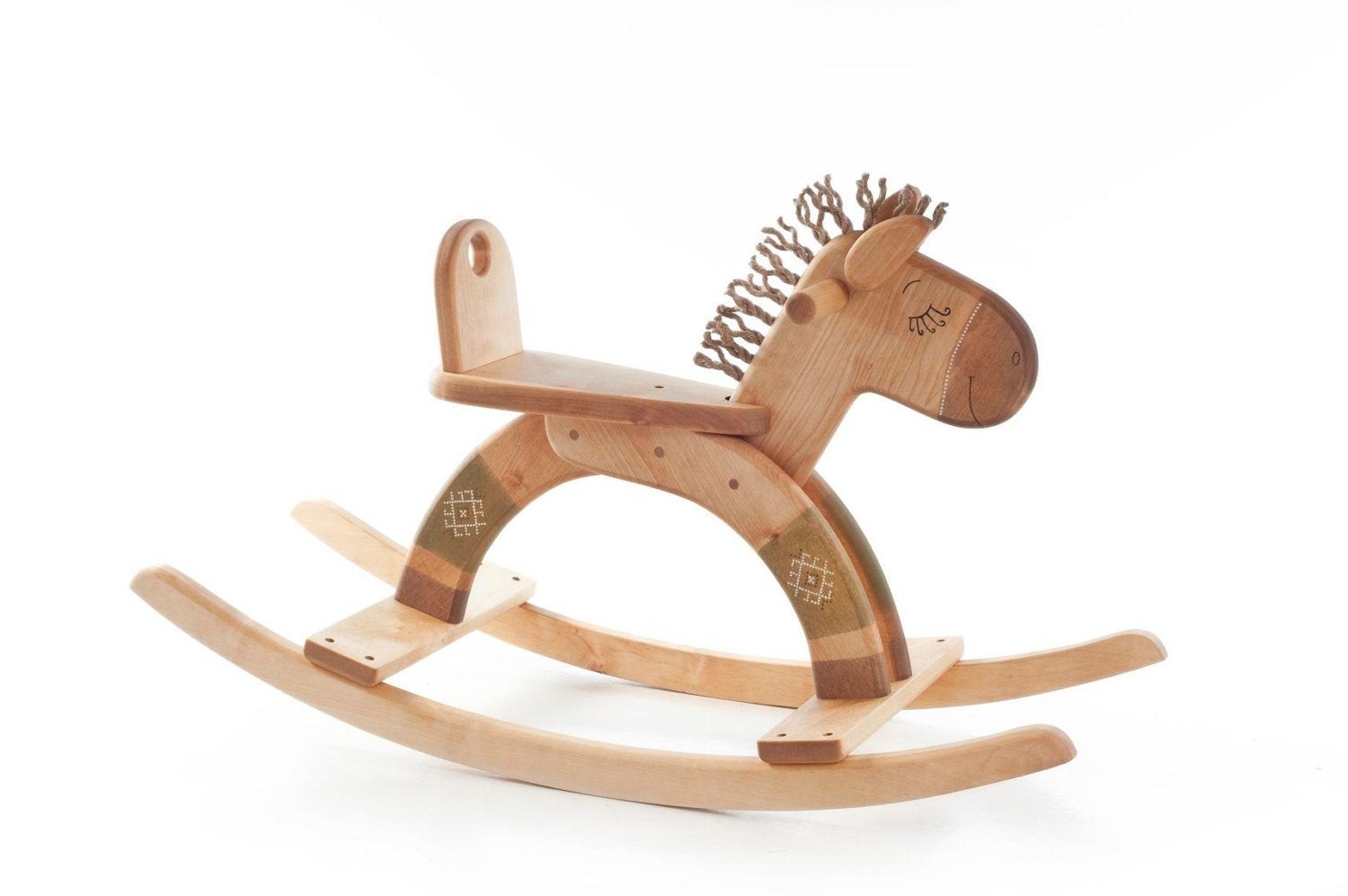 Wooden Rocking Horse Natural Kids Toy Handmade Wooden Toy