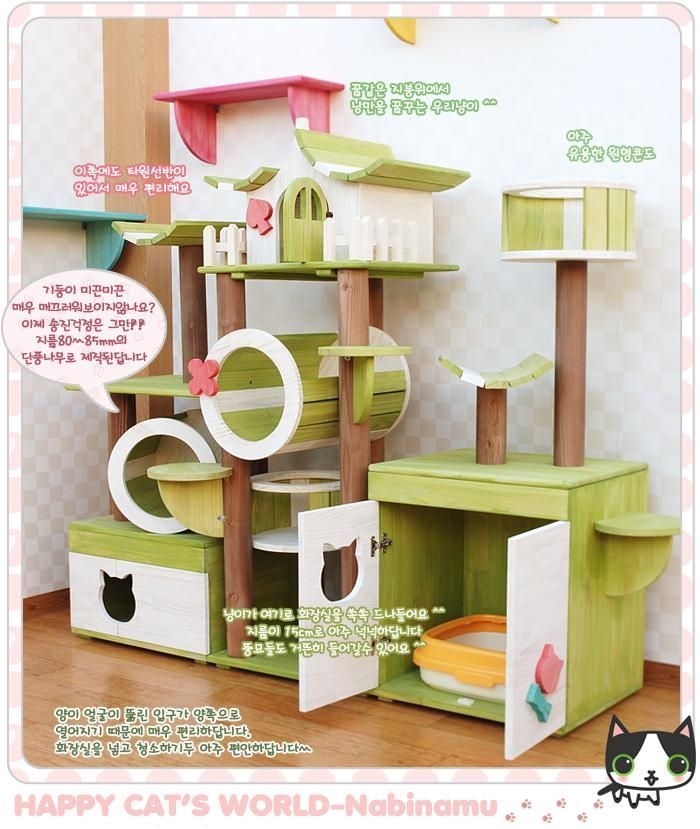 Well-built cat tree featuring a sturdy wooden post for a frame and several compartments for your cat to play, live, and relax. First, the tree comes with a sandbox cabinet below and several scratching pots all built in. There are also additional cat condos to ensure your pet has a cozy and warm place to relax.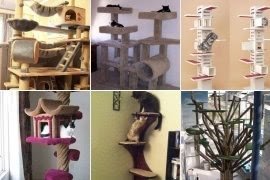 Cat tree in the shape of tree. Construction is made of wood and covered with thick carpet. Suitable for small and medium sized pets. Modern accent for all kinds of interiors according to taste and need.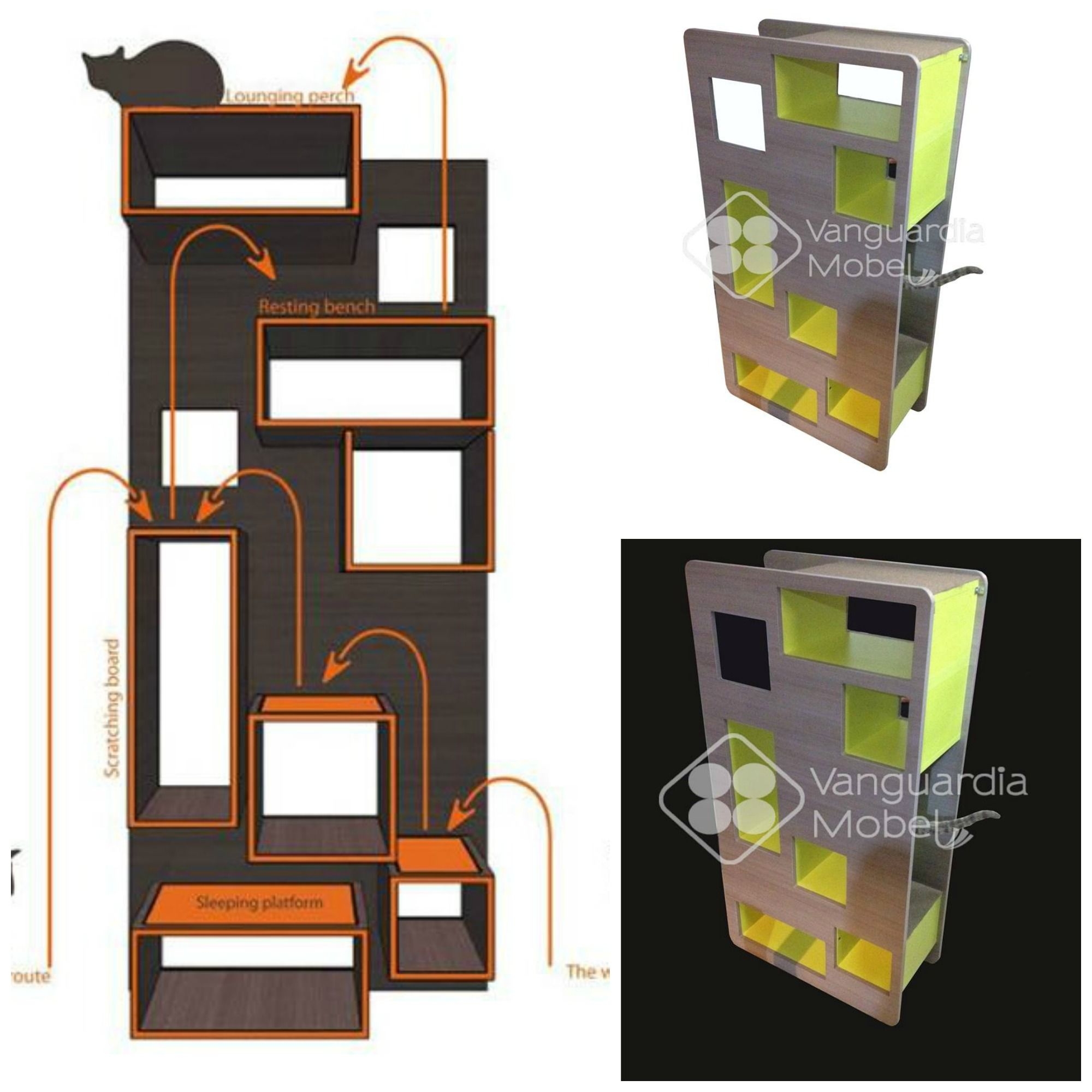 Highly modern cat trees designed to look like a large cabinet. Featuring several steps and condos, the cat tree comes with a tall design, giving your kitty enough space to play and relax. Its beautiful light brown finishing also makes it a great décor addition to any living room.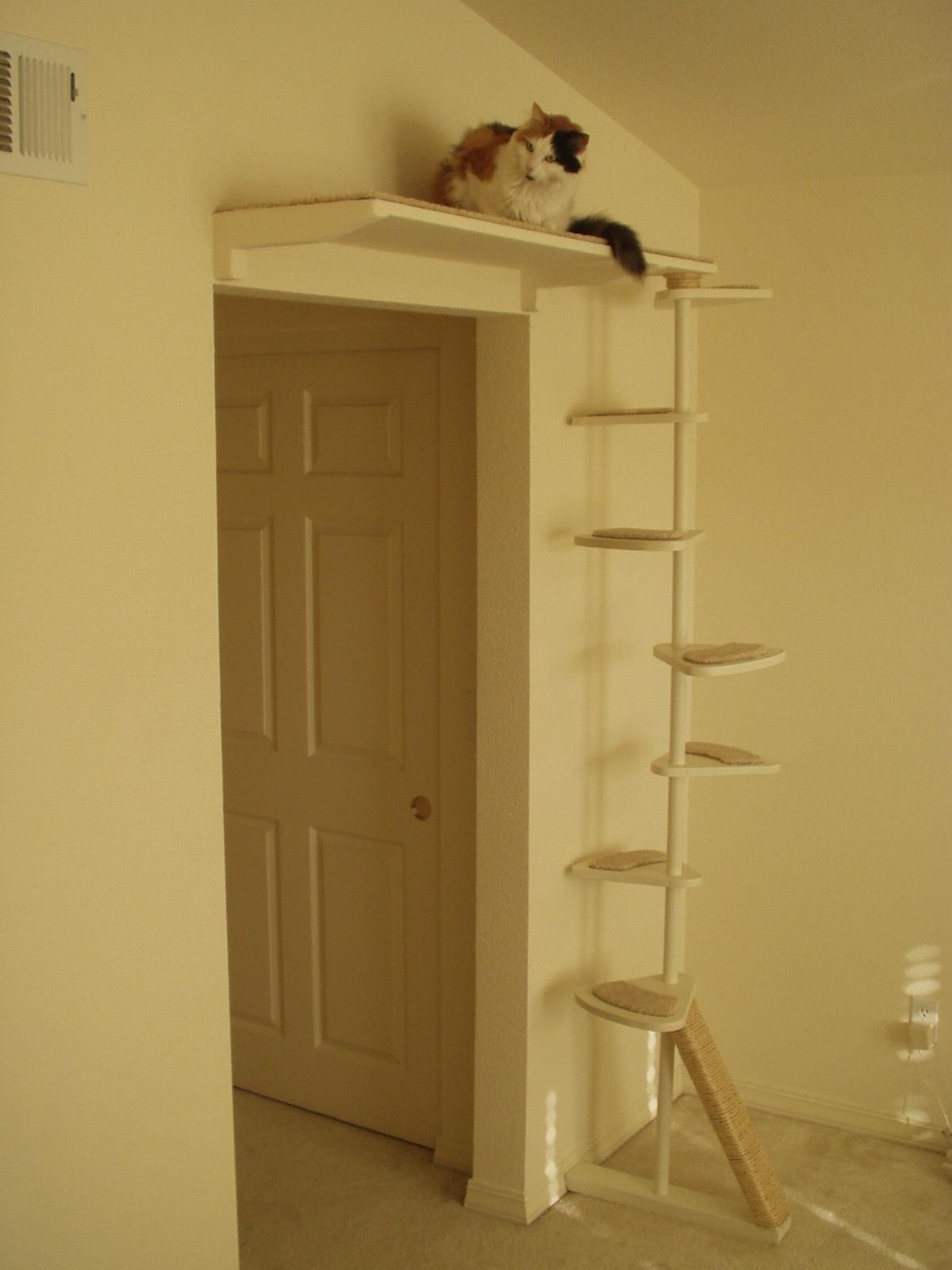 This is a fun indoor tree for your cat. It's made of wood and is durable, steady and sturdy. It has seven fun steps for your cat and a well-padded top for your pet to lounge and relax without getting in your way.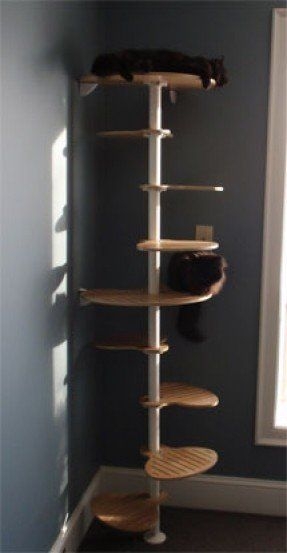 Plumbing pipe and paddle-shaped shelves provide a fun area for kitty to climb and to rest. There is one large shelf in the middle, and one at the top, interspersed with smaller shelves that act as a stair. Easy to clean.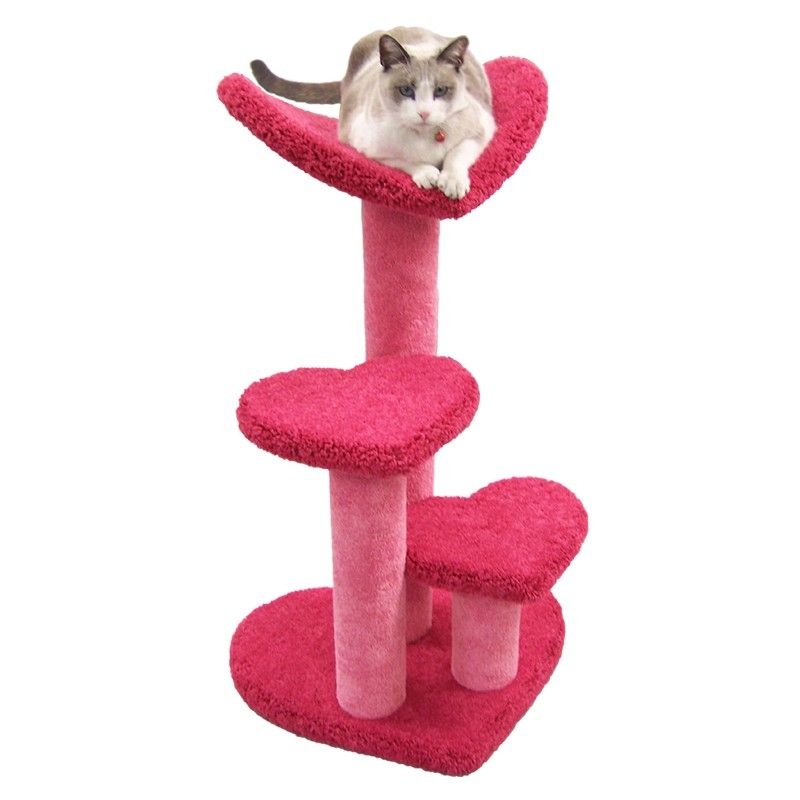 Beautiful cat tree with a superb and vibrant pink appeal and velvet padding all around. The cat tree also comes with a nice condo at the top and several scratching posts for your little kitty to enjoy. It's also built with a strong wooden frame to deliver long-lasting service.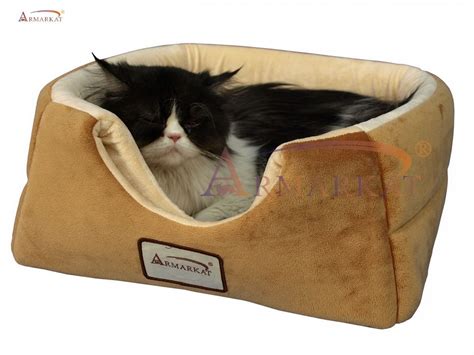 Amazing cat tree that provides large playing space for many cats. This interesting construction provides space for jumping, scratching and sleeping. It is durable and safe for home living animals like cats.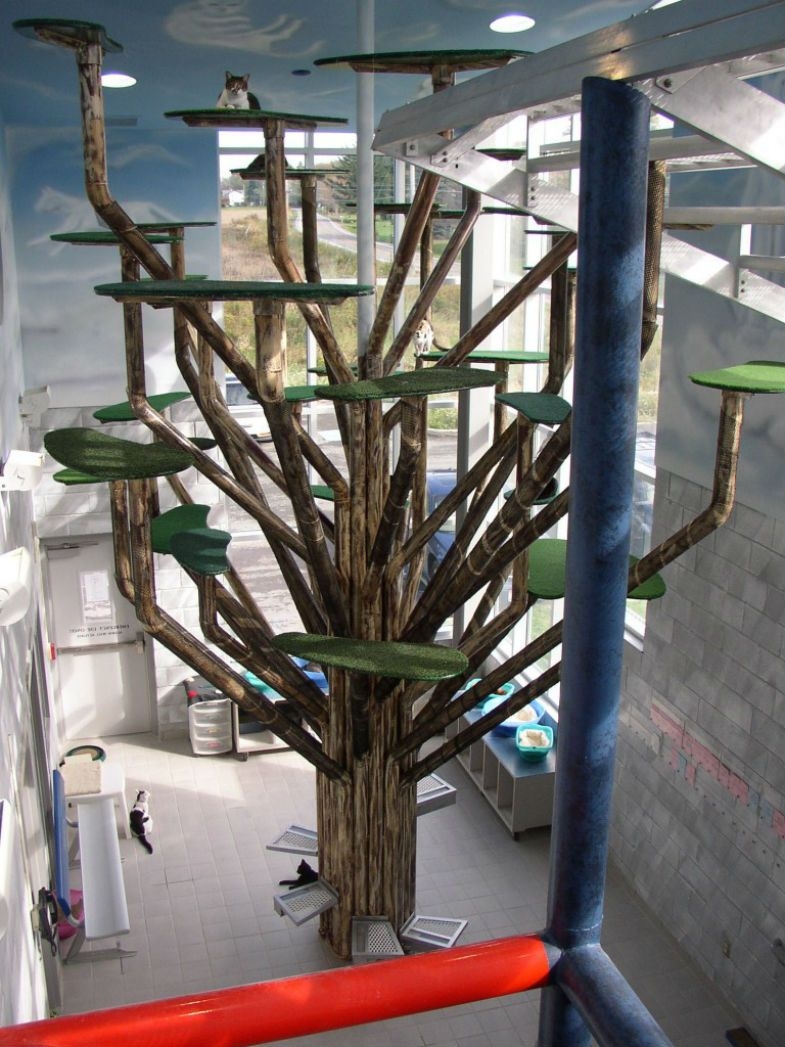 That's the highest cat tree in the world. It's actually a tree with thirty six branches and each of them features a plate where a cat can comfortably sit on. The cats will not only relax there, but it's also a great indoor playhouse for them.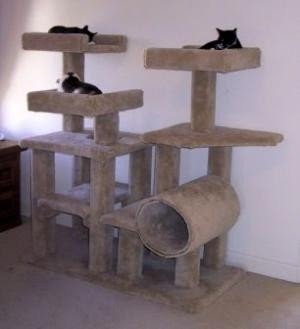 Cats are children of tigers - they love to climb the trees, even those domesticated should have the opportunity. Hence, some buy such a cat tree furnitures. A real playground for cats. Surrounded by a pleasing soft plush fabric that is suitable for scratching.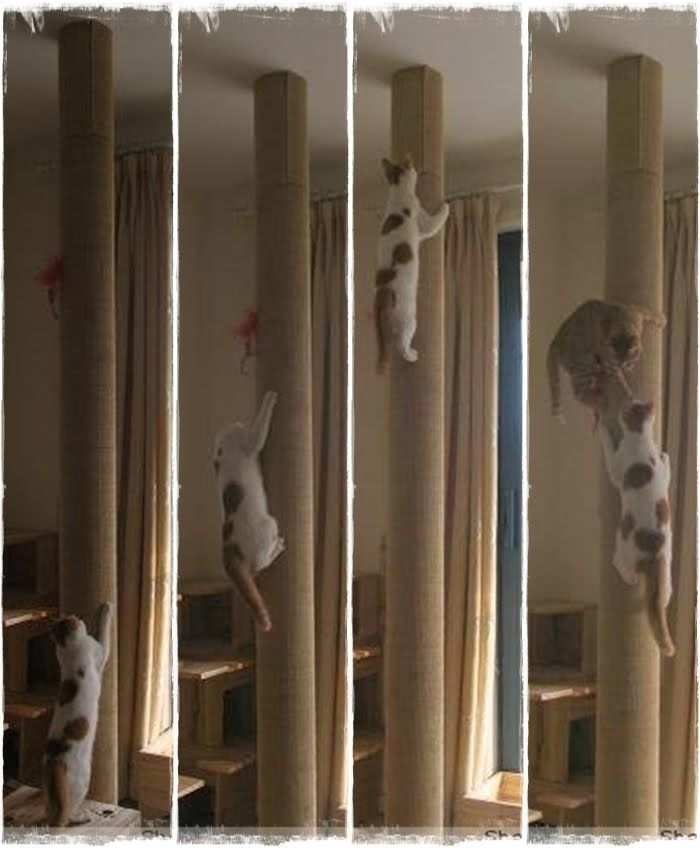 I am so going to try and make this for my cats!!!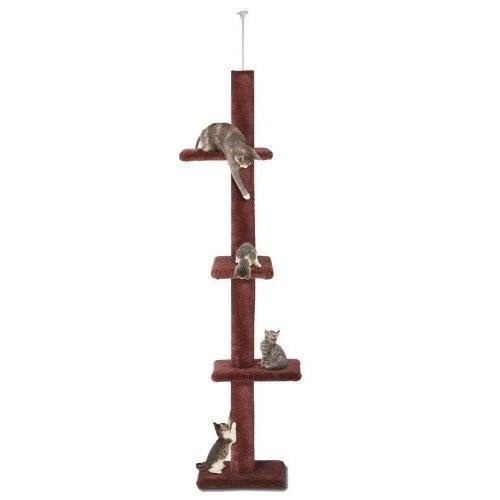 Activity Cat Tree Furniture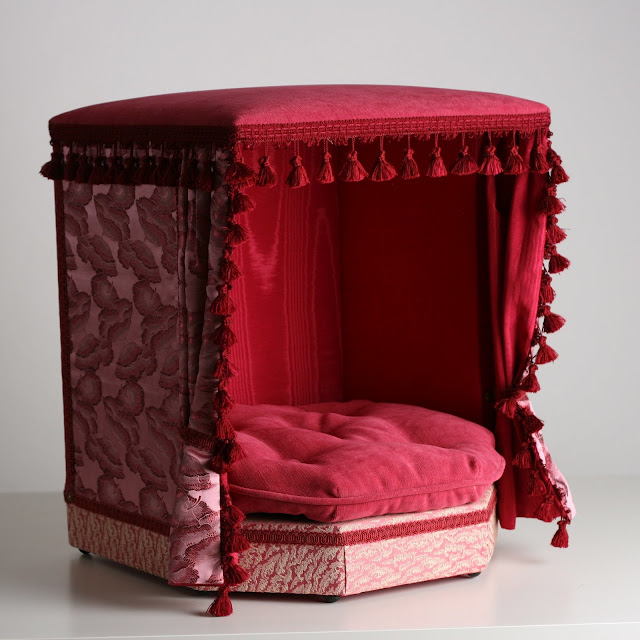 Original cat bed in the royal style. It is covered with richly decorated fabric and fitted with canopy. Includes removable pillow for easy cleaning. Suitable for small and medium sized pets.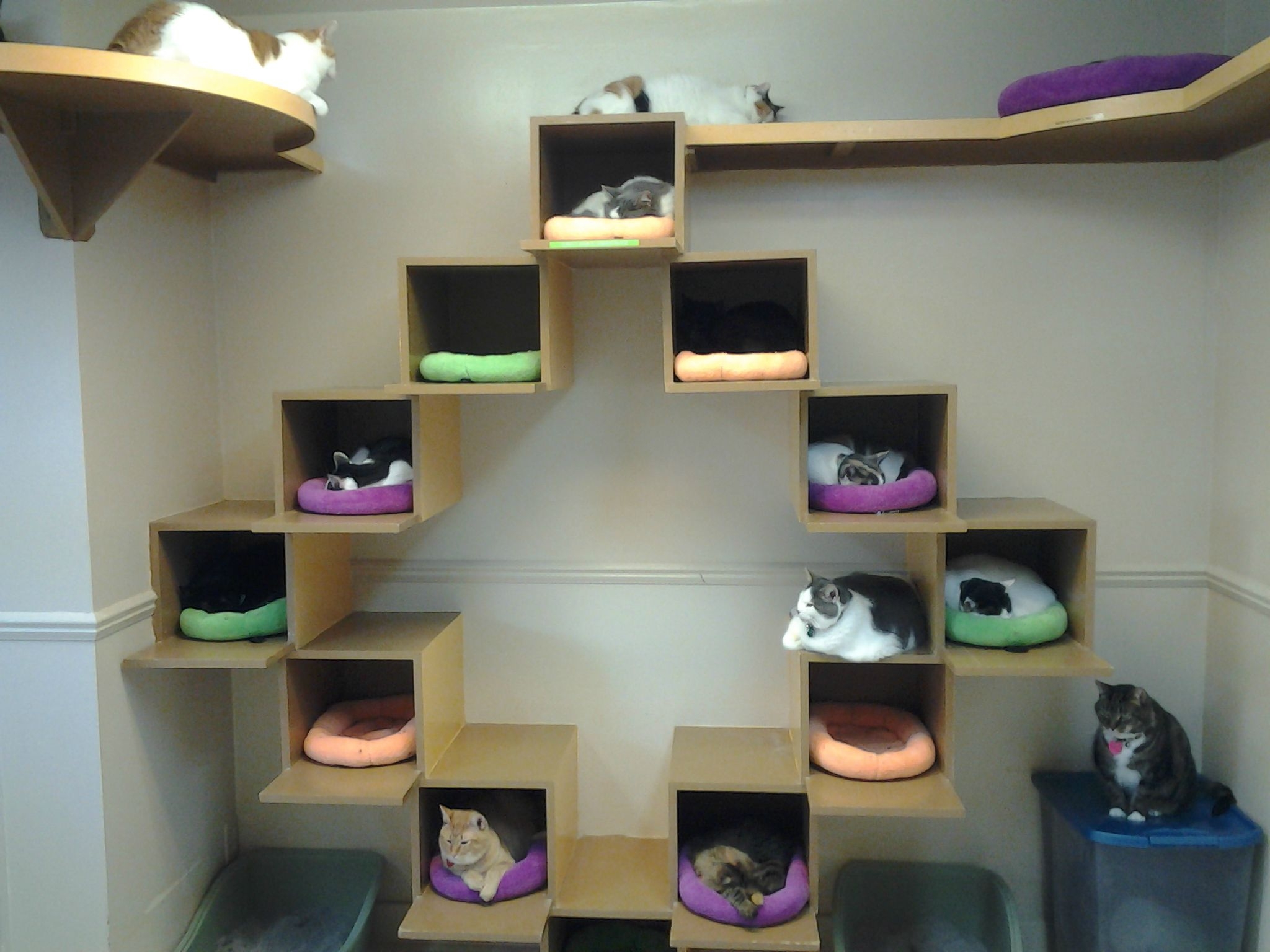 13 DIY Cat Tower Ideas - Clicky Pix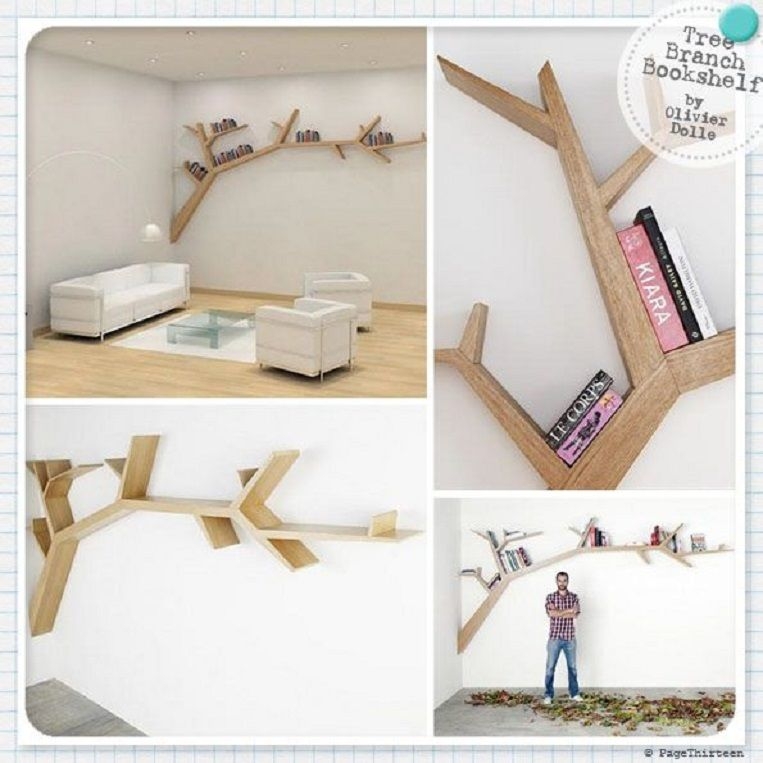 #bookshelf #DIY DIY bookshelf: I really need to buy some more power tools.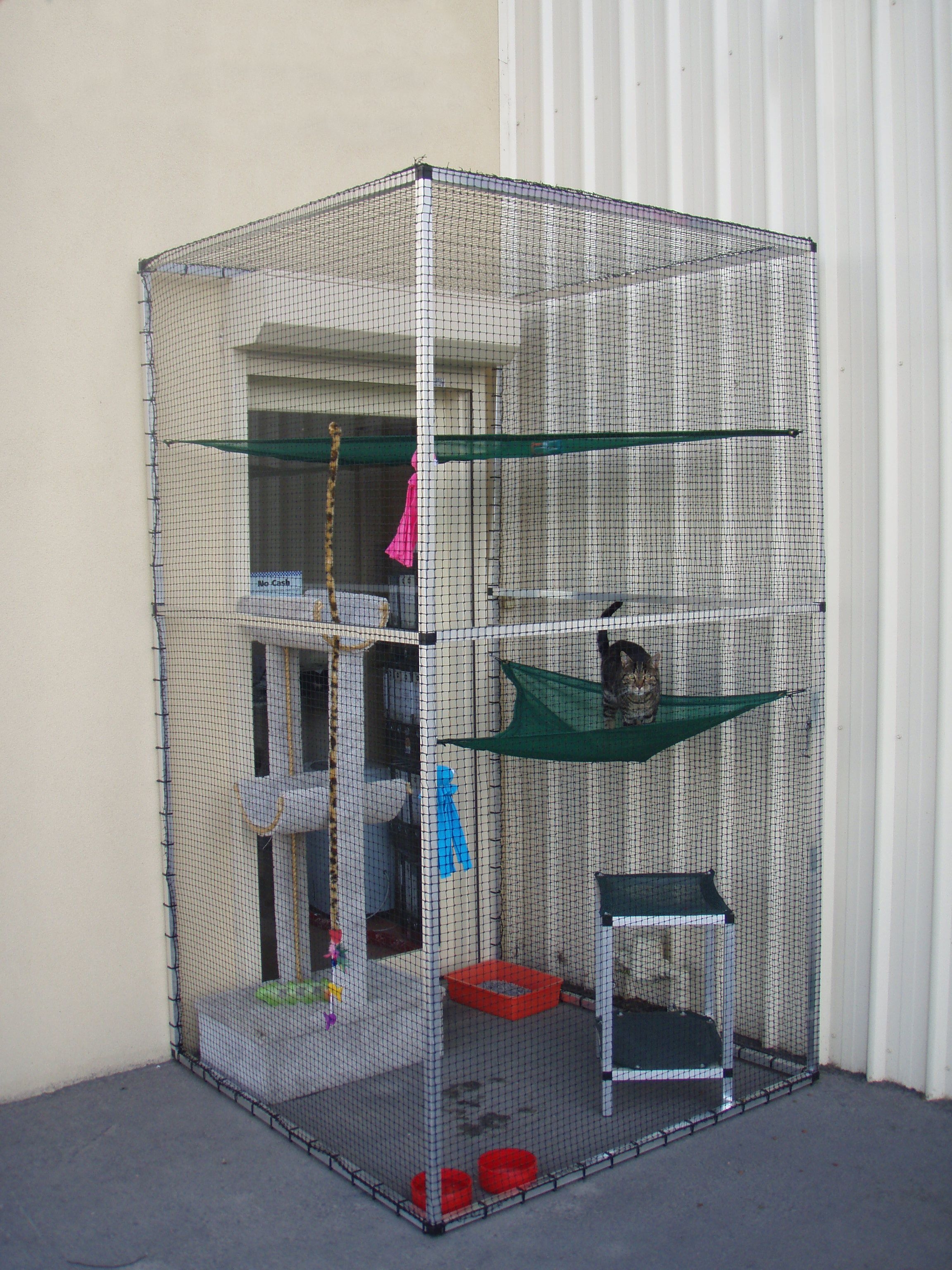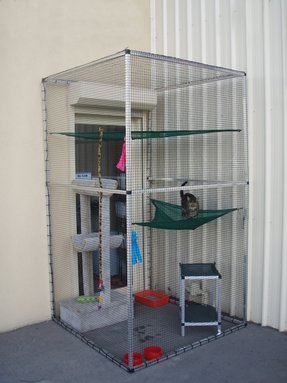 Safety net enclosure for cats. If your cat is not reasonable enough to stay close to the window sill, buy a cat run - as simple as that. The see-through net doesn't lower the quality of the view, but it keeps the kitty inside the house / porch.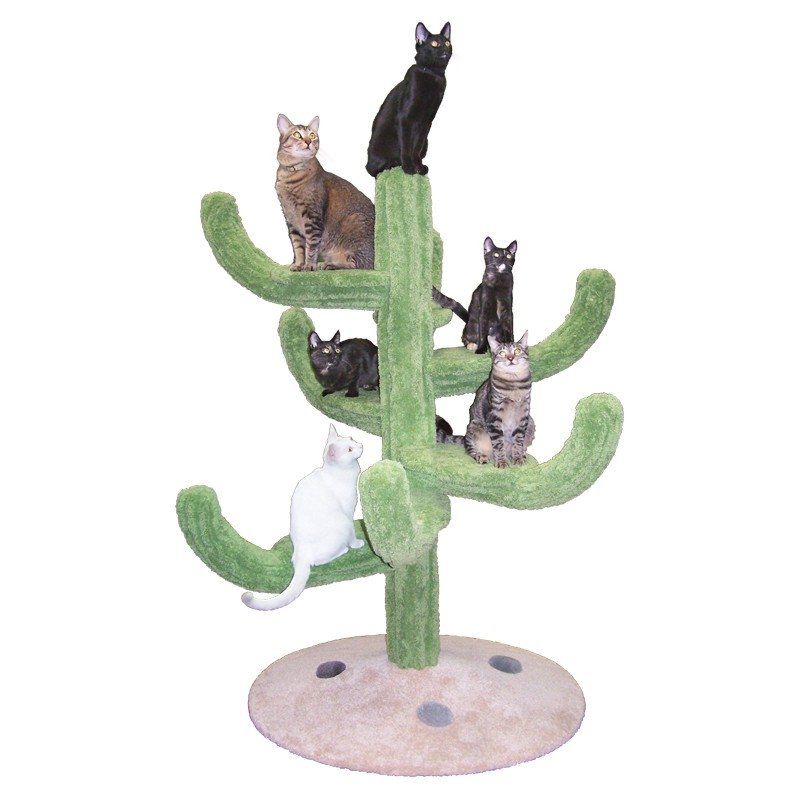 Cactus Cat Climbing Tower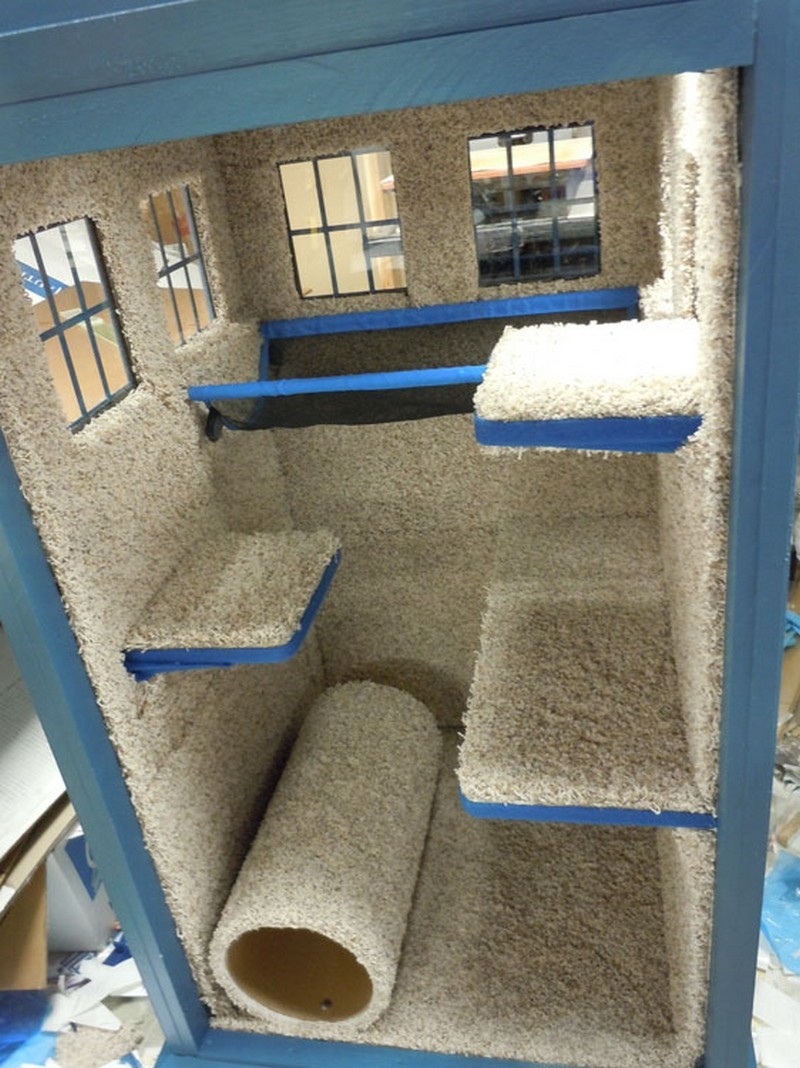 Carson says its a doctor who thing, I have no idea what that is . He has to build this. For our two cats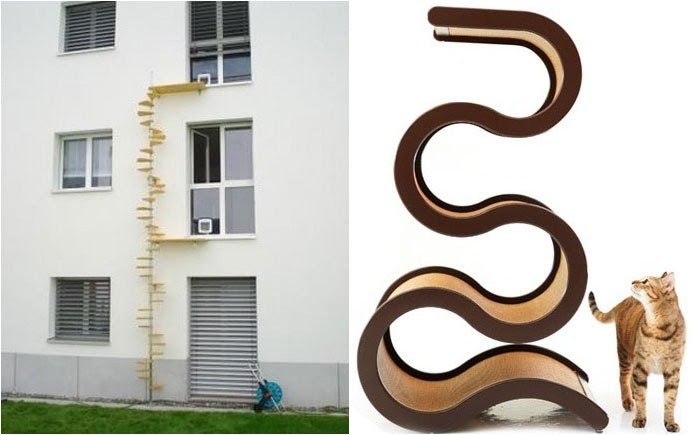 (Insight) "Buying an enormous carpeted cat tree makes me feel like a cat lady - but my cats aren't happy unless they have something to climb on." (Concept: Make something utilitarian into something beautiful.)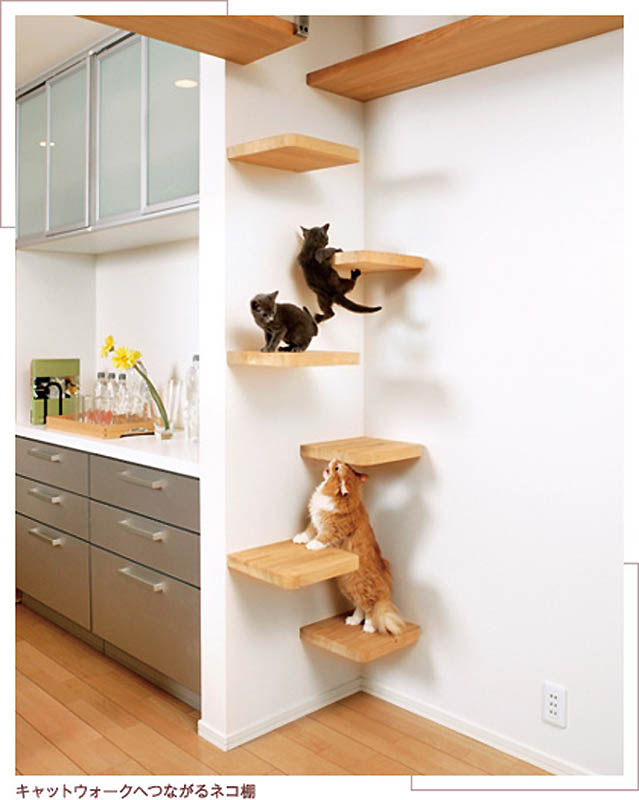 Unique Play Cat Areas - We were going to do this. Love how clean it looks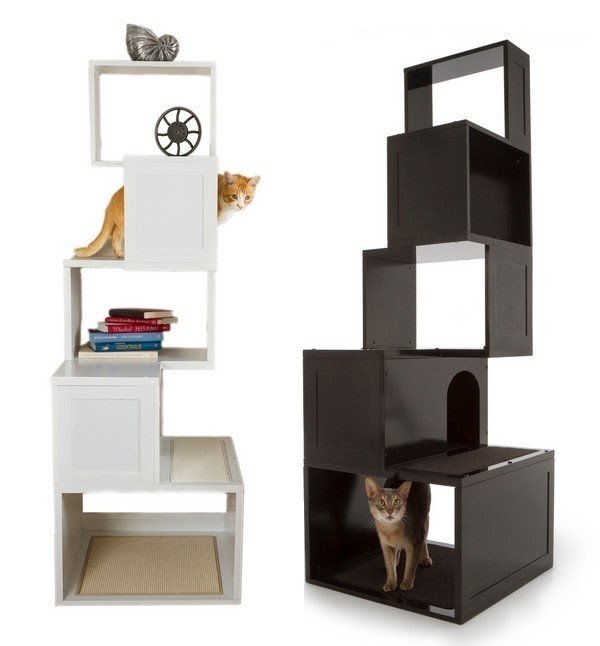 Modern Pet Furniture & Accessories for Design Lovers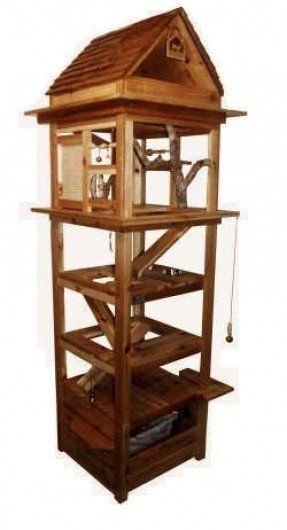 Mommy is cheap and won't buy this for me.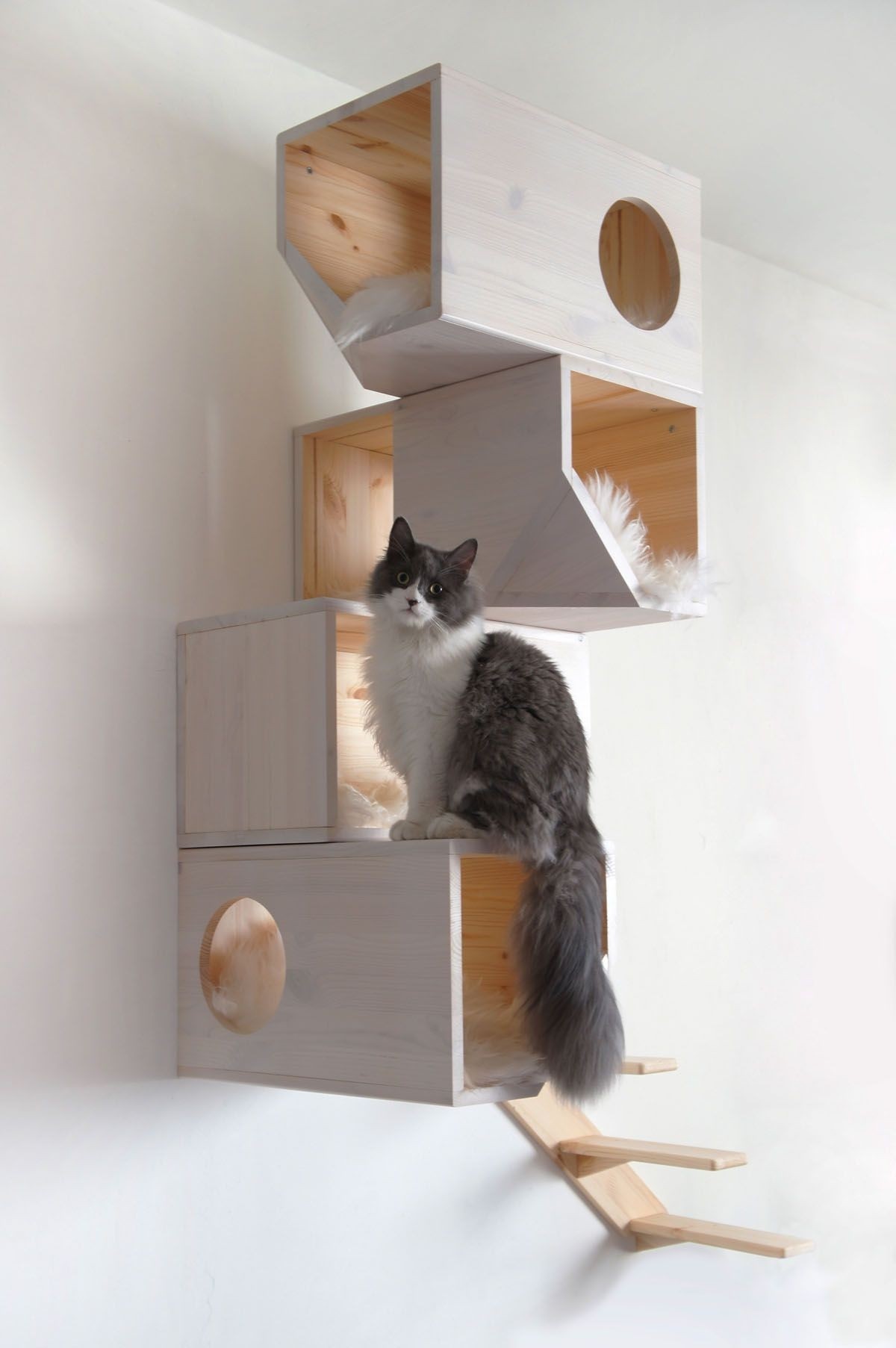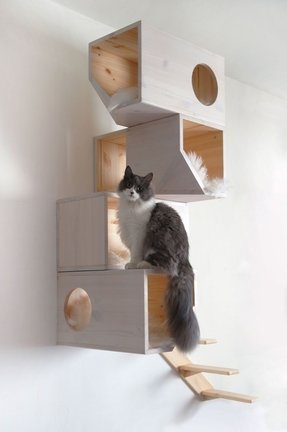 This cat looks really pleased with its brand new cat furniture crafted skillfully from solid wood. Blending perfectly with minimalist contemporary style, this cat house features lots of compartments with stairs and cutout round peek-a-boo holes.
Naked Cat Tree by fennelgrl, via Flickr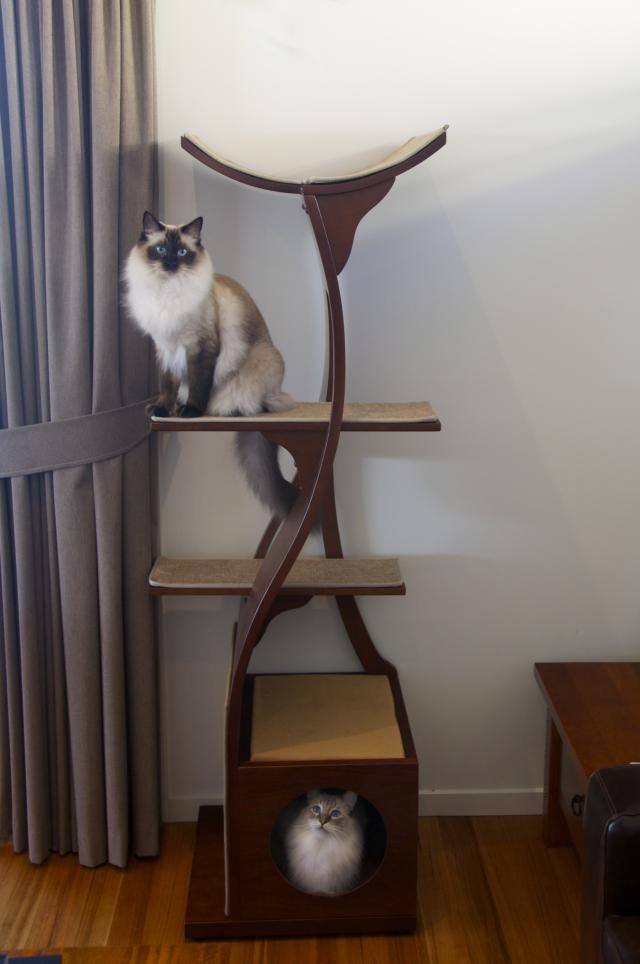 Lotus Cat Tower and Ragdoll Cats in Australia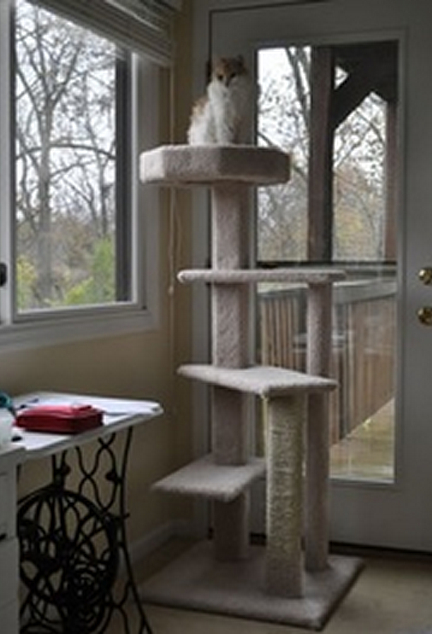 Customer Trees - Cat Tree Plans - How to Build Cat Furniture - Do-it Yourself - Make A Cat House - DIYS Cat Condo Plan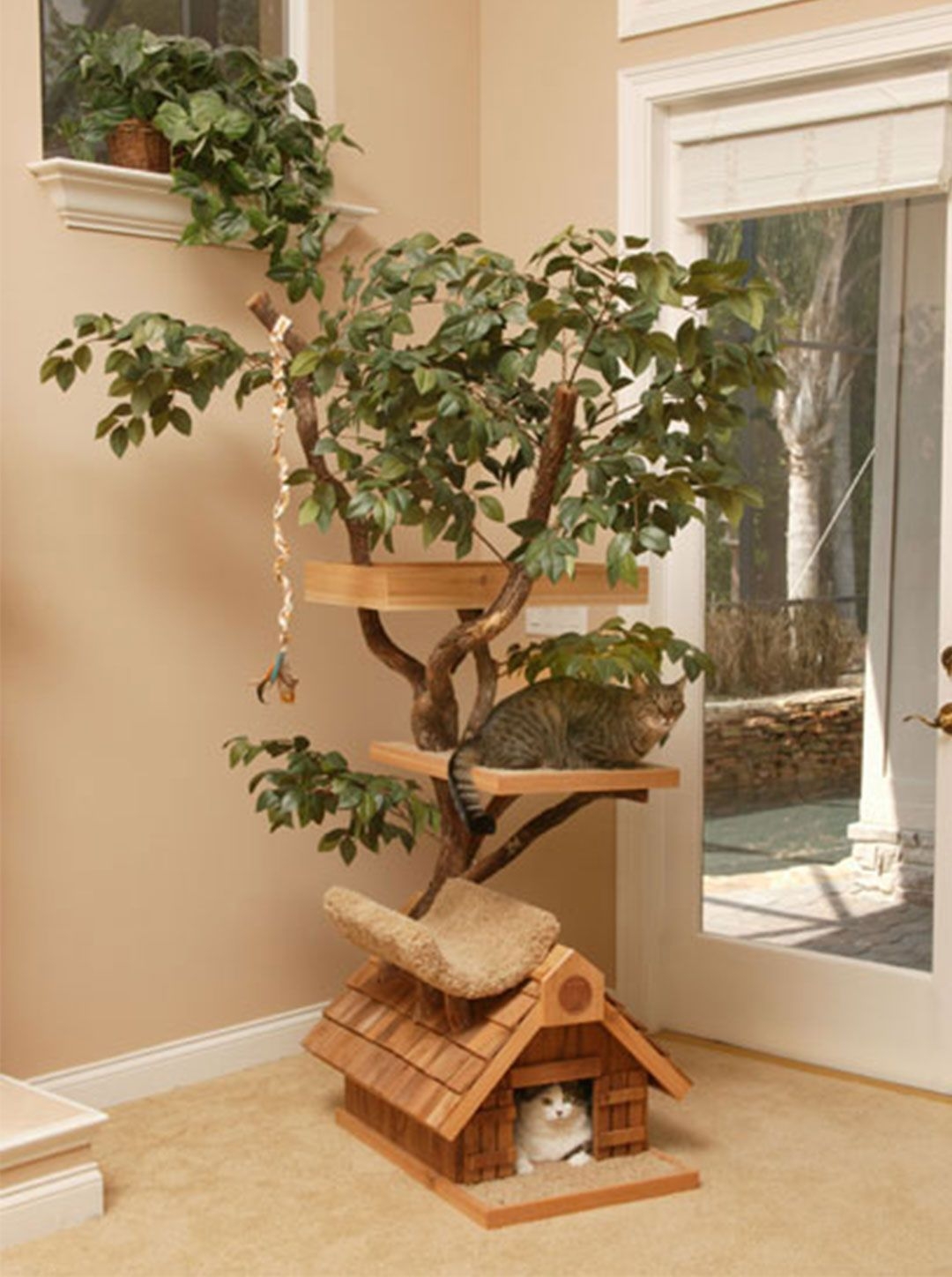 A cat tree that's actually a tree might be the only kind of cat tree I don't hate.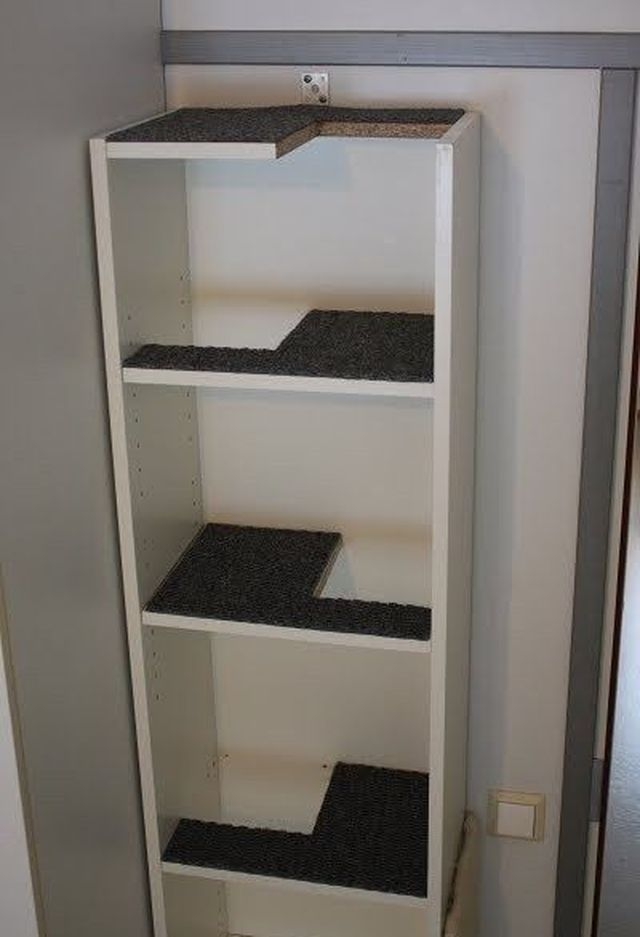 Crazy cool cat furniture that you can actually afford (i.e. make yourself vs. buy for $800 through SkyMall)!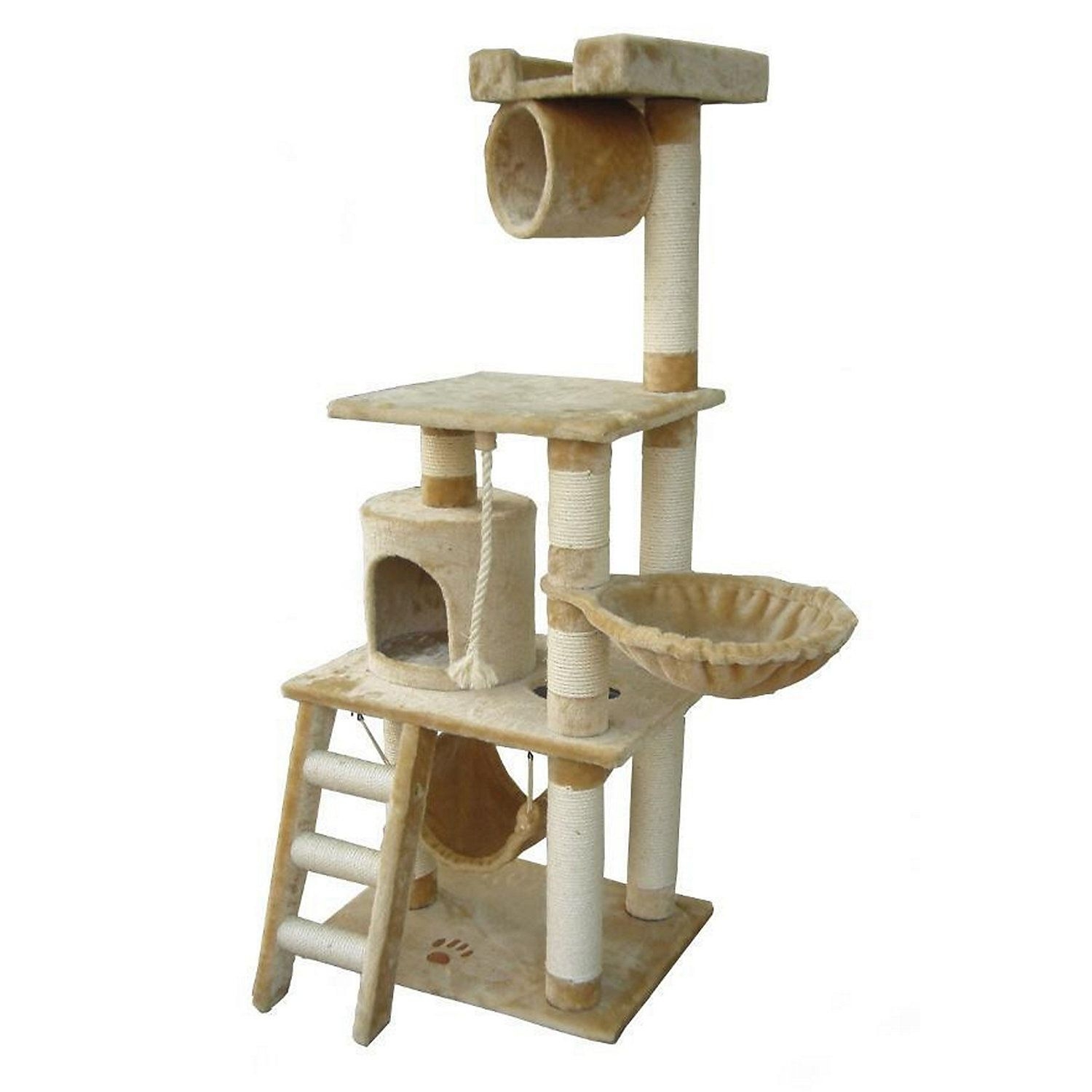 62" Boston Cat Tree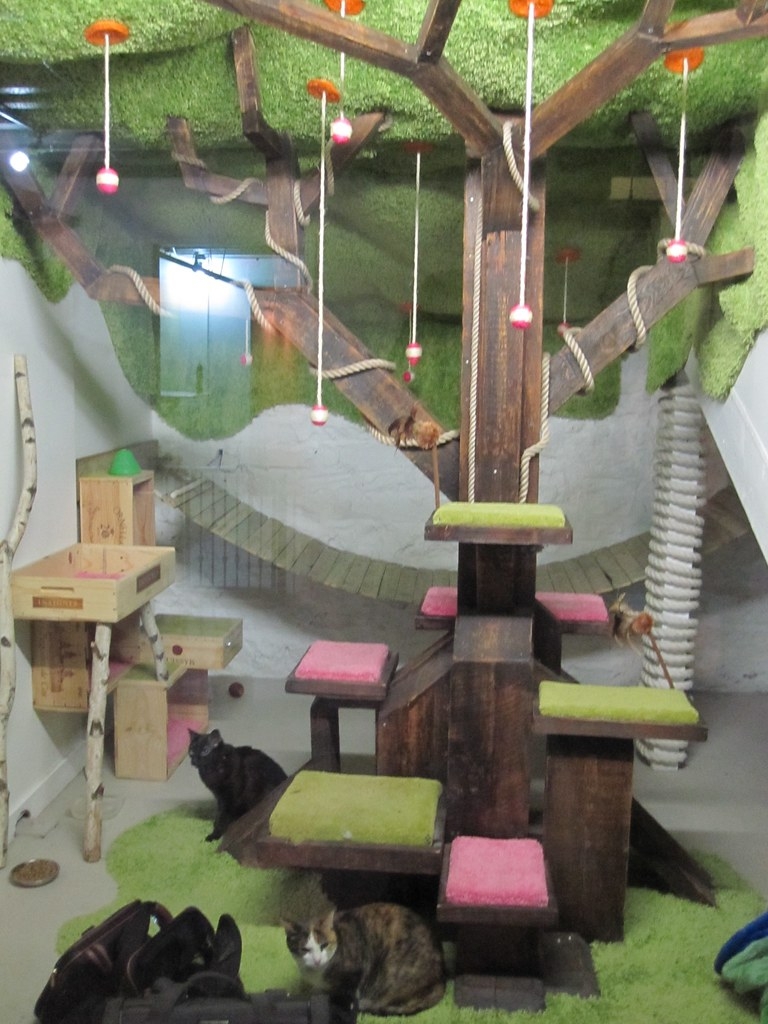 If I ever won the lottery I would buy a big house and make a whole room dedicated to my kitty's :) crazy cat lady...I think so... lol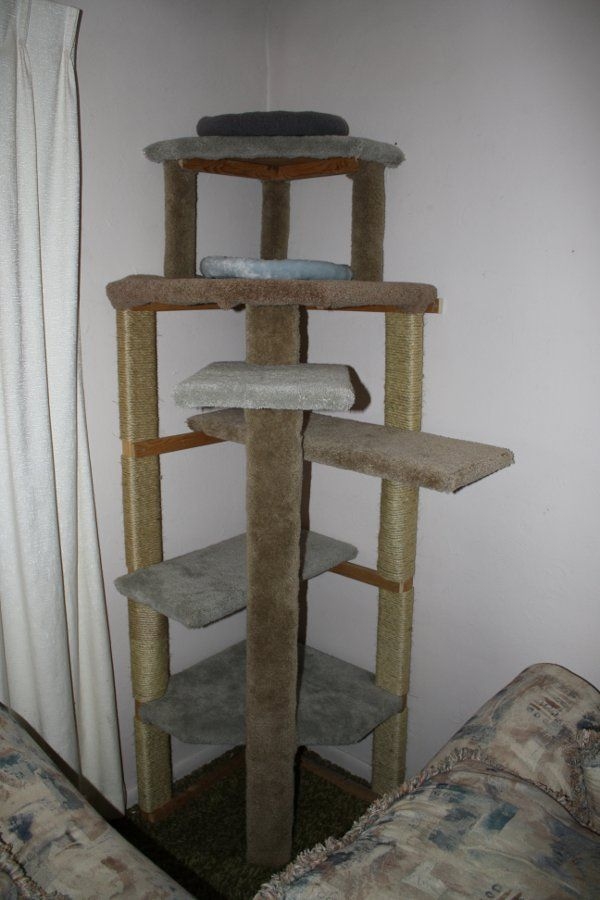 how to make a cat climbing/scratching tree without buying new plastics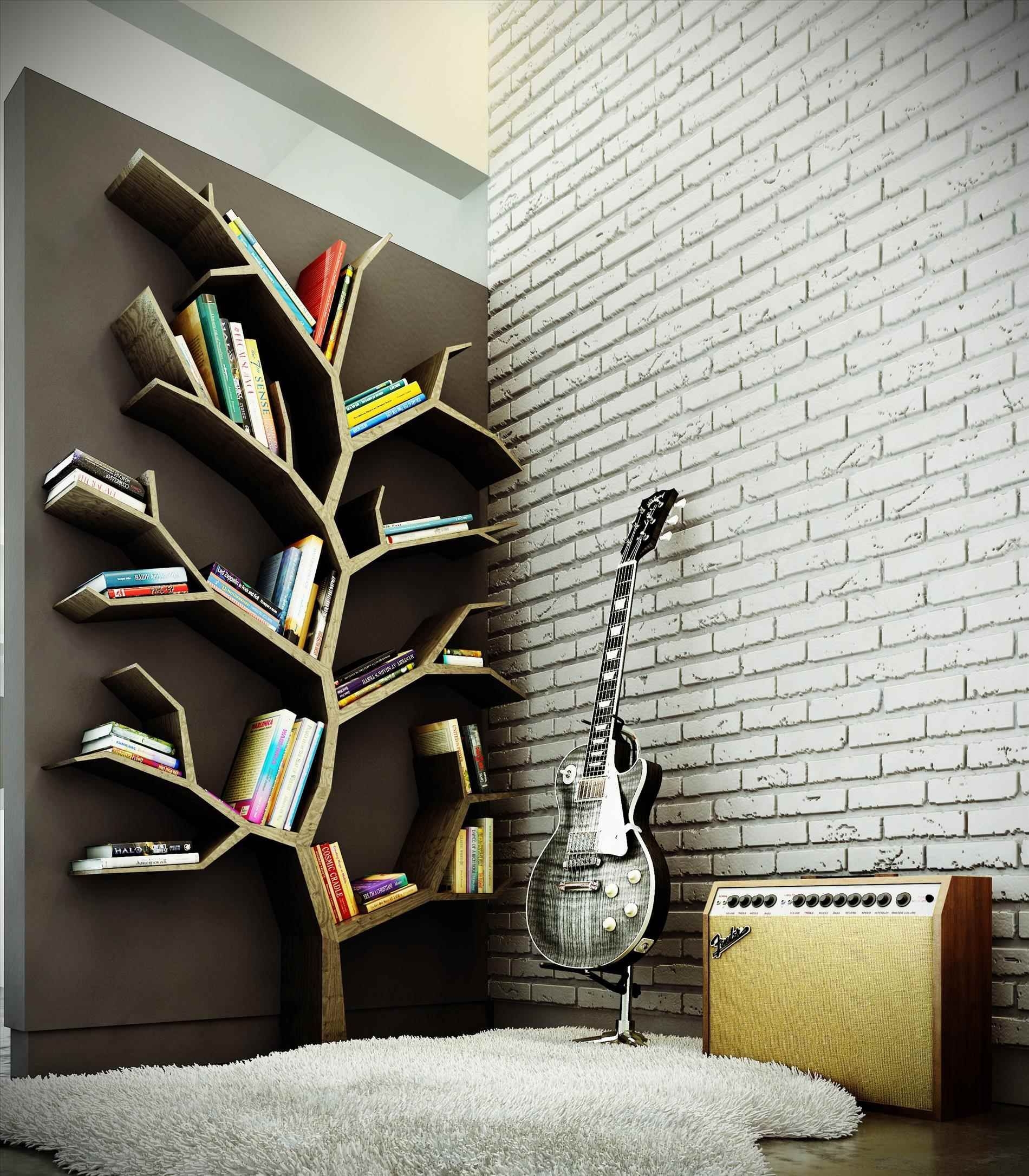 my living room by ~outboxdesign on deviantART this is what i have been wanting to make for a very long ime. I just haave to buy all the stuff and affix it to the wall
71" Cat Tree I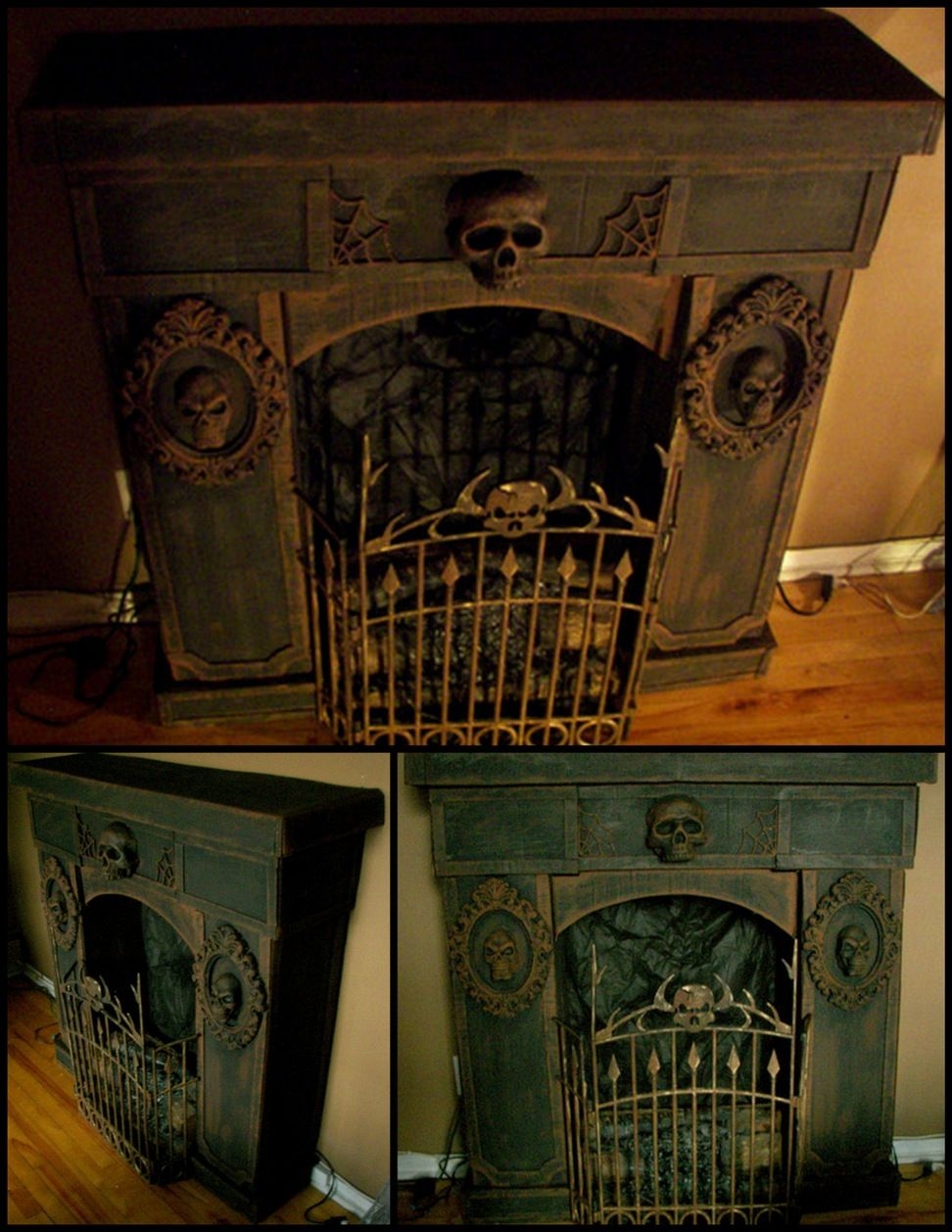 Can't believe she made this from cardboard, dollar tree, & garage sale stuff!!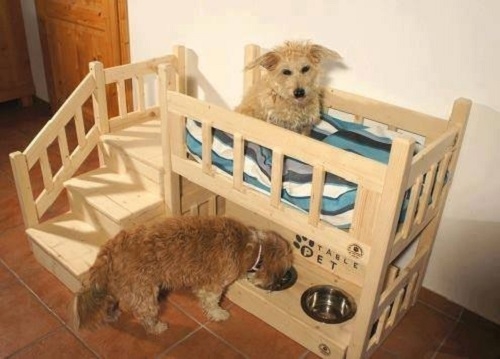 If you are looking for some comfy beds for your furry friends, this multifunctional set might appeal to you. It can be used both by cats and dogs, comprising a bed with stairs, place above a compartment with built-in bowls with food.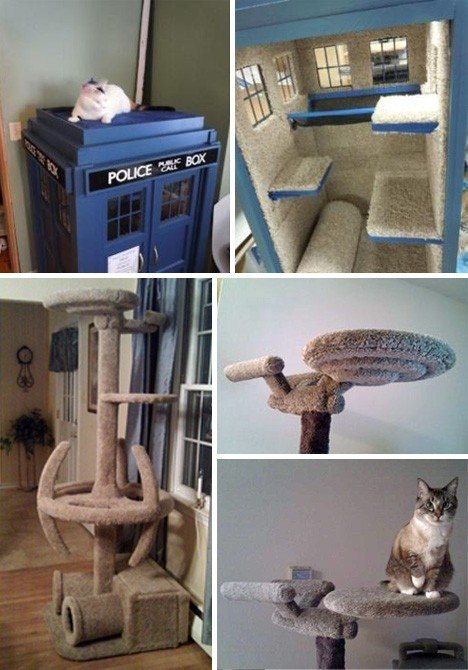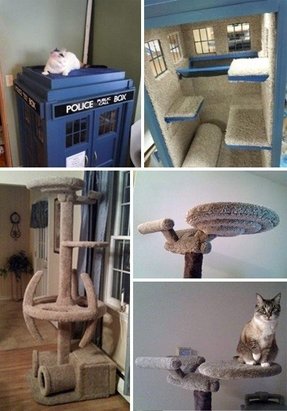 Out of the Dog House: 25 Awesome Pet Habitats | WebUrbanist Can we pleassseee do this, please, please, please!!!

tubby two seater cat tree the moon shaped tubby two seater cat tree ...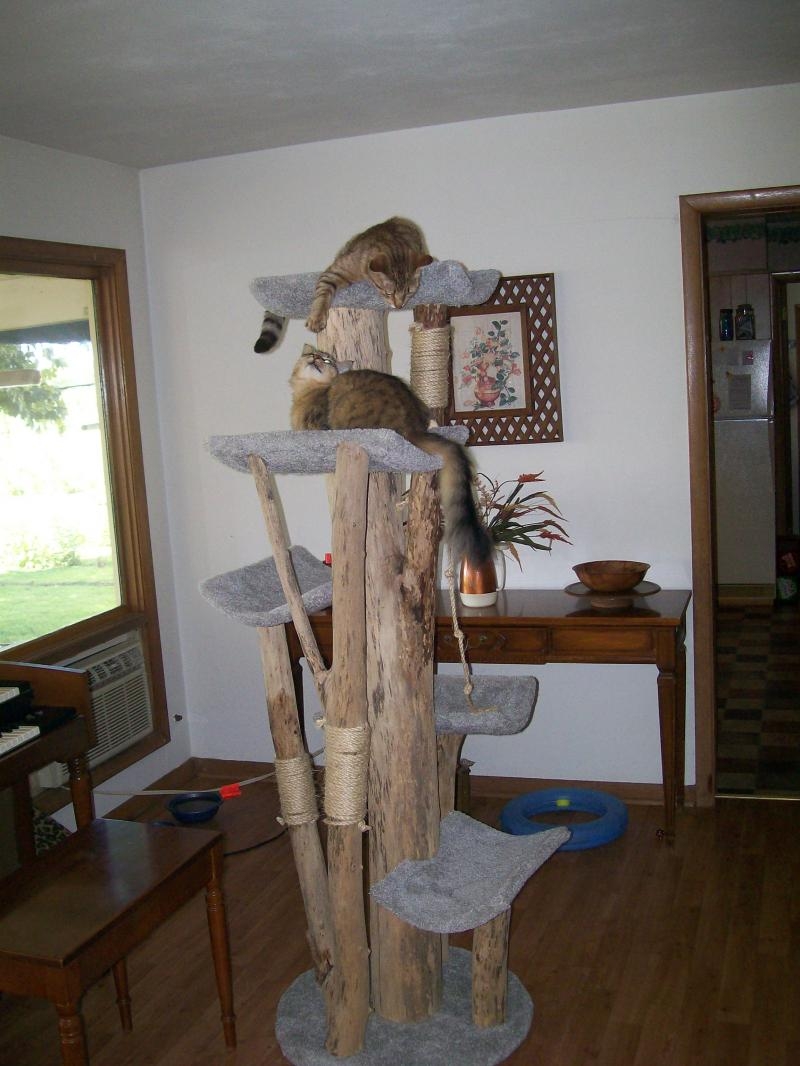 What We Do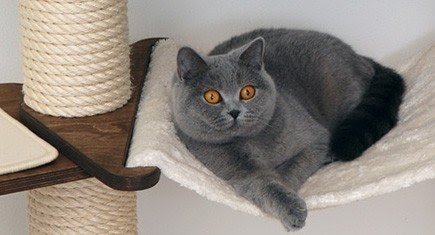 Amazing Inspiration from Germany: Elegant & Simple Cat Climbing Towers & Scratching Posts by Profeline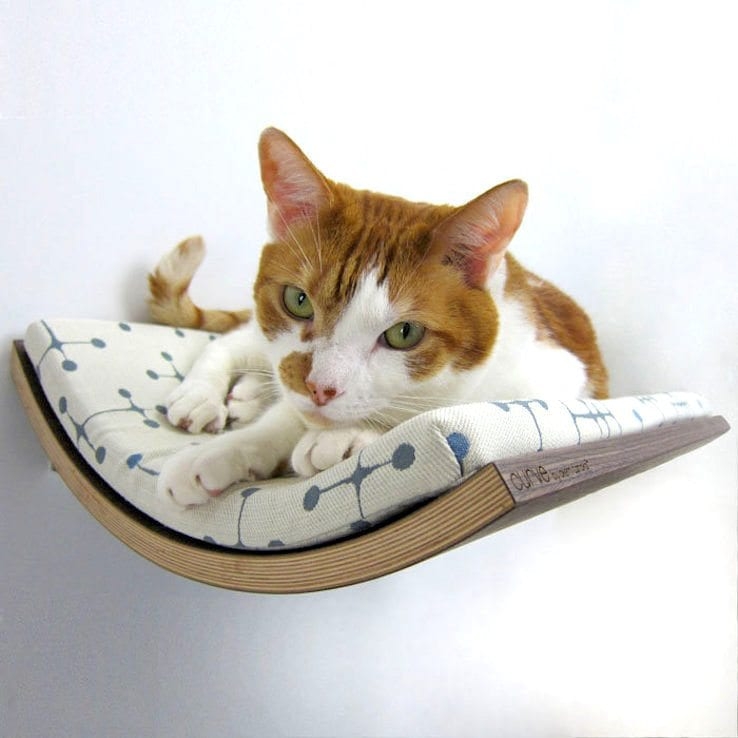 Your cat will love napping on this bed. You will love the stylish, space-saving design.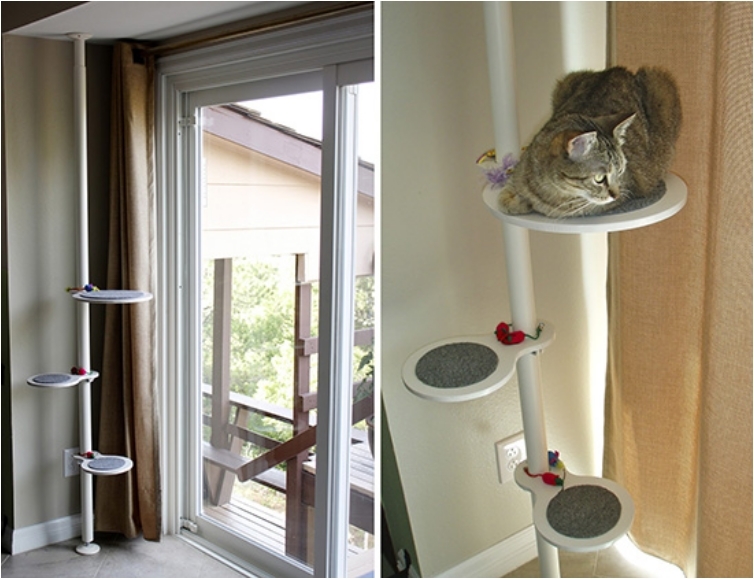 Ikea Hack Cat - Climbing Pole - DIY Cat Climbing Shelves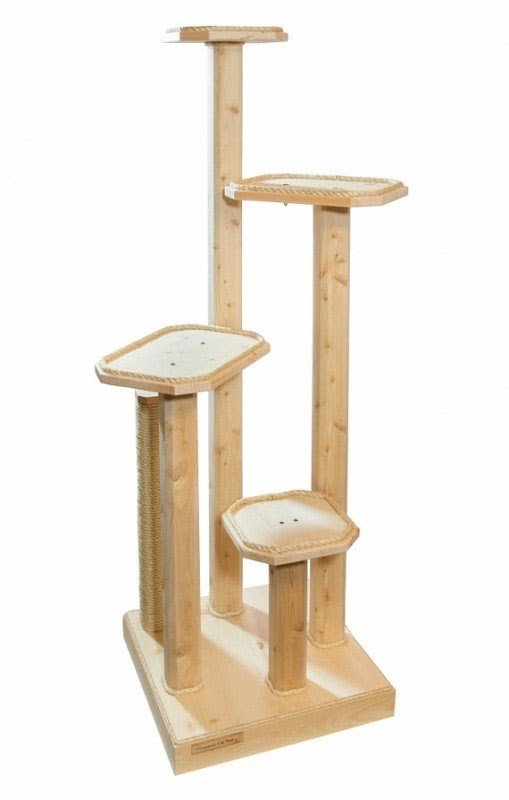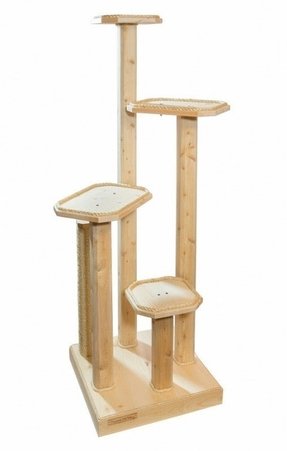 Cat tree in traditional form. Construction is made of wood. It consists of 4 levels in various sizes. Application in all kinds of interiors as needed.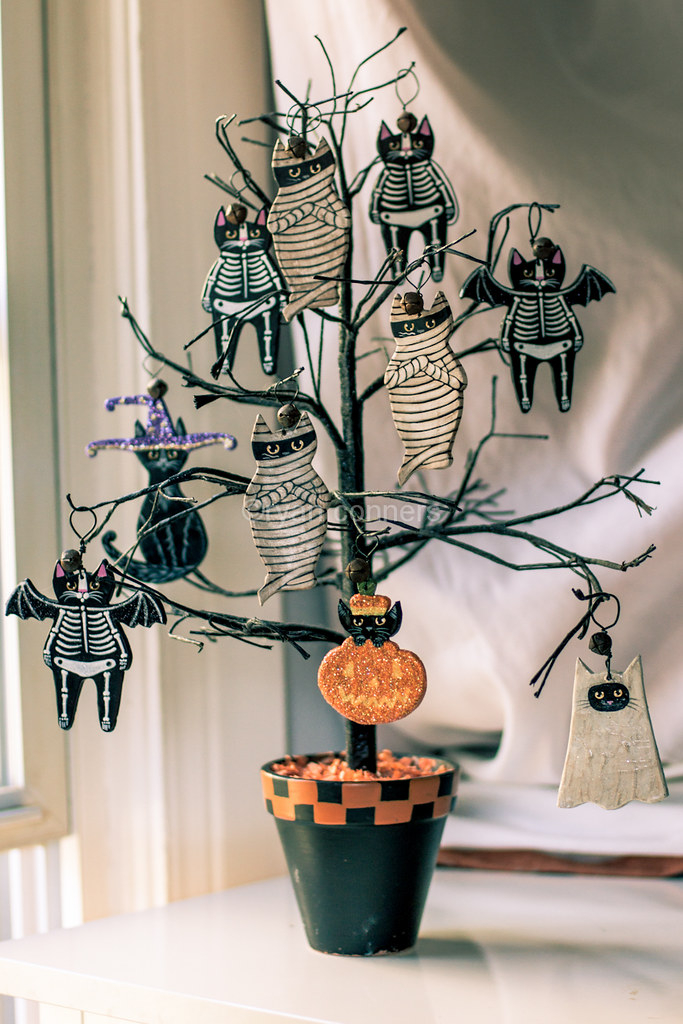 Halloween tree with cat mummies